Chapter 4 Section 9 - Darkest Before the Dawn
---
Blog Overview
A complete summary of the first three chapters of this story as well as short character summaries can be found here.
Short Summary of the previous entries:

Nora was invited to the vampire assembly of Queen Isabella in High Rock.  

 




 

She received a private audience with her Queen. 

 




 

She offers her the title of a Baroness in the Queen's realm in exchange for Nora slaying the current Baron Eric Beauvais. Nora promises to so and the two skip the official banquet and instead celebrate her new title privately.
Two days have passed since then and the vampire assembly comes to an end with a final ball.

 




 

During this time she took the chance to farewell with two of her close friends

 


Chapter 4 Section 9 - Darkest Before the Dawn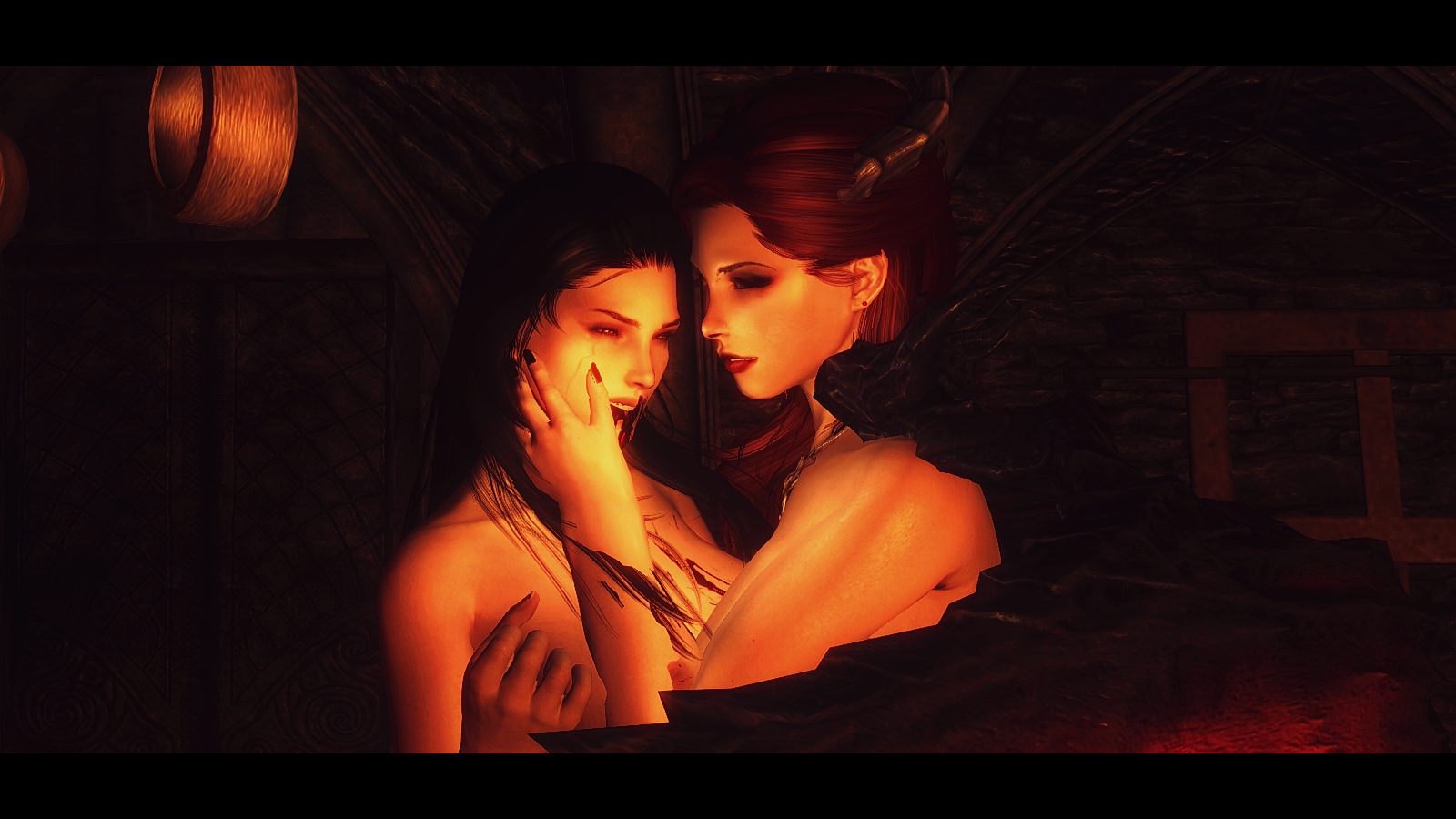 Thanks for reading, the short bestiality scene in the end was and is going to stay a rare exception.

The Khajiit vampire you see walking around in the first scene is the guy who has to stay sober and prevent the blood frenzied vampire elite of the realm from killing each other in case some fight breaks out.



There will be one more entry in the coming weeks and afterwards I'll start posting the more story driven and better paced chapter 5. Have a nice weekend guys.
 
Edited by Alter Native