Blog Overview
Short Summary of chapter 7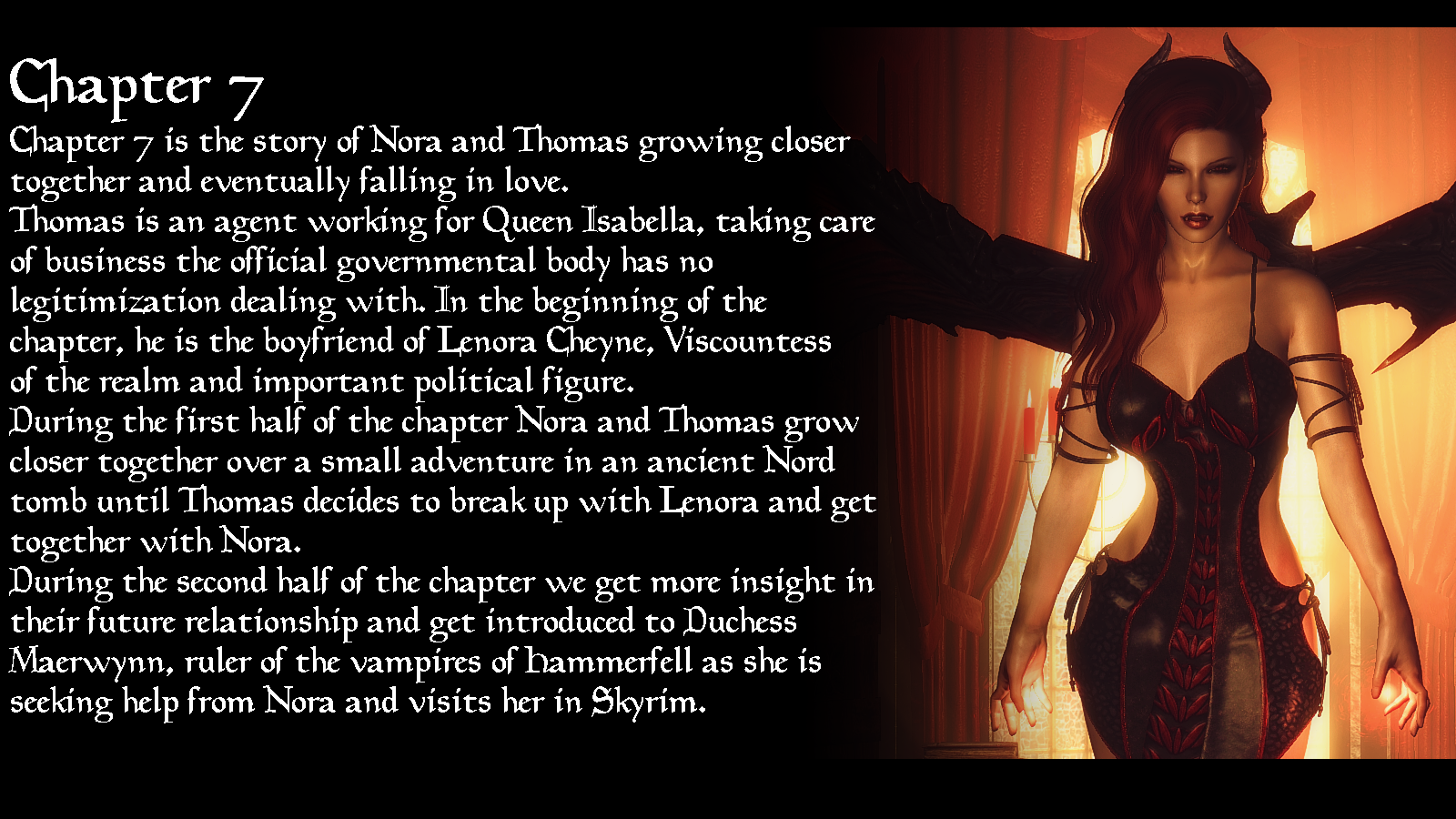 Here's a link to the updated blog overview page, with Thomas and Diana being added to the characters as well as the posted short summary of chapter 7.

Of Blood and Pleasure on 
Flickr
Twitter
Before starting the next chapter, thanks to everyone for the reception of the Karlov Manor mod! The feedback here and on twitter has been phenomenal, and for the last two weeks I enjoyed seeing a lot of screenshot being taken in my mod. 
Thanks for all of you! 
I'll continue working on that mod and update it in the future with additional content.
Have fun with the latest chapter of Nora's story!
Chapter 8 Section 1 - Blood and Ash


 

Thanks for reading guys! I hope you enjoyed this rather unsual entry it's a bit of a break from red haired Nora in Skyrim and the started storyline will continue throughout chapter 8. With a focus on red haired Nora in the first half and on the flashback in the second half of chapter 8, you'll see.

 
 
Edited by Alter Native