Blog Overview
Short Summary of the previous entries

At the beginning of this chapter Nora found the newly turned vampire Hannah trying to kill herself.

 




 

Hannah, initially just caught for feeding, was turned against her will by Nora's thrallmaster Kristoff (Chapter 8 Section 3).

 




 

After Nora finding she took her in her custody and made her perform a vampiric ritual involving drinking drips of holy blood that made Hannah become unconscious and gave her fever dreams.





 

Now she awakes...
 
My blog overview page provides summaries of previous chapters, backgrounds and characters summaries.

Of Blood and Pleasure on 
Flickr
Twitter
Chapter 8 Section 6 - Irresistible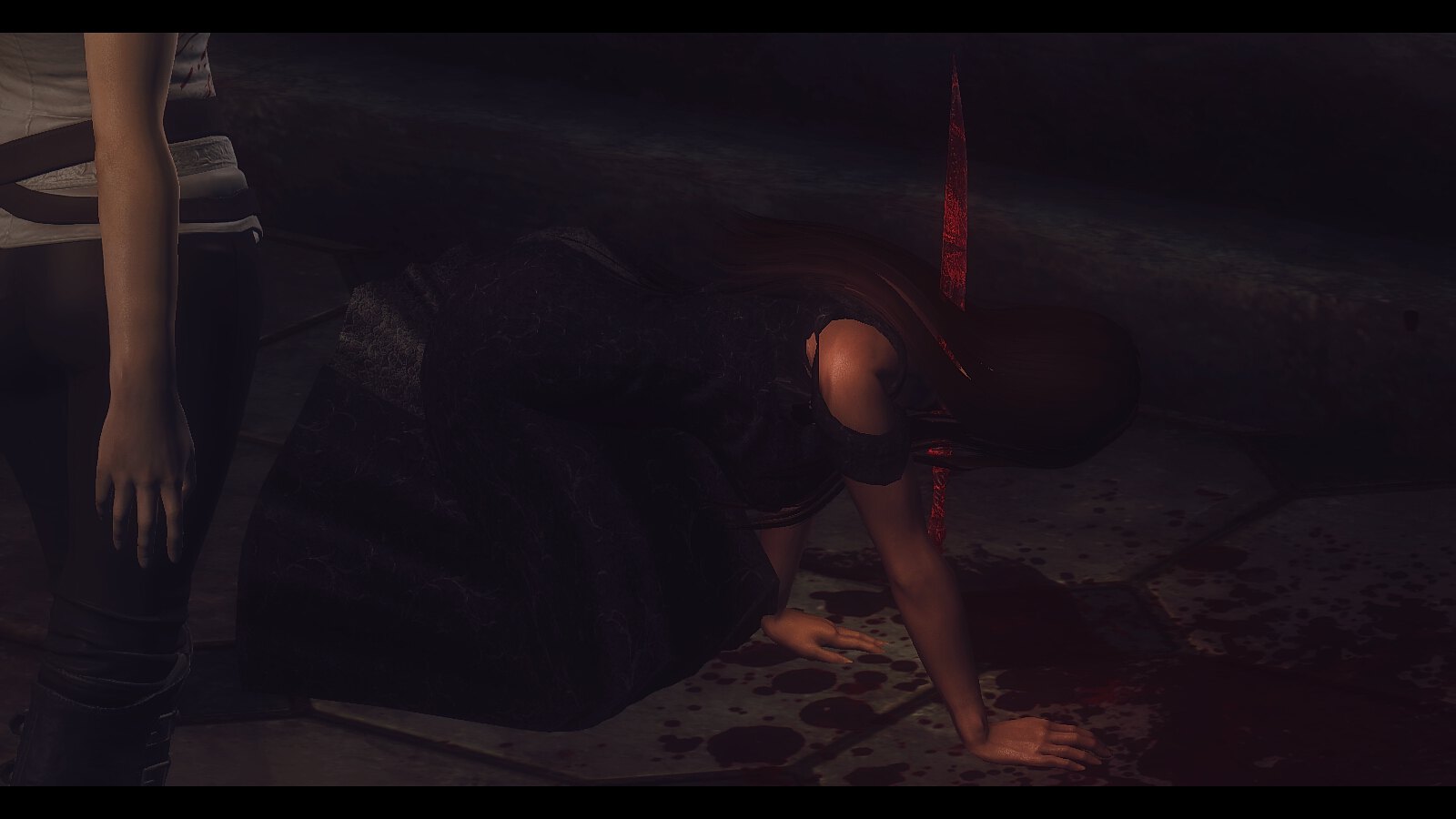 Thanks for reading!
As you probably noted during reading this entry is not as focused as other entries. It's a bit of a collection of various story fragments. In the initial concept and shooting I had Nora kill Hannah in this entry because Hannah was trying to set Nora against Thomas due to something she had seen in her fever dream (as revenge for killing Hannah's boyfriend and having her turned into a vampire). Tricked initially Nora eventually would see through the lie and kill Hannah (short version).
The whole thing was convoluted, far fetched and pretty unreasonable to begin with. That's why I changed it with Hannah surviving and just being depressed, but still trying to attack Nora, even though she'd never be able to kill a much older vampire. 
A good story would have also resolved the looming conflict between Nora and Kristoff (Hannah's vampire father and Nora's thrallmaster) in an interesting conversation (for the very least), but I and most of you probably don't overly care about their relationship and I don't want to spend the story time setting up an interesting relationship between them, especially with Thomas already being the romantic interest. I'd much rather develop Hannah more.
 

Non story related bonus image:
Edited by Alter Native