Obviously, this is not a real entry, just a snack.  
I guess I'm finally at a place where Destana's actual stats are viewable.  Her stats were mostly attained through play, though I did accidentally switch races one time I was messing with my eyes, and it messed up my entire build.  I didn't notice until later when it said, "Sneak increased to 16."  And I was like.... WHAT?!  I manually modav'd my skills near what they were supposed to be.  
The kids were about half and half attained through play and player.advskill.  I mostly did that when I took them out as followers, because they don't add skills during that time, and during time skips.  
Here's Destana, with her new vampire eyes.  It'll be covered/explained during the next entry (probably tomorrow).  I feel good about the eye choice.  Let me know what you think.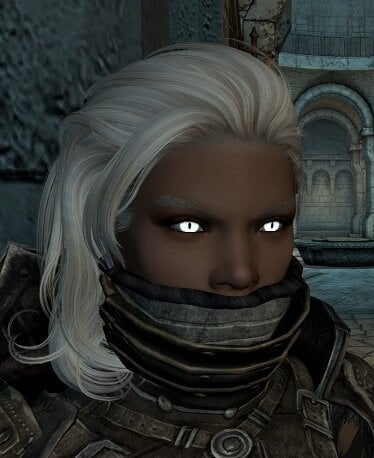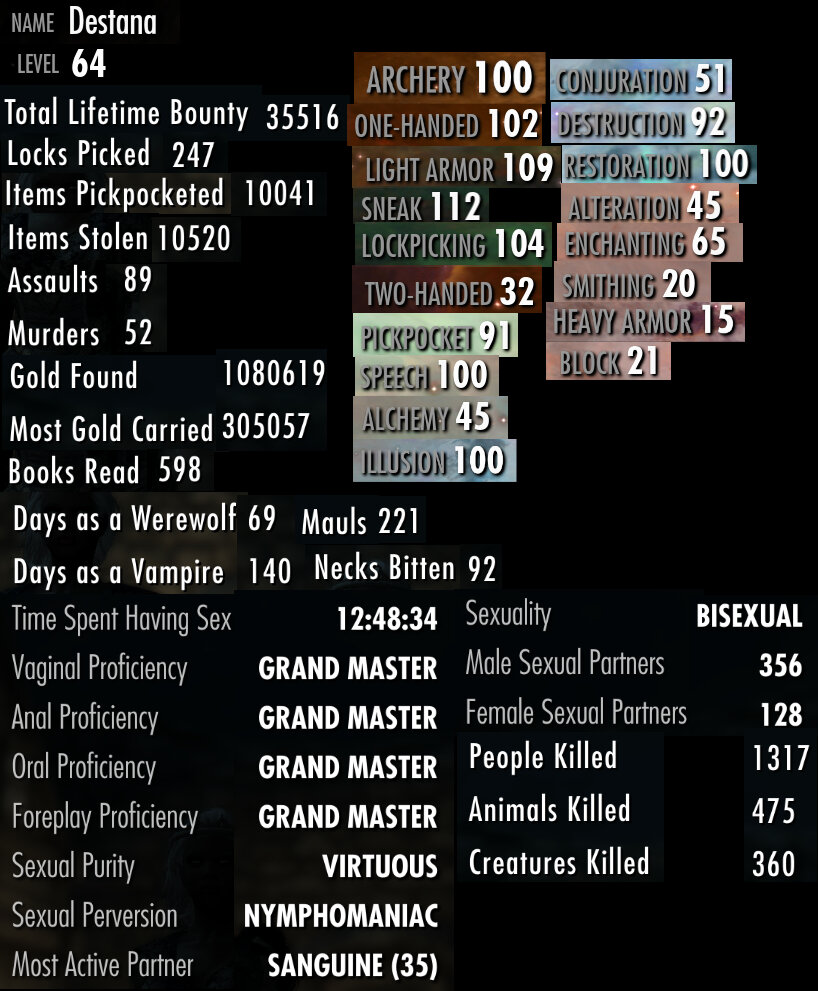 Age:  29.  I added in some extra statistical treats there.  Remember I have the Skyrim Uncapper, and I have it set as max possible skill is 125, but if I legendary it still drops it to 15.
Edit:  Sexual Purity Virtuous?  What the heck drugs is my load order on?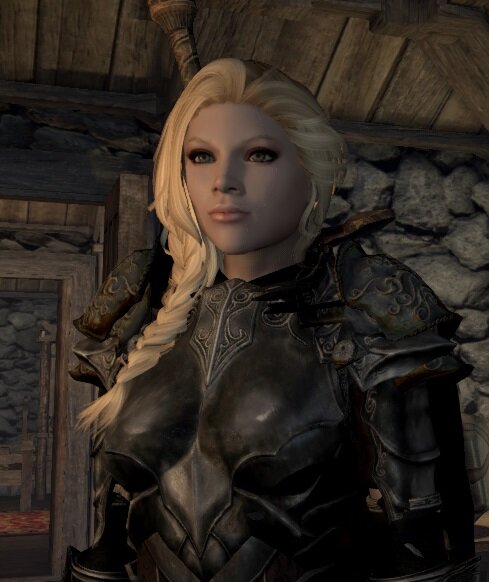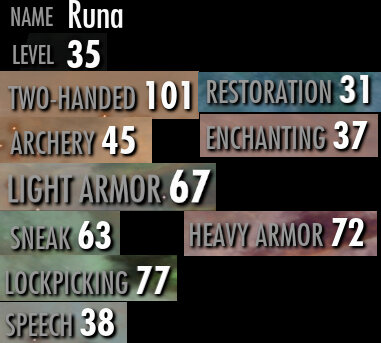 Age:  19. 
For the kids I only included the skills that are pertinent.  Runa has Light armor skills, because she wore it for a long time.  I have played with her in Bruma a little bit, and Elswyer.  At some point I'm going to go back and do an Entry on that.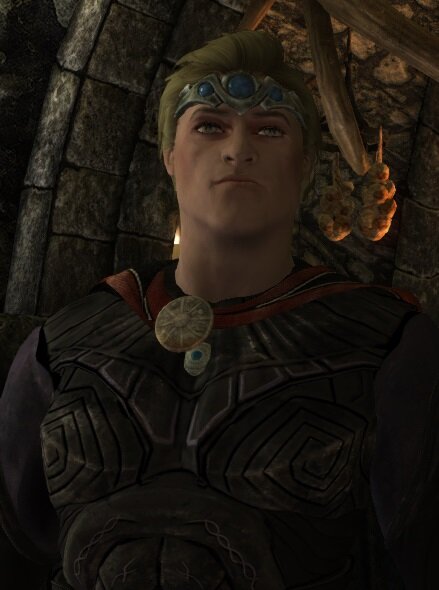 Age:  18.
I did the remainder of the MG questline with Damien, and I might find out more to do at a later date (after the war).  I think when I'm playing him I'm mostly focused on blasting everything.  He is a pure mage, and he's fun as hell to play with Ordinator.  He's also the only one of the group that's not skilled in lockpicking, because he has Unlock and Locksplitter spells.  He just don't need it.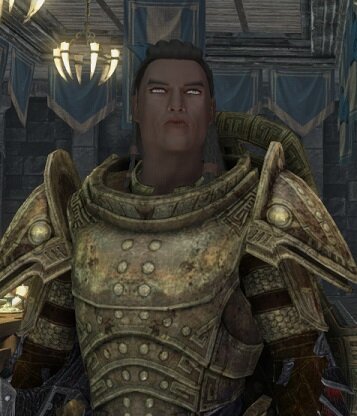 Age:  17.
Last but not least, the baby boy.  I have plans on taking him through Clockwork and Mzurk.  He's being built like a tank and a tinkerer.
Last note:  I've taken a little time to myself, and worked on a simple mod.  I'm planning on showing it next entry, and most likely releasing it a little later when I figure out some more about modding.
Edited by EnragedBard