About This File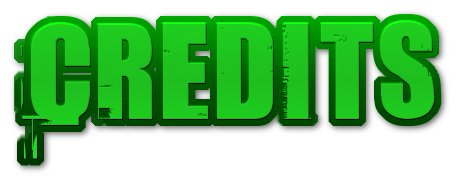 @dagobaking for the amazing Advanced Animation Framework and for implementing my requests
@an3k, @Halstrom, @Nebuchadnezzer2; for the One Patch development and for Tags database.
Ayser, Maars; for the big help with creature textures.
Wenderer For the FOMOD Creation Tool, which helped a ton to make this FOMOD
Leito, ZaZ; For the creature/sound/particles and other important assets that makes this patch to function.
@ZarthonTheVanquished for the mirelurk king penises
@Tentacus for the FF XMLS
@CGi for writing the batch to overwrite the sound files.
@dosfox for the rebalanced sound files for customized moans
and everyone else who supported me.
 @GeckoRobot for the alternate deathclaw penises textures
 @riot_punch and @Saya Scarlett for SC xmls contribution



I'm not going to give support for this mod through loveslab threads anymore since it's a lot harder for me. So to give better support to you guys, i ask you to join the discord server i made specially for UAP and Atomic Muscle support in here: https://discord.gg/AAUTgsJ76q
You can also always ask for support in AAF discord server but they use a different troubleshooting method than mine: https://discord.gg/G5q7kEU




This is an AAF patch with the main purpose to expand the AAF capabilities for all animation packs + implement some fixes to get everything working. The current support is around gay and straight anims, with a probability of including Lesbian anim as well if another contributor interested shows up for that.
 



Progressive Trees is a UAP exclusive system. It basically implements an advanced staged sequence system using positionTrees. So they advance based on timers

⁉️What is a positionTree?

➡️ They are a group of animations that can be navigated separately. When pressing pgUp/pgDown you basically change the position, which can be: a standalone animation, an animationGroup (staged sequence)  or a positionTree. positionTrees will have their own navigation interface and controls, they will look like this (in the lower left of your screen):
 

As you can see, the navigation controls are displayed right below the tree. You press Right Arrow to go the next branch (to Play Stage 1 branch in this case) and Left Arrow to go to previous branch. You can also press Up/Down arrow to choose between a column of branches(not much likely from this patch) and pg Up/Down to go the next position, possibly another positionTree.
*️⃣ As a general rule:
#️⃣ the first branch of every tree will be an animationGroup (Playing Staged Sequence) [AS OF V2.6.60, THE STAGED SEQUENCES WONT BE ON POSITIONTREES ANYMORE].
#️⃣ the following branches will play each stage separately and you can stay at them as much as you want. Like (Play stage 1/2/3 and so on)
#️⃣ the last branch will have an exit icon. Its most likely an orgasm anim. If you go to that branch, the orgasm anim will play and AAF will end (if its a non loopable anim, it'll play only once, otherwise, itll loop for 30s before finishing AAF)


#️⃣ If you press left and right arrow and you notice it takes some time to change to the next branch anim, its because i marked all stage branches with forceComplete. This will assure that each branch will finish looping before going to the next branch to assure a seamless transition between one animation and another
 *️⃣ There will still be two different situations where:
#️⃣ An AAF mod started AAF as PCControlled. In this case, you'll be able to see and control the positionTrees. This also happens when you manually start AAF with the Wizard
#️⃣ An AAF mod started AAF as NPCControlled. In this case, the positionTree widget will be hidden and instead of staying in first branch, the NPC will control and navigate through branches based on Timers until he finds an Exit branch, which is the orgasm anim.
 
#️⃣ As general rule, a Foreplay and Climax stage will last 15s while a regular stage will last around 35s
 
OBS: WE RECOMMEND TO ALWAYS TOGGLE "NPCCONTROLLED ON/TRUE" FOR EVERY AAF MOD YOU MAY HAVE FOR THE BEST STAGED SEQUENCE EXPERIENCE USING PROGRESSIVE TREES SYSTEM
Warning:  progressive trees system will not be interrupted regardless of the timer you put in your AAF MOD settings, so these timers are guaranteed. 


VERY IMPORTANT: You may notice the game can lag a lot in a AAF scene sometimes. That happens you start an AAF scene as NPCControlled and the position picked is an UAP positionTree. The issue is known and there's no fix yet, but as a way to prevent that, you can reload your save game right after loading it for the first time, everytime you gonna boot your game!!!  [FIXED AS OF v2.6.60]
 


🌑Incorporated Universal Shclong Controller. You don't need to download it separately, but for more information about how it works please visit this page:

🌑Complete support for gay animations: with gender unlock and penis alignments for anus penetration. With direct support to Atomic Muscle's Foreskin and Anus Spread slider

🌑Creature Penises to be used in many animation packs

🌑Separated selection for animation packs: You'll be able to choose which animation packs you would like to get support for

🌑 Separated selection for creatures; some animations packs like gray user creature pack has animations from many creatures in a single place. Some users might rather have support for just some of those creatures. During FOMOD installation you can pick which creature you'd like to have creature support for.

🌑 Extended Supermutant body; if you pick the Extended version, you'll get the animated Penis for supermutants, but with the downside of not being able to use VATS on them. If you pick Vanilla then you'll lose the animated penis.

🌑Cum leak effect to all orgasm anims

🌑Voicesets;
➡️ If you pick the Customized Moans module, you'll be able to toggle custom Male Moans and Female Moans.
*️⃣ Male Moans and Female Moans will use AAF's Topic System to give males and females different voicets for charaters: you'll be able to have exclusive voicesets for unique npcs, generic npcs and player.
Currently there are voicesets for Player, Ulfberto (my character, which is the same voiceset for Player but deeper), Paladin Danse and generic voicesets for all the rest of the men and women. You can set your own voicesets for  your character if you wish by moving the desired sound files to the Sound\Voice\Manly Moans.esp. There you'll find the Player related folder, so you just gotta rename the sound files to exactly same ones that are in each folder. If you wish to have deeper voice for your male character for example, you can get the sounds files from Ulfberto folder and move to the Player folder.

➡️ If you pick the Silence! option, youll get just the empty files that will overwrite all the male and female moaning so only sex sound effects will stay

➡️ If you pick none, so no sound files will be touched.
➡️ Volume control for UAP Customized Moans. Its recommended to be used with @dosfox QUAAF mod (Make sure to load UAP AFTER QUAAF and QUAAF after everything else): 



🌑Behemoth Loincloth FOMOD option, Behemoths now has penis, but in order to not make them all walk naked, you can get this option.


🌑Behemoth No Cart FOMOD option, if you dont want Behemoths to have the ugly cart on their back.

🌑AAF Better Partial Stripping FOMOD option, this will strip only the bodyslot so things like Gloves, Leg Armor, Arm Armor, Chest Armor and Helmet will stay during AAF. In addition, i made a separated condition for supermutants so they strip only the parts that cover the junk.
note: If you wish, you can always edit that in Data/AAF/AAF_Equipmenset.xml or you can use Roggvir's Strip manager. > Ask me if you need guidance


🌑Rottweiler Dogmeat Replacer; this will replace dogmeat with rottweiler breed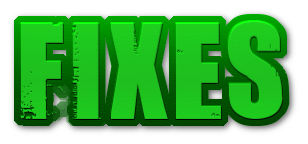 🌑Tongue compatibility for Natural Expressions; Pick this if you have have Natural Expression mod installed. This will offset the the tongue from animation like Savage Cabbage and Mutated Lust so they dont look off.


🌑Support for many mods like AAF SEU, AAF Violate, AAF Hardships, Zodiac and more. Since this mods adds TAGS for many positions, this is now possible.






Install AAF and all its requirements
Install Aio Themes
Install Any EVB Based Body with Working Erection Morph
Install at least one of the compatible Animation Mods
Install this patch and let it overwrite everything / put it as the latest in load-order


the mod order in MO2 may look something like this (note that UAP must overwrite everything else, including your Male Body)

:


 
IMPORTANT!!! Whenever you install/uninstall an animation pack, you need to reinstall this patch afterwards, because the FOMOD use the plugin check method which checks for the plugins you have installed and install the files accordingly. This is an automated feature coming from the FOMOD implementation.




Join us in the Bearhood of Steel | Discord |  NSFW Gay oriented server. Get in to be update with my stuff and to share yours too. A place for men who enjoy men.
Follow this | File | if you want to be aware of new updates!


If you feel like supporting what i do, you can donate to my Ko-fi account!


Edited by Ulfberto
---
What's New in Version
v2.6.62-1
Released
- Fixed issue with humans being picked up in creature animations
- Fixed issue with some idleForms being accidentally deleted on last update
- Fixed issue with BP70 Male Masturbation animations not being detected
- Fixed issue with duplicated IDs from savage cabbage and fixed some missing gangbang anims from the same