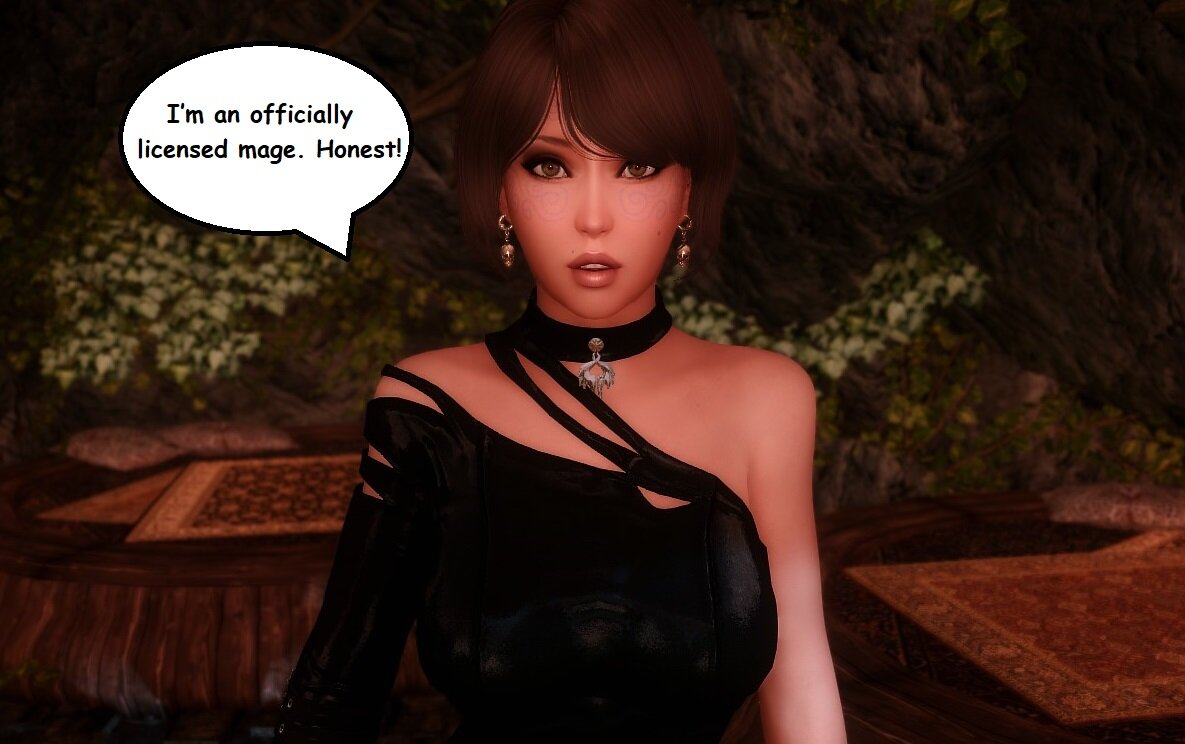 Hello, dear readers.
It's been a little while (give or take 2 months
), but I'm still alive! Yay!
And as promised, I'm still writing stories! Double yay! ?
Before we begin, I hope all of you are safe and healthy.  The world is still a bit crazy right now, so stay home, take care of yourselves and your loved ones and of course - play Skyrim! ?
Now on with the story. In the last entry, Kiki informed us about a mysterious witch living deep in the woods. So I've decided to properly introduce her to you.  I hope you'll find her adventures entertaining. ?
P.S. Special thanks to @SpyVsPie for all the technical and fashion advice.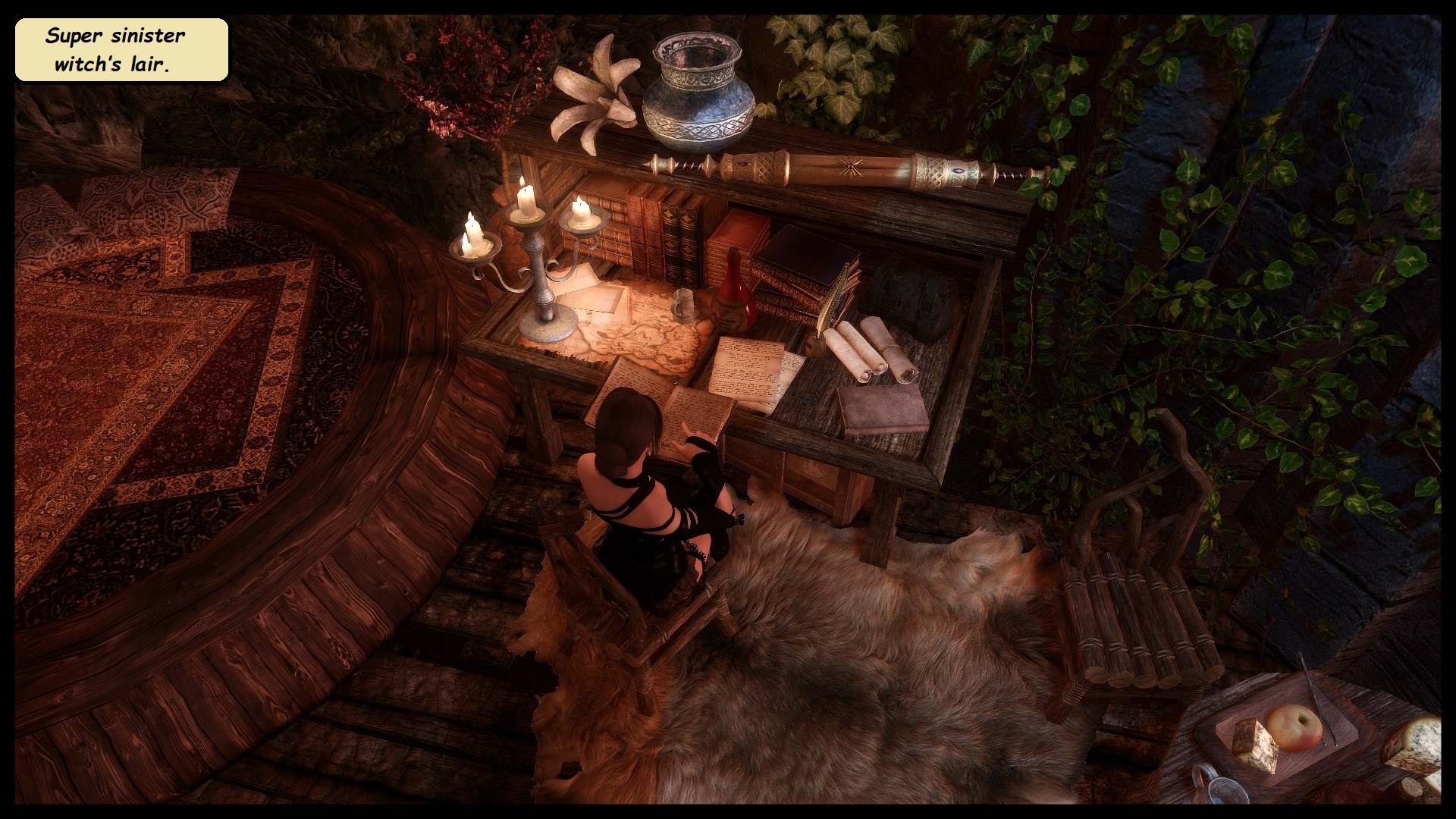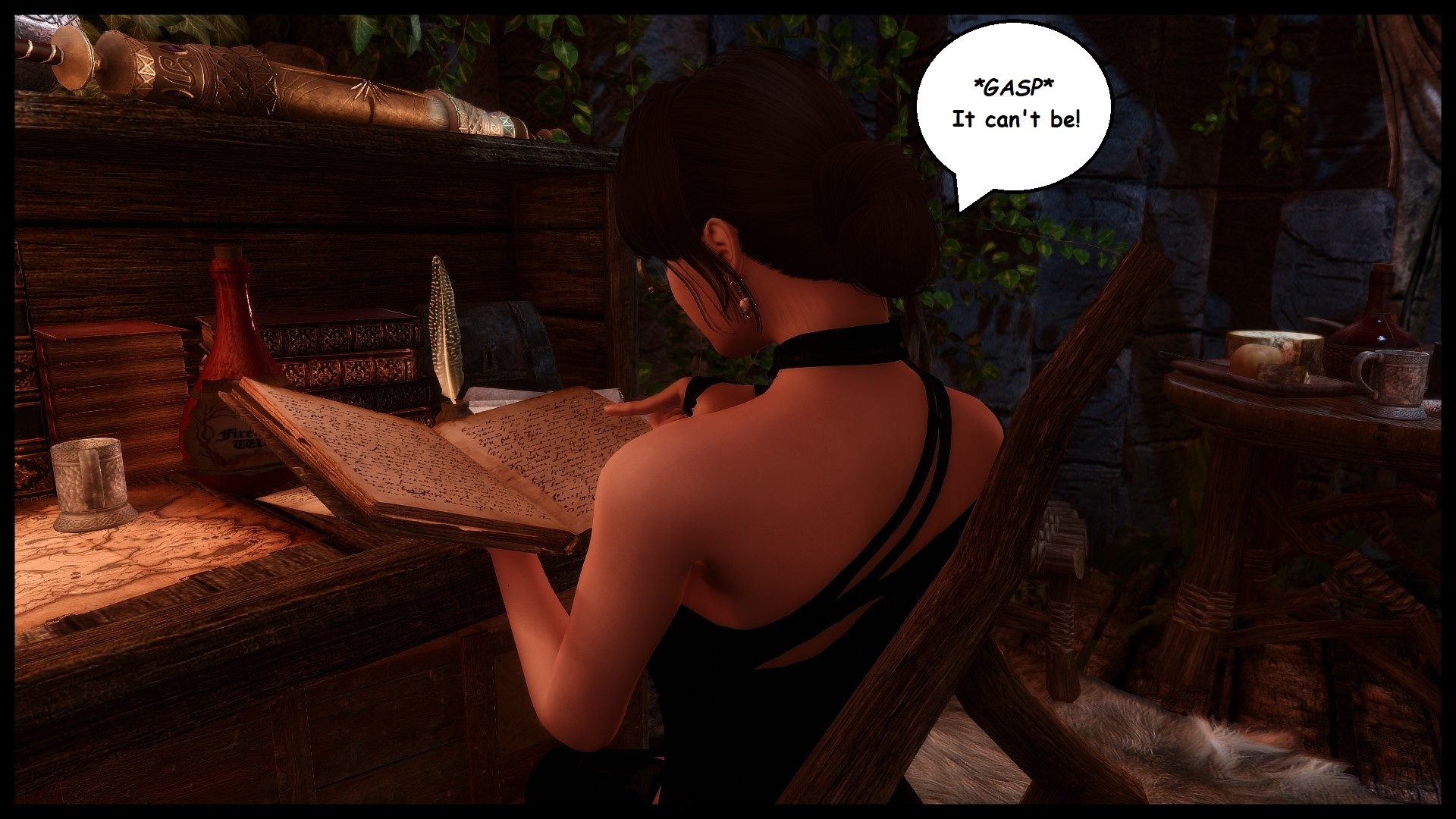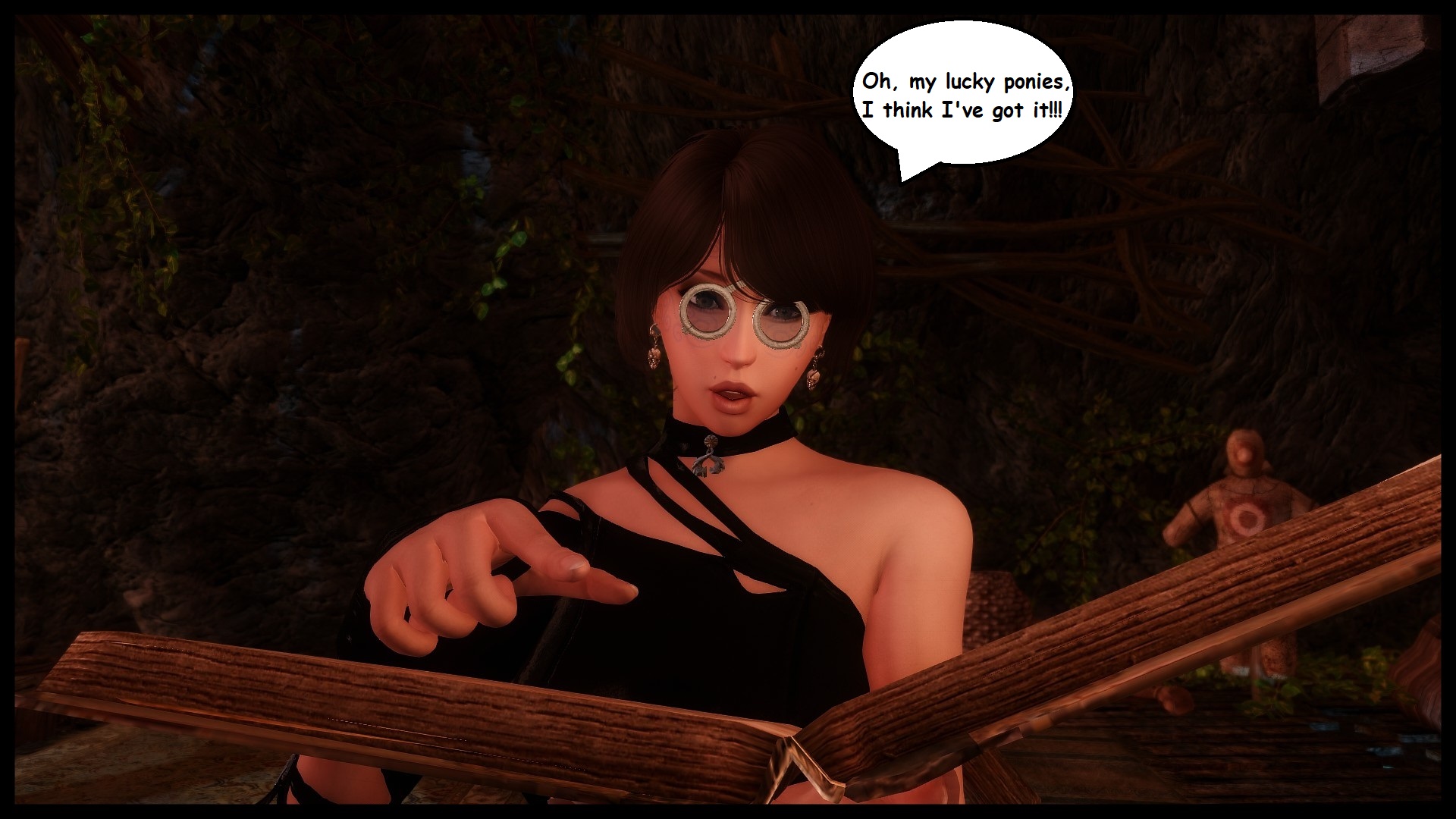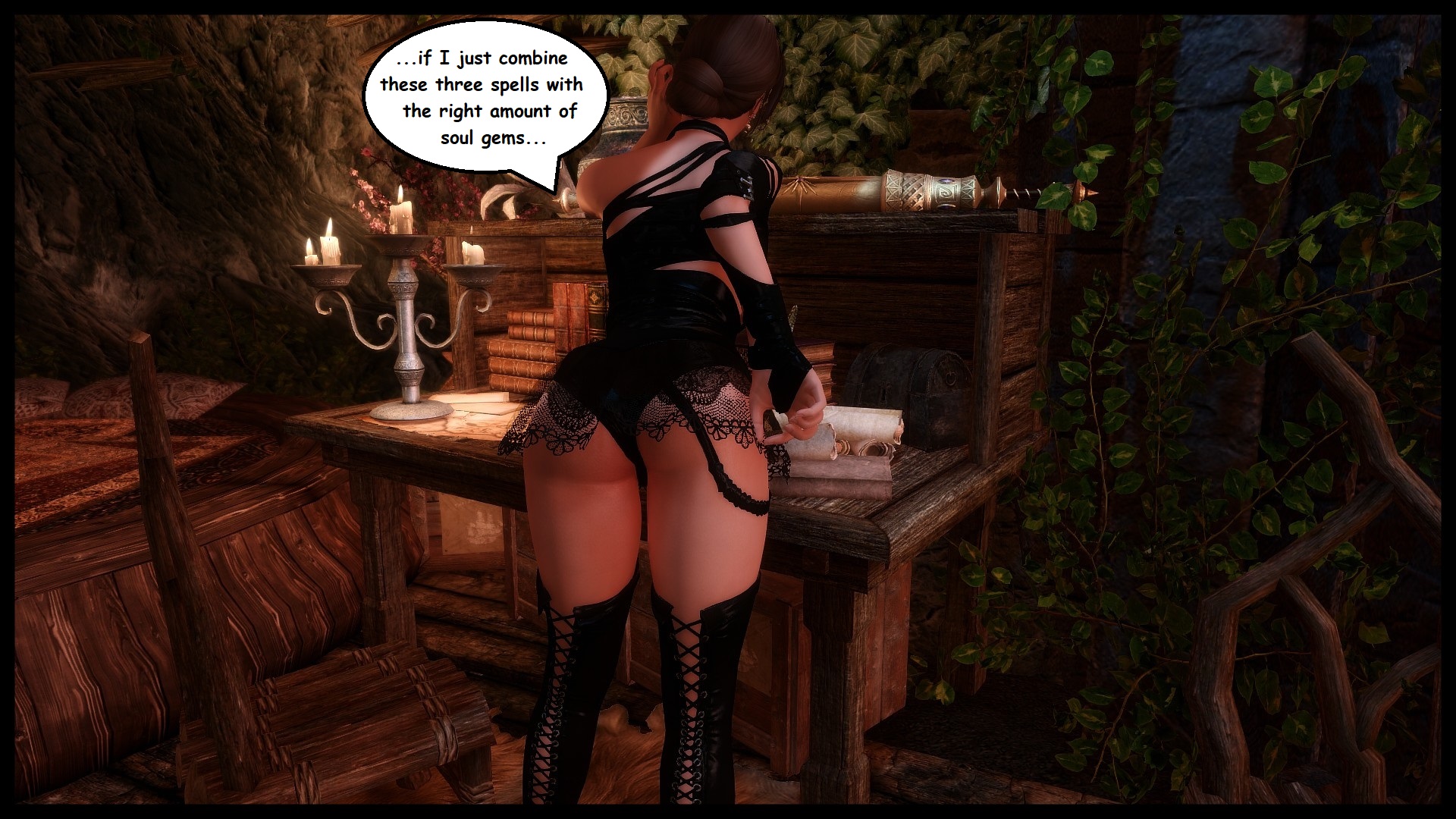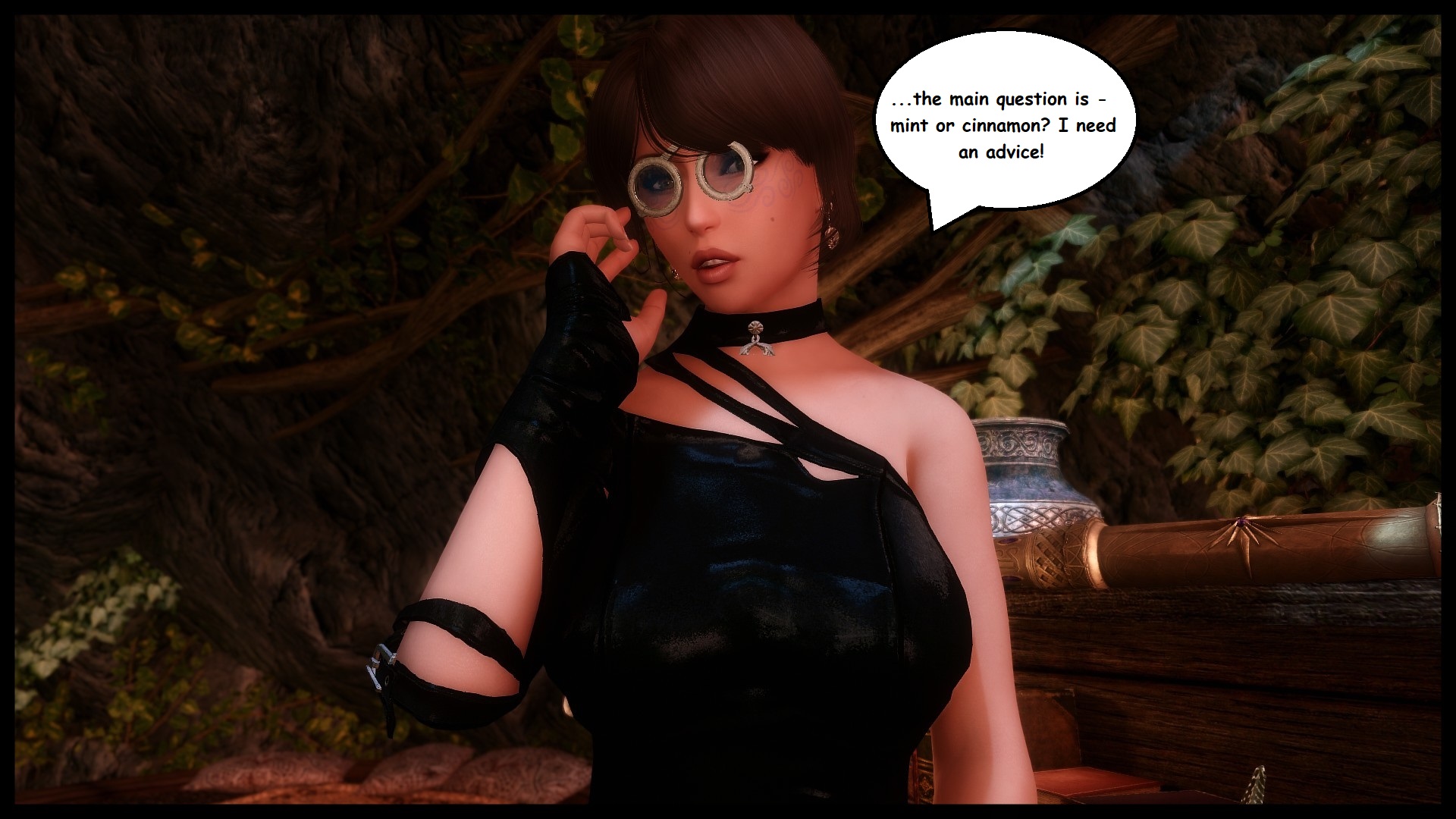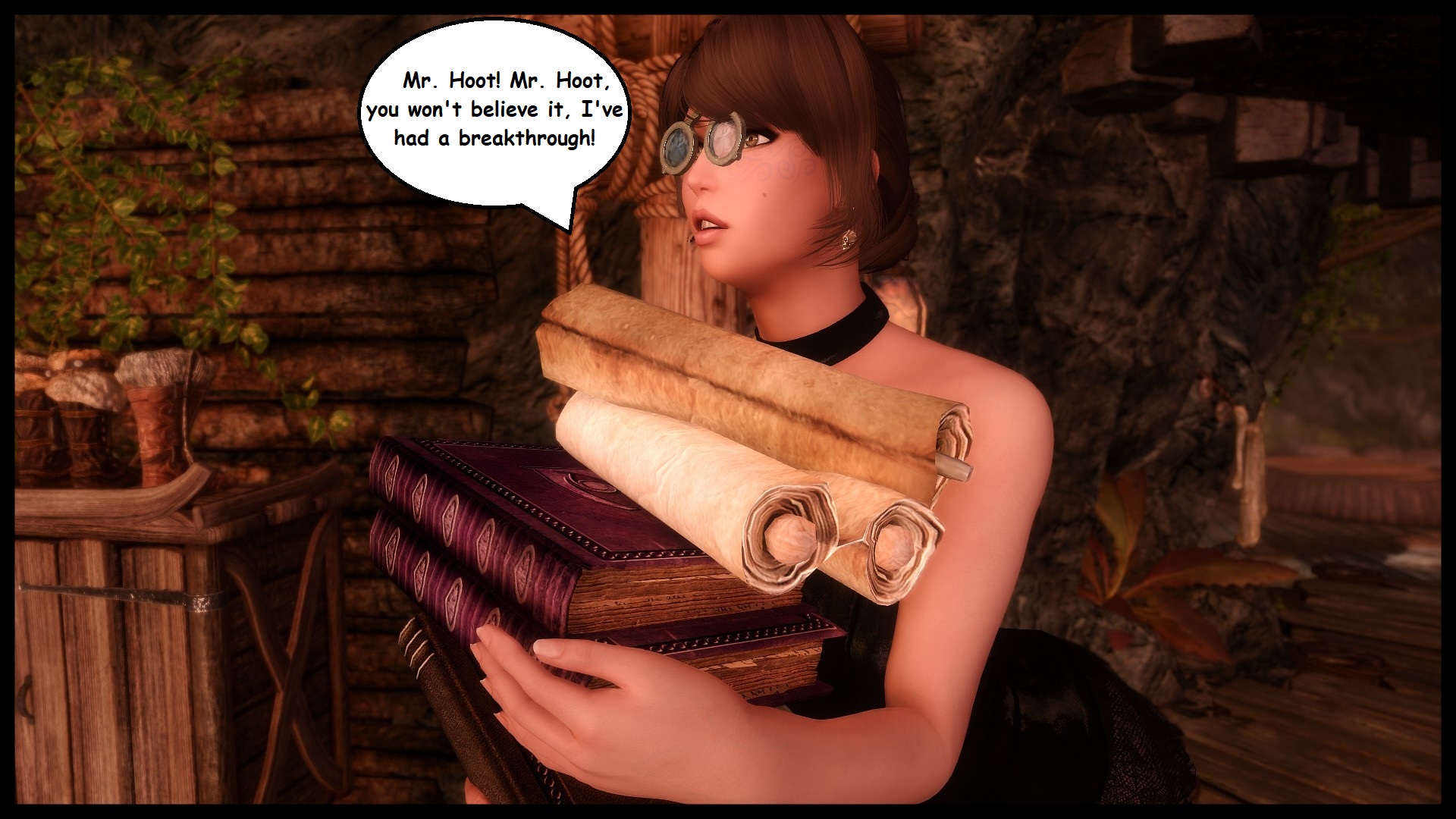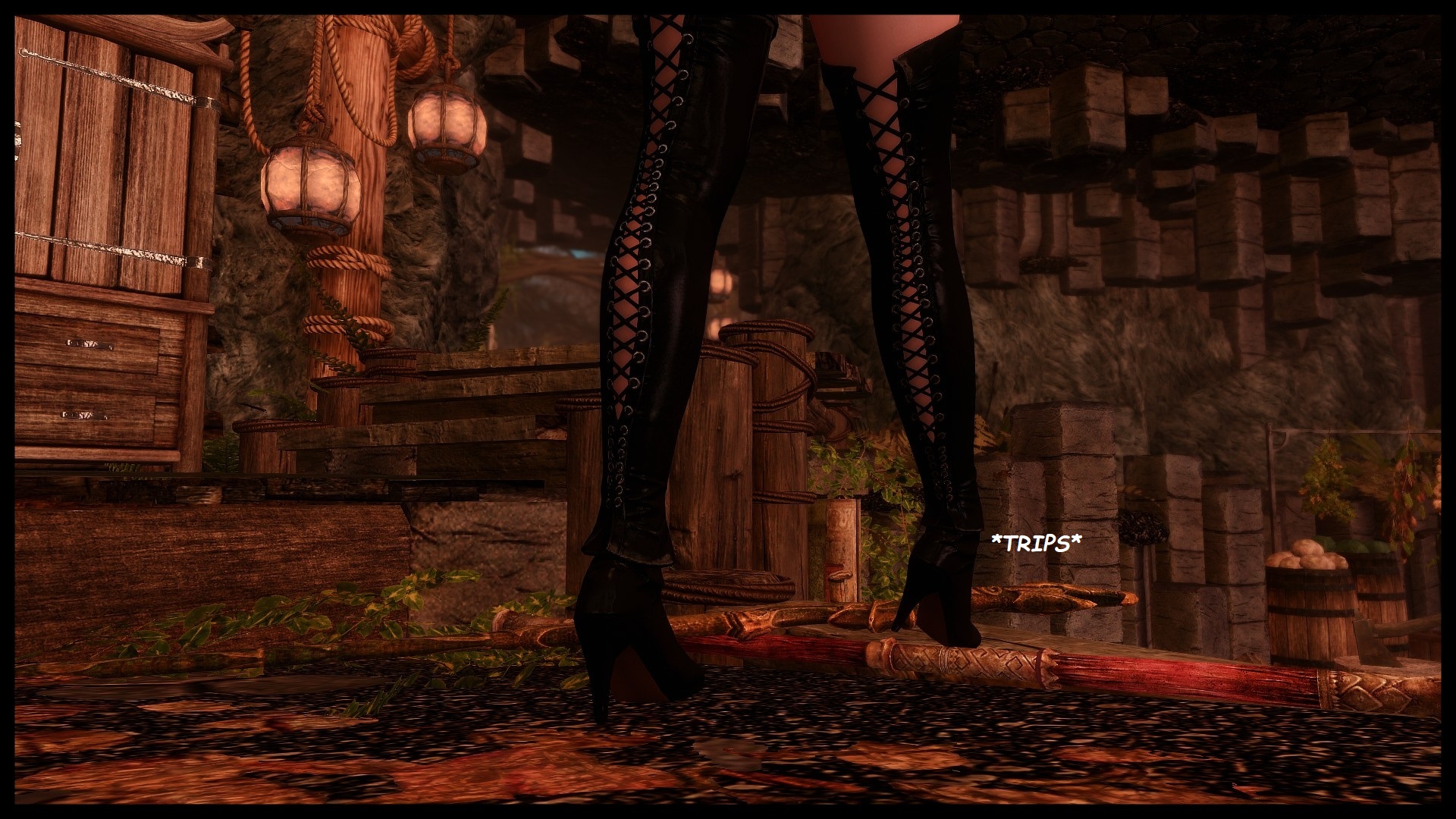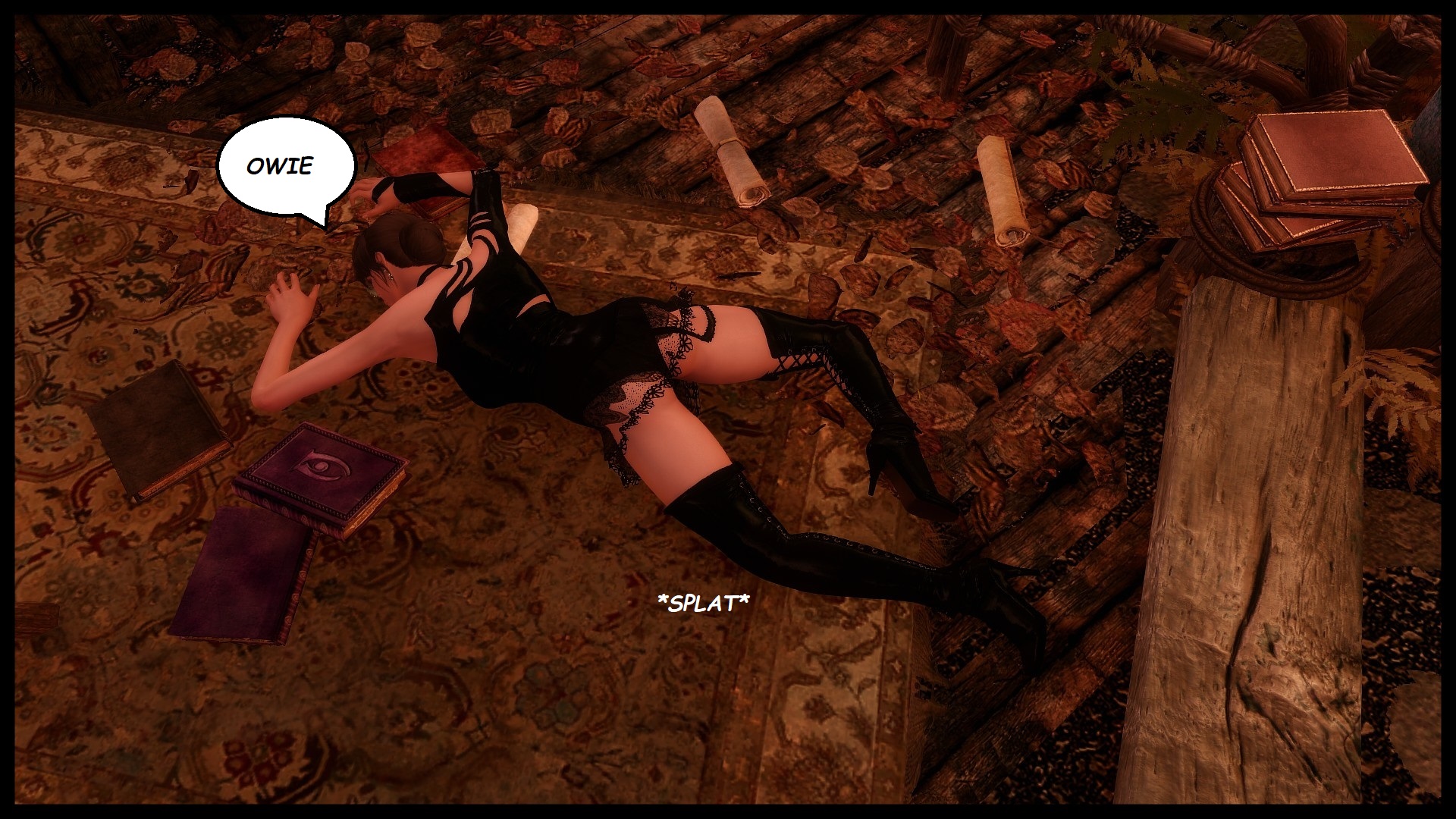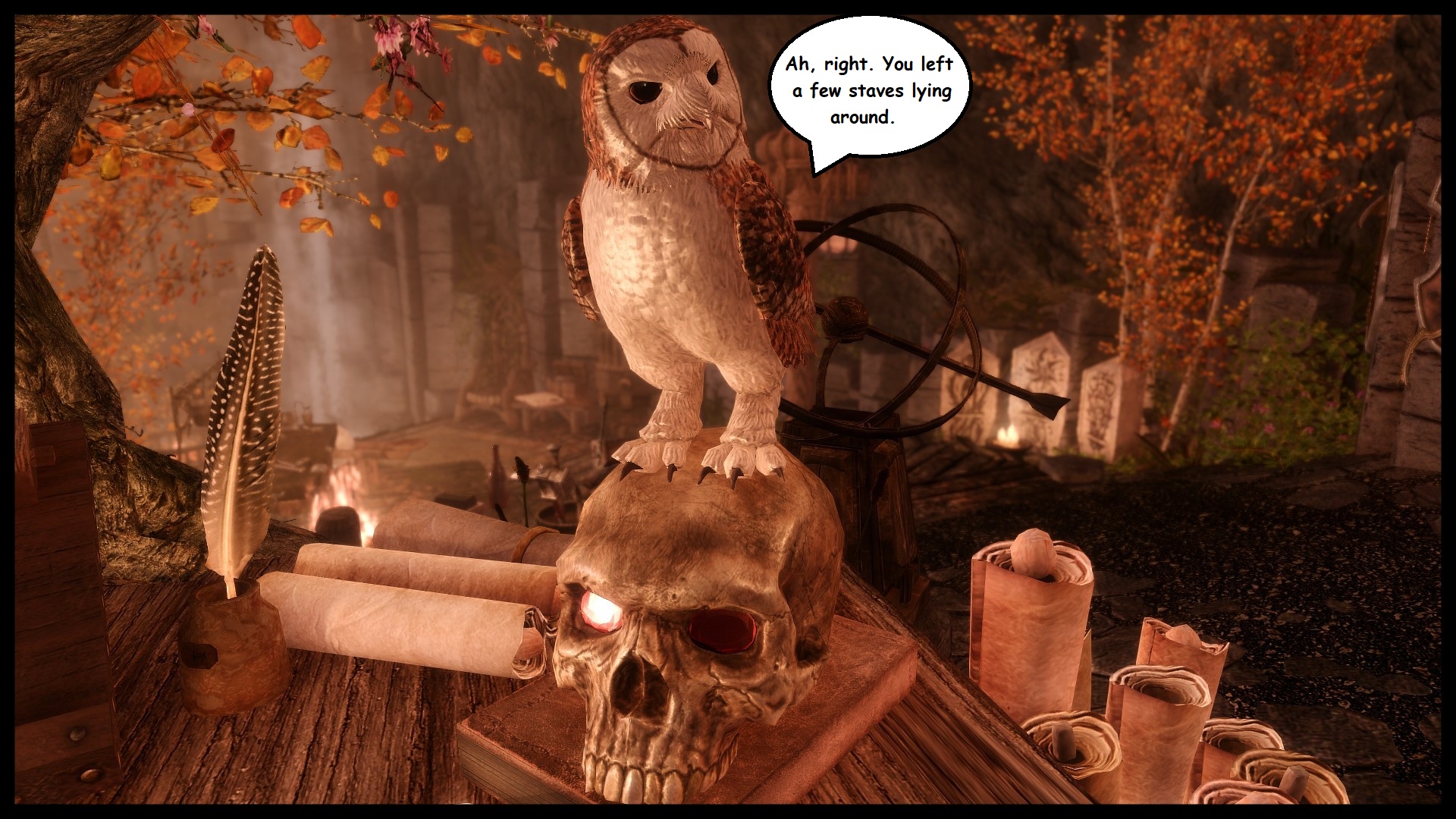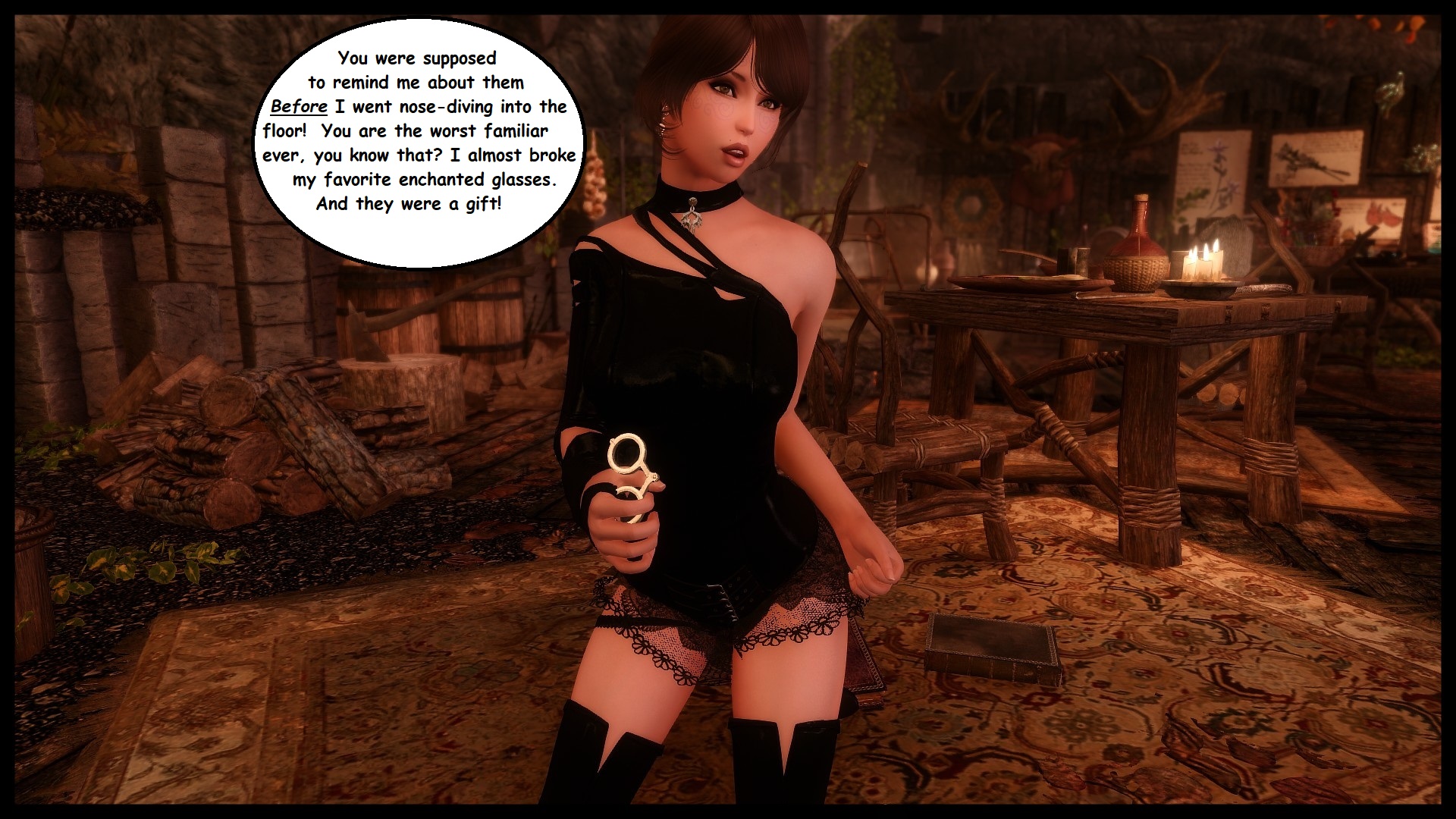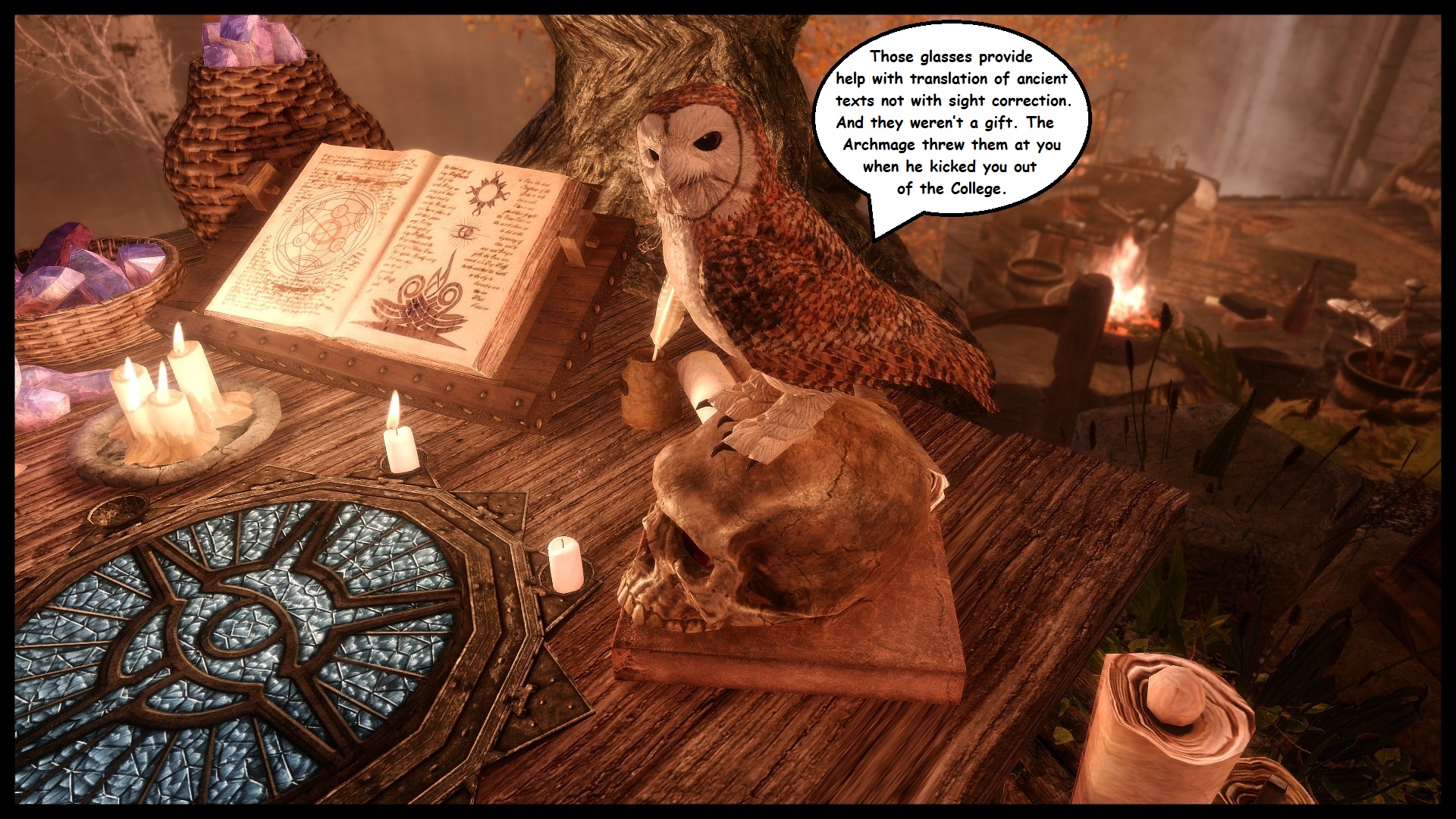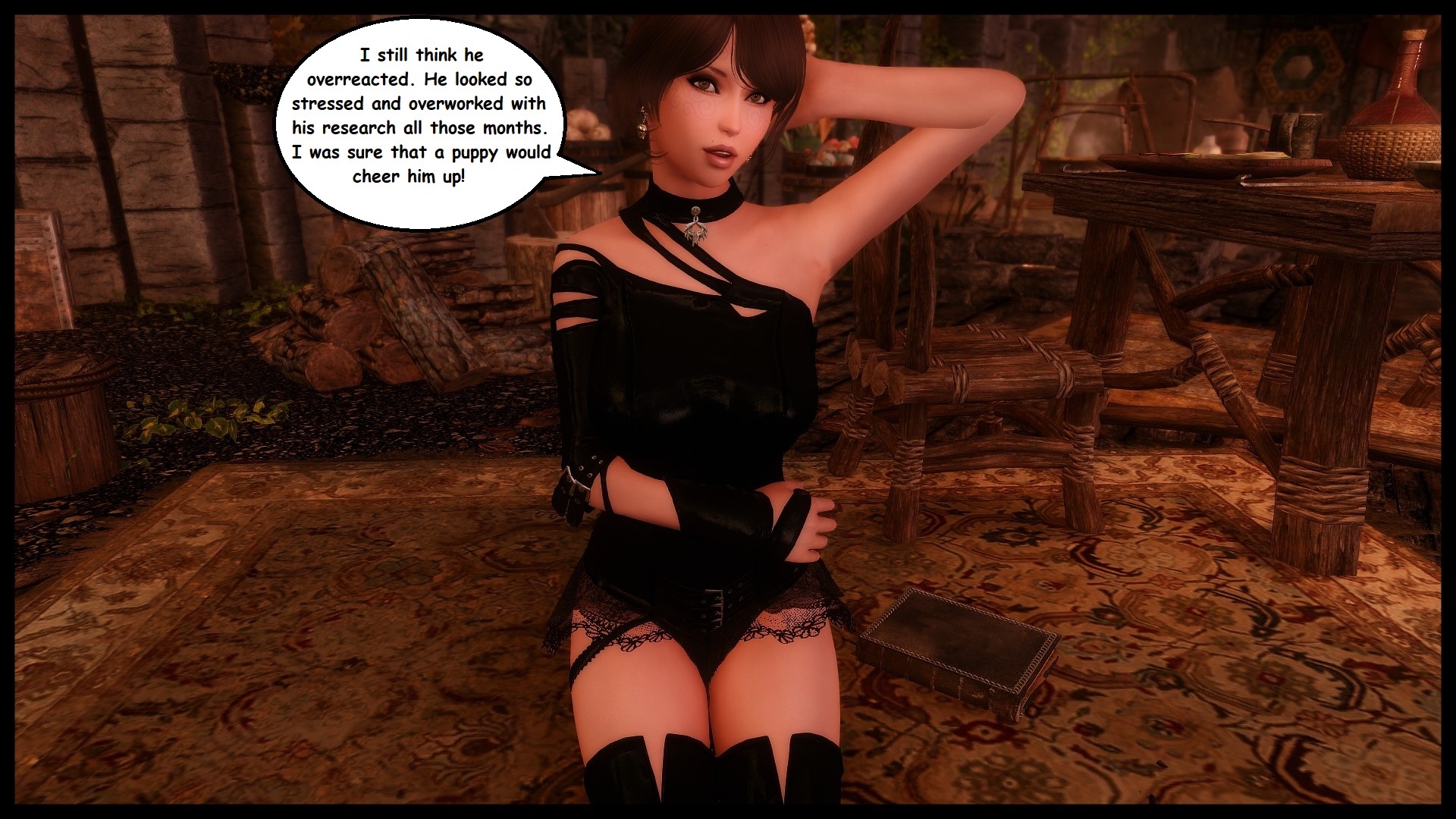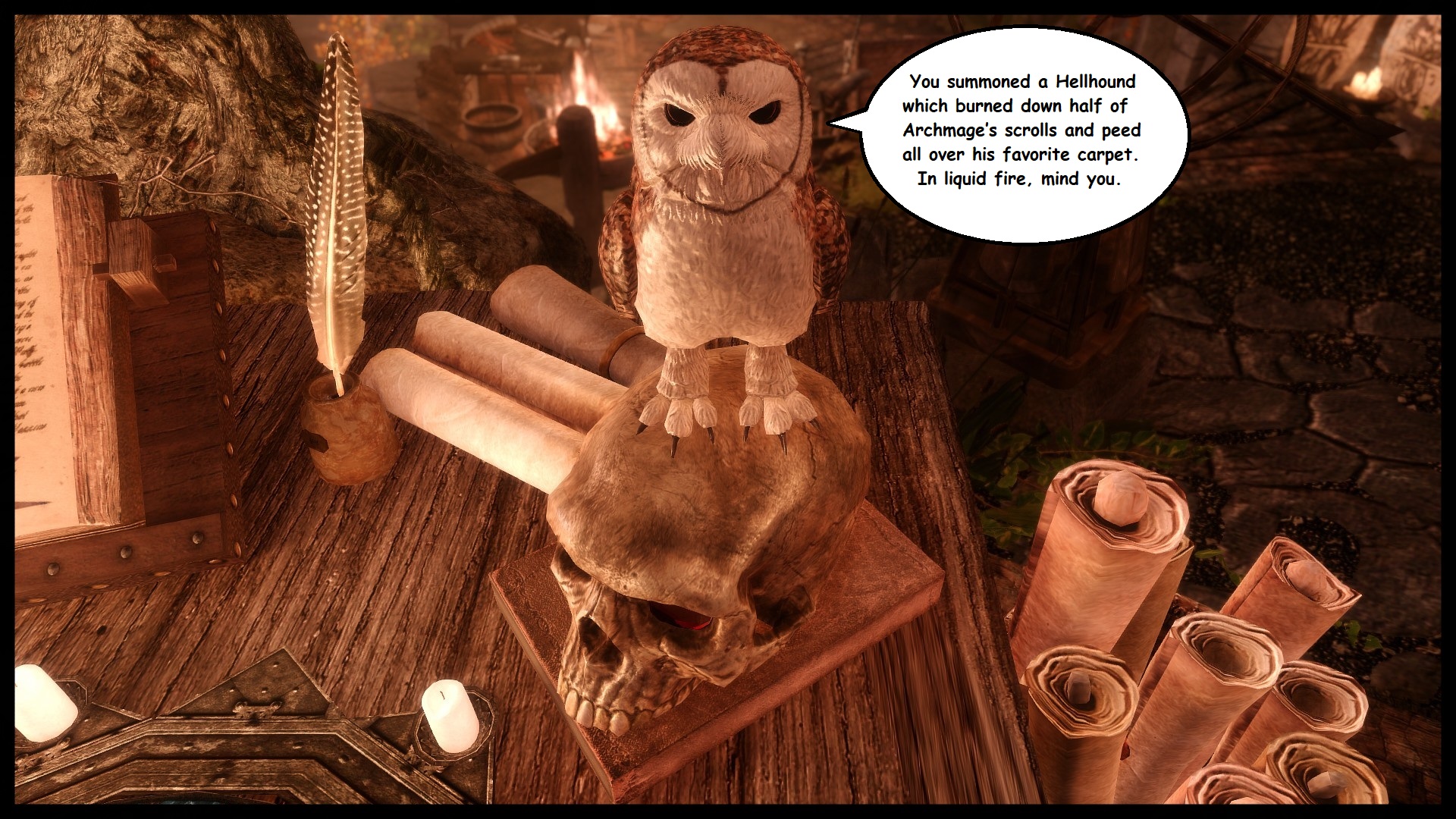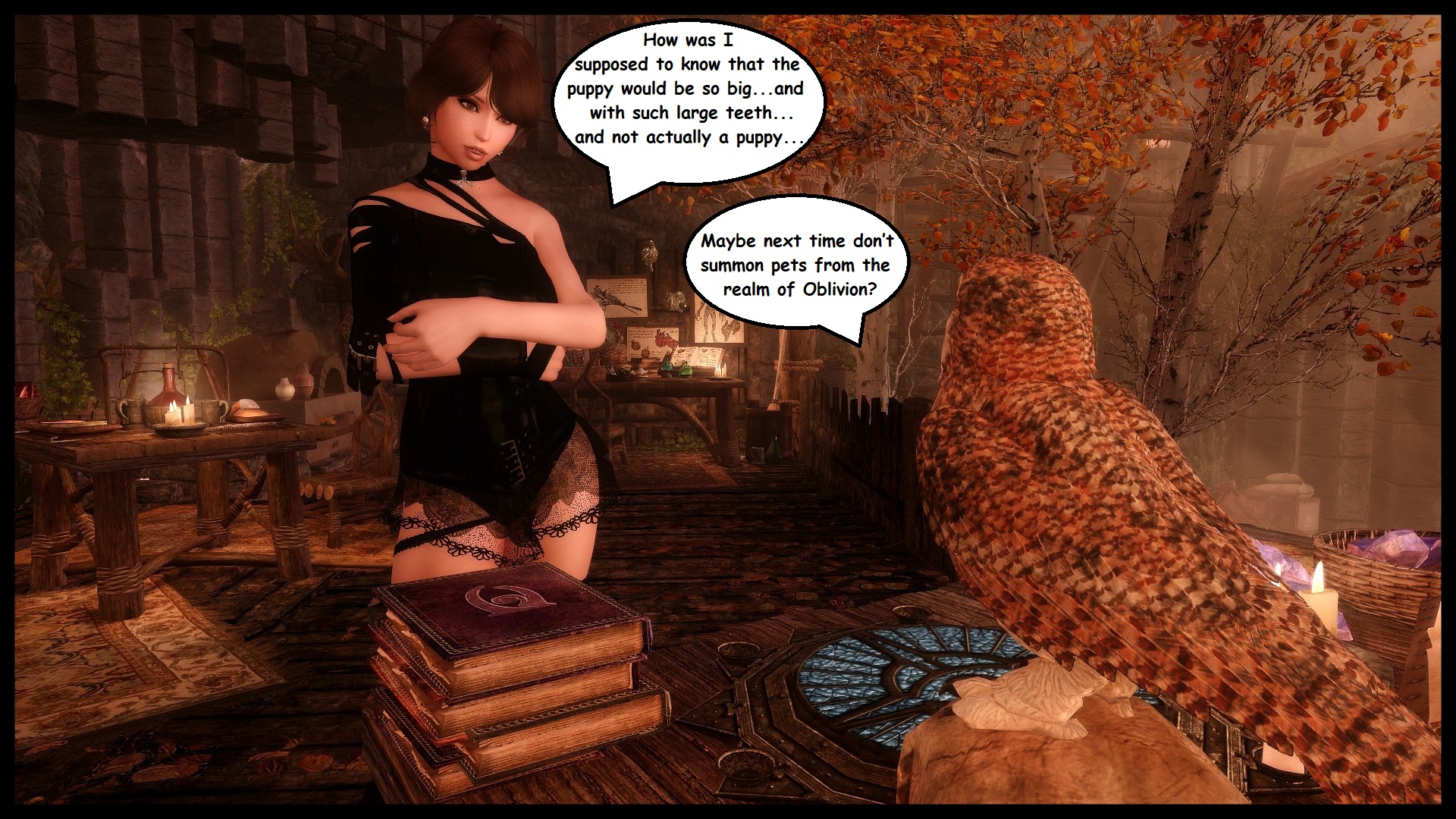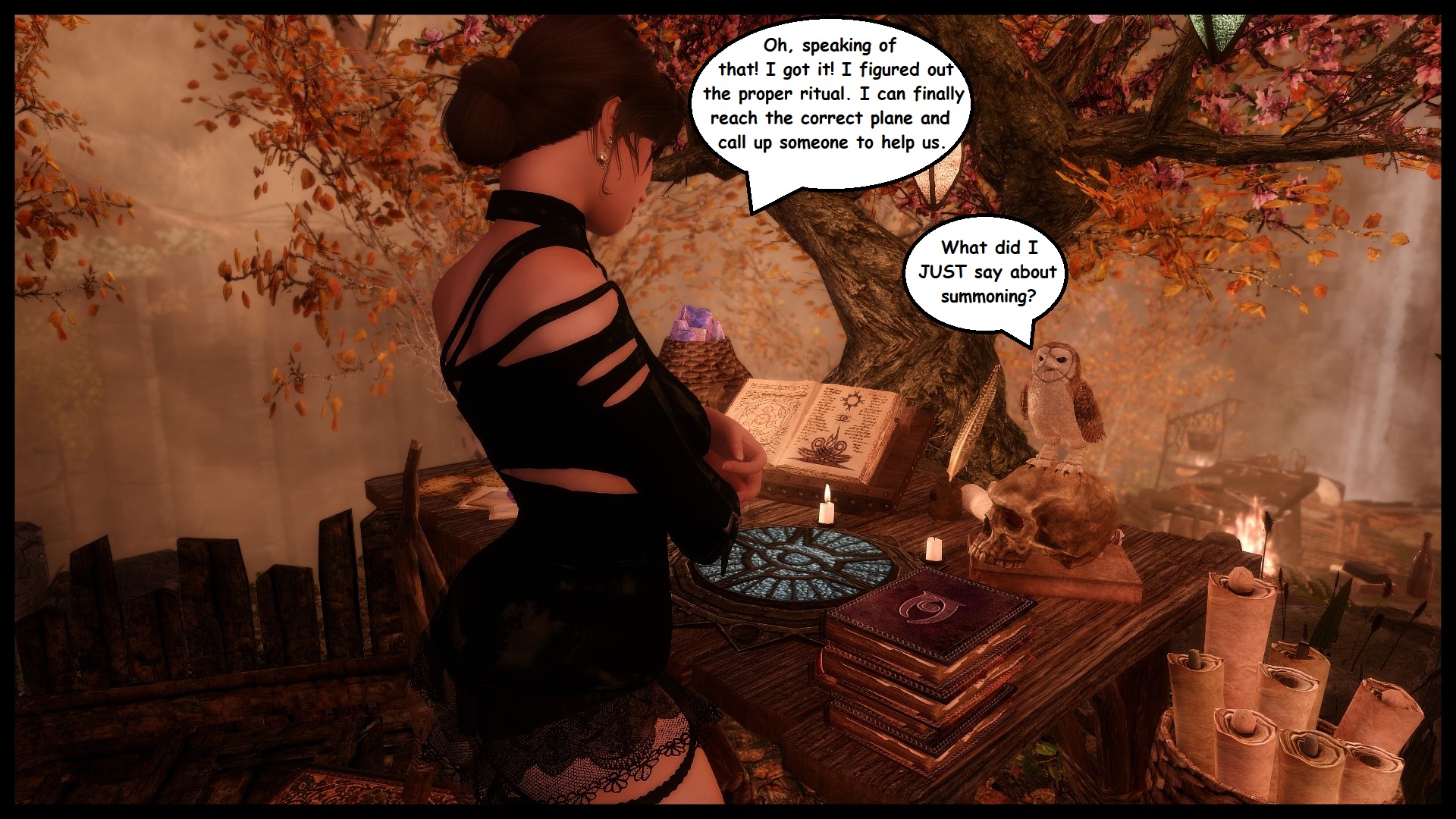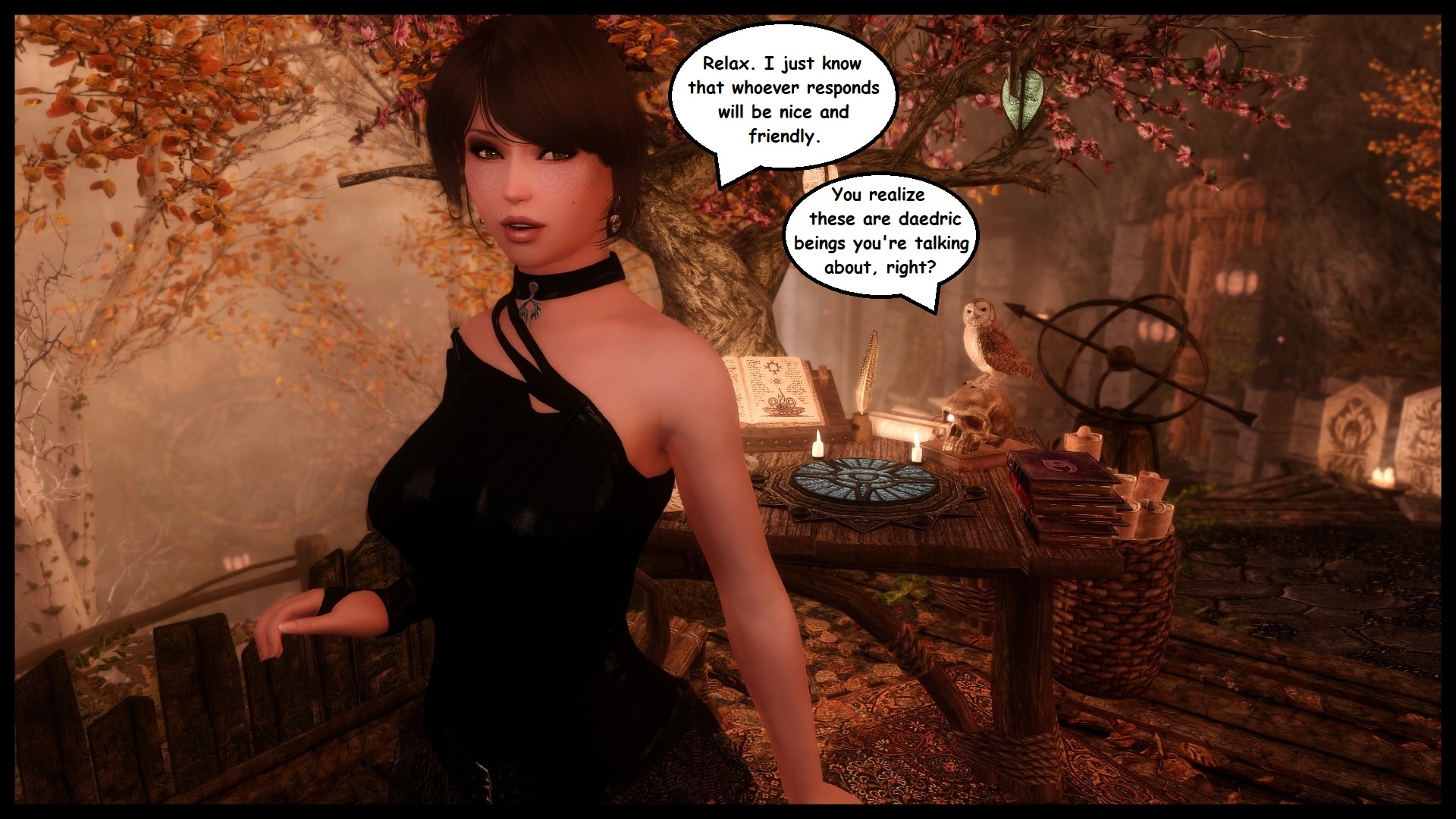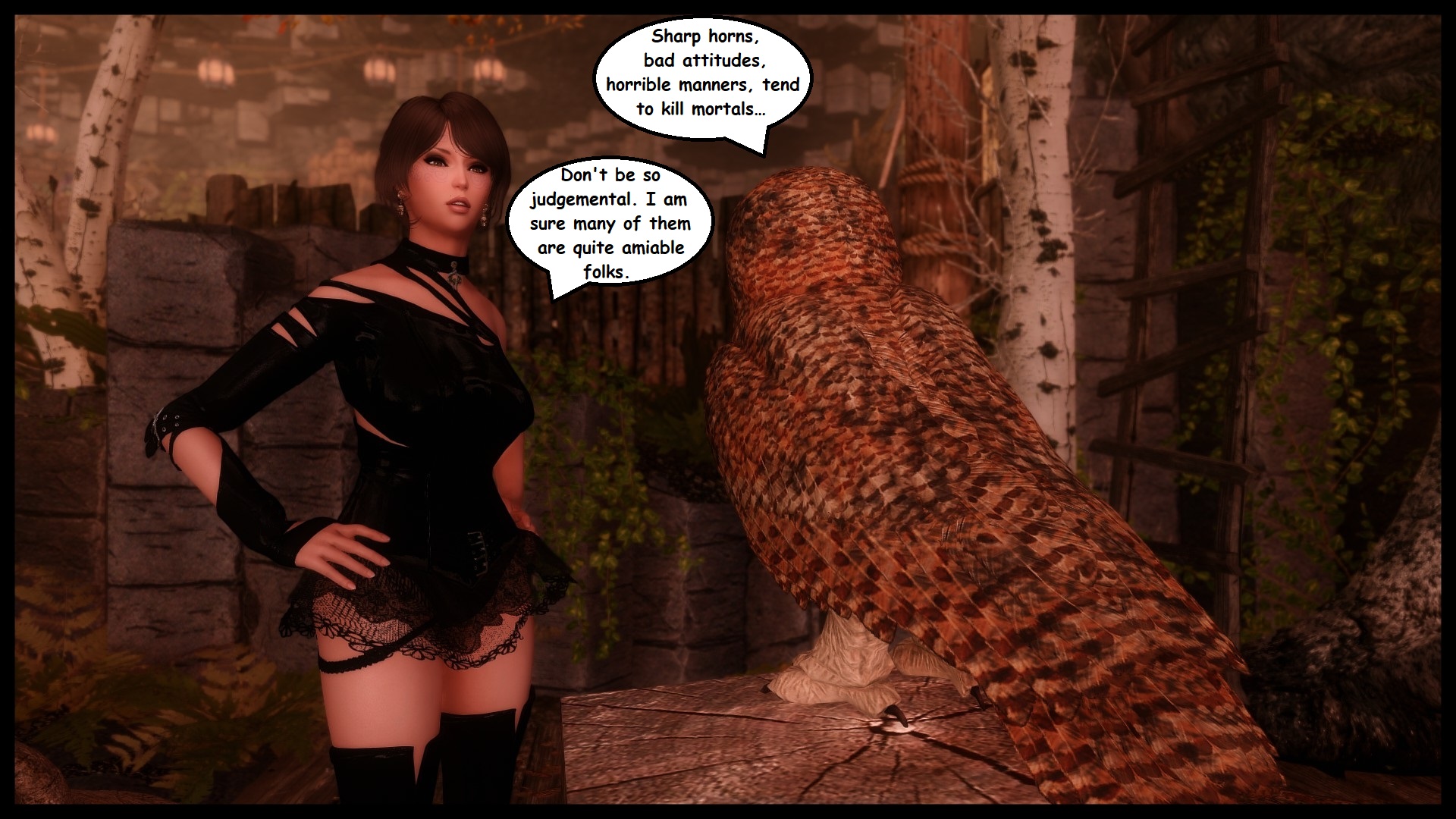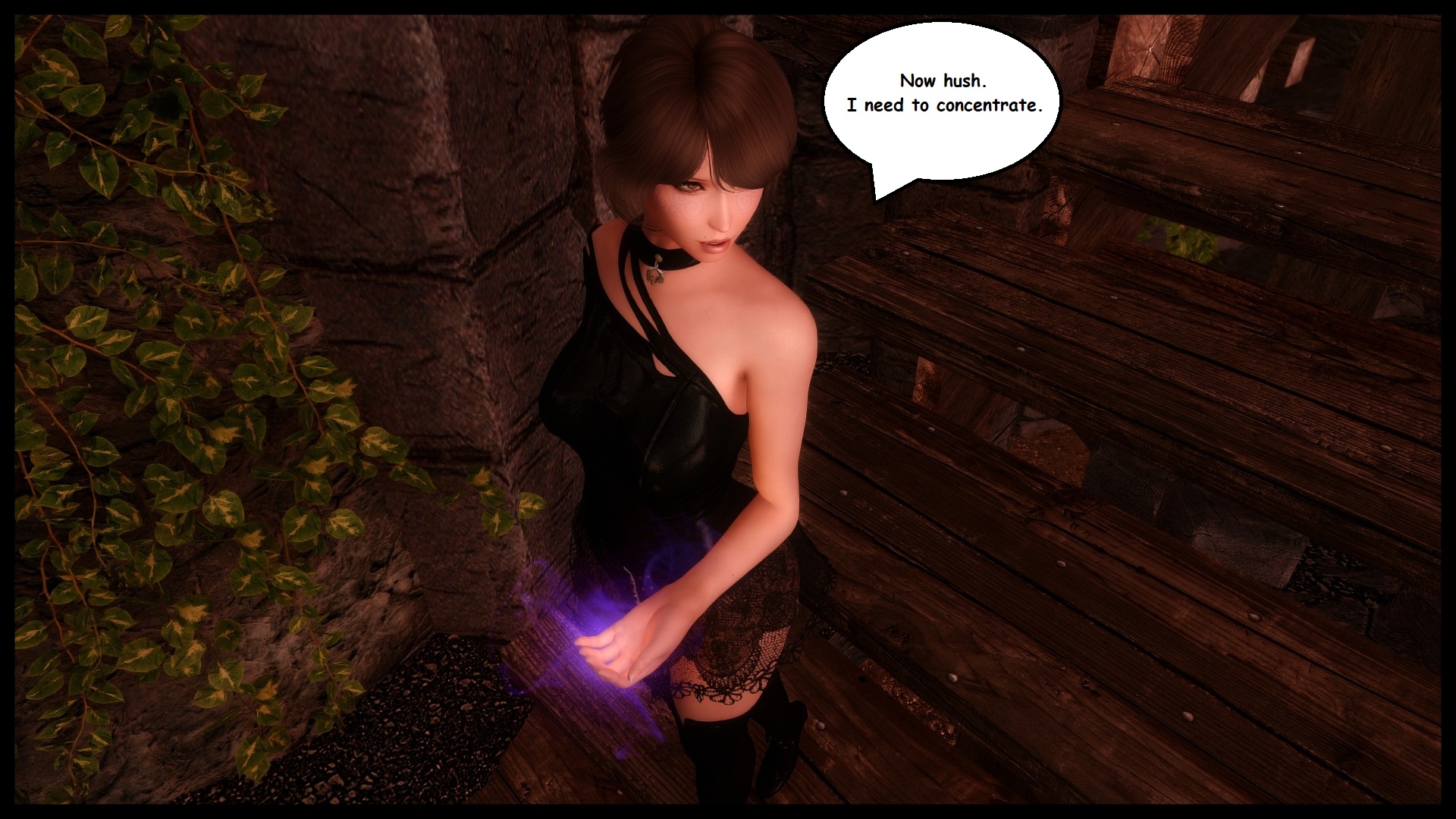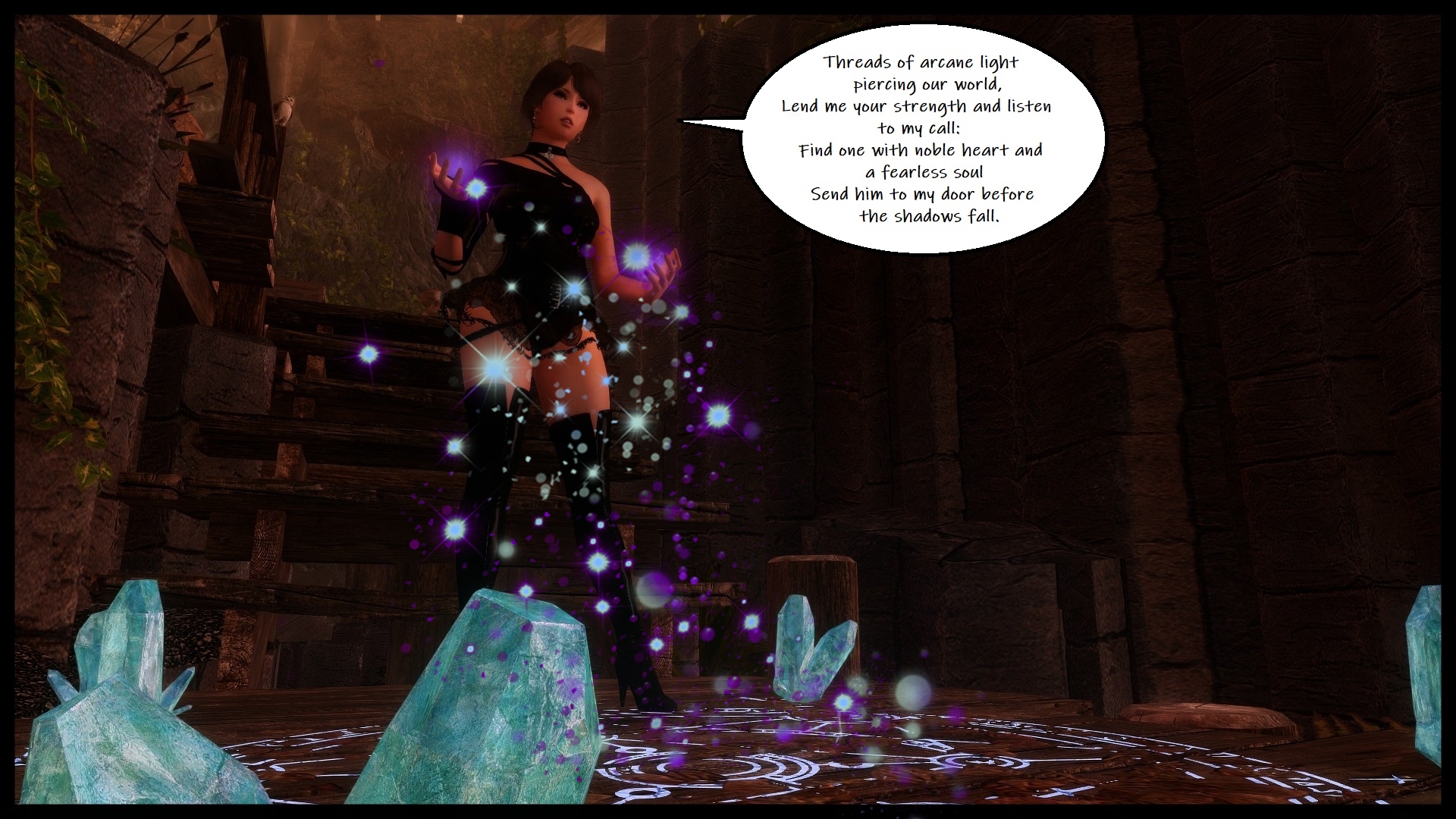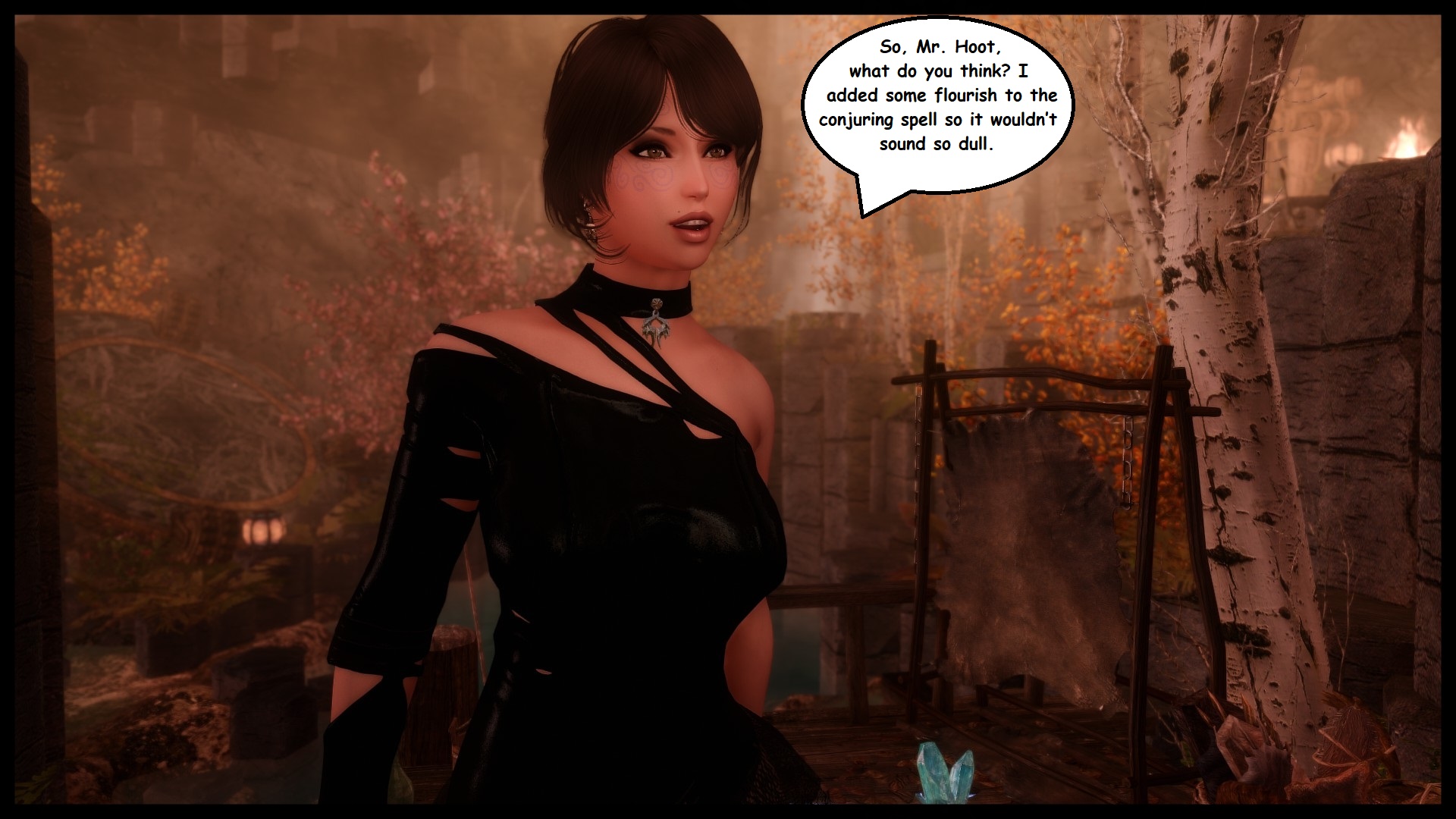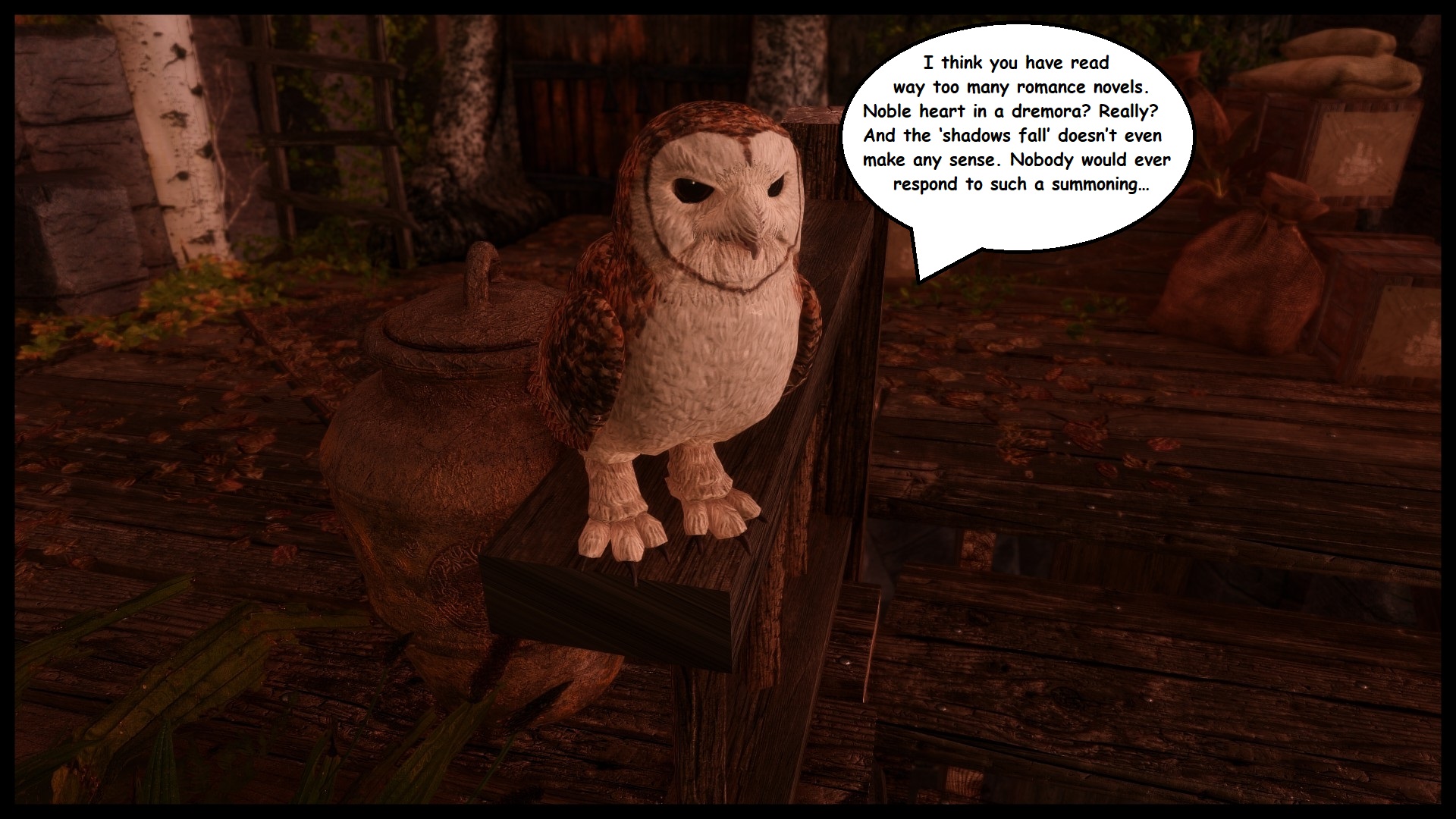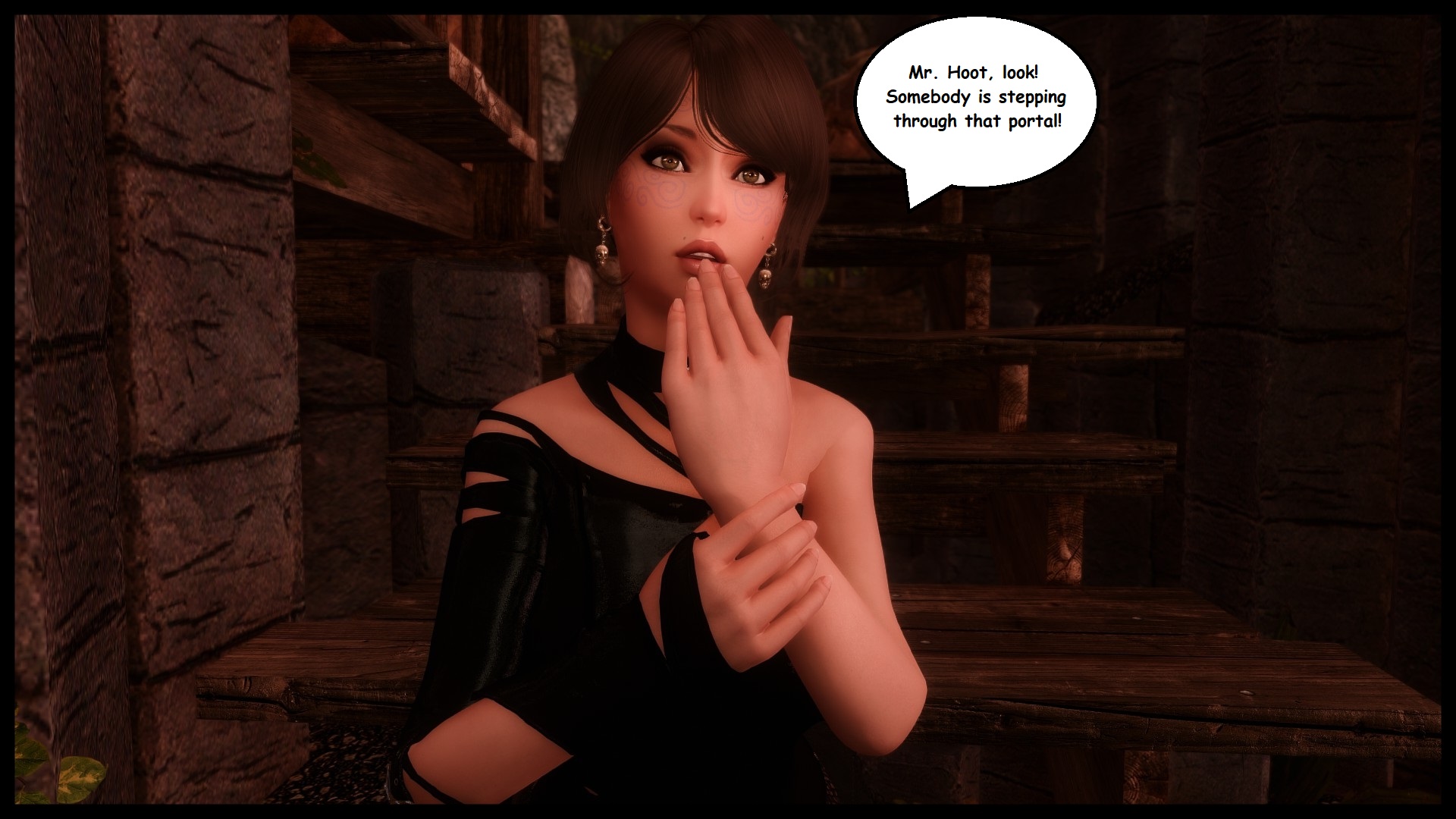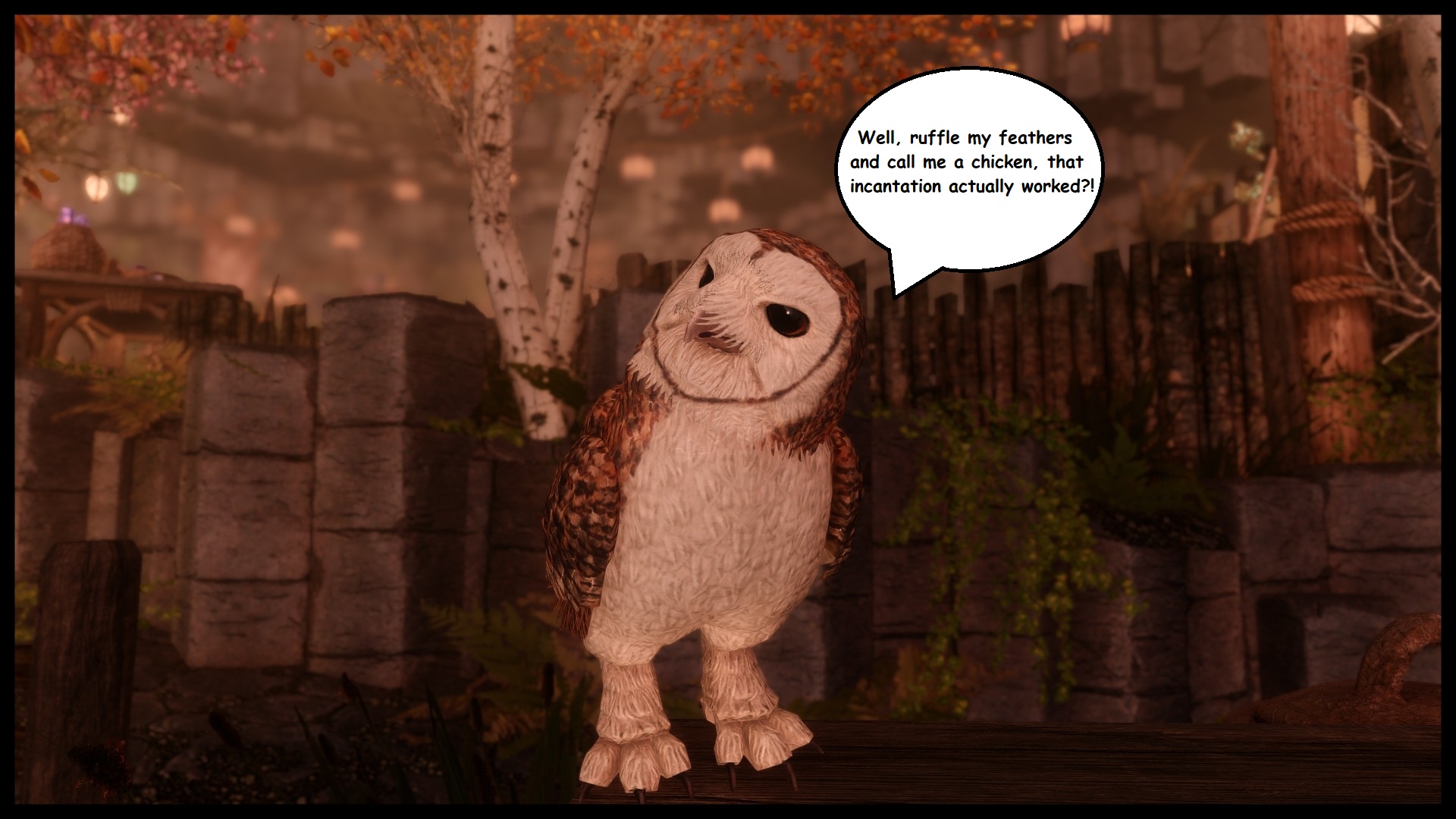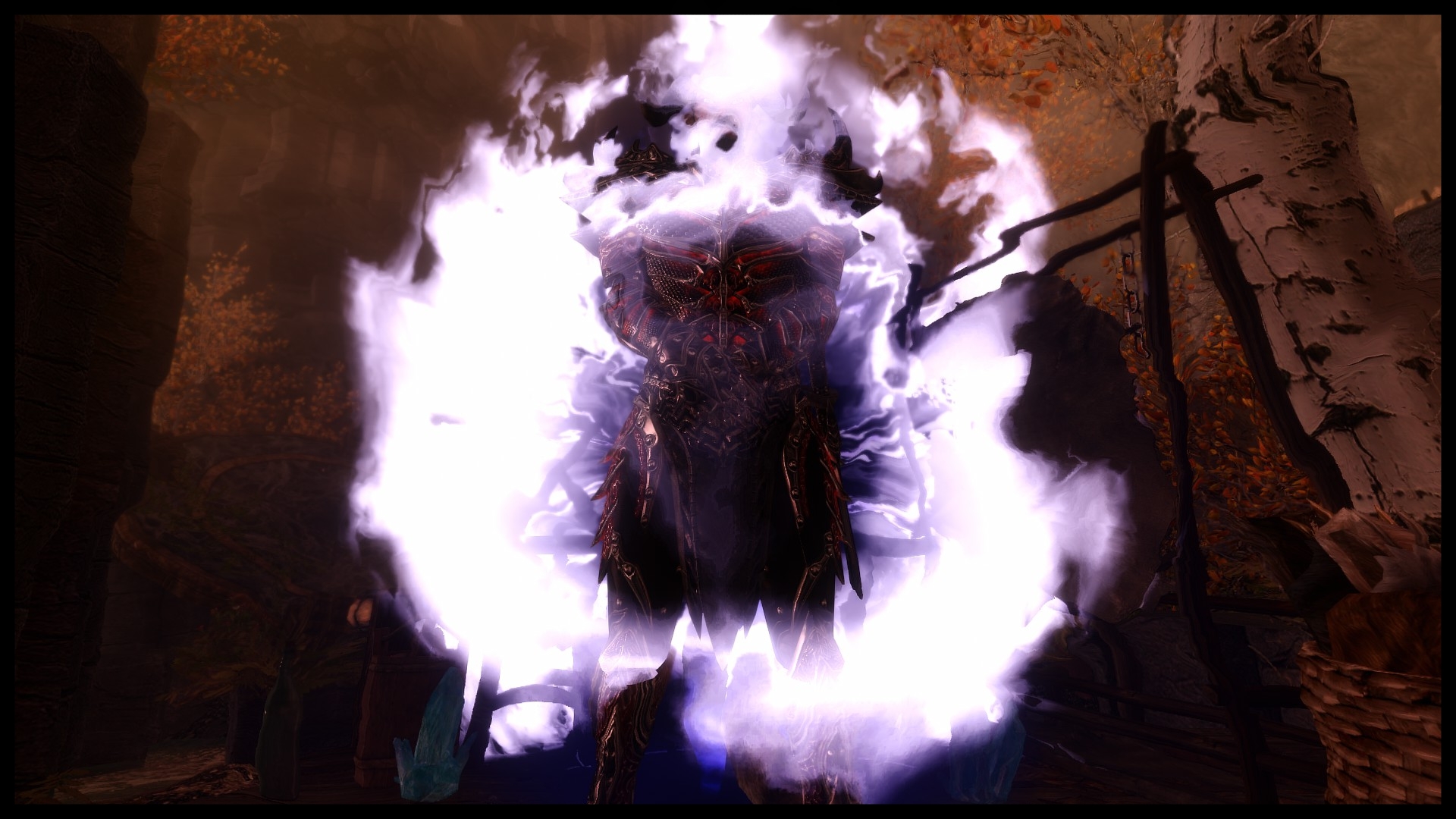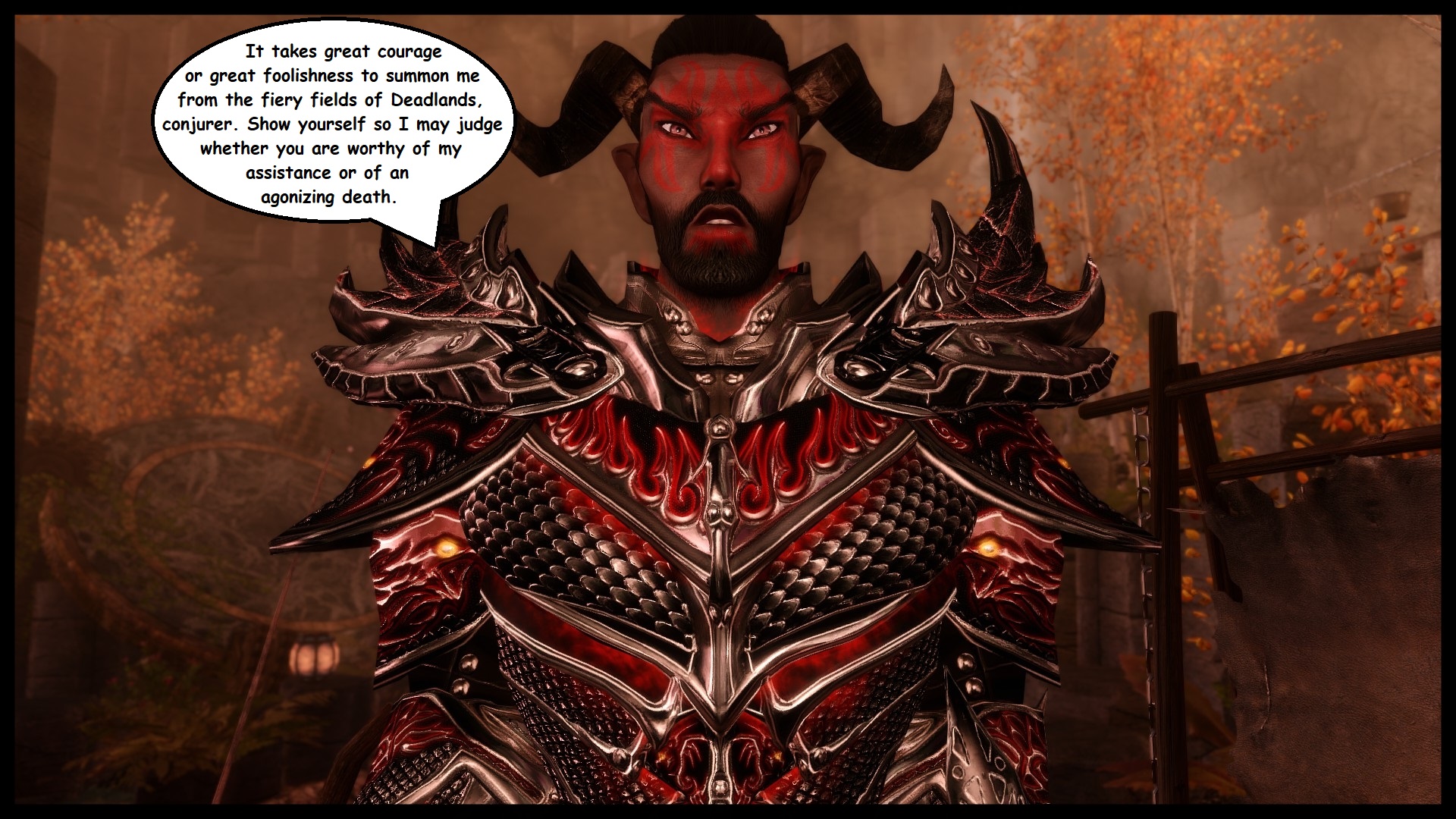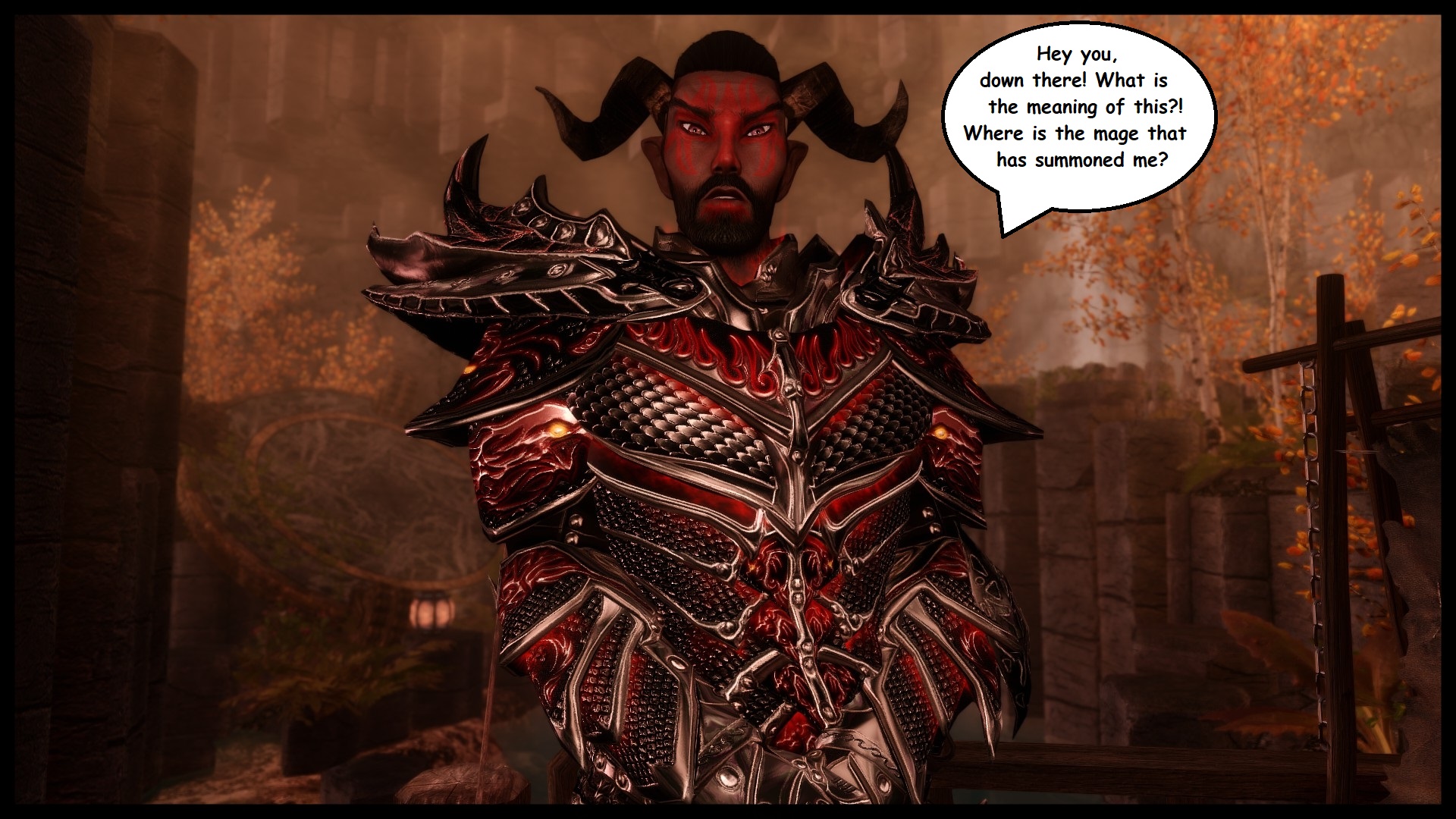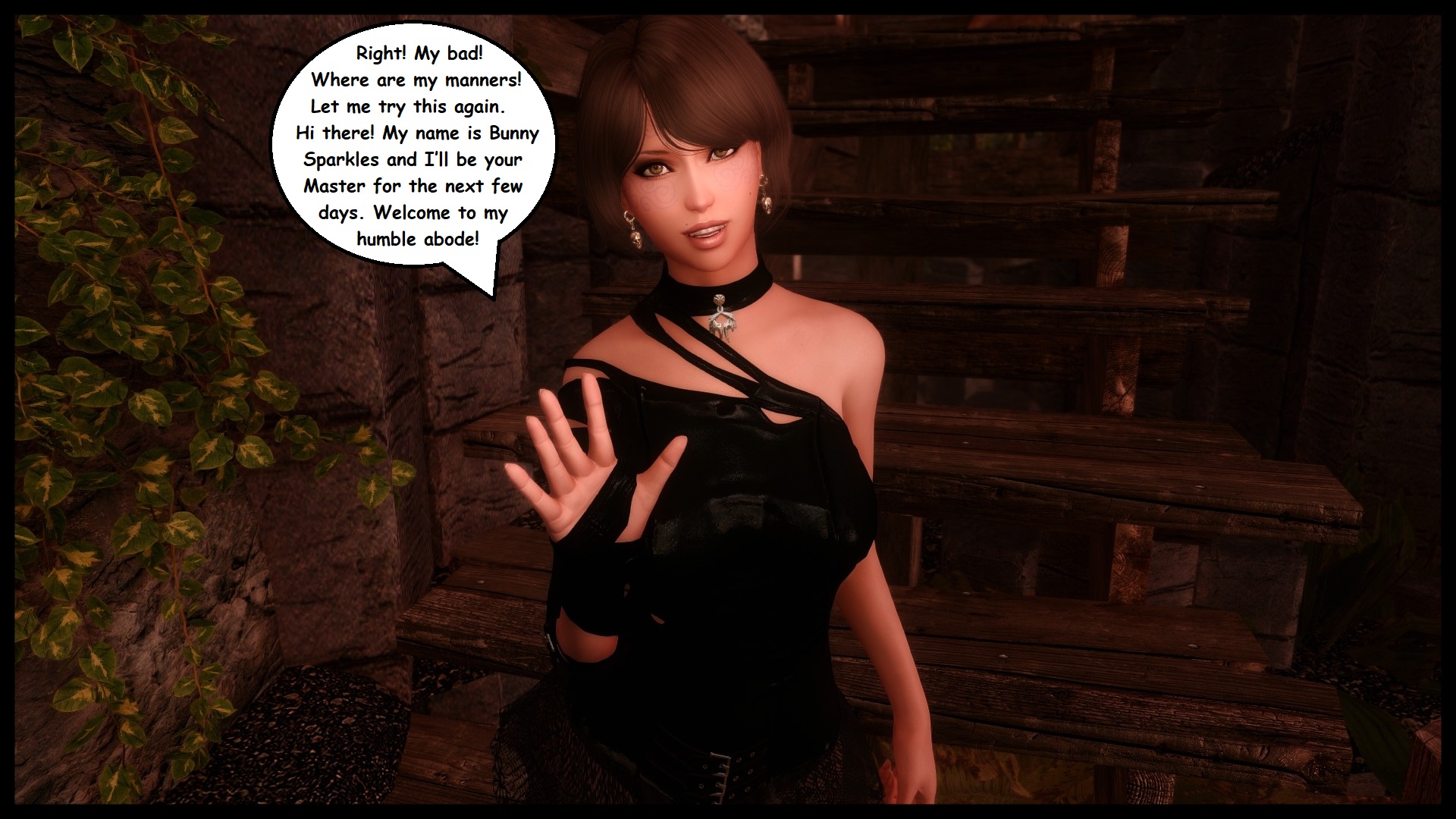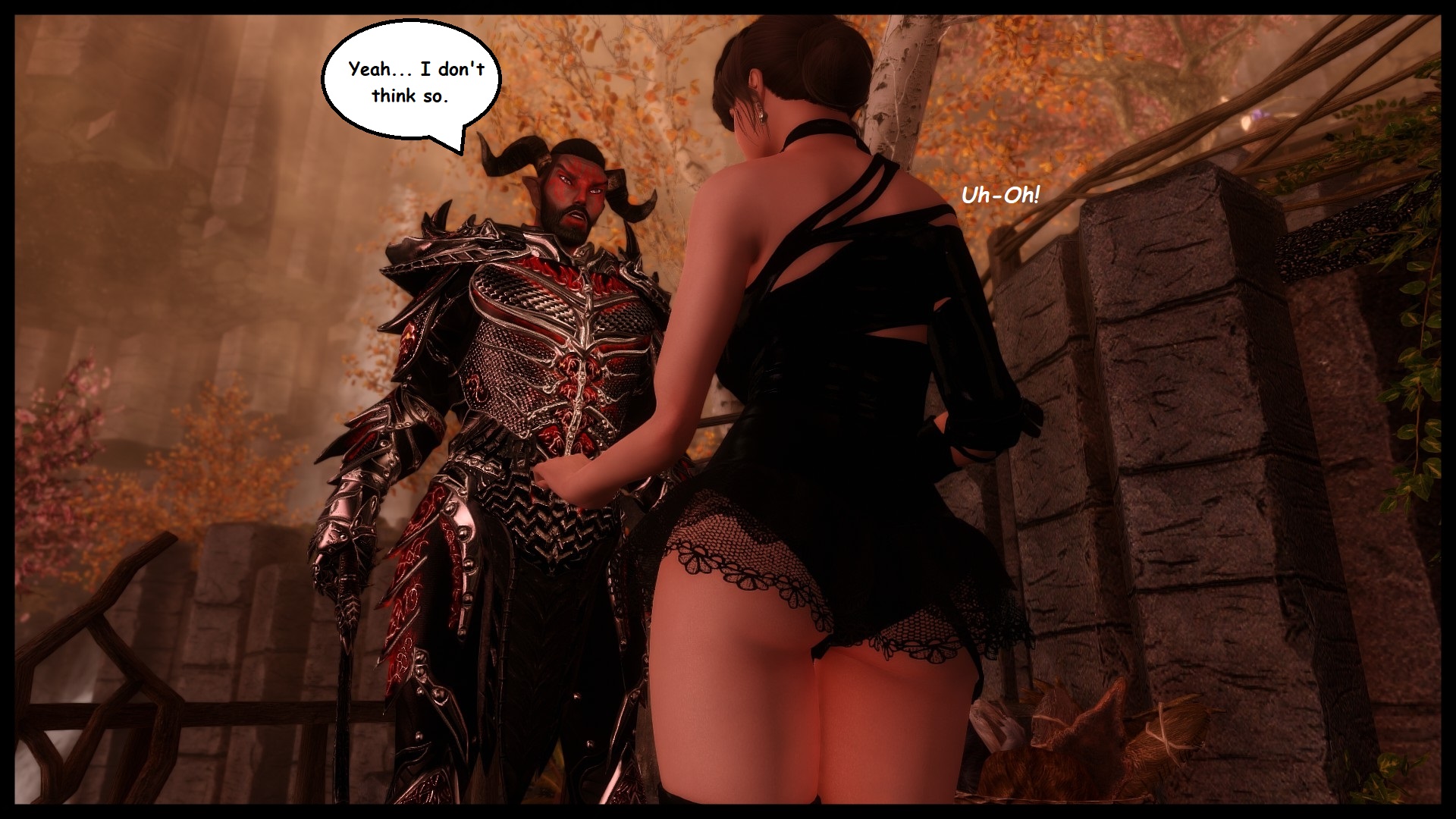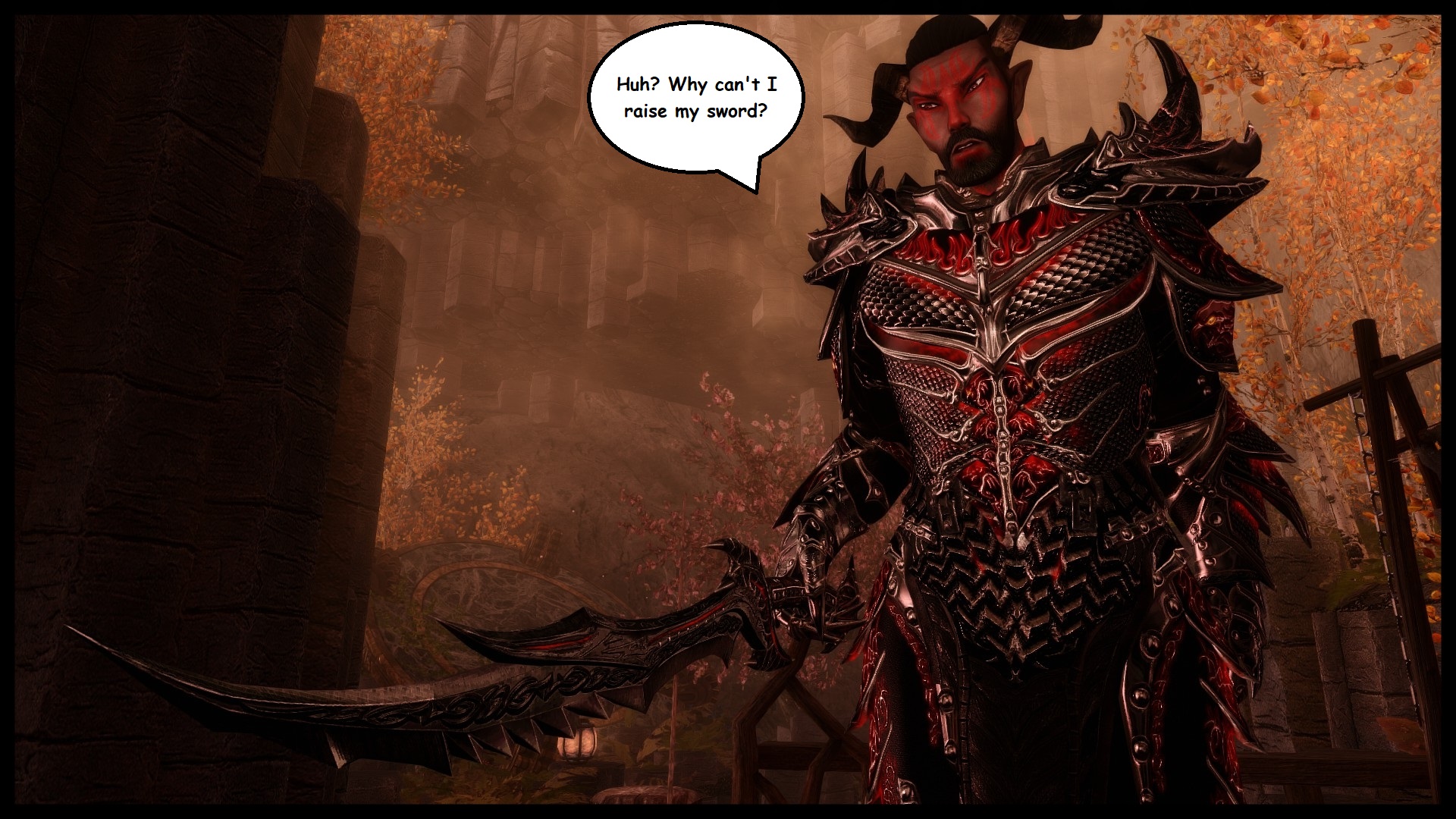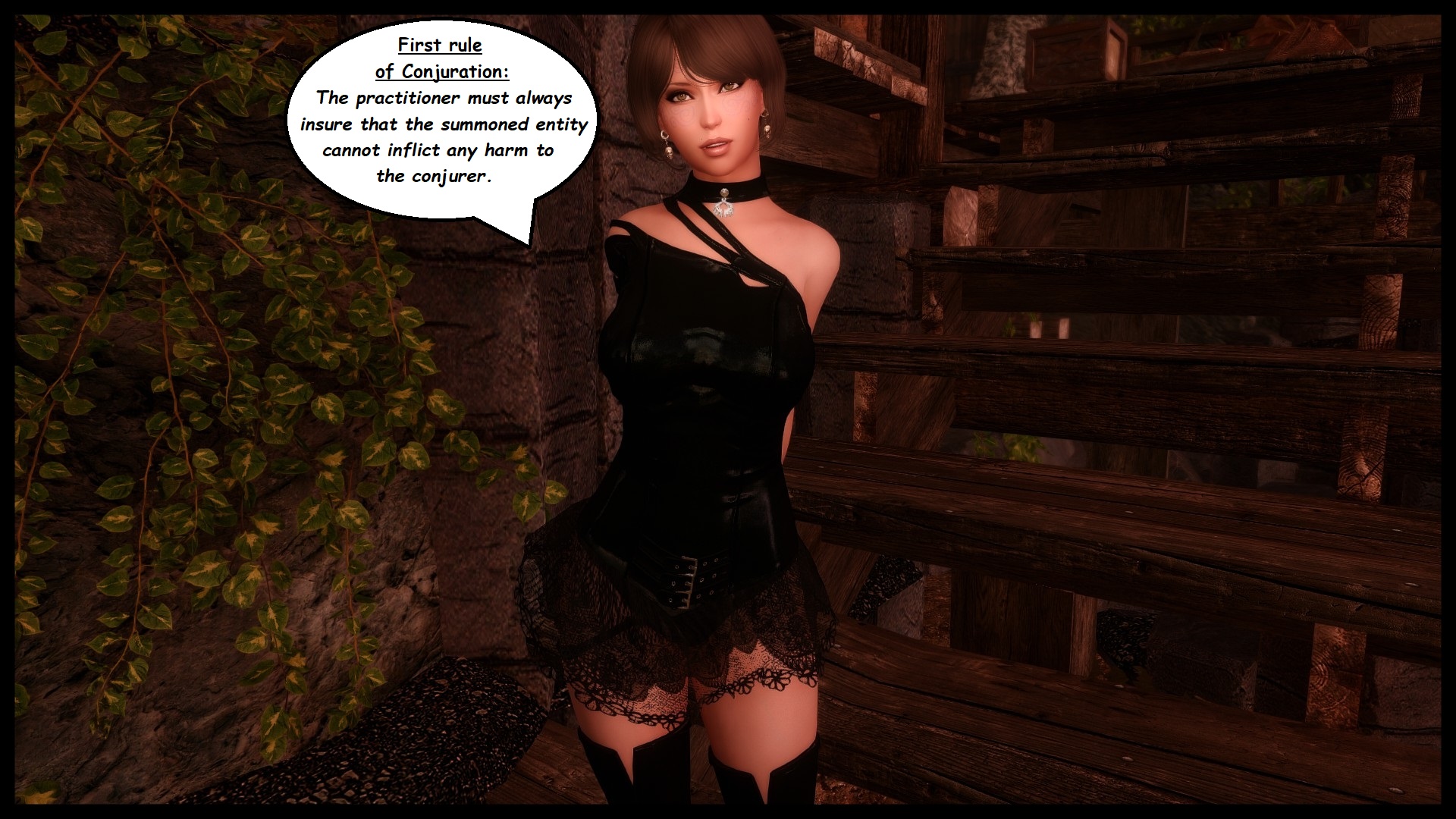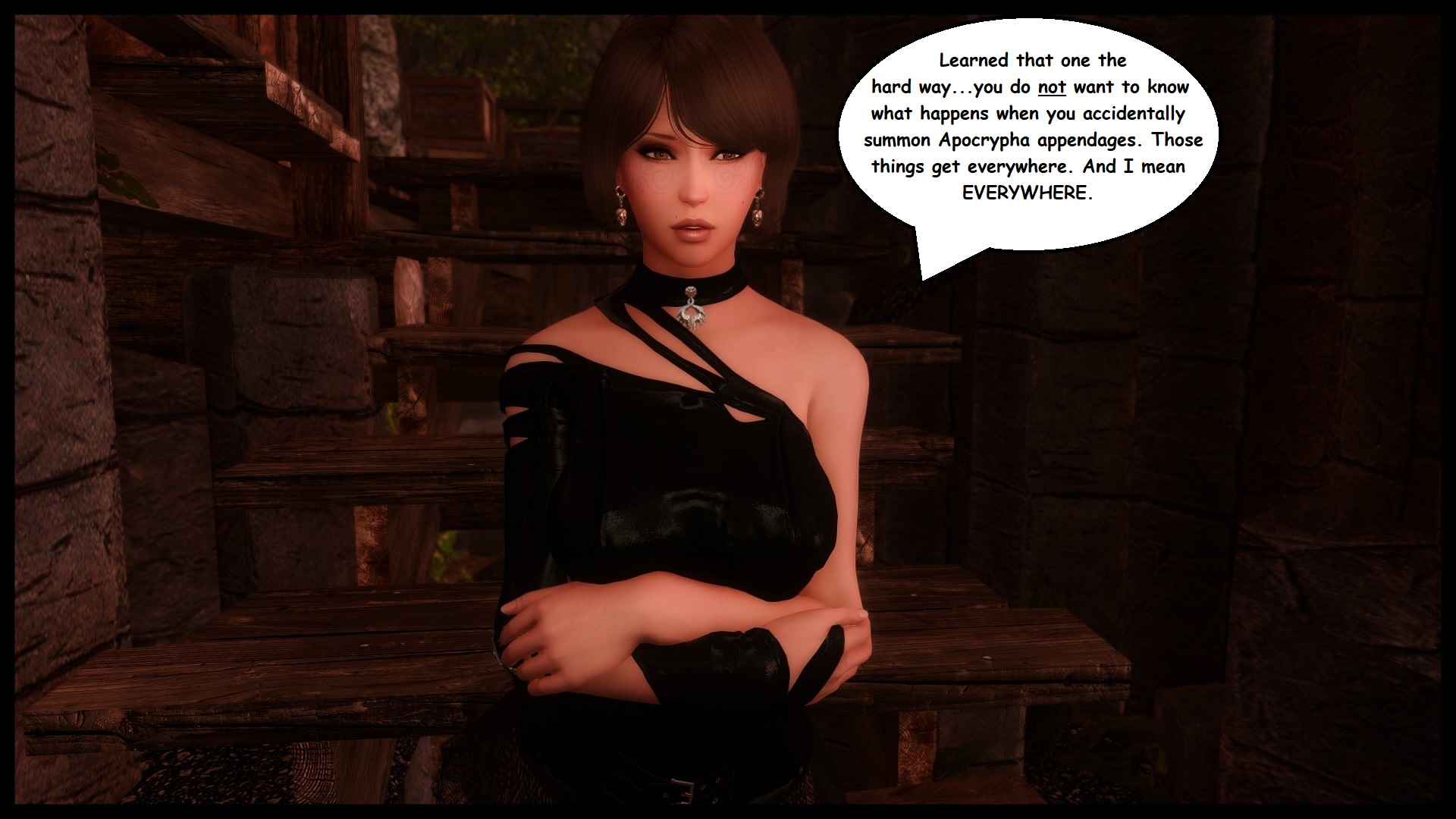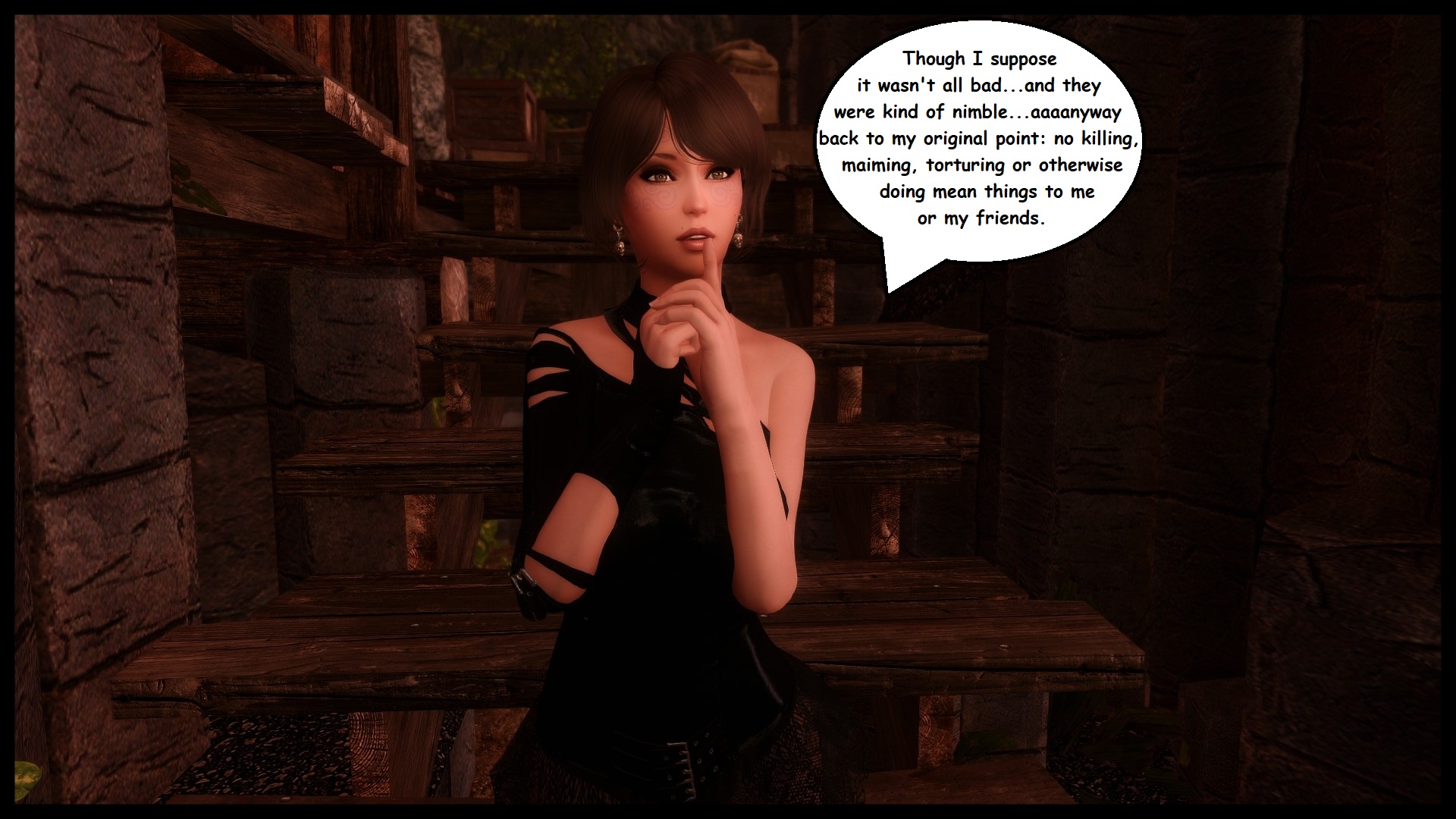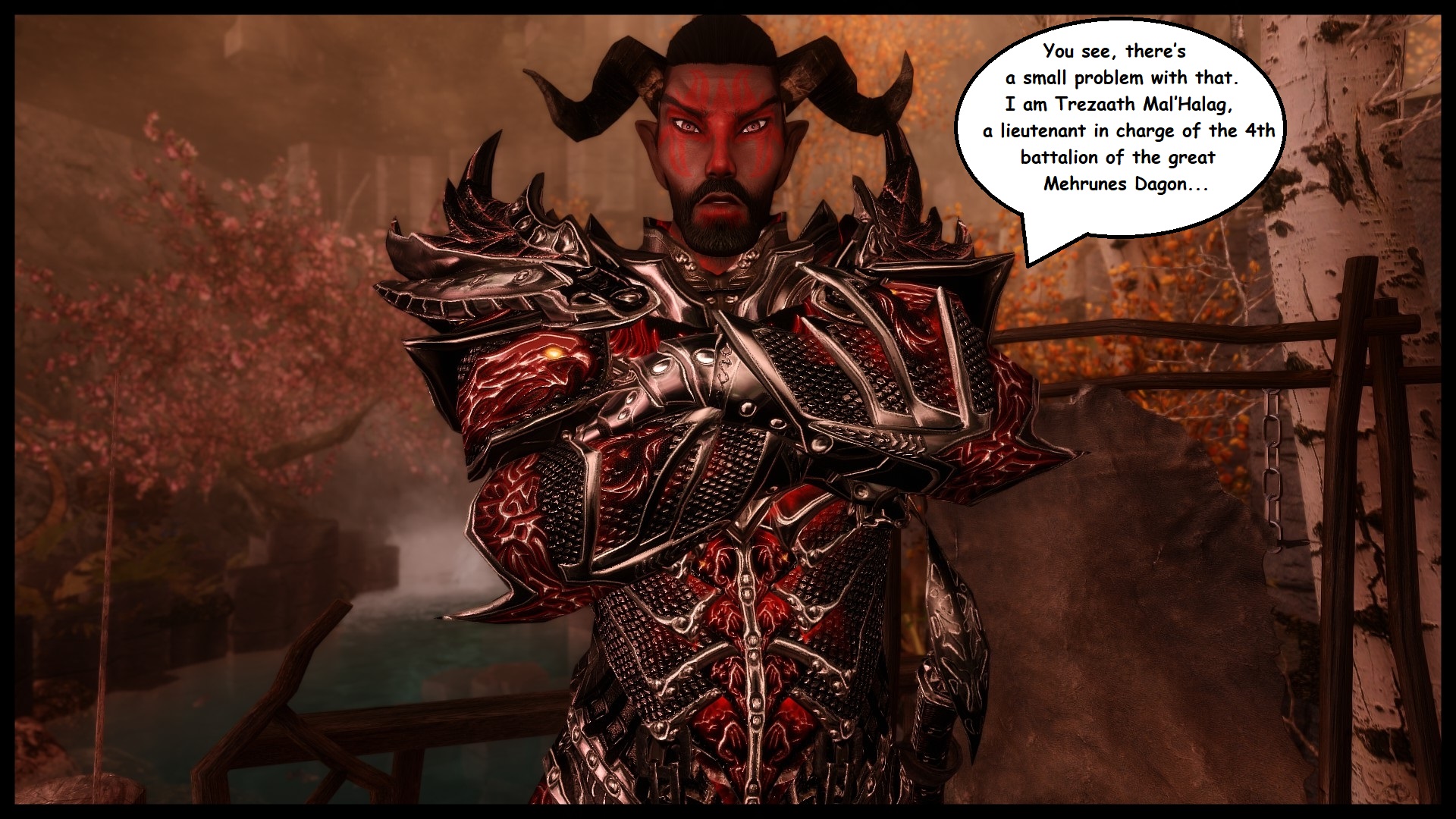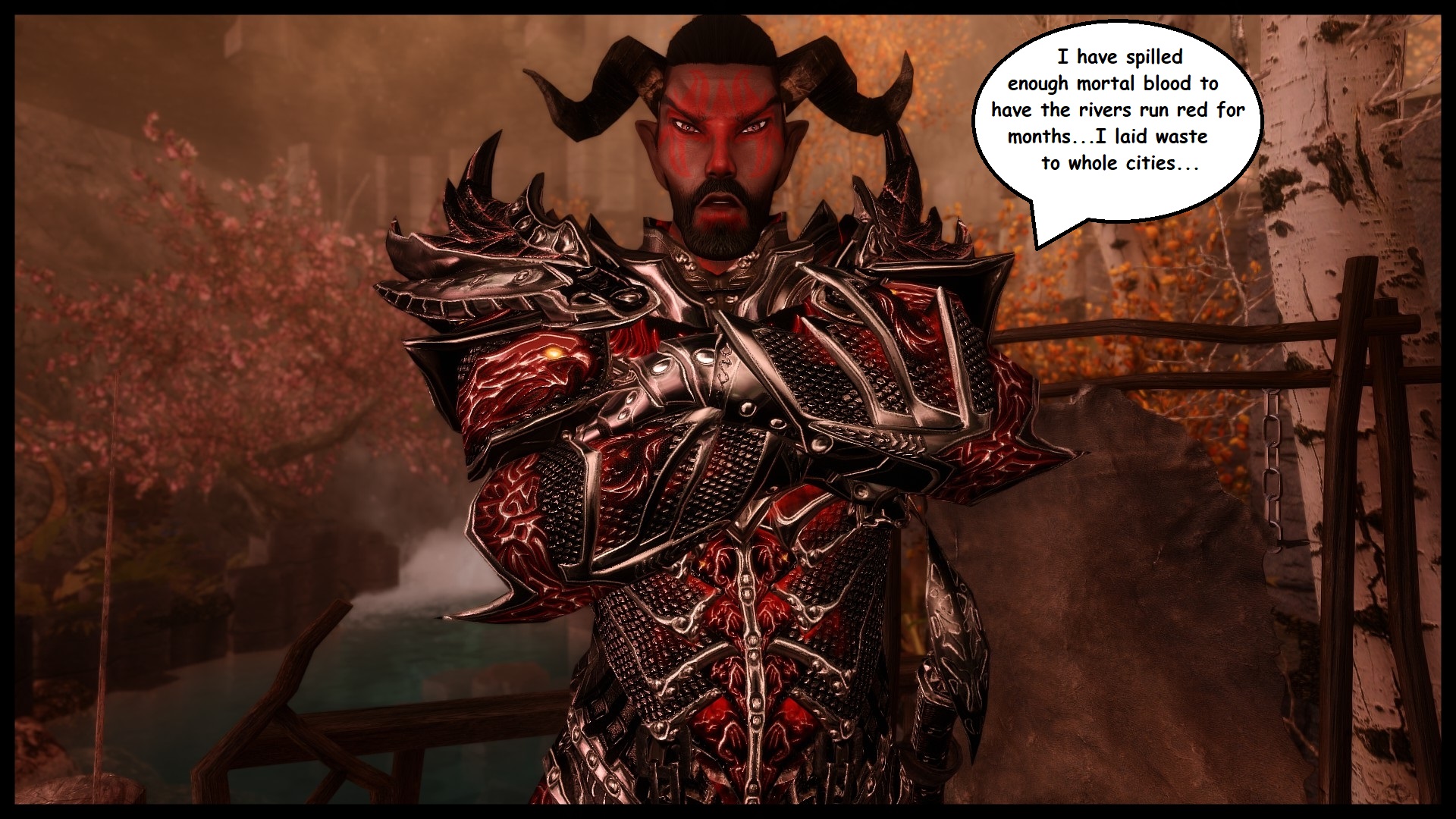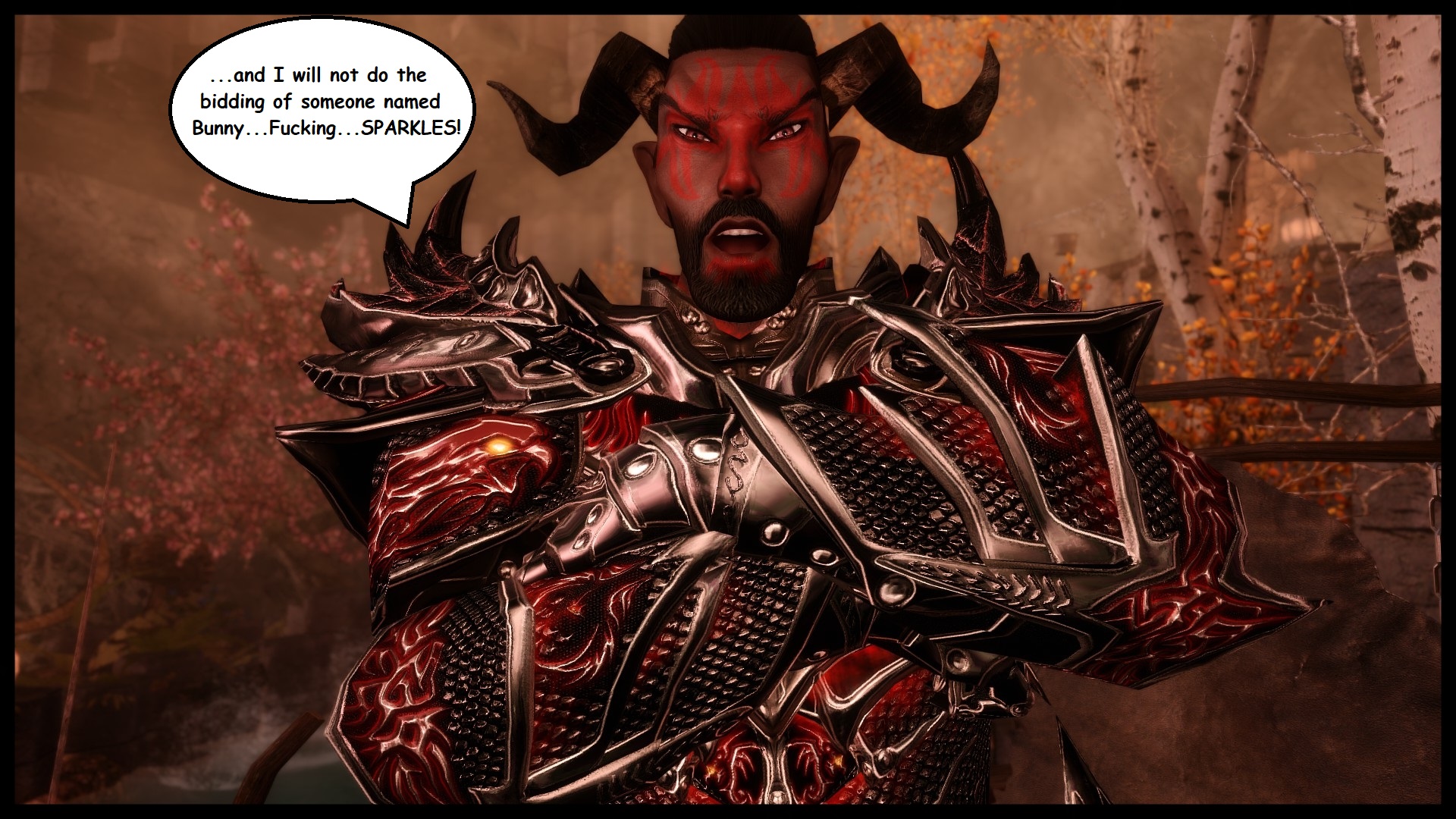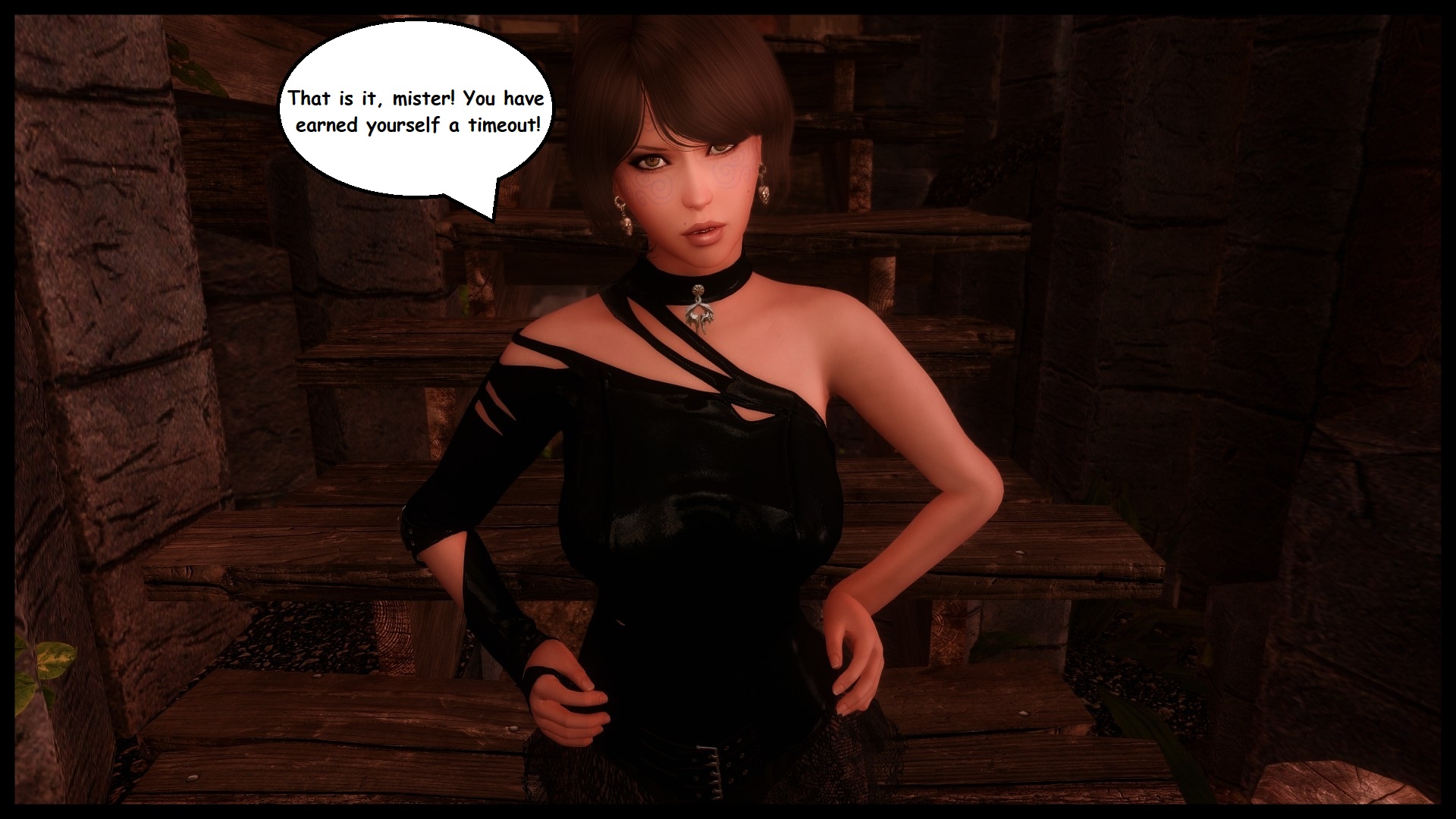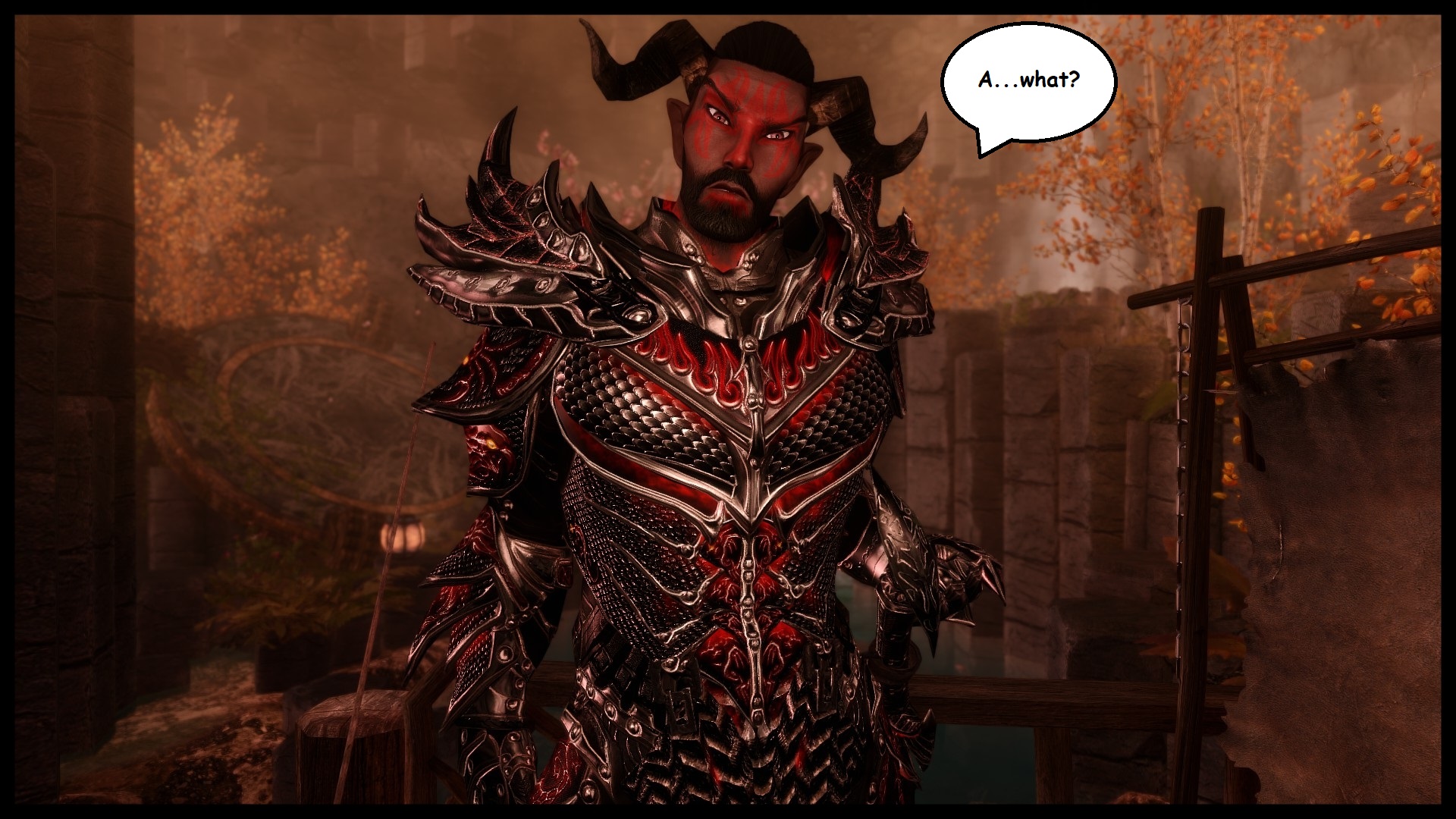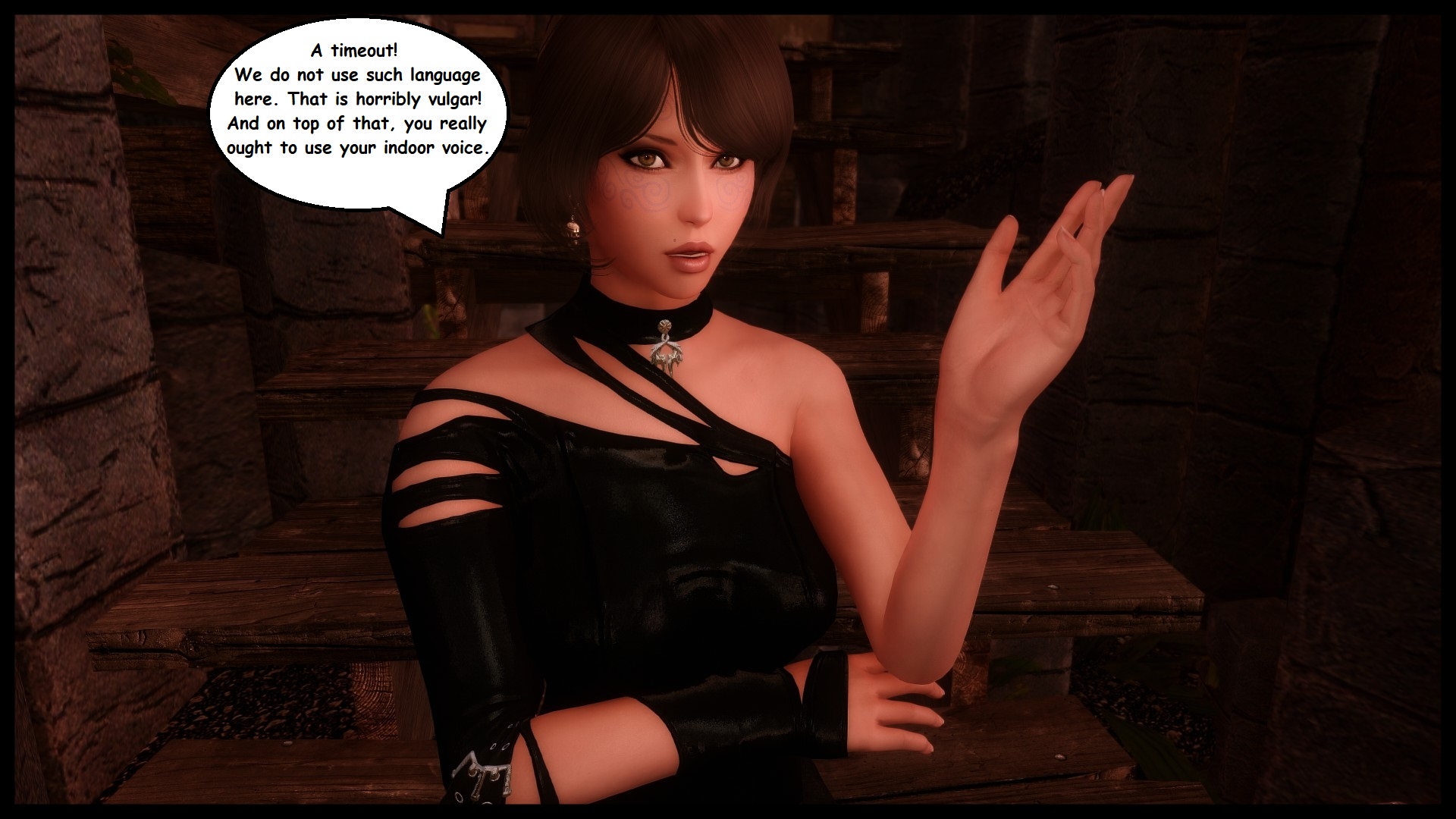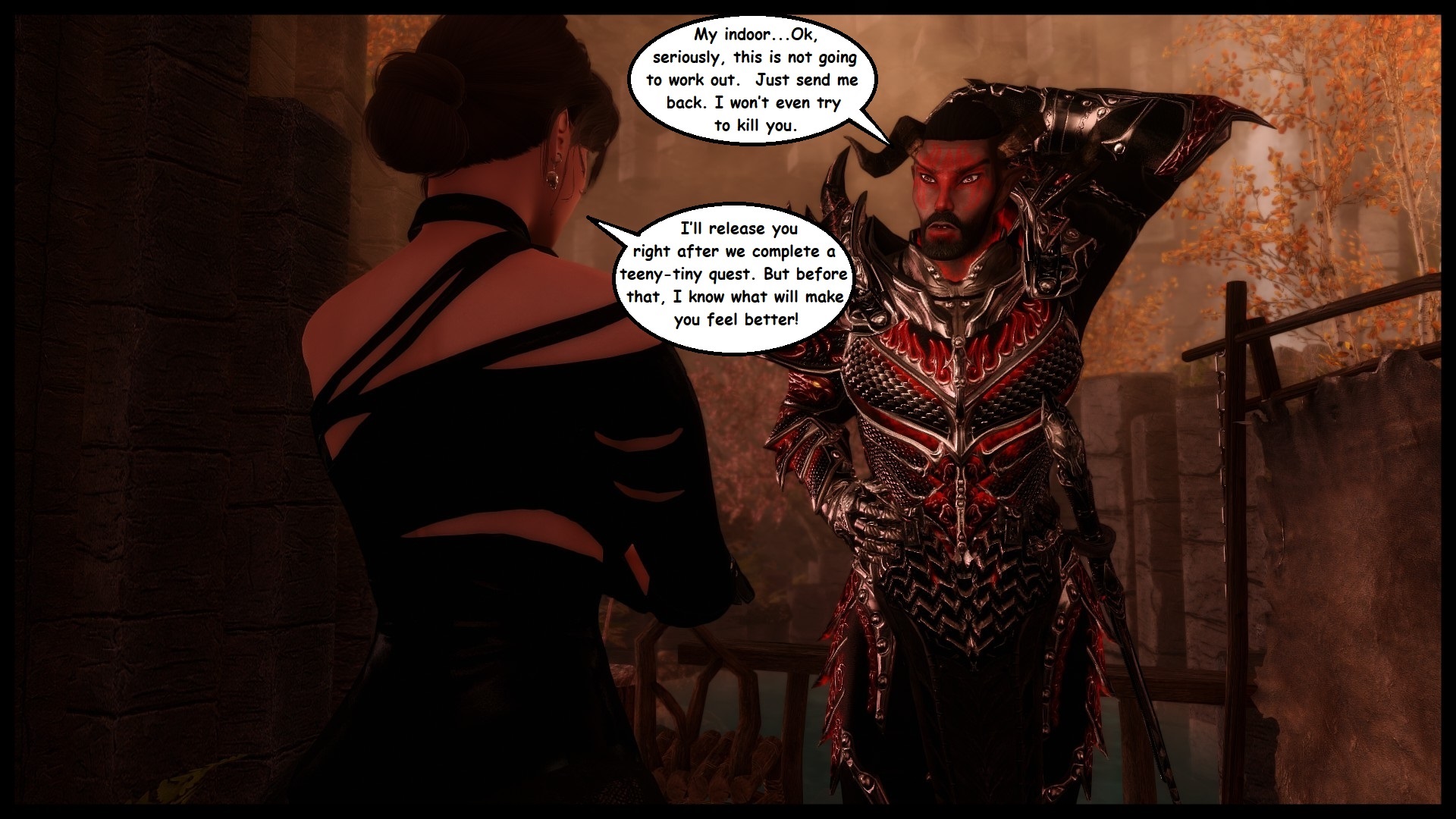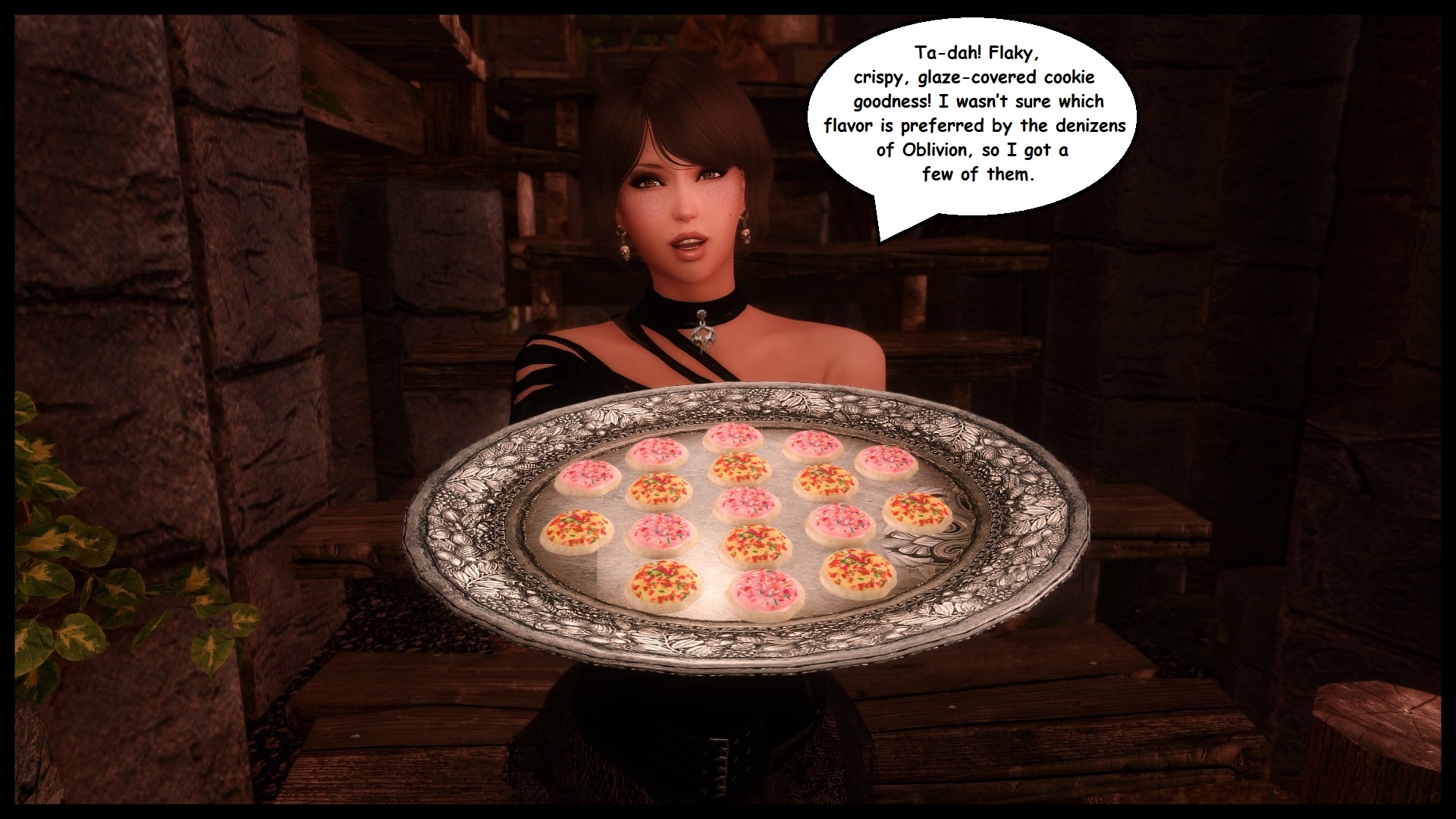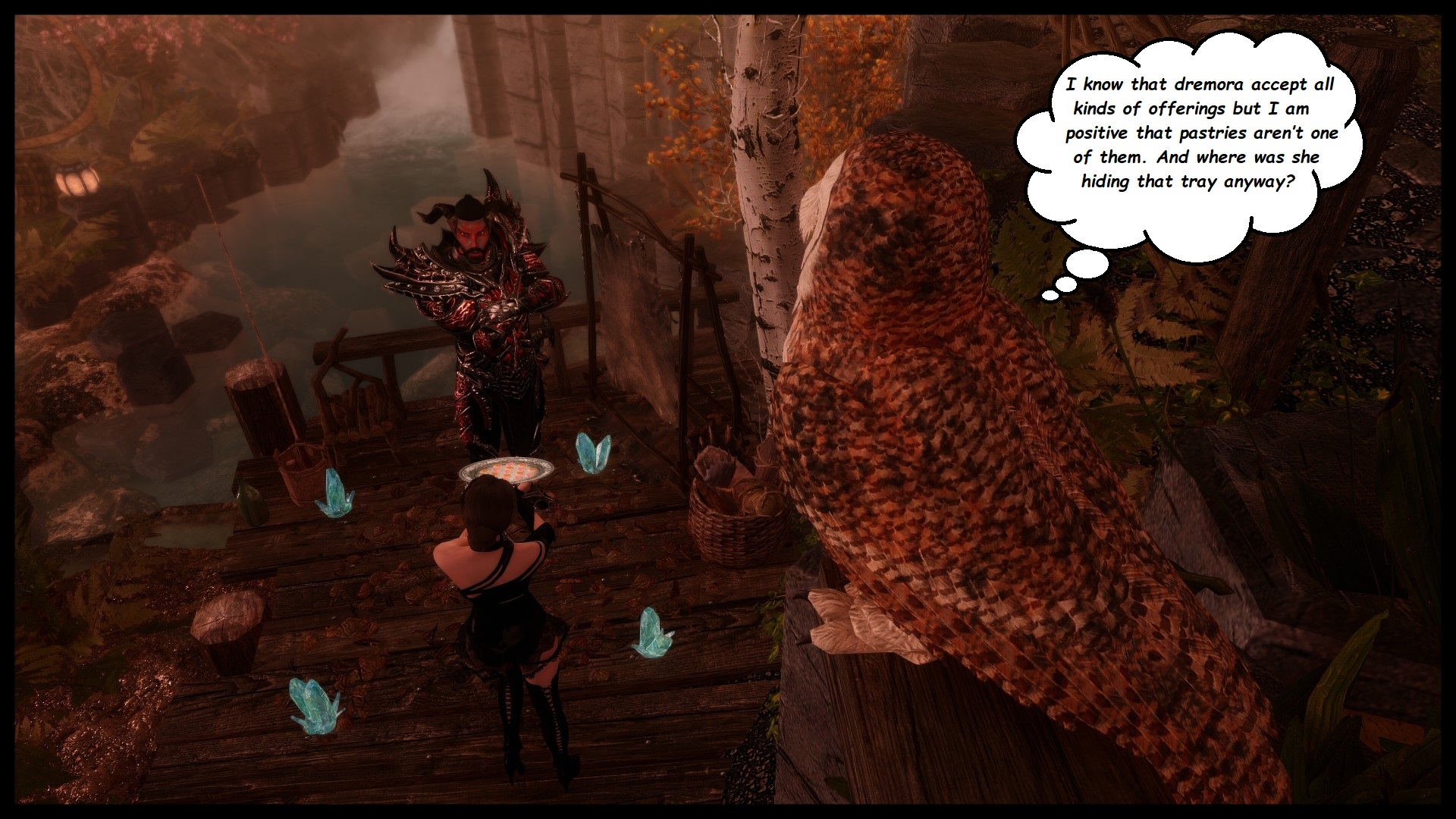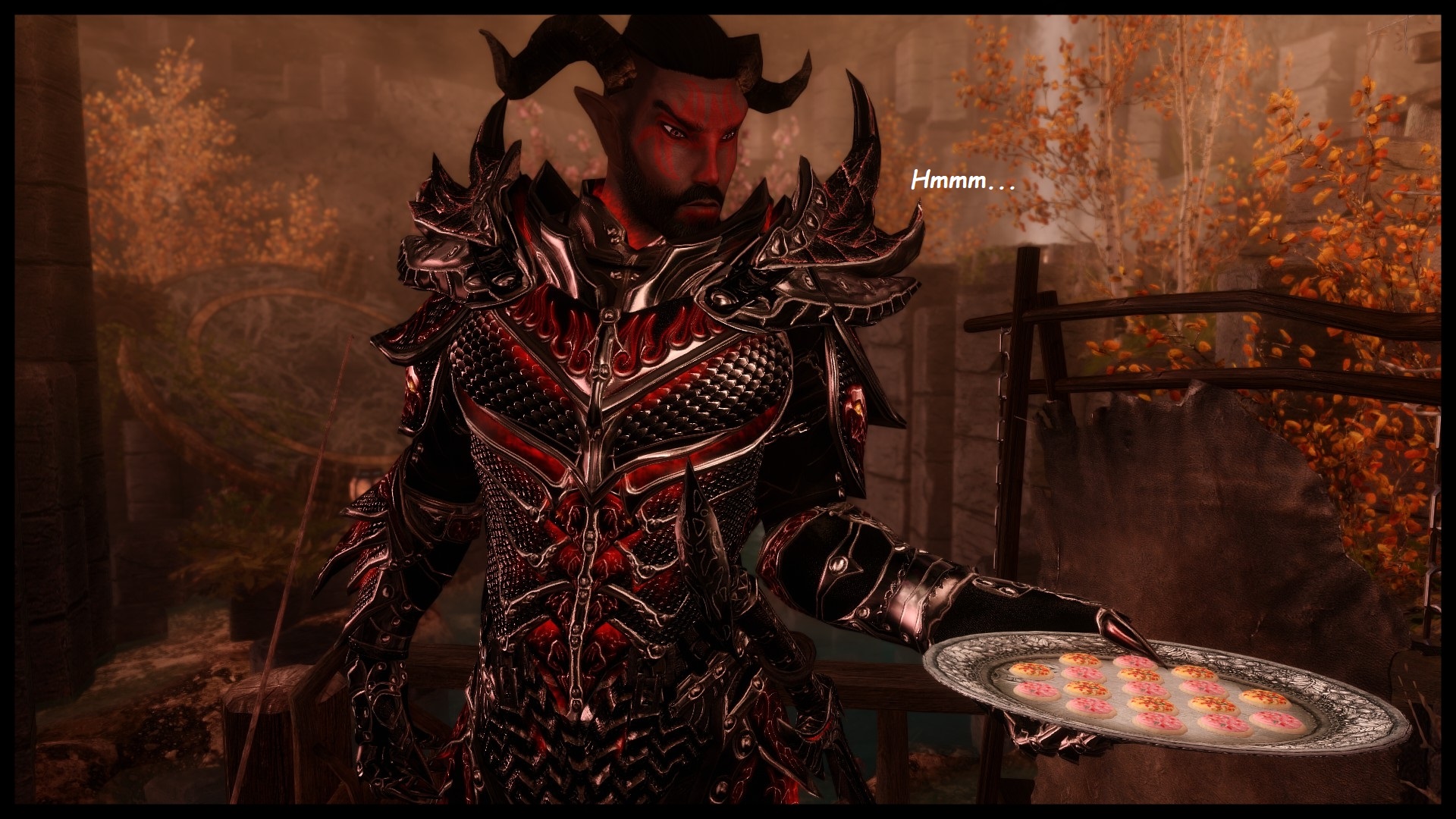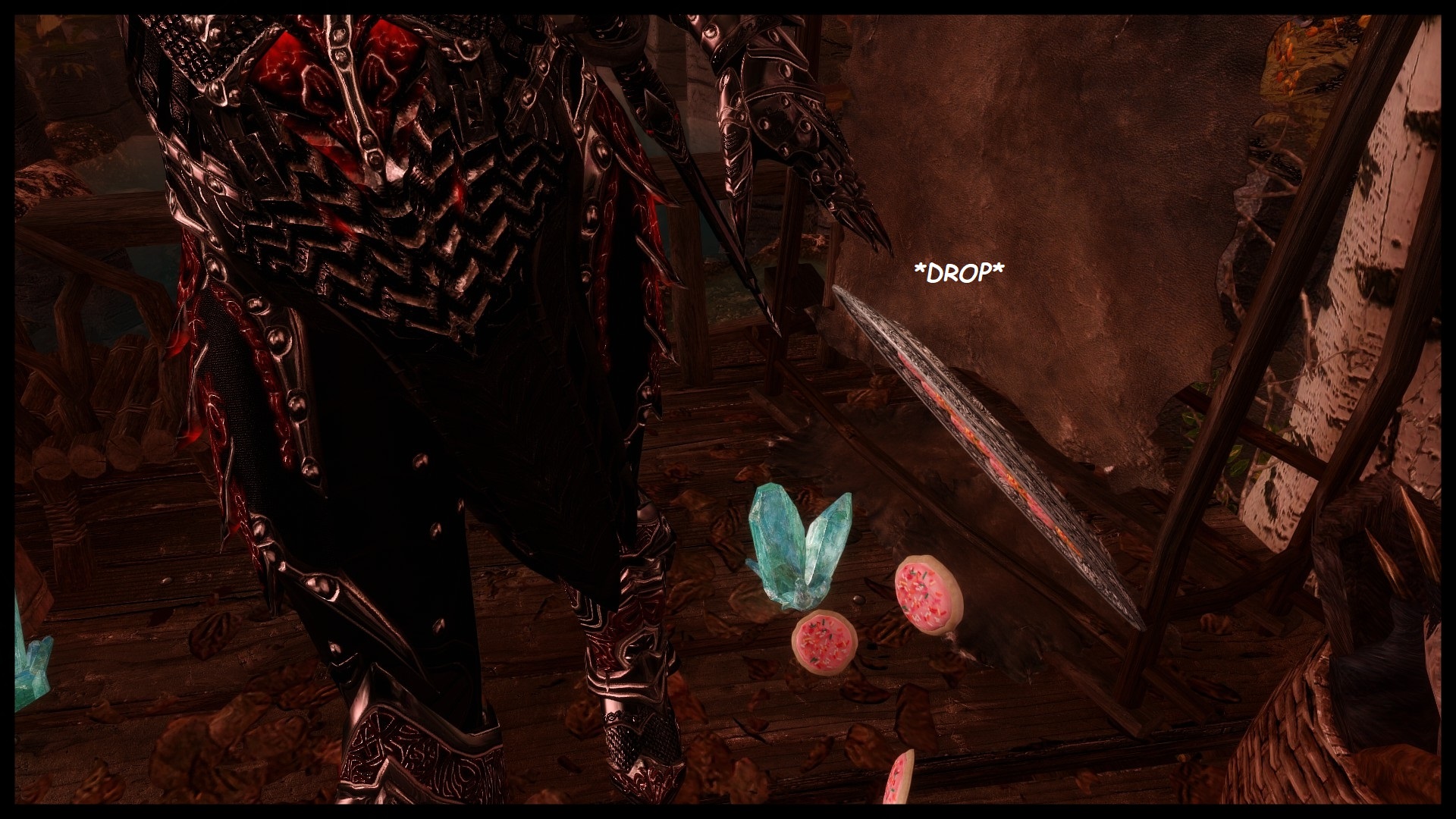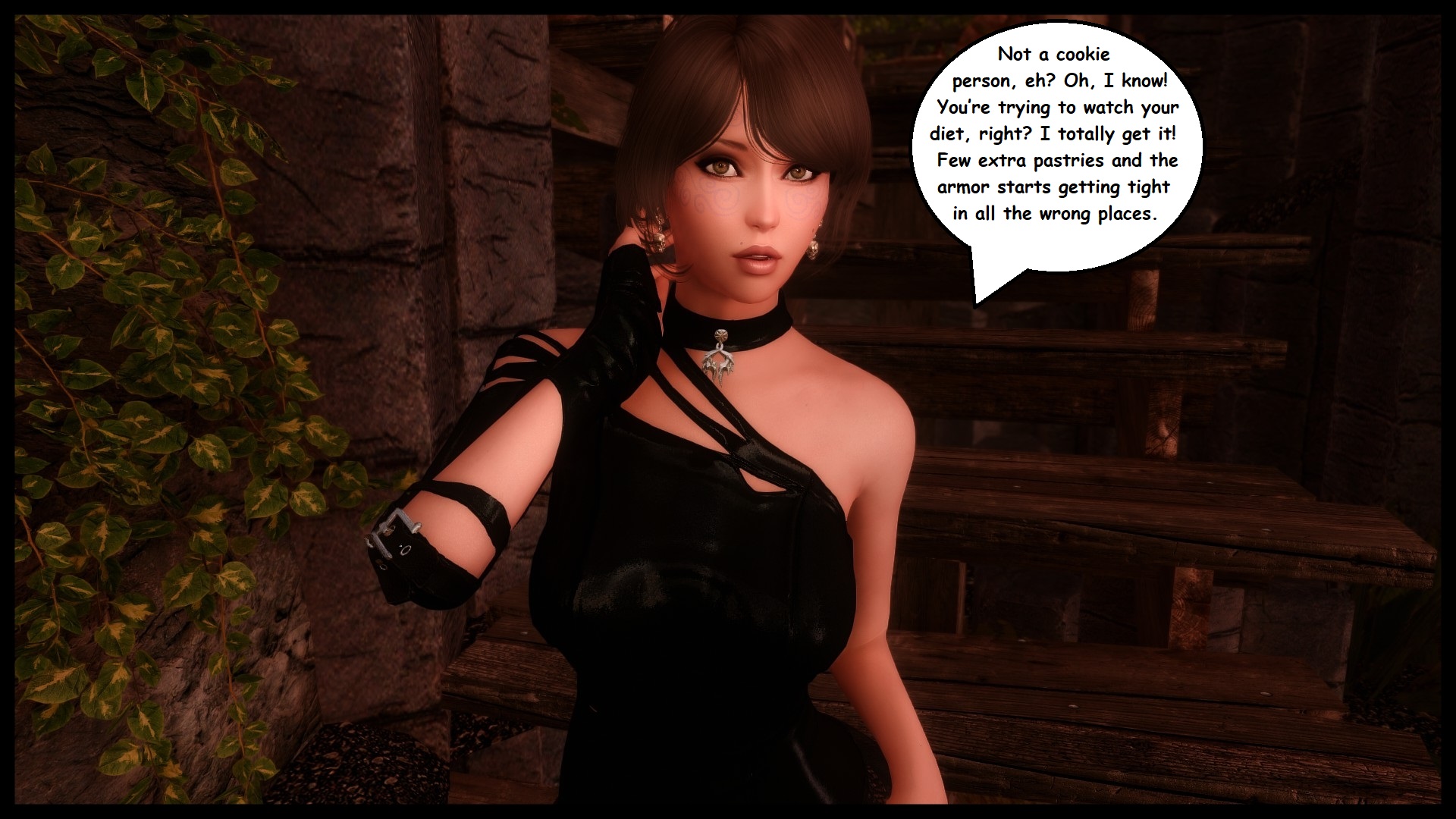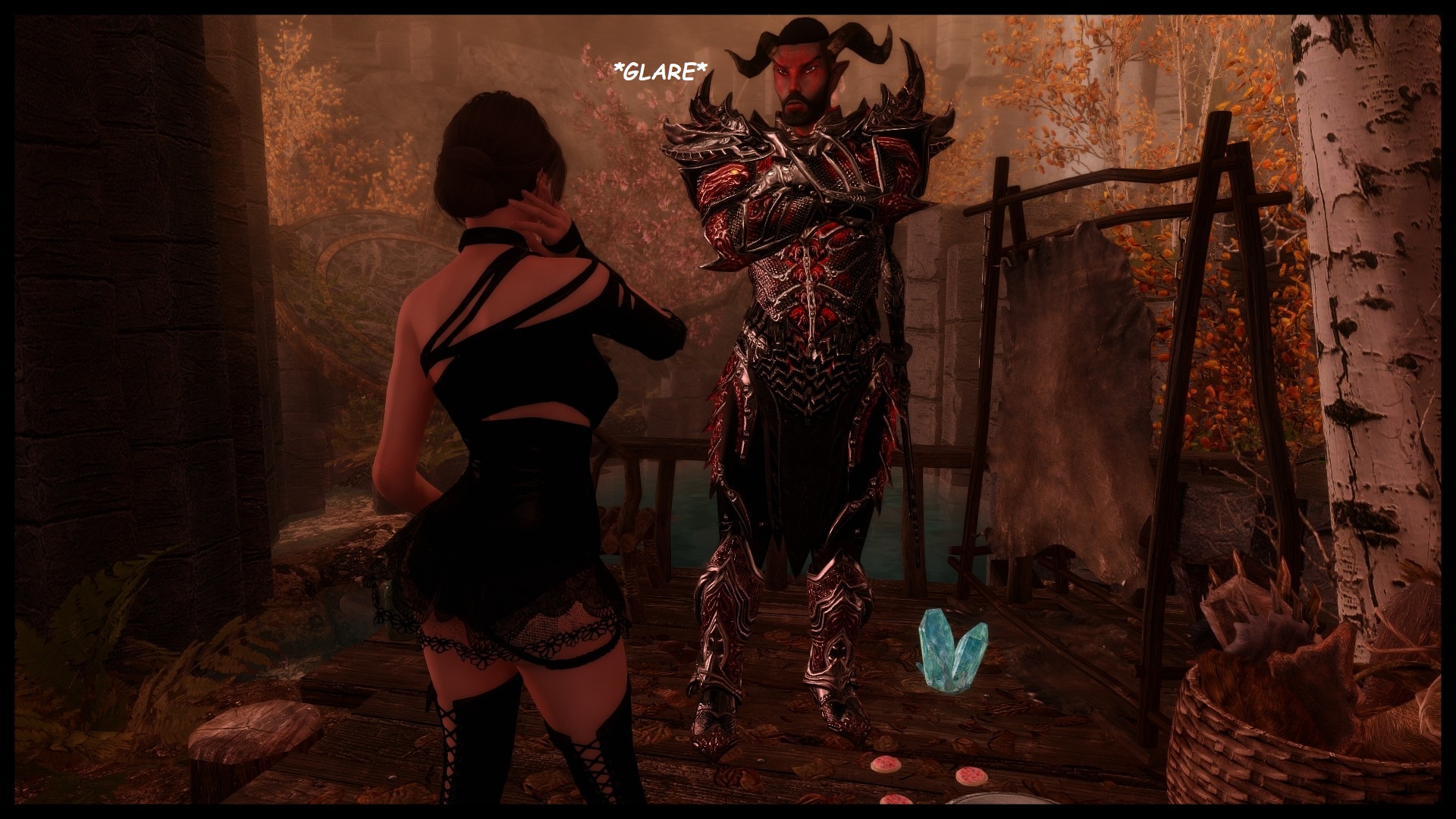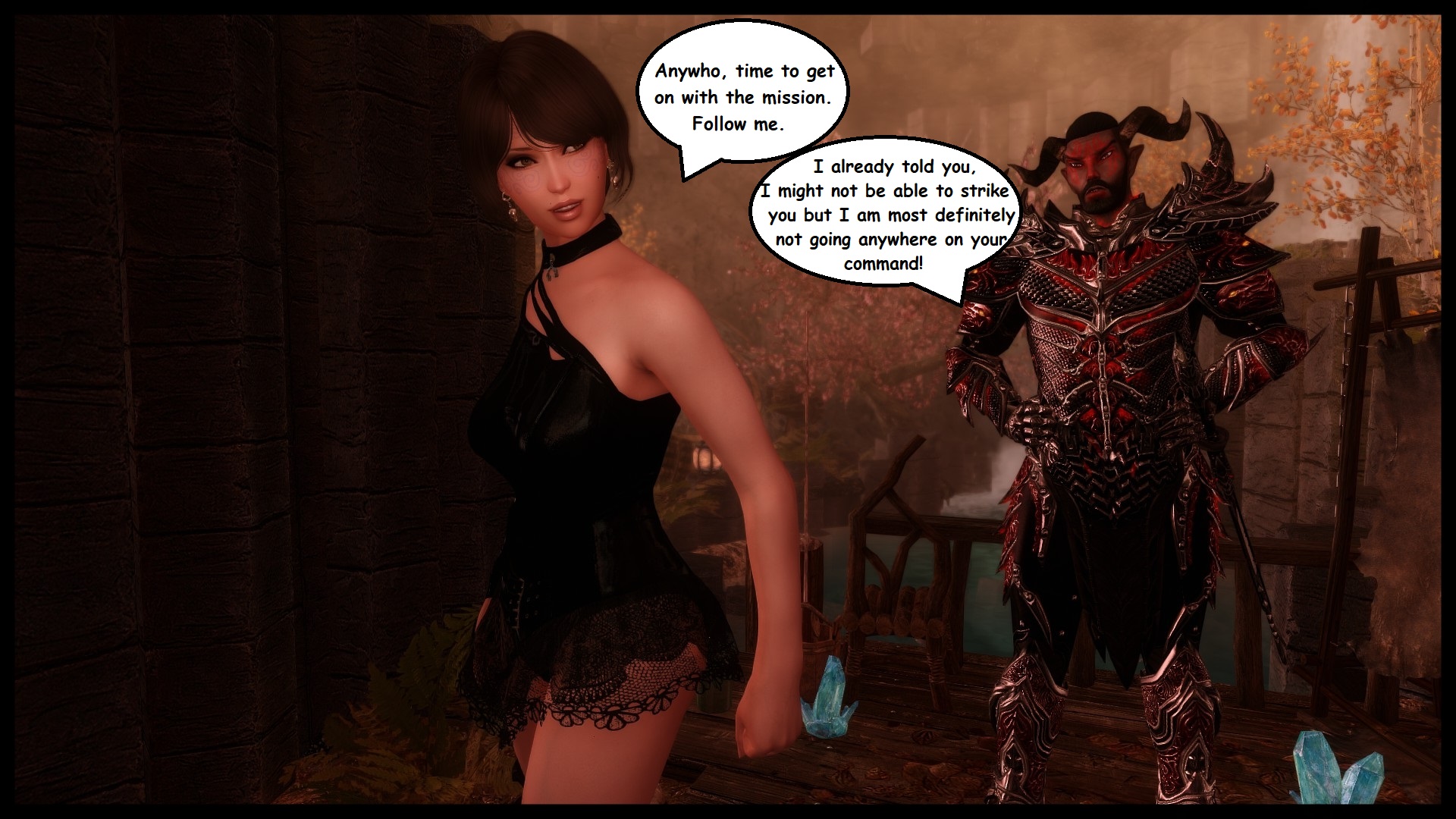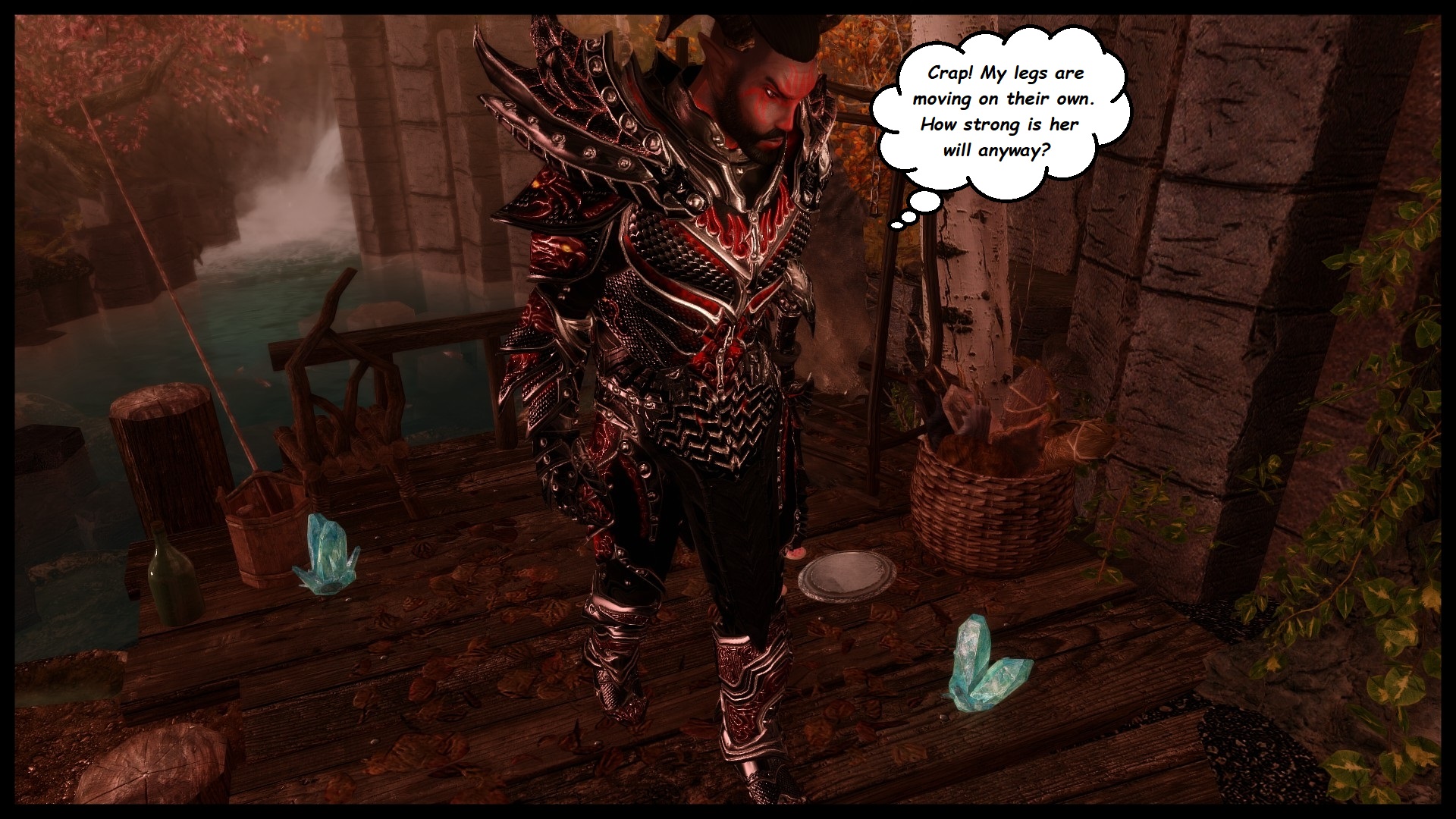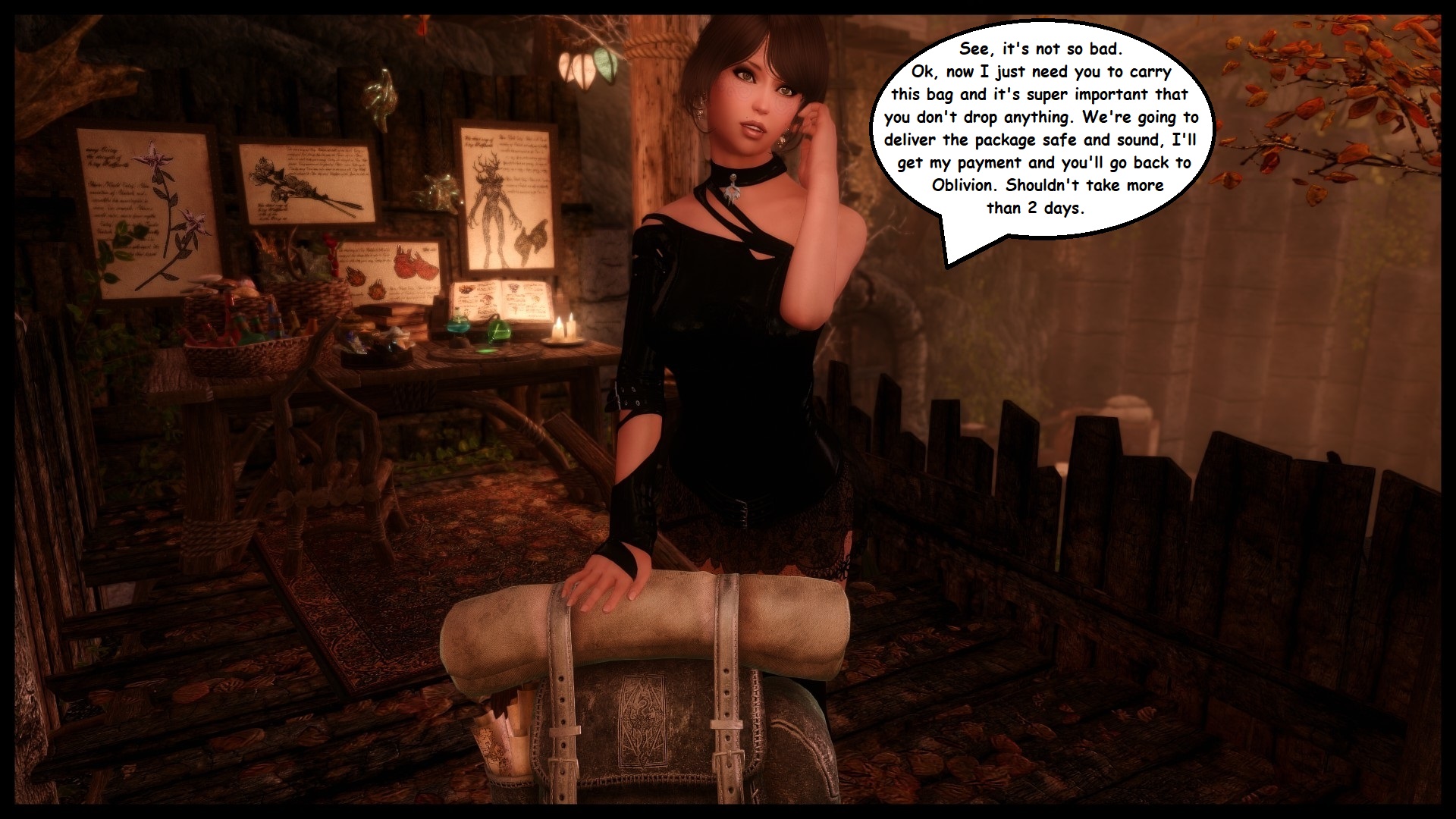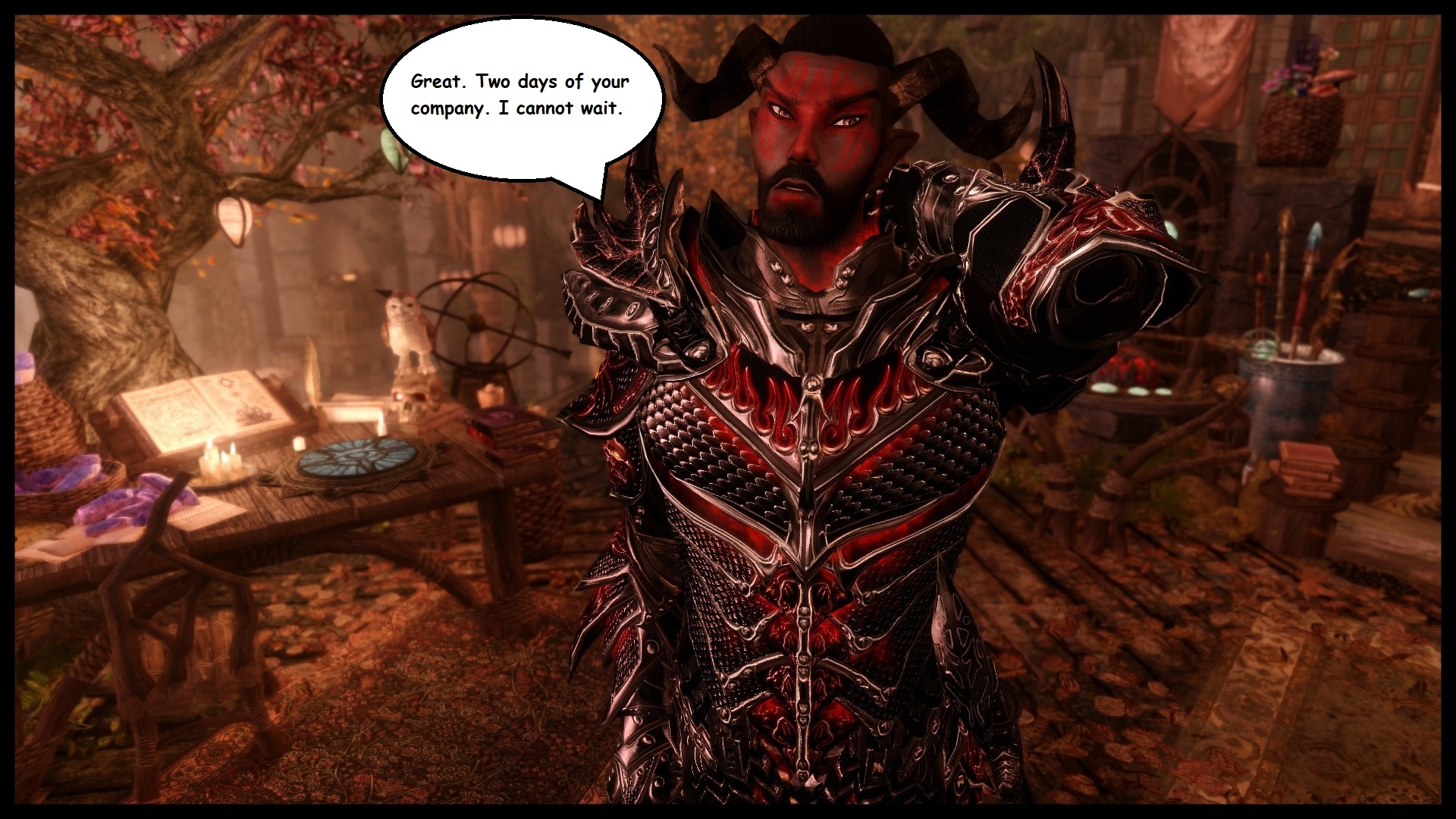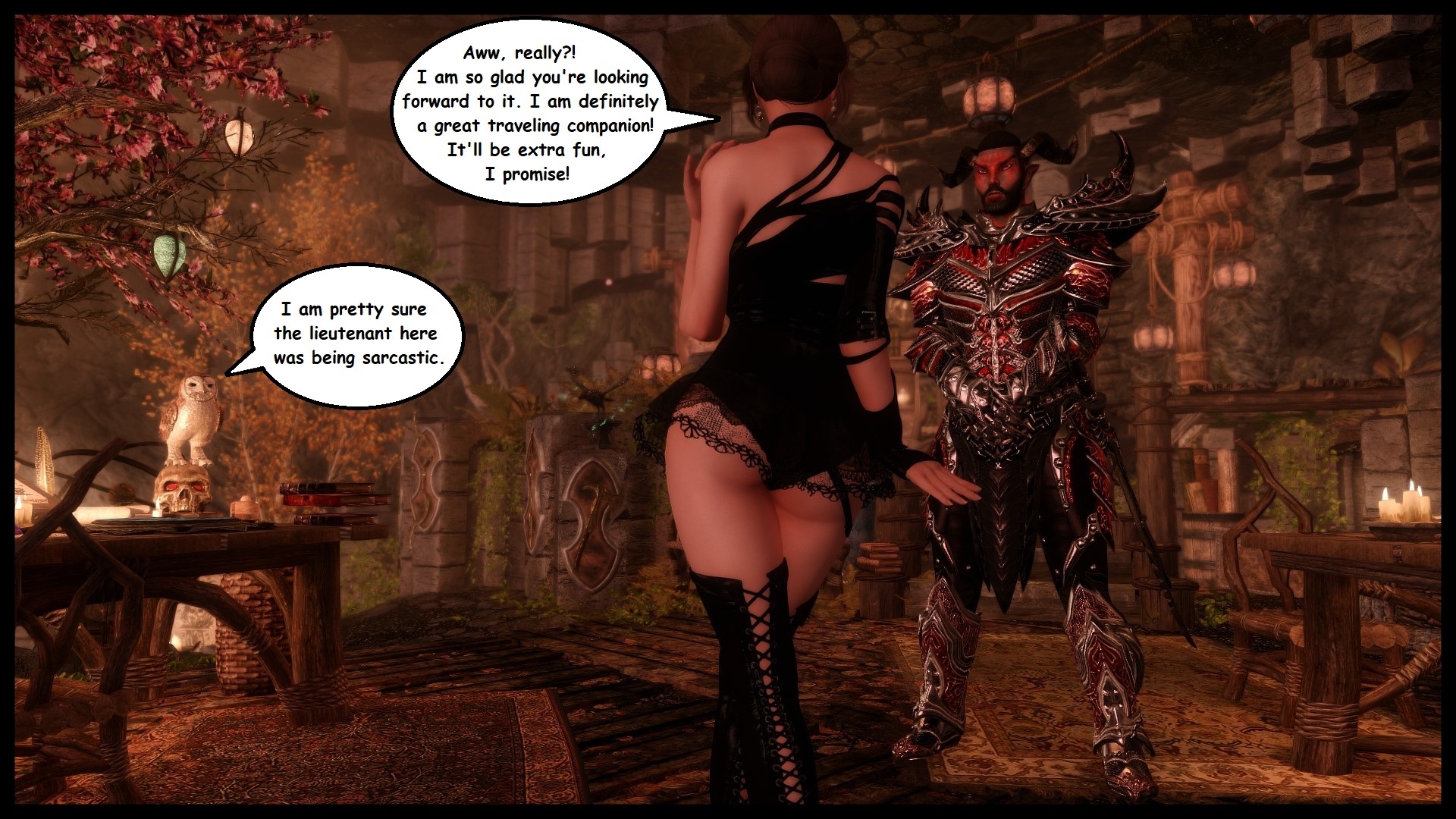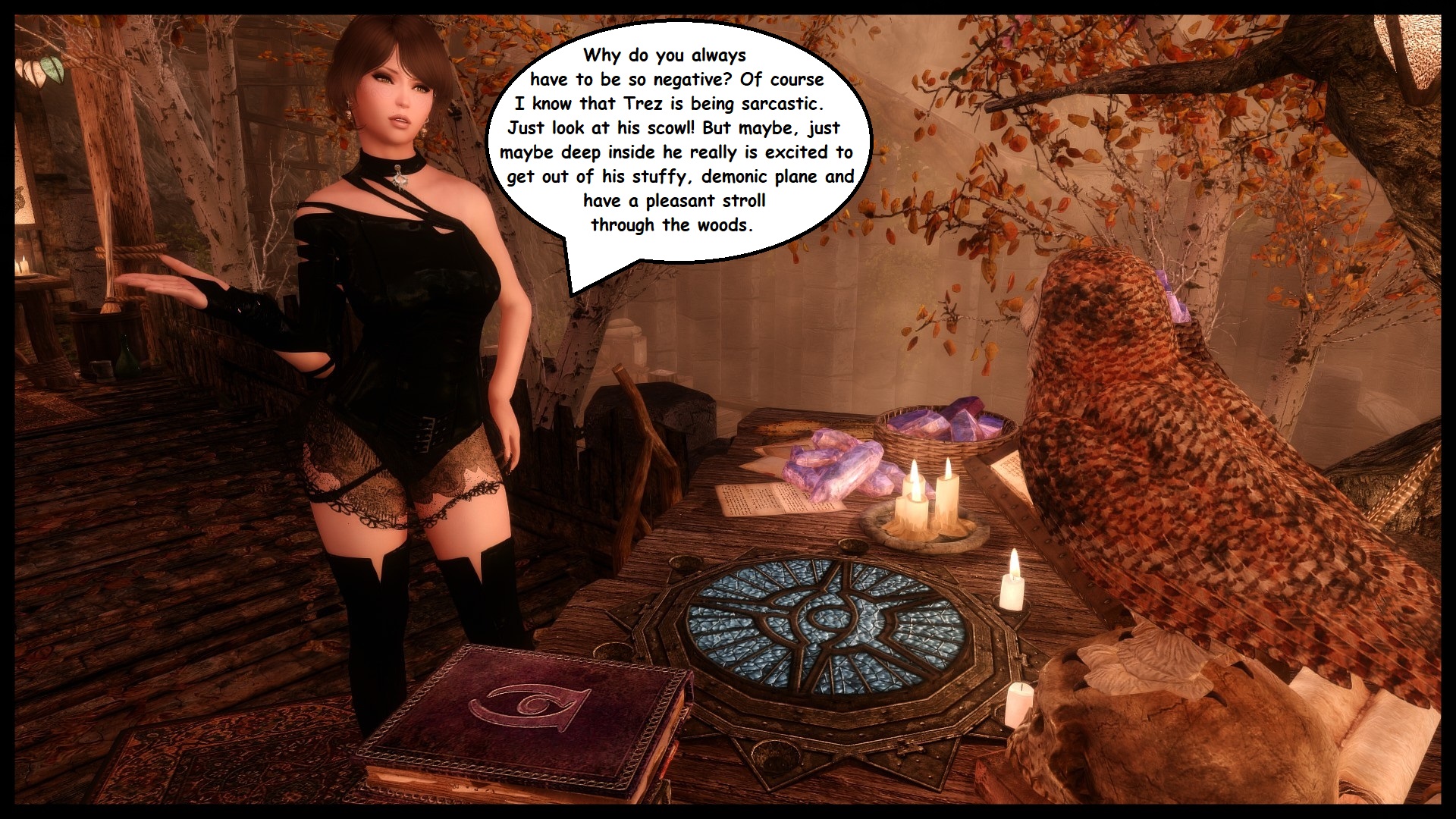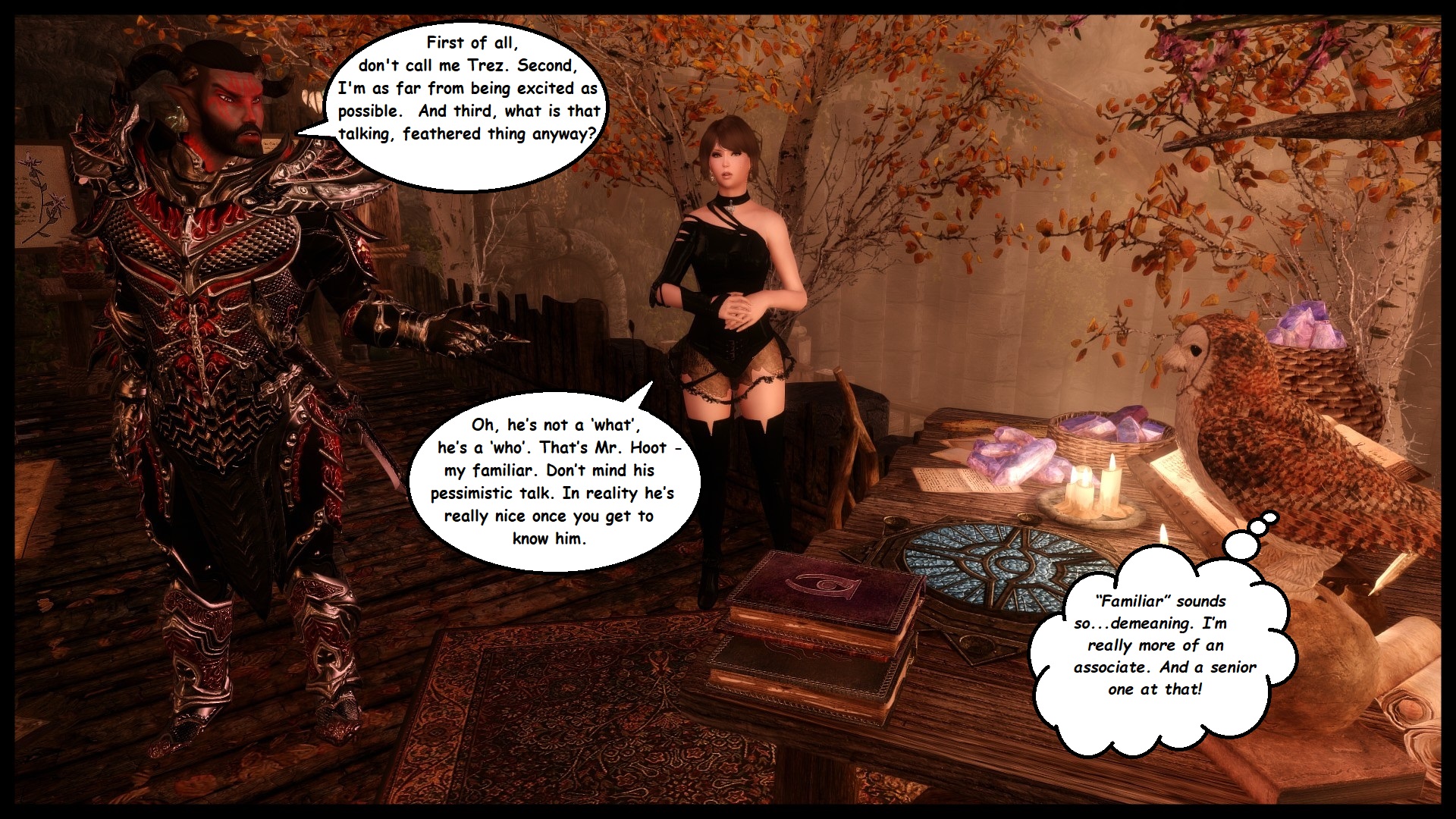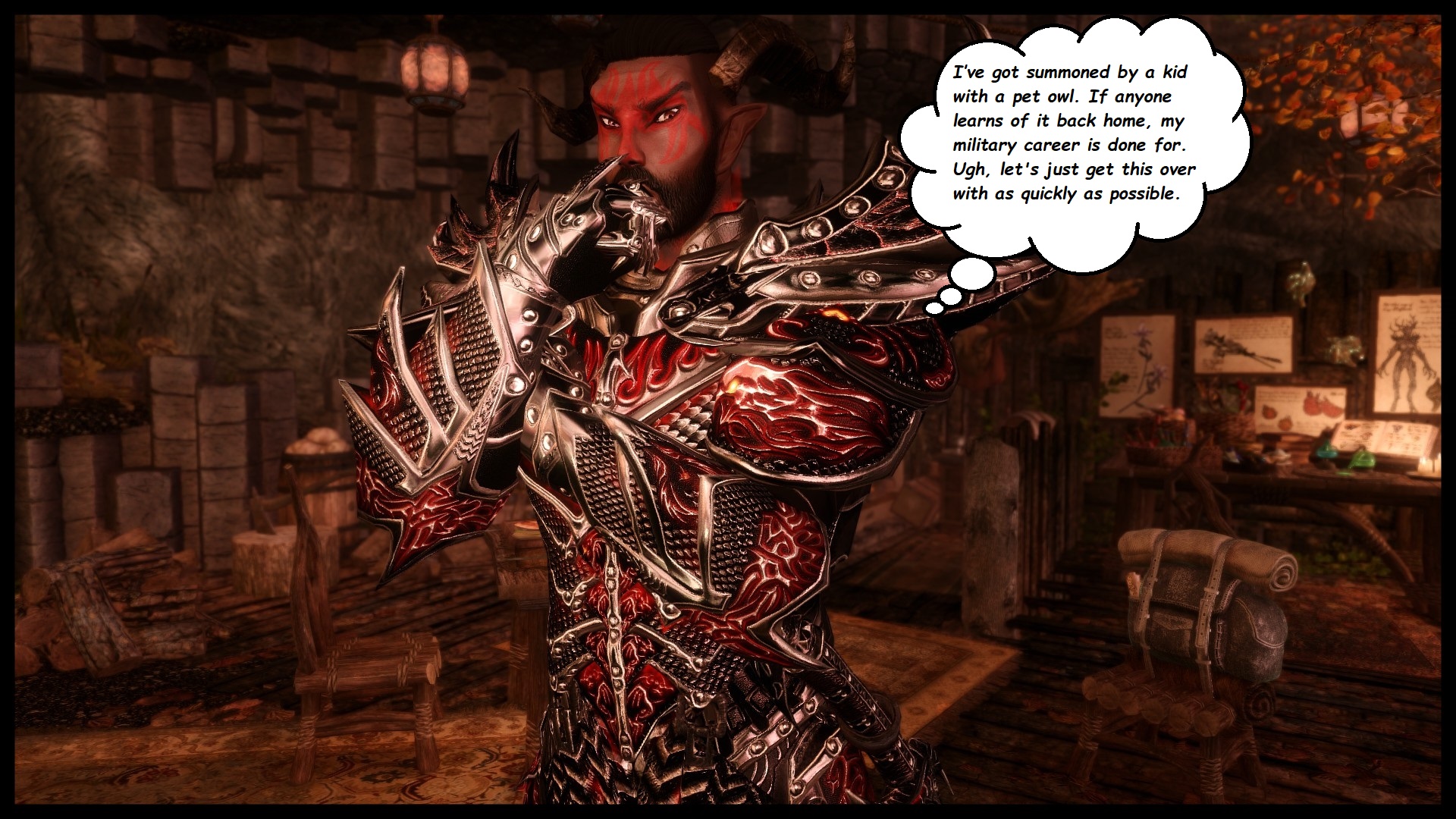 [/img]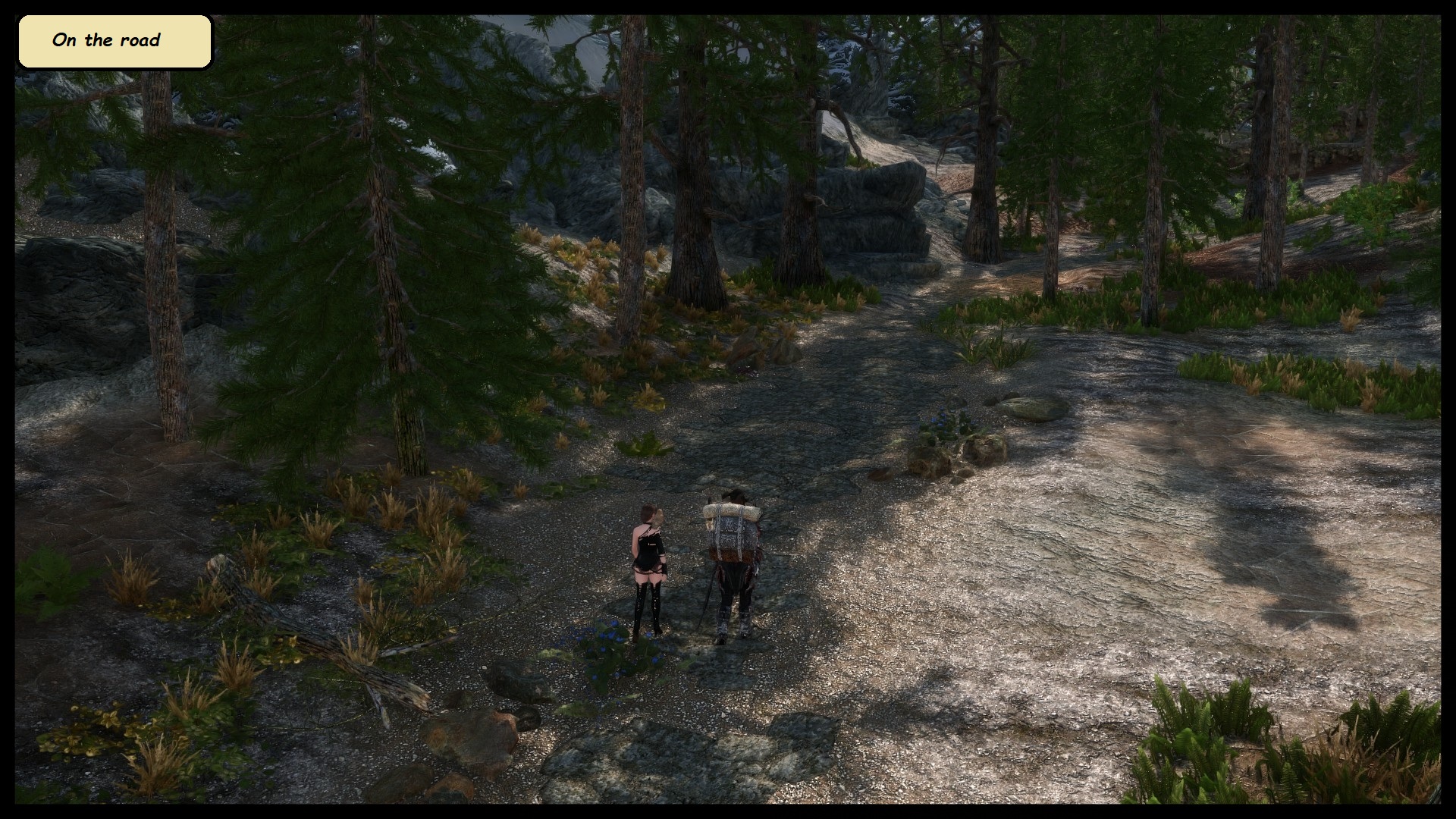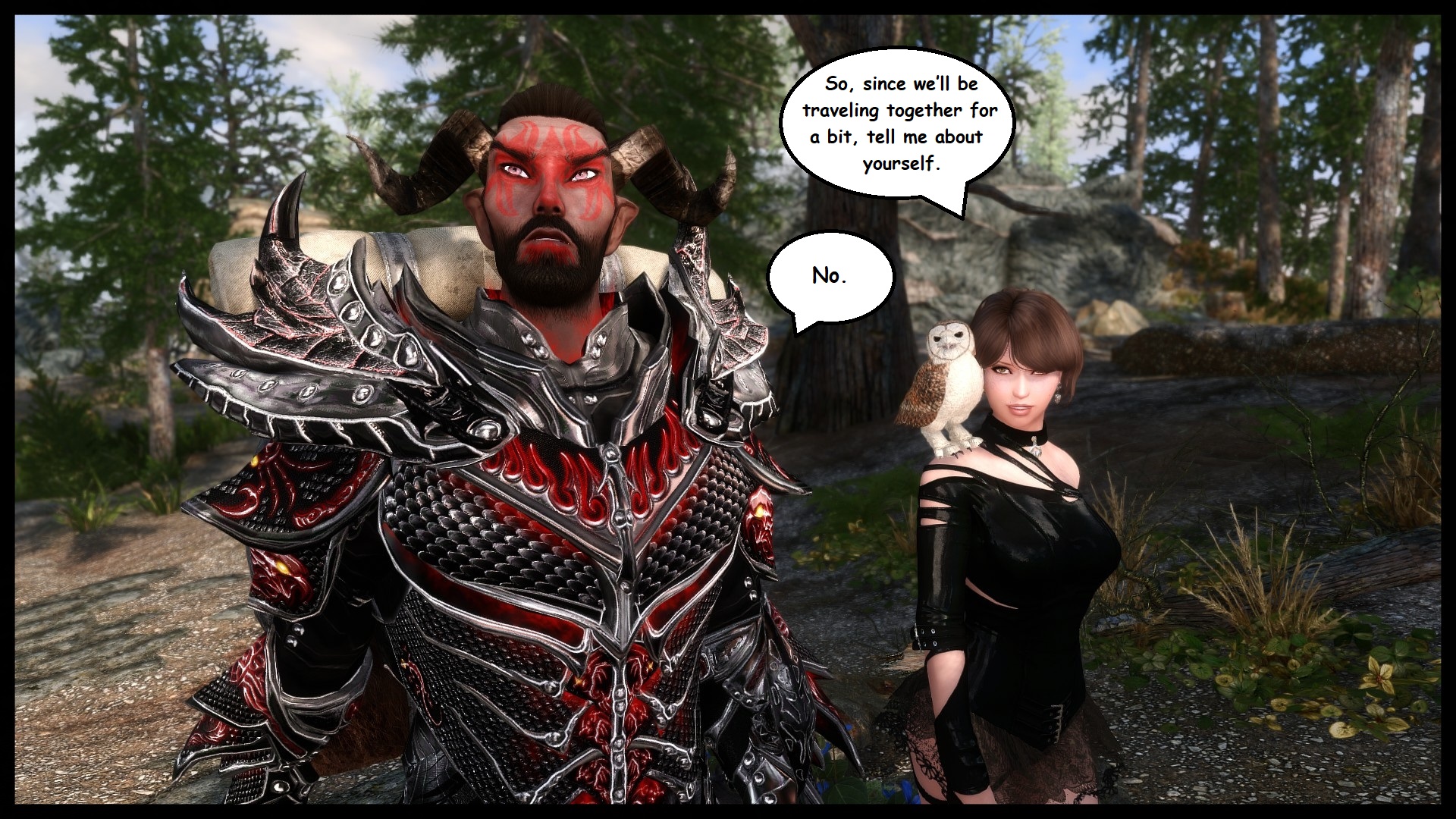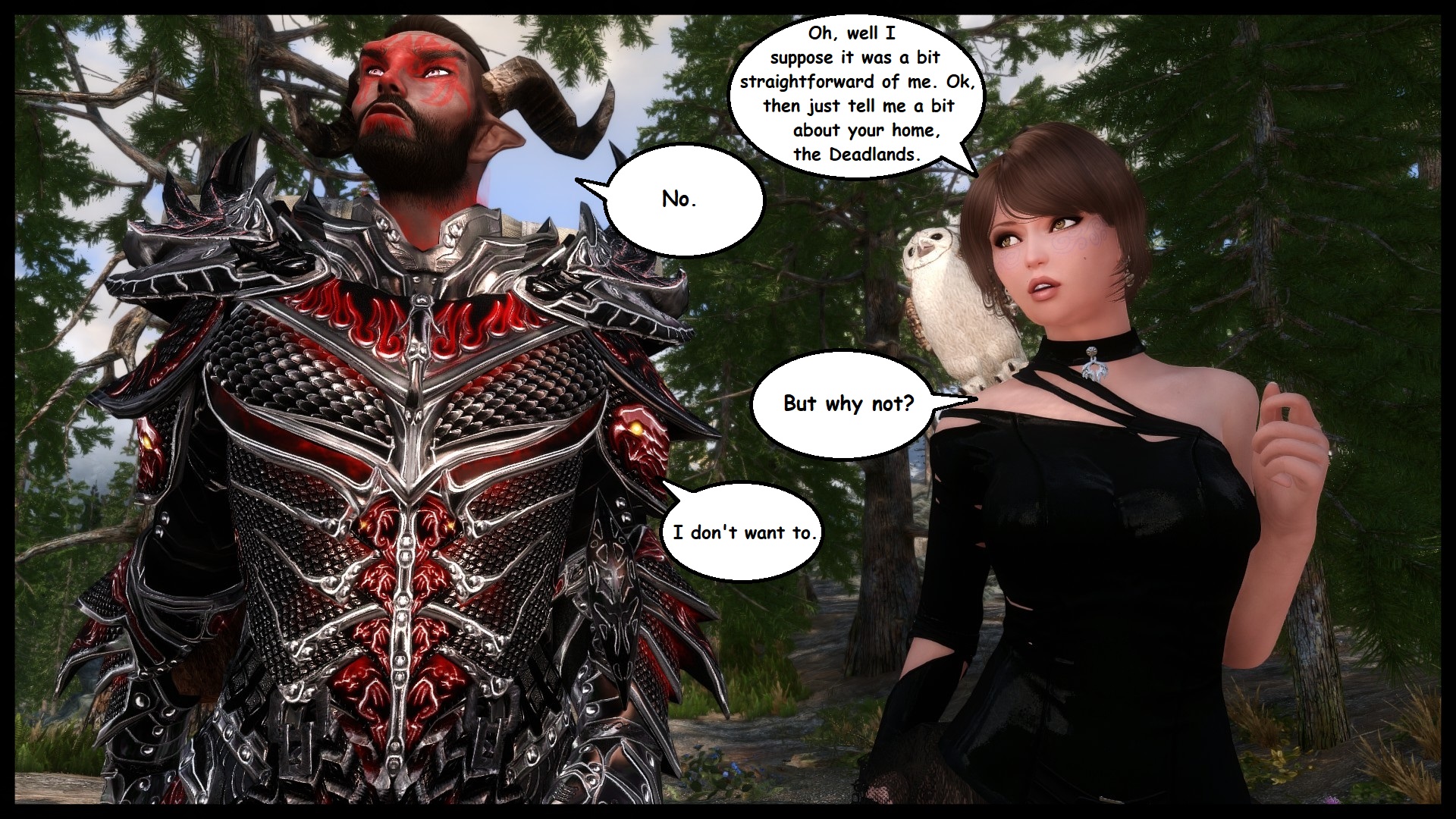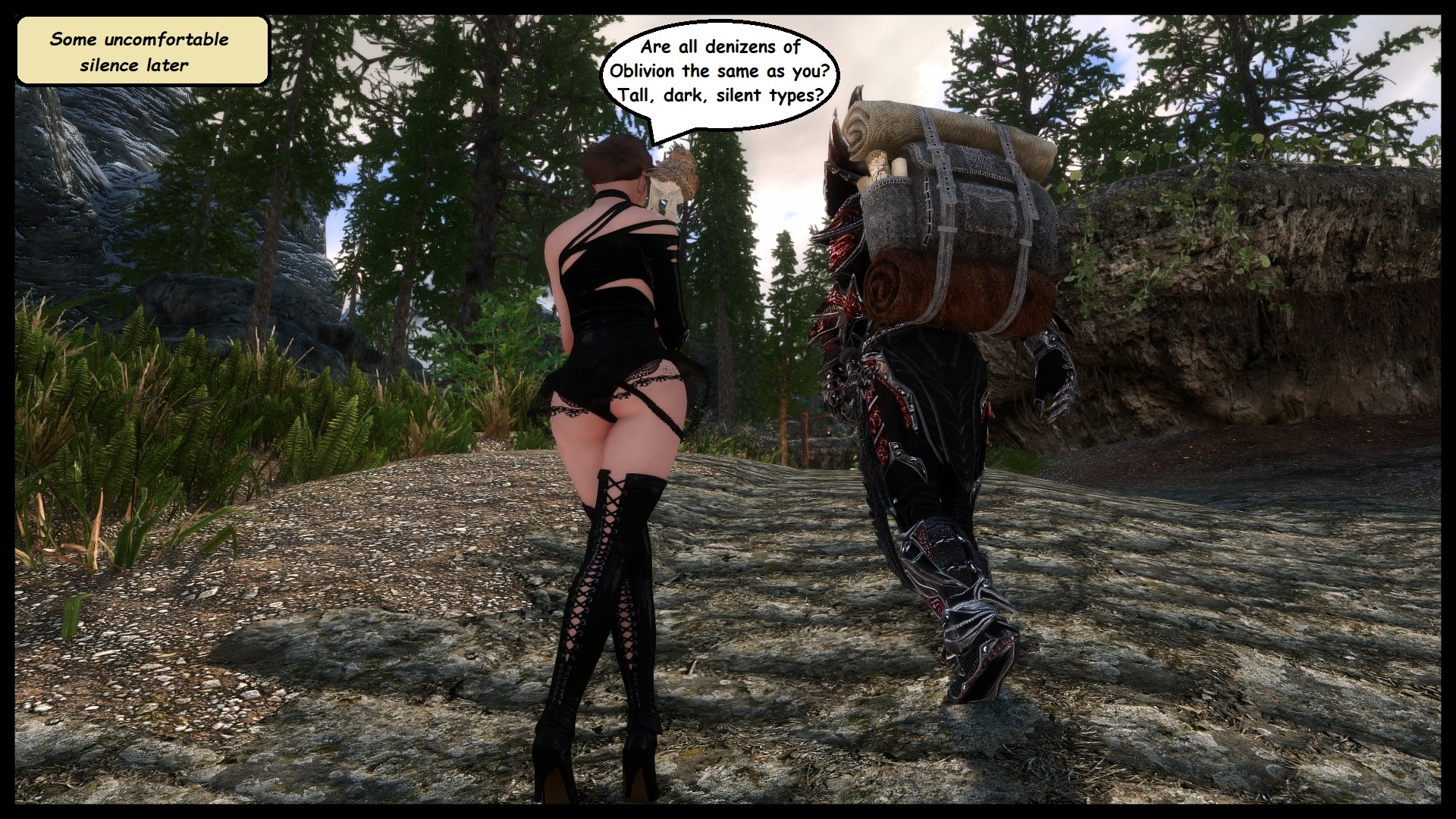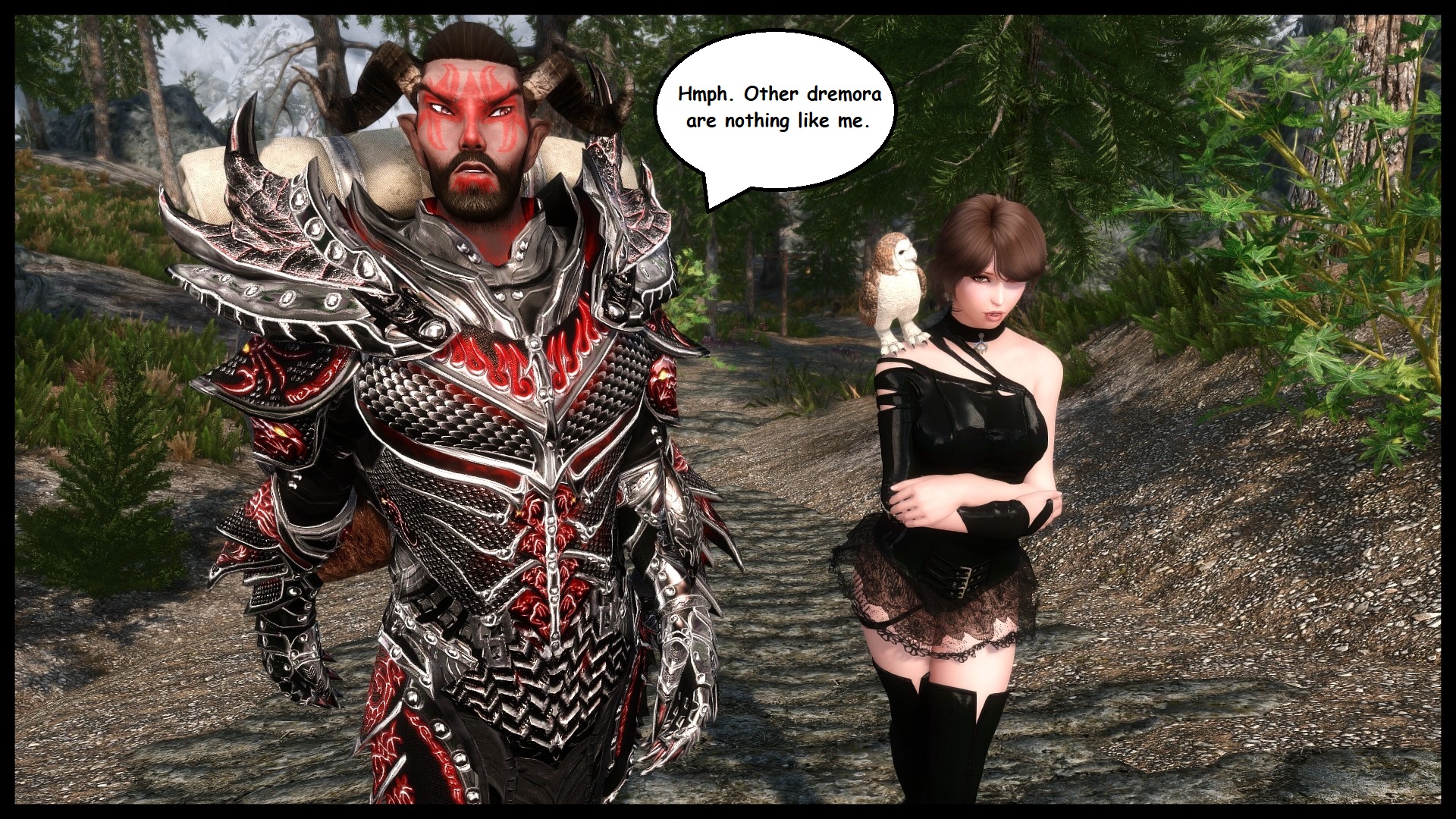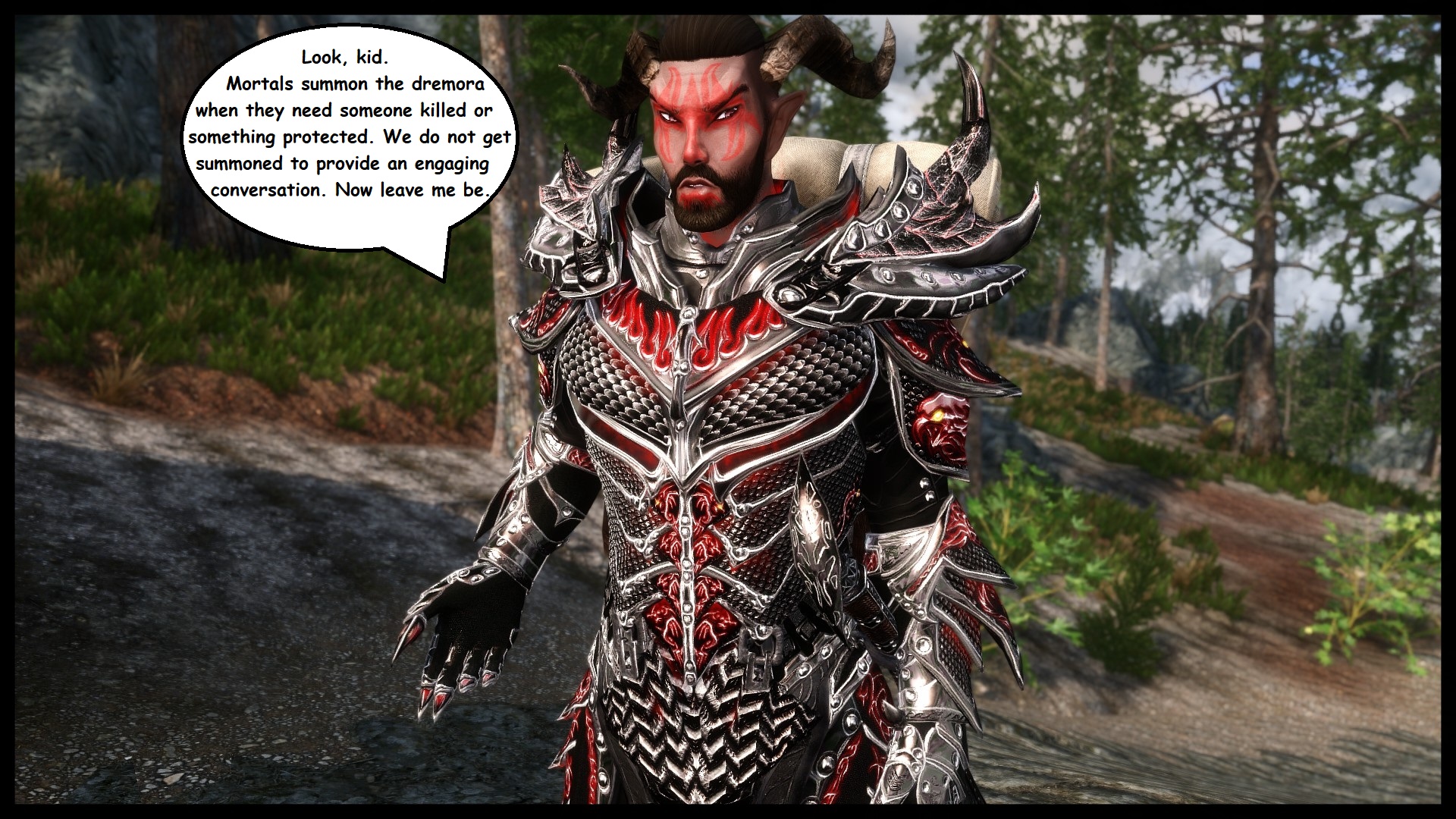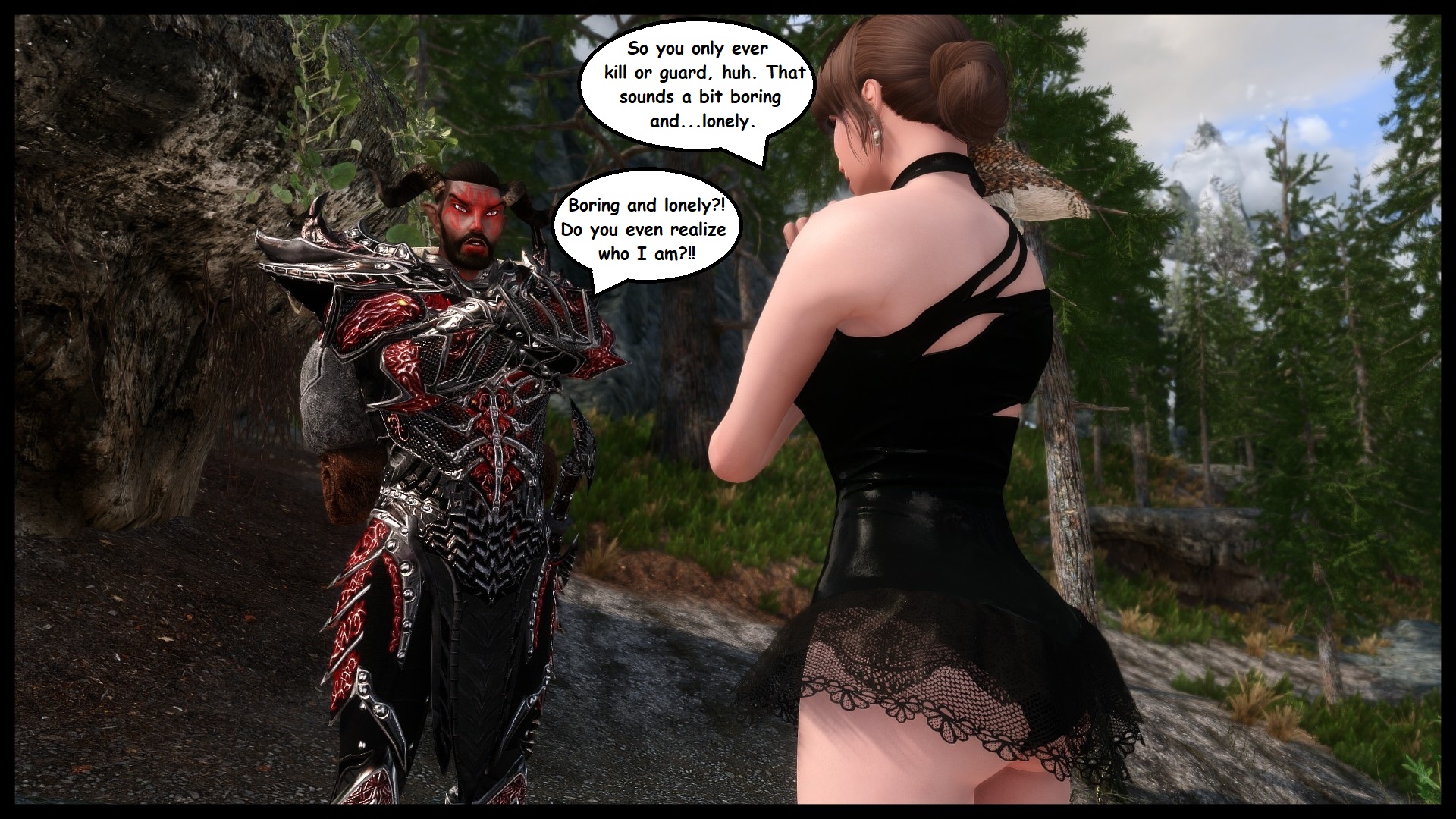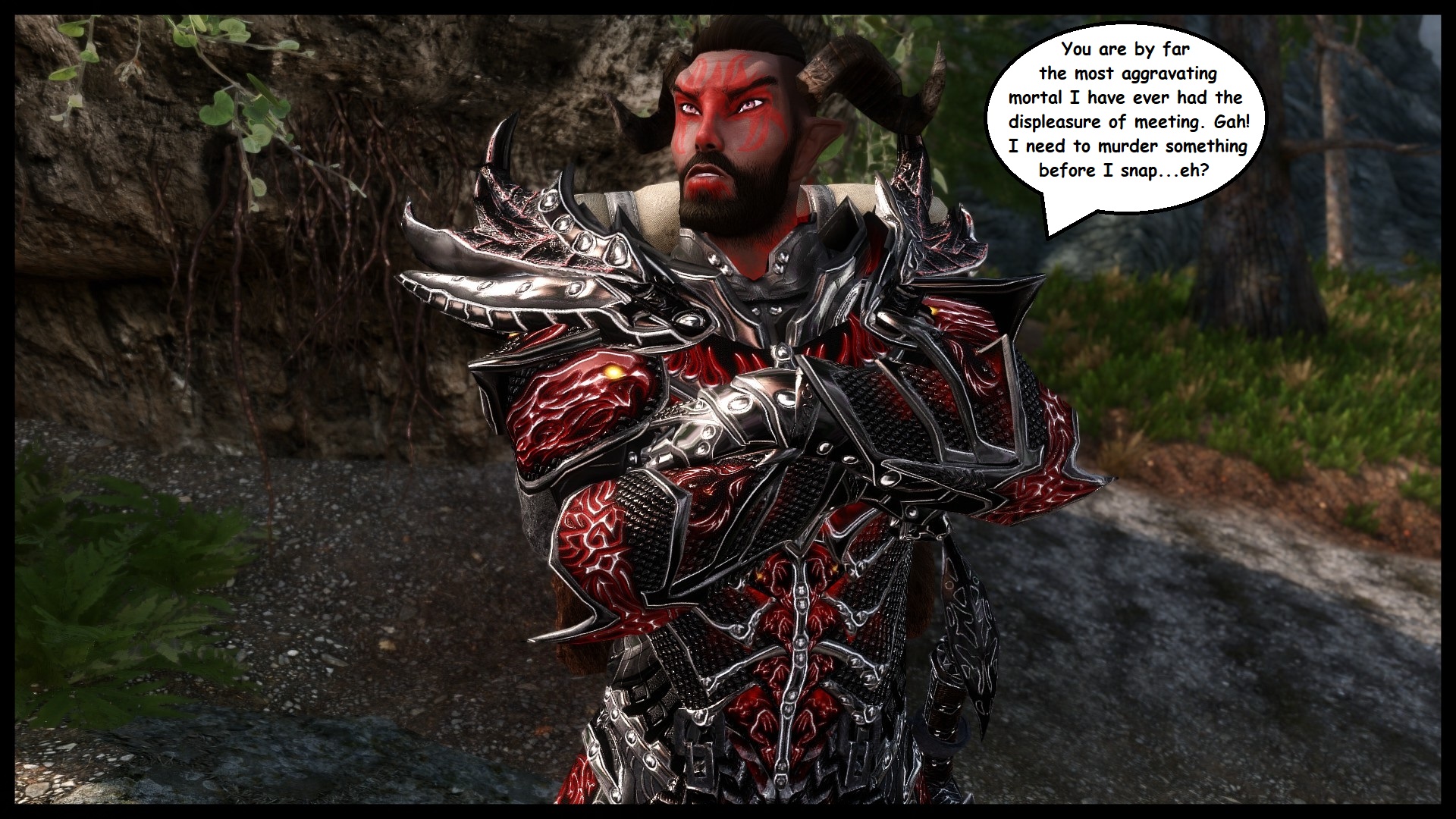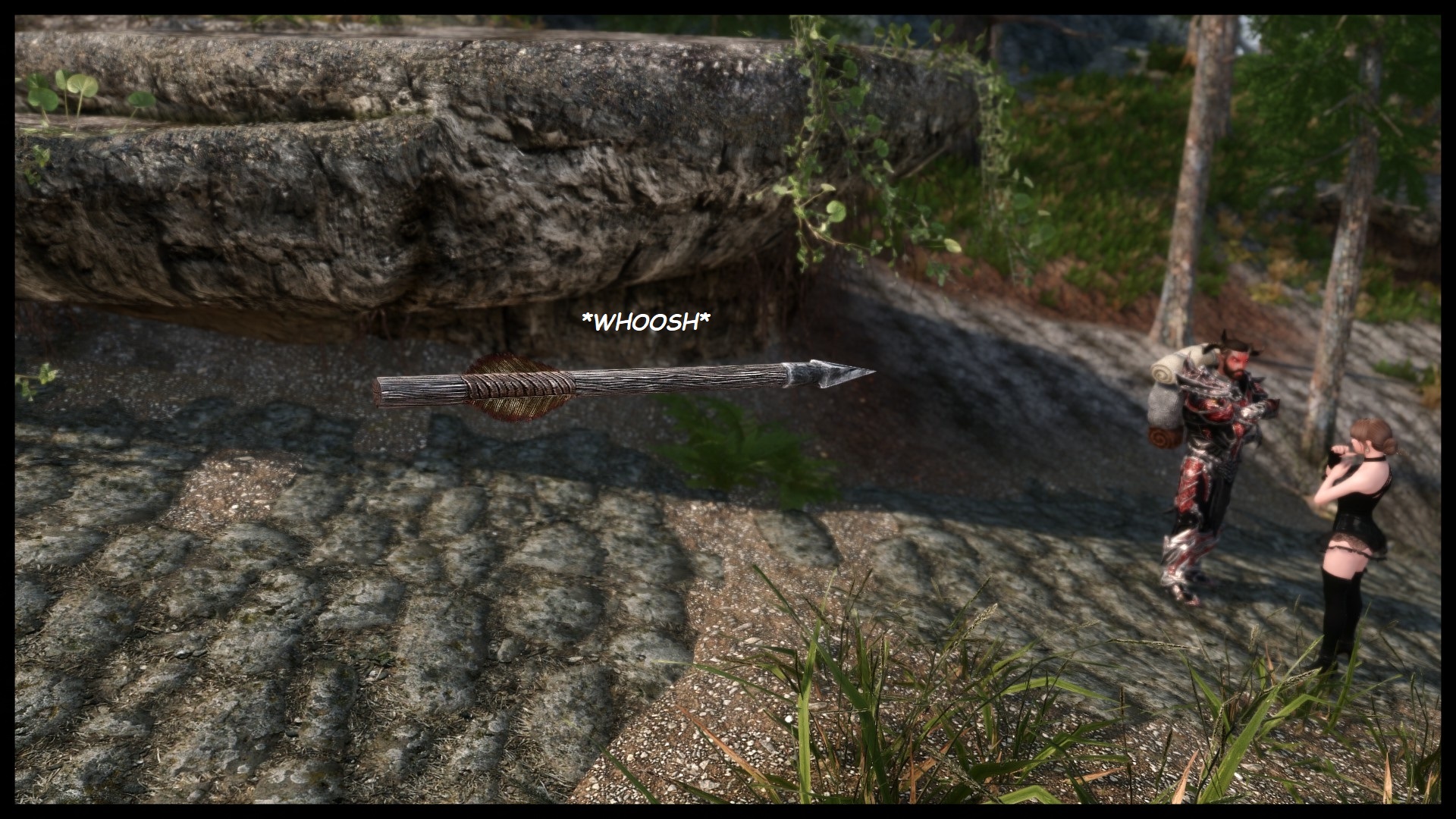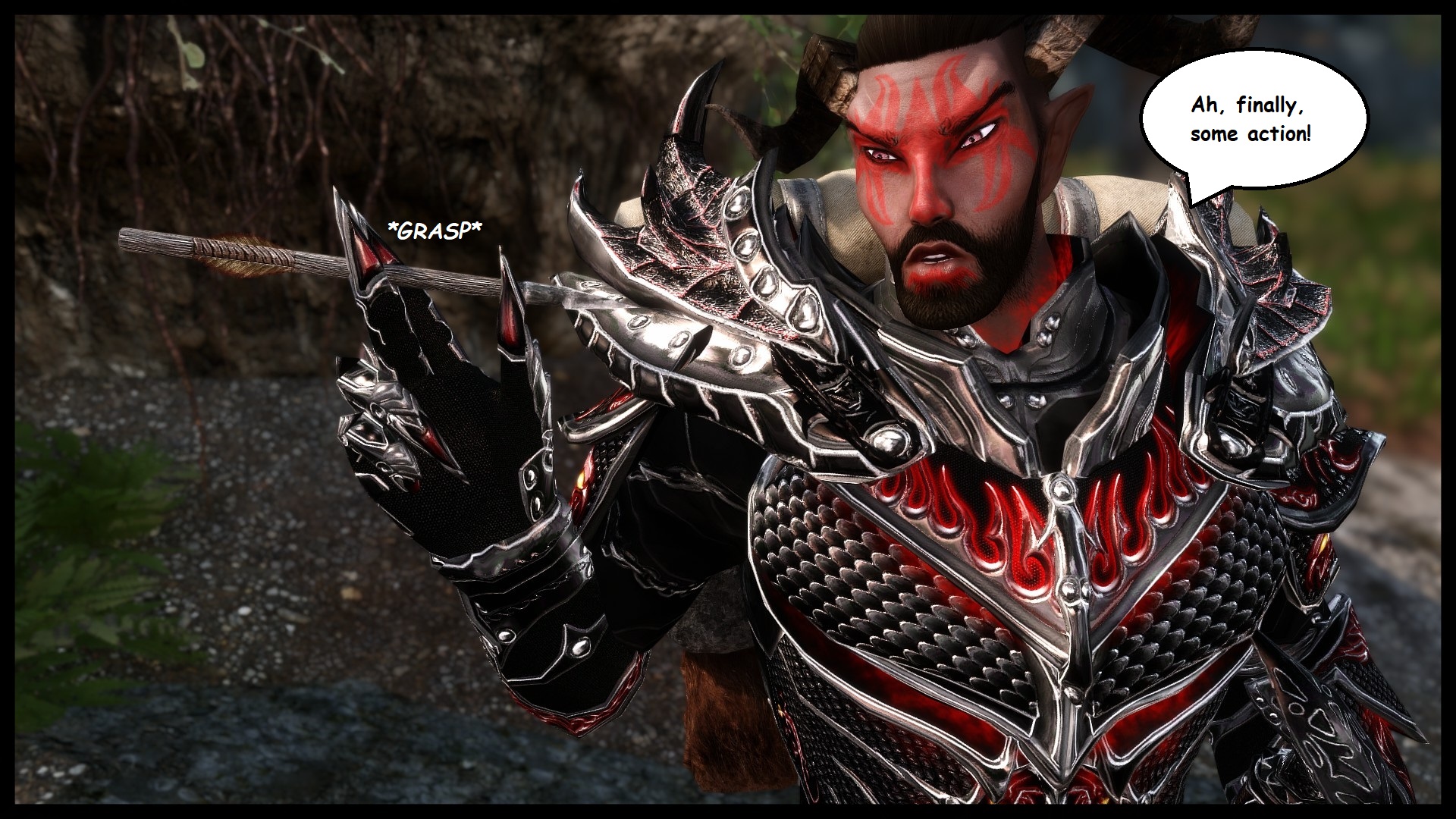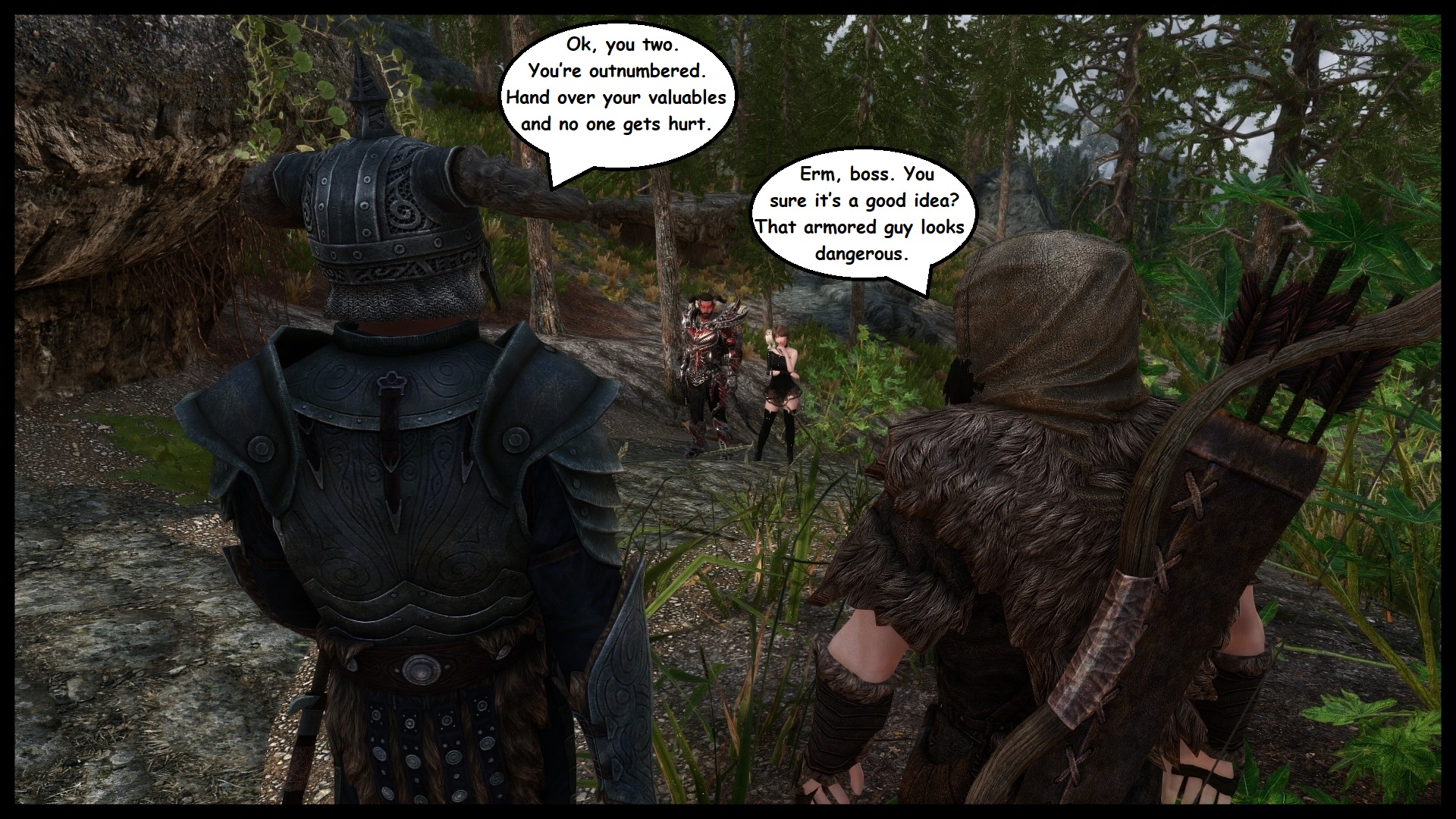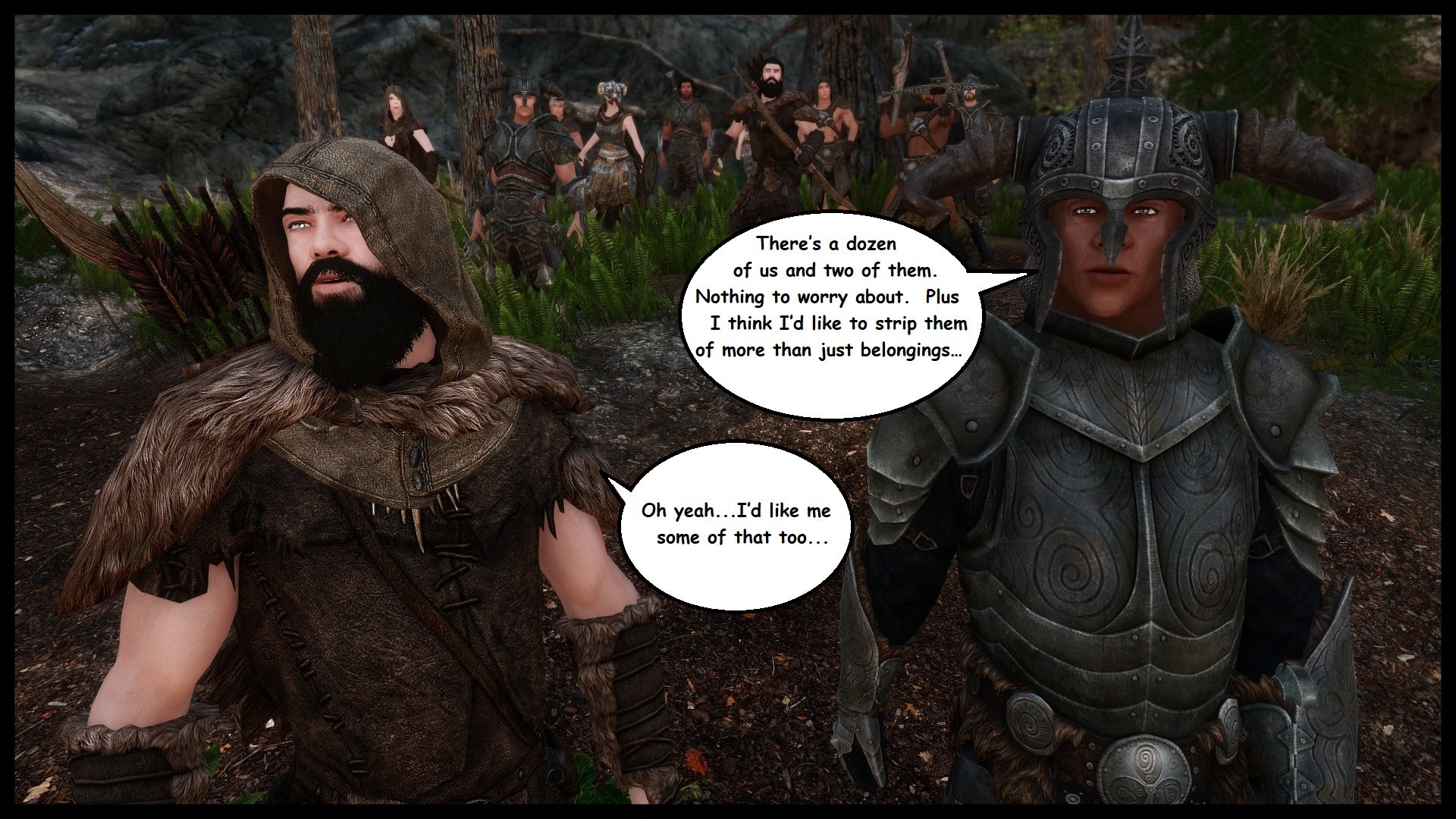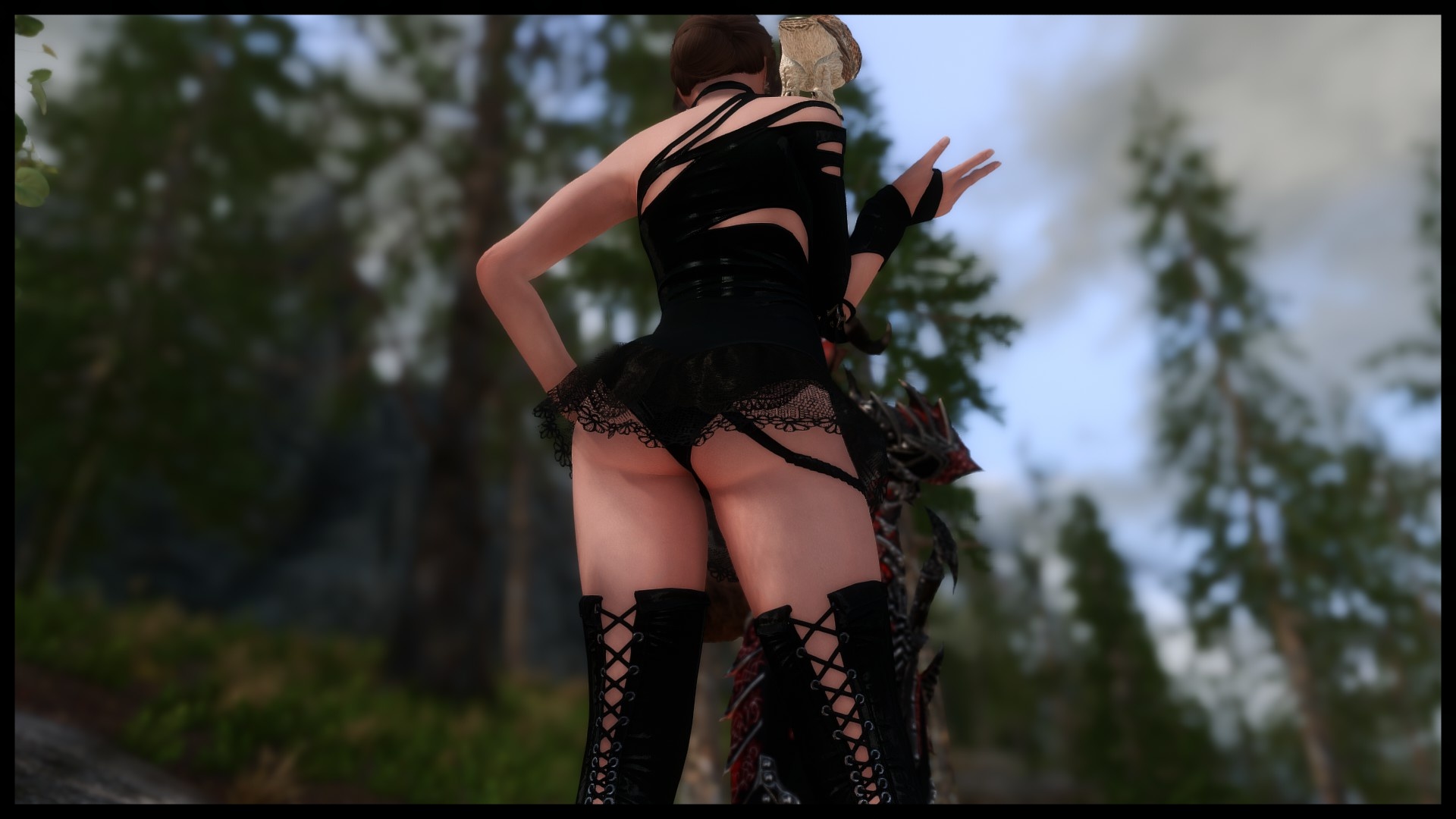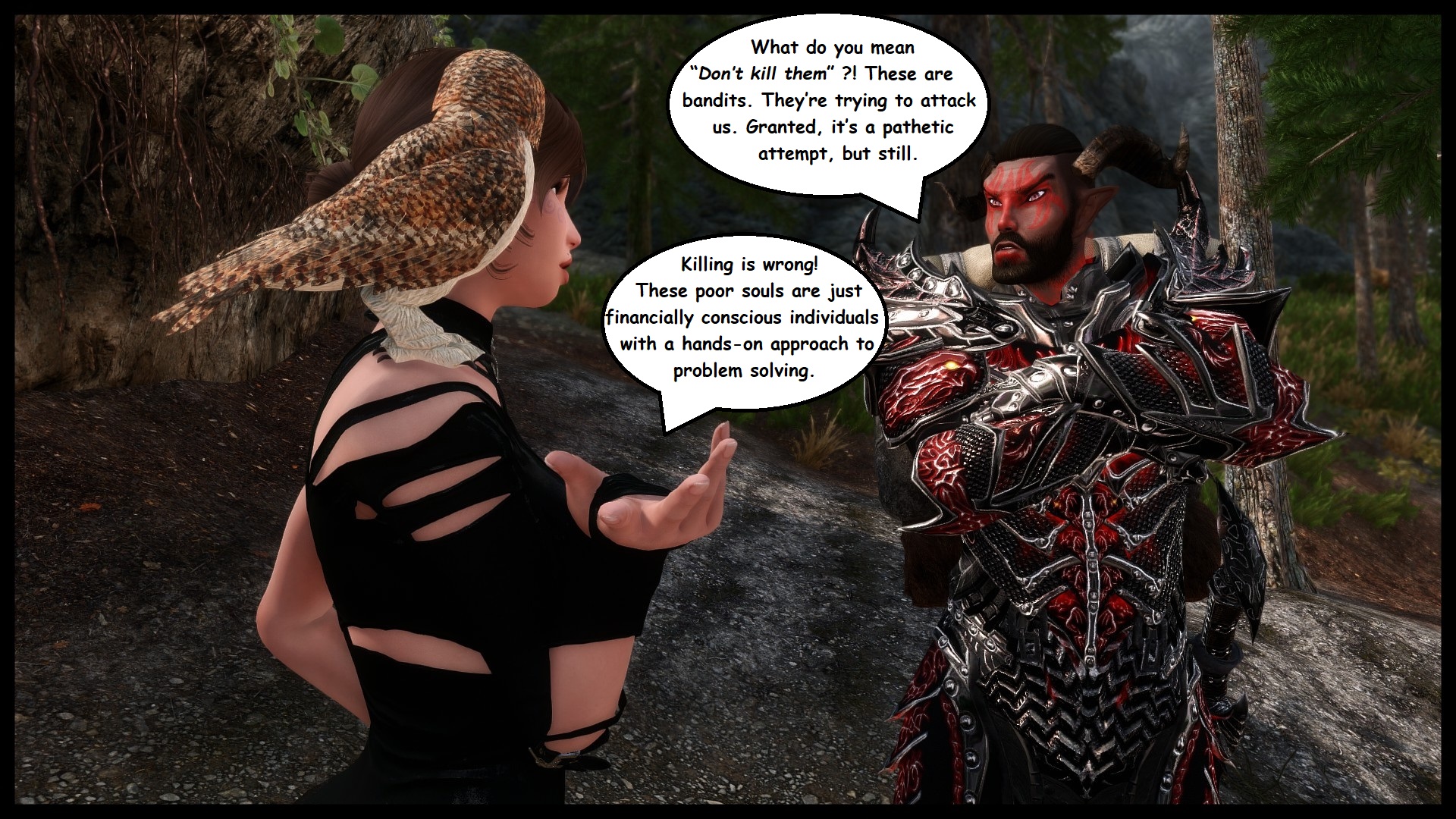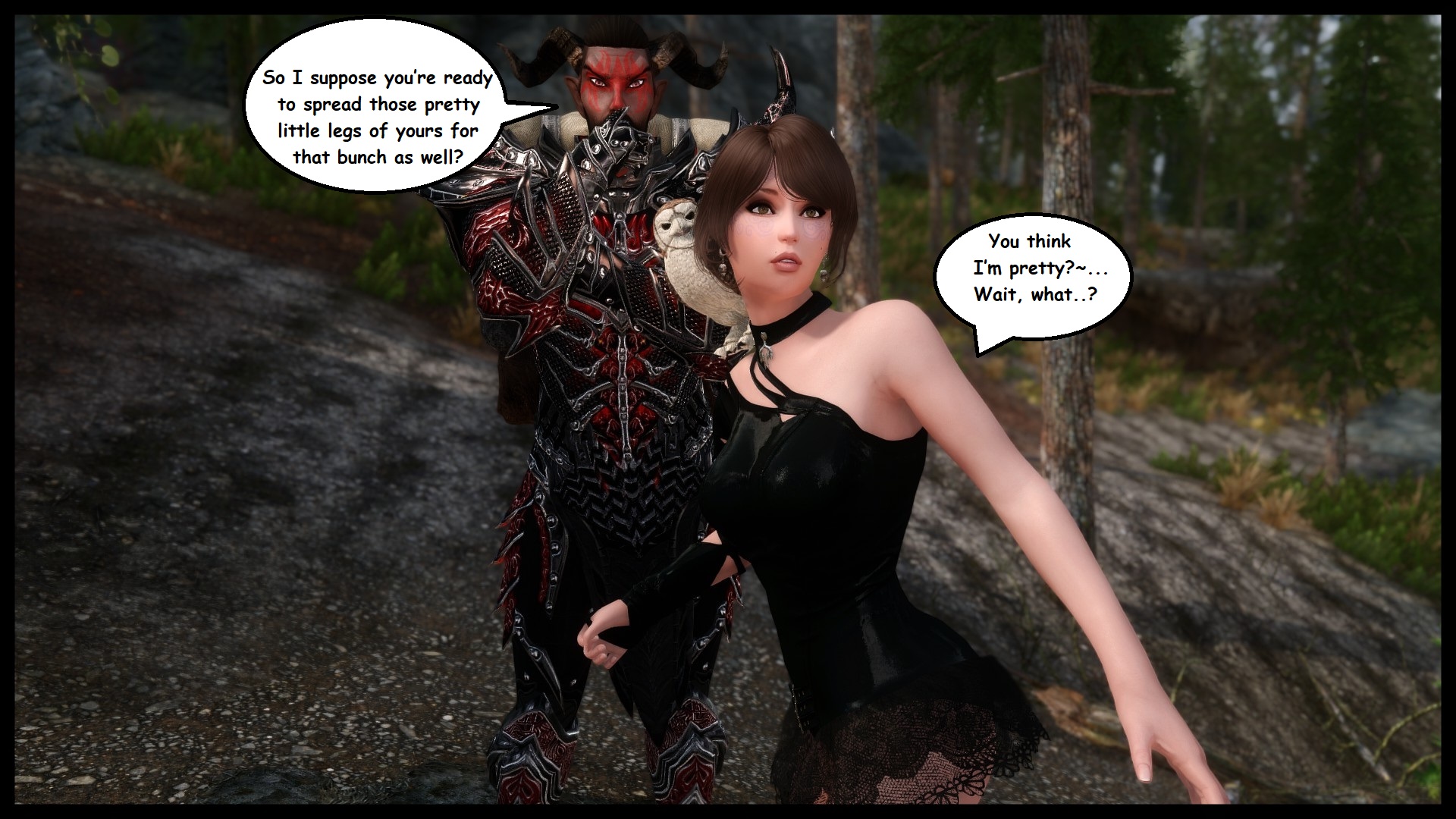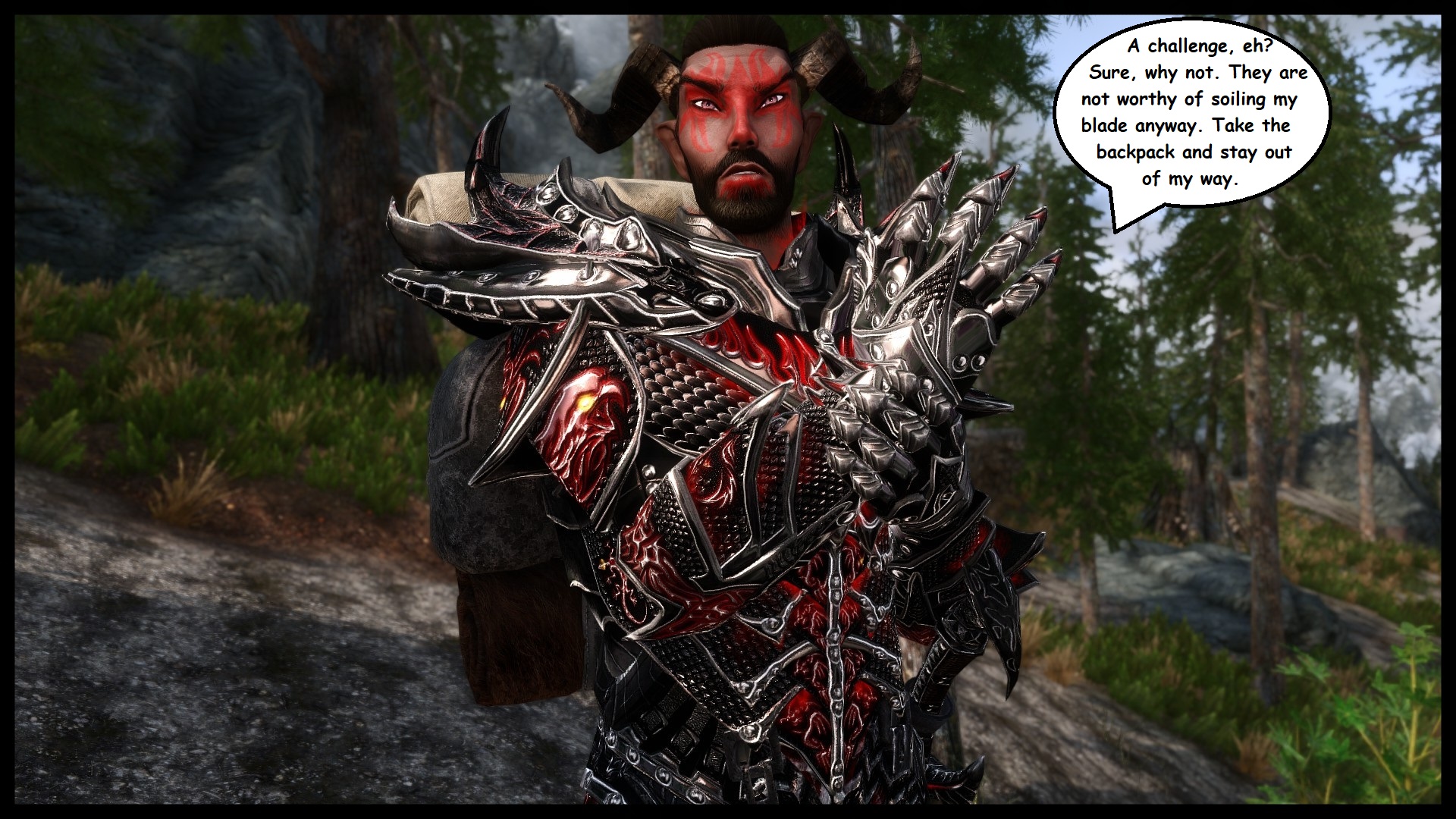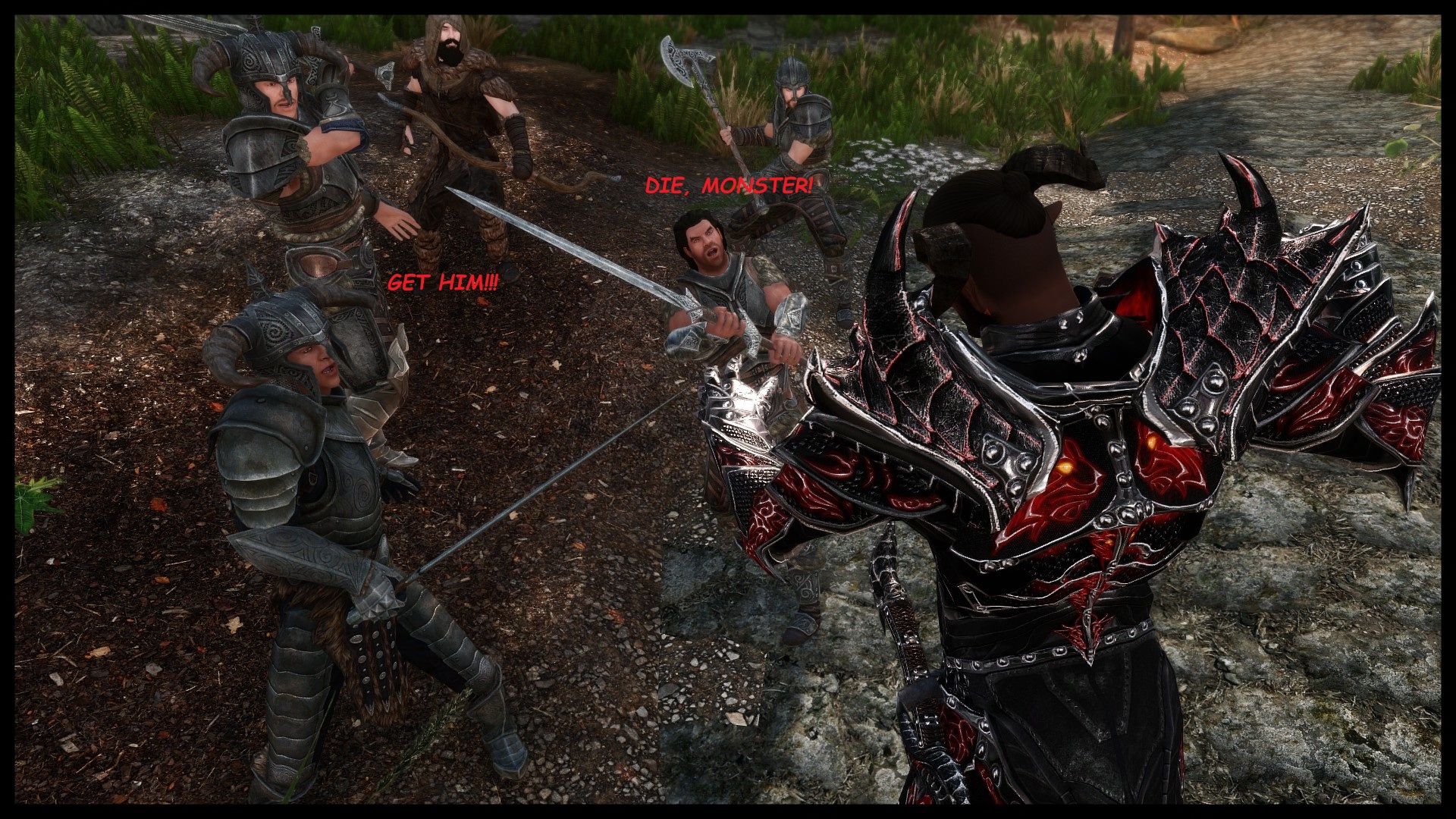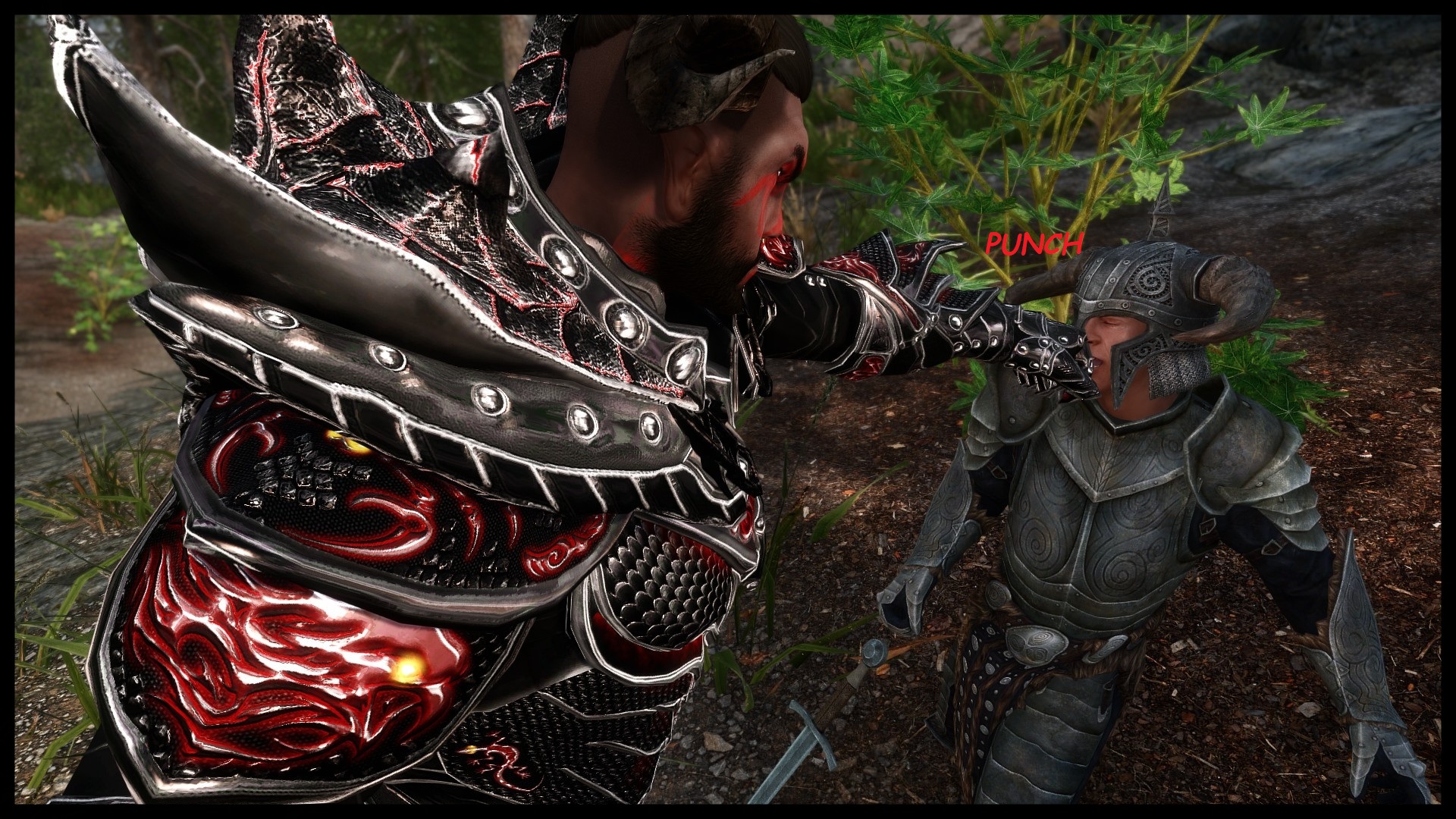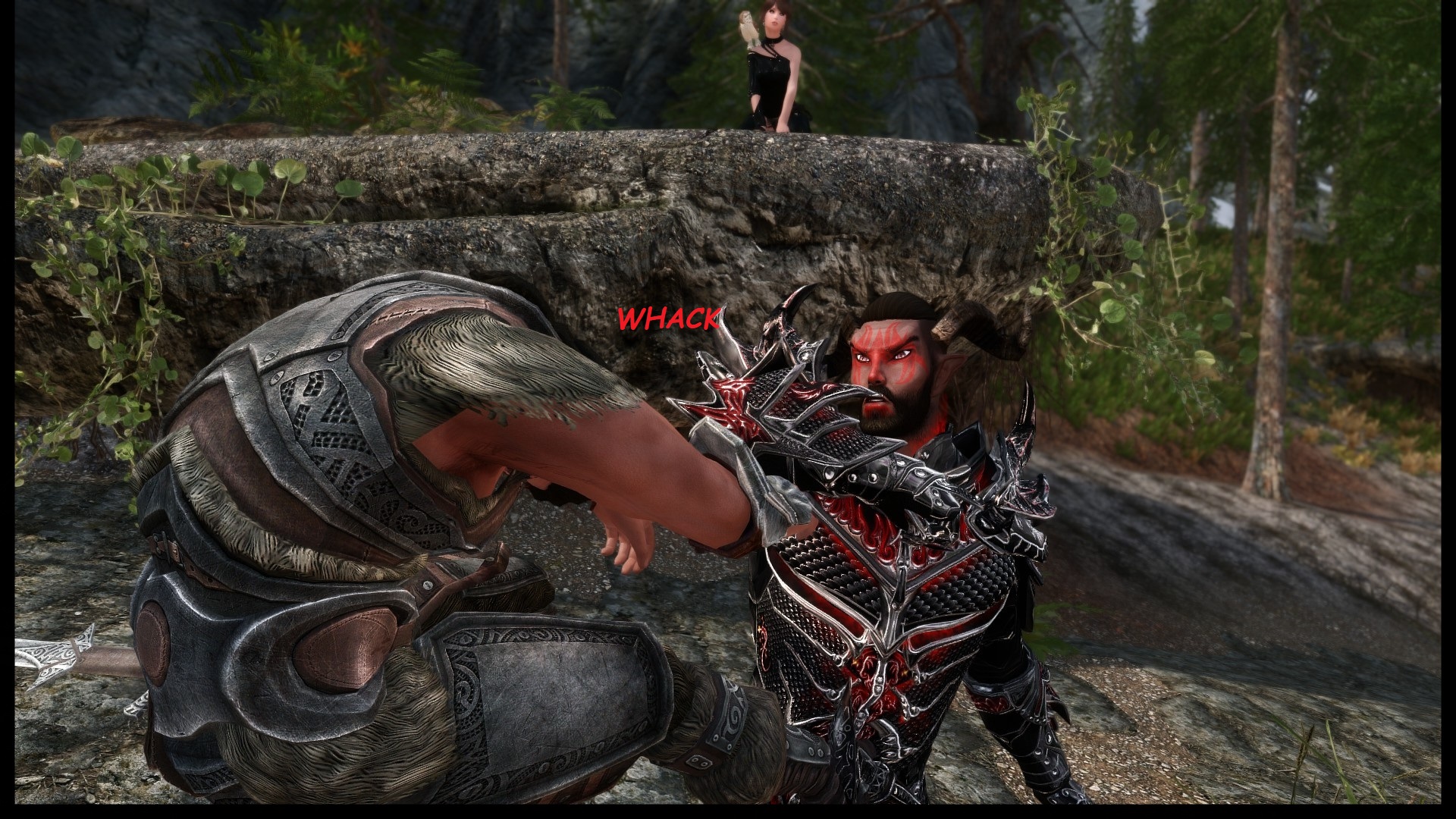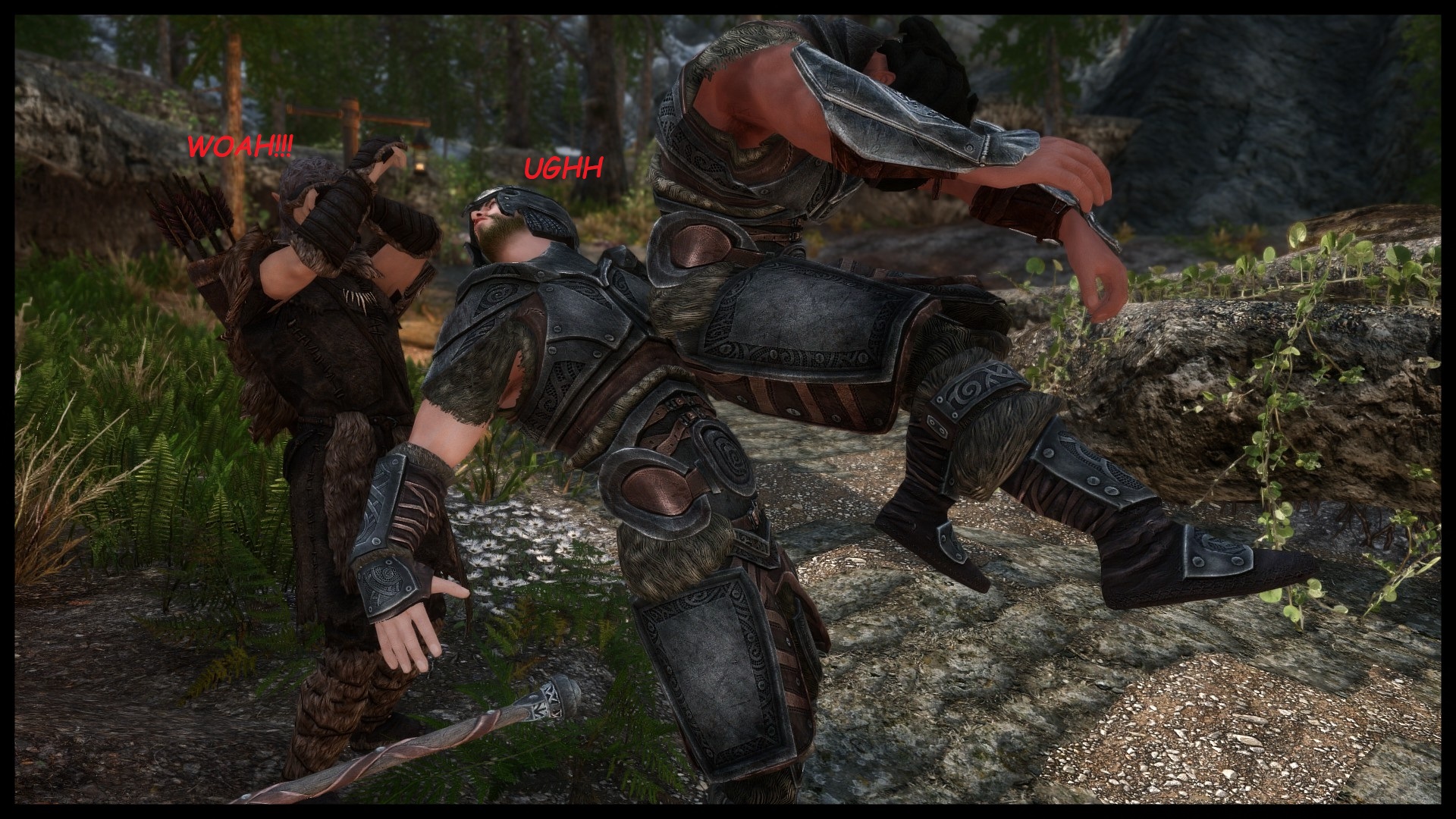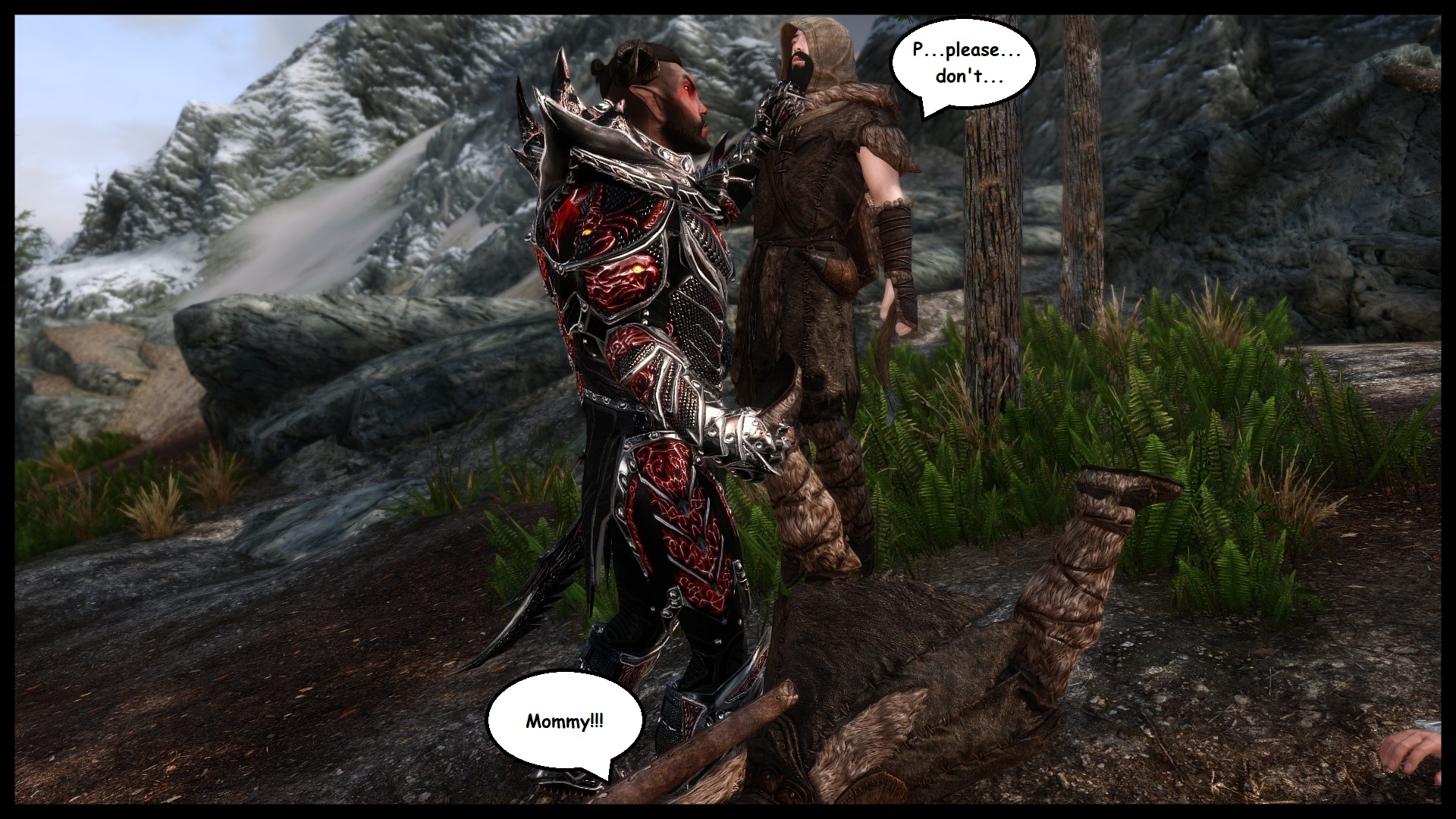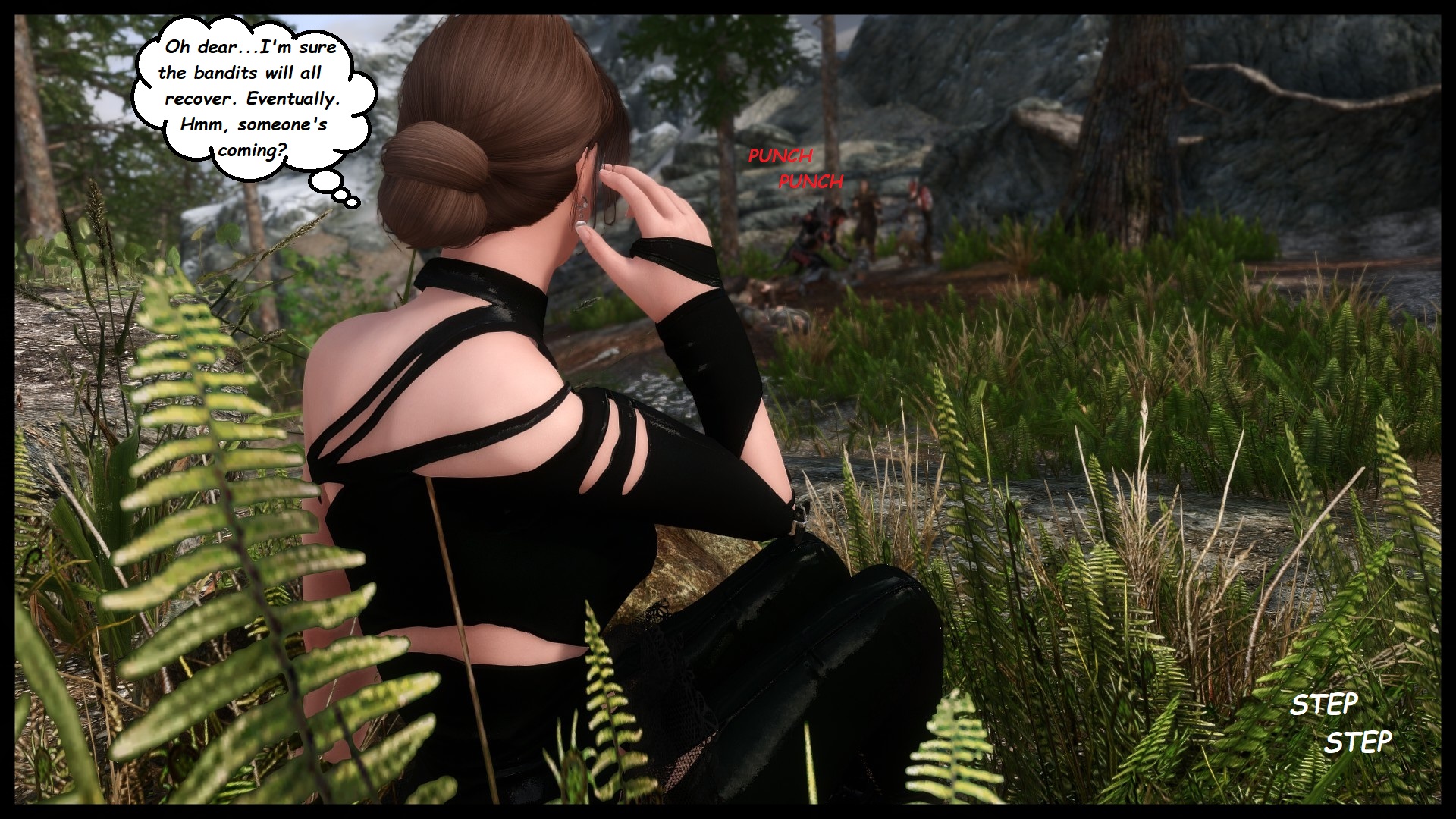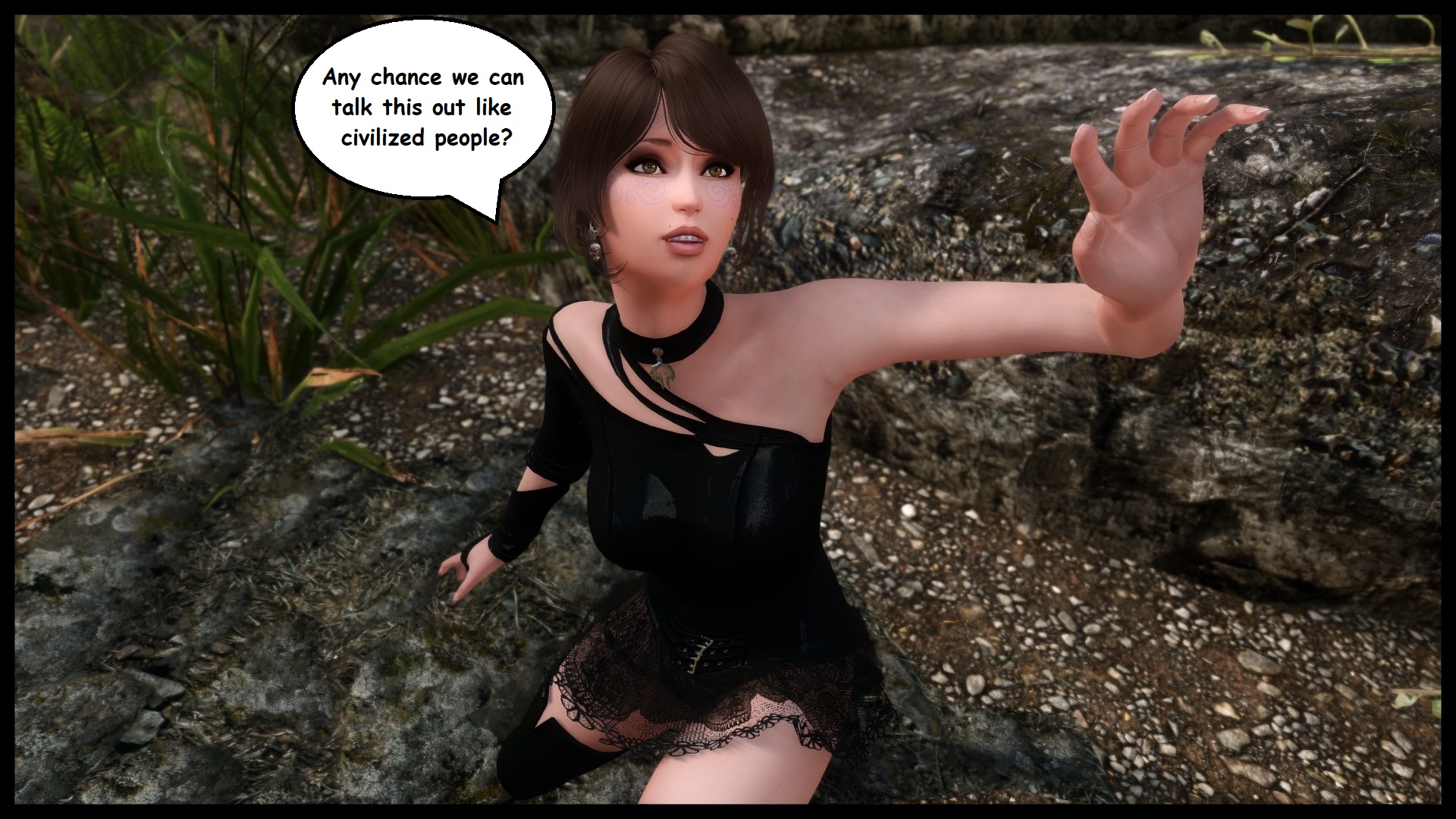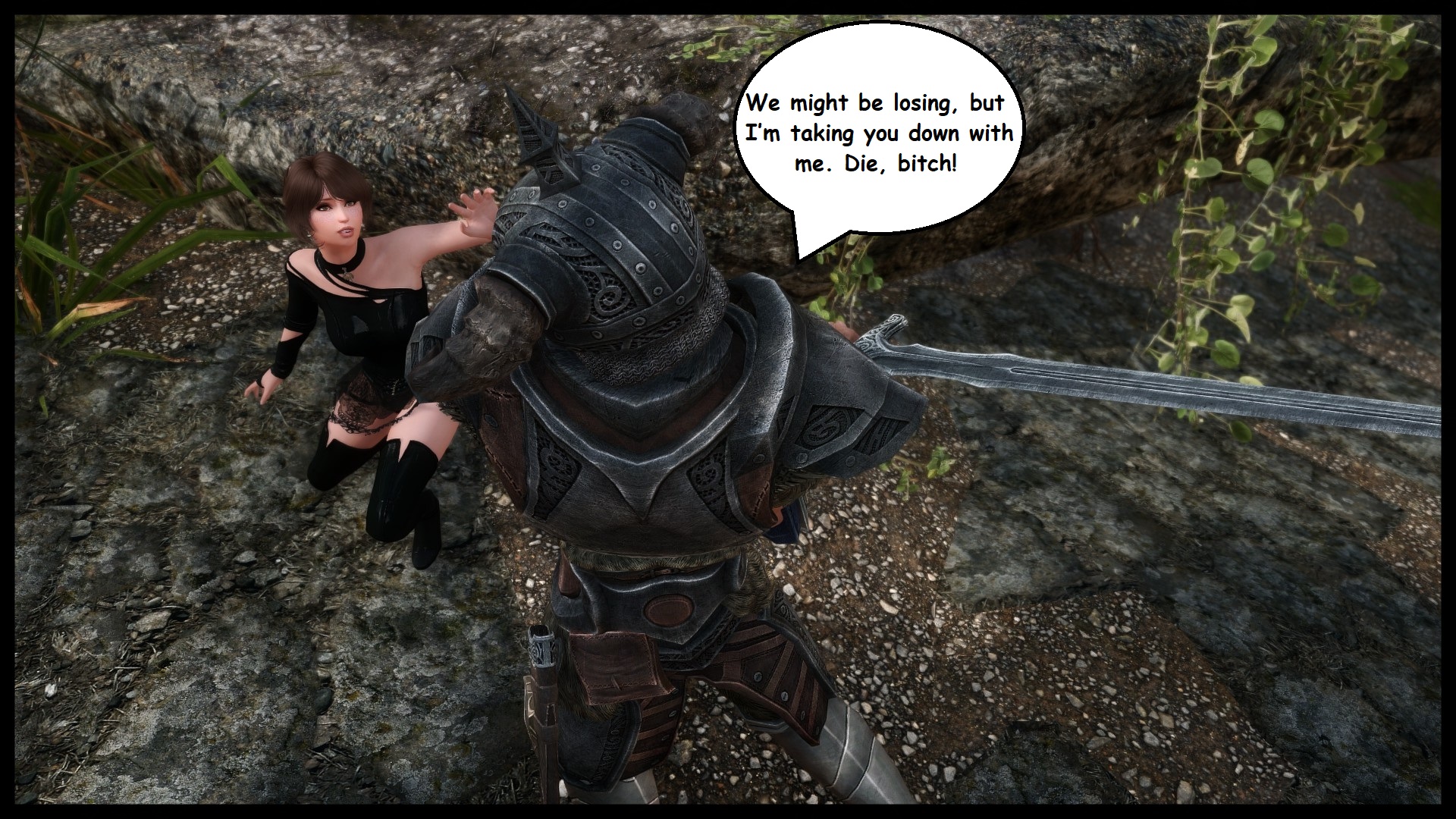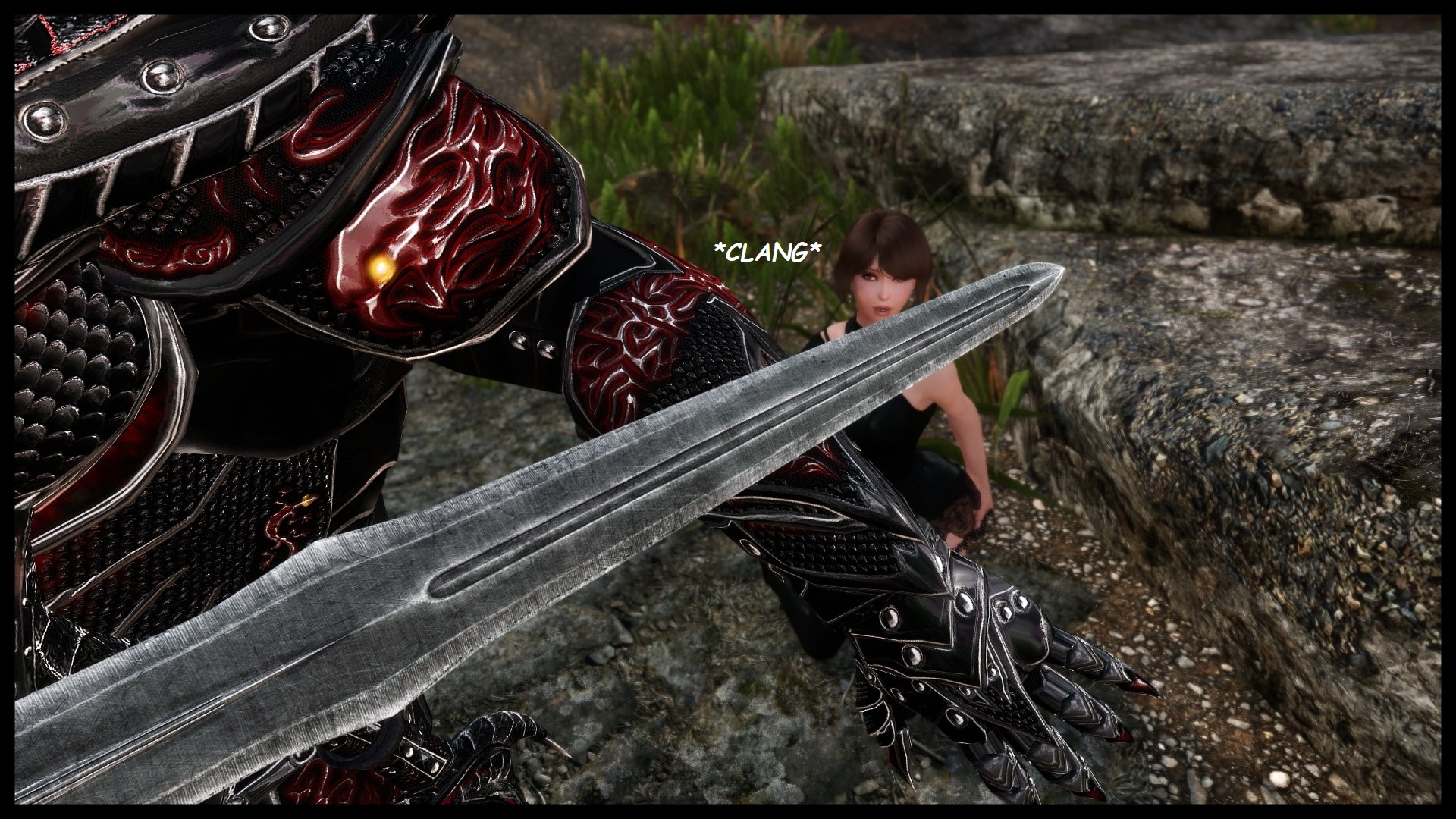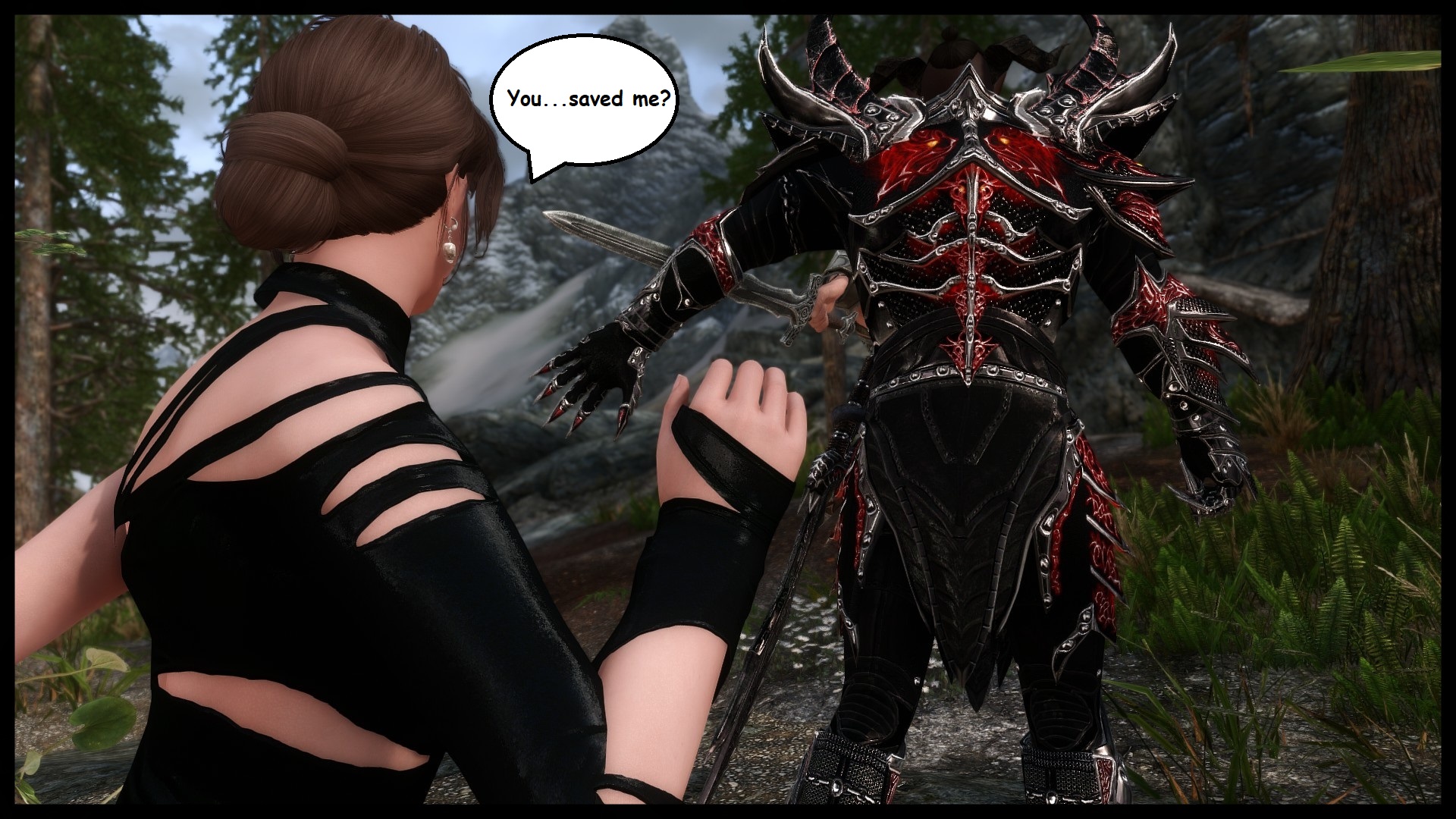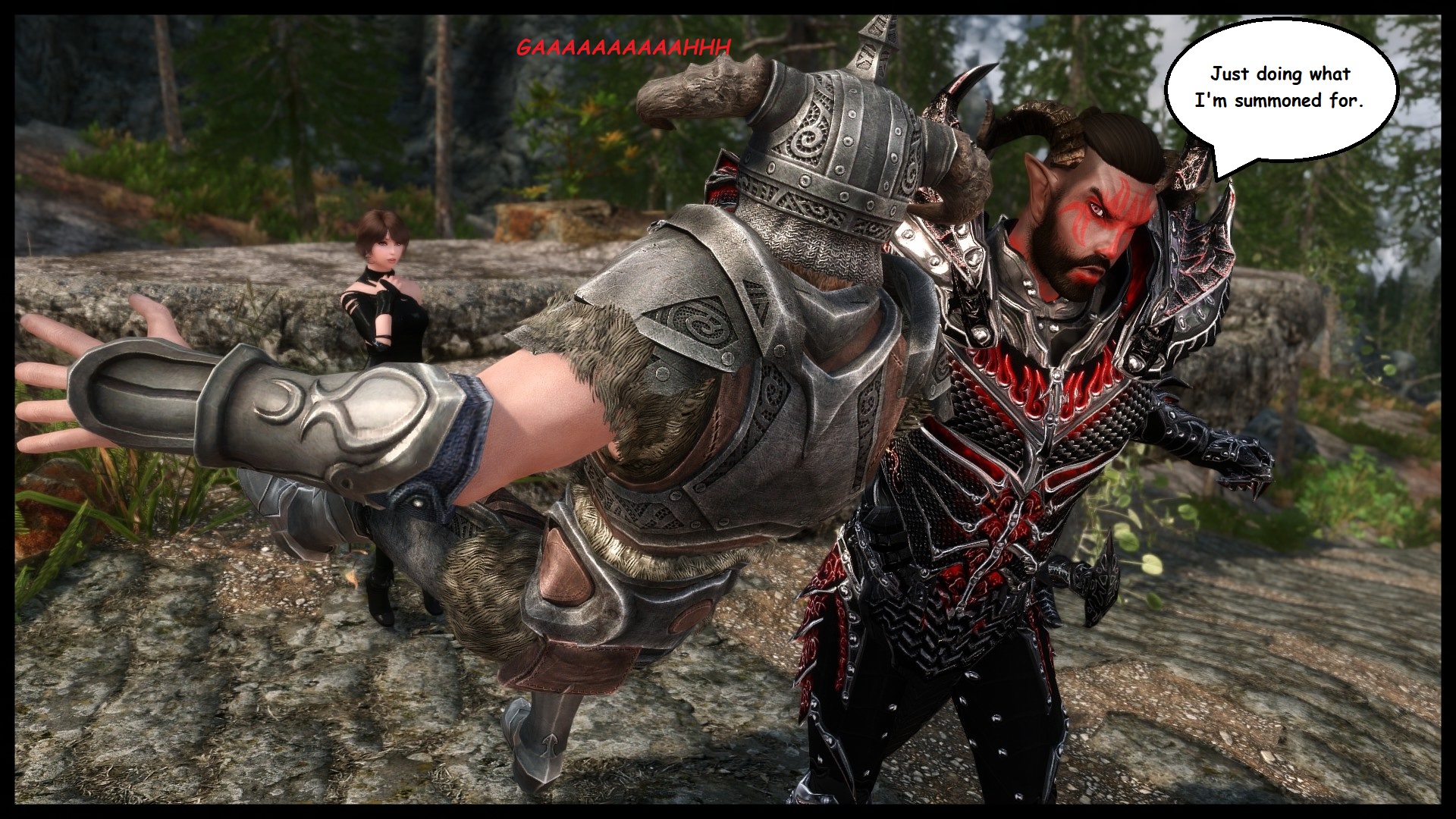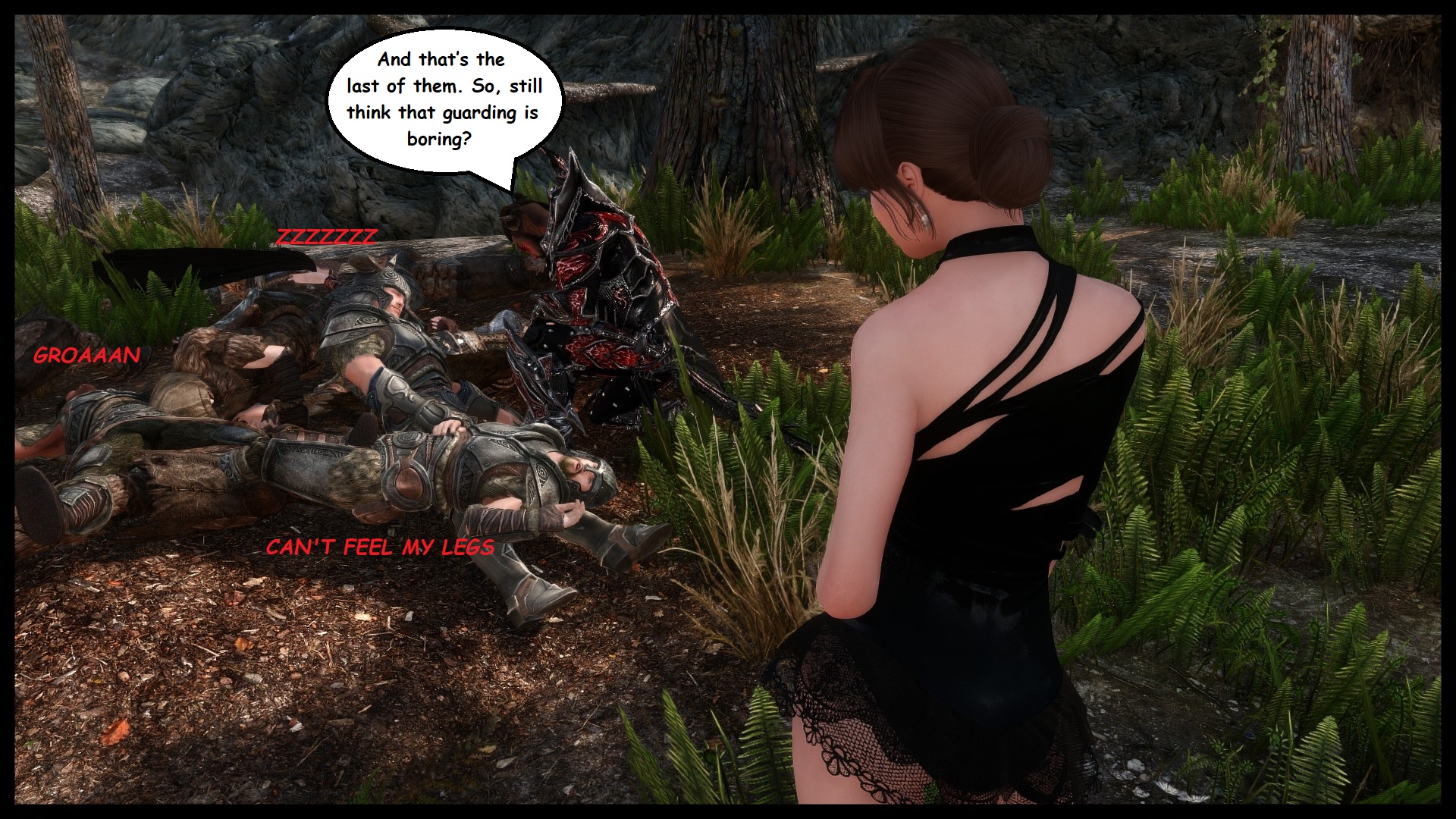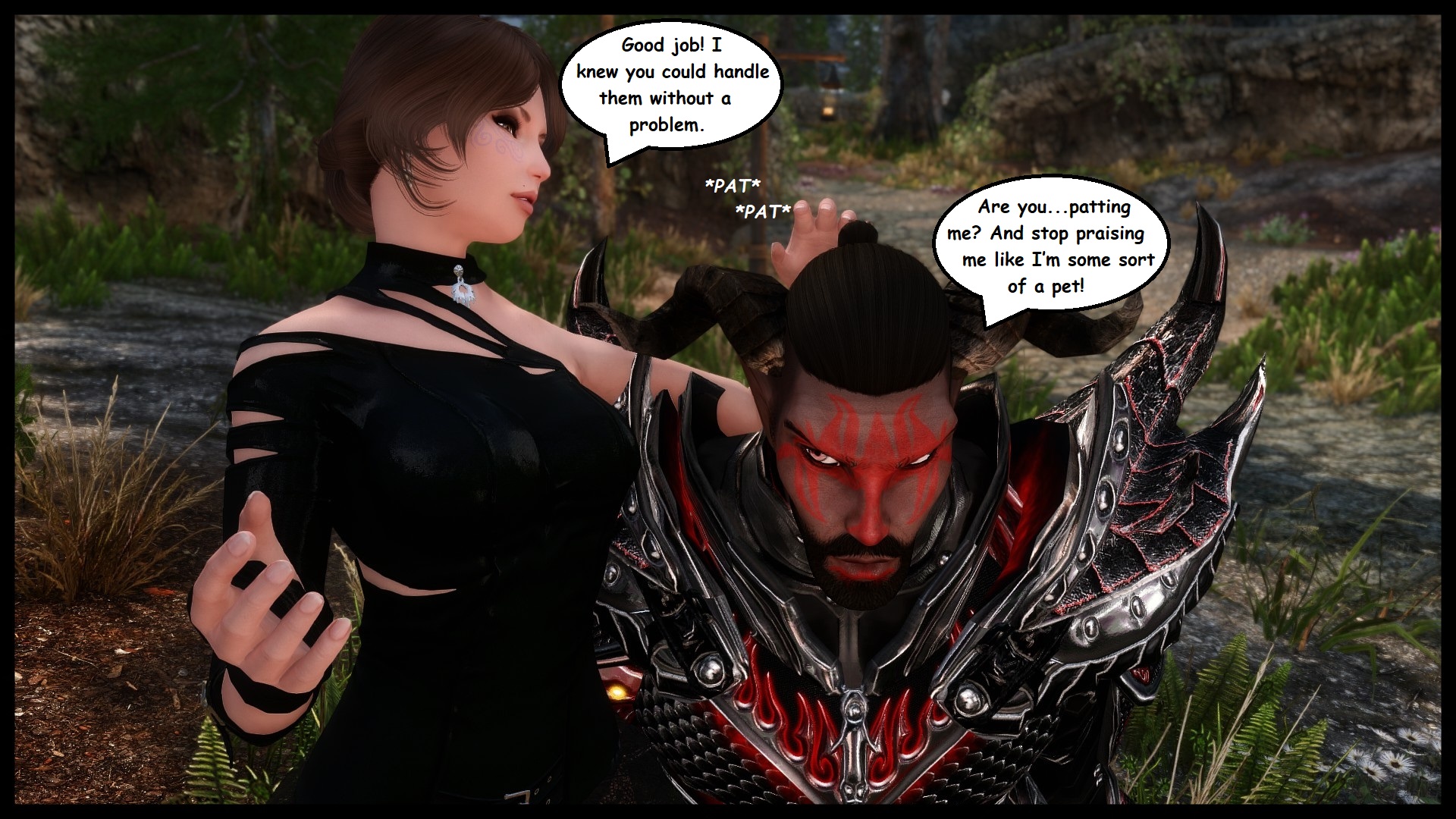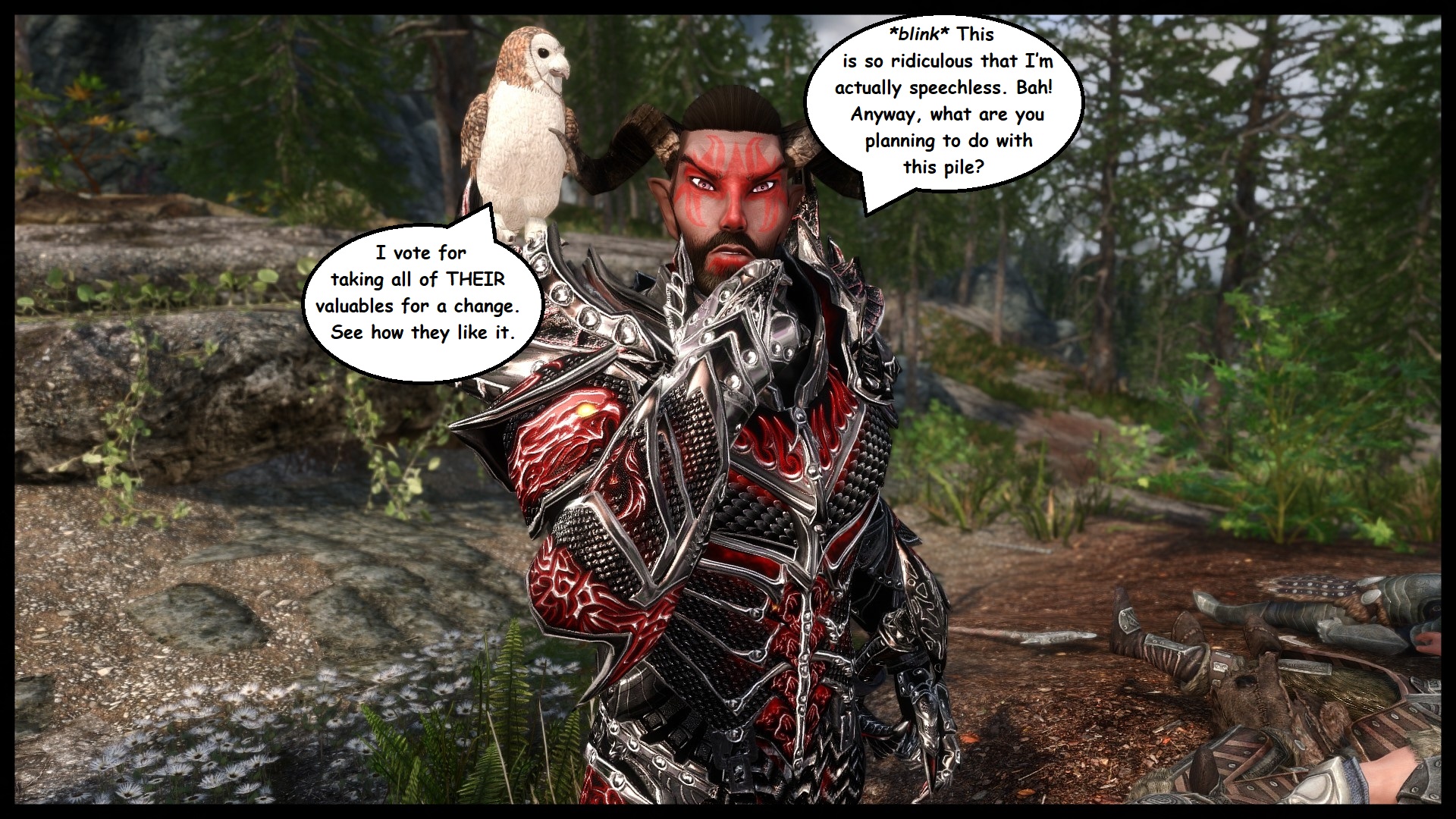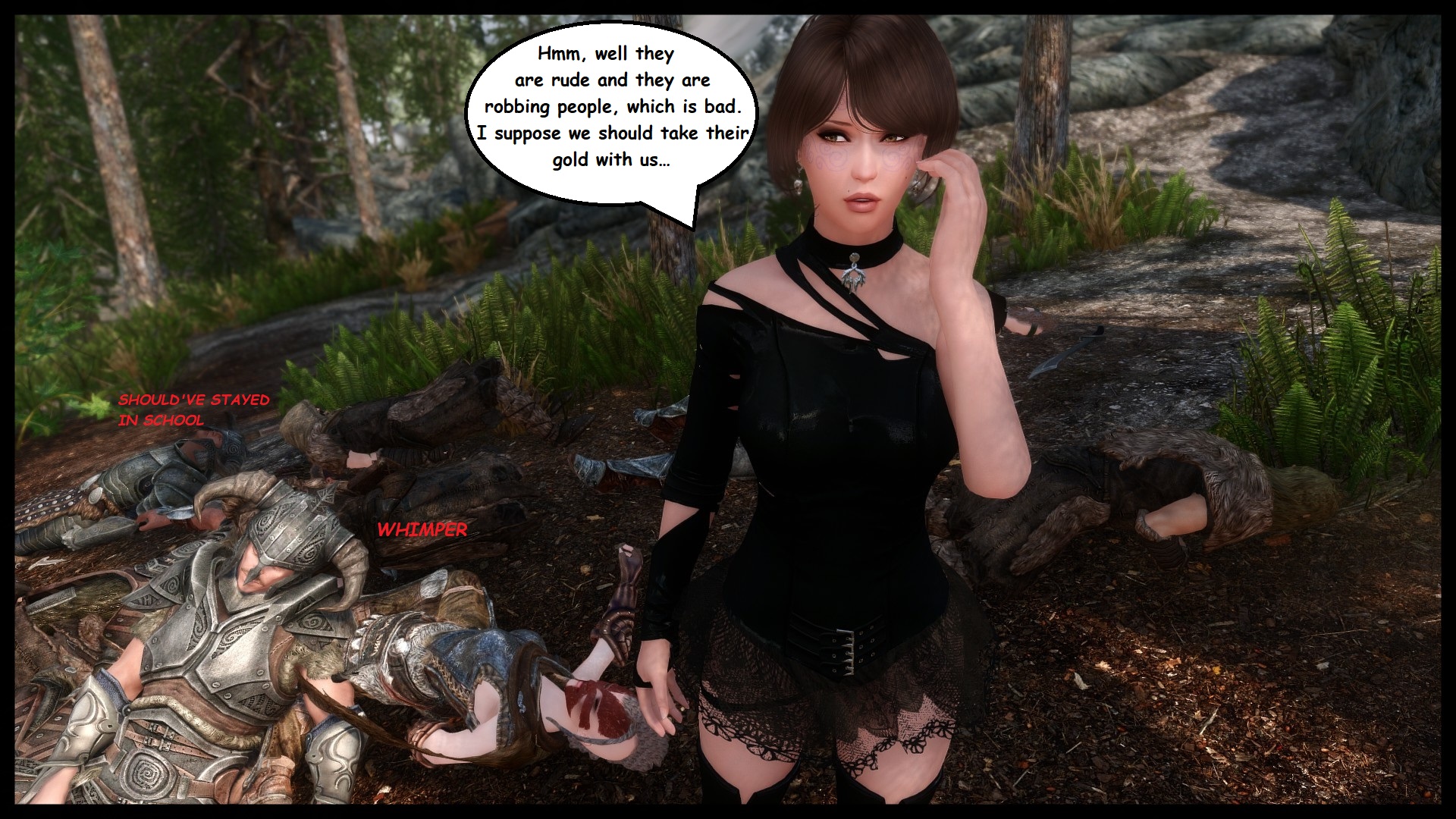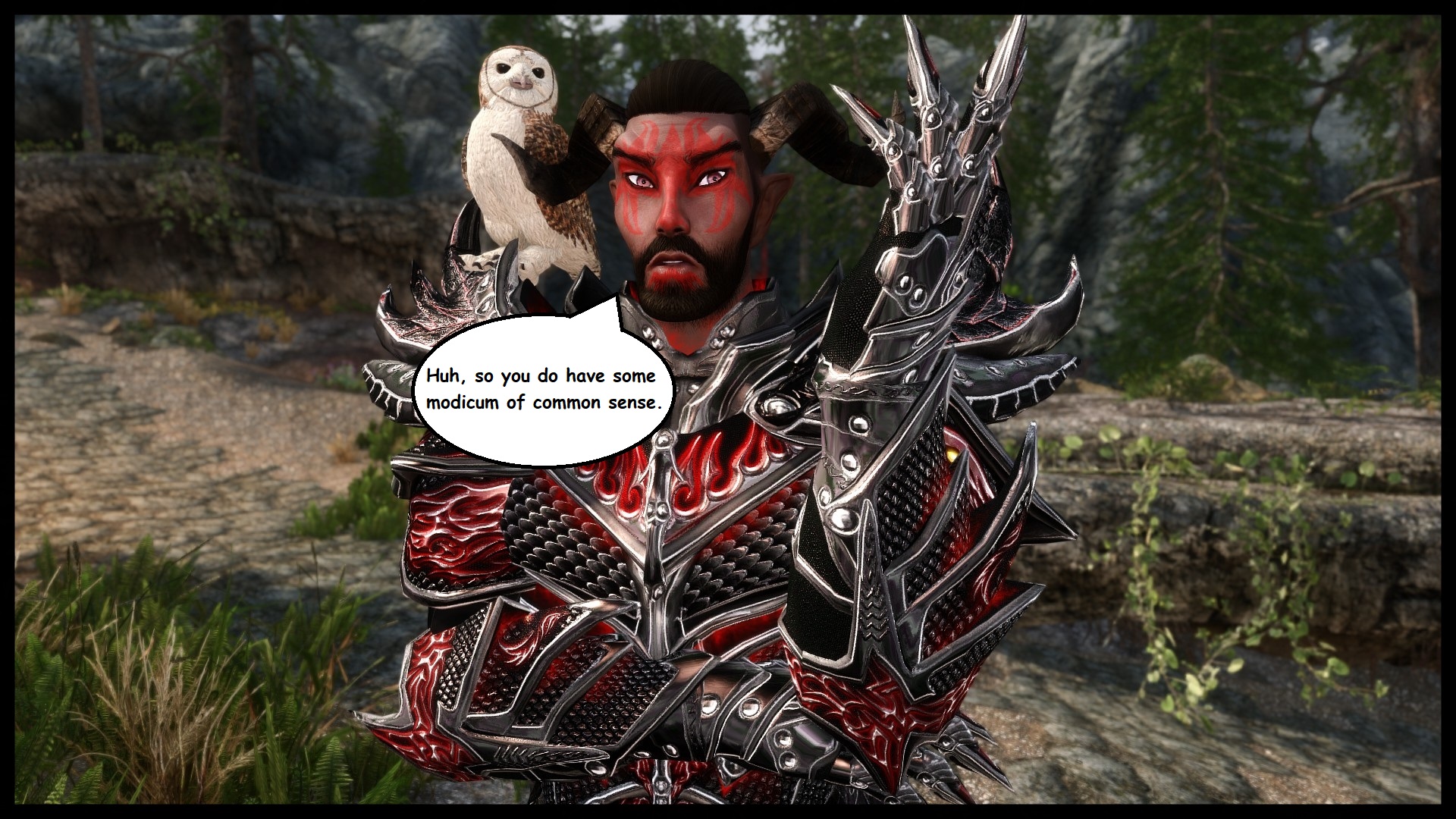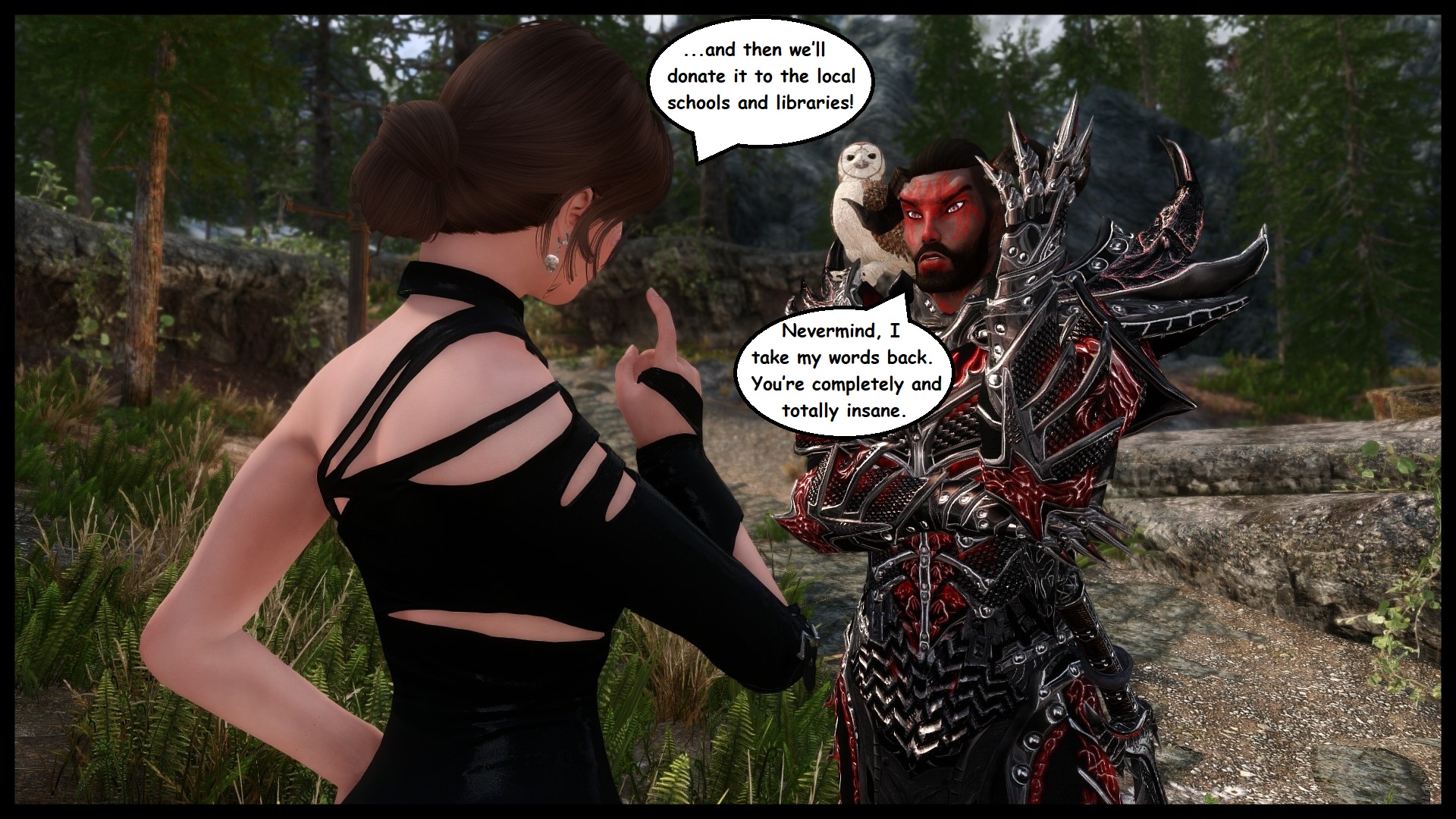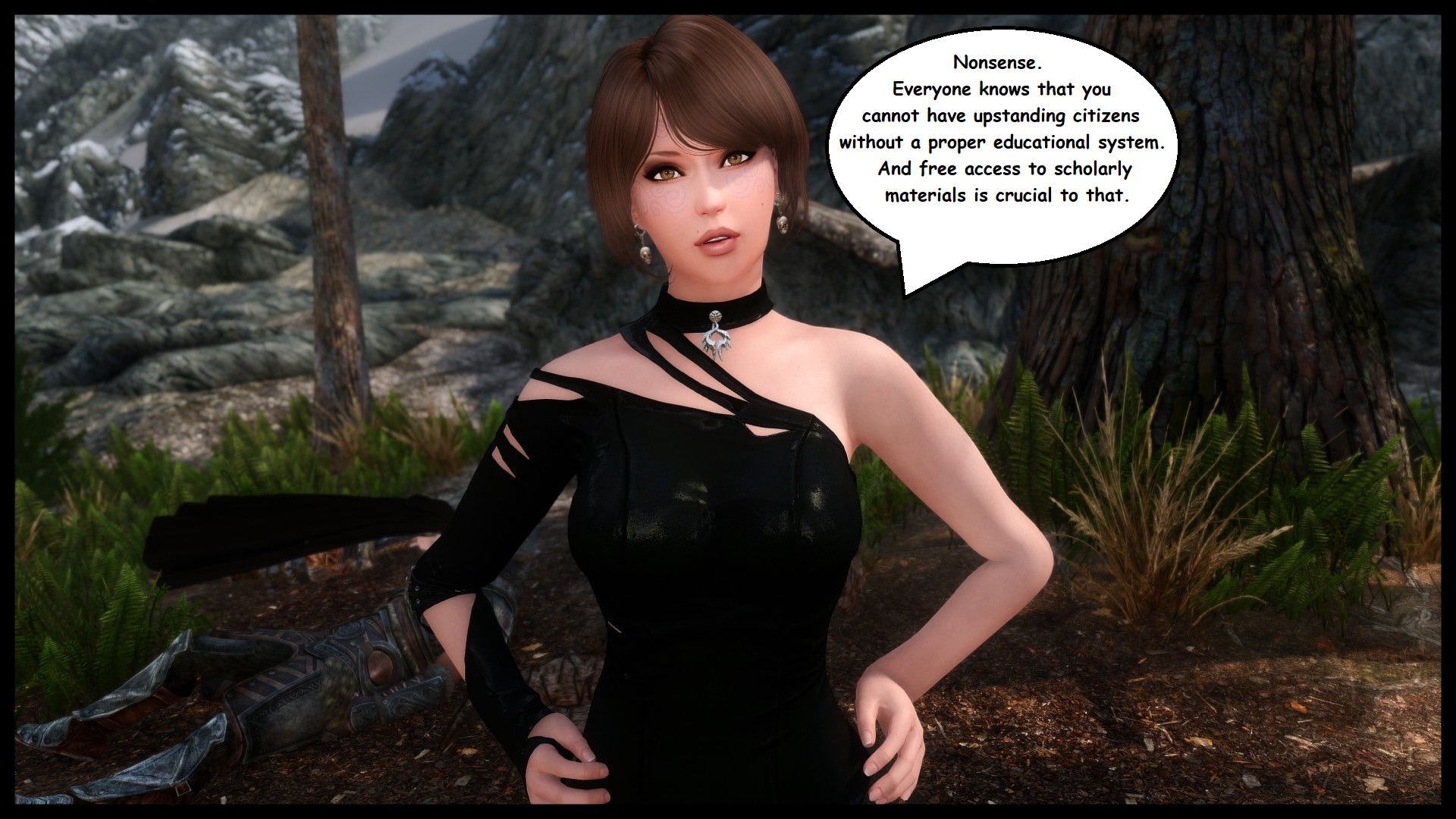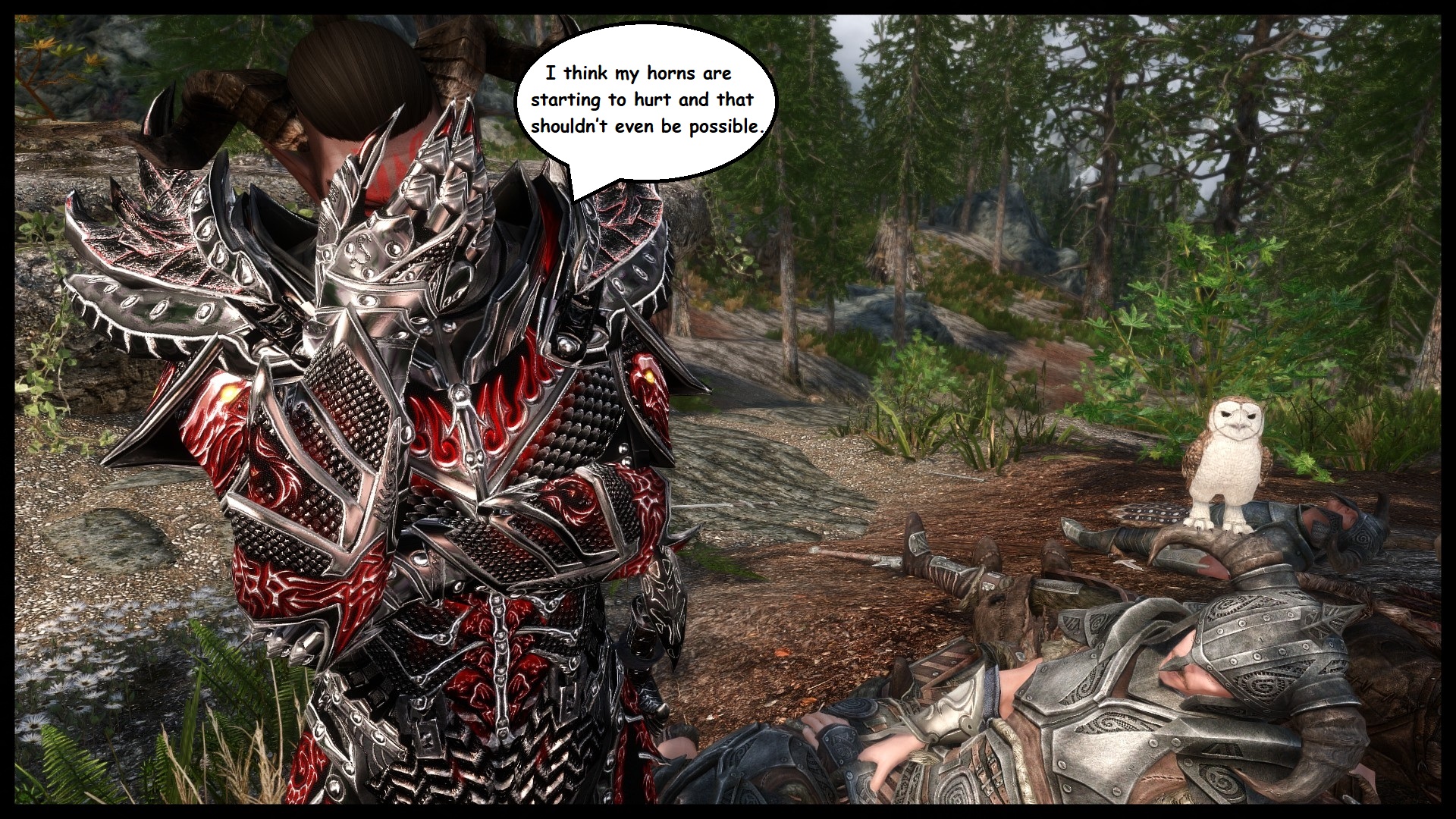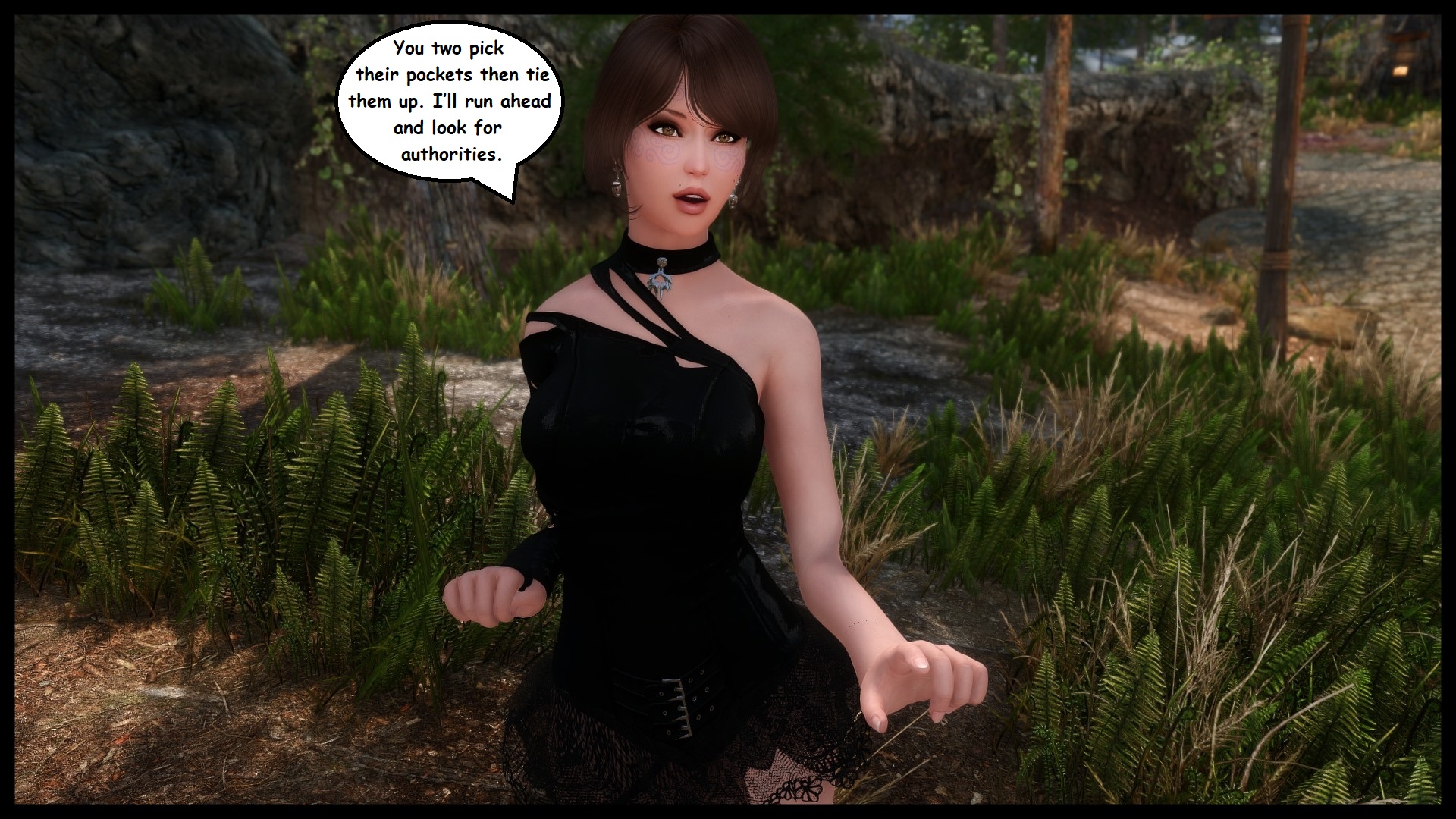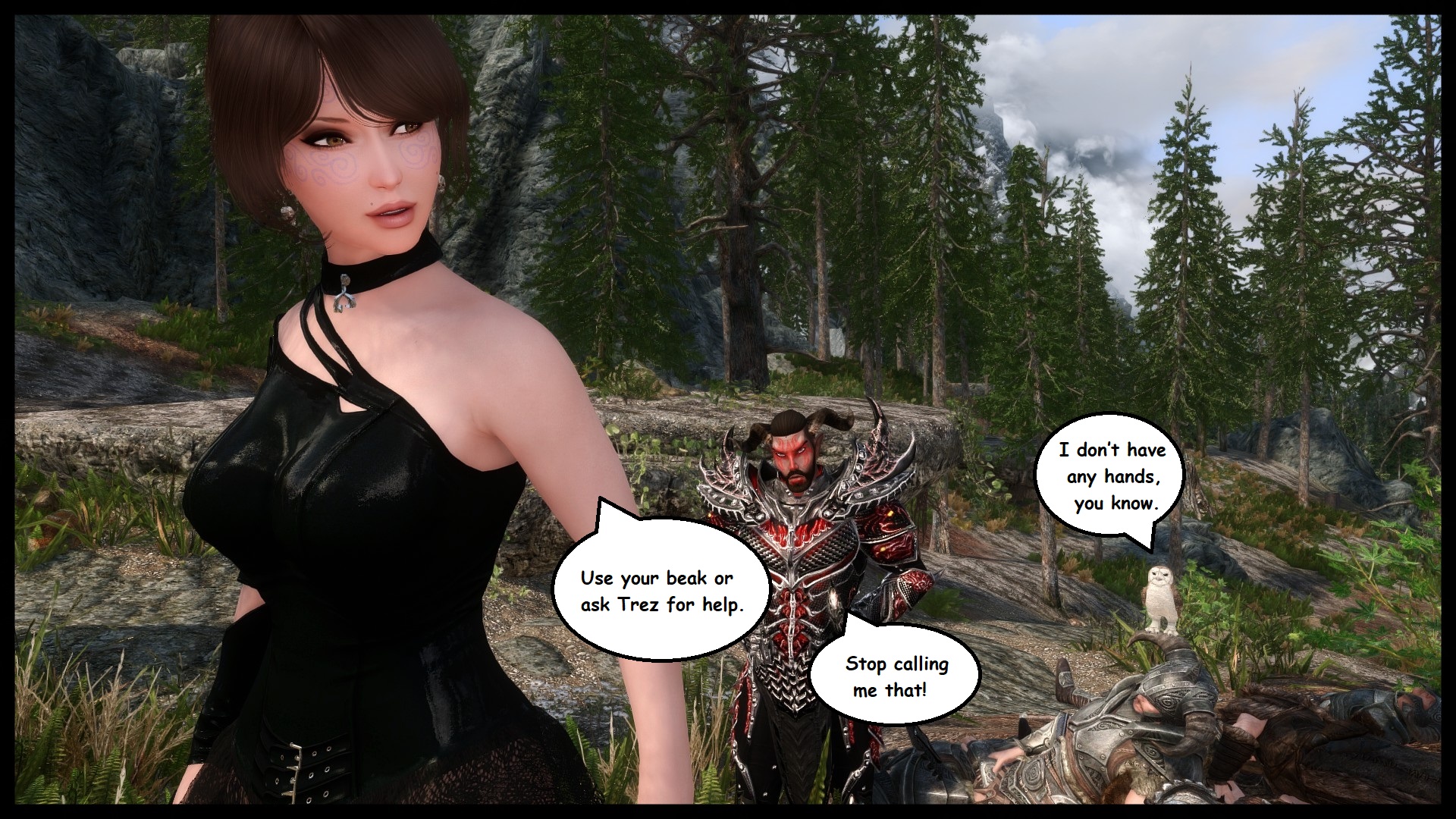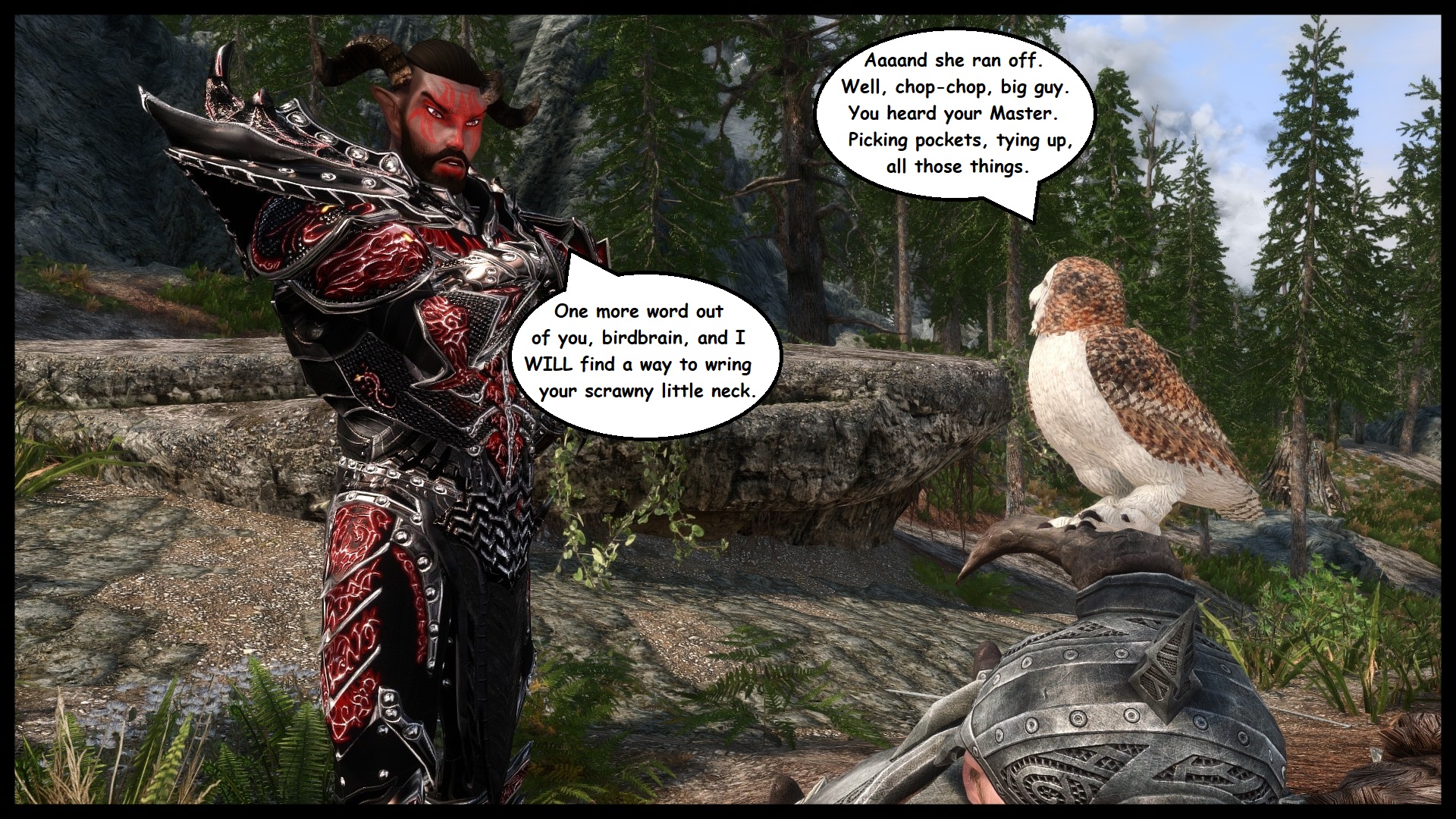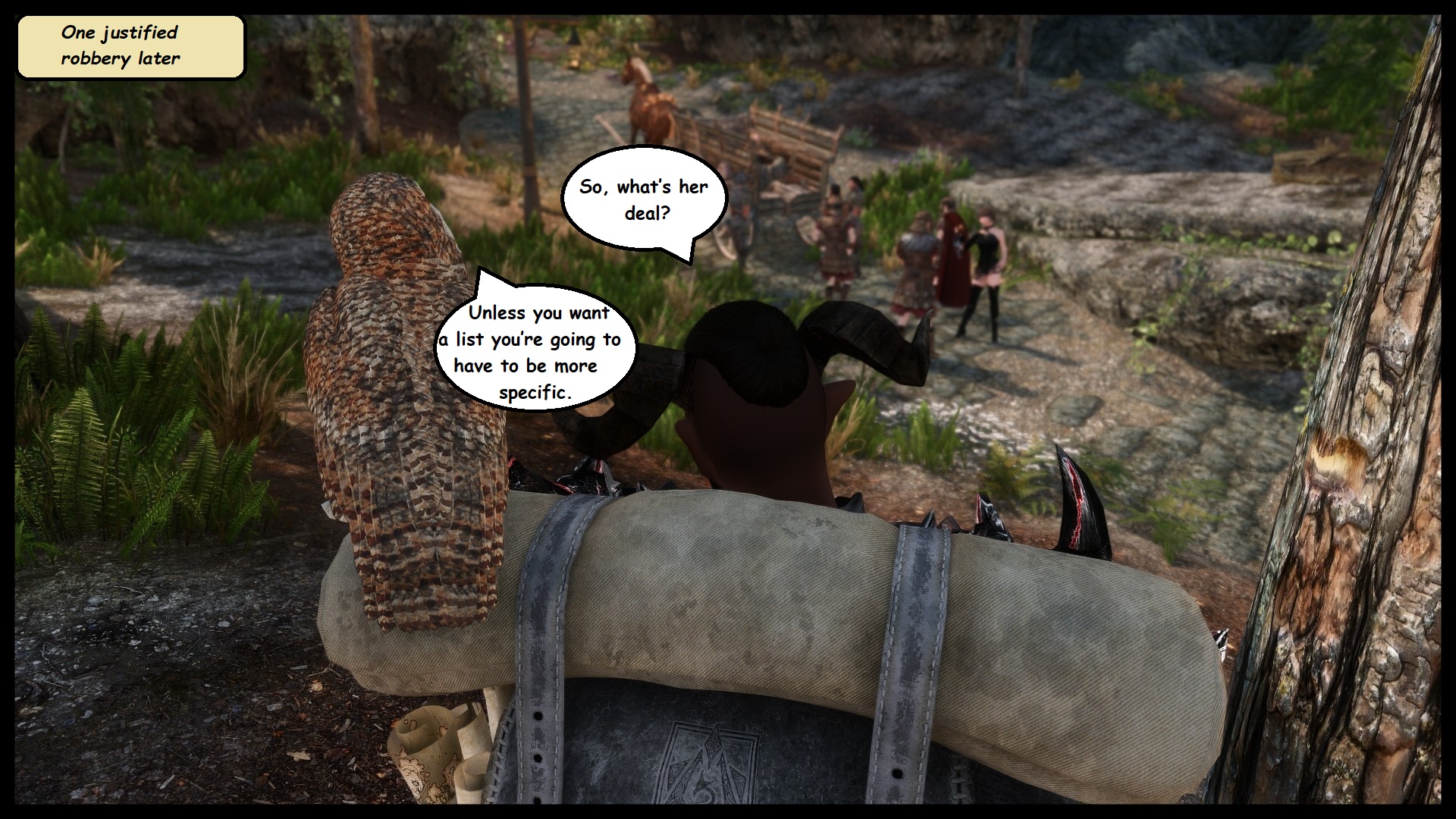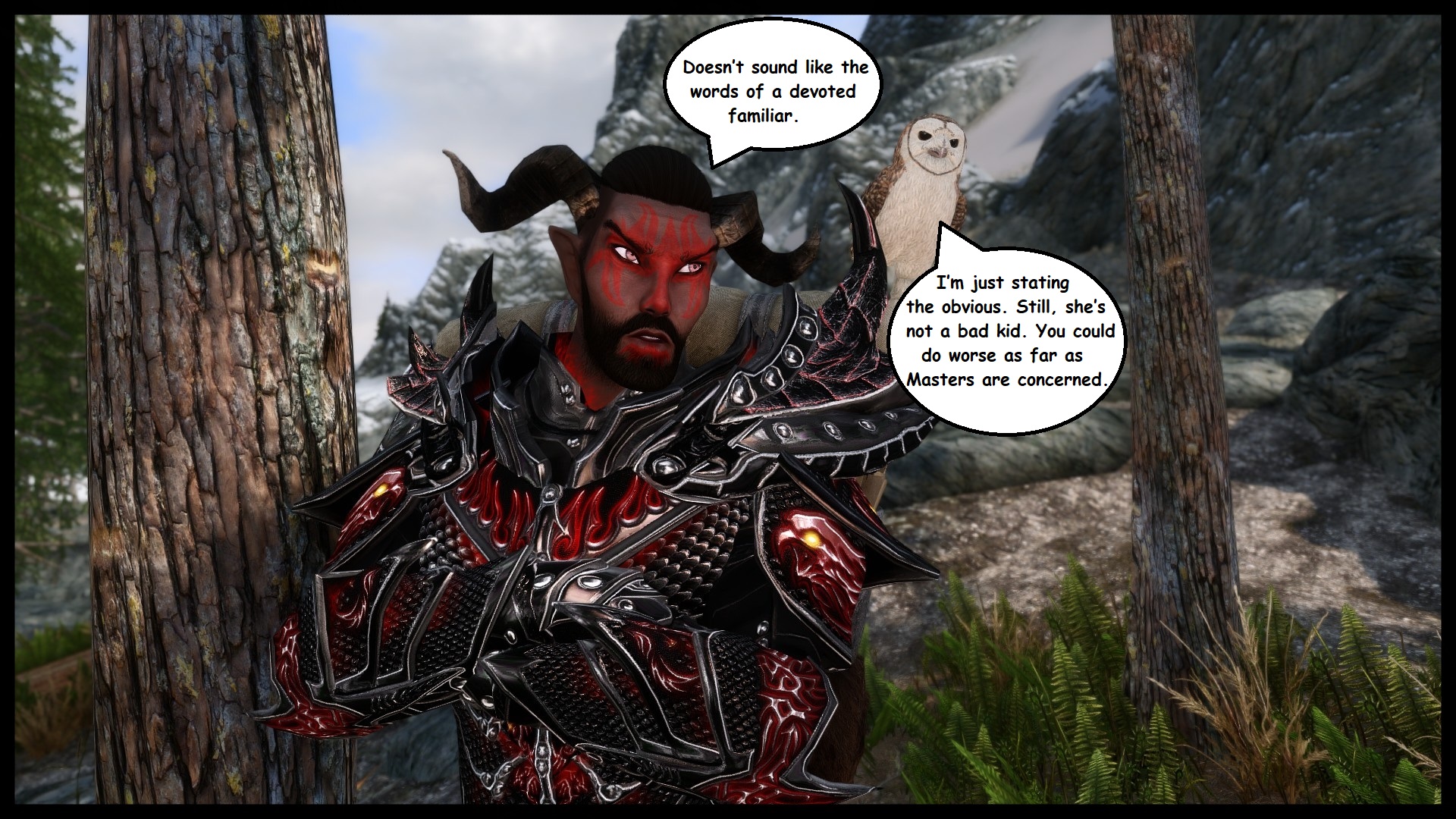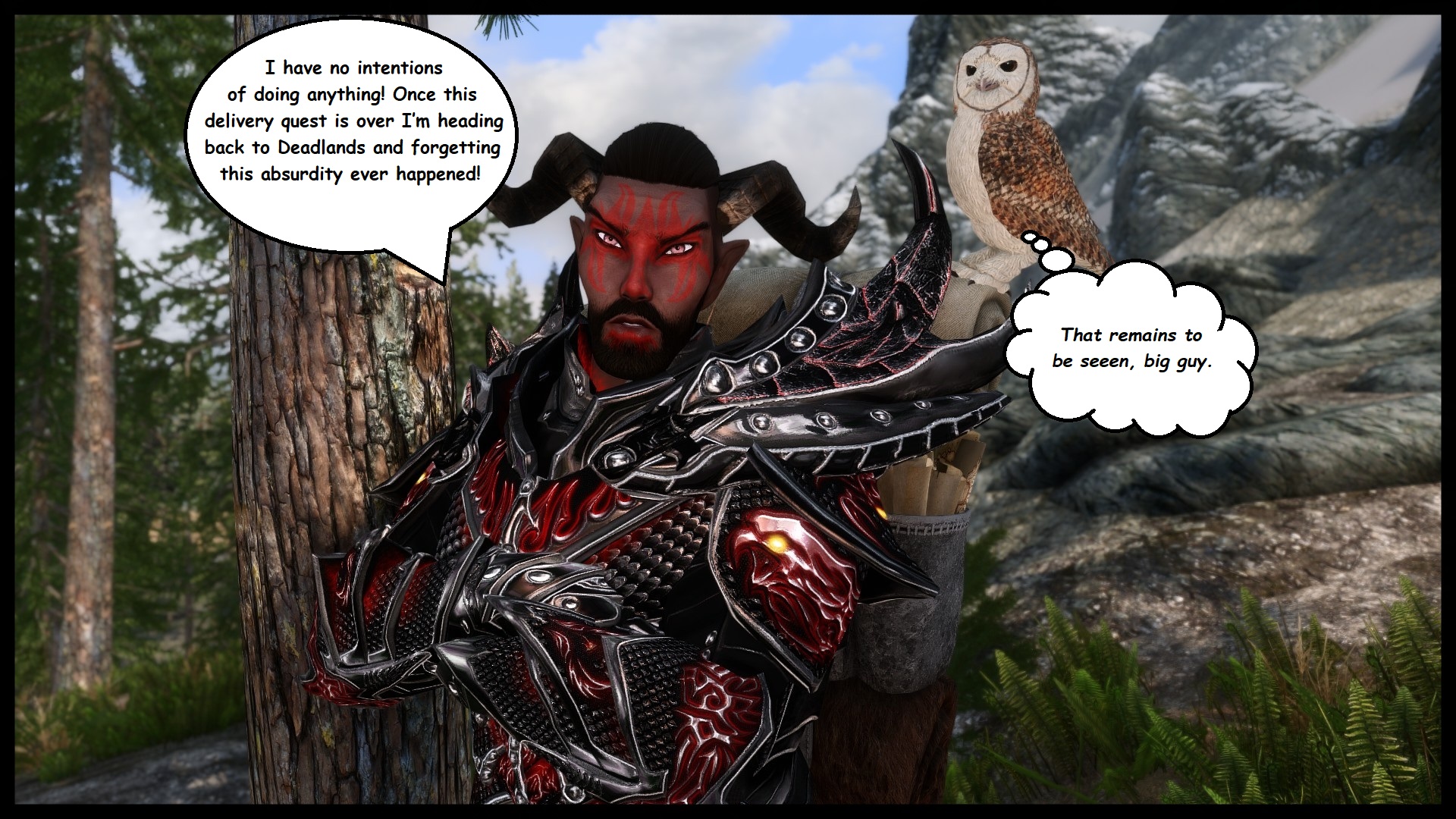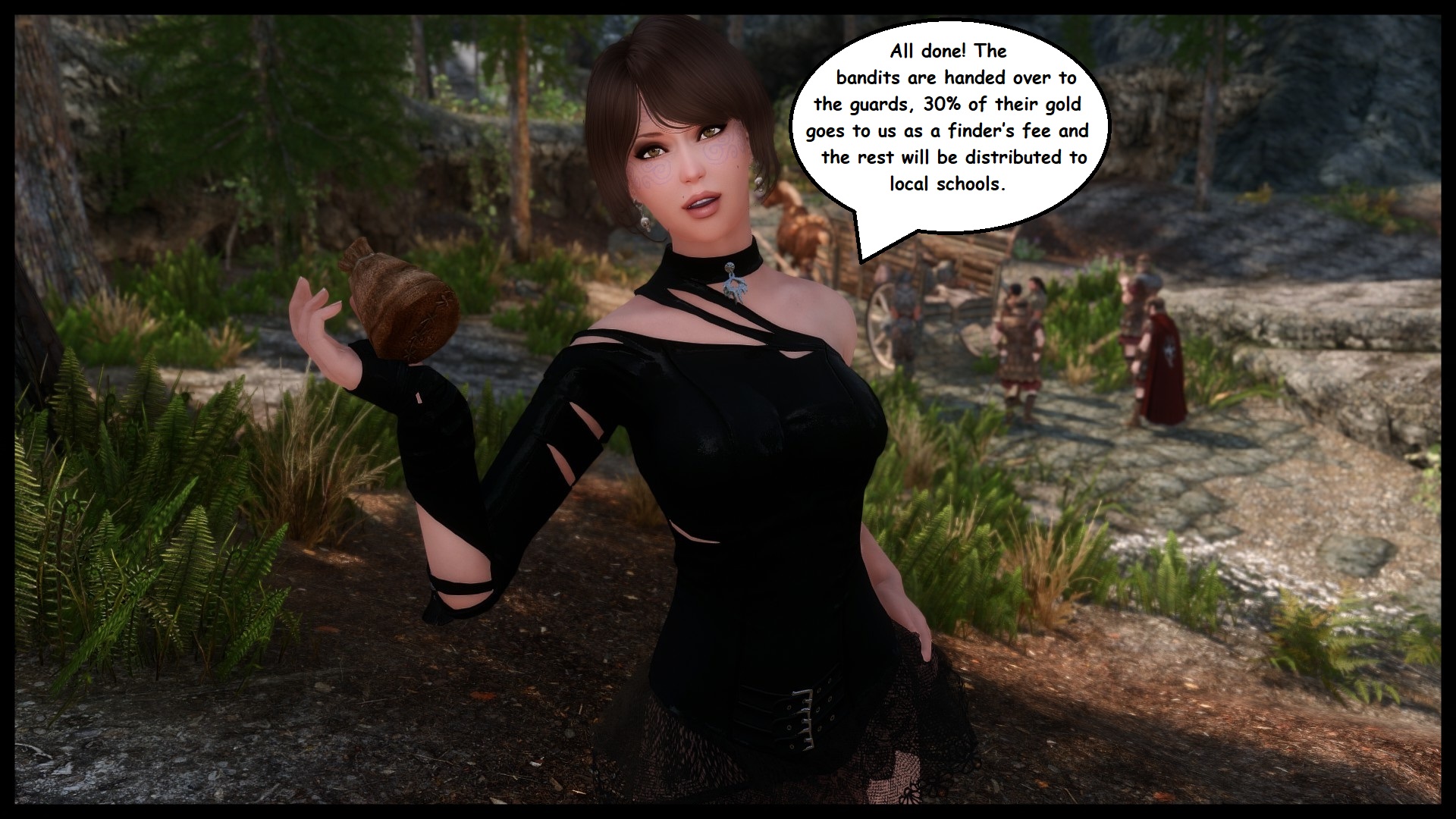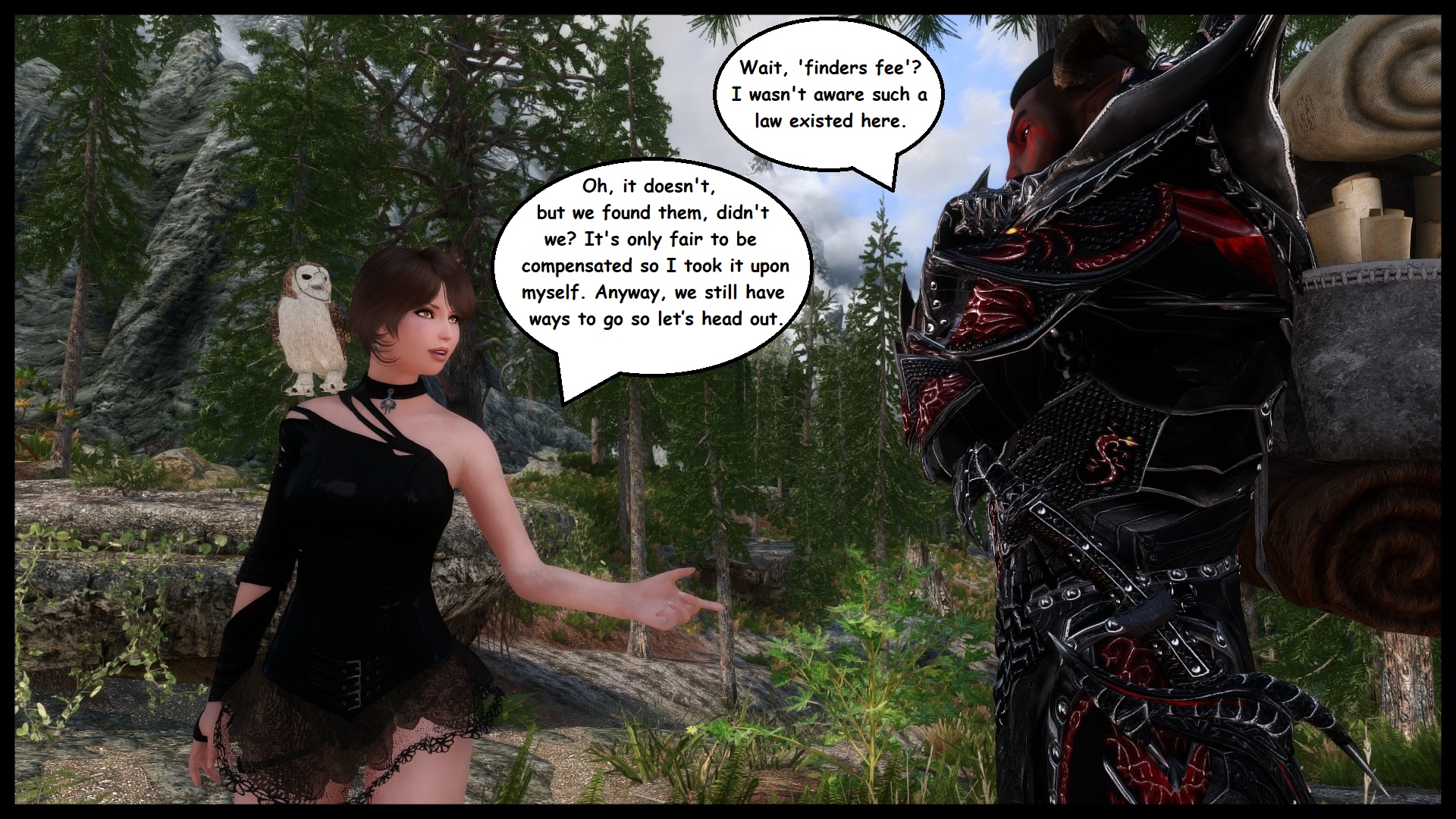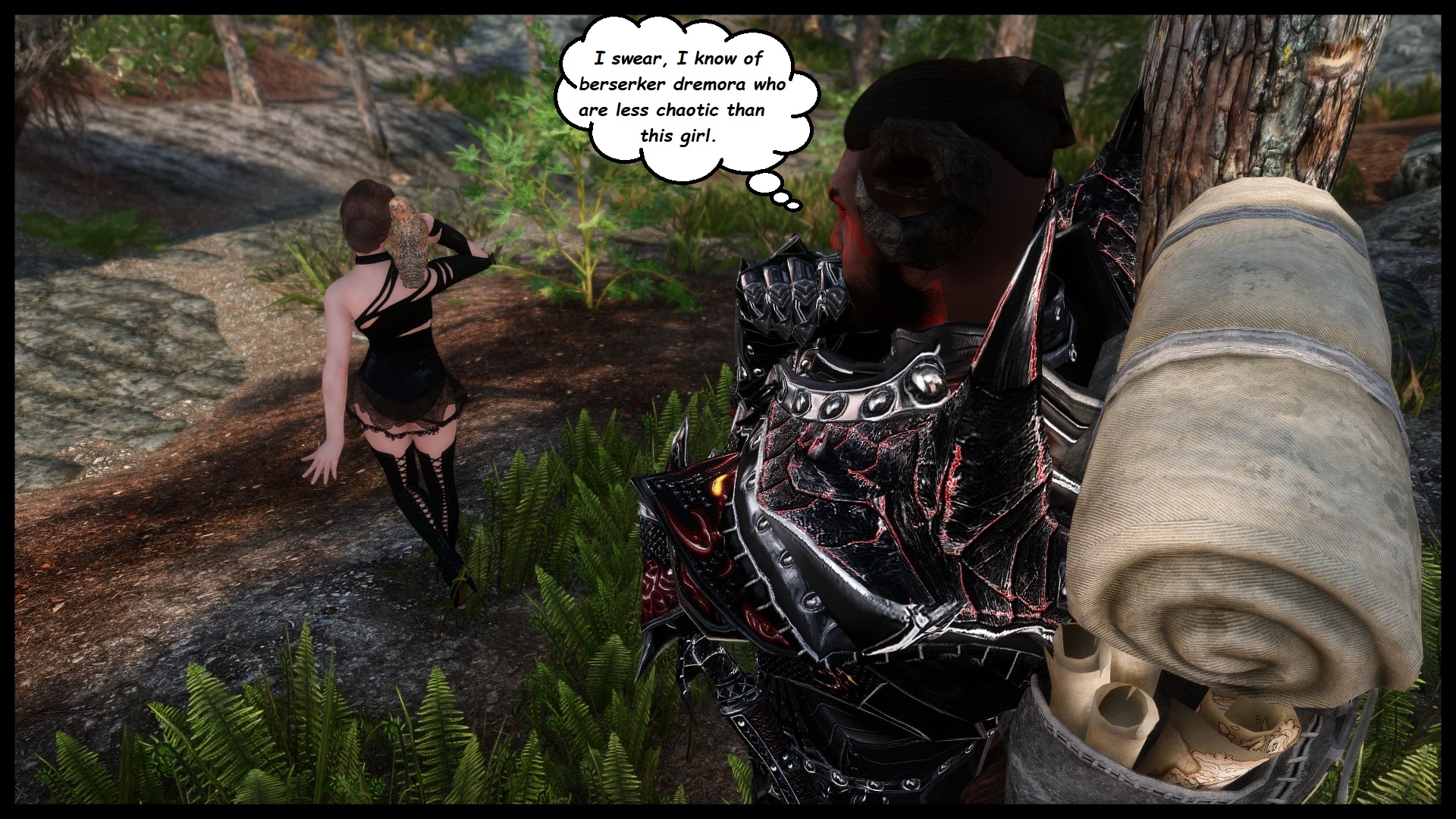 [/img]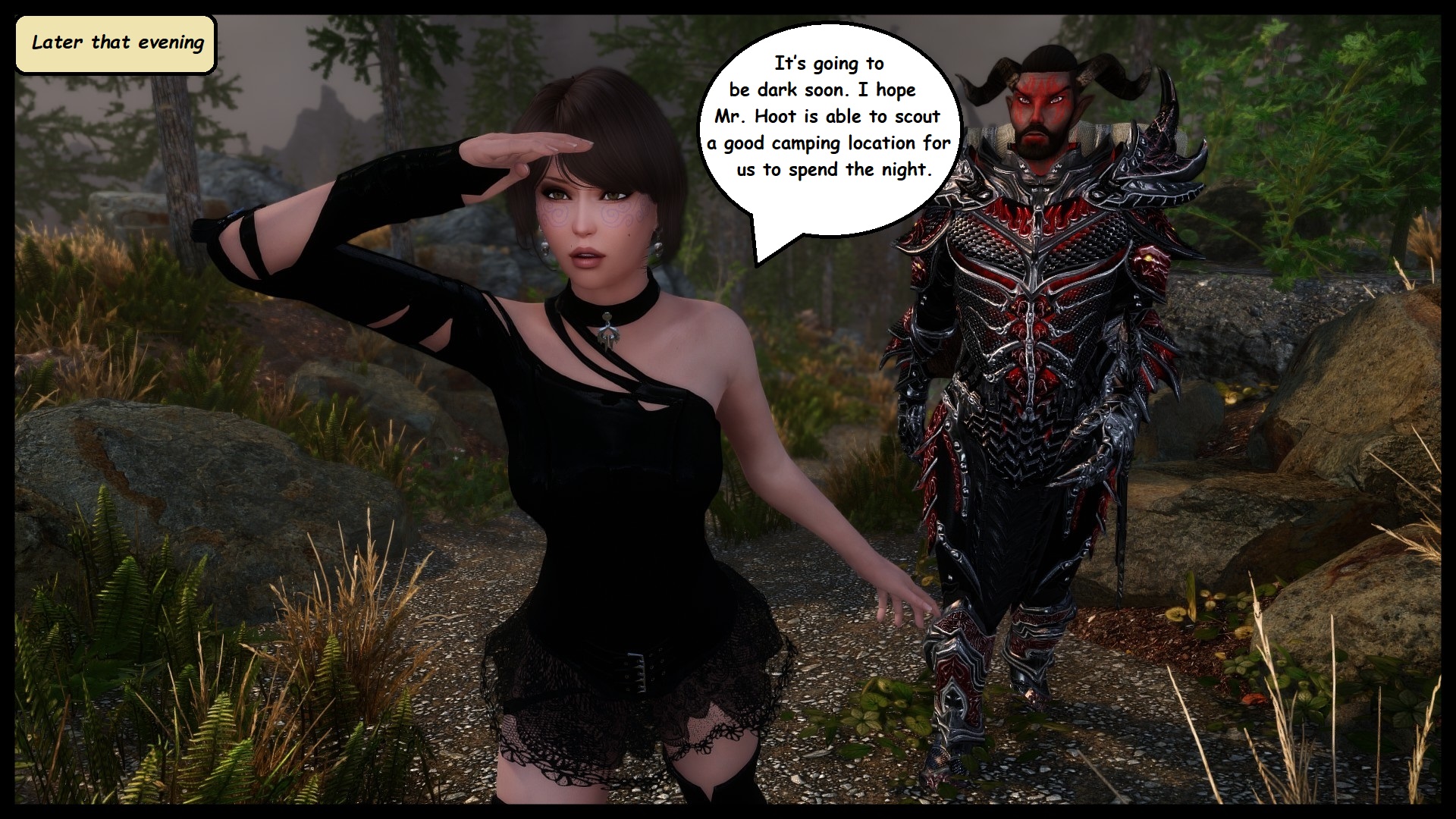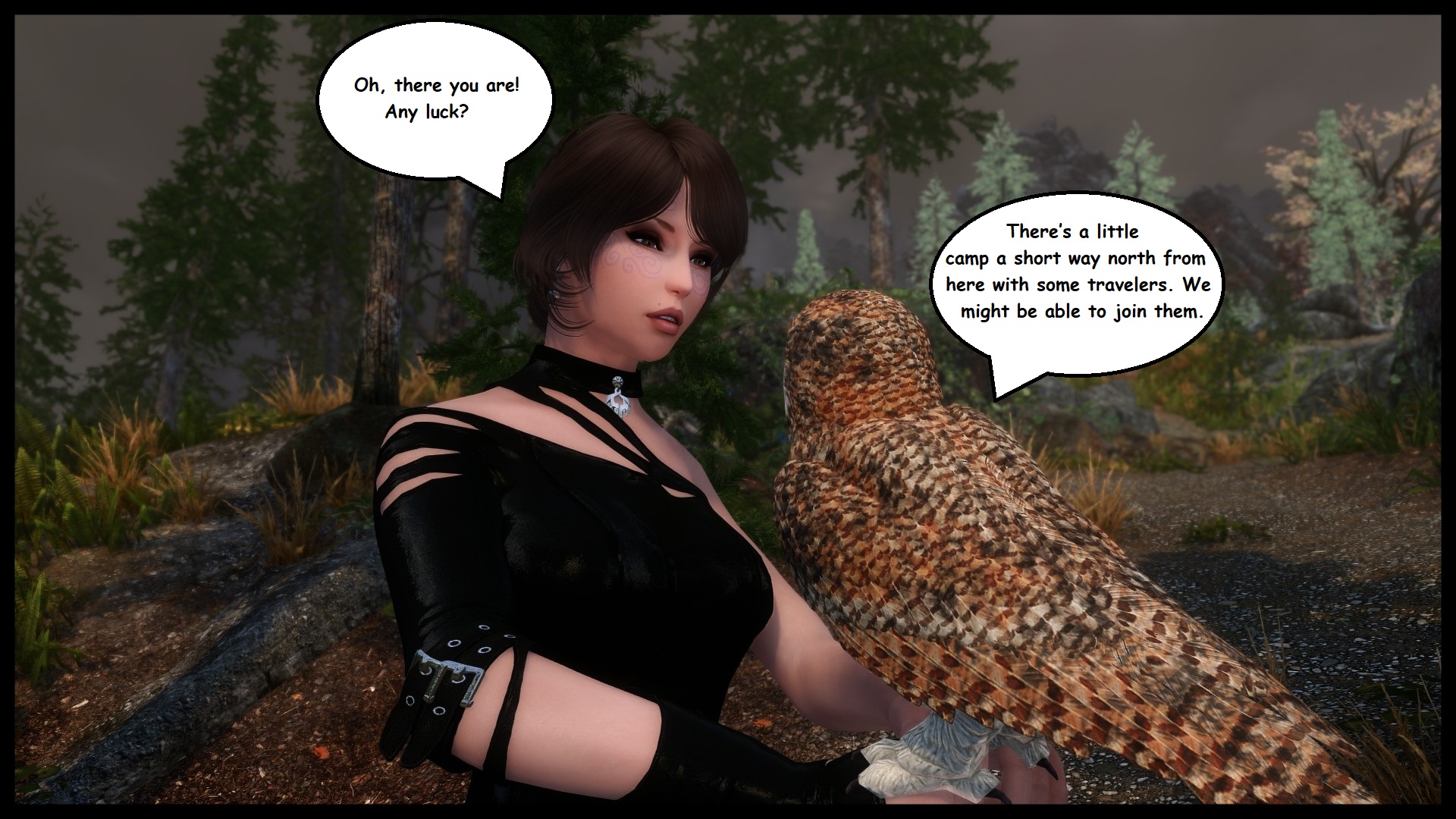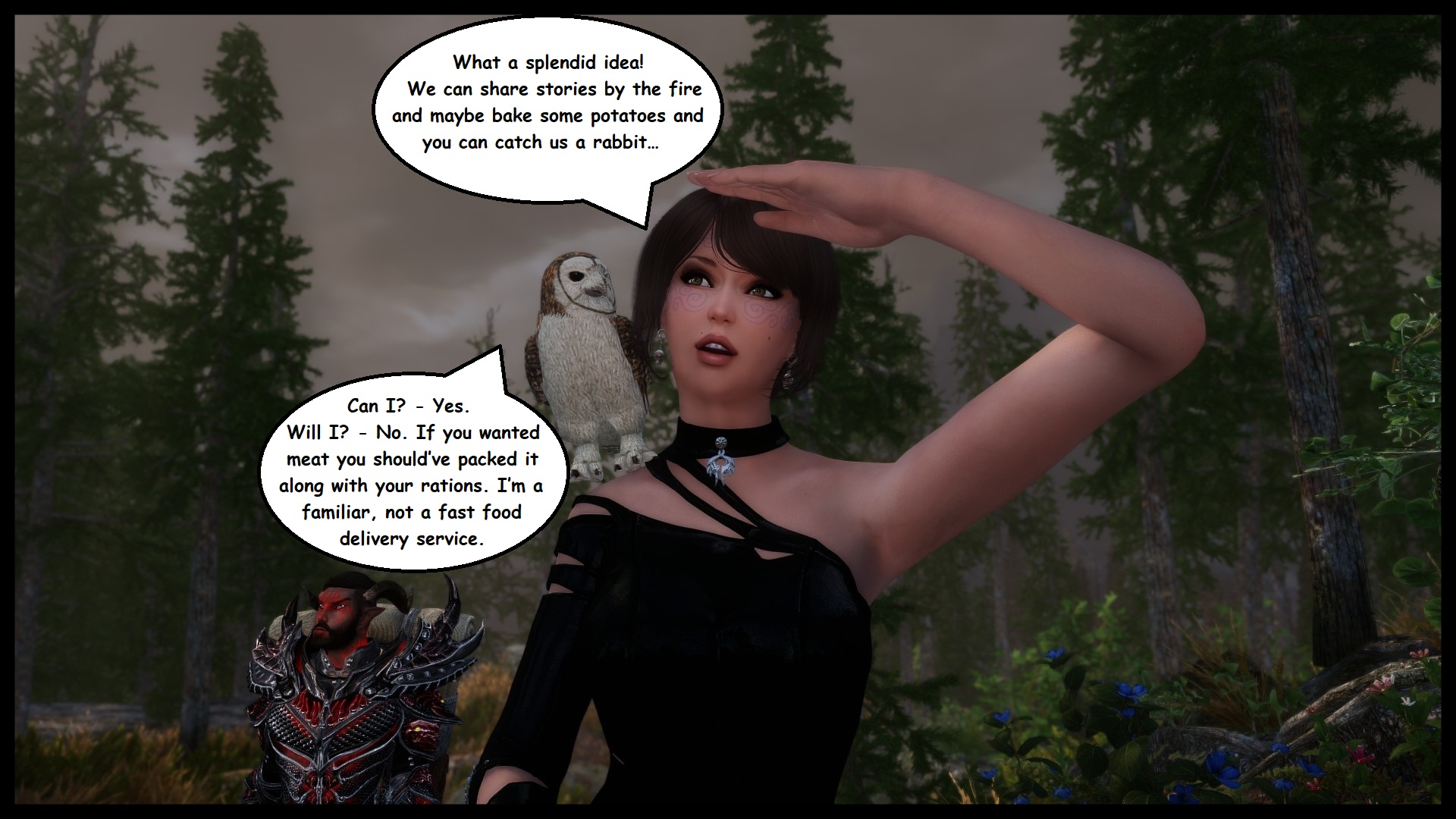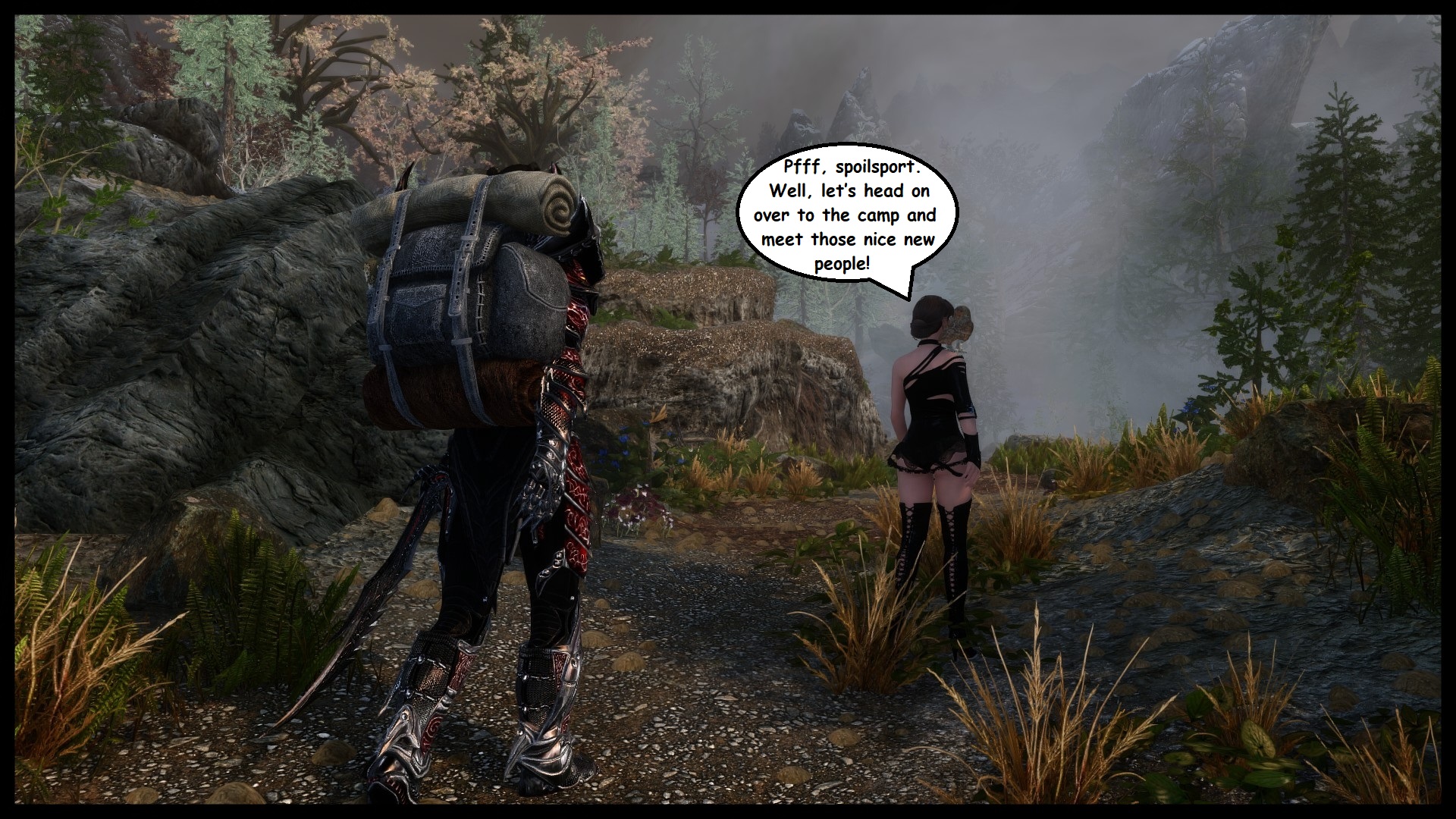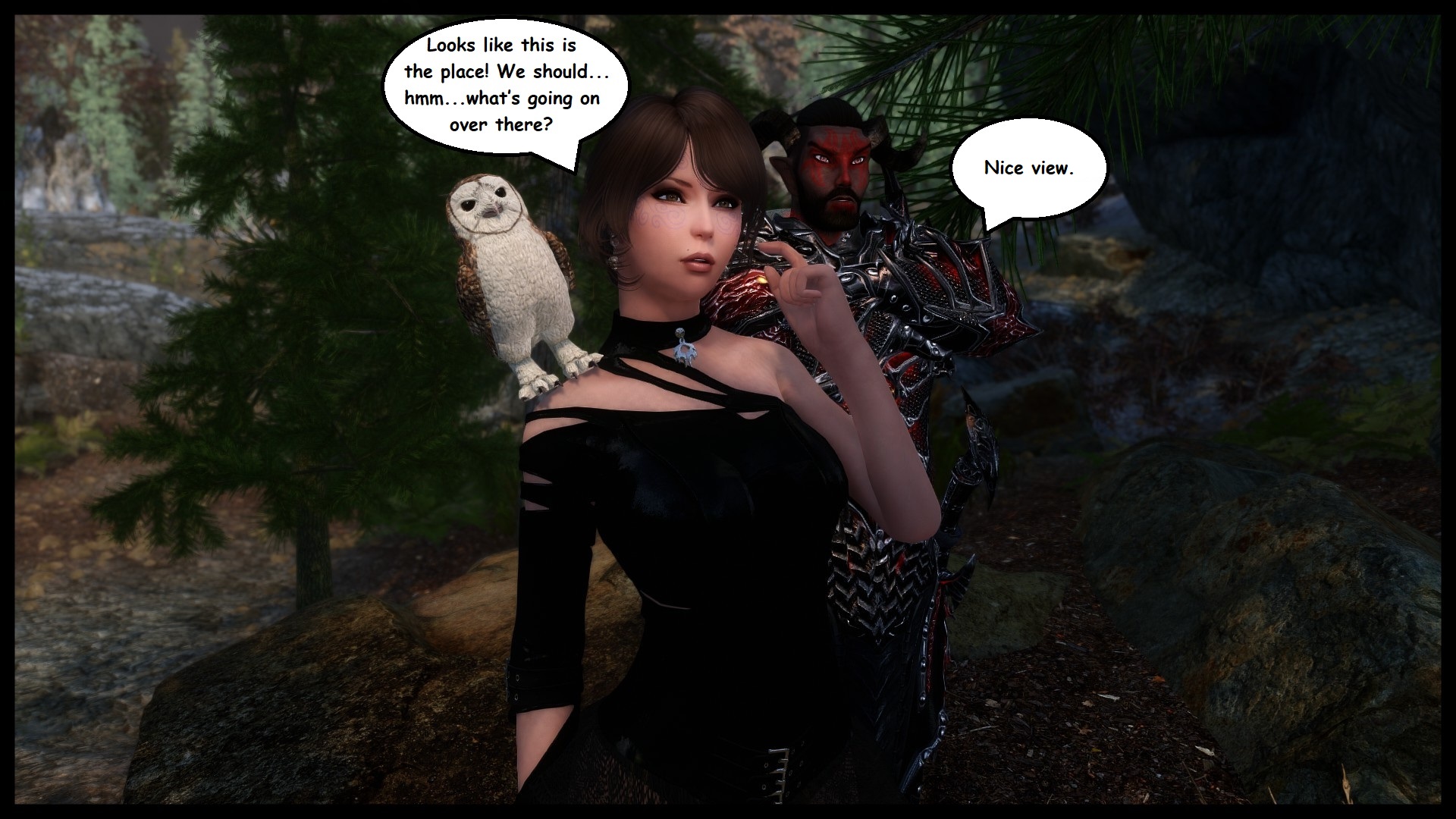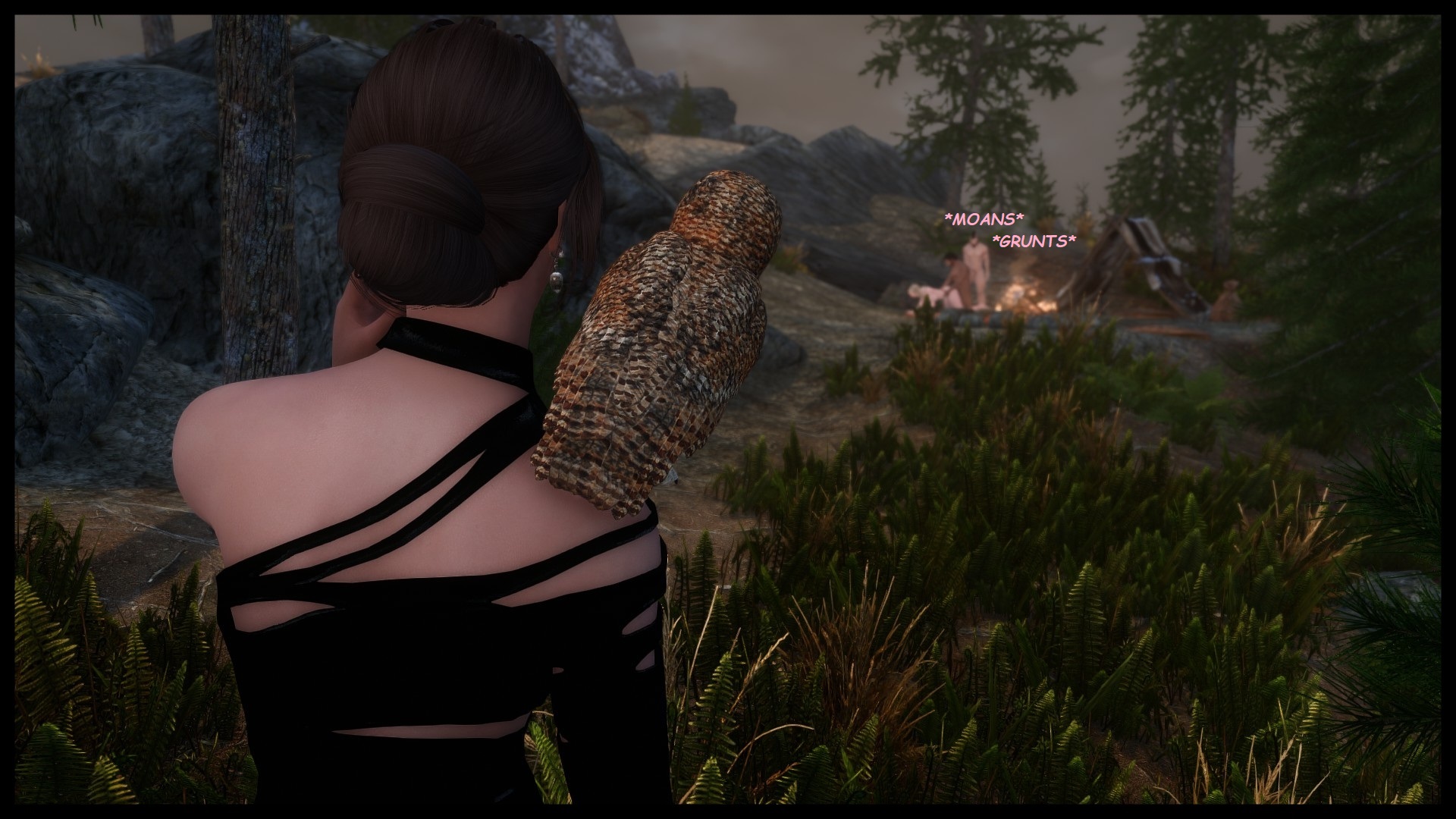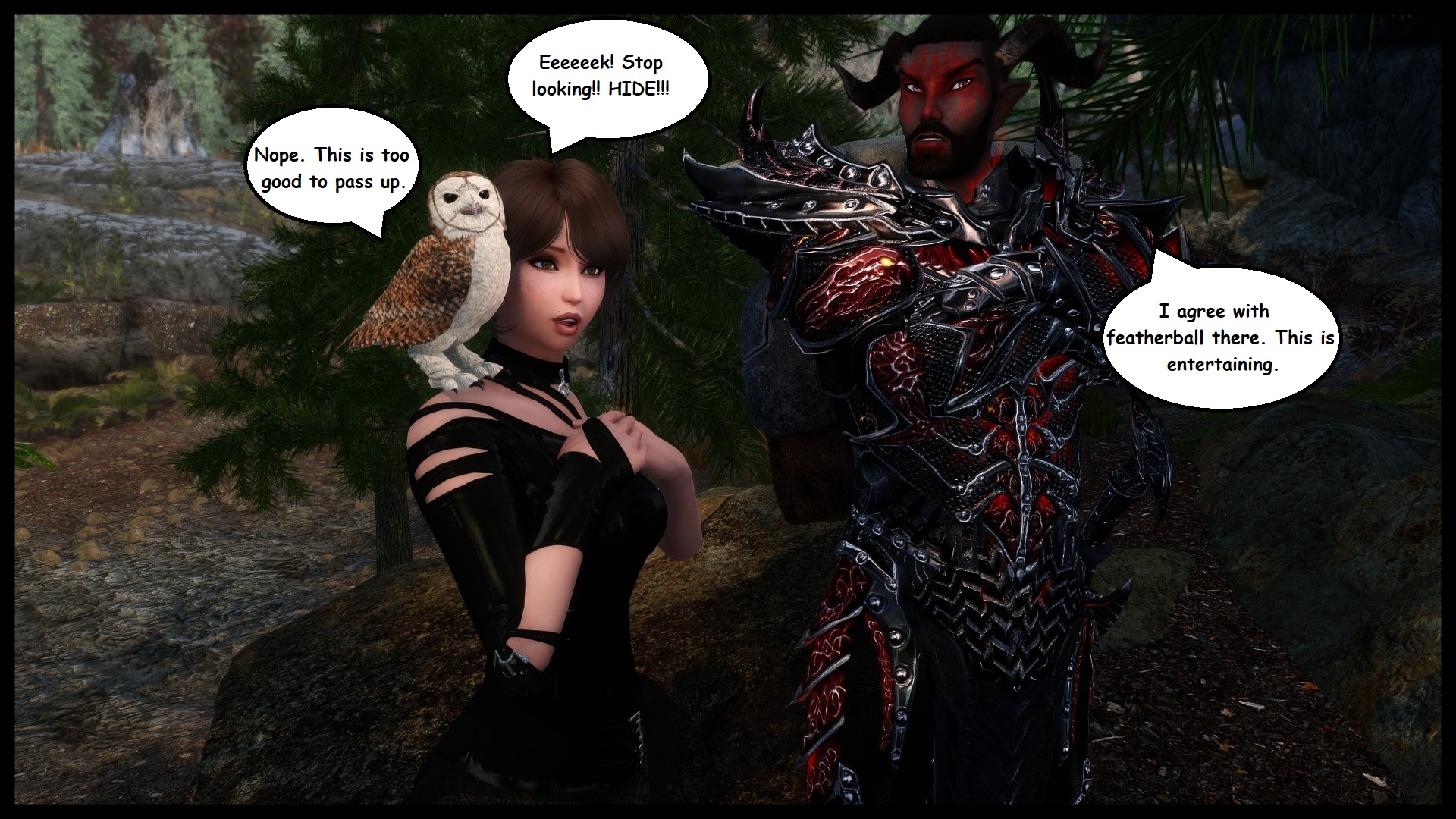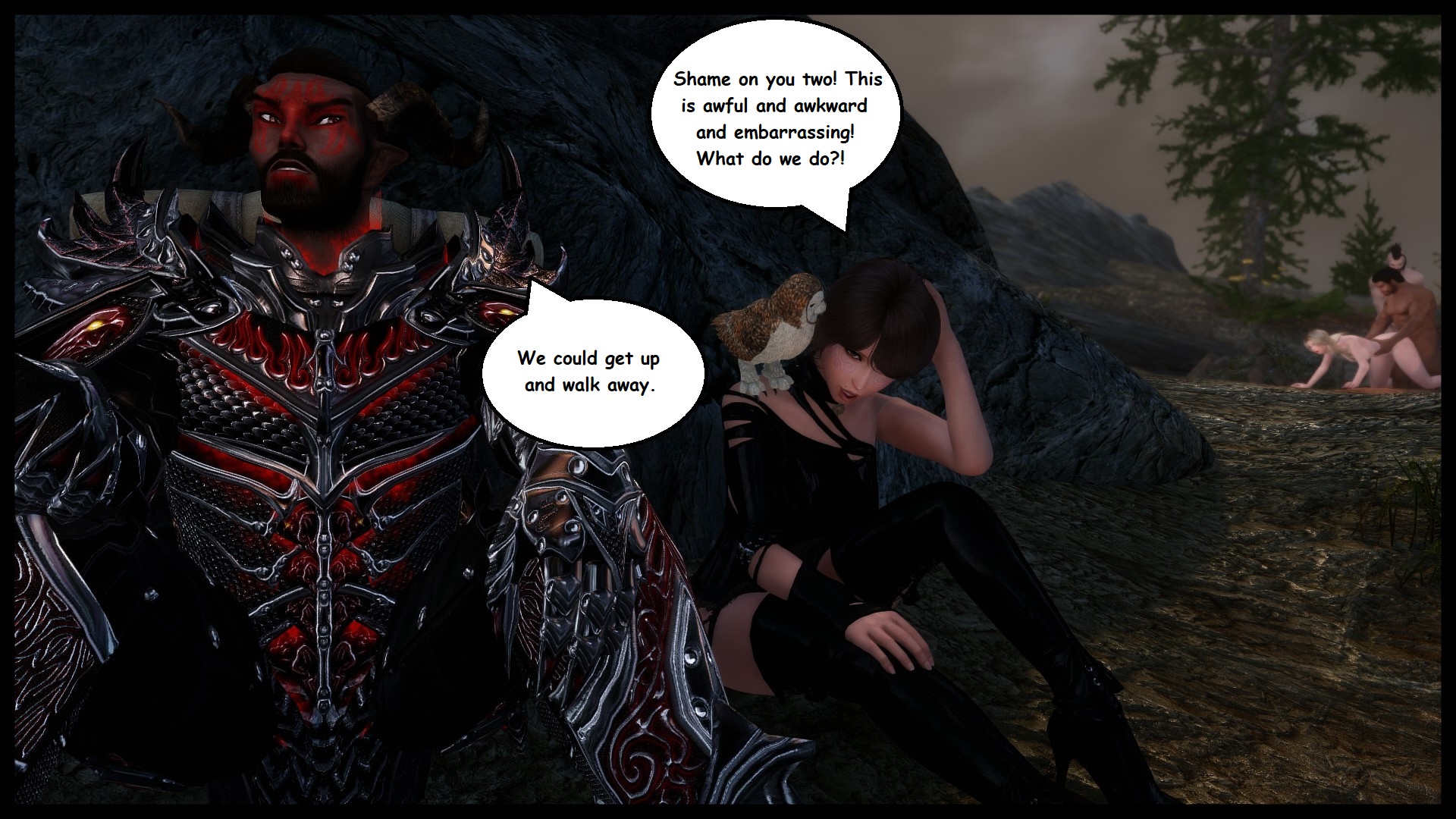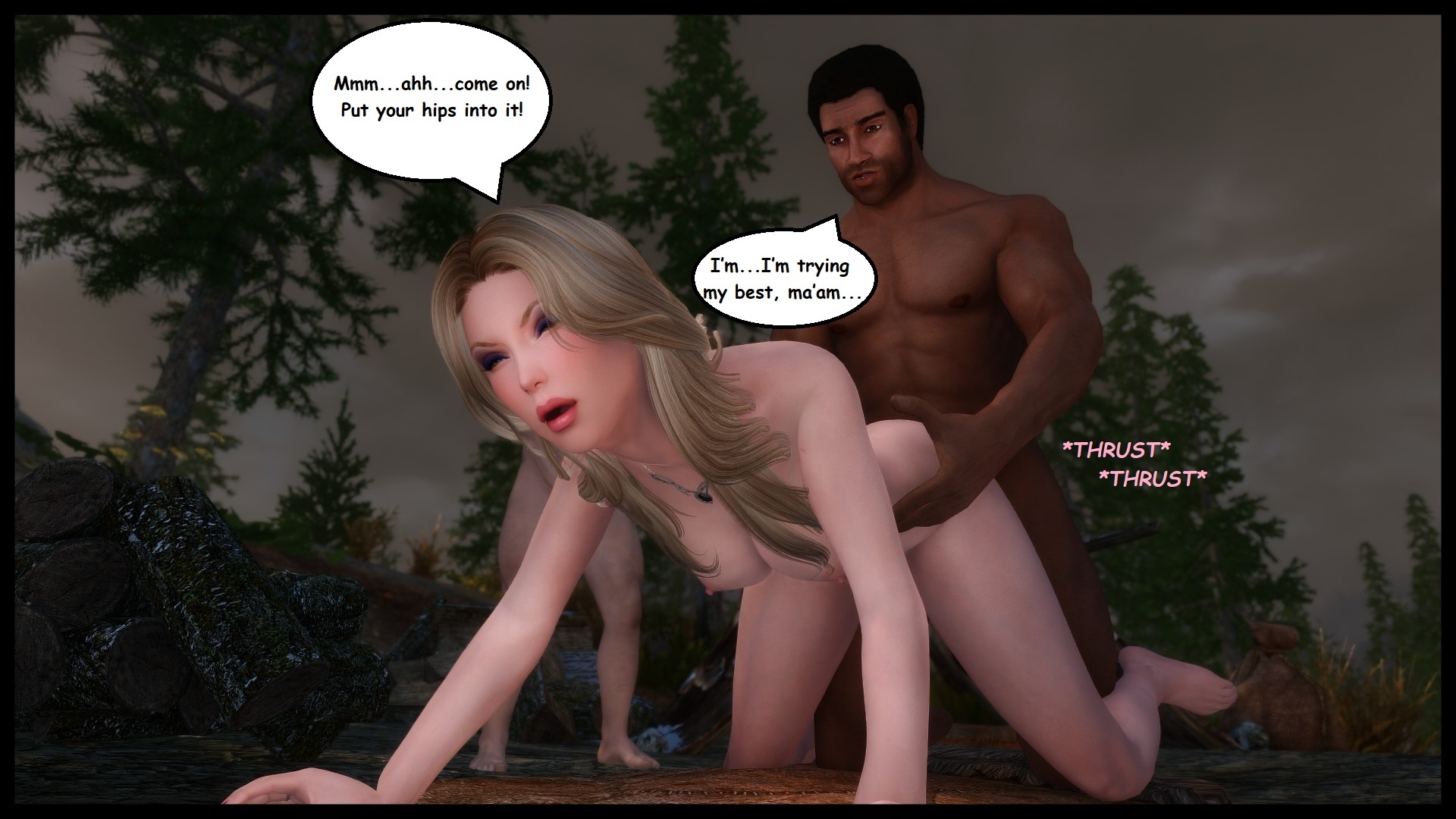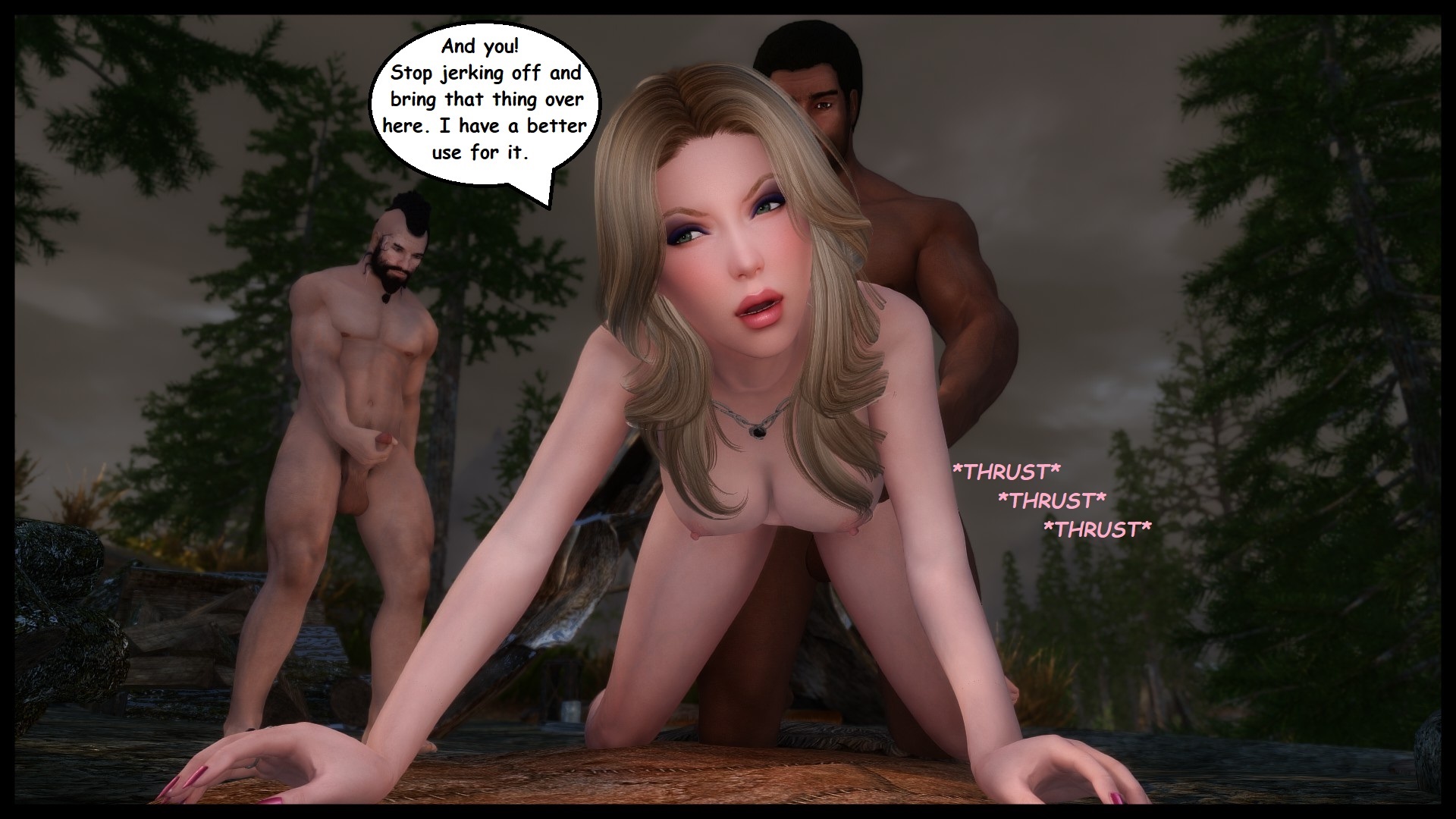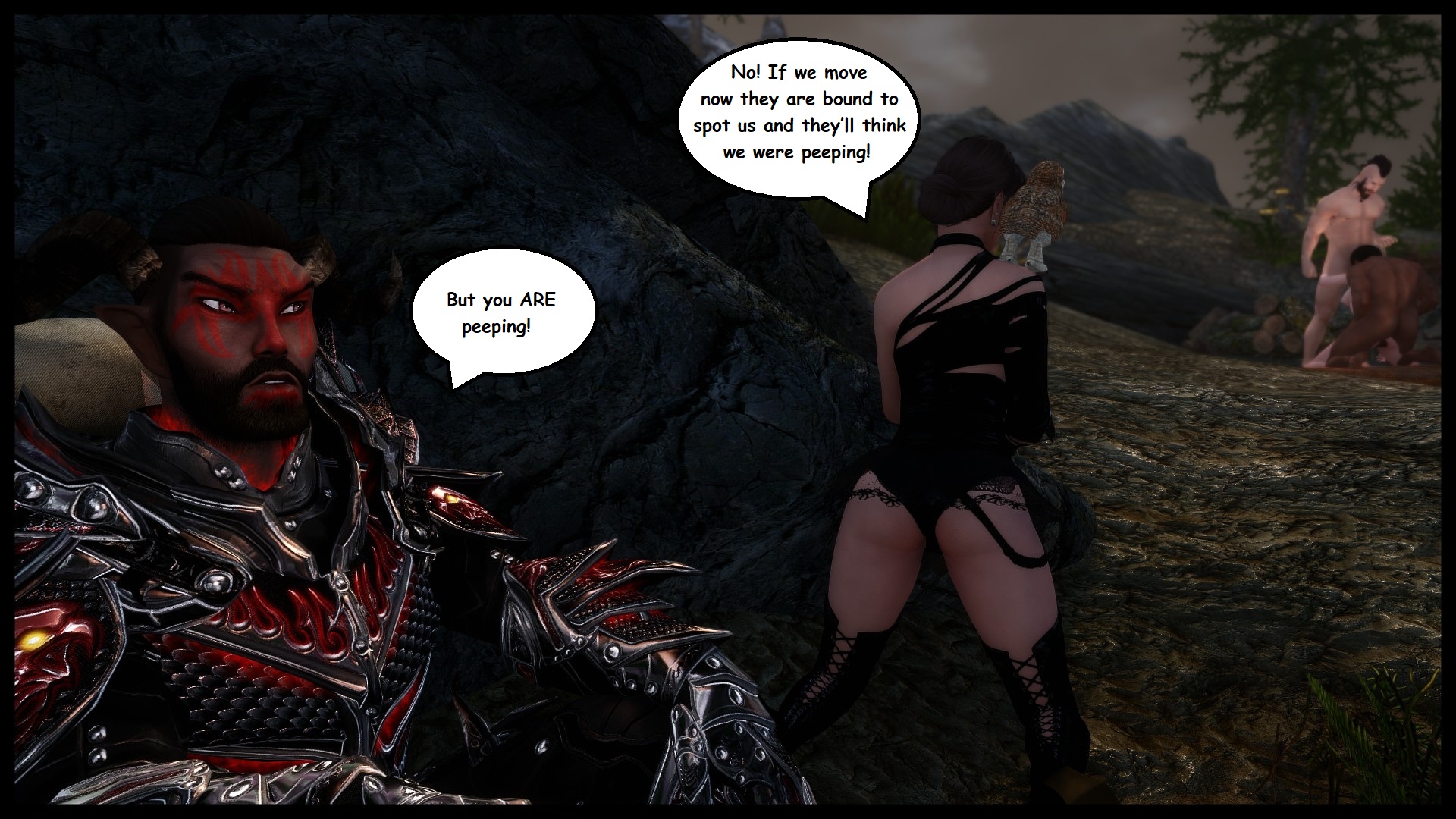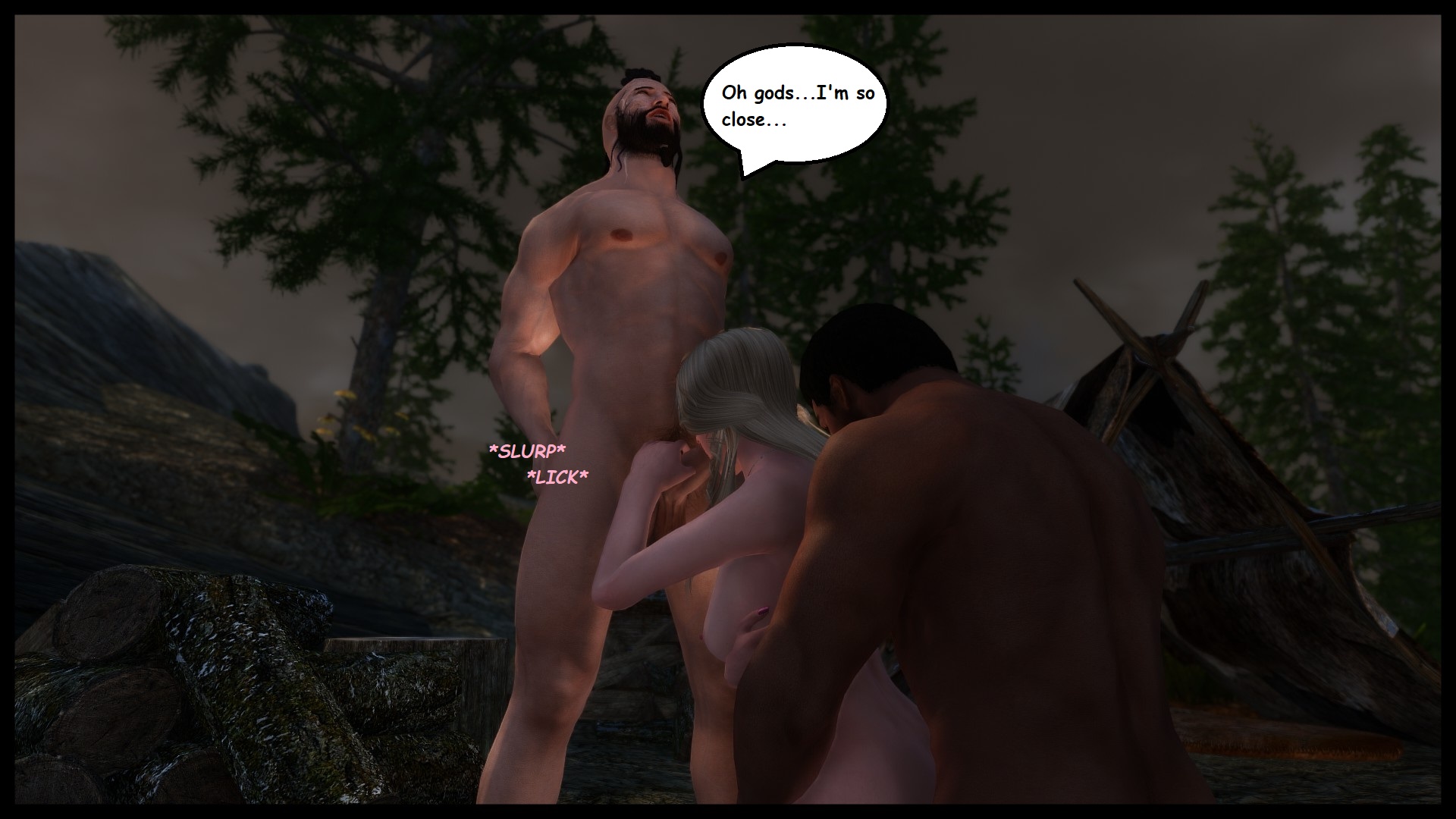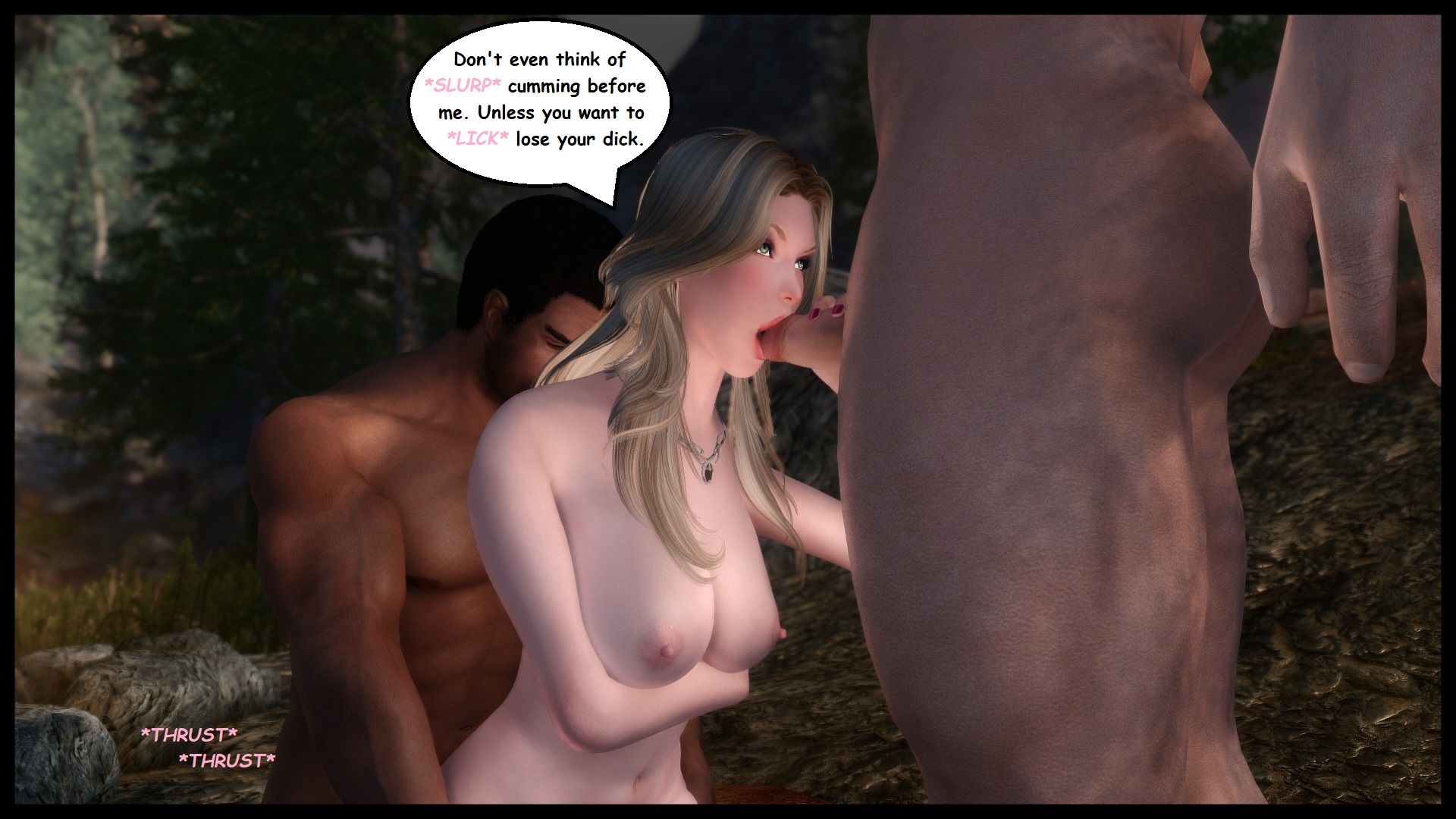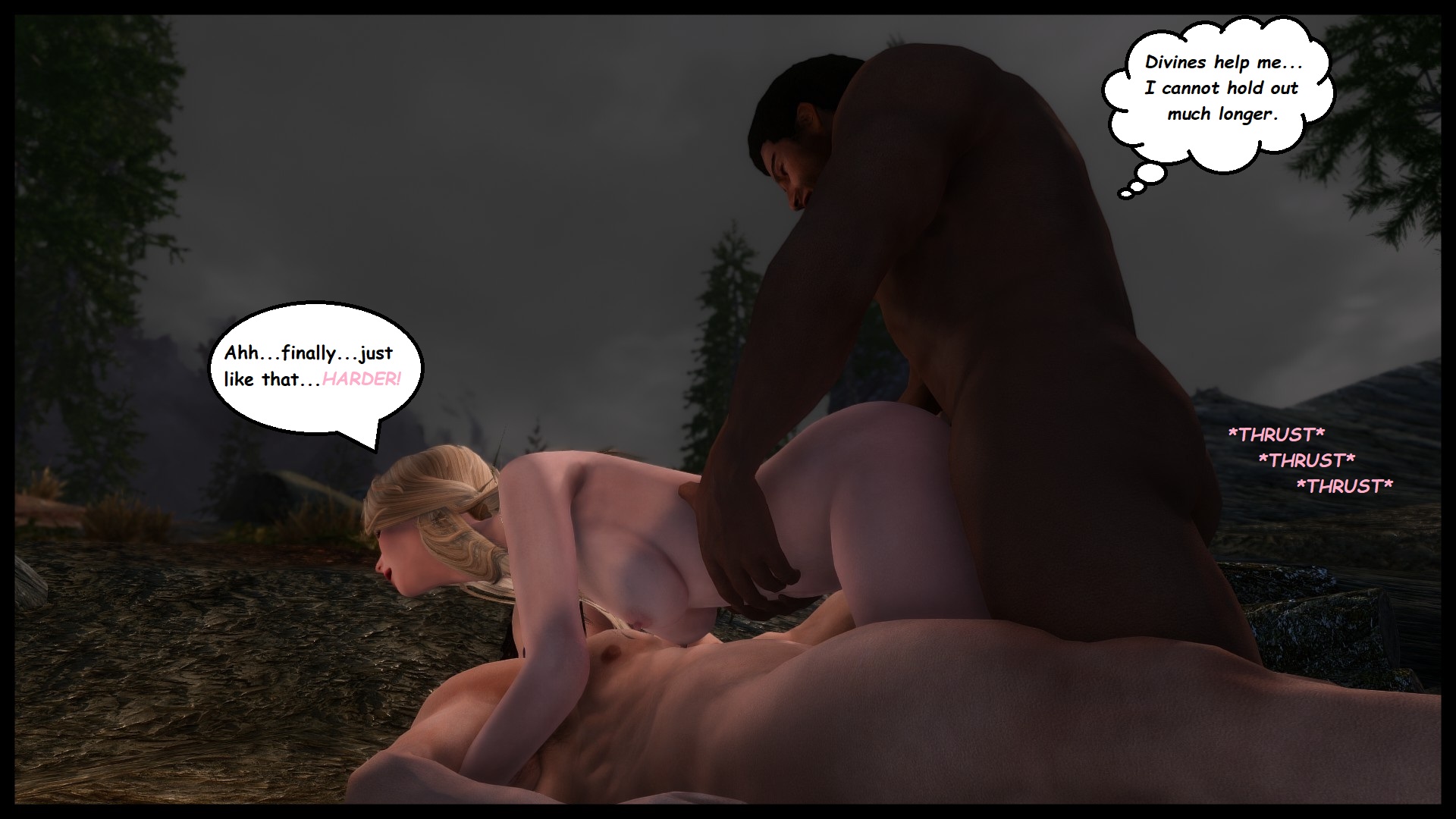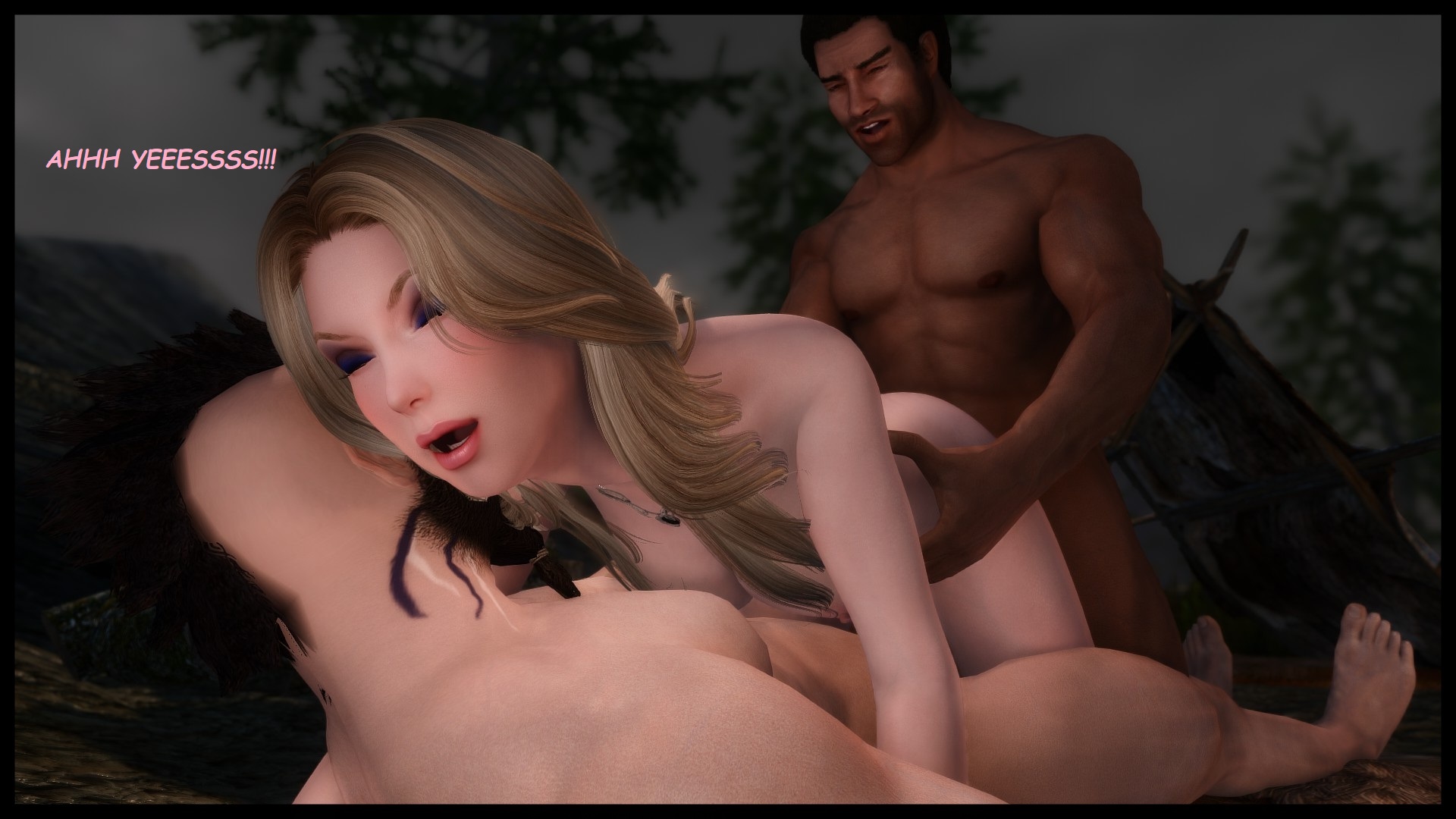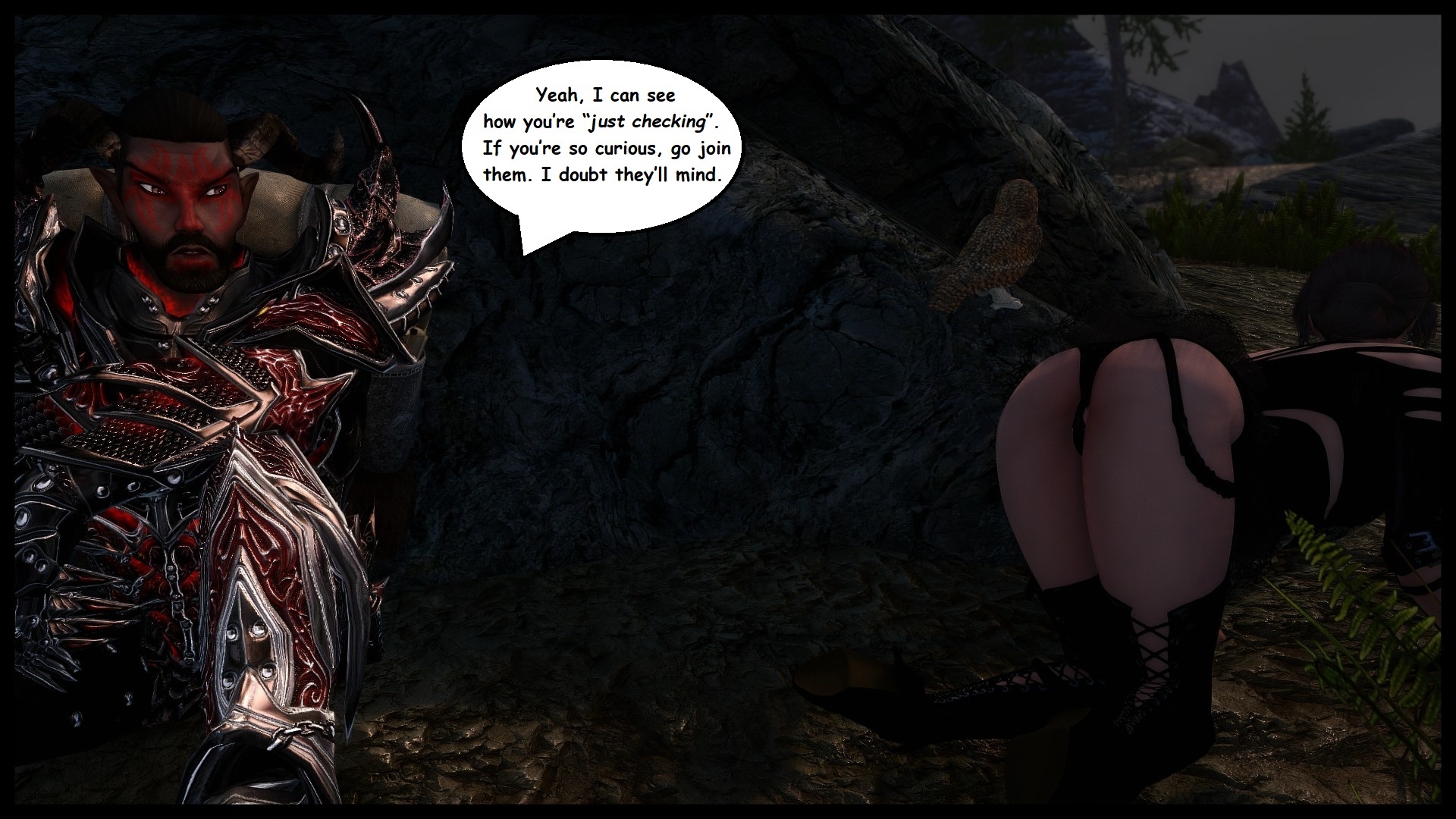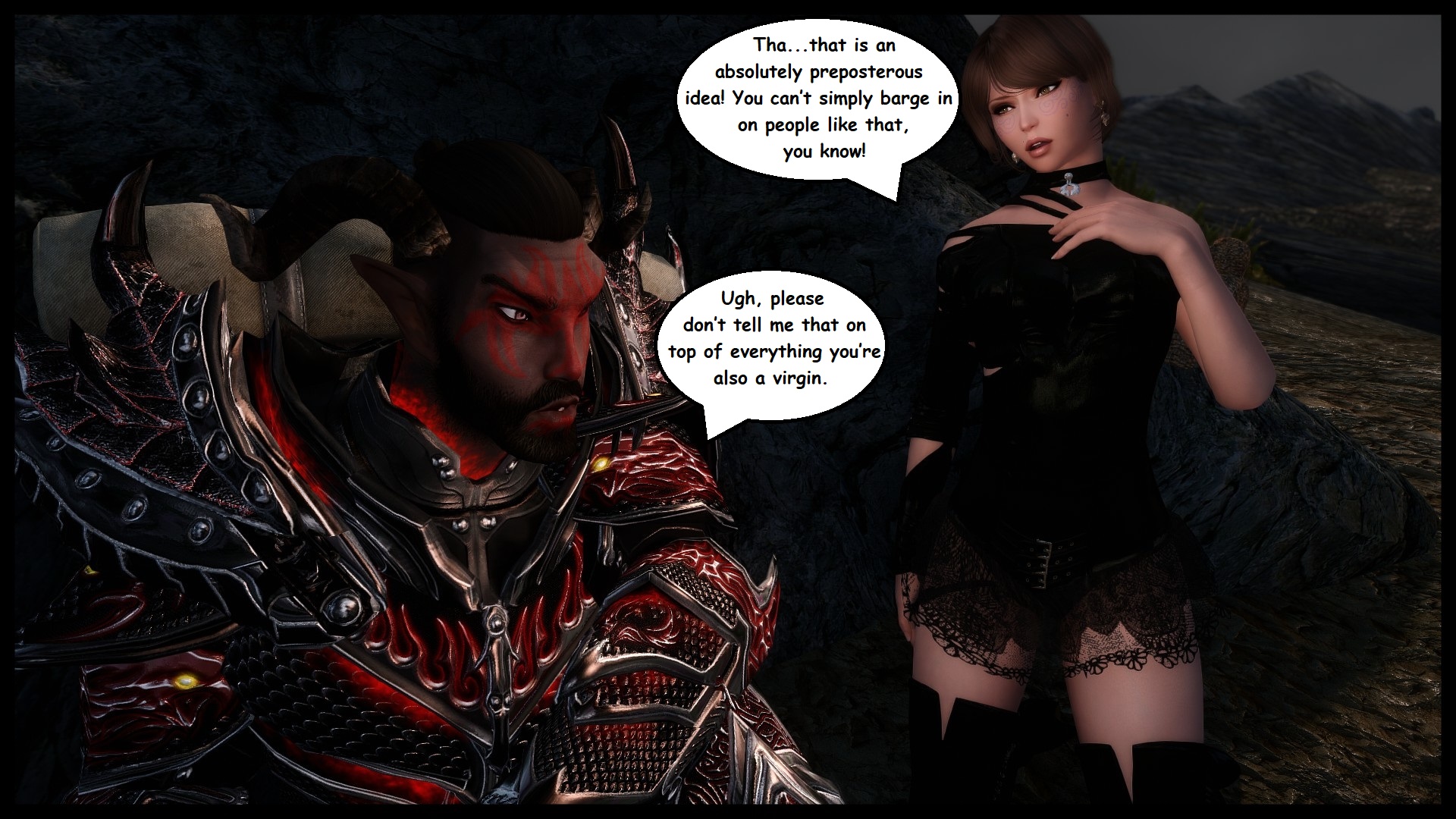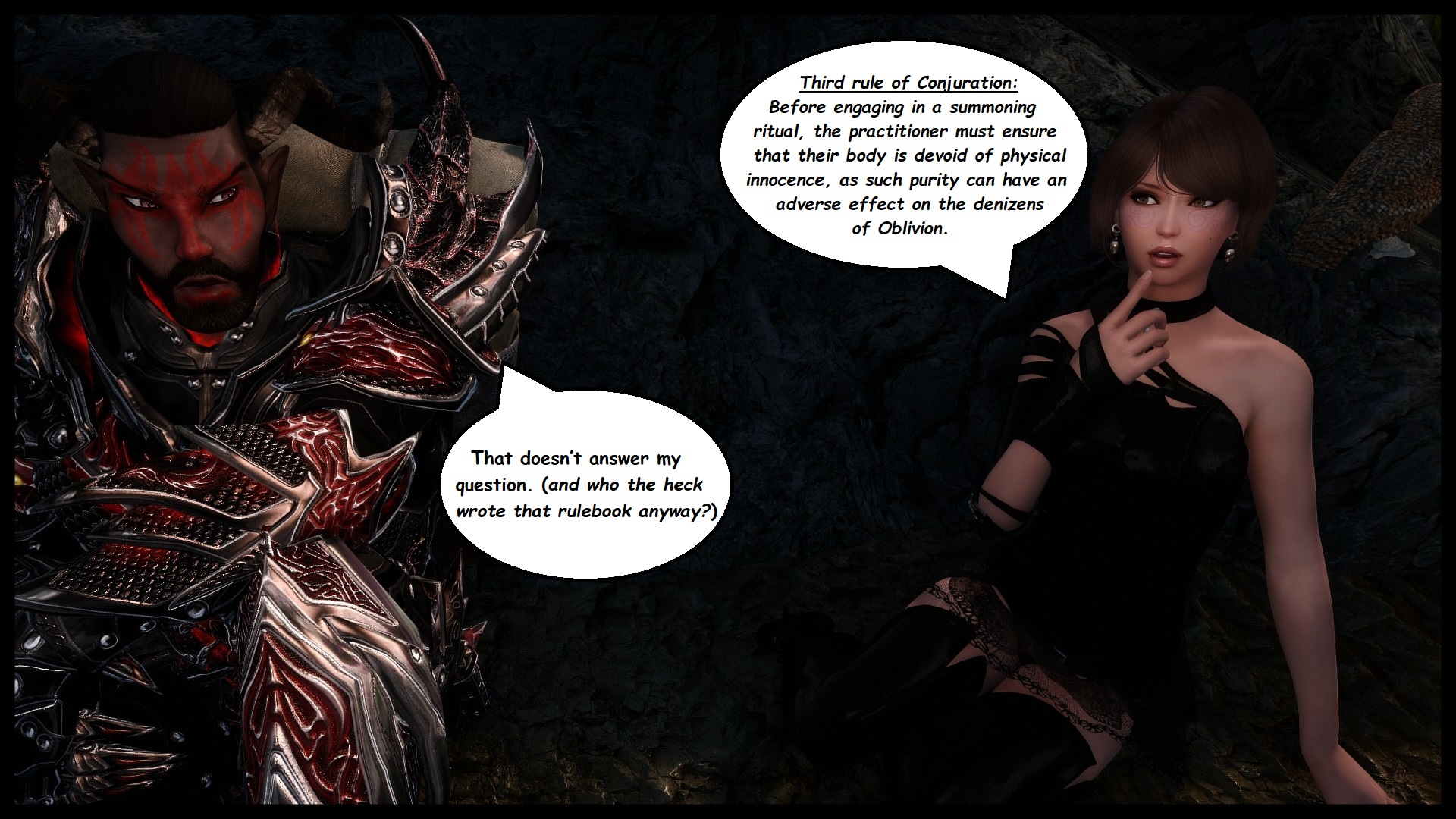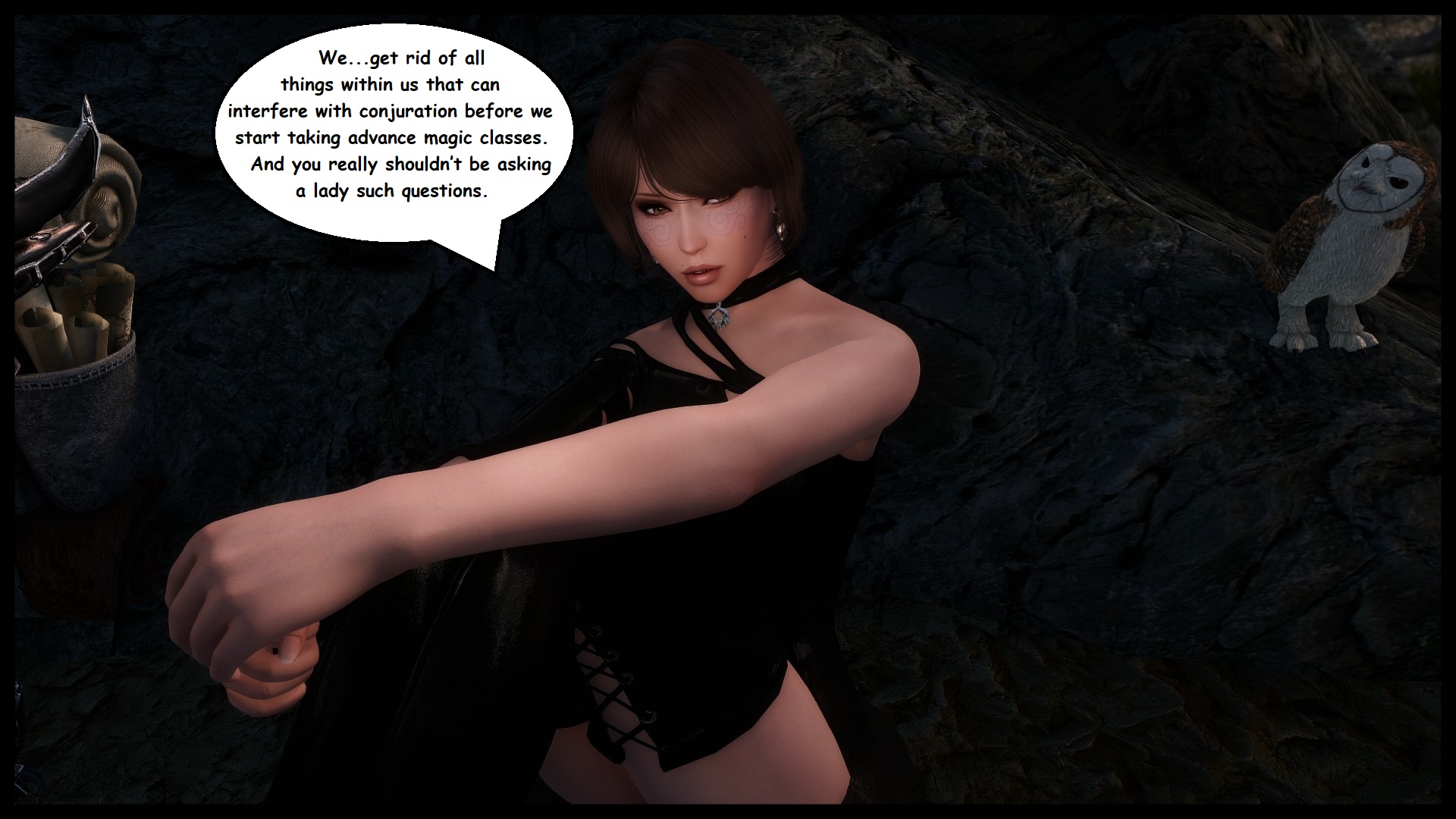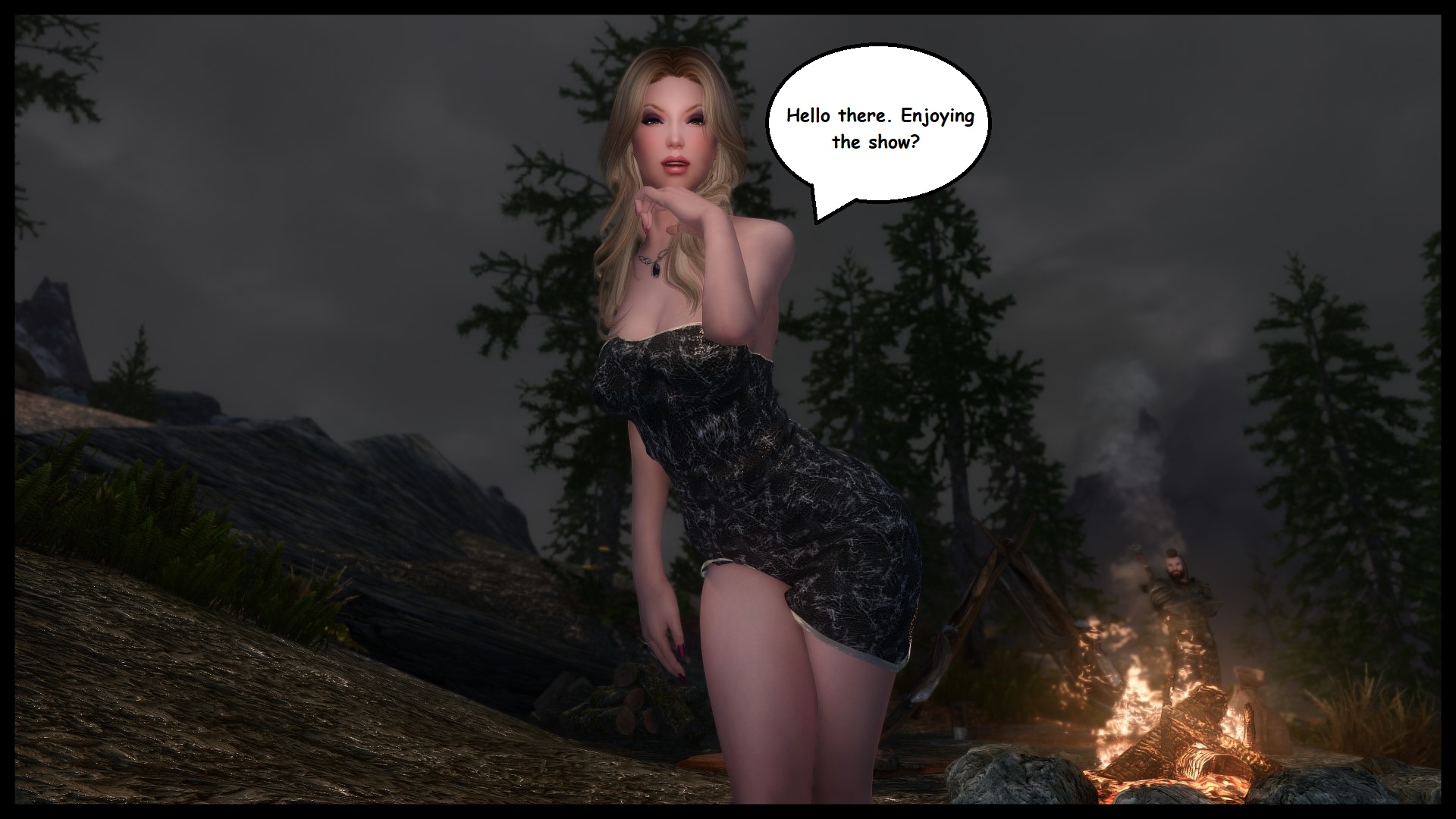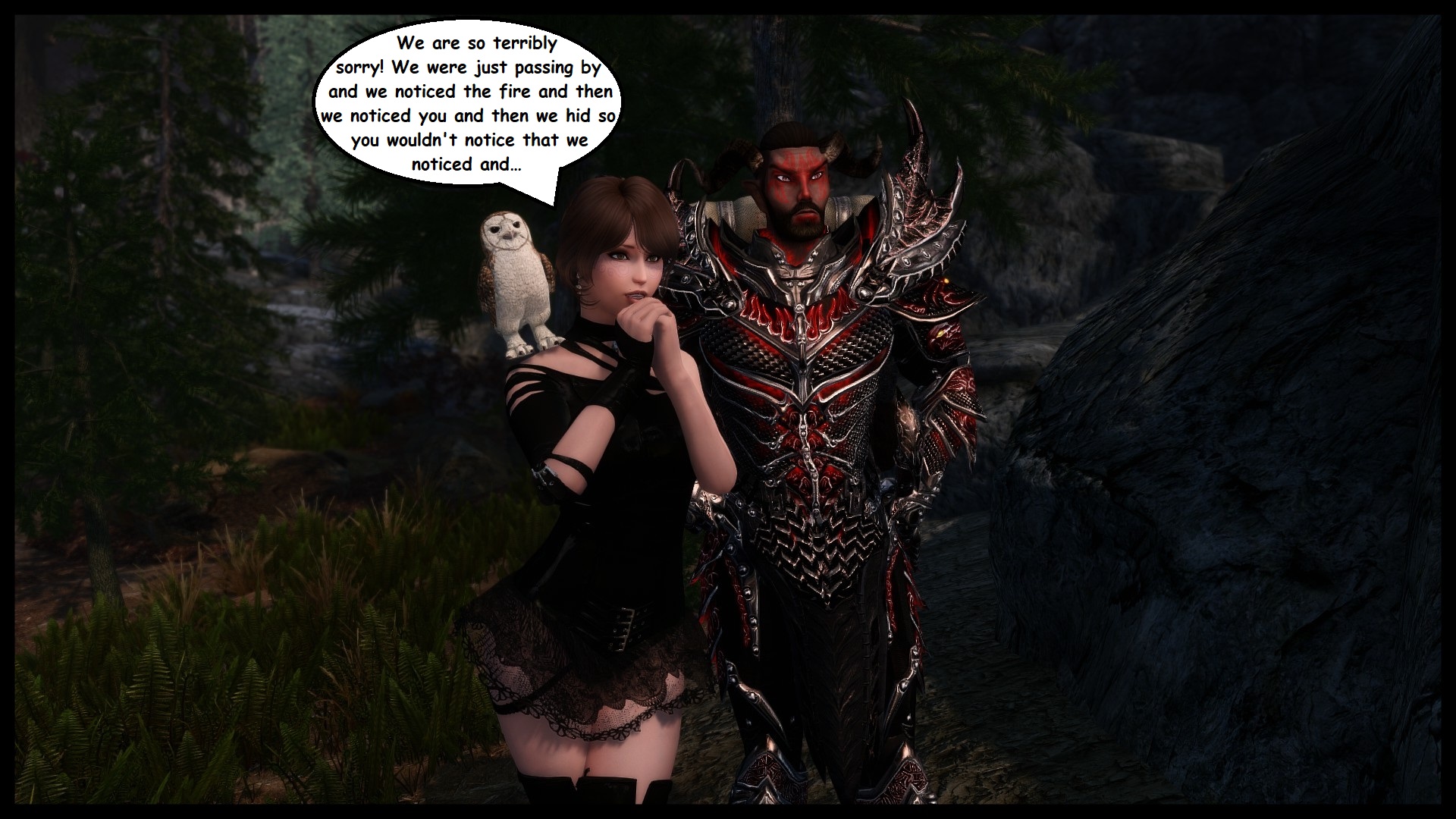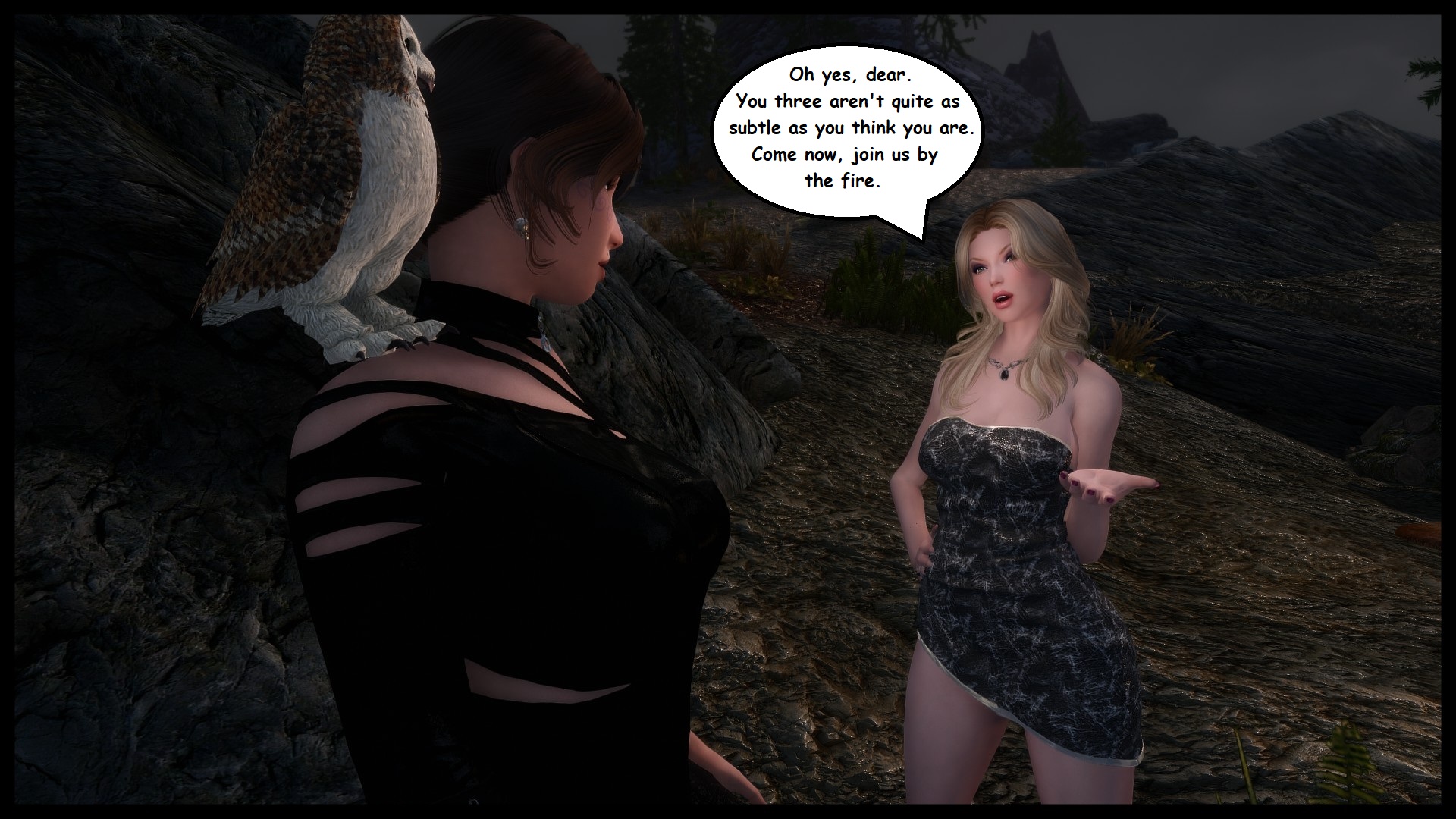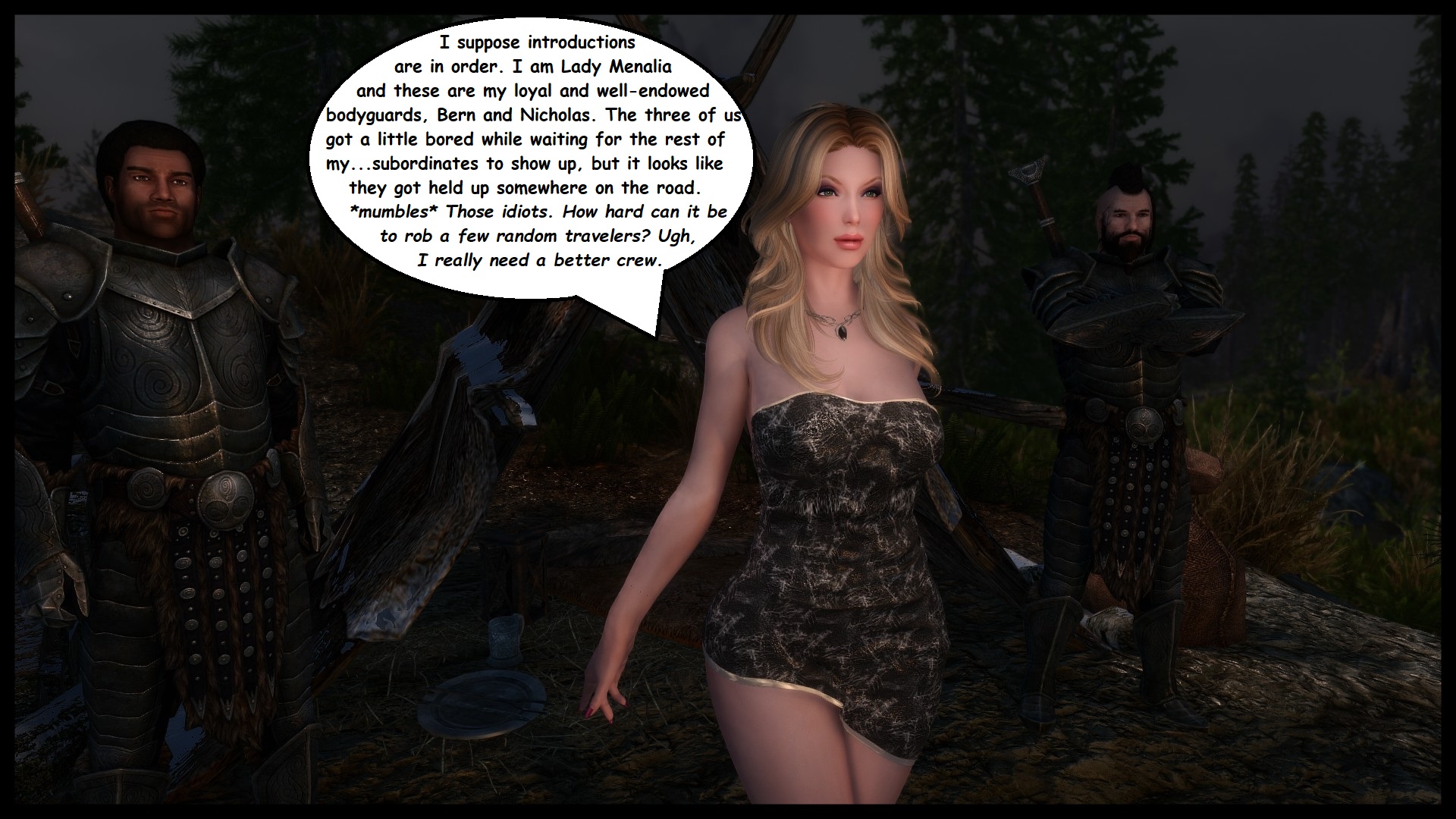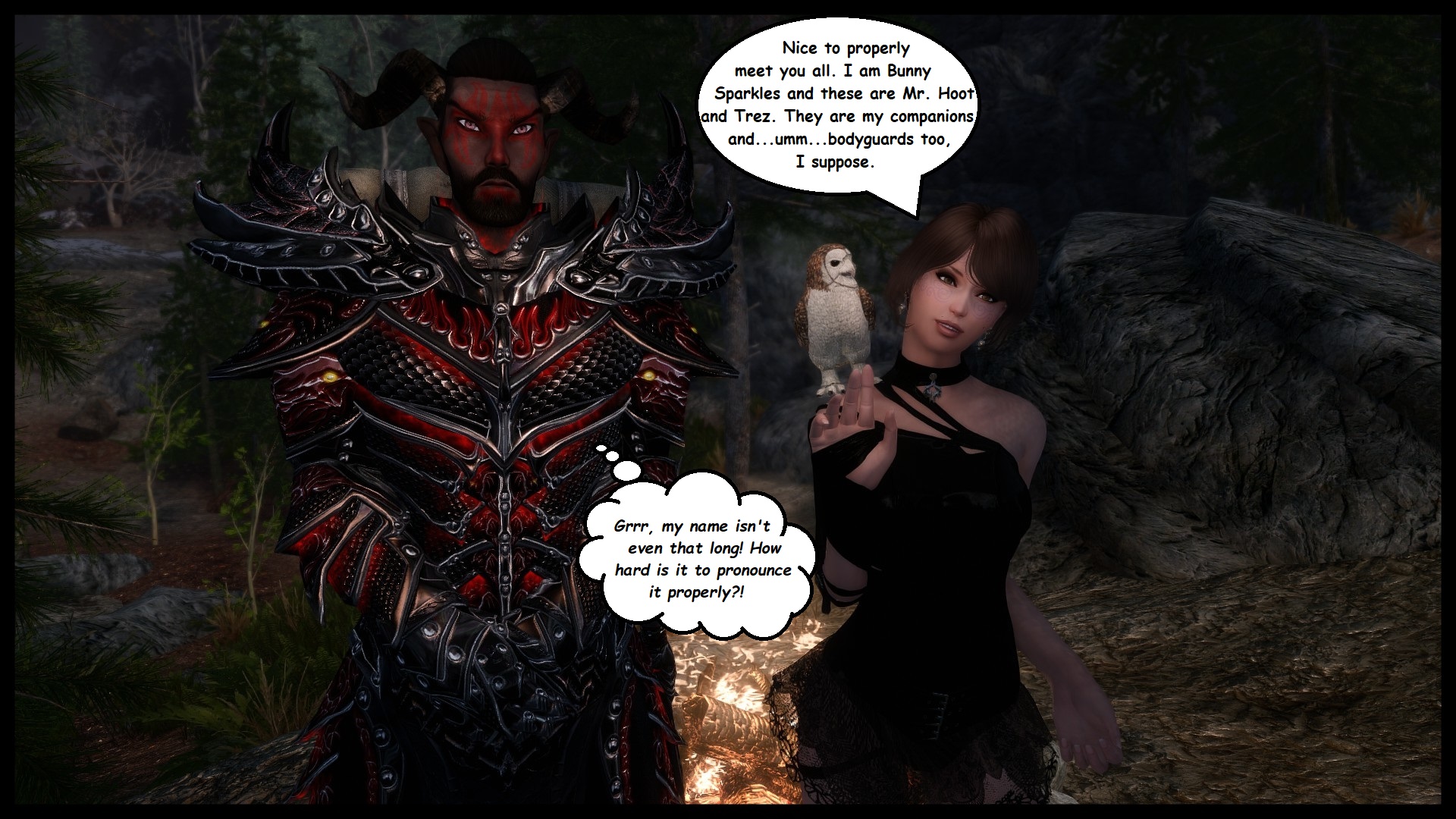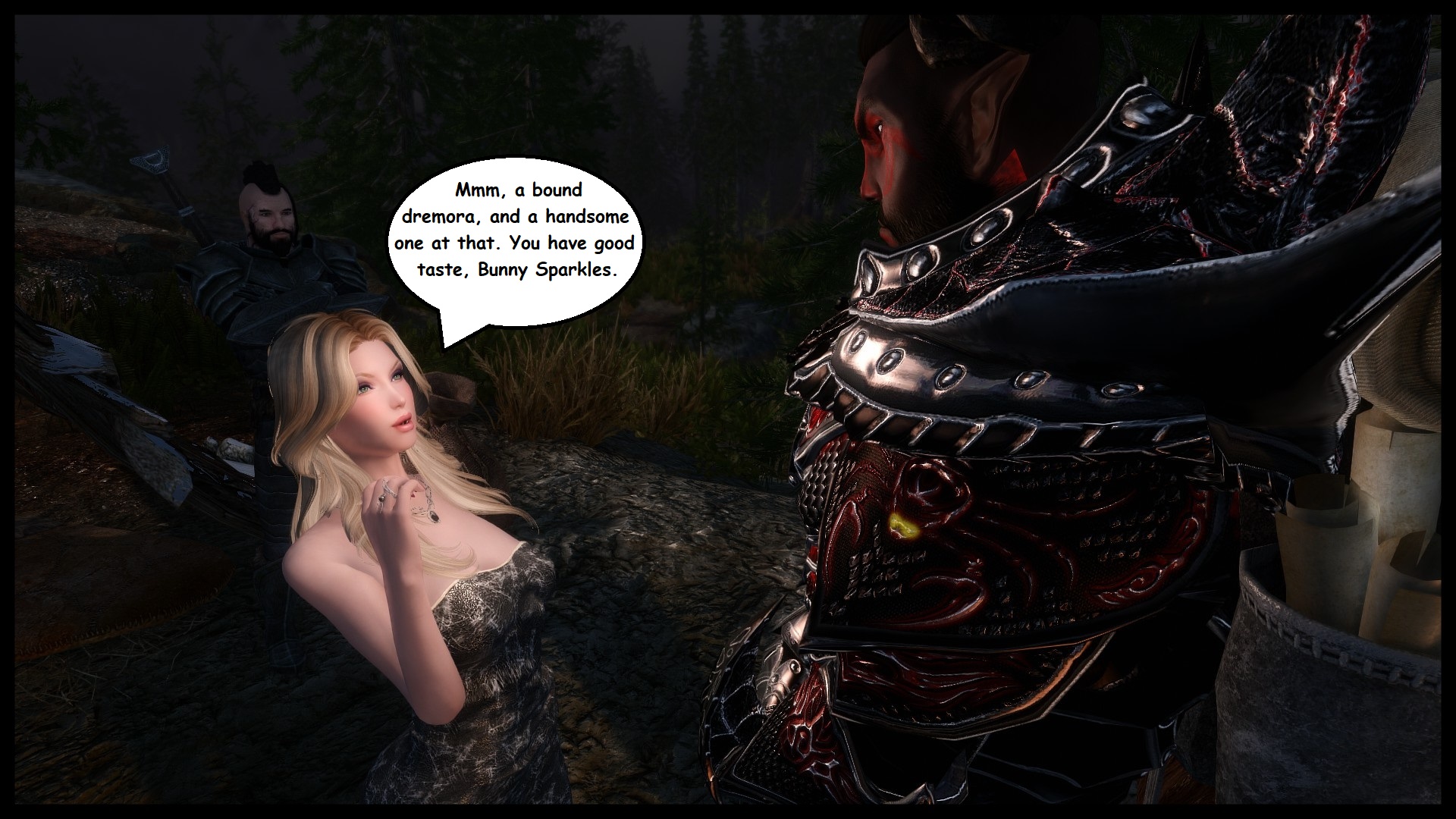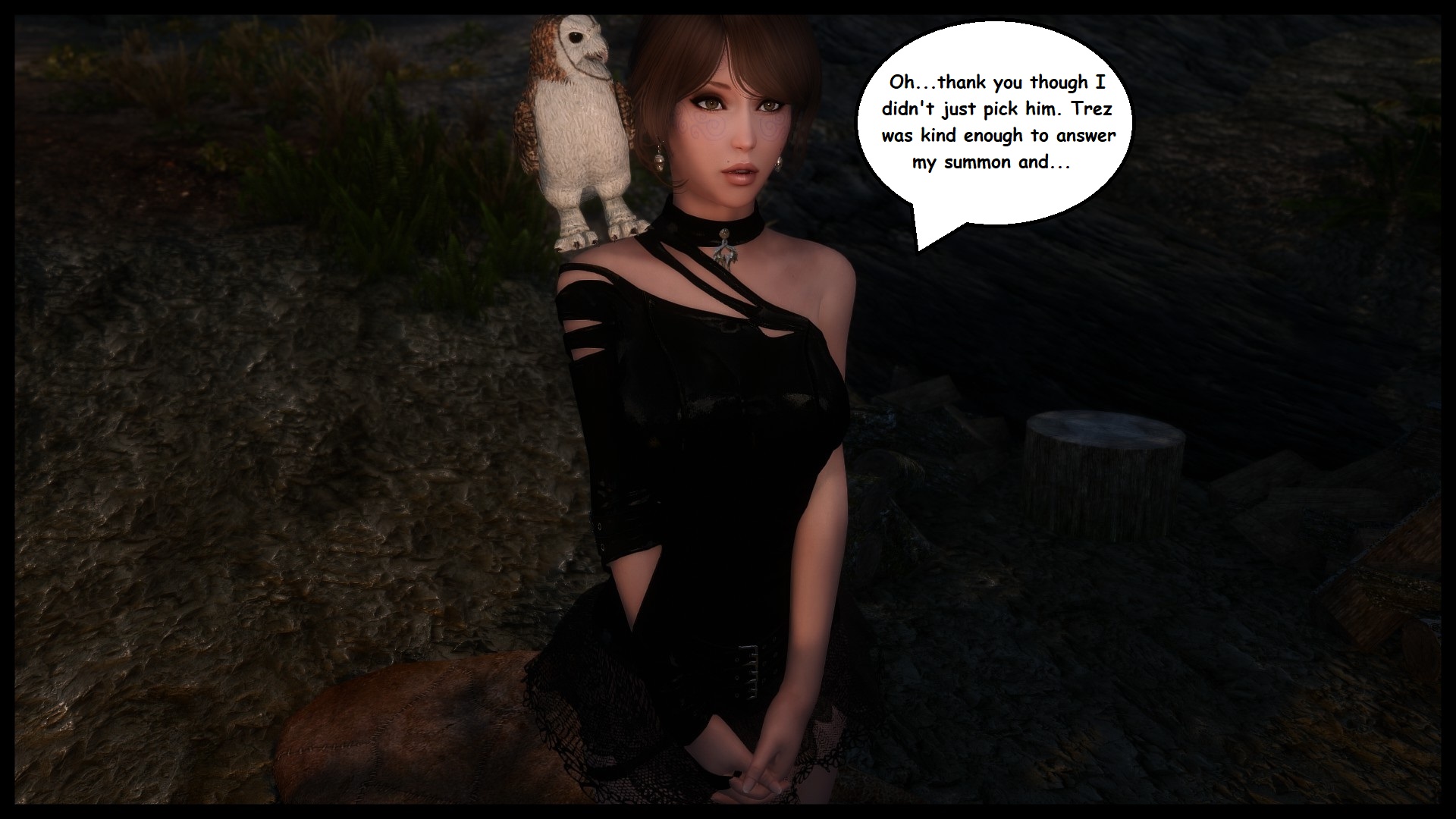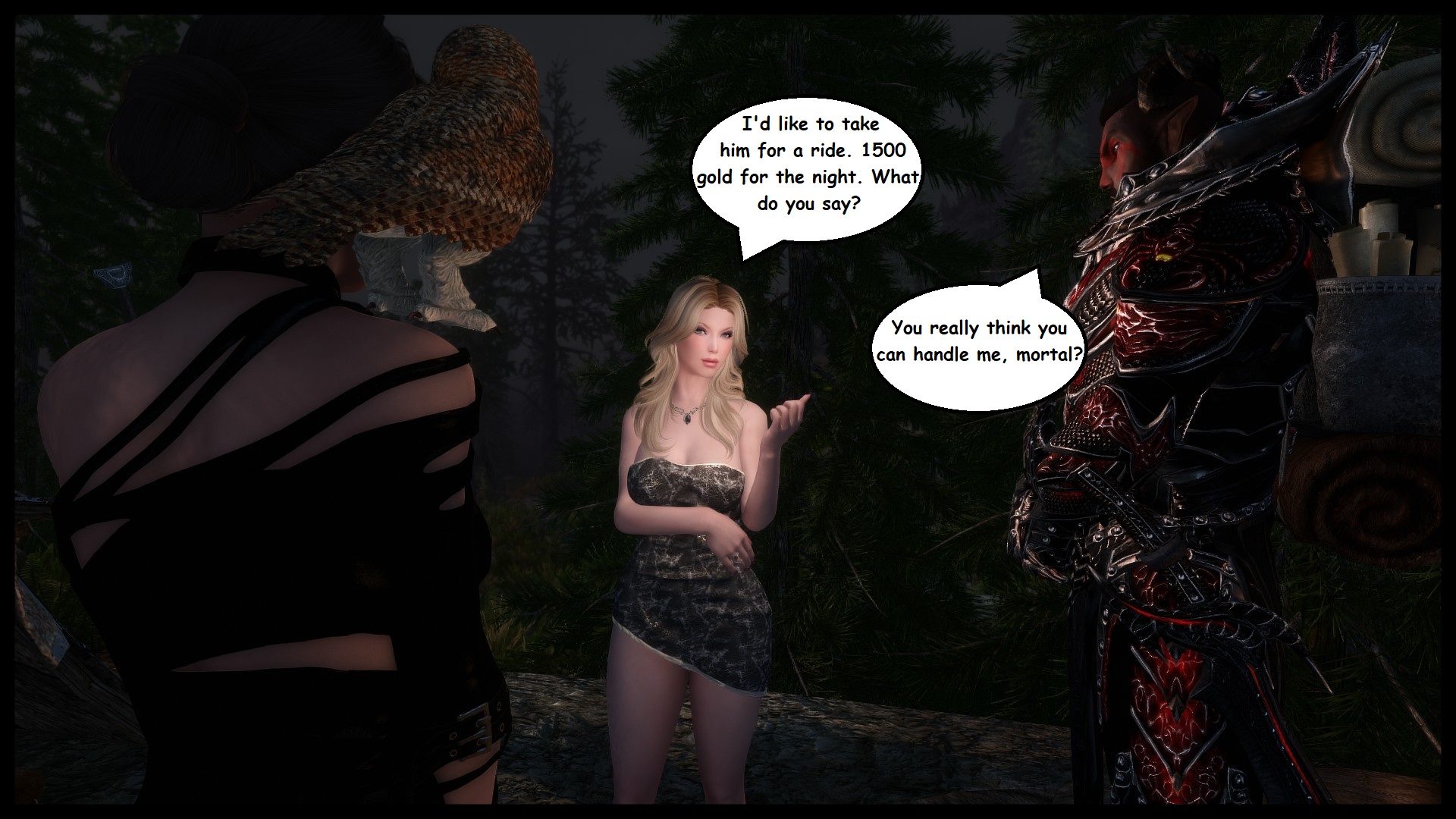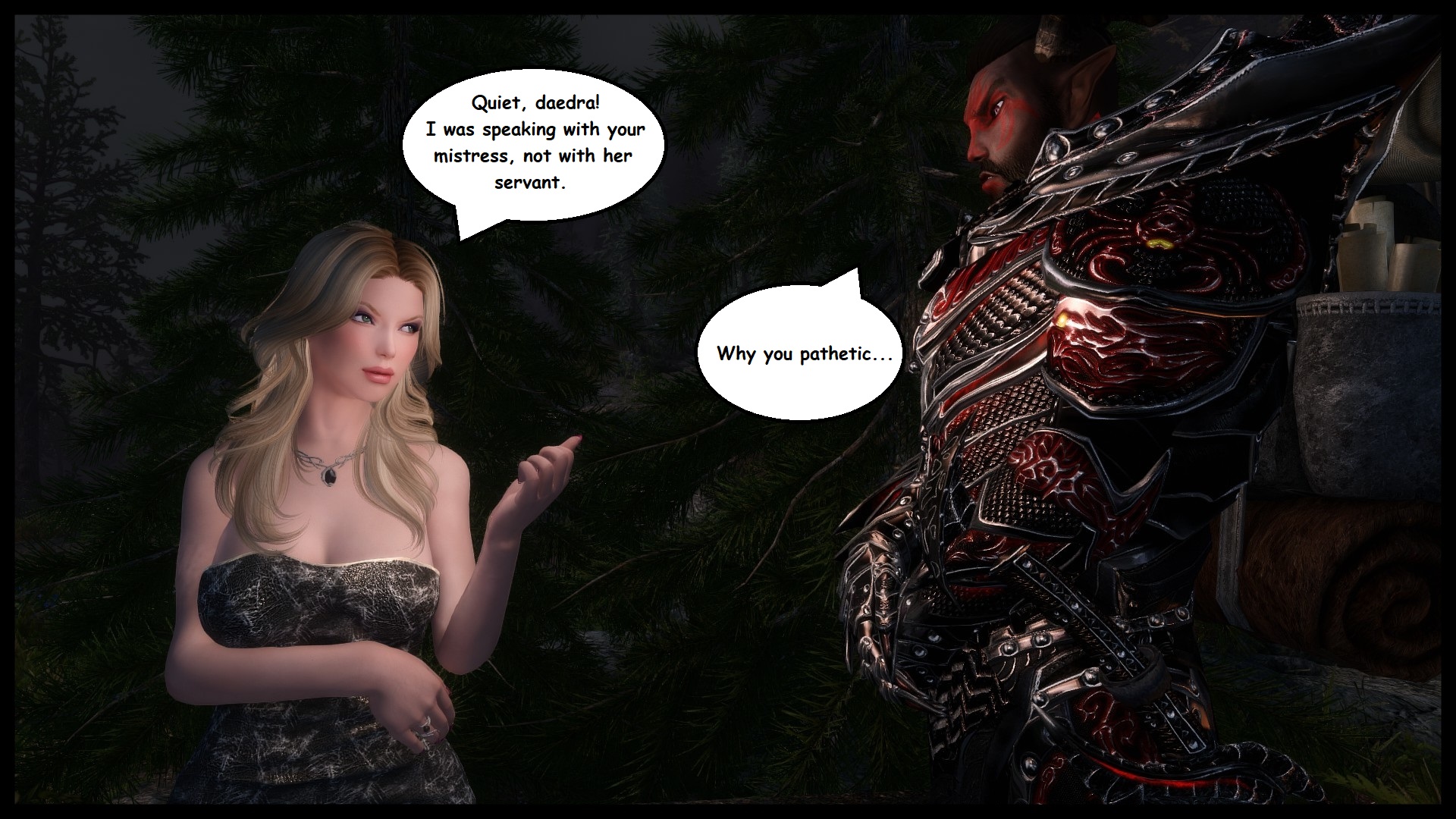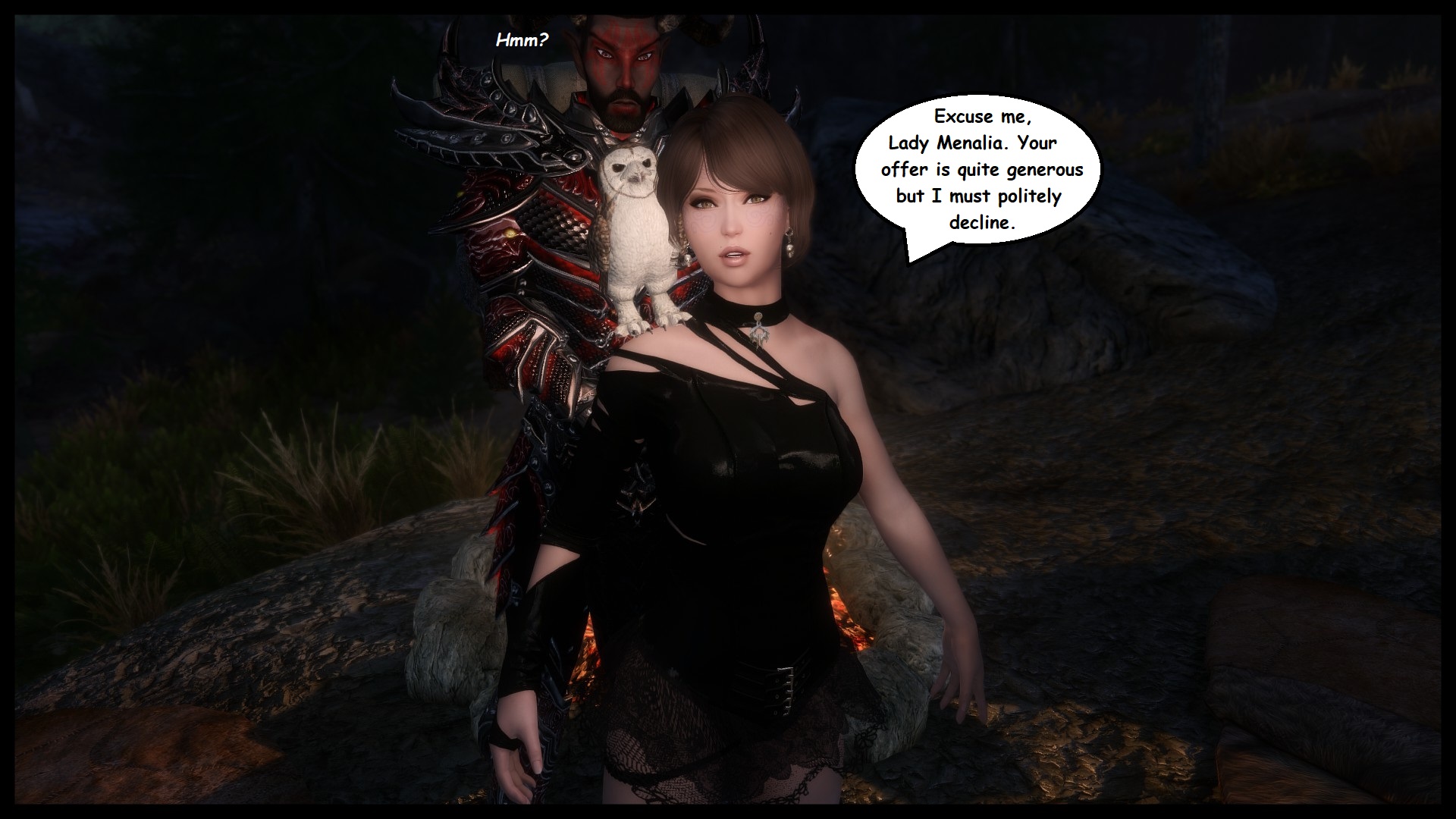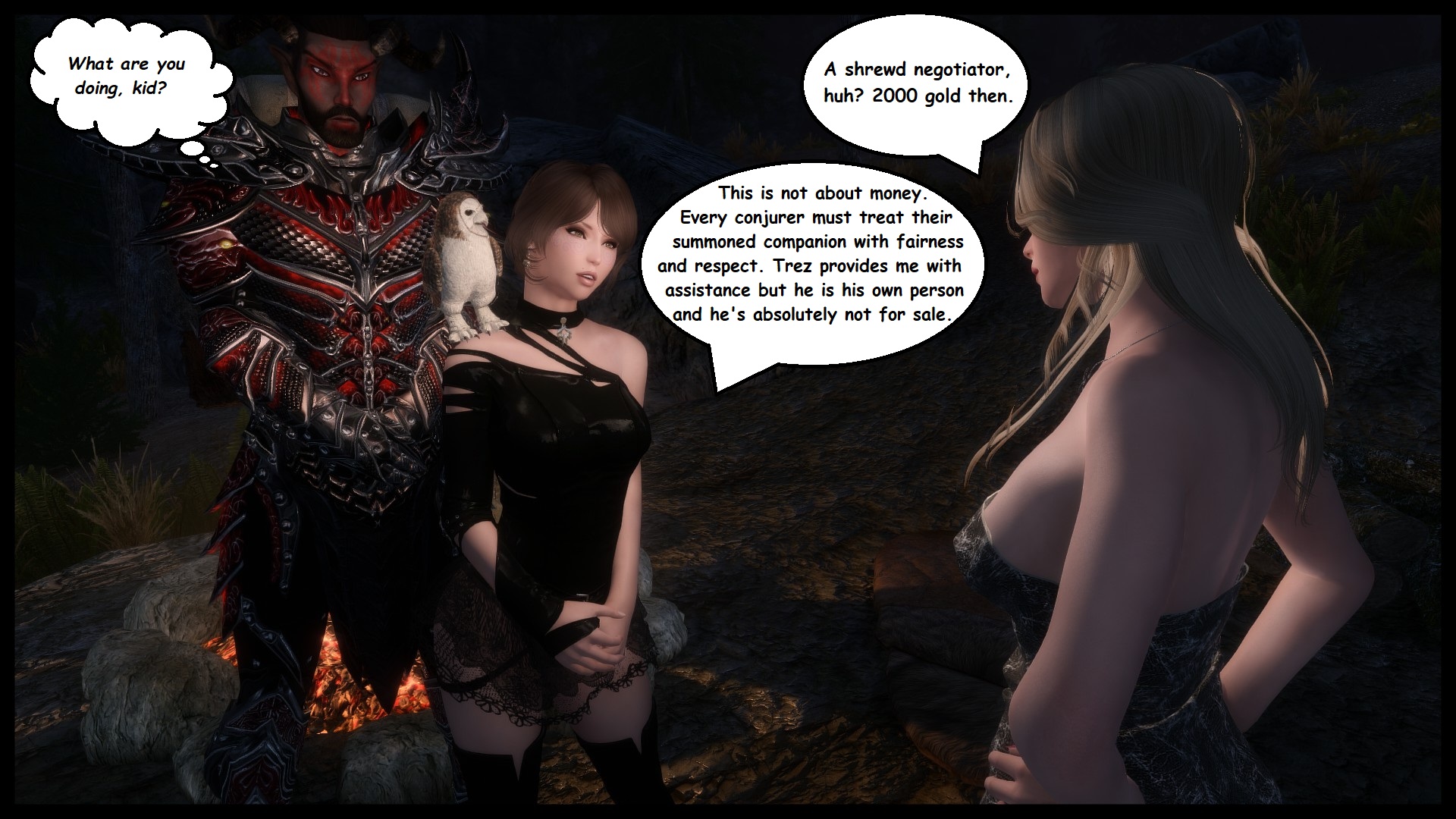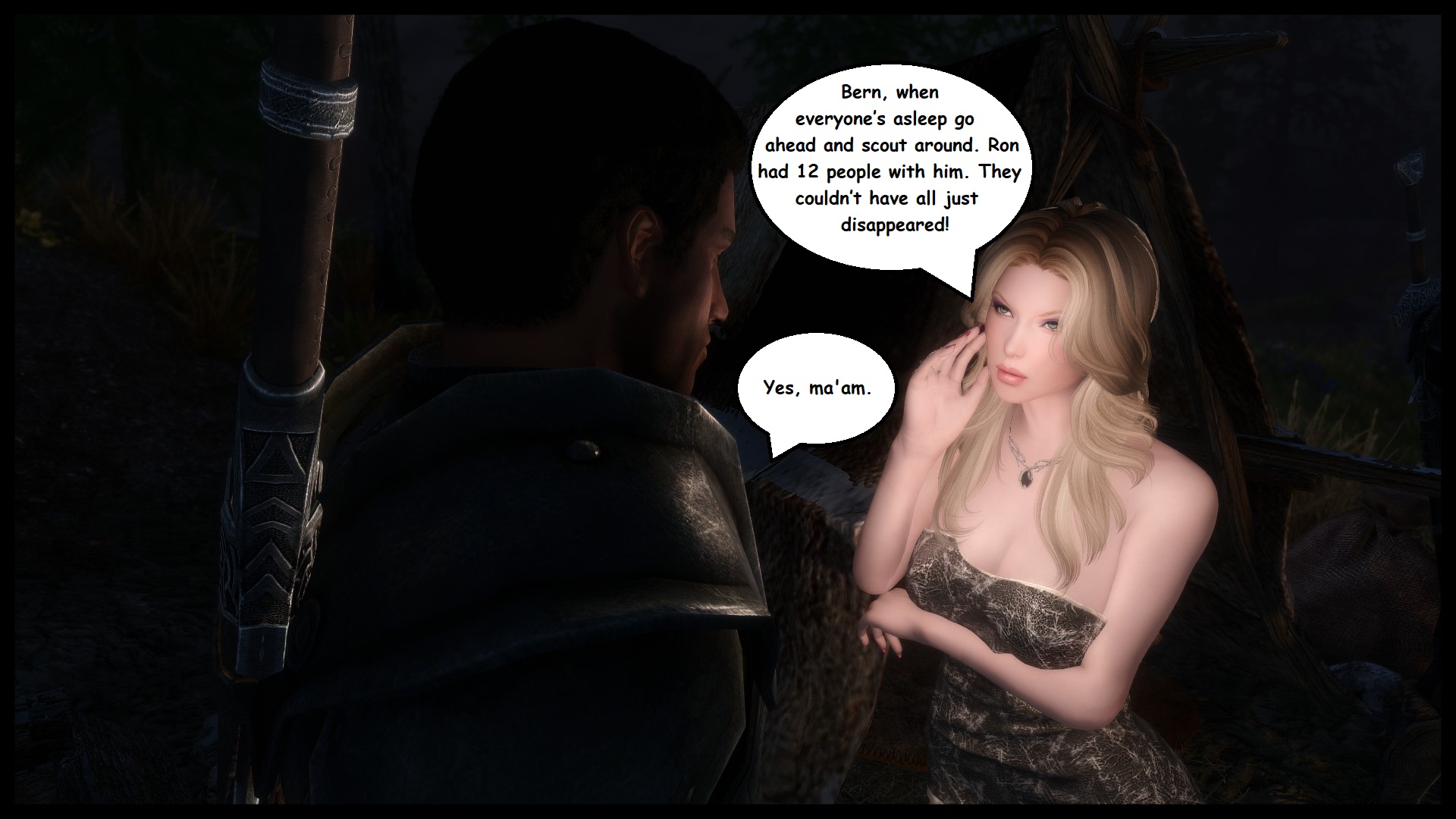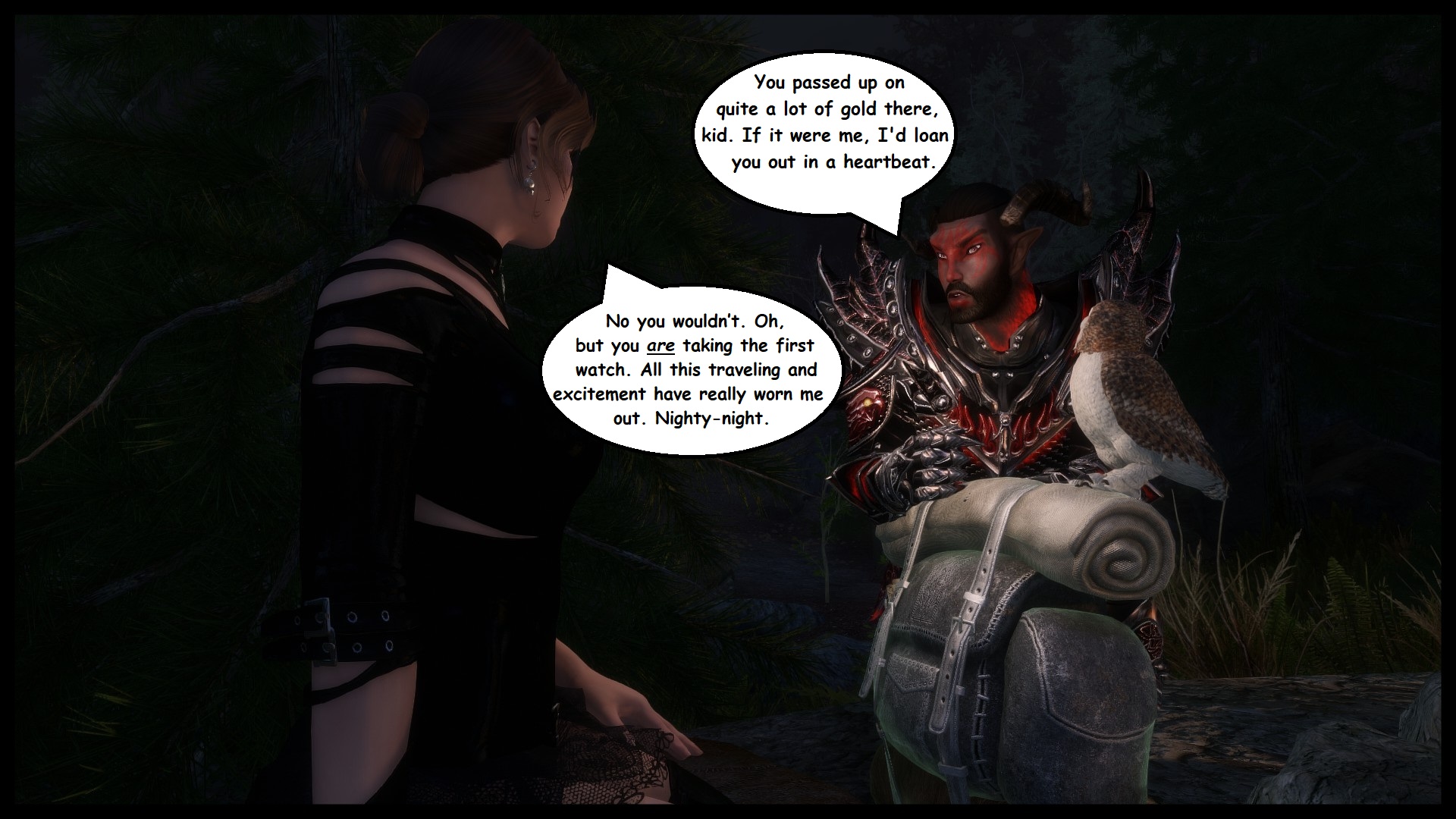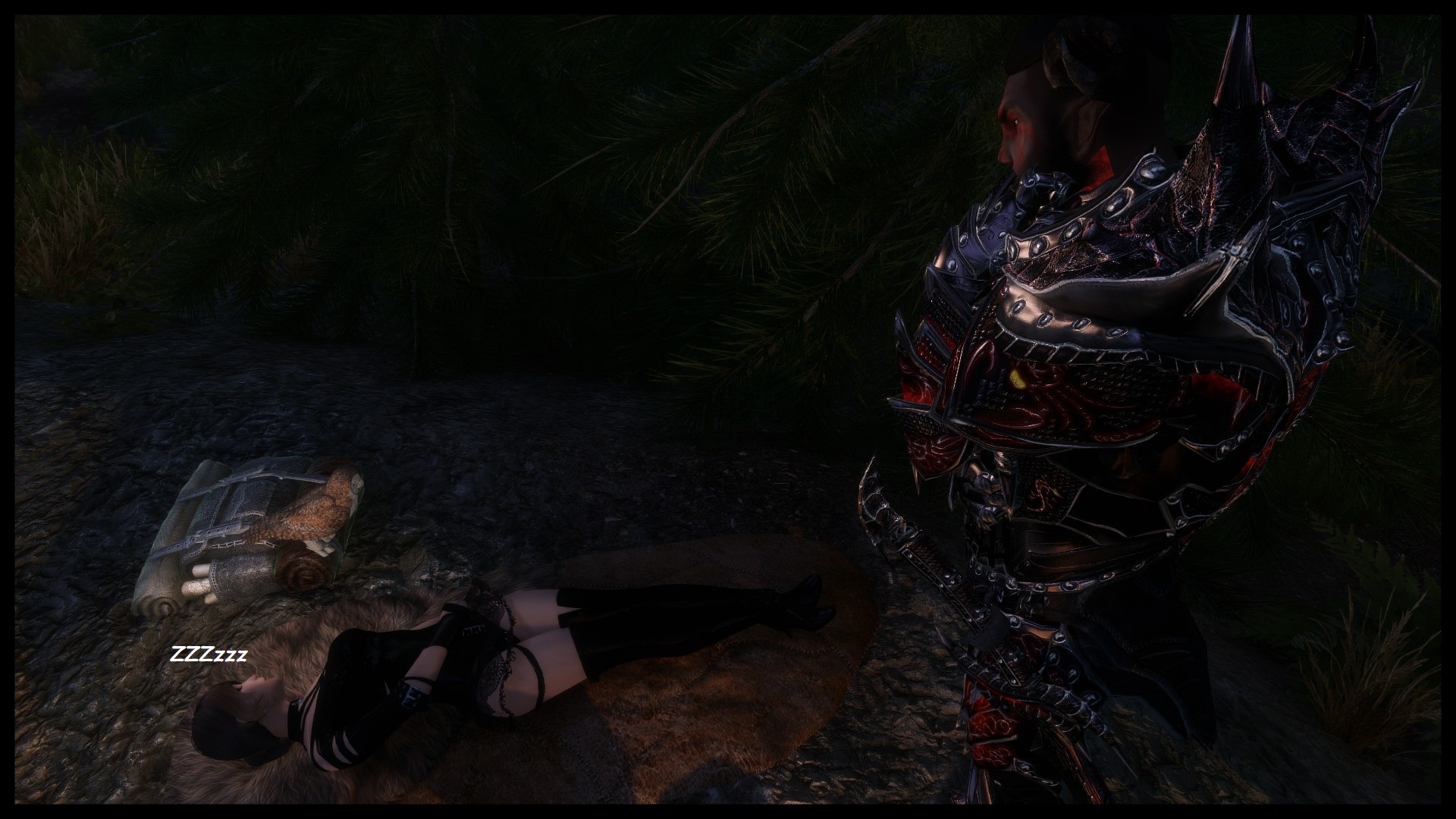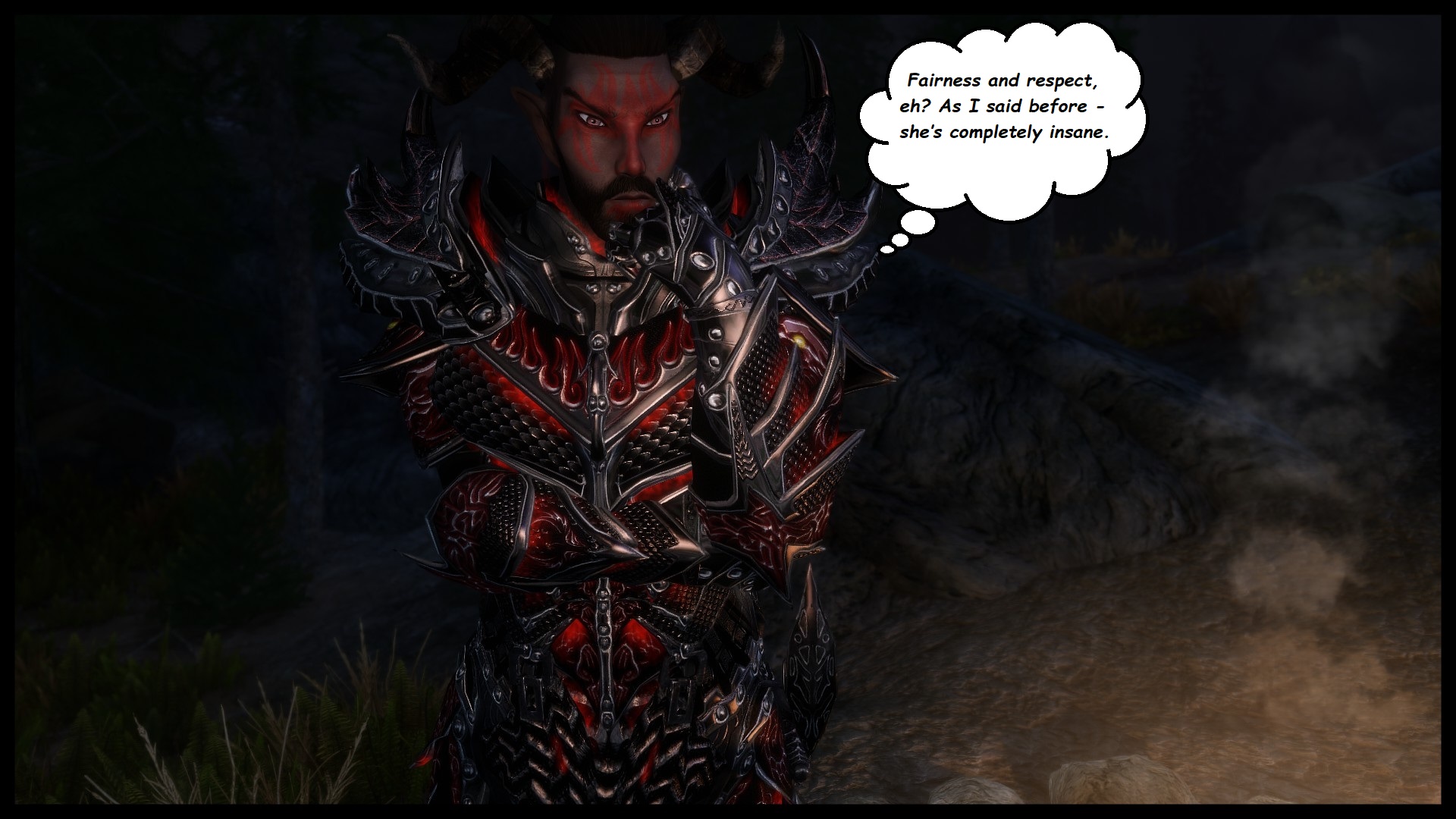 [/img]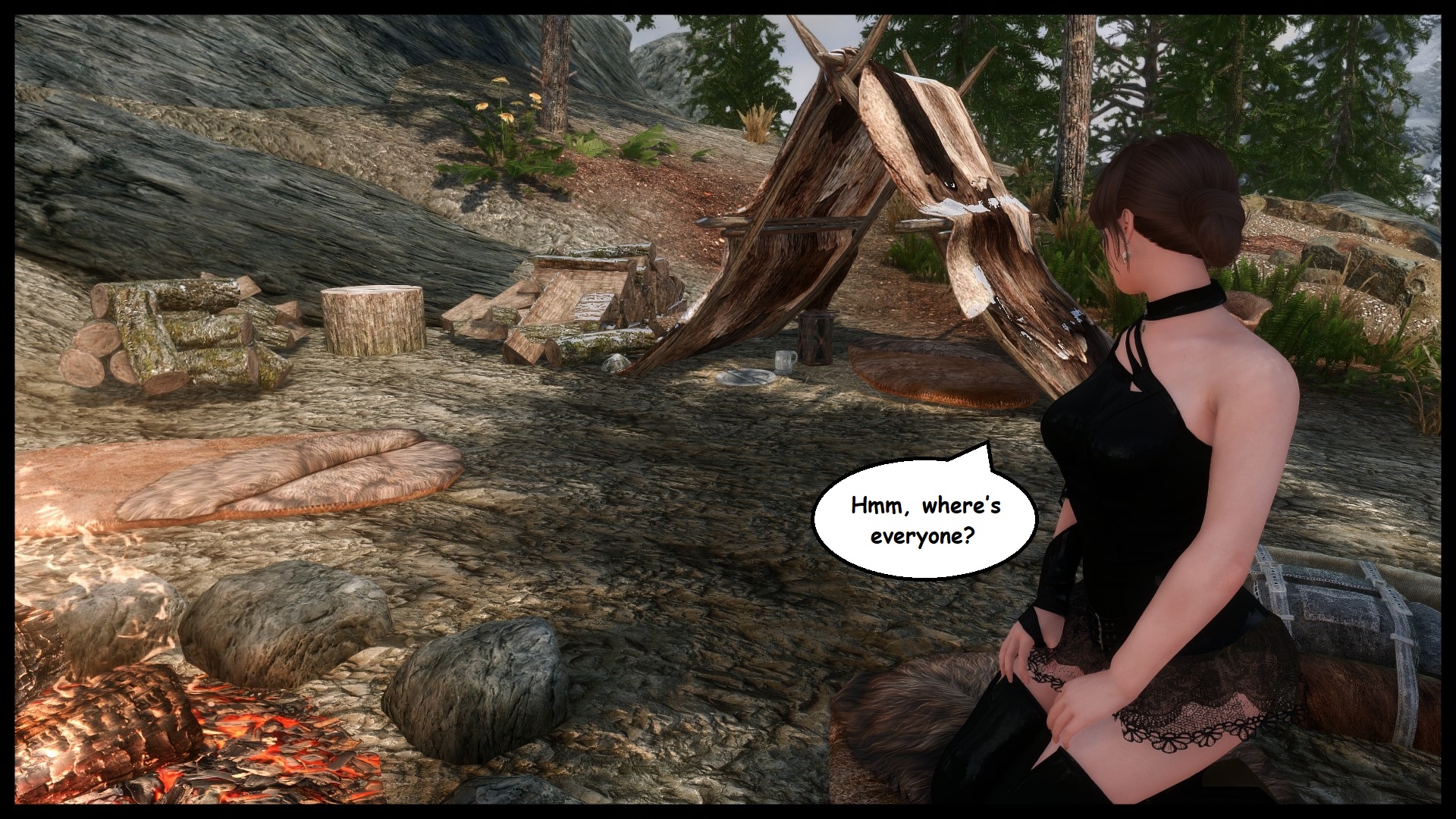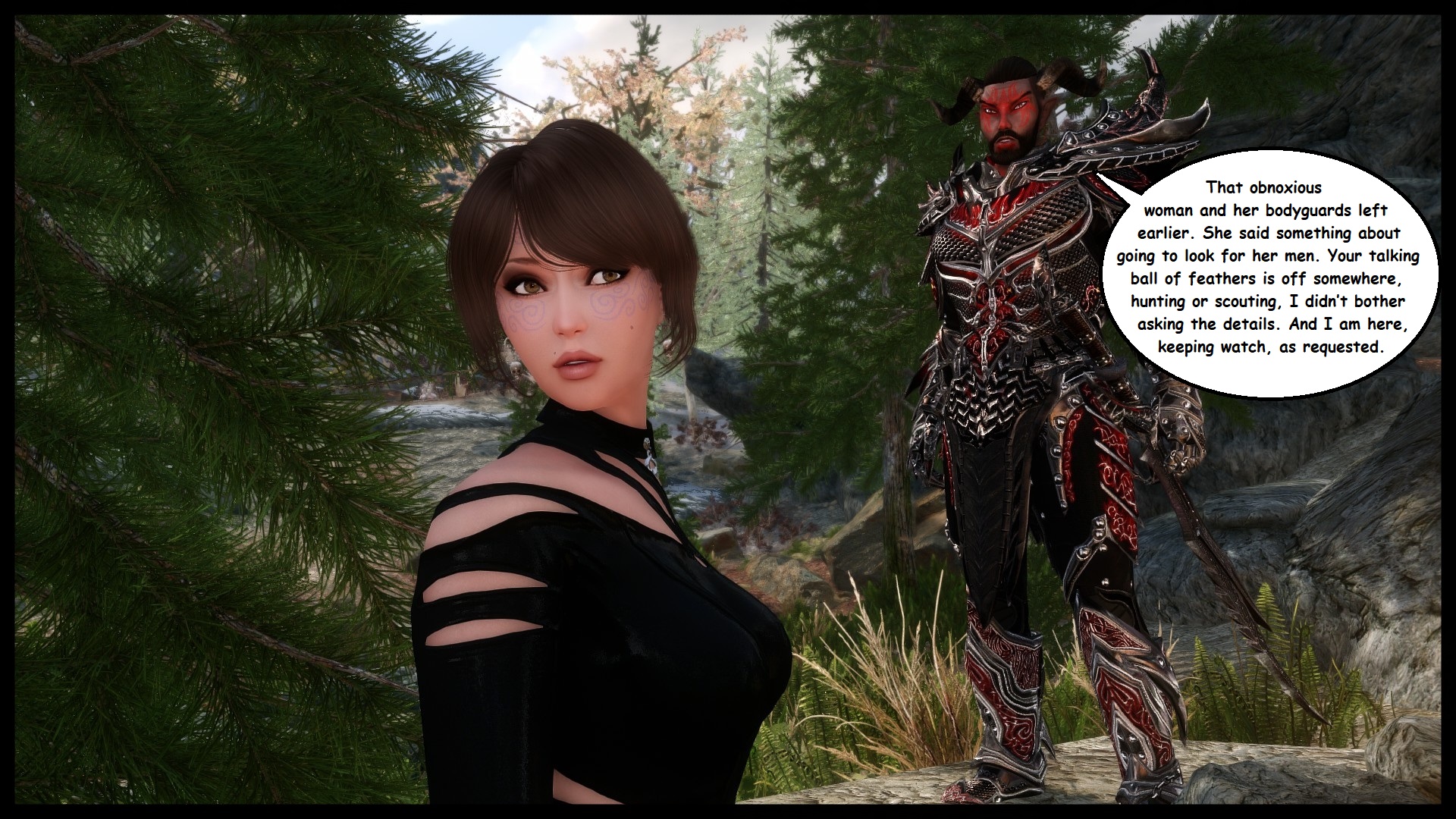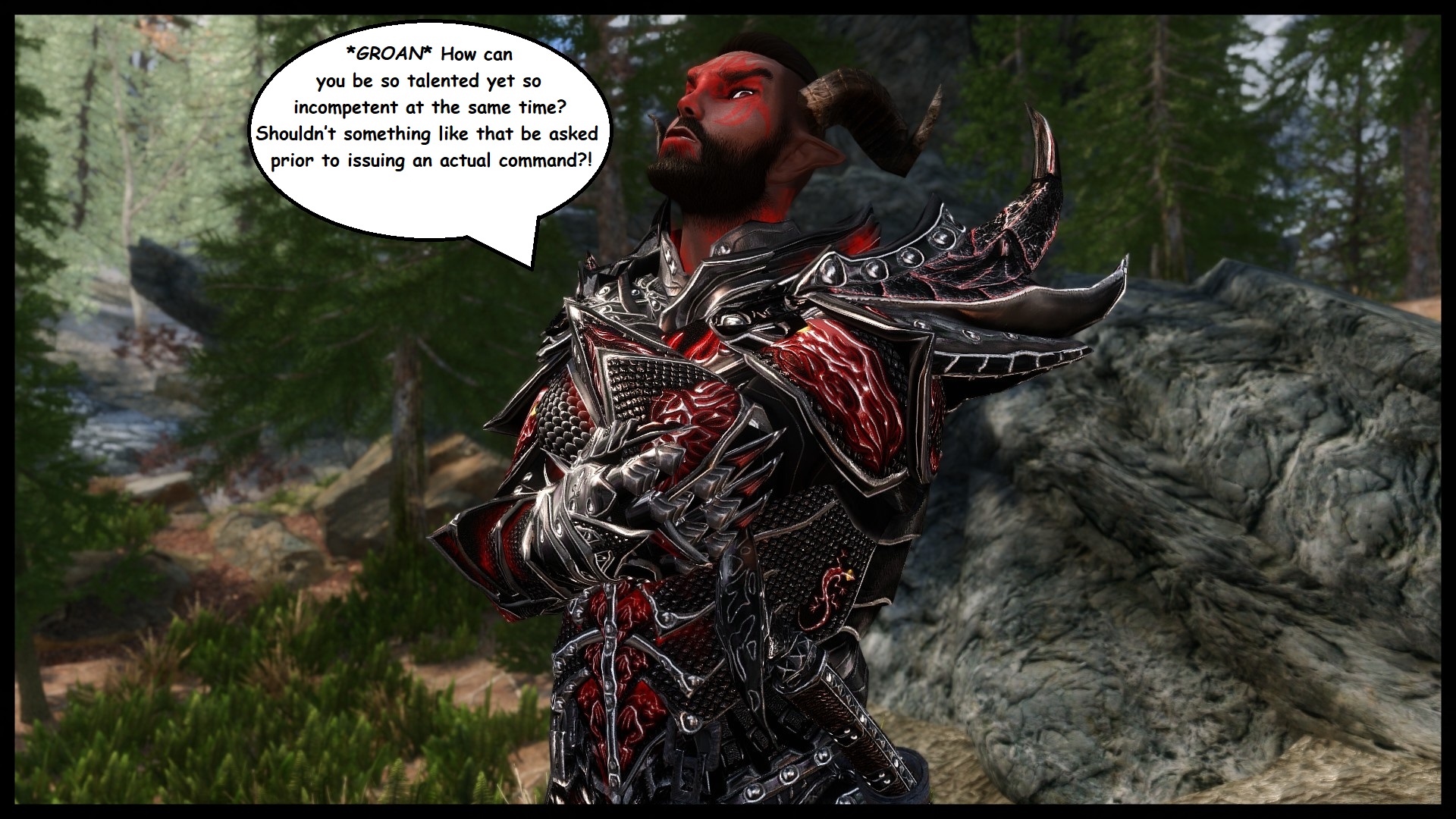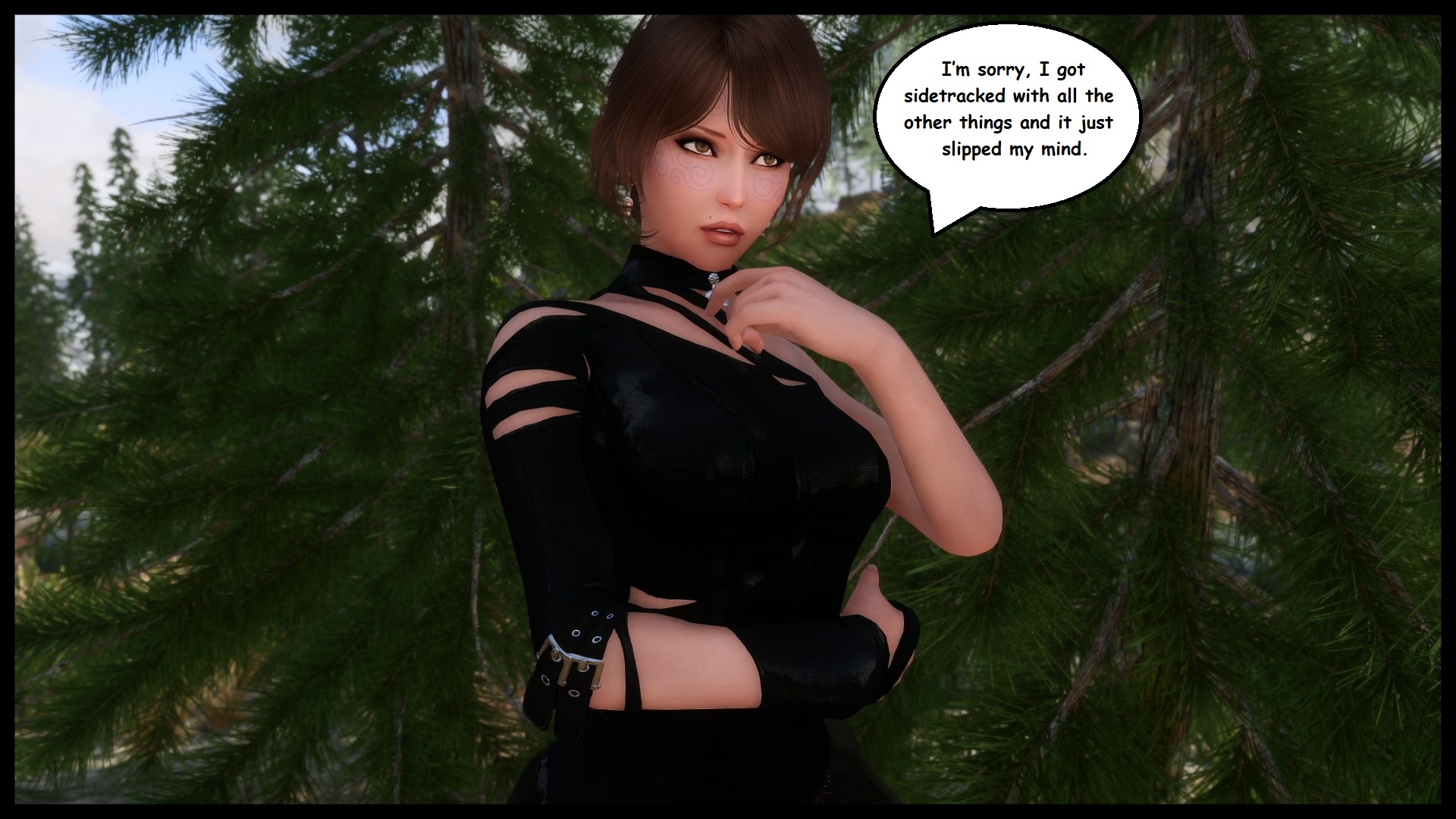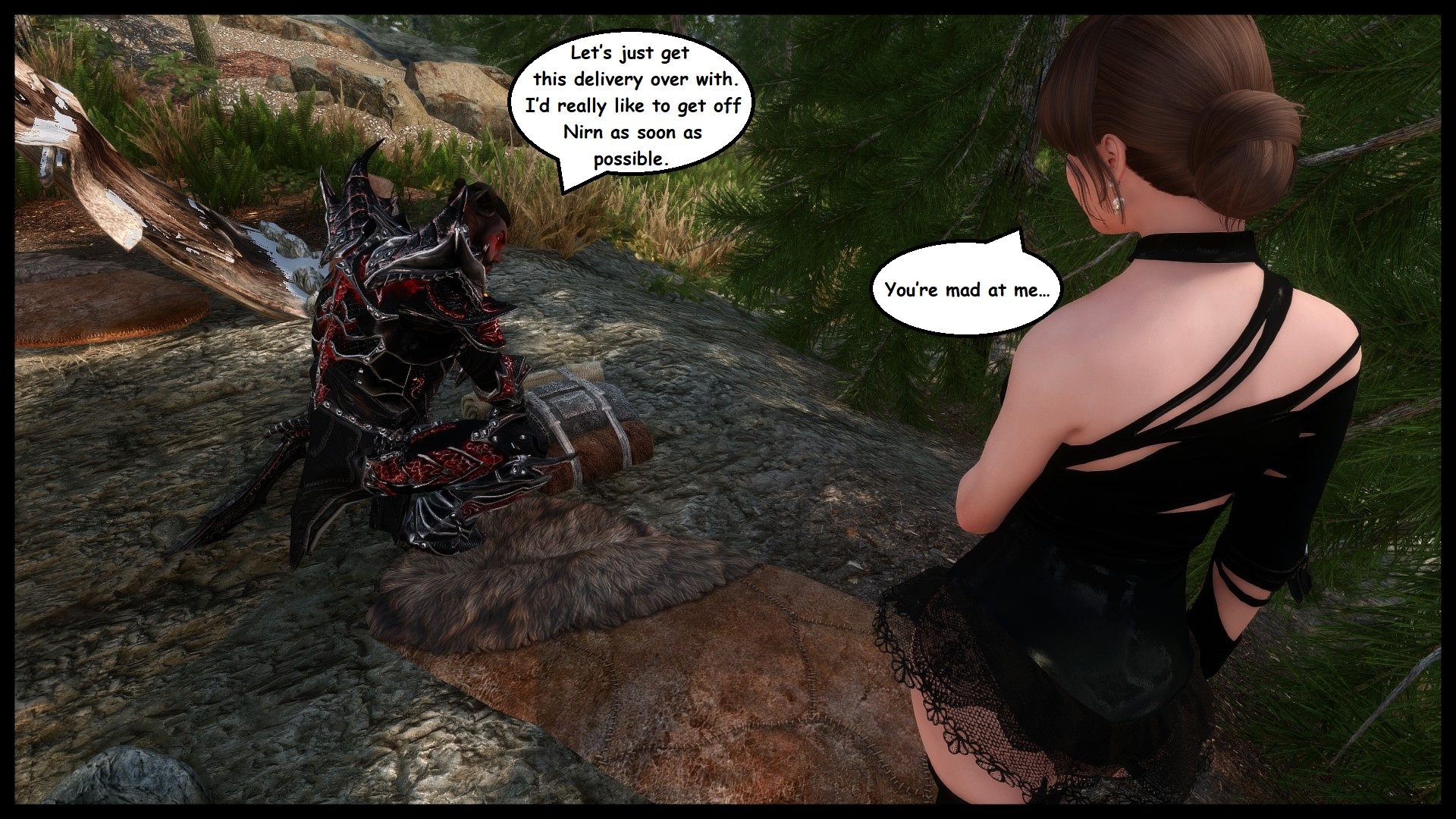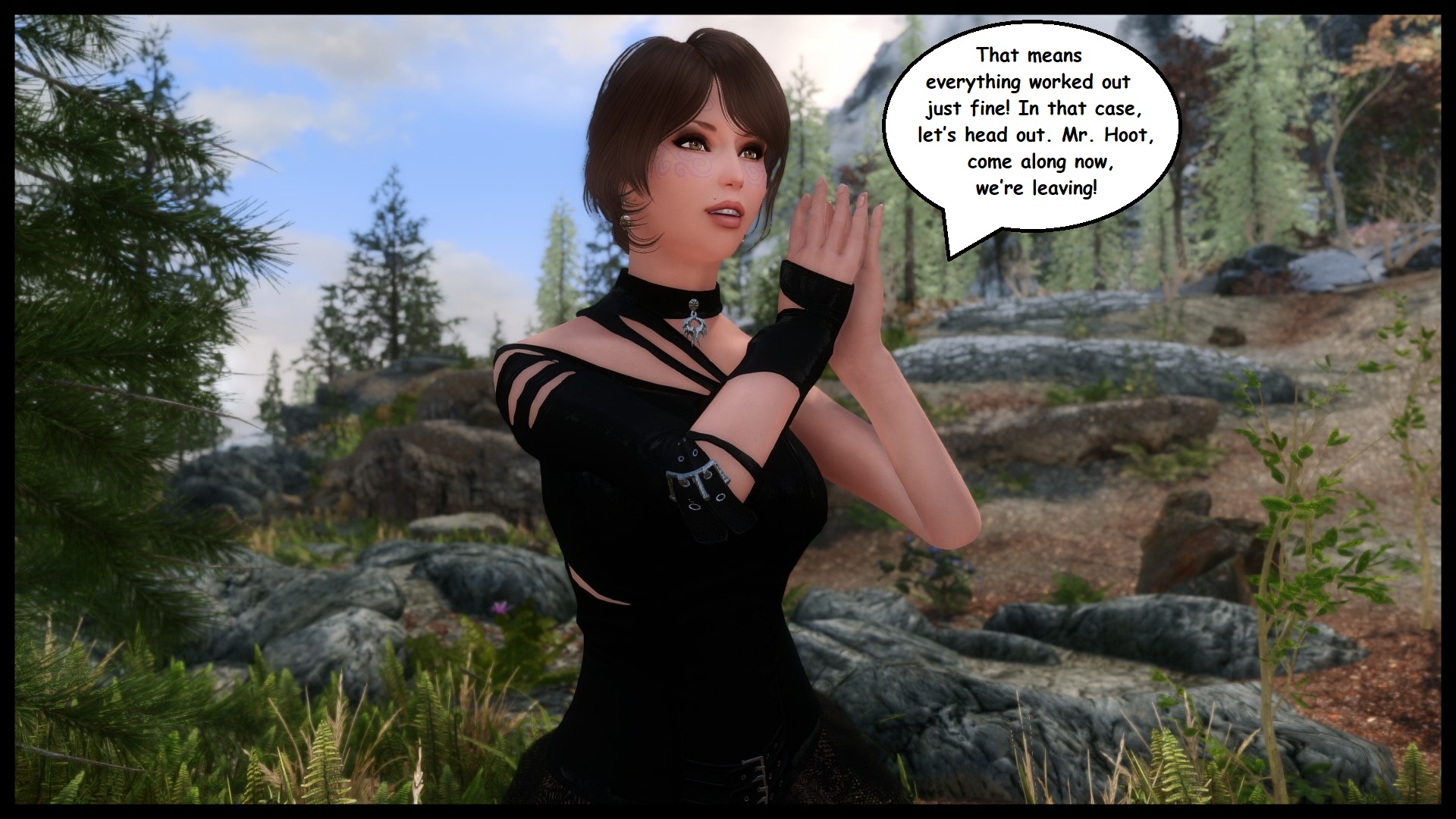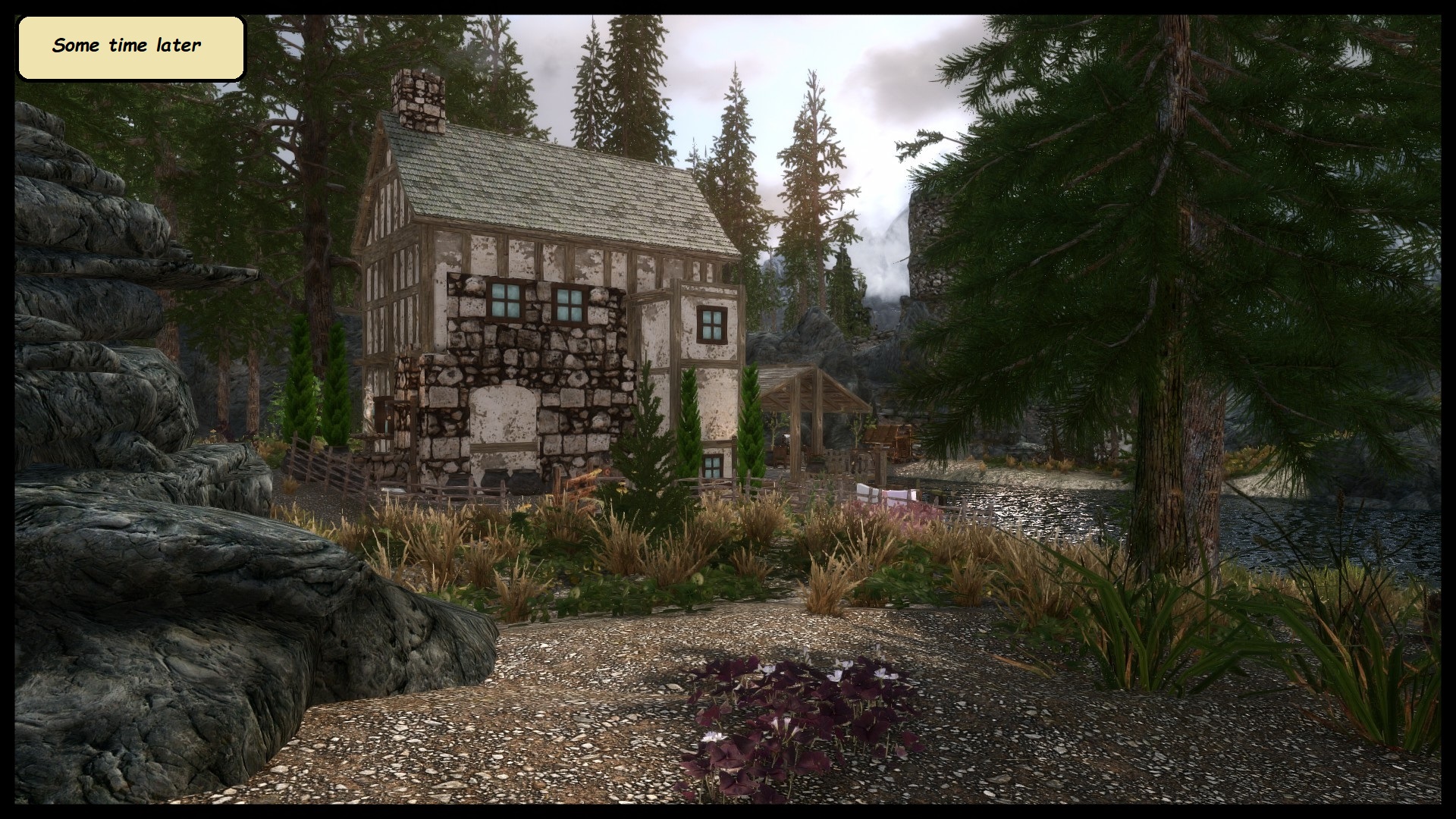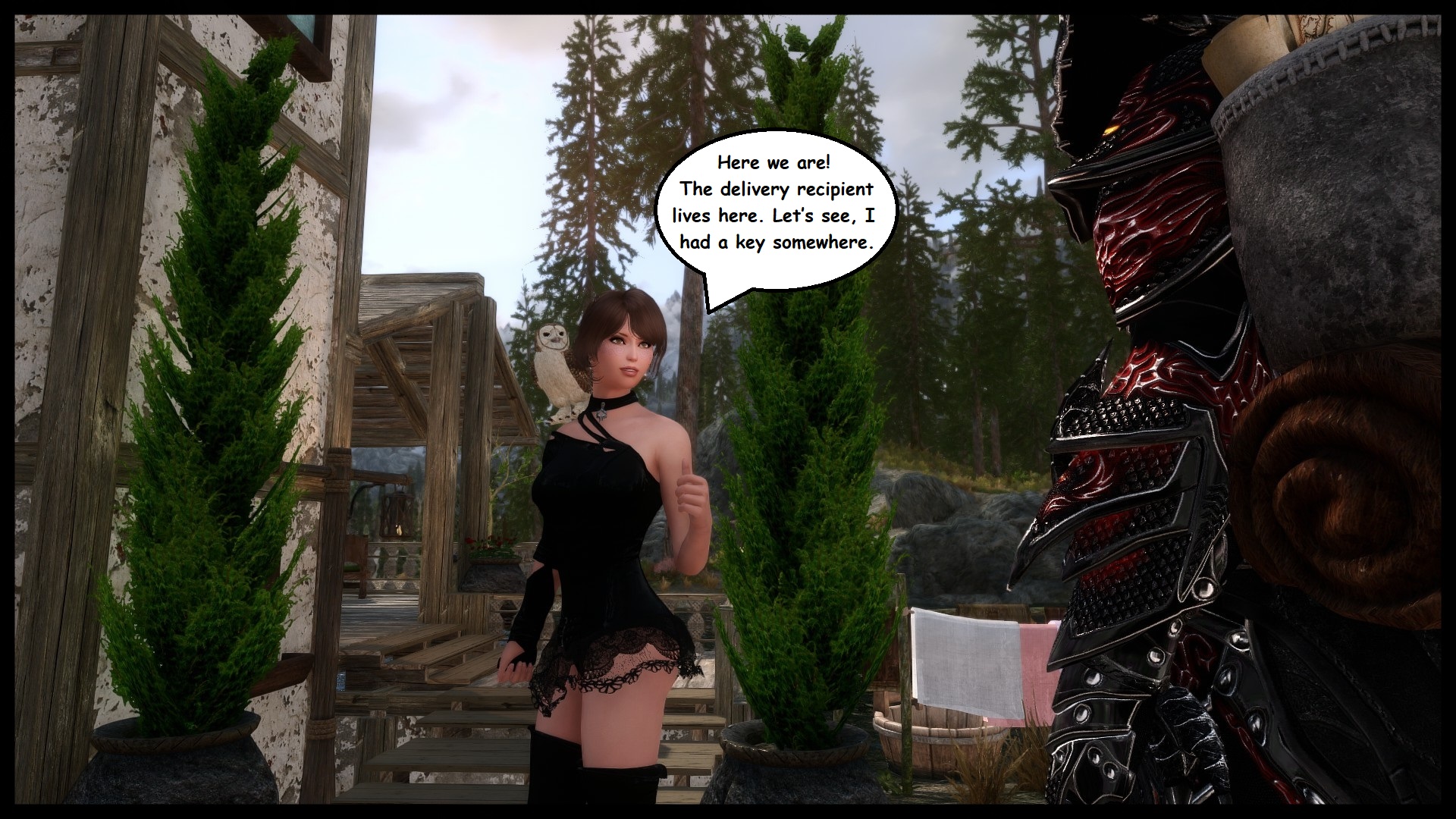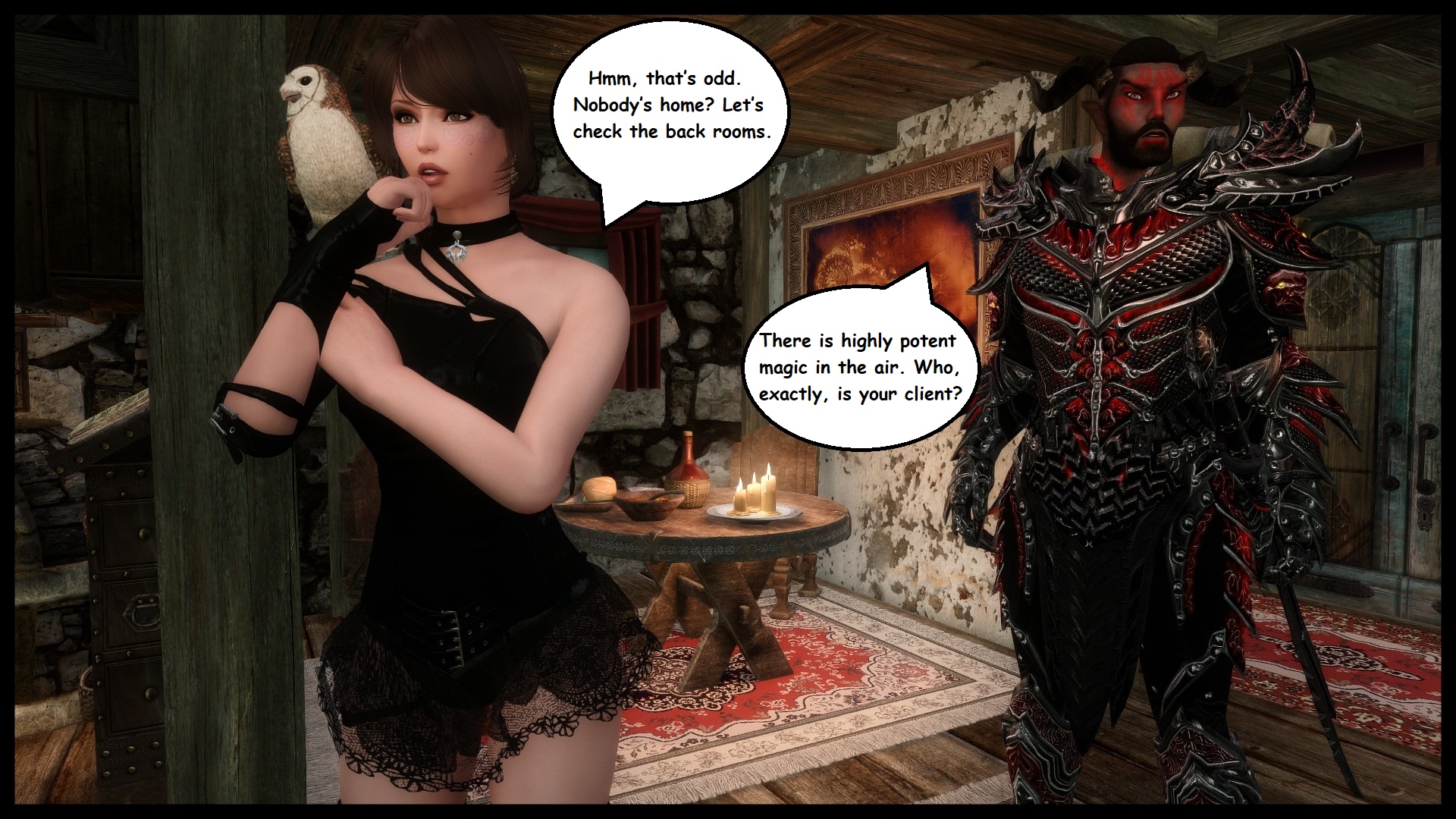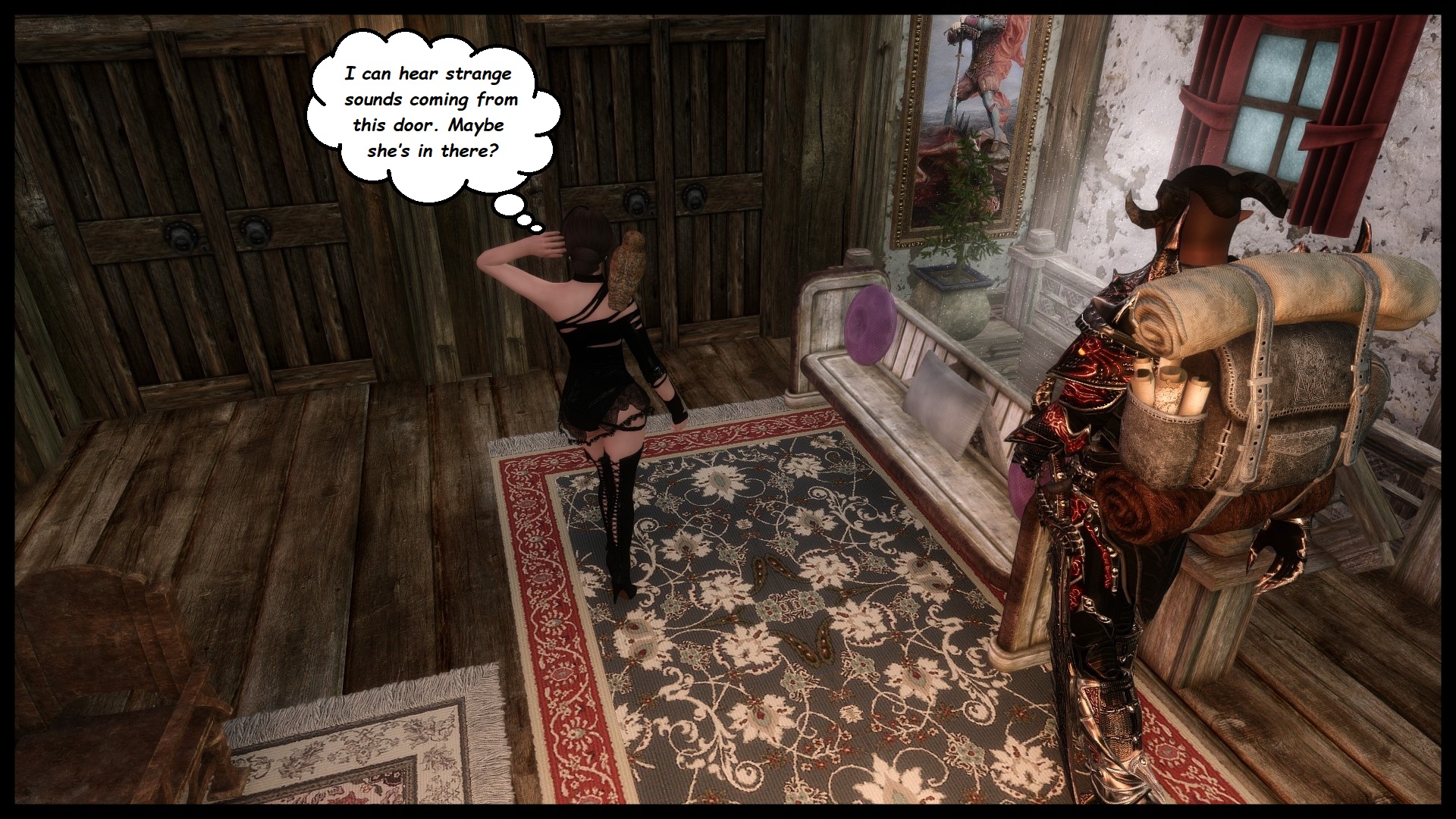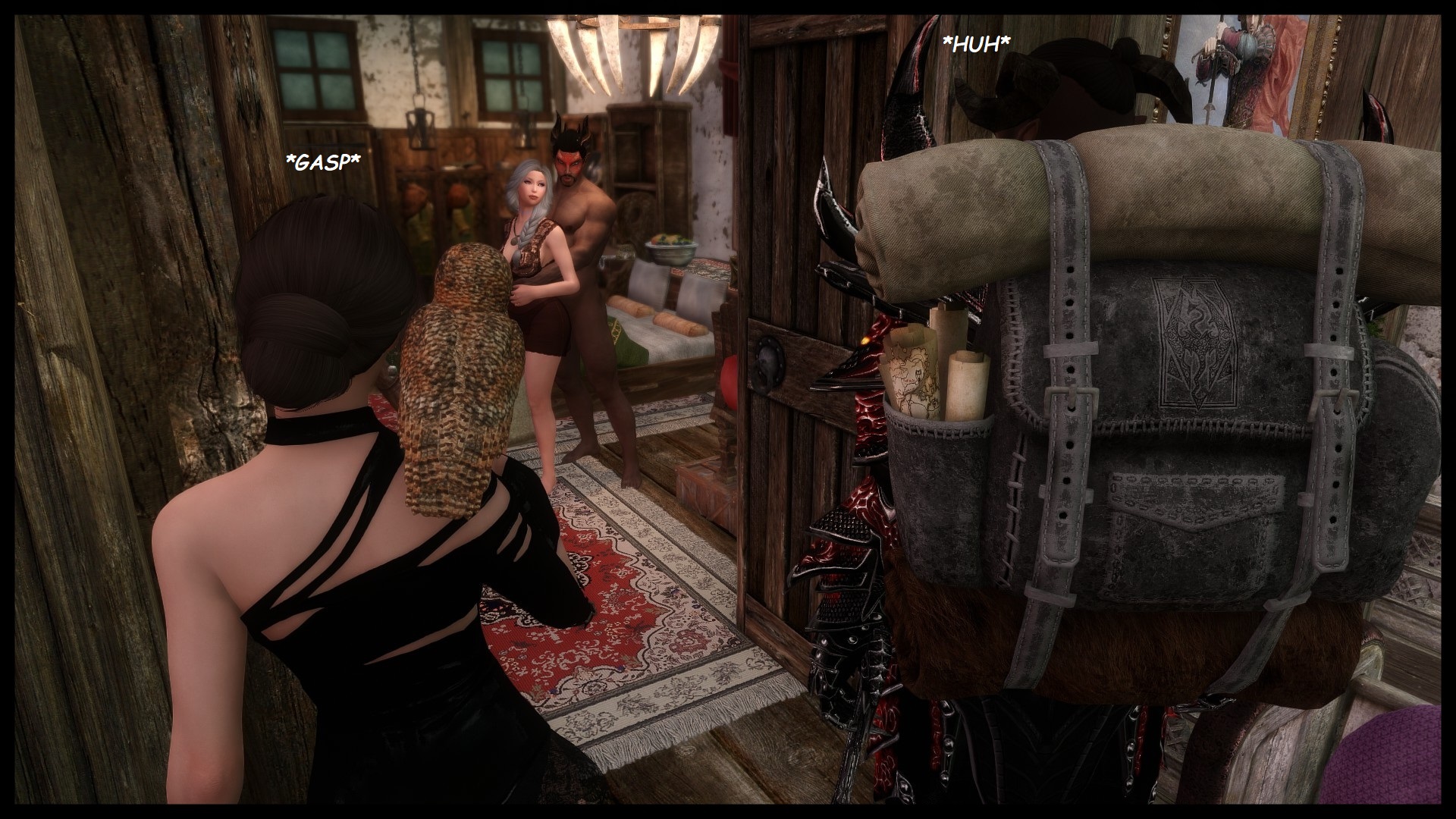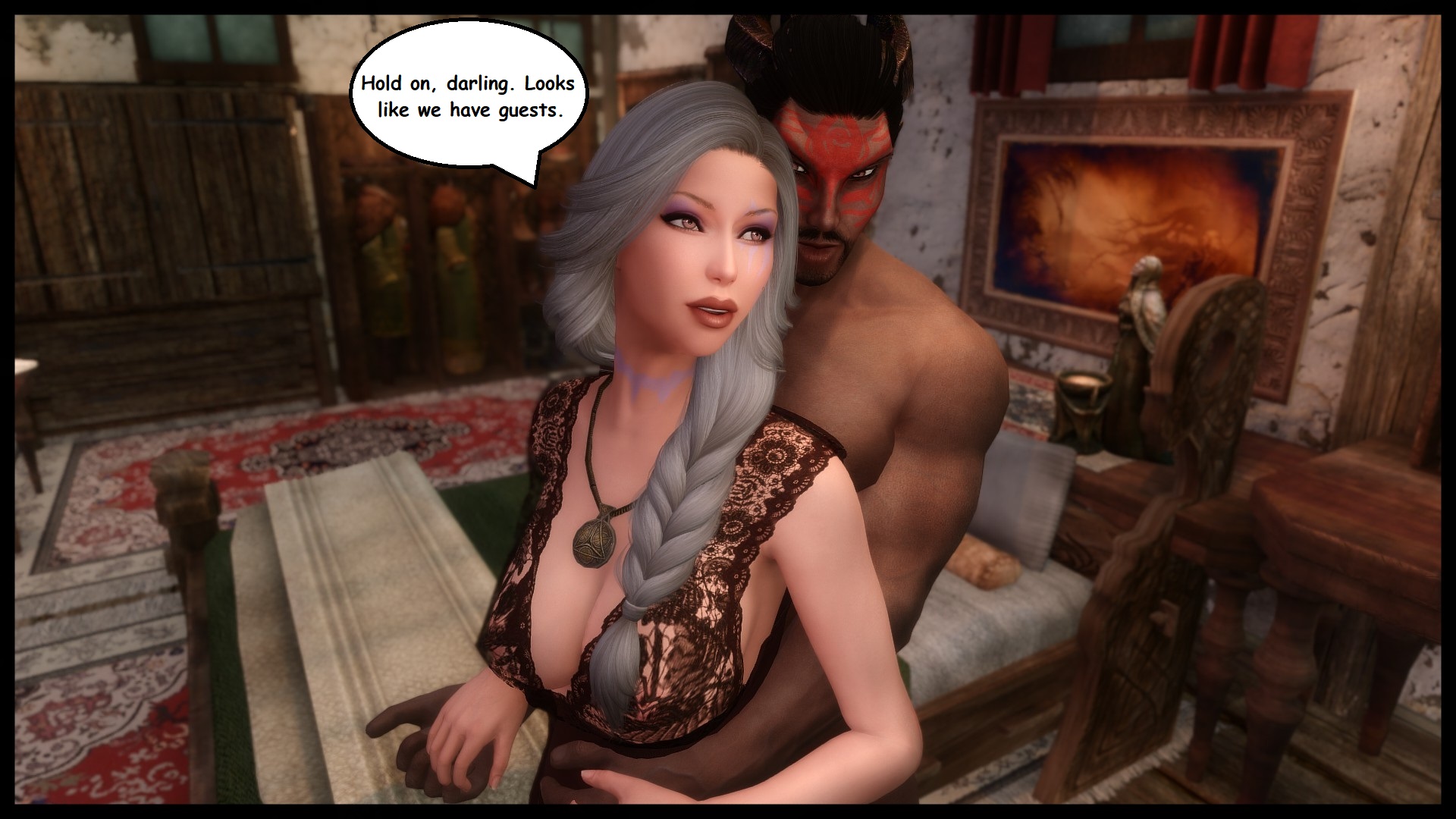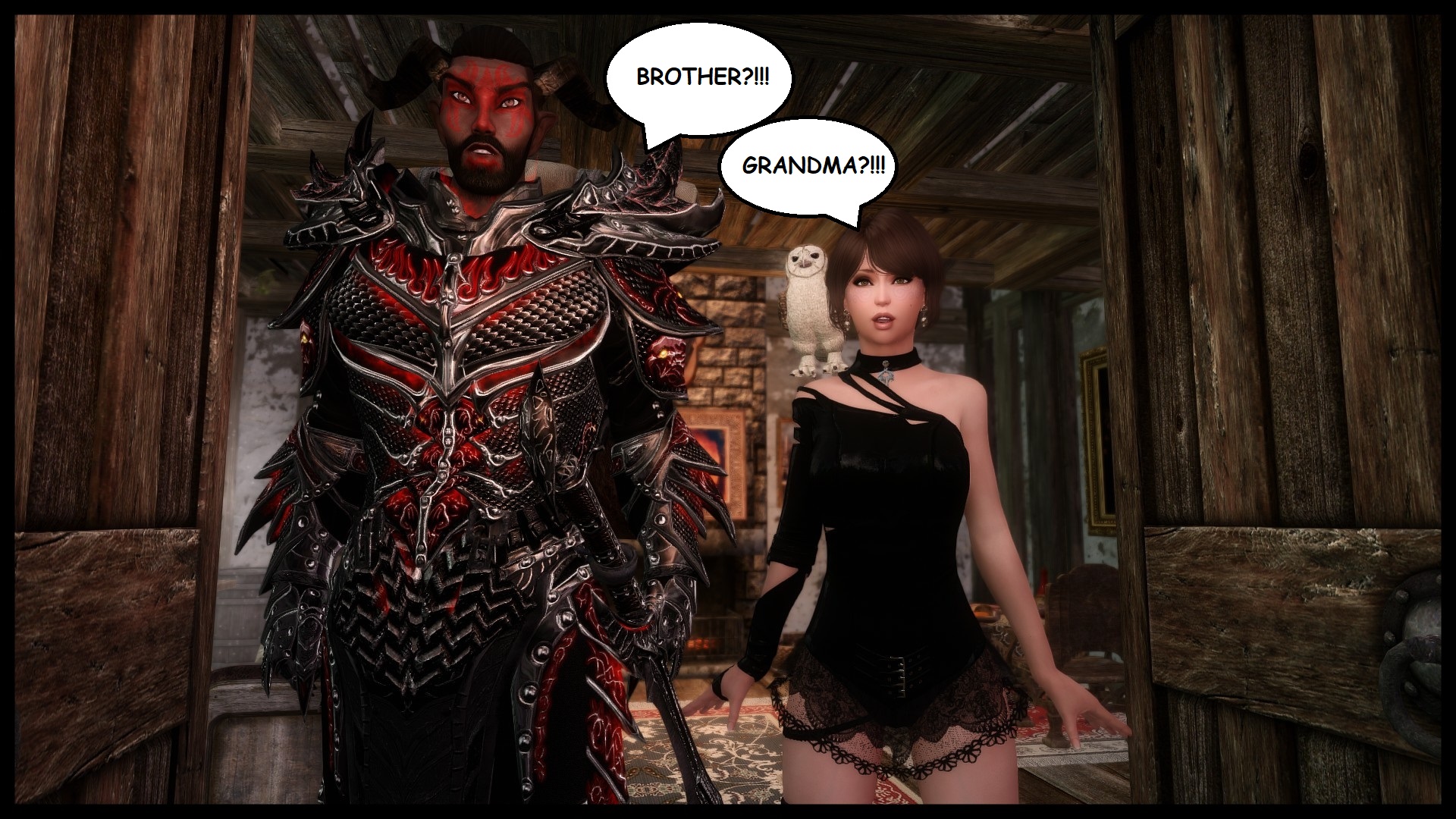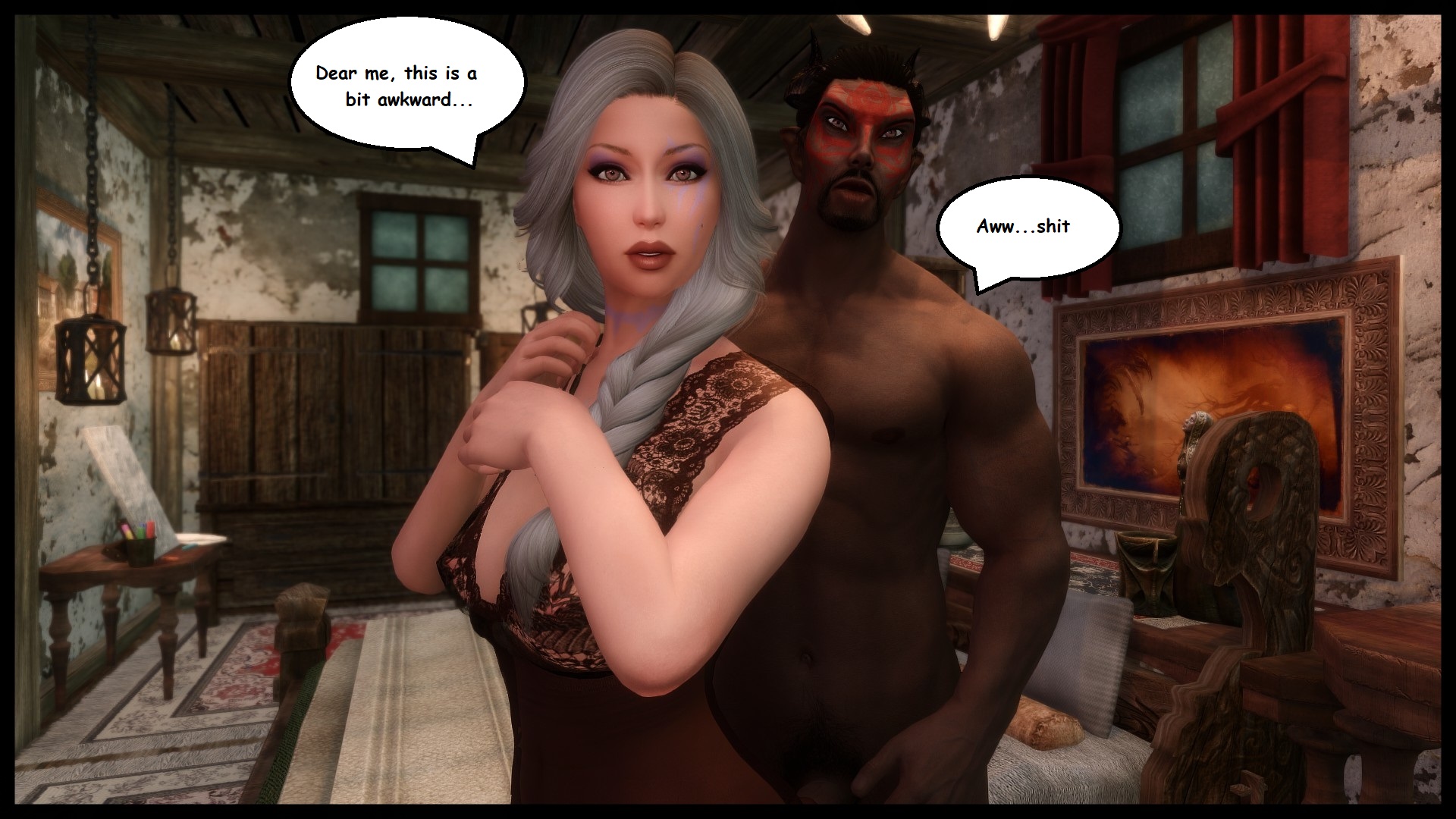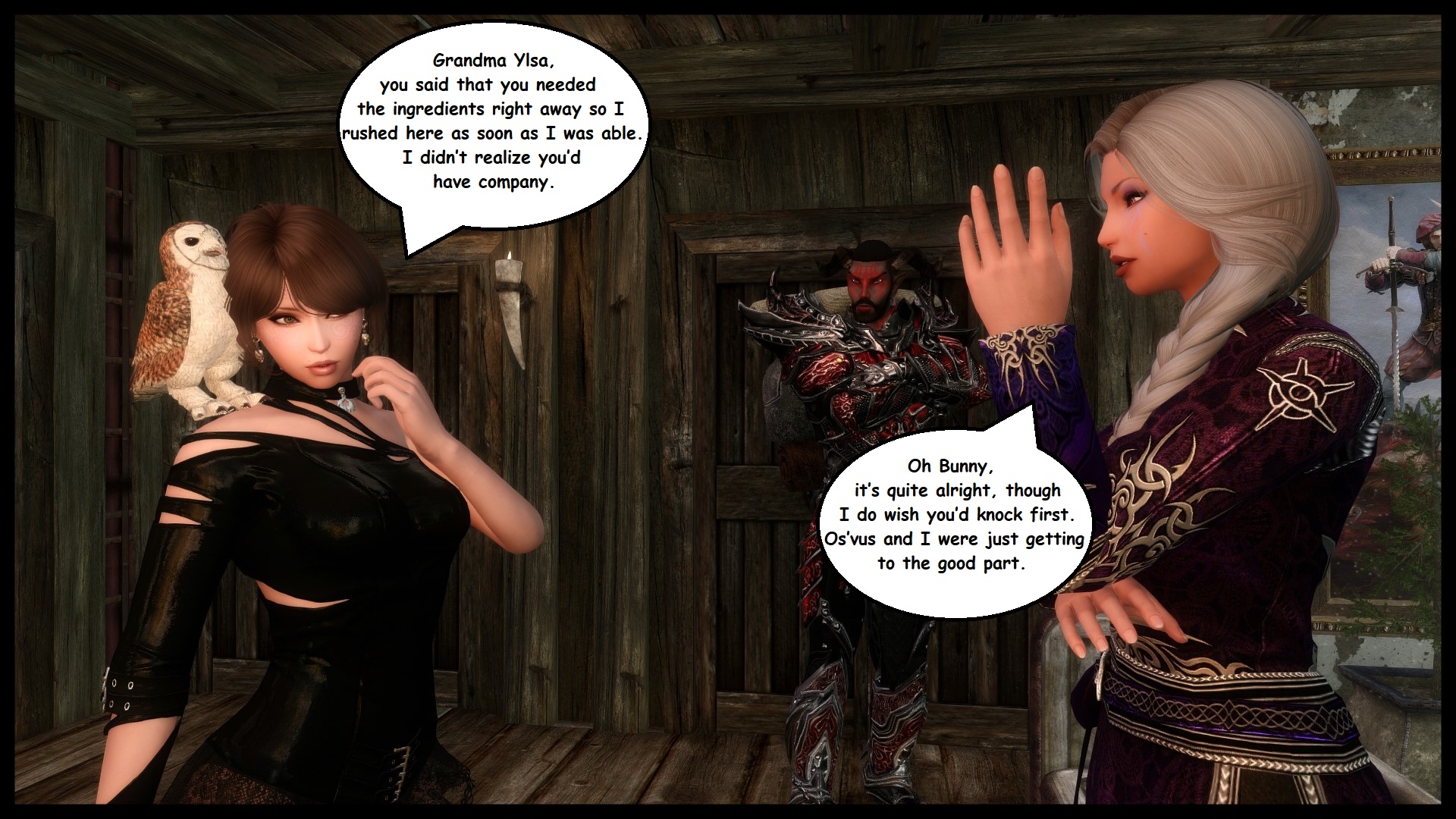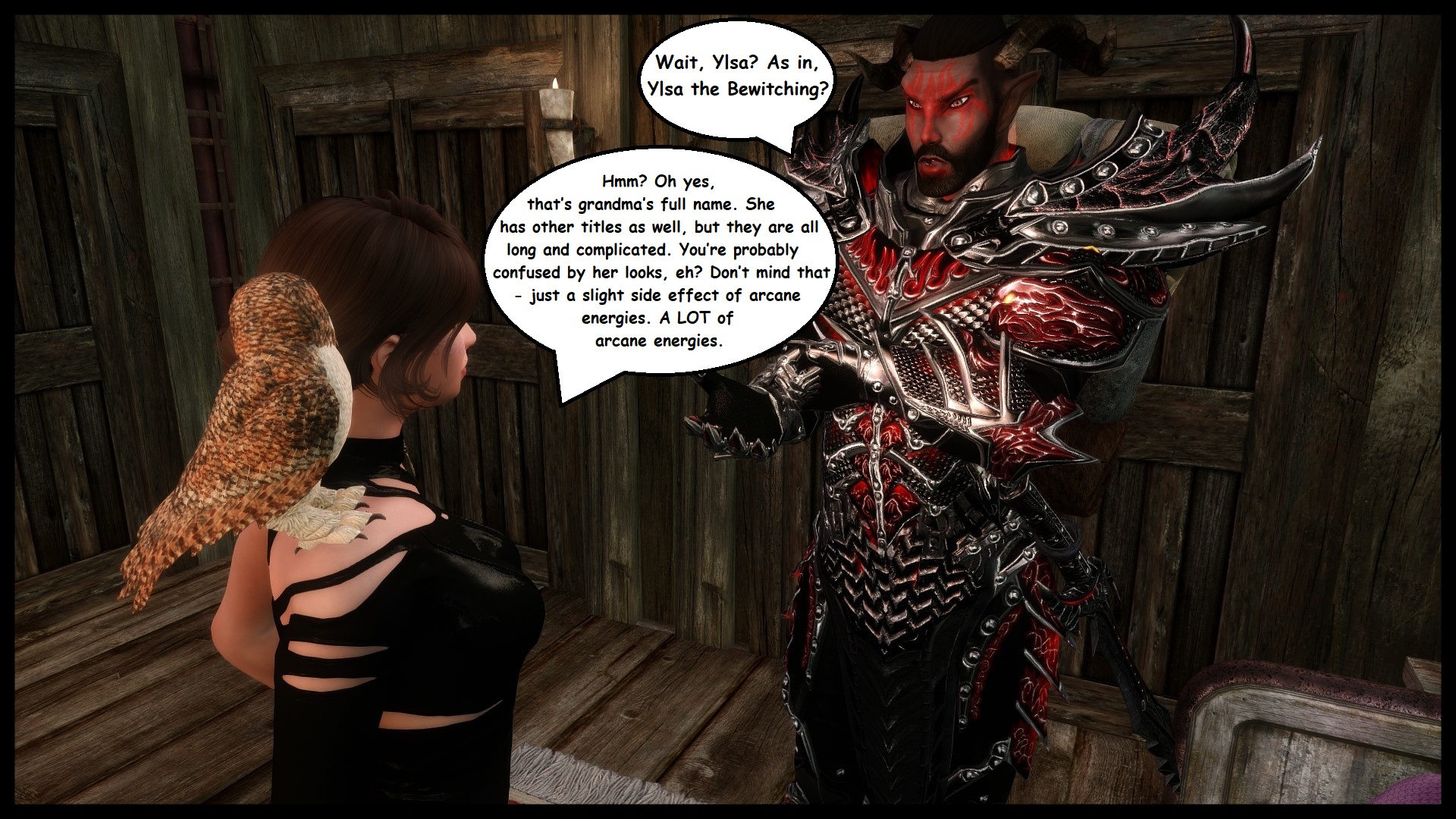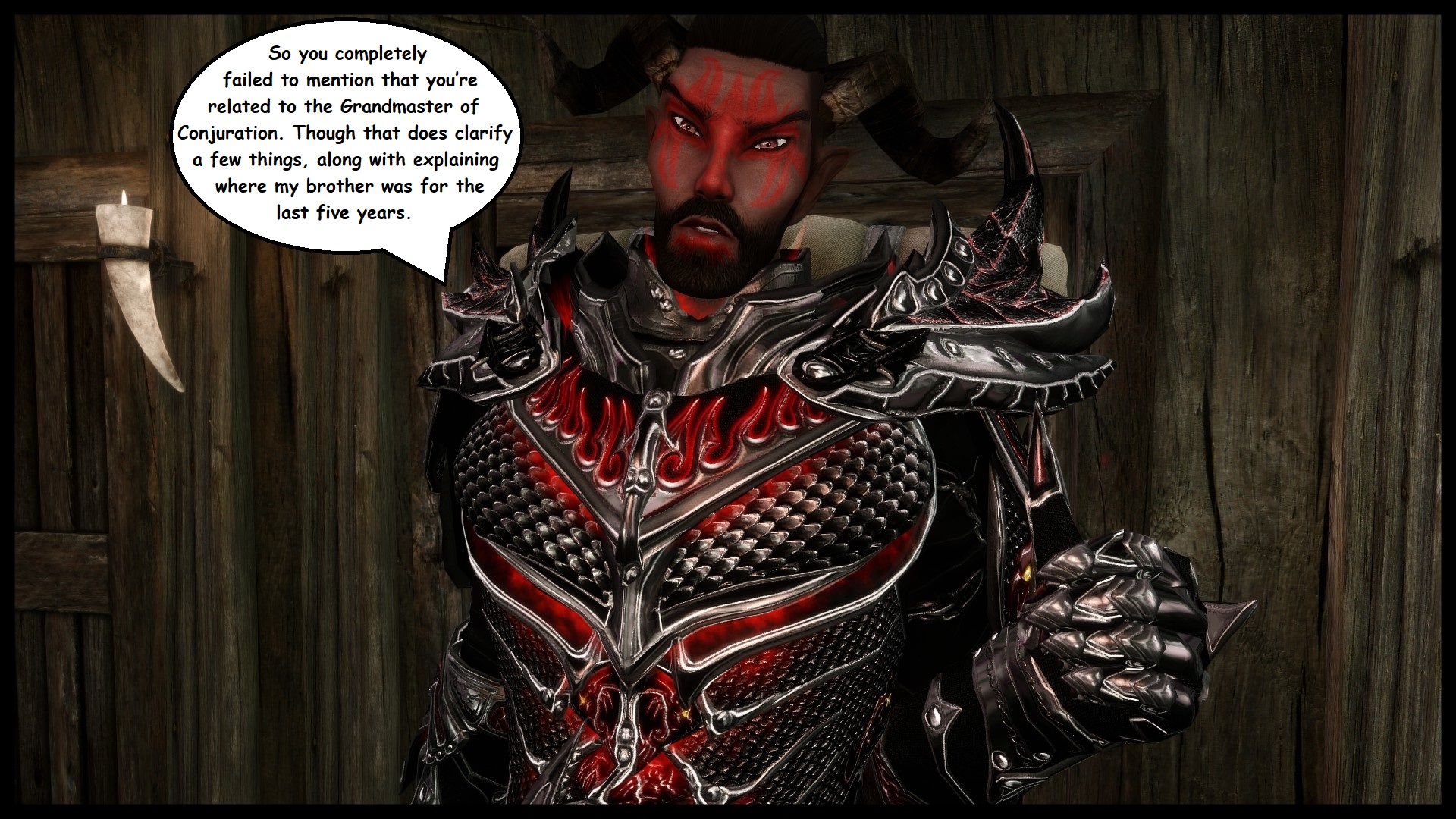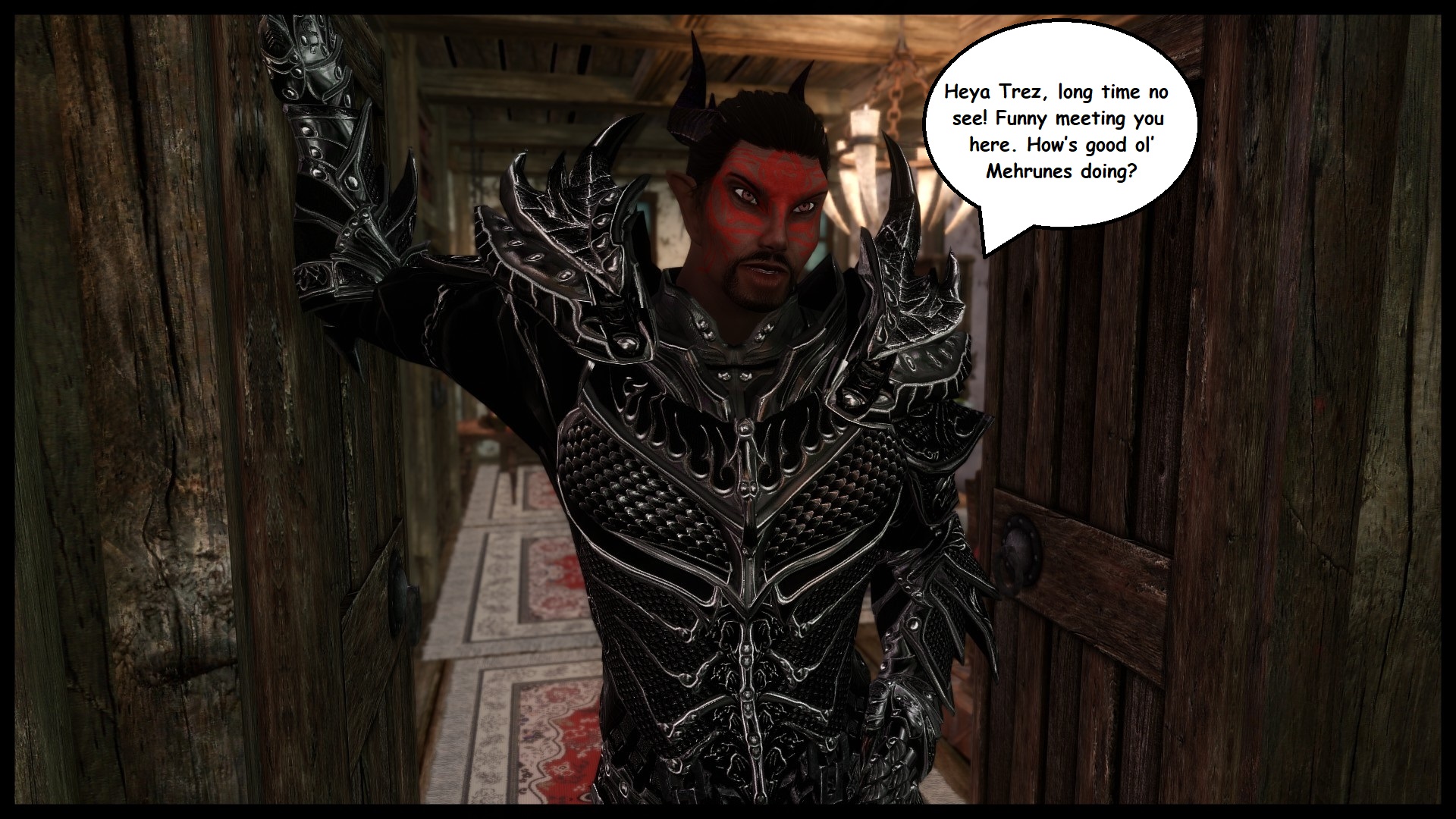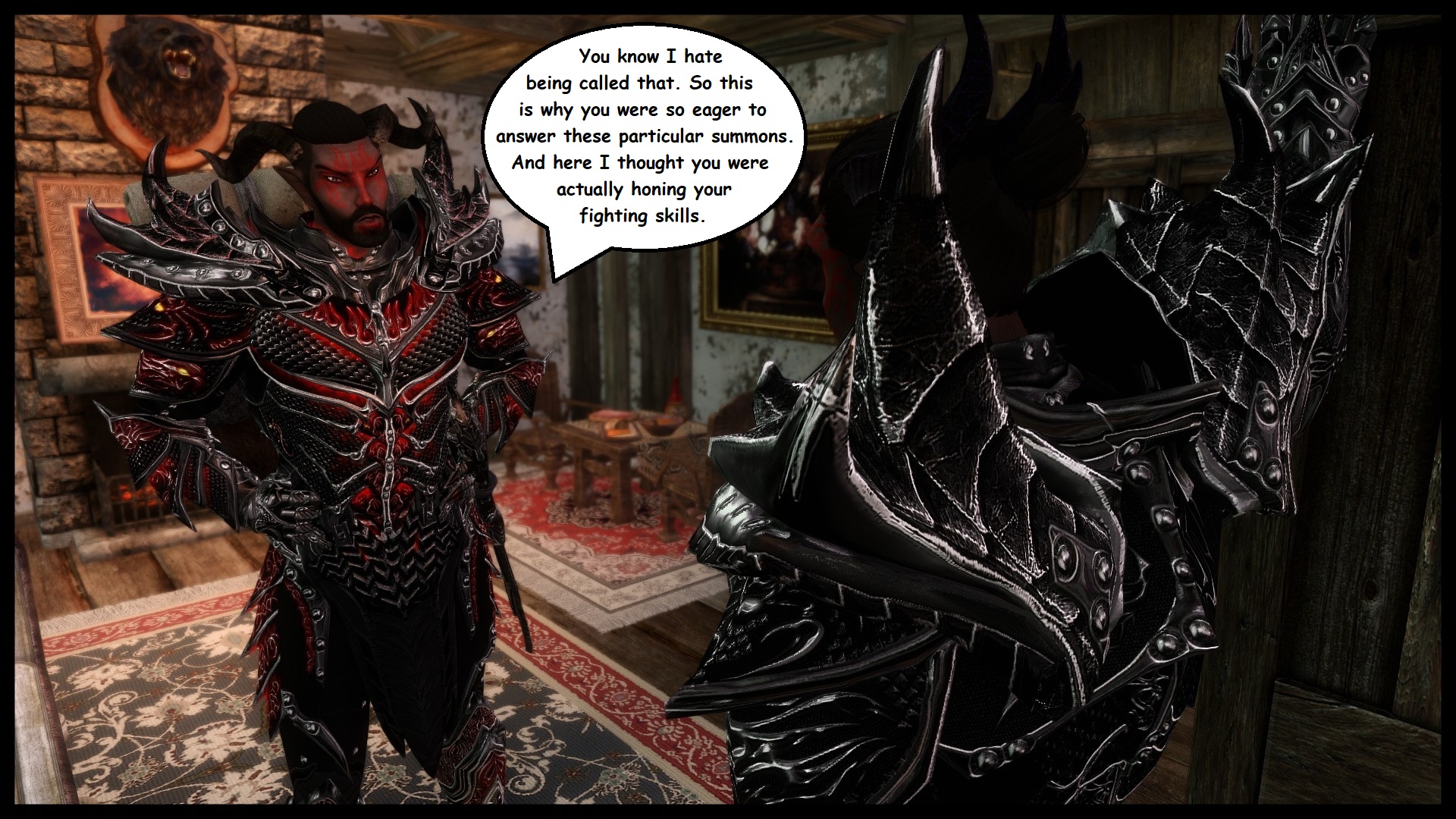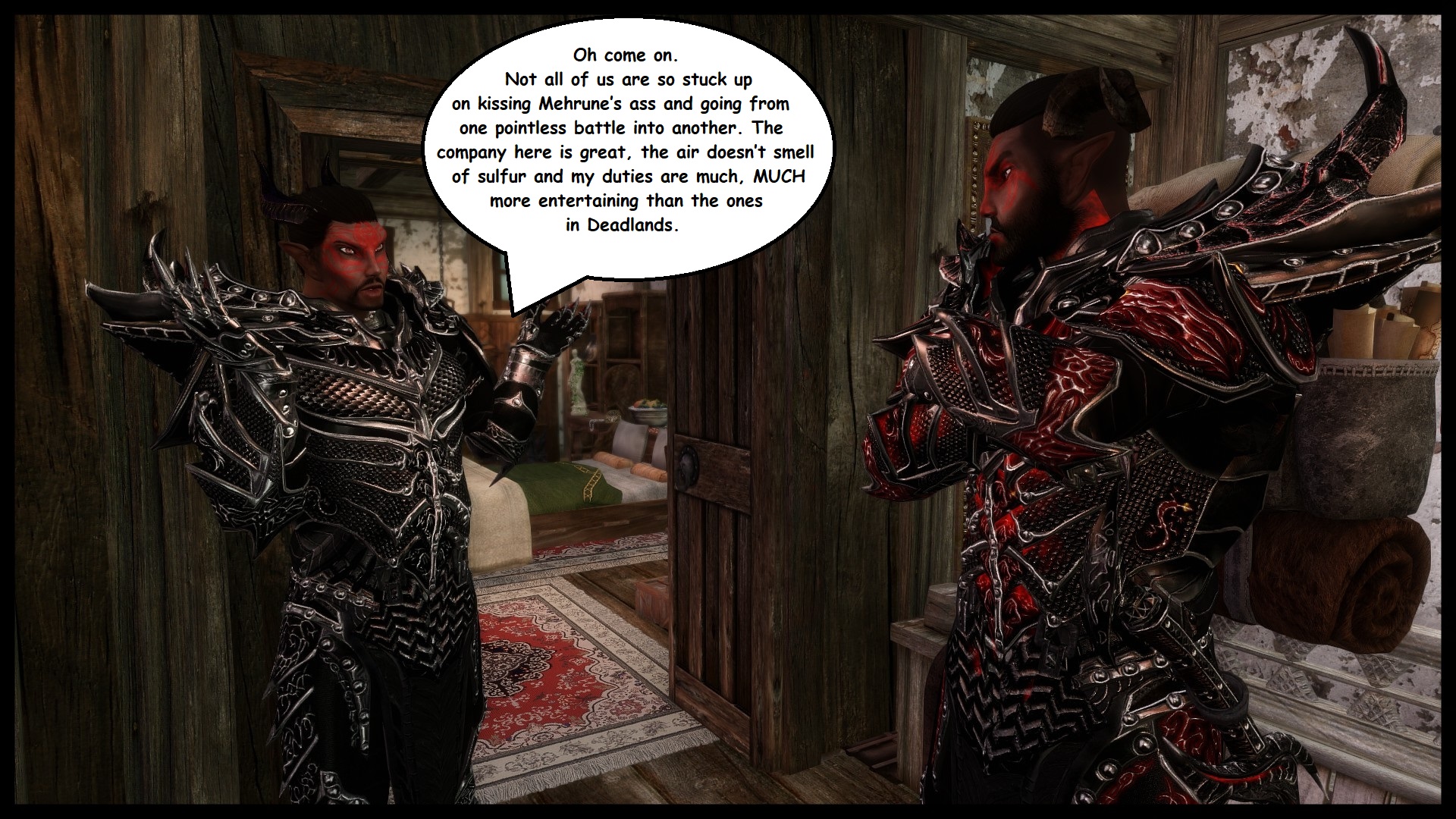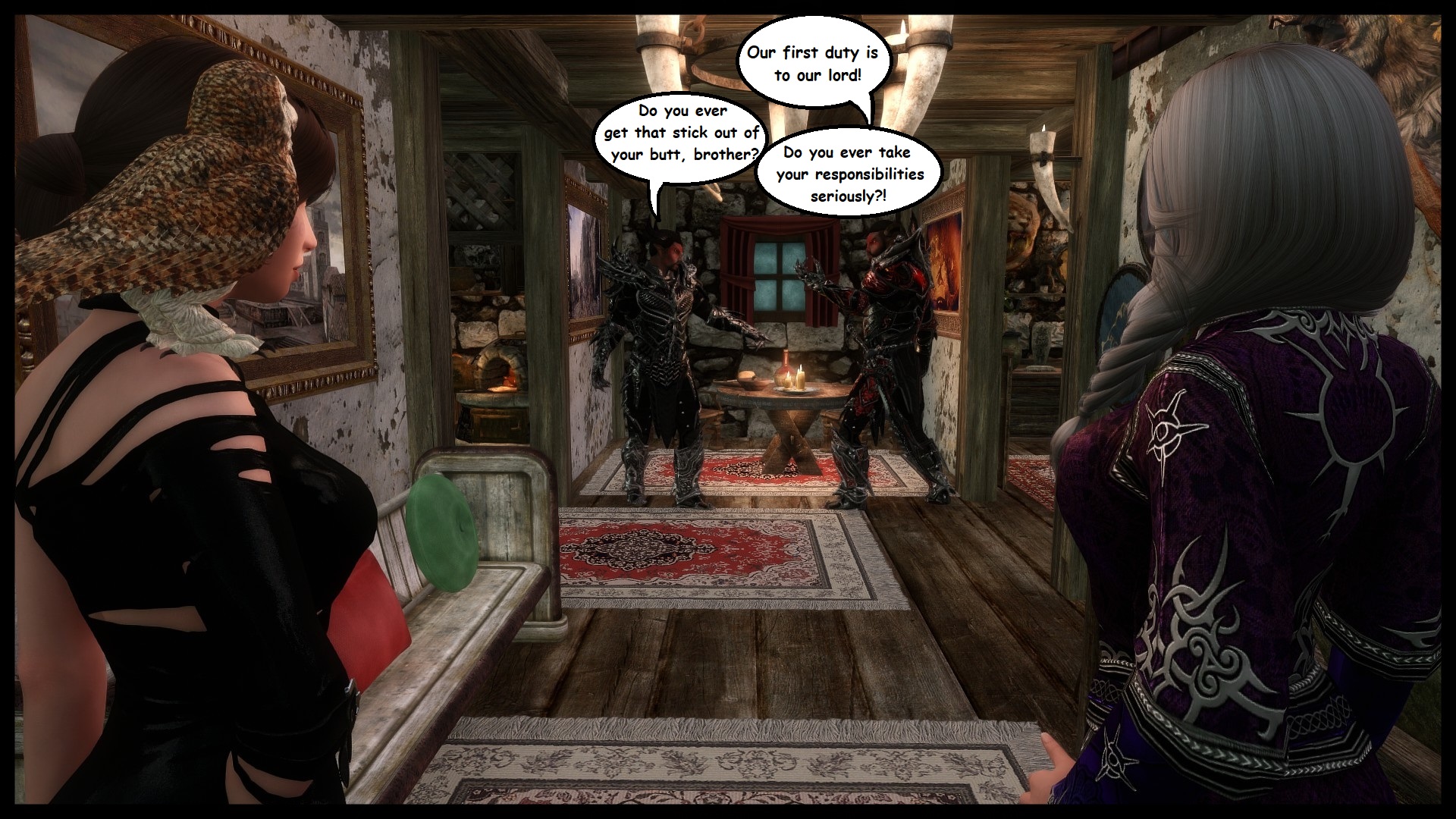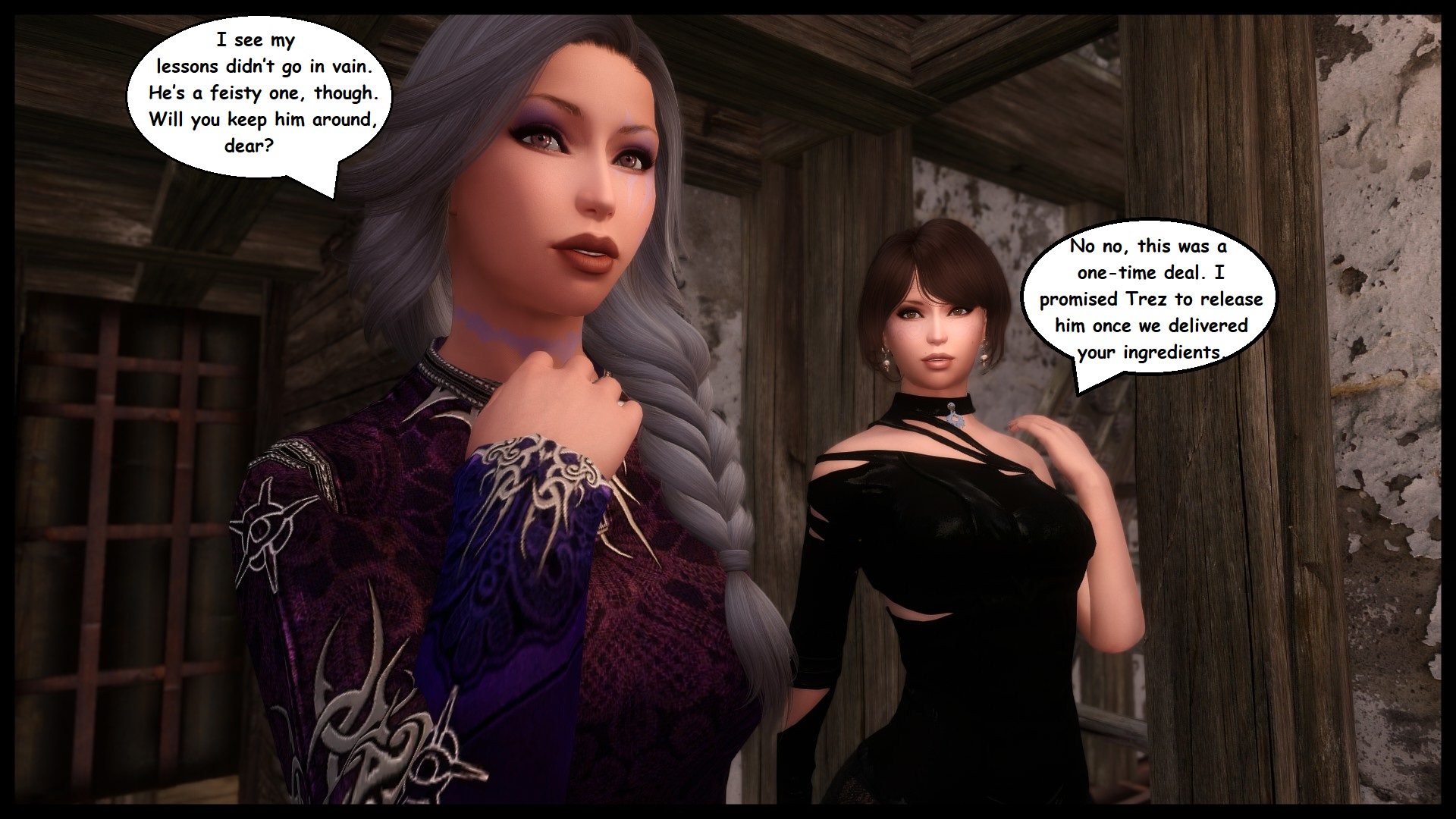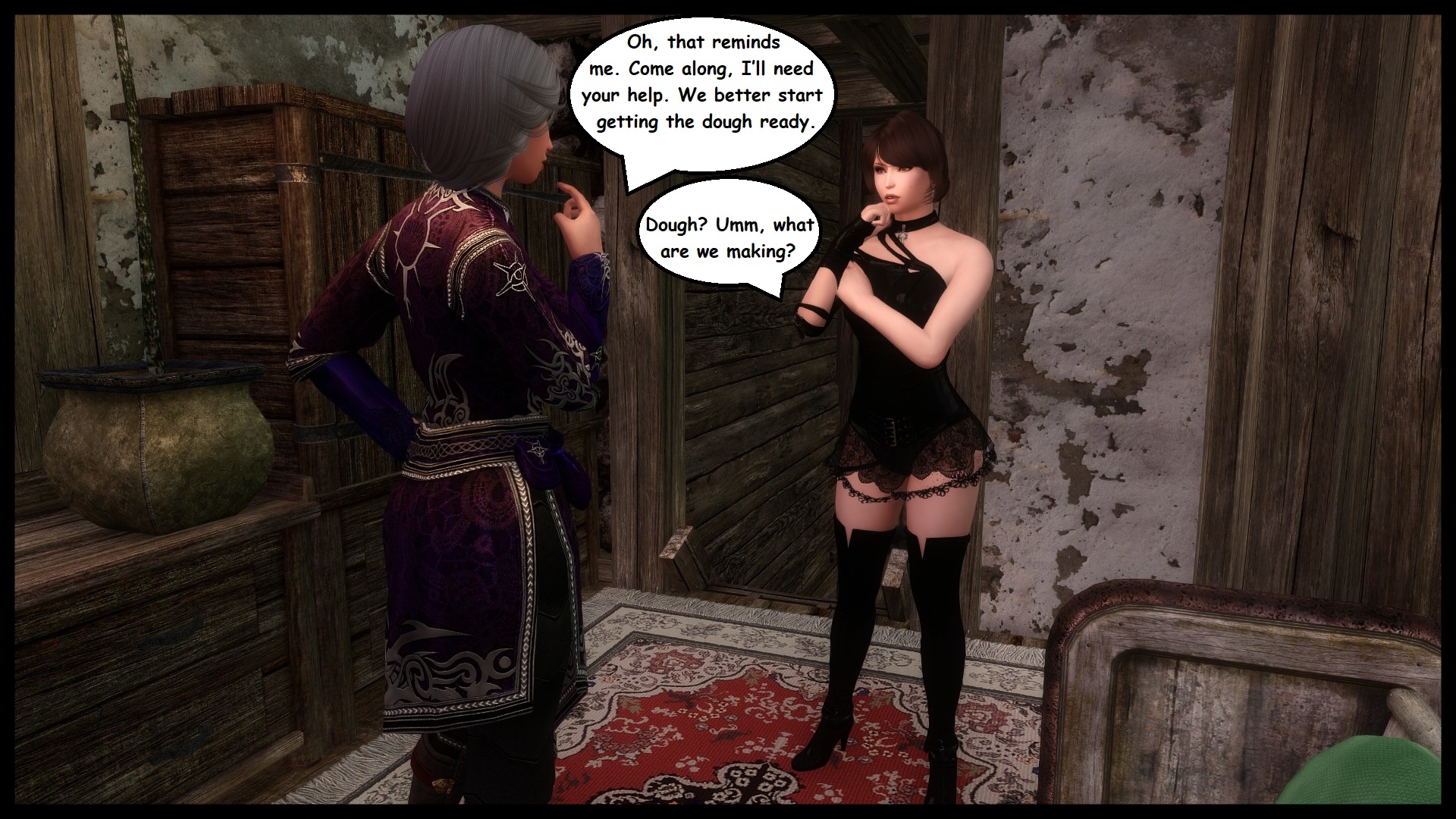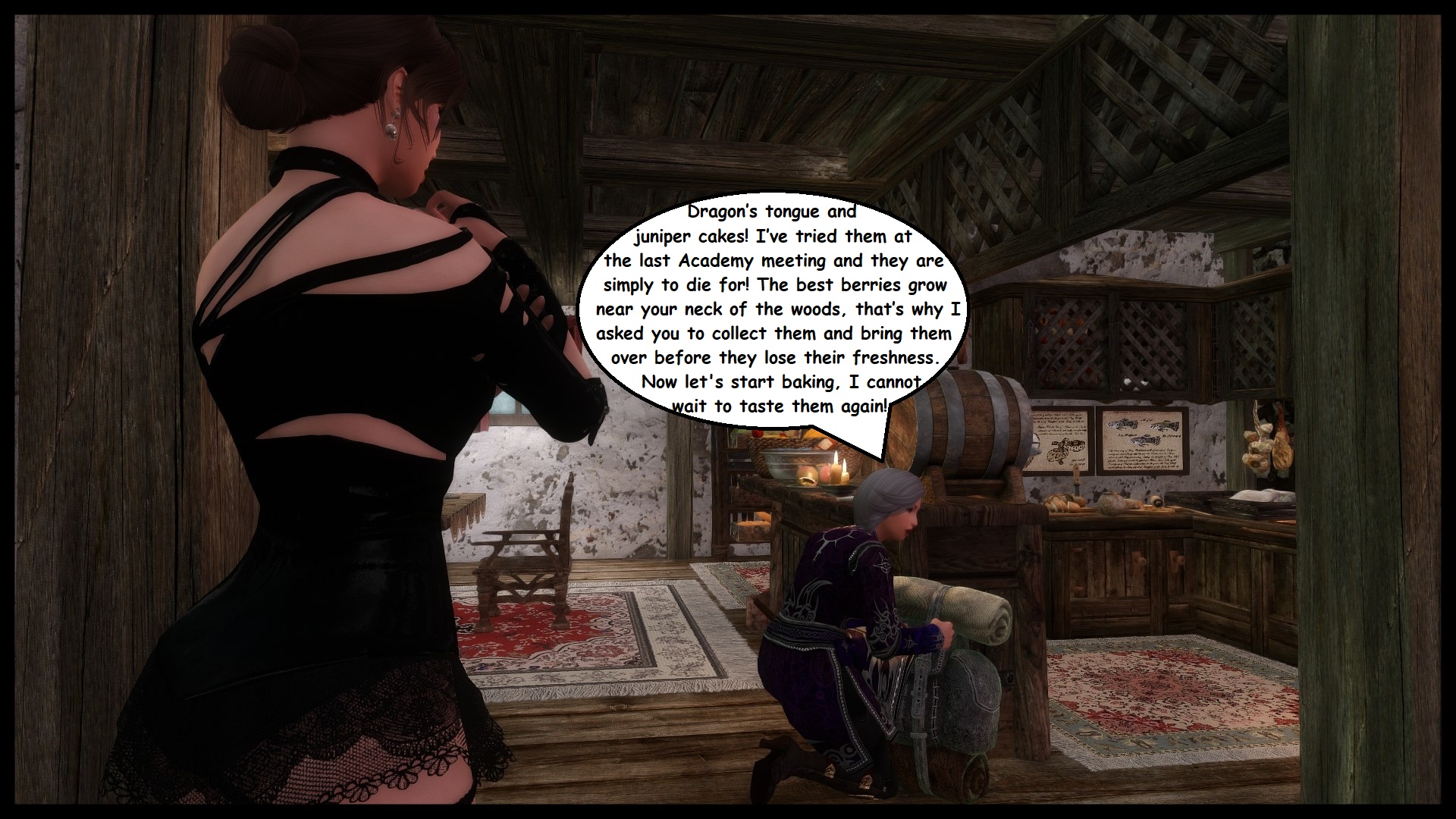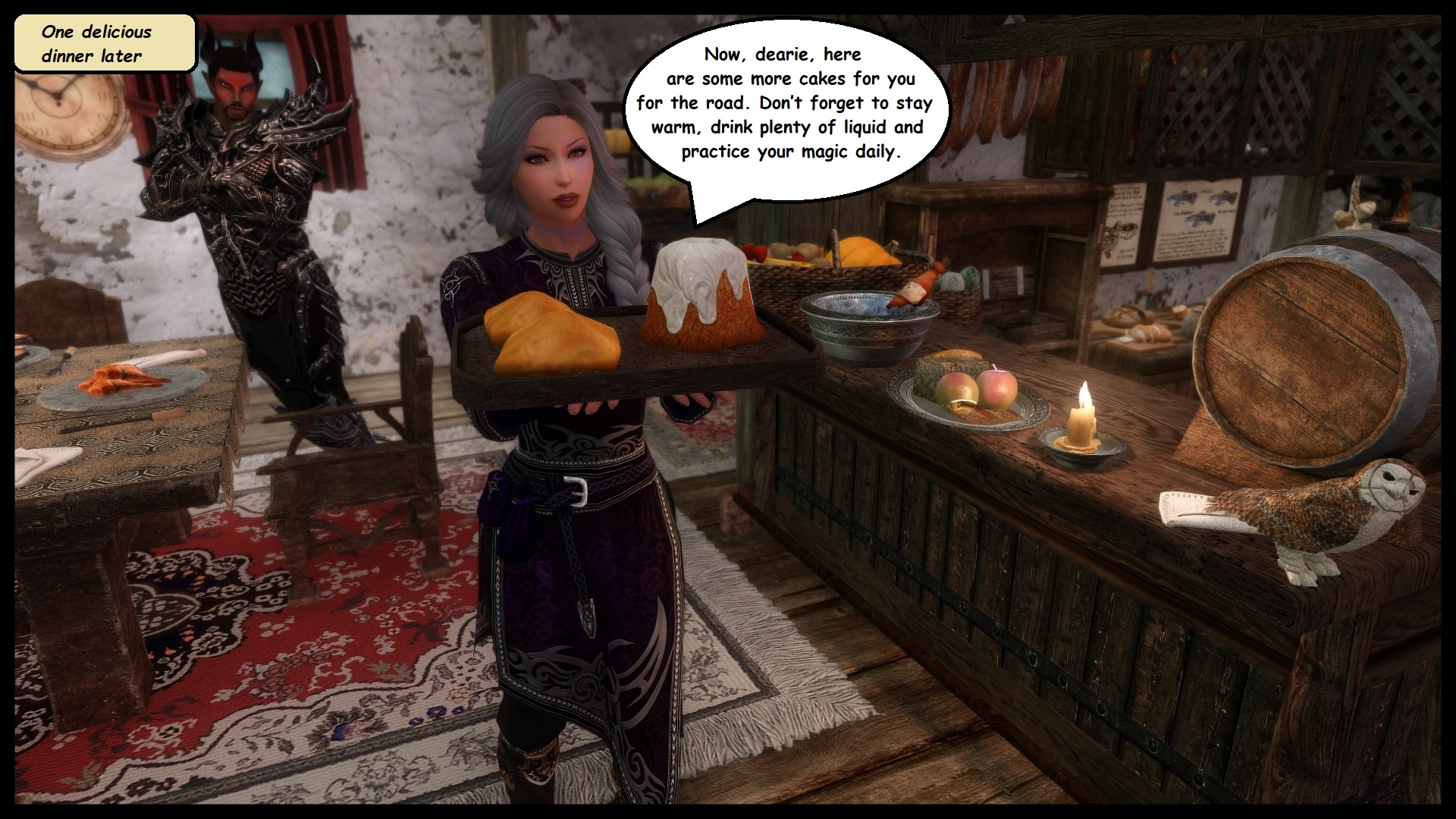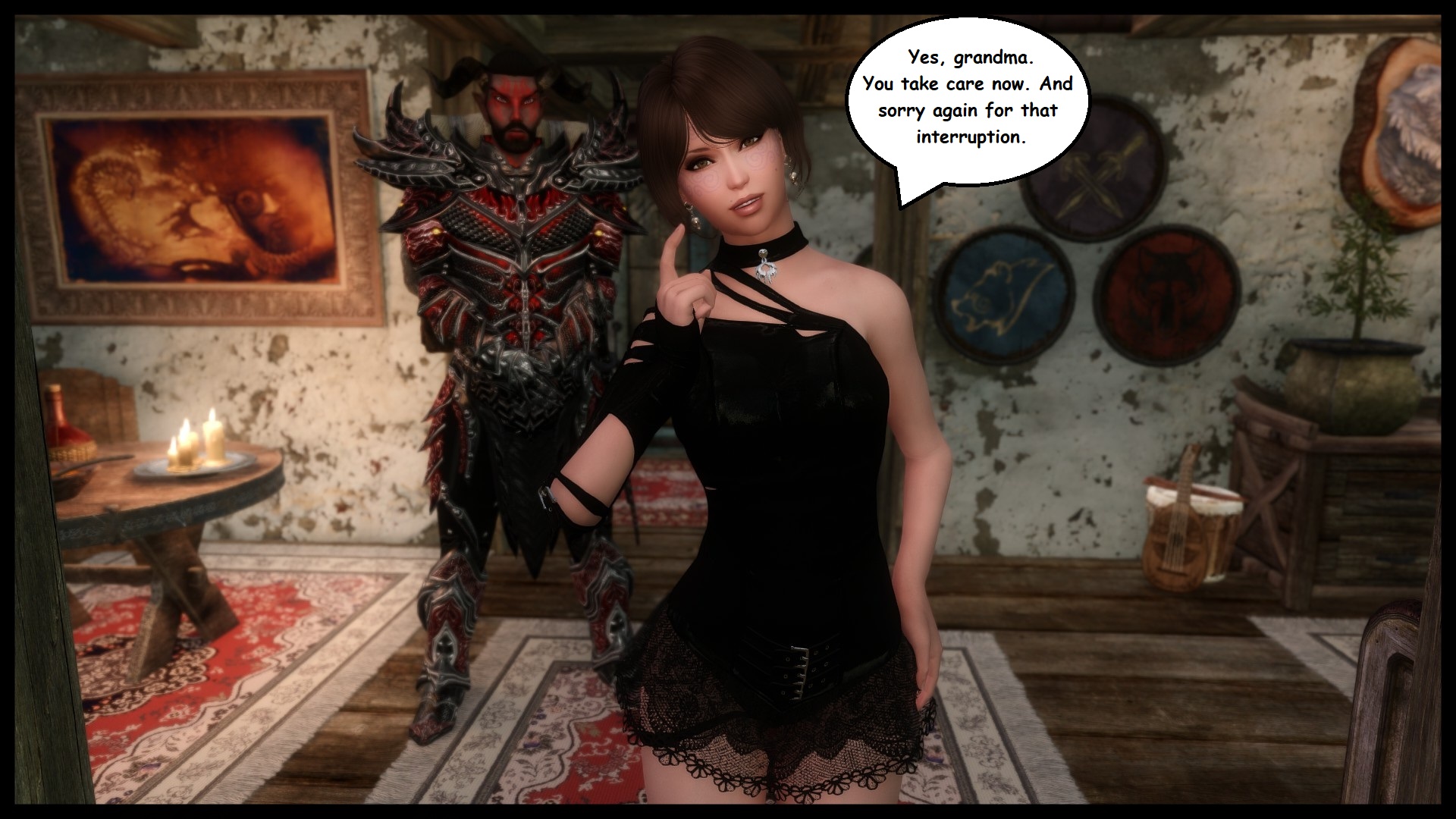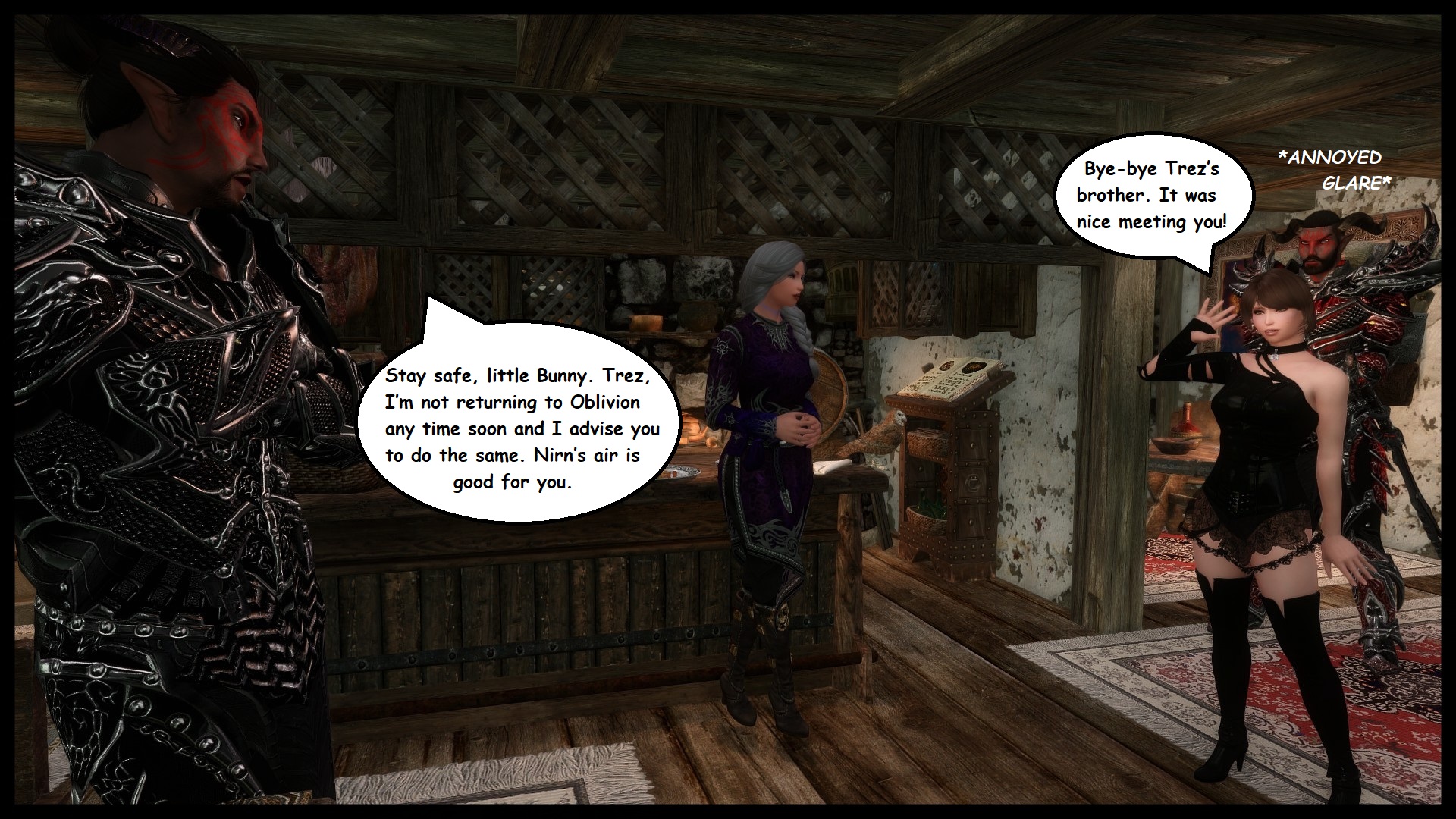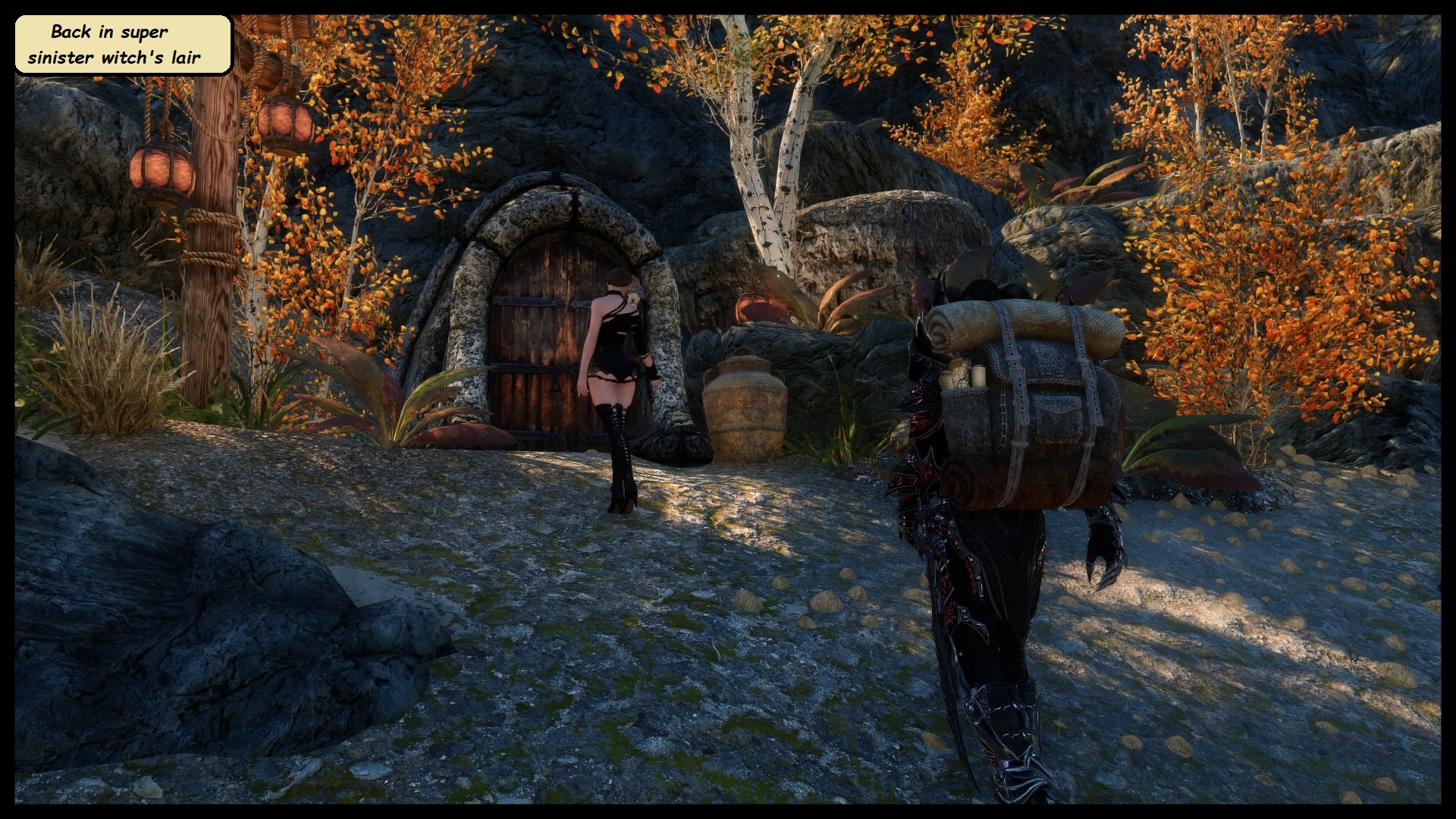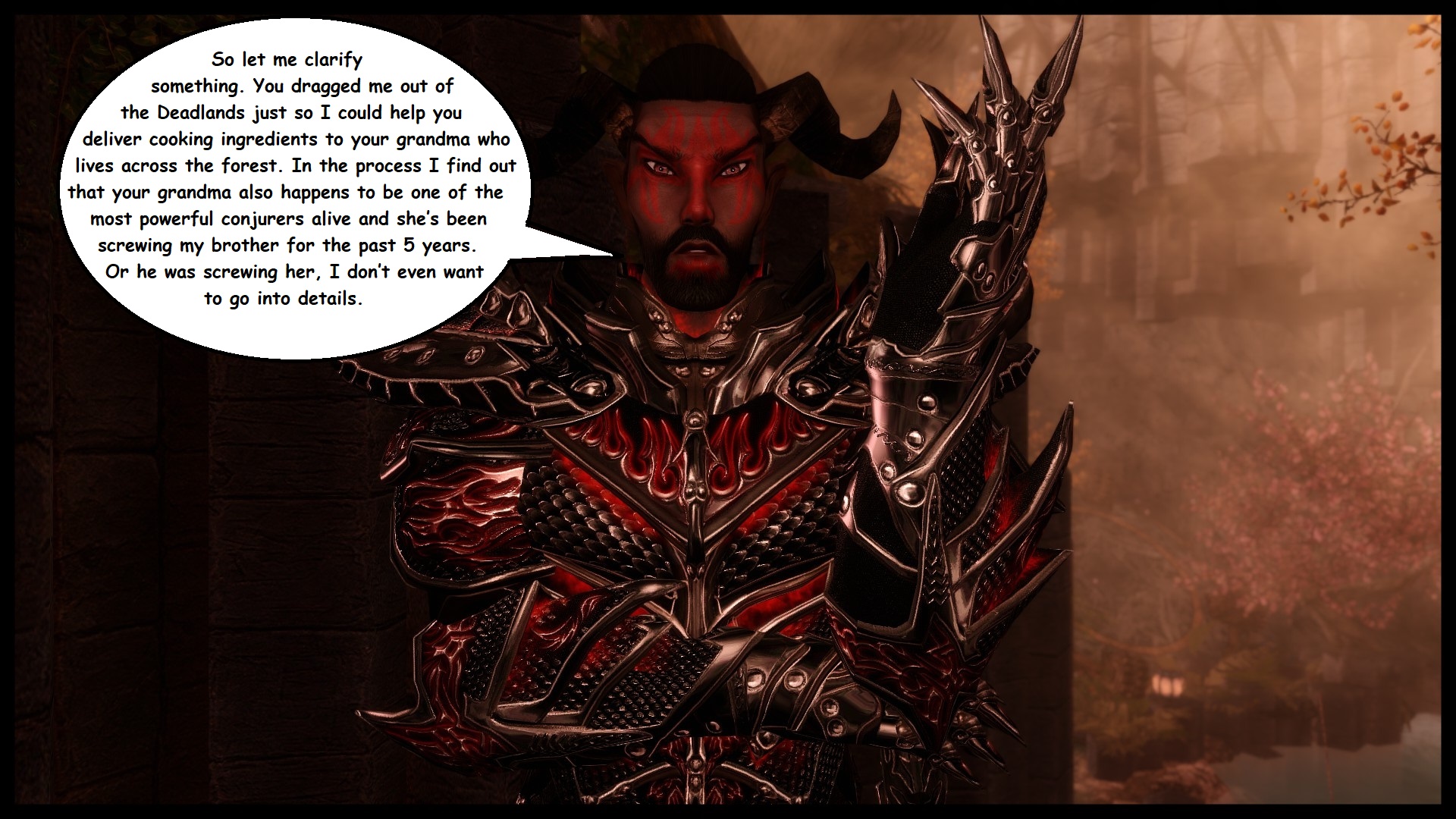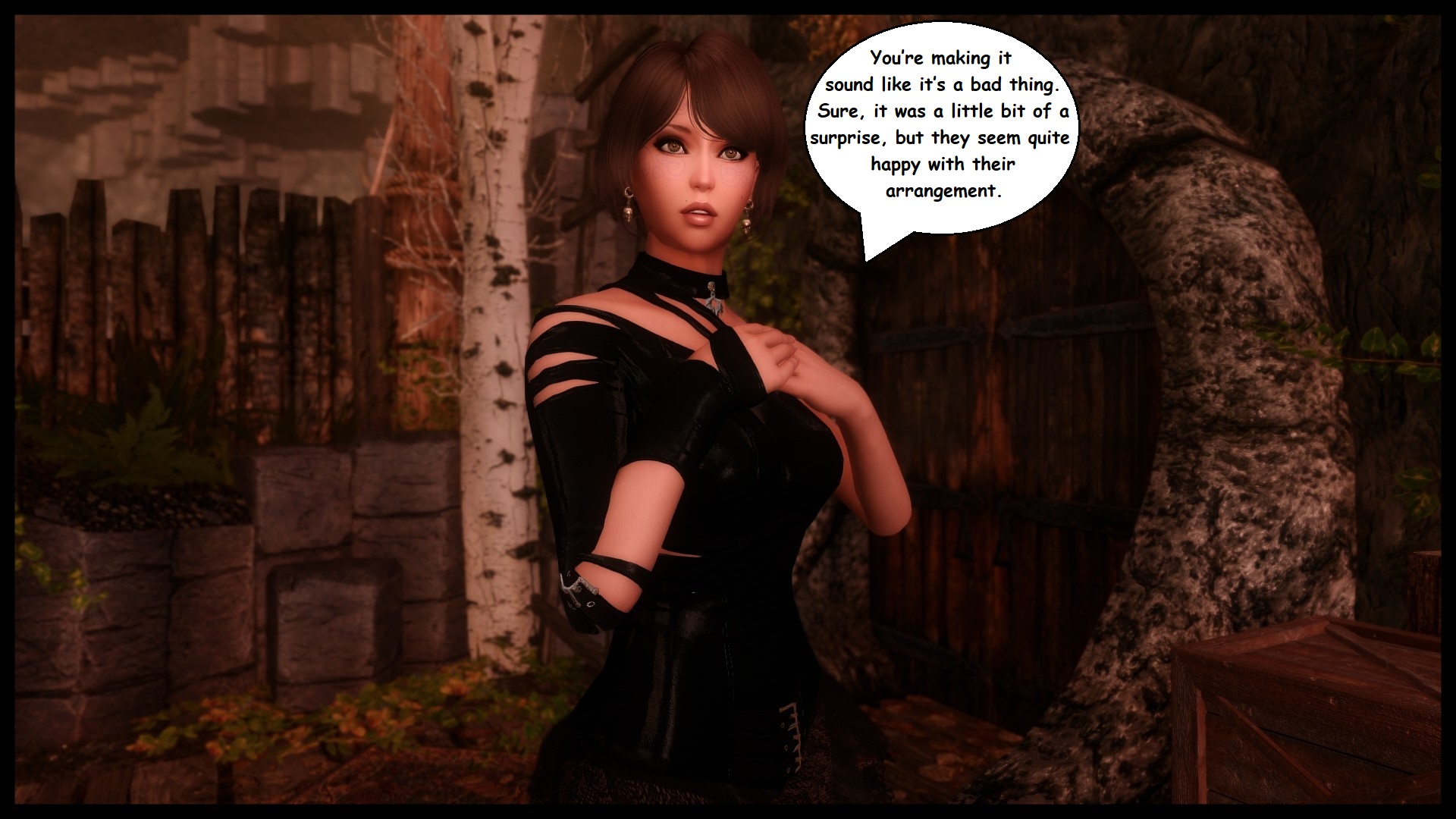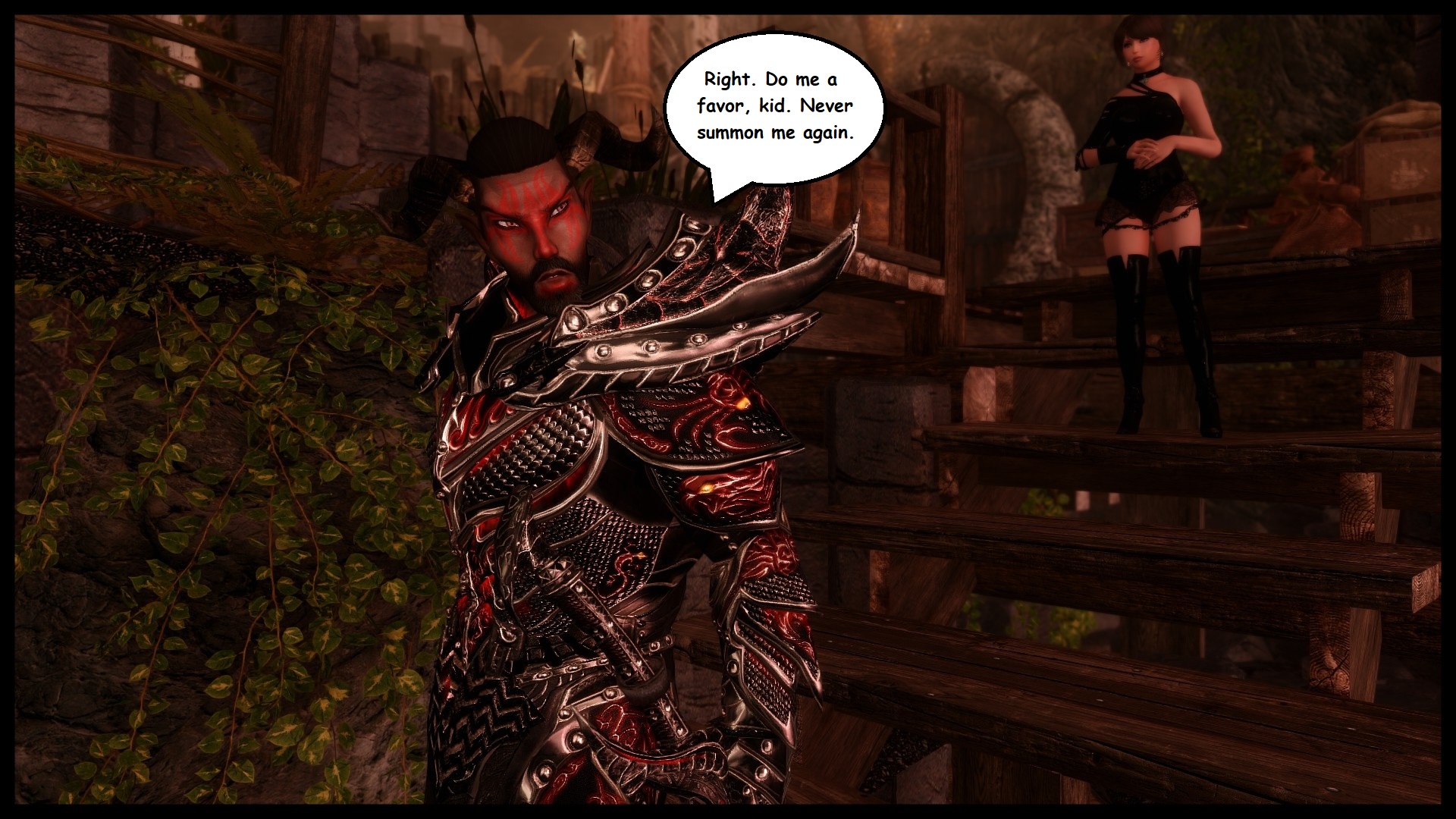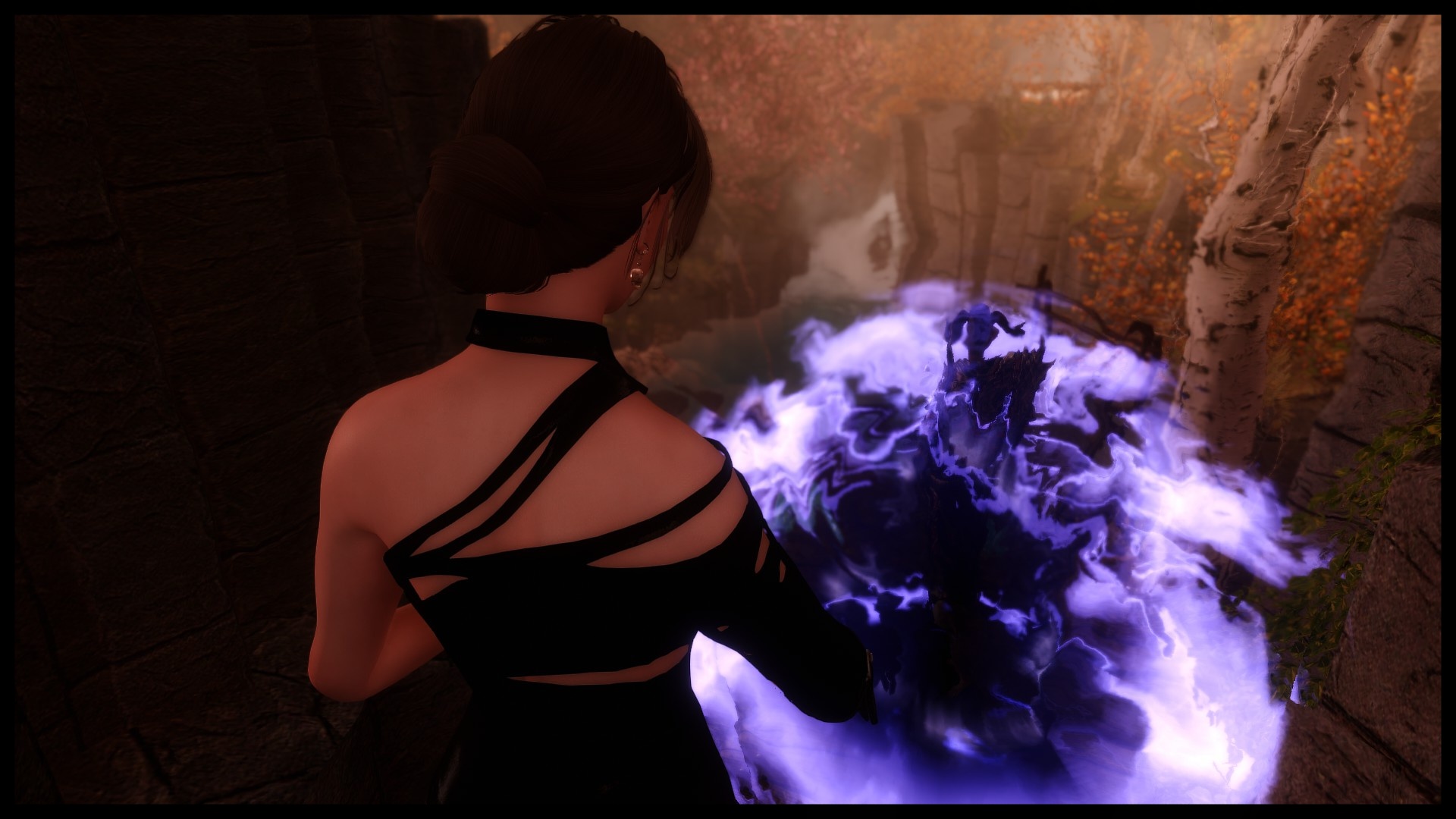 [/img]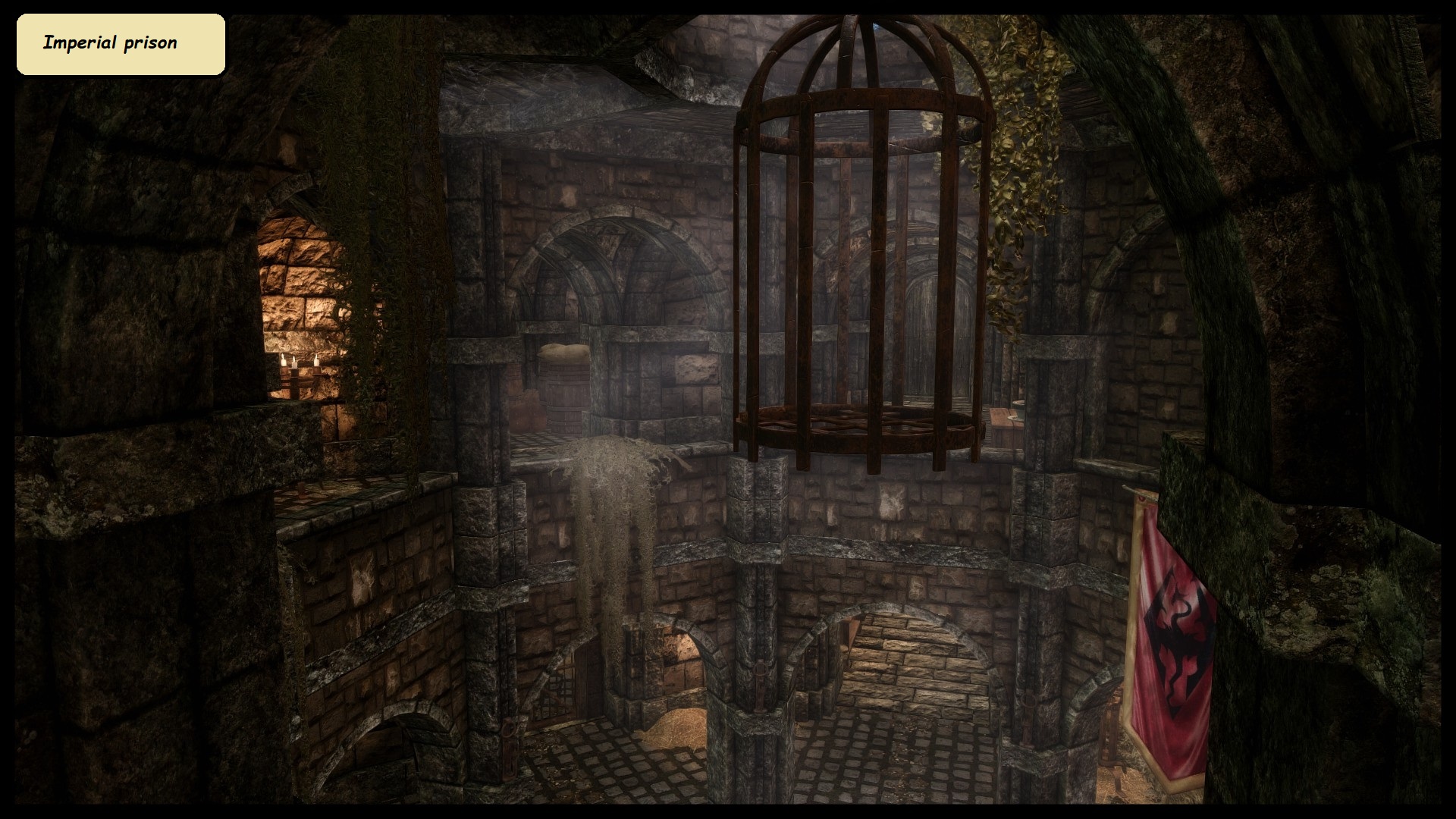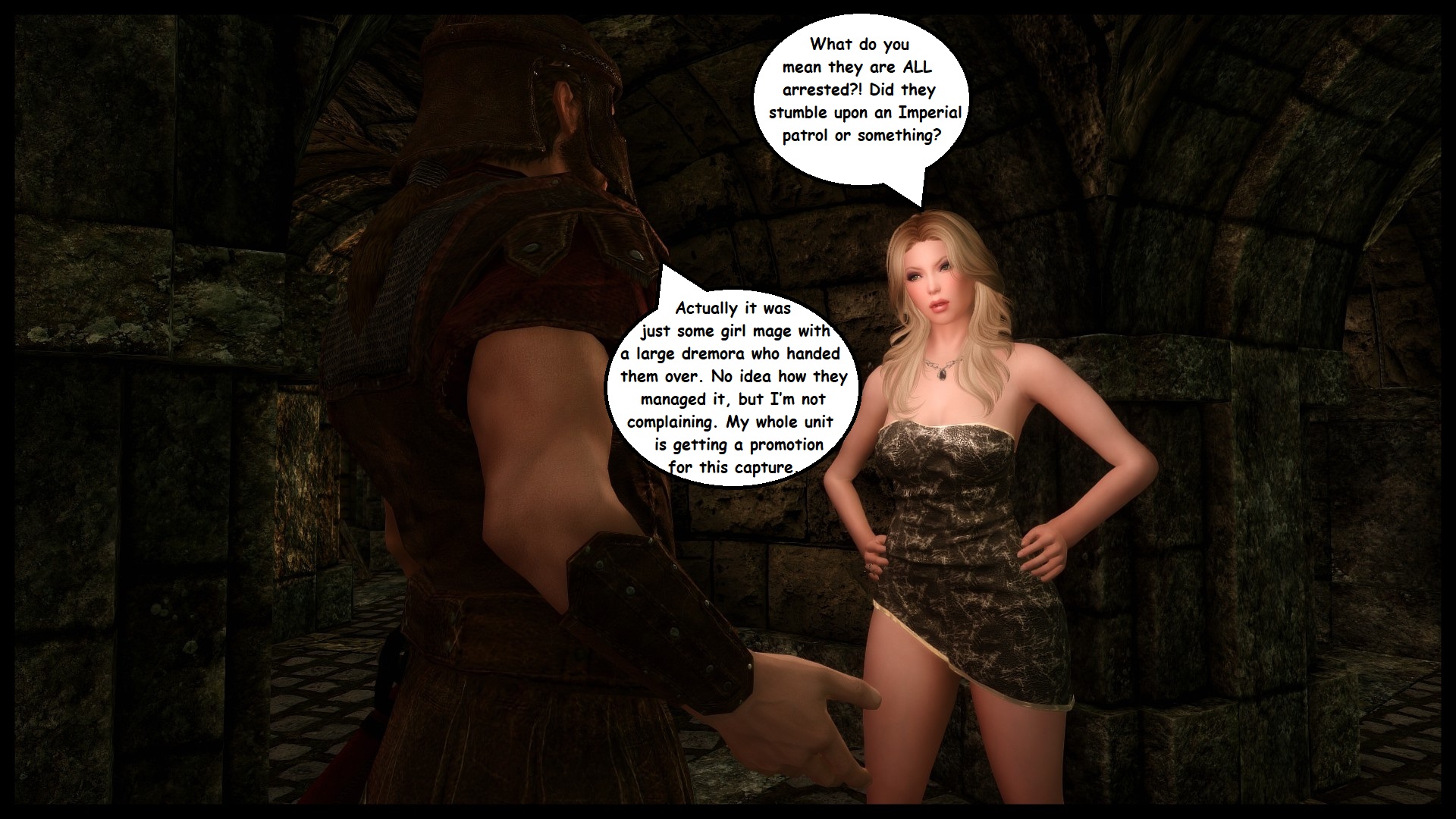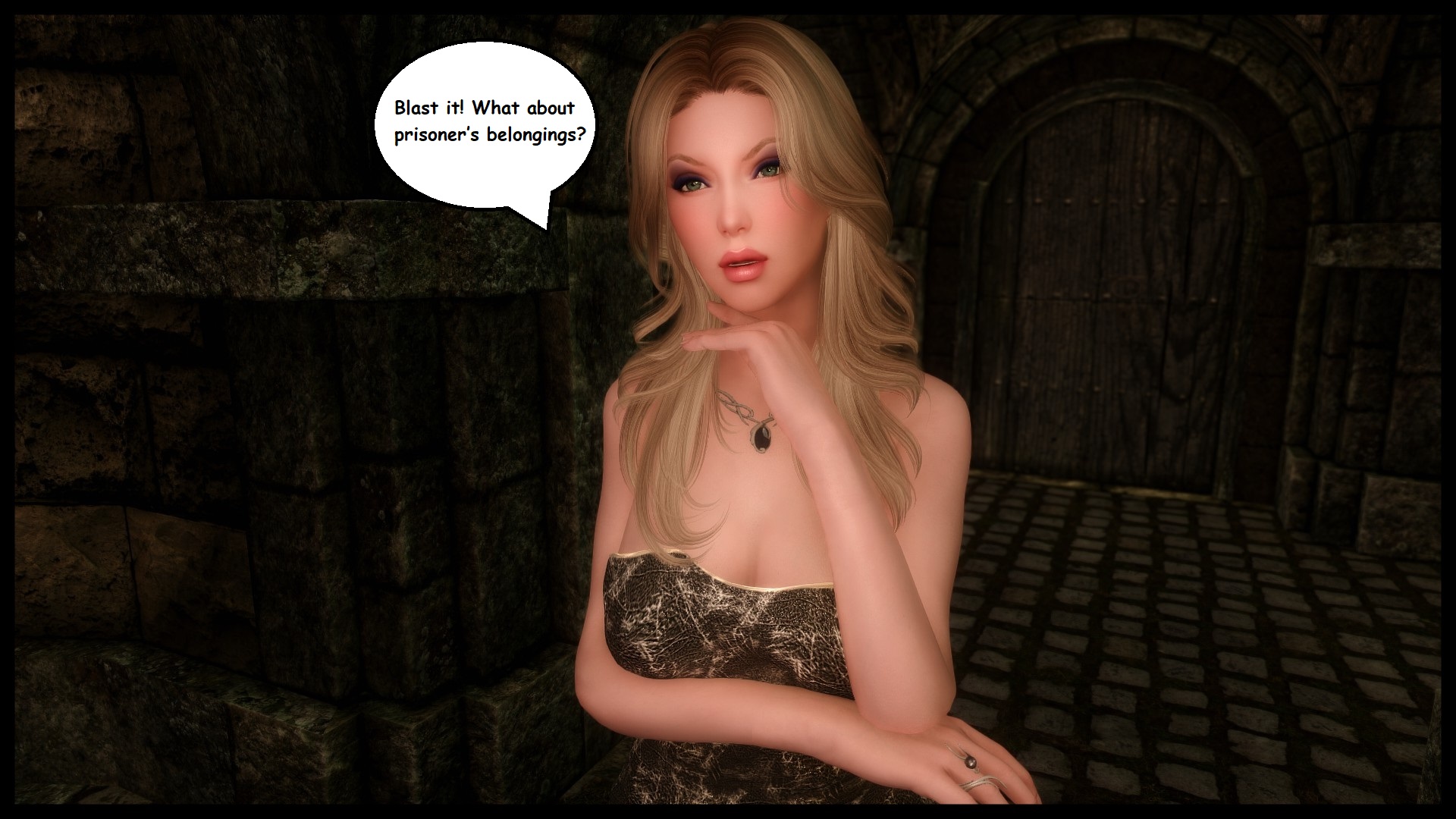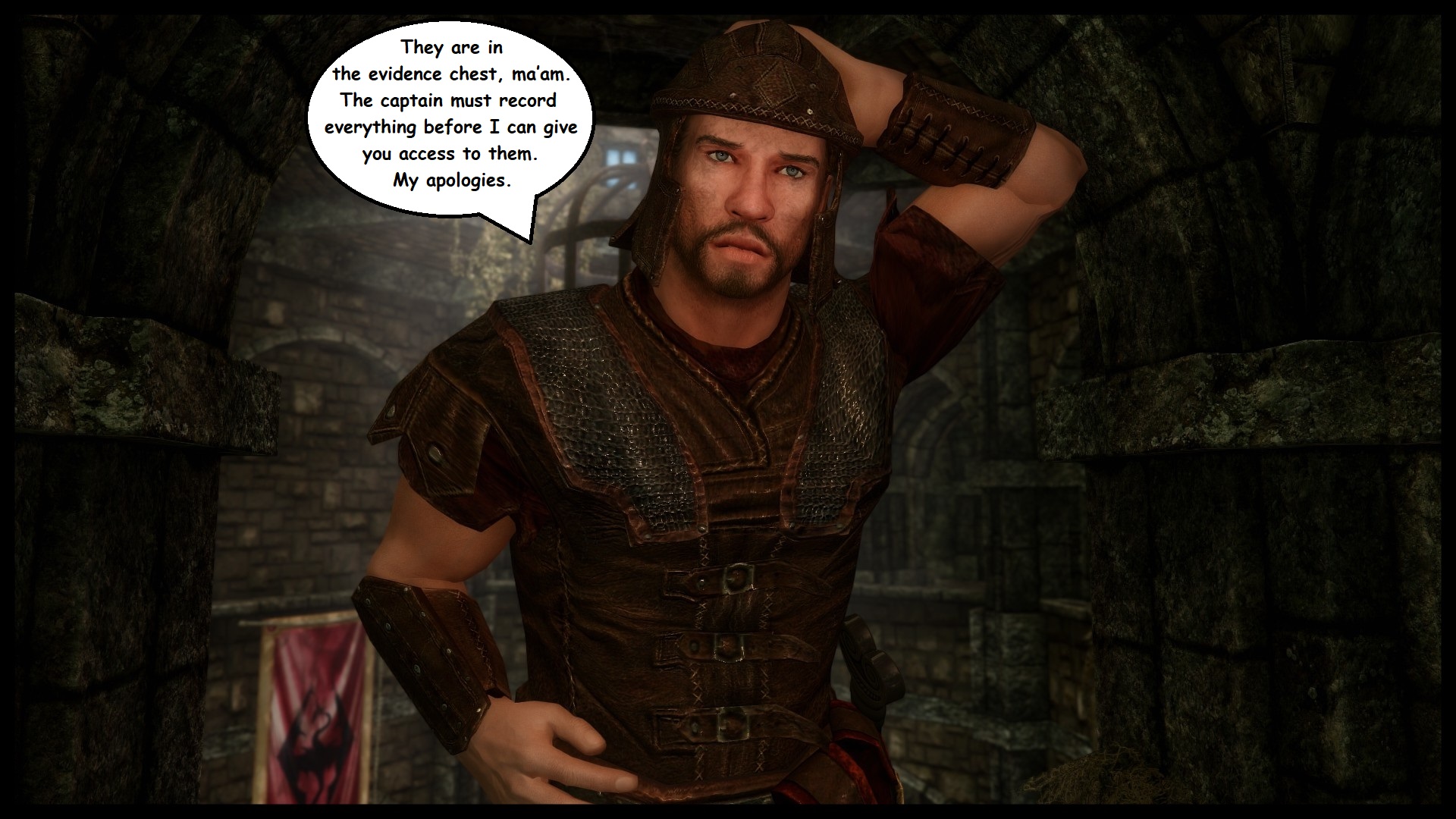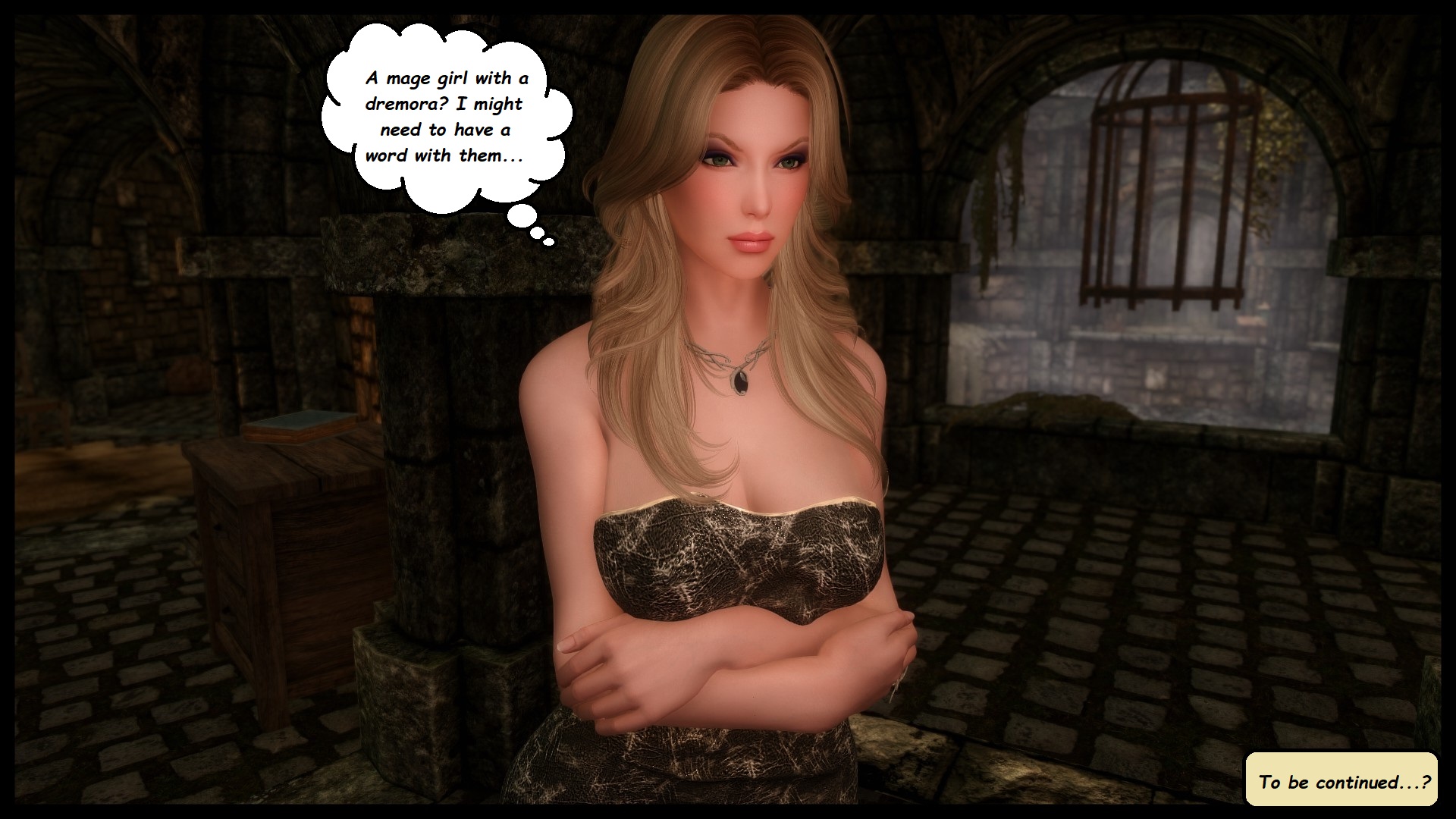 [/img]