Hello, dear readers.
I know, I know - it's been a little while.
With the current pandemic going around the world, I hope all of you are staying safe and healthy.  Remember to stay home as much as possible. Gaming, Skyrim and of course Loverslab can definitely help with the quarantine part. ?
I haven't had the time/mindset/inspiration (pick any one of those or all three) for my larger stories these past weeks. However, I'm still writing shorter ones. They don't have any complicated plot-lines and are mostly just lewd scenarios. I hope you can still find them entertaining. ?
Please note, this story isn't a crossover. It's more of an idea that I had in mind and SpyVsPie gave his permission for me to have Cassidey as a guest for this little tale.
For anyone new to my stories here's a quick background on the characters: Lady Eira (a dremora warrior of Molag Bal) and Cyrus (Vigilant of Stendarr) are an unlikely duo that got stuck traveling together entirely through their own fault (but they will never admit to that). Cassidey is a paladin with a heart of gold and a penchant for getting into random amorous and morally questionable situations. She belongs to a very talented author @SpyVsPie
And now, without further interruptions - on with the show! ?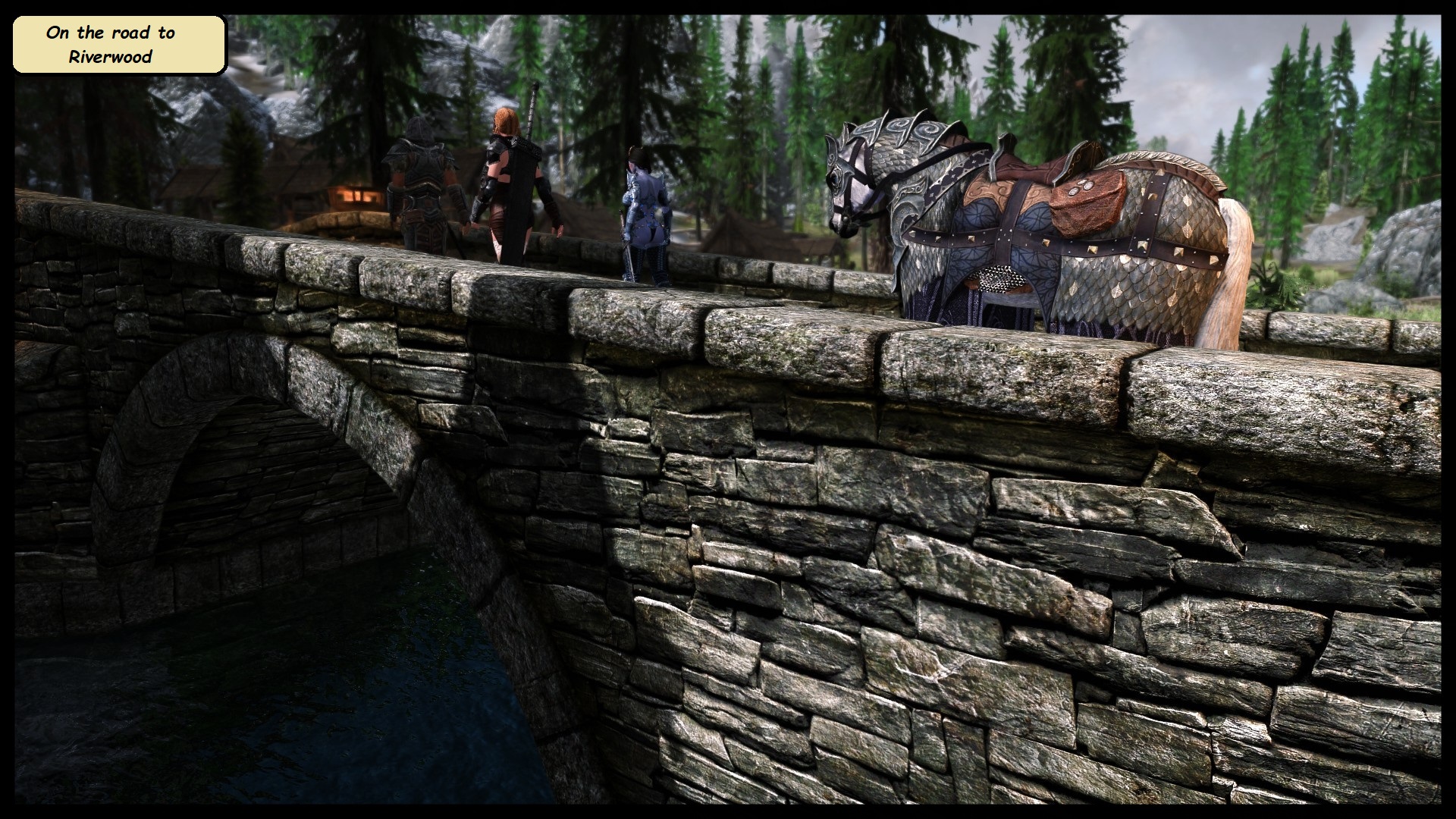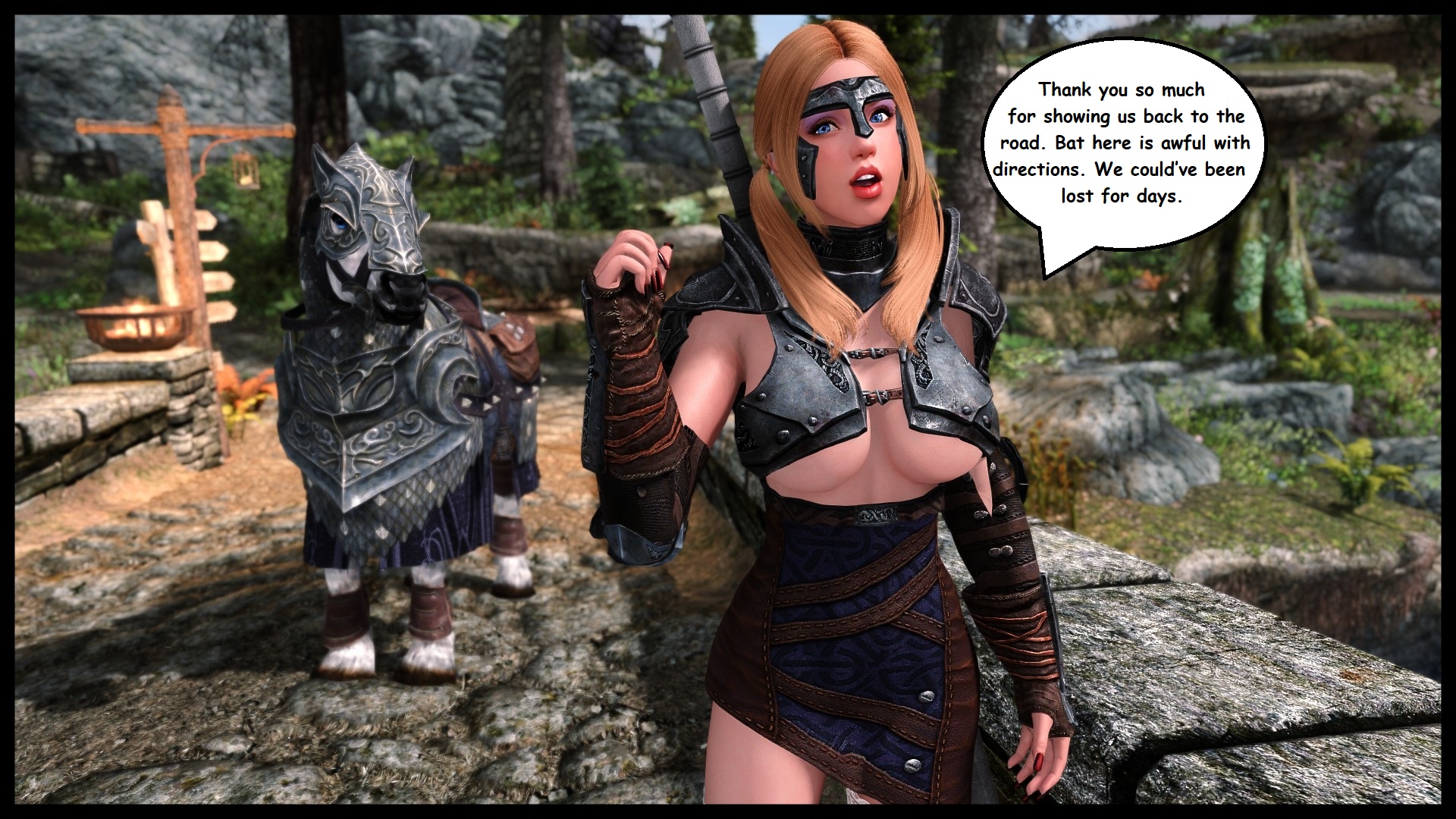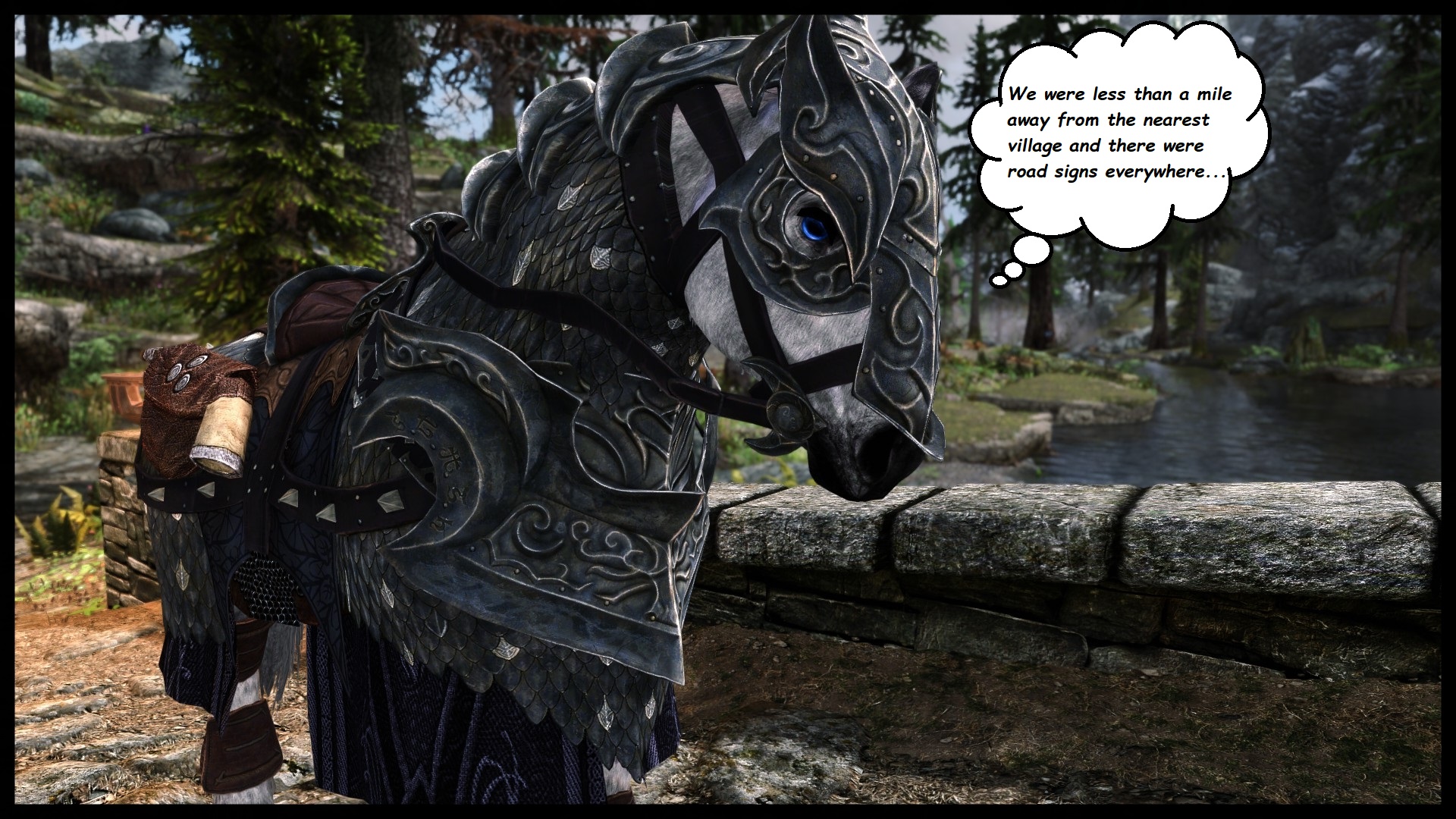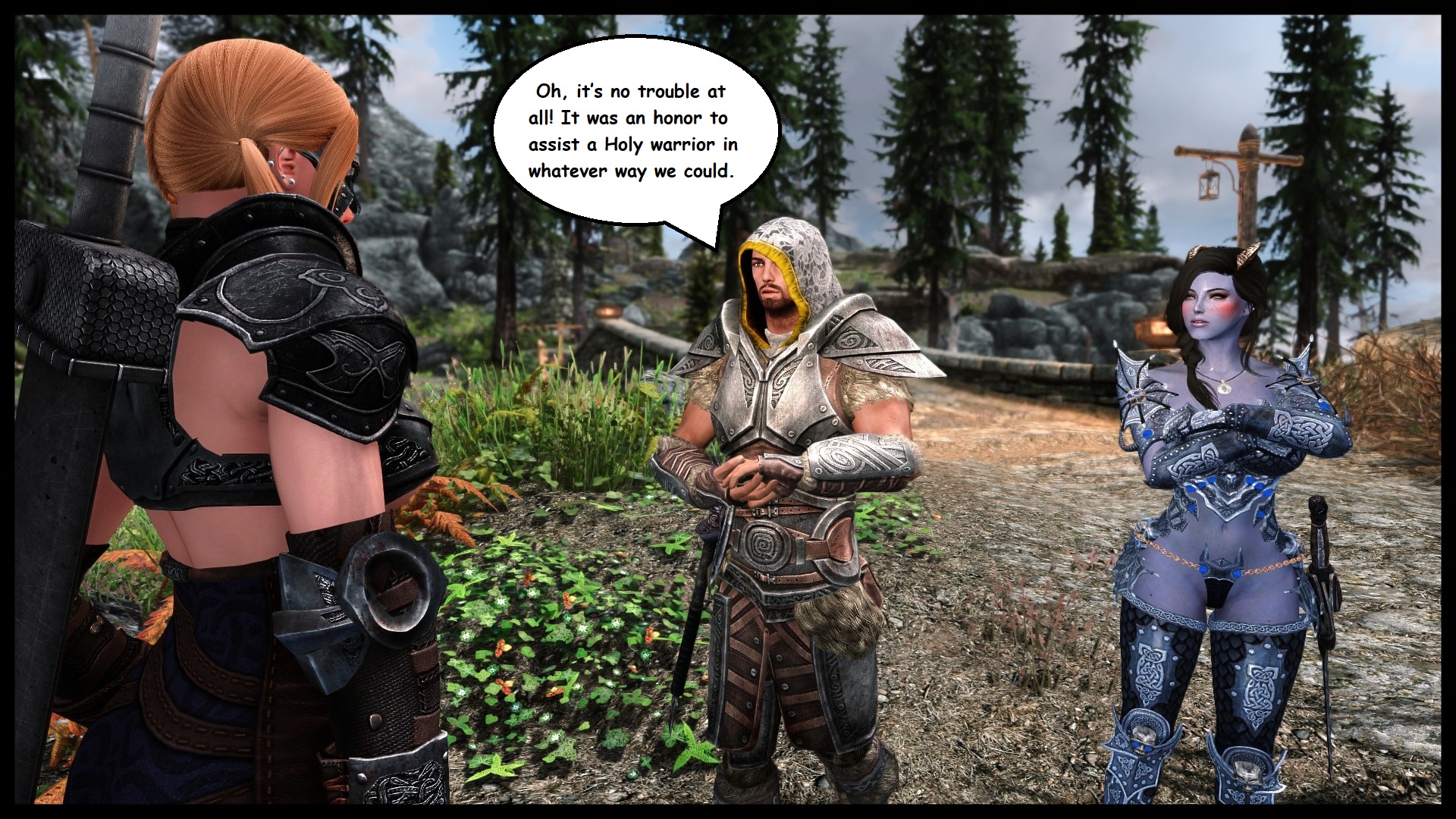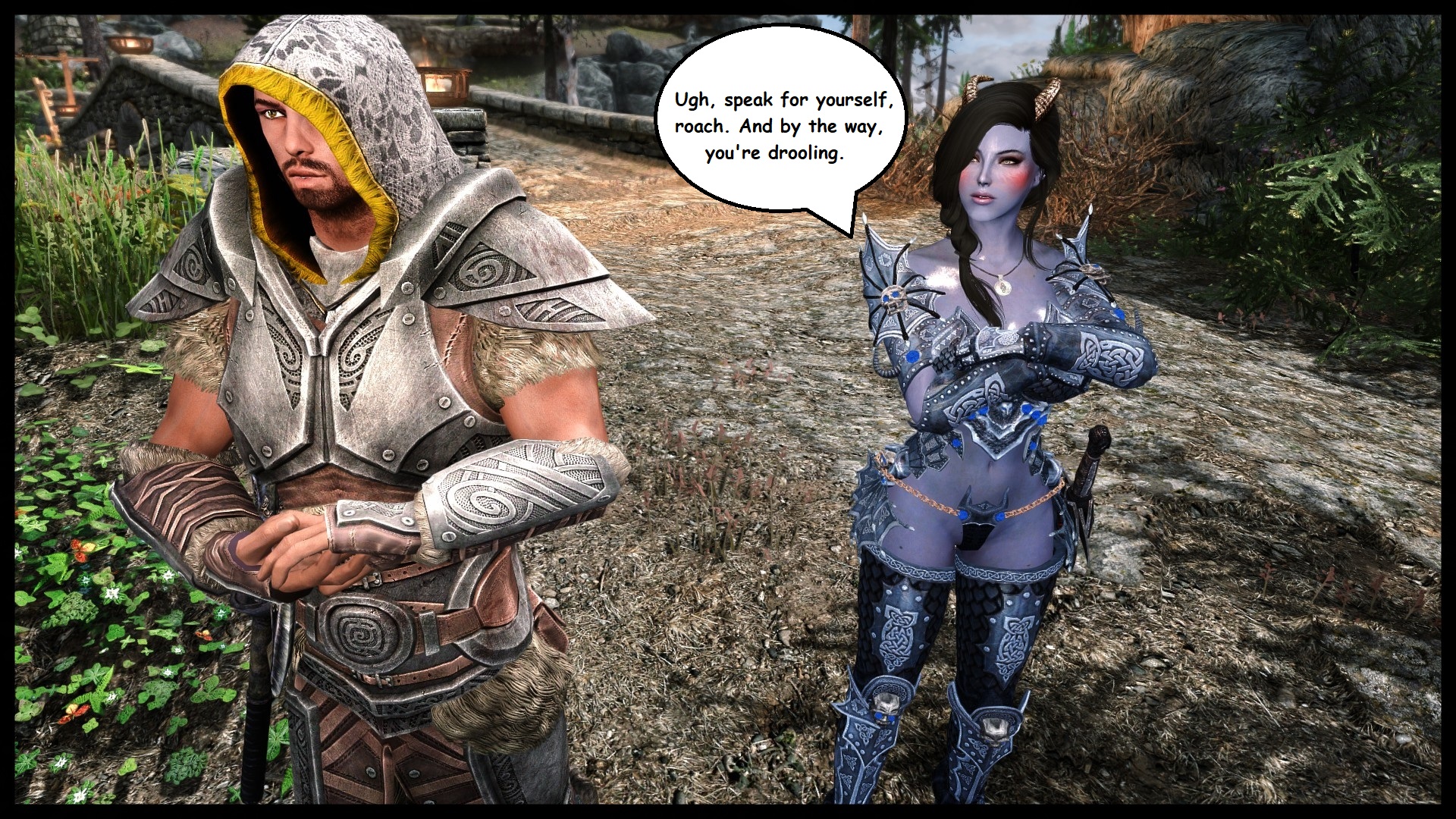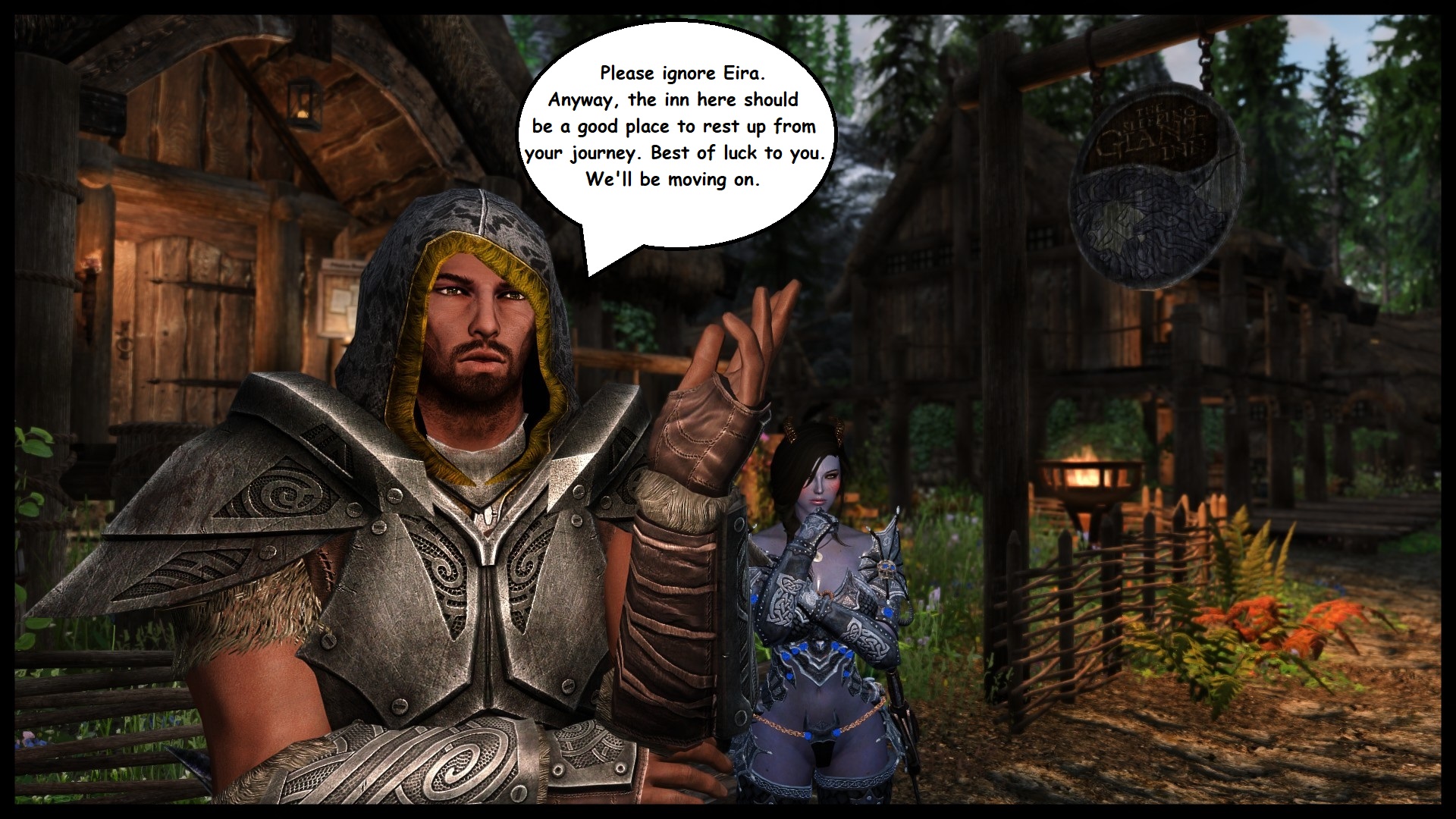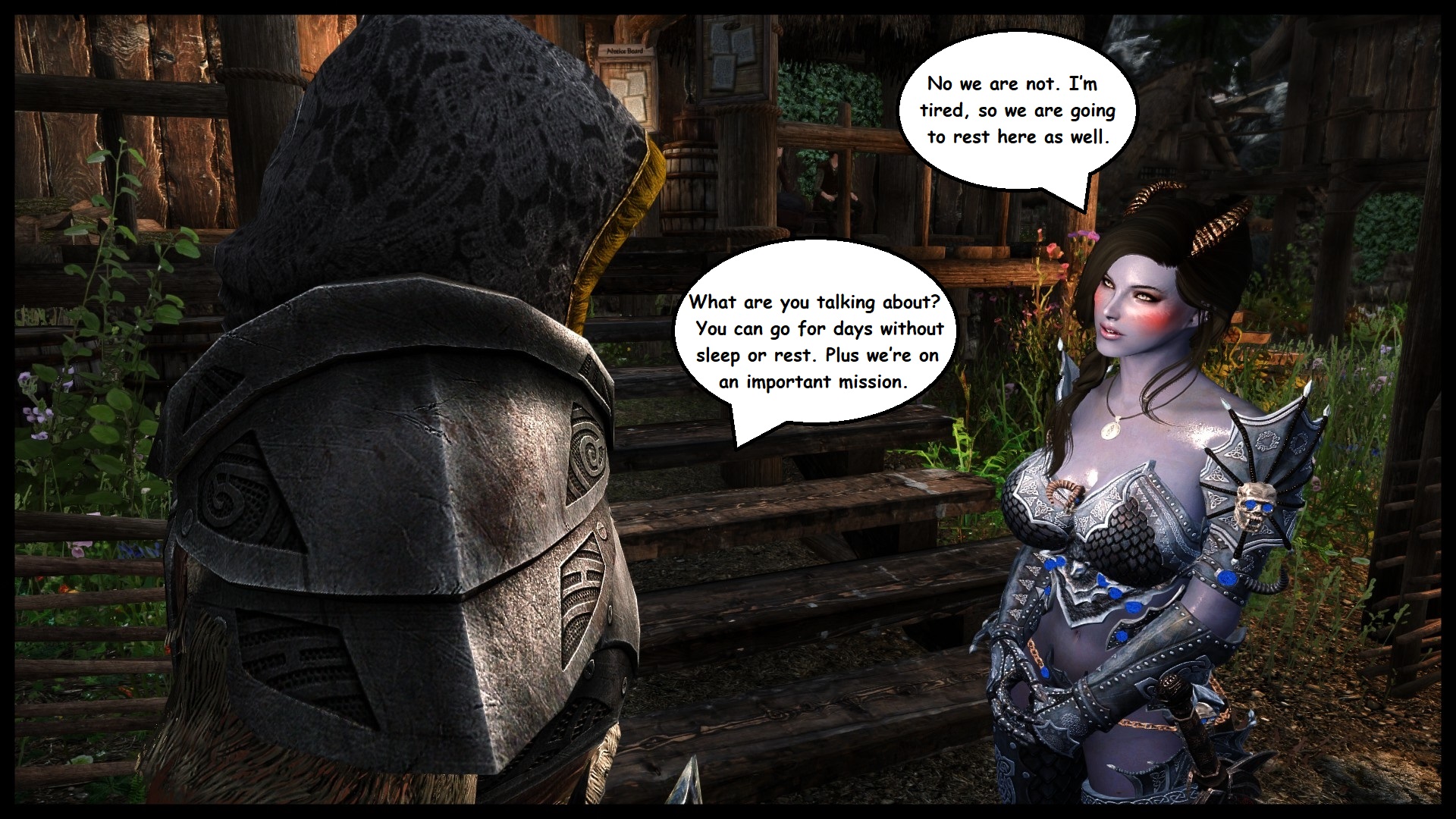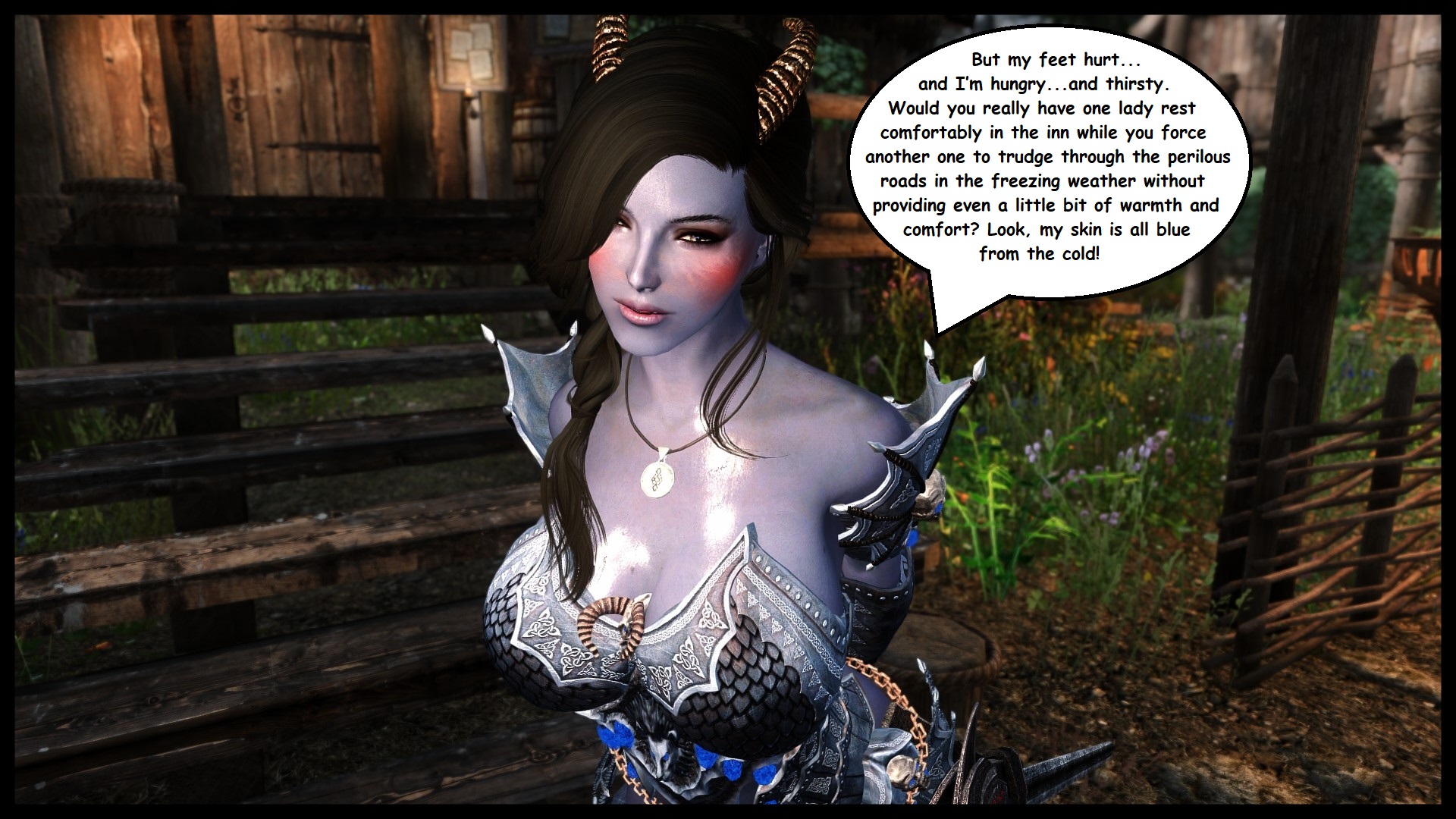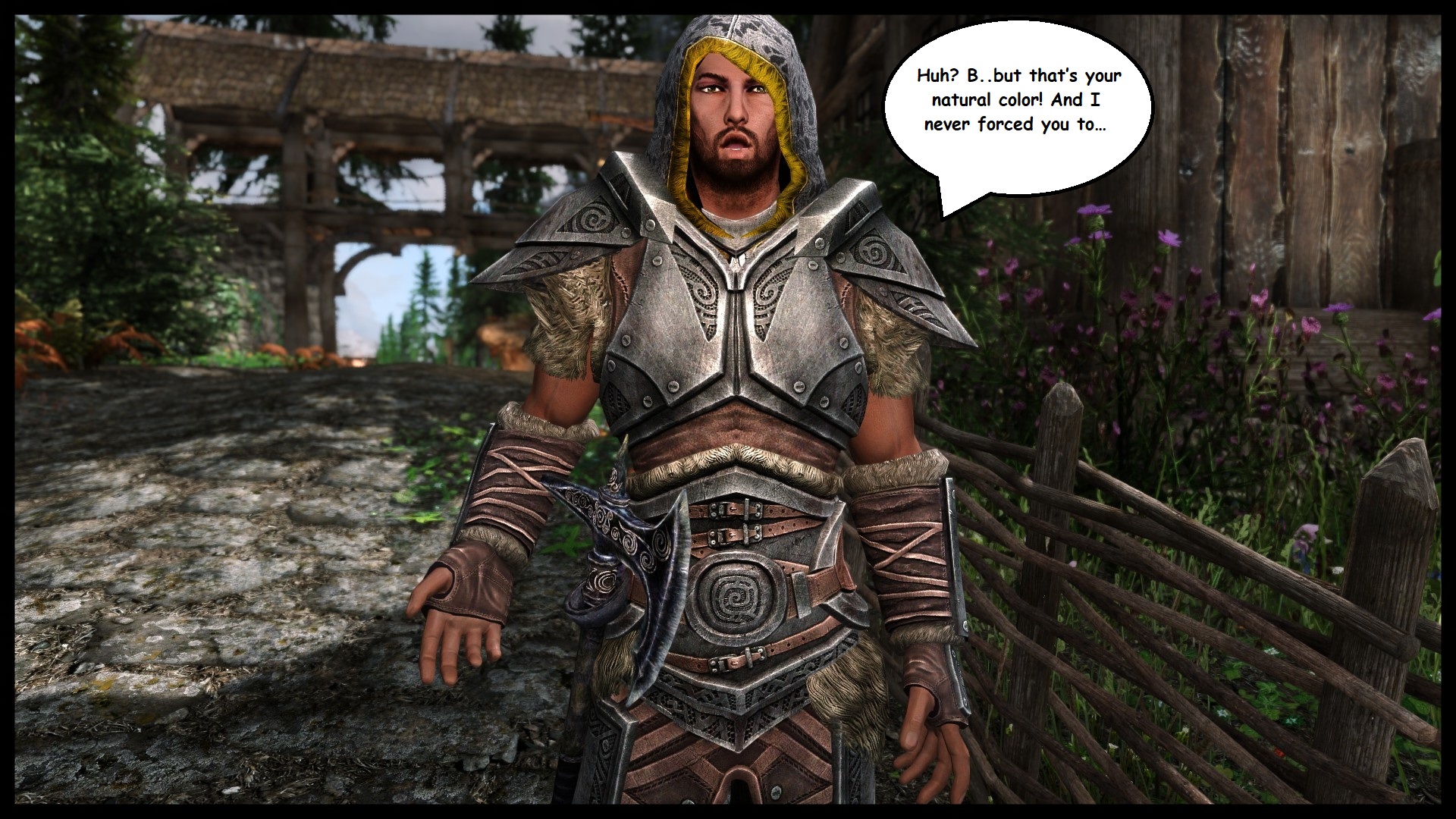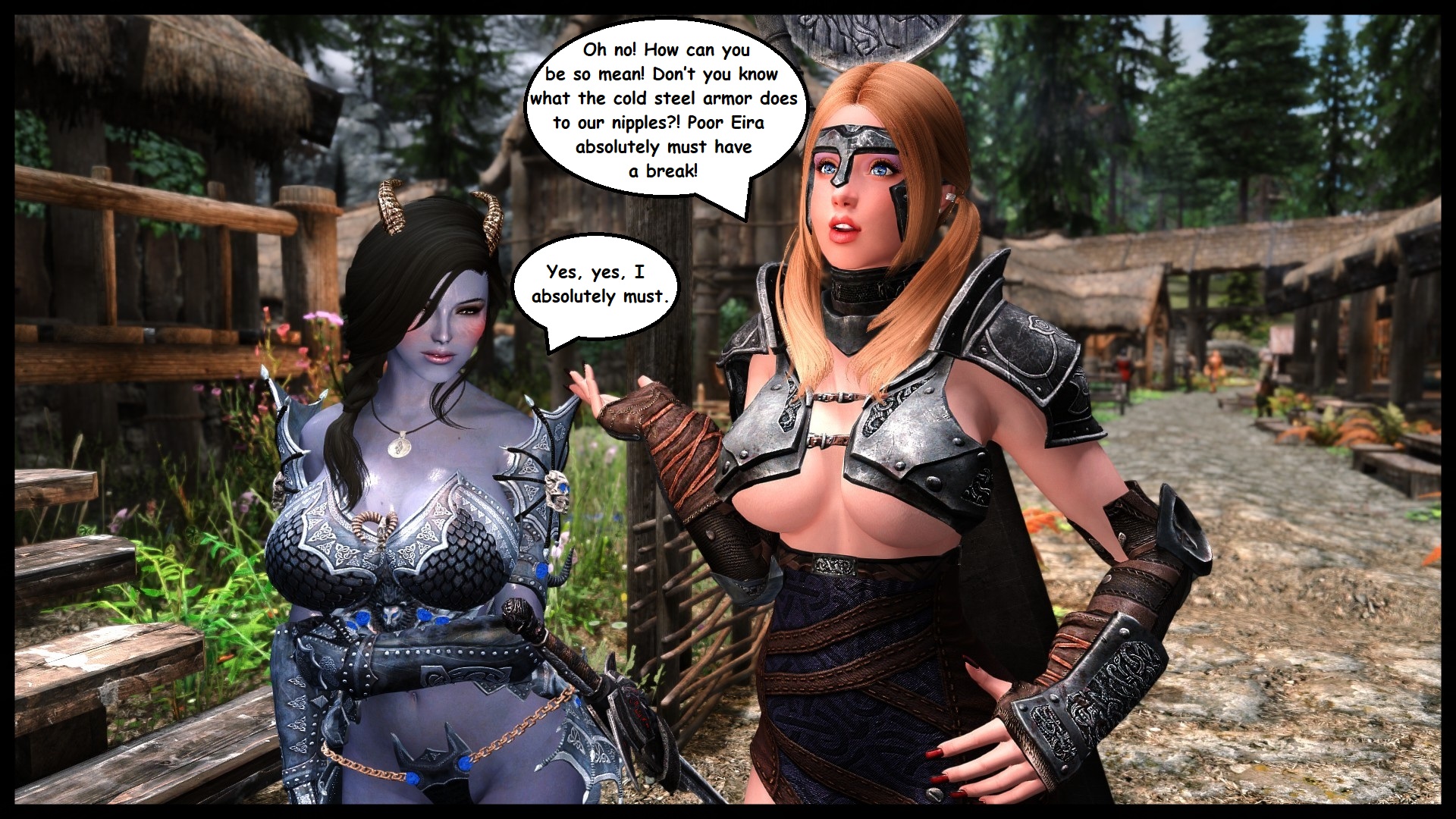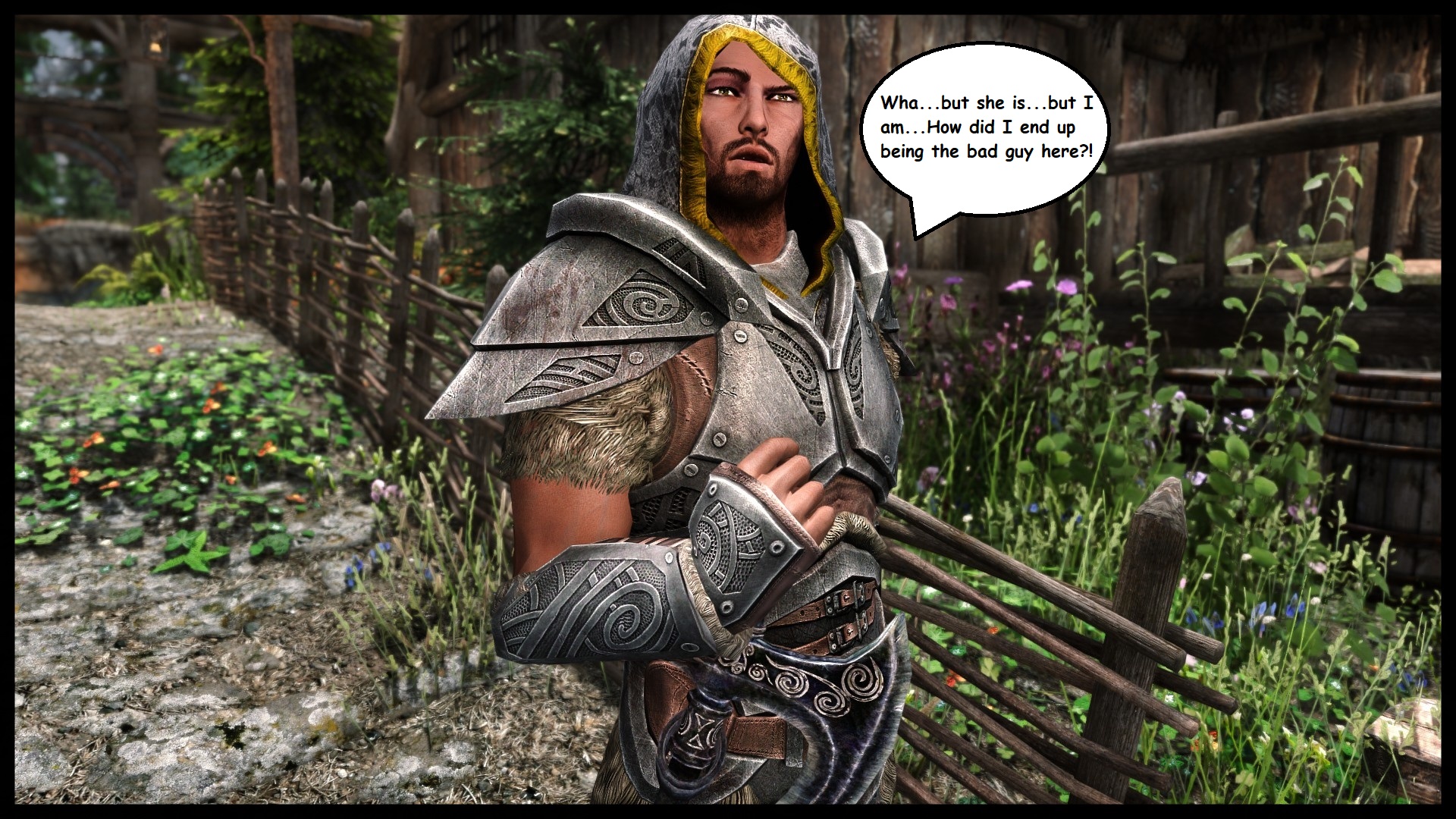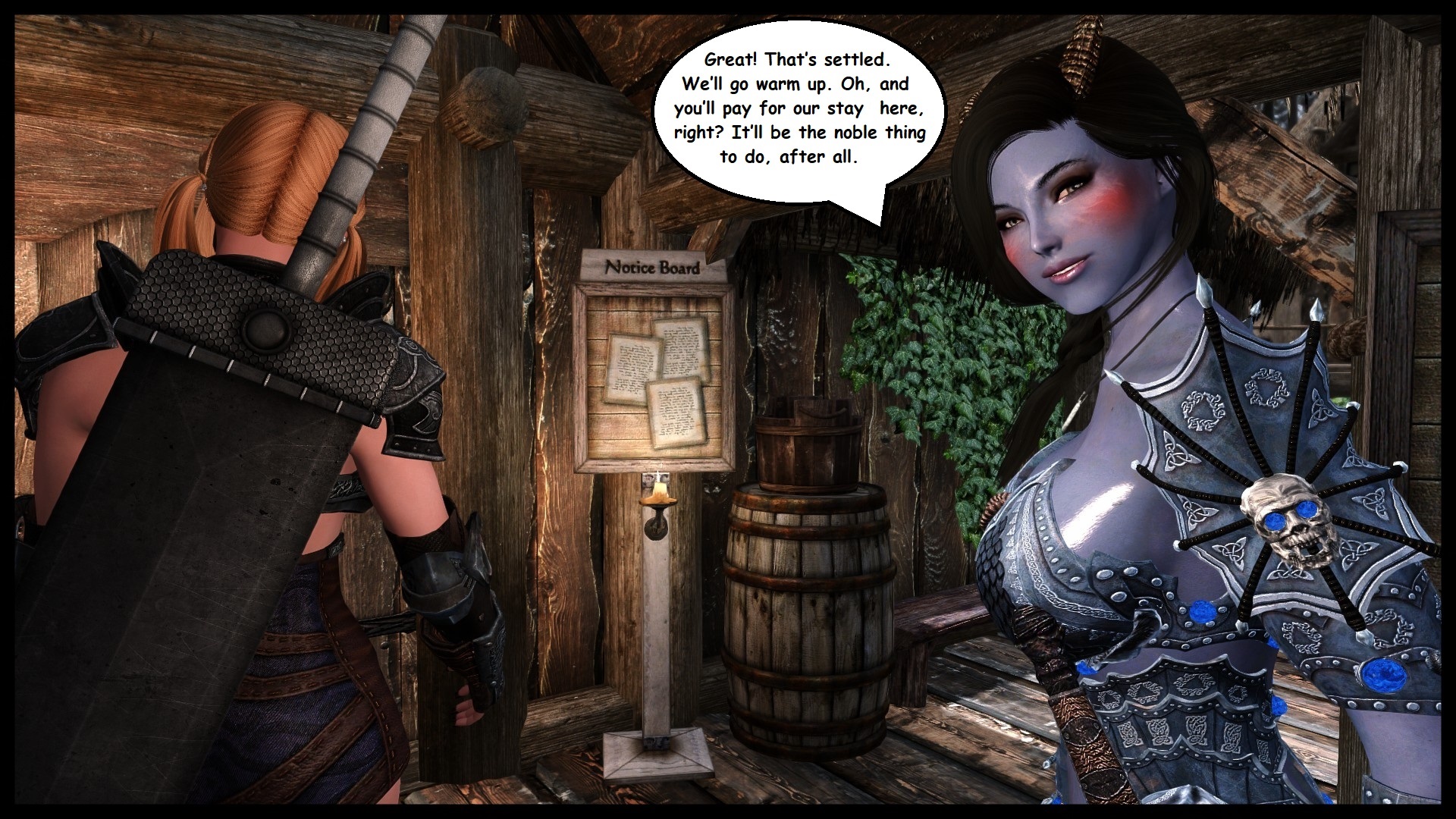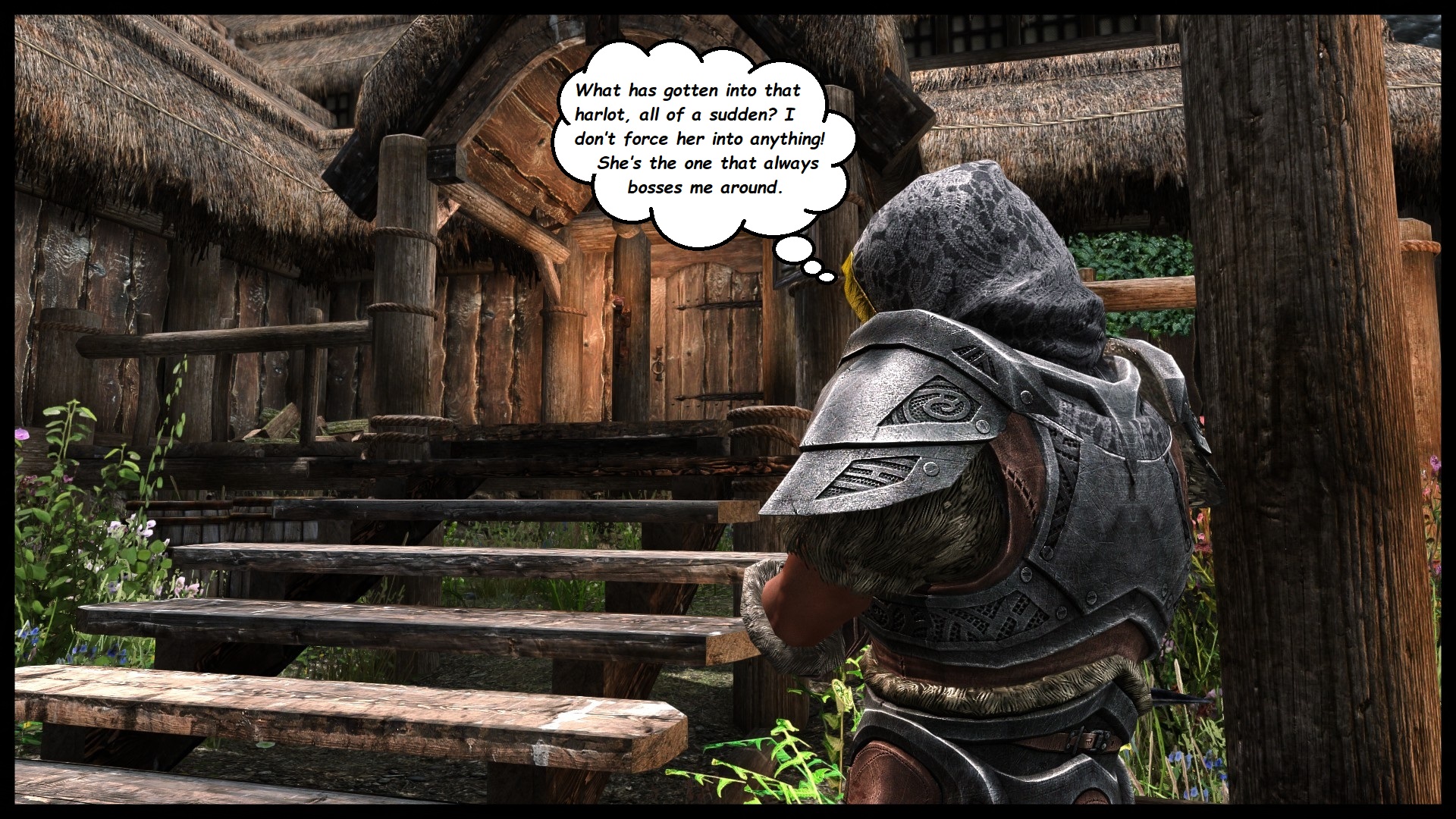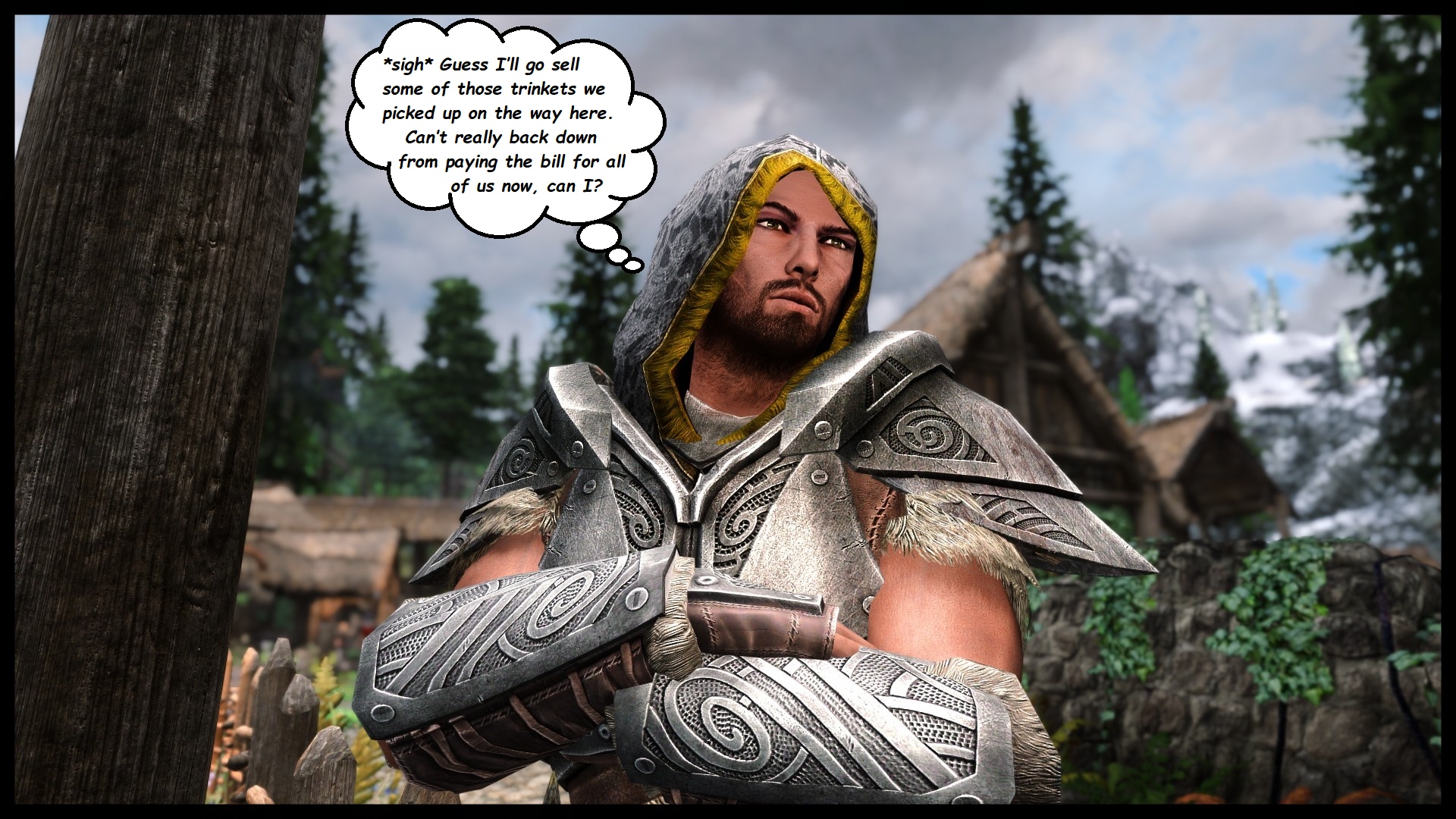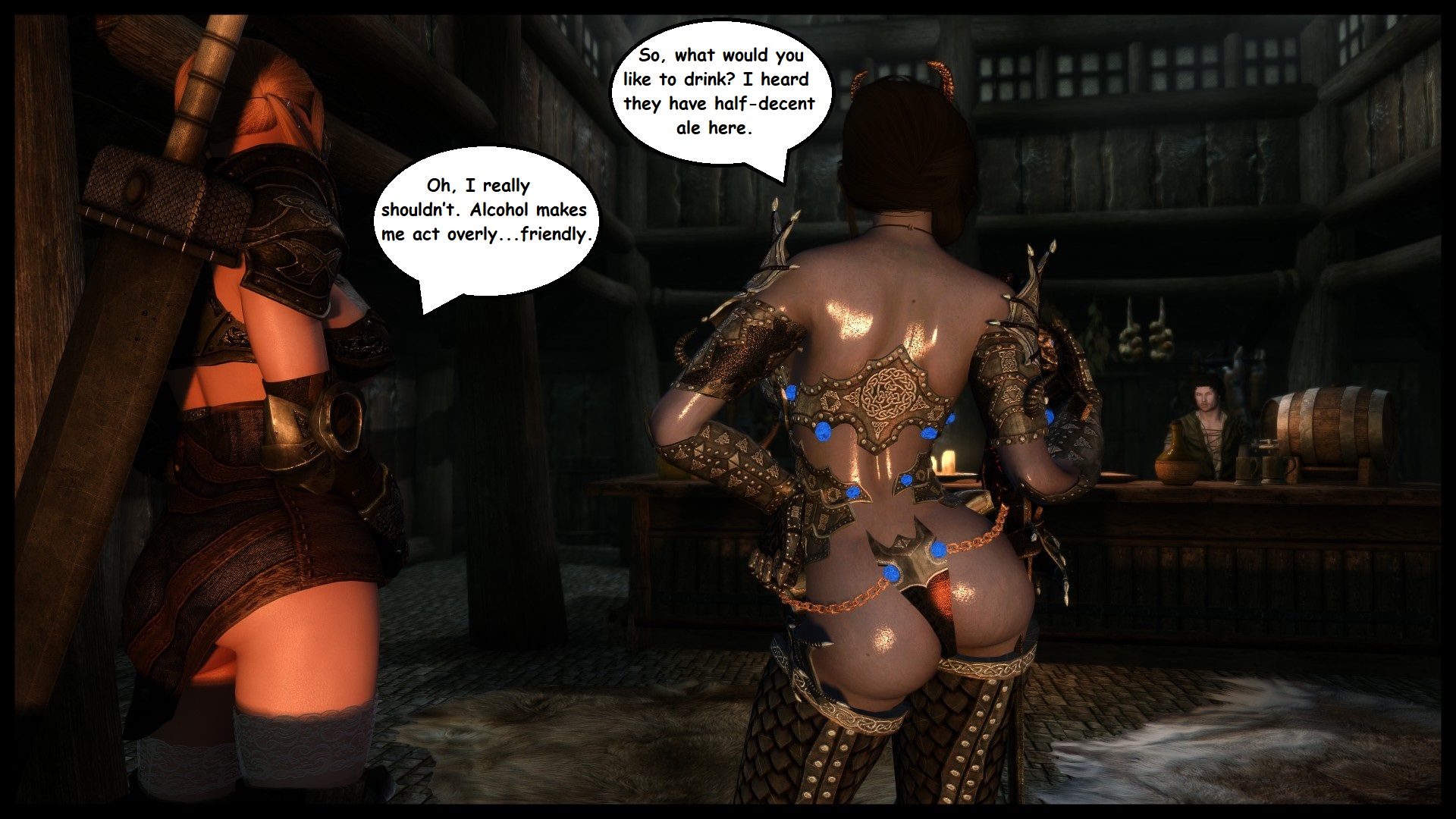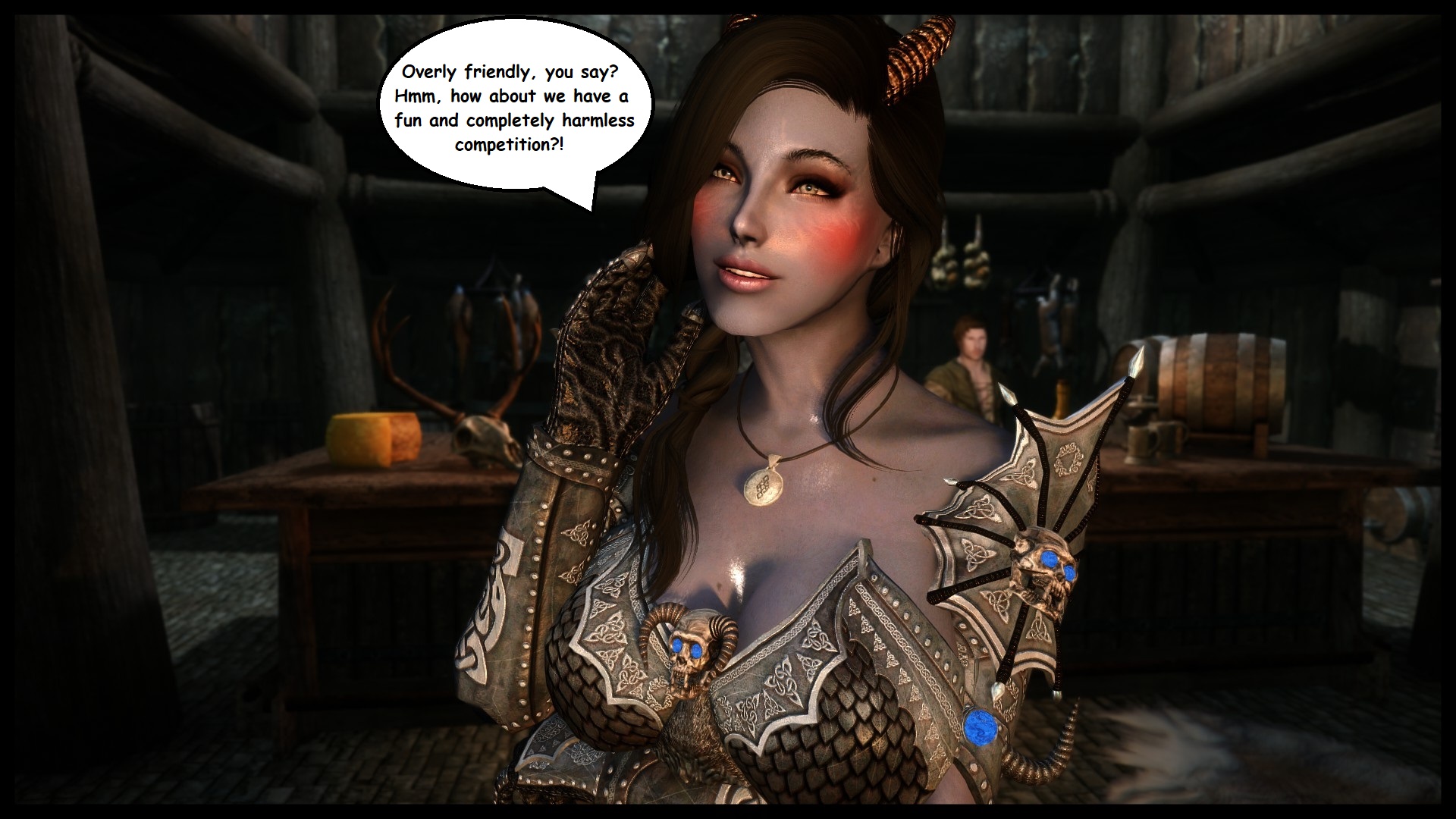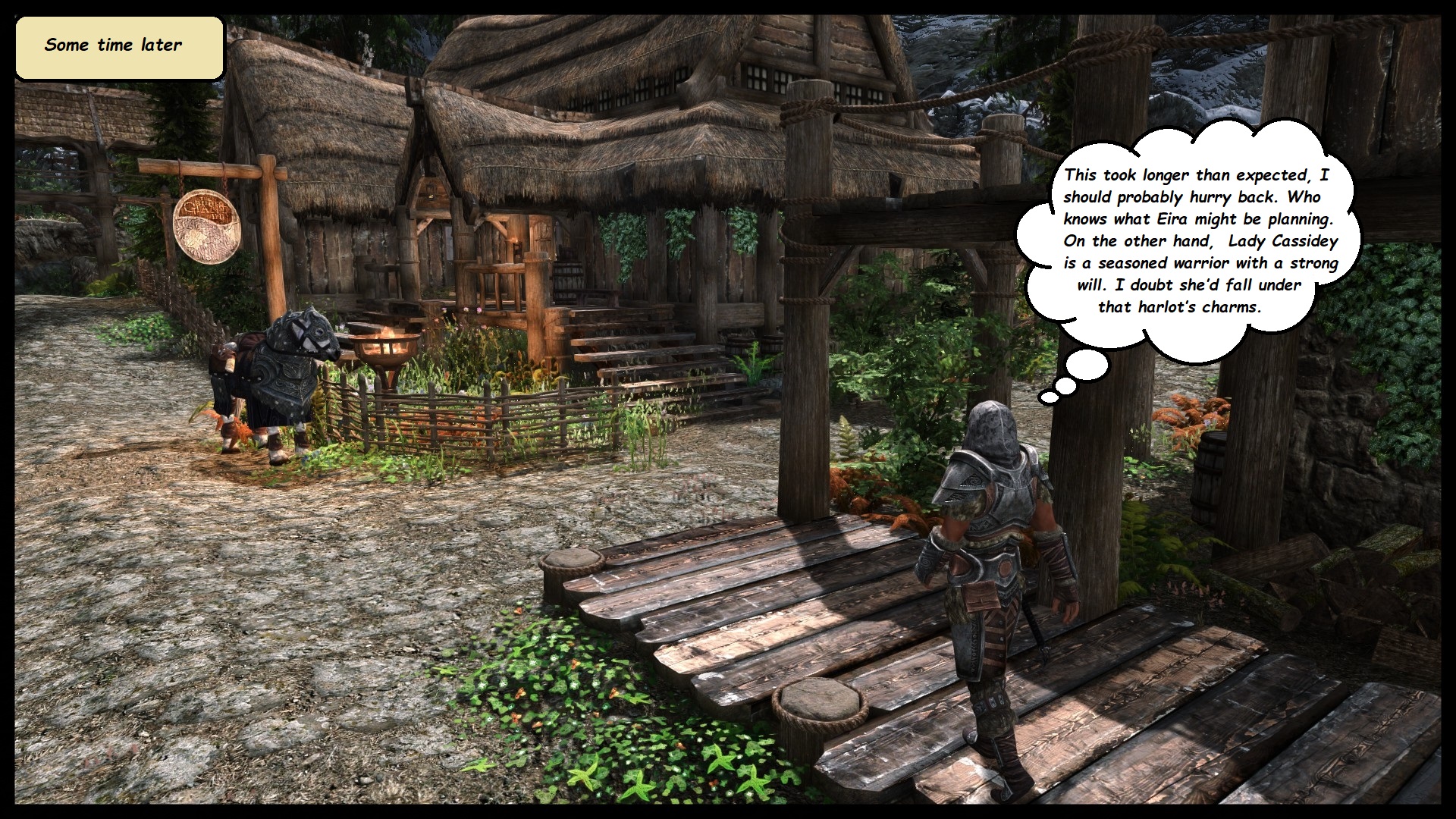 [/img]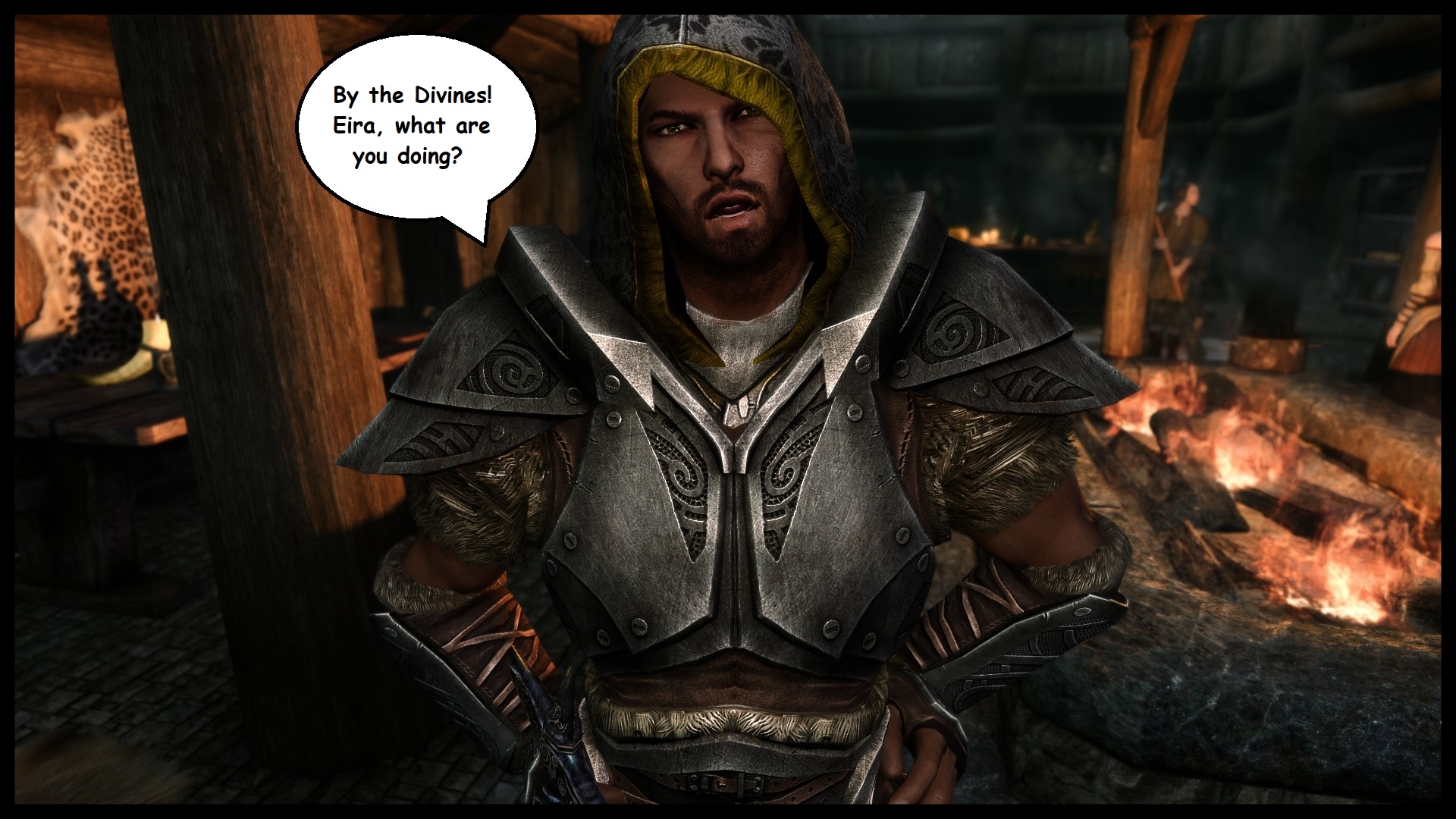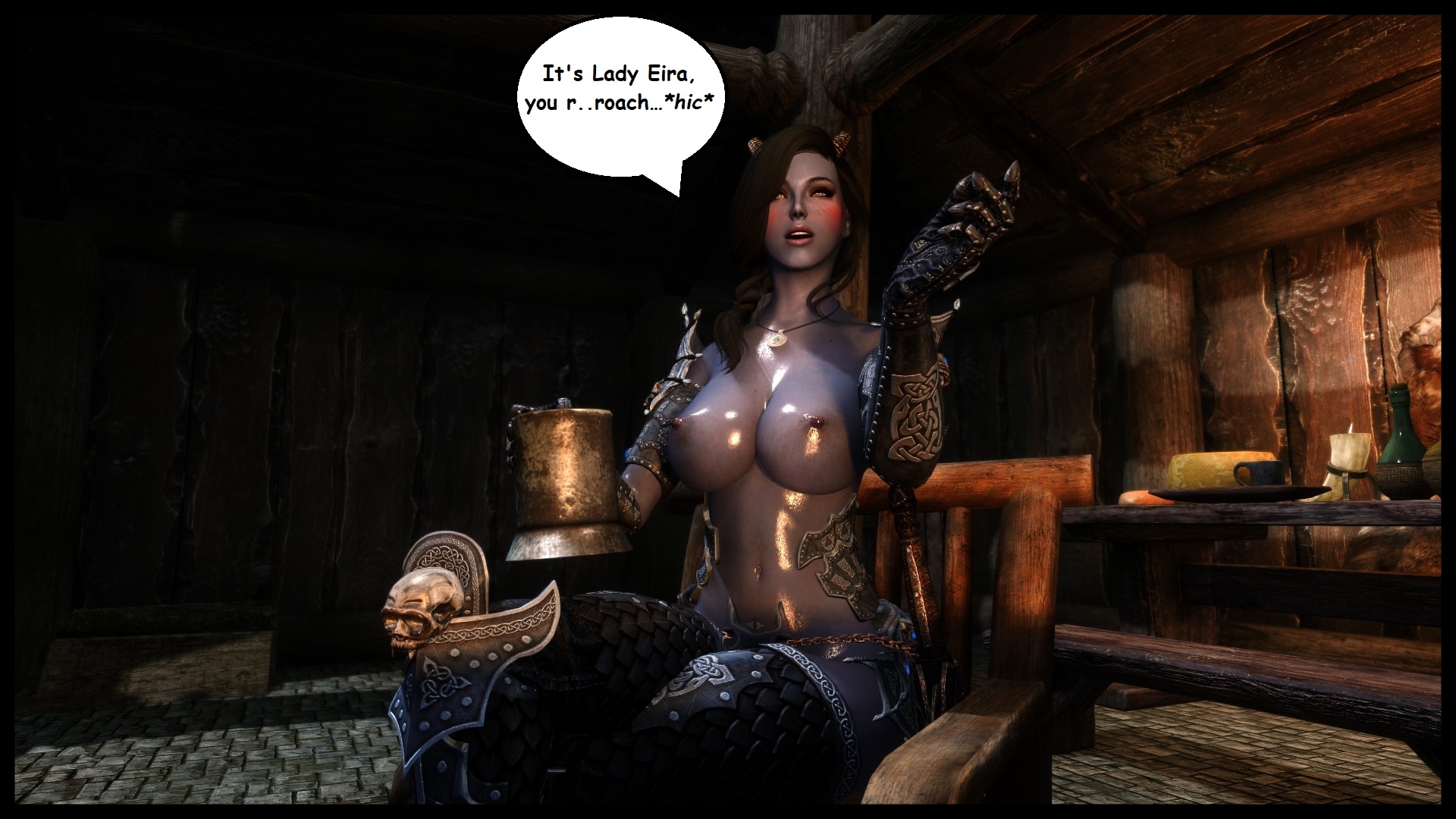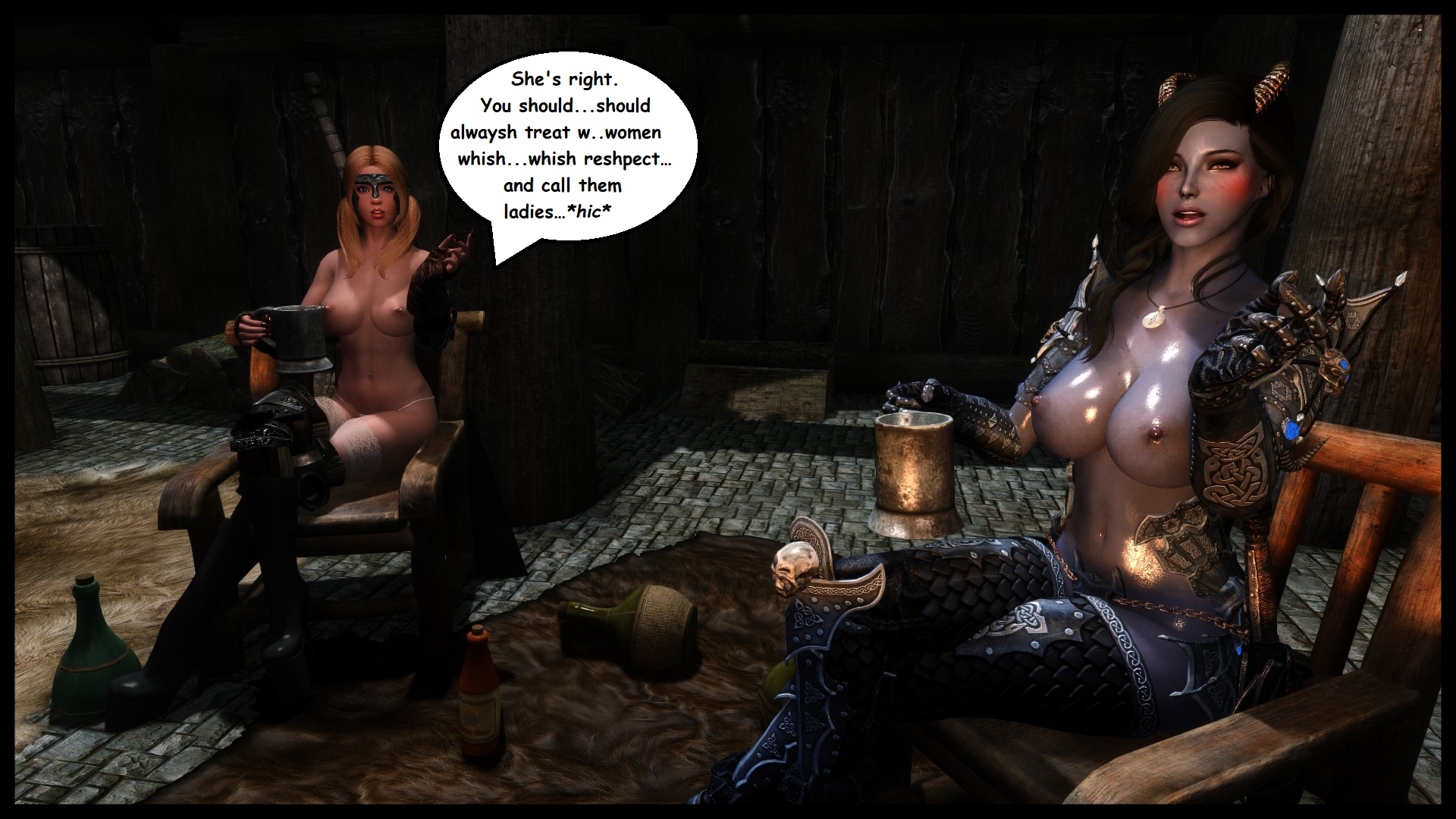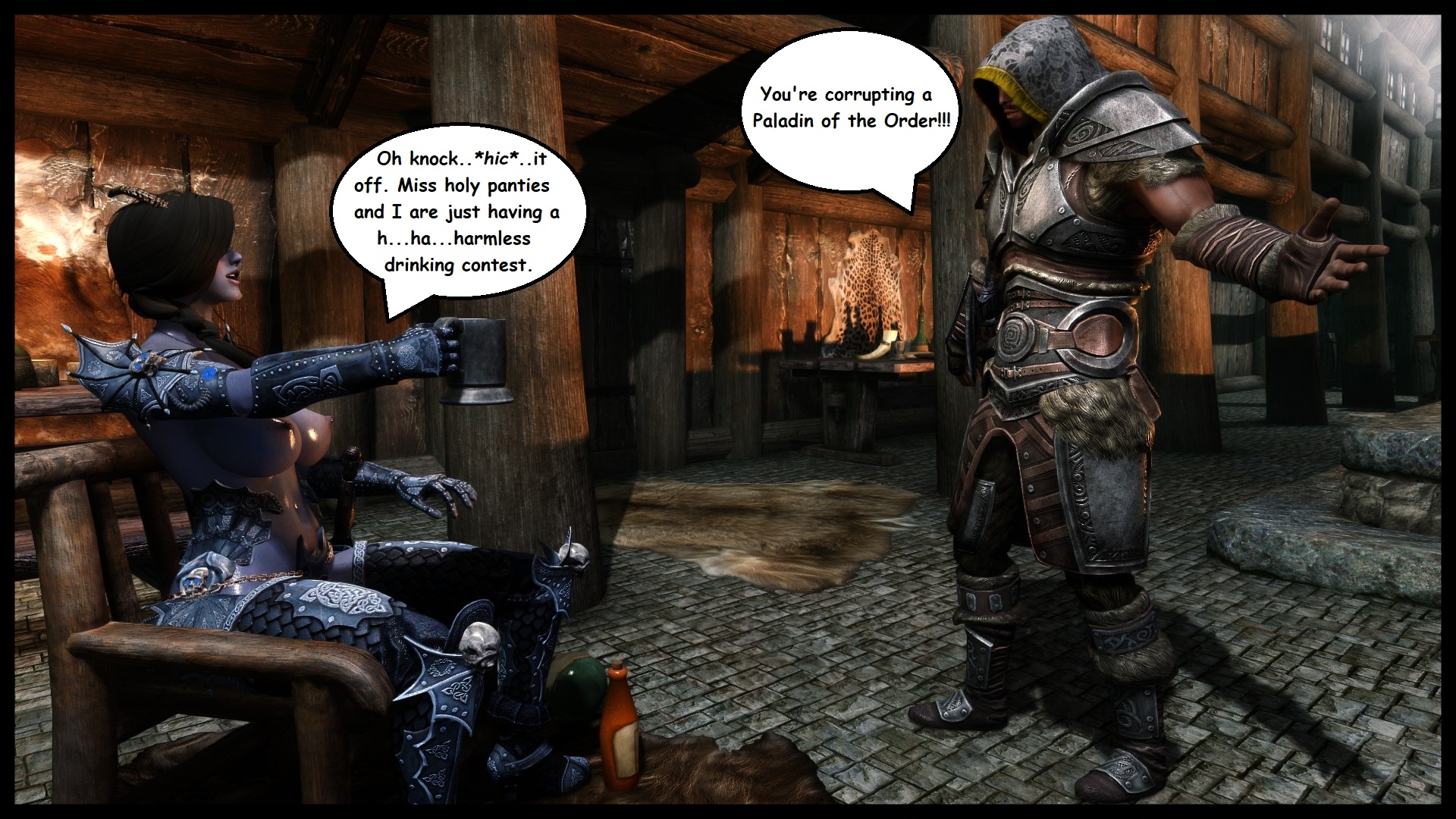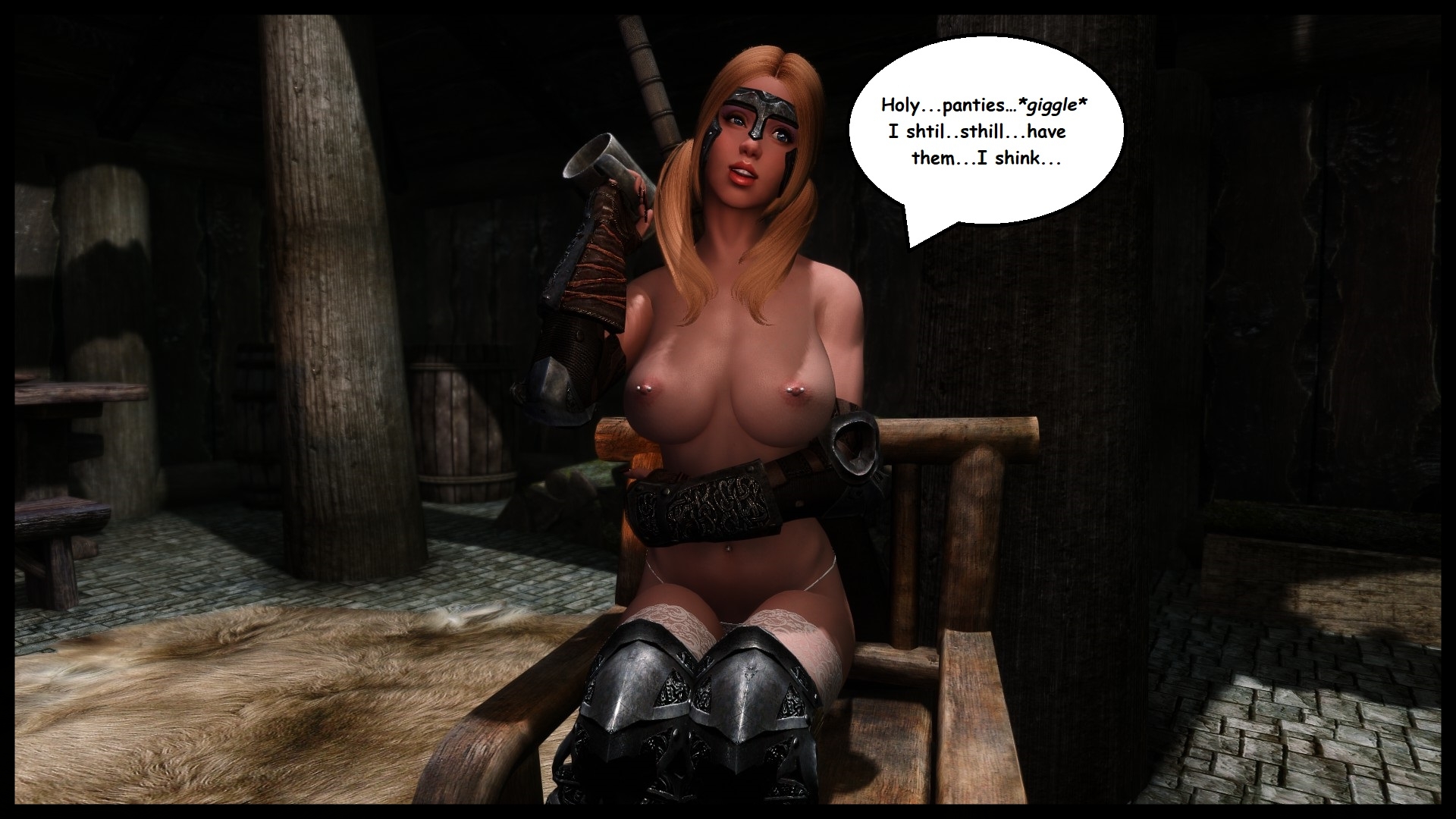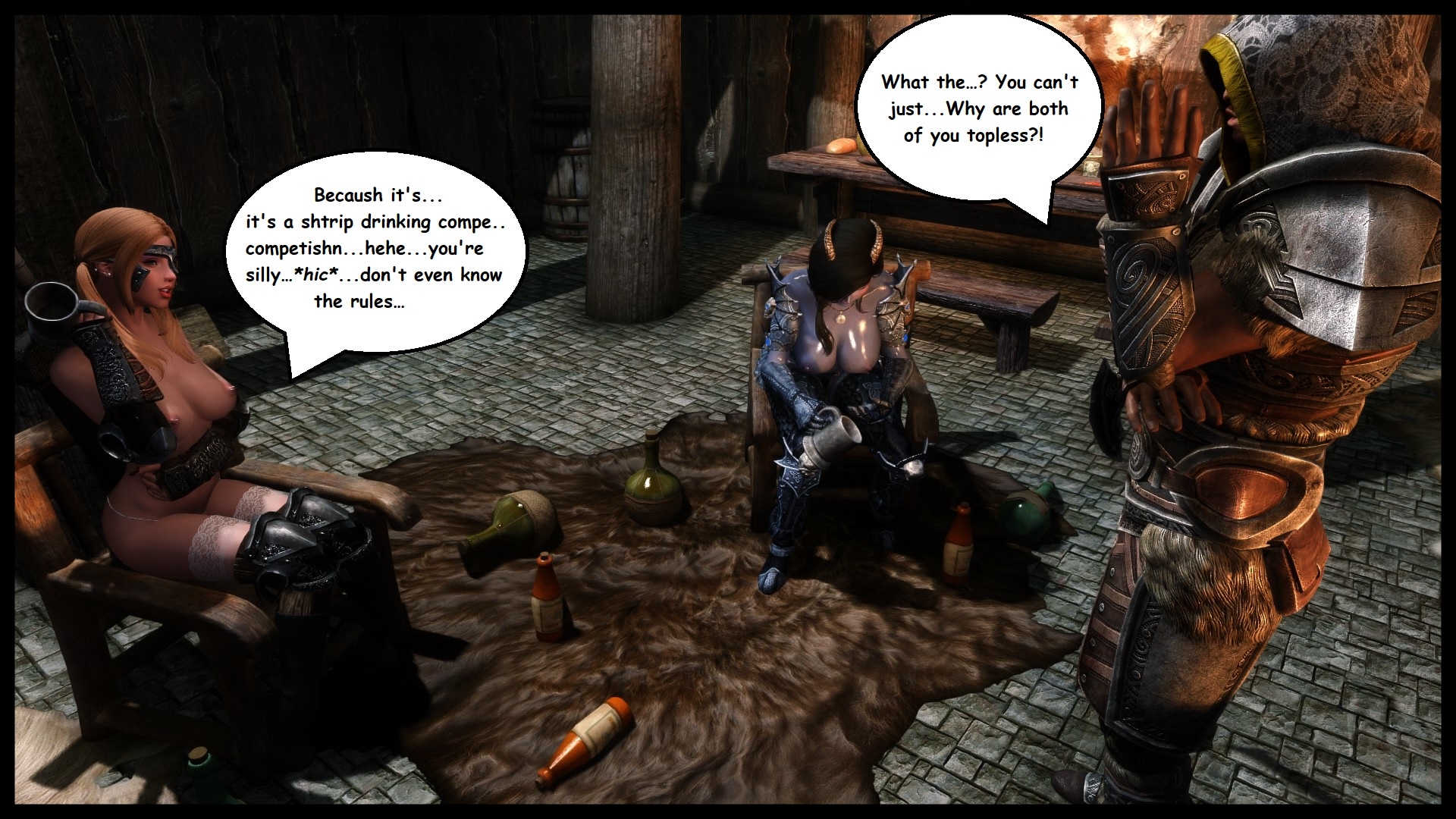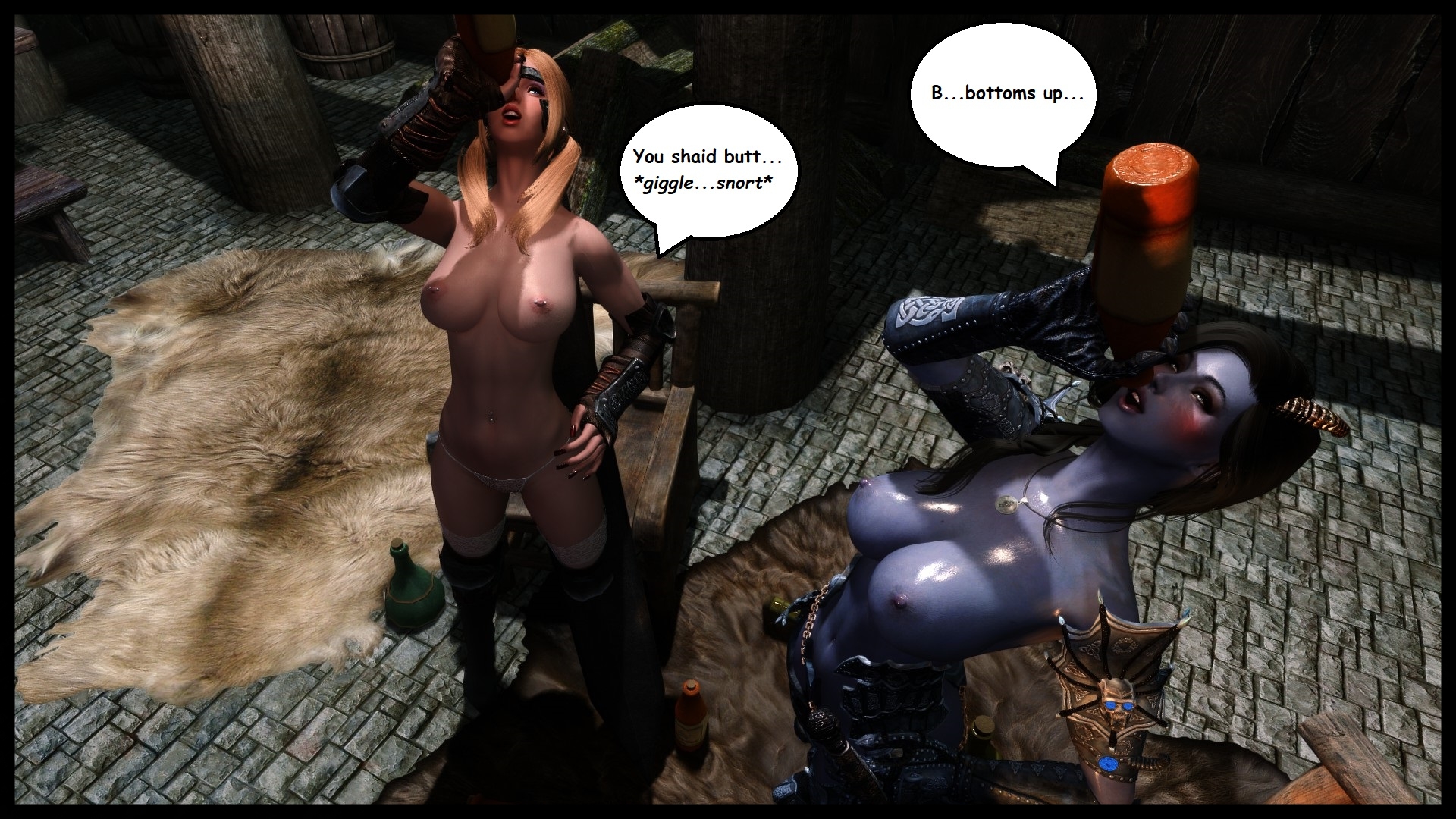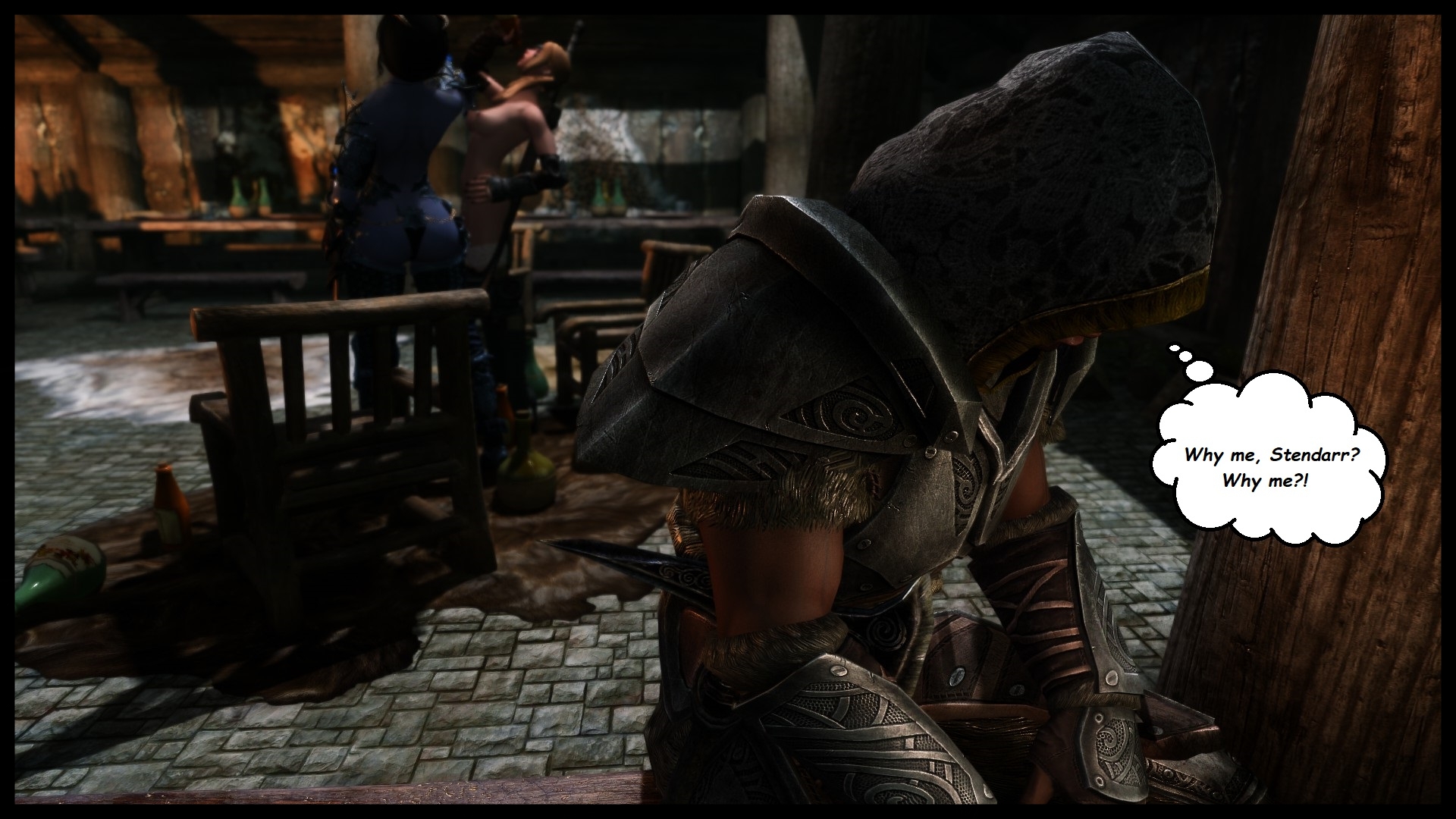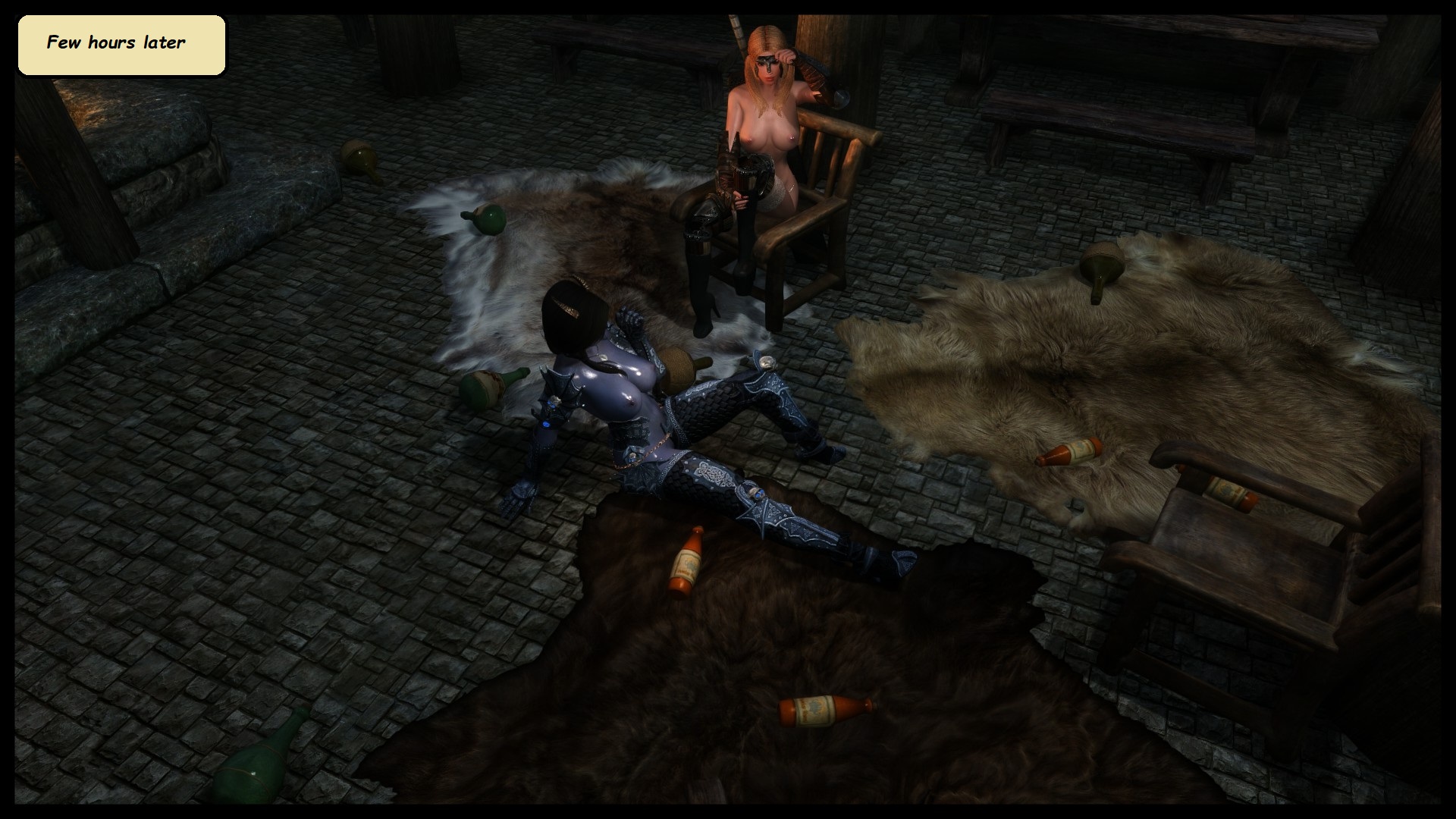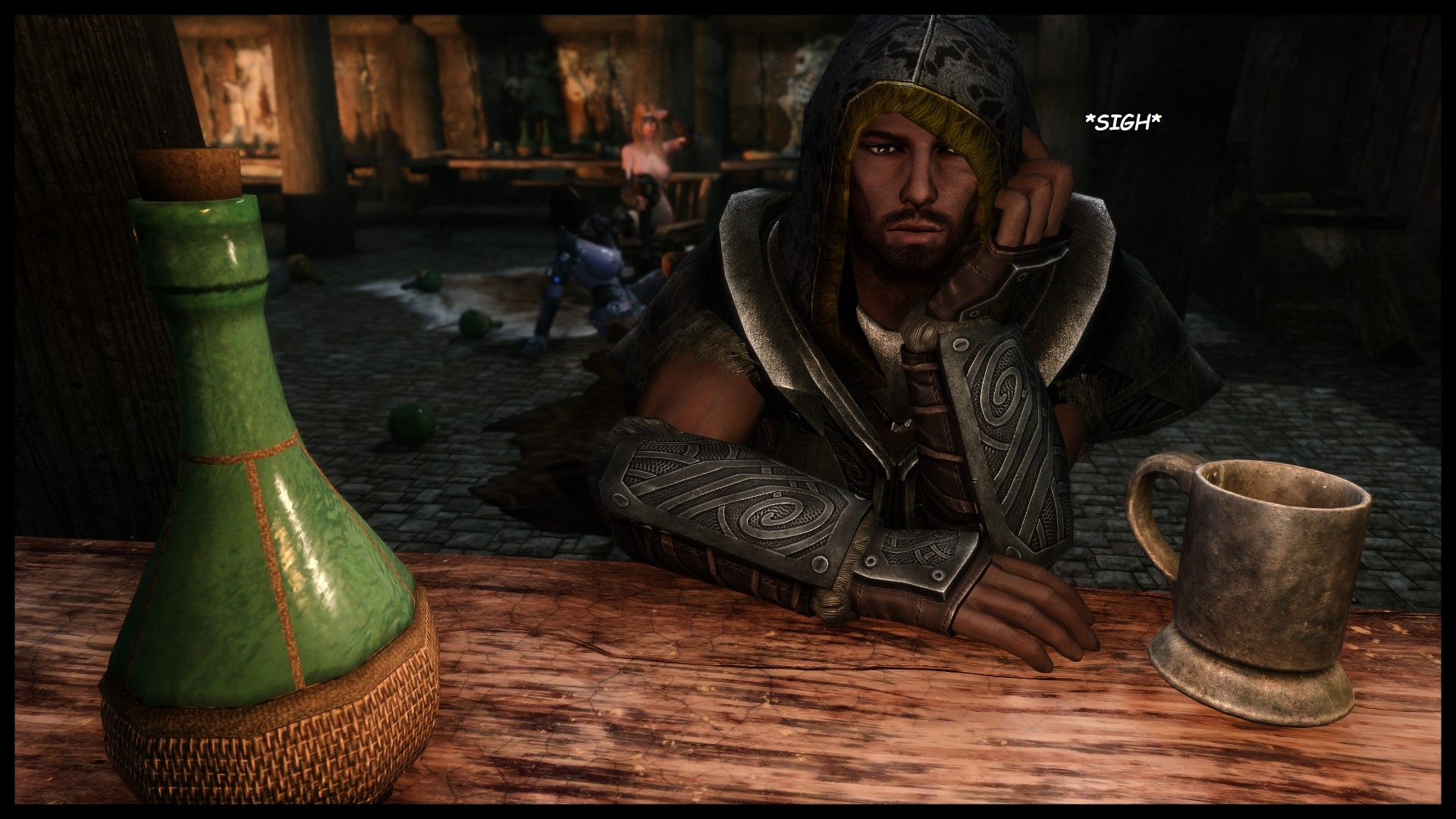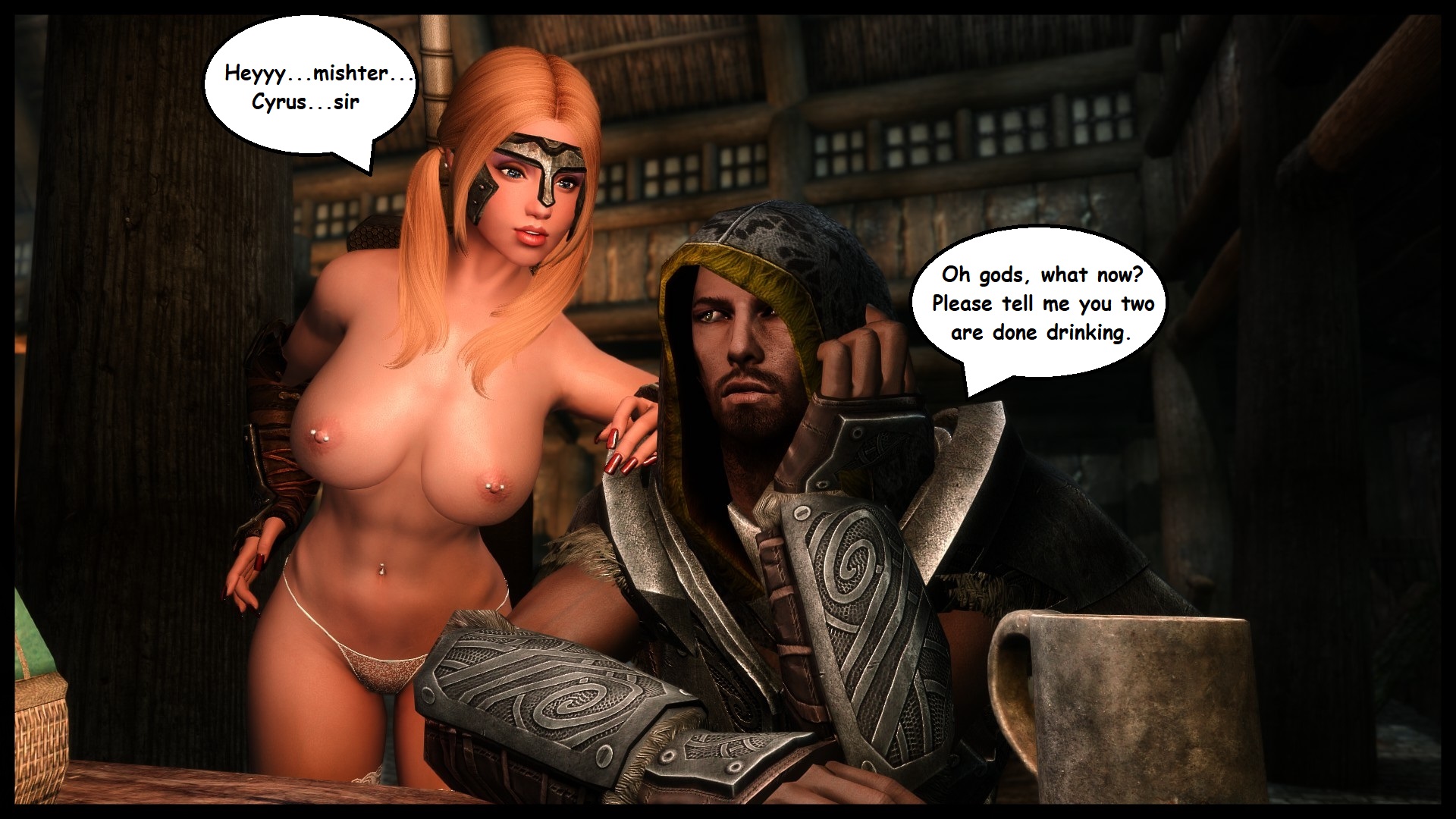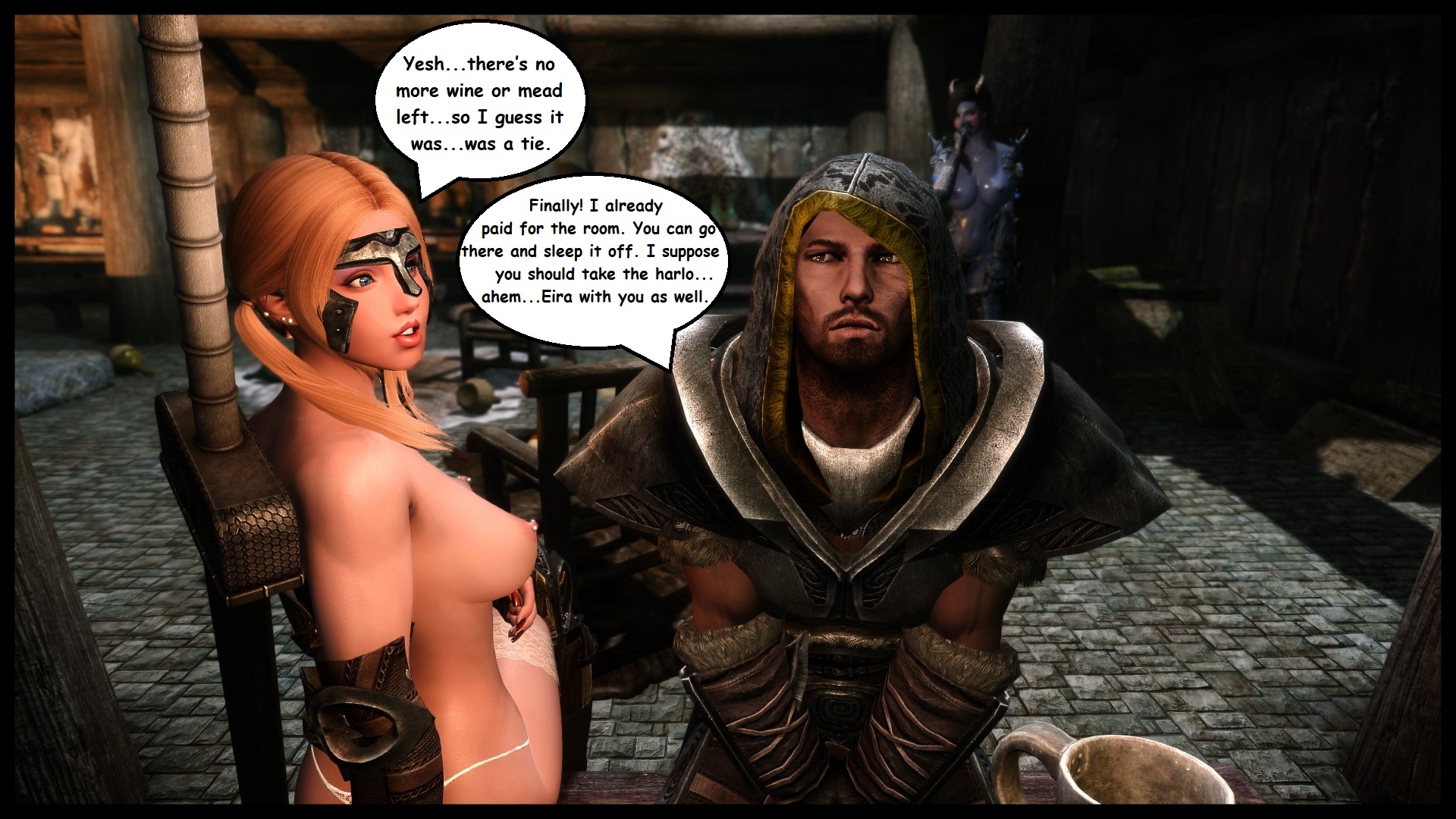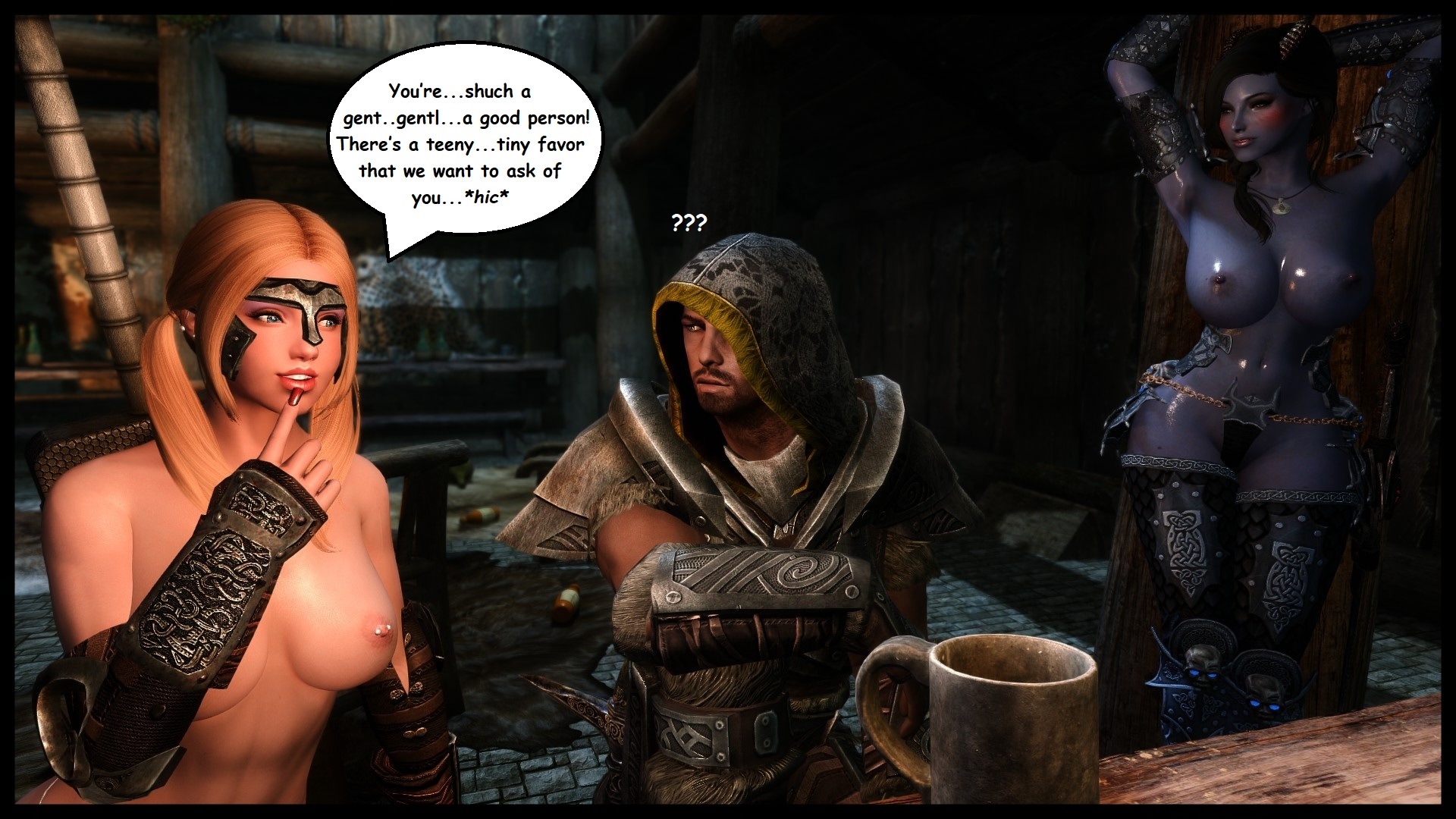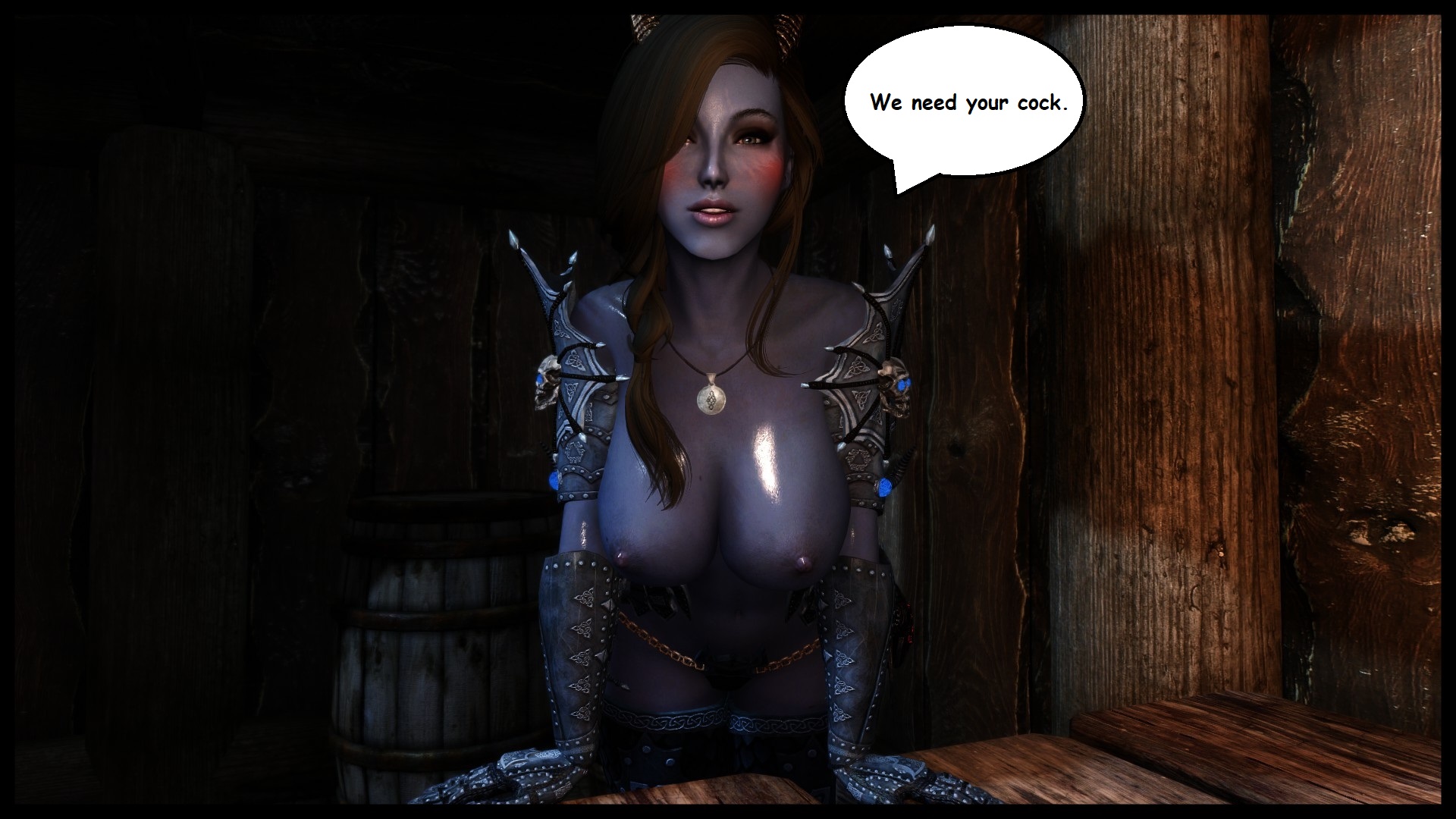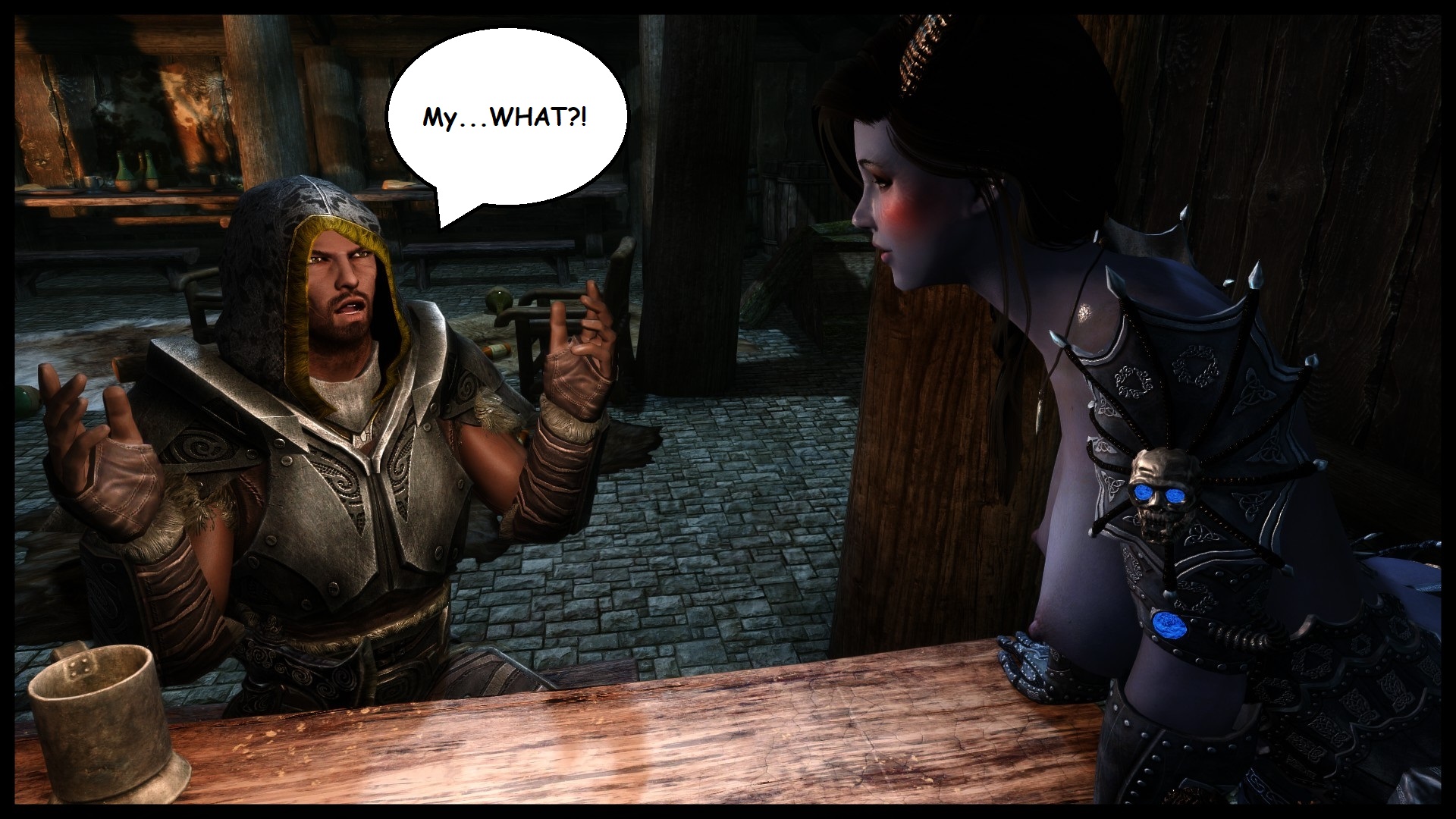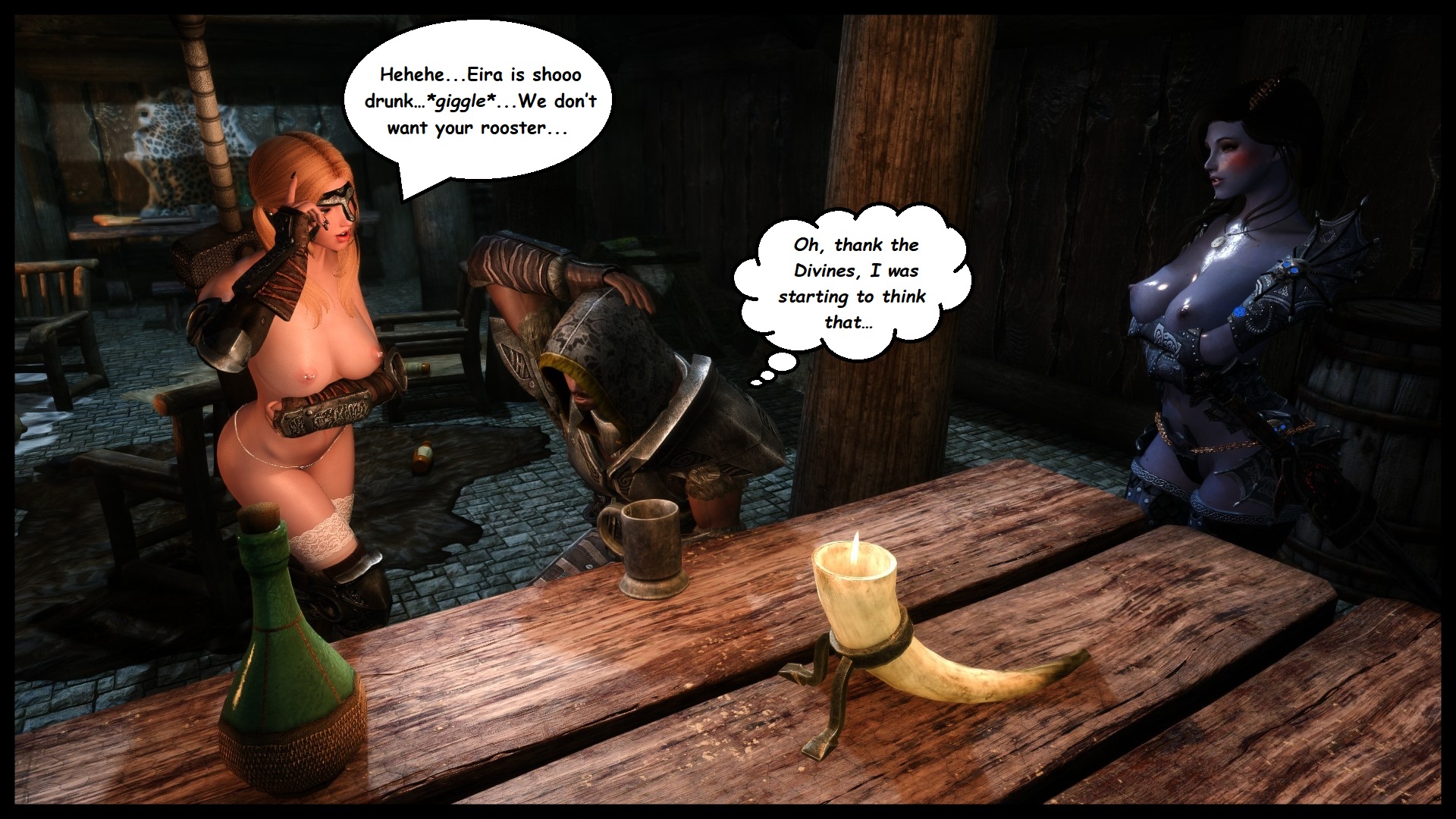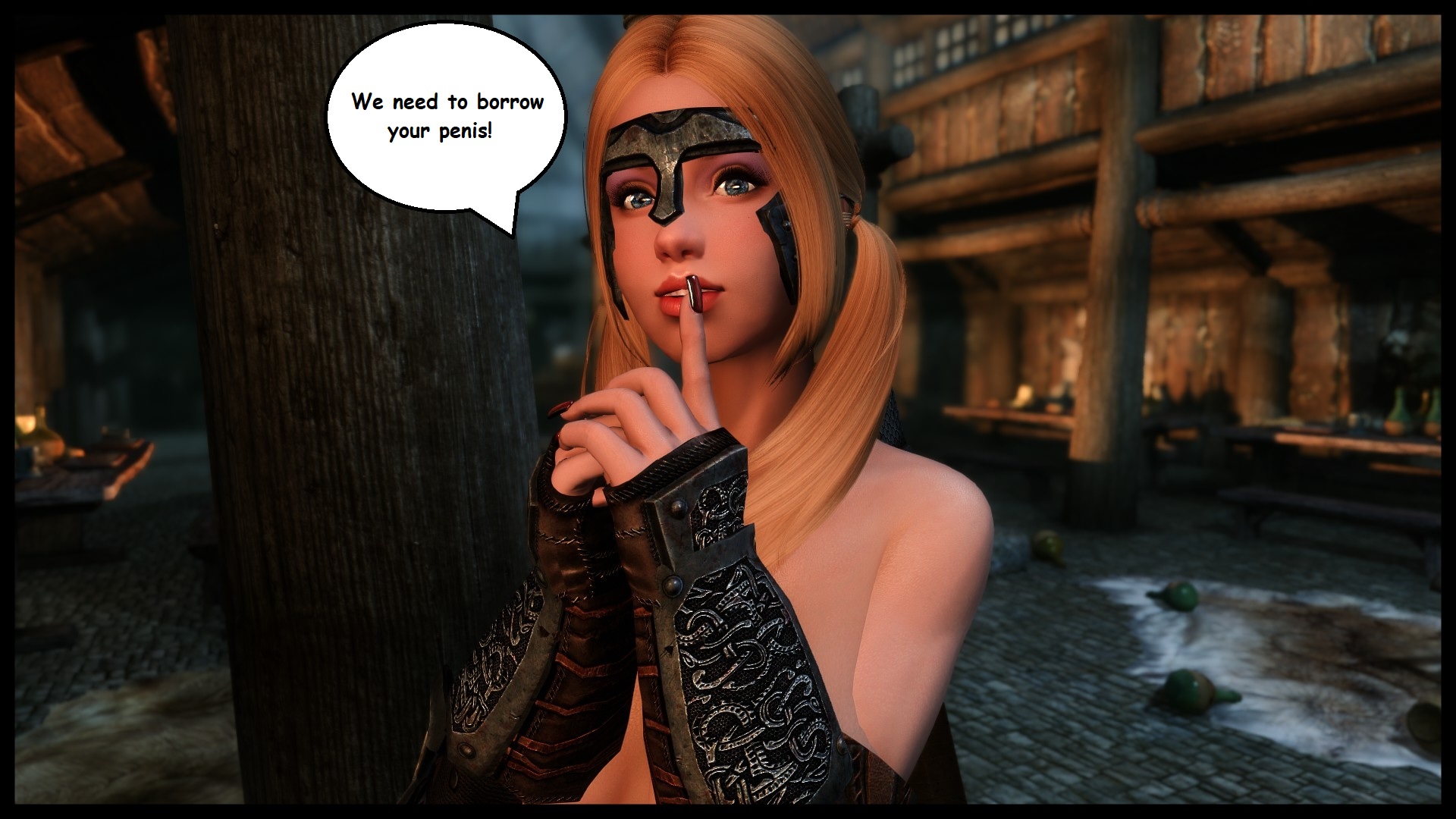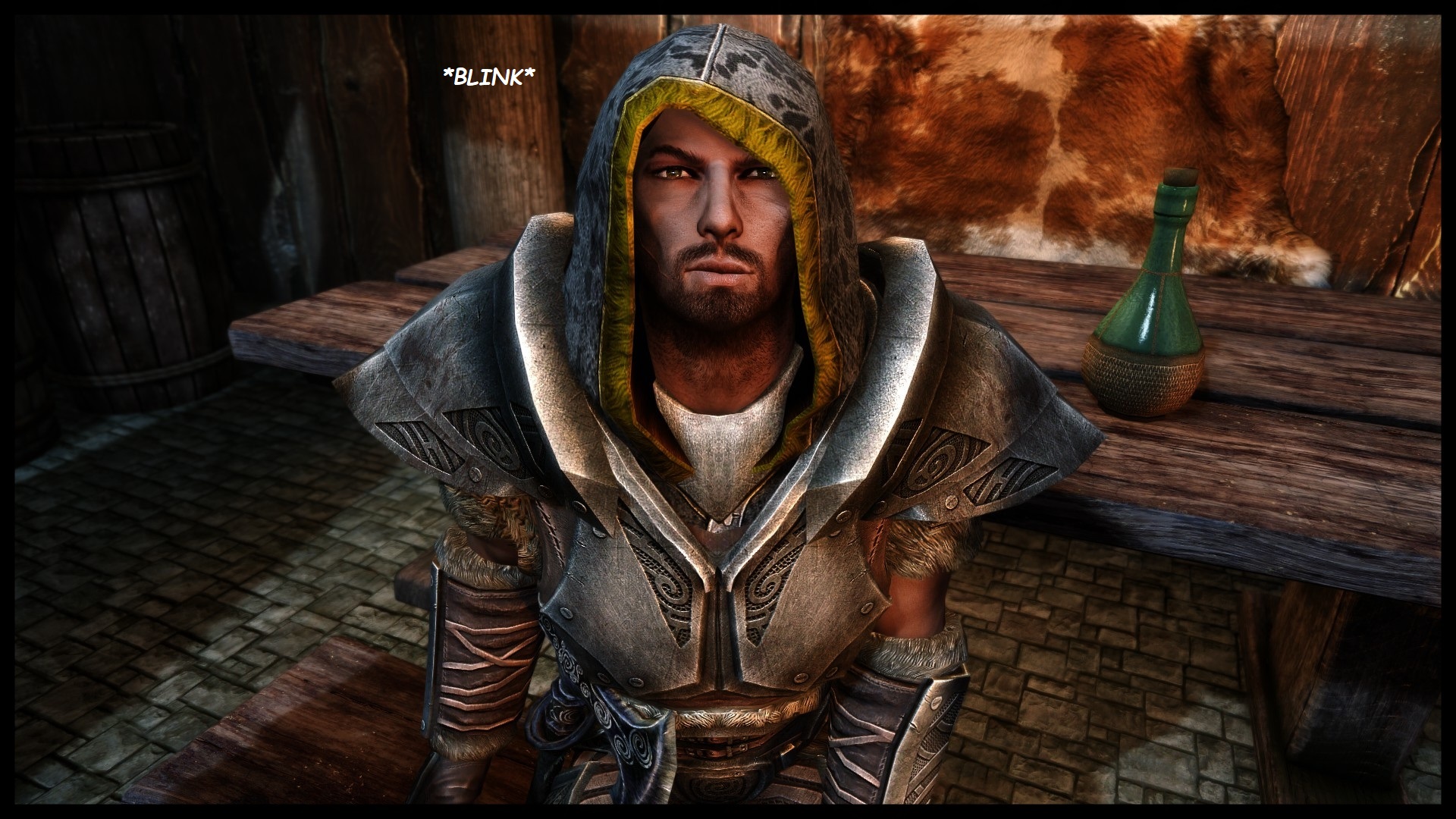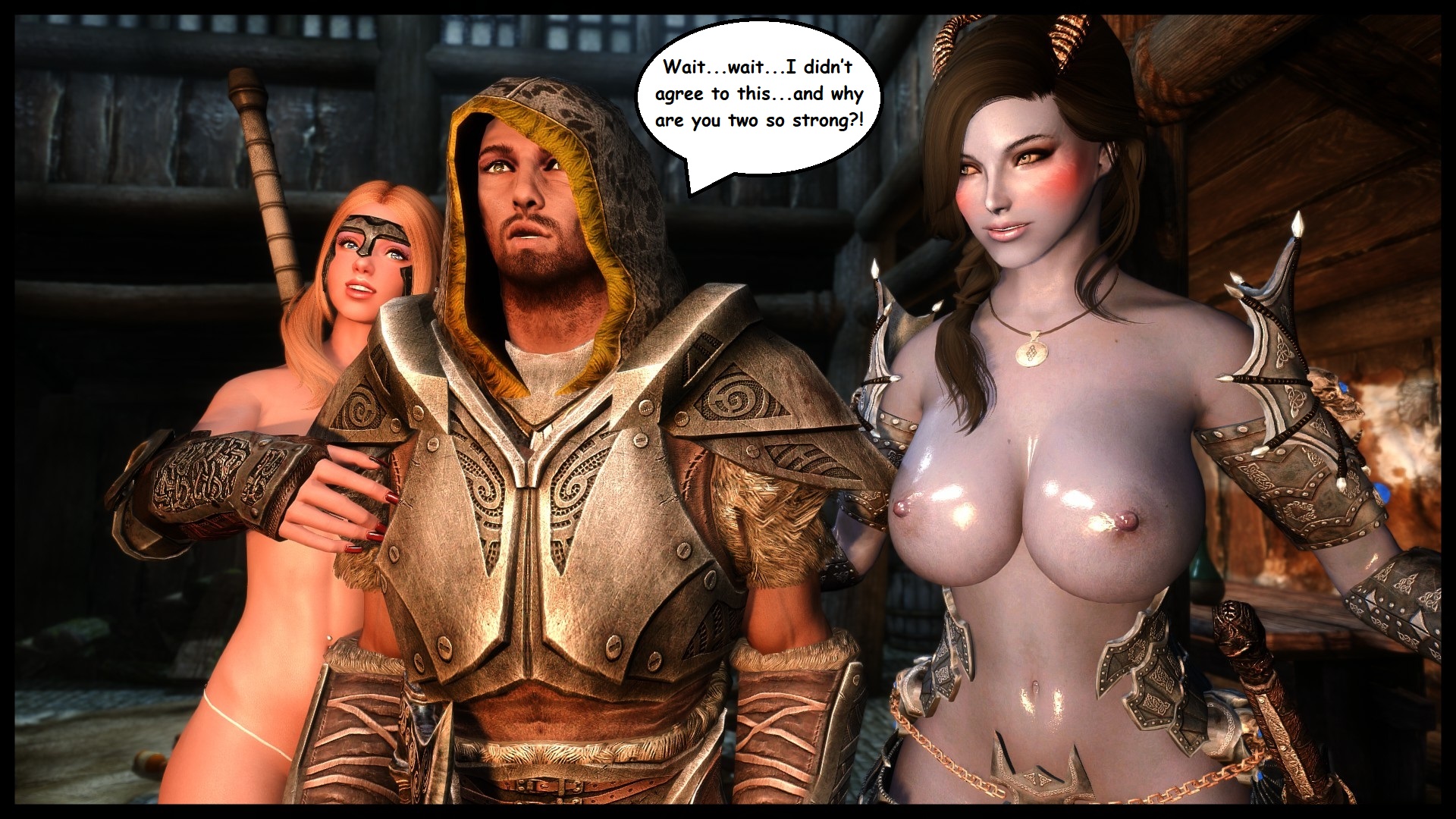 [/img]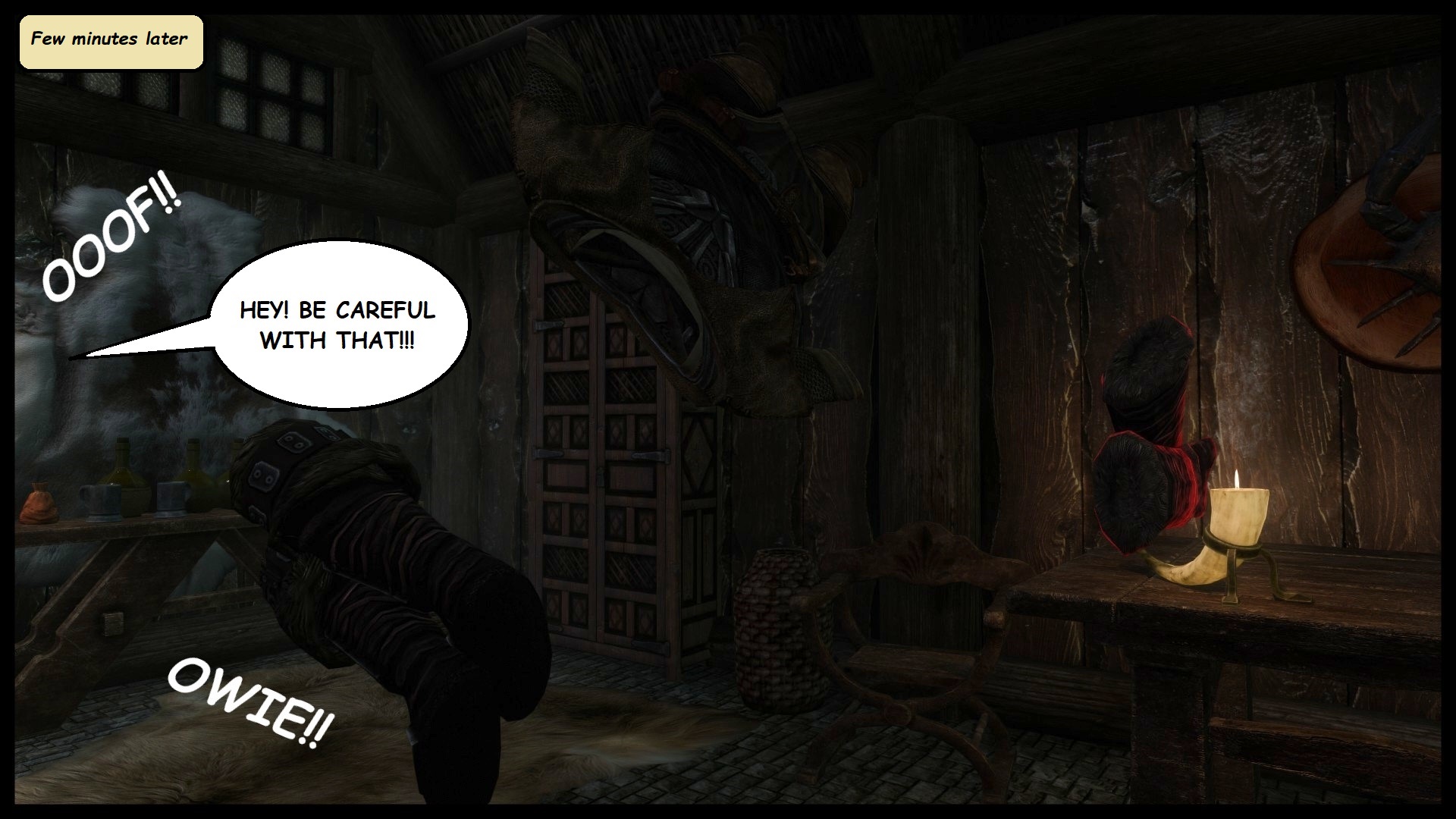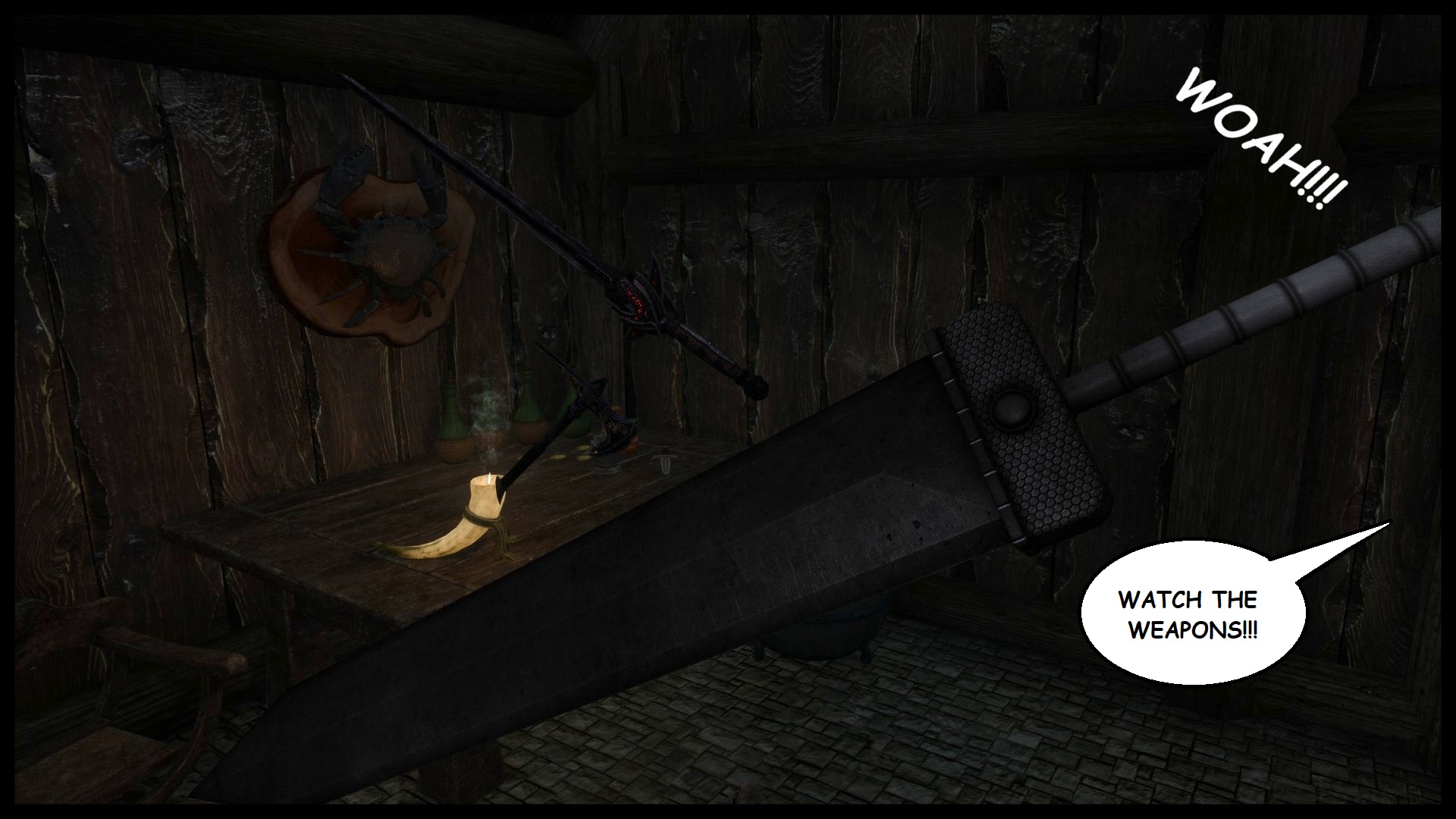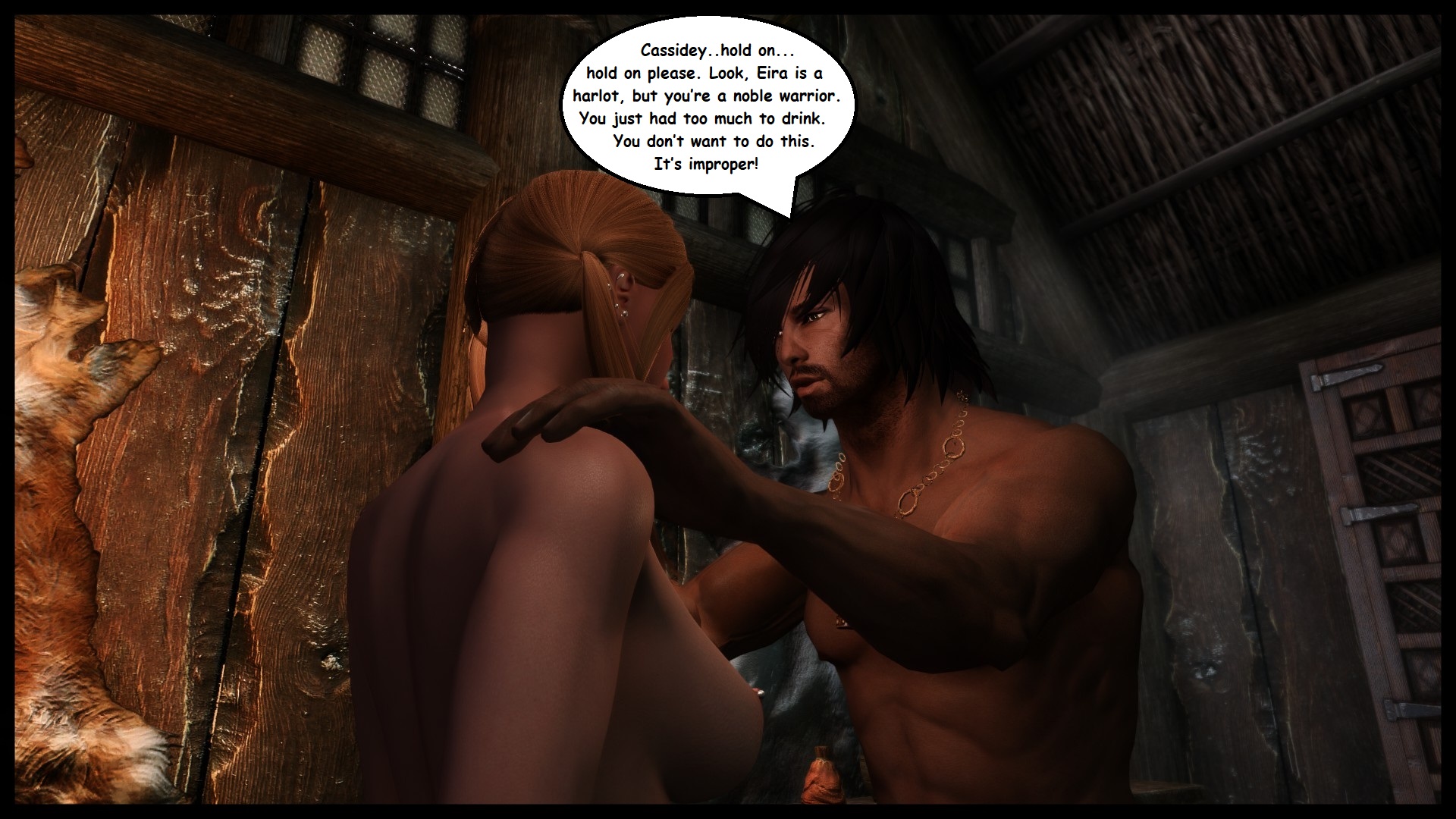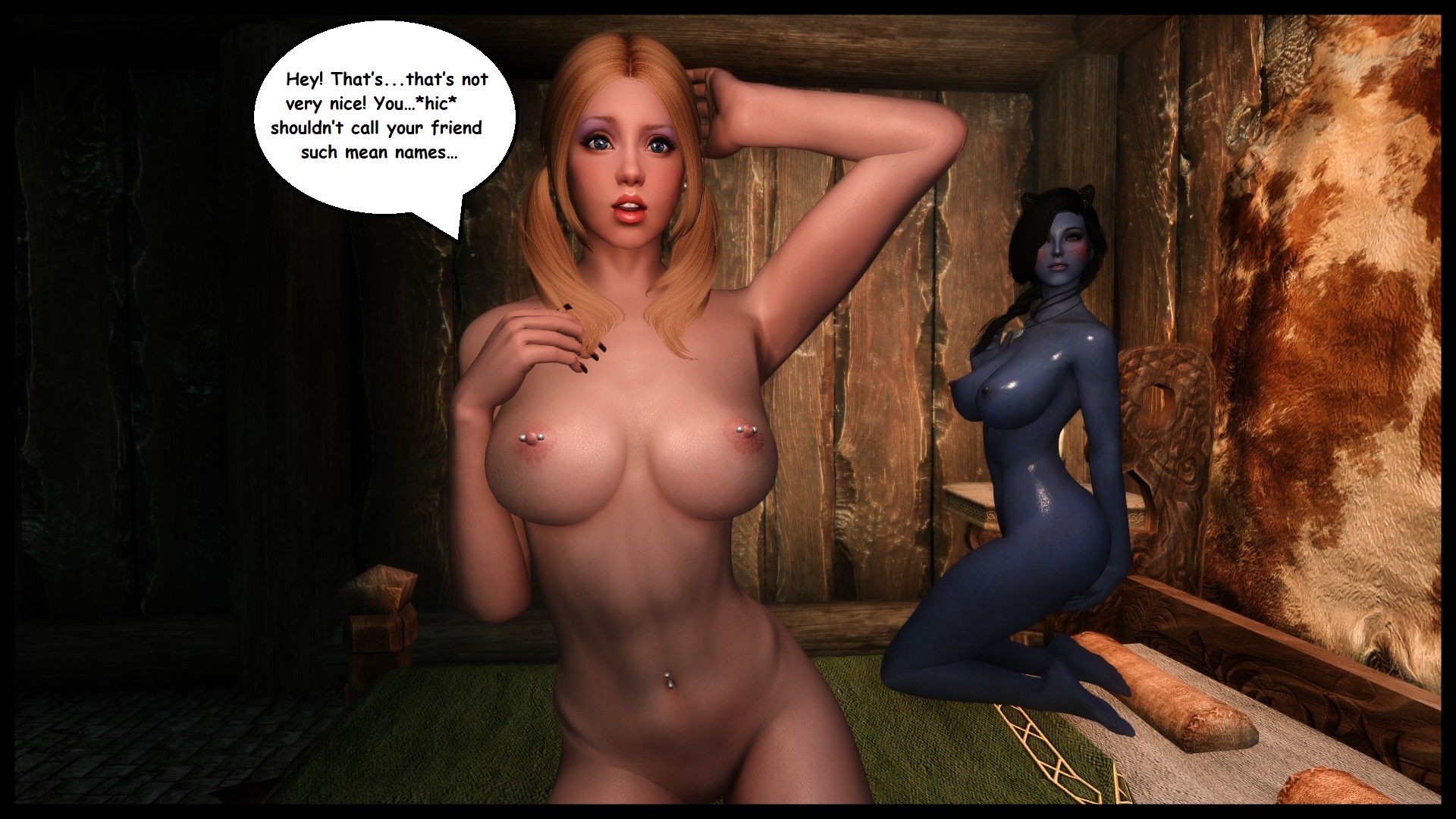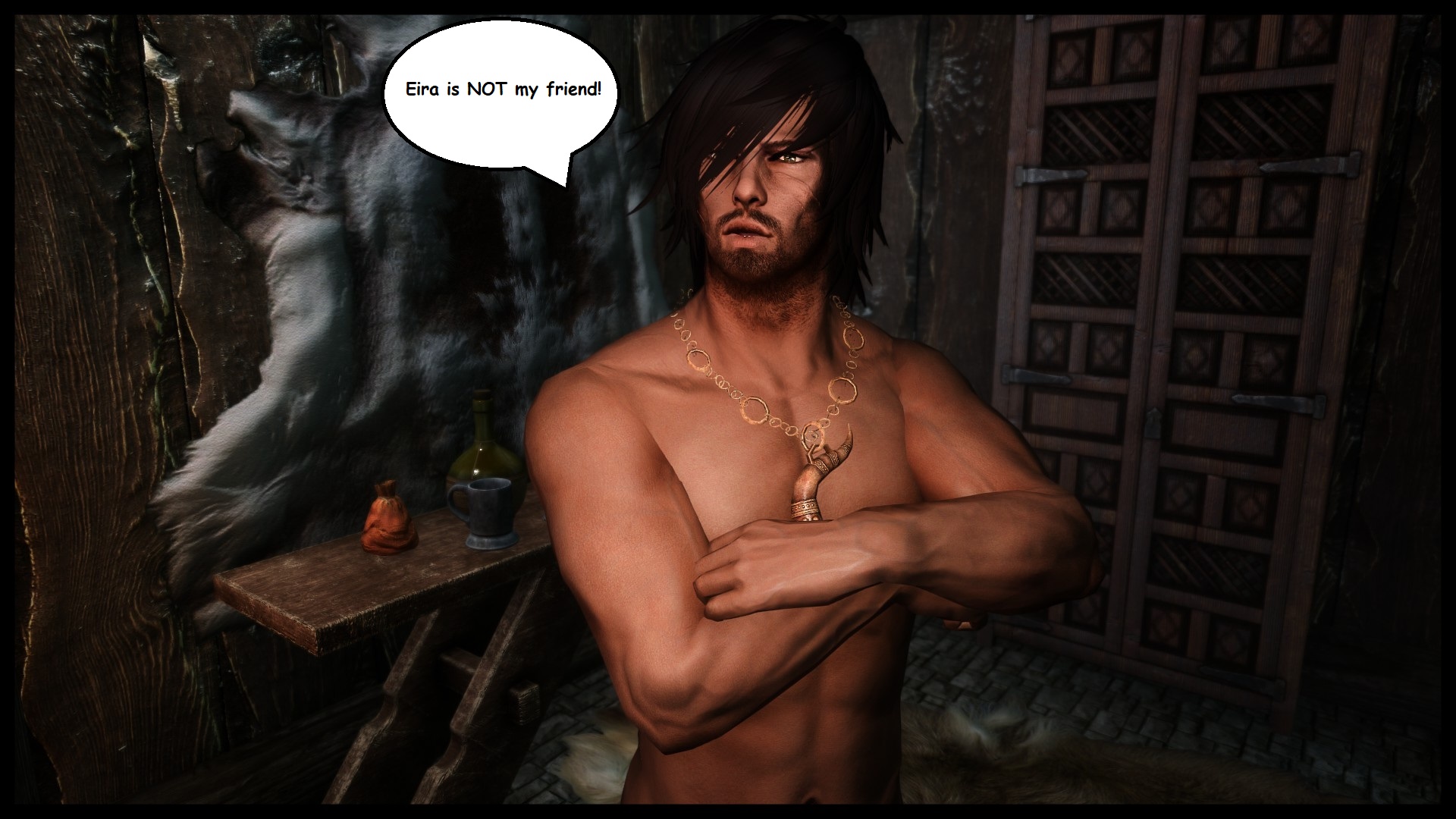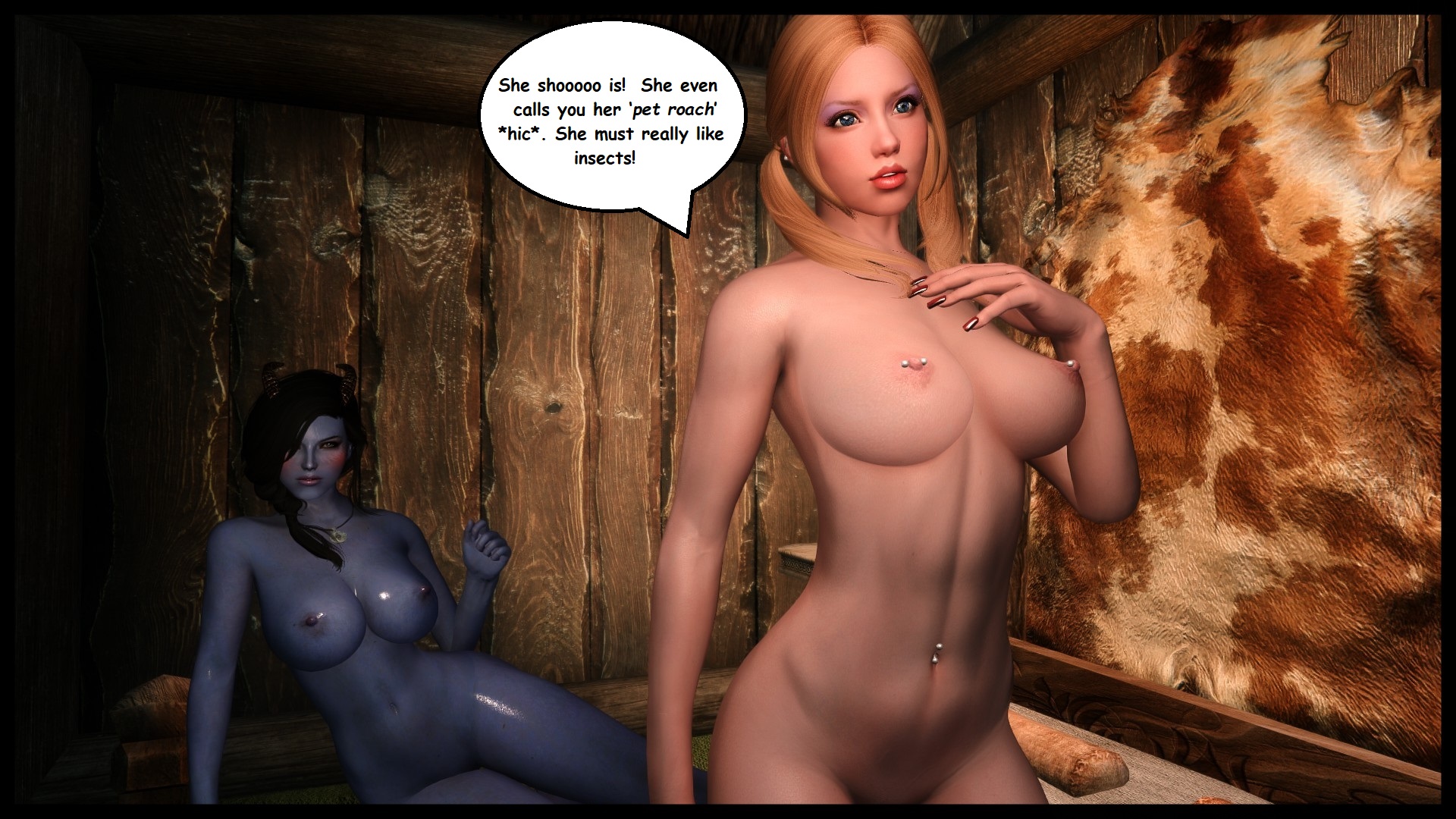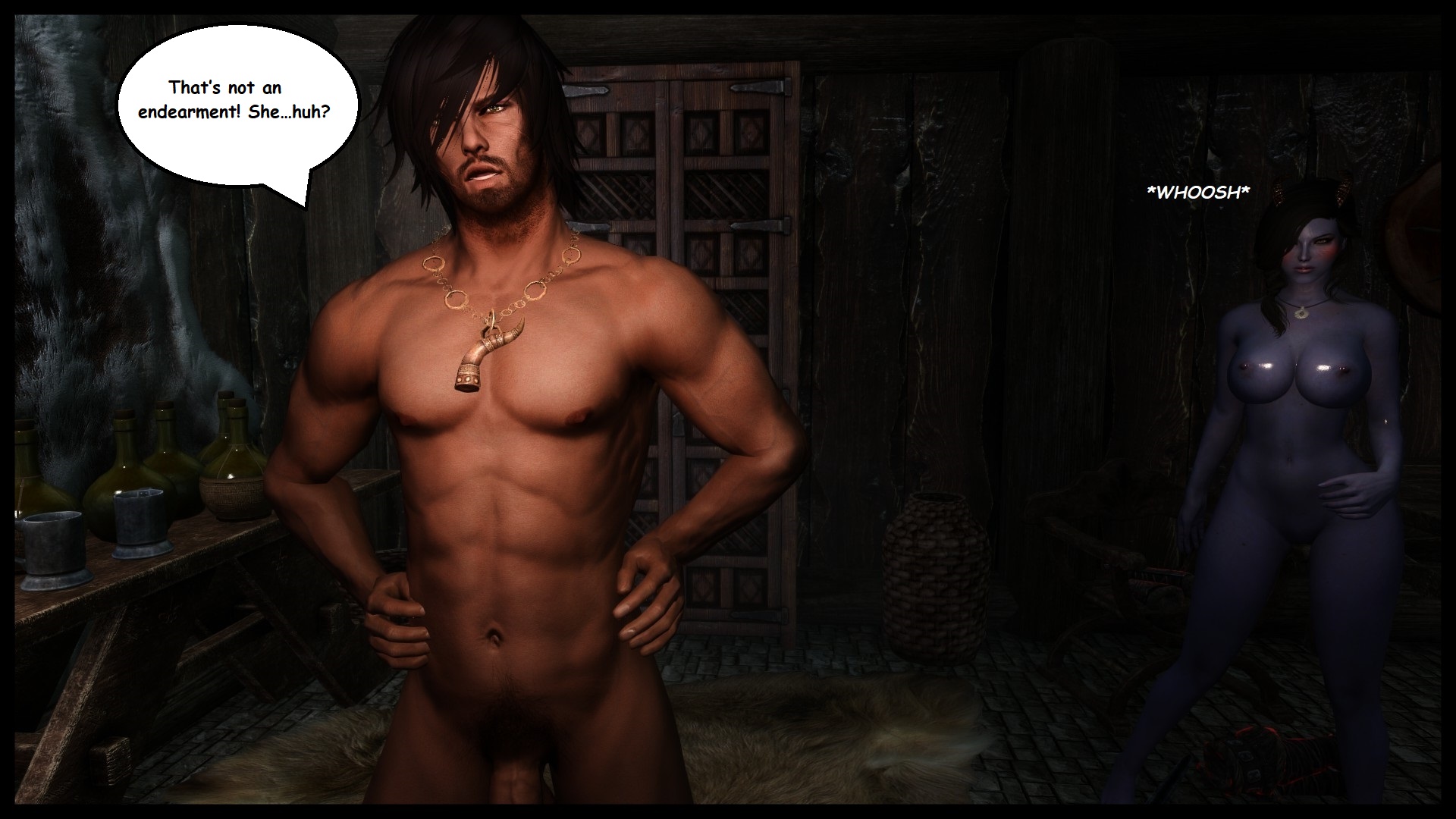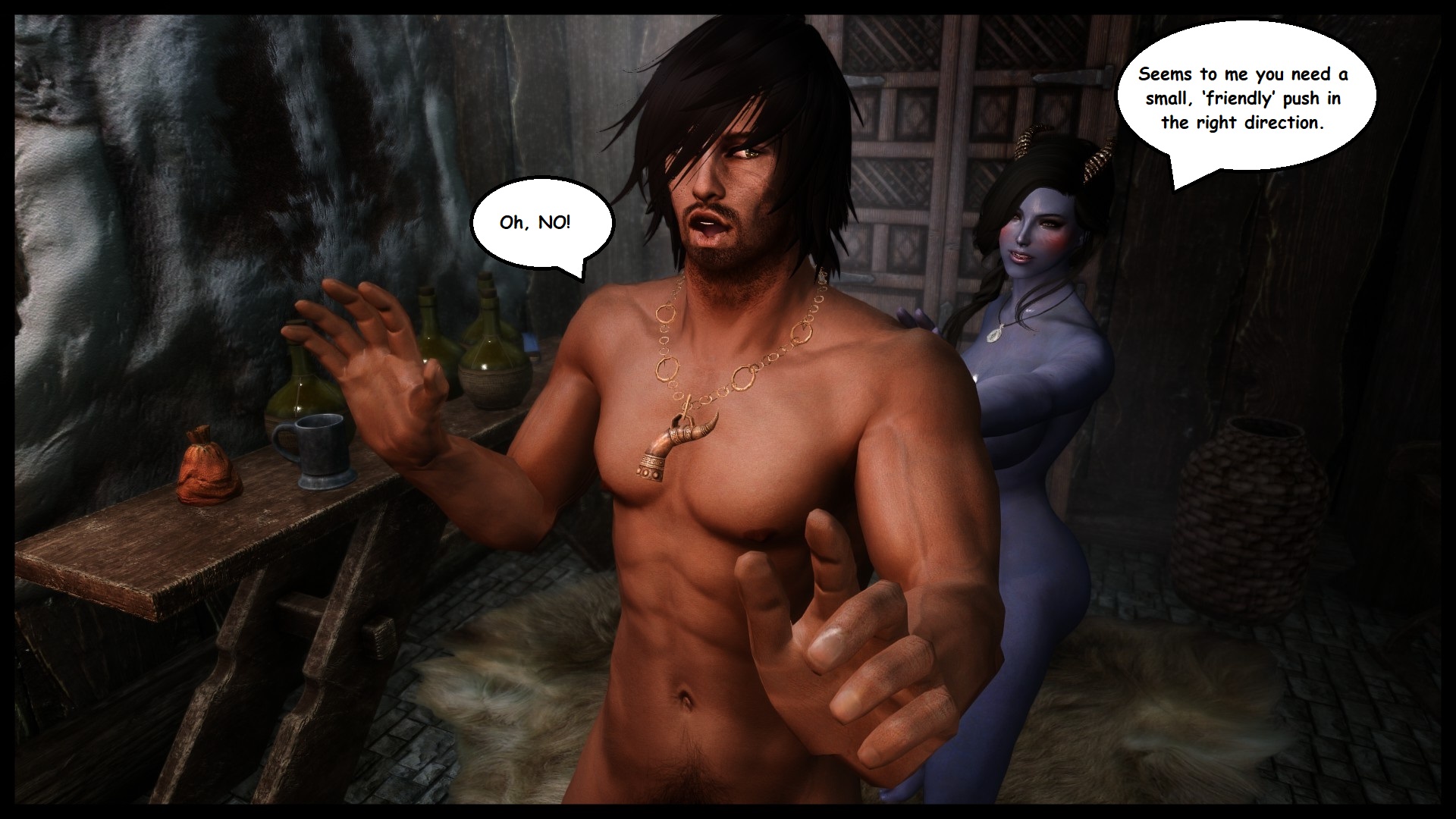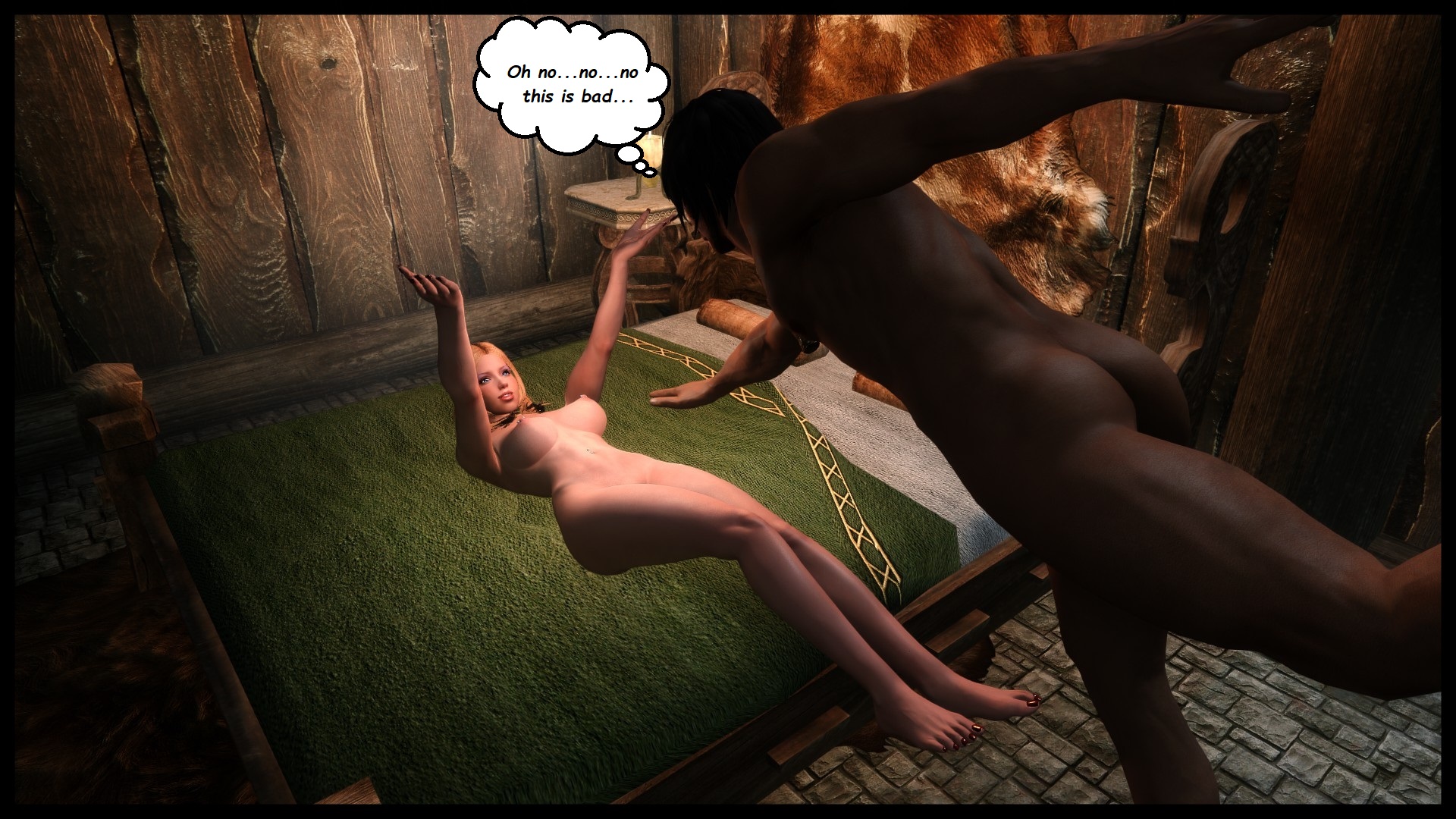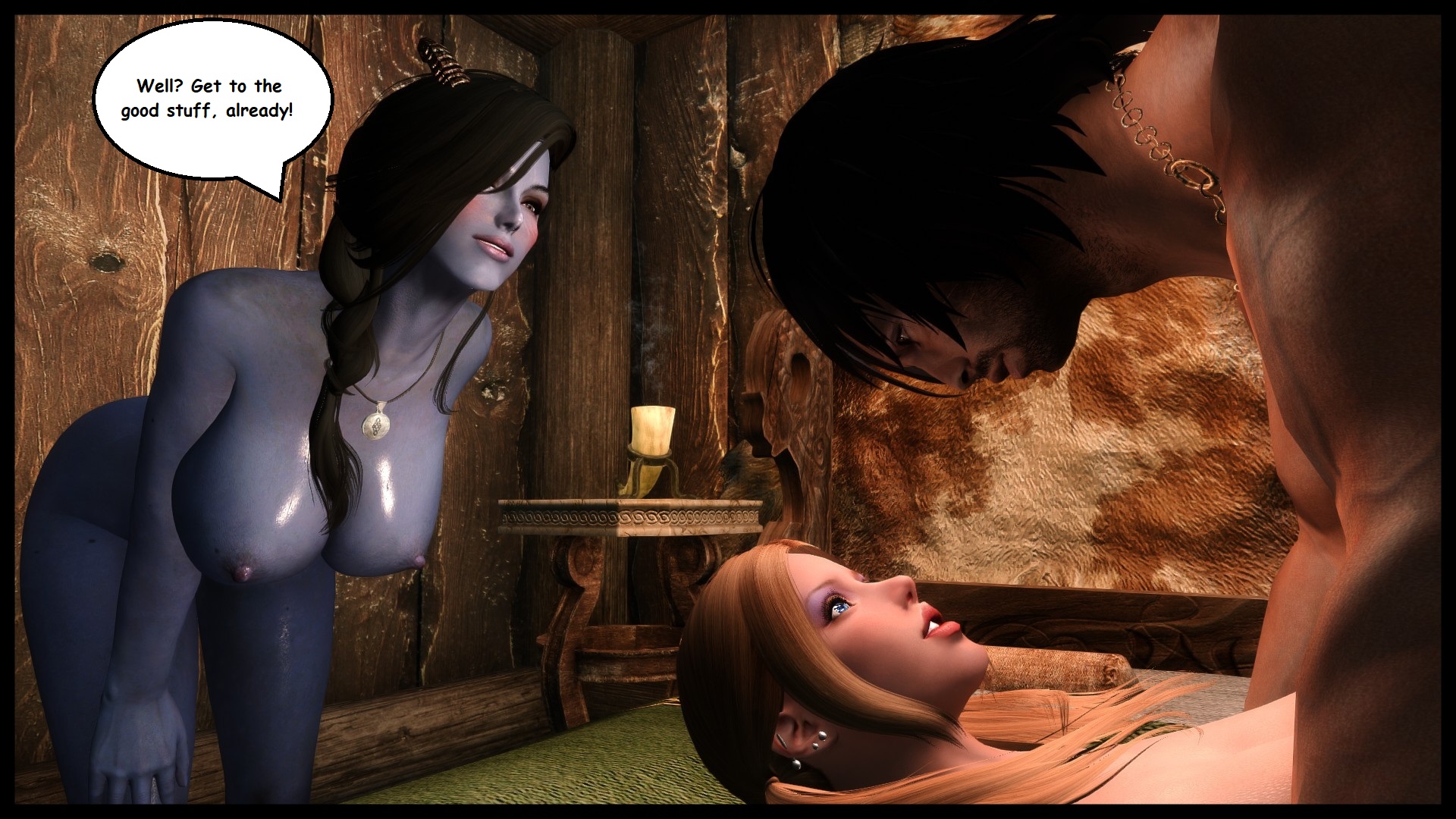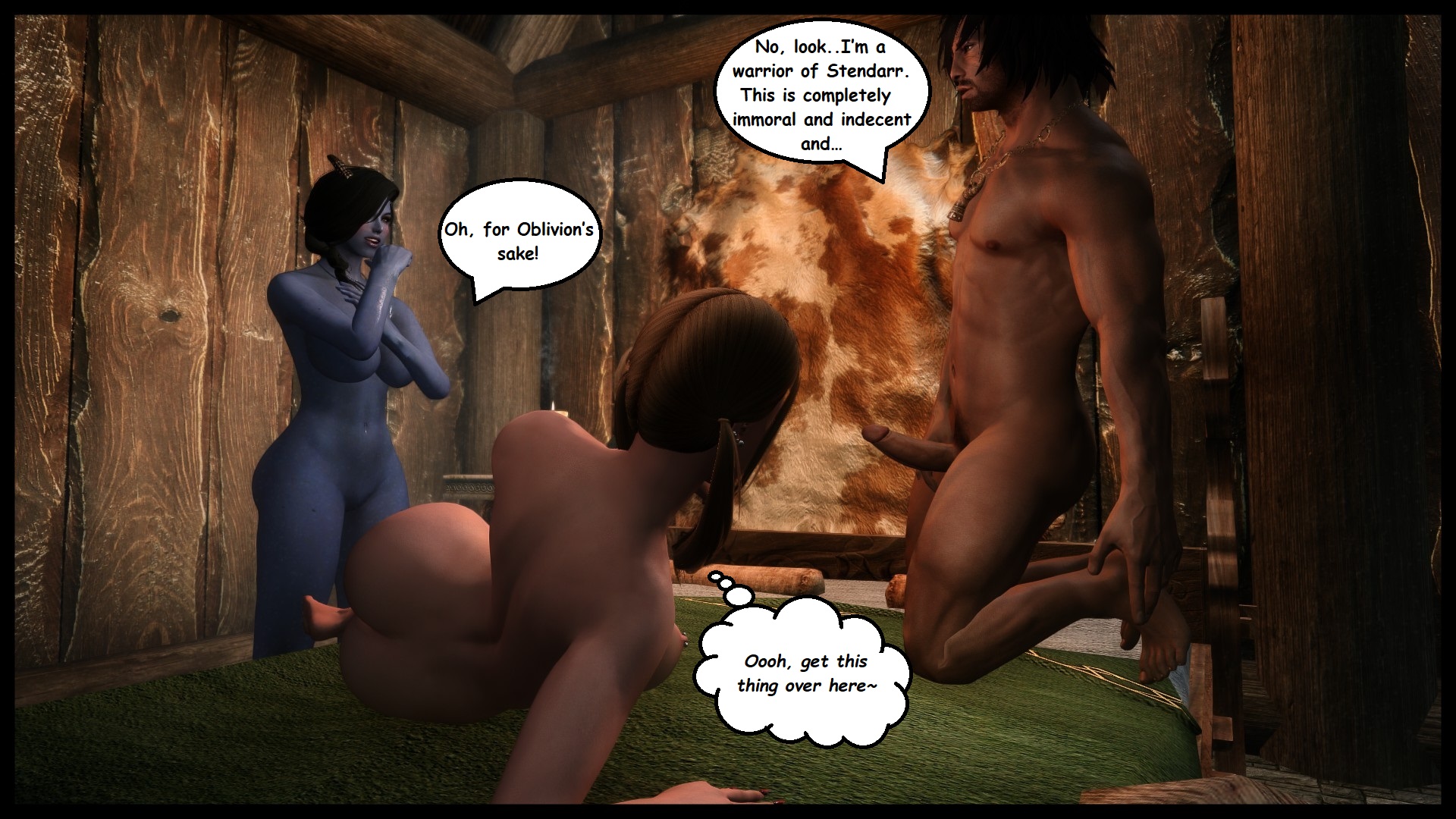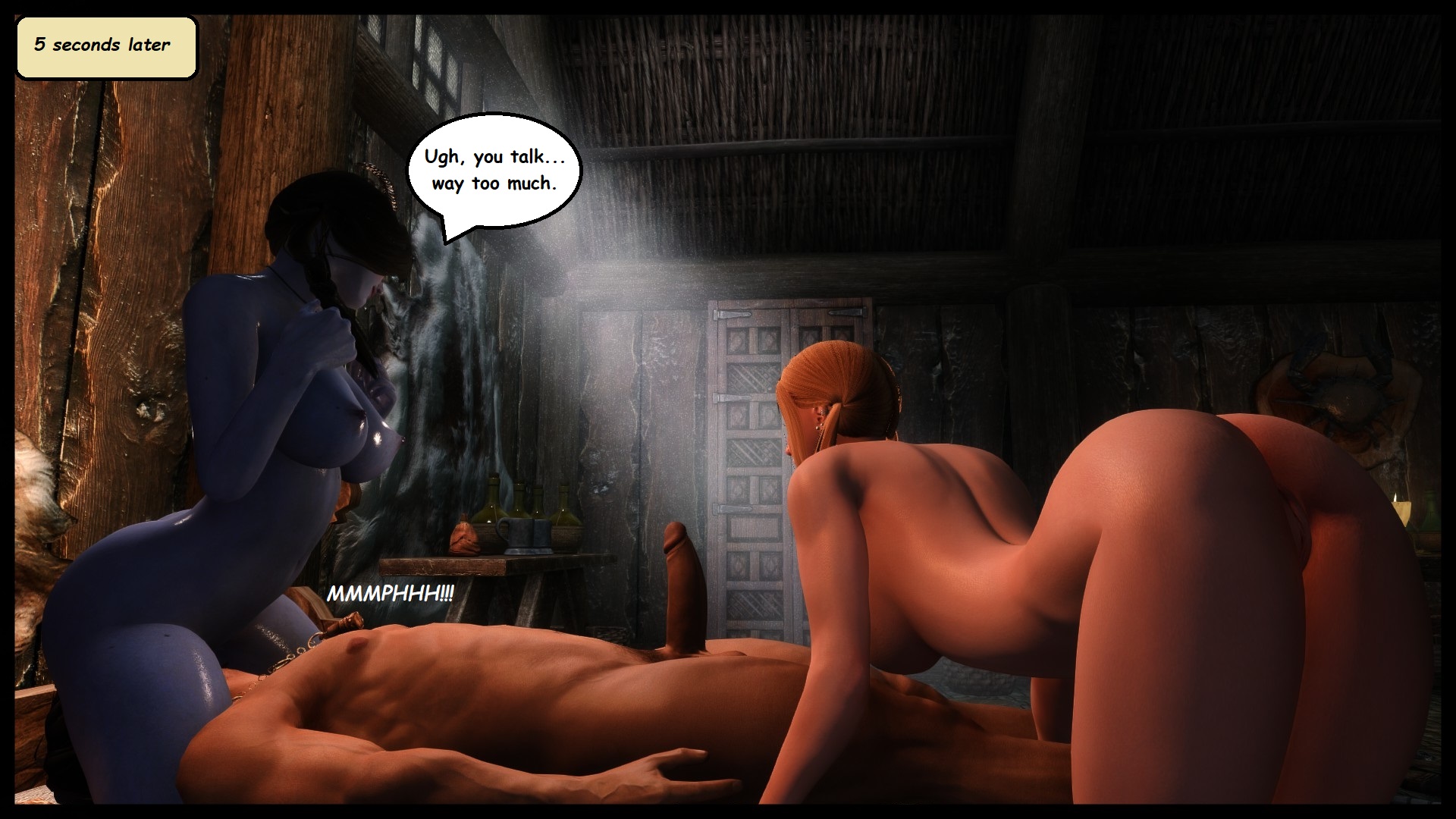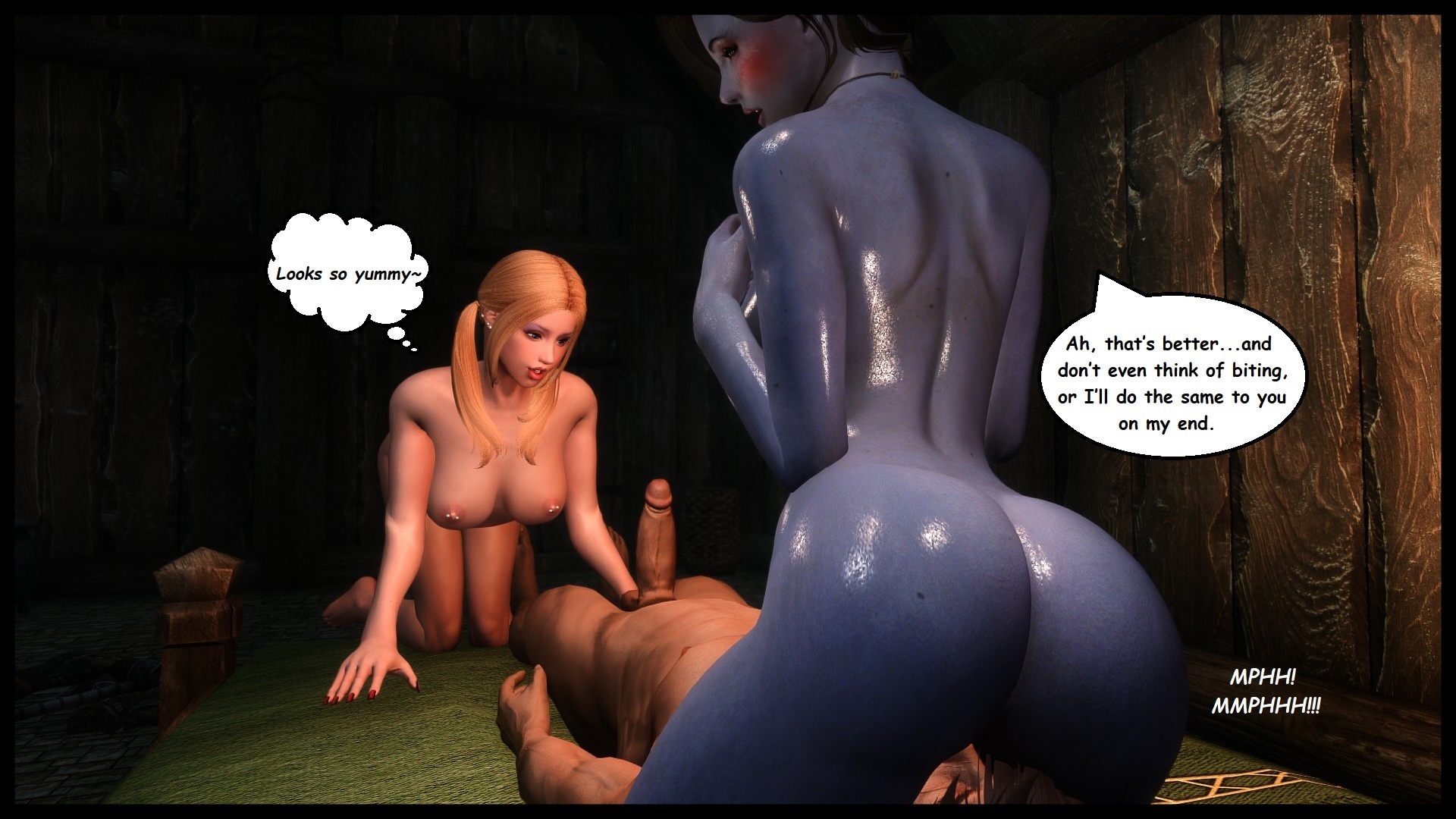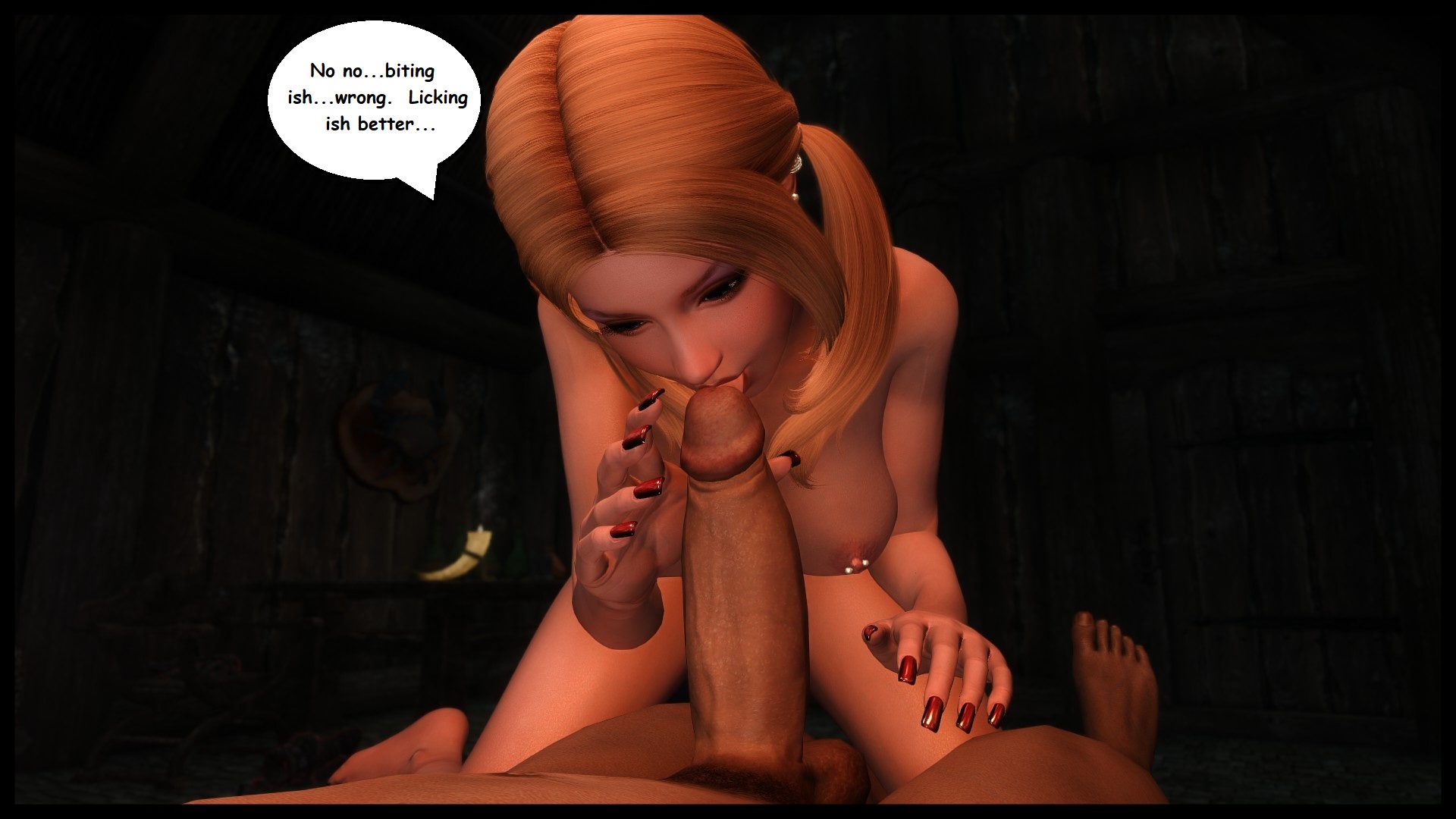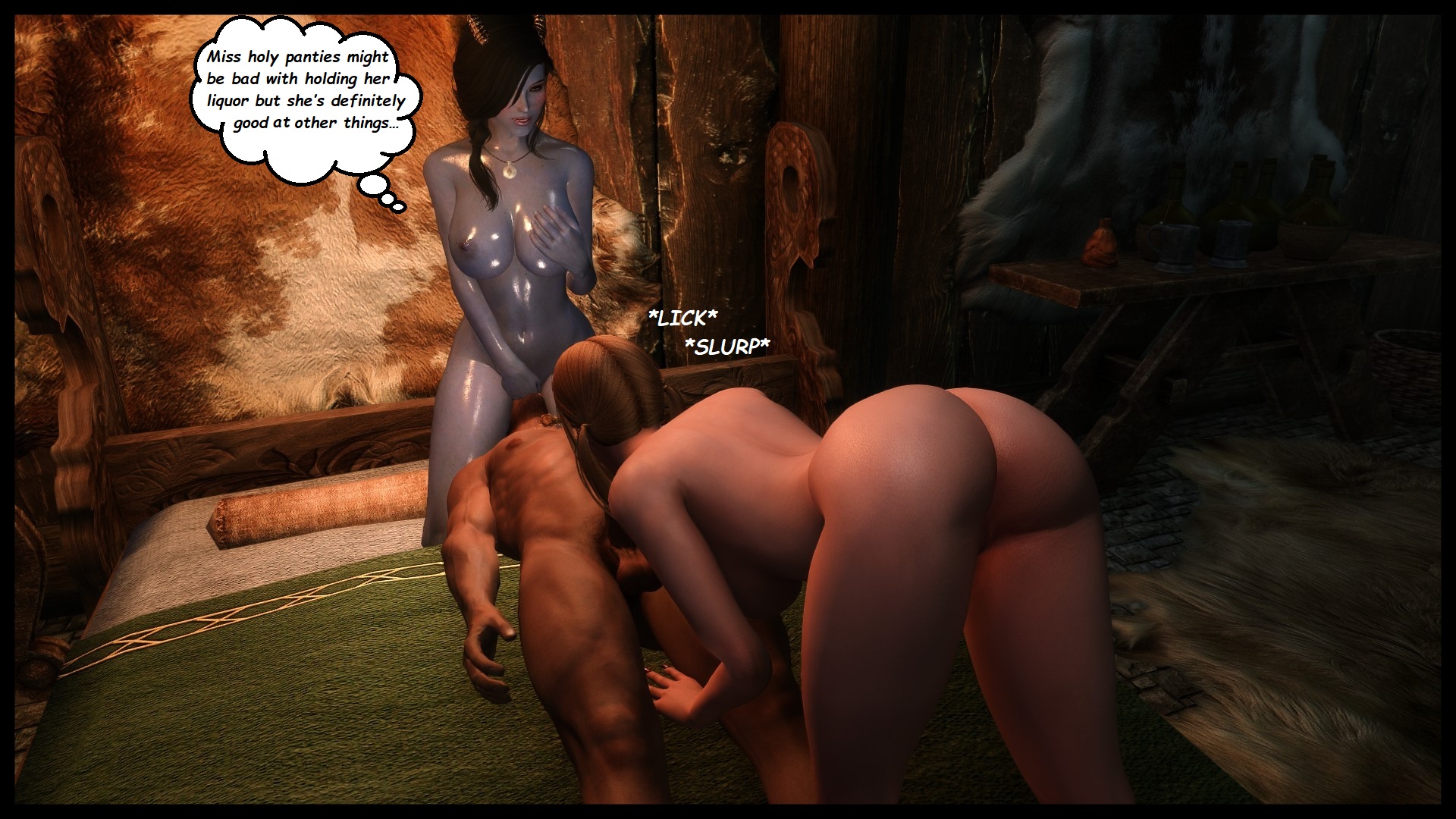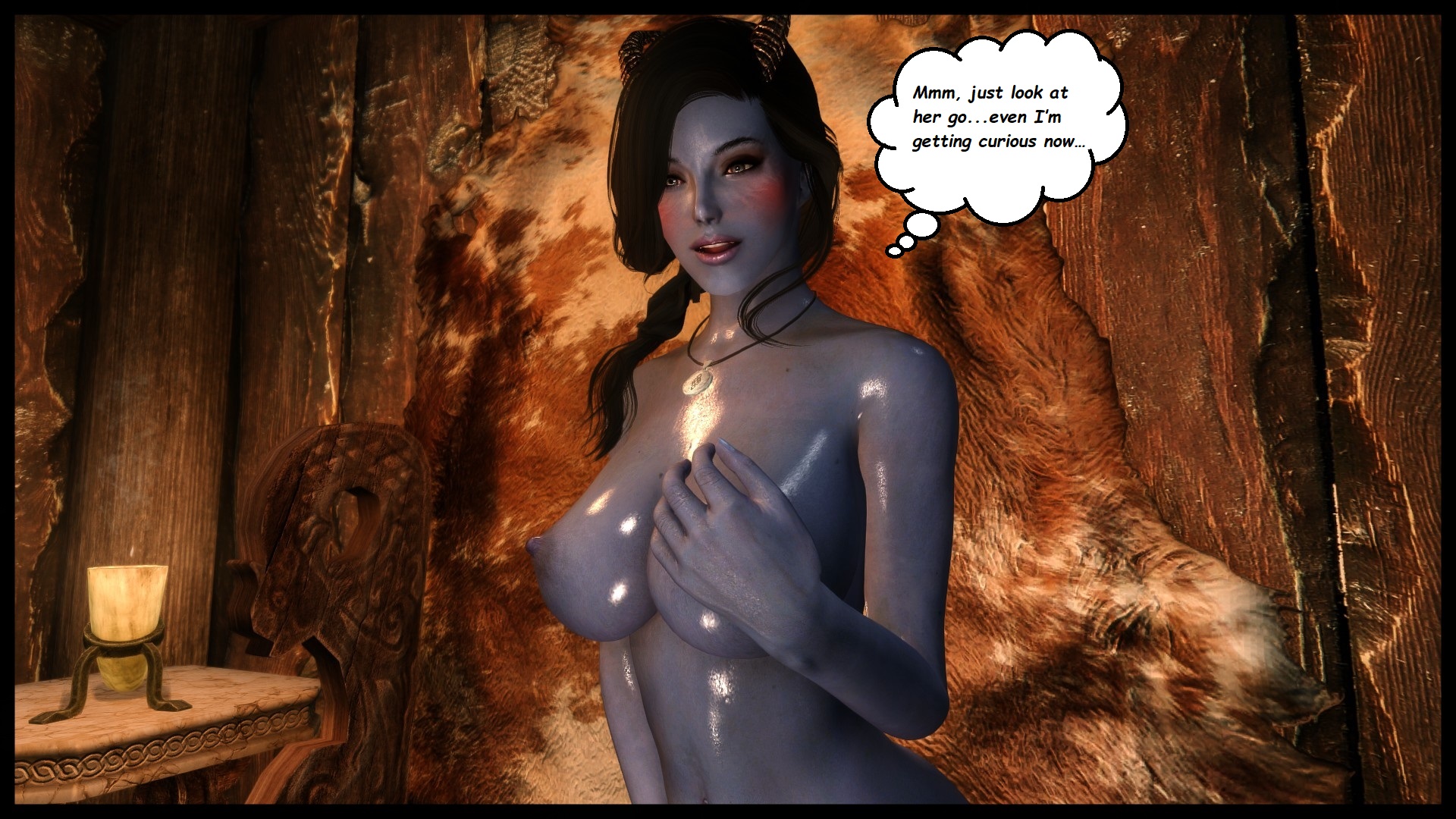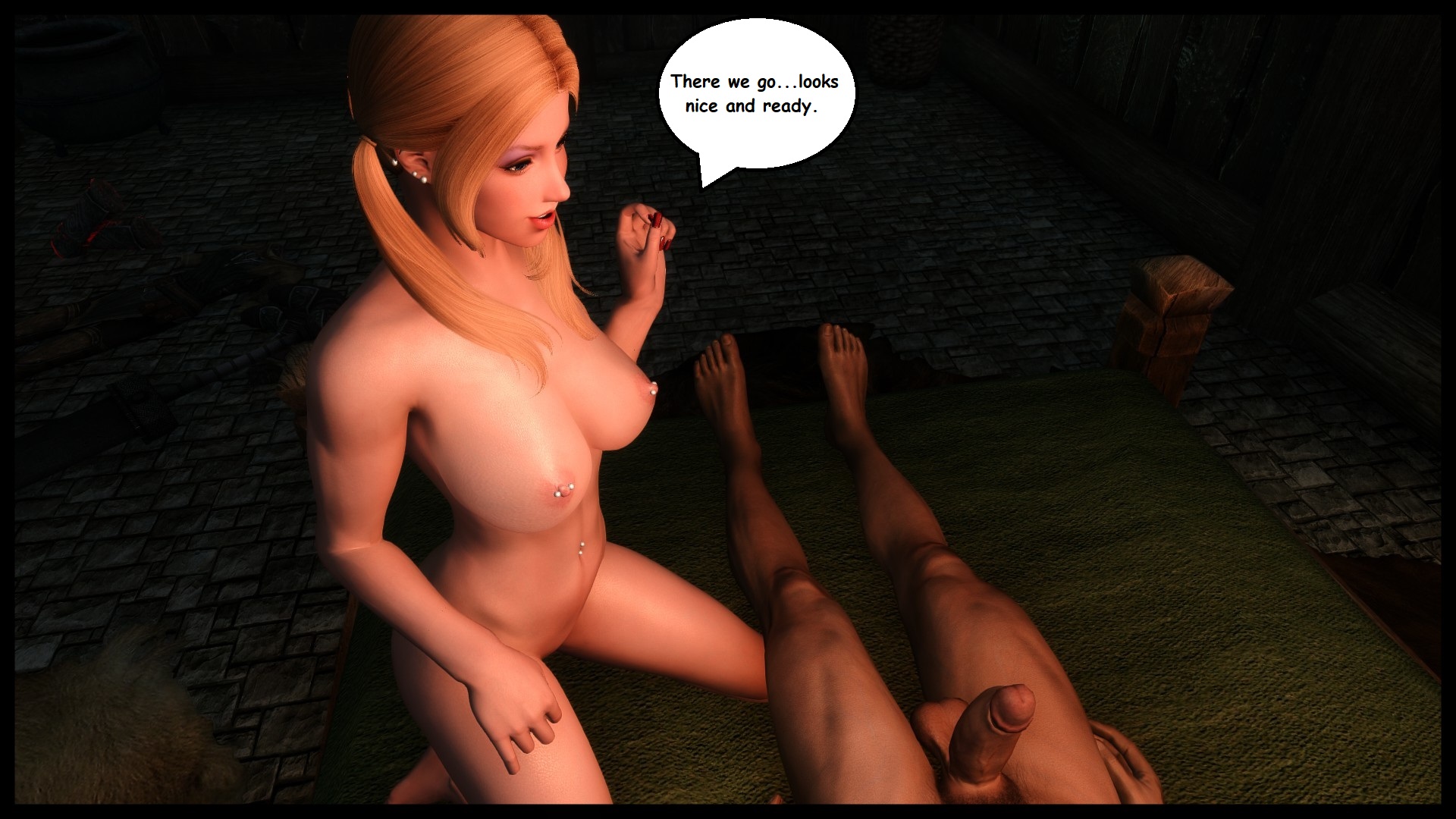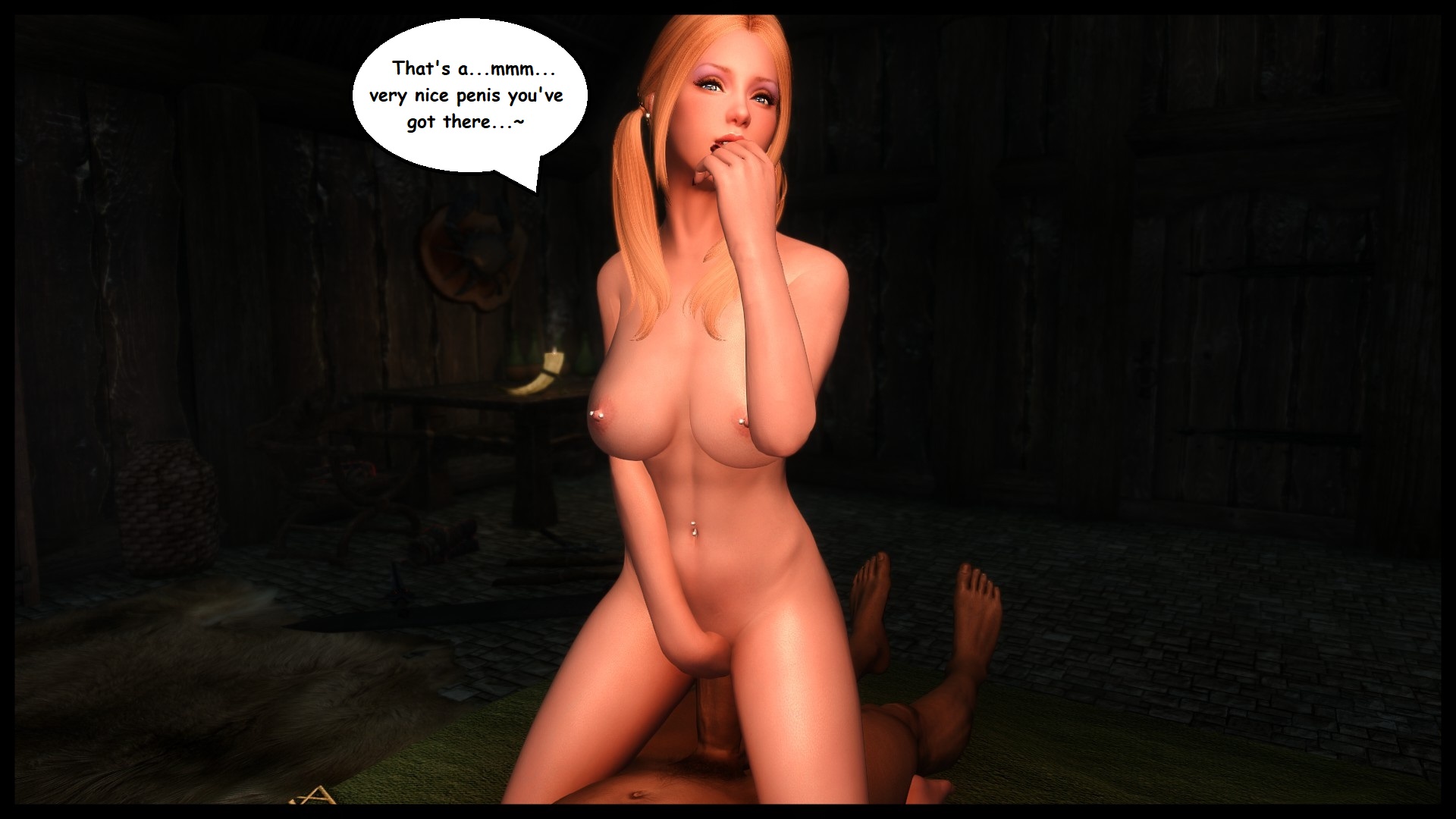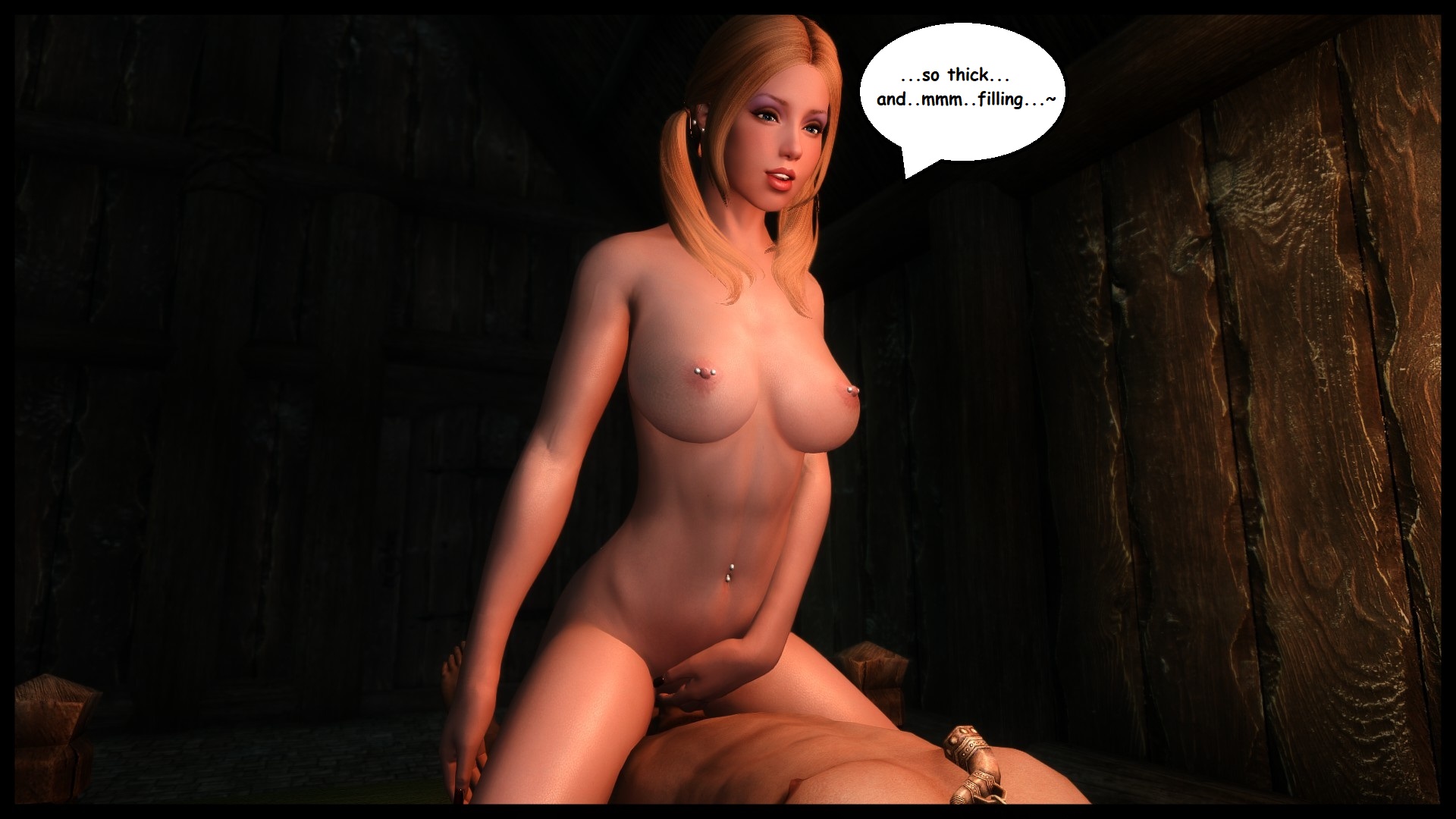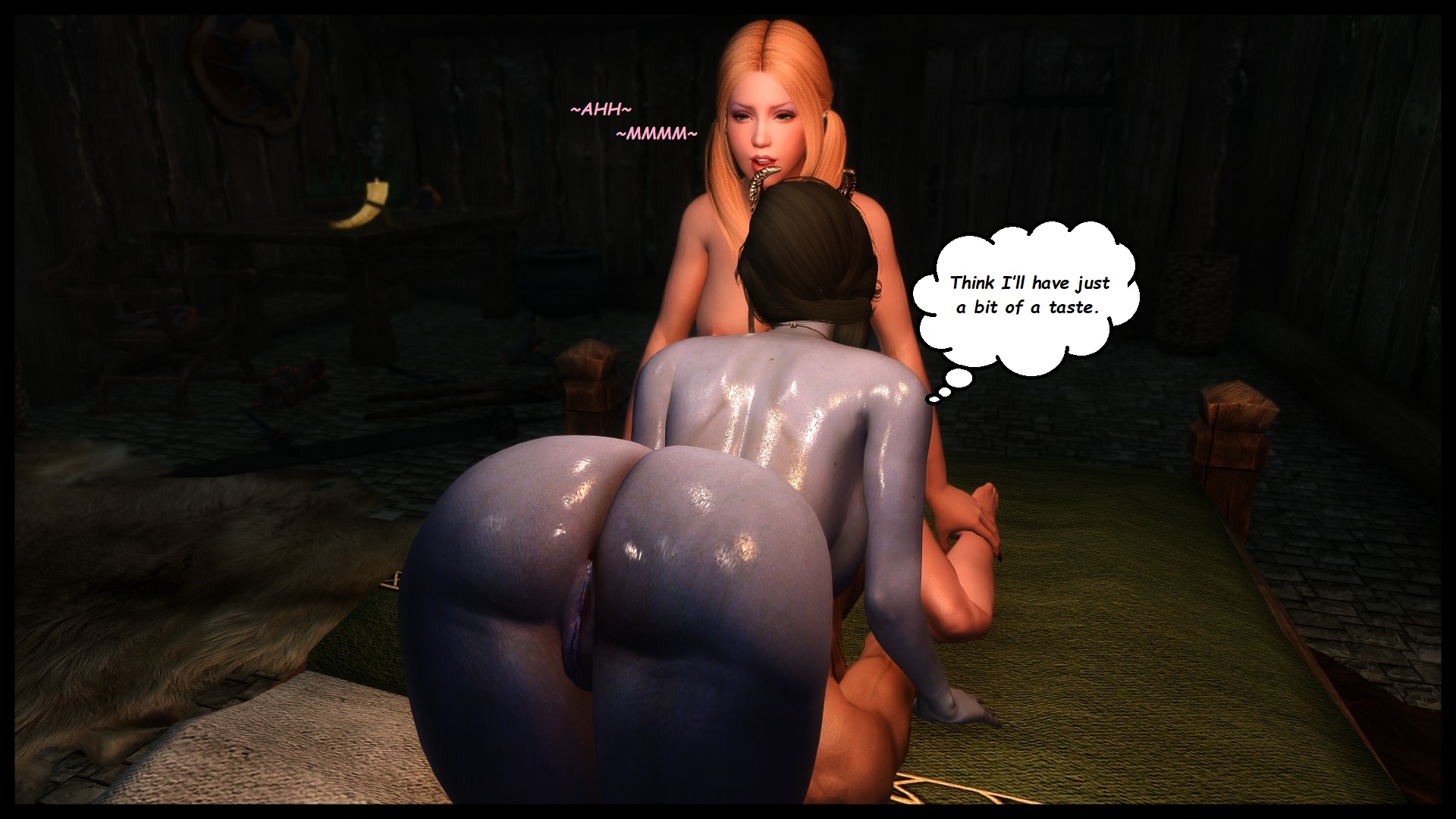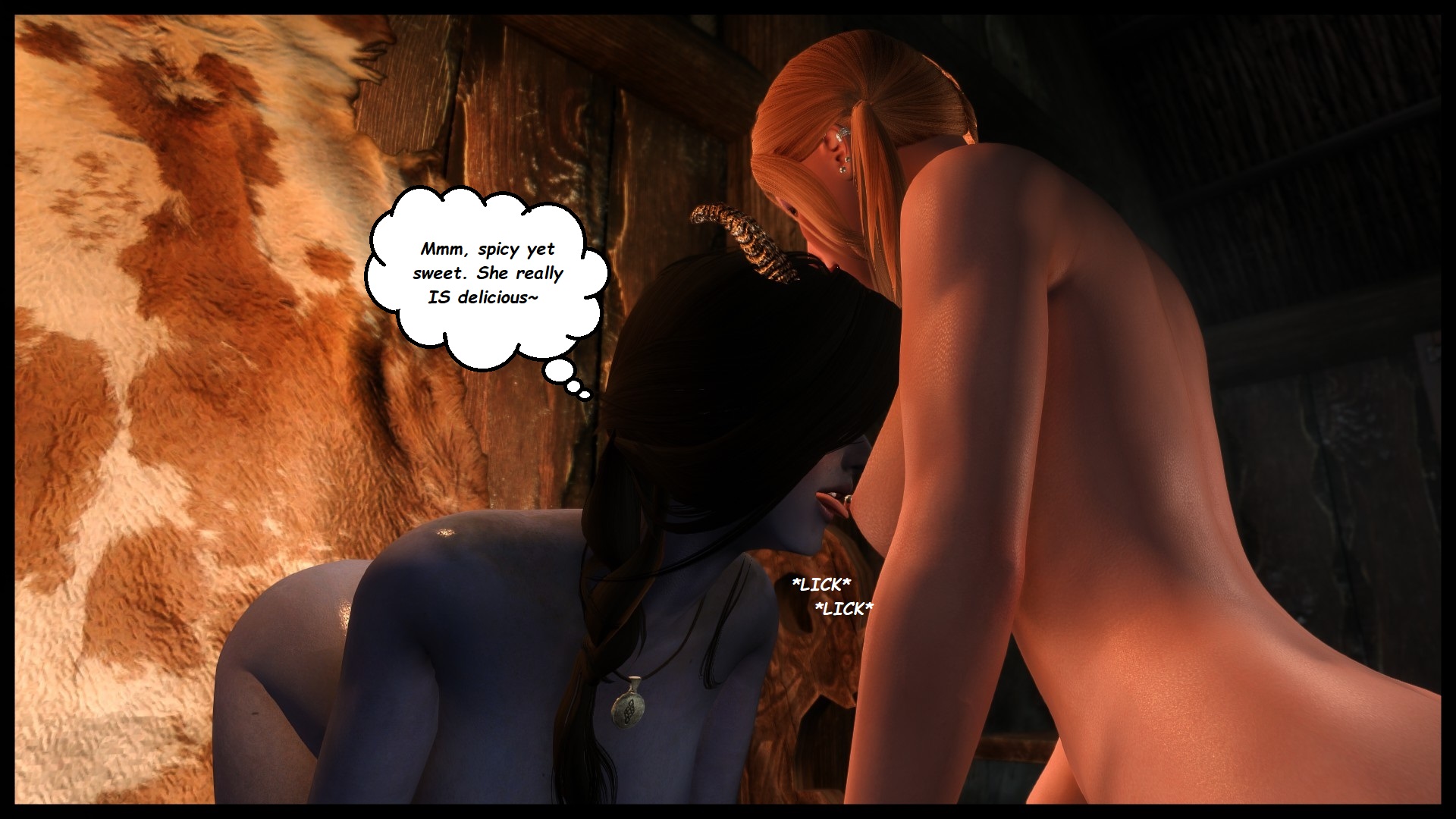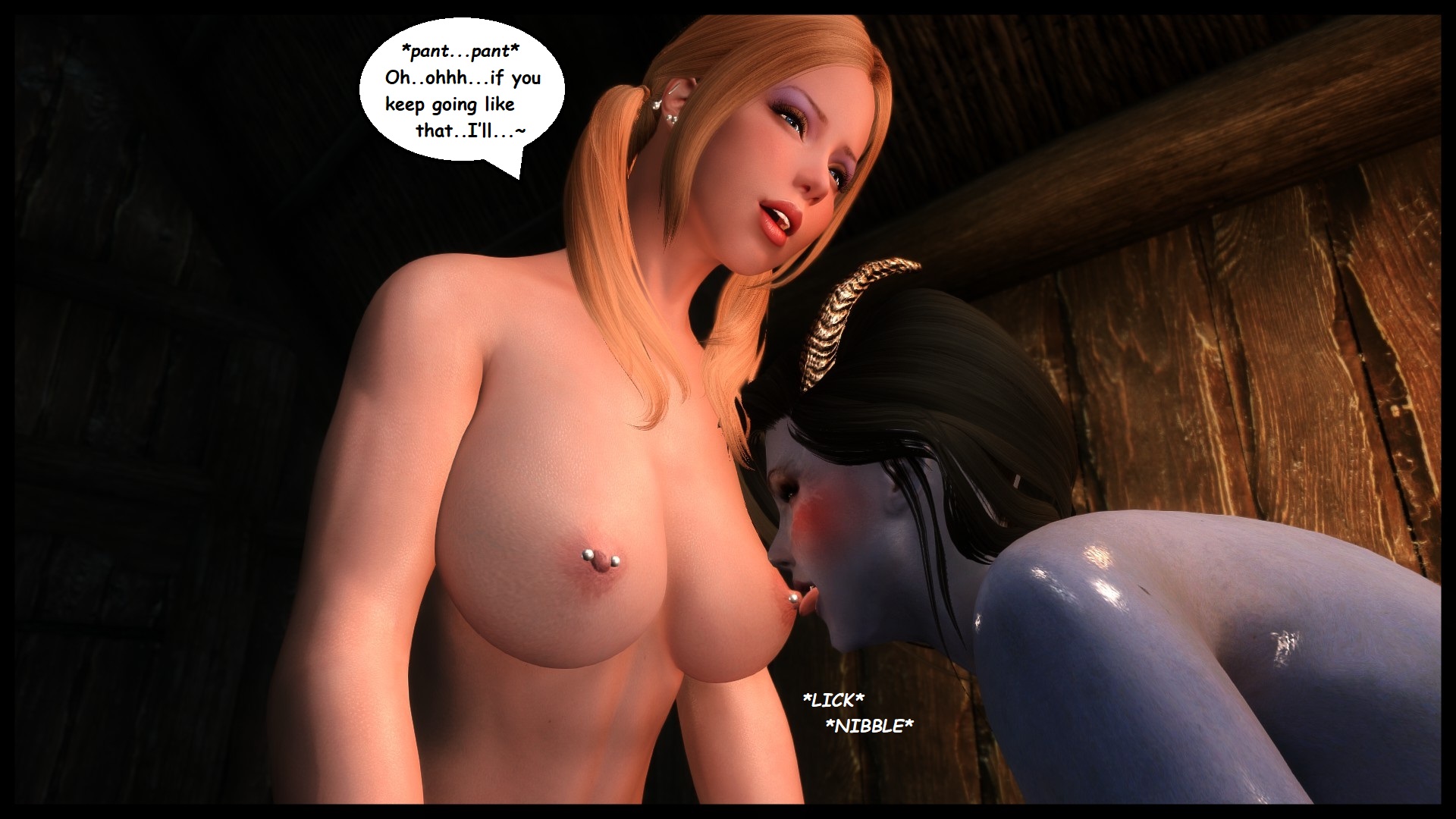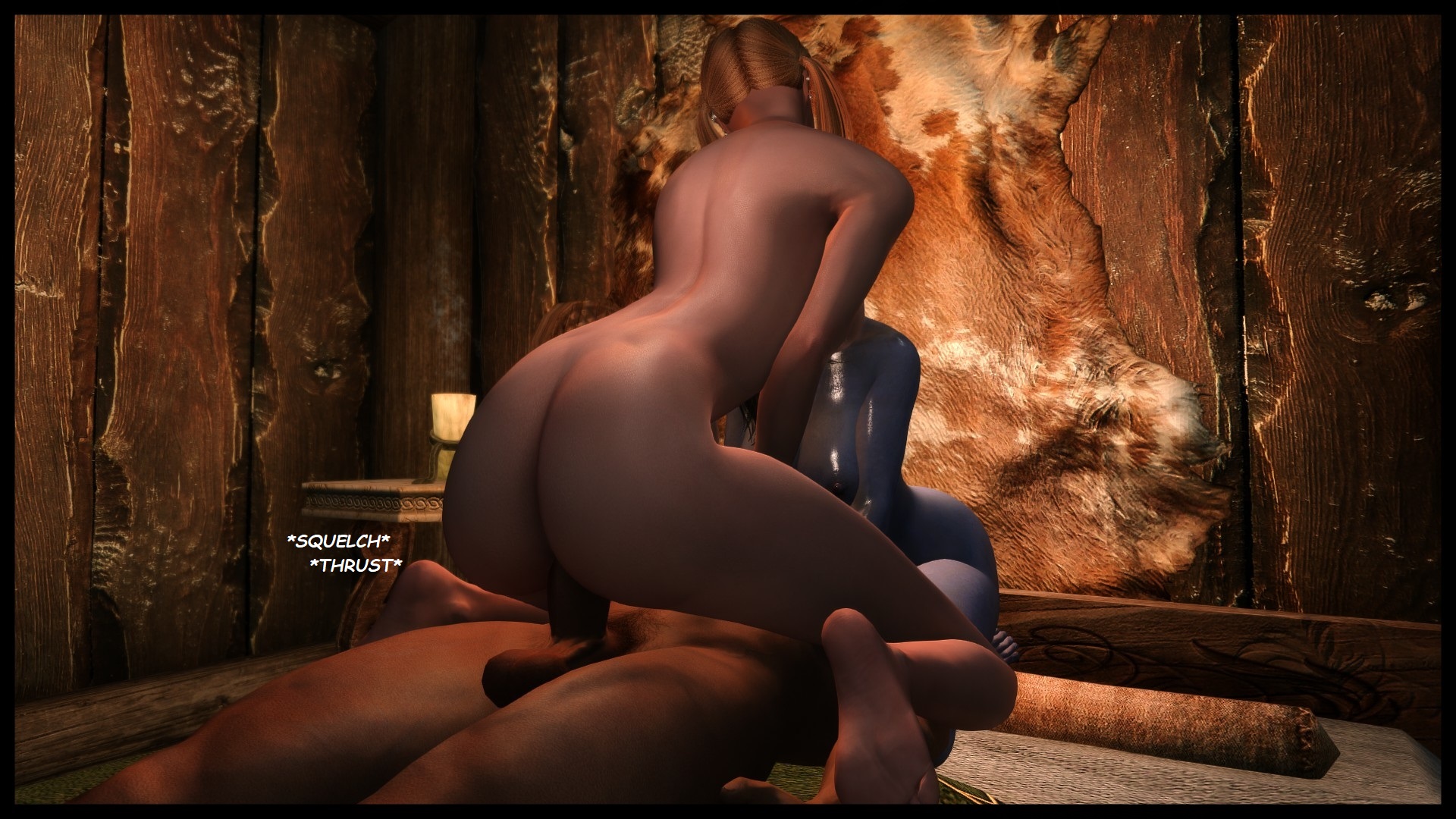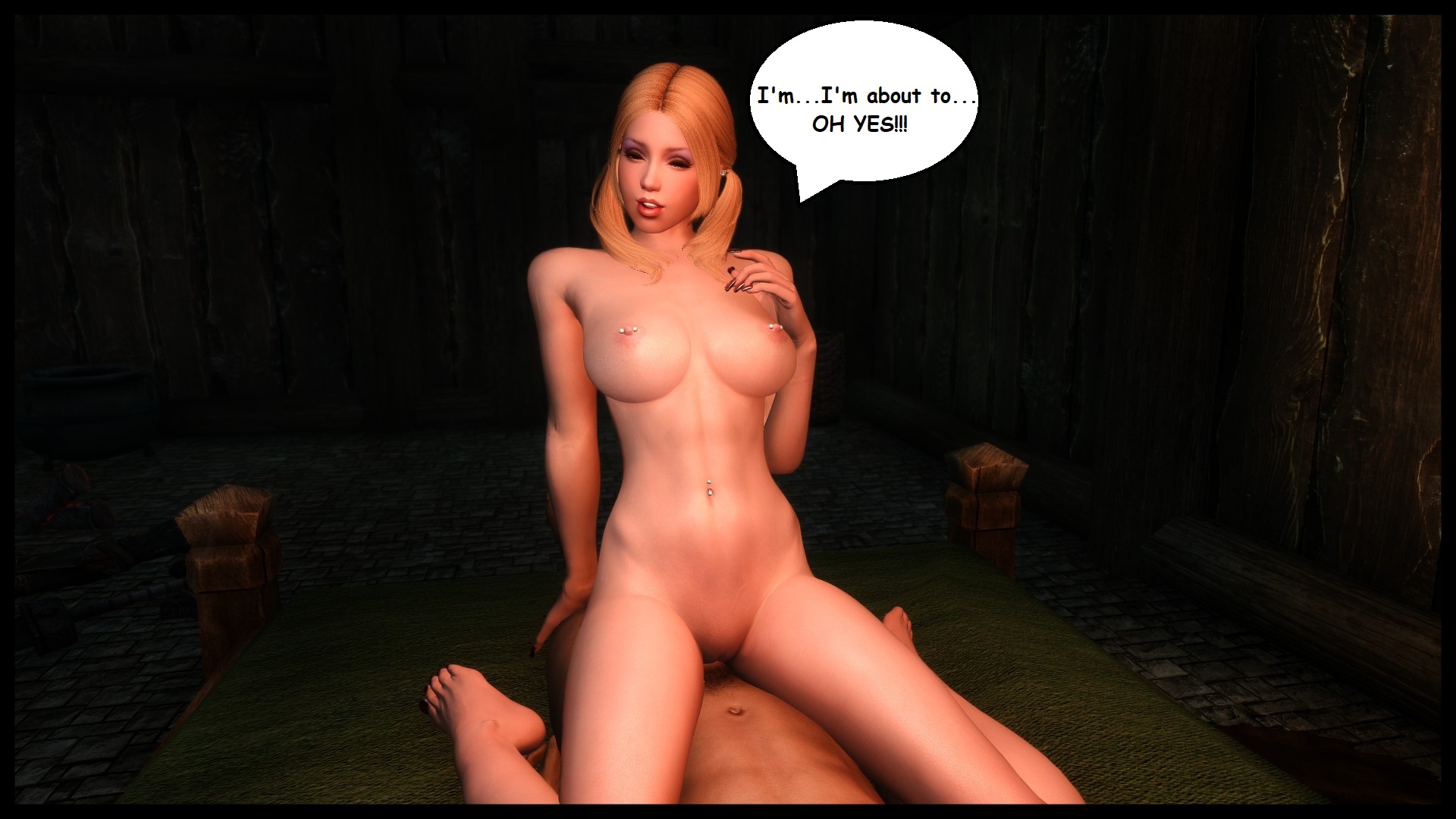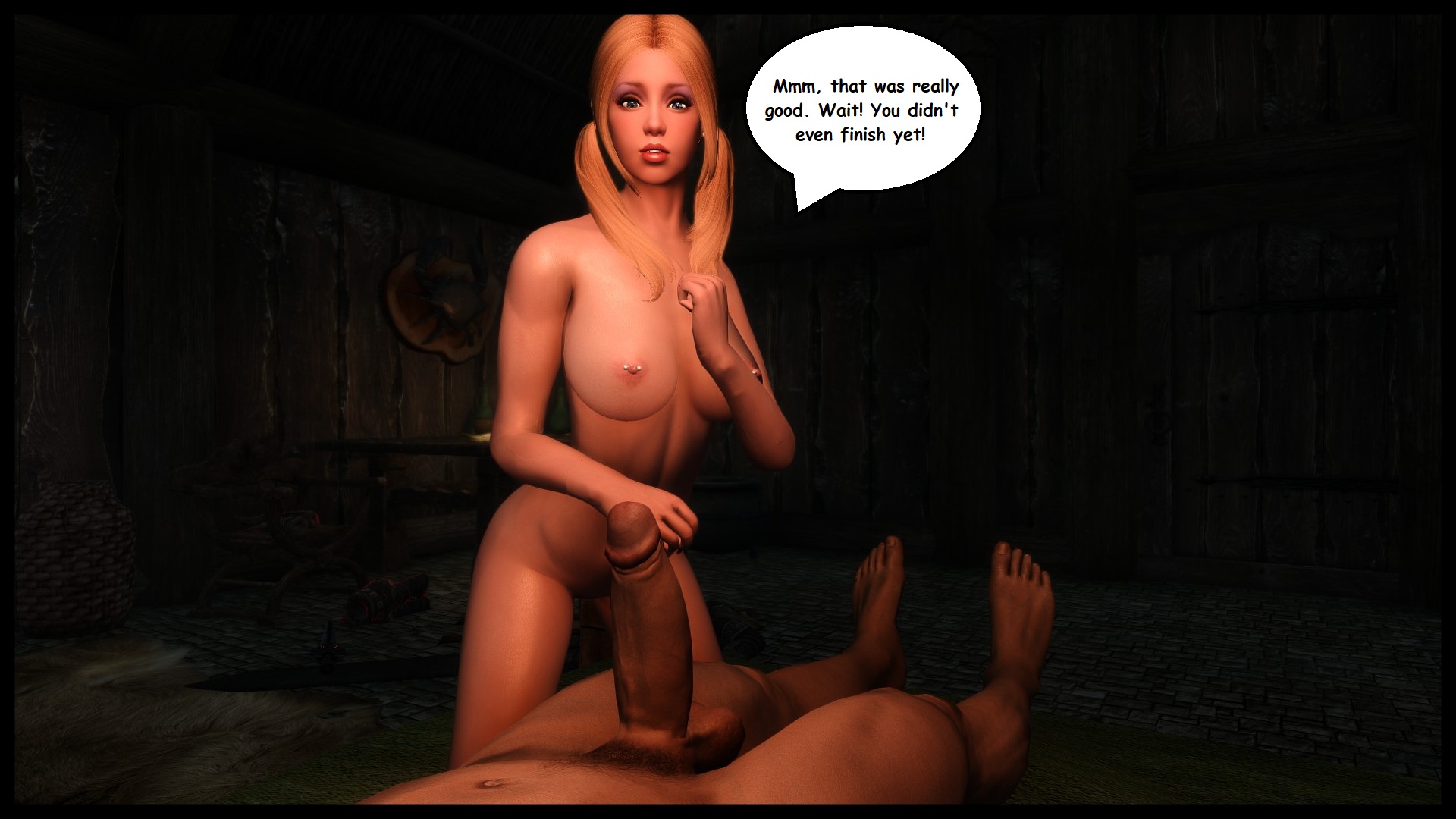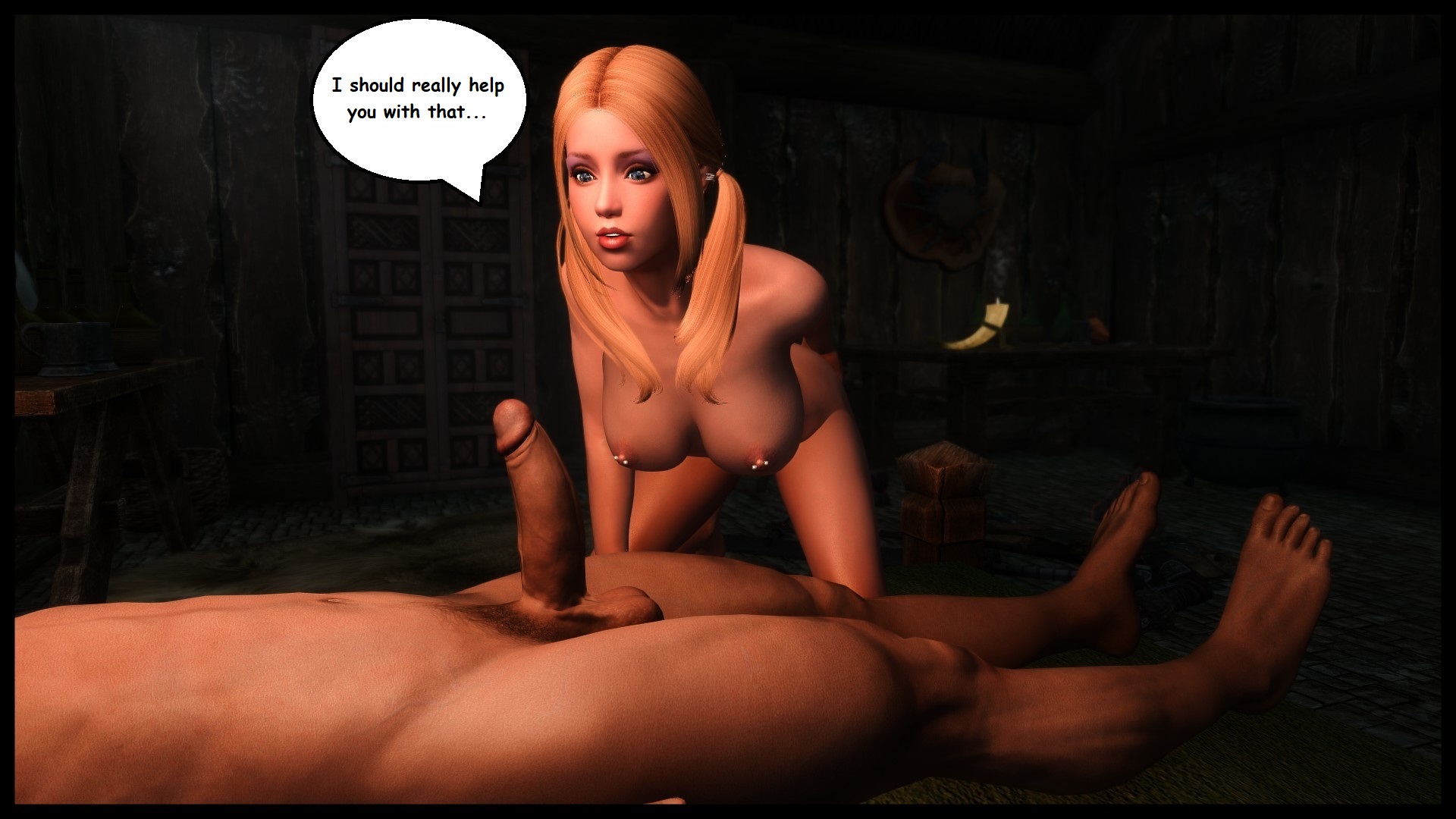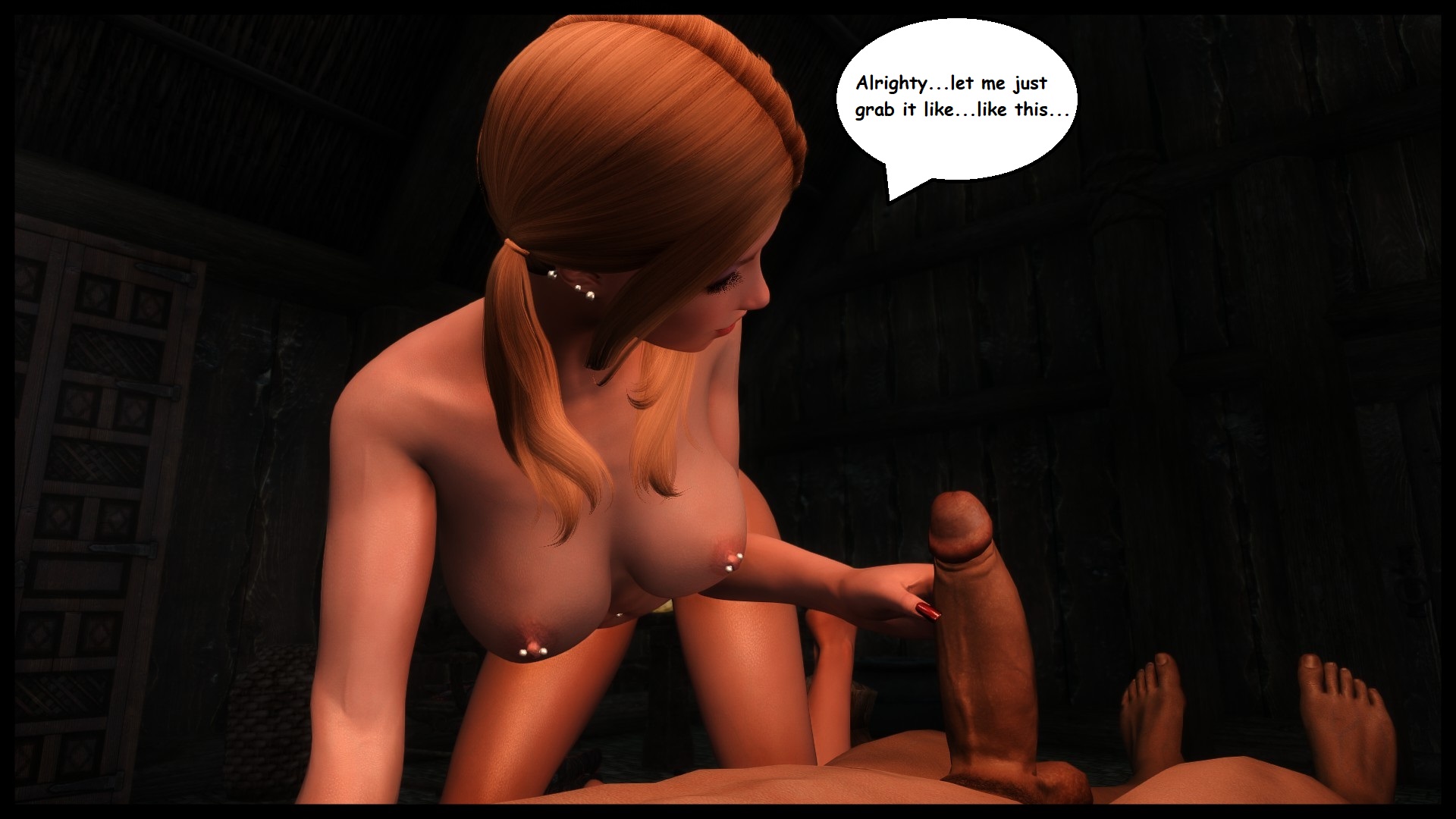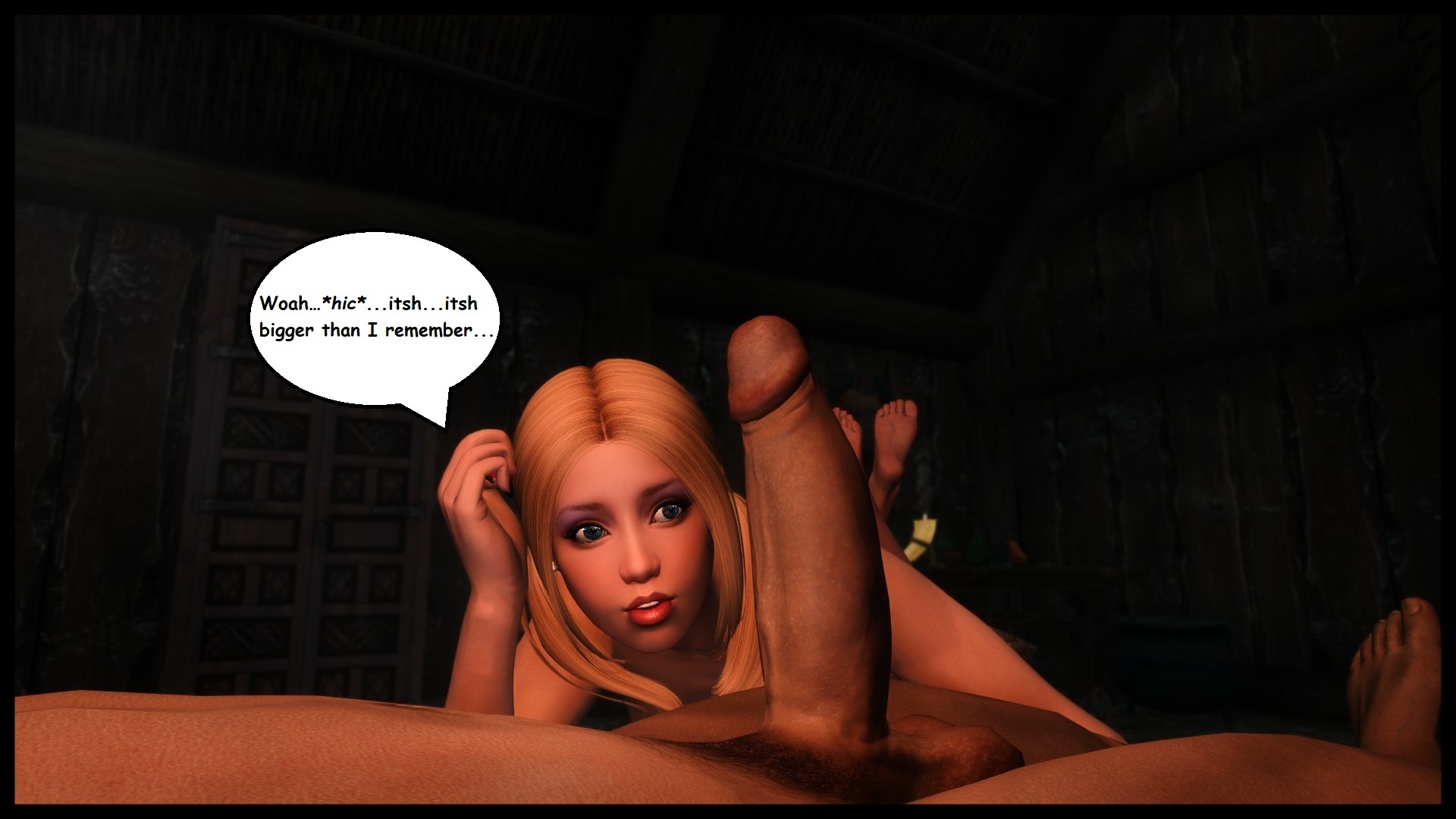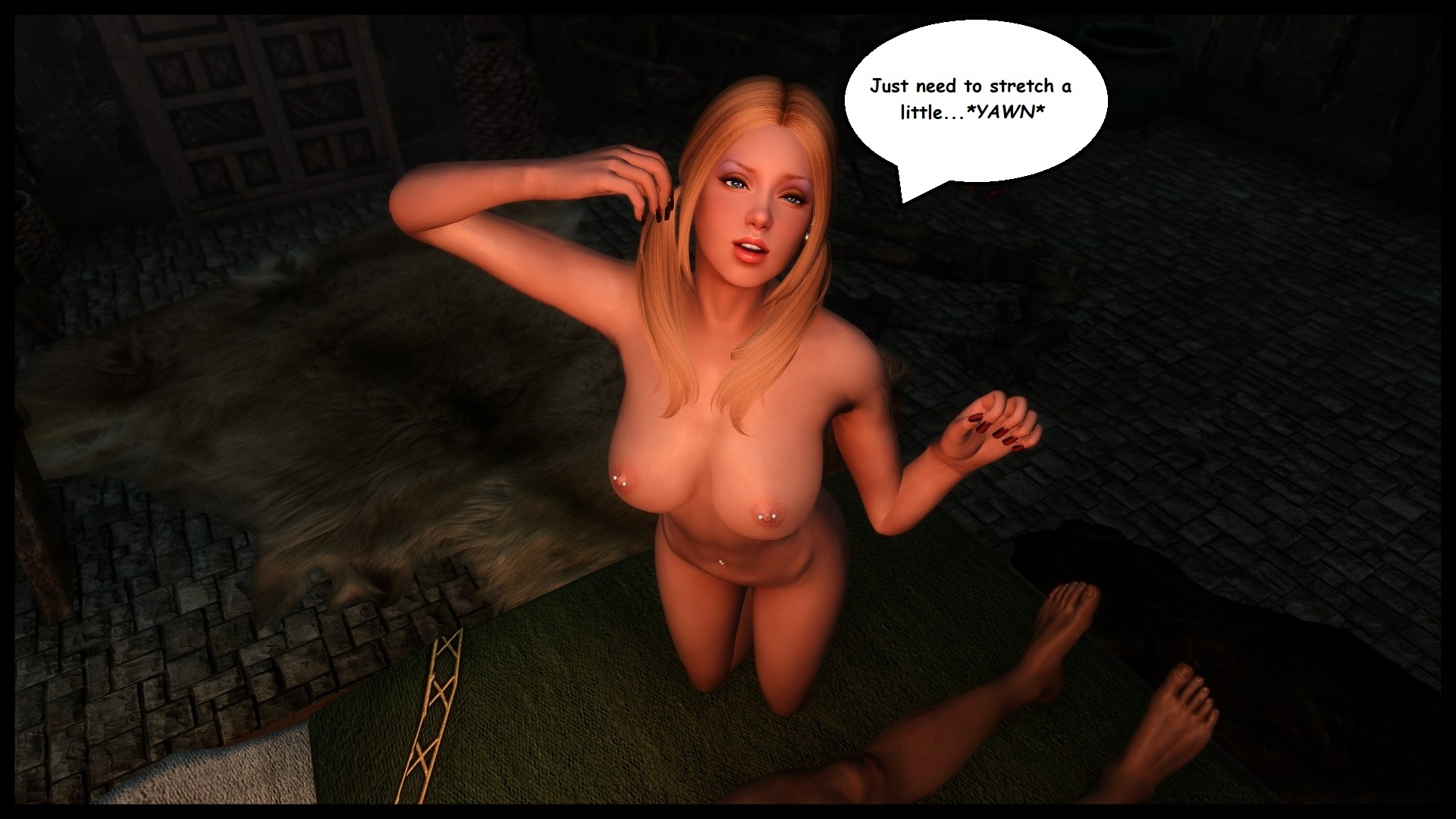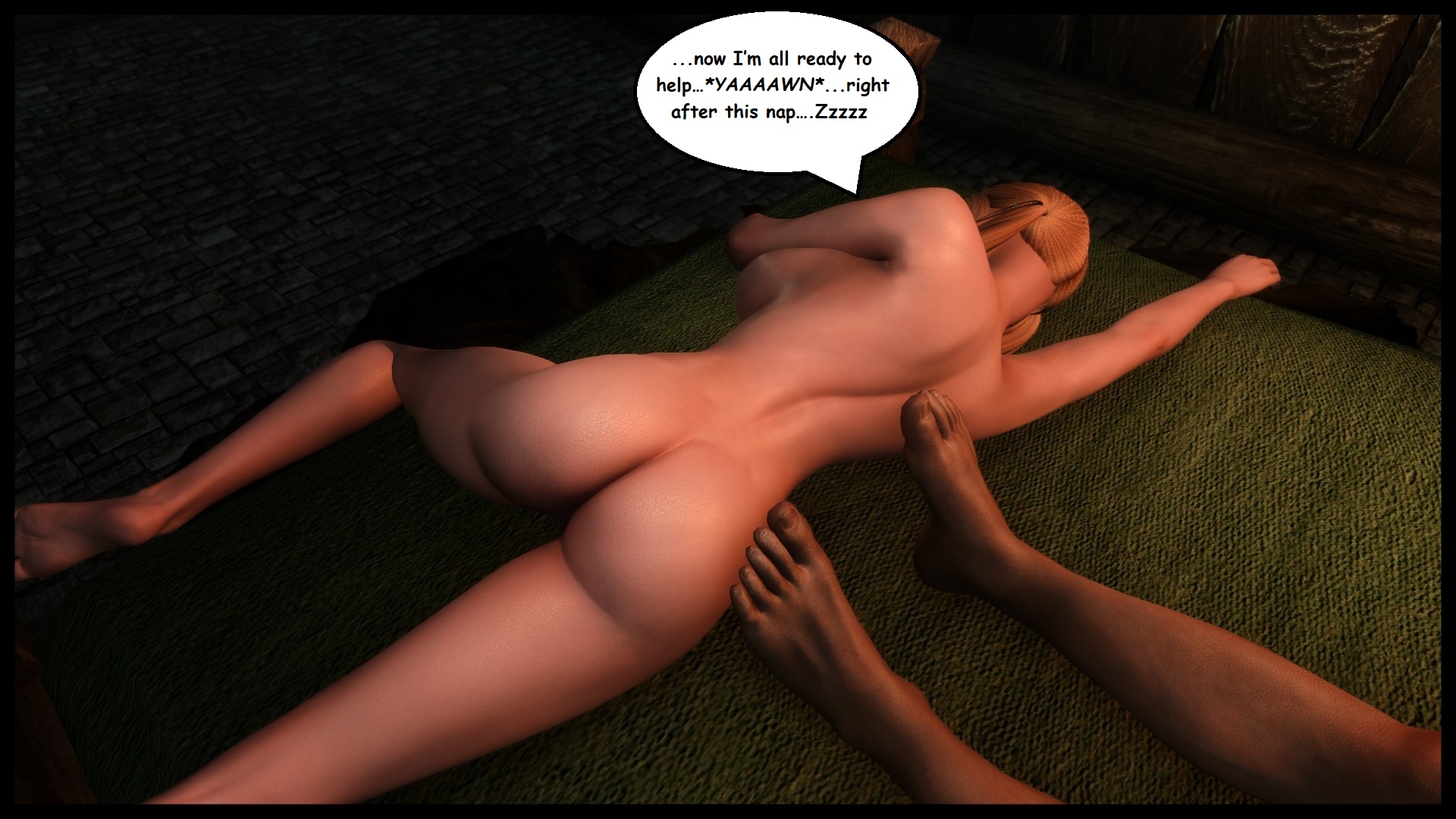 [/img]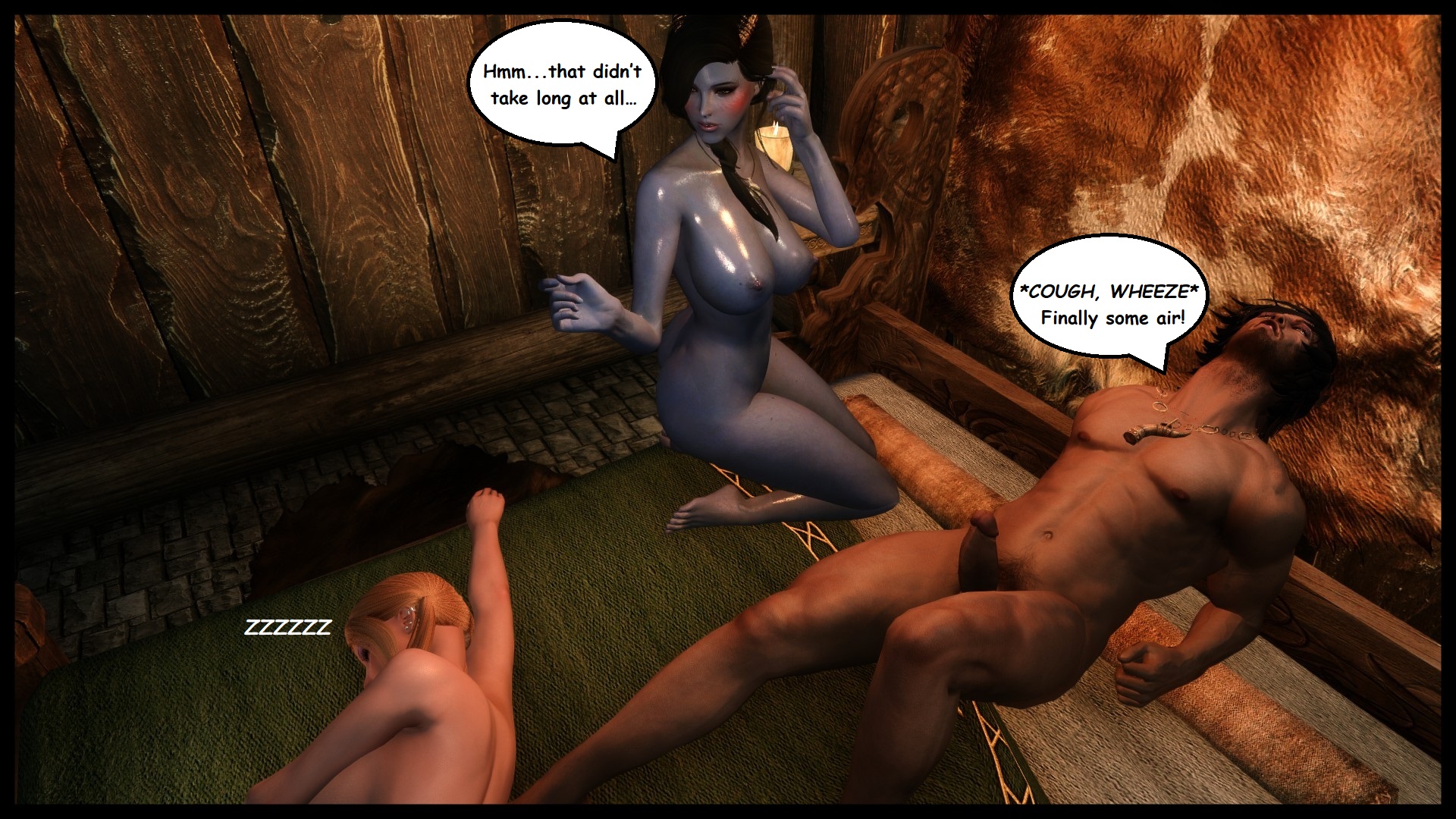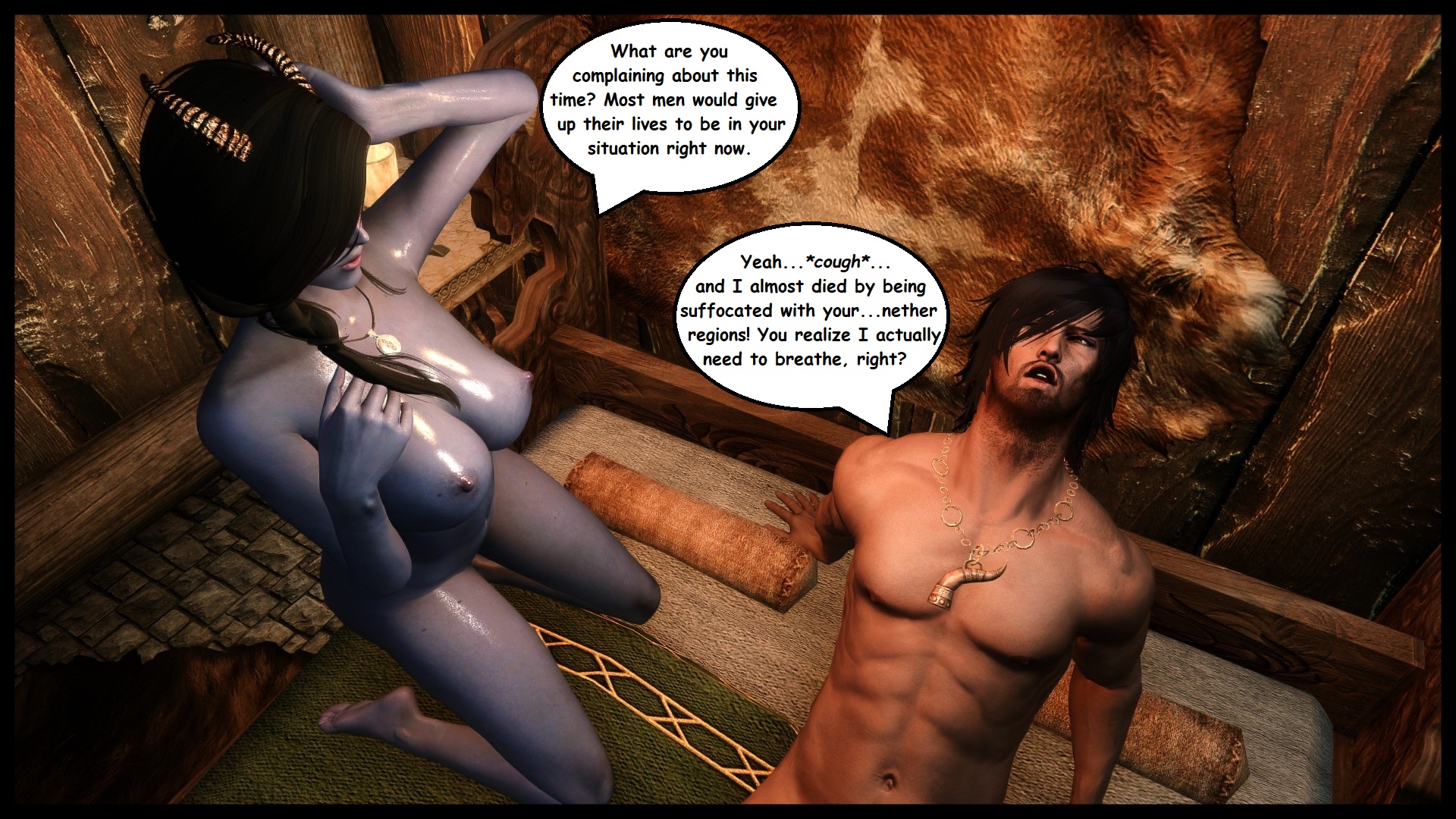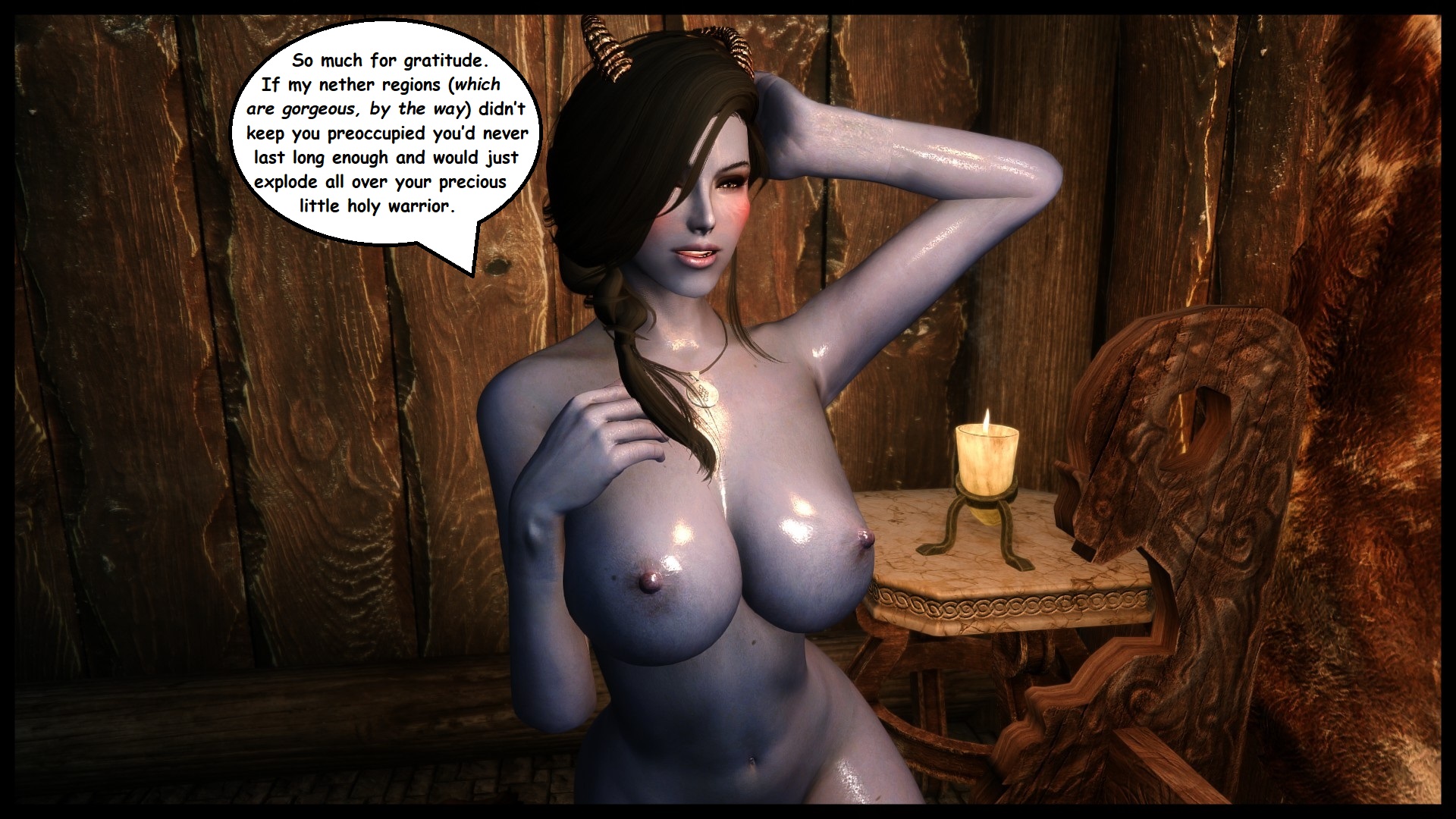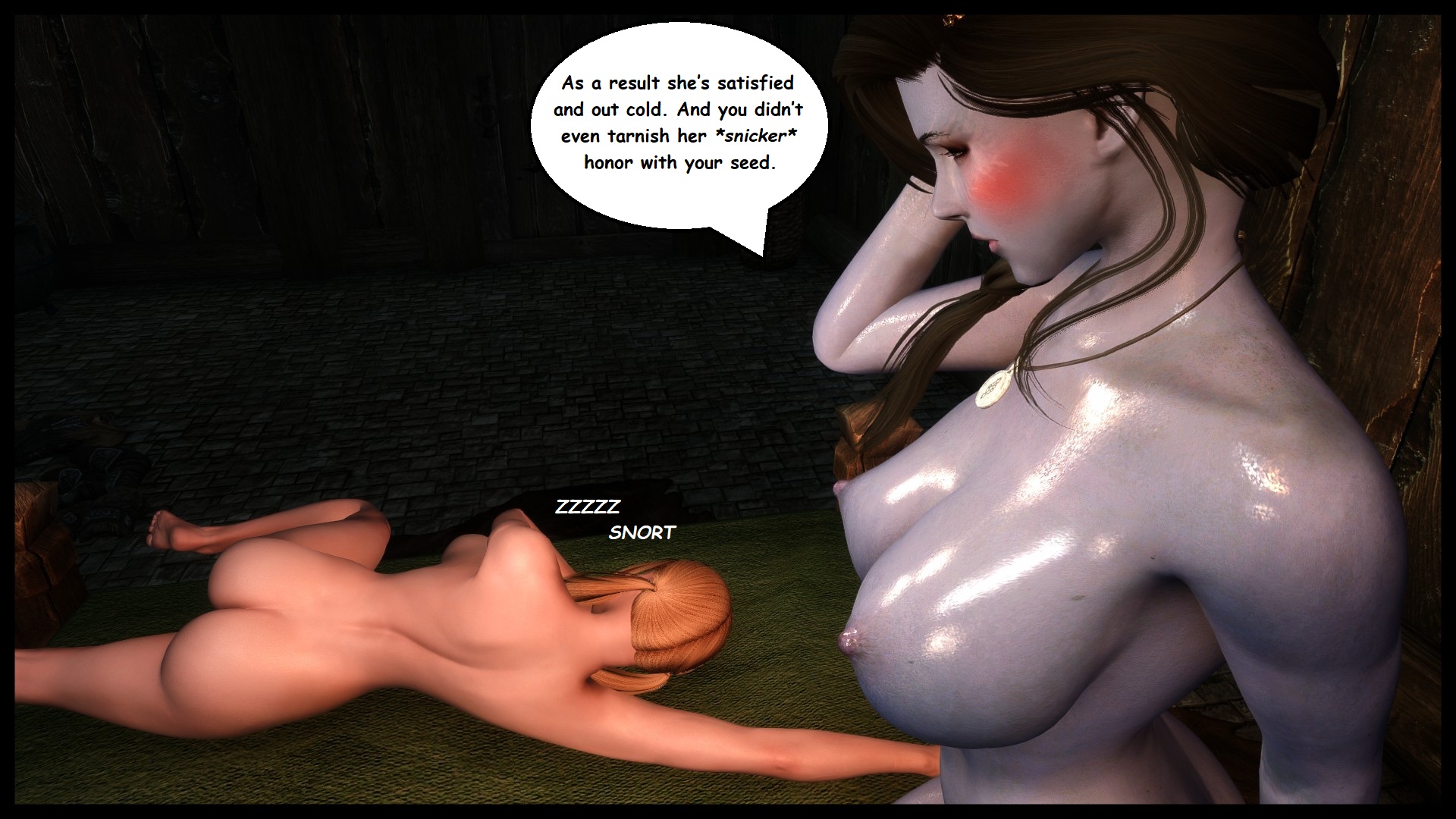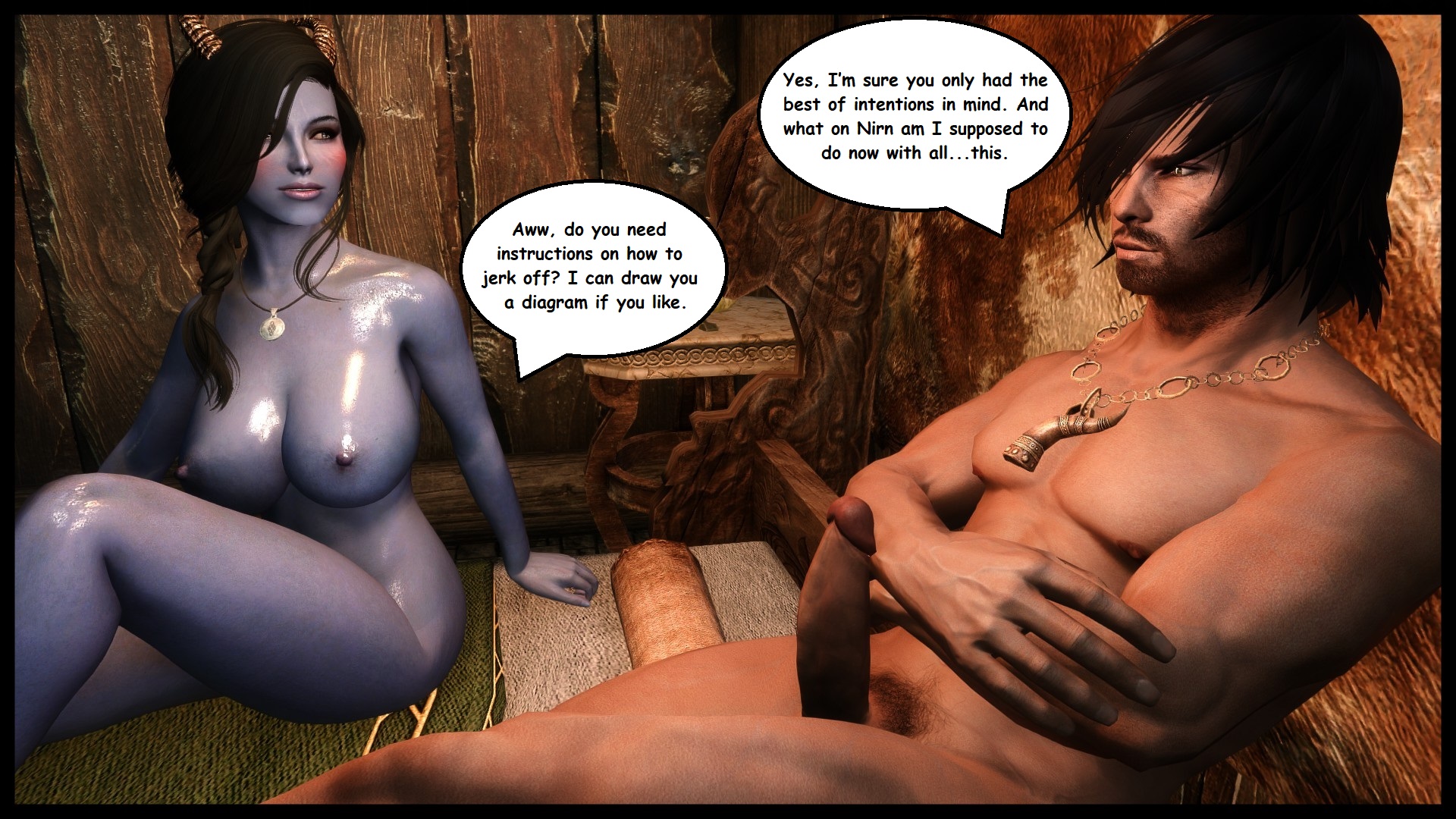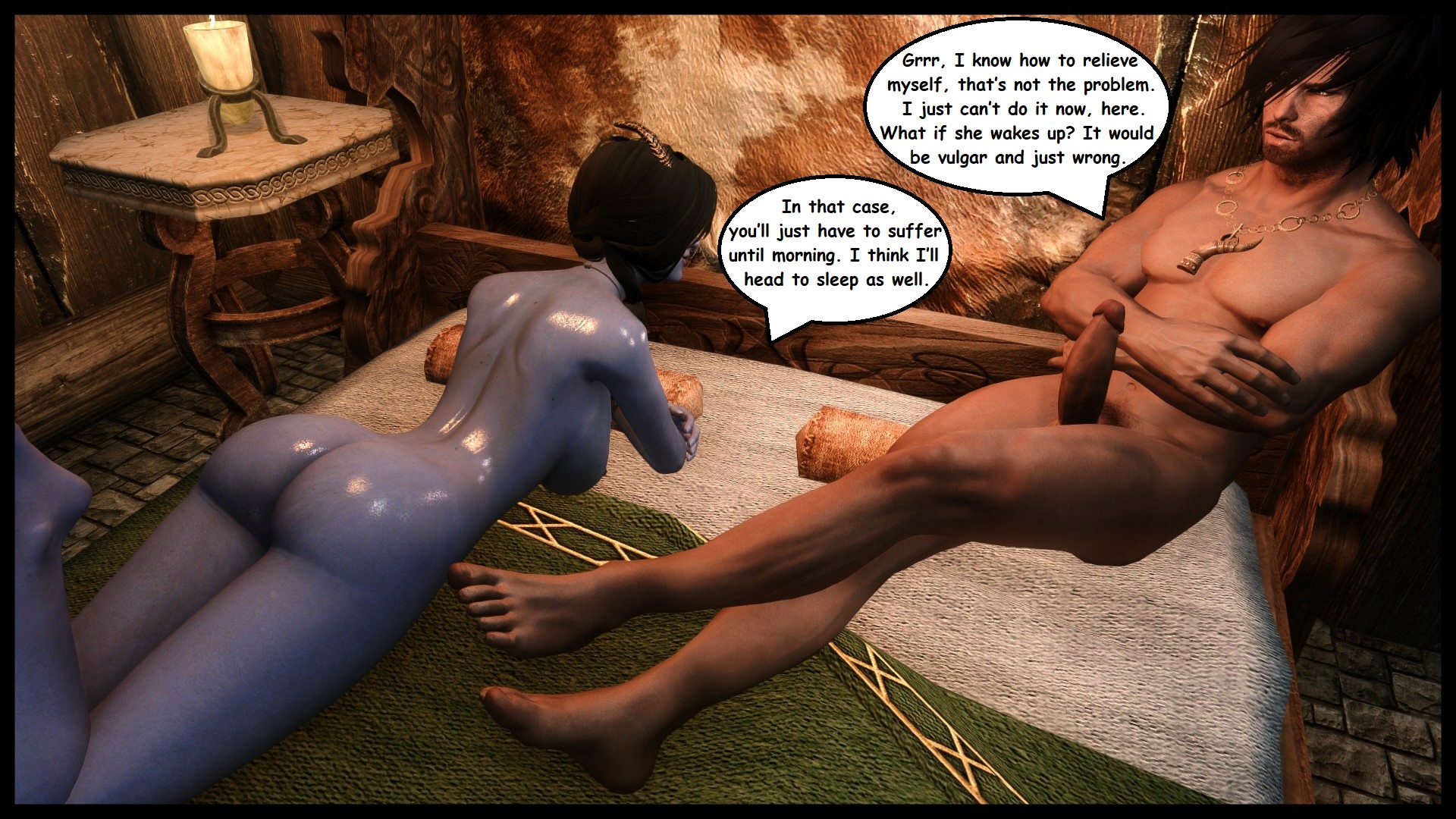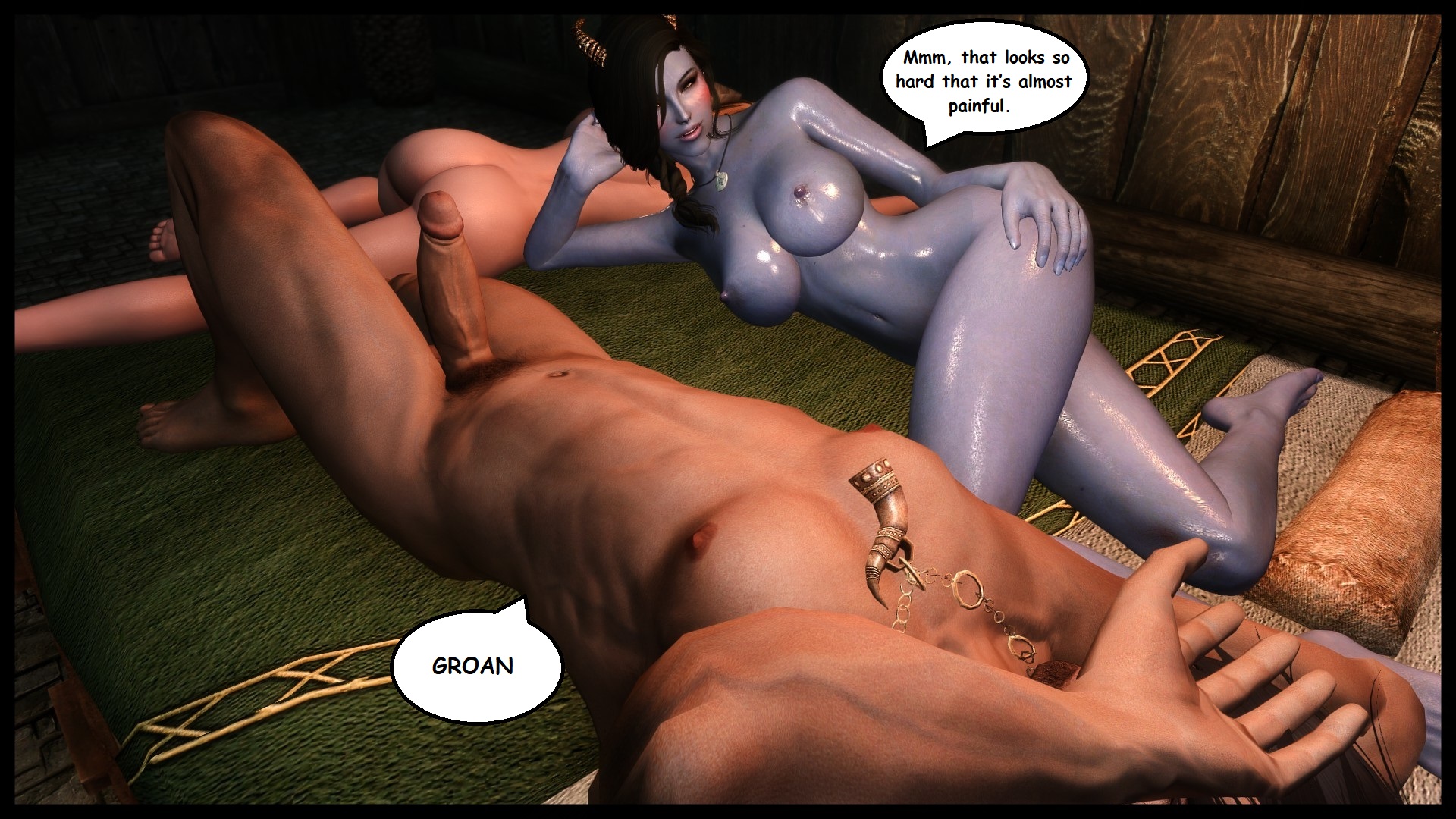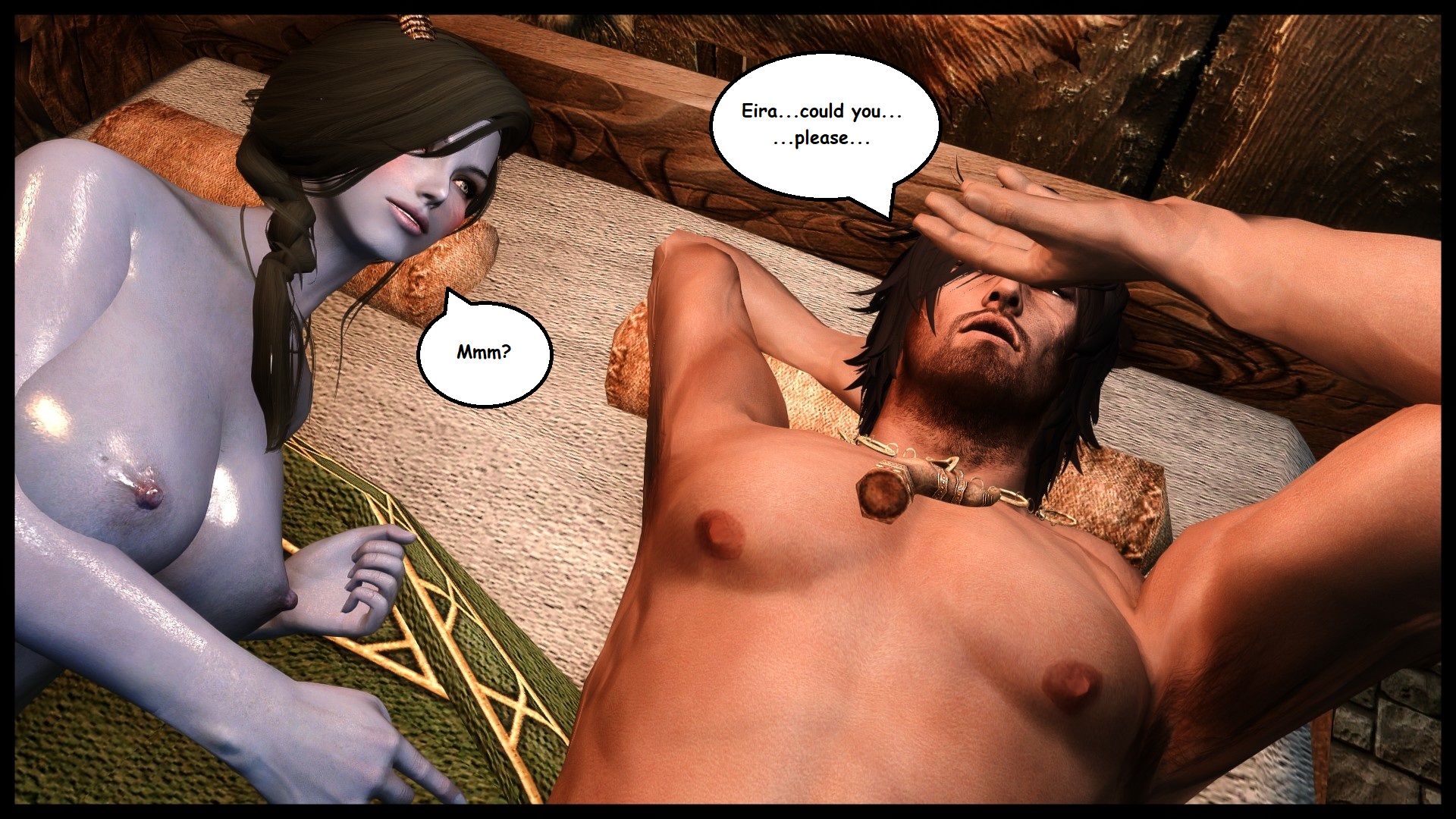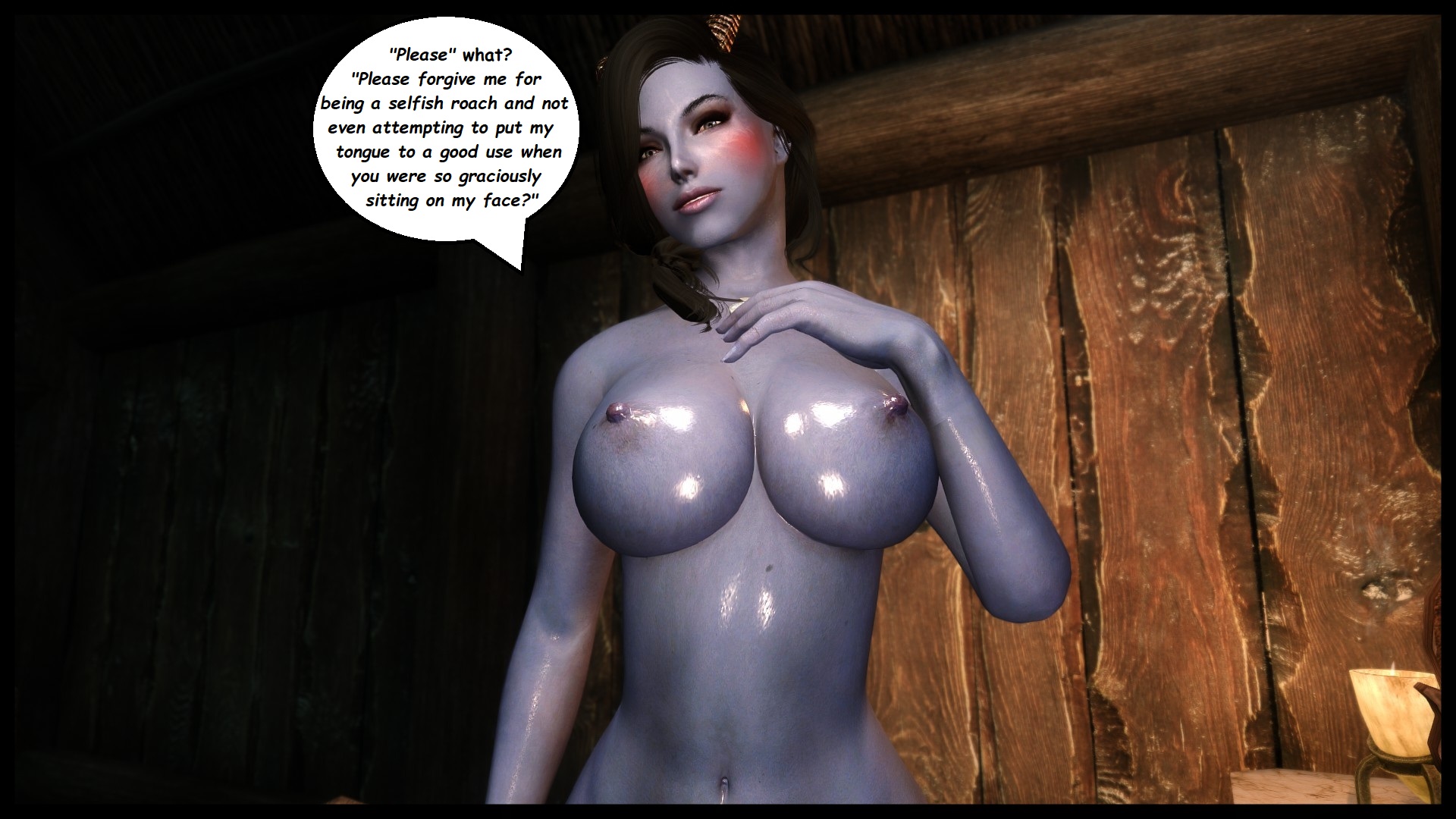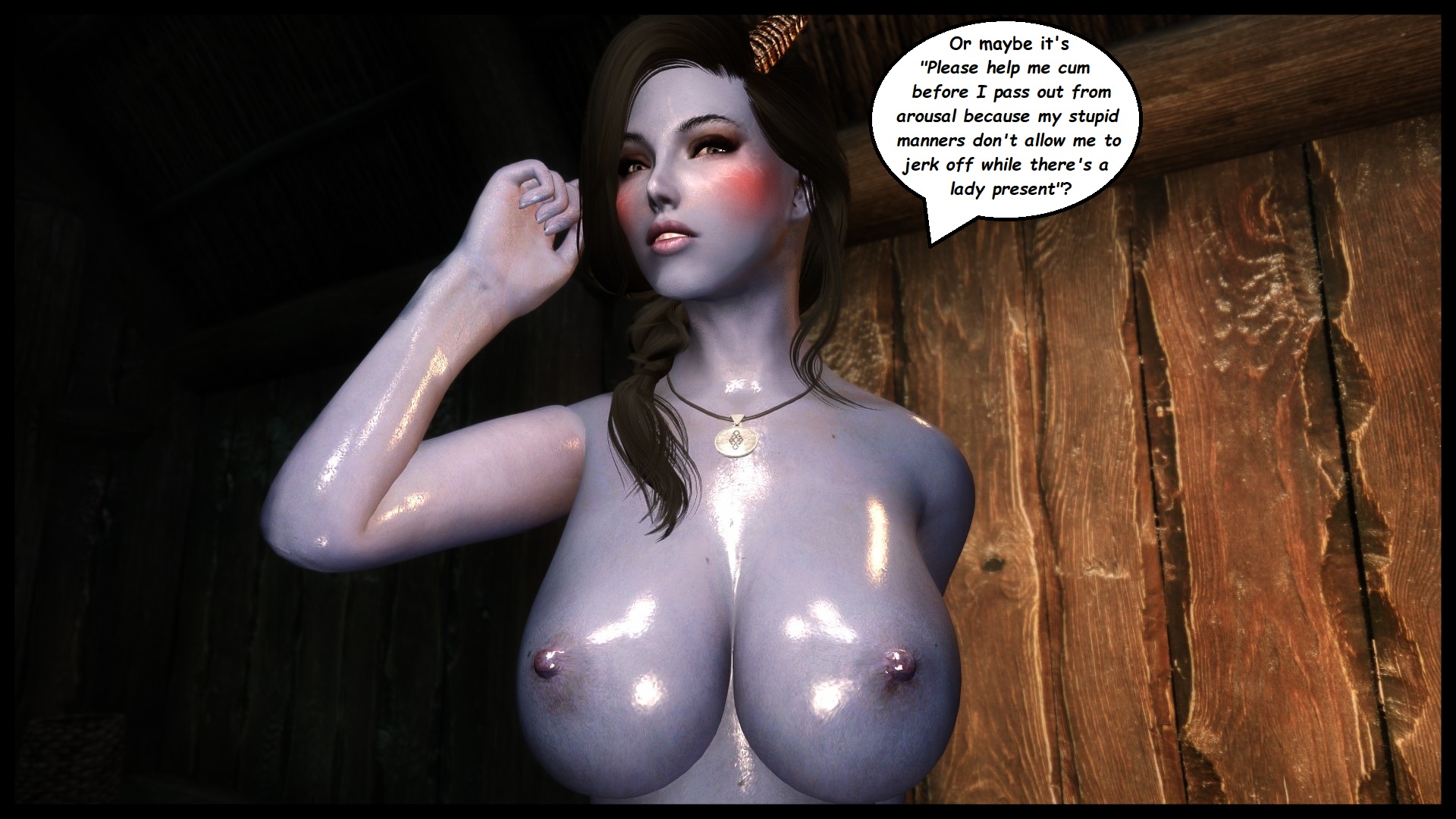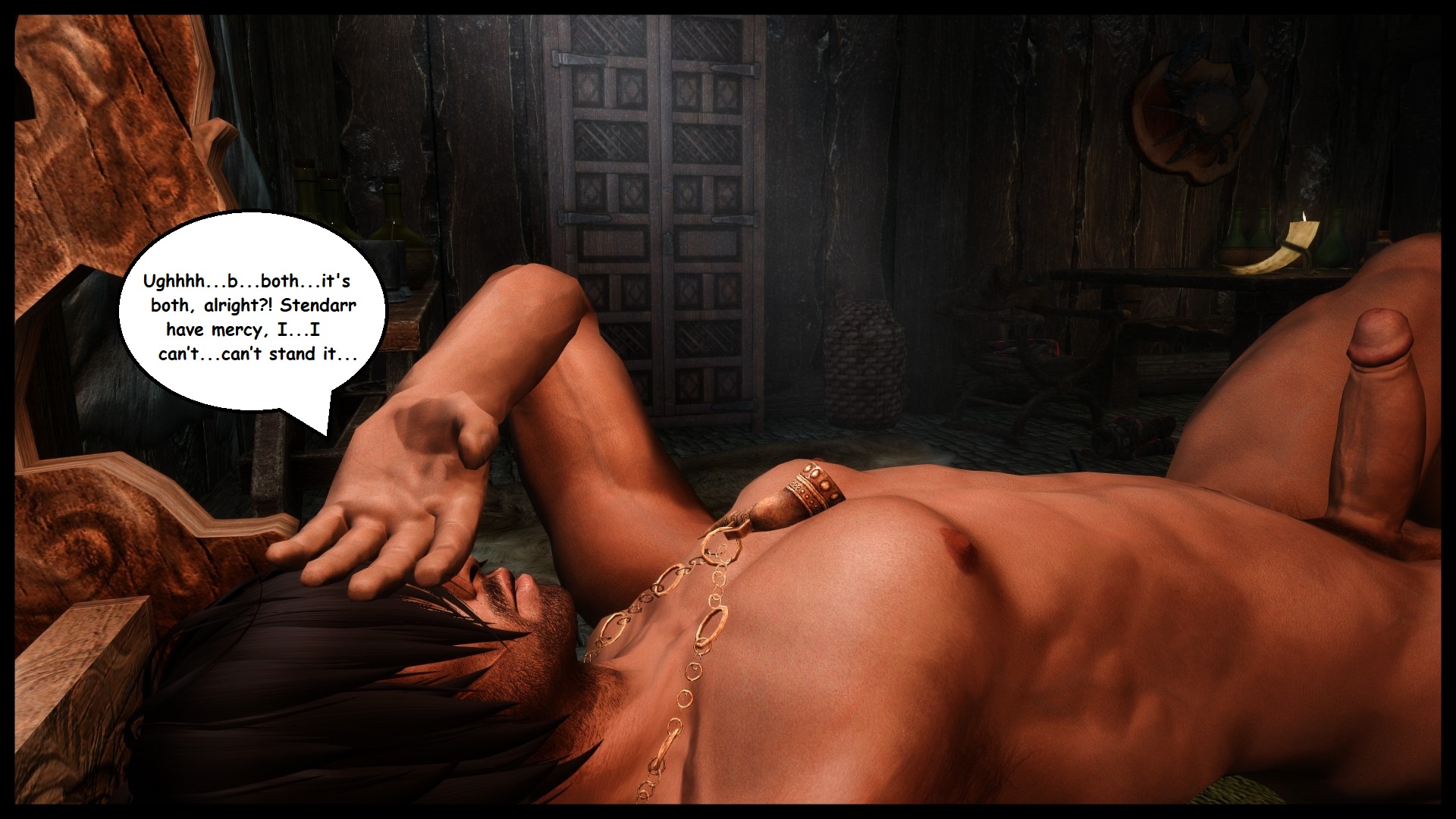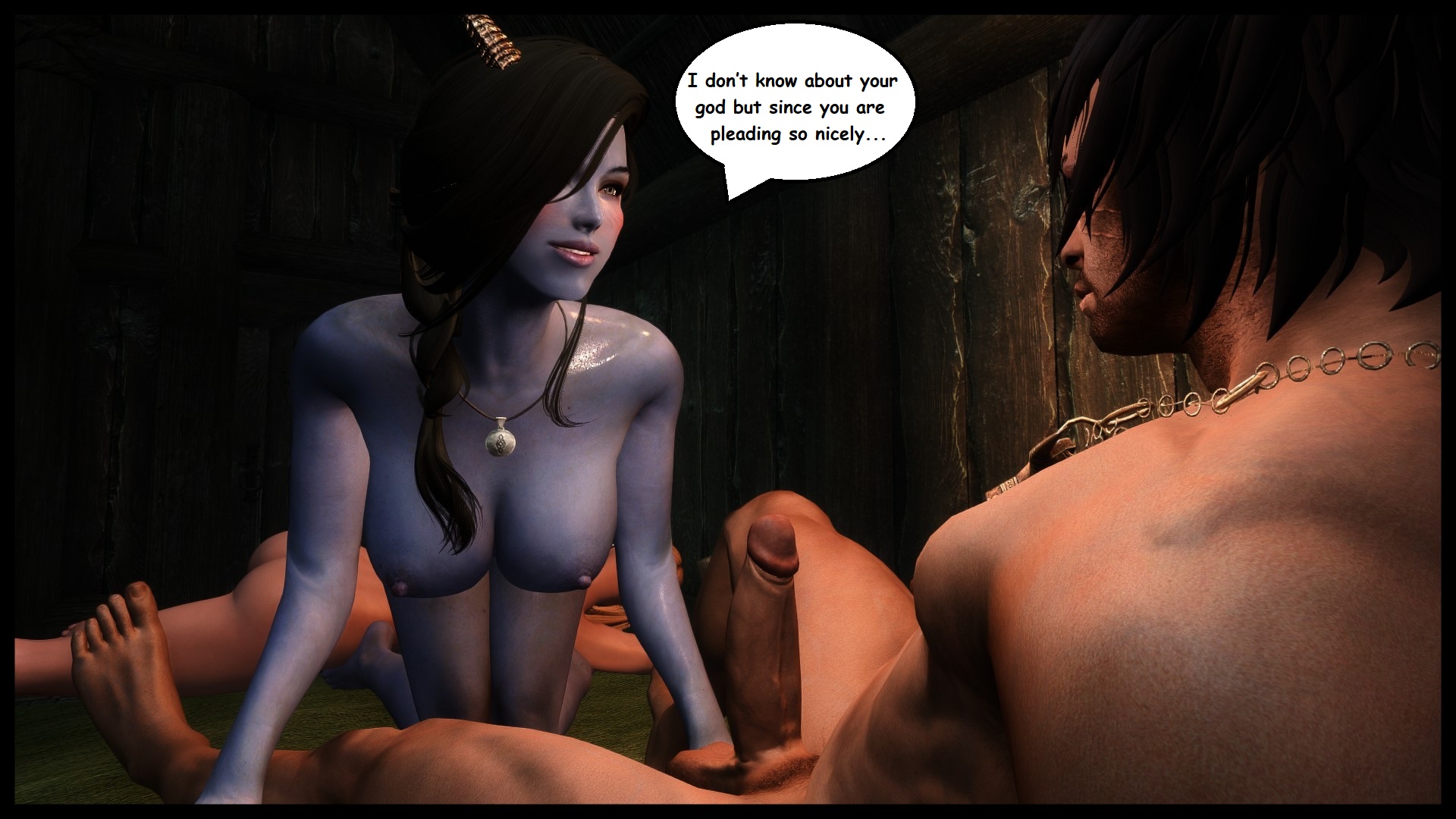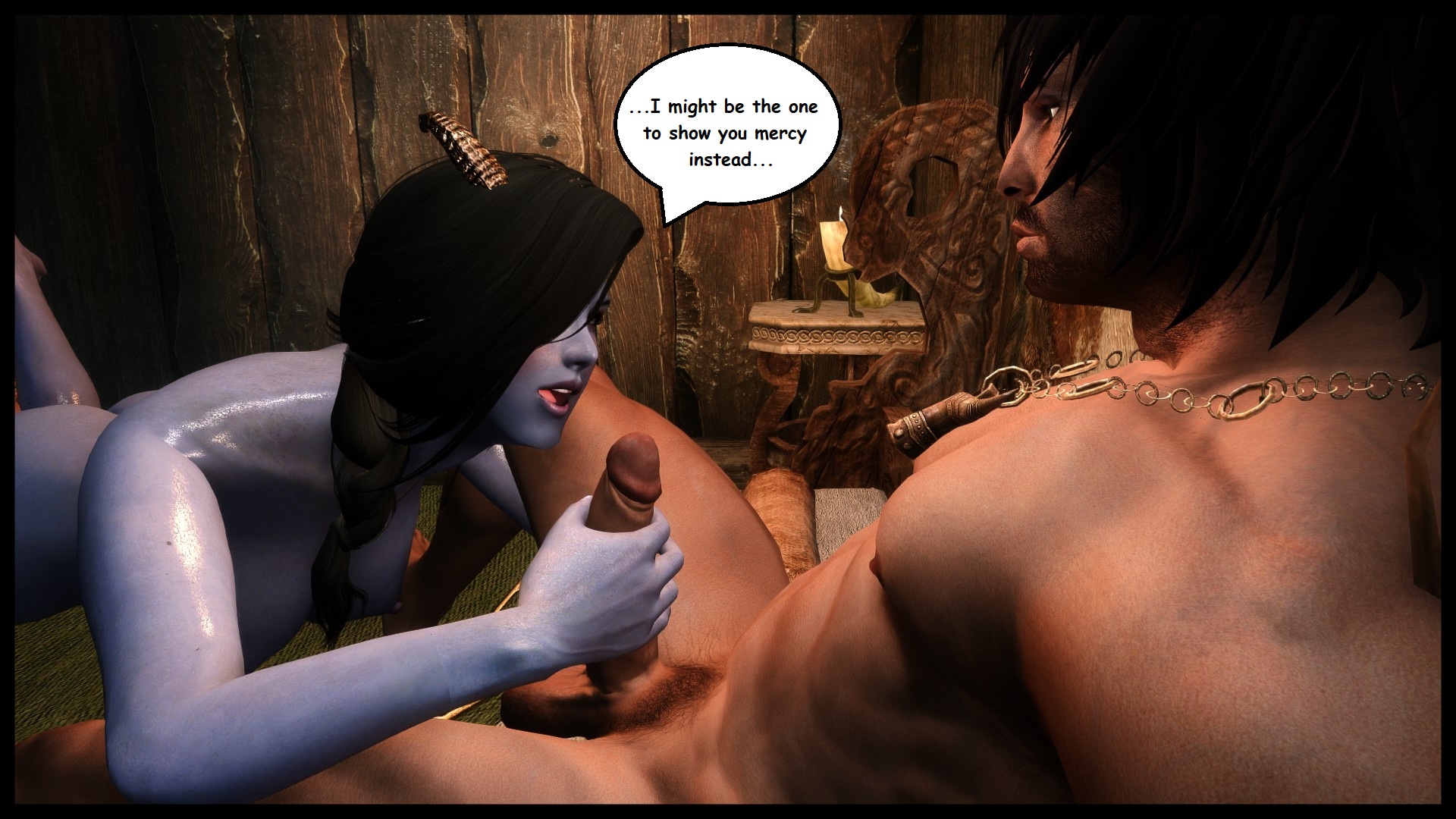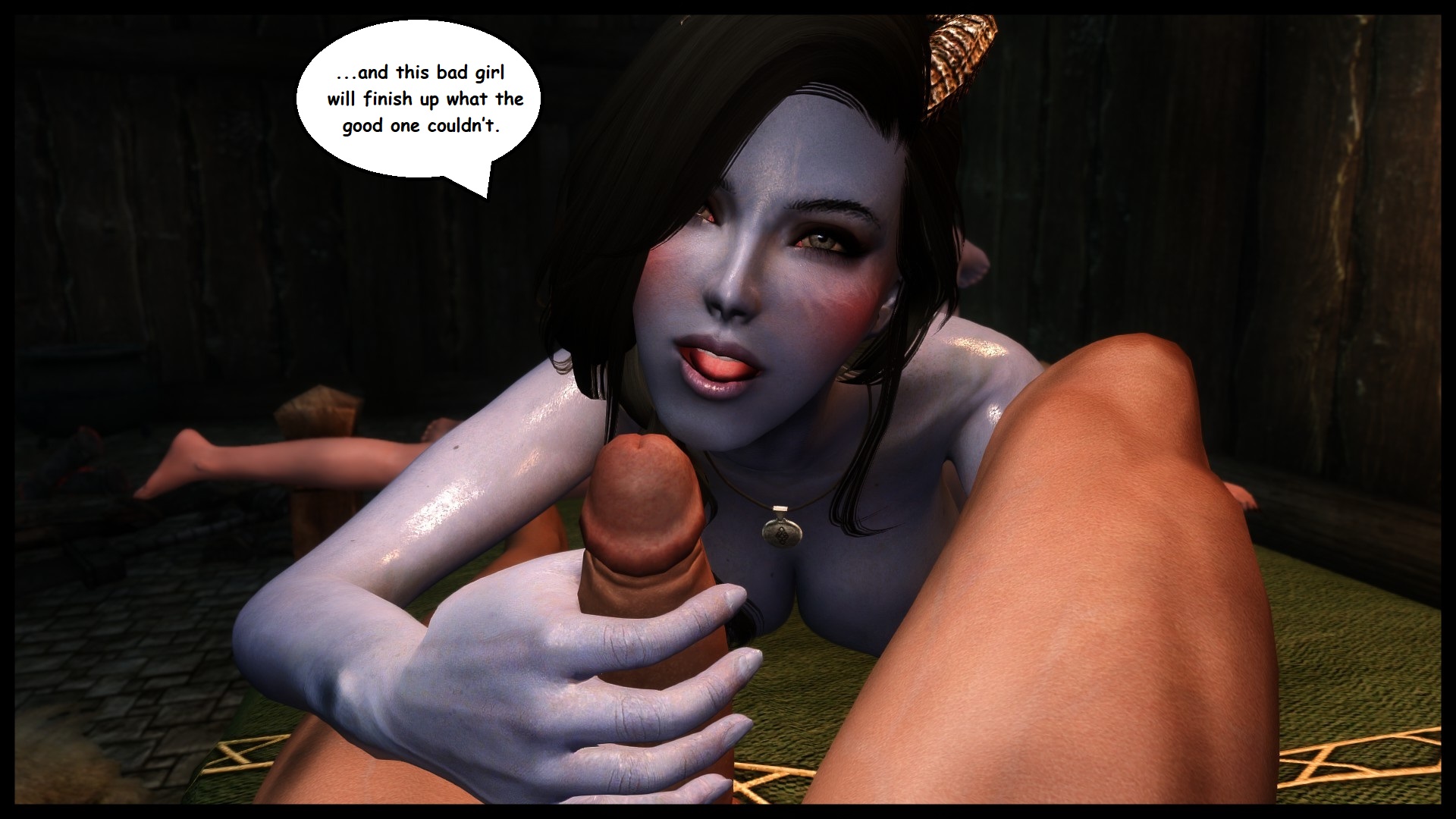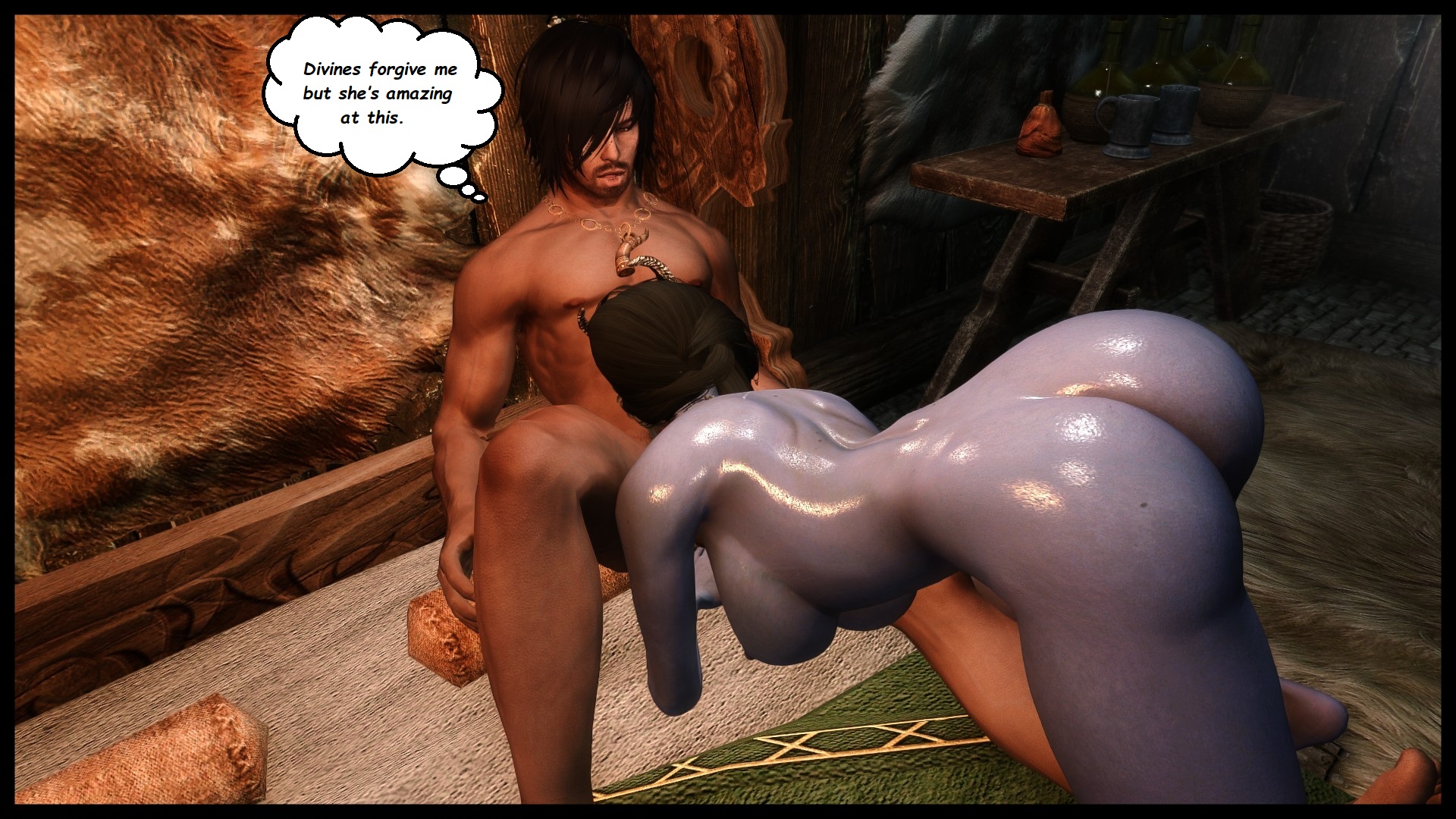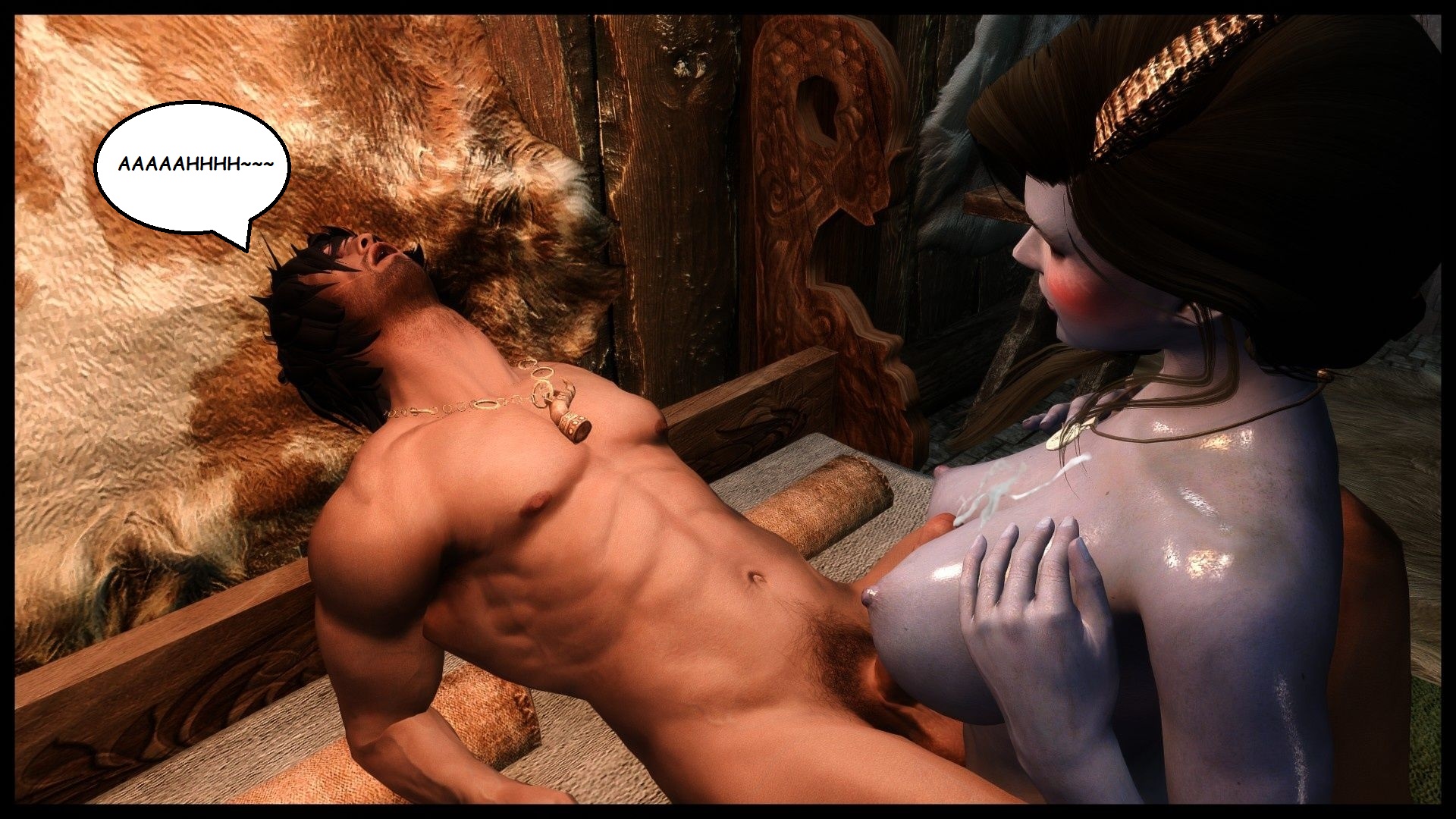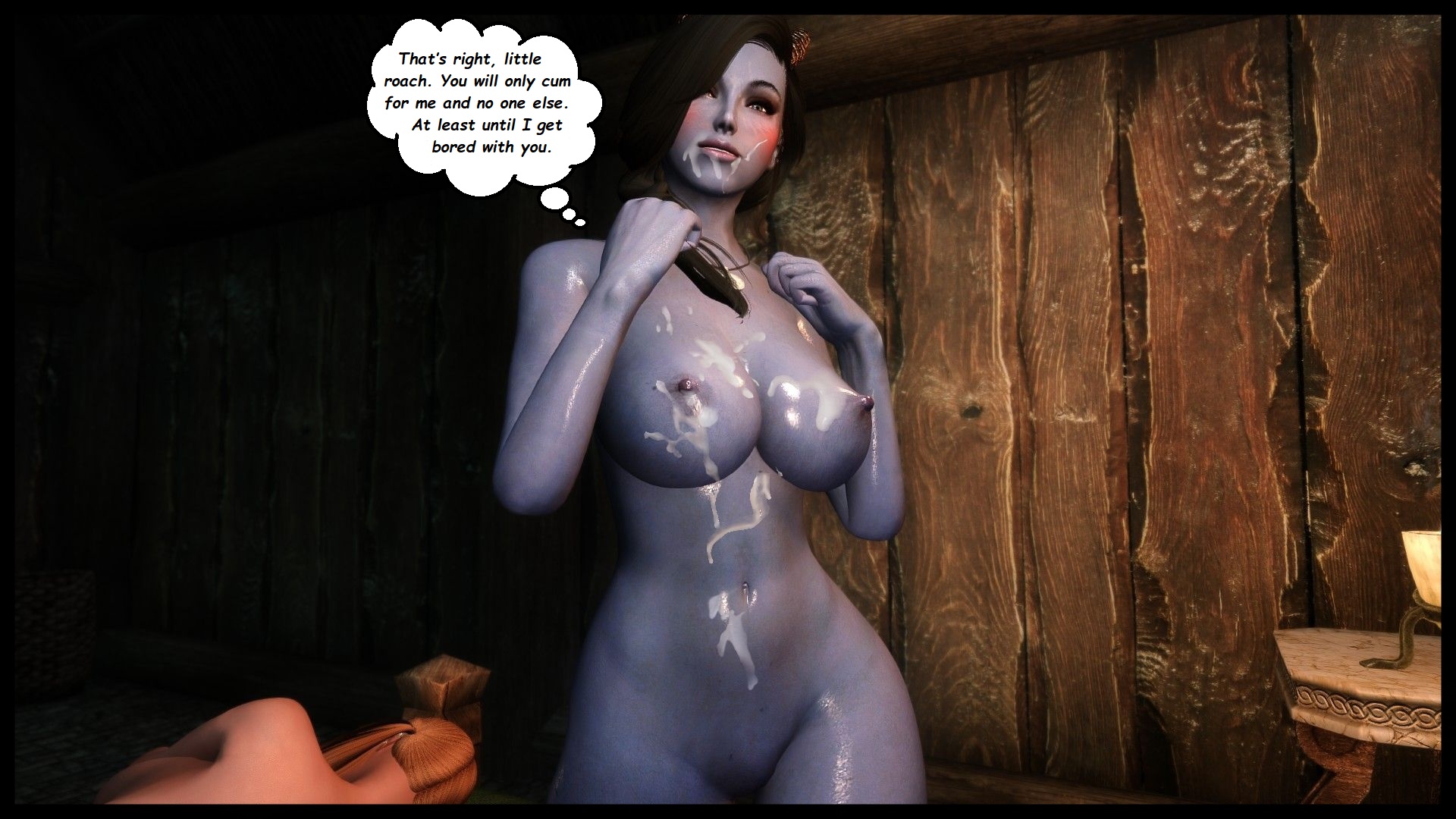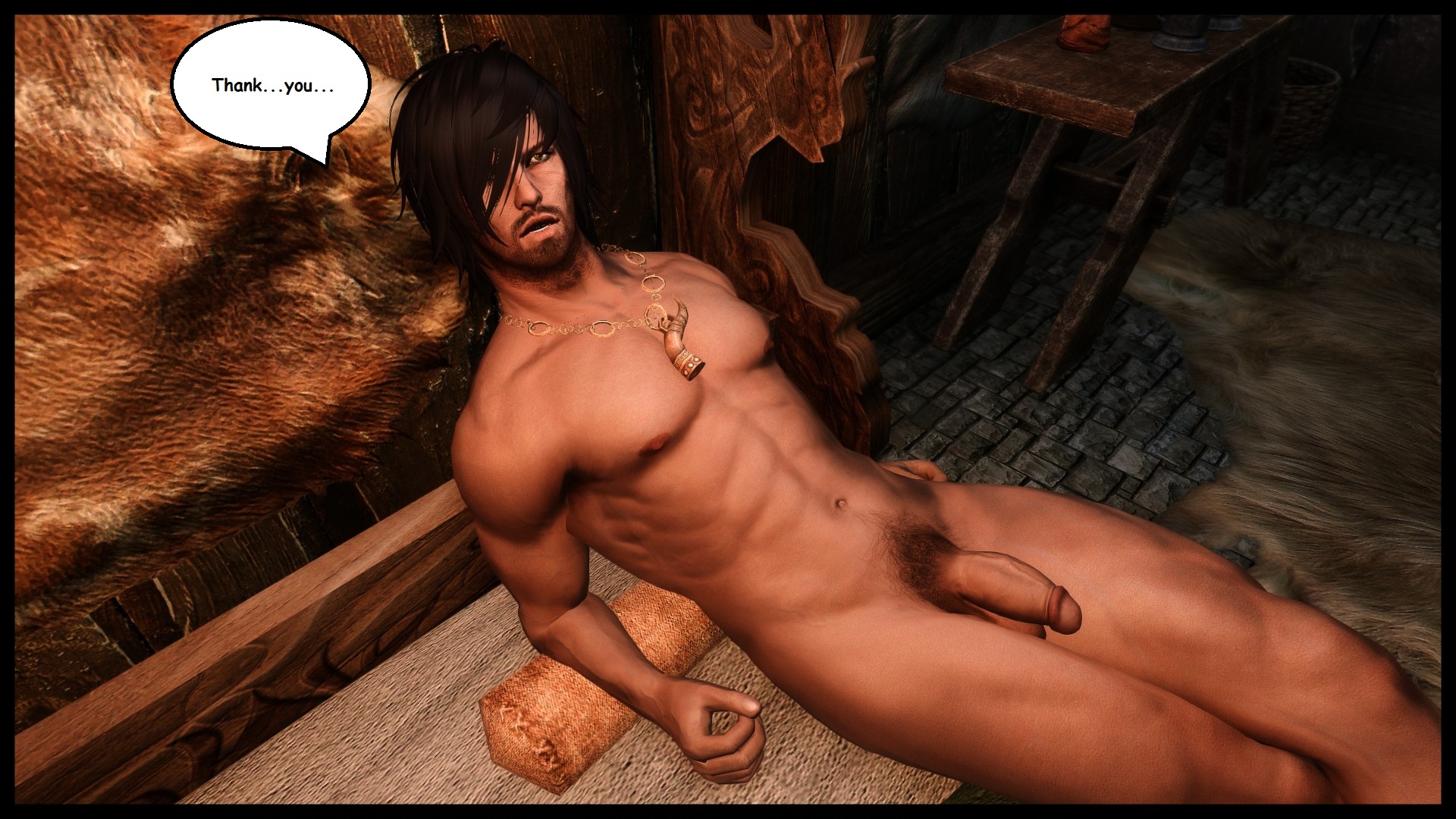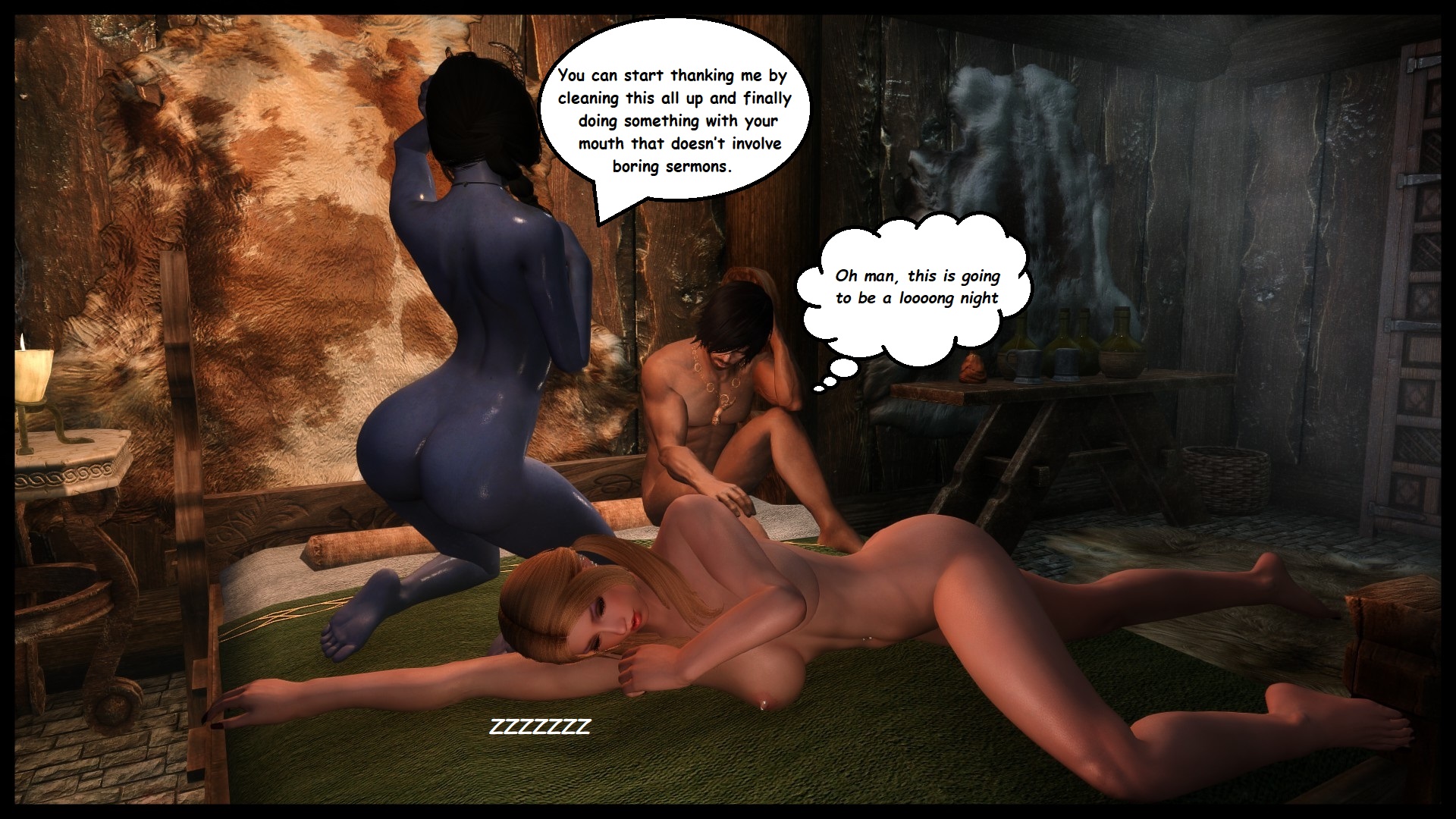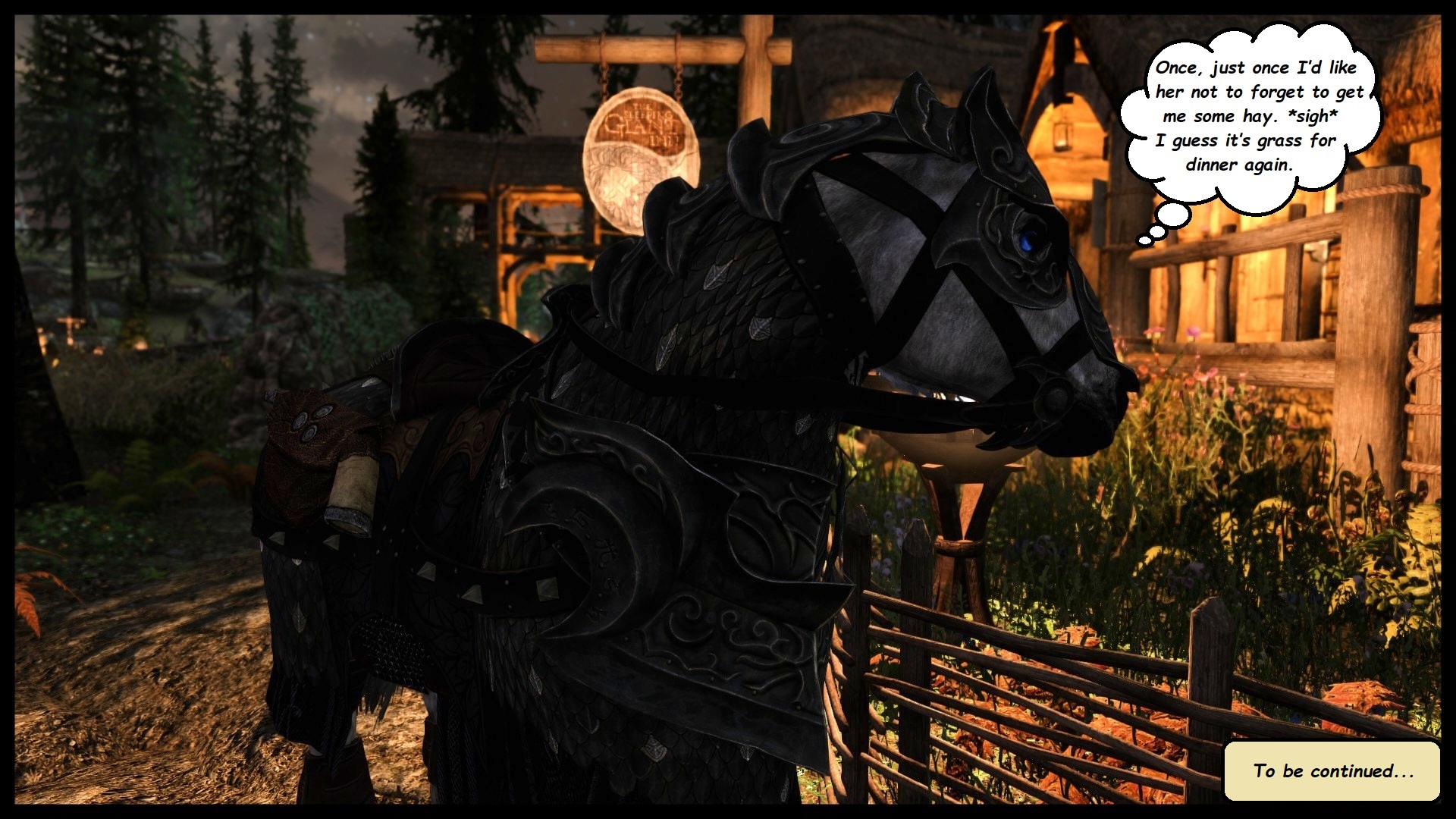 [/img]