About This File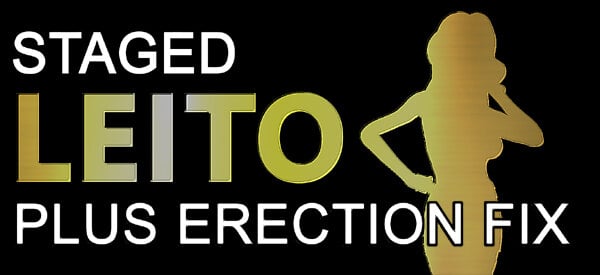 INTRODUCTION:
I've been a huge fan of Leito's animations for a long time. It's my opinion that despite their age and a few quirks, his Fallout 4 pack is still the best one available. I felt it was needed to create an updated set of  XMLs matching the current format used by AAF that didn't rely (too much) on unsupported mods to work.  
FEATURES:
-------------------------------
XML SET:
This mod installs clean, up-to-date tagged XMLs of Staged Leito FM, FF, FD, and FSM, positions for use with Advanced Animation Framework. They require [AAF] FO4 Animations by Leito 2.0A be installed. These XMLs feature aligned erections and offsets. They also come with an up to date non conflicting morphsetData XML for erections. No need for any additional erection fix, as well as the XMLs required for strapon functuality.
Installer options include:
-Staged or Extended
-One patch style (full), Polistro style(Transitions), and  Middle stages only staging
-FF,FD, and Mutant position installations are optional
IMPORTANT NOTES: While I've done my best to correct things, at times erectile dysfunction, pokethrough, and clipping will still occur either through desynched animations or a morph not going off when it should, these are engine limitations and there is nothing anyone can do about it. 
HARDSHIP 1.59B and below users must uninstall and update to 1.5.9C or above to avoid serious conflicts.
-------------------------------
Extras:
These were previously included in HARDSHIP - beggar - whore - 
-Mute Moans -- Installs silent sound files for vocal aspects of FO4 animations by Leito, BP70, and Savage Cabbage, while leaving the sex sound effects in place. Select this to get rid of potentially distracting and/or gender inappropriate sounds. This uses the same technique as mods like Custom moans, and manly moans and is perfectly compatible with them.
-Squirt emitter overwrite: -- If like me you find the baked in particle squirting in Leito's positions distracting and immersion breaking. This option will overwrite the particle emitter: Meshes\AnimObjects\AnimationsByLeito\ZaZSquirtLight.nif  with a dummy file. If any other plugins use this specific file from this specific location it will also block them from using it, so only do this if you know what you are doing!
-------------------------------
REQUIREMENTS AND INSTALLATION: 
Install/Rule in Vortex/Left pane organize in MO2 the following in this order: 
HARD REQUIREMENTS: This uses AAF's new XML format so AAF version is especially important!
Advanced Animation Framework v 123 or higher --- and all it's requirements. Note to ensure alignment, leave the scale_actors_for_animations option false in the AAF ini.
AAF Themes (Vanilla/Kinky/Creature Theme 200605.0) -- or higher
[AAF] FO4 Animations by Leito 2.0A
Vioxis' Strap-Ons of Fallout 4 5.0.0 -- Needed for FF animations
OPTIONAL: 
<Other animation packs go here> -- Make sure they are up to date or you may get conflicts with items below.
For Gay (MM) Sex and Creature support:
(UAP) Ulfberth's AAF Patch 2.5.30 Fix1 or higher -- VERSION IS VERY IMPORTANT!
For Creature support without gay sex:
AAF Creature Resources 1.1.3 or higher -- VERSION IS VERY IMPORTANT!
Install Staged Leito Plus Erection Fix with your Mod Manager (MO2, or Vortex)
-Carefully read the installer options.
That's it, You're done!
-------------------------------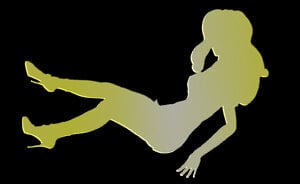 -------------------------------
Permissions:
There is nothing especially unique about these XMLs It's based on experimentation and observation of how others did it. Do what you want with them other than reposting the mod as a whole. That said... consider not duplicating efforts unnecessarily. I saw a need here to update these which is why I made this. It helps nobody if there is 90 versions of the same thing floating around, which is why I didn't touch gay positions, because Ulfbearth had it handled, and I also work closely with him so our mods don't cause problems for eachother.
THANKS:
@Leito86 Thanks for all the great animations. 
@Ulfbearth for being supportive and helpful, and for his great mods.
@dagobaking for AAF
@Halstrom for Themes
@an3k and @Polistiro for the foundation I learned from.
@Saya_Scarlett for quickly adopting this in her guide. 
---
What's New in Version
0.9.11 Beta
Released
-Added transitionData XMLs for more accurate Polistro style
-Added seperate middle stages only staging.