Hello, dear readers. After taking a short break from Skyrim in order to find my inspiration, I'm finally back! Kiki: You were simply playing another game. - I was waiting for my muse to strike. - Kiki: You were just being lazy! - You know, I can easily simply leave you cursed. - Kiki: Eeep! Dear readers, the Author was definitely just looking for inspiration!
There, that's better. Since it's been a few weeks, let us first look at the short recap of the state of our main characters.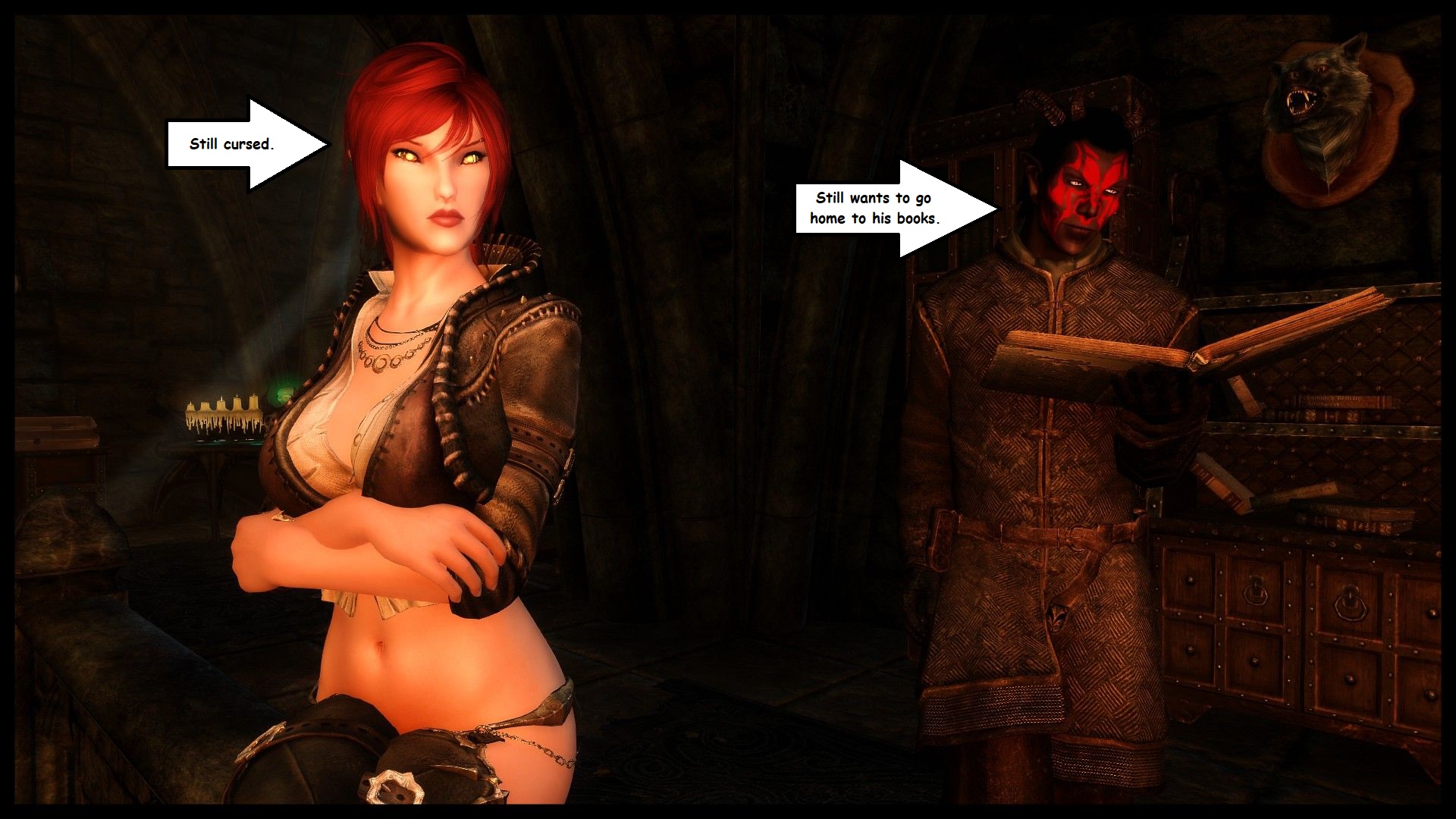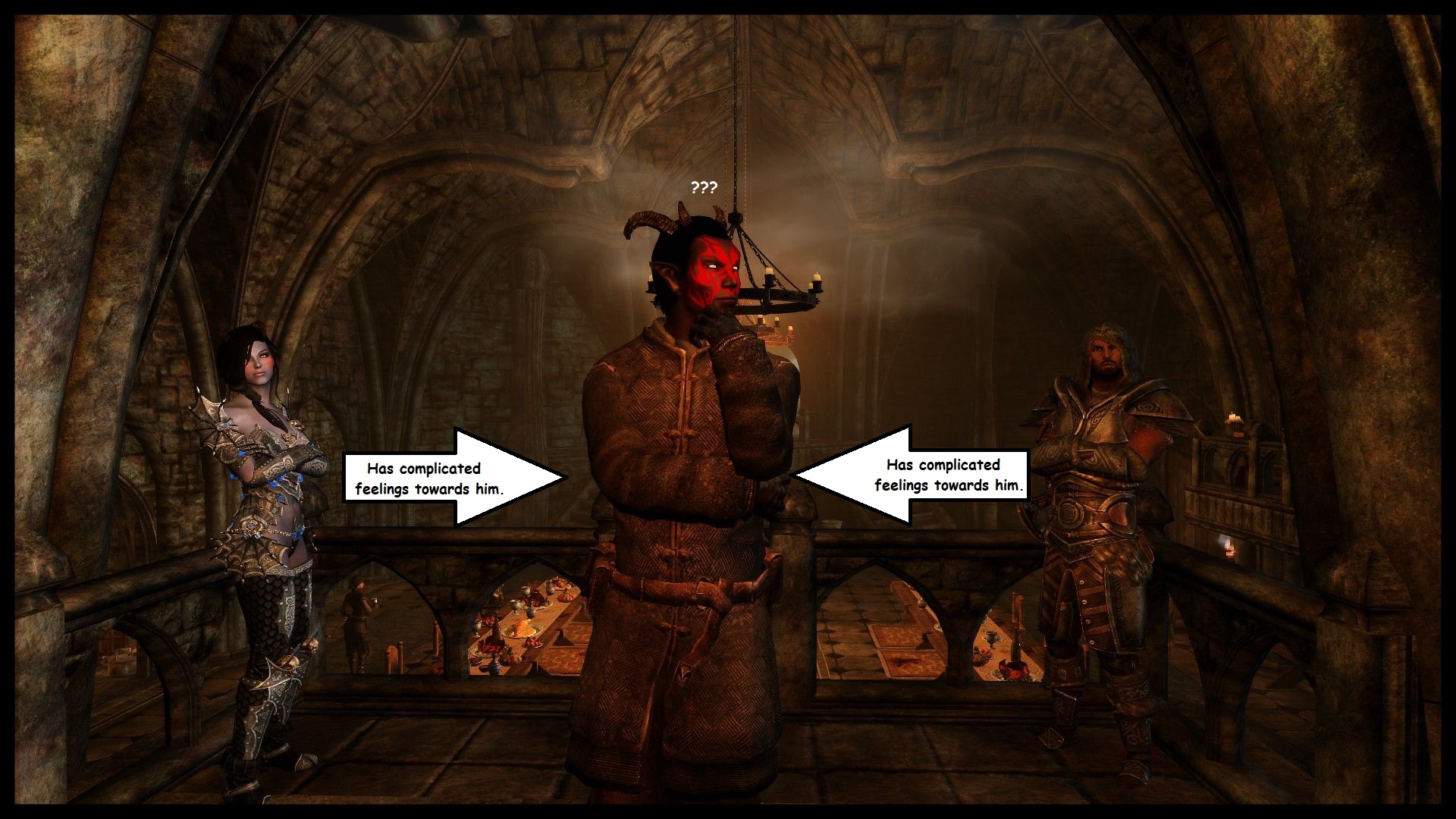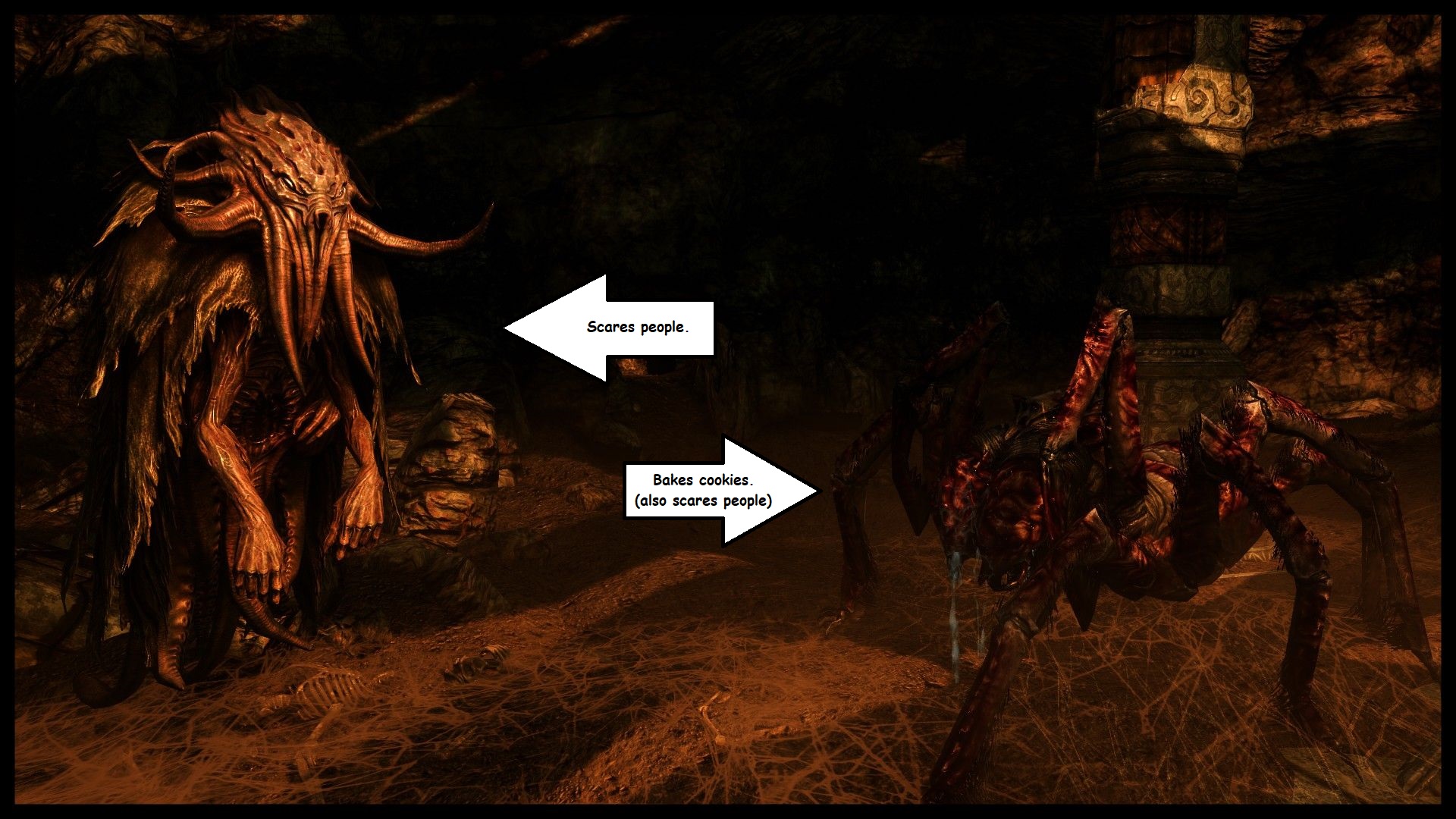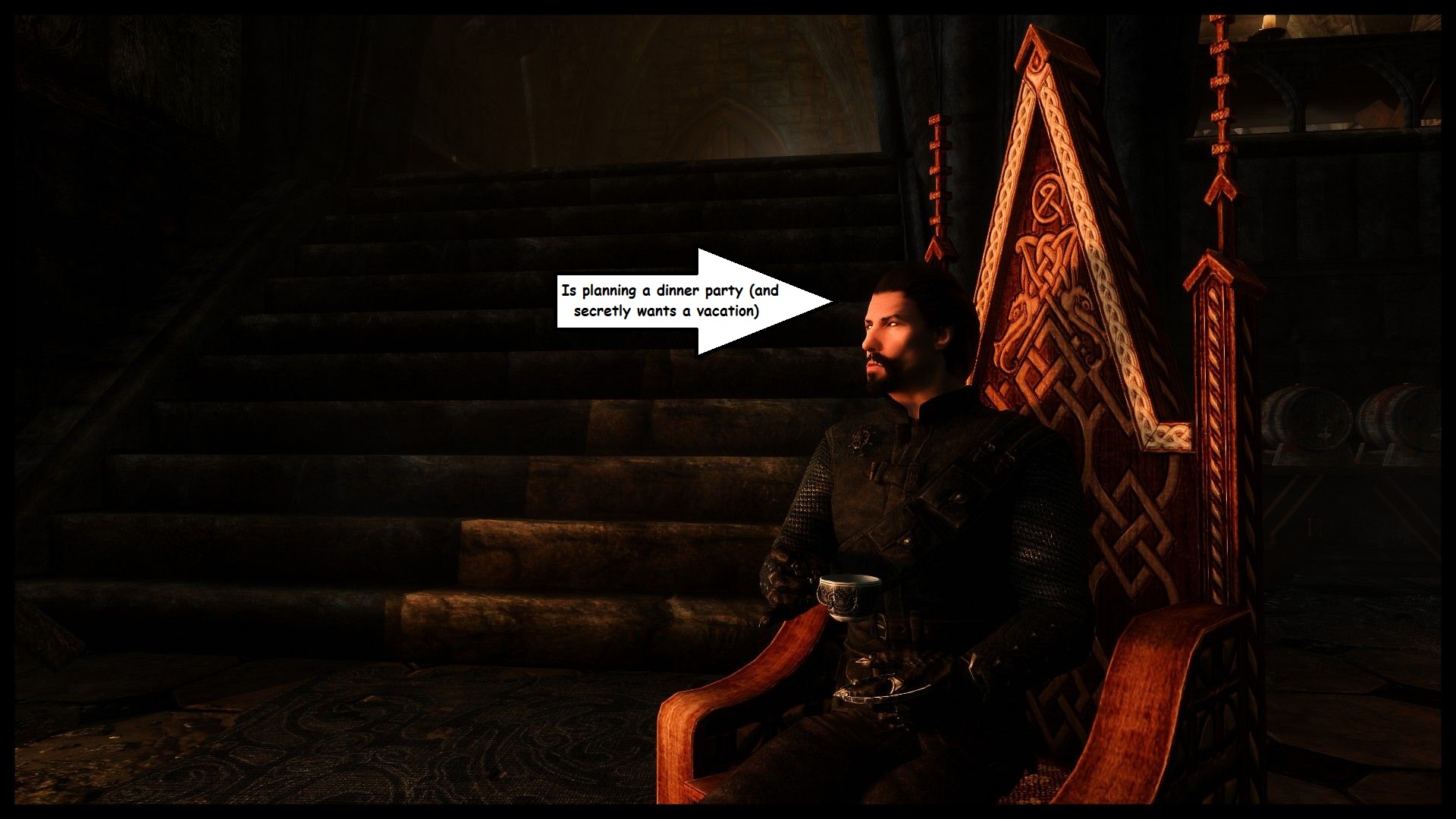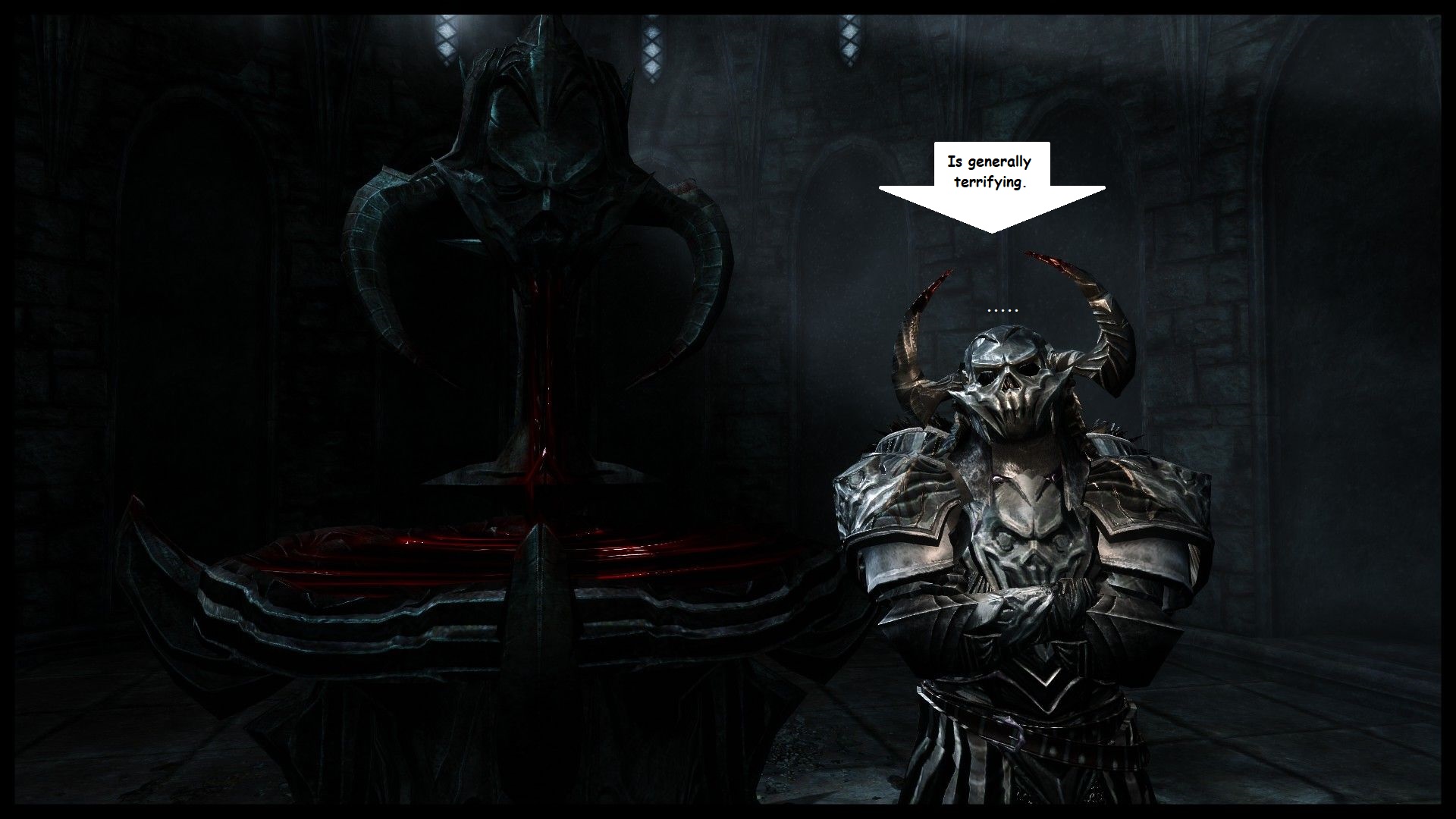 [/img]
And now, let's pick up right where we left off. Vulcun successfully distracted Lady Eira and her braces were used to break the enchantment on Sanguine's High Priest. While our heroes were discussing their small victory other events have been unfolding elsewhere.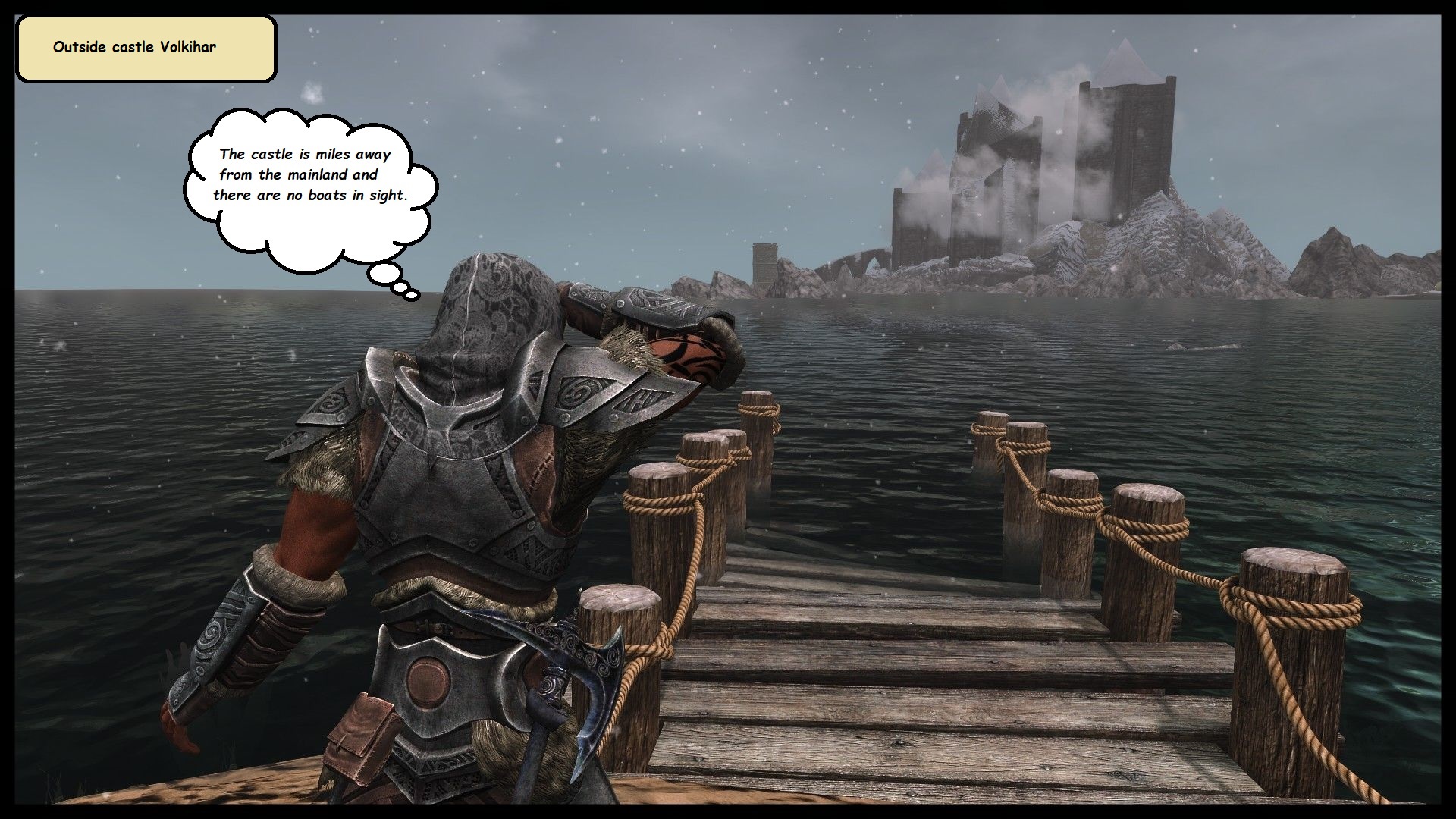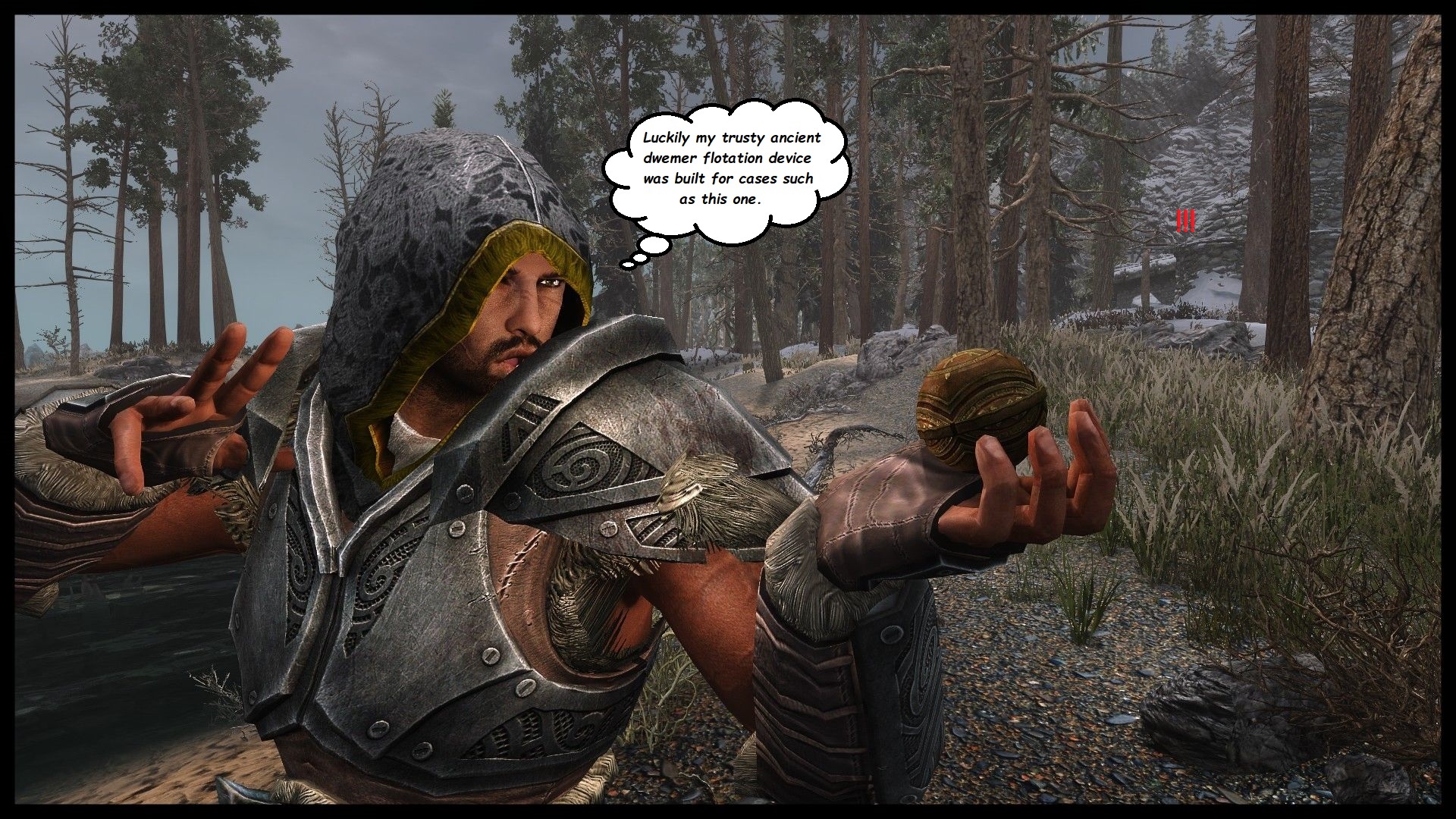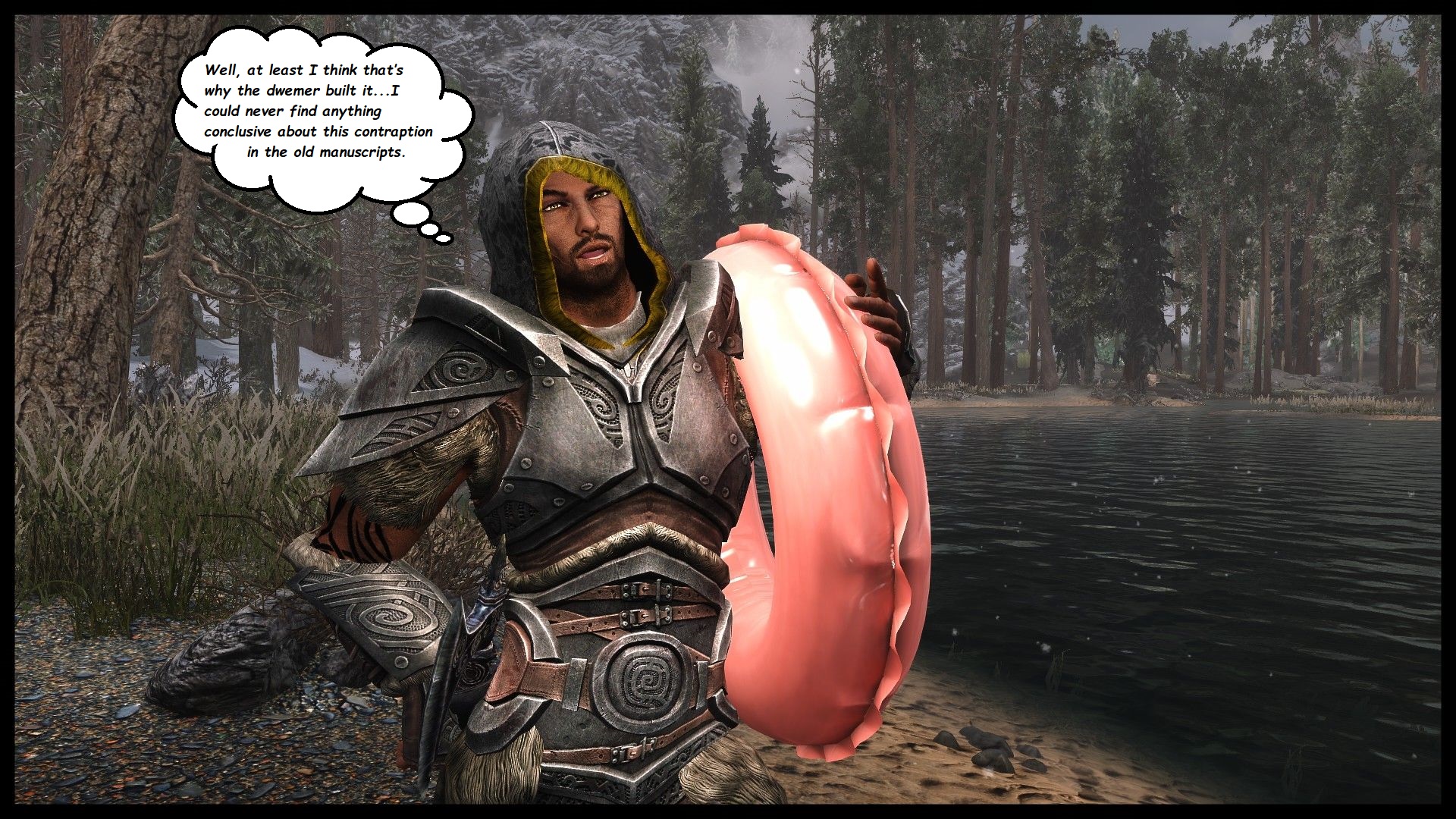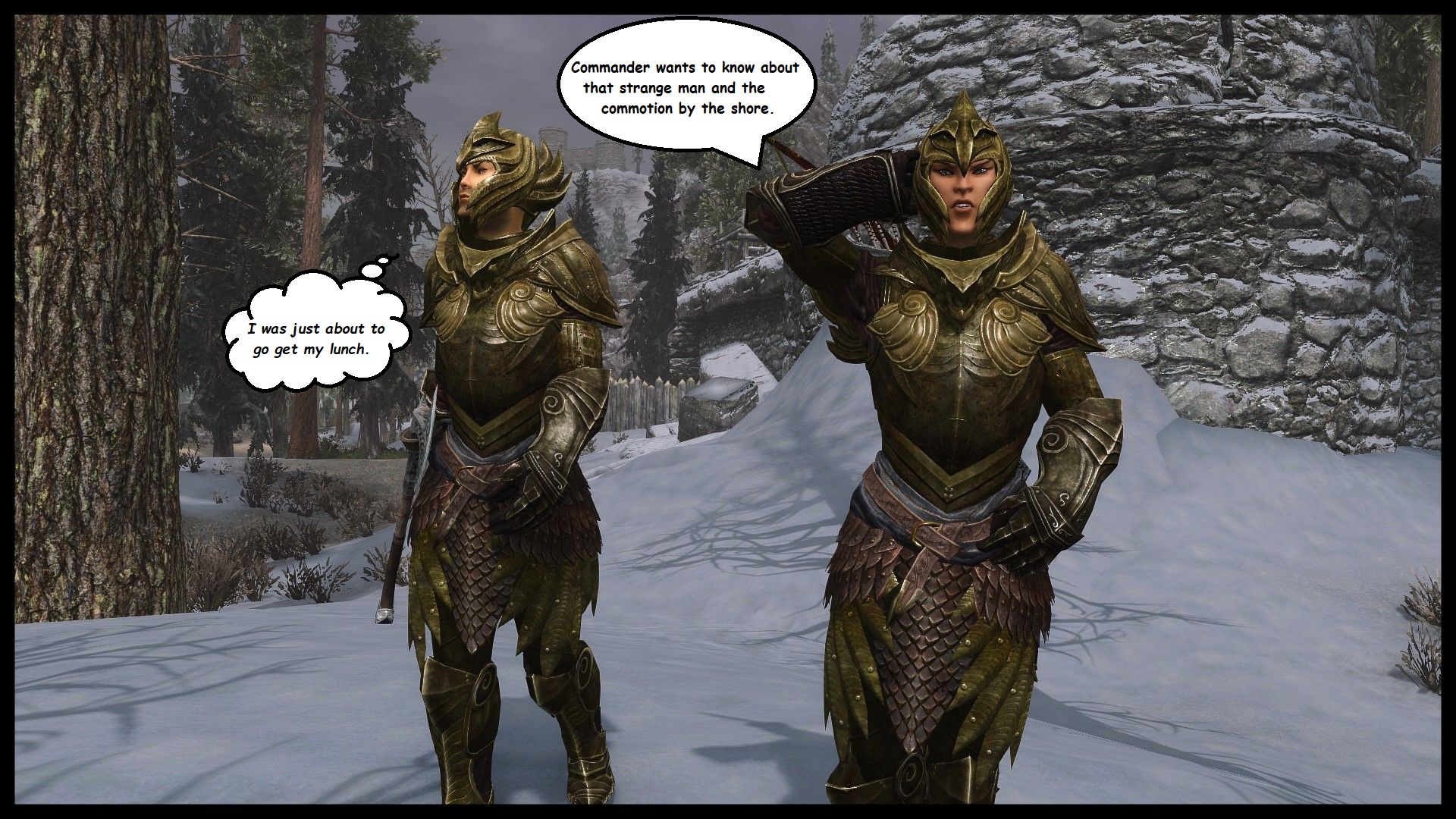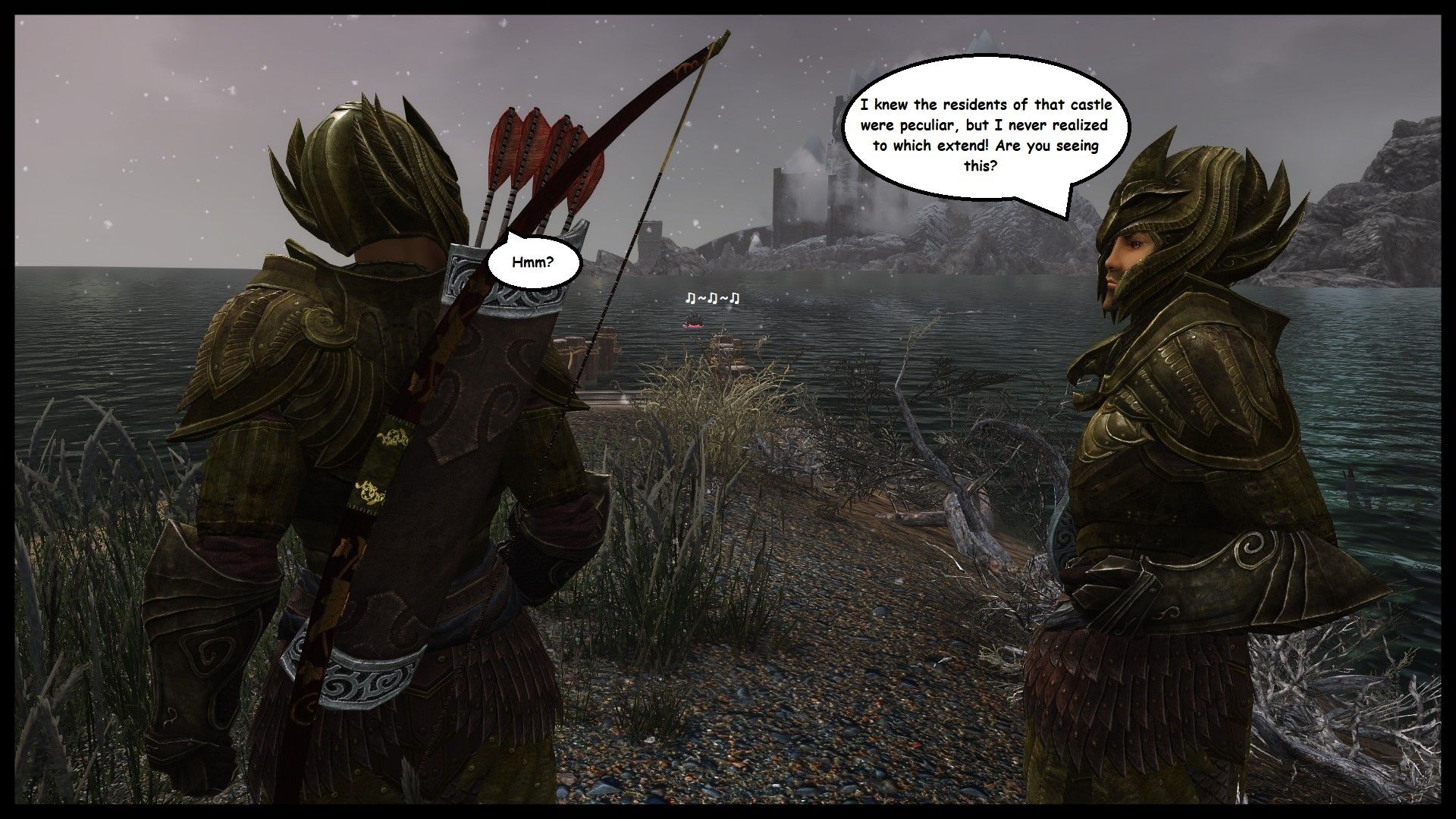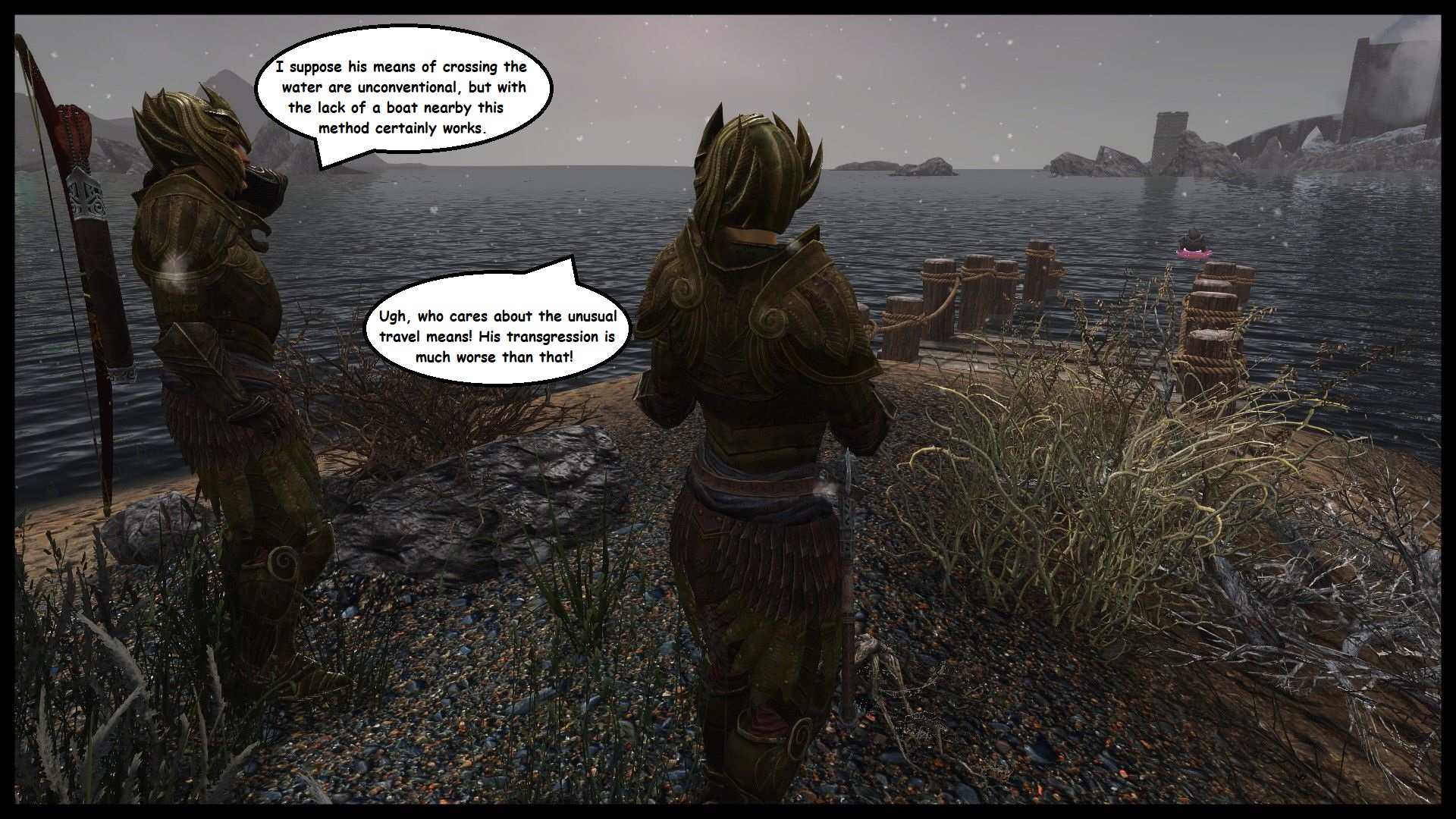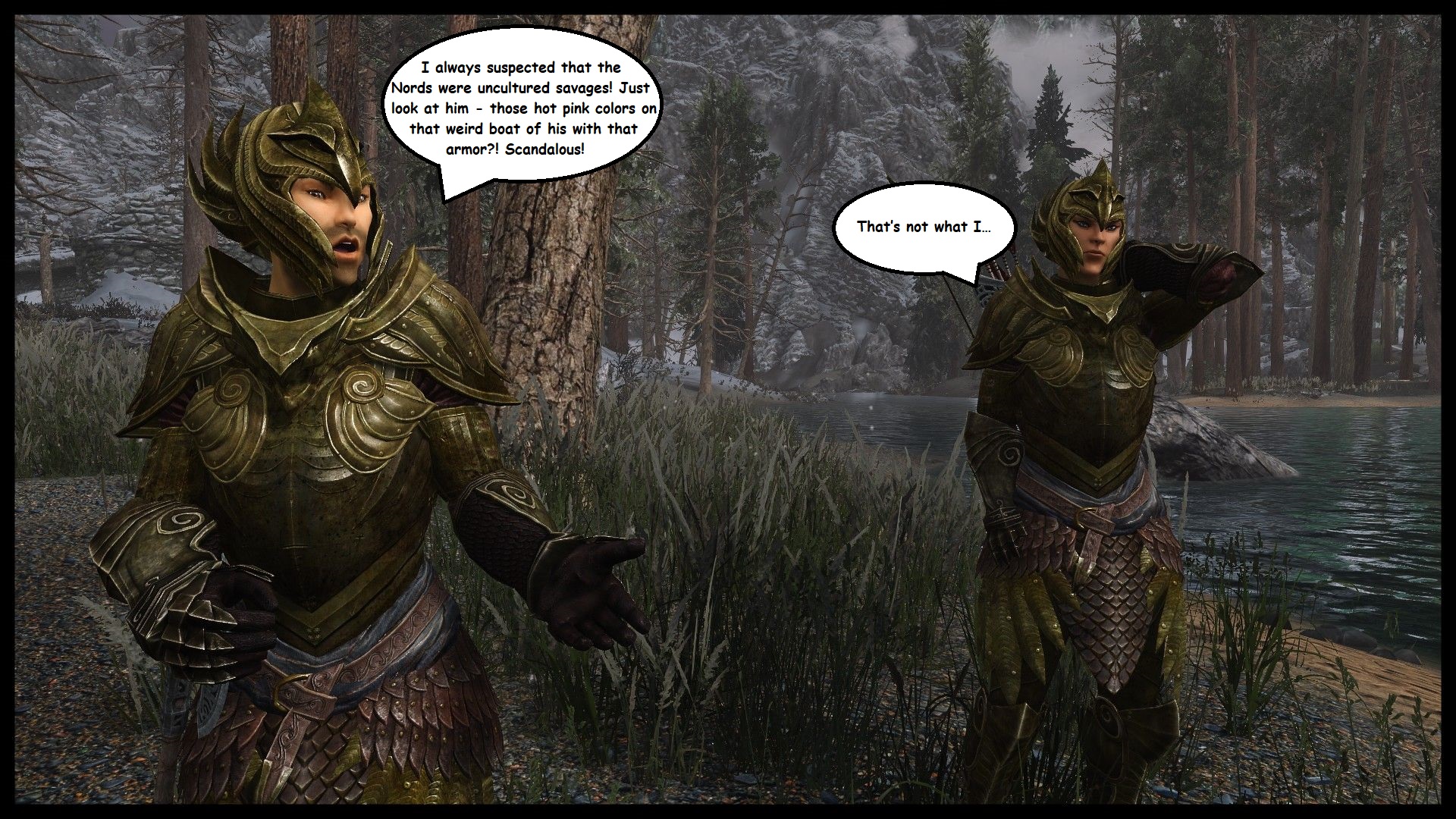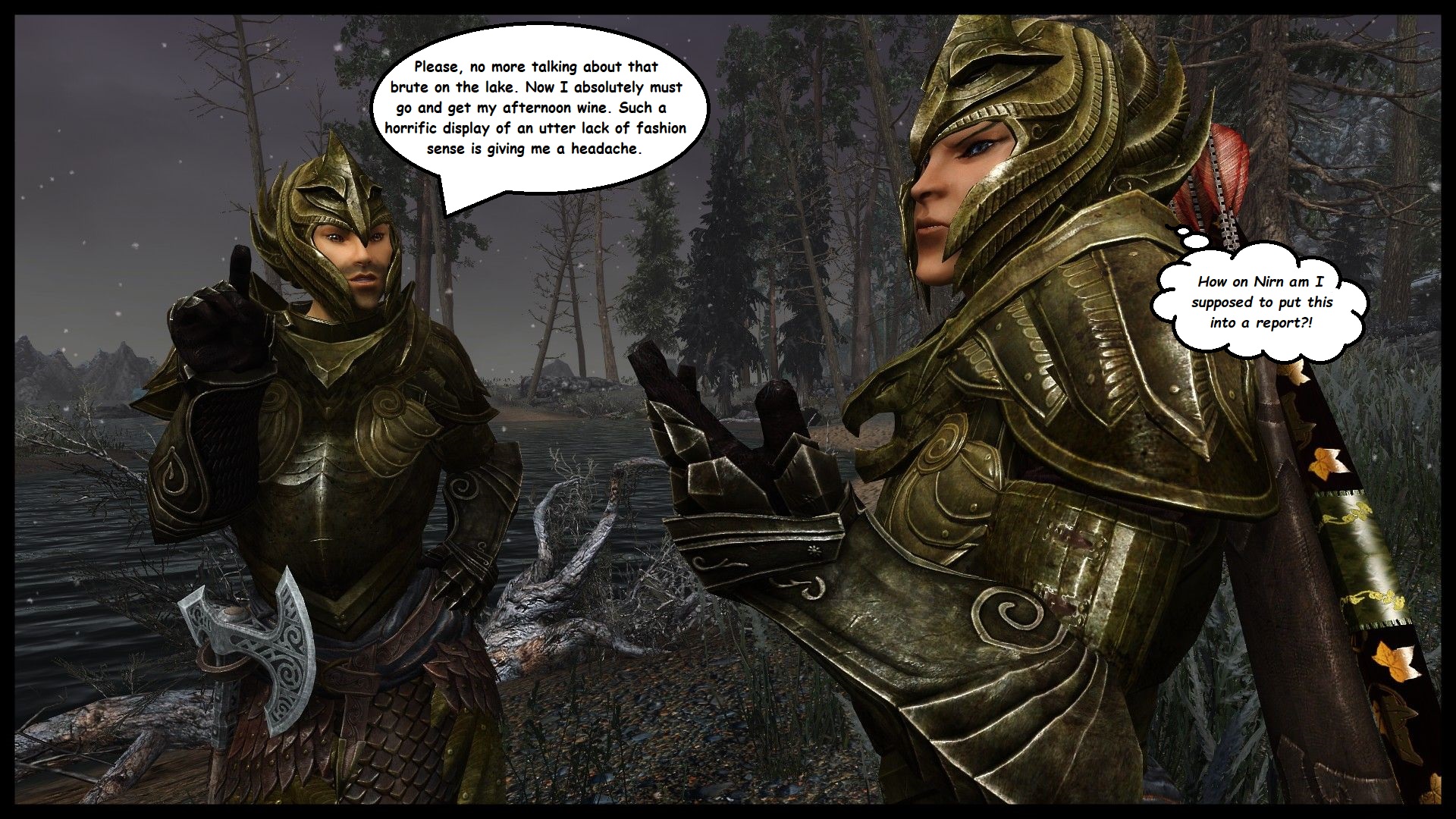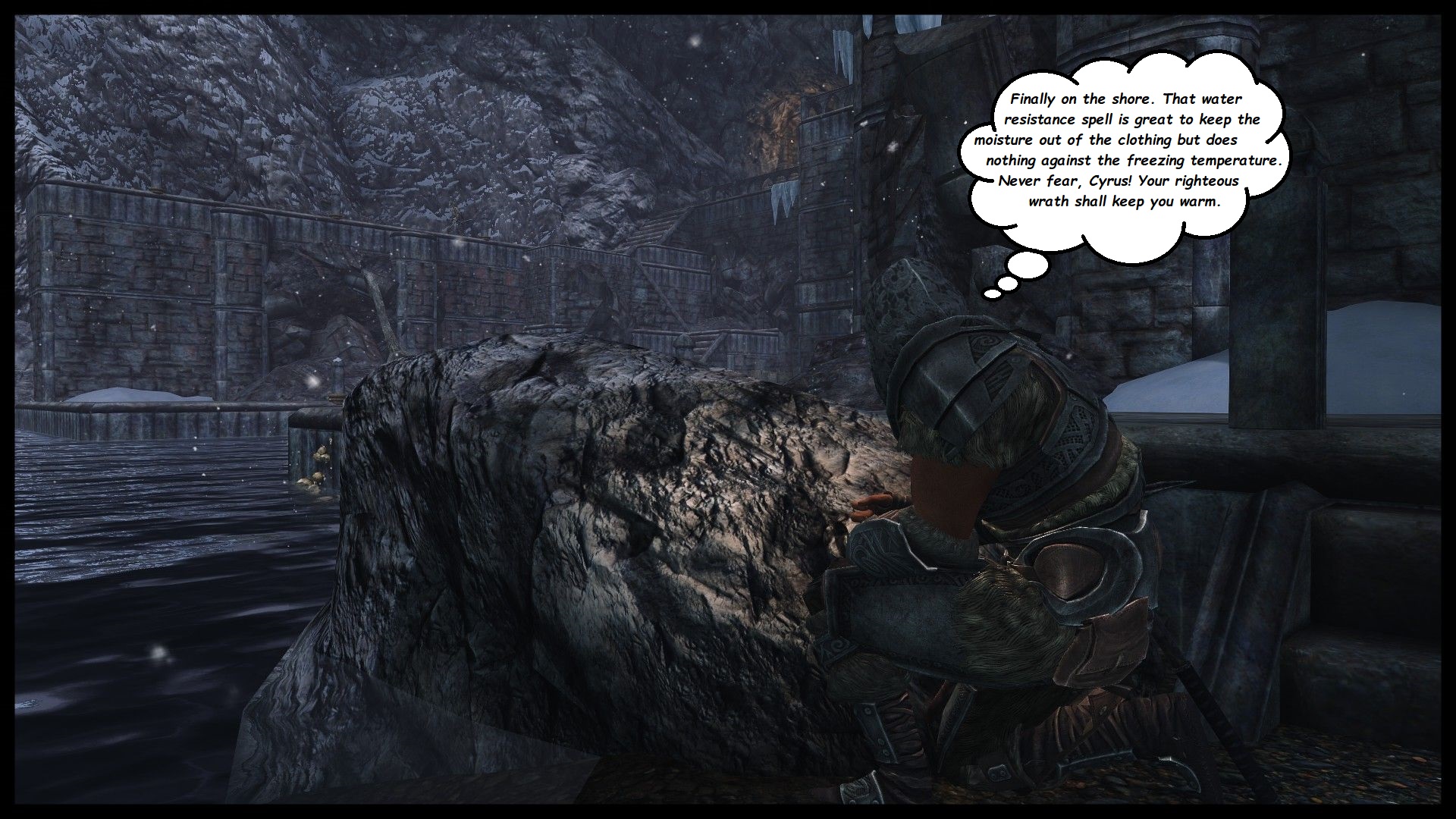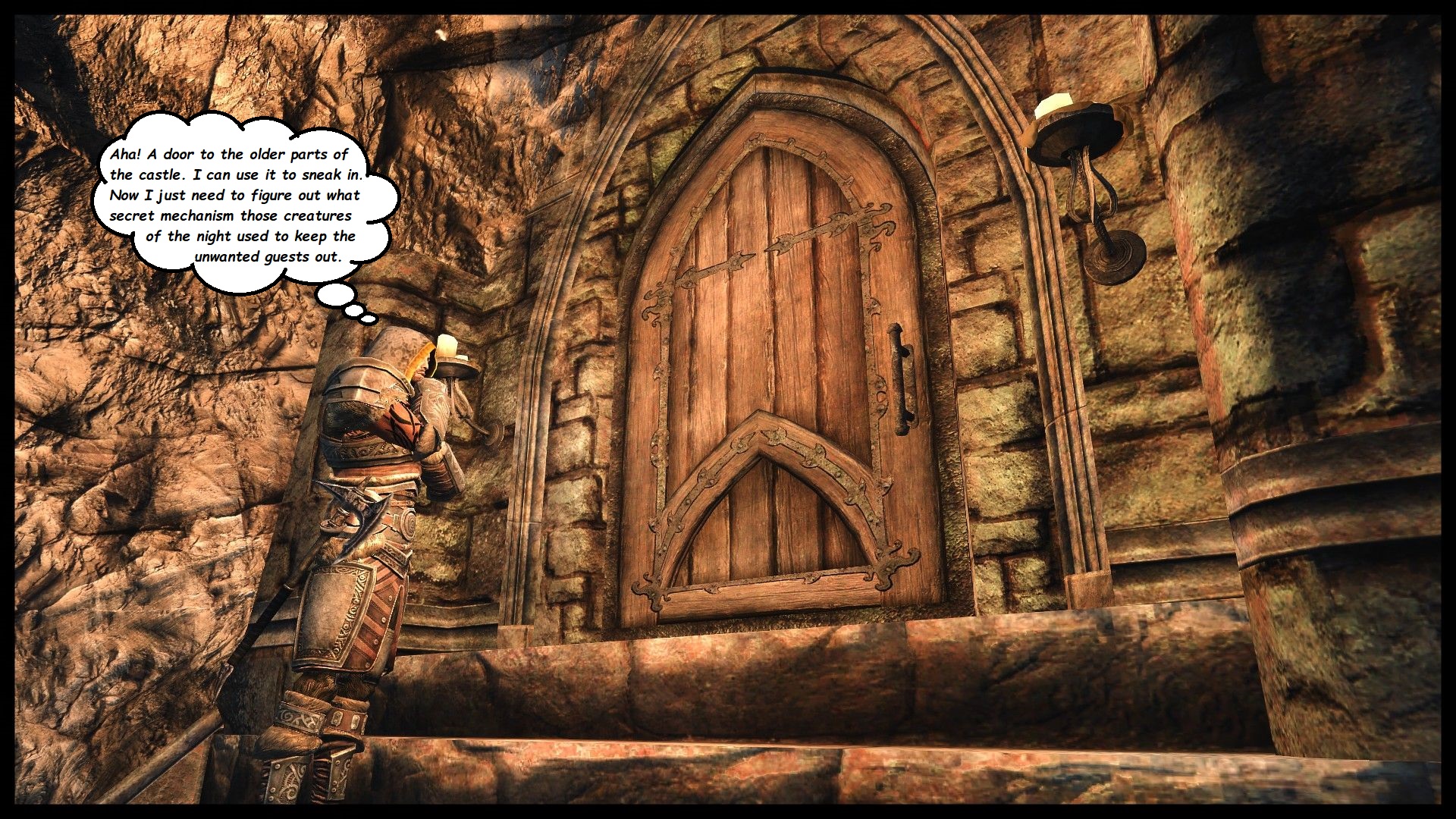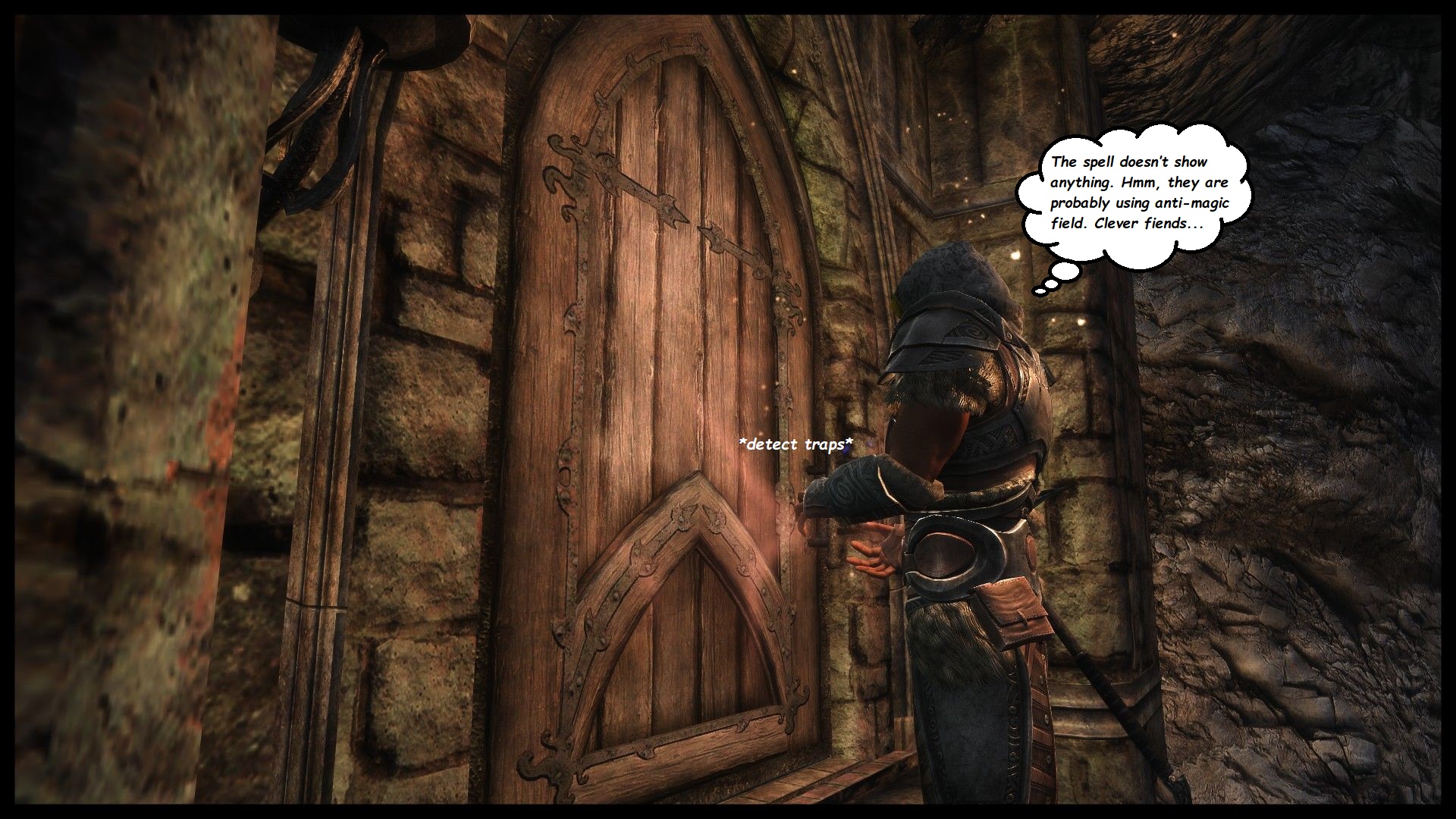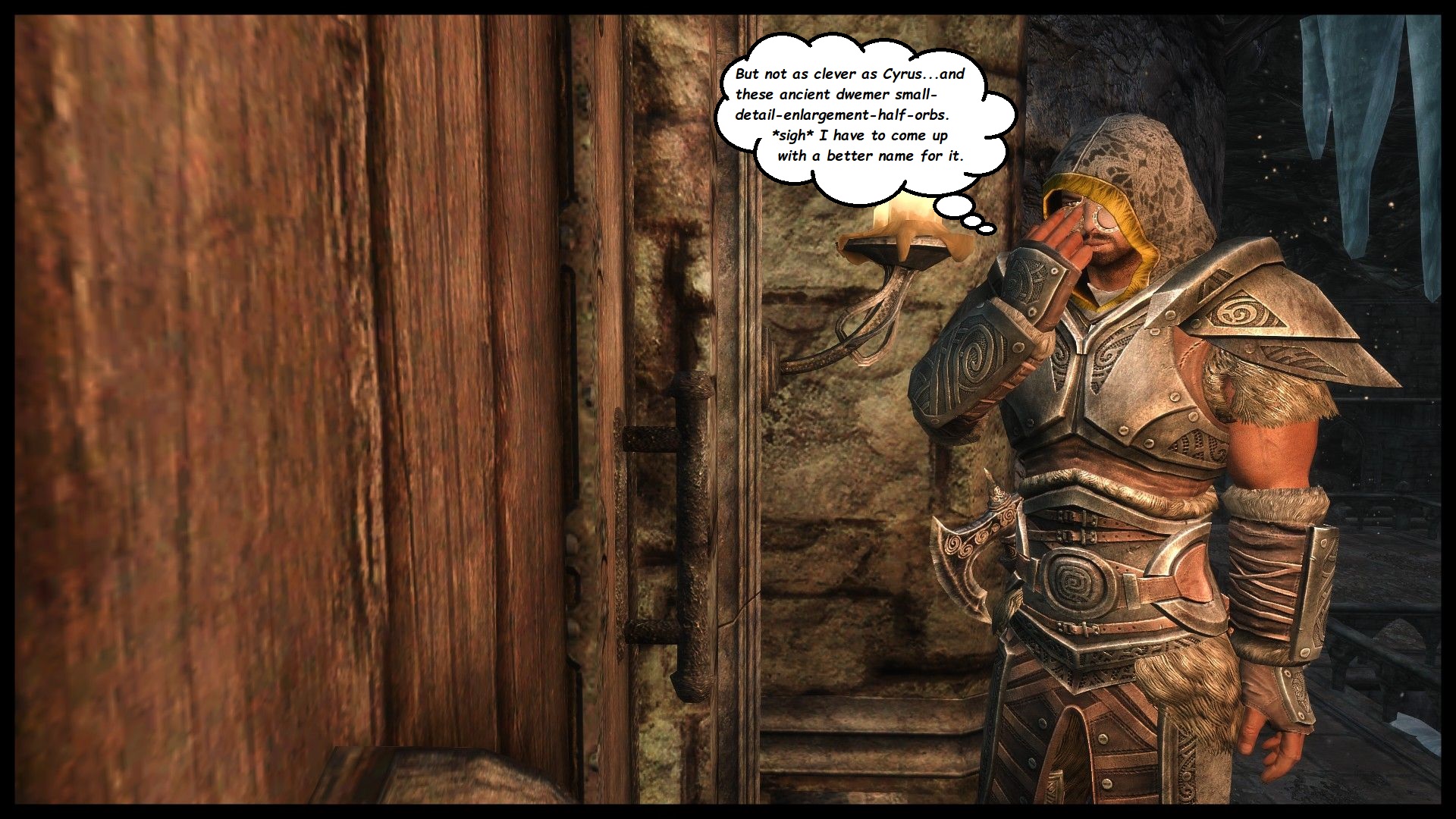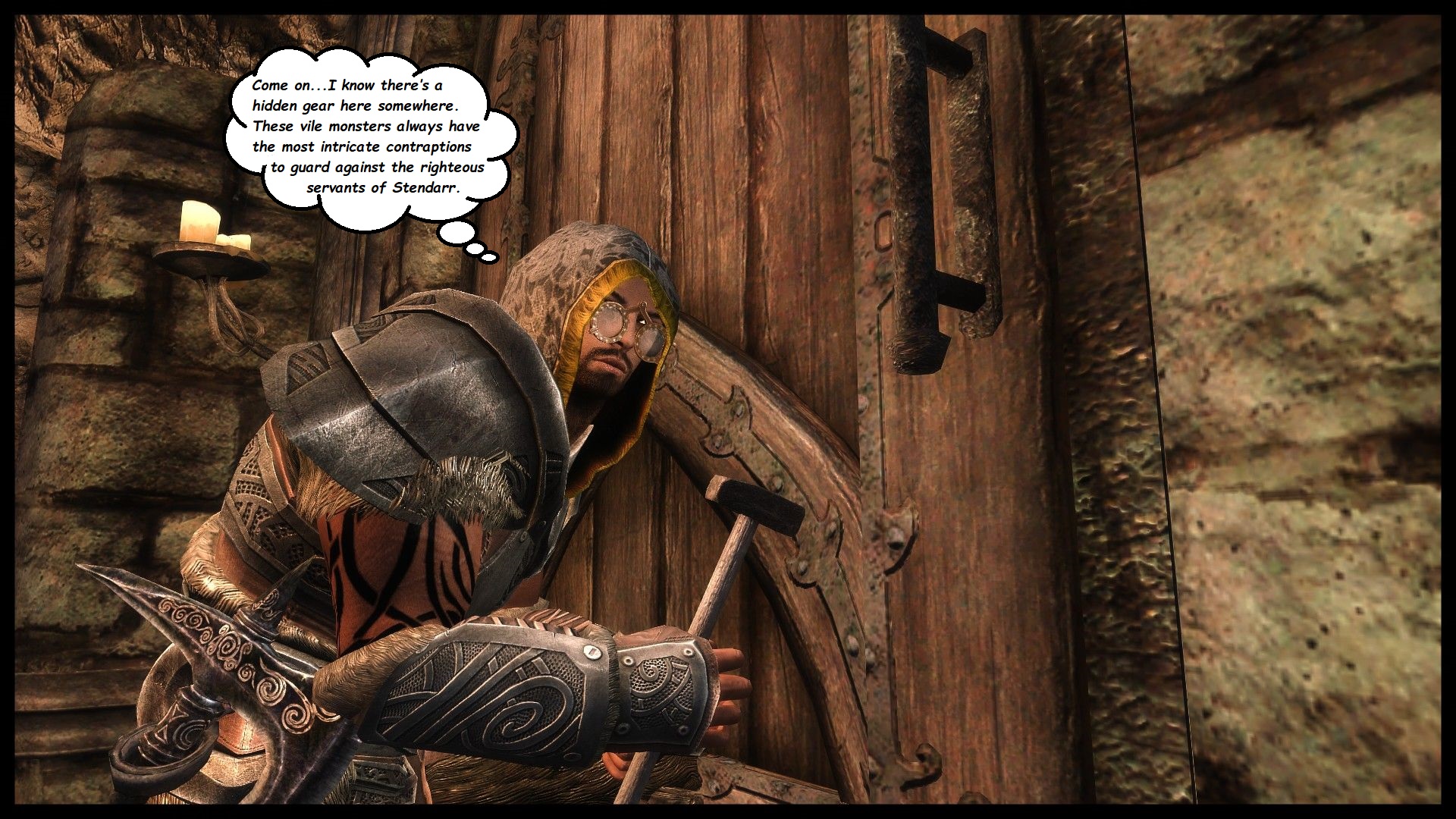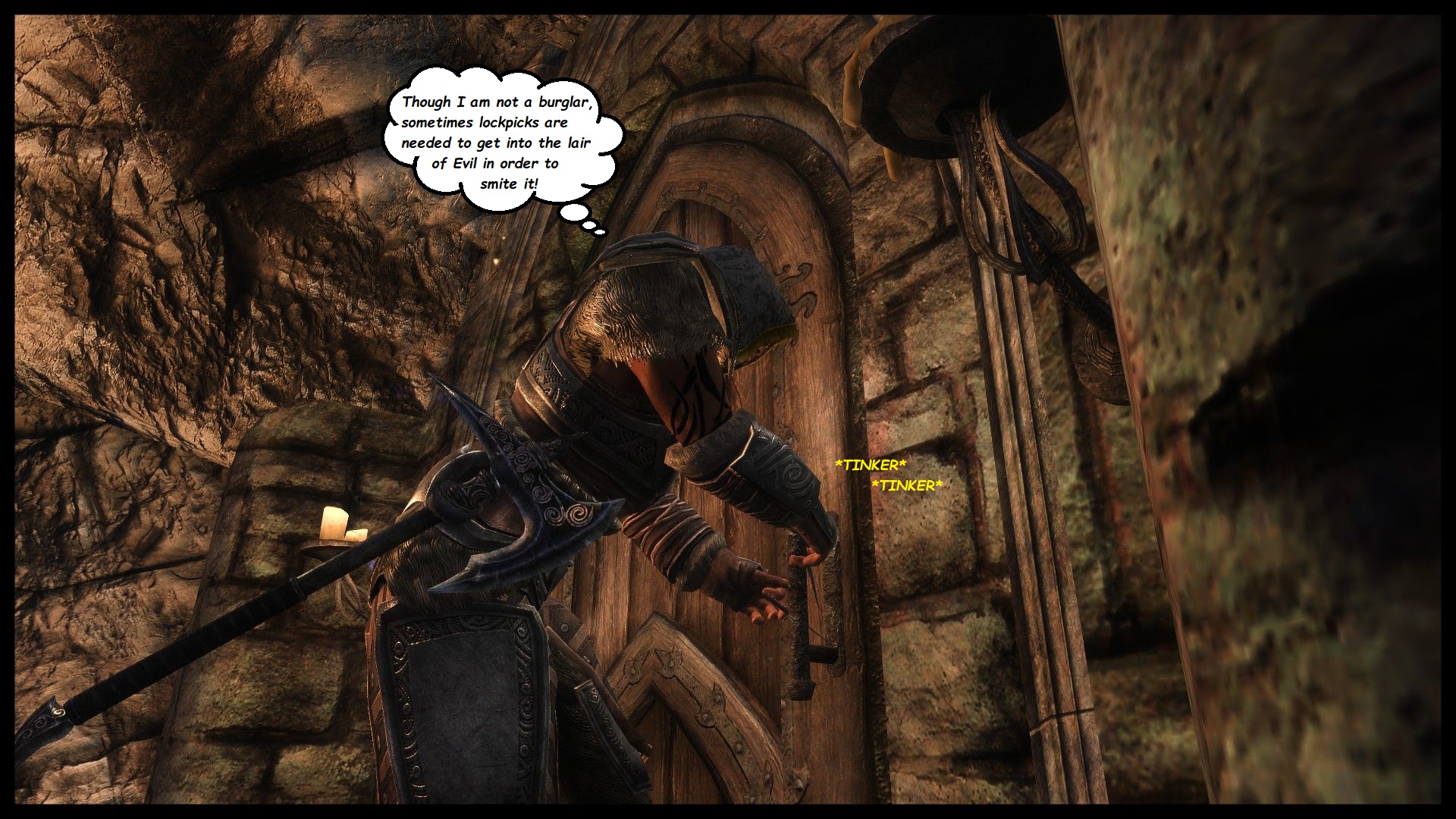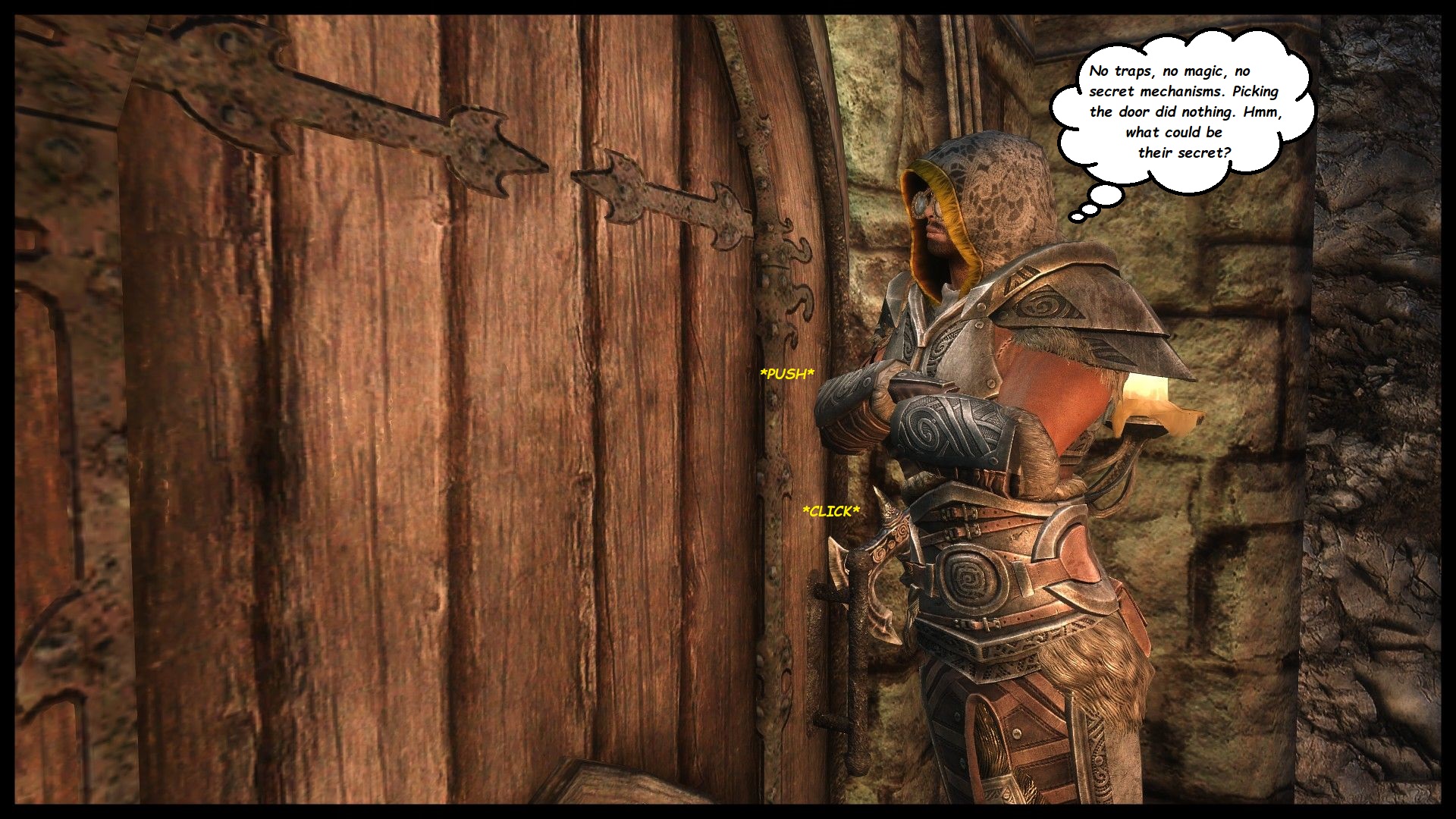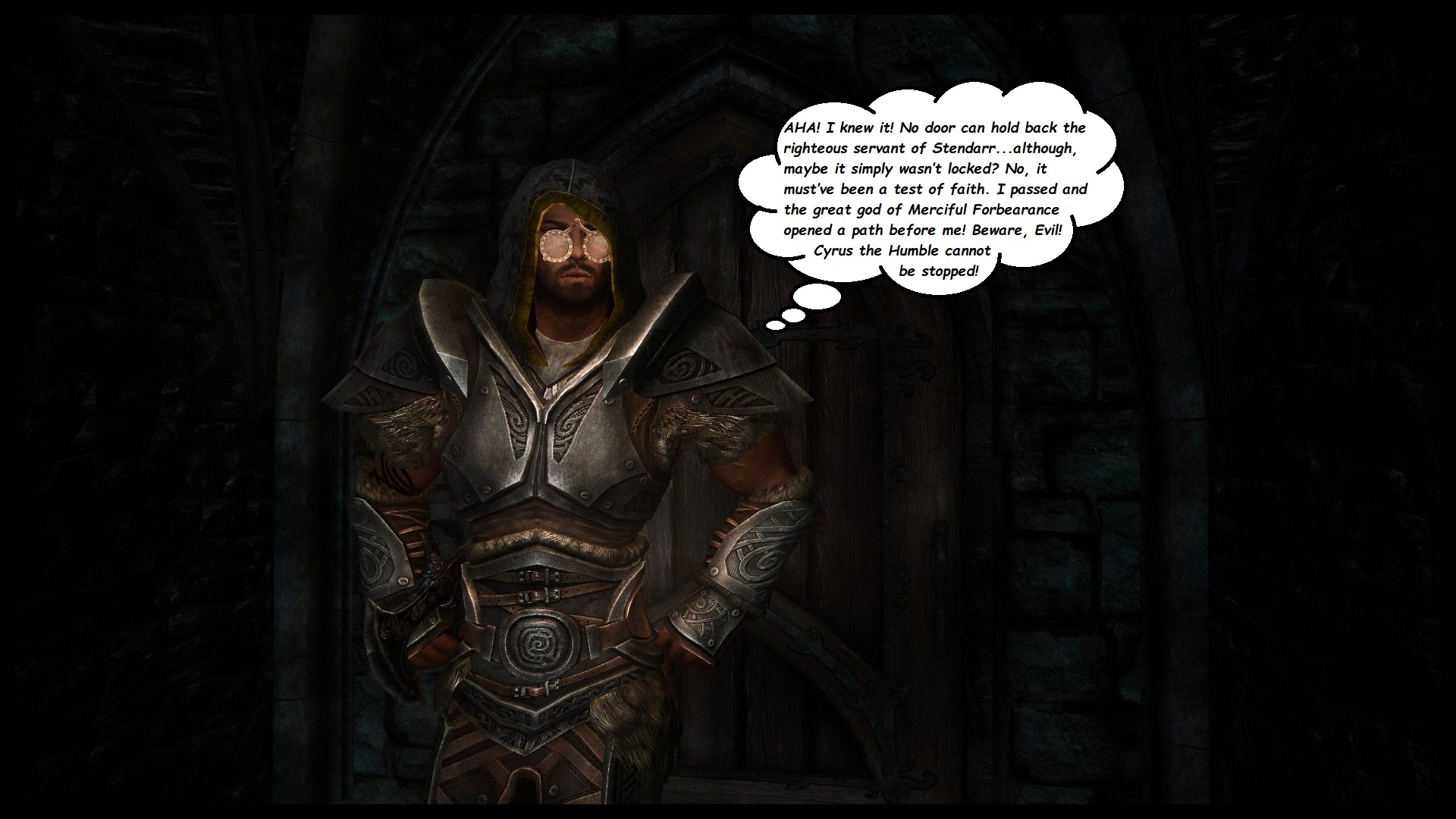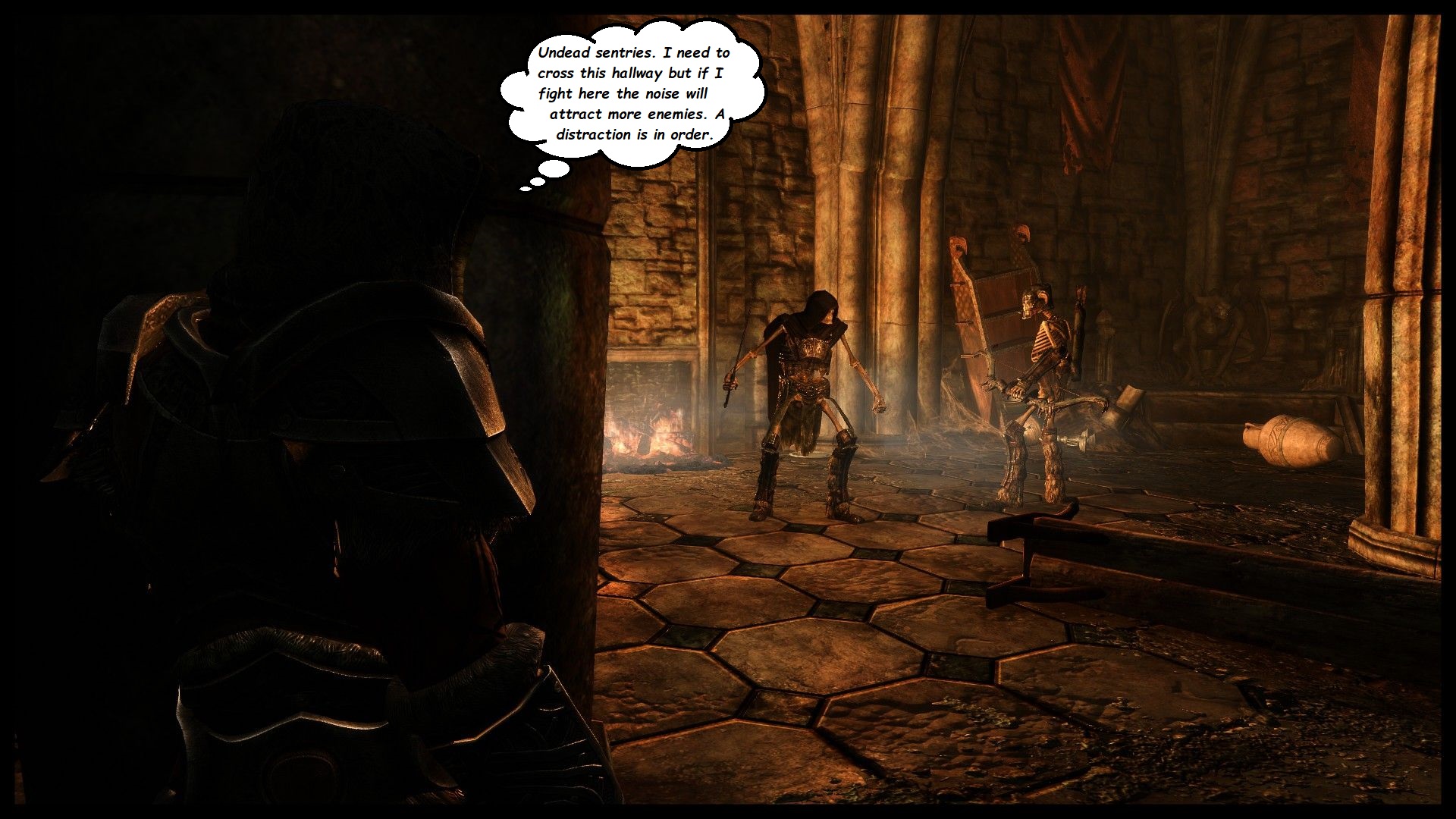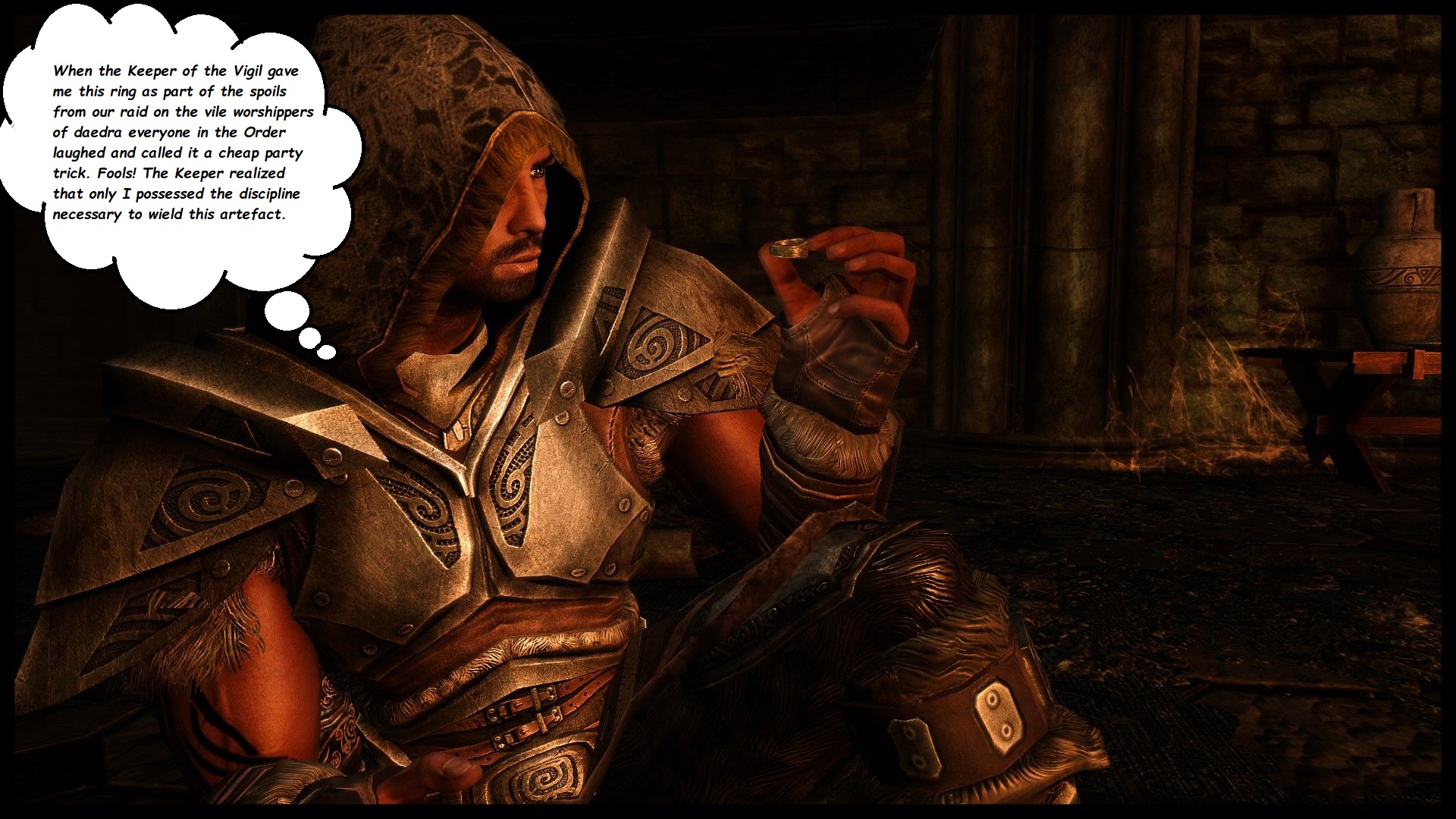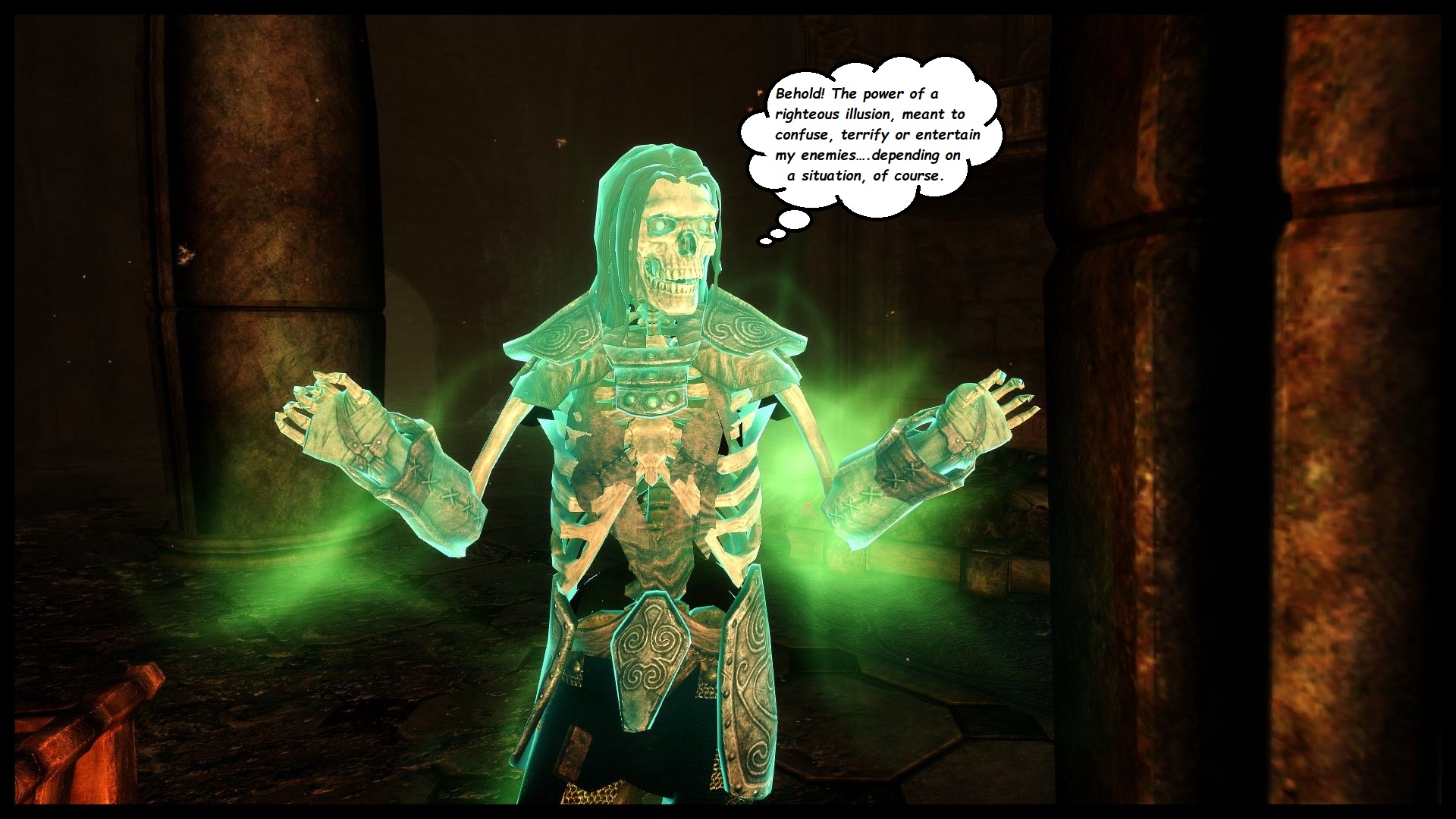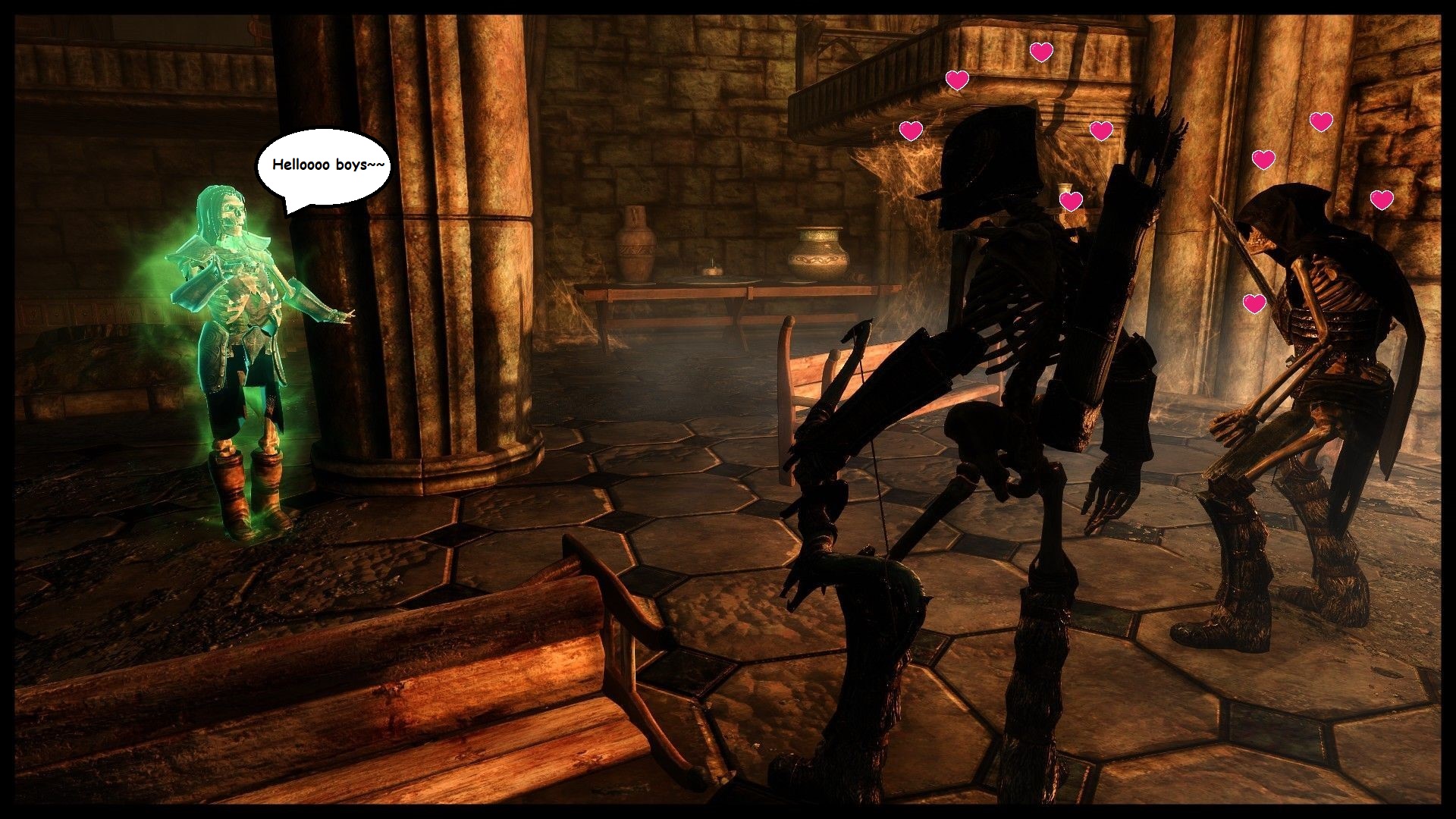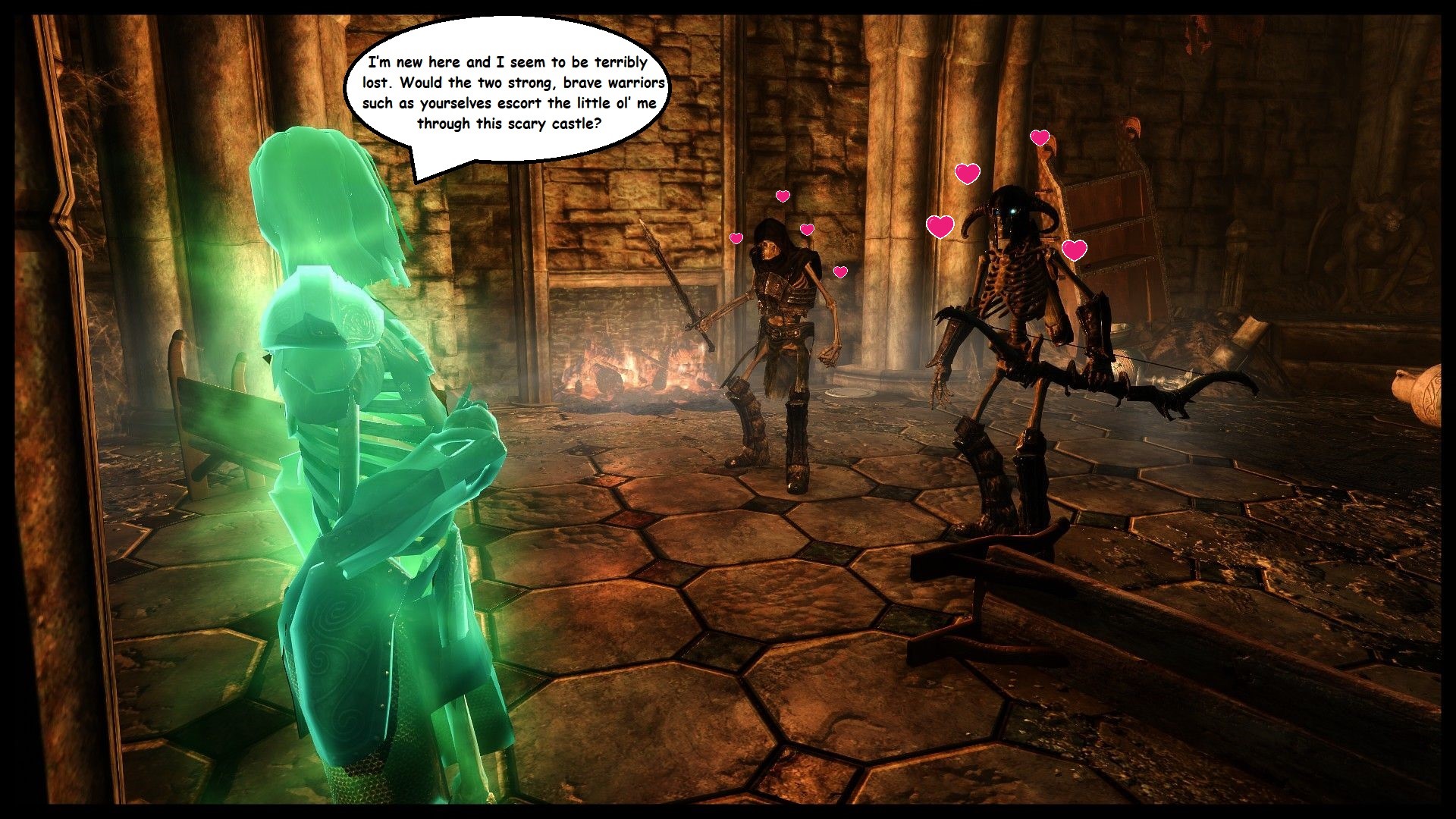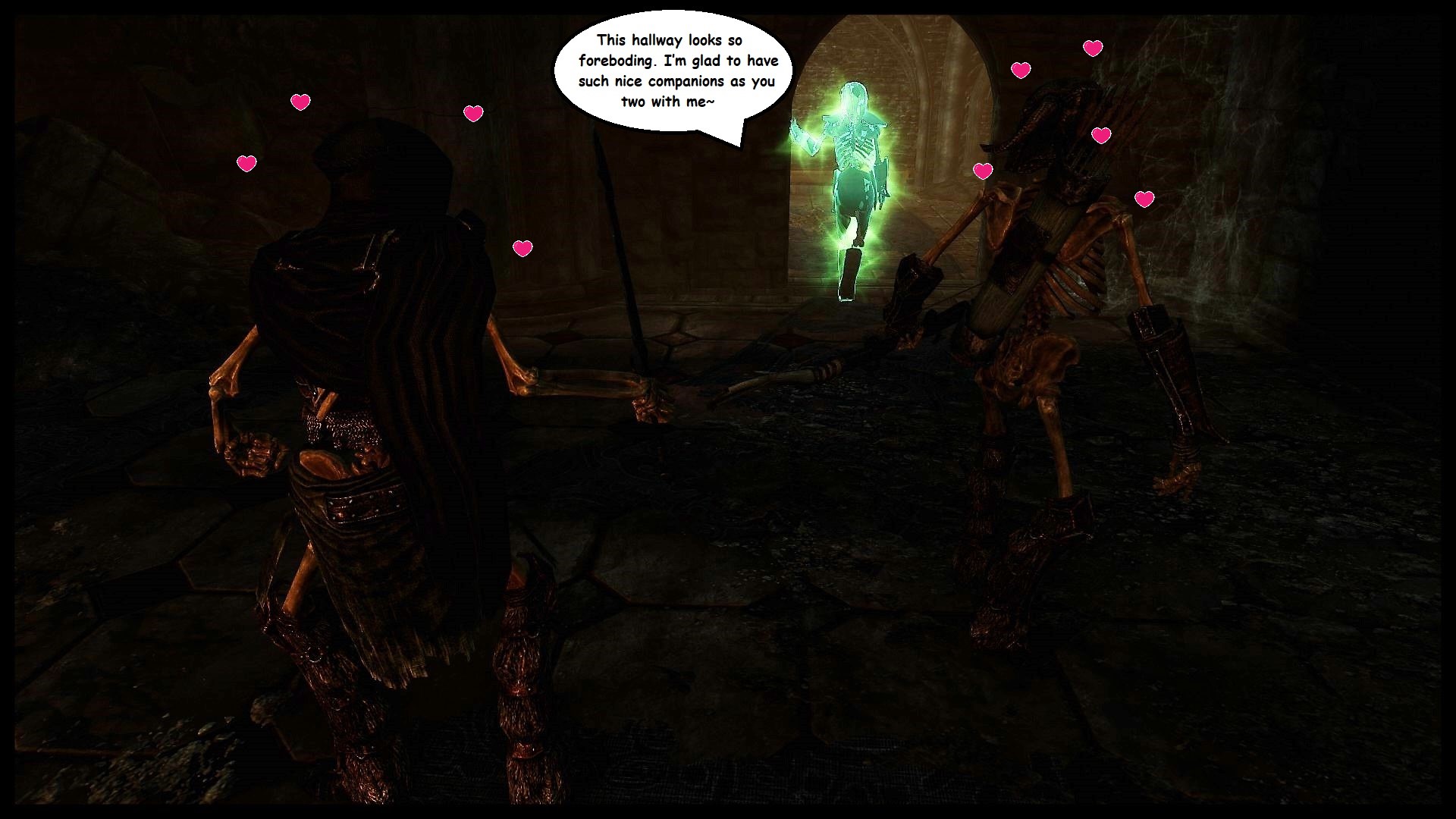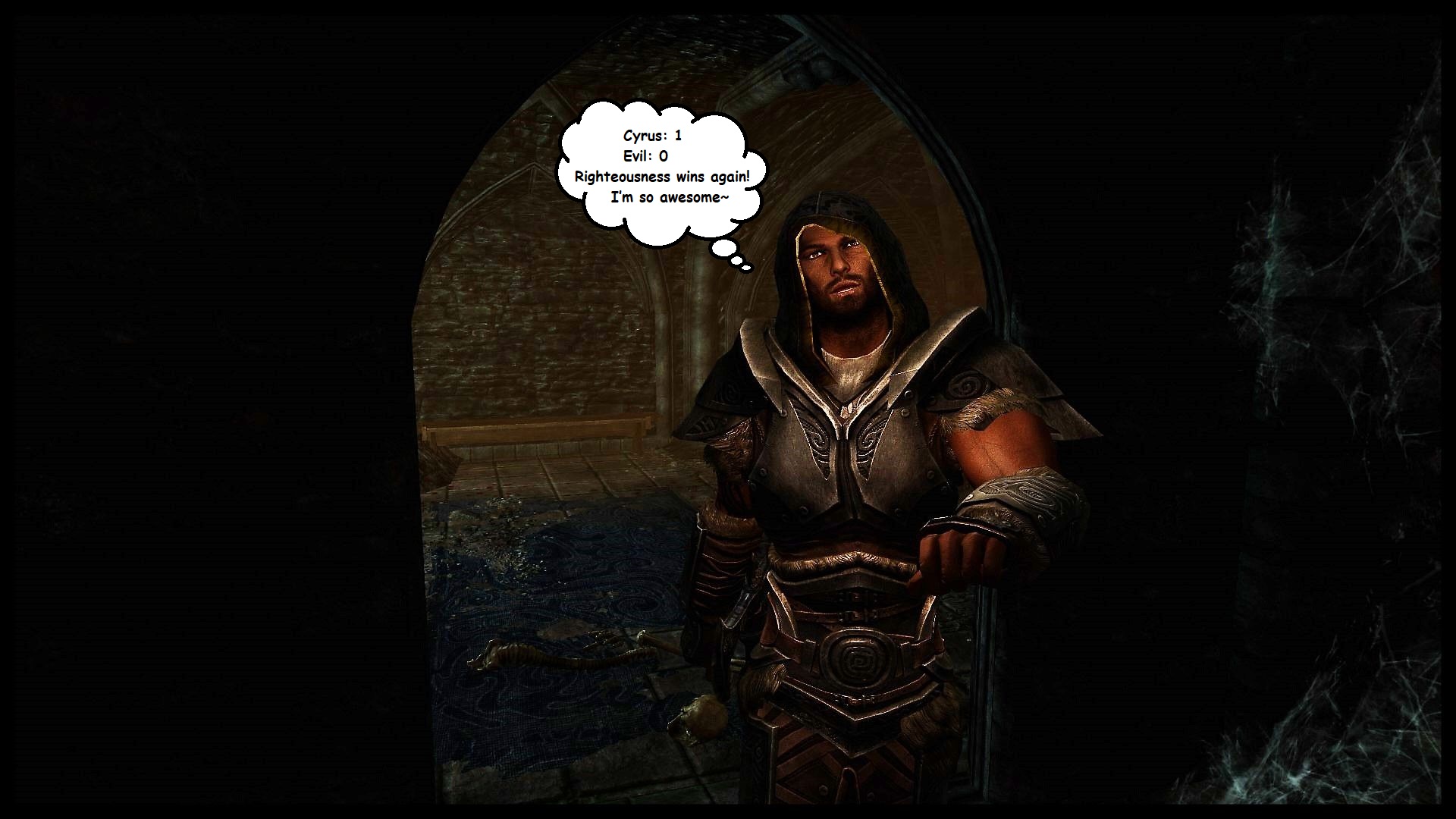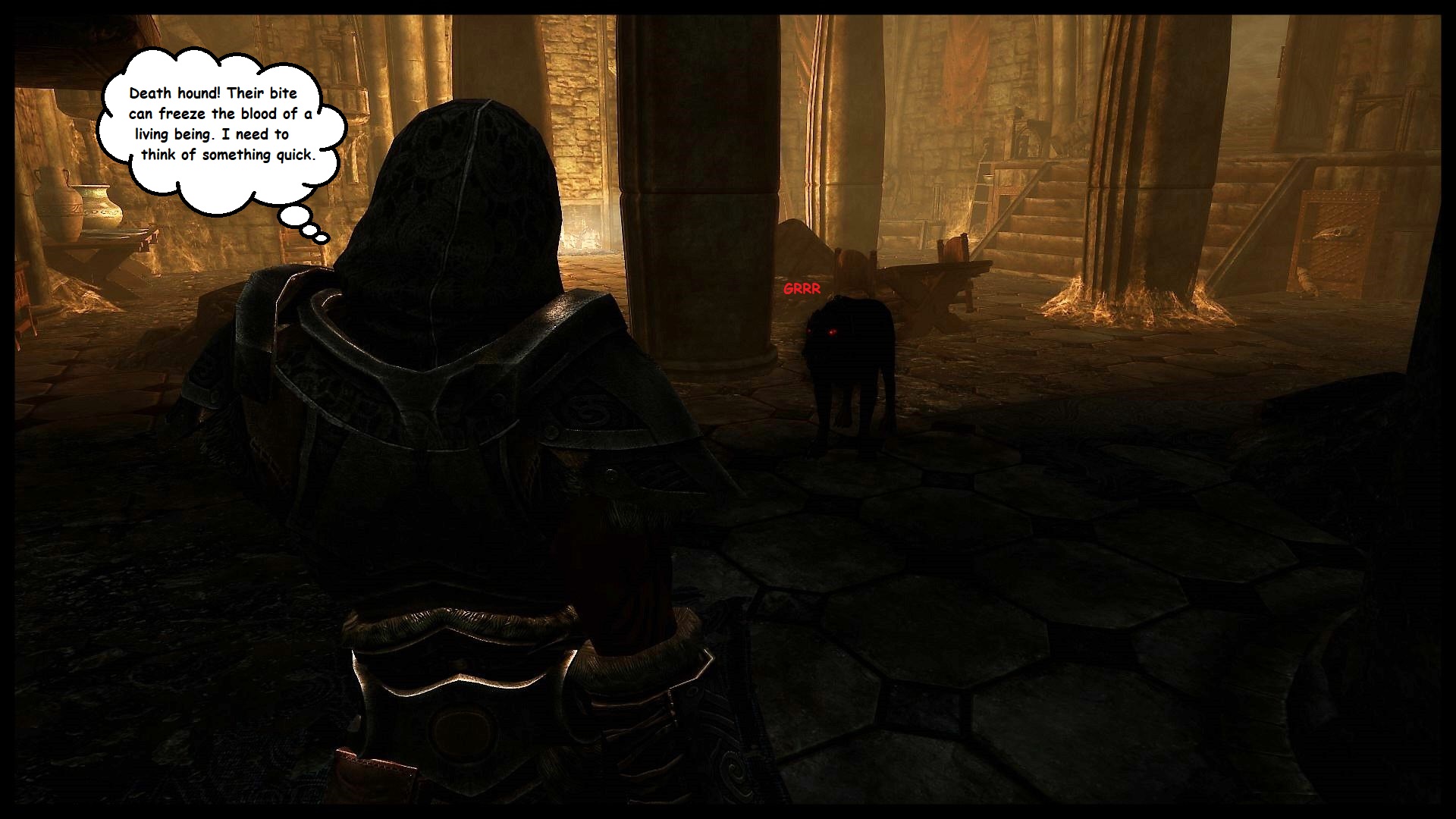 [/img]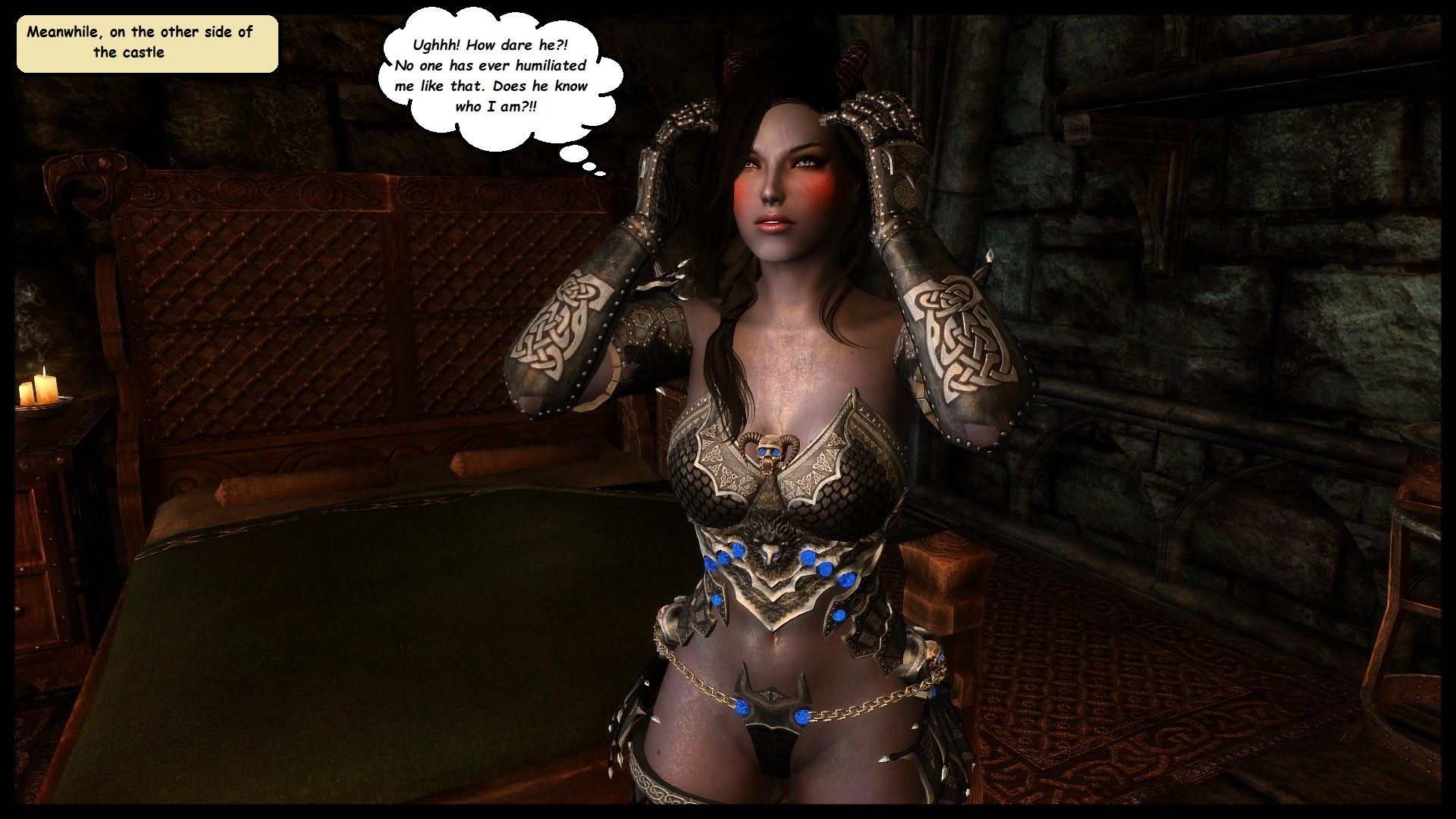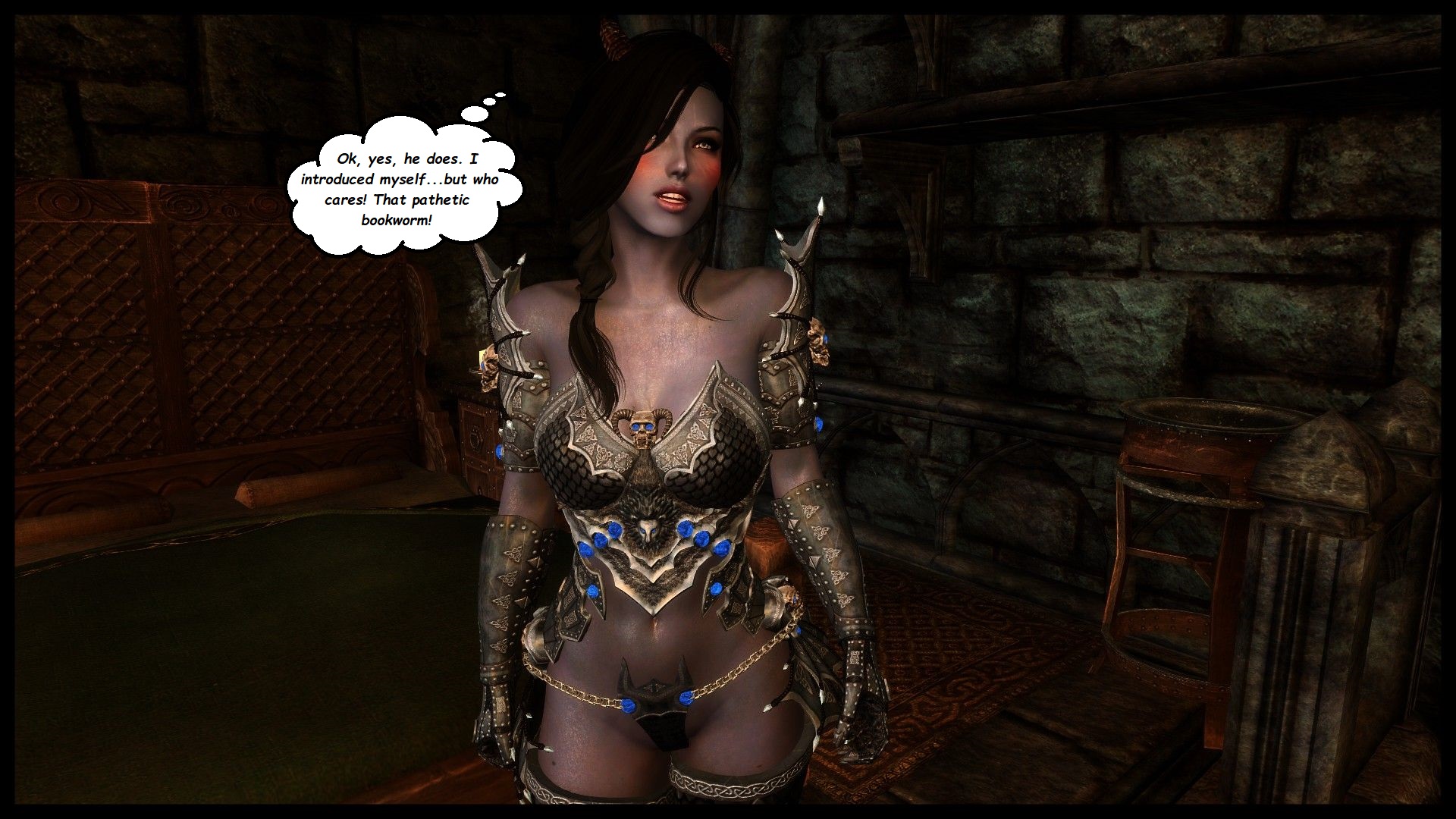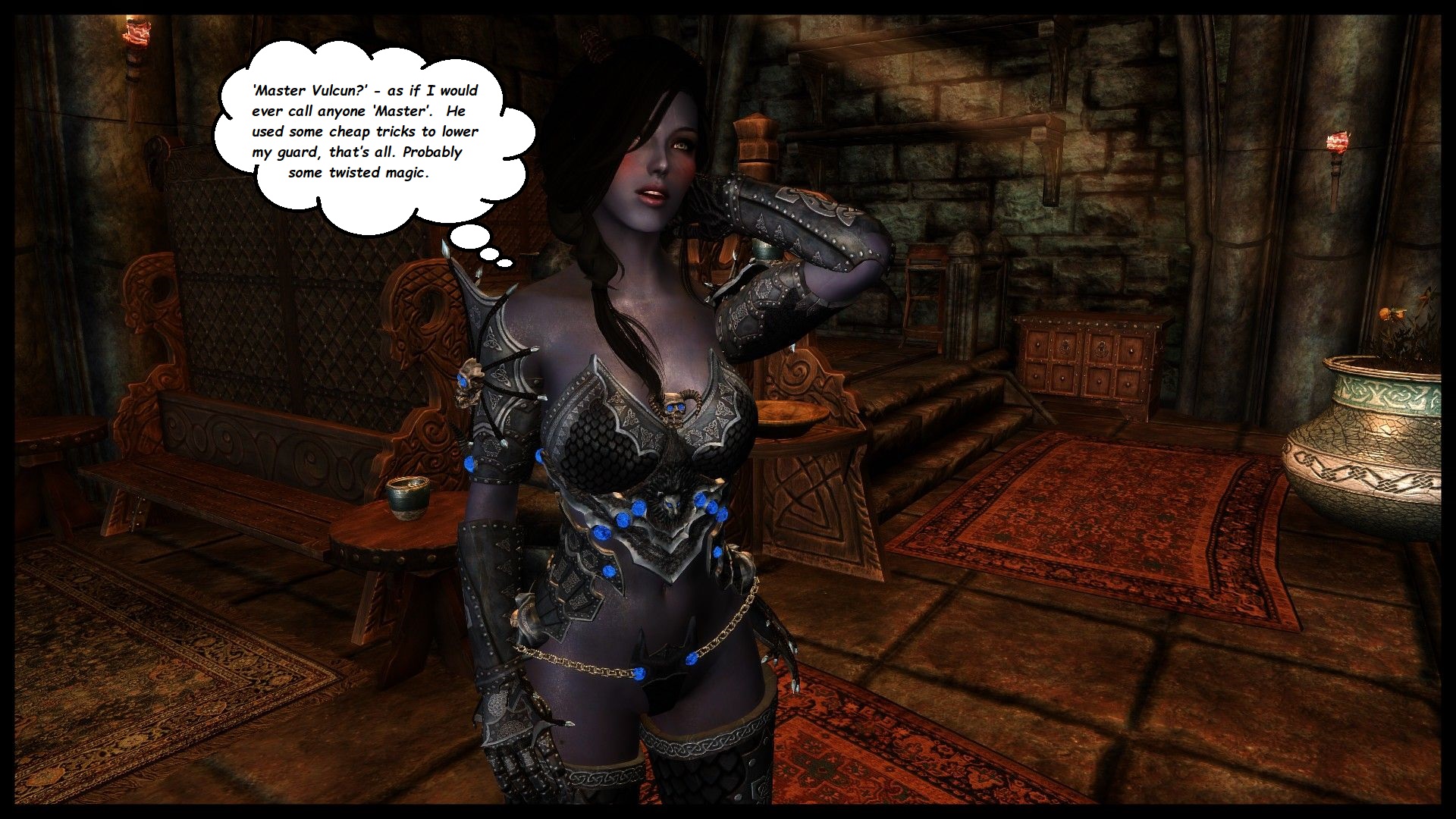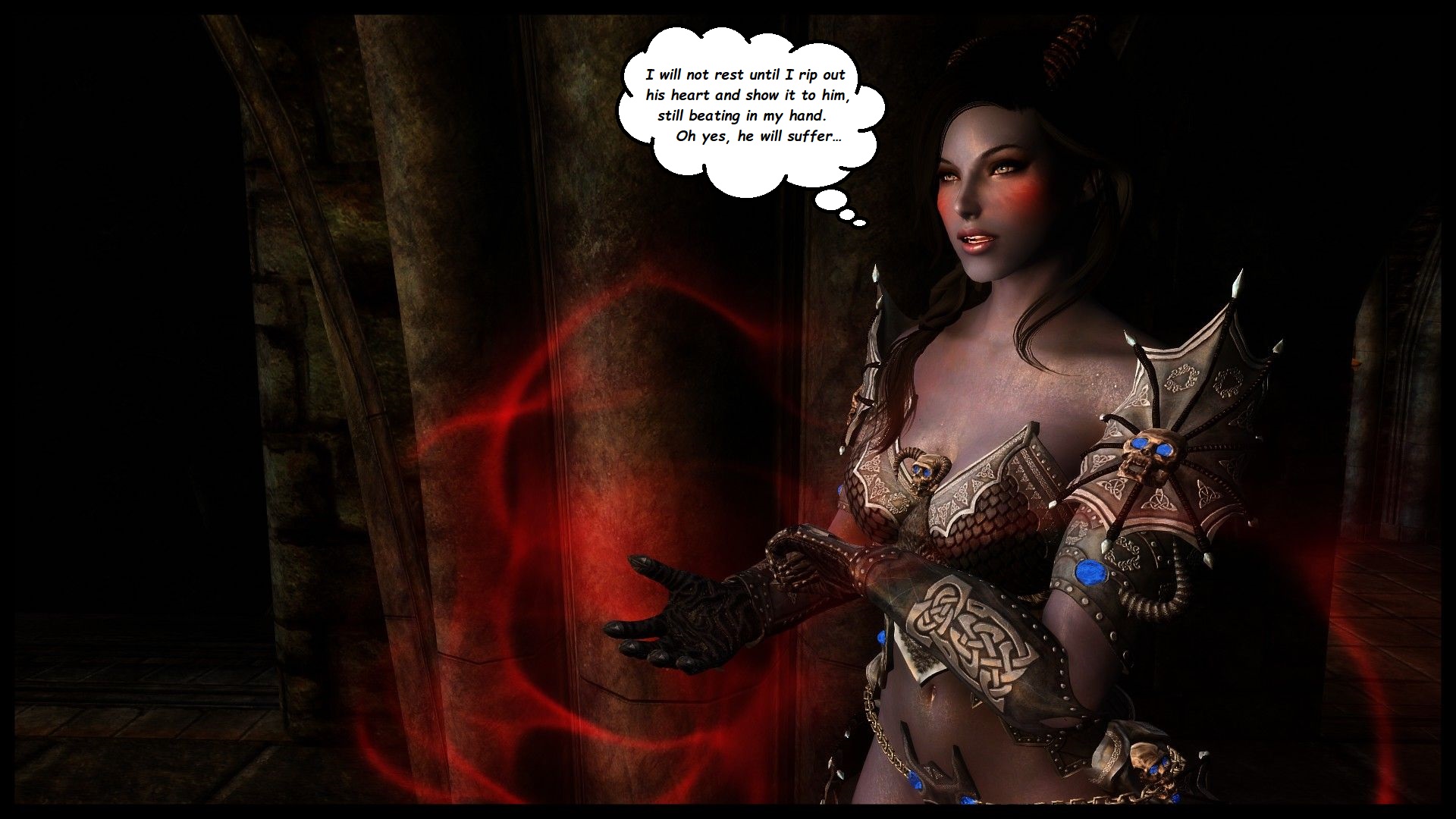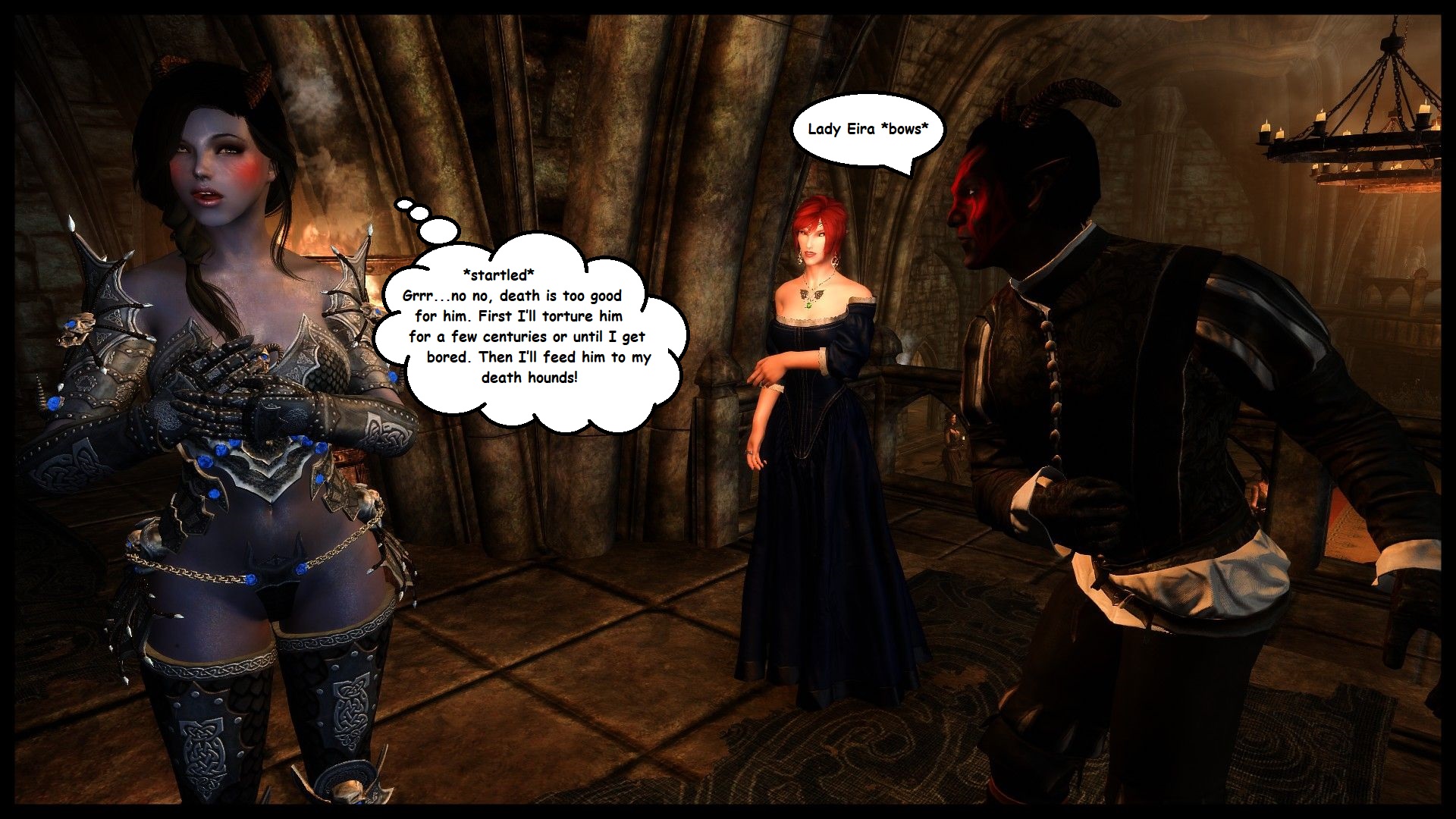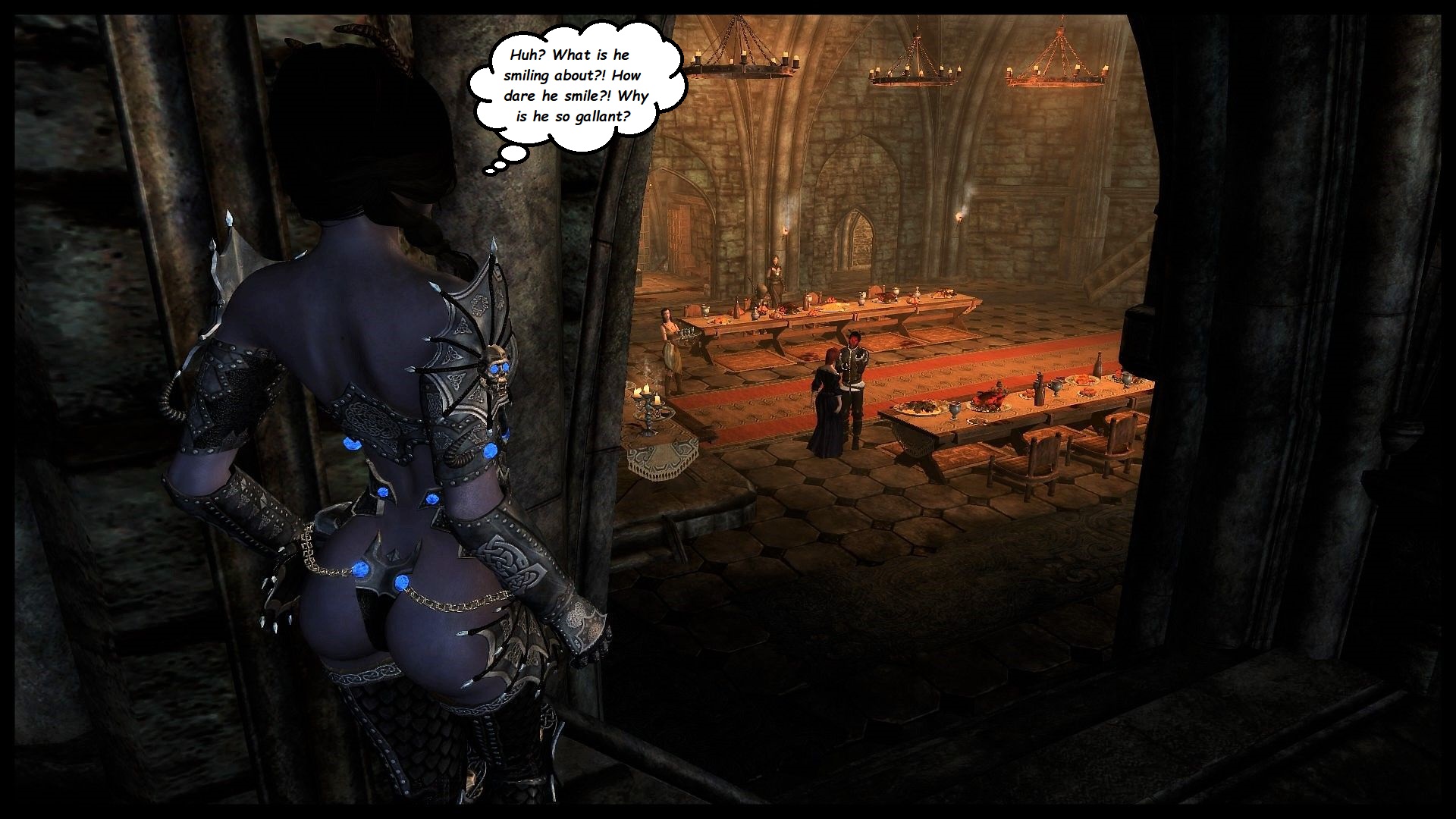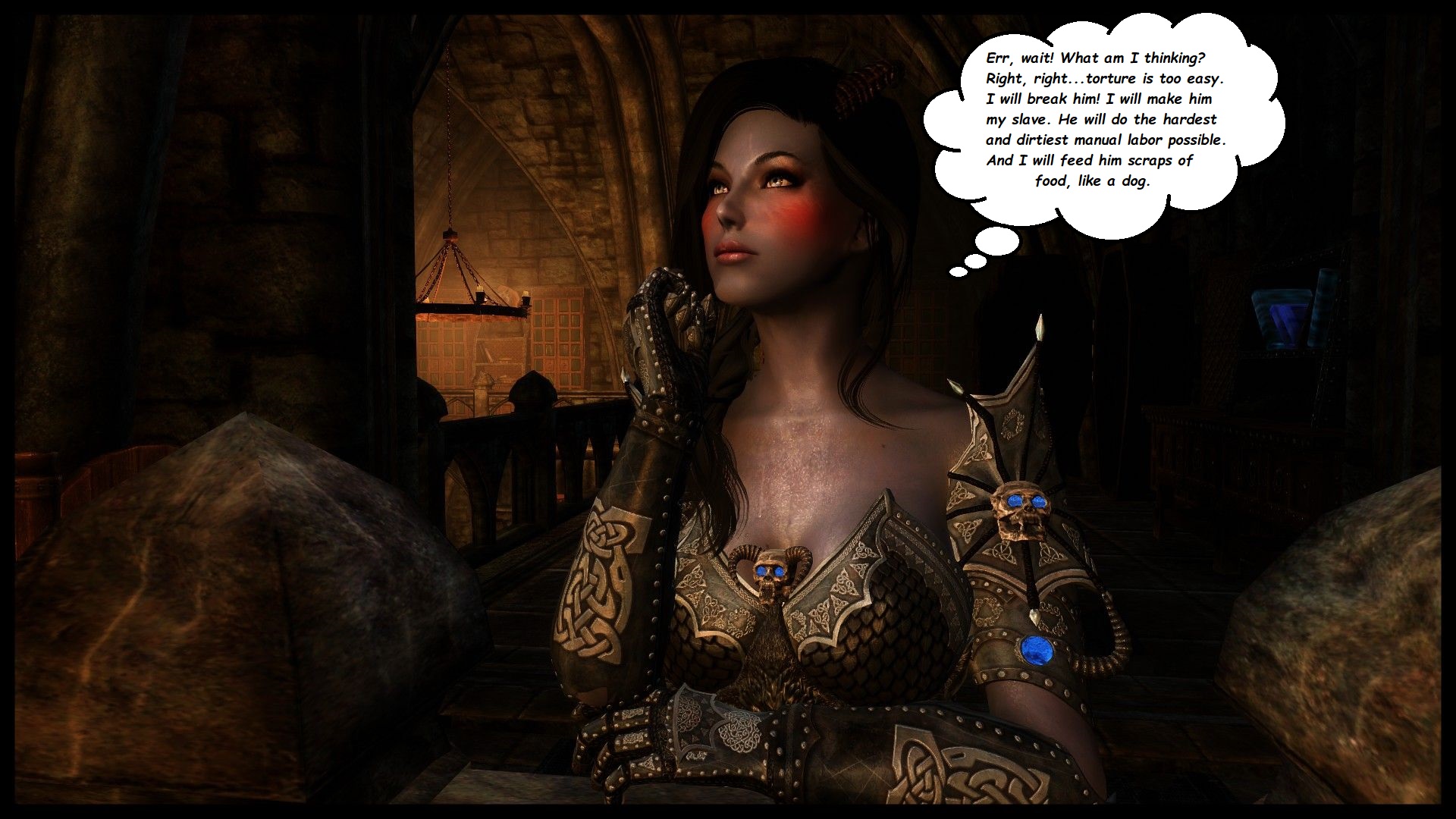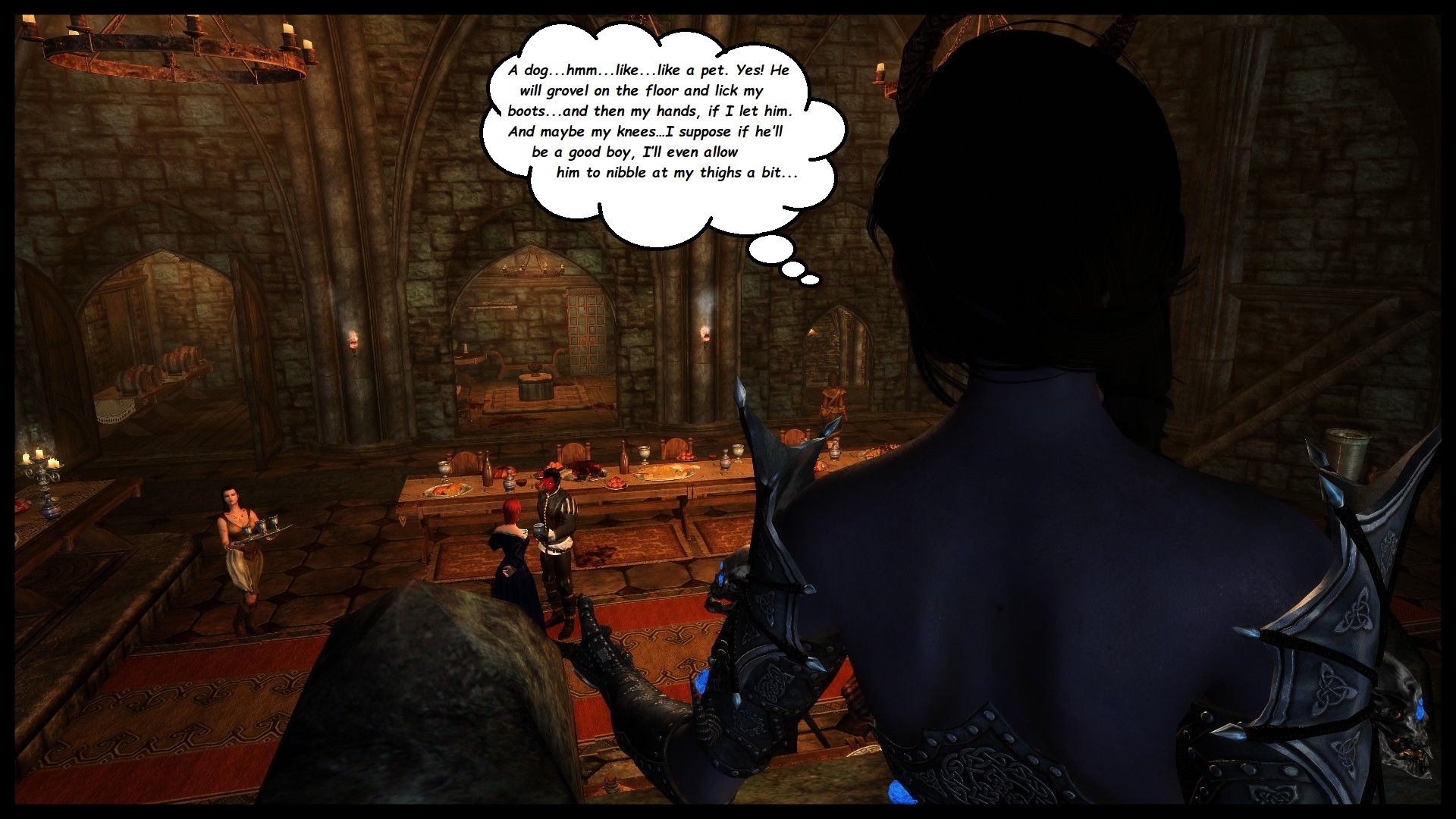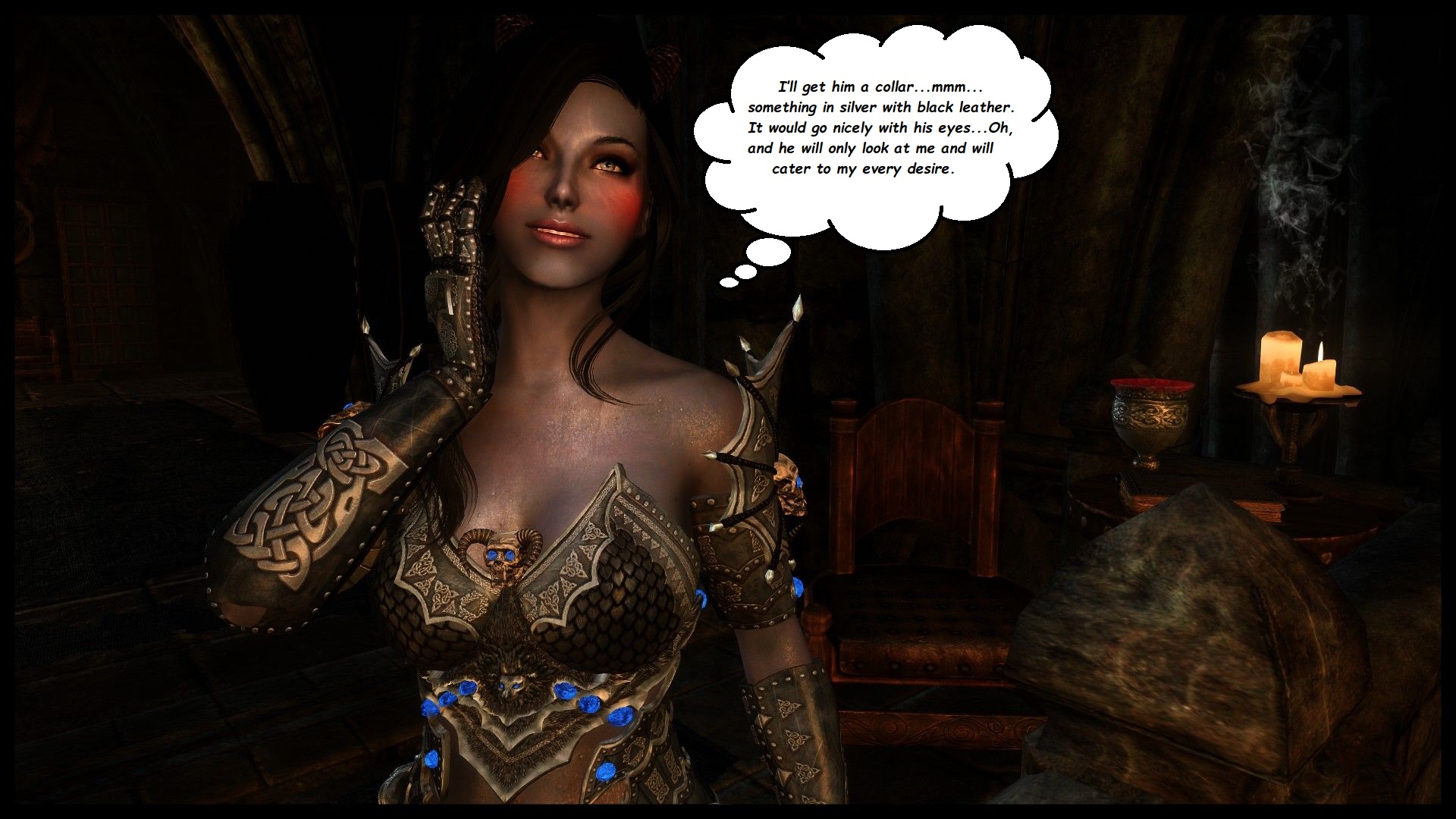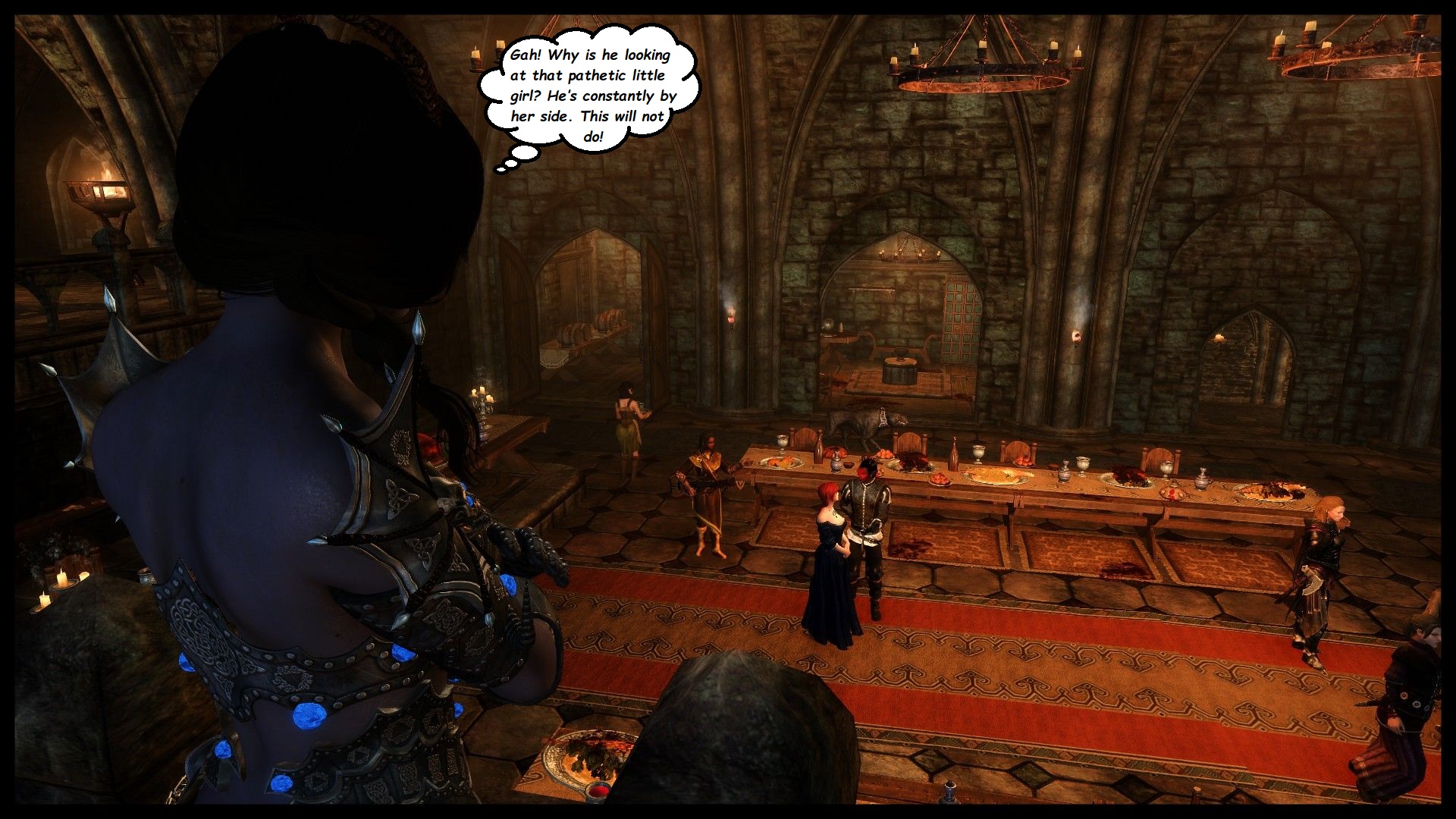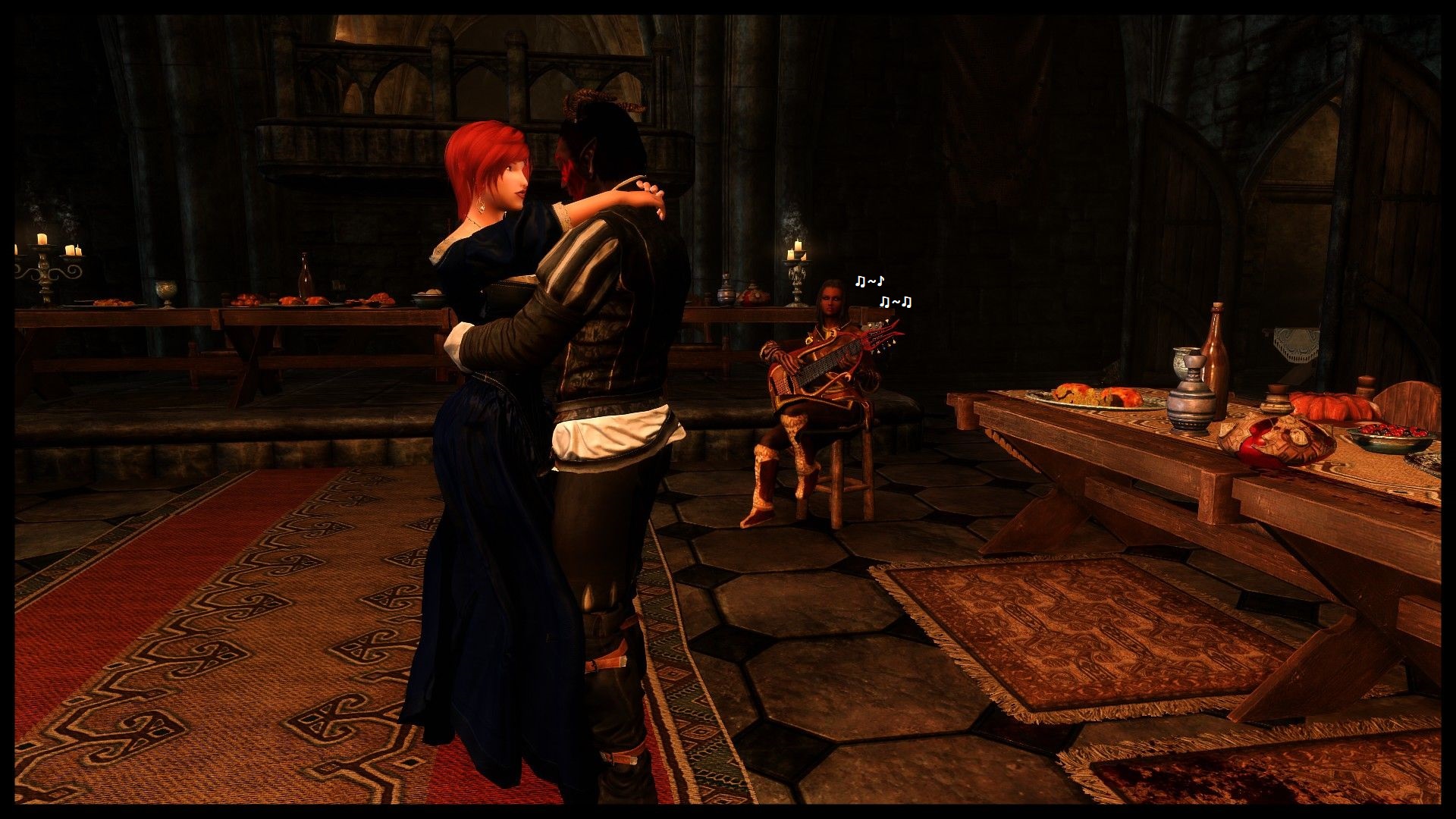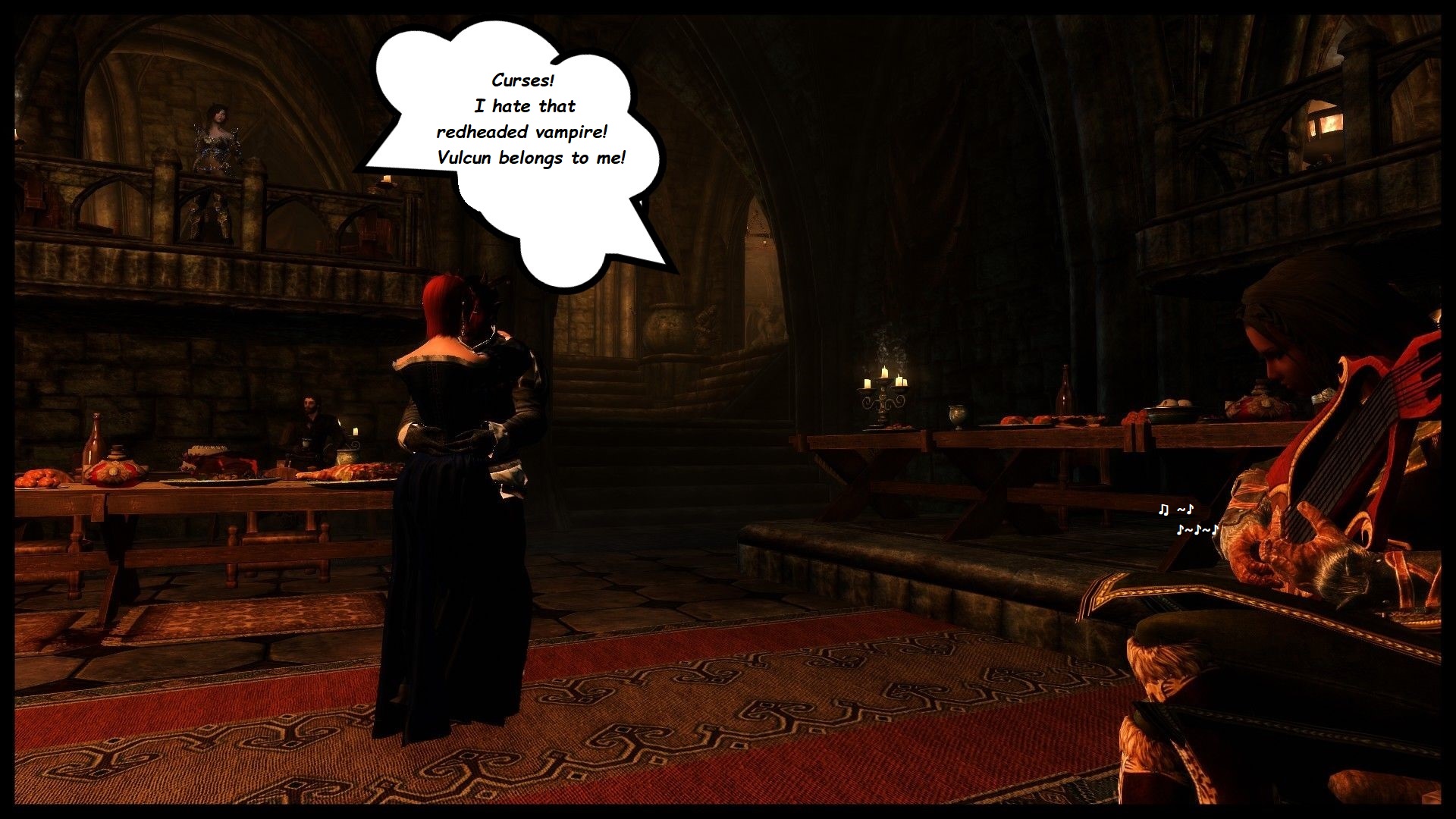 [/img]
Author's note:
I realized on the last image that Cyrus became so good at sneaking that he practically blended with the wall. So just in case it's too difficult to see - yep, that is definitely Cyrus the Humble over there by the flower pot, being mortified by the dance scene unfolding right in front of him.