Slavery Headquarters - Entrance
---
Sooo, I haven't given you a lot of news lately.  Quite busy to be honest, and I warned you, it might take time.  But I found some time to think about the architectural styles and what would be where.
As planned, I chose to put the headquarters in Whiterun and not a remote location (a bit too decentralized to my taste).  The problem with Whiterun is that :
1) There isn't a lot of space
2) City overhauls take the little space left
Which means I had to come up with an alternative to simply putting the dungeon in Dragonsreach like Slaverun.  Here it goes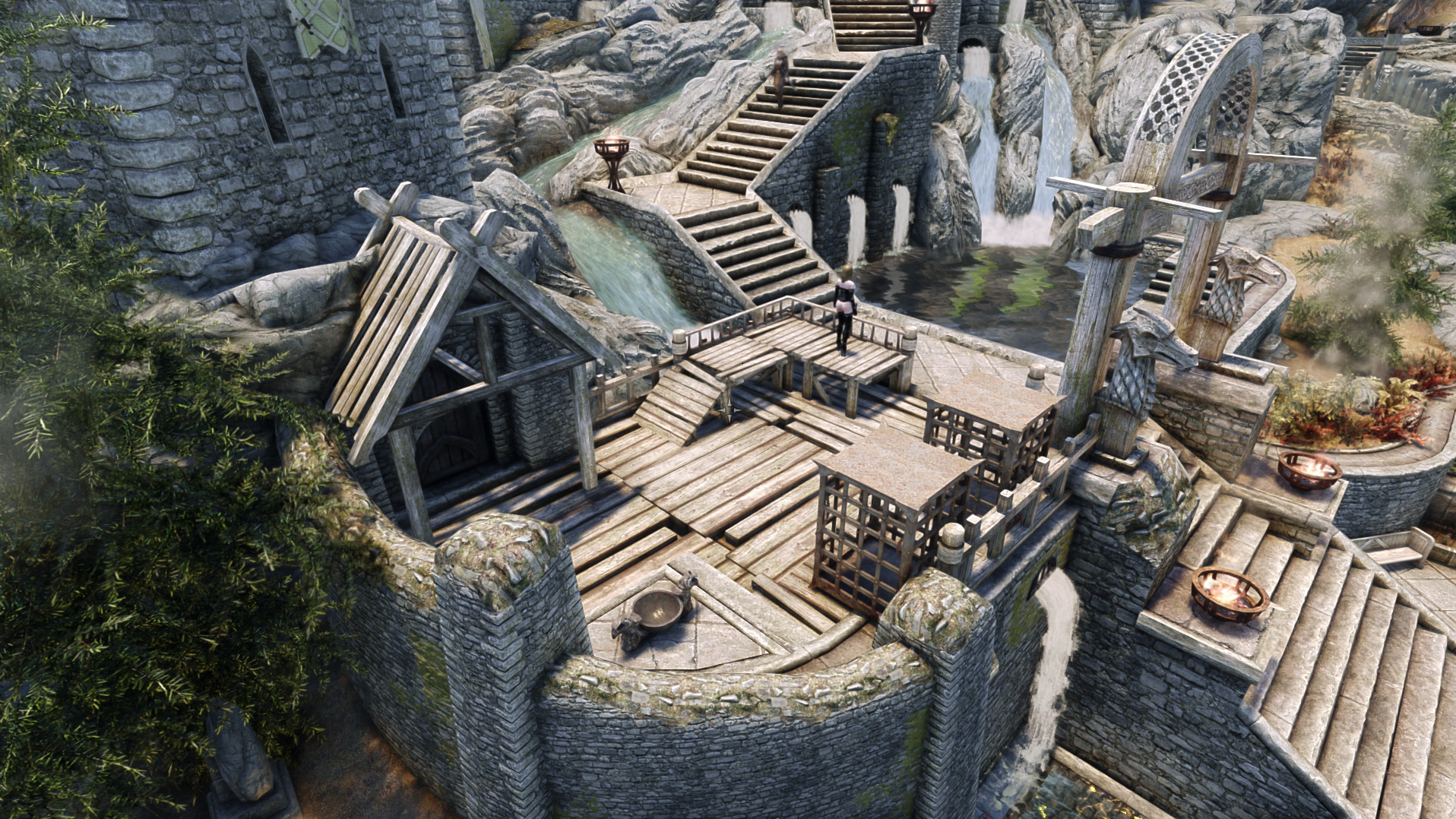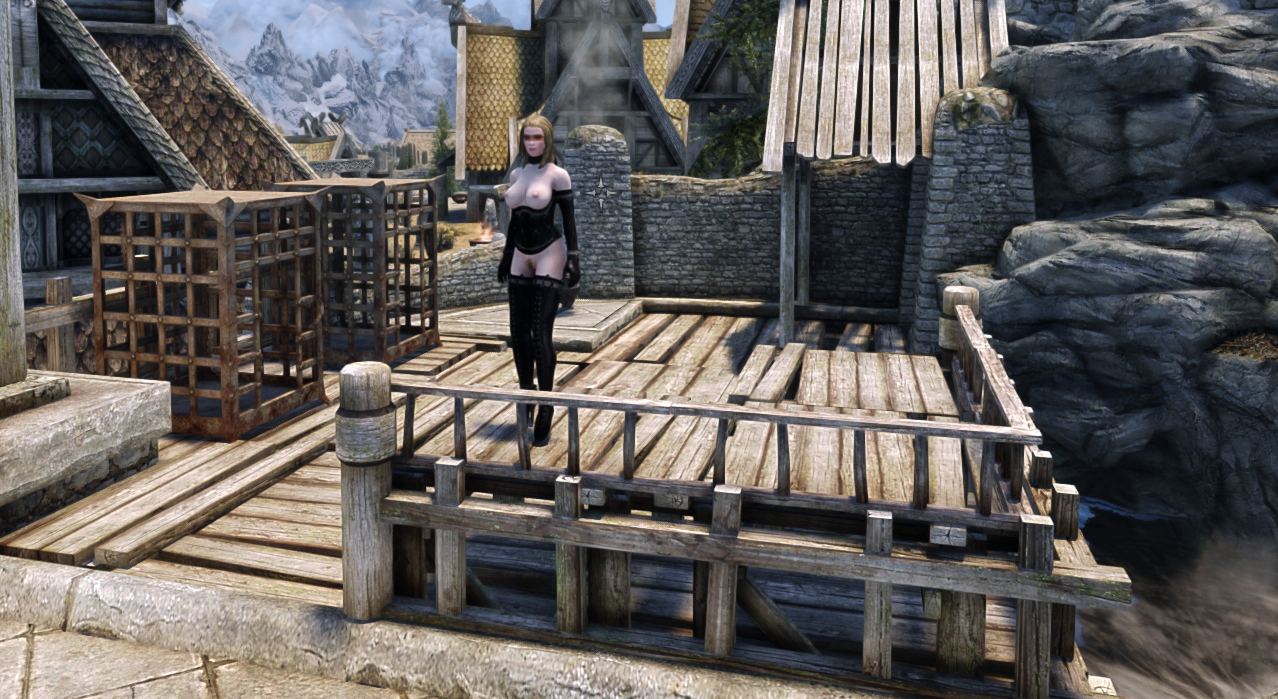 Of course this is all very basic but since I had some space, I figured out "why not put a slave auction stage" there.  Furthermore, the stage is nicely exposed so the citizens can watch the goods under all aspects

The cages are mostly there as a test, I might put some other things there instead (suggestions are welcome !)
By the way, does anyone knows how to remove the accidental edits I could have made to other cells from the active mod in the CK ?
Edited by mangalo
Typo in title