About This File
I decided to try SlaveTats and design some tattoos myself. This mod works for both Legendary Edition (32 bit) and Special Edition (64 bit), but each one has sighly different requirements mentioned below.
This pack includes the following:
7 Slave Marks: Bondage, Perfect Slut, Suck Me, Spanked, Dragonwhore, Dragonwhore Alt and Alduin was here.
43 General Tattoos: Bralette, Bralette Alt, Chest Deco, Chest Deco Alt, Pasties 1, Pasties 2, Pubic, Star (Front), Star (Back), Wings, Dawnstar, Falkreath, Markarth, Morthal, Riften, Solitude, Whiterun, Windhelm, Winterhold, Legion, Under Chest Deco 1, Under Chest Deco 2, Under Chest Deco 3, Under Chest Deco 4, Dagger, Garter Belt, Garter (without stockings) and Garter + Stockings with feet option, Face Adornment 1, Face Adornment 2, Face Adornment 3, Face Adornment 4, Face Adornment 5, Ankle Flower, Feet Stars, Tribal Tattoo 1, Tribal Tattoo 2, Tribal Tattoo 3, Tribal Tattoo 4, Tribal Tattoo 5 and Tribal Tattoo 6.
RACEMENU TATTOO OVERLAYS FOR LEGENDARY EDITION ADDED - Made by me based on the SE version.
RACEMENU TATTOO OVERLAYS FOR *SPECIAL EDITION ADDED - Made by Testificateguy.
SlaveTats is a mod that allows the player to add tattoo layers to characters through SkyUI's MCM (Mod Configuration Menu).
You can choose between different options: select tattoos for the player character, select tattoos for NPCs, select the color of the tattoos, make the tattoos glow in the dark, choose between matte and glossy tattoos and much more.
This mod is NOT standalone. That means that it requires other resources in order to work.
Legendary Edition users must install first:

Special Edition users must install first:
Installation (extracted from SlaveTats page):

1. Make sure you have the requirements.
2. Download SlaveTats and extract it into the Skyrim Data folder.
3. Download this mod and extract it into the Skyrim Data folder.
3. Start Skyrim. You'll have a SlaveTats menu under the SkyUI's MCM.
4. On the Setup tab, select the character you want to apply a tattoo and then click Add/remove tattoos (so the mod will register my tattoo pack).
5. On the Body/Face/Hands/Foot tabs, select a Section and then a specific Pattern of your liking (you'll only need the Body tab for my mod).
6. Pick color, glow and gloss if you like, or leave them with their defaults colors.
7. Exit the MCM and your tattoos will appear in a moment.
Hold Capital Symbol Vectors - Polykobus and AlcoholSwabs
Vortec and Chaimhewast for helping me with the recolor problem
Testificateguy for converting the tattoos for RaceMenu.
- - - - - - - - - - - - - - - - - - - - - - - - - - - - - - -
I hope you like this first pack. Since I've added 50 tattoos, this pack is finished. That means that there won't be future updates (at least at the moment) and if they are, won't be to add new tattoos.
Liking and giving me your feedback is a great way to show me your support and is highly appreciated!
I've seen all your comments and I must thank you for the warm welcome this pack has received in the community. Surely I will make more packs in the near future. If you have any request, I will gladly read it.
I recently made a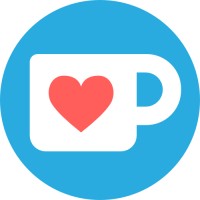 Ko-Fi page for those people who asked. Again, thank you so much ?
---
What's New in Version
1.51
Released
Reconverted dds files for LE version.