Chapter 45: Rebirth (9/9)
---
"You're going down"

Satsuki: So I wanna make sure I got this right. You are half succubus because you were killed by rieklings and brought back to life by Miraak, you fuck a lot due to your succubus side, and you can heal from almost anything.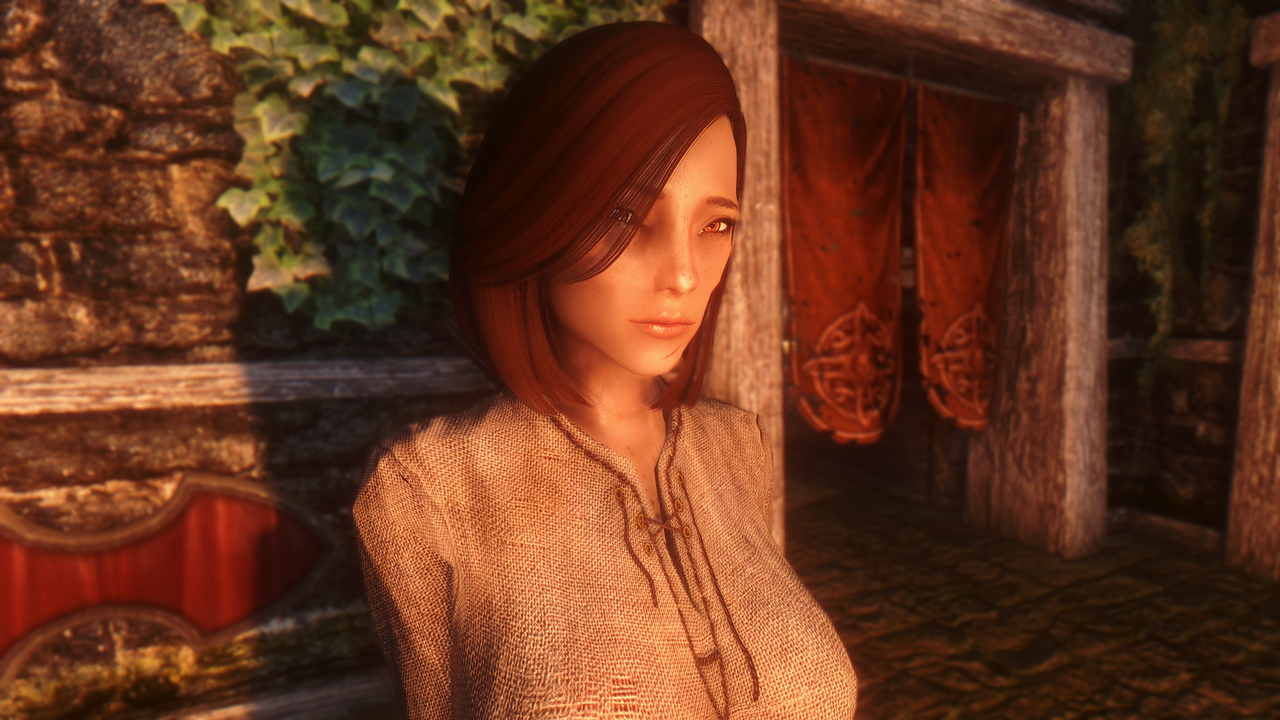 Satsuki: as well as owning a black book that allows you to use a spell that if it doesn't fail brings the dead back to life fully and if it fails kills the user, am I correct.
Emily: Basically yes.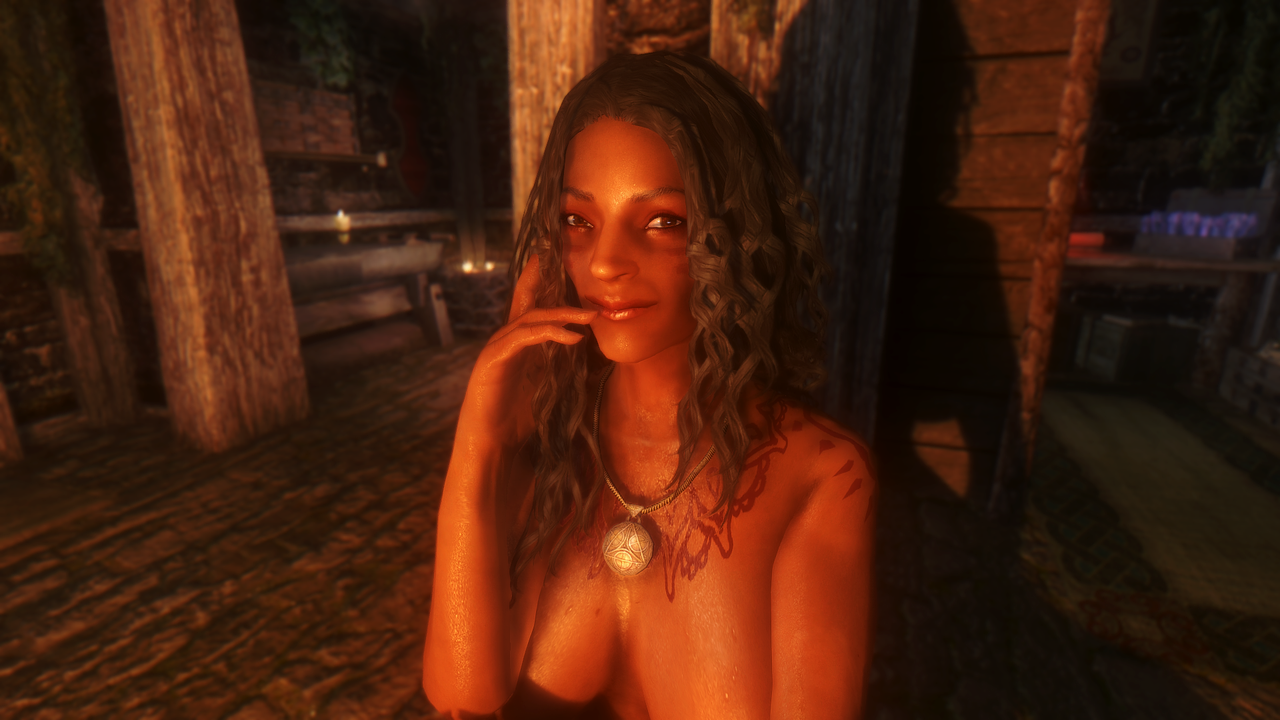 Satsuki: Were all those other details.
Emily: Nope.
Satsuki: *sigh*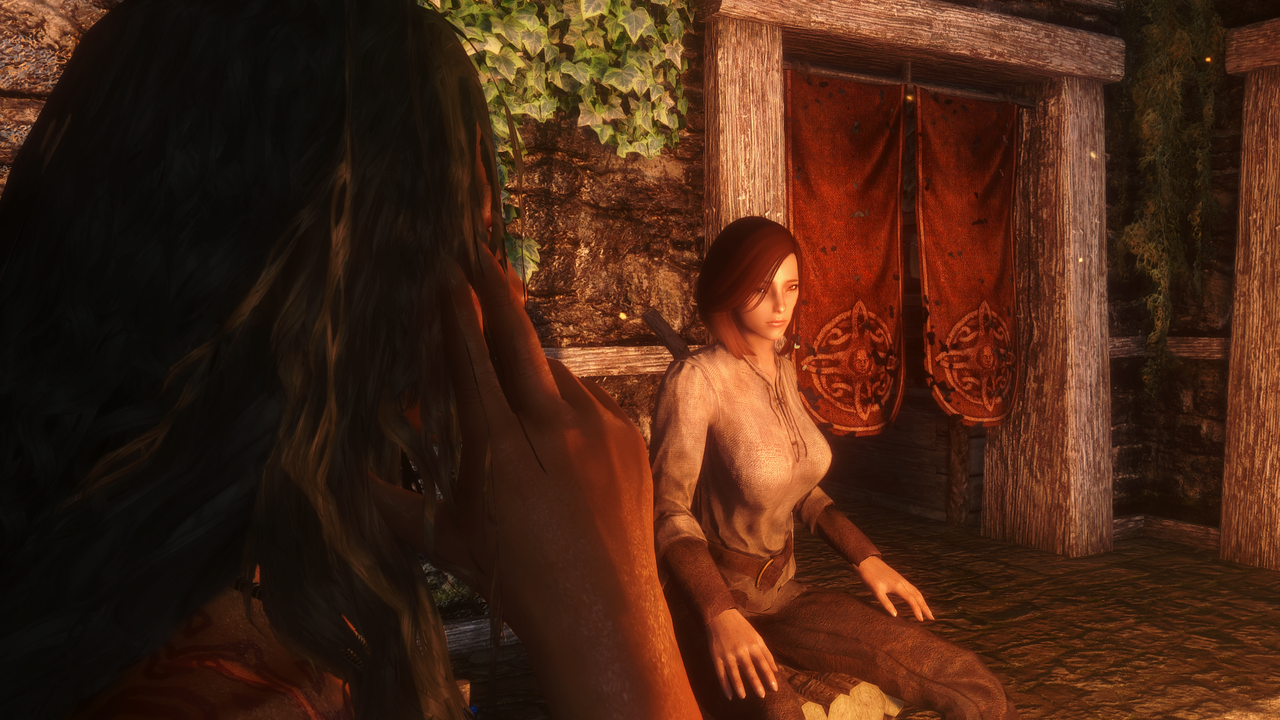 Satsuki: You told anyone else about your succubus side….or the book?
Emily: no.
Satsuki: How come?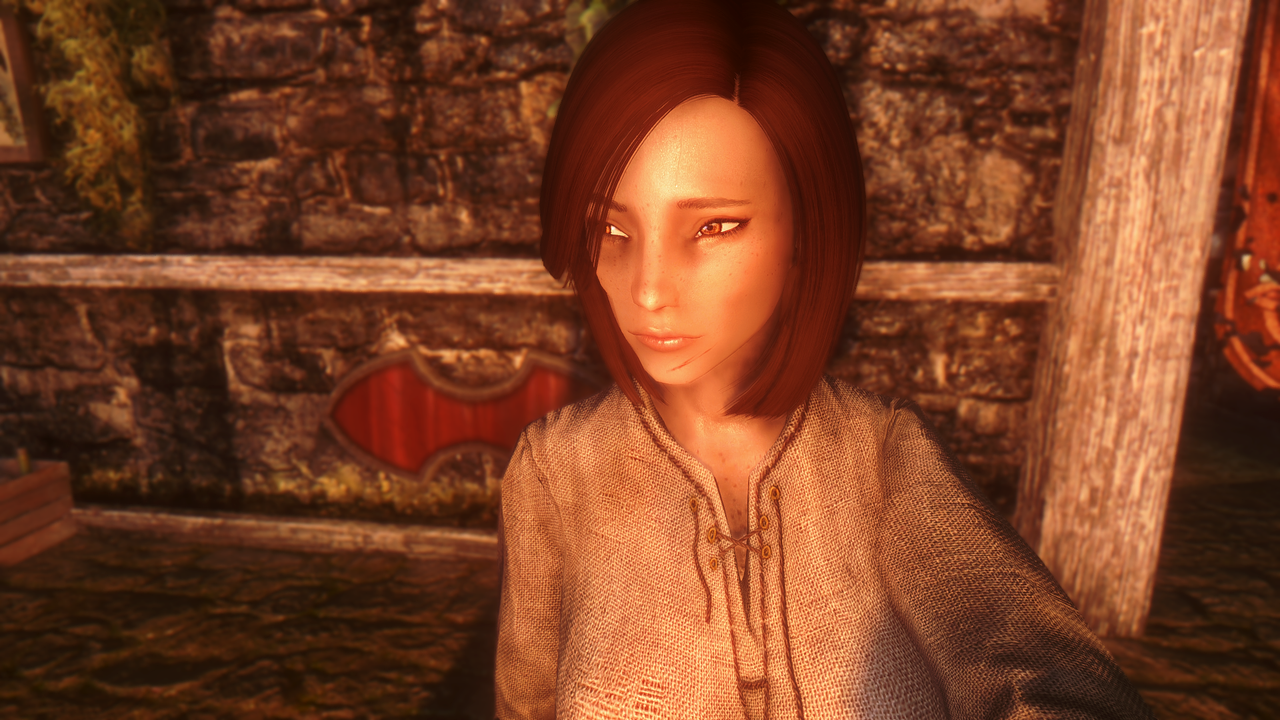 Emily: Fear.
Satsuki: Fear, I don't think the companions would hunt you down.
Emily: The Vigilant might, but I was more worried about the book honestly.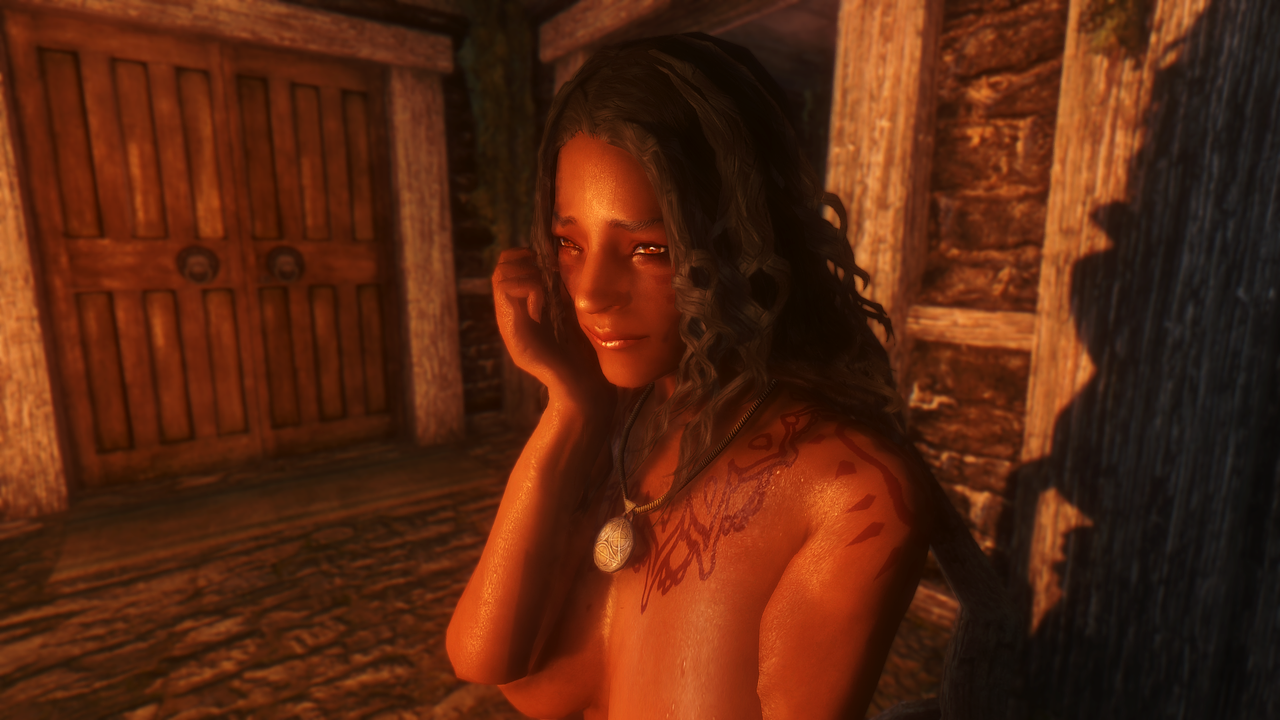 Satsuki: Because of the soul requirement.
Emily: Yes…Satsuki……what I did was…..something exceptionally horrible.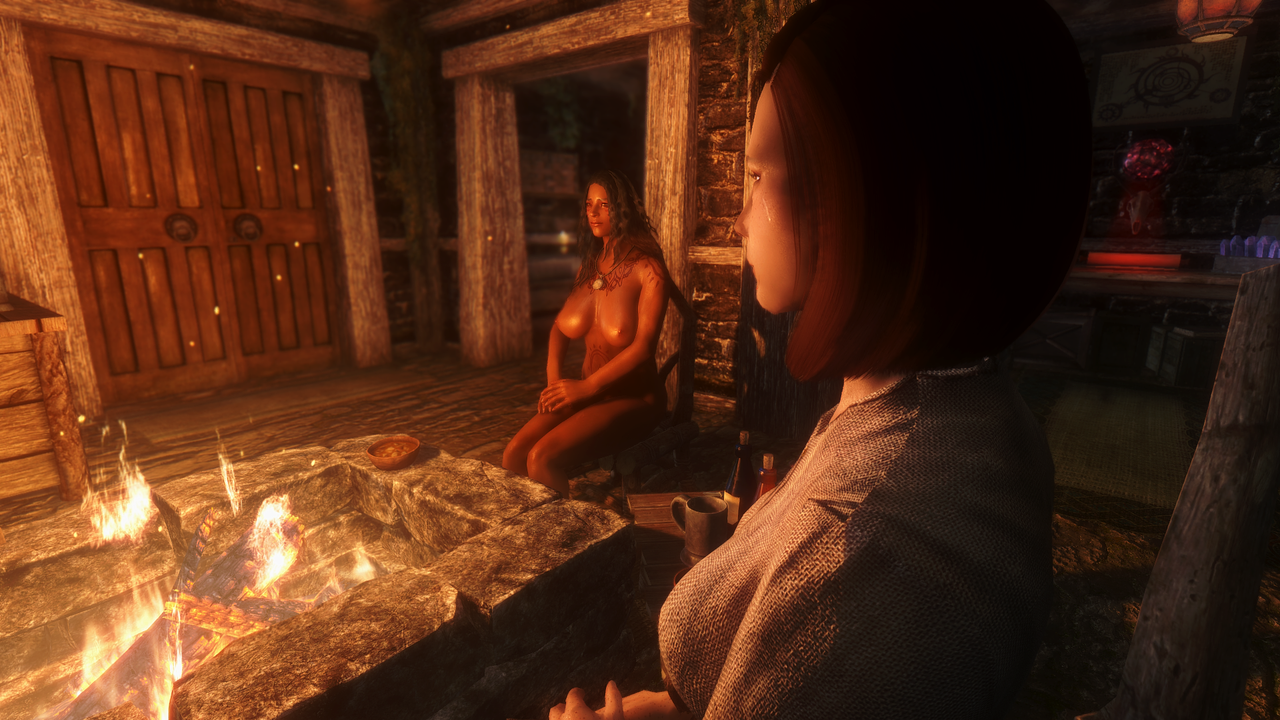 Emily: I've enchanted quite a few things in my life but never, never have I actually held the soul of a person.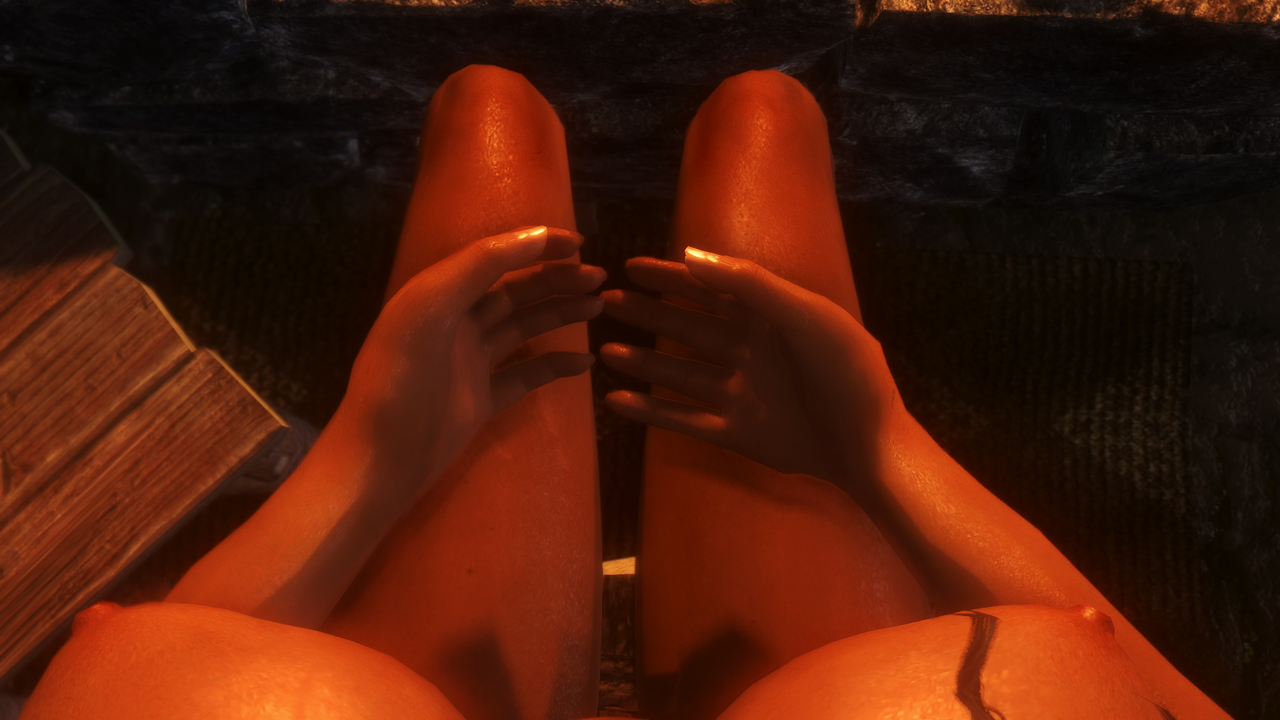 Emily: I took that soul….and destroyed it, with my own two hands.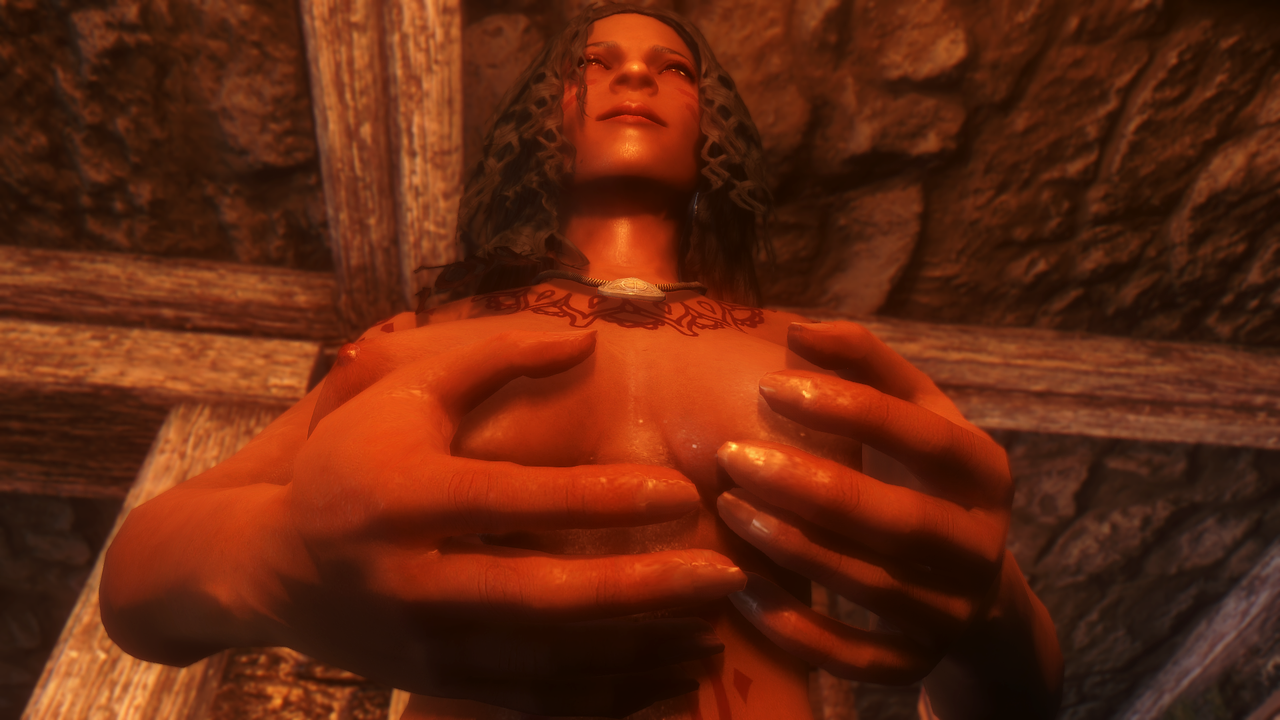 Emily: I hate Agnar, I hate him down to the core of my soul, but part of me wonders…..was I right to do such a thing, to permanently remove someone from the cycle of life, death, and reincarnation. I….a-am i…….a bad person for going as far as I did….just to avoid the death of another?
Satsuki: *sigh* I don't know.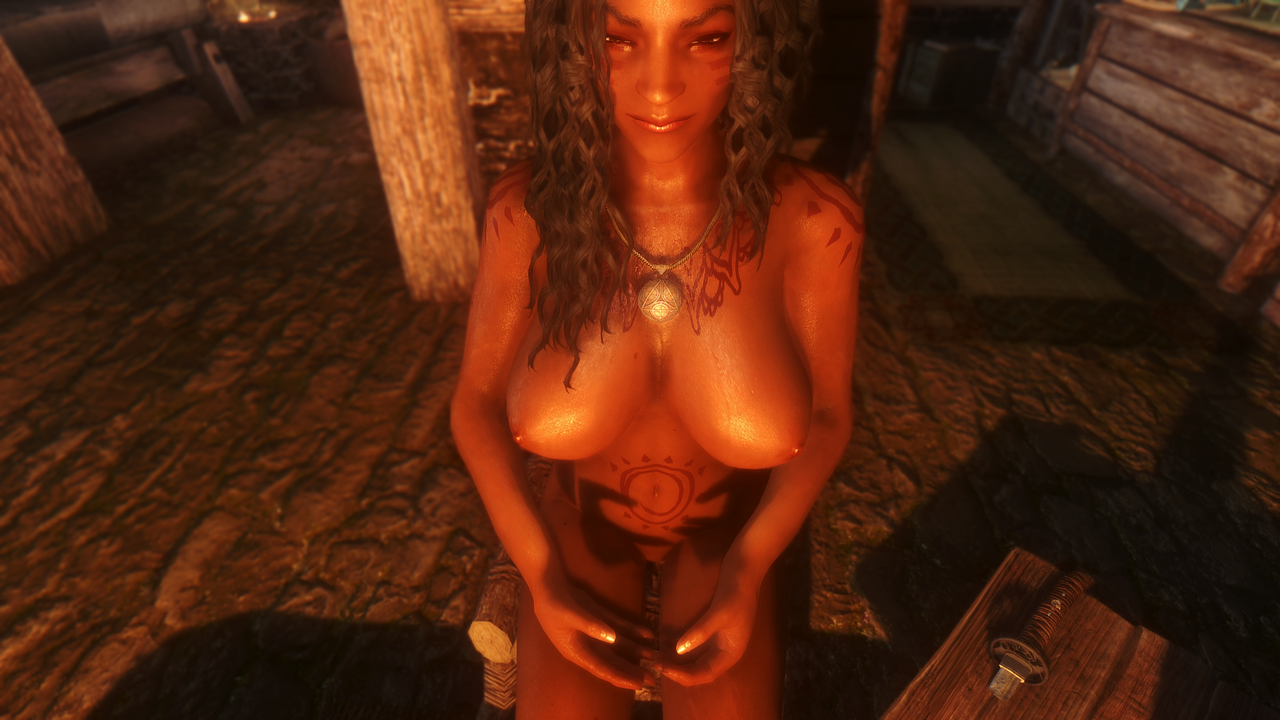 Satsuki: I really don't, I don't have the wisdom for such a thing, or knowledge, but that man…..it might be horrible to say but maybe it was for the best.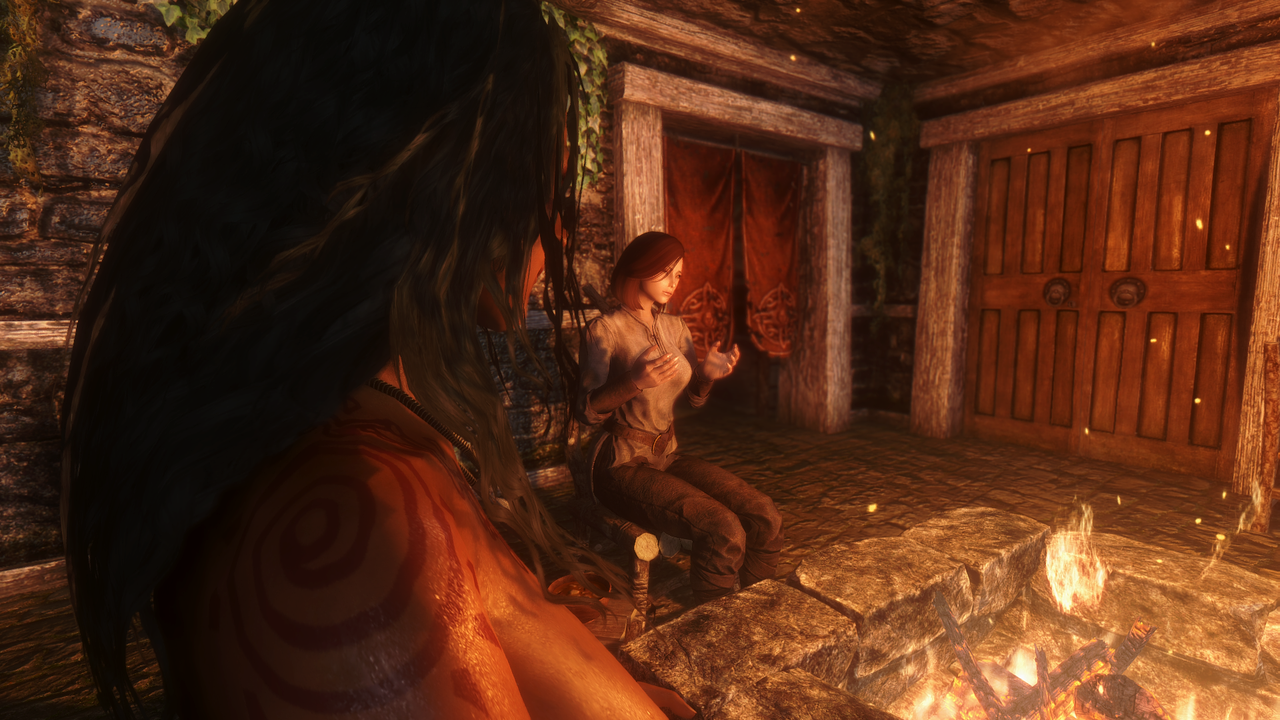 Satsuki: While you were still visibly angry at Agnar, you clearly were not overwhelmed with anger like he was, you backed off when I asked you to, but Agnar, he killed his own friend. The man had 3 or 4 years to prepare to fight you again, and not once during his time did he try to forget about you, only seeking revenge that ultimately destroyed him.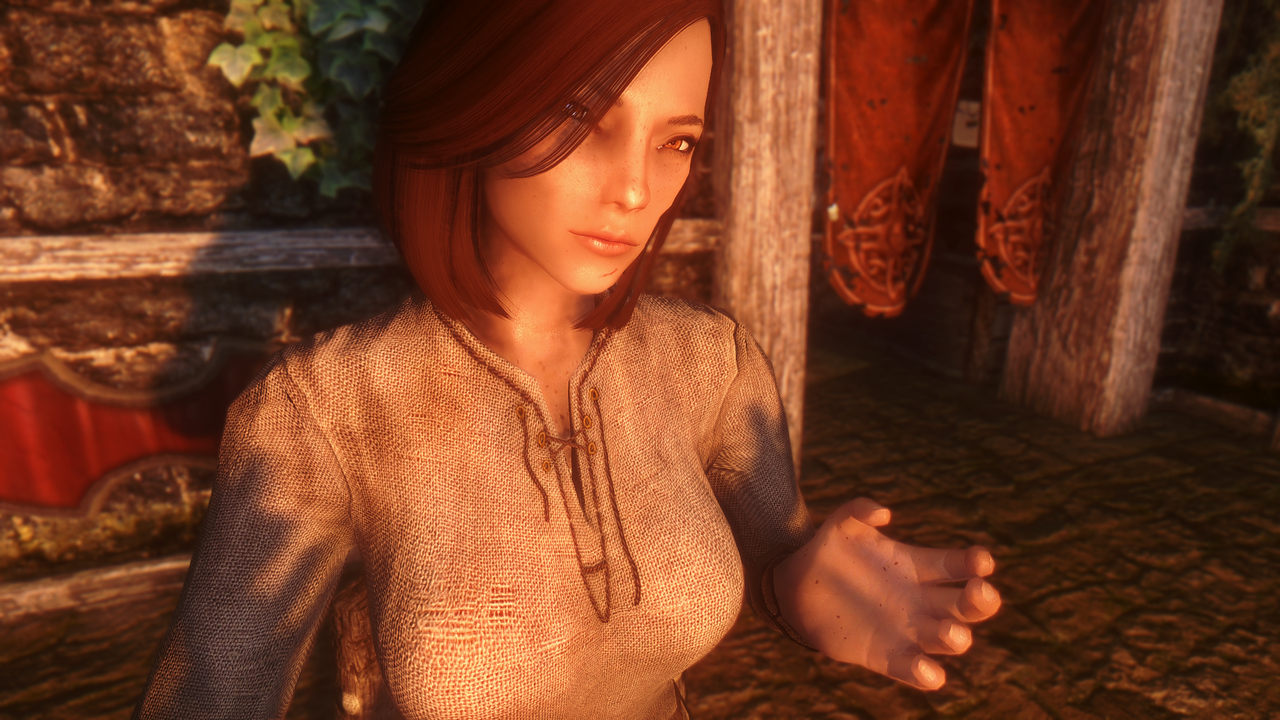 Emily: But even still I was the one who went that far, I knew what I was doing. I-
Satsuki: yes, but you weren't doing it for the intention of just killing him.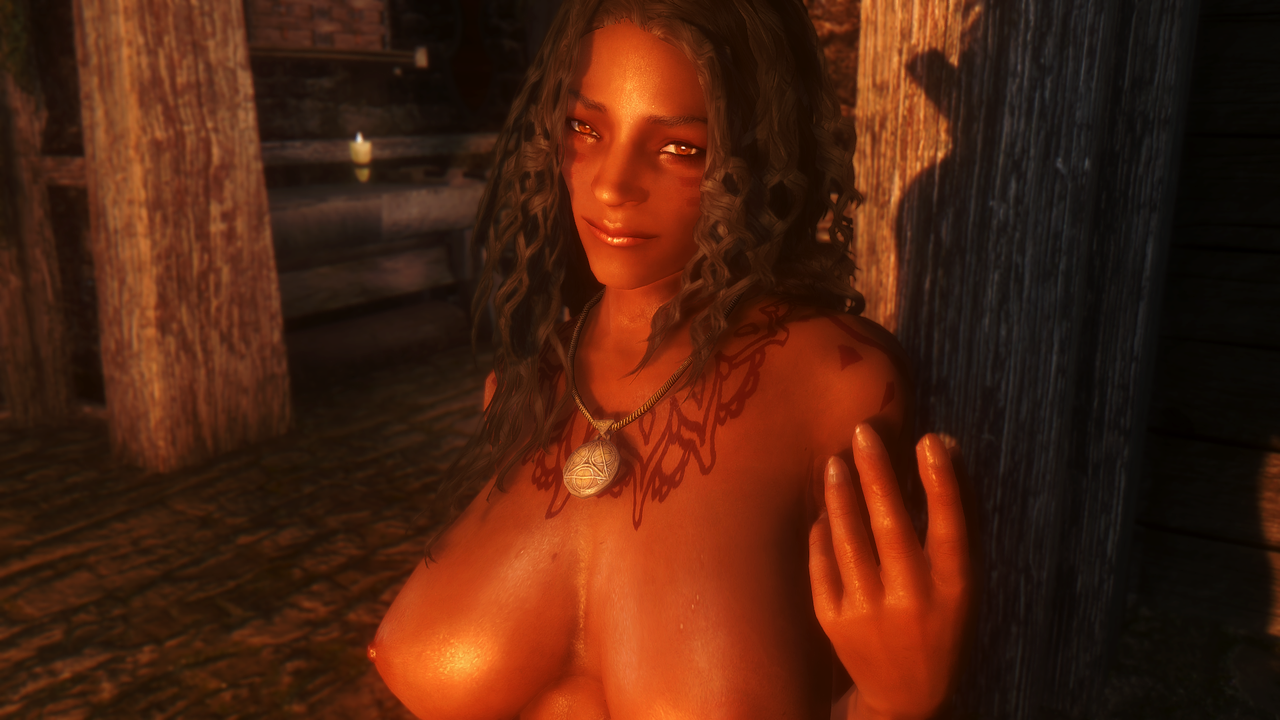 Satsuki: While I don't believe you were in the right to take such an action and destroy his soul, from the time I've spent with you I don't believe you would ever got that far to kill someone. Maybe the you in the past, but not the you now. You did not did not destroy his soul so with the intention to make sure he stayed dead, you did it to bring someone back to life. You could have easily let me stay dead, but you risked your life to bring me back.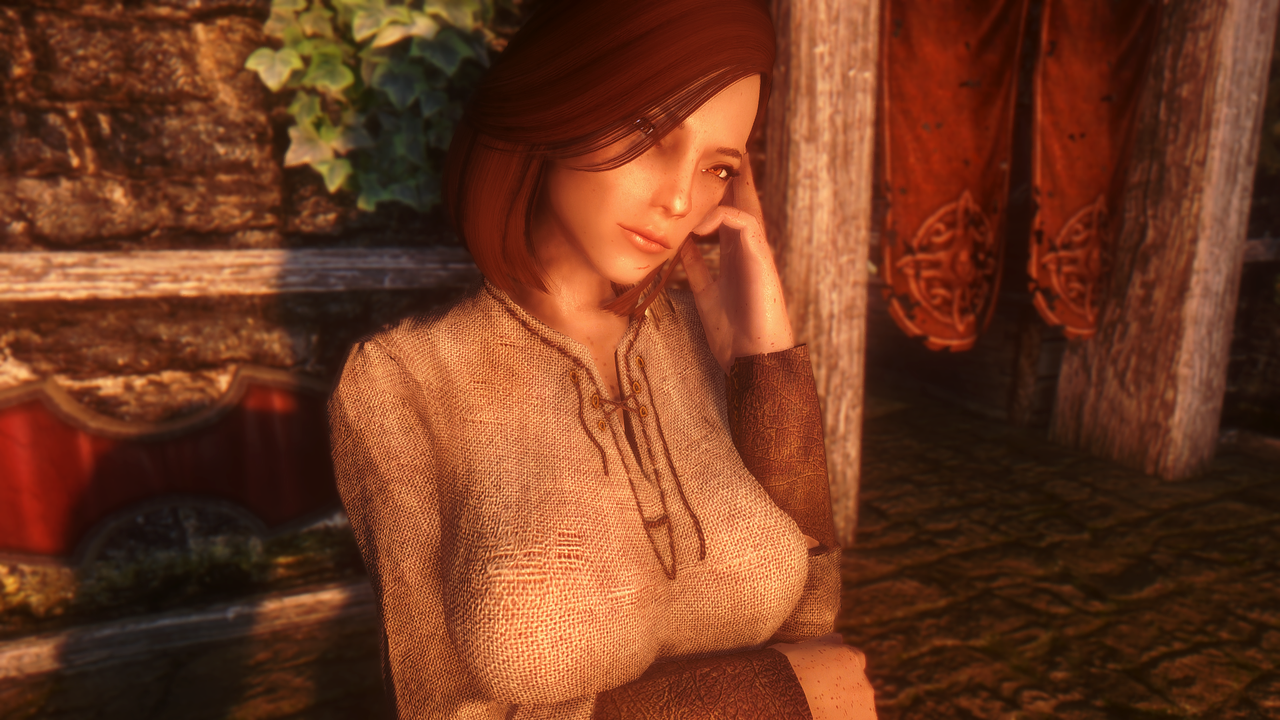 Satsuki: I think a person who goes that far just to bring another back isn't evil, desperate yes, but not evil.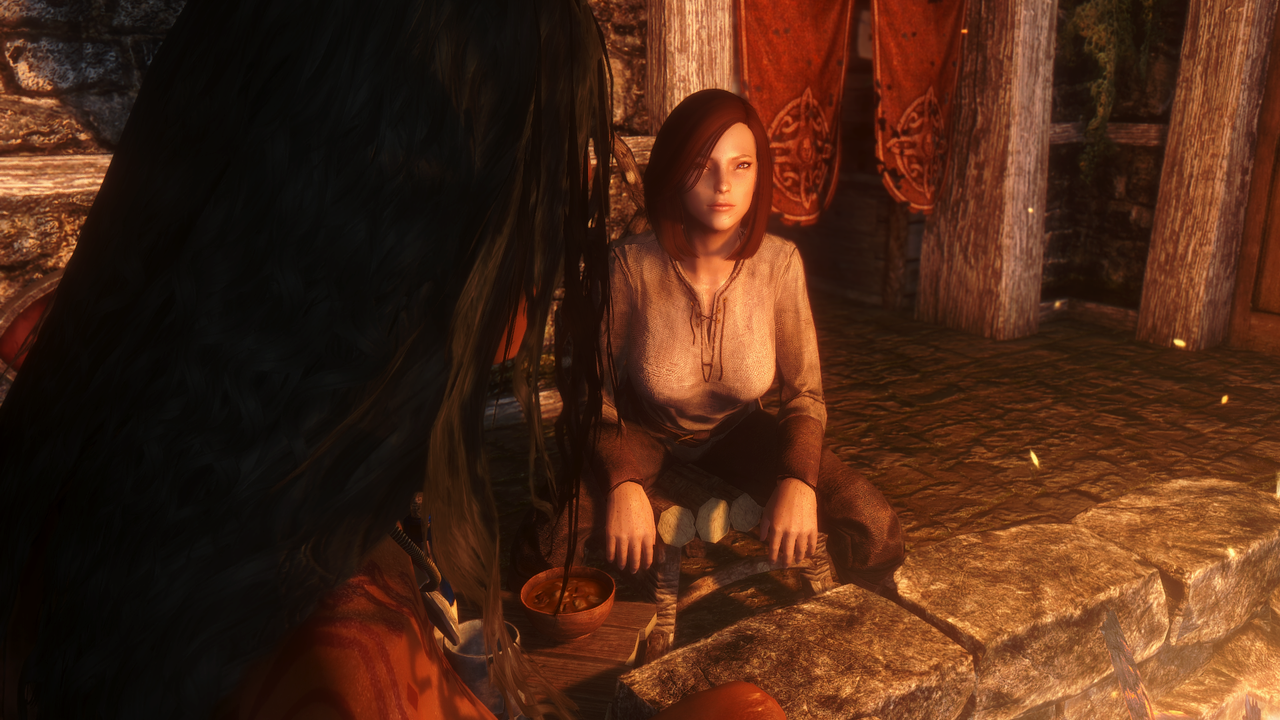 Emily: you sure?
Satsuki: Absolutely, do you know why?
Emily: Why?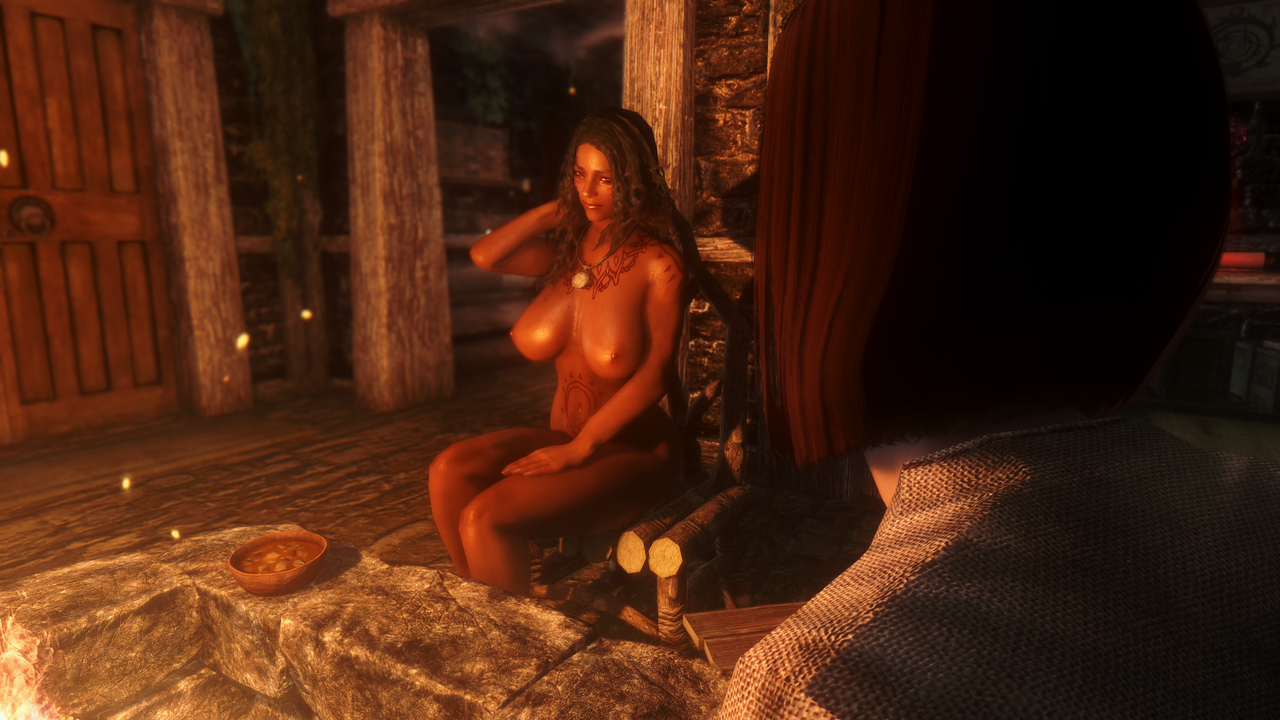 Satsuki: Because there is no way the woman I love could be evil.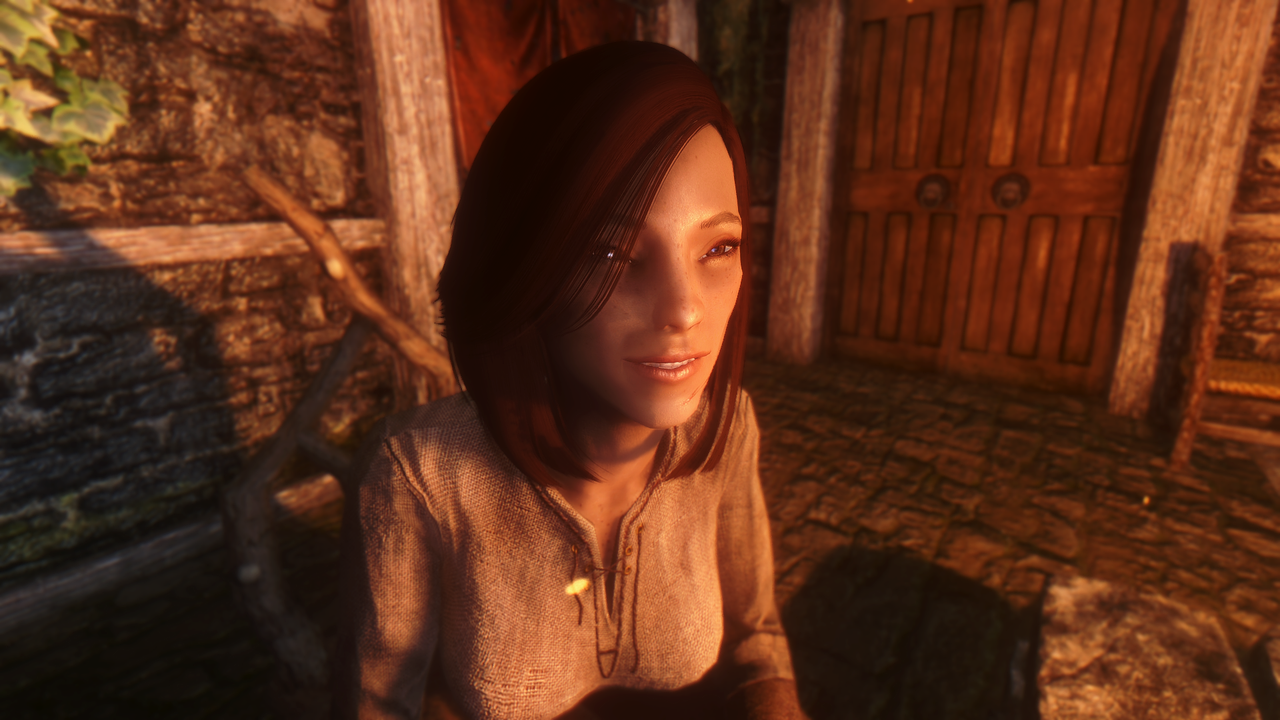 Emily: a-ah.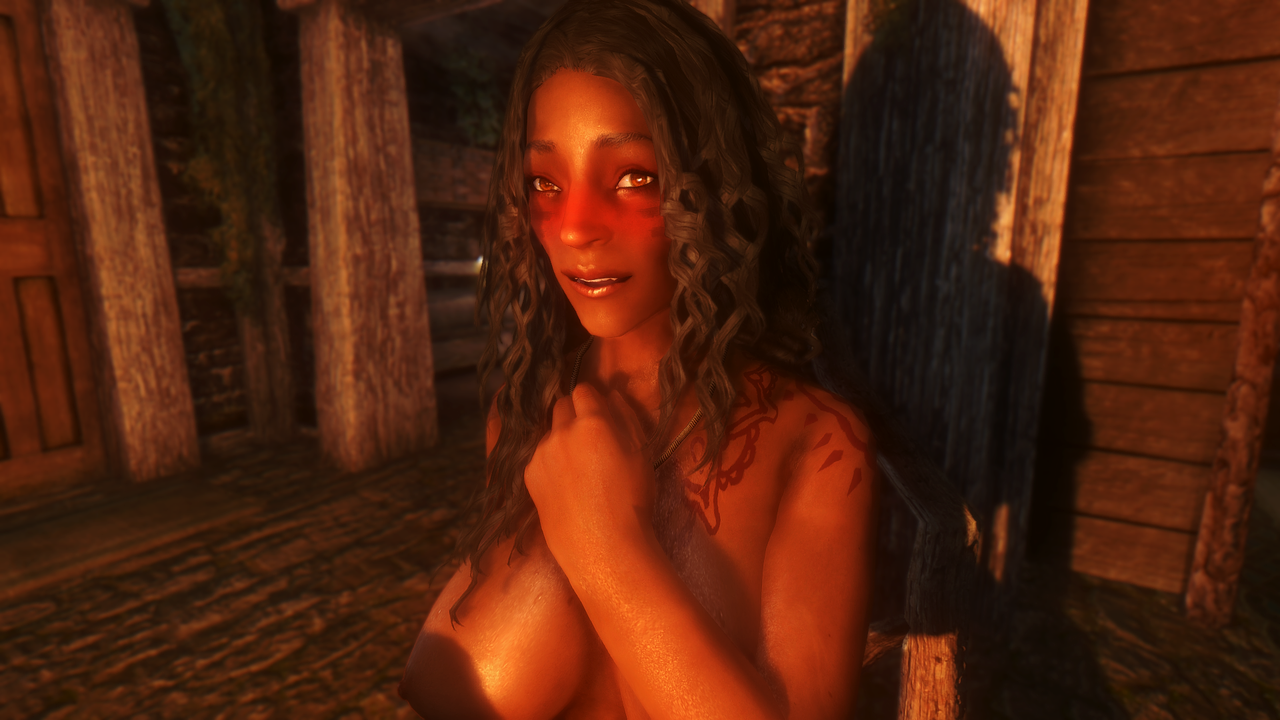 *Emily shifting*
Satsuki: Emily?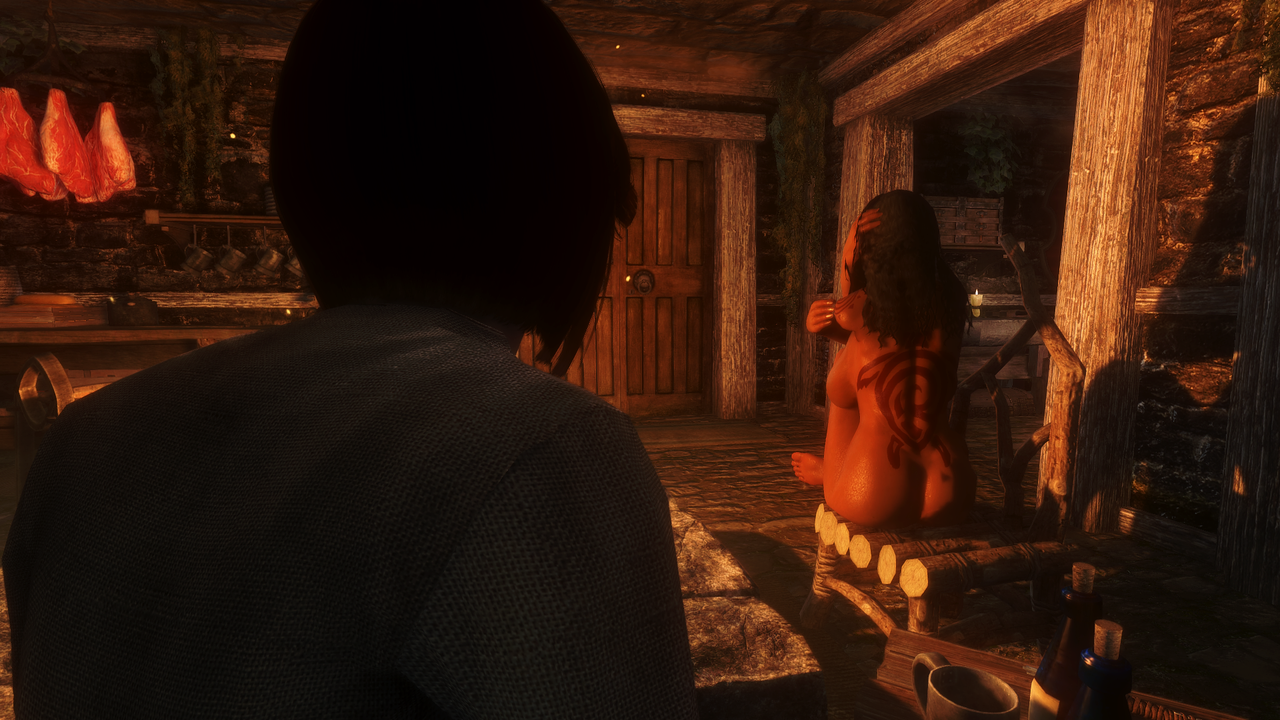 Satsuki: Hey?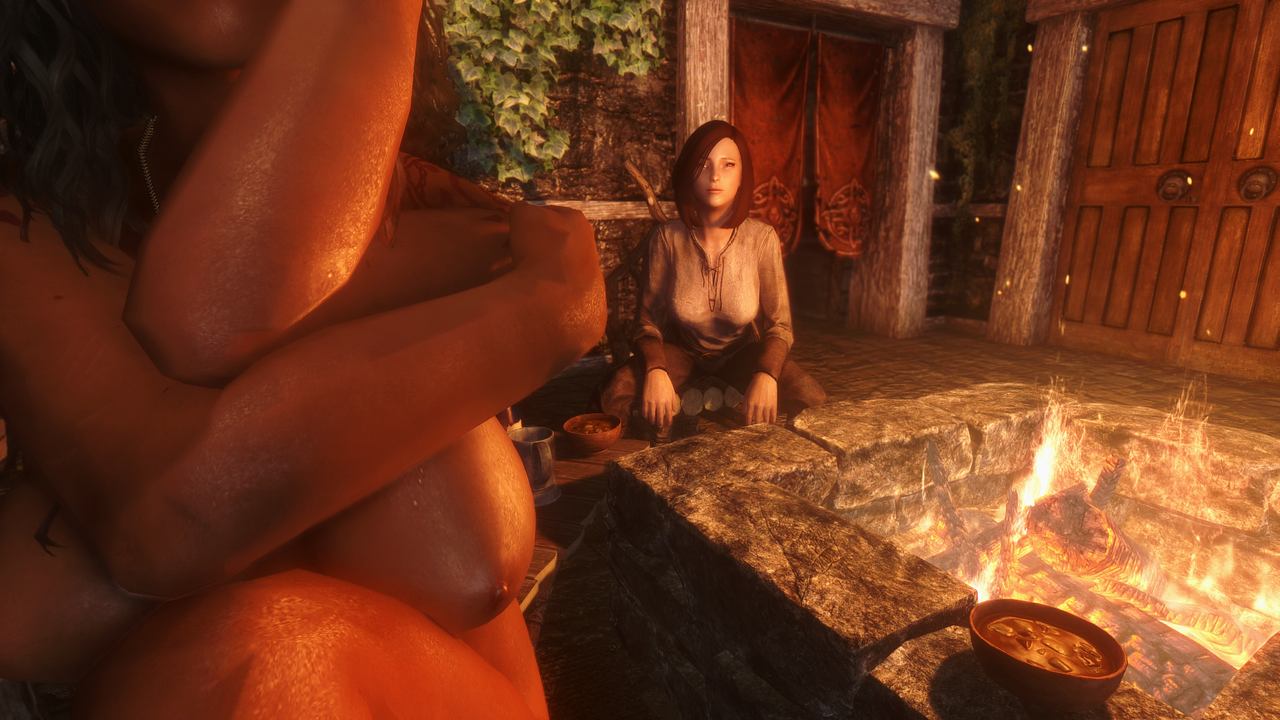 Satsuki: Are you alright.
Emily: ……..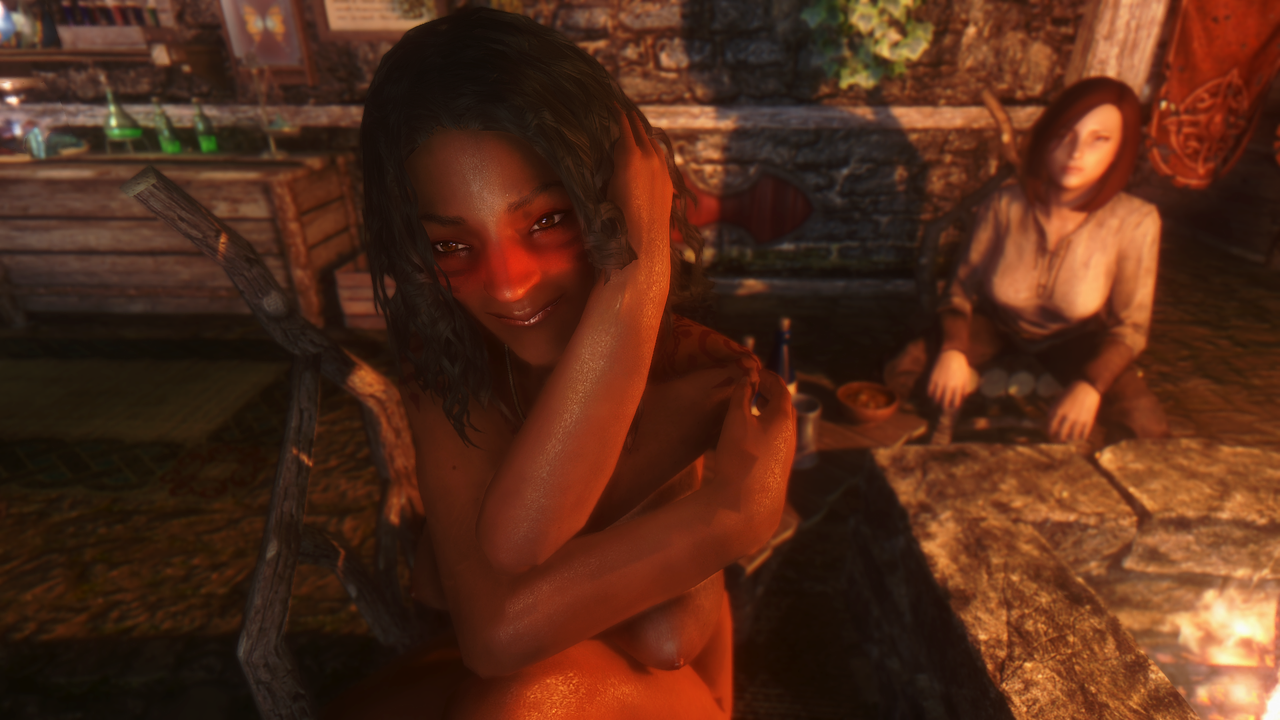 Emily: Fine, just….recovering.
Satsuki: U-Um….okay?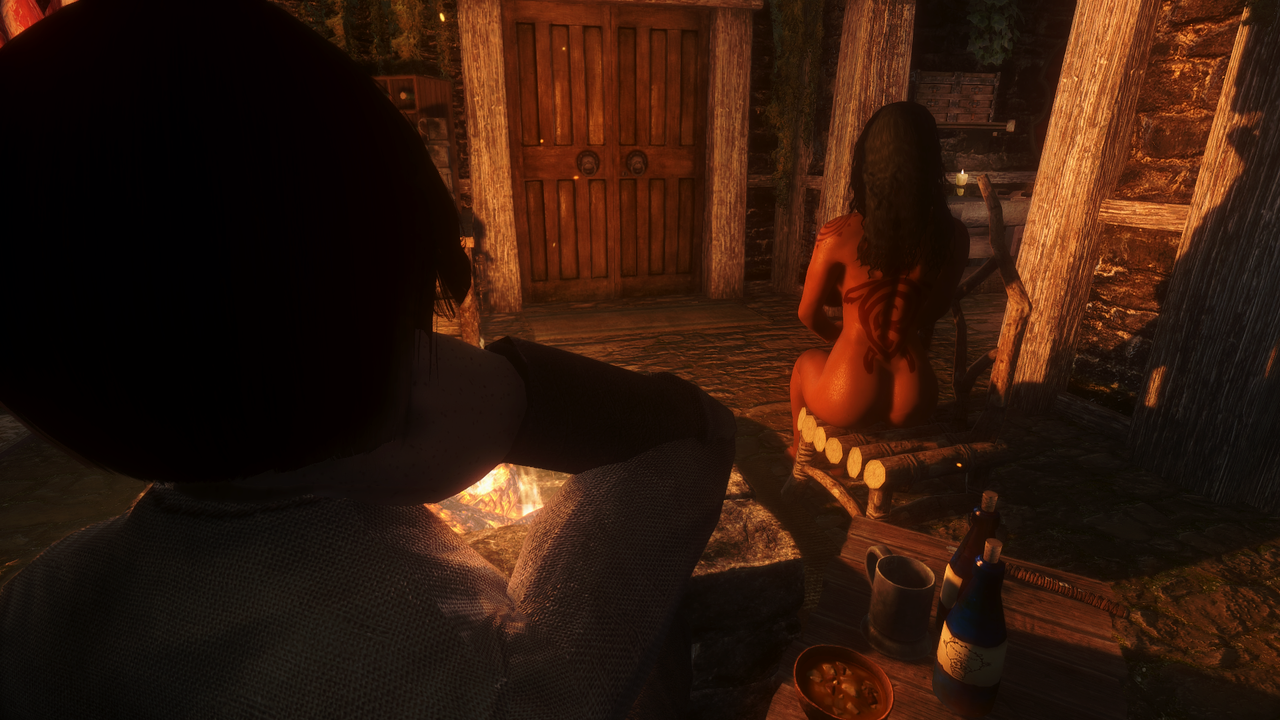 Satsuki: Speaking of recovery, why did you tell me all the sex parts of your story.
Emily: Oh that.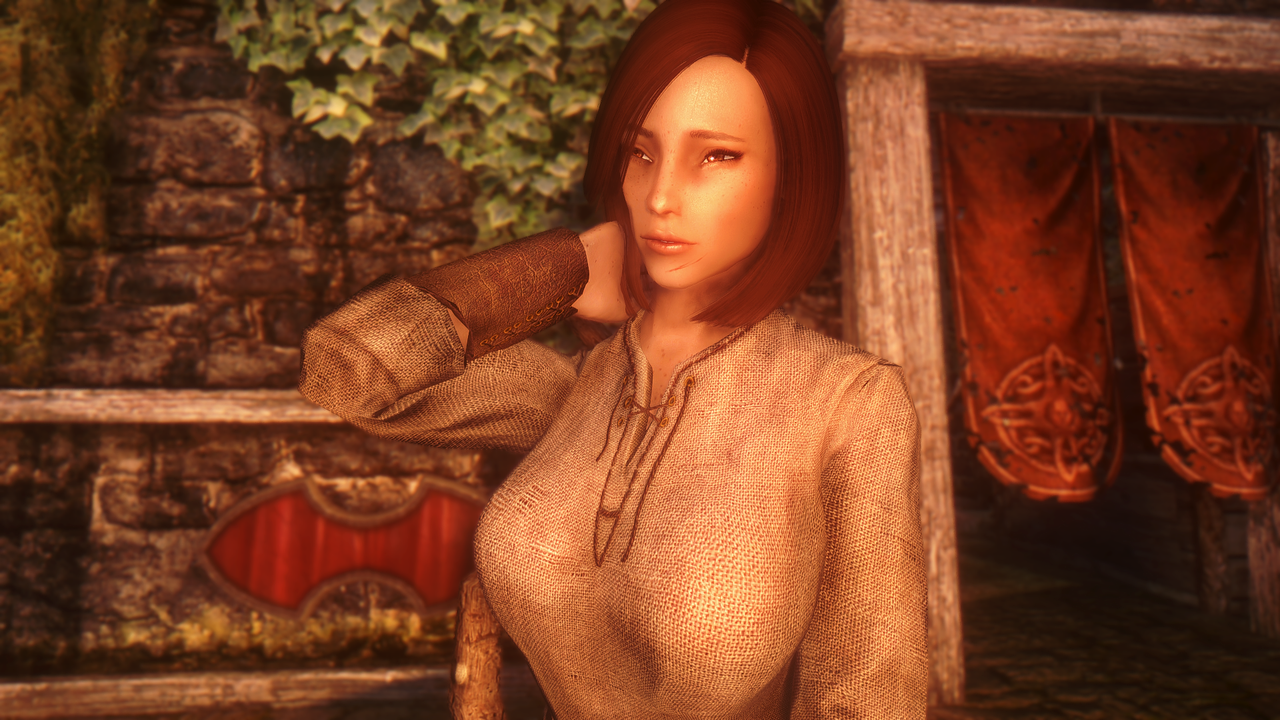 Emily: to fuck with you.
Satsuki: I-I see.
Emily: Also.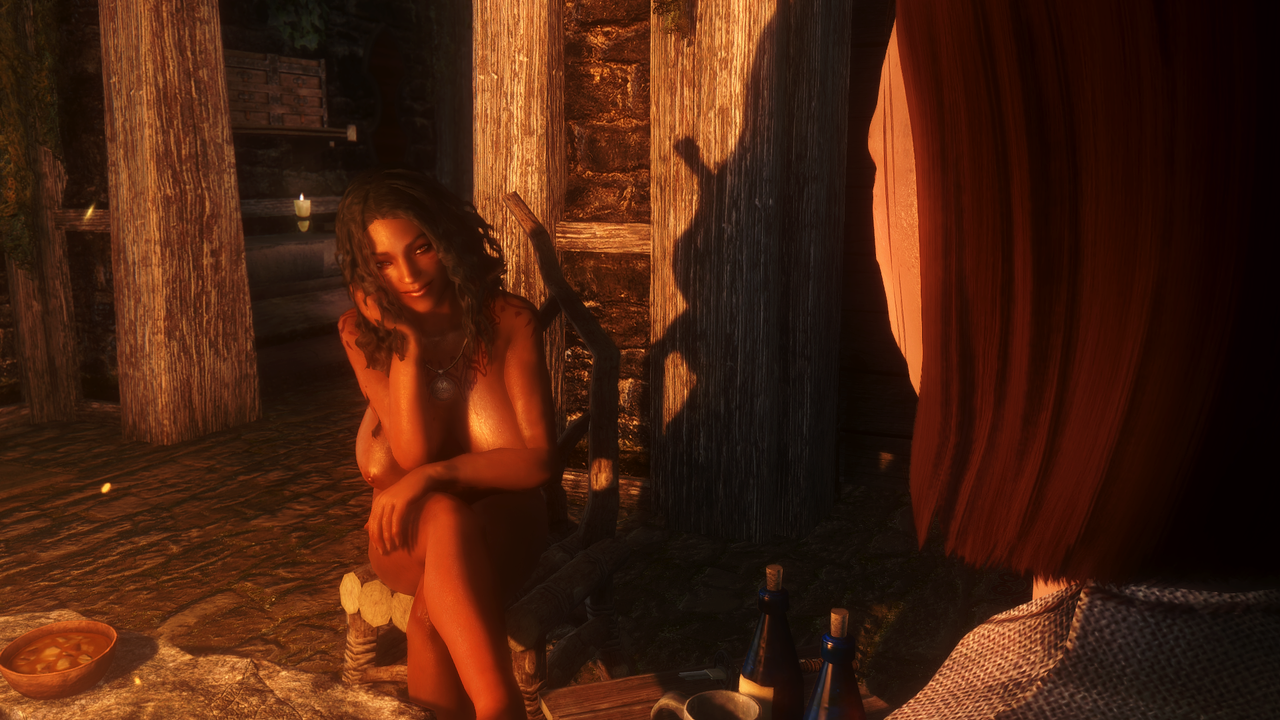 Emily: to get some nice reactions out of you.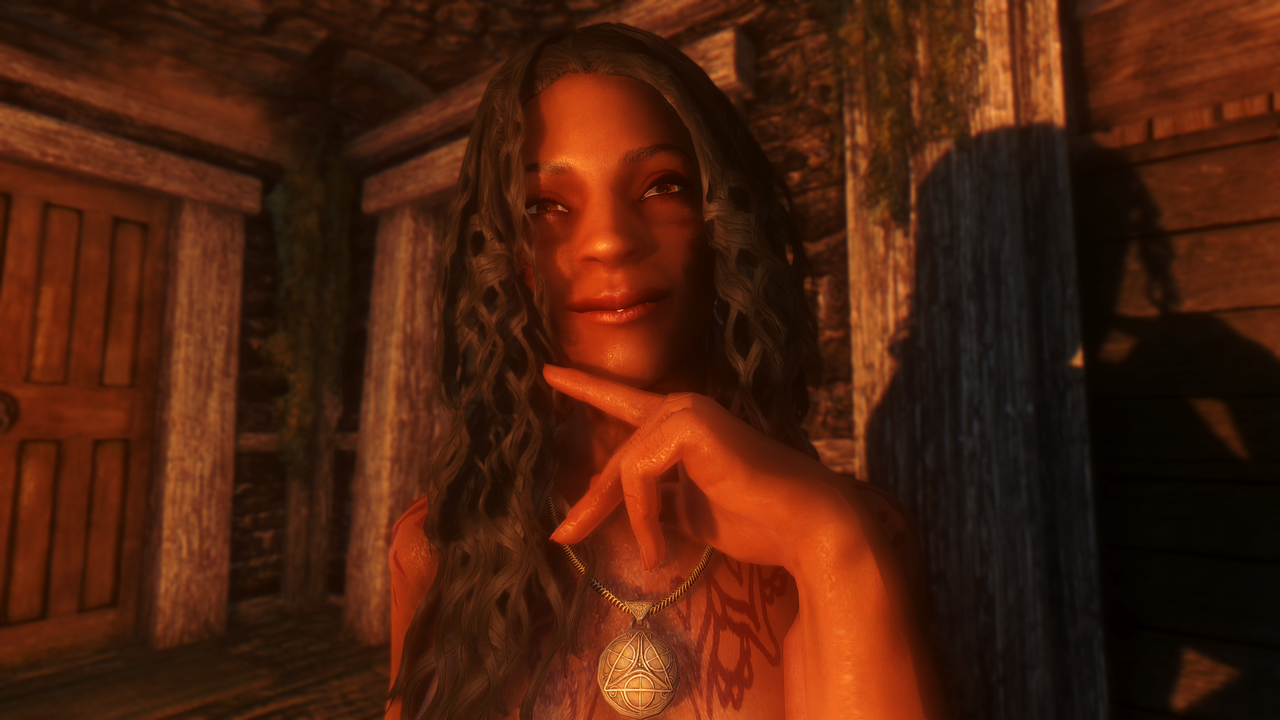 Emily: Quite a few times I could see that blade trying to rip out of your pants.
Satsuki: Blade? Ah.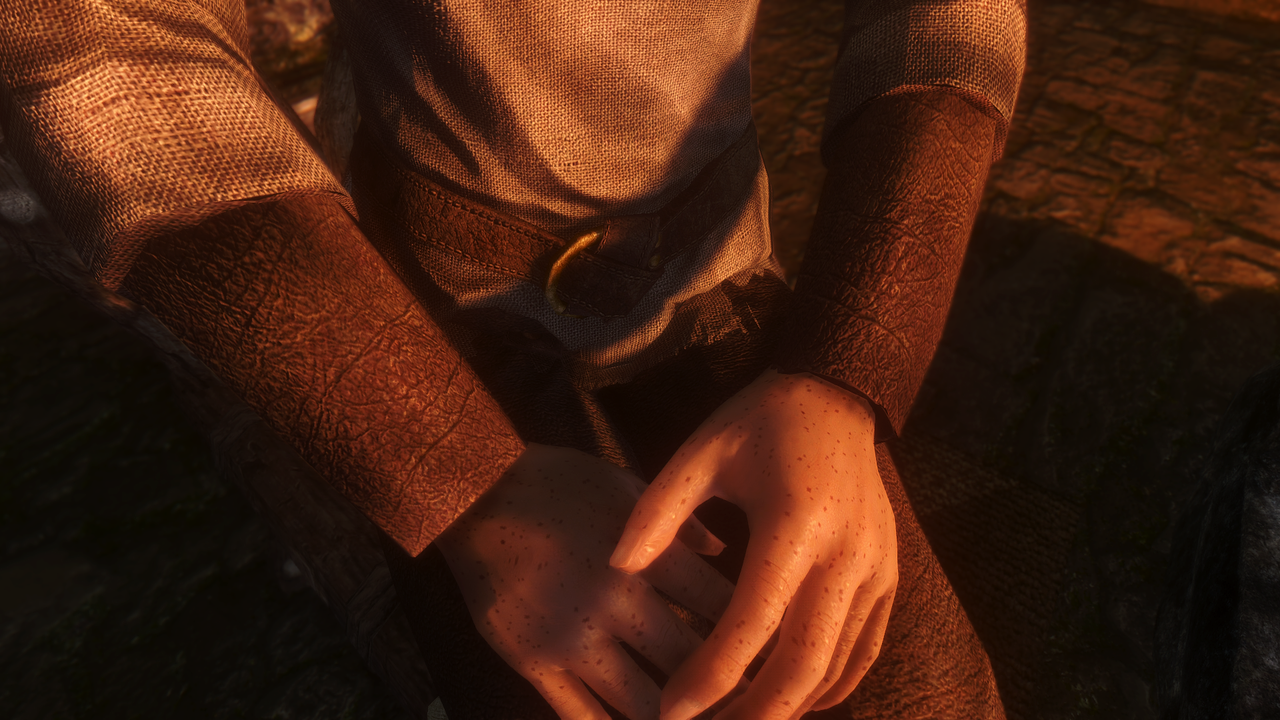 Satsuki: I-I wasn't.
Emily: come on, did you think I wouldn't notice.
Satsuki: I didn't.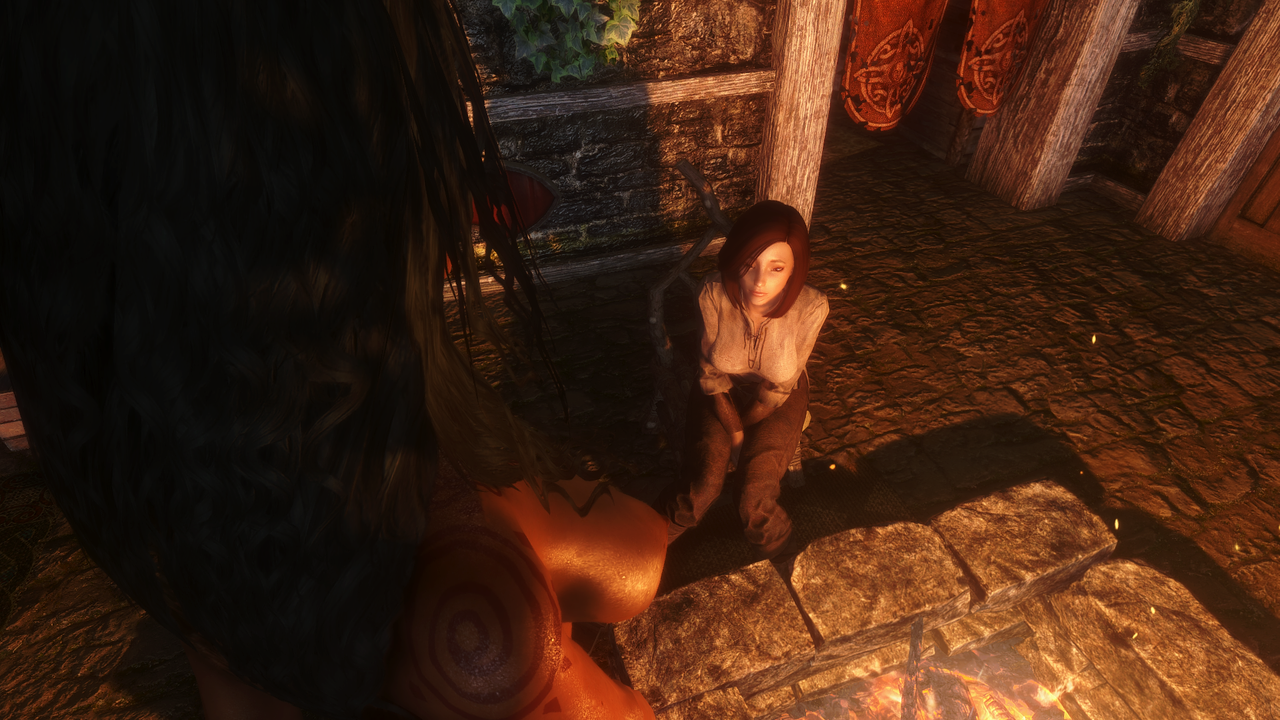 Emily: Its okay, we both know I don't mind.
Satsuki: I know, but its still embarassi-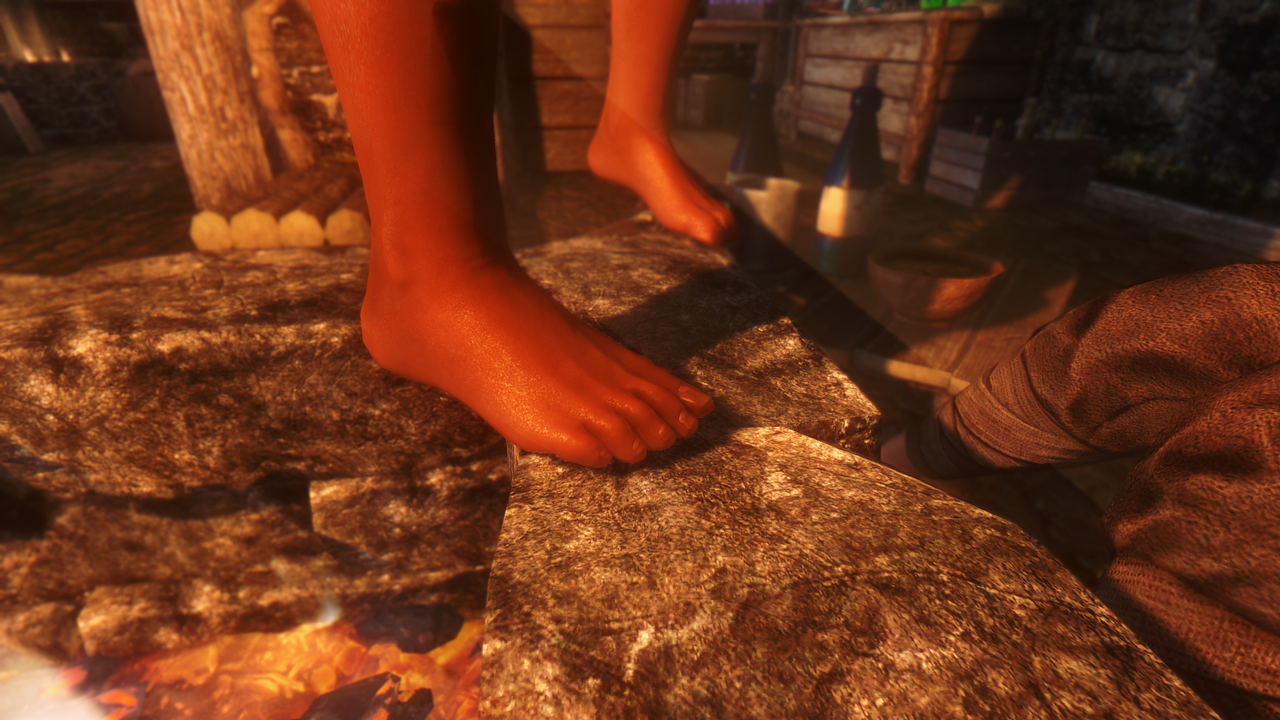 Emily: Hey Satsuki?
Satsuki: Y-Yes?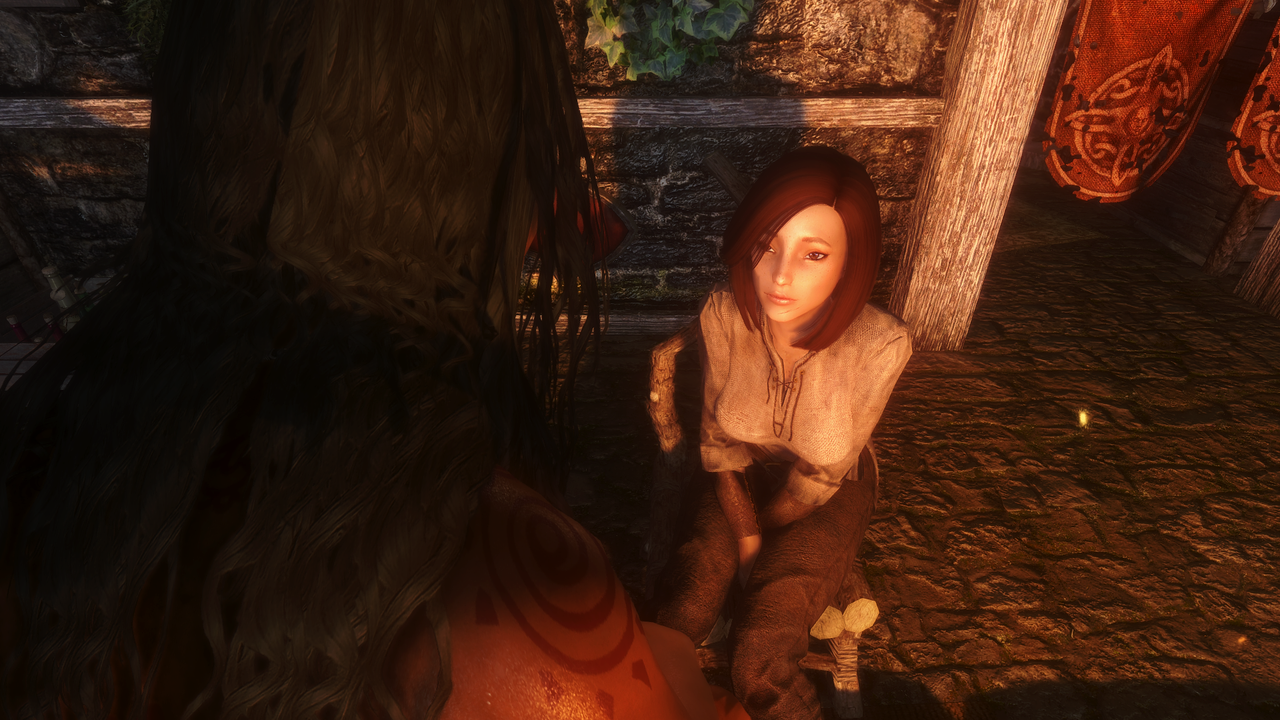 Emily: Want me to help you wash up?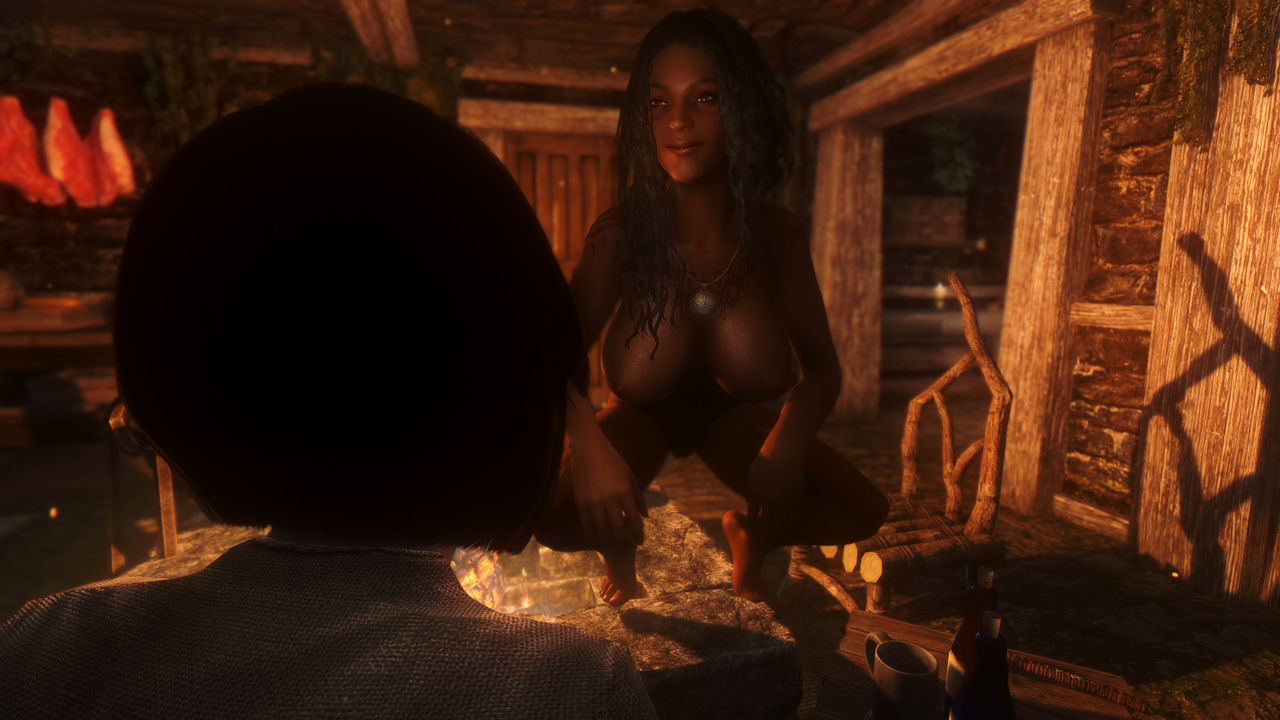 (5 minutes later)
*Emily's moans echoing*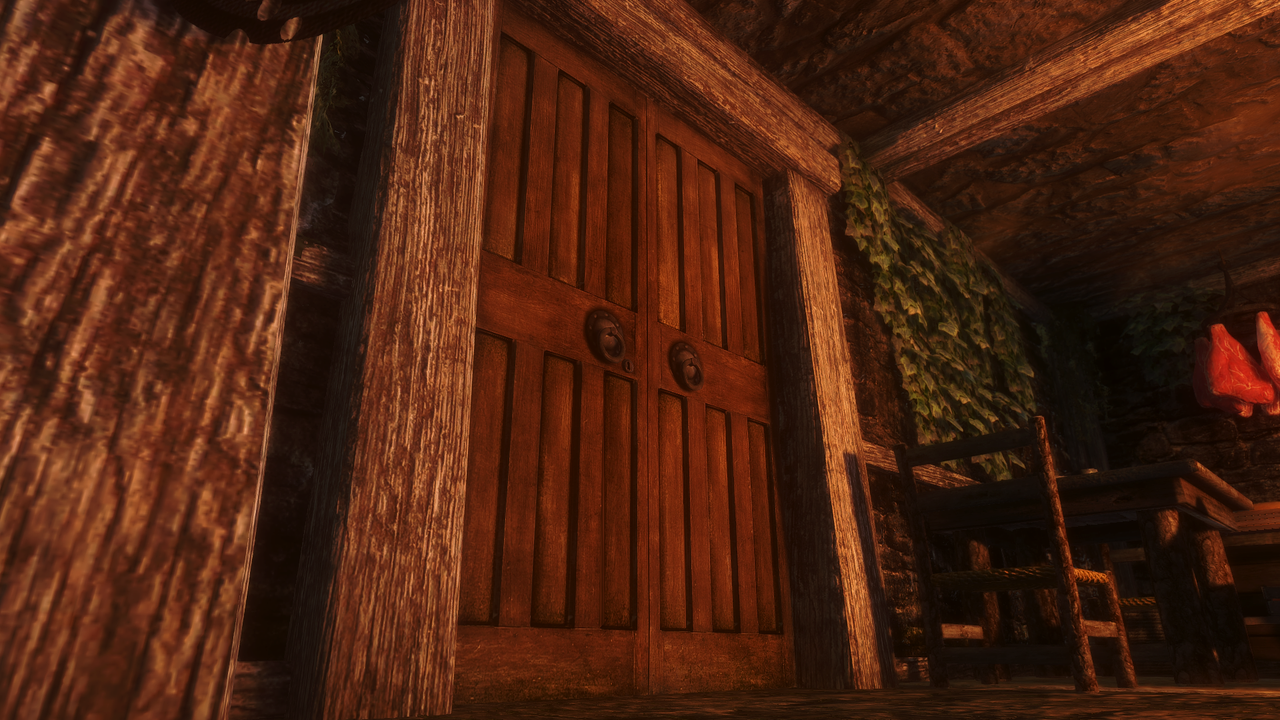 Emily: Ahhhh!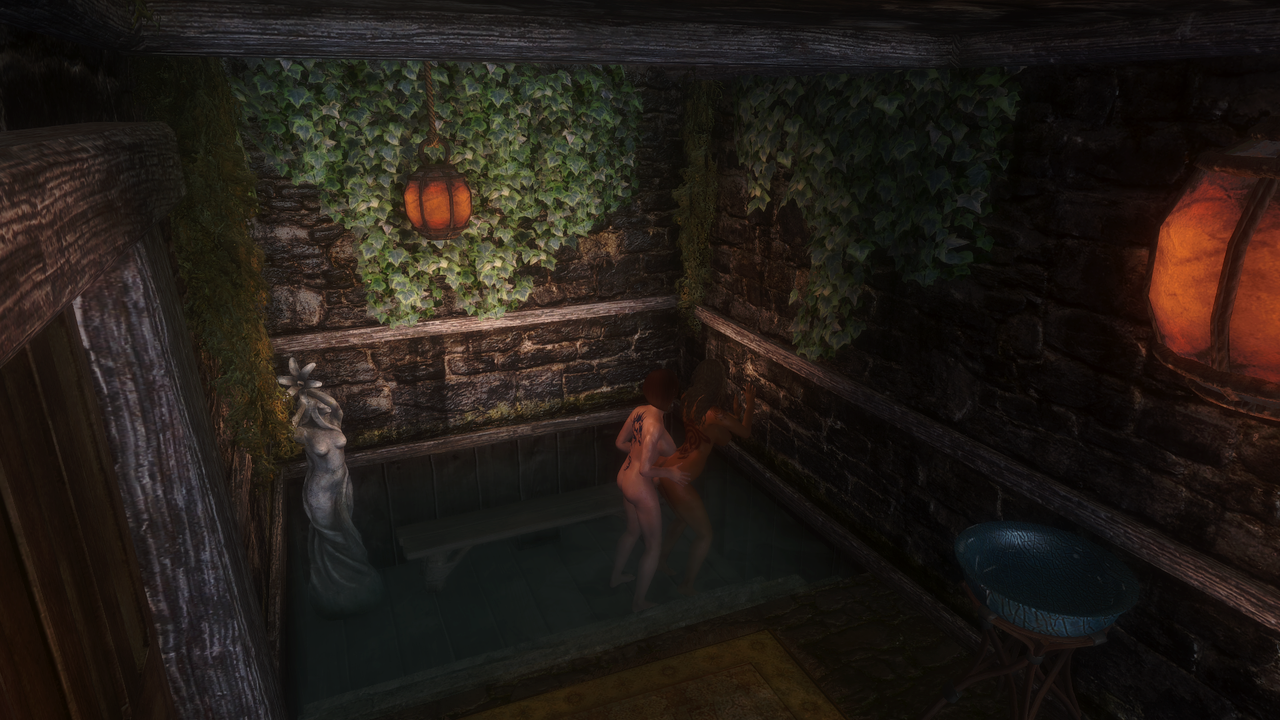 Emily: Yes Yes Yes!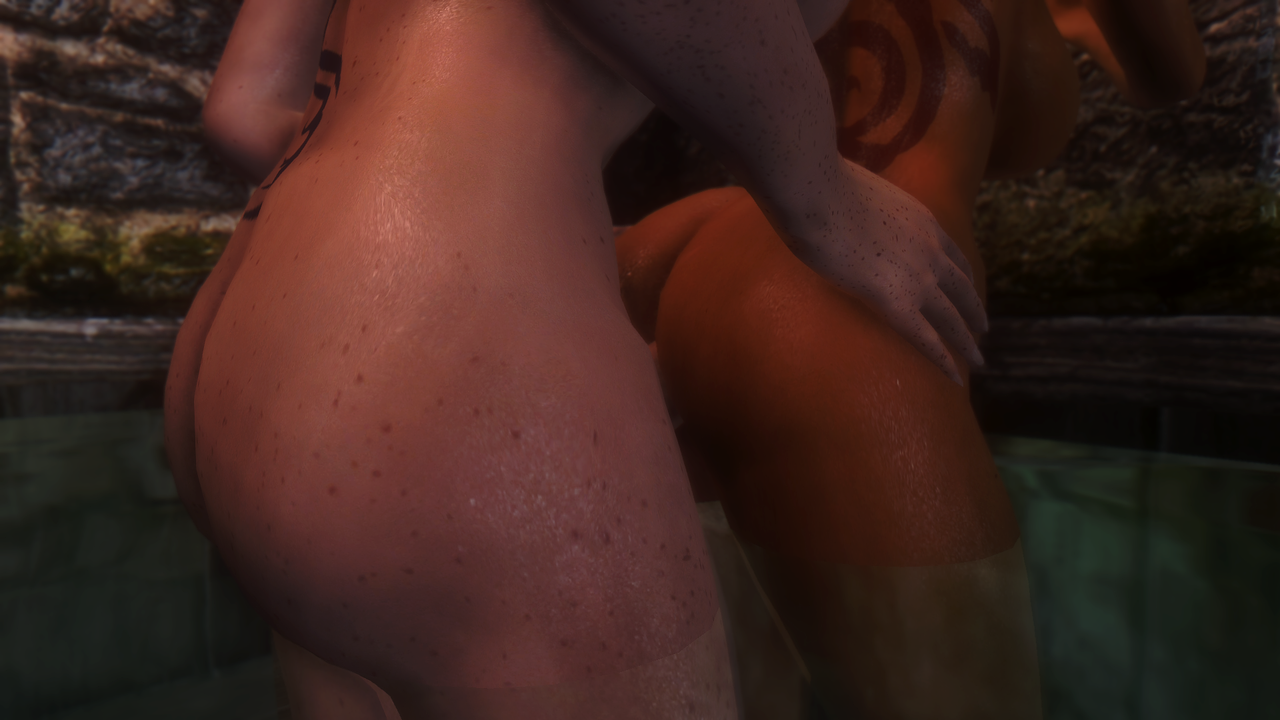 Emily: Just like that Satsuki!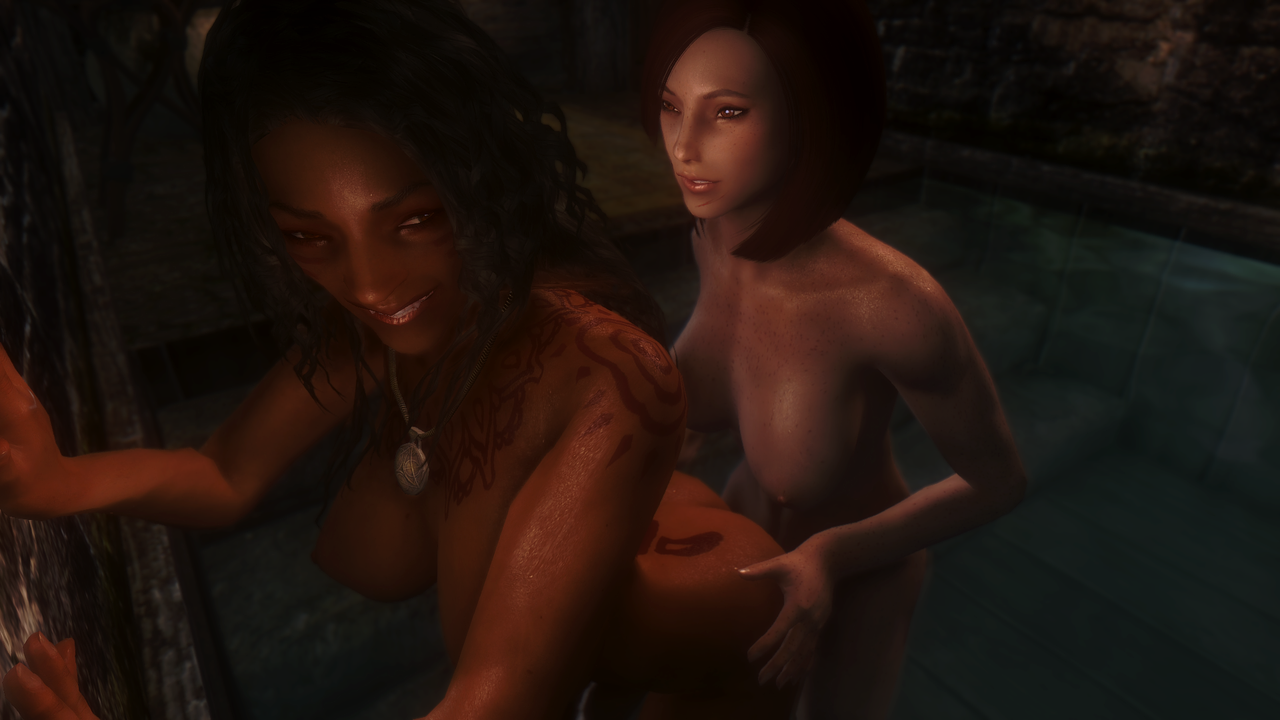 Emily: Gods yes, your dick feels so good.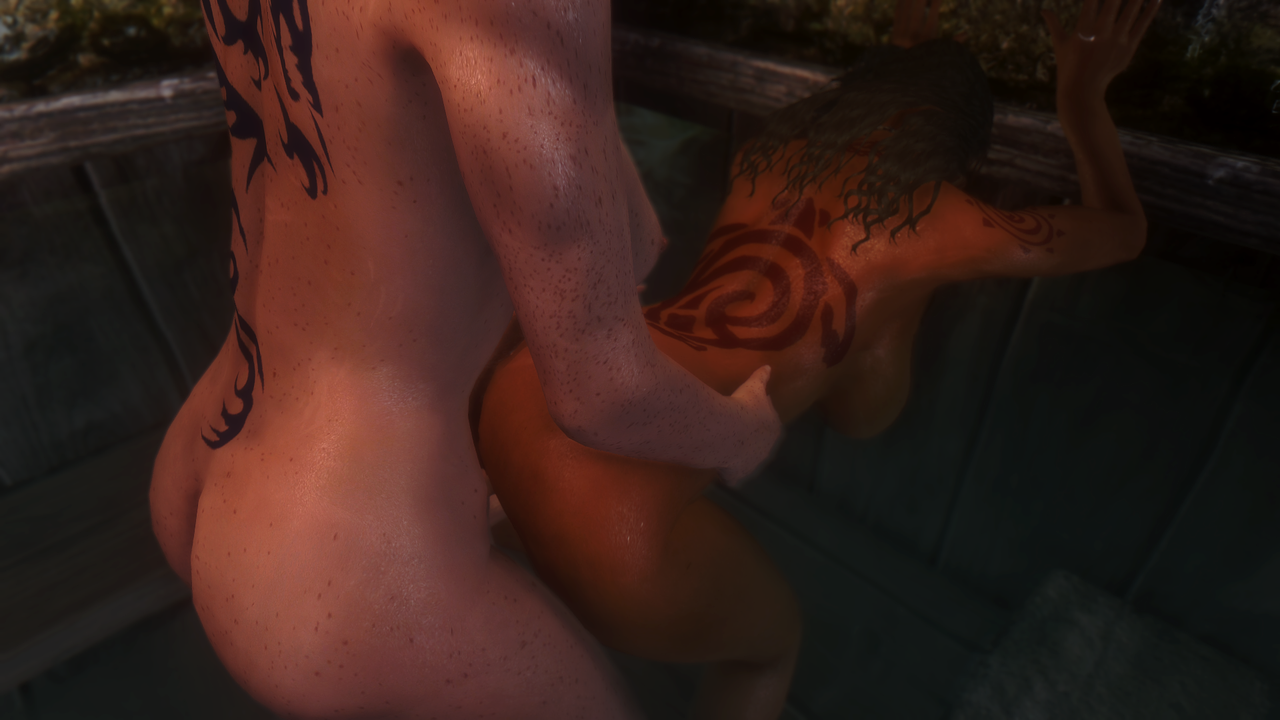 Emily: Ahhh.
Satsuki: Emily, your squeezing me too tight.
Emily: I can't help it.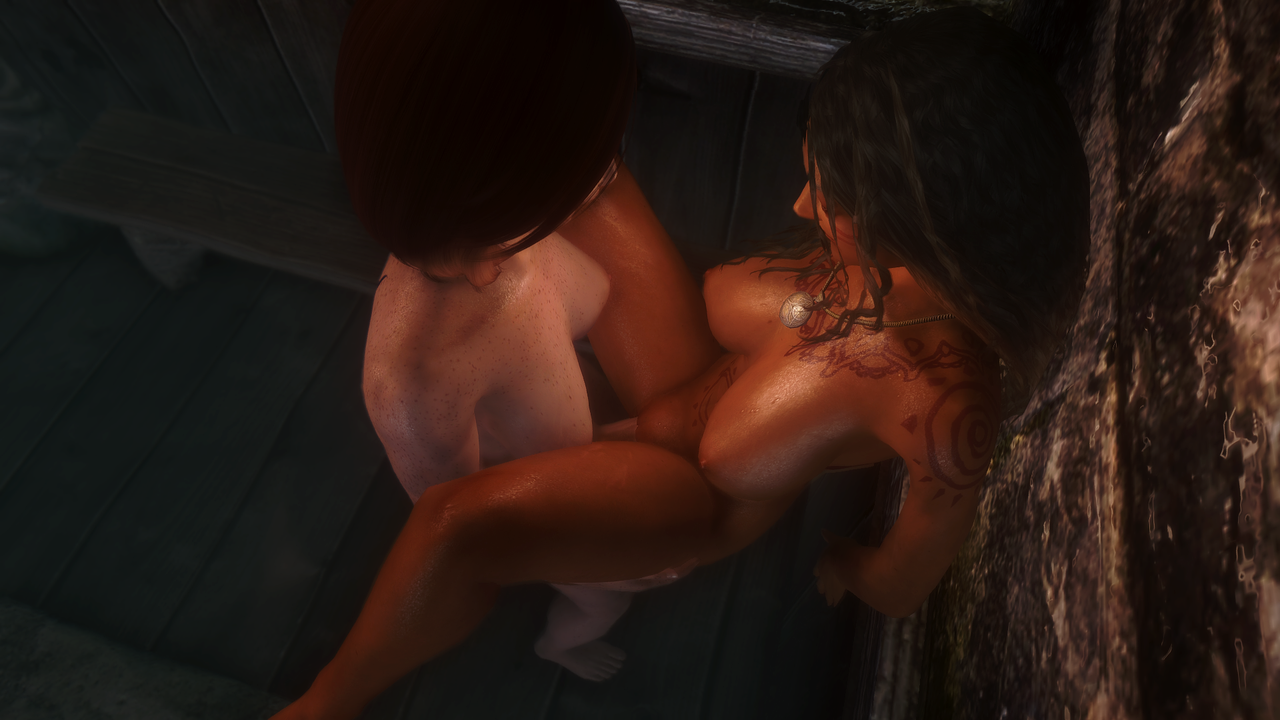 Emily: You feel so good inside me.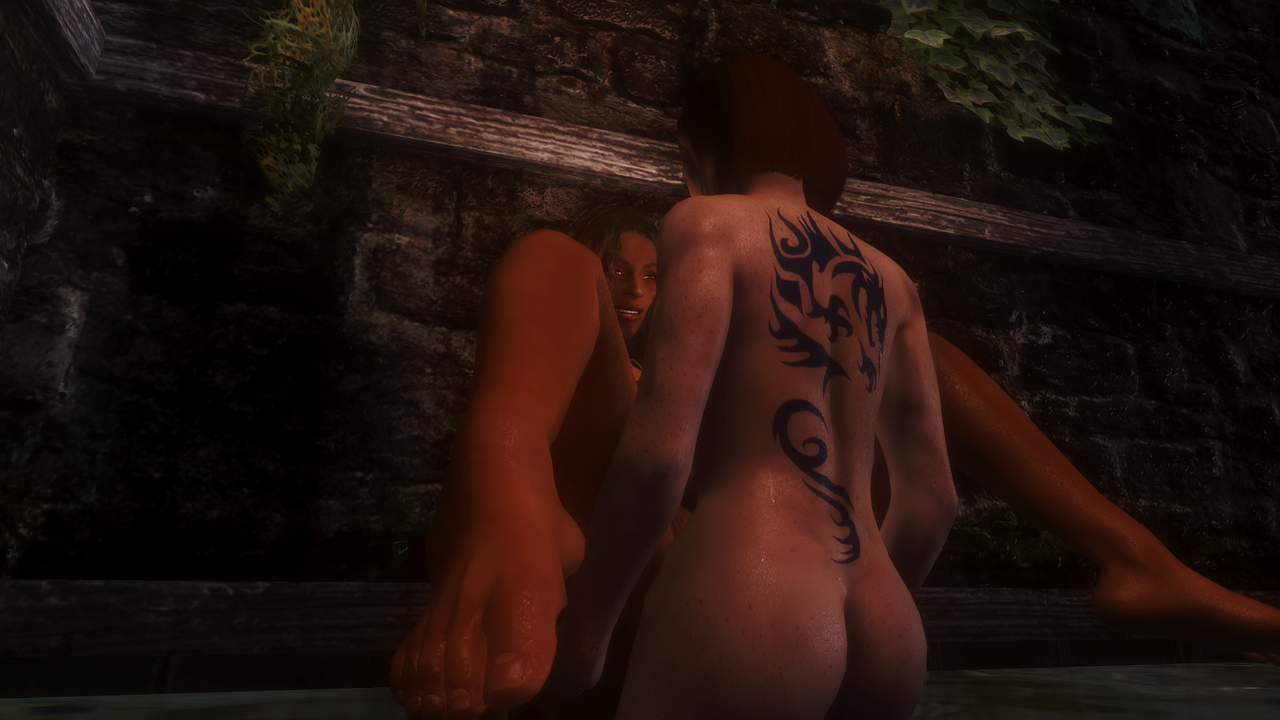 Emily: Please, fuck me harder.
Satsuki: okay then Em.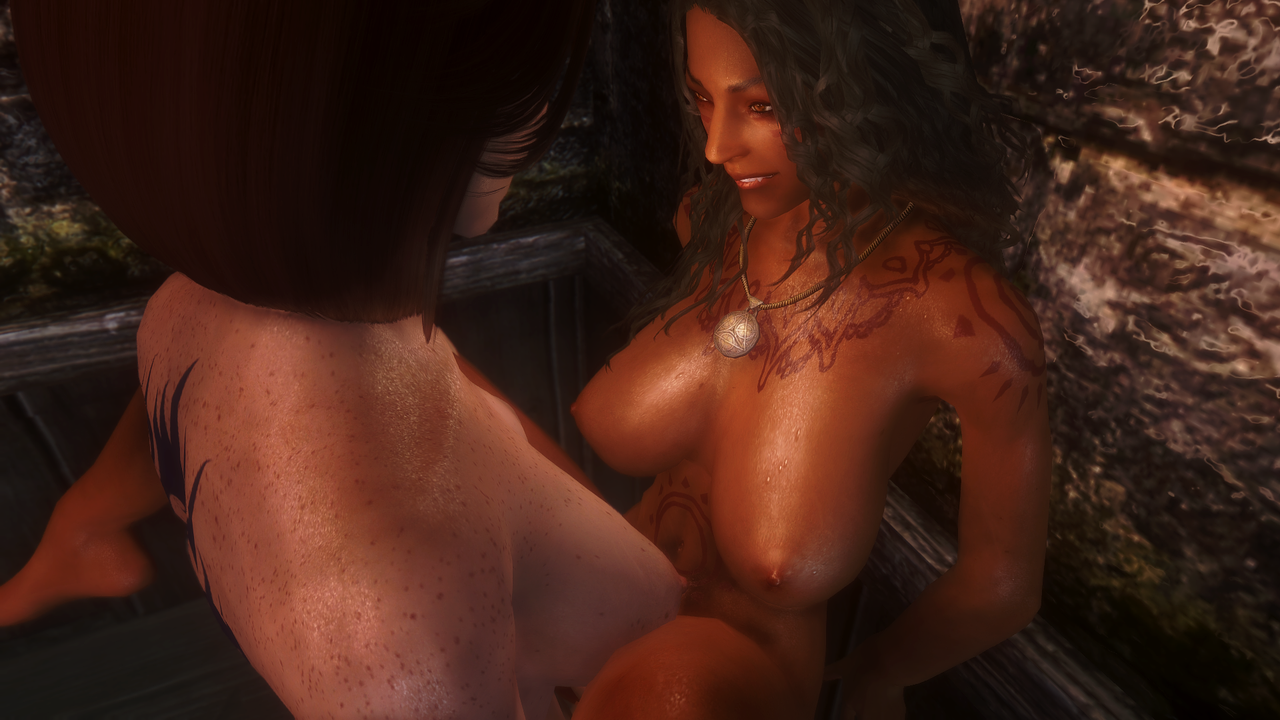 Emily: Ahhh!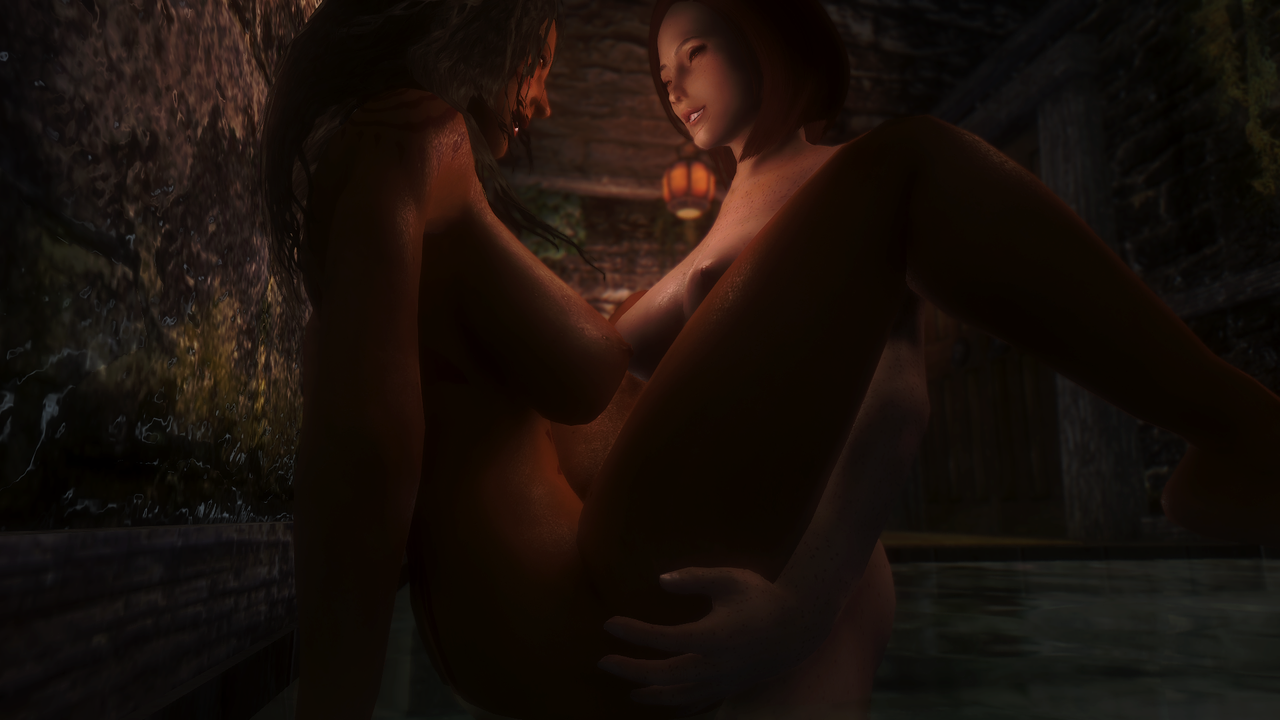 Emily: Yeeees!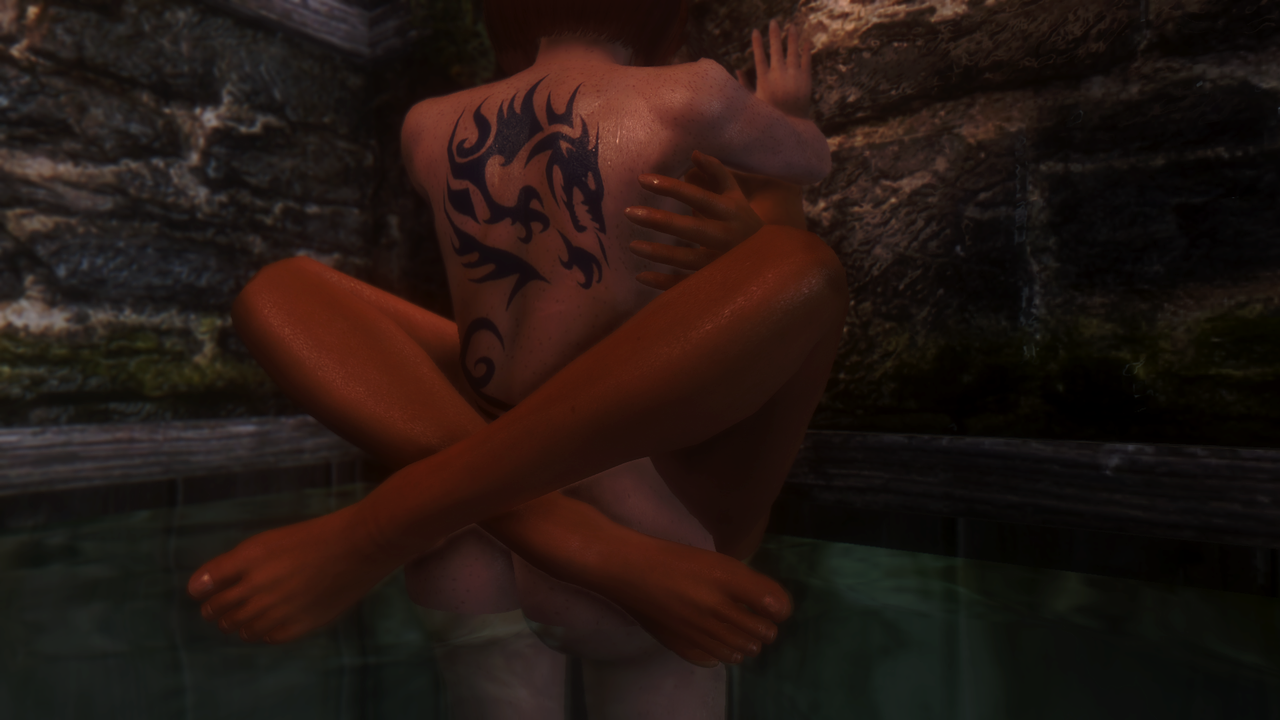 Emily: I love it, fuck me Satsuki!
Satsuki: I'm gonna cum.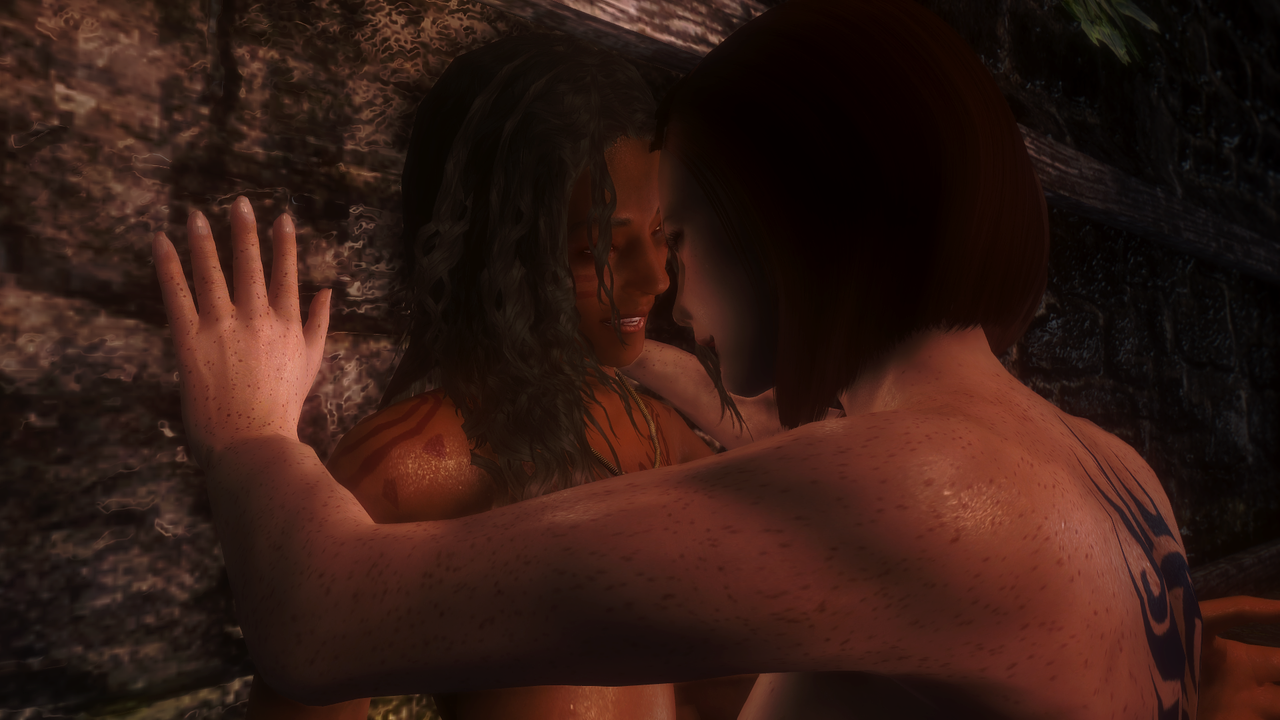 Emily: Do it, fill me up!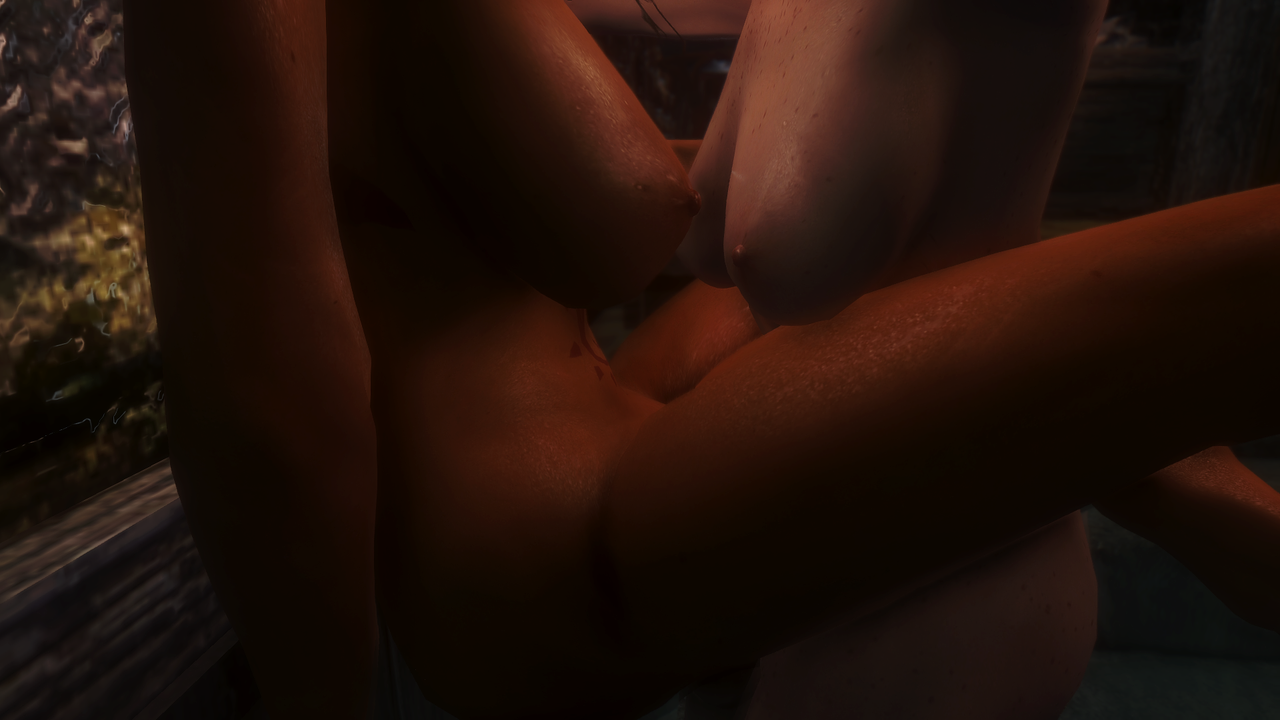 Emily: Ahhh!! Yes, Yes!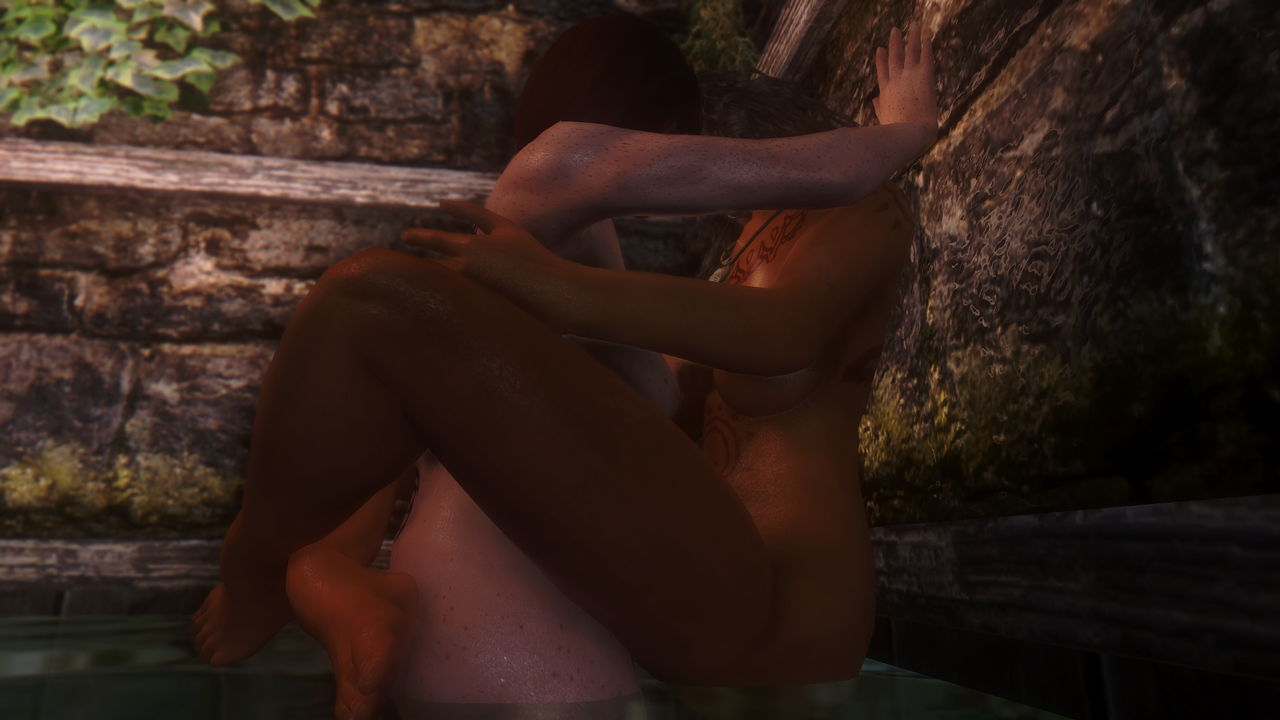 Emily: I'm gonna cum, Yes, Yes!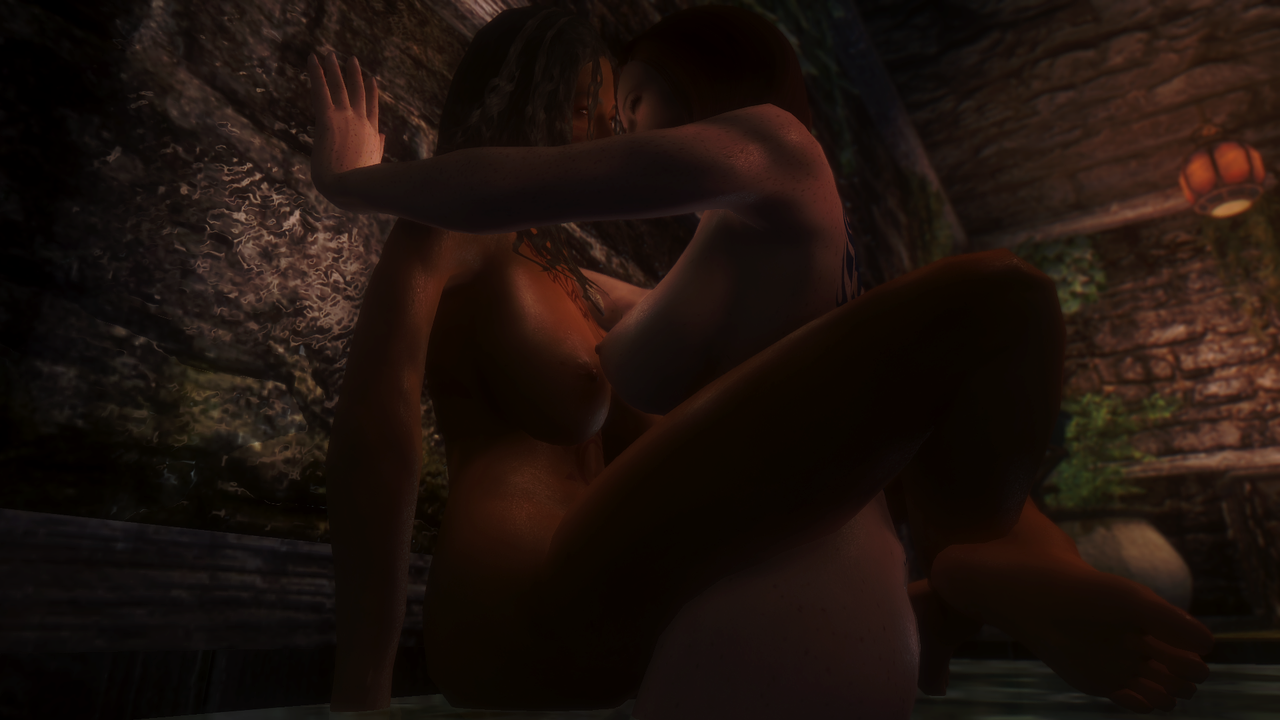 Emily: Gods, yes, AAHHHHH!!!
Satsuki: Mmmmm!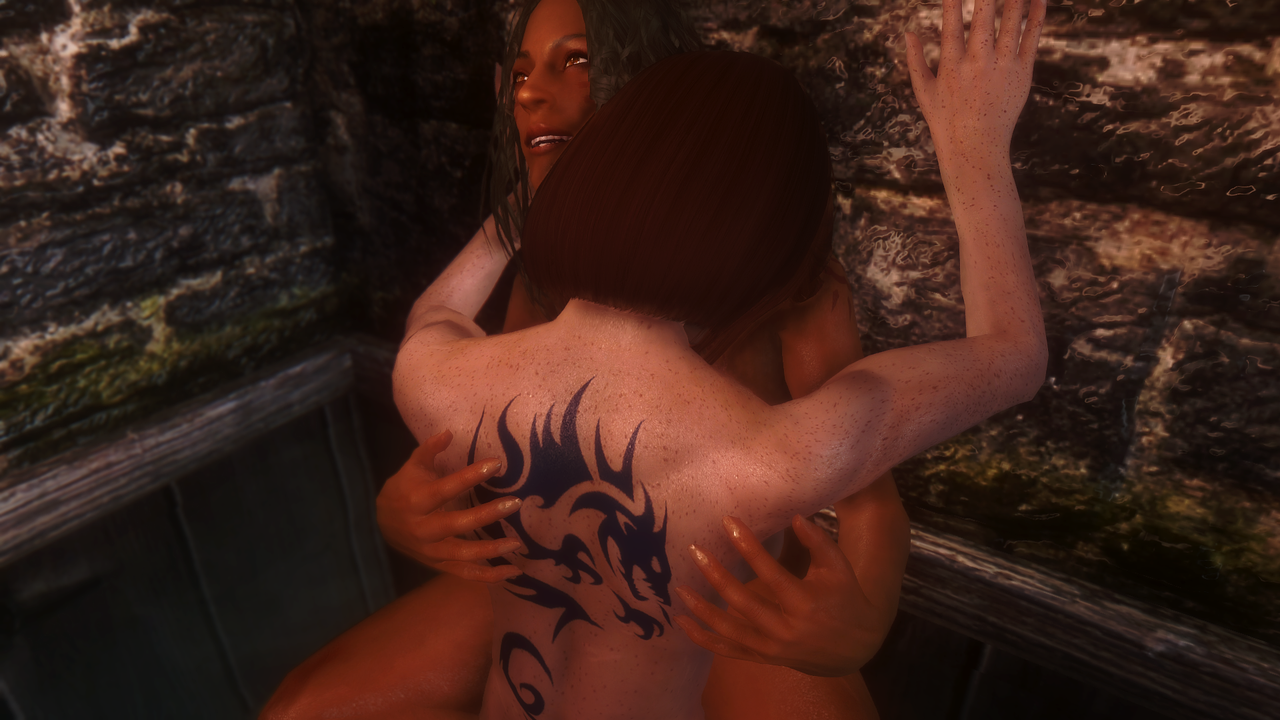 *Emily and Satsuki kissing*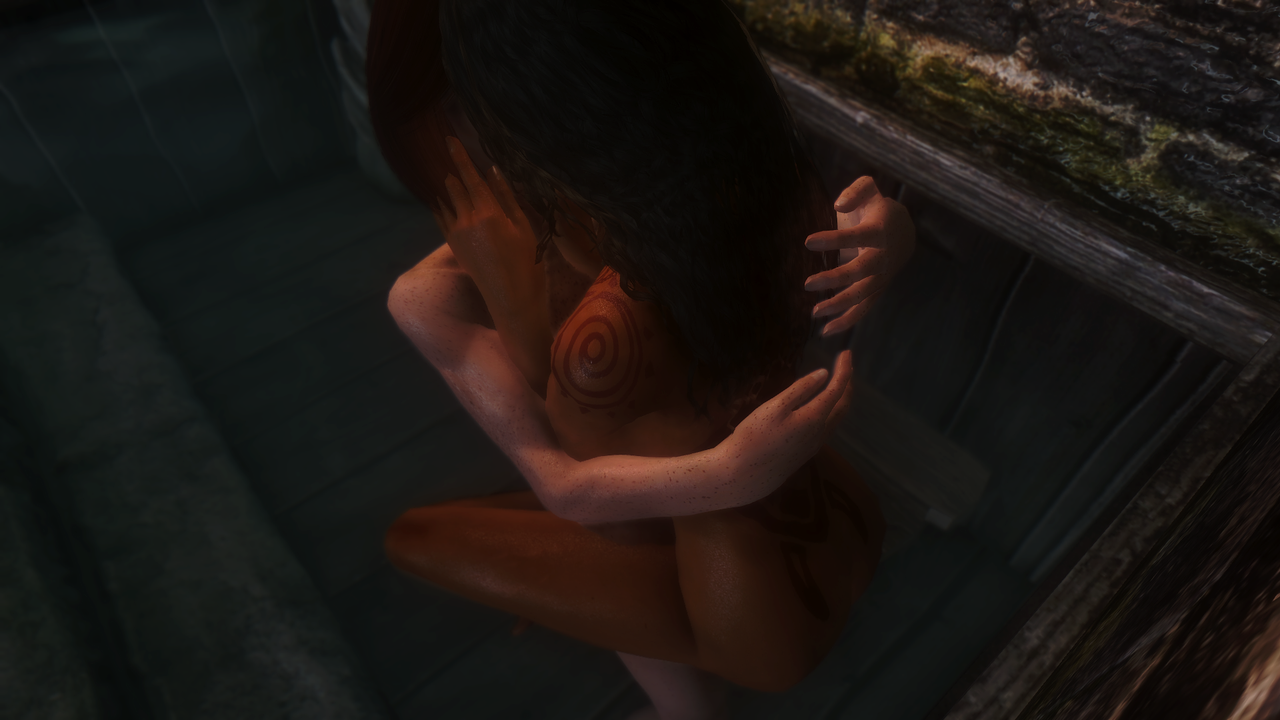 (3 minutes later)
Satsuki: mmmm.
Emily:  *relaxed sigh* ahhh.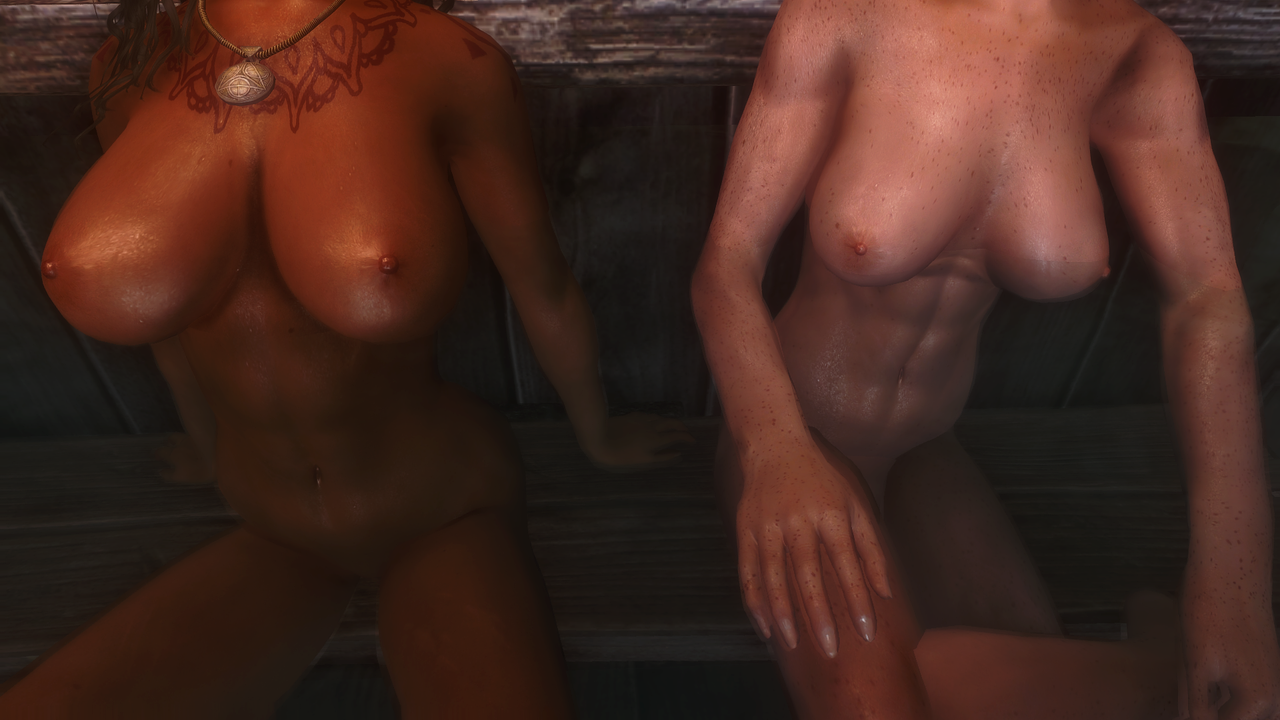 Emily: nothing like a bath after a good fuck.
Satsuki: um….yeah.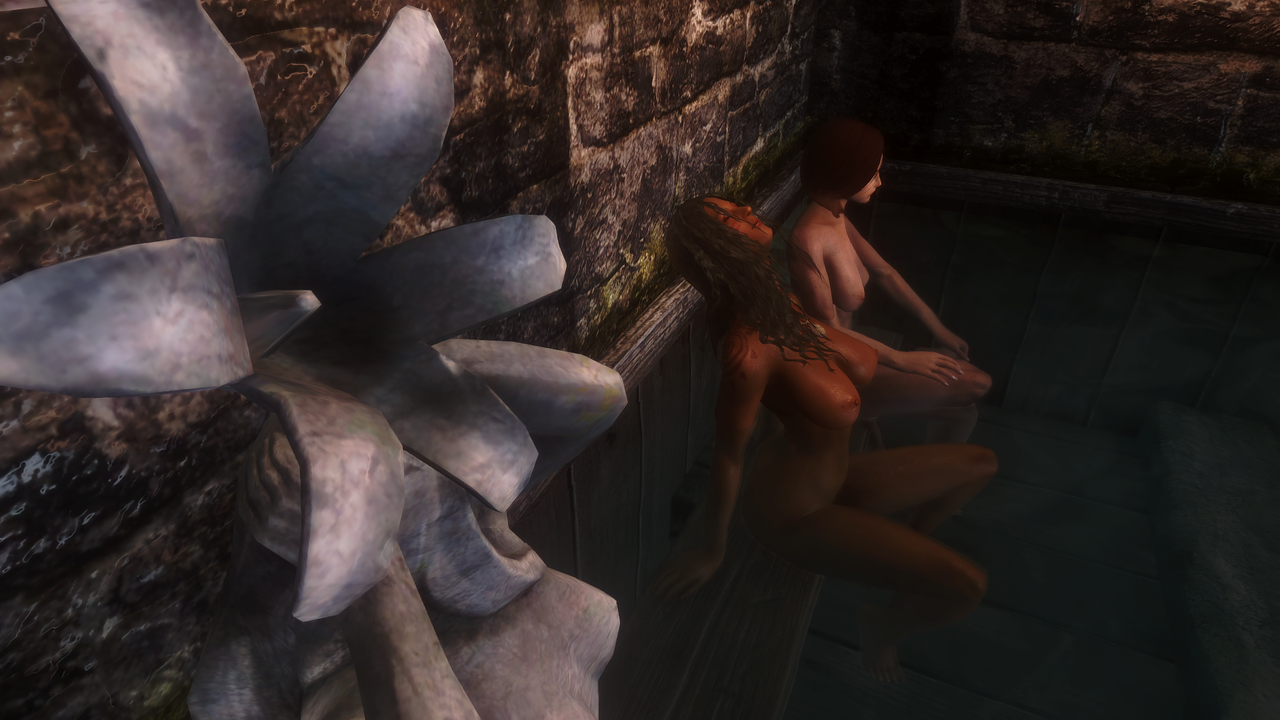 Satsuki: By the way Emily, I've been curious about this house, why do you live out here and where did you get this place?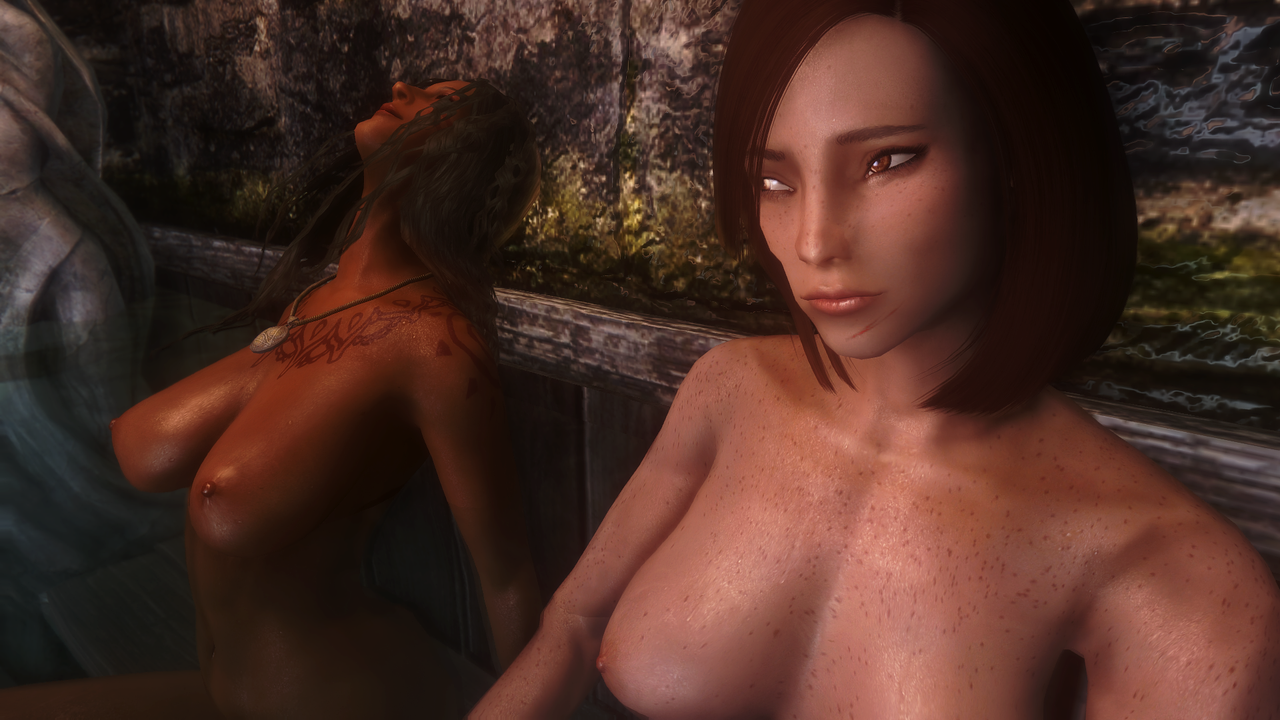 Emily: Oh, I live out here to avoid thieves who seemed to like to fuck me in my sleep.
Satsuki: What?!
Emily: Yeah I used to live in Breezehome when I first returned but after 2 weeks and 5 different break-ins I wasn't too keen on living there anymore.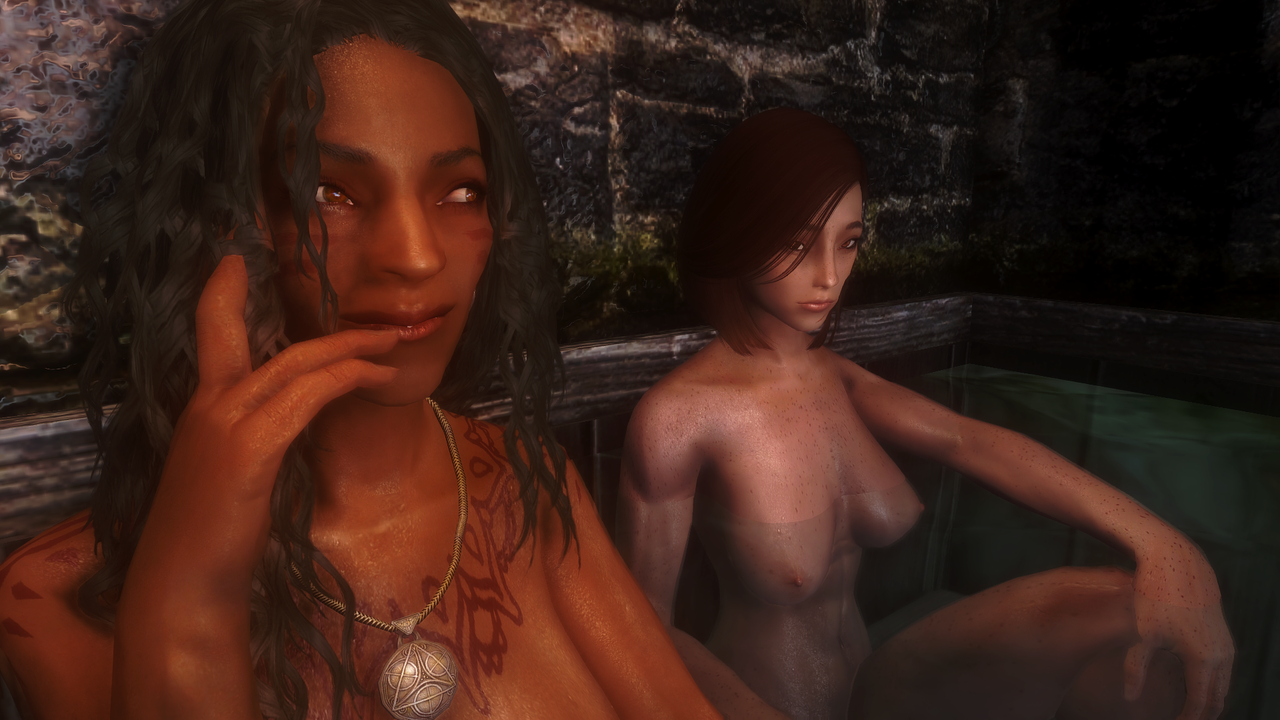 Emily: Then while hunting I saved this guy from a pack of sabercats and he sold me this place for cheap, he comes back every once and awhile to do repairs.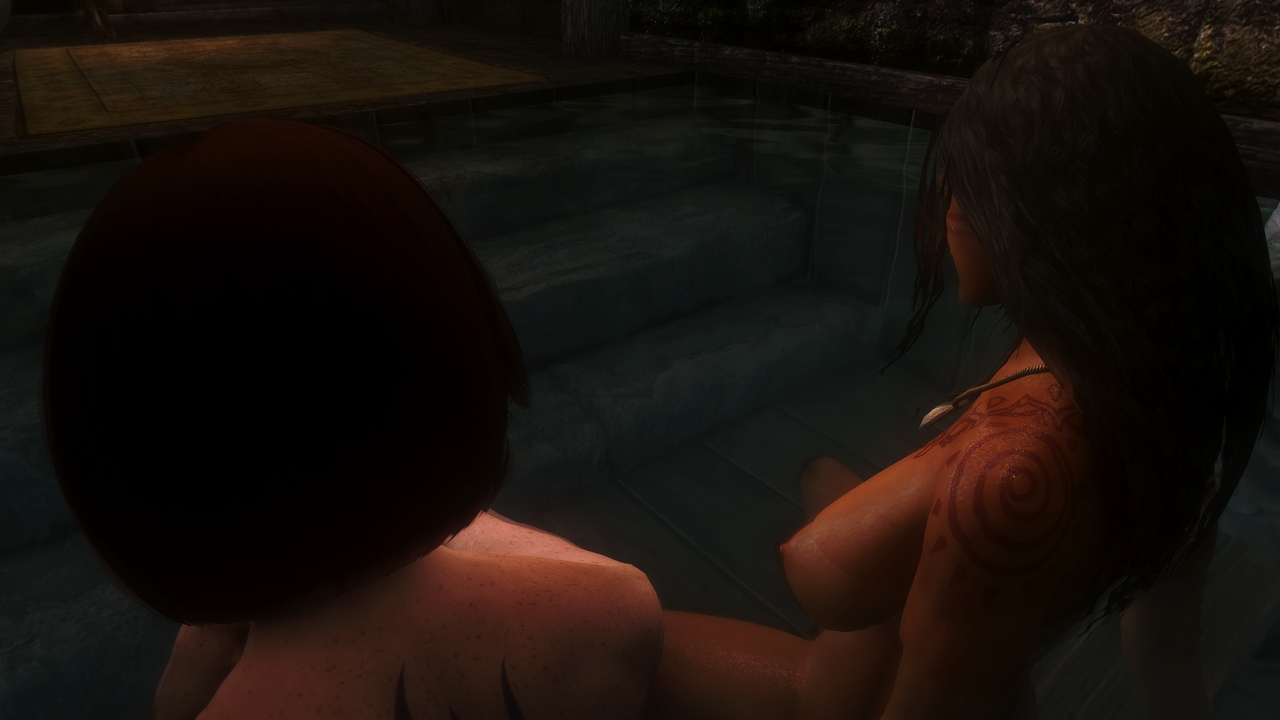 Emily: So now I get to live in my hunting grounds while having everything I need.
Satsuki: Wow.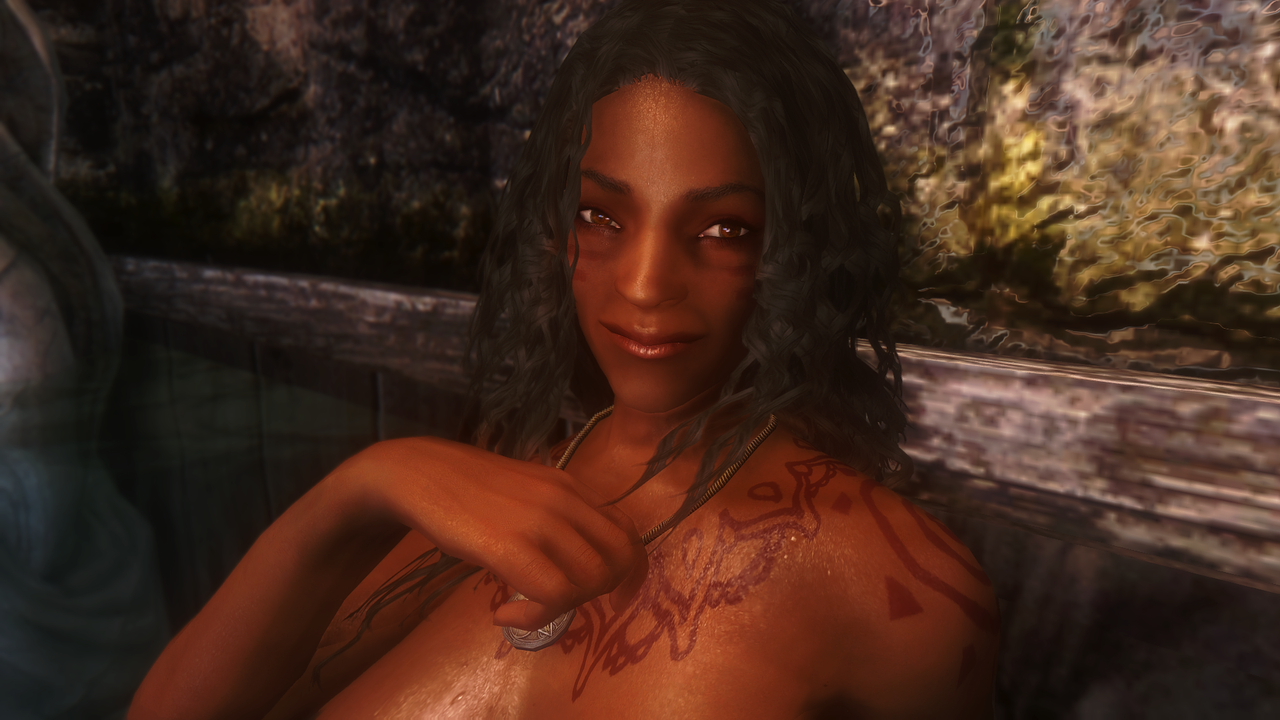 Emily: yep, got all the things I need here too, bath, alchemy table, smelter, enchanting table, I only lack a smelter but I don't smelt ore that often. The bath is easily the best part of this place.
Satsuki: I agree.


*Satsuki stretching*
Satsuki: *yawning* mmmm would be nice to come by more often.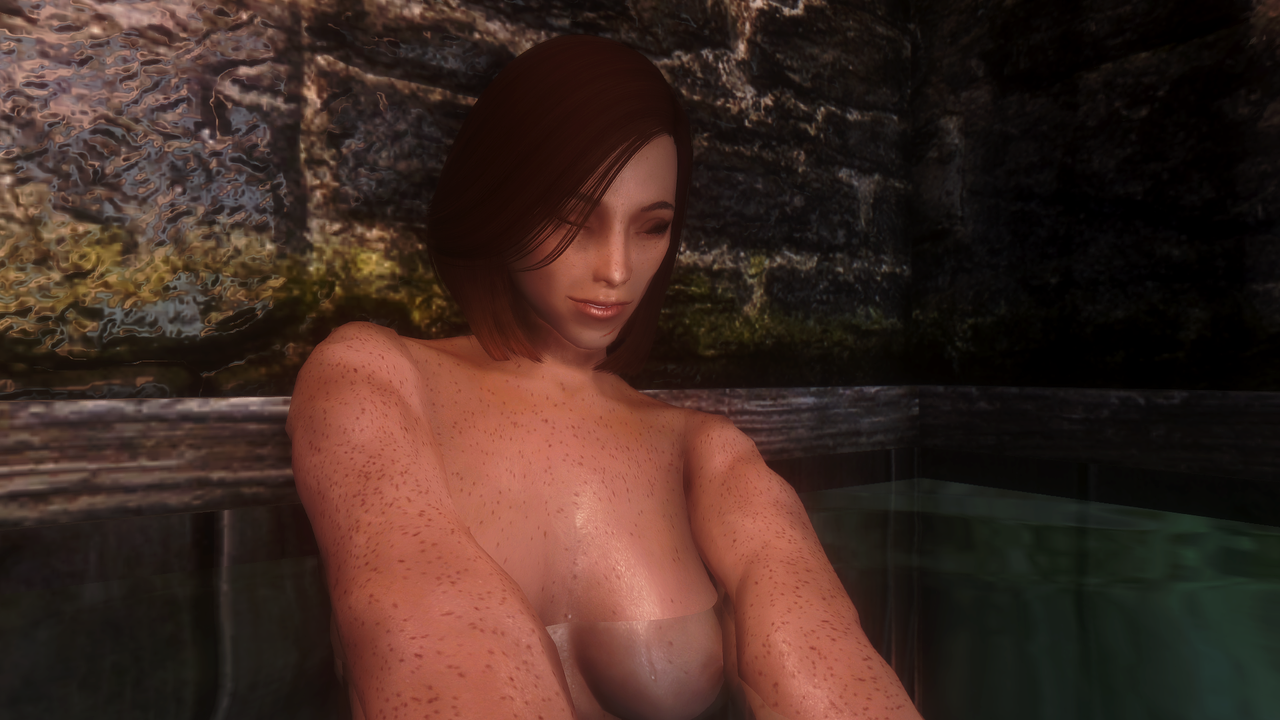 Satsuki: I'd love to have a bath after training every once and awhile.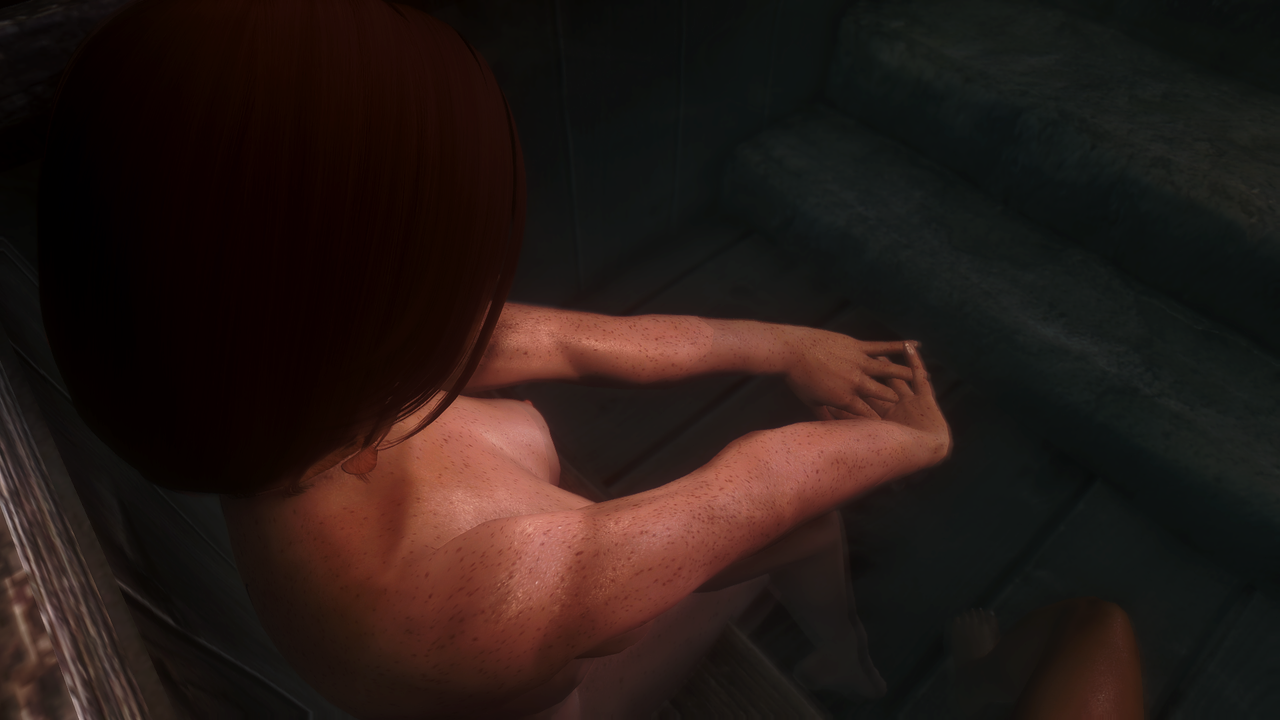 Emily: You can if you'd like.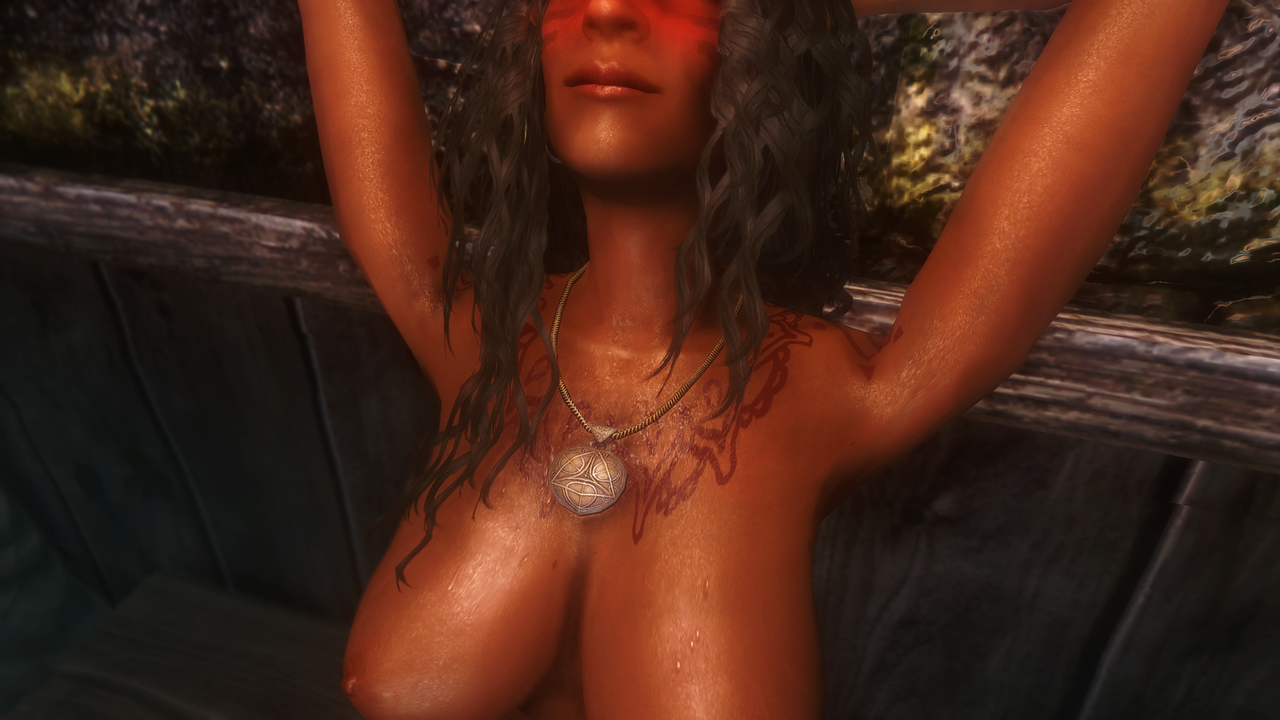 Satsuki: Really?
Emily: Also…..um. I'm revoking the second condition
Satsuki: second condition?
Emily: From Solstheim.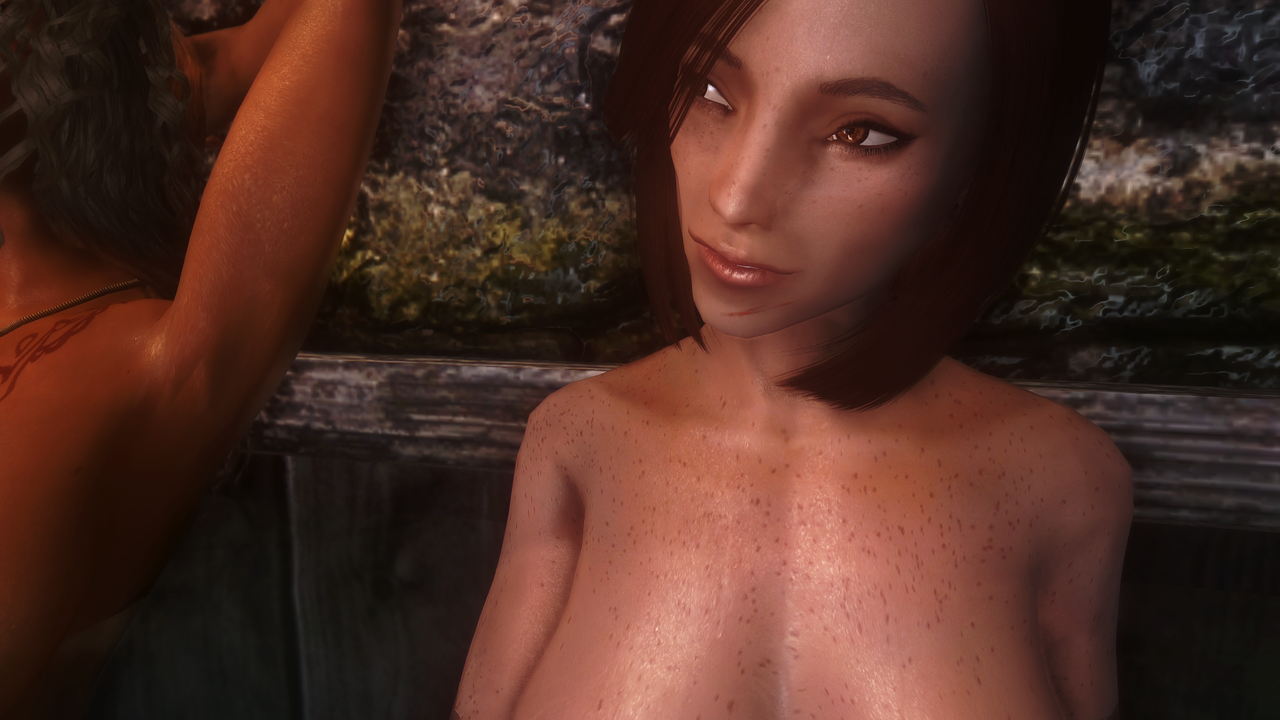 Satsuki: from so-Wait, you mean.
Emily: Yeah.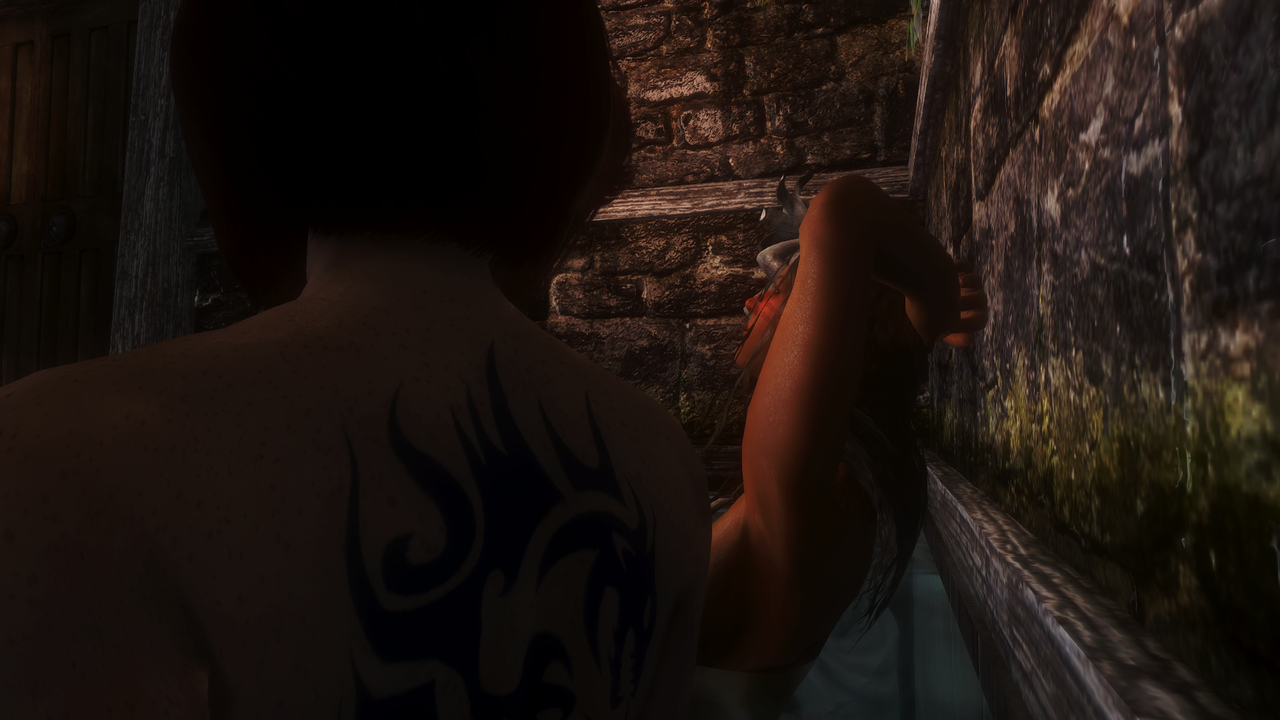 Emily: So……if you want…..you can ask again…a-and I'll do my best to try to hold myself back.
Satsuki: Emily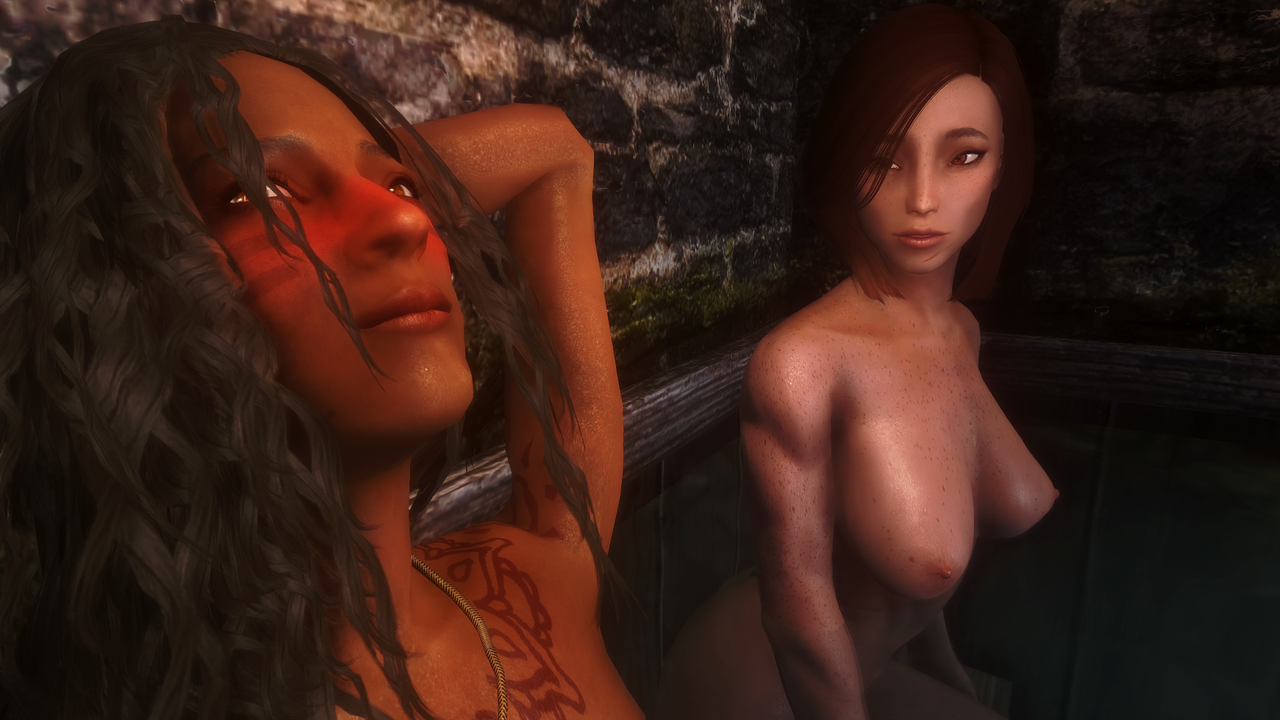 Satsuki: Heh, You're really red, you that embarrassed.
Emily: S-Shut up....i-i-
Satsuki: Emily.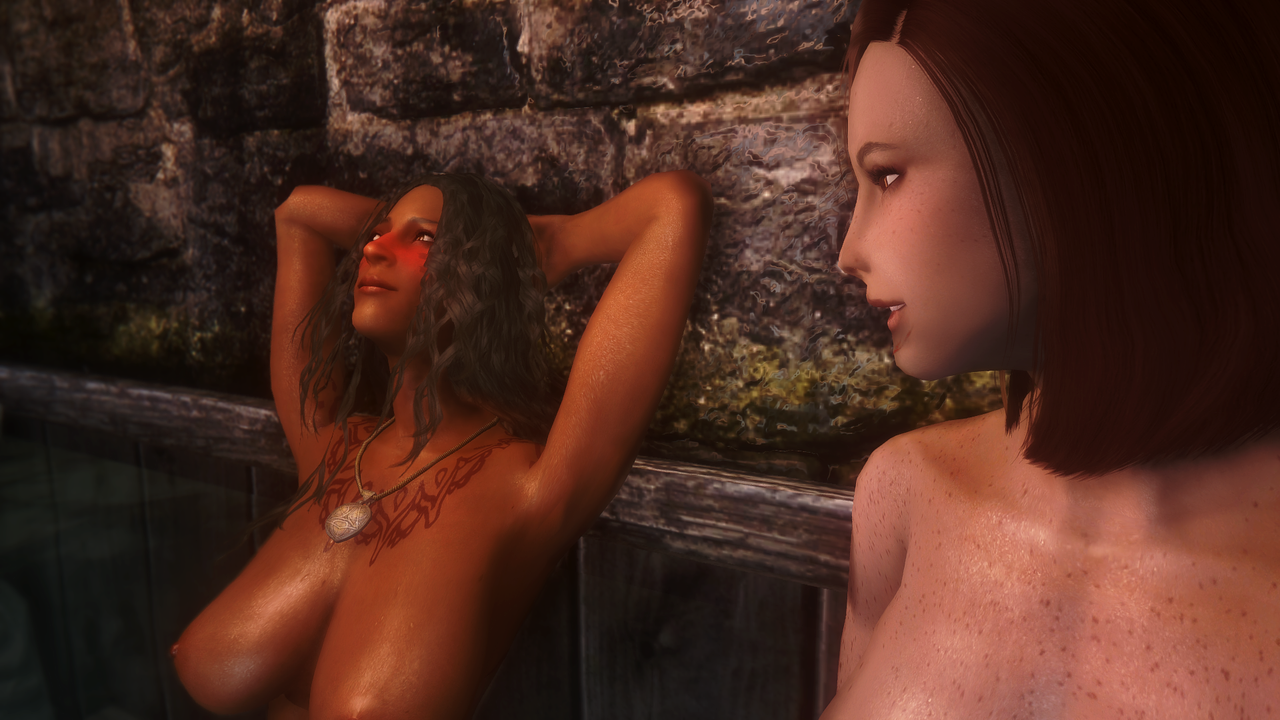 Satsuki: would you please go out with me?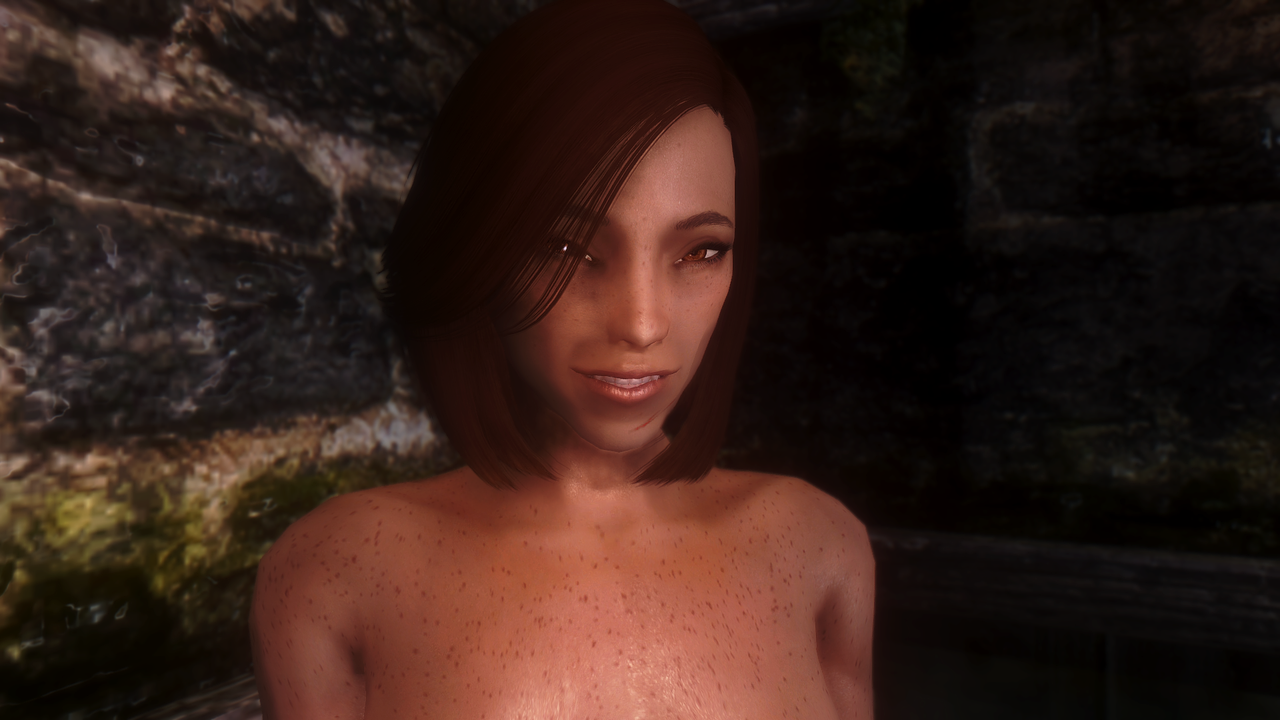 *Emily exhaling from her nose*
Emily: Not fair you making such a cute face.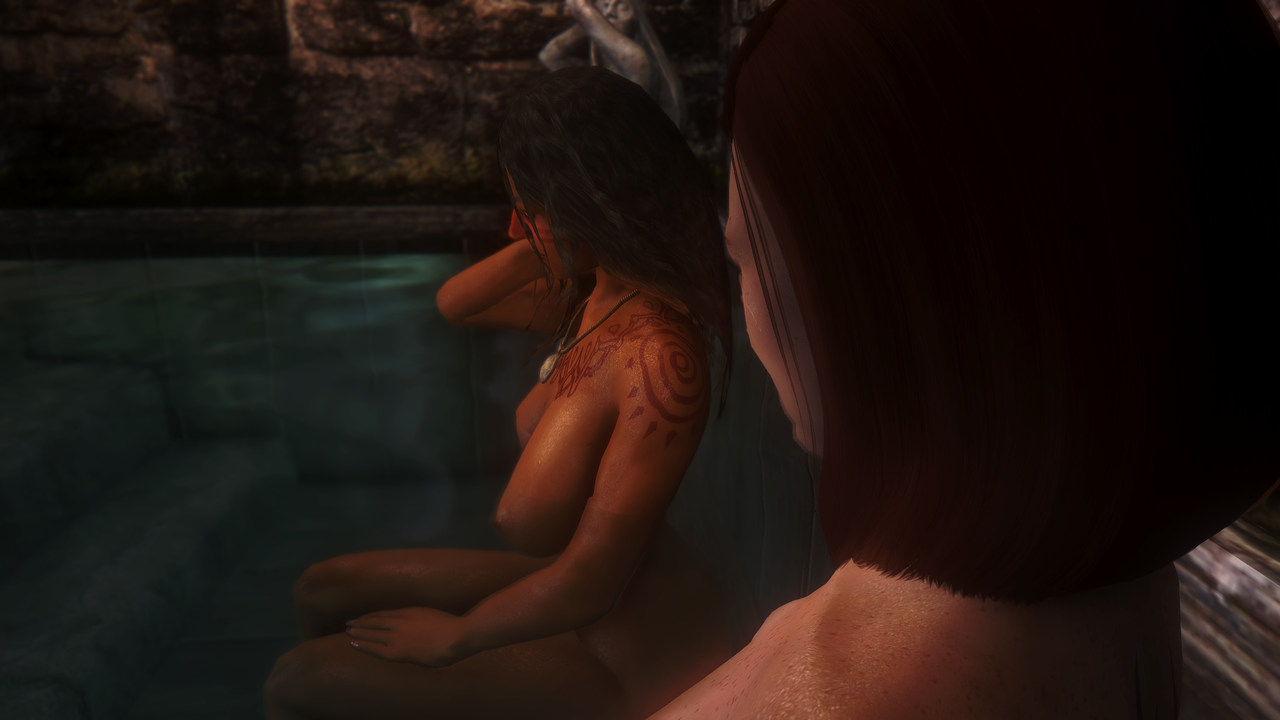 Emily: Guess I have no choice if you do that, Yes Satsuki, I'll go out with you.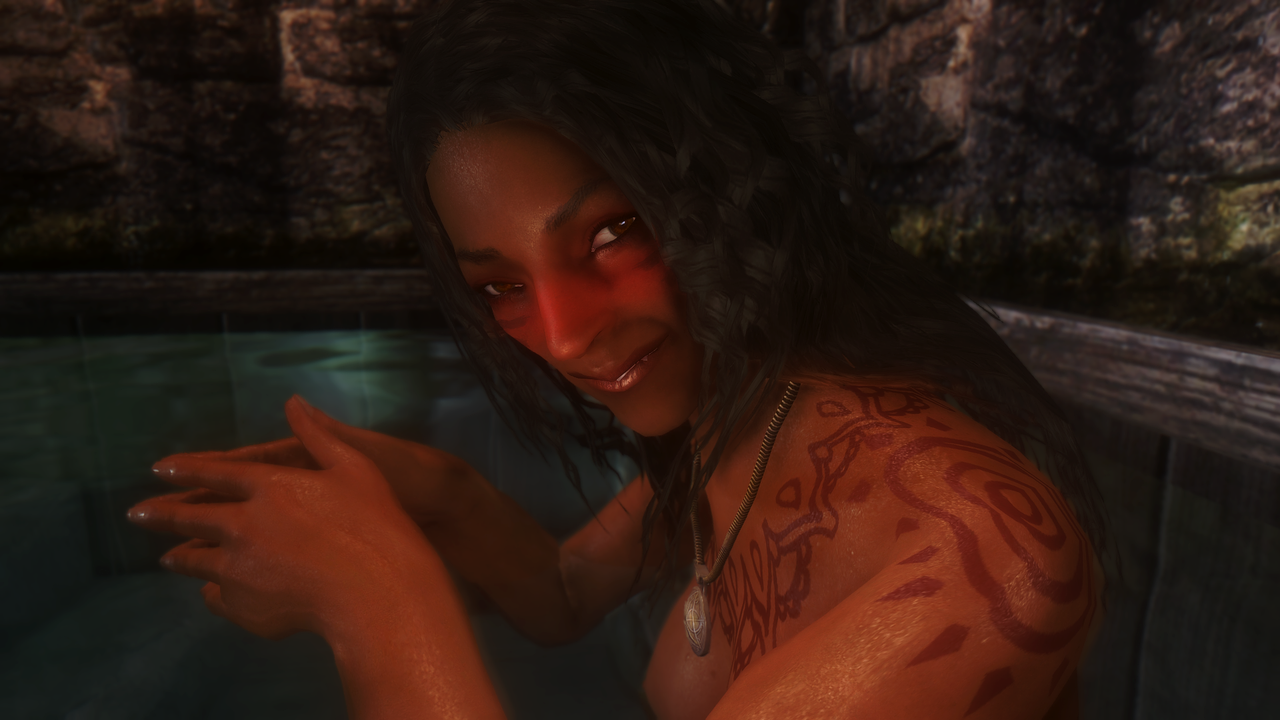 Satsuki: *giggles* your face is so red, is it really that hard for you to tell your romantic feelings.
Emily: S-Shut up.
Satsuki: You're pretty cute like this yourself.
Emily: T-Thanks.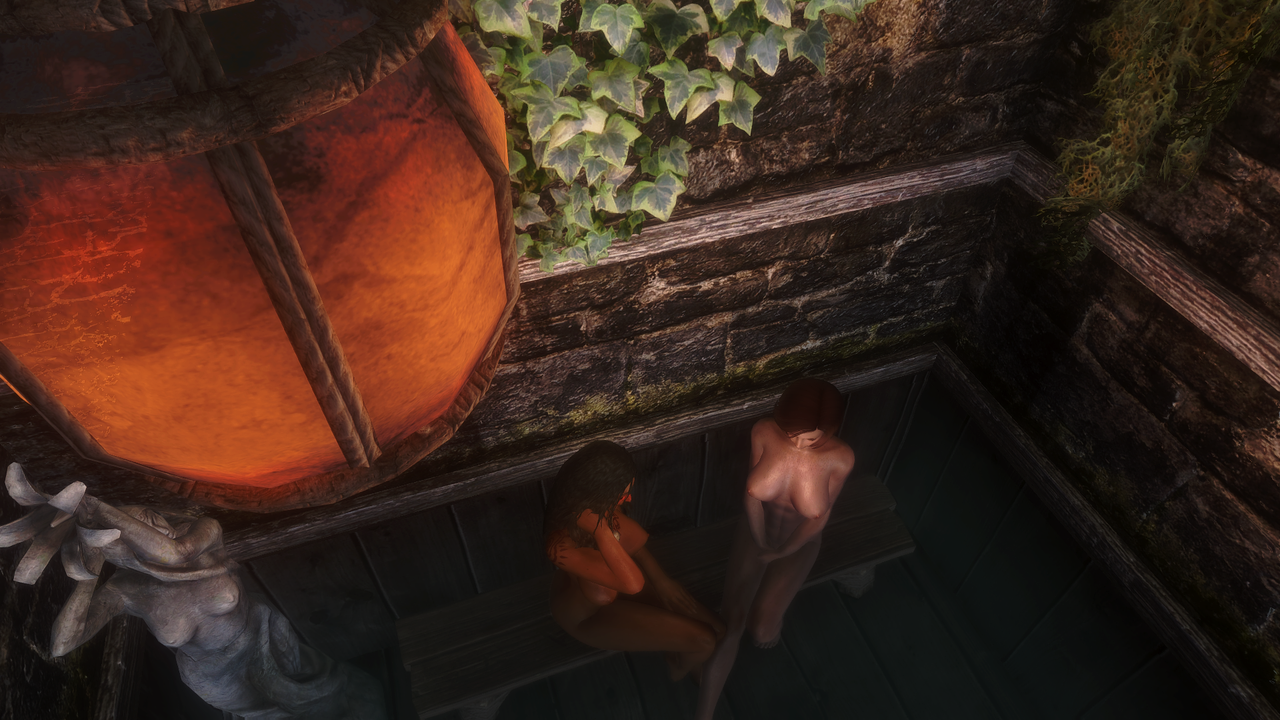 *sound of rain*
Satsuki: Now come on, lets plan your training schedule for tomorrow.
Emily: aww, can't we rest.
Satsuki: nope, tomorrow is hardcore day.
Emily: Fuuuuuuck.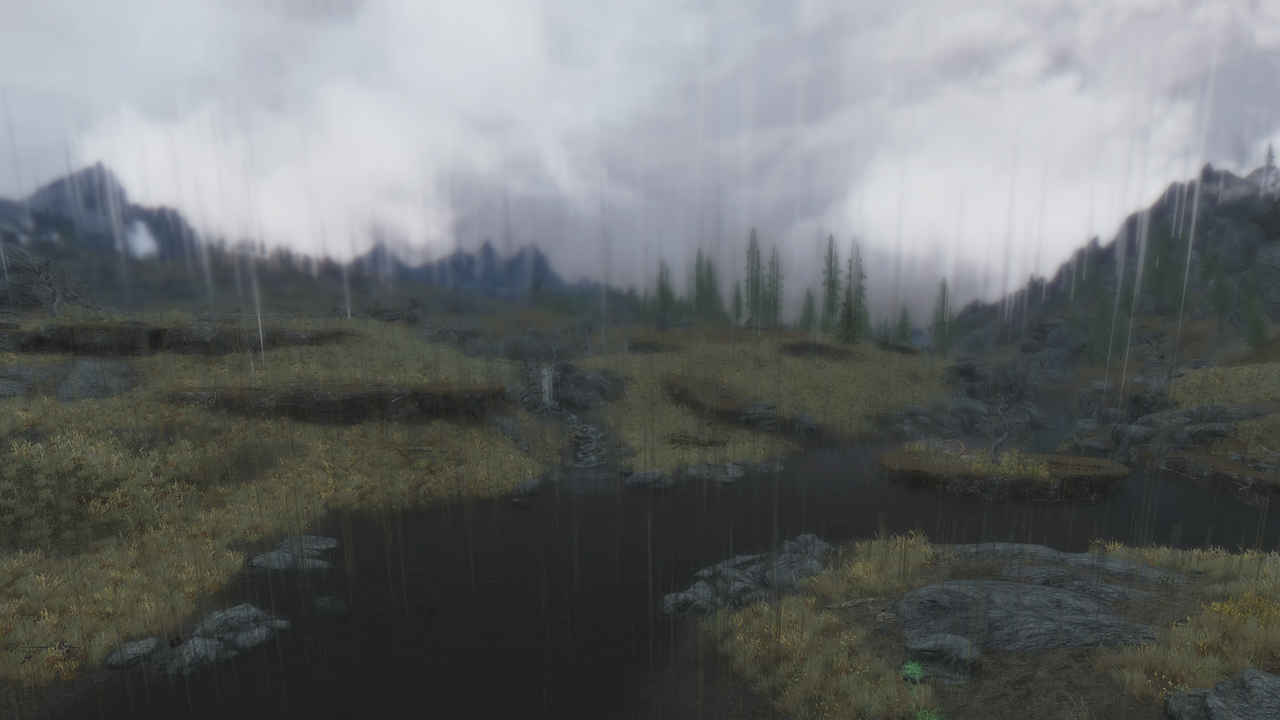 (12 hours earlier)
*sound of heavy rain*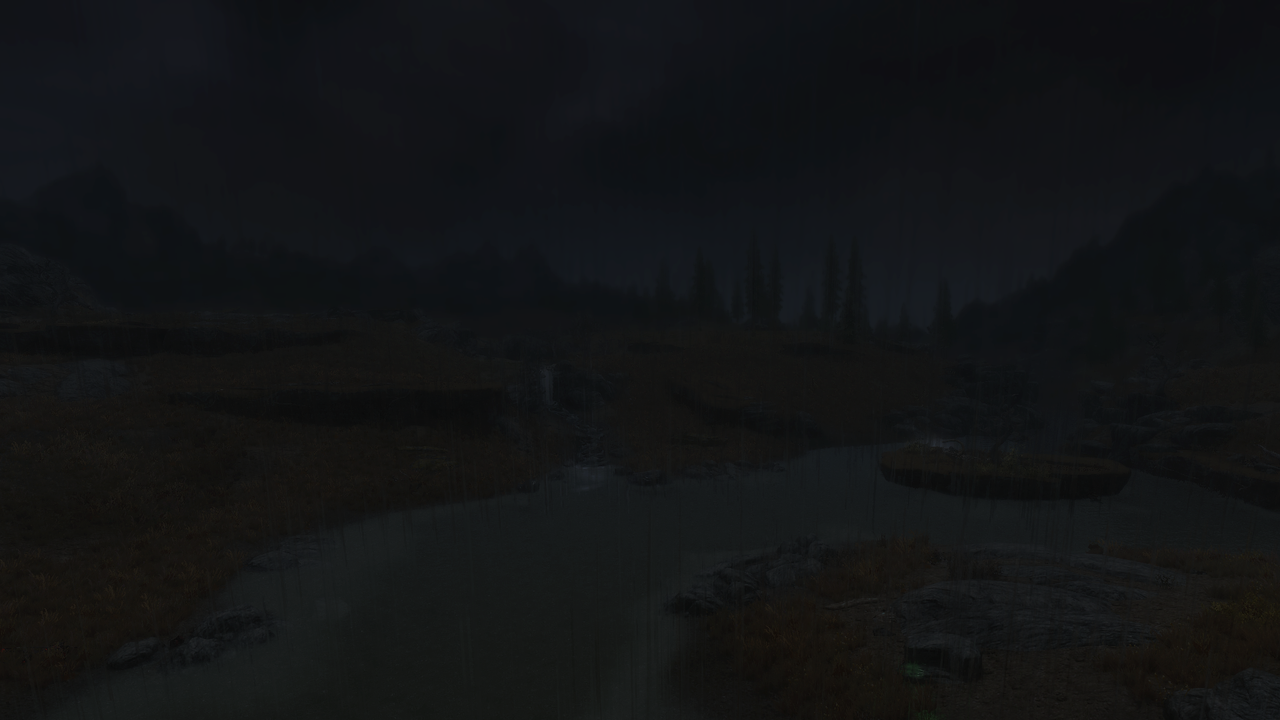 *sound of heavy rain*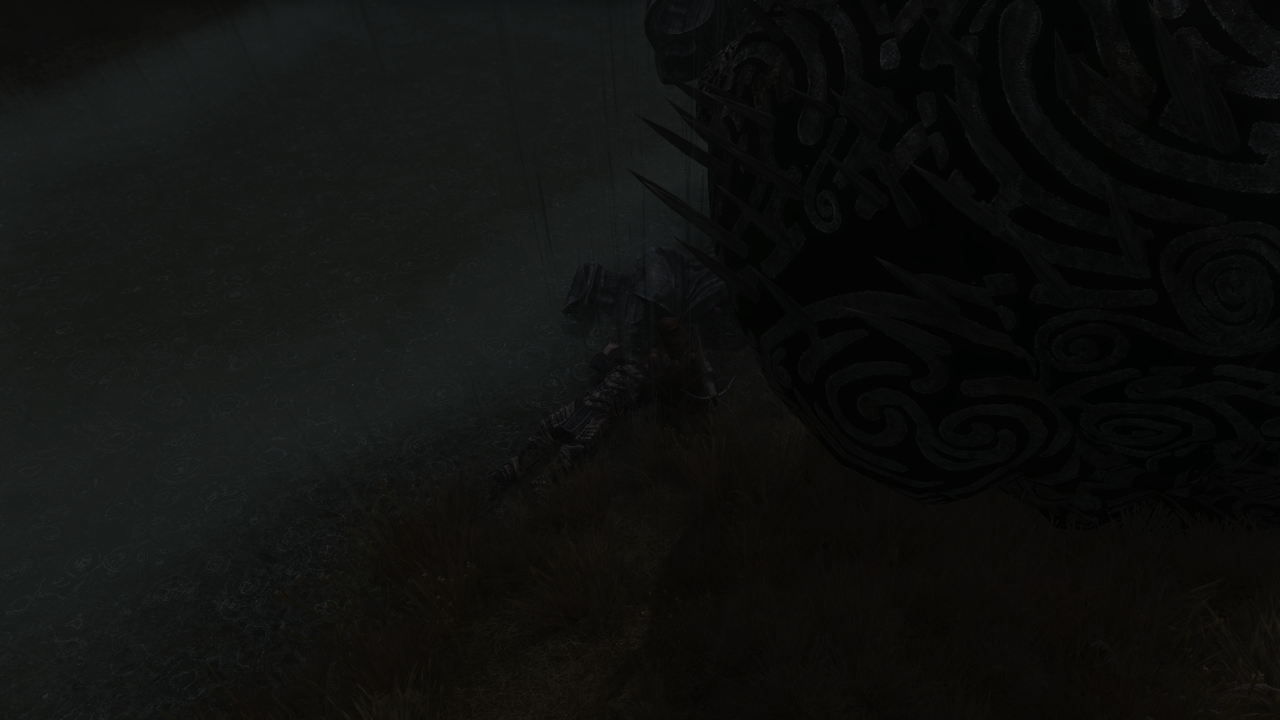 *sound of heavy rain*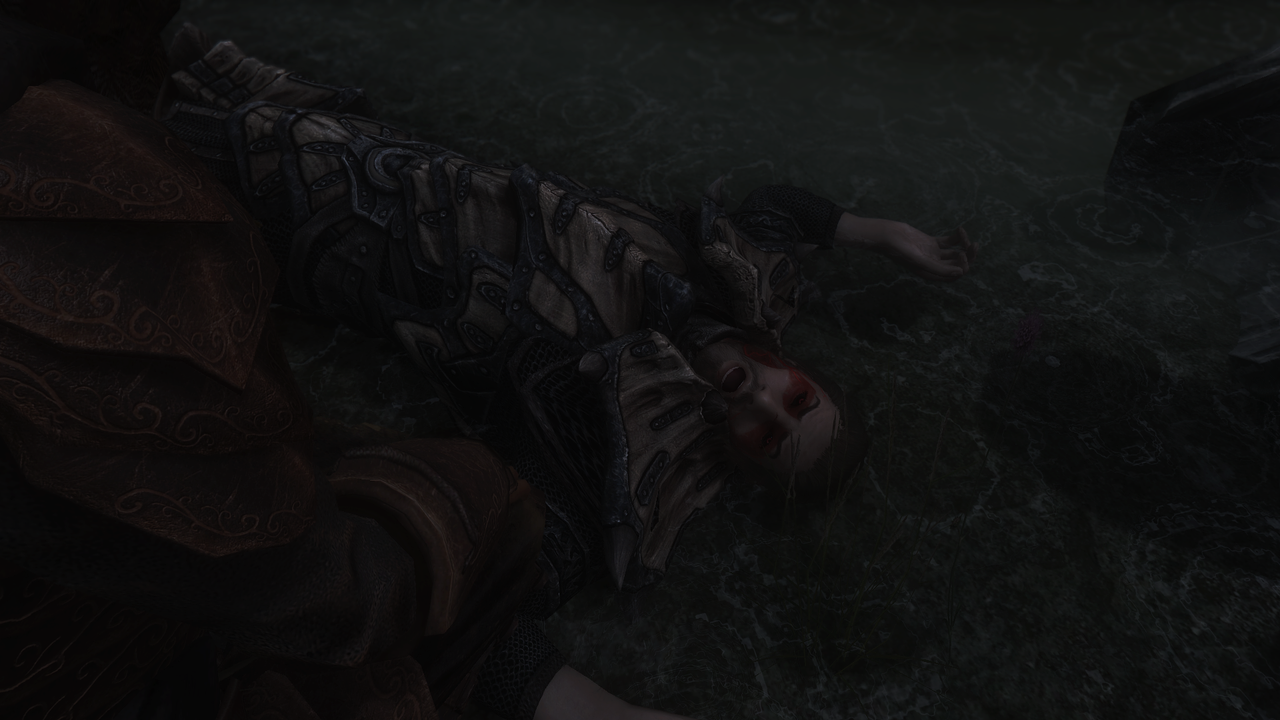 *sound of heavy rain*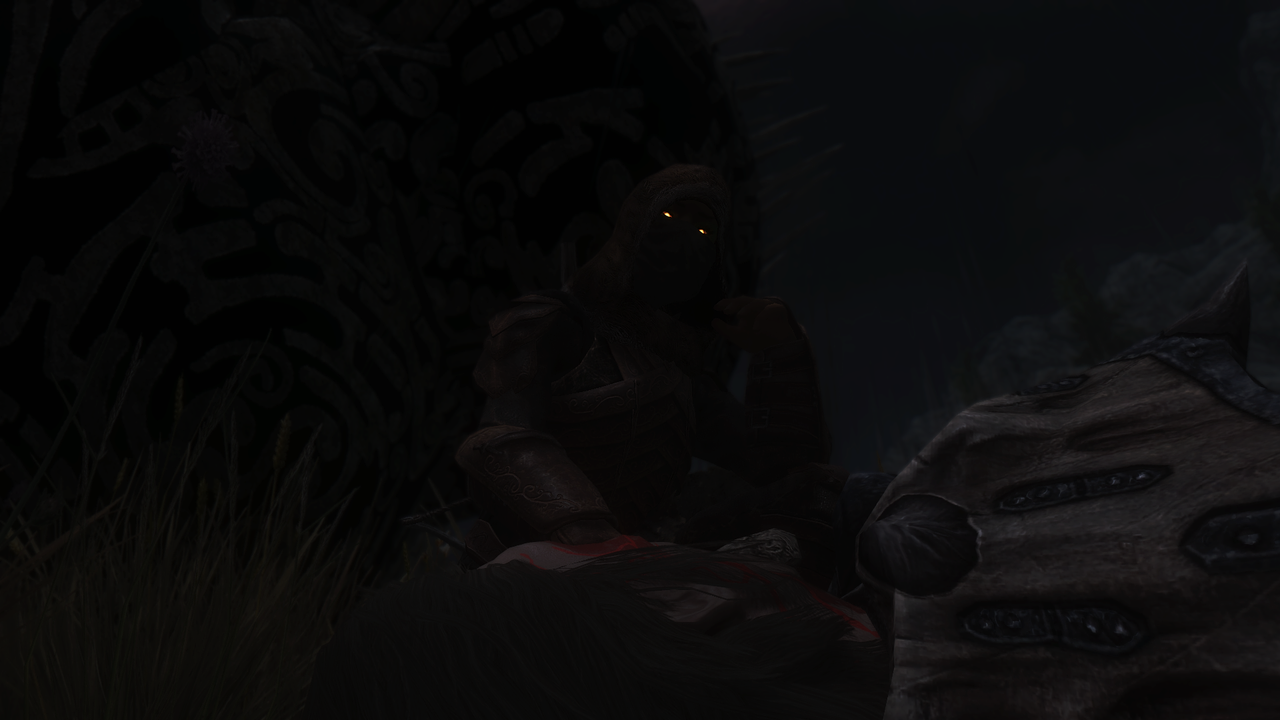 *sound of heavy rain*
*person standing up*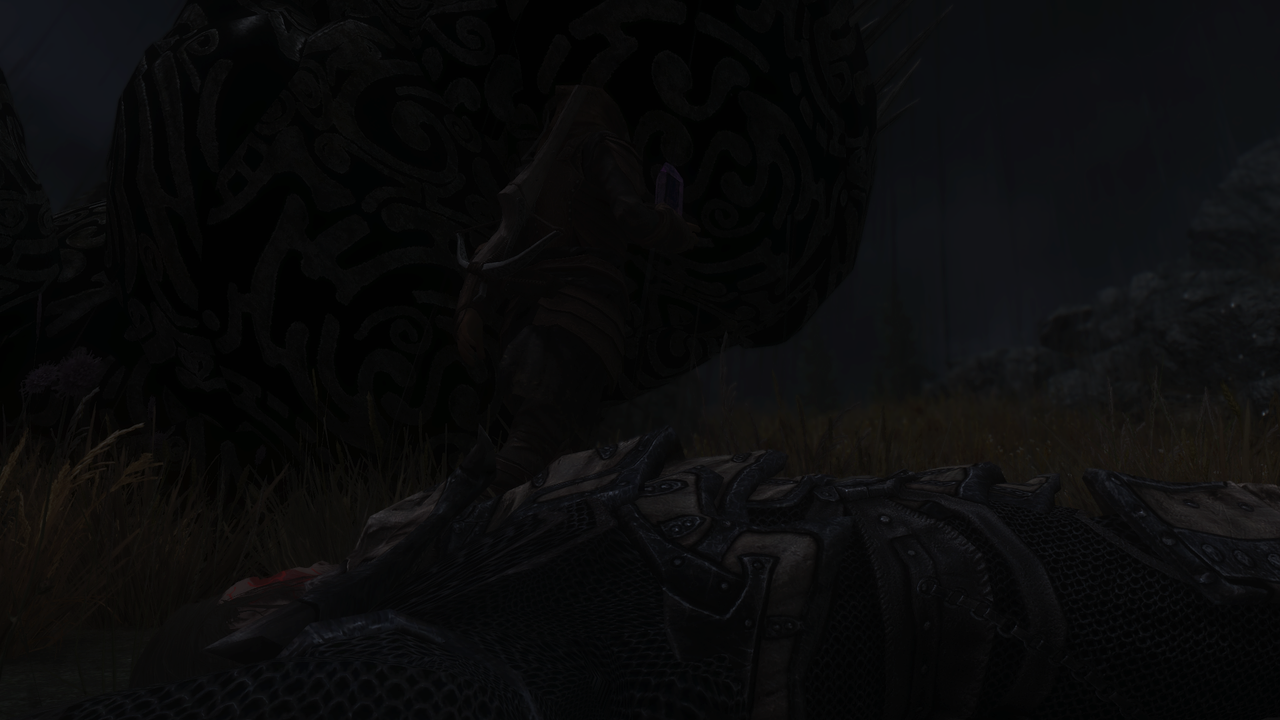 *sound of heavy rain*
soul gem: did you find him.
???: Affirmative.
Soul gem: and?
???: He is deceased.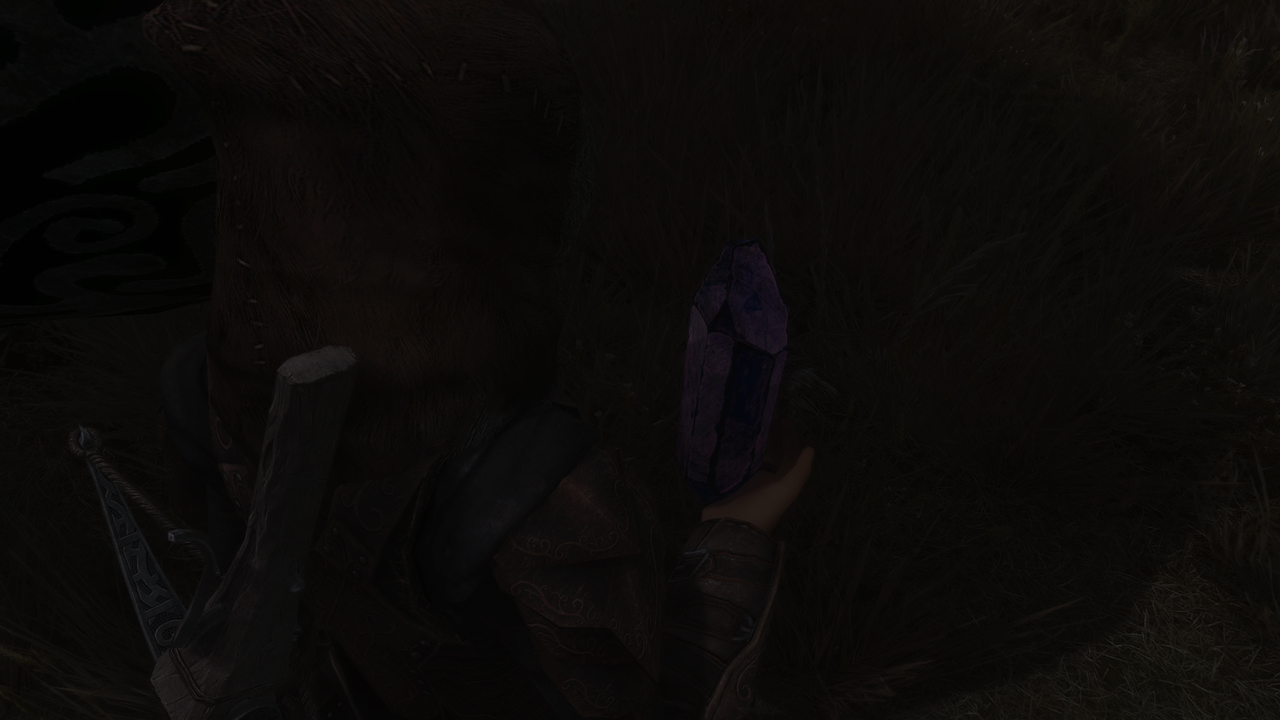 *sound of heavy rain*
Soul gem: not very surprising. Who are the culprits?
???: Unknown, but it appears to be two people, an archer and a swordswoman.
Soul gem: What about the others?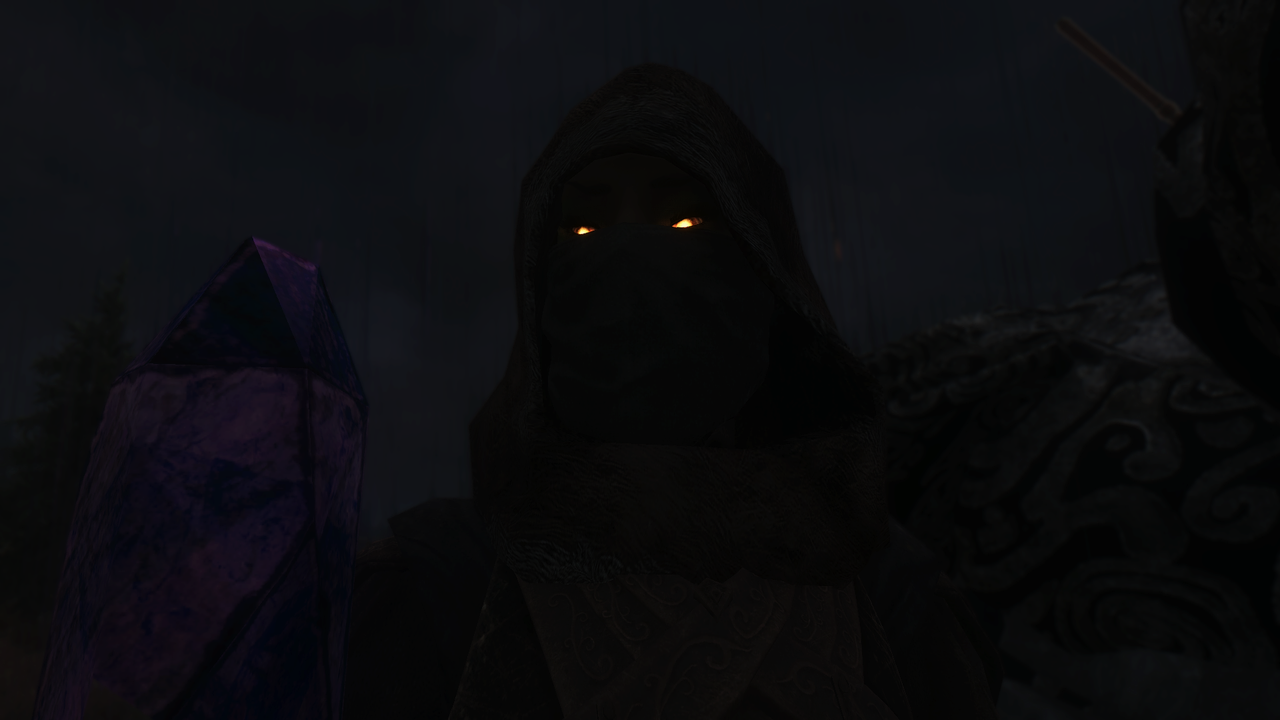 *sound of heavy rain*
???: F1342 is killed, two wounds, one crippling wound appears be done by Dagger-Fist himself with the major wound done by the swordswoman.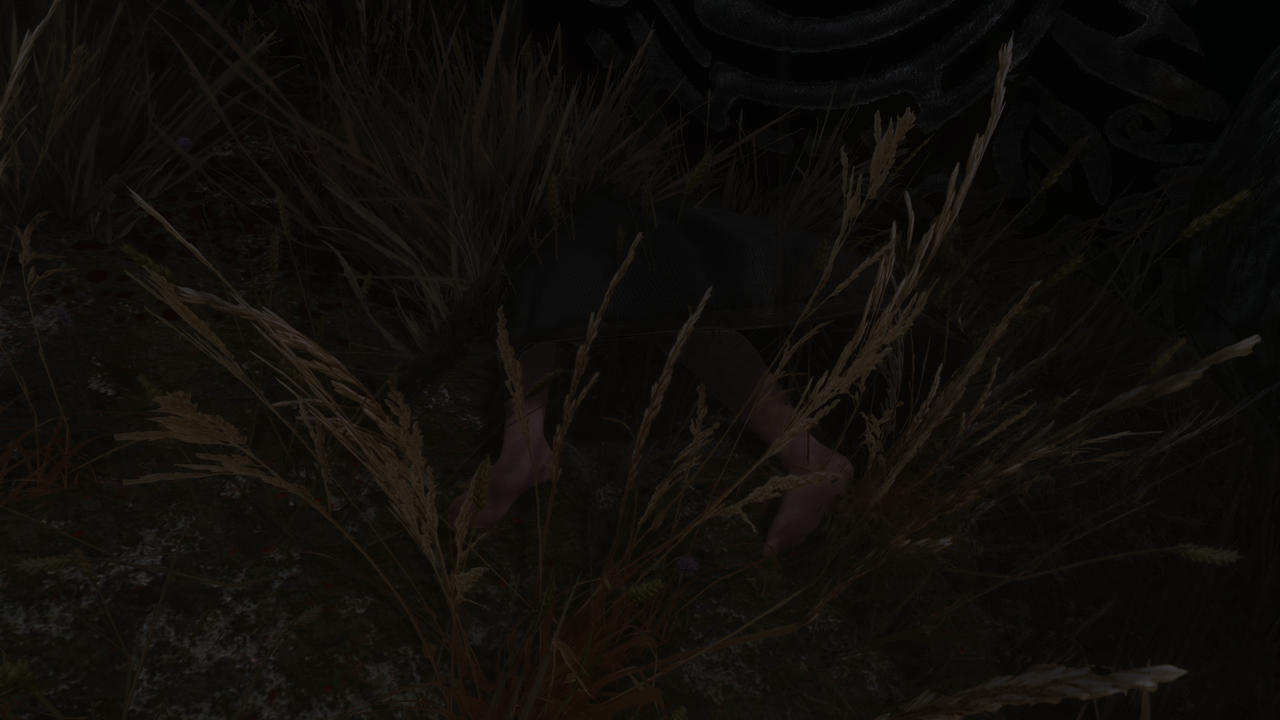 *sound of heavy rain*
???: Along with over 10 Dremora, the cursed Dremora lord, and the Sentinel were also killed by the swordswoman. ….the blade slashes seem….familiar.
Soul gem: Oh, he's dead too…..very interesting.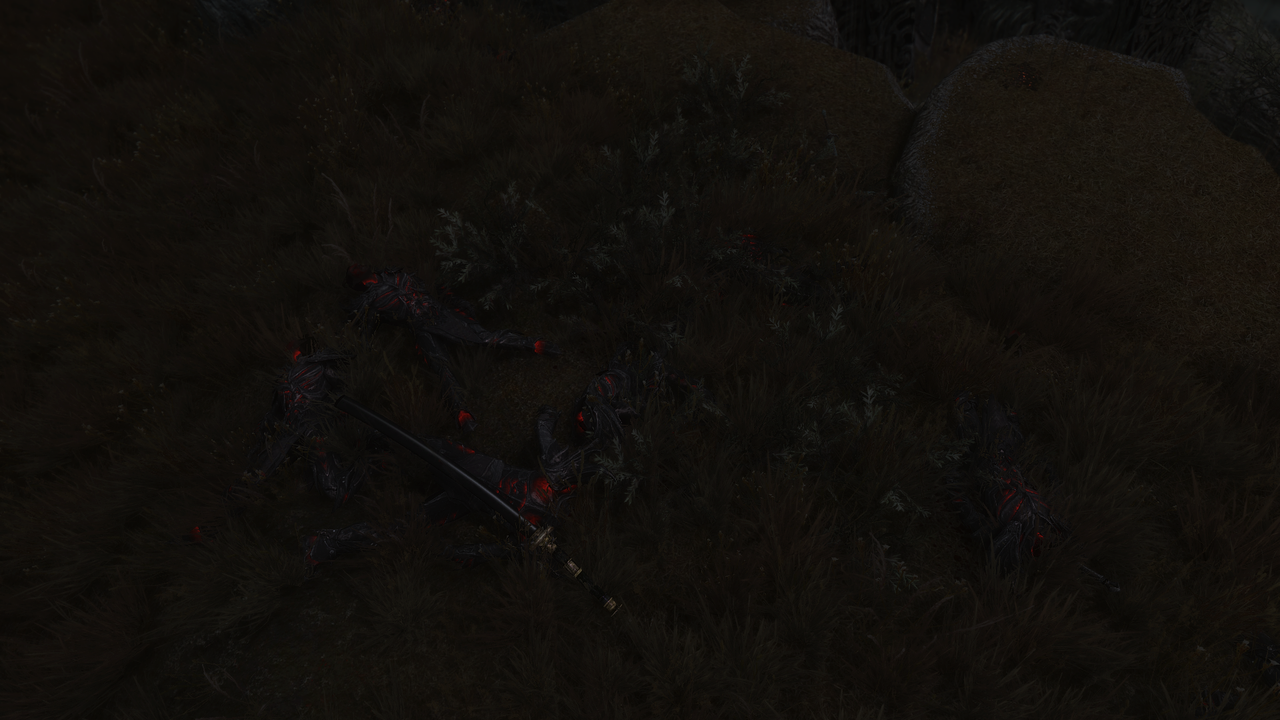 Soul gem: How did Dagger-Fist die?
???: Cause unknown. Veins are showing across face. Mouth agape, eyes wide open too. Suggestions show it might have been the archer.
*sound of heavy rain*
Soul Gem: sounds like his soul was drained….interesting. Guess there might be more to this Heavy-Iron girl than he lead us to believe. Anything else to report.
???: none Lady Hallflame.


*sound of heavy rain*
Soul gem: Good, now then I have a new job for you, return here so I can send you to Darkend, there is urgent business I need you to take care of.
???: You don't wish for me to hunt the people who did this.
Soul gem: No.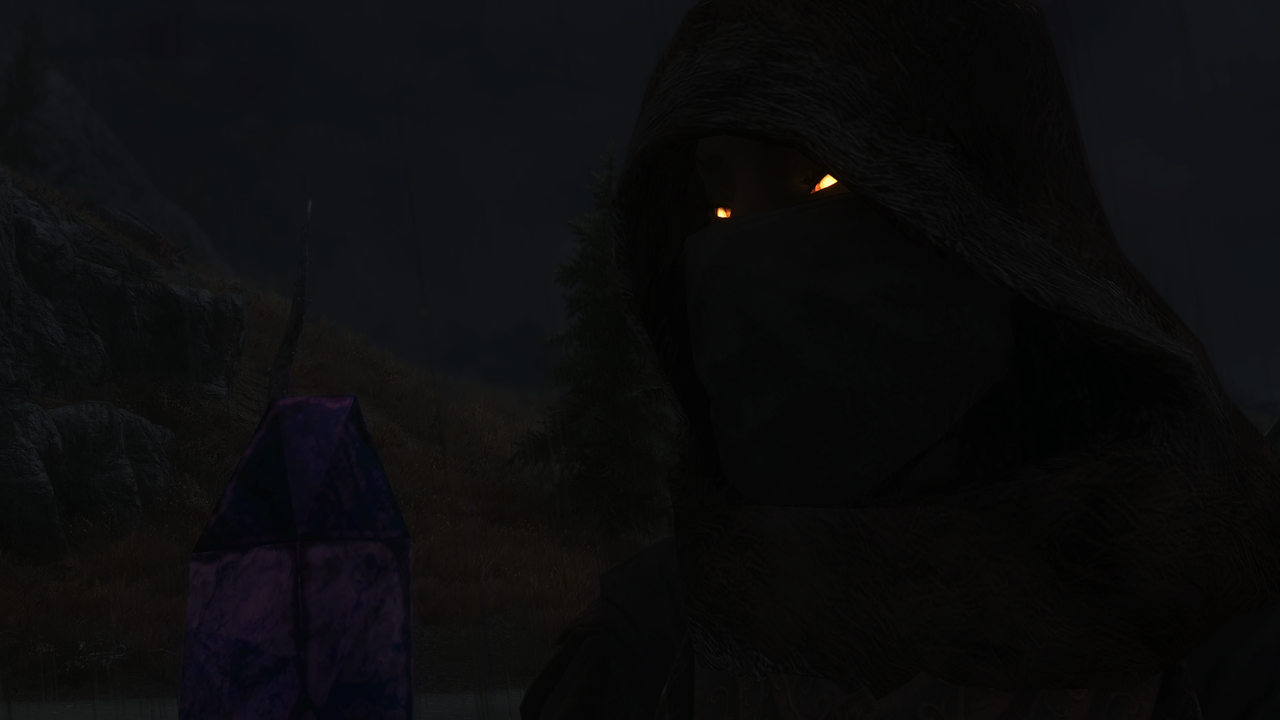 *sound of heavy rain*
Soul Gem: It was a mistake thinking that fool could be useful to me. Don't give even his soul the satisfaction of being avenged.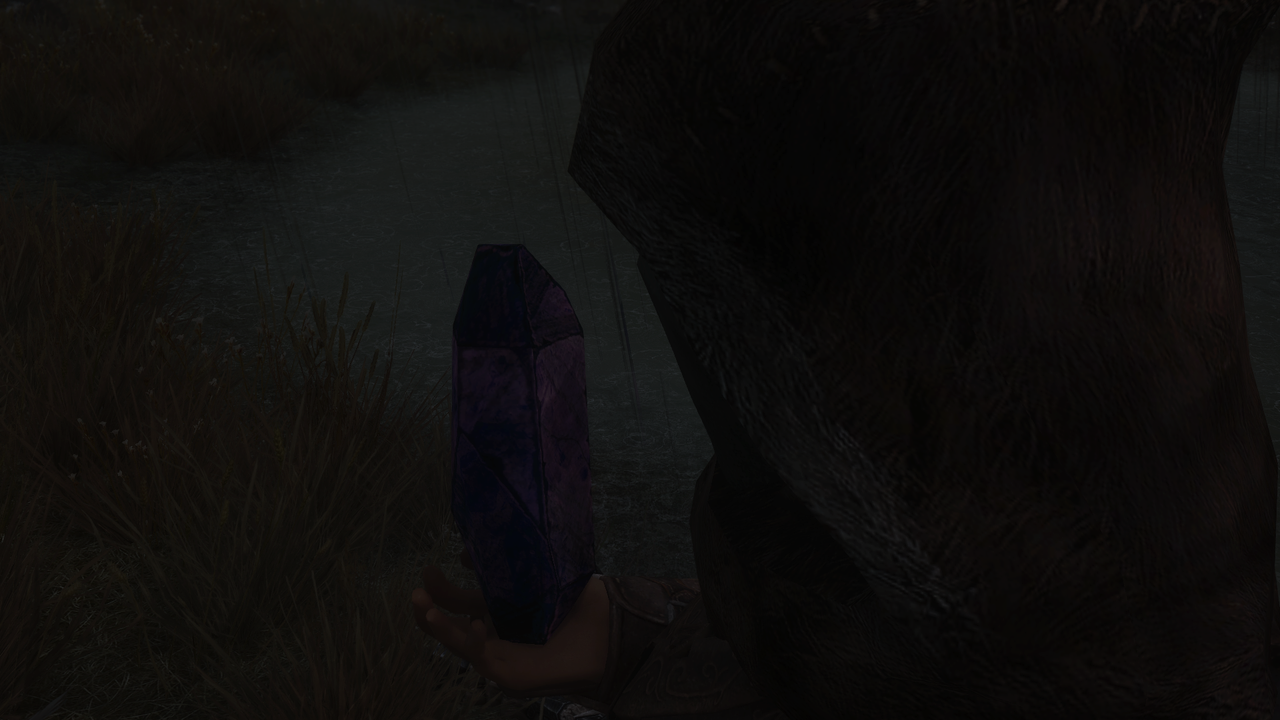 *sound of heavy rain*
Soul Gem: Besides, the warrior I'm sending you to hunt, you've met before, the friend of the warrior from 2 years ago, I'll see you soon my commander.
???: Thank you Lady Hallflame.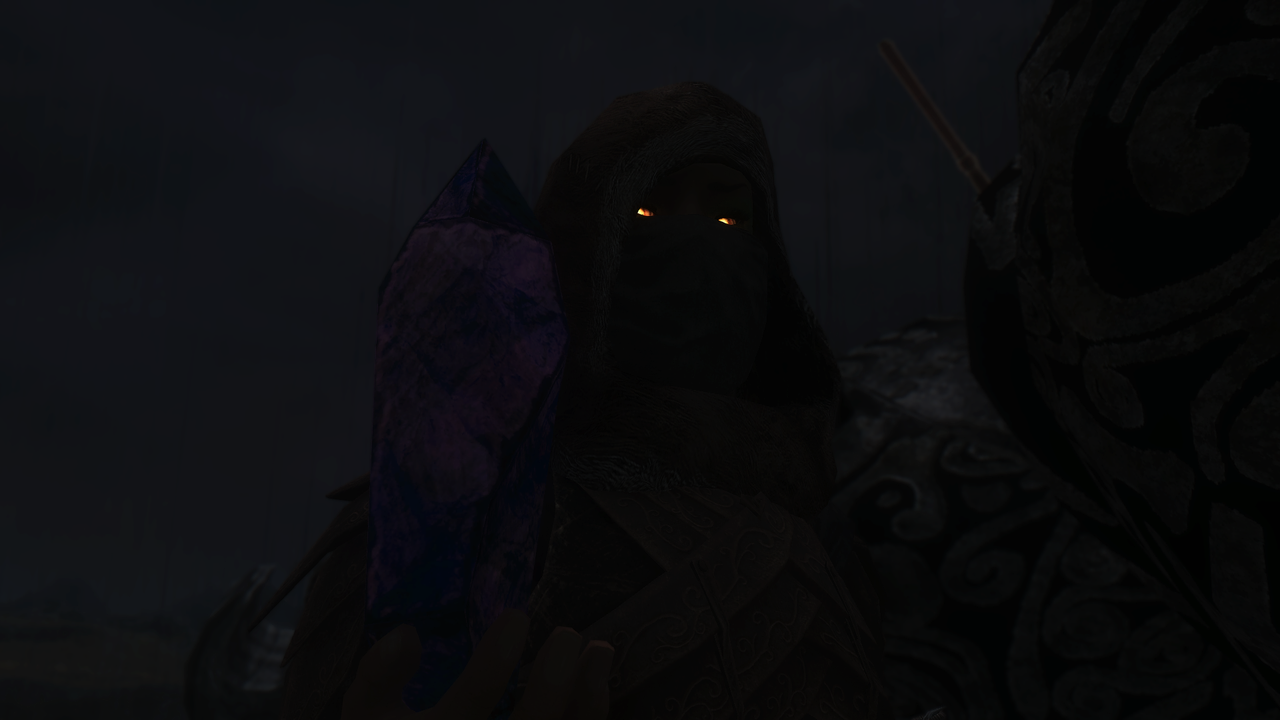 *sound of heavy rain*
*Sound of soul gem being stored away*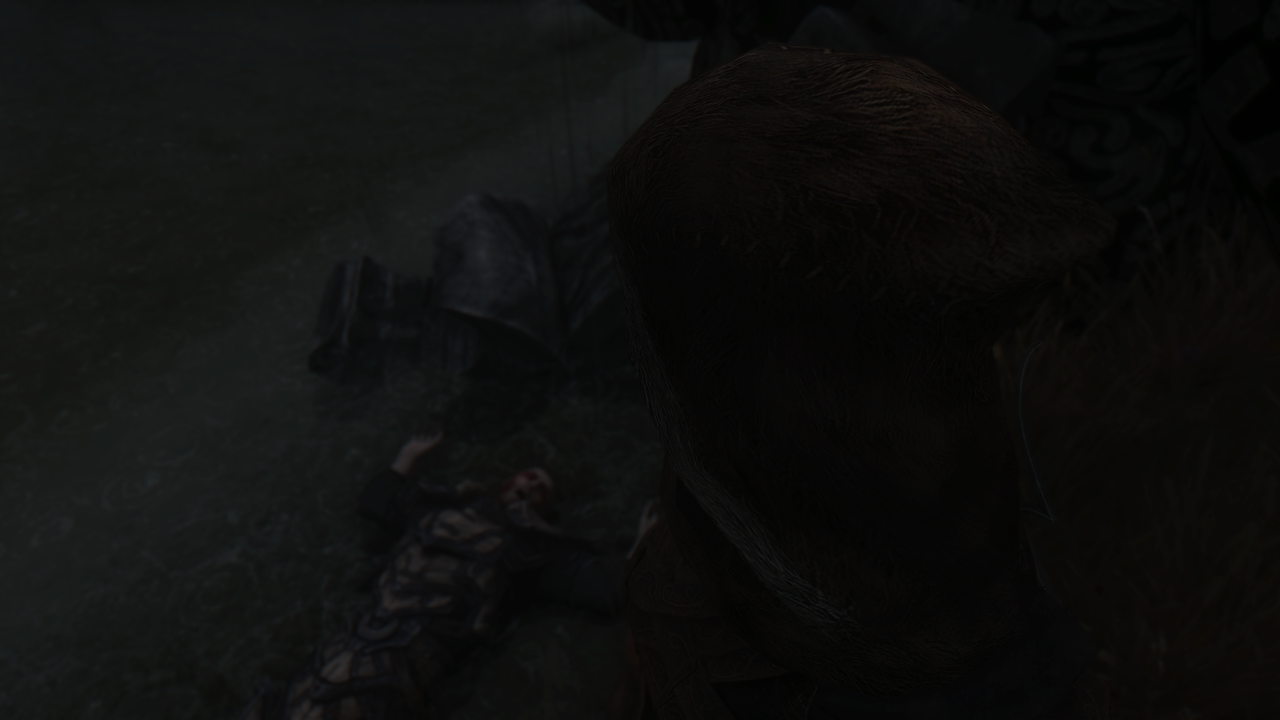 *sound of heavy rain*
???: ……weak.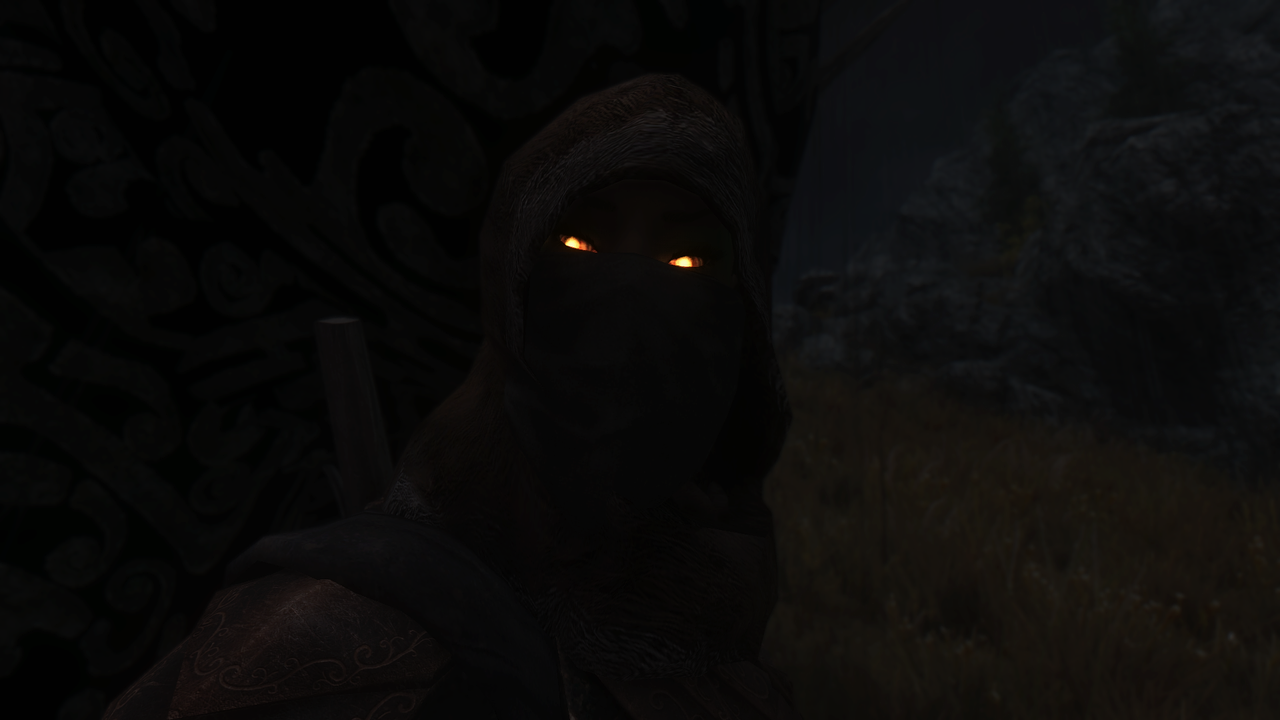 *sound of heavy rain*
*feet walking through mud*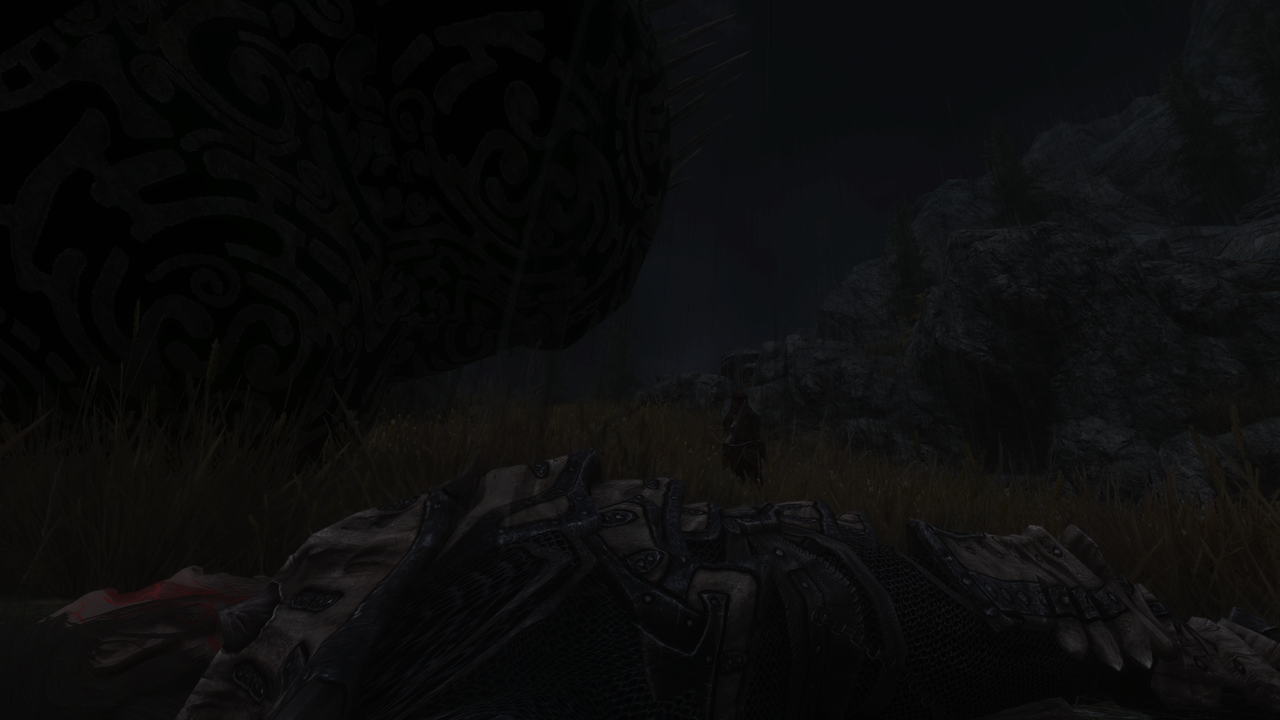 *sound of heavy rain*
???: Hopefully this time, you will be a good hunt.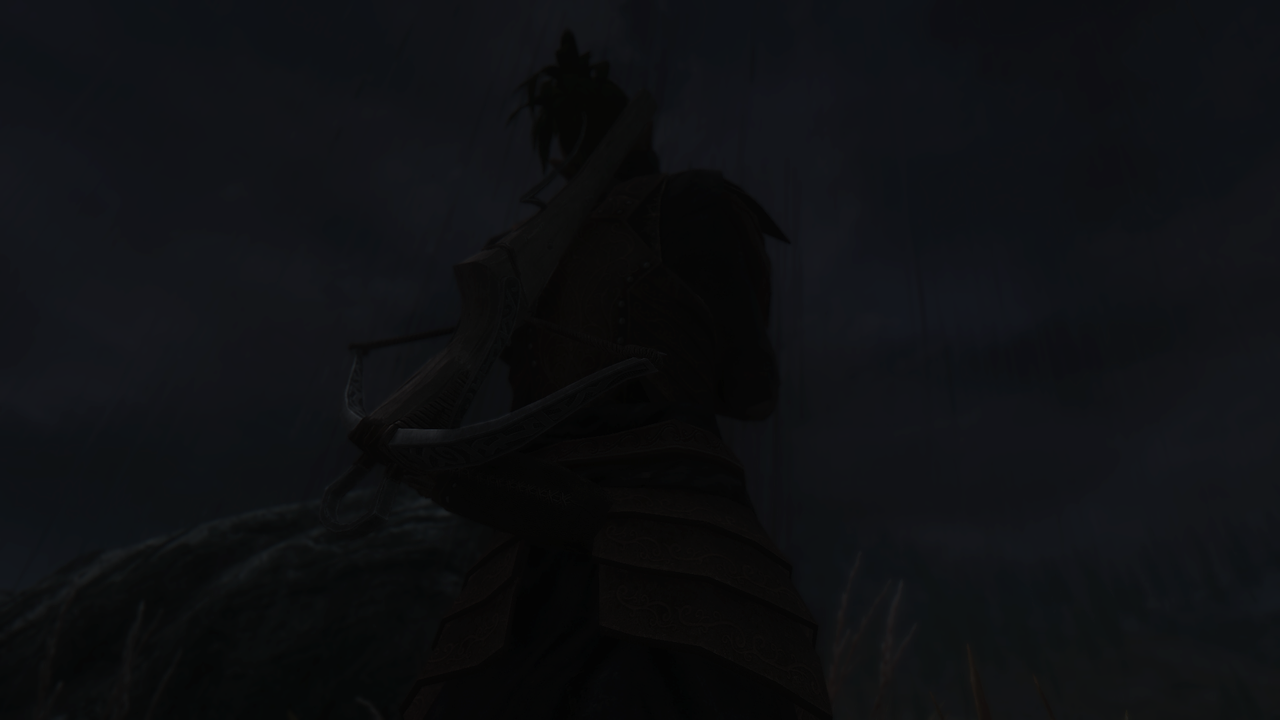 *sound of heavy rain*
???: Its seem for the next hunt, Dovakiin.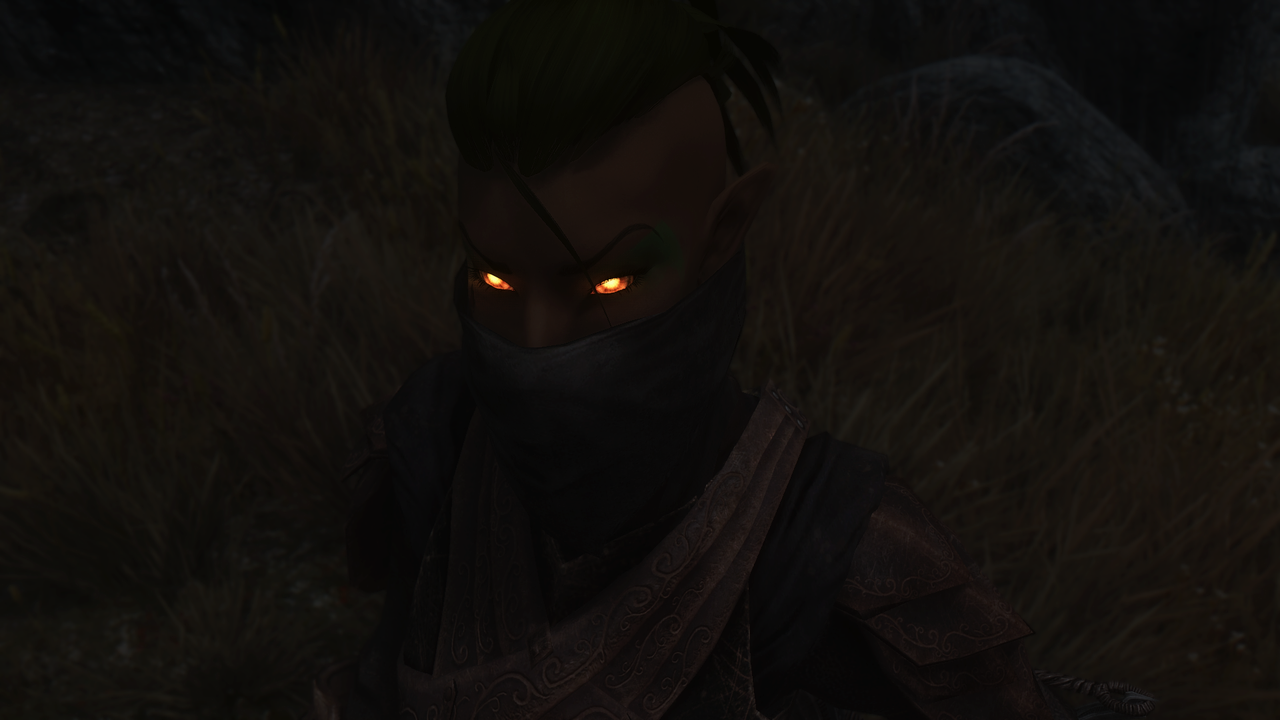 *sound of Thunder booming*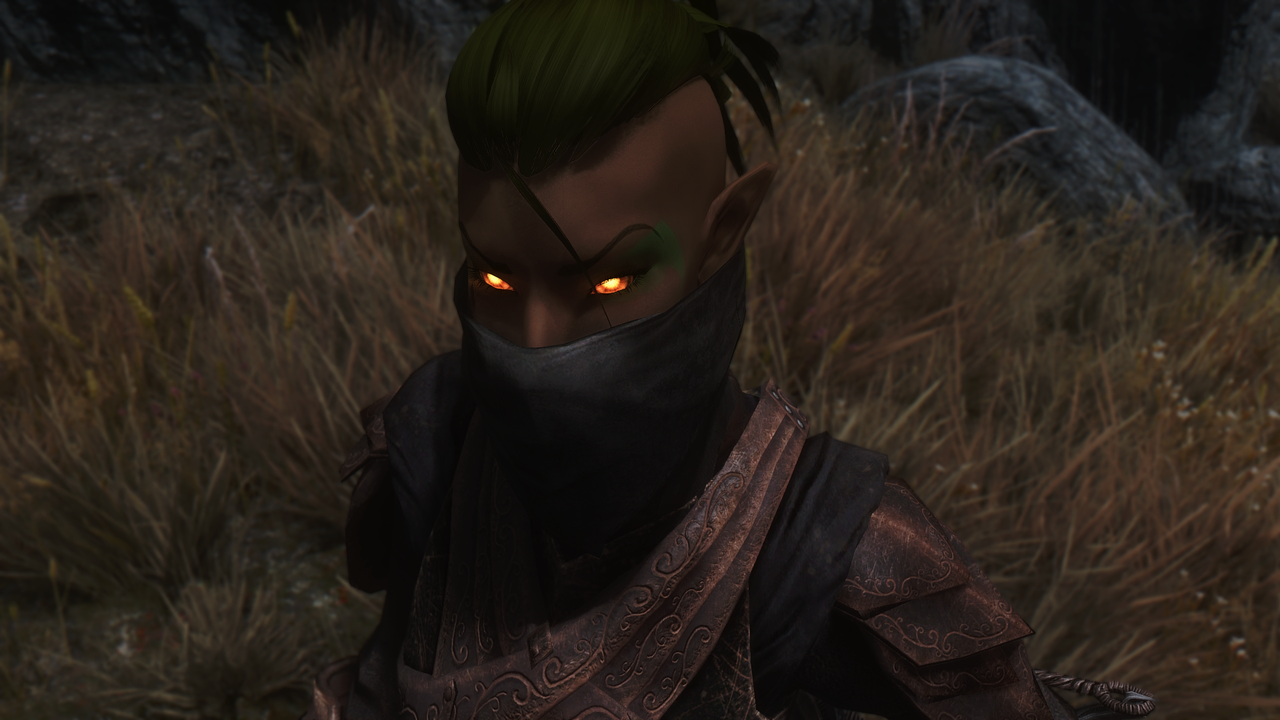 Bonus

(Solstheim, 4 years ago, 5 days after Miraak is killed)
*seagulls cawing in background*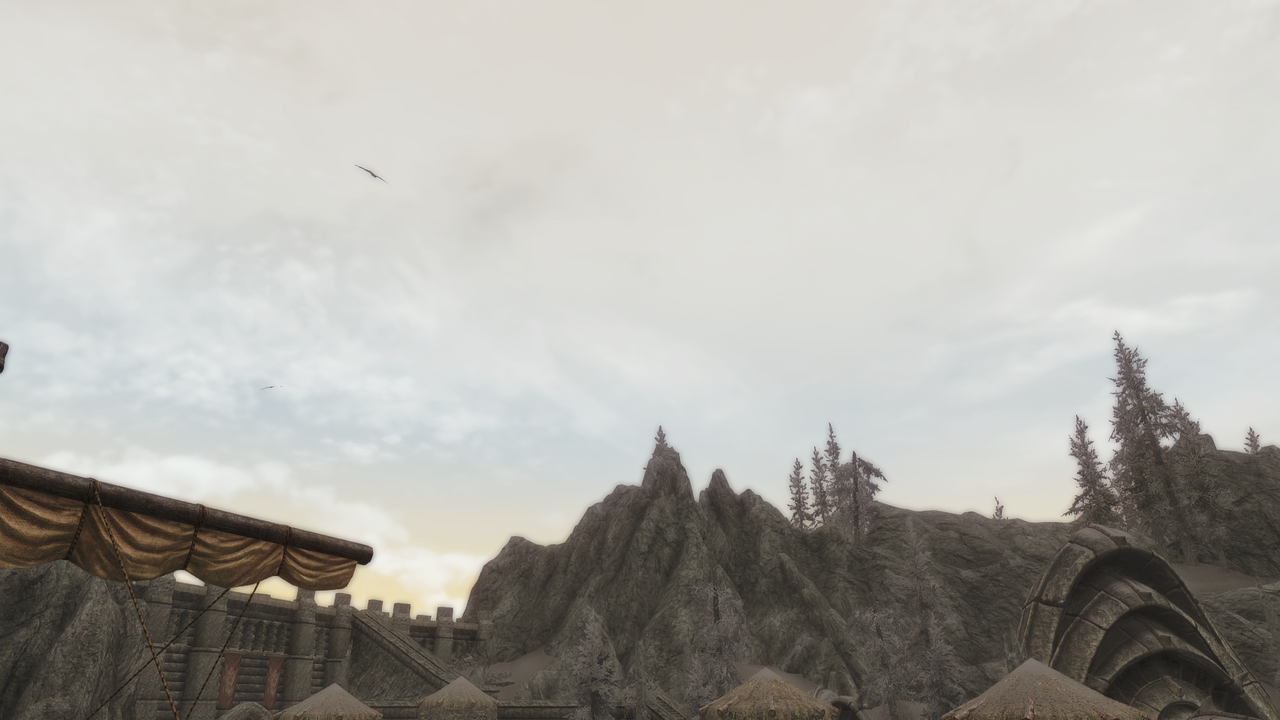 Gjalund: Ah Titus welcome back.
Titus: Hey Gjalund.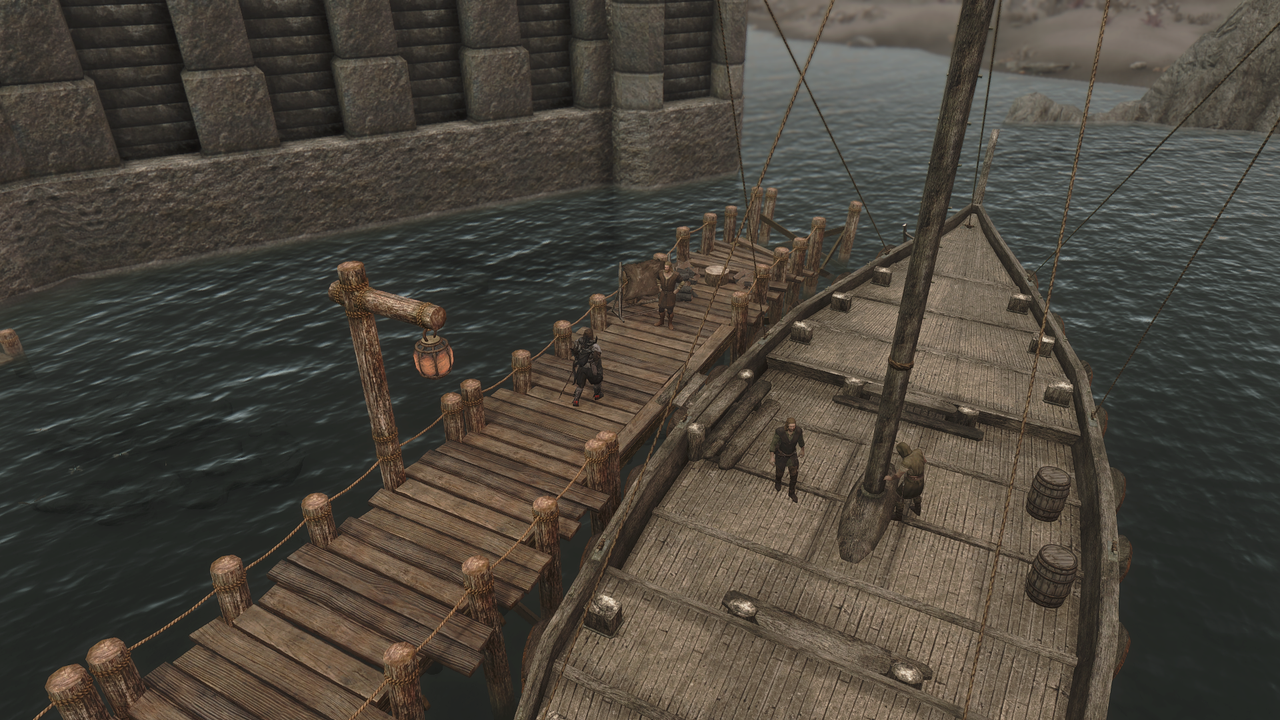 Gjalund: Thank you for everything you've done.
Titus: It was no problem.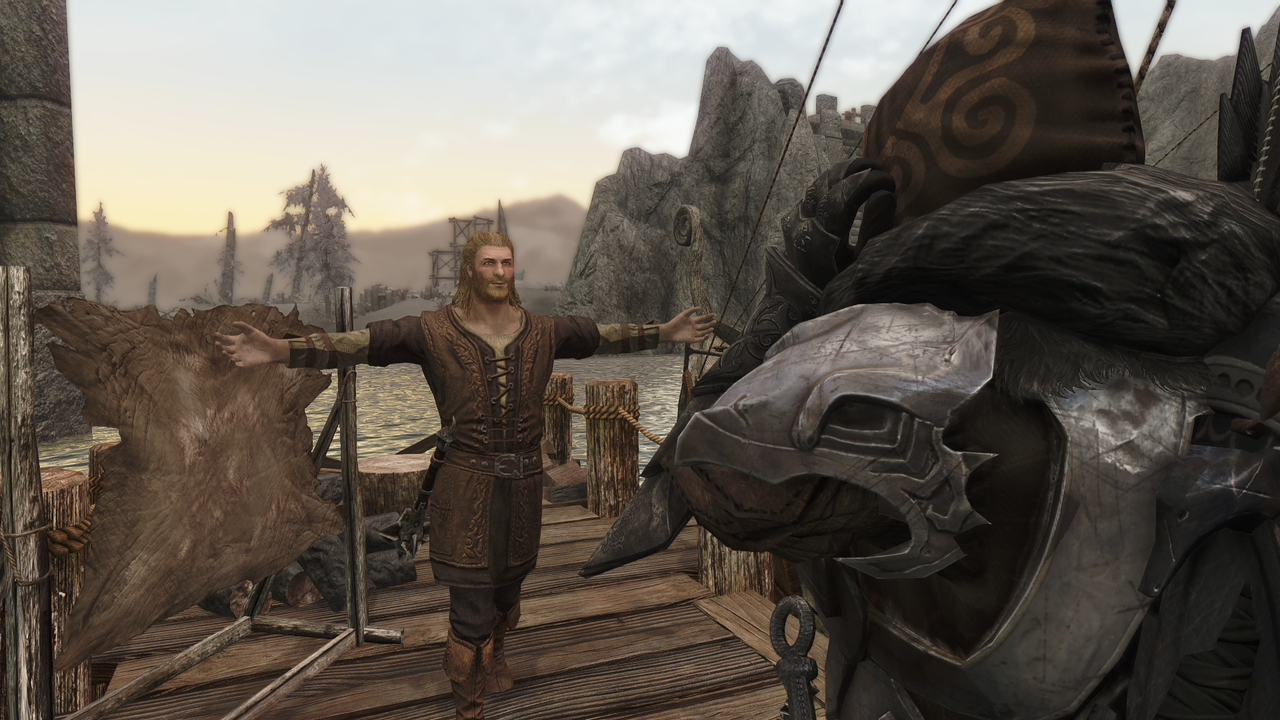 Titus: It was nice to finally get rid of those damn cultist but-Ah, come off-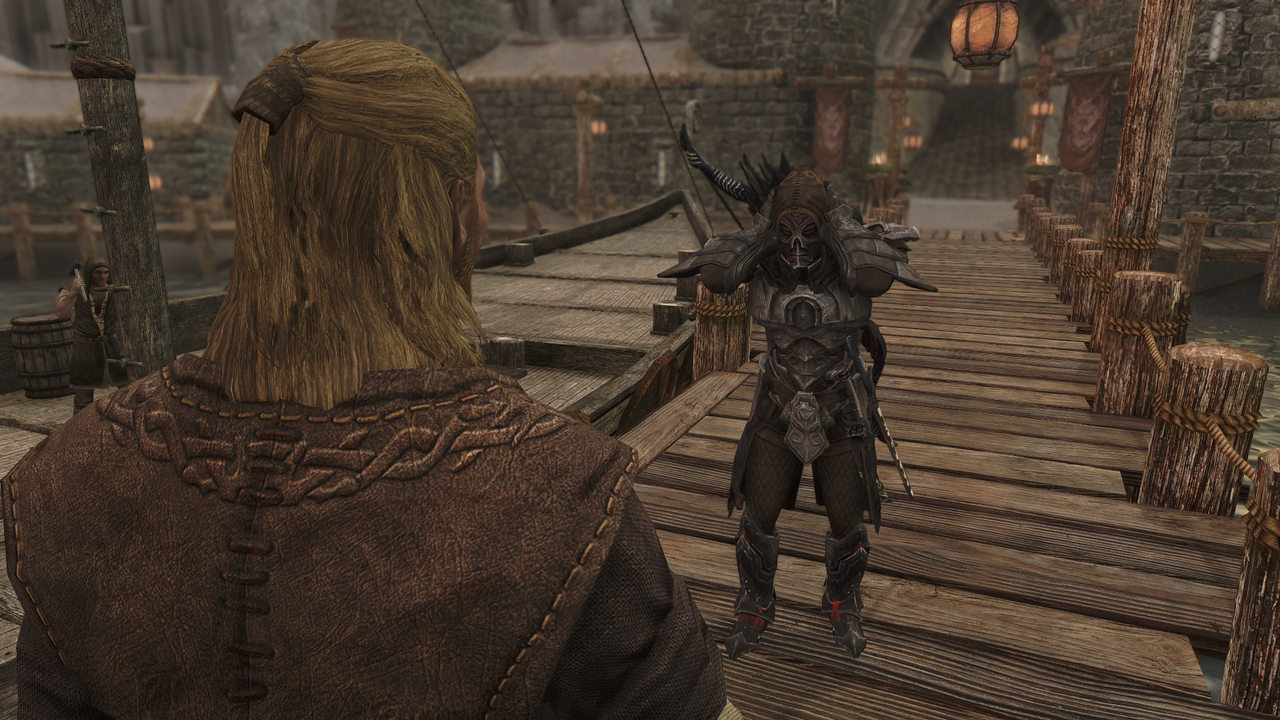 Titus: AH! There we go. I must say for the first Dragonborn.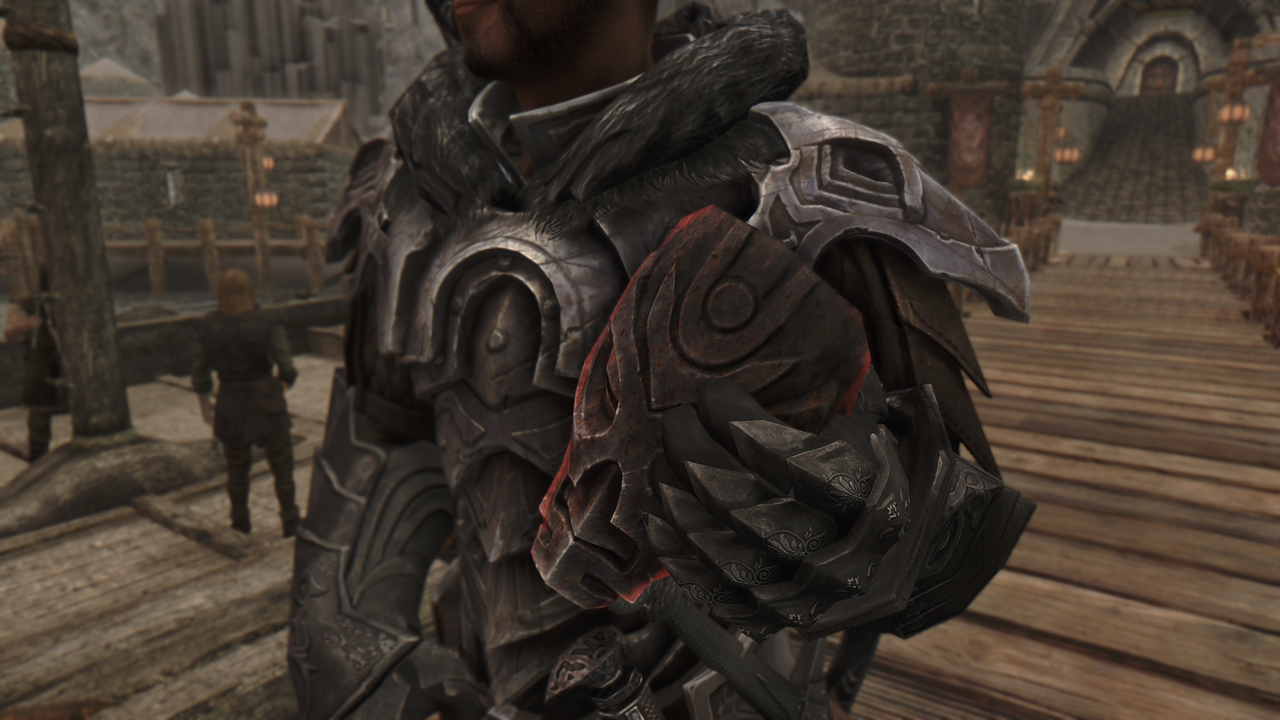 Titus: Miraak was a little bitch. I got my hopes up after I had this really good fight with this warrior covered in Ebony Armor.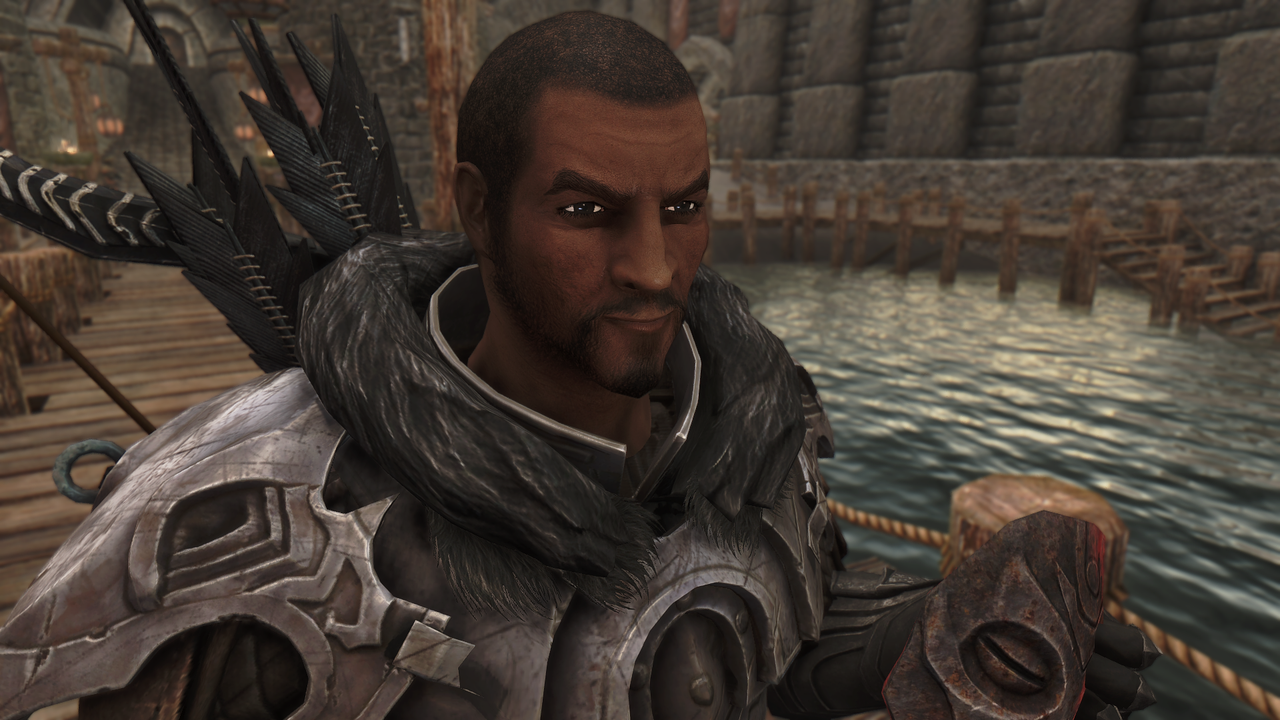 Titus: But Miraak, how did anyone fear him?
Gjalund: Well not all adventures go how you planned, did you at least enjoy your stay?
Titus: For the most part yes.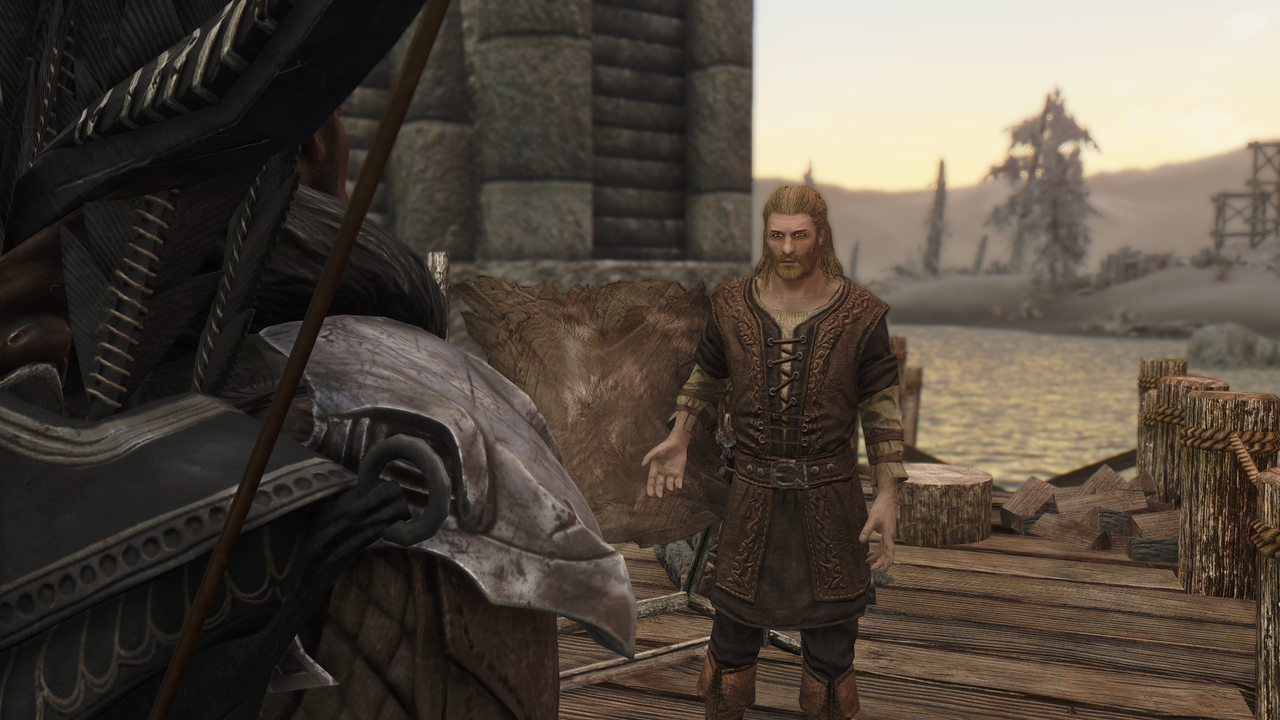 Titus: Besides the ash getting everywhere, Reiklings, and reavers, it was pretty nice.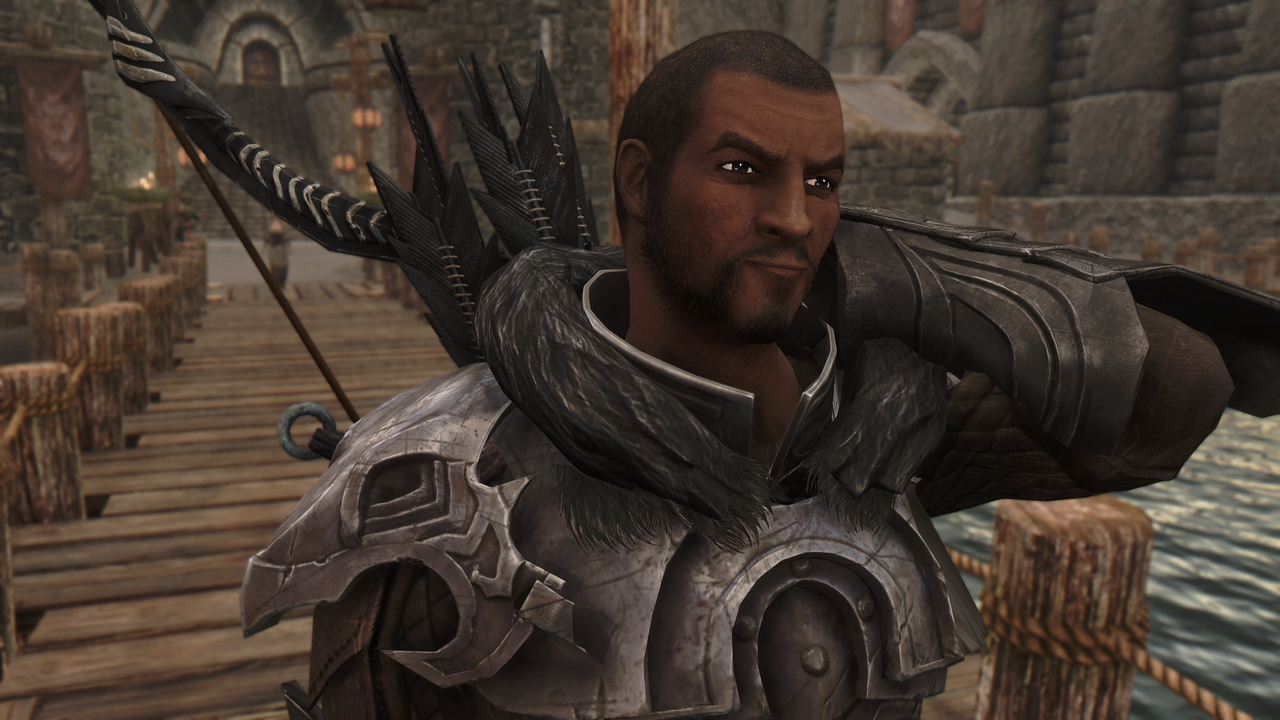 Titus: Got some new ore to play with called Stalhrim, Baldir was kind enough to teach me how to use it after saving him, also I got some new armor.
Gjalund: That doesn't seem too bad.
Titus: Yeah that is true.
*footsteps*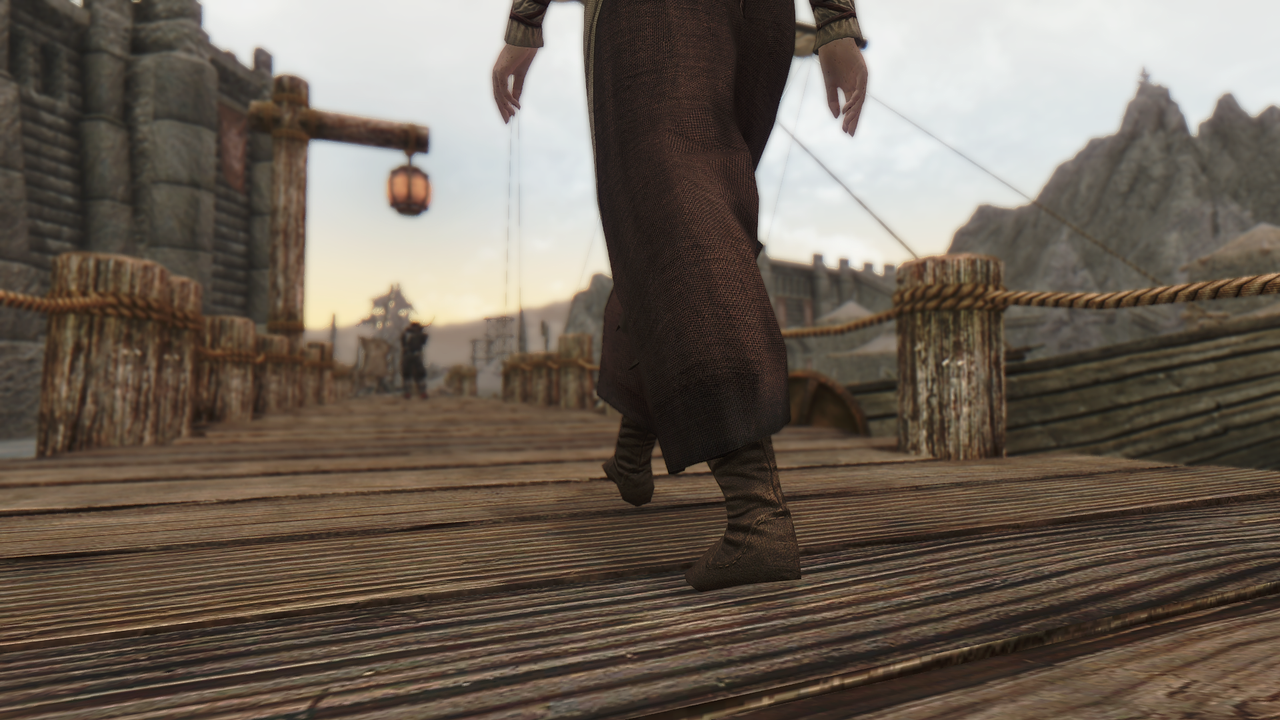 Titus: I do kinda wish I found something more interesting on this isl-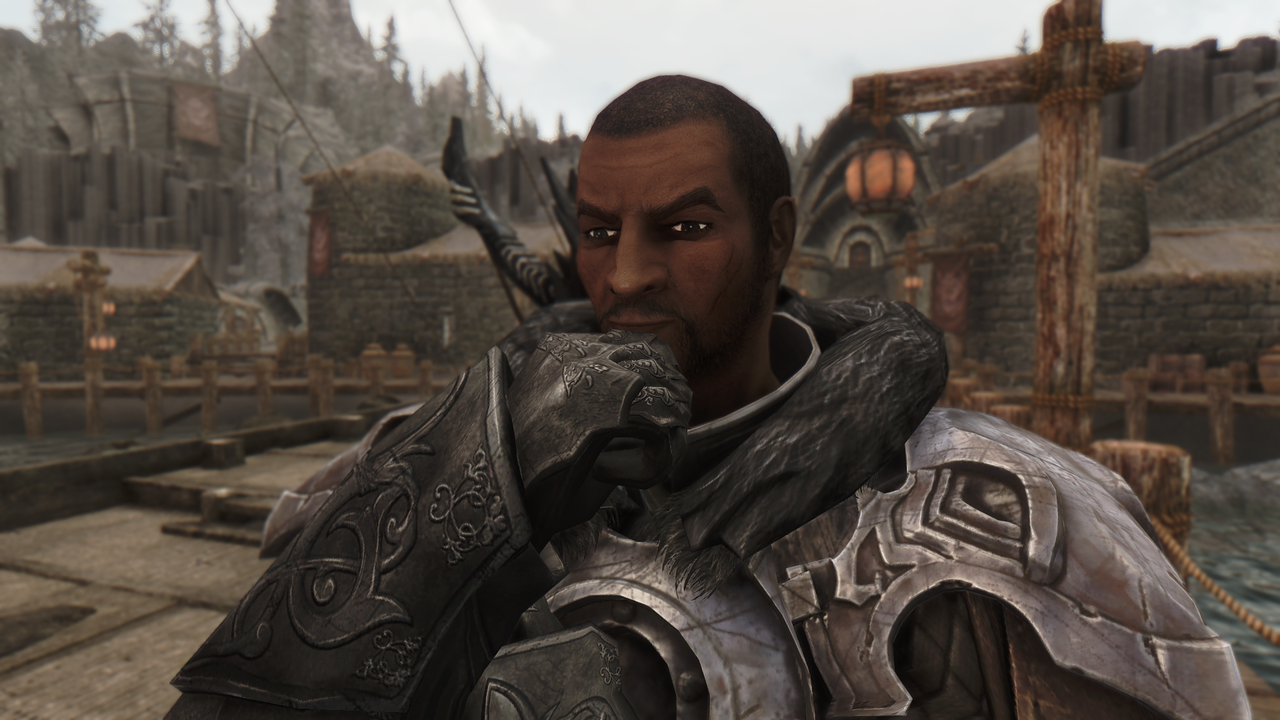 ???: U-Um…..e-excuse me.
Titus: Hm? That voice.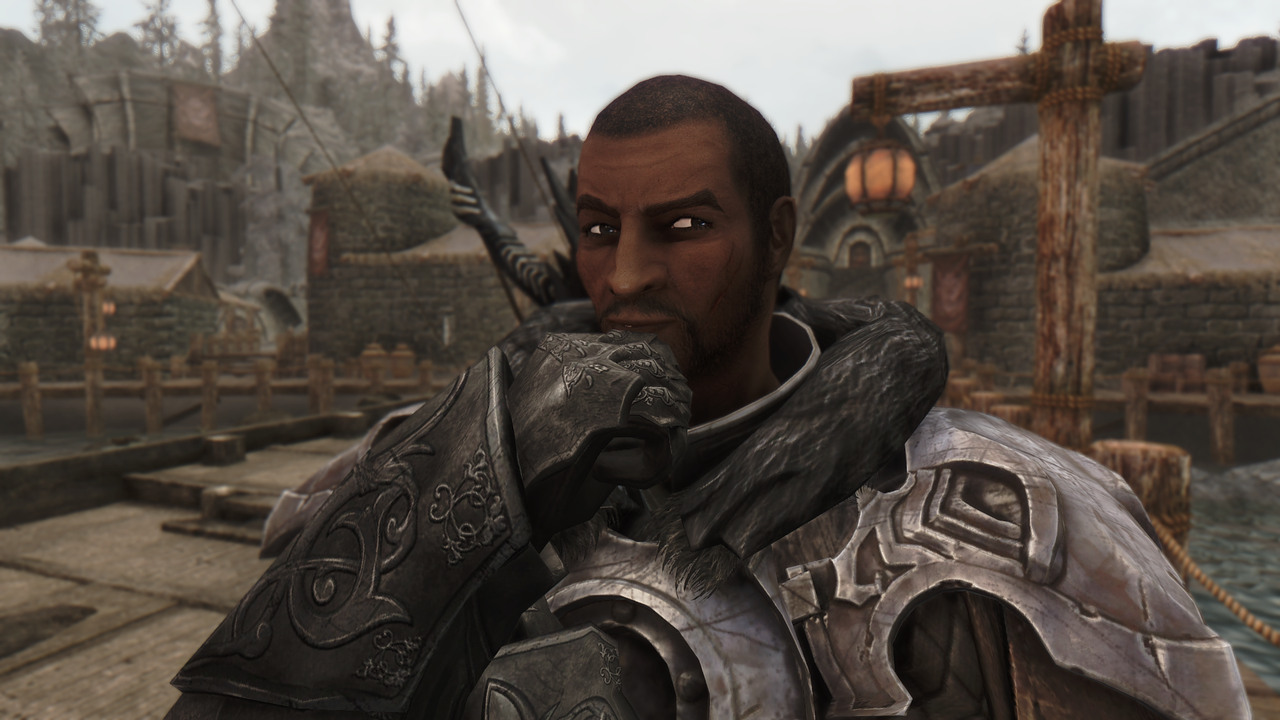 Titus: Oh, it is you!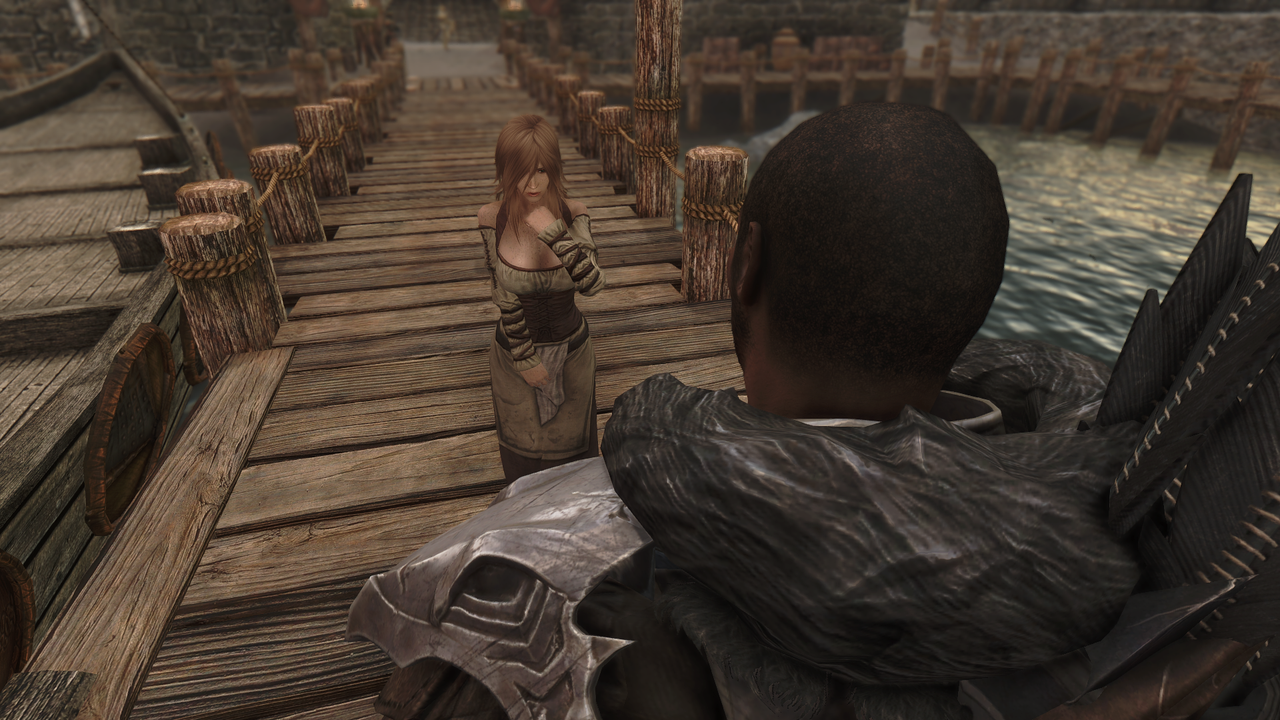 Titus: Hey Fiona, I haven't seen you in a while, what are you doing on Solstheim.
Fiona: Y-Y-You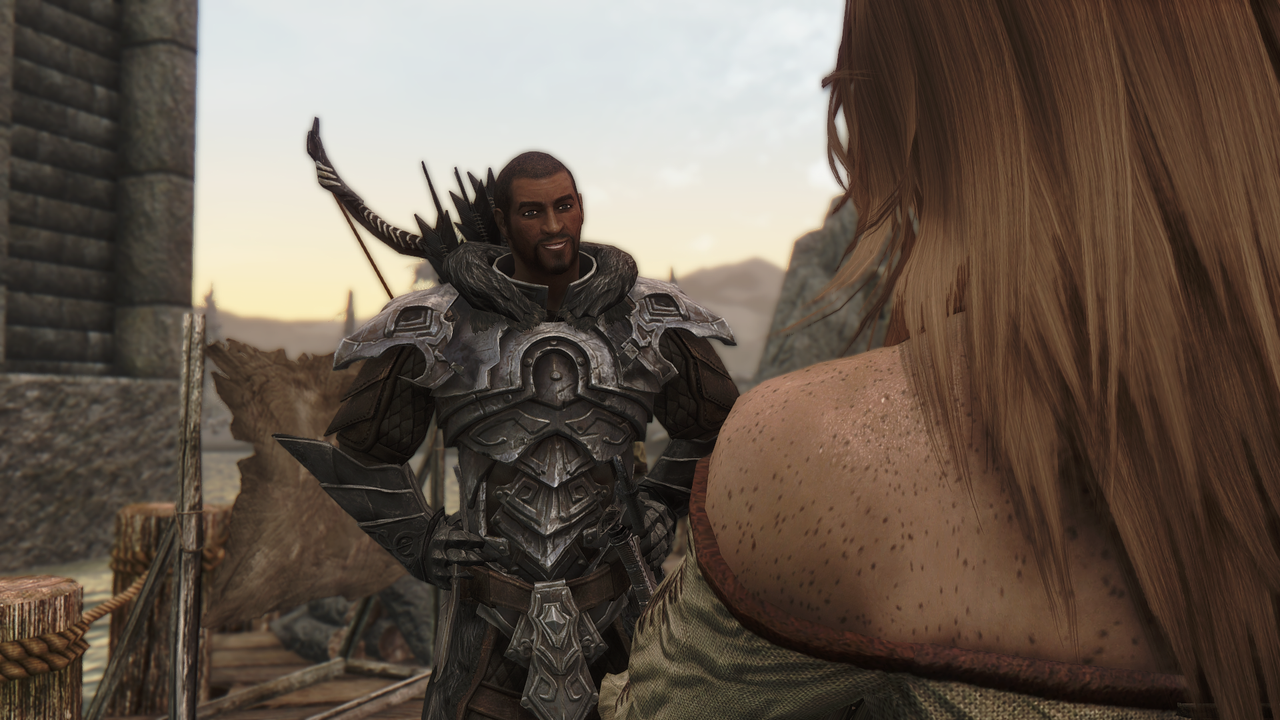 Fiona: R-remembered me.
Titus: of course.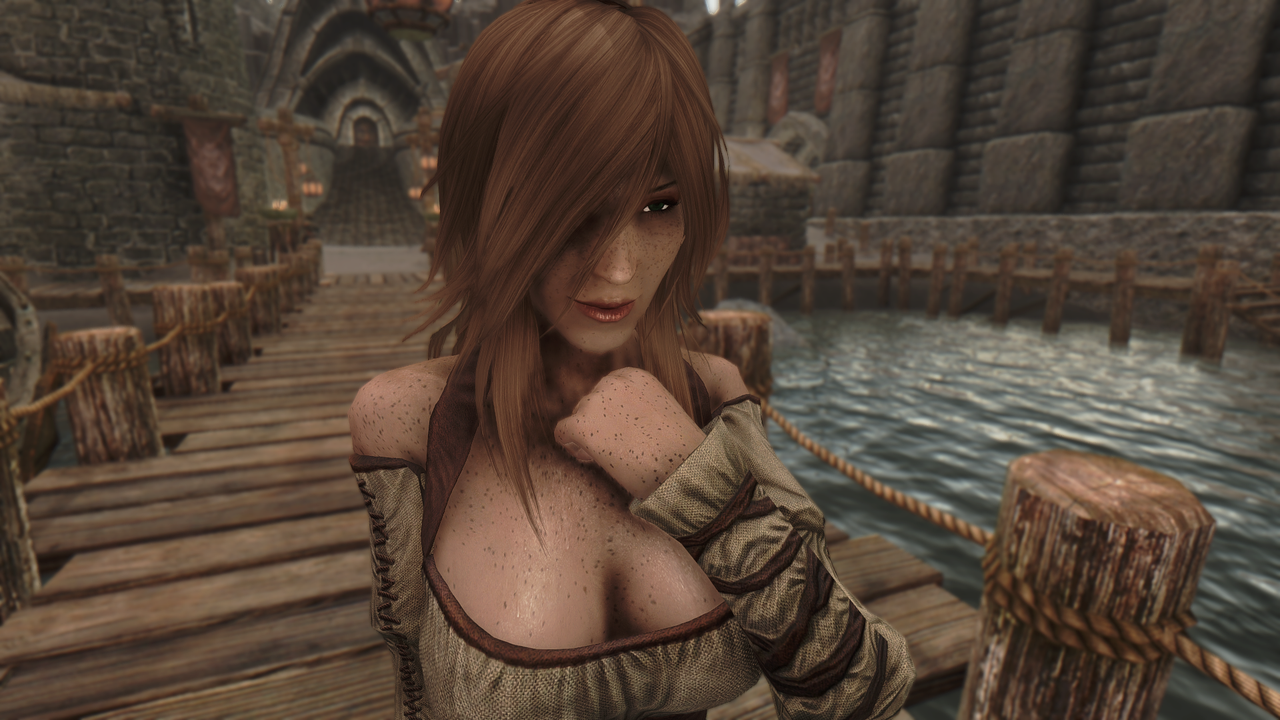 Titus: There's no way I'd forget you, so what happened in the college d-
*sound of running*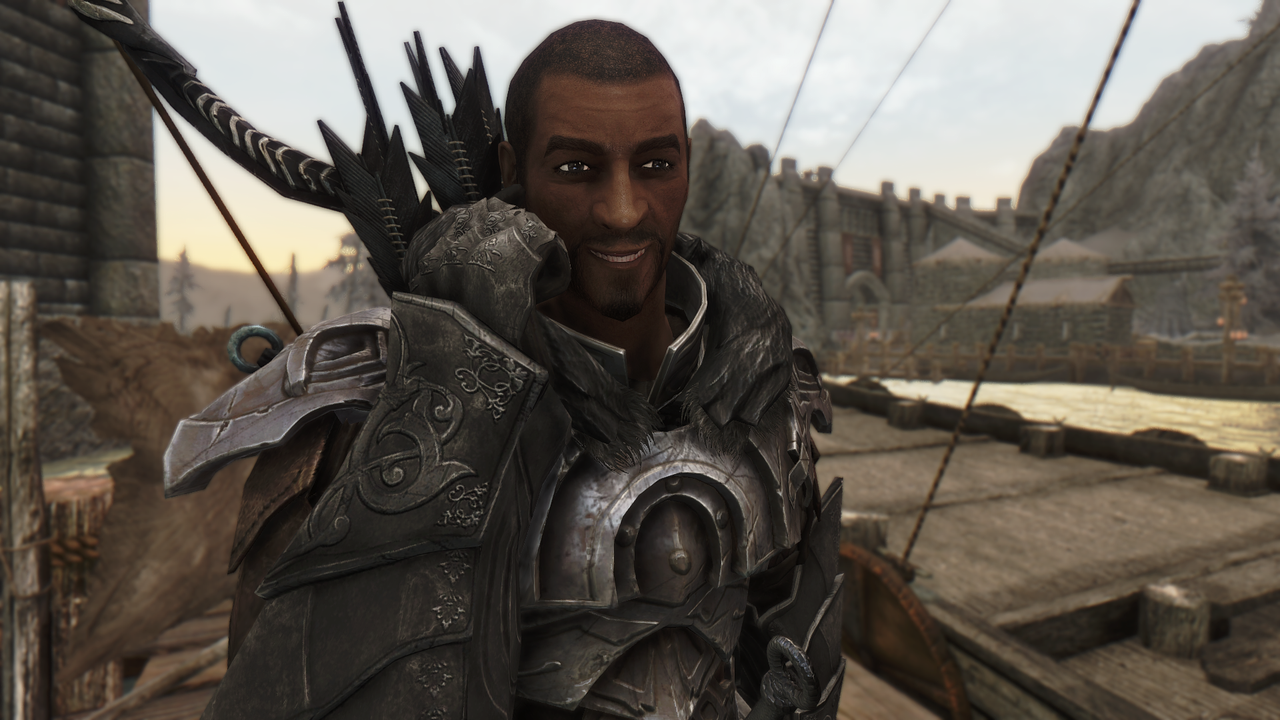 Titus: Ah! Fiona!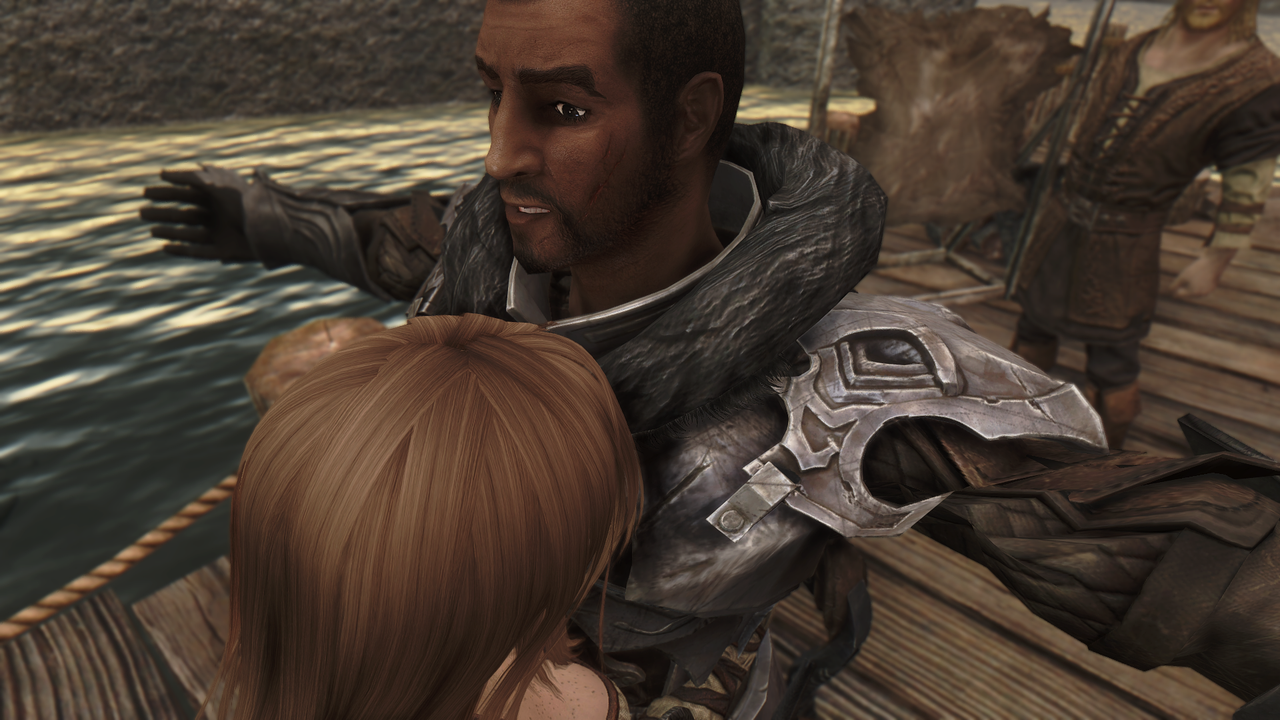 Titus: What's wrong?
*Fiona shaking*
Fiona: *sniff* p-please.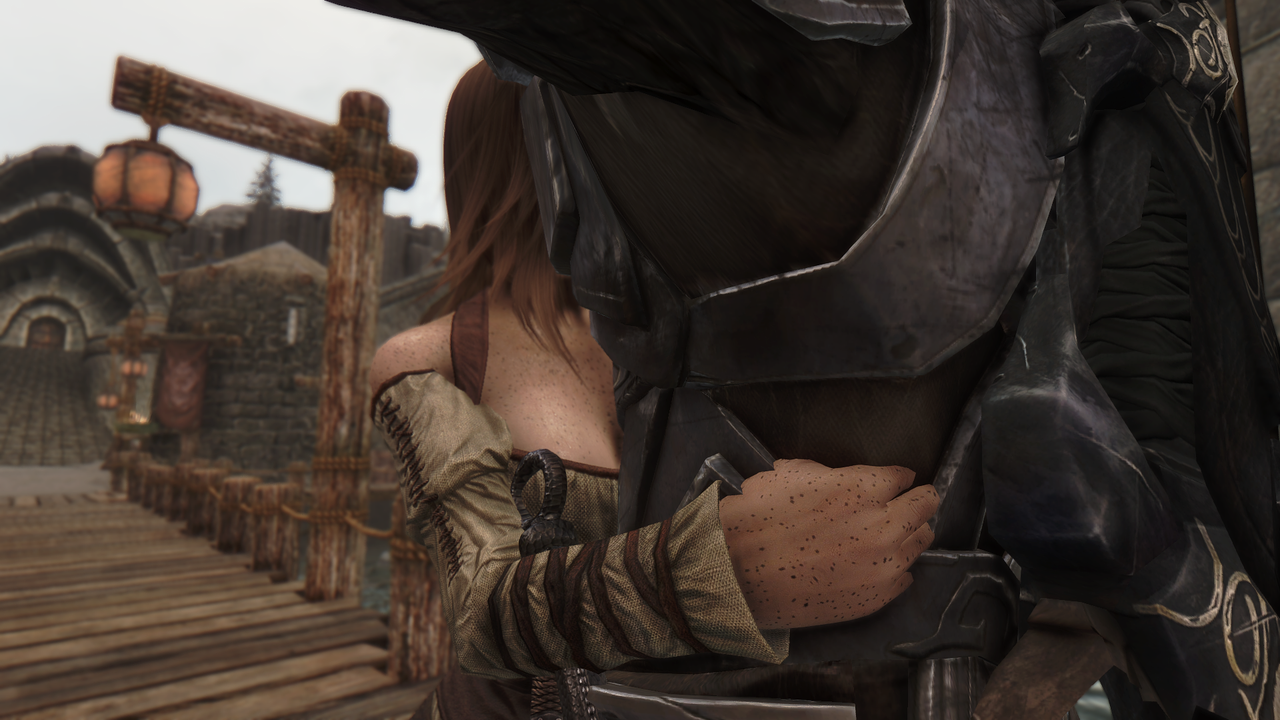 Fiona: let me sta*sniff*y like this *sniff* f-for a bit.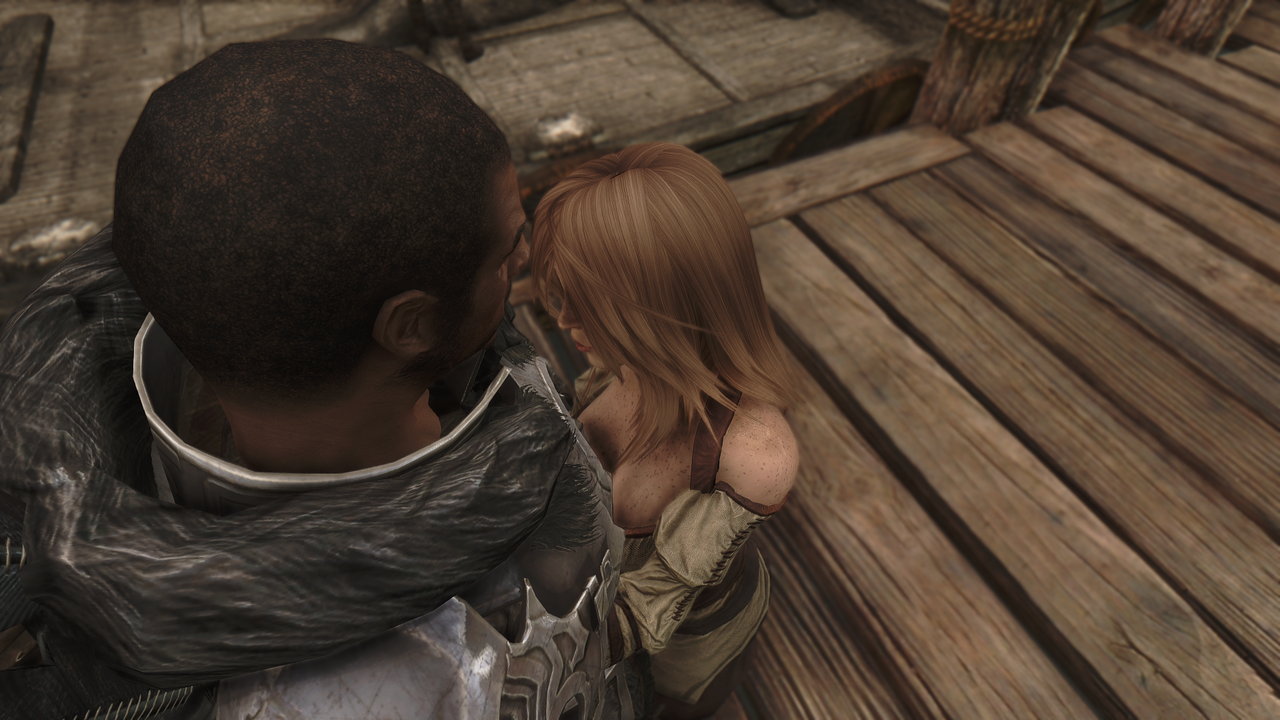 Titus: Sure Fiona, sure.
*Fiona staring to sob*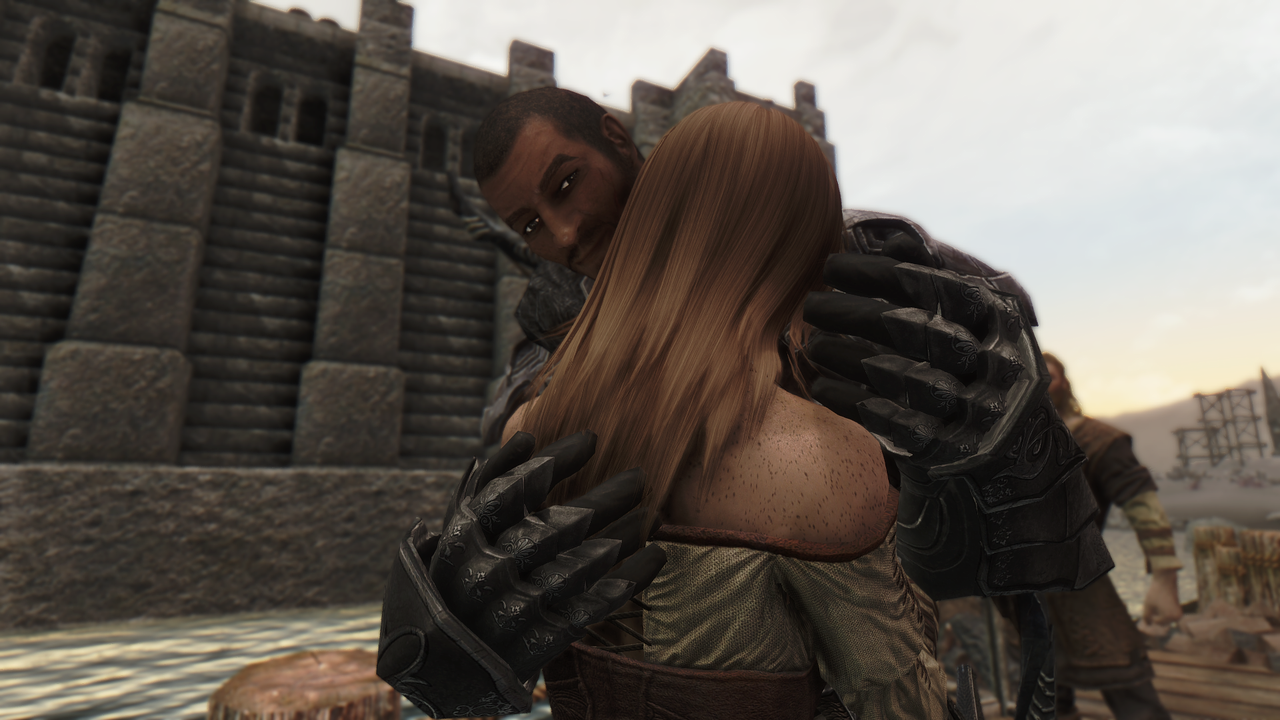 Titus: Let it all out.
*Fiona crying into Titus's armor*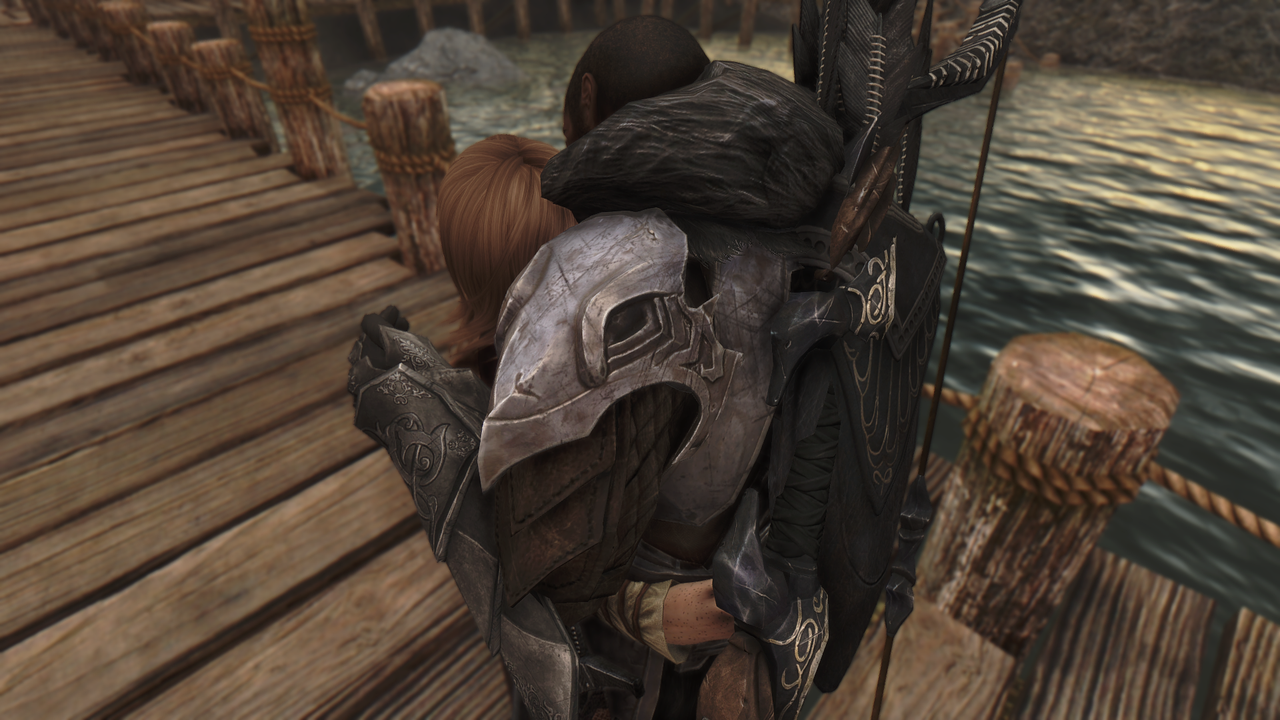 Titus: I'm right here, you don't need to worry any more.
*Fiona's muffled crying*
*seagull cawing in sky*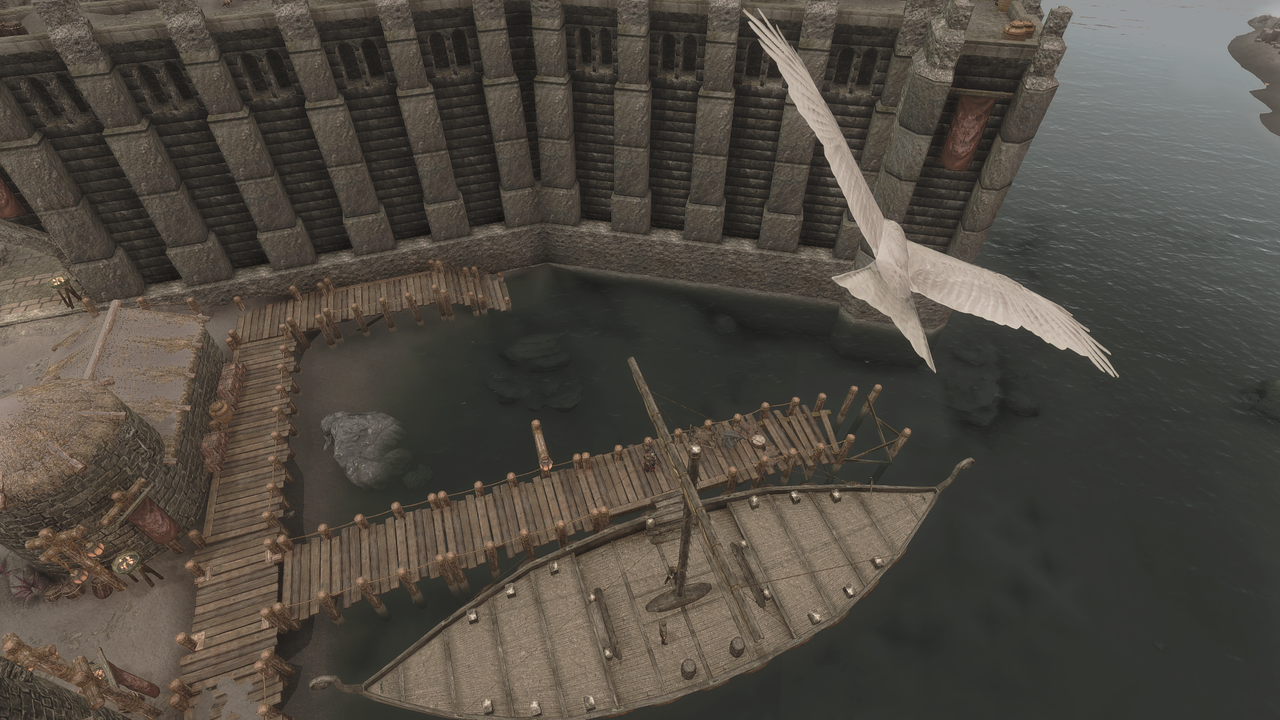 Again a huge thank you to Collygon for helping me by making those death poses and a huge thank you to Sai who always catches 95% of my spelling and grammar errors among other things. Thanks you two. Also sorry for taking so long with this, hope everyone who read this chapter enjoyed it, I have school right now so it will be slow for the next couple of chapters and parts too. Anyways lets all have a great 2018.
Part 1: https://www.loverslab.com/blogs/entry/5769-chapter-45-rebirth-19/
Part 2: https://www.loverslab.com/blogs/entry/5771-chapter-45-rebirth-29/
Part 3: https://www.loverslab.com/blogs/entry/5777-chapter-45-rebirth-39/
Part 4: https://www.loverslab.com/blogs/entry/5784-chapter-45-rebirth-49/
Part 5: https://www.loverslab.com/blogs/entry/5910-chapter-45-rebirth-59/
Part 6: https://www.loverslab.com/blogs/entry/5911-chapter-45-rebirth-69/
Part 7: https://www.loverslab.com/blogs/entry/5912-chapter-45-rebirth-79/
Part 8: https://www.loverslab.com/blogs/entry/5930-chapter-45-rebirth-89/