About This File
VERY IMPORTANT
If you had cosio before uninstall it first before running new version
if you game crashed , HDT collision  stop working , installed a new mod or removed it make a Clean save with the next Steps
 
Skyrim LE HavOK can crash causing Collision to stop working after installing or removing mods in some cases
use these steps to fix it
1. disable all mods  do not uninstall ...
2.start a new game and go through the intro process till your binds are cut  ....you can then save .to return to a new game if you like
3. open console with ~ key and  type in coc qasmoke it will bring you to a hidden room with little CPU  impact and safe the game.
4 you can now close the game and activate your mods .these steps are needed only once  ..use the qasmoke save when your games crashes or HDT stopped working .
PS is recommend KS Hairdos HDTPhysics with BBP HDT FIX to indicate when Havok Crashed .the hair will stop moving
support me on Patreon so i can add more content to this mod and maybe new mods .
i like to Thank Nes27 ,DVD ,Shizof ,Kenneth Pemberton ,Rock'on ,jin suk park Adult Sugar and anonymous Patrons for supporting me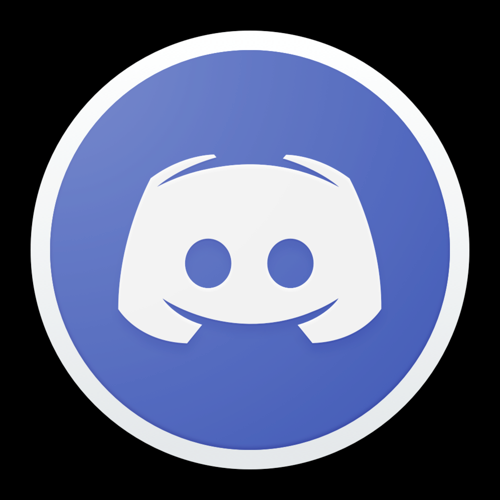 Petition to African Apex Server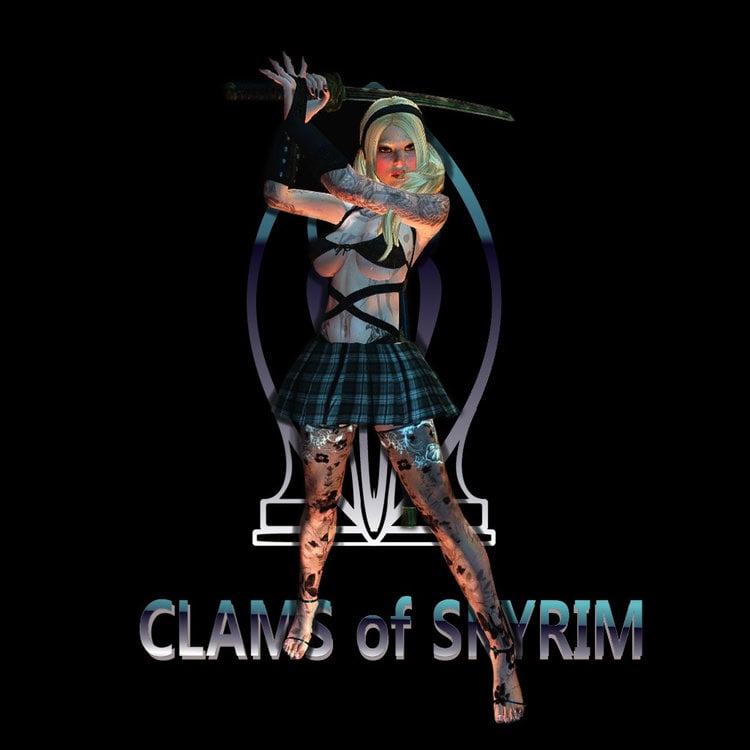 This is a Female body re placer with a fully functional vagina ,it also has breast butt and testicle collision and Breast and belly scaling .It also has penis to belly collision .Some collision may not work on all animation because the penis simply does not get close enough .
Clams of skyrim also has a new Breast but and Belly physic with a very close real Natural bounce and jiggle based and real life weights and using the Golden ratio 1.618
i want to give thanks to Caliente for the original cbbe body and Daimonic for giving me inspiration for this mod,Stevierage for his help and awesome finger physics on the Vag.
I also want to thank HeroedeLeyanda for his awesome defuse textures custom made for Cosio and jacques00 for hdt tails on for beast races.
Thanks For CronoTrigger77 on his advice and Sumwahnyoono for work on converter sliders
PLS NOTE THAT PERFORMANCE ON  PHYSICS ARE SUBJECT TO ANIMATIONS , HARDWARE AND MODS USED

requirements for this mod in order
1.FNIS
2.SOS FULL EDITION or Sam
3.Sexlab framework
4.sex animation mods like ZaZ Animation Pack
5.BODY SLIDE latest version
6.Racemenu
6.XP32 Maximum Skeleton Extended and requirements (nothing must overwrite this at any point and use Physics map rig (HDT) )
7.optional Remodeled Armor for CBBE Bodyslide HDT SEE RECOMMENDED MODS
8.HDTPhysics extention 14.28
9. Cosio 5.7 Main (includes bodyslide files) if you had cosio before uninstall it first before running new version you only need the Cbbe mod if you want cbbe eyebrows
Use Light edition if you have FPS drops lower then 5 FPS in growled Room but it will not have Finger ,belly ,clit collision . Textures are now included with the installer and is recommended CosioTextures Hi or Low res . install one of them Cosio Hi res has 4k textures and can over load VRam on 1 GB Gpu's .
10.HDT Beast tails and beast textures are now separate from the main installer for Optional use.
PS if you use Pregnancy MODS USE BIG BELLY slider to 100 or 20 on Both  Max an min weight or it will not swell .Size will depend  on settings on the Pregnancy mod
For Optional Texures In the download page is a patch for
Fair Skin Complexion by HHaley
Demoniac 1.12 CBBE by Regenbot03
PureskinTexture by Regenbot03
Baby Doll X Skin by MassiveMaste
Pride of Valhalla CBBE - Midgard  by Dracofish aka MelissaGT
SG Texture renewal by hellosanta ..Cosio patch by CookieKookie
You need the original installed first and then use the same options
PS there is an old people Patch with cosio texture for OLD Human NPC's and will work with any texture pack
i am busy creating Mod installer with compatible textures for a variate of texture mods and there options .so if your favorite mod is not compatible please be patient as it take time to do convert textures because there are a lot of them ,and just PM me what mods you are using and ill add them to the list .
texture mods that are compatible
Leyenda Skin by HeroedeLeyenda http://www.nexusmods.com/skyrim/mods/73512/?
Bodyslide Use
open bodyslide --->select COSIO or Cosio HD on outfit/body tab --->select Cosio from preset tab or make your own preset or any existing preset ---->click batch build so your outfits can conform to you preset---->press BUILD Last
RUN FNIS and your done
bodyslide files for sexlab strapon dildo with hdt string has been added
i also welcome anyone to make there own versions of the vag textures and will share it here on the COS page or on there own .IF you do not like the Cosio textures and use Another cbbe compatible textures look for a Patch in download section for it or ask me to make one.i did add resource file containing textures for the vagina.you can use photoshop or gimp to add it your self
The Hdt Havok opject esp has been removed because it takes an armor slot and can interfere with Devious devises and Armor mods .this was only their to add Physics on vanilla standalone followers and mod followers when they have armor on.Instead you can add Physics to your follower armor your self .you will need to know what the bodyslide name is for that armor if you dont know ask me and ill check.
How to replace Armour Baseshape with Cosio
Quote

 

 

Step 1 .open oufit Studio in body slide Load the project you want to convert .

Step 2 .click on File then Save as

Step 3 .Write down or copy the Output File name and Output Data path .

Step 4 . Open a new outfit studio and load  project CosioHD ..you can keep the other Outfit studio with the original project open to use as reference .You can no go to Save as  enter  a new name ..and press TO PROJECT  Button ..this will  create a new Folder  and copy the mesh  and slider date to that folder ..this is important or it will overwrite Cosiohd files .and then press save

Step 5 .go to File  Add Project and load the outfit you want to convert ..this will add the all the mesh from that project to Cosio HD .all slider should still function ass before  expect if it added a mesh with the same names ....if it is an out fit with slot 32  it should also add the Base shape or Naked body  from the original project ..you may delete it.

Step 6 .in the Meshes Tab press and Hold CTRL +SHIFT + C this should now conform all sliders from the selected reference shape that is highlighted in Green.>If you select the the new mesh  and go through each slider ,using the pencil icon next to the sliders ,you can see mesh will clip through  and use the increase and decrease brush tools to . it is best to test it in game while editing by using Windows mode  .and going to a the test room by using the concole code "COC QASMOKE" ..unequiping  and equipping the out fit in game will replace  it .

Step 7 .CosioHD has Vastly different Weights then on the other Body replacers Even CBBE the Cosio was originally Based one. in The Meshes Tab go to each mesh  of the out fit and right click on them them  and select copy all Bones weights this will copy all the bone weights and bones to the outfit mesh selected ..you can copy a single bones by using COPY selected weights if needed ..if the outfit has weigh that CosioHD does not have like Skirt bones they will not be replaced and will remain intact .it is best not to change them ..you can select a single bone in the Bones Tab and you can do fine tuning in the Bones Tab you may need to add or remove weights .test  in game  .

Step 8 .Holding Alt will remove  weights  .Holding Shift  will try to smooth out the weight but trying to  Balance the Values ."THIS IS VERY USE FULL FOR DETAIL WORK ..this applies to sliders as well.

Step 9.If the outfit is not a Slot 32 it does not need the Base Shape or naked Body "AKA CosioBaseHipoly" then goto save as and untick "copy reference shape into output "..you need to do this or will double Baseshapes in the game ...Look in to the partitions Tab to see what slot it is . ..you can comeback to the outfit and Add  project CosioHD to do updates or refinements .

 

each outfit will are unique and will use different techniques  to fit CosioHD and will require some time and Patience .it not hard to learn  once you know the basics ...

 

Well i made a vid to convert  an outfit to COsio ..Its terrible   but  hope fully it will help ..i will make new version  and hope fully ill get beet at it LOL

https://www.youtube.com/watch?v=T4gd-vuE94U&feature=youtu.be

 

Recommended MODS
Bathing in skyrim
SexLab Separate Orgasm
Wet Function Redux 39
Sexlab Defeat
More Nasty Critters
Soulgem Oven III 310
KS Hairdos HDTPhysics with BBP HDT FIX
Remodeled Armor for Cosio Bodyslide HDT 1.0.0
Clams of Skyrim (COSIHD) - Bodyslide Collection
Credits and Thanks
Bodyslide Caliente
Cosio Defuse Map by HeroedeLeyenda
KS Hairdos - Renewal by Kalilies
SOS - Schlongs of Skyrim by b3lisario
SOS Addon - Pubic Hair for Females by Raistin 1
Fores New Idles in Skyrim - FNIS by fore
HDT Physics Extensions by HydrogensaysHDT
Fair Skin Complexion by HHaley
Demoniac 1.12 CBBE by Regenbot03
PureskinTexture by Regenbot03
Baby Doll X Skin by MassiveMaste
Pride of Valhalla CBBE - Midgard  by Dracofish aka MelissaGT
and all my Patrons on Patreon
KNOW BUGS :
1 .HDT stops working or Collision is not working Anymore......
    this can happen when the game papyrus was overloaded in certain conditions ..you can fix it  by starting the game with a clean save first .You can make a clean save using the tutorial in RED on the top of this page.
2 .NPC go invisible when they enter the cell ..this
   this happens when you have a lot of mods and Papyrus is overloaded at that moment when you teleport to a new cell ..you can use console to disable and enable them to fix it or you can just wait  they can recover them self's
to help counter this add this to the following INI files.
3. I get  Massive Frame Drops .in interiors like caves  with Drauger  in.
This problem seams to be not caused by Cosio  but  reveals  it instead and not specifically related to versions .best to check that  there is no skeleton conflicts with XPMSE .some beast mods  needs to replace Xpmse Rigs but only for creatures  Beast race still need to use the same as humans do  and must not be overwrite including SOS Skeletons  must not overwrite XPMSE ..
some ENB  can have the same effect   make Sure brute force IS Not active .the default key is B  you can remove it in the ENB interface under inputs .and some mods that effect Waterfall in interiors has an effect as well  i assume it is over lapping mesh  ... Cosio  triggers it because it is heavy on CPU depending on the amount of  movement and hdt mods running  ..but i use HDT hair and Capes with HDT skirts with no effect what so ever ...it looks like it related to PC hardware and Brands names  combo ..some water Mods  have an effect too
Tweaking options for a better Skyrim
1.  skyrim.ini
[HAVOK]
iNumThreads=4
bHavokDebug=0
fMaxTime=0.0157
fMaxTime=0.0333 is for 30fps, may help performance on slow computers
fMaxTime=0.0166 is for 60fps
fMaxTime=0.0133 is for 75fps
fMaxTime=0.0111 is for 90fps
fMaxTime=0.0083 is for 120fps
fMaxTime=0.0069 is for 144fps
if you have an Odd number  dived it by one  1/ 27 =0.0370
OR use this Skse Havok Fix https://www.nexusmods.com/skyrim/mods/91598?tab=description
bDebugMultithreaded=0
"number of threads is the number of core you have"
2. skse.ini in the skse folder
add this
[General]
ClearInvalidRegistrations=1
[Memory]
defaultHeapInitialAllocMB=512
scrapHeapSizeMB=256
3. enblocal.ini
[THREADS]
DataSyncMode=2
PriorityMode=3
EnableUnsafeFixes=false
---
What's New in Version
5.7
Released
5.7 Optimized Collision on Cosio Stable Bounce FULL Physics
5.6.1 Fixed incorrect 4k tan body texture
5.6 Added new Breast Physics build that is more stable and works differently .Fixed seam problem, on Normal and speculare Maps and Fixed polygon  tearing issue  with UV map seams in the mesh.
5.5.2 Fixed incorrect code for File path to no tan 4k body texture
5.5.1 Fixed Incorrect file directory Path
5.5 Texture updates an all Human and elf races .Fixed colour mismatch on the neck and normal maps .improved neck seam on the mesh .added Hi poly  hands and feet for CosioHD .Made some tweaks to  Breast Physics to prevent left Breast twitching with Fps Going lower then 60
5.4 tiny Fix on Butt bones weights that Brake the Skin..The Installer has  more options for Vagina Belly and Clit Physics .it also adds bodyslide file for Sos add on Pubic Hair ,Hands and Feet
5.3 Made some improvements in Stability with Breast Bones .Breast01 Bones have reduced Mass and Stiffness .made changes to Upper Arm Collision Box and Belly Bones to help with better Collision
5.2 Mayor Changes to The Pelvis Spines and Clavicle Bone weights .Fixed Broken weights on the Thigh ,Butt and Pussy bones .Fixed a problem with Npc and Followers going invisible entering the cell but breast still tend to spaz out when papyrus is overloaded but seems to recover fast.
THe Cosio Racemenu morphs will now only install for CosioHD .Breast bounce was improved full and light physics and on both Alt full and light physics i removed Nipplephysics to be more like Naturistic setup.
5.1 Added Racemenu Script That adds Racemenu Morph Menu with Cosio Sliders in ShowRacemenu and Added and Option to have Tanlines and have and Alternative Breast Physics and Fixed incorrect Restitution Data in Right Breast Bone
5.0 Breast physics tweaks to help with stability problems .small Weight tweaks on the thighs .Fixed broken midmaps on textures
4.9.1 FIXED small mesh and weight problems on the butt and thighs that break the skin
4.9 Added Thigh Gap Slider and made small correction to hand and feet weights causing tiny seams  and made tweaks to Breast weights .Made big updates on Thigh spine bones .
Made changes to Pussy bone to make them more rounded during penetration
4.8.2 fix for incorrect weights on left calf bones
4.8.1 fix to incorrect stringdata in SOS mesh
4.8 collapsing belly was fixed.Added slight giggle to the Vagina might be a bit sensitive on some animations.
i removed the vagina base bone  because it was causing problems and deformations also the thighs will not open the vagina anymore
 because it also caused deformations. Most of the weights was smoothed out
4.7 Collision Points on Breast,Belly,Hands,Arms,strap on and Vagina Was Optimized.Center of mass was optimized to accommodate  new collsion Points .Strapon weights was fixed and incorrect Bones Translations was fixed
4.6 Added collision point on forearms and upper arms this is a test for planed HDT SMP version for Skyrim LE and Skyirm SE.it is also only available in HDT Full option. Breast physics was altered  to give more  bounce during sex scene and to be compatible with new collision points
Groin Slider was altered to make the Vagina slightly bigger.
4.5 Changed MotionType on Breast and butt bones too Motion_Character and results are very interesting ..if you don't like it stay at 4.4
4.4 Belly distorting while pregnant was fixed Breast are more responsive to sex animations and belly moving while pregnant when the legs are close or crouching is fixed in testing .(WIP)Added a cbbe special edition slider and Reference template thanks to Sumwahnyoono(WIP)
4.3.1 small fix Moles removed from face textures  .if it does not bother you keep 4.3
4.3 Fixed Neck seam problem on Cosio HD.added Textures from the great work Of Leyanda that has no moles and new Vagina Textures.Work on breast Physics to prevent NPC becoming invisible when Papyrus is Overloaded This is (WIP)
4.2 Added Double Breast Physics .Breast  weight was enlarged.Pussy Clit and Vagina Base bones weights was changed to lower clipping and to prevent deformation and crazy movements Improved collision points
4.1 Breast collision point can now scale with body size made Changes to HDT tales for better movement .Added light HDT version for people that have FPS drop in a growled ROOM ..Light version do not have Finger collision and Belly and clit physics and no HDT tails
4.0 Added an hi poly version of cosio body .It has 3 times more vertices ..it also has 2 more bones in the vagina that give extra independent movements on the base and clit ..reworked the breast and butt physics and has better collision ans less bounce .Ps collision might be to much on some animations ..some pregnancy mods may have a funny effects on the belly as they are meant for low poly bodies but will still work
3.9 Fixed a problem with butt collapsing in some animation and small changes all round .Clit slider is now bigger
3.8 Breast will droop slightly to the ground depending on the angle of the torso .Made some changes to Khajiit and Argonian Tails to make it stable .Added an Cosio old People patch that adds cosio texture to old NPC's and will work with ant Texture Pack .Added a new Cosio Texture resource files for GIMP.
3.7 Breast and butt bounce tweaked >fixed a problem with right butt cheek dropping behavior and now compatible with beast HDT 0.51
3.6 has new natural breast and butt bounce and its very stable .The belly now has a jiggle as well and can collided with a penis .Hands will now collide with vagina from female to female and male to female .it can also collide with other things but ill let you discover that for your self .it bodyslide files for sexlab strapon dildo with hdt string added .It also adds HDT to Argonian and Khajiit tails .IF you use Hdt Tails let Clams of skyrim overwrite file that it will ask ..i recommend using the cosio textures there are not any texblend files any more is it complicates the mod,
3.5 Adds one Labia protrude slider that makes the labia protrude more out of the vagina and modified Groin size slider to make the vag larger and longer .it also added a function that makes the vagina open up when the legs are spread open
3.4 added a new slider and did some fine tuning on the breast waits ..fixed twitching problem
3.3 .complete overall of the body .new vag model .no more Wall box .new textures .new weighting on the on most of the bones to give more life like movements