Well I suppose that when you get thing rolling it's quicker to get stuff out. I need to recreate Fiora now. Can't progress the story without her at this point.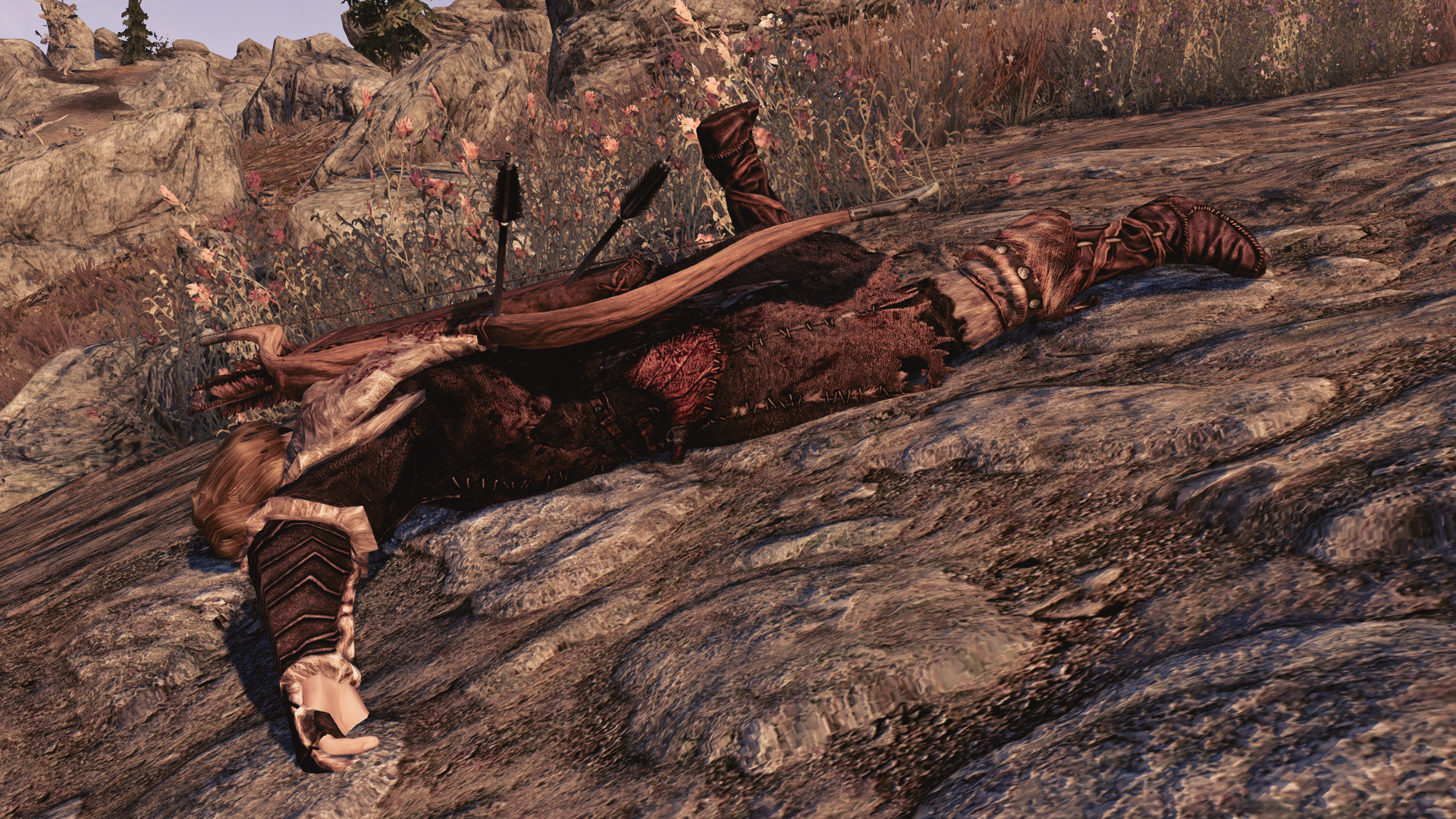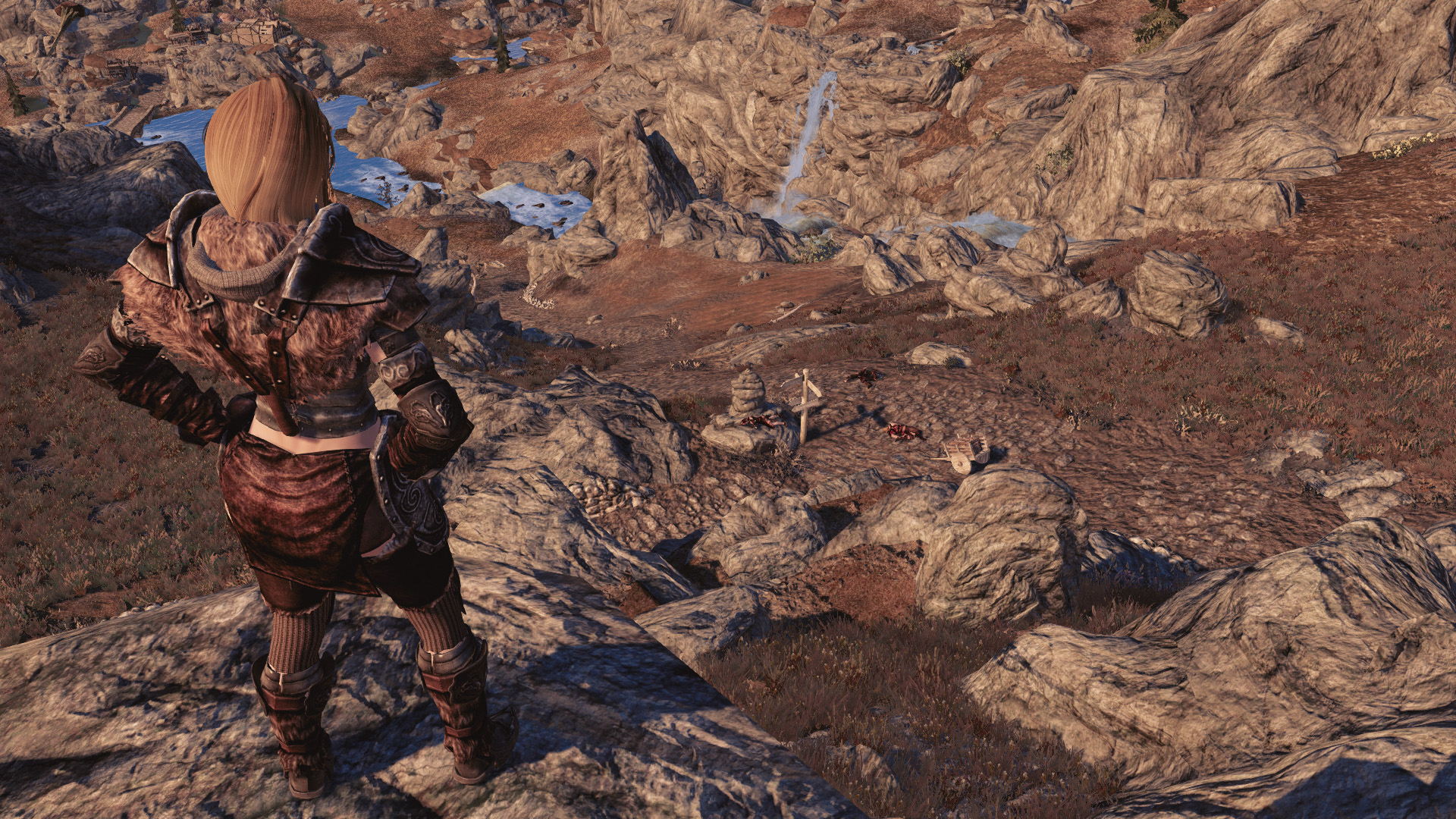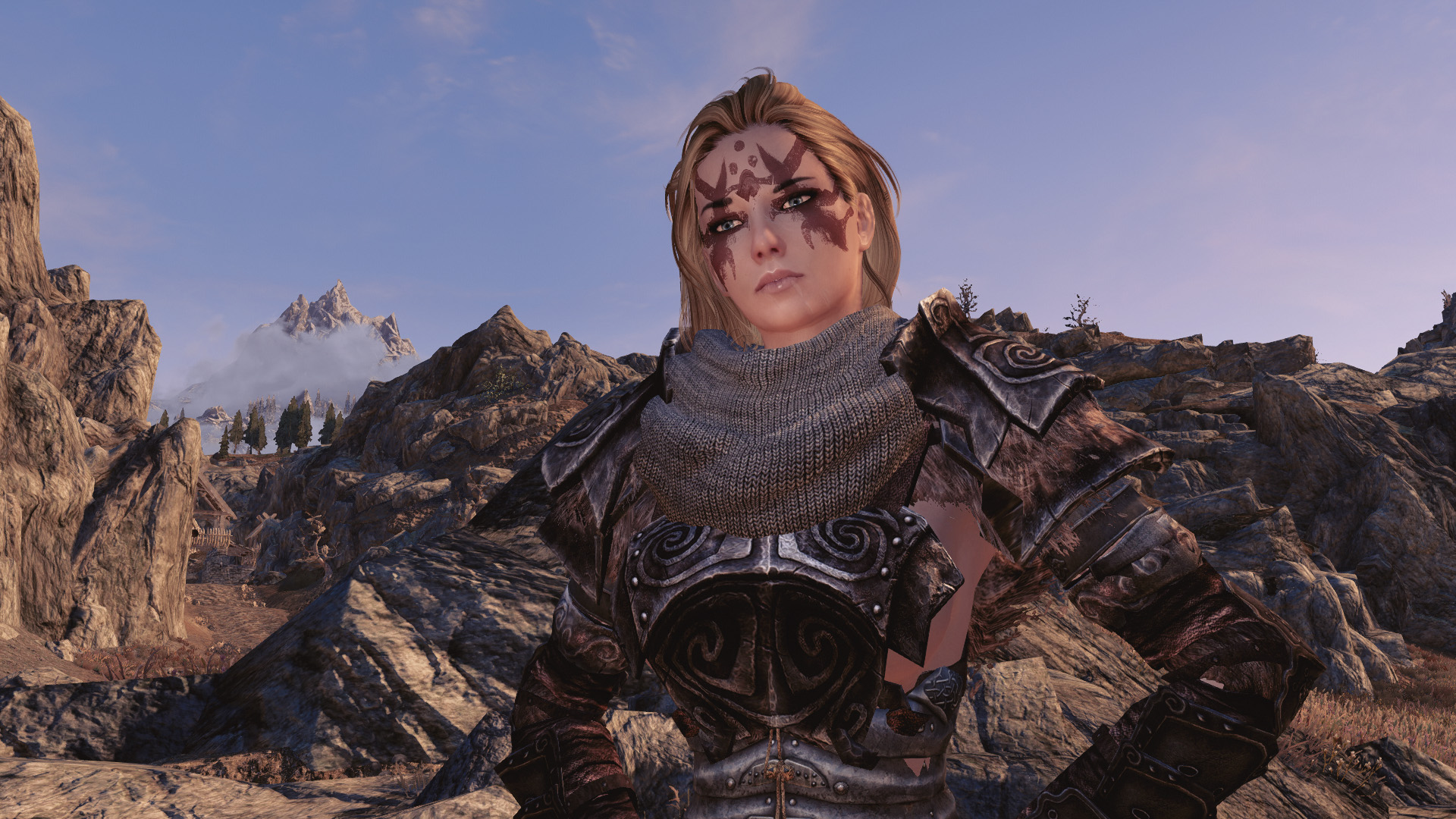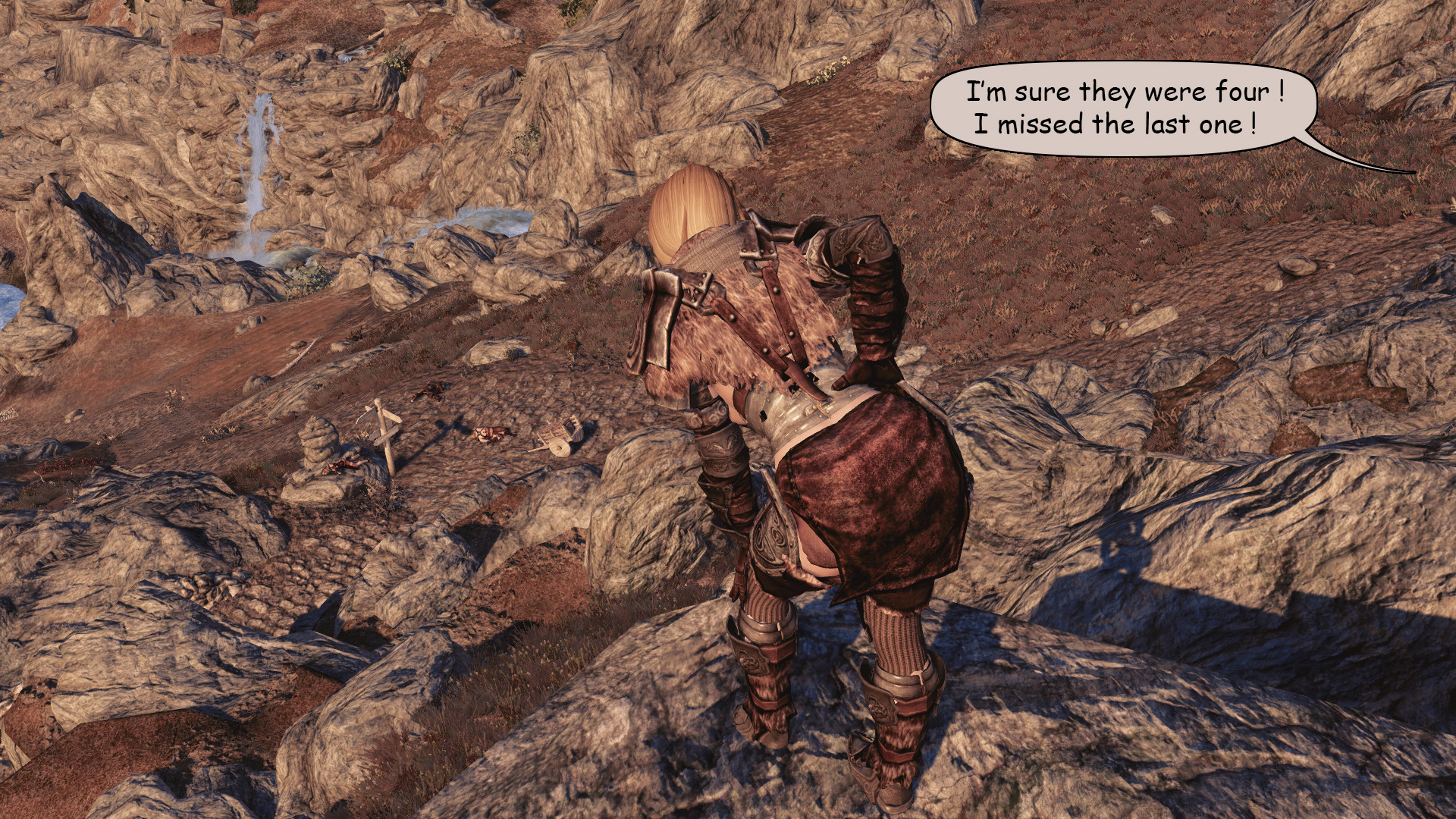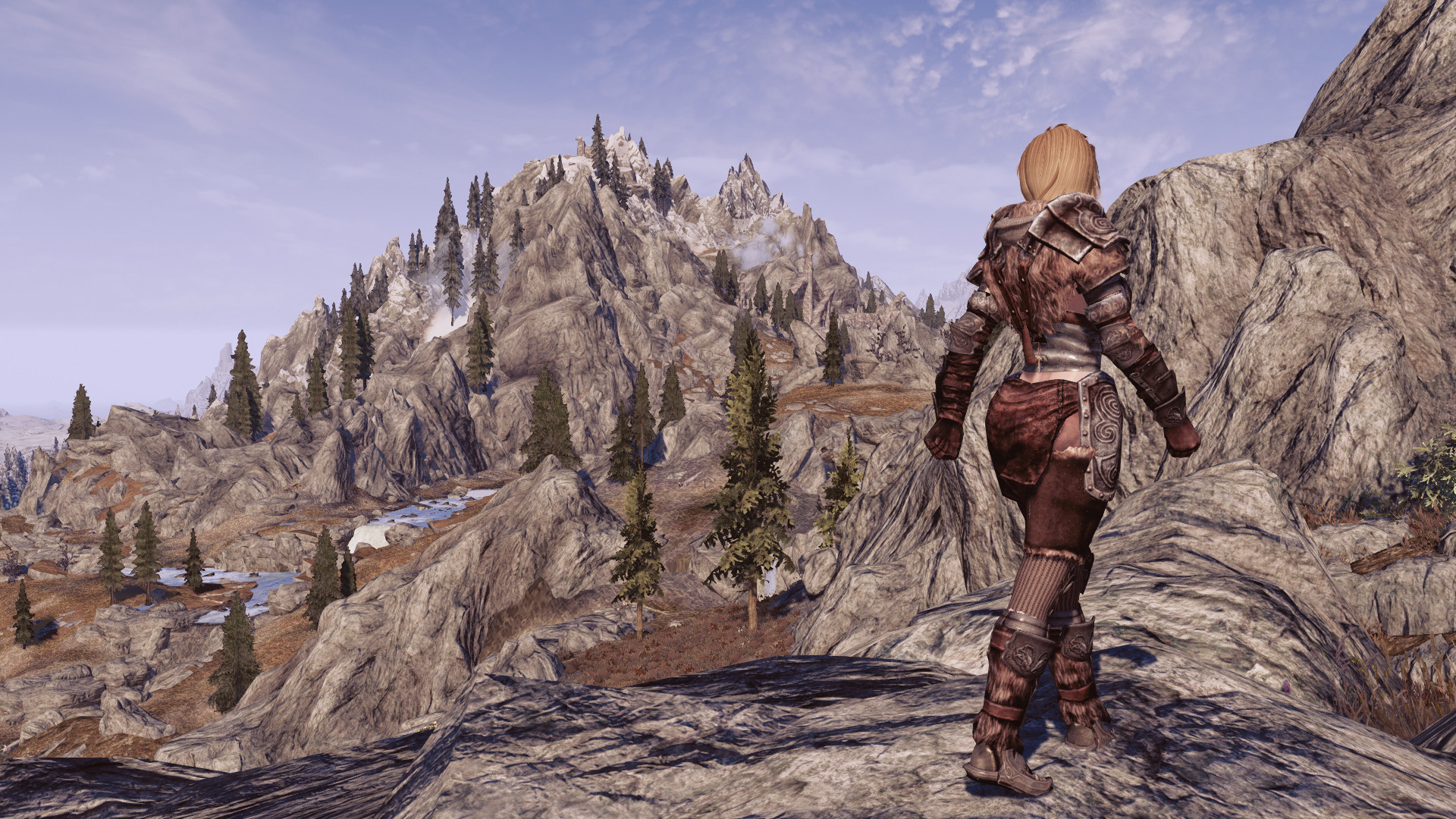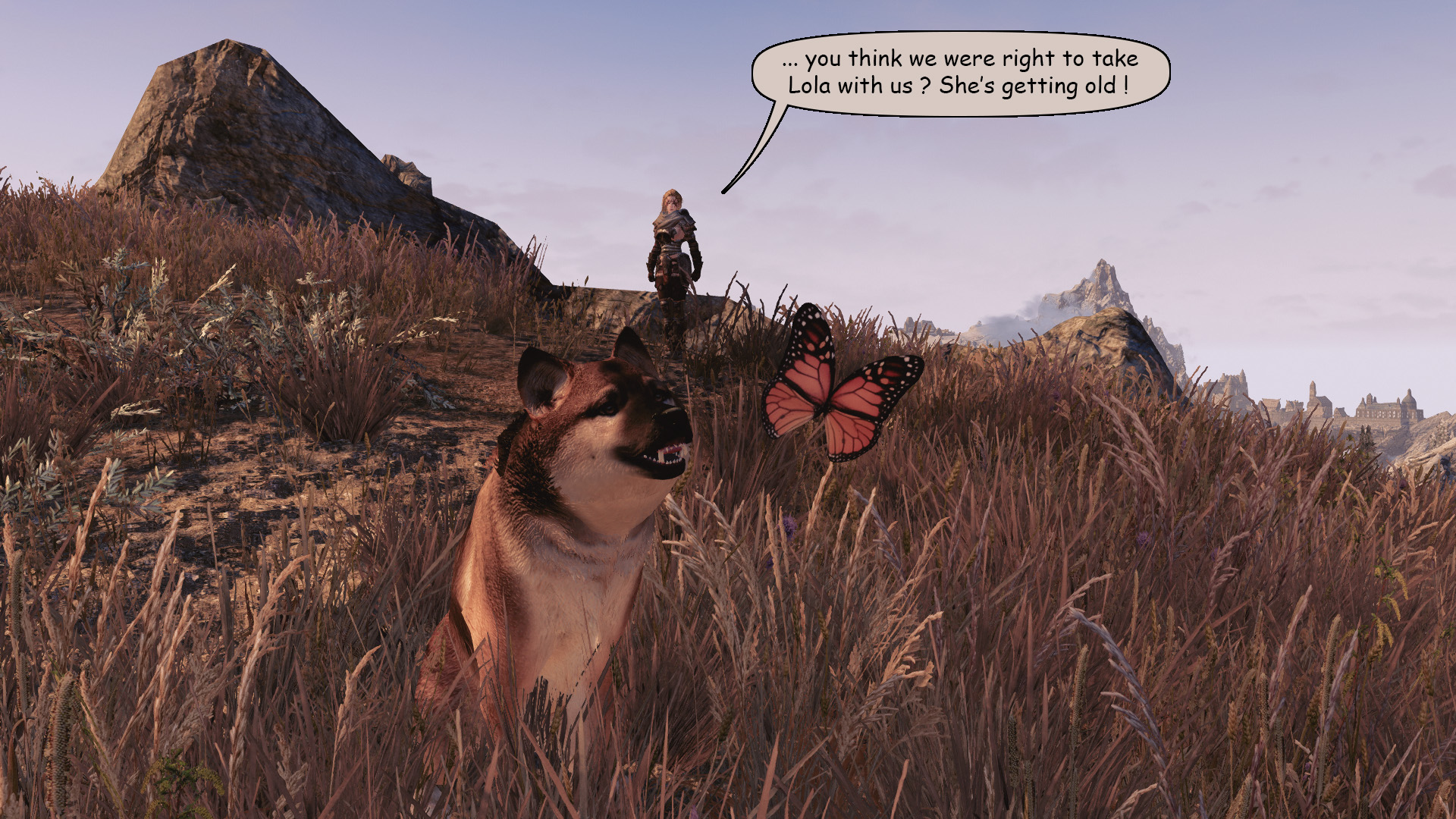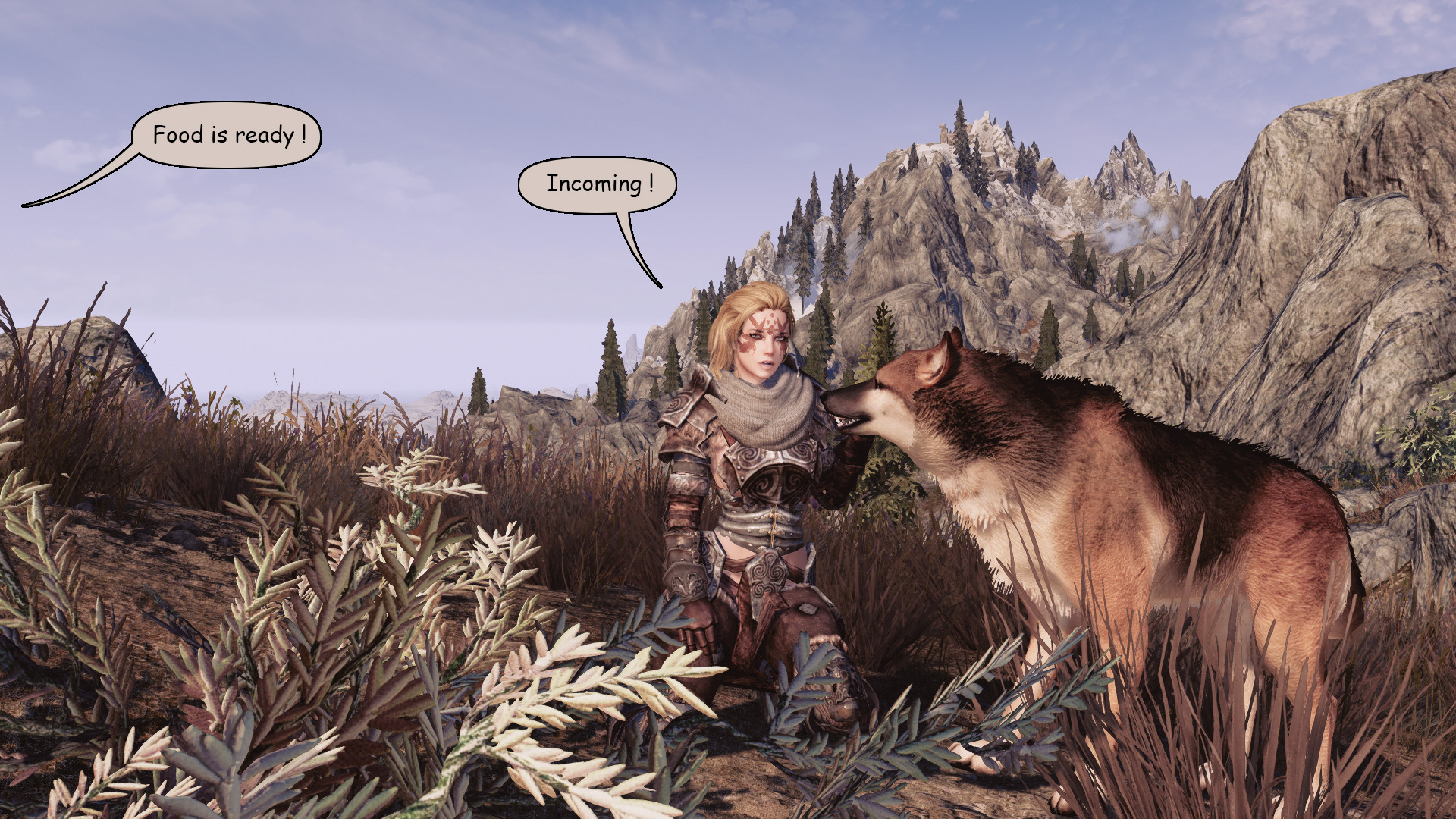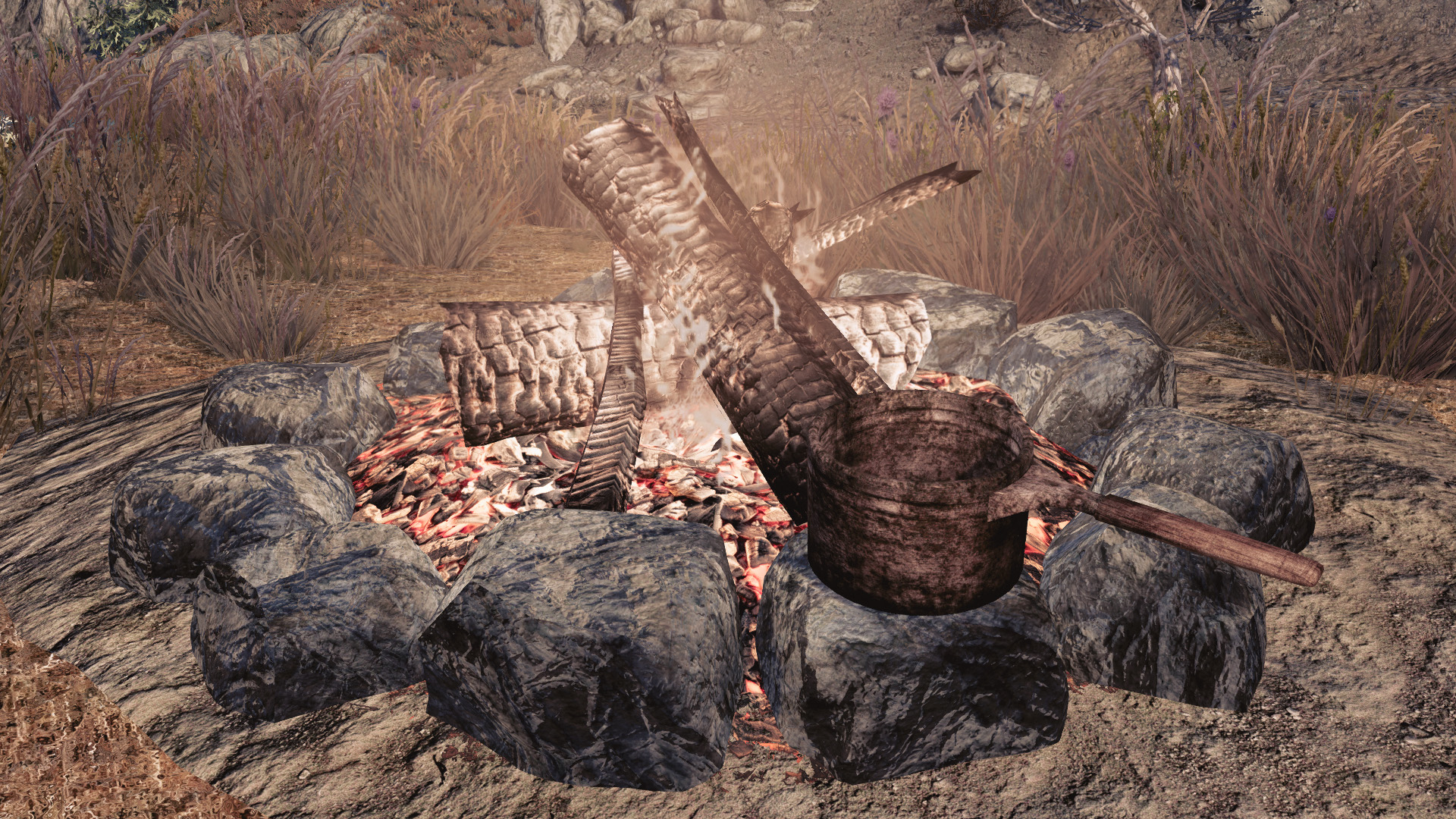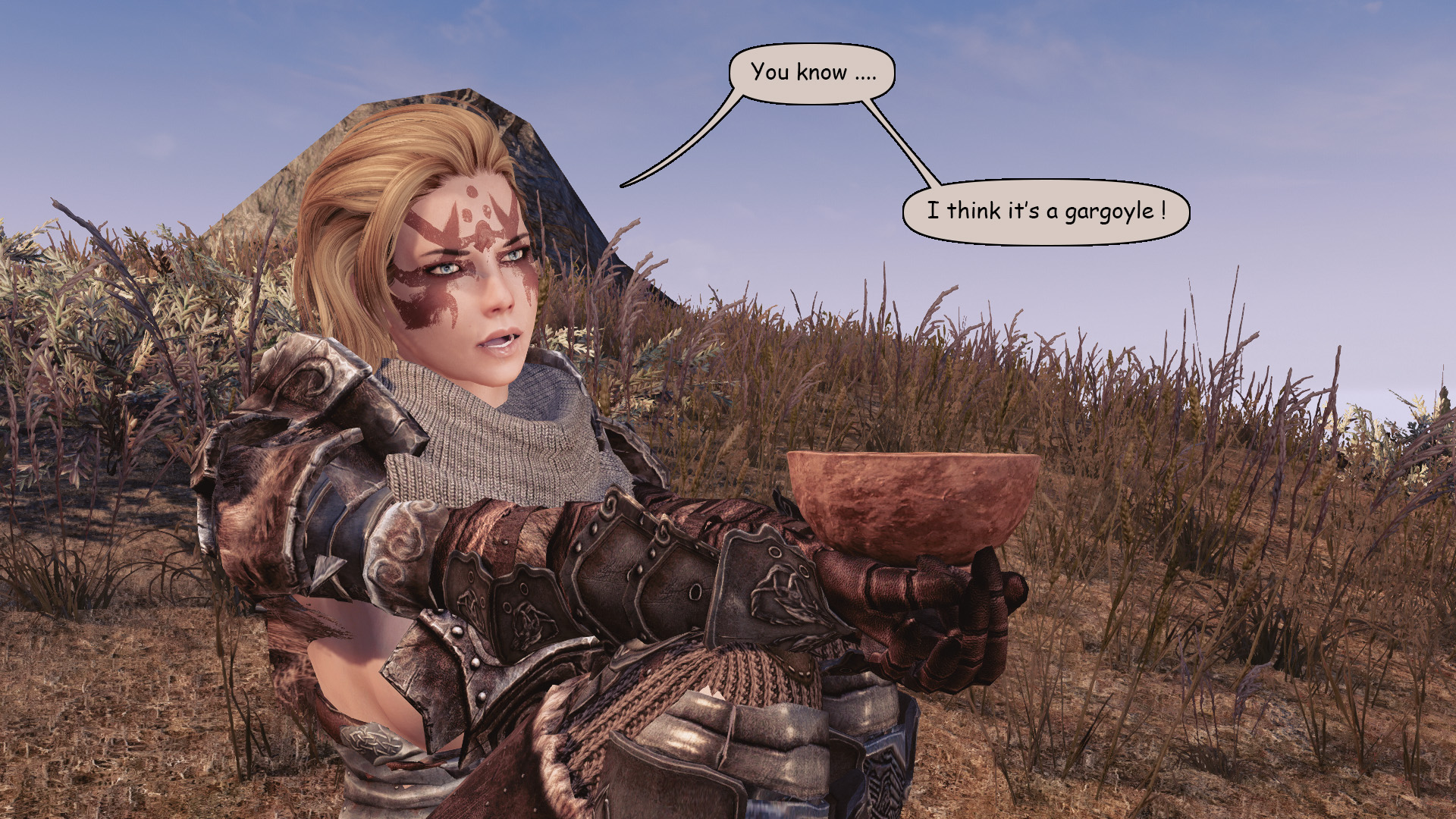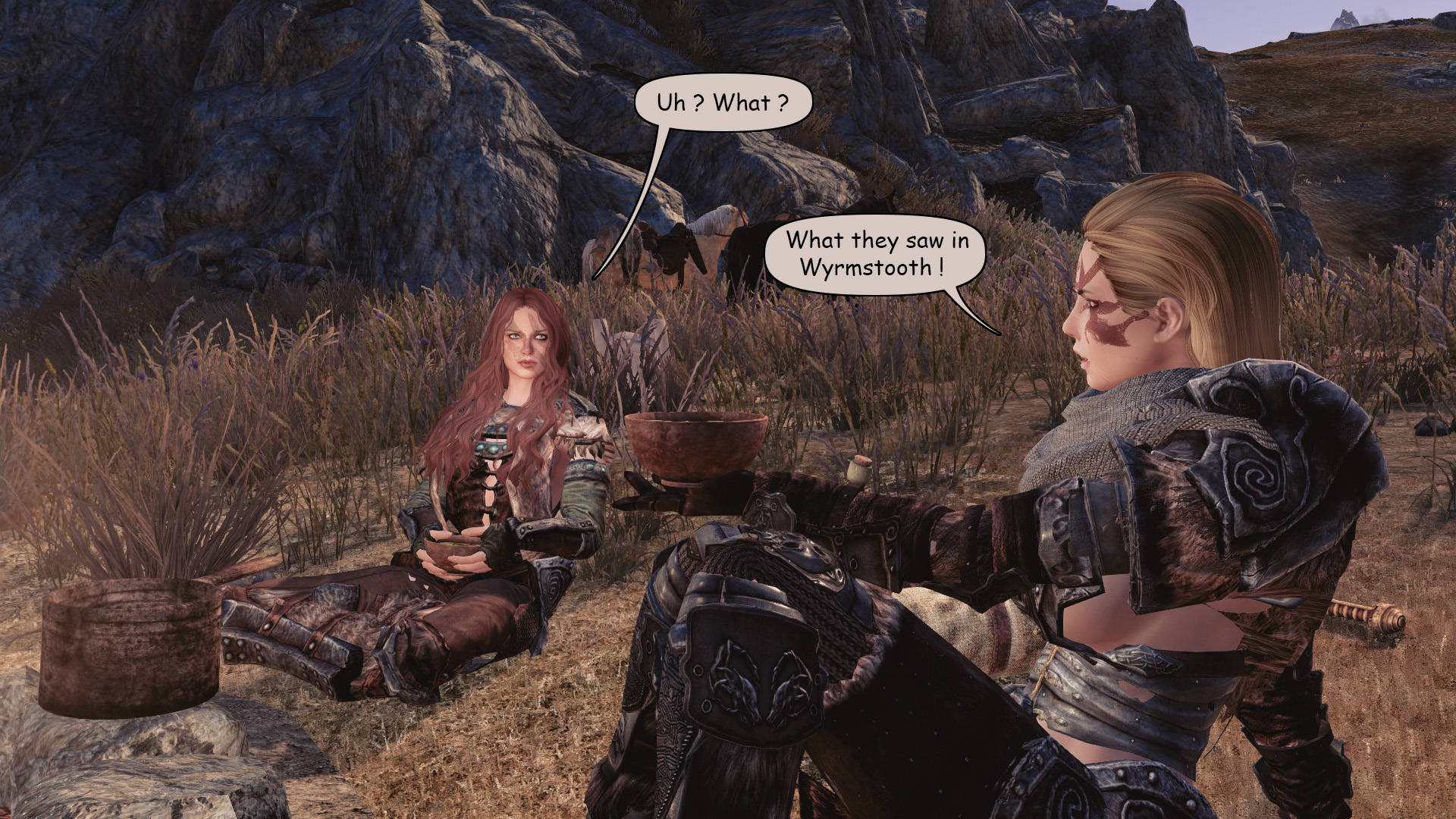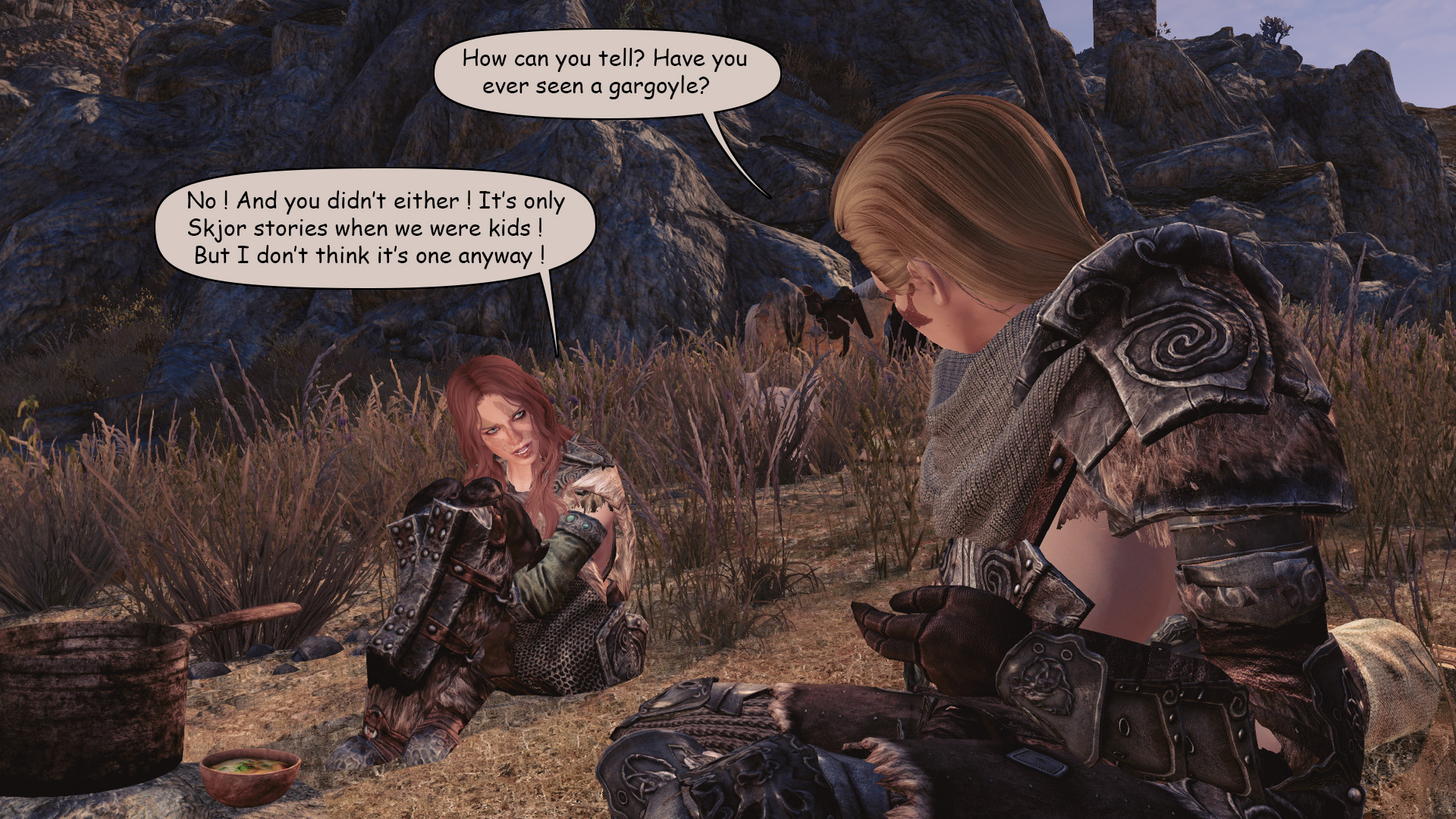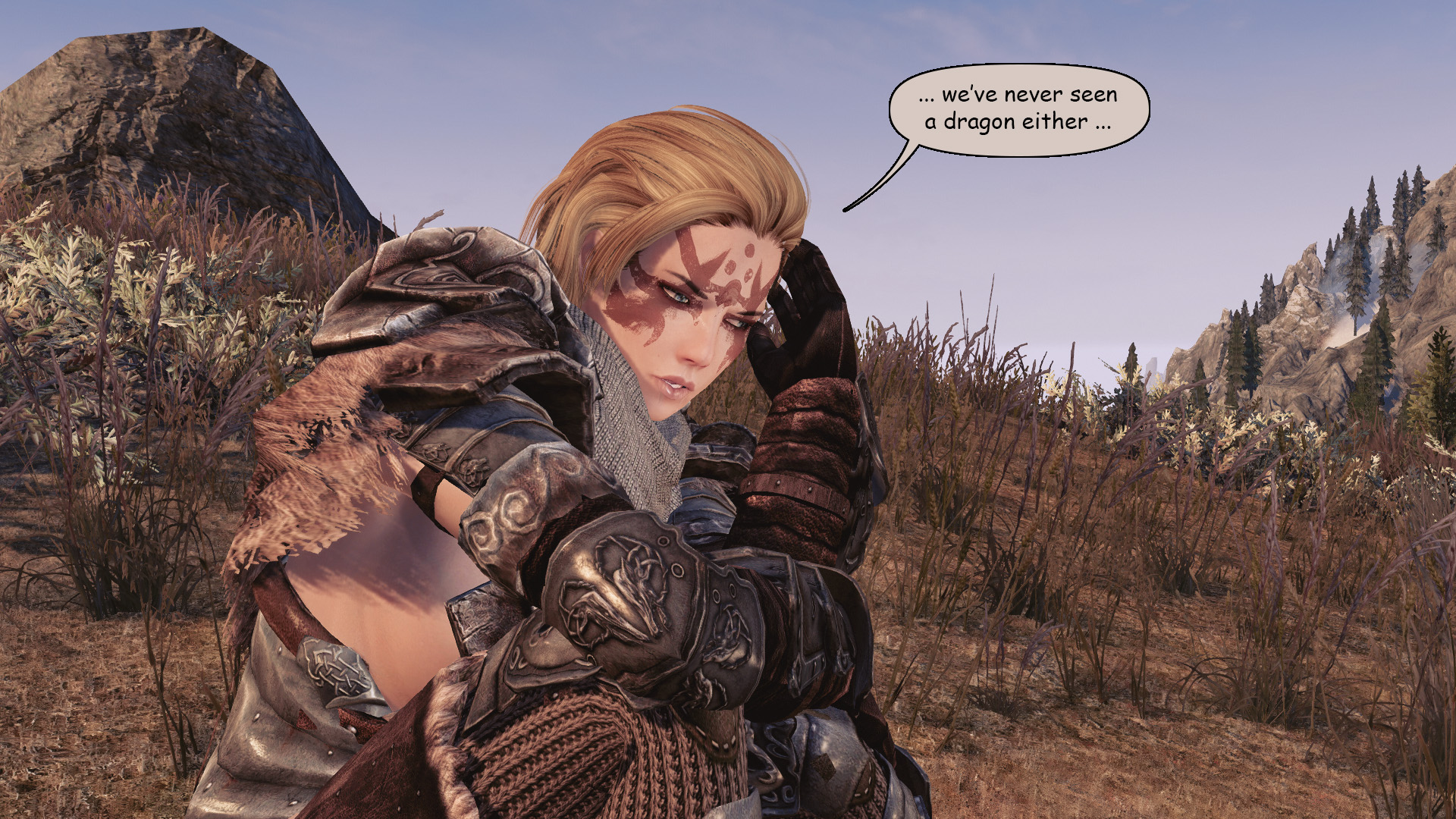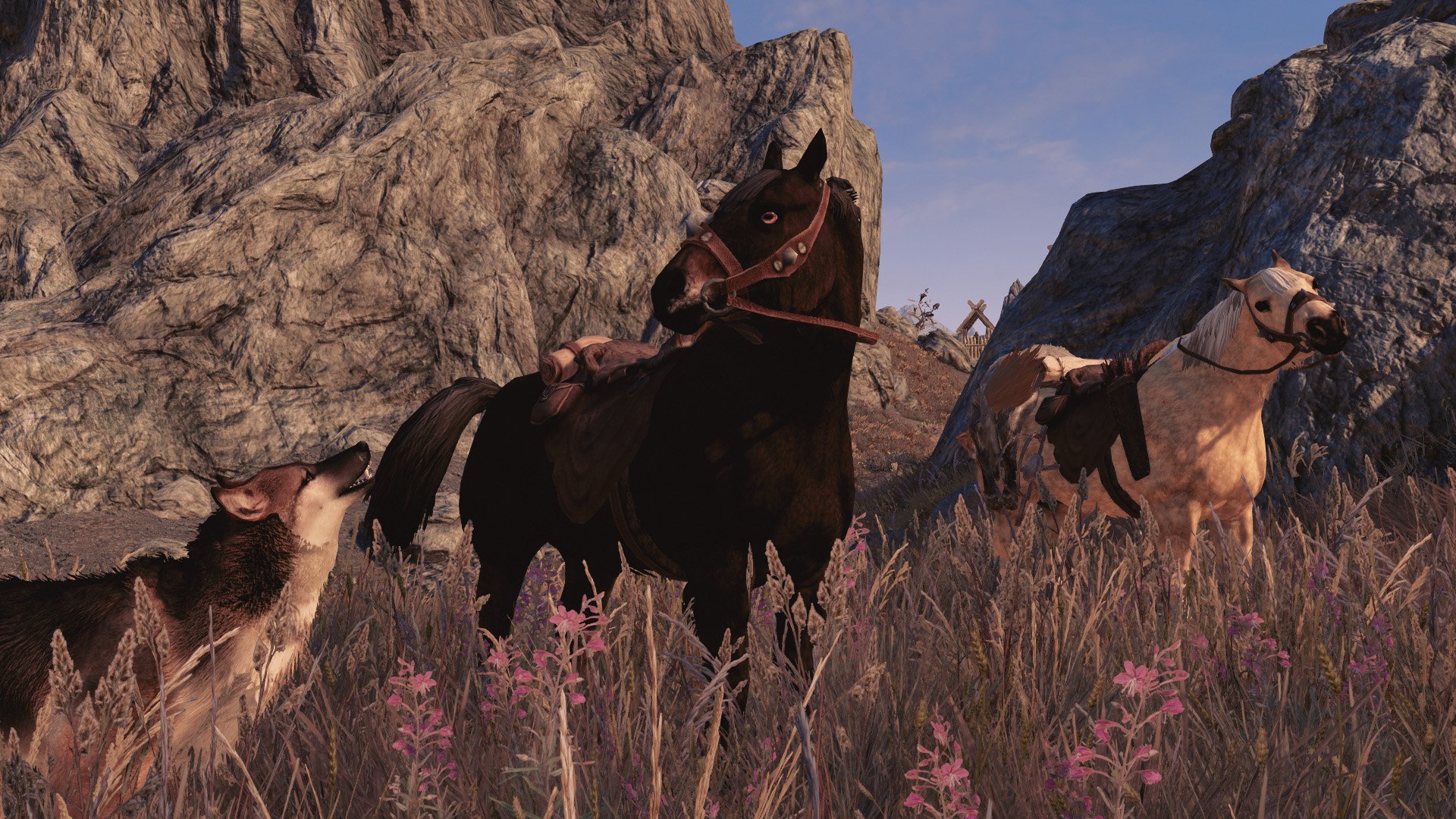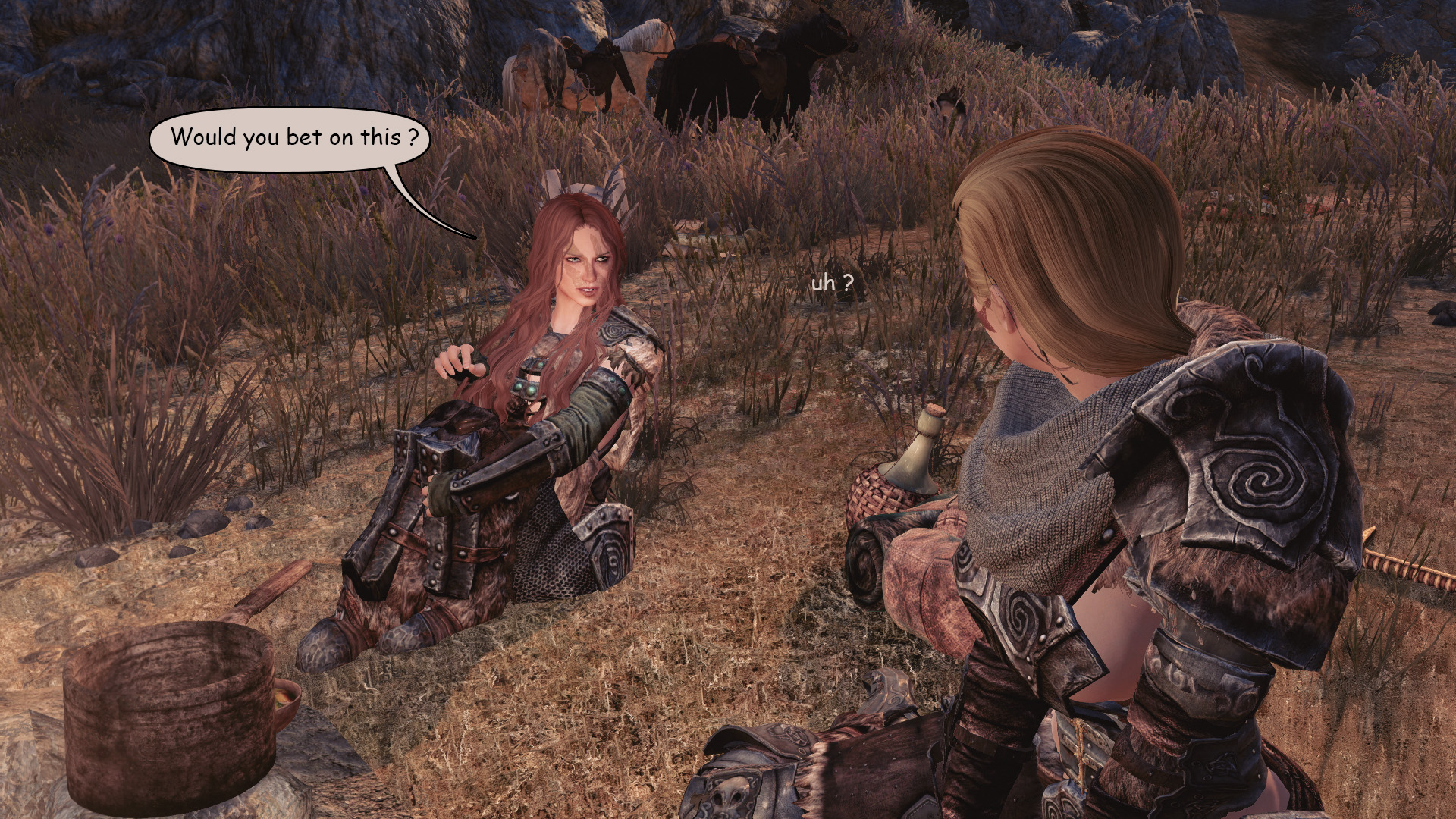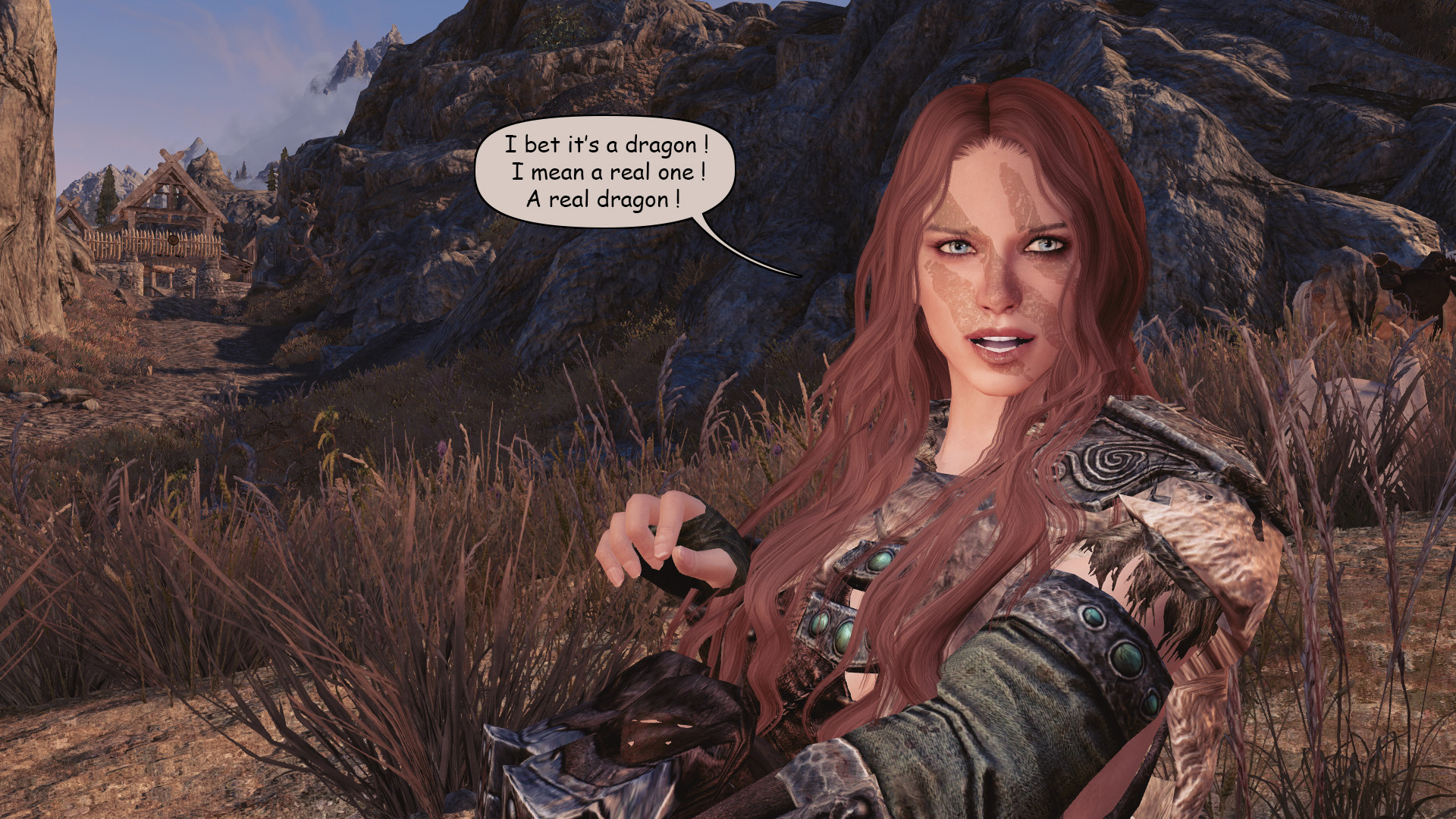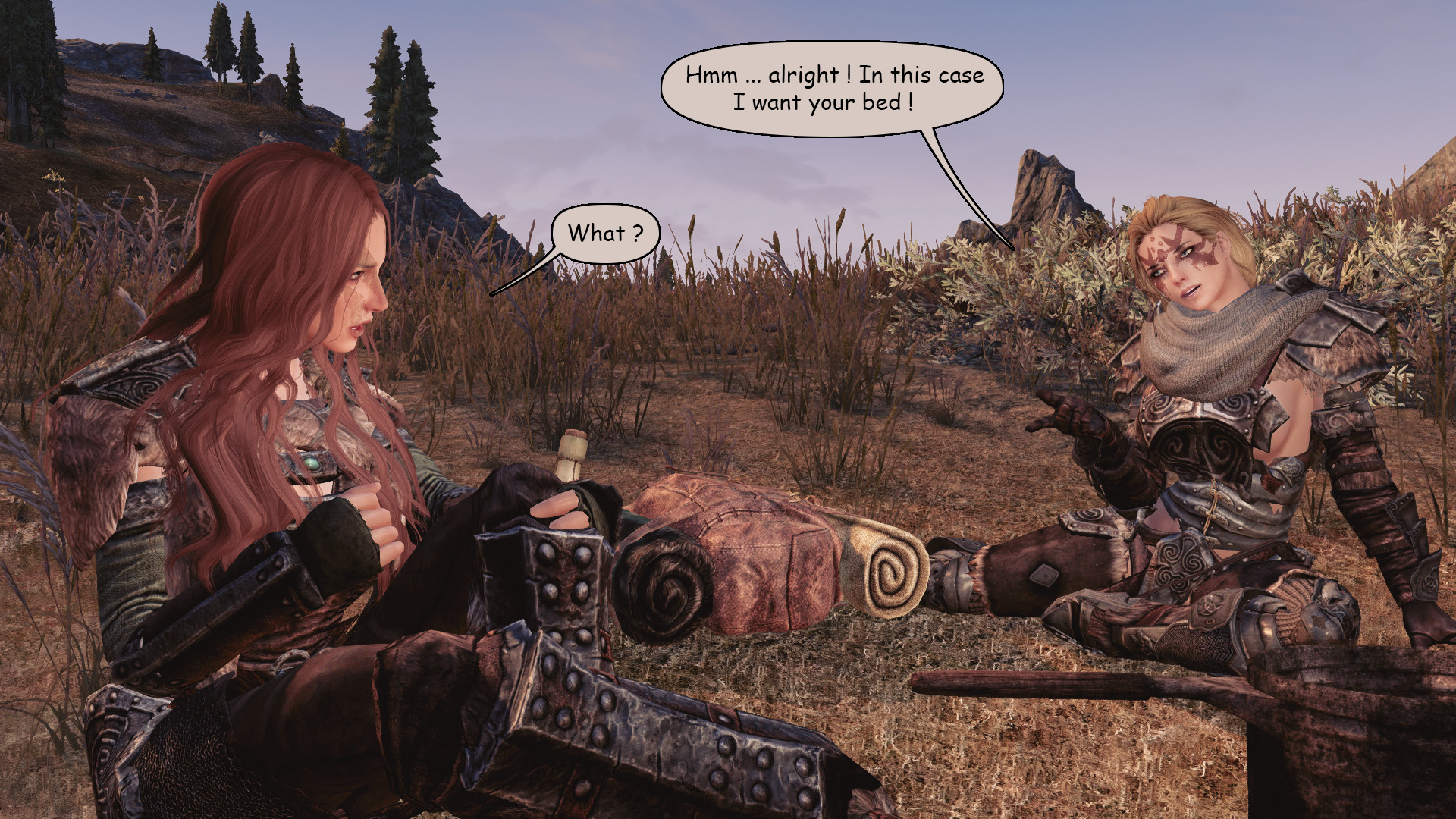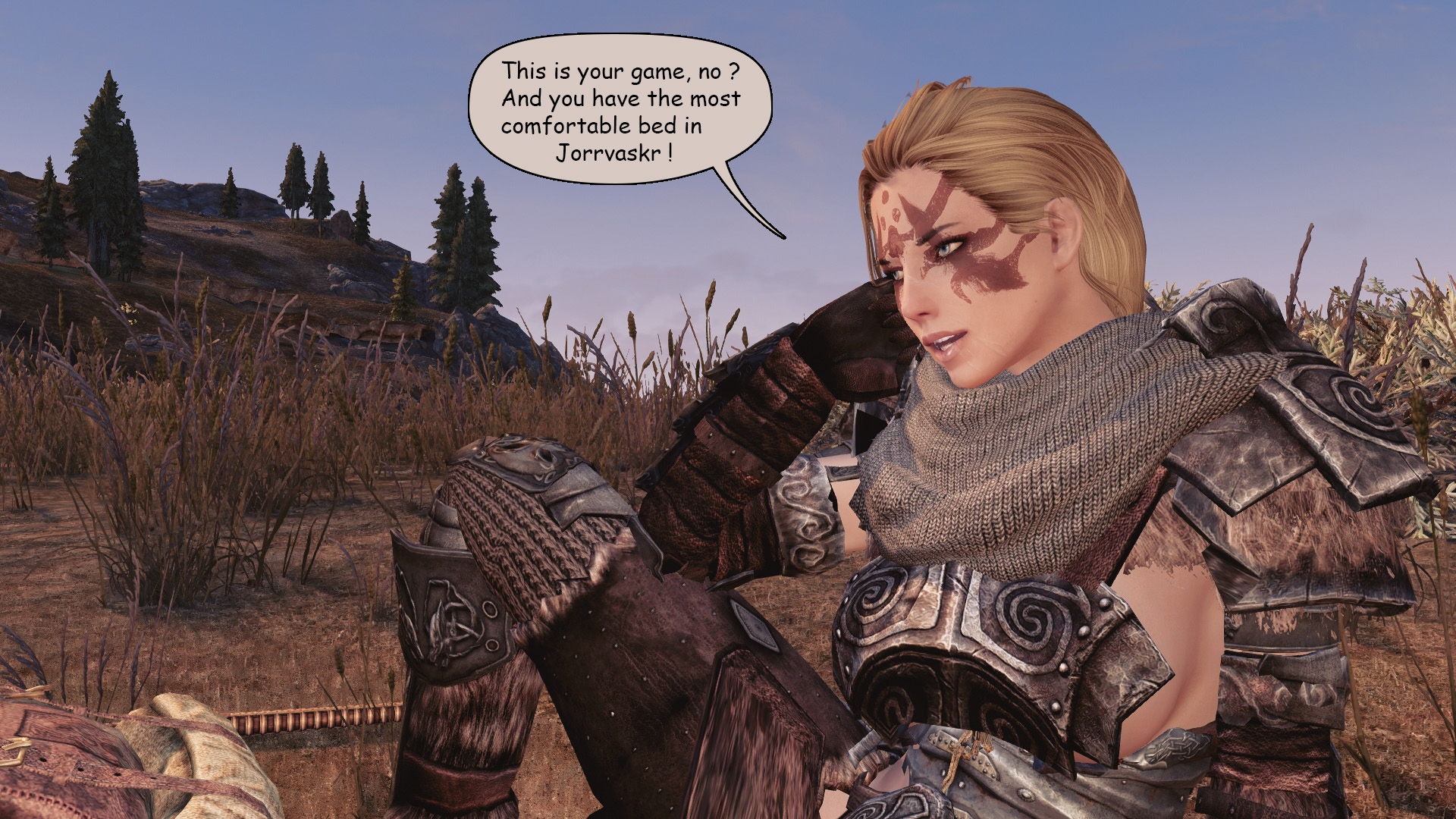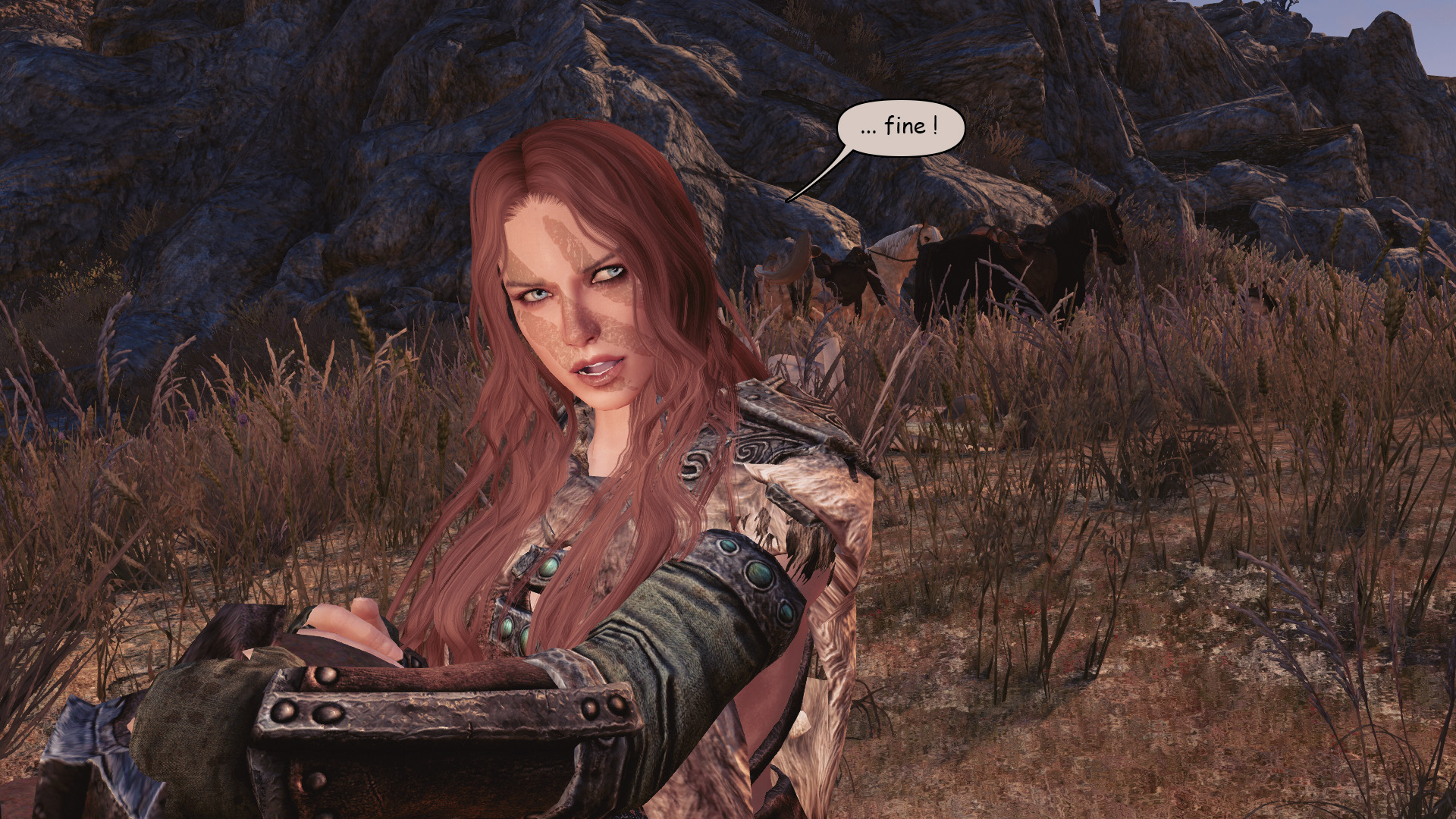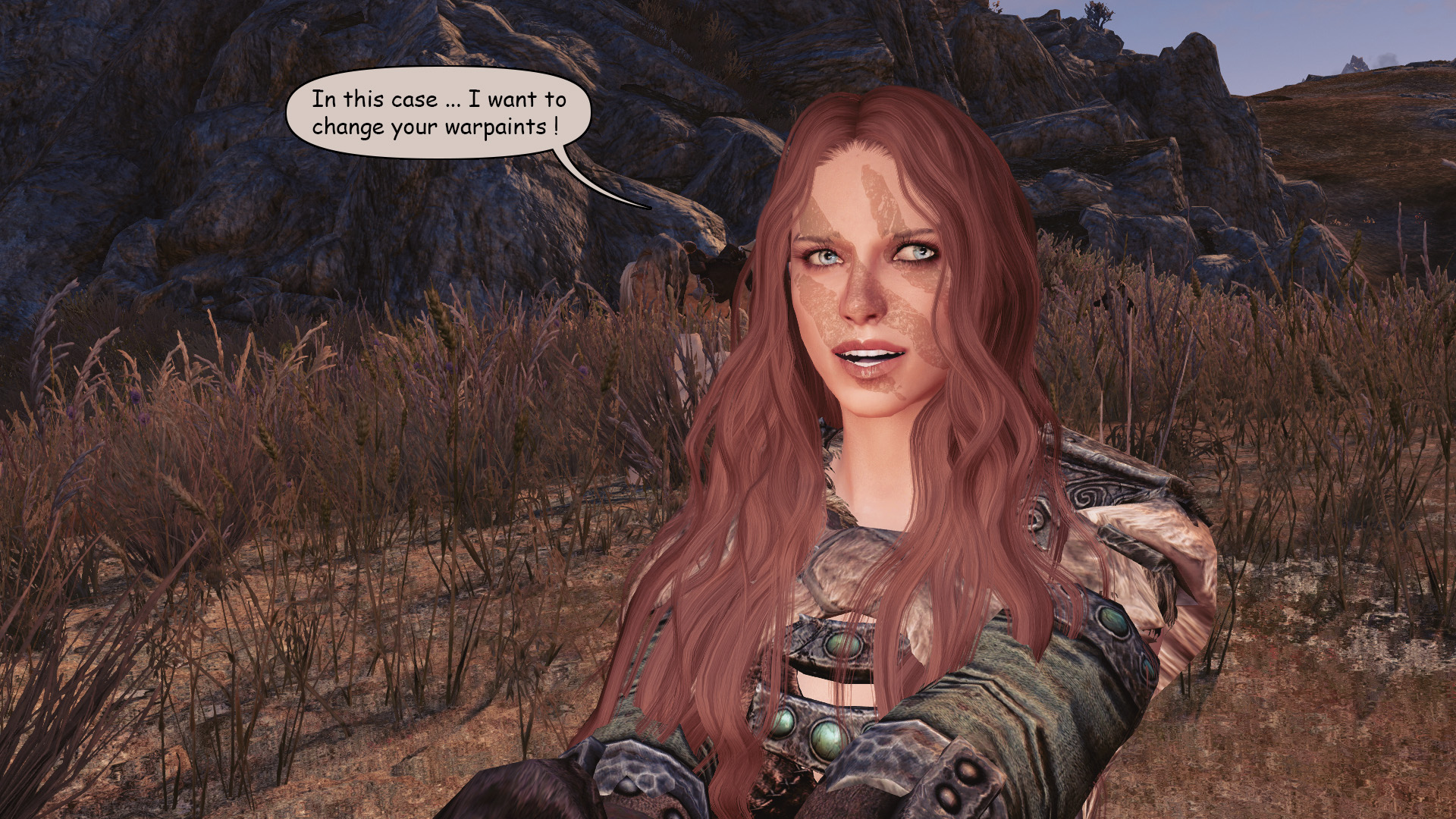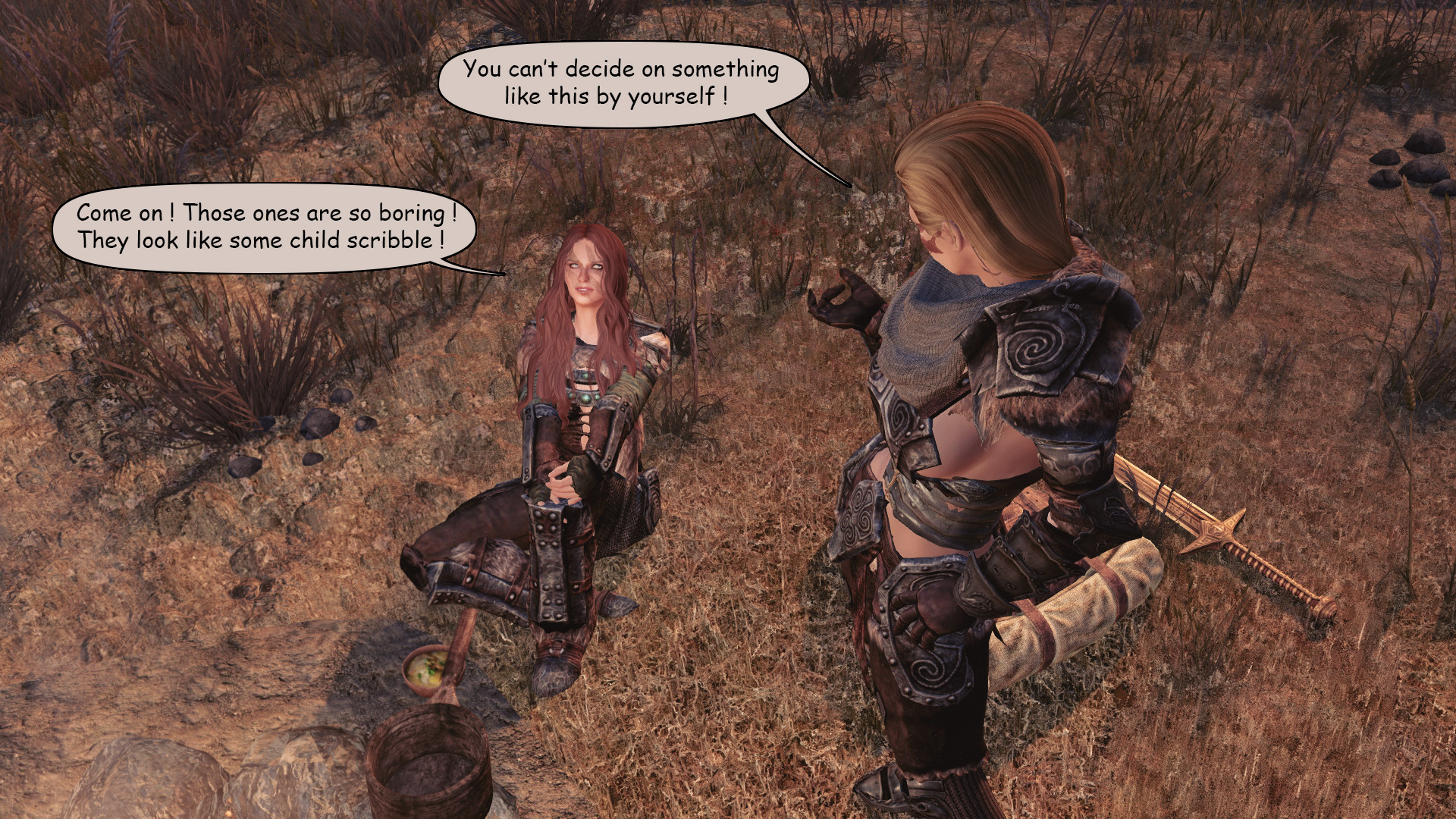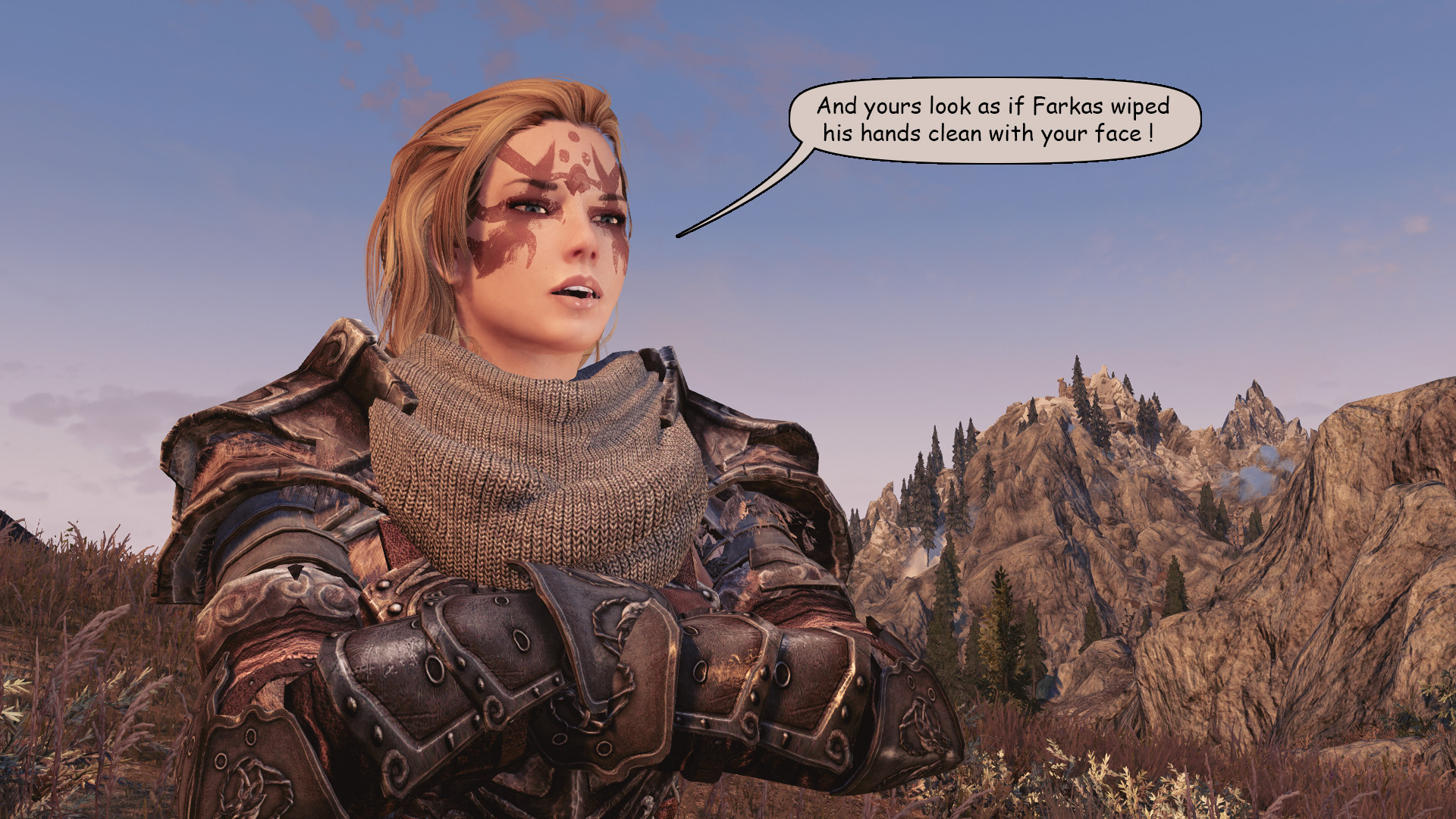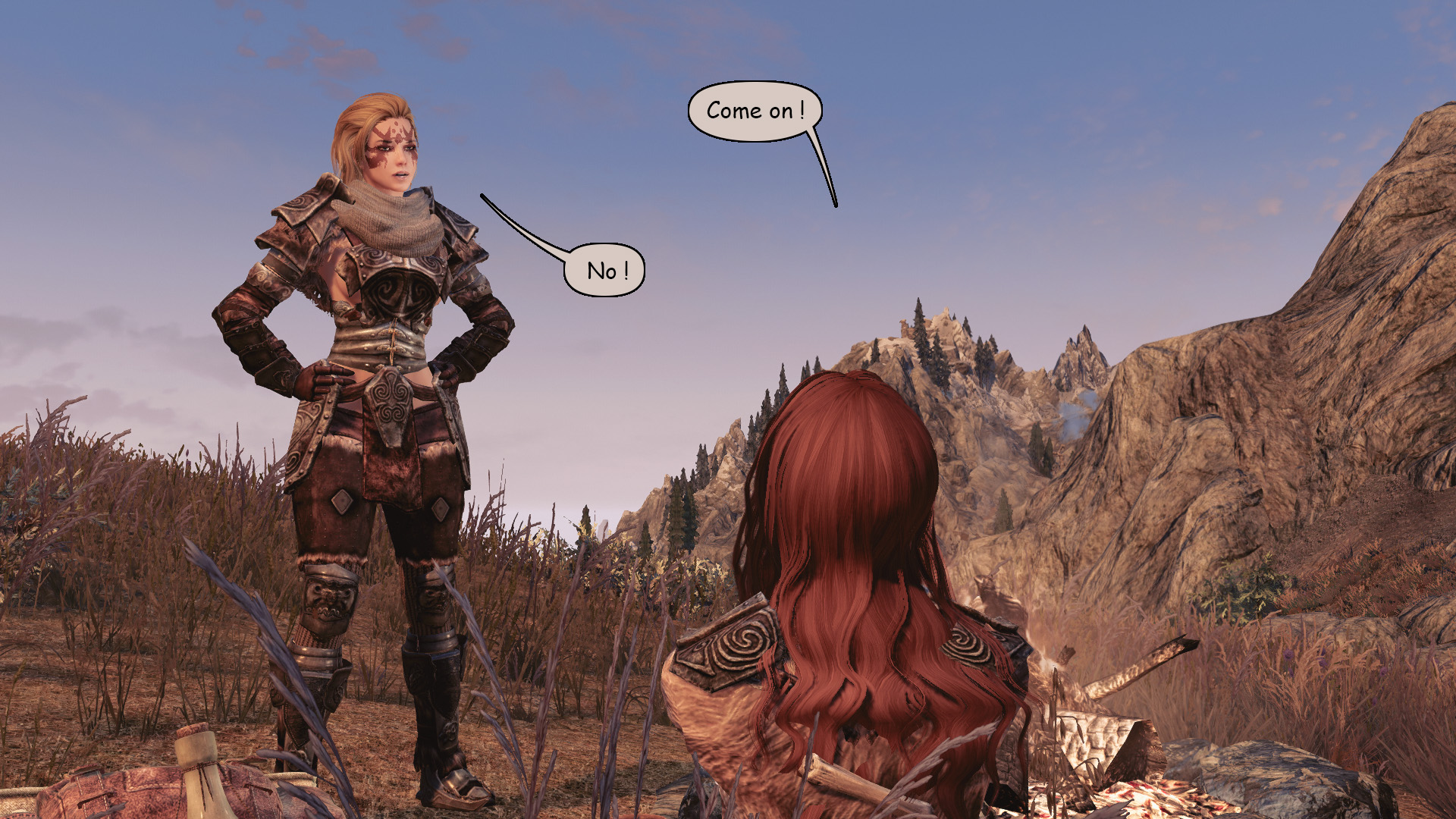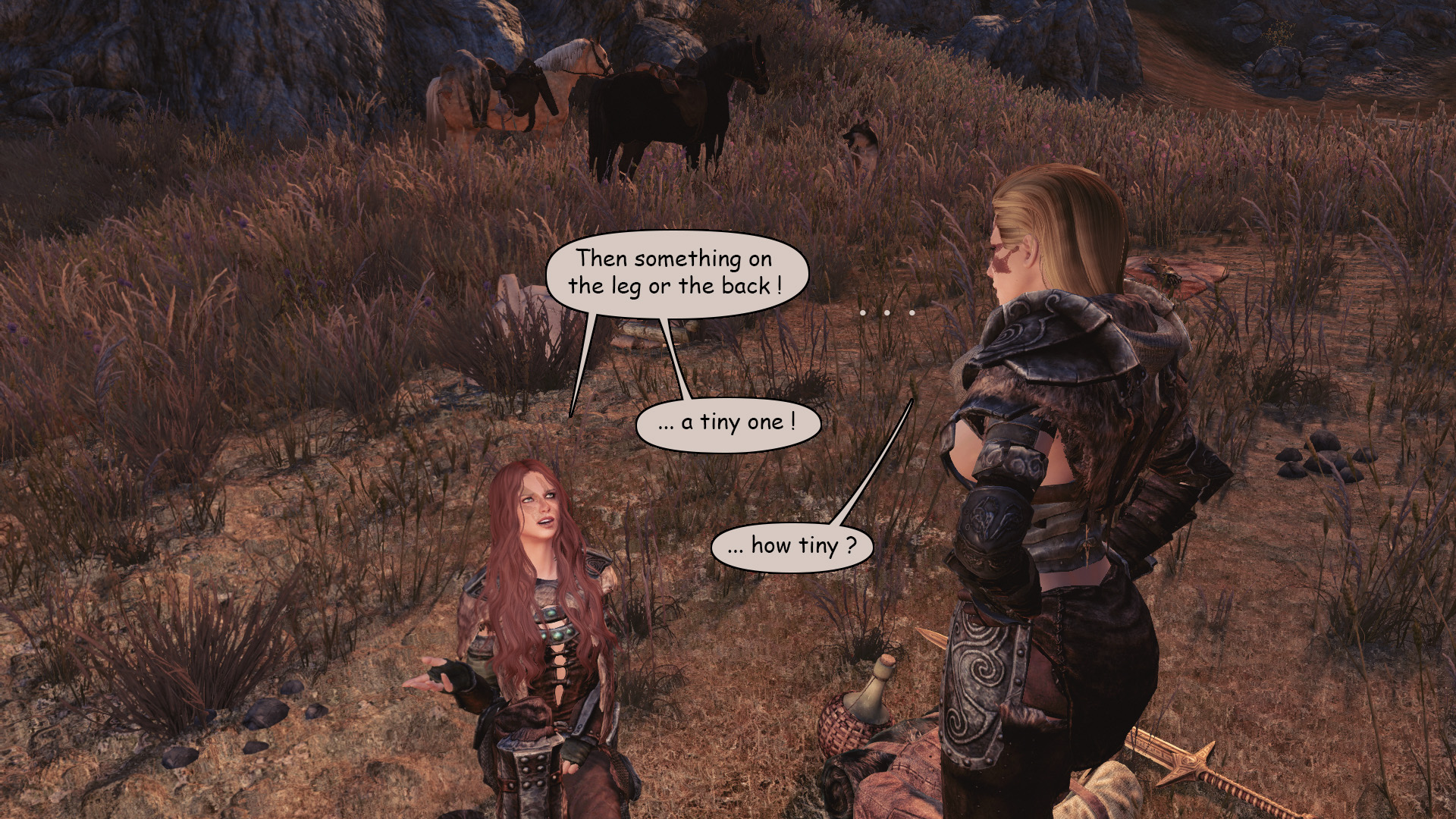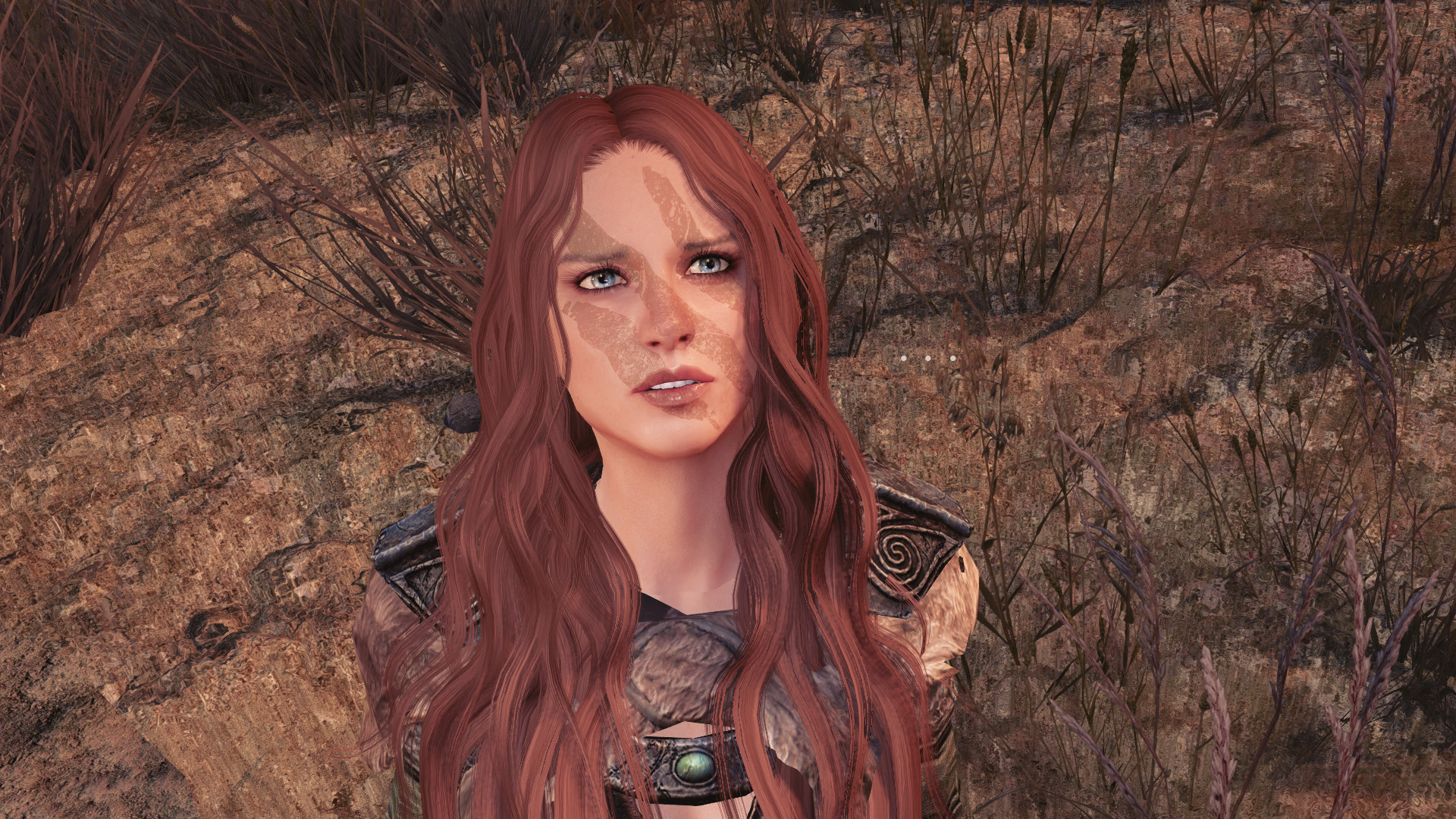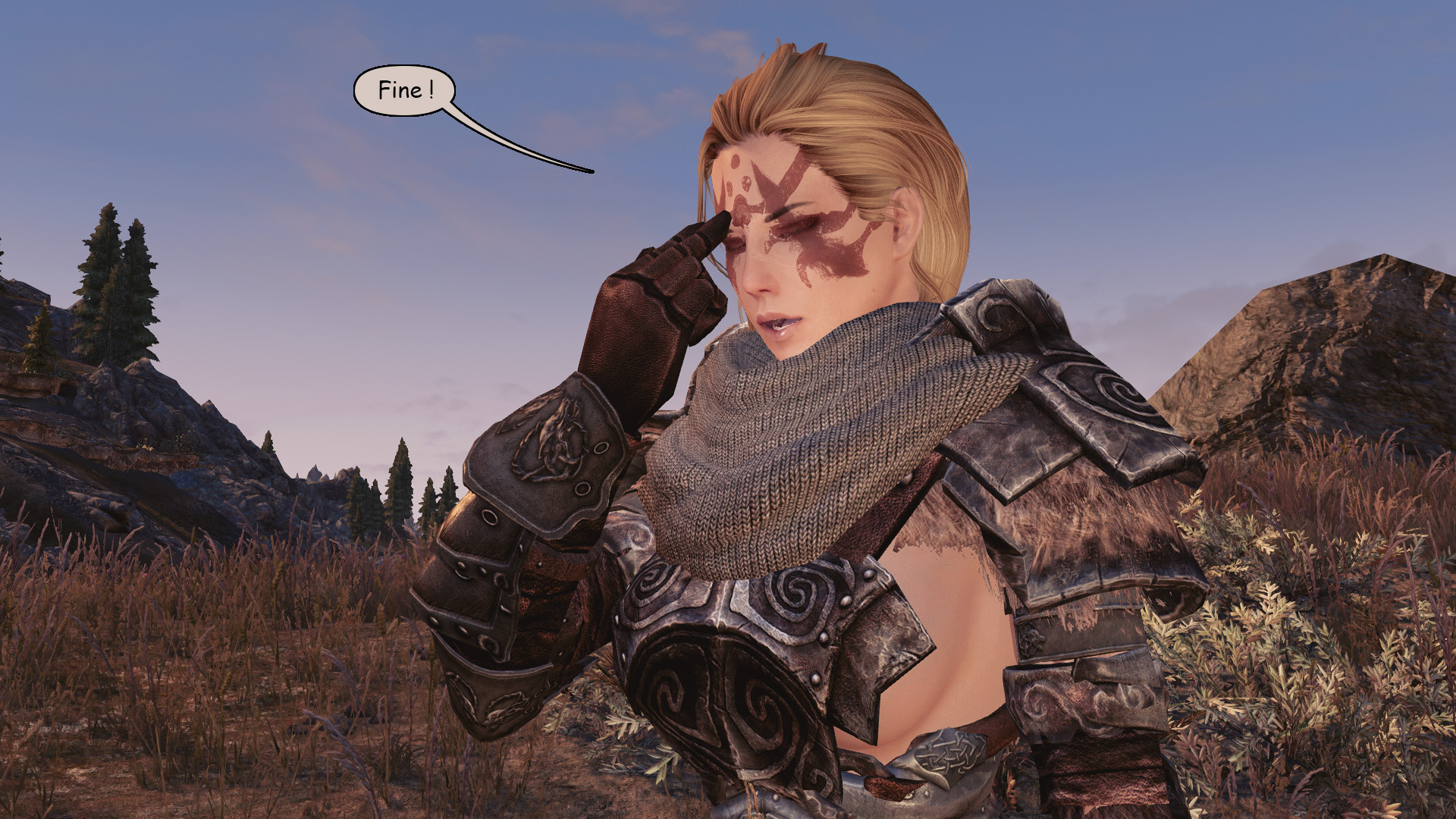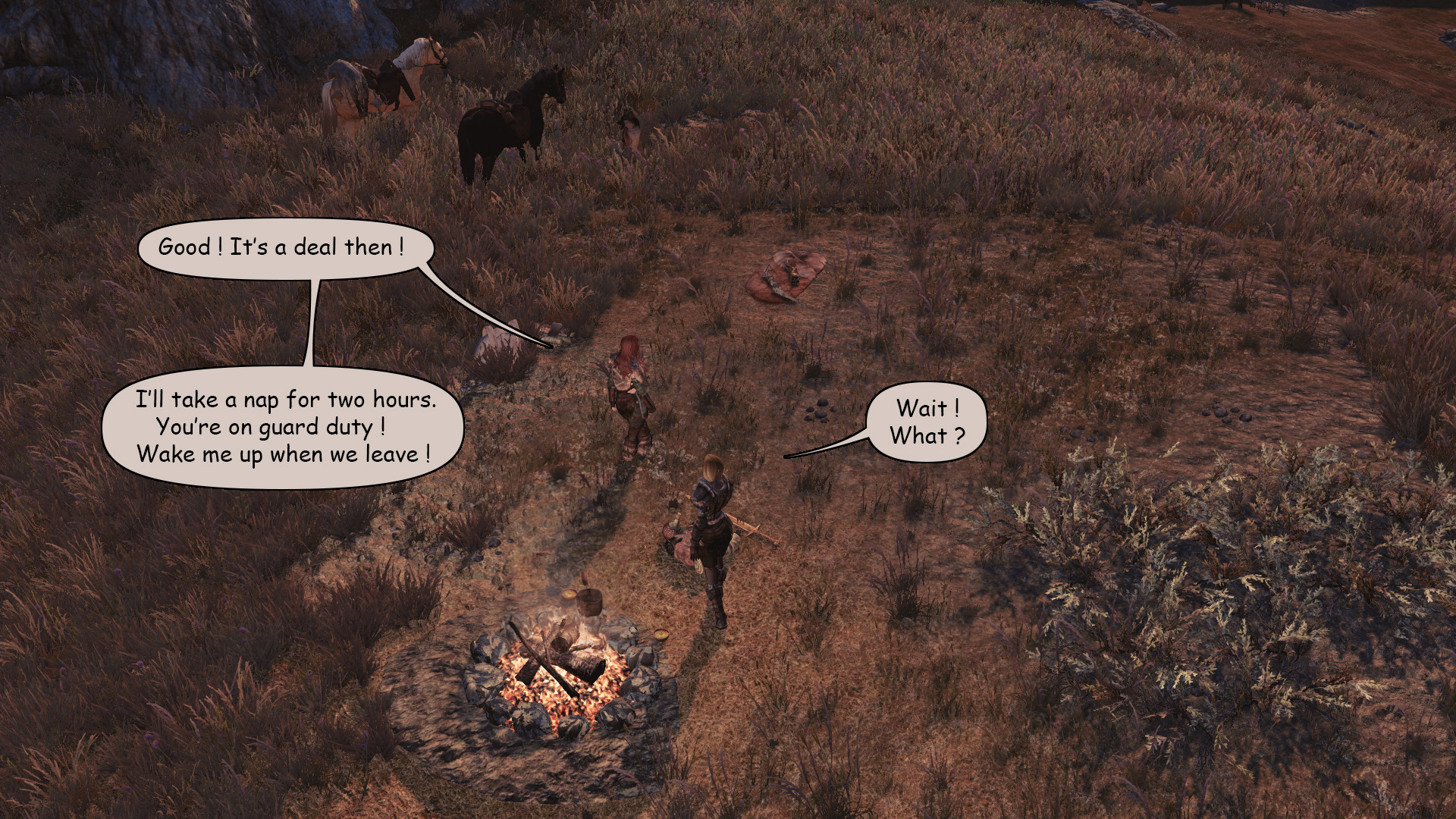 As you can see the speech bubbles black borders are a bit sharp. I'dl like to smooth them for the next entrance.
If you look the ground closely there is also probably a problem with parallax especially on his close up on Aela at the end.
And the Lod water is a bit too blue !
But I really need Fiora now !