About This File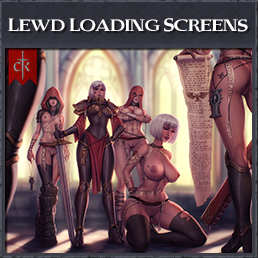 About this mod
This mod replaces the game loading screens with lewd pictures made by several artists (See credits at the bottom)
I've tried to stay on a medieval theme (mostly western, but some oriental pictures too).
There isn't any display of magic or fantasy race so far, but I may add some fantasy packs in the future when new mods pertaining to this theme are released
Installation
Just as a regular mod, extract it then put the folder and the .mod file in your mod folder
You can type this in the explorer address bar to access it : %HomePath%\Documents\Paradox Interactive\Crusader Kings II\mod
In your CK3 launcher go to Mods > Manage Mods > Add More Mods (in bottom right corner) > Select this mod and add it.
Restart your launcher if it doesn't show up in the list when you try to add it.
Credits