Previous part: https://www.loverslab.com/blogs/entry/9919-the-purge-of-riften6/
The Purge of Riften(7/)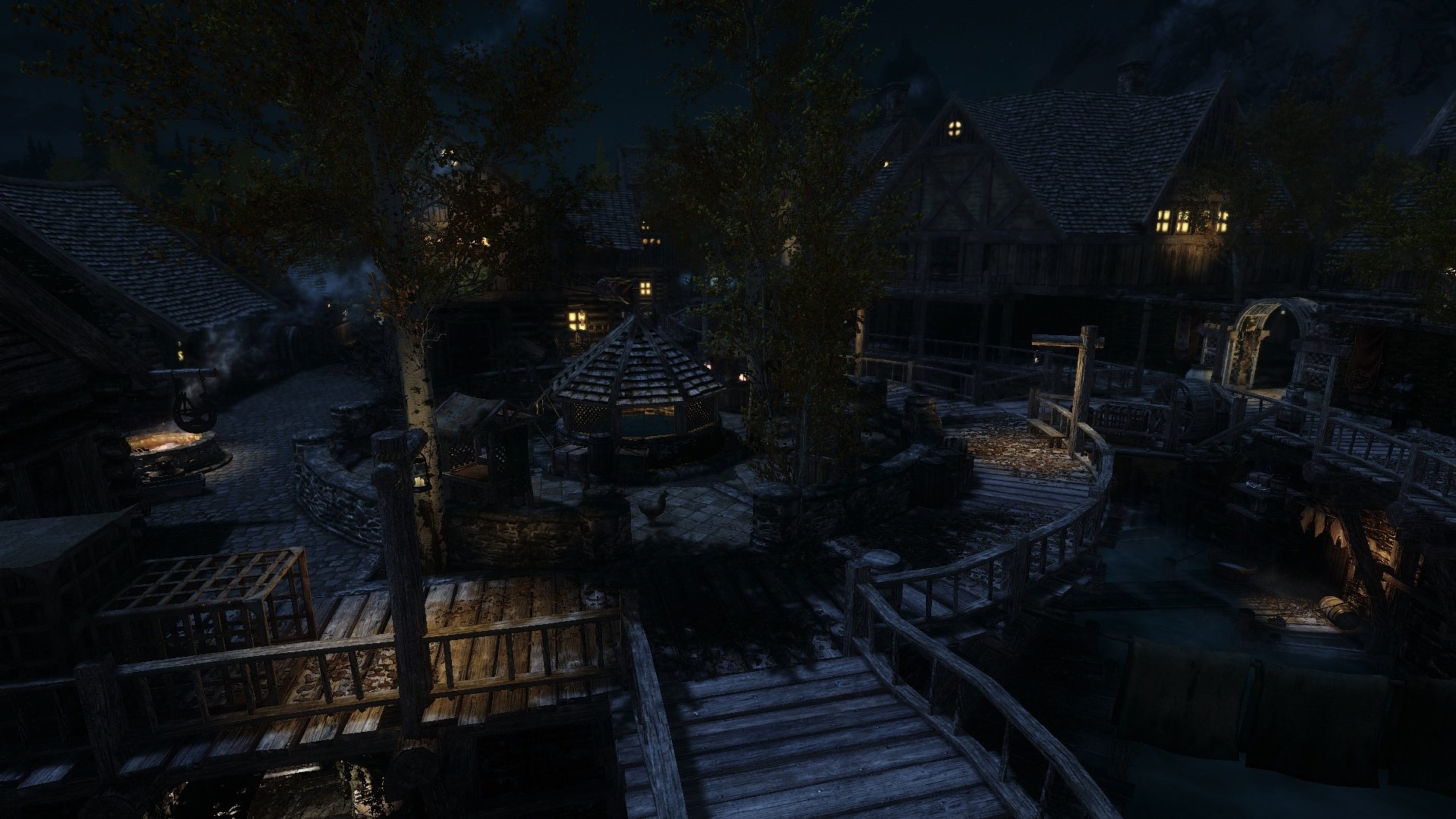 Riften, what a garbage city, complety unworthy have my pressense. I would never step in such disguisting town if I wasn't forced to come with that masked inbecile, he even brought my daughter here to meet me..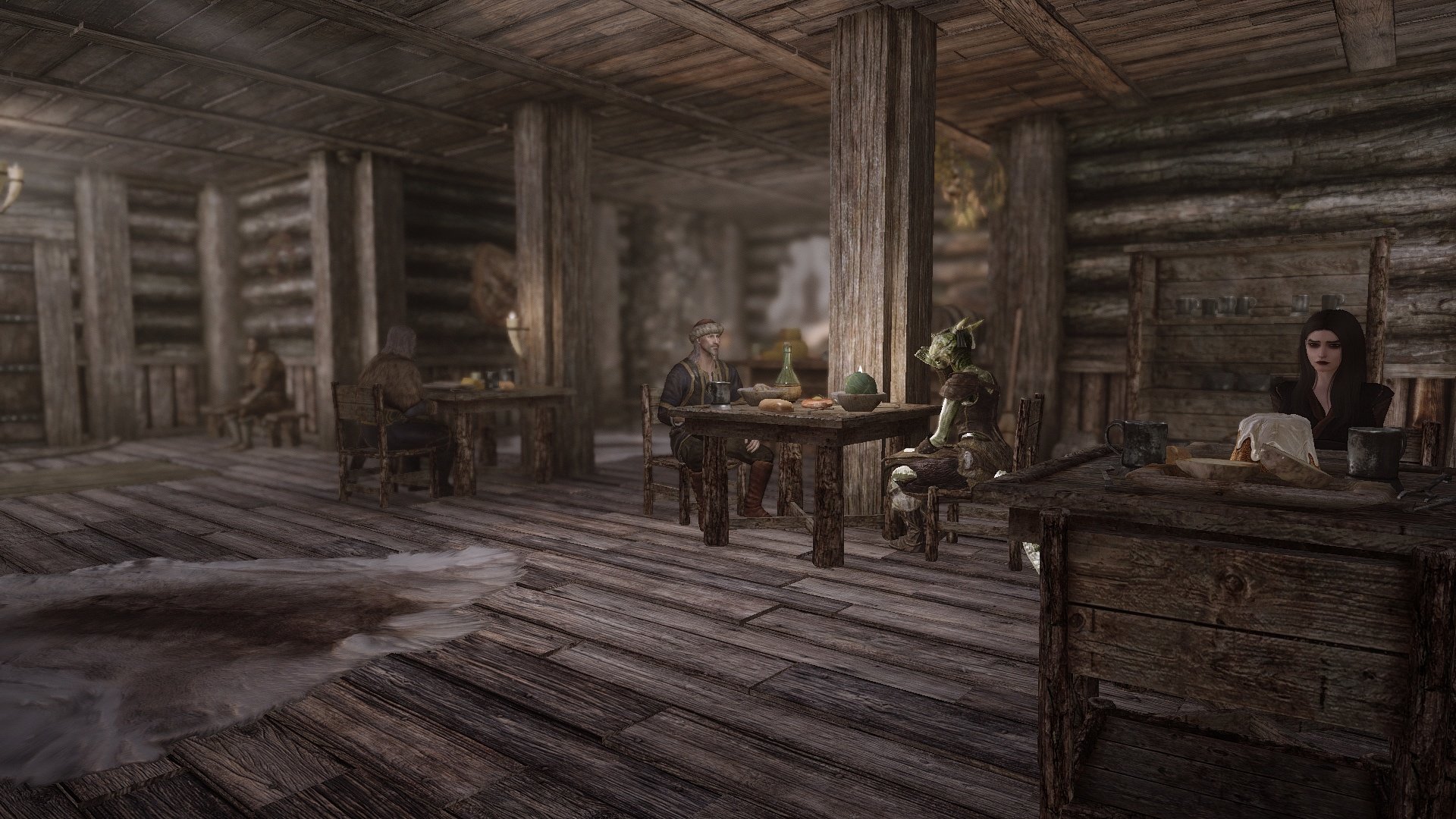 I stayed at the Bee and Garb, where I was supposed to meet my daughter, but I never meet her... Instead I wasted a week in this lowlife place doing nothing just waiting him to say what should I do.. After I drank the blood, I not saw him..
Talking about the blood, he gave me a different one, and said its like a make up nothing like actually becoming a vampire, all I need is eat and drink red, which I tried to do. I ordered the City's best red meat and red wine, and all tasted like a garbage..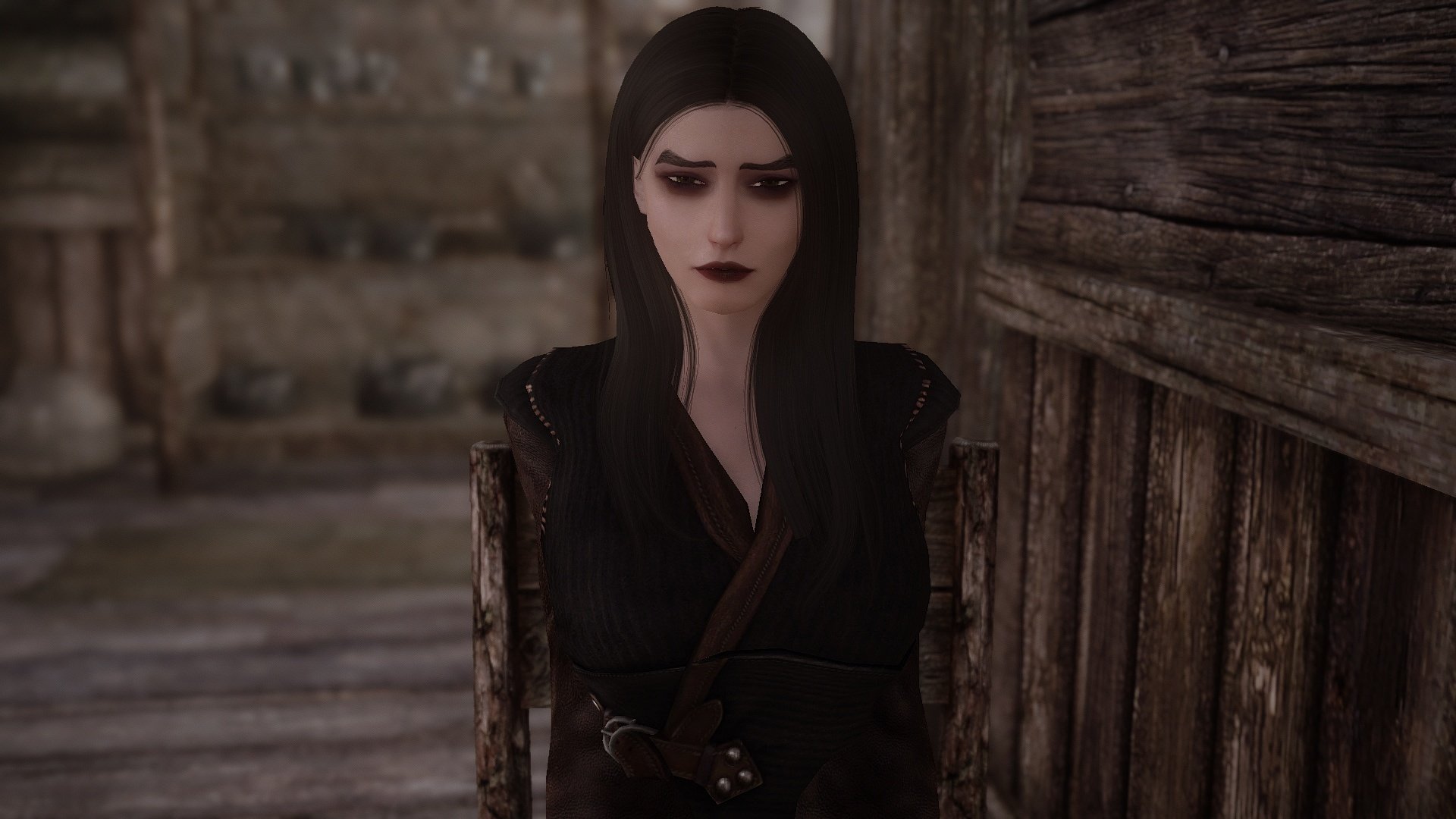 Eversince I drank that, I feel always hungry and thirsty, and every food and drink have atrocious taste, even my Cyrodiilic Brandy, which was the most delicious wine before. I do looker young and kept the diet. Maybe I just got sick..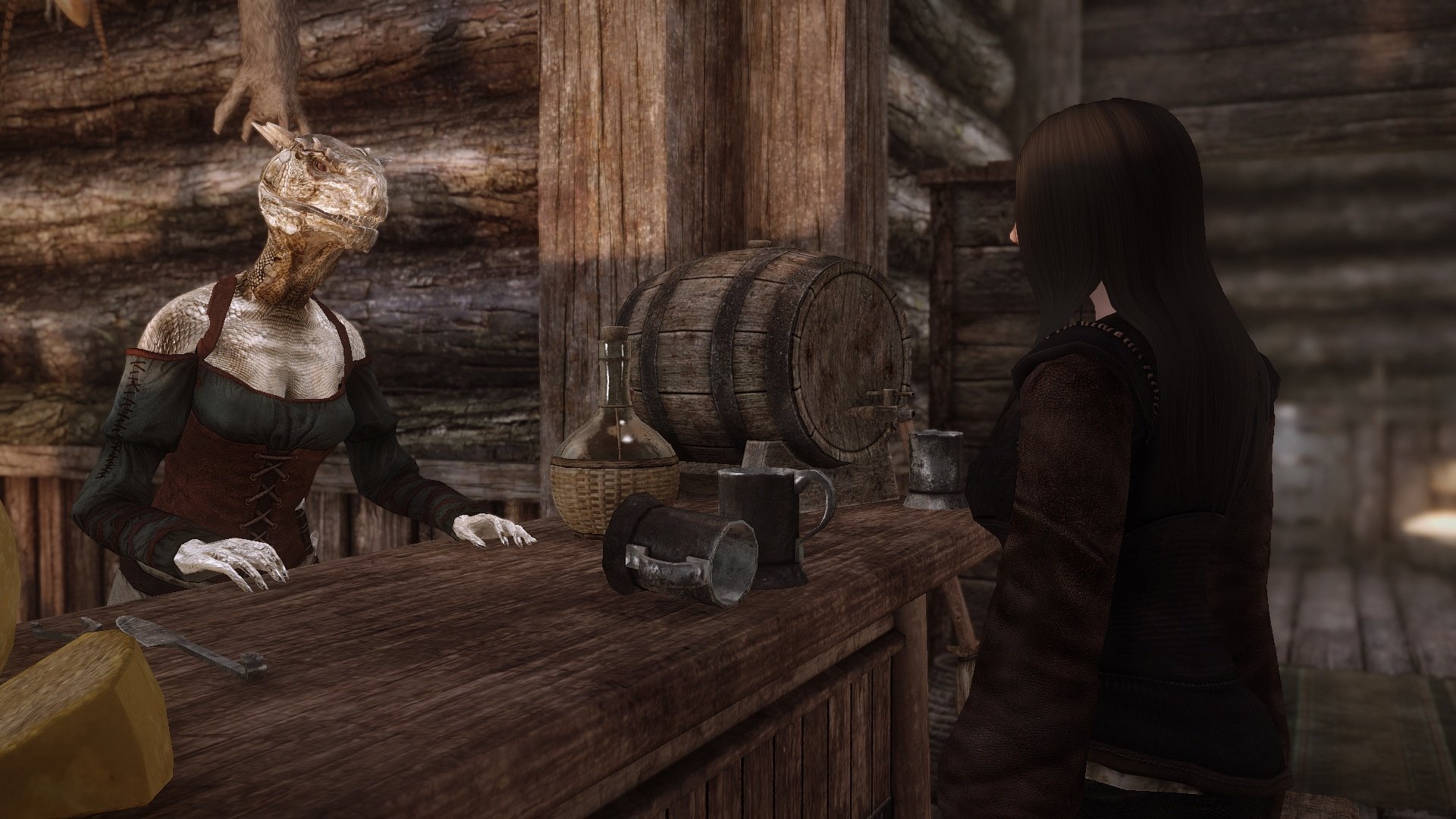 Inkeeper: Ahh Lady De Chapeau, was the meal nice and the drinks? We served the best of the city..
Eliza: It was decent I guess..
Inkeeper: Before I forget, there is a letter for you from Winterhold by someone..., courier said it, its for Lady Gwynolda de Chapeau..
Eliza: Ahhh probably for my Daughter Gwynolda? I supposed to meet her later, I come back for it later..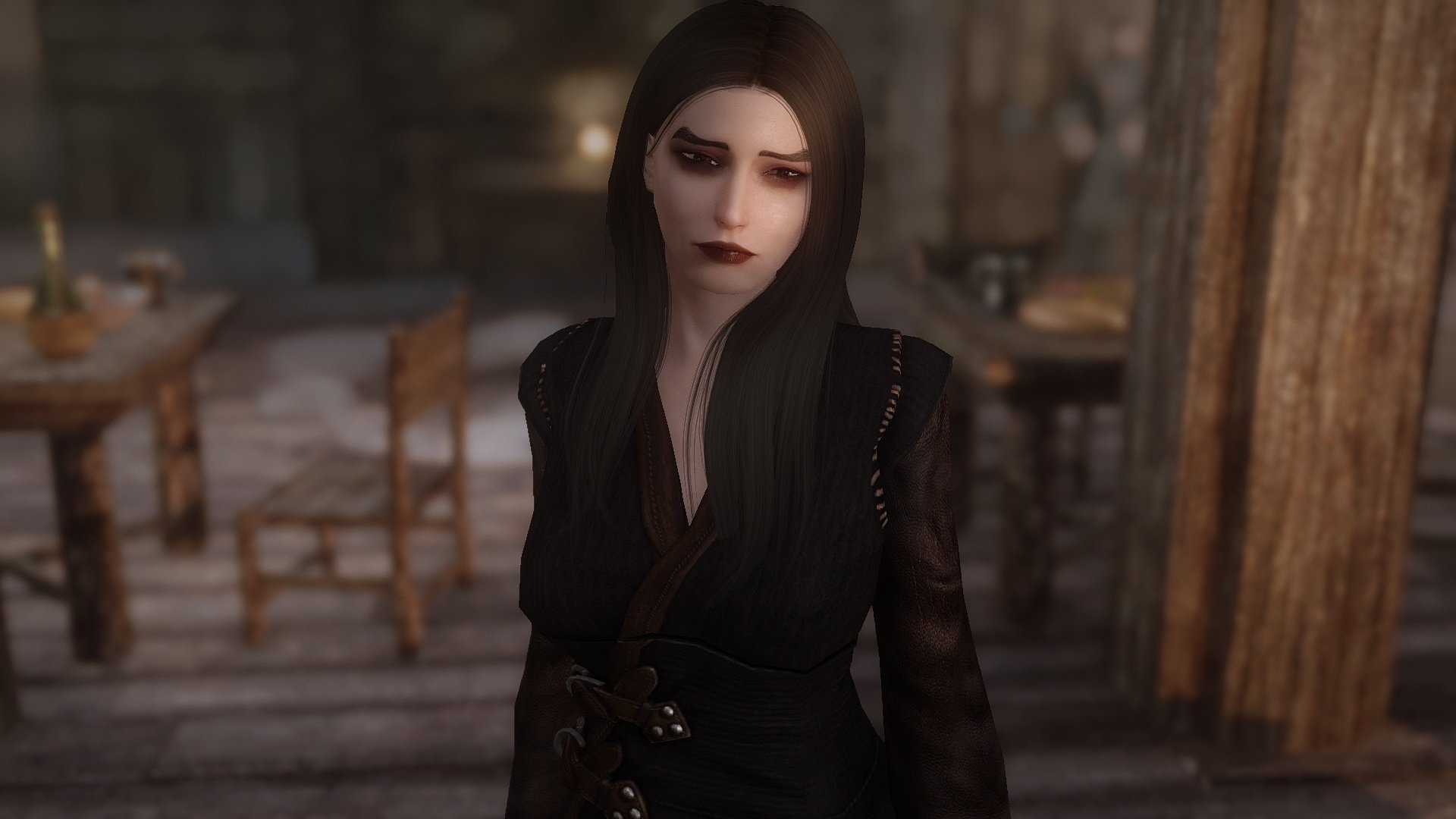 Inkeeper: You really look sickly my Lady, you should visit Anna the local alchemist, she can make miracles with her potions..
Eliza: Maybe you right, I will visit her later.
I was forced to wait til almost nightfall, sunlight just hurts, even burns.. Seems I got allergic to it, I really hate Riften.. Eversince I am here nothing good happened with me.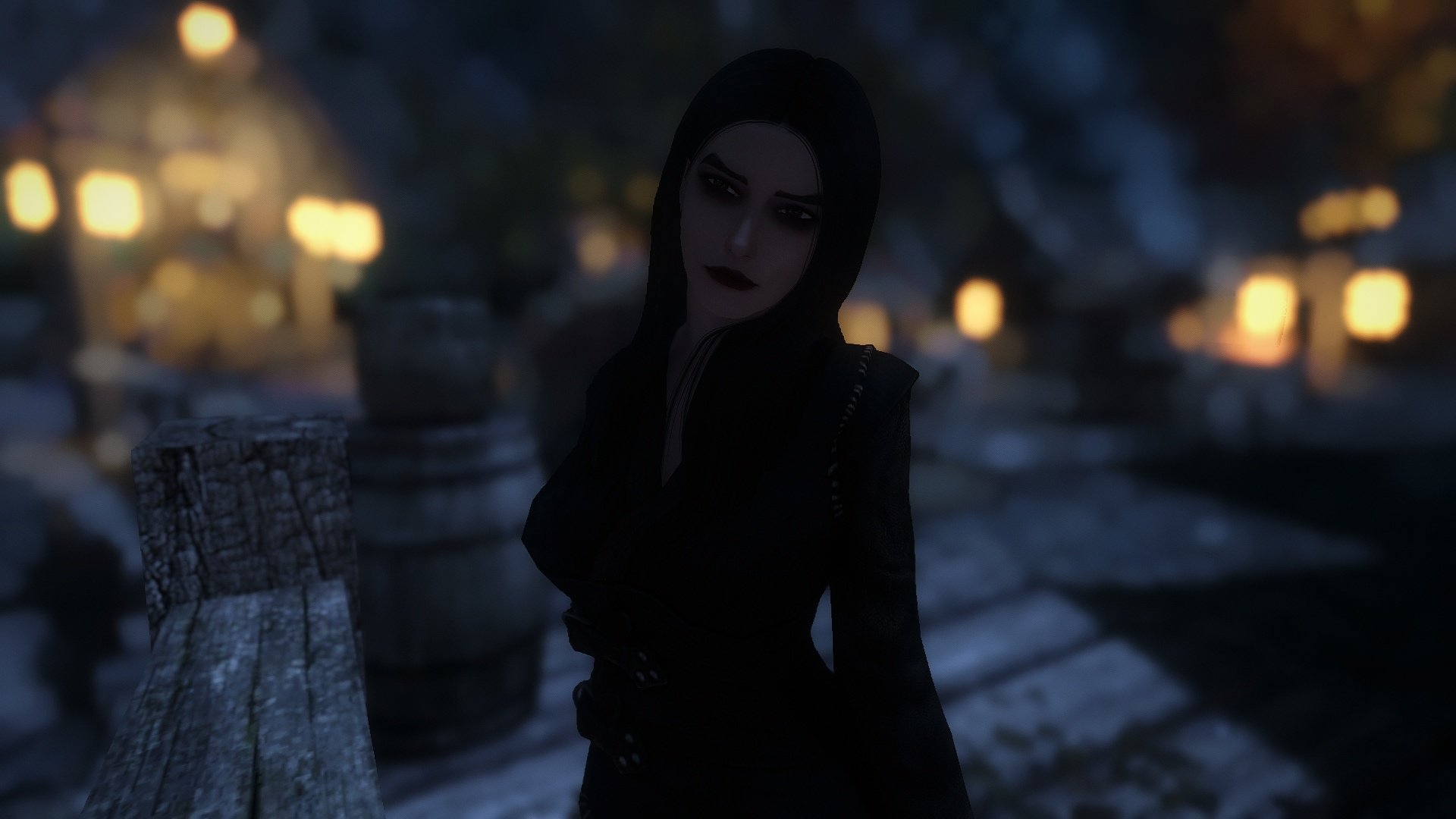 This hunger and thirst getting on my nerves,  no matter how many things I eat, seems just not enough to satisfie this feels..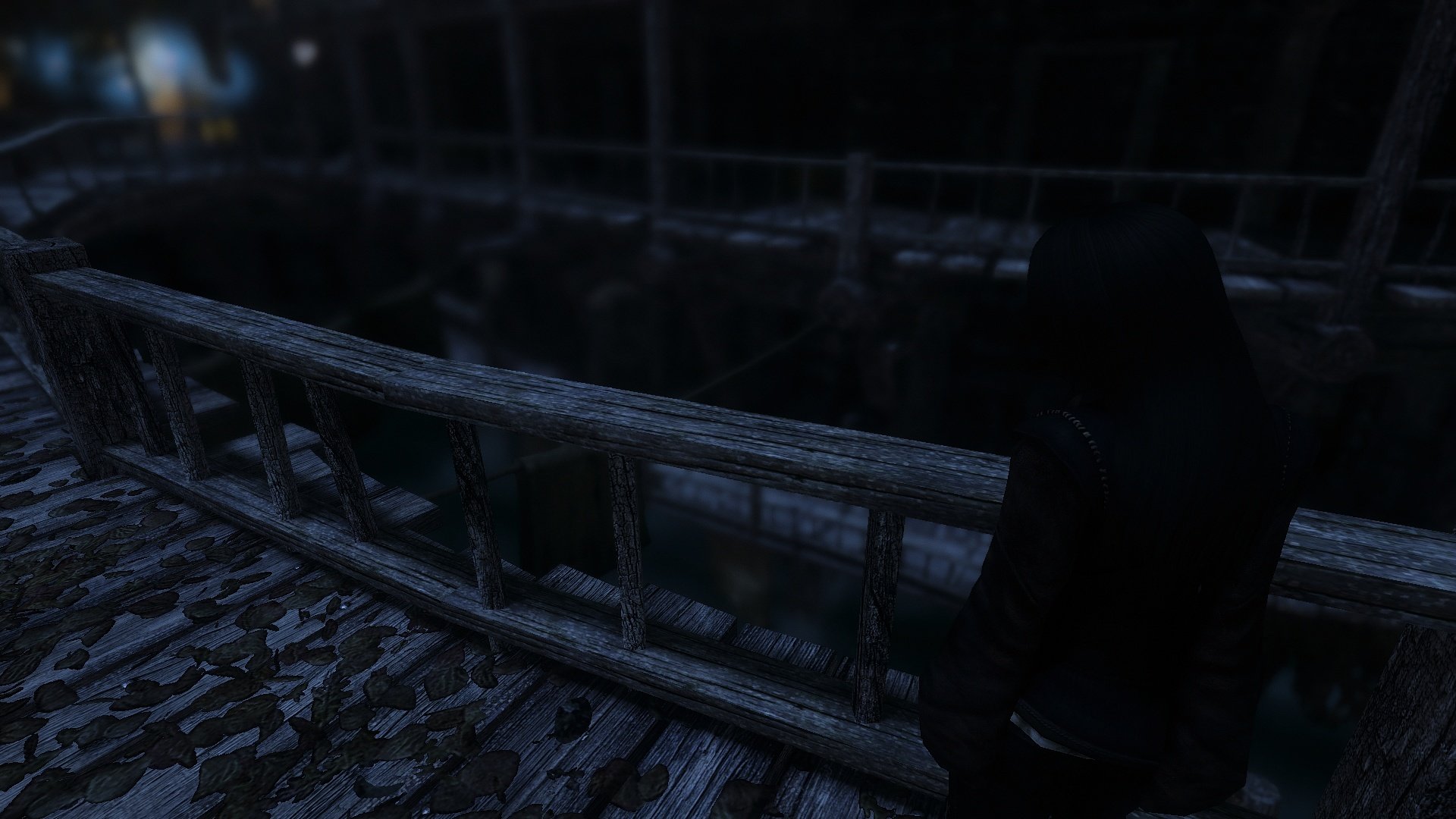 Alchemist is down there in the slums, I not get why the place is down there.. How humiliating to even make a step there, uhhhh...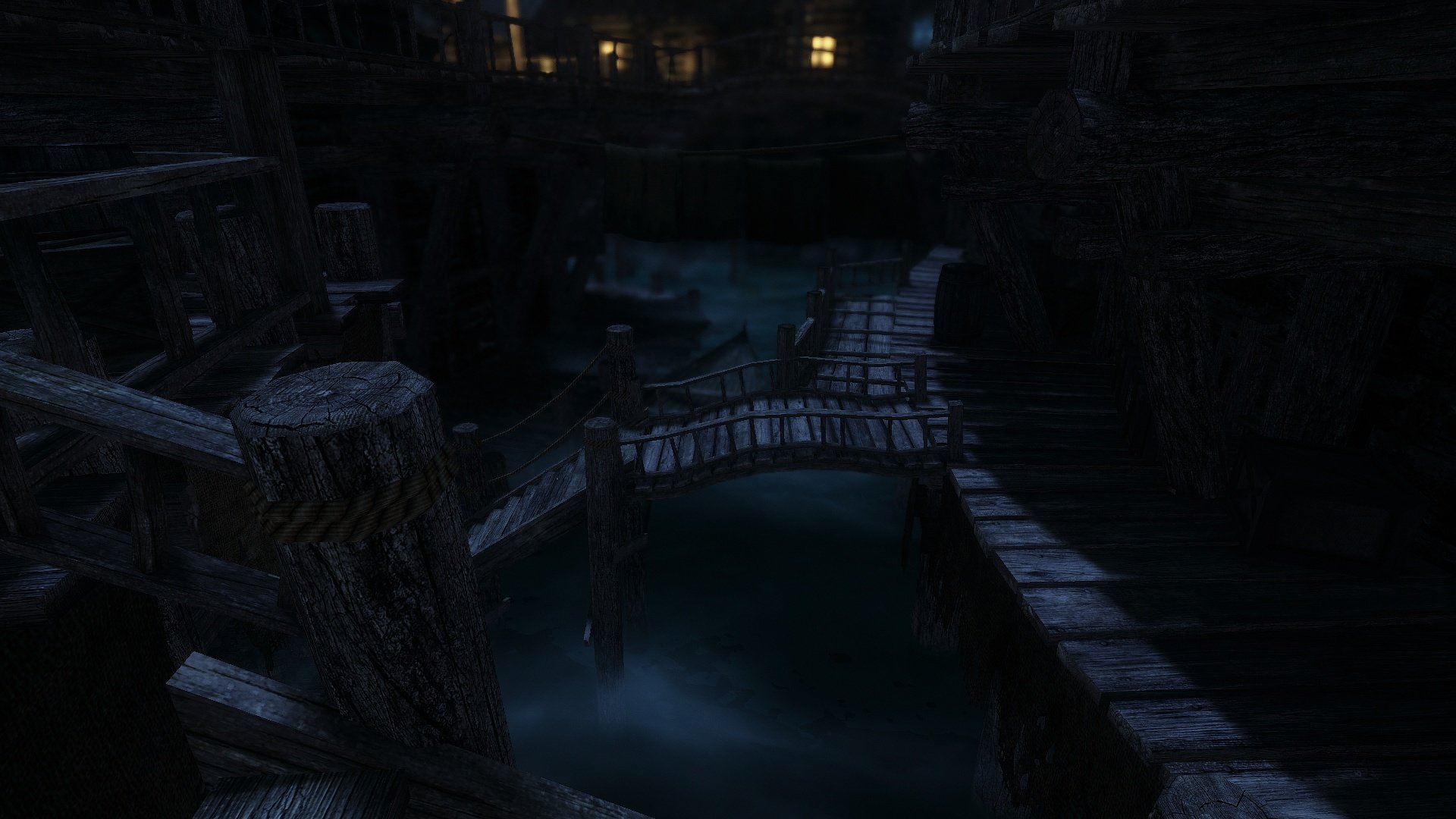 Disguisting, smelly, dirty, everywhere starving and skooma addicts, as well rats and skeevers.. but the alchemist is getting closer..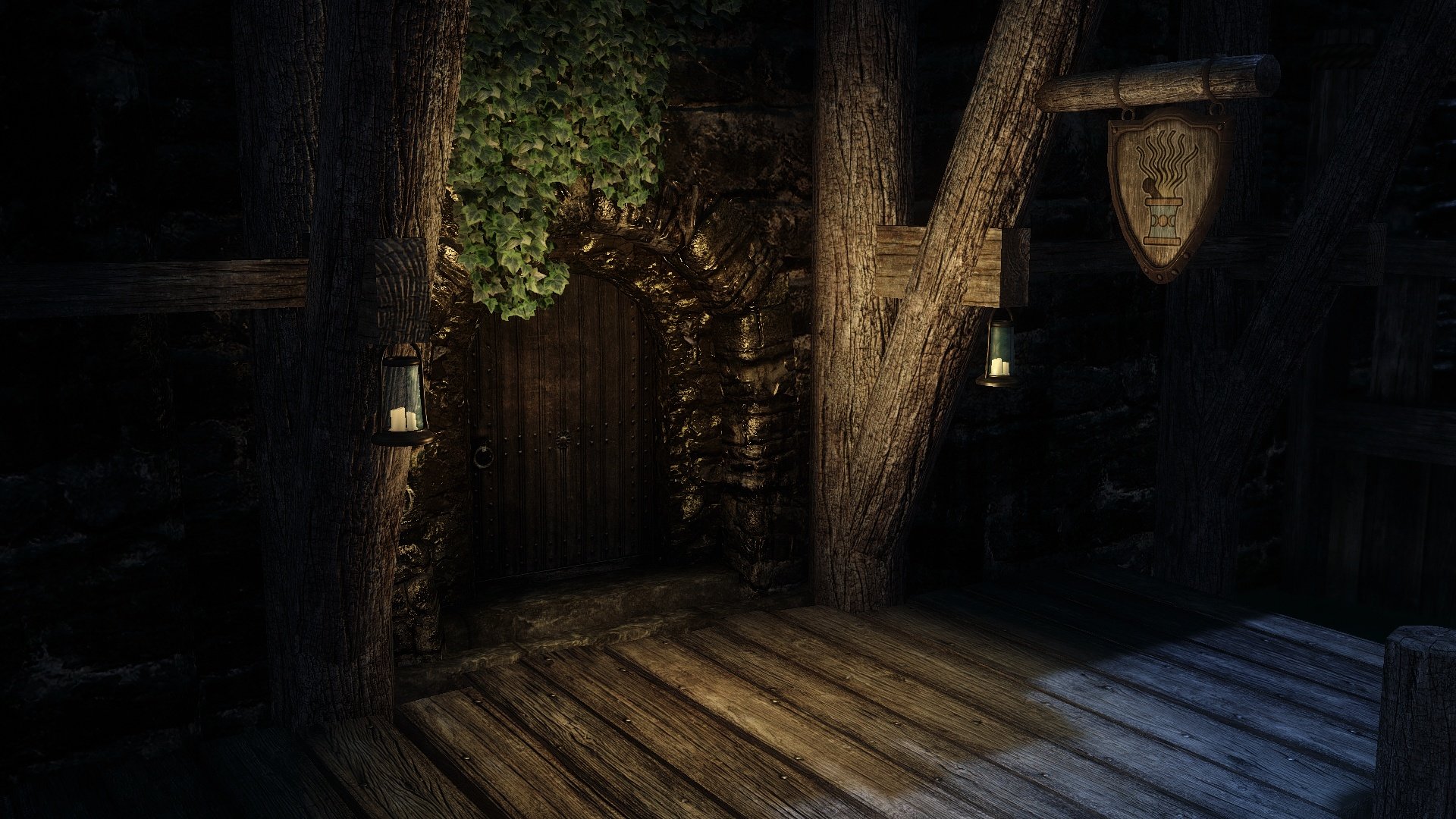 There is it..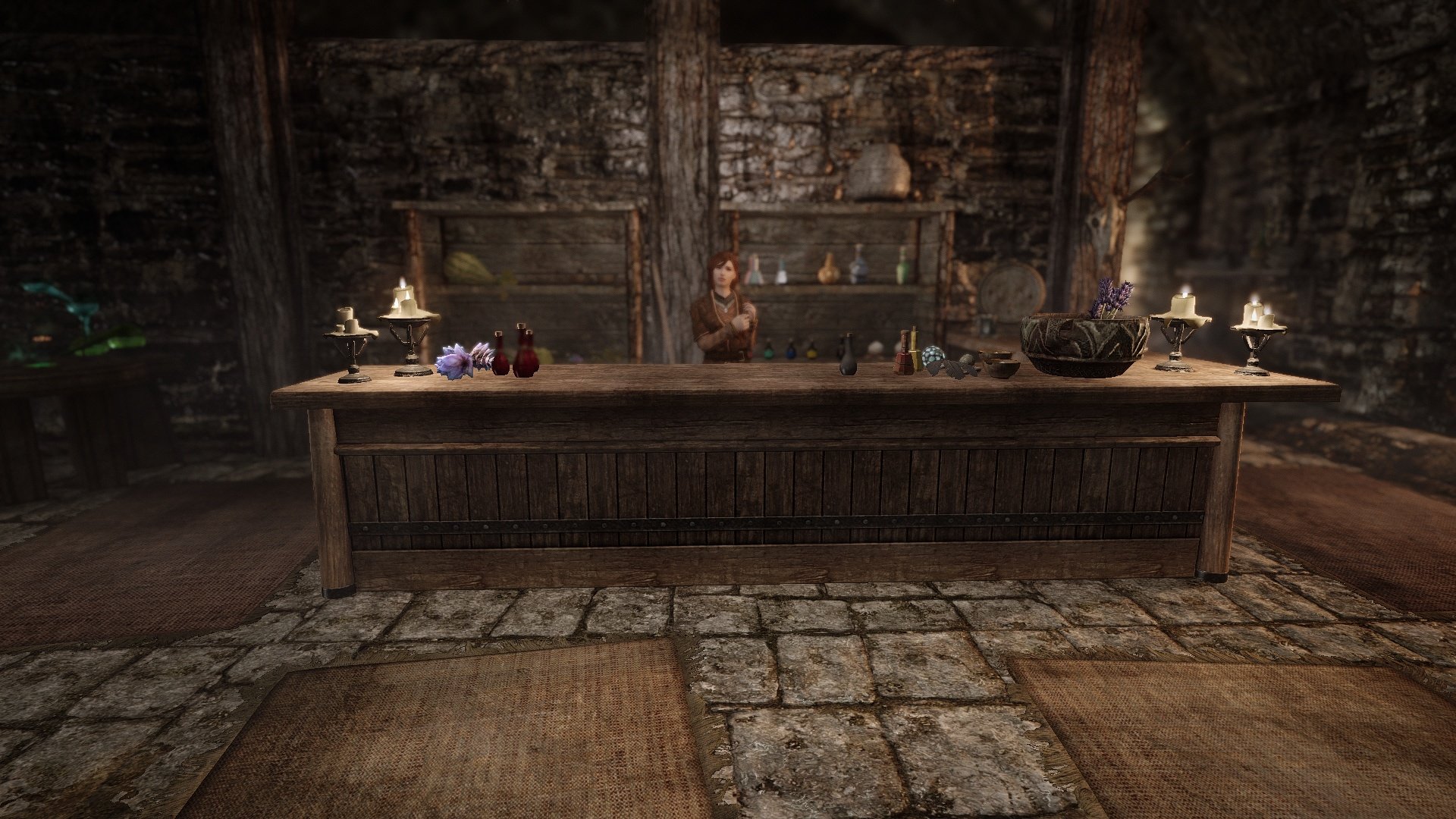 Finally, it was a nightmare to reach this place.. Seems decent I guess, but well what can I do if this trashy city offers this as its best..
Anna: Welcome, come in, you come a bit late, but shop is still open..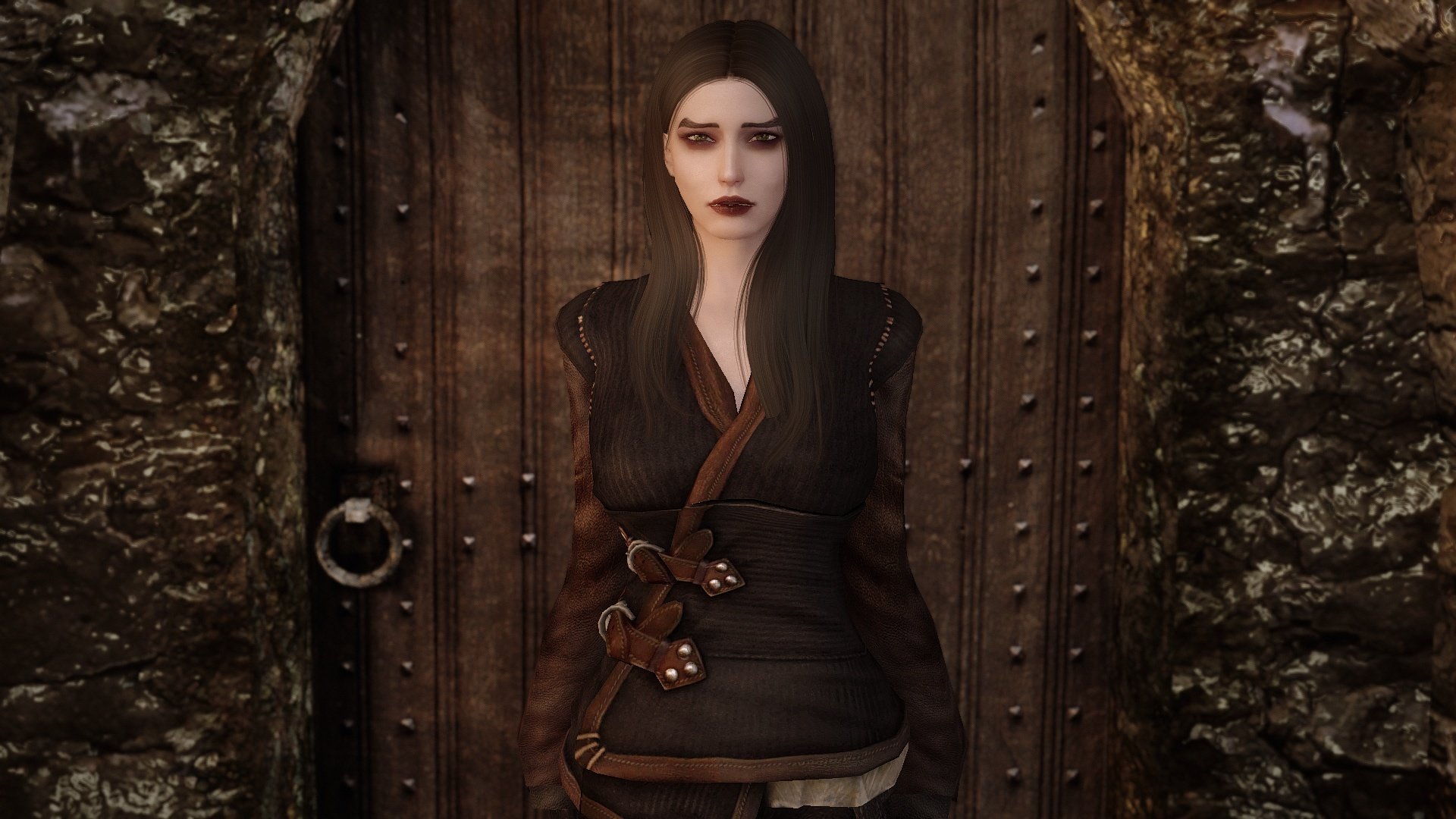 This hunger and thirst getting worser, I feel like dying from starvation, but I eat hours ago, I should really figure out this one soon or things get horrible direction..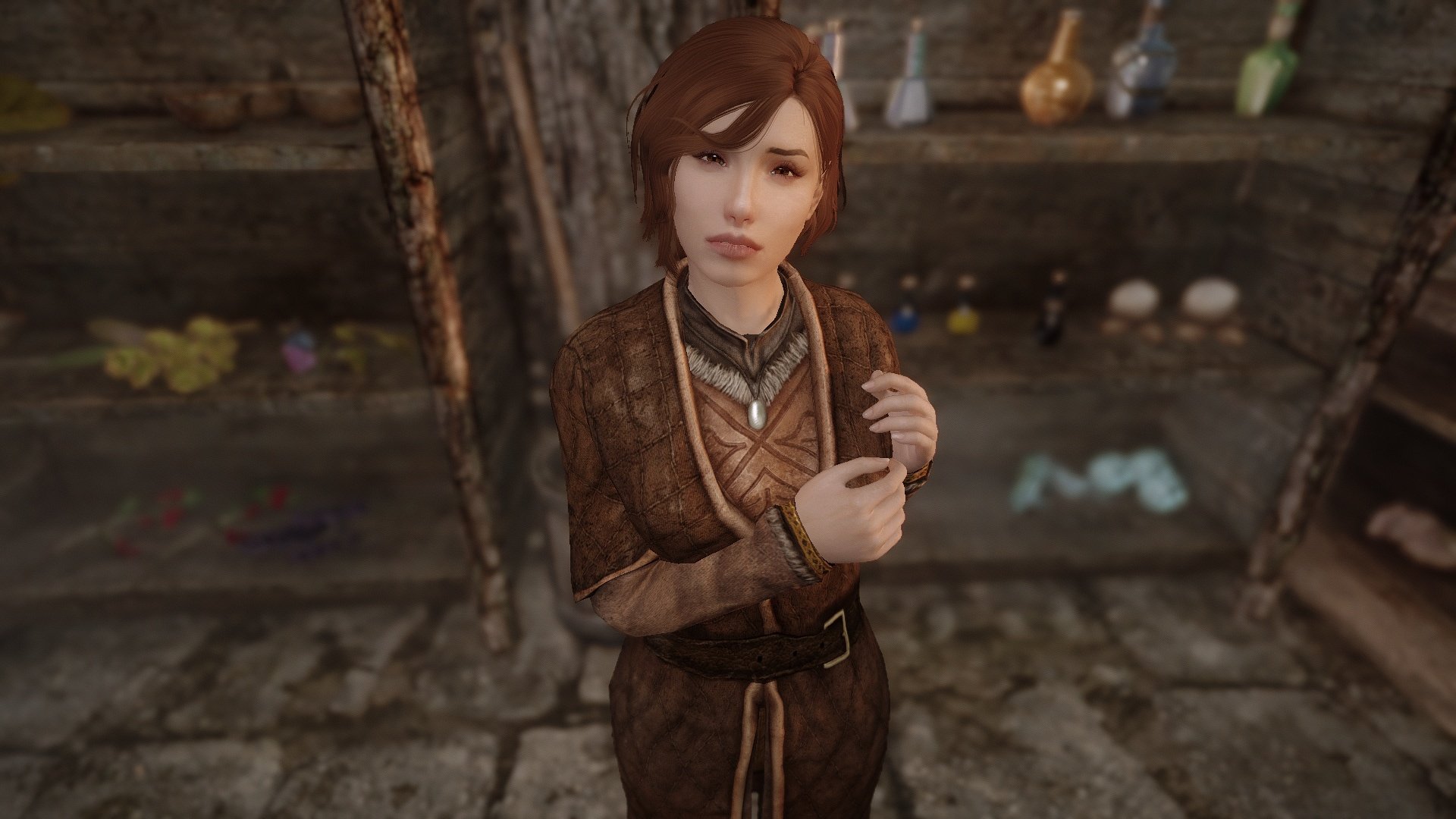 She must be Anna, seems young and tastey, rather fresh piece of meat, her blood is flowing well and healthy..
Huh?
What I am thinking?...
Anna: Come come, and tell me what brought you here at this late? You looks sickly, you need medicine? Ohh Call me Anna..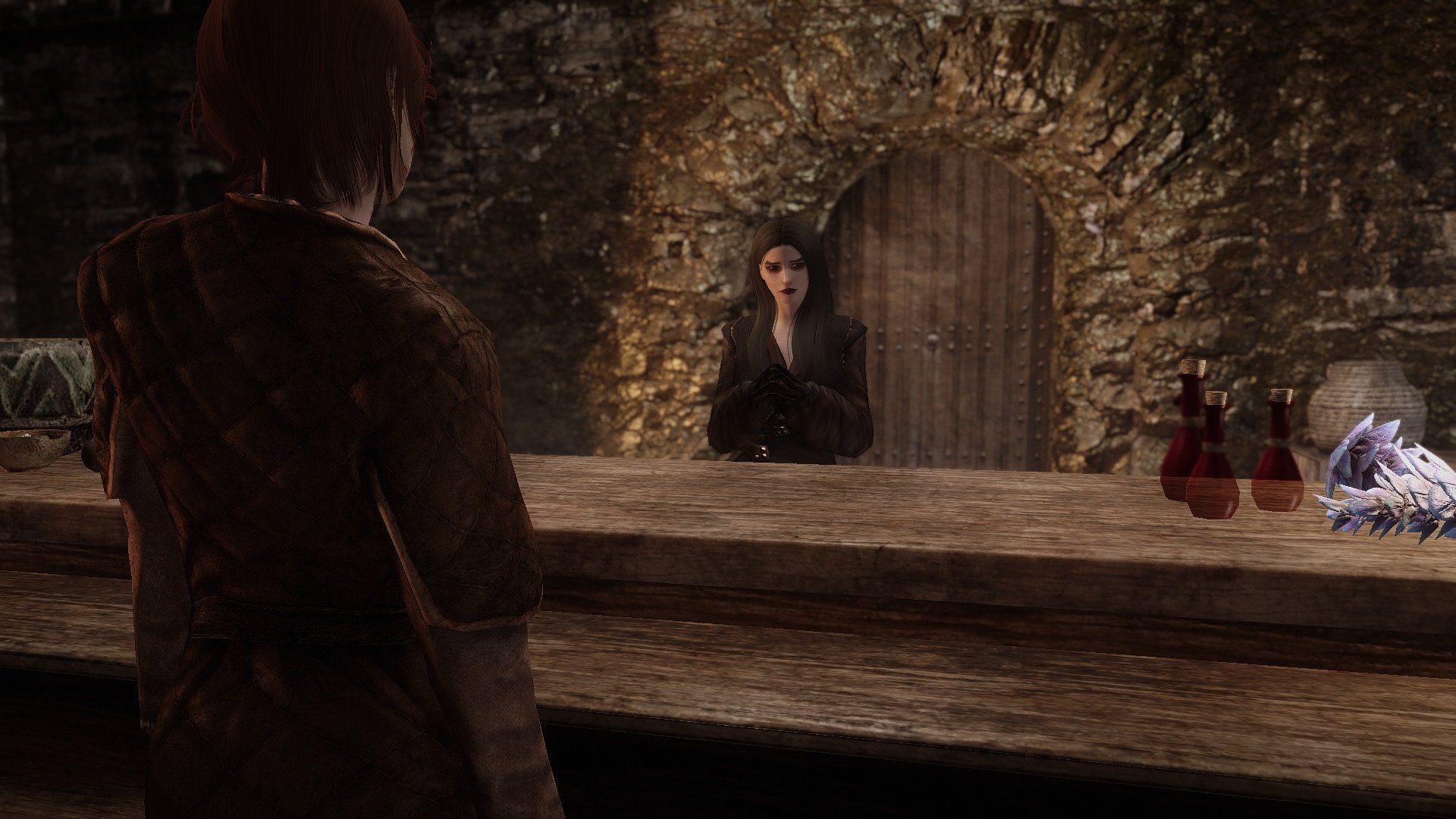 Eliza: I have a bit of problem, I got sick, but I have no idea, whats my problem...
Anna: Ahhh then we need investigate that M'lady.. what are the symptoms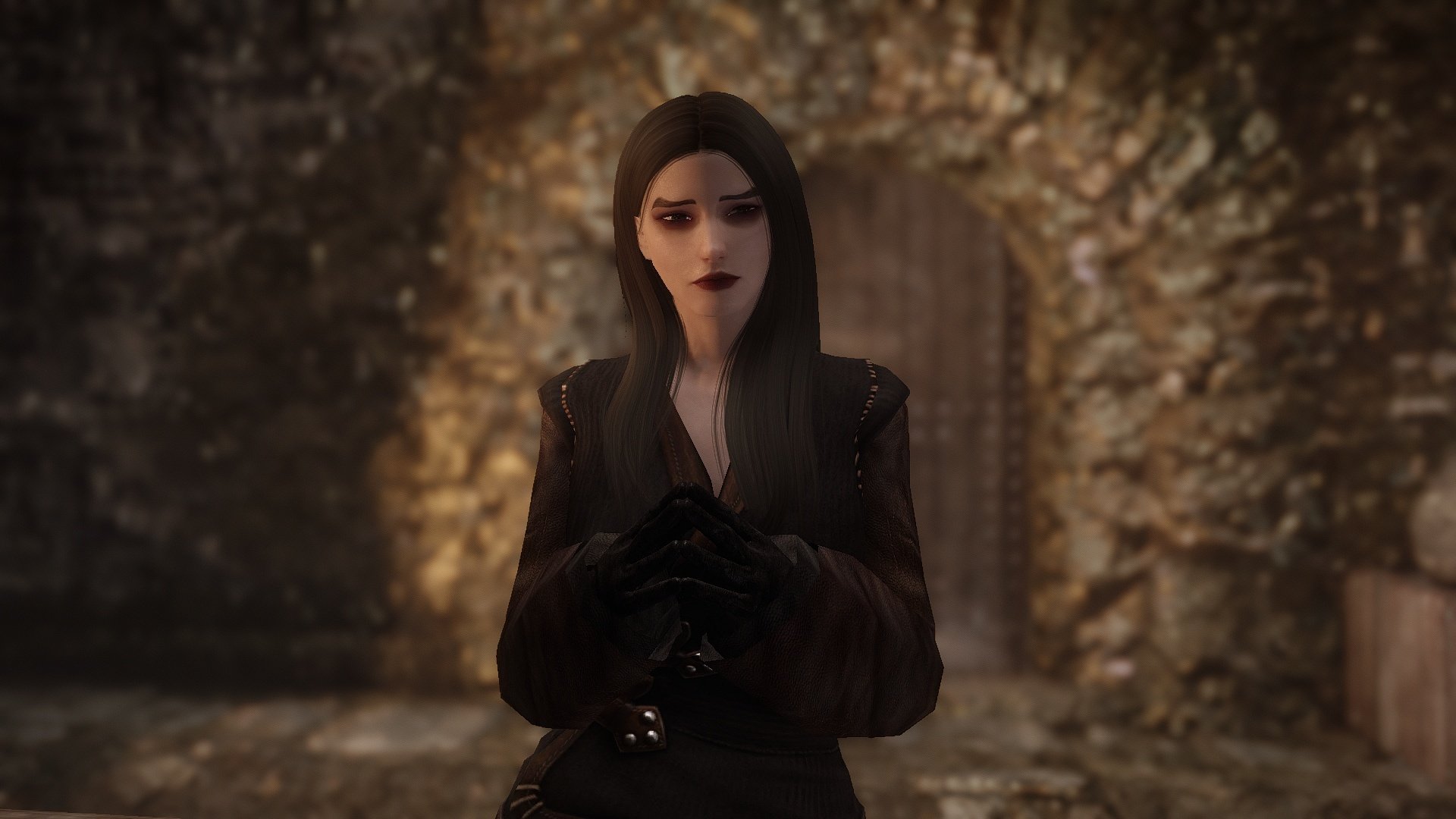 Eliza: I become vunerable to the sun, its burns my skin, all food has terrible taste and I can't proerply eat due of it, I feel weaker as well and always hungry and thirsty, no matter how much I eat and drink..
Anna: This seems maybe a new one? How long you have it?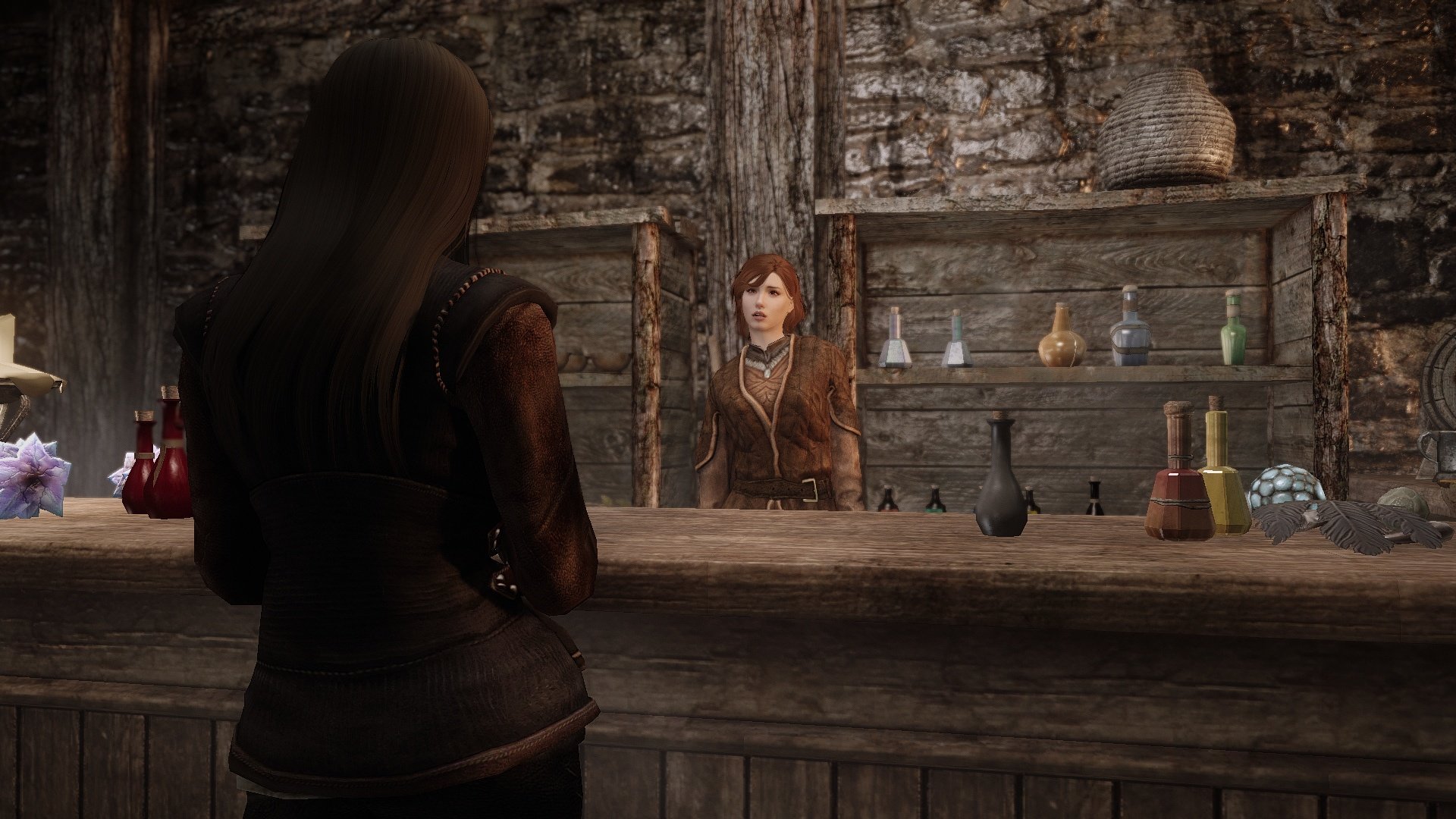 Eliza: For a week..
Anna: Maybe a parasite, Riften has common problems with them, you might got a nasty one.. or maybe..
Anna: Have you ever been attacked by a vampire? Vampire attacks got common nowadays, you might get infected by them..
Eliza: Last time I had encounter with vampires, was decades ago.. Recently I have not meet any of them.. I don't think I got infected, I cured that one years ago..
Anna: Fair enough..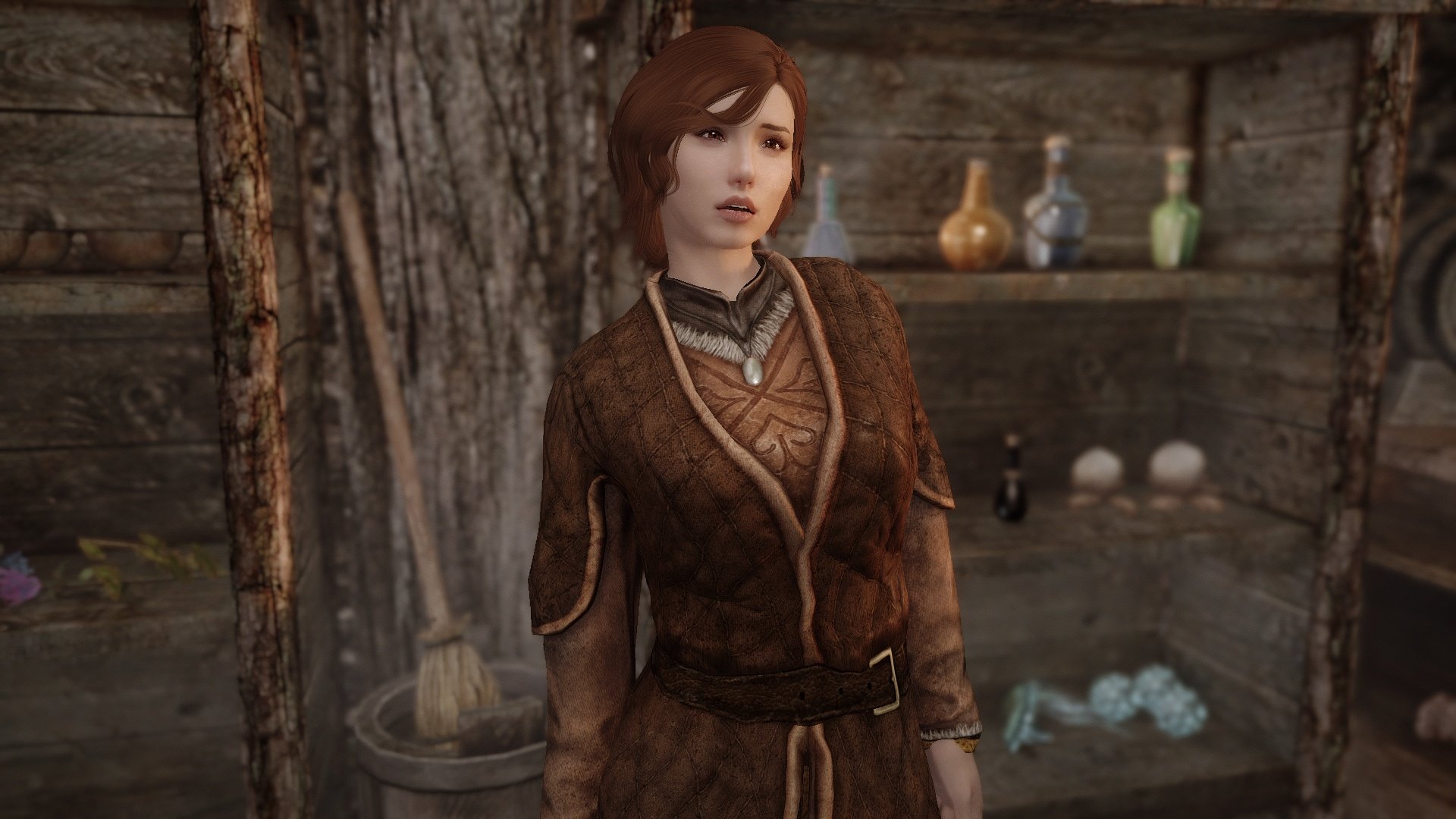 Anna: I need examine your body more, please take off your clothes and we can beginn the inspection..
Eliza: Huh? You mean outright now?
Anna: yes, I have no one else to come tonight, so we can figure out your problem..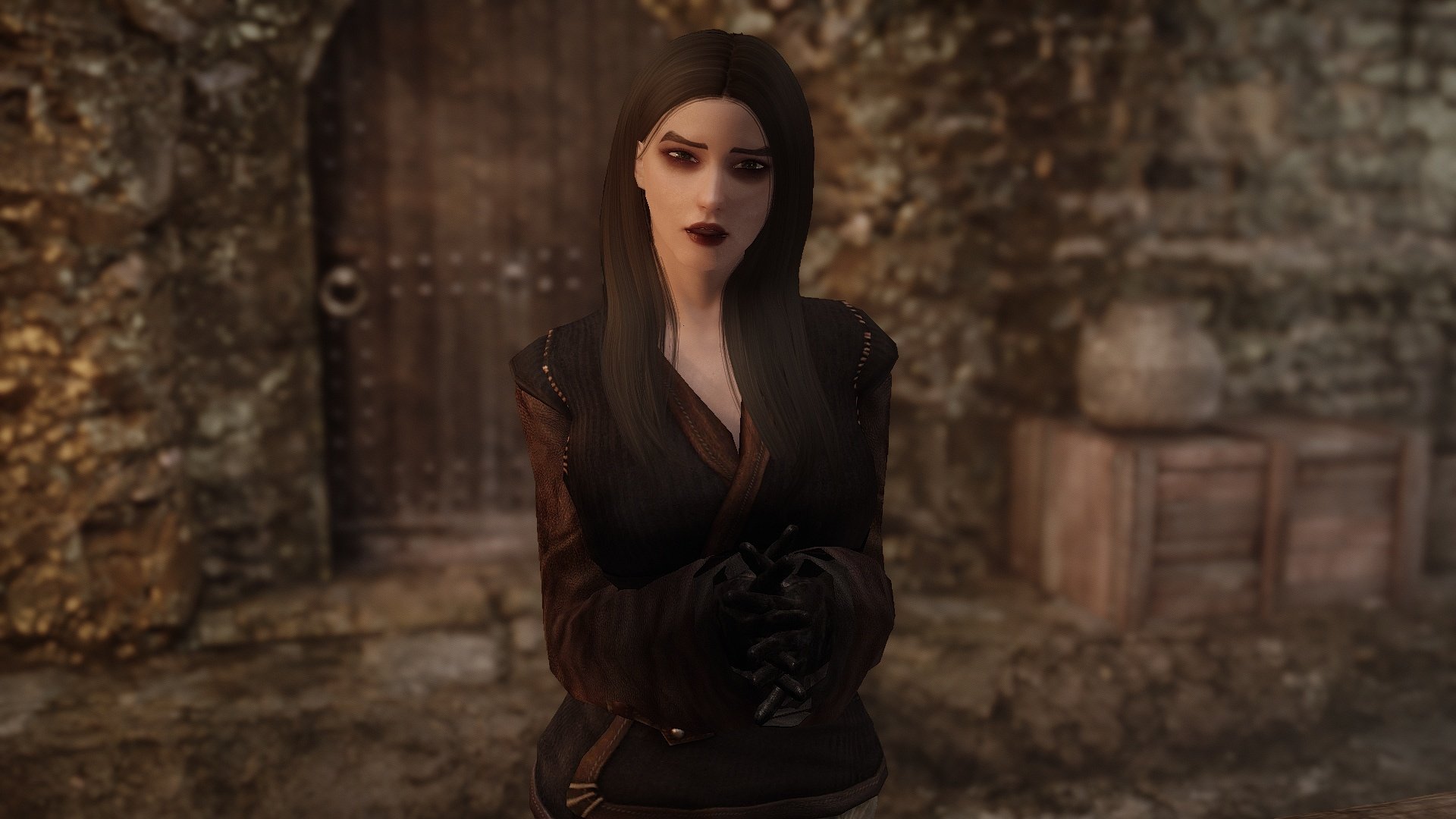 Eliza: That seems a bit unusual request..
Anna: Don't worry, Im herbalist, now take off your clothes..
Eliza: ...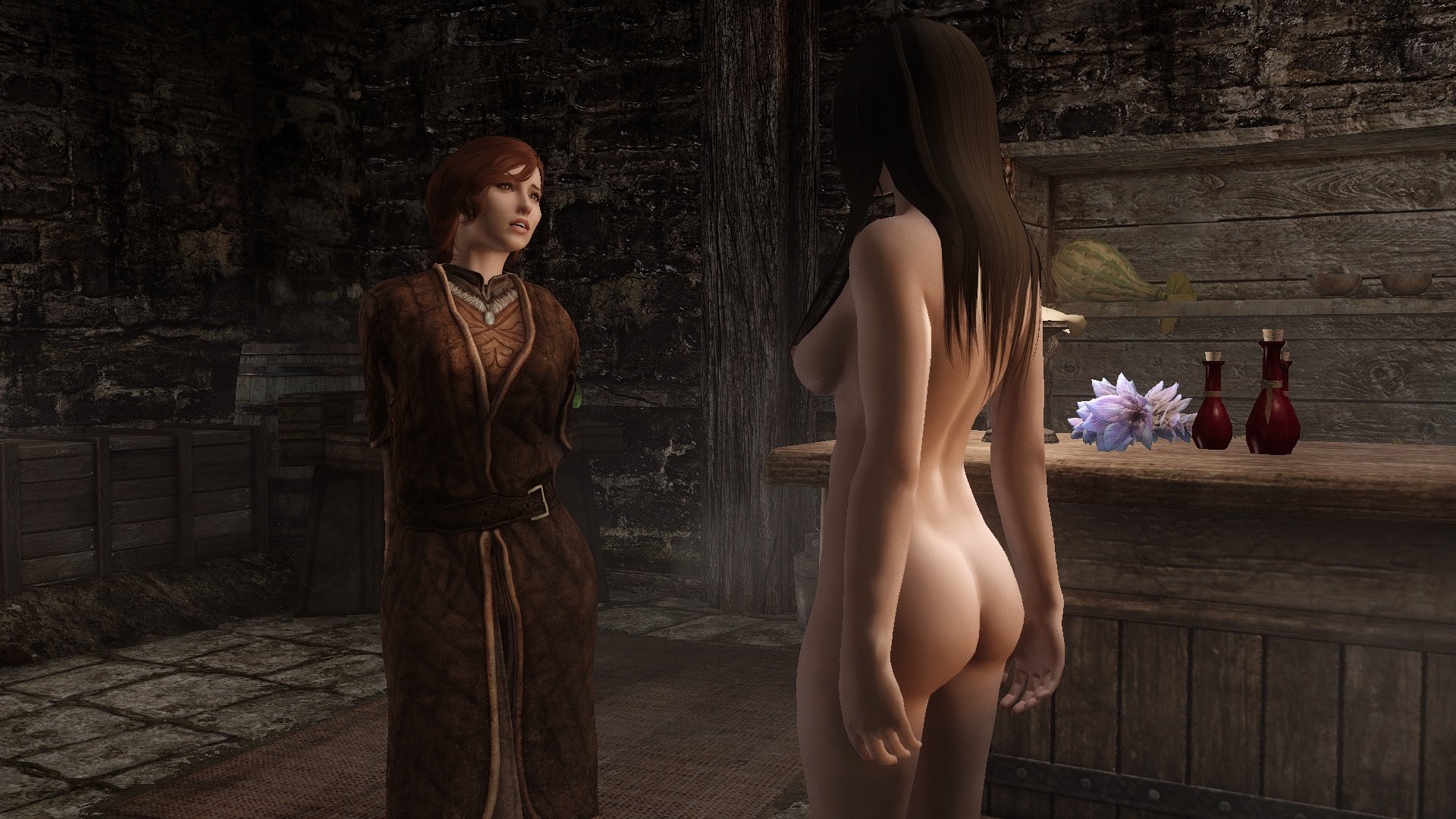 I did comply to her ridiculous request, how humailiaitng and shaming, taking my clothes off for this alchemist girl.. I am a bit desperate to figure out, whats happening with me.. She did examined my body, touched me everywhere and spent a few minute to think...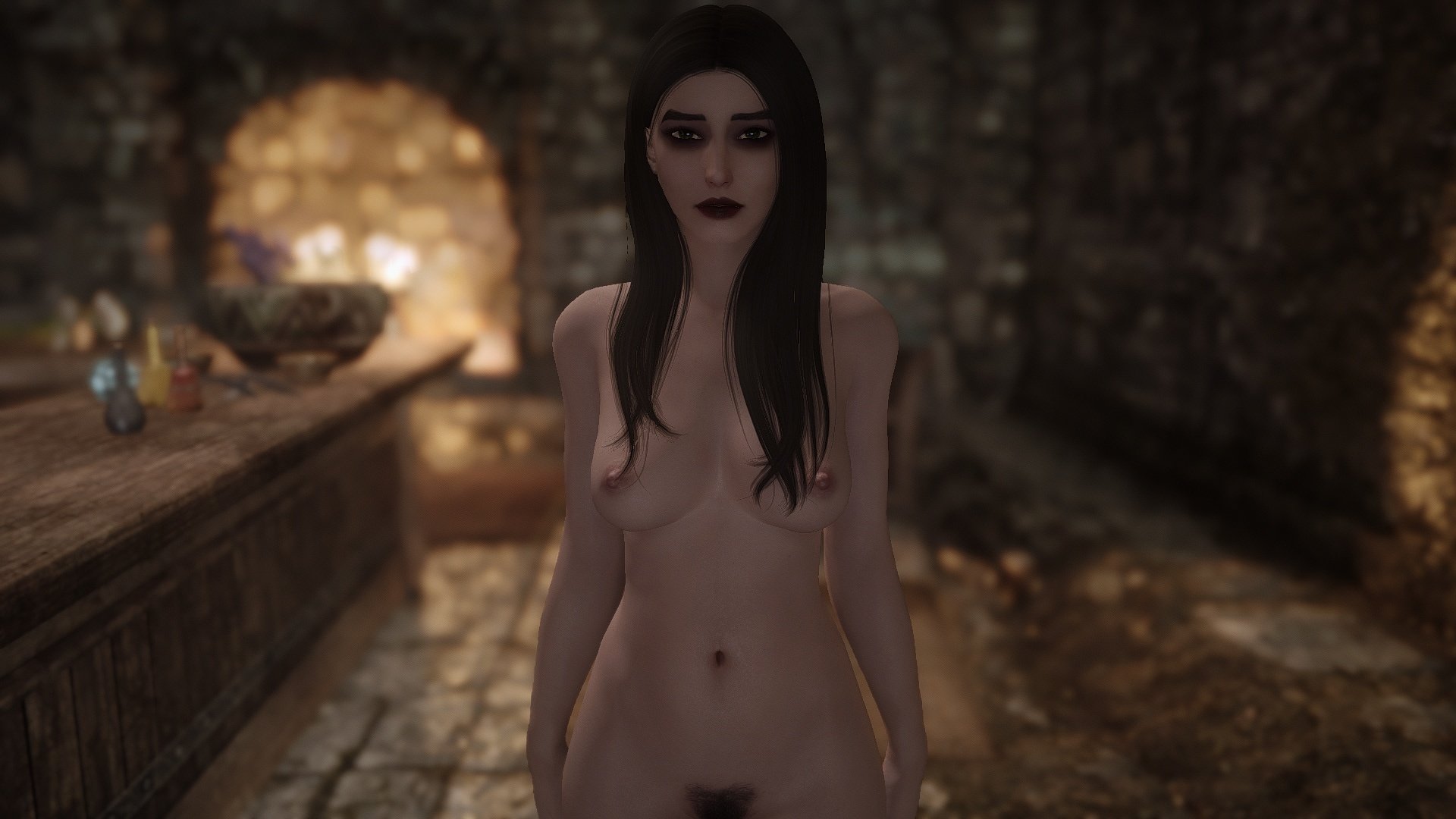 Anna: Your body is very cold, almost like a corpse.. Your skin is sickly and pale.. Your blood barely flows.
But you are walking and alive, but feels like you are dead..
Eliza: I not really understand...
Anna: Your body is effectively dead, you are like an undead, but your life signs are still present. Are you sure you not got any kind....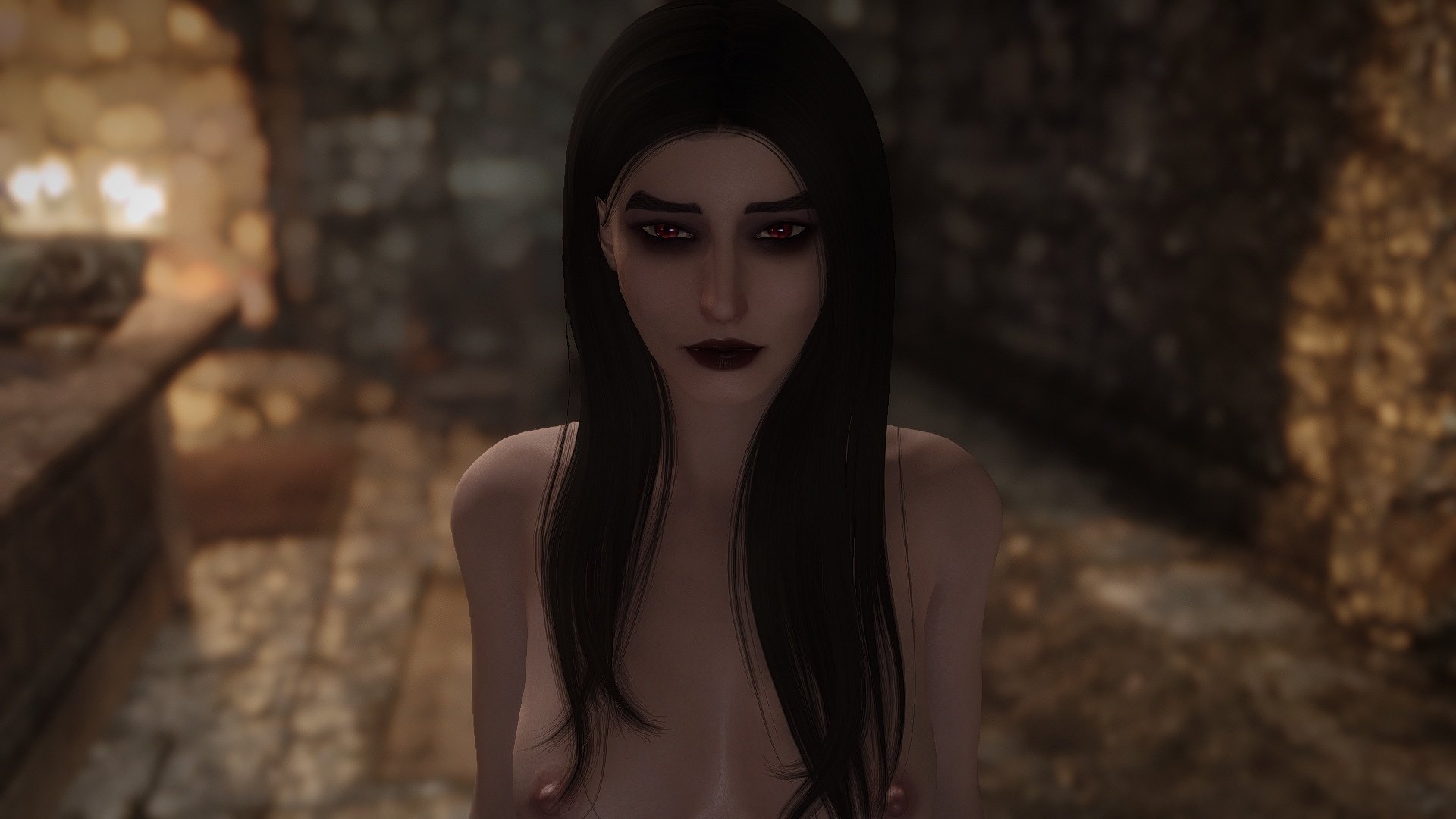 Im really hungry, I starting lose my mind, maybe I should just ...
Anna: Your eyes...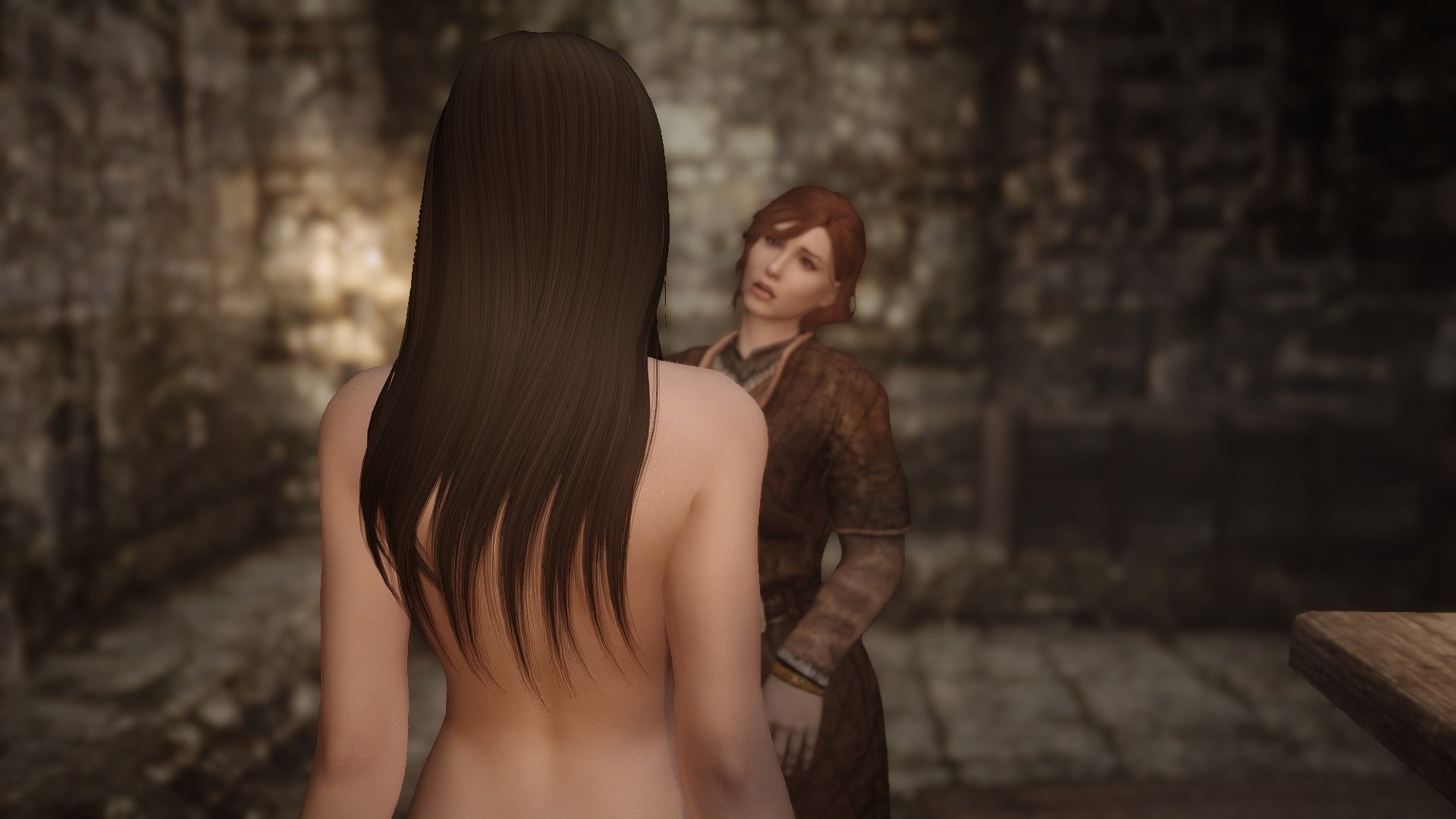 Eat something, fresh and delicious, yes like her..
Anna: Wait are you...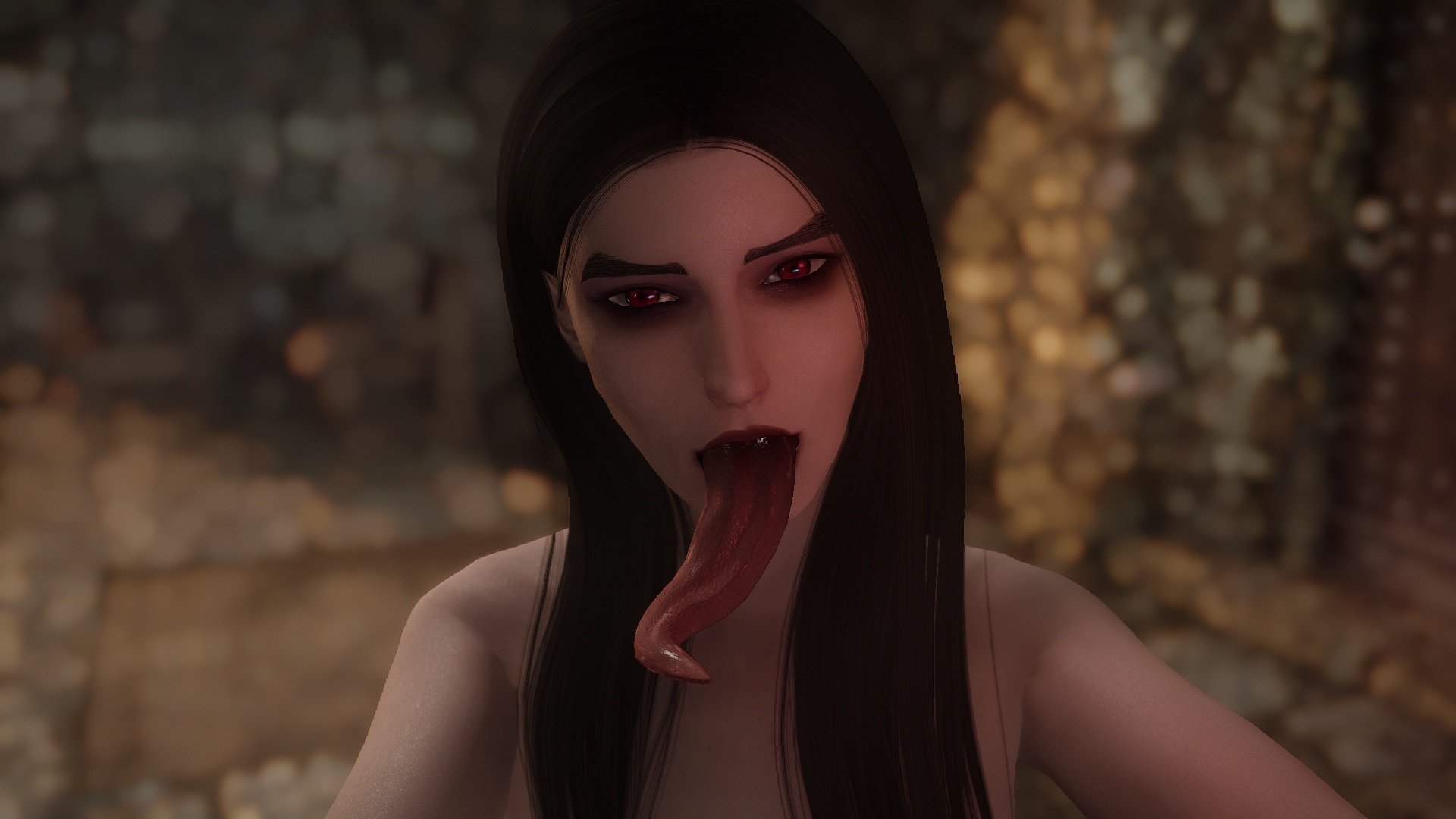 I should just kill her and rip her throat out, and drink out all red liquid from her body, slowly..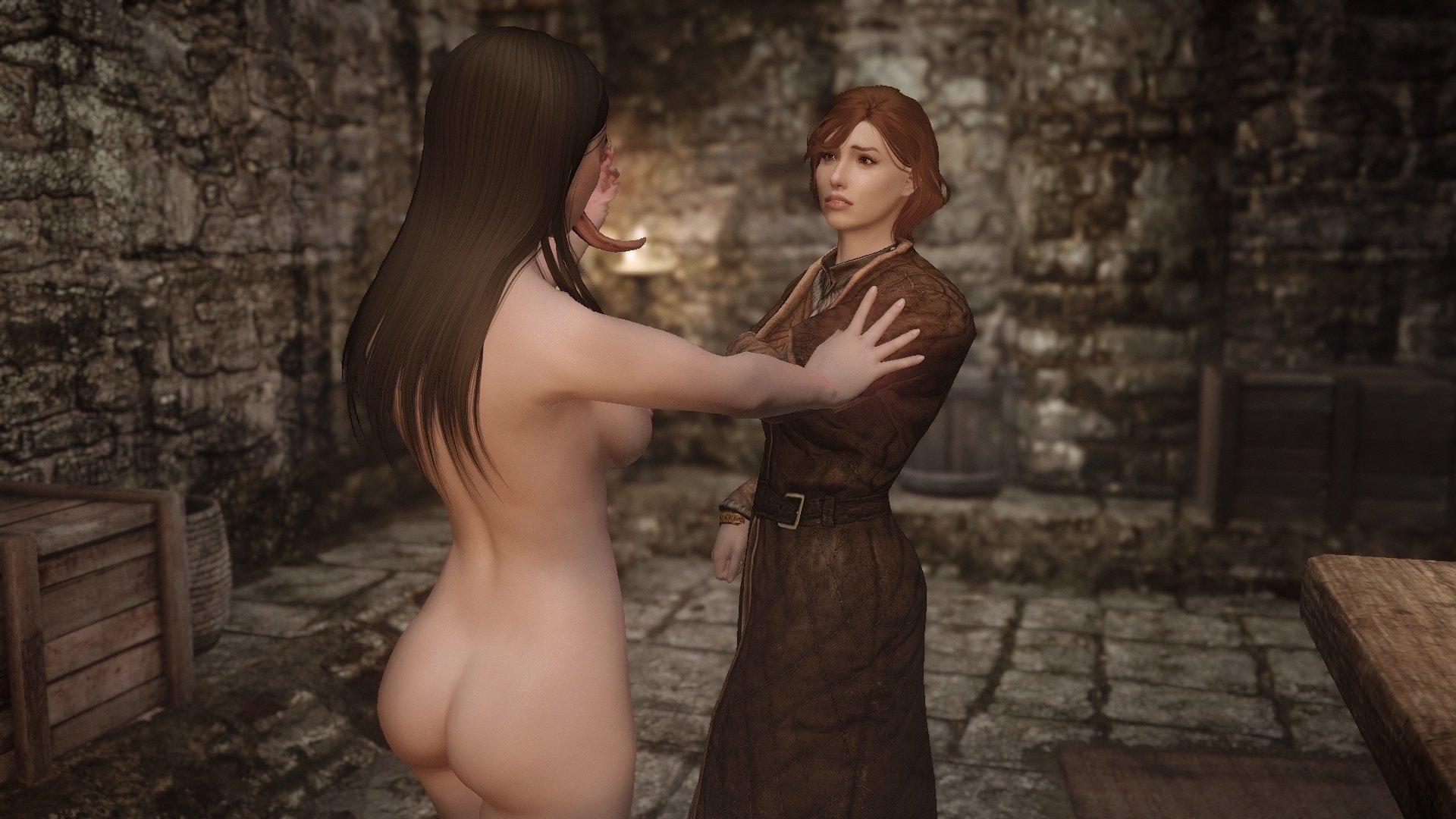 Eliza: Don't move my dear...stay still
Anna: ...I can't spea...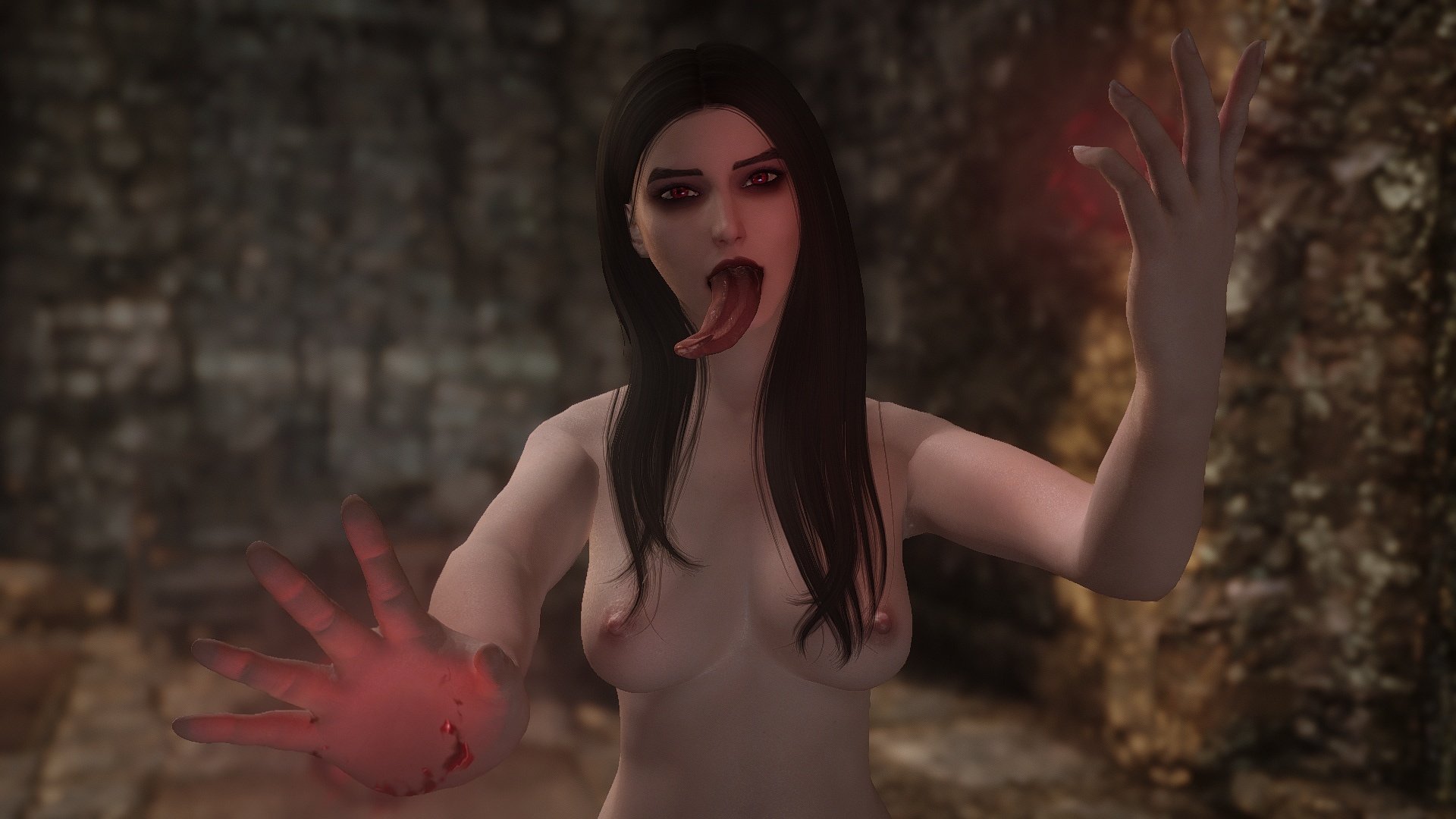 Bit of paralysis with blood magic, keeping her body from moving and talking...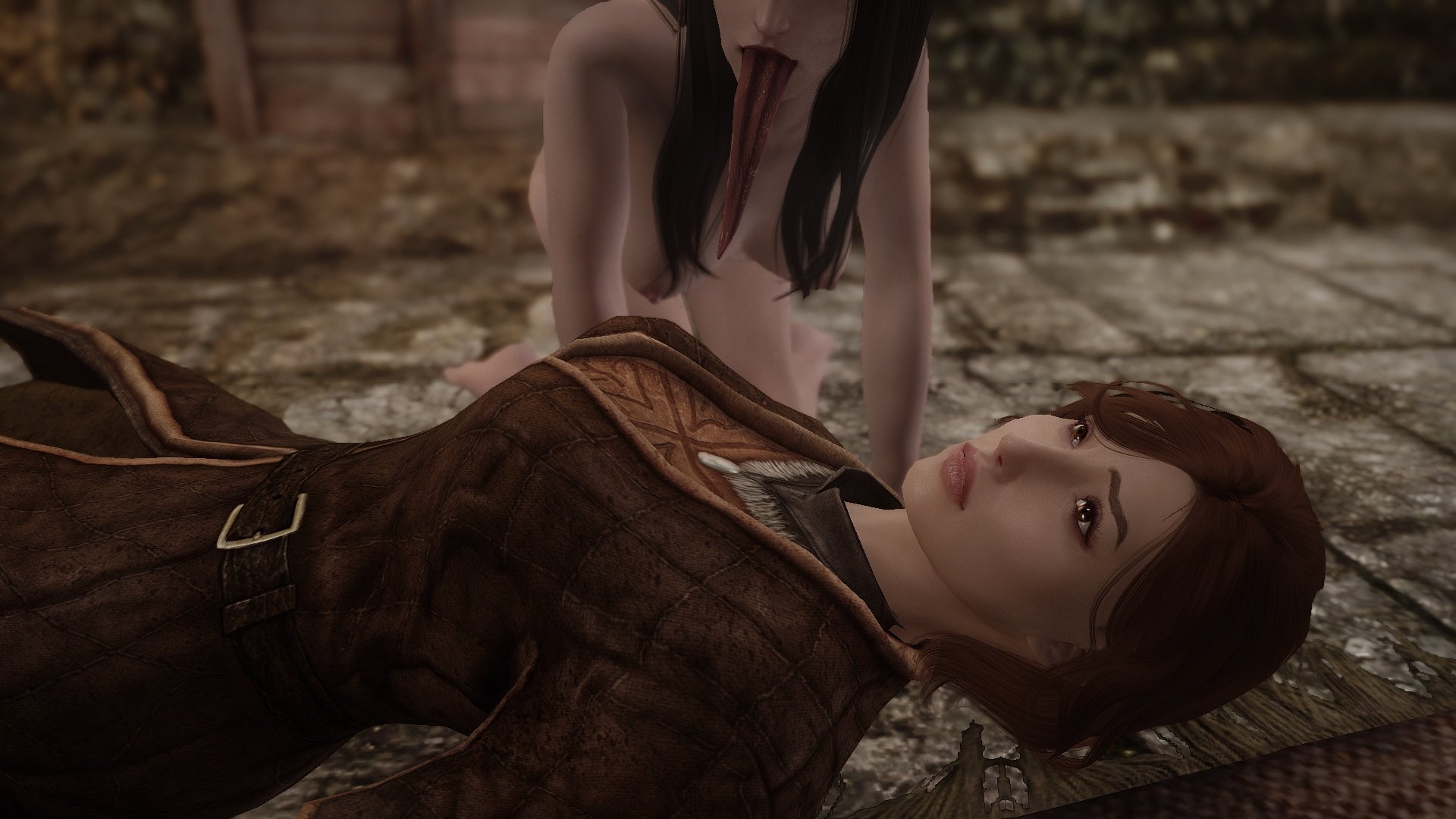 Then just slowly drain her body to dry from all delicious blood..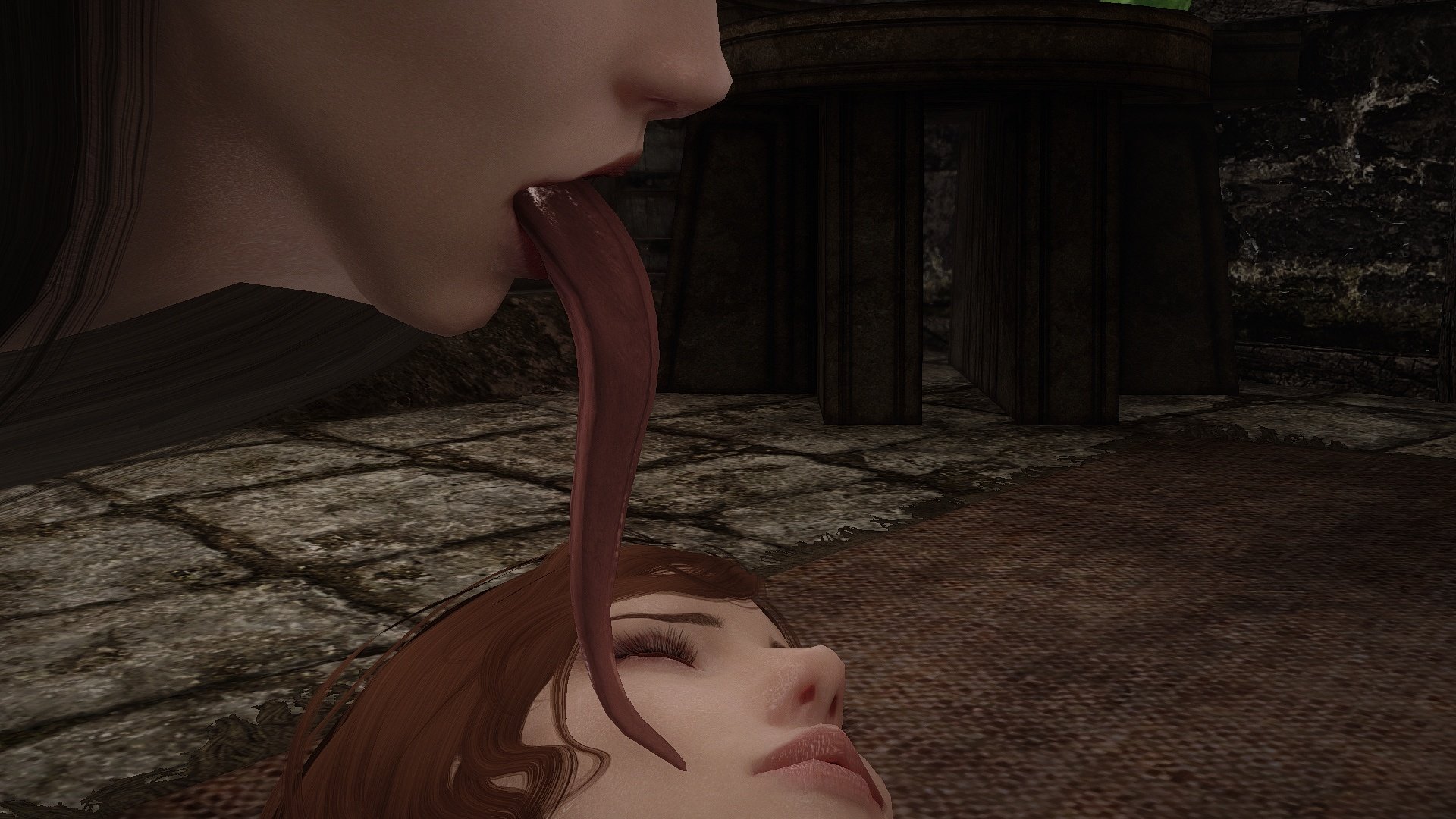 This was great, finally something with a decent taste, like my Cyrodiilic brandy paired with some nice beef and a sweetroll.. and my hunger and thirst disappeared...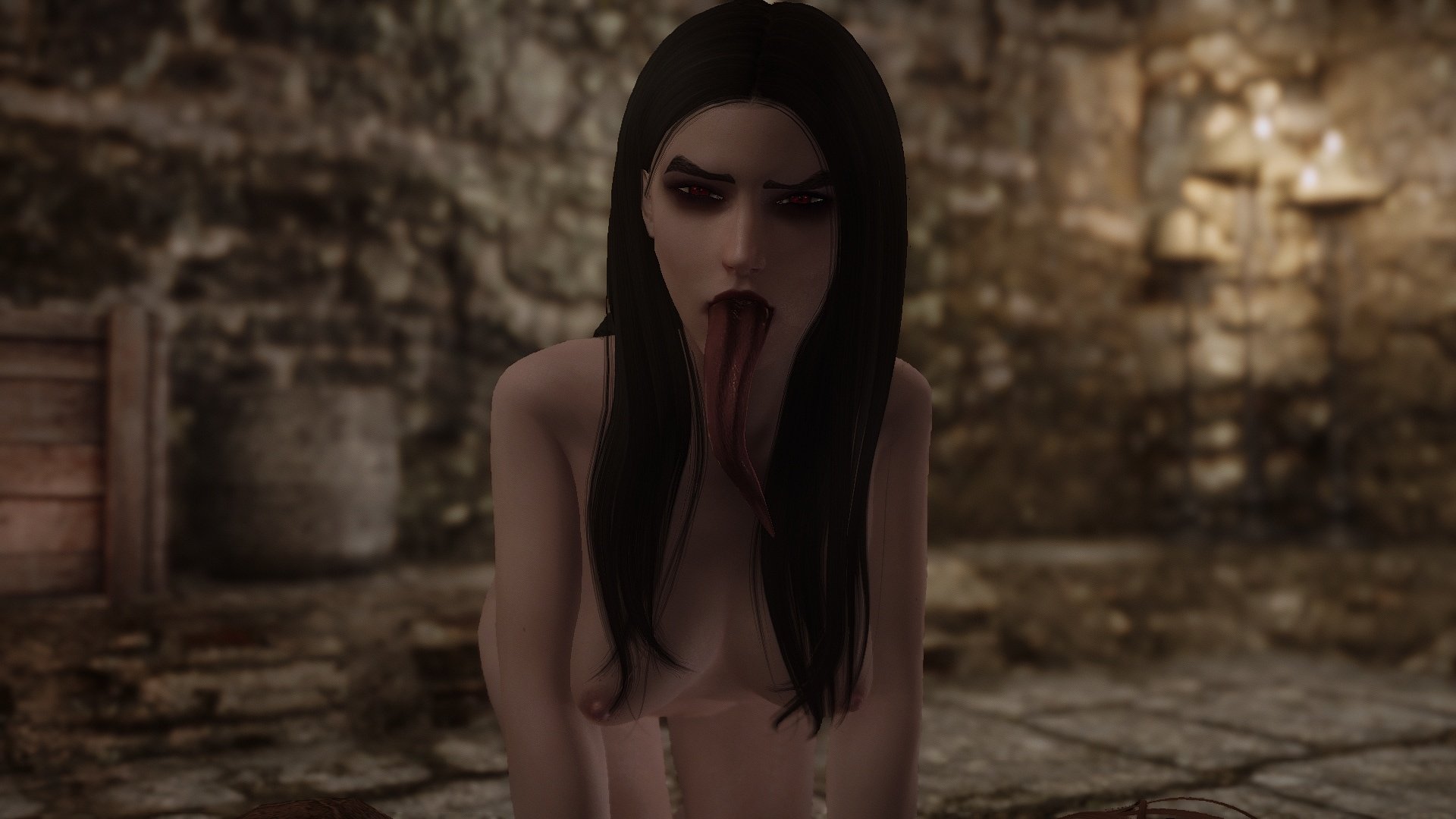 What just happened? Did I drank her blood like that with my tongue?

I am a vampire?.... apparently yes...
That masked inbecile seems tricked me drinking that.. like a make up not worry, then I just turned out this... He said vampire blood not turn people and can be drank freely for making one look youthful like what those arrogant Vampyrum Order jerks do..
How disguisting way to drink blood... no wonder I not made any sucpicious connection, I have no fangs like those other low-life vampires.. instead I have worser, a leech tongue..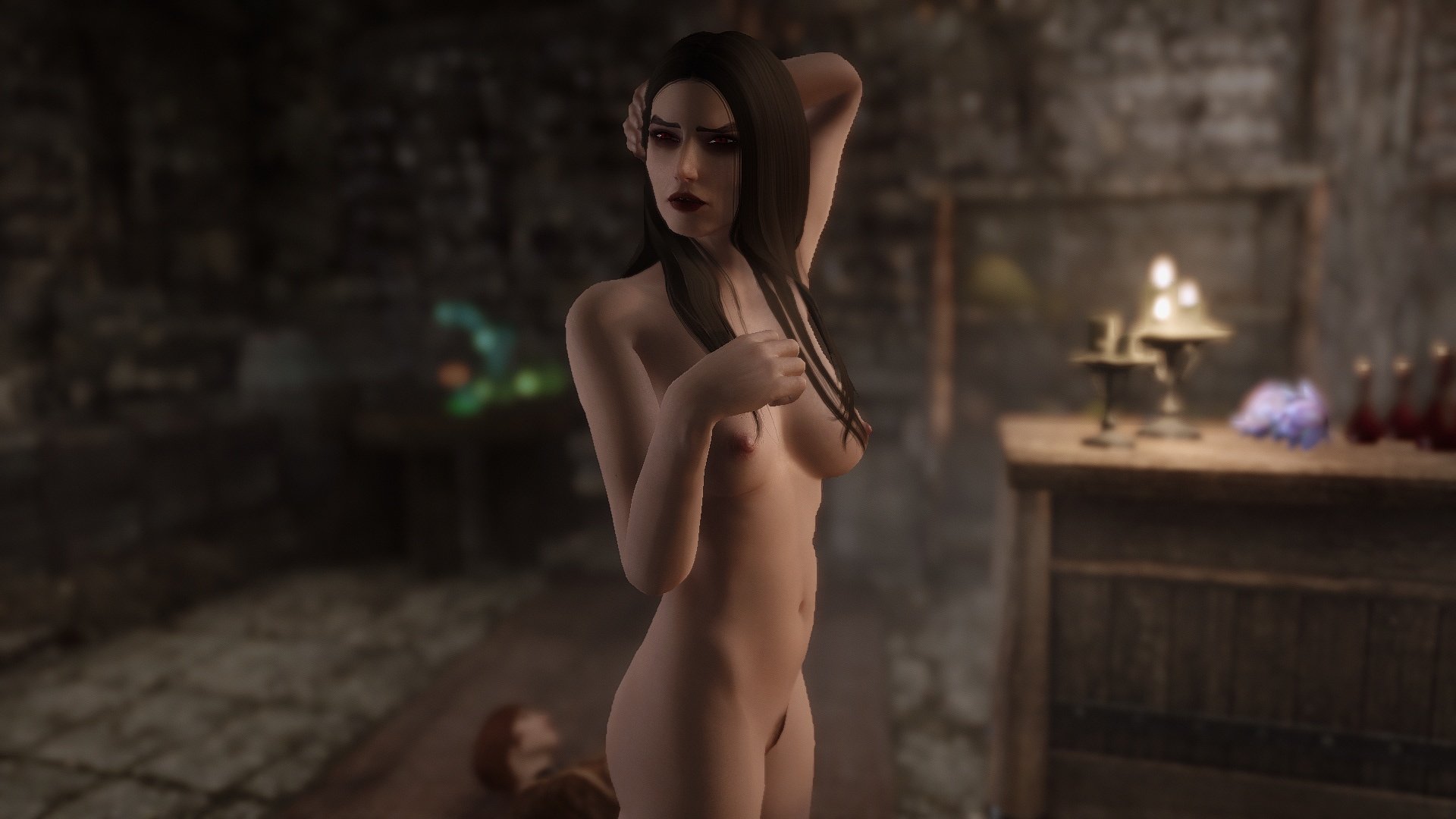 Anyway, it seems the problem solved and I need actually blood as the red diet.. I feel better and more stronger..
Maybe I should get my clothes...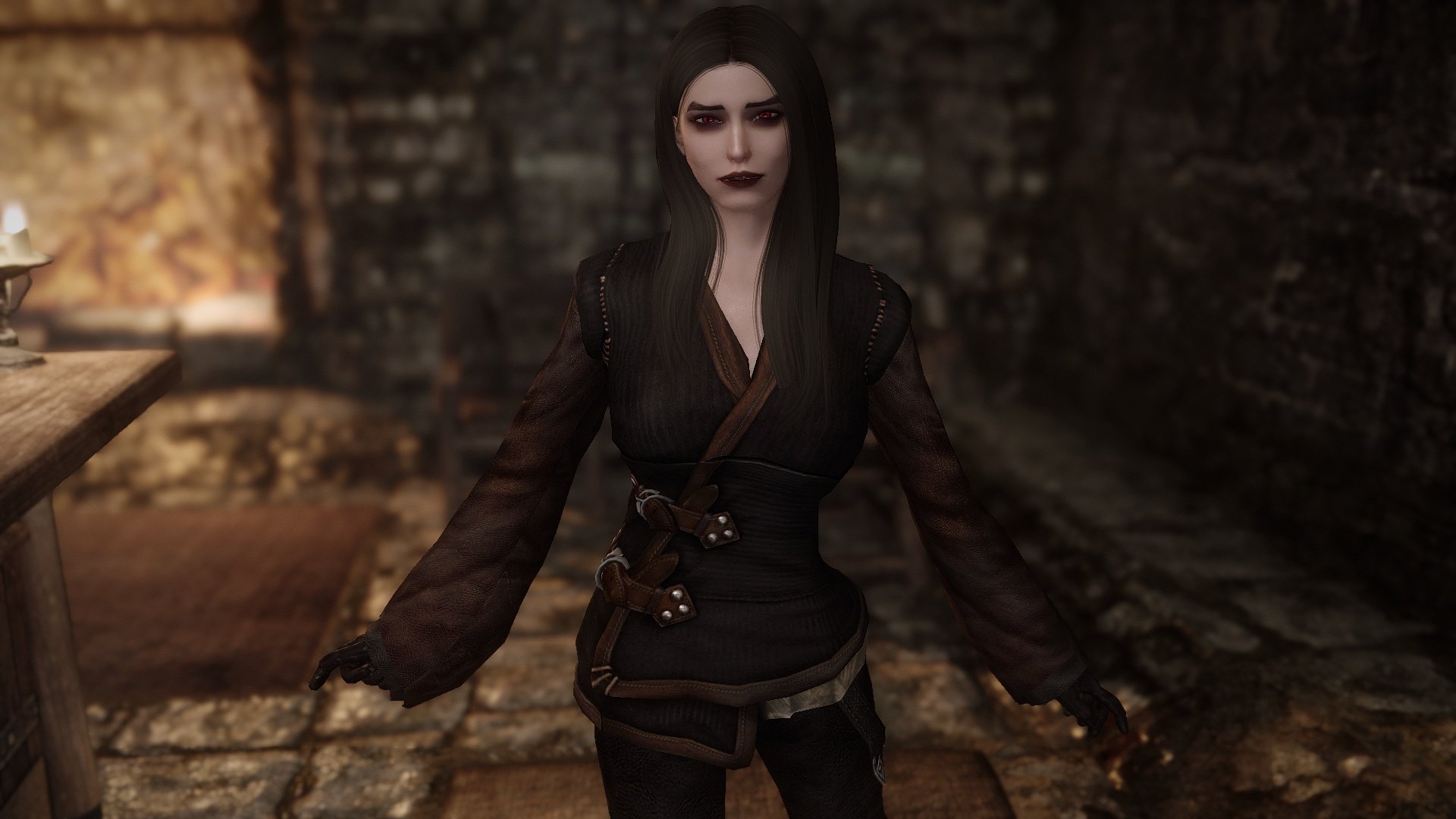 Feels nice to wear something again, I really was uncomfortable standing naked..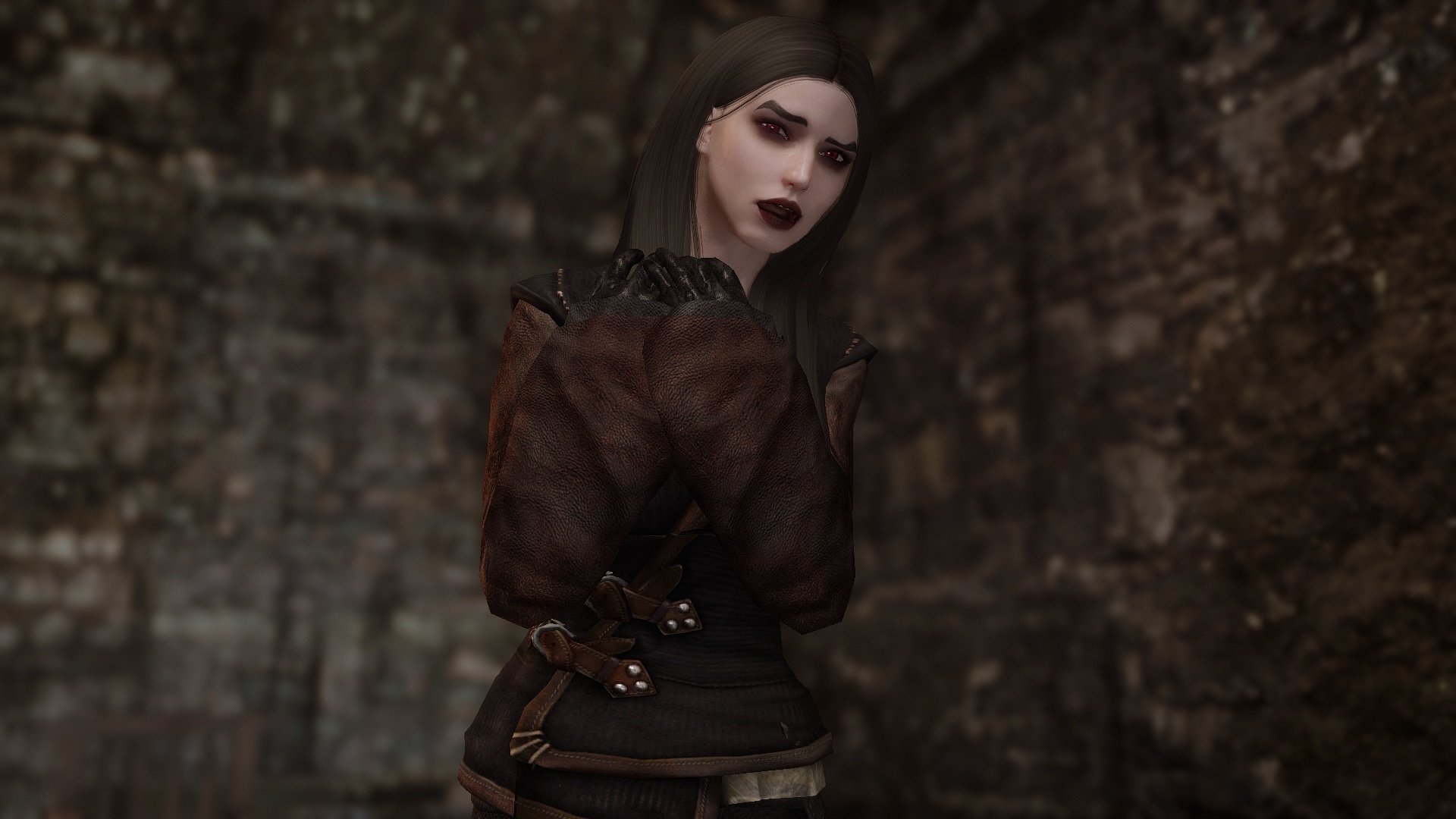 Now then, if I am being a vampire, that means necromancy works on me? Maybe I could just use that on myself and force this hunger for blood away, makes me a bit clouded and losing my controll is just barbaric and bestial, what I am a filthy nord or some monsters?
In the end it just a diet change for youth, he was not far off with that..
If anything, I am already the greatest one just because I am one, I will show those low-lifes vampires how to use this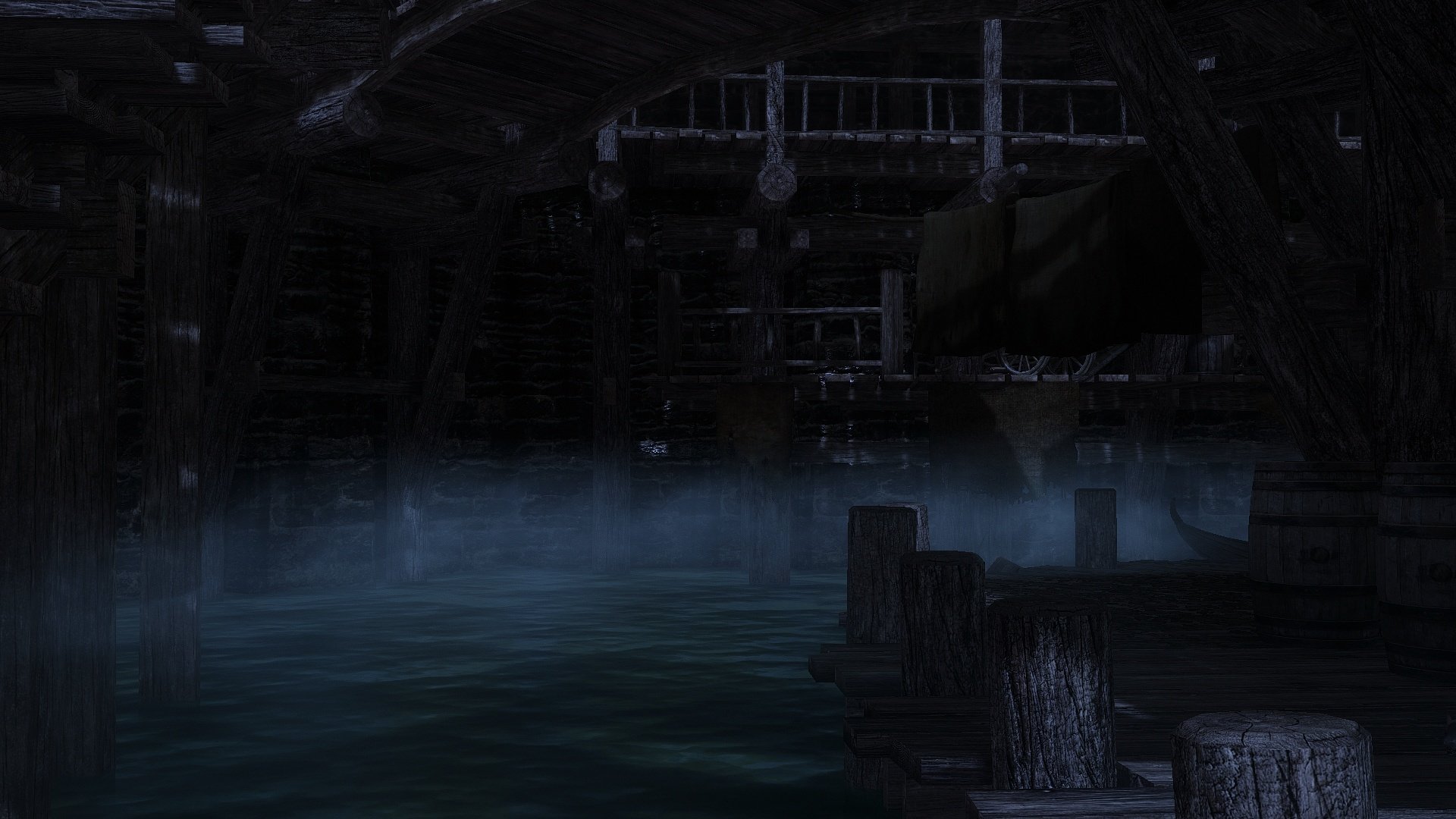 Of course I should take care of her body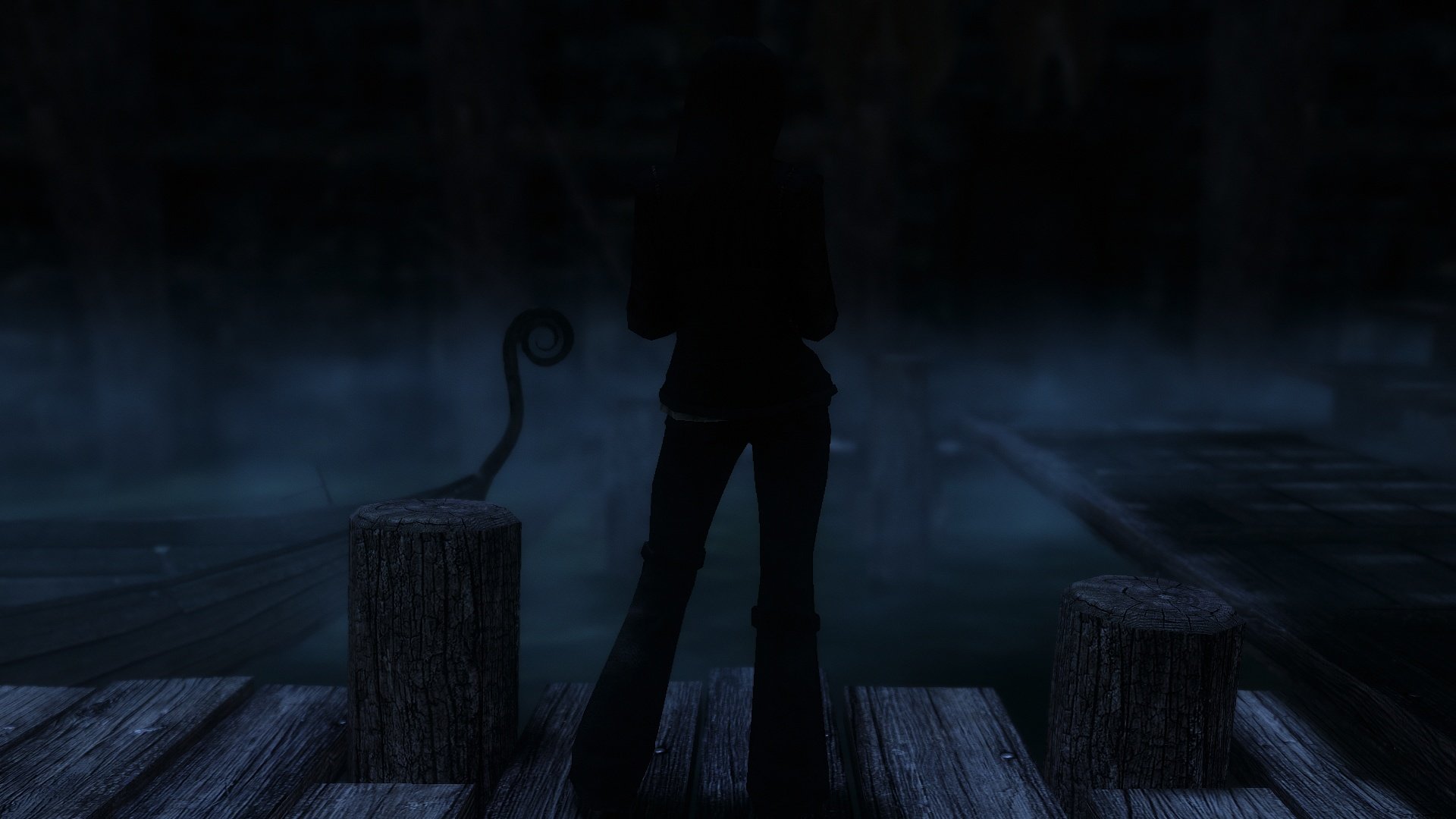 This is Riften, if she going missing or end up in the canals, who gonna care? Nobody, finally something good in this city, ohhh yes of course I should meet my daughter still..
The End