My little adventure to bust the skooma trade in the harbour two days ago was quite sucessful so far.
I got some background information, I got the endorsement of the Jarl, earned some gold and Tamriel has two skeevers less who won't sell their poison to the poor anymore.
A slightly foggy and very early morning awaits us after a refreshing night in the Bee and Barb.  The same slight fog clouds my head a little, since Ciri and I enjoyed a bottle of wine or two for our little success.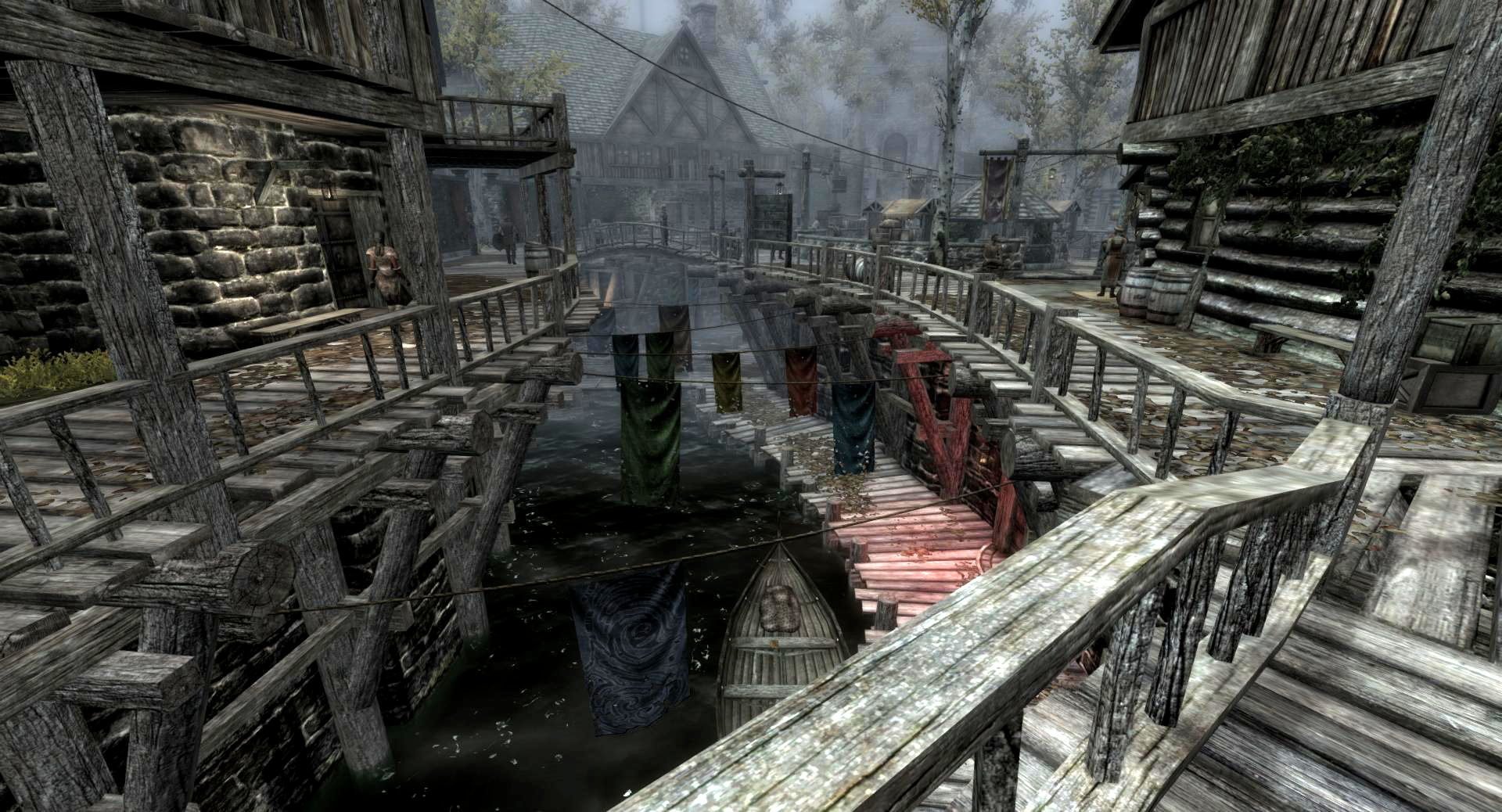 Slowly coming back to life, my first steps take me over to the Hall of the Dead for a short prayer and a meditation in the name of Arkay. Ciri is waiting outside in the temple compund. She has her own believes, though she is very appreciative about my religious whims.
Arkay! The god of death! I know him well.
Ciri? Where are you? Hm, she must have walk over to the market.
Halt! In the name of the Jarl!  - What? This must be a mistake?
Turn around and keep your arms in your back. And do not even think about reaching for your dagger!
What is going on here? Shoud I resist? Better not, it must be a simple mistake.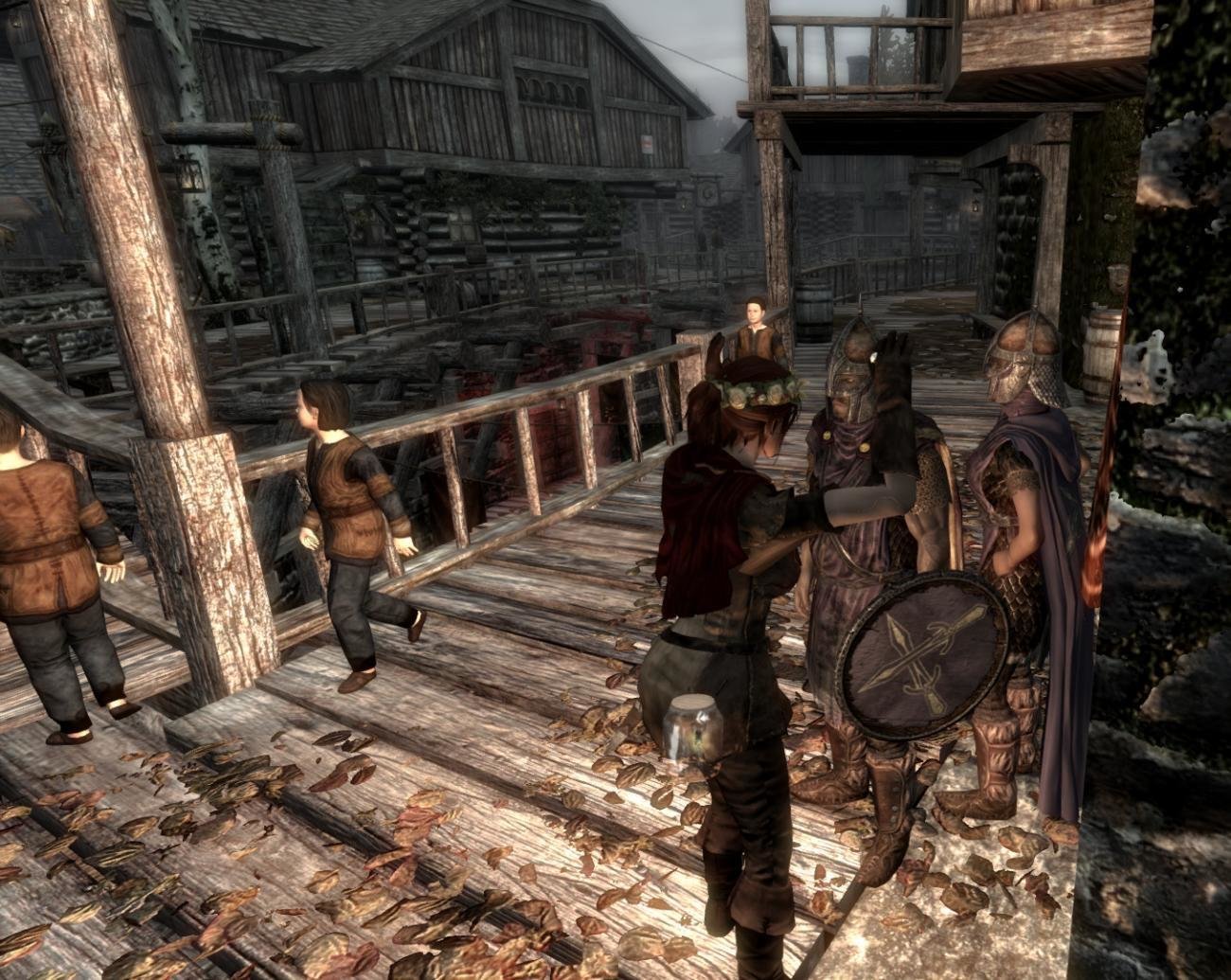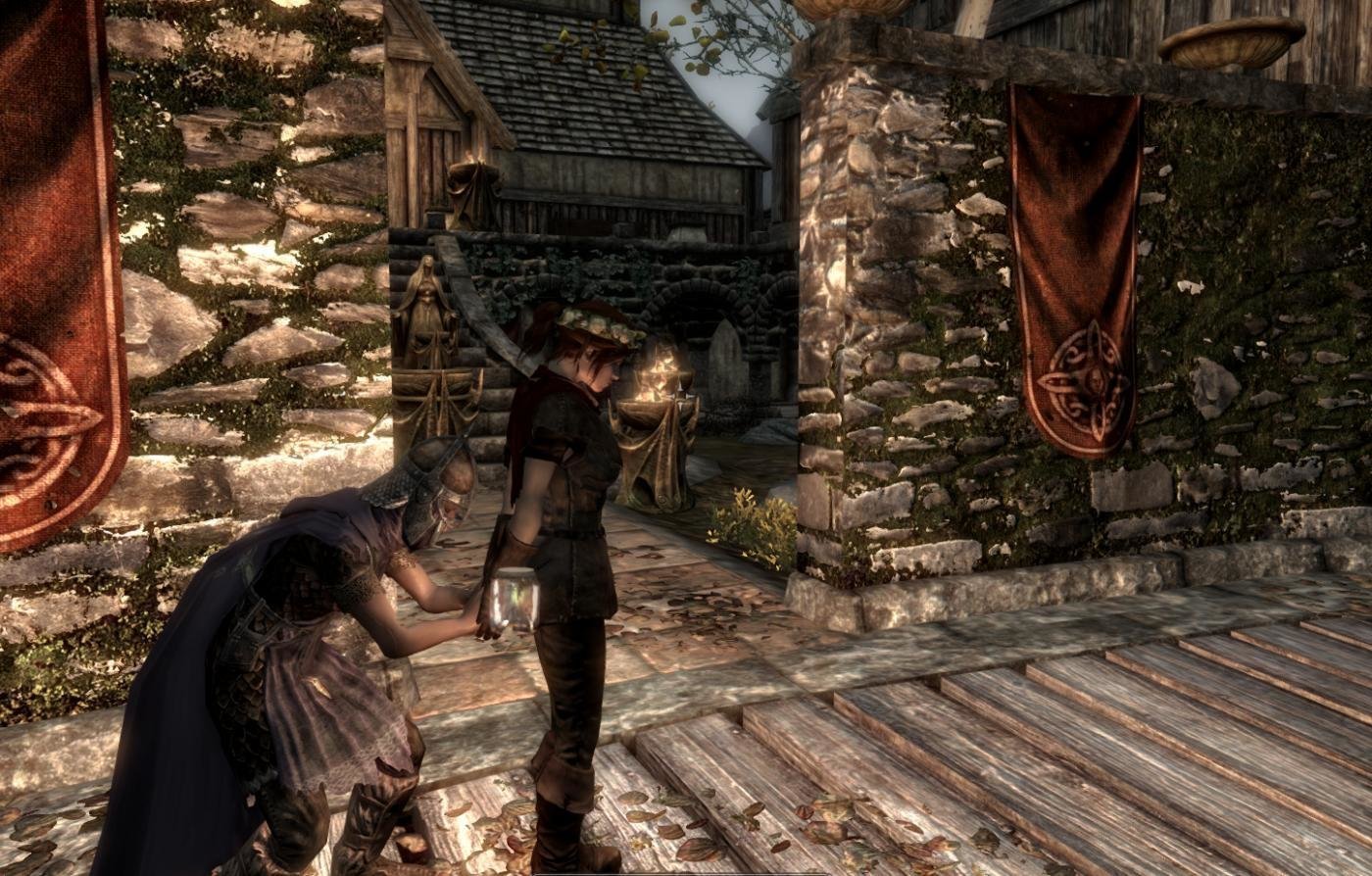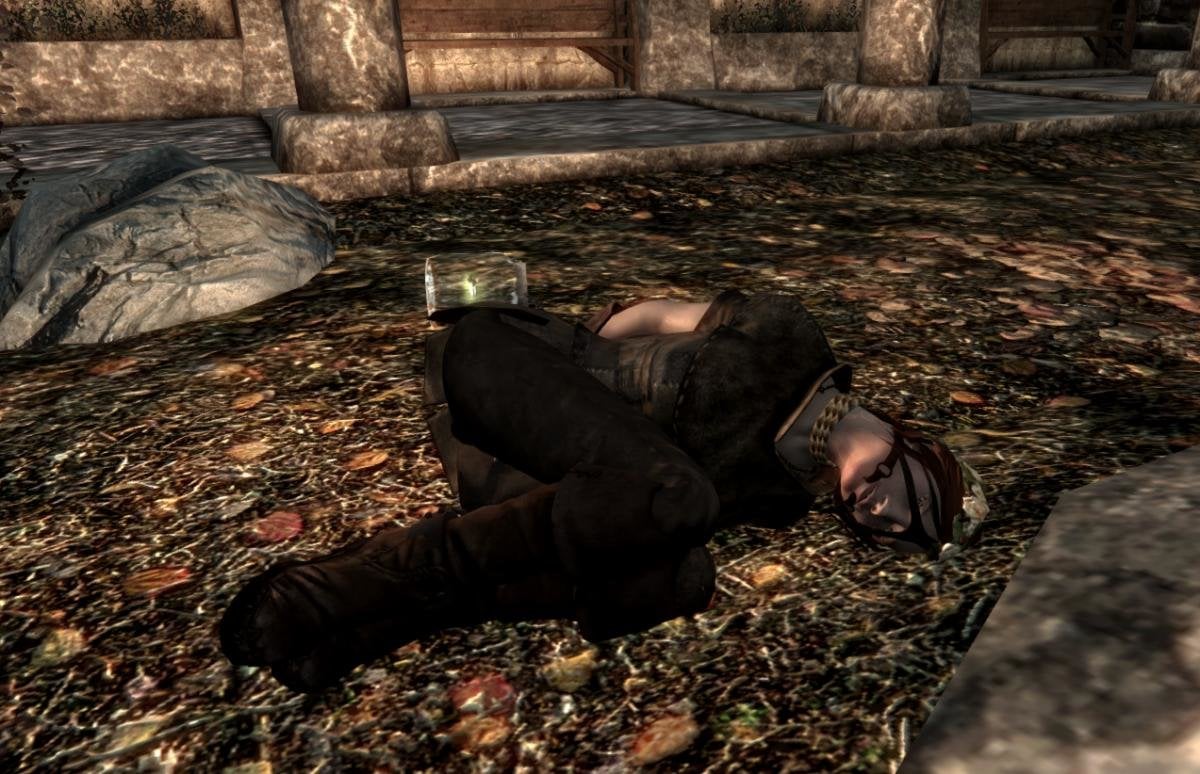 (second voice) Gag her! We don't want her to scream and shout at us. - Do they know who I am ? No one should know in Riften?
You wait here until we get the other drifter, this girl with the white shirt.
(second voice) We have her! Caught her at Madesi's stall, staring at the gems. Vagrant strumpet wanted to loot the Argonian. I bet my ass on that!
Up with you! You have a date with your new friend: the jail master.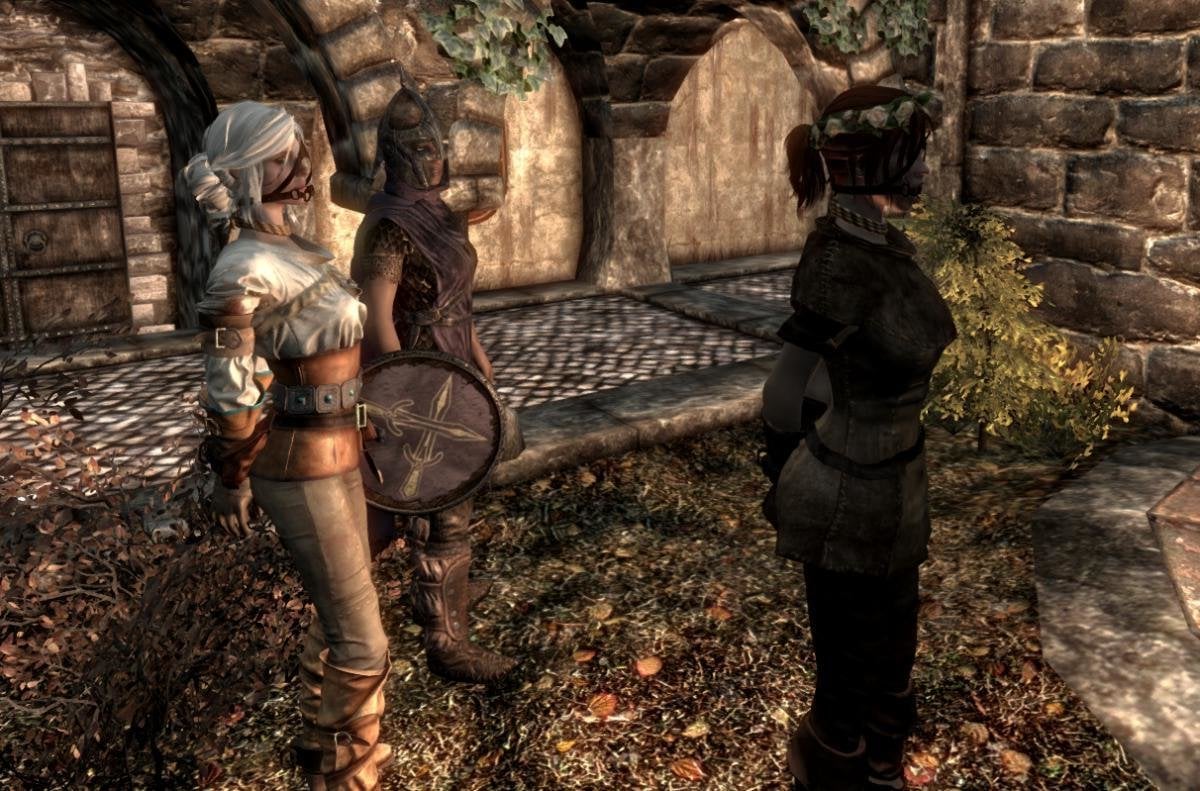 No lollygagging!  We haven't all day. Off you go, or you get a taste of my mace.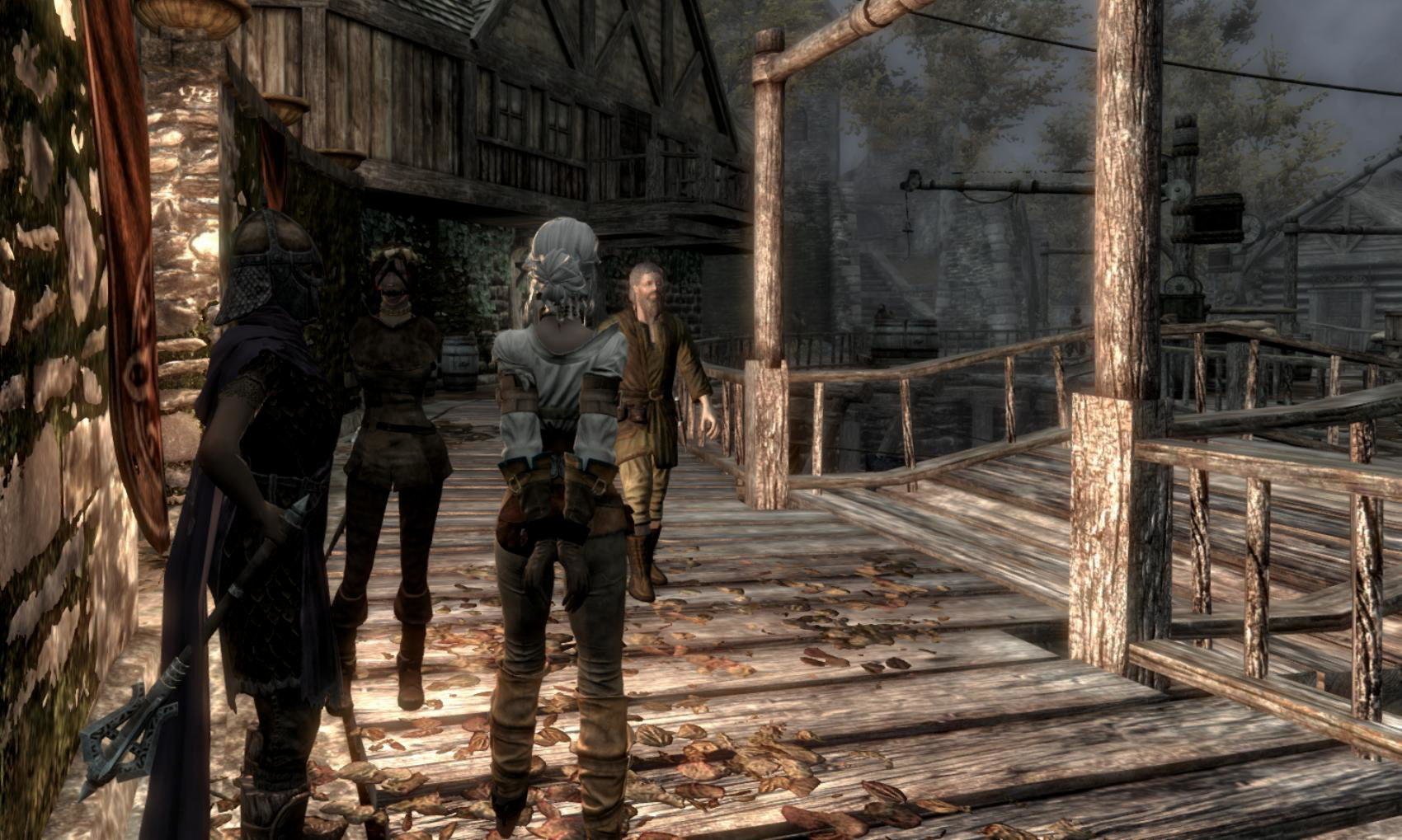 We are there in the dungeon below Mistveil Keep. And finally the she-guard is taking my gag away. At least I can ask now what charges have been brought against us?
Shut up!
I'm the jail master not a judge!
I do not care about charges and trials. I follow orders. And my orders are to make sure you have a nice stay in my best room.
And in this function I welcome you both my noble ladies to my secluded lodging.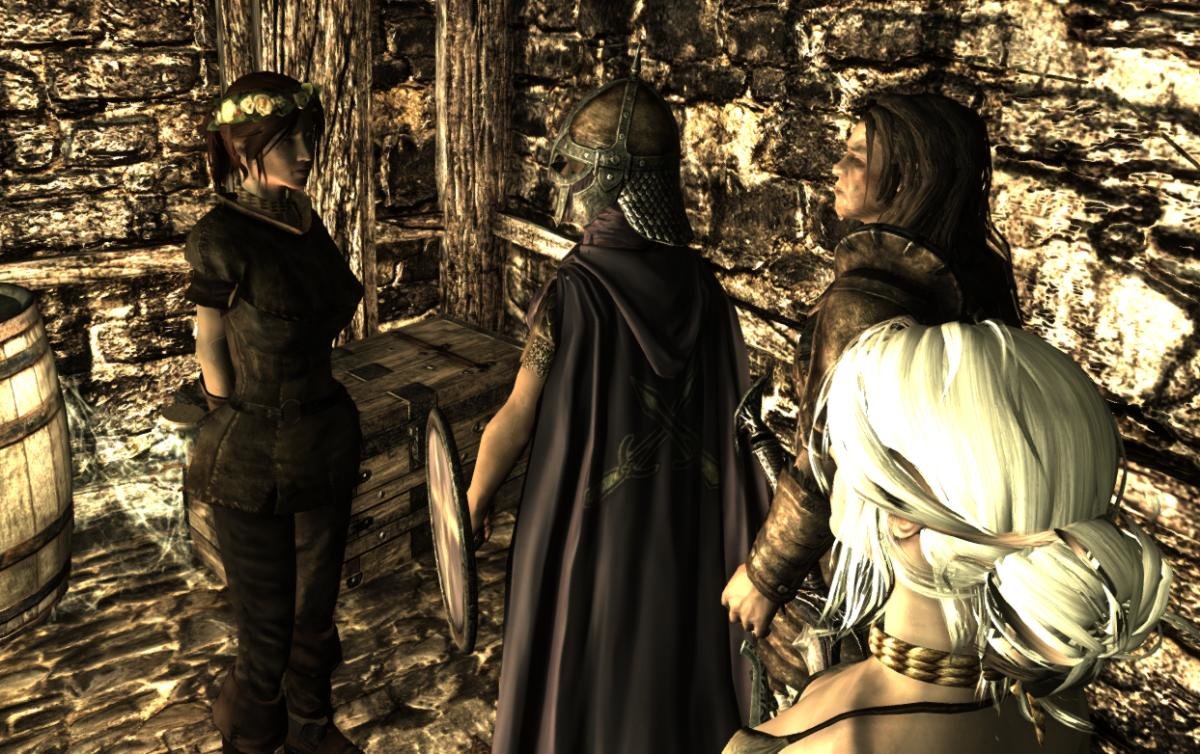 (What an asshole!)
But, ... we are innoce ... MMMMMMMMPFH!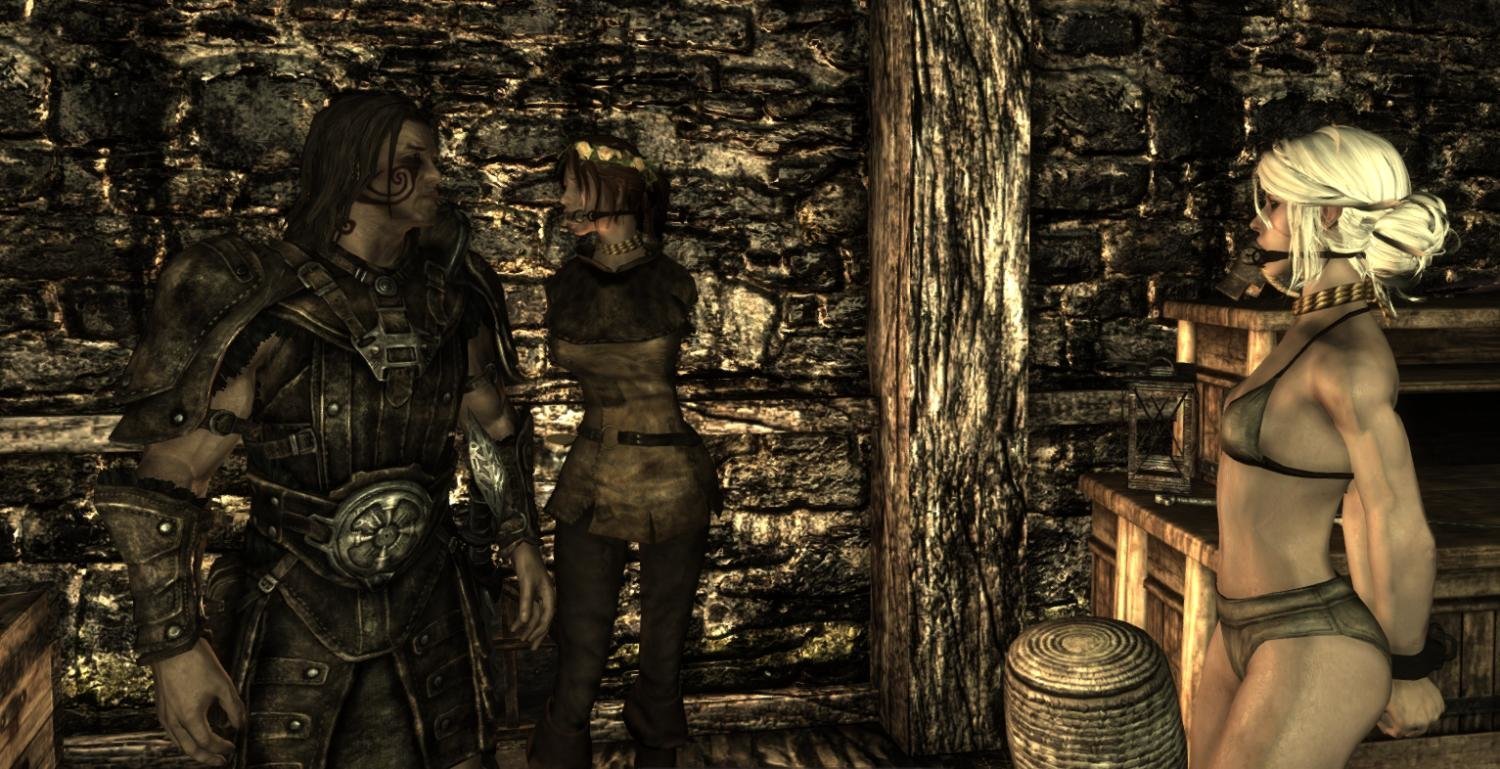 Ah! Much better. I can't stand all that whimpering in here. And every newcomer is telling me the same. They are so boooooring.
Now, Whitey: You strip first, we don't want your nice white shirt to become stained in here. Wouldn't we?
Reddy, you strip second.
Don't worry, girls. This is an orderly prison and not some primitive bandit cave. Of course you get proper clothes. We do care a lot about our guests here.
Fine. Now we are Whitey and Reddy. I know the imperial prisons, it can't be much worse in here. For sure, it will get amusing soon, clothes or not. *sigh*
At least it seems they do not know who we really are.
Perfect! Your new attire looks smashing and dashing. I like my noble guest to always look at their best. Would you please follow me now?
It would delight me to show you into my best chamber for you and to introduce you to your entertainment schedule.
But I must confess, we are very strict when it comes to timeliness for breakfast, lunch and dinner. So don't stroll too far away.
This way please, my ladies ...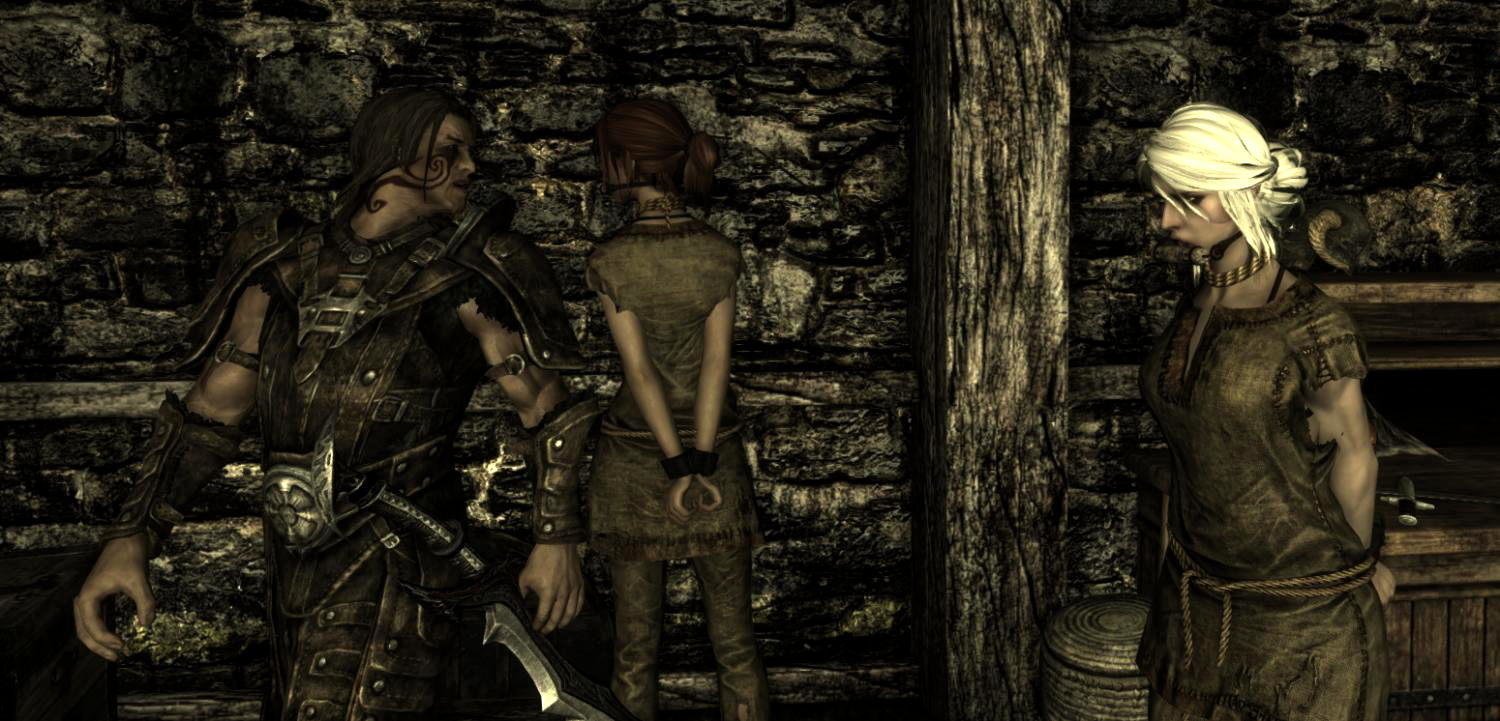 ============================================================================================
Part 2: