Madamme , the most known Mistress of all the city, was long ago a normal woman working in a bar at night, just serving drinks. In two months she was promoted to general secretary, getting  paperwork ready for her boss and drinking coffee with him. At first everything seemed normal , but after the first week as secretary, her body experimented some visual changes... This all events led her to be the new Escort Mistress of 'Luxury House'. Her boss was a business man , the owner of the 'Night Bar' where Madamme was working in . His face was almost all the time inexpressive
and all the children of the city were afraid of him. Madamme always was trying to cheer him up, because she knew the stressful work can make a person unhappy. He always asked her to drink coffee with him and she always accepted gladly.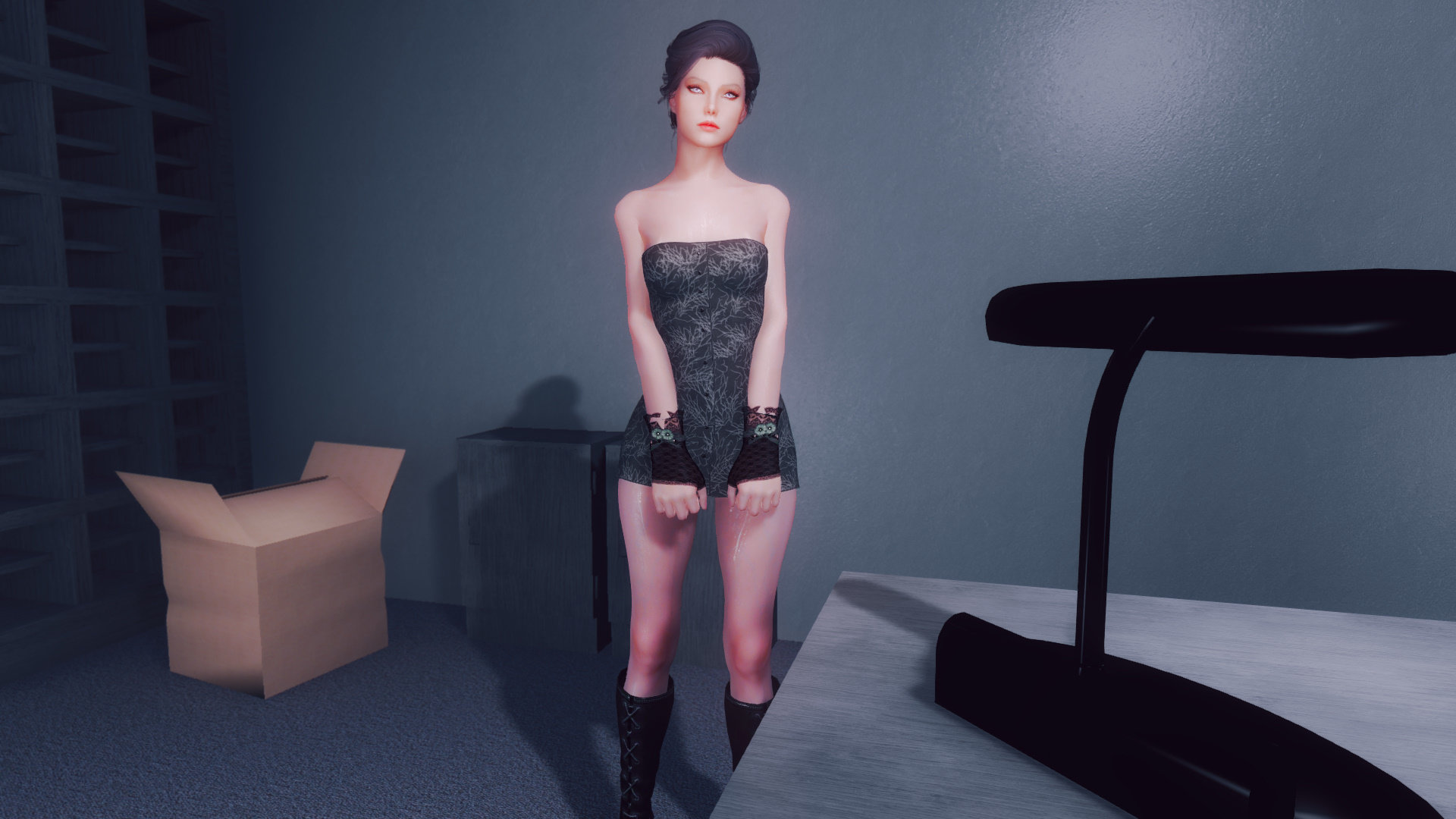 One week passed and after many coffee drinks, her whole body got bigger and heavier, but mostly her hips and her breasts. Her work uniform started to get tighter and finally one day it broke. She asked her boss to give her a new uniform suitable for her new body proportions, but there were no more sizes left for the secretary uniform. Instead of that, he offered her a tight black dress with all the back uncovered and breast exposed , except the nipples. These clothes were the dancers' uniform that worked there from midnight to early morning. She hesitated for a moment... That was clearly too much for her, but was the only option . Her boss finally convinced her when he said that she'd only work inside his office , so nobody could see her in that outfit. That was so kind of him! Then she changed her clothes and put on the new uniform, which was a little tight too, but this time it won't broke.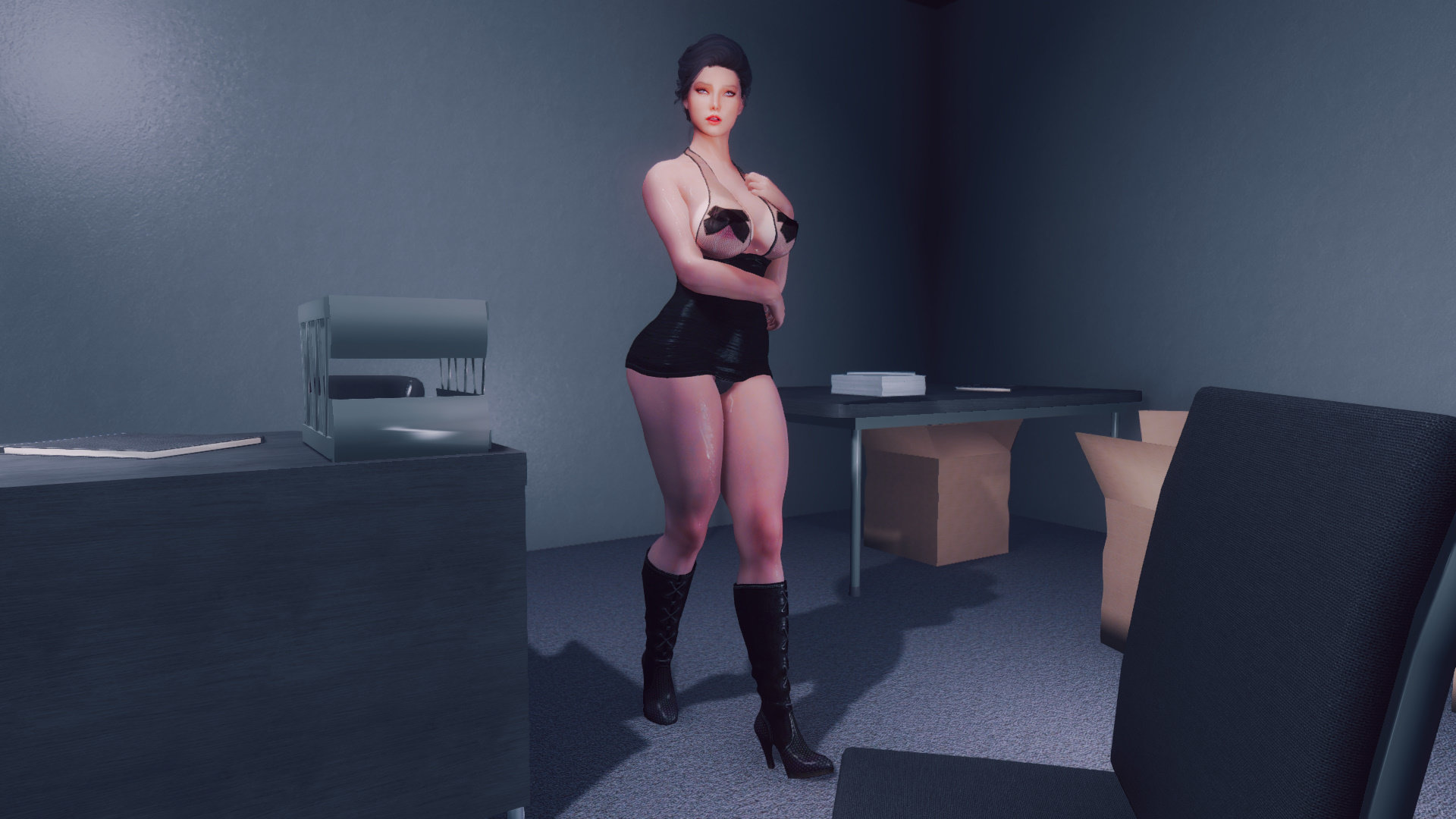 December was near and so the vacations. Madamme's body always was sweating, even in winter, so her skin was always glossy. She tried to cover all the skin she could , but she was always very  hot and ended up wearing a skirt. At least this time she could exit from her boss' office. The day before vacations, her boss offered her a special drink to celebrate Christmas and the New Year in the office. It was a refreshing one , just what Madamme needed with her body heat. The drink was called 'R4P3M3' (Refreshing Peoples Minds, but still don't know what the numbers mean).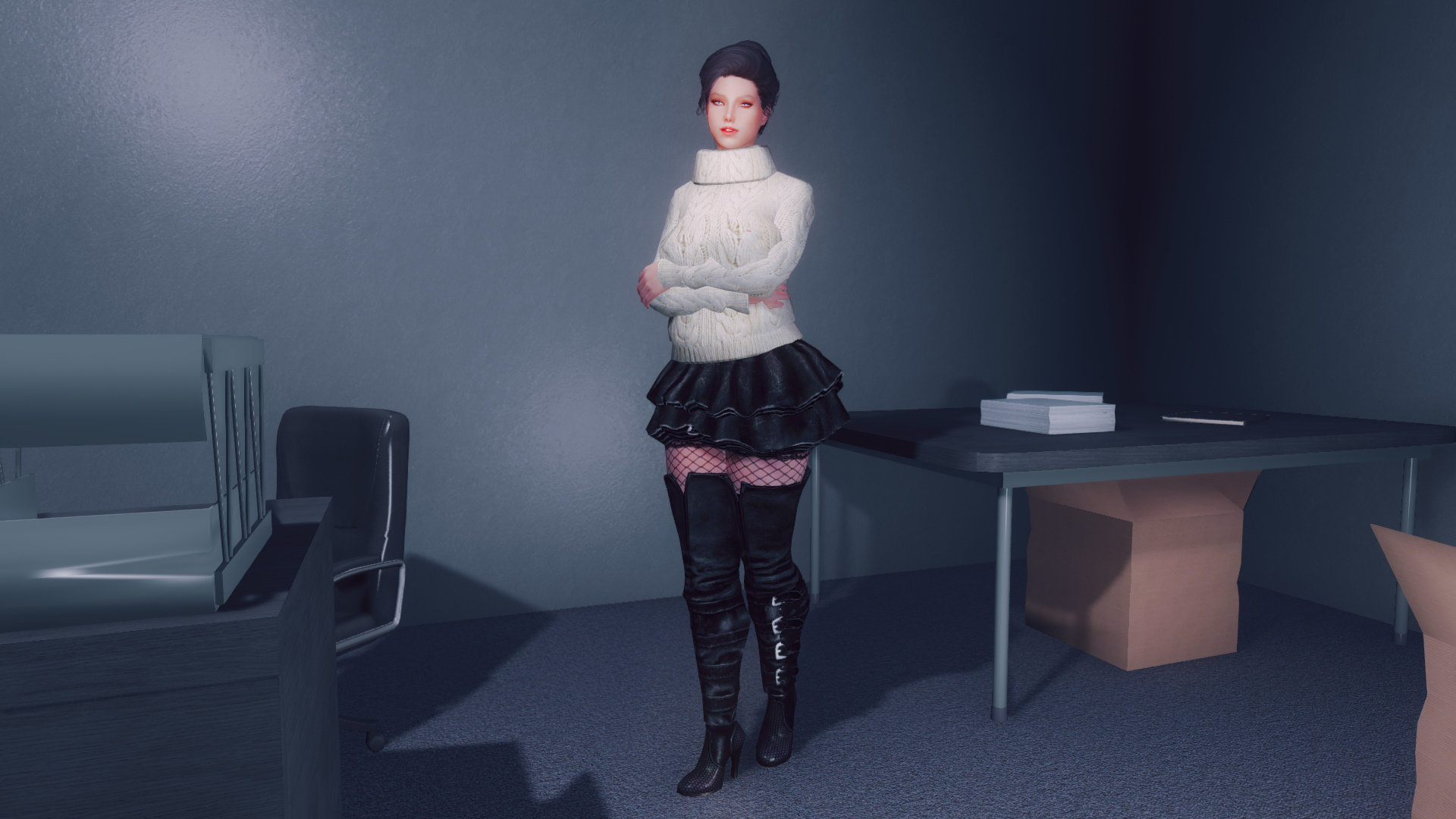 When she left the work she decided to go to a famous restaurant located near there. Surprisingly her coworkers were having dinner there to say goodbye each other before the Holidays. She was about to join them, but then she started to feel hot like never before. She ran to the first waiter she found and paid him to don't let in any woman in the women toilets for 10 minutes. Seconds after she found herself locked inside the toilet, touching herself to release the heat inside her body. She opened her handbag and picked up the anal beads she bought a day before to play with them in her boyfriend's house. She inserted them in the ass little by little , while his vagina was squirting all her fluids into the floor.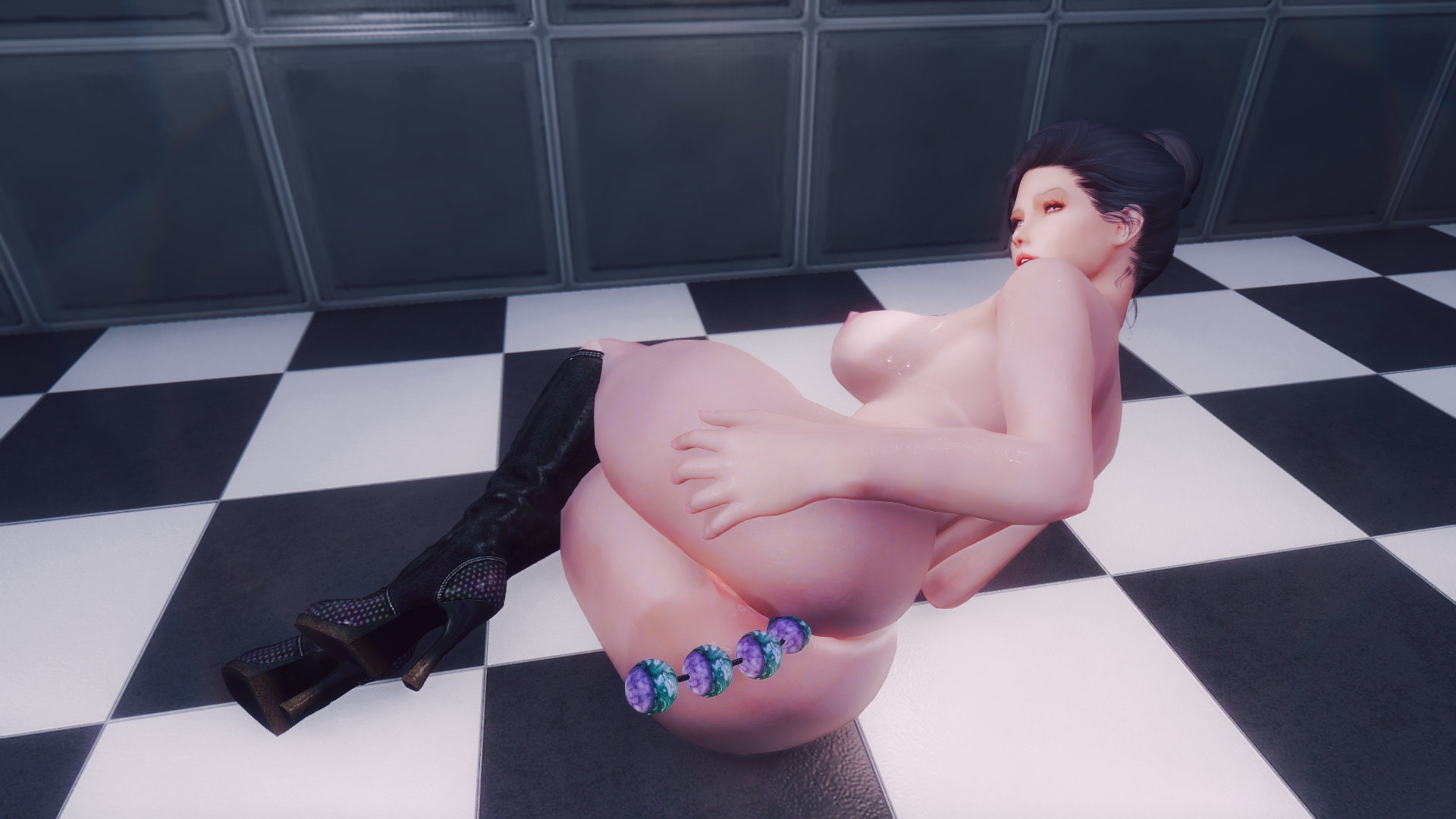 She was too concentrated in all the pleasure that she didn't notice that one of her male coworkers mistook the men toilets and entered the women's one. When she gazed up and look at him, she sat up into the floor with an expression of fear and surprise. She couldn't believe it!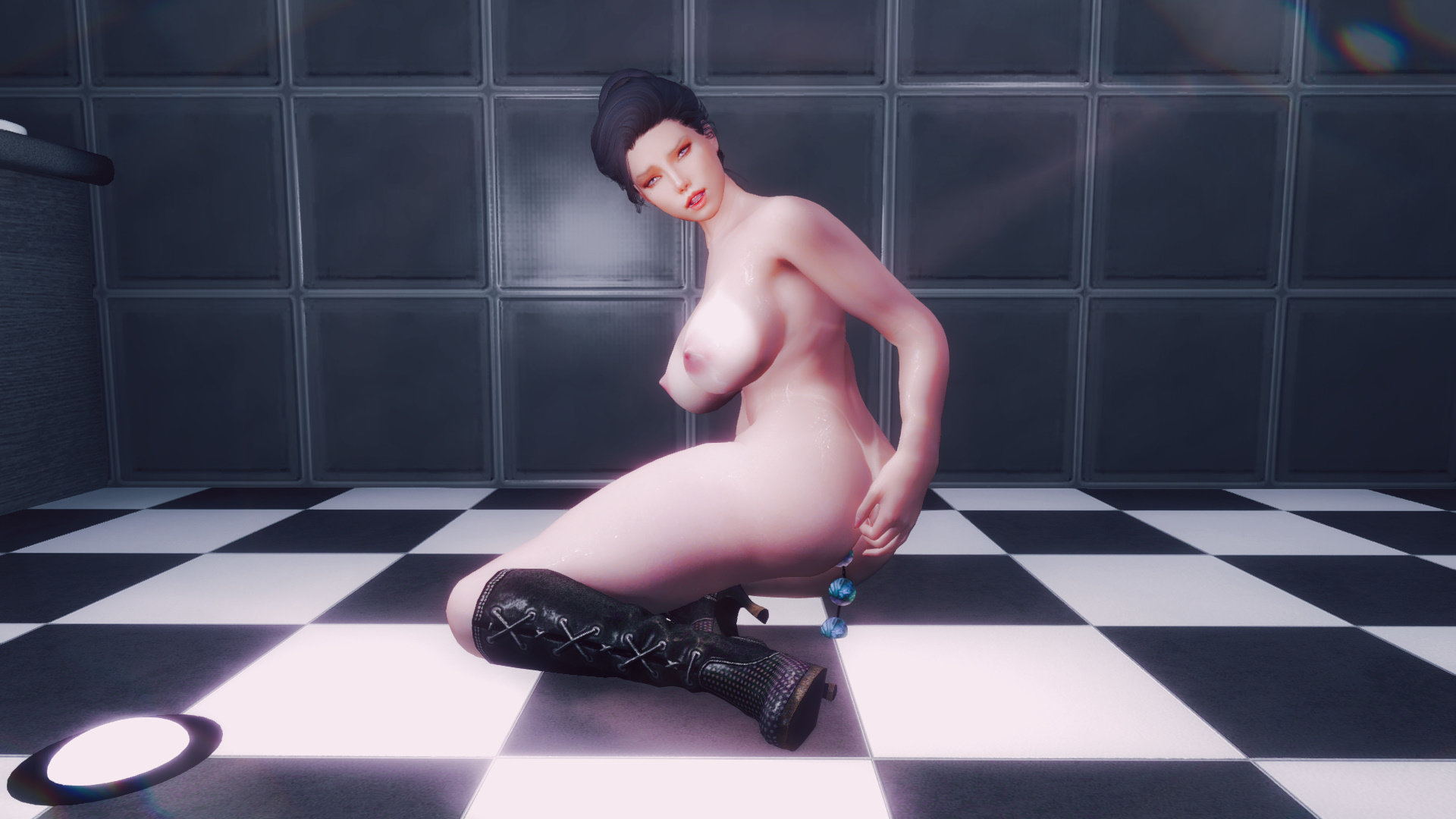 She finally stood up and started begging him to keep what he just had seen as a secret. If the boss found out that his secretary is such a perv she surely would be fired.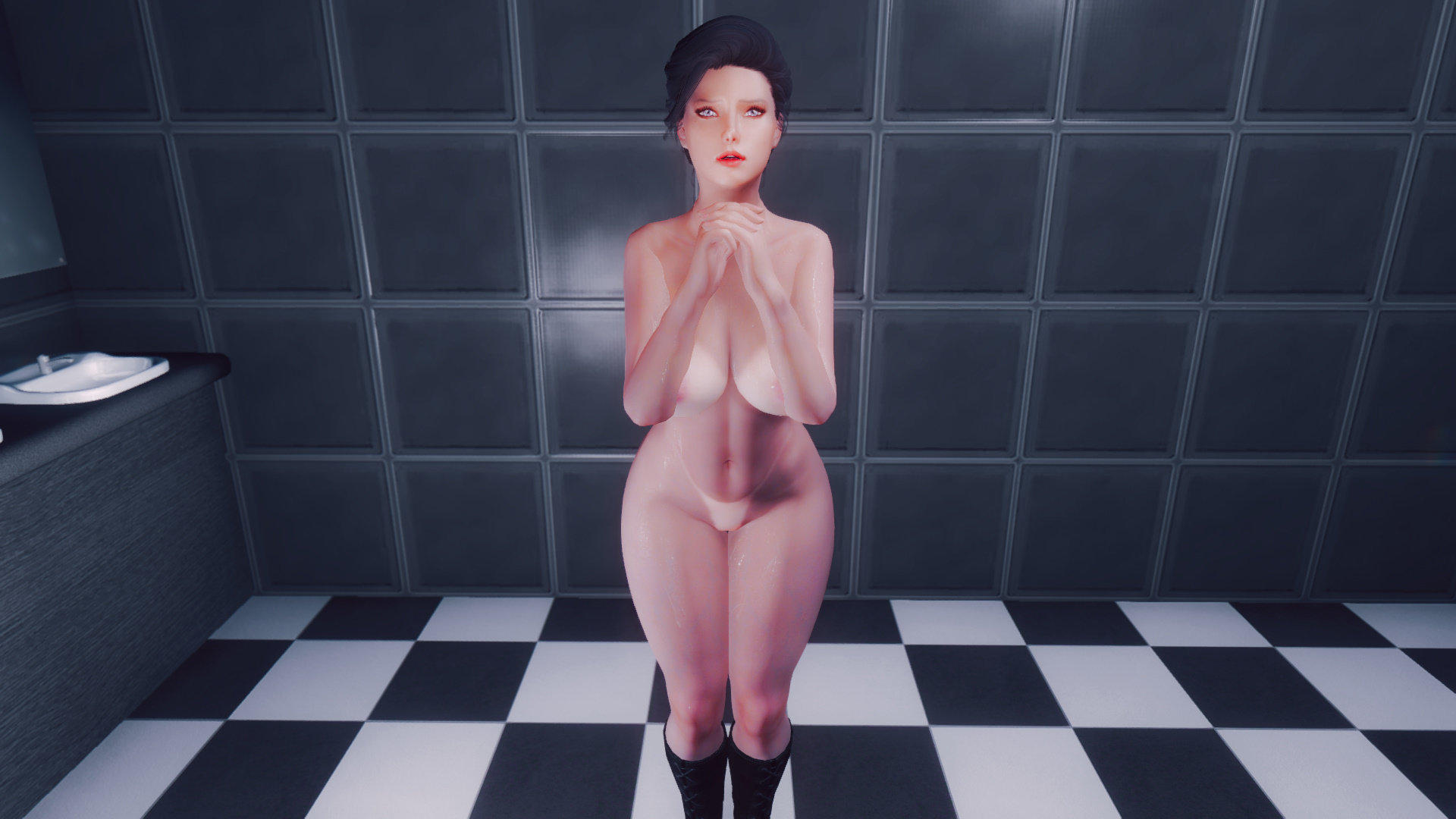 The guy was in shock , he didn't know what was going on and didn't know what to say or do... Until she spelled the words "I'll do anything you want...". Then he smirked almost immediately.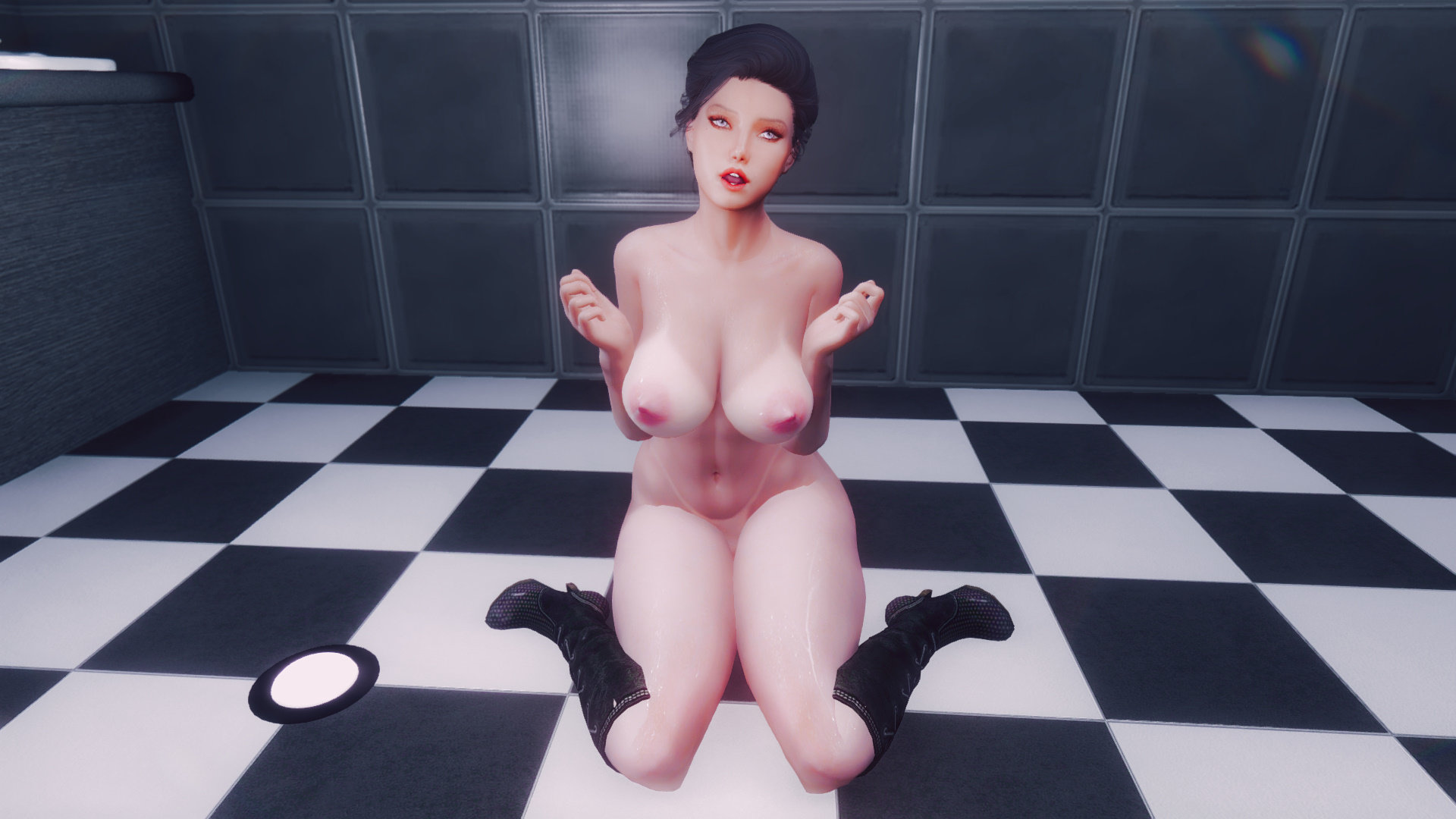 The man started taking out his pants and she opened her legs with a welcoming position.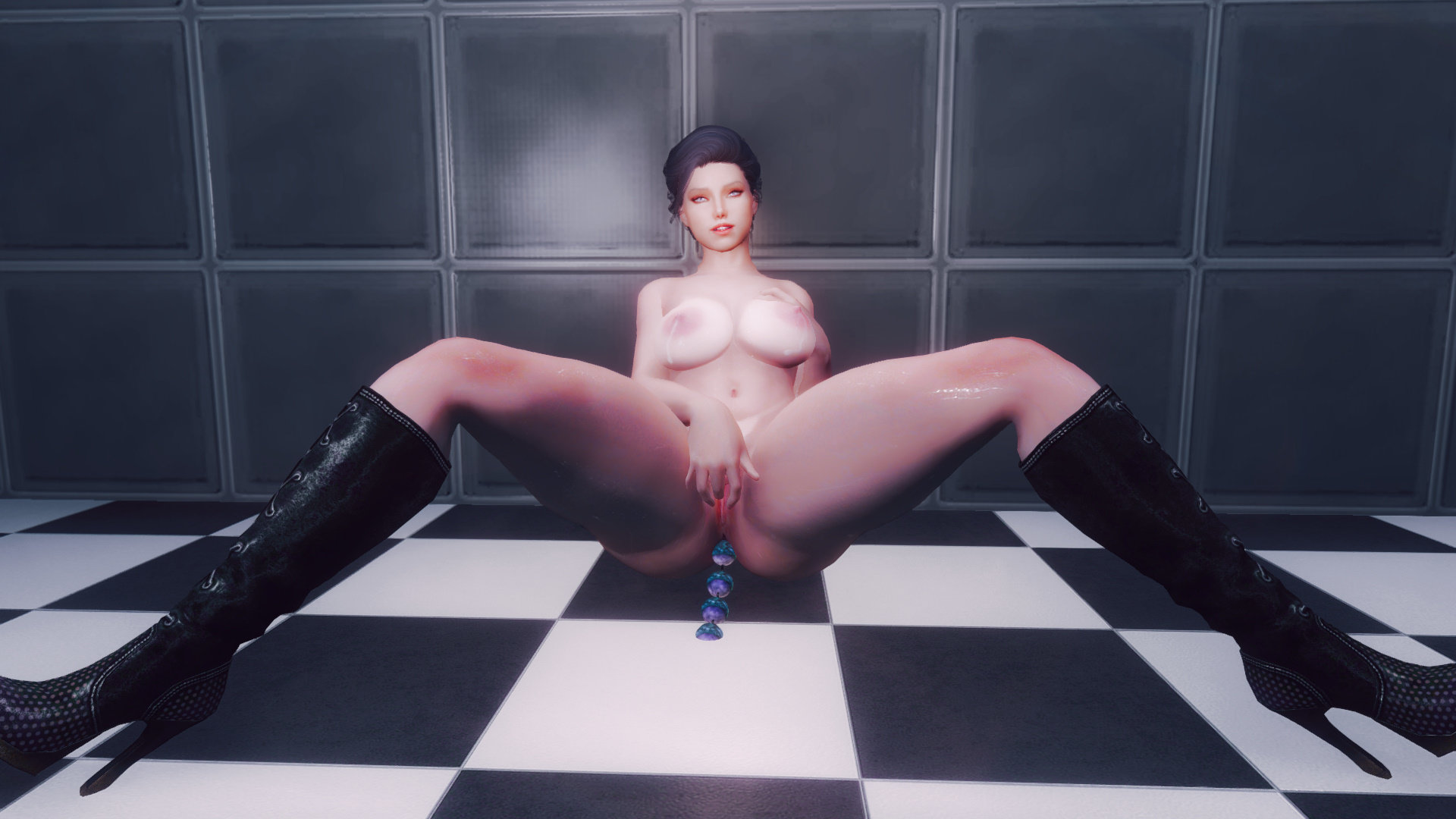 .
.
.
From that day, she started her perv life as the fuck doll of the office, just to keep everyone's mouth shut down . What she didn't know is that R4P3M3 caused all of this...
STATUS: Finished.
RATING: NSFW.
PLOT: How the owner of the Luxury House become the naughty woman she is now.