Shoral
The savage, the berzerk, the angry one, or simply the dick (because people are mean, but maybe less than she is).
Nobody knows wo she was before being enslaved, maybe she was born as a slave, maybe she was captured when she was young, in all cases, she paid the price of liberty with her captor's blood. The atrocities she subjected them to was probably a pale reflexion of what she endured.
Anyway, she's now free to roam for the better or the worst.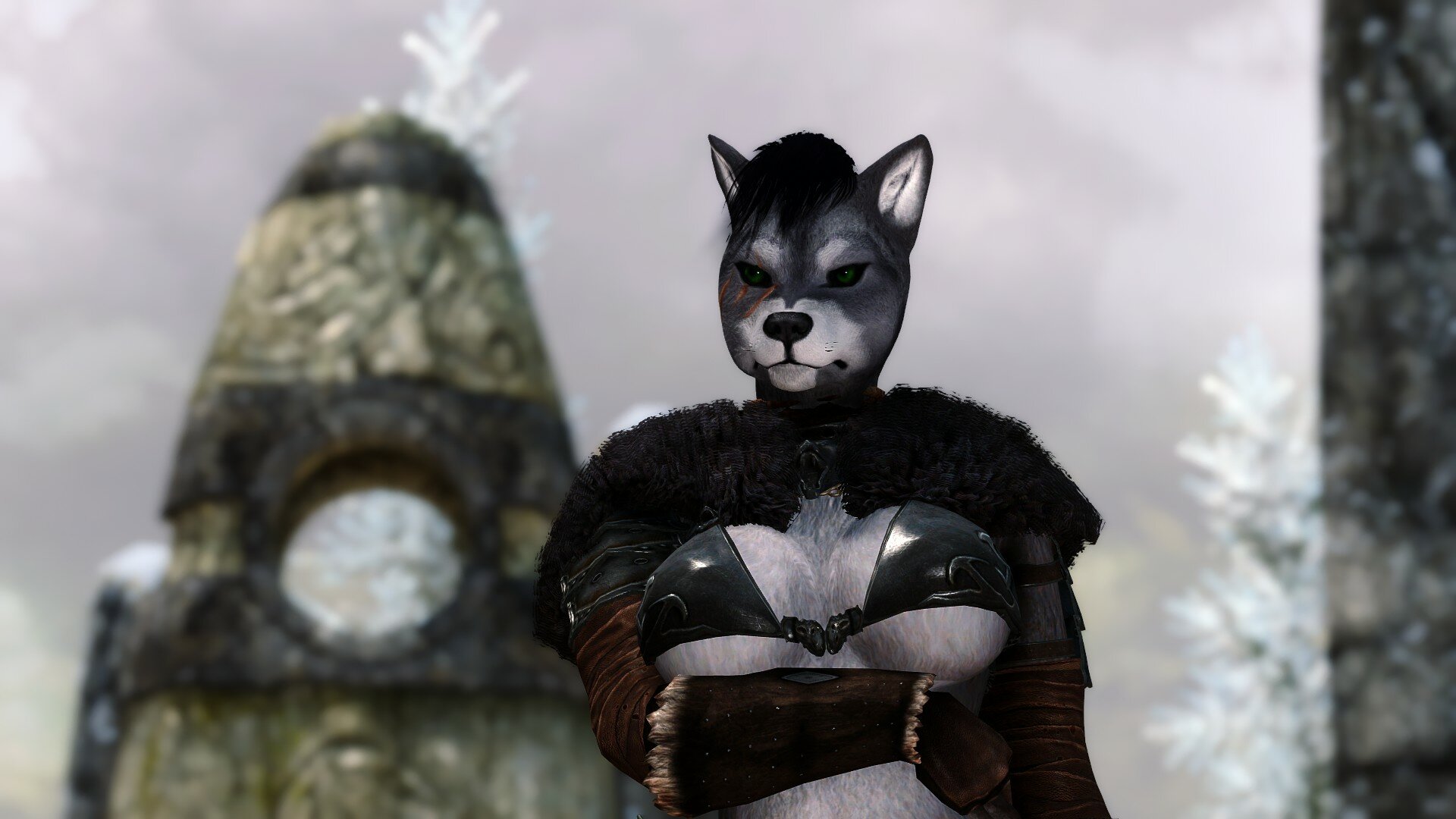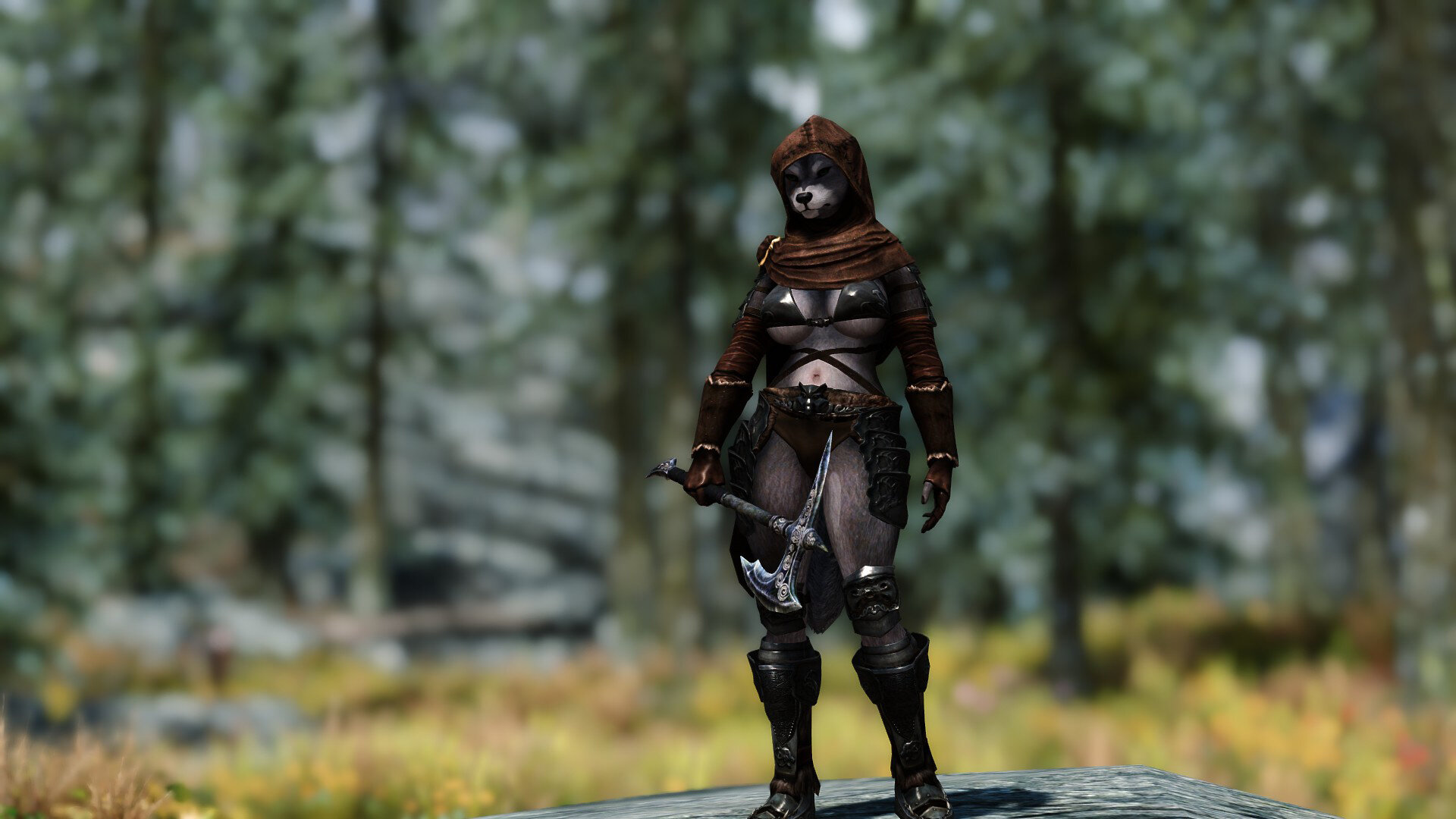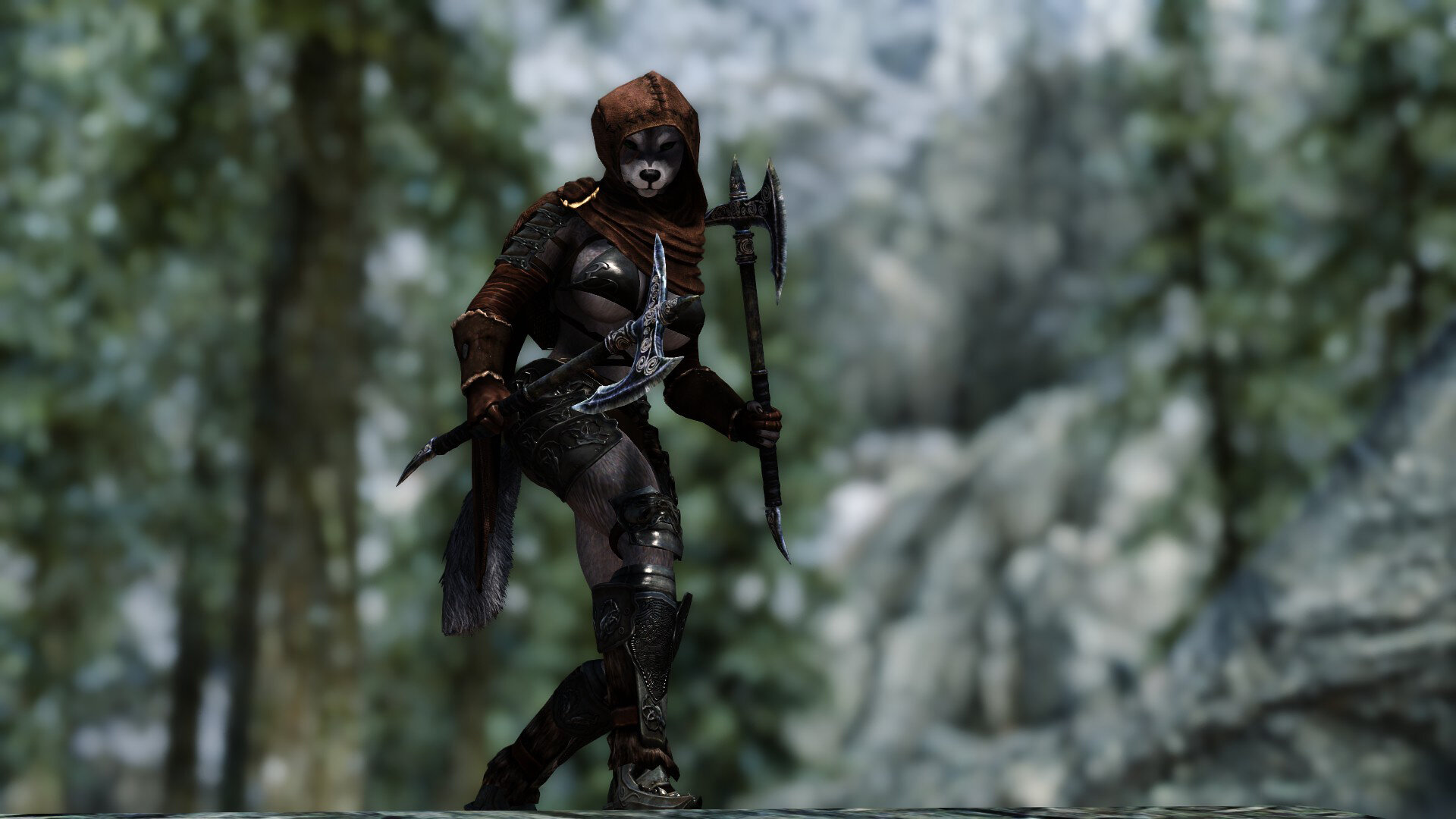 Body
Even if Lilmothiits are part of the lore, they should look more like vulpines-folks rather than canines in general. However, since Bethesda changes every race looks at each game, I guess it's legit to consider that they can have a wide range of aspects. Thus KrittaKitty's Lykaios are perfect for that.
Even if I love Kritta's work, the only issue I find with her mod is that all female mouth parts give them a constant smile which make them looks like a smiling doggo, which of course would be absolutely innapropriate for Shoral.
So, Racemenu => Sculpt Tool => Get rid of this Quokka's face !
The rest of the body is also a BBBE modified via Racemenu like my others characters, however, I got an issue for my setup : I'm using Familiar Faces to set the scenes with my others characters, but it doesn't export the body presets, and the only way I'v found to recreate it leads to CTDs ; so, sorry in advance if there's differences between what is shown in characters and stories entries, until I find a way to bypass this issue.
Beside all that, her slave past left some marks on her body.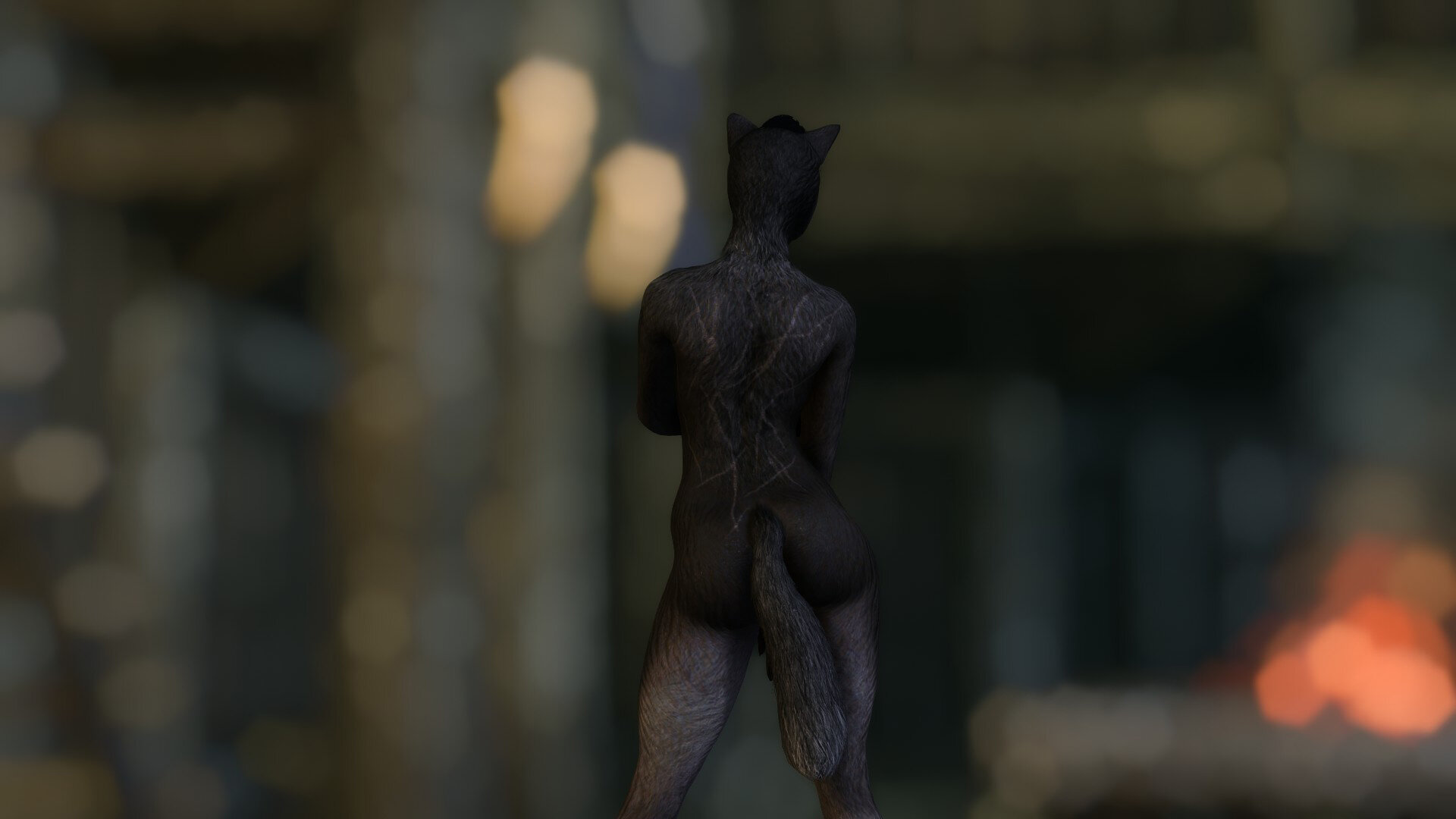 Outfits
Shoral uses a vast variety of outfits and change according to her desires (and to the panties and bras she tends to lose while adventuring). This ranges from Nord Plate to leather bikini to Dragon Bone and Scales. (Also, I was working in a specific outfit for her, but I wasn't satisfied of the outcome, so, hopefully, If I found the time and will, it'll come later).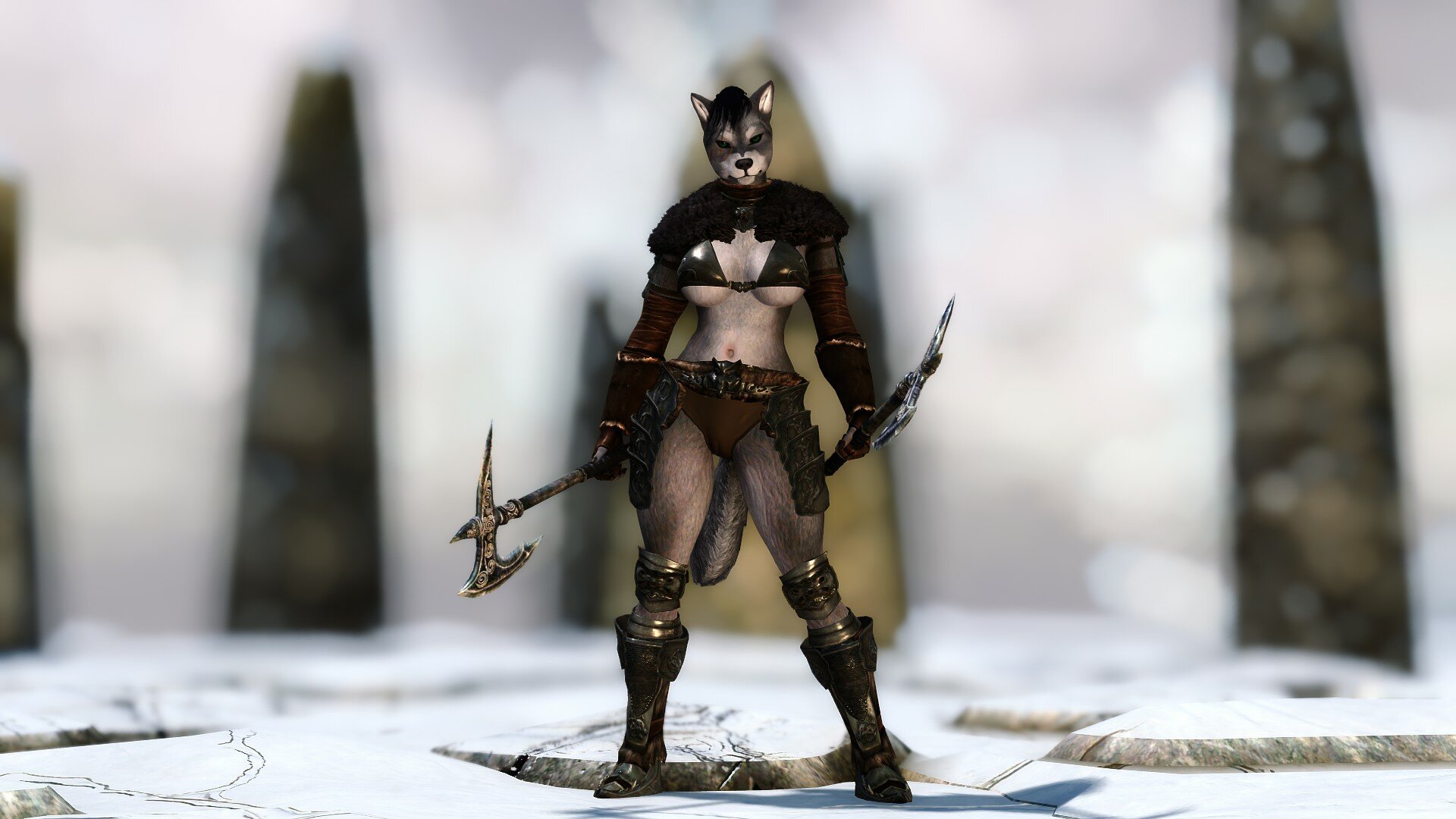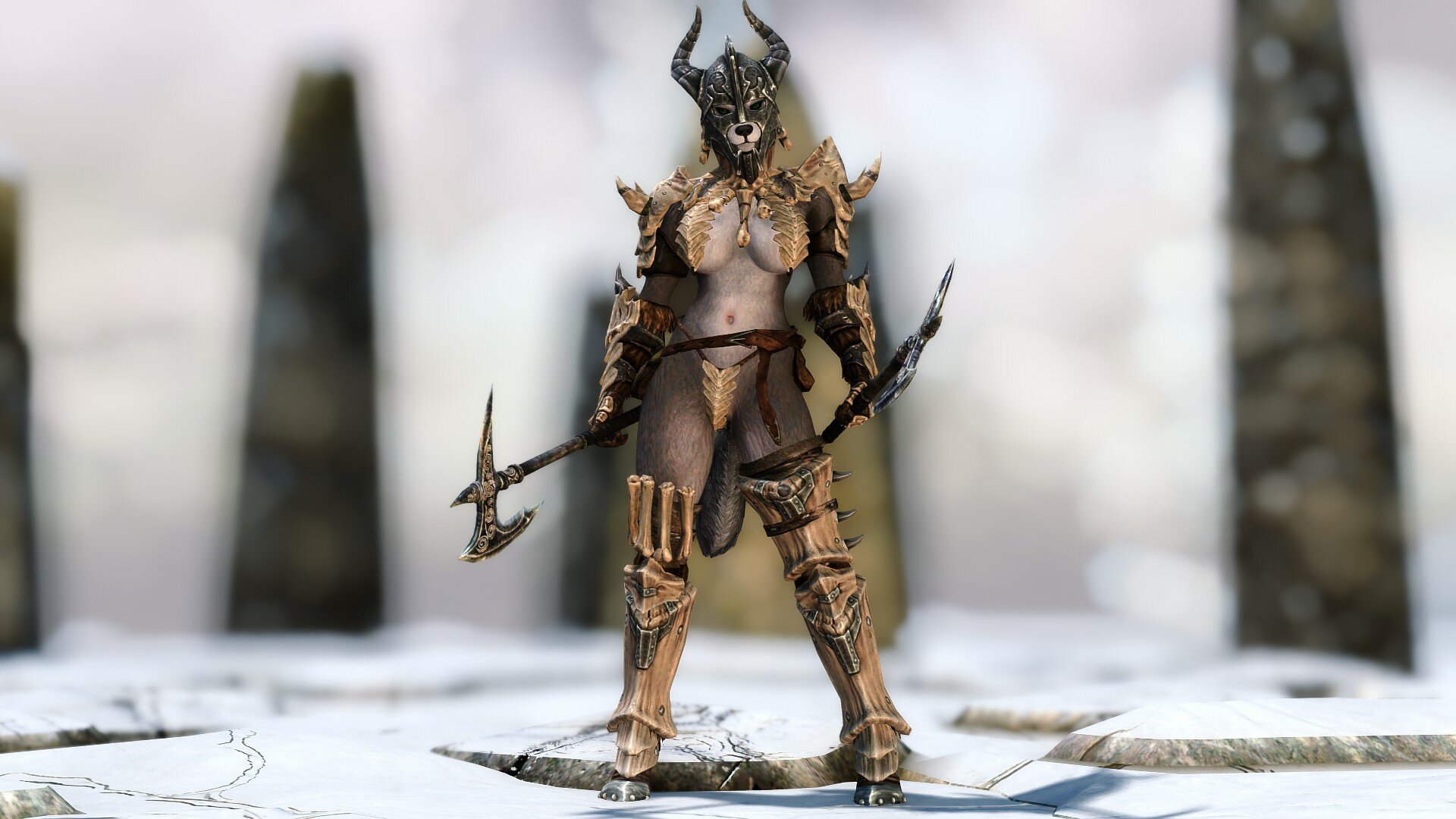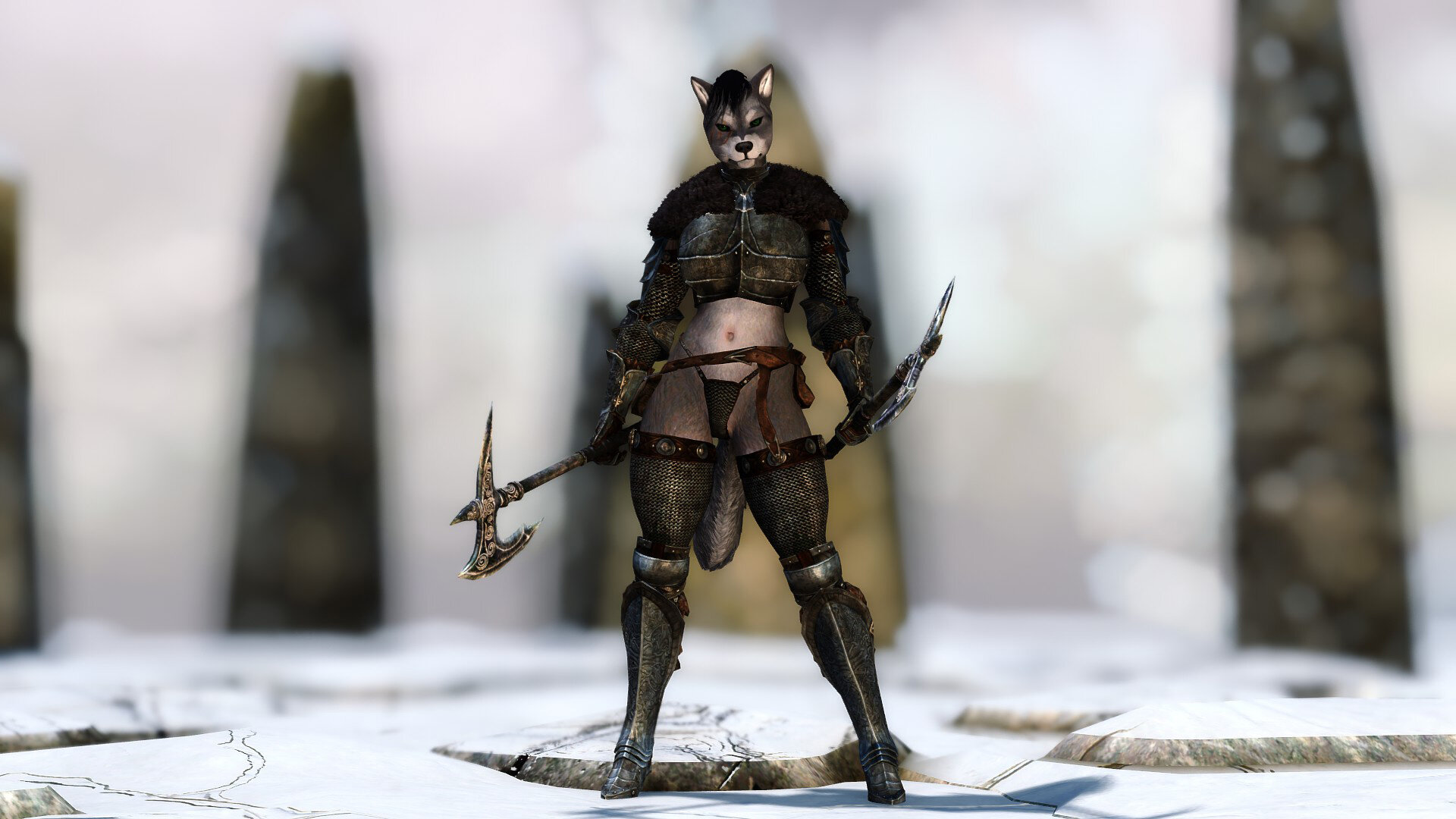 Pictures