Danael
Danael is the stereotypical Bosmer who fulfills every clichés you could find on them : Cute, gullible, somewhat stupid, loves every piece of grass she can find, and of course, cannibal. Well, not really the las one in fact, after all, only the extremists still applies the laws of the green pact literally.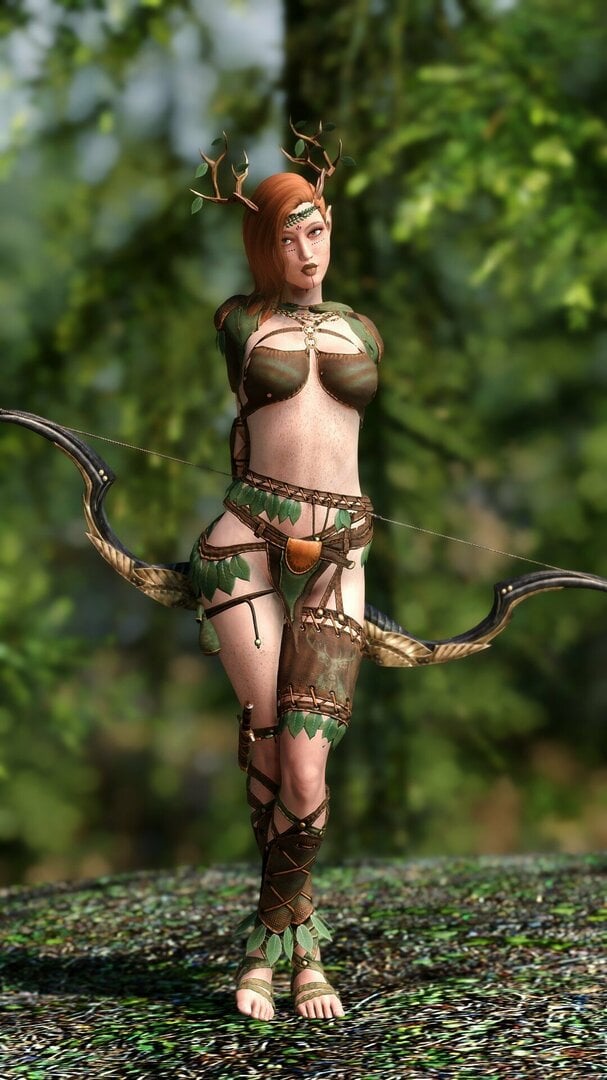 Body
Nothing much to say here, except that she's covered with freckles. I love freckles. That looks so cute. I've somewhat struggled to find an equilibrium between body marks and free slots to apply future changes and slave tats for he stories she'll appear. Oh, and I use Charmers of the Reach for the face !
Outfits
Didn't knew what kind of Outfit she could wear without looking too cliché. Then, I decided "Heck, fuck it !". Then, it's Woodland Priestress and DX Druid Armor for her ! Cliché she will be, and cliché she will look like !
Pictures