Taleen'Ei
The Huntress, and maybe the most competent of the Dippy Seven alongside Kunjin.
She's an Argonian from Hammerfell. Her kin being pretty rare in this country, she quickly built a name and earned the title of "Monster Huntress" among the warrior's guild ; however, it quickly became just "The Huntress" because people are lazy. However, it didn't last ; an exceptional run of bad luck led her to fail some missions, and her reputation suffered badly, forcing her to leave the country to Skyrim.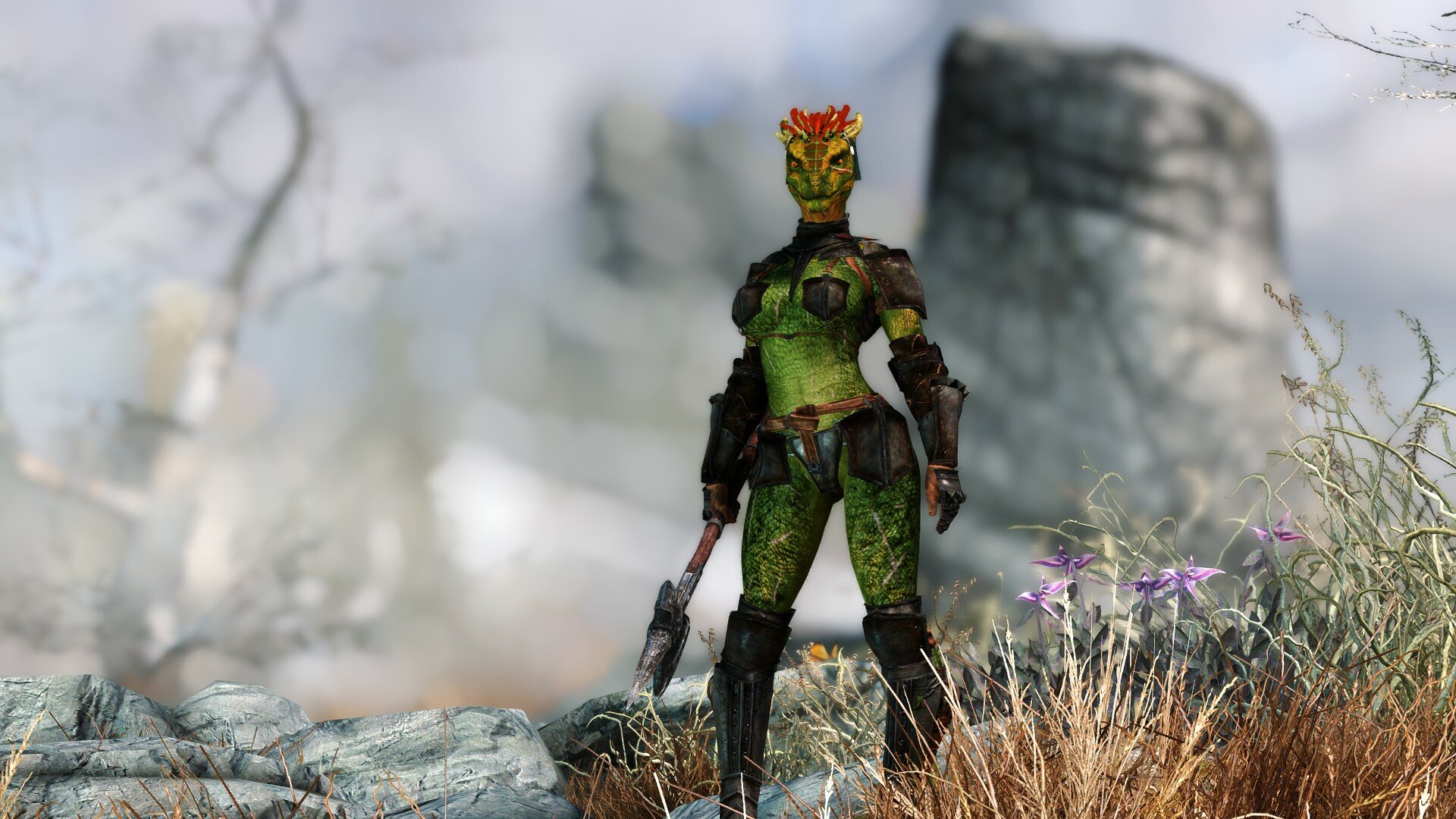 Body
Despite her profession, she doesn't seems too beefy, her compact muscles well hidden beneath her scale skin, striped with multiples scars over all of her body.
Even for Argonian standards, she's endowed of variegated cales, tinged with multiples bright colors which make her not really discreet.
I used Female Argonian dragonic textures for her body as well as Beast Races Bodypaints for the colorfull scales.
Outfit
There's nothing much to say about the outfit, it's just a TAWOBA iron set for now ; I've tried to edit the thong to something that fits better an Argonian tail without much success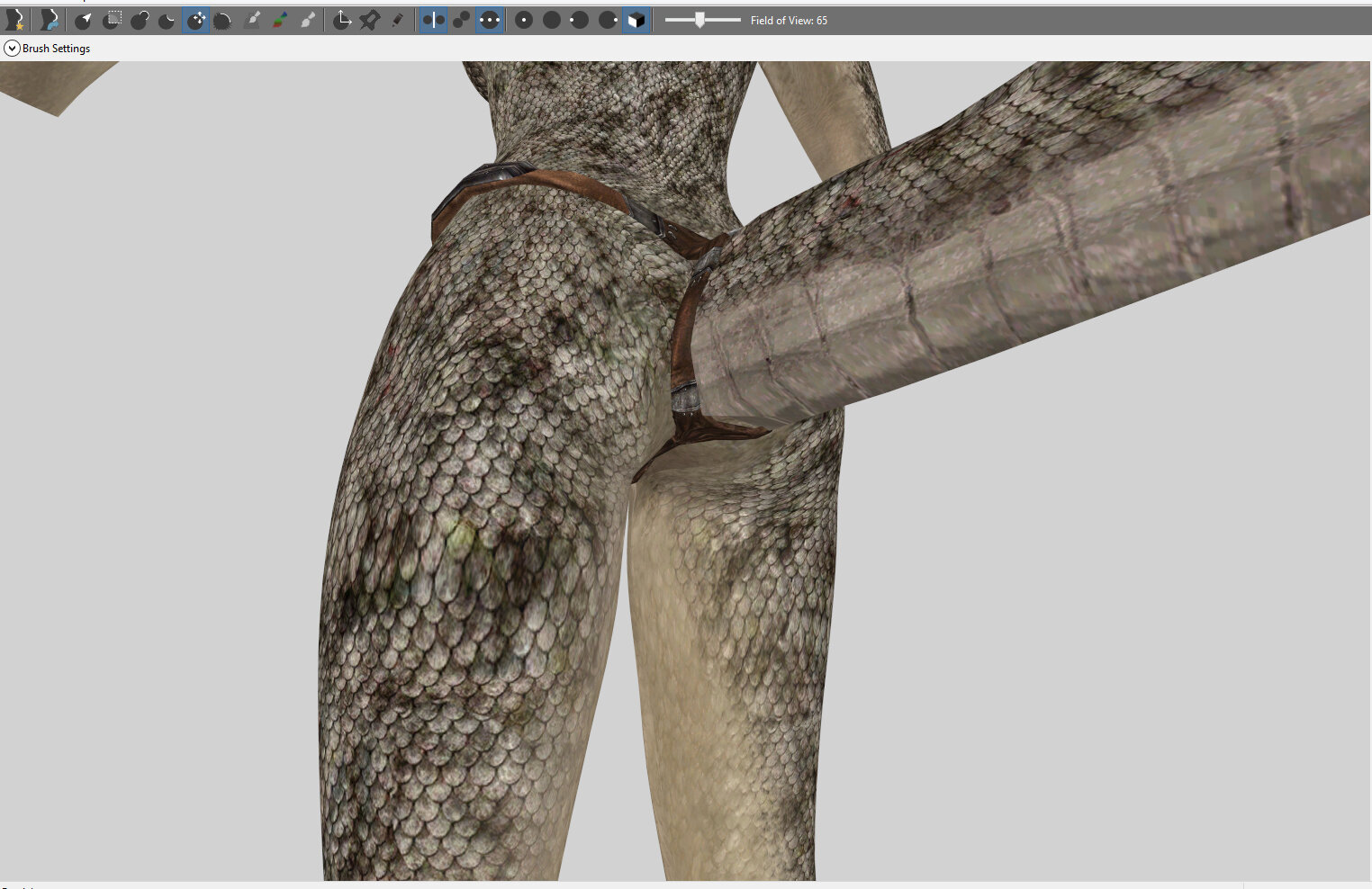 Images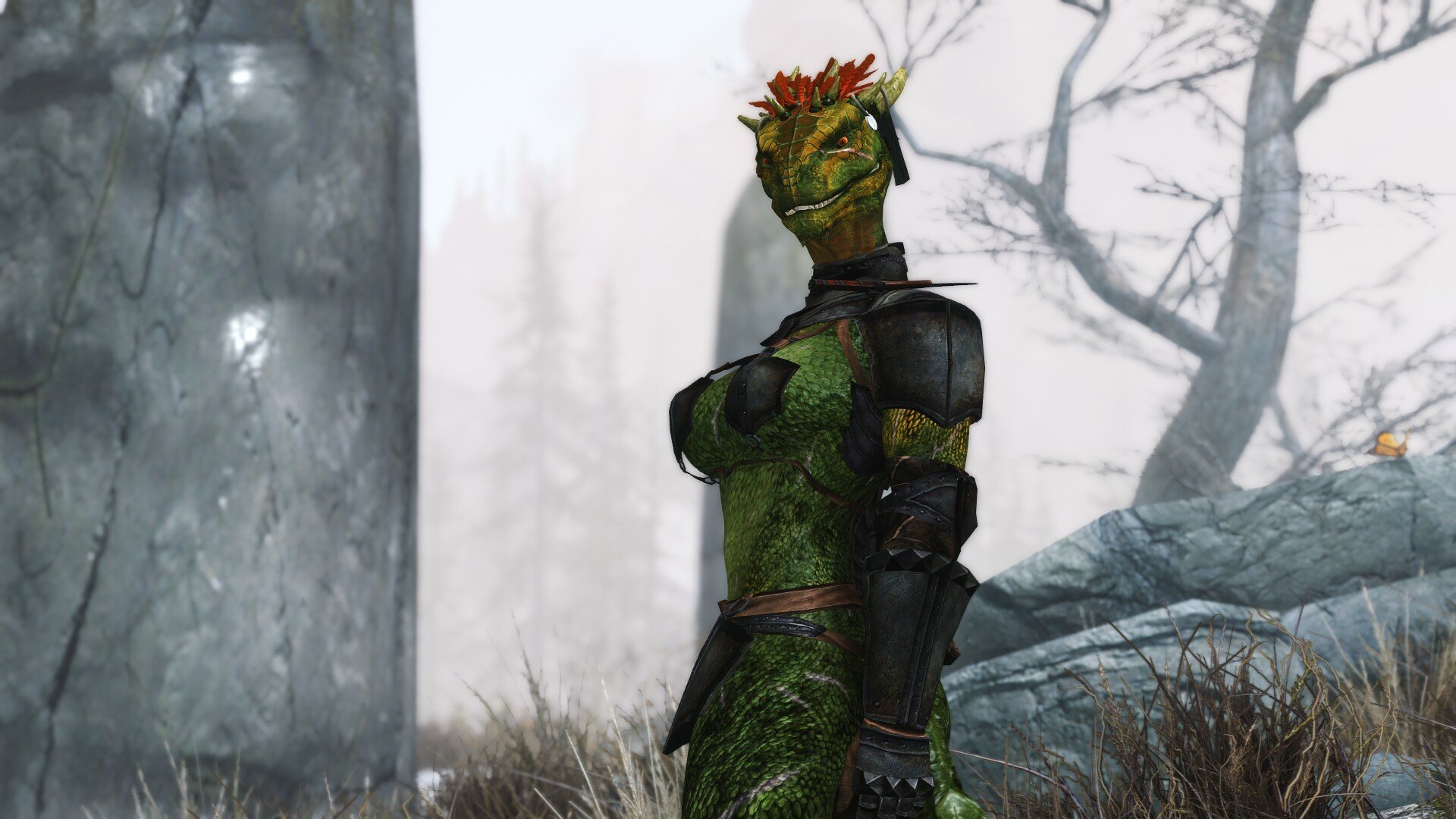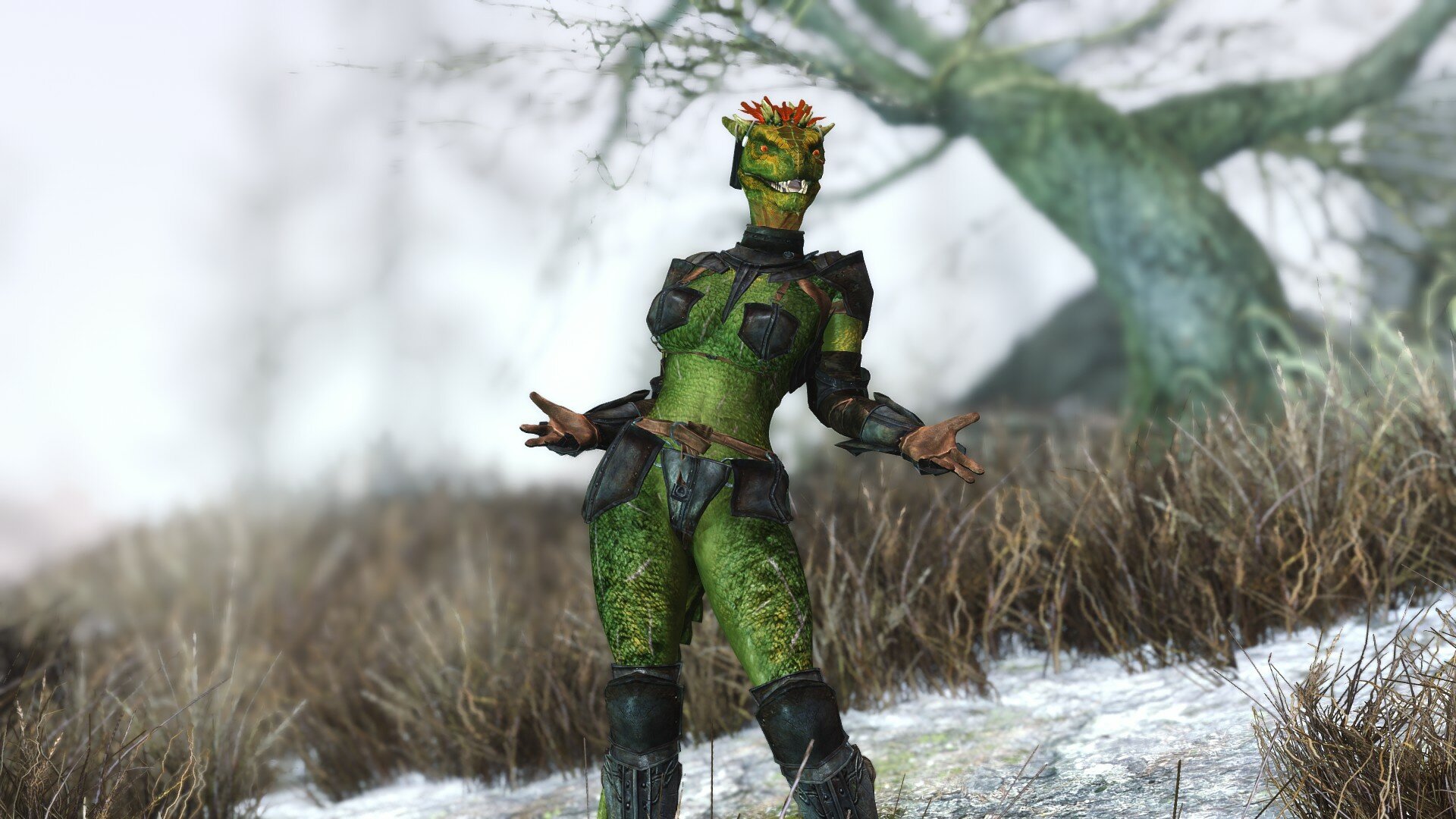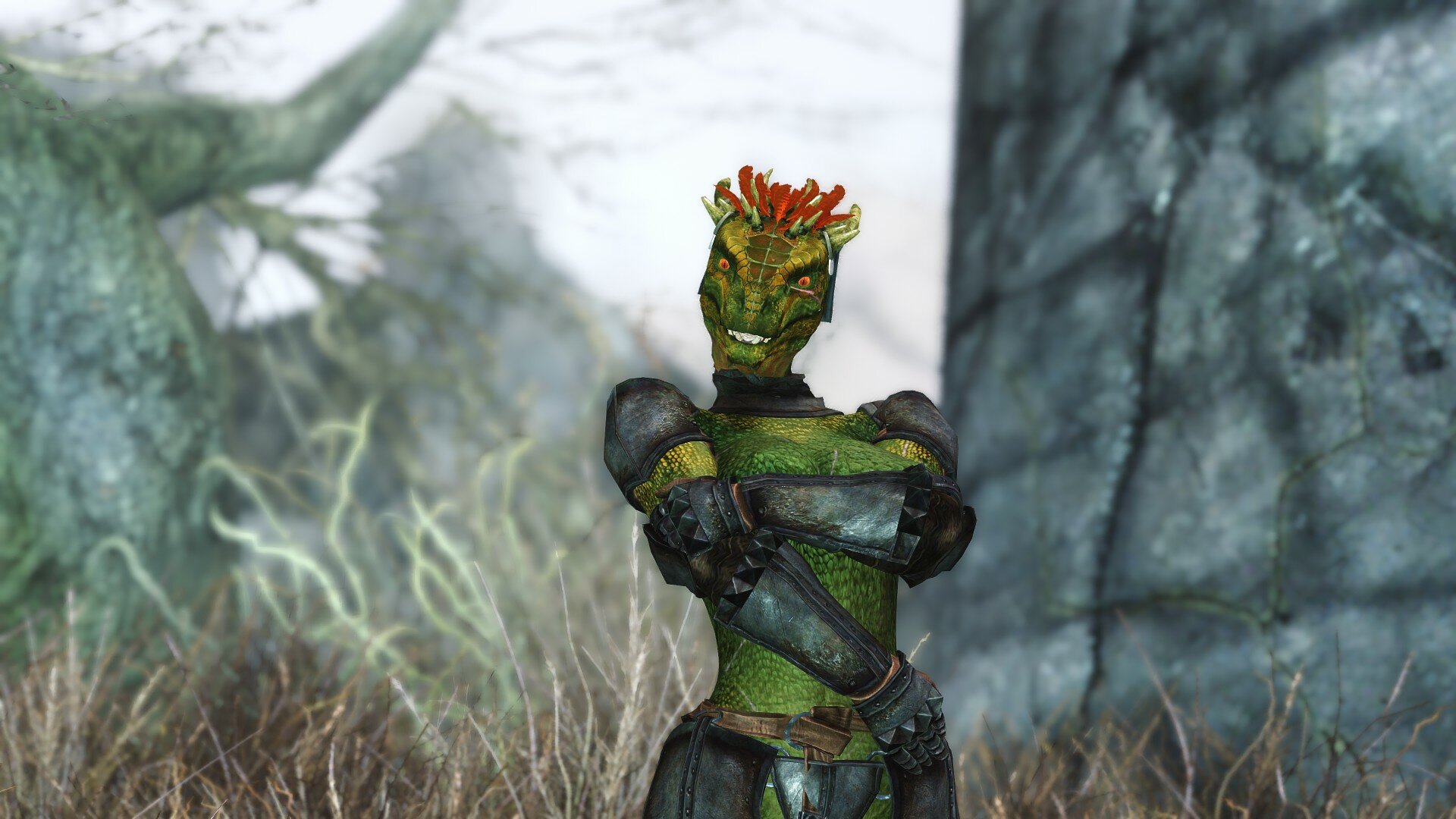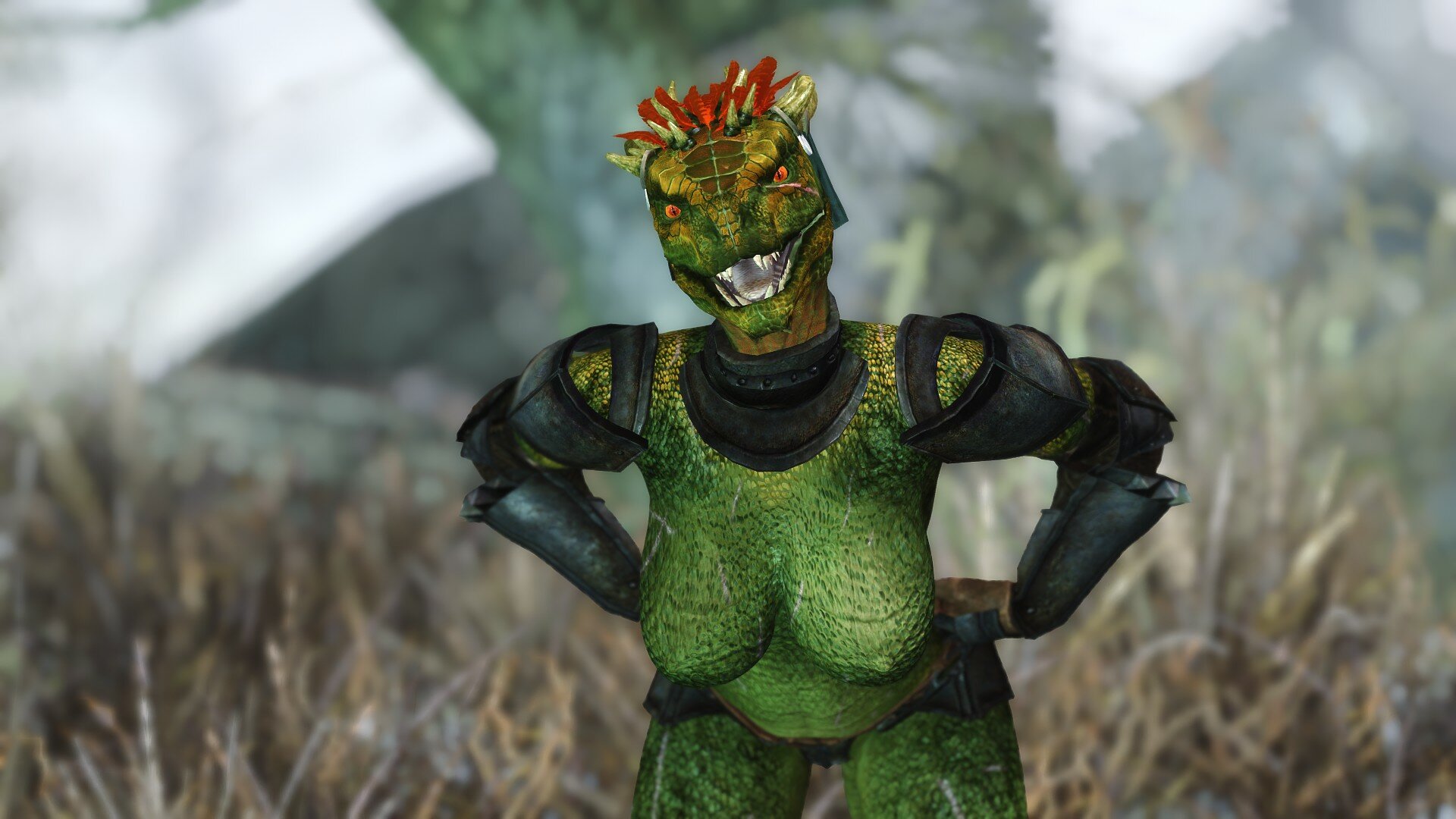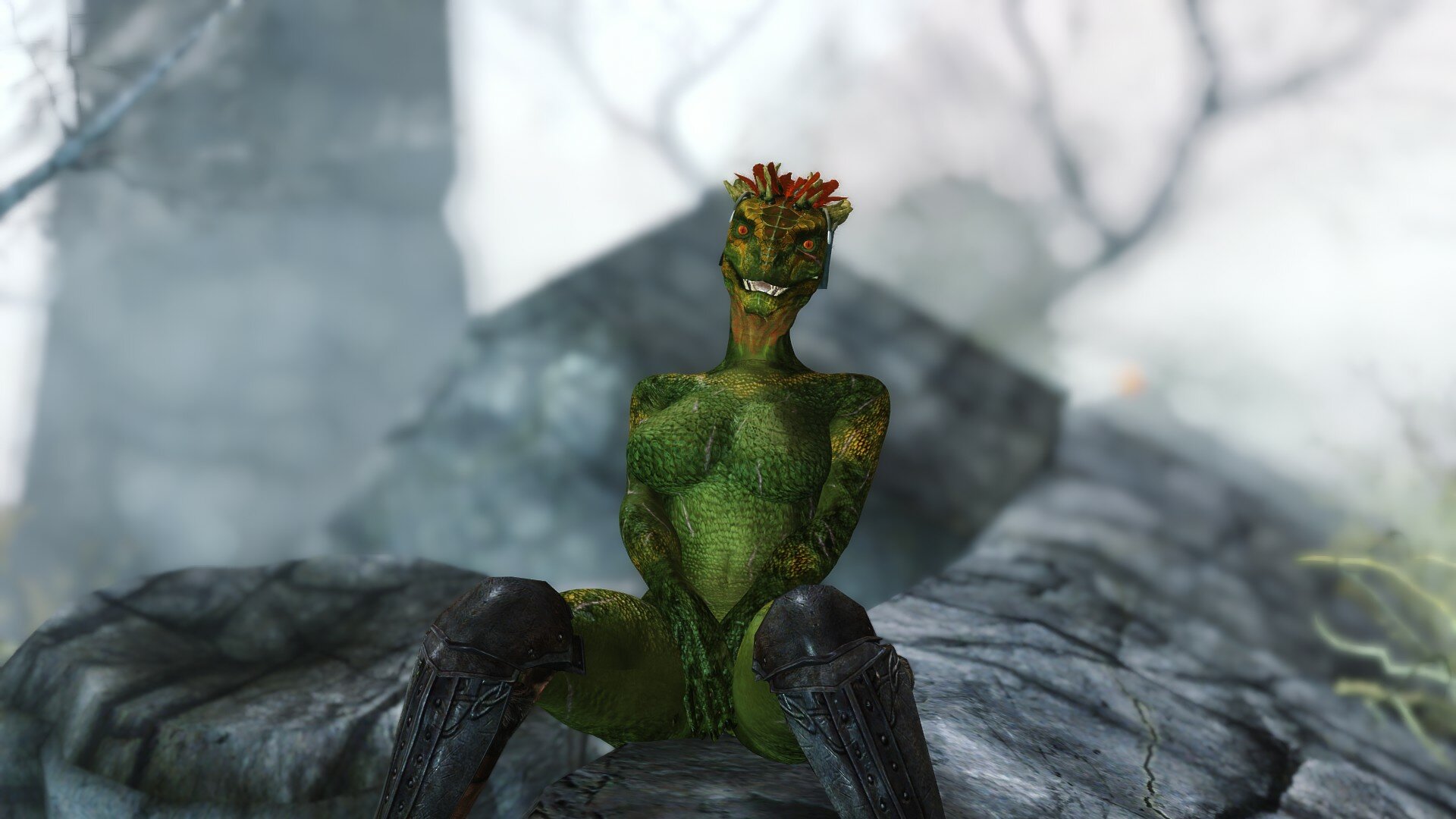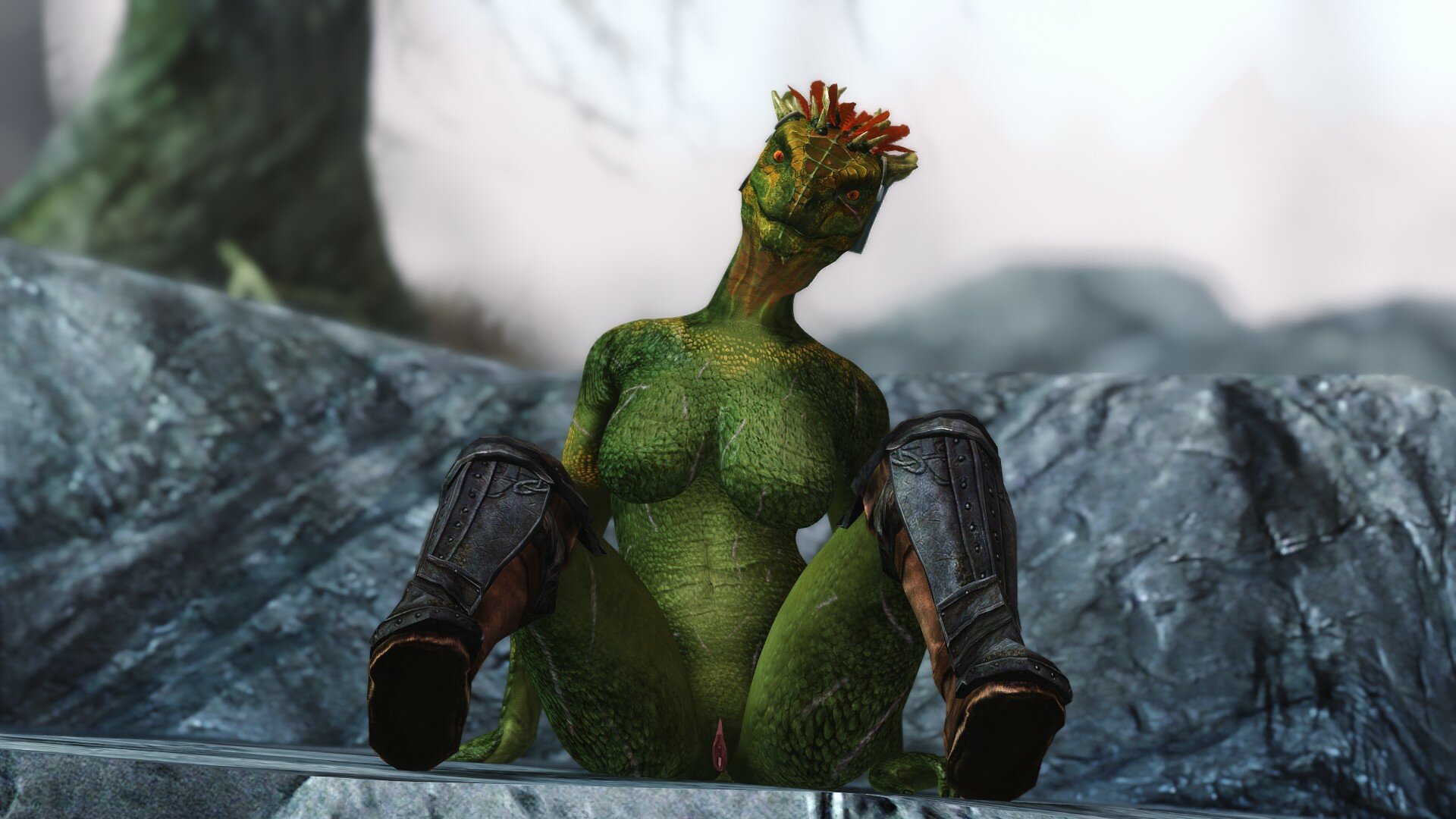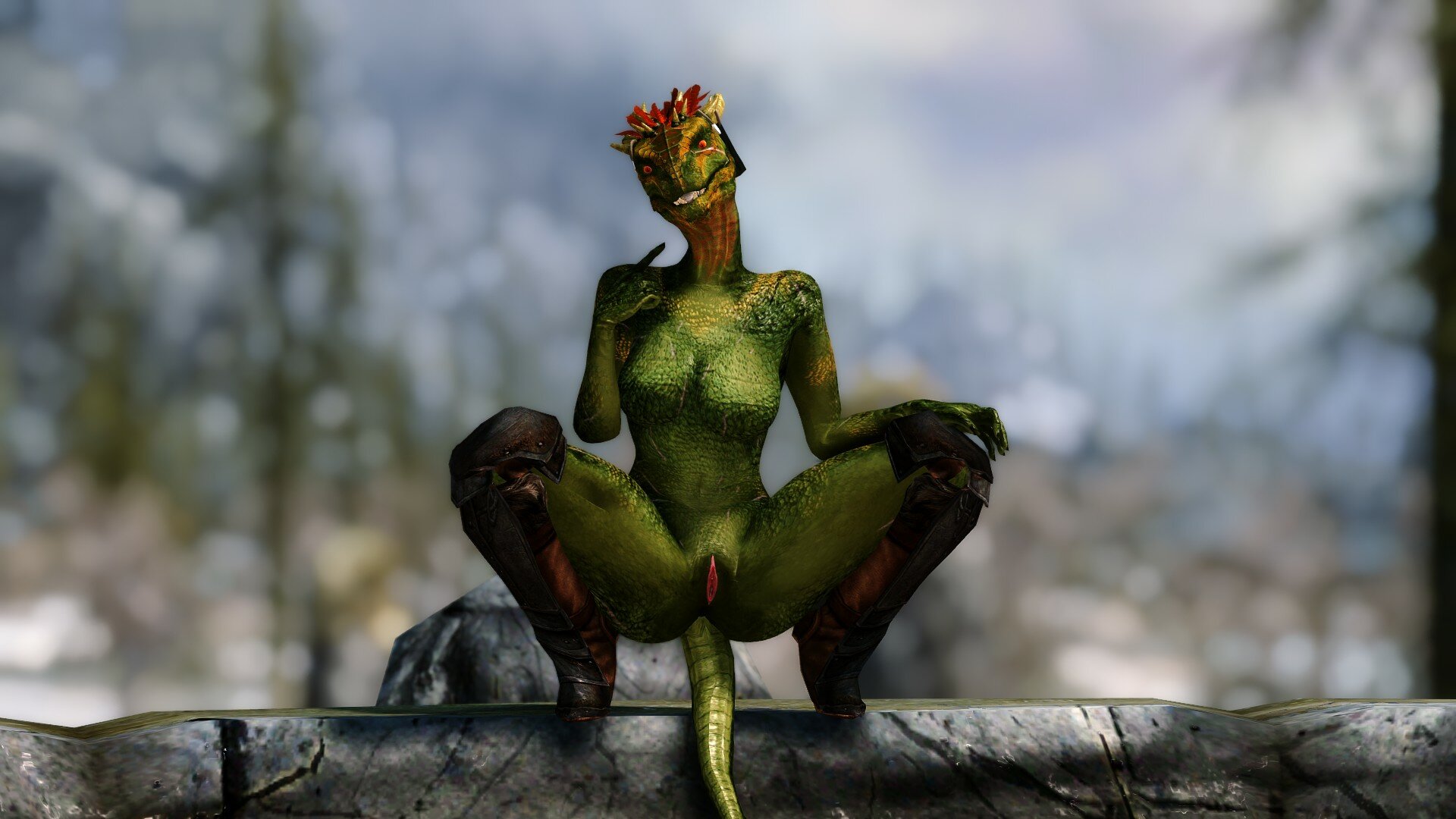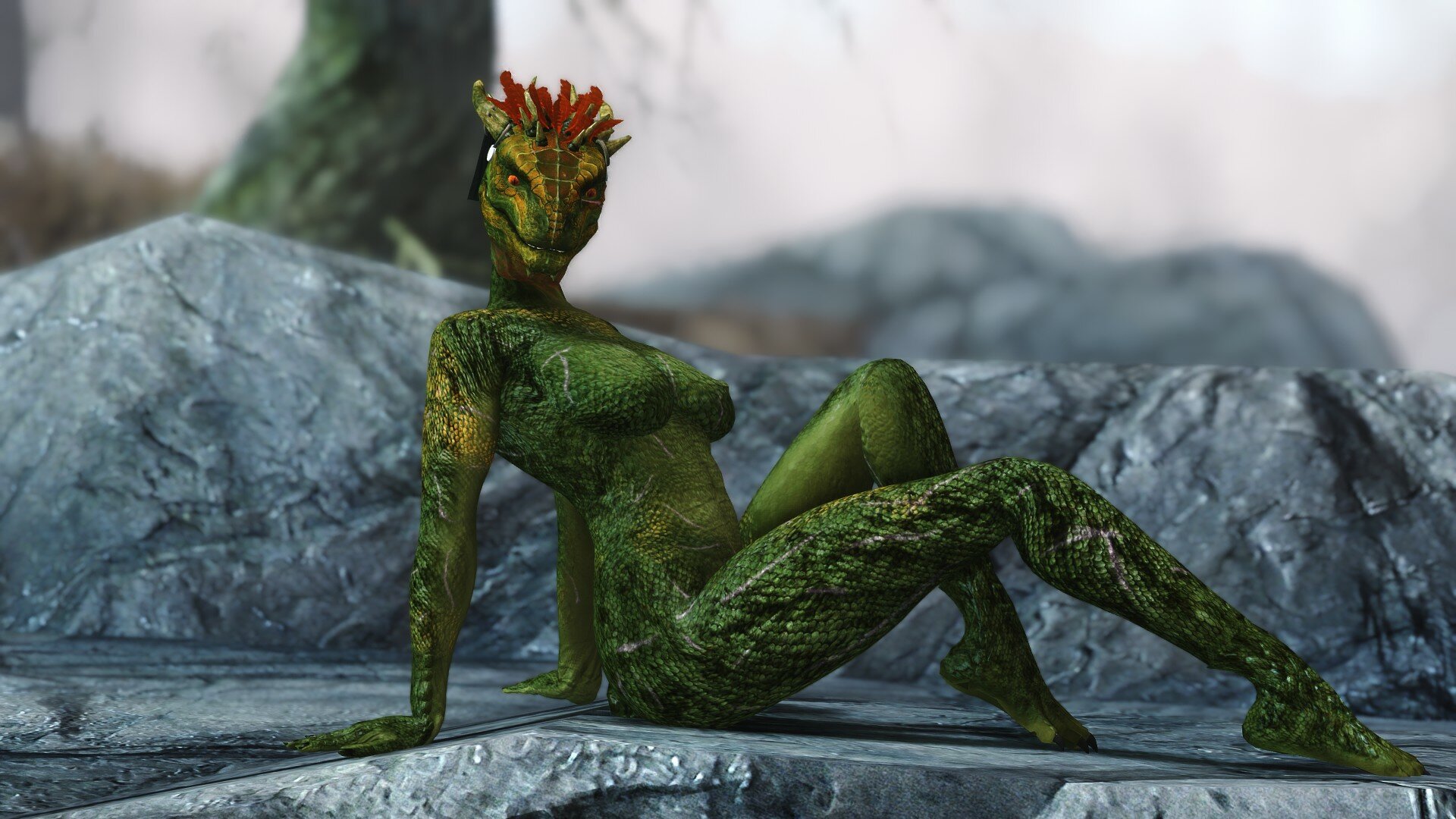 Some lewdness