After deciding to make take an adventure south, Aerina found herself at Bruma.
The way into the city was sealed by the guards due to an ongoing investigation. So Aerina decided to camp outside the city walls till the next day.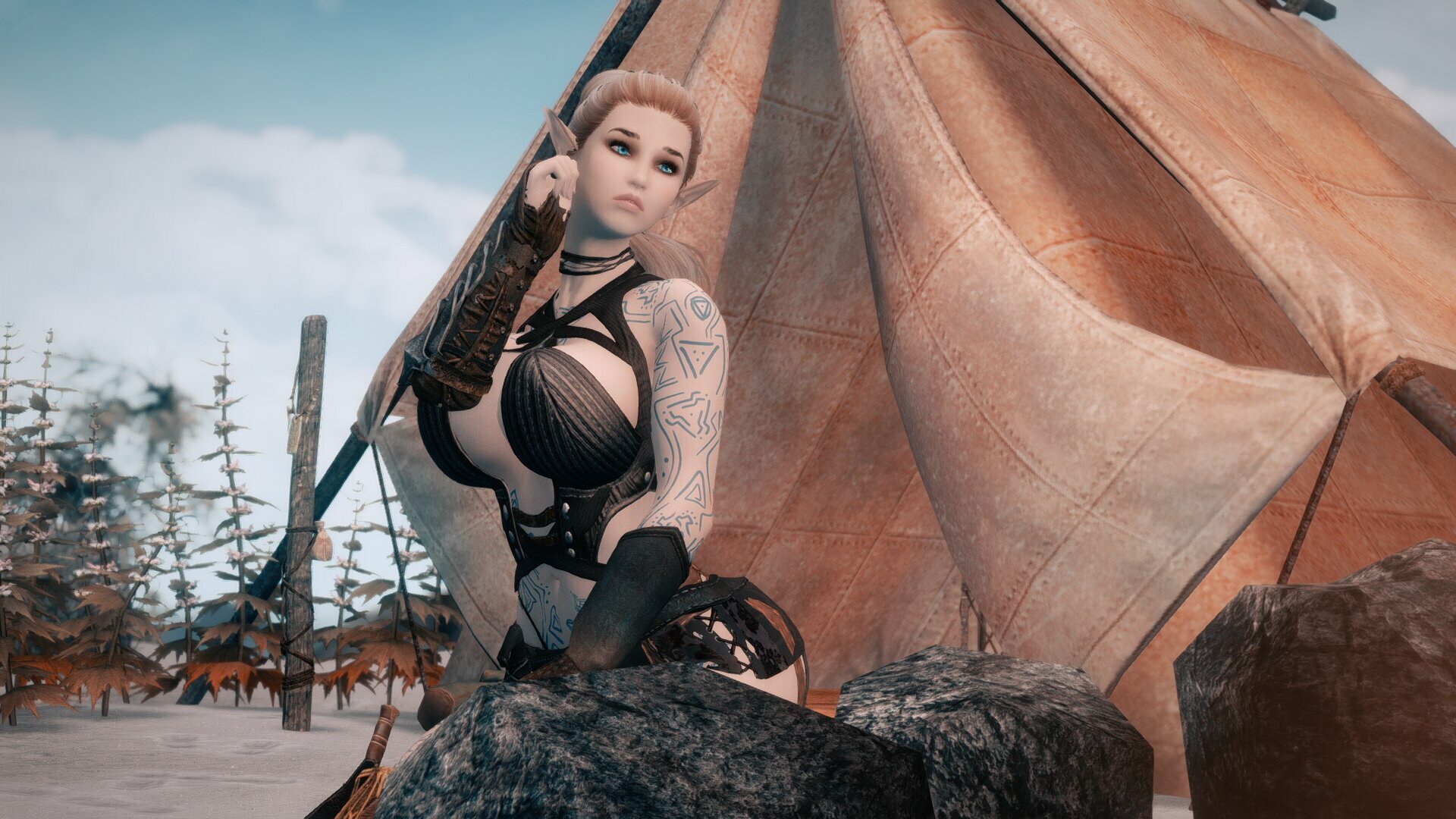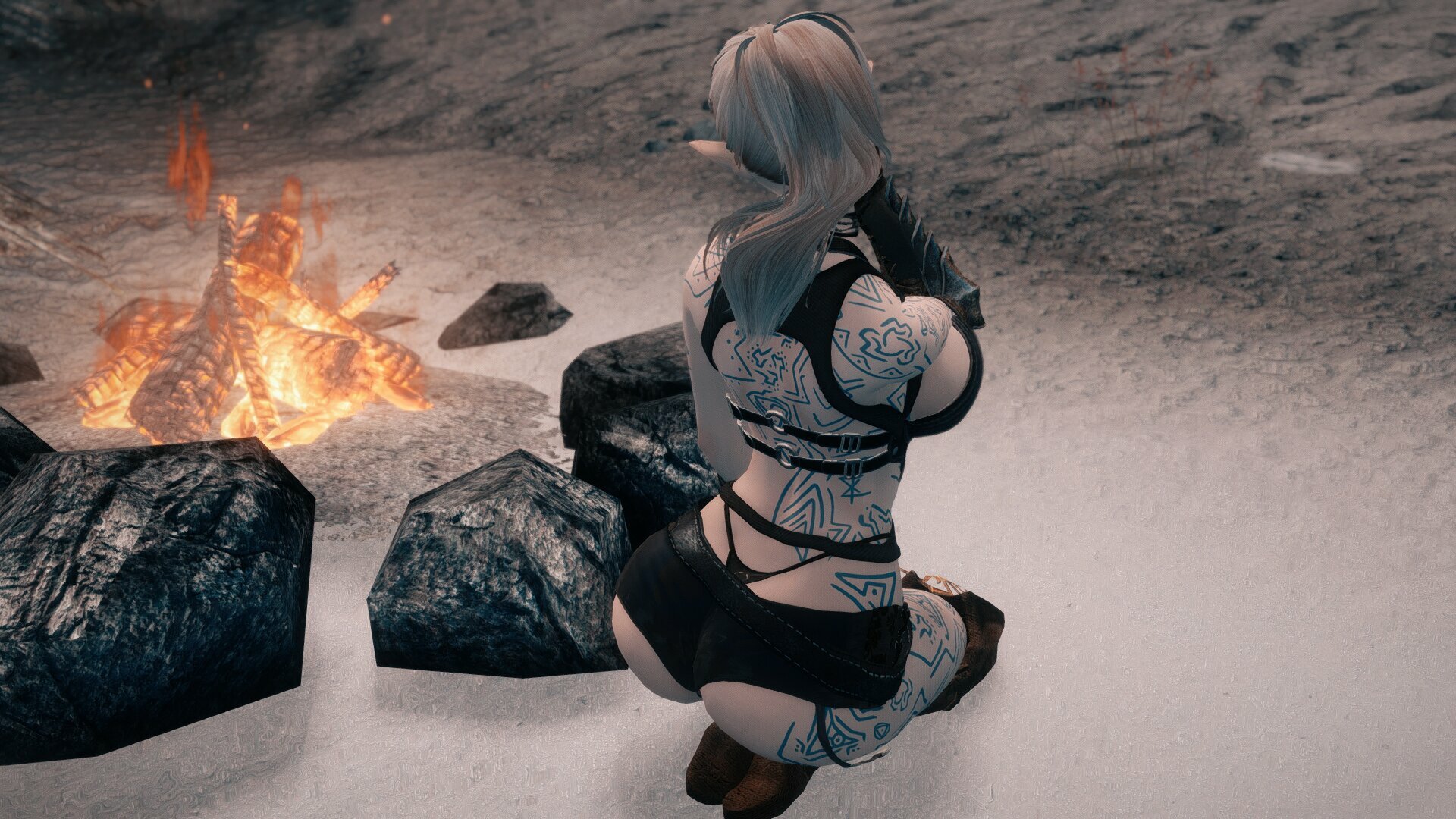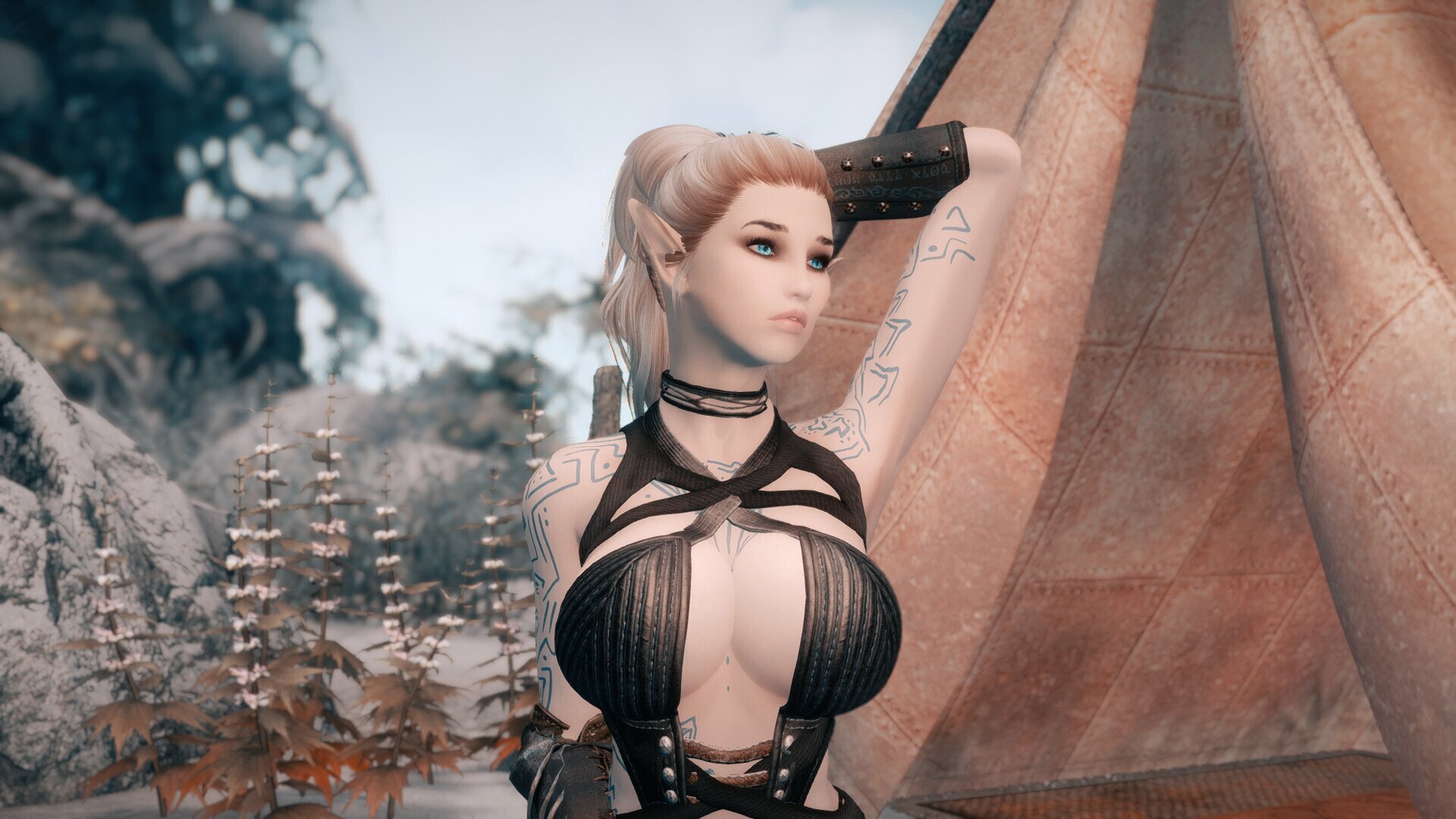 Aerina, not really being affected by the cold thanks to many years in Skyrim. Decided to strip down and nap near the fire.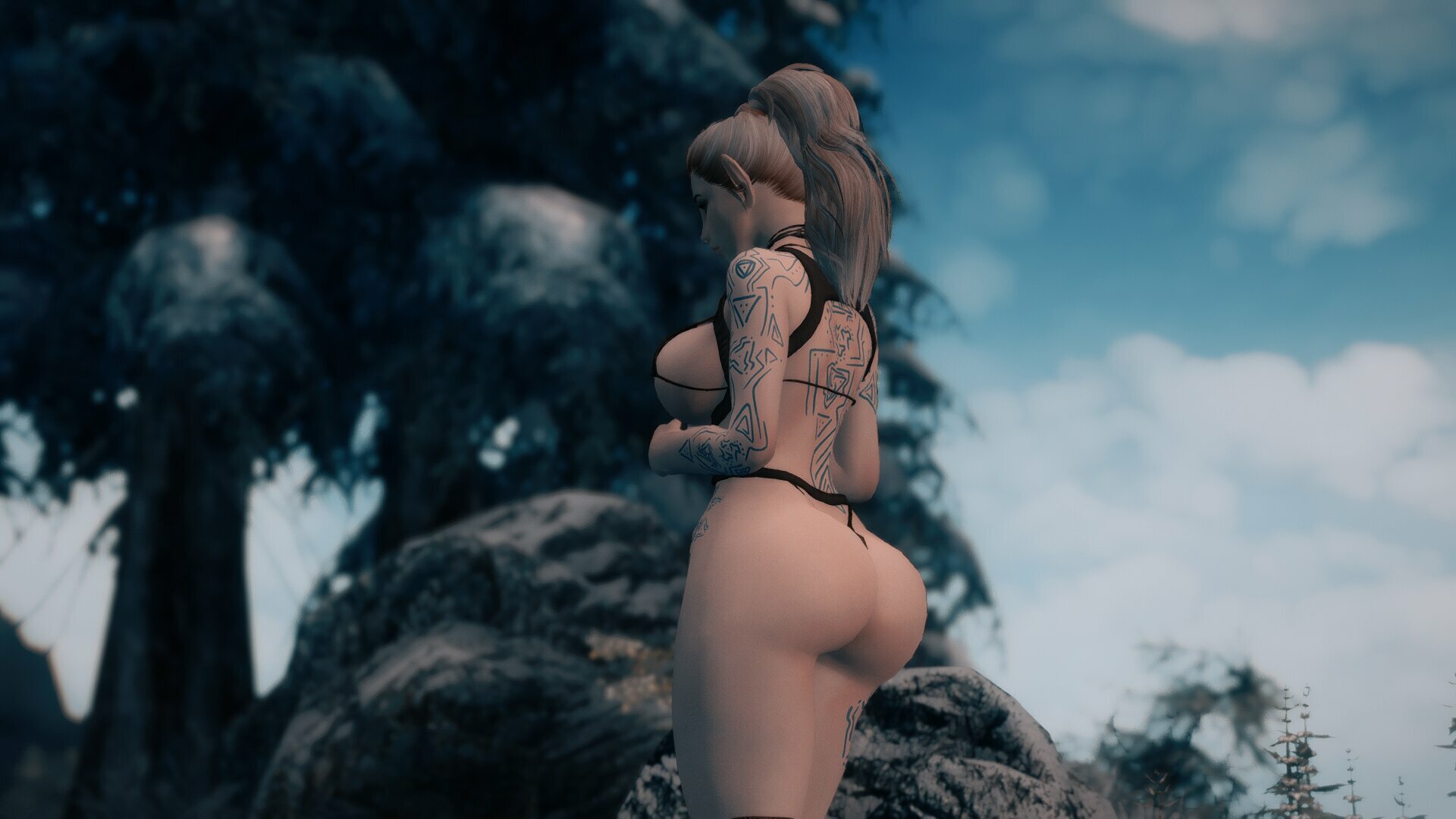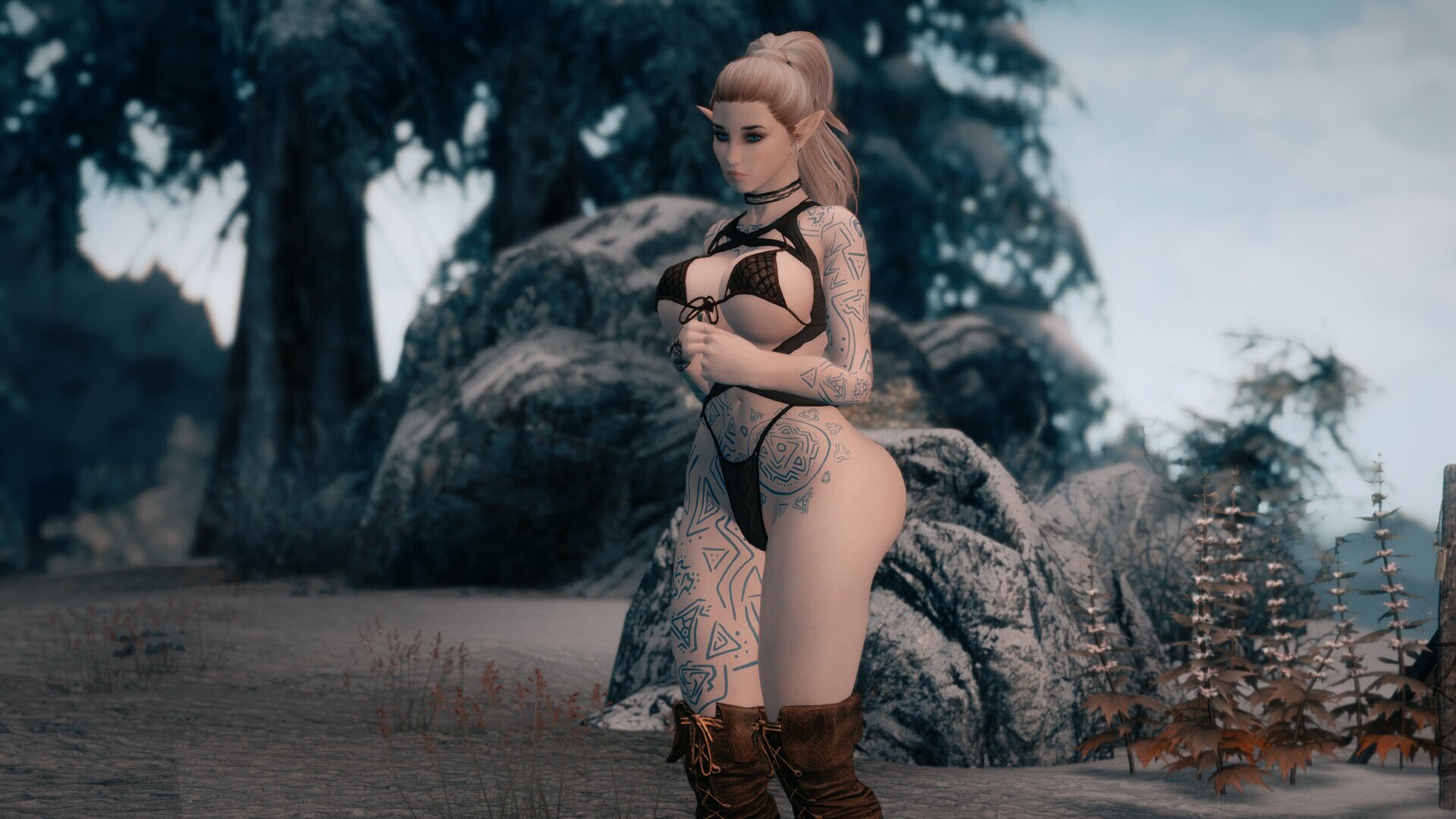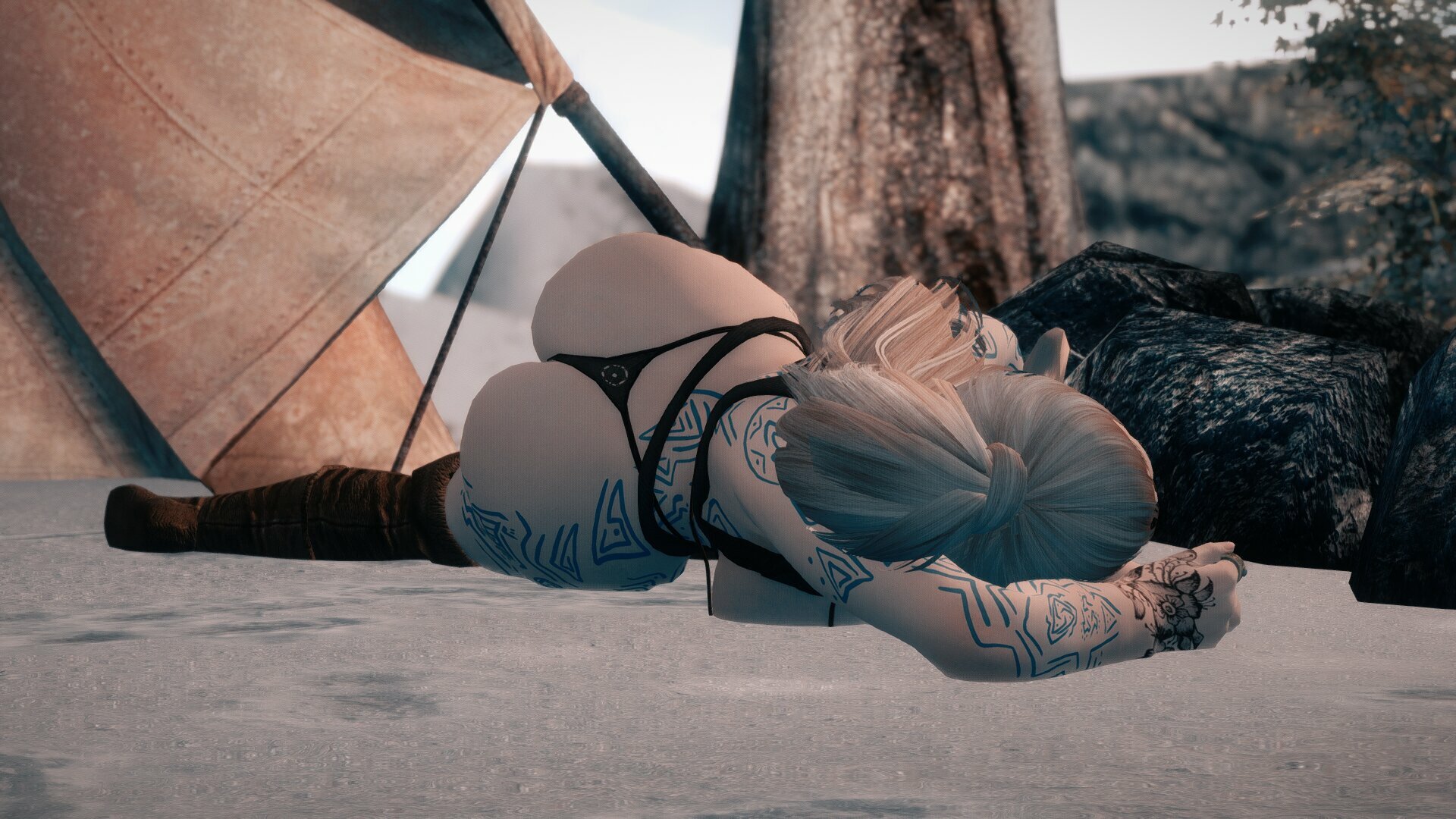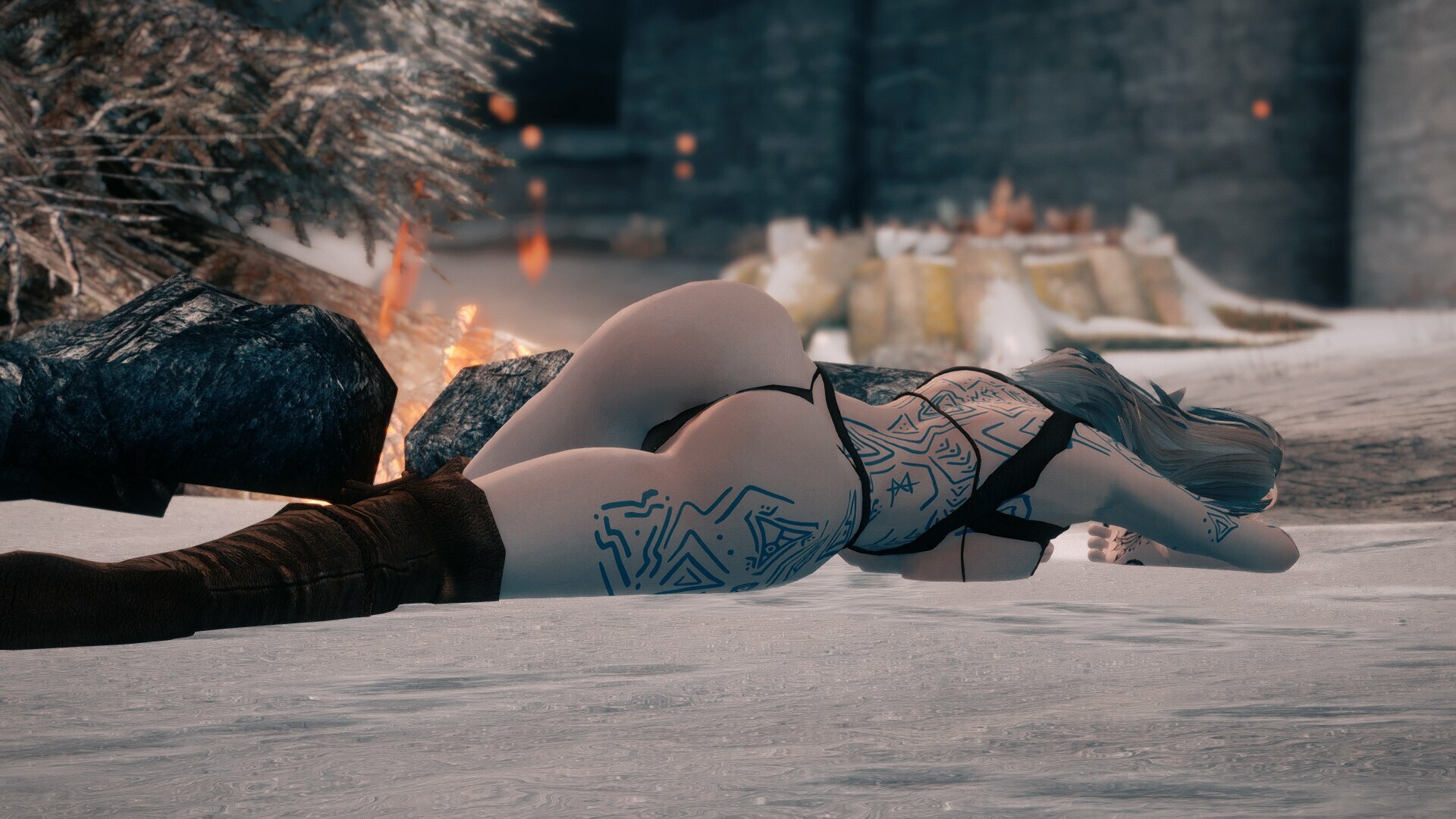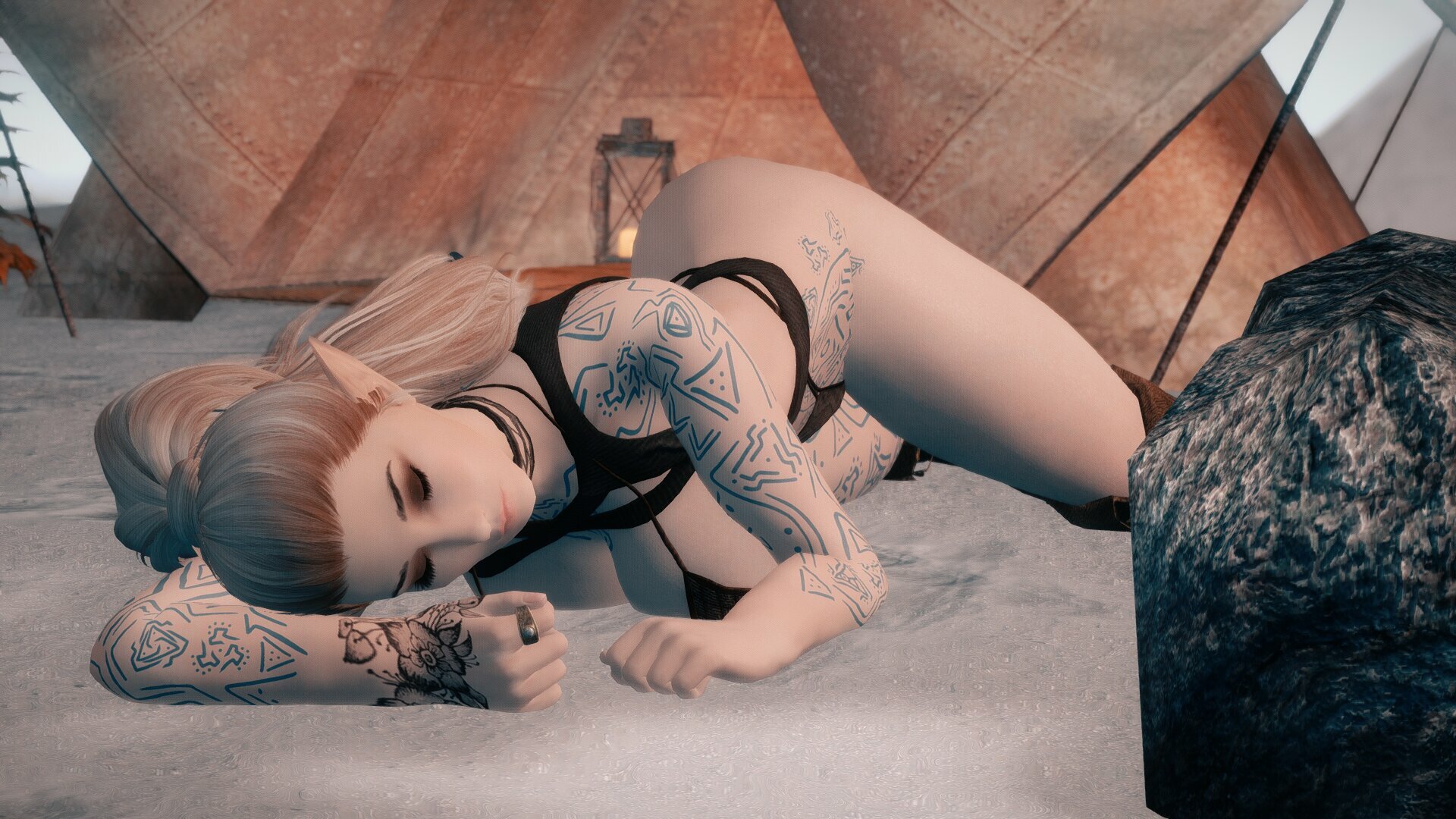 The smoke from the fire however, attracted some unwanted attention in the form of the Bruma guard.
Guard: By the Eight! Another squatter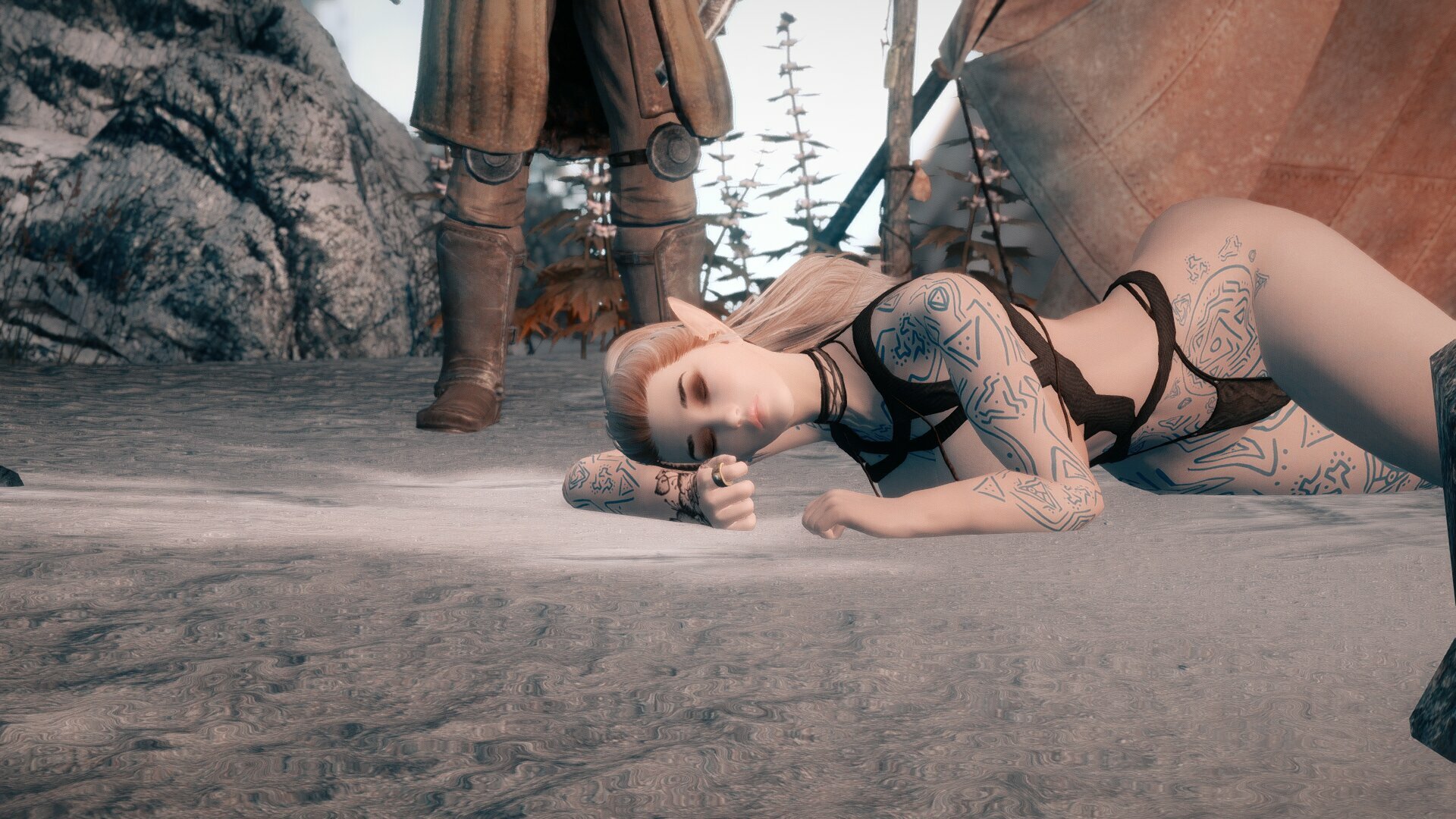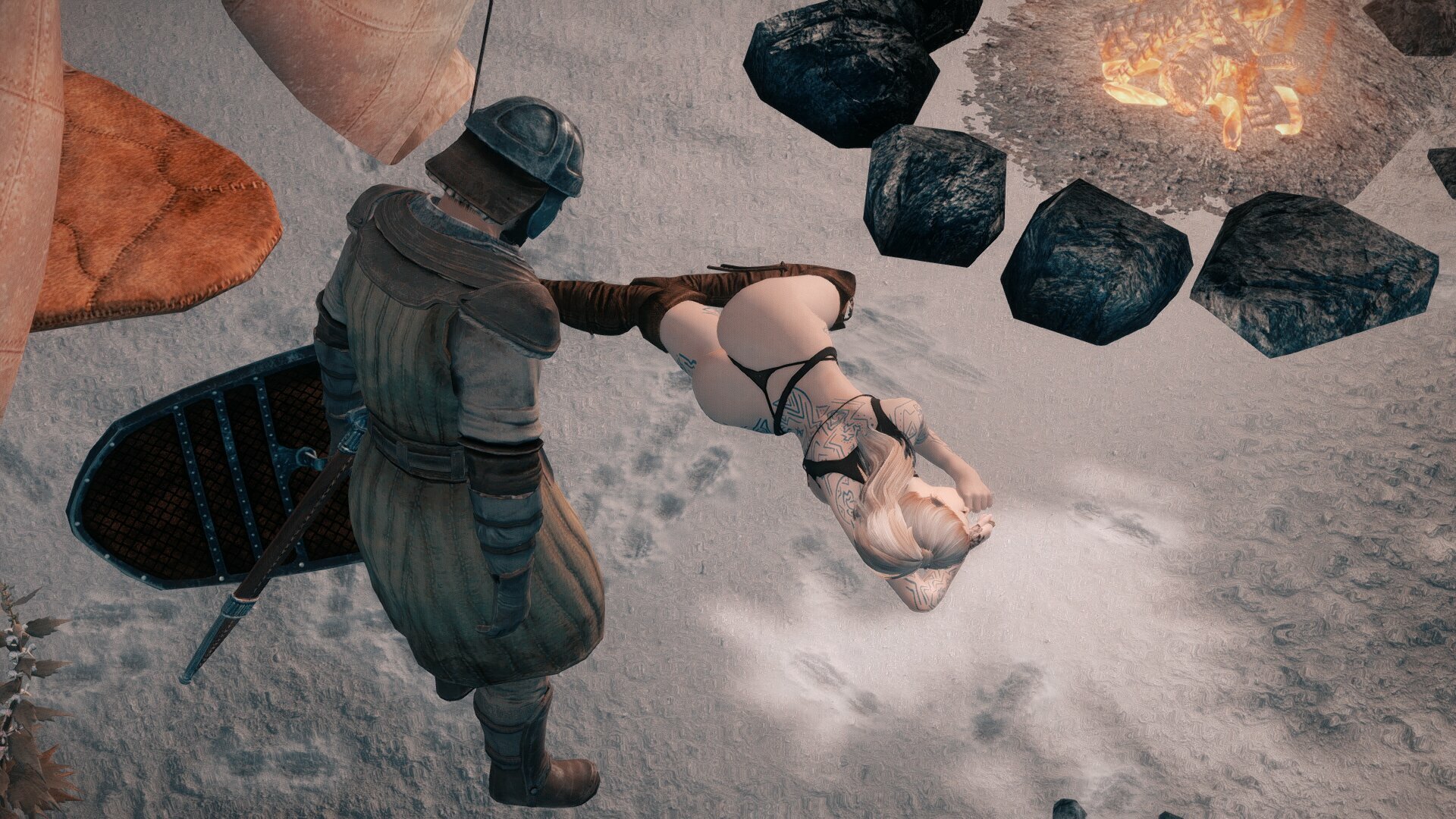 Guard: Excuse me, Miss?
Aerina: *Gasps in shock*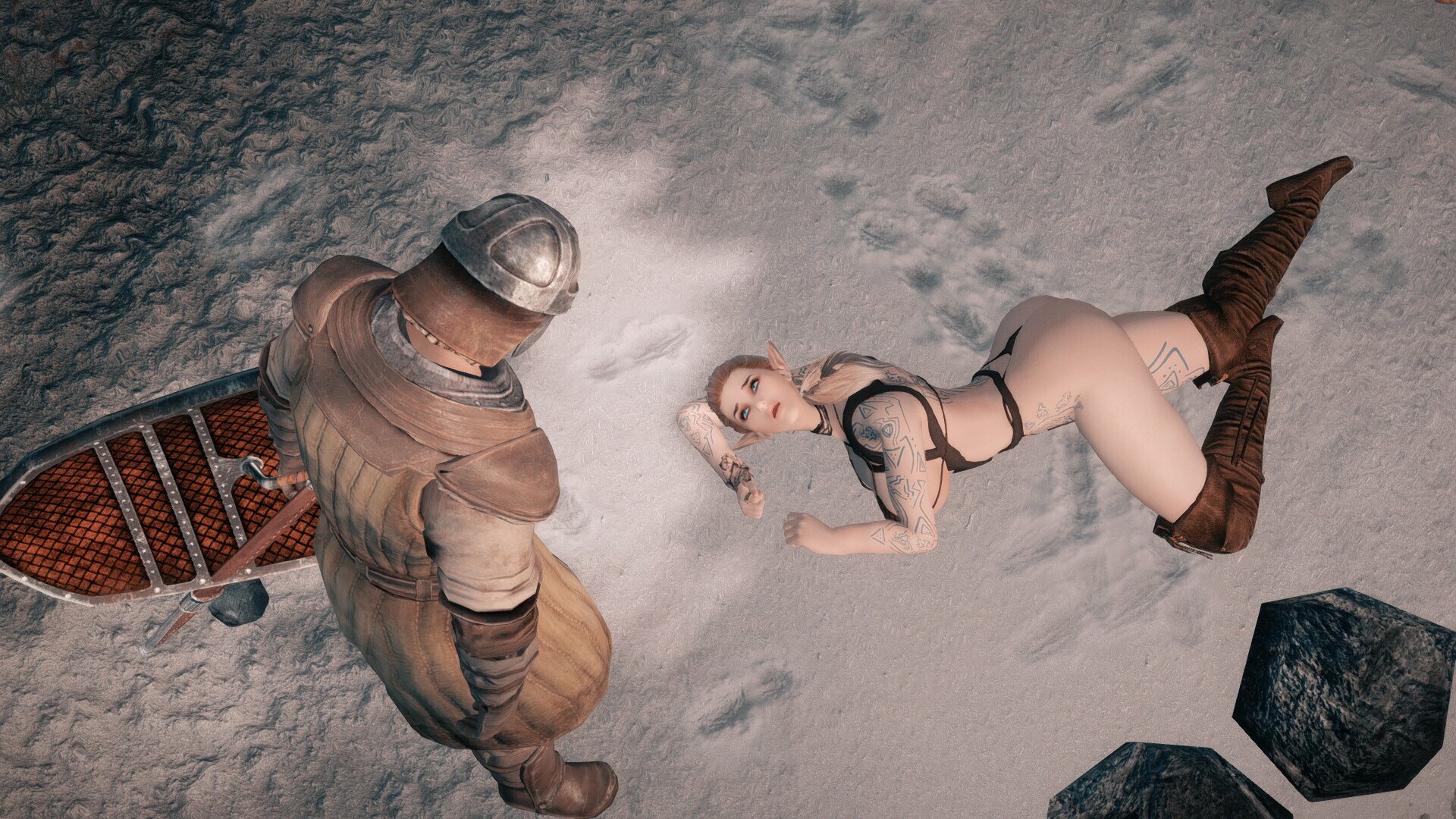 Guard: Apologies miss, Didn't mean to give you a fright. You just cant camp here... You need to move along
Aerina: BY AZURA! Are you trying to give me a heart attack?... And what do you mean? I'm not hurting anyone here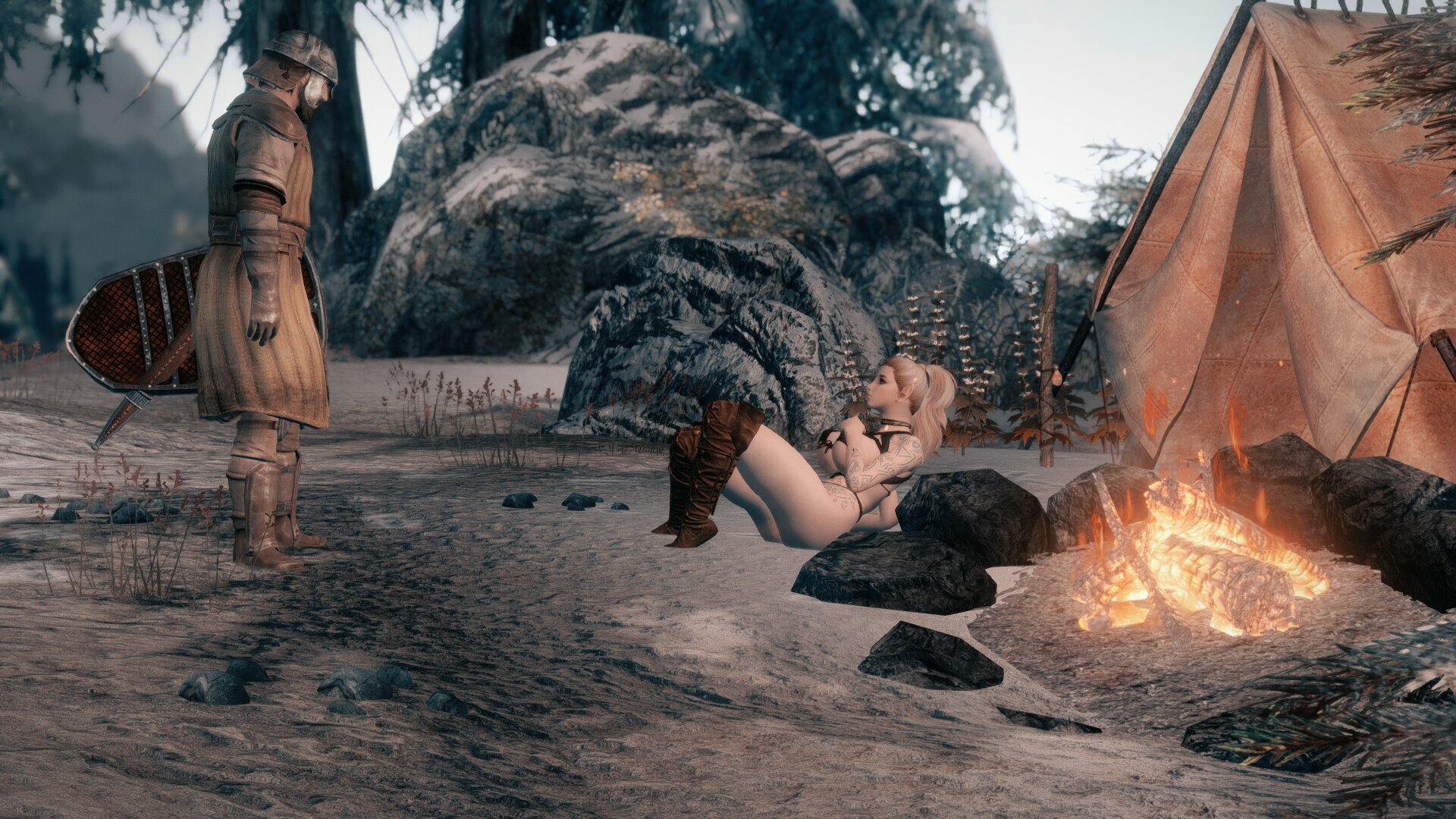 Guard: I don't make the rules... Look you're going to have to leave. Besides, Why in Oblivion are you here? Especially wearing... well... nearly nothing
Aerina: My business is my own thank you *Sarcastically*
Aerina:... Look, I've come a long way, Skyrim is quite the trek from here and I really need to resupply in Bruma before moving on.
Aerina: We must be able to come to some sort of arrangement.
Guard: Skyrim huh? Nevermind... Come to think of it, you do have something I might want... *Looks Aerina up and down*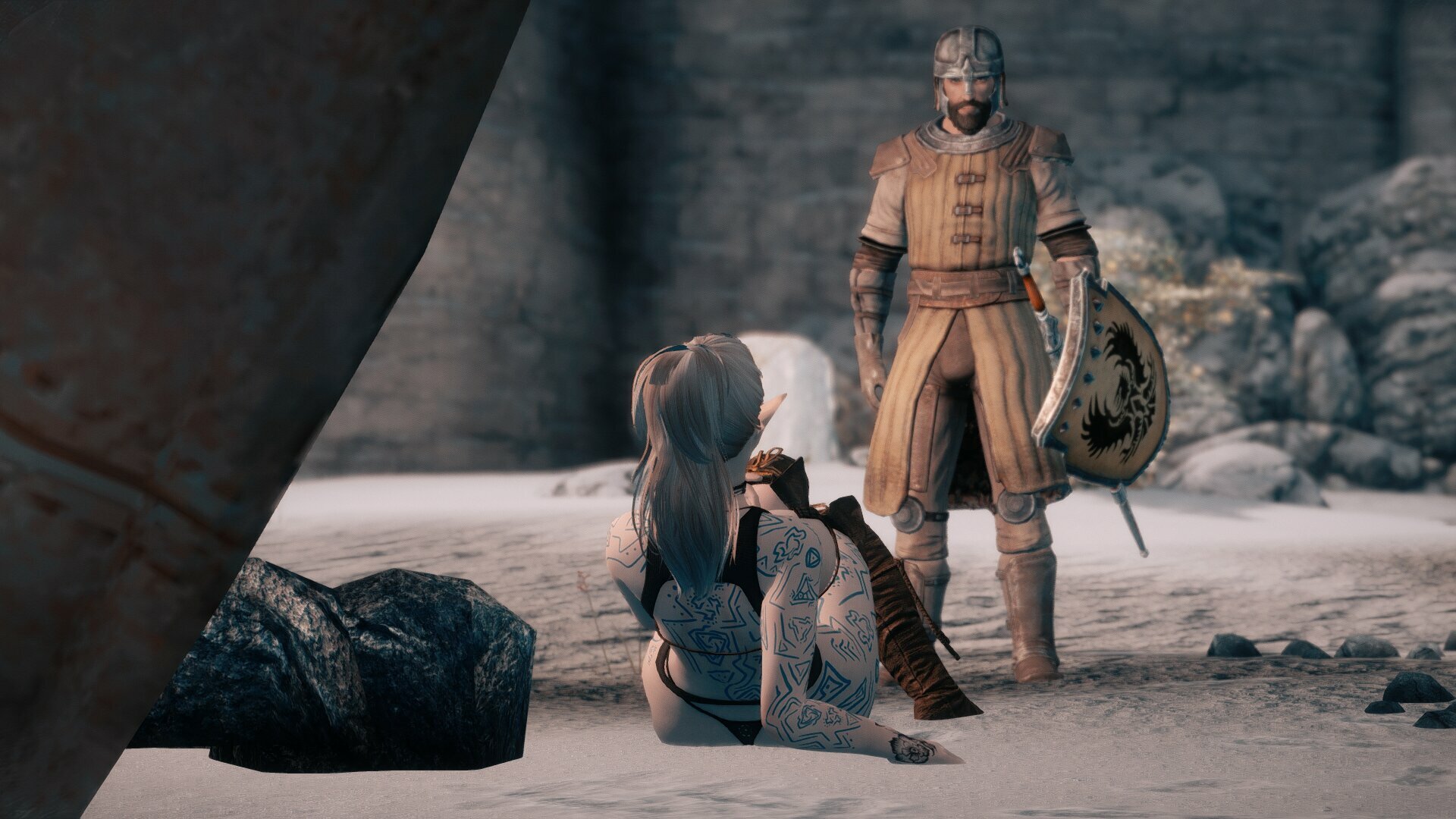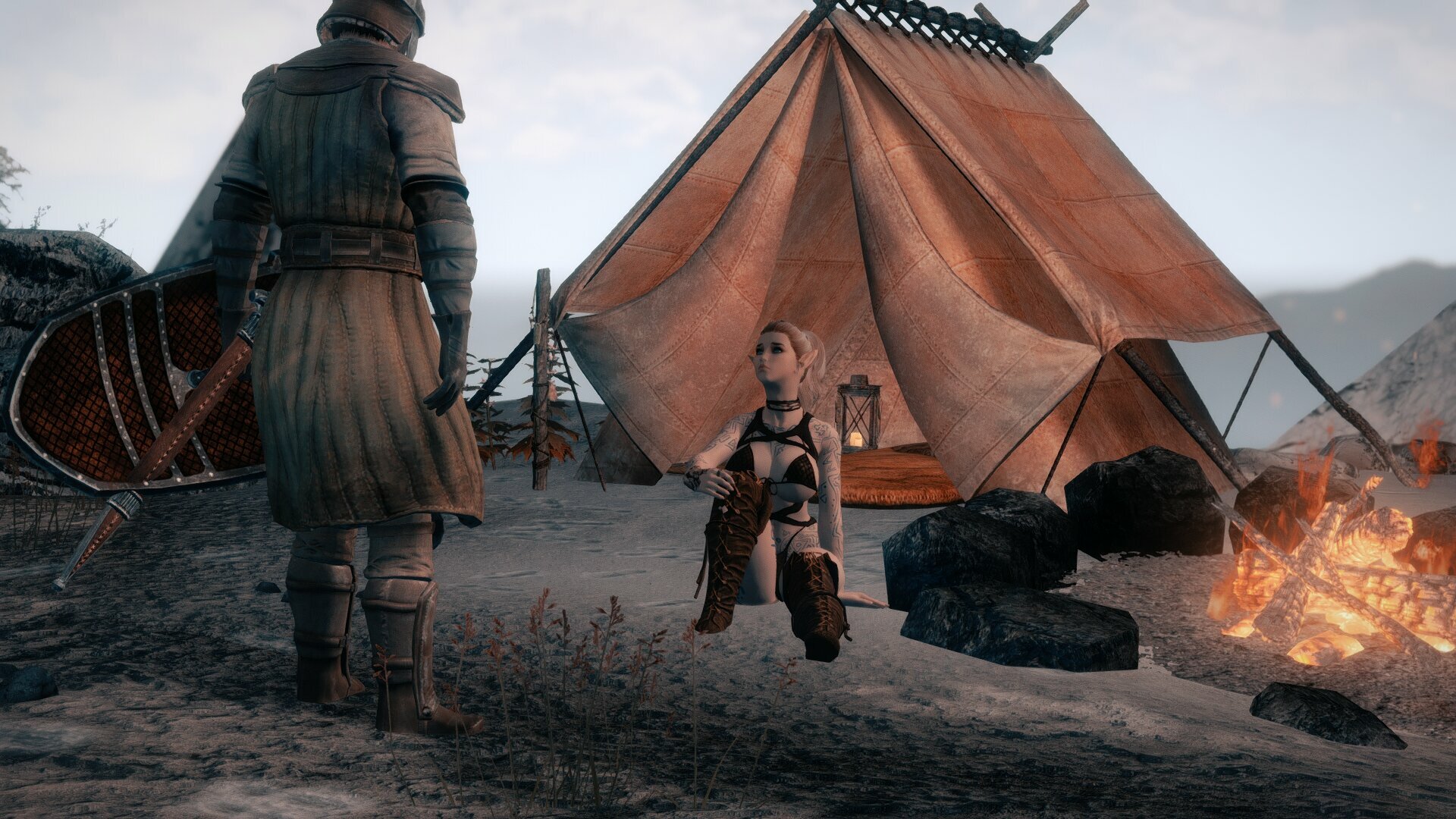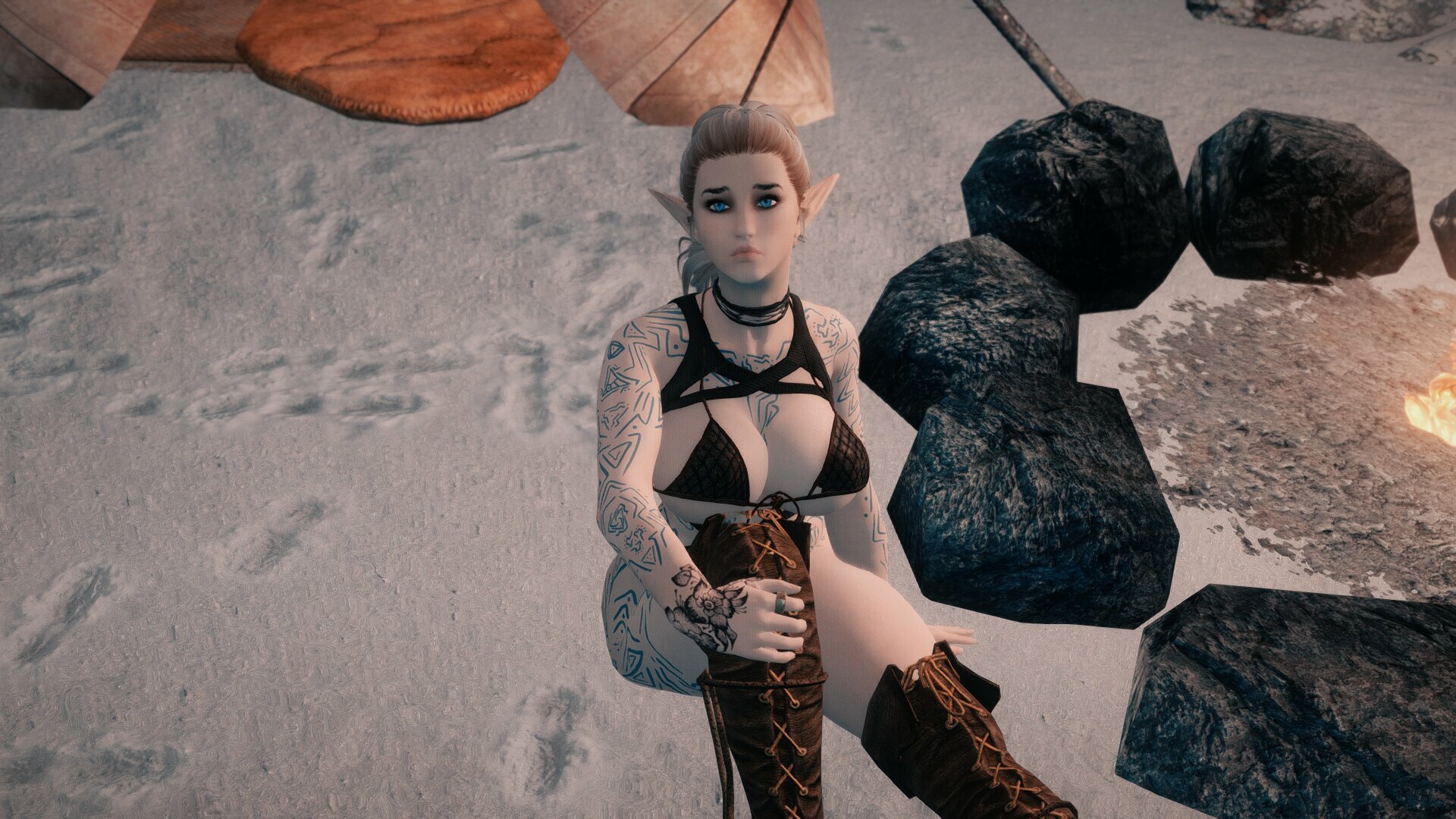 The guard and Aerina come to arrangement. Aerina may camp the night, in return for... a favour.... 
But Aerina's luck never pans out the way she would hope
(Aerina... without hesitation... slides around and removes her bra, teasing the guard)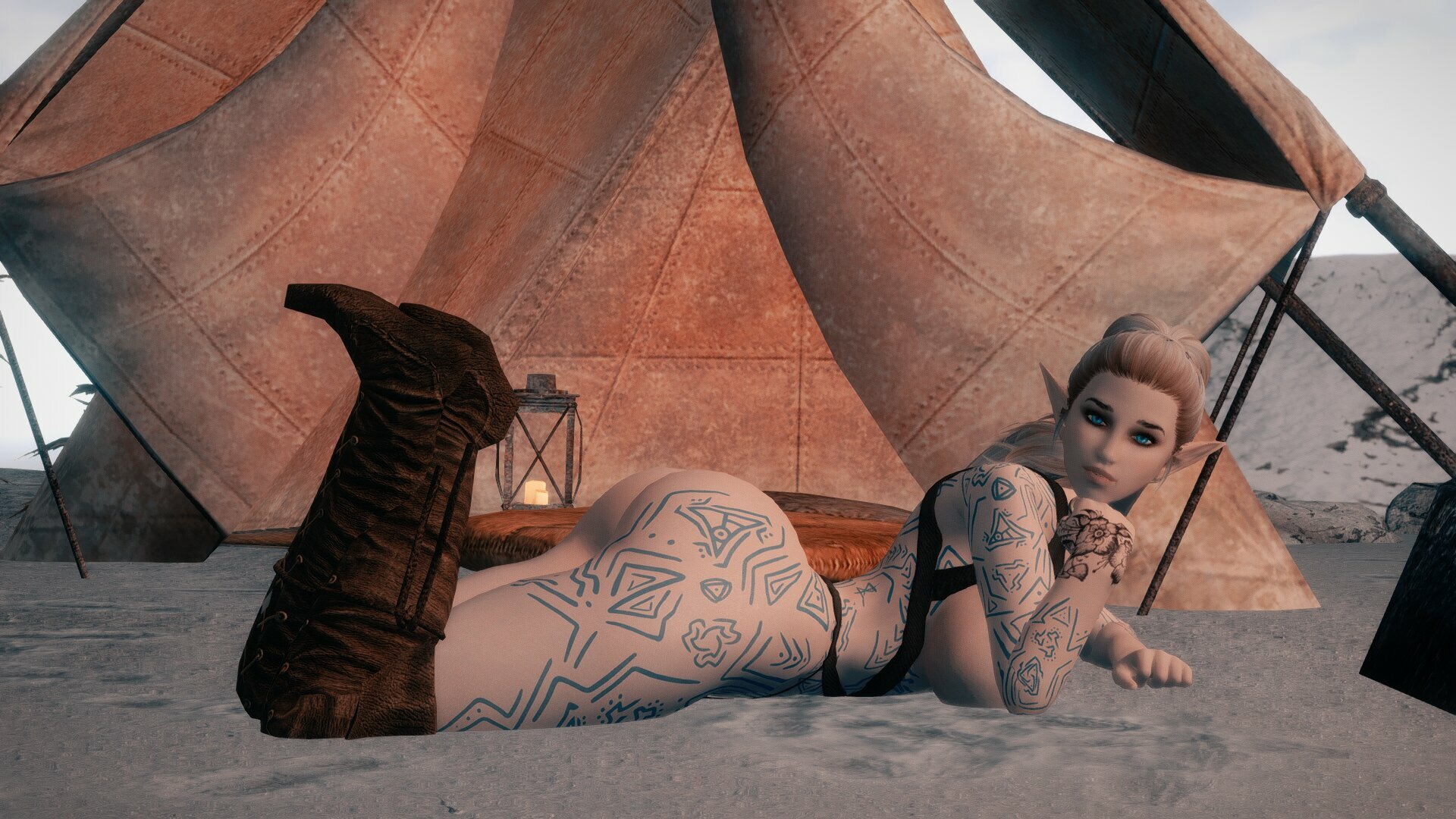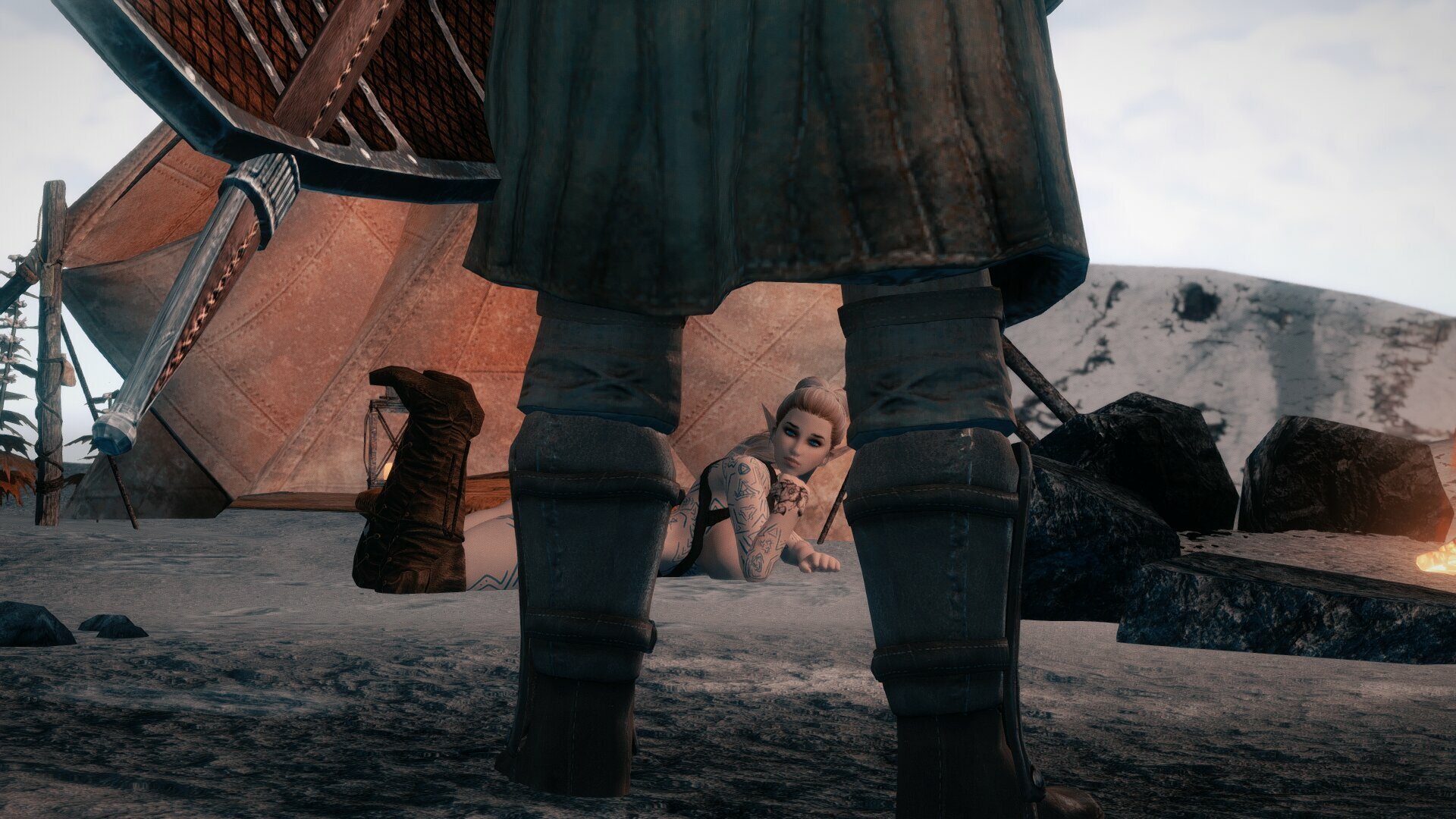 Aerina: Well... What are you waiting for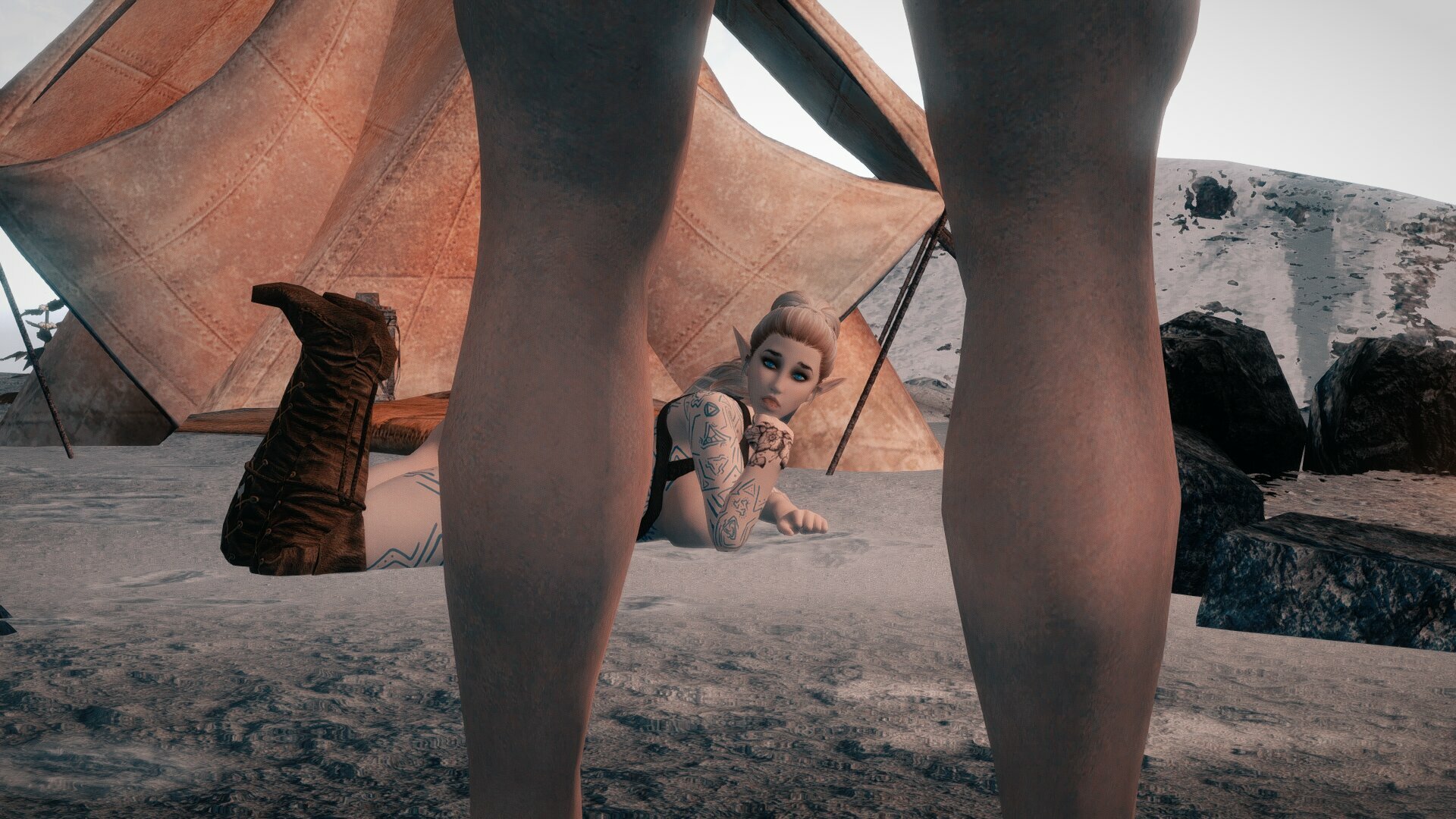 The guard dives straight on top of Aerina... Not wasting any time.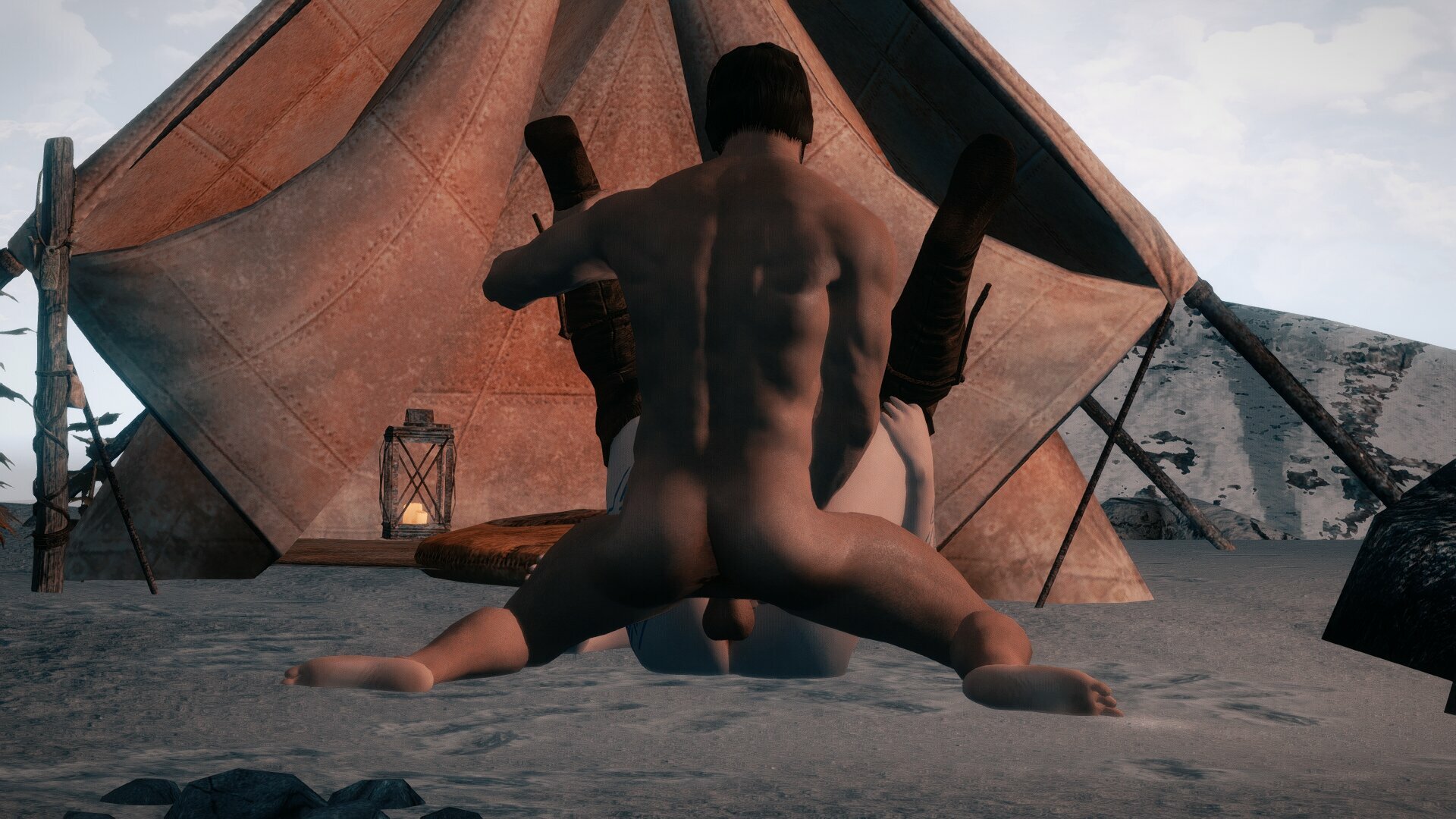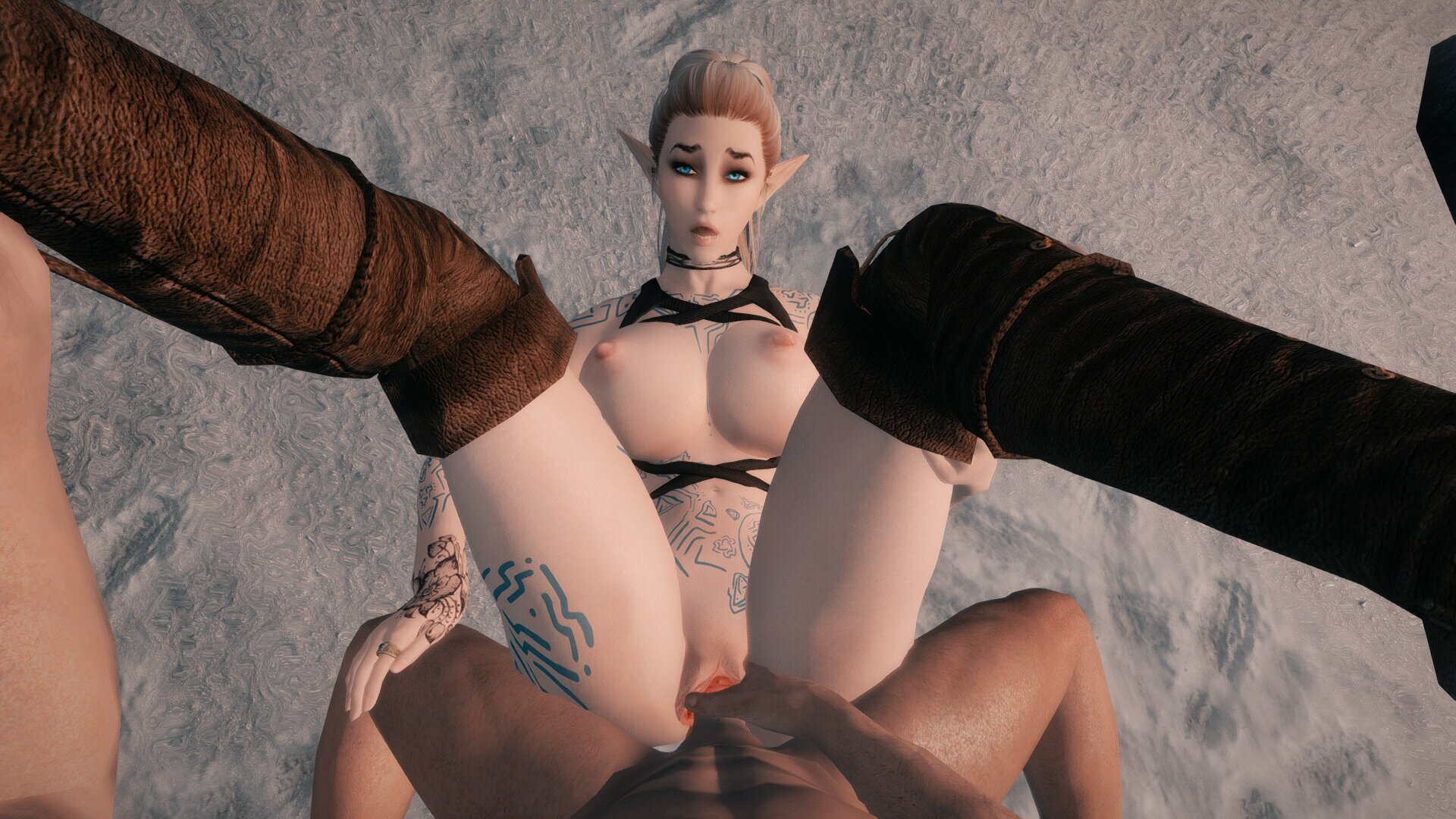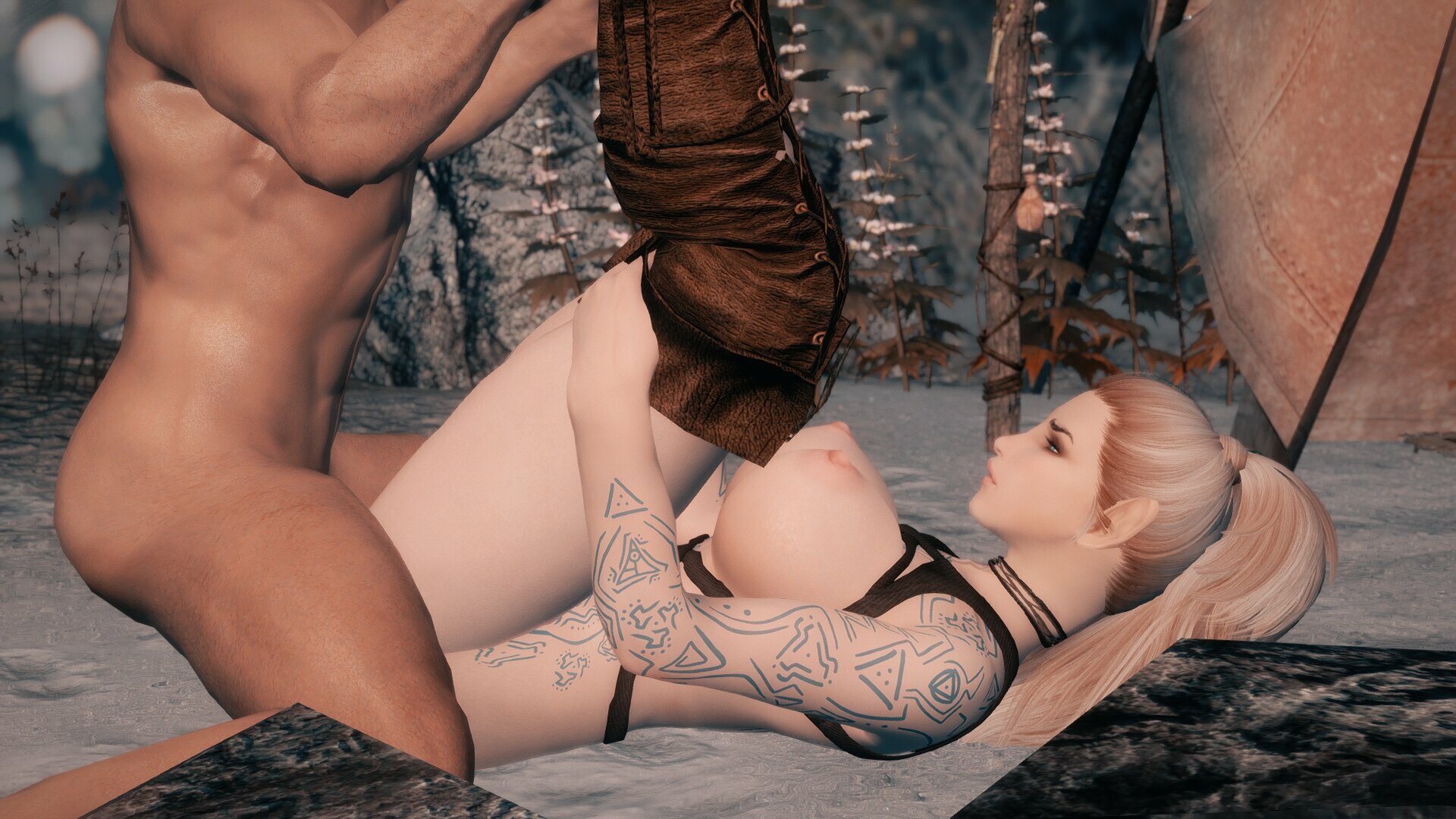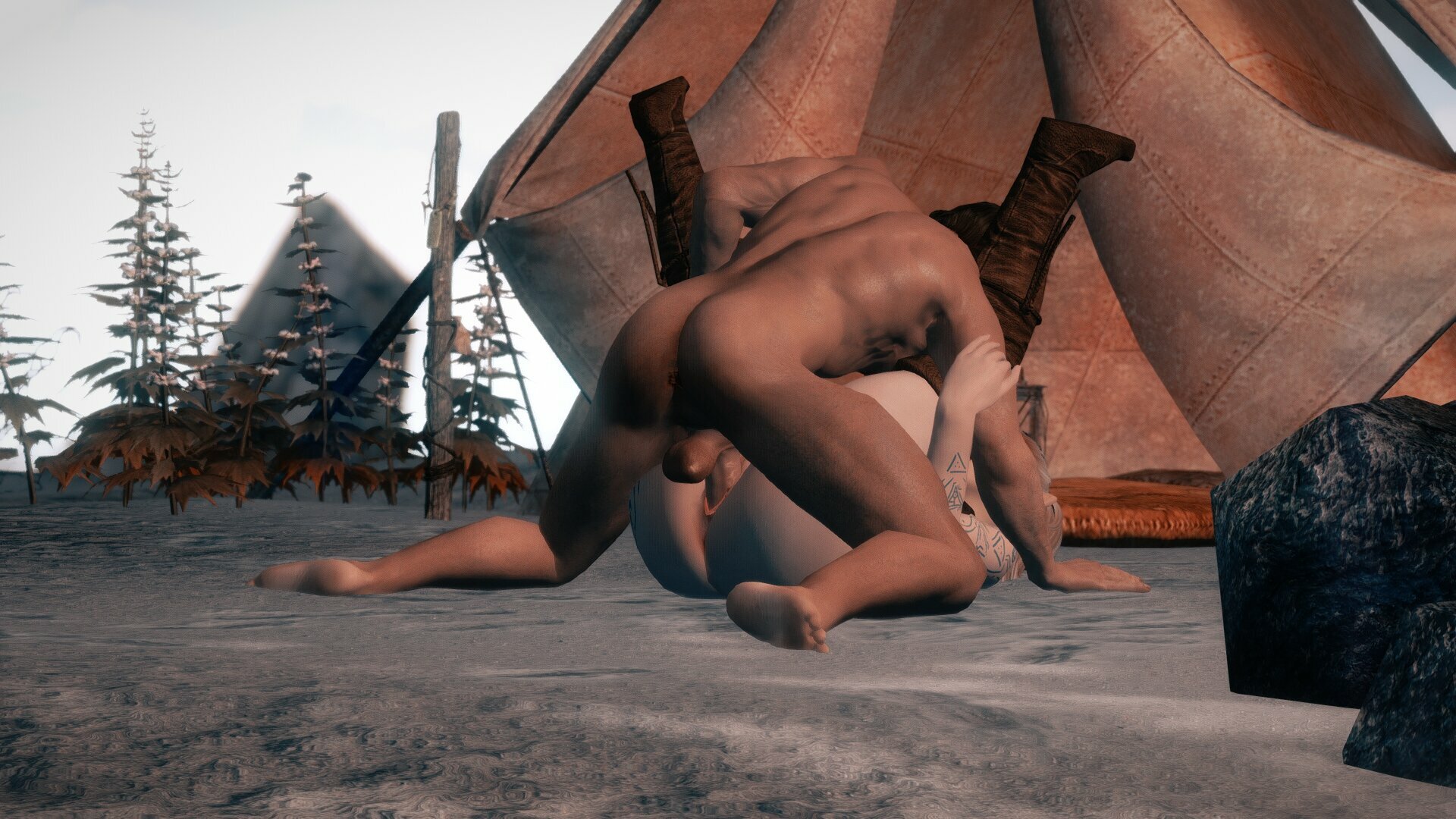 GIF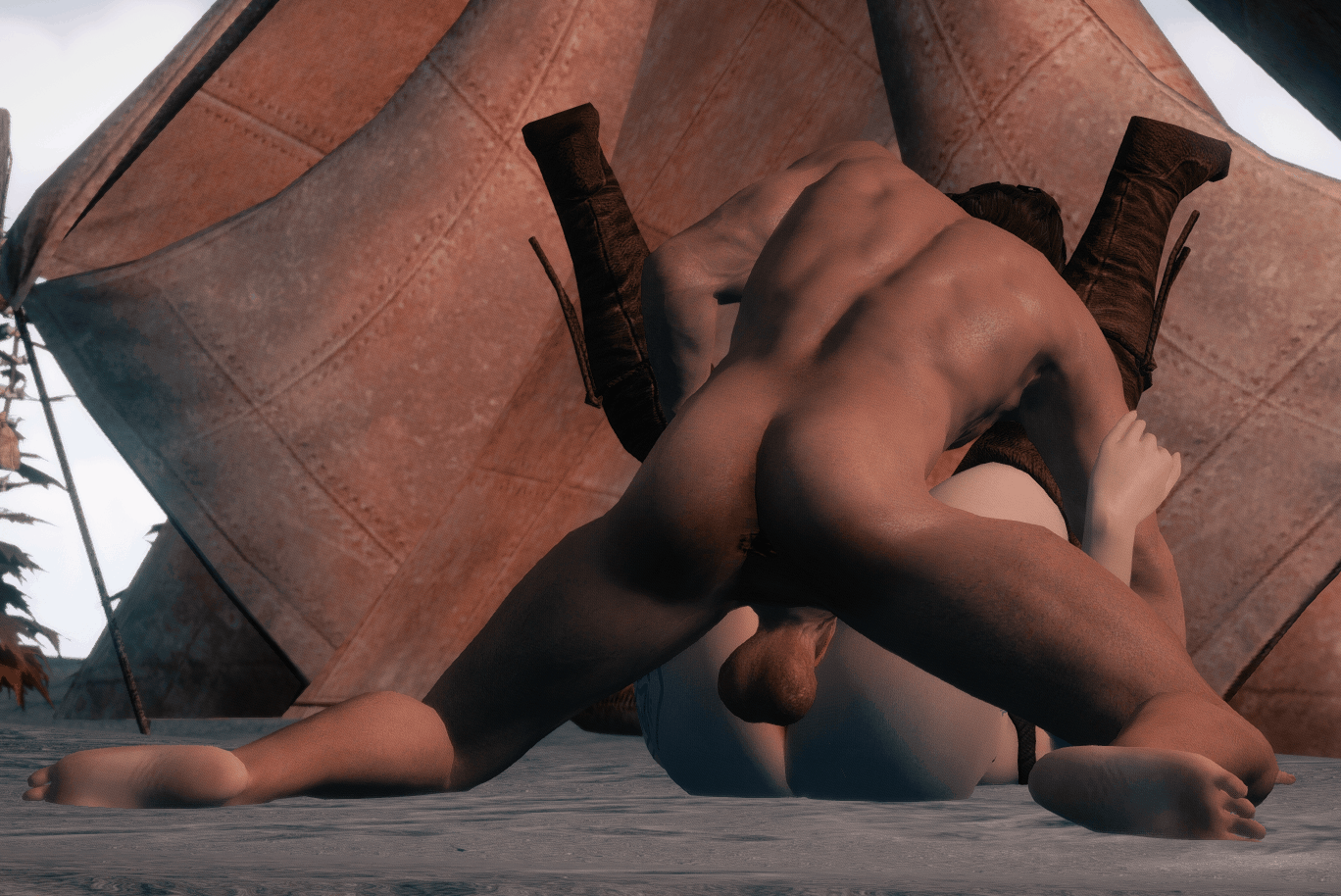 Taking advantage of the opportunity, The guard starts to become quite a bit rougher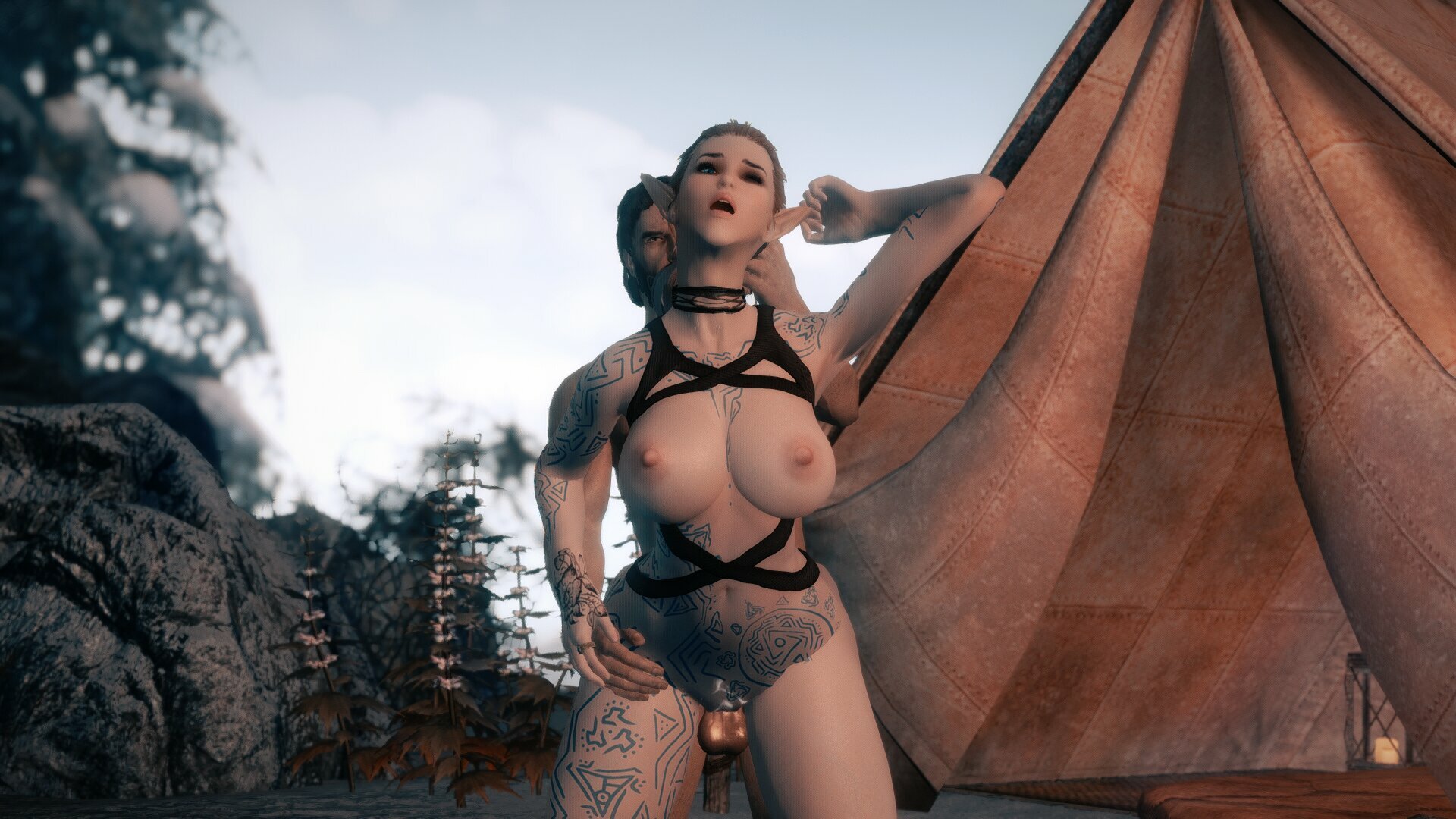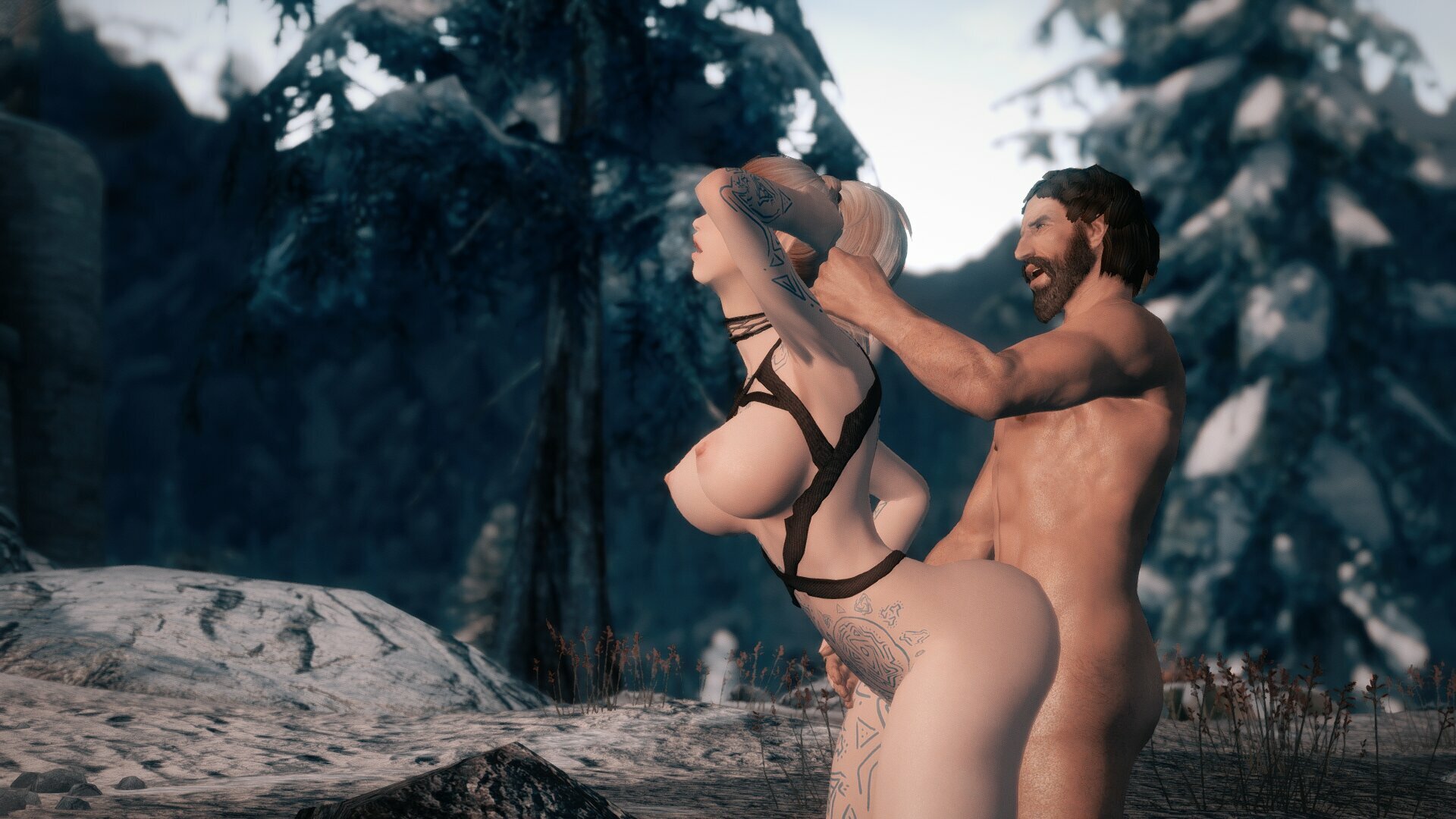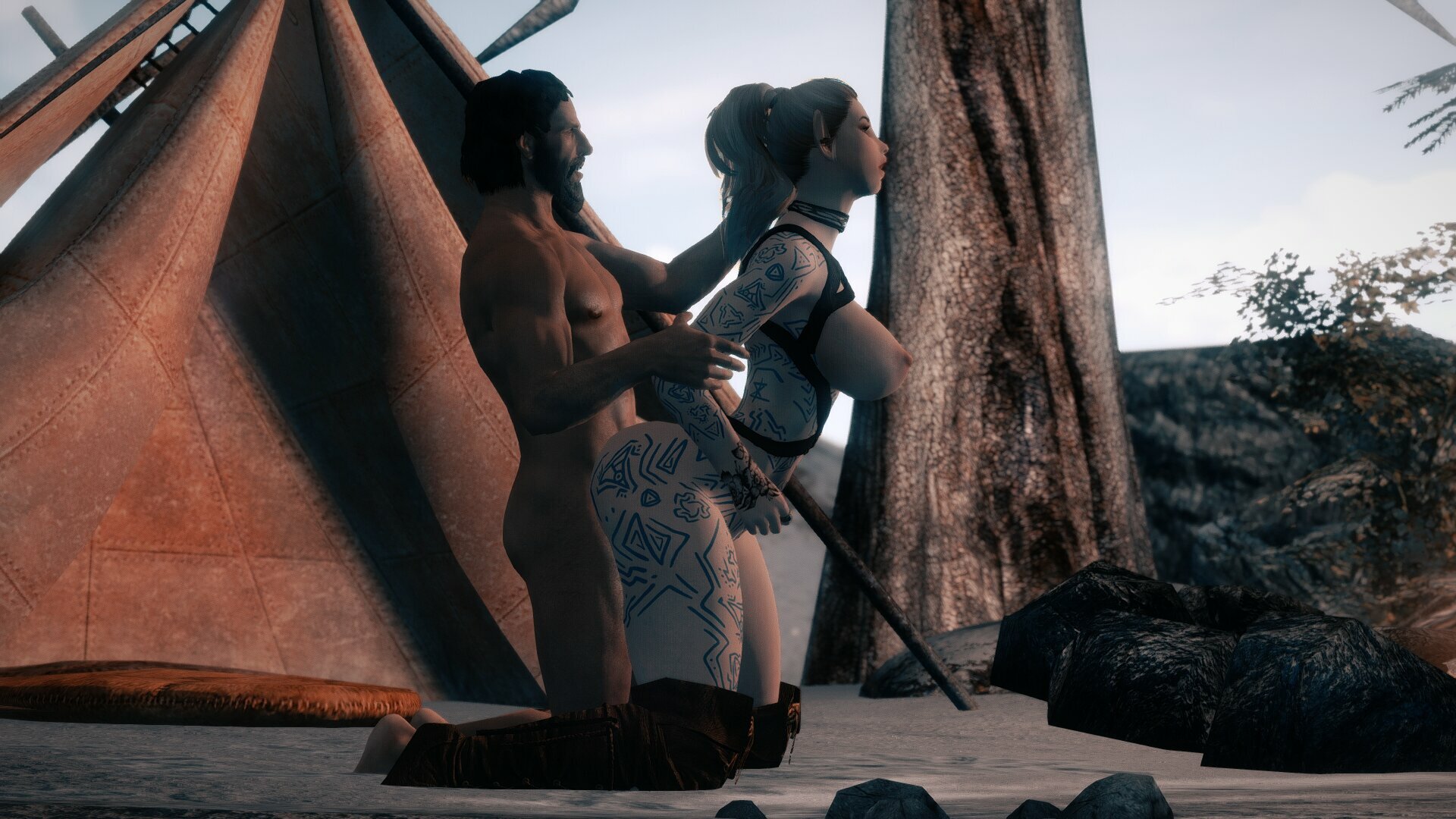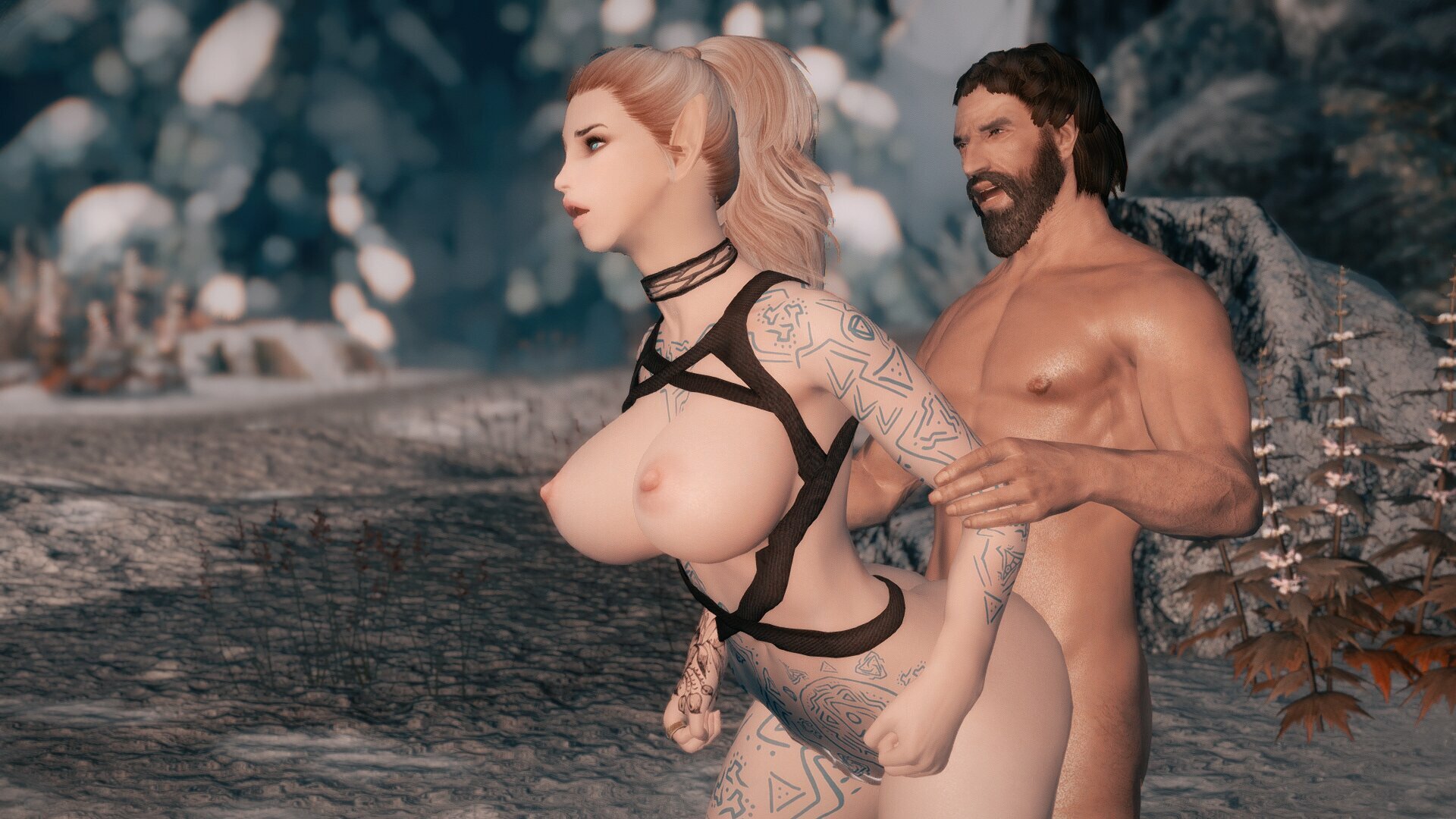 GIF

He gets so rough... That Aerina blacks out... But he doesn't realise...
Aerina: *Between breaths* I'm...gonna...pass...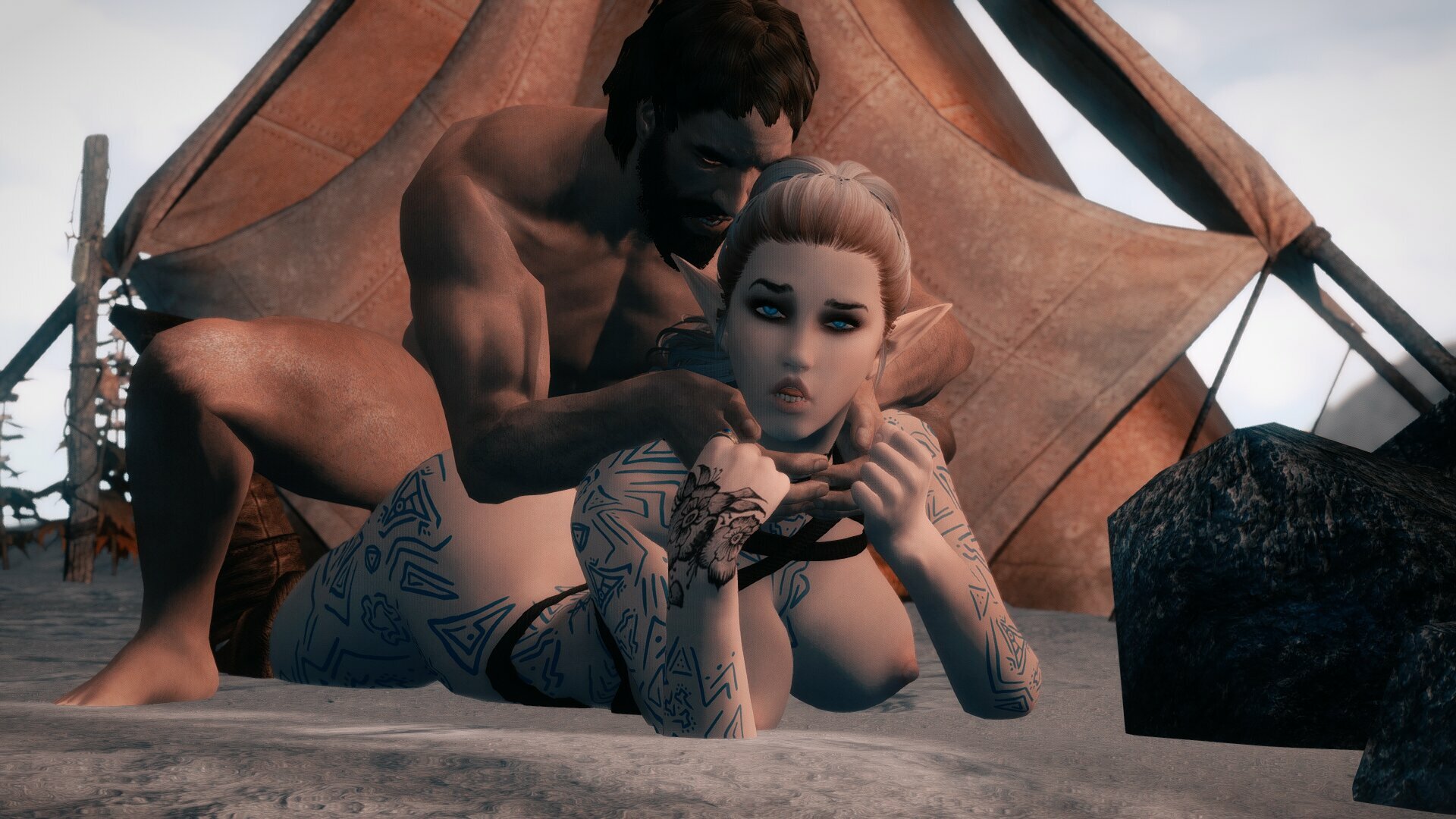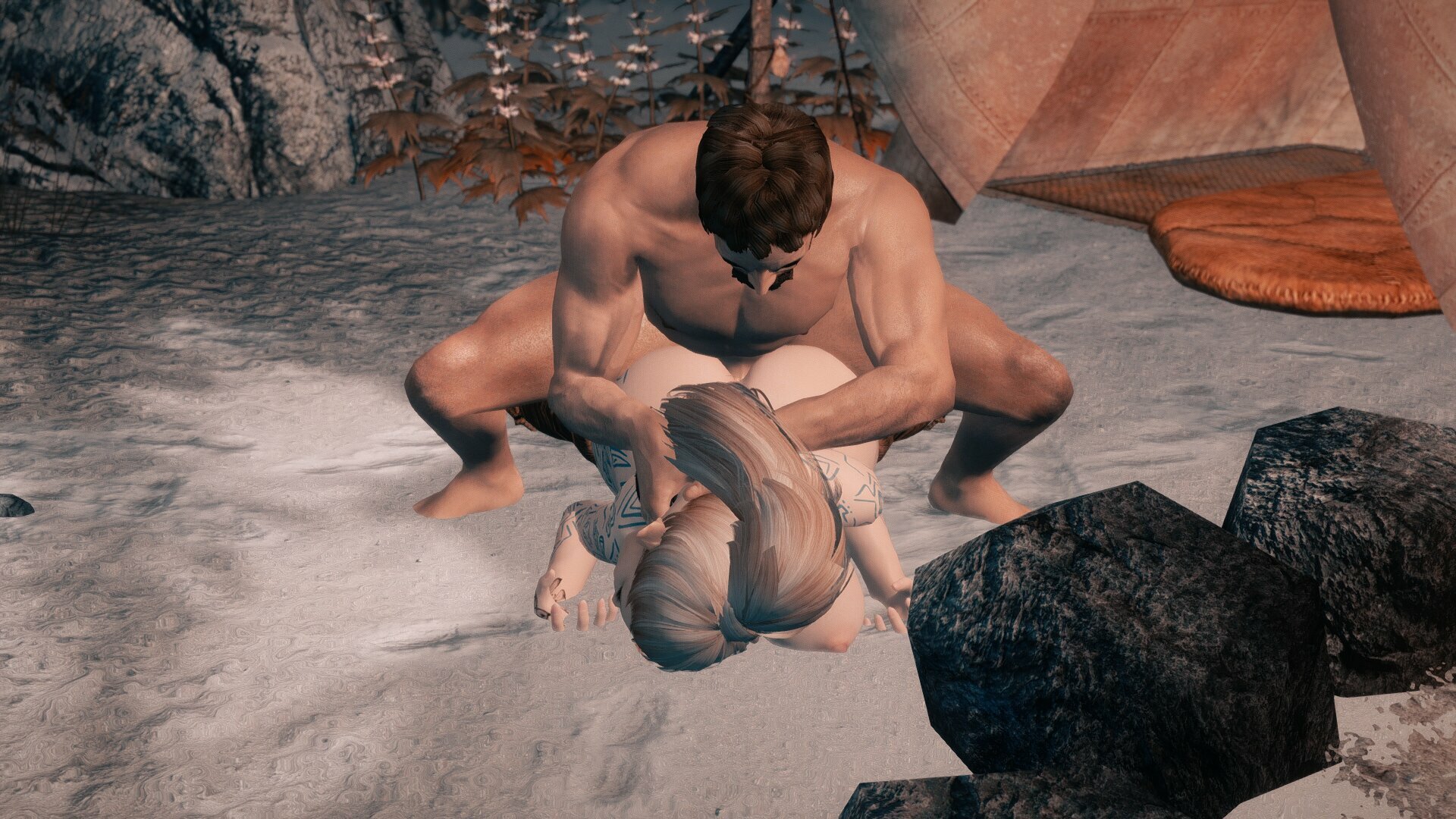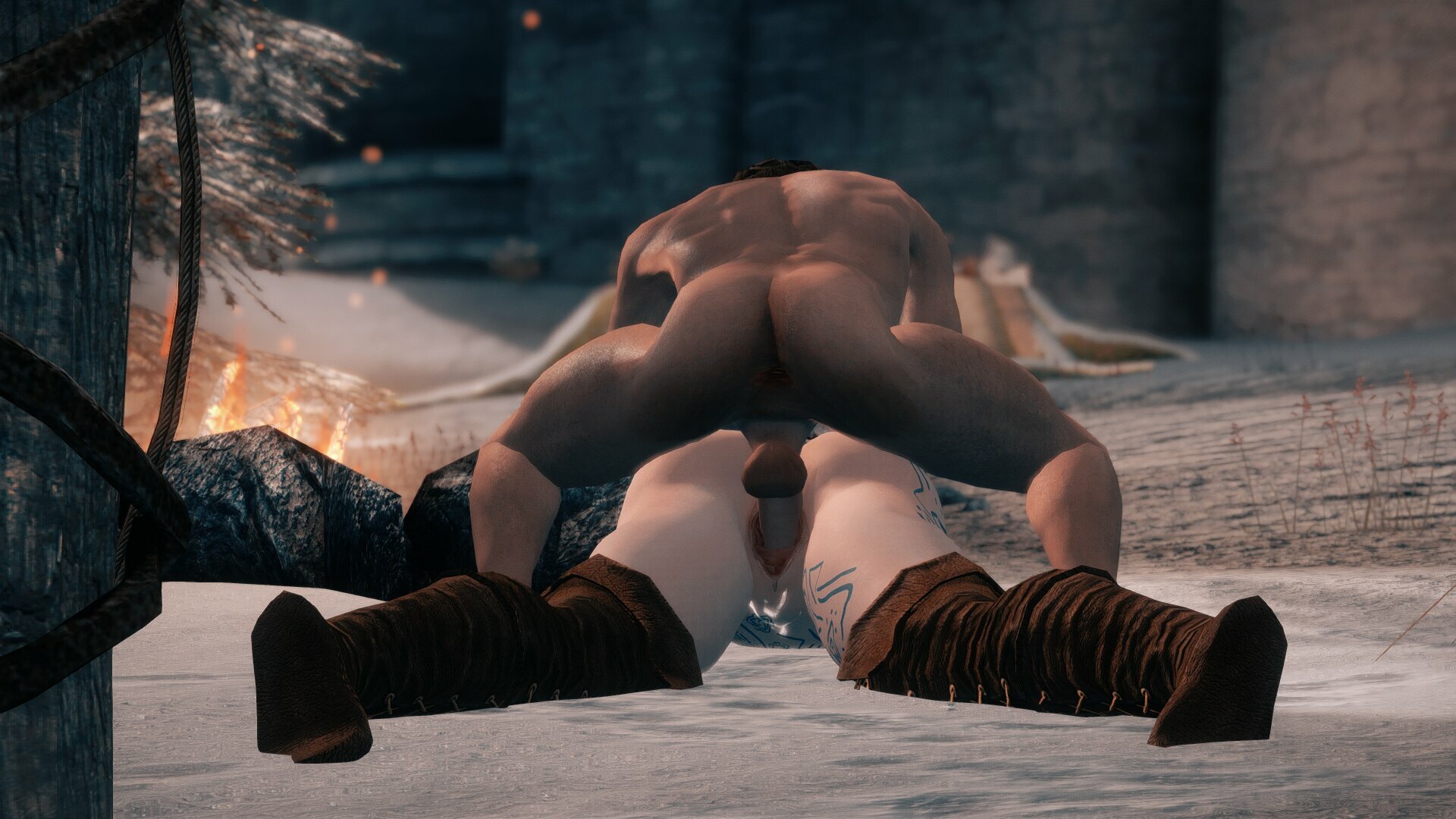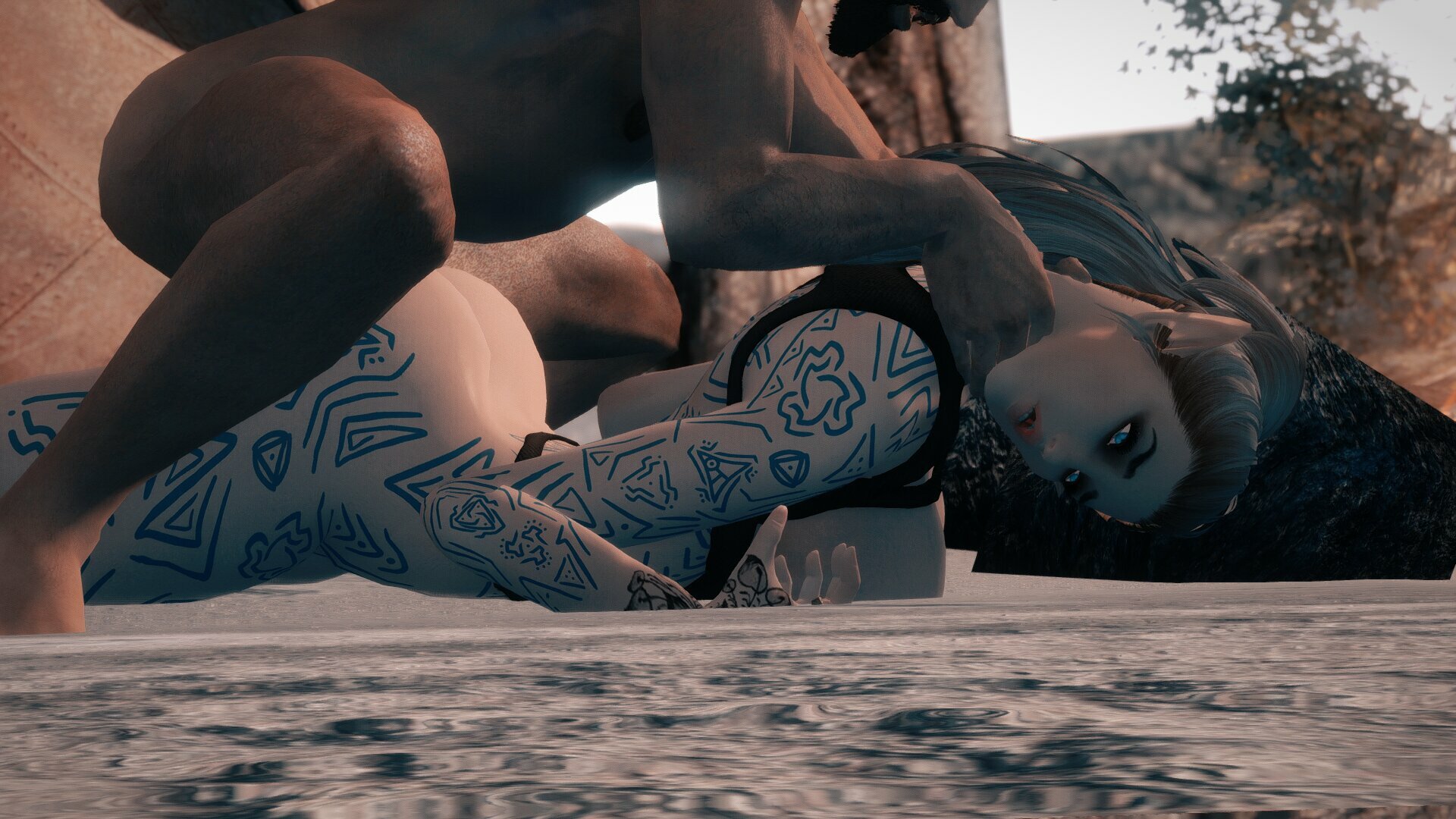 GIFS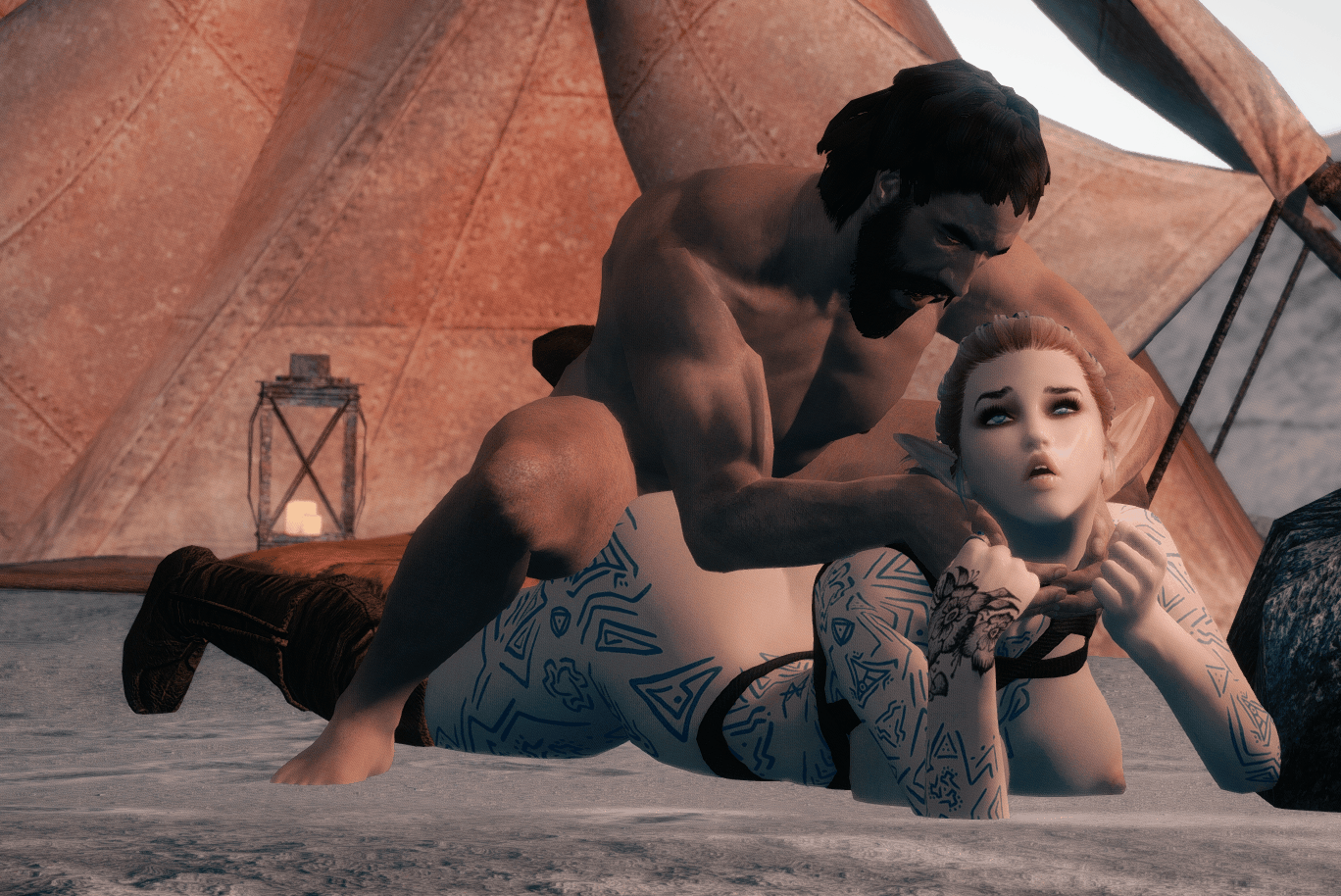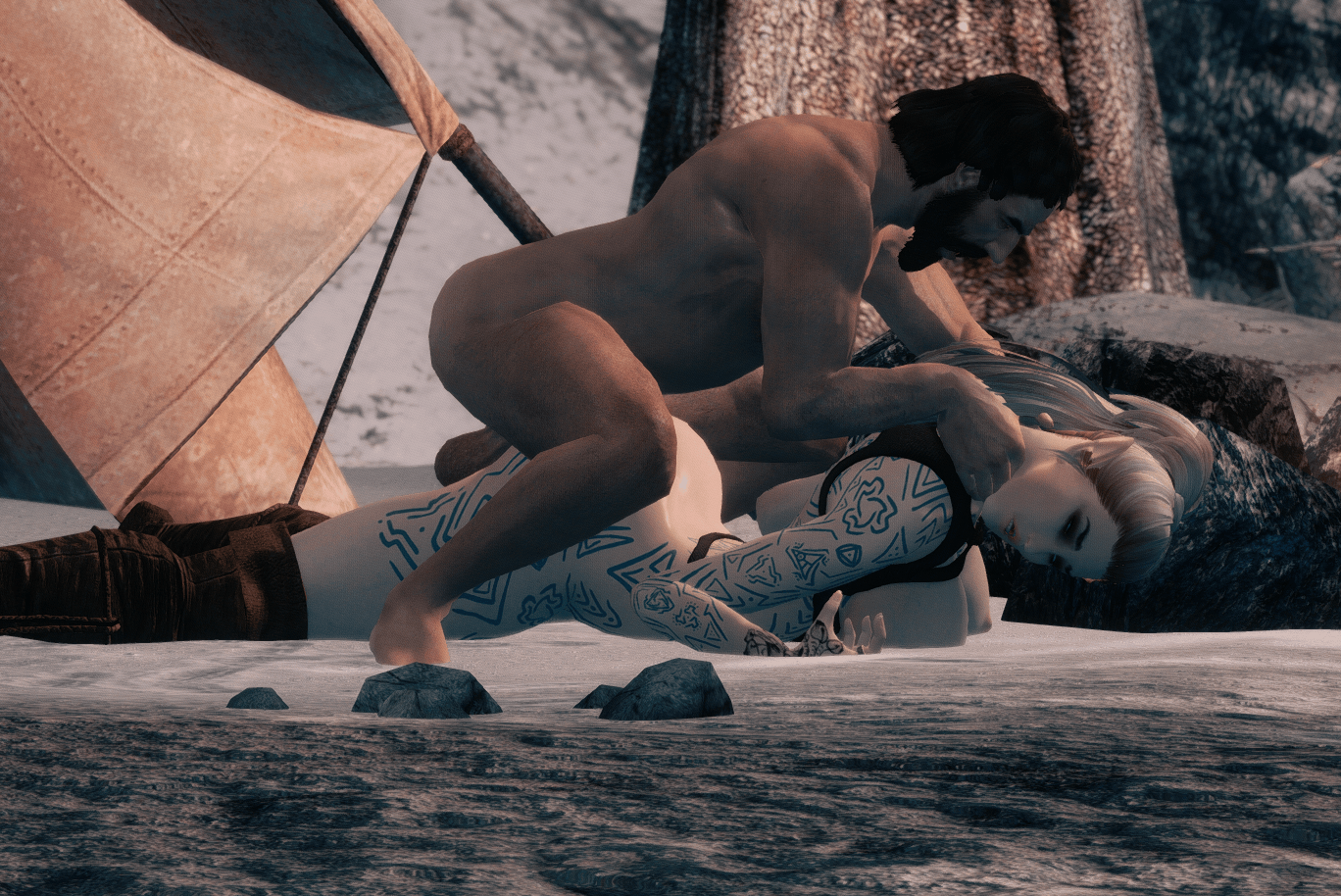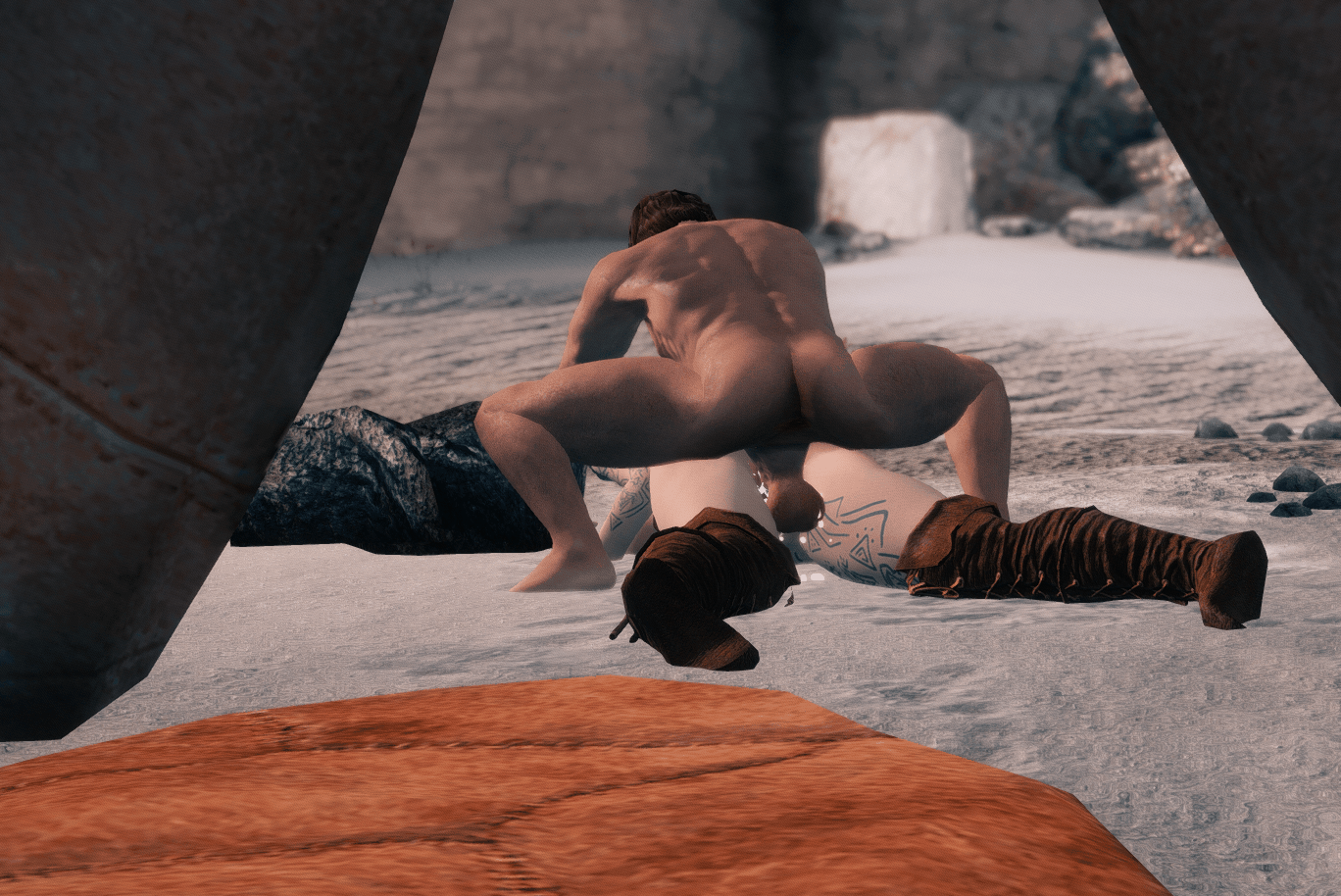 The guard, oblivious to the fact that Aerina has passed out, tries to get her up.
 
Guard: You can get up you know...

Guard: *Thinking* Did I just kill her?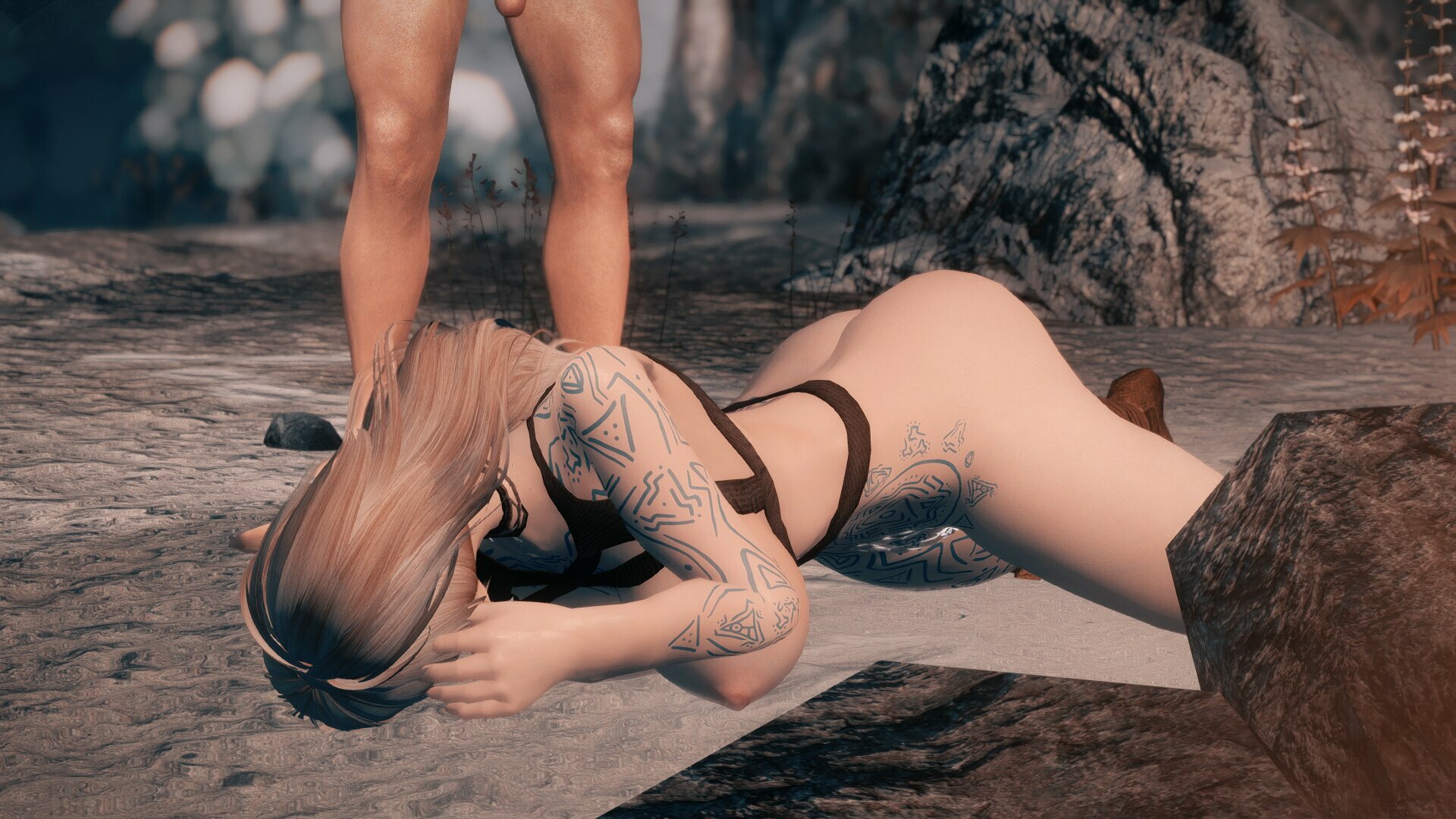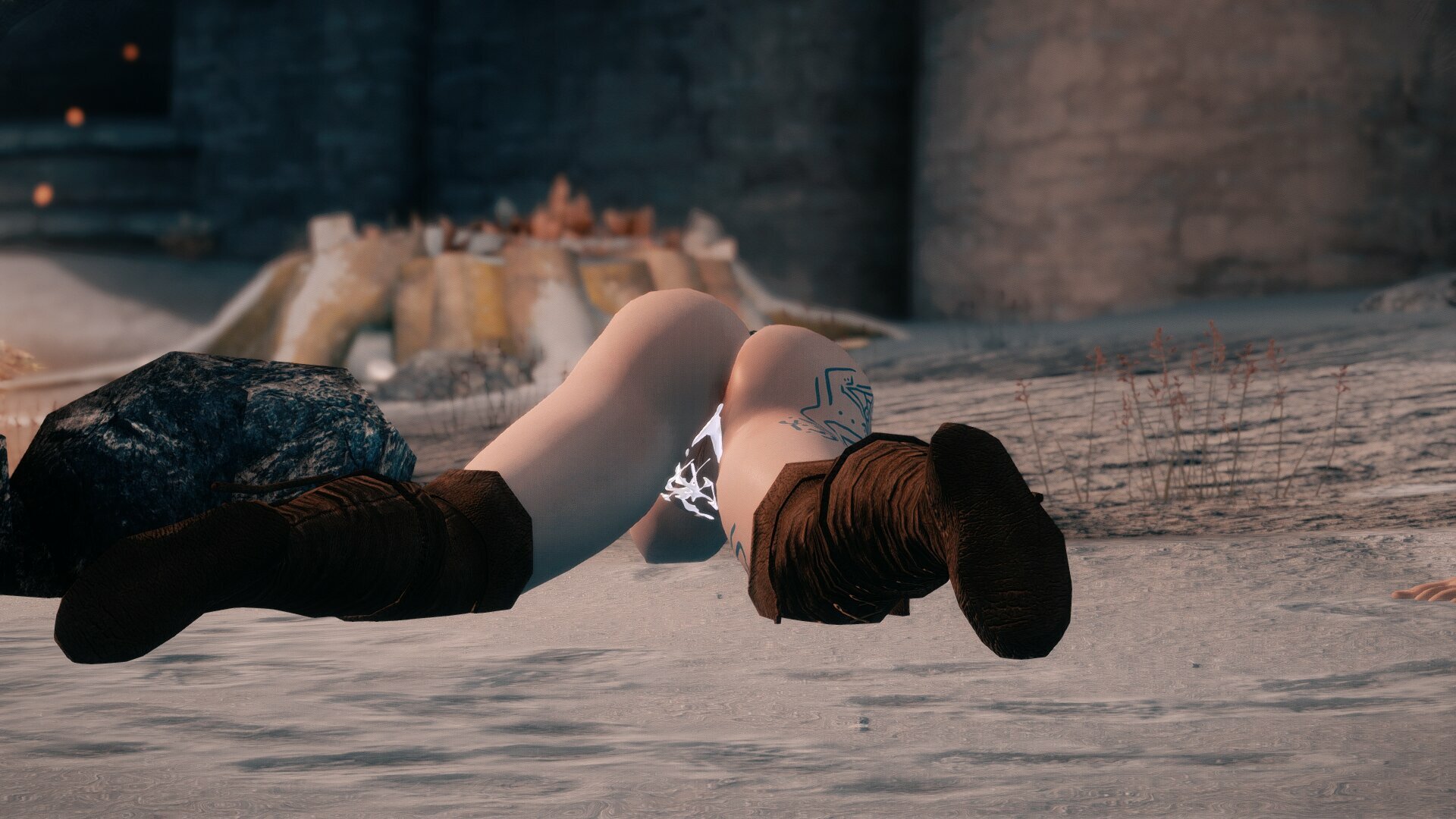 The guard now believing he has killed Aerina begins to panic. He get's dressed and try's to think of something.

When conveniently, a fellow guard who happens to be his sister comes along.
Sister(Lysia): Oh, hello Martin... What...in...Oblivion has happened here.
Brother(Martin): Lysia! I can explain!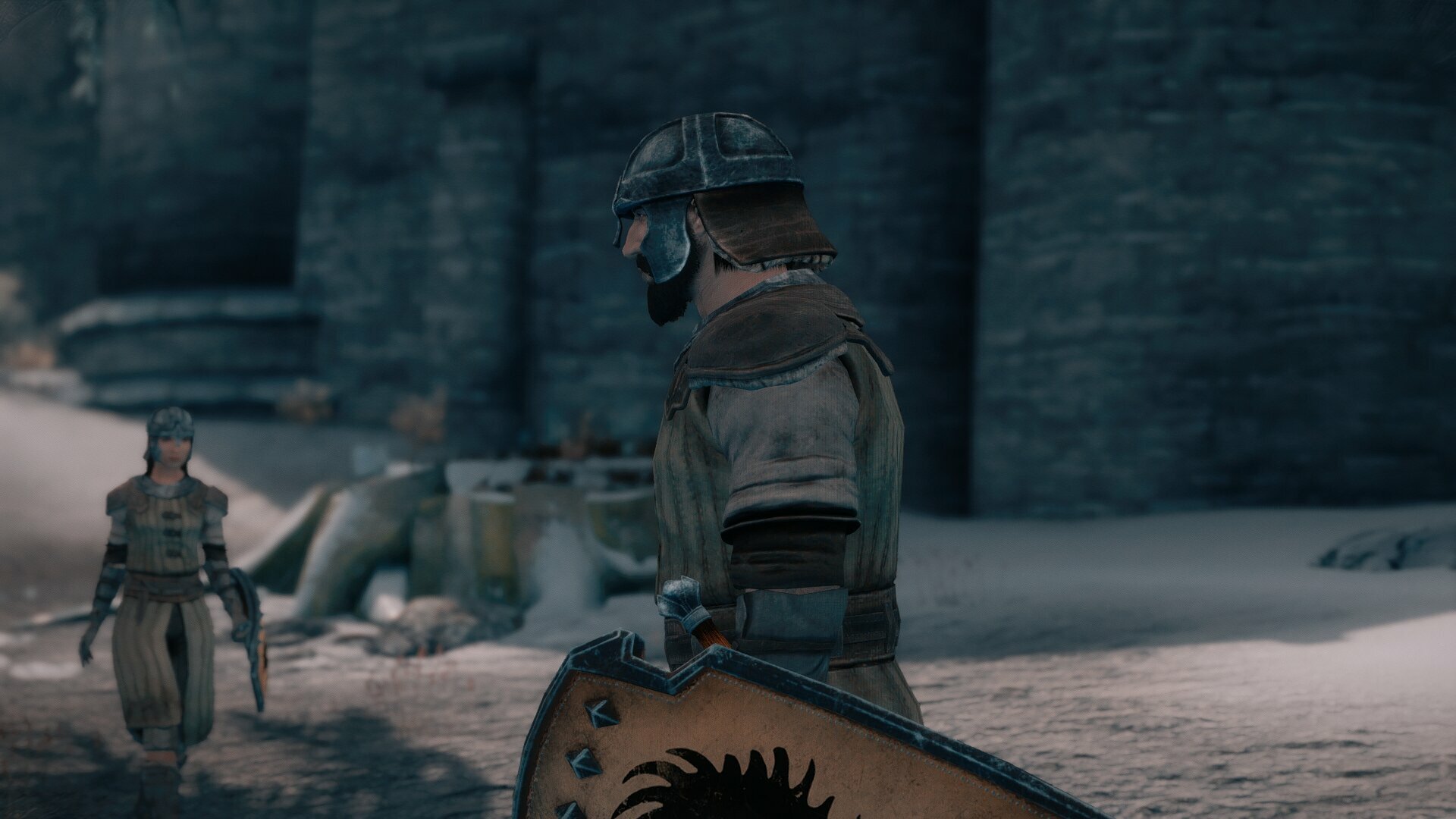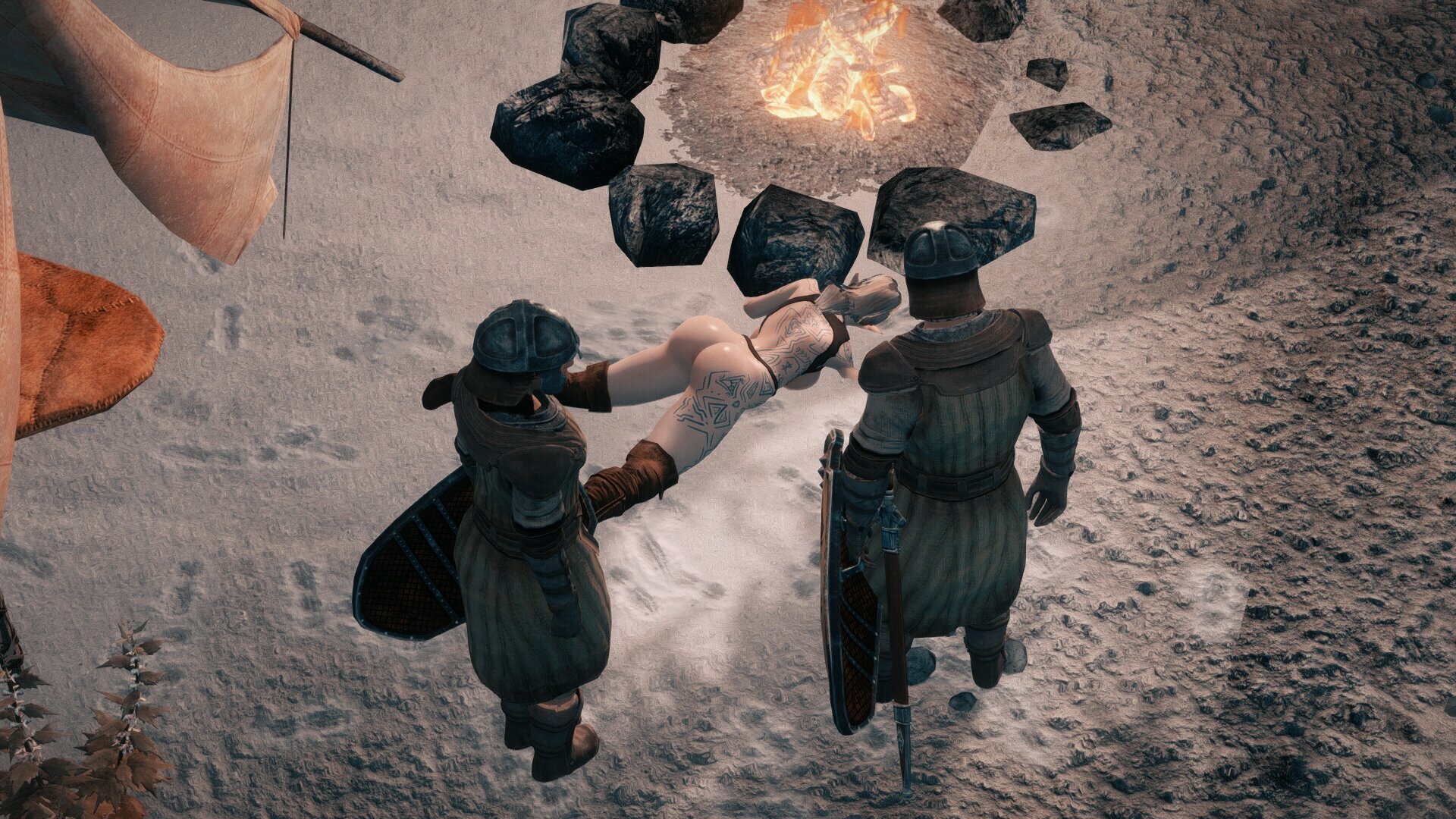 Martin: She wanted to camp here tonight, I said if I could... well you know... then she could stay....
Martin: But I think I.... squeezed her too hard
(Lysia inspects Aerina and see's she's still breathing and has a pulse)
Lysia: *Sigh* She's not dead you idiot! she's just passed out.
Martin: Oh... So what should we do?
Lysia: Why must I keep covering for you... Listen, we can say we found her drunk behind that shitty tavern in town. Pour your ale from your rations on her and we can dump her off at the dungeon to stay in a cell overnight. She wont remember a thing.
Martin: Okay... Good thinking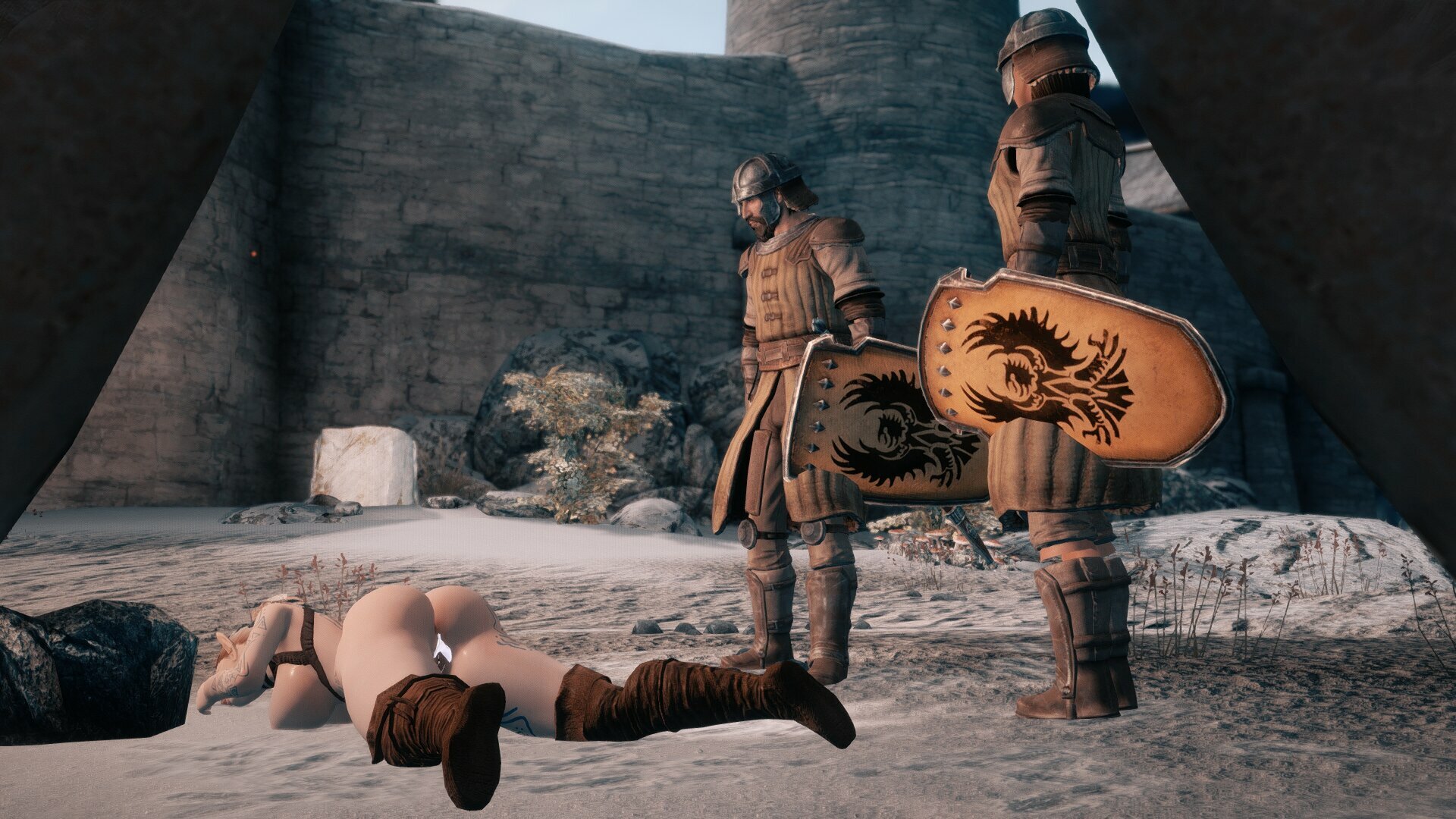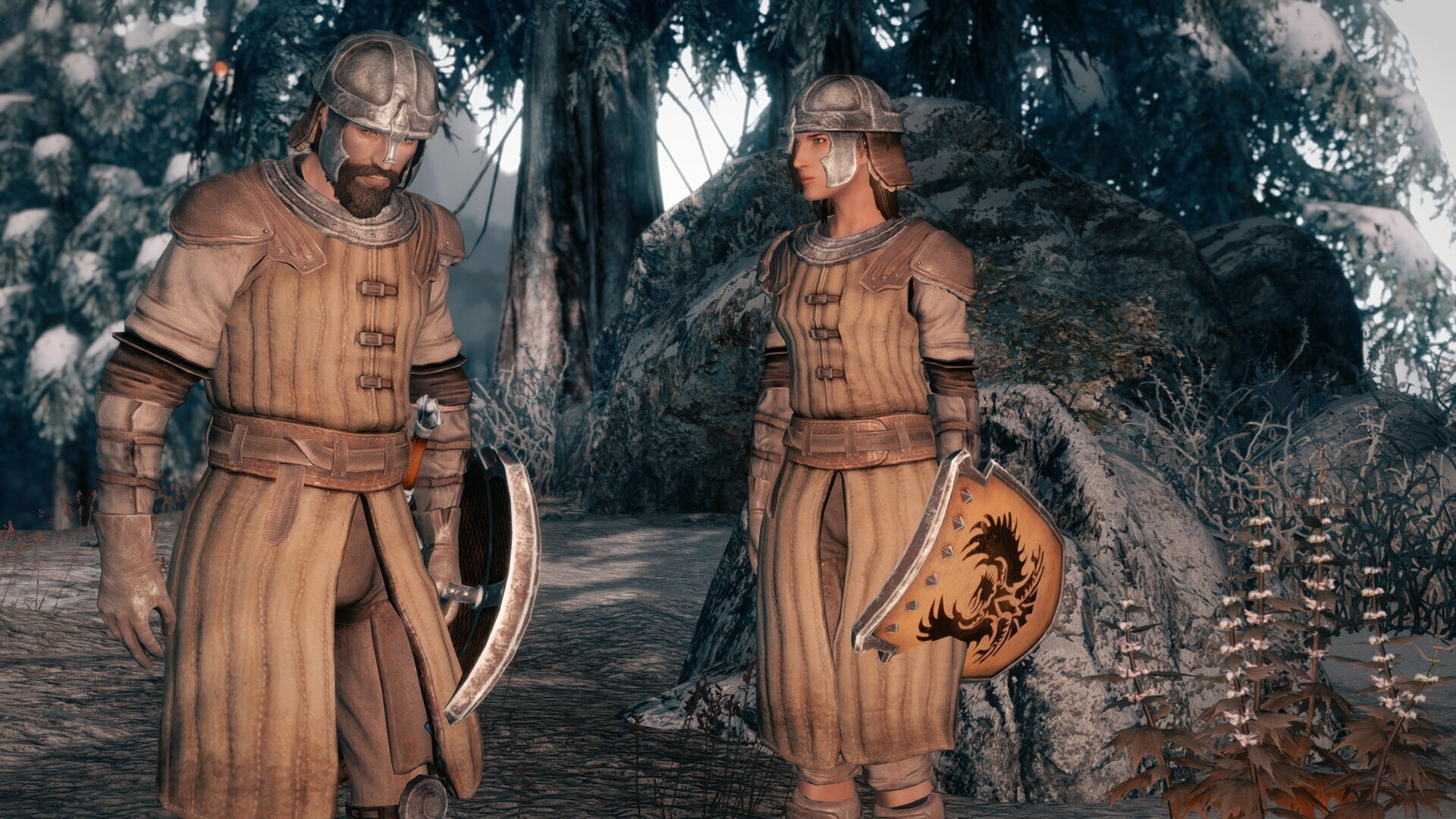 To be continued...
Warden: Away from the gate... We're overcrowded... so you're going to have a room mate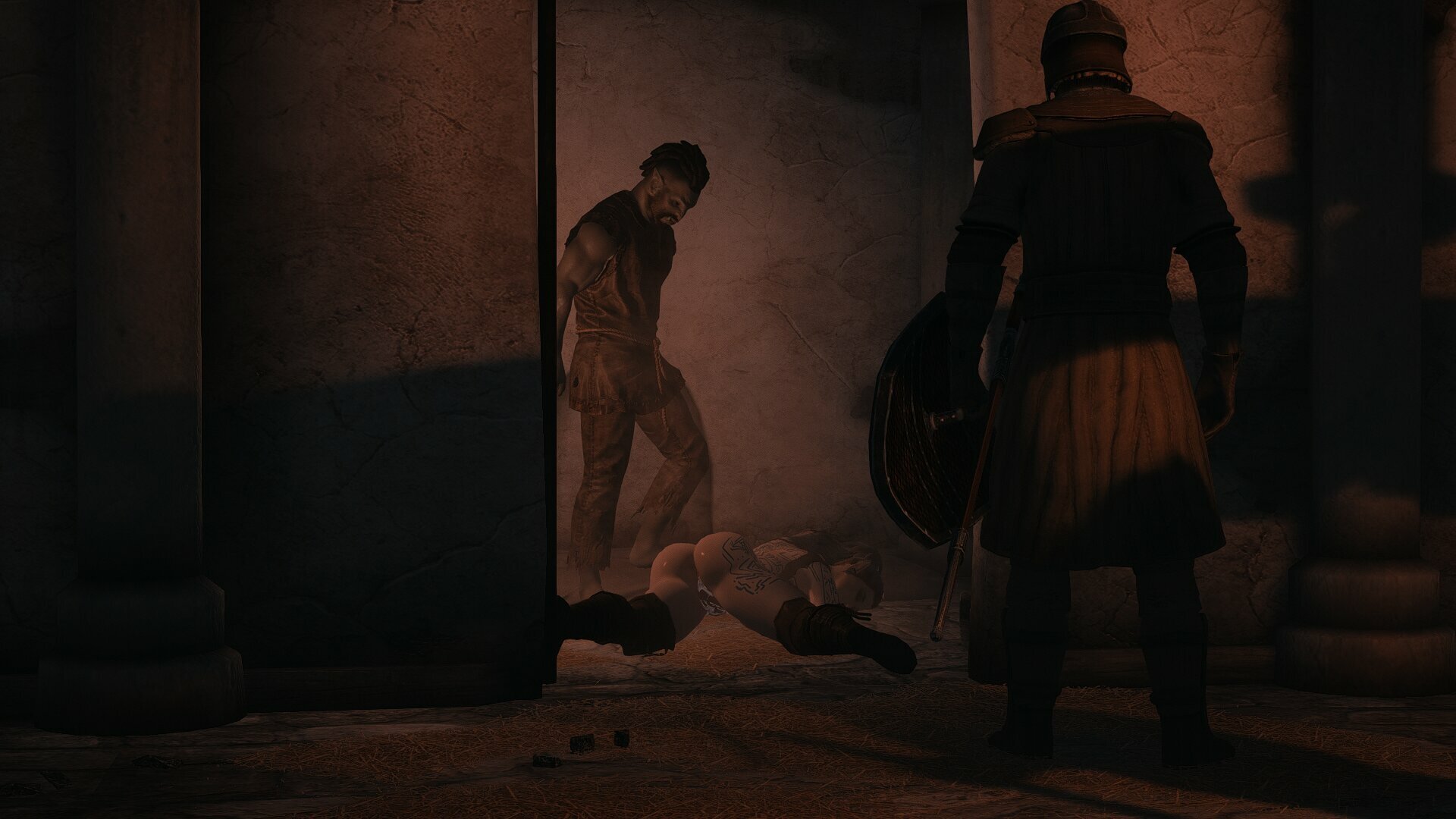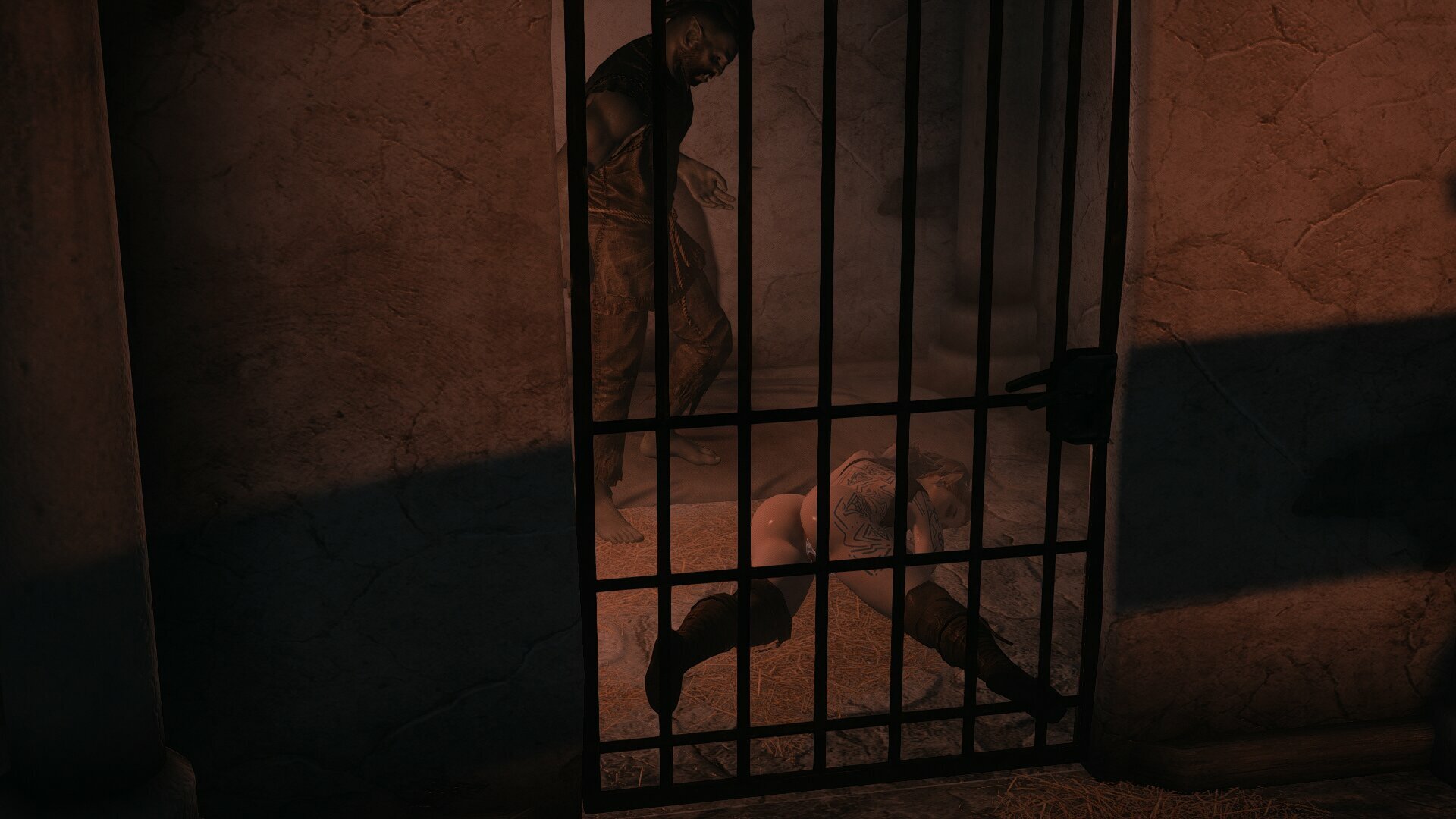 Aerina: Urgh... What happened...
(She turns around to see an Orc staring at her)
Aerina: Really!? Fine... Suppose we have nothing else to do in here...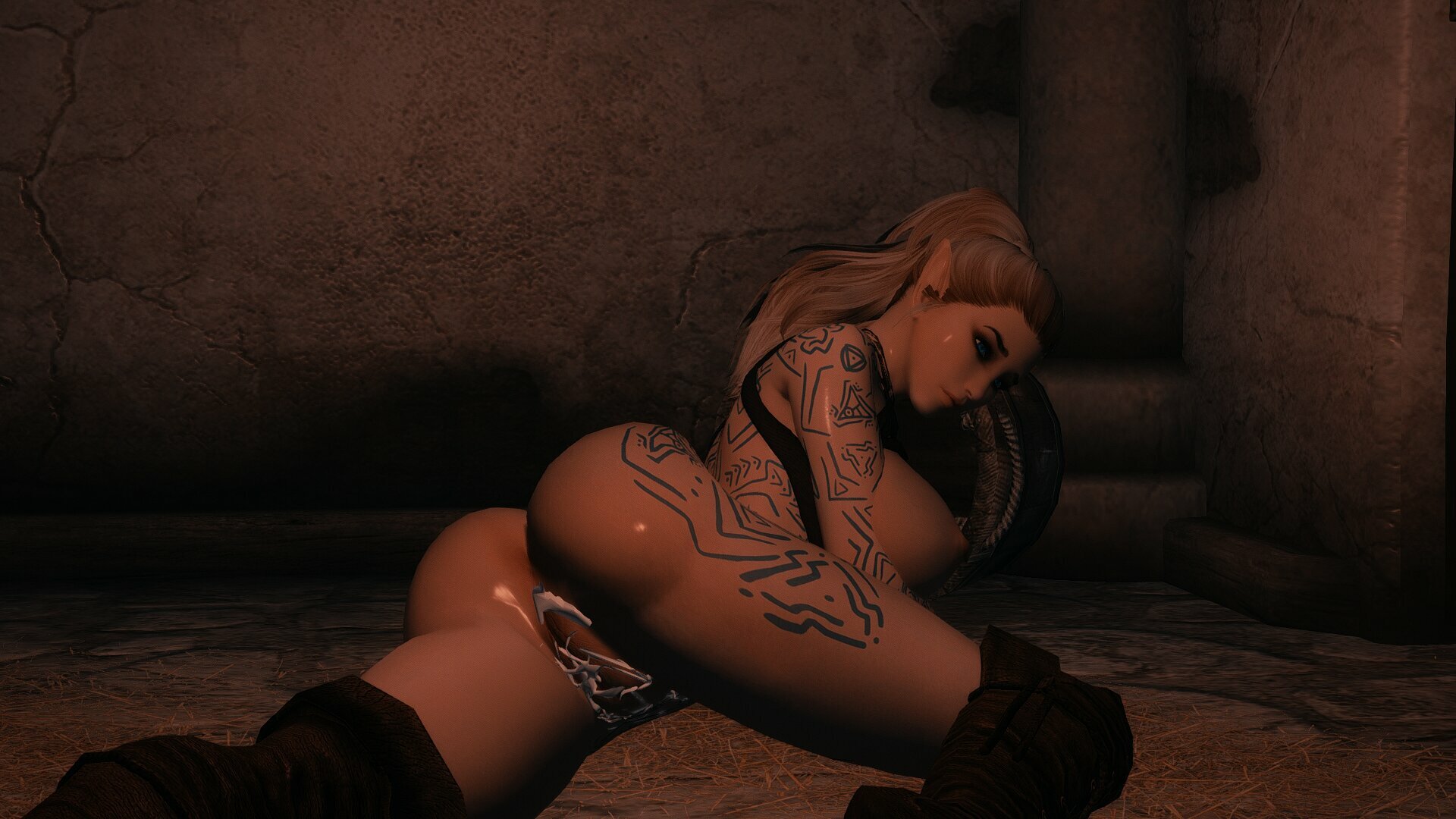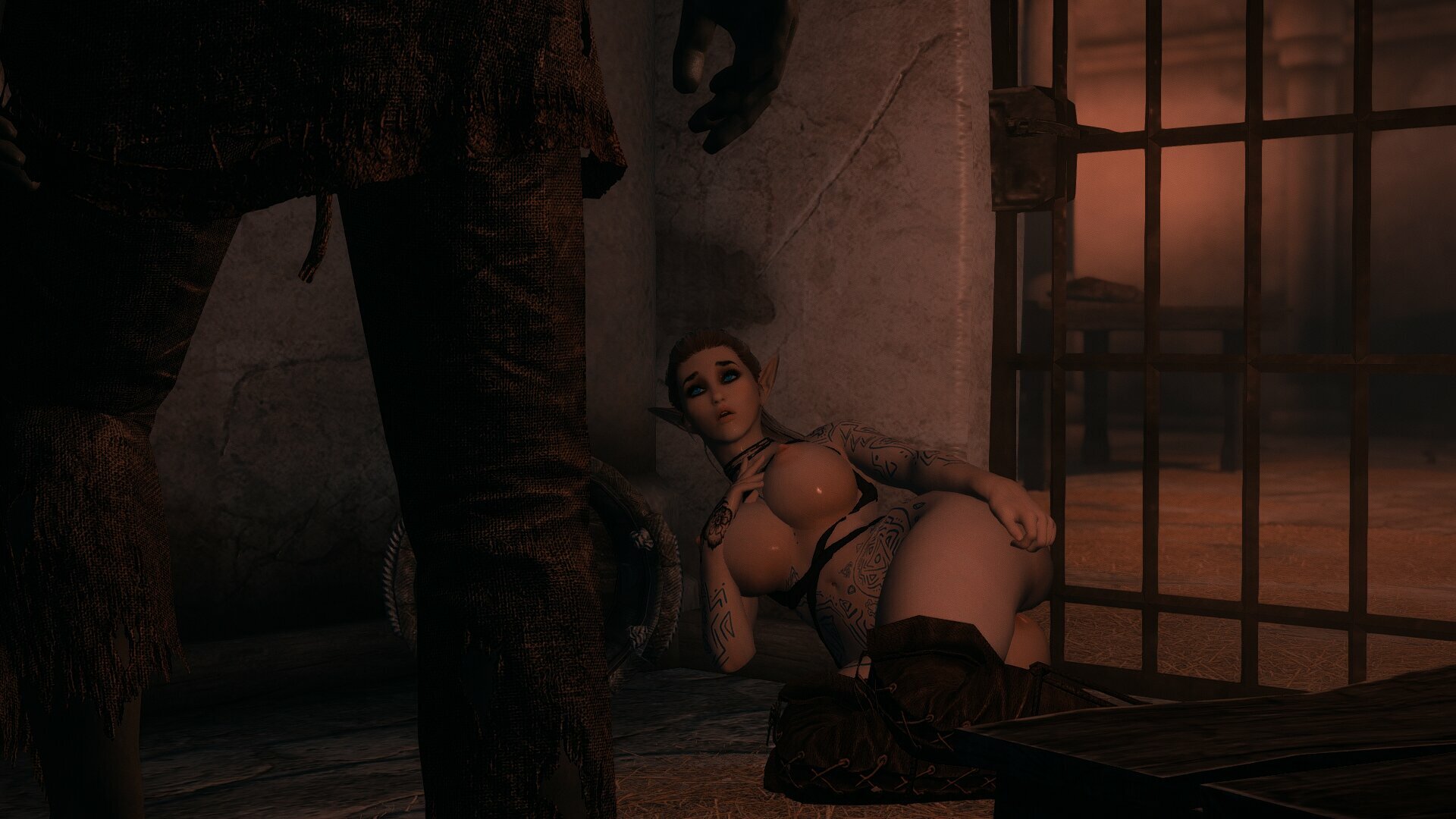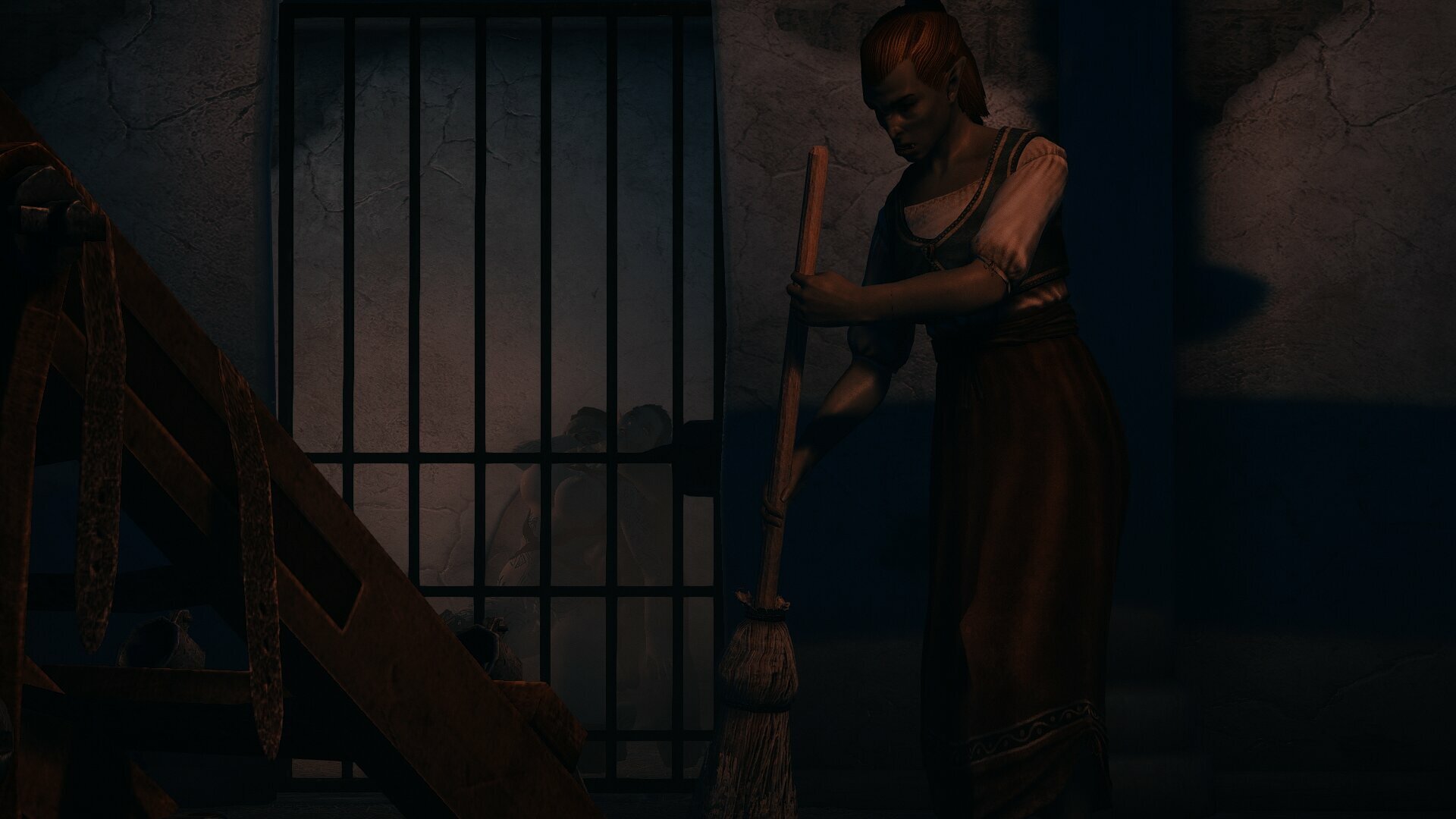 Thanks for reading!
Apologies for any spelling errors etc... It's about 3am at the time of writing.
Feel free to leave suggestions if you have ideas for future chapters