About This File
Animated Beast's Cocks
ABC - For users LE / SE
BakaFactory's ABC HDT Patch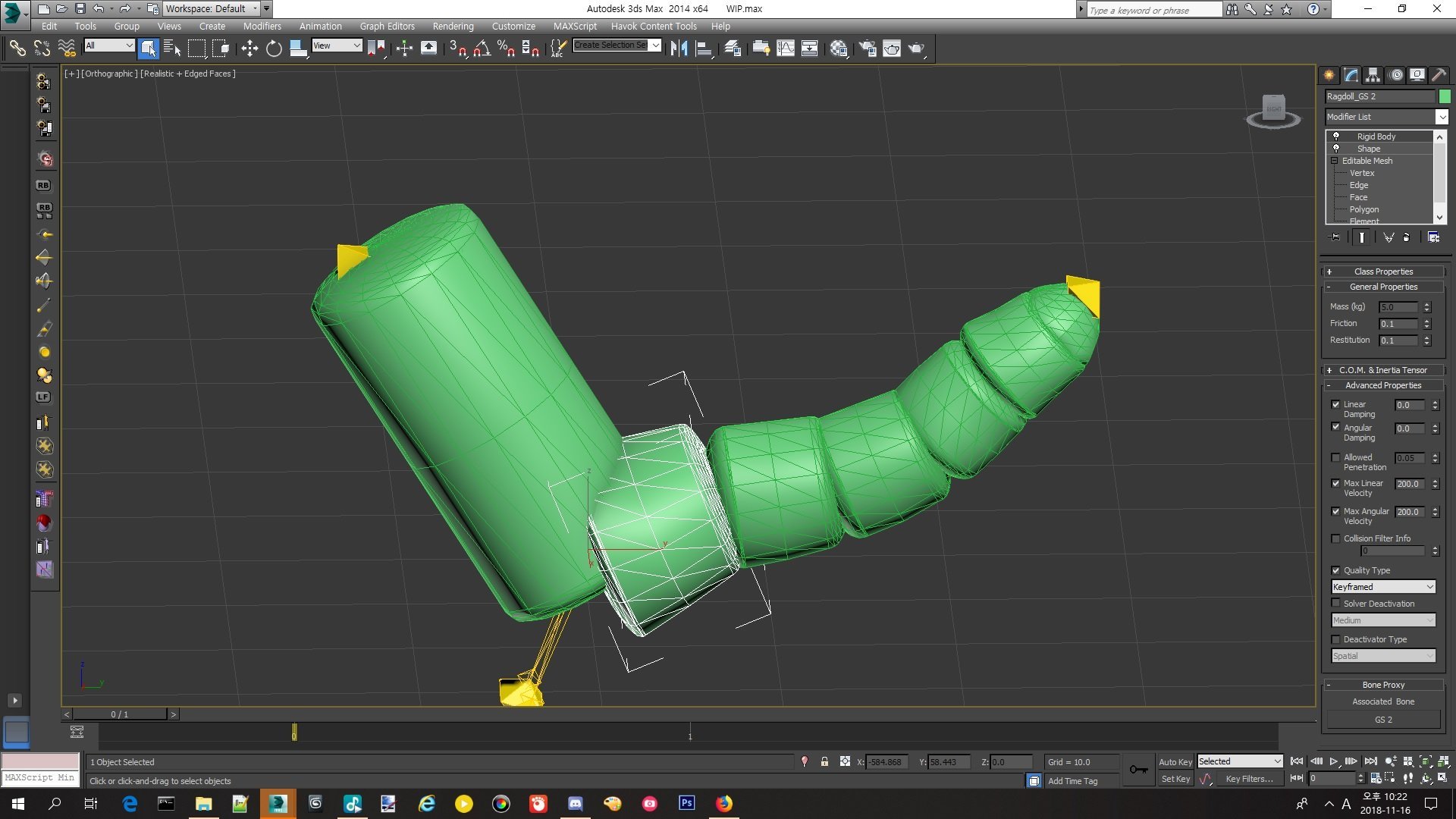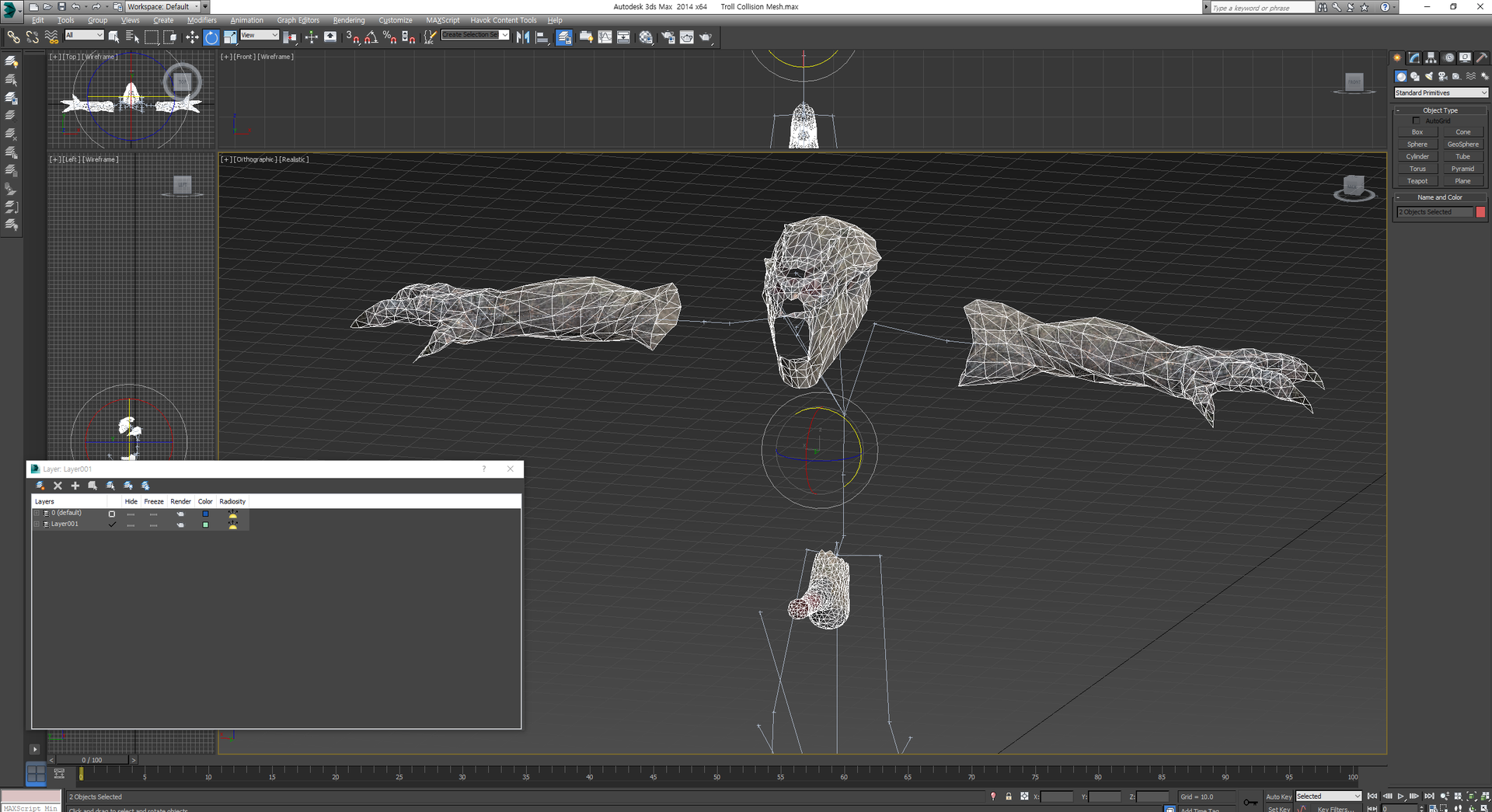 !Warning!
- Animal SOS is incompatible with this mod! Make sure you install only one between Animal SOS and ABC.
- Werewolf SOS is incompatible with this mod! You should disable Werewolf's schlong in SOS MCM menu. Instead, go to Creature Framework and set MNC penis for Werewolf.
Description
Think about it. Didn't you ever be bothered when you look at those dead dicks and thought 'It would be good to see them moving though.'? Surprisingly, there haven't been any attempts to make a significant change in creatures' rigging compared to humans'. It was so dissapointing and made me so discouraged to look at those stony and plastic-like penises that I couldn't help but make them come to alive! I wanted natural, realistic but also subtle and fundamentally improved animations for a long time.  I searched up for an answer, and now... I think I find it..  I present you my moving fellas. Or should I put this term as 'Animated Beast's Cocks'?
So What does it do? Will it make their dicks movable with this?
That's correct but also not precisely. You cannot move their dicks only with this one. It's nothing like SOS. It's not gonna automatically move, detect and align their dicks like a highly advanced A.I. No! You should wait till the animators including me do their job, which means without editing animations, the dicks won't be moving. Don't worry. I already had them noticed. Just wait with patience.
Important Notes for CTD
- There will be CTD unless you disable Werewolf's SOS dick. ABC partially replaces MNC's meshes so you need to set MNC Werewolf to see his ABC.
- Sometimes as soon as you see Lurkers, you get CTD. It's not your fault. If you bump into this matter, please leave a note here. Most likely, I accidently replaces the new one with the old le one.
Requirement(LE)
XPMSE
HDT-PE with Collision Settings
Any body mesh with physics(UUNP HDT, CBBE HDT)
MNC LE -
SLAL Creature animations and its requirements
Fully Compatible Mods
UUNP TBBP Vagina Body(It is also called CUUNP)
Requirement(SE)
XPMSE
Any body mesh with physics
HDT-SMP with Collision Settings
MNC SE -
SLAL SE Creature animations and its requirements
You can also see my progress here on my Patreon
https://www.patreon.com/posts/22802542
If you're a modder and do know how to animate things, you should check this one out!
My HDT xml setting is for UUNP users.
If you are using COSIO, why don't you check it out?
Special Thanks to
MadMansGun
for his wonderful job on MNC and texture works
9204 from Team TAL - https://www.patreon.com/takealook/overview
for technical 3ds Max Rigging Support(HDT) - 제 꼬추 스승!
Groovtama - XPMSE modder
for technical advice
Majormodder
for remodeling rieklings
이하은(Ha-eun)
for reshaping meshes. 이하은 NambuOne!
[Deleted]
No more thanks to this selfish traitor.
---
What's New in Version
1.42V
Released
Change Log
0.1V - First Release with Giant's Modified Skeleton
0.2V - Giant's xml setting edited, Chaurus' and Horse's skeletons are newly added
0.21V - Fixed messed up horse meshes
0.3V - Changed the collision numberings that might have caused CTD sometimes.
          Added Riekling xml, skeleton, and mesh files
0.35V - Reshaped Horse weewee, Added tongue to Riekling
0.4V - Added Troll skeleton, Fixed Giant's collapsed ragdoll problem
0.41V - Forgot to add Troll meshes....
0.45V - Edited Chaurus egg meshes by Madmansgun. Thank you.(I hope this will fix the CTD some guys were suffering.)
            Remeshed horse cock
0.46V - Fixed Giant's ball stretch / Fixed Horse's tail meshes
0.5V - Added Werewolf hkx, xml, and his new skeleton. Remeshed the penxs
0.6V - Added Falmer hkx, xml, and his new skeleton. Remeshed Falmer's penxs into high polygon.
0.8V - Added new Netch, Chaurus Hunter's skeletons and their proper hkx files. Netch now got his/her new two ovipositors. Chaurus Hunter got her new ovipostor and 5eggs along with it. More importantly Chaurus Hunter got her ability to carry her own larva.... Fxck larva! I attached 'no worm' version models as well. After installing 0.8V, just overwrite it with 'no worm' version.
0.81V - Added missing worm textures.
0.9V - Added Lurker, Ash hopper's modified hkx and bone files. Fixed Lurker's distorted chicken face mesh. SSE version finally arrived!! No collision for now. But I'll figure it out.
Edited every single each oh xml setting to work with breasts bones. Now their collisions will work with breasts collision radius.
0.901V - Fixed Lurker skeleton.nif(SSE issue with SMP)
0.96V - Added Dragon Priest and Gargoyle. Notice that Dragon Priest has invisible schlongs that can be used in many ways for the future contents.
0.961V - Fixed hdtChaurus.xml
1.0V - Added pexis collisions for Draugr, Skeever, and Sabrecat. Added SMP collisions for SSE users.(For now Giant, Horse, Riekling, Troll, Gargoyle are available). I haven't tested it yet but if my calculation is right, it will work fine. Please let me know if there is any issue.
1.1V - Added  pexis collisions for Canine species(Fox, Wolf, Dog). Newly edited smp setting for SE version. Now it should work this time including collisions.
1.11V - Added collision meshes for Troll. Trolls will have their own collisions finally.(SE update only)
1.12V - Edited Lurker's skeleton for SMP compatibility(I thought I did.) Fixed wolves' hdt-smp paths, Added True Wolves of Skyrim for ABC
1.13V - Somehow I missed the canine penis textures! Sorry folks.
1.131V - Ah.... I missed our stupid dogs.... Fixed his penxs. ㅠ.ㅠ
1.15V - Floating weewees are now fixed. SMP version hdt paths are now fixed. Added collisions meshes for some creatures, not all. Still wip
1.51V - Edited fomod, Fixed T-pose Rieklings
1.52V - Fixed absence of doggy texture problem
1.16V - Sized canine's weewee down. Edited canine skeleton.
1.17V - Fixed blackwolf texture paths, Added SMP+PE version, Fixed CTD when a frozenchaurus is spawned
1.20V - Added Bears. Added CBPC setup for SE users.
1.25V - Edited the Lurker to add eggs, a tongue to it. Edited the Deathhound's dick's meshes to fix the gap to the body.
1.251V - Fixed the broken fomod.
1.30V - Added a new Spider rig, Made Rieklings high-poly models.(For now, it only supports vanilla texture), Rescaled collision radius for PE, Minor fixes with Lurkers
1.31V - Fixed the broken spider meshes. 
1.32V - Added missing spider bones(It will fix floating dick in spider motions).
1.33V - Fixed the deformed Lurker meshes. - if it doesn't fix the problem, please let me know
1.34V - Sorry folks, Lurker meshes  really fixed!
1.35V - Fixed Ashhopper's skeleton directory path. Edited Bear's penxs and testicles texture properties.
1.40V - Added FrostAtronach, fixed draugr03 penis issue, edited cbpc settings.
1.41V - Fixed Bear Balls weight issue, Fixed Ashhopper scale issue, Fixed FrostAtronach's missing MNC skeleton.
1.42V - Edited some of skeletones for better compatibility with XPMSE, Fixed Frost Atronach mesh weight.