About This File
Human Biped Rig by BakaFactory
(3BBB / TBBP Compatible)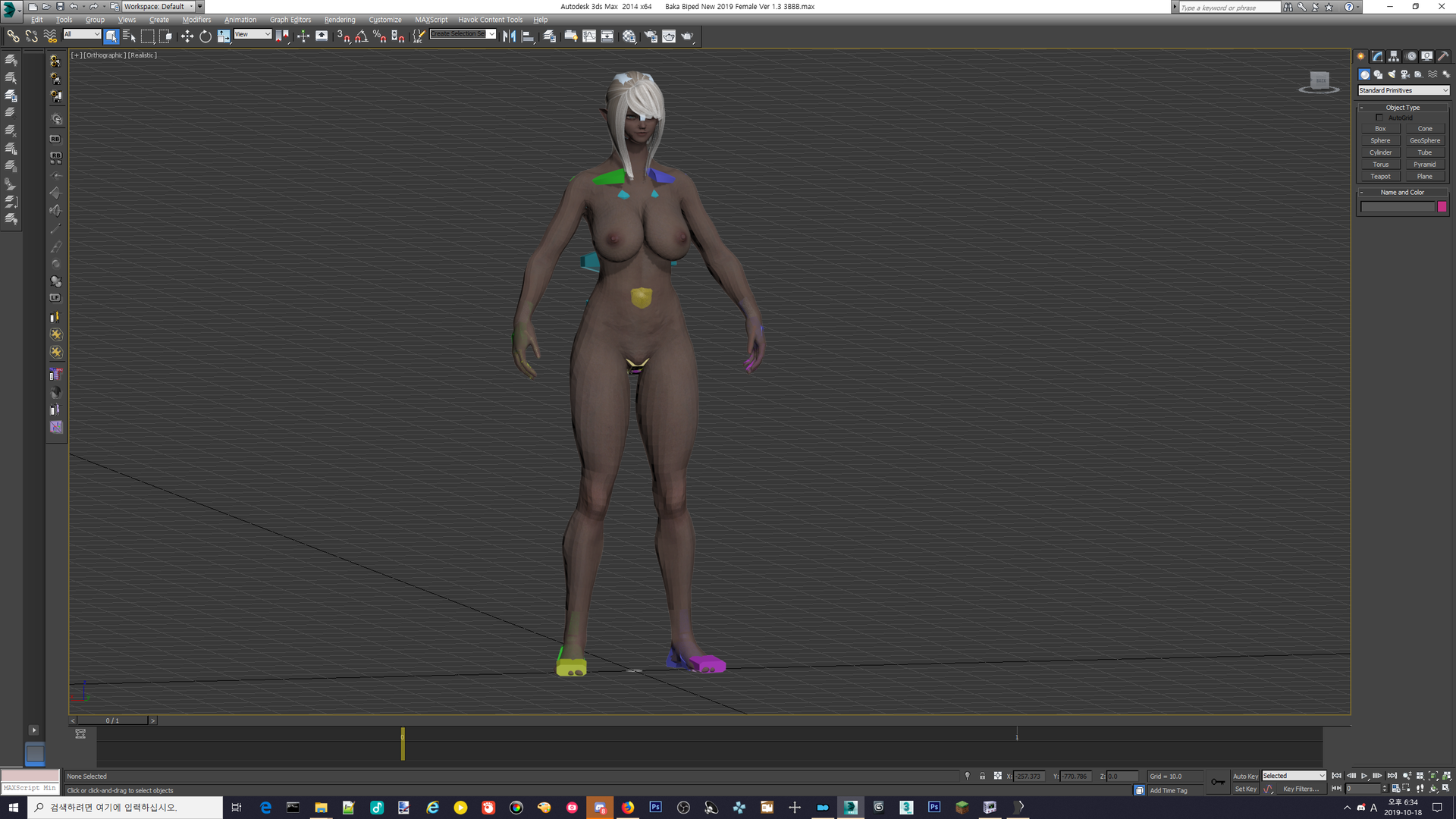 Description
I hope you work for your animations both in a easier way and in an optimized way.
I hope you like it! I made the rig compatible with 3BBB skeleton. It has controllable Anus, Belly as well.
With this, you can control your belly as well. Cheers.
Requirements
3ds Max 2012(only for exporting motions)
HCT Tool - [HavokPcXsContentTools_X64_2011-3-1_20120402]
3ds Max version over 2014(for making motions)
Your animation skill
Note for Modders
Use 'XPMS 4.64 RIG TBBP 3BBB Bone Skeleton' for exporting motions.
If you want to use your own rig or old rigs from other sites, you should use either 'XPMS 4.64 RIG HDT Extension Bone Skeleton' or 'XPMS 4.64 RIG HDT Extension Bone Skeleton.txt' at least.
Do not use other bone lists other than these three txt files!
---
What's New in Version
1.17V
Released
1.17V - Replaced the mesh with the latest BHUNP Body version(Belly weight has changed.)
1.16V - Replaced the previous mesh with a BHUNP 3BBB Advanced body.
1.15V - Added 3BBB breasts controllers in the biped rig.
1.12V - Edited bone list compatible with a new XPMSE(4.62V) update
1.11V - Edited skeleton map txt files for the latest XPMSE 4.6V
1.1V - Update 3BBB Compatible Rig
1.0V - Initial release