About This File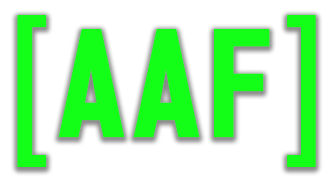 What is this?

The Advanced Animation Framework (AAF) provides a variety of tools for modders to play animations from a scalable number of animation packs. Additional behavior controls, relationship features, user interface elements (menus) and statistics tracking are also planned.
AAF has a similar purpose and technical strategy to CE0's Skyrim mod OSA – Skyrim Ascendancy Engine.
 
Download Location & Instructions
In the interest of stream-lining management of the files and extended mod details, the main AAF file(s) are available on Nexus and the extended details are on the AAF wiki. There is a link in the downloads list to the Nexus AAF page shown as "31304".
An LL focused installation and usage guide can be found here.
Donations

If you are interested in supporting this project, you can donate through my Patreon page.
---
What's New in Version
Beta 147
Released
## [Beta 147] - 2020-8-22
### Fixed
- Action effects not resetting between animations.
---
## [Beta 146] - 2020-8-21
### Fixed
- Setting positionTree useConditions to true causing UI widget crash.
- animationGroup placed as root node of a positionTree not switching animations properly.
### Changed
- The cycle tag filter button (in the position selection stage of the wizard) from "PGUP" to "/".
### Added
- PGUP/PGDOWN fast navigation in the position selection stage of the wizard.
- Ability to use HTML text formatting in narration. You will need to use HTML codes (&lt;, &gt; and &quot;) for "<", ">" and """ (no, CDATA is not supported) and the formatting is limited to what Flash allows. See here for info about what Flash allows: https://help.adobe.com/en_US/FlashPlatform/reference/actionscript/3/flash/text/TextField.html#htmlText
---
## [Beta 145] - 2020-8-20
### Fixed
- pgup/pgdown didn't work as expected between single animations and positionTrees.
- ESL items past index 00 not working.
- furniture being listed with human names.
---
## [Beta 144] - 2020-8-18
### Added
- xsd updates.
- Ability to put positionTrees within positionTrees. You can make two positionTrees and reference one of them within the other (just by using the position ID) and AAF will switch to that tree if/when the user selects that branch. It also remembers where you were before switching so that you can reverse back out to the previous positionTree.
- Ability to use "switchTo" attribute in sequential animationGroups.
### Fixed
- switchTo sequence not cleanly ending the first animation.
---
## [Beta 143] - 2020-8-15
### Added
- Weapons getting copied to doppelganger inventory. Equipment copy optimizations. Thanks to EgoBallistic.
- Error message for when a scene is started through the API but no valid actors are sent in.
- position ID indicated in UI during positionTree mode.
### Changed
- isExit positionTree branches now play the animation one time before exiting, by default. You can over-ride that and make the animation loop if desired by entering a time attribute on the node.
### Fixed
- Scene cycling broken (ie. subsequent scenes stuck after starting/stopping initial scene).
---
## [Beta 142] - 2020-7-20
### Fixed
- sequential attribute in animationGroup XML was case sensitive.
- non-existant tag reference in Narration XML was ambiguous. Now gives clear error and reference hint.
- narration actors not being populated.
- narration actor tag was case sensitive.
- xsd changes.
---
## [Beta 141] - 2020-7-7
### Fixed
- Ambiguity in transition docs.
### Added
- Memory optimization (XML Strings).
- Ability to use wildcards for transitions. See docs.
- switchTo attribute to animationGroup XML type. This allows making a stage in an animationGroup that causes the actors to switch to a different position if/when that stage is randomly selected. See docs.
- Various code cleanup.
---
## [Beta 140] - 2020-6-29
### Fixed
- equipmentSets not applying on player when there are more than one applied at a time.
### Changed
- equipmentSet XML that comes with AAF to reEquip with the "resetAll" feature. Is likely more reliable than old method.
### Added
- OnStageEvent and sendEvent attribute in animationGroup XML. This allows sending events on start of specific animationGroup stages.
See the wiki for the full changelog.
Old versions of AAF are available at nexus.