About This File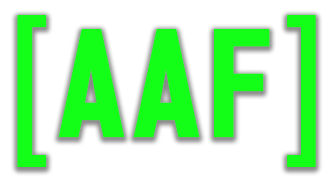 What is this?

The Advanced Animation Framework (AAF) provides a variety of tools for modders to play animations from a scalable number of animation packs. Additional behavior controls, relationship features, user interface elements (menus) and statistics tracking are also planned.
AAF has a similar purpose and technical strategy to CE0's Skyrim mod OSA – Skyrim Ascendancy Engine.
 
Download Location & Instructions
In the interest of stream-lining management of the files and extended mod details, the main AAF file(s) are available on Nexus and the extended details are on the AAF wiki. There is a link in the downloads list to the Nexus AAF page shown as "31304".
An LL focused installation and usage guide can be found here.
Donations

If you are interested in supporting this project, you can donate through my Patreon page.
---
What's New in Version
Beta 114
Released
## [Beta 114] - 2020-2-6
### Added
- A patch to improve AAF compatibility with the Unique Player mod (there is mixed information about whether or not this patch is needed and I have not confirmed either way). This patch is part of the Miscellaneous Patches download available in the Miscellaneous Files section for AAF on Nexus. It is not part of the main AAF install.
### Fixed
- Issue causing bootup crash if protectedEquipment XML is used.
## [Beta 113] - 2020-2-4
### Added
- Code cleanup/optimization (morph)
### Fixed
- backup doppelganger method (necessary to use during new game first run) being used past pre-war neighborhood.
## [Beta 112] - 2020-1-25
### Added
- Code cleanup/optimization.
- EquipmentLayers XML type. Allows defining layers of armor items that get automatically equipped when specific body slots are unequiped. Only works through AAF currently. Does not cause the auto-equipping of layers when equipment is removed via the vanilla UI.
- master XML type. This allows putting XML from multiple XML types into one larger XML file. This should not be used with very large lists as there is a size limit that can be reached. However, combining smaller XML files this way should improve load times at boot. See docs for structure.
- Check to leave the PC in "ghost" state if that's how they were when a scene with them in it started.
- Multiple layers affected by action tags. (ie. if an action requests a body slot to be available and additional layers are created after removing first equipment in that slot, AAF will remove the next layer as well until the slot is clear.)
- "resetAll" attribute to reEquipNode in equipmentSet XML. This allows resetting an actors equipment to what it was at the beginning of an AAF scene with one command. The new equipment features were making it difficult-to-impossible to define logic that could reliably restore equipment settings based on the old format. So, this works more like restoring a snapshot.
### Fixed
- Terrible, terrible bug that was never released to the public.
## [Beta 111] - 2020-1-18
### Added
- startMorphSet and stopMorphSet to action XML.
- customEquipment XML type. Allows defining "stages" for specific armors that can be changed during AAF scenes. Could have multiple uses (hat straight or turned backward, shirt buttoned or unbuttoned, clean or dirty, torn or undamaged, changing colors, etc.) Currently works through equipment manager and equipmentRules/action tags. But, will add Papyrus API functions eventually.
- integration of customEquipment with equipmentRules. So, customEquipment will automatically change states to match tags in actions.
### Removed
- Slot and index information from equipment manager. While this had some debugging use, it would add over-head to keep it accurate while using customEquipment.
See the wiki for the full changelog.
Old versions of AAF are available at nexus.