... others not so much. I wanted a picture to go with the School of Restoration, and since the Spellbook mainly uses Restoration to manipulate fertility, I though a group shot of some pregnant slaves might be nice.
I was going to caption it "A productive slave is a happy slave." Then I tried setting expressions with mfgconsole and ... well, these are the happy ones: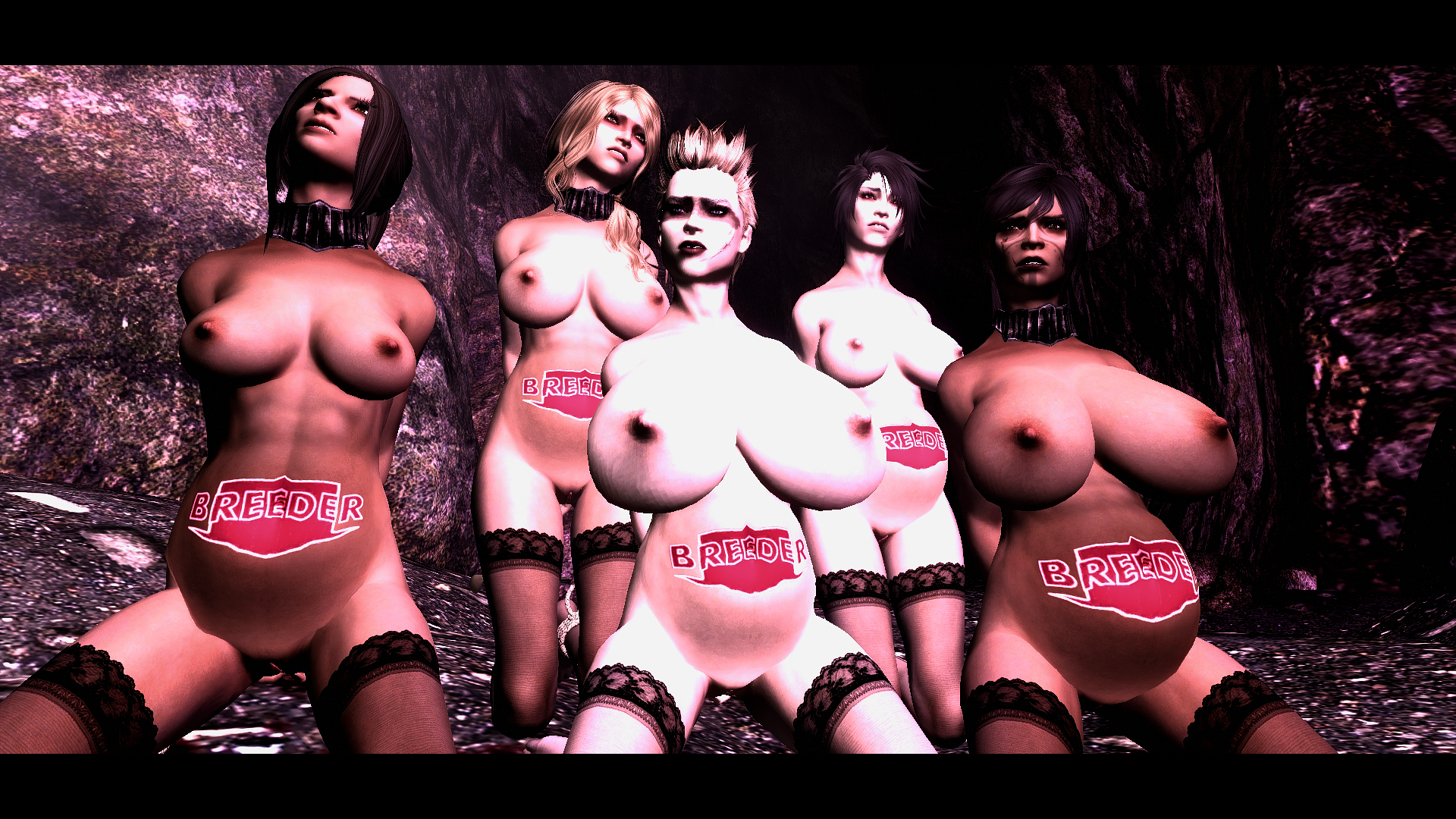 Well, it's not all bad. The glum looks can be taken as sarcasm on the author's part. The arrows deform a bit because the geometry is so stretched out, but it's not going to be noticeable by the time I scale it to  fit in the book.
Sadly, the tats didn't survive the scaling at all. All that came out was dirty smears across their mid-sections. So I junked that and went with plan B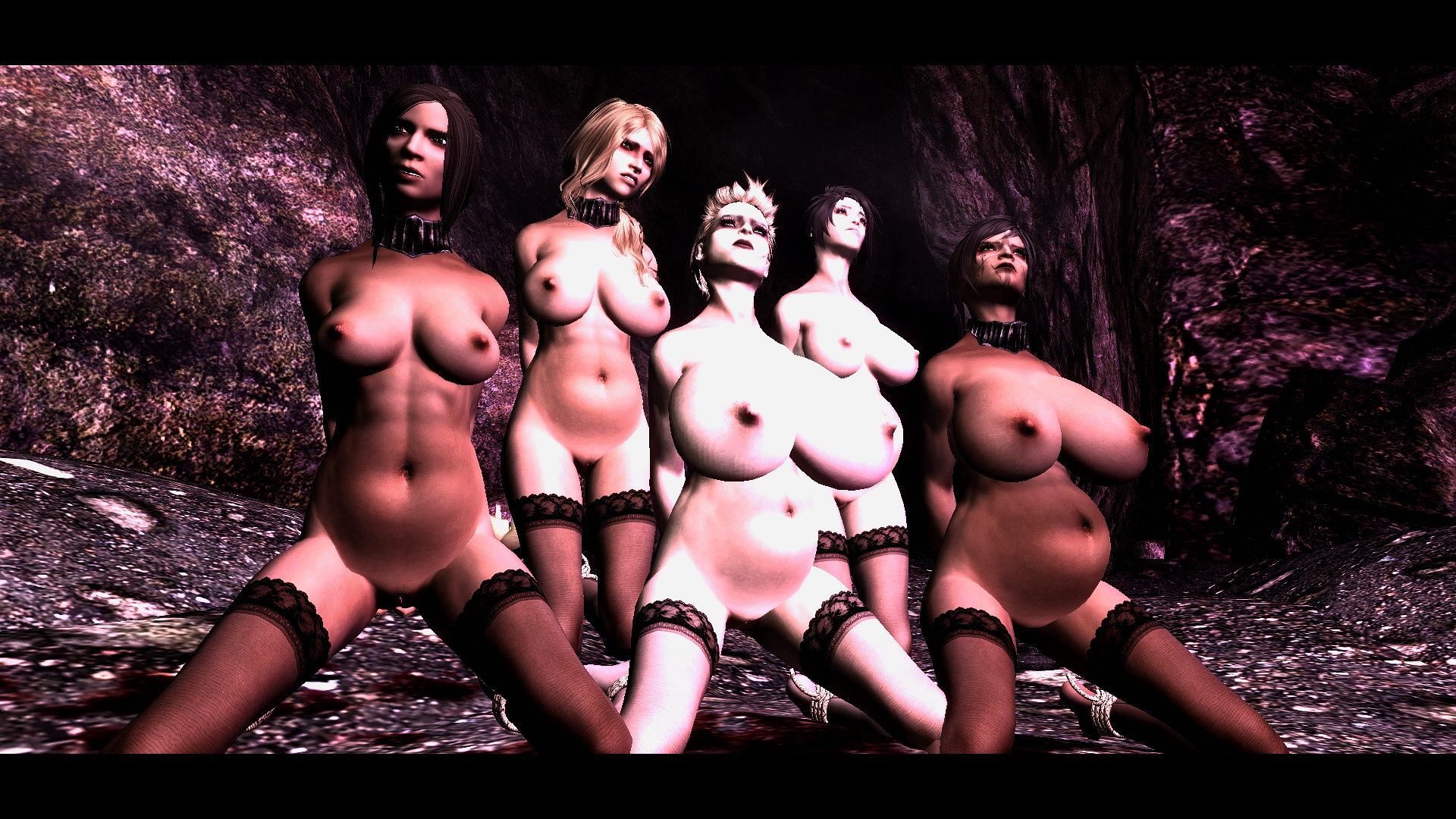 It'll do, I suppose.
Incidentally, for anyone still reading this far down, I have a decision to make with this spellbook. It's running to fifty pages or so, which is too long. I mean I wouldn;t read it, so how can I expect anyone else to read it. I'm loathe to junk it though; Korneum, the book's author is turning out to be an engagingly salty old misanthrope ... but none of what he says matters if no one reads that far,
So I figure I can:
Split it into 6 to 8 books, one for each school ,plus maybe an intro and outro.
Slap most of it onto MCM
Slap most of it onto an out-of-game web page and just have a bit of color text in-game
Something else I haven't thought of yet
Anyone have any ideas? Any preferences? I'm open to ideas.
[edit]
I thought I'd share one more to show what that should look like without the  distortion.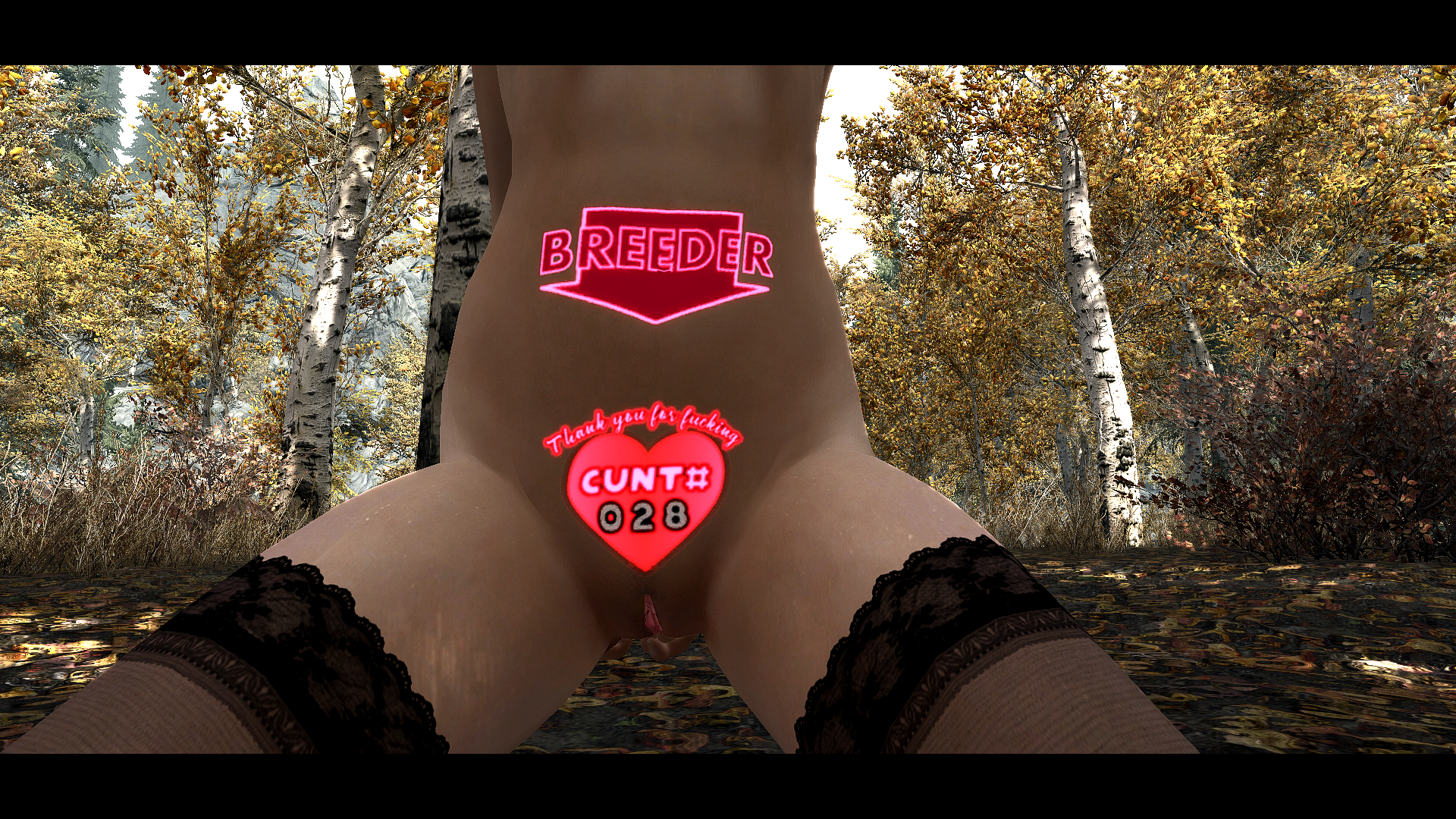 Pity, really. If I could work out how to get a pregnant bellie in Blender, I could project onto that and get it perfect. But then it would deform on a normal one, so swings and roundabouts, I guess.
[edit]
Couldn't resist: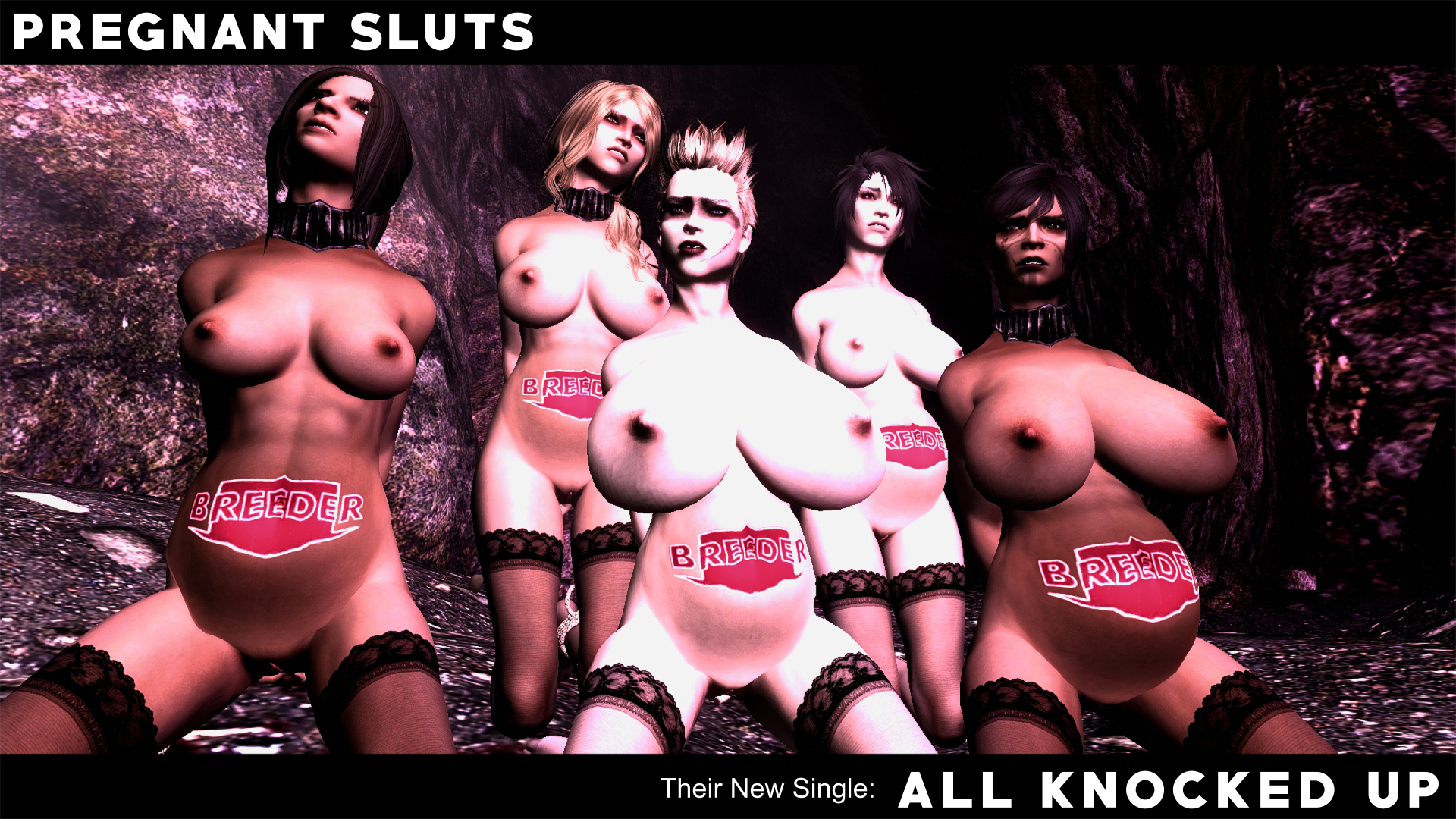 Are singles even a thing any more? Shows you how long since I last bought any music.