Shea's Story- Act 3- Chapter 2
---
Raven Castle...
Soxtra: Well I'm sure you'll love this place when you wake up. The sickening scent of seared flesh...oh and the bindings. They'll be comfortable I'm sure. Though after that fall I'm not sure whether you'll enjoy anything.
Soxtra: Do you know how long I've waited to get my claws into you. A very long time. I've been waiting with Orianna just waiting to pounce on you. I was thinking Coldharbor would be a bit more comfortable for you, but Orianna insisted on you being here. Such a shame, but Molag just wanted suffering inflicted on you, not absolute torment.
Shea: Huh...wait what? Where am I?!
Shea: Who are you? What do you want with me? Speak!
Soxtra: Brave things for someone to say with a bag over their head and hands tied behind their back. Admittedly, I do love someone who'll be feisty, the people who just cave in instantly are so boring.
Soxtra: Now lets make one thing clear. I'm Soxtra and you are my plaything...A plaything to be broken and bent. Have I made myself clear?
Shea: You think I'm a plaything?! You bitch! If I was out of these binds for a moment you would've been lying in a pool of your own blood already!
Soxtra: Orianna was right. You are a feisty fox. One which doesn't clearly see her predicament. So calm down or I'll have to cut you up while you're awake...and I wouldn't like to do that. With all the writhing it becomes difficult.
Shea: Is that all you can think of saying? A threat?!
Soxtra: I've heard enough of this impertinence! I'll give you your sight back... but in return...
Shea: Don't you dare!
Shea: Mmmm! Mhmmm!
Soxtra: Aaa...peace and quiet.
Soxtra: But you still have to pay for saying some very awful things to me. 
Soxtra: Perhaps this will clear your head!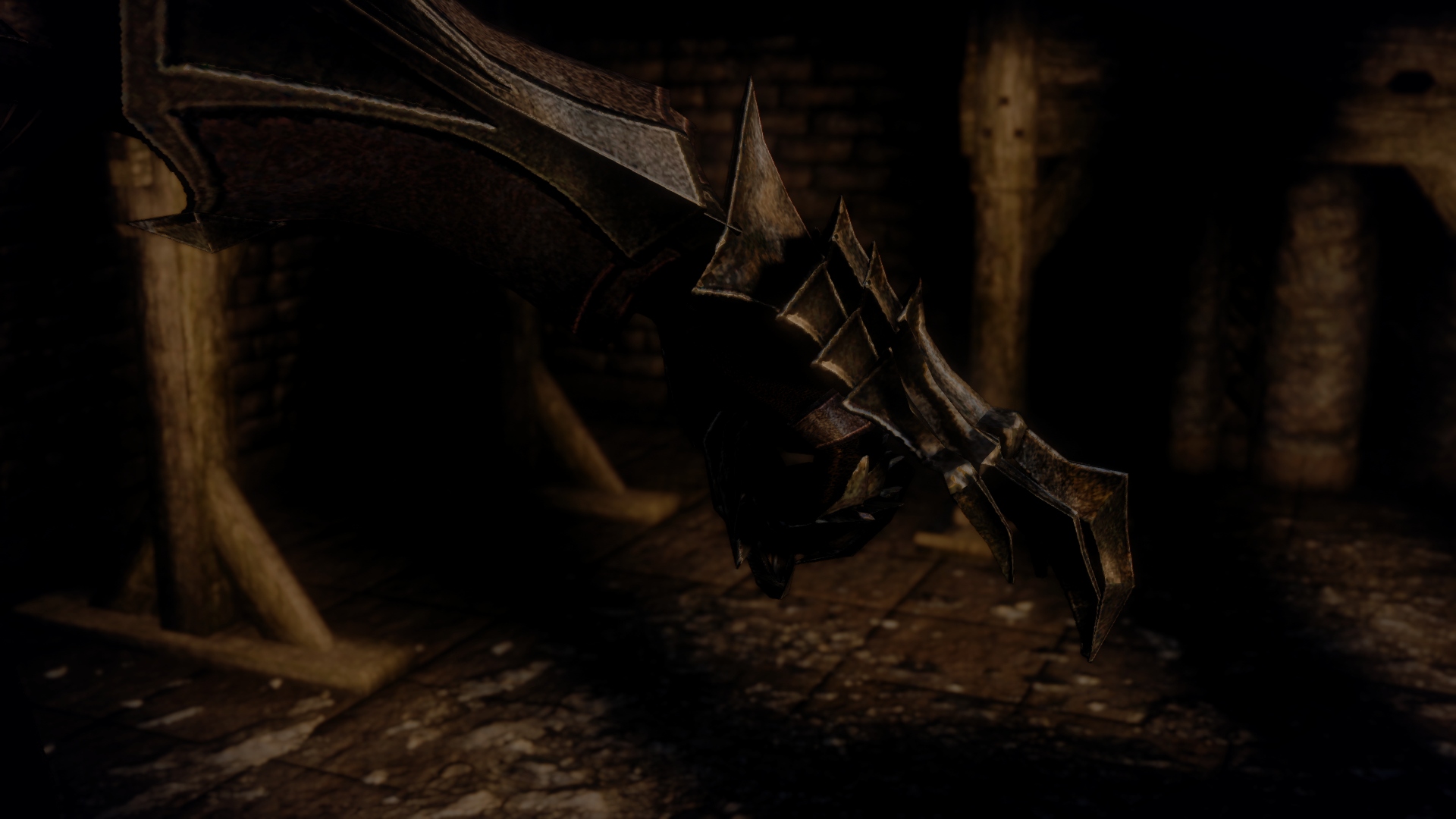 Shea: Mhmmhh!
Shea: Hmmph.
Orianna: Now that does bring a smile to my face...
Orianna: But I want her broken and remade, not whimpering like a dying puppy!
Soxtra: I don't see why. She killed your sister among other things. She deserves punishment!
Orianna: You're here to do my bidding not your own! Remove the gag please.
Shea: Thank you?
Orianna: Speak when spoken to. We have some unfinished business that needs tending to.
Orianna: And I want you to stay down while we sort it out...Is that clear?
Shea: Yes...
Orianna: Good. Now who is the rightful ruler of vampires?
Soxtra: Oh this is rich.
Orianna: Who?
Shea: Me?
Orianna: Don't crawl away when I asked you a question. It's impolite.
Orianna: Fine then, I can drag you if you prefer be treated like a nobody!
Orianna: So who is the rightful ruler of vampires?
Shea: If...if you go by the rules...it'd be me...I'm the last living member of the last royal court...
Orianna: Maybe a few more days in the cage might change your mind about that.
Shea: Or maybe it won't.
Shea: You know I won't give up Orianna! Orianna?
Shea: What would you do now sis?
Message from me:
Yeah sorry I haven't posted anything in a while. I've not been able to find inspiration for these stories and there isn't a point in me doing a story if I know it'll be absolute rubbish. I don't know how long it'll be until the next one. Also I hope nobody minds me ret-conning the original chapters 2 and 3. Anyway thanks for reading!