riften
Chapter Three: Disobedient Luna
---
Everybody knows Riften is home of beggars, sinners and the great Thieves Guild of all Skyrim. There, the citizens are familiar with thievery and all kind of crimes, but this poor woman didn't expect to be caught.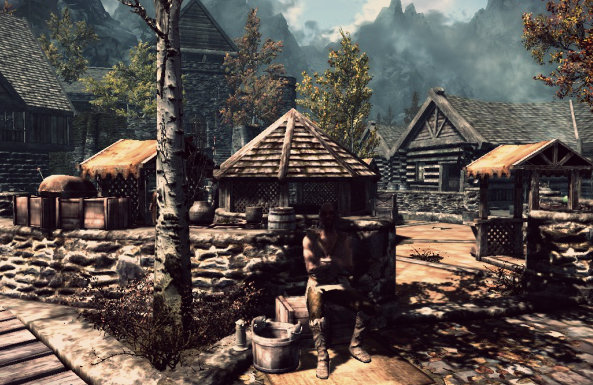 She was a beautiful redguard woman called Luna. She wandered all across Skyrim searching for gold and treasures, but despite all her efforts, Luna didn't find anything. She received a tip about a chest full of gems and gold inside The Bee and Barb Inn on the second floor, a gift from Maven Black-Briar. So she went, rented a room and waited until everyone were asleep.
Then Luna entered the room where the chest was and opened it. There was nothing in that room... Nothing except an angry argonian and a surprised redguard. She tried to apologize, but the argonian was very angry and he wanted to punish Luna.

.
.
.
She was a bad girl... And now she will get a really bad punishment.
~~ ~~ ~~ ~~ ~~ ~~ ~~ ~~ ~~ ~~ ~~ ~~ ~~ ~~ ~~ ~~ ~~ ~~