No quote today, just someone being a dick in Monster Hunter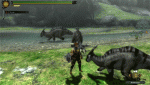 Kaal: I guess I'll have to use force.
Sylvia: Yeah right, what could you do to u-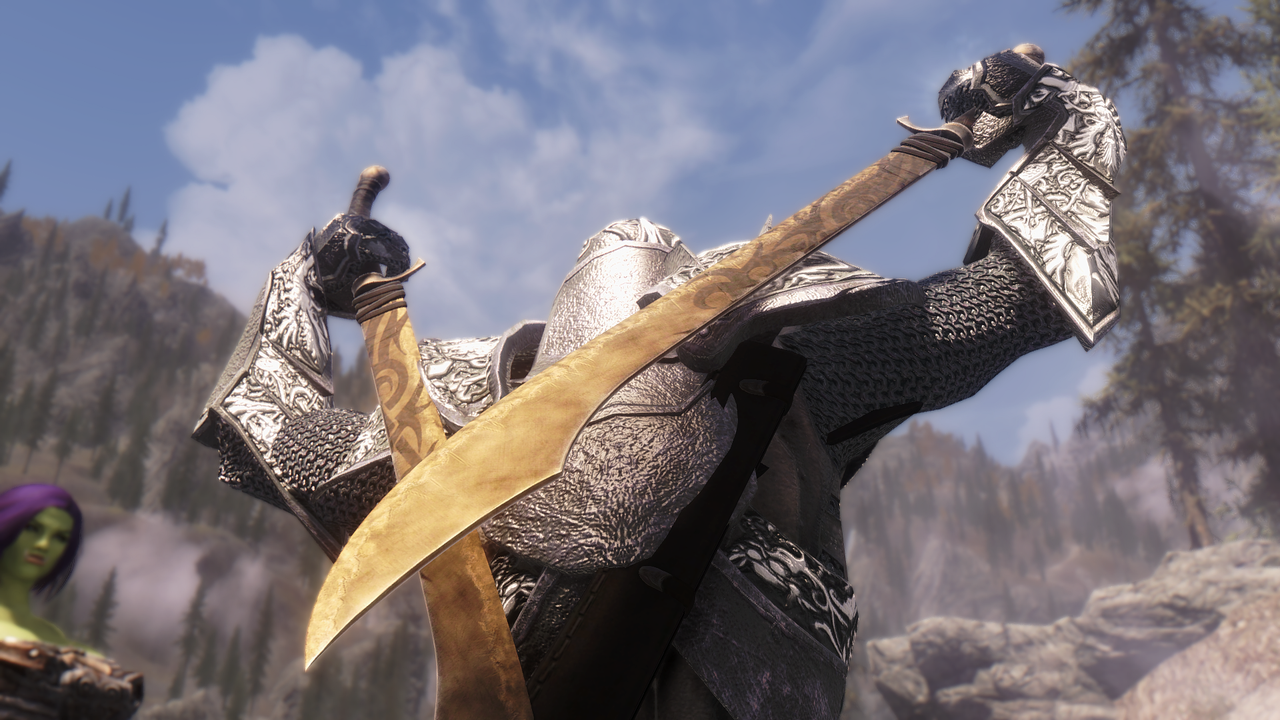 *swishing sound*
Sylvia: What!
Seline: Huh?!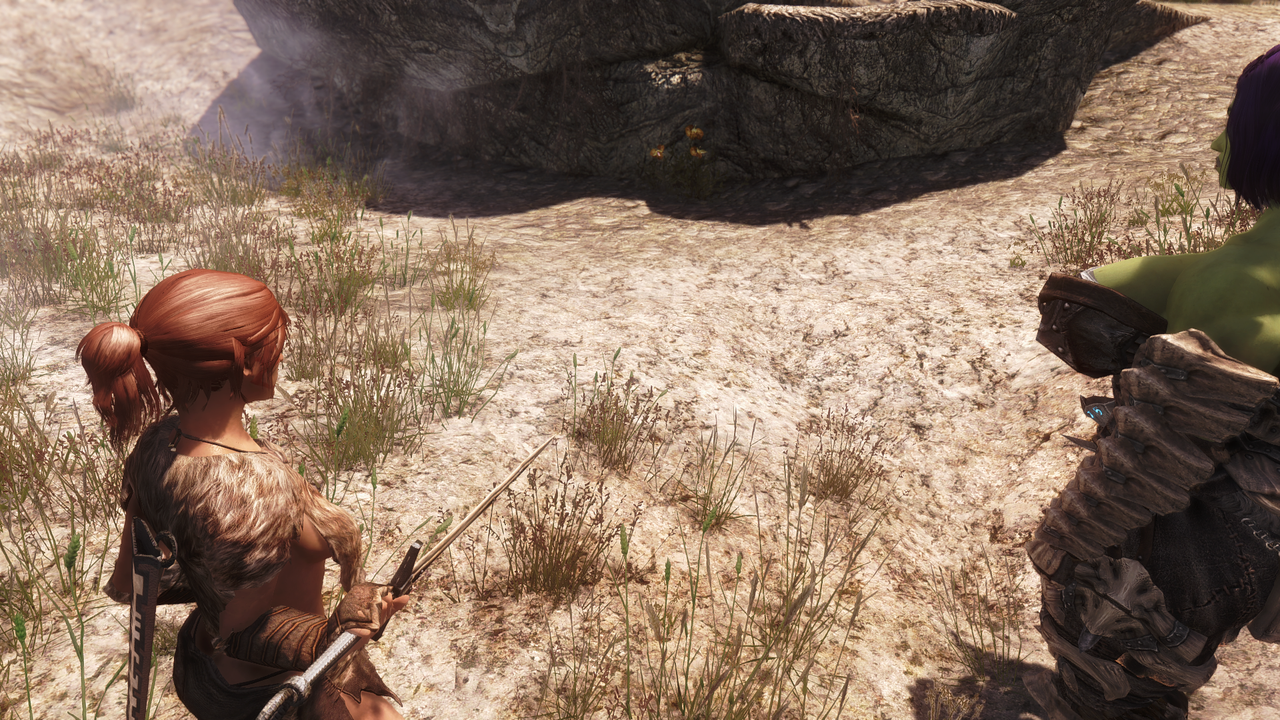 Sylvia: Where'd he g-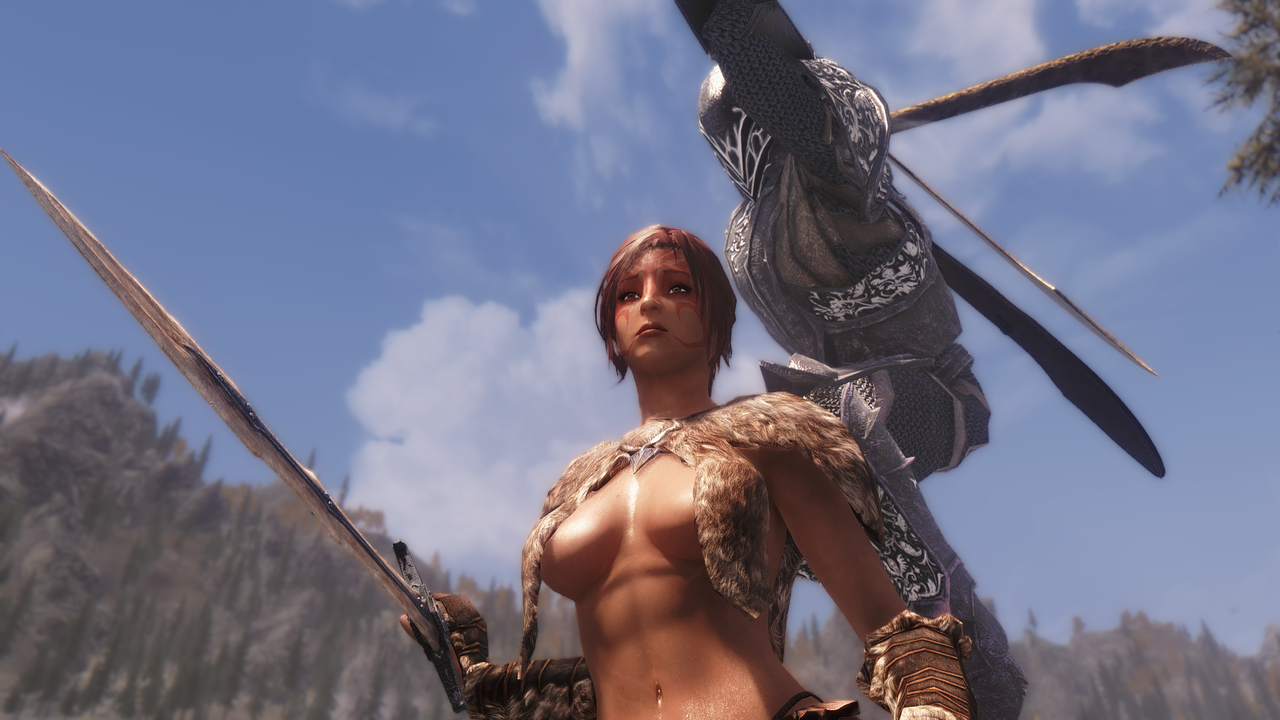 Seline: HEYA!!!
Sylvia: Whoa!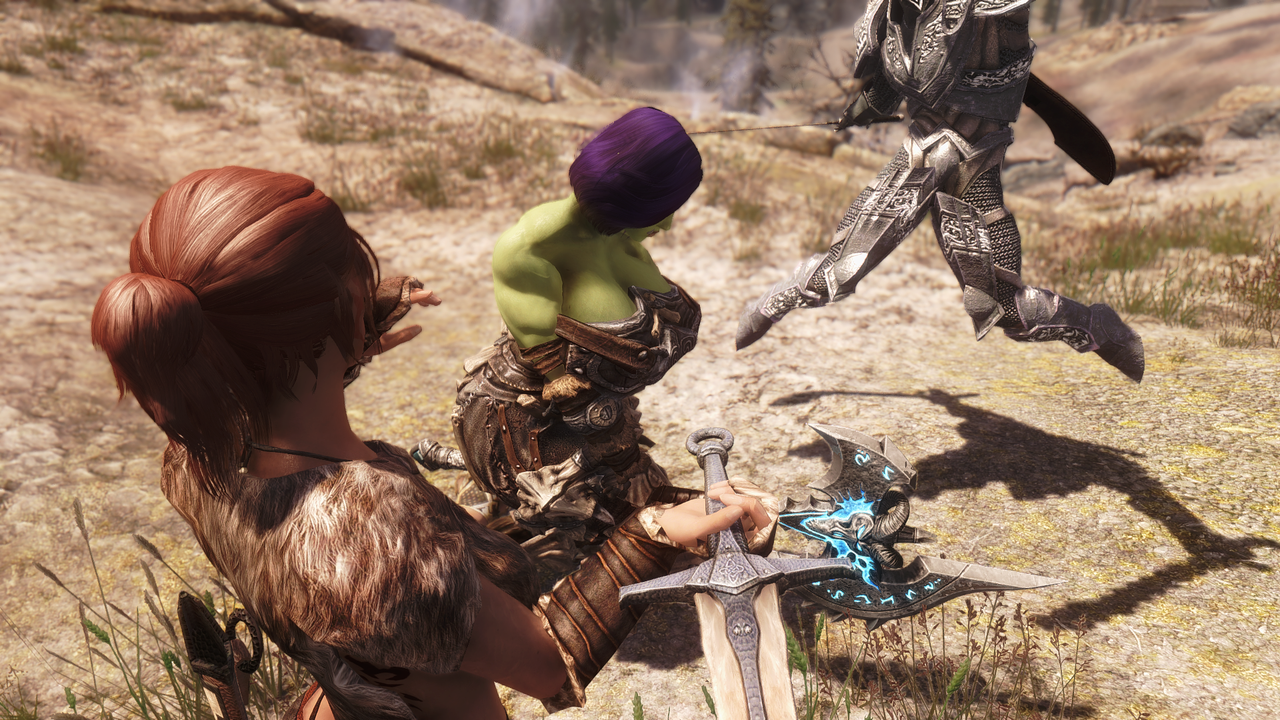 Seline: Don't worry i g-Huh!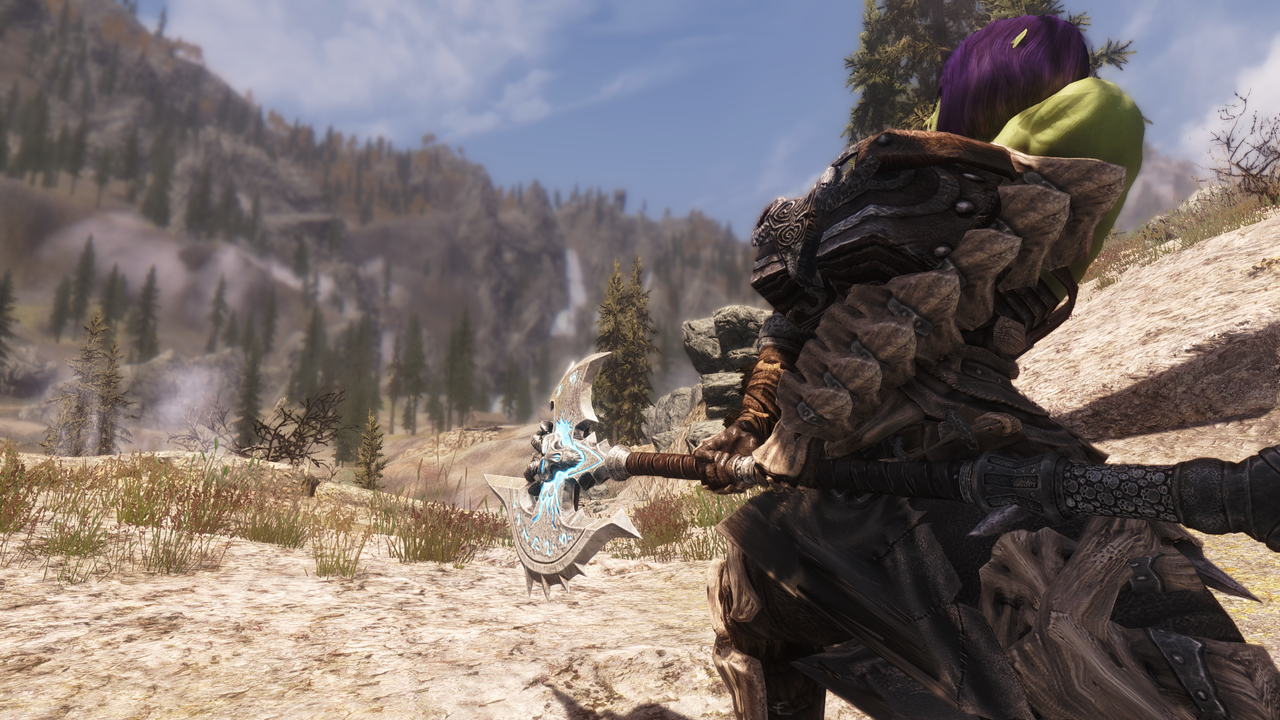 Seline: Where!?
*faint wind rushing*
Sylvia: Behind!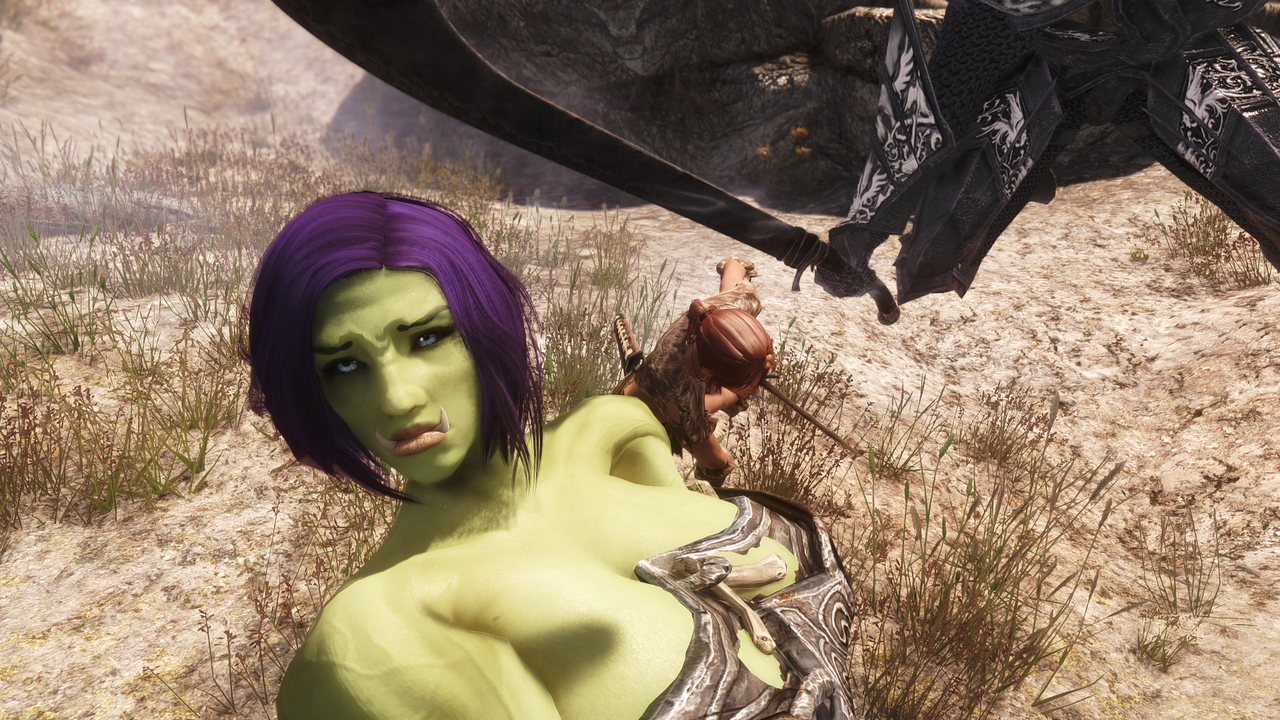 Sylvia: You!


Selina: Shit, he's gone again.
Sylvia: How the hell are we supposed to catch this guy!?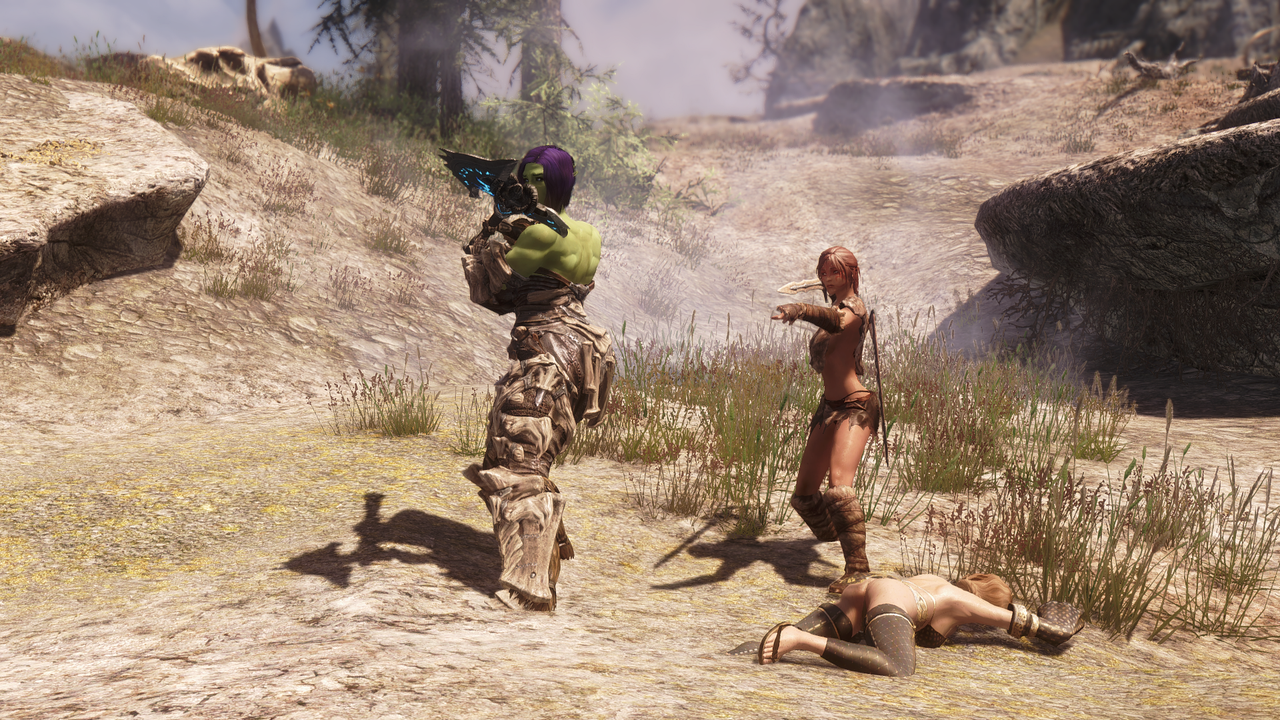 *faint wind rushing*
Kaal's thoughts: Search all you like cuties.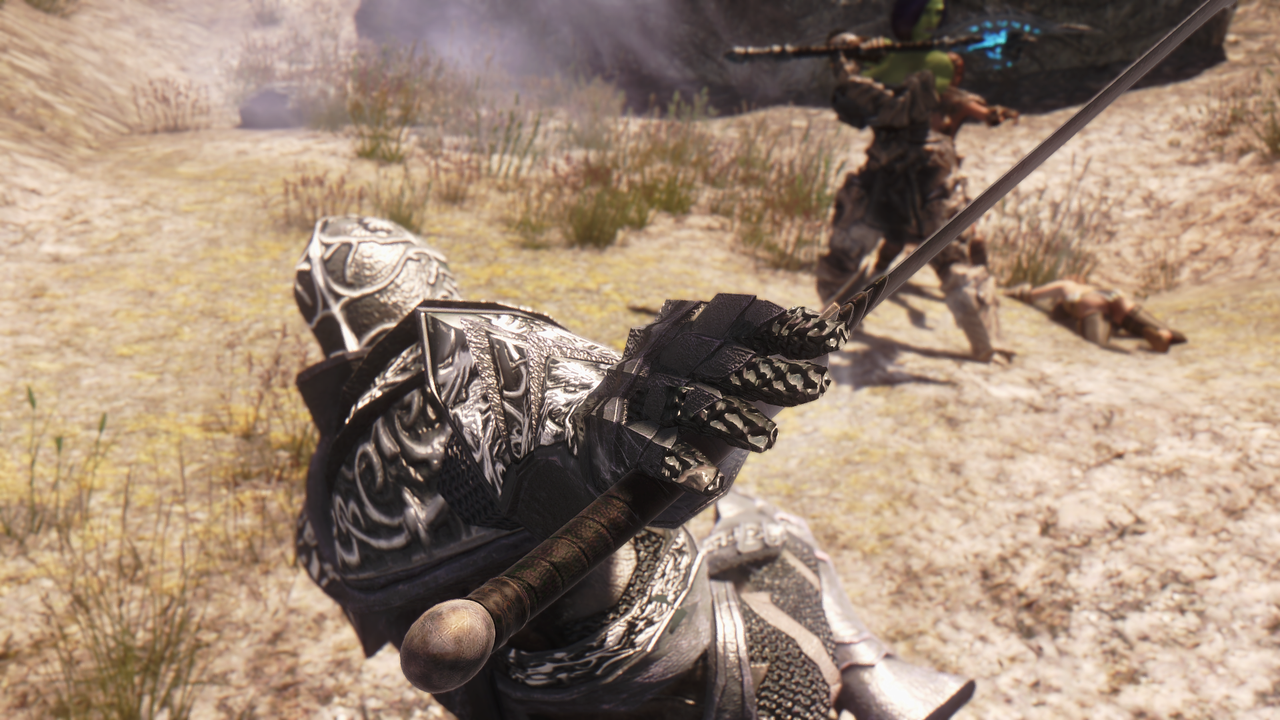 Kaal's thoughts: You'll never catch someone who moves as fast and silent as i do.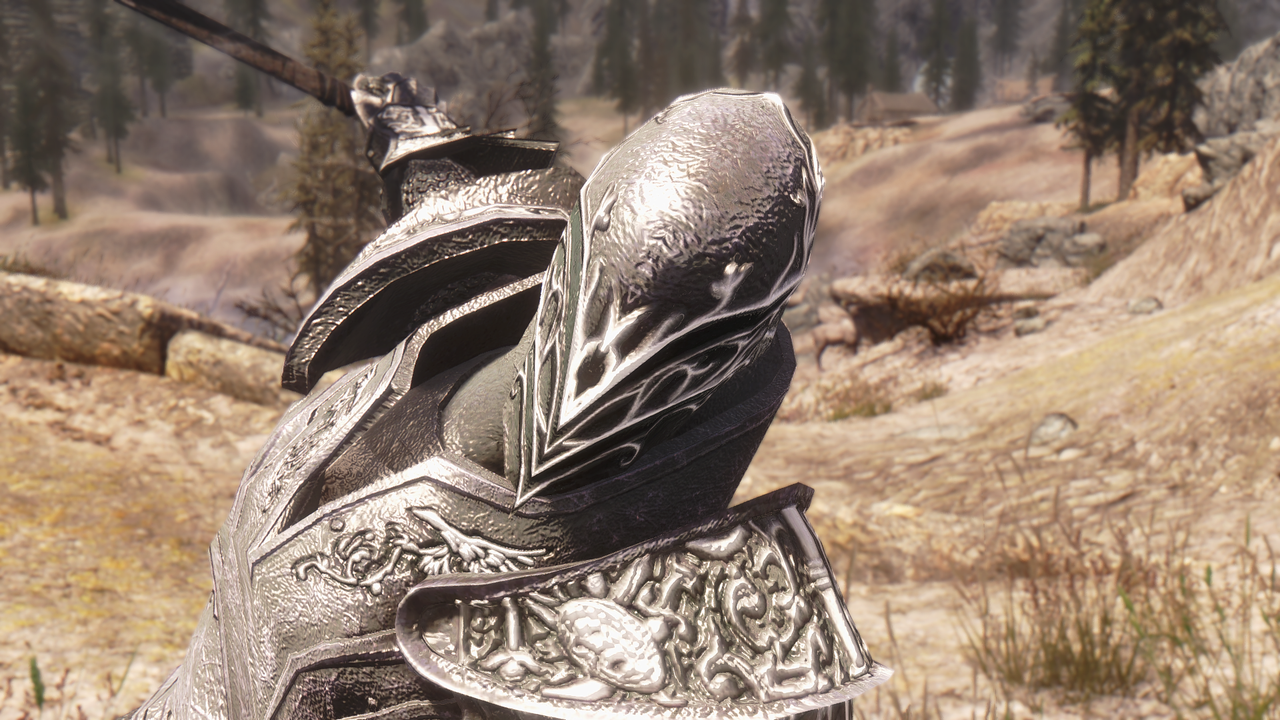 Kaal's thoughts: Now then!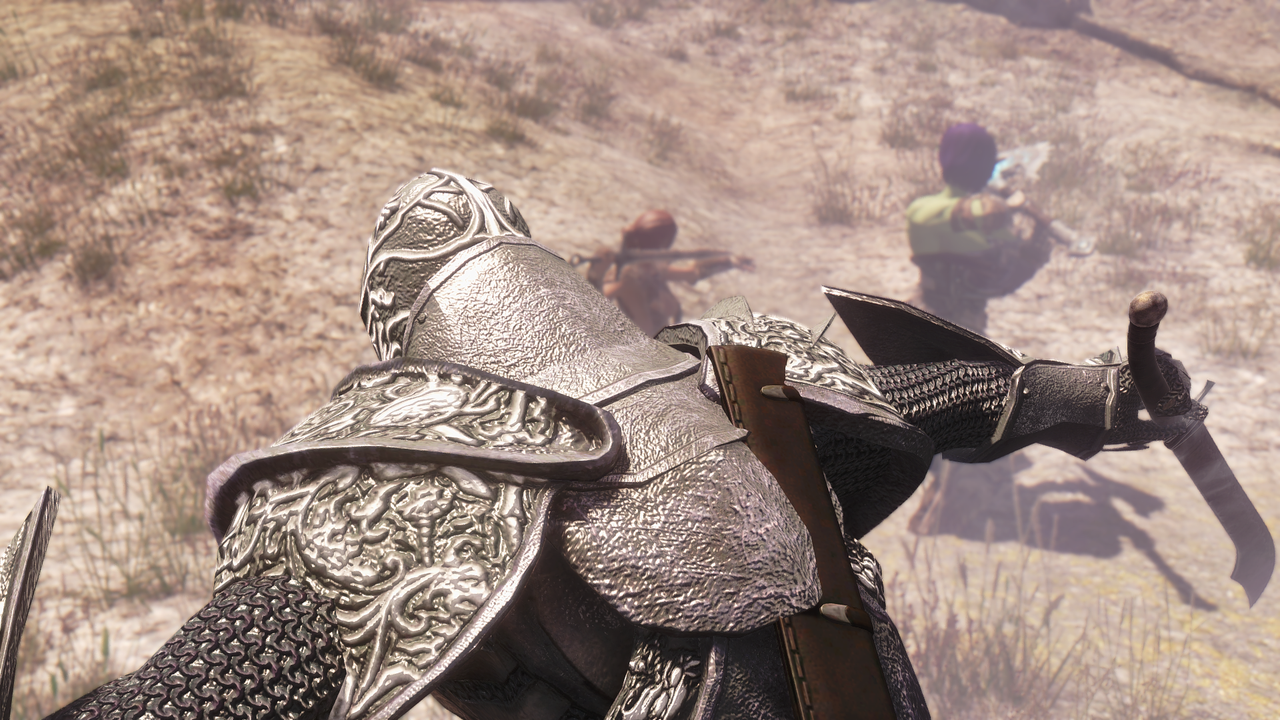 Kaal's thoughts: Time to go Skimpy girl!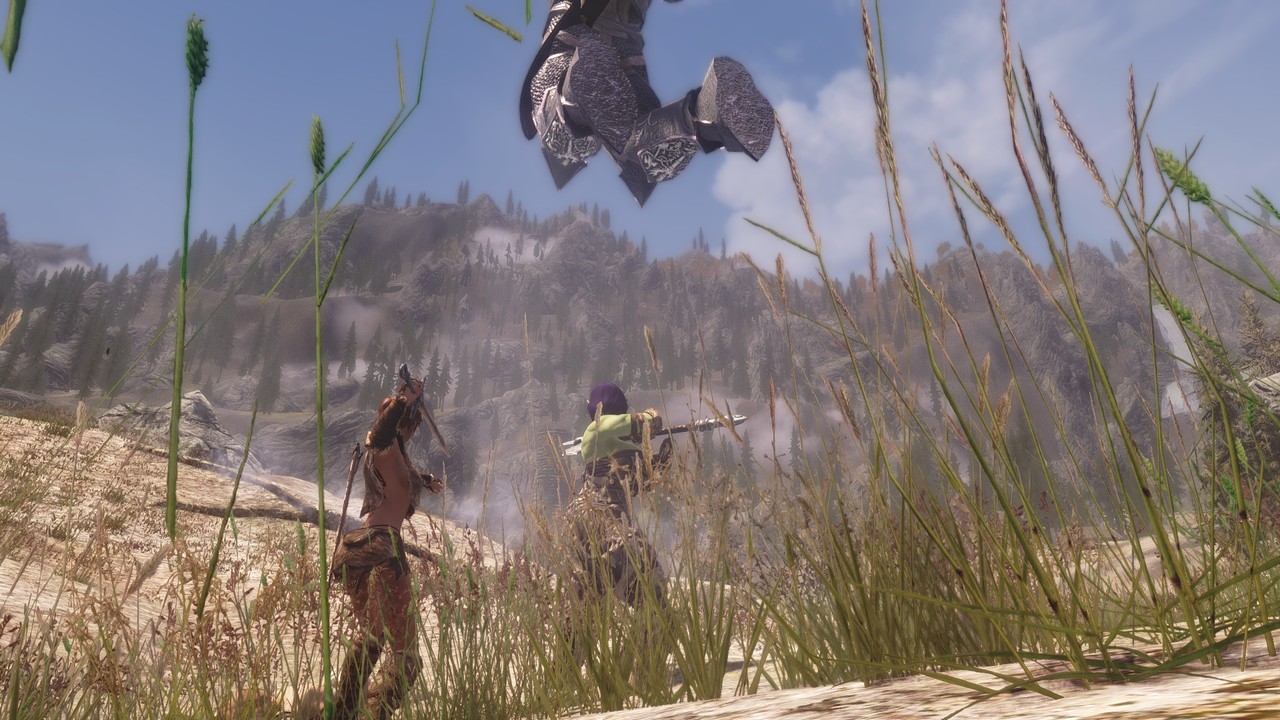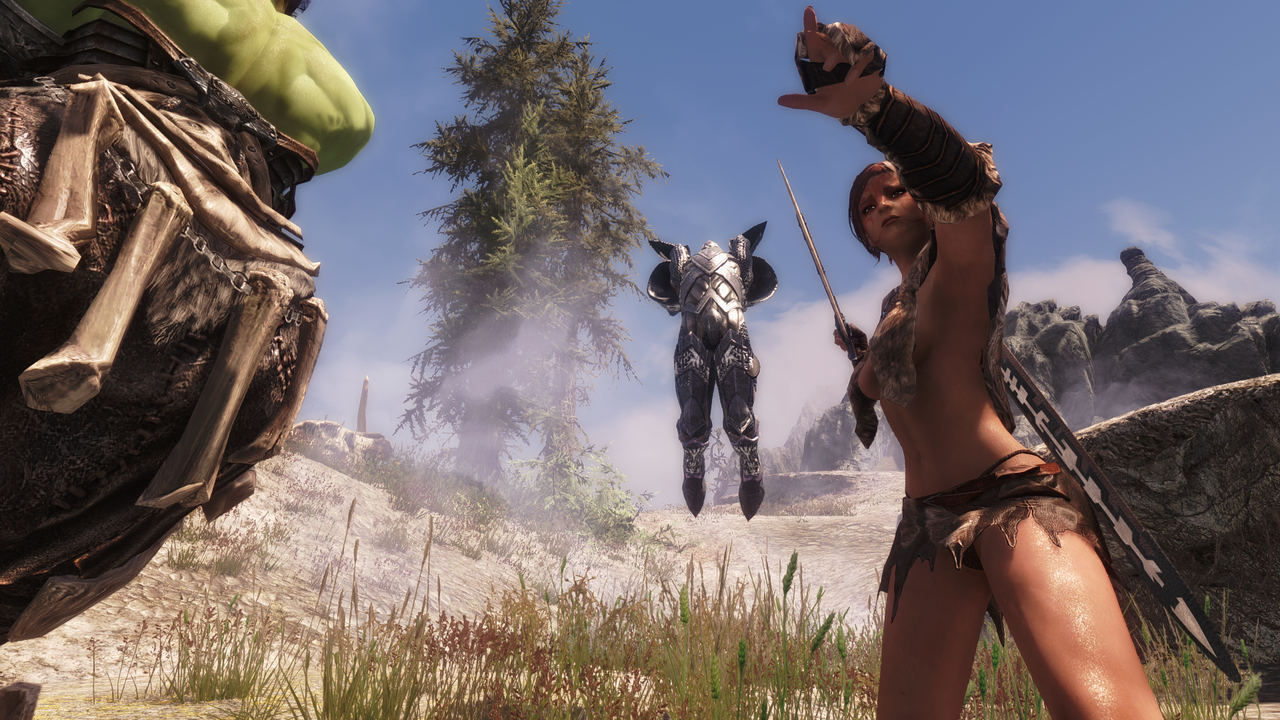 *faint wind rushing*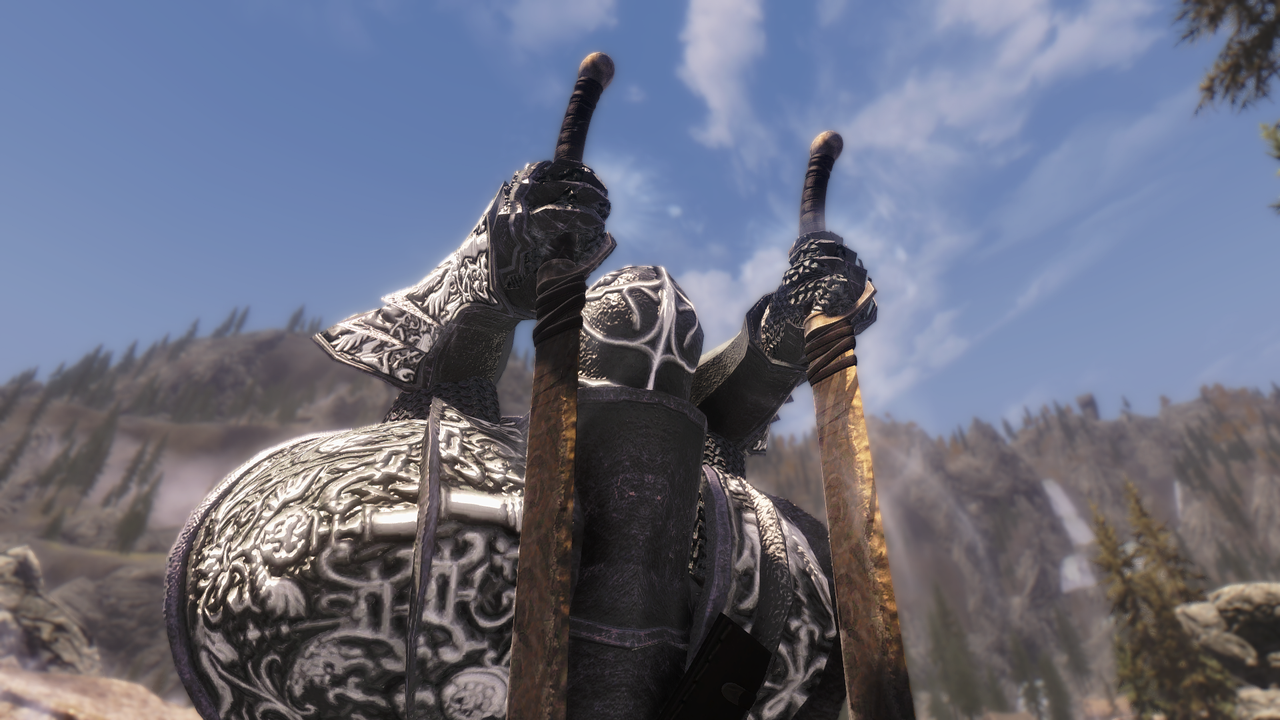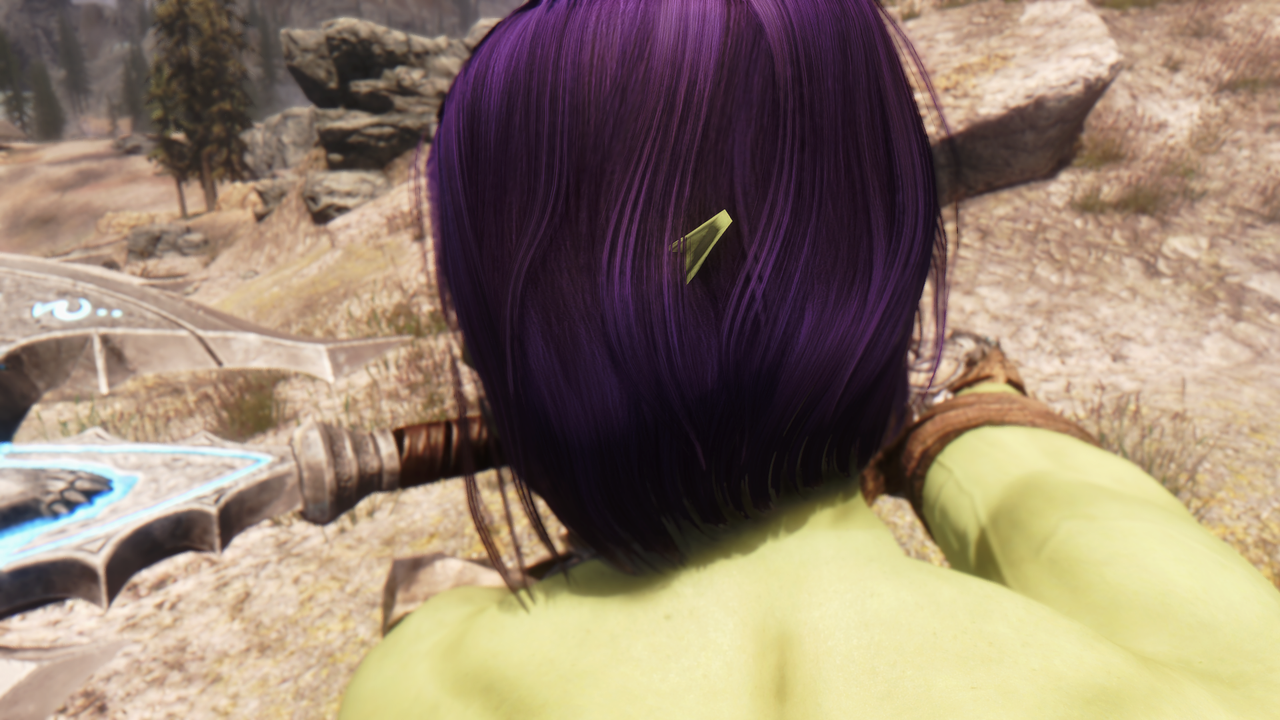 Seline: Hm!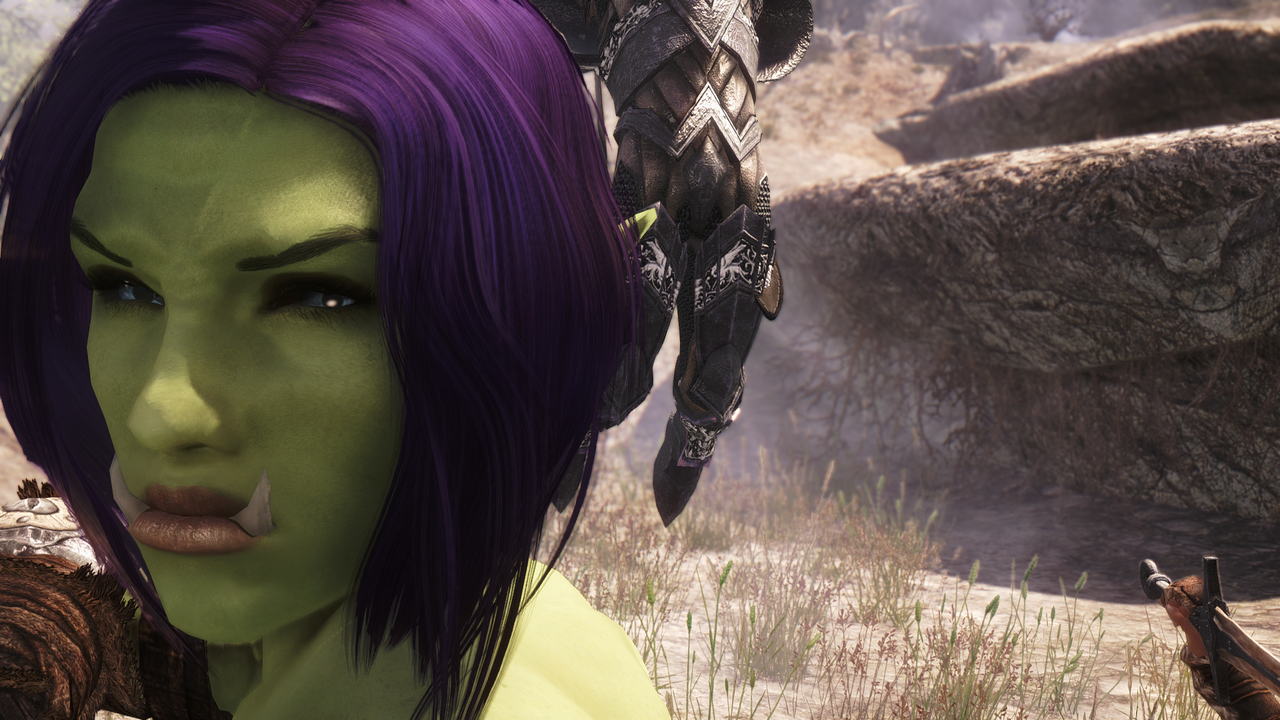 *Clanging of Metal*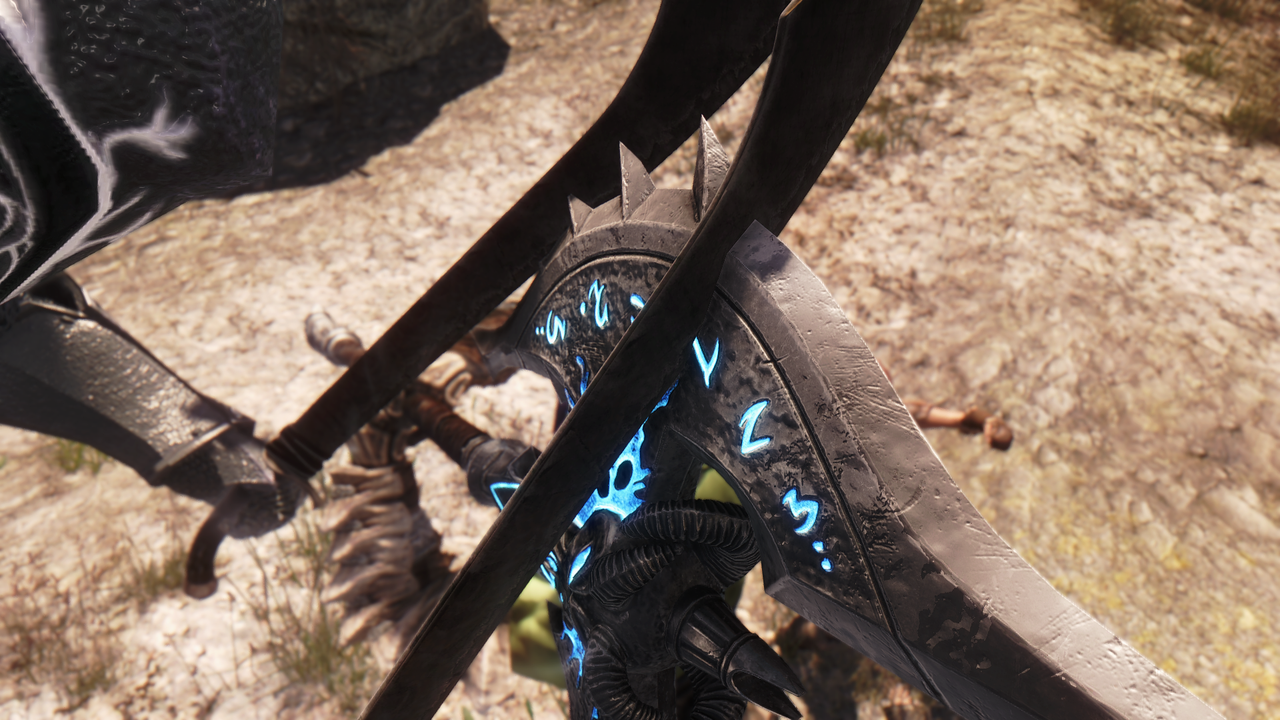 Sylvia: Holy fuck!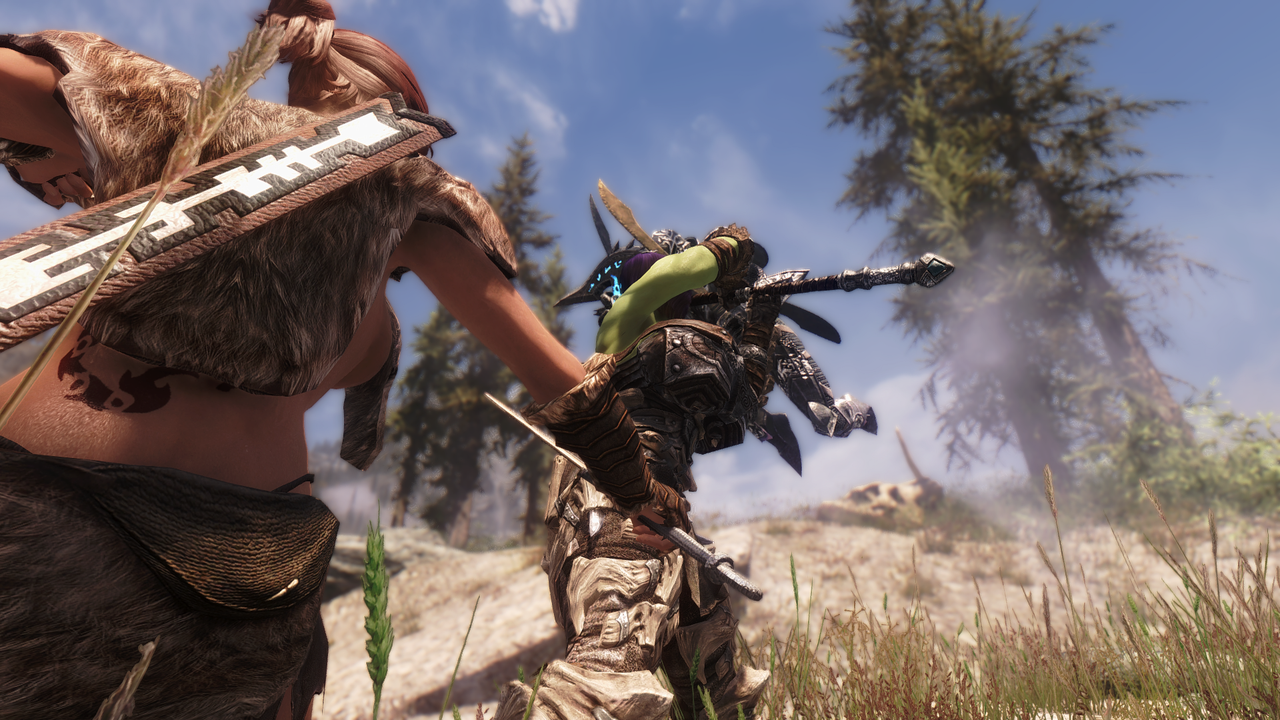 Kaal: Oh! Been a bit since someone's done that.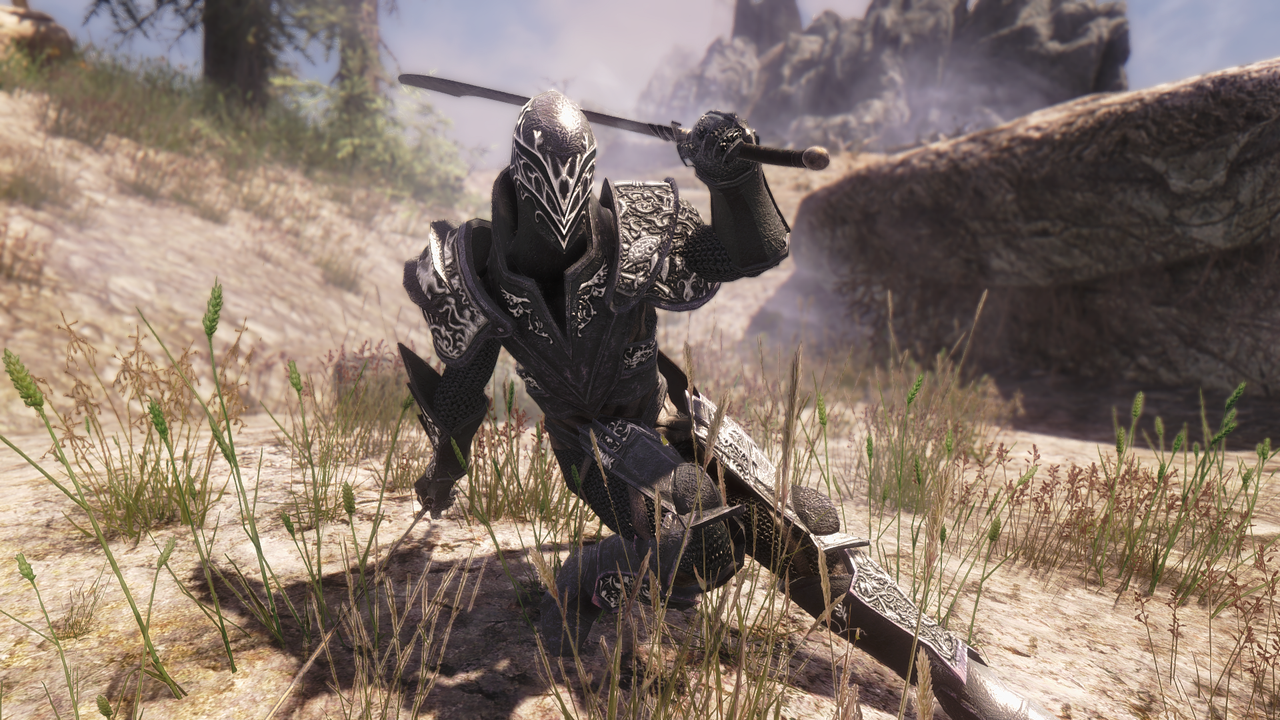 Sylvia: How did yo-
Seline: Its the wind.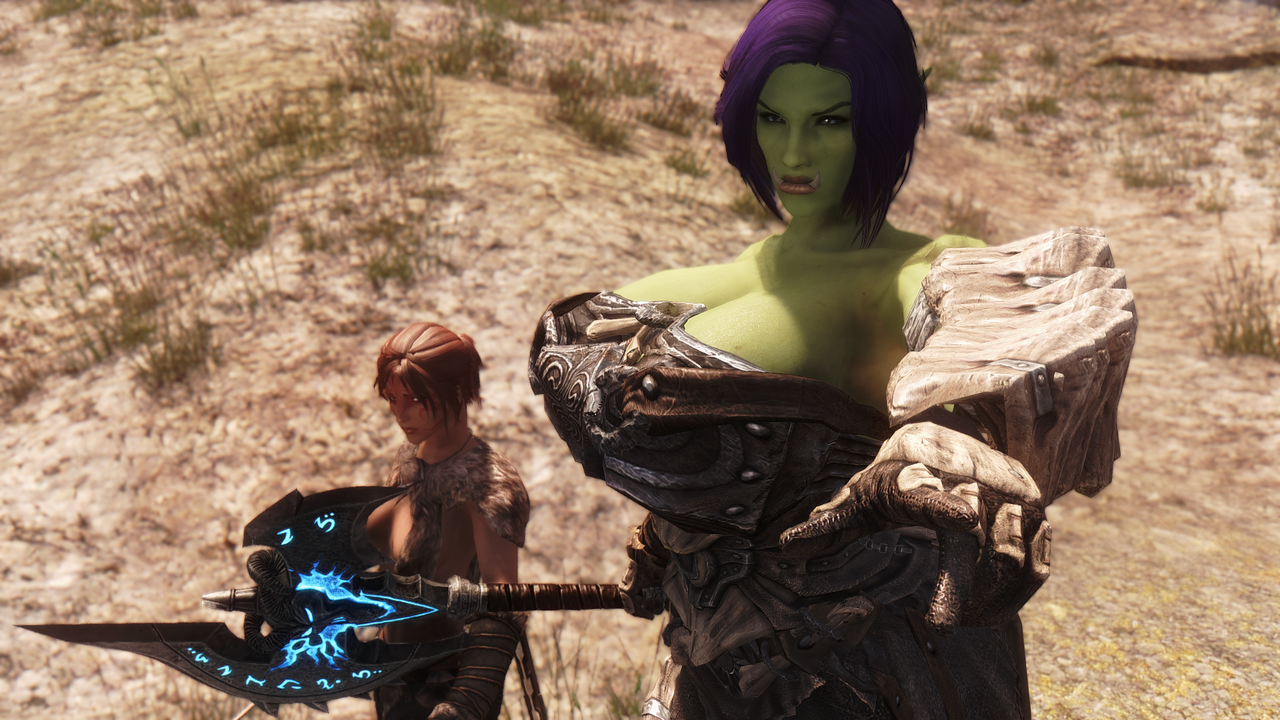 Seline: I kept hearing a weird swishing sound every time he was about to attack, though its kind've hard to pick up.
Kaal: Ah, smart and cute, well then i'll tell you my trick.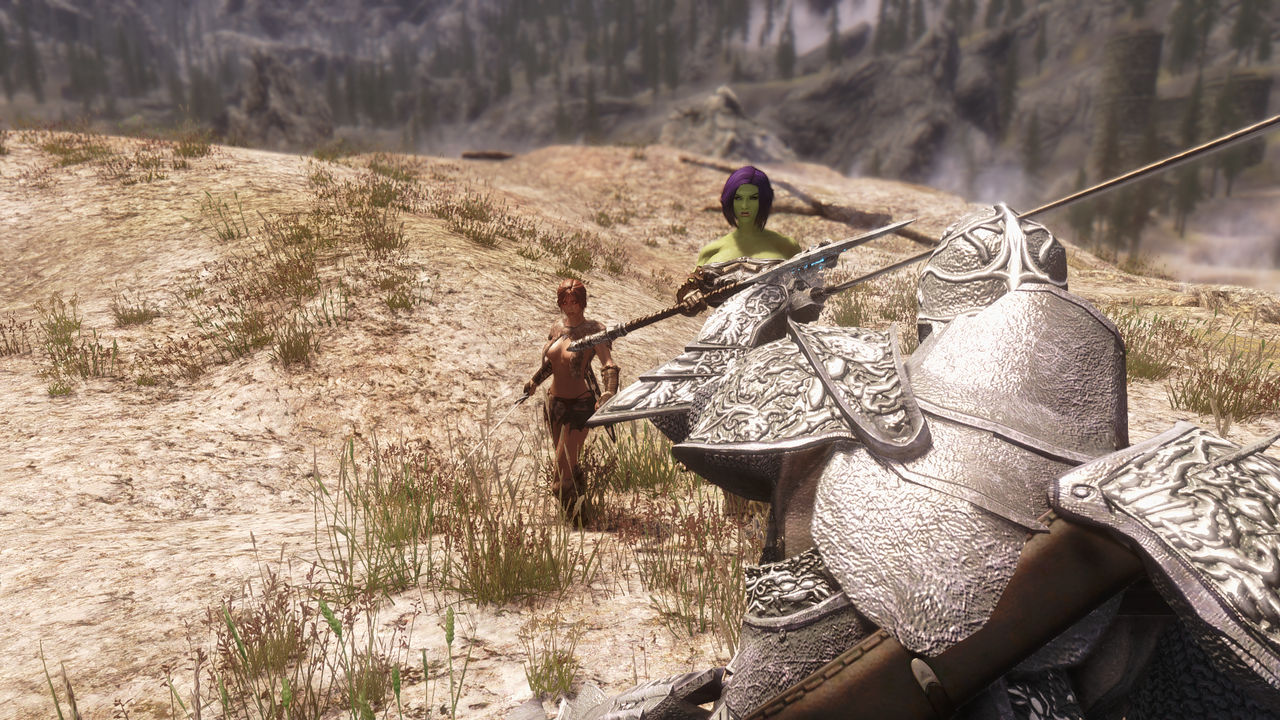 Kaal: My blades allow me to temporarily move at high speeds using the wind so i can rush enemies and sneak attack them.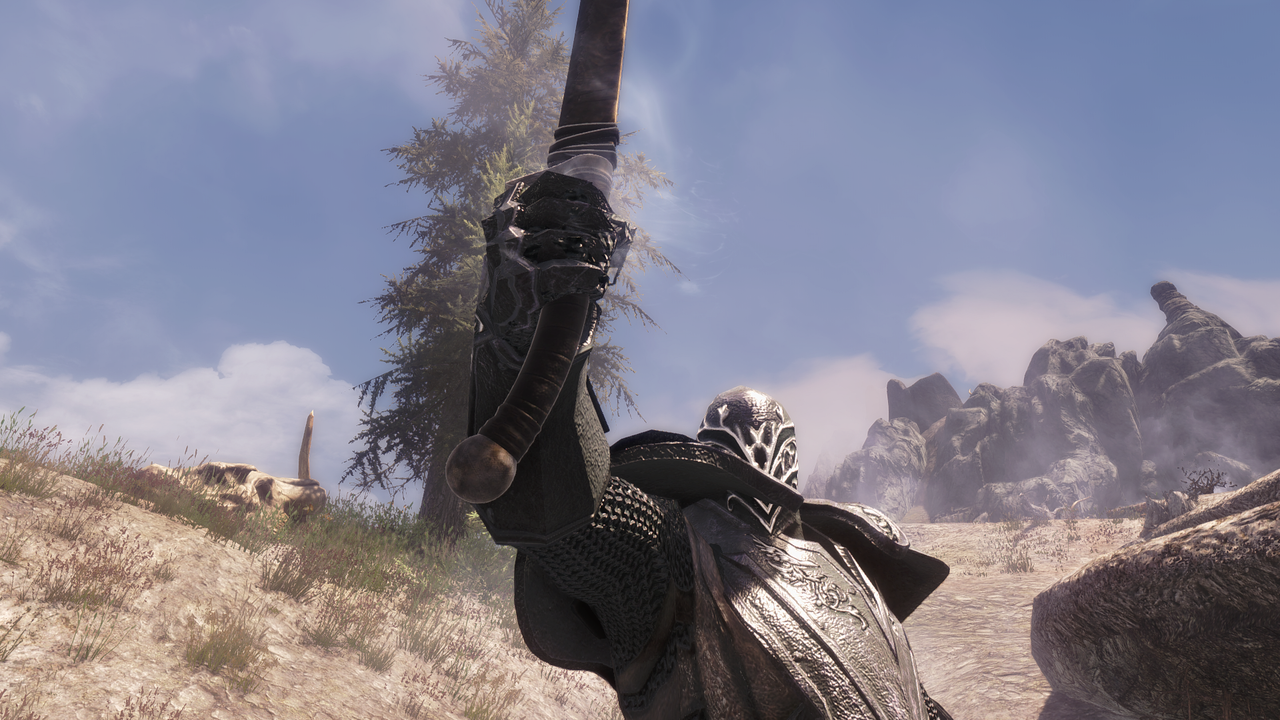 Kaal: Like SO!!!
Seline: Whoa!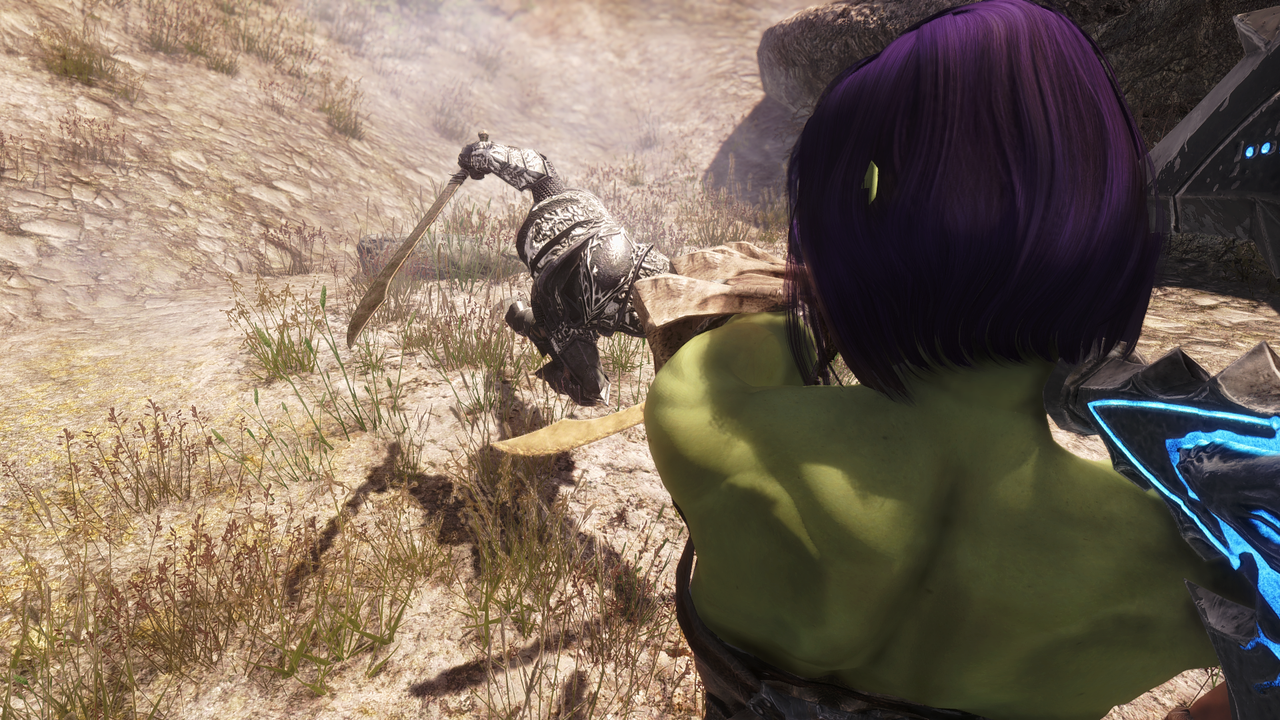 Seline: Got yo-W-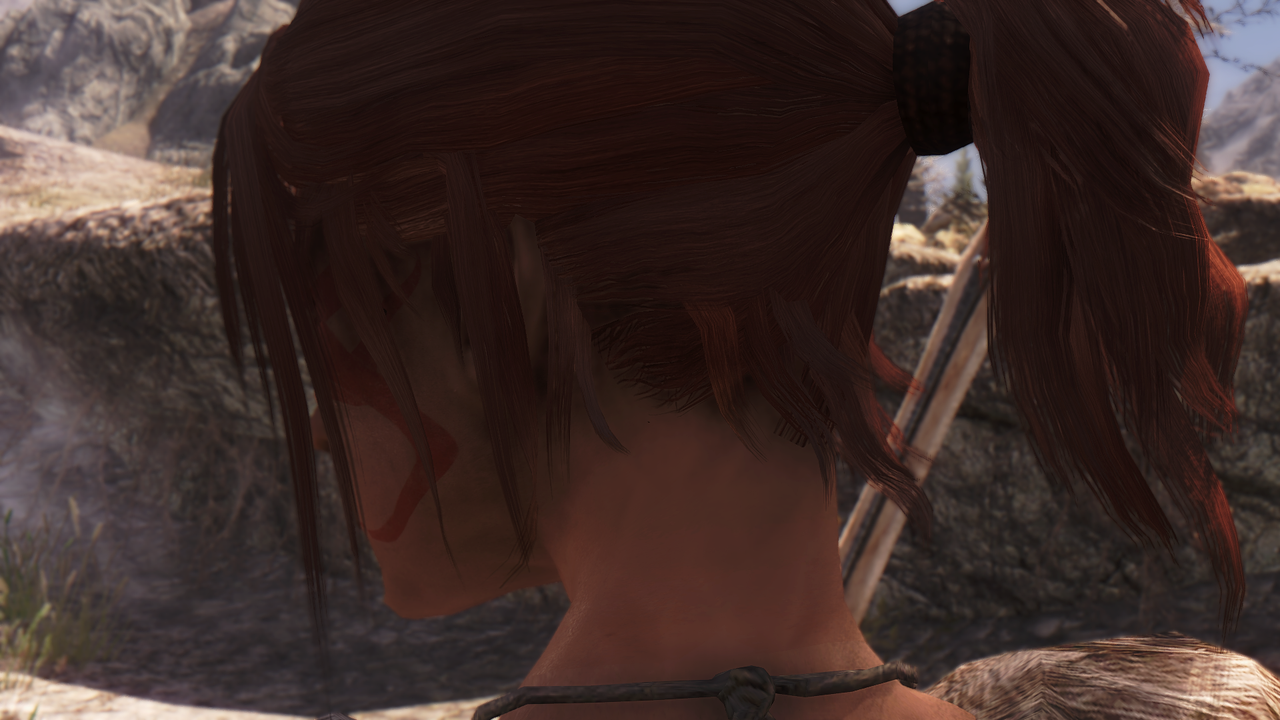 Seline: Where
*wind rushing sound*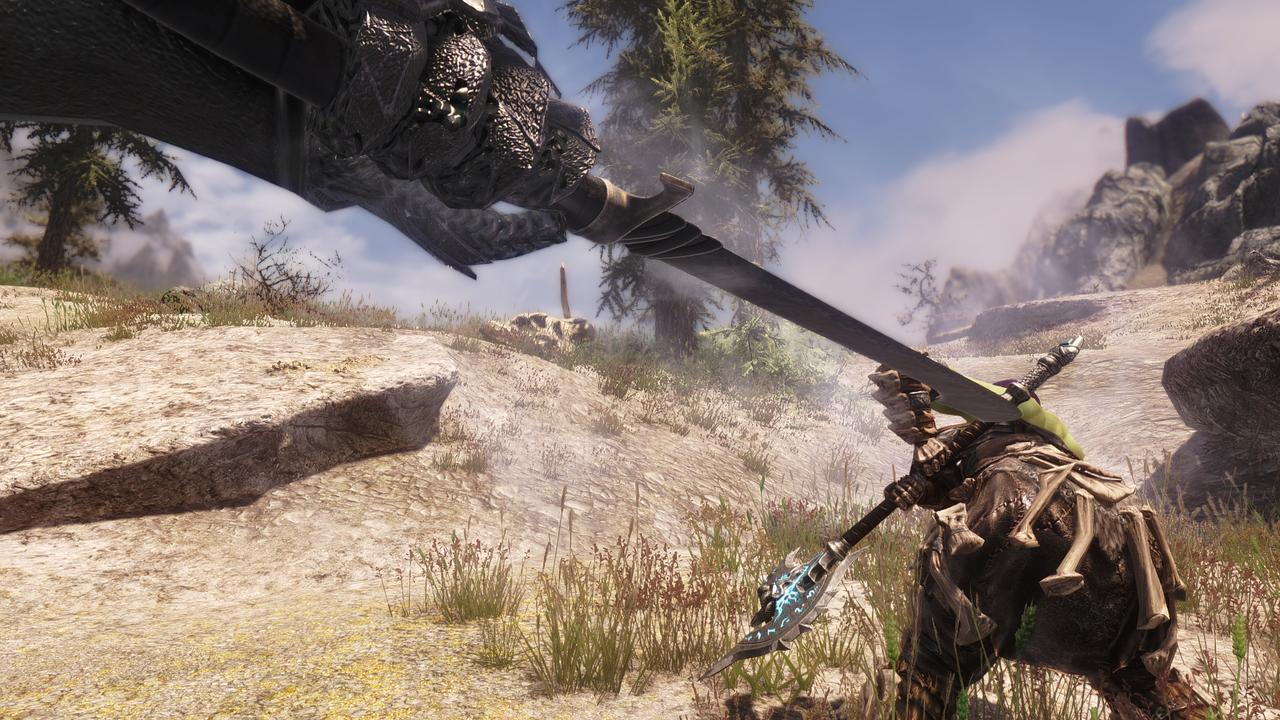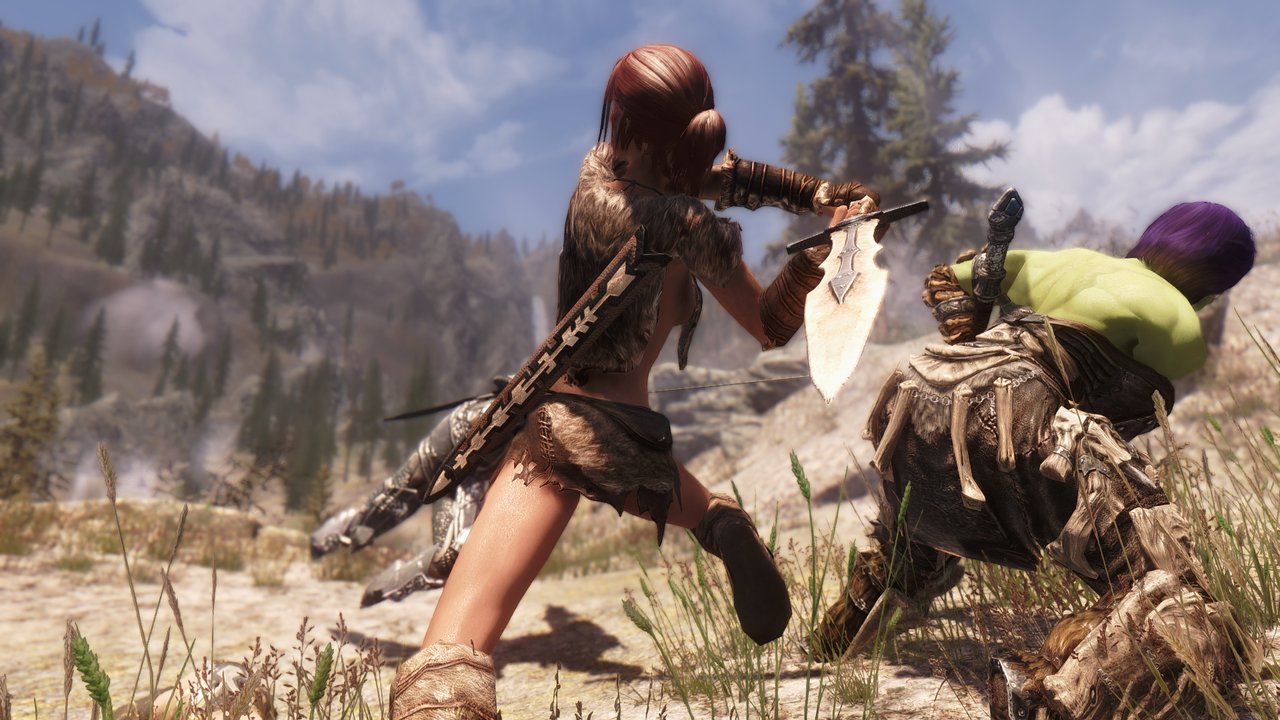 Sylvia: Fuck!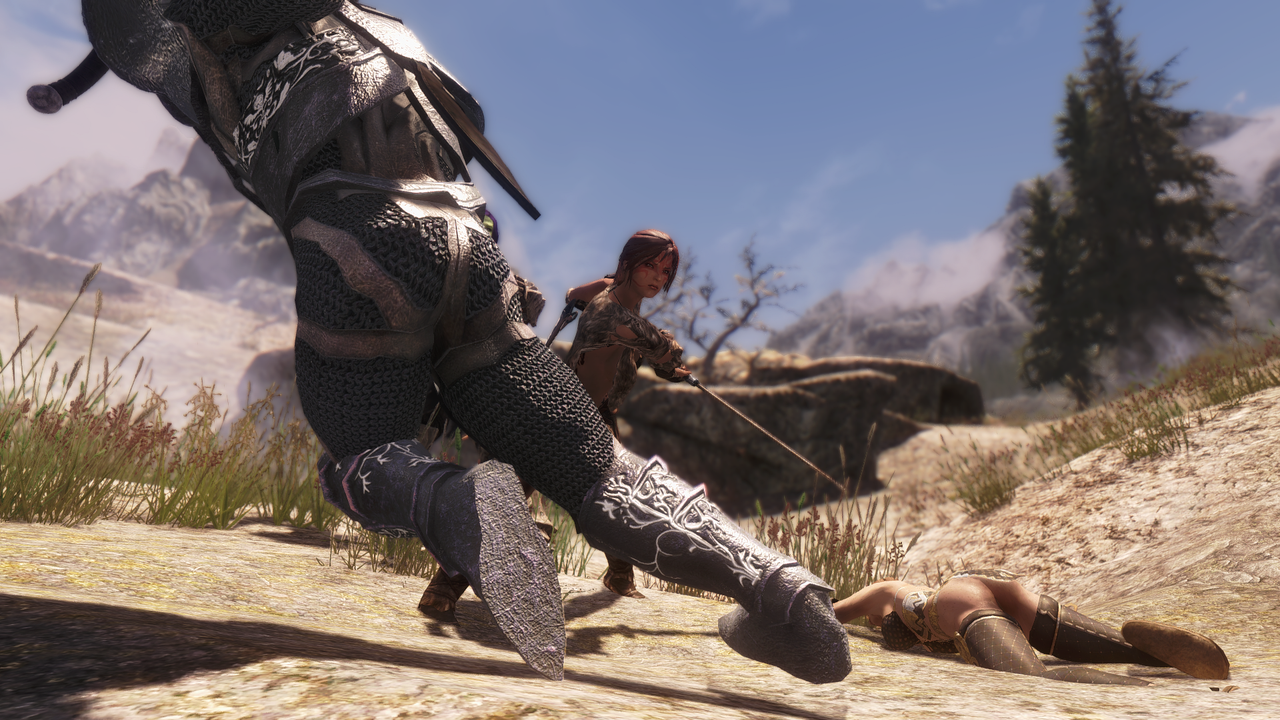 Kaal: Oh, you're a lot faster than i expected.
Sylvia: Yeah, so how about you stop with sneak attacks and fight us up front.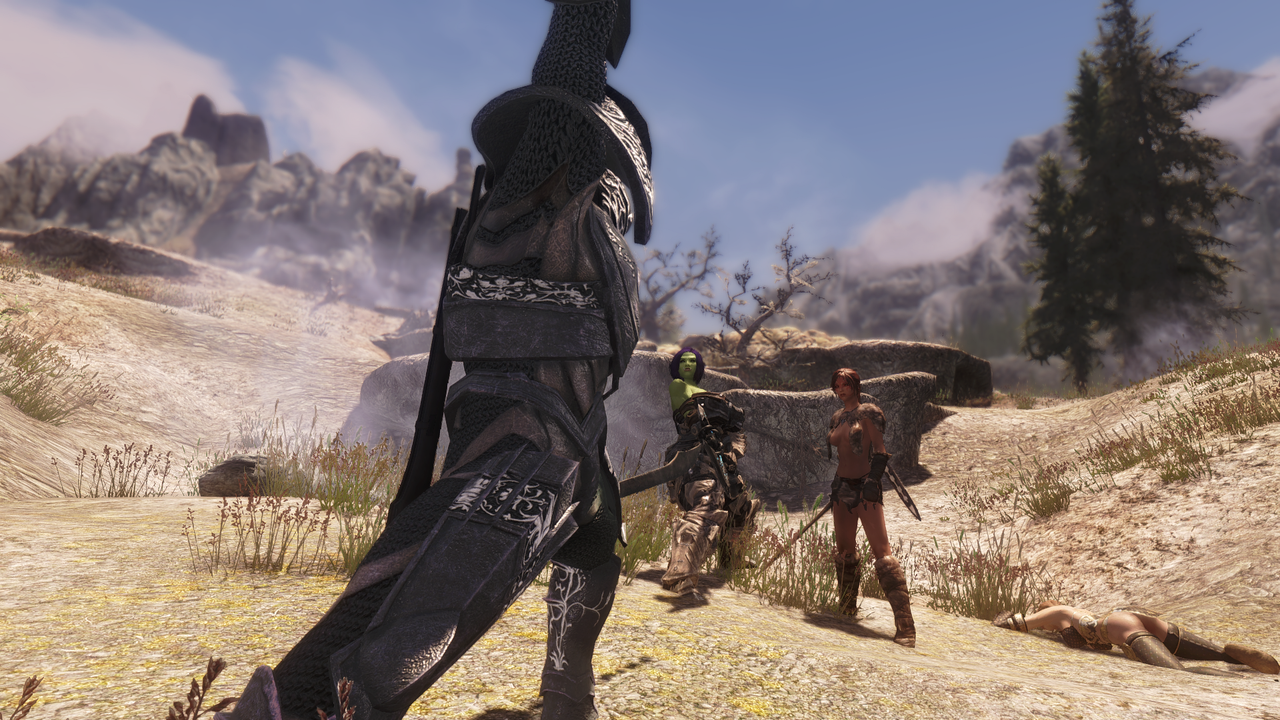 Kaal: I'd love to but as i said earlier i've got a job to do.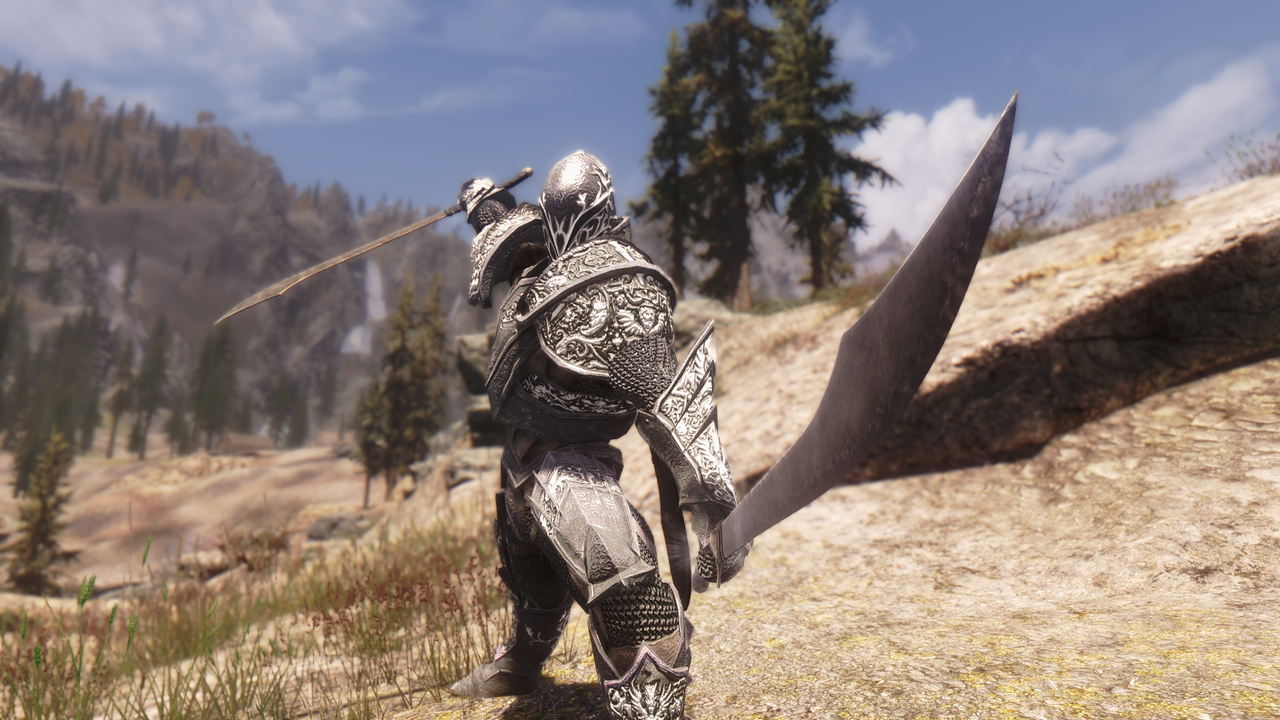 Kaal: Now if you'll excuse me, i need you two to leave.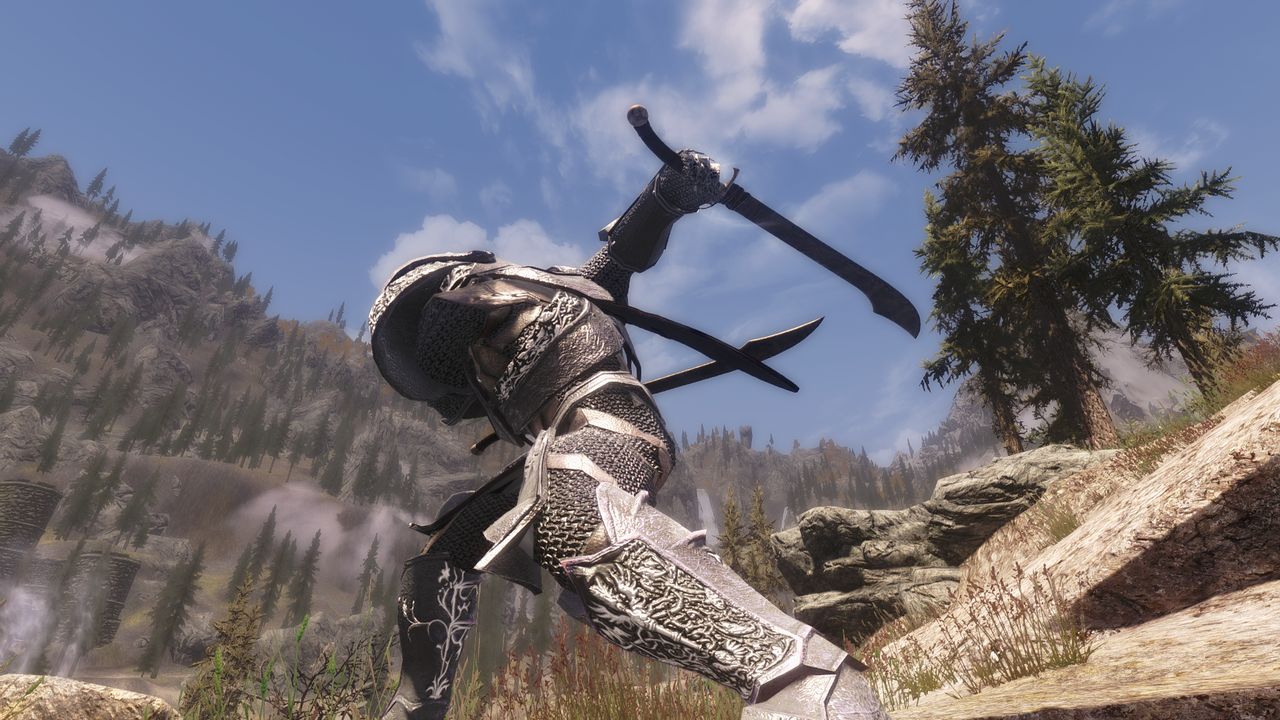 Seline: Not happening.
Sylvia: Not until i see this gangbanged myse-
Seline: Are you even friends with her.
Sylvia: Fuck no!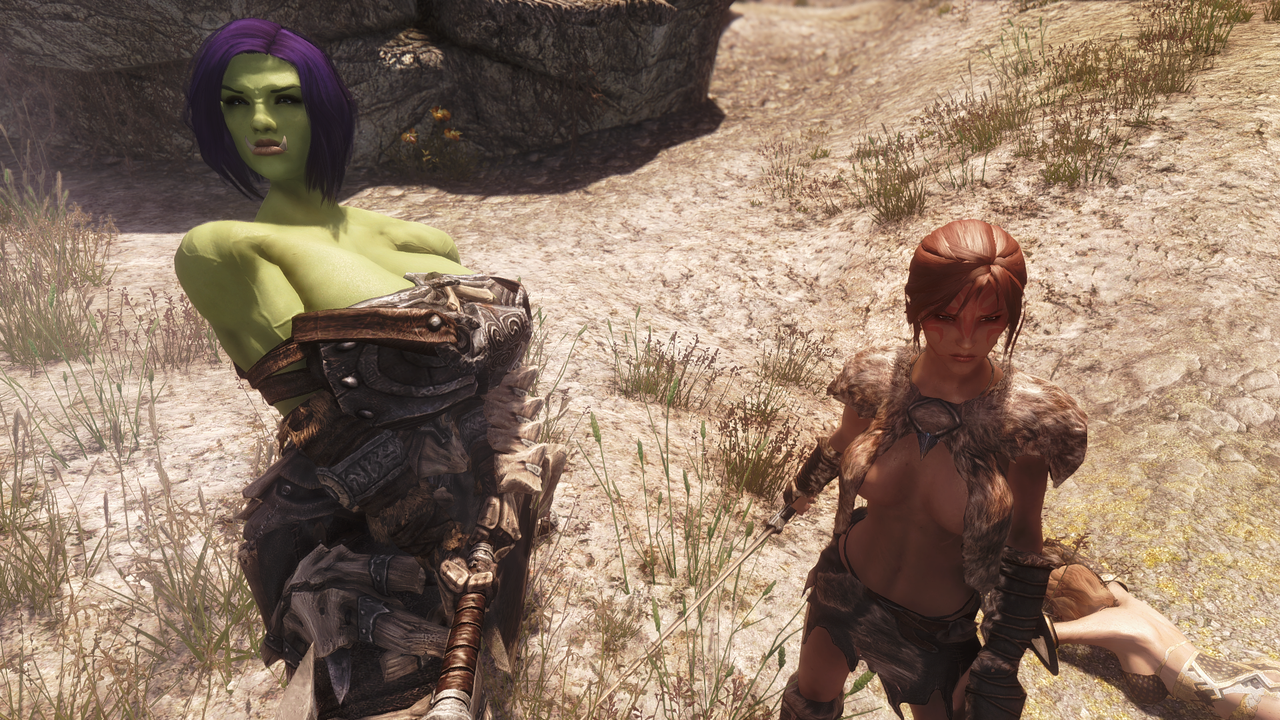 Sylvia: I just want revenge for her getting me into a gangbang with a bunch of guards
*Whirlwind sound*
Seline: i'll ask later but first.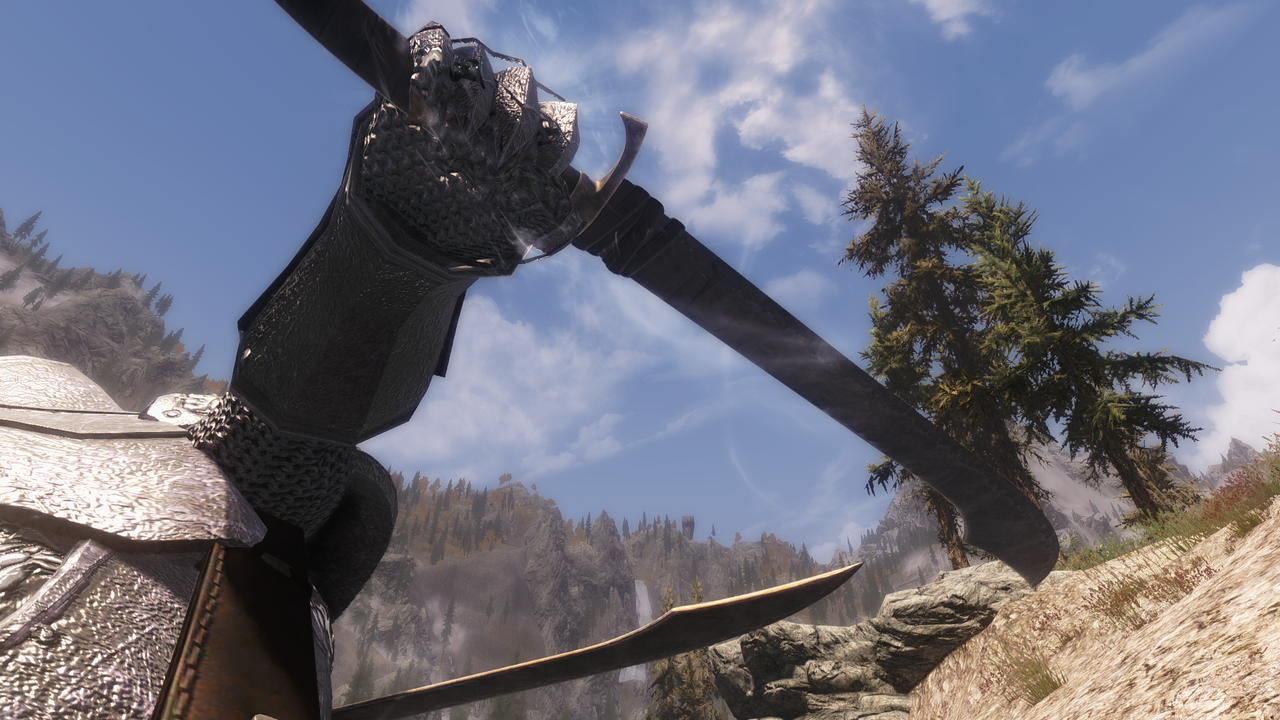 Seline: Lets finish him!
Sylvia: TIme to do die Speed Fucker!!!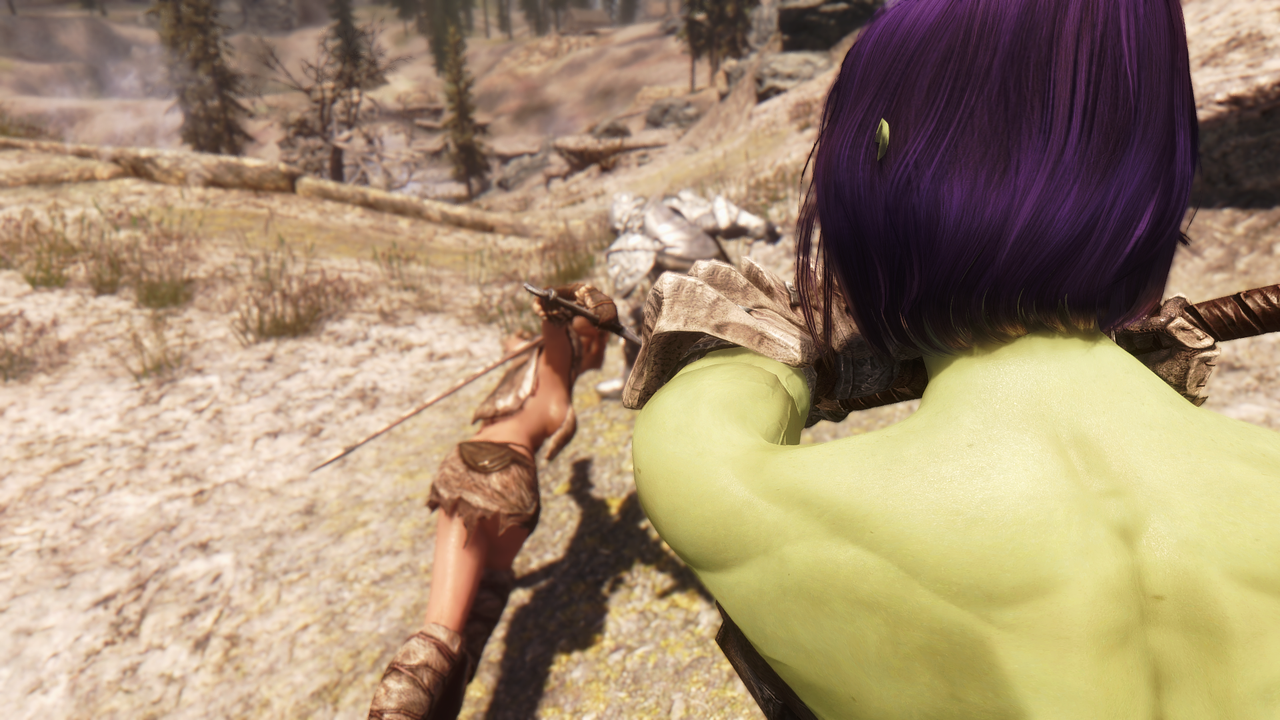 Kaal: Howling Slash!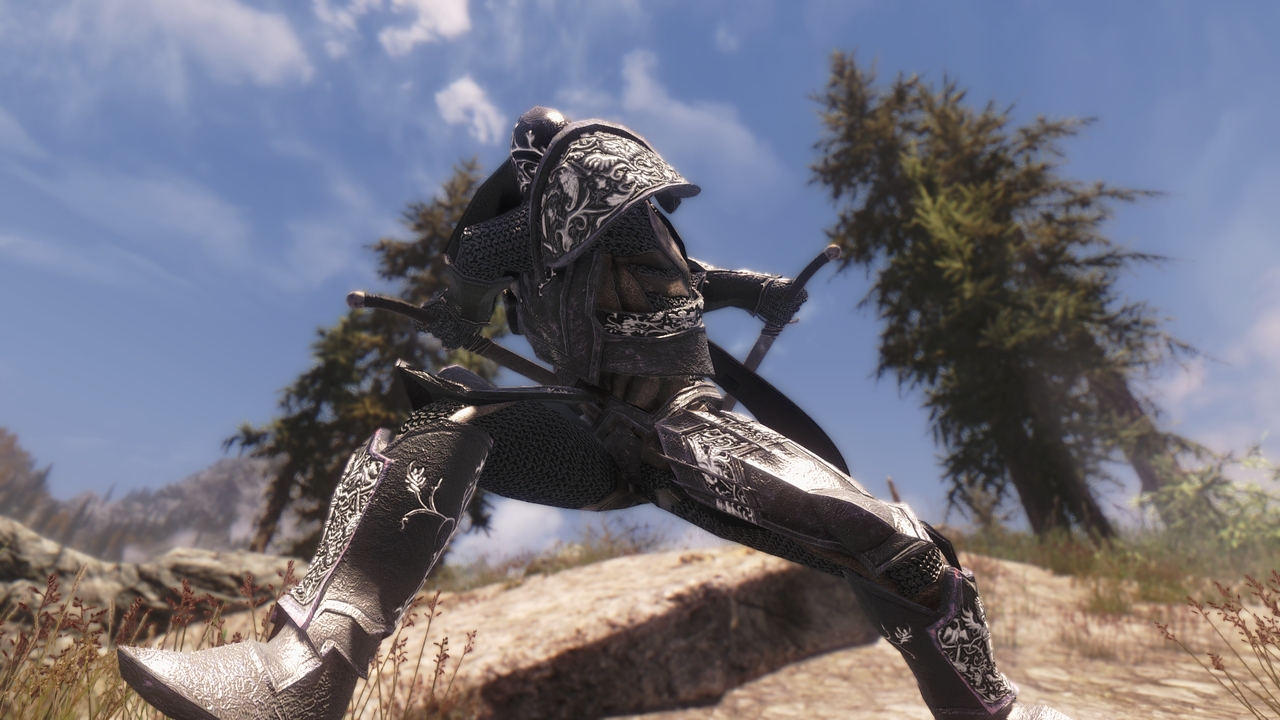 *Loud wind sound*
Selina: Gah!!!
Sylvia: AAHH!!!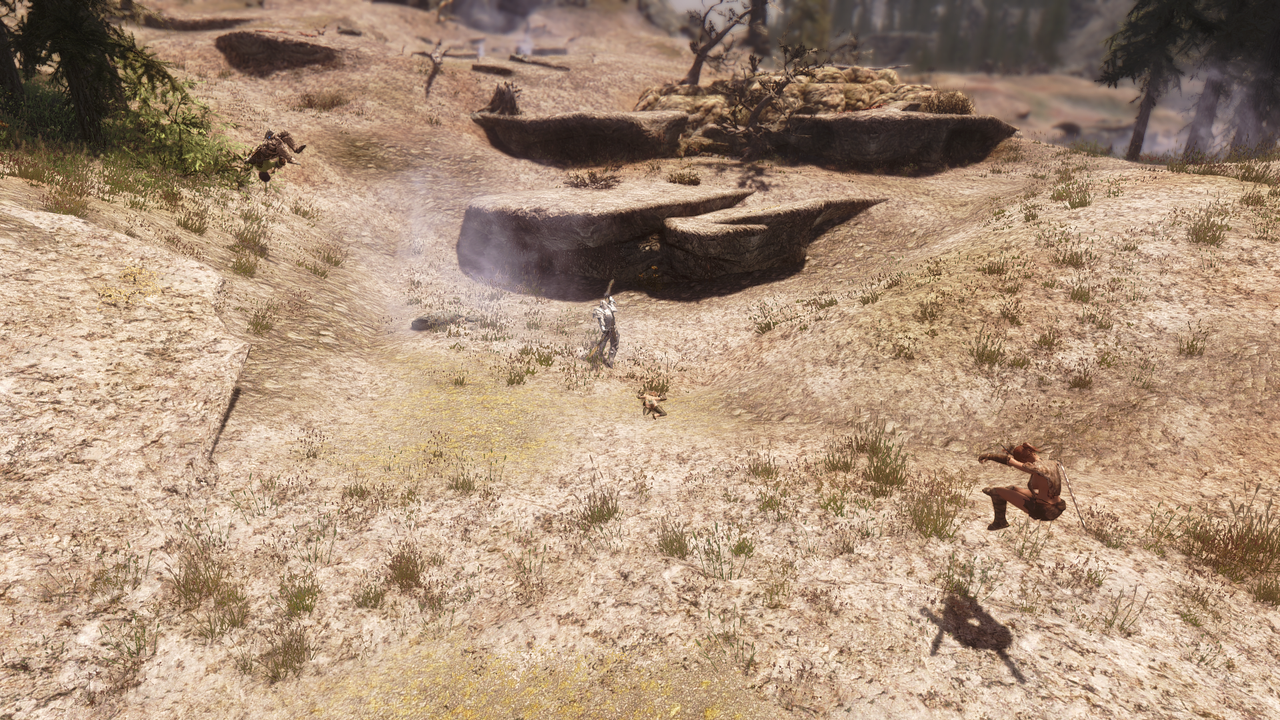 Seline: Ahhh!!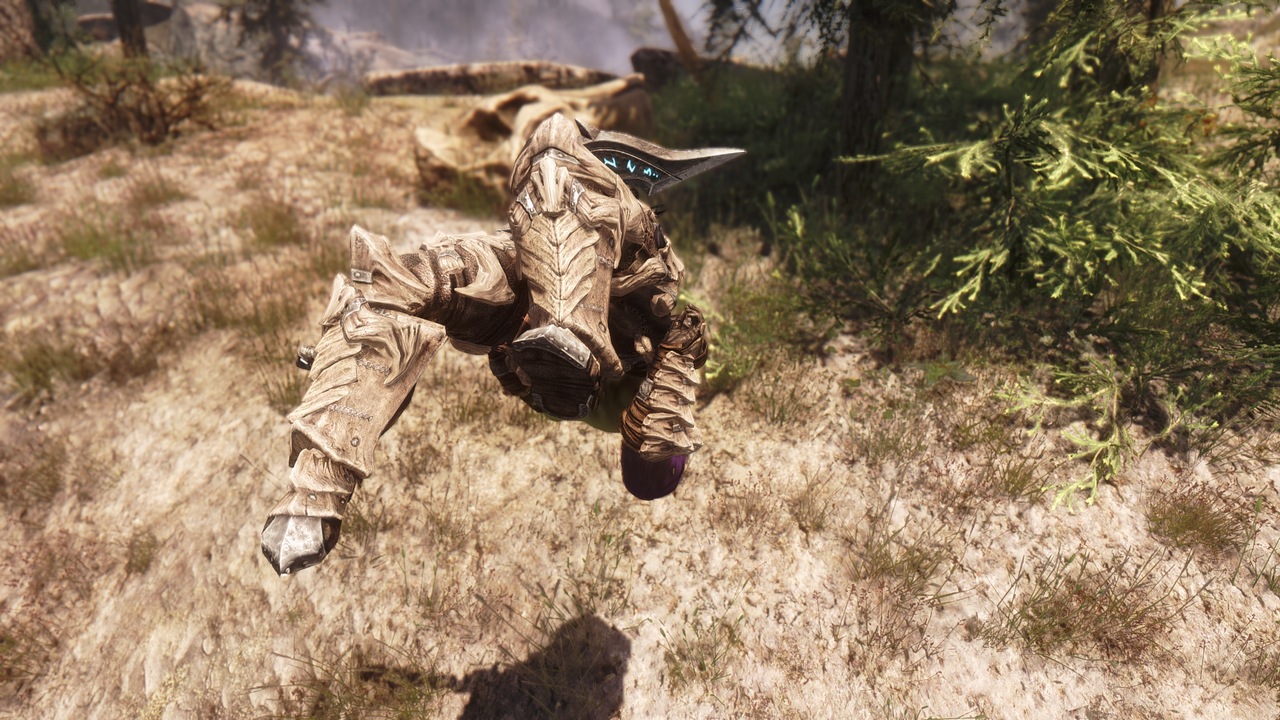 Seline: Ooof, Fuck, my back.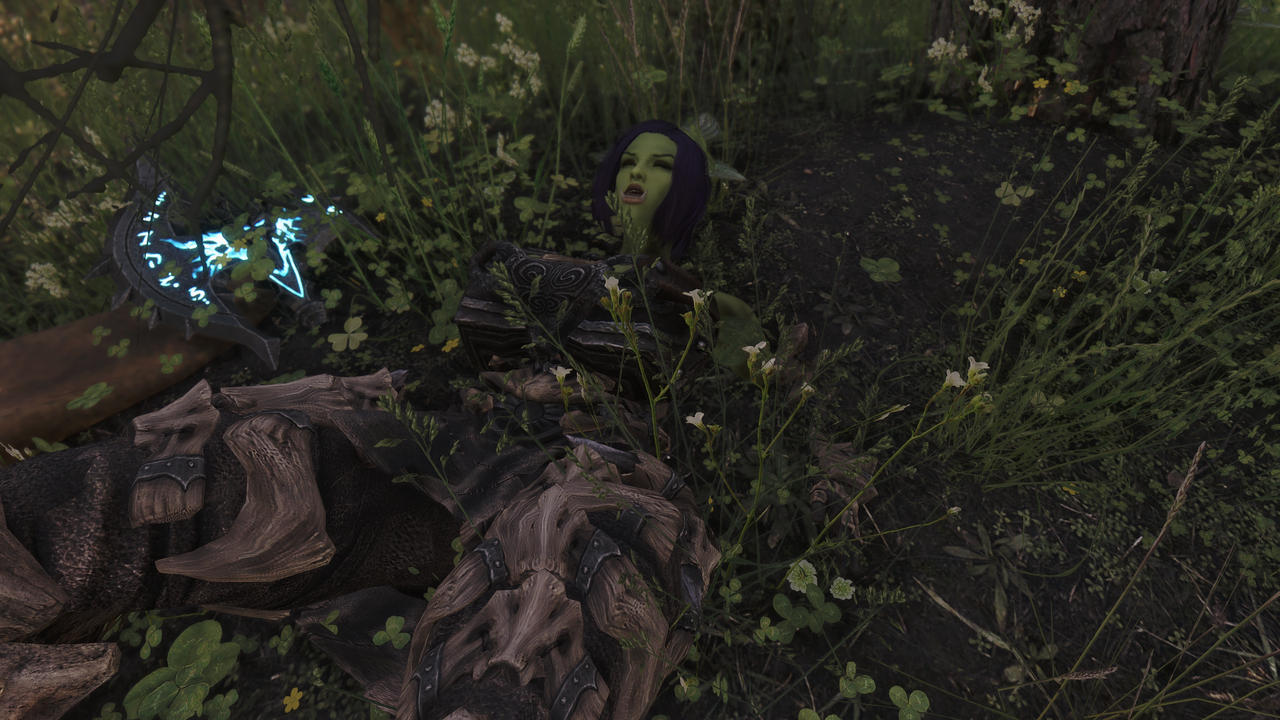 Sylvia: AAHHH!!!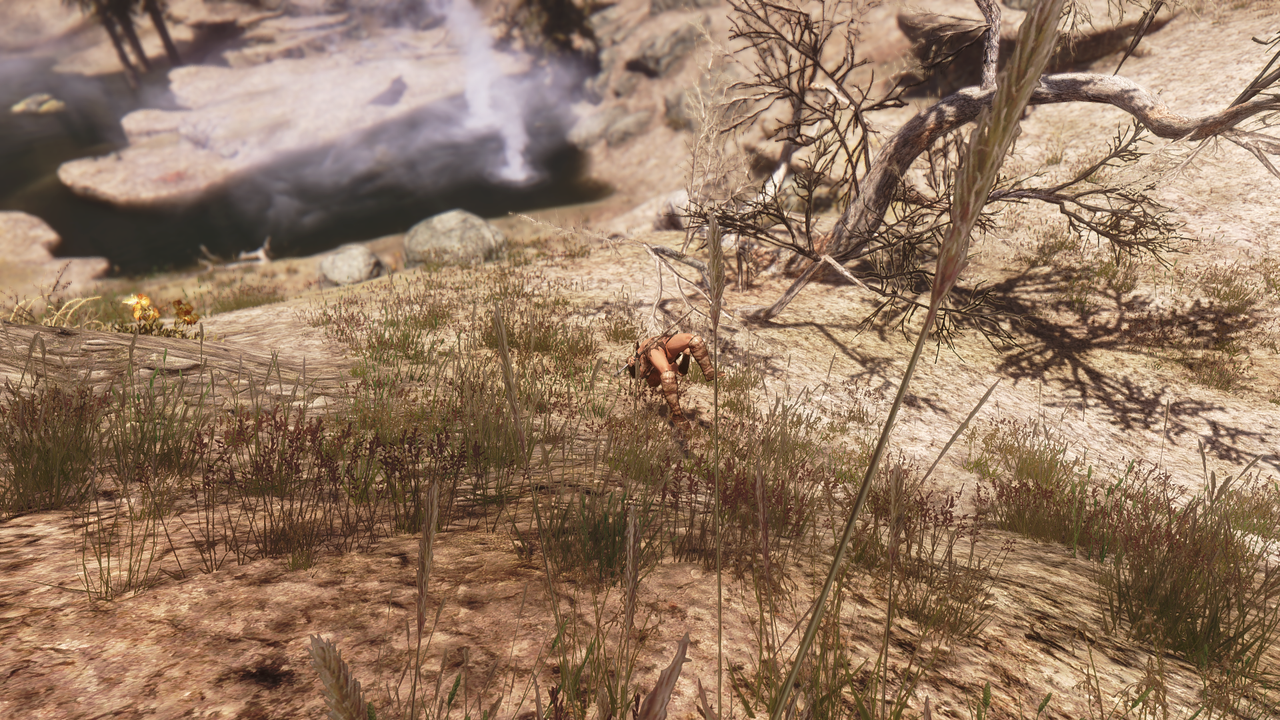 Sylvia: Ooof!
*Sound of Sylvia hitting the ground and passing out*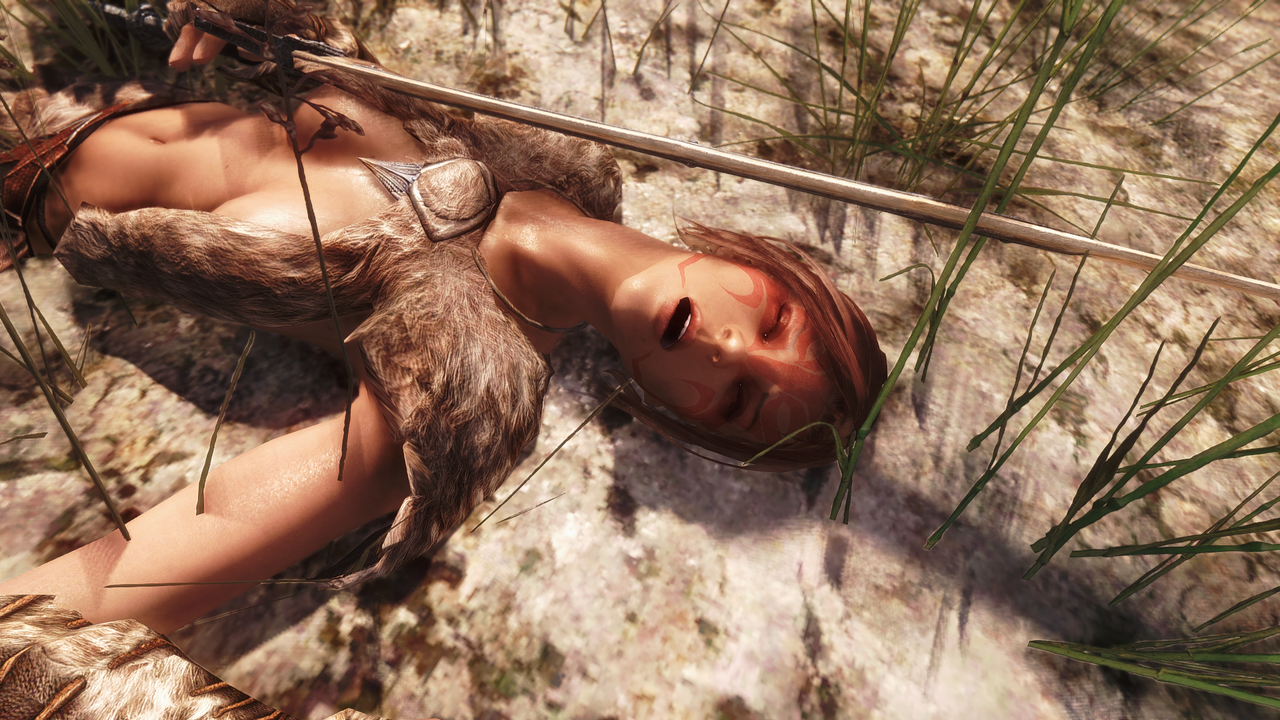 Kaal: Good, now that those two are out of the way.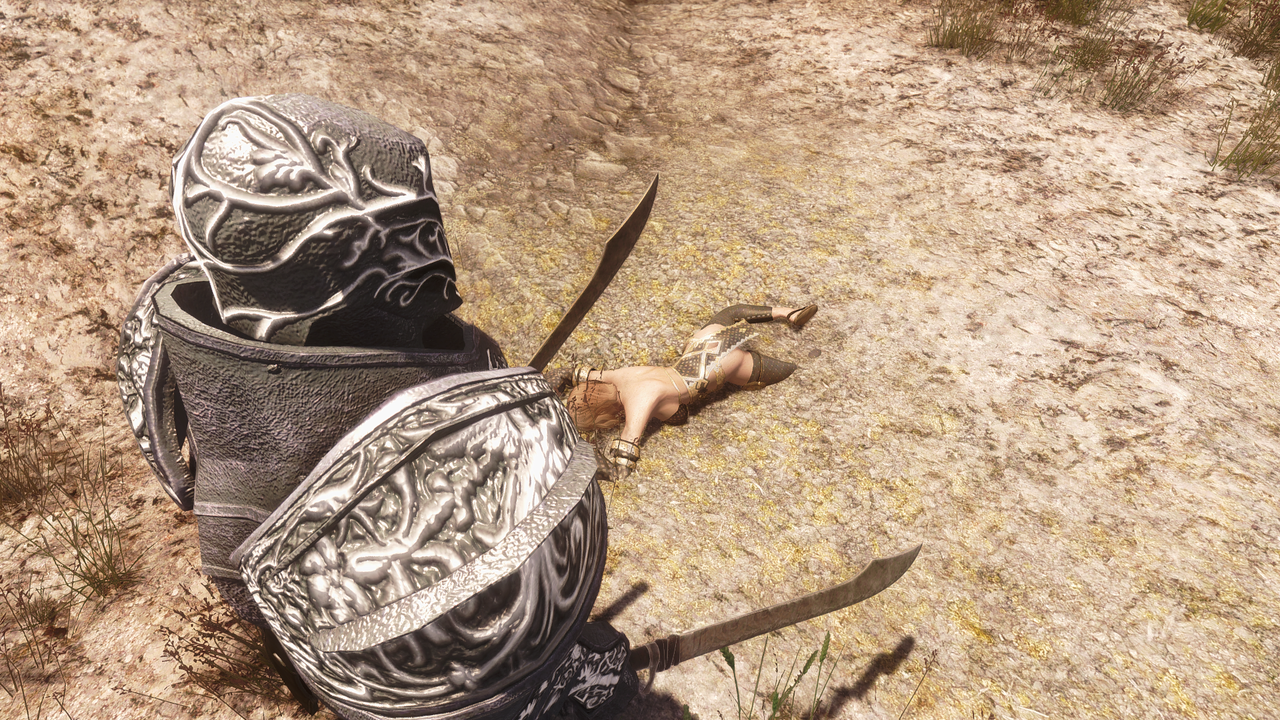 Kaal: Come little one, my master n-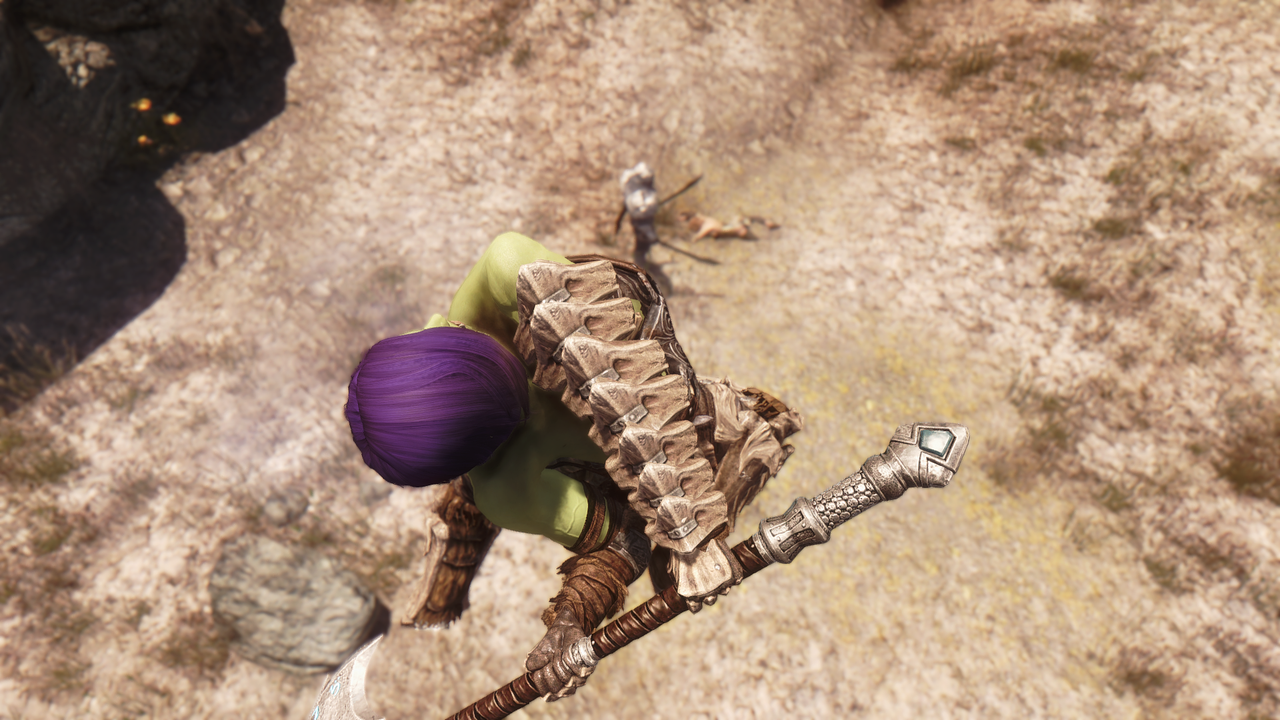 *Sound of metal scraping metal*
Kaal: WHOA!!!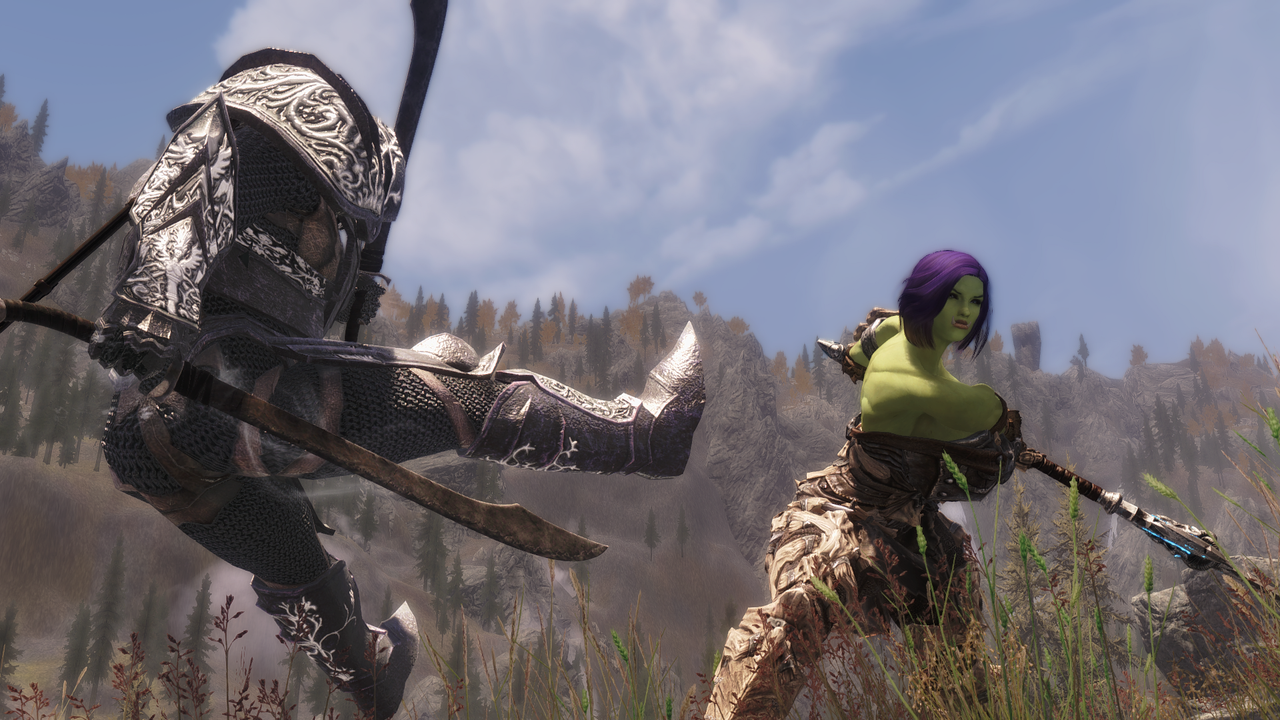 Kaal: I'll admit you got the jump on me.
Seline: Yes, now i've got a quick question for you?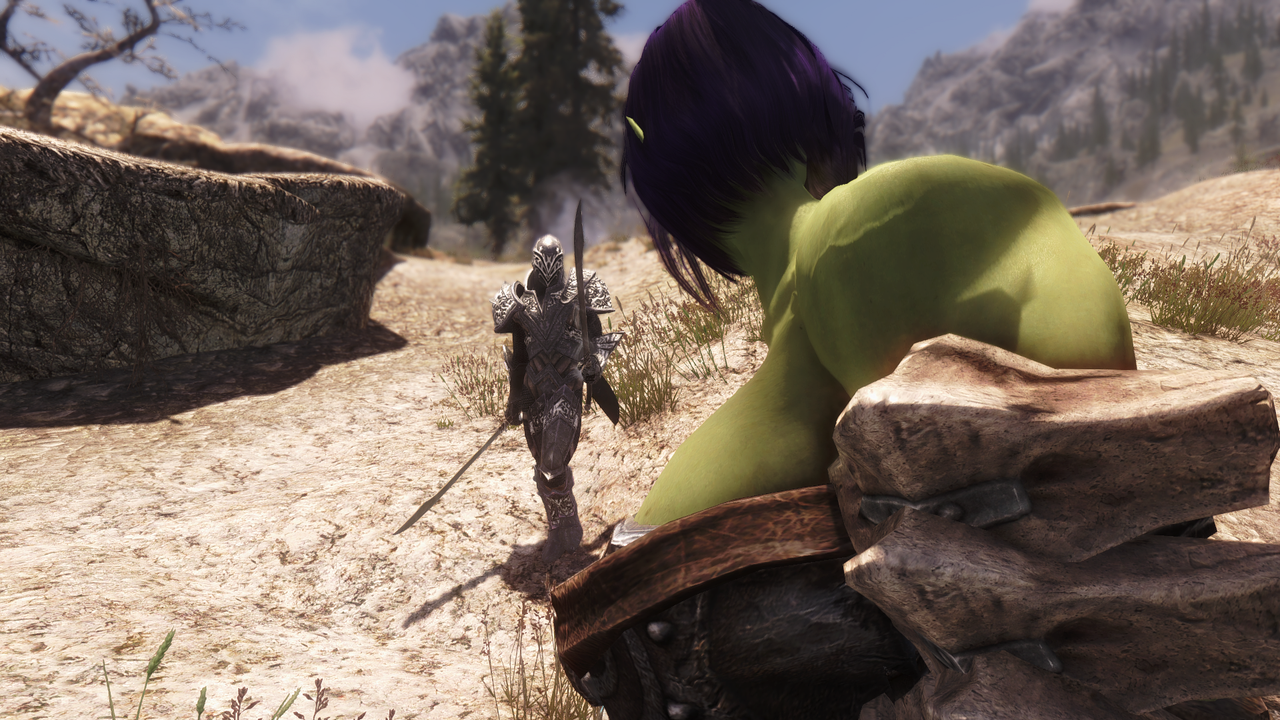 Seline: Are you a warrior from another dimension, or just some crazy man.
Kaal: Oh.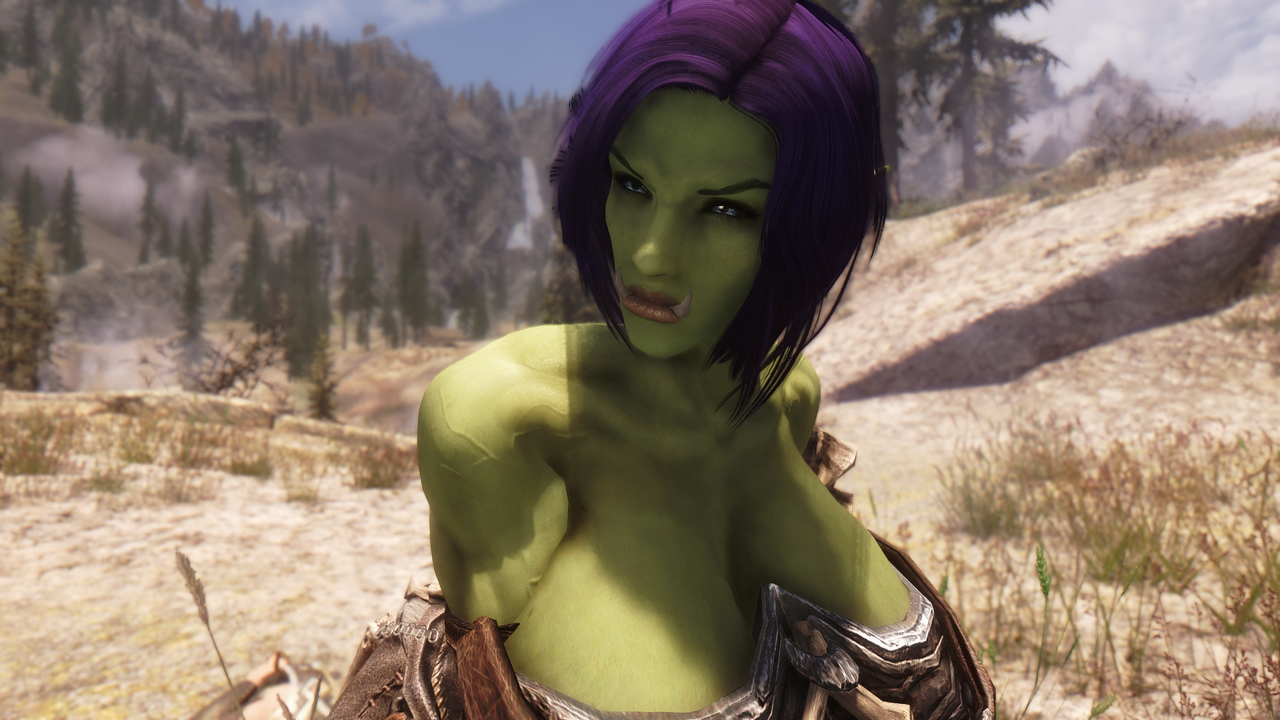 Kaal: The girl must have told you, my King won't like that. Well since you will die now anyways.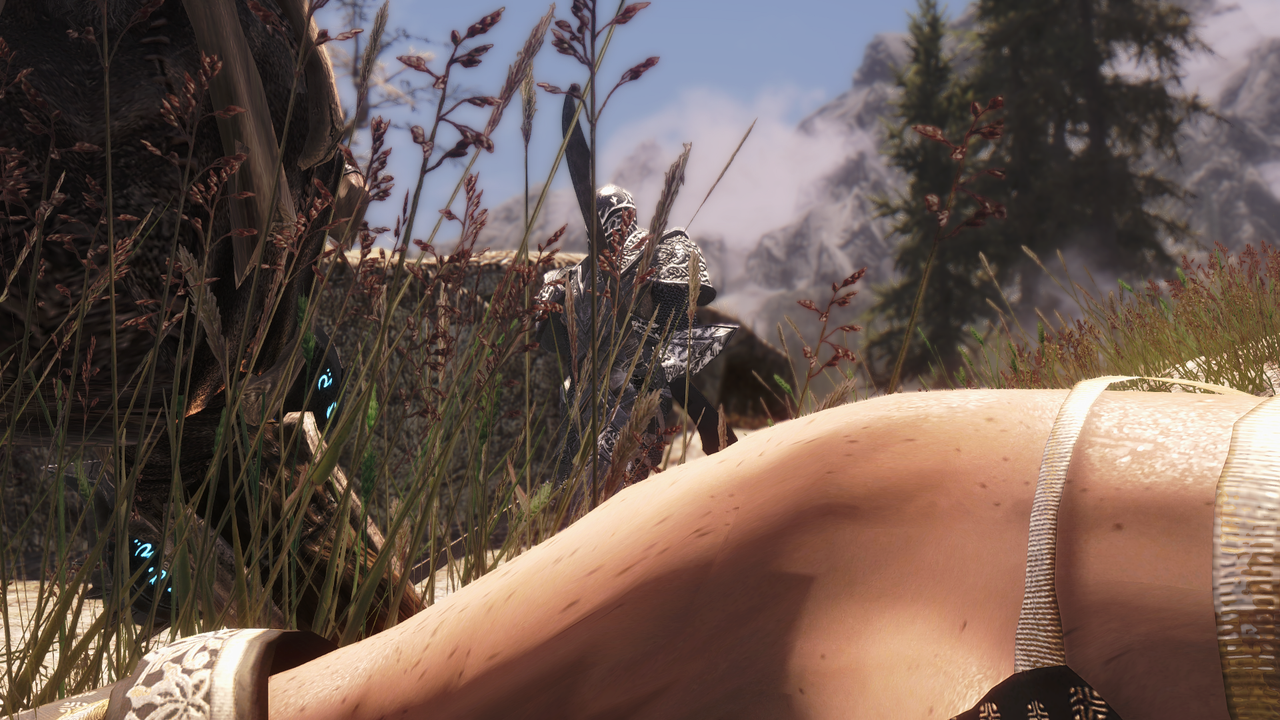 Kaal: Yes, now lets play, see if you can catch me.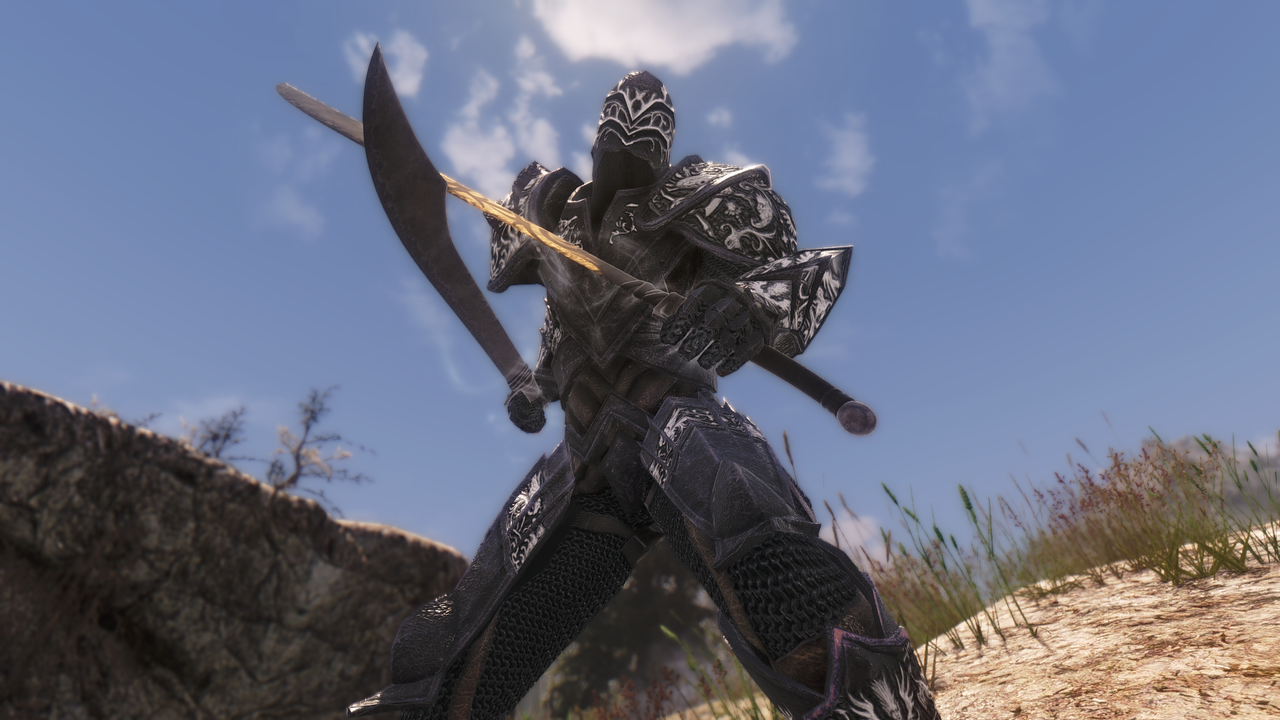 Seline: Easily!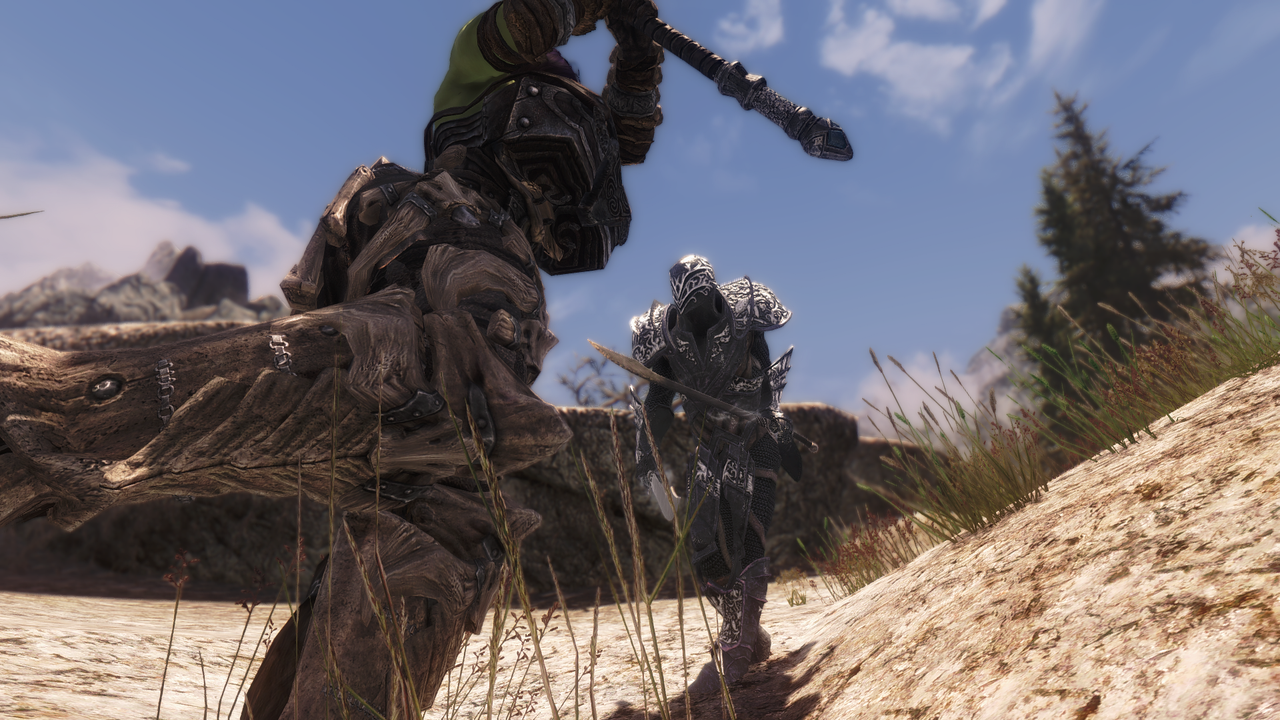 Seline: I'll catch you then cut your damn head off!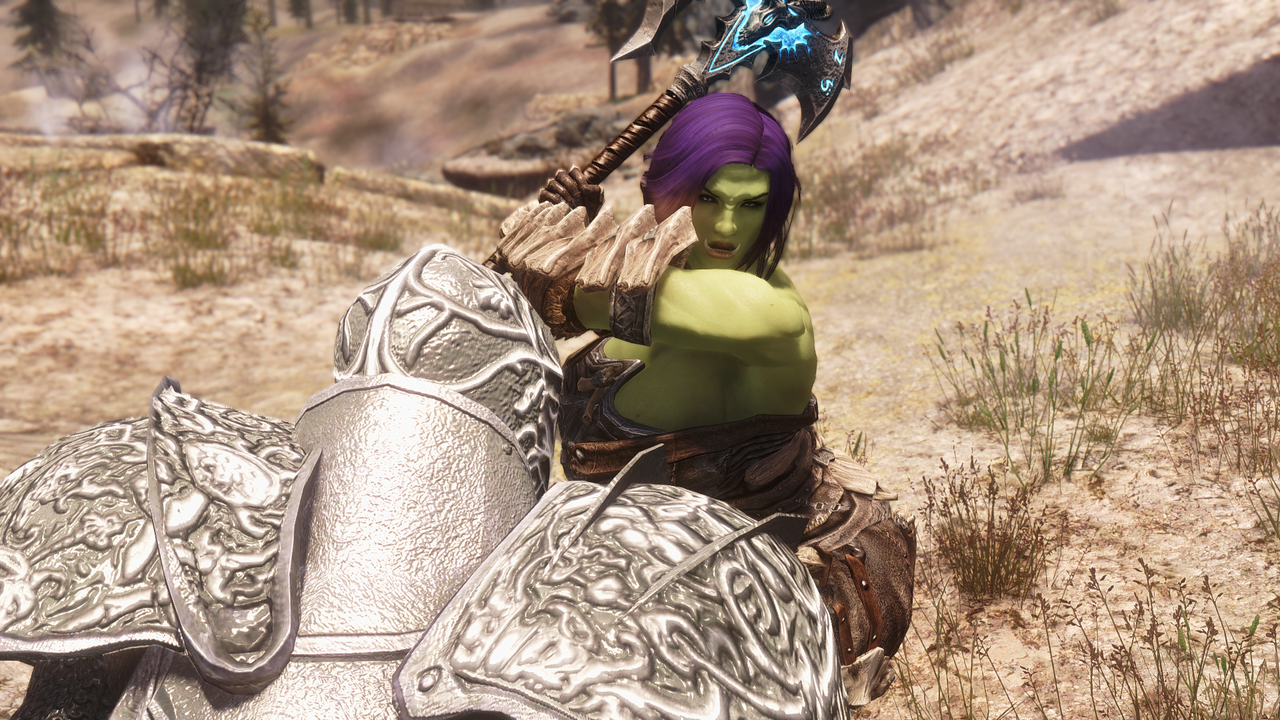 Seline: RAAAH!!
*Axe slamming against ground*
Kaal: Cute. But the last time someone caught me was 20 years ago.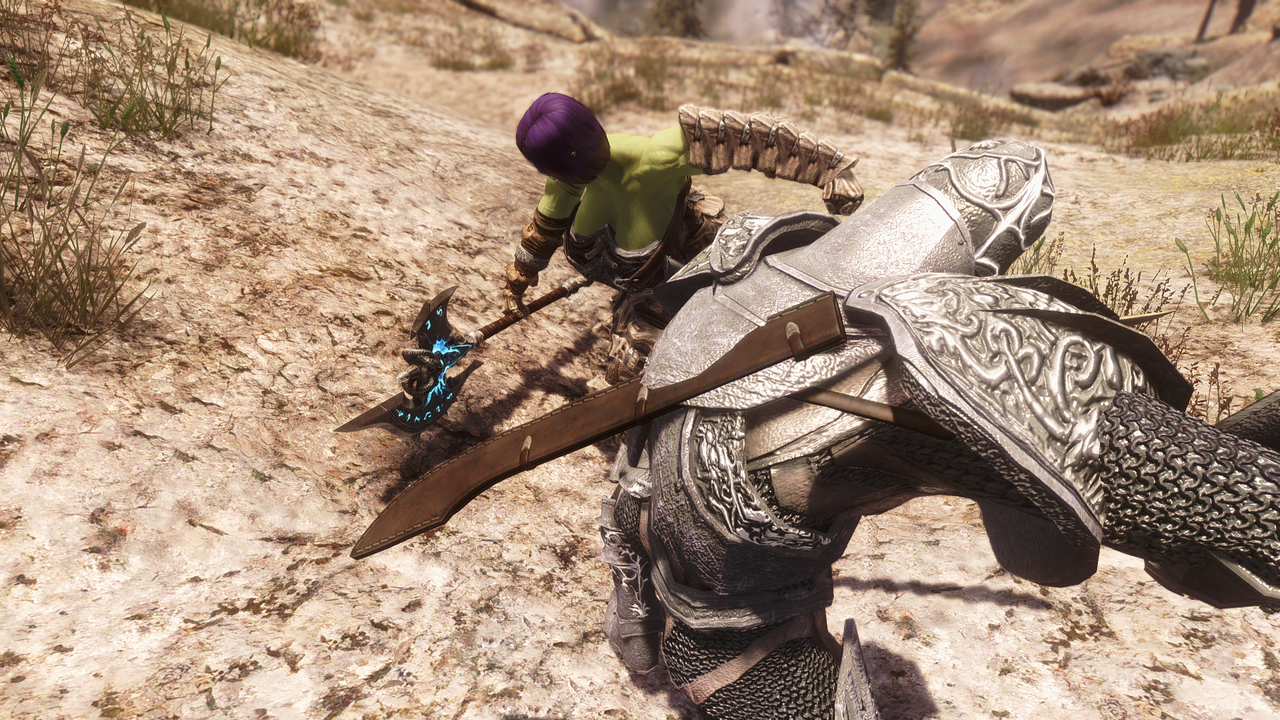 *sound of metal clanking*
Kaal: Oh!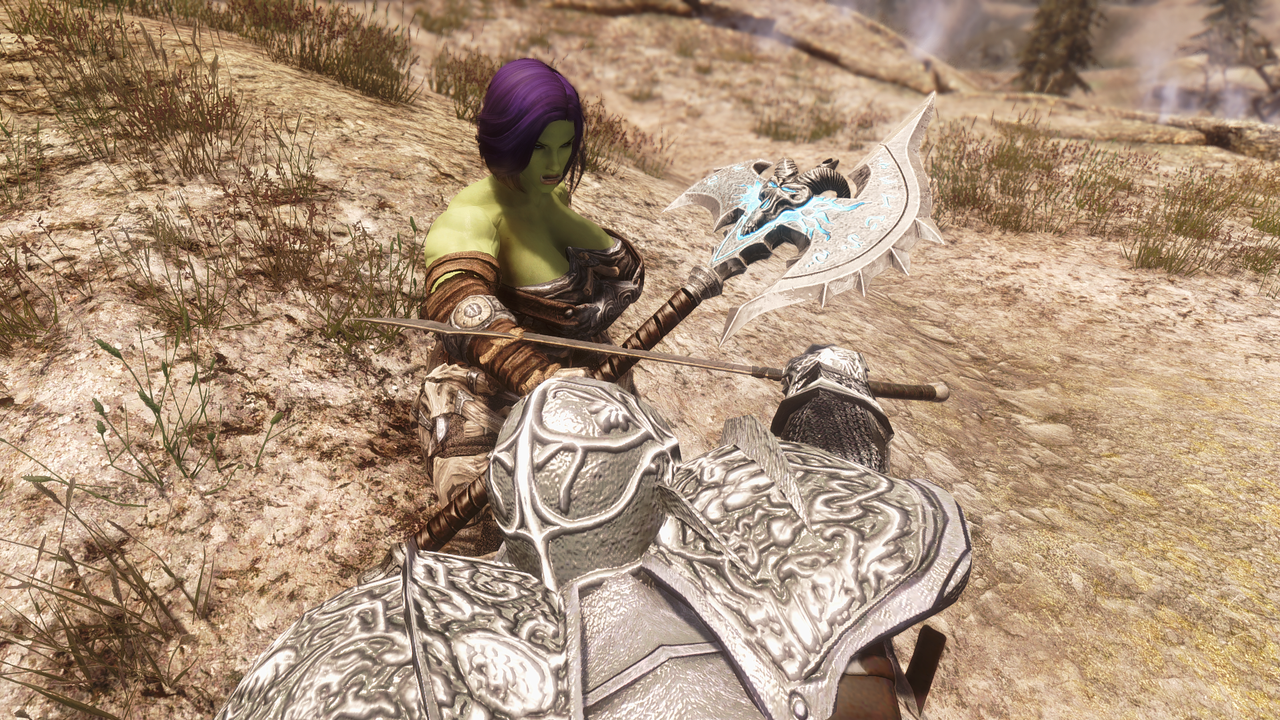 Kaal: Good reflexes.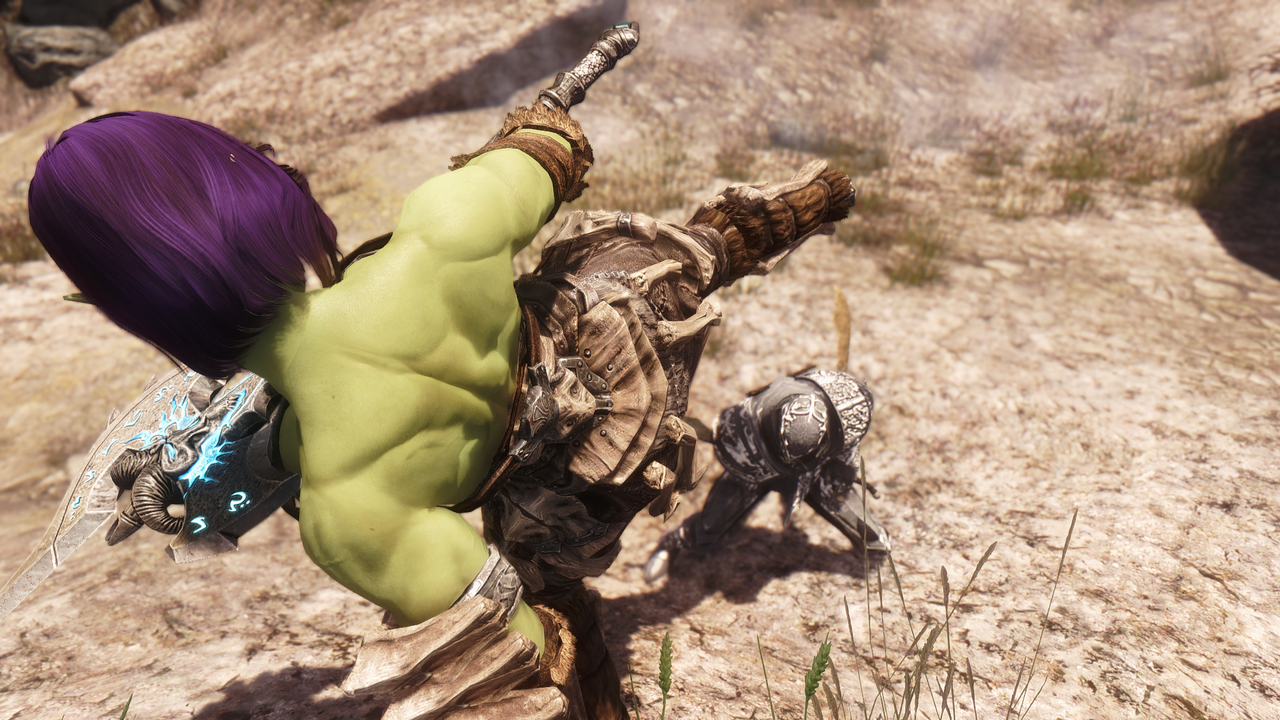 Kaal: Too bad you swing too slow.
Seline: Shut up!!!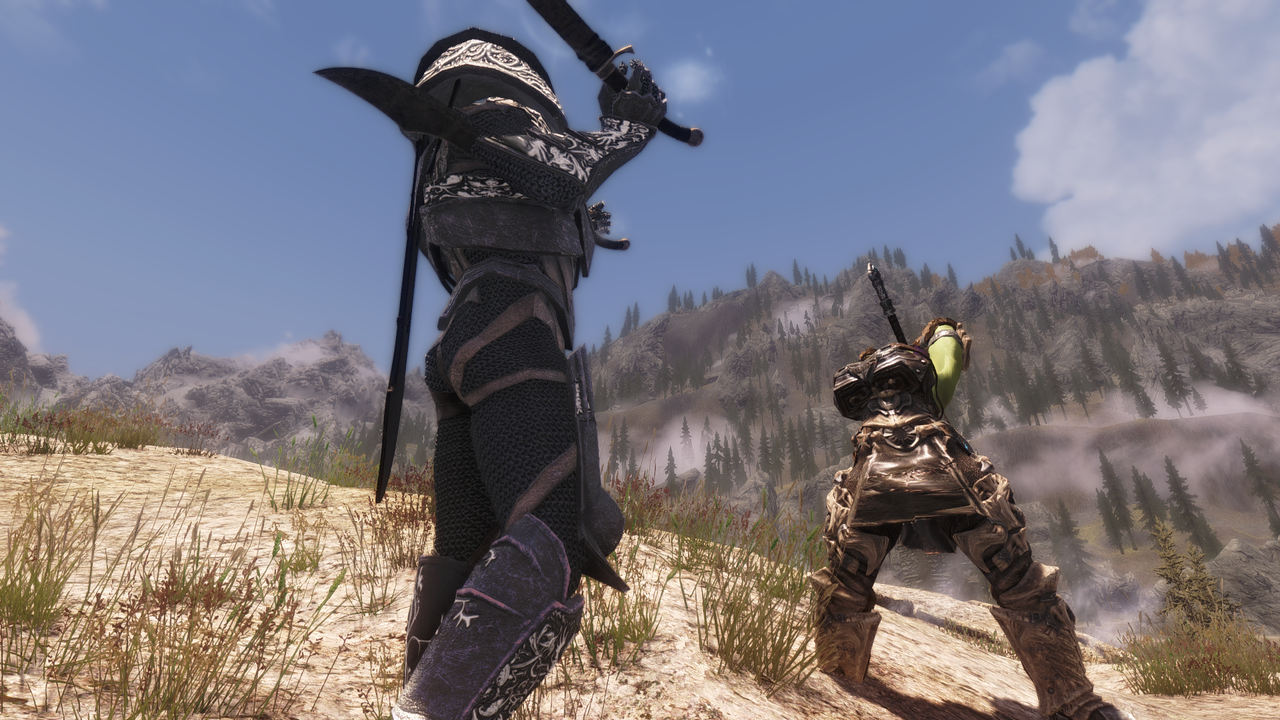 Seline: HA!
Kaal: See.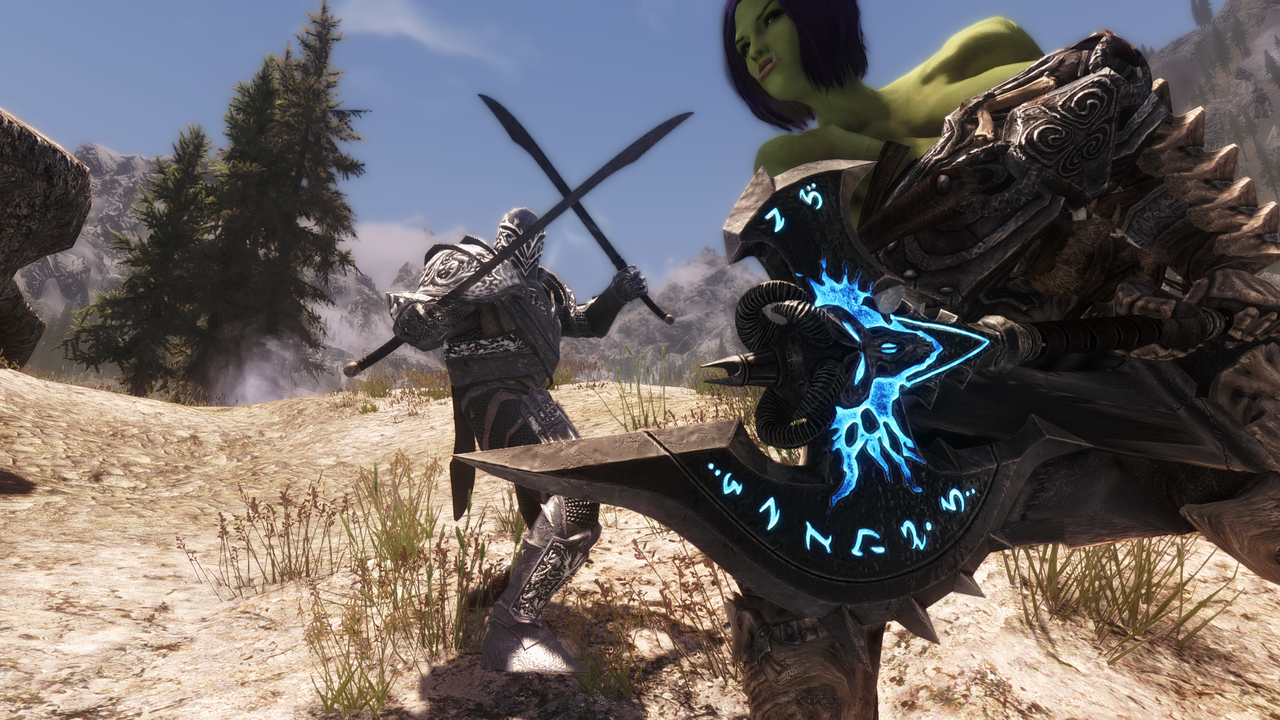 Kaal: Too too slow.
Seline: Shut the fuck up!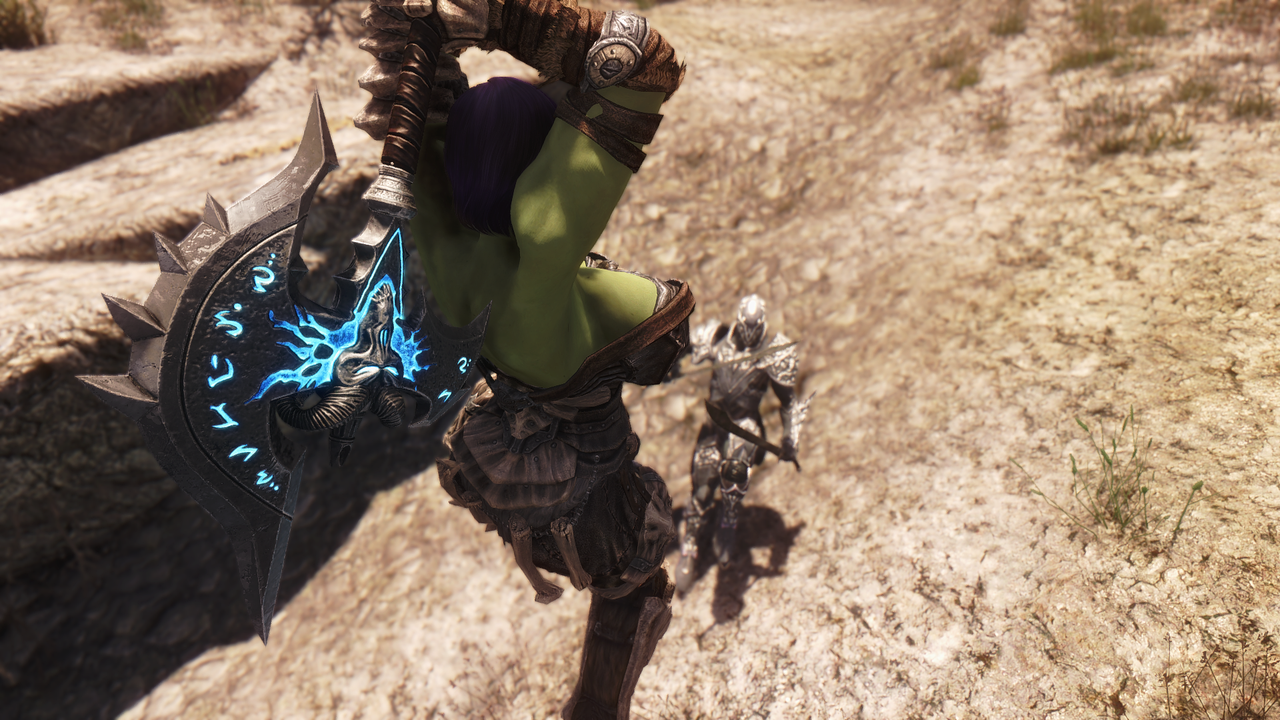 Seline: HIYA!!!
Kaal: Oh, almost got me!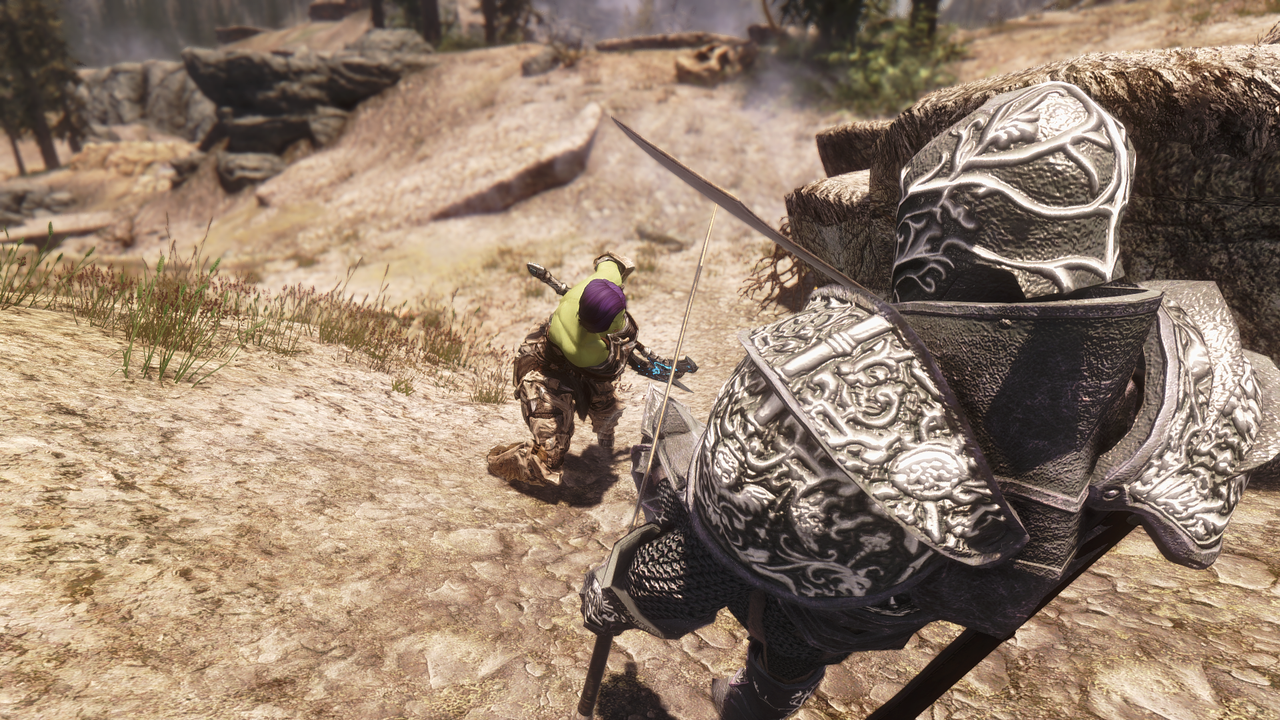 Kaal: Try again!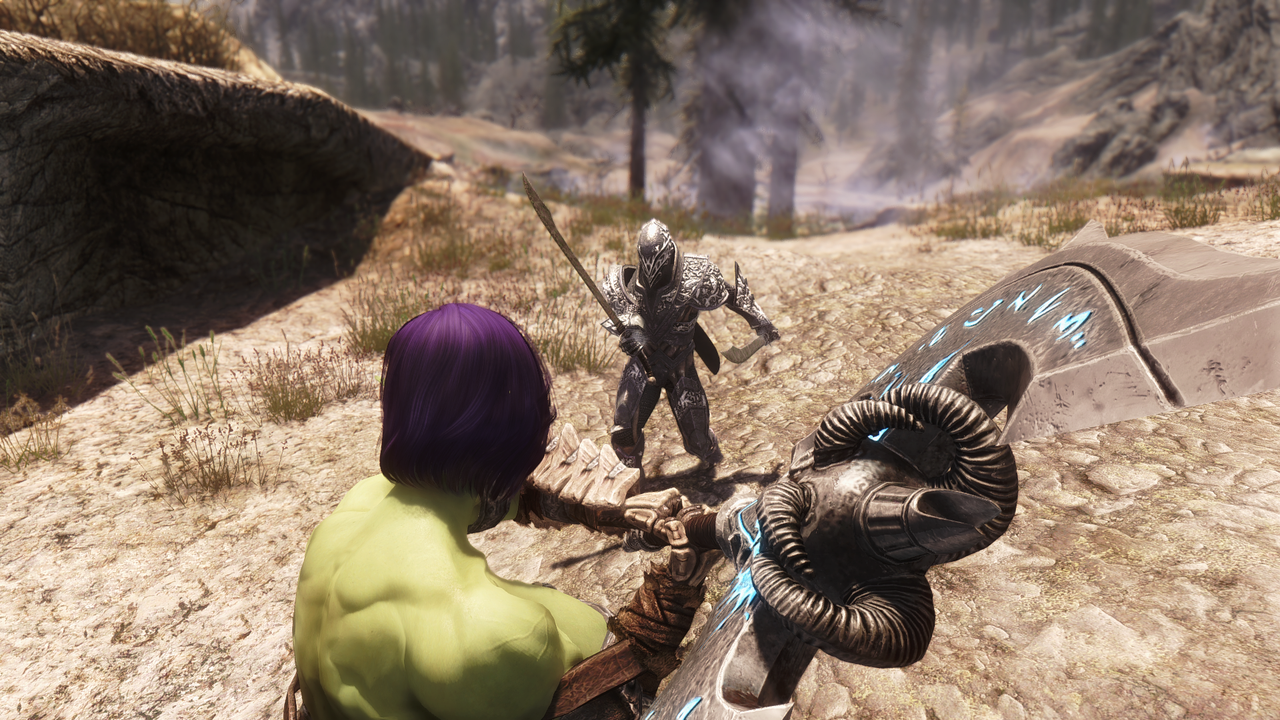 *clanging sounds*
*foot twitching*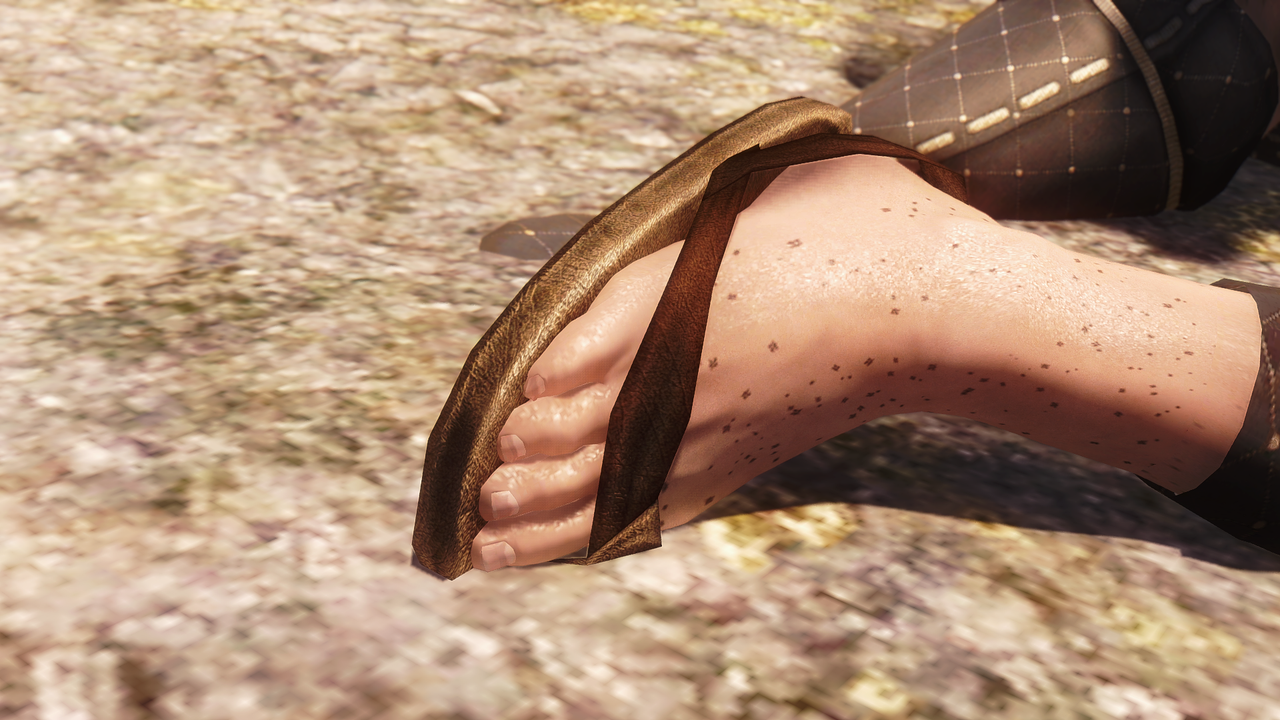 *Sound of blade cutting air*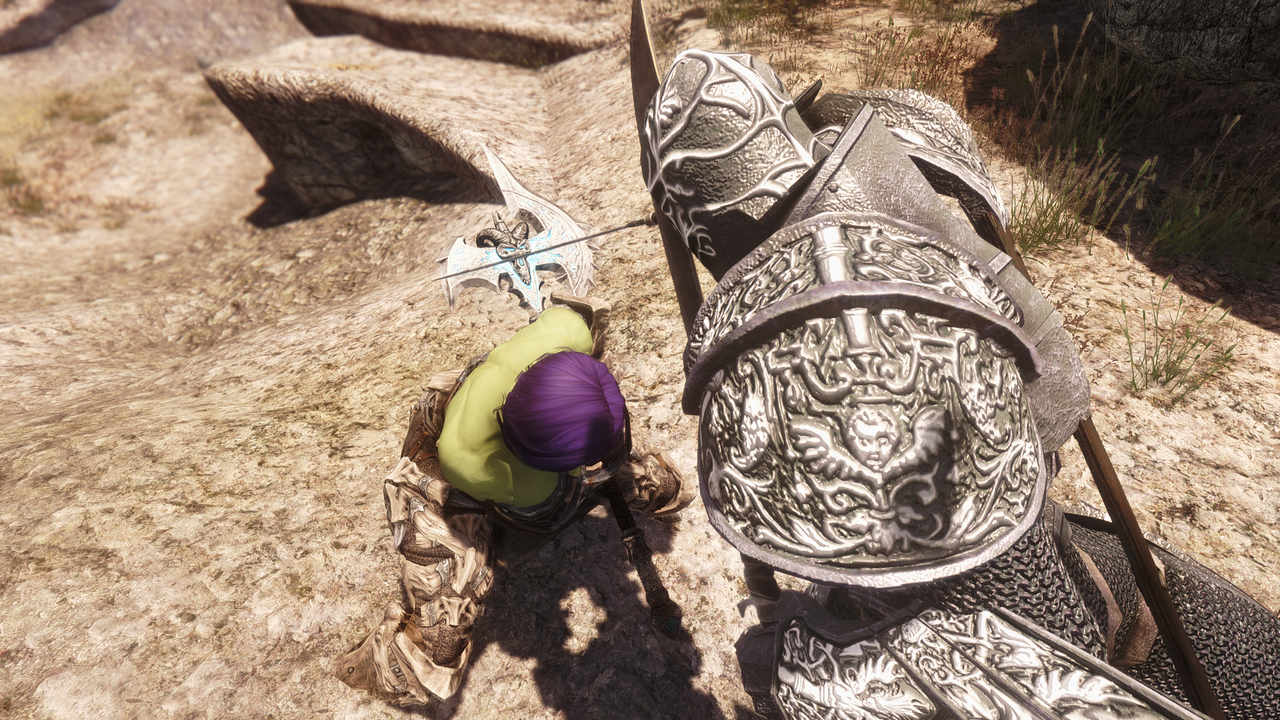 Seline: Ha, you missed!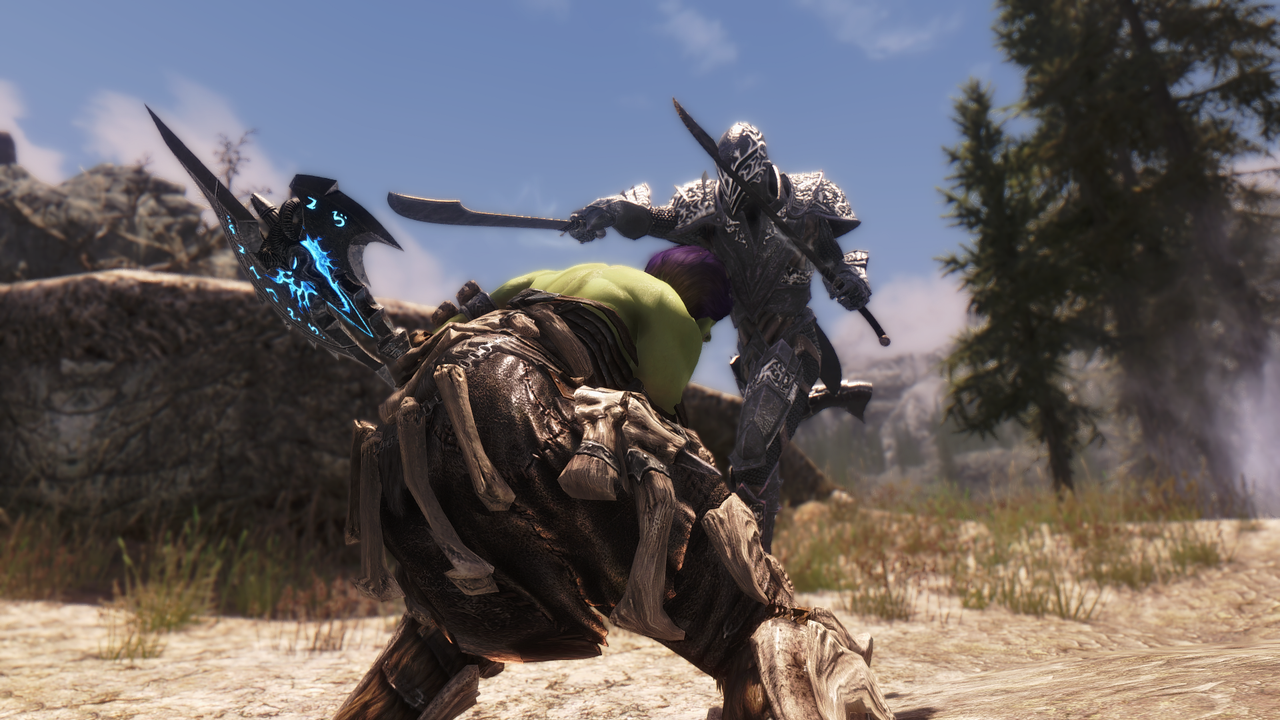 Seline: HAAA!!!
Kaal: Not missing as many times as you though.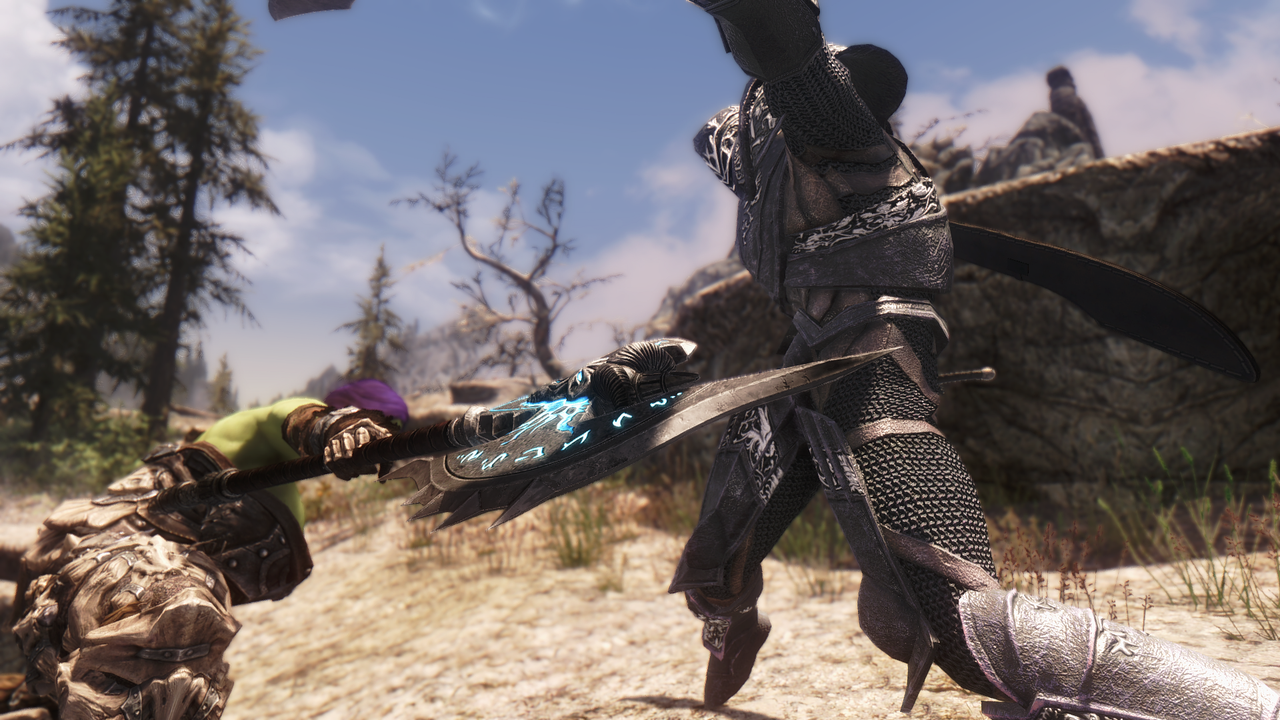 *Clanging metal*
Kaal: Just give up and let me take the girl.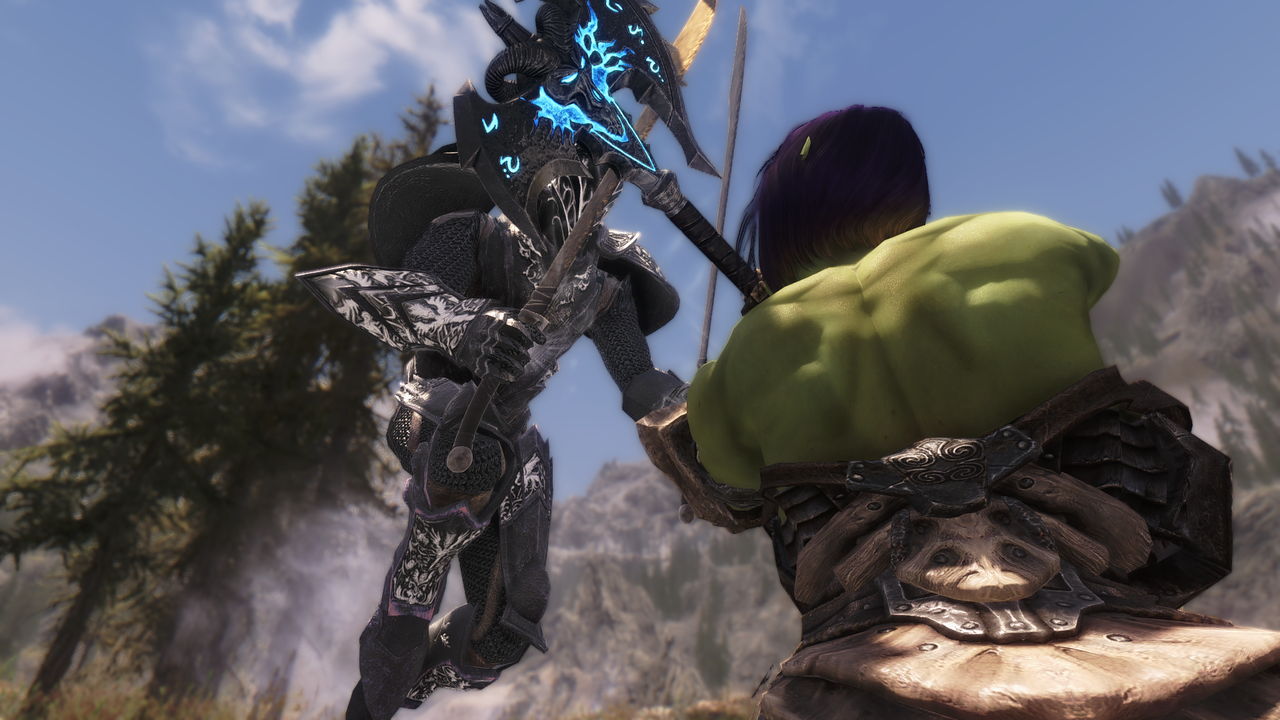 Seline: Fuck off! You ain't taking shit!
Kaal: Missed again.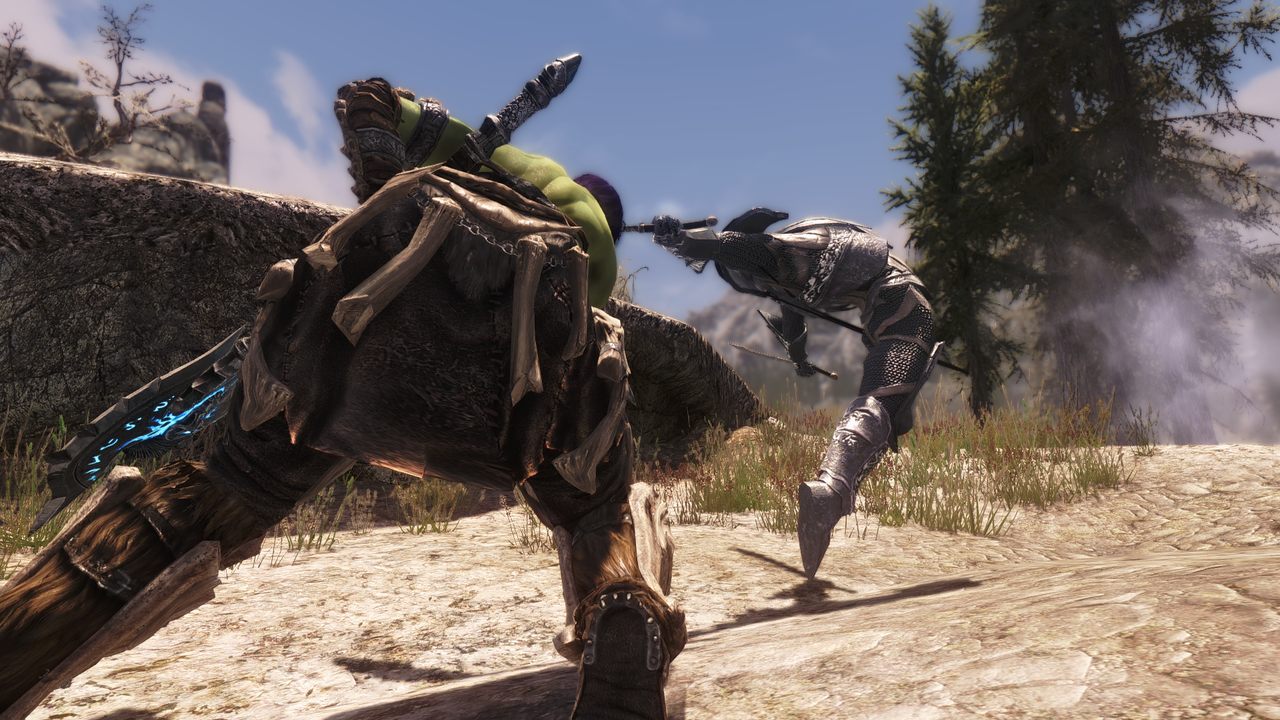 Kaal: Oh fuck my balance!
Seline: Got You!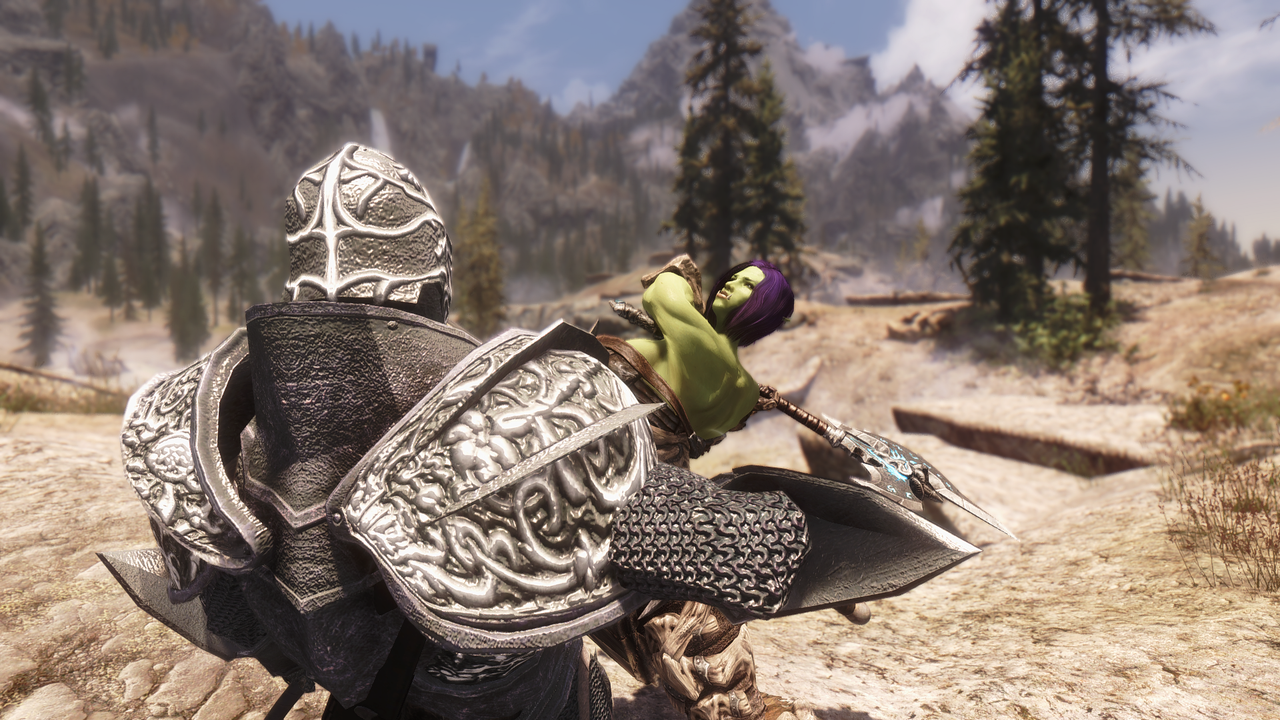 Seline: RAAAH!!!
*Blade rushing through air*
Kaal: Kidding!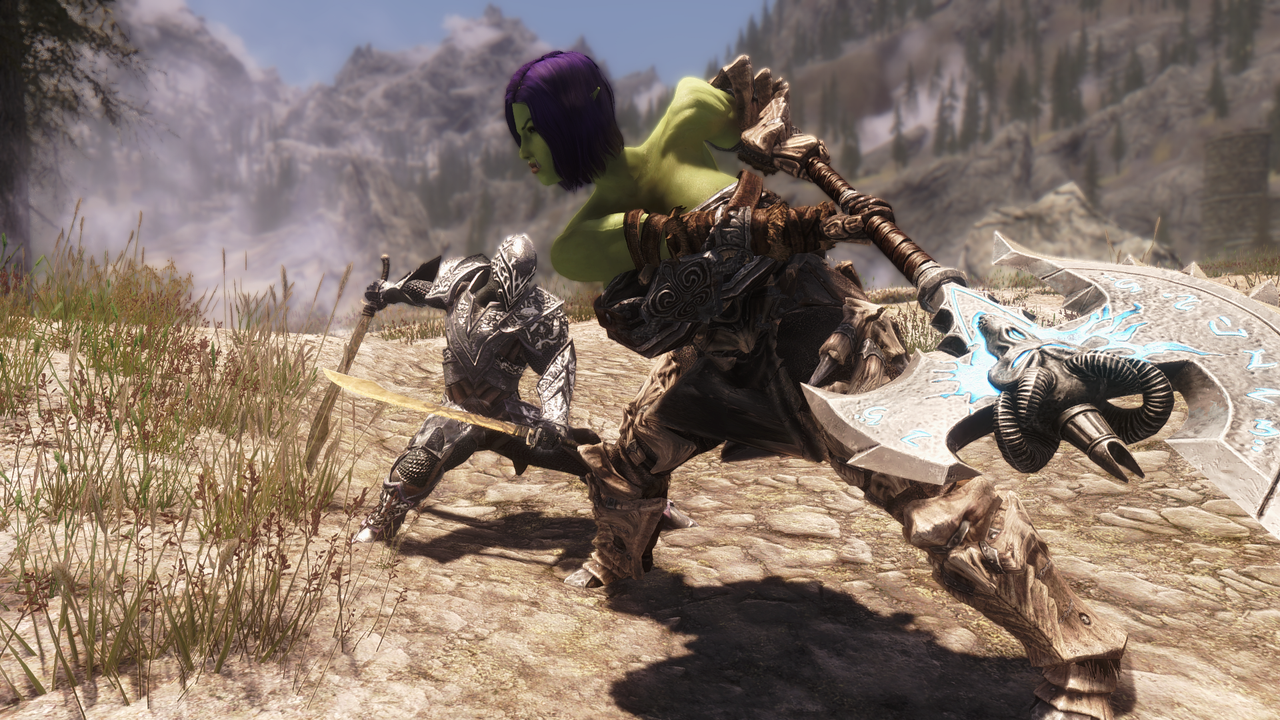 *loud clang*
Kaal: Another good block.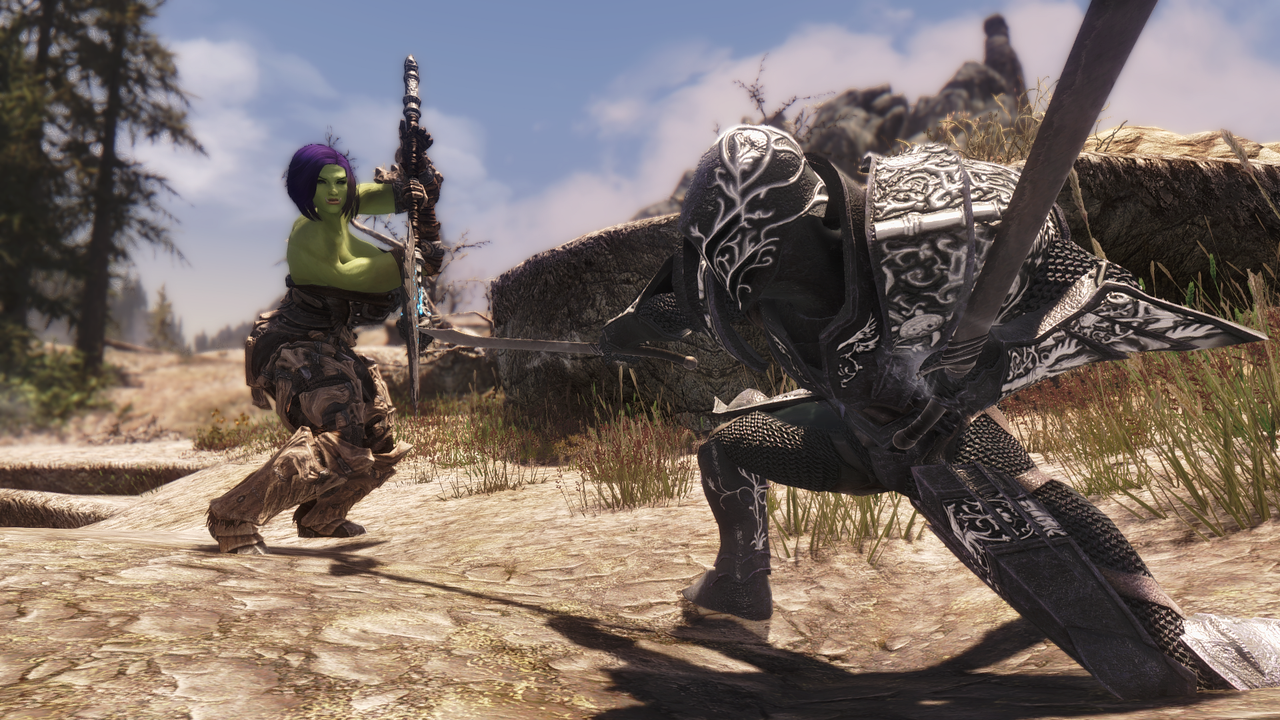 Seline: HA!!
*Axe hitting ground*
Kaal: Shame you aren't faster, otherwise this would be an interesting fight.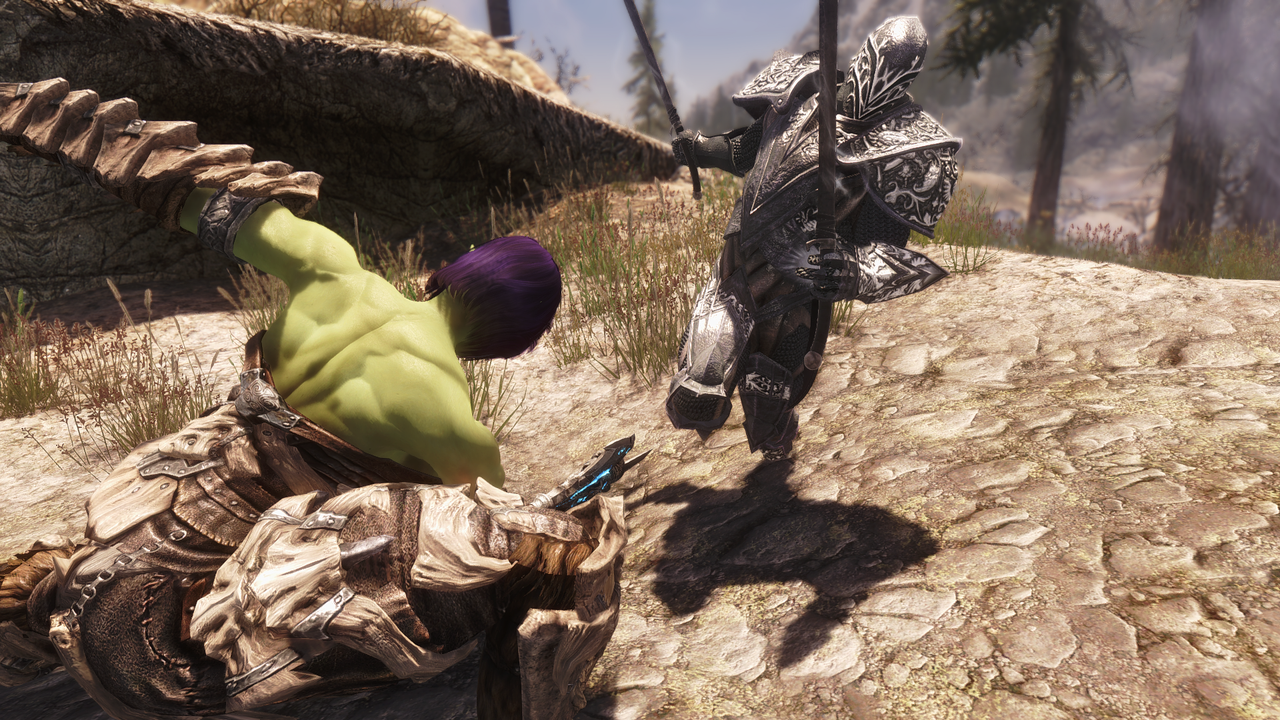 *Sound of Kaal kicking Axe*
Seline: and its a damn shame no one Sewed your mouth shut at birth, its so annoying to hear.
Kaal: How rude.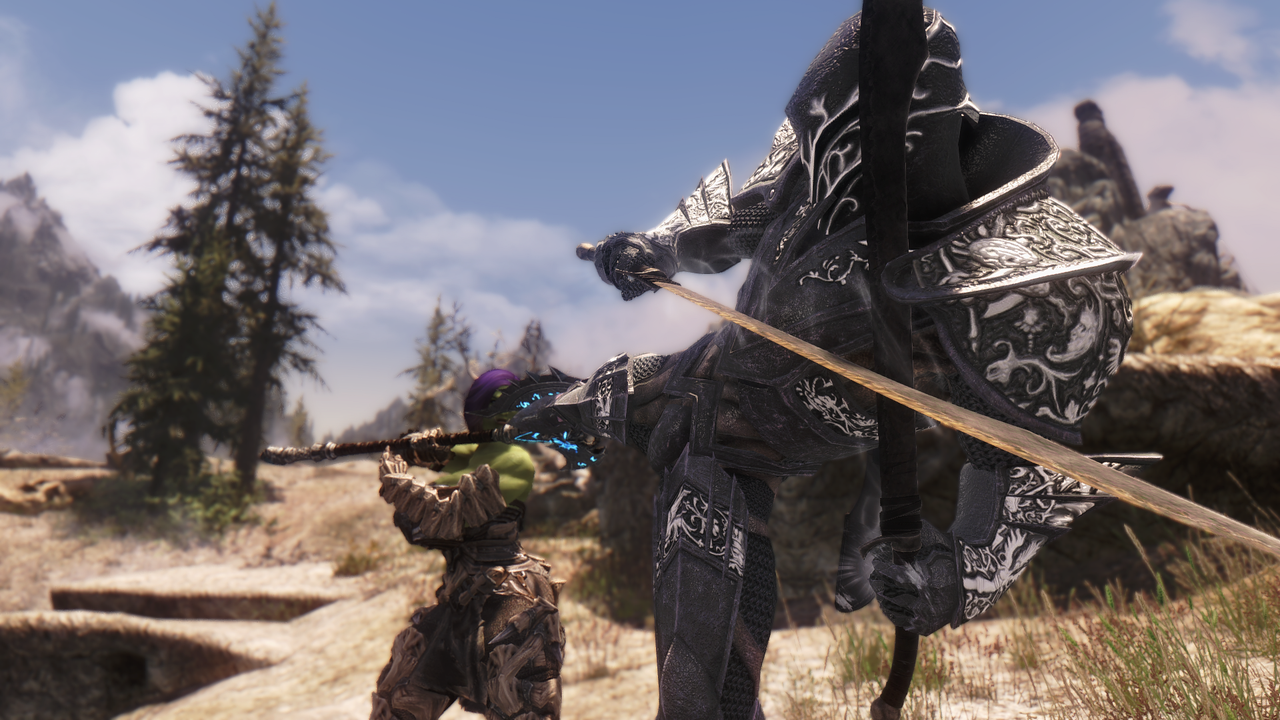 *background* Kaal: My voice sounds great
*Fiona's fingers starting to curl up*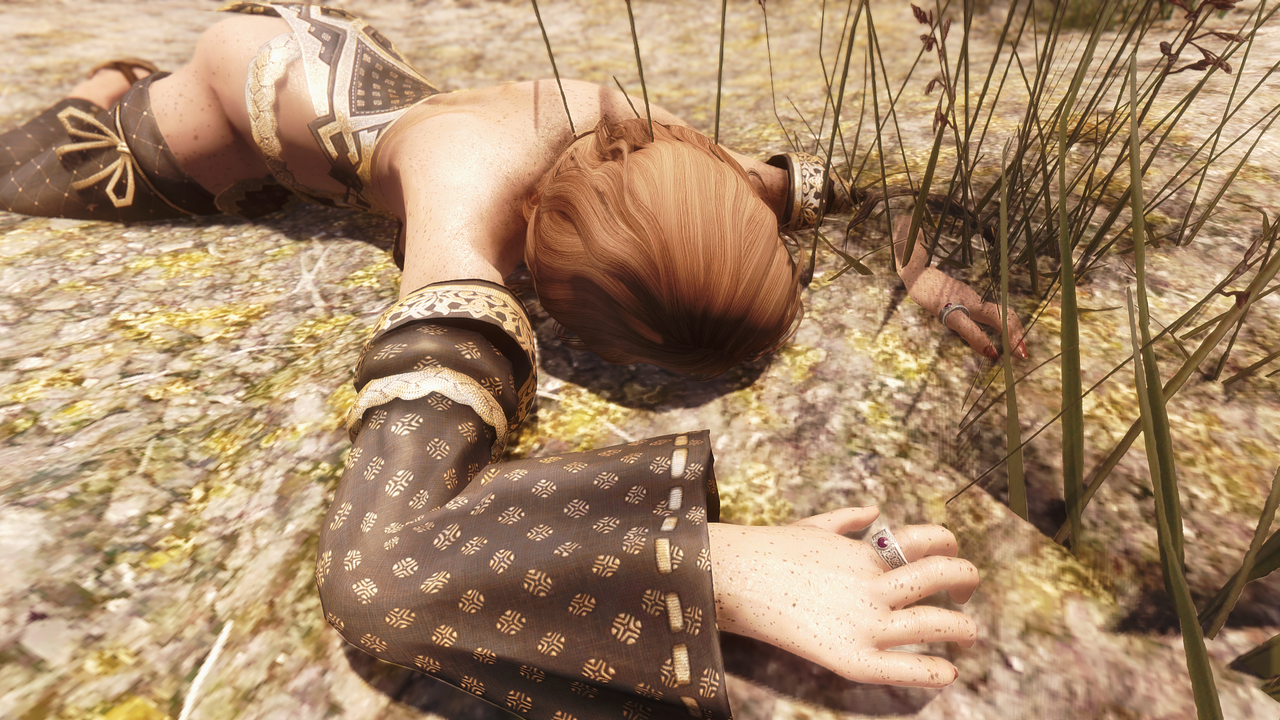 Selina: SHUT UP!!!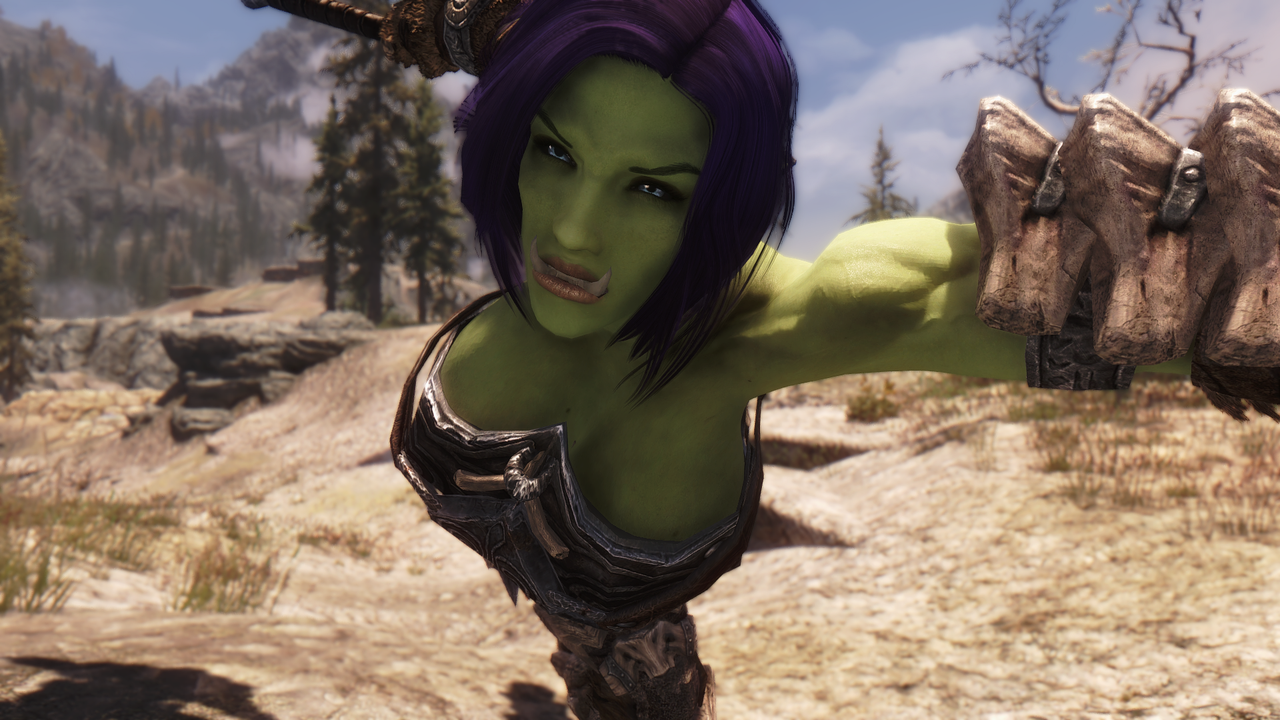 Seline: AND DIE!
Kaal: Nope, also.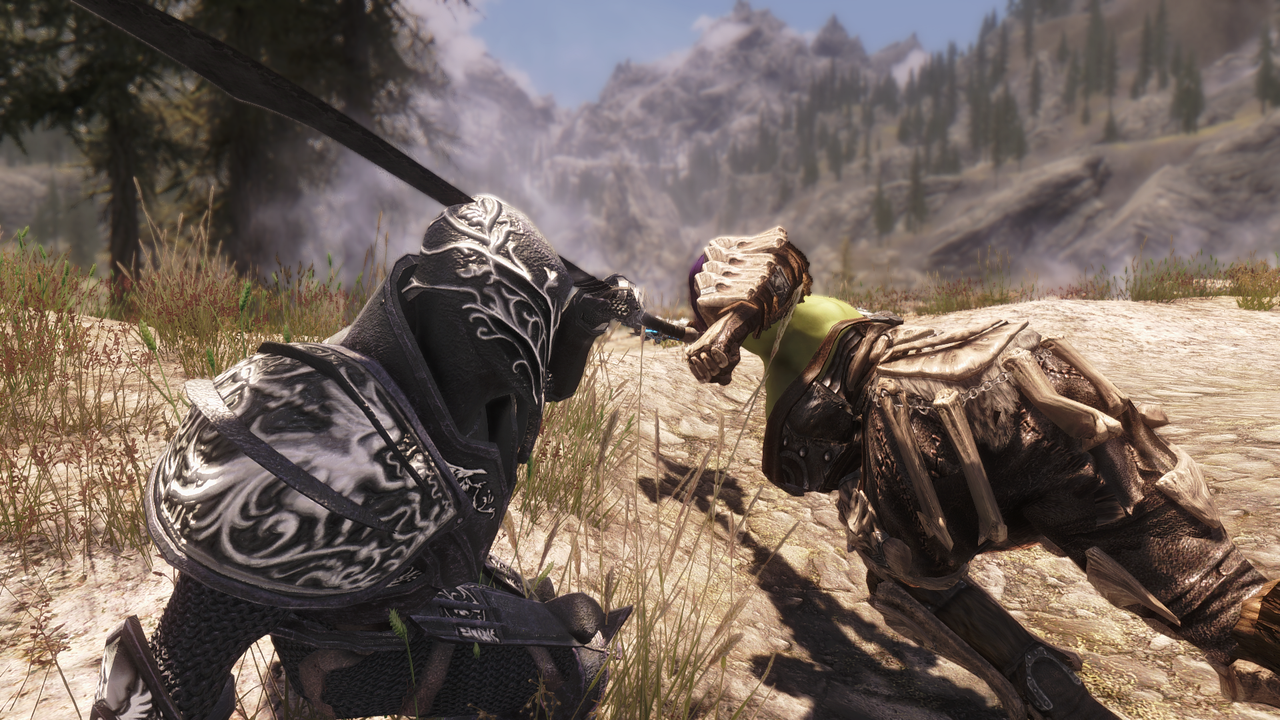 Kaal: Bored now!
*sound of blade peering armor and flesh*
Selina: GAH!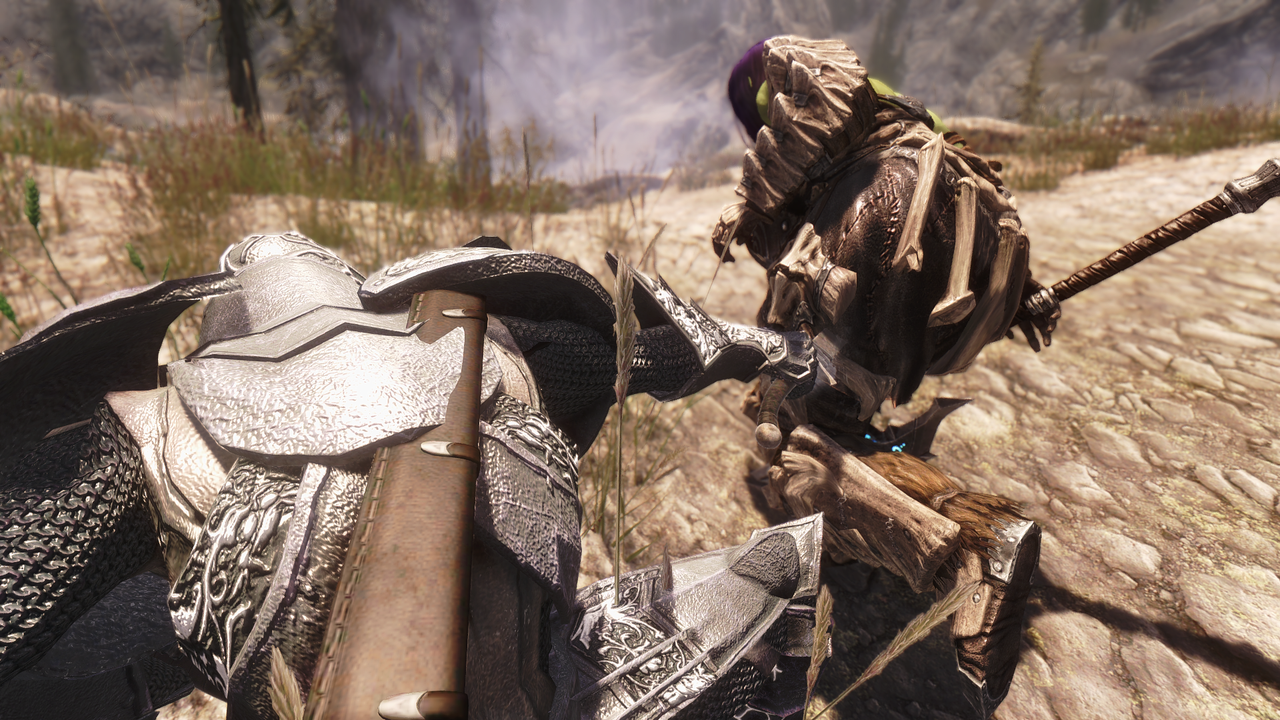 Kaal: Like i said, too slow.
Seline: AAHH!!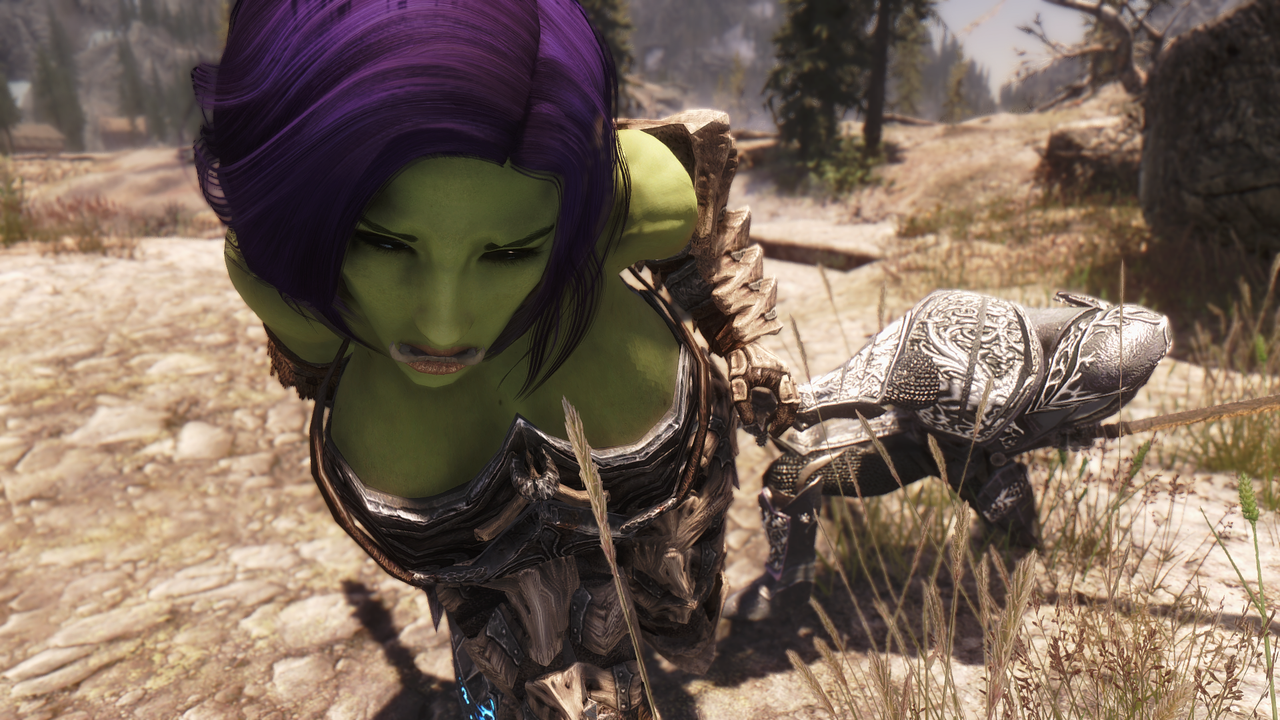 *Seline falling on the ground*
Seline: Fuck.
Kaal: It is a shame.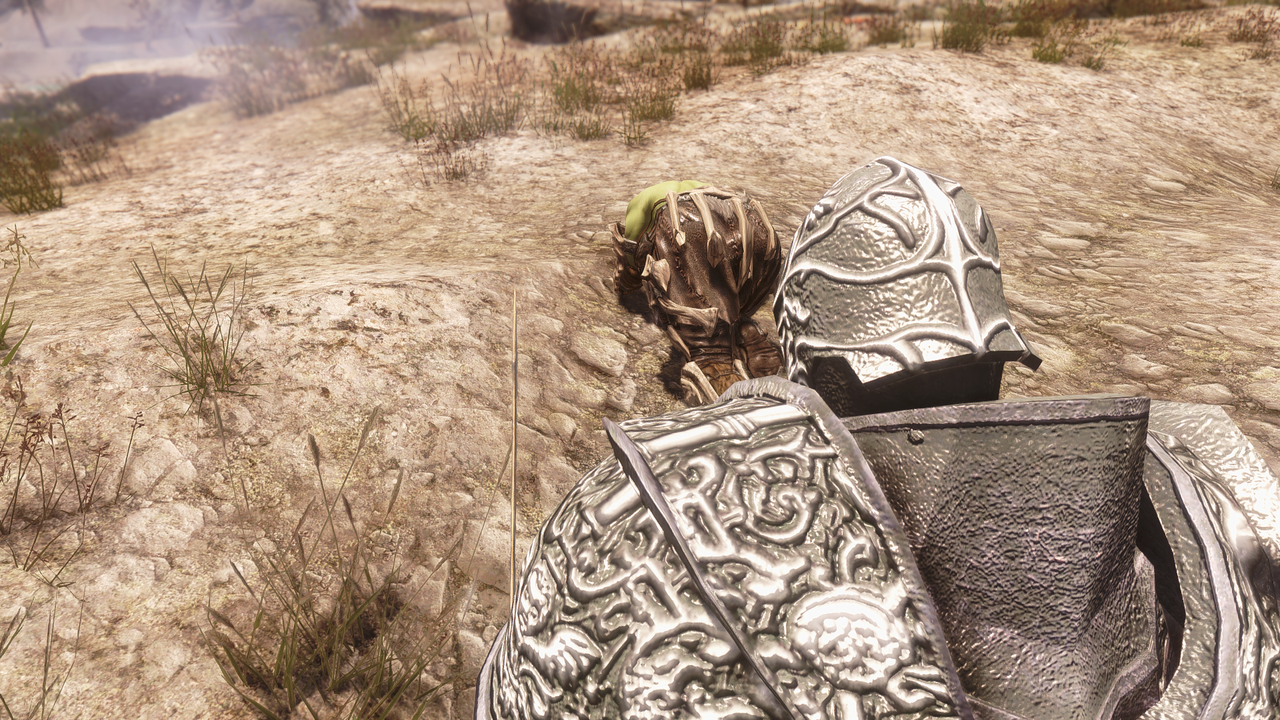 Kaal: I heard my brothers fell to some powerful warriors, though they weren't as fast as me, so who knows if the warriors they fought they were actually good. Though if you were just a little faster that might have been a problem.
Seline: You talk to much.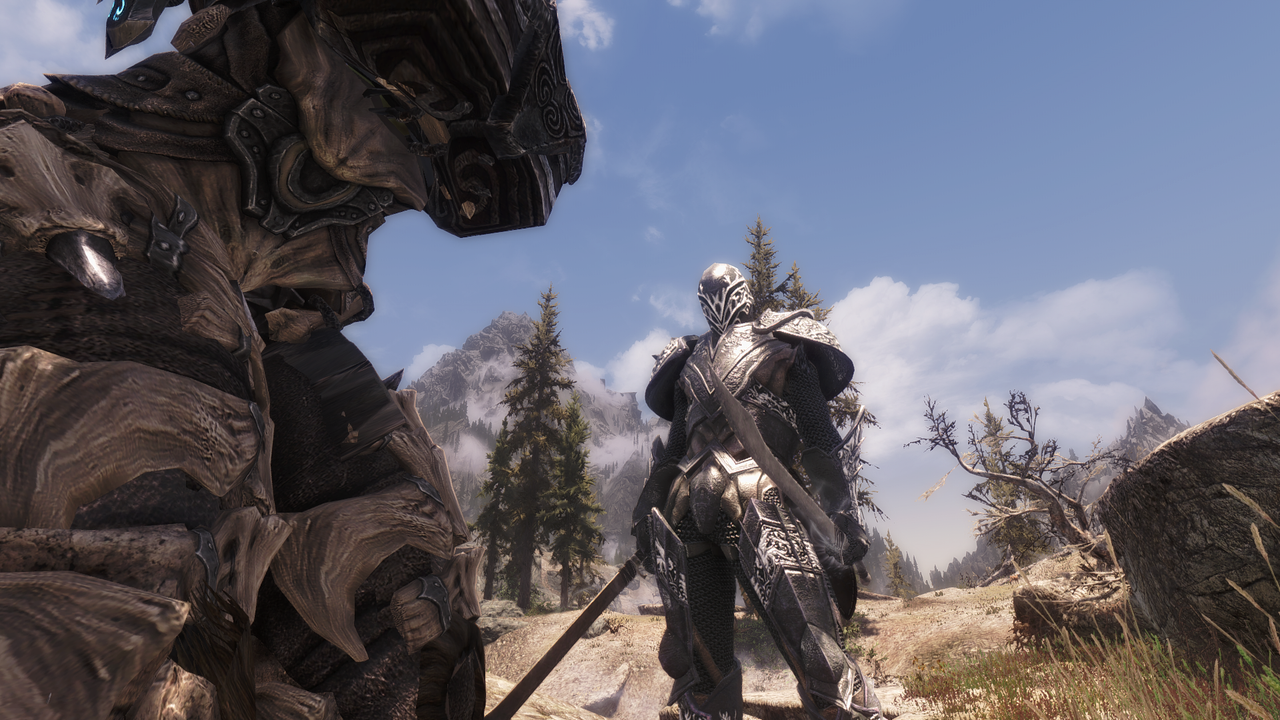 *Background* Kaal: Quite the rude orc aren't you.
*Background* Seline: Your voice just pisses me off, so stop talking.
*Fiona standing up*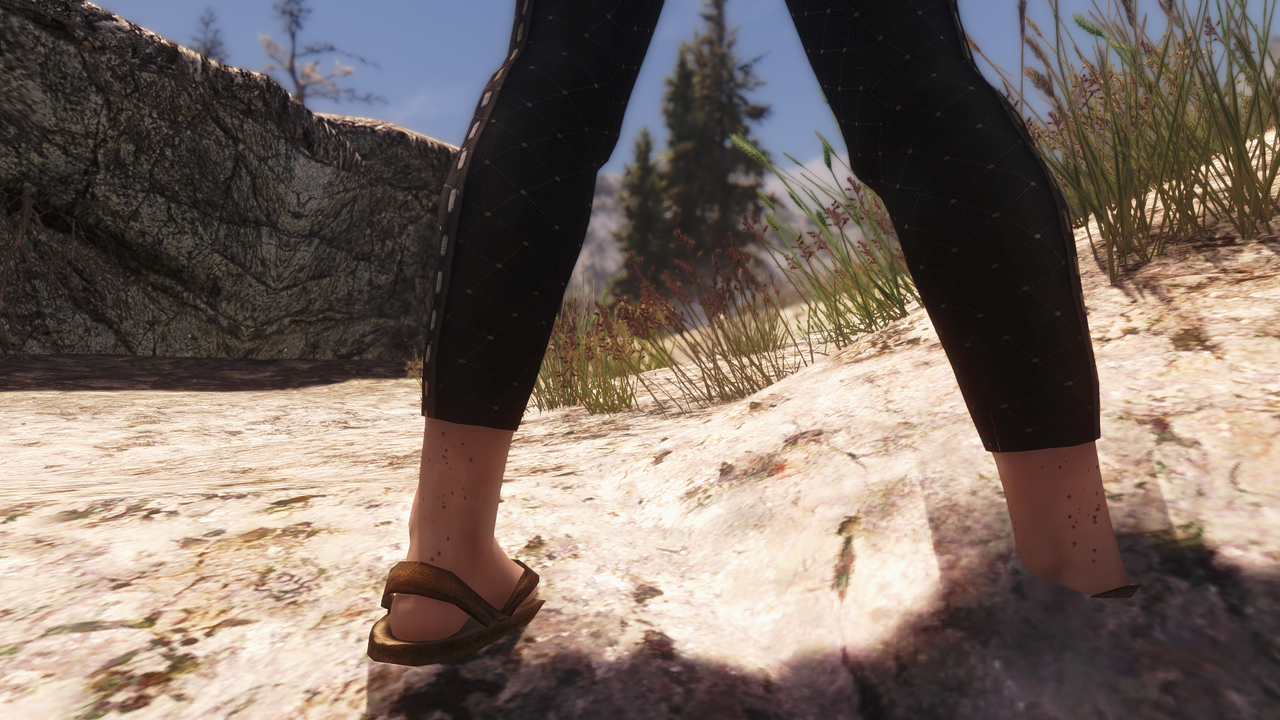 Kaal: Hmph, Fine. Feel the wrath of Ka-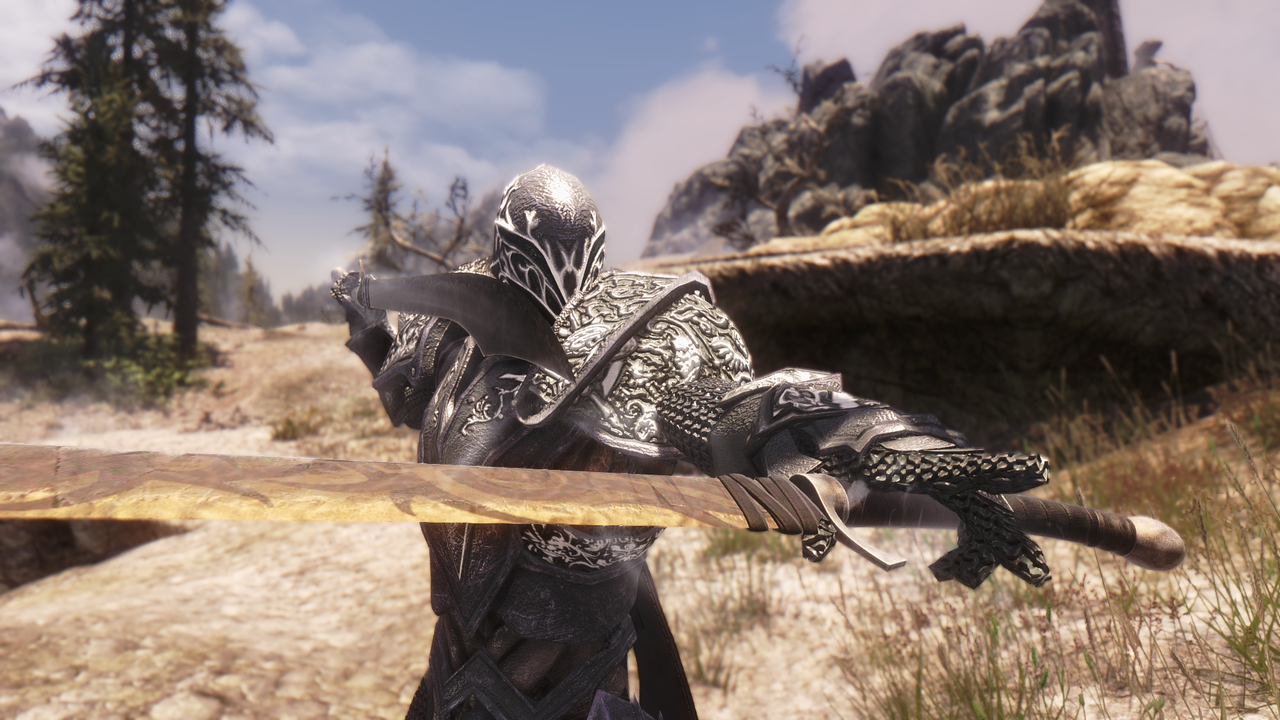 *Lighting blast sound*
Kaal: AAAAAAALLL!!!
Seline: FUCK!!!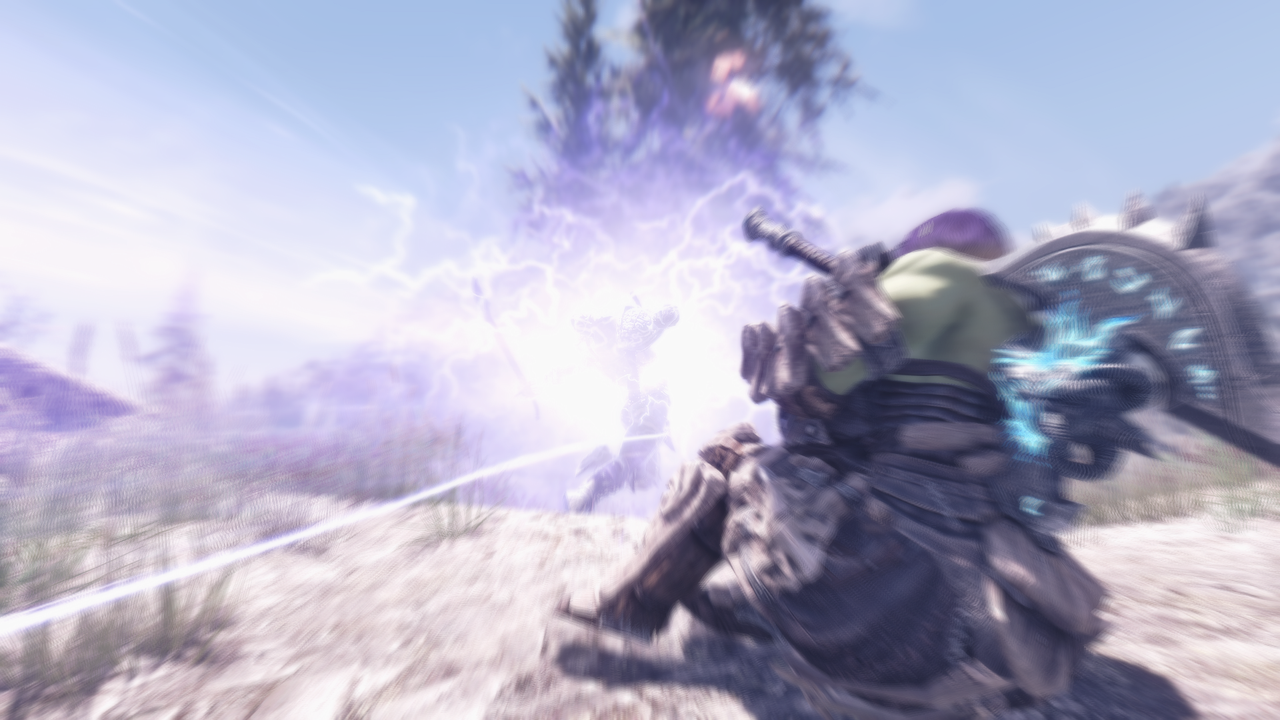 Seline: What in Malacaths name!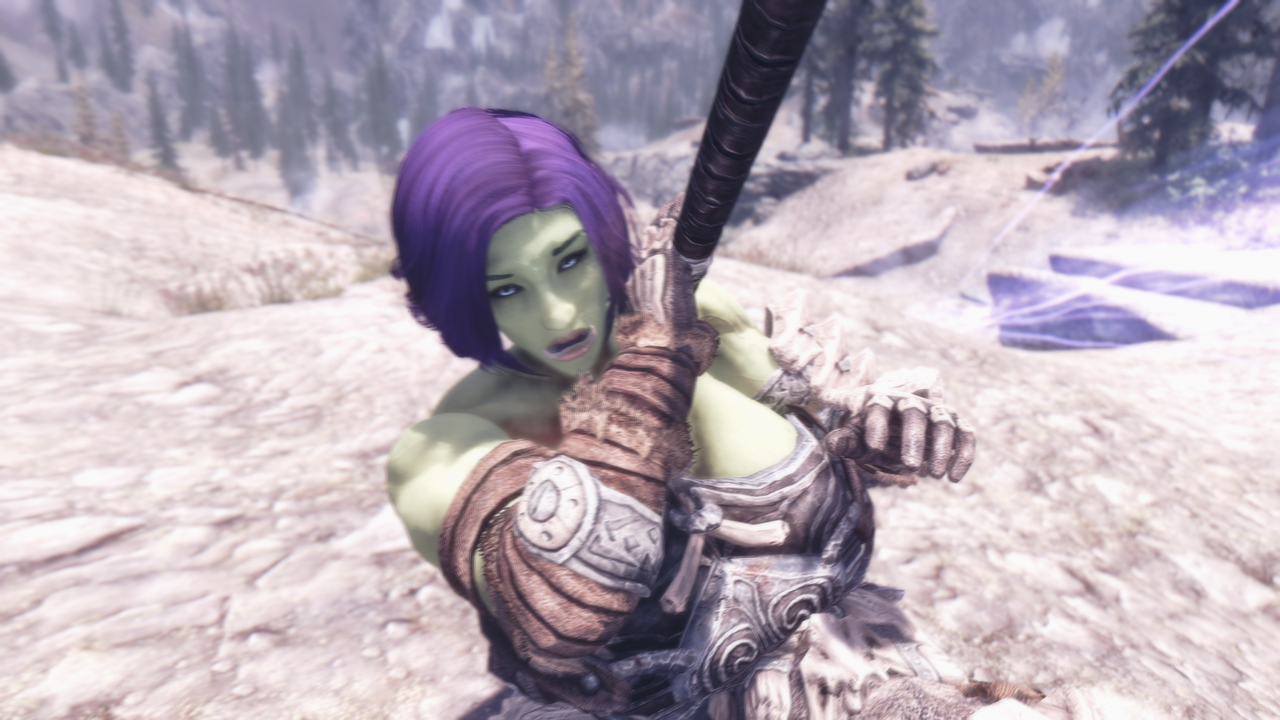 Kaal: ahhh....it burns.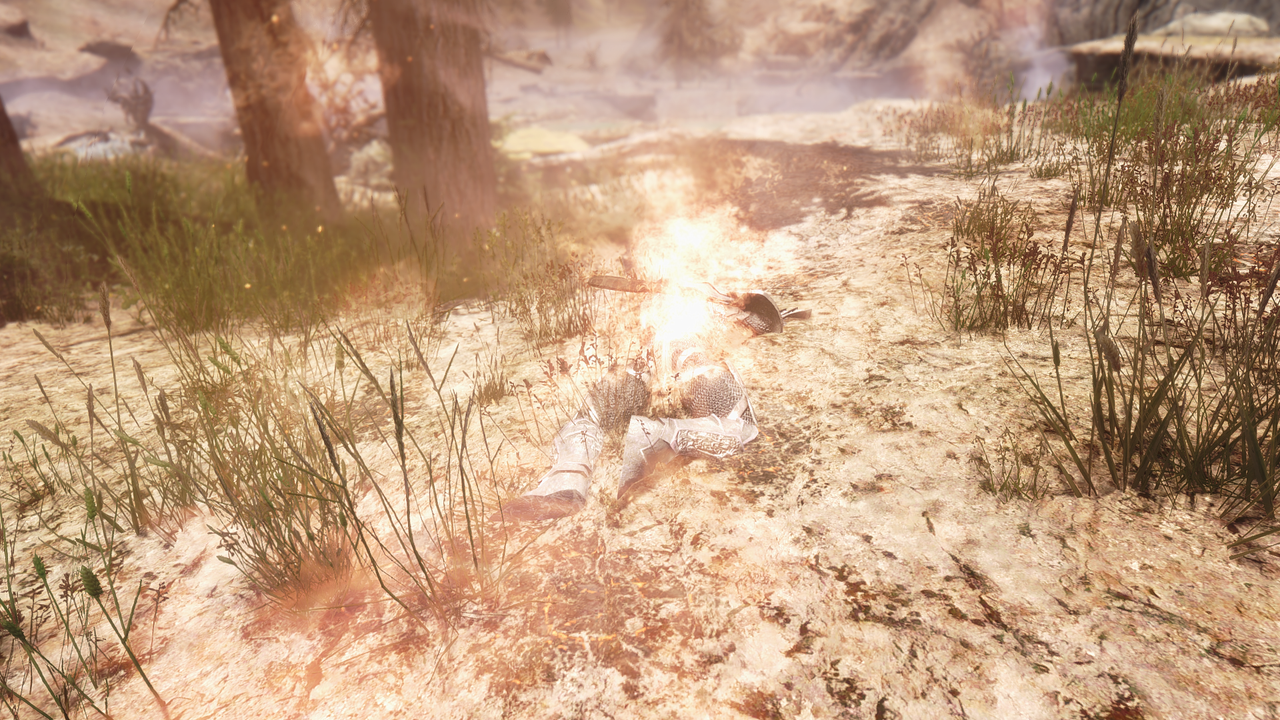 Seline: Holy shit.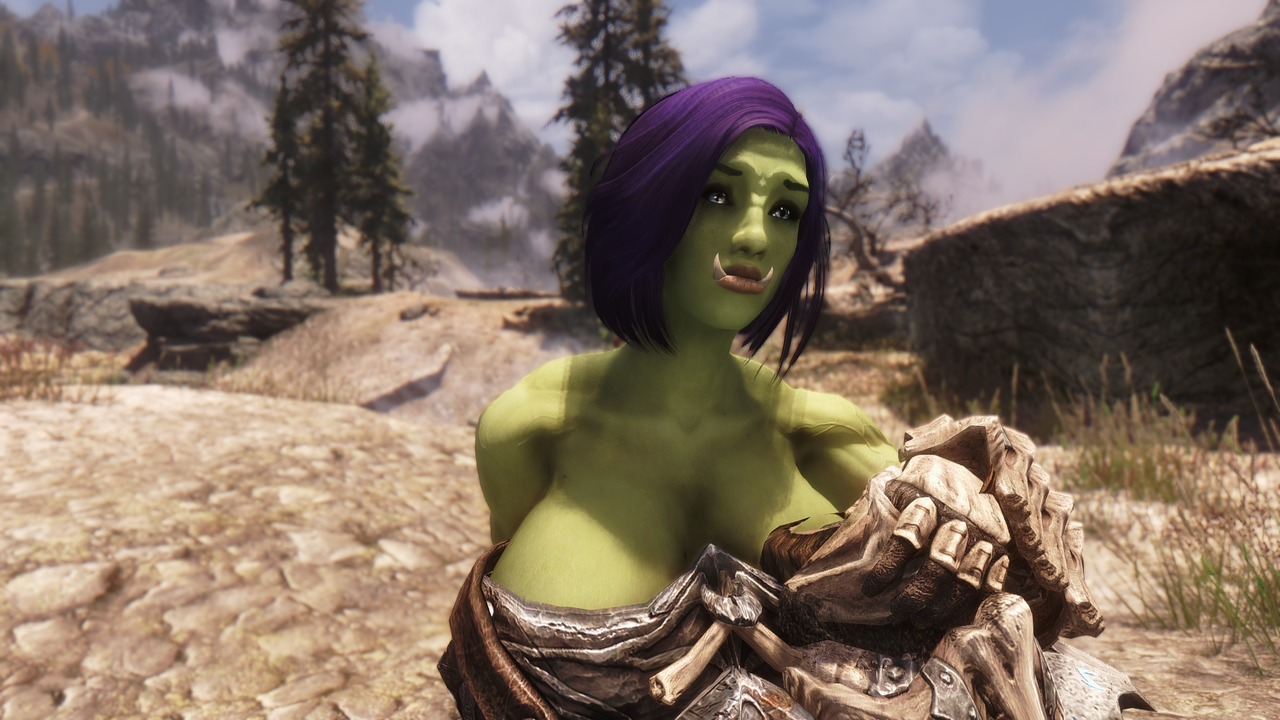 Seline: Who.
Fiona: Wow, Emily was right.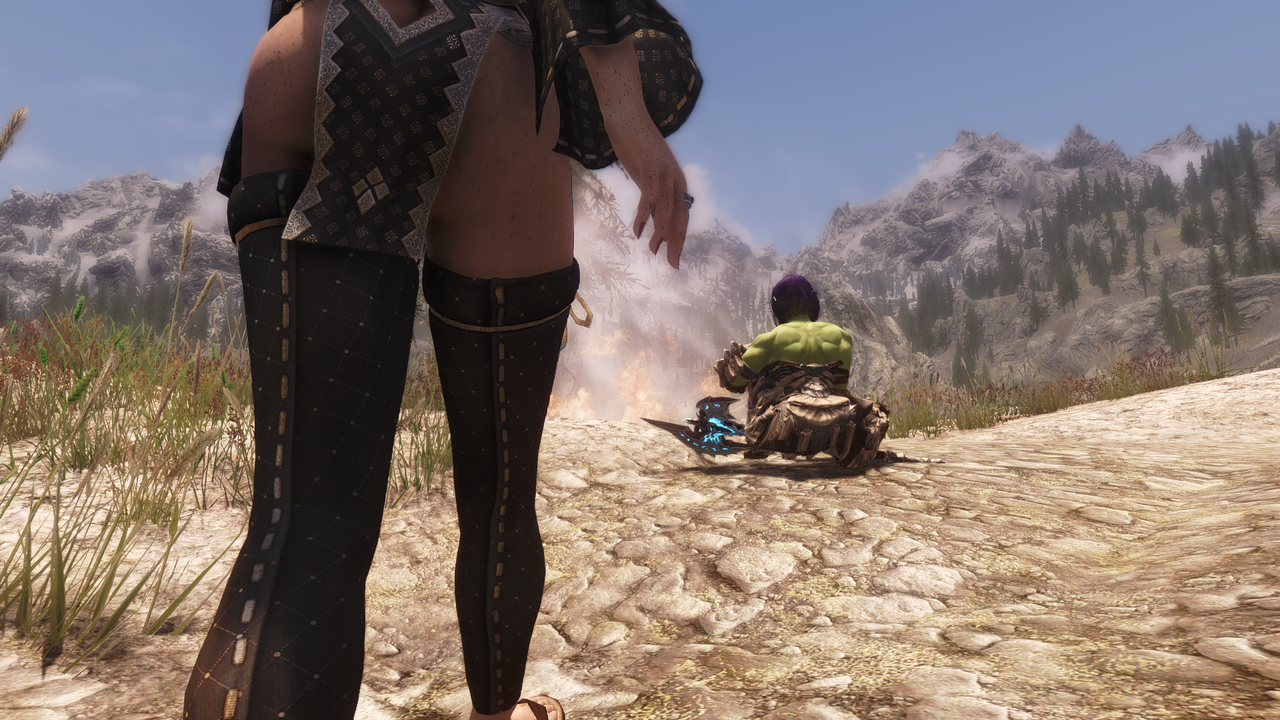 Fiona: That armor is quite magic resistant.
Seline: Fiona, you're awake.
Fiona: Yes, sorry, about that, i don't take hi-
Kaal: Hey.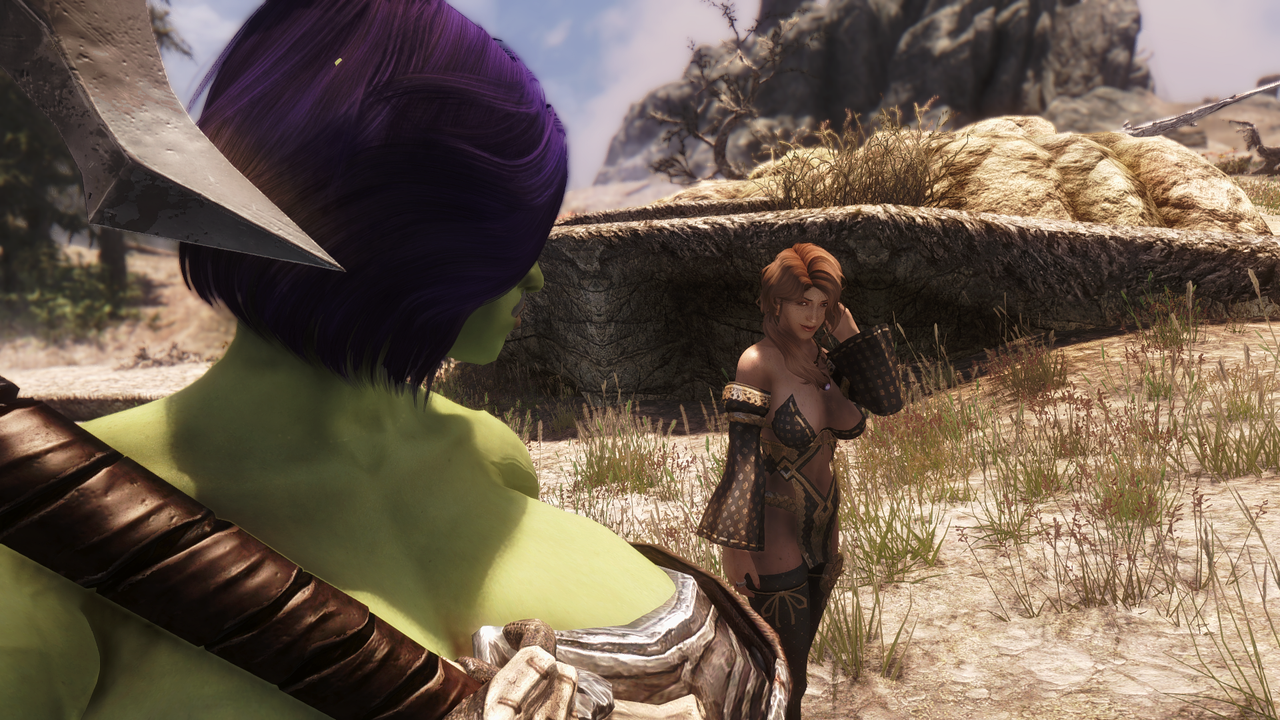 Kaal: You little runt. You'll pay for that.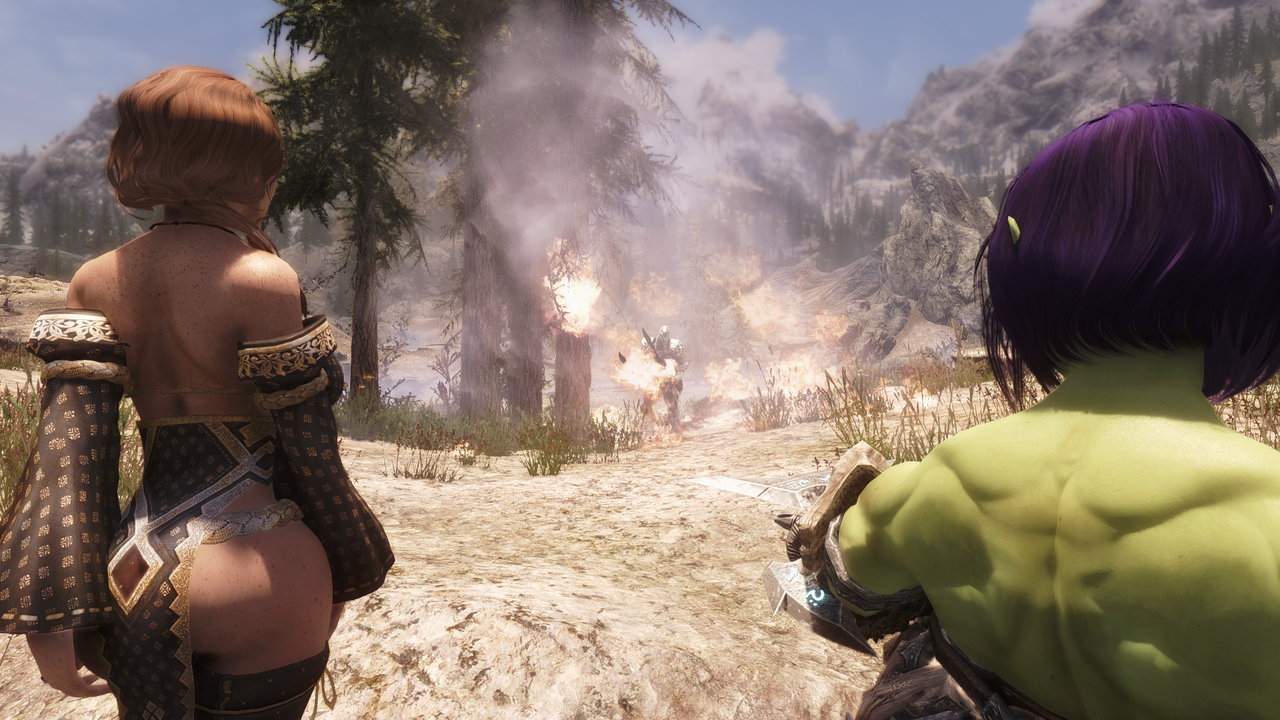 Kaal: My Lord said to bring you back.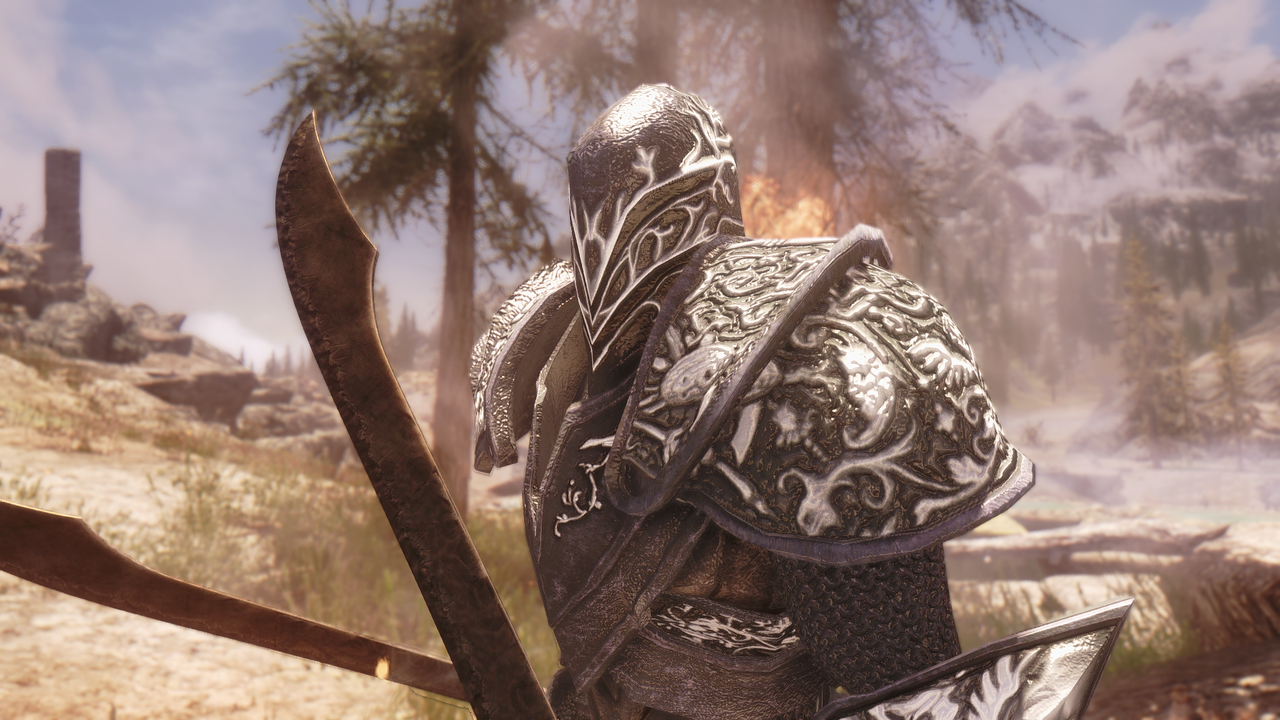 Kaal: But i guess you without limbs wi-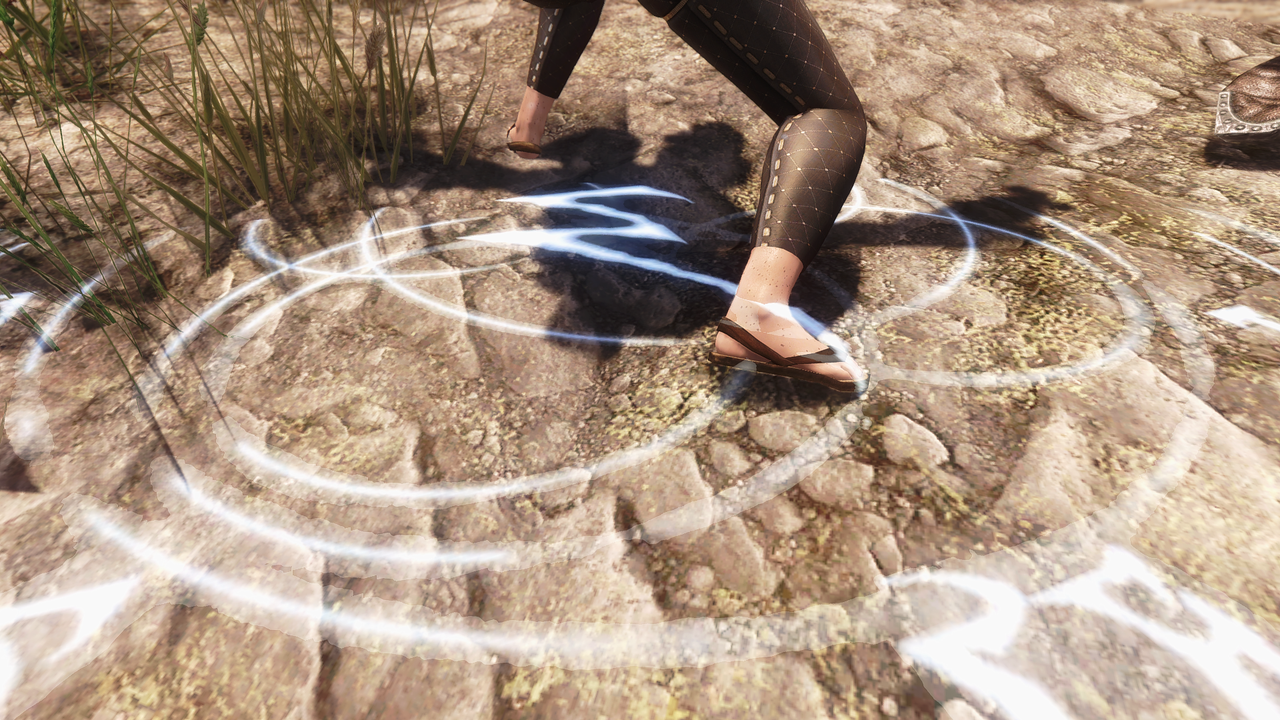 Fiona: Don't interrupt please.
*Ice magic sound*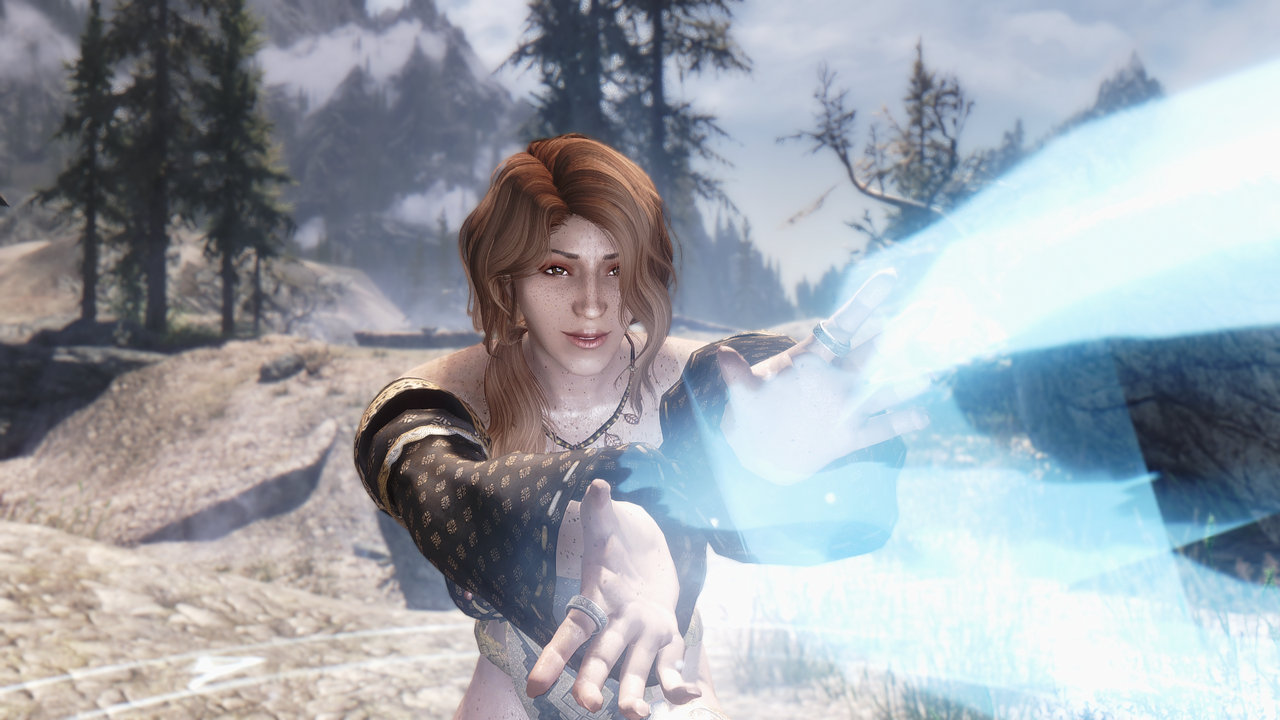 *Background* Kaal: AAHHH!!!
Seline: Woah!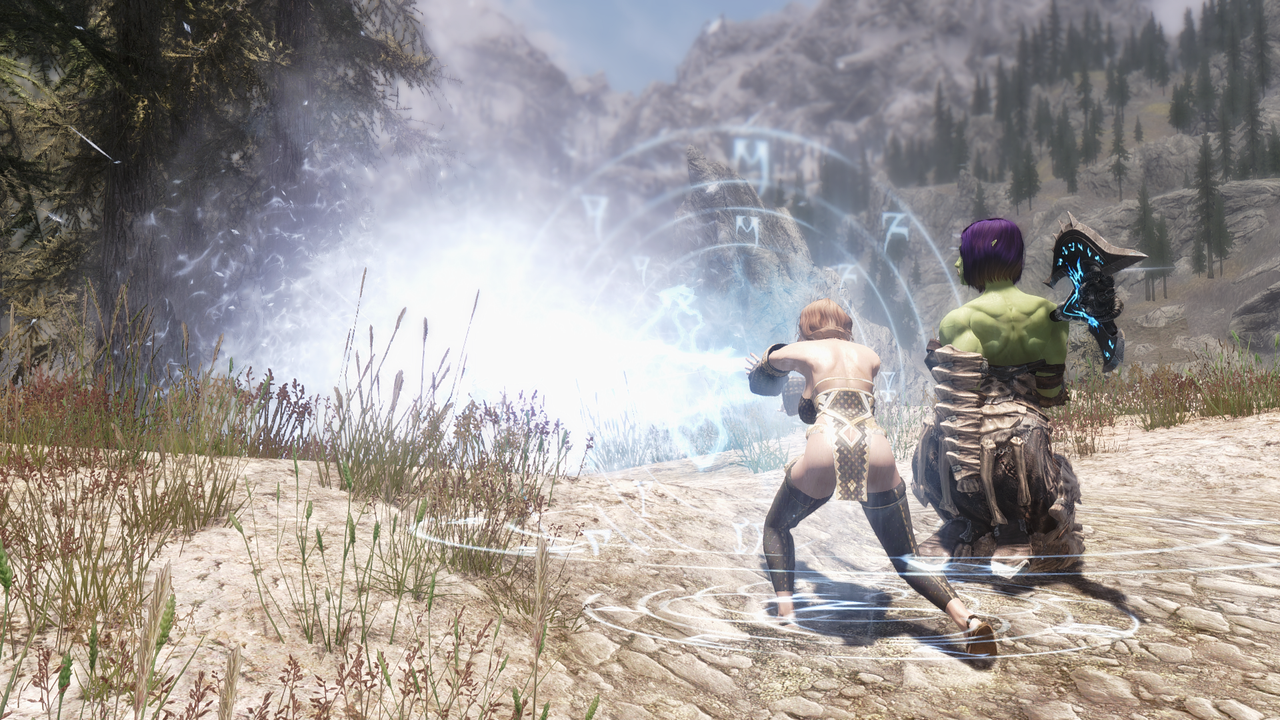 Kaal: GAAAH!!!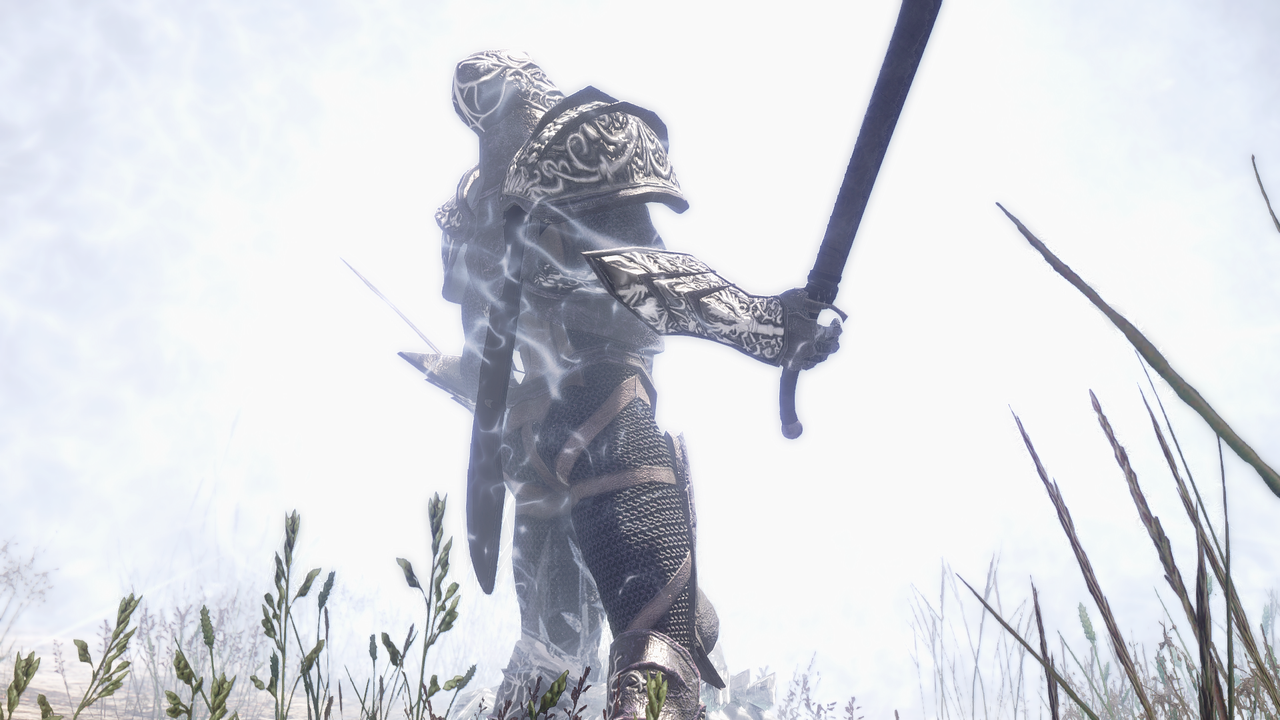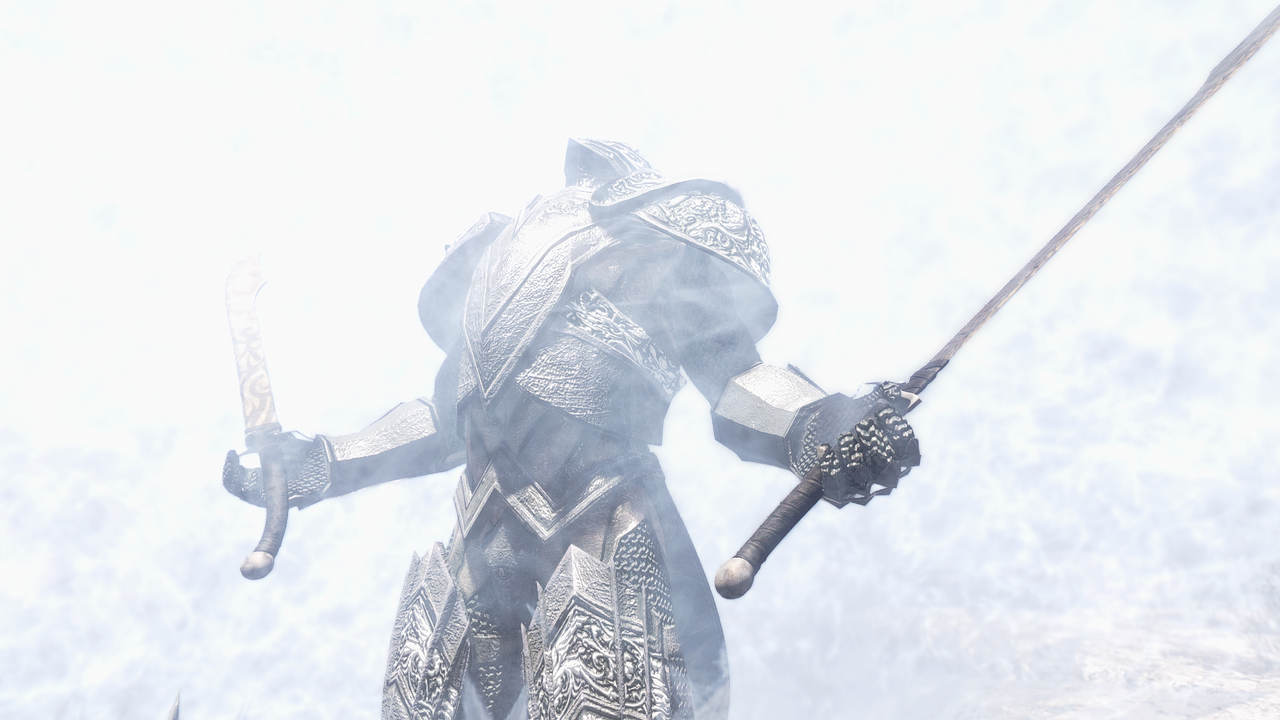 Seline: How's he still up.
Fiona: Like i said, magic resistant. So this might take a moment.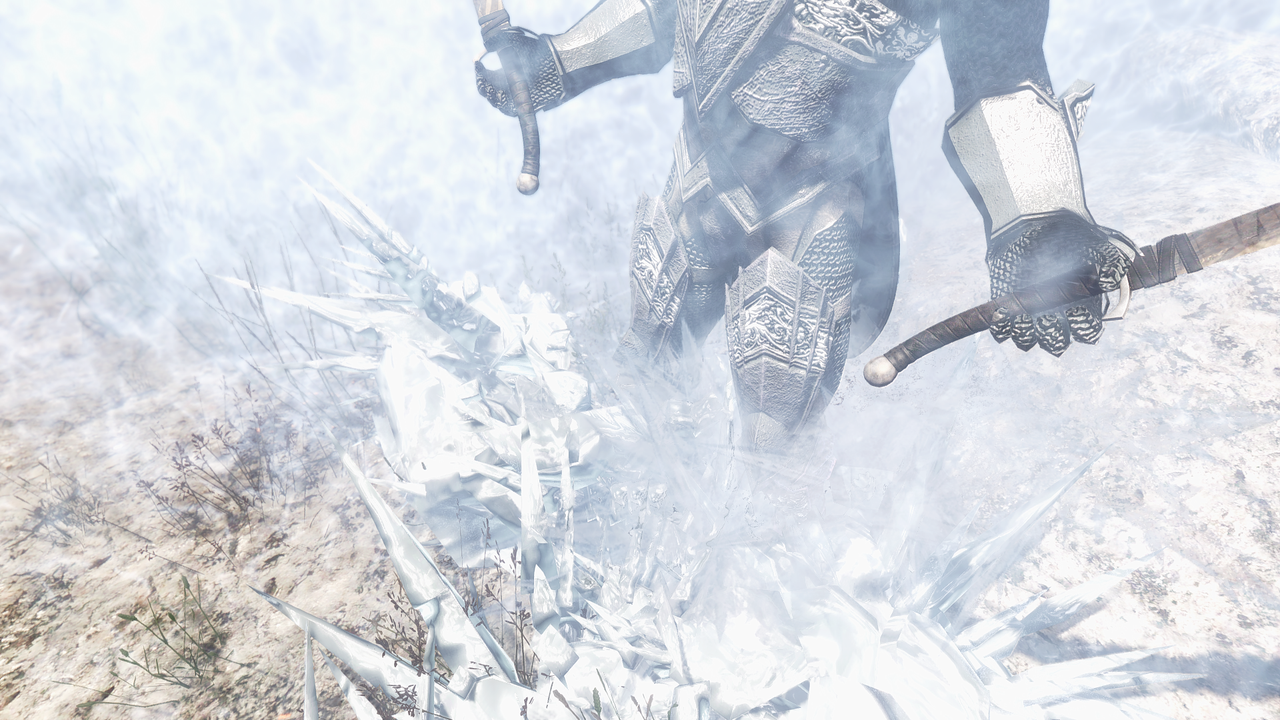 Kaal: AAAHH!!! STOOOP!!!
*Background *Fiona: I could hear this guy bragging about his speed when i was waking up, and my friend Emily told me that the other two warriors she fought were fast, but not really fast, just fast reflexes.
*Ice forming*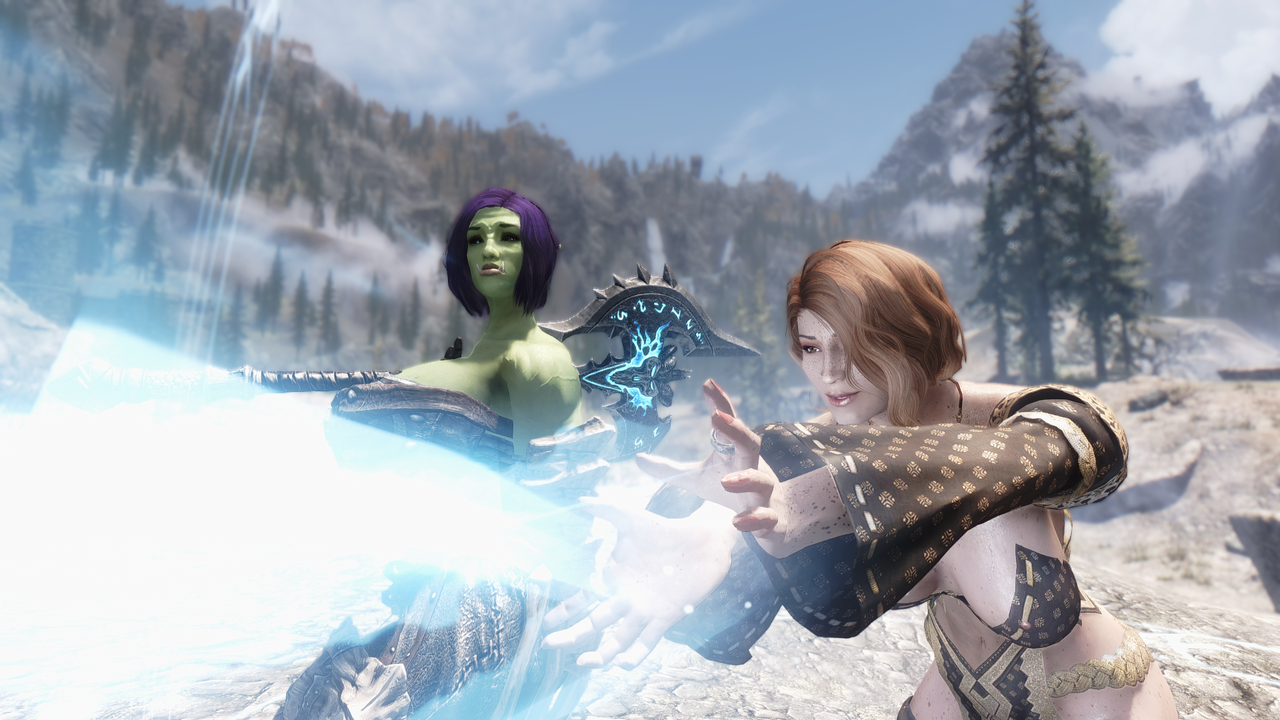 Fiona: So i'm guessing he has lighter and weaker armor than his brothers, which is why.
*Stops magic*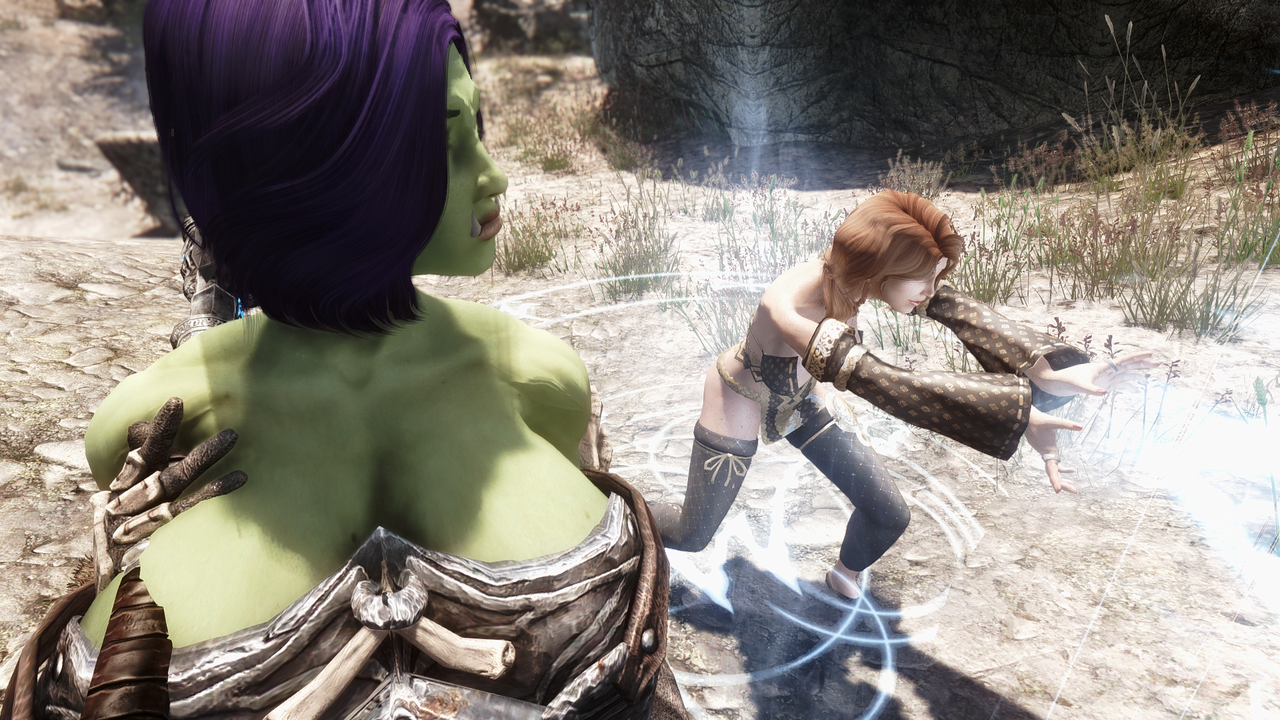 *Sound of ice cracking*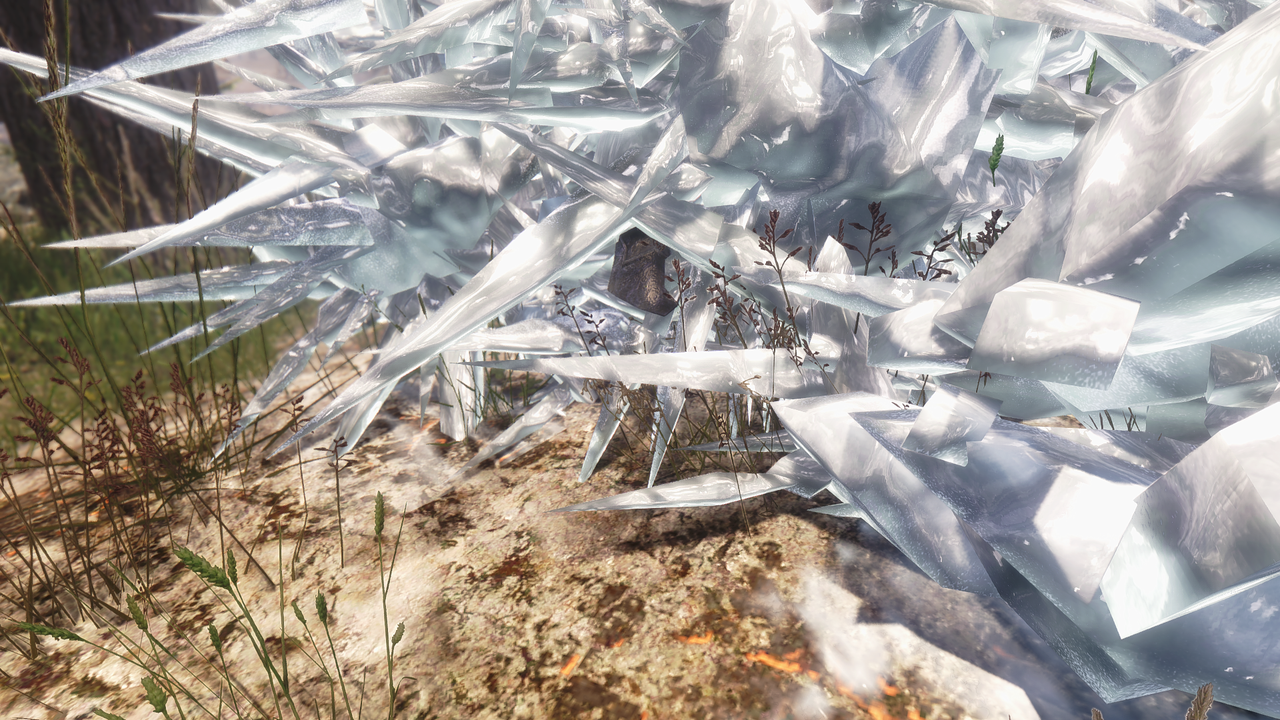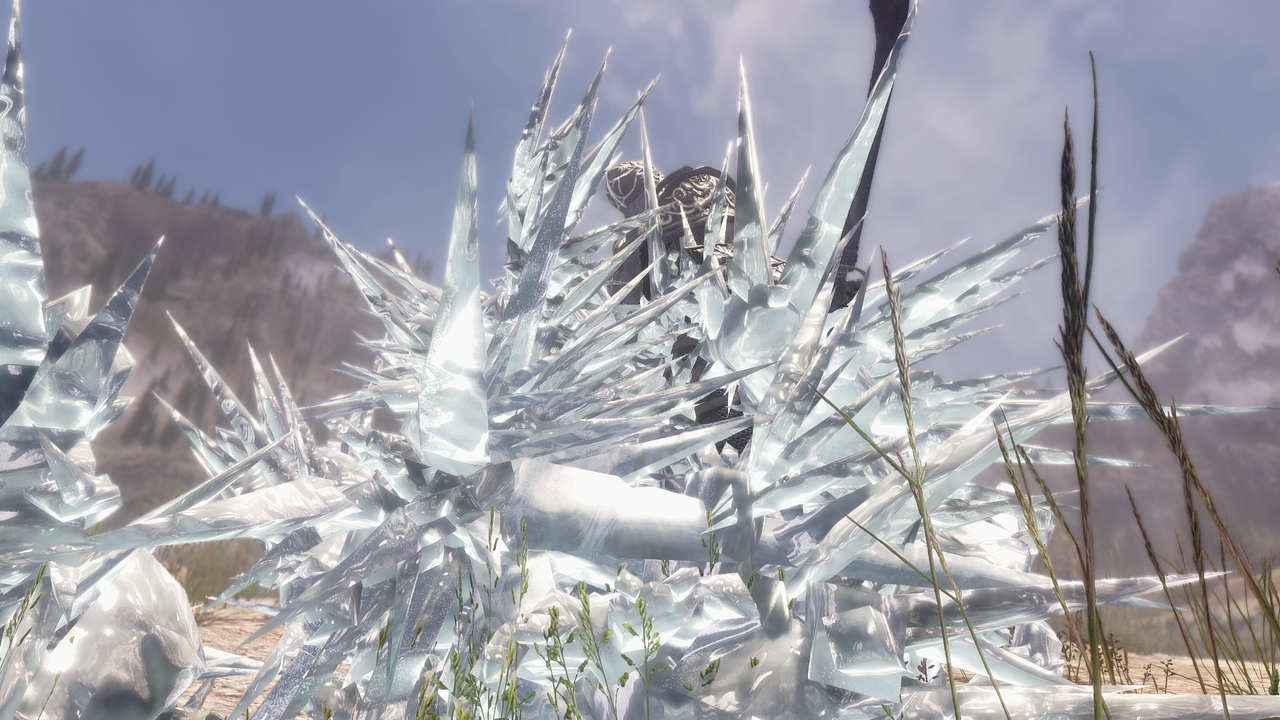 Kaal: S-S-S-S-S-SO C-C-C-C-COLD!!!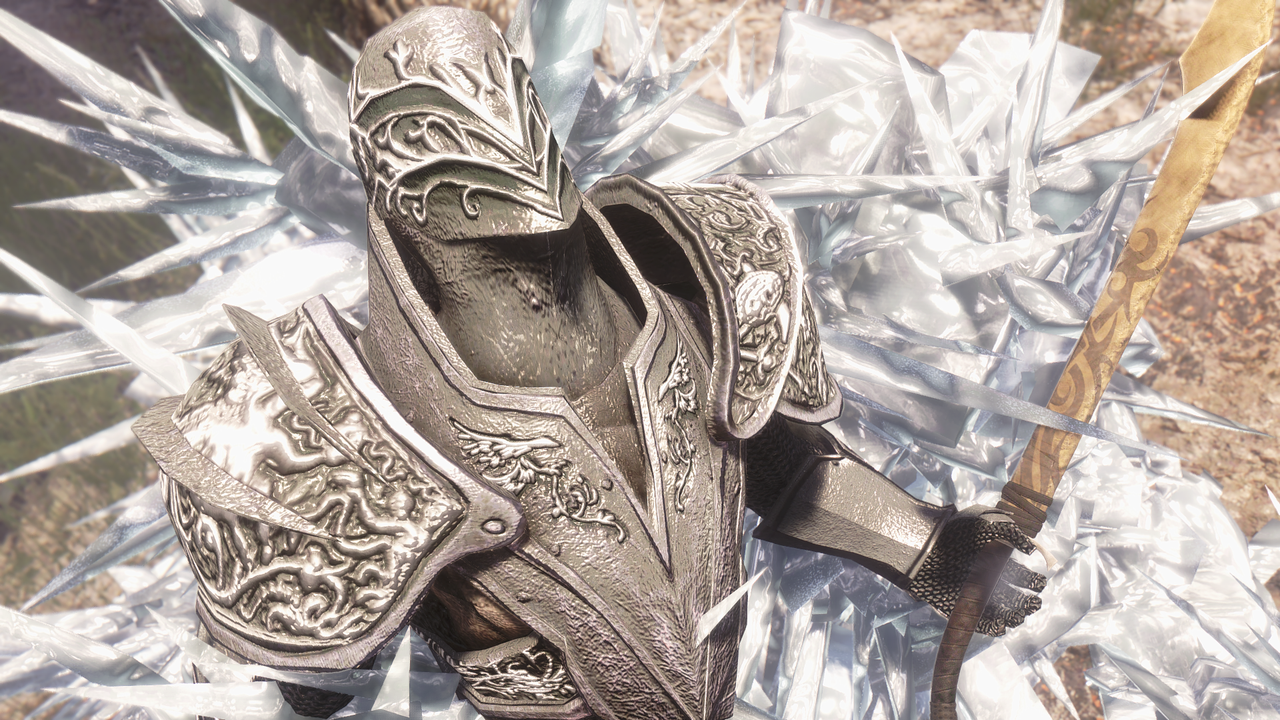 Fiona: I froze him in place.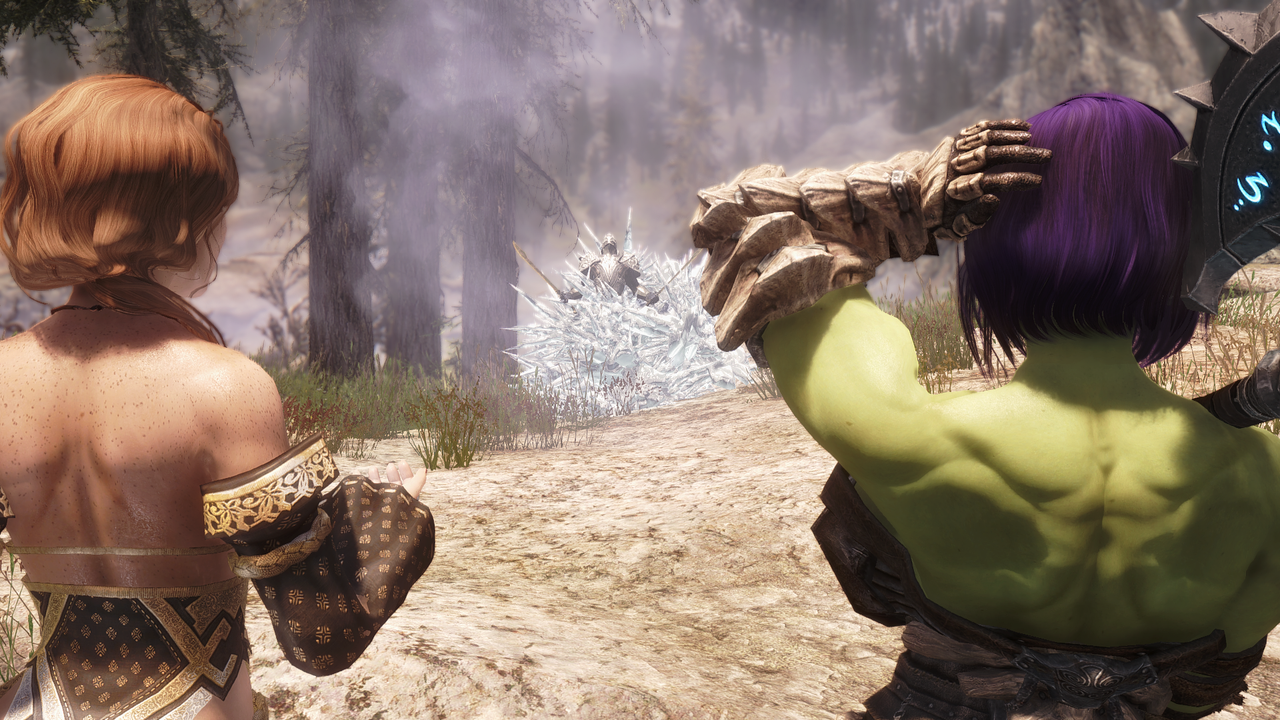 Fiona: Go ahead.
Seline: Oh i'm gonna enjoy this.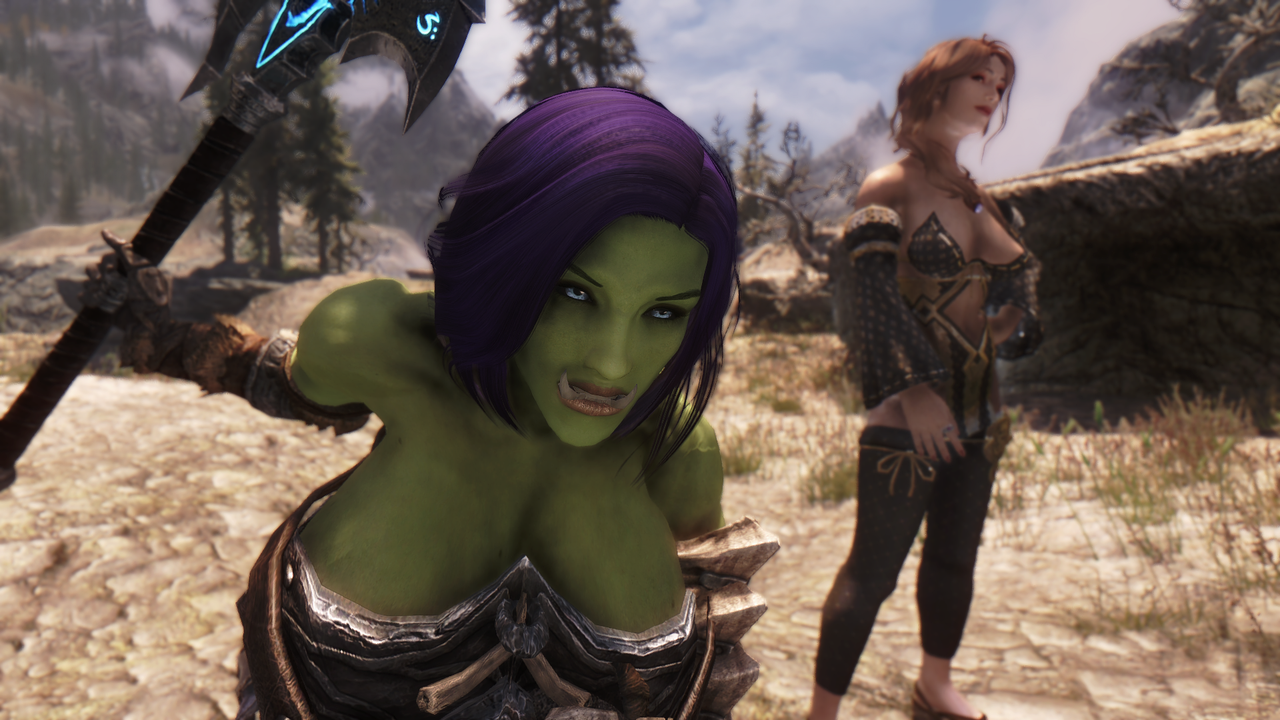 *background* Kaal: W-w-w-w-w-w-wait a-a s-s-second.
*Seline stopping towards him*


Kaal: W-w-we c-ca-can di-discuss t-this.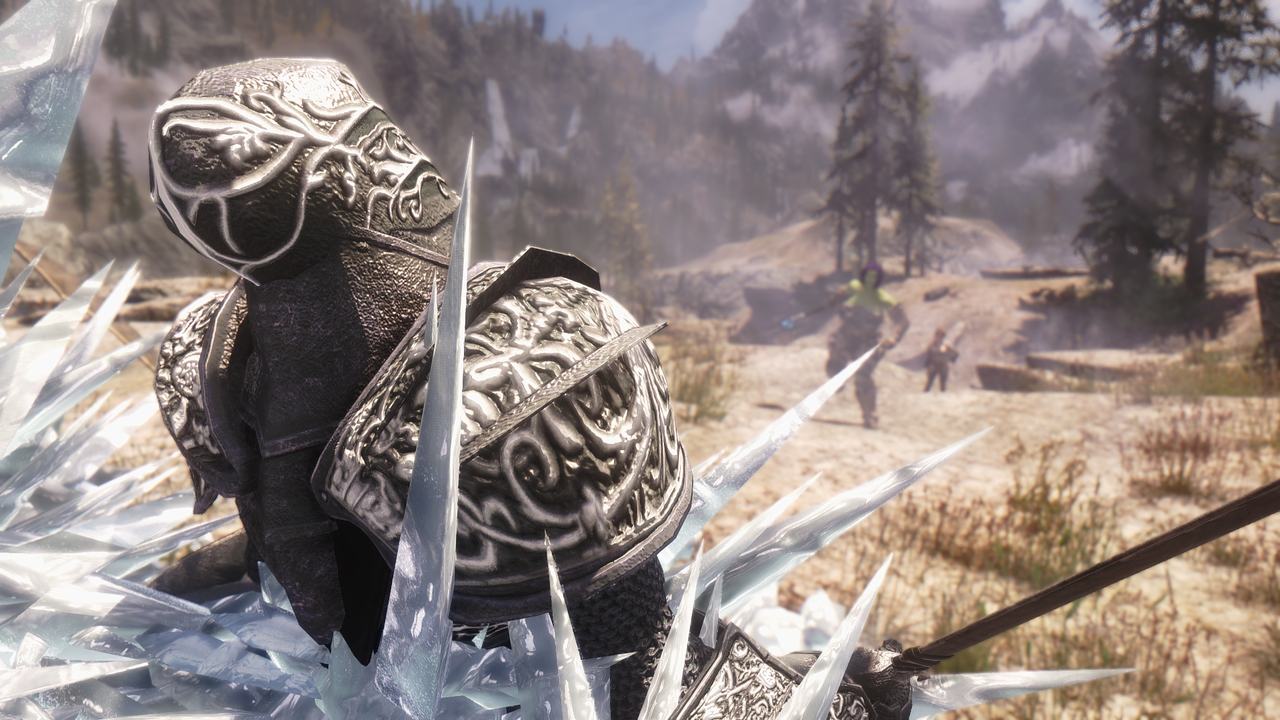 Kaal: I-I won't s-s-survive th-that.
*sound of ice cracking more*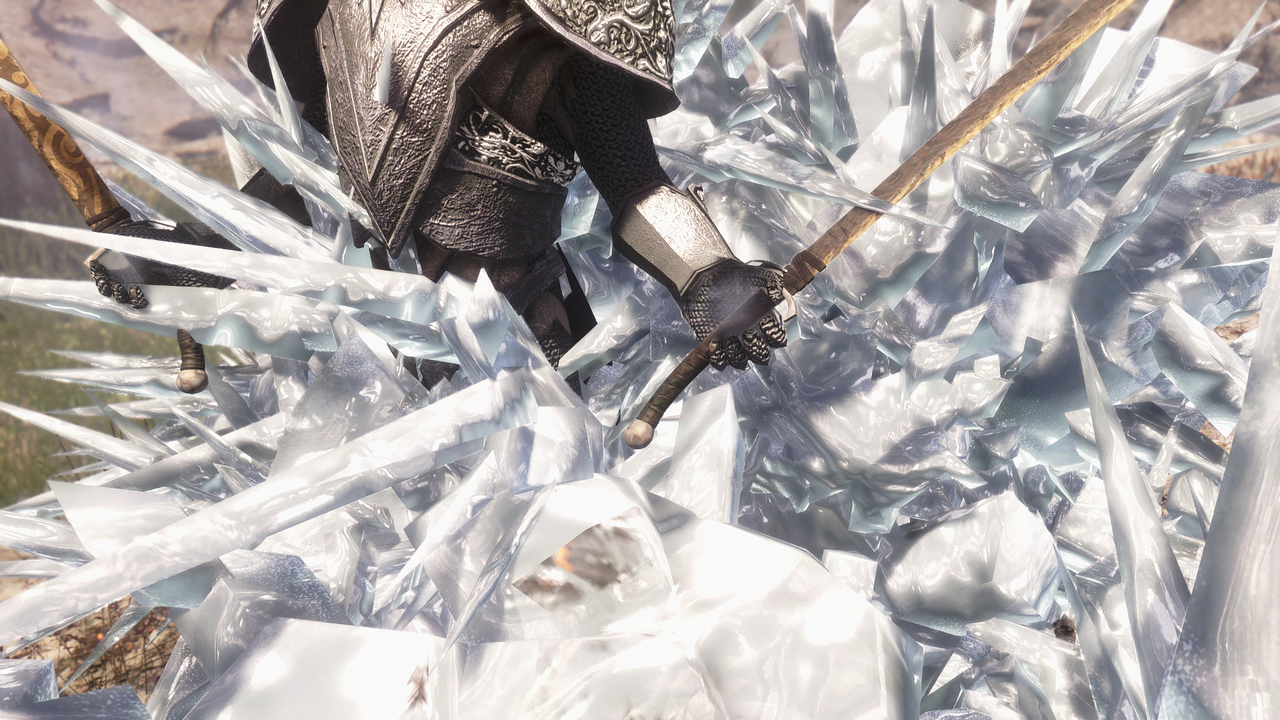 *Sound of Seline jumping*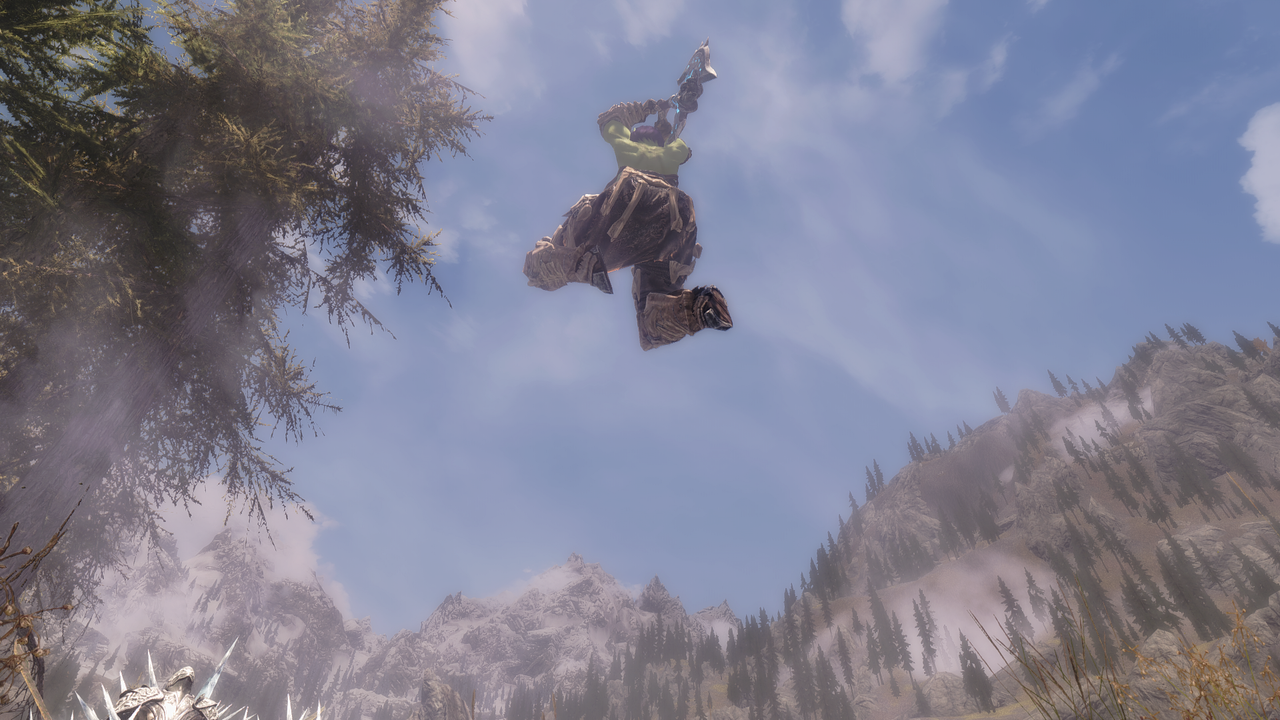 Kaal: W-W-WAIT!!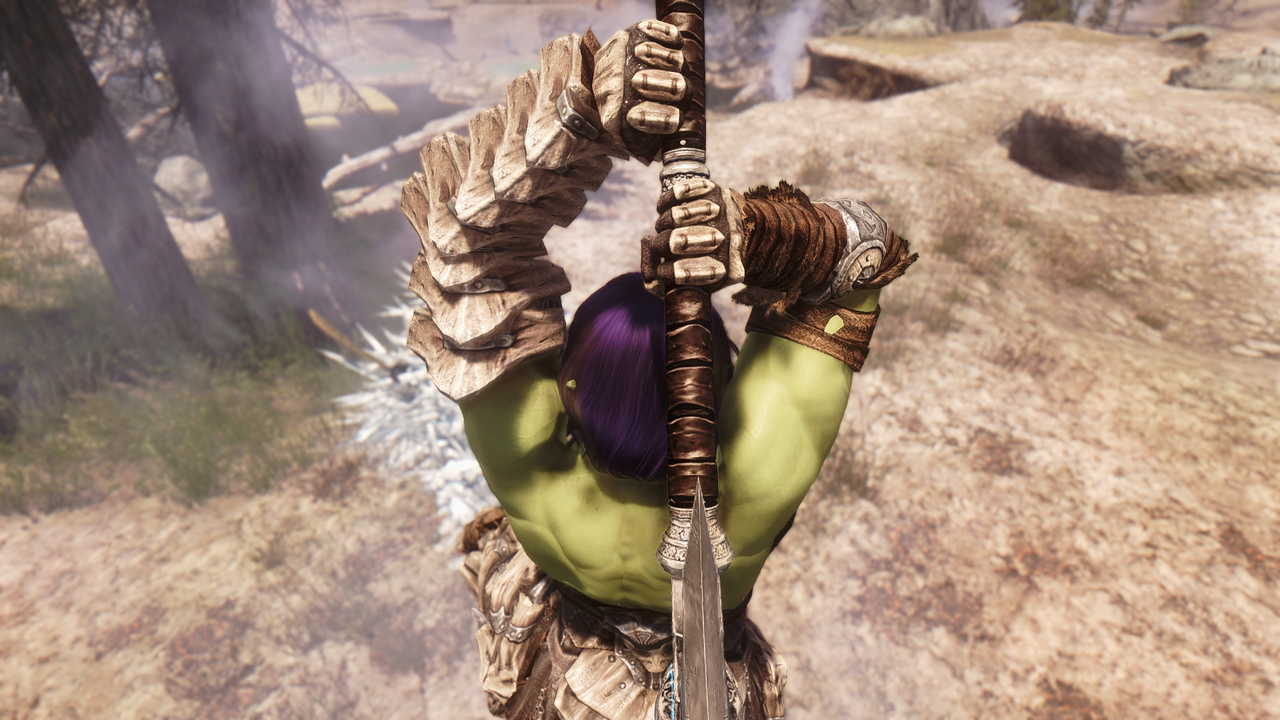 *Ice cracking gets louder*


*Ice Shattering*
Kaal: HA HA!!! I'M FRE-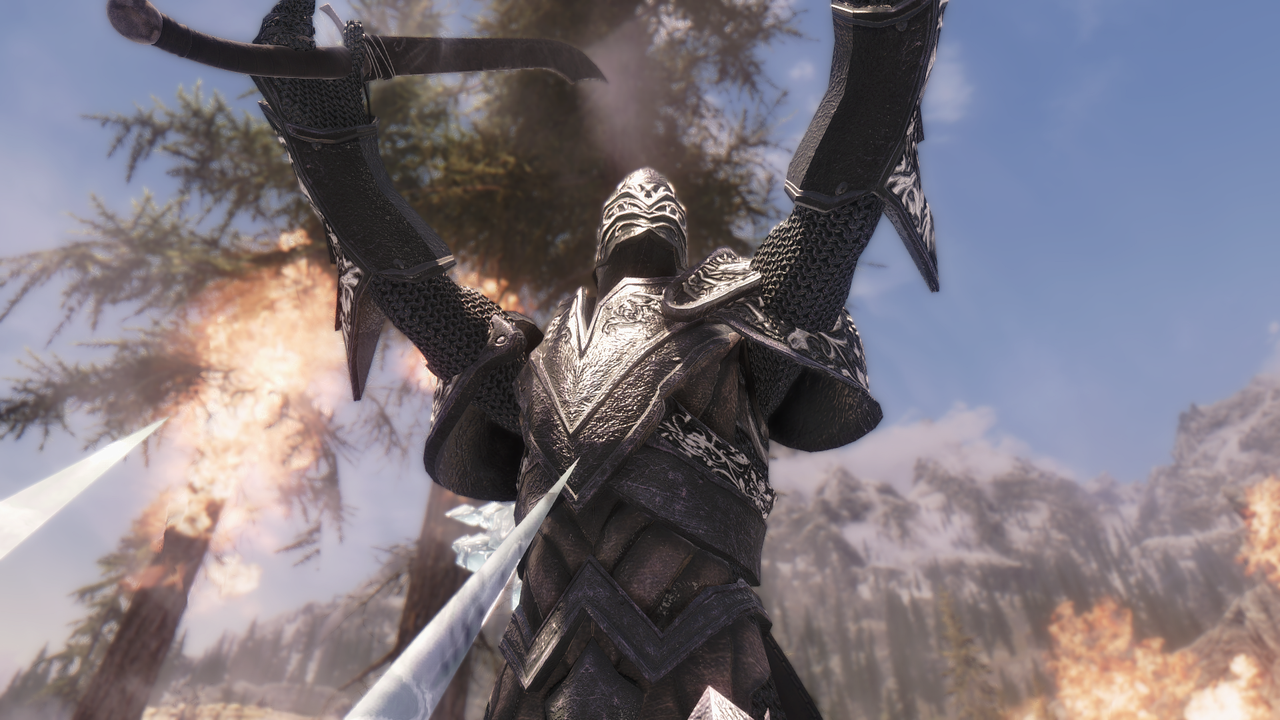 *Sound of Metal and skull being split by an Axe*
Kaal: EEE.....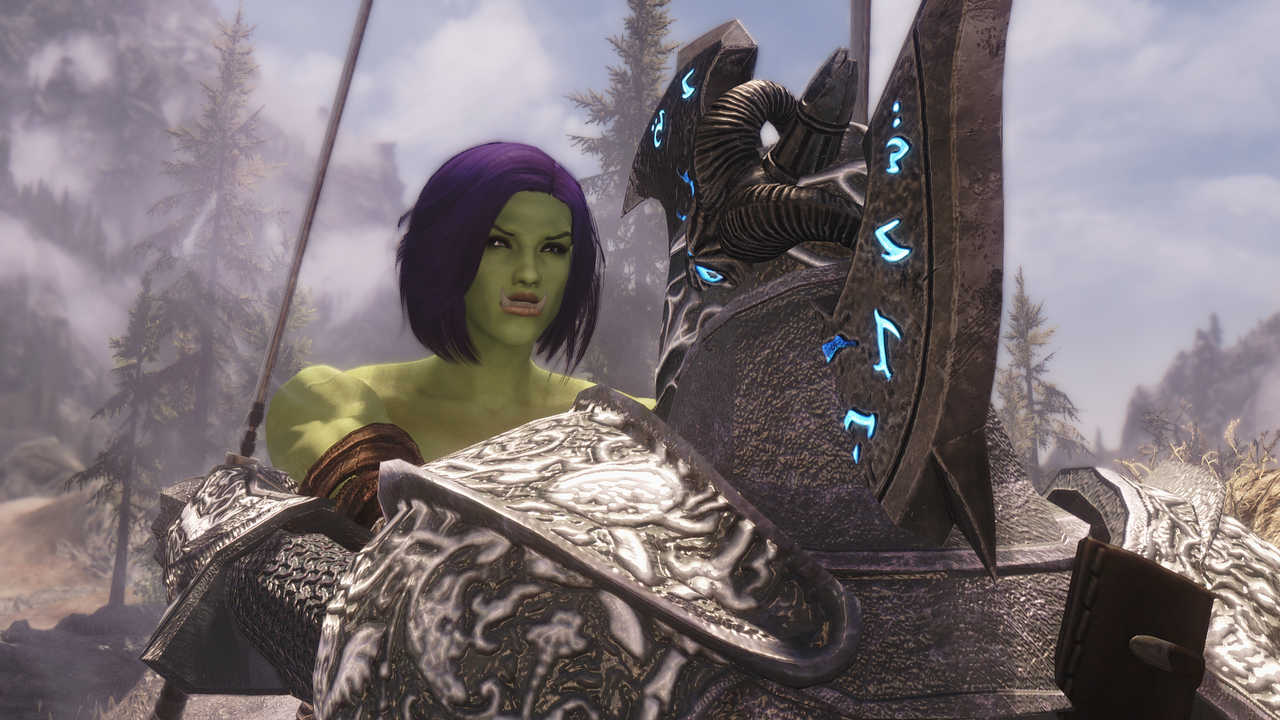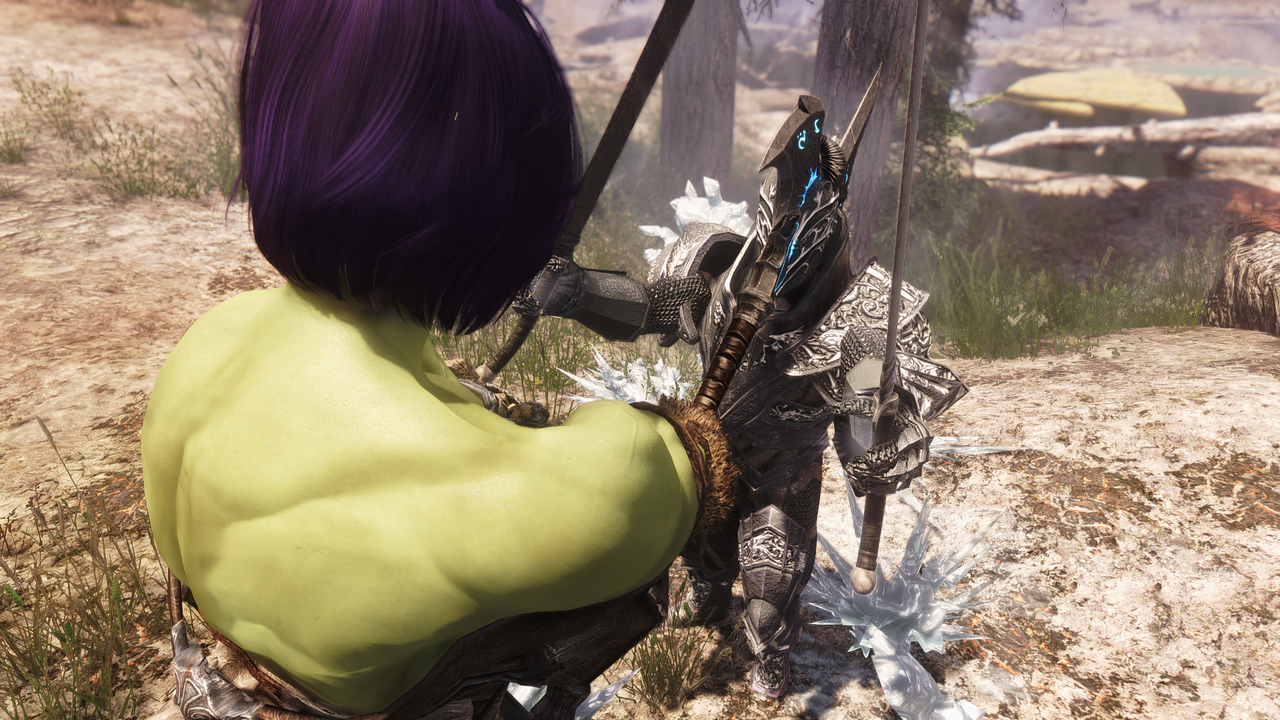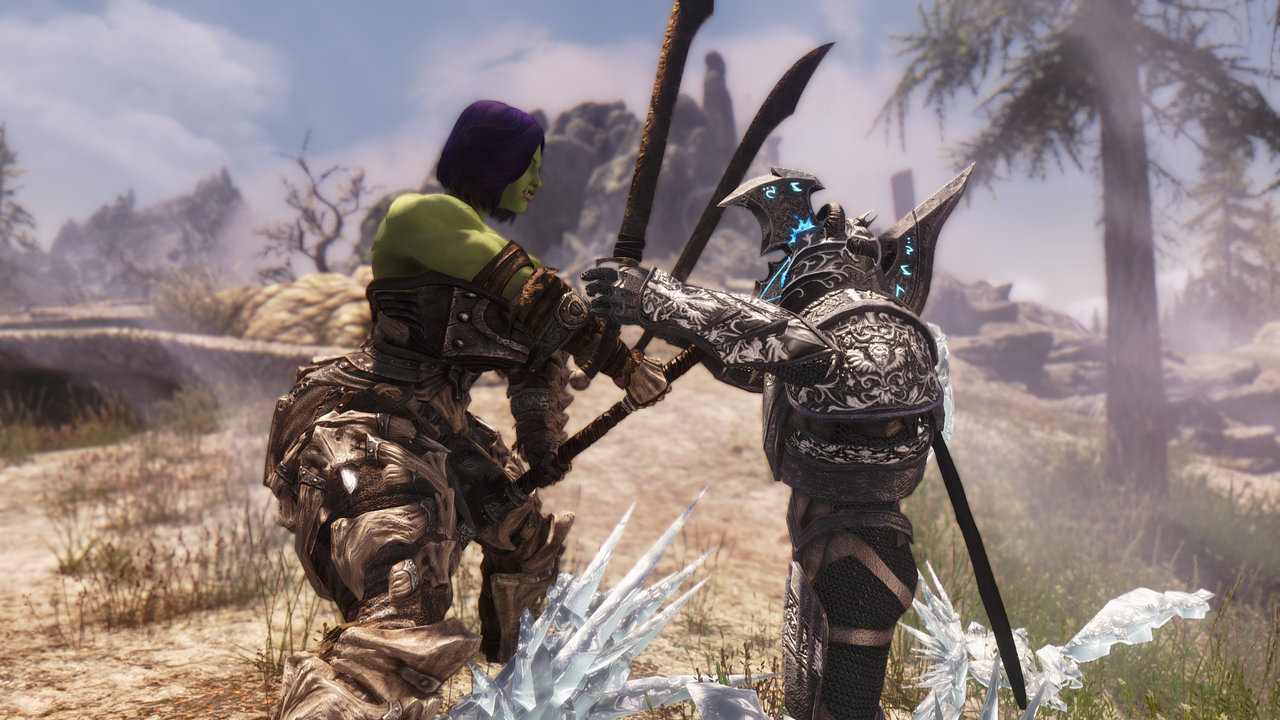 *Seline removing axe*
*Sound of Armor clanging as the body drops*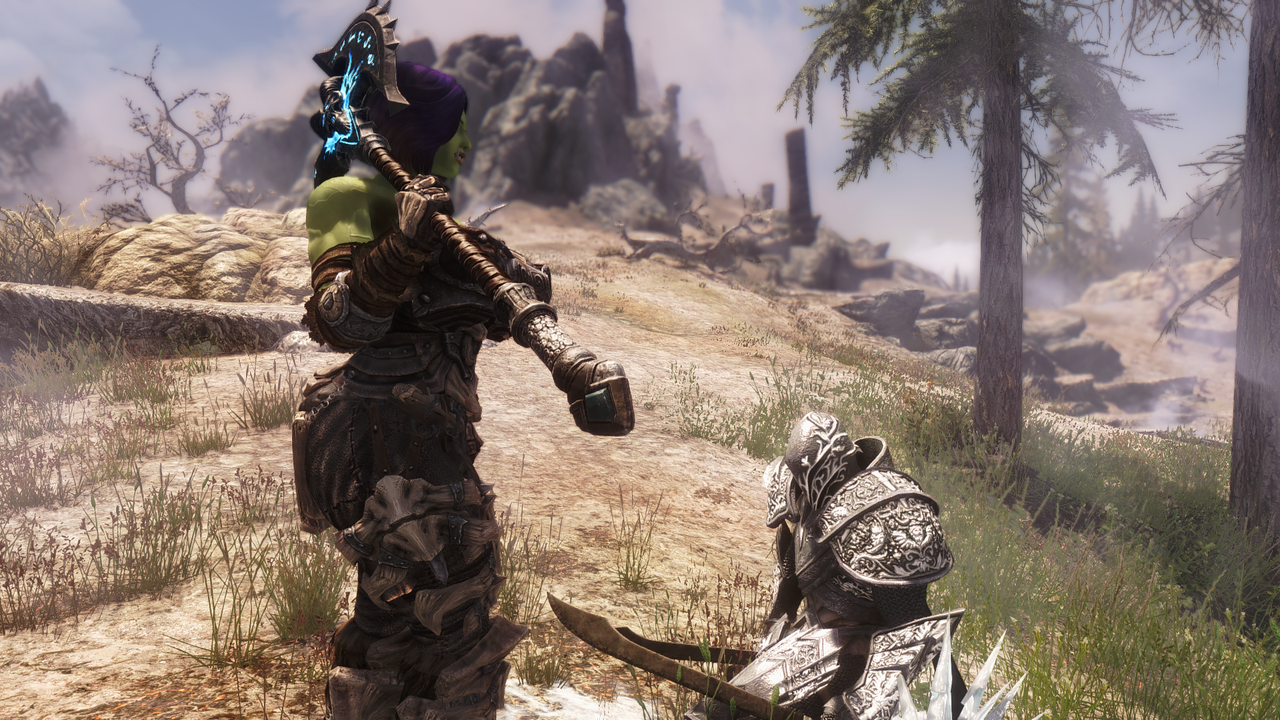 Fiona: Well that wasn't as bad as i expected it to be.
Seline: Yeah.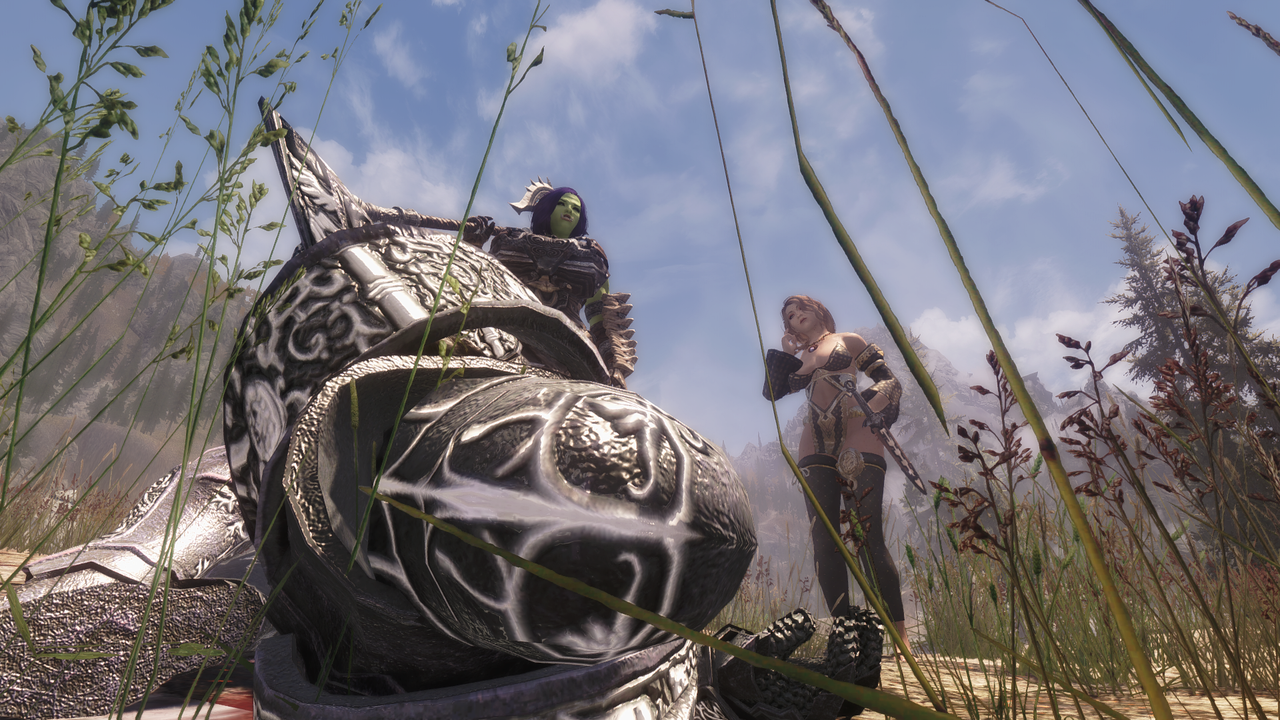 Seline: Why were you so sure he'd come after us, how do i know you didn't plan this?
Fiona: It was merely coincidence.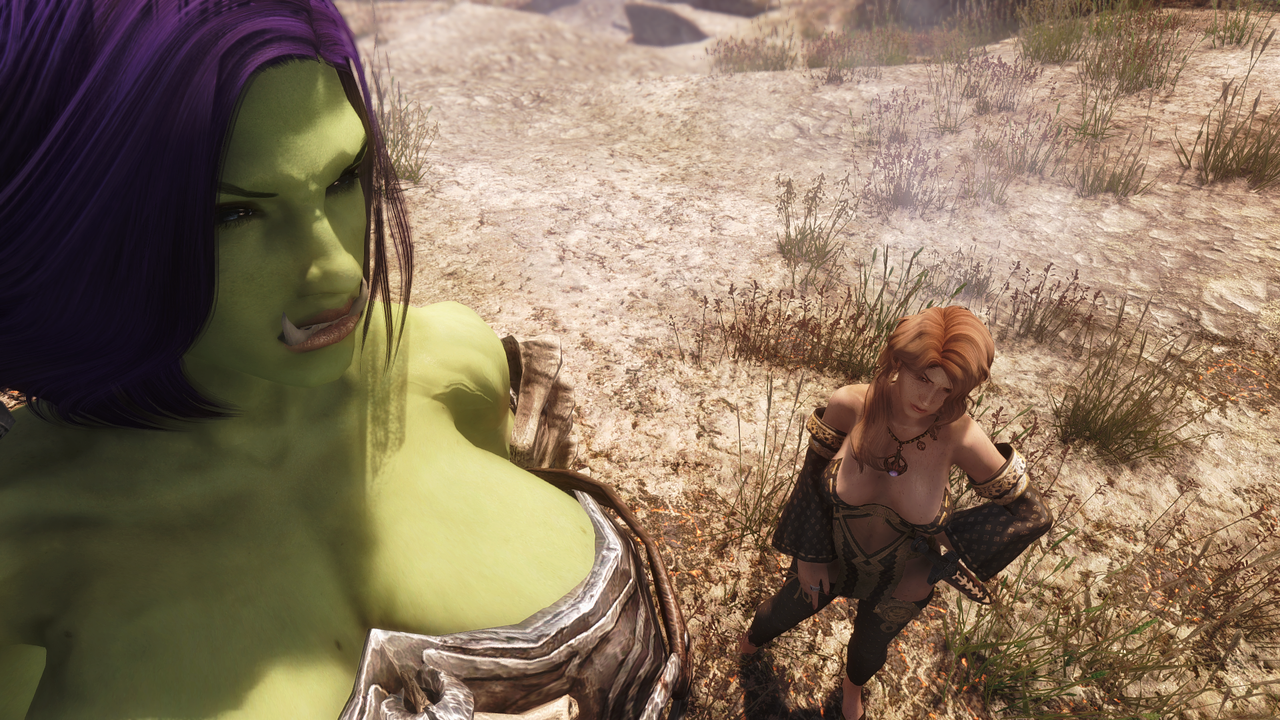 Fiona: There is no way i'd make a plan that involves me hurting myself, i hate pain.
Seline: I see.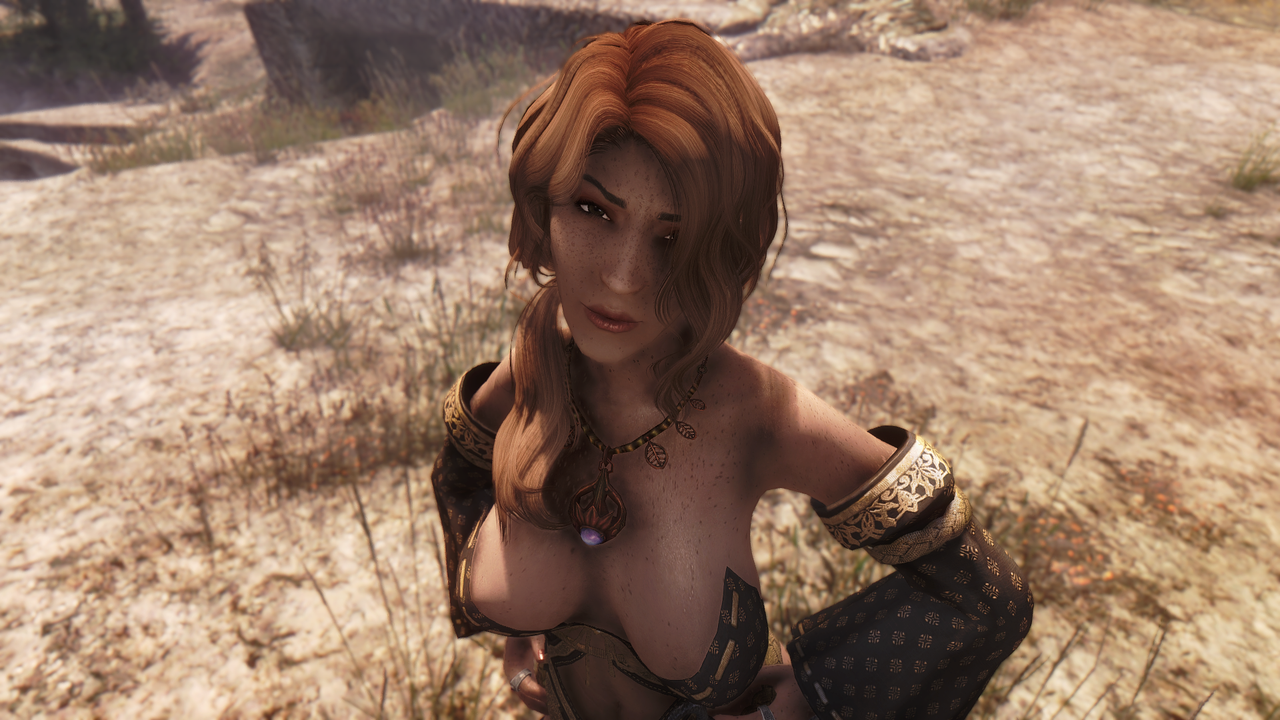 Seline: Sorry, just trying to wrap my head around this whole dimensional warrior thing still.
Fiona: its fine.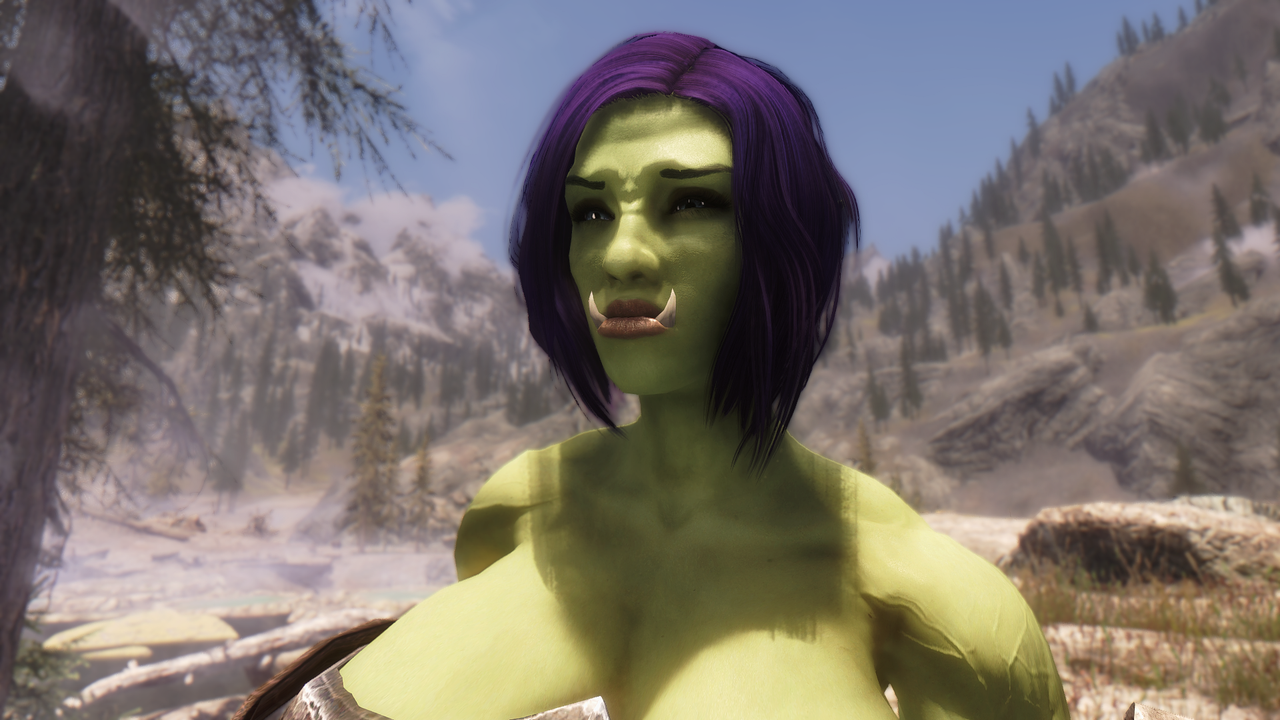 Fiona: I wouldn't want to hurt one of Emily's good friends anyways.
Seline: Um....i've only met her in a dream, not even sure if we count as friends.
Fiona: I see. Well since you saved me you count as one of my friends at least, i'll treat you later.
Seline: Thanks.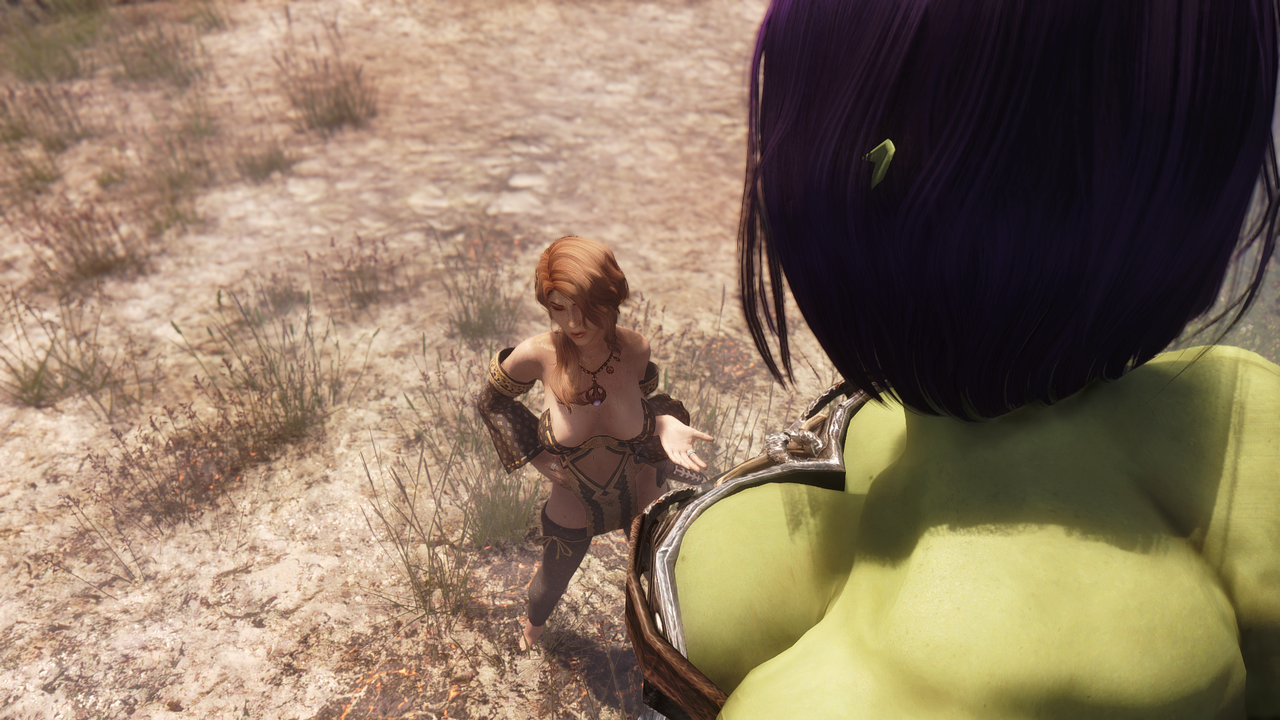 Fiona: Speaking of good friends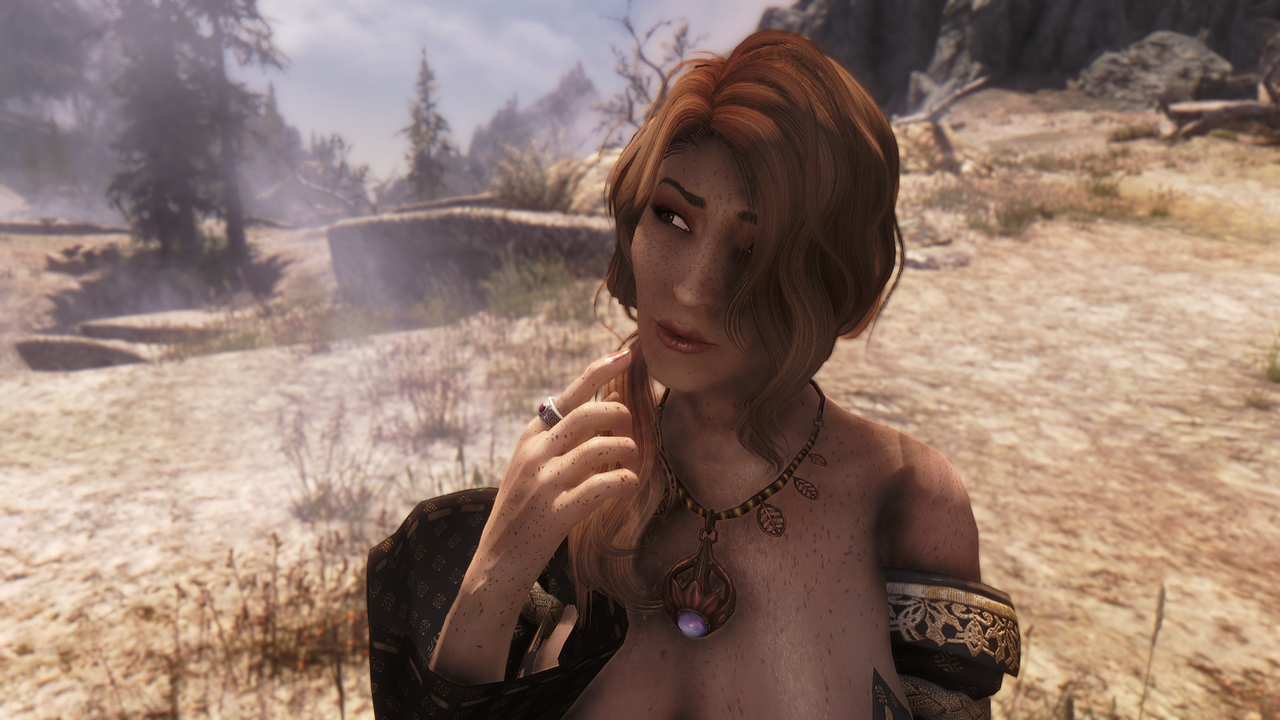 Fiona: Where is Sylvia?
Seline: Not sure.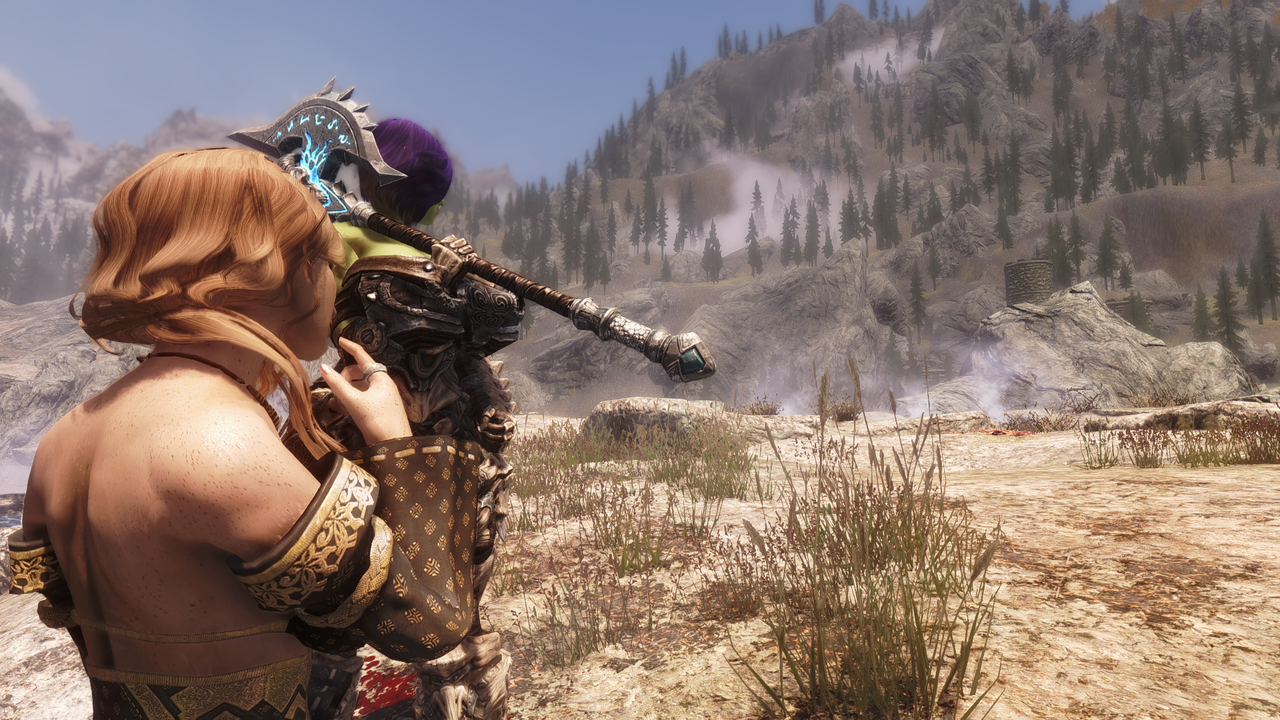 Seline: Haven't seen her since she got knocked away. Wait, she hates you, how is she your friend.
Fiona: Oh she's not.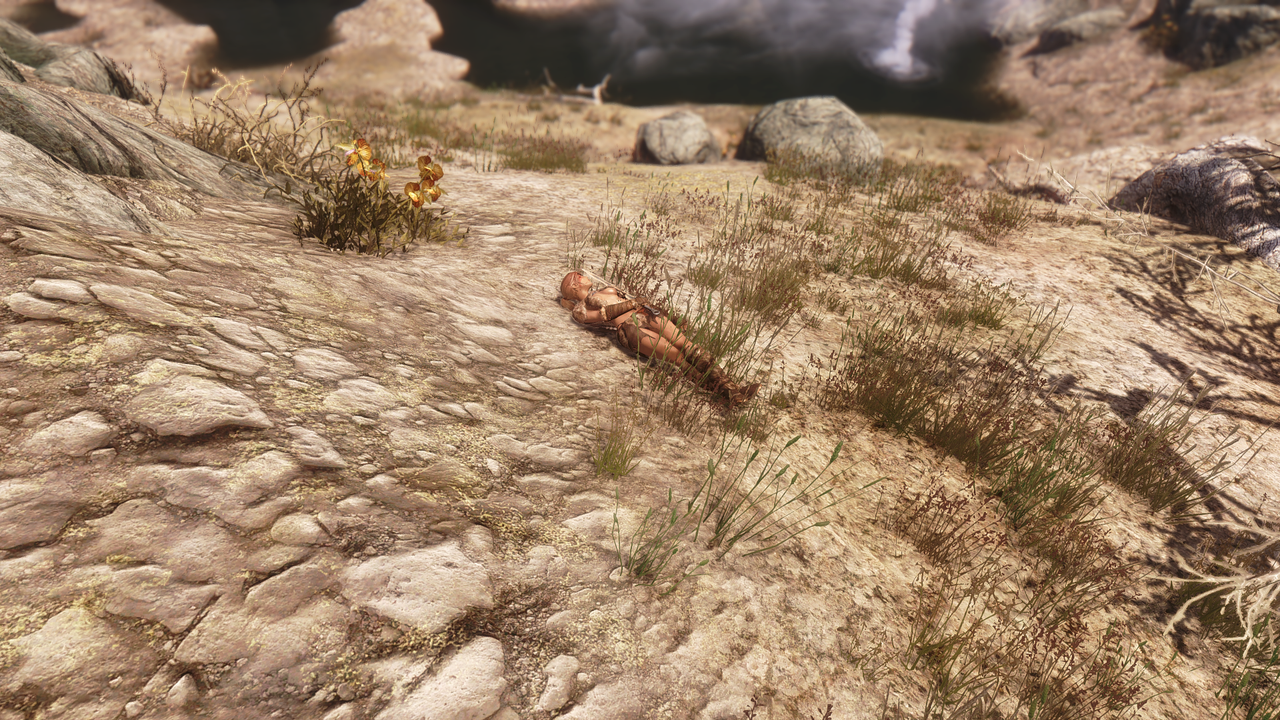 *Background* Fiona but she's really fun to fuck with.
*mumbling in her sleep* Sylvia: Mmmmm down Meeko, no anal today.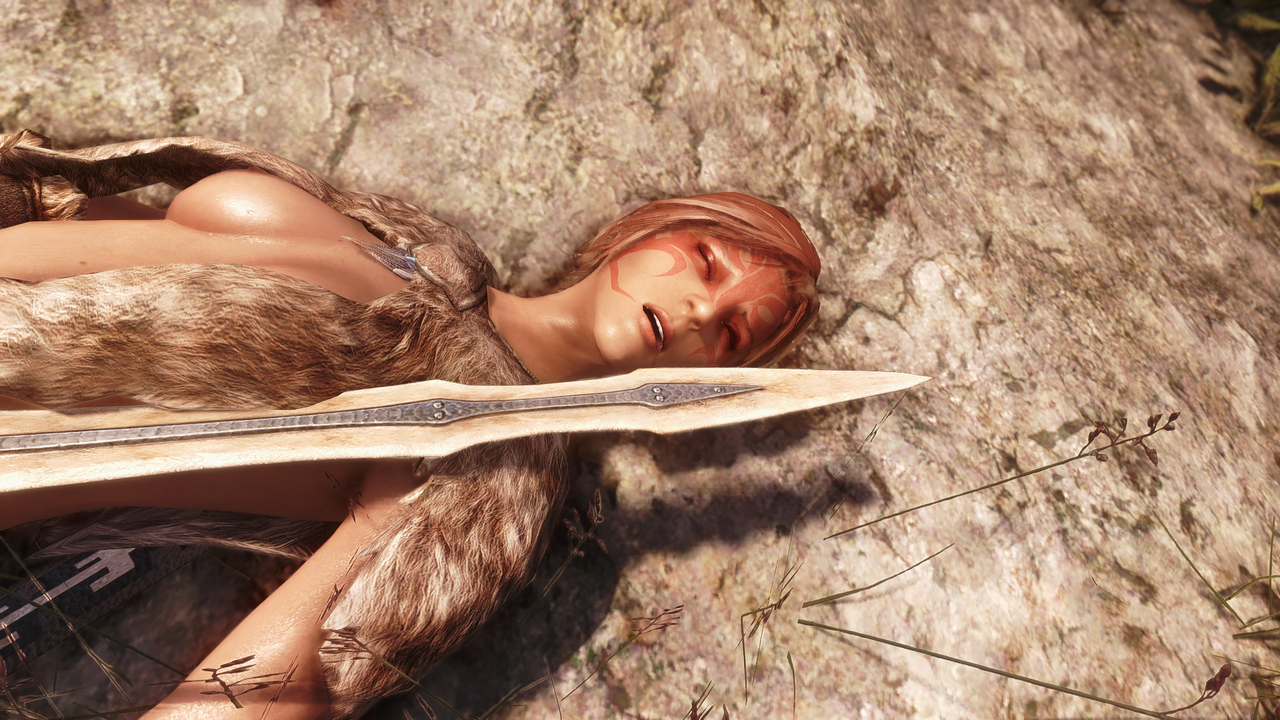 Seline belongs to Donegan
Part 1: http://www.loverslab.com/blog/407/entry-5076-chapter-40-blitzkrieg-13/
Part 3: http://www.loverslab.com/blog/407/entry-5078-chapter-40-blitzkrieg-33/