TLDR; Howto update the Apropos2 Text DB with Mod Organizer 1 (MO1)
We start with my left pane:
To begin with, I have the main Apropos2 mod at position #311 and at #312 my old Apropos2 Text DB in the 0.5.9 version. You can see, that I took the liberty to rename the mods.

Let's select it and have a detailed look:

We have the "Apropos DB" tree inside the main mod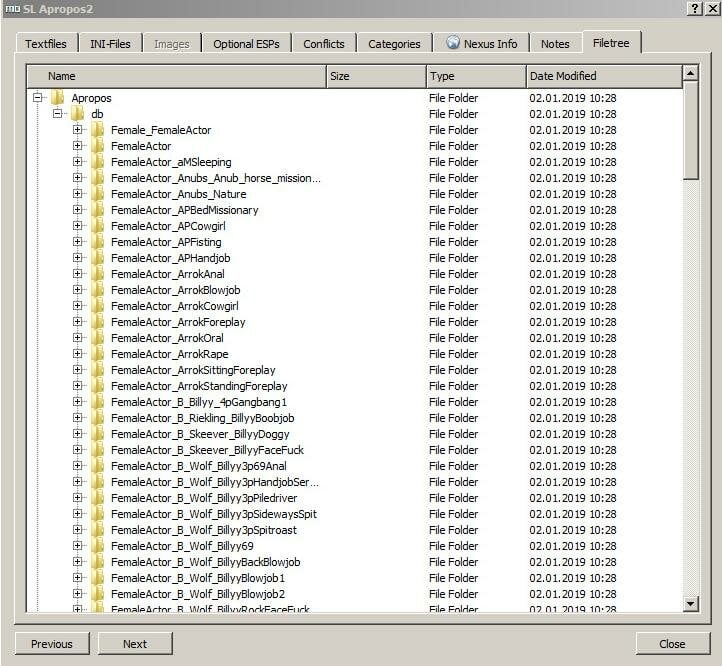 That's exactly what the "DB Update" is supposed to look, once we're done.
Let's look into my old "DB"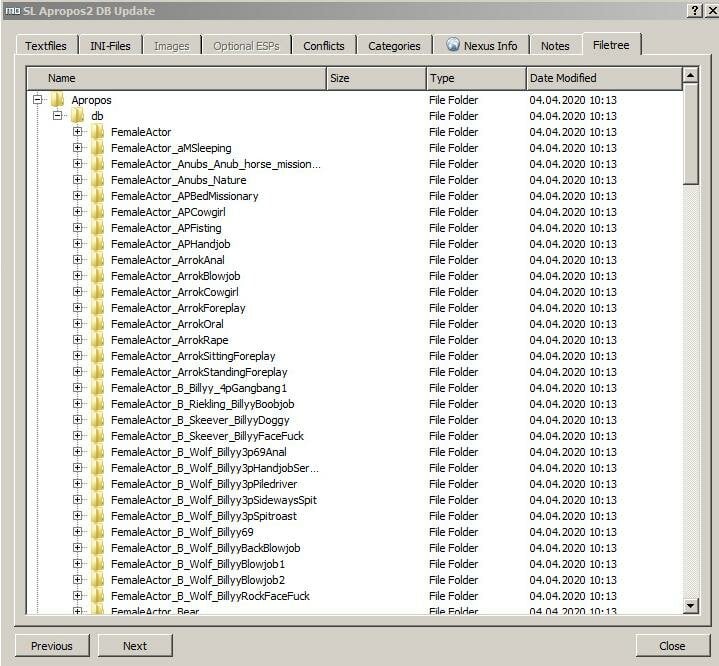 See? All the same, internally.
Now, the update. In MO, click the top left icon:


Hmpf! My mouse pointer isn't visible in the screenshot... sorry

This is, what it looks like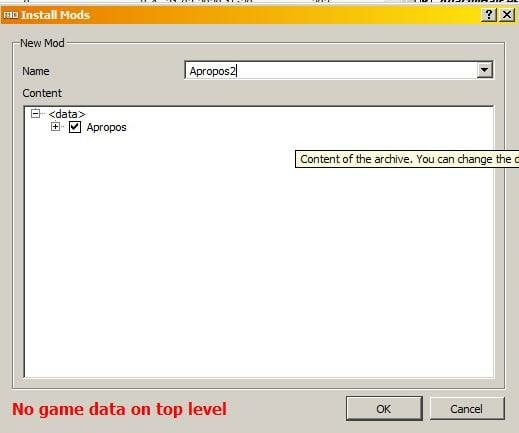 Right click at "<data>" and select "set data directory". MO1 can't detect it automatically, because the structure gives no hints. But we can do that manually.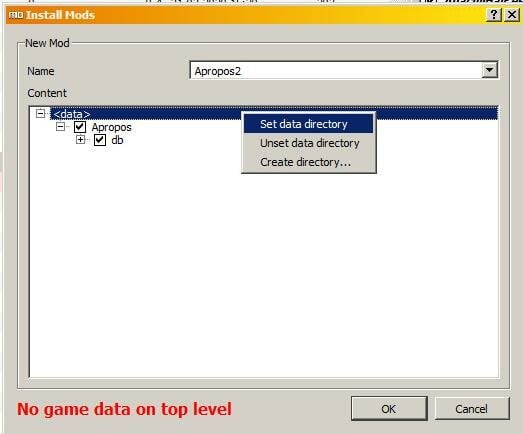 And we continue to ignore the red warning at the bottom. It's not relevant here.
Next step: I rename the mod to my liking. But you can skip that, if you like.
BUT: I strongly recommend to give it a different name than the main mod! Because that's the point of using MO.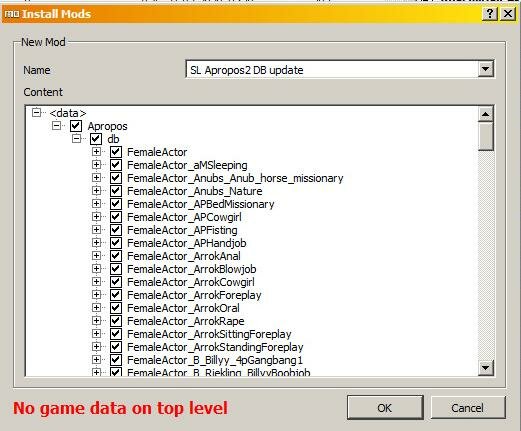 Another warning. ?Yes, yes, yes, .. ? .. we know exactly what we are doing here => ignore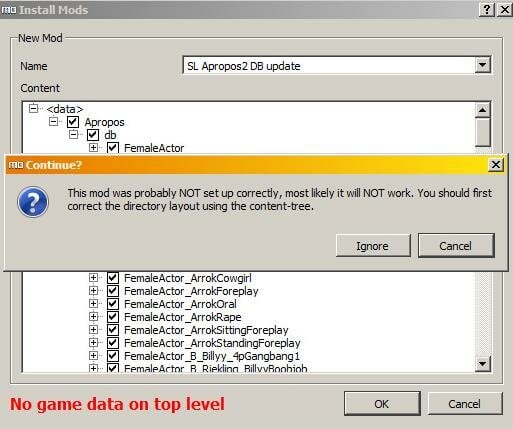 And since we are updating, of course I have an older version. => REPLACE
Tick the box, if you want to keep a backup of the older version. I didn't.

Now, since we have an odd mod structure, MO1 deselcts the mod in the left pane and pushes it to the bottom of your list.

Let's fix that and push it back to my previous #312
And personally, I like to add the version number. (v0.5.11 with today's update)

✅Done
Have fun ?
References