About This File
if you uninstall or update the mod, please unequip the rad mood ring before changing and unequip and equip the pipboy after changing
This mod allows you to change your breast and butt size via the effects of Radiation.
this mod uses the players Pipboy(or crafted Rad Mood Ring) to alter the effects of the mod in several different ways by Armor Workbench
Body Types
CBBE (Default)
CBBE Breasts
CBBE Butt
Atomic Beauty
Atomic Beauty Breasts
Atomic Beauty Butt
Fusion Girl
Fusion Girl Breasts
Fusion Girl Butt
Jane Bod
Jane Bod Breasts
Jane Bod Butt
TBOS
TBOS Butt
Custom (Edit RadMorphs in xEdit, alter the strings in the armor to your choice)
Size modifiers (this depends on your players body size so it may be different for everybody)
+600%
+500%
+400%
+300%
+200%
+100%
0% (Default)
-100%
-200%
-300%
-400%
-500%
-600%
Timing (controls the timing between updates)
0.5 Second
1.0 Second
1.5 Seconds
2.0 Seconds (Default)
2.5 Seconds
5.0 Seconds
10.0 Seconds
Start and end times
0%-100% - Normal (this works all of the time) (Default)
25% - this starts at 25% percent radiation
75% - this ends at 75% percent radiation
Please Note (for old save game users)
this uses the Pipboy so it should only effect the player. (however it may get overrided by other mods)
player.removeitem 21b3b
player.additem 21b3b
player.equipitem 21b3b
(this should start the script)
Requirement - You will have to build clothes with Morphs in Bodyslide for this to work properly
Let me Know if there is any issues?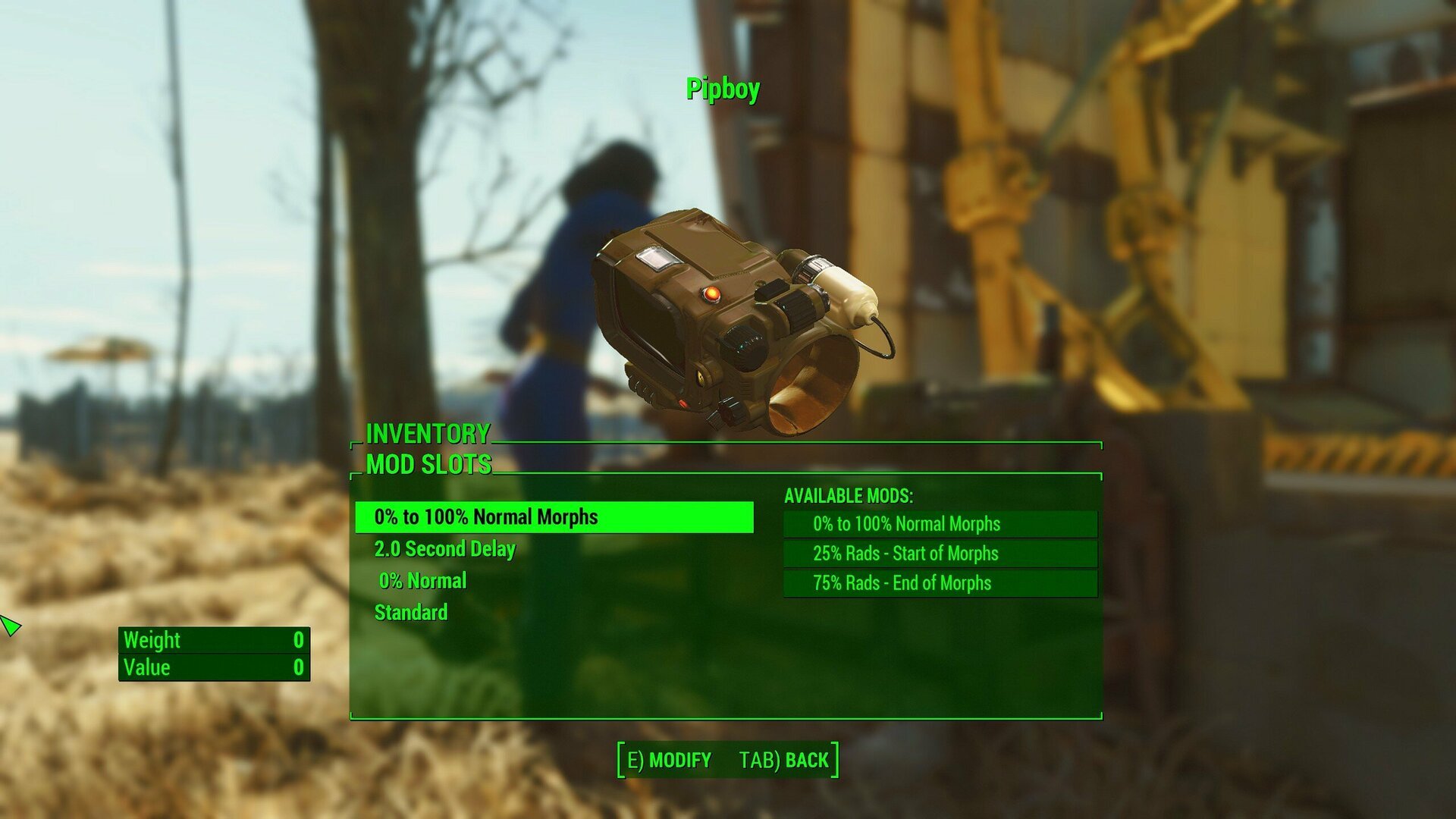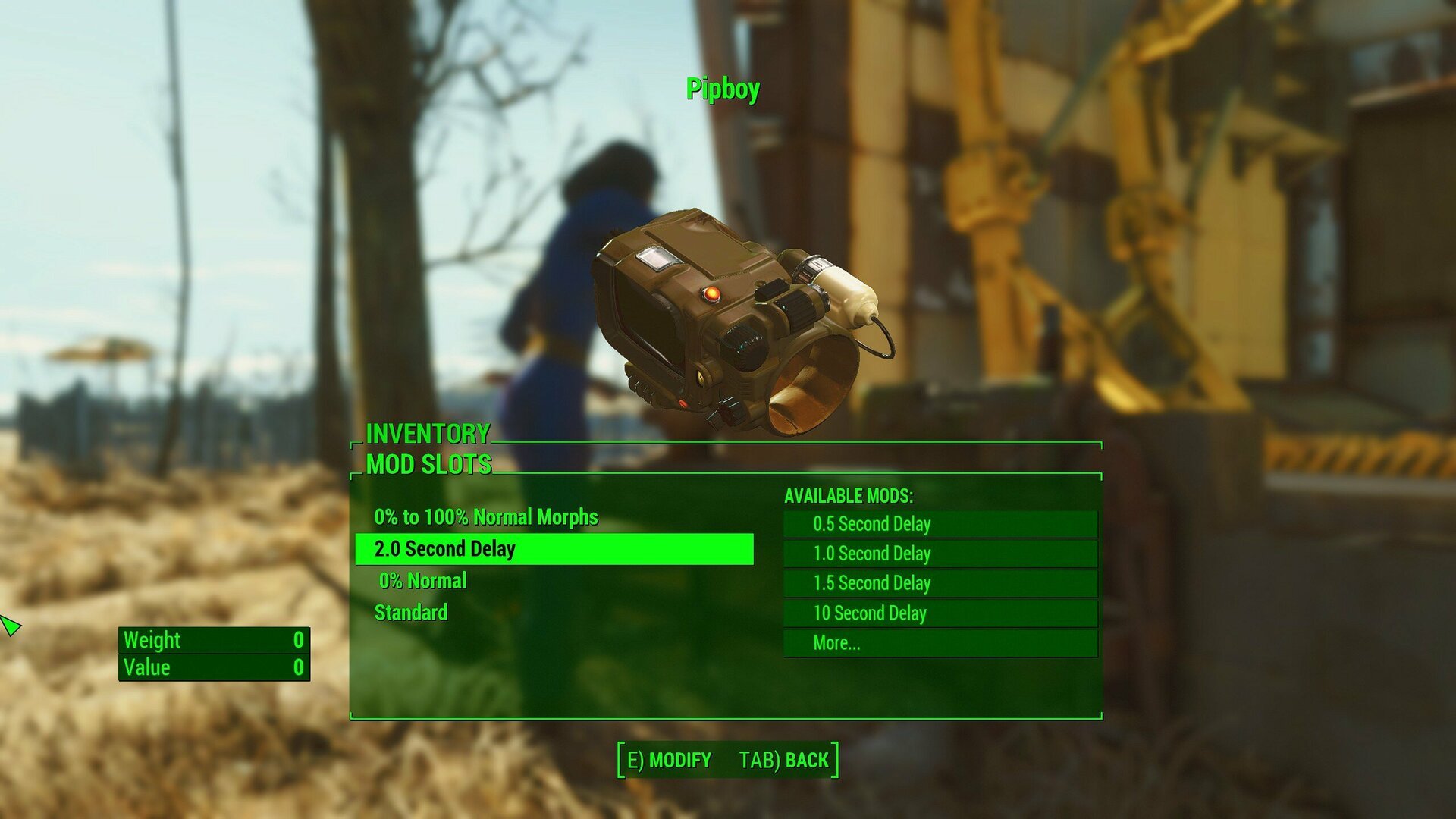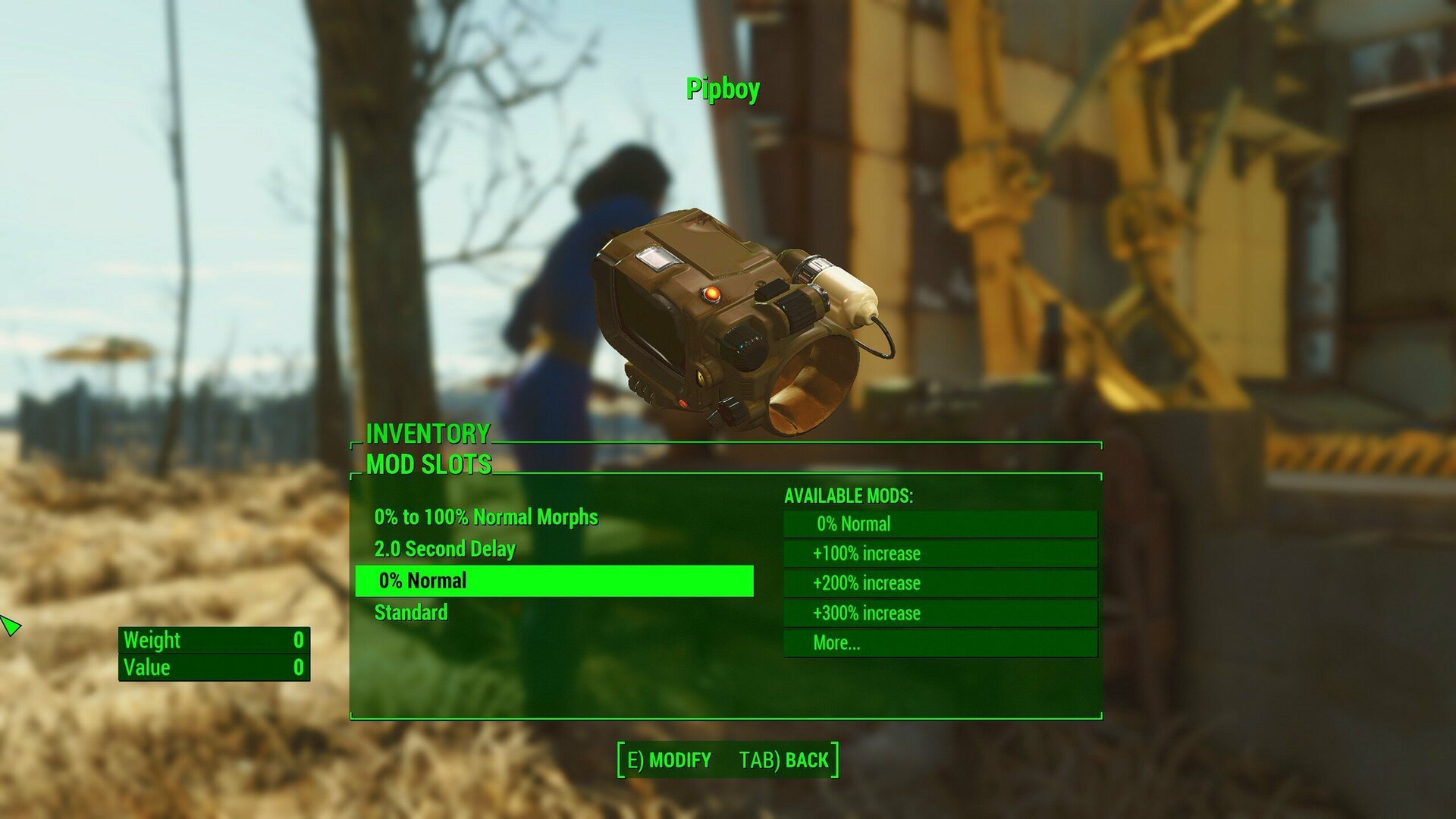 ---
What's New in Version
v1.3
Released
v1.3
Added naming to Pipboy and rad ring
New Body Types
CBBE (Default)
CBBE Breasts
CBBE Butt
Atomic Beauty
Atomic Beauty Breasts
Atomic Beauty Butt
Fusion Girl
Fusion Girl Breasts
Fusion Girl Butt
Jane Bod
Jane Bod Breasts
Jane Bod Butt
TBOS
TBOS Butt
Custom (Edit RadMorphs in xEdit, alter the strings in the armor to your choice)
1.1
Added Fusion Girl