Previous part: https://www.loverslab.com/blogs/entry/9871-the-purge-of-riften4/
The Purge of Riften(5/)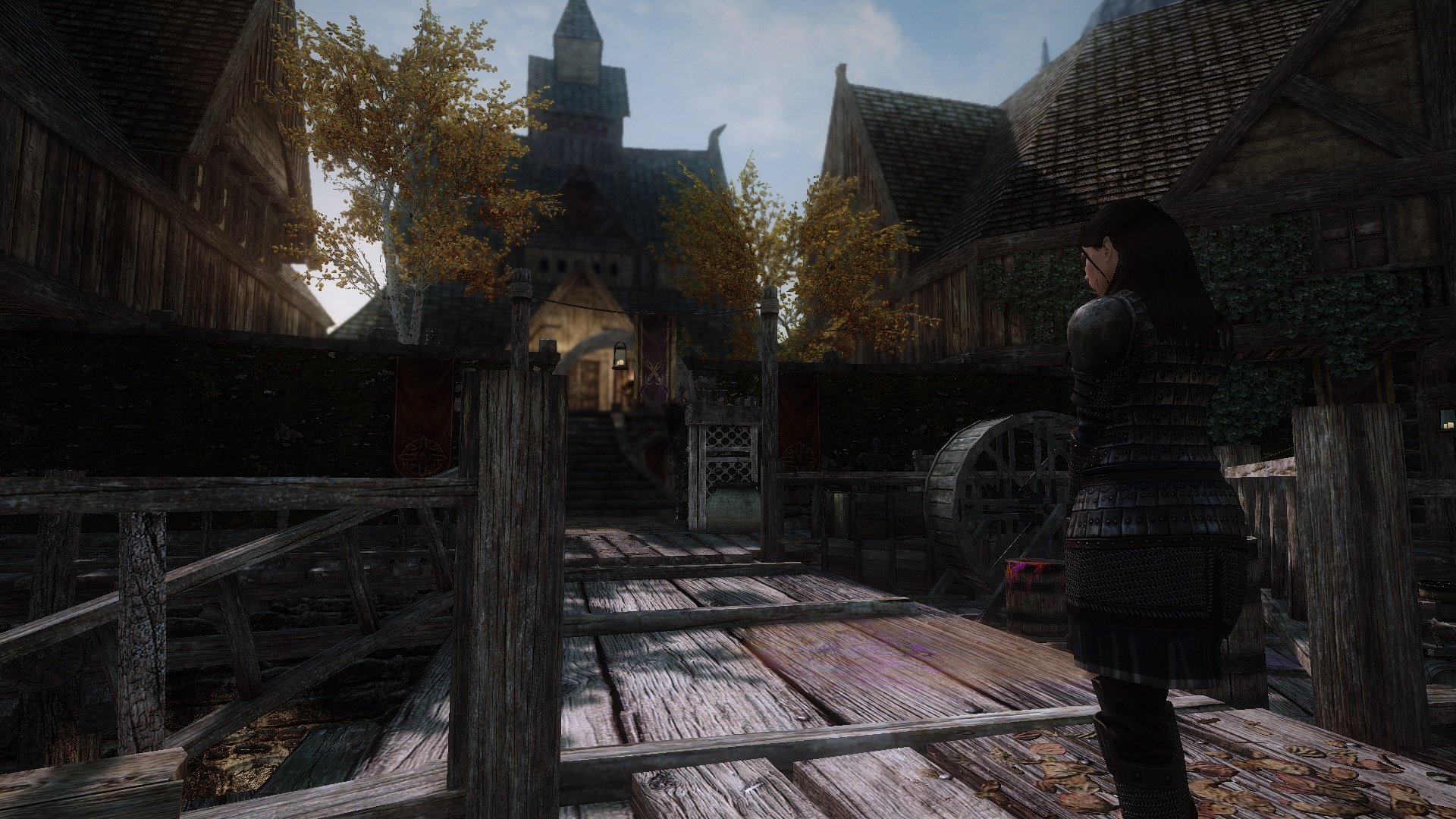 The Temple of Mara, might be the only clean and pure place in this City or the most rot. Im not sure which one is the truth, but it just matter of time, til I discover the truth of the Temple. If anything people of Riften could have one safe heaven of all corruption and dangers of the City, so this is something I must do regardless my role as Iudex or Priestess of Dibella.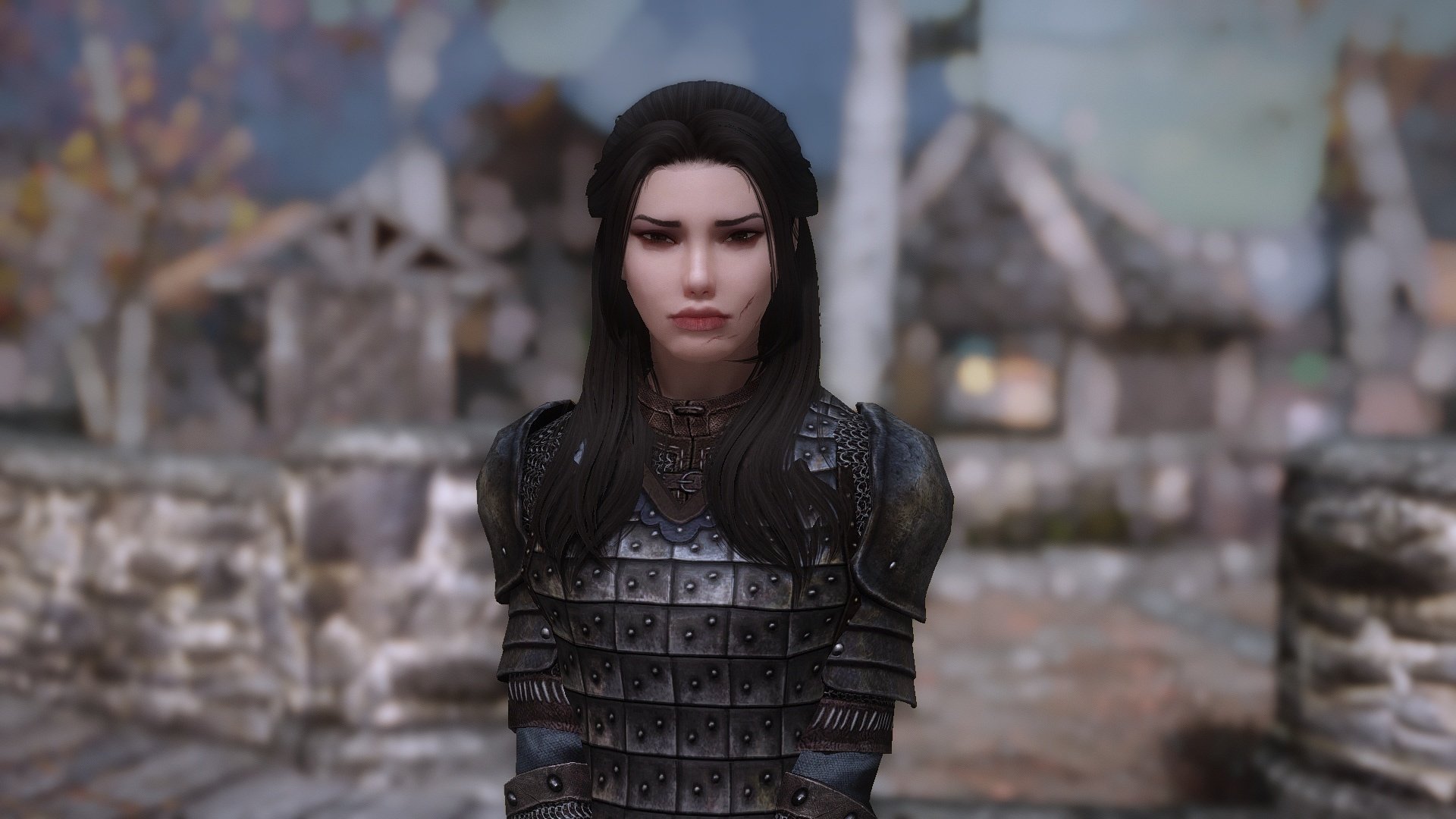 Of course there is another truth to discover there, and those are the answers Lady Dibella expect me to find about myself, when everything is alright there, I just rest and think on my memories and actions.. I cannot fail her again and lose her favor..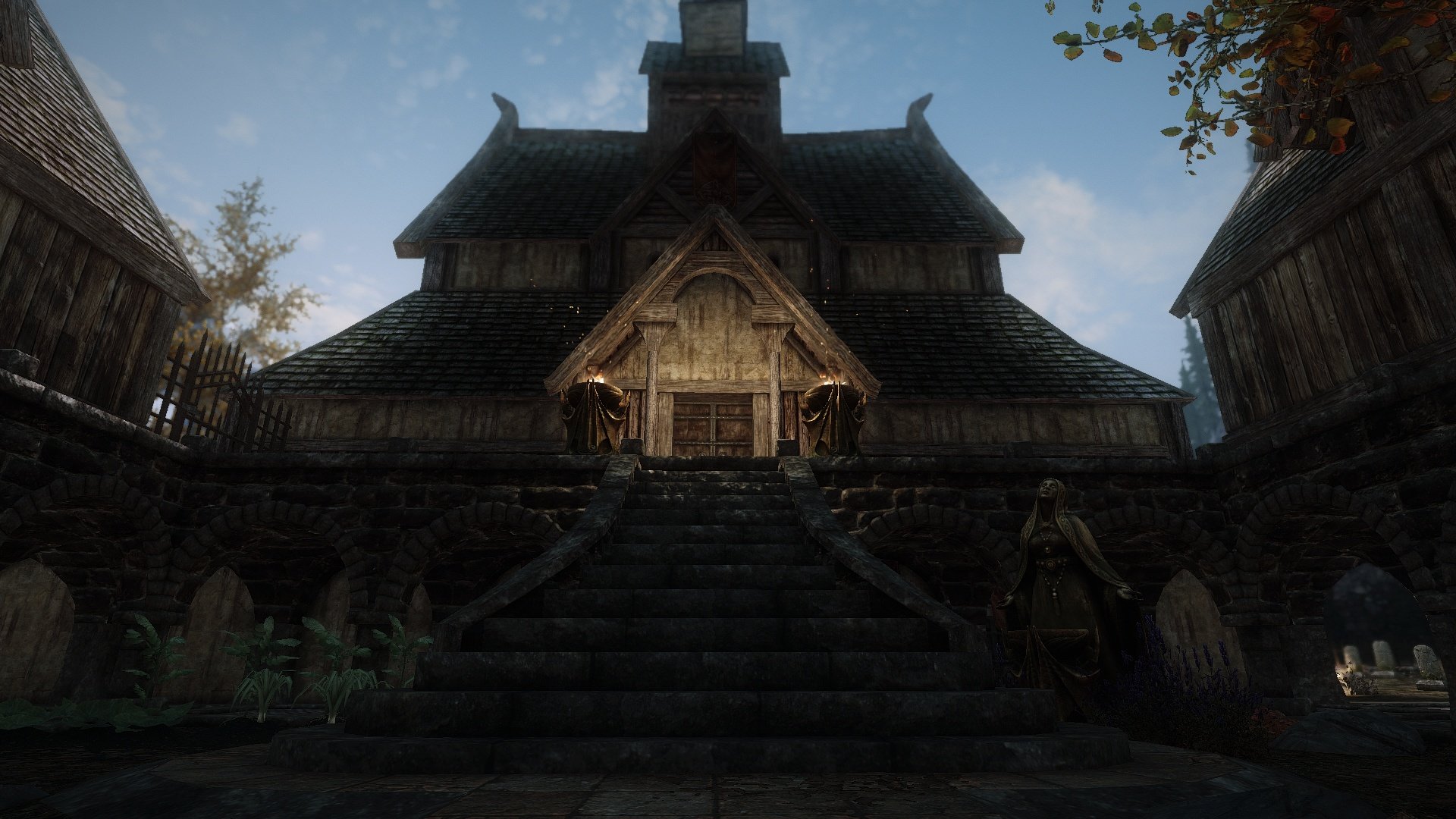 Mara is the goddess of love as well, she is Lady Dibella's sister amonugs the Divines. They share spheres of love, but despite that love is different. Mara is far more worshipped in Skyrim then Lady Dibella, to say she has more followers and influence then my Matron. Even her temple are far more bigger then Lady Dibella's in Markarth. Maybe I am just overthink the possibility of heresy here, she is the nords most favored Goddess after all.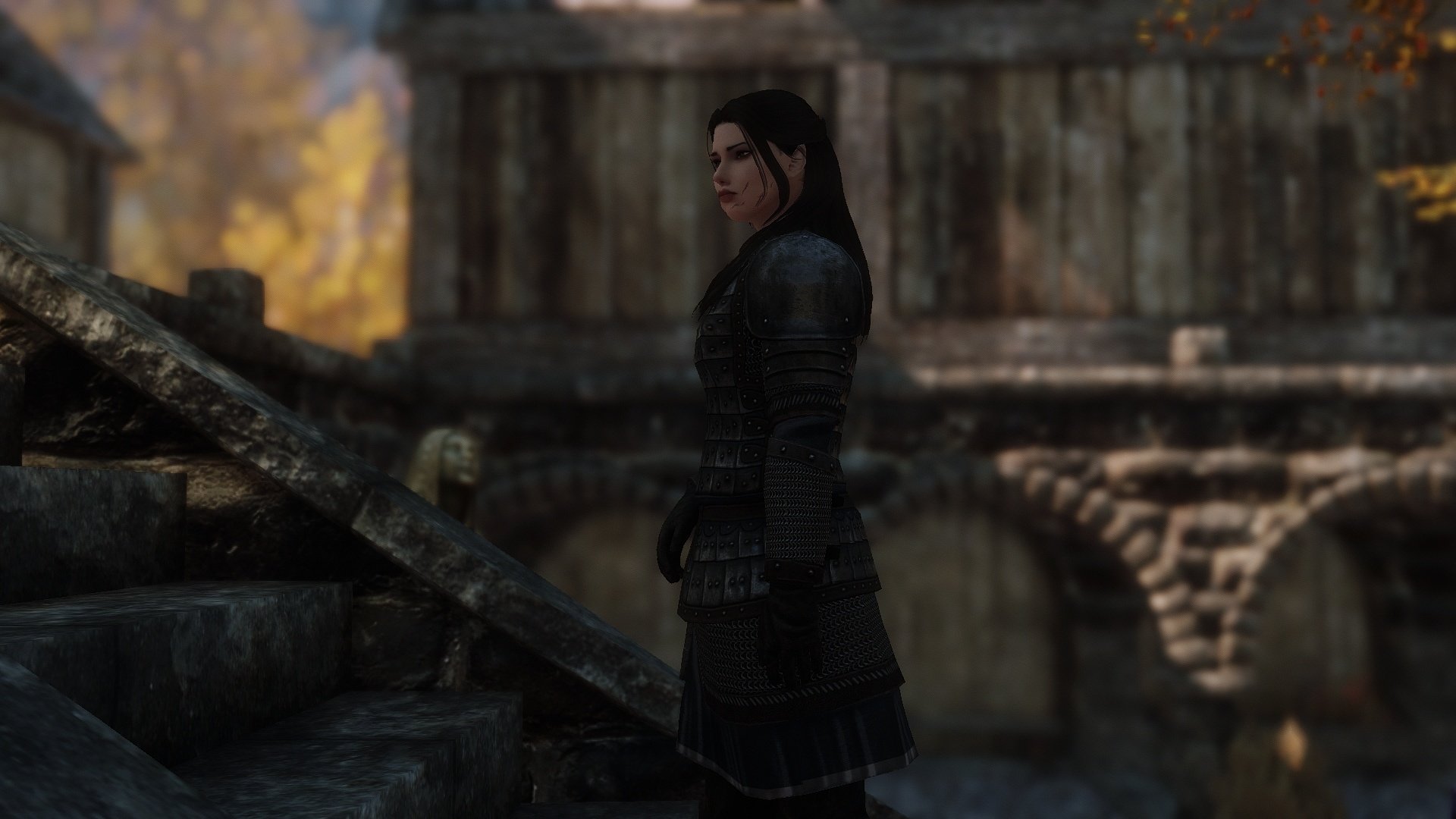 My body definetly got weaker, this armour is heavier then before and I walk slower, I never thought how many things are from the blessings of Her. I took many things natural from it, you never notice those things until you truly lose them.
These stairs took longer then expected, and is it me or this Temple seems more massive and bigger then ever? Maybe just the pressure I put on myself. Soon I reach the top and enter the temple.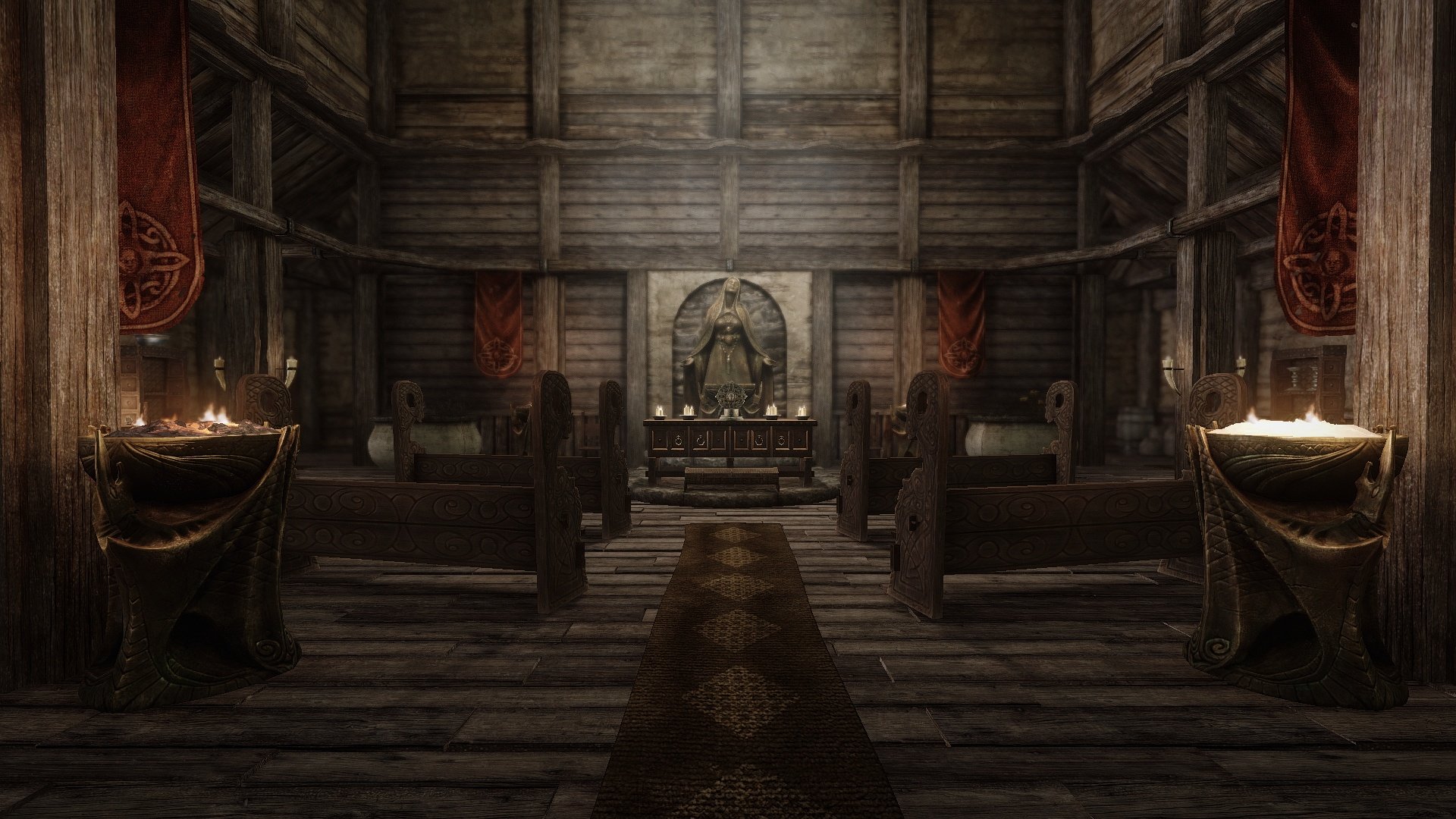 This is the first time, I ever entered a Temple different then Lady Dibella's. Seems welcoming sight, its less fancier then Markarth's one, more simplier, but it has its cozy charm.. Nordic I can say..
I think I should just pray at the shrine and think on everything a bit, maybe meditate and rest, I can look around for sucpicious things later..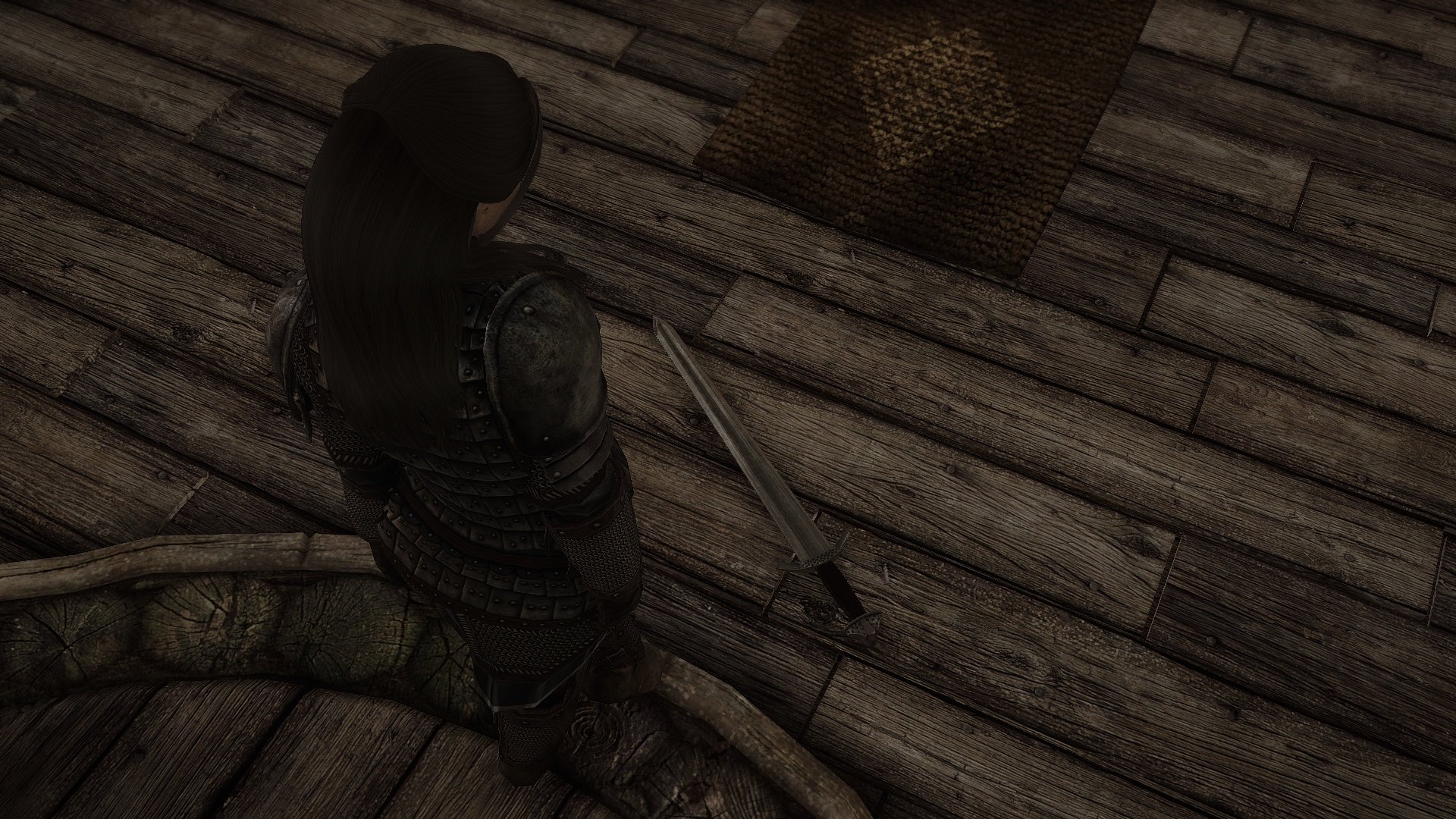 What is this? A sword?
Whispers: Take it..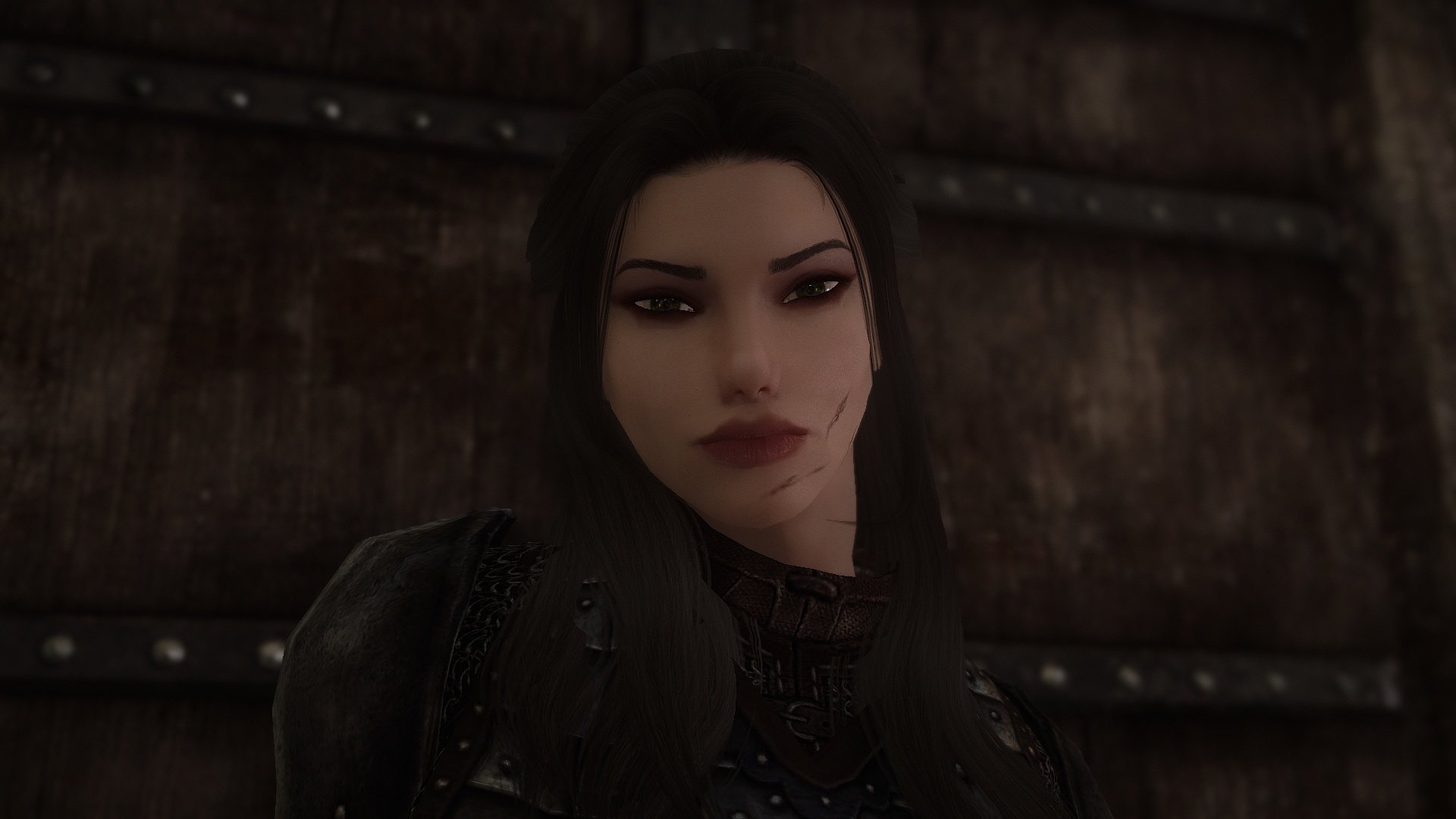 Something is not right, why would anyone leave sword here in the temple? especially at the front door, I should be on guard and pick up the sword.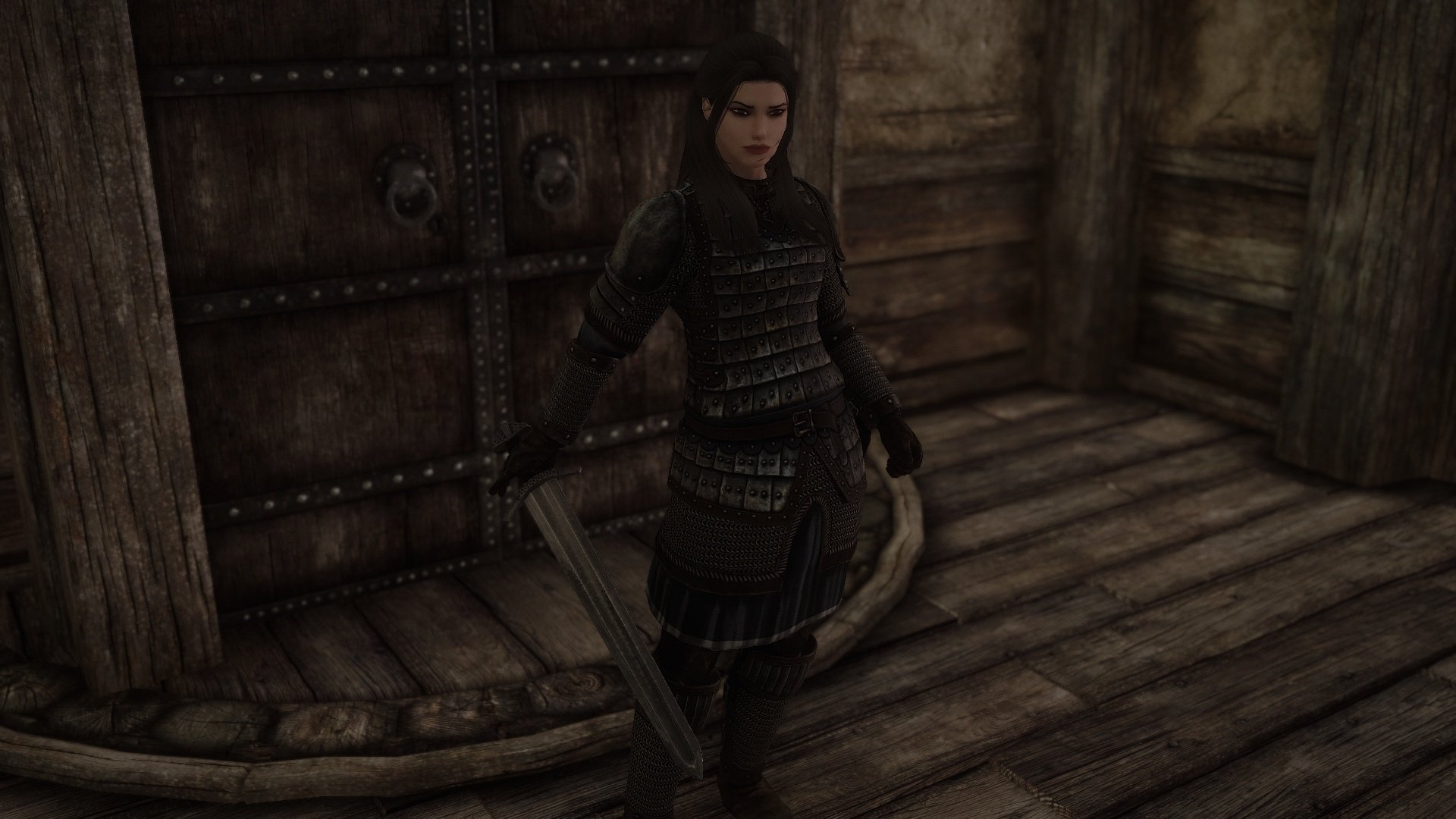 My restoration magic is rather limited compared my former strenght now. I need the sword just incase, since my ability to fight evil is weaker.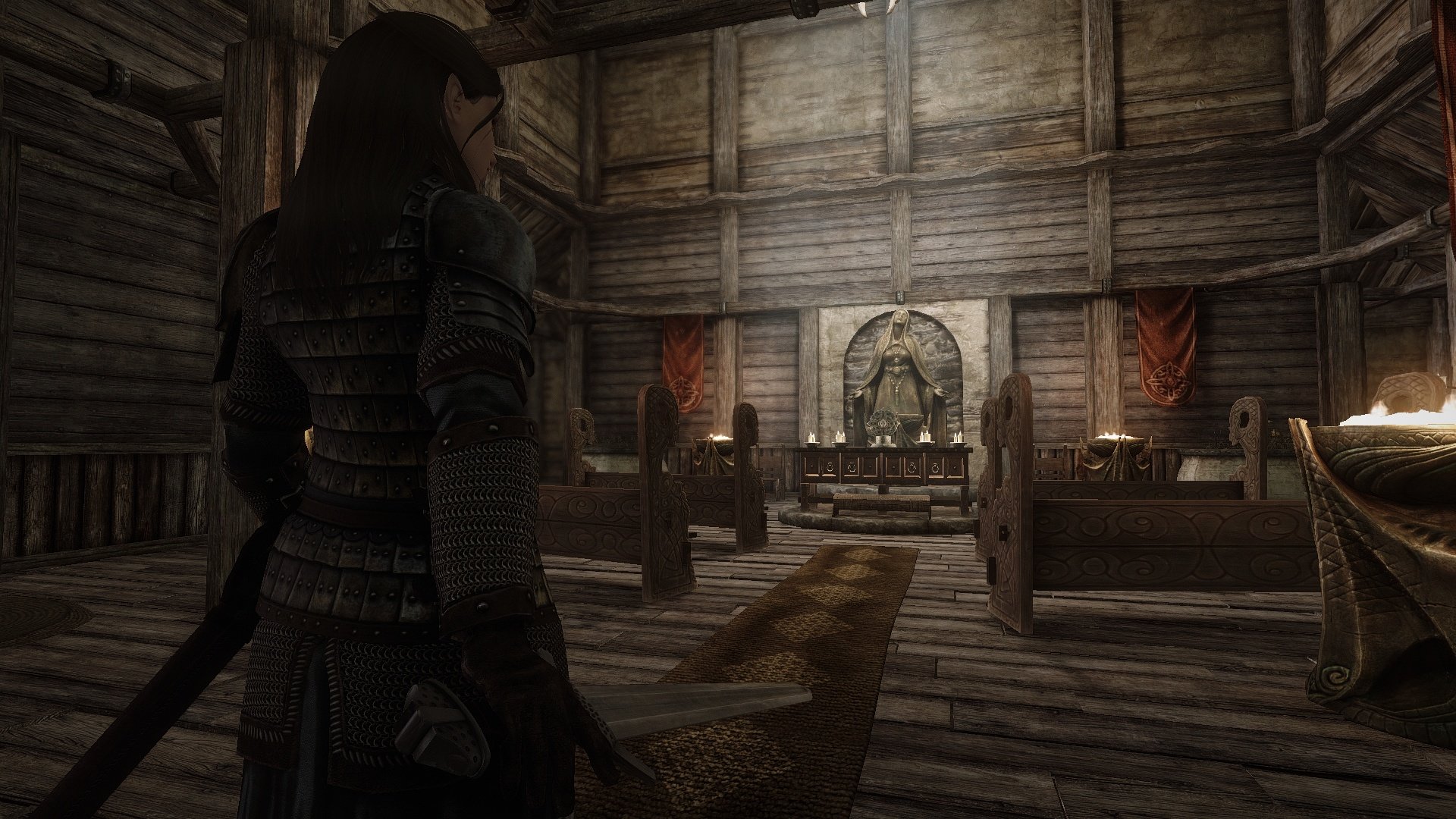 This sword seems enchanted one, it created a sheat for itself and very light compared the ones I held in my hands, this gonna handy for the future..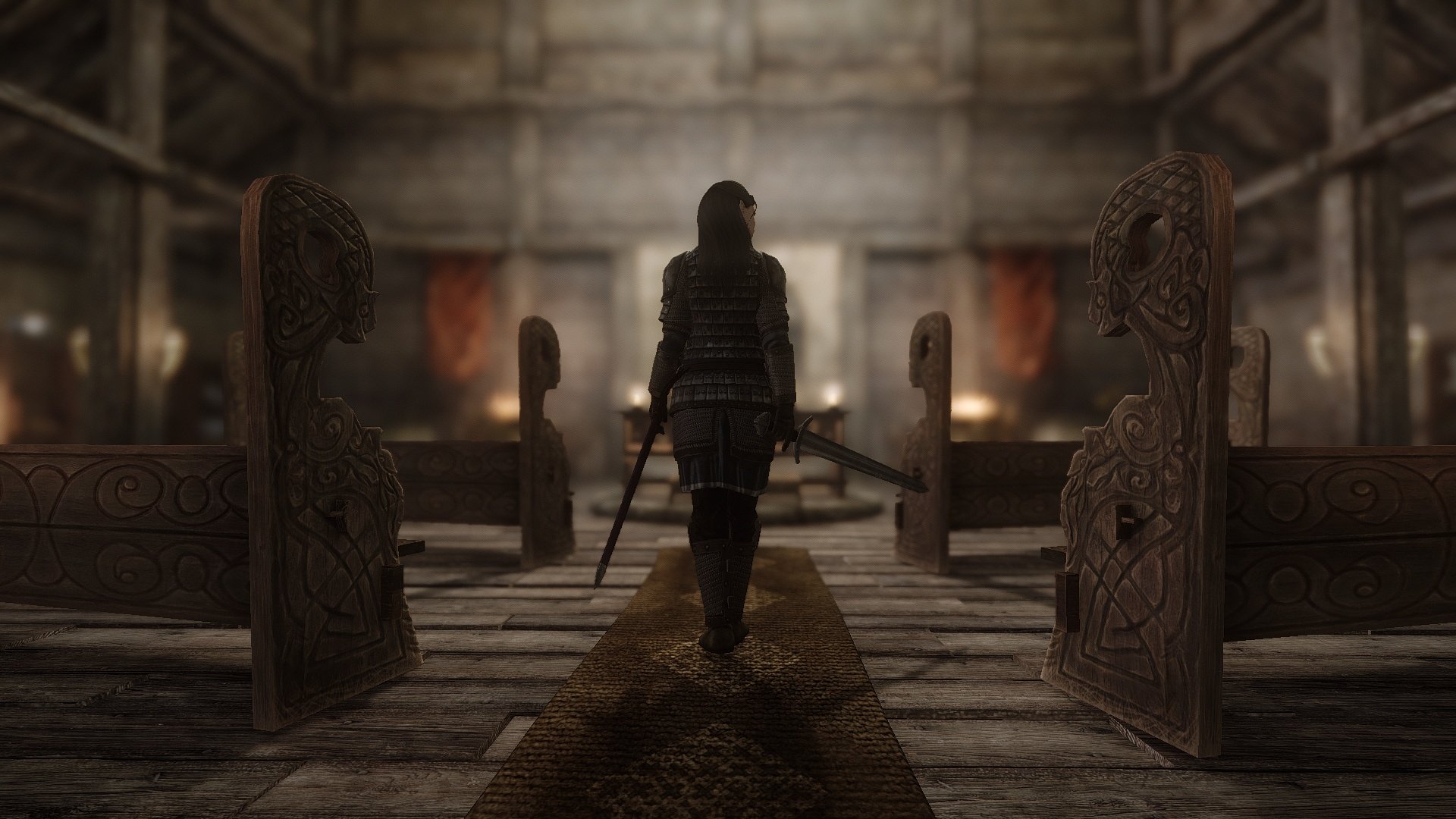 Where is everyone? Even if it is morning, priests should be here or anyone..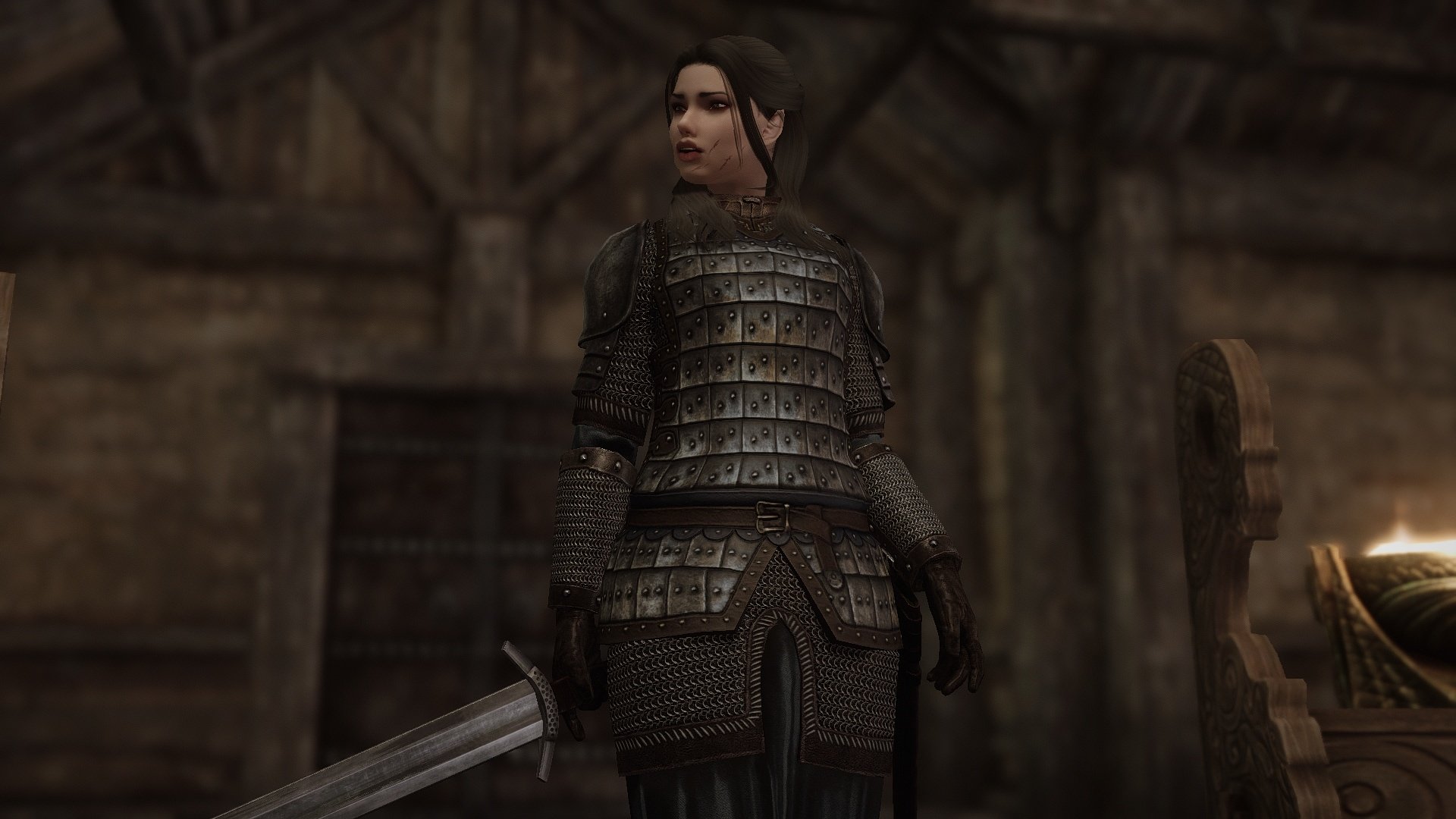 Sybil of Dibella..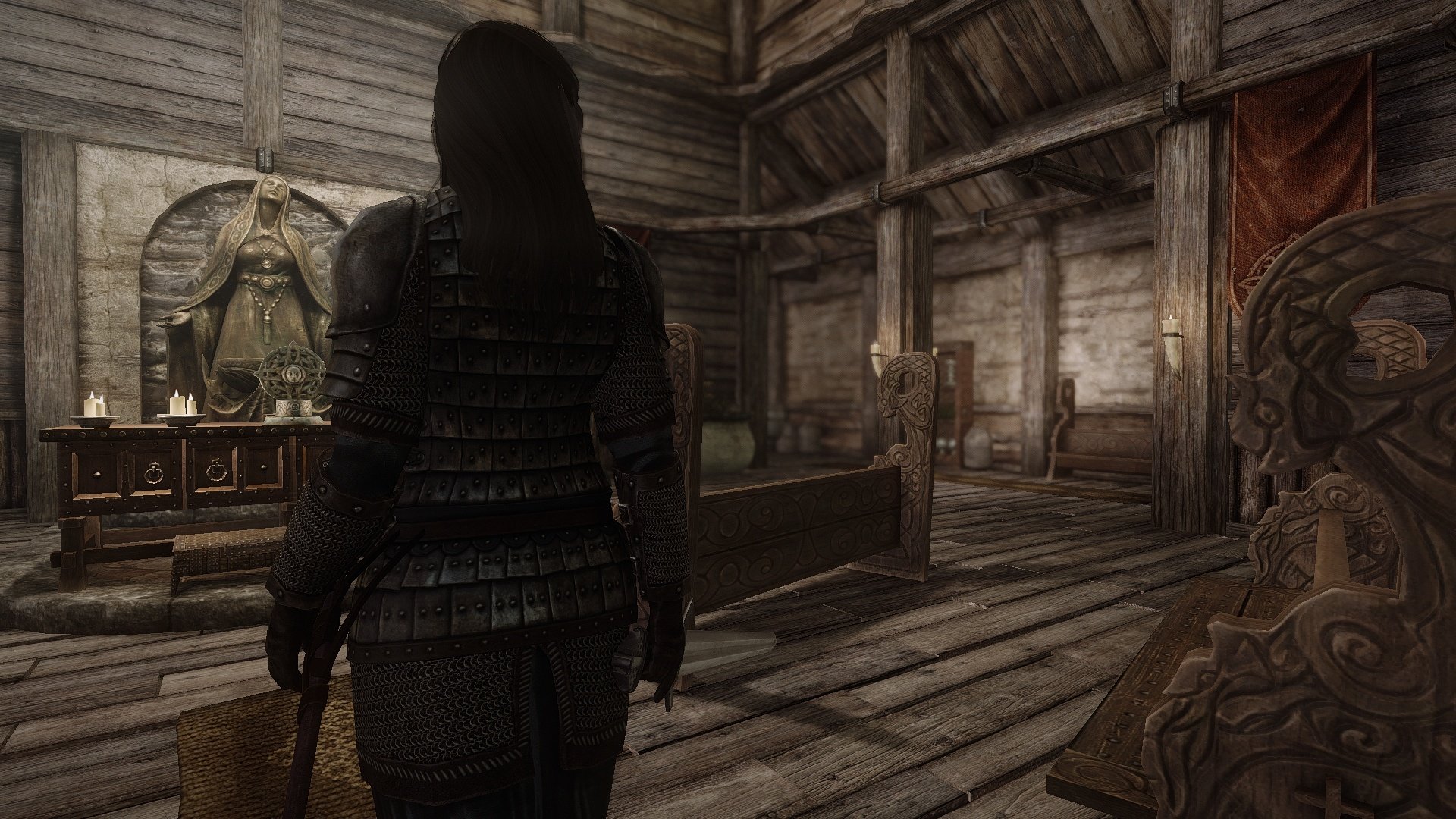 Gwynolda: Who's there? Show yourself!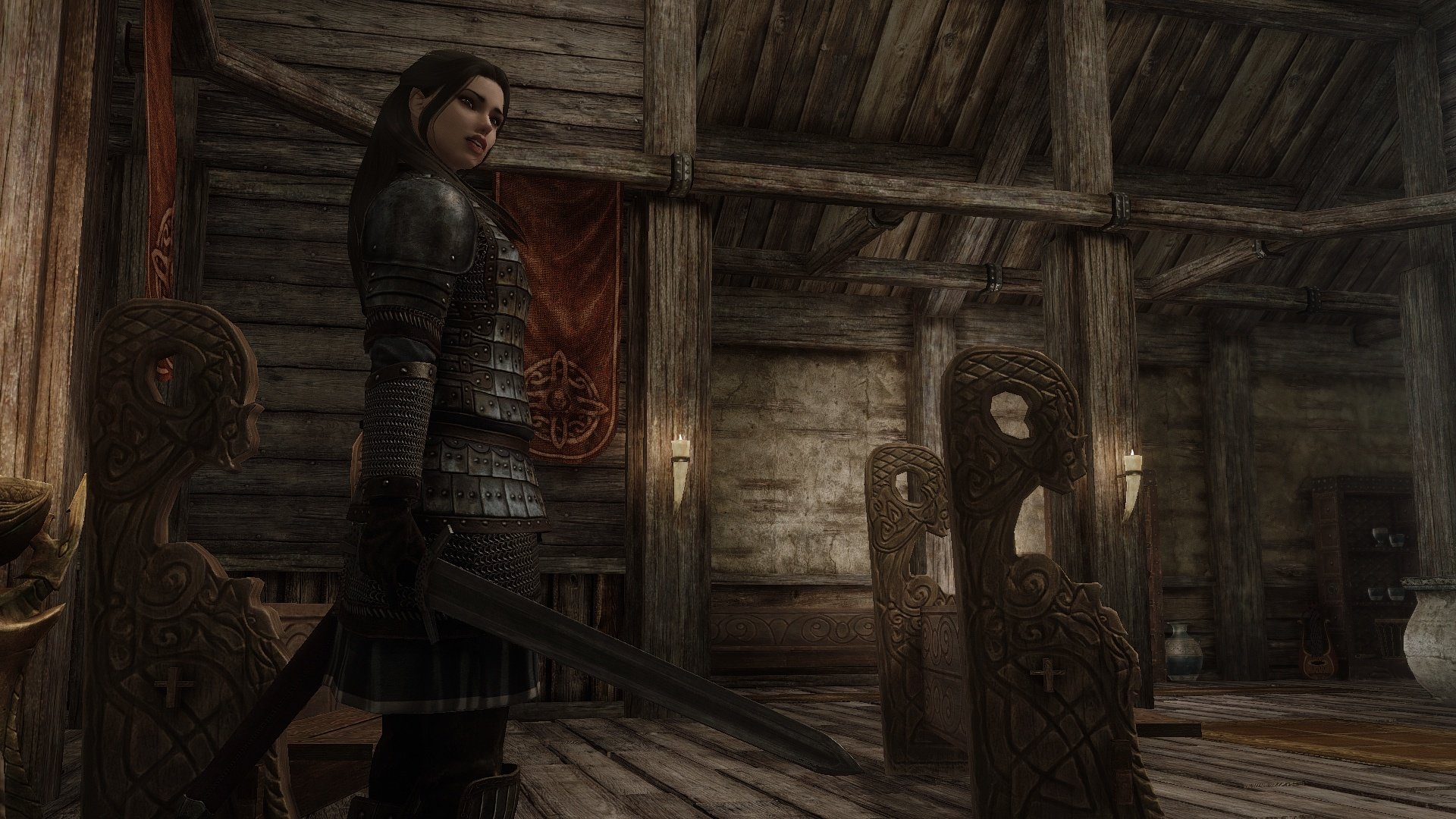 Maybe, just I am tired a bit and my mind plays trick with me, I should meditate and pray..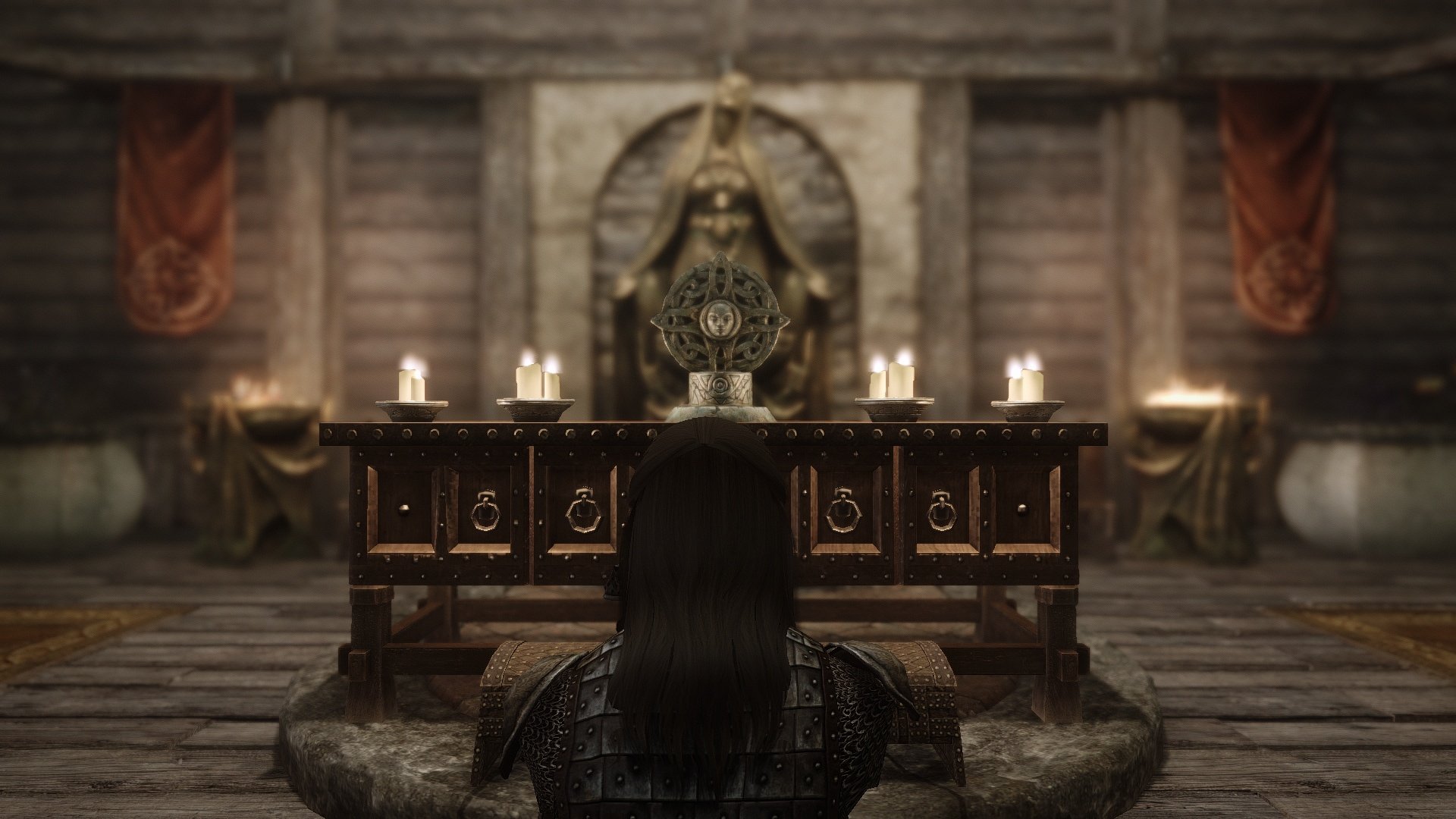 Gwynolda: In the front of your Shrine Lady Mara, I ask your blessings and guidance for my trials..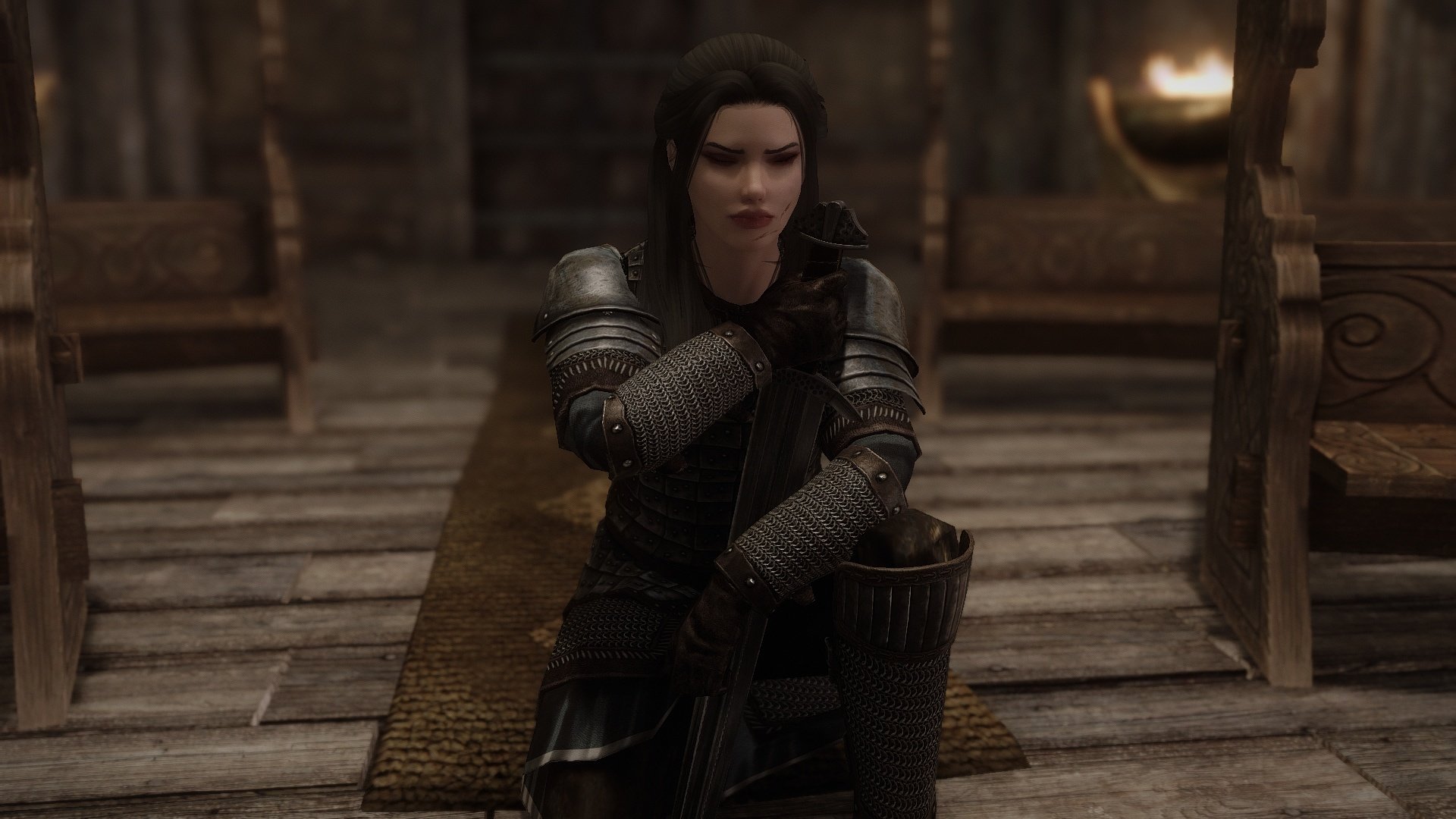 When did I fall? When did that path start? The Fall it self happened this day, when she revoked all blessings and cursed me, I am a fallen priestess of her, who lost the favor of the beloved Goddess. I stepped on this path when I planned my revenge on Hamal, moment I decided to use the Divines names for my own personal gains and goals. The hatred and desire to make them pay, led me on this path..
What memories or things I hide from myself with my magic?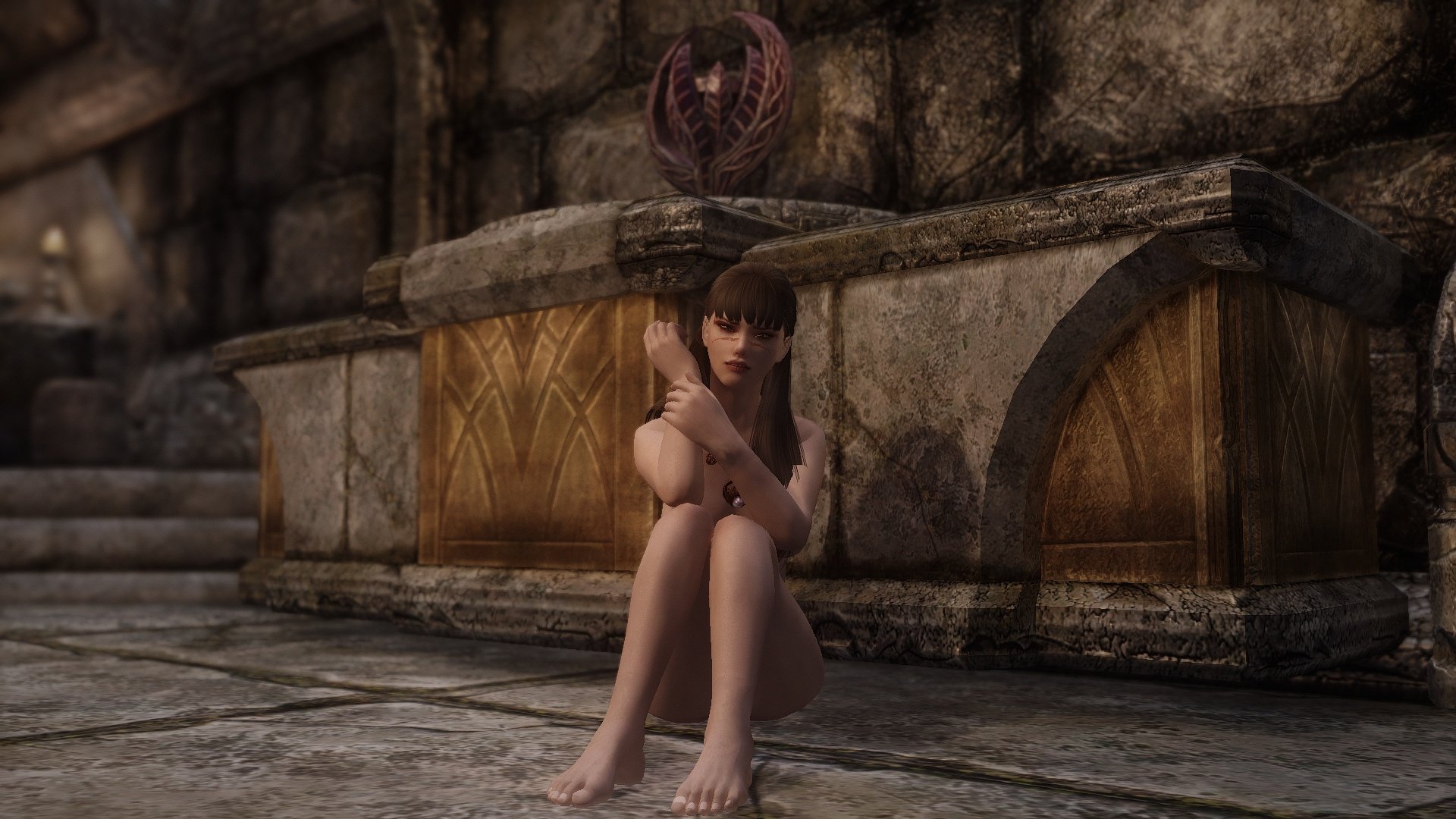 All the sins and things what made me scared from my own self and memories whar just hurt me. All my heart-breaks from Sister Jeanne who initated me to Evelynn. All the pain Hamal and Sisters did with me and abusing me for being Reachmen. All the lust I did commited for my own desires.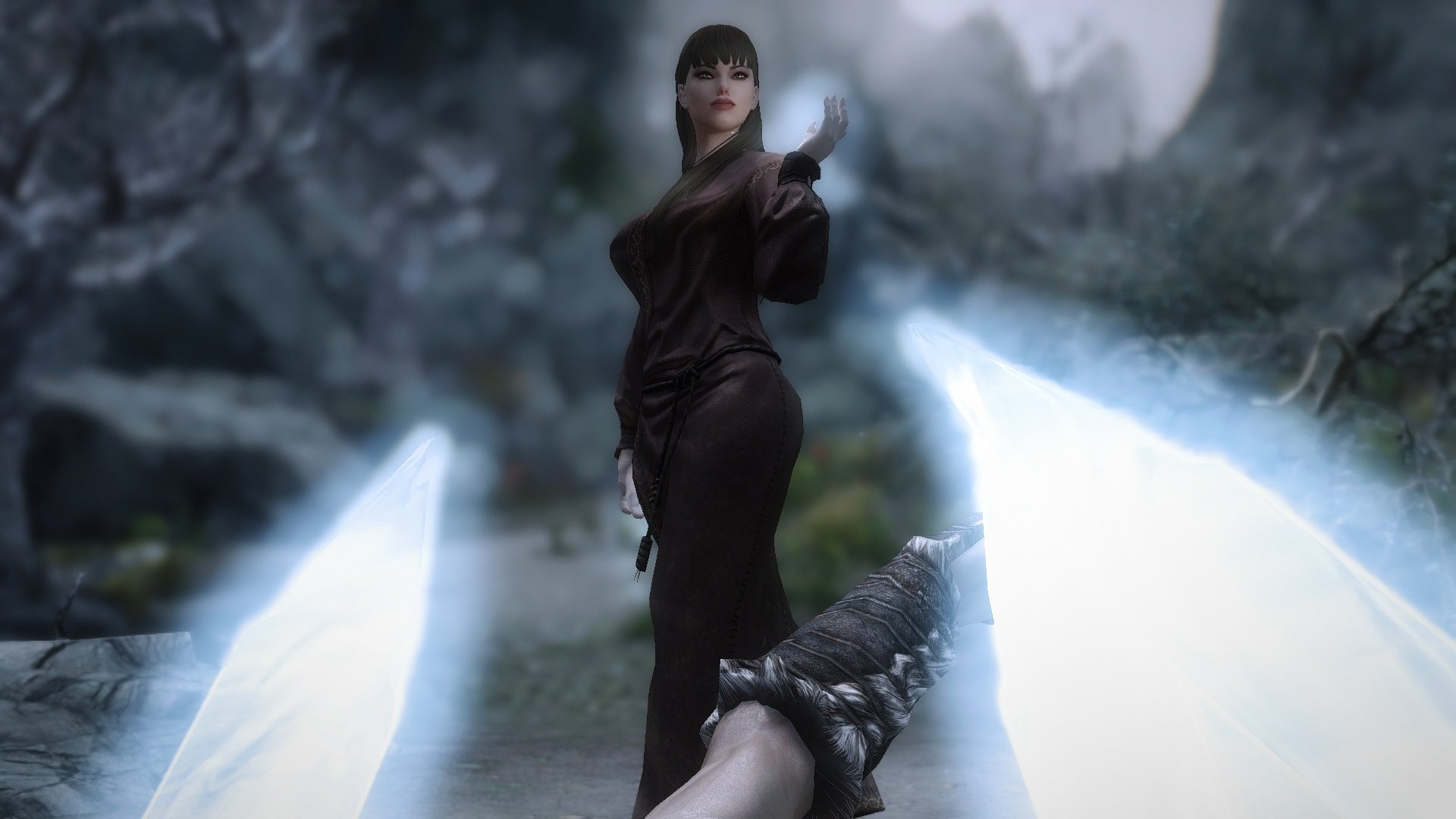 So did all my actions what led death of someone else. My first kill was a bandit who tried rape me, I just used destruction magic and impaled him with ice spears.. I felt nothing when I did, even is I was justified and rightfully defended myself. I killed someone and felt nothing about it, even worse I sometimes went out to deliver justice and murder even more bandits who descreated girls.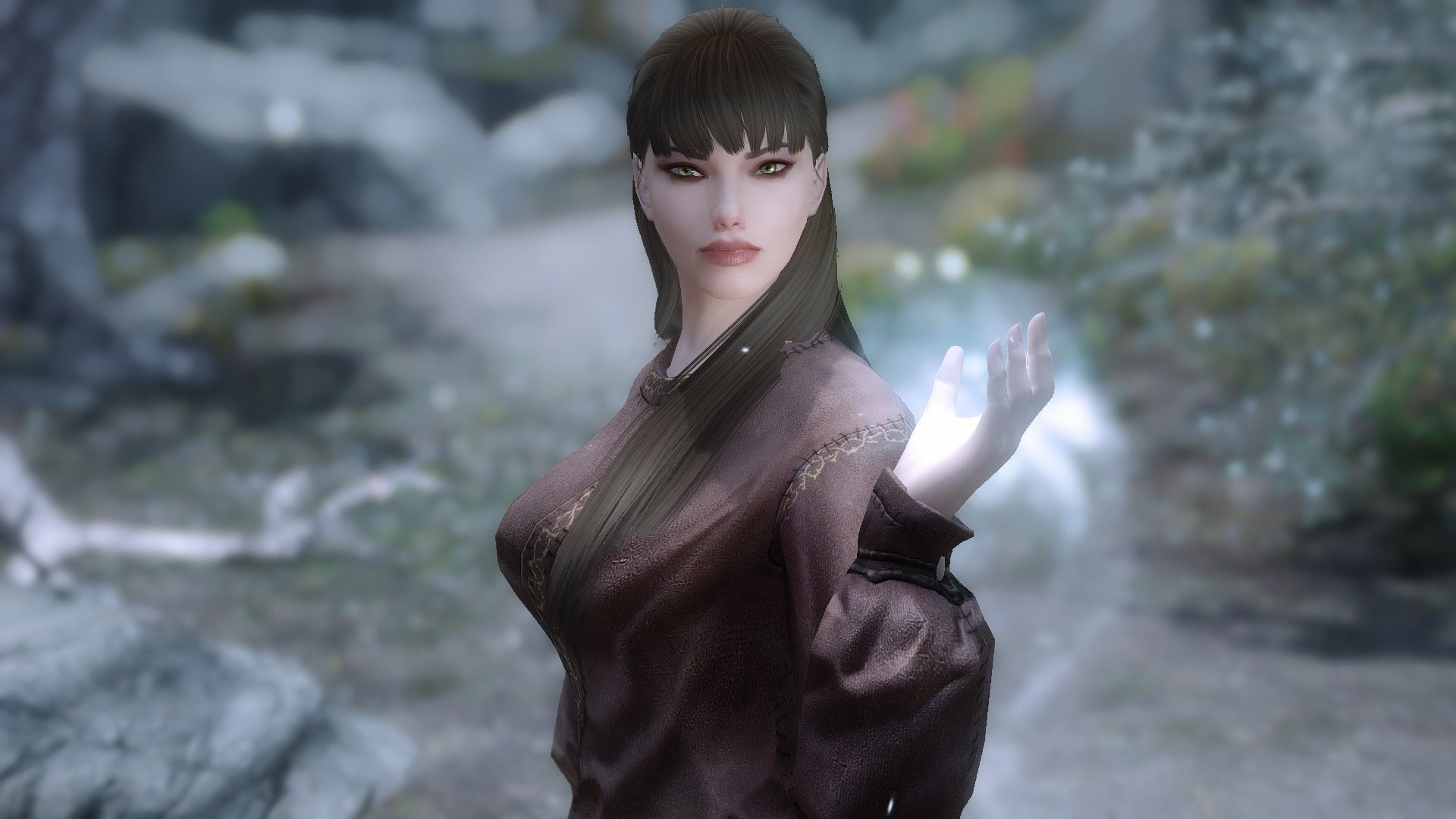 It scared me, and out of my fear, I hidden it from myself, with any magic and ability what can kill, all combat experience I got from it.
I was scared to become someone bad and horrible due of this, but was meaningless.
I was already capable to kill without feeling anything, hiding it and running away from those actions not brought anything..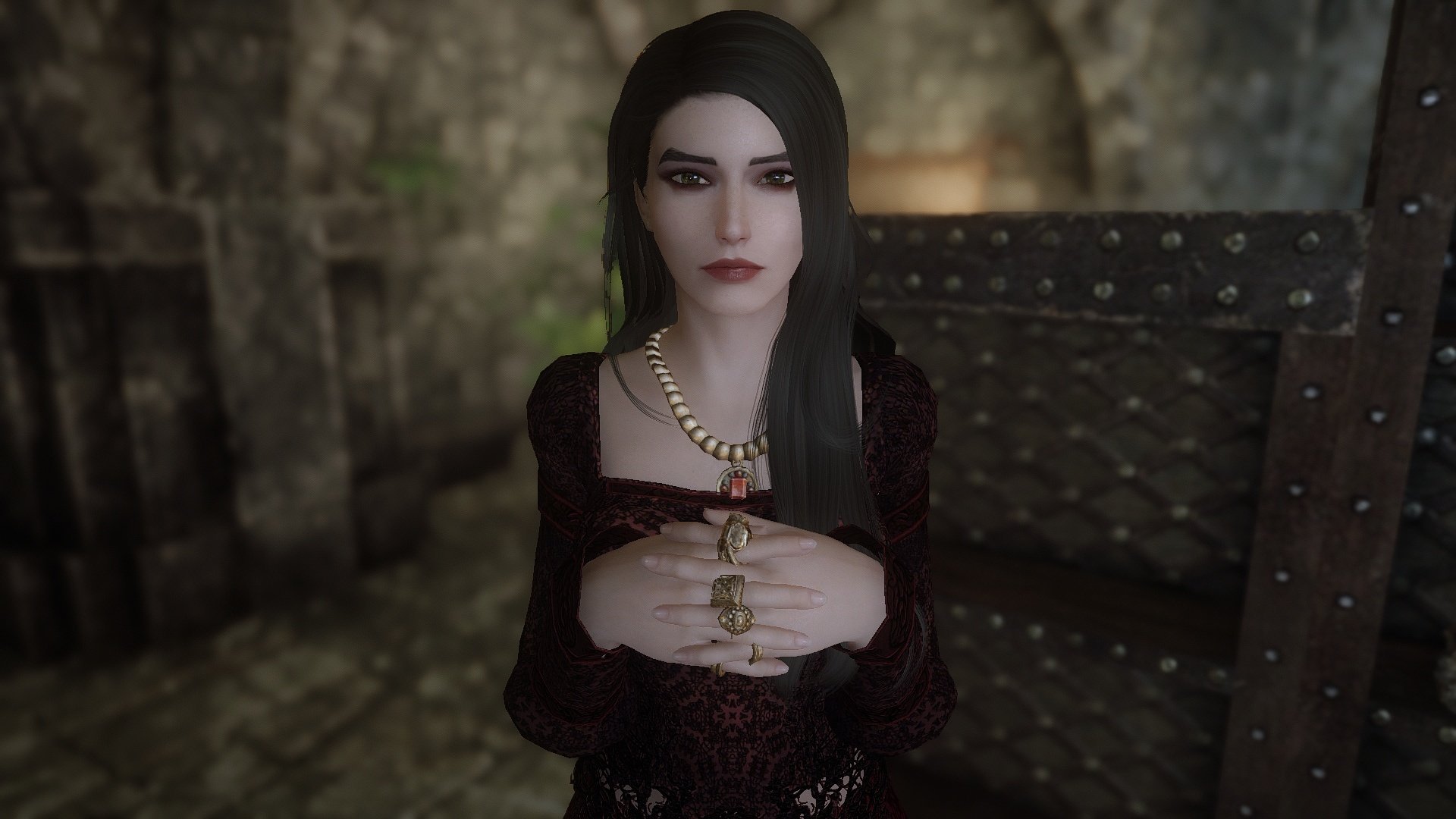 In truth, I was scared to become my own mother, to end up a person like her, who capable to do any bad without feeling a slight remorse.
I tried erase everything from her, all memories and all pain she caused, all her habits and everything I took and inherited from her...
But no matter how hard I did, it never worked, moment she sent the letter all terrible memory of her returned.
I supressed her traits in myself with magic, but it always leaked and when Gauis removed them..
The pure Dibellan Sister Gwynolda picture shattered, and her daughter emerged.
I can't run away from myself anymore and I accept it, I am her daughter Gwynolda de Chapeau..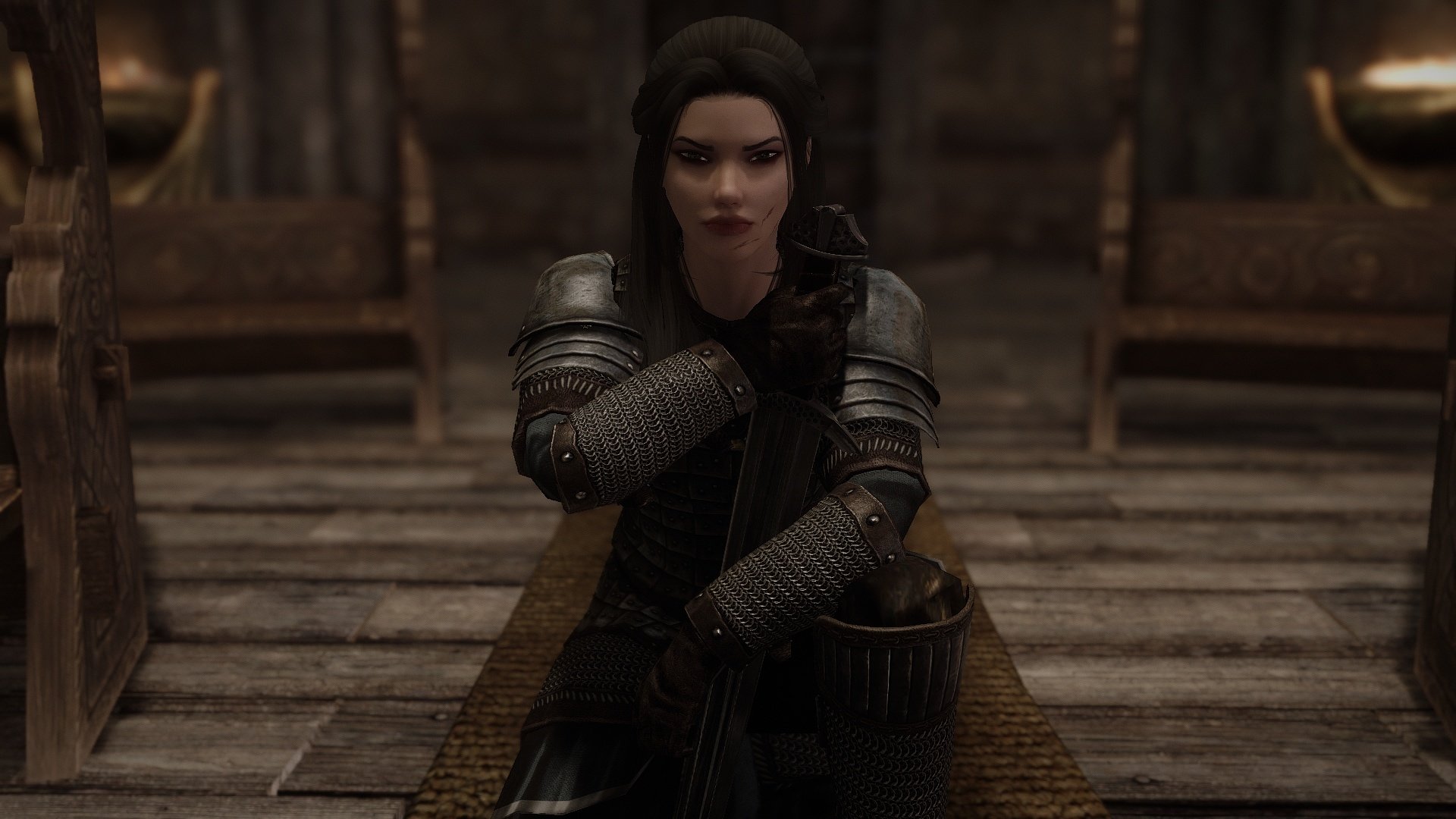 This memory spell was failure and waste, all I did just took away experience and lessons from myself. 
My path I stepped on led my fall, even without the memory and fear of becomnig my own mother, if I had my memories of her I could avoid stepping the path of the hatred.
My hatred blinded me for revenge, Hamal started and now my Mother sealed my fate, cursed me, without realising what I did.
I will regain Lady Dibella's favor and become her champion, I not need power from anyone aside of her and with her blessings I punish my mother for throwing away her humanity.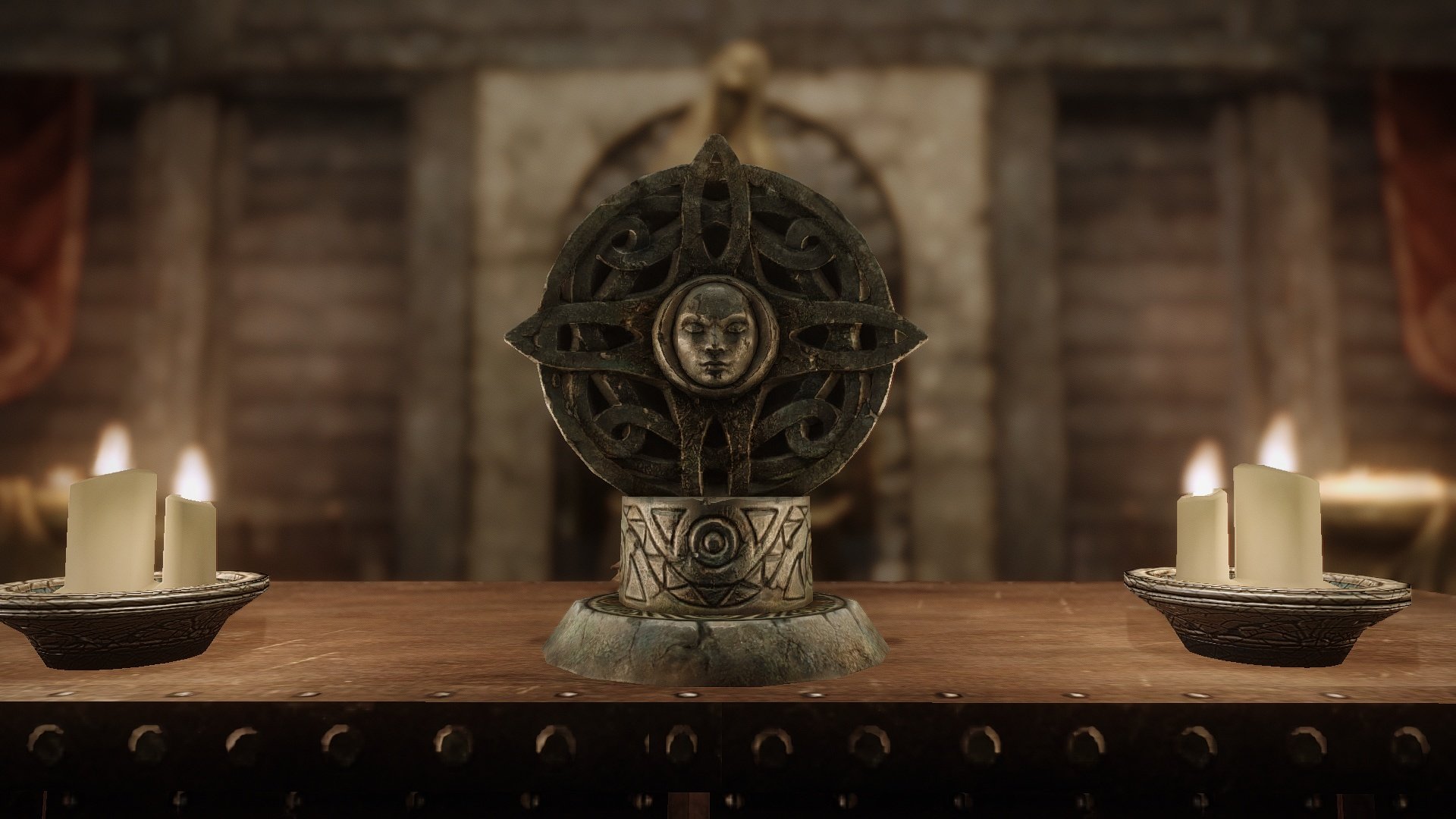 Gwynolda..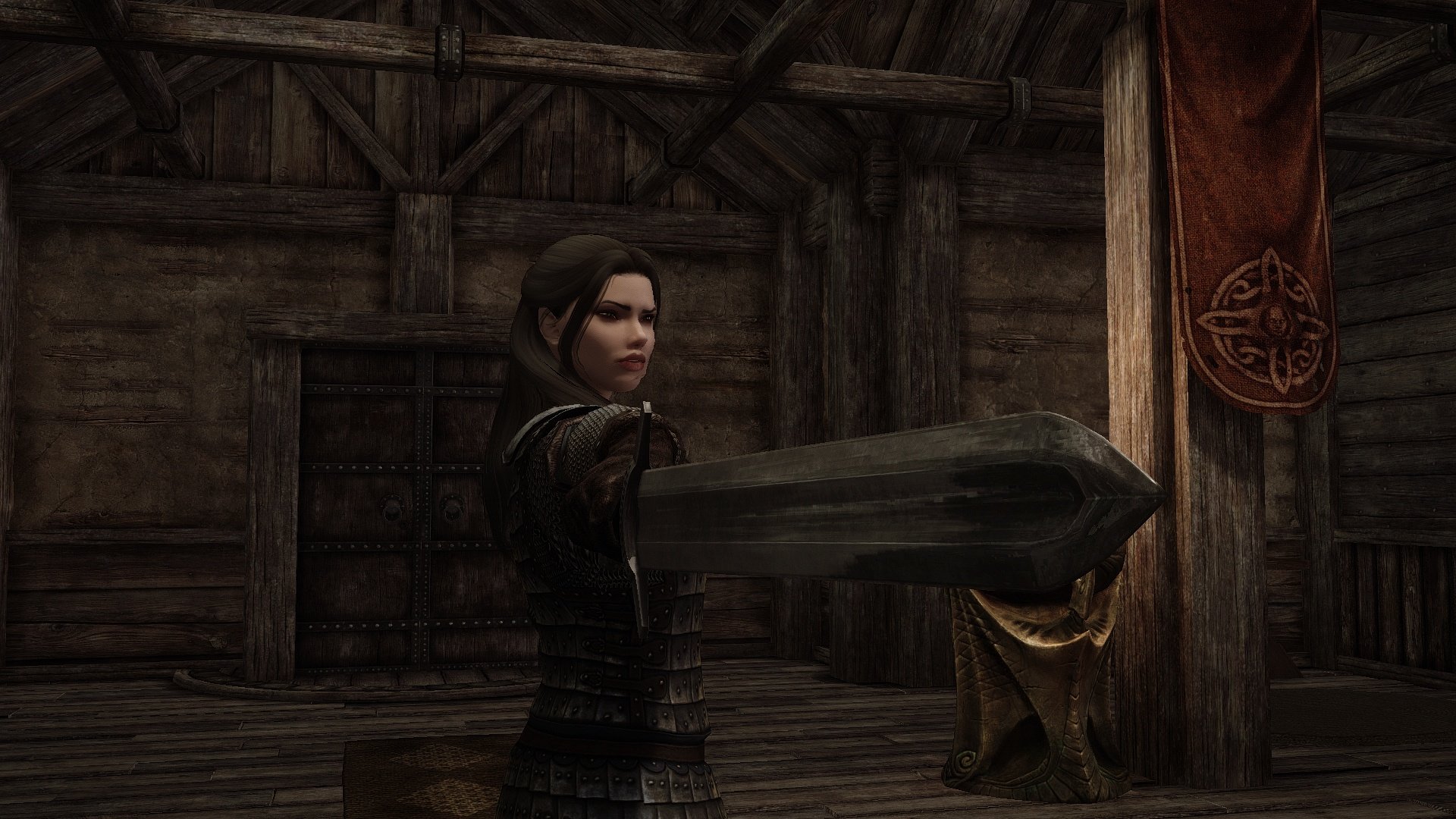 Gwynolda: You are no Mara, nor do I think she has any pressence of the Temple.. Show yourself vermin!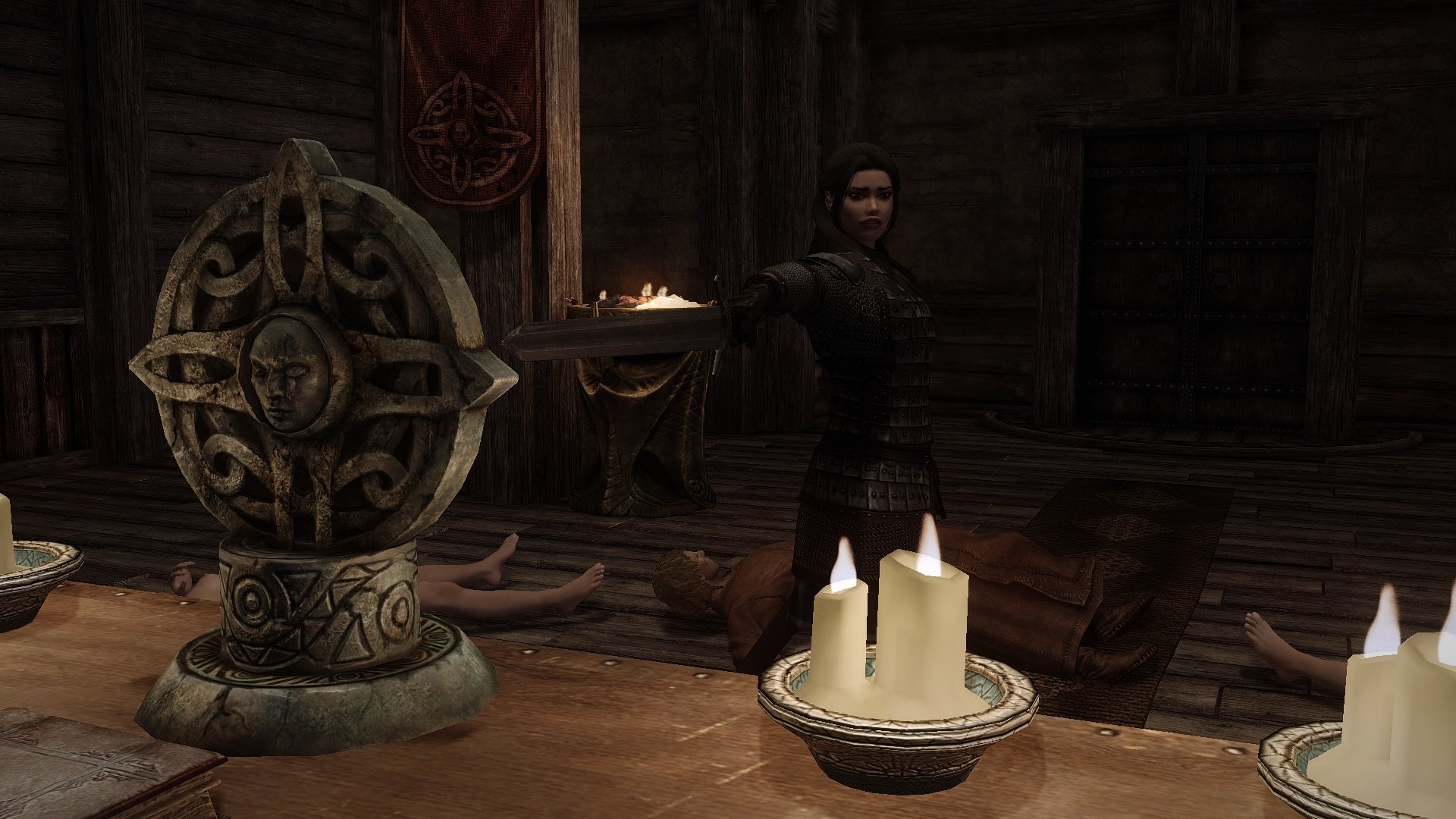 Gwynolda: What is this? Everyone is dead?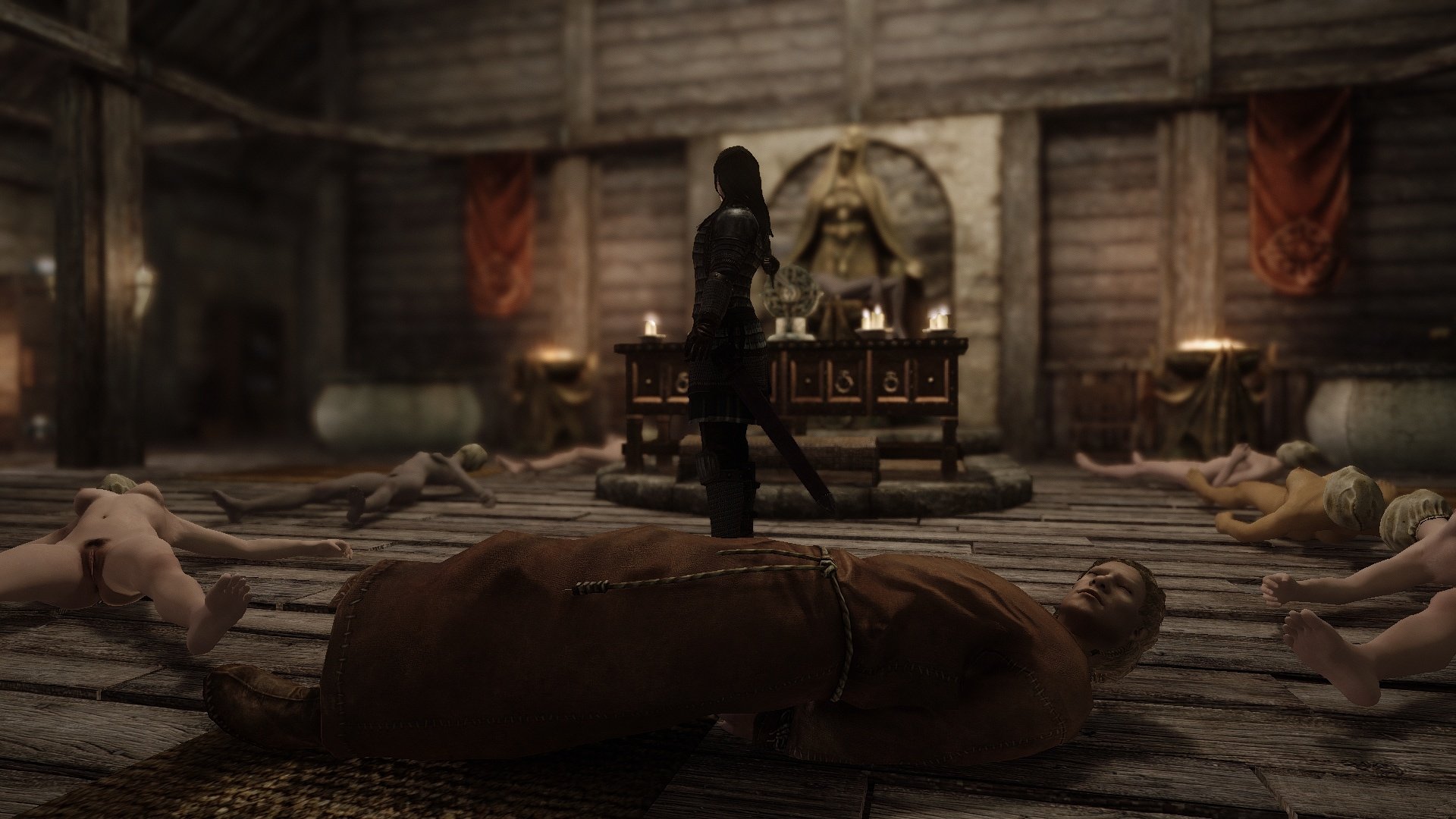 Gwynolda: What happened here explain now!!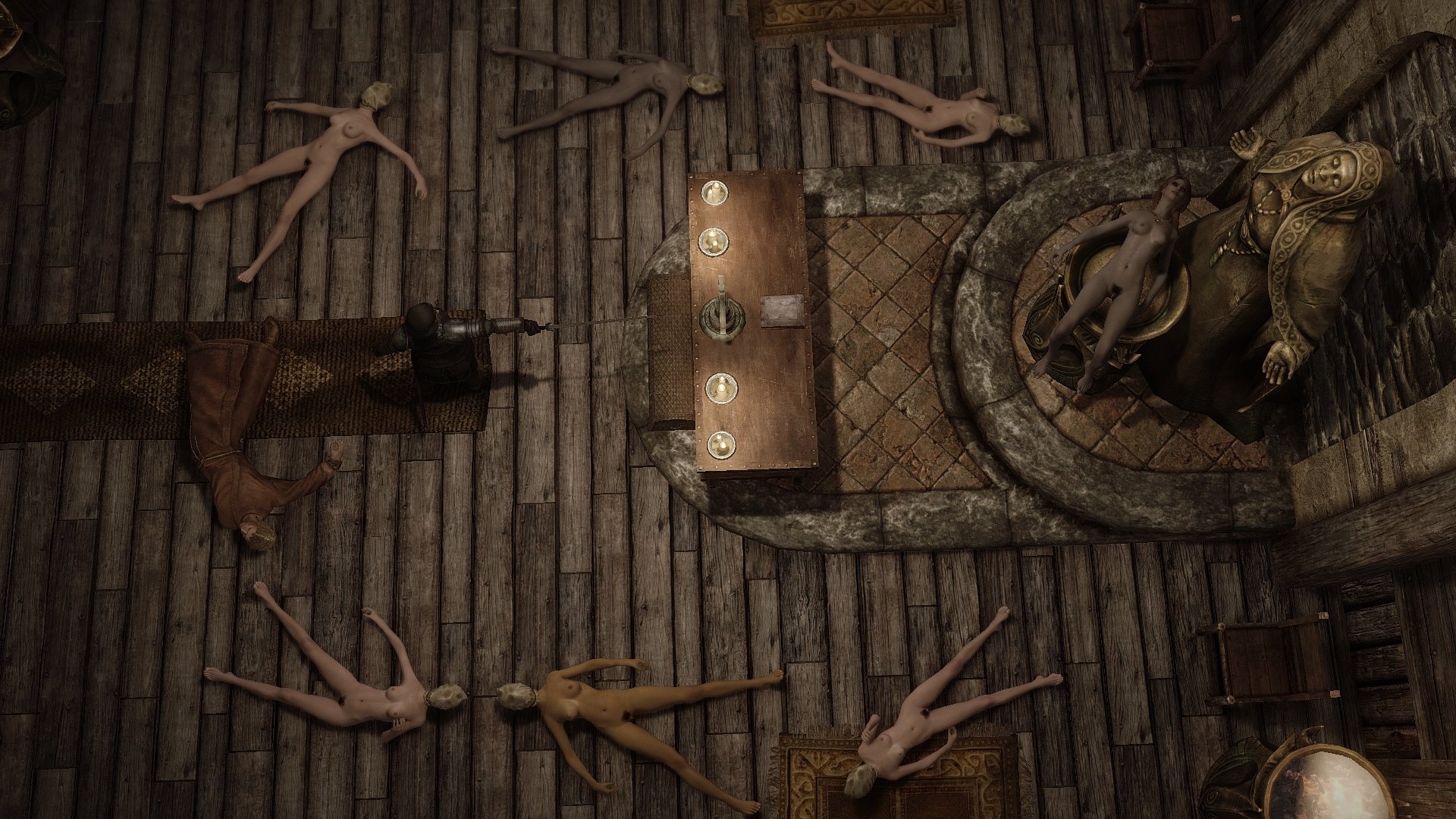 Mara has left temple long time ago.. there are no divine here.. only me..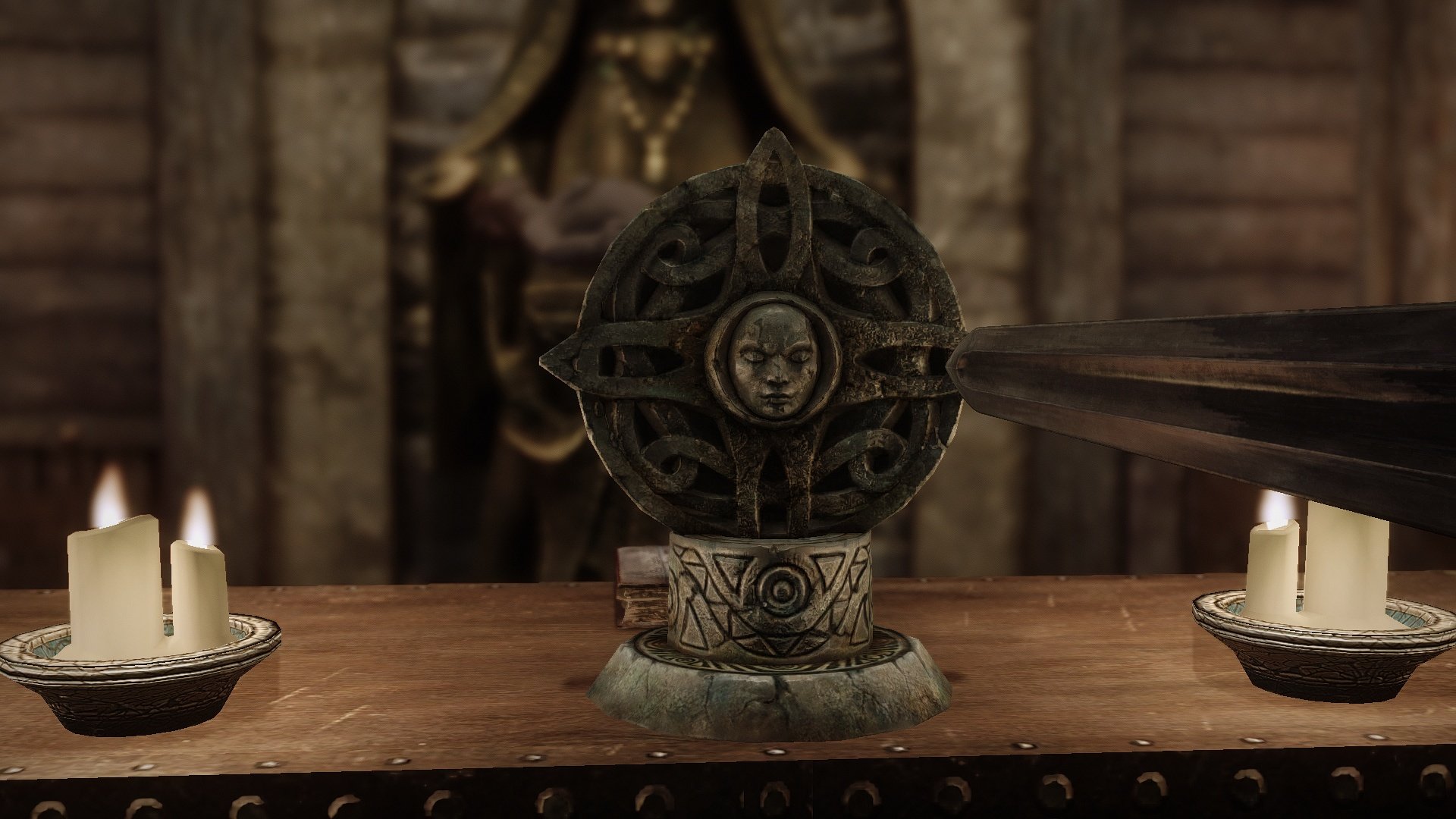 They listened my whispers..descreated this temple..
And summoned...
Gwynolda: Enough!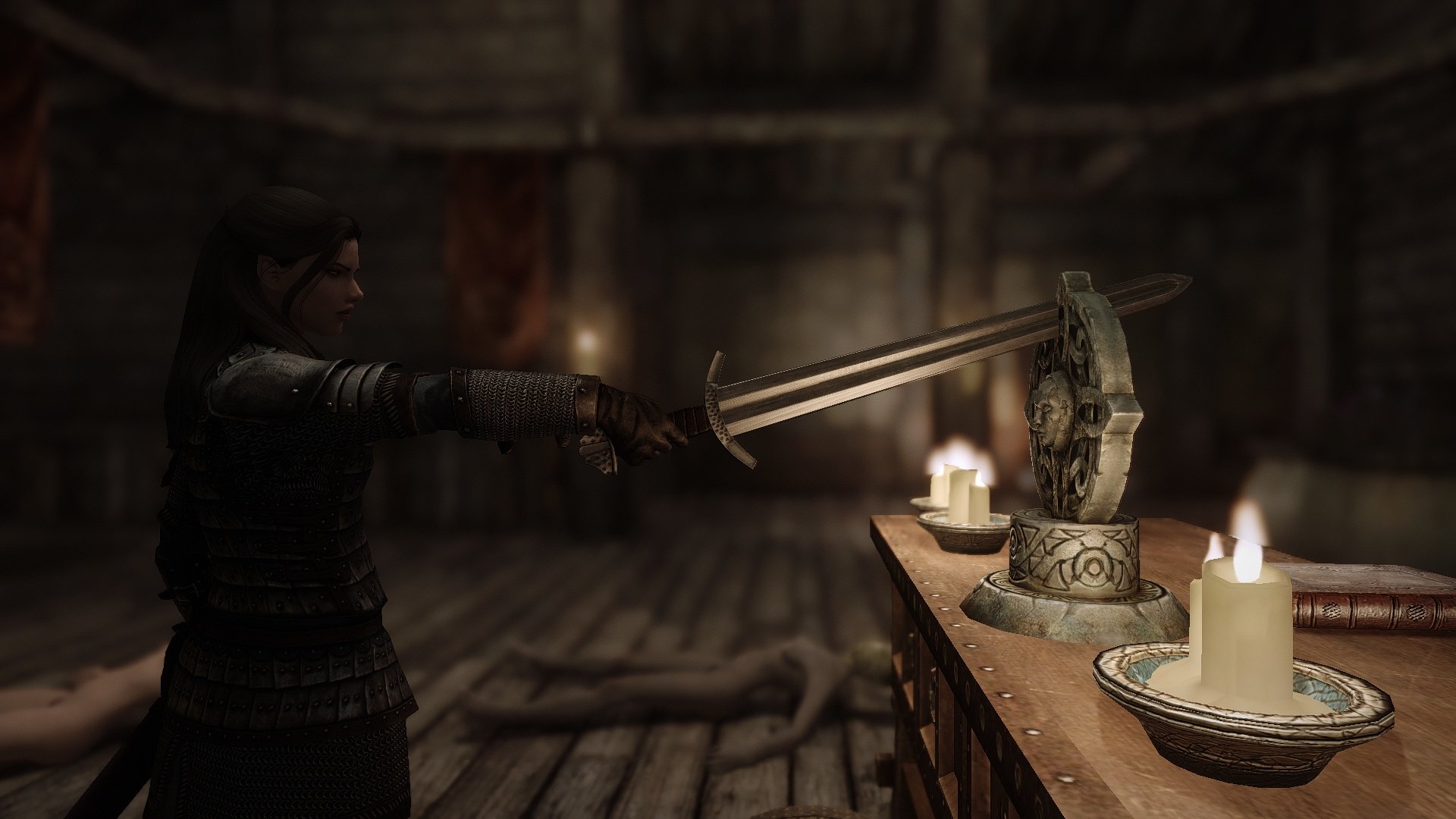 Gwynolda: Begone and crawl back to the Oblivion you came from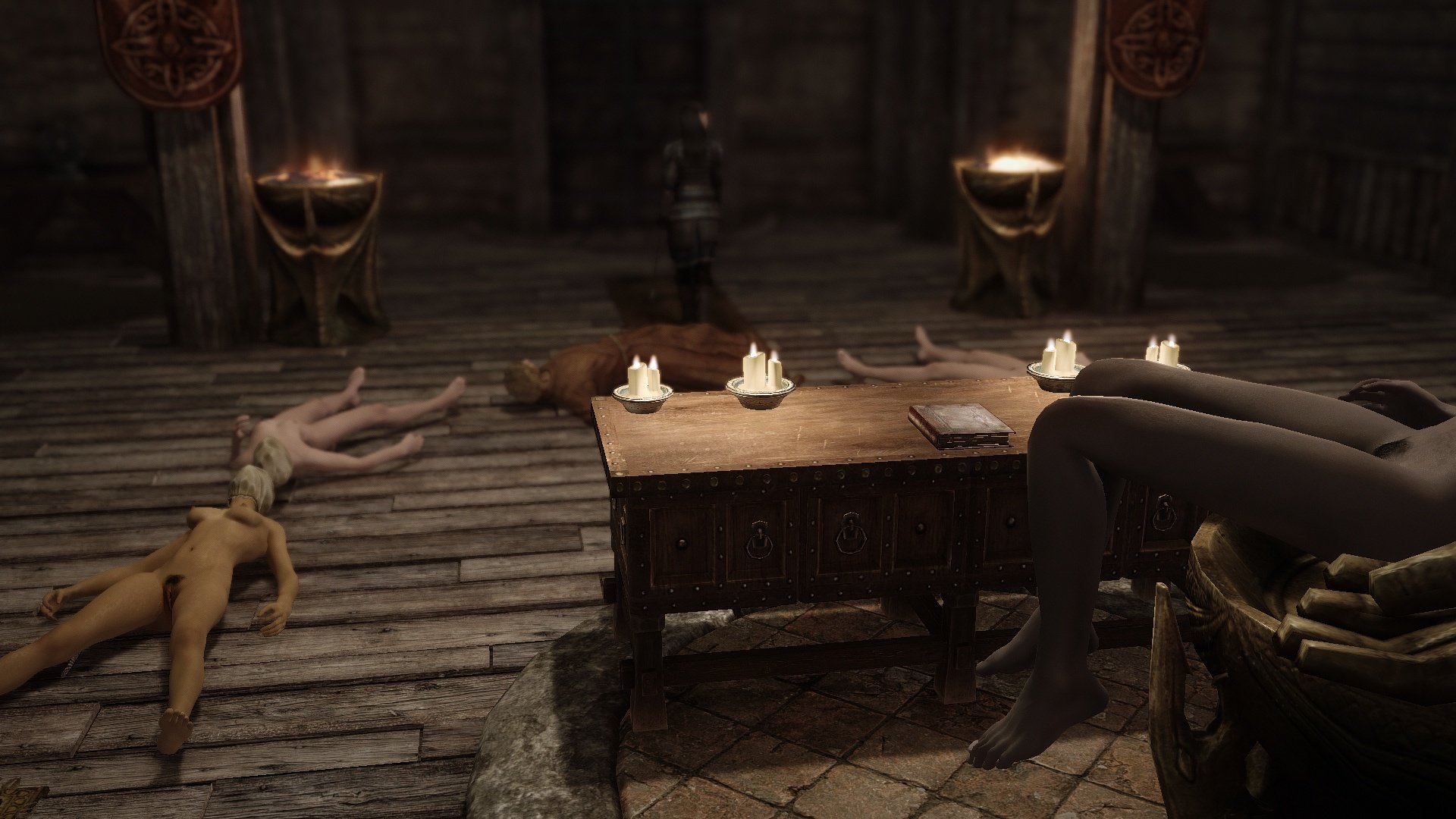 I got tired of these games.. whatever happened here, it was heretical and disgracing..
Ritual maybe or a Daedric orgy or both, no matter that, the shrine is gone now..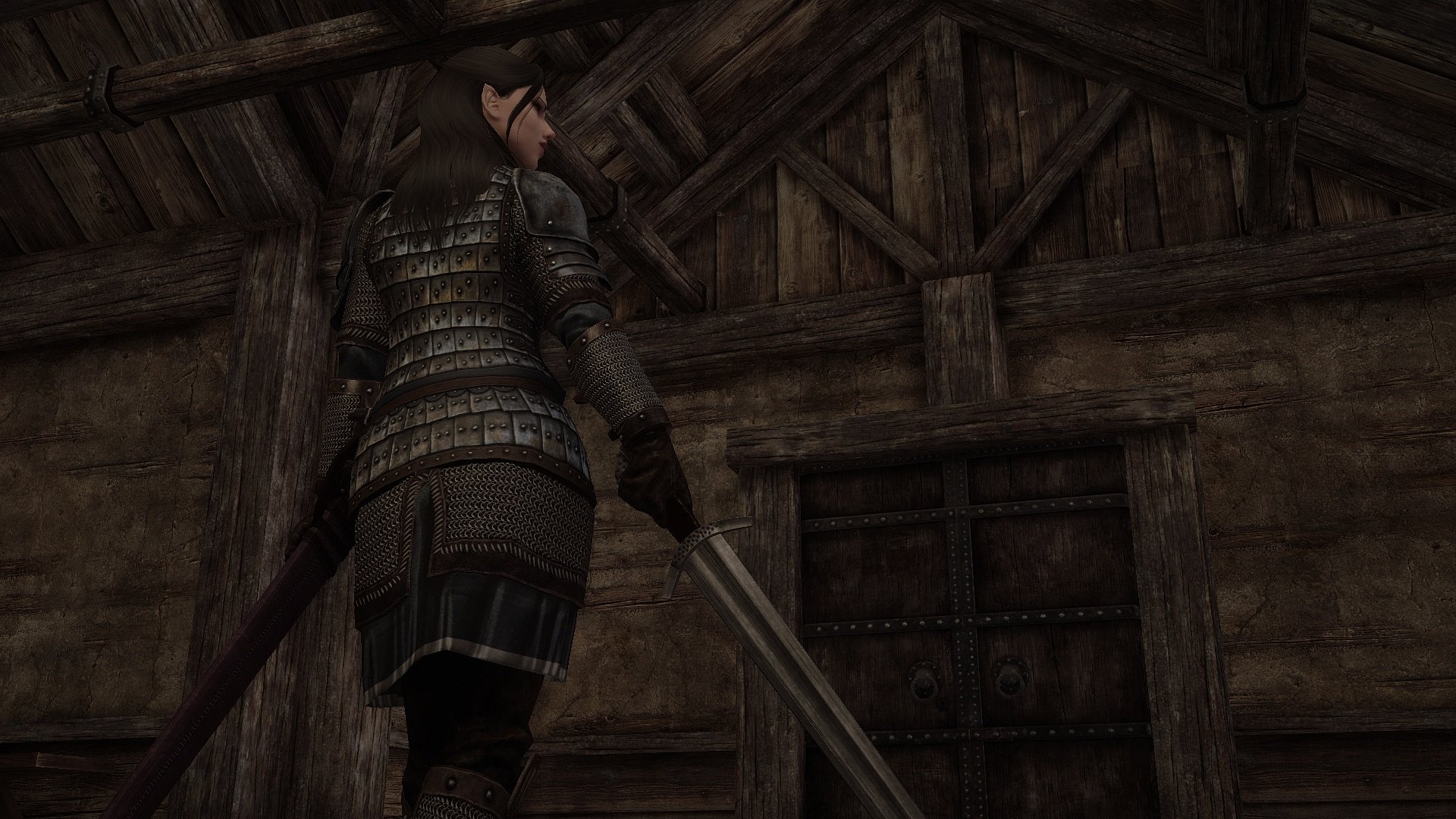 The fact this temple is corrupted is horrible, I need check the Halls of dead immediatly and see whats going on.. its beneath of this temple and if things are here descreated.. ohhh by Dibella.
The end