Maxwell and Mackay have spent the evening talking together about recent events, namely the possibility of custody of Bjorn's kids and what effect it may have on their relationship.
The two have agreed that no matter what happens, they will try to do what's best for everyone involved.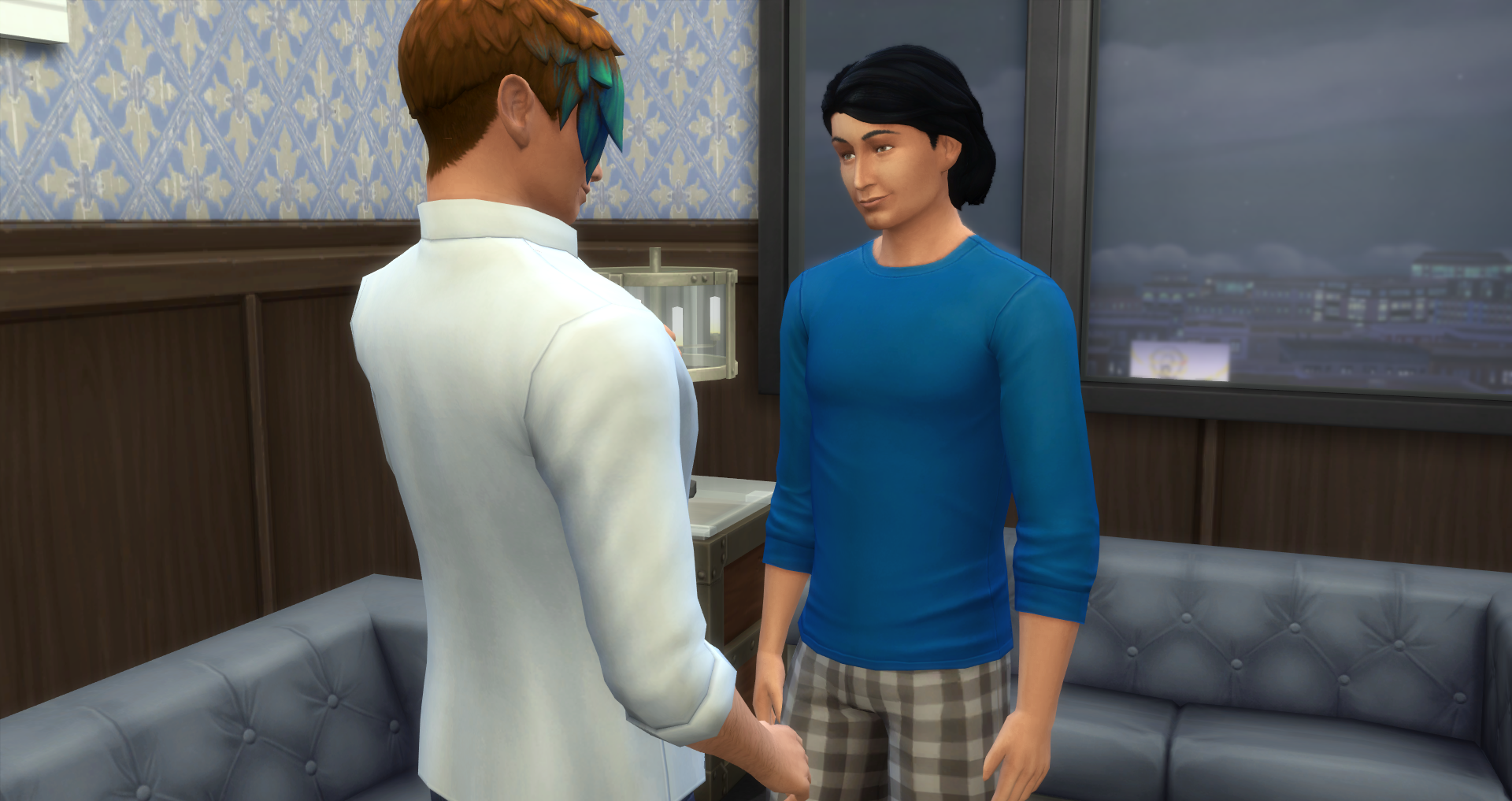 Beyond that, the couple are feeling close and are happy to have the time to just talk.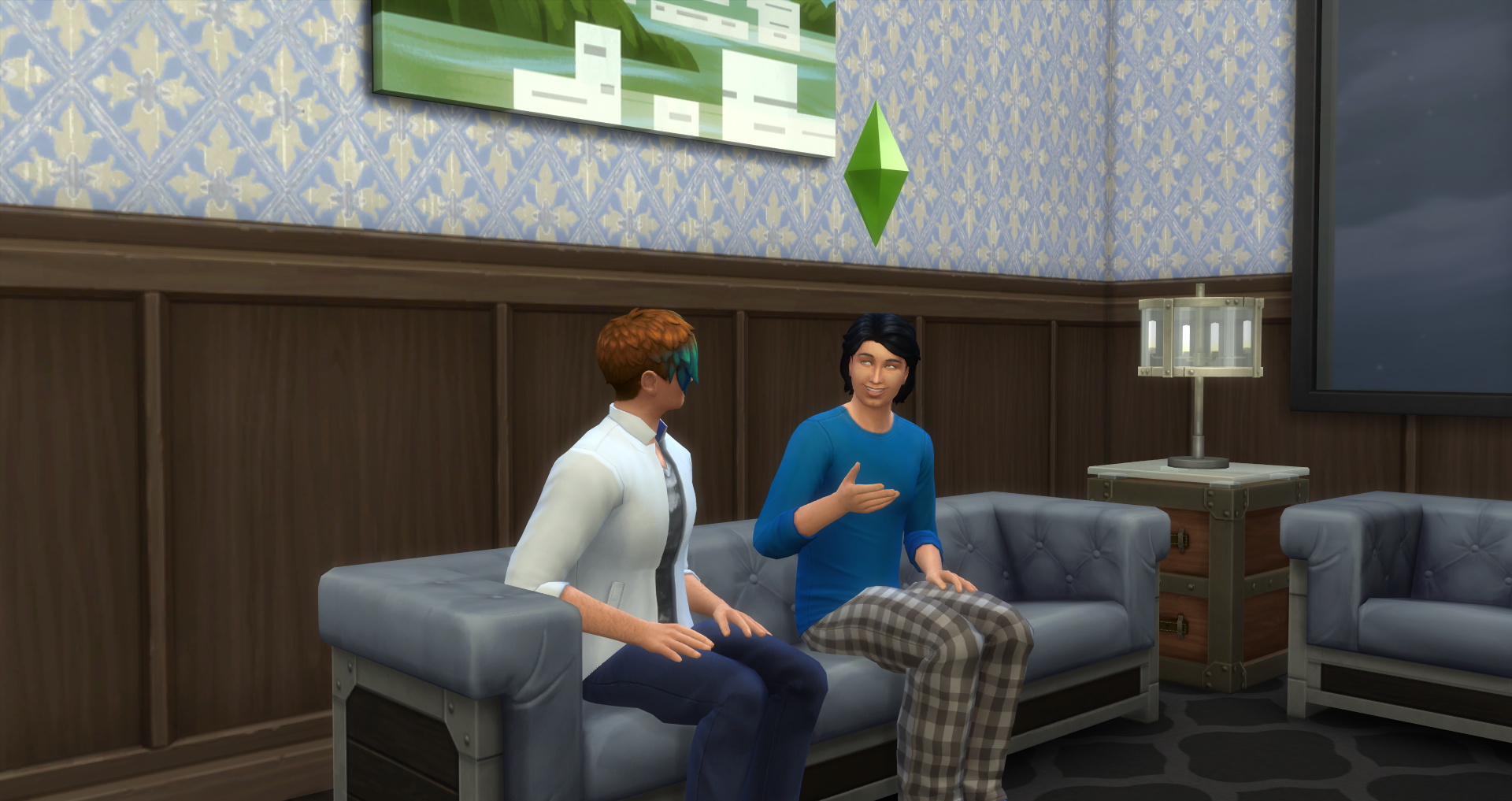 "Then right after the sex it hit me, the recipe for gummy bear pancakes. It was like magic."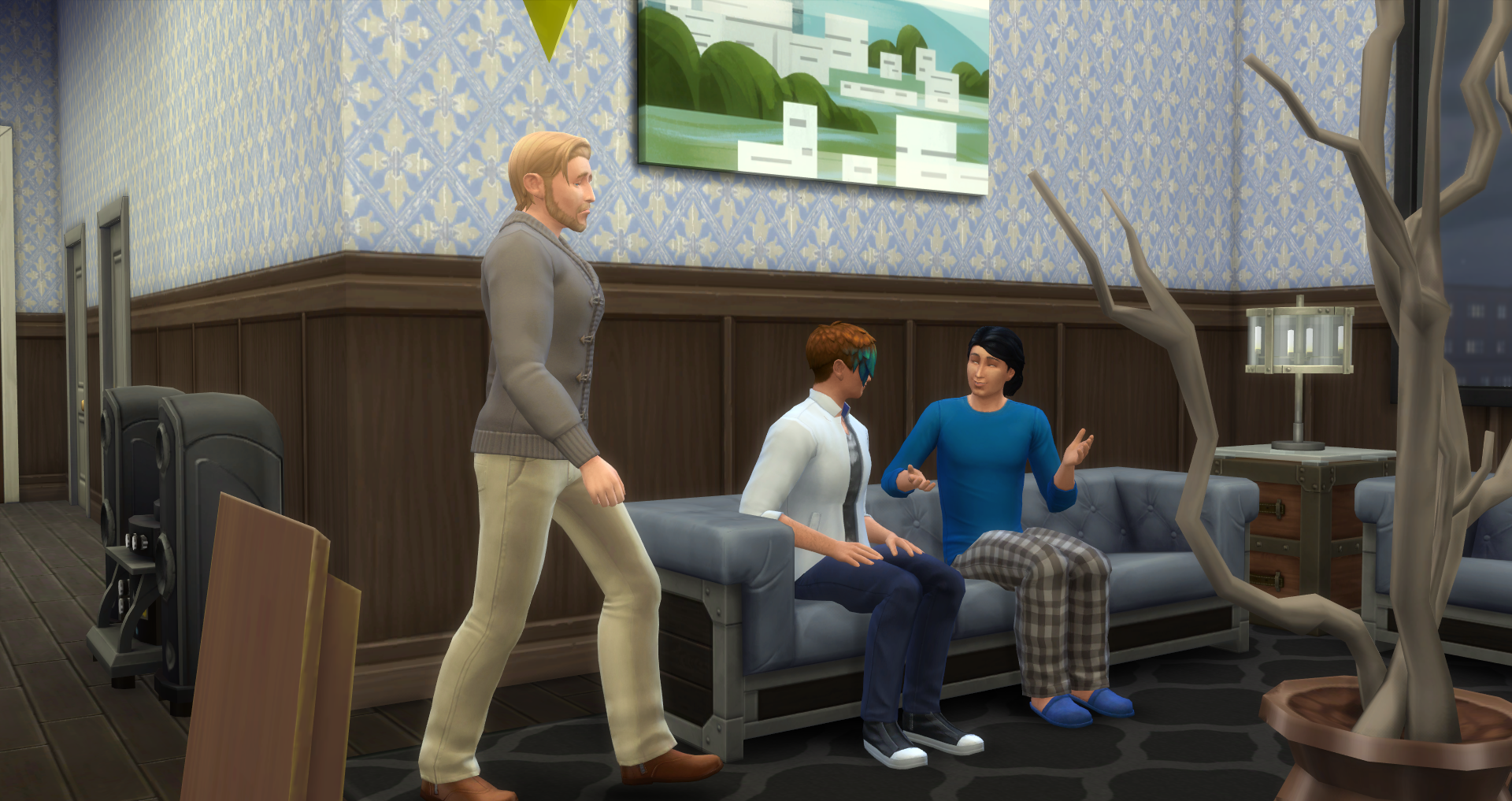 "Oh hey, Bjorn is back from his mysterious outing." Maxwell points out as his boyfriend enters the room.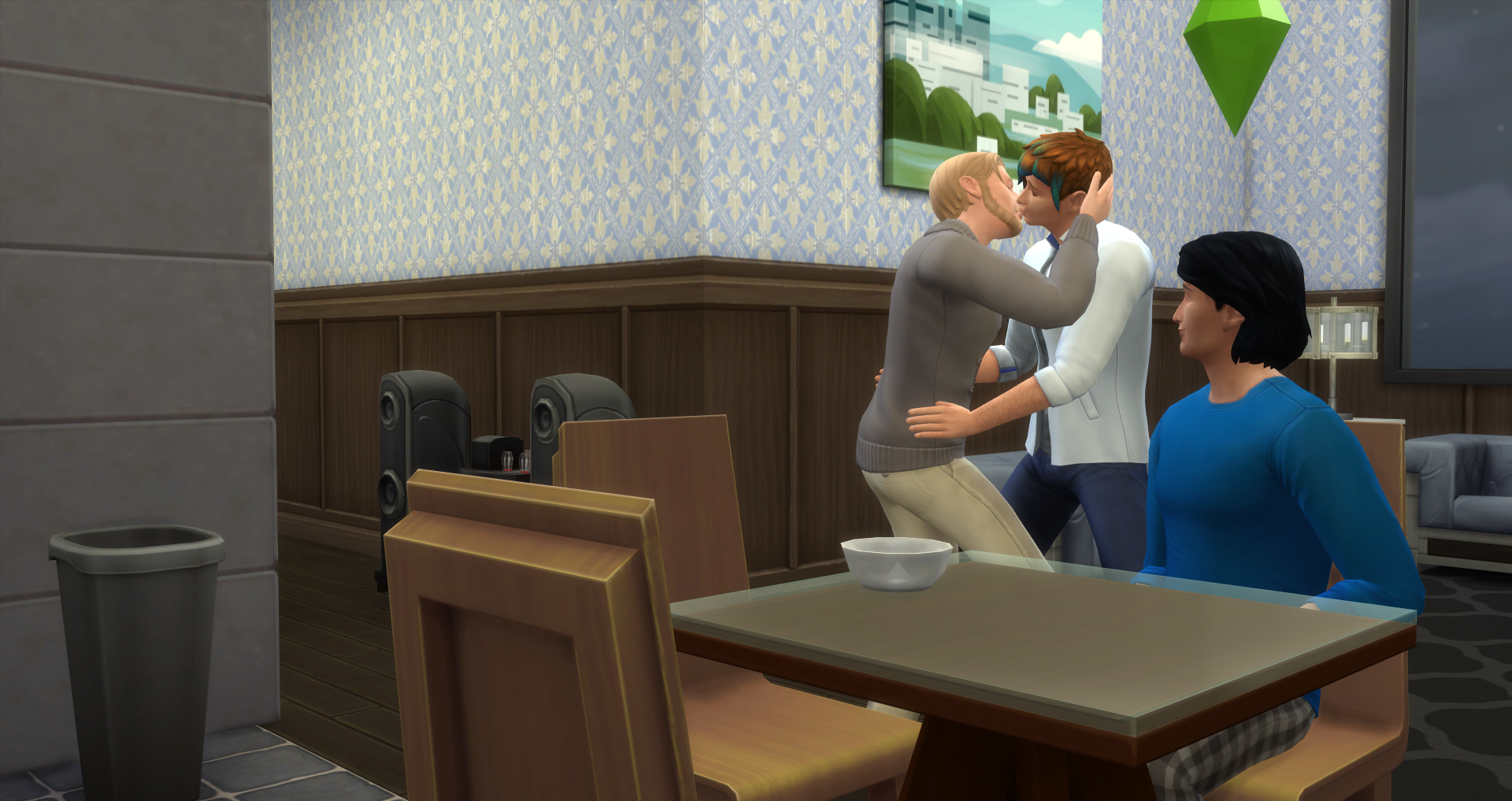 "Hey you, hope you're feeling better." Mackay greets him with a kiss.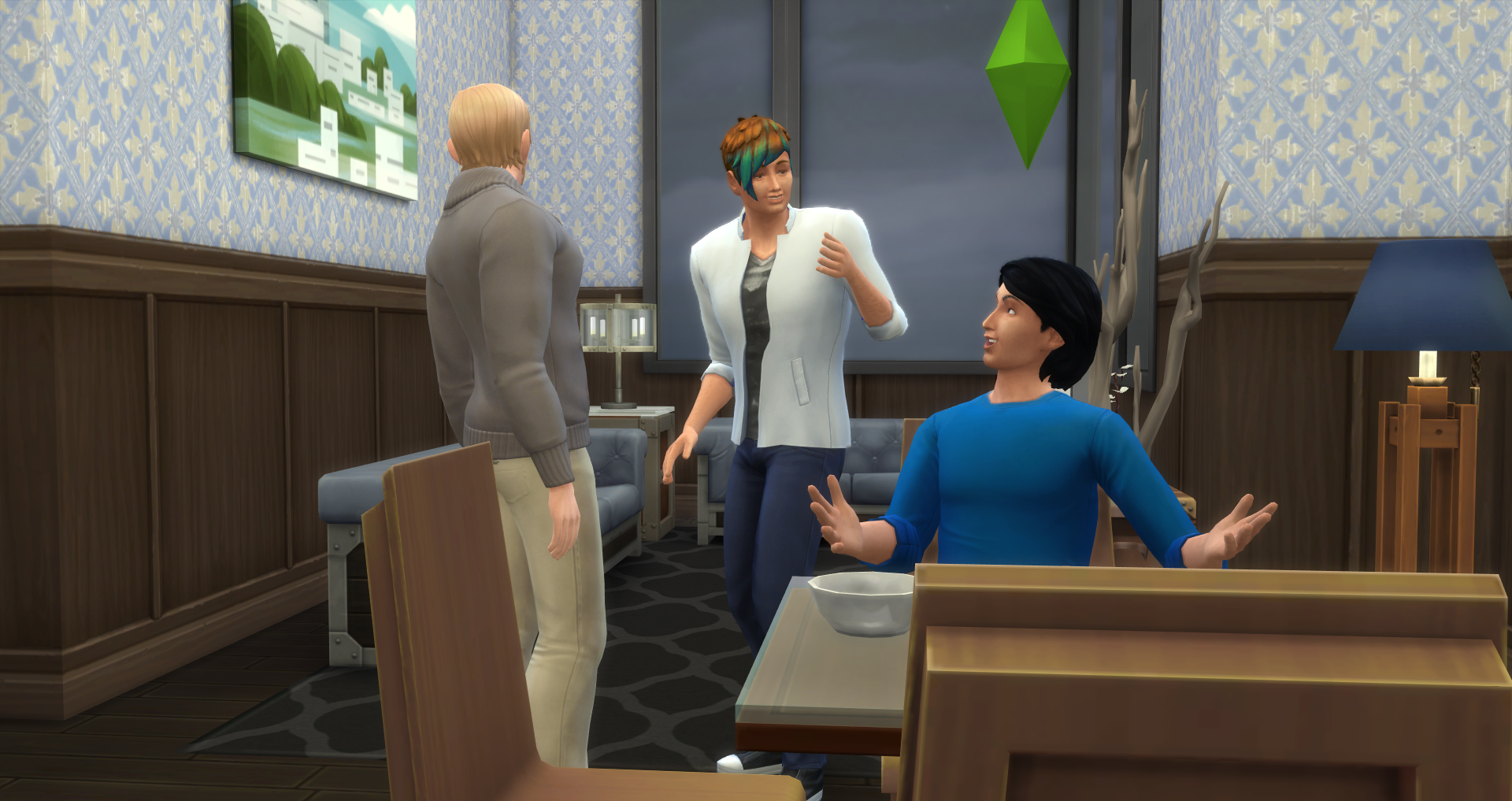 "That's my line!" Jokes Maxwell. "Yeah well you didn't say it." Mackay retorts. Bjorn audibly sighs.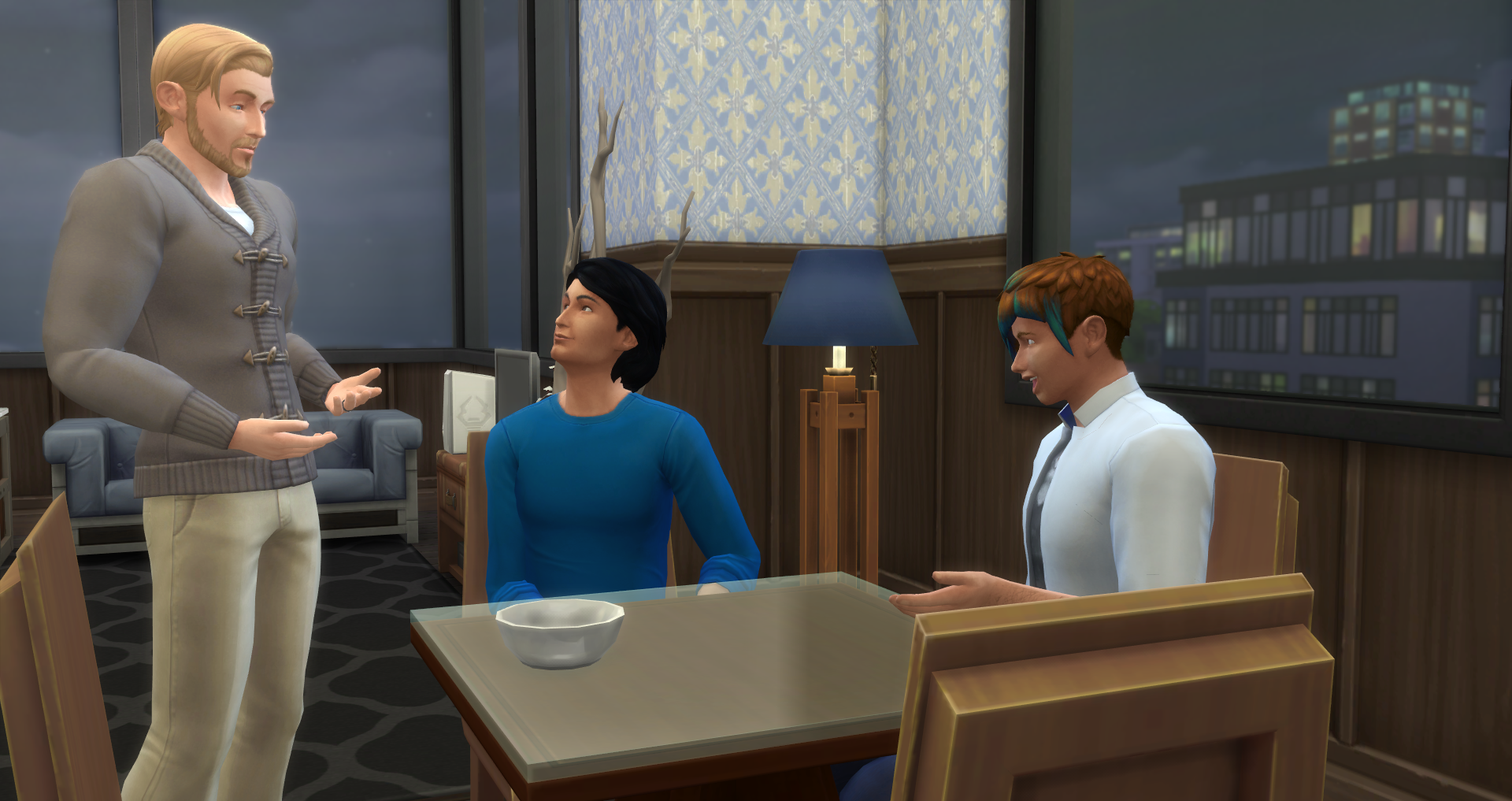 "Is there something you want to say?" Probes Mackay. Bjorn shrugs. "I just... I have had the most confusing evening."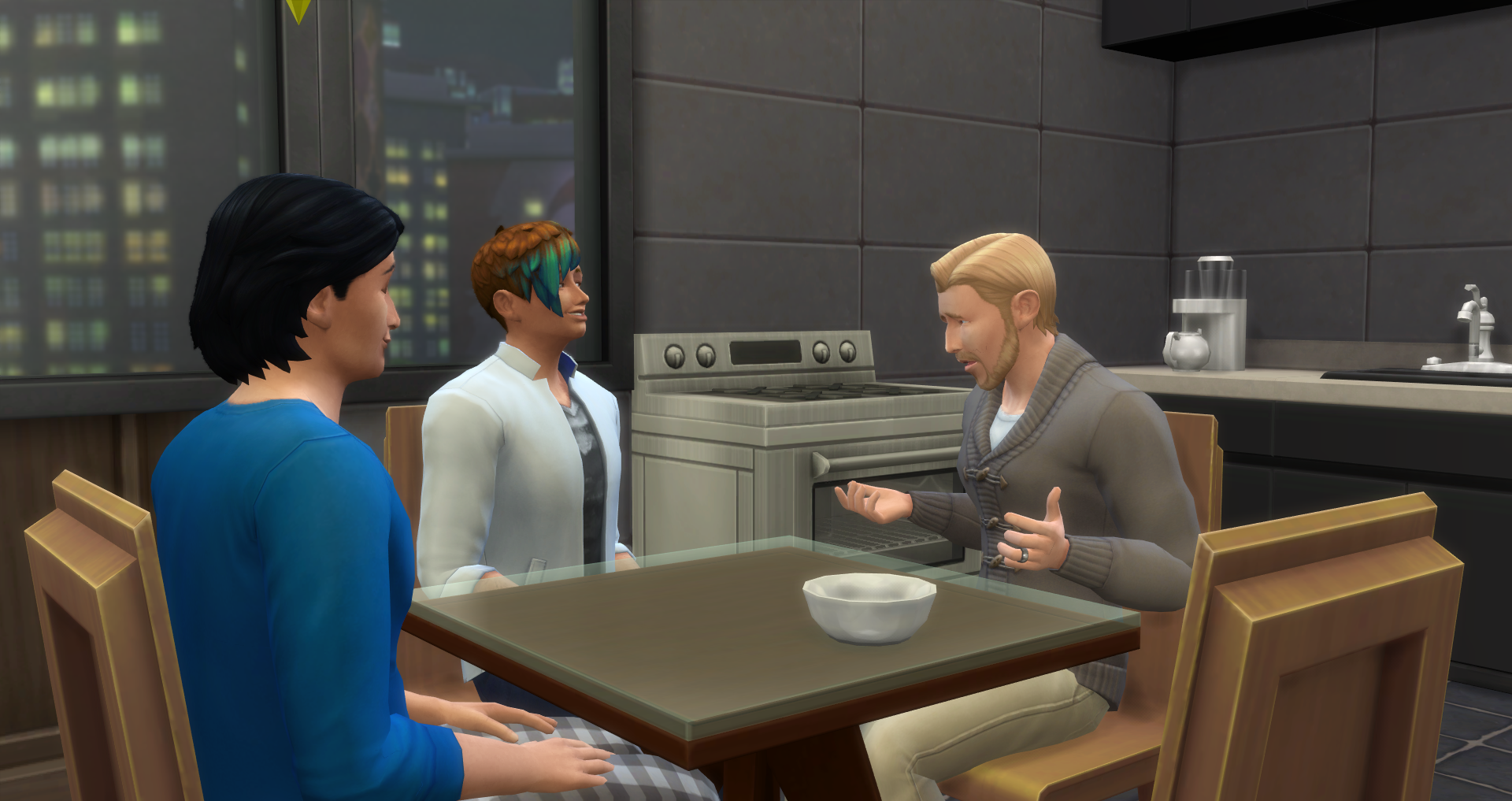 He continues. "I am not sure what's going to happen with Clara and the girls, or with us. I'm not sure what's right anymore. I know I have to wait, but the uncertainty almost makes it worse..."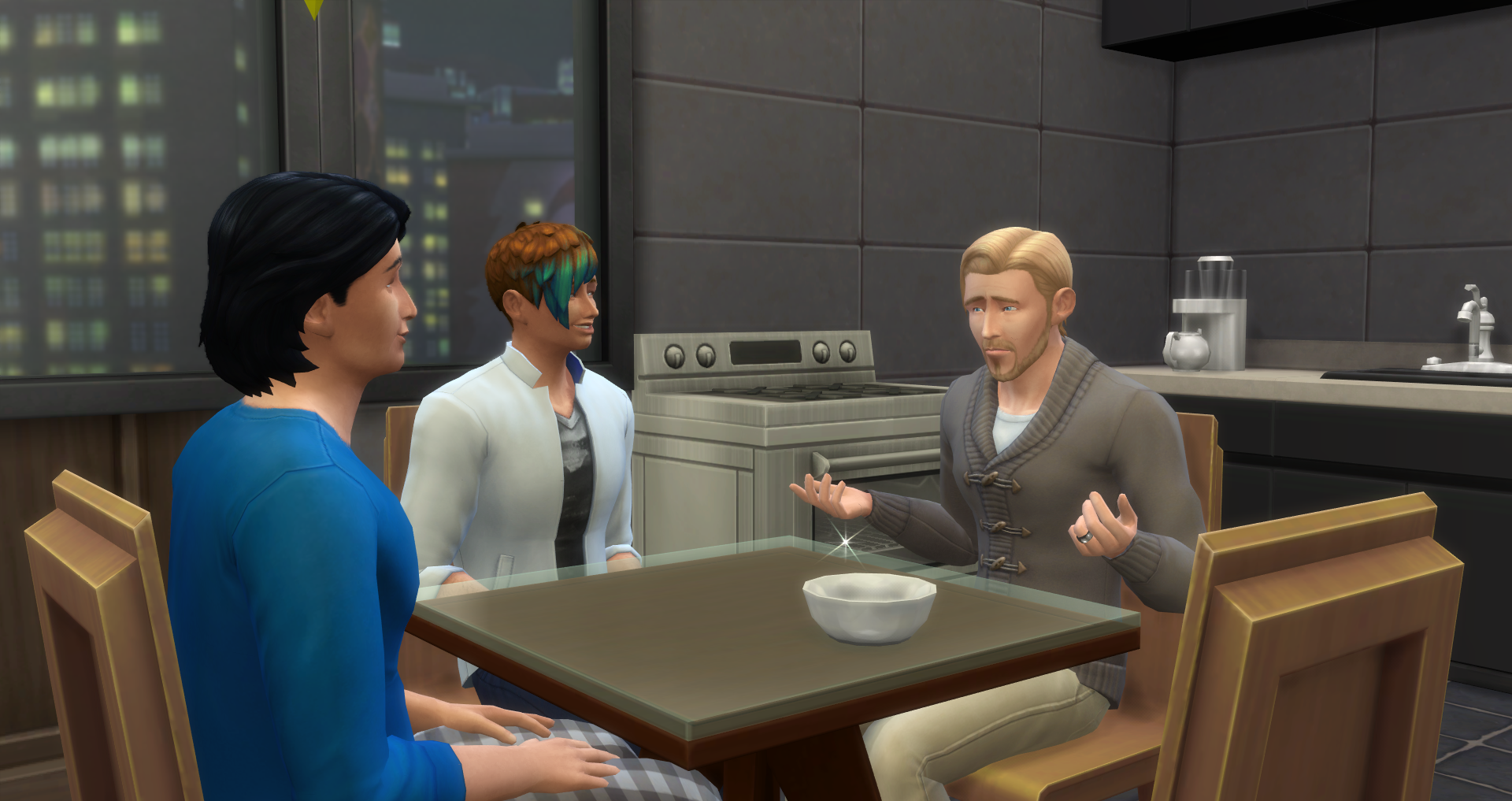 "Does that make sense?" - "It's understandable." Says Maxwell. "You want things to get better and it's frustrating right now. But you know it will be easier with time." - "Yeah, that's true."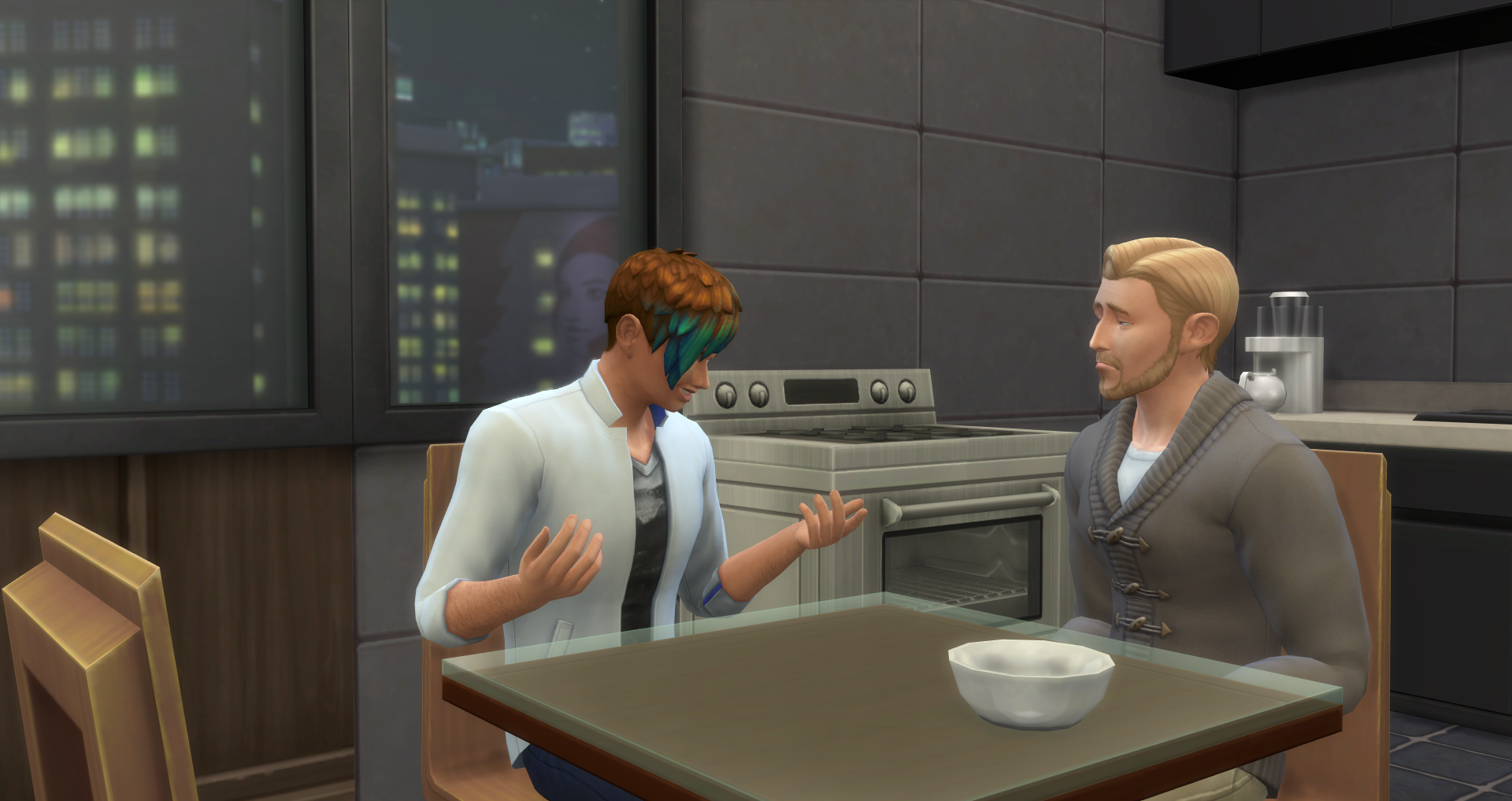 Mackay smiles at him. "Sorry it was a bit strange today. I've done some thinking and I want you to know that I trust you to make decisions that are right for you. Whatever happens I am on team Bjorn." - "Well, thanks." He replies, for some reason the words don't make him feel as good as he had expected.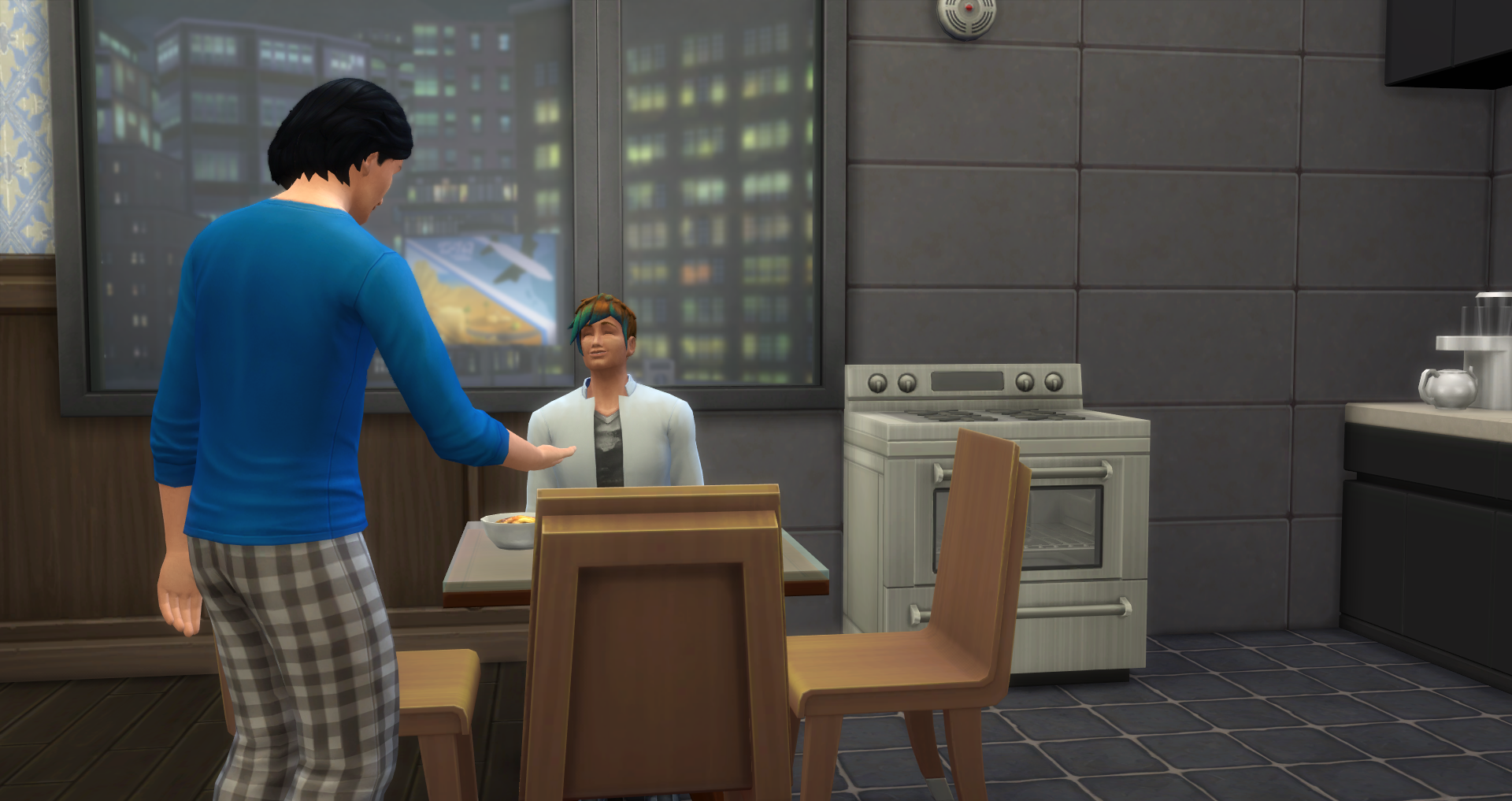 Maxwell returns after Bjorn has left the room. "You didn't tell him yet did you?" - "No, I think he has enough on his mind right now."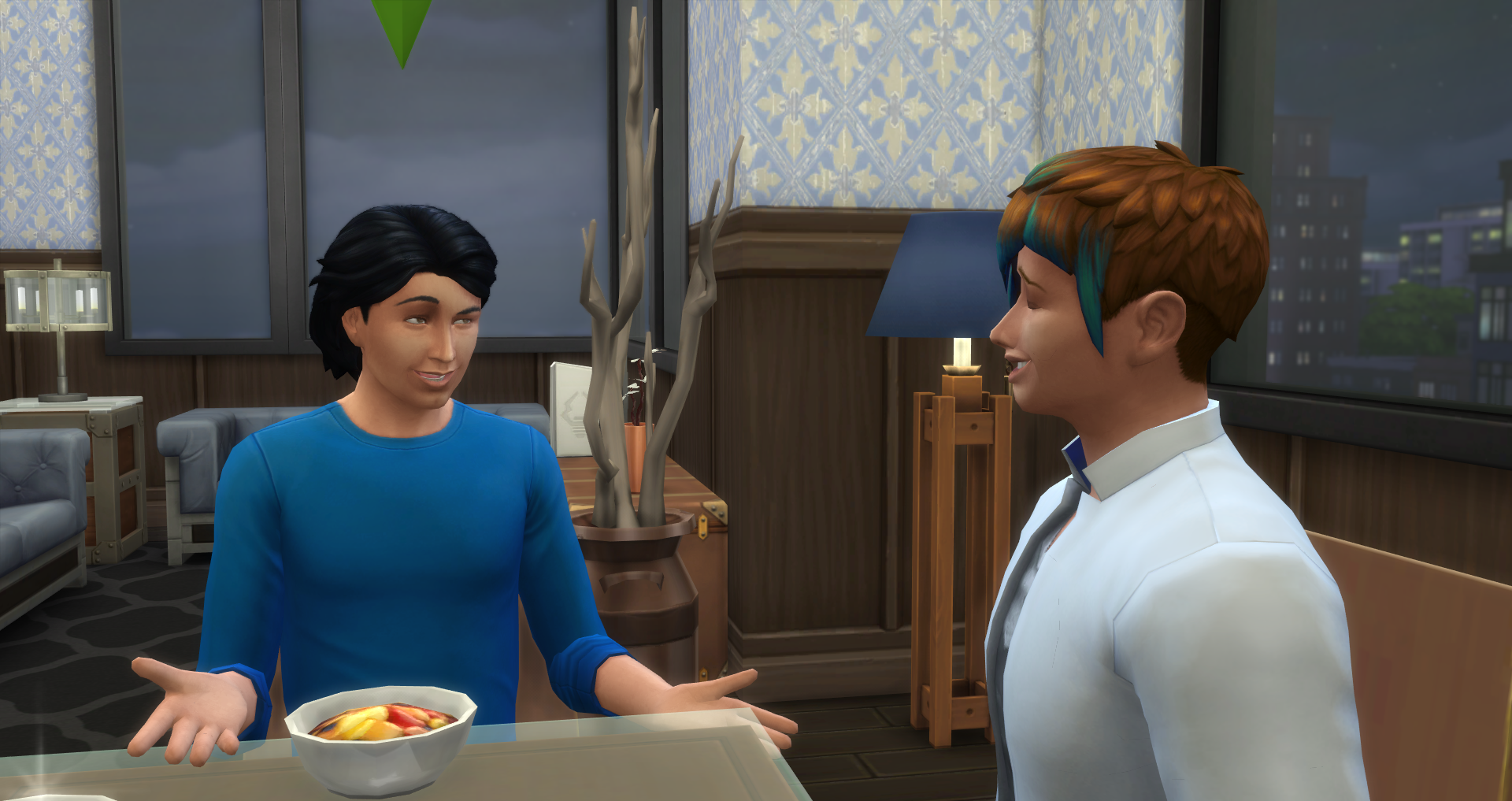 "I guess it's better to not overload people with excess data, it might make them freeze up." - "Mmhmm, remind me what career path you chose again?" Mackay teases.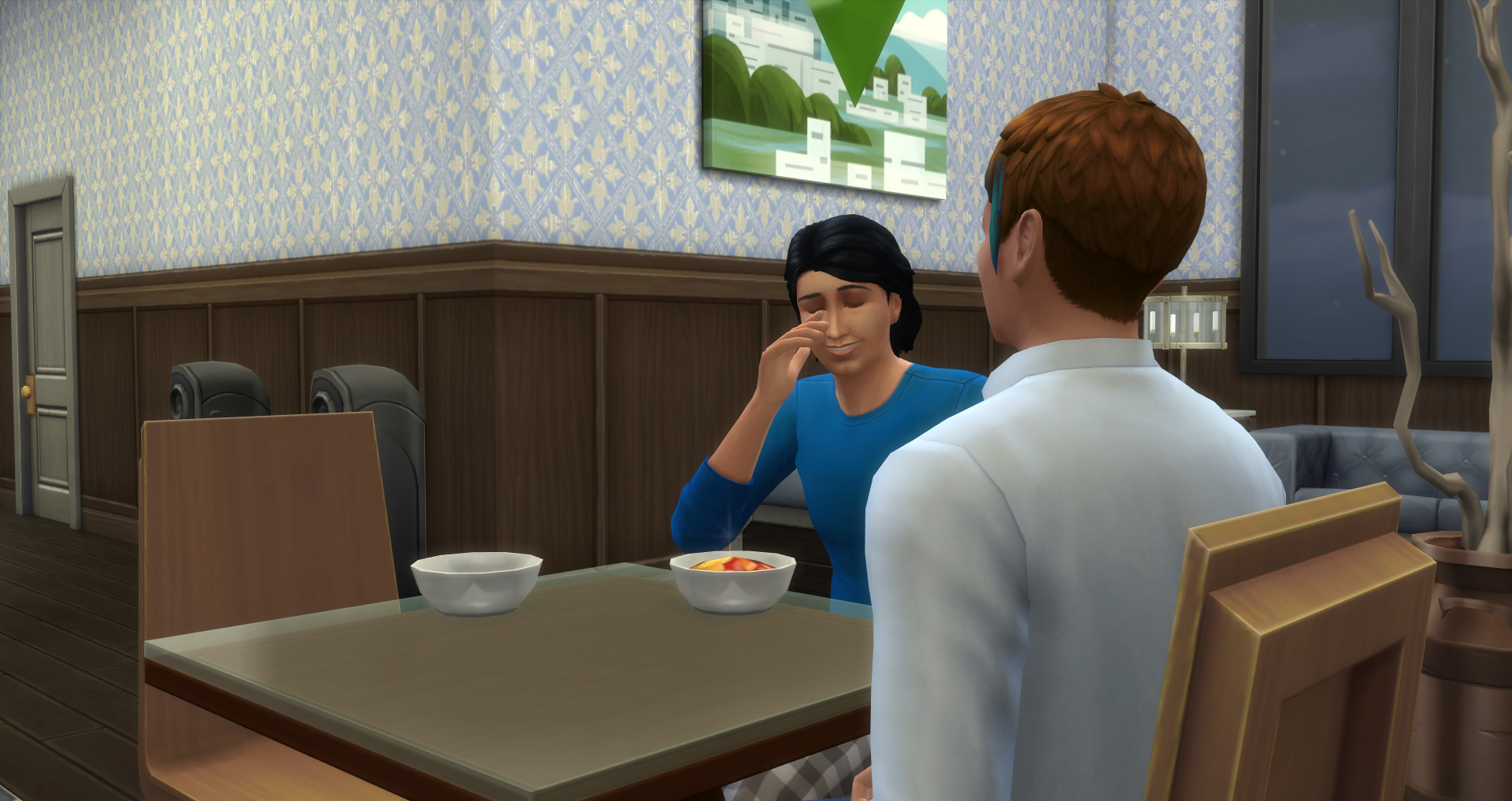 Maxwell laughs at his silliness.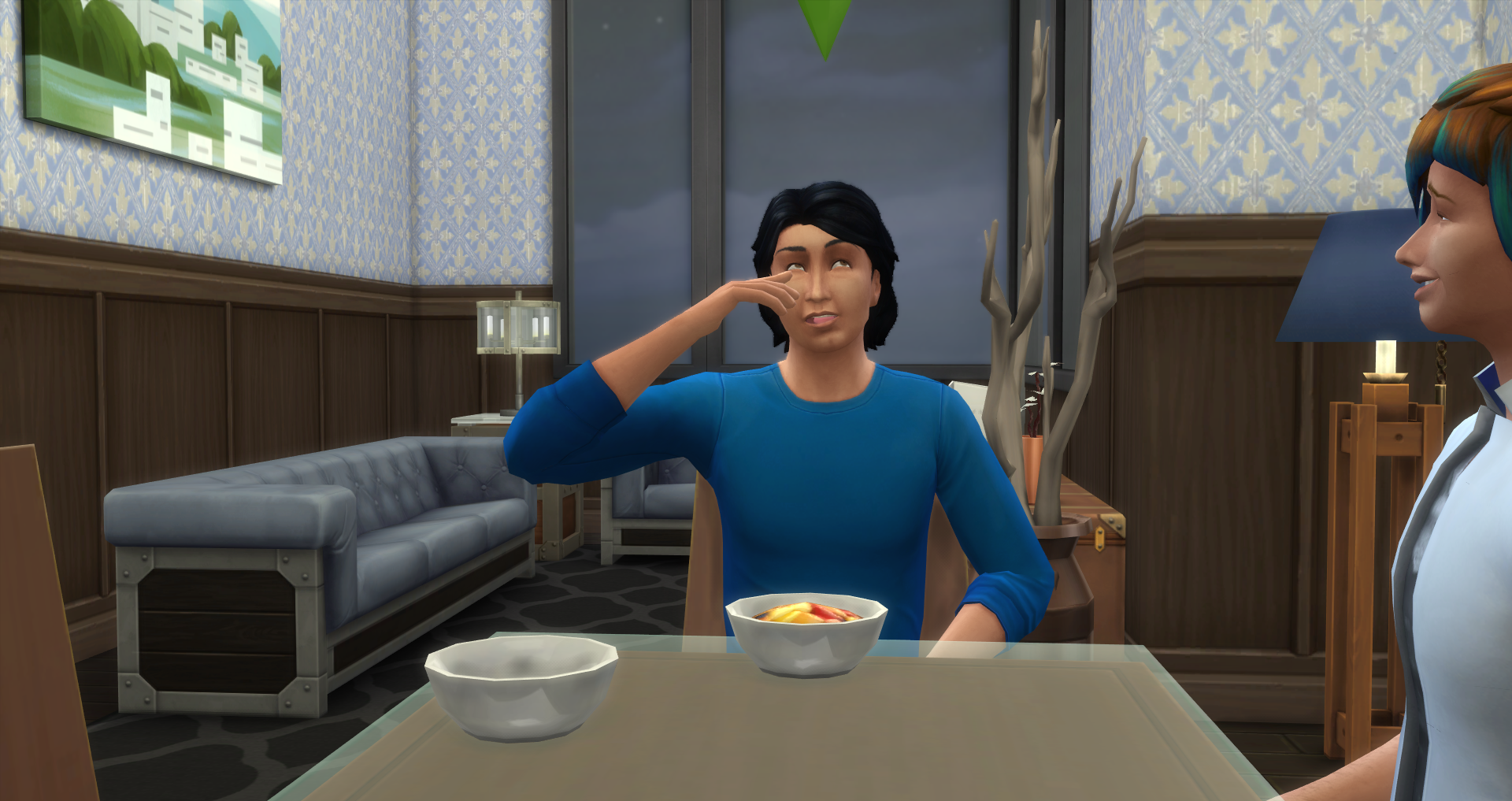 "Ah, good grief." He wipes away a small tear. "We have had some really good times here."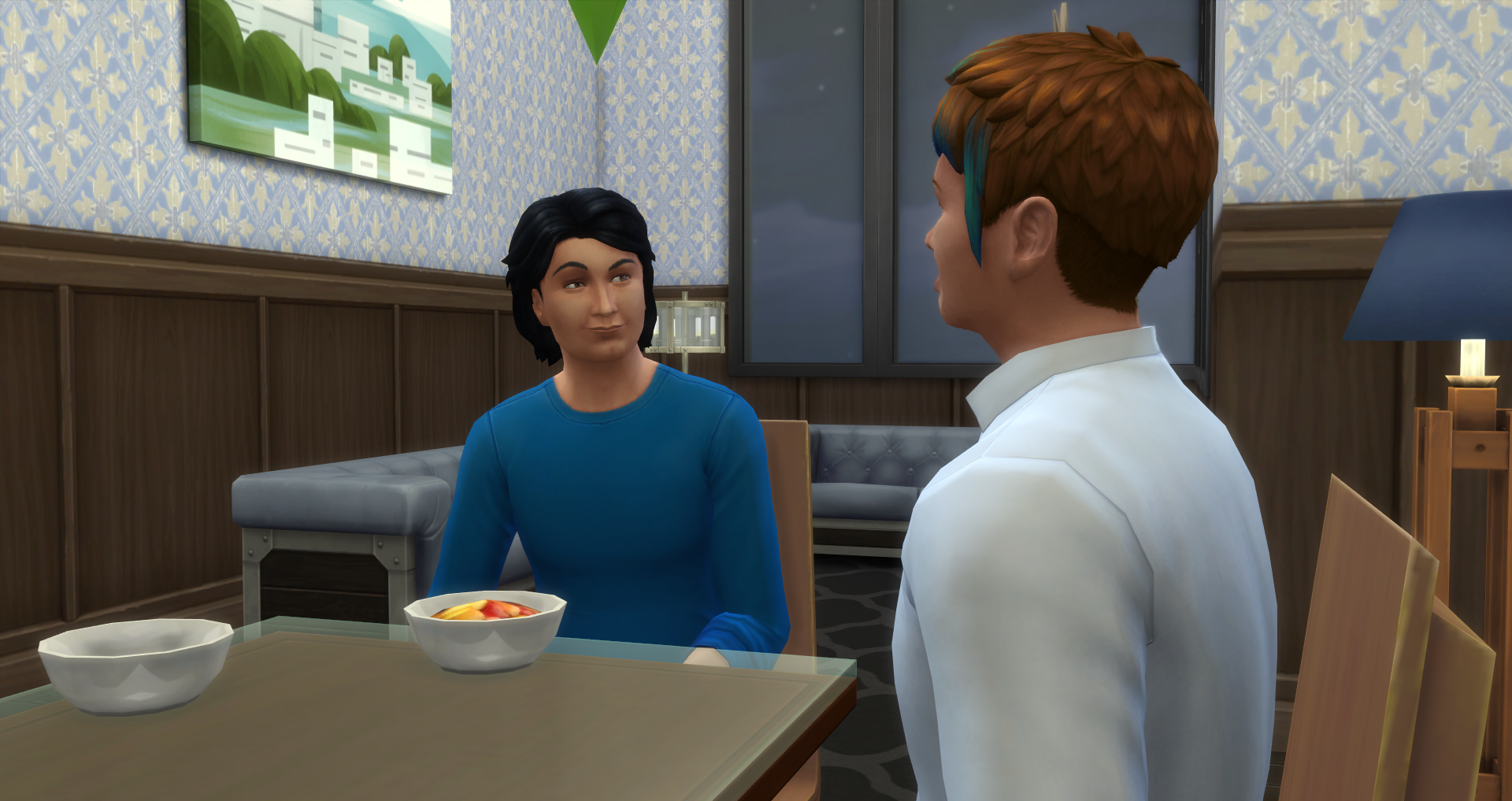 "But I think this is the right thing to do." - "Me too."
-----------------------------------------------------------------------------------------------------------------------------------------------------
The next morning the three Sims wake up early.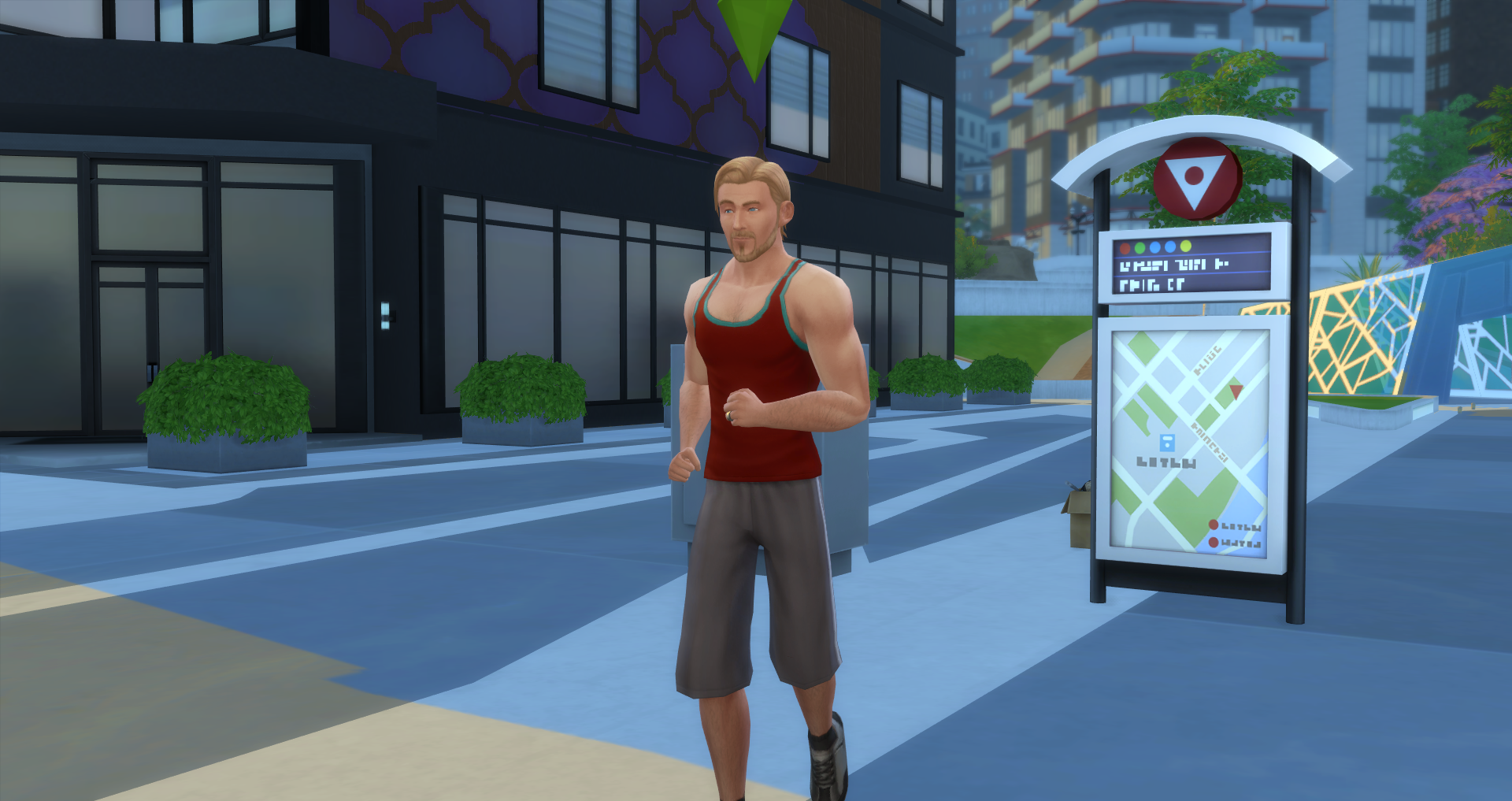 Bjorn starts his day with an empowering morning jog.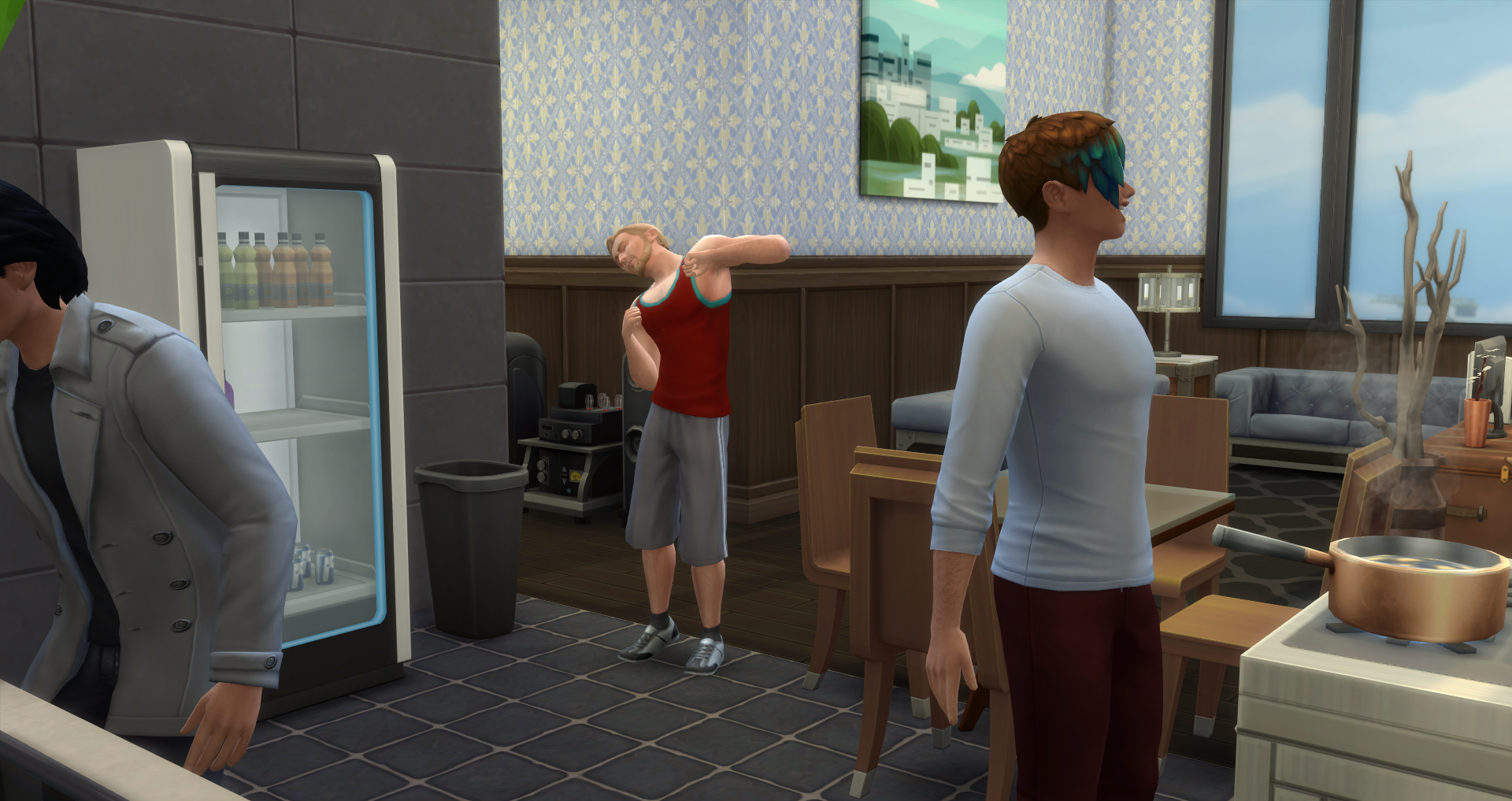 "Don't let anyone ever tell you that a jog around this neighbourhood doesn't cure everything. I feel amazing." - "Ha! Oh the irony." Remarks Mackay.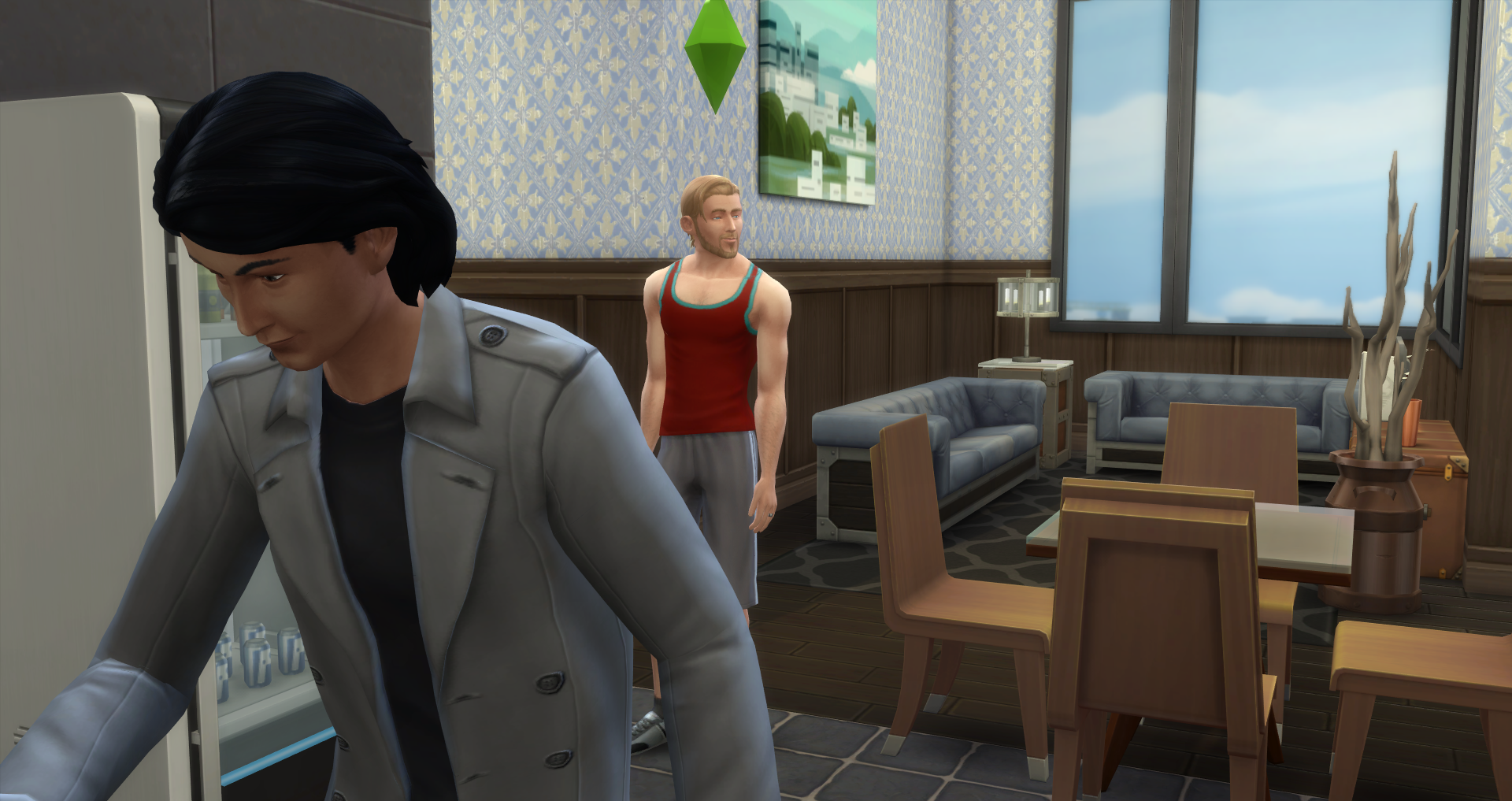 "What do you mean? Are you getting sick?" Queries Bjorn.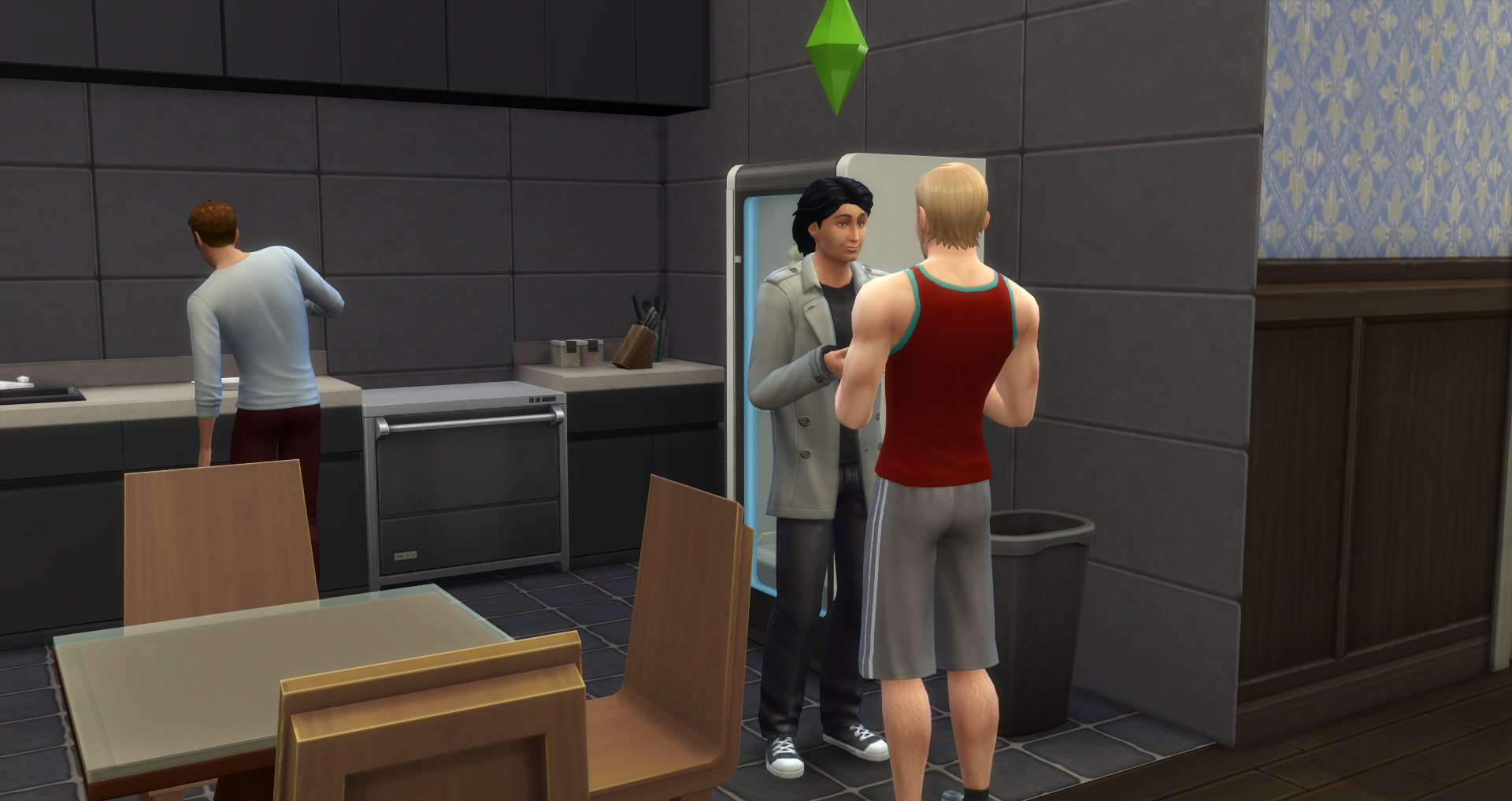 Maxwell faces his boyfriend and clasps his hands, "Baby, there's something important I want to tell you. Mackay and I have decided that we want to move apartments. To a much bigger place... With you."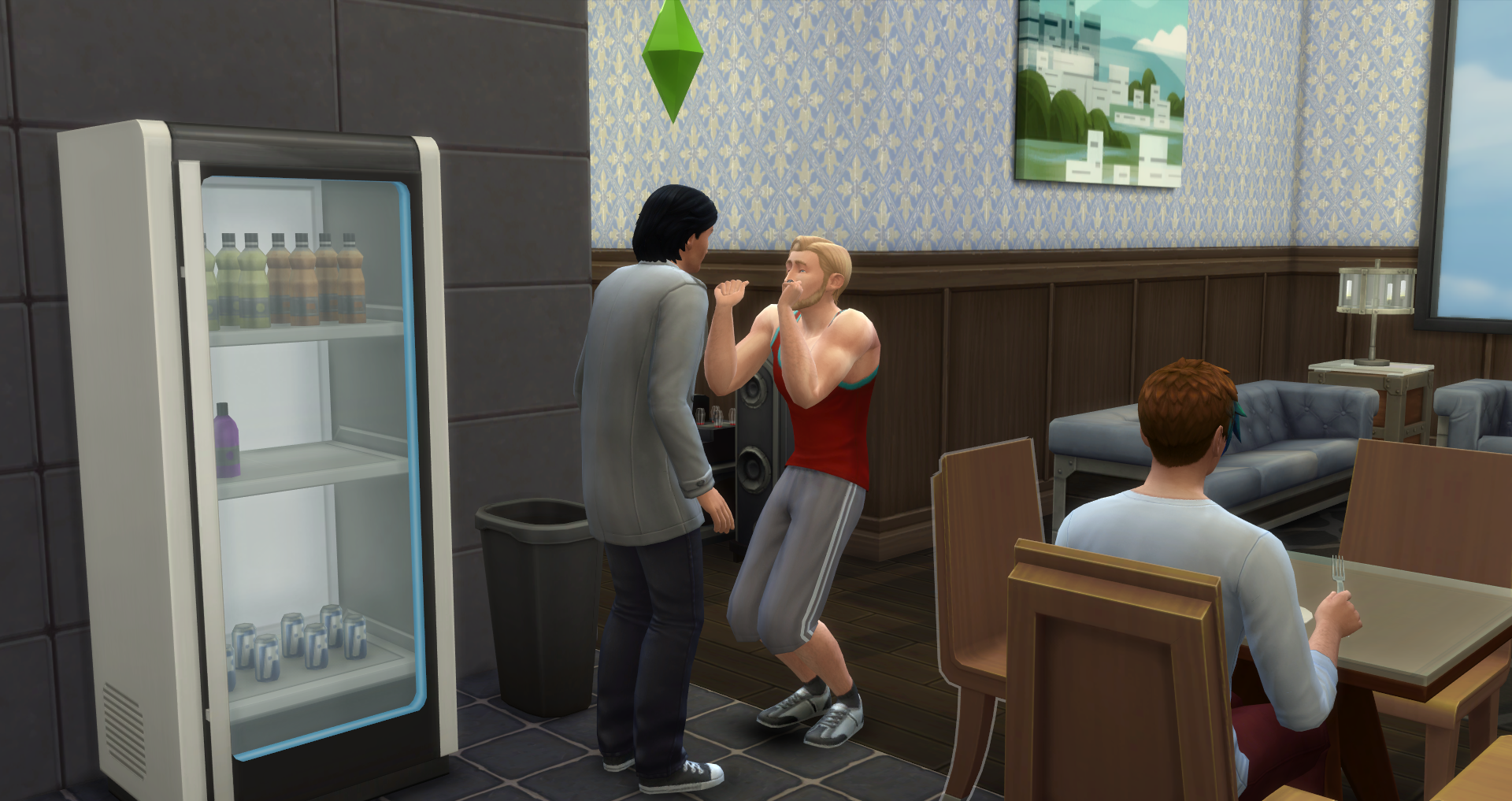 "What! Really?" Bjorn excitedly responds.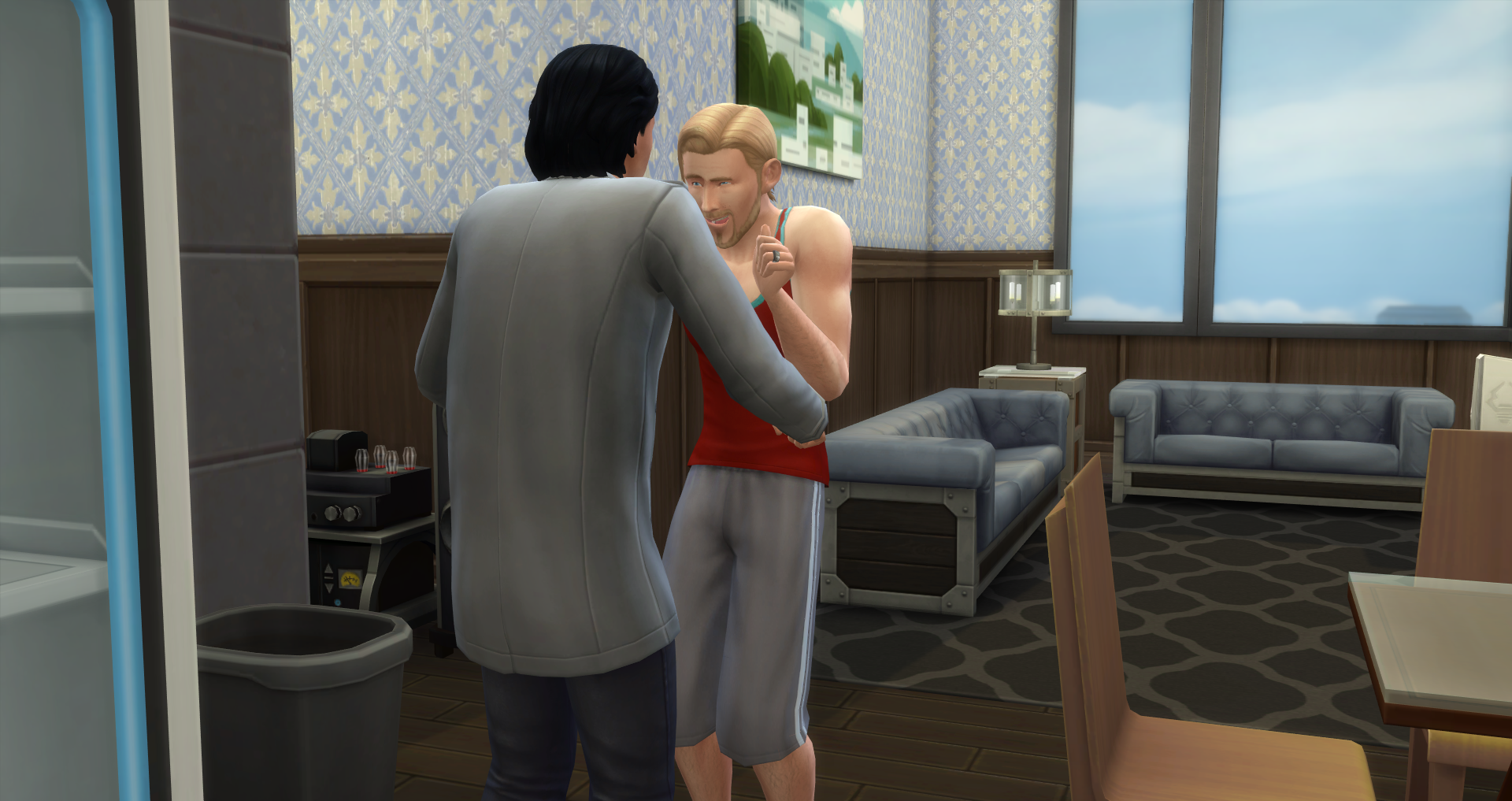 "Now don't get too worked up," Maxwell explains. "I'm not promising anything, but there will be lots of room for guests and long term stays, like Sofia and Elsa for example." - "I am SO happy!" He says giddily.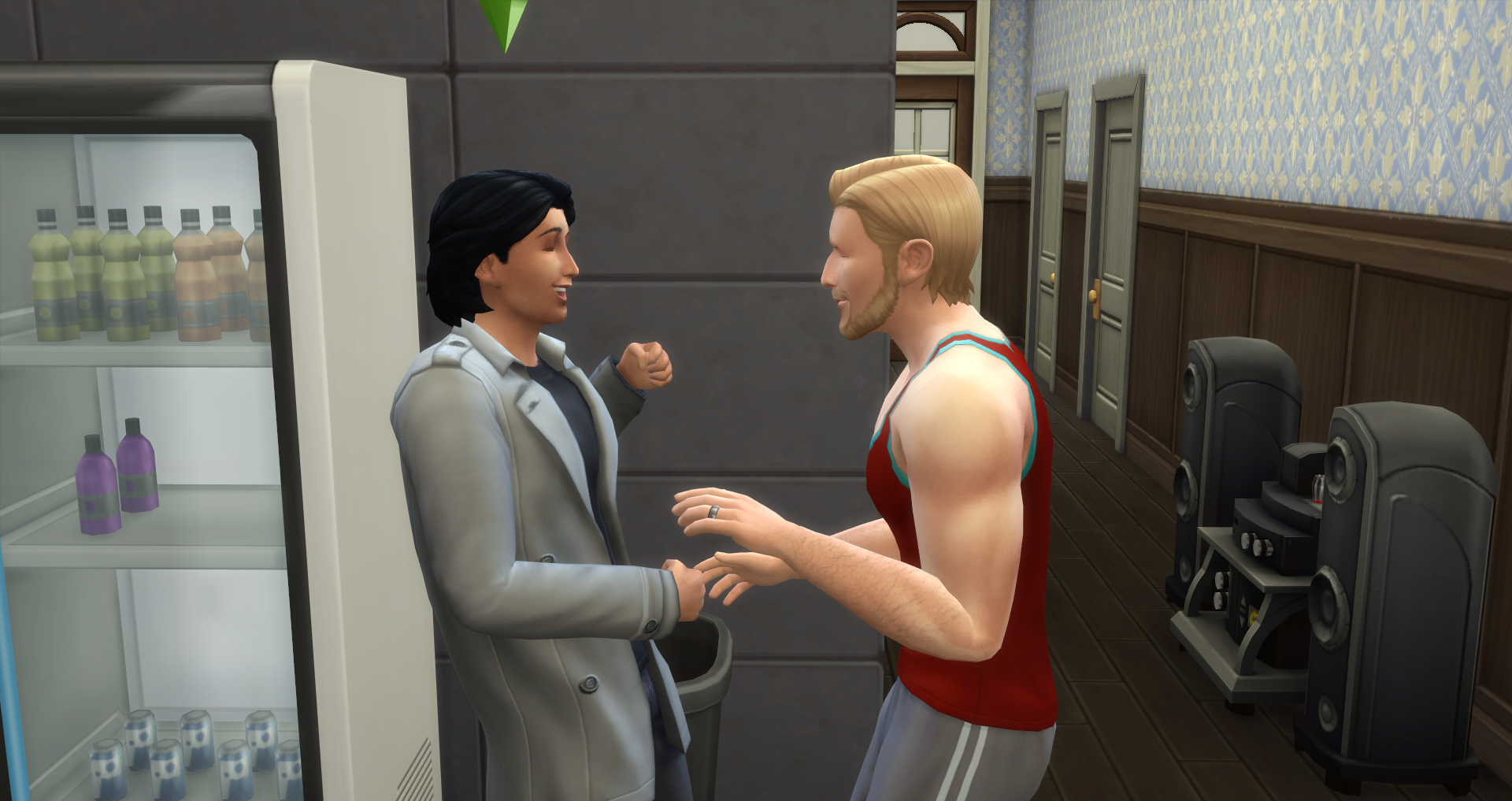 "But seriously, can we afford this?" - 'Three white males living together with full-time salaries Bjorn, I think we'll be fine." Maxwell laughs.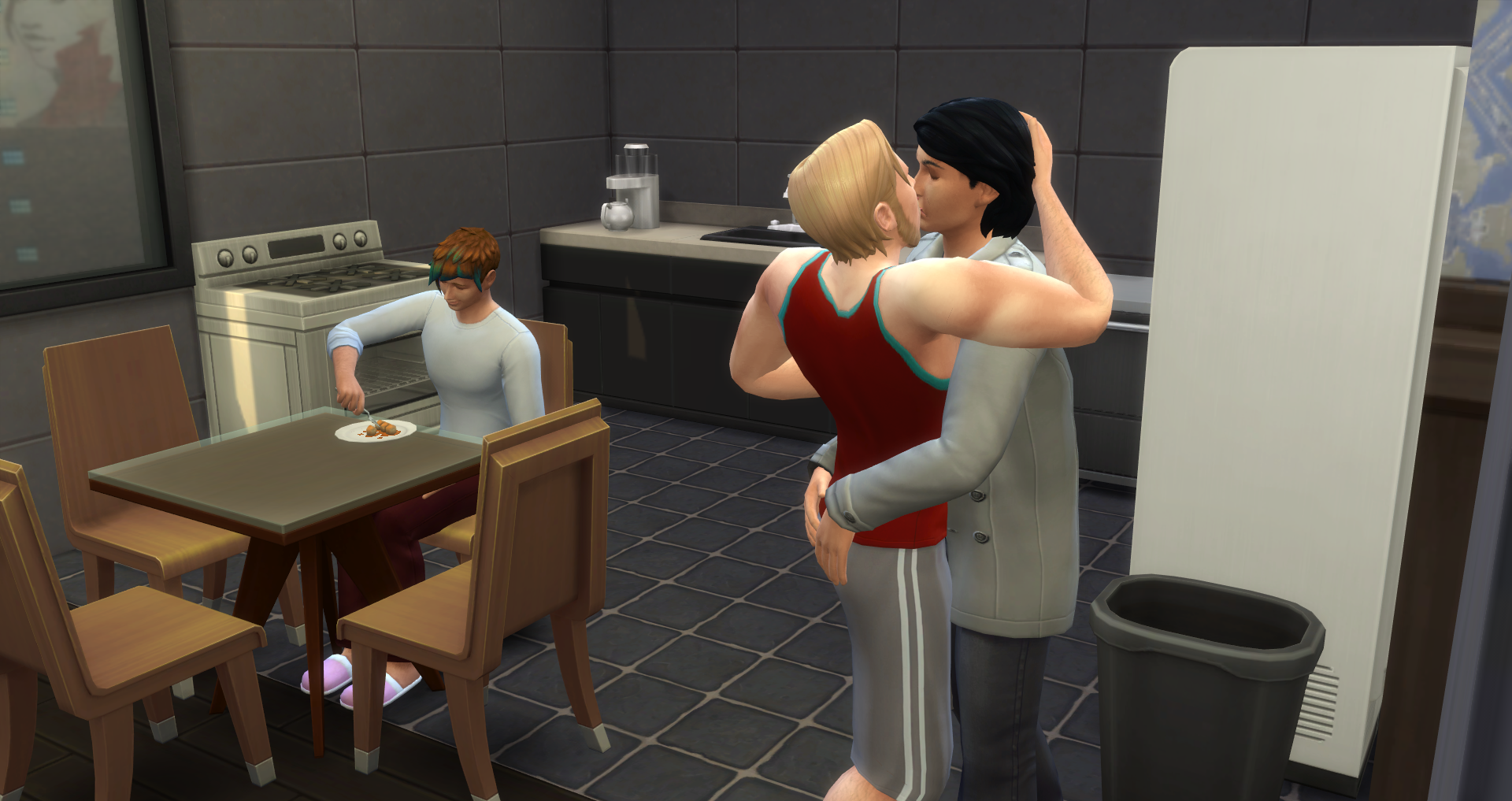 "Oh my God, thank you, thank you." Bjorn begins to plant kisses all over Maxwell.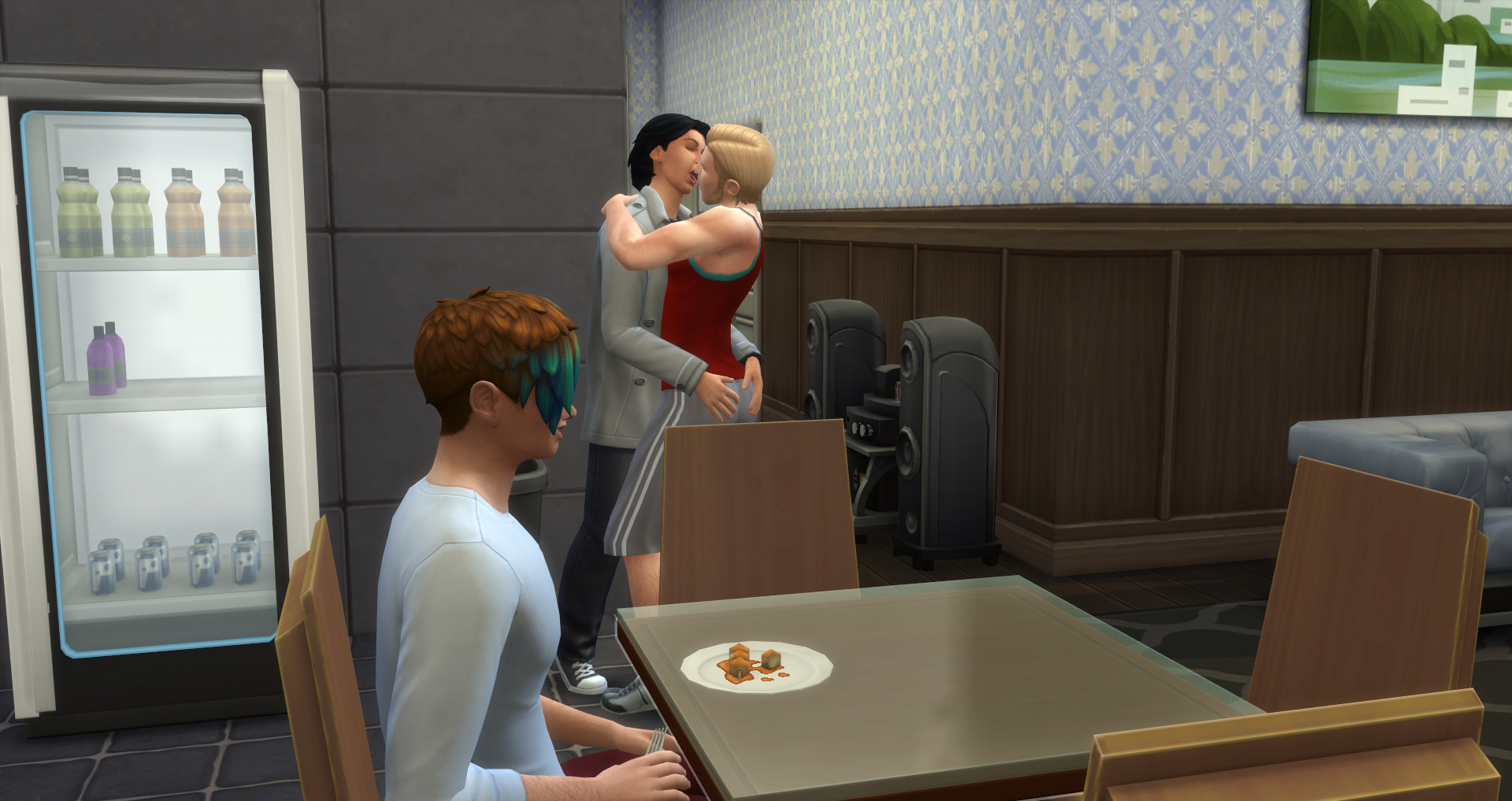 "Hey guys." Says Mackay.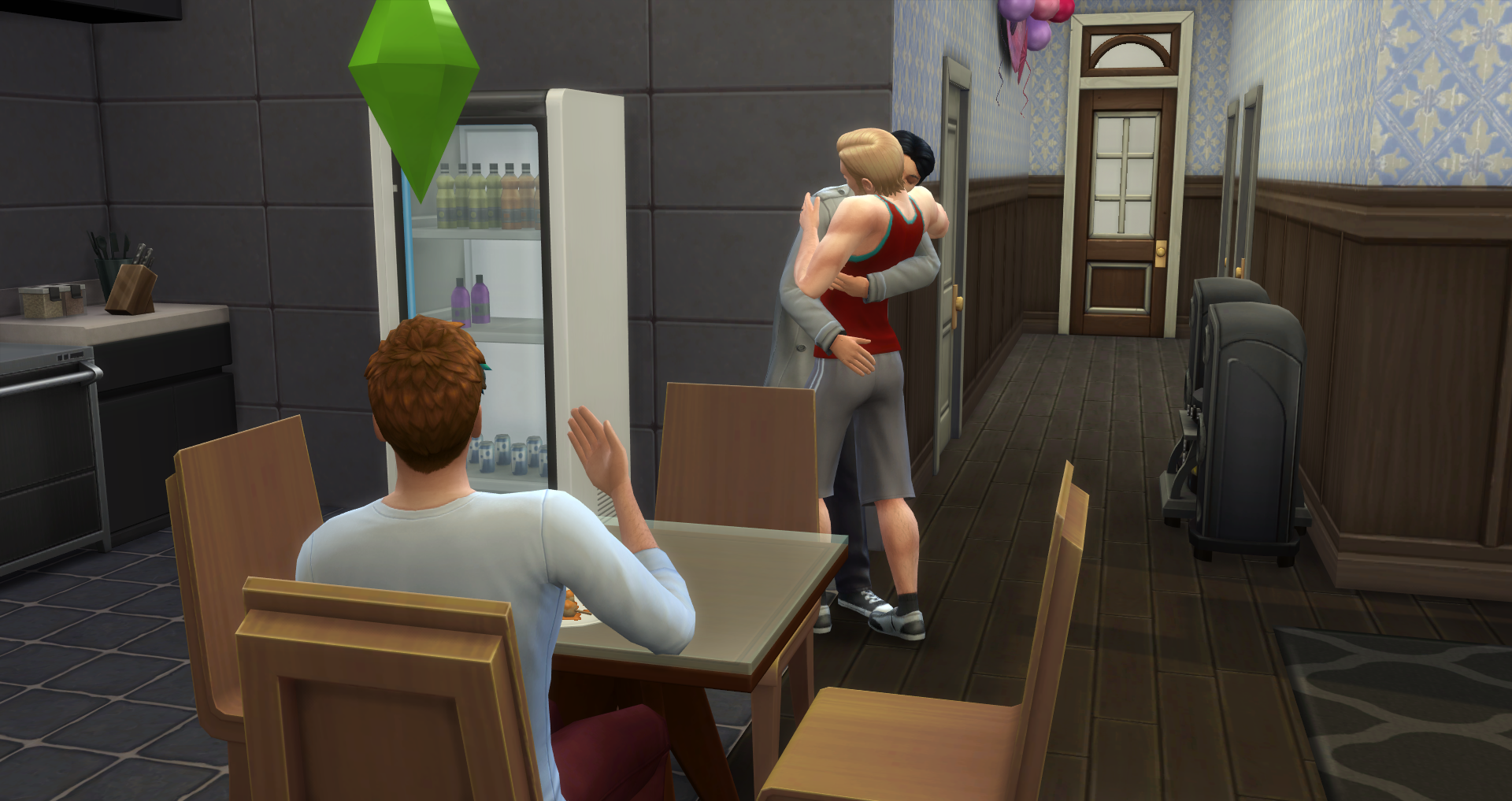 "I'm like, still sitting right here." But Mackay shifts seats to get a better view.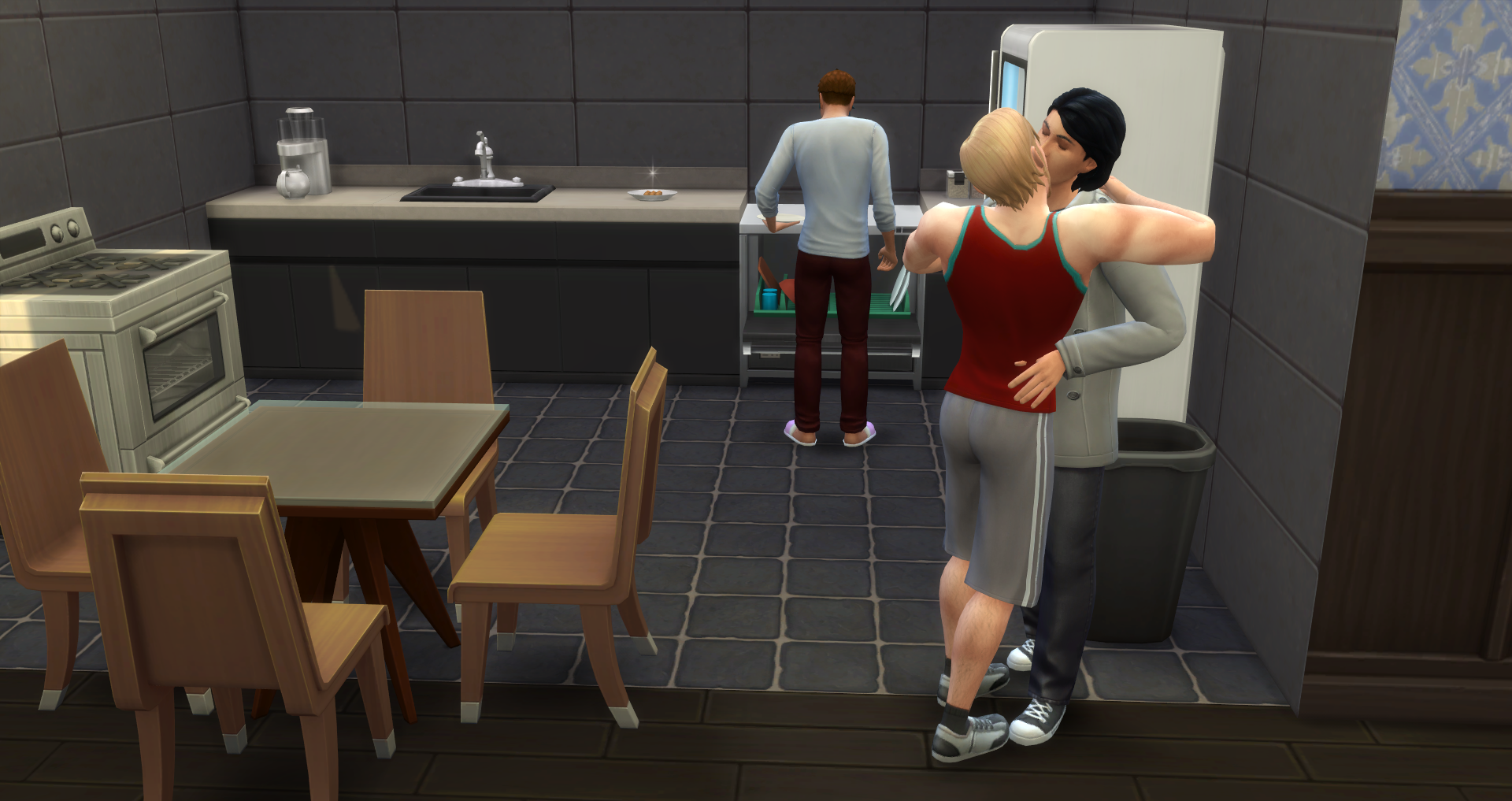 He calmly puts his plate in the dishwasher. "Well if you're not gonna stop,"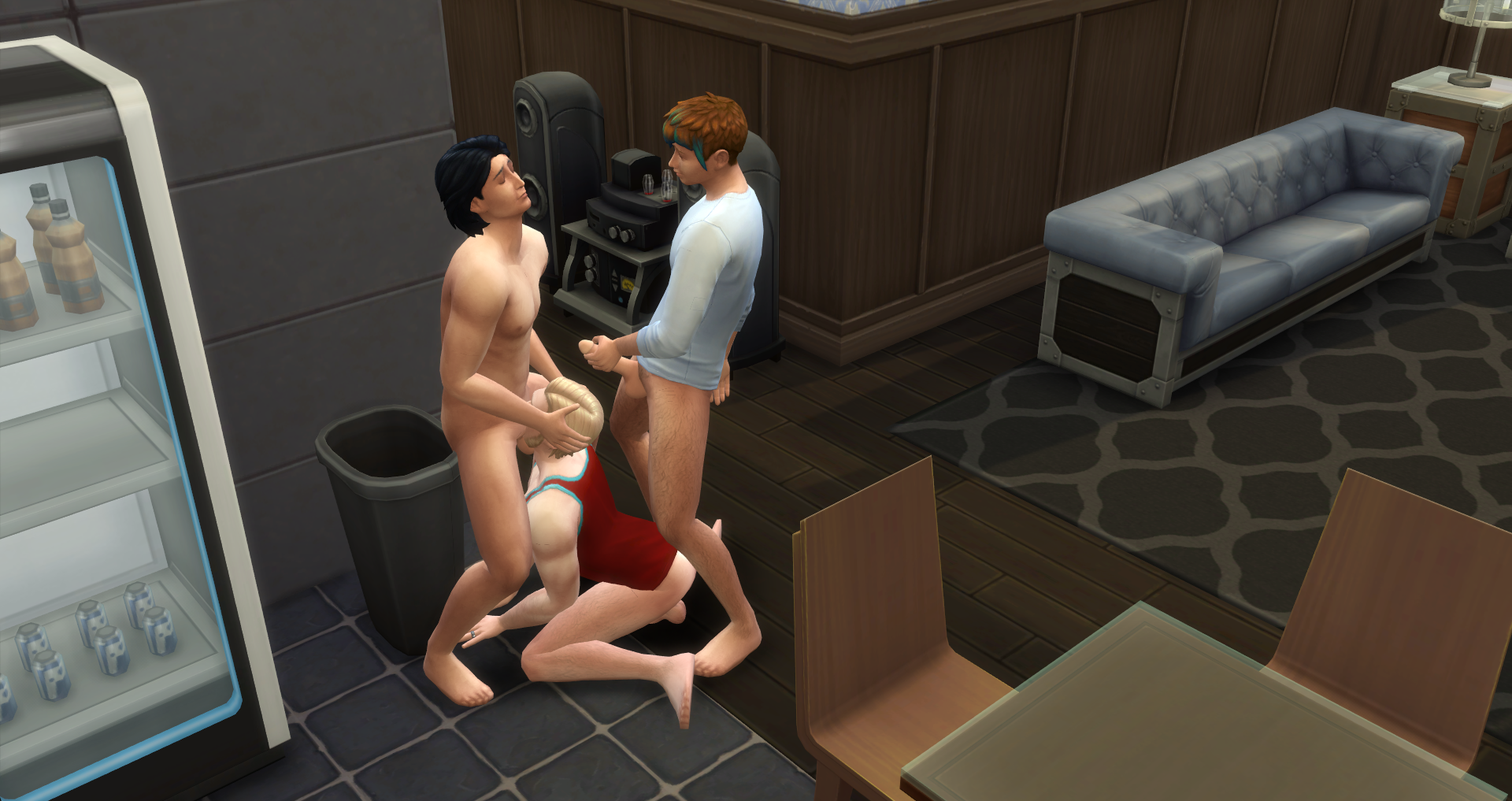 "Then I may as well join in." He begins to stroke himself while watching them.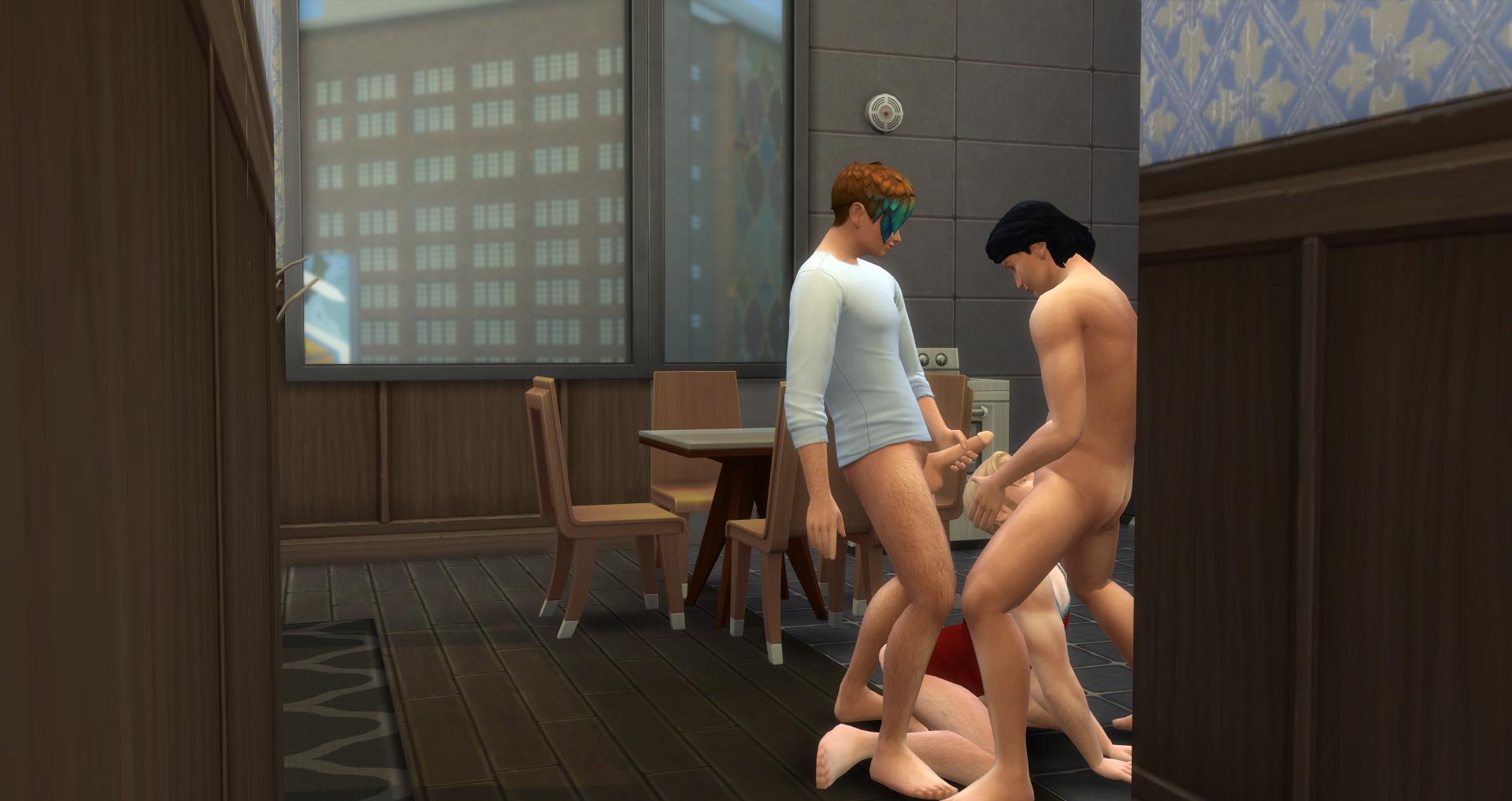 Right as things are starting to heat up,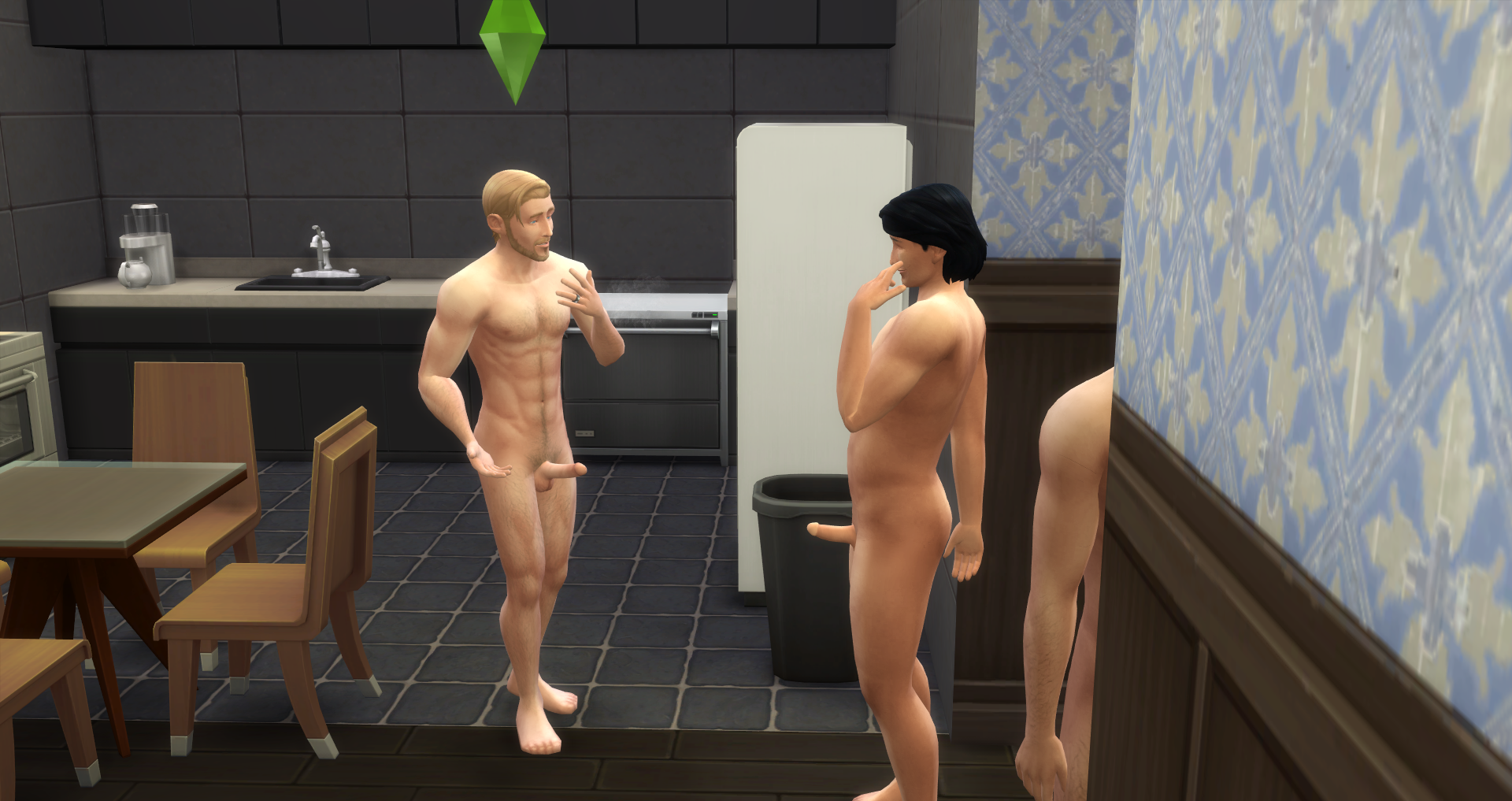 Maxwell stops them, "Wait, as long as we're here, there's something I have always fantasised about in this house." The other two have no idea where he's going with this.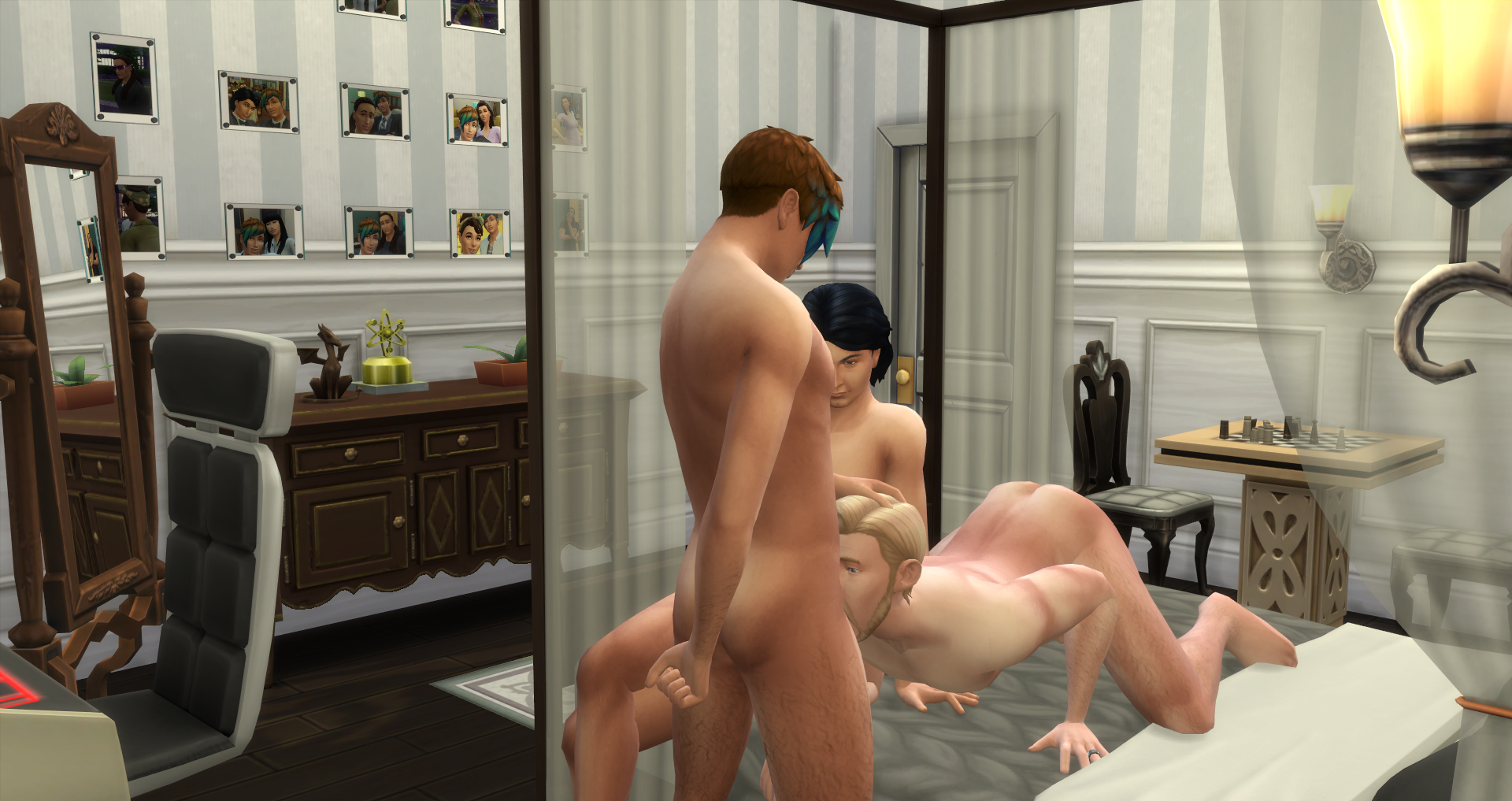 Maxwell watches intently while Bjorn focuses on sucking Mackay's dick.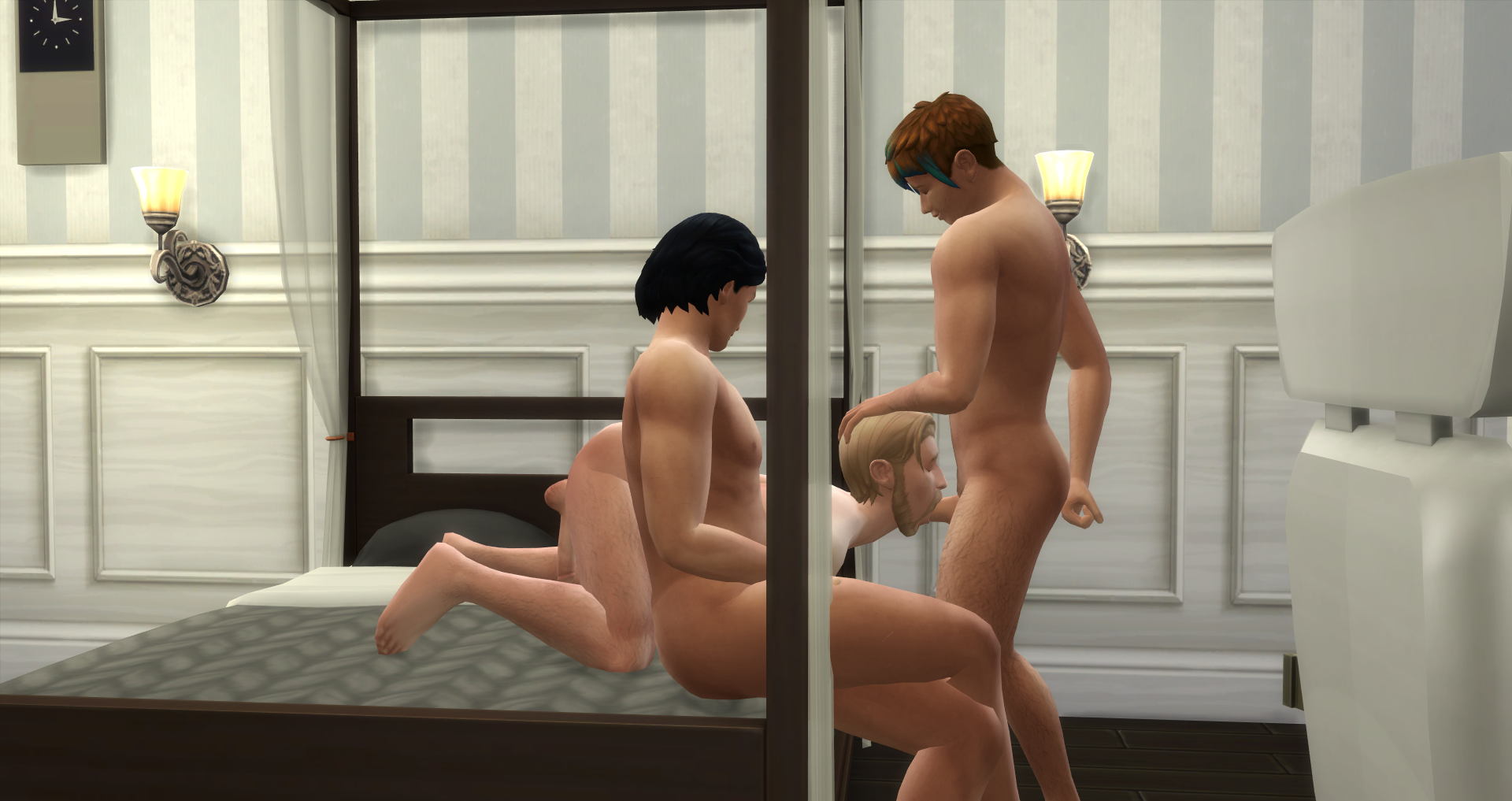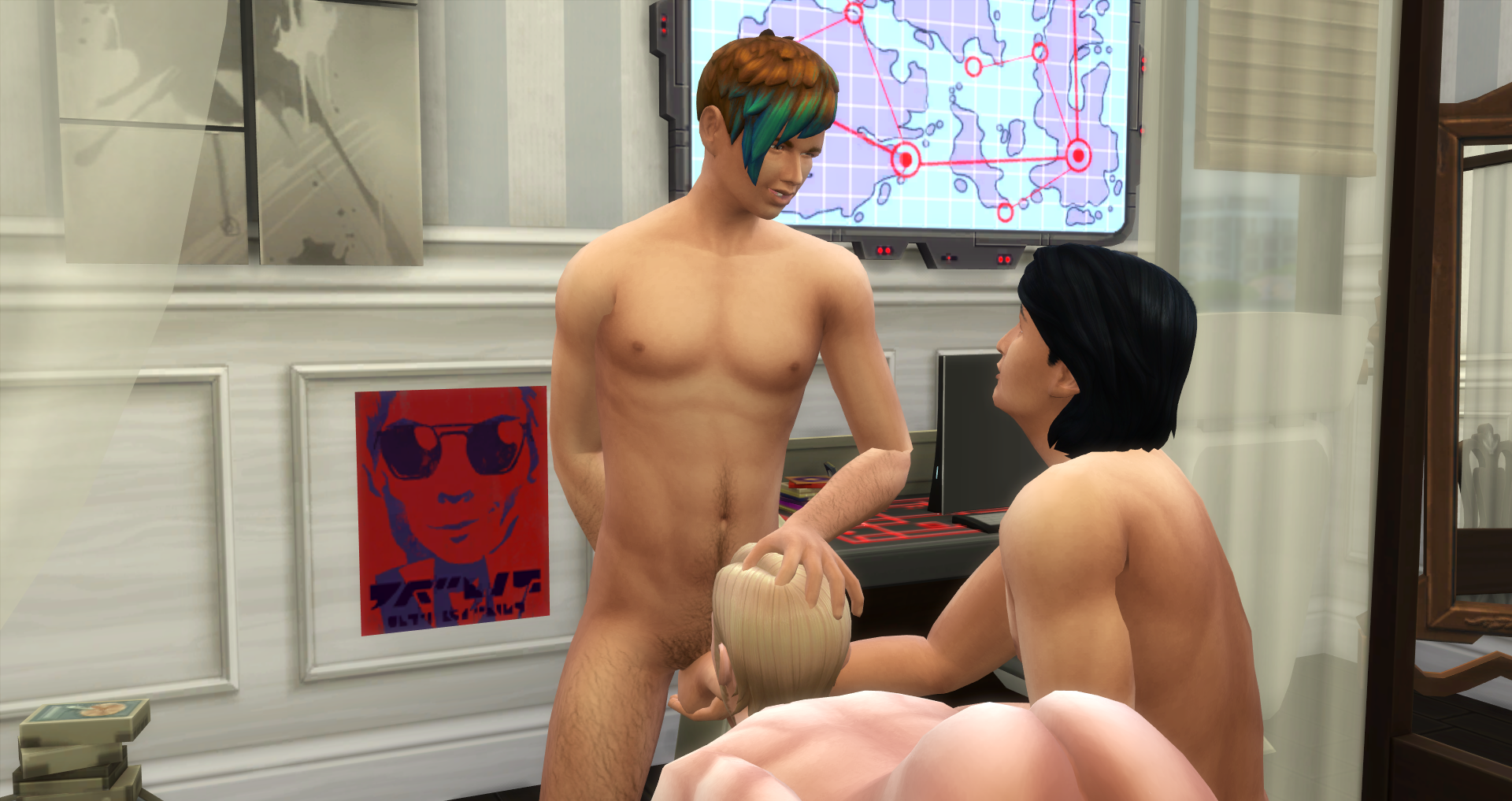 As he cups his balls, Mackay looks at him dubiously, "Maxwell, not that I'm complaining or anything, but what exactly are you getting out of this?"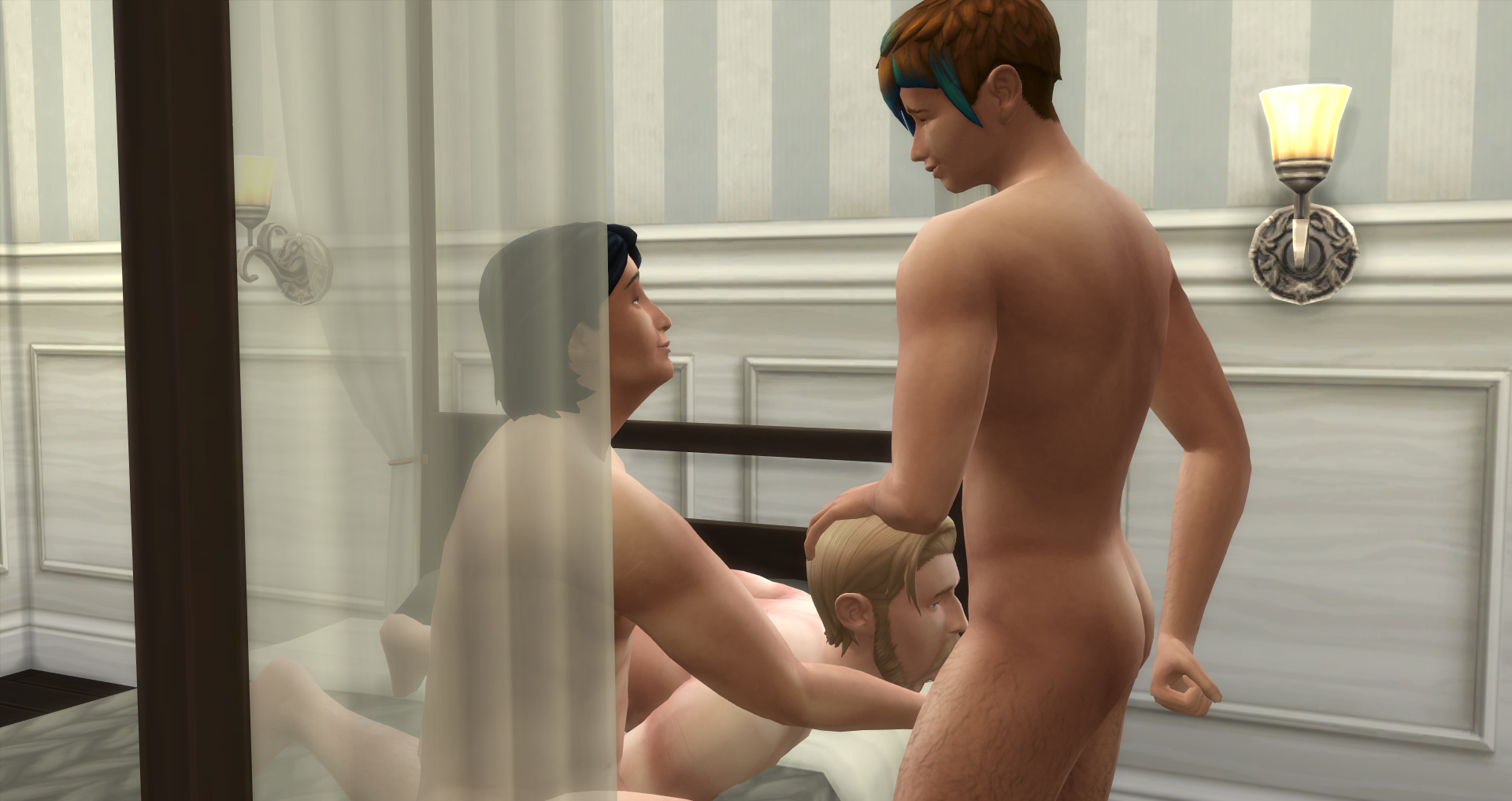 "Darling, you know better than to question my methods." He responds then Maxwell places his hand on Bjorn,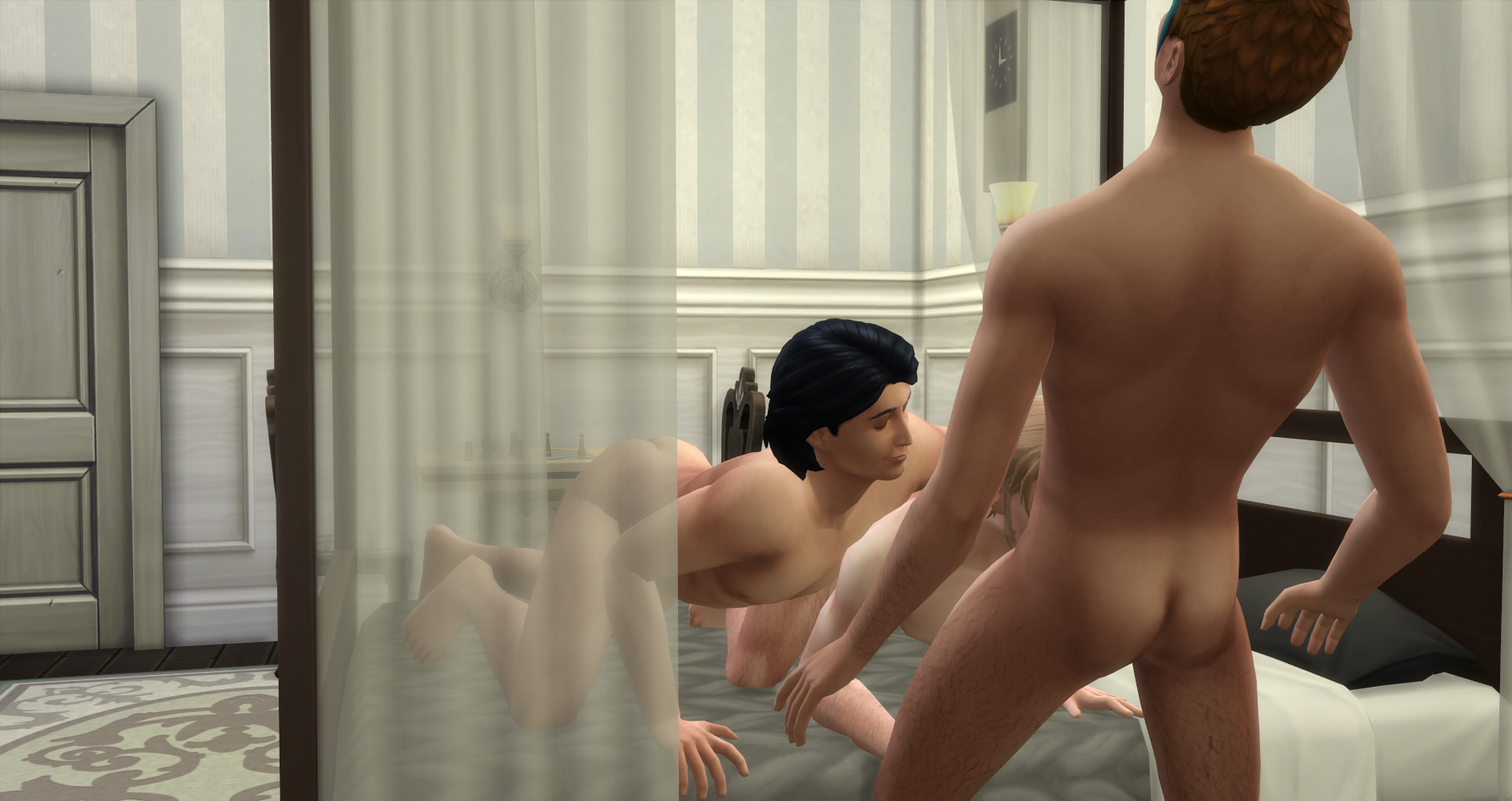 and pushes down on his boyfriend's head, forcing him to take his husband deeper.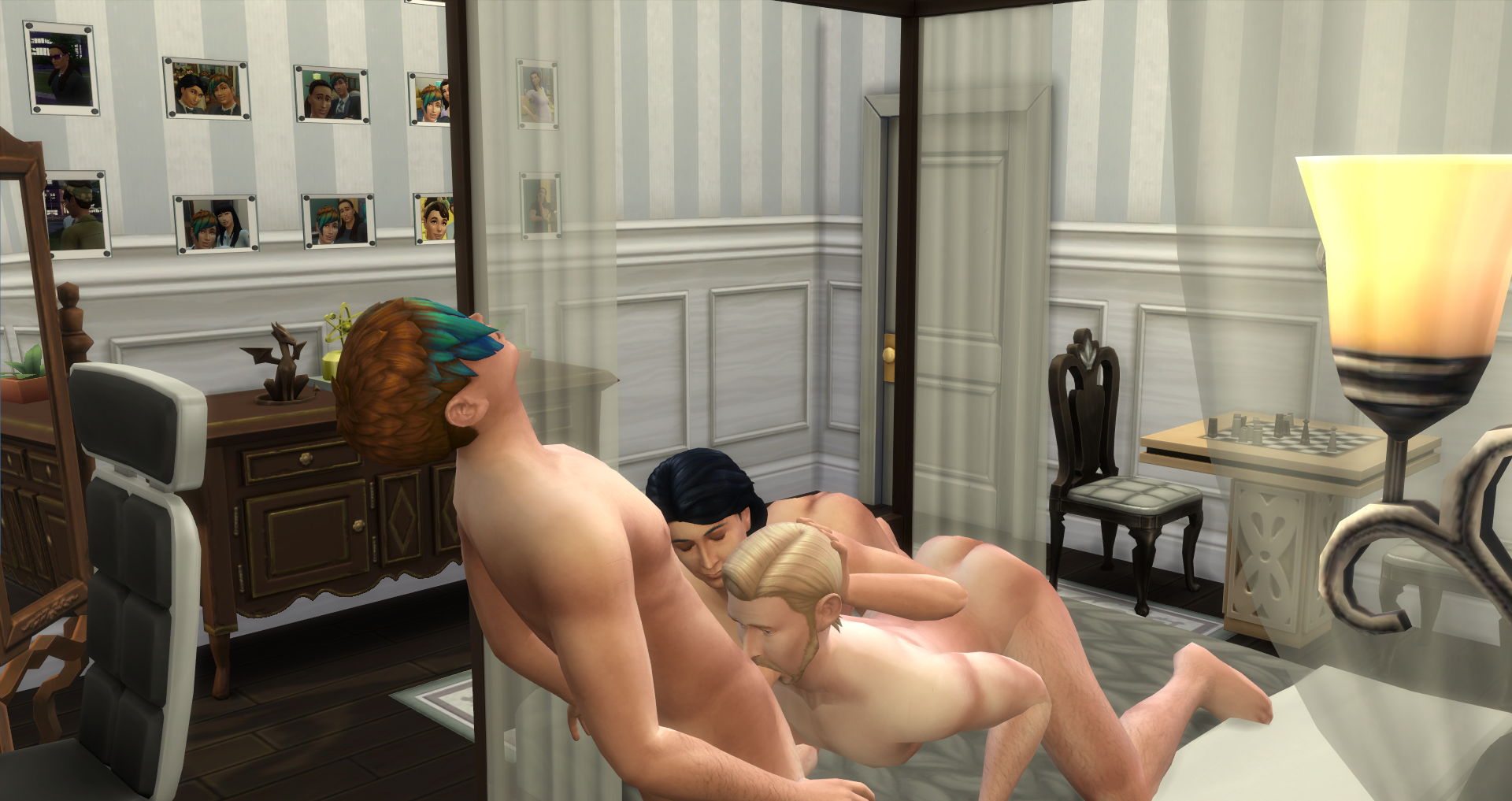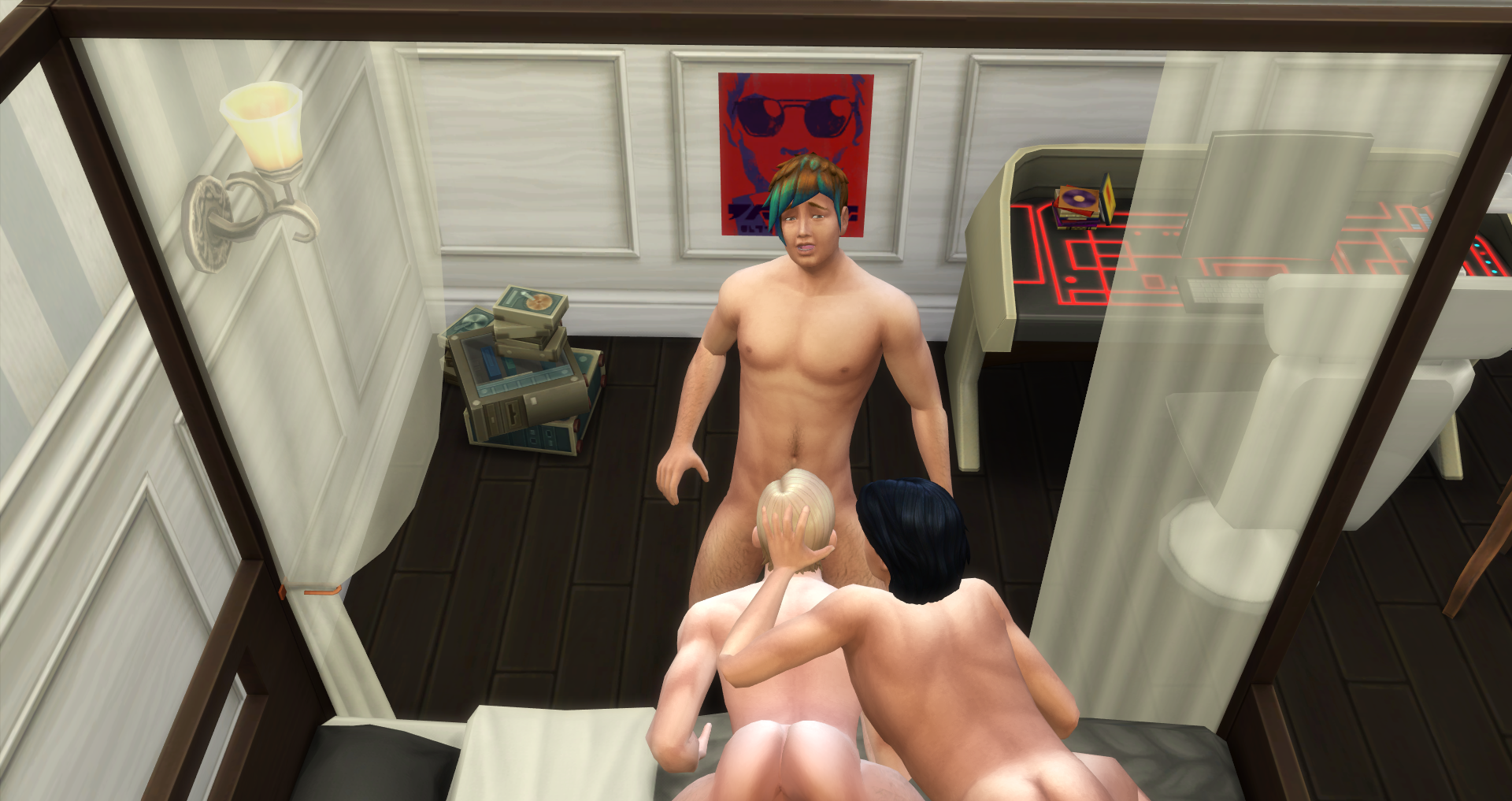 "Aaah, okay." Says Mackay losing his cool.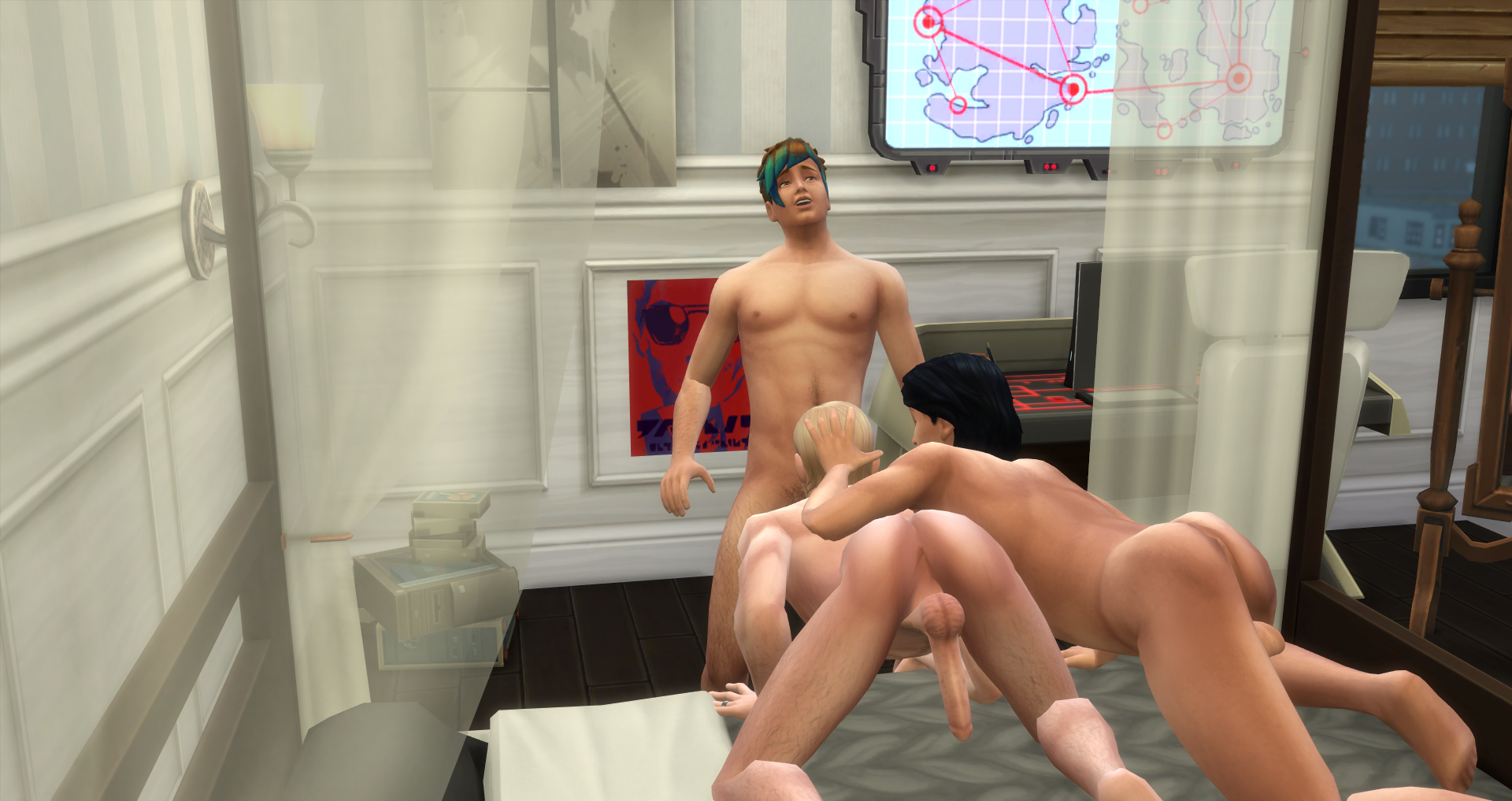 "I think I know why you wanted to do this-"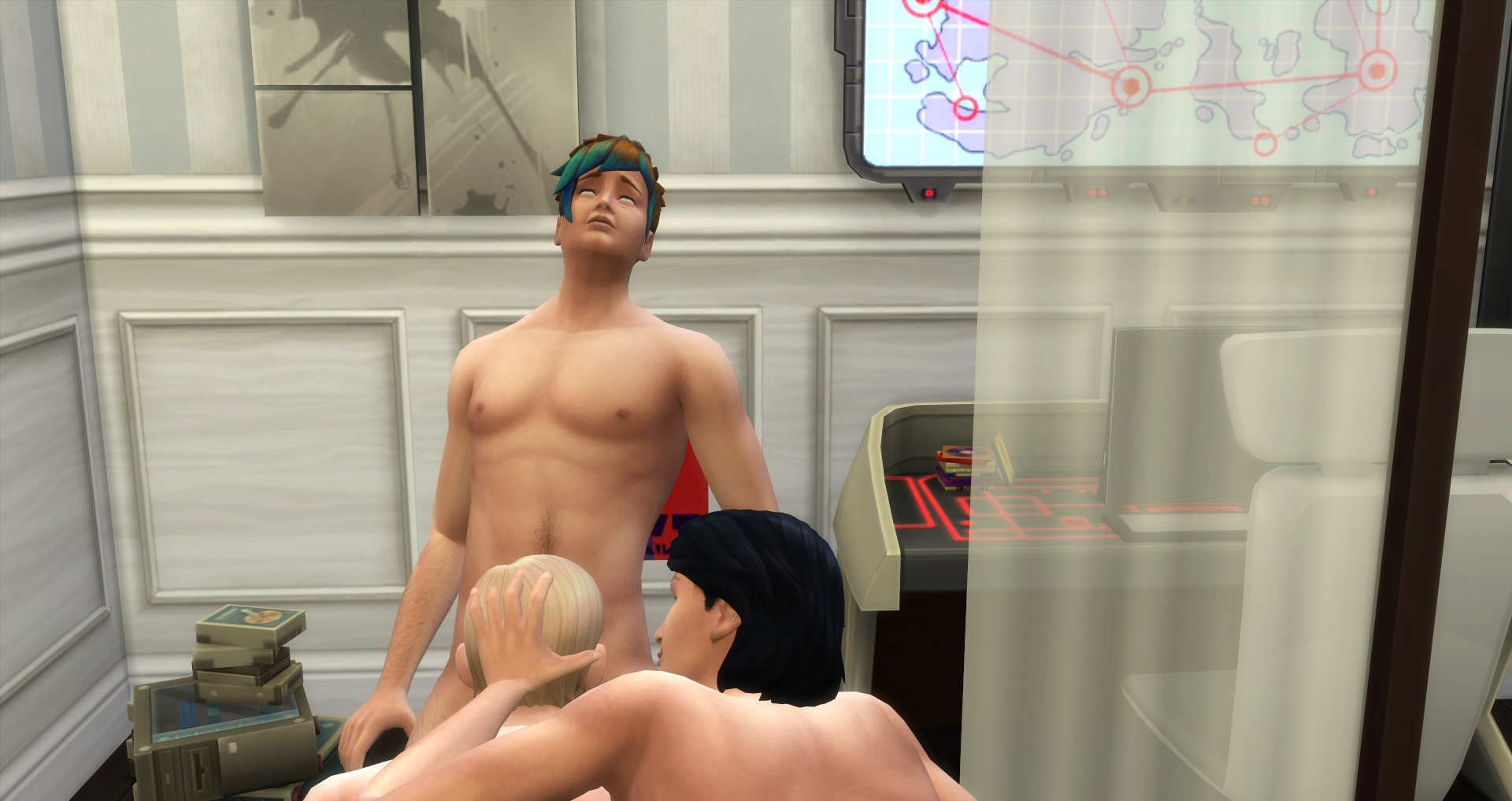 "sss... ... ..." Mackay can't stop himself from cumming into Bjorn's mouth.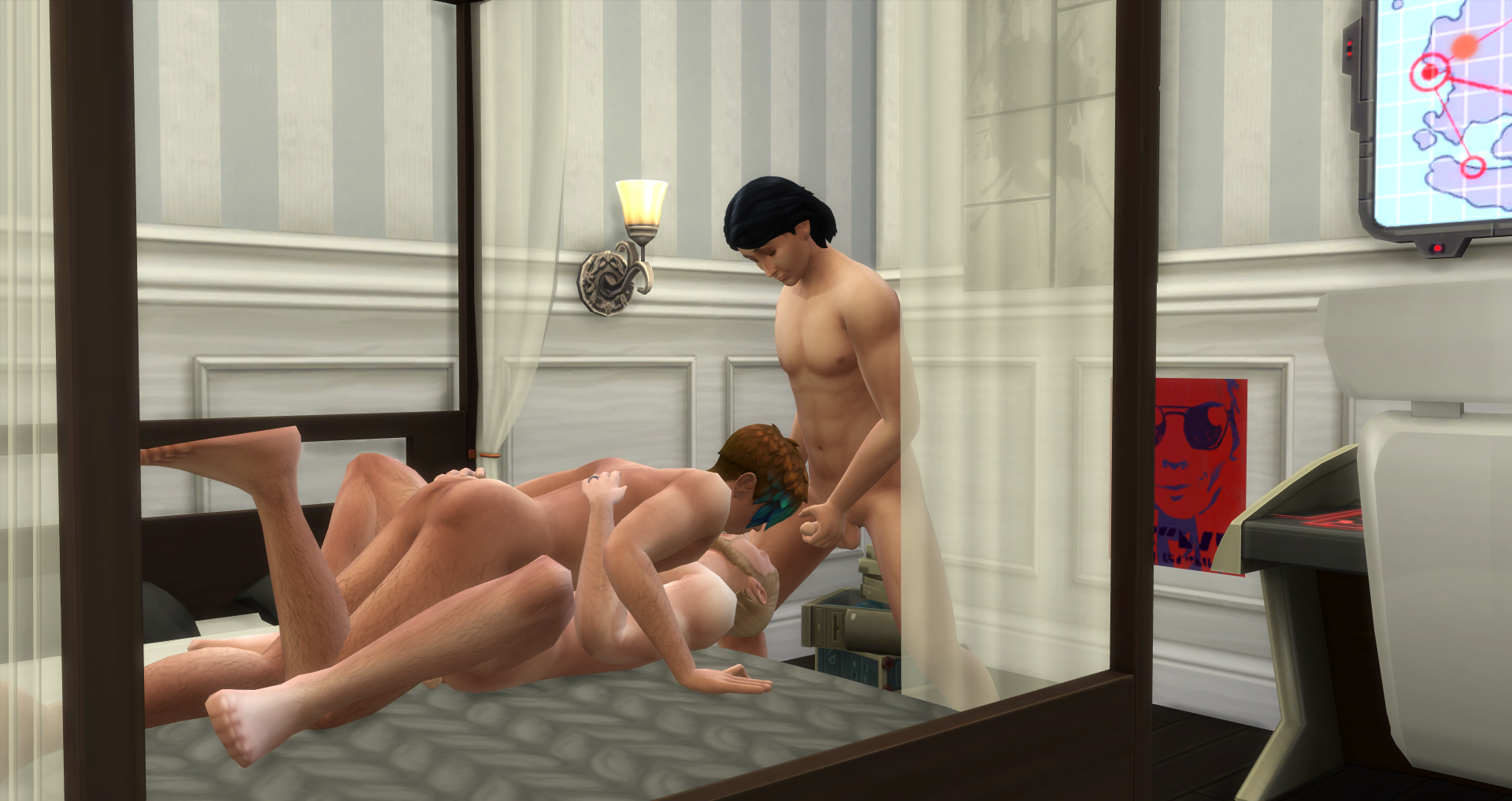 "Since you've finished so quickly, get on top of him and makeout." Says Maxwell while he rubs himself above them.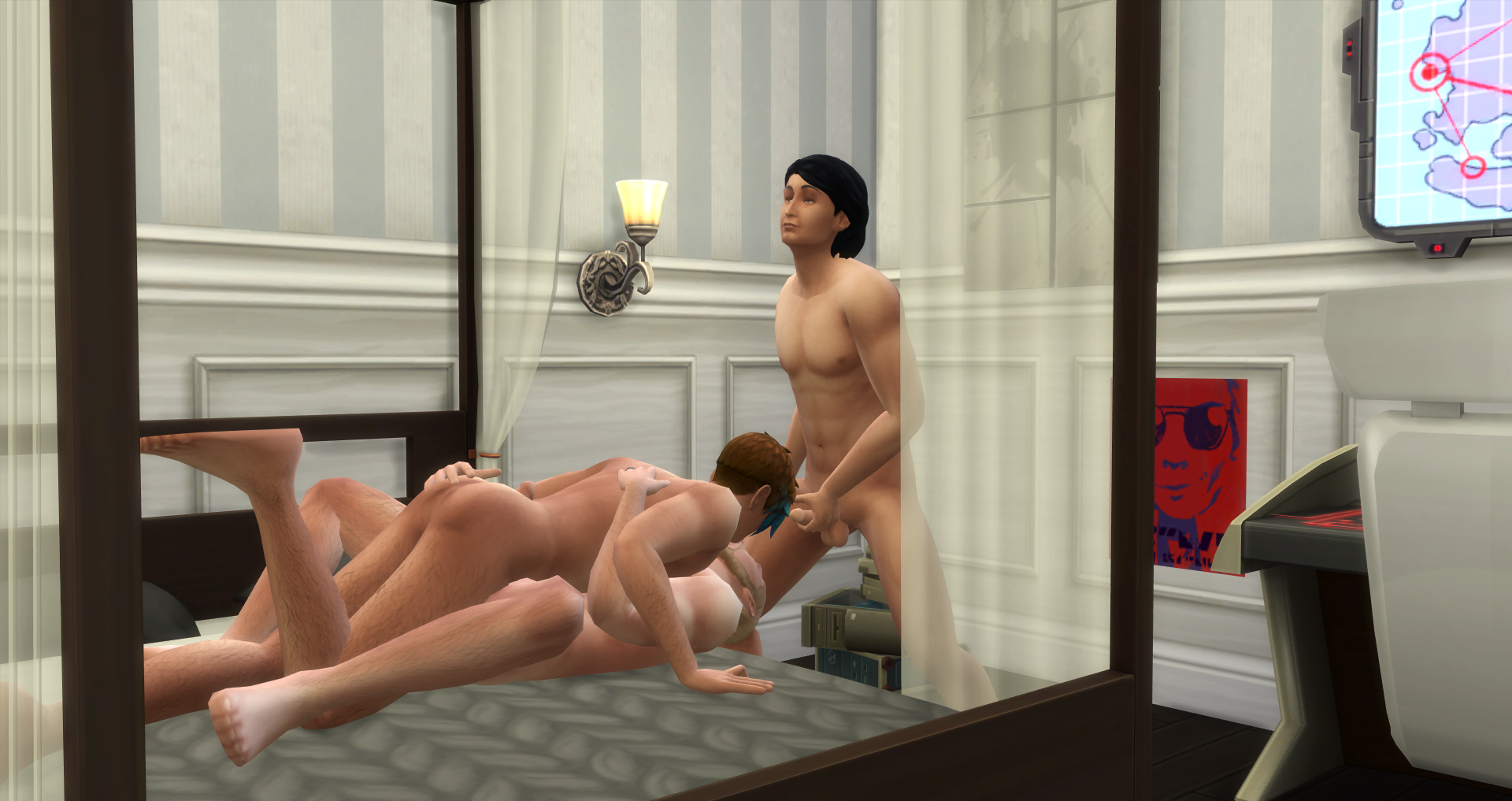 Watching them kiss passionately it doesn't take long,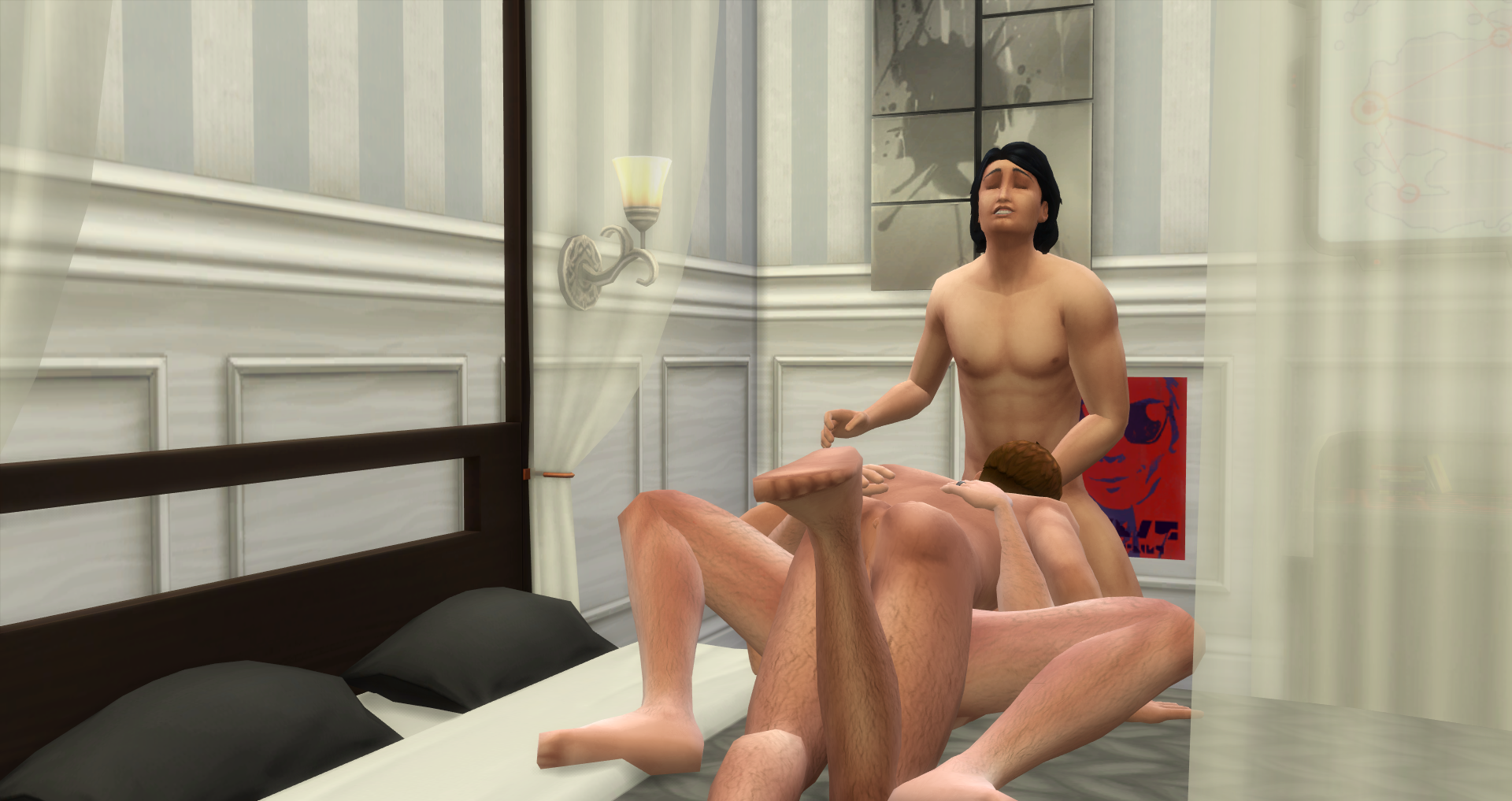 until...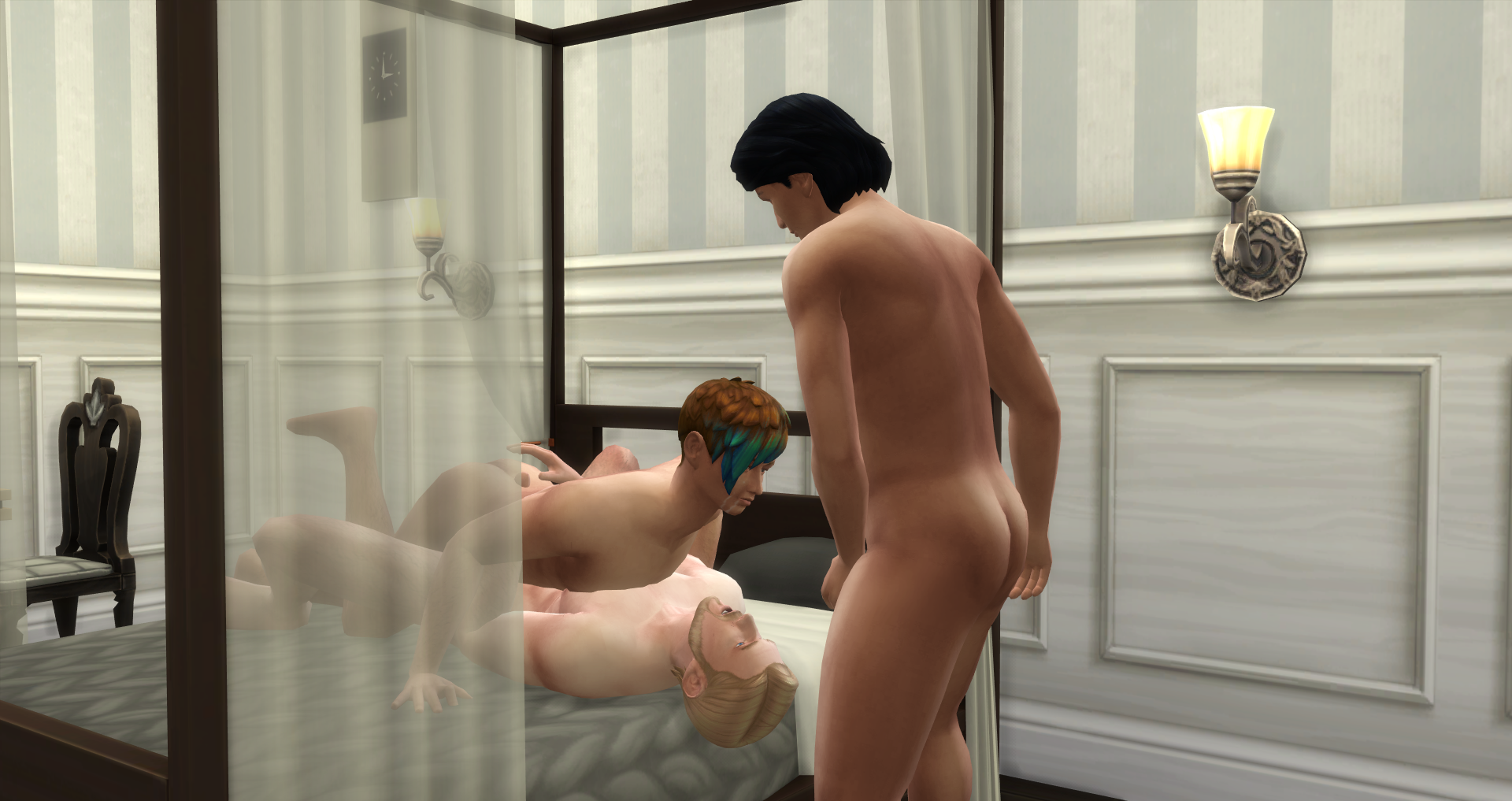 "Woah...." Exclaims Bjorn in surprise. "Did you miss?" Mackay blinks in shock,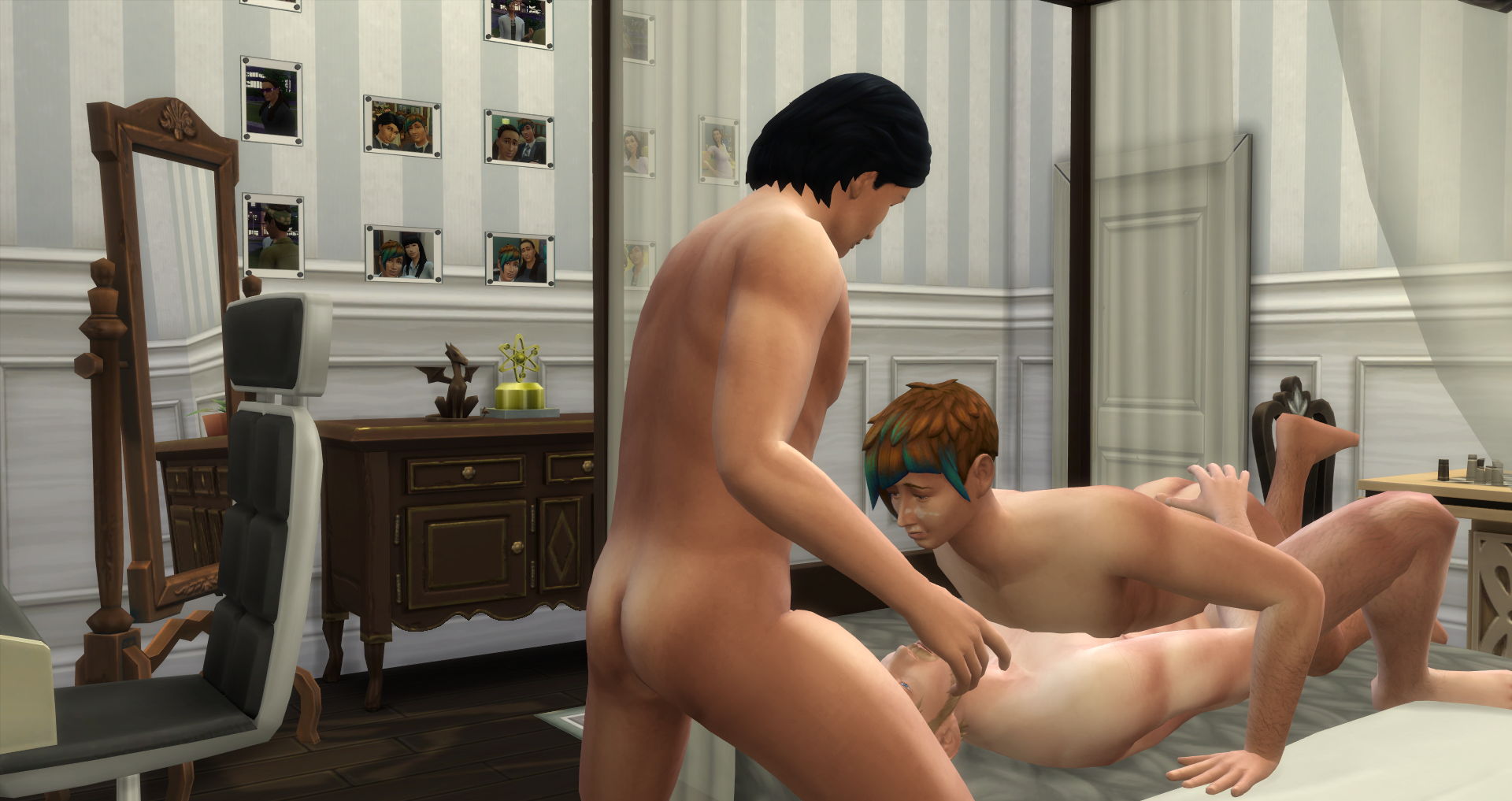 as the cum begins to drip off his face.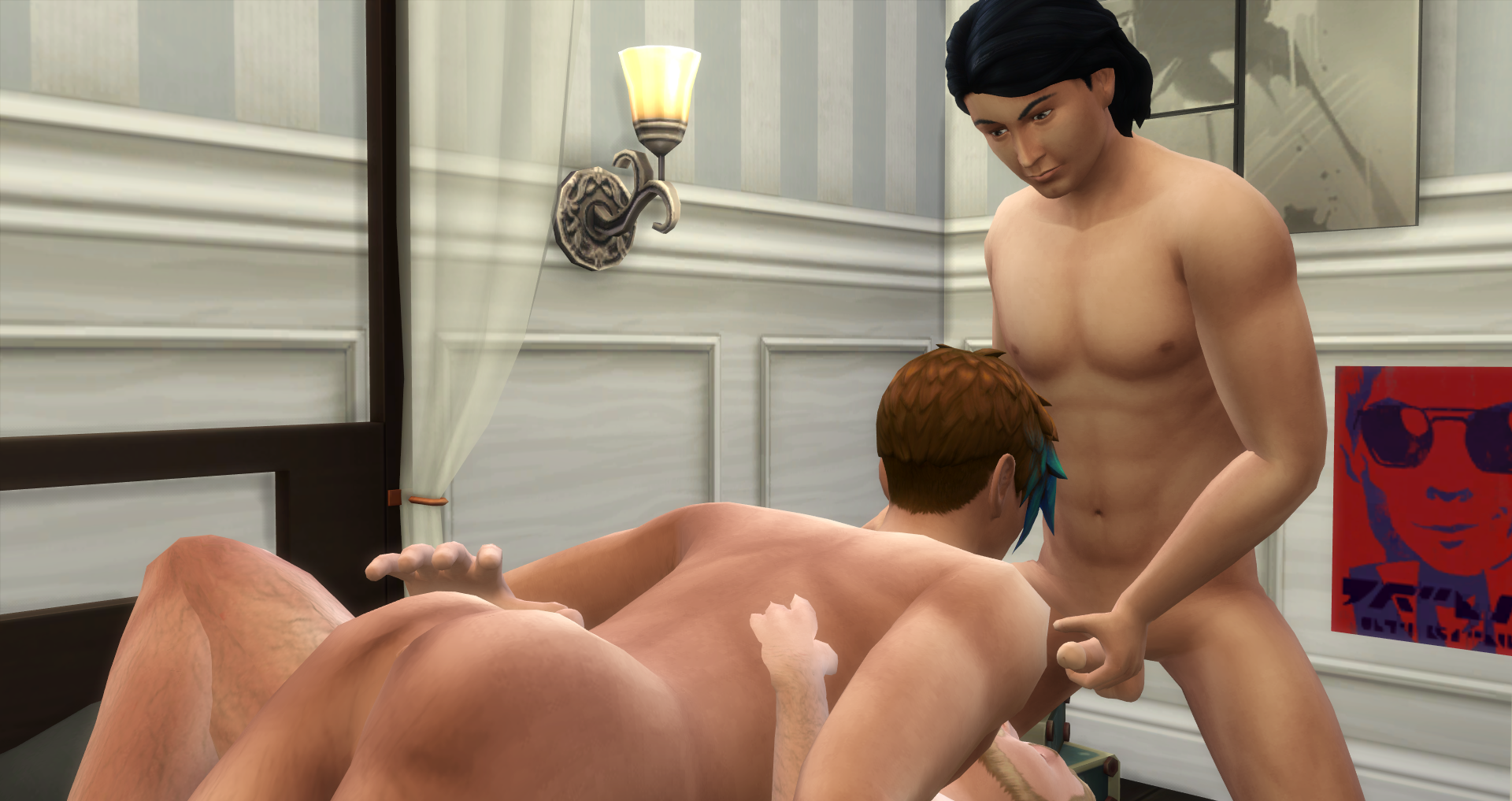 "No!" Says Maxwell sadistically.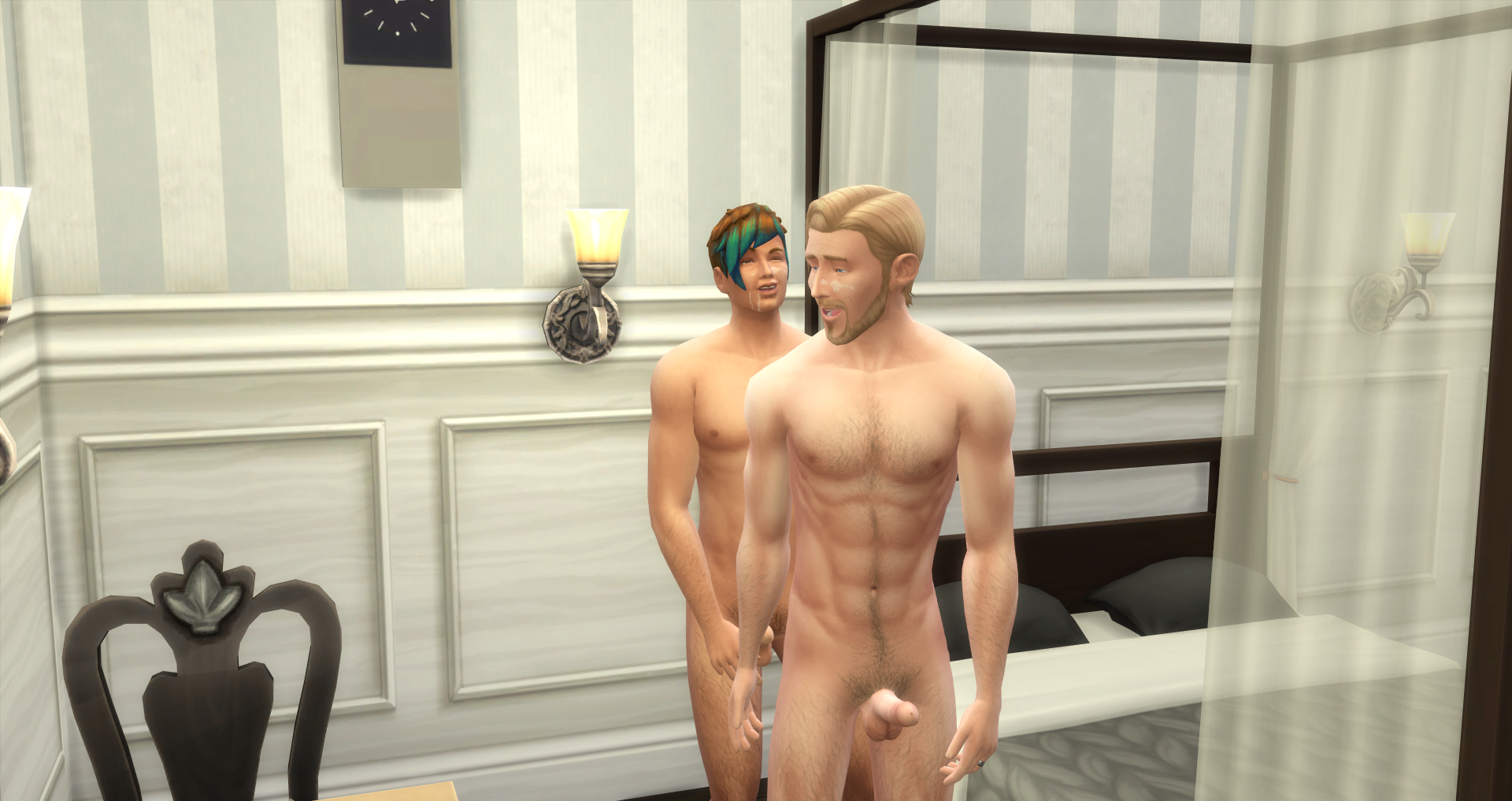 "Well I guess he got us both a bit." Bjorn tries to empathise as they slide off the bed. - "Aha." Is all the response that Mackay can muster.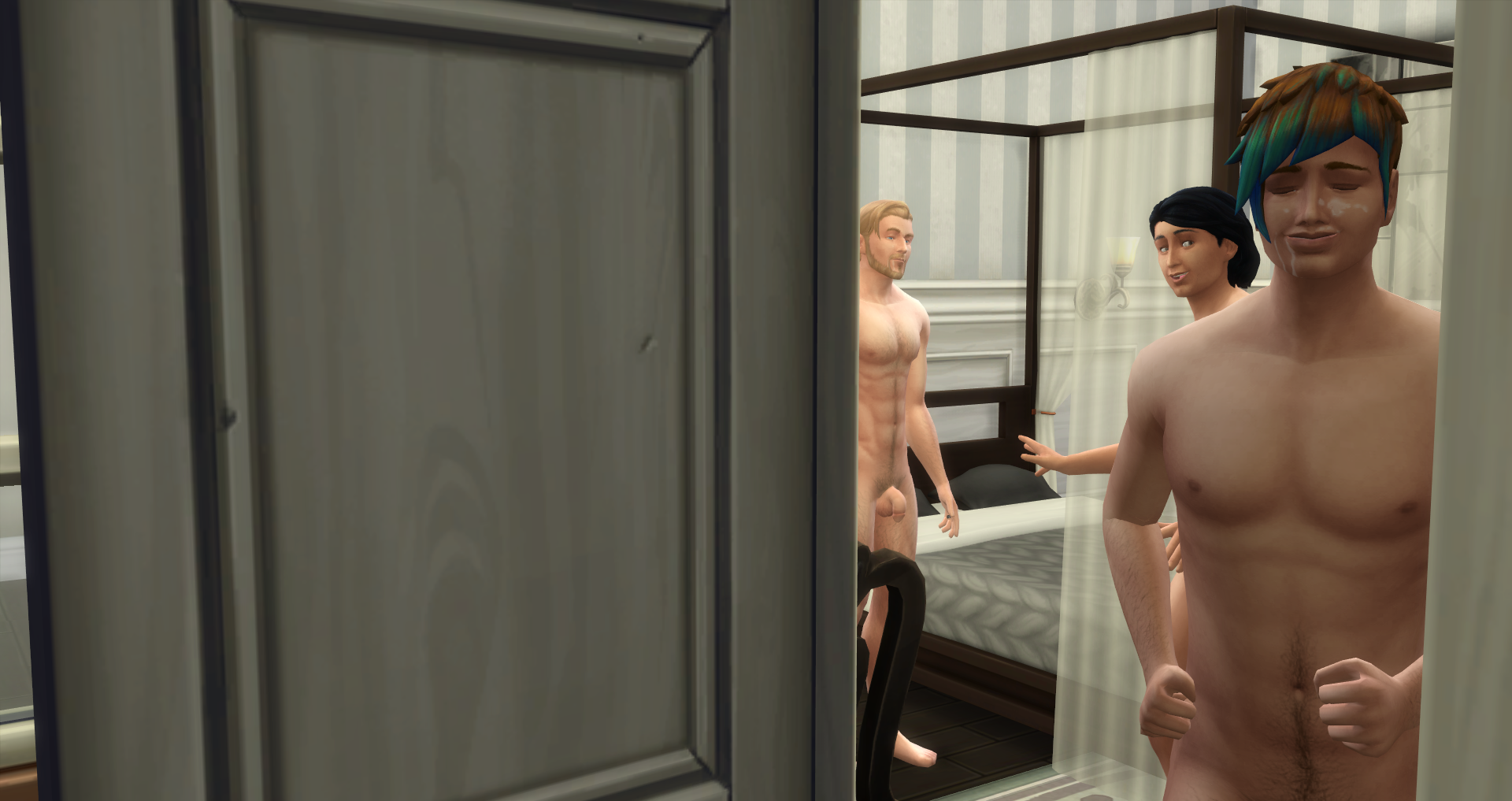 "Wait where are you going?" Asks Maxwell playfully, "You're not going to the bathroom already?"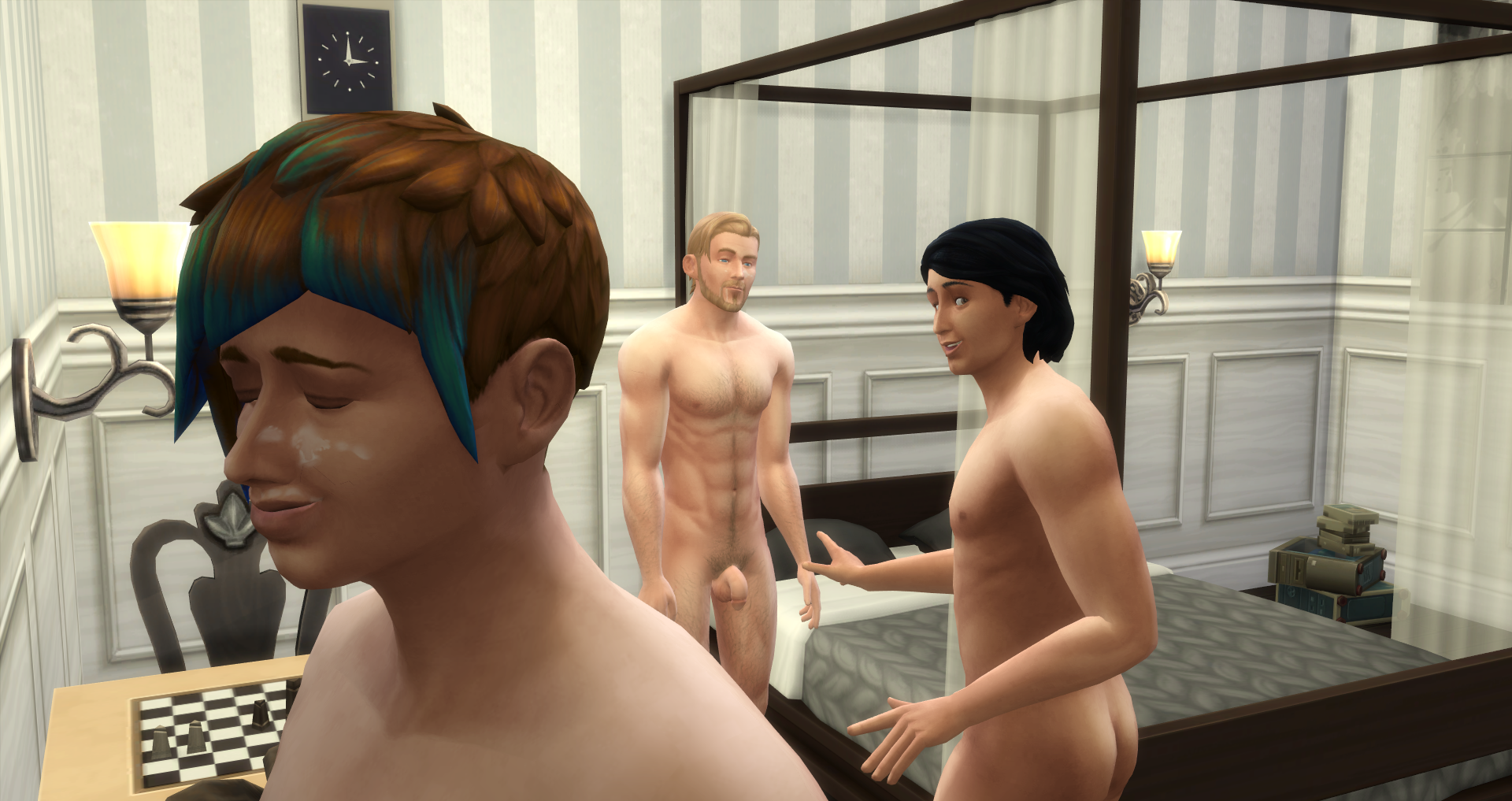 "I was just about to tell Bjorn this really funny story, you're gonna want to hear it." - "Mmn!" Mackay hums trying to keep his mouth and eyes closed.  He heads straight to the shower.
-----------------------------------------------------------------------------------------------------------------------------------------------------
 
❤️
Sex animation/object credit to Amra72, Azmodan22, Lupobianco, ooOLaLa, Zorak, R-Lo, Mike24, Noir and Dark Sims, and Motherlodesims.