We killed that notorious vampiress at sunset. Funny, she had roughly the same size with her clunky heavy armor. So we cleaned it a bit and try it on: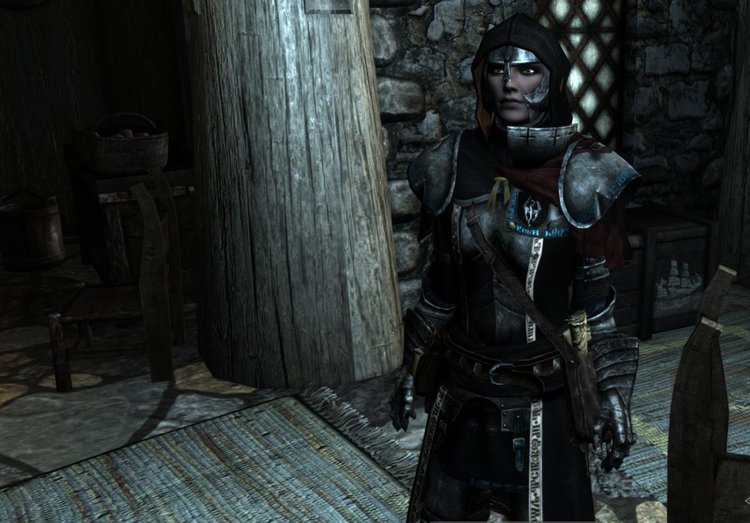 Now what? Does it fit?
Hmmmmm, let me think. Inigo, what's your opinion? Inigo? Could you please pay attention?
Naaa, ok. It's heavy, it's dented, it smells ... yes it's crap!
Let's see if anyone wants to buy it.
Aaah, much better in your own clothes:
Time for a break and to rest for the night