Blog Feedback

69 members have voted
1. The length of each section is...

too long.

about right.

too short.

2. The amount of screenshots without dialogues is...

too high.

about right.

too low.

3. The writing is...

too long.

about right.

too short.

4. The short summaries at the beginning of each section is...

a good reminder of what happend previously.

I always skip them.

unnecessary.

5. Do you actually read the dialogues and follow the story or do you only come for the screenshots?

I follow the story and read the dialogues.

I mostly scroll through each entry and read a couple of sentences here and there.

I'm only here for the screenshots.
---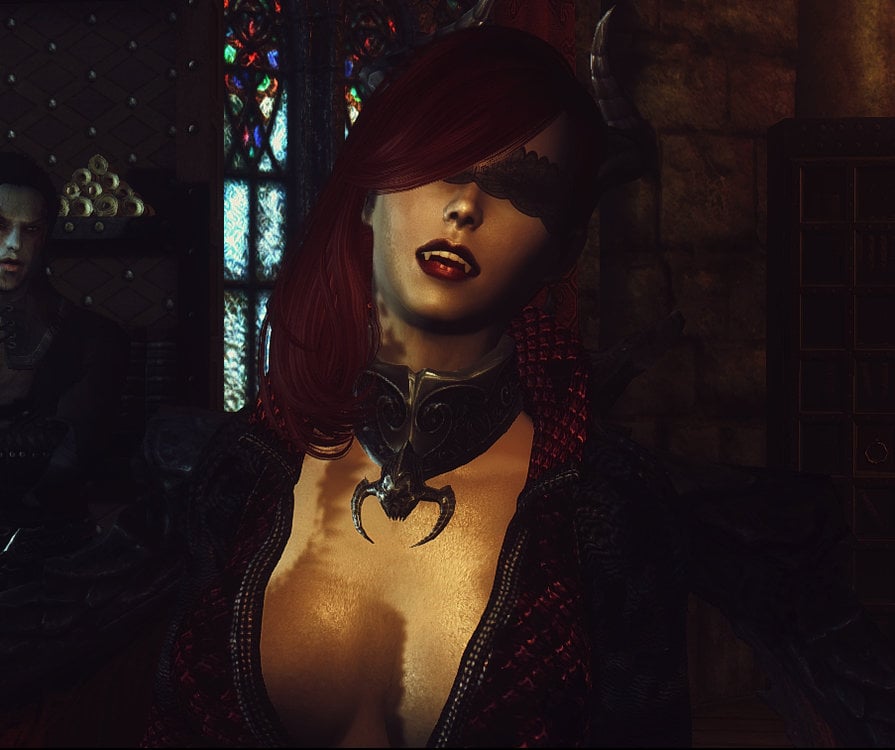 Before I start with chapter 3 I wanted to take the opportunity to get some feedback. For that end I have set up a small poll that you have probably already seen and it would be great if you would answer it quickly.
The questions are mostly aimed at areas I am willing and able to improve on. My writing is not going to improve since this is the best I can do in English.
I am planning to do a short summery of the last two chapters of this blog to make it easier for new people to catch up to the story without reading the whole blog.
Additionally I am going to add a small character library in order to give new and old readers a quick way to get an overview of the characters. Even though Nora is the main focus and the only protagonist the story is going to have some recurring characters. For now we're only going to see Vasil and Amelie as consistent characters but others are going to follow.
Additionally I have some older screenshots of Nora that didn't make it into the story.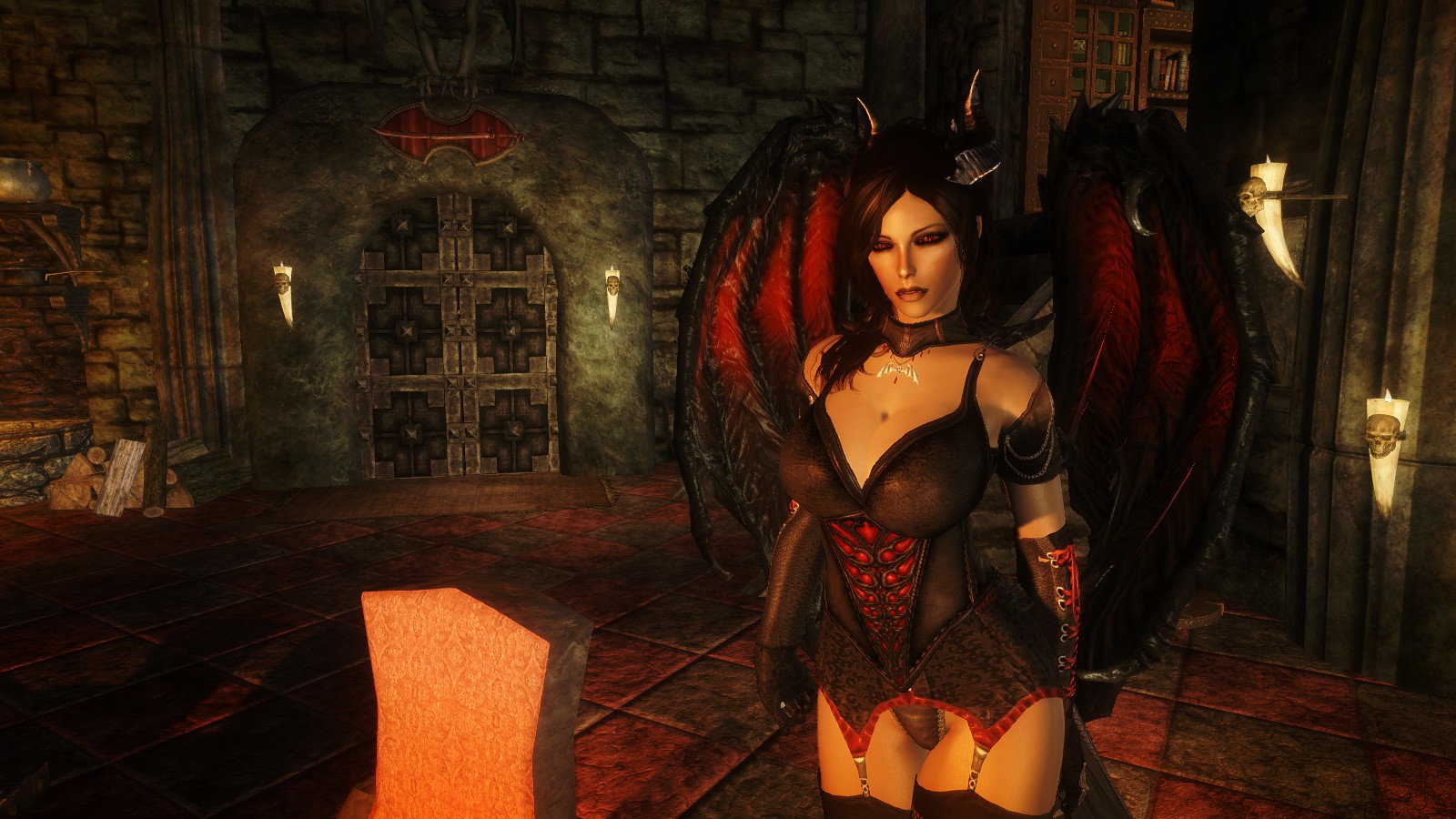 This one was taken even before the main story started. When we see her first in chapter 1 section 1 when she seduces Myjoll she already has a Thrall or slave.
The following screenshots are part of the story how Nora turns her into a thrall that was never published.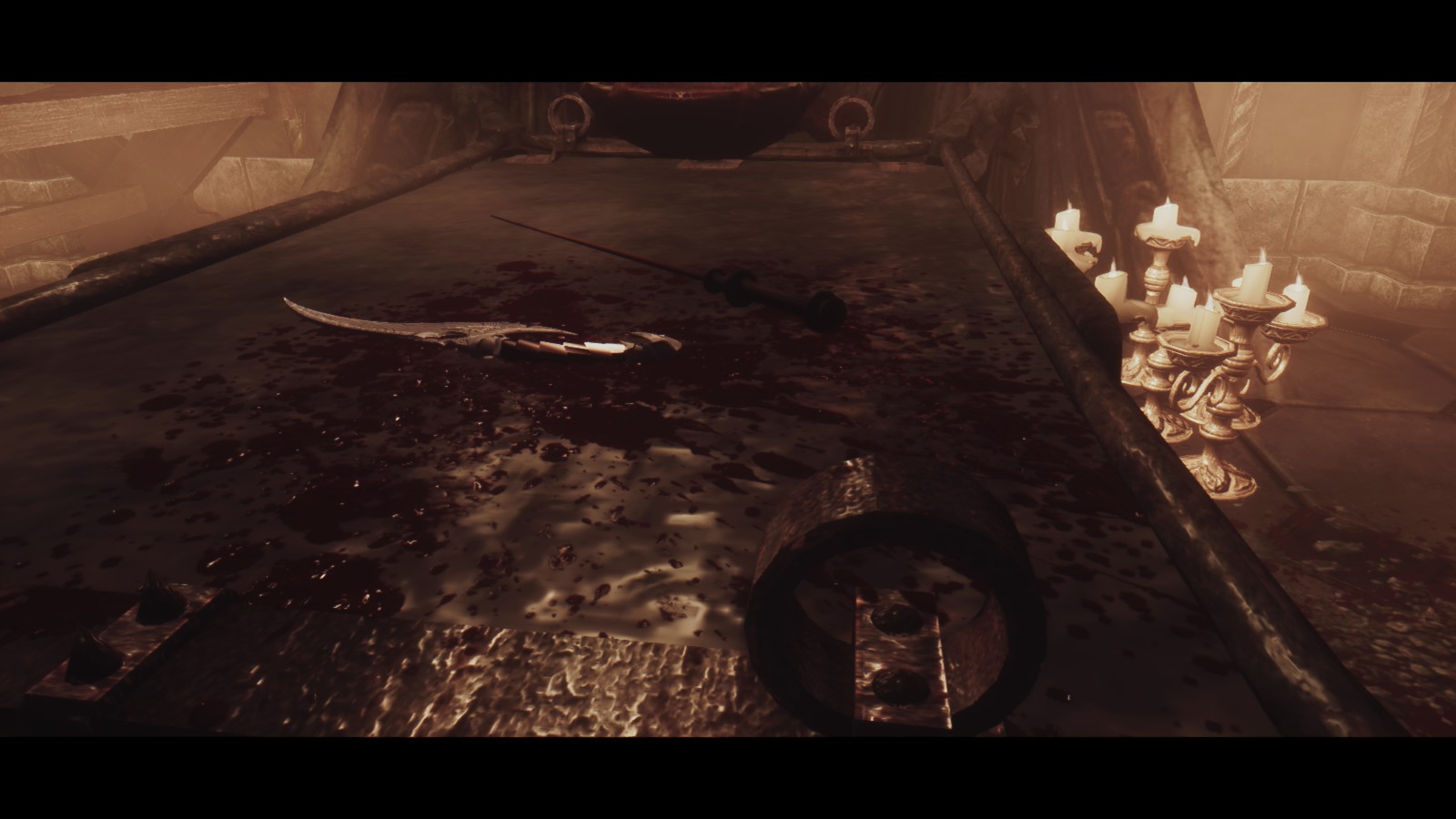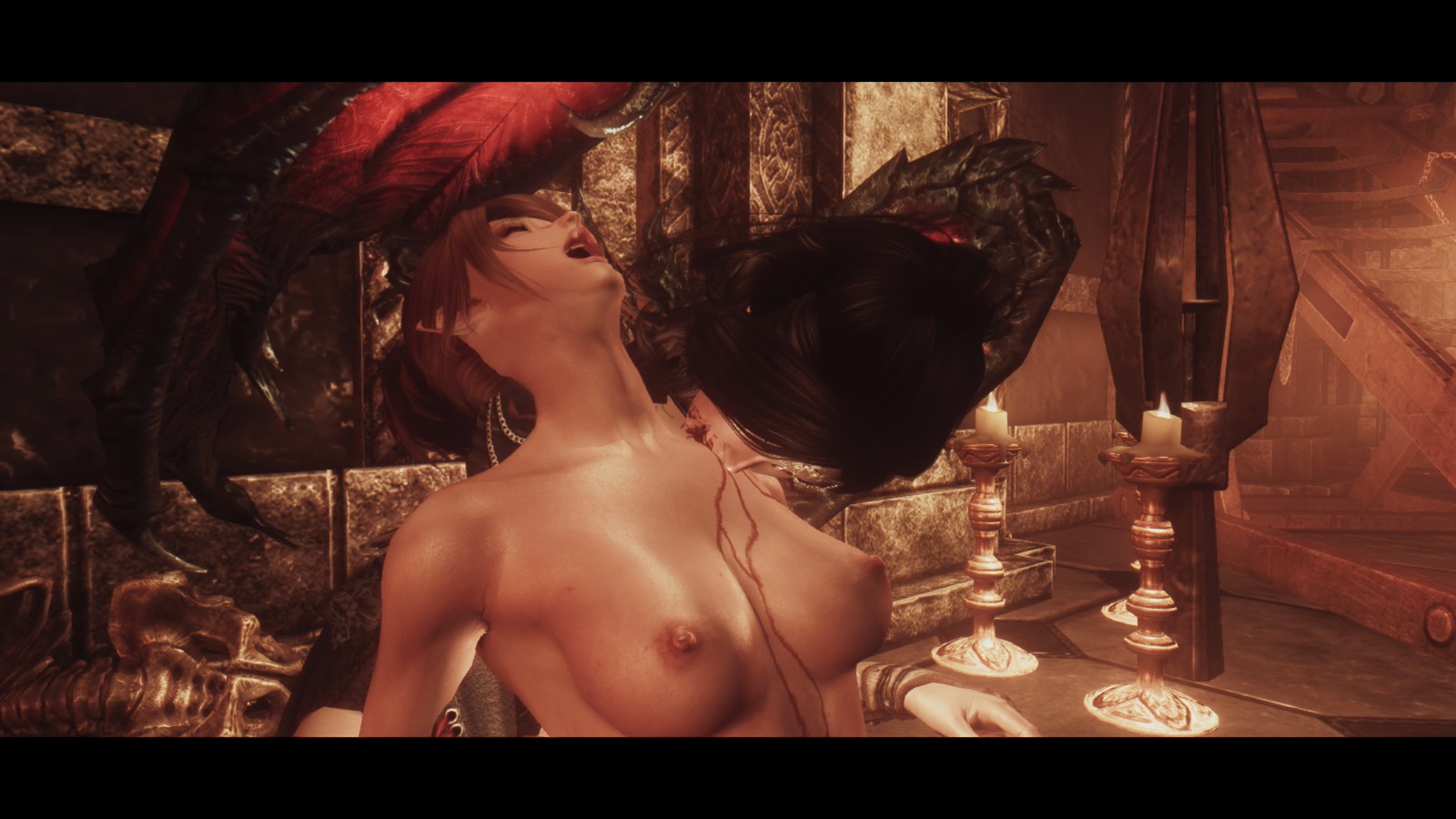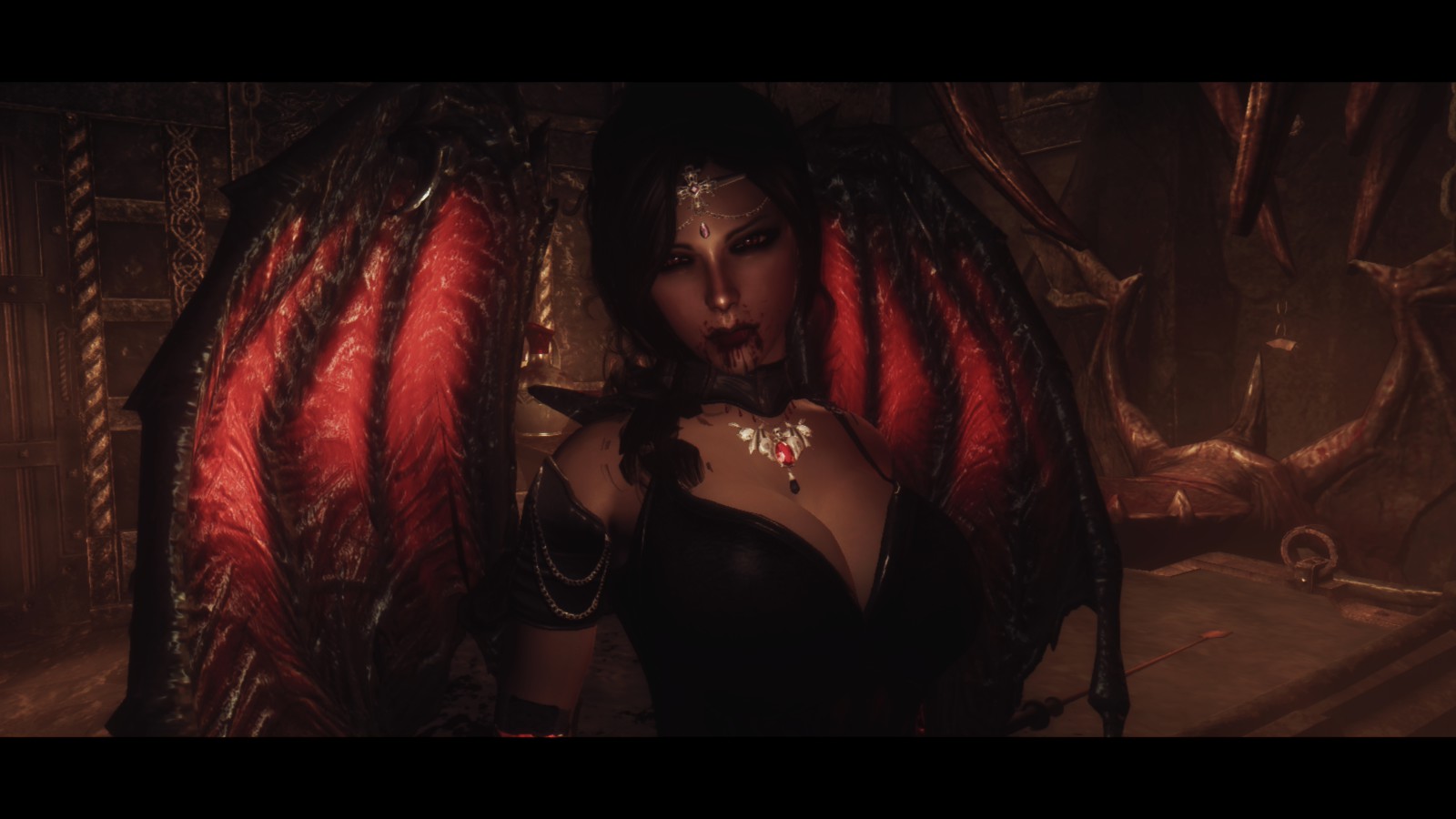 On top of that I have some screenshots of a second story "branch" after the manor that didn't make it into the final story. The whole really mediocre falmer part is skipped and instead she has to escape from a magical shackle of the gargoyl in chapter 1.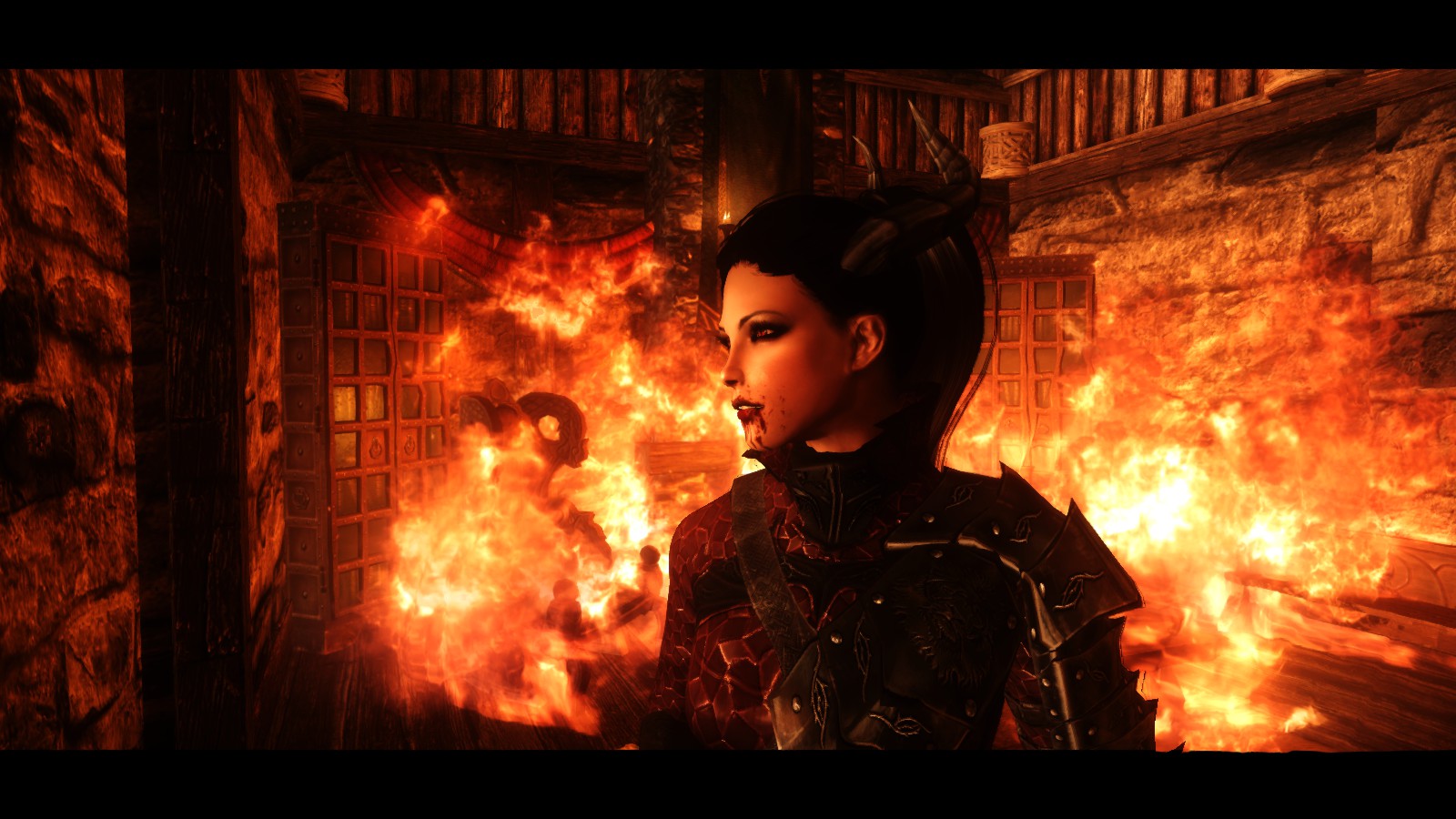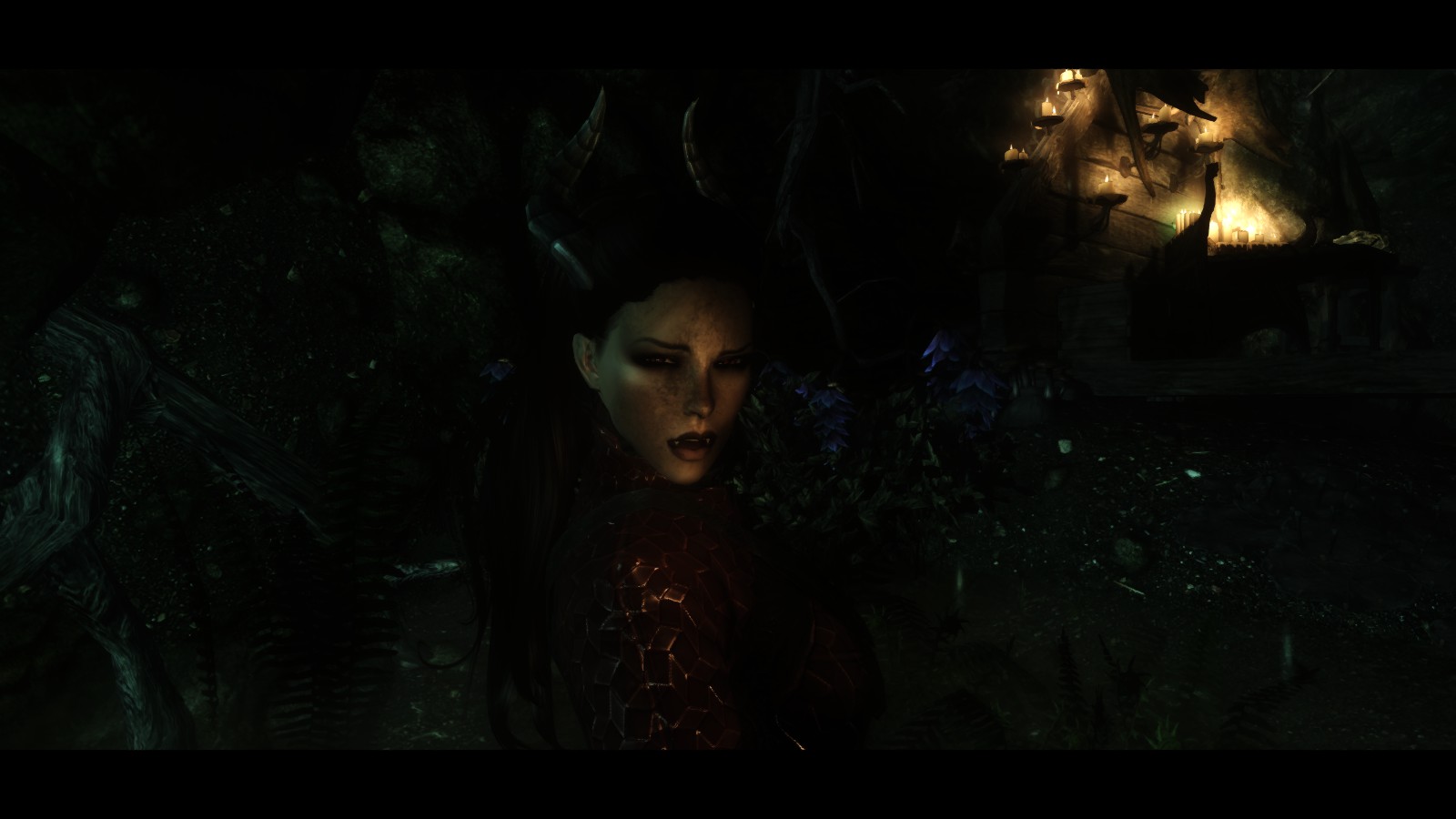 Hopefully I can start in a week or two with the new chapter 3. As mentioned before take the poll and feel free to leave additional feedback in the comment section.