Here are some screenshots of the main hall I'm working on as of right now.
Due to time issues the progress isn't very far and I'm still not finished with it, I will still have to add more details. Like food on the tables and maybe a small bar area but nothing is final on that.
As progress is made I will update these screens with more up to date ones.
My idea is to have this room be the main entrance, this is where the slavers will receive guests for auctions and the like.
All screenshots have been made with Silent Horizons ENB: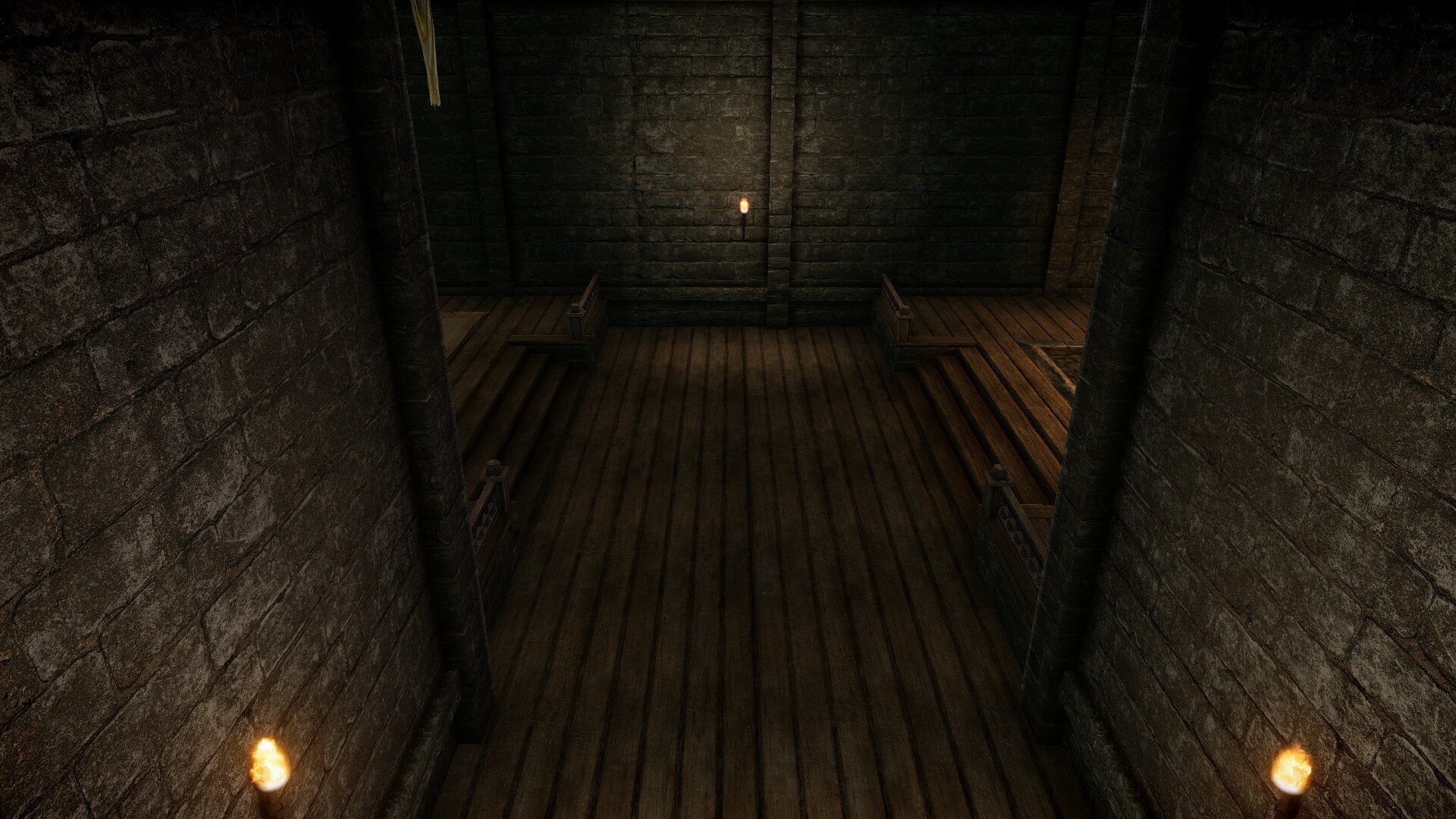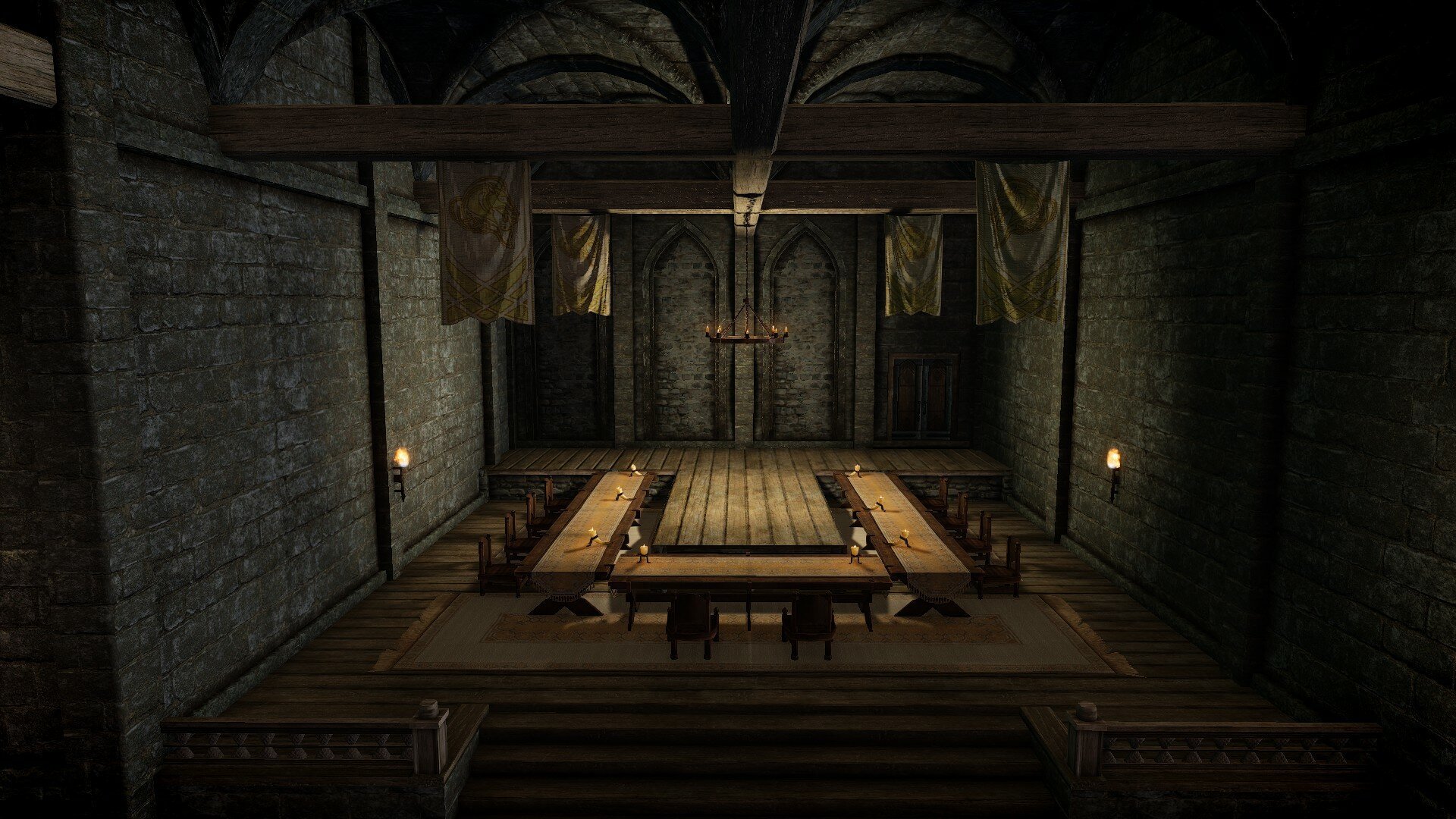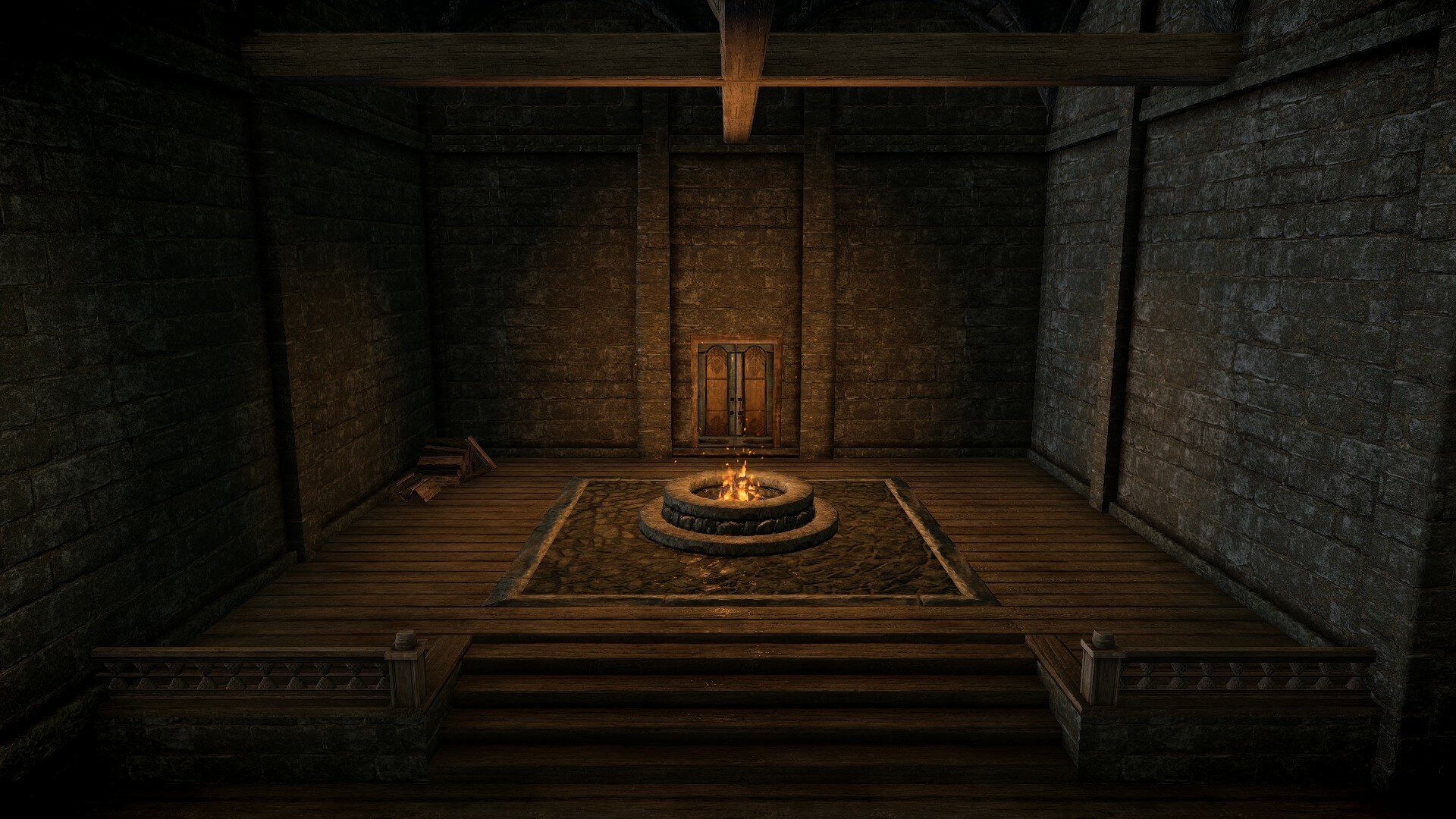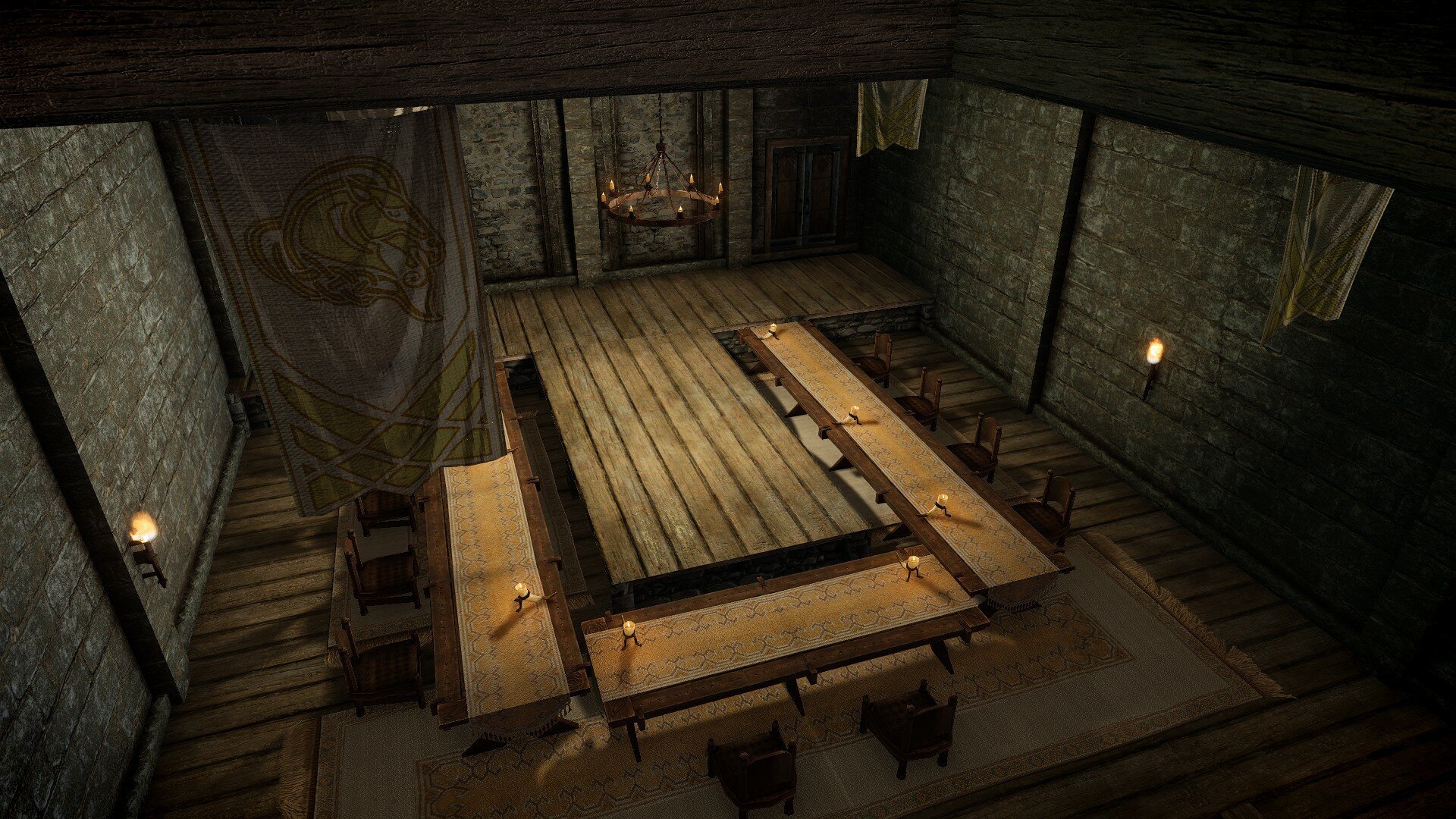 Added two guest rooms, these are meant for just the occational person that comes by to just quickly fuck a slave and then leave again.
Stuff from mods like Devious Devices can be found in the members area, which is for members of the slavery organization.
Further information on members and their role in the organization will be added in another post which I will add in the future.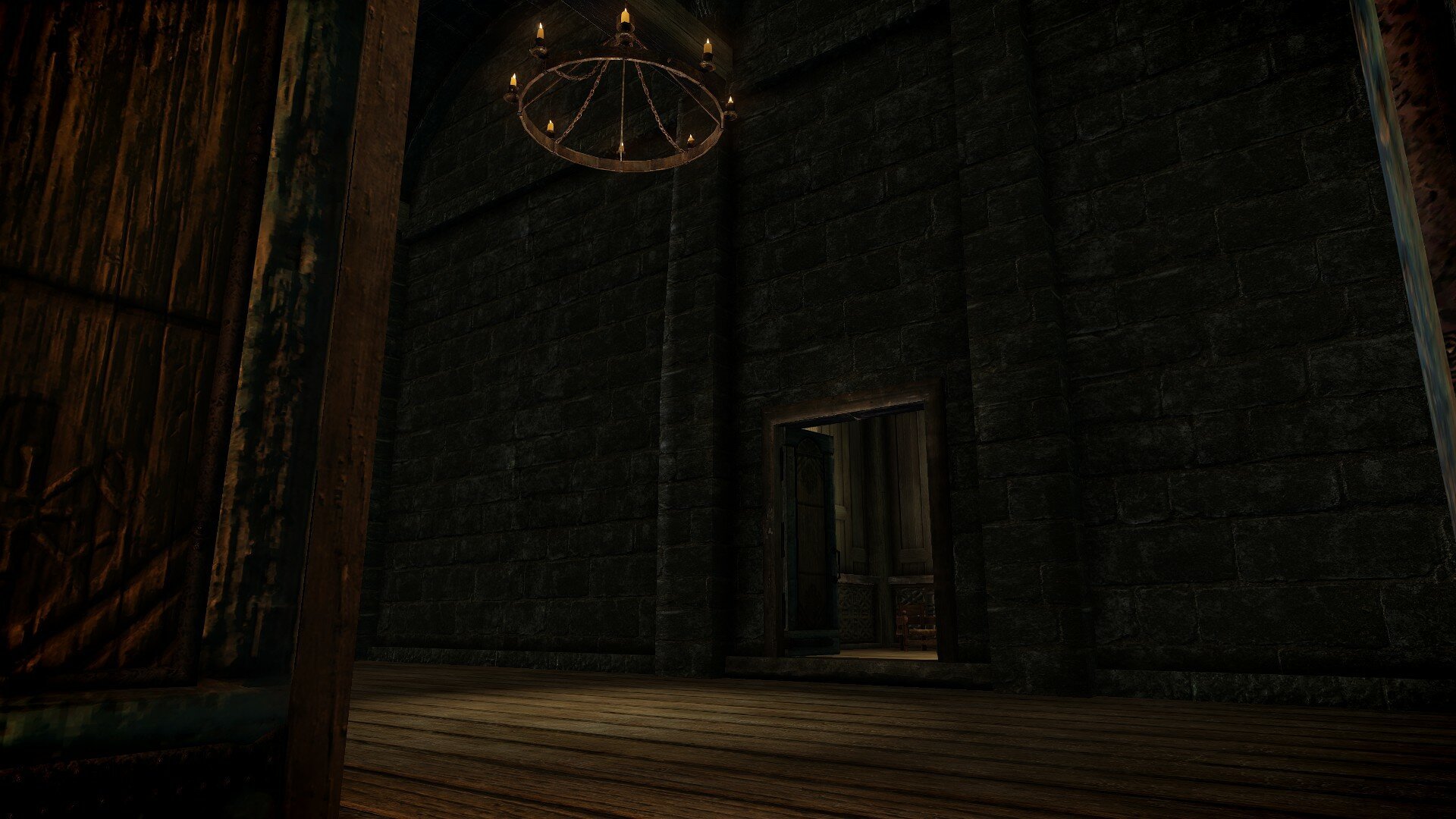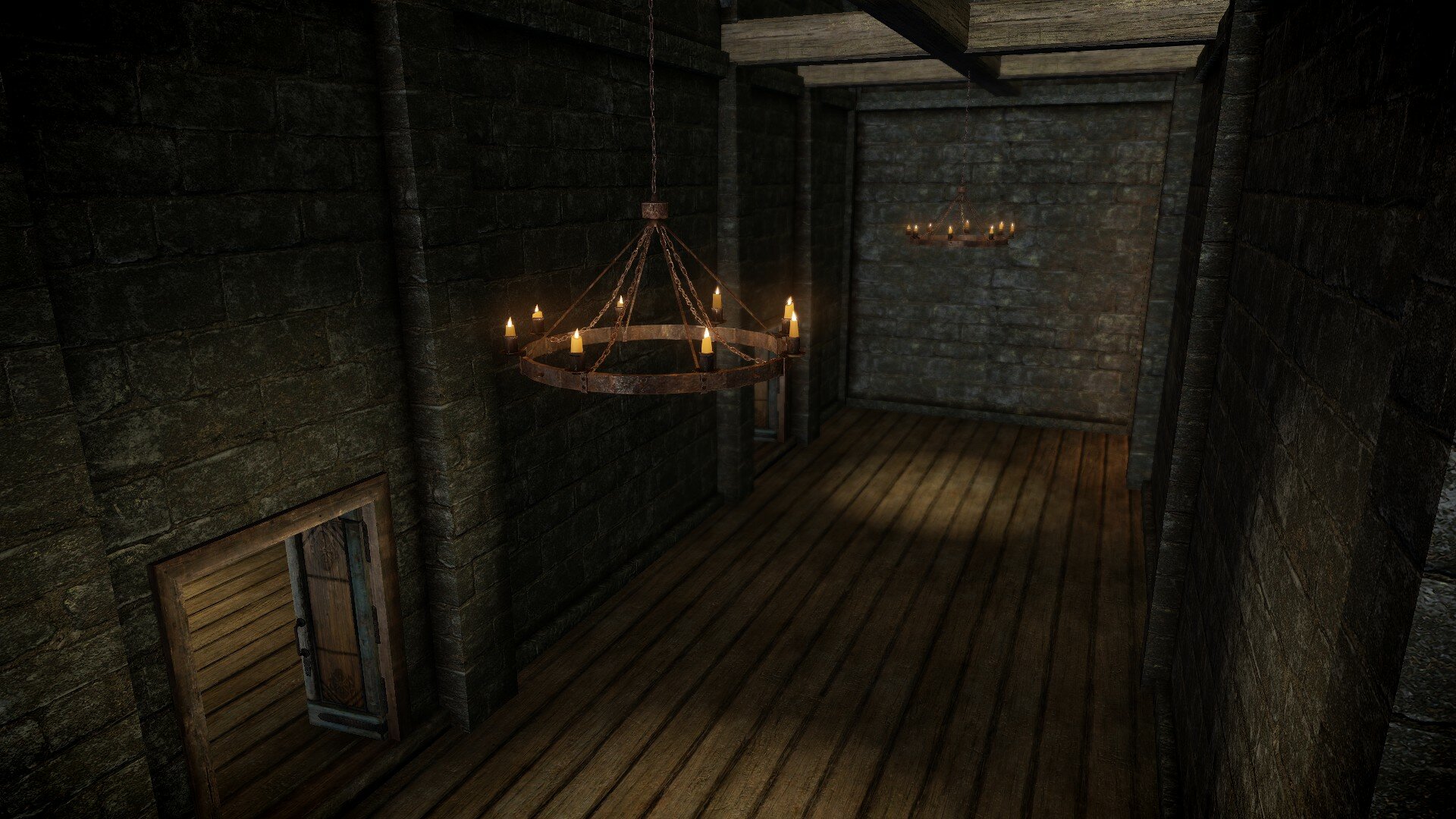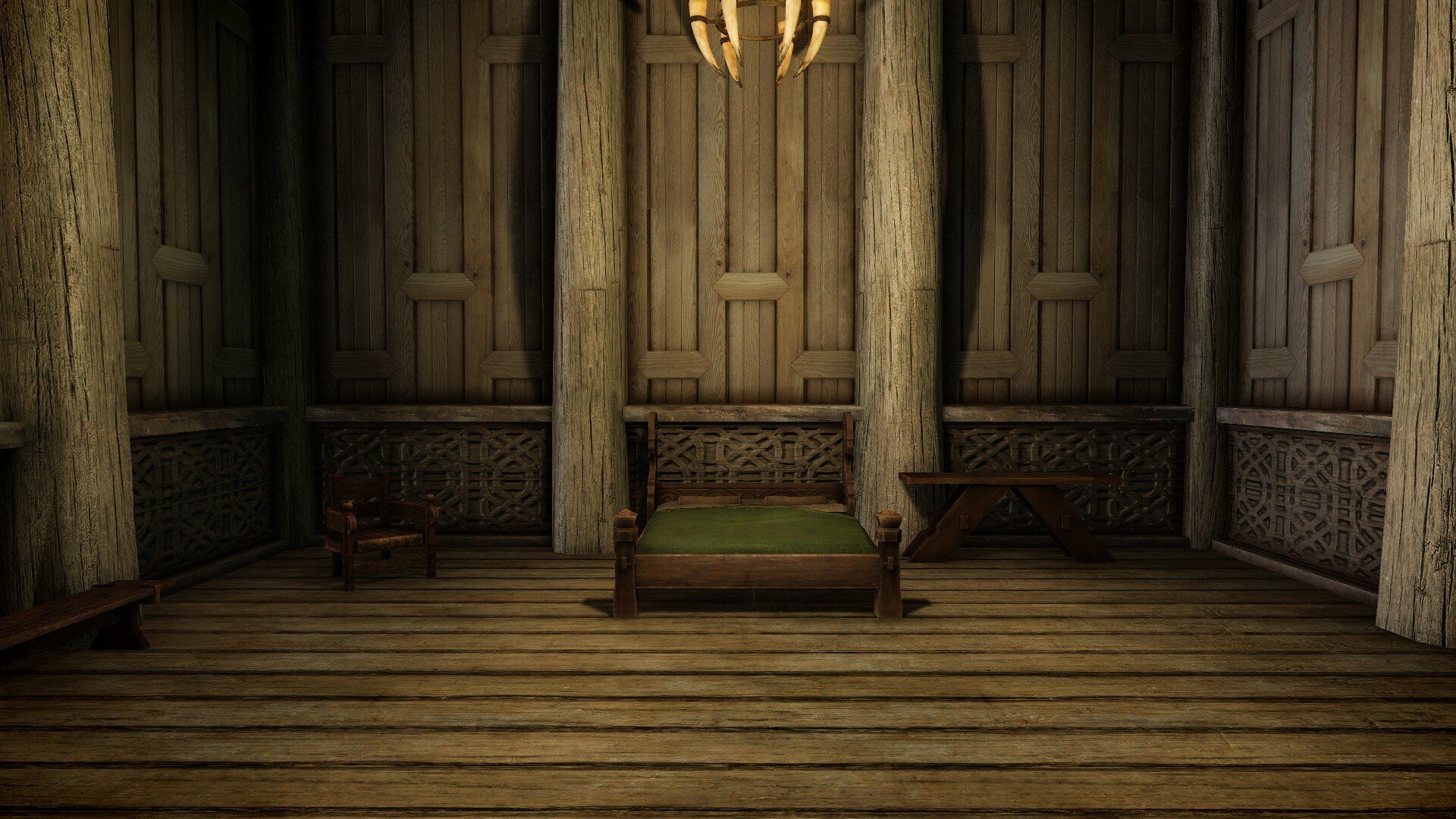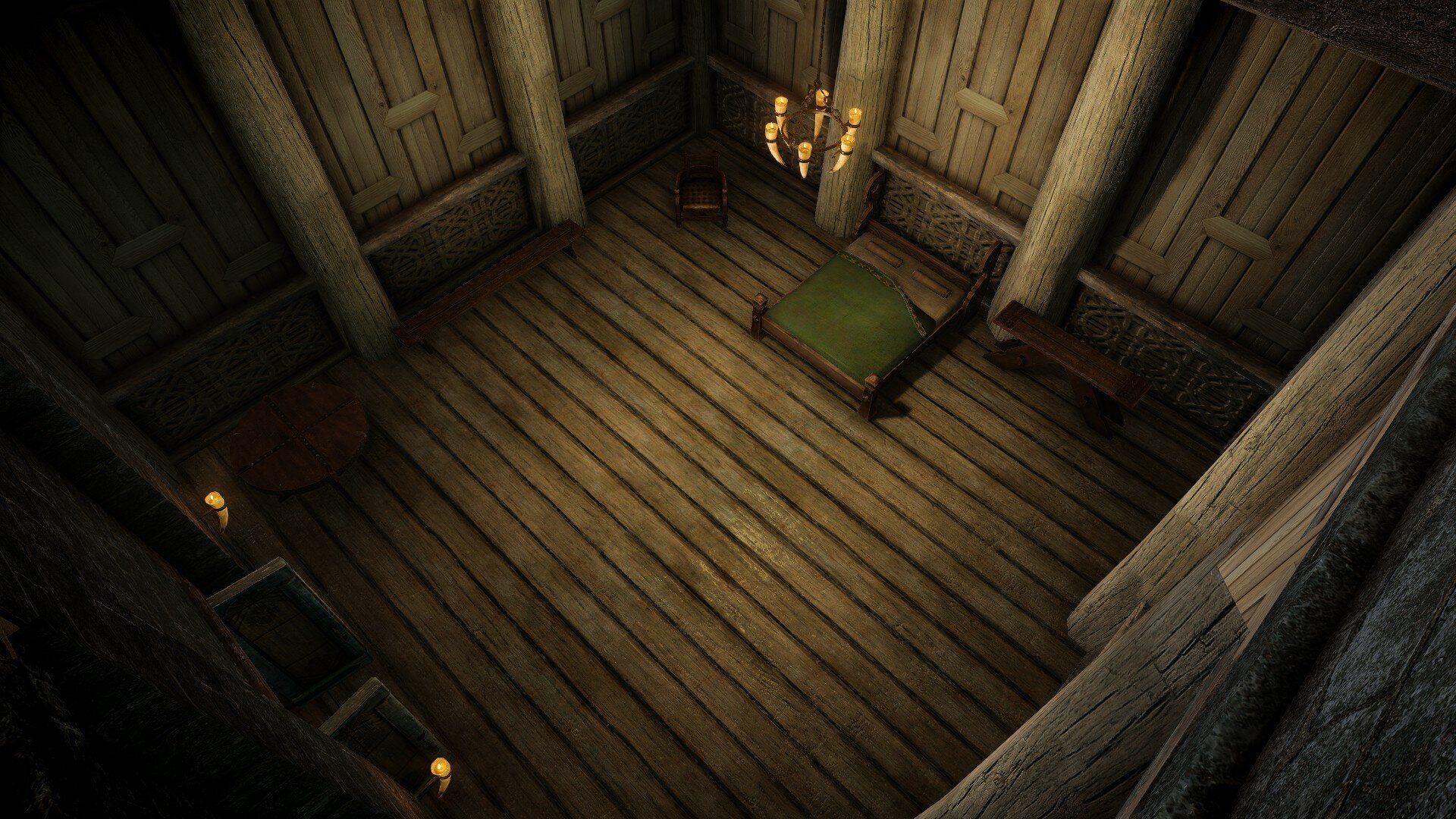 Edited by xKnallAnder
Updated sceenshots. Added lightsources