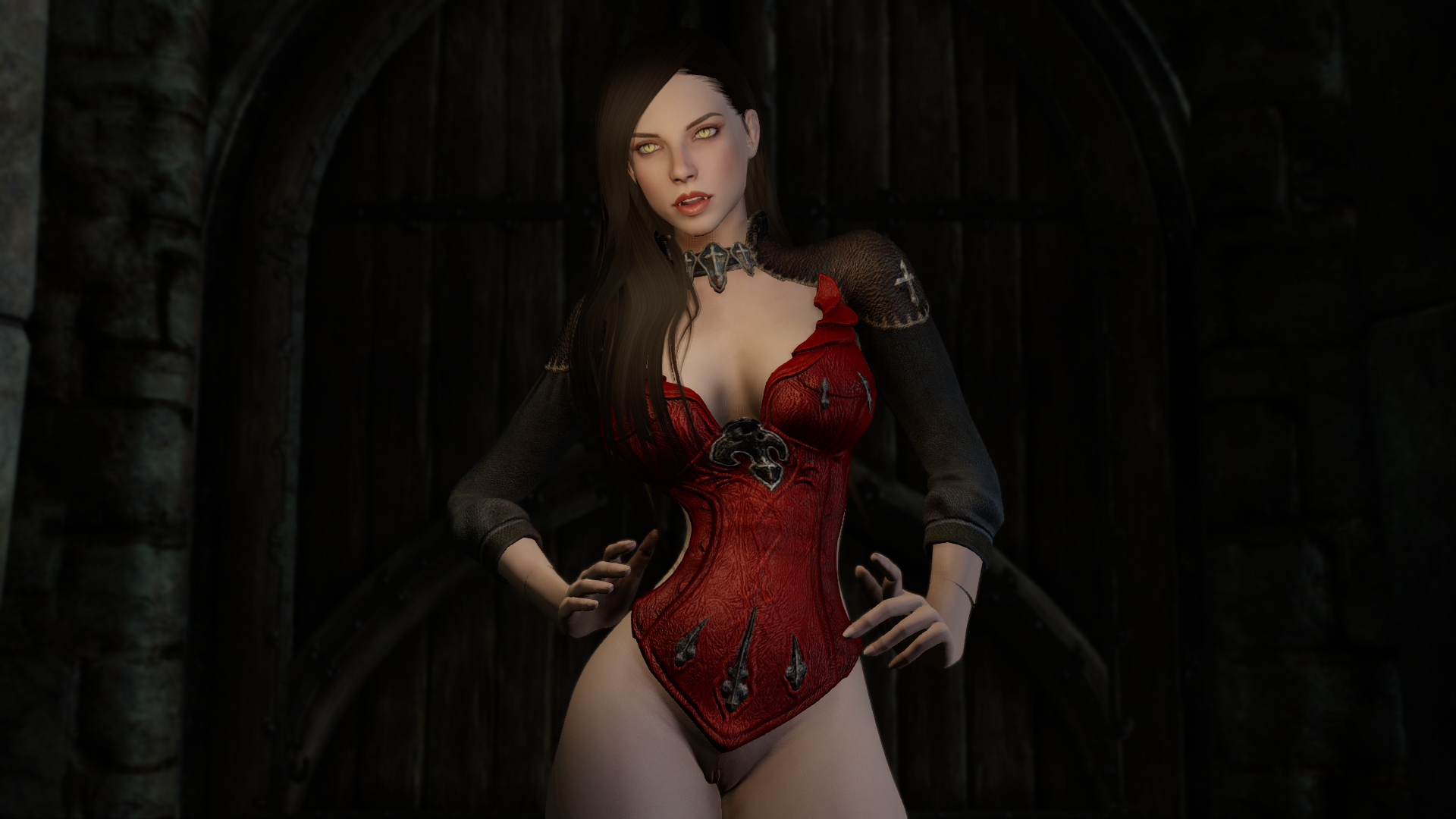 Here we are.
Where? There's nothing here.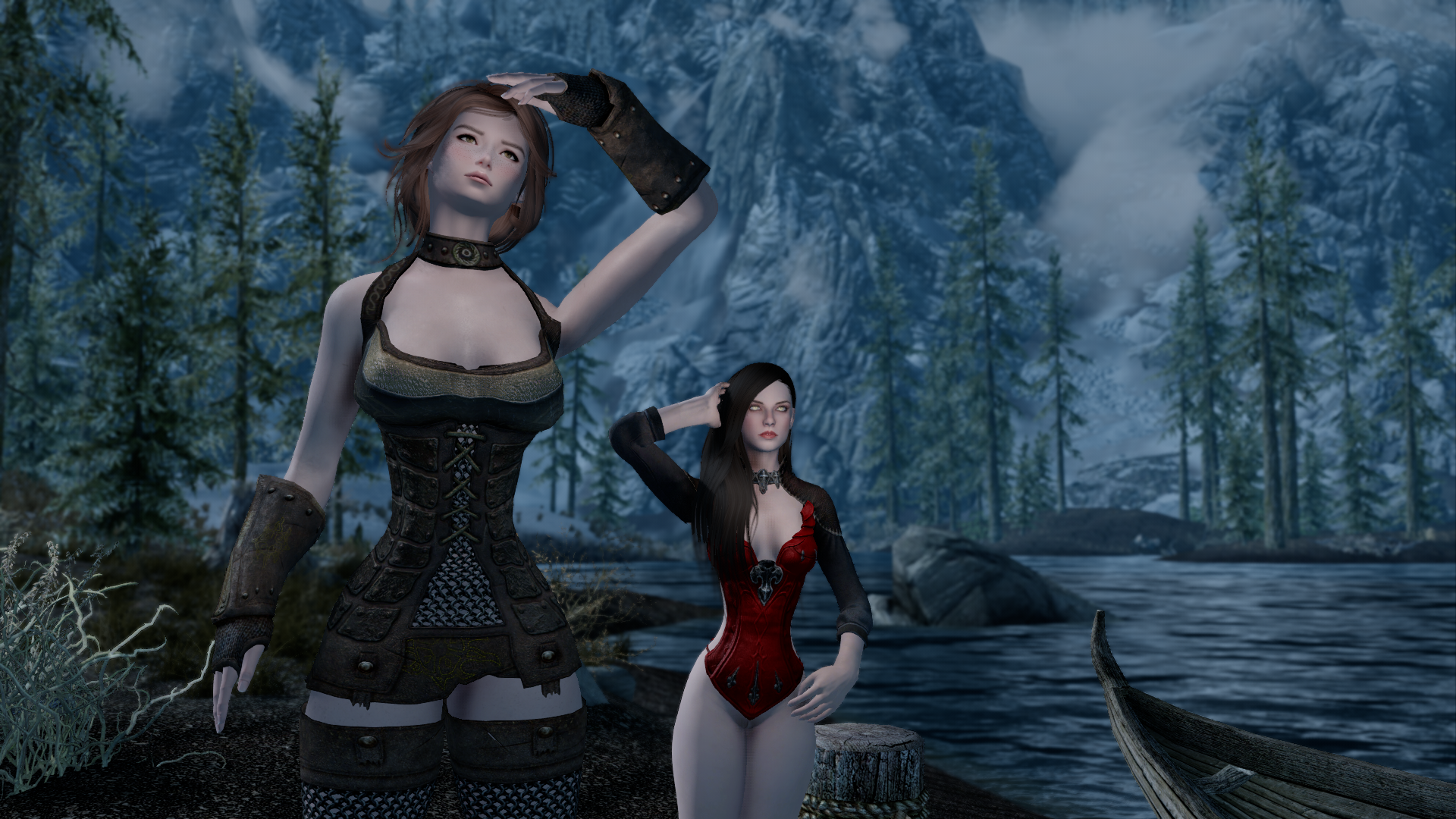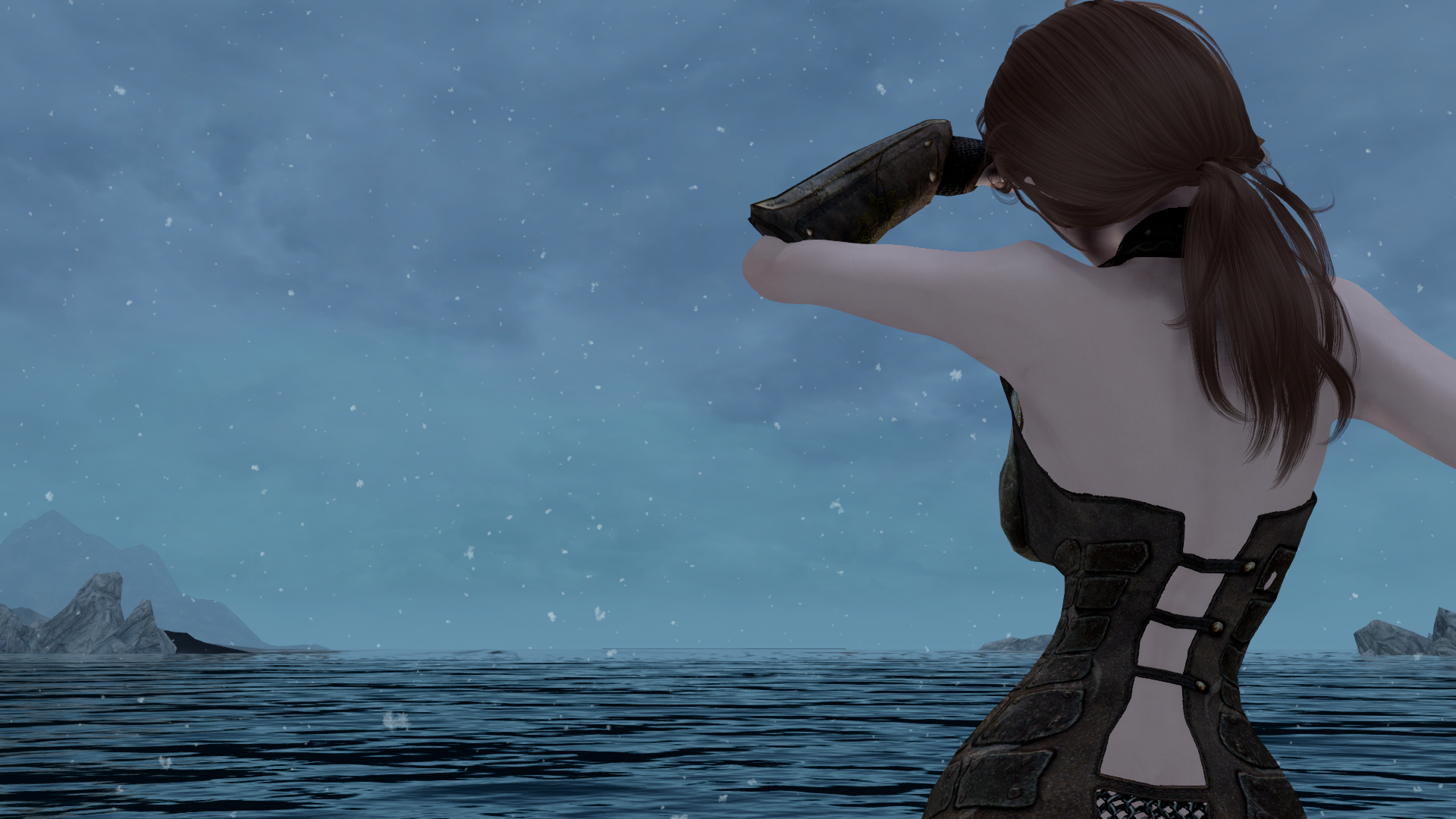 There's a protective charm.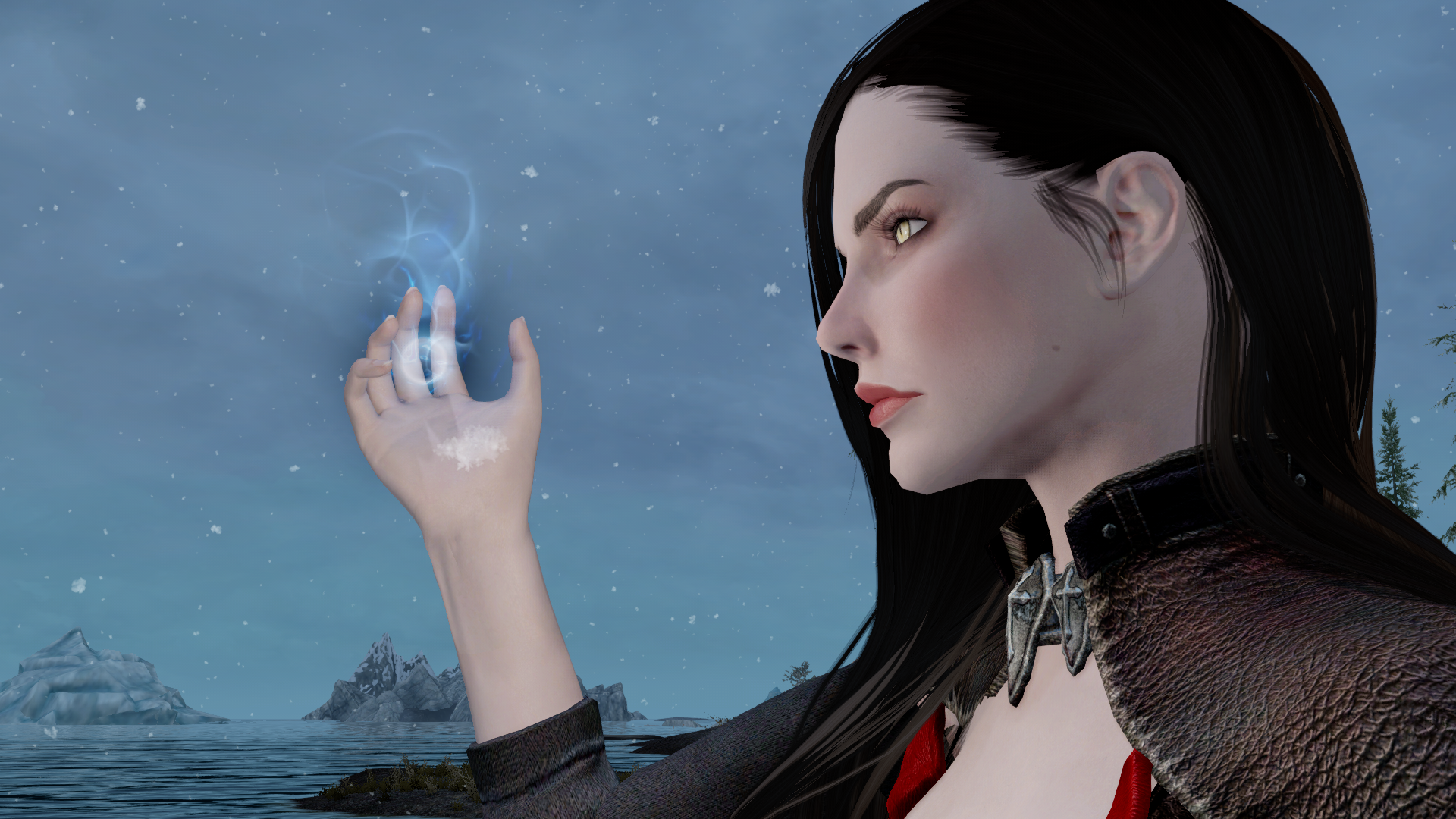 Powerful illusion magic.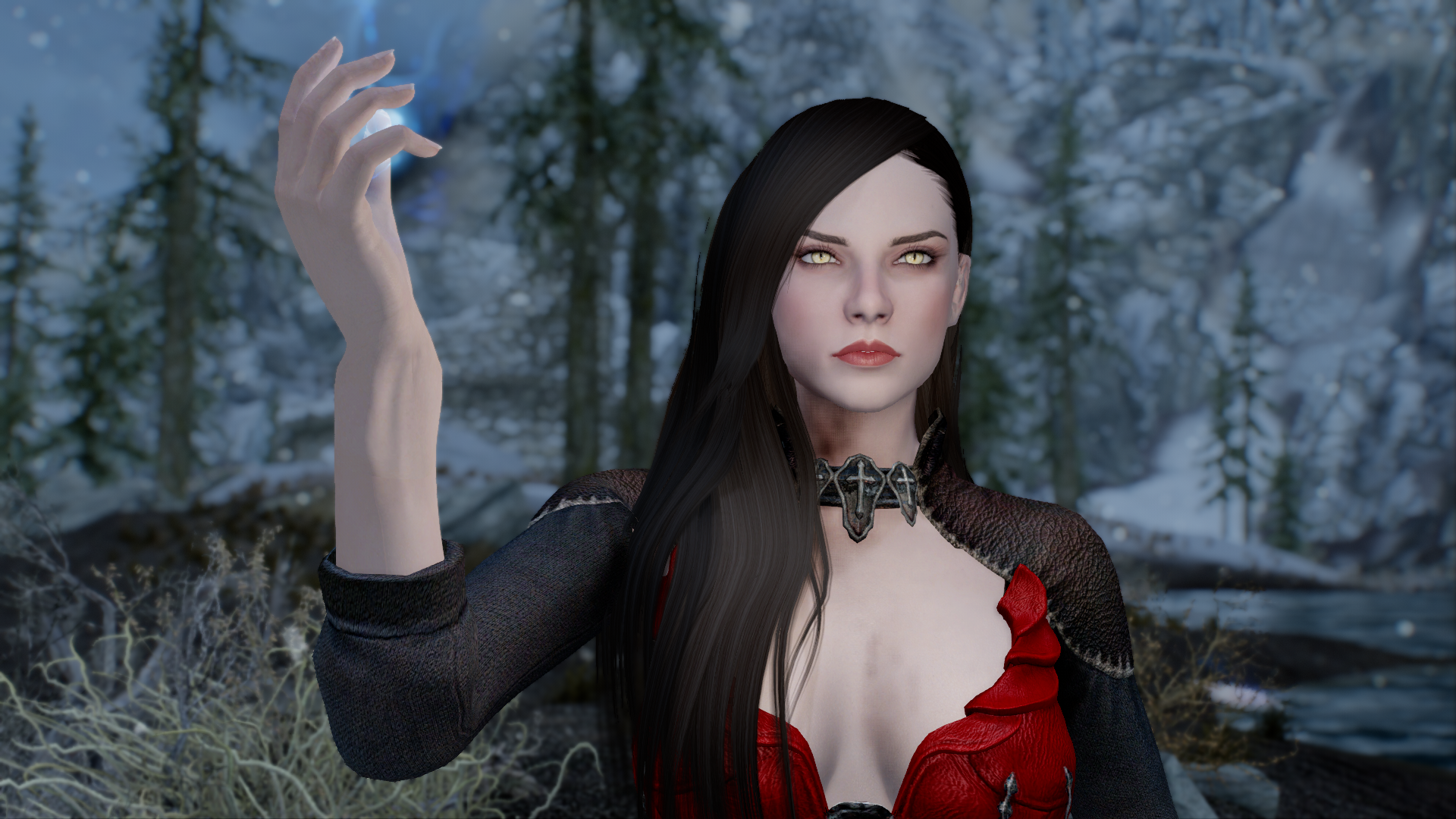 Vampires never live out in the open.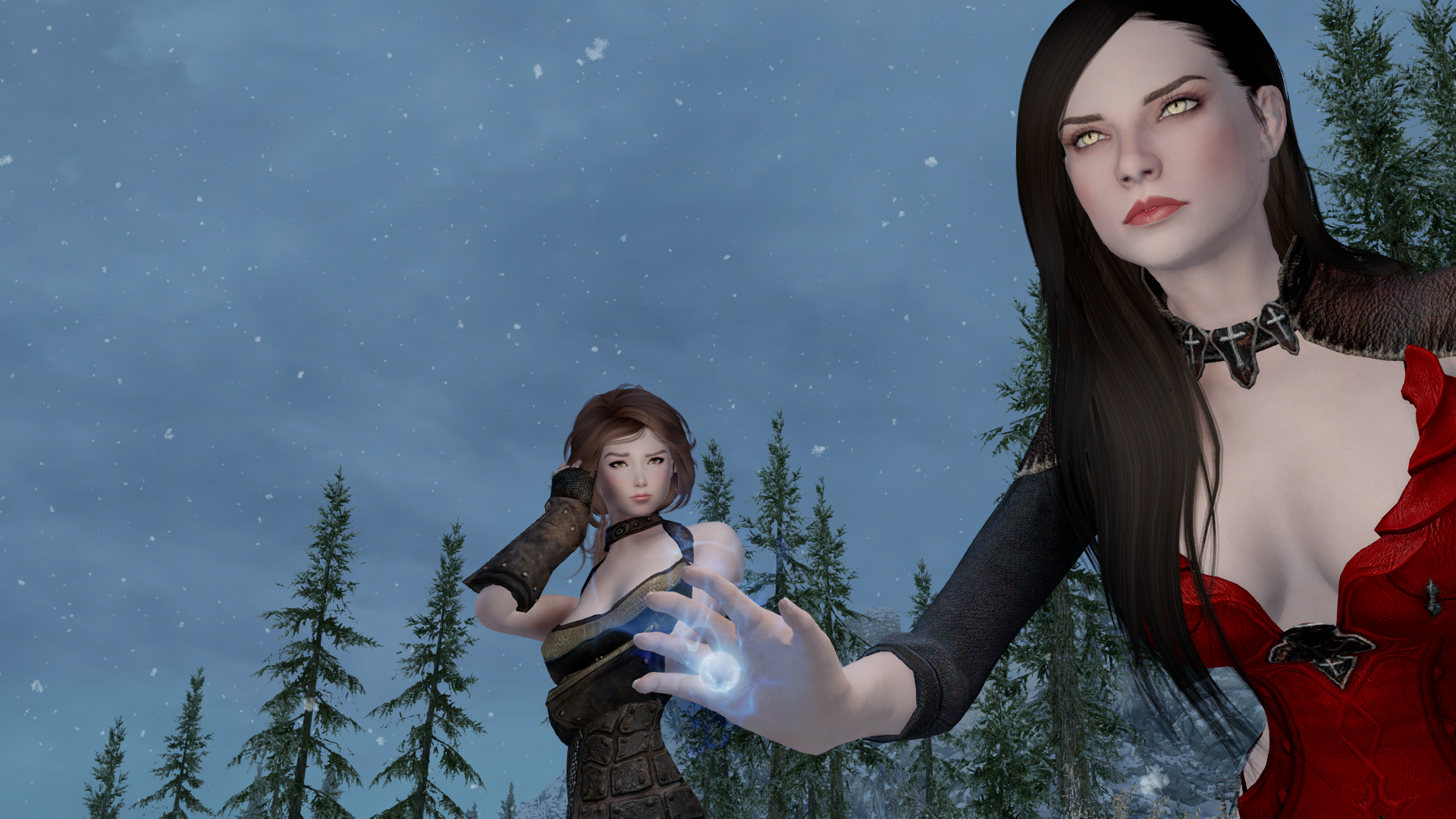 What are you doing?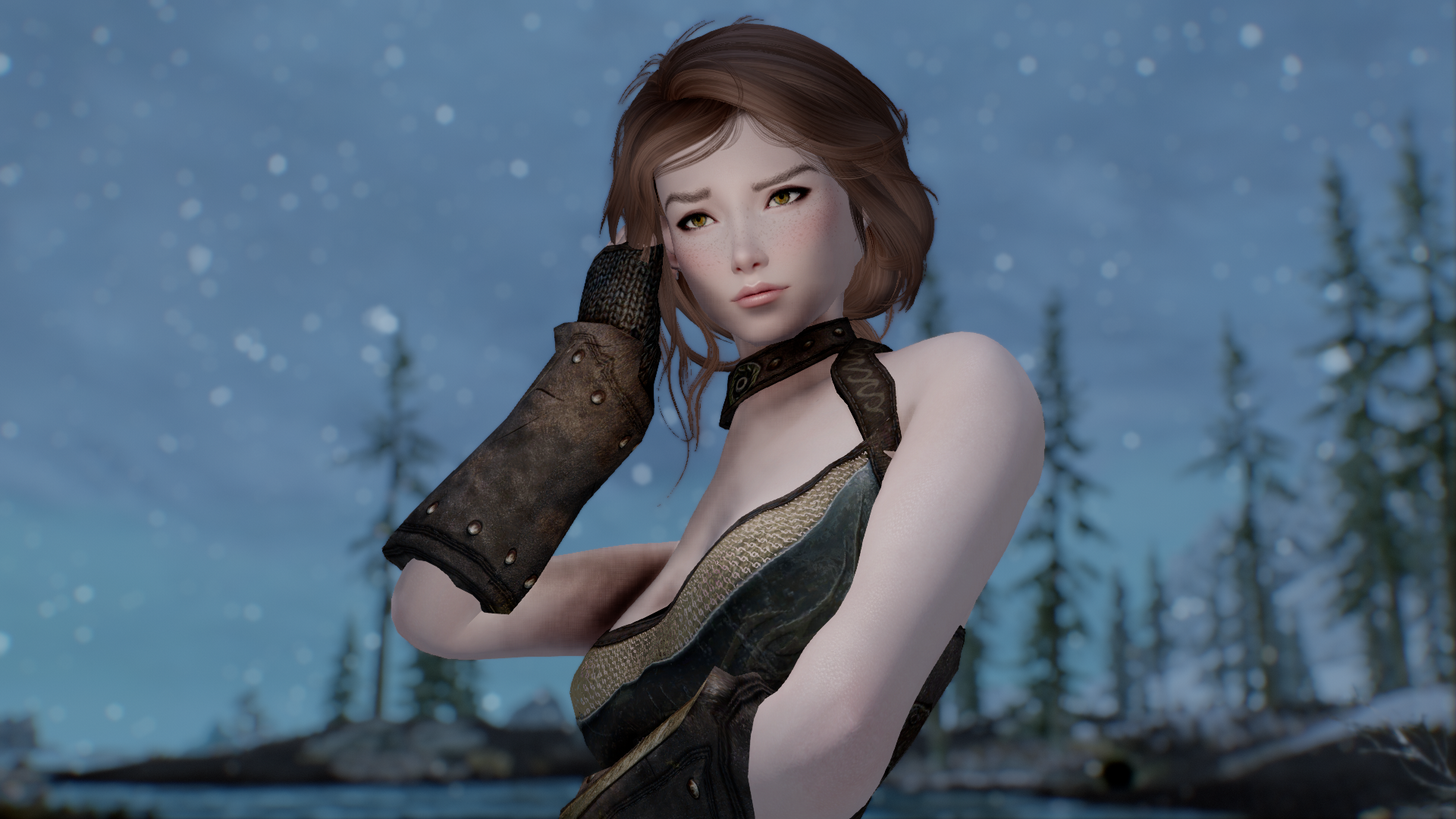 The only way to see Castle Volkihar is to reveal it with a spell.
Laever Ruoy Sterces!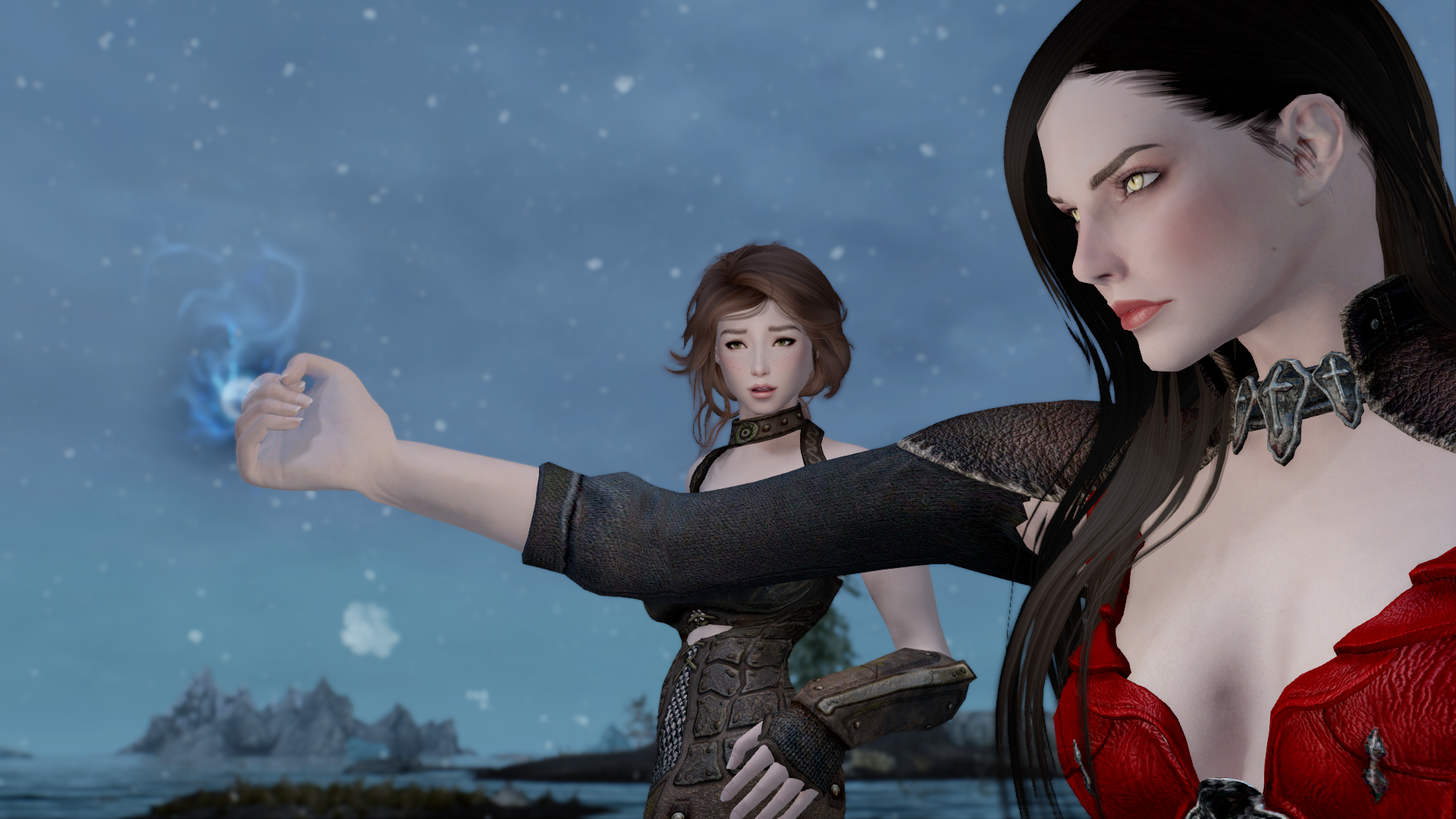 *Woosh*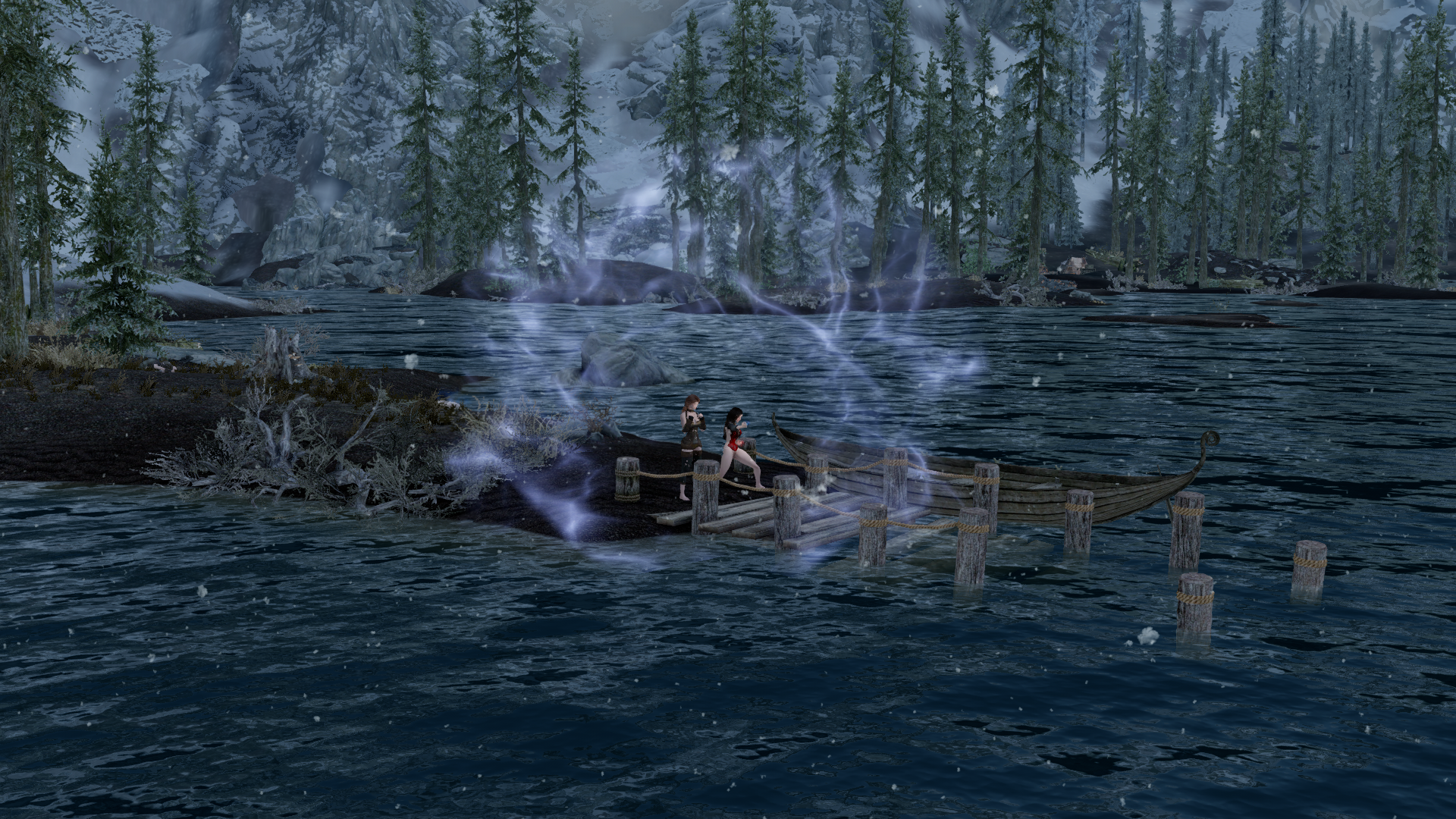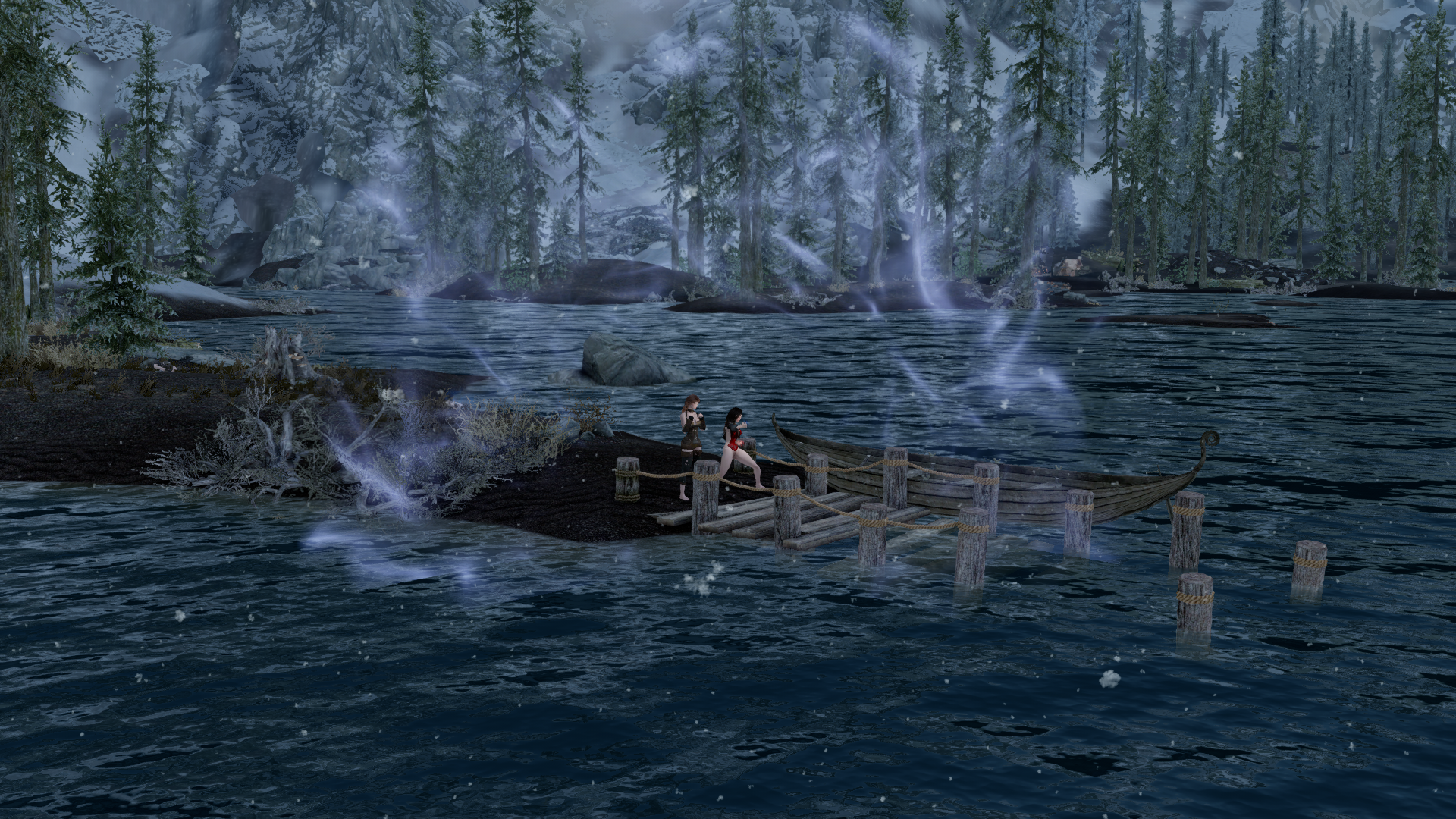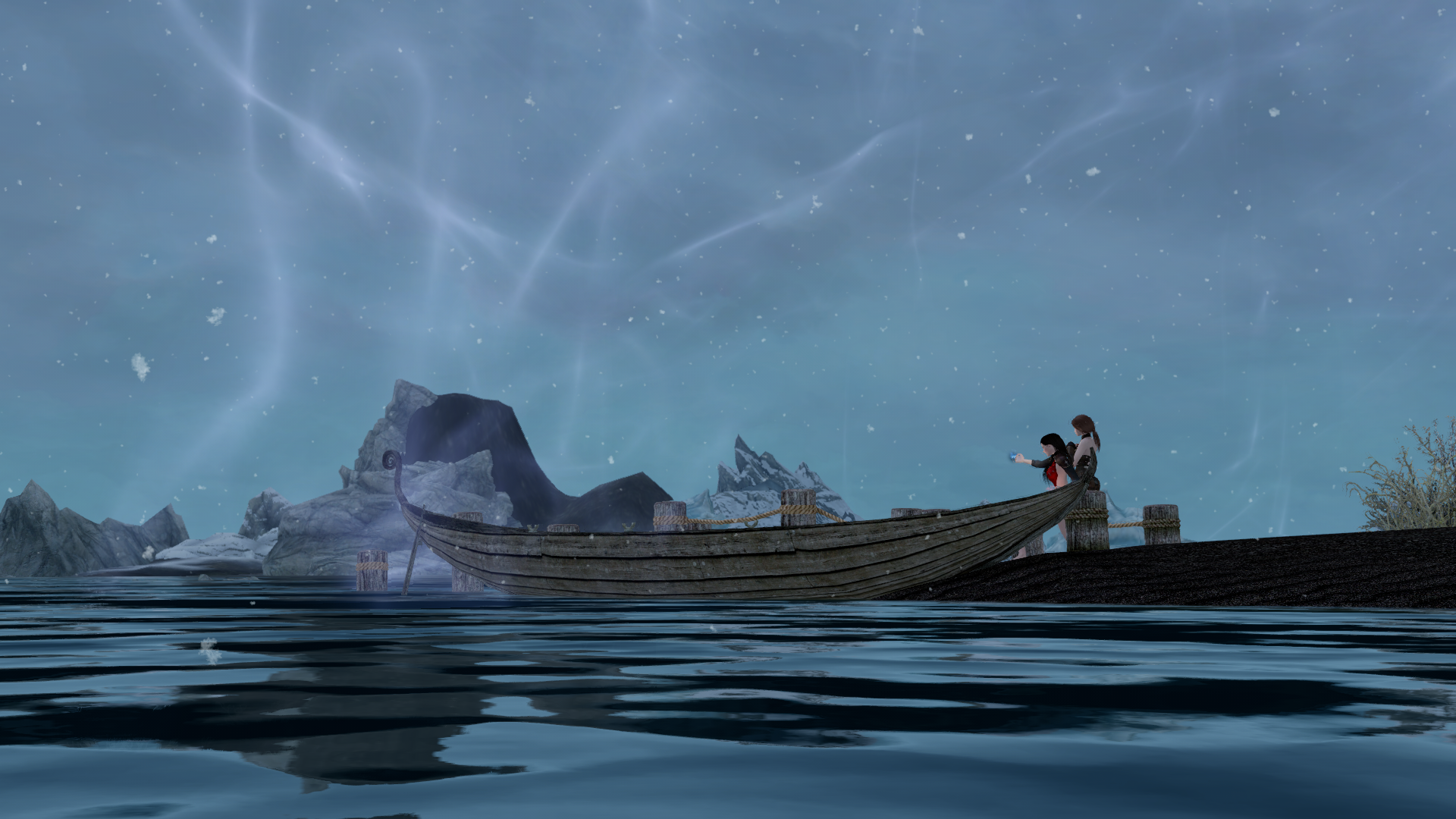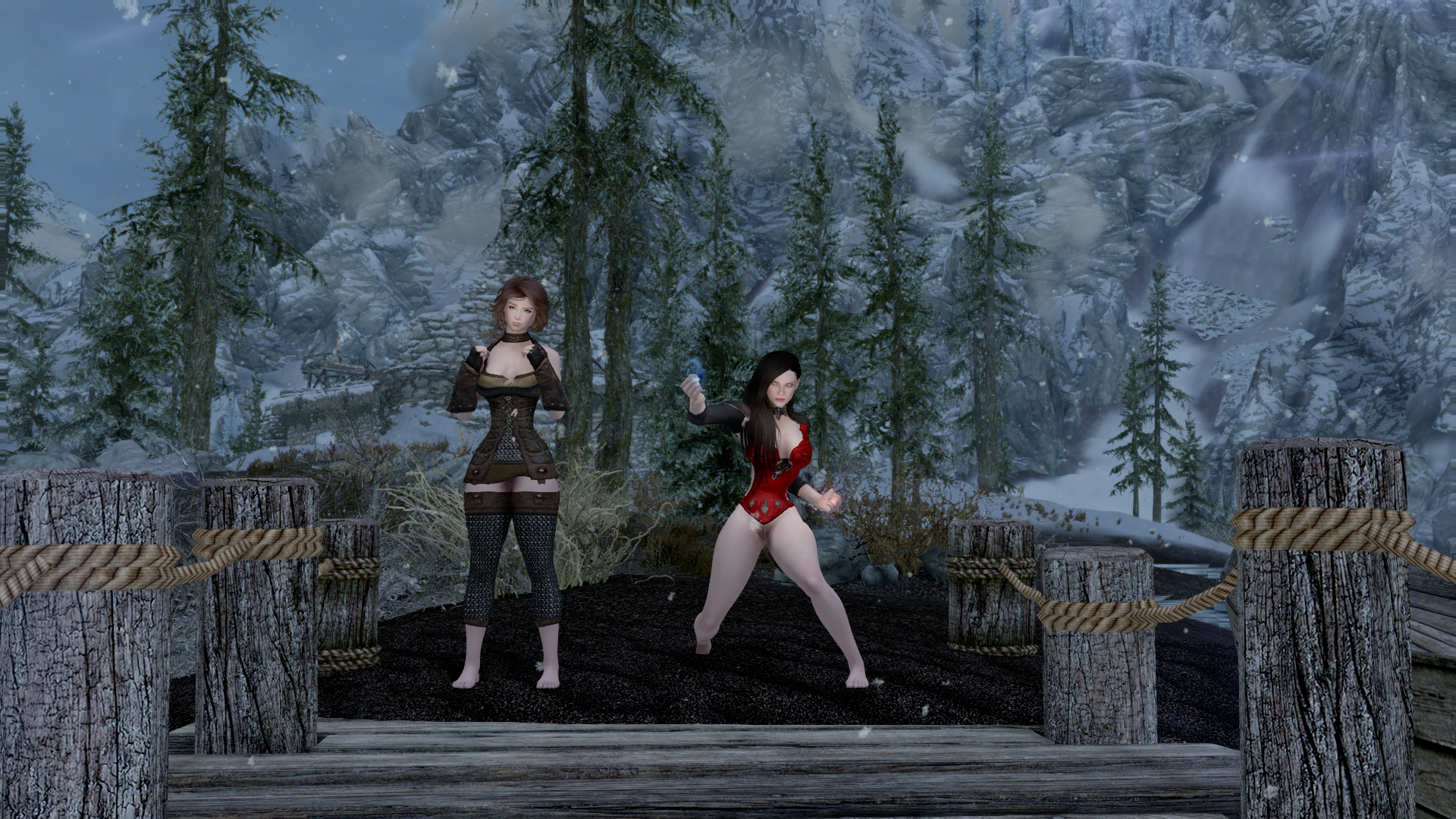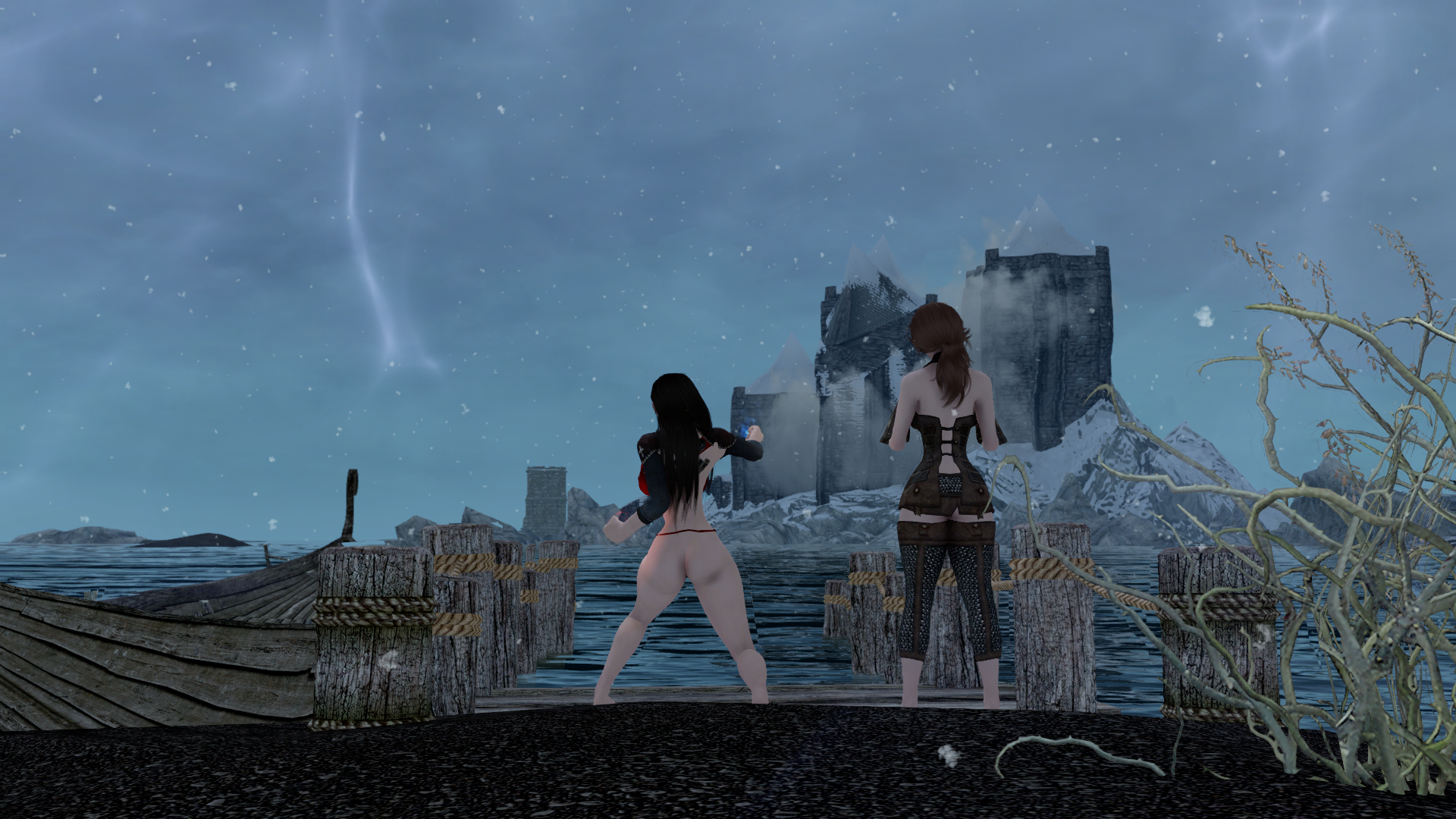 Woah.
It looks... menacing.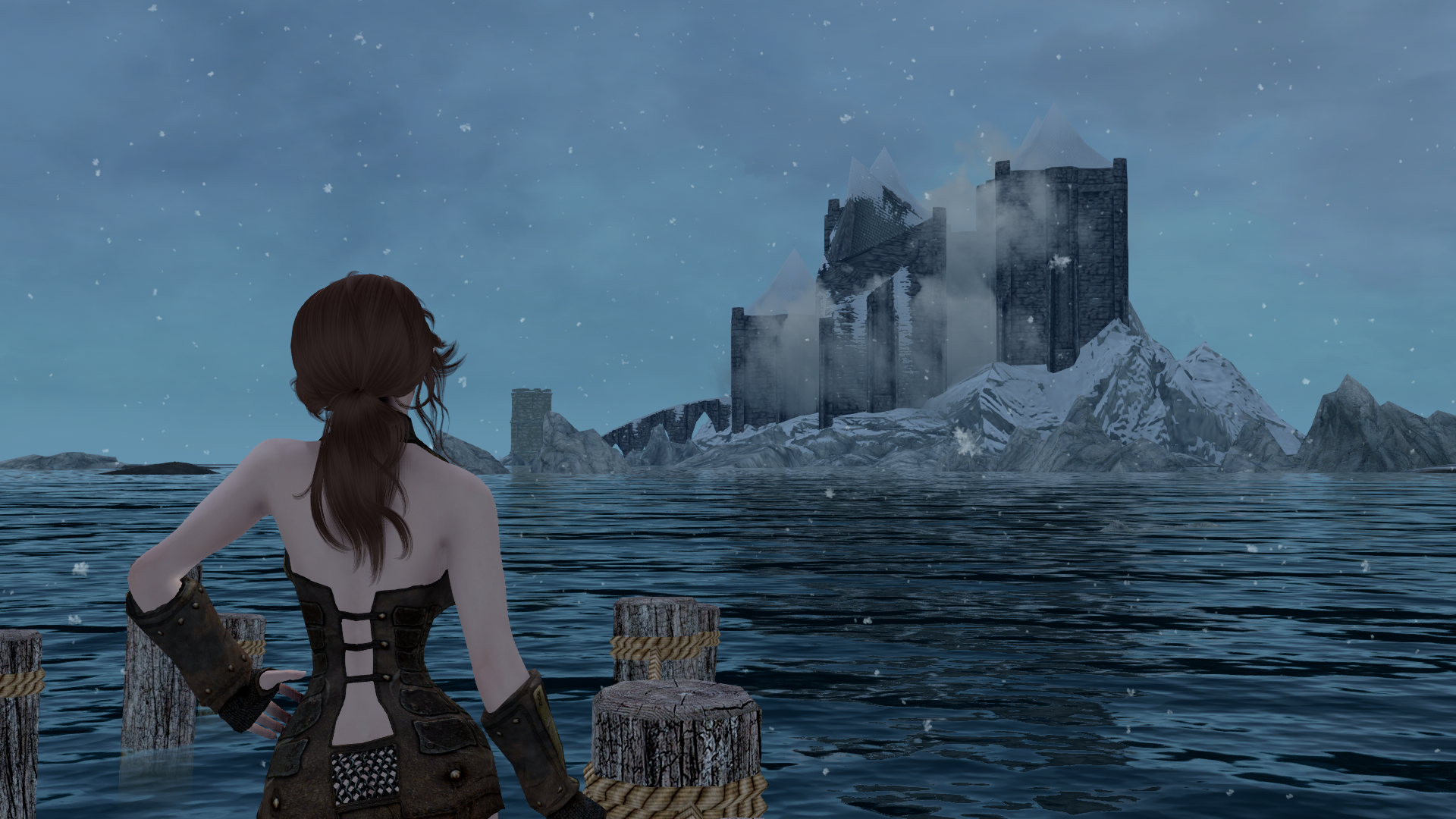 Its smaller than I remember.
Looks like the Southwest tower is collapsing.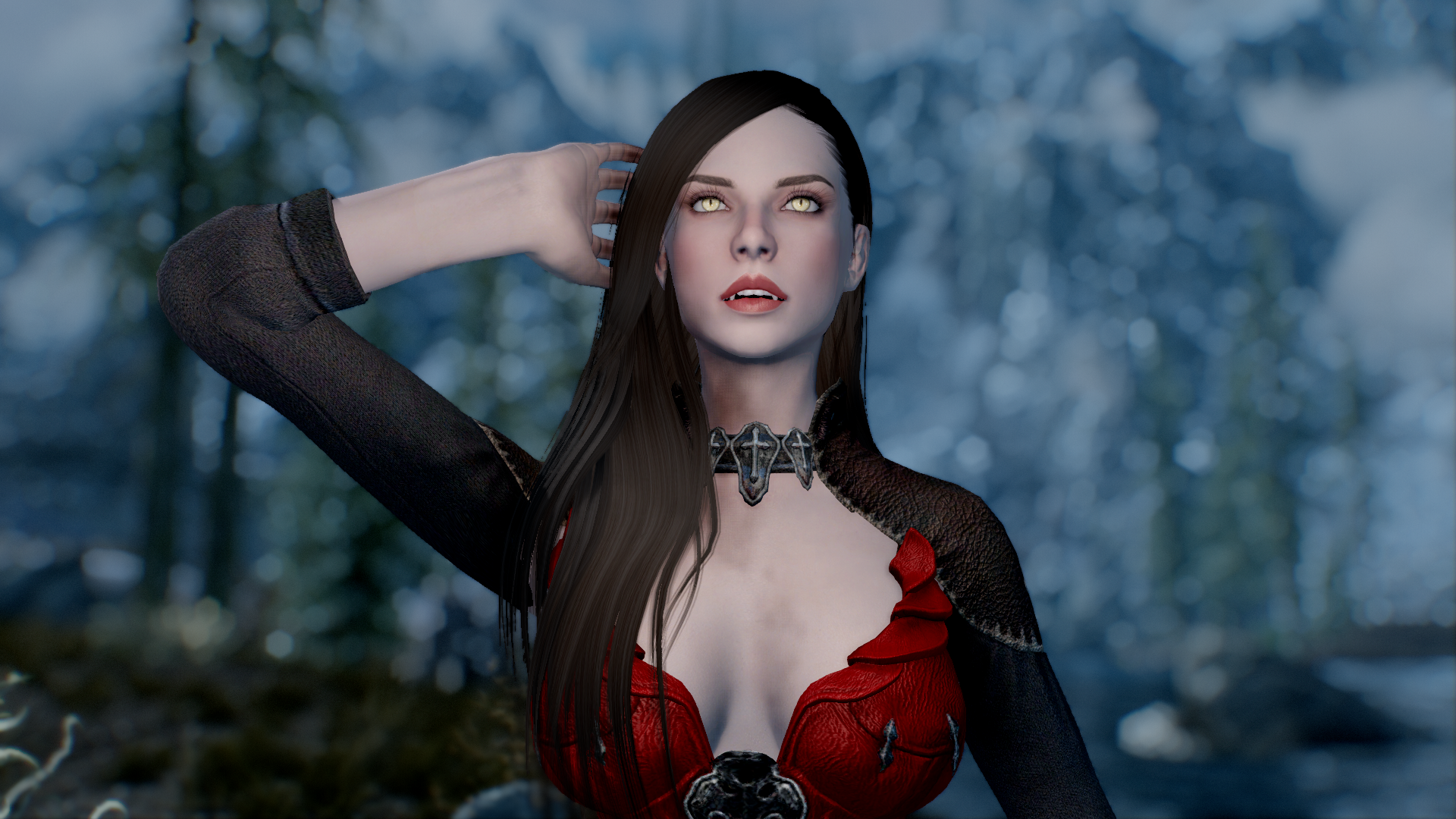 Serana,
I may have quit the Dawnguard but I'm still a vampire hunter at heart. 
Won't they try to kill me?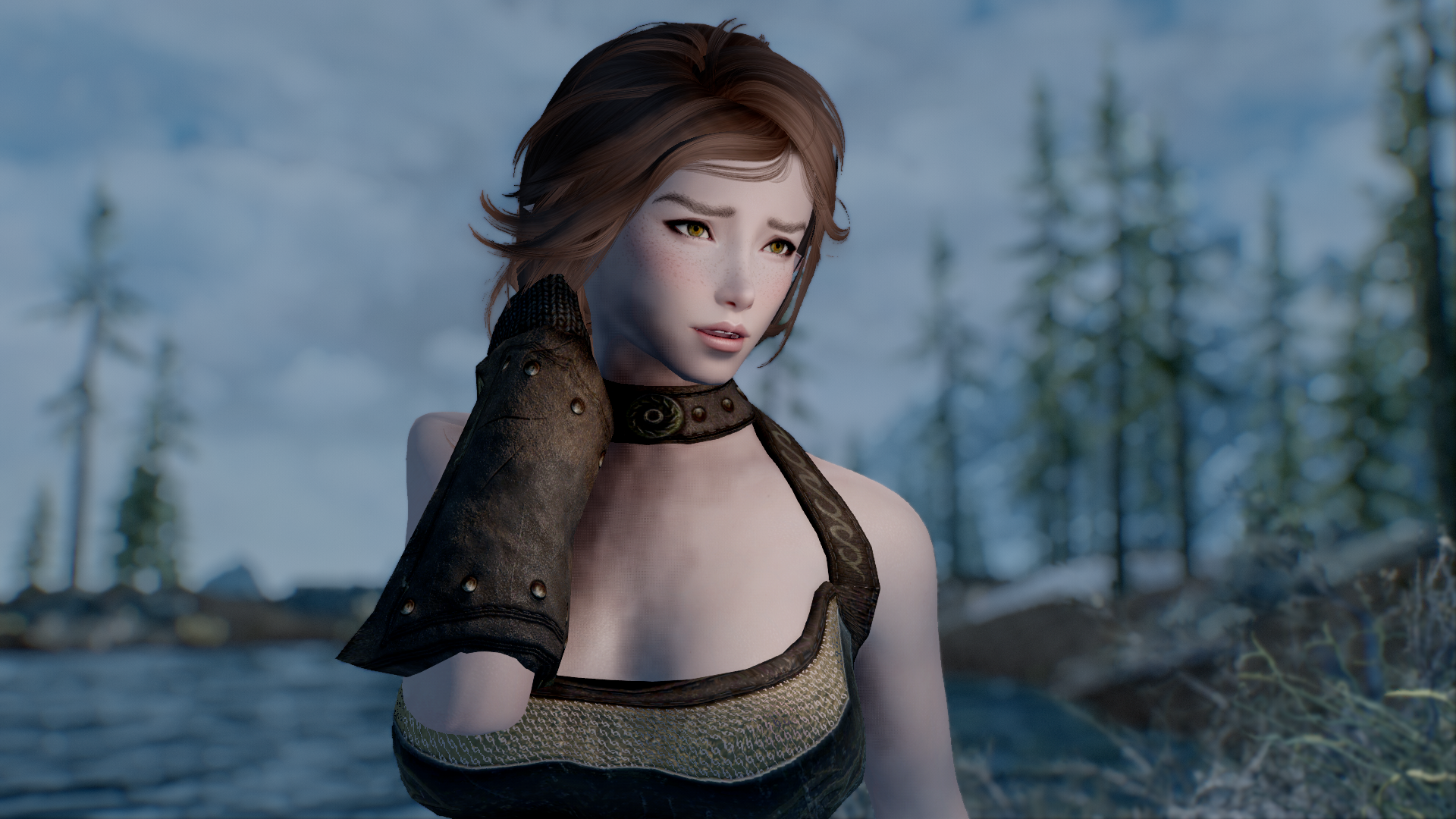 Not unless you piss them off.

The Volkihar clan is made of elite vampires, not barbarians.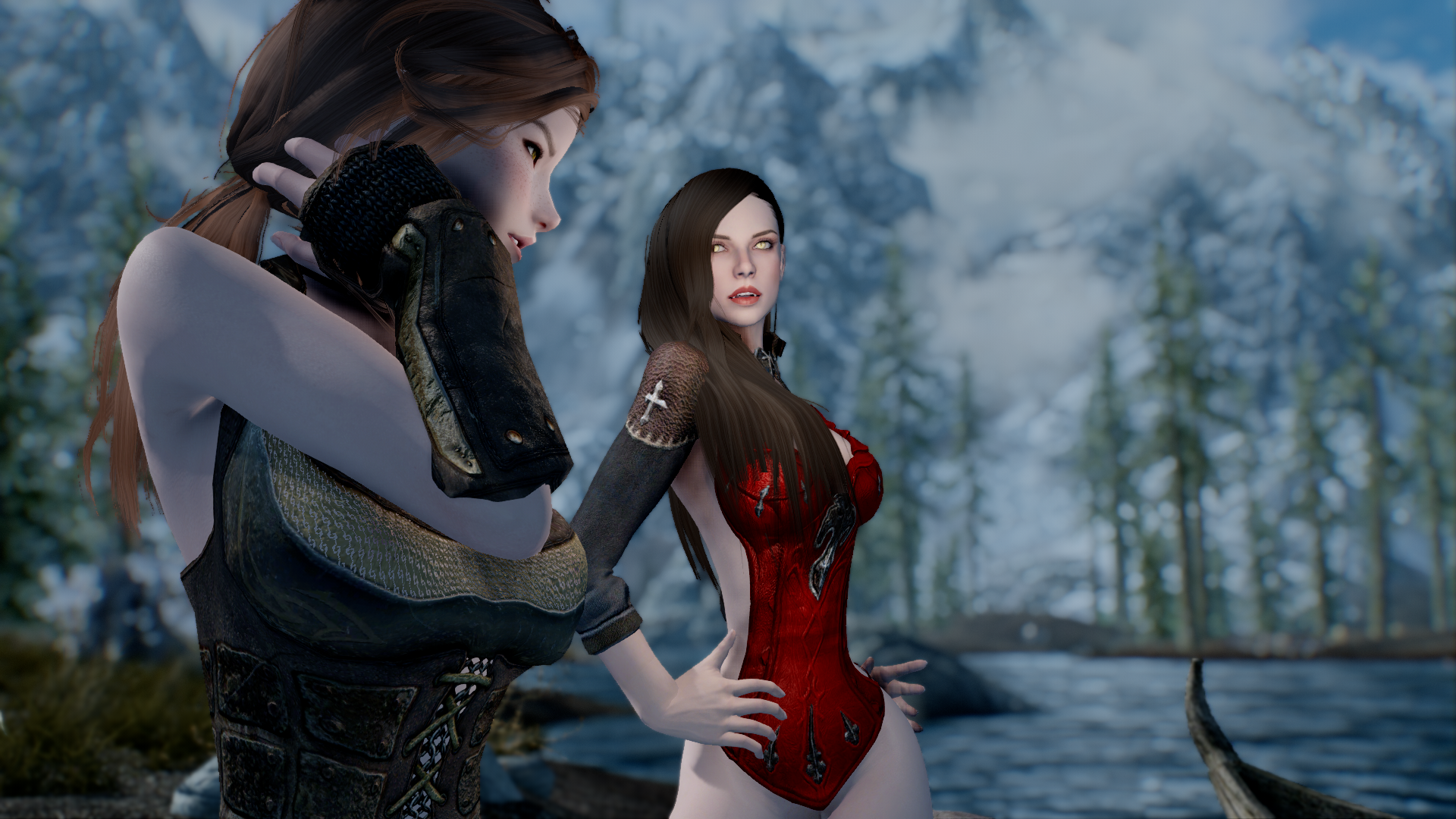 Although I have to warn you...

My father will certainly ask you to become a vampire.
I highly suggest you accept his offer.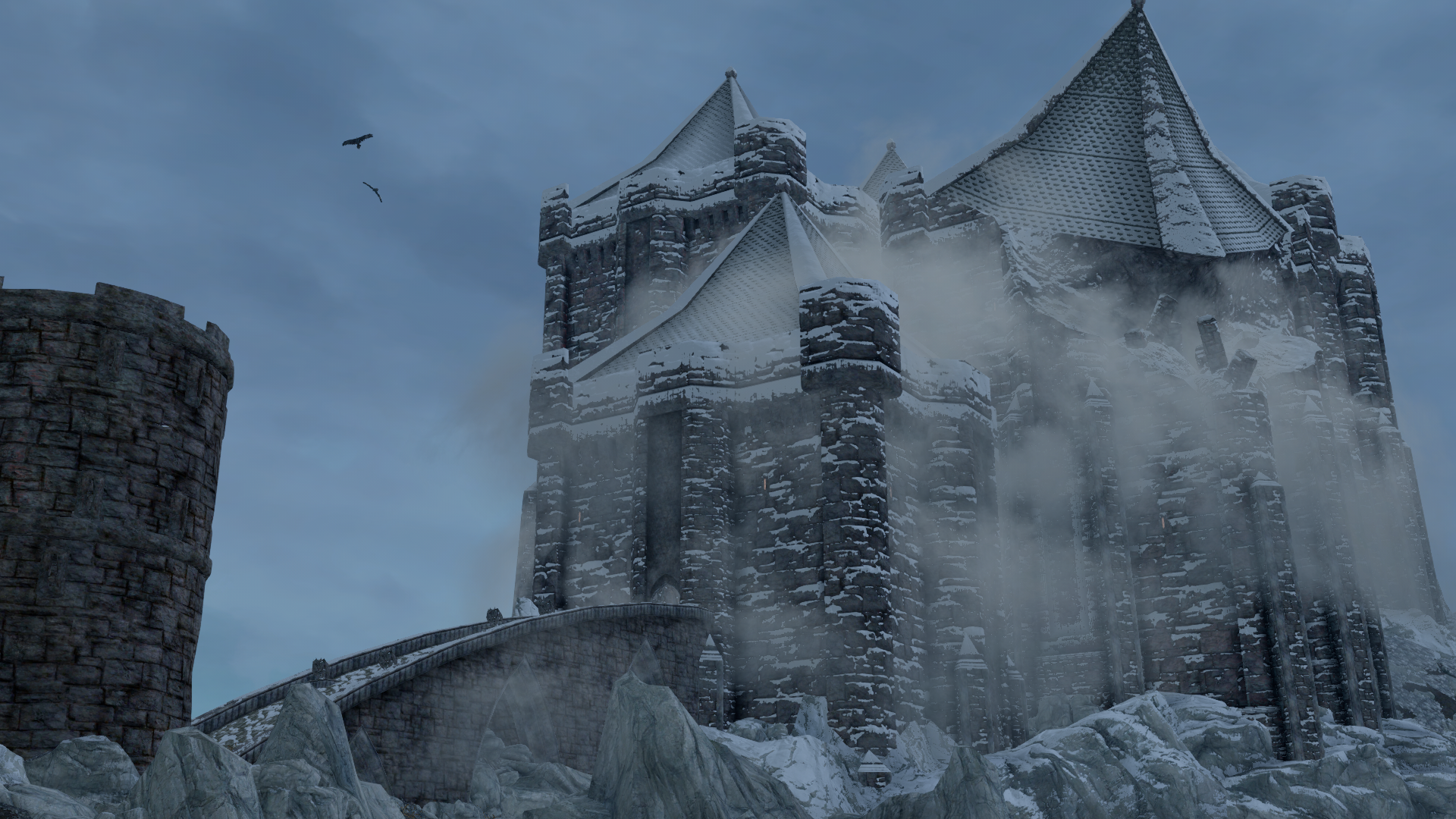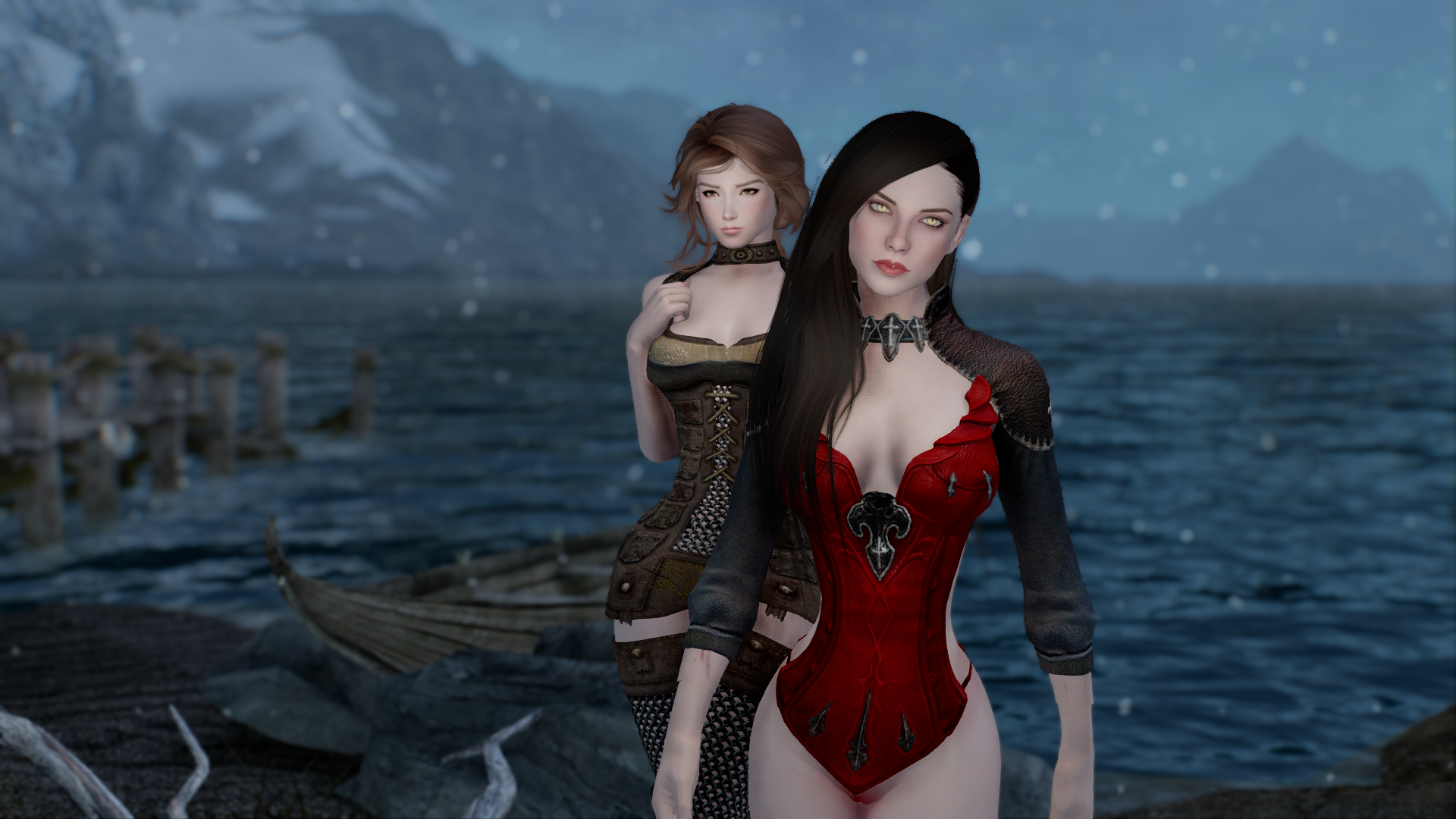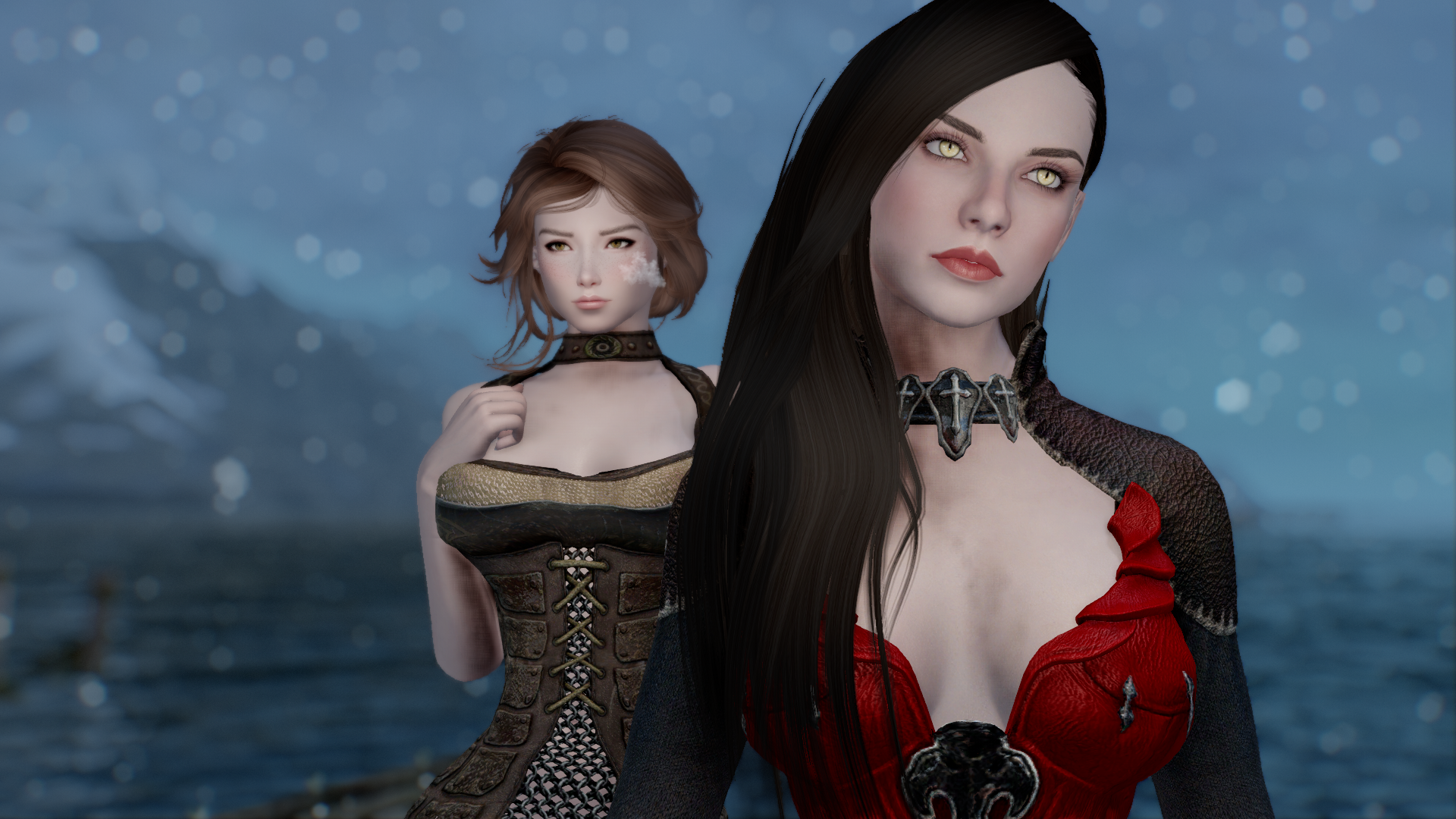 What if I decline his offer? What if I refuse to become a vampire?
  I doubt he would allow you to leave.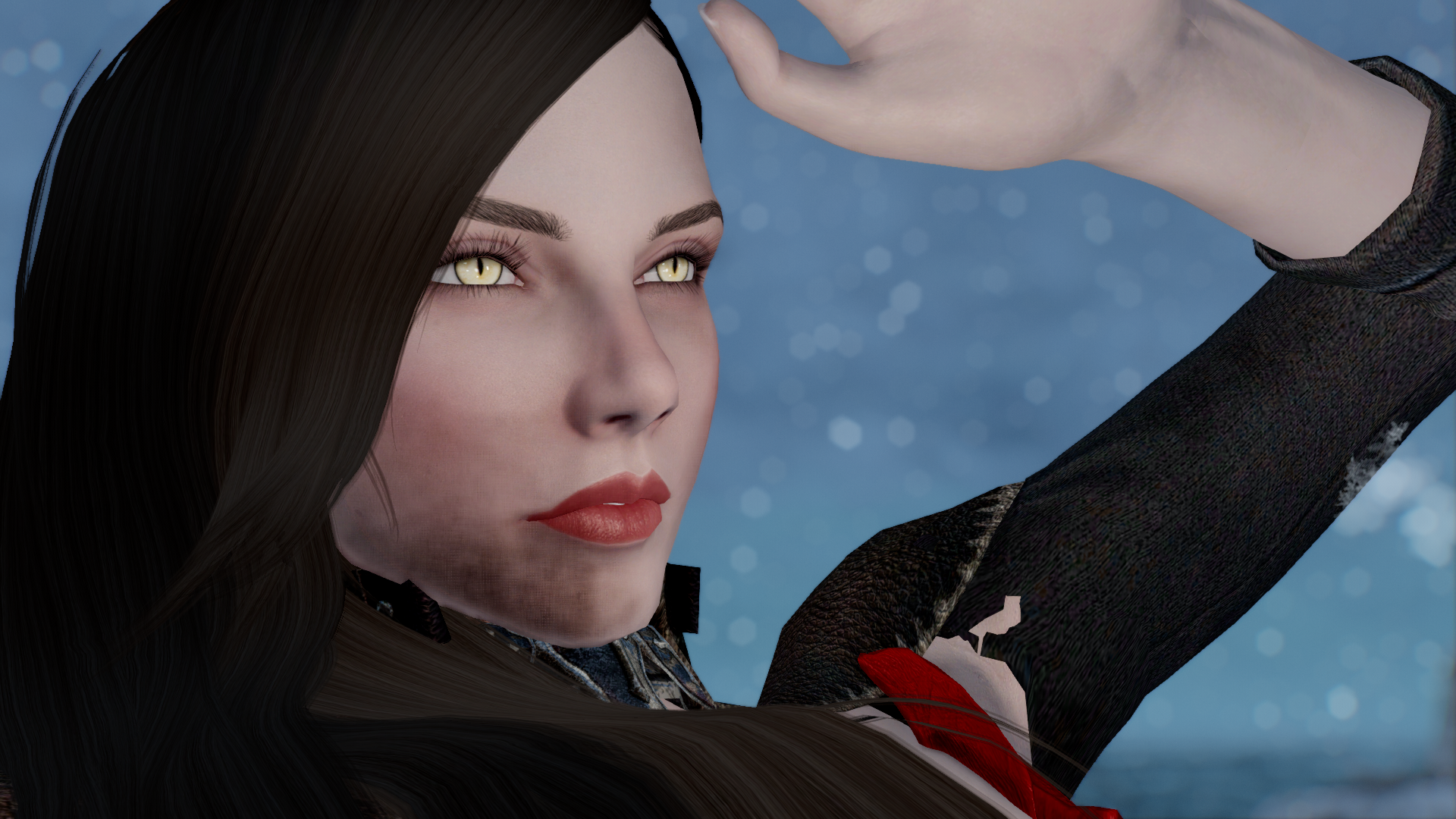 Do you still wish to enter?
...
Yes.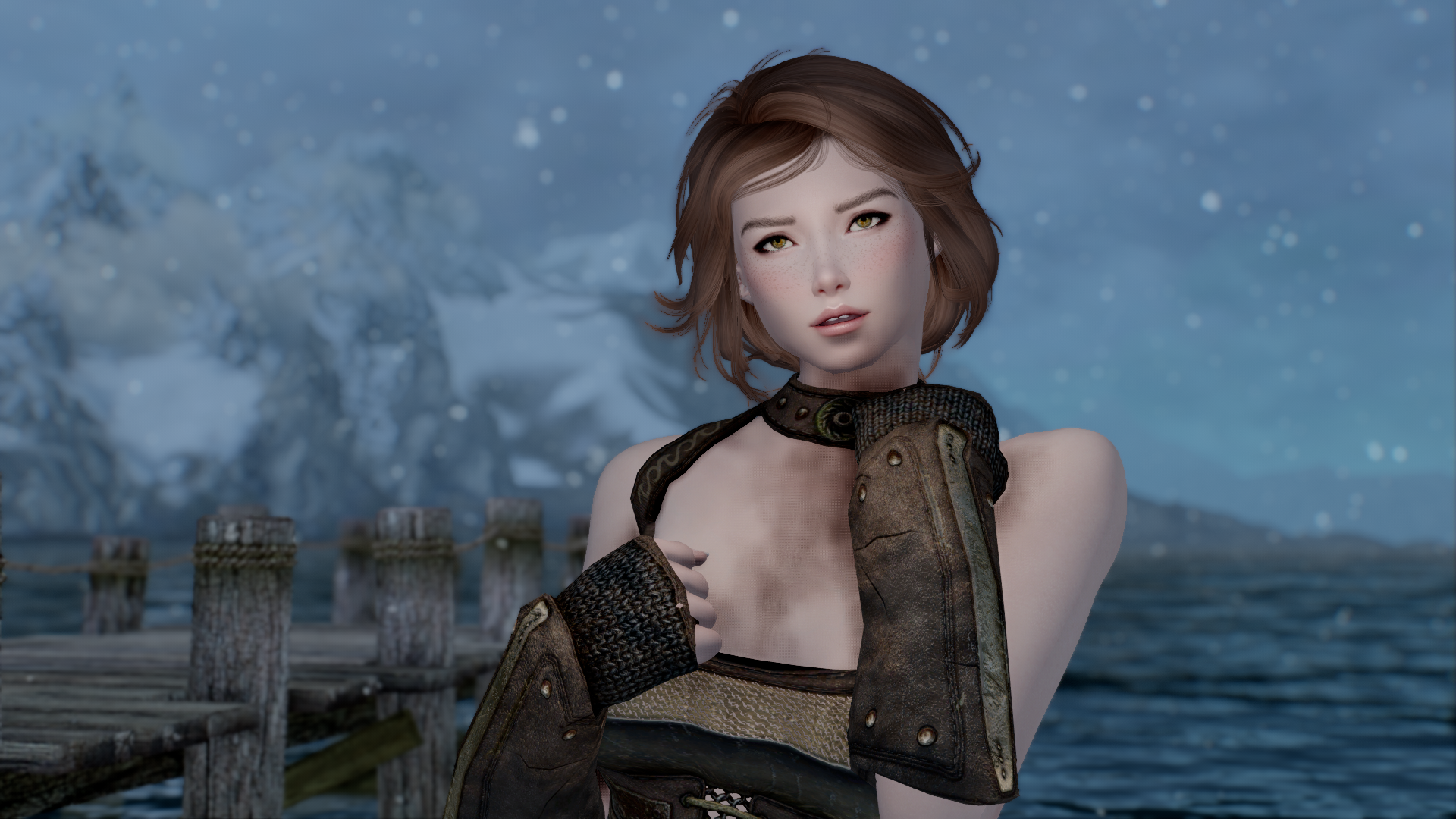 Serana... I need to ask.
Do you want The Tyranny of The Sun prophecy to come true?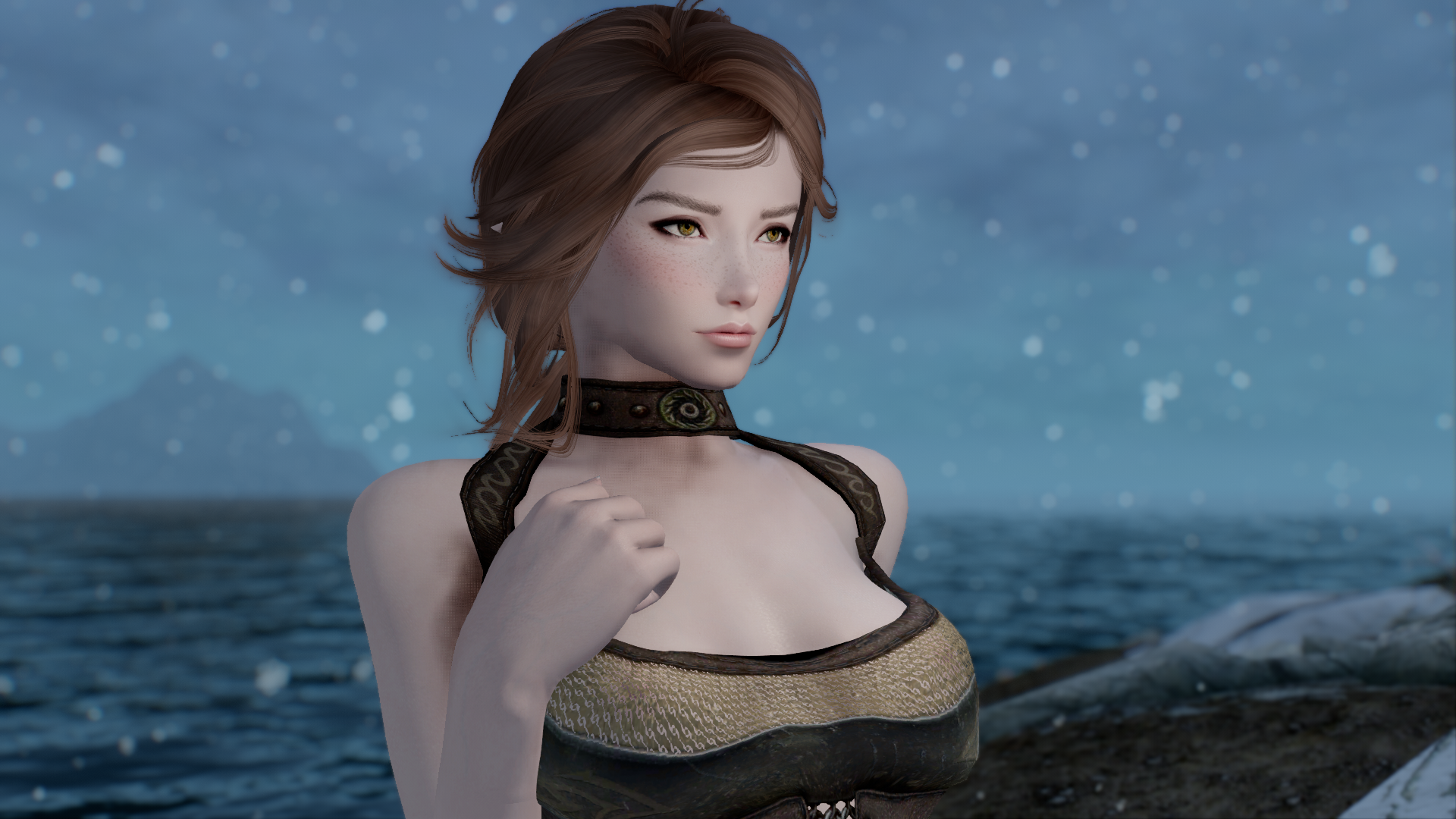 Hmm...
Maybe.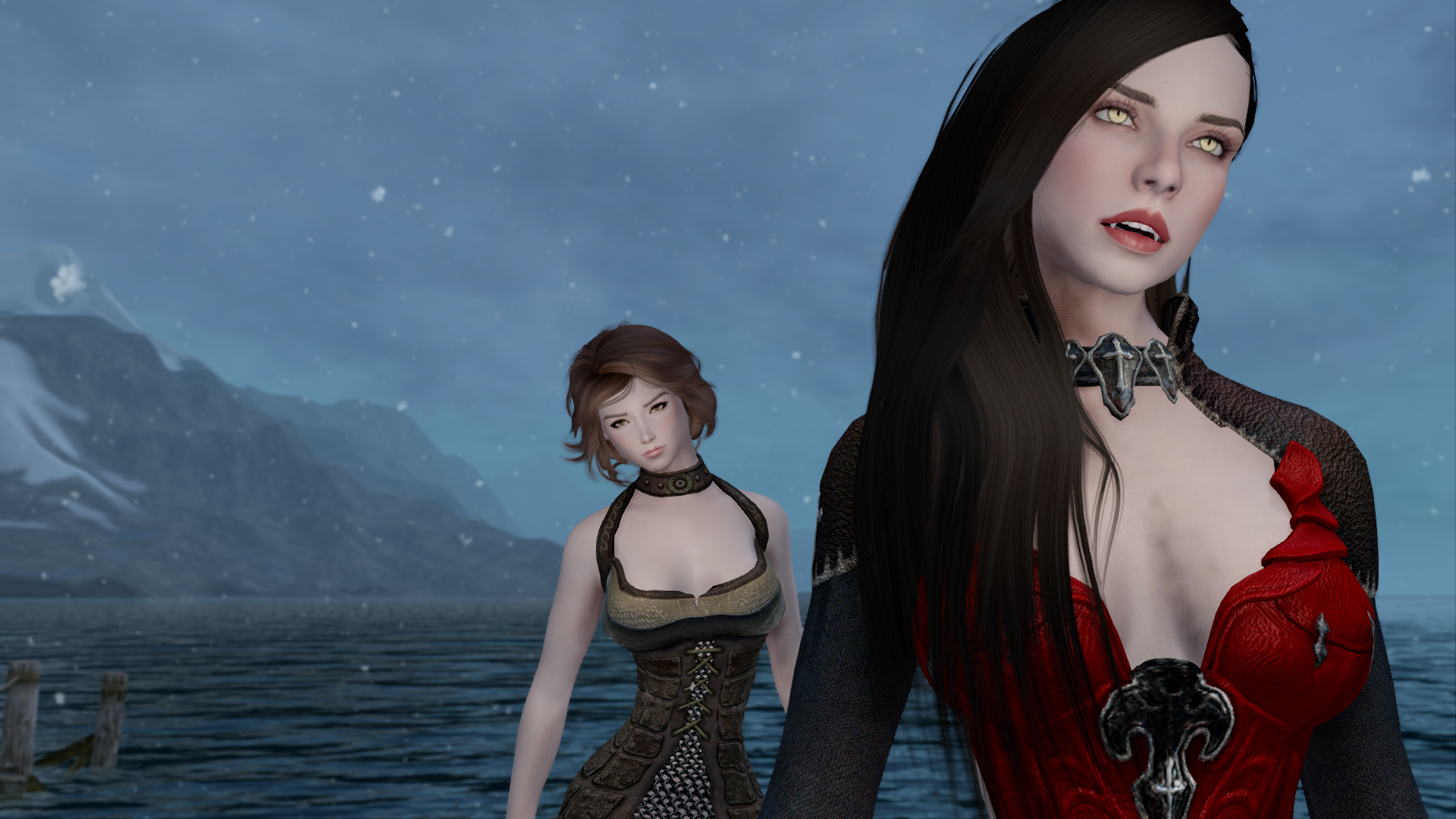 It'd be a dream for vampires,
 but I think there's a catch - and my mother knew it.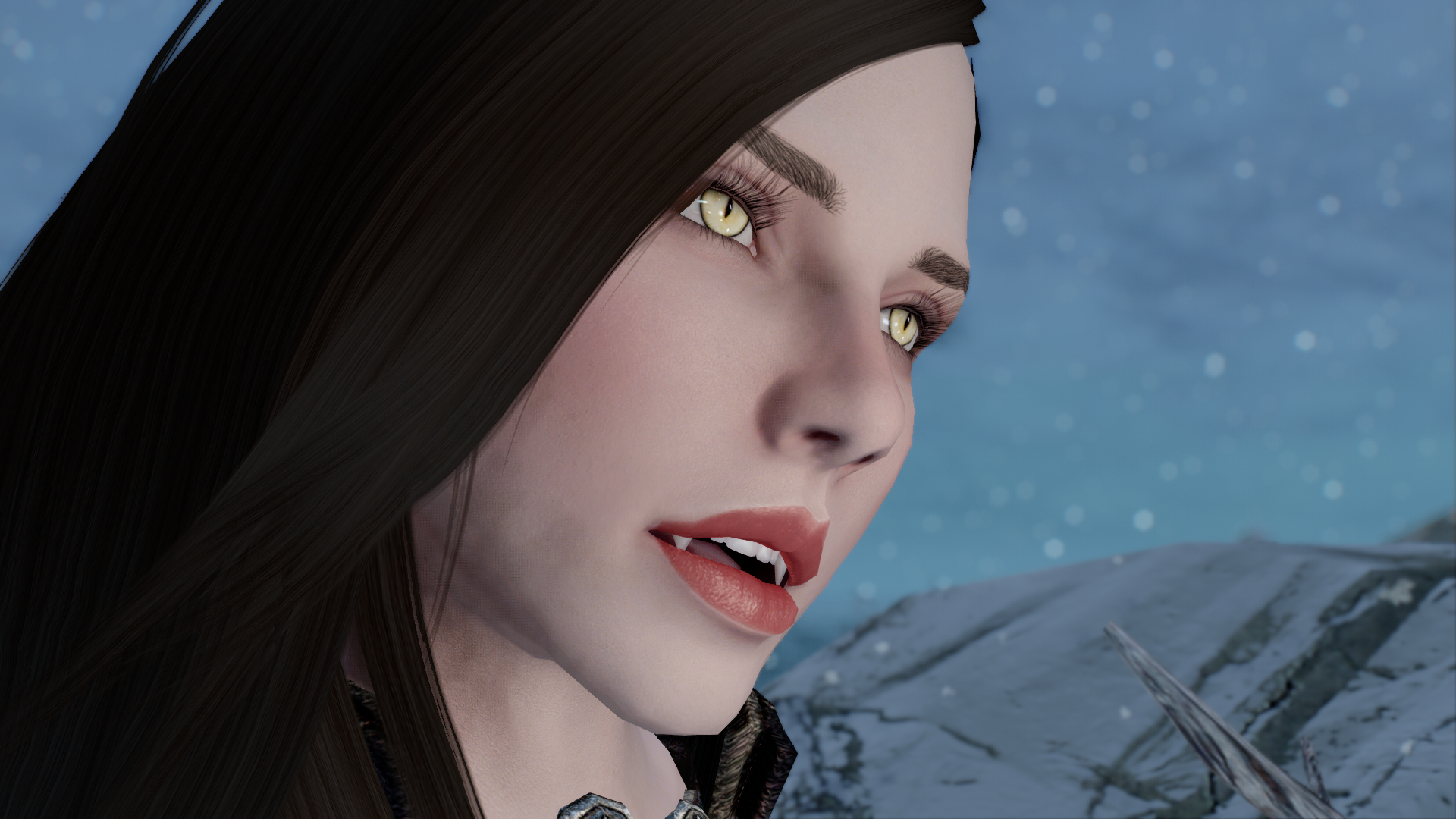 That's why I have to find her.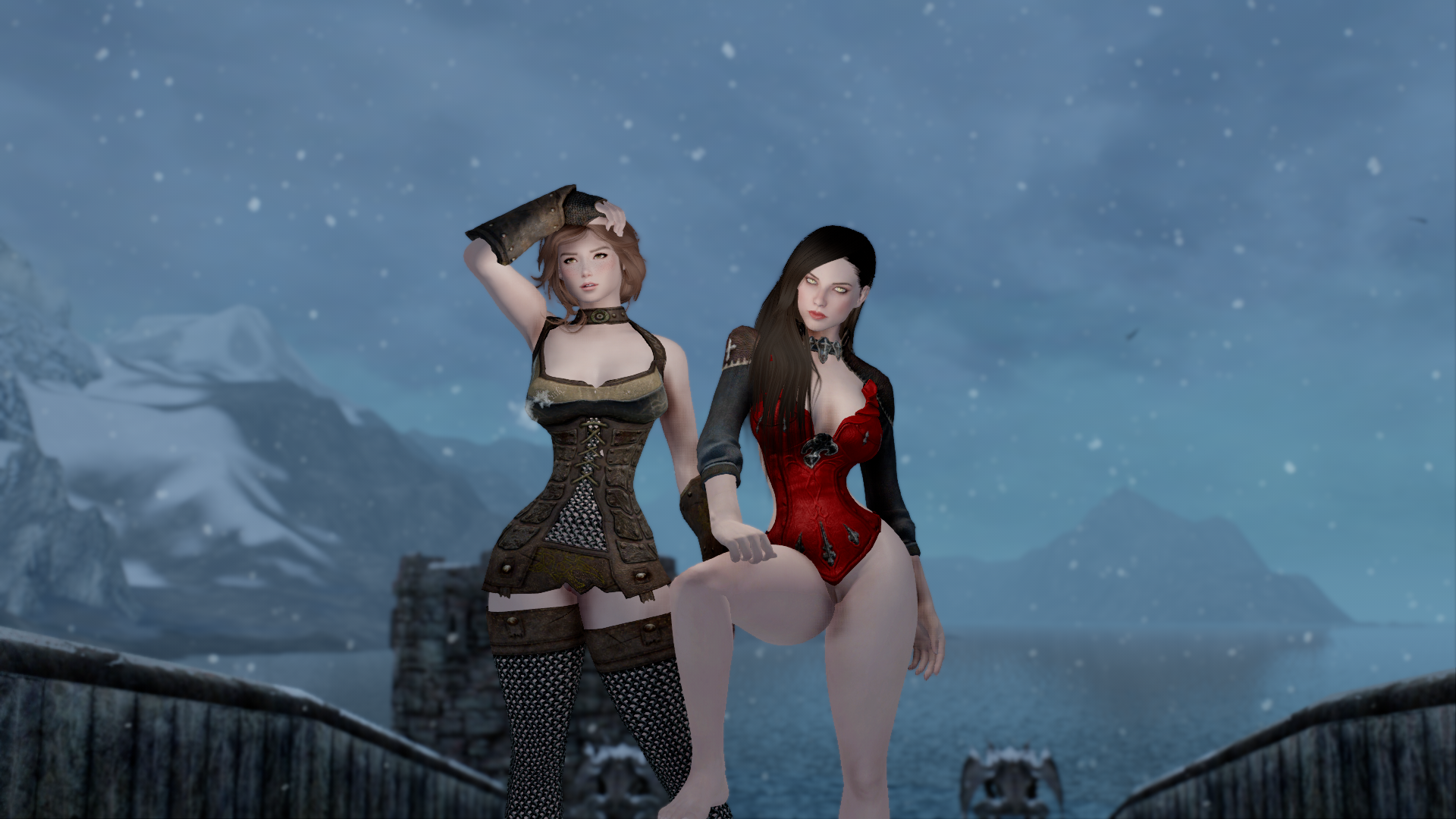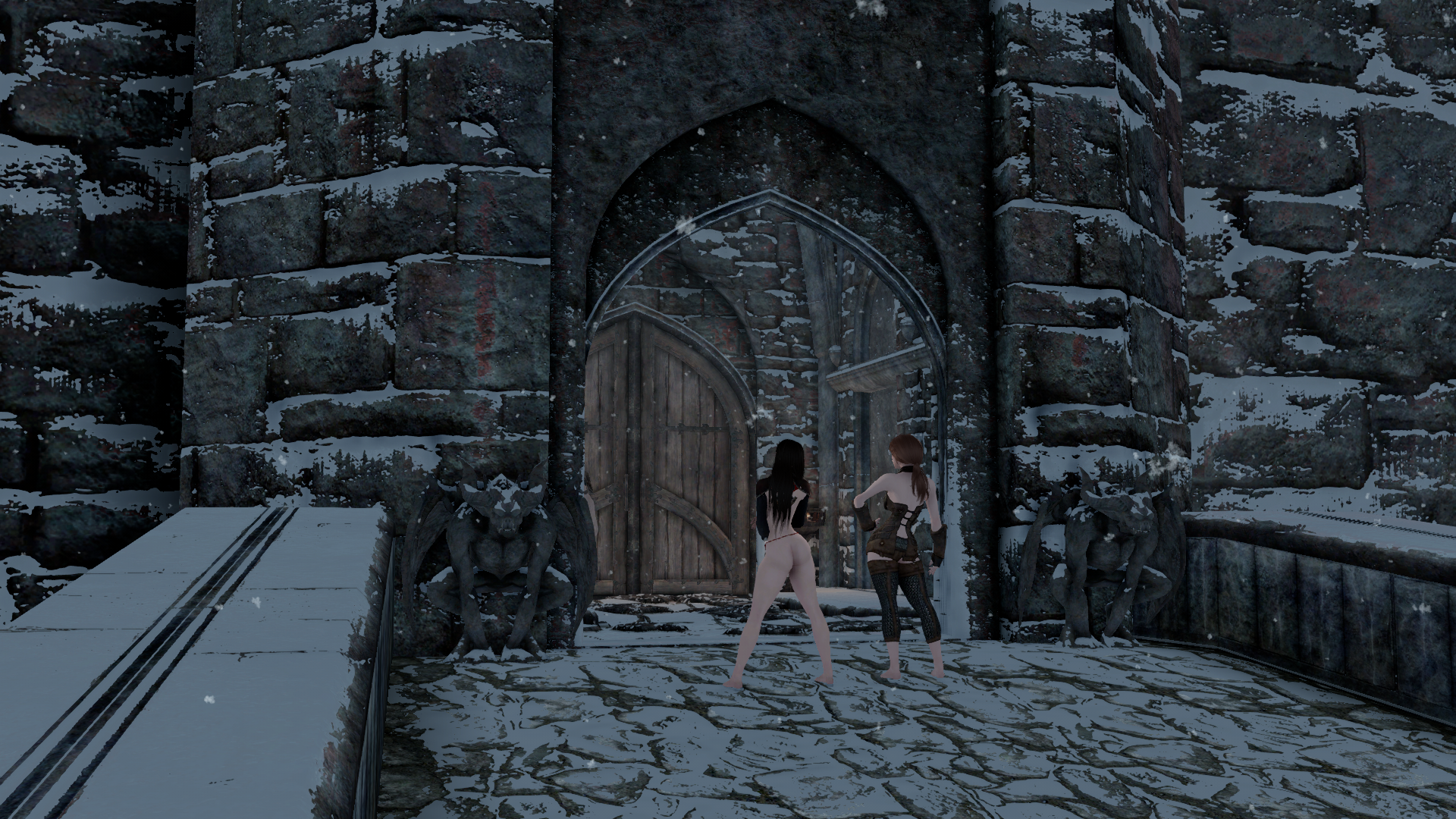 Okay, you won't be allowed in here for long,
its only a matter of time before my father notices you.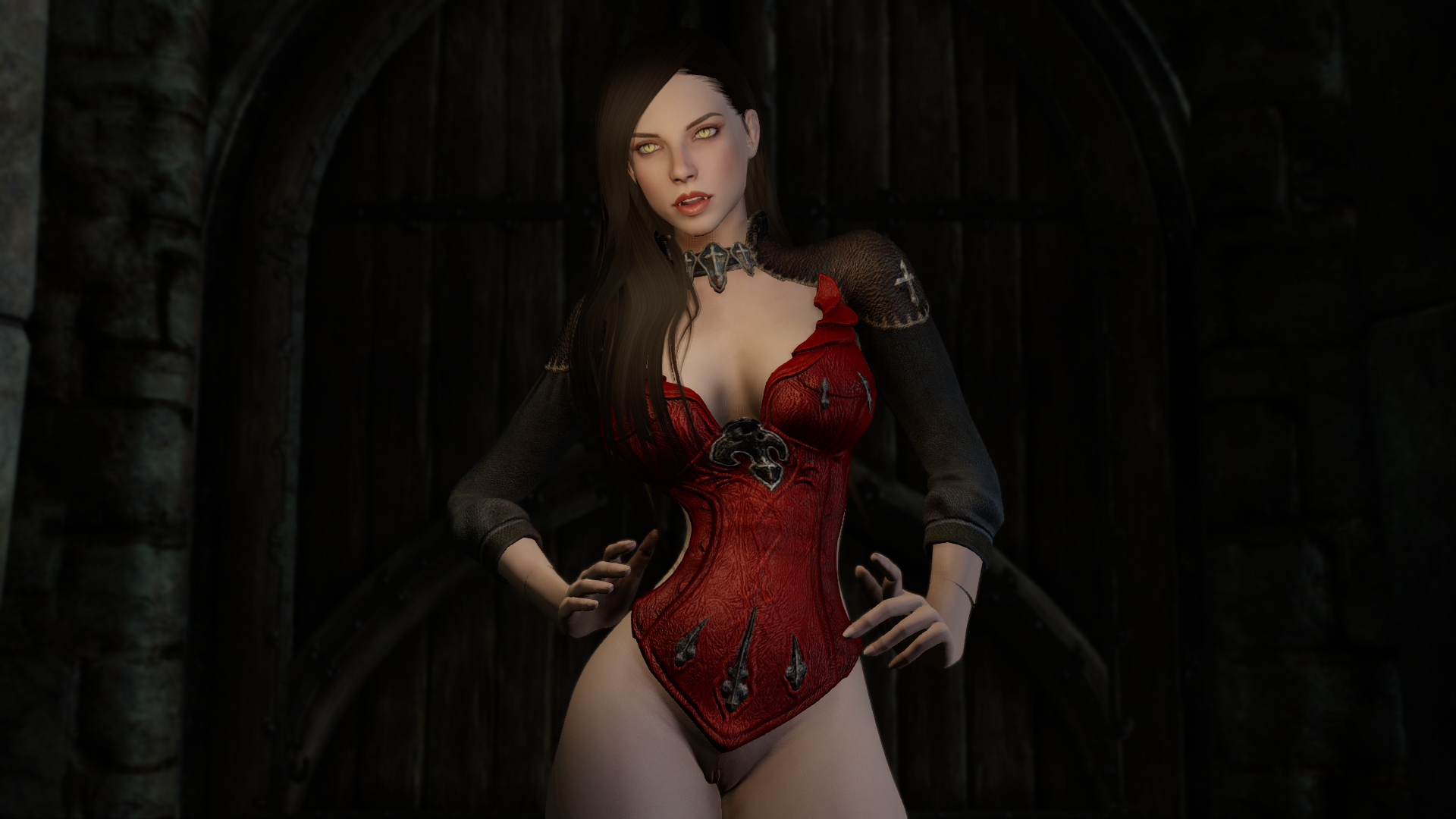 If you become a vampire we will have more than enough time to find out what my mother knows.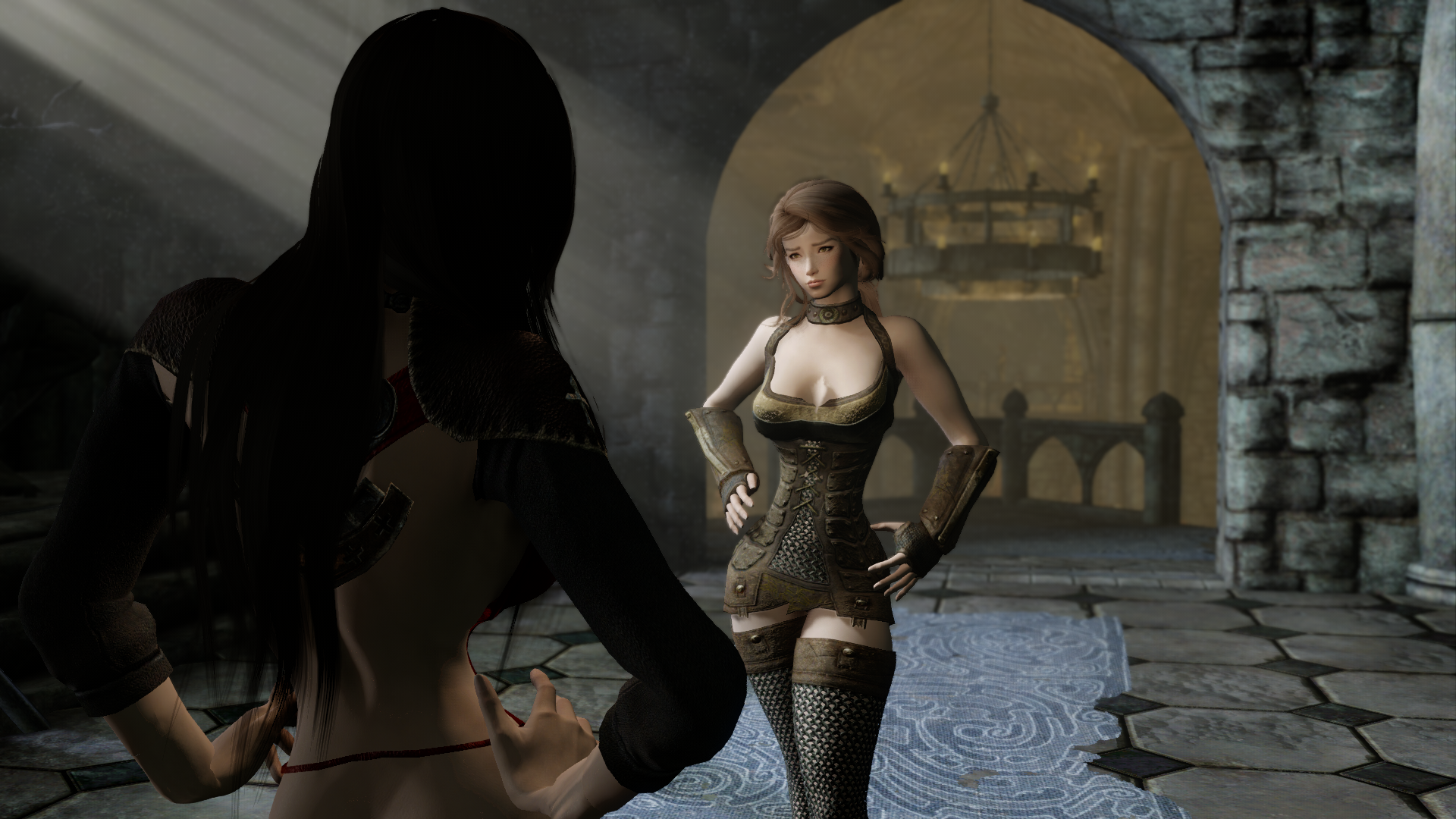 Please don't make this difficult.
I'll make my own decision. Stop trying to convert me.
You may not have a choice.
It's better than becoming a thrall.
Not to me. Lets just get down there so we can find your mother.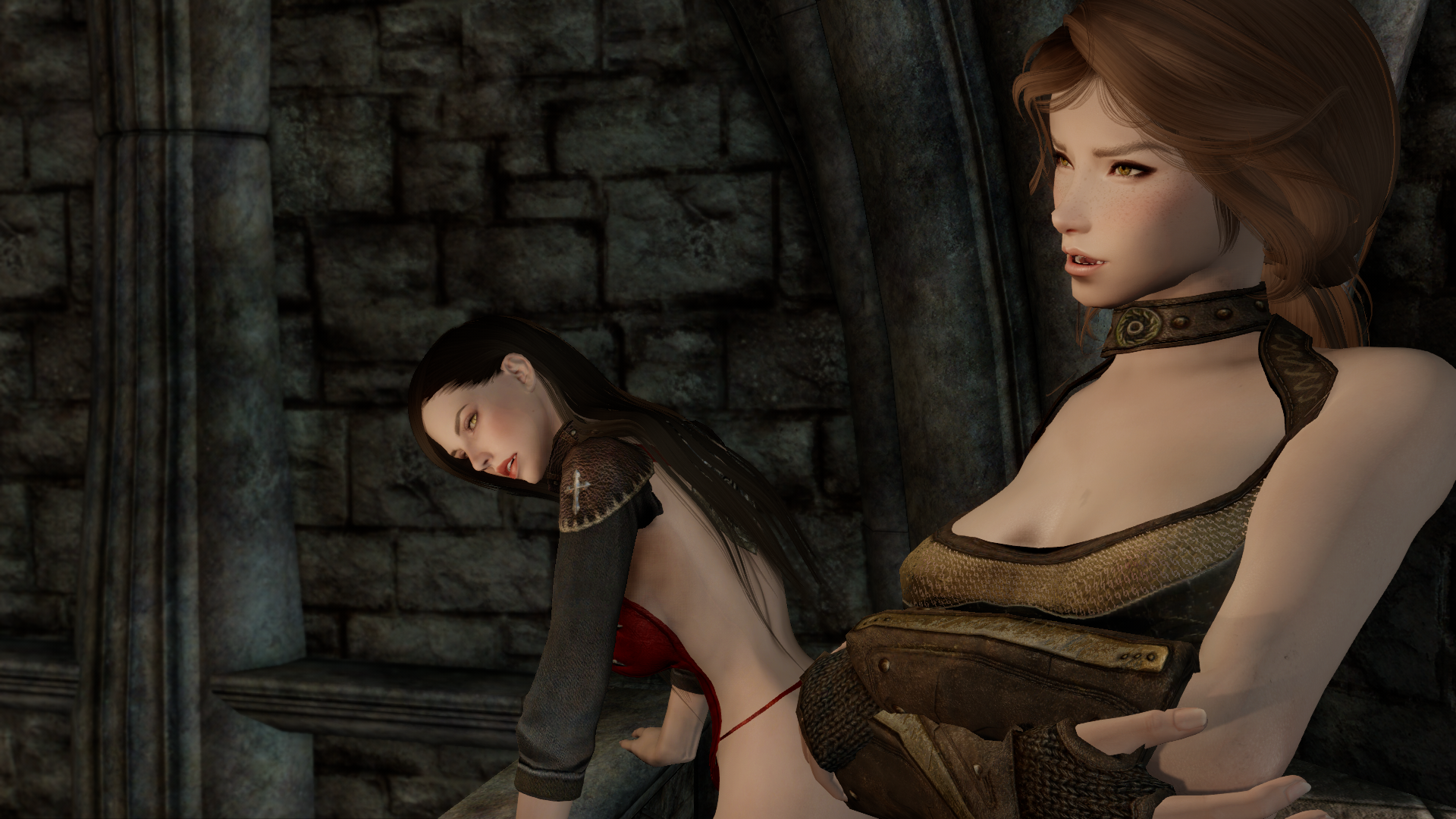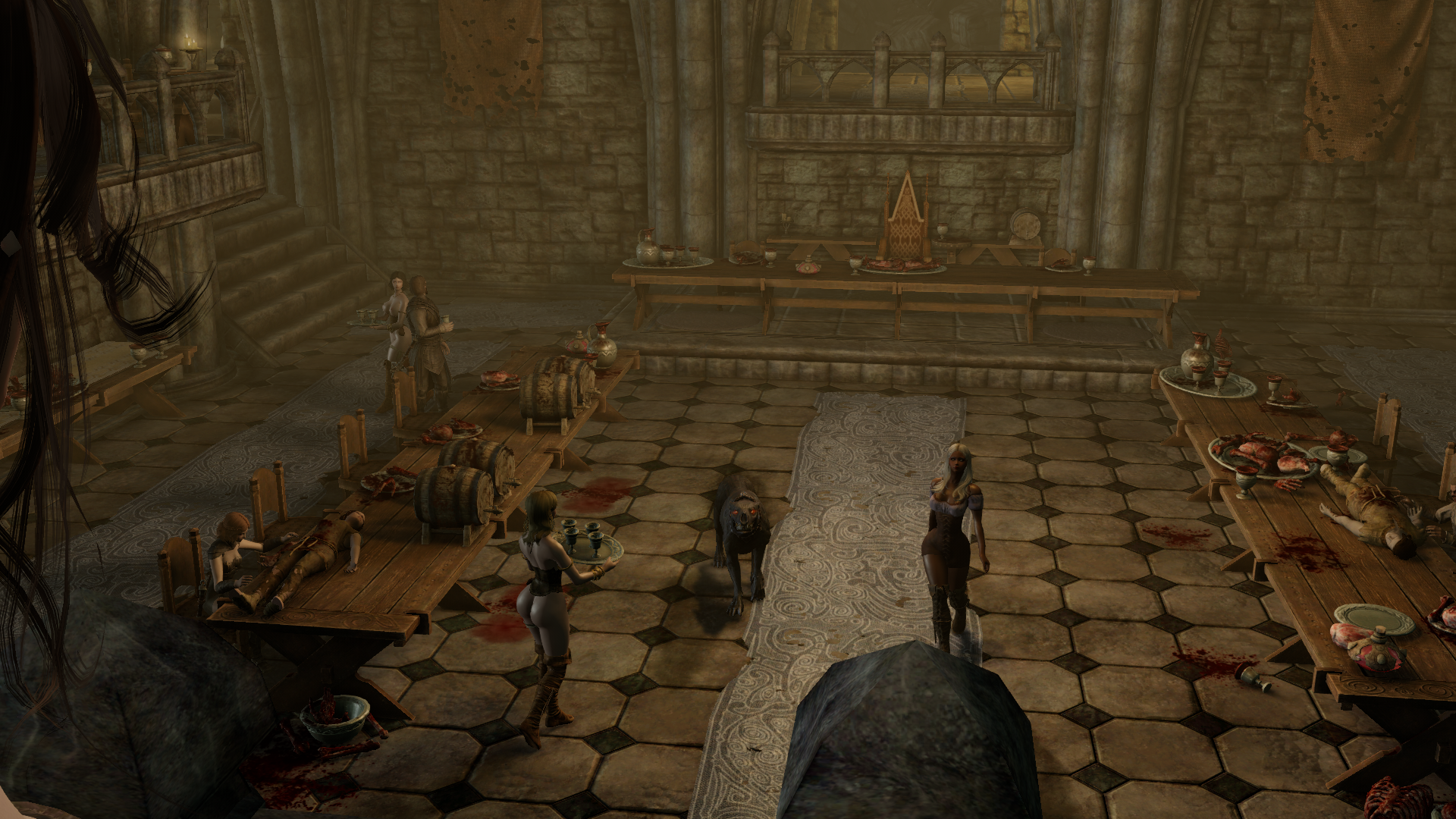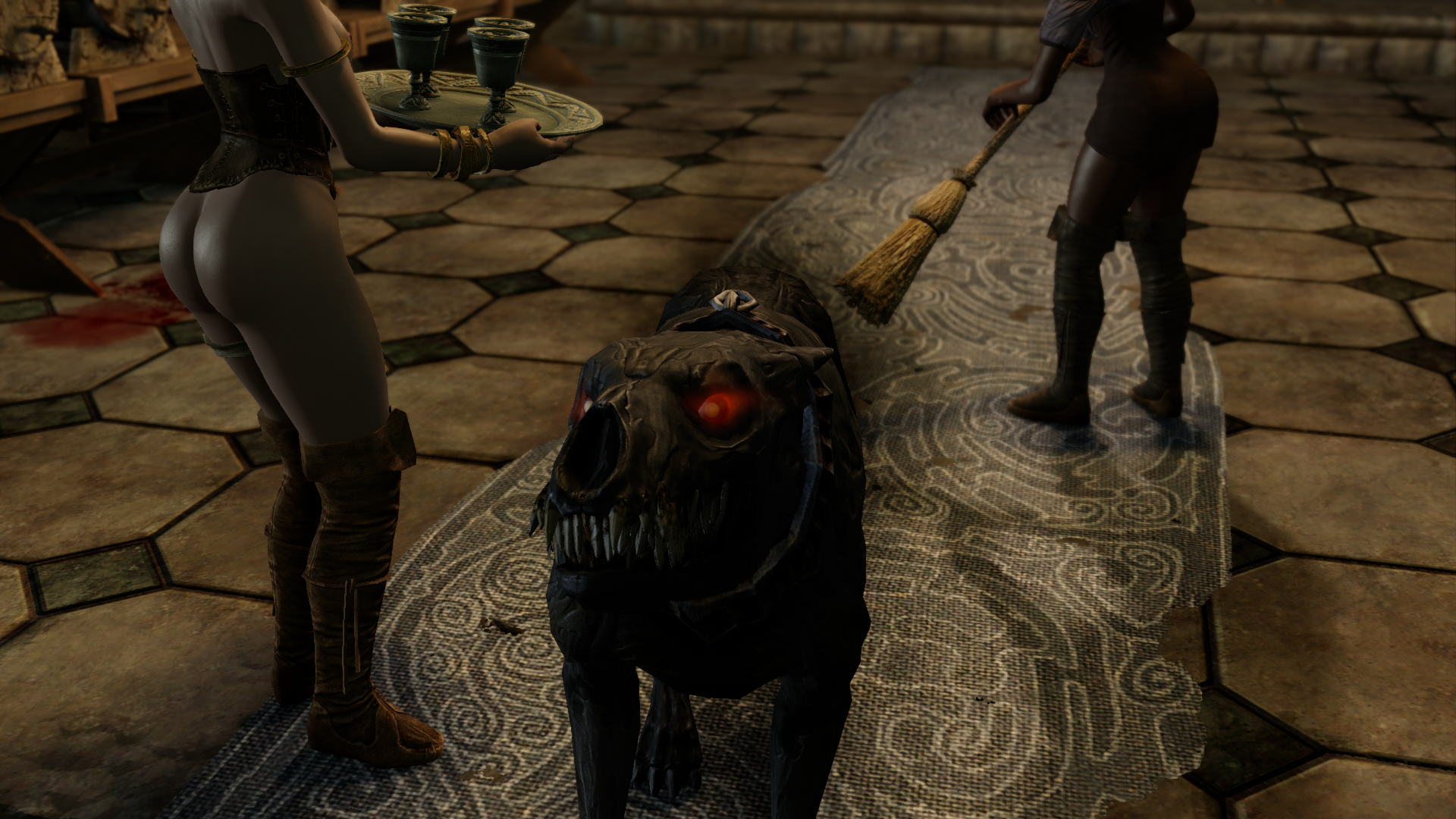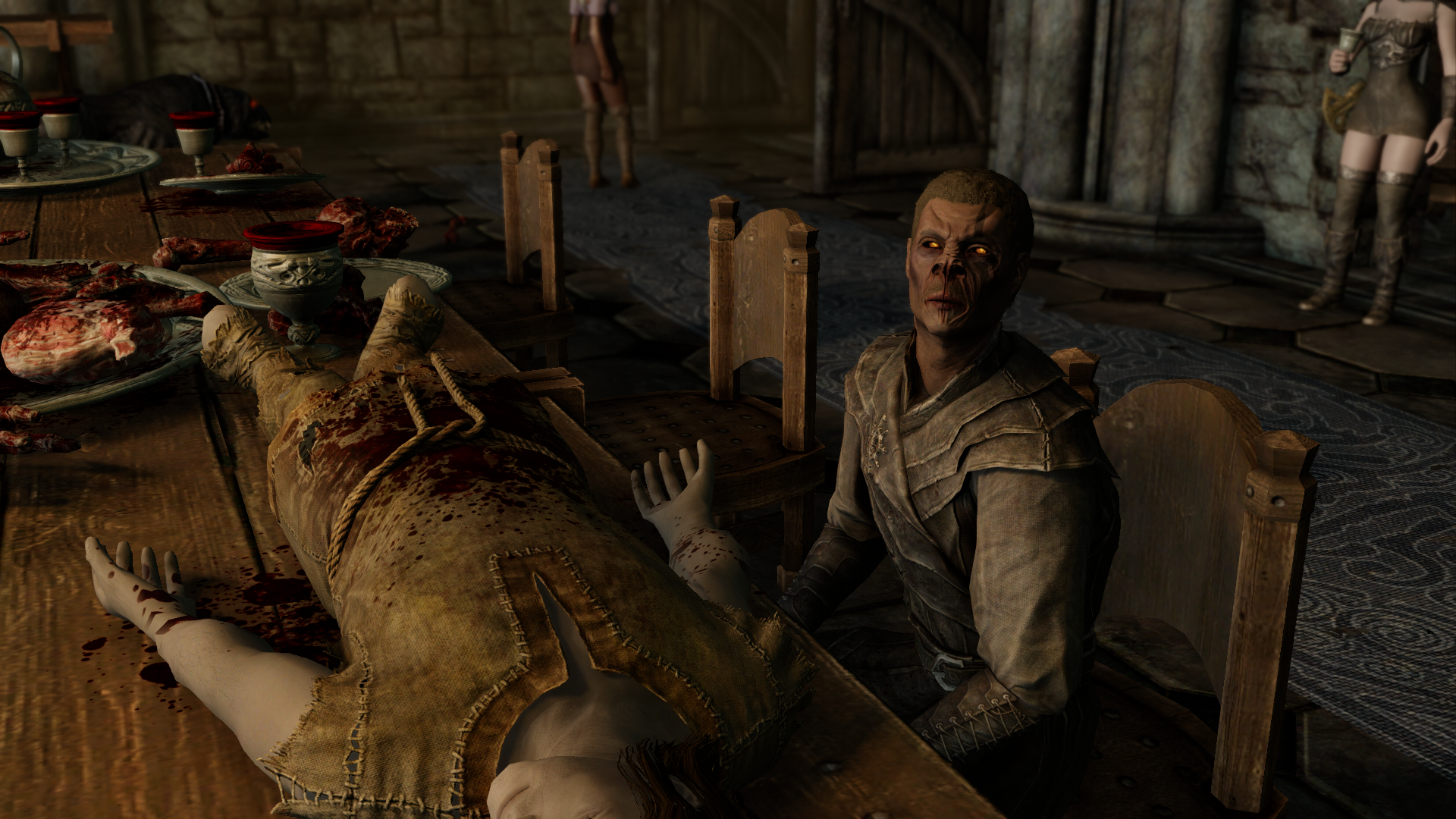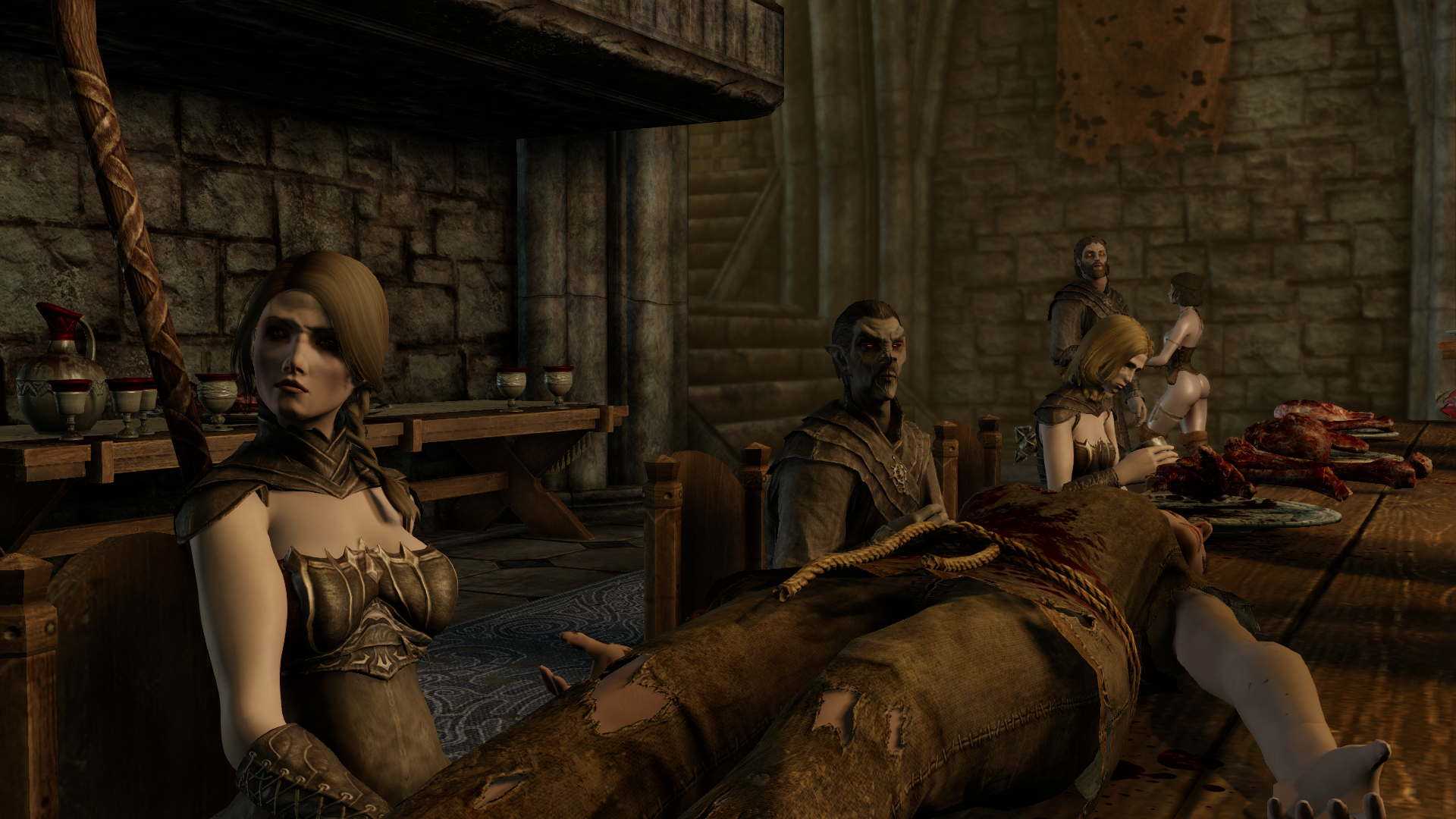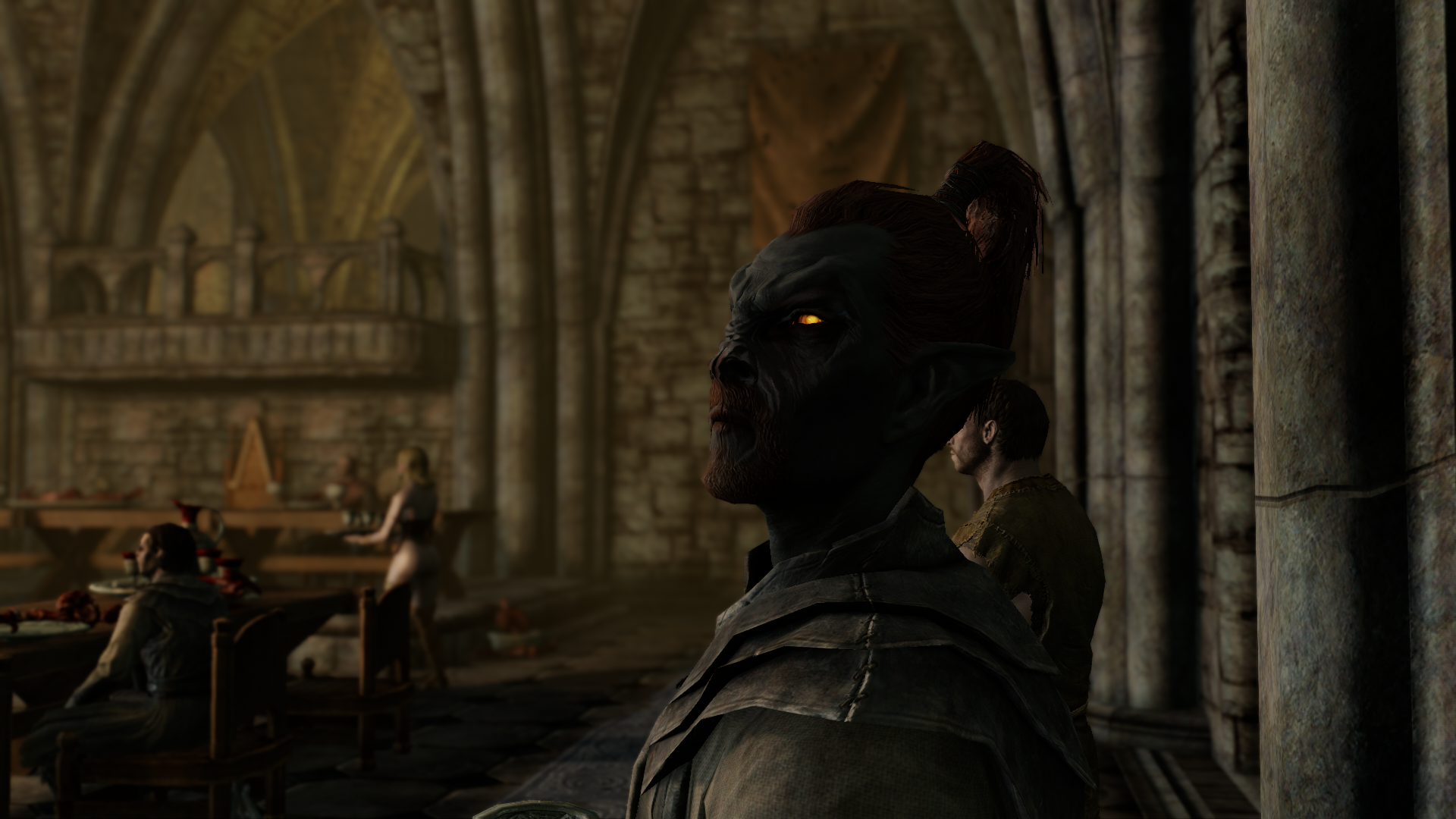 Dawnguard? Wait... is that...
Look.
Is that Lady Serana?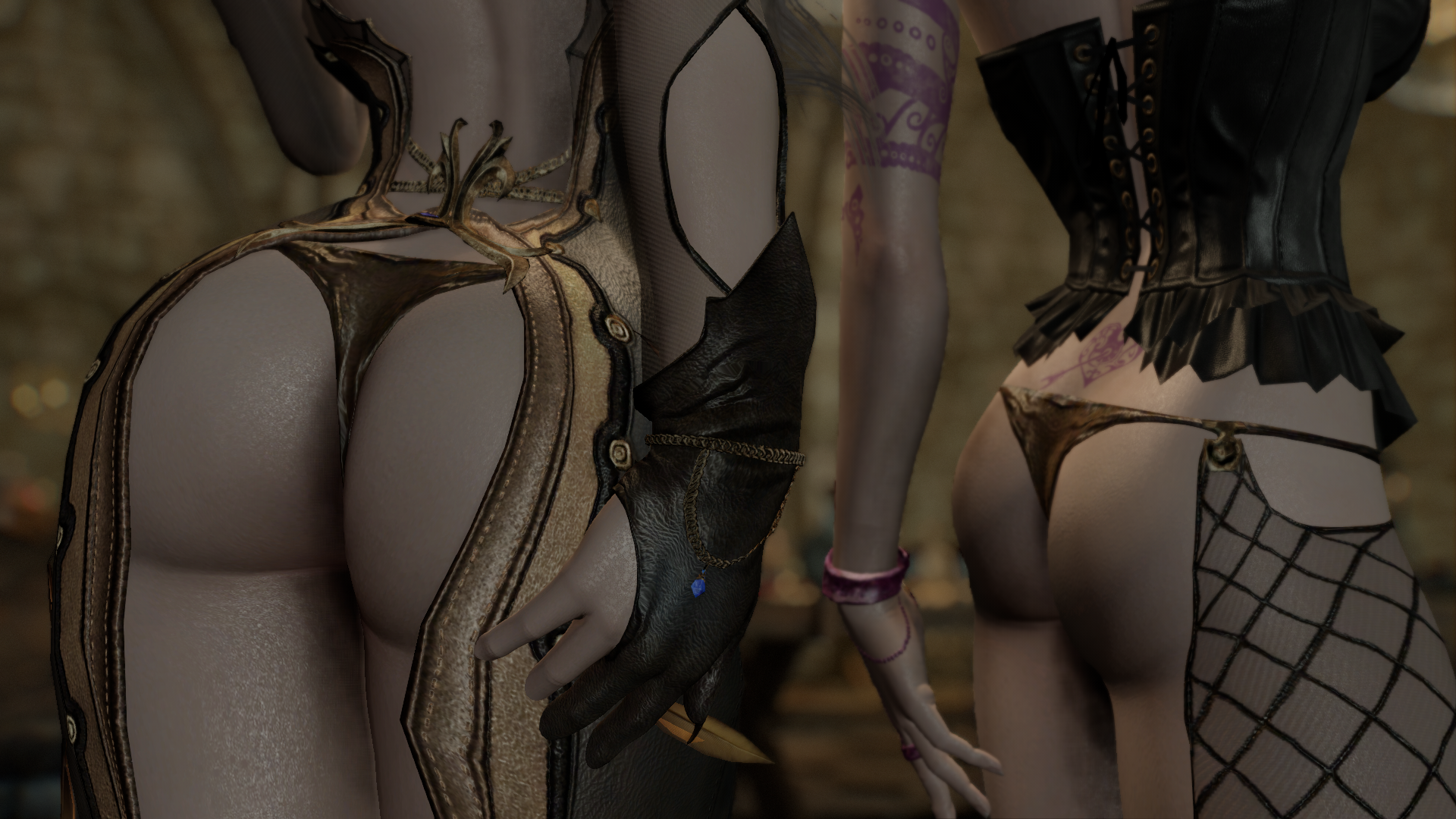 Oh my.
Oh my.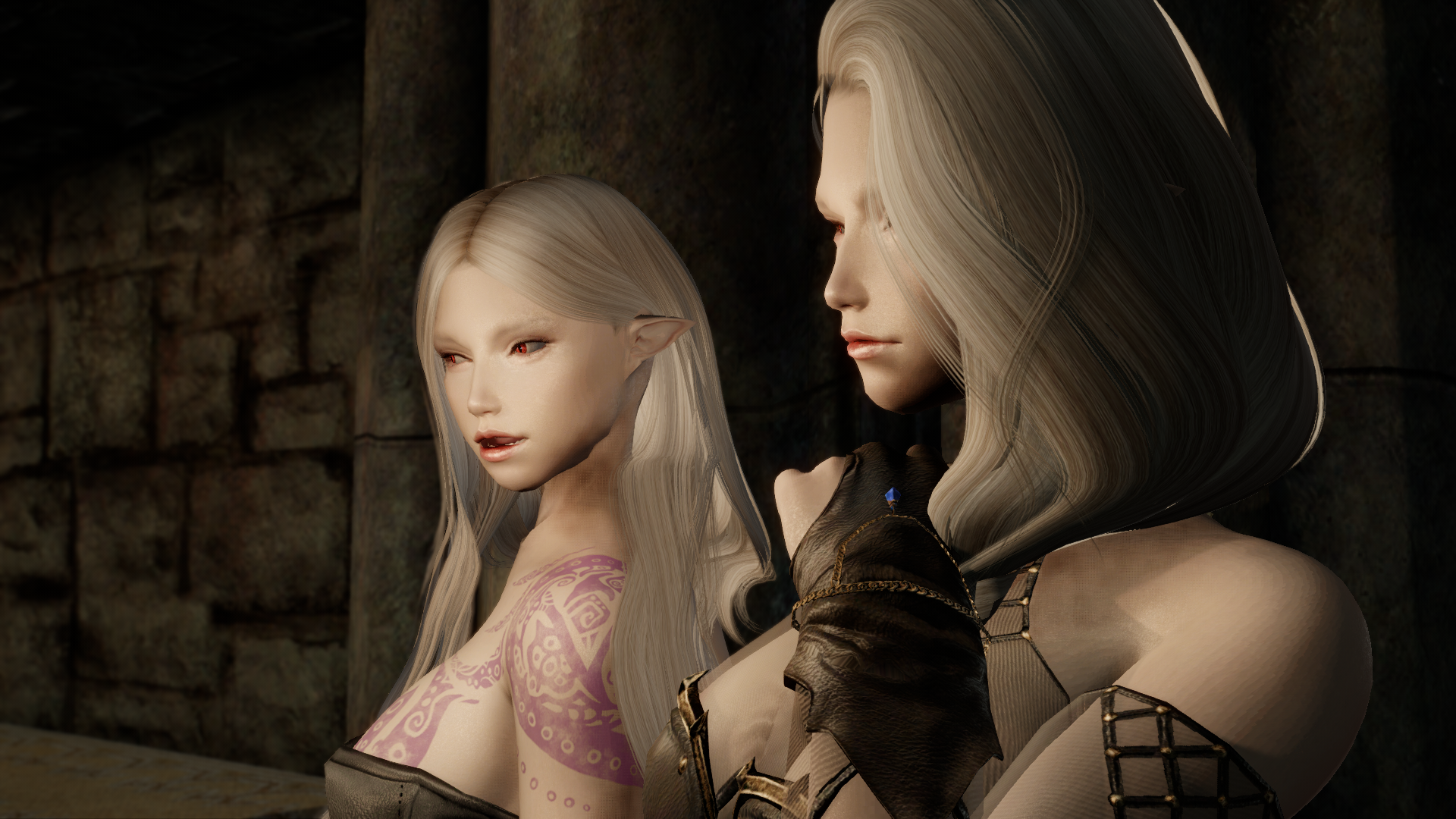 Things are going to get very interesting.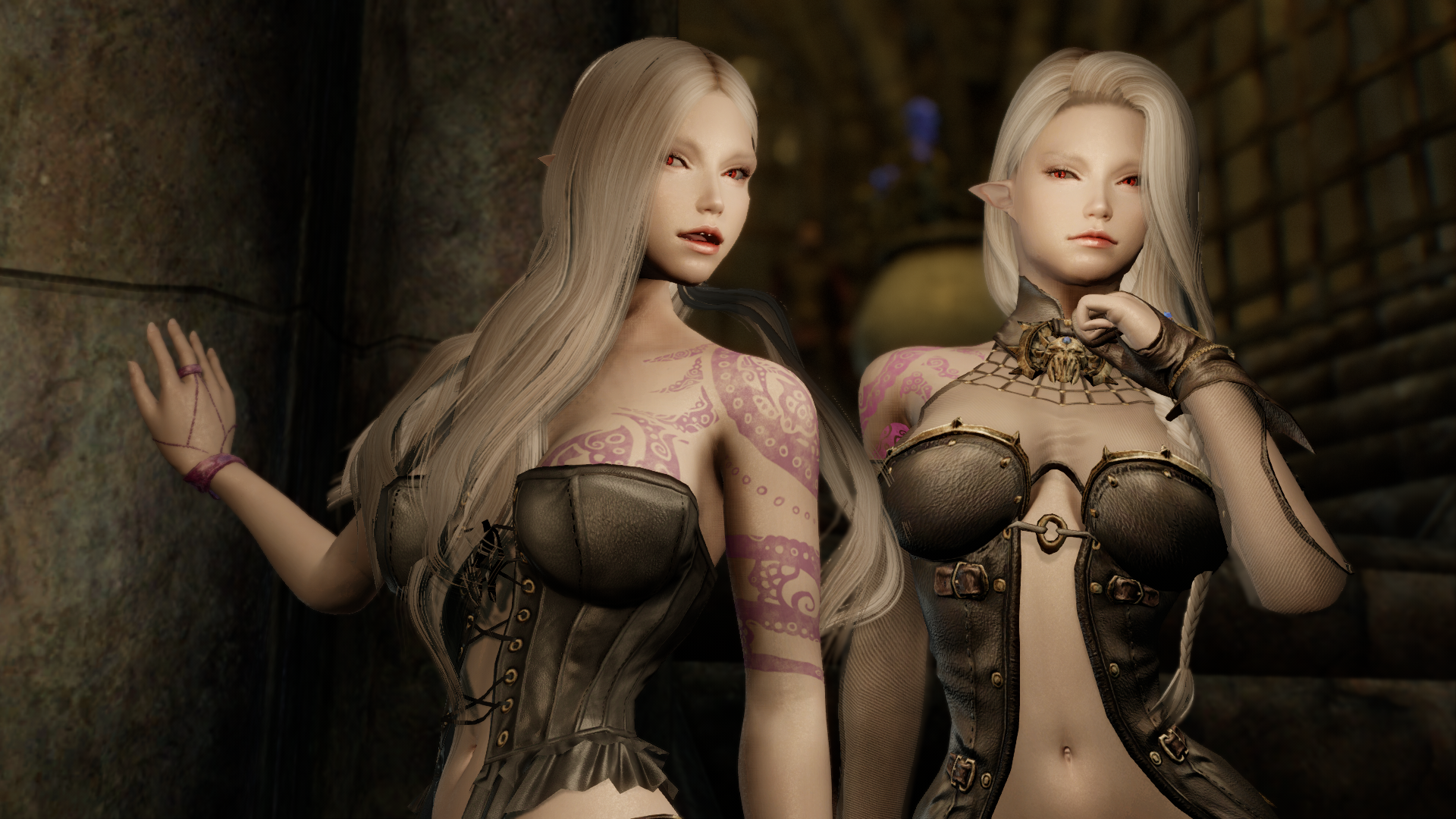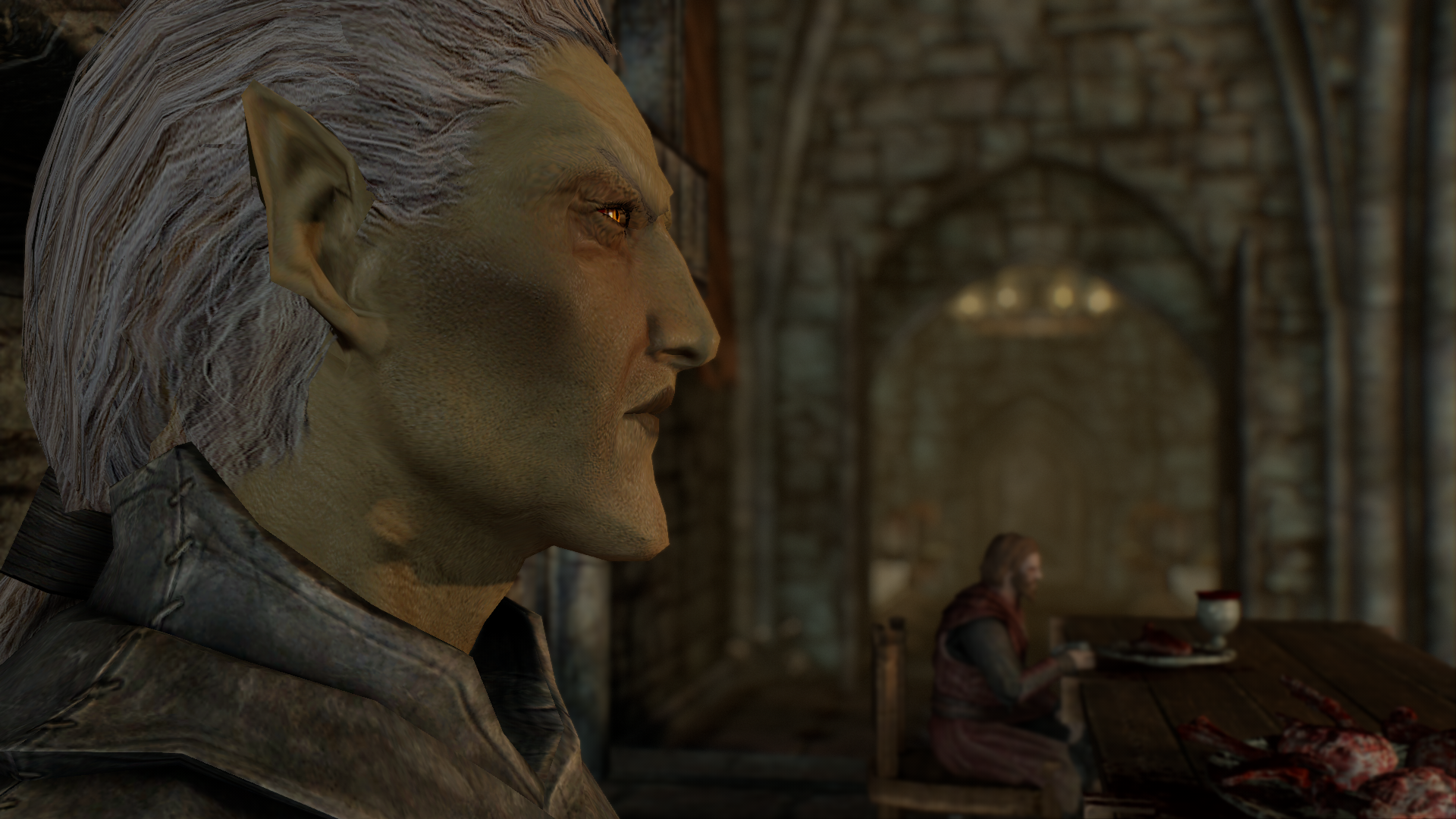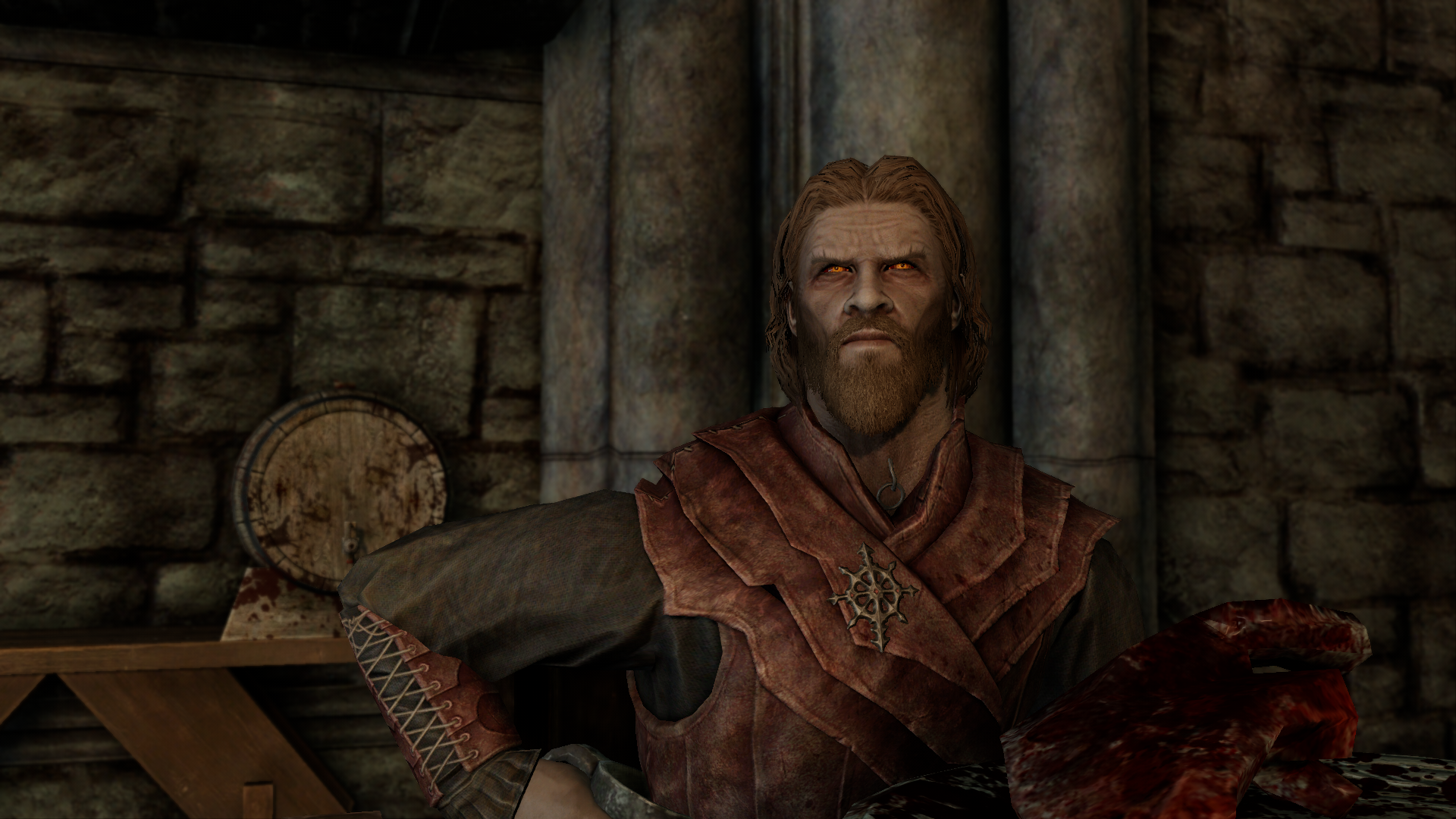 My beloved daughter returns at last.
Hello father.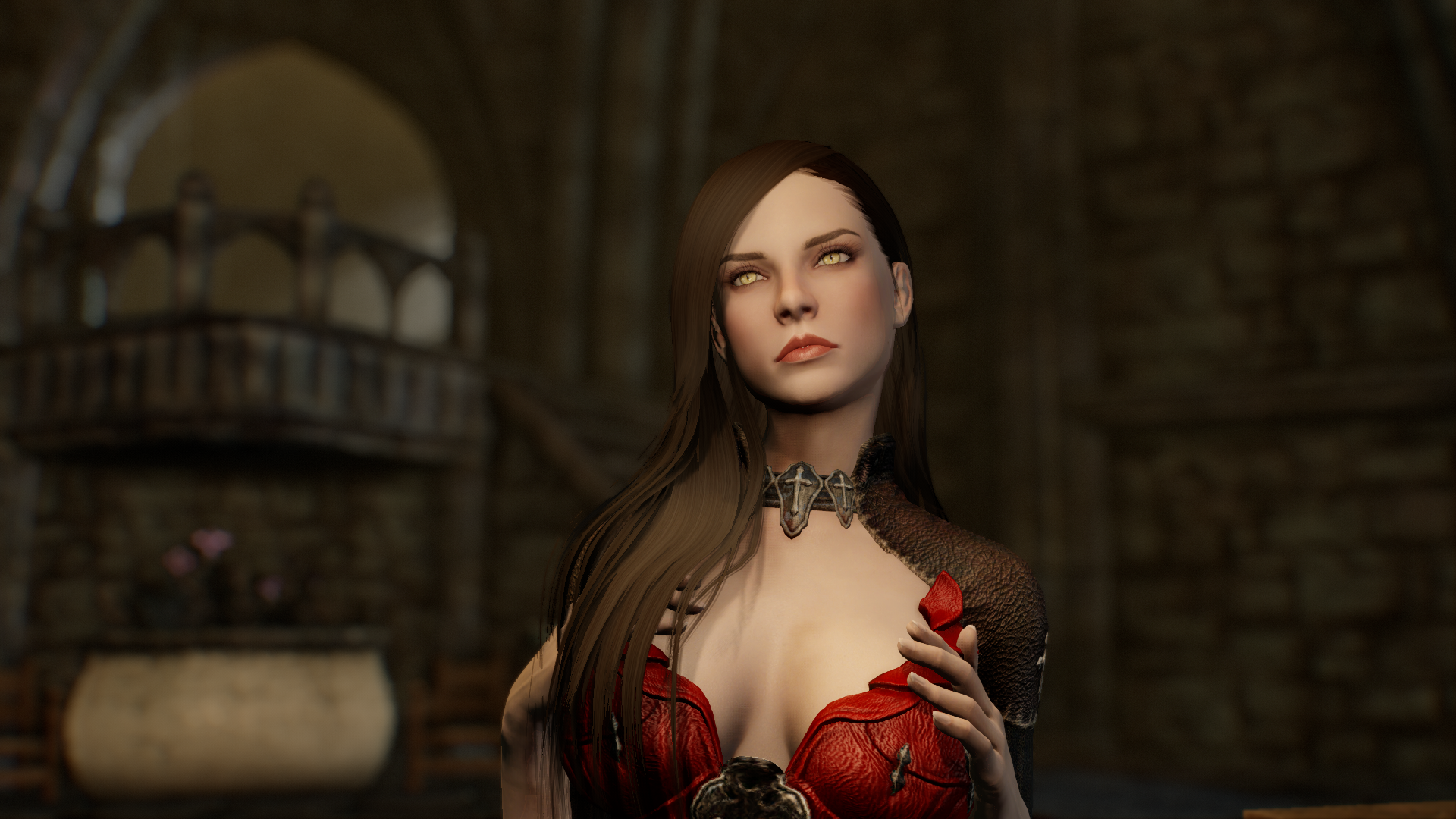 I see you have brought a stranger into our hall.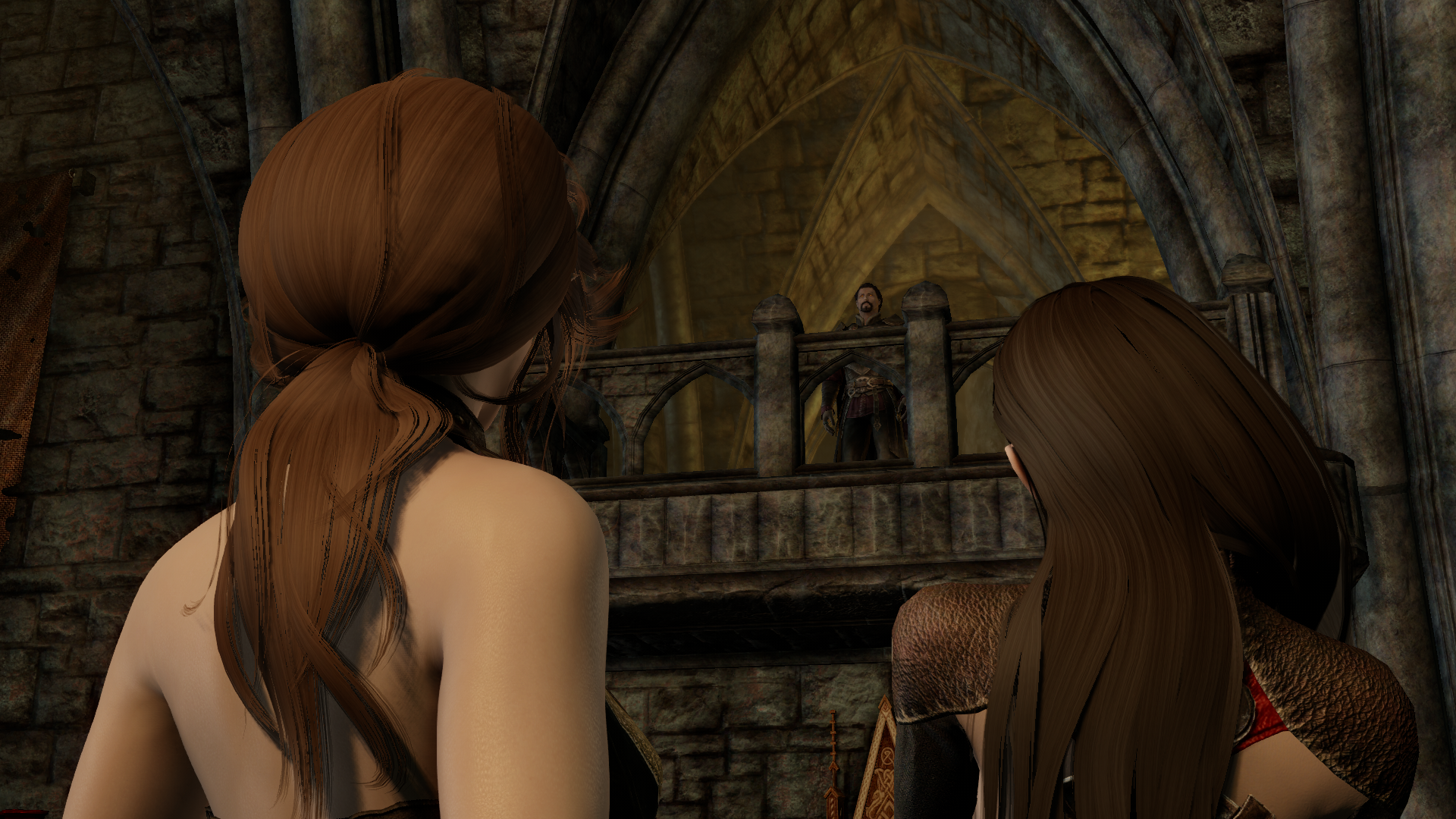 A member of the living no less...
We have much to discuss, my dear.