[Screenshots] High Polly Aria is back!
---
Warning! The following blog contains lots of beautiful babes 
Aria Bal
GREETINGS WEAK MORTALS! IT IS I ARIA LUSTFAL BAL AND I BRING--<Coughs> Wow that is enough yelling crap my throat hurts... someone bring me some milk and honey
Aria Bal
Right that is better, well where was I? Oh yes! I bring to you some glorious images brought to you by the GOD himself @Donegan and stay tuned for an important update on the Child of Darkness Follower Mod 2.0 But before we get to that let all take a moment to admire some of his badass work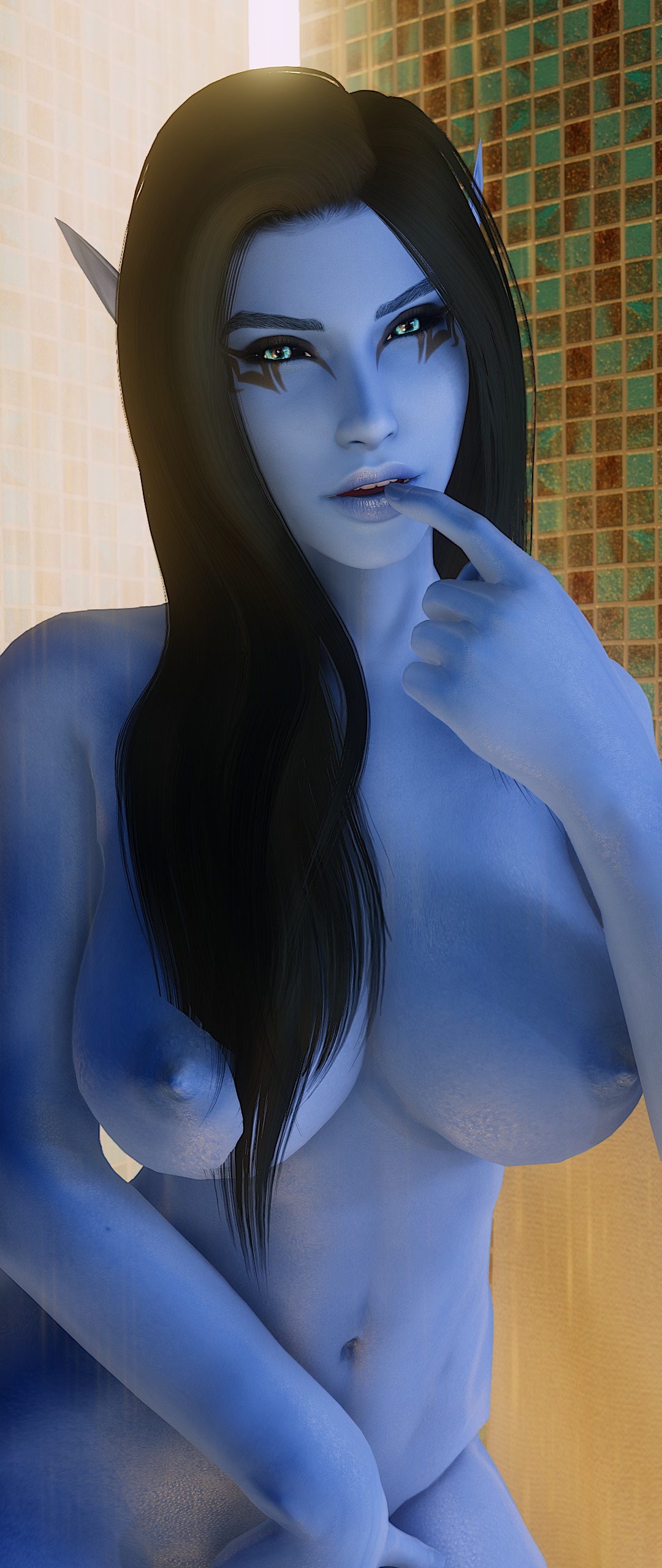 Aria Bal
Wow those are some pretty hot images, specially the ones of Phe
Ah I'm not sure I can control this urge anymore. I'm just so turned on
Aria Bal
I just can not help myself sometimes, she is so HOT!
Can you believe I hit that on the daily? I'm so lucky to have her in my life
Aria Bal
Whats with the blank stare? Oh it is the cock right? Well, we Daedra do not have a Gender so I can have either sexual organs. And boo! I got a cock today. Now if you'll excuse me I need to finish up before my Mistress finds me
Aria Bal
I am so turned on right now
Phoenix Bal
Sorry I'm late Ari, I got lost and--
Phoenix Bal
Well, someone started without me. How naughty
Phoenix Bal
Now stand here and think about what you were doing while I go and some nice refreshments for myself. You are in deep trouble Ari 
Aria Bal
I know I deserve this Mistress but I was so close
Phoenix Bal
Tough luck, I'll be just a few moments so please try not to do anything naughty until I return understood?
Aria Bal
Yes Mistress, I was... so close!