About This File
Nord Hero Sassy Girl Outfits
A new summer female sexy clothing collection for Skyrim Legendary Edition.
Fakenails with the same color as the clothes/sandals/wristbands
Full Pack contains 4 outfits(Beach, Denim, Flower, Mix), 3 sandals(indigo/red/pink), and 3 wristbands.
Free Pack contains
denim tshirt/shorts, indigo sandals and blue wrist.
BodySlide(CBBE Body required, CBBE HDT Body recomended).
Patrician ENB (for same graphics in the screenshots and video).
Anami Yashiana - Racemenu face preset and Bodyslide body preset.(included in downloads).
Use this if you want your character to have the same body and face as the photos.
Bijin Skin CBBE 2k based.For same body textures of screenshots.
Goma Pero Land. Great location for shooting and filming.
Copy file contents for your skyrim/data directory and activate mod with Skyrim Launcher or directly in the files (c://users/youruser/appdata/local/skyrim).
You can also use your favorite mod manager.
If you use CBBE Morphs in Racemenu, dont forget to build meshes checking "build morphs".
==== Getting the clothes ====
You can craft the itens in the tanning rack or use the console typing "help NH_SassyGirl", see the CODES and then type "player.additem CODE 1".
You can also use the AddItemMenu Mod, and take itens via menu.
========================================================================================================================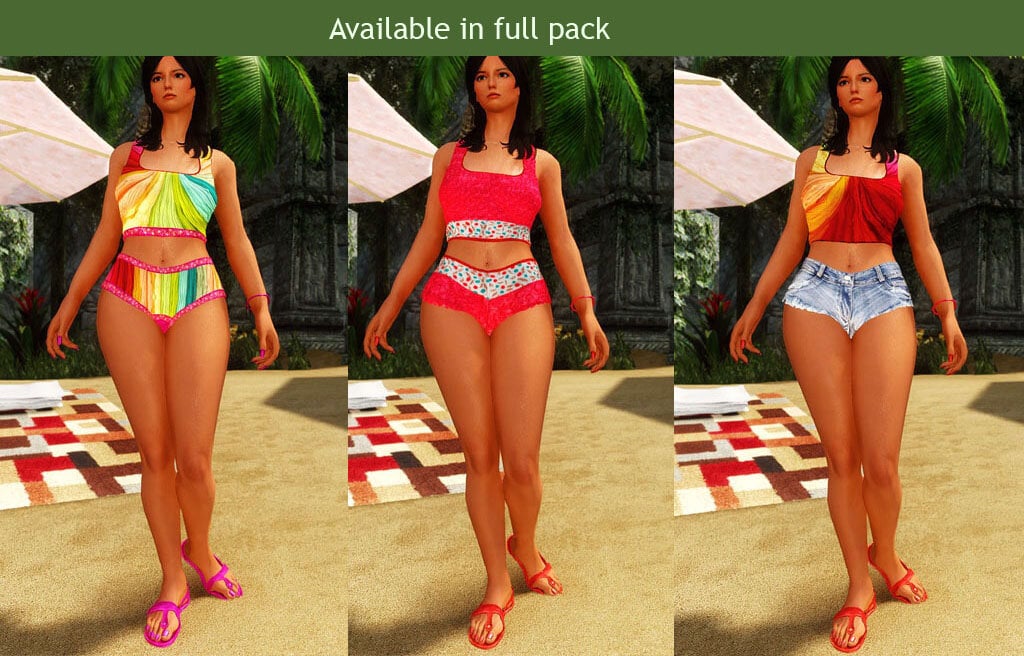 GET THE FULL PACK
https://www.patreon.com/posts/33608940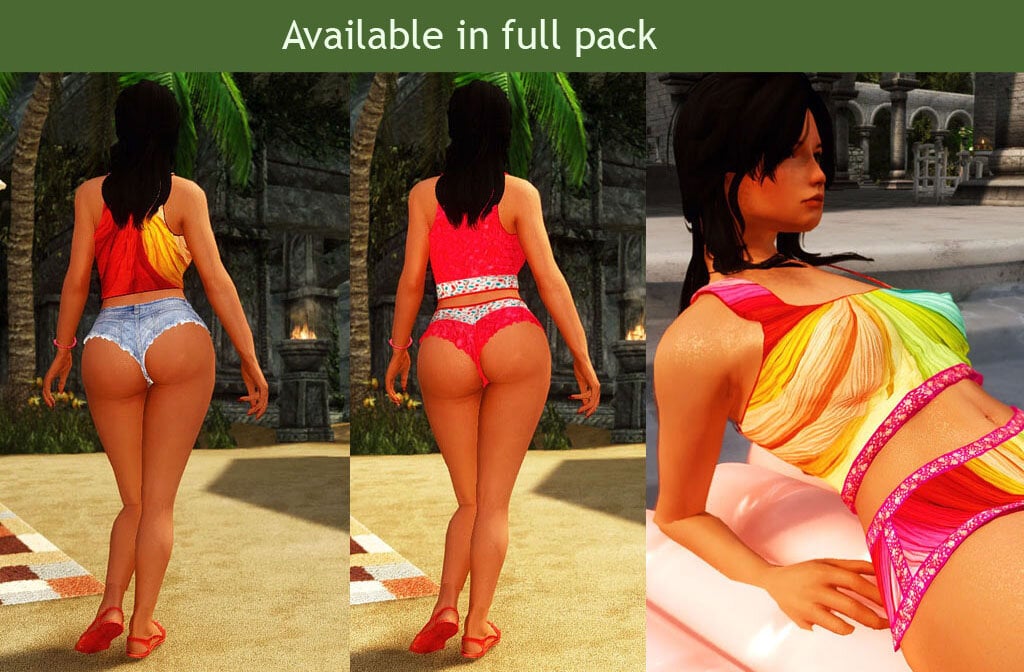 FULL PACK DOWNLOAD
https://www.patreon.com/posts/33608940
Consider supporting my work in Patreon