About This File
A typical brunette tropican girl.
Hello people, once again remembering that I am Brazilian and my English is bad.
I created this mod following requests when I published Necromantrix 2.0.
And here is the Racemenu Preset to define the same body shapes as in that MOD.

Note: It is not possible to convert this into SLIDES for BodySlide because those do not reach the required volumes for this body especially thighs and butt. If anyone knows a way around this, I appreciate the information, as I would like to create armor with this body.

Requirements:
--------------------
* RaceMenu (with UUNP Morphs) and all dependencies.
* Bodyslide and Outfit Studio.
* UUNP Body.
Installation:
----------------
The instalation is very simply.
There are two files for you to download.
One is for those who use The Eyes of Beauty AND KS Hairdos and the other is for those who do not use these two MODs.

After installing the mod enter the game and follow the steps below:

1 - Open console, "type racemenu", press ENTER and close console pressing the same key than you used for open. Then click in "Presets" like the image below.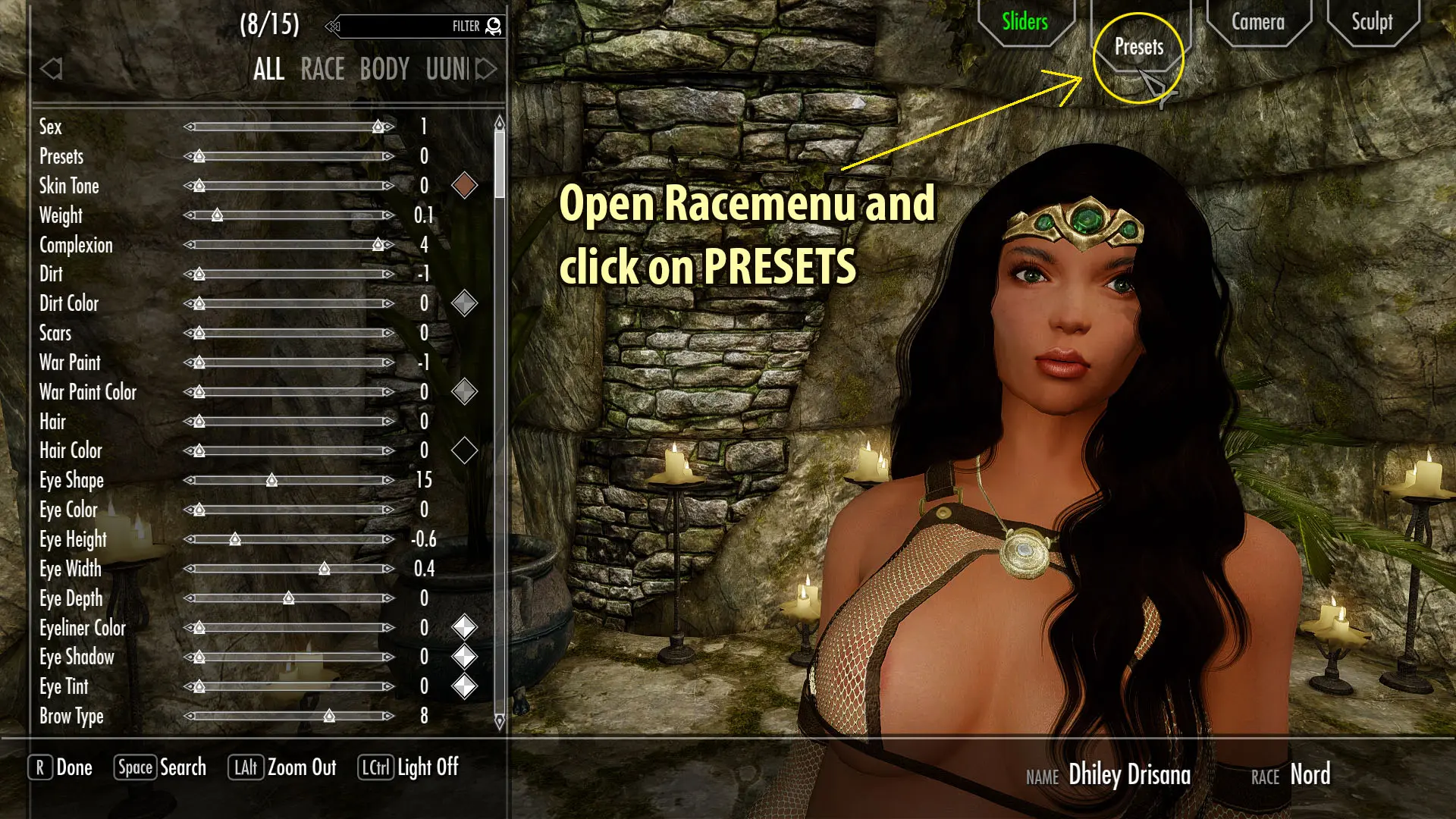 2 - Select the preset "Dhiley.jslot" and  confirm.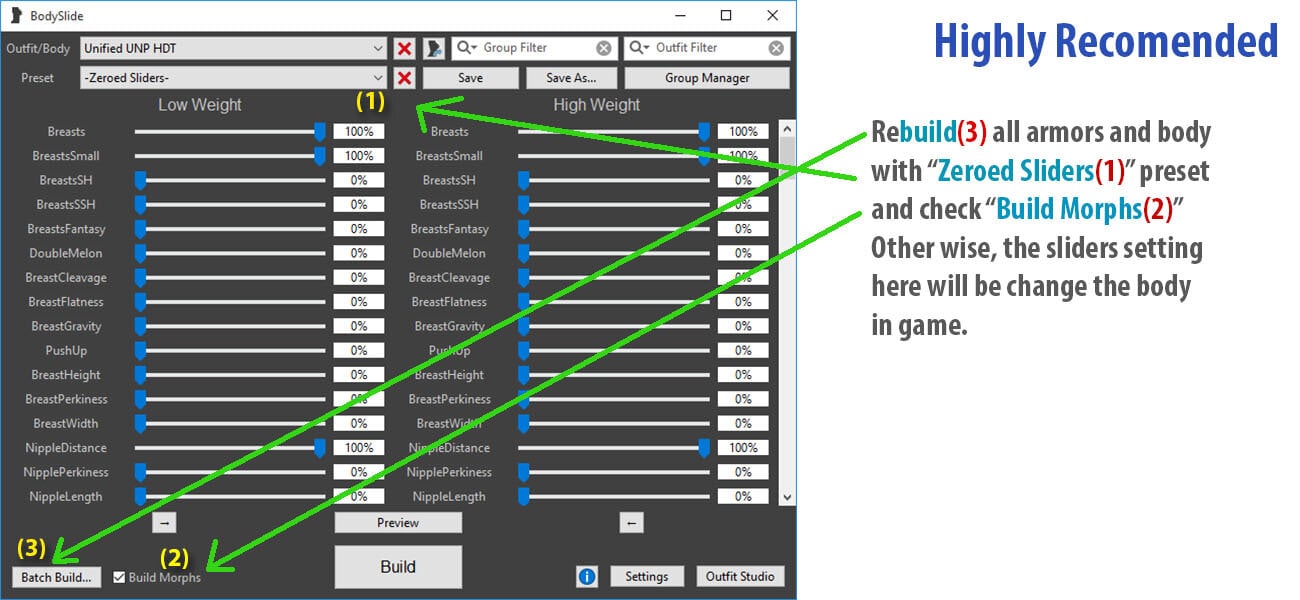 Optionaly, you can download the textures used in this body, on download page.
Consider supporting my work on Patreon.com

https://www.patreon.com/nordhero