I always liked the idea of giving slaves serial numbers. All part of the process of objectification. And in fact, there's a nice set of number tats in the SlaveTats base package. Only thing is, it's a always been a pain trying to keep track of what the next number is, and picking out the right three digits out of a list of thirty was never much fun, either.
So I started to wonder, why not automate the process? Have a script keep track of numbers, and automatically format the next one? And that started me thinking about how I might spice up the basic number package.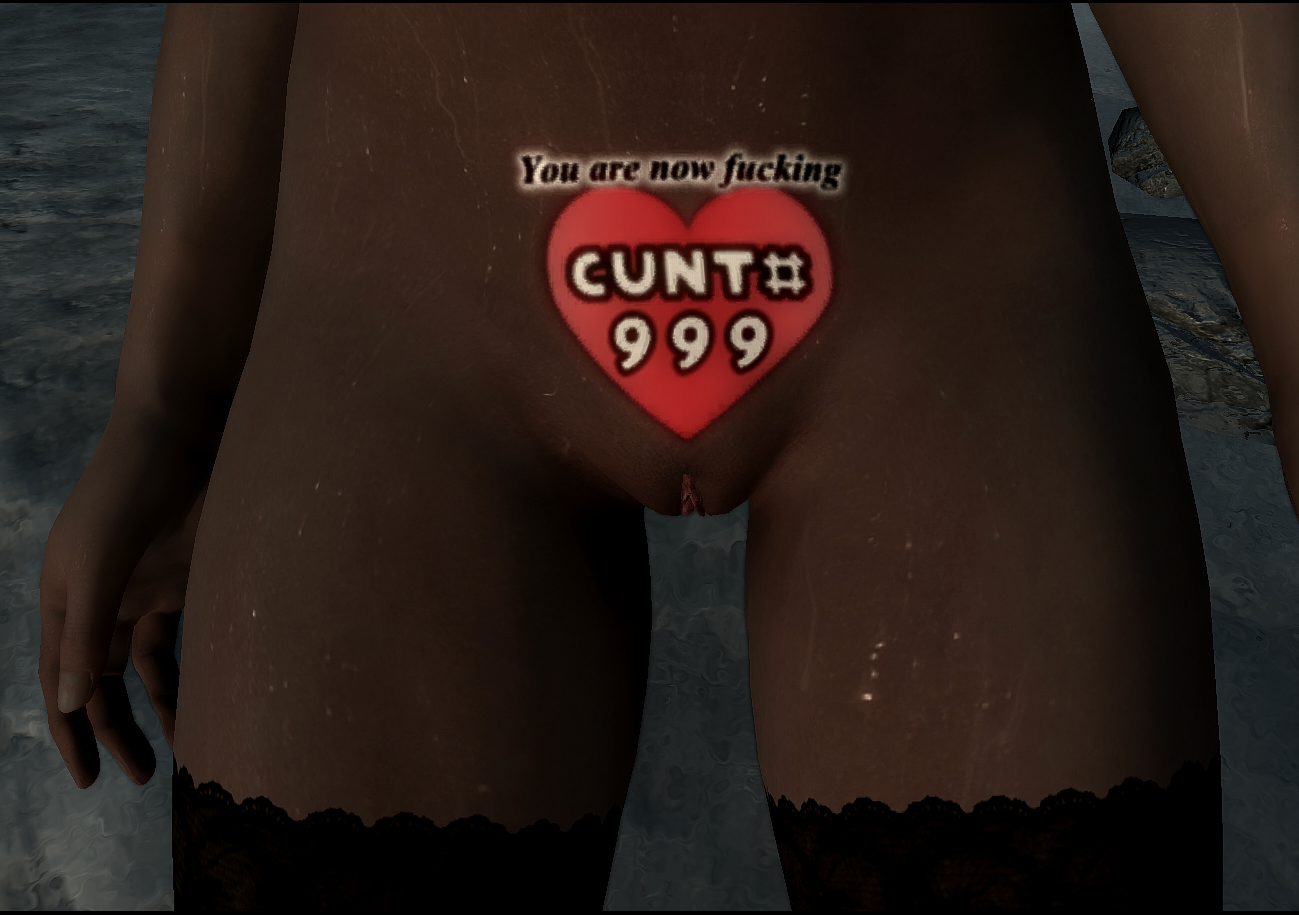 OK. Not the best lighting. I was in Dimhollow Crypt at the time and had to improvise.
Anyway, Having projected all those numbers onto the mesh, and then cut the three digit tats into three one-digit ones, I wanted to rest the tats. So I started making tats with all the 1's then all the 2's, etc etc.
And then I wanted to share. Anyone up for a novel phone pad design?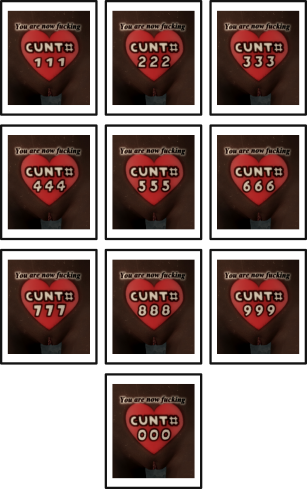 I'm vaguely considering changing the (optional) header text to read "Thank you for fucking ..." And maybe include  a tramp stamp slot one that says "Please Come Again!"
Of course, none of this will be really practical unless I can get my SKSE plugin DDS compositor to work...
[edit]
Well, I spent most of the weekend trying to get the compositor to work. I'm starting to think it needs the patches from Caliente's TexBlend, but recompiling DevIL sounded like a lot of work, so I thought I'd spend some time on the serial spell.
Those reds came out a bit livid, but other than that it works fine. Not sure why the reds are so angry - it should be the same color as the brands. Oh well, teething troubles...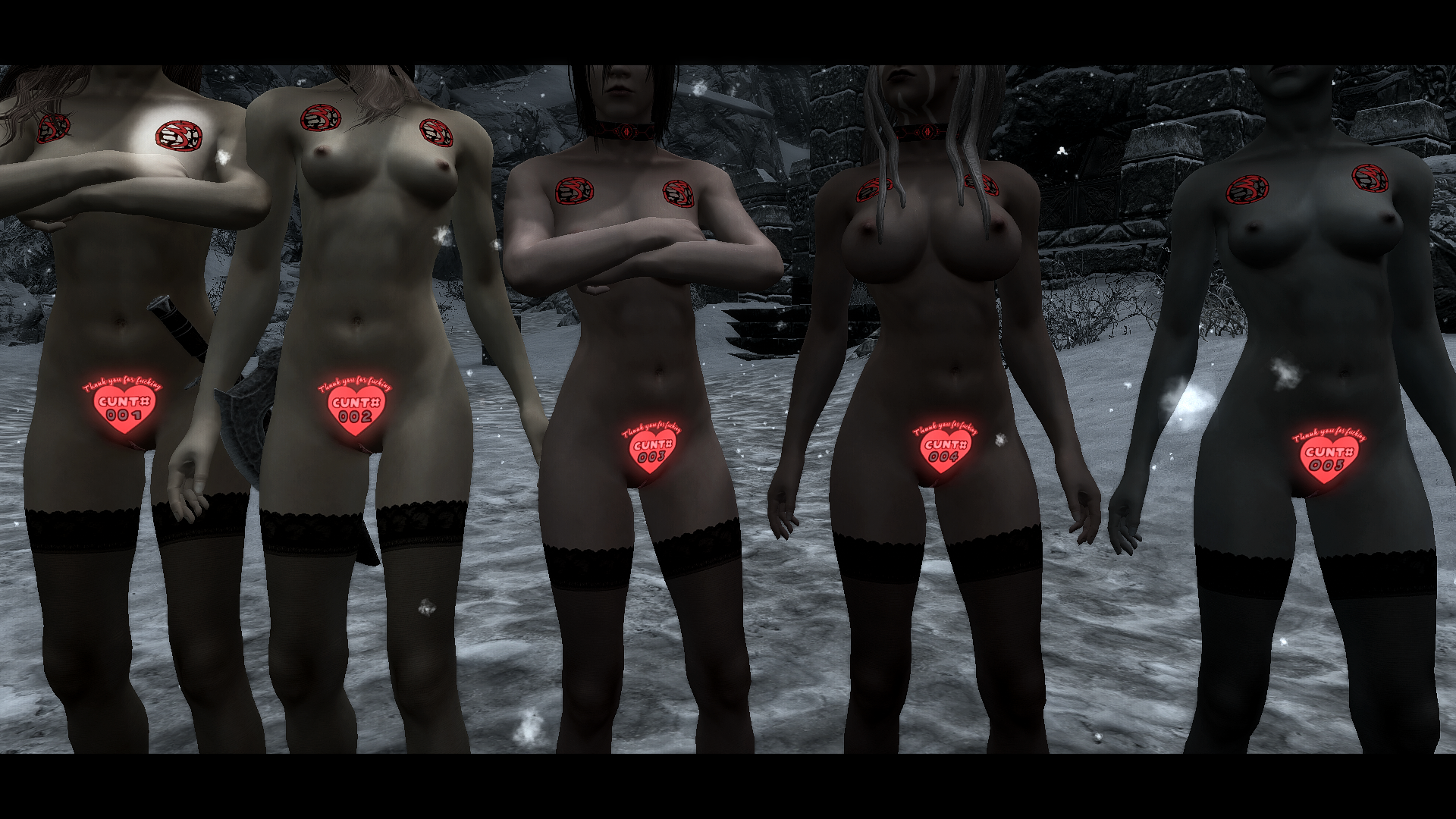 I'll throw in a rear view, just because.
I decided to go with "Thank you for fucking" in the end.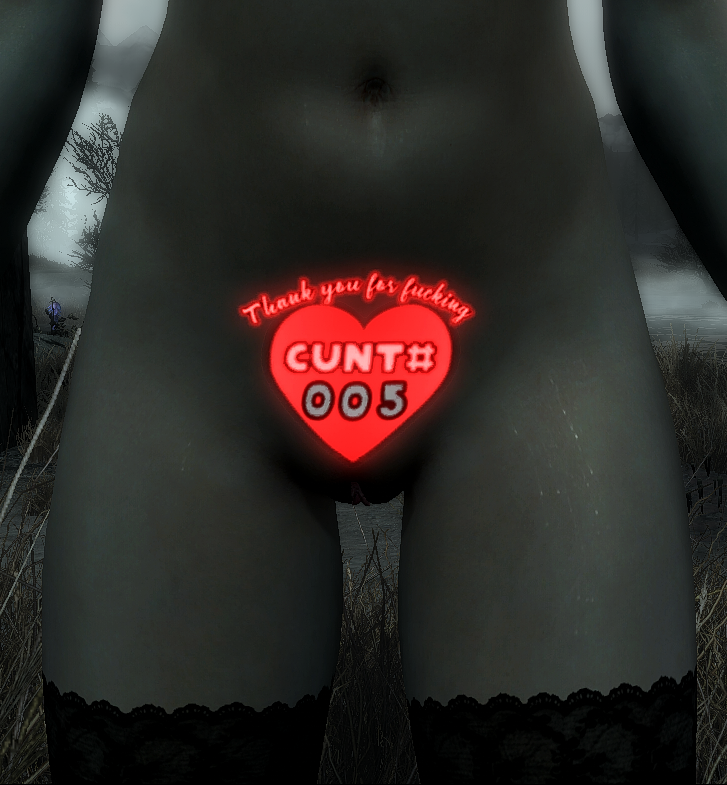 If I can get that compositor working, there'll be a range of options for this. Right now it's just the one layout, sadly.