Curiosity: Troubled spots in Skyrim - Part 1 - Whiterun
Years of modding have left us with many occupied locations on a much too small map of Skyrim.
Big question is always: WHERE CAN I PLACE MY NEW MOD?
So, let's start with what I know myself. I created a quick scratchmap with locations that are occupied by mods of my current game.
I will post probably more cities as I stumble upon them.
But for sure I will update this article and replace the map with a better one!
Part 1: Whiterun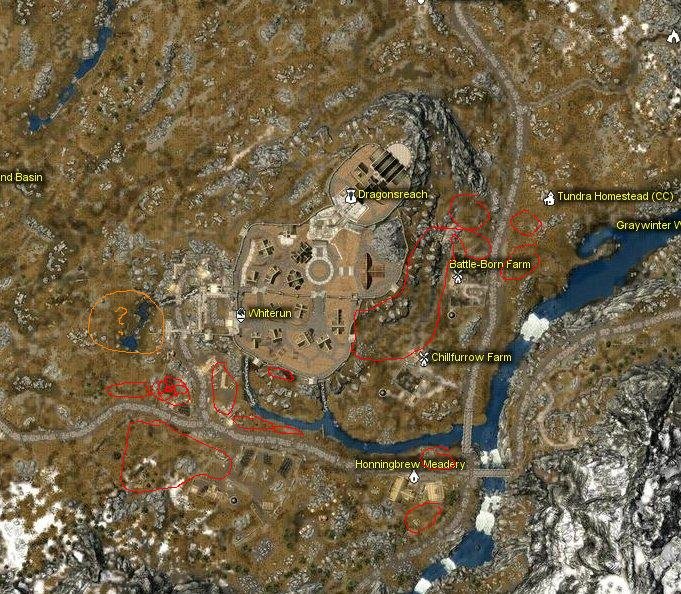 Red = location is modded
orange = location is probably modded (old mod, currently not in use by me)