Colour coding:
Shea=Red
Queen=Orange
Ilda=Blue
Bella=Teal
Rosa=Grey
Orianna=Yellow
Molag Bal=Green
None Dialogue=White
A week had passed since me and Sofia had spent our night together. I'd just got word that the Queen wished to see me, from Sofia's reports I knew what it would be about. i'd be leaving Raven Castle.
"Your Grace, you requested my presence."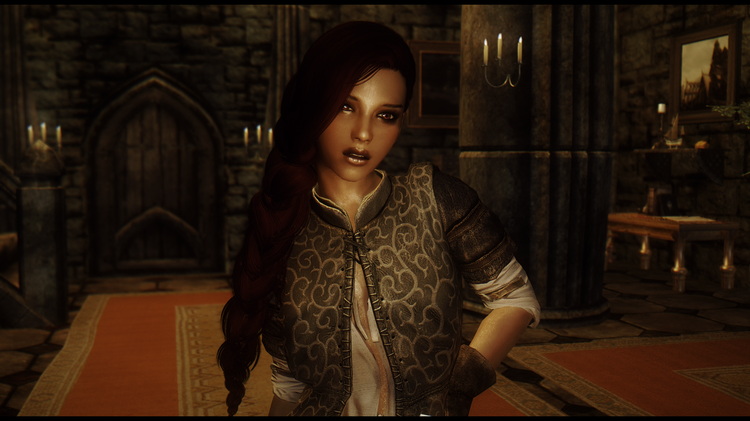 "I did yes. I'm sending you to Draconham Castle."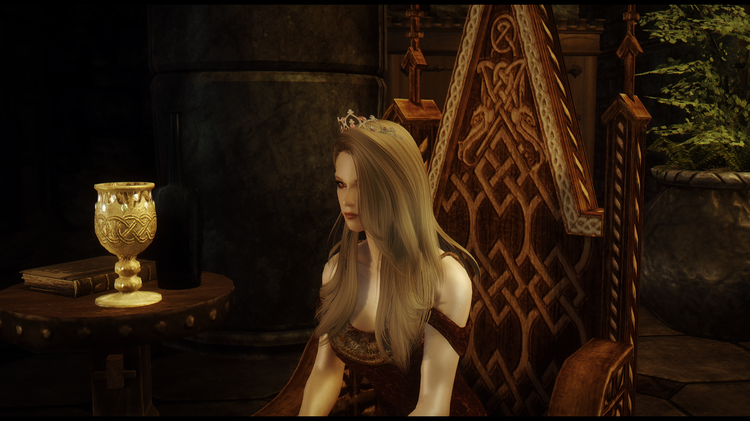 "Forgive me, but is it wise to send your best fighter and one of your councillors away to Skyrim."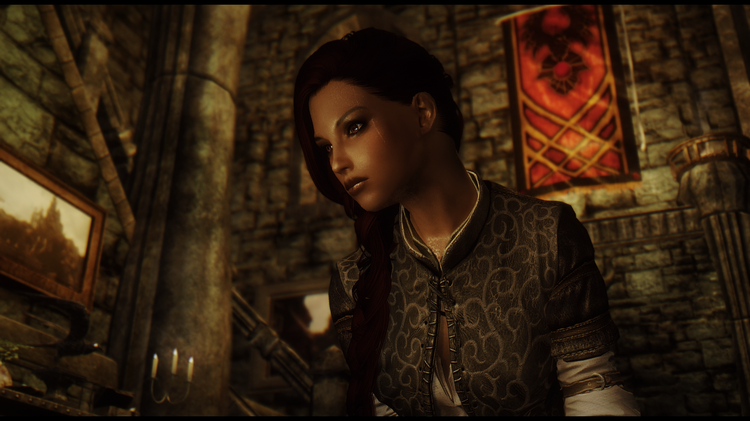 "I'm not sending you away permanently, besides you're doing my bidding while there. I was told by Sofia that there has been some attacks on vampires around there, some of ours. I want to know if the Draconhams are plotting against us, and if they aren't I want to know what is hurting our allies. I'll have no arguments. You will go with Ilda Draconham and see what you can find. Now go, no need to say goodbyes. I've already said them for you."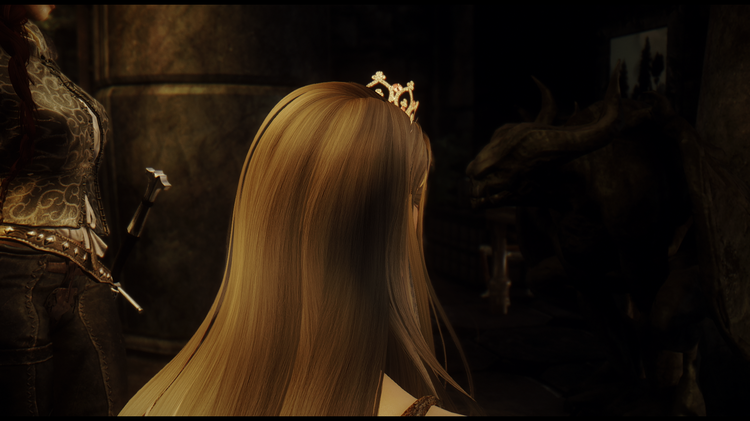 "Great, now I can't even make my own decisions."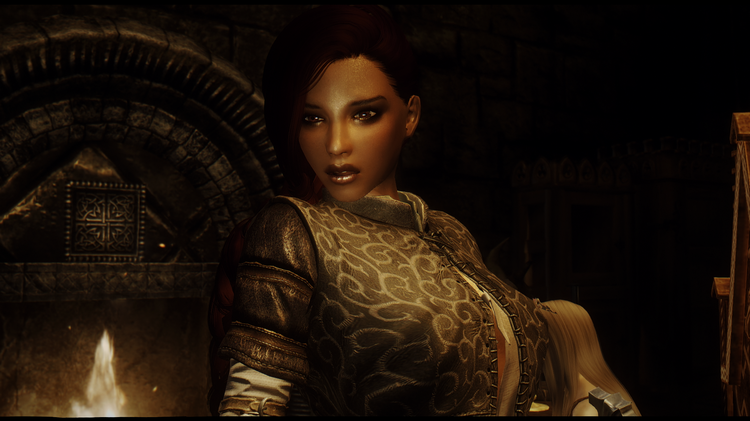 A few days later at Draconham Castle...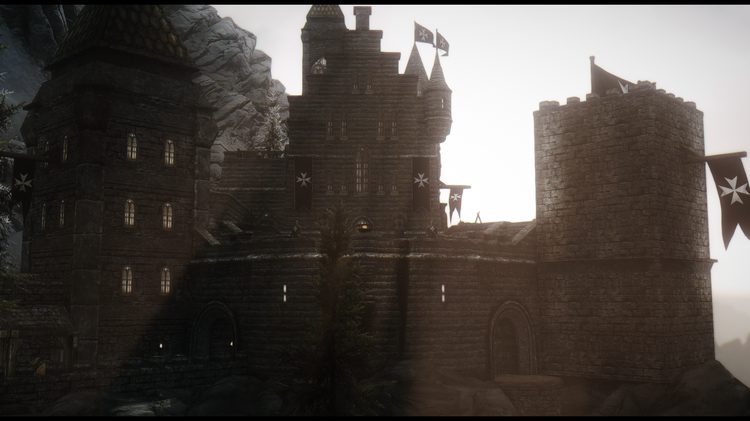 "So this is Draconham Castle?"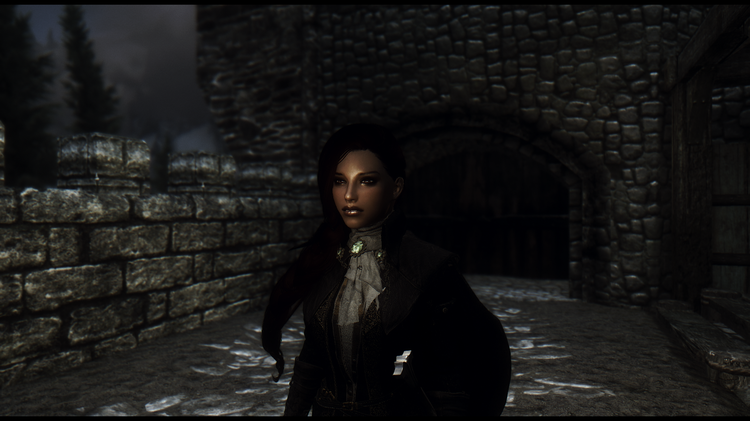 "Yep this is home, for me at least. I still prefer this place to Raven Castle."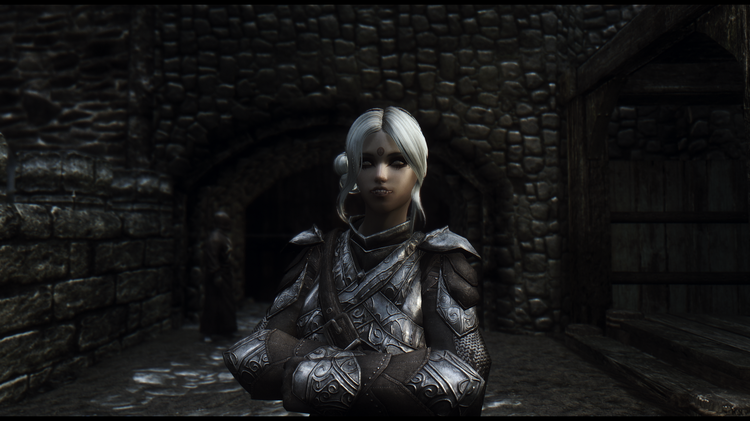 "So your sister is ruling this place? Shouldn't you be ruling together I mean most sisters are...well."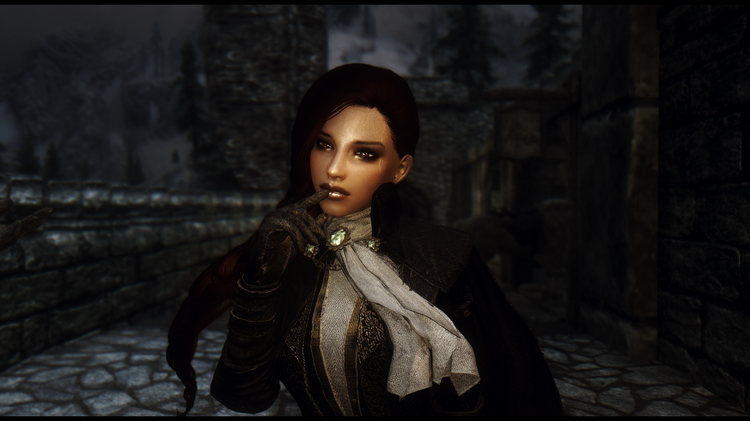 "I know exactly what you're suggesting, no. We don't like that here in Skyrim. Besides I serve the Queen anyway."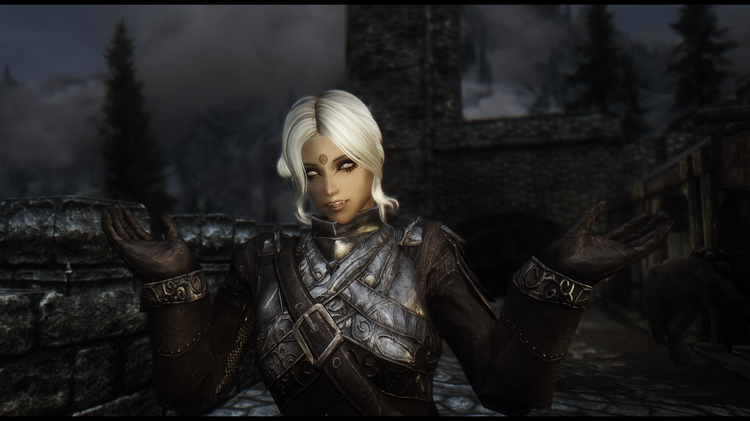 "Looking at this courtyard, I've realised it doesn't look much like a castle belonging to vampires."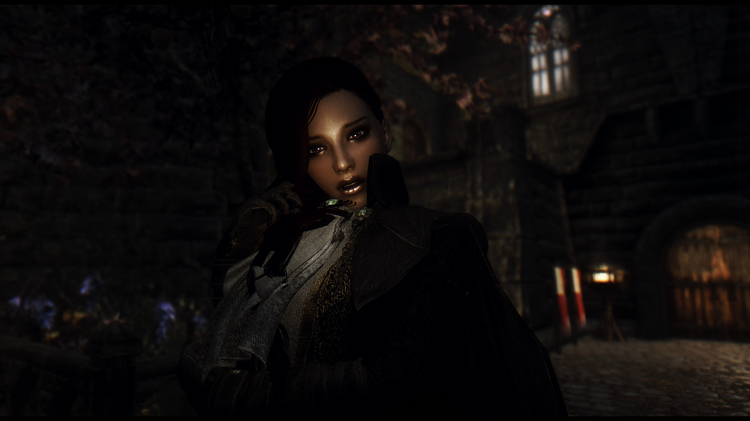 "No it isn't. Vampires aren't common in Skyrim, there's only the Volkihar Clan to the north and some rogues around, we have to keep a royal look for the people."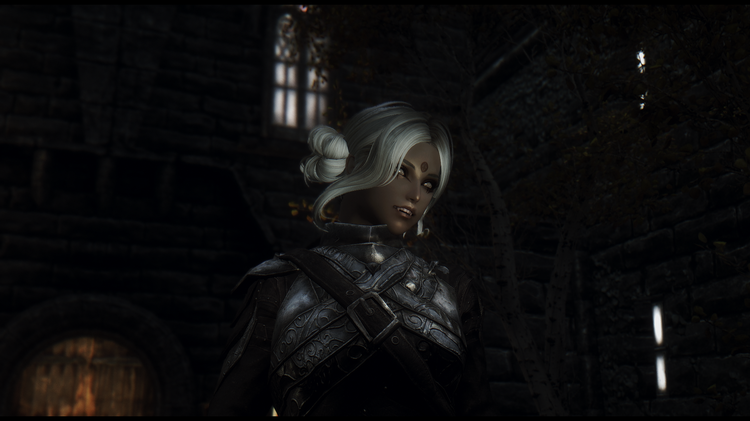 "I suppose that makes sense, but if that's the situation, I'm glad I grew up in High Rock. I suppose it's a good thing too."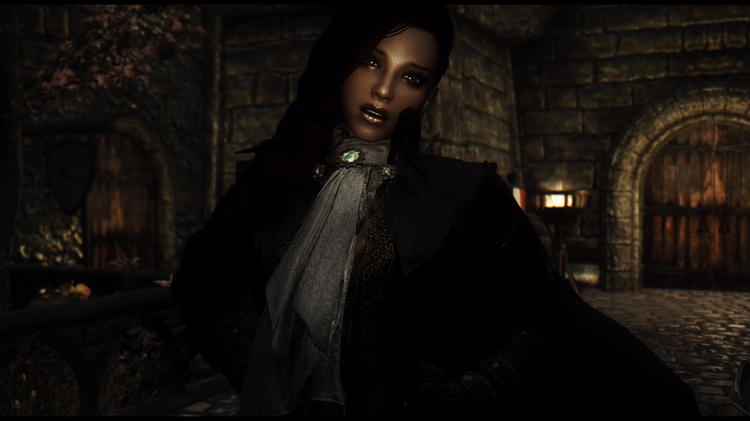 "Well shall we get inside, it's going to start getting cold soon?"
"I think so, and it's time to see your sister and see what mischief she's created, or is stuck dealing with."
"Welcome, Ilda and...and, who are you?"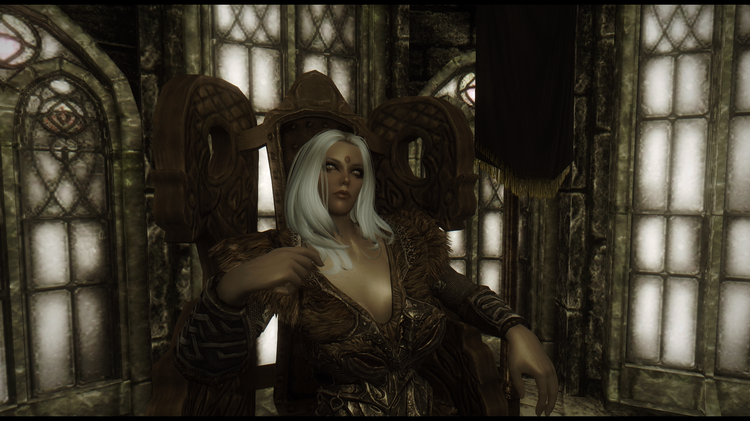 "Shea, of Skystone Castle, Councillor to-"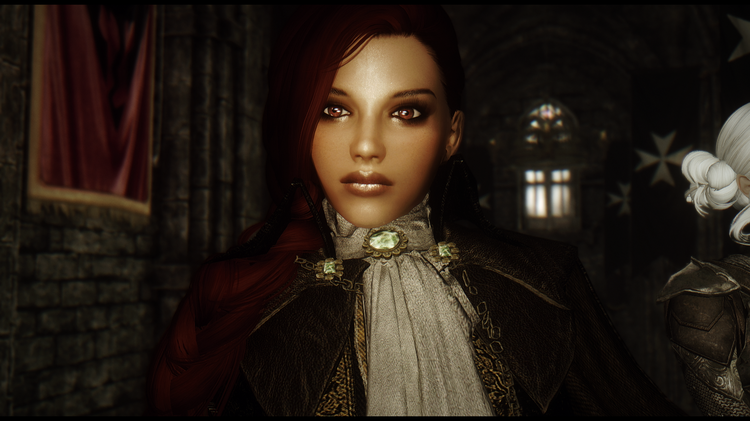 "I only asked for your name not your resume."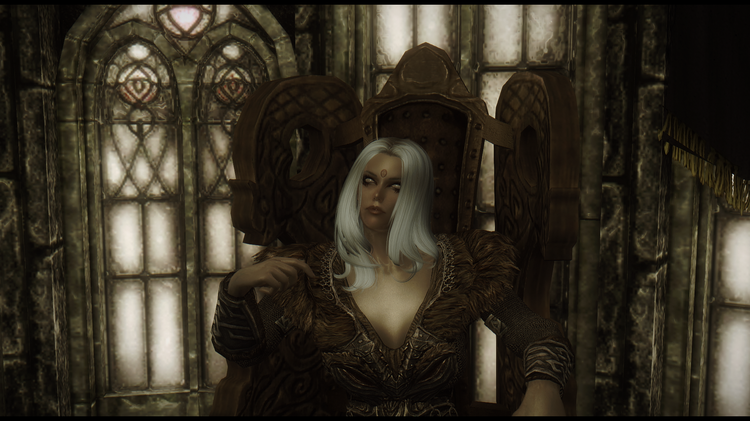 "My Lady, Shea is a lady of Raven Castle, you cannot disrespect her like that!"
"I don't care if she's the reincarnation of Molag Bal, she's just another vampire."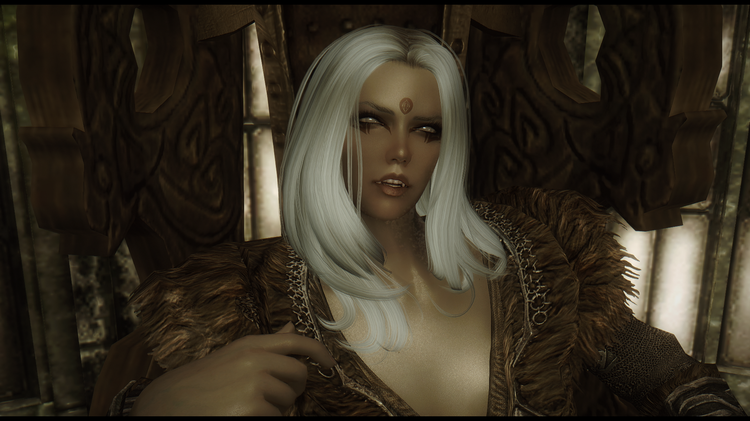 "I could quite easily have your head mounted on a spike for saying that, but I'm not a killer. I'm here on orders from the Queen, investigating the deaths of a number of vampires here, some including your court members, so you could carry on with your bitching and then make me kill you or you can get on with this and let me do my job."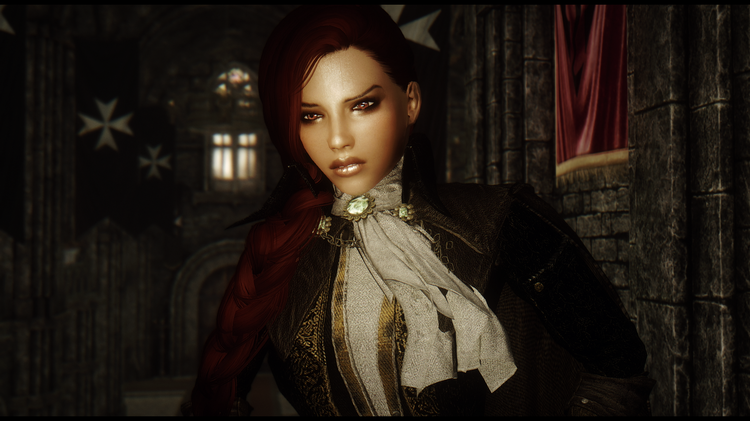 "I don't have to sit here and take this from you!"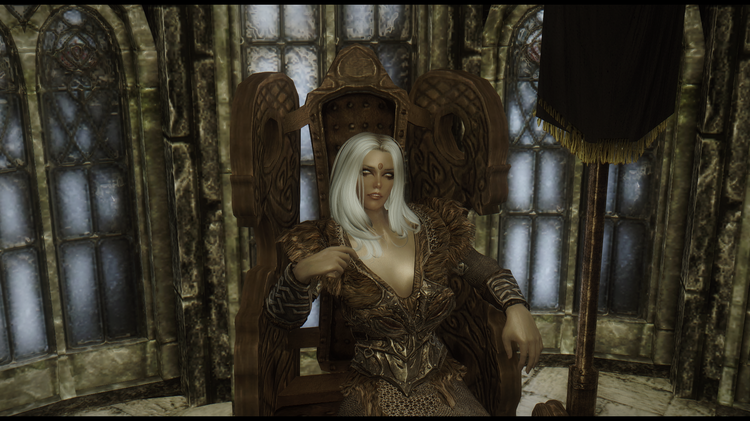 "You will sit there and take it from me, or I'll bring the Queen and then you can take it from her!"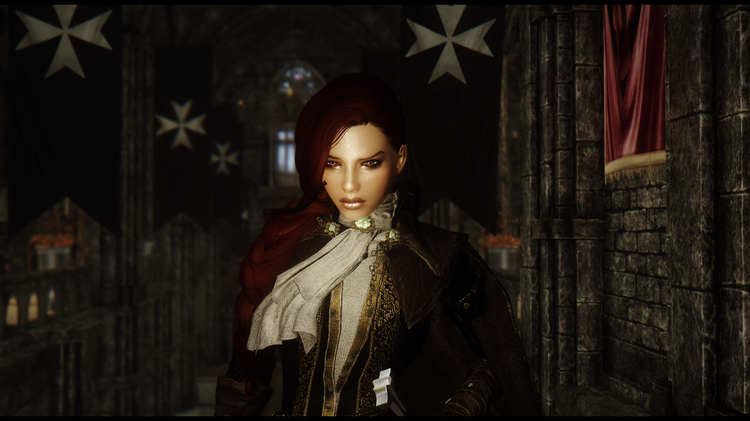 "Well we won't get anywhere like this, I imagine your road was long and tiring, I think you should have some rest. If you'd like to follow me."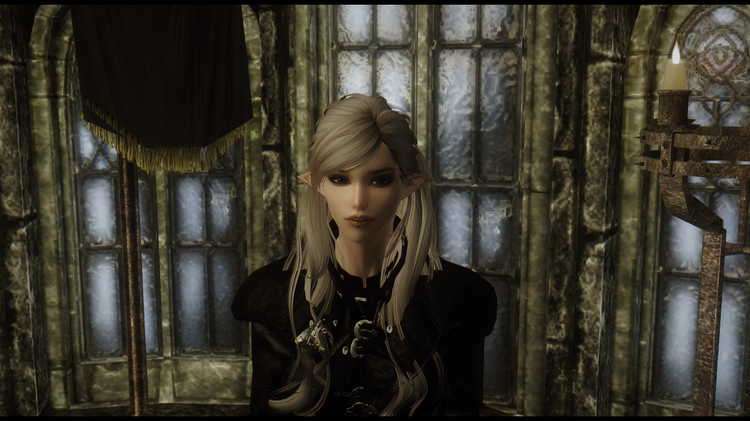 "I'll gladly take a warm bed, if you'd like to show me there."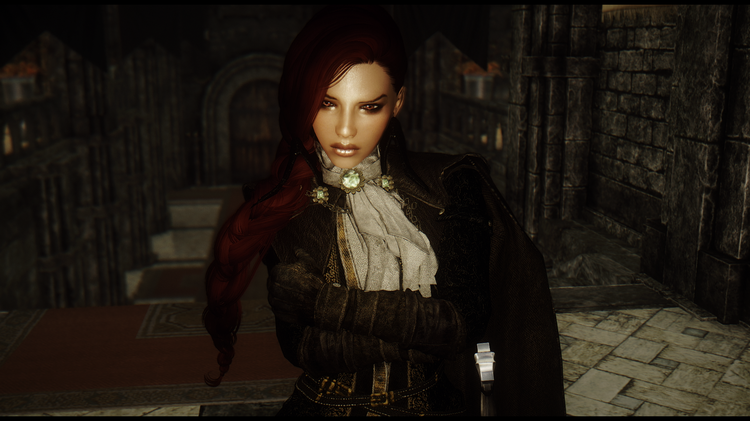 "Your room is here Lady Shea. I'll leave you to rest."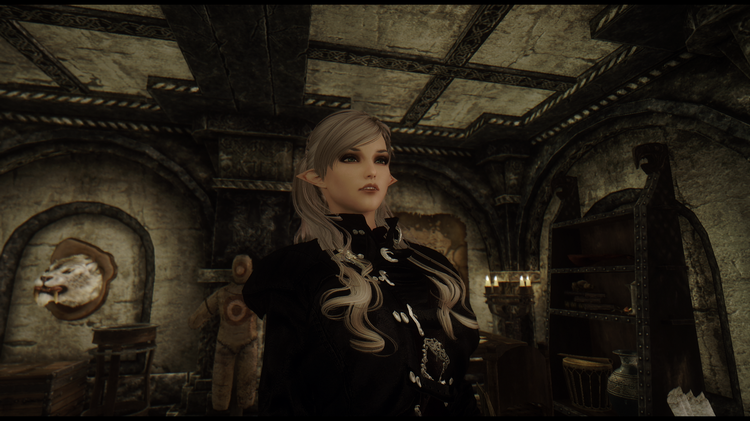 Well it's cold and way too large for me. But It would do for some sleep, for now at least, until I decided it was time to leave.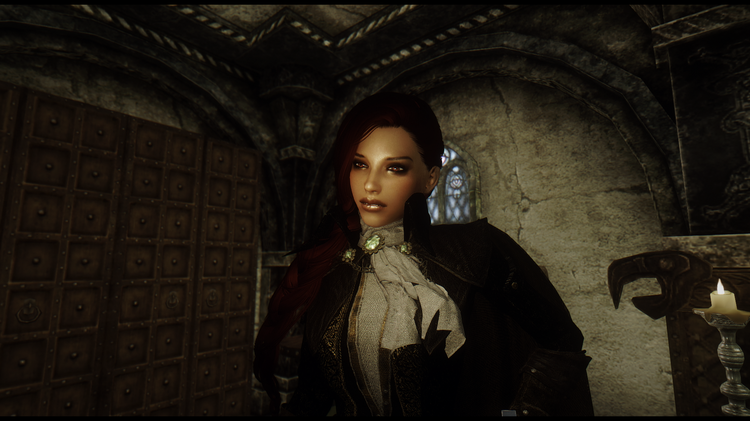 Could be better I suppose, but I was happy with whatever was given, they didn't even have to do that.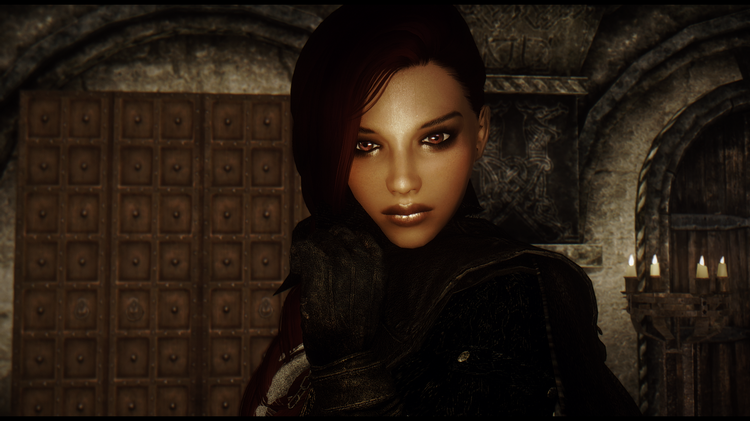 I missed Sofia's touch, she was what got me through some nights and nightmares. It was strange not to be with her.
But I suppose I'll have to get used to going without, as I did when I left my sister for Raven Castle.
Well I may as well get some sleep. I feel that this bitch is going to be a thorn in my side.
Wha...where am I now?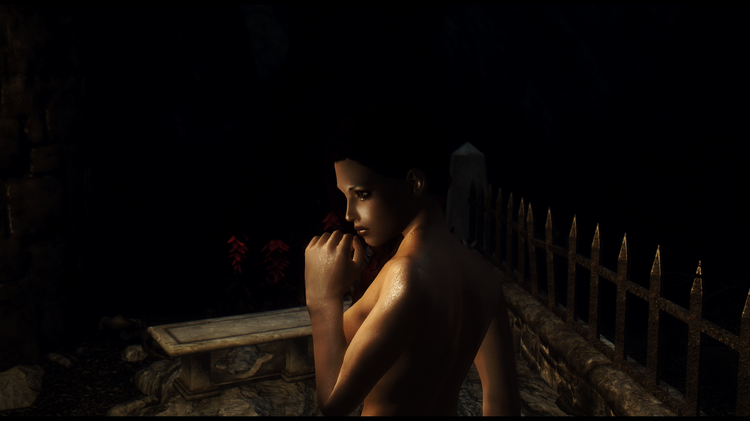 A crypt, dare I say that's rather cryptic. It was a riddle of sorts, but not a difficult one to figure out. It was Molag Bal. He was the Daedric Lord of domination. Death is a form domination in itself and it curses you to servitude...like Molag Bal.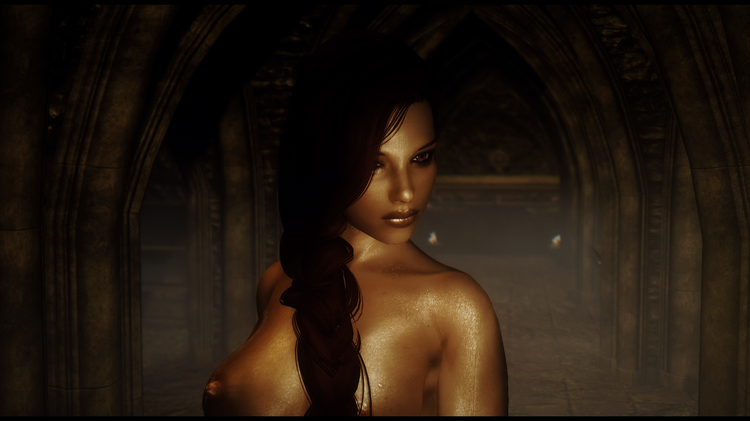 "Is that...my father's grave. My mother and sister never let me in to see him. I never understood why, he was my father, even if I killed him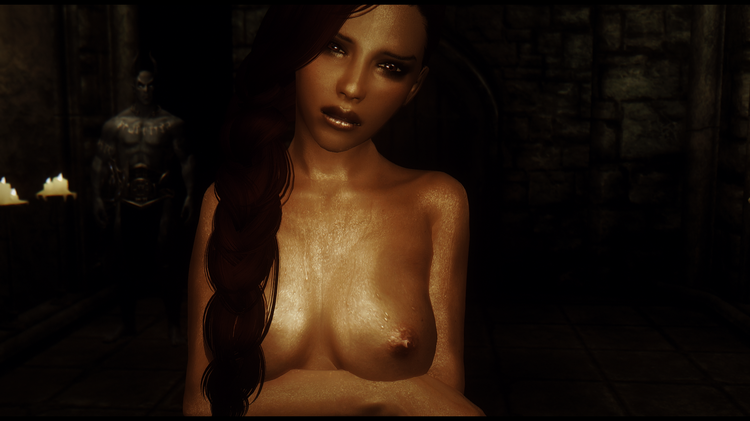 "I thought that would take you longer to figure out daughter."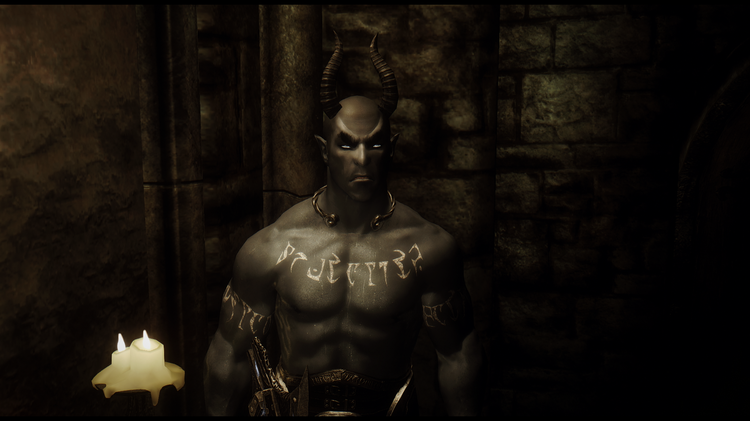 "What, who are you?!"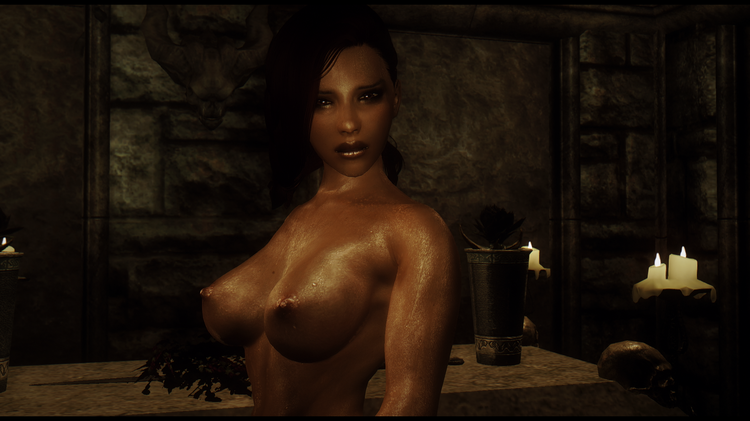 "The father of all vampires, the Lord of Coldharbour and the creator of this hell, for you."
"But why? Why do you torture me like this? Why ruin one of your 'favourite playthings'."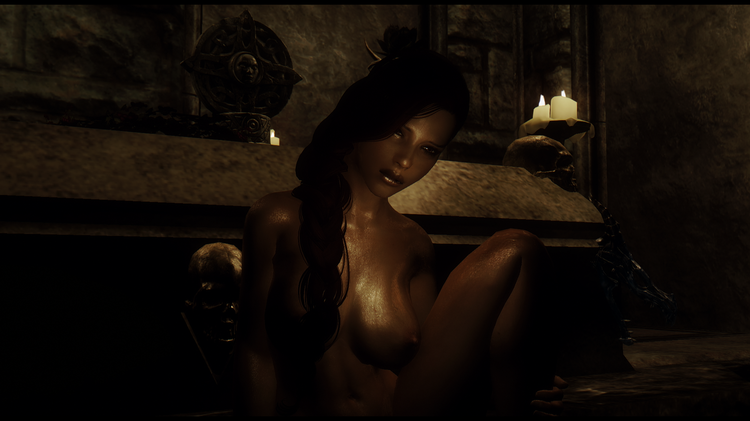 "It's my duty to ruin you. I am the Daedric Lord of Domination for a reason, I will keep on beating you down until you understand that you are worthless and that you will make no difference. Once you accept that, things will be easier. Well, emotionally at least. You have no power here, so don't do something stupid, if you do, I'll beat you down again."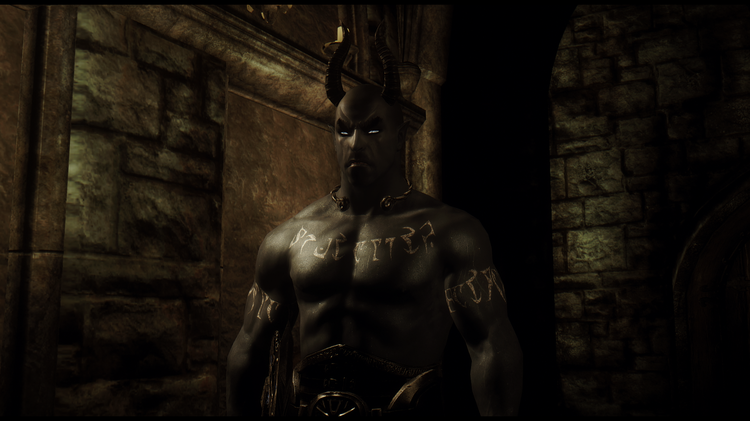 "How long will I be here?"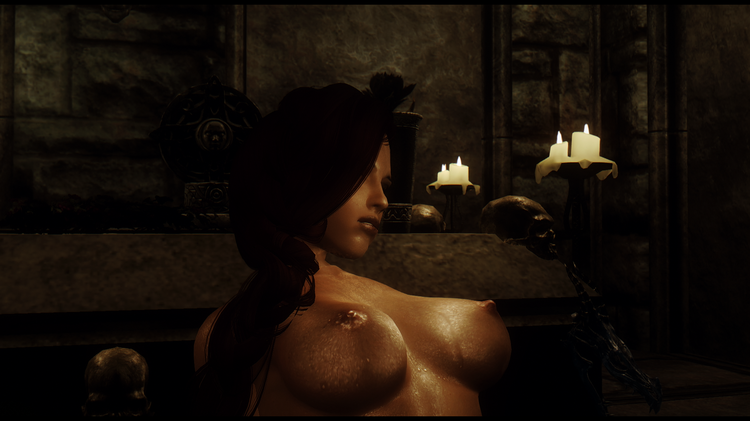 "As long as I see fit, you are just a slave serving a greater master."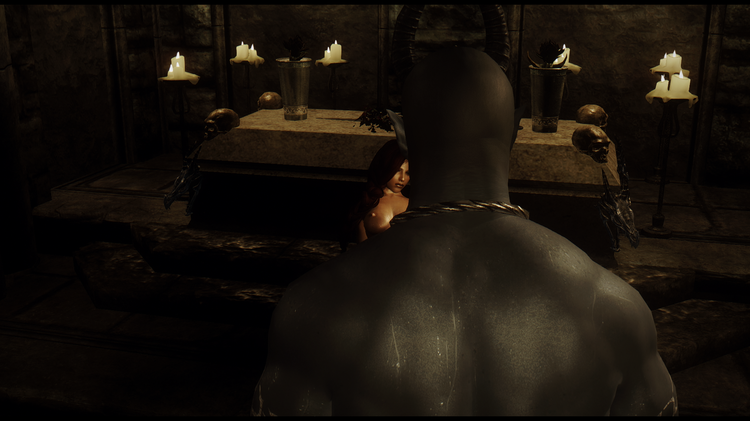 End of Chapter 14
Thank you for reading this far, it means very much to me. Feel free to leave any feedback in the comments I will read it all