Though I have seen way more offensive things on LL, this one might be a bit too much for some. Viewers discretion is advised. Btw there's a gif link in there somewhere. If you like something like that tug in with picture, let me know. If not, then less work for me.

Hod: So you saw a dragon, did you? Tell me, what was it like? As big as a house?

Vincent: Wasn't close enough to tell, maybe as big as a castle?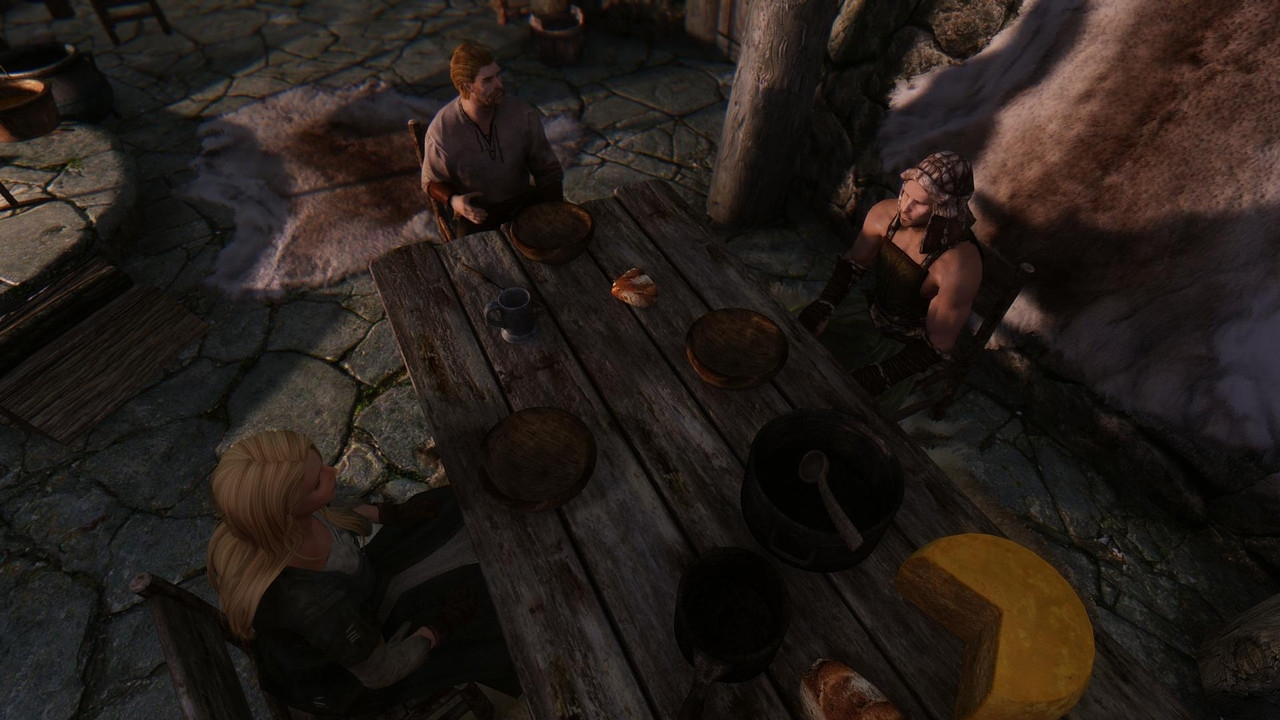 Gerdur: And yet you still venture into Helgen? Vincent, I can't thank you enough for saving my little brother. Without you, Rolaf...he...

Vincent: Its no big deal, I was just loot king, looking, for survivors there anyway. 

Hod: Such a brave young man, the world need more heroes like you!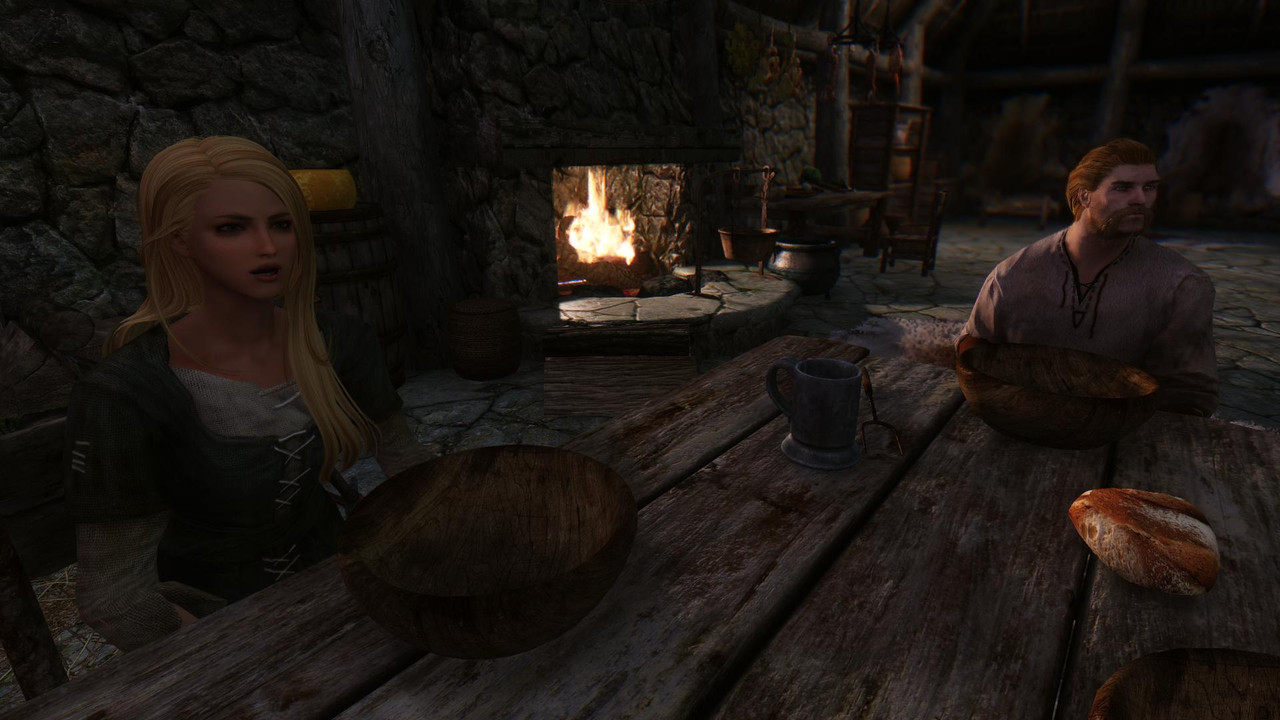 Hod: A toast! To the Hero of Helgen!

Vincent: Ahaha...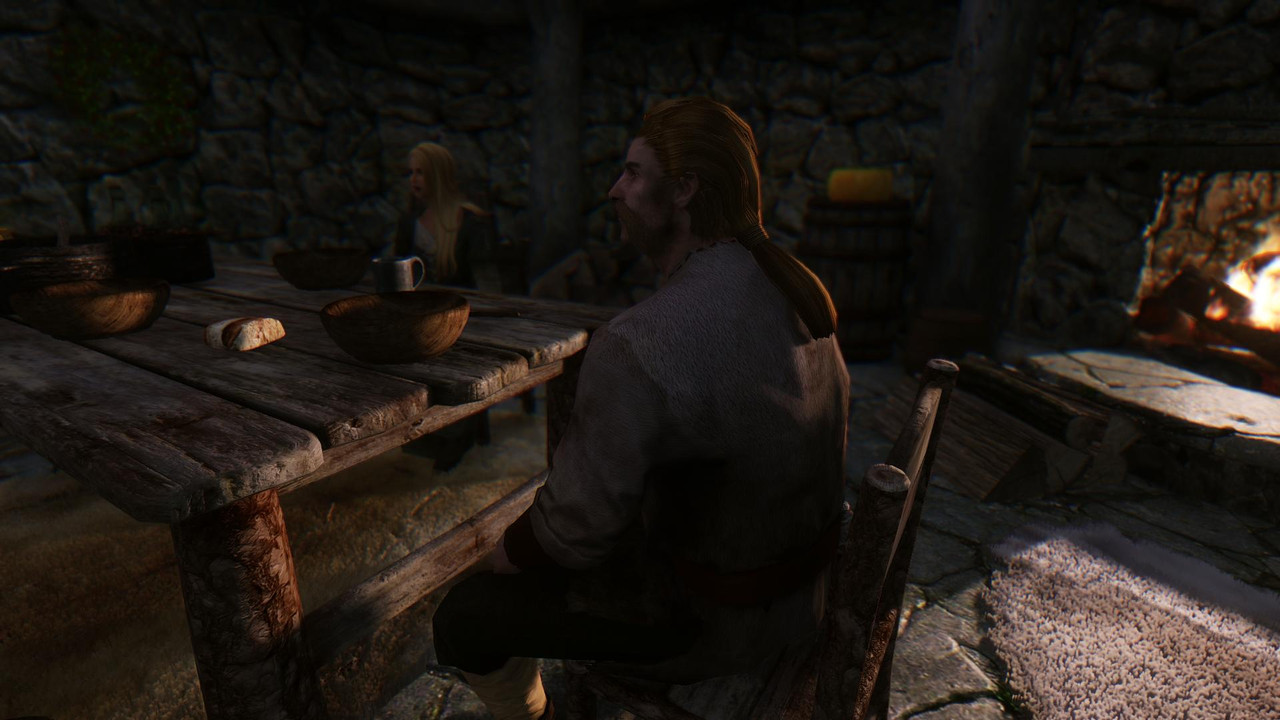 Gerdur: I think he had enough dear. Lets not forget, he have to wake up early tomorrow.

Hod: Hm...Another time, Sir Vincent.

Gendur: You two finish your meal while I go prepare the bed.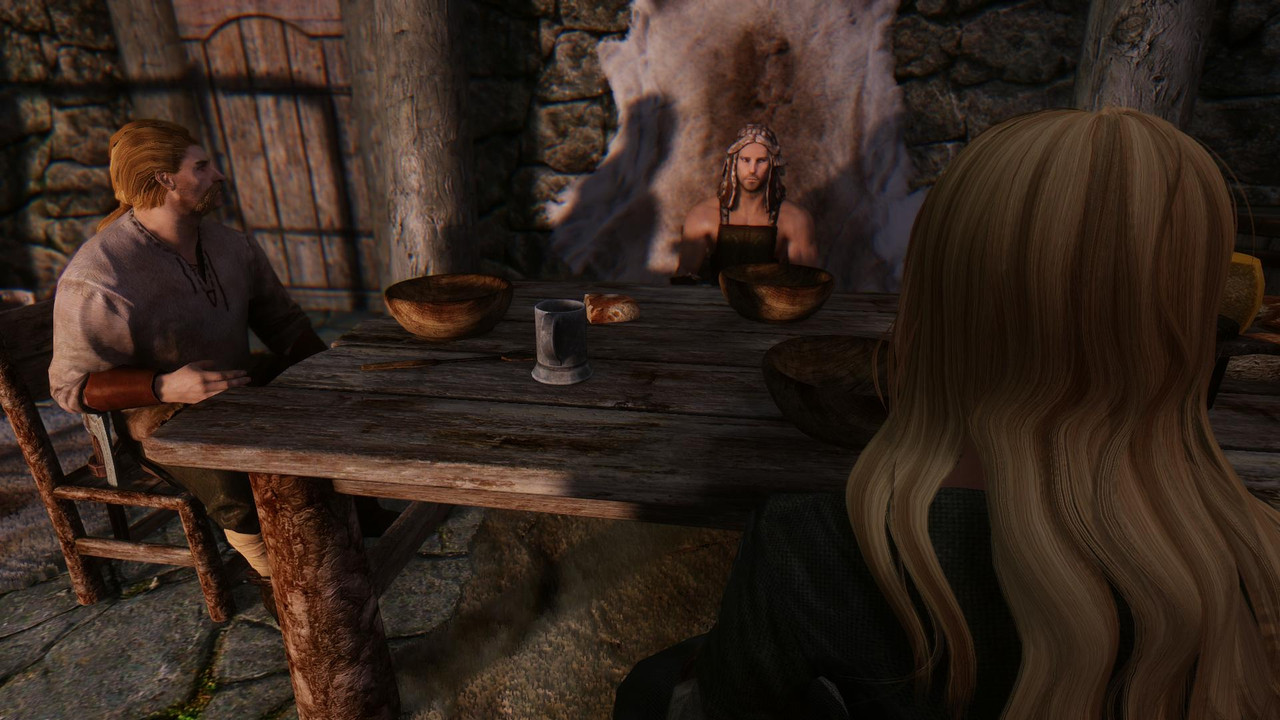 Gerdur: I'm sorry Vincent, I know it's wrong of me to ask this of you, but the Jarl need to know as soon as possible.

Vincent: I understand.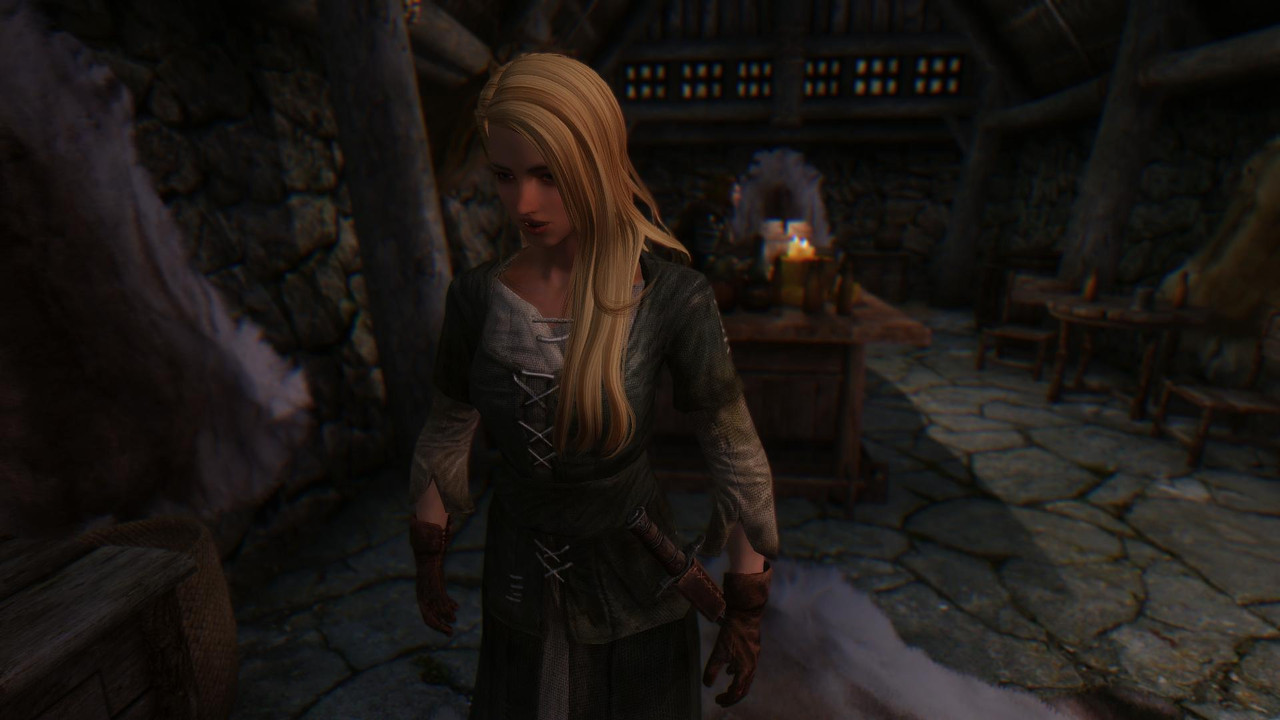 Gerdur: Is the bed okay? Too little, too much hay? Do you need another pillow? Maybe some more blankets?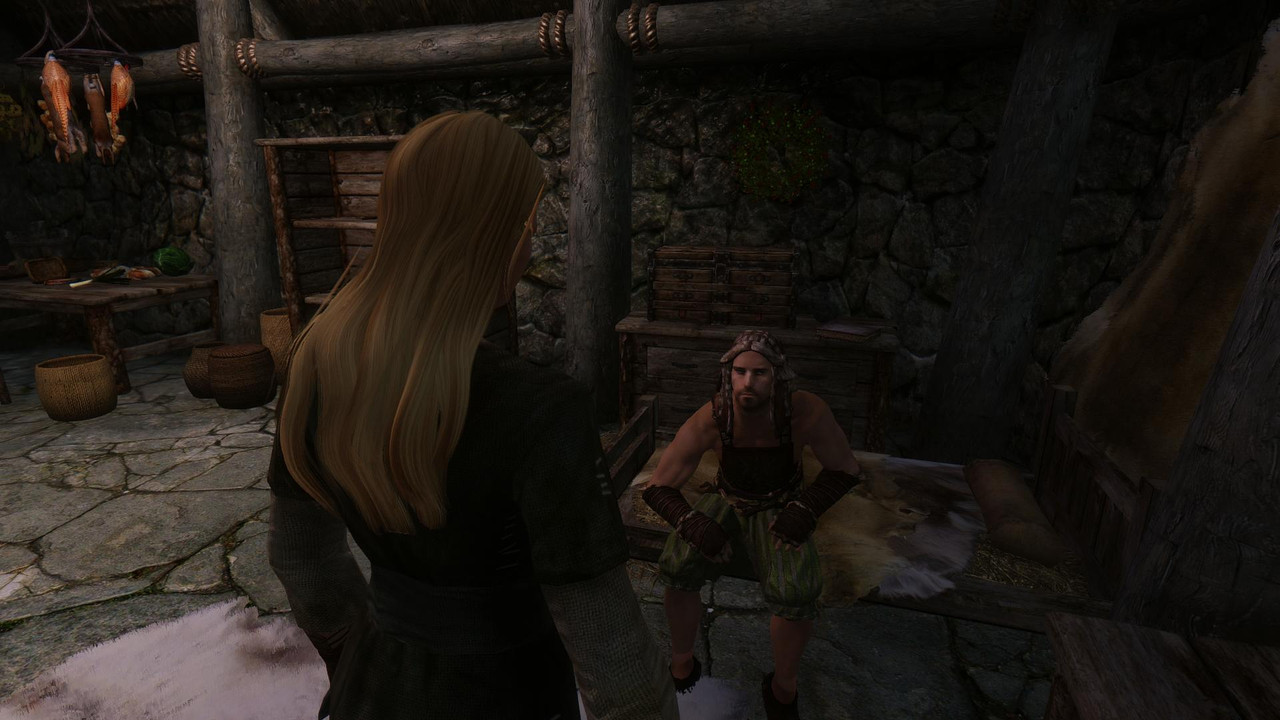 Ralof: Hey, if the royal highness is displease with the bed...I...I'll gladly take it from you.

Gerdur: Don't mind him, he had too many drinks.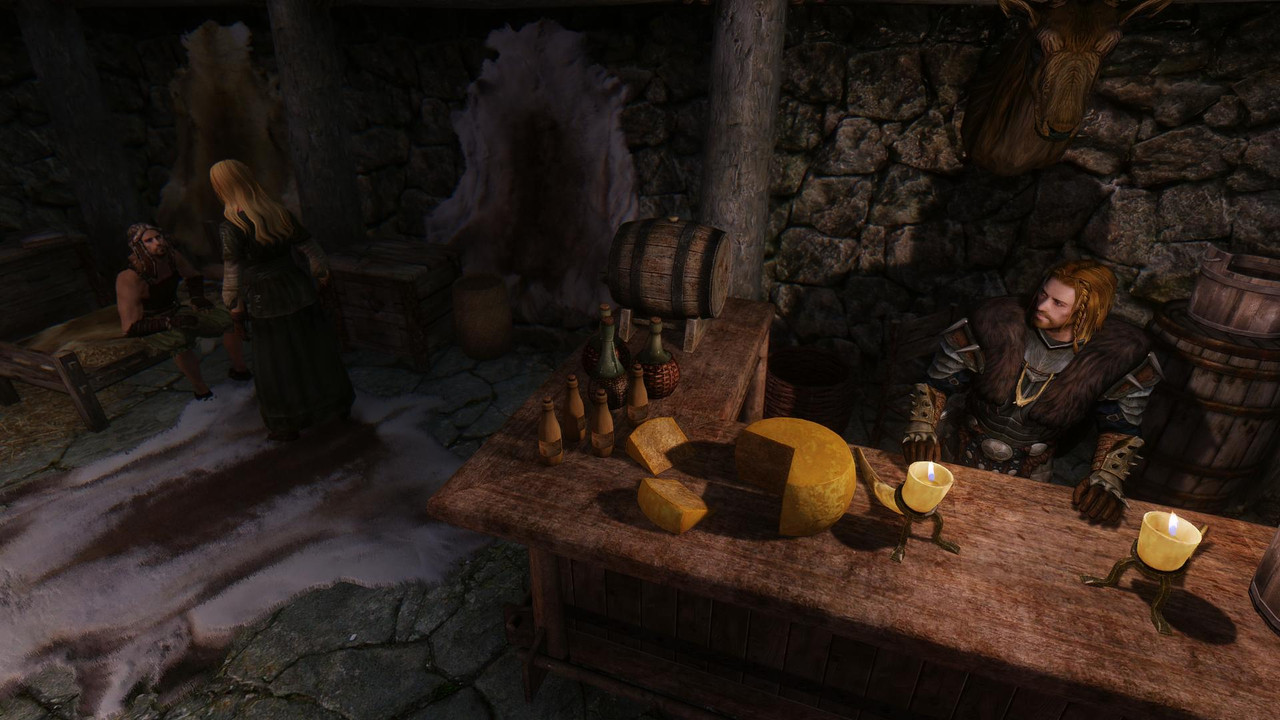 Ralof: That man...! He try to sell me pussy juice...PHUSSY JUICE!

Gerdur: Go to bed Ralof, you're drunk.

Ralof: But goddamn...that was good juice! I love Elves!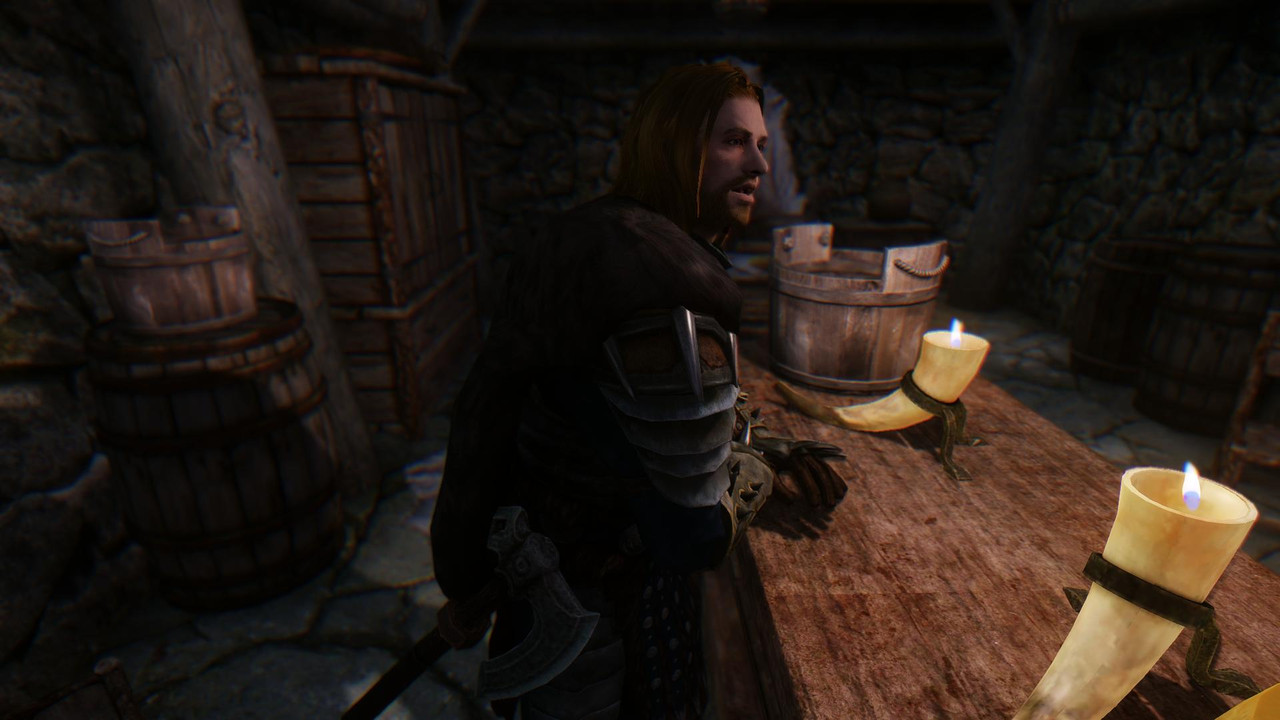 Gerdur: ...Anyway, if anything I can do for you, all you have to do is ask.

Vincent: No, I think a good sleep is enough for now.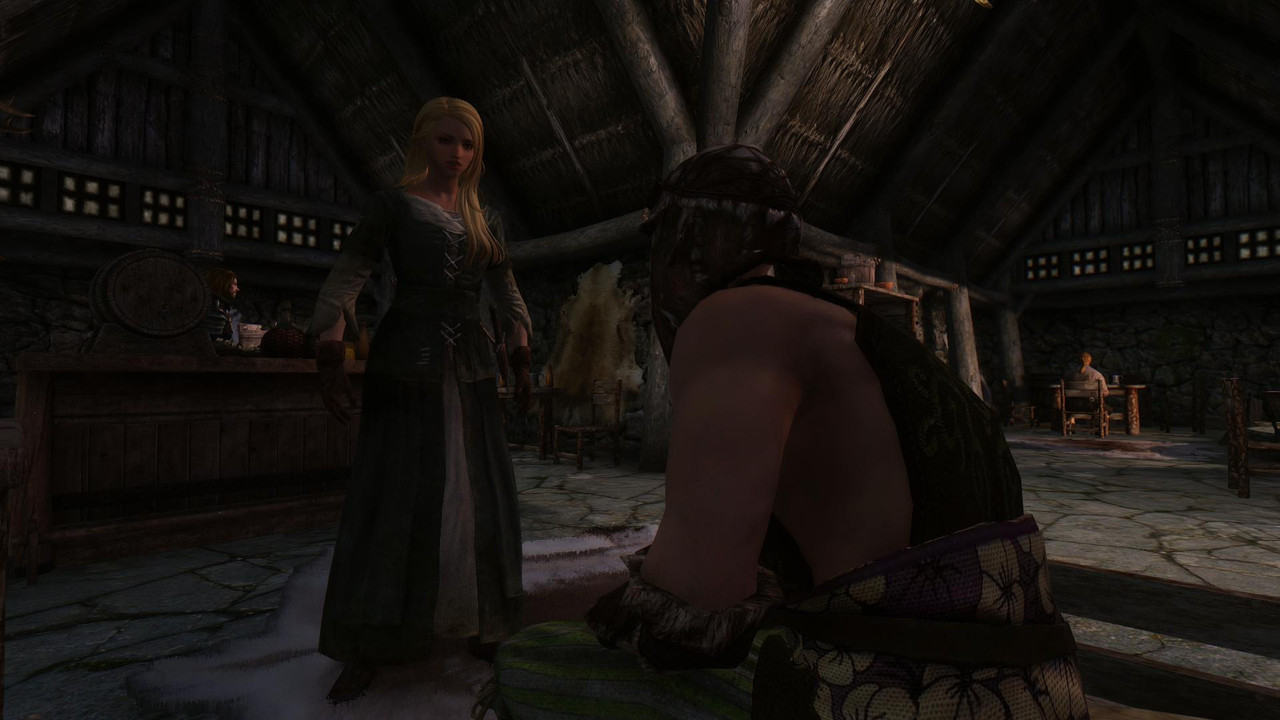 Gerdur: It has been a rough day hasn't it...? Okay, I will  leave you to rest then. Good night Vincent.

Vincent: Good night.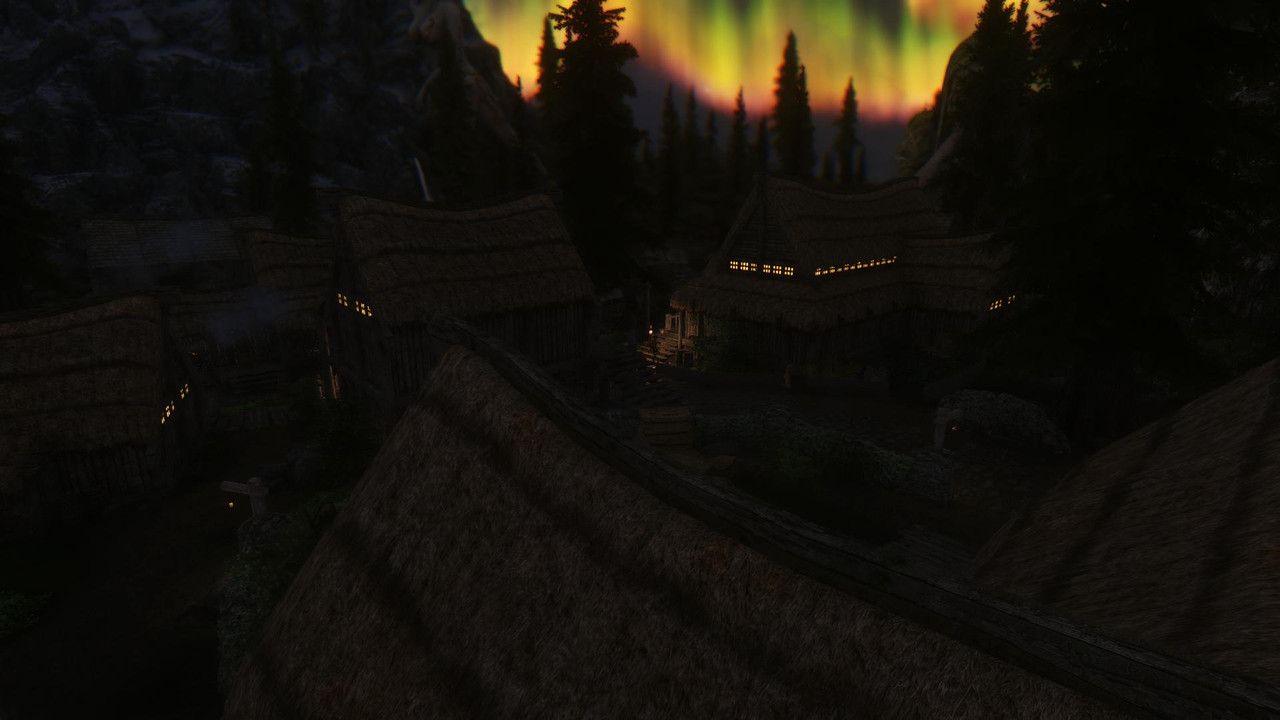 Gerdur: ...Hod...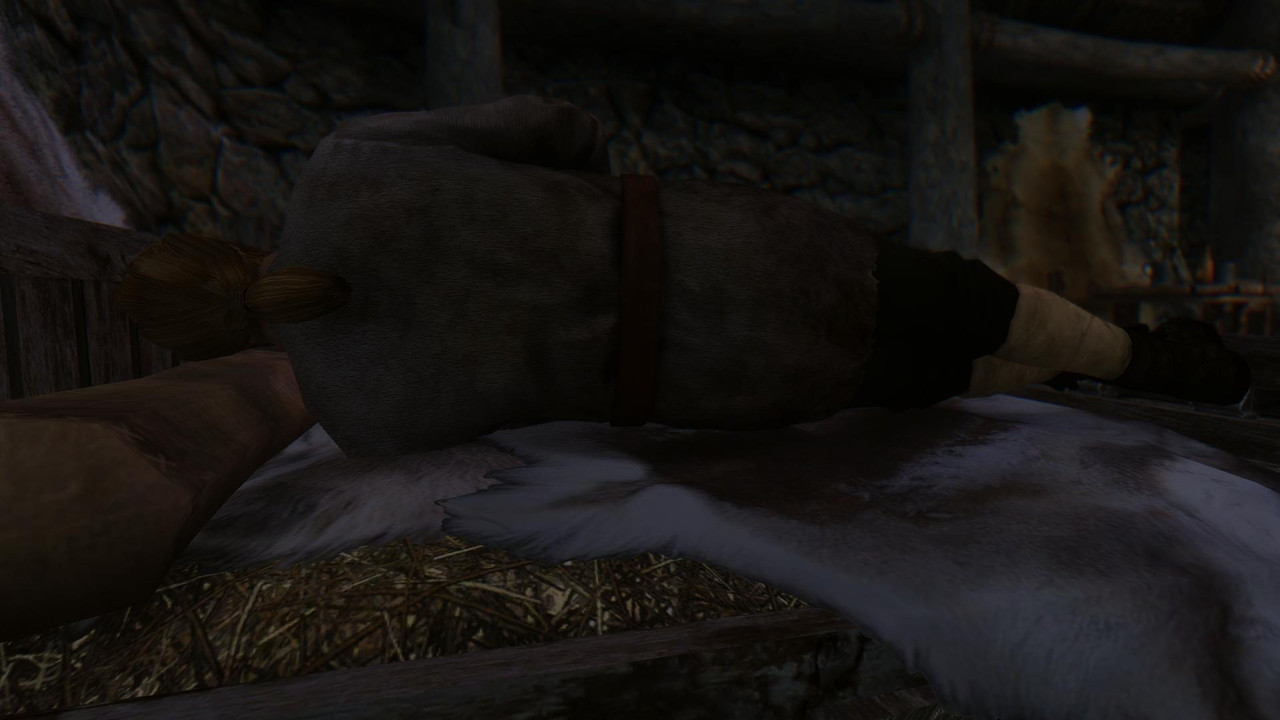 Gerdur: ...Quit it Hod...We have a guess in your home...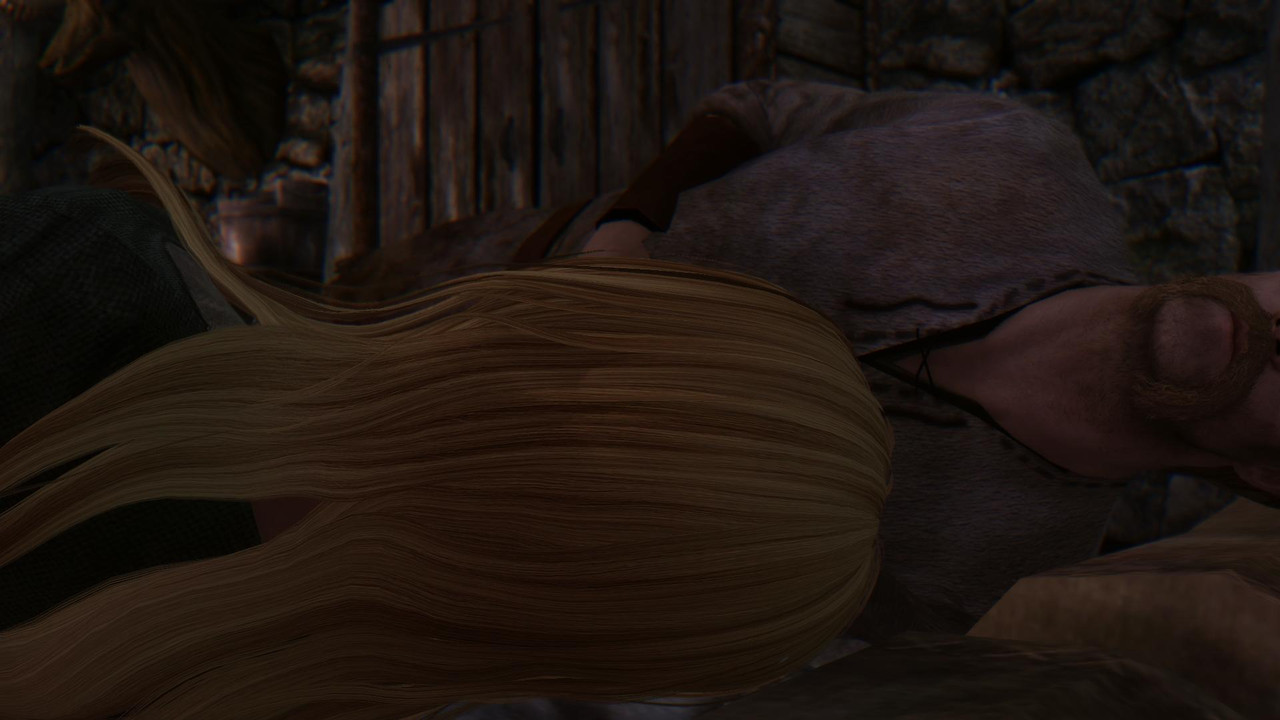 Gerdur: Hod... If you don't stop that right now...I'm going to kick you off the bed.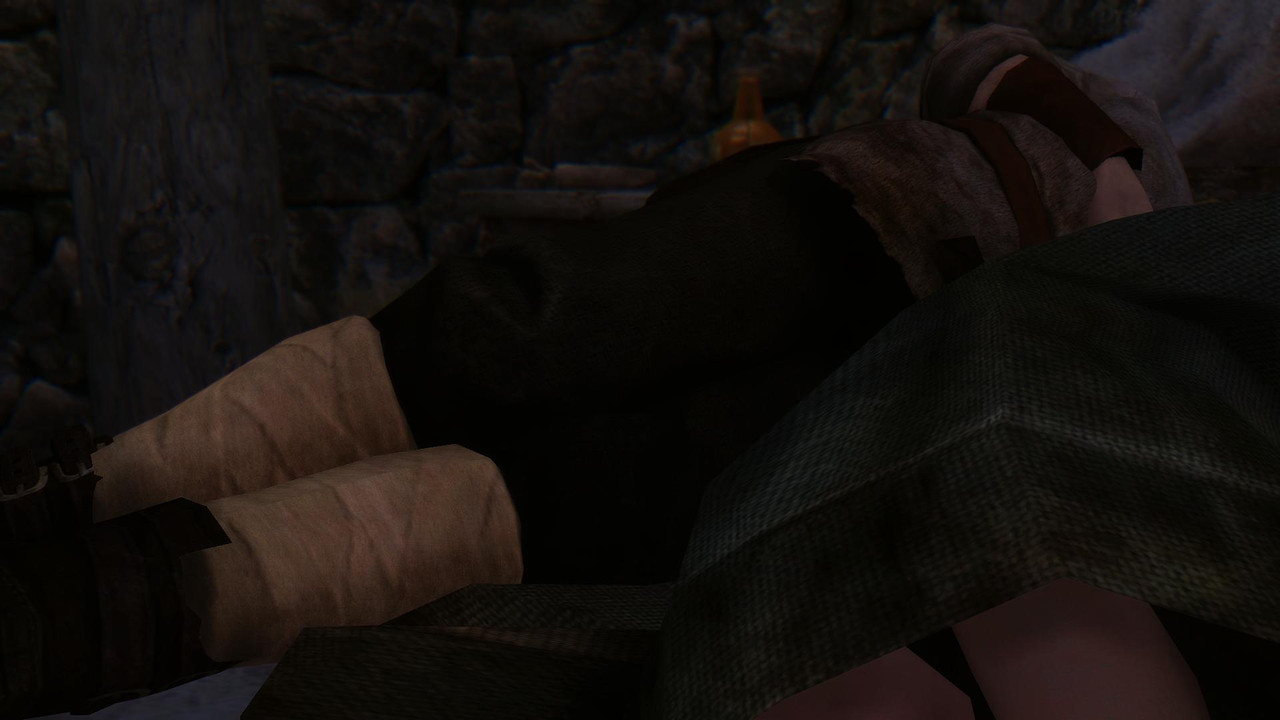 Vincent: Scary stuff...good thing I'm not your husband.

Gerdur: ...!




Gerdur: You...! Wha...what are you doing...!?

Vincent: The other bed is too small, so I thought you wouldn't mind if we shared this one.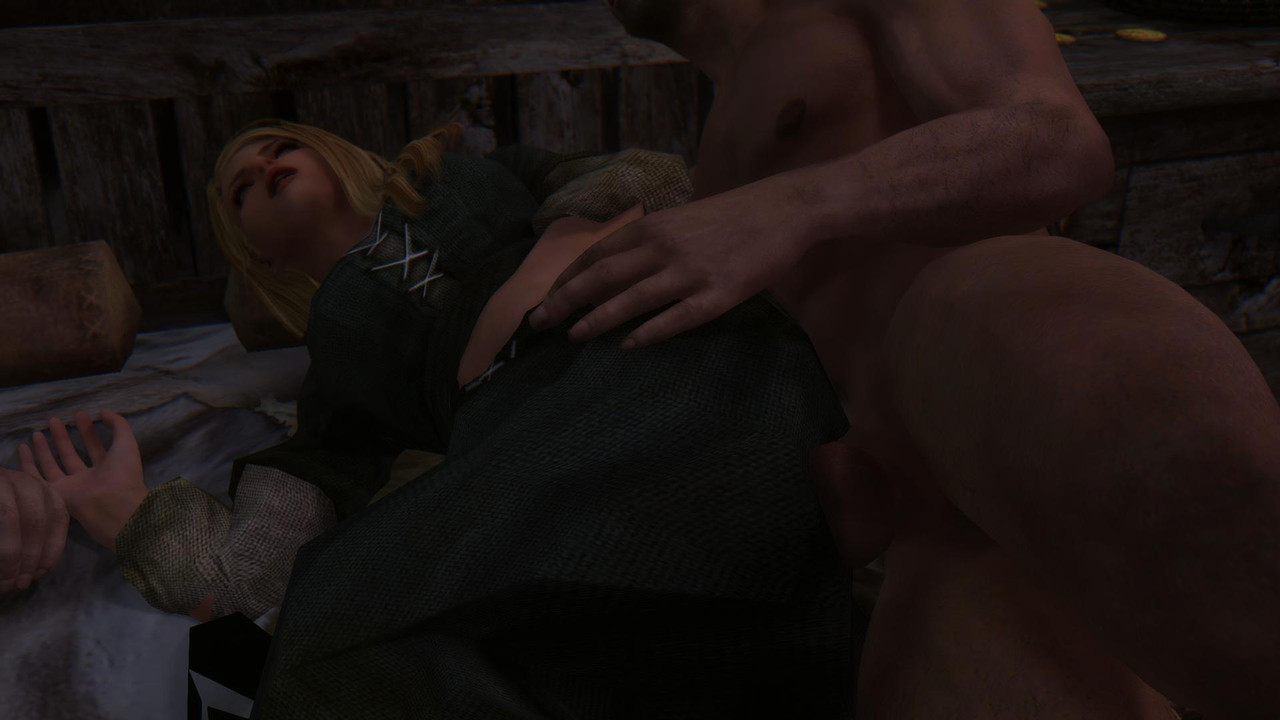 Gerdur: ...If you don't let go of me right now...I..I'll scream...Hod will...

Vincent: Kill me? Yea, I know.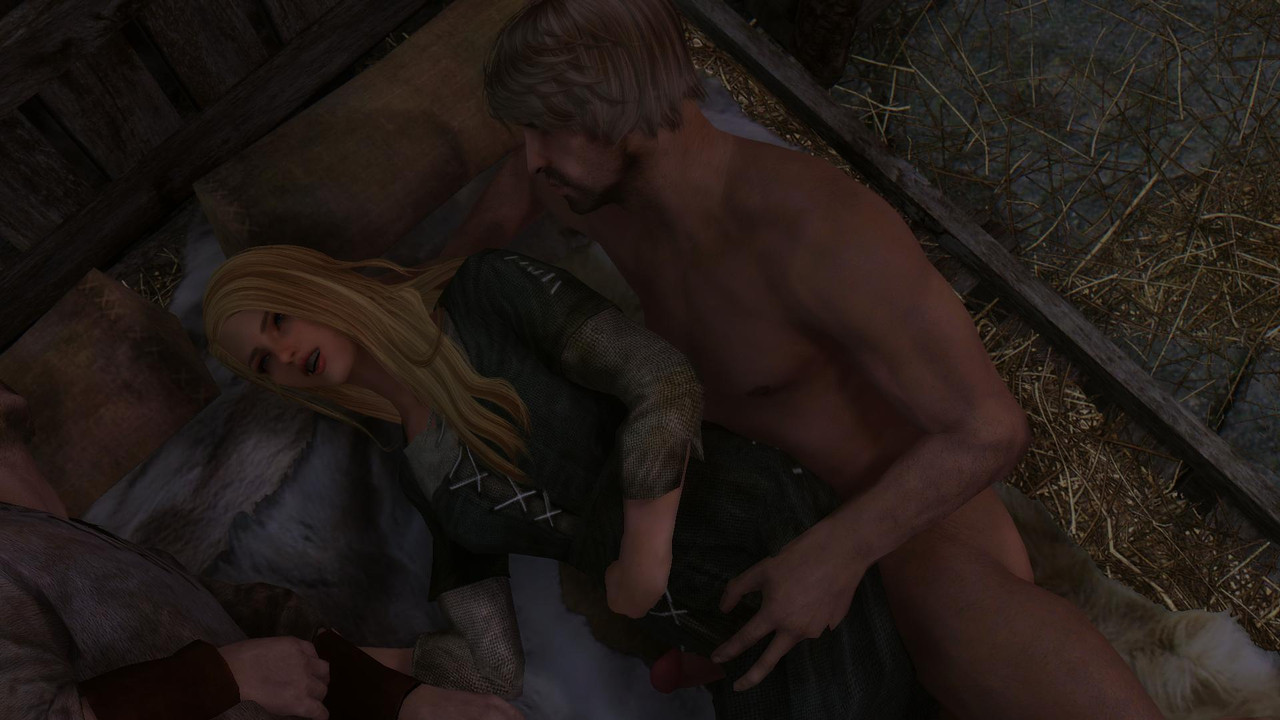 Vincent: But you wouldn't let me die right...? The man that saved your brother, the man that will be making a tedious journey for you tomorrow?
Beside, didn't you said you'll do ANYTHING for me? A man have needs you know.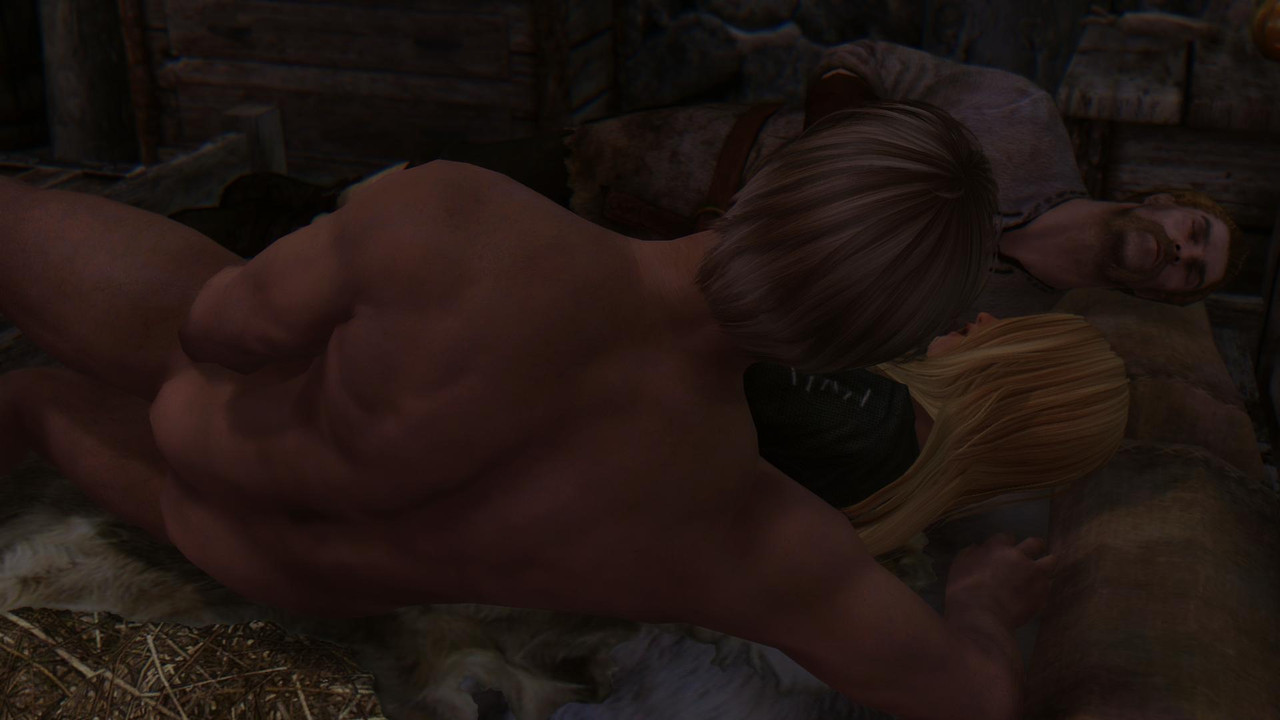 Gerdur: ...Fine, I get it...lets go outside...or something...

Vincent: Nah, it's cold out there. Aren't we already comfortable here?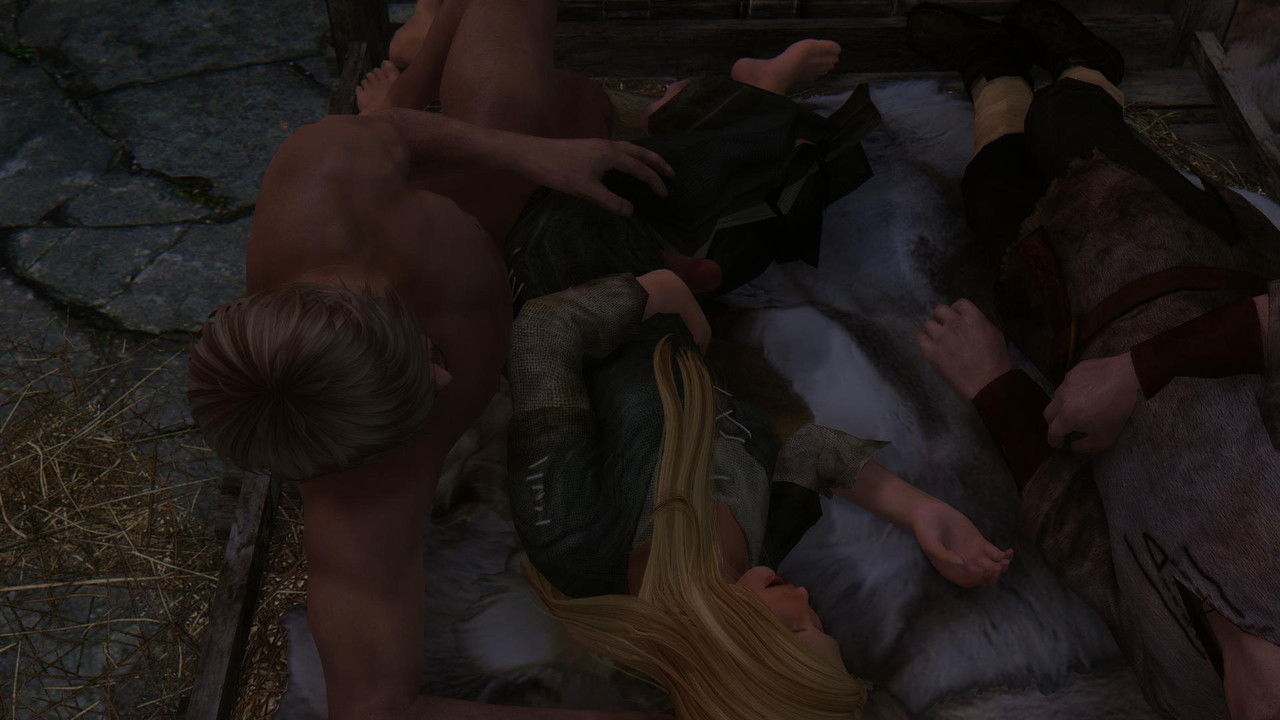 Gerdur: Huh?! Are you!....are you crazy? My husband is right...next to us!

Vincent: Yea, and the more you talk and squirm around, the more likely he'll wake up.

Gerdur: If he see us...I'm blaming everything on you.

Vincent: Fine by me.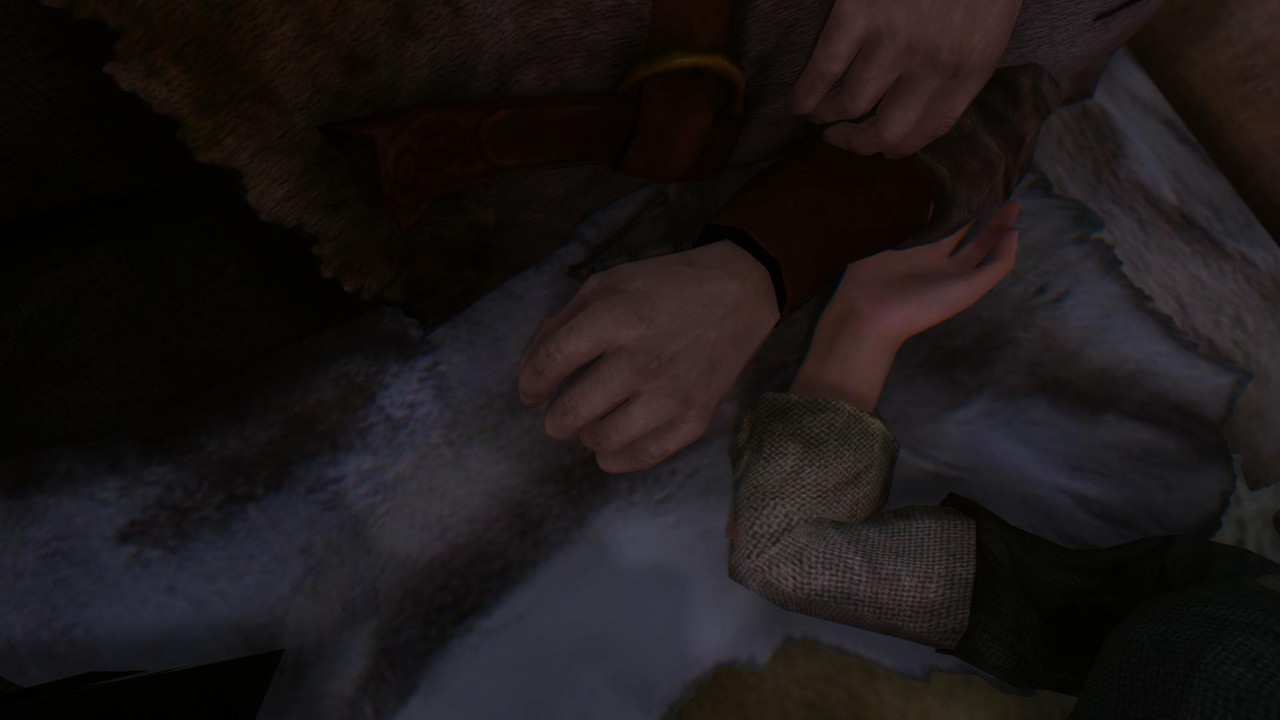 Gerdur: ...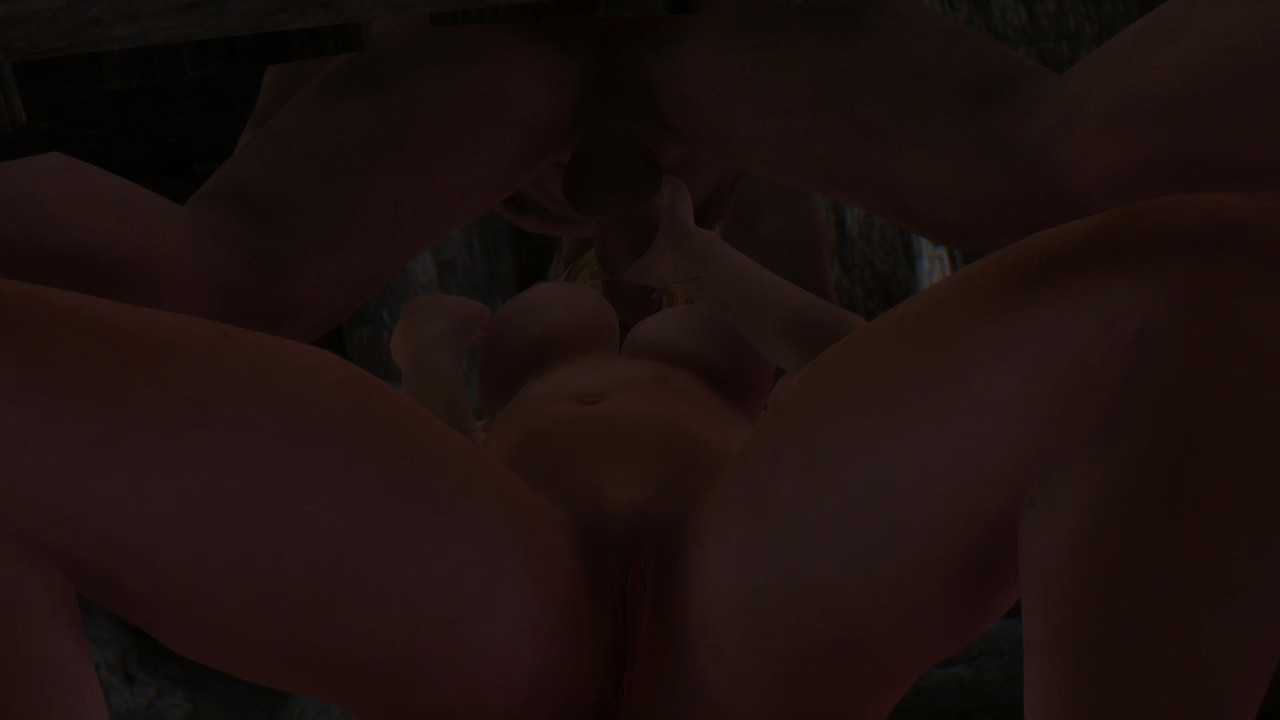 Gerdur: Hey...you're sure that no one else is awake right...?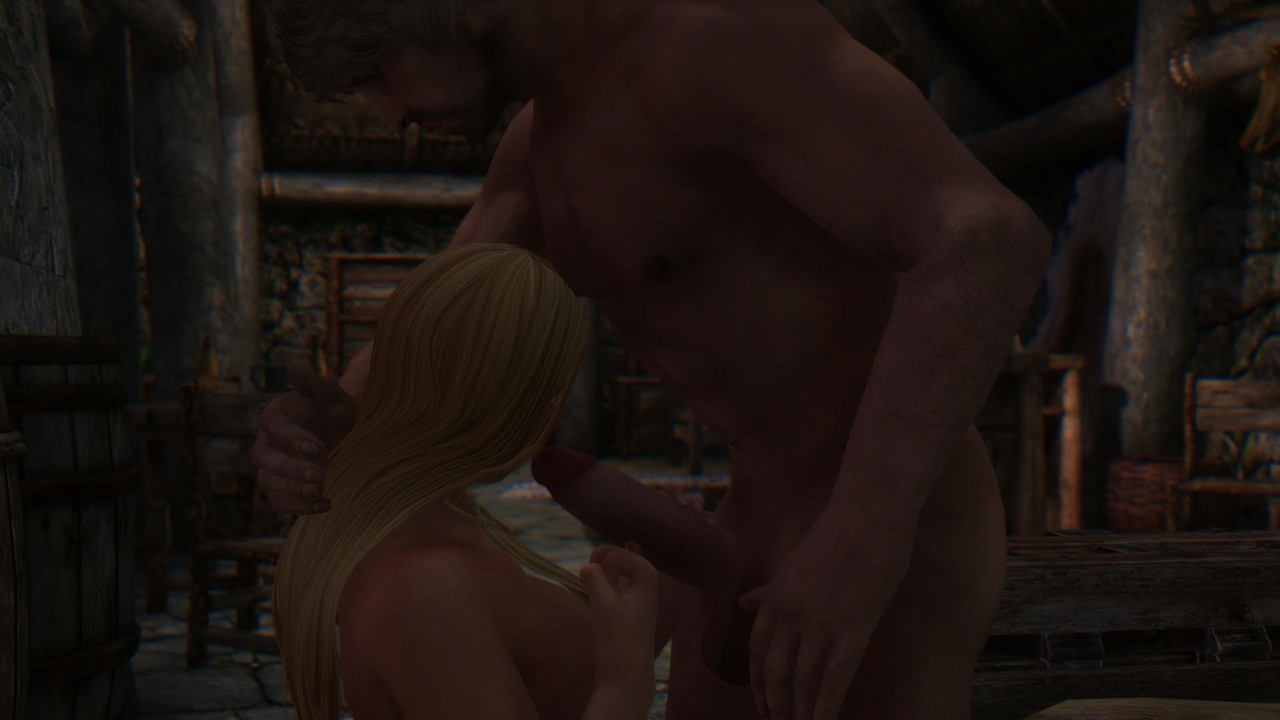 Vincent: Yea, your son and brother are still sleeping.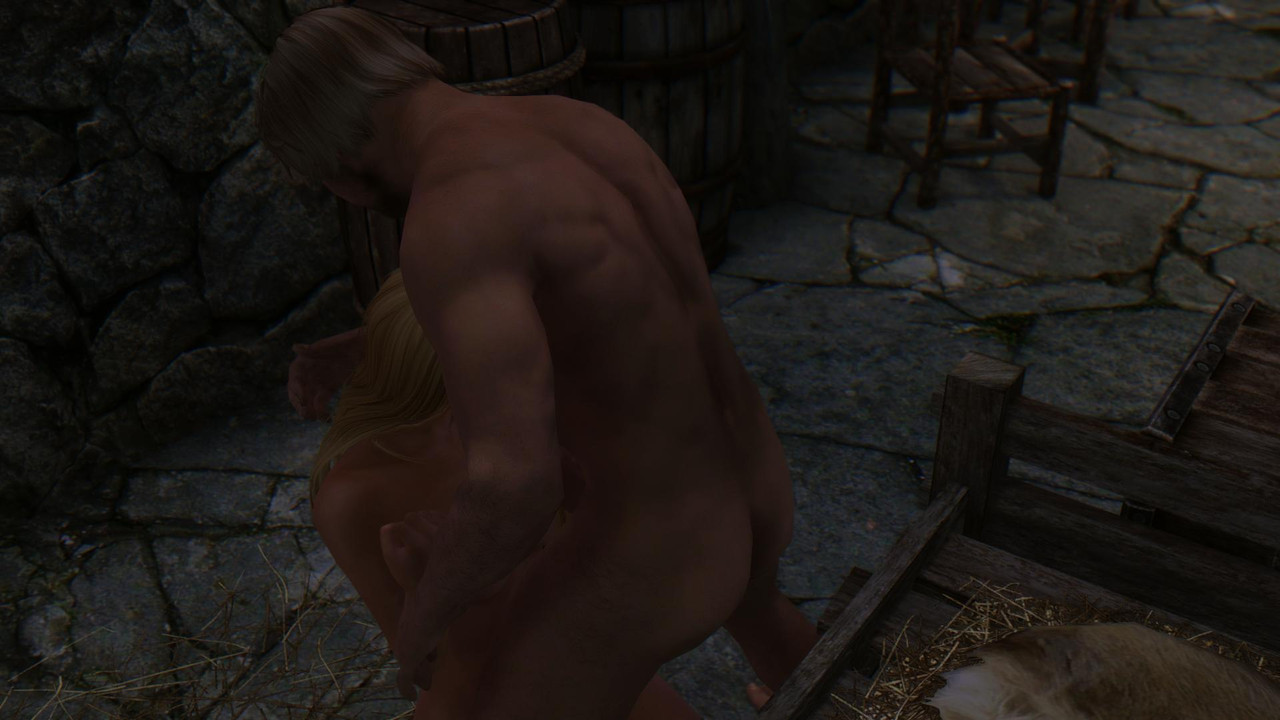 Gerdur: ...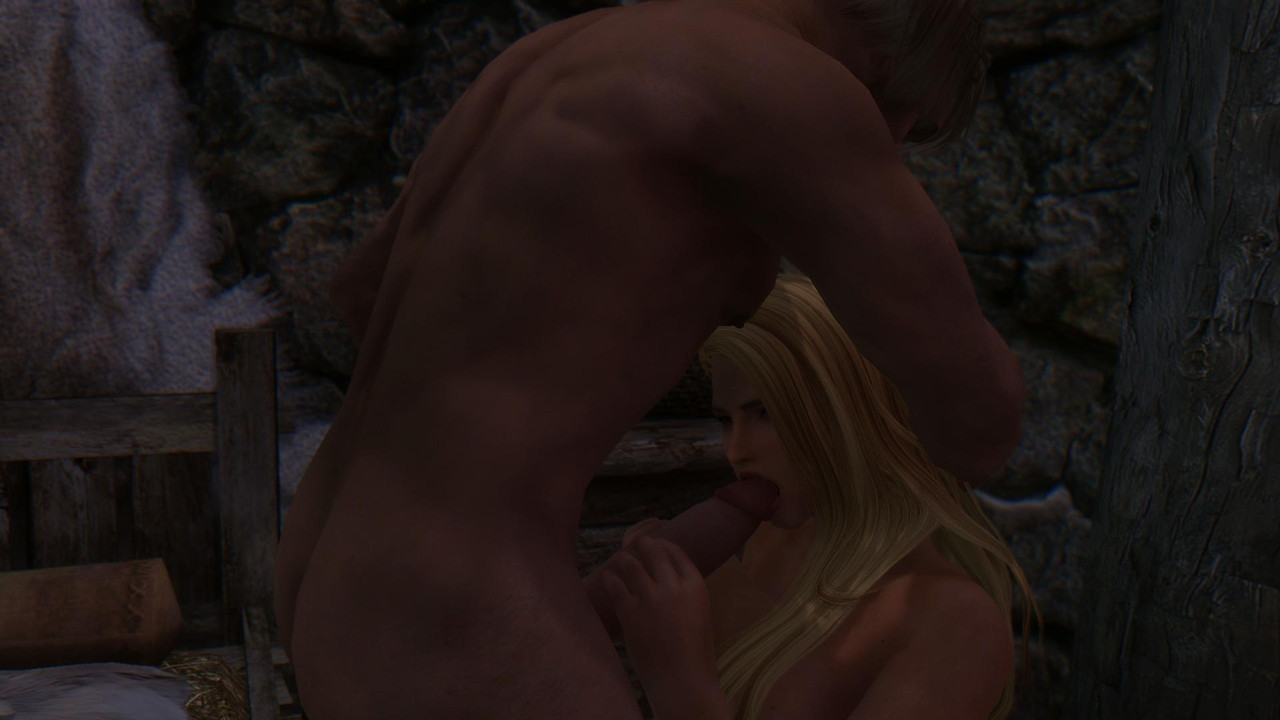 Vincent: Did anyone ever told you that you have a really nice butt?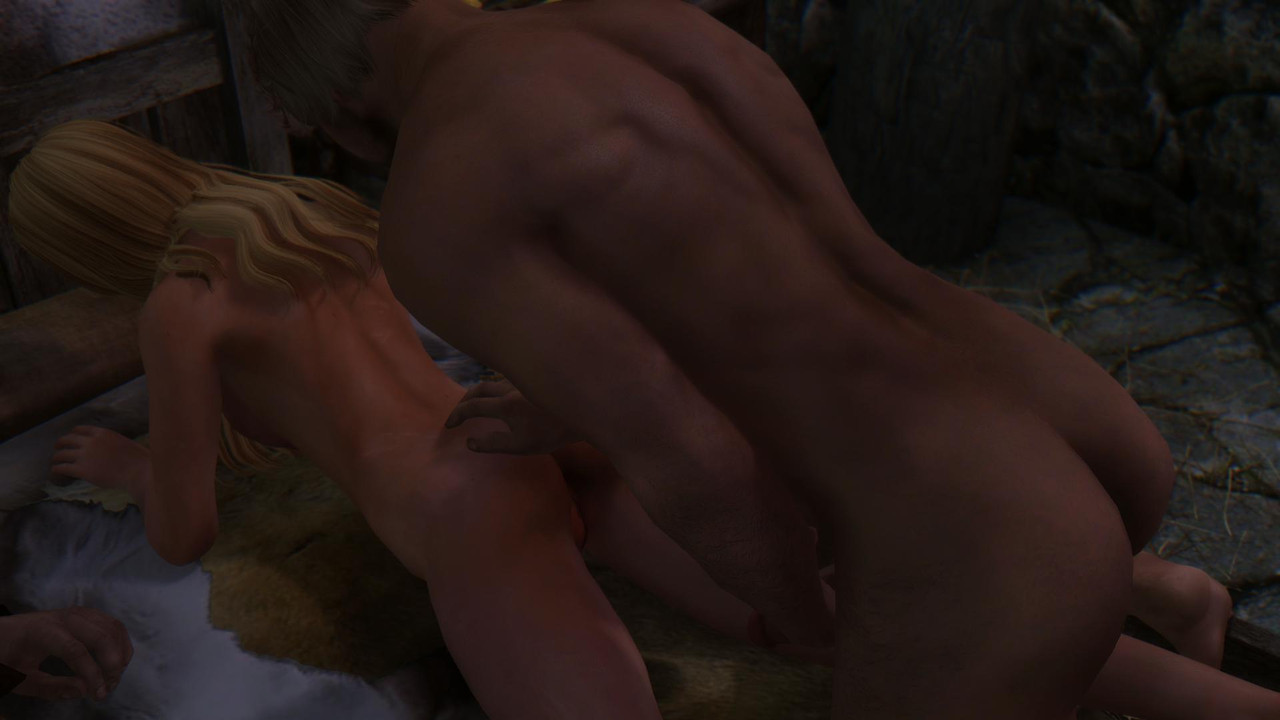 Gerdur: Stop lollygagging and put it in already...

Vincent: As you wish.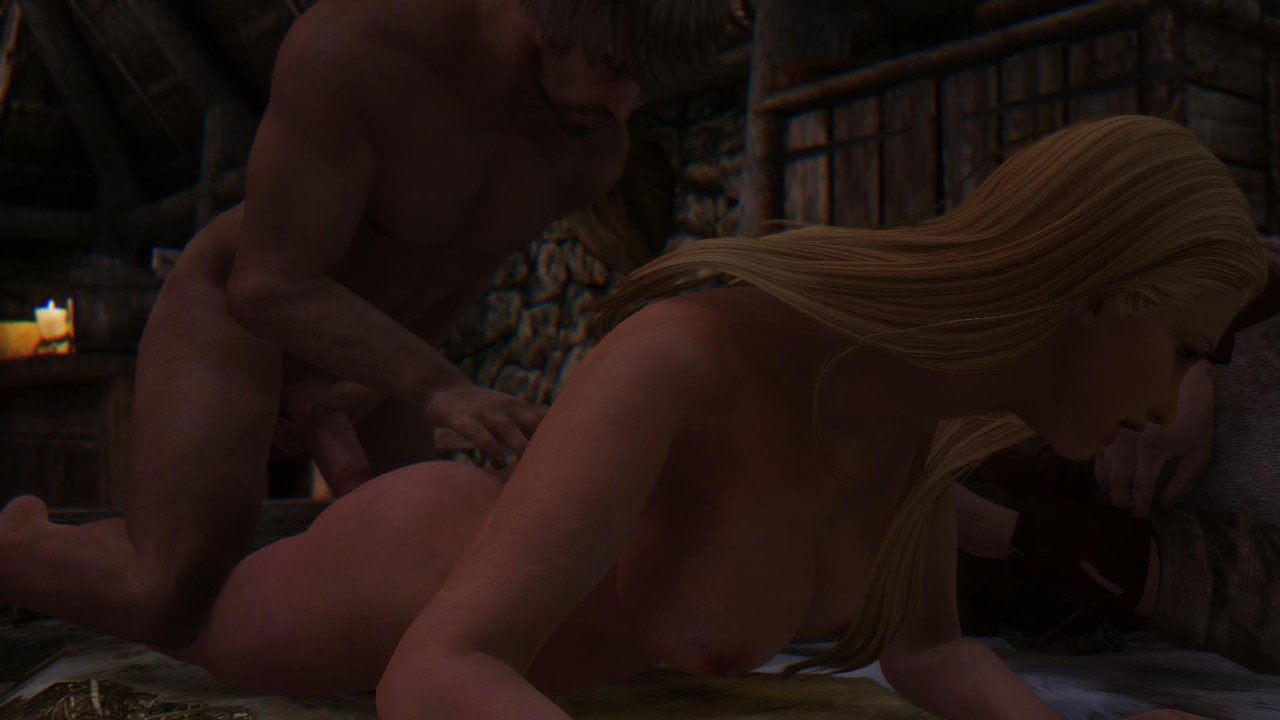 Gerdur: Oh fguck...!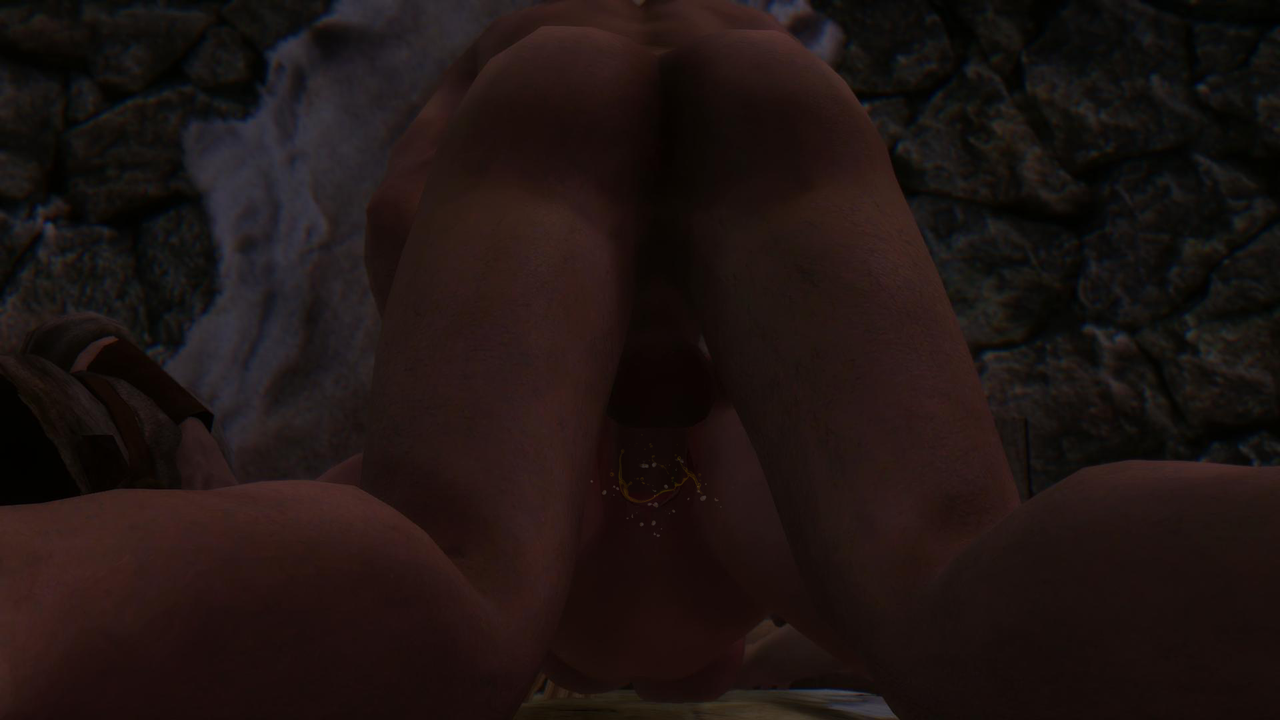 Vincent: Sh...You wouldn't want him to hear you moaning in ecstasy...would you?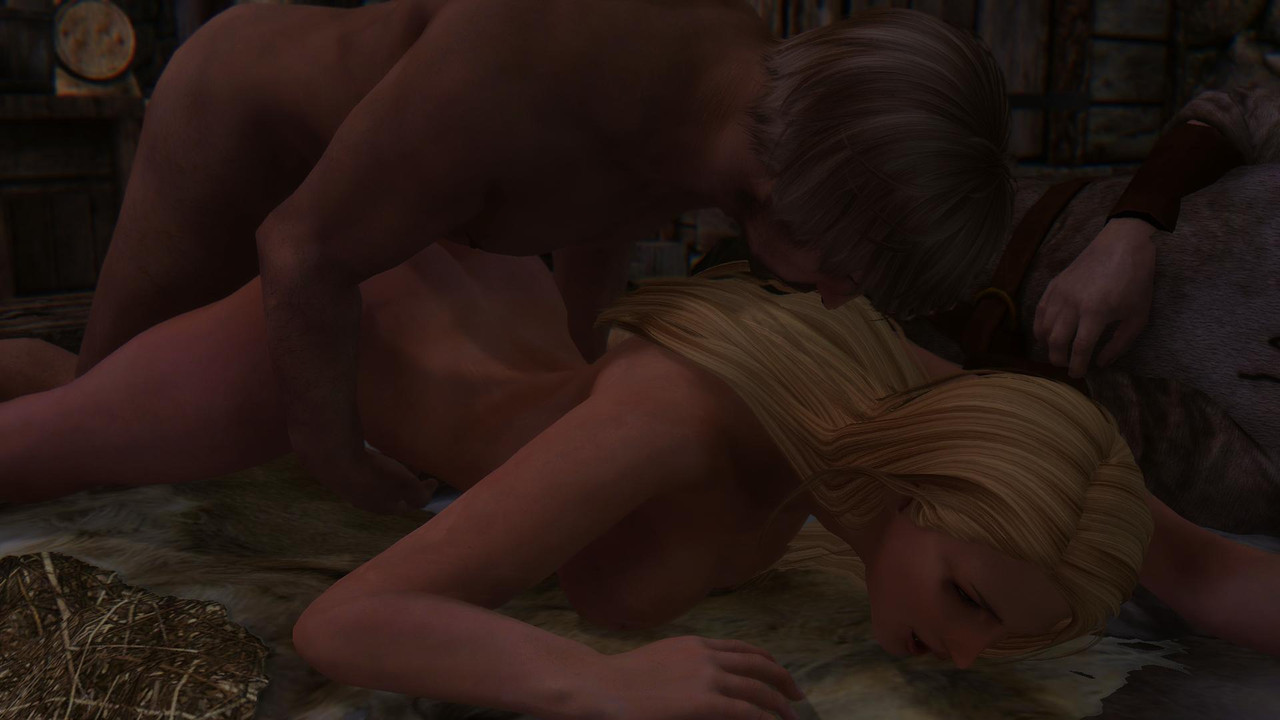 Gerdur: "Ecstasy"? Hah! You wish. My husband...Hod is...way bigger than you...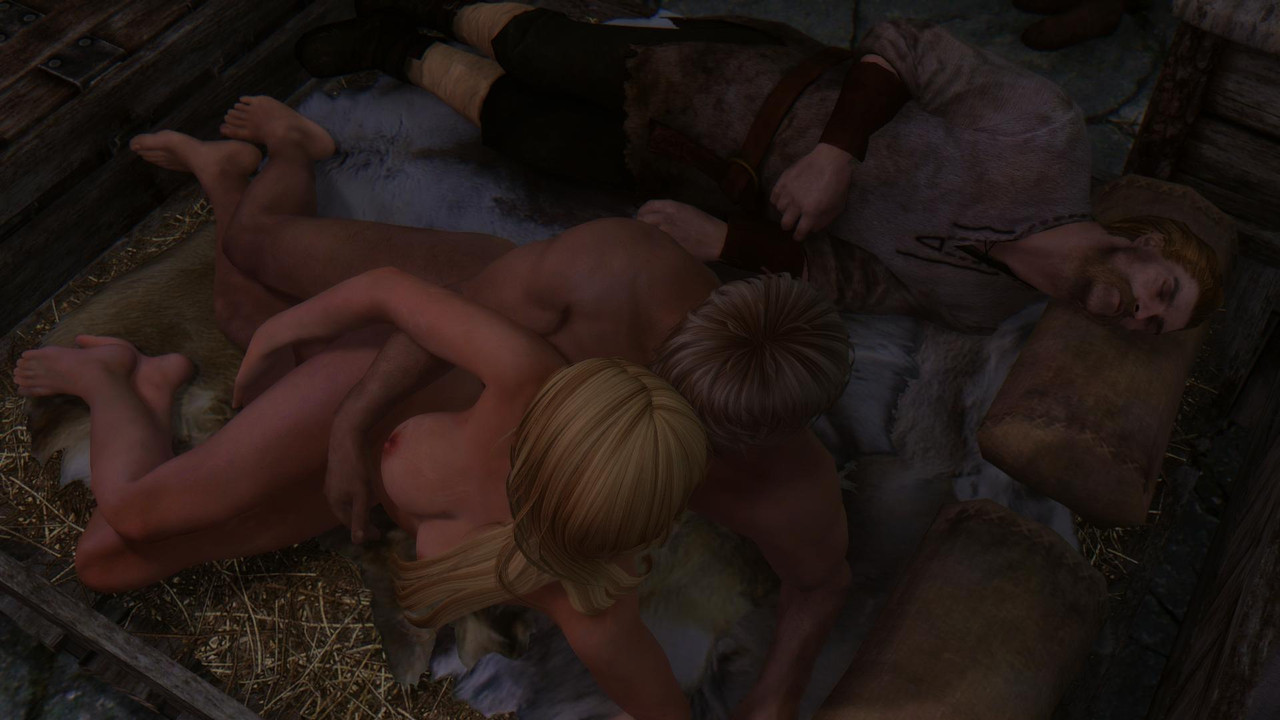 Vincent: Oh really? Guess I have to make it up in techniques.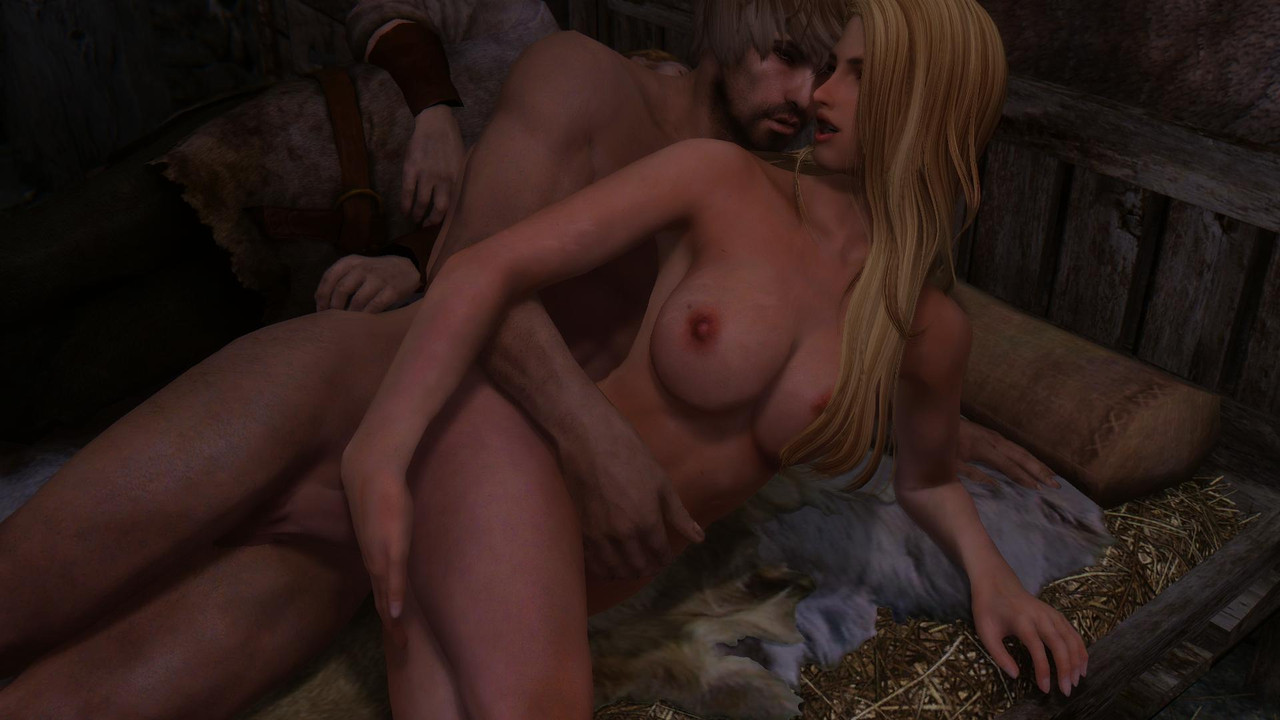 Gerdur: ...No..stop! Don't play with my...!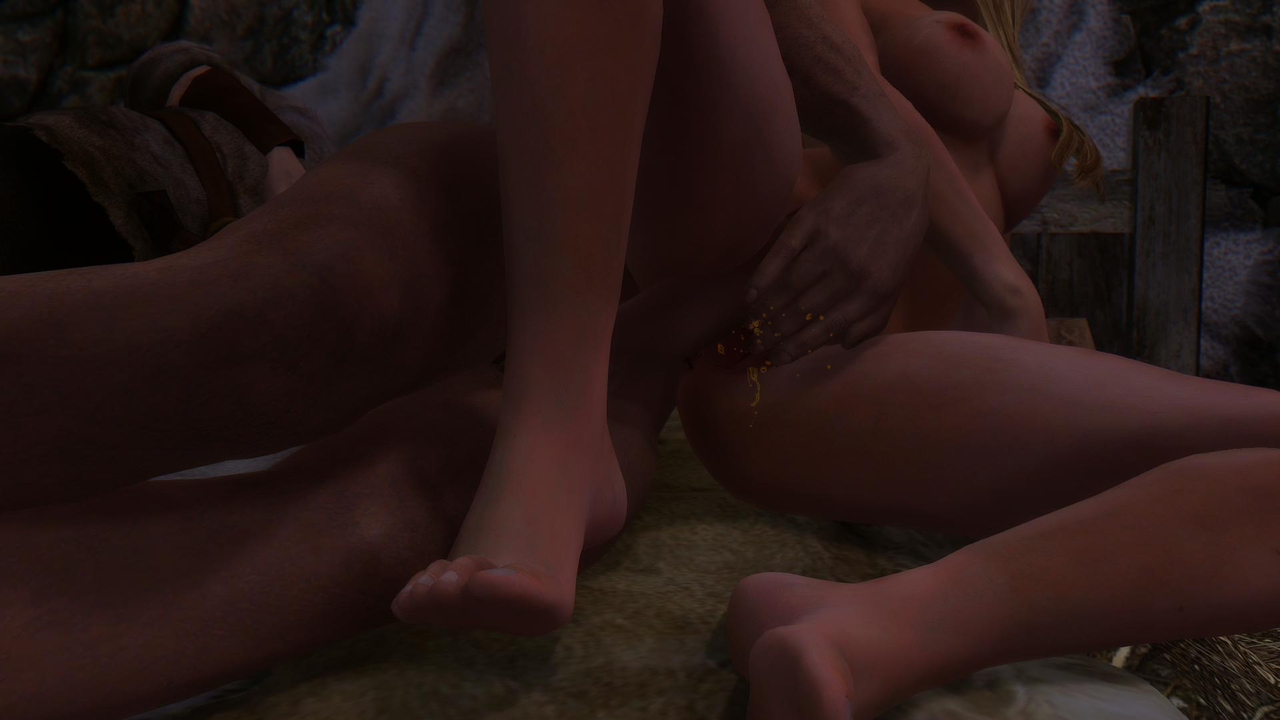 Vincent: Oops, a big girl wetting her bed, I wonder how you going to explains to Hod tomorrow.
 
Gerdur: I...I don't care anymore...just finish already...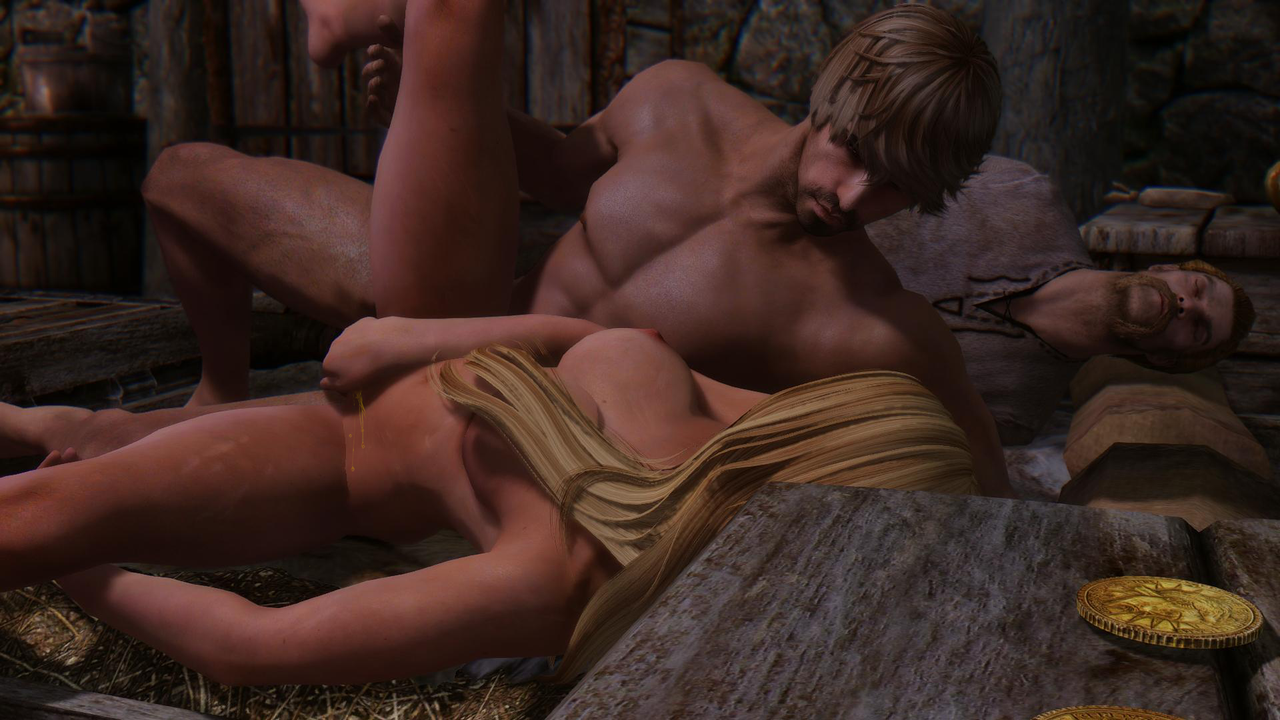 Vincent: What's wrong Gerdur? Enjoying the cock that isn't your husband?

Gerdur: Who is enjoying this?!...You forced me...there isn't anything I can do about it....

Vincent: Still being dishonest I see. Don't worry, I'm about to make you feel a whole lot better.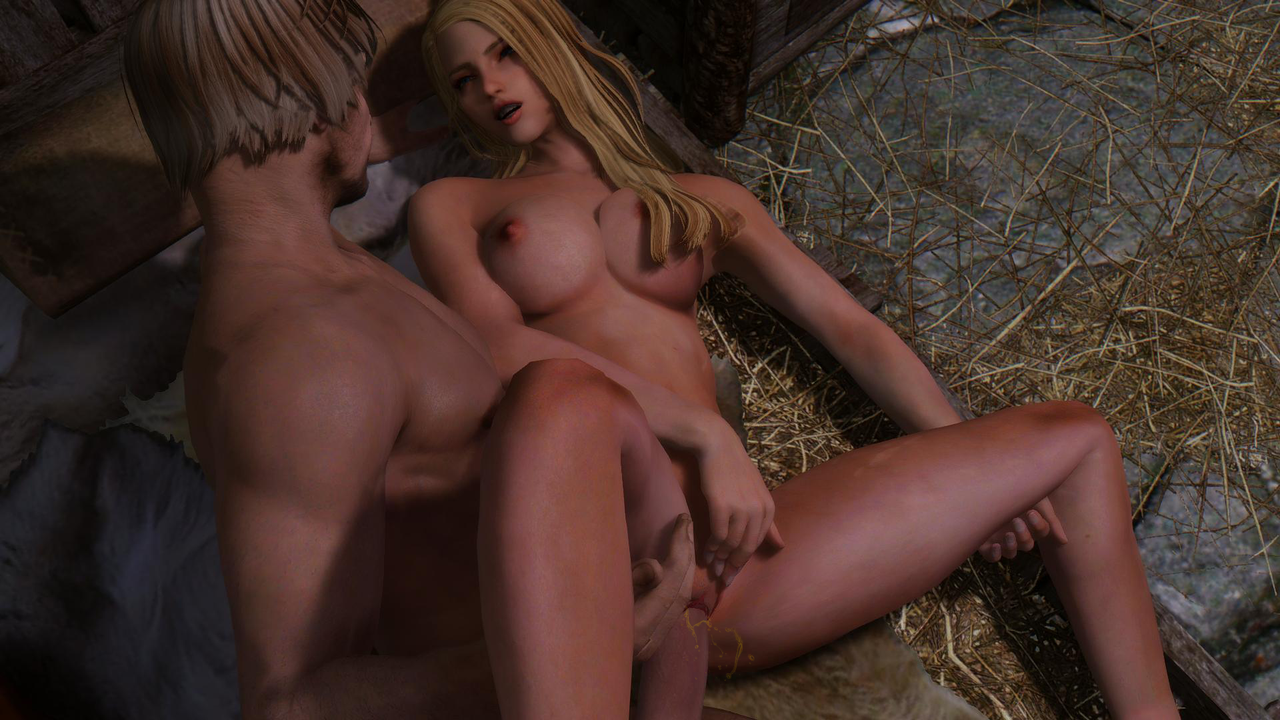 Gerdur: No...I can't!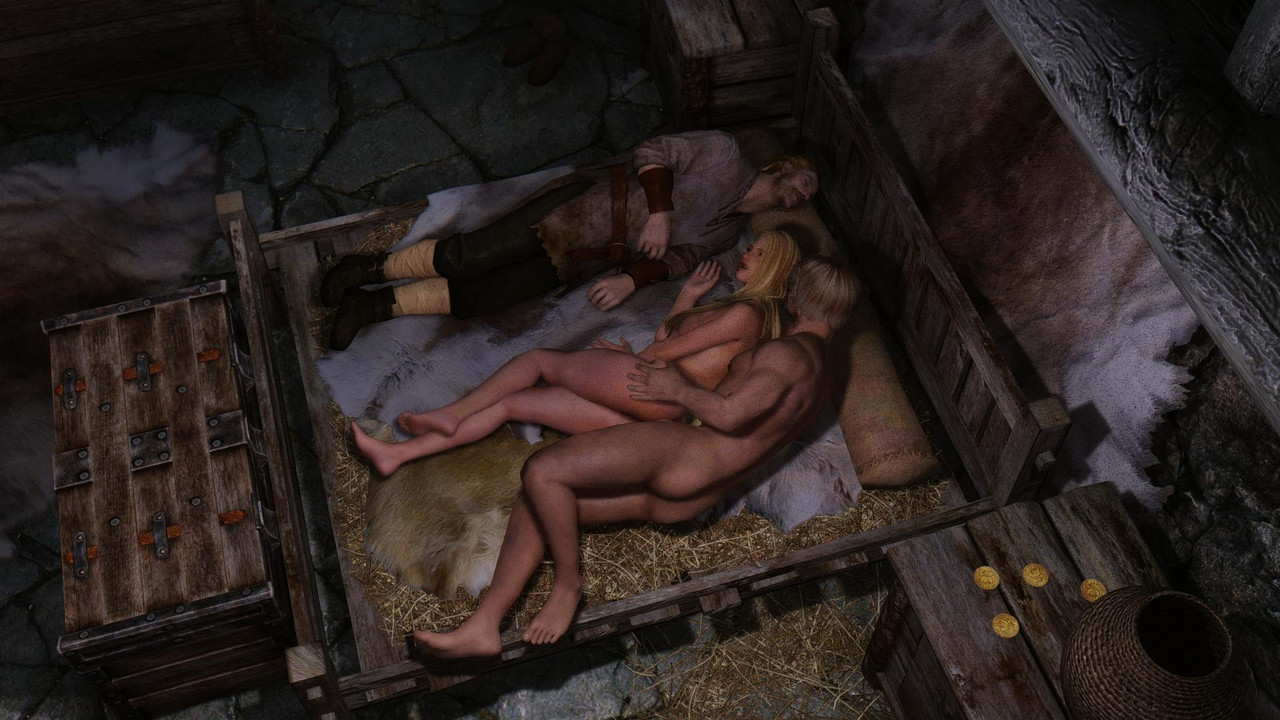 Vincent: What? You can't even look him in the face while you're fucking another man?

Gerdur: Please...I'll do anything...anything but this...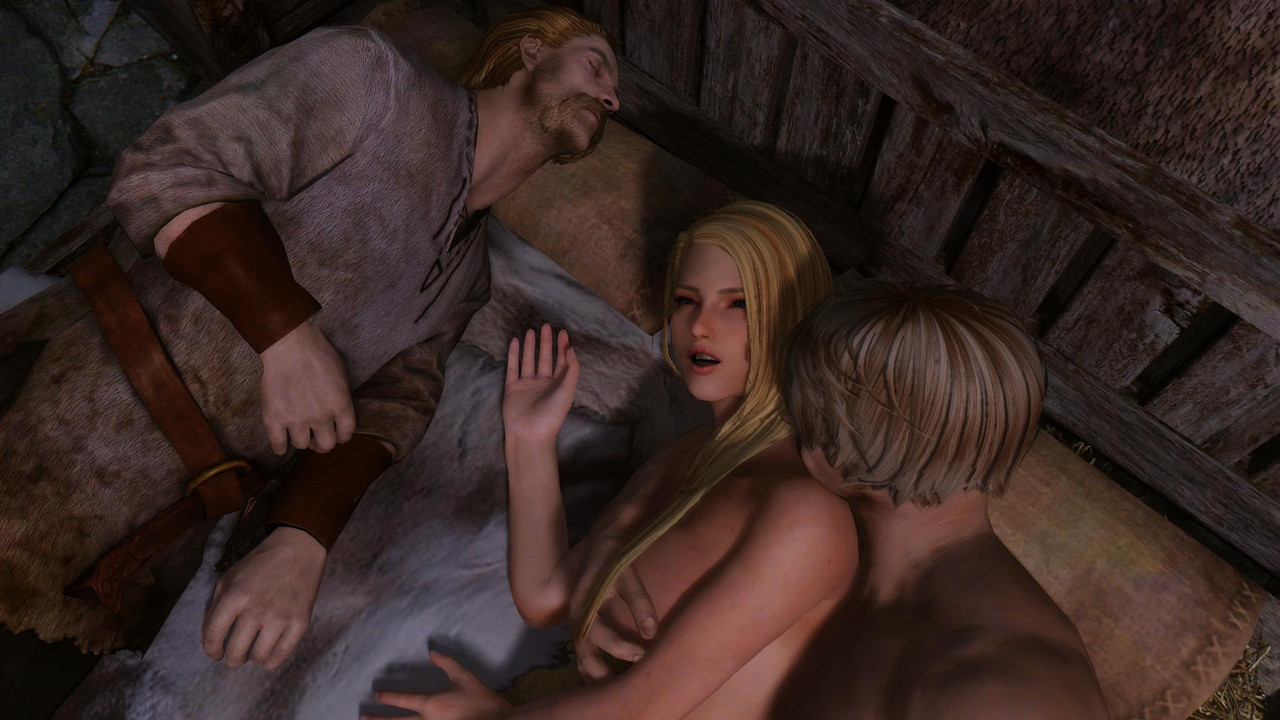 Vincent: Then tell me honestly, whose dick do you like best?

Gerdur: H..His.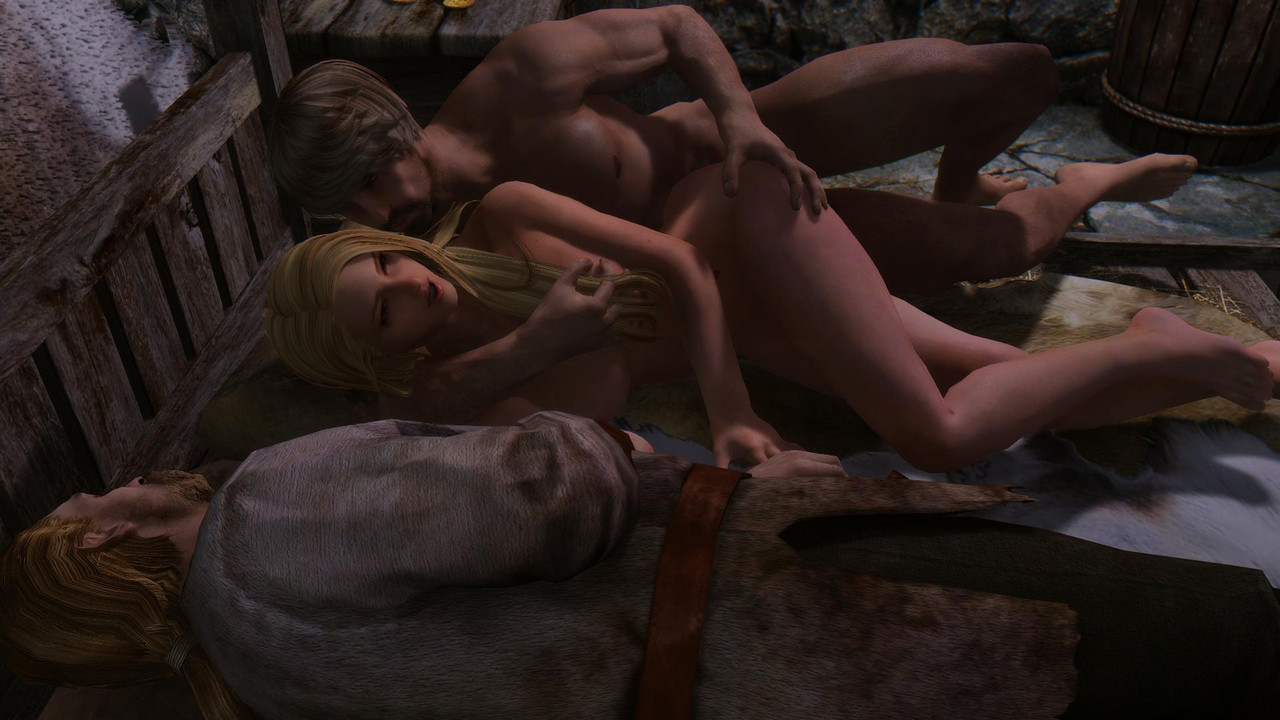 Vincent: Whose would you rather have, stirring inside you right now?!

Gerdur: Hod's...!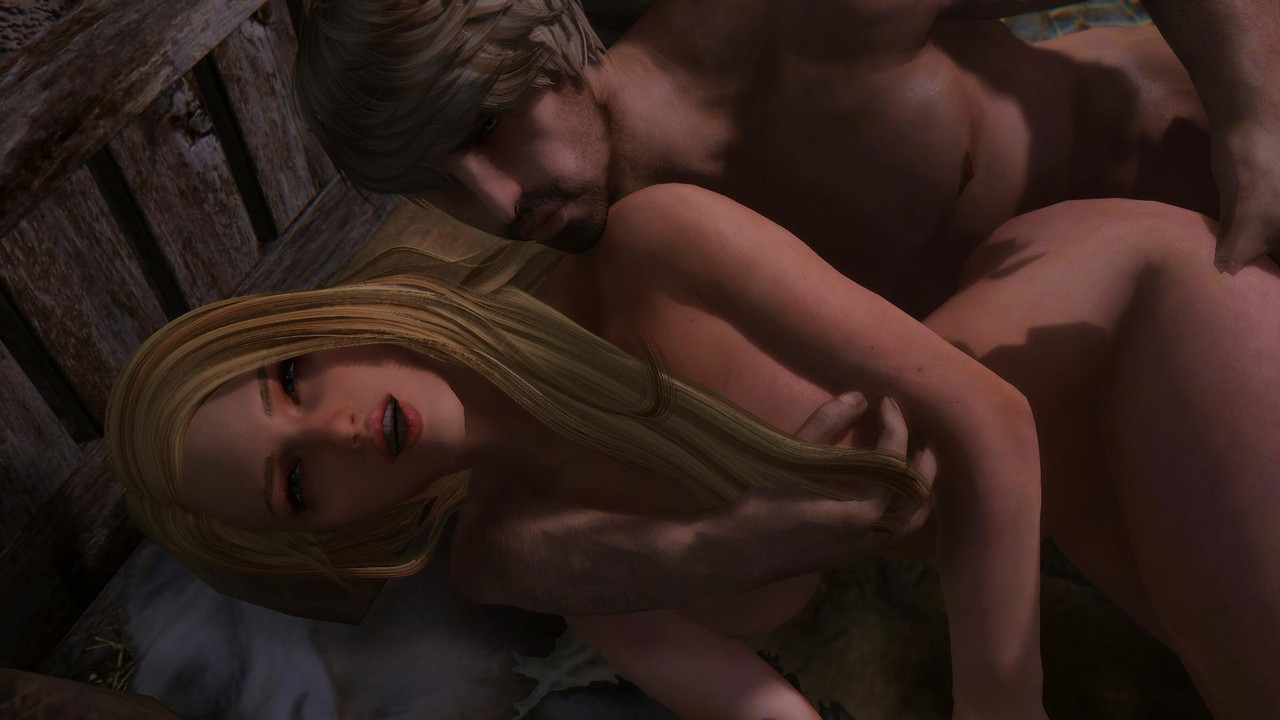 Vincent: Whose cock is it, that you can no longer live without...?

Gerdur: ...Hod...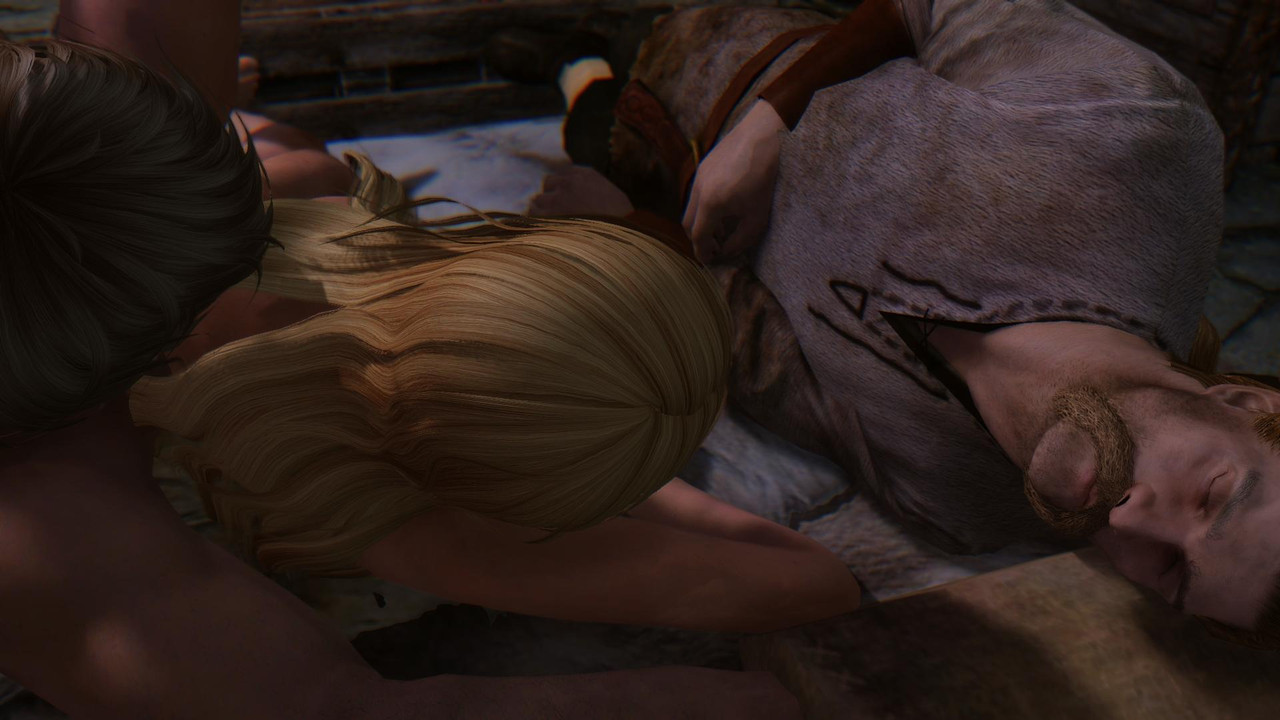 Gerdur: Hod...I'm sorry...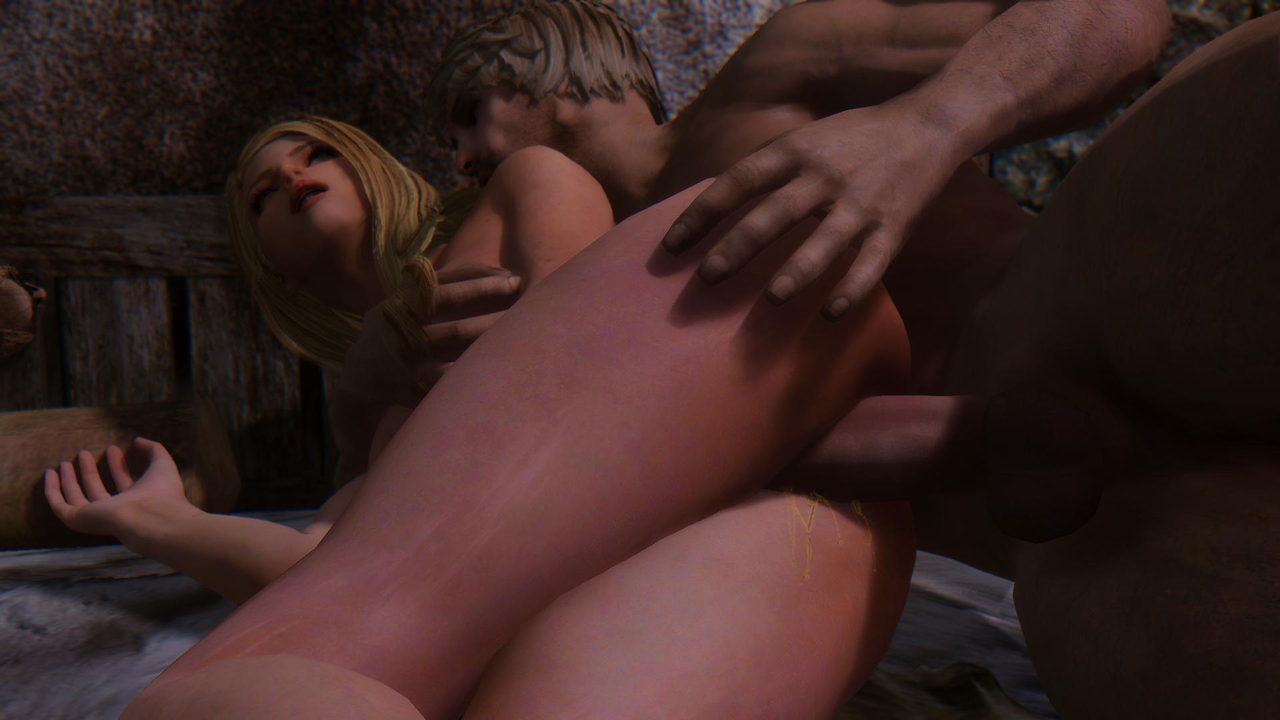 Gerdur: But I think I've fallen for his cock!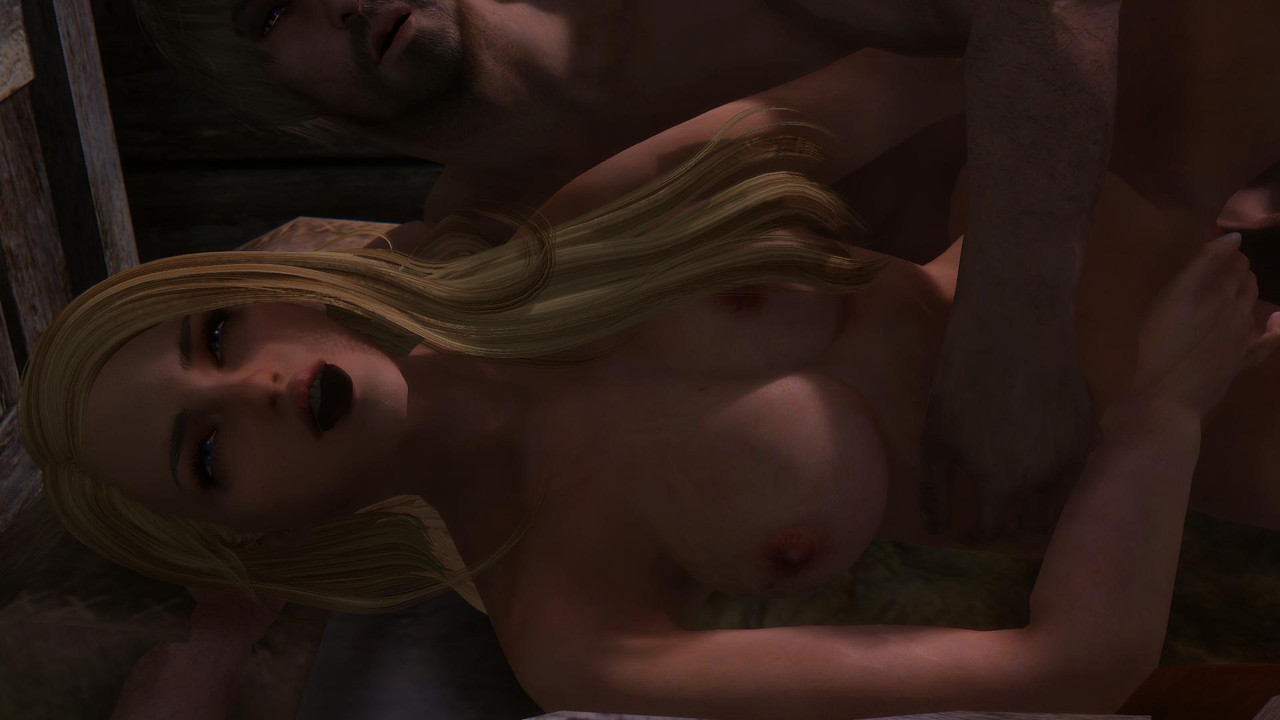 https://gfycat.com/UltimateGoldenElkhound
Gerdur: Ah!..ah..hah...



Vincent: The night is still young, shall we go again?

Gerdur: ...Y..yhes...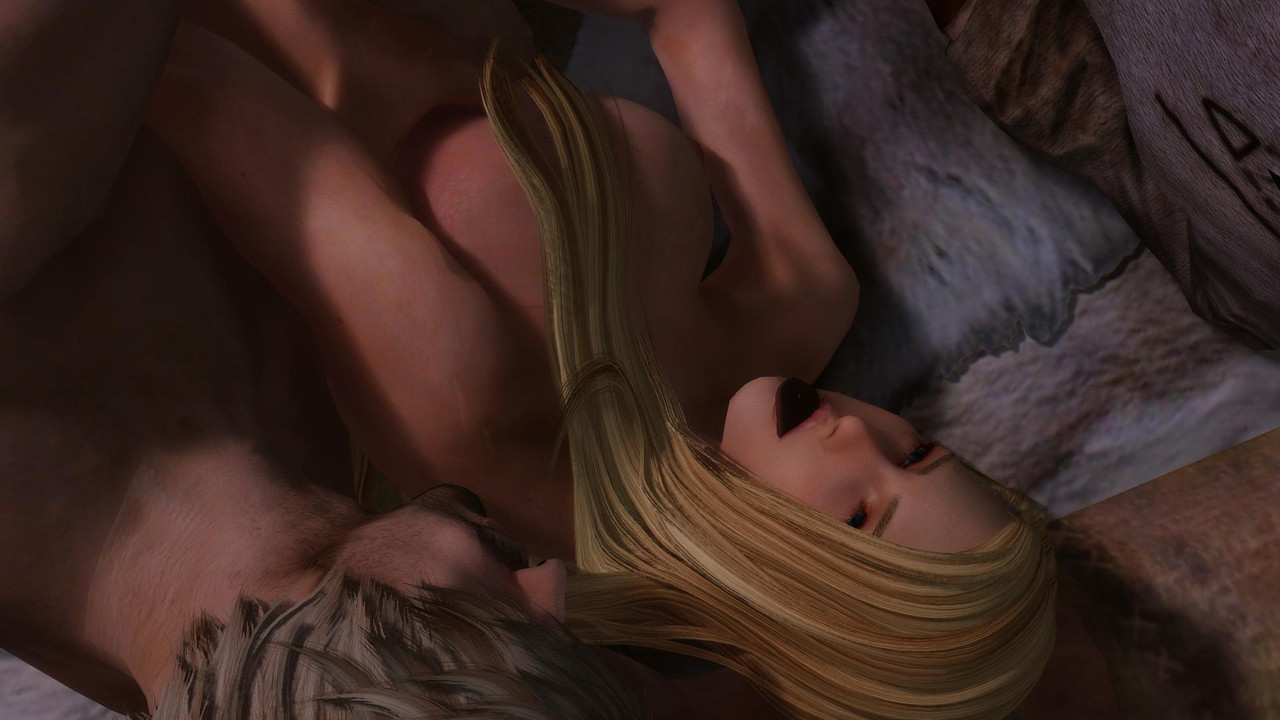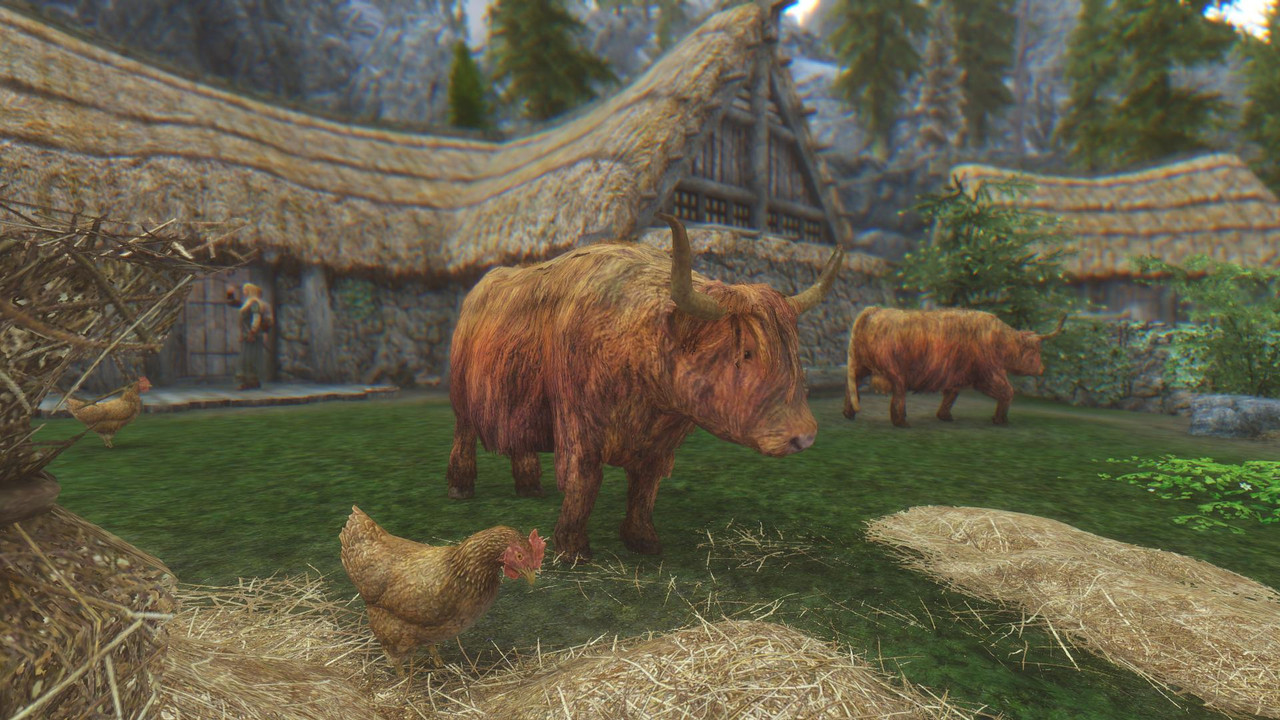 Hod: Have a safe trip!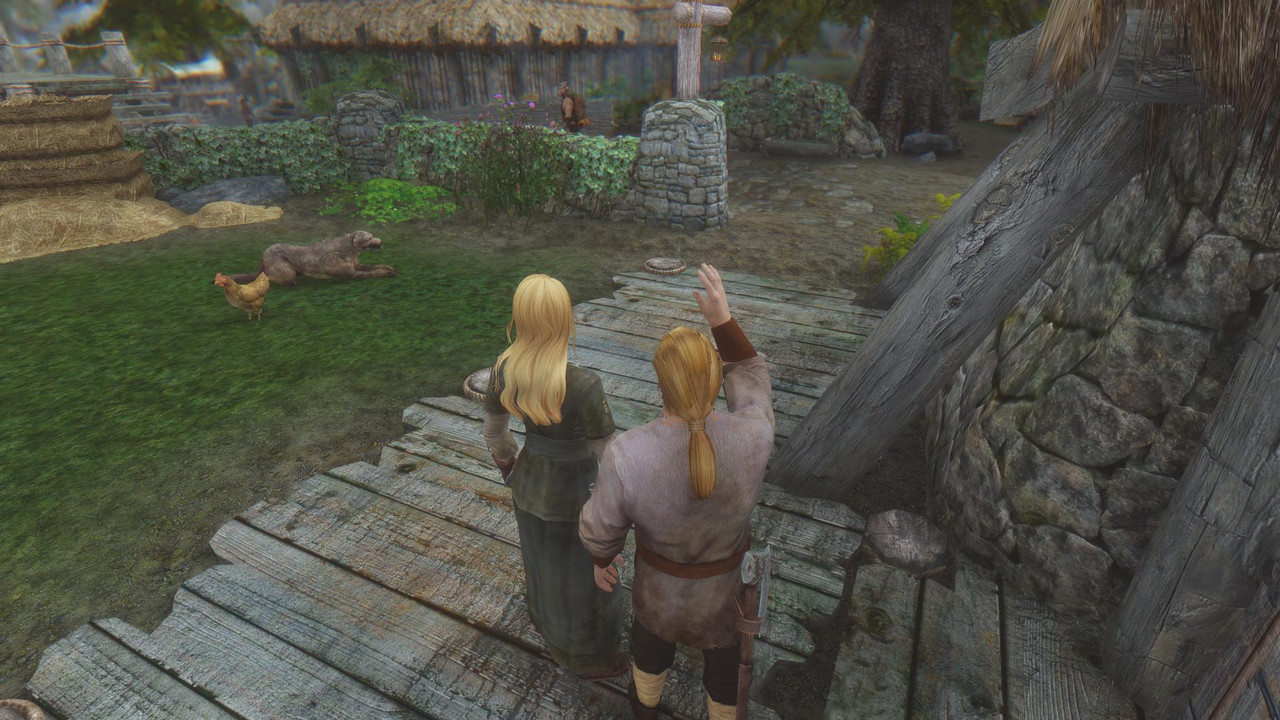 Vincent: I will, you two take care also.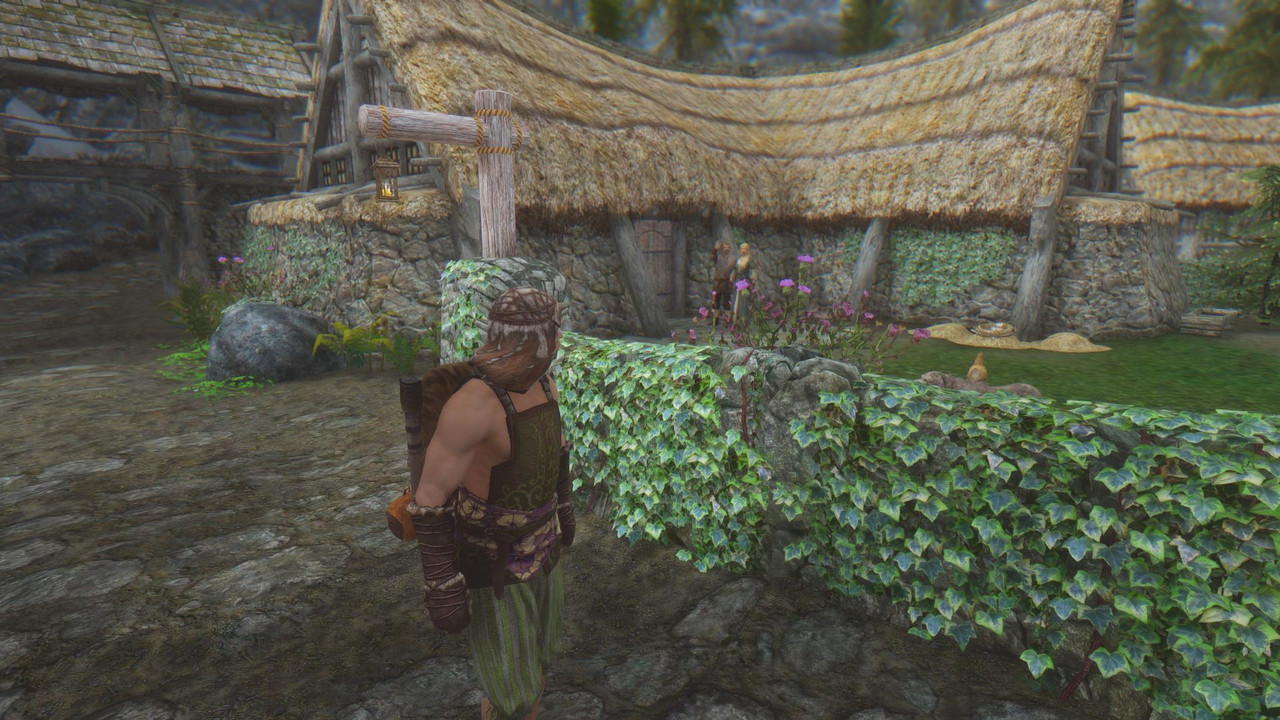 Gerdur: Come by for a visit when you're in town.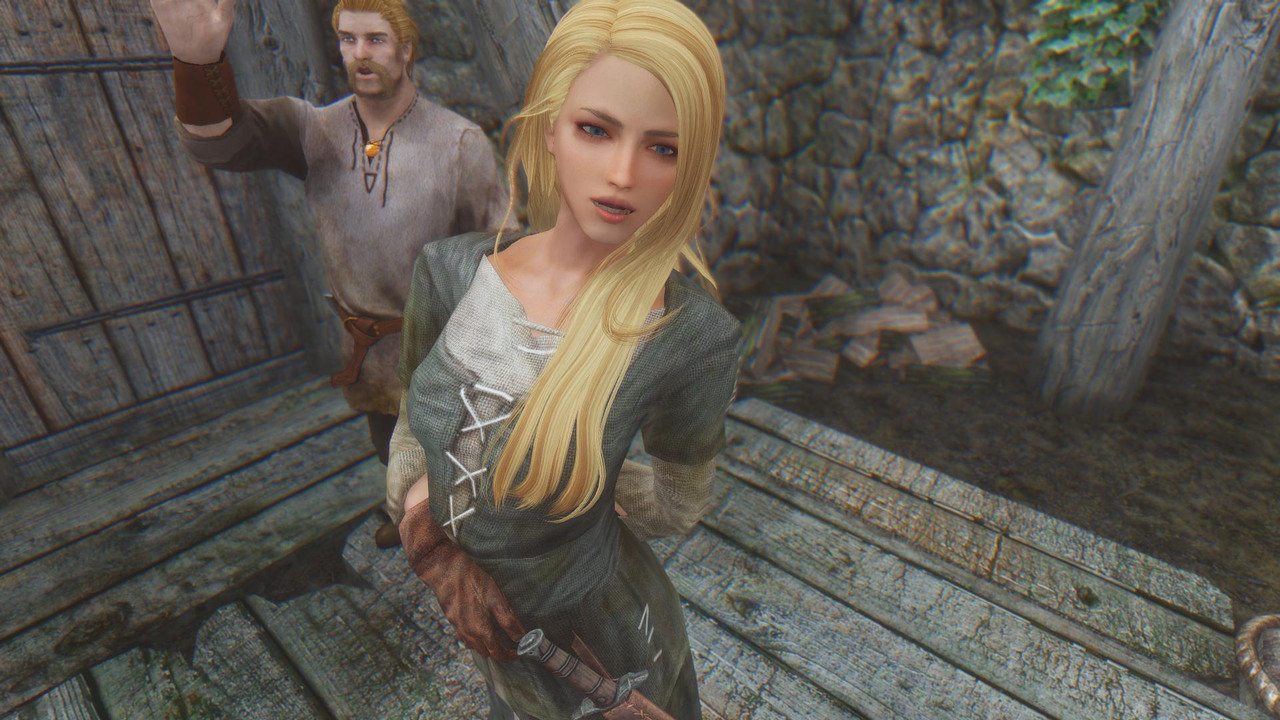 Gerdur: You can come anytime...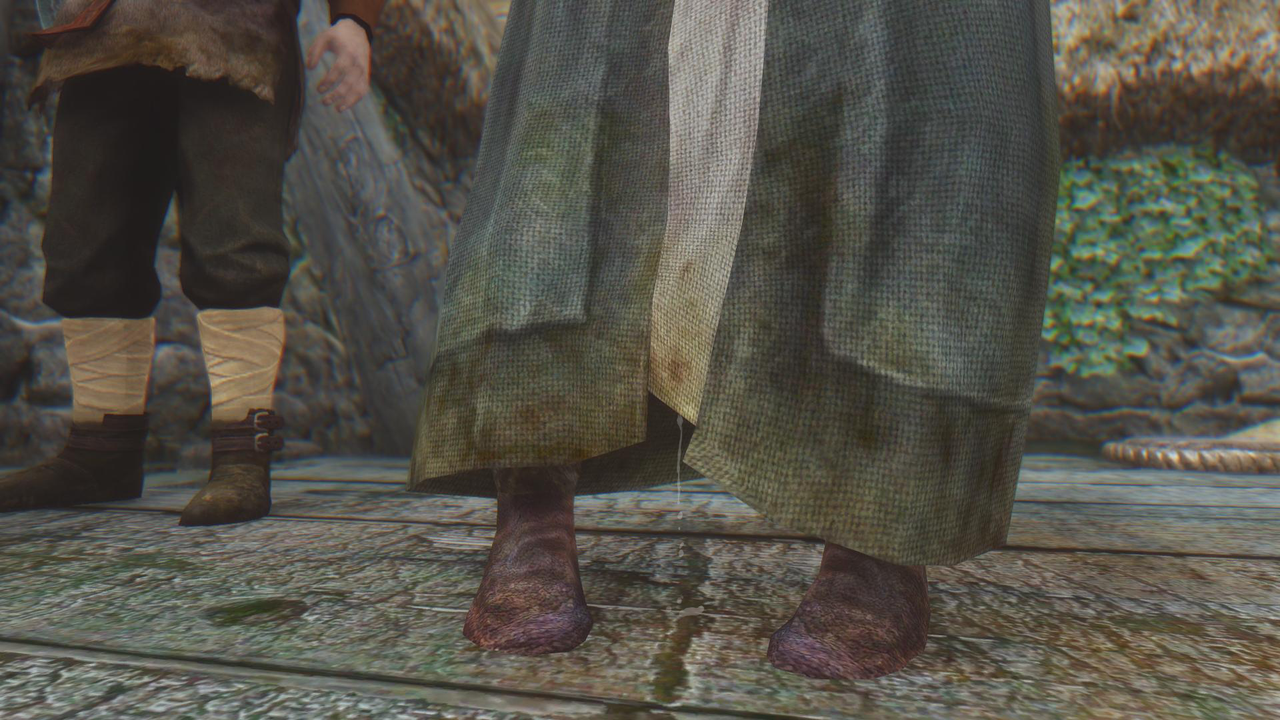 To be continue...