Hmm...story isn't meant to be taking seriously. I'm just doing whaterver I want with this one. I could make alien invades skyrim and the only thing that could save the world is a holy penis if I want to O_O. Oops spoiler?

As I descended further down the bowel, I notice a breeze from ahead. Guess there is an escape after all.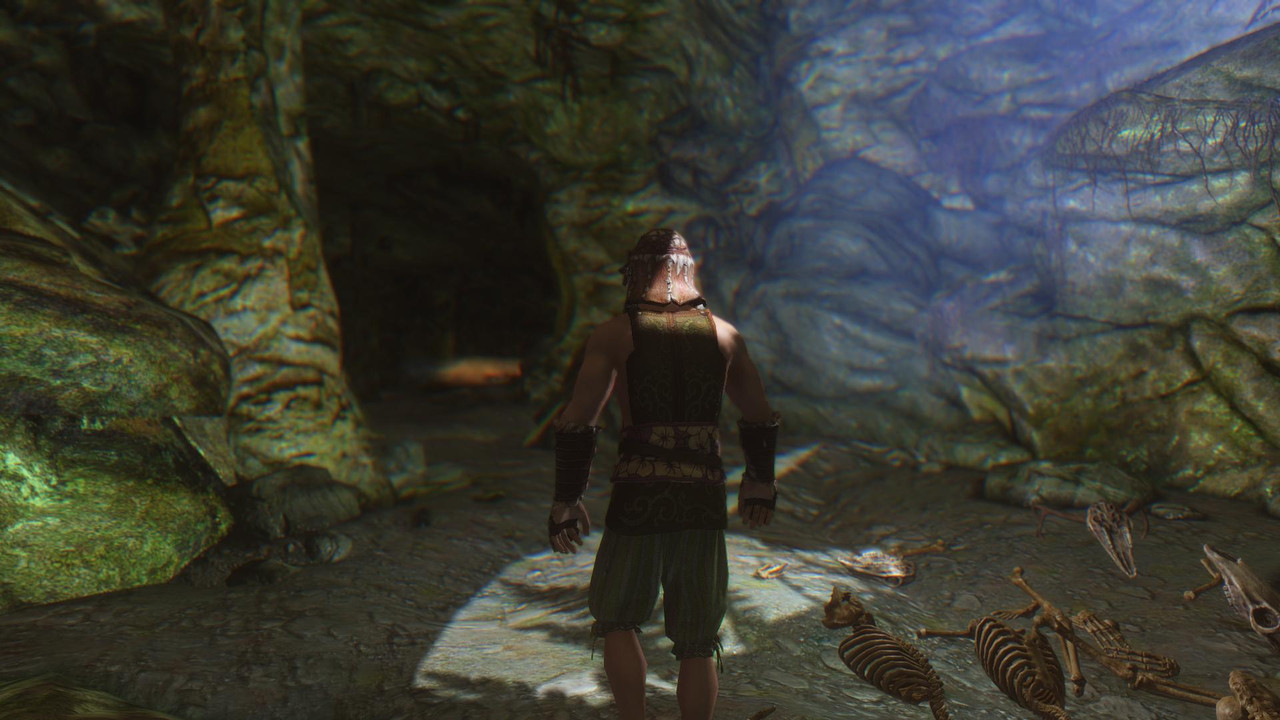 Upon entering the cavern, I found two men, badly wounded but alive.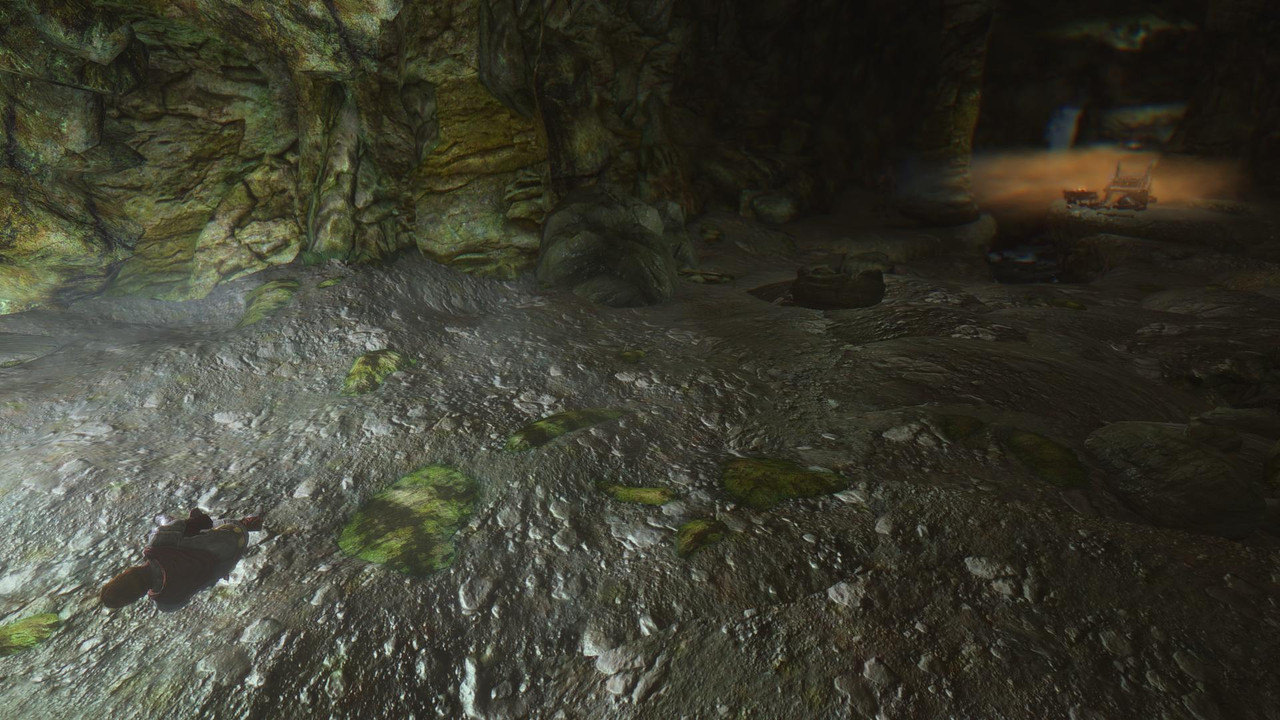 Instinctively, I ran over to the one nearest to me. He wore fancy armor of a Stormcloak, probably of high ranking.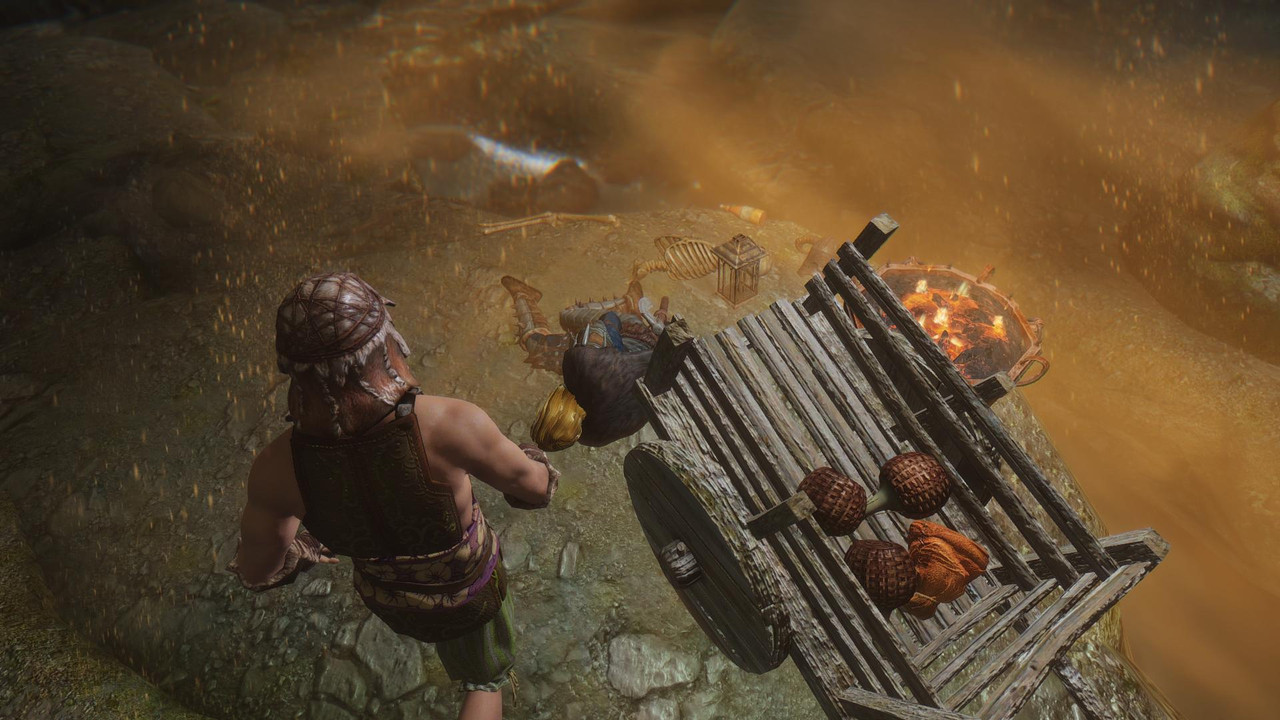 Vincent: You alright? Can you stand?

???: Fuck...bastard got me good.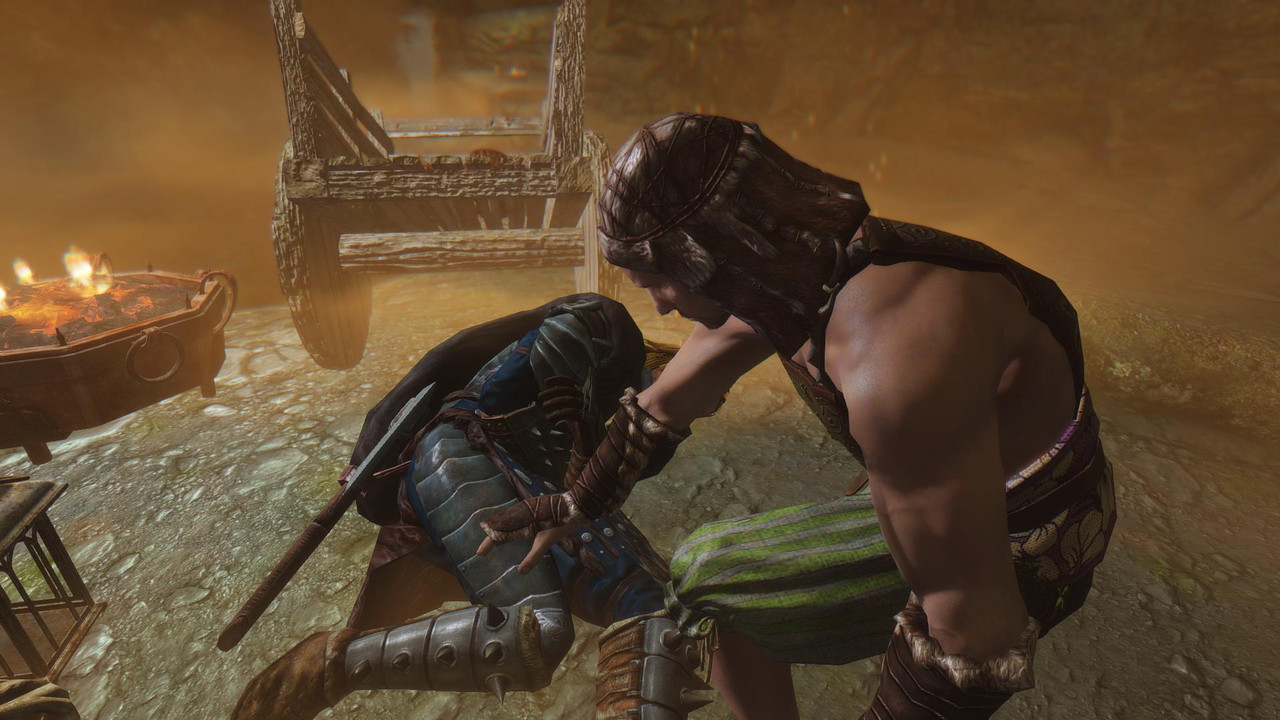 Vincent: Stay there, let me check on the other guy real quick.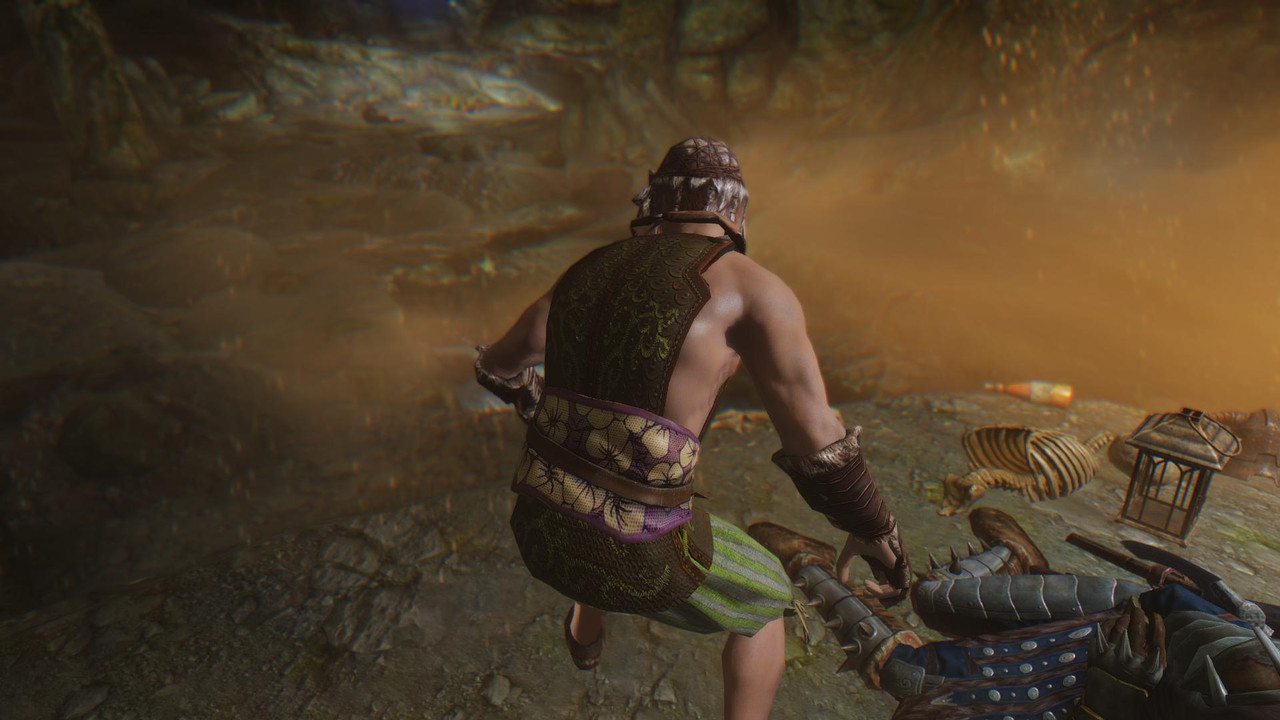 Vincent: Hey! You good over there?

????: Ah...dammit...!

Vincent: Hold on, I'm heading over.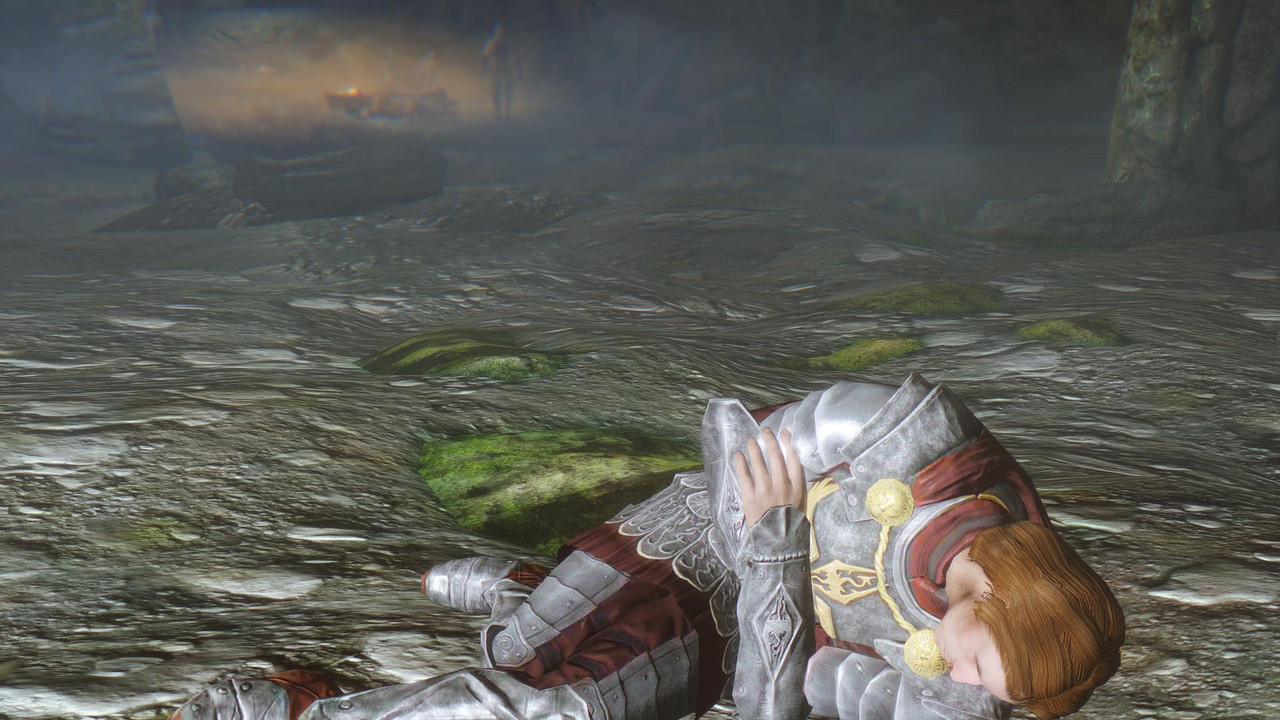 Vincent: Okay, never mind...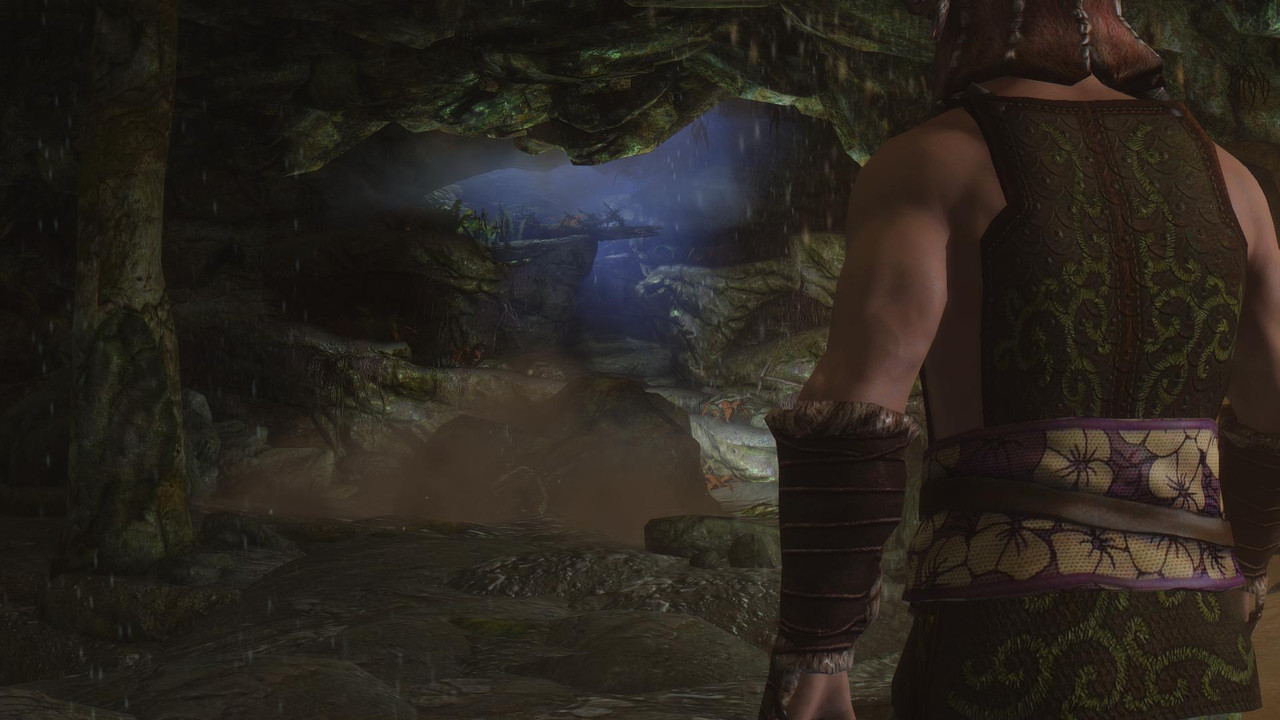 Vincent: Any last words you want me to pass on to your love ones?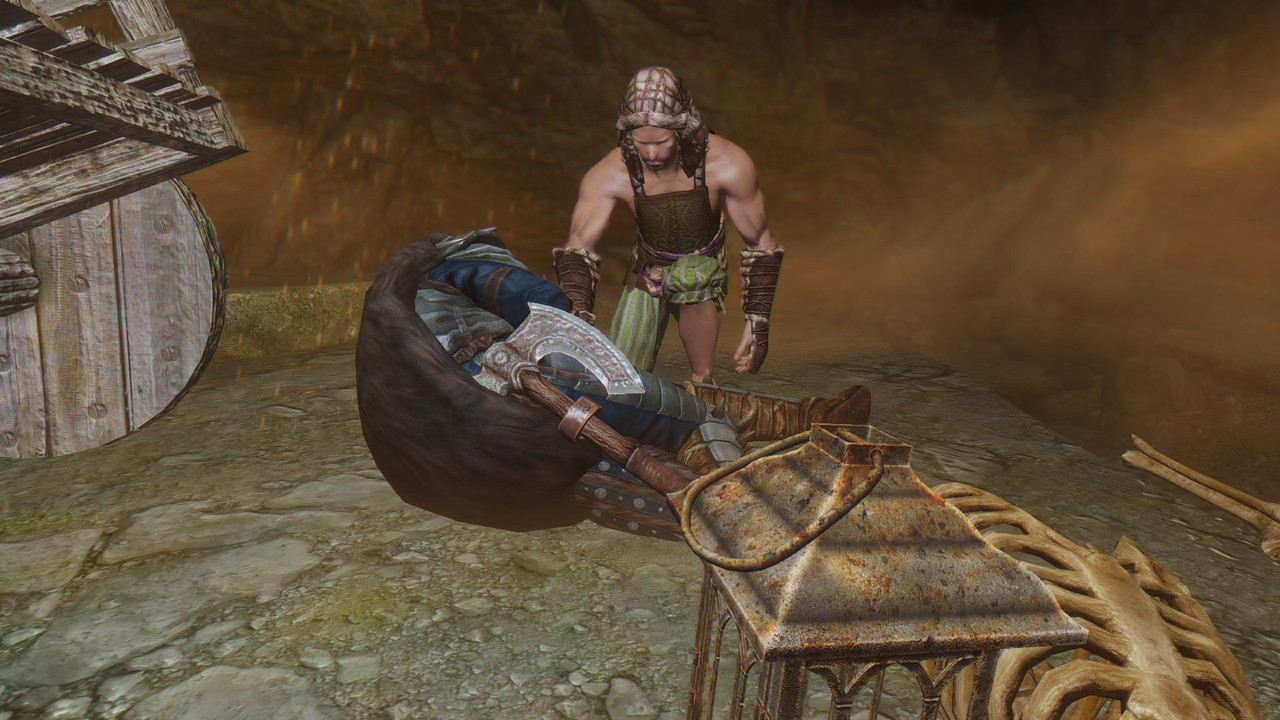 ???: I have a broken leg, I'm not dying you asshole!

Vincent: Oh, you're holding your stomach. I thought you got stab or something.

???: ...Any chance you got a potion on you? Any healing potion would do.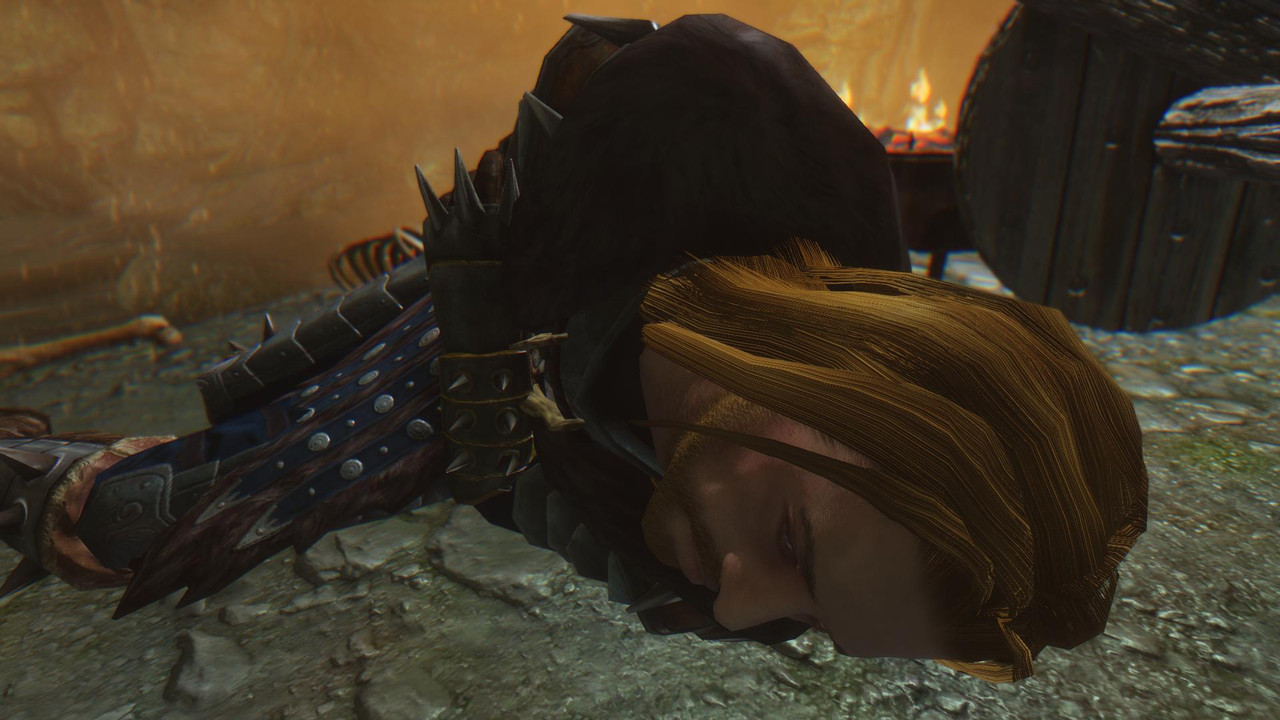 Vincent: In matter of fact I do! This is a bottle of Snow Elf's juice, contains the magical property of rejuvenation.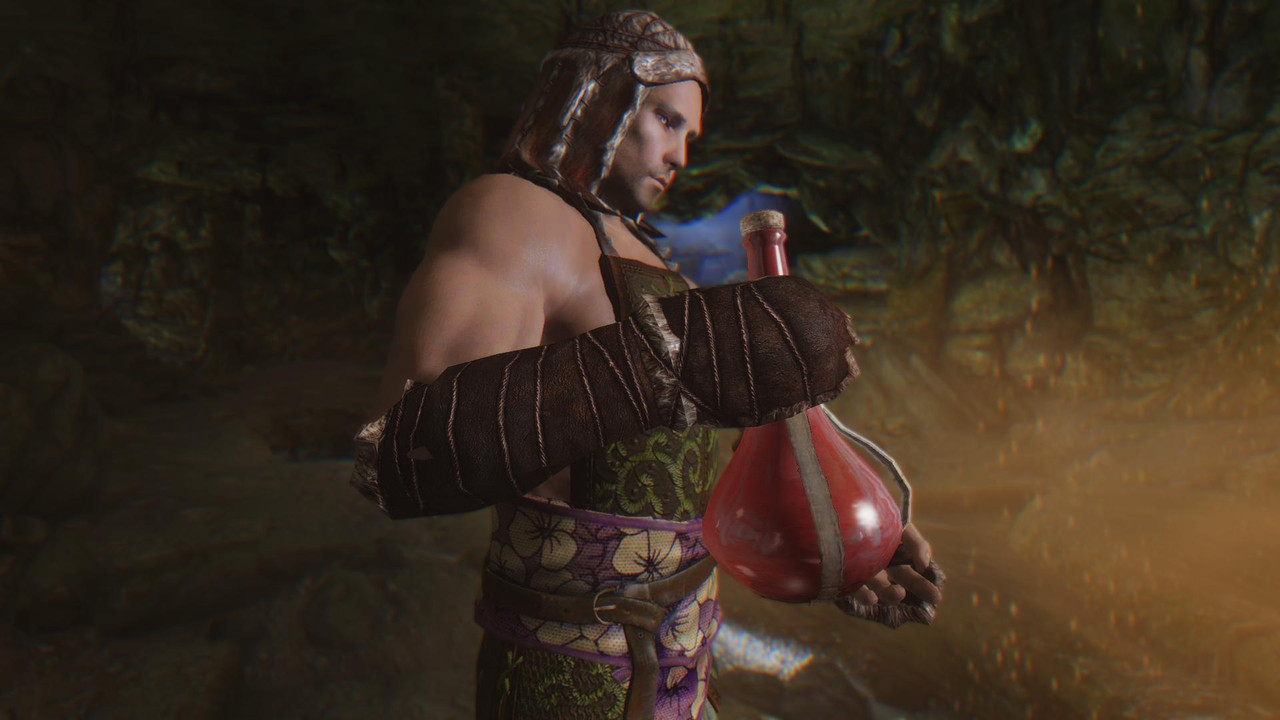 ???: Oh, good! Give it here. We need to hurry and warn the town folks...

Vincent: Uh no. That's not how economy works.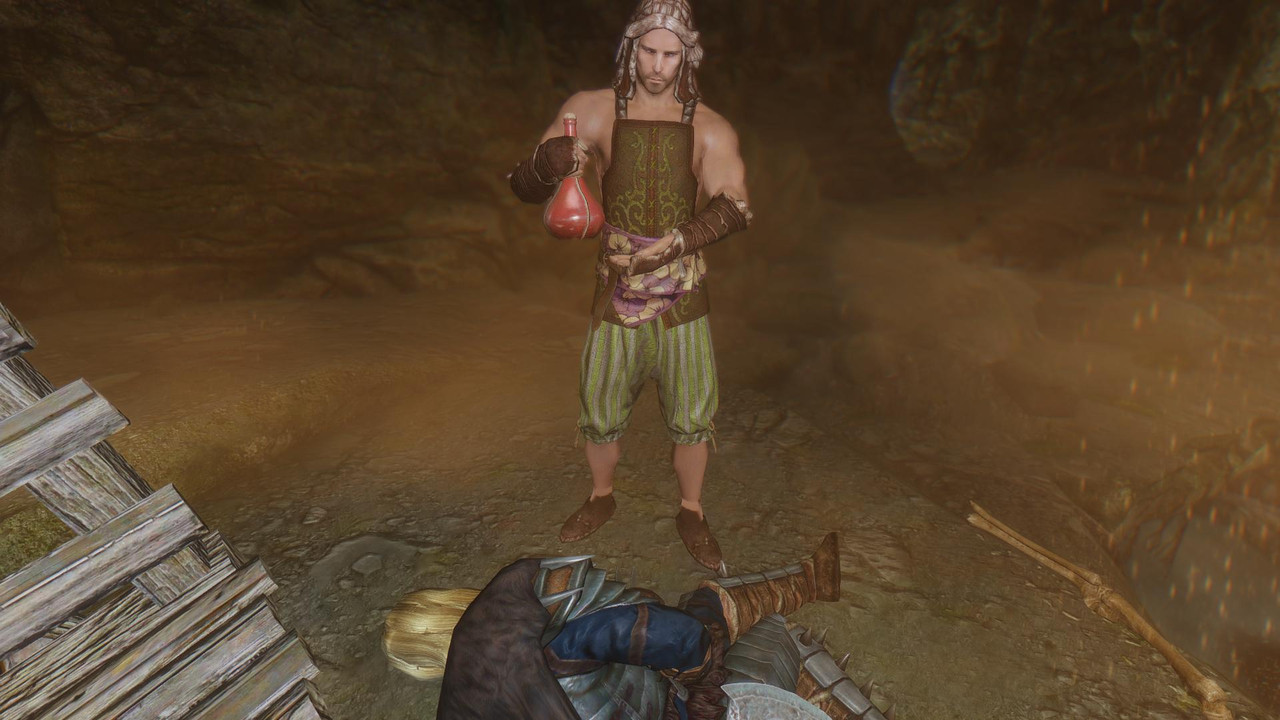 ???: Huh?! Economy?! Can't you see I'm fucking dying here!?

Vincent: But you told me you only have a broken leg.

???: Just shut up give me the fucking potion already!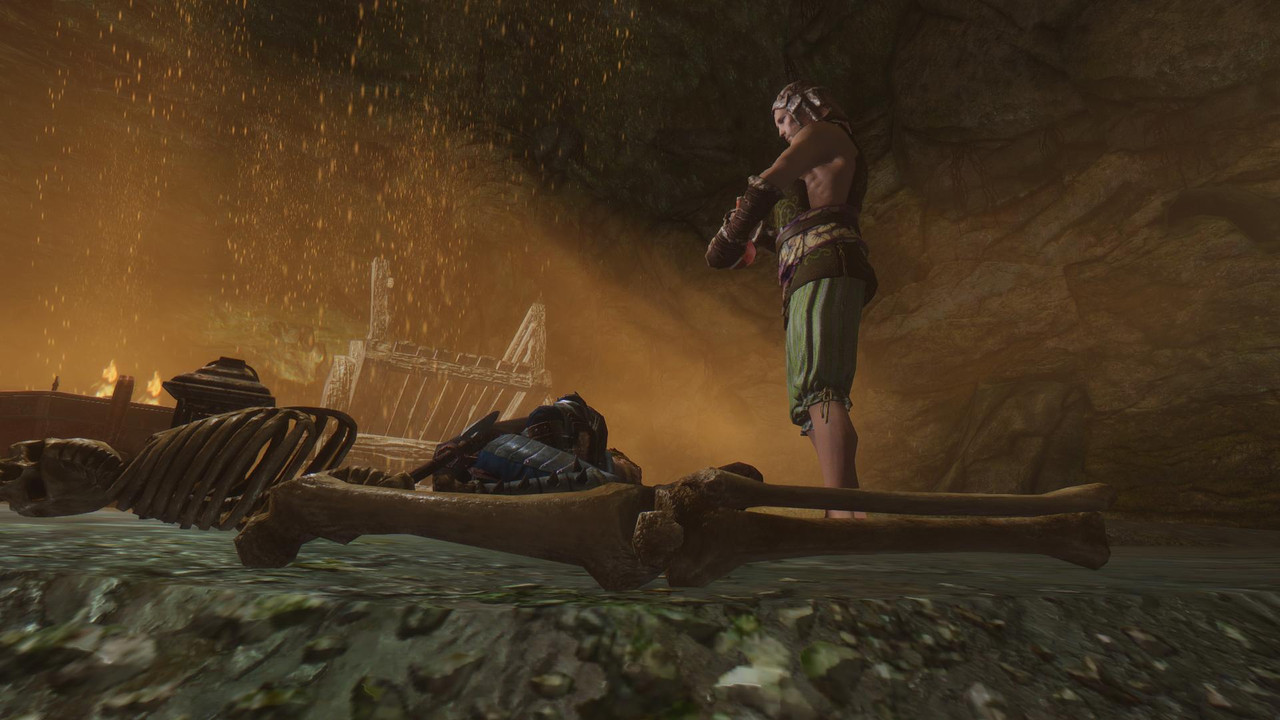 ???: I really thought that cave was going to be the last thing I saw.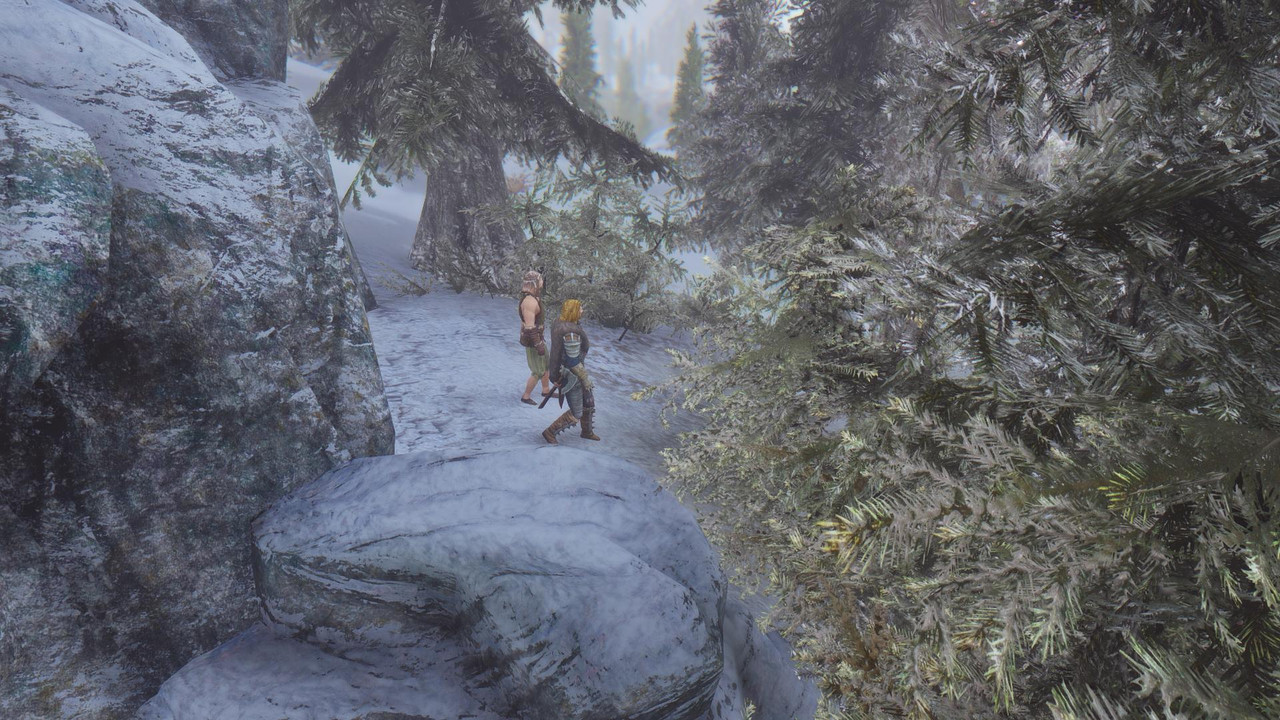 ???: Damn, that potion was really something, I feel like a new man! I would have been a goner without your help. I am in your debts.

Vincent: Hell yea you are.




Ralof: Anyway, I'm Ralof. My sister runs a mill in Riverwood. Whatever the cost of that potion was, I'm sure she can help you out.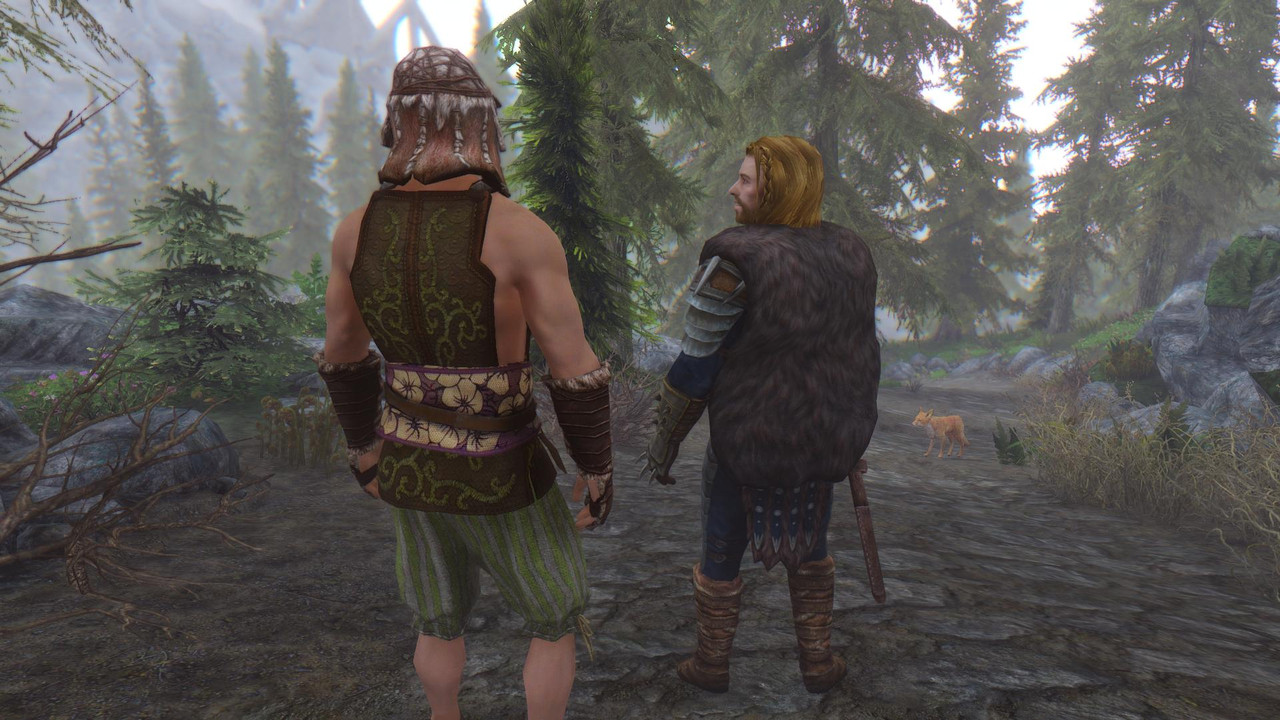 Ralof: We're not in Stormcloak territory, so just let me handle the talking.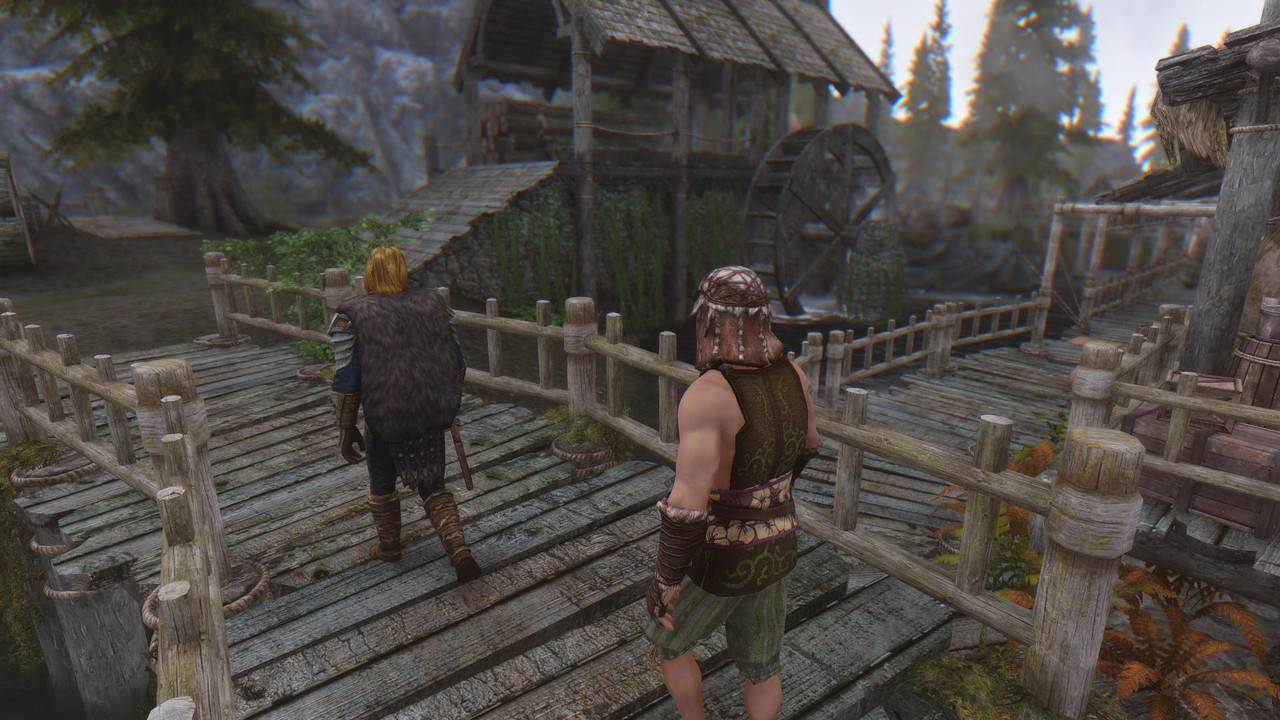 Ralof: Gerdur!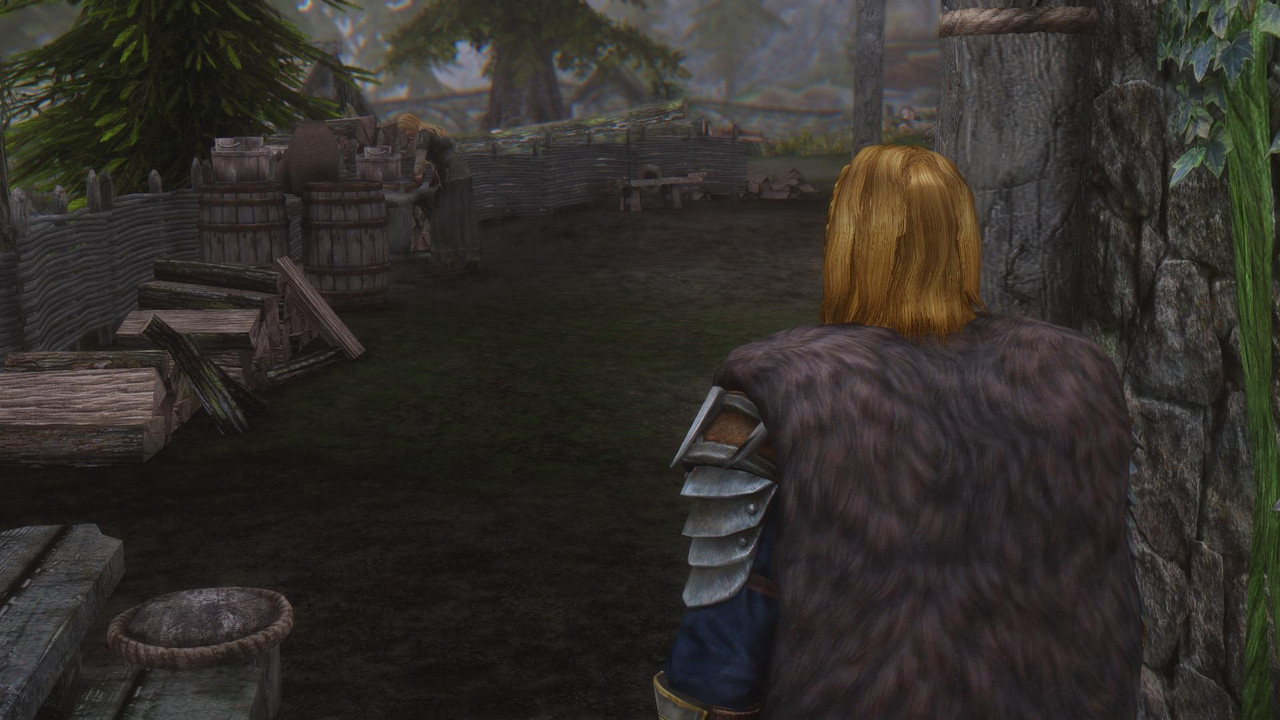 Gerdur: Brother, Mara's mercy!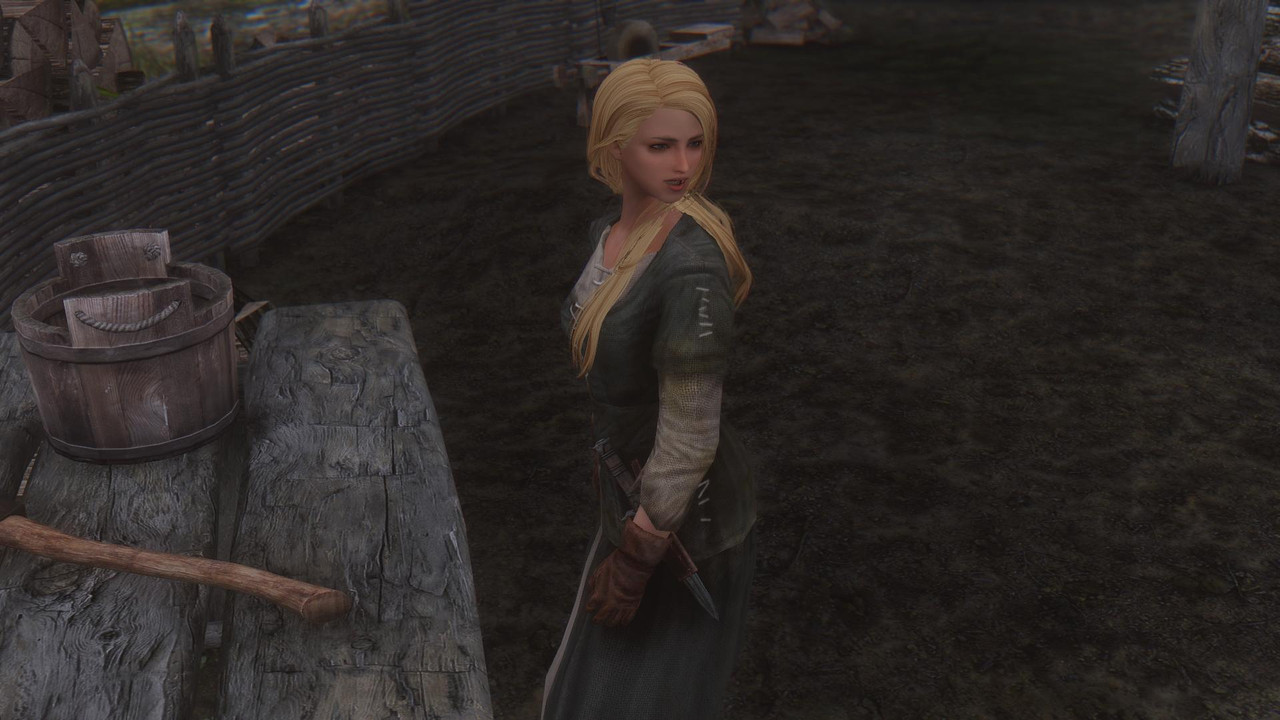 Gerdur: What happen to you? I heard Ulfric was capture, surely I thought you...

Ralof: Gerdur, I'm fine. At least now I am.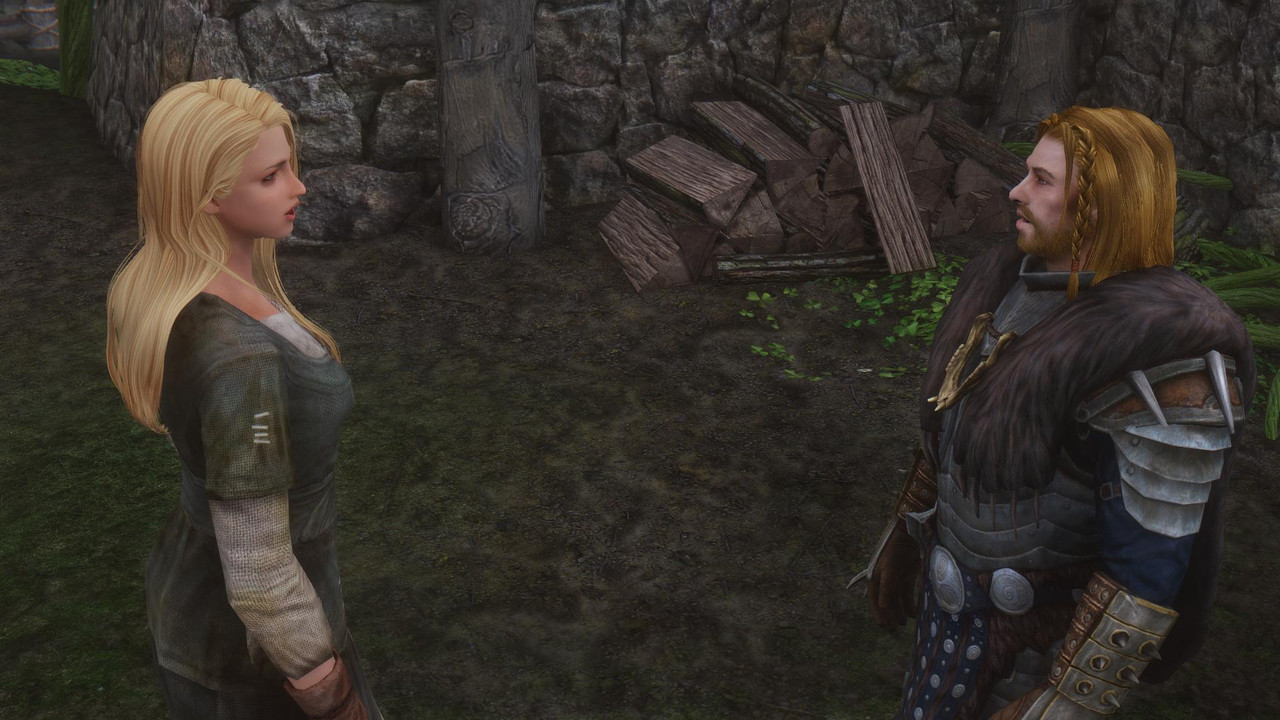 Gerdur: And who is this, your comrade?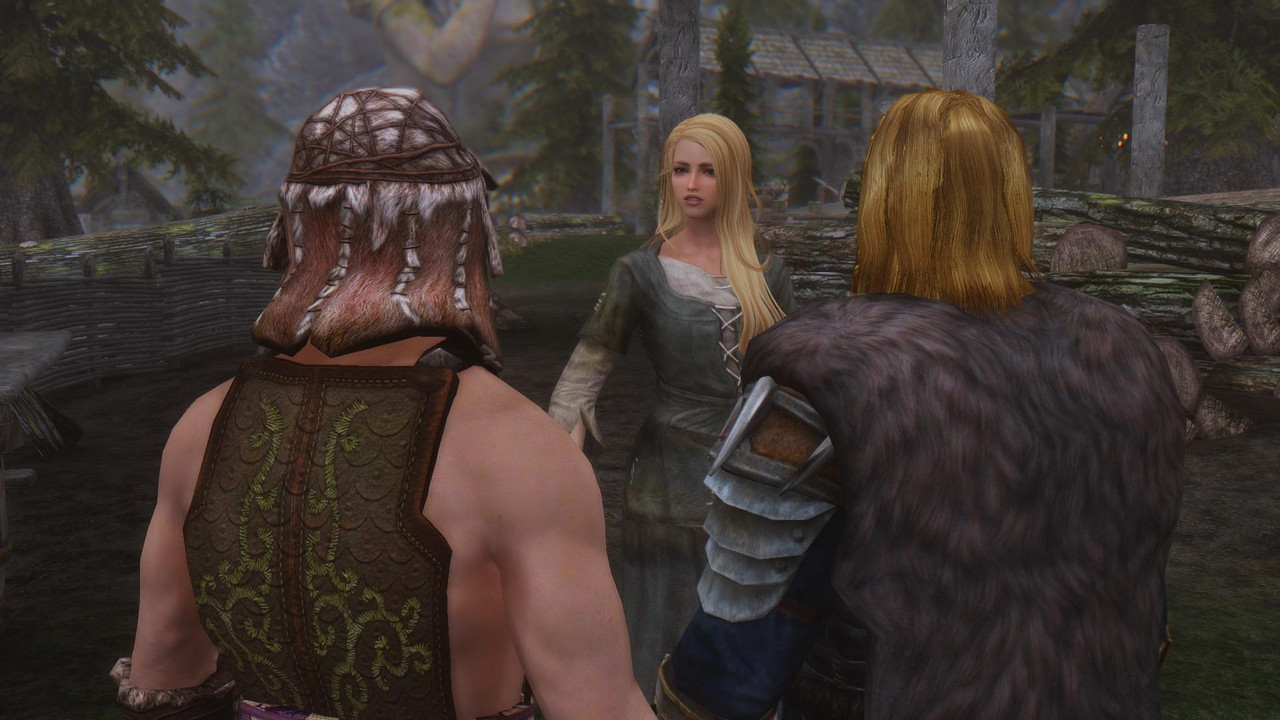 Vincent: No.

Ralof: No.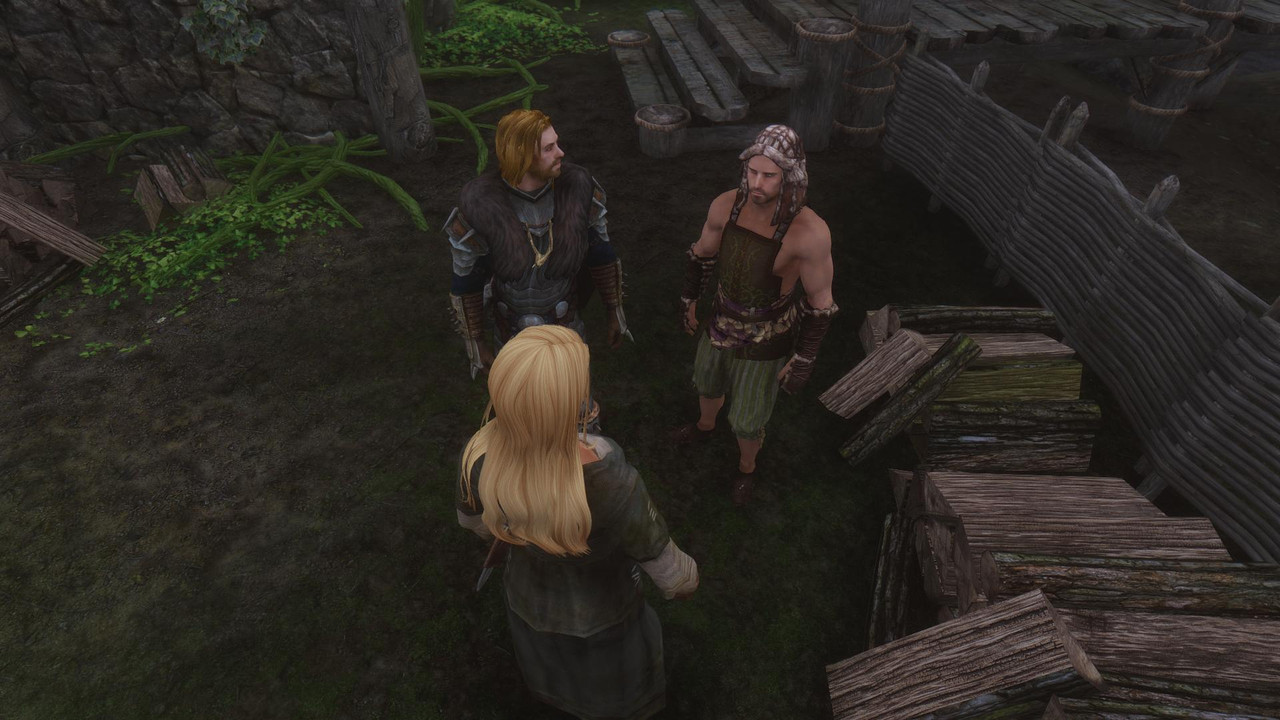 Gerdur: Anyway, lets talk somewhere else. This isn't a good place.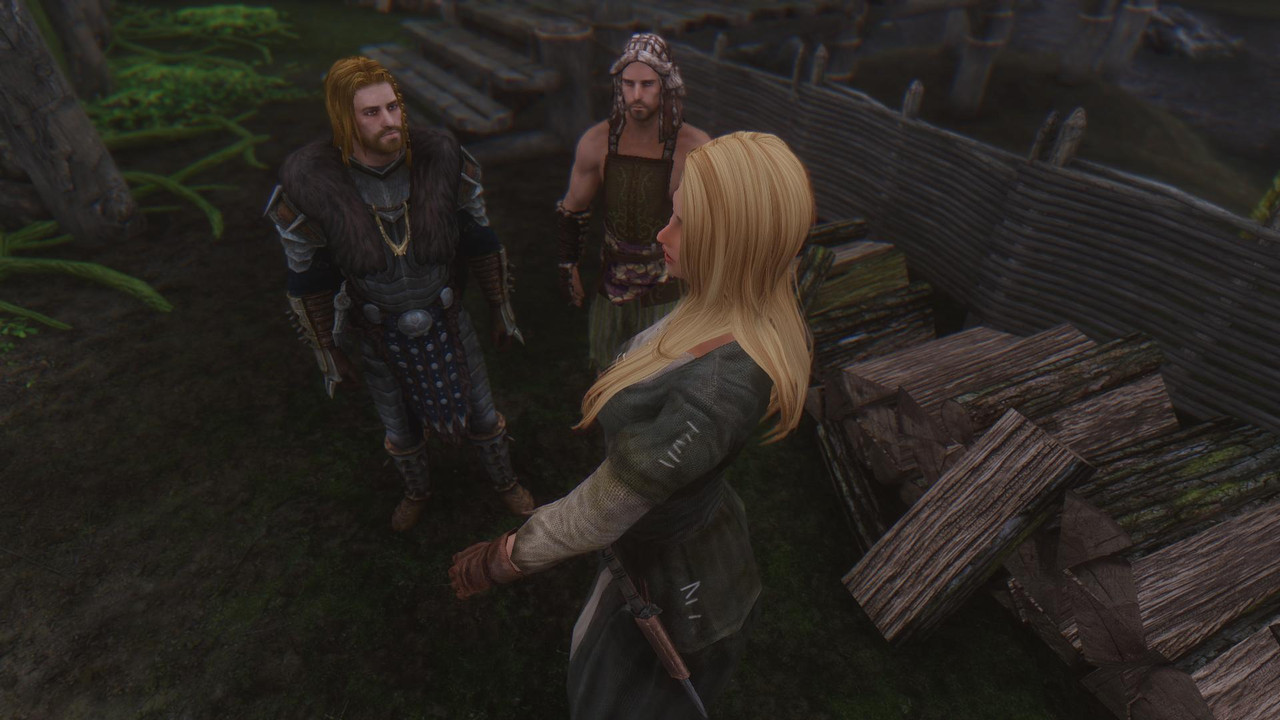 Gerdur: Hod, come here for a second.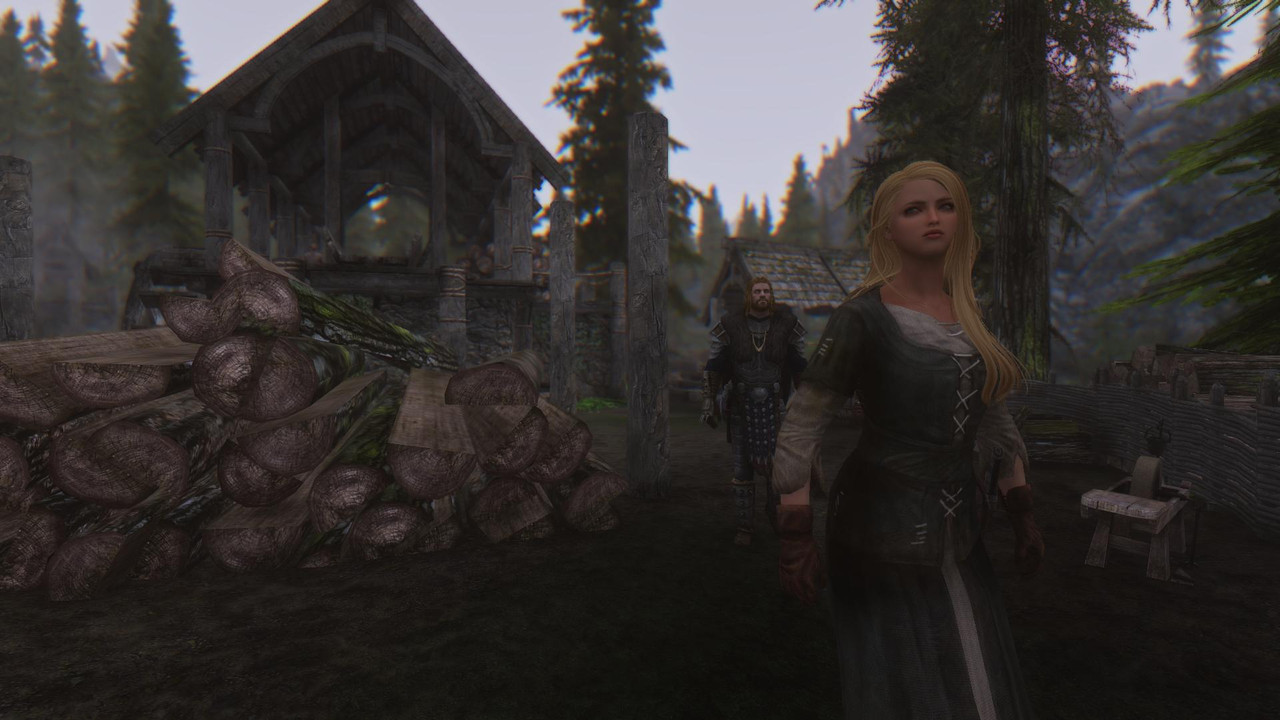 Hod: Ralof, what are you doing here?!

Gerdur: Hod, just come down here.




Ralof: Where do I even begins... To starts, the rumors you heard of Ulfric were true, they ambush us outside of Darkwater Crossing...

Gerdur: ...Cowards...




Ralof: ...Capture...Chopping block..Ready....




?: Ah!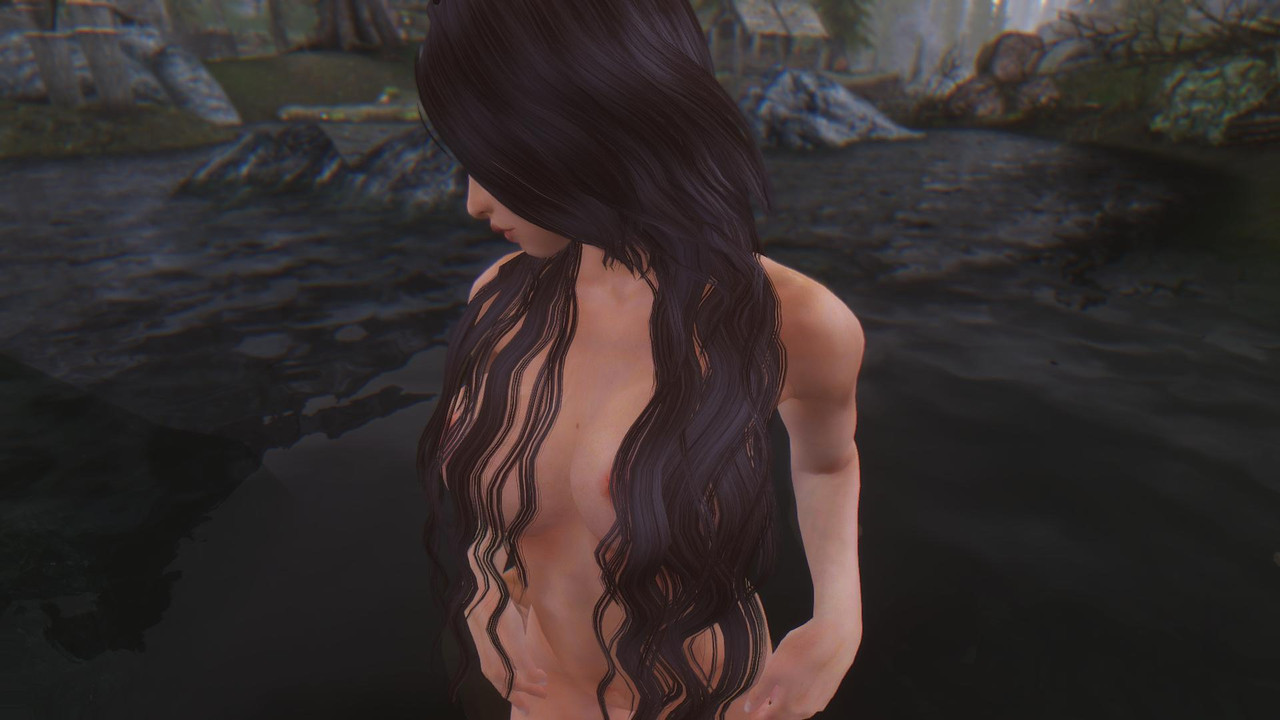 ??: You've been stuffing those damn sweetrolls at night havan't you?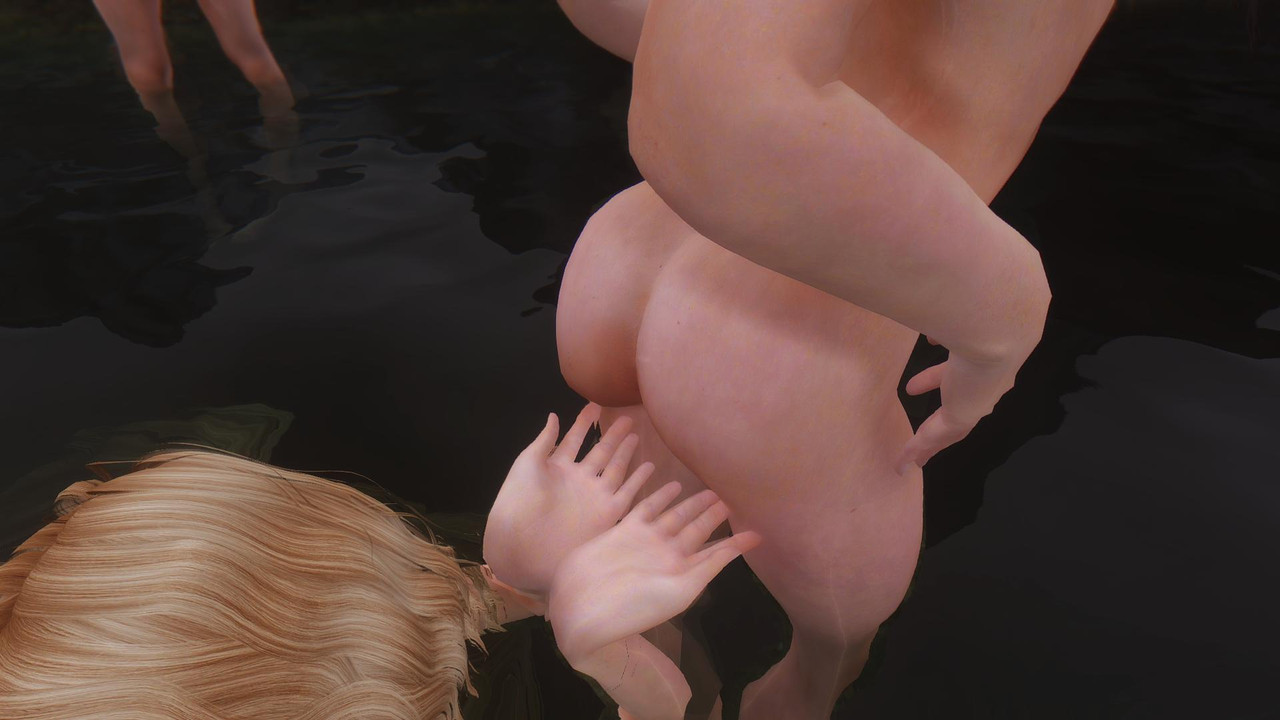 ???: Stop fooling around you two.

??: But sis, I must avenge all those sweets she murdered to get this!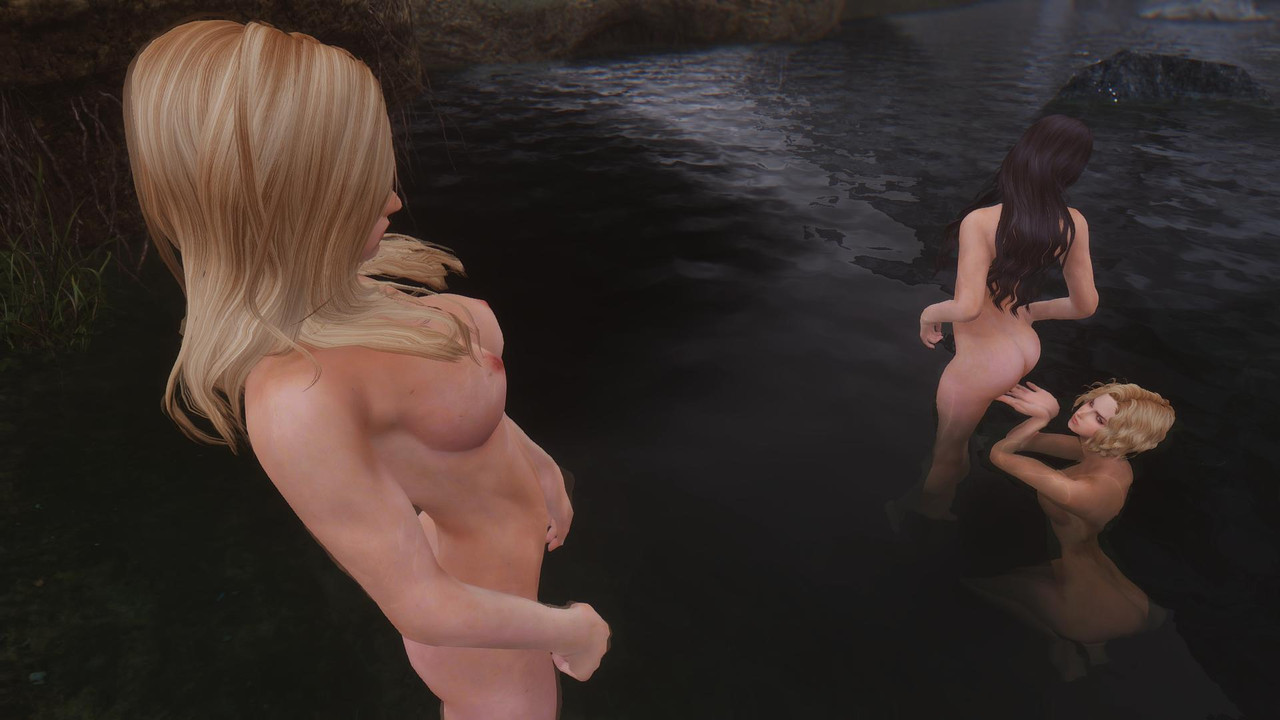 ????: Just let them have their fun, not everyday the water is this nice.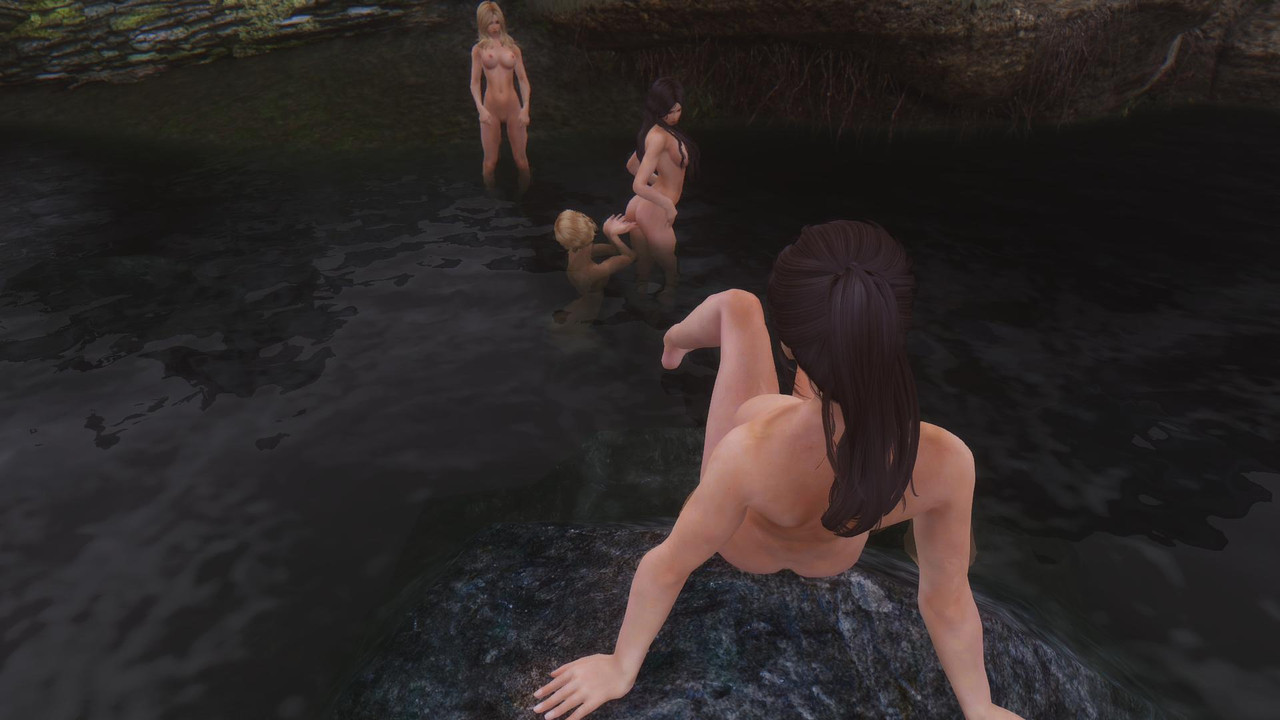 Ralof: ...But...Dragon...Roar...Escape...

Gerdur: ...Live...Ulfric...?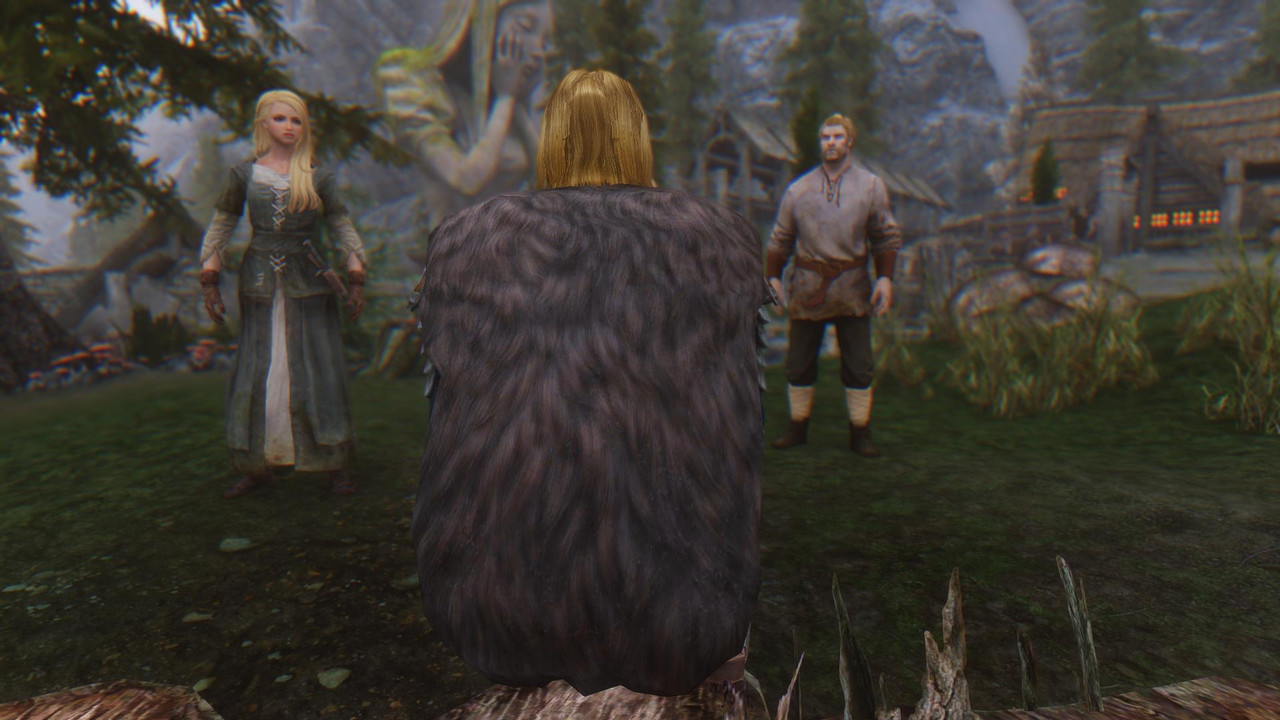 ?: Hold on...I think someone is eyeing us...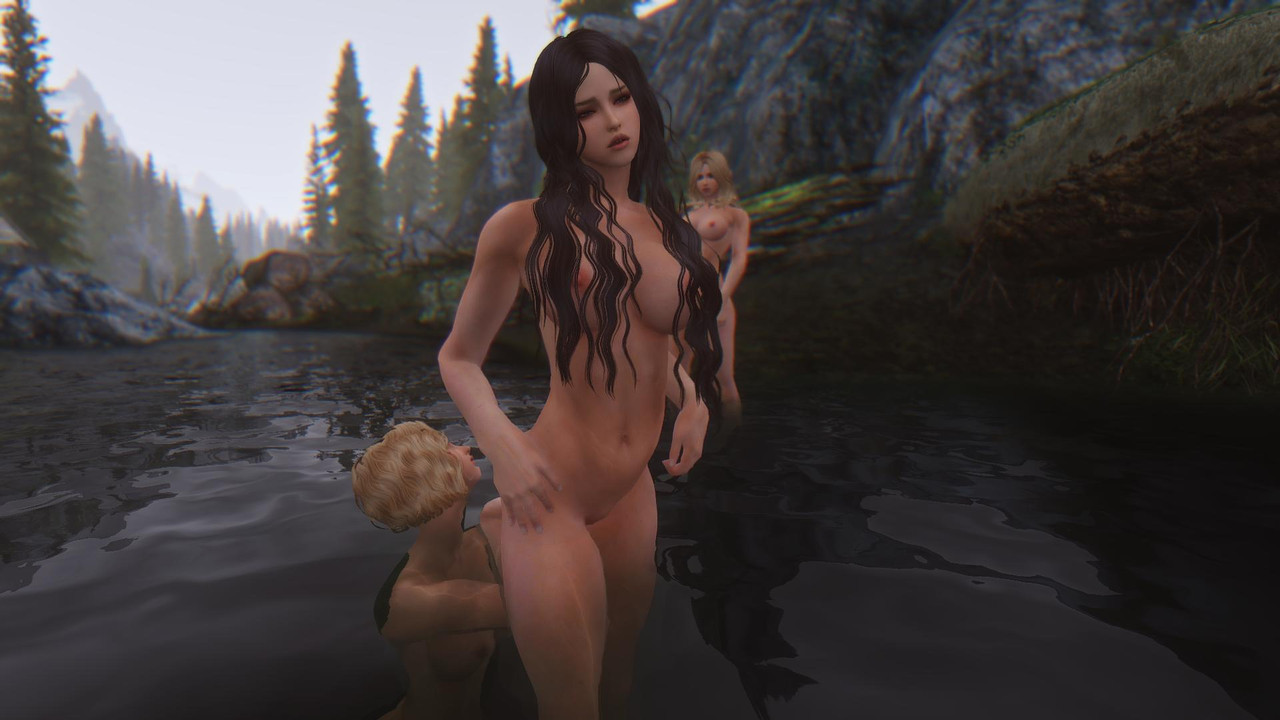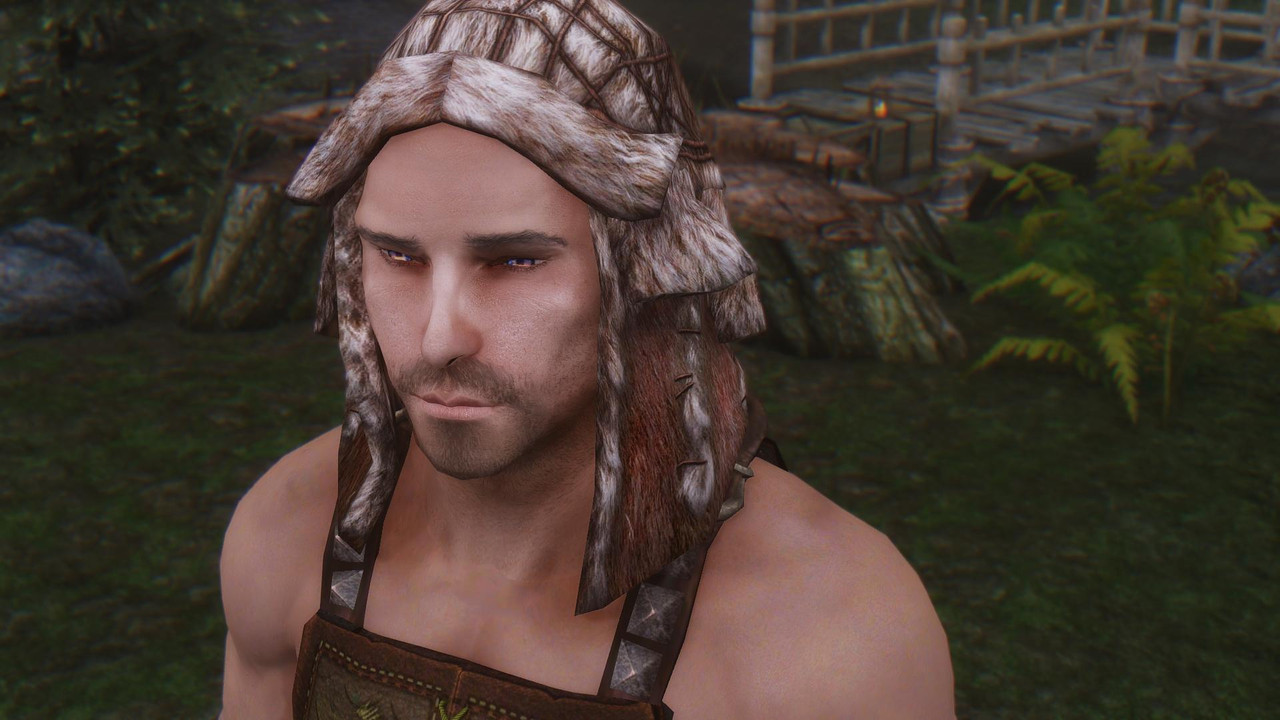 ?: Let me try to communicate with this monkey.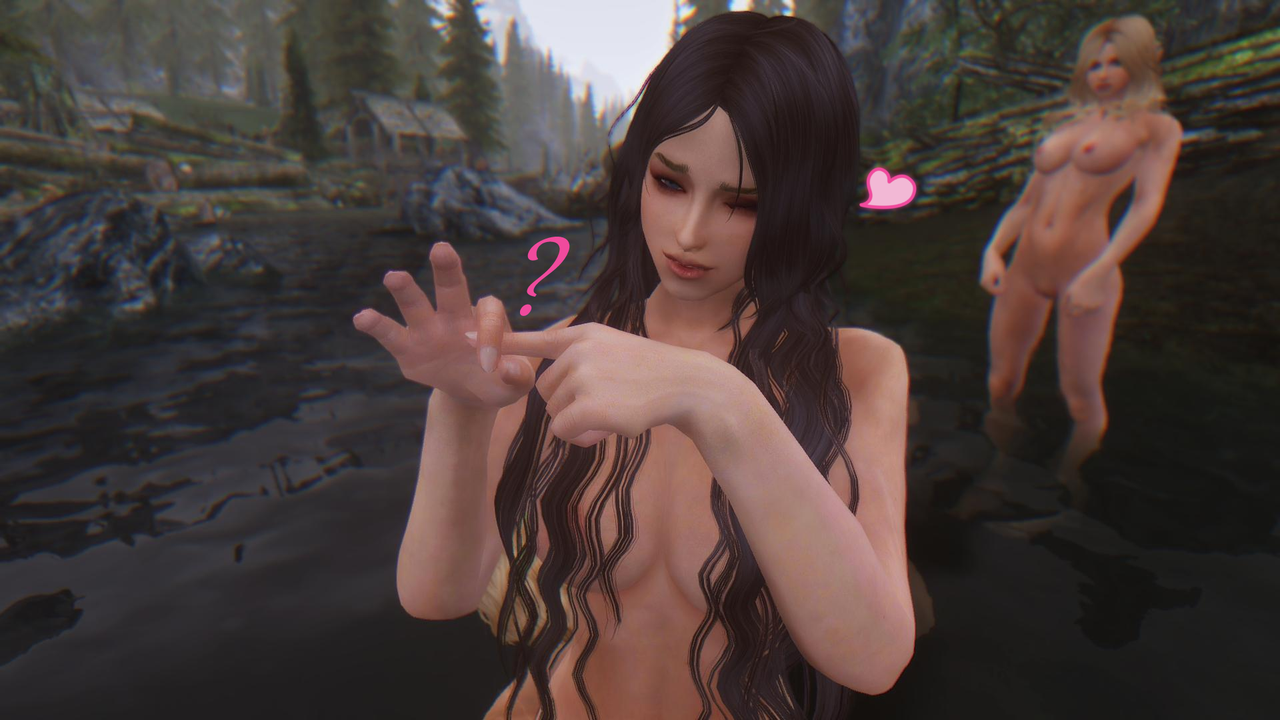 Vincent: YES! I WOULD LOVE TO!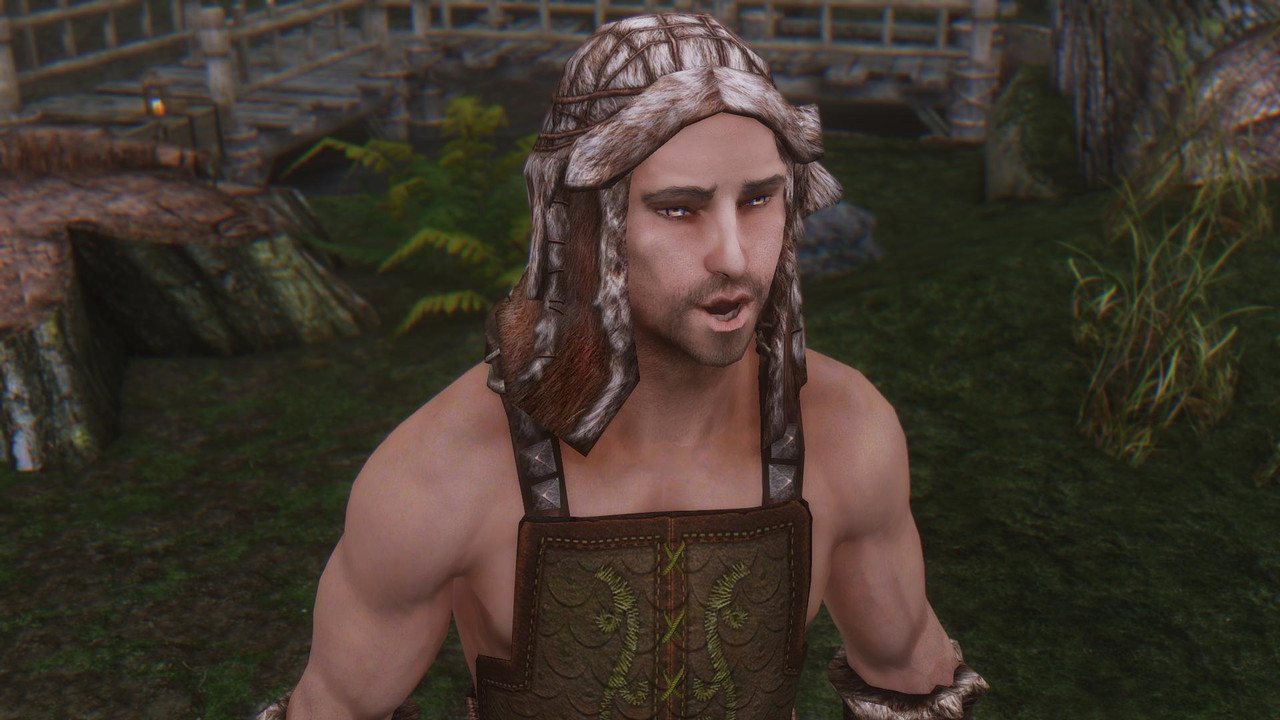 Gerdur: You would?! Oh thank you traveler. Whiterun is a half mile from here, keep north and you wouldn't be able to miss it.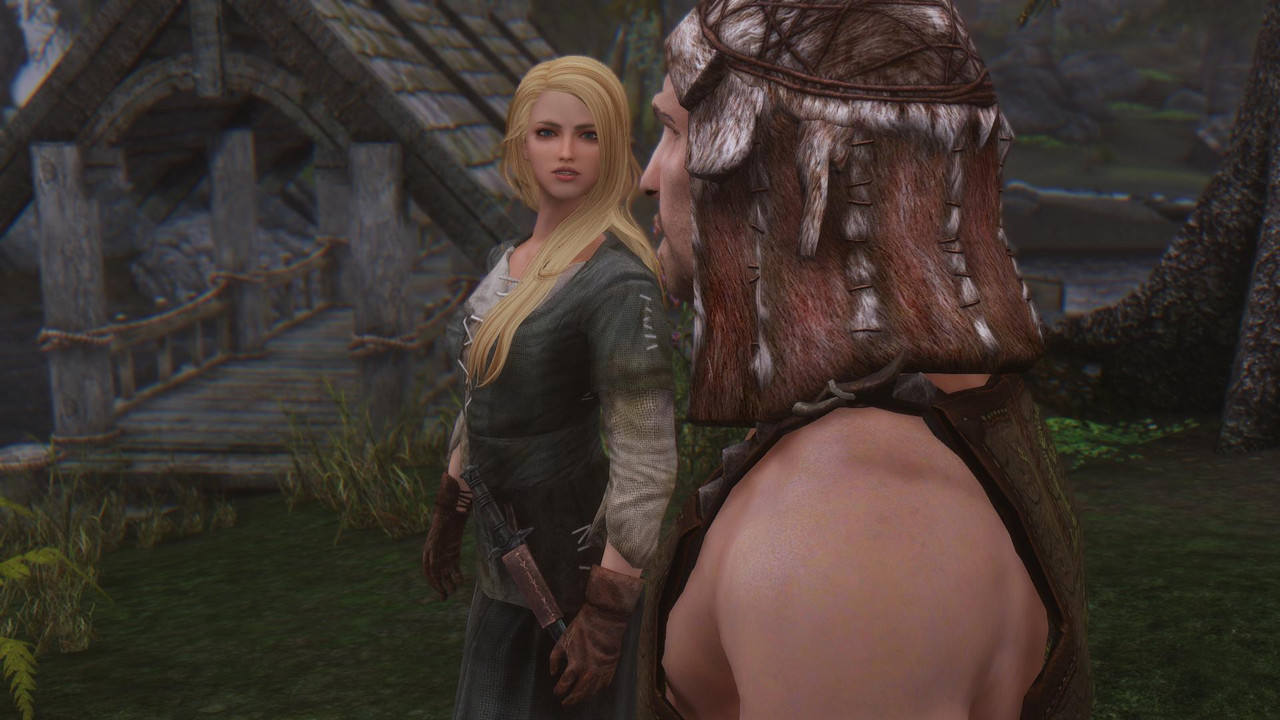 Vincent: Wait what?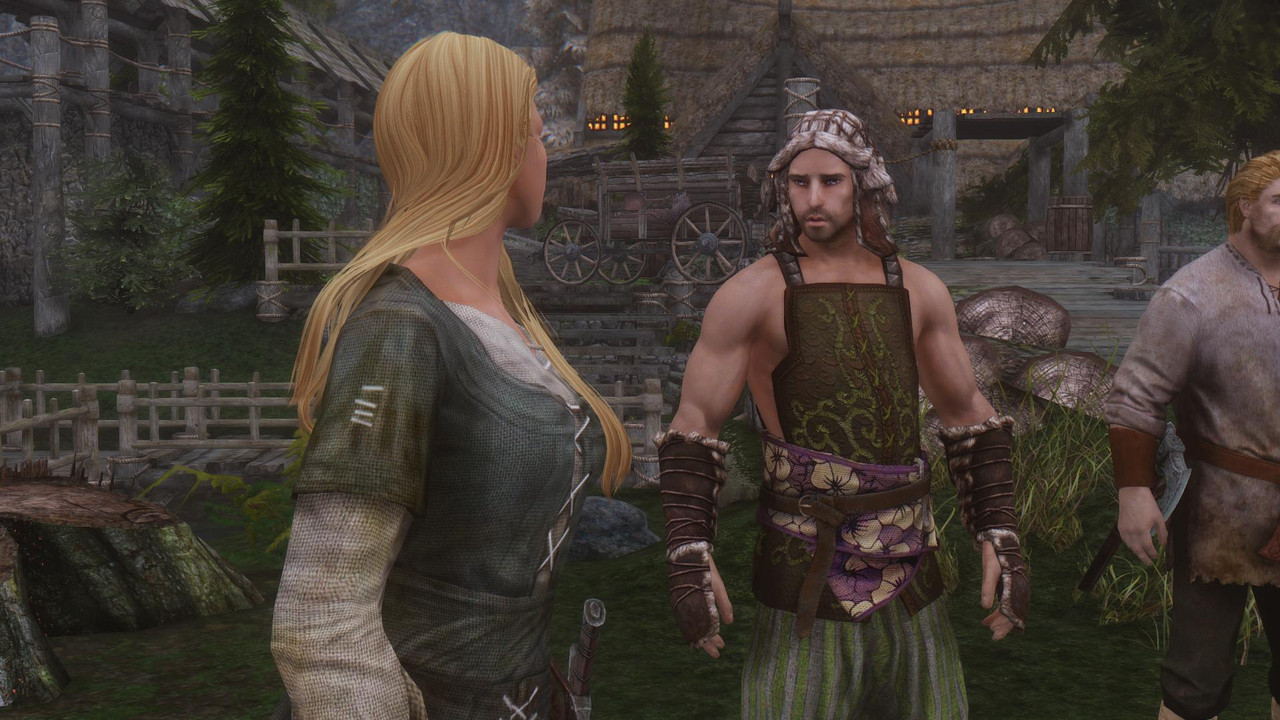 Gerdur: The Jarl need to be inform about the dragon. If you can that, Riverwood would be in your debt.




Hod: I would go myself, but I uh...have to take of the mill.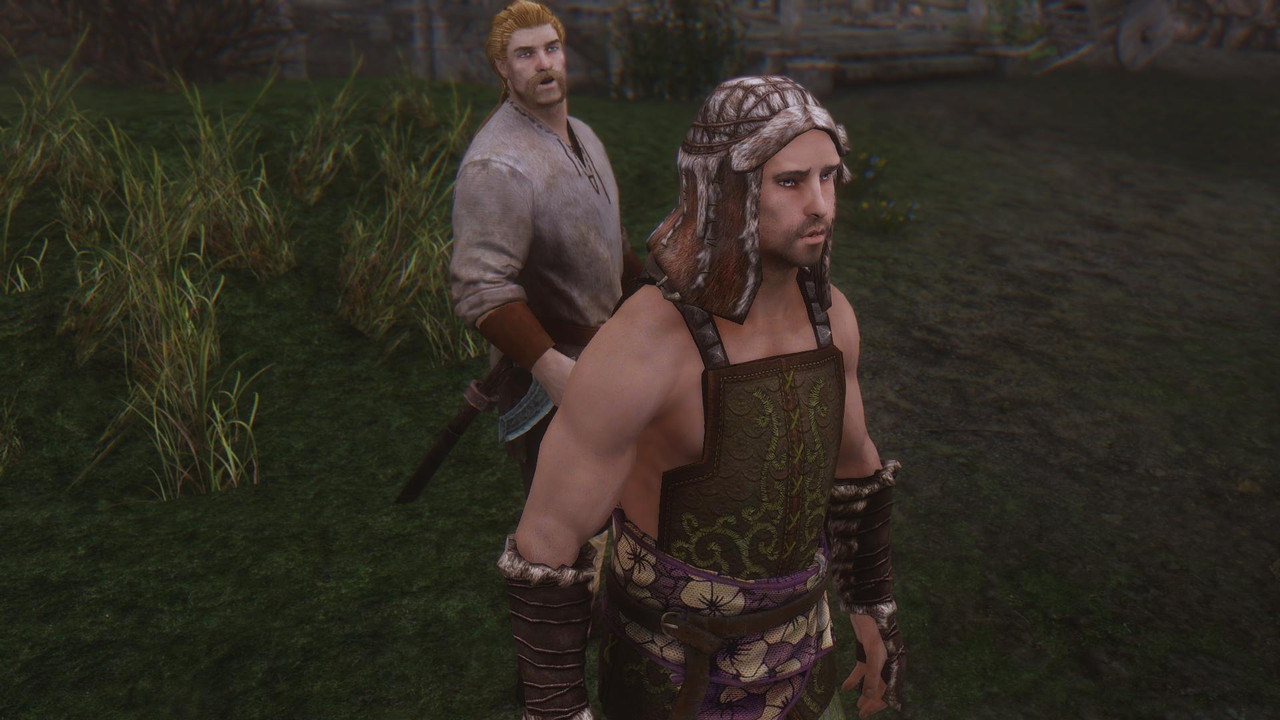 Ralof: They'll chop my head if I set foot in Whiterun so...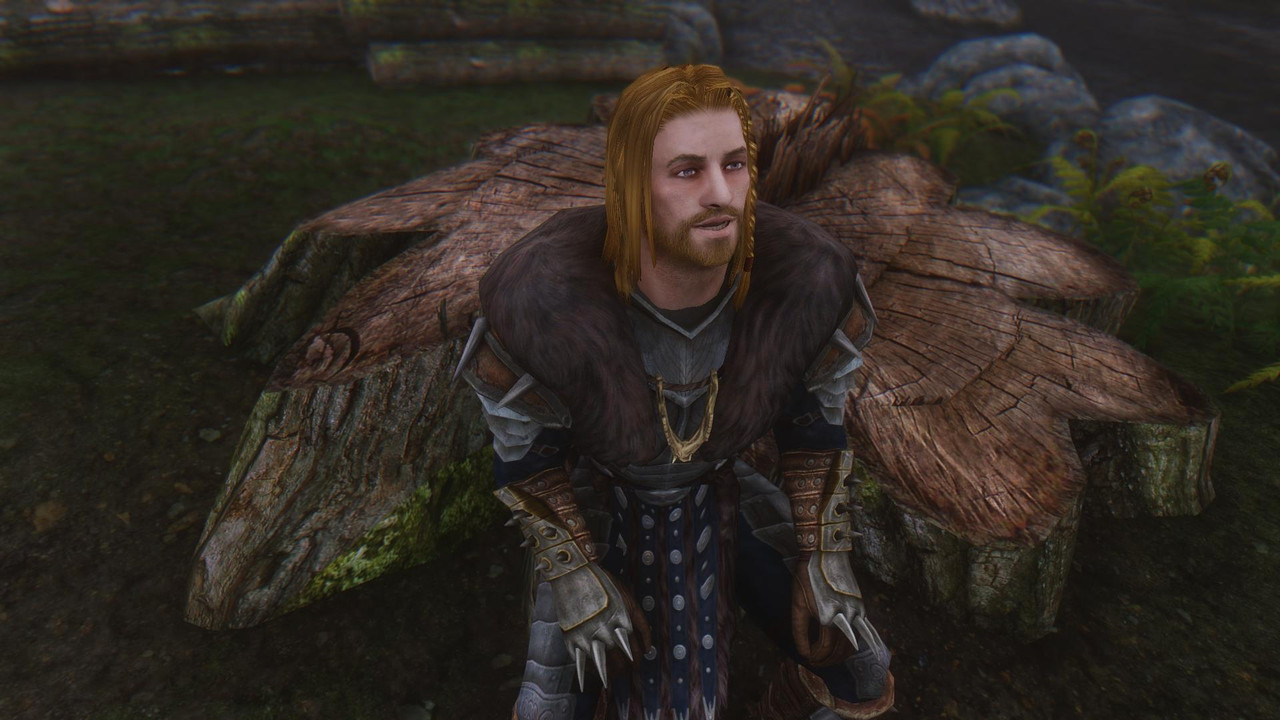 Vincent: Uh...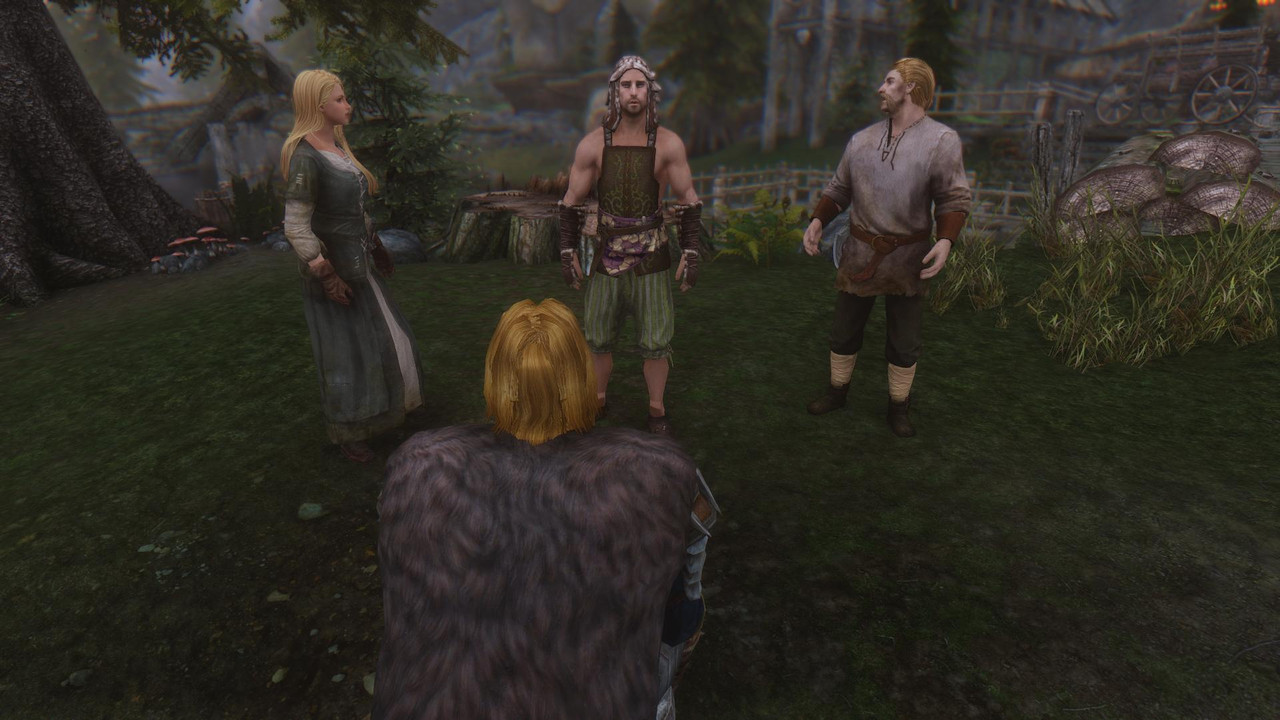 To be continue...