Chapter 30: Fire in the Reach (4/5)
---
"I am not an Ally of Justice, I am the Enemy of Evil"
Eolri: Ready? Fight!
Niyleen: (S-shit… I have to go against… him—)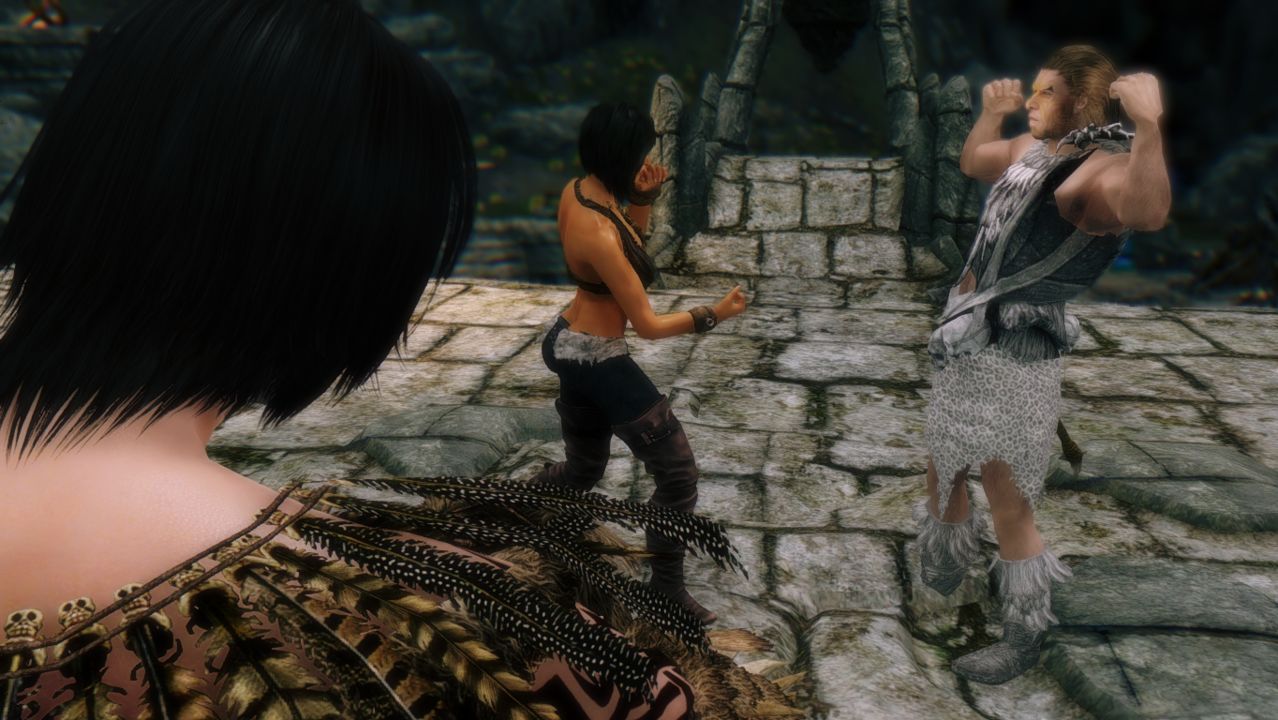 The Forsworn leapt into the air and tried to take Niyleen's head off, but luckily for her she was able to dodge…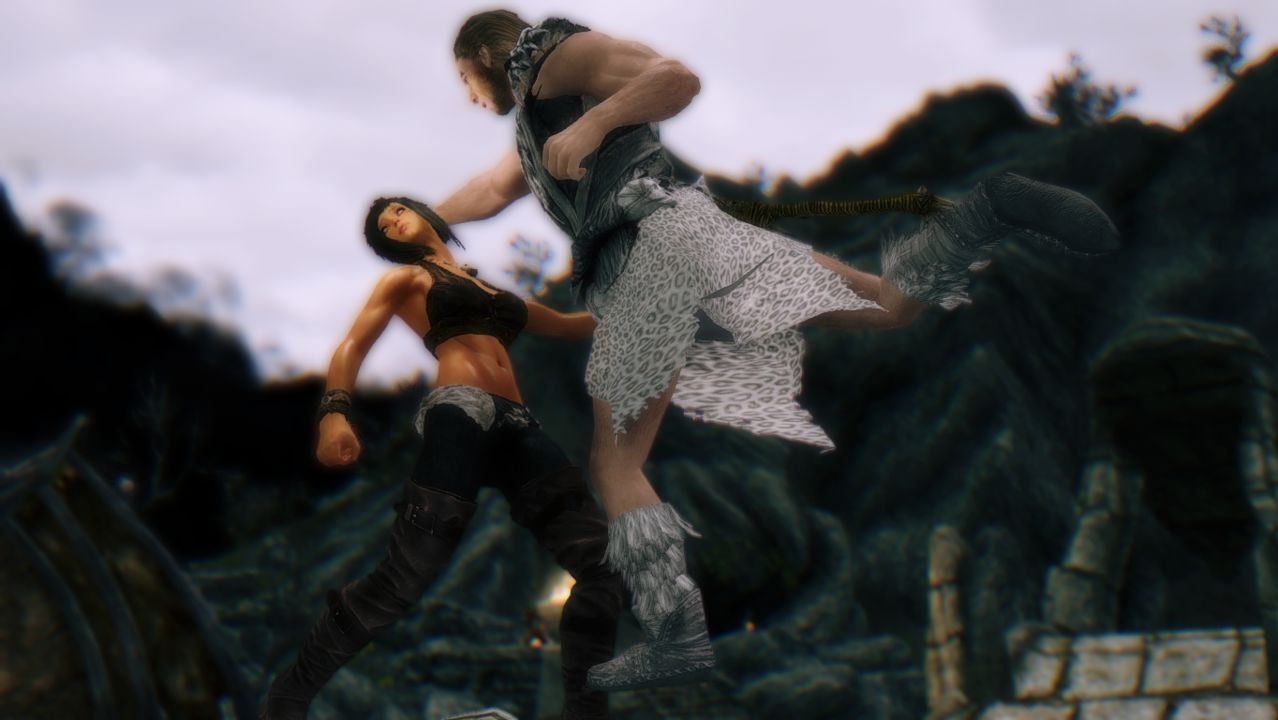 Niyleen: Crap… this is… (Wait… this… this happened before!!!)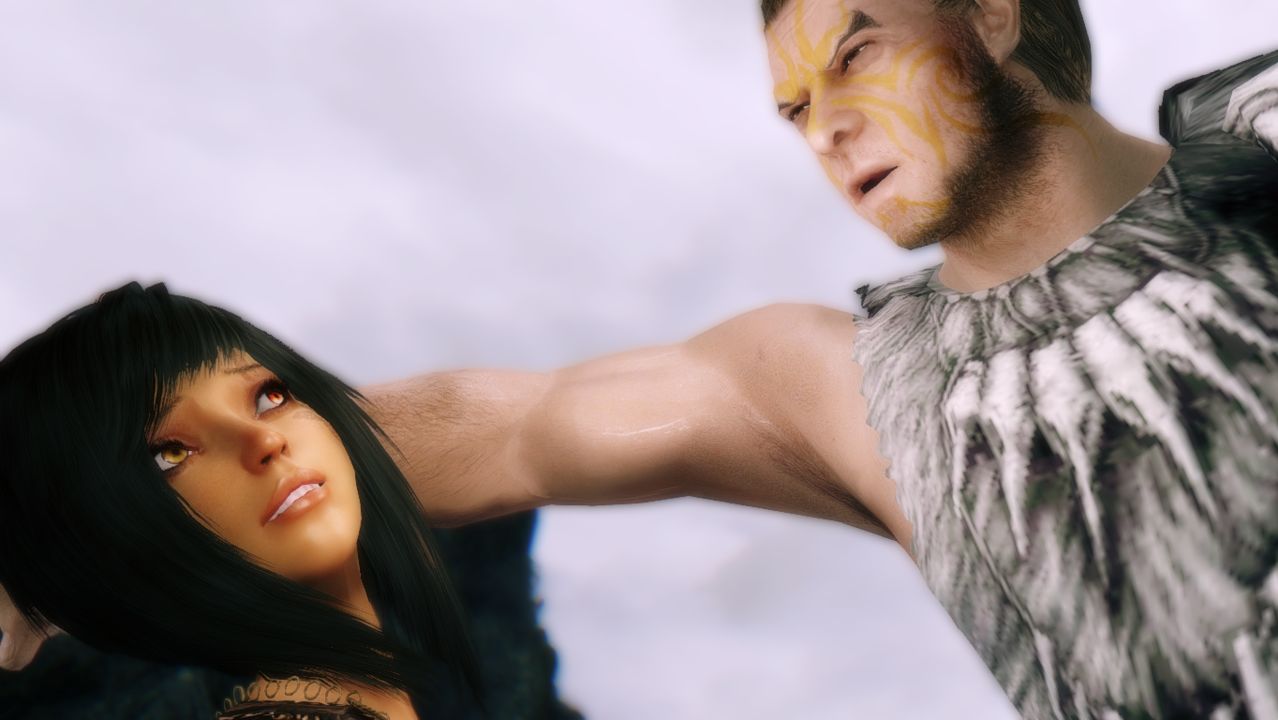 Niyleen: (Yeah, I remember now. I remember clearly! Eolri had finally returned to Karthspire and made me and this buffoon of a man fight, to gauge how my Ascension had come along…)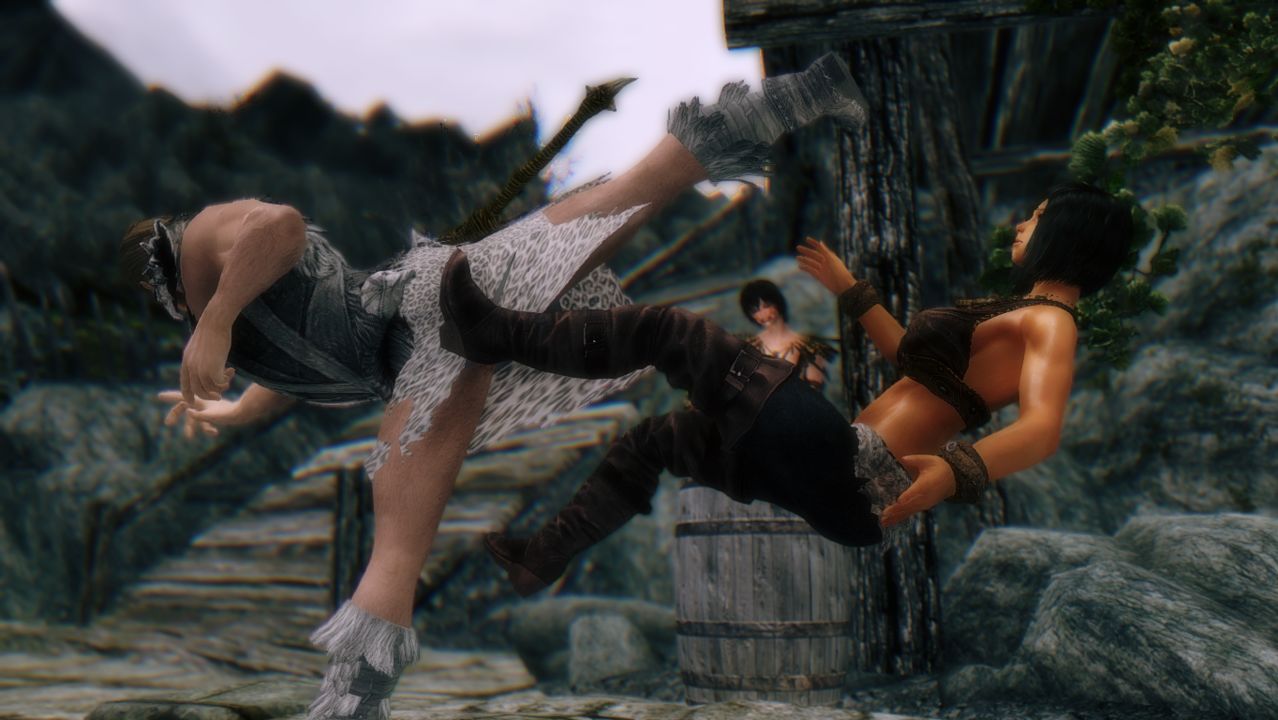 Niyleen: (But unfortunately for me, what I had went through while Eolri was gone… It had changed me as a person and I was easily beaten by the Forsworn. And not only that…)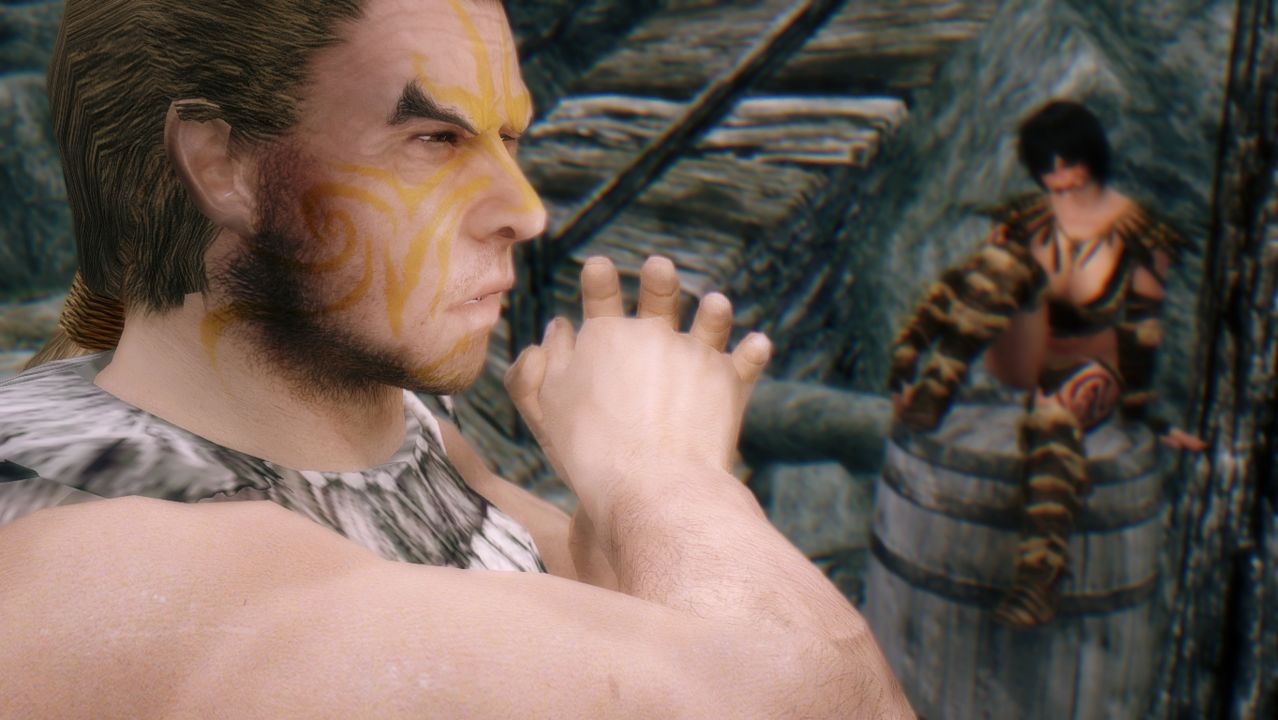 Niyleen: (I was petrified of him to no end.)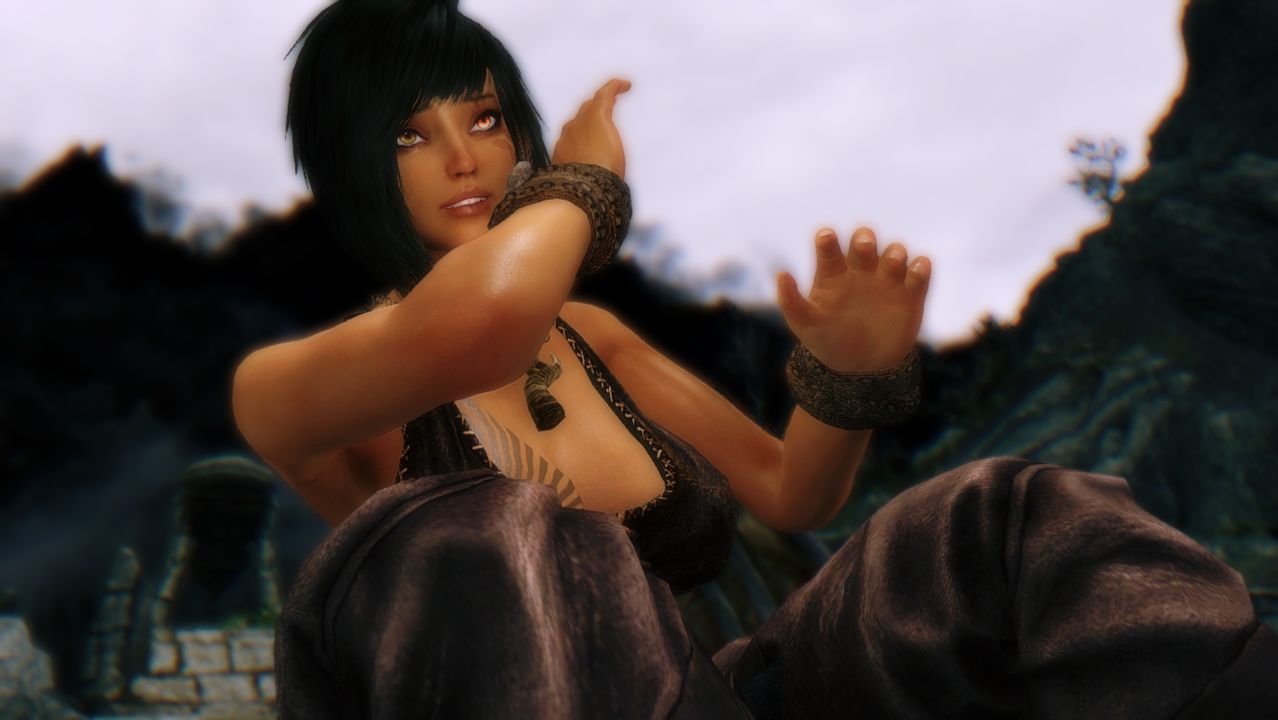 Eolri: That's enough for today Bagnen, I'll continue your training tomorrow.
Bagnen: Yes Lady Ravager. If you'll excuse me.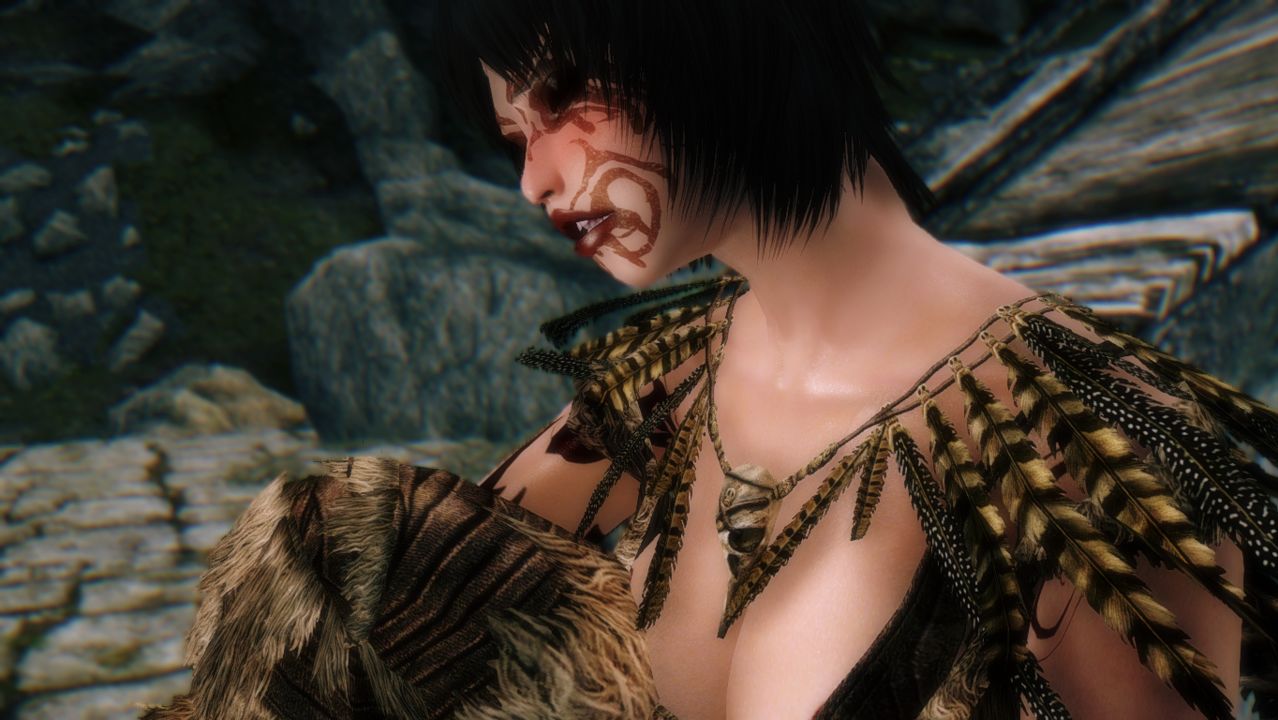 Niyleen: (Eolri, my captor, master and lover, turned toward me with anger in her eyes.)
Eolri: And you follow me. It's clear that we need to talk!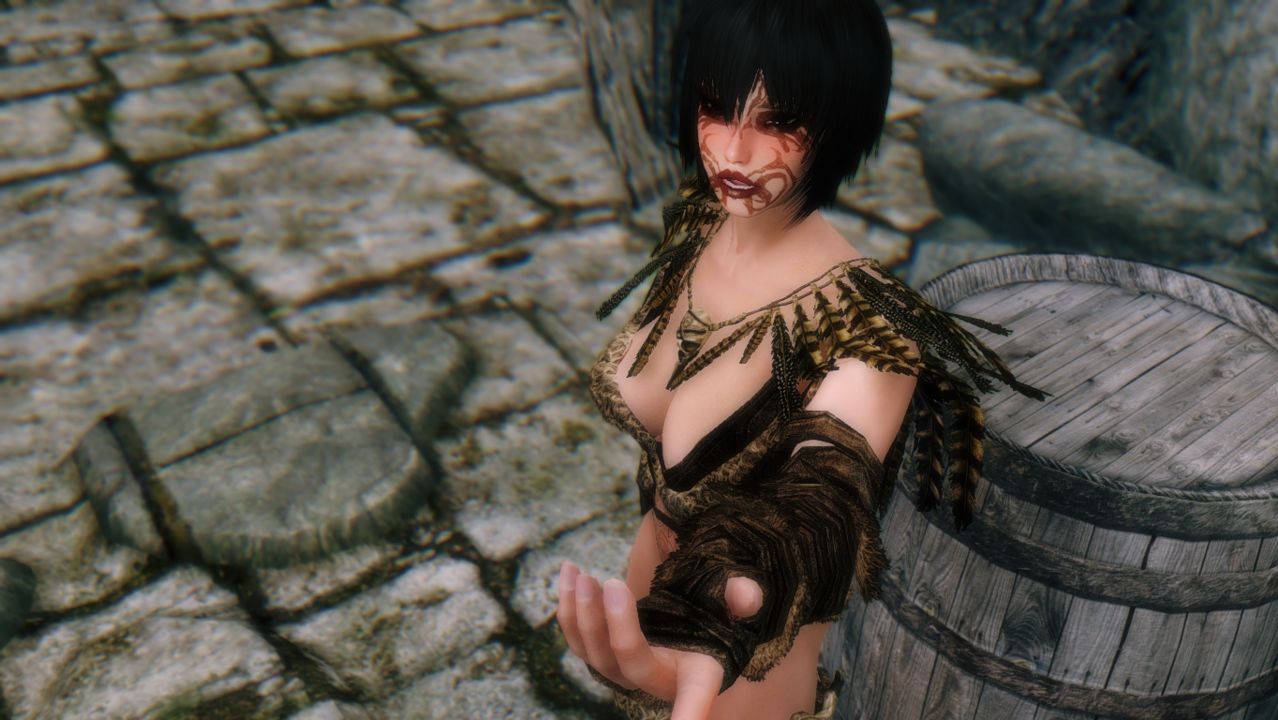 Niyleen: (Although Eolri was all those things to me, she was a Forsworn foremost and that fact more than anything was why I followed after her without a word…)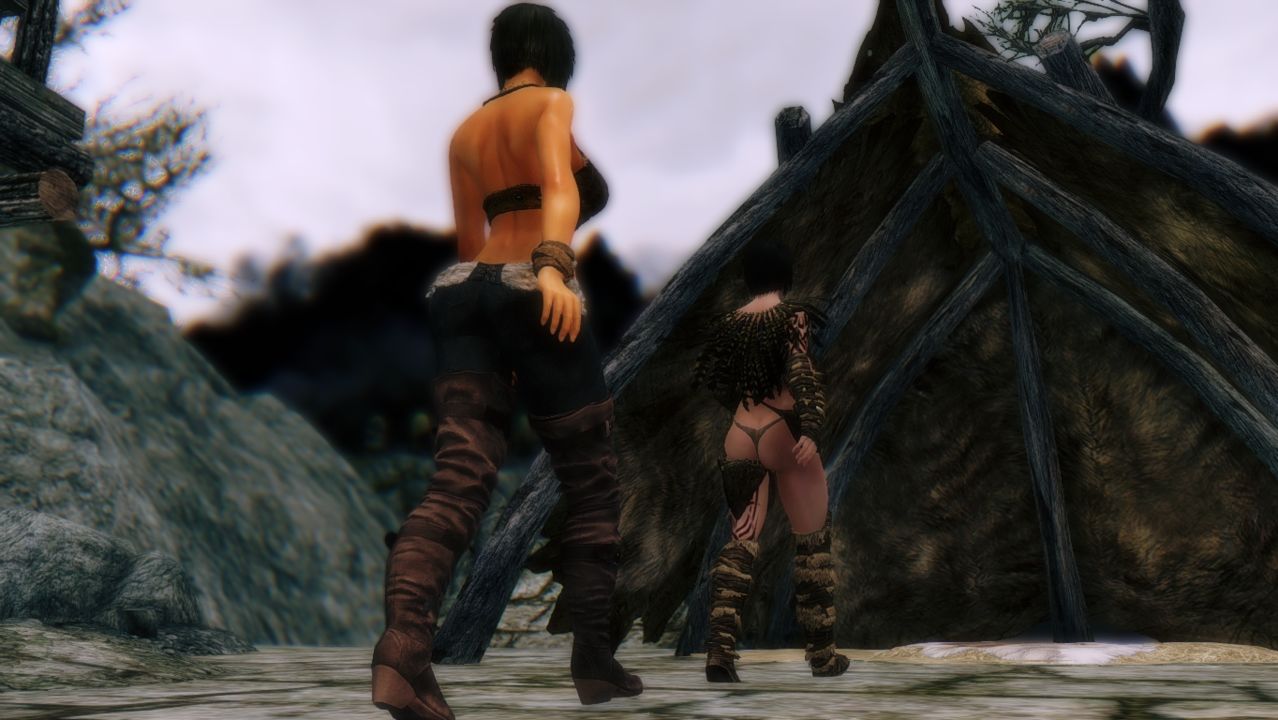 Eolri: *sigh* We're finally alone, so I can finally say what's been on my mind and that you just confirmed.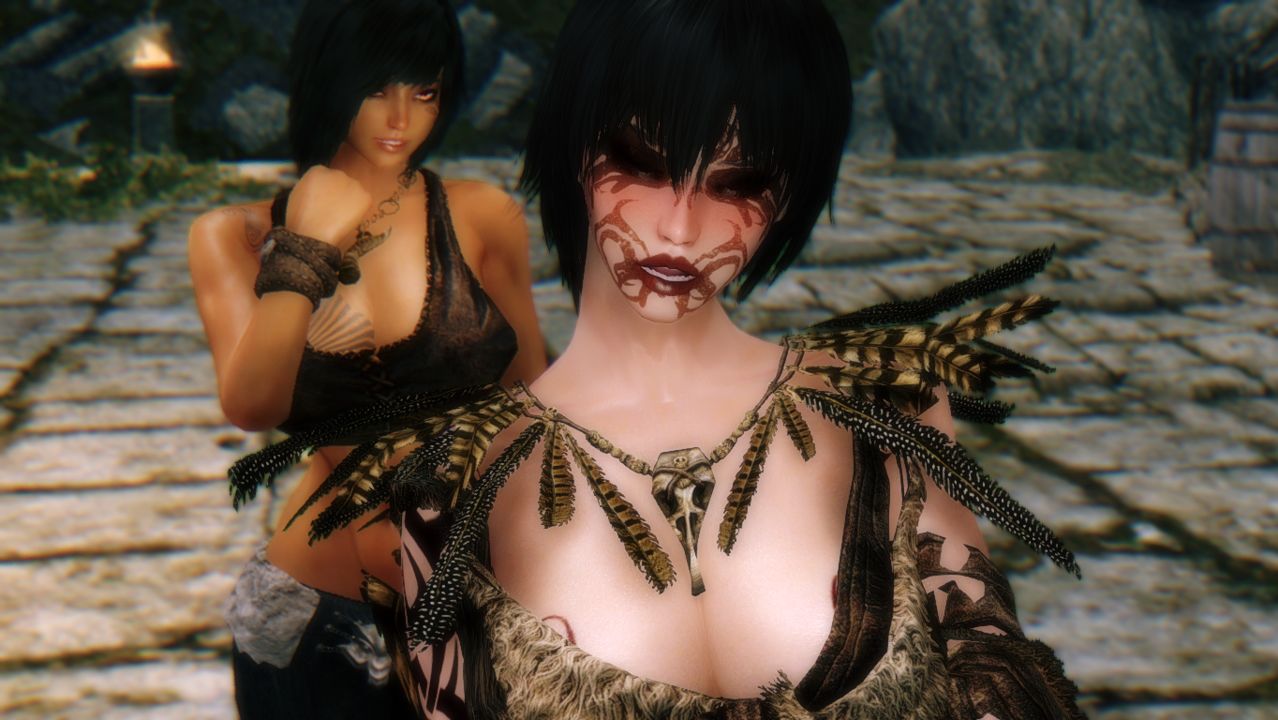 Eolri: Niyleen my love, what's wrong? Julianos knows if I could read your mind I'd heal you of what's afflicting you—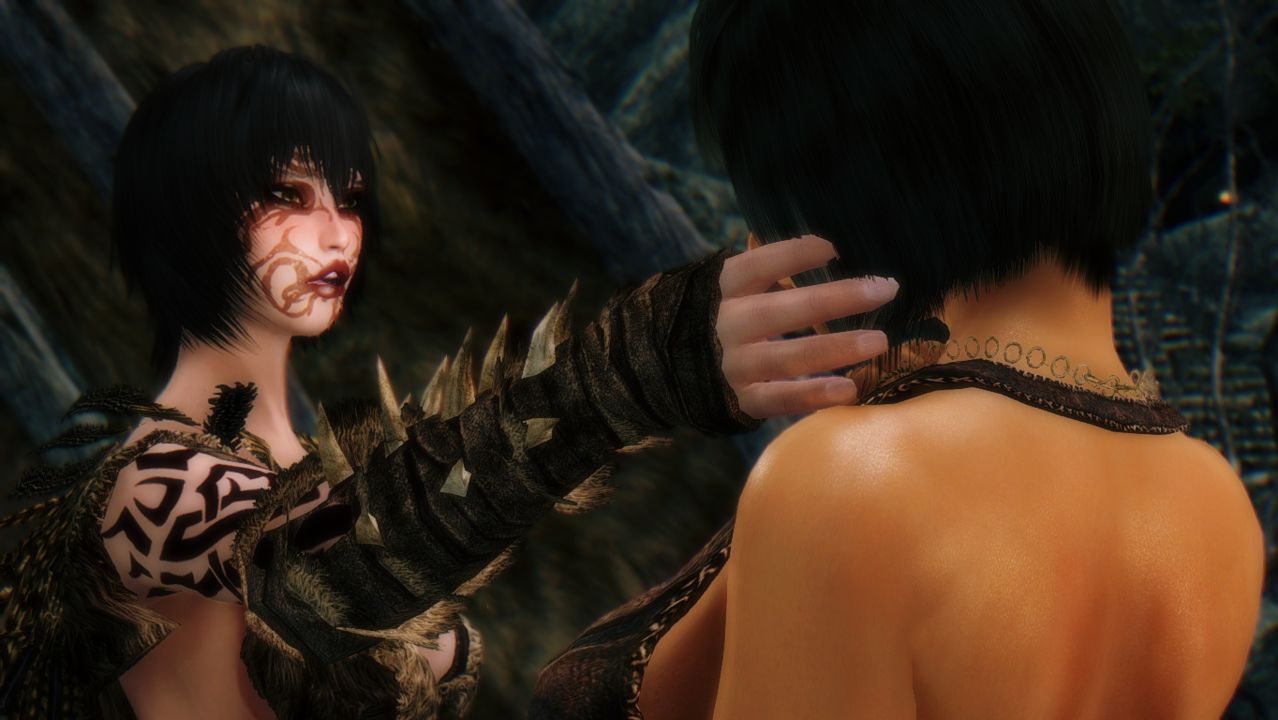 Niyleen: (No! Stop! Please don't say—)
Niyleen: Why do you even want to be involved now? Huh? Why don't you just up and leave like you've done in the past and just leave me to my fate?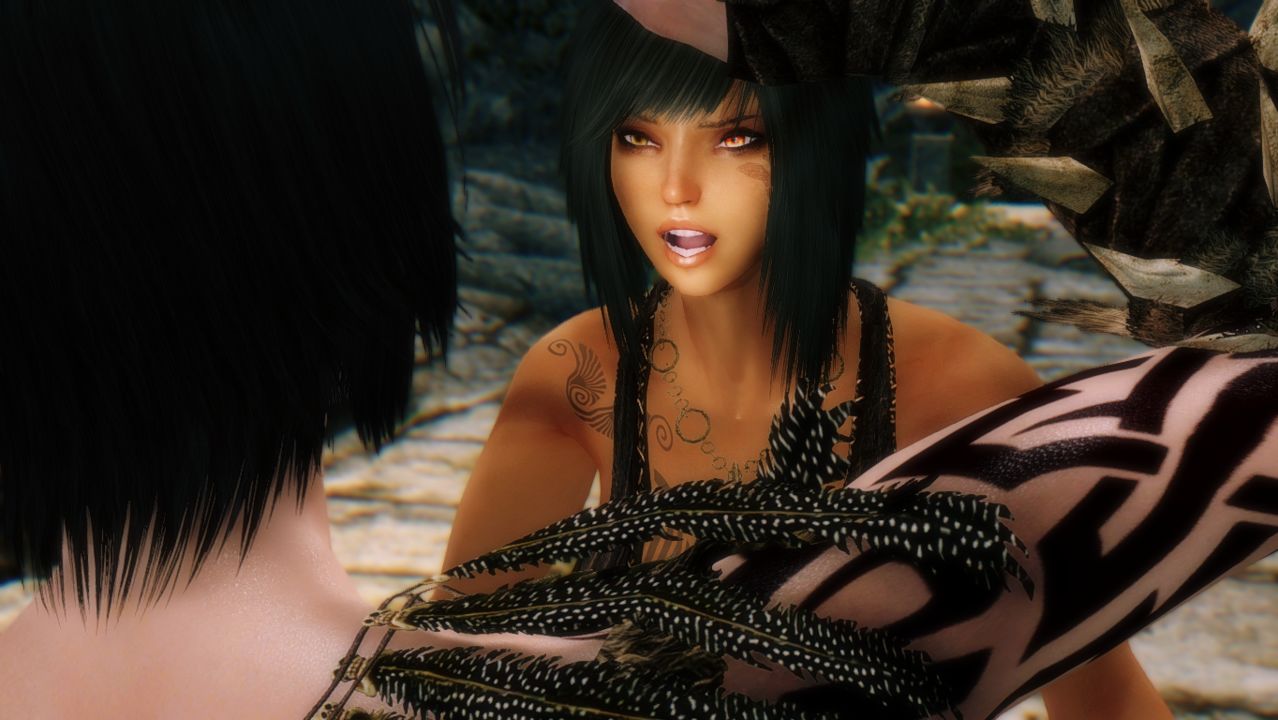 Niyleen: Hmph! It's not like you even care. You're probably the same as the rest of them…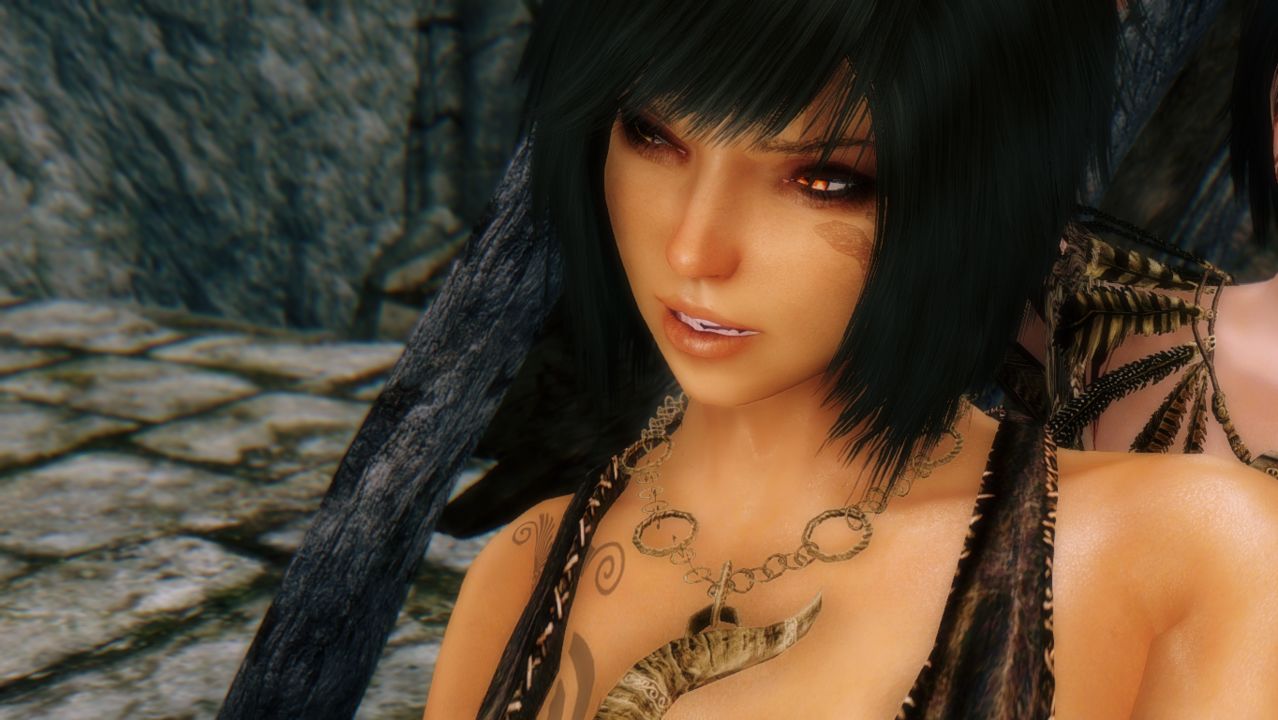 Niyleen: (I looked back and expected Eolri to be mad, to be furious… but when I saw that she was hurt and speechless… I realized that I was blowing up at the wrong person, for the wrong reason…)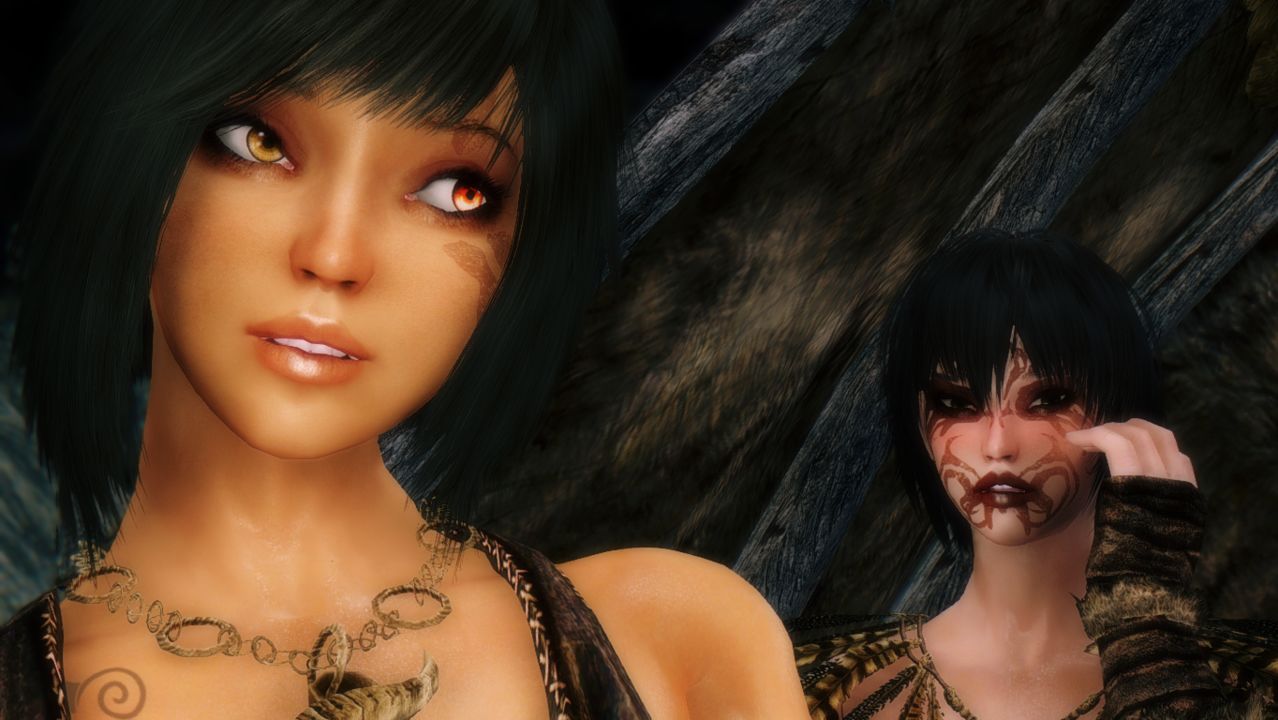 Niyleen: (And so I told Eolri everything. How Nanae raped me, how she passed me around to every Forsworn except Briarheart Achinis, how they defiled me, belittled me… made me feel like I wasn't even a person… like I was just their sow…)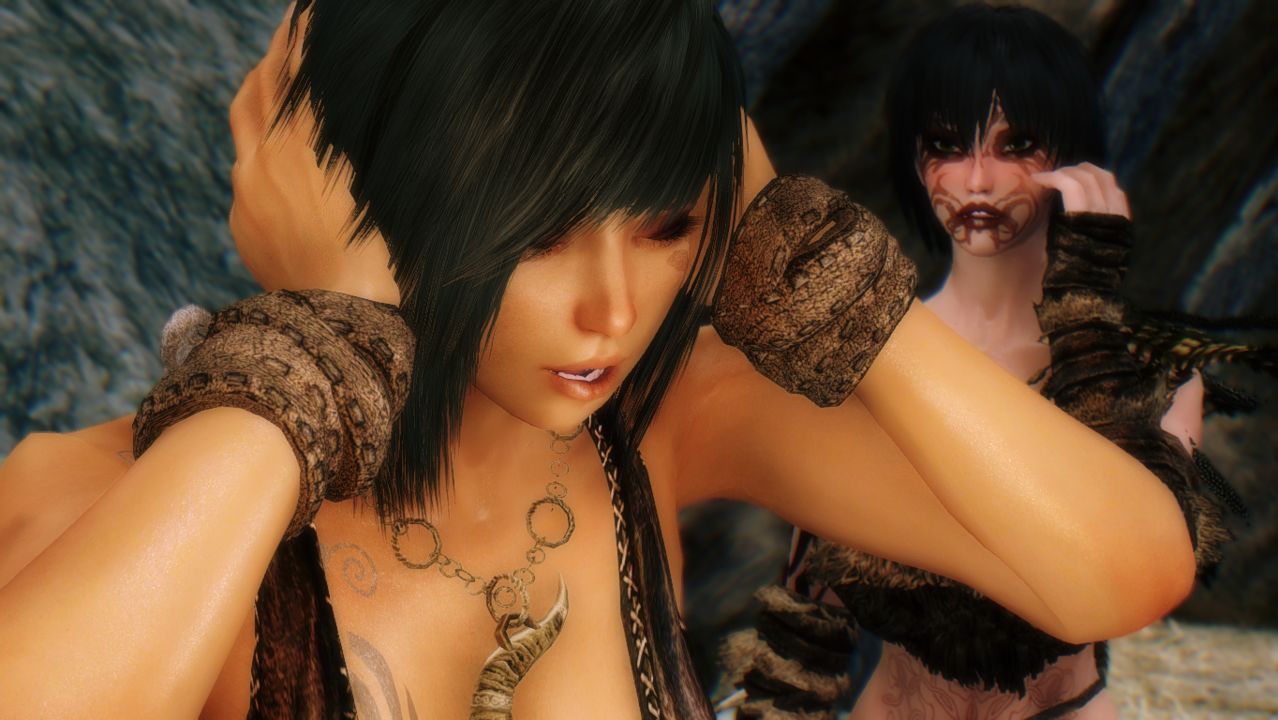 Eolri: Nanae that jealous bitch! I'll make her… no, I'll make all of them pay! I told them that You. Were. Mine! They'll understand what it means to go against—


Niyleen: It's... it's fine. There's no reason to make matters worse, besides… They've already stopped doing that to me.
Niyleen: (That was a lie, but I just didn't want them to increase what they were doing to me while Eolri was away…)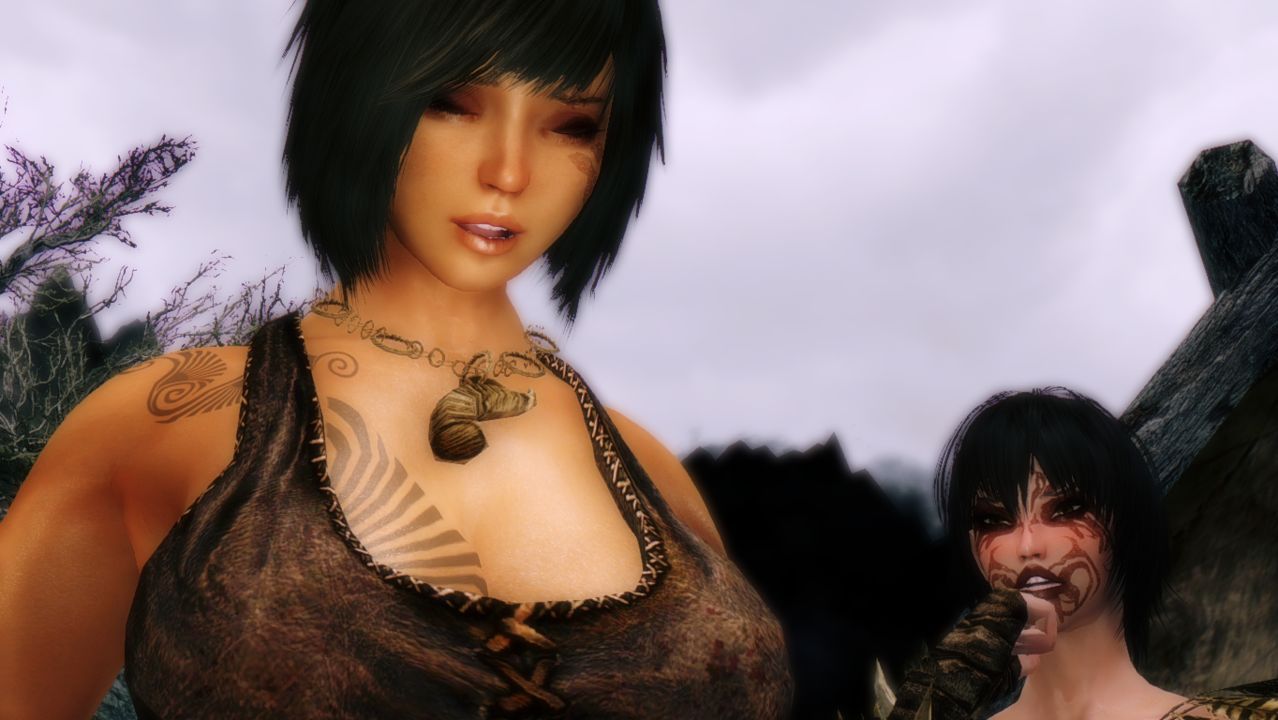 Eolri: *hugs Niyleen* No… It's not okay, but I understand why you said it was. I'm not stupid. So don't worry, I won't let them know why…


Eolri: But I WILL make sure that each and every single one of them pays for defiling, debasing and—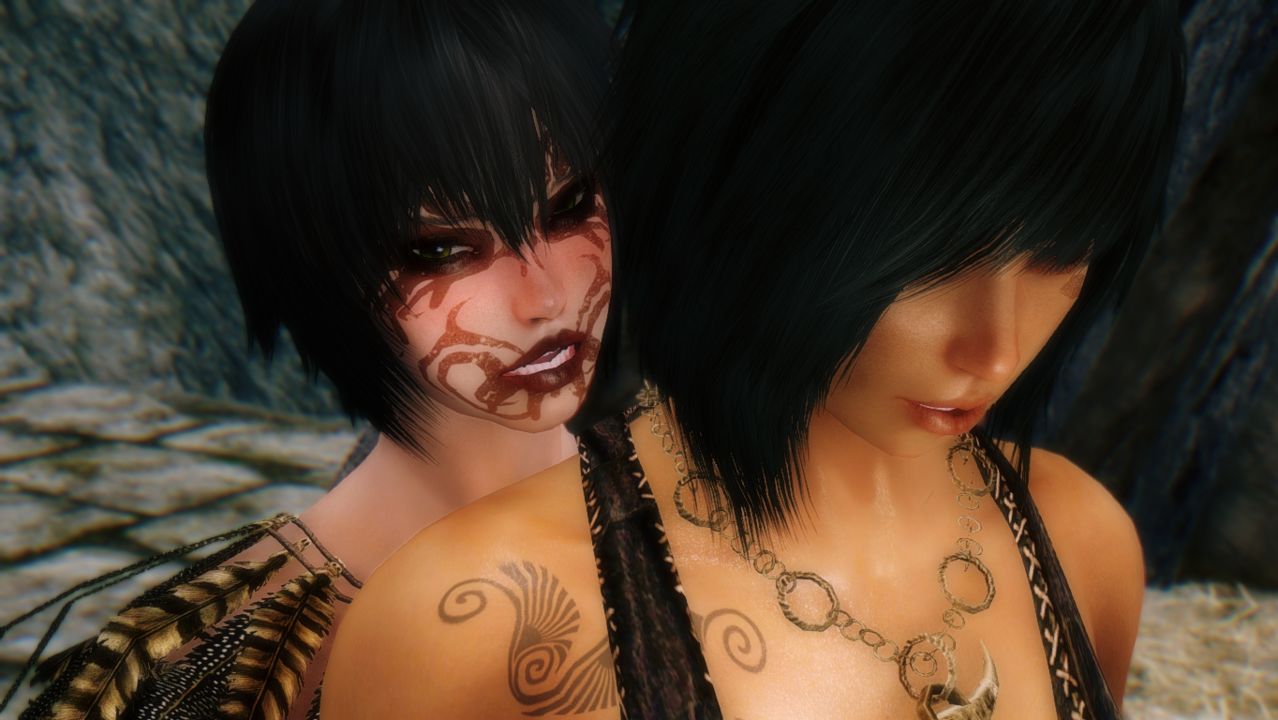 Niyleen: *turns to Eolri* Thank you, love. You'll never realize how much that cheered me up.
Eolri: If that lifted your spirits, watch this!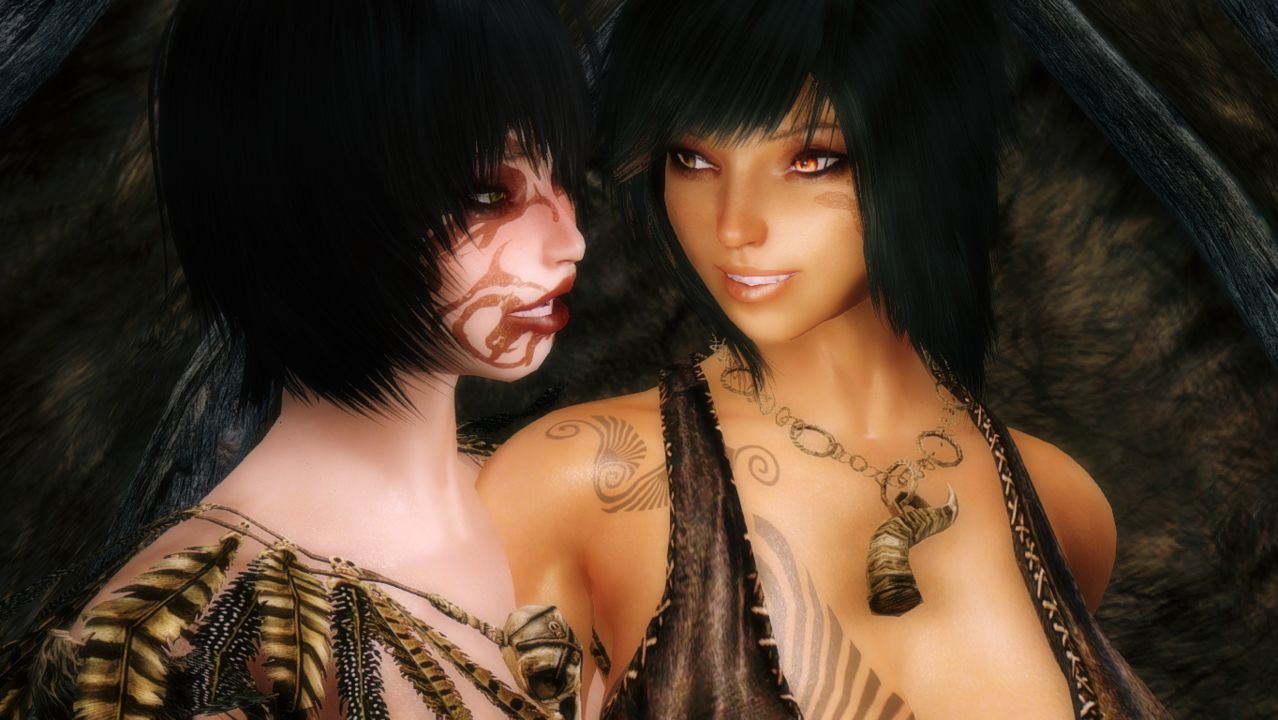 Niyleen: (Eolri kissed me and my thoughts, my worries… the world fell away, and all I felt was a warmth and comfort that I wished would last forever…)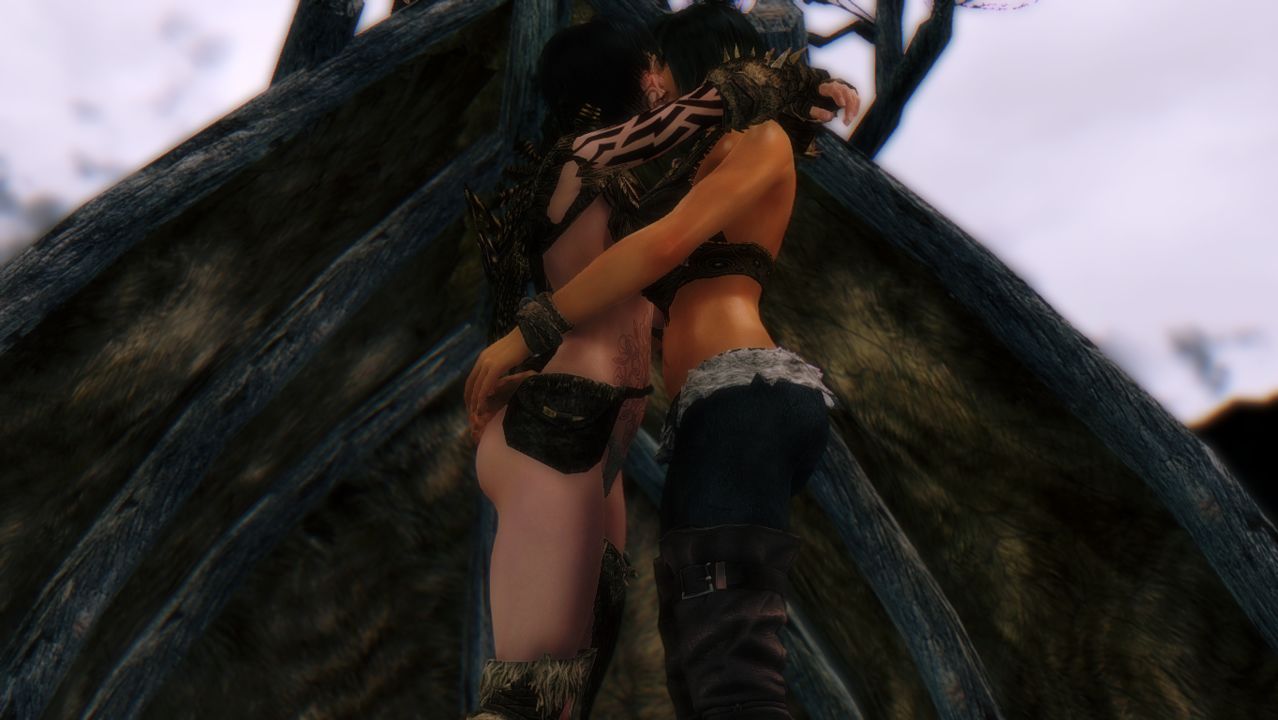 Niyleen: (But… *sniff* but no matter how strong our passion was, on this day, we couldn't overcome HERS…)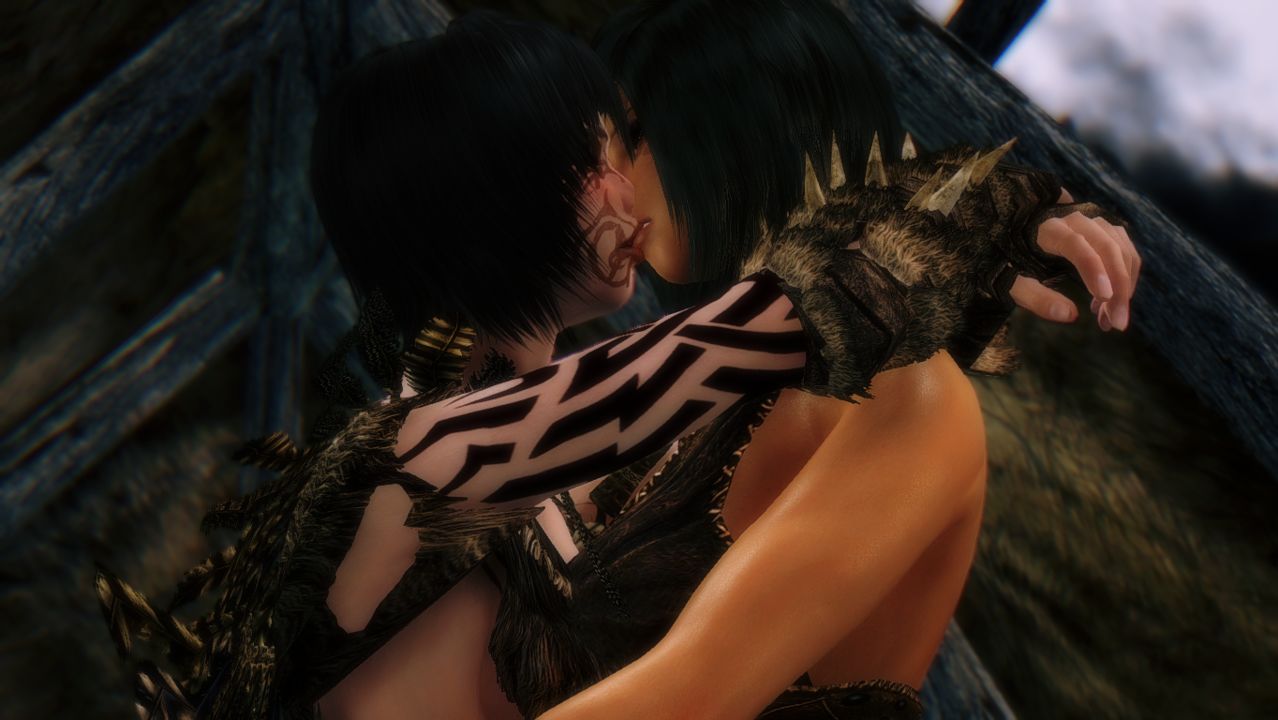 ???: No, they shall NOT get away with this... Burn... they all will BURN for what they've done to you… FOR WHAT THEY'VE DONE TO ME!!!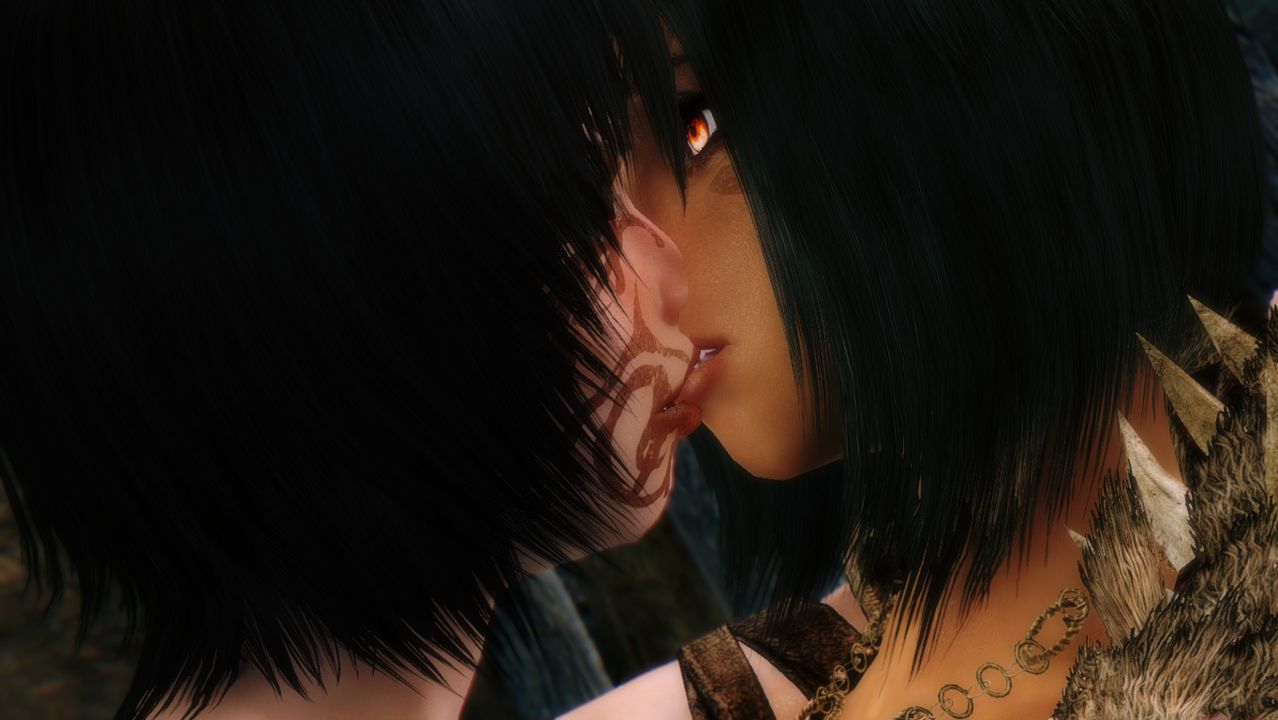 Niyleen: (Realizing that something was wrong, I pushed Eolri away and tried to force down what was building inside me…)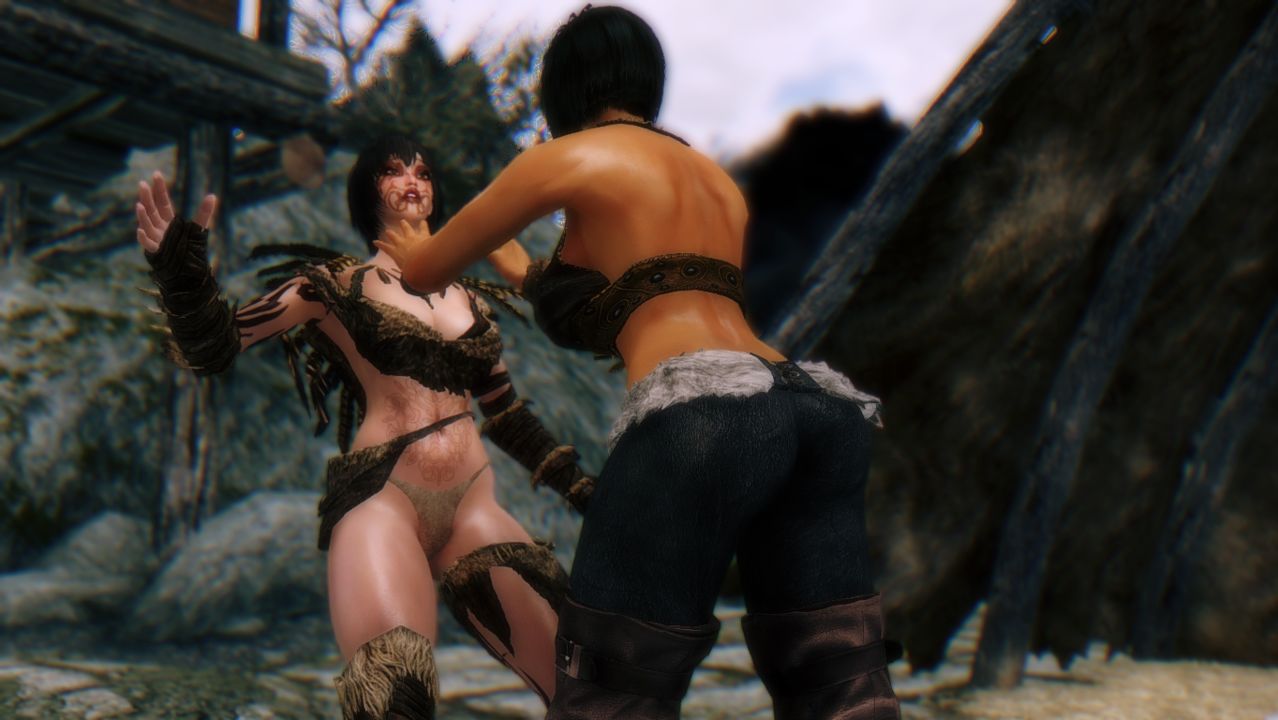 Eolri: H-hey! What in Oblivion do you think you're—!! Julianos preserve us…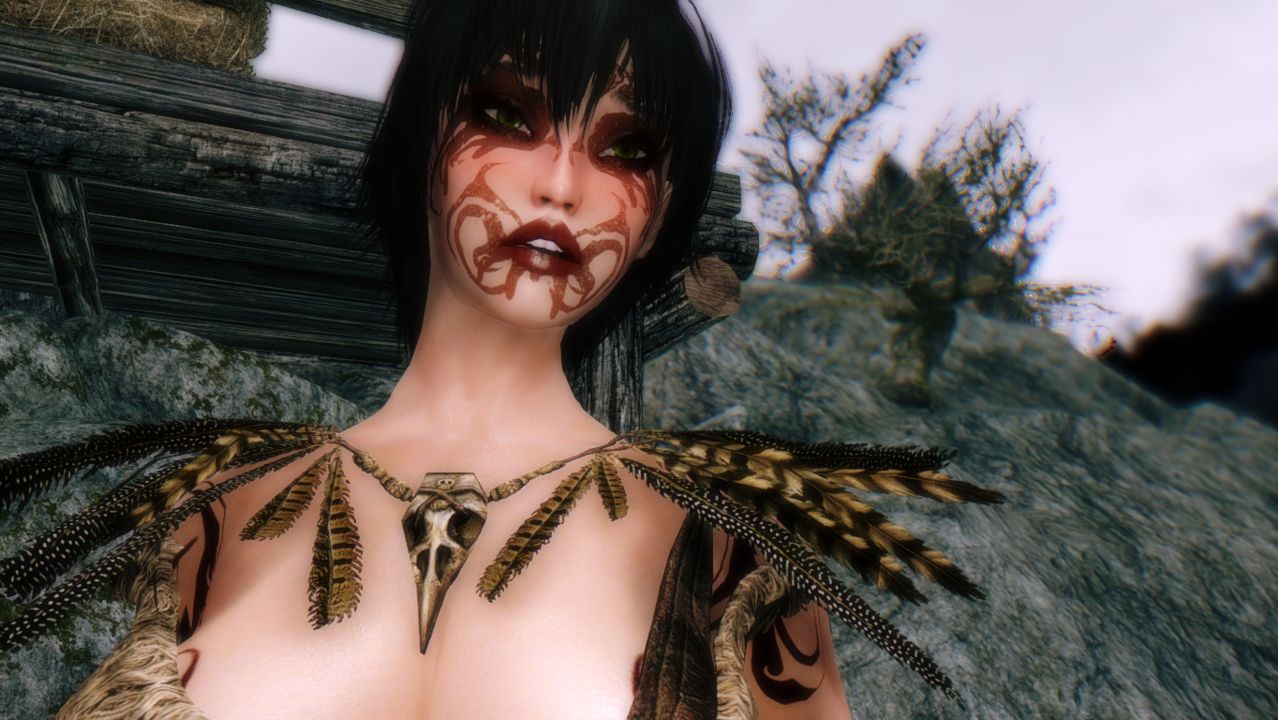 Niyleen: (I could see in her eyes that she was just as afraid of what was happening to me as she was of what I could do, but there was only one thing I could say to her…)
Niyleen: RUN! RUN NOW!!!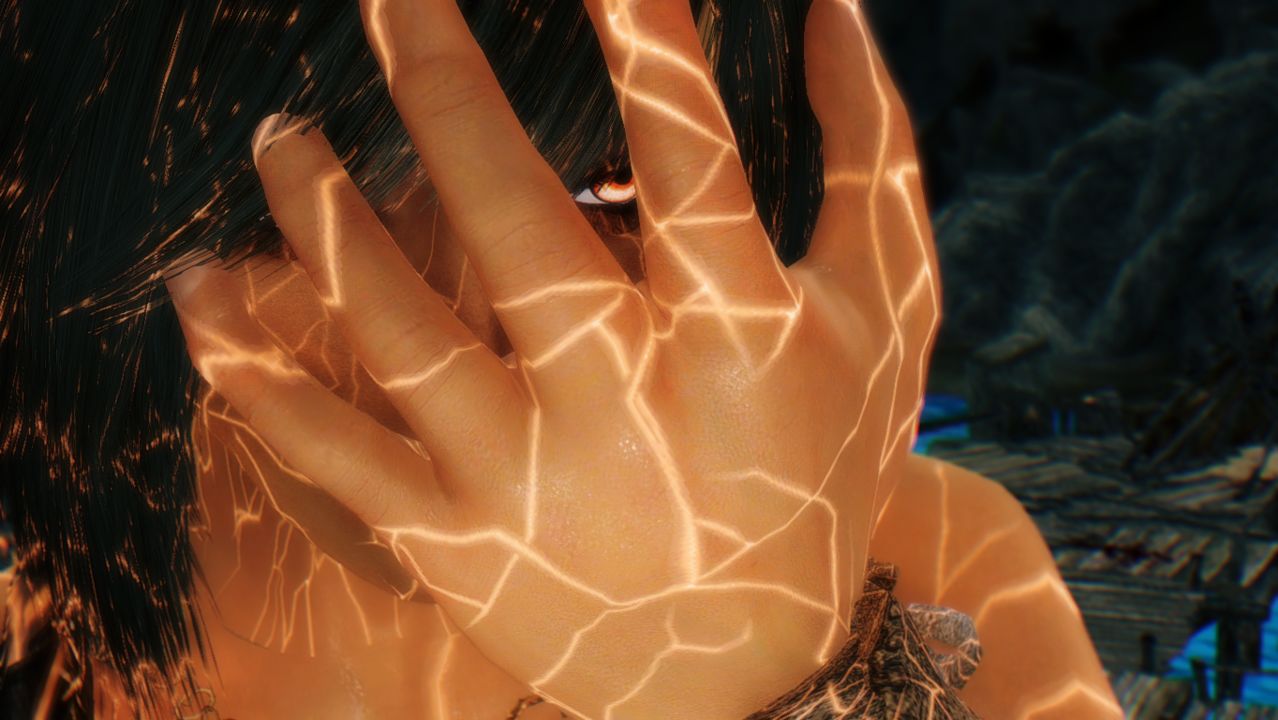 Eolri: No. I won't leave you to suffer alone. Not now… not ever again.
Niyleen: (Please Eolri! Go! Get away from me!!)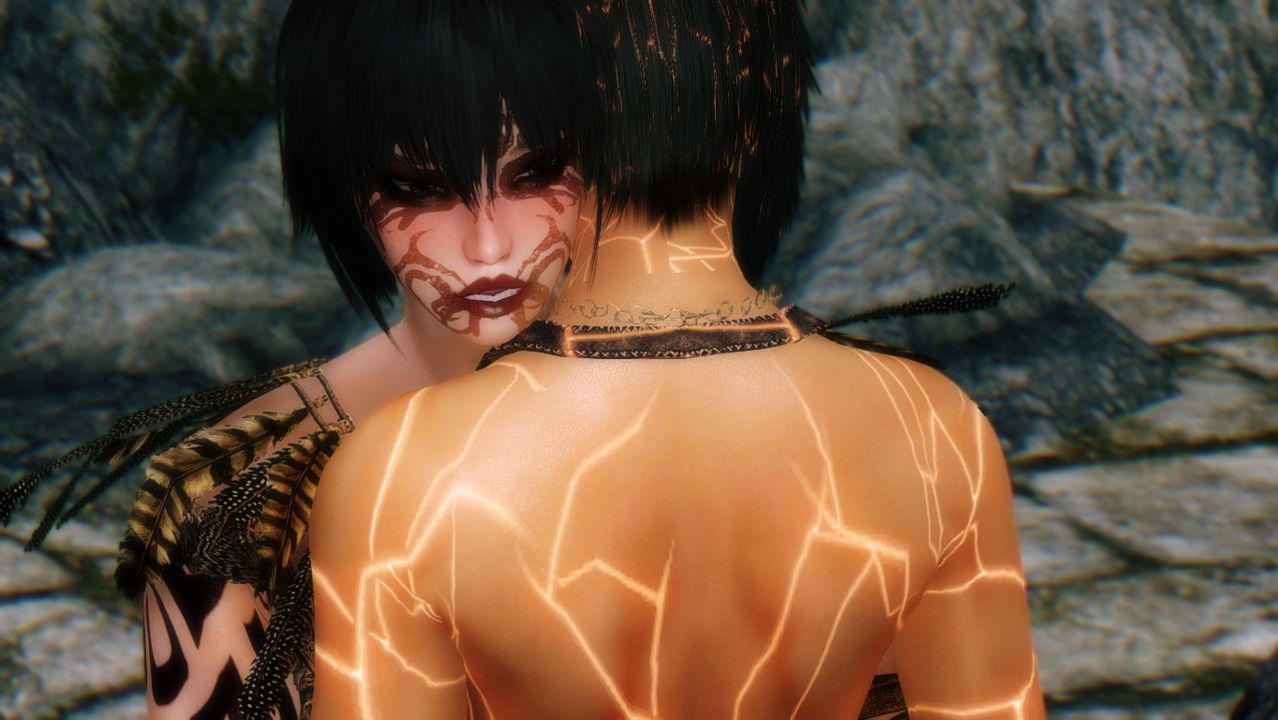 Niyleen: I… I don't think I can control it Eoly… I'm… I'm scared.
Eolri: That's okay. I'm right here, love. I'll make sure that you get through this, and that you never have to worry about why my kind did to you ever—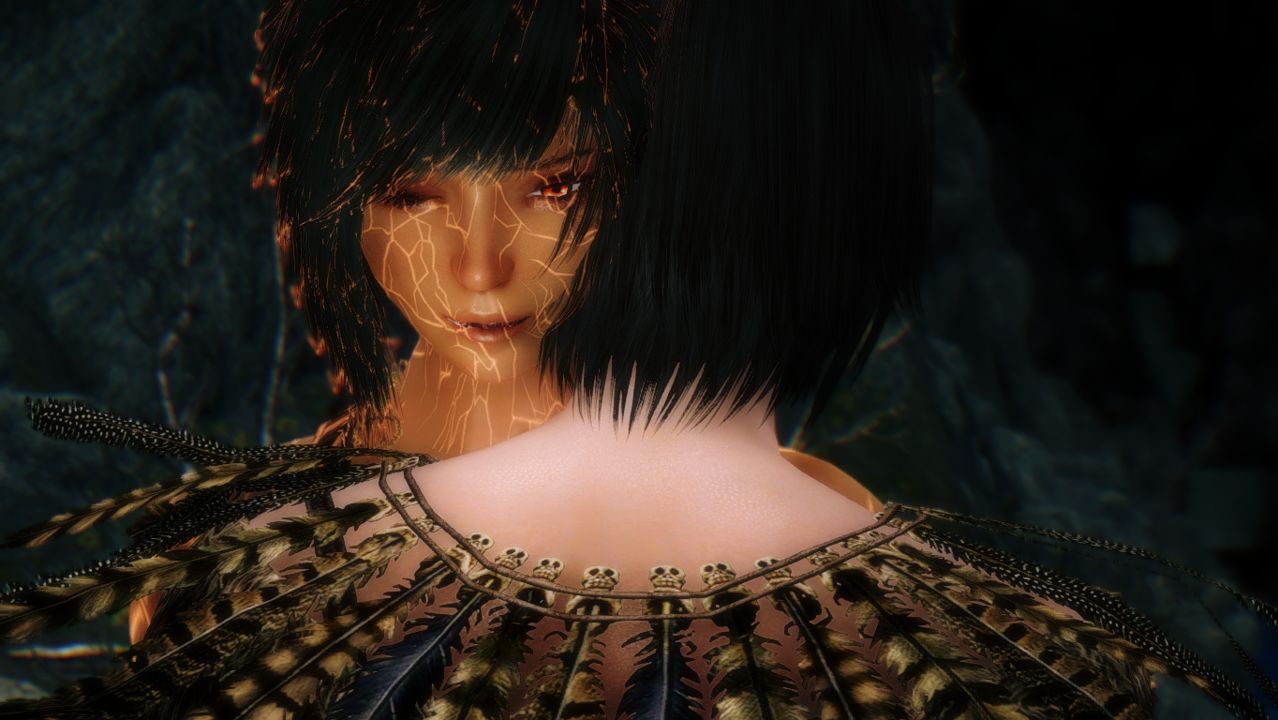 Niyleen: (Whatever was building within me finally pierced the surface, and flames literally started jutting out from my skin. And Eolri… Rather than back away… She held onto me tighter and muttered inaudibly…)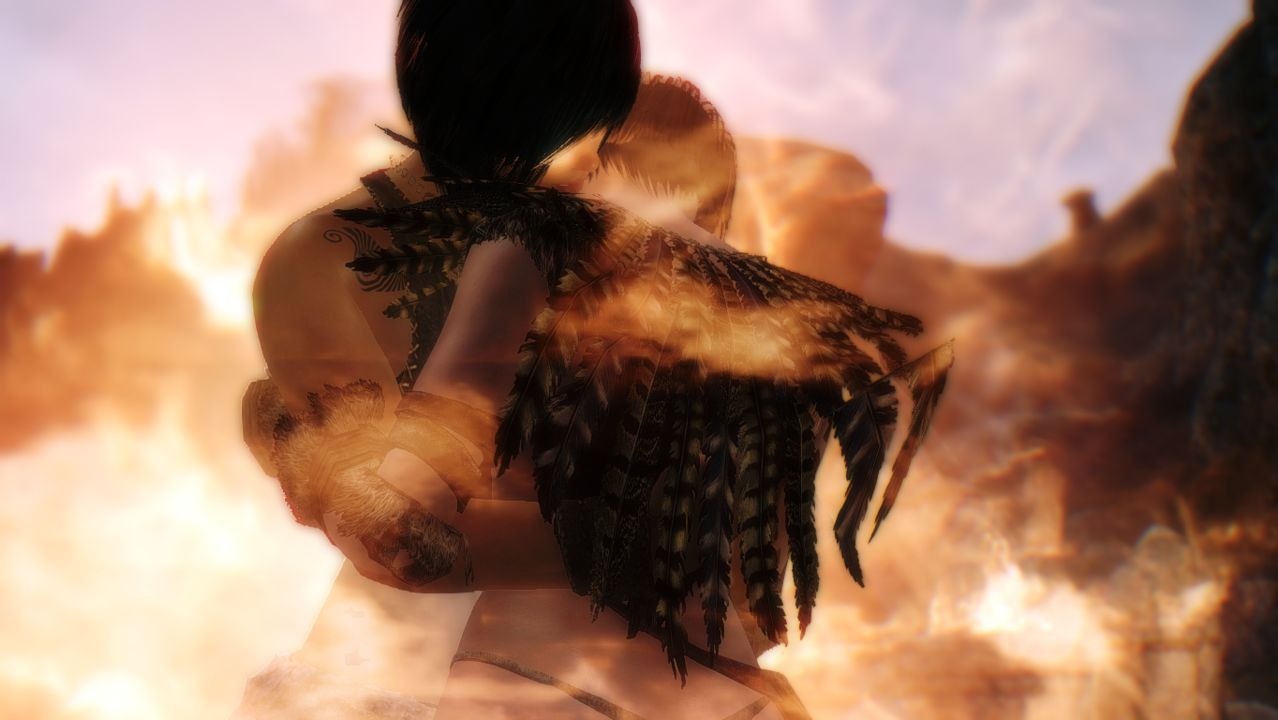 Niyleen: But… but then I… Karthspire… the flames…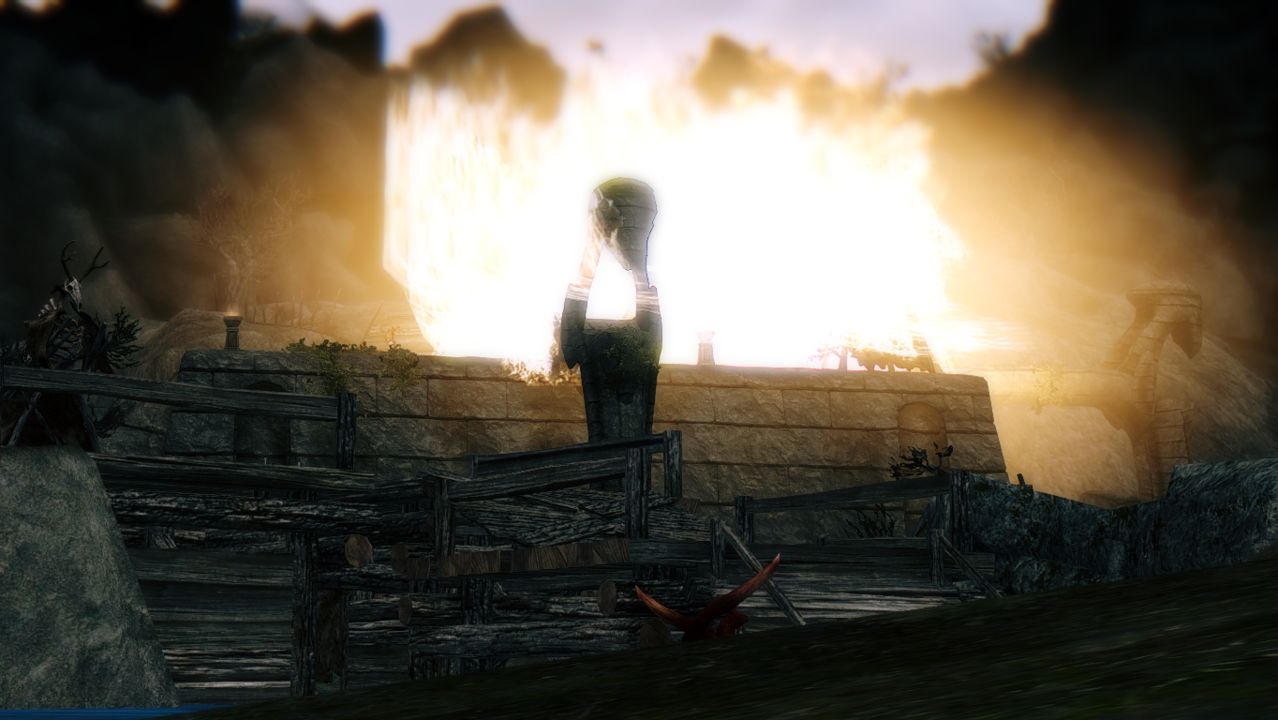 Niyleen: Eolri, NOOOOOOOOOOOOOOO!!!!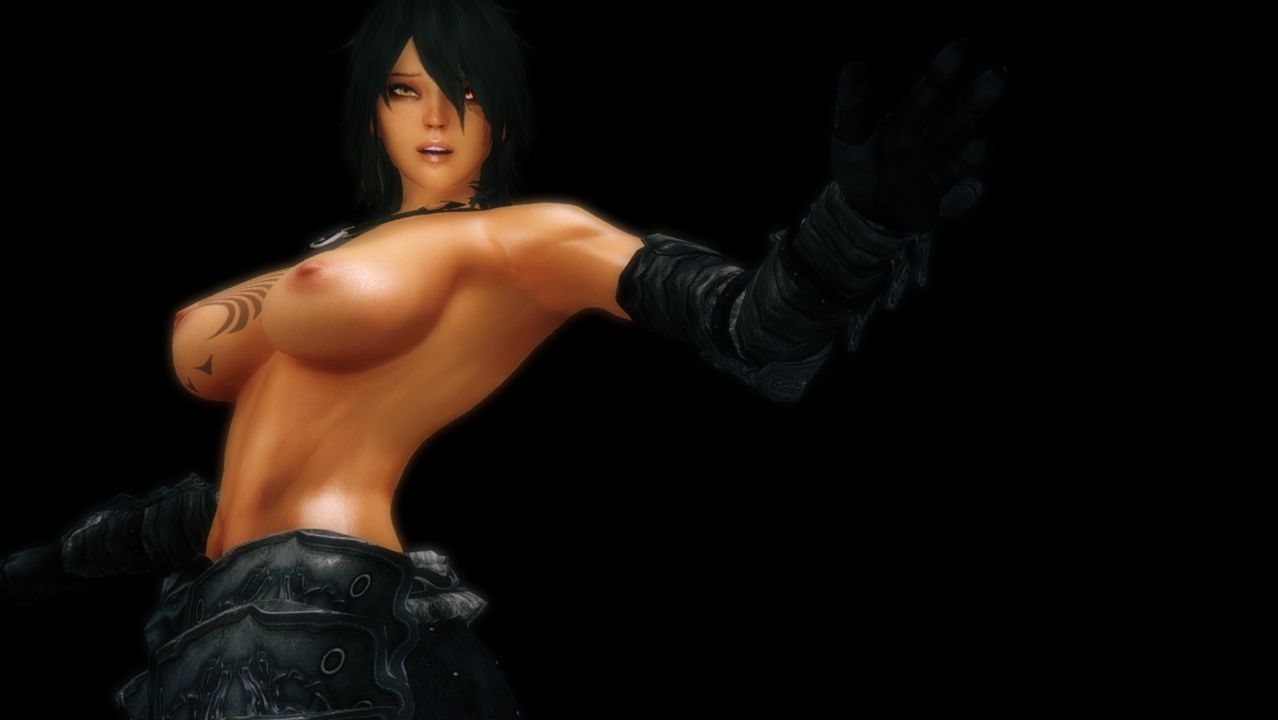 Niyleen: *pant* *pant* So that's it… That's everything that she was keeping hidden from me…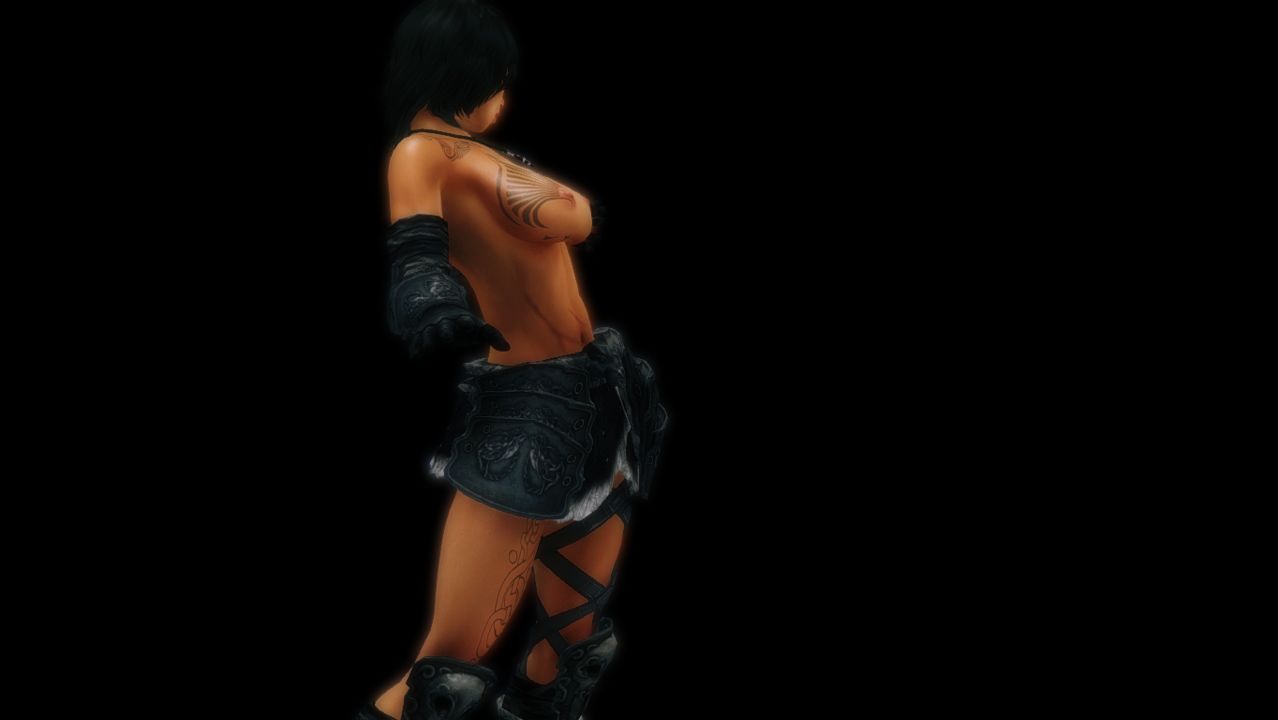 Niyleen: But why Eolri… You had the time to escape. Nega would have never let me die! We could have continued on together! I didn't need to be the "Raging Inferno of the Reach…"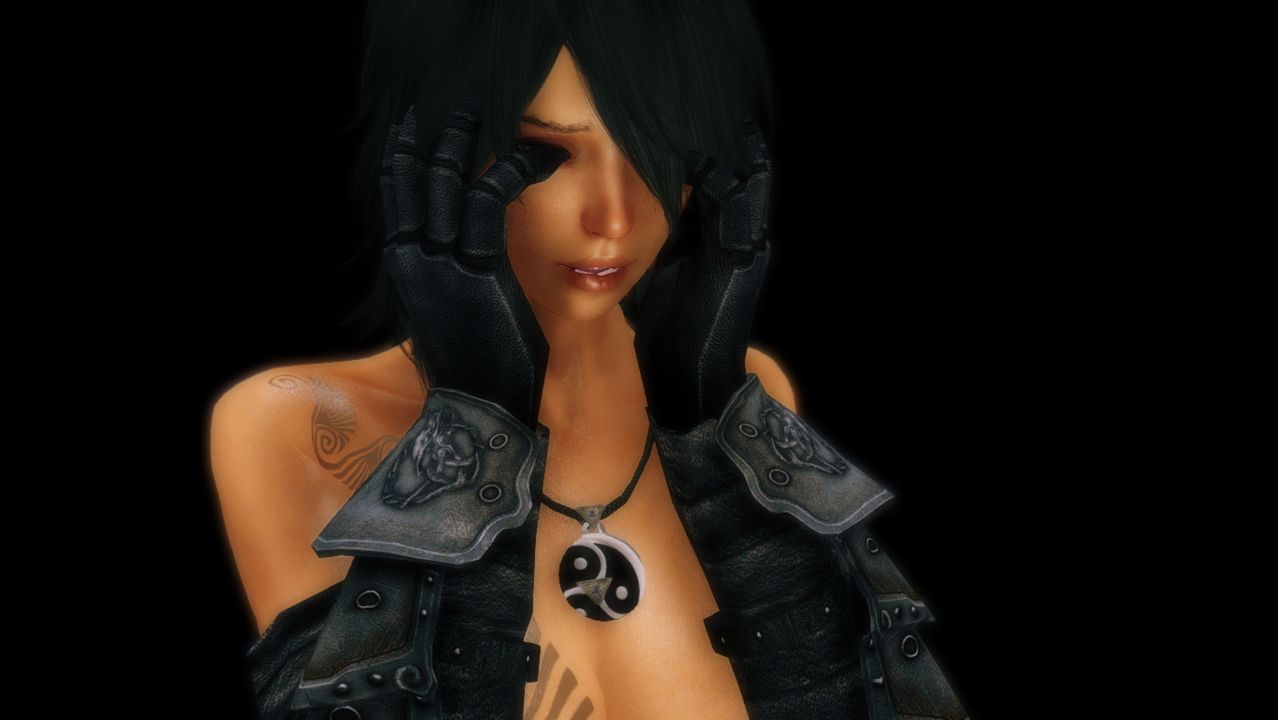 Niyleen: I need you Eolri…
???: I know, I know. But it's okay now. I've got you…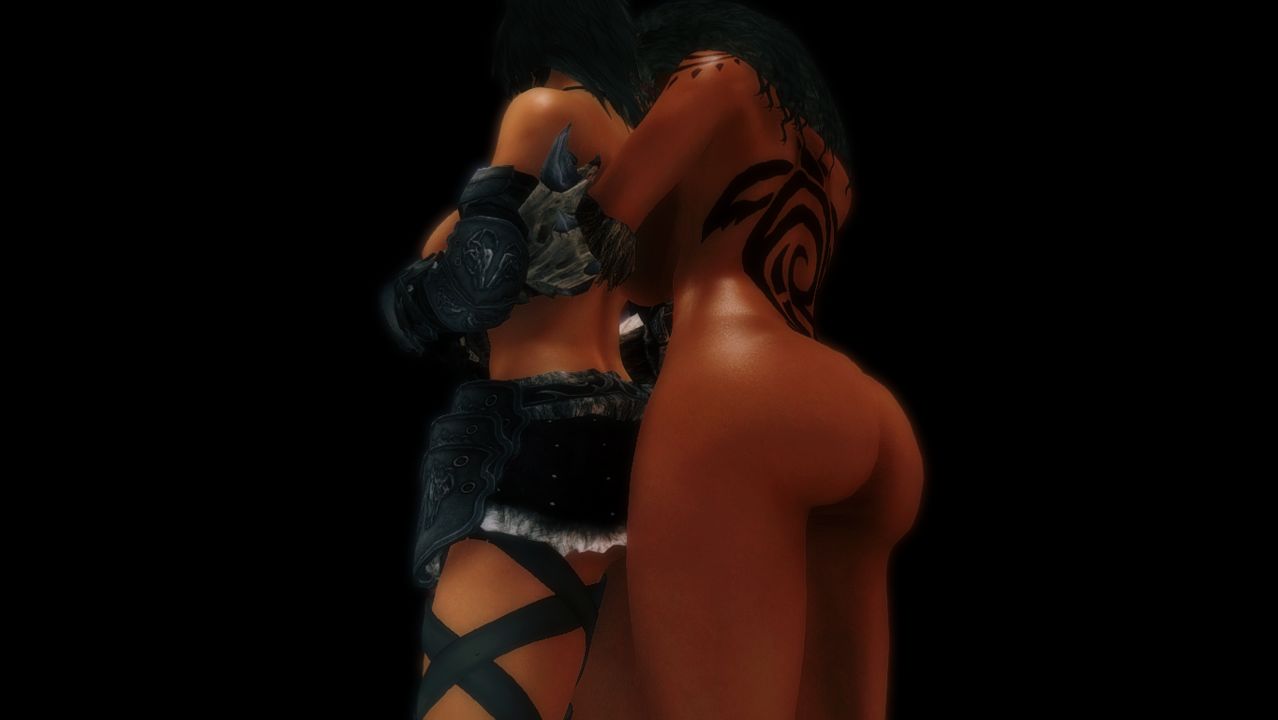 ???: I can feel her, feel Eolri, within you. She wants to let you know, 'when you're fighting for someone, you become an unstoppable force.'
Niyleen: But… but I'm all alone… I—
???: You're fighting to get back to your wife and child, and for me… for what he did to me…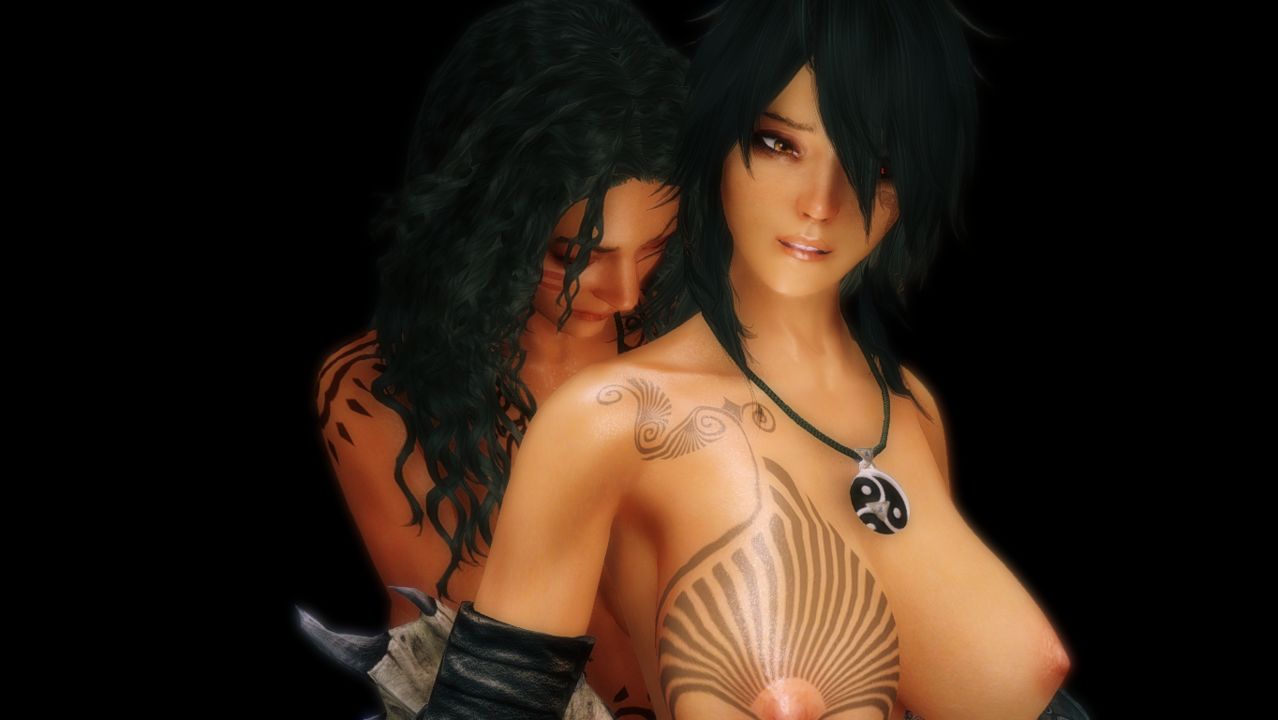 Niyleen: You're right… I… I don't know what I'd do if I ever lost you Em—!!!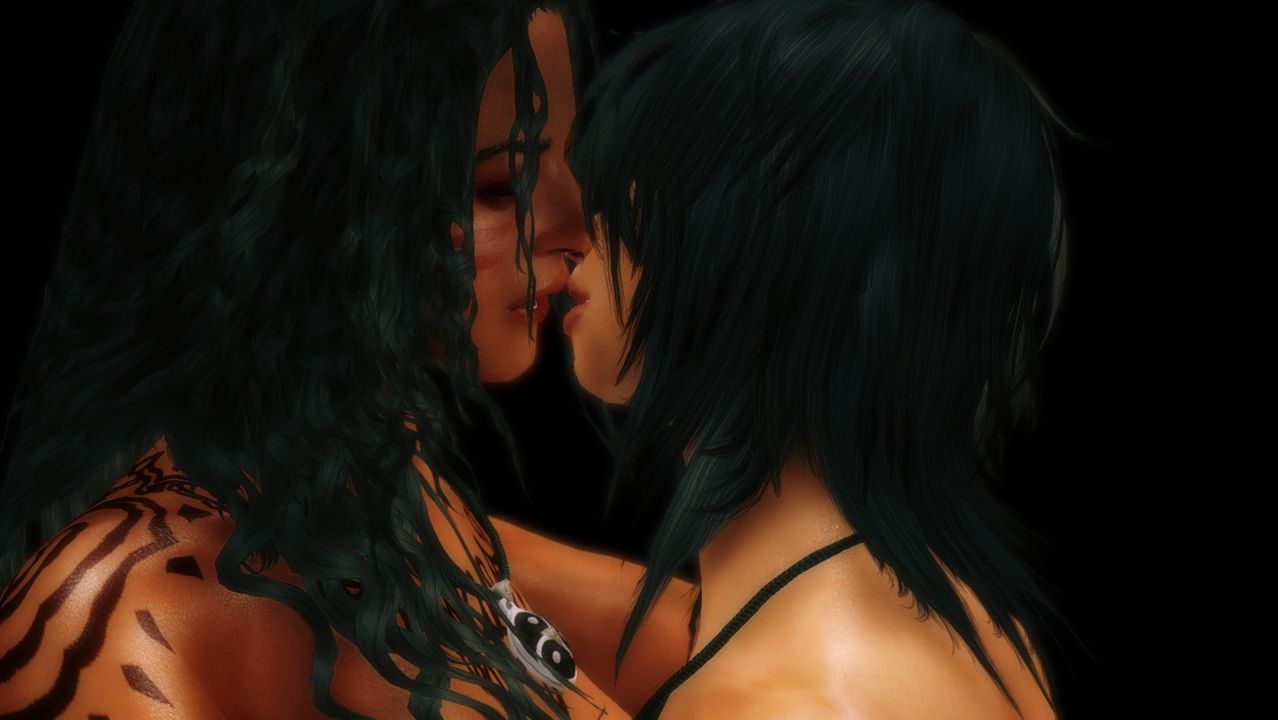 Niyleen: E-Emily!? W-why are you here!?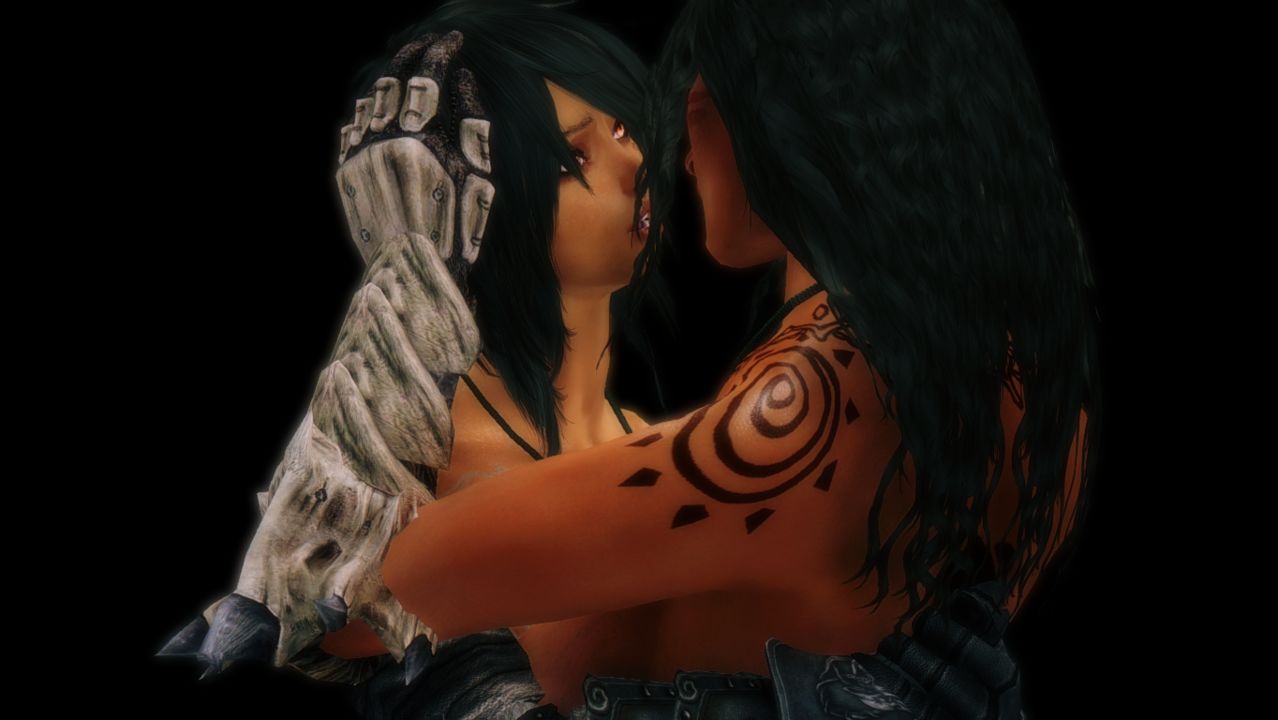 Niyleen: Emily!
Emily: WAH!!!


Emily: Holy shit that scared the crap out of me.
Niyleen: W-What, where?


Niyleen: Wait, Emily!
Emily: Yes?


Niyleen: How are you up already, i heard your ribs break, and you were thrown off a Cliff!


Emily: Oh that, well....um.......well....Ah! Grand healing, yes, that's what i used.
Niyleen: You're a bad liar.


Niyleen: I've had enough bullshit for one day, Just tell me.


Emily: I can't tell you, its one of those secrets you can't really go around telling, kind've like you don't go around telling people about what happened to you at this ca-


Emily: FUCK, why did i say that!
Niyleen: What, how did you!


Niyleen: You, you were in my head, my dream!


Emily: Y-yes.....i saw everything.
Niyleen: Who do you think you are invading peoples minds like that.


Emily: I didn't m-
Niyleen: You've been messing around since we met, we fucked once, ONCE, that doesn't give you permission to do whatever the fuck you want to me! Listen to me Emily, i have no interest in fucking you again, all i want is kick that knights ass and leave!


Niyleen: I can't keep foo-!
*Emily sits down*


Niyleen: What are you doing?
Emily: I'm sorry.


Emily: I'm sorry for how i've acted towards you from when we met, its how i greet people....at least the groping part, i kept egging you on because i found it cute even though i knew it wasn't right. I'm also sorry not waiting for your explanation, if i knew you were married i never would have done any of that in the first place.


Emily: I'm also sorry for entering your dream, i've never done that before and i did not do it on purpose, i was actually just trying to take your temperature. From here on out i'll take full responsibility for my actions and i'll help you get back to your world. After seeing what you've been through i'll do everything in my power to help return you to see your wife and daughter.
Niyleen: ......


Niyleen: *sigh* i guess i can let you off for now, besides we need to plan fo-


*Squish*
Niyleen: Hmm?


Niyleen: You just want your ass kicked now don't y-


Niyleen: ou!
*summoning sound*


Niyleen: What, How!?
Emily: I figured it was time i gave you your bodysuit back.
Niyleen: Did you have to grope me to do it.
Emily: Yes.


Niyleen: Where you you keeping it to begin with?
Emily: I got a new spell recently from some weird naked dude with a sweetroll for a head.


Niyleen: A sweetroll for a head? How?
Emily: Not sure, if i was a skooma addict i've blamed it on that, but no, he has an actual sweetroll head, i have no idea where he got it.


Emily: By the way, how'd you do against Zolhavus go, i'm gonna guess poorly as i had most of my chest cavity crushed and you ended up with some broken ribs?
Niyleen: You didn't need to put it like that.


Niyleen: *sigh* but yes, i lost badly, if it weren't for some forsworn showing up distracting him i would have died. I didn't expect to be overpowered so easily.


Emily: I've fought a few strong warriors myself, i gotta say i'd be odd if either of us could take him down one on one, be it him or his late brother. How come he didn't come after us?
Niyleen: He let us go, he wants to defeat us after we are more rested so we have to meet him tomorrow at noon.
Emily: I see.


Niyleen: Damn, If i was a little stronger i could have made a bigger crack too.
Emily: Bigger crack?


Emily: You mean you damaged his armor?
Niyleen: Yes...well no actually, but i heard a crack.


Niyleen: Twice, i saw no damage though.
Emily: Twice.....but no damage.


Emily: If theres no visible damage, a cracking sound, and immune to magic then that means.


Emily: Was it kind've a sparking cracking sound.
Niyleen: Now that i think about it yes, What are you thinking.
Emily: I'm thinking that armor has a powerful enchantment on it.


Niyleen: I've never heard of an enchantment that can do that.


Emily: Neither have i, that's what worries me.


Niyleen: Why?
Emily: Well normally such a powerful enchantment would link to one type of creature, Daedria or Daedria artifacts


Emily: and a powerful one too.
Niyleen: Then what do we do.
Emily: i'm not sure, but even still something isn't right.


Emily: Enchanted items aren't supposed to make that noise even if its a defensive enchantment.


Niyleen: Its probably an incomplete enchantment then, i've had a few things i've created do that, i recall one even blew up in my face.
Emily: Its possible.


Emily: But even then we need to get around.
Niyleen: Yeah, that armors a bitch.


Niyleen: I'd probably be easier to throw the bastard off a cliff than stabbing him.


Emily: Throw him off A CLIFF THAT'S IT!!!


Emily: NIYLEEN YOU'RE A GENIUS!!!
Niyleen: Thanks, but what exactly is your plan, he's not gonna simply fall off a cliff and neither of us can kick him off or in your case blast him off.


Emily: Well you see i c-blablablaplaningblablablaobvioushidingplanfromaudiencetransitionblablabla!


(3 minutes later)


Emily: So what do you think?


Niyleen: I think you're trying to commit suicide.


Niyleen: If that chase part of the plan goes wrong you will be killed, you know that right, he will take your head off this time.
Emily: *long sigh* I know.


Emily: But if we don't try this, we're both dead.
Niyleen: *sigh* Fine


Niyleen: But don't come crying to me as a ghost about how it failed.


Emily: Thanks Niyleen.
Niyleen: sure, we should get some sleep.
Emily: Okay but first i want to know something.


Emily: I've heard of many titles over the years, but i've never once heard someone be called "The ender of cycles".


Emily: Want to explain to me how one gets that title?
Niyleen: Oh that.


Niyleen: Well its kind've a long story, you might not believe it.


Emily: Niyleen i just learned that my dream was real and that everyone we met in that dream is from another Skyrim including you, i'm up for anything.


Niyleen: Heh, very well, where should i begin.


Niyleen: Well i guess it all started when i was a bandit, i was called "The Raging Inferno of the Reach"


Niyleen: "I was coming from Kathrwasten when i saw someone, that's when i met her"


(Next Morning)


Zolhavus: .......nice day.


Zolhavus: A good day for a fight too.


Zolhavus: Glad you two really came.


Zolhavus: Most people choose to run, i'm impressed you two are so willing to walk to your death.
Niyleen: Ha!


Niyleen: The only one dying today is you.
Emily: Its payback time for crushing our ribs.


Zolhavus: Heh i admire you two's confidence.


Zolhavus: But confidence will only get you so far against a foe.


Zolhavus: Who can easily crush you.


Niyleen: Do you evil guys ever shut up, just come over here already!


Zolhavus: As you Wish!


Zolhavus: HA!
*Sound of ground cracking*


Emily: HEYA!
Niyleen: YA!
*Sound of swords hitting metal, small cracking sound*
Zolhavus: I'm amazed.


Zolhavus: RAH!
*Sound of ground cracking*


Zolhavus: You two have terrible memories i'm surprised you've forgotten already, my armor is invincible.


Zolhavus: Flame-Child, i already told you about this twice, you can't be this thick.
*Niyleen nods slightly*


Zolhavus: i'm amazed you were able to even fight that Daedric champion much less defeat her.
*Emily nods slightly*


Zolhavus: You two have nothing to defeat me with if this is all yo-
Emily: Oh we have something.


Emily: Its called a FIREBALL!!!


Zolhavus: Ooof!


Zolhavus: Really Heavy-Iron, i tho-!


Zolhavus: What!?
*sound of running*


Zolhavus: Where are you two Going!!!
Niyleen: Come catch us you slow bastard.


Zolhavus: Oh my Lord, why do you send me to deal with such idiots.


Zolhavus: Fine if they want to play hide and seek, i'll make them learn.


Zolhavus: That you cannot hide from the Warrior of Invisibility!


(2 minutes later)
*running sounds with waterfall in background*


Emily: *panting* Is he catching up?
Niyleen: *panting* nope we've lost him for the moment.


Emily: Good, we stay on this path, he needs to be able to track us.
Niyleen: you sure this will work?
Emily: Oh i'm very sure, this is closest place we can use for this plan.


Emily: You are fine fighting these guys right, or will it be a problem?
Niyleen: When we get their i'll show you how over these guys i am.


(Lost Valley Redoubt, 20 minutes later)


Forsworn: *Sigh* Damn, no carvan as been by for weeks.


Forsworn: No cute girls either damn shame.


Forsworn: I'd want to see if i could find a cute little dark elf.


Forsworn: I'd fuck that cute little ass u-


*Slicing sound of metal through flesh and a person landing on dirt*


Emily: Wow, you didn't even give him a slight chance.


Niyleen: We're in a hurry, we can't dick around.


Emily: I know but still its no fun if you don't give them a slight chance.


*running sound*
Niyleen: Fine next forsworn you show me your way, just do it fast.
Emily: Okay.


(1 minute later)
Niyleen: How was that better than me, you didn't let him even draw his sword.
Emily: To be fair, i let him try.
Niyleen: How is that better!?


Emily: He got to touch his sword
Niyleen: you're a hypocrite.
Emily: *giggles* I know.


Zolhavus: Hmmm, a forsworn camp.


Zolhavus: What stupid idea do these girls have?

Part 1: http://www.loverslab.com/blog/407/entry-3751-fire-in-the-reach-15/
Part 2: http://www.loverslab.com/blog/407/entry-3761-fire-in-the-reach-25/
Part 3: http://www.loverslab.com/blog/407/entry-3789-fire-in-the-reach-35/
Part 5: http://www.loverslab.com/blog/407/entry-3880-fire-in-the-reach-55/