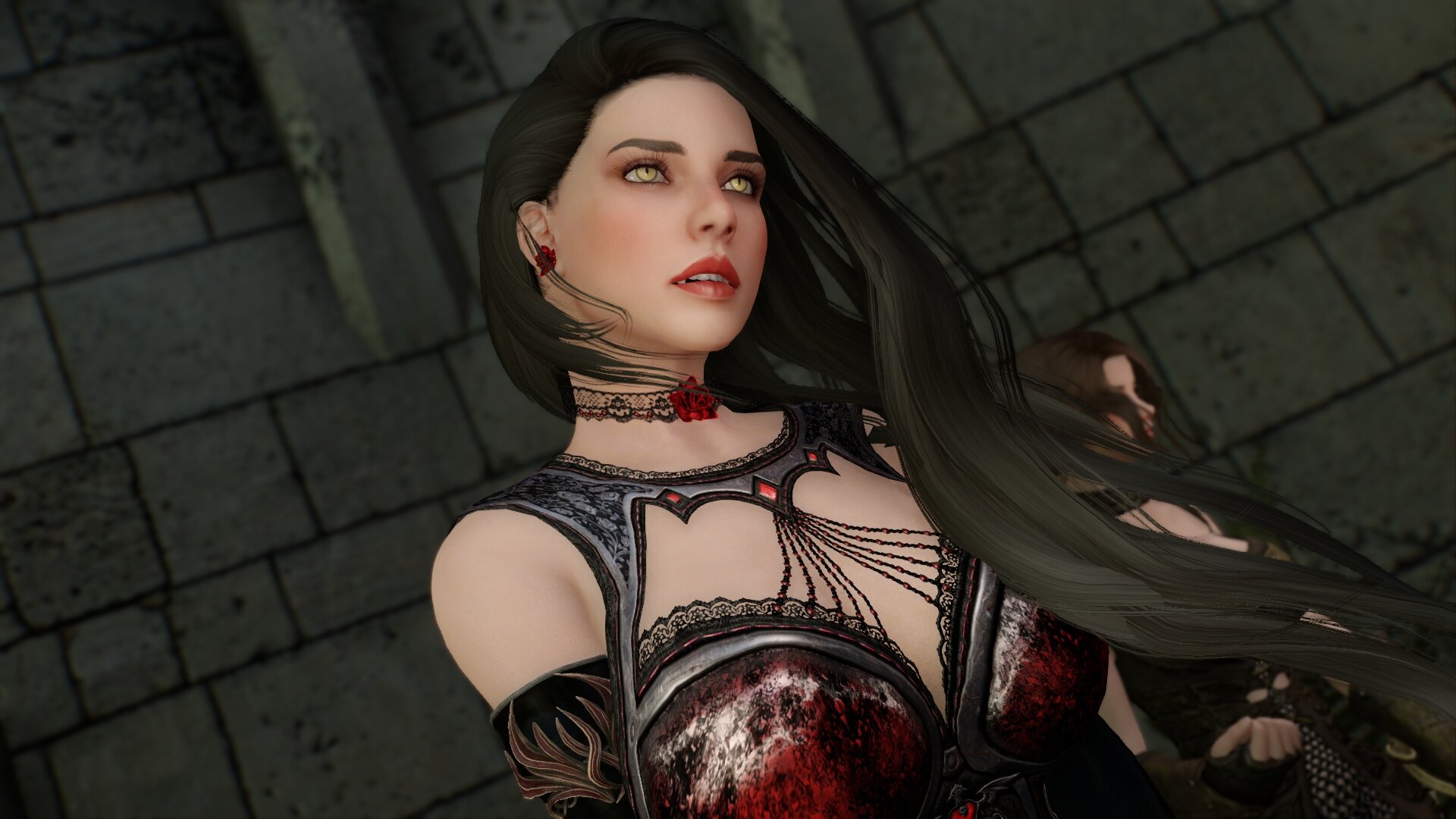 I can't believe they're calling back our patrol.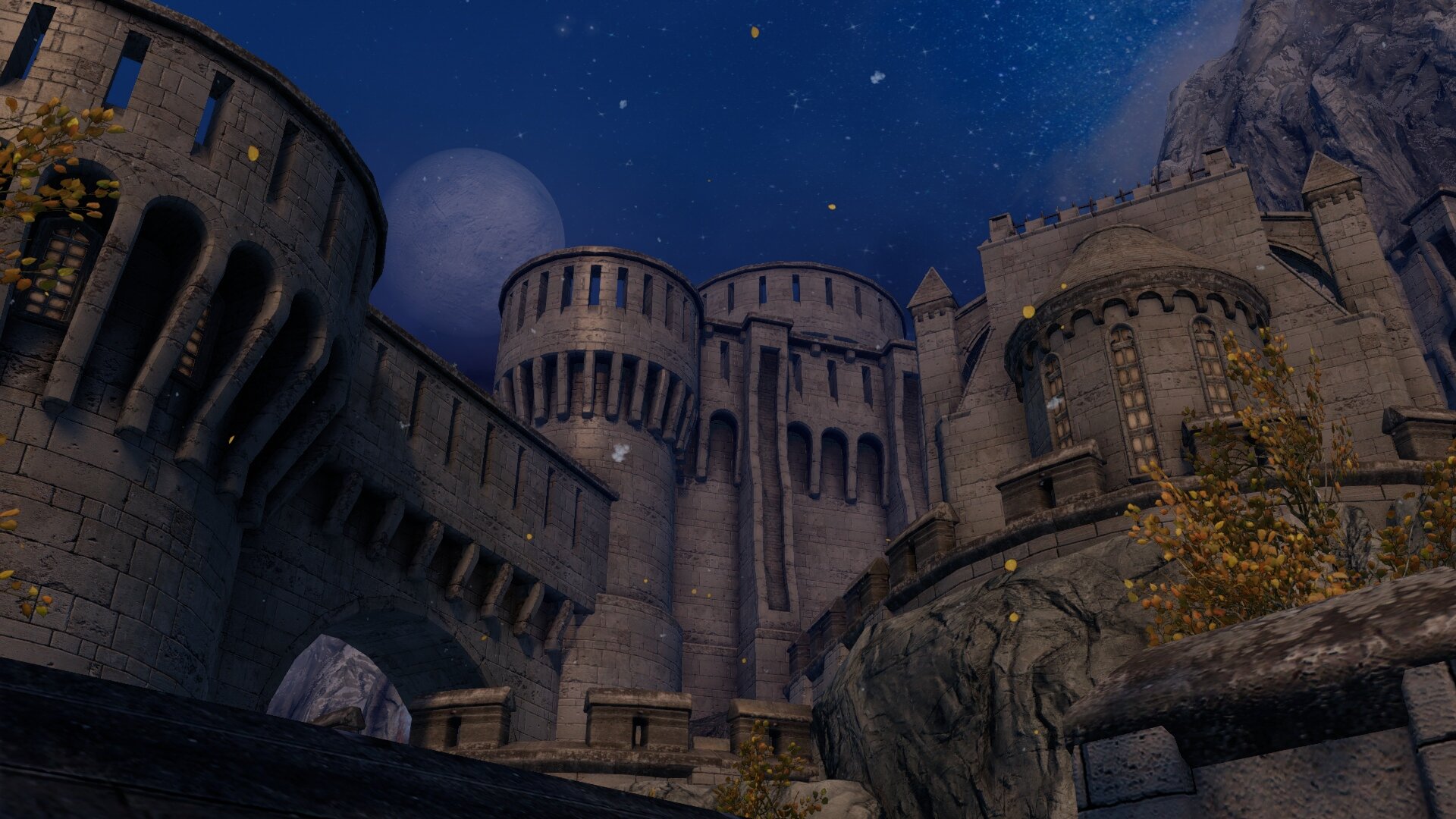 What could be so damn important?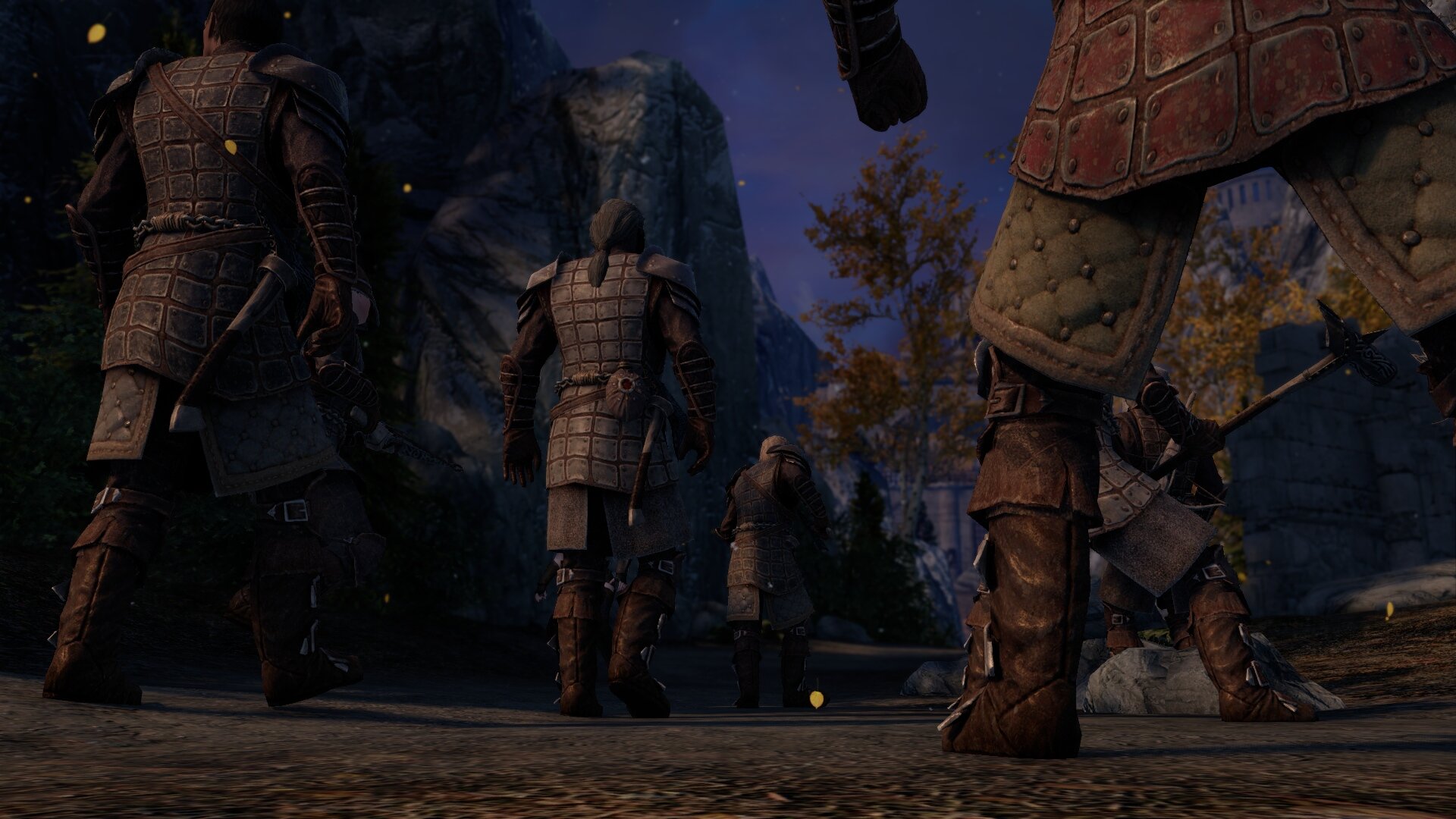 I don't know. I have a bad feeling about this.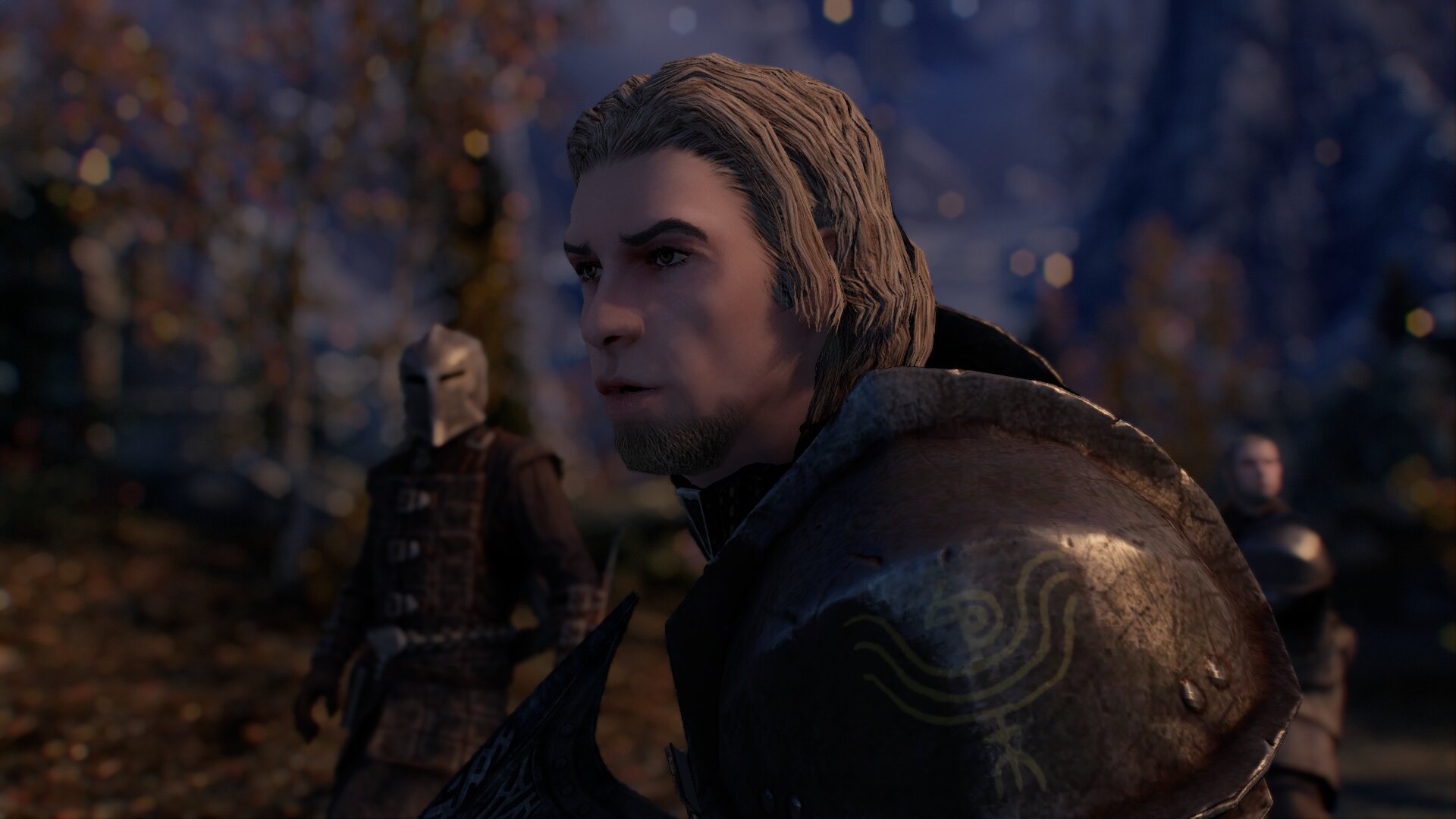 The guards are nowhere in sight...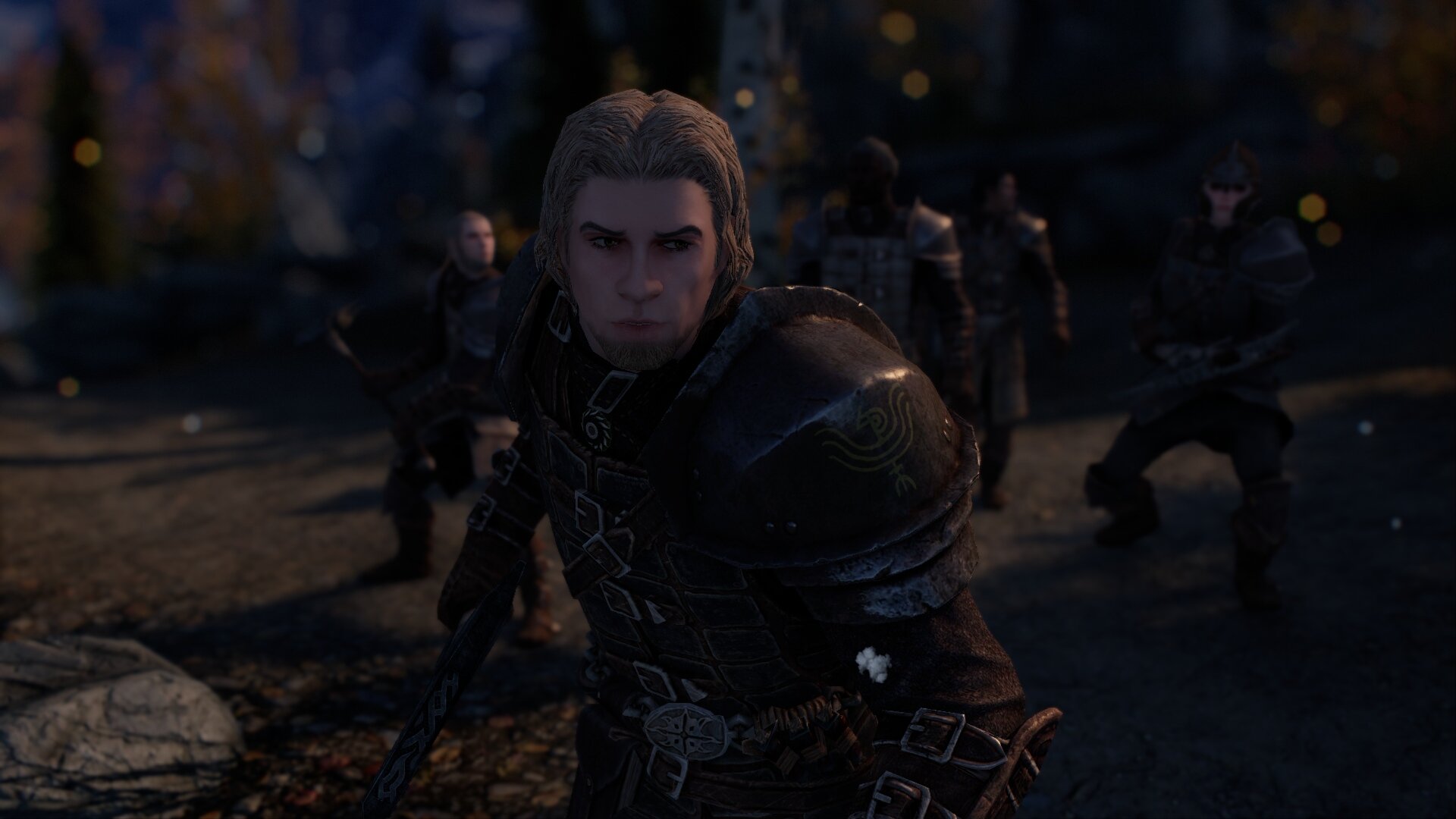 Everyone stay on alert!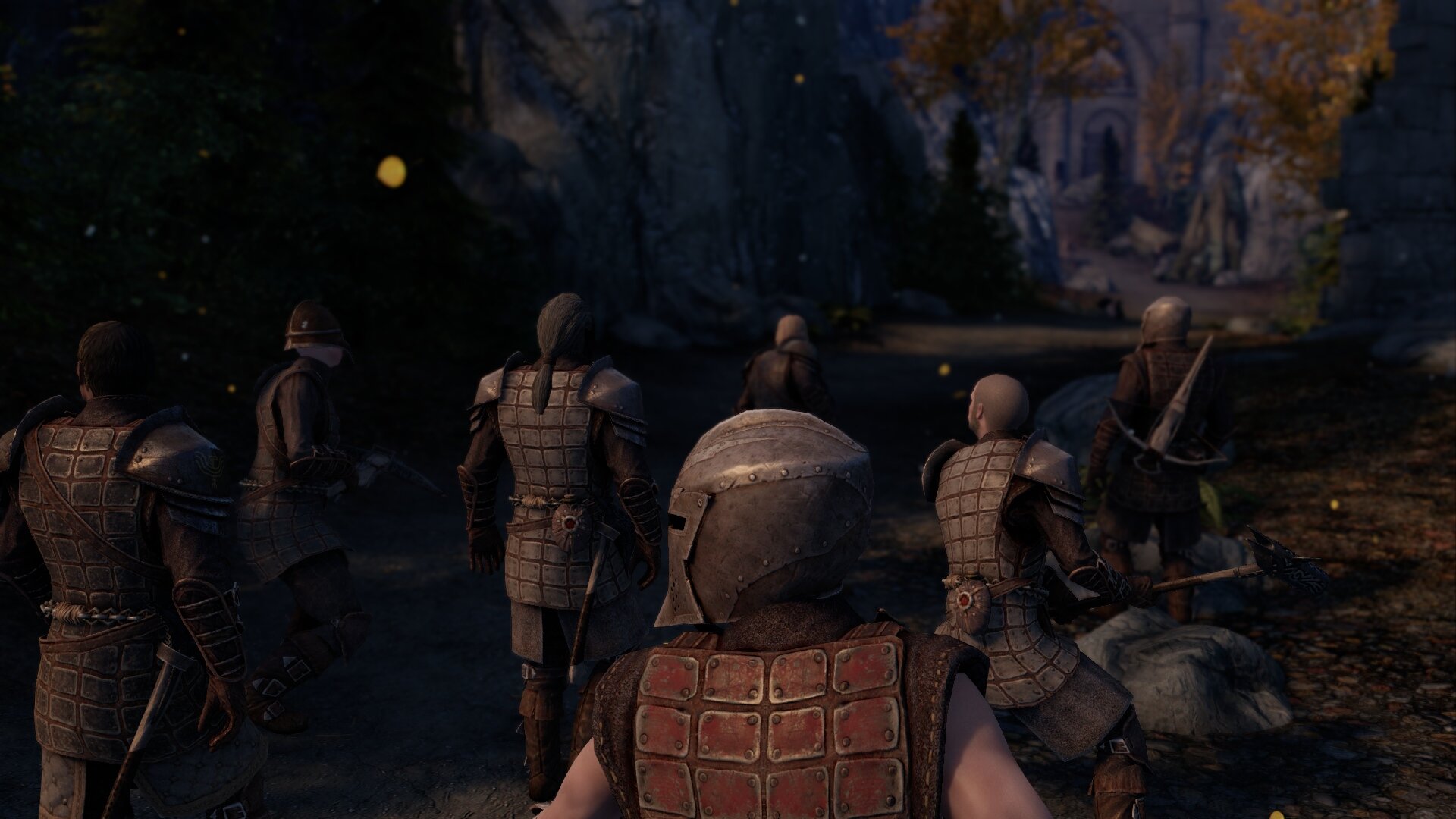 By the gods!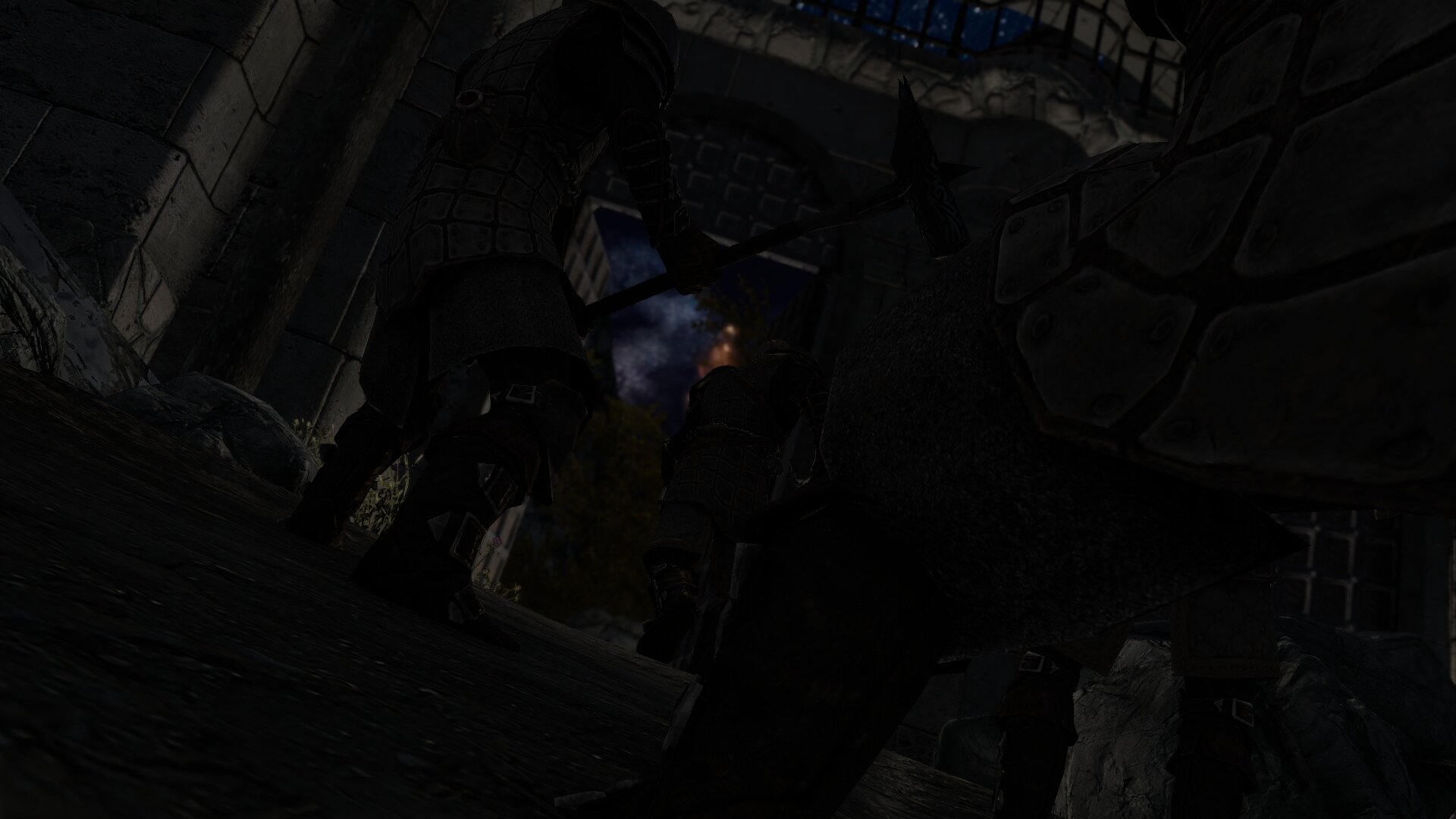 Vori, what happened??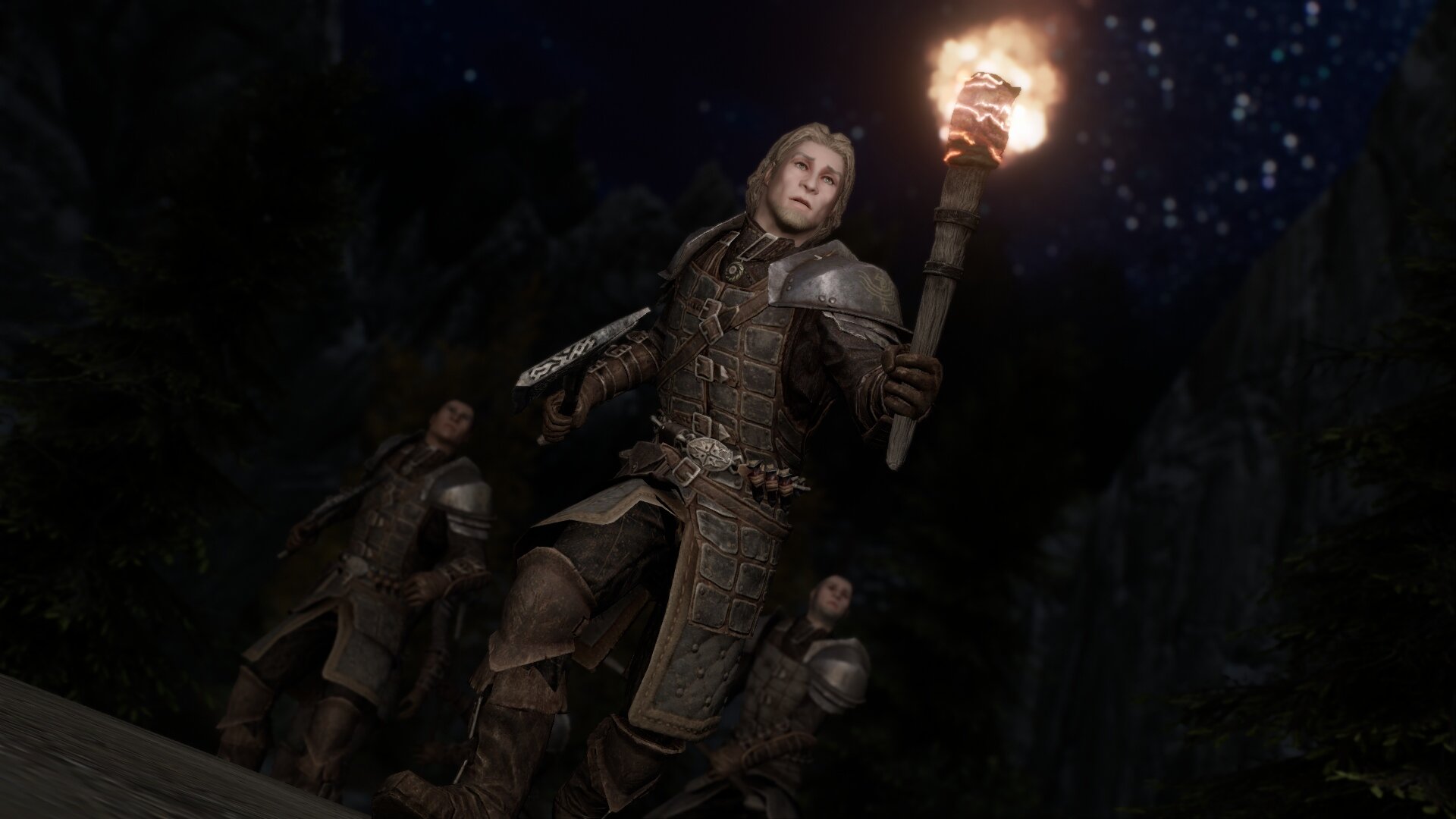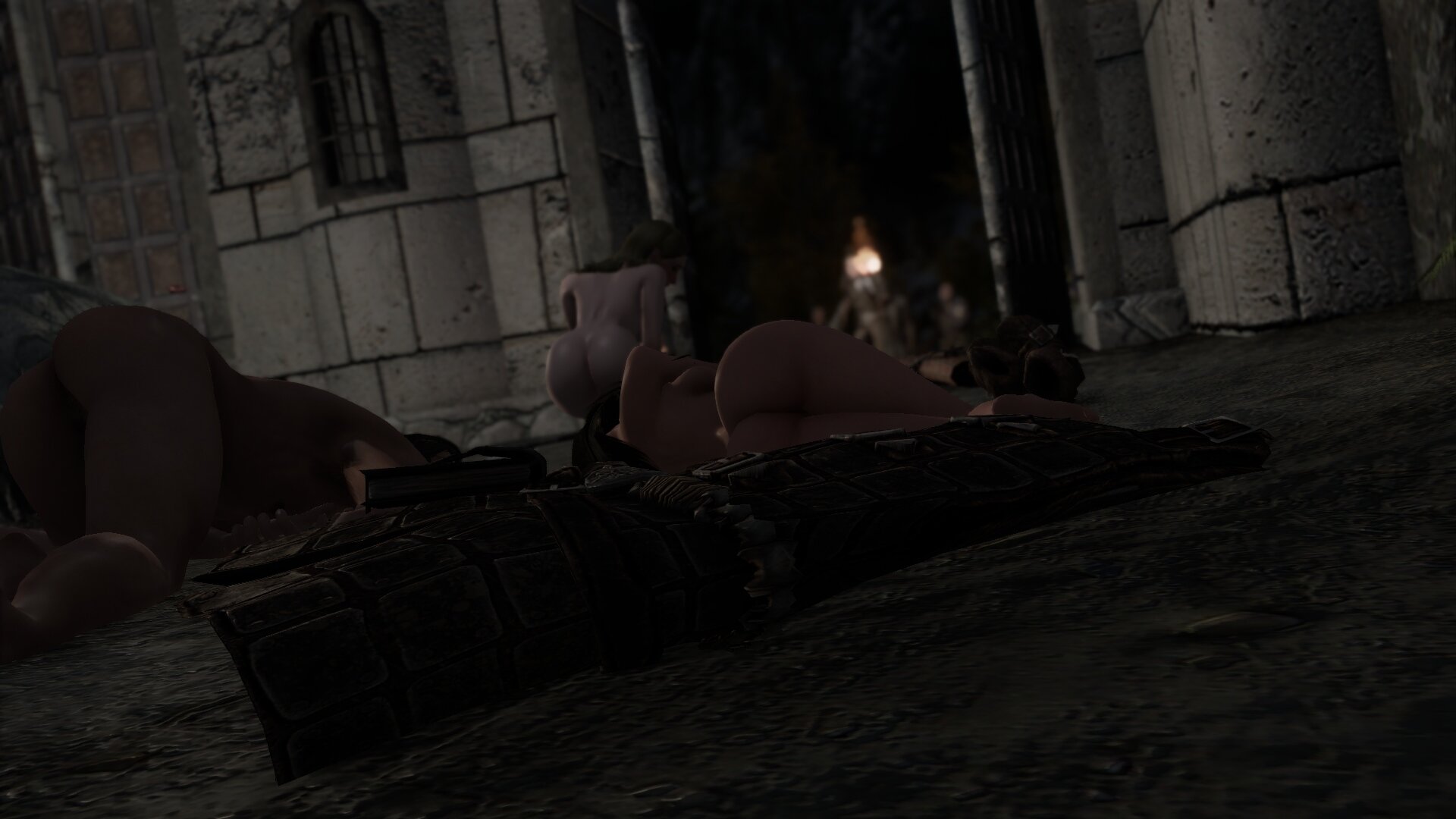 The vampire... she cast some sort of spell on us...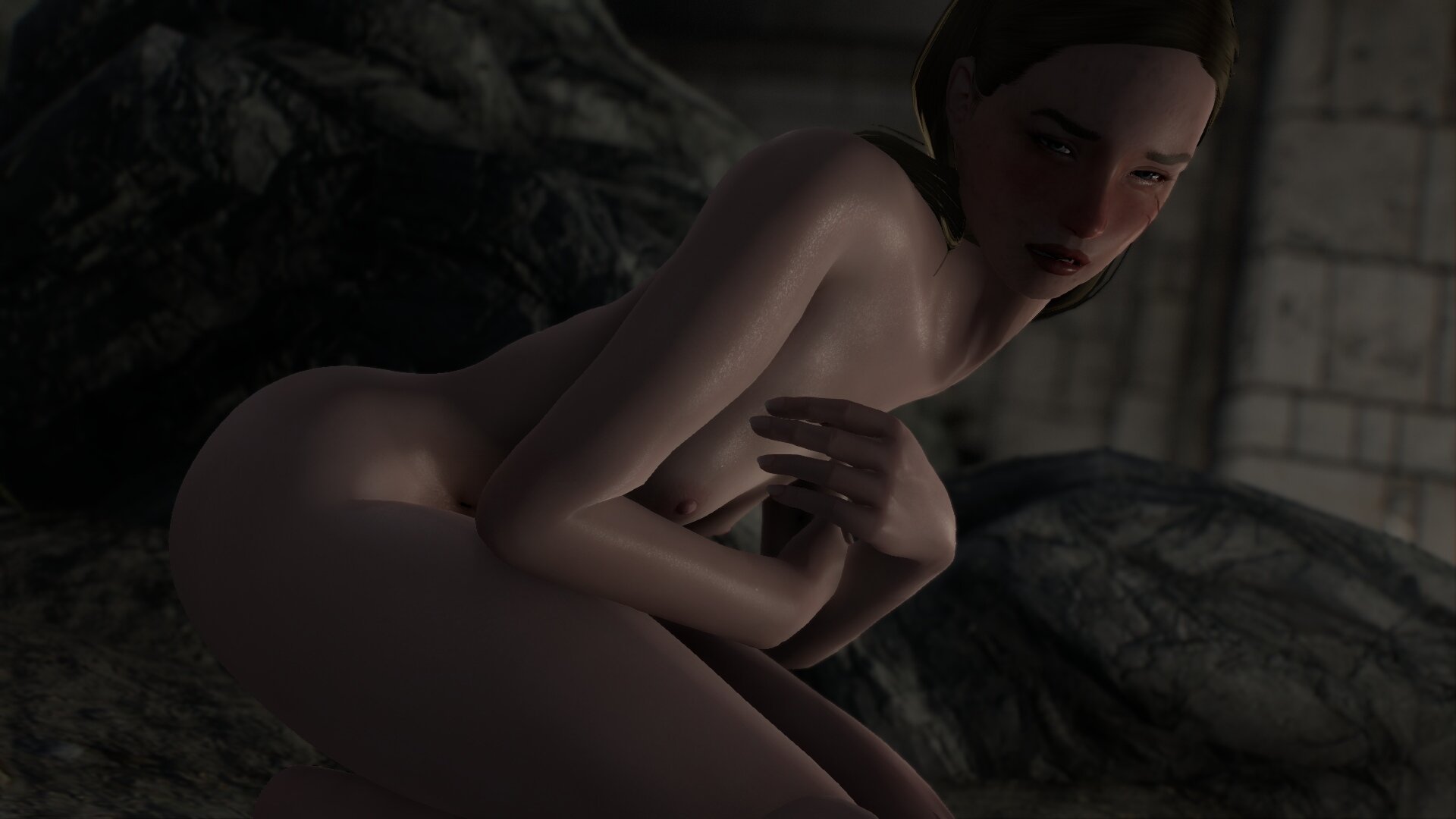 It made us... lose control.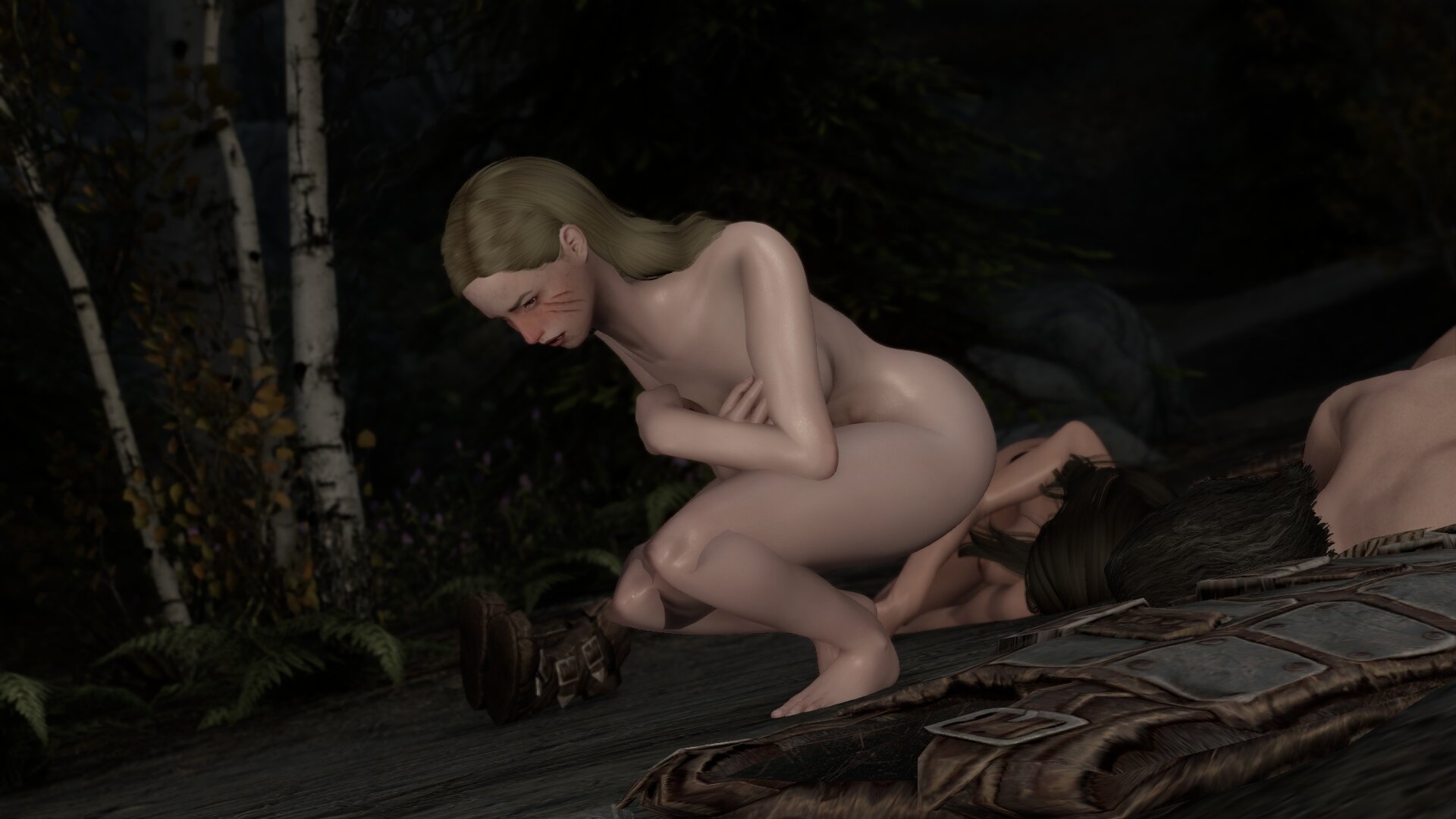 Stendar's Mercy...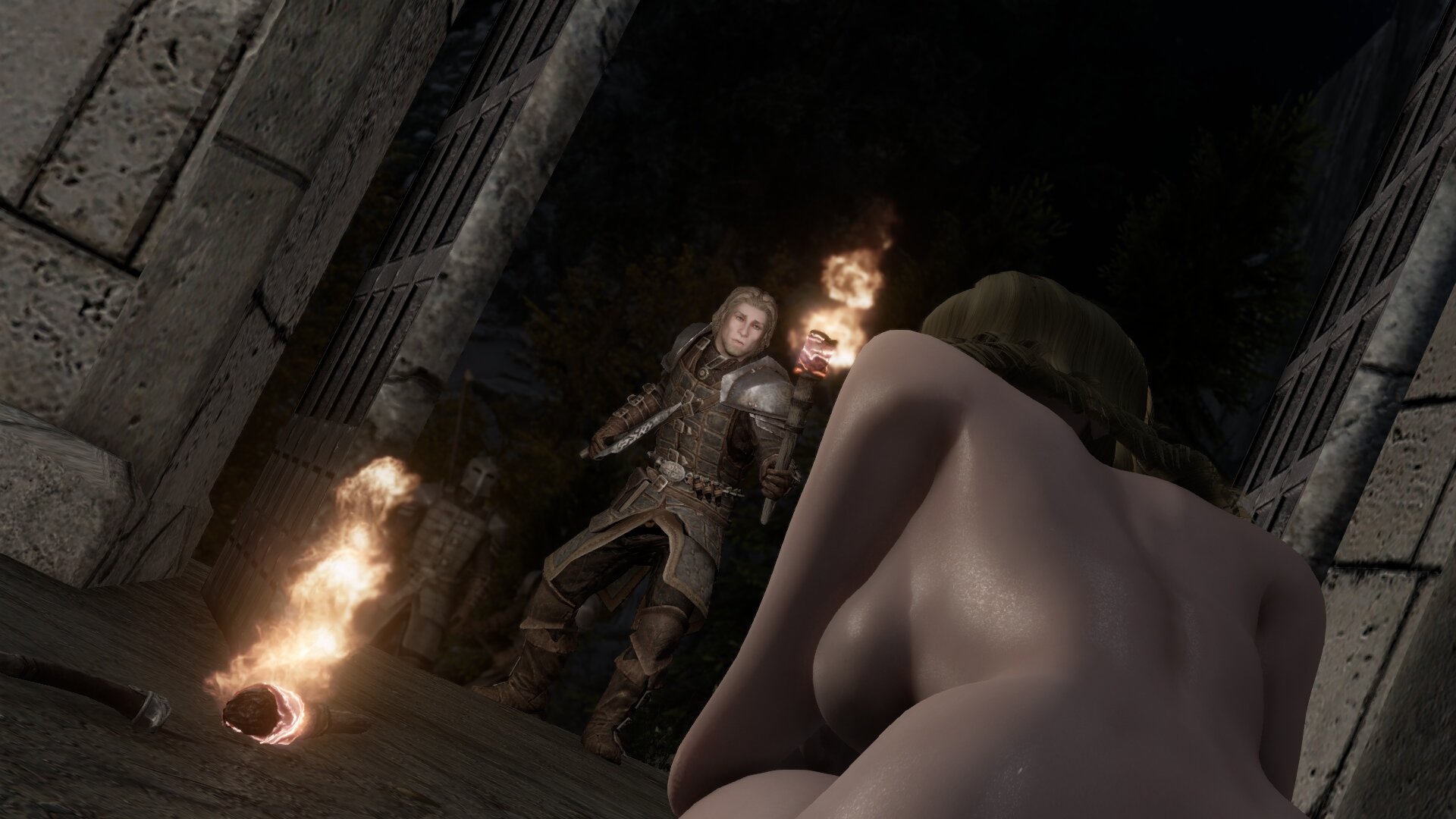 Everyone, spread out and protect the gates while the guards recover!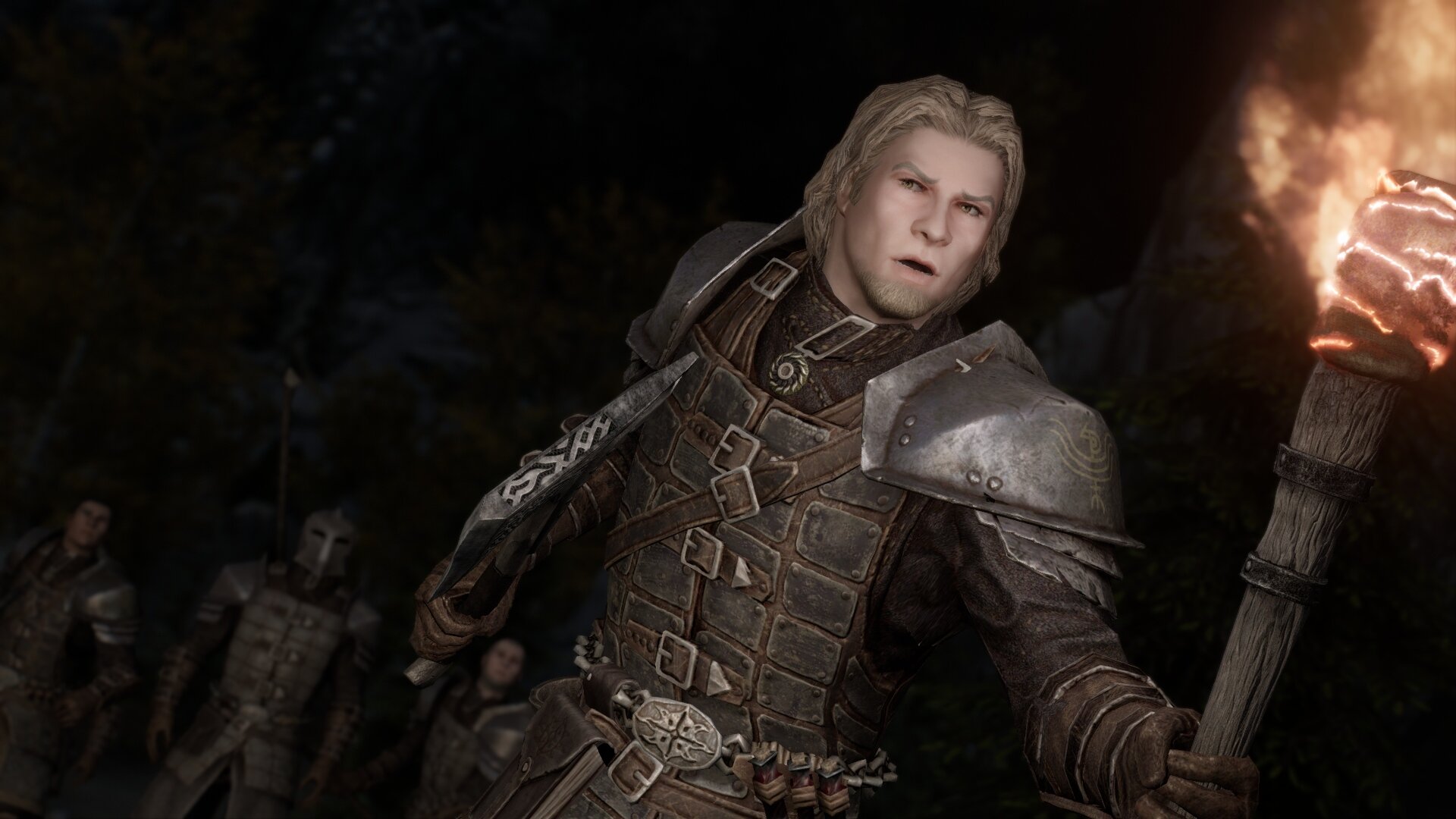 We can't let the vampire get away.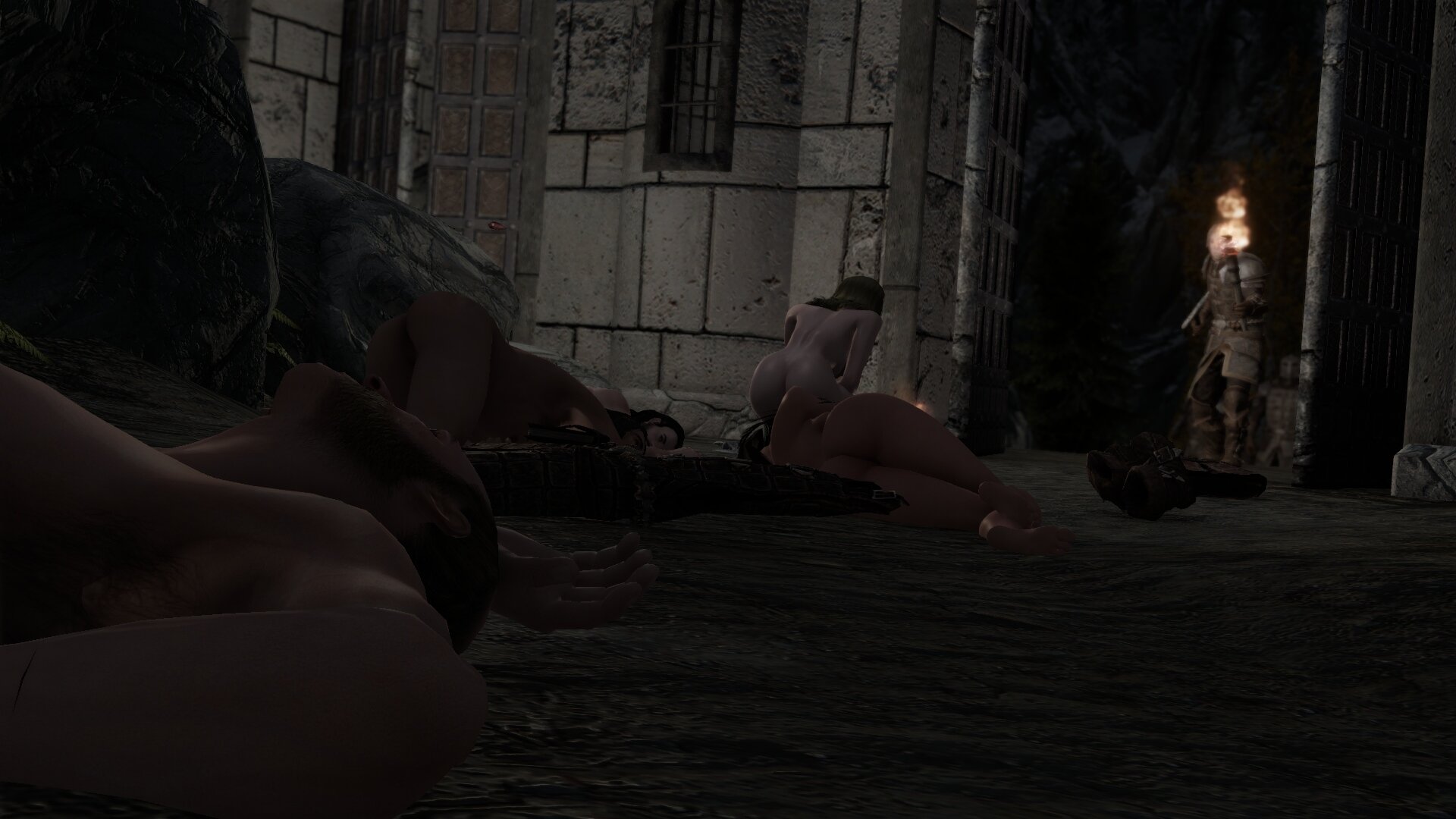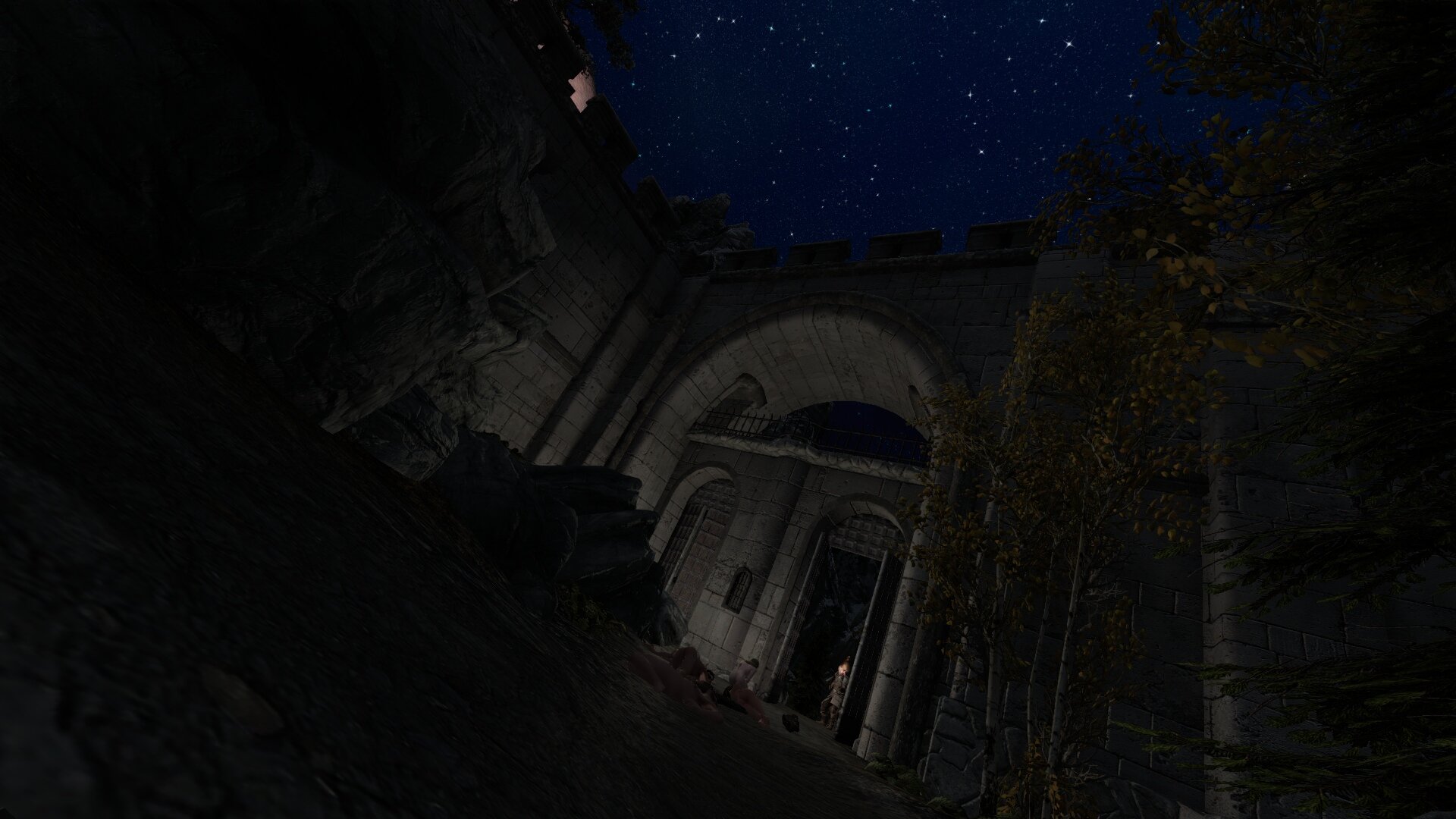 What in Oblivion happened here people!? I need answers!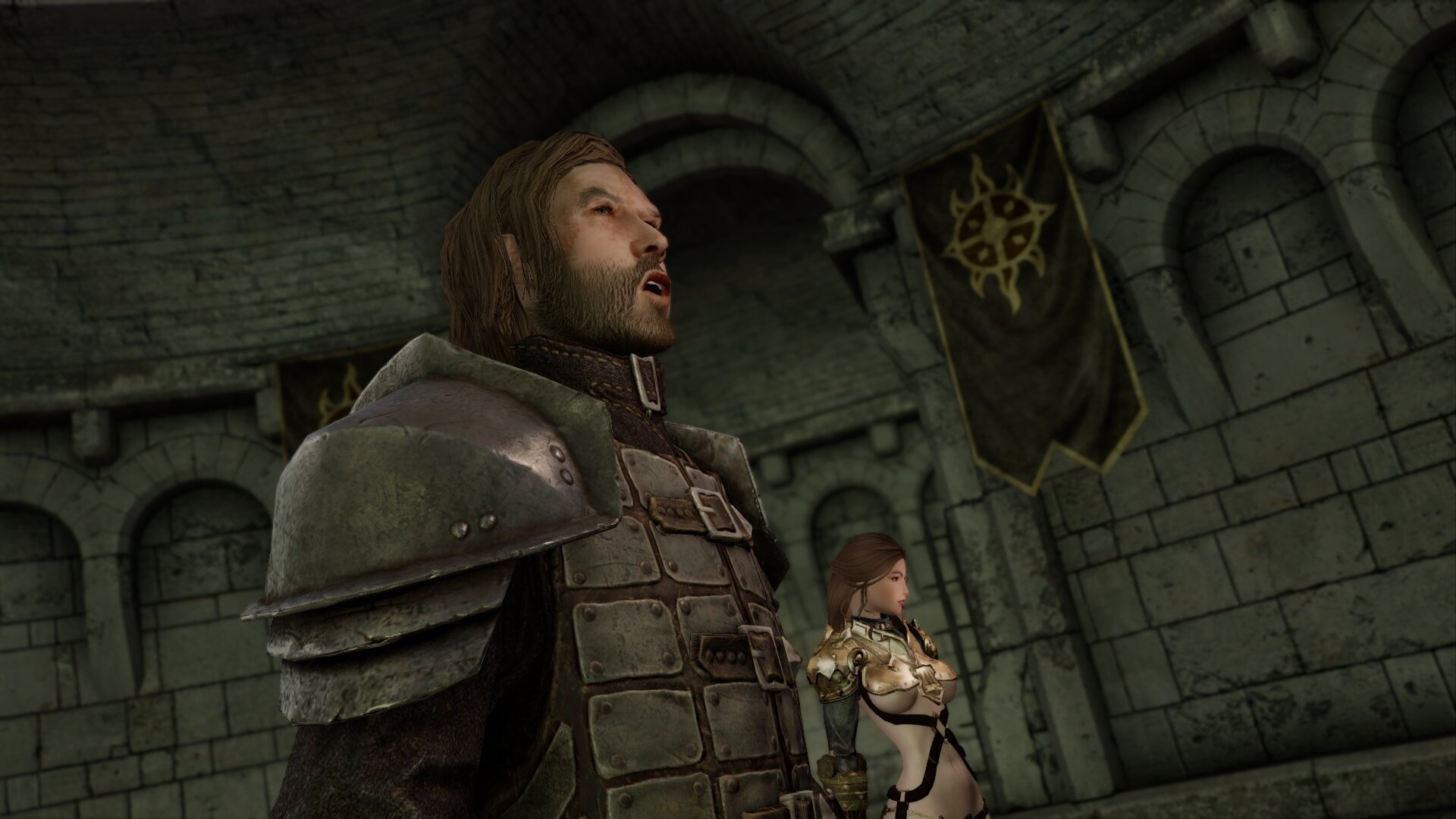 How does a vampire sneak past two waves of guards and kidnap a moth priest?
...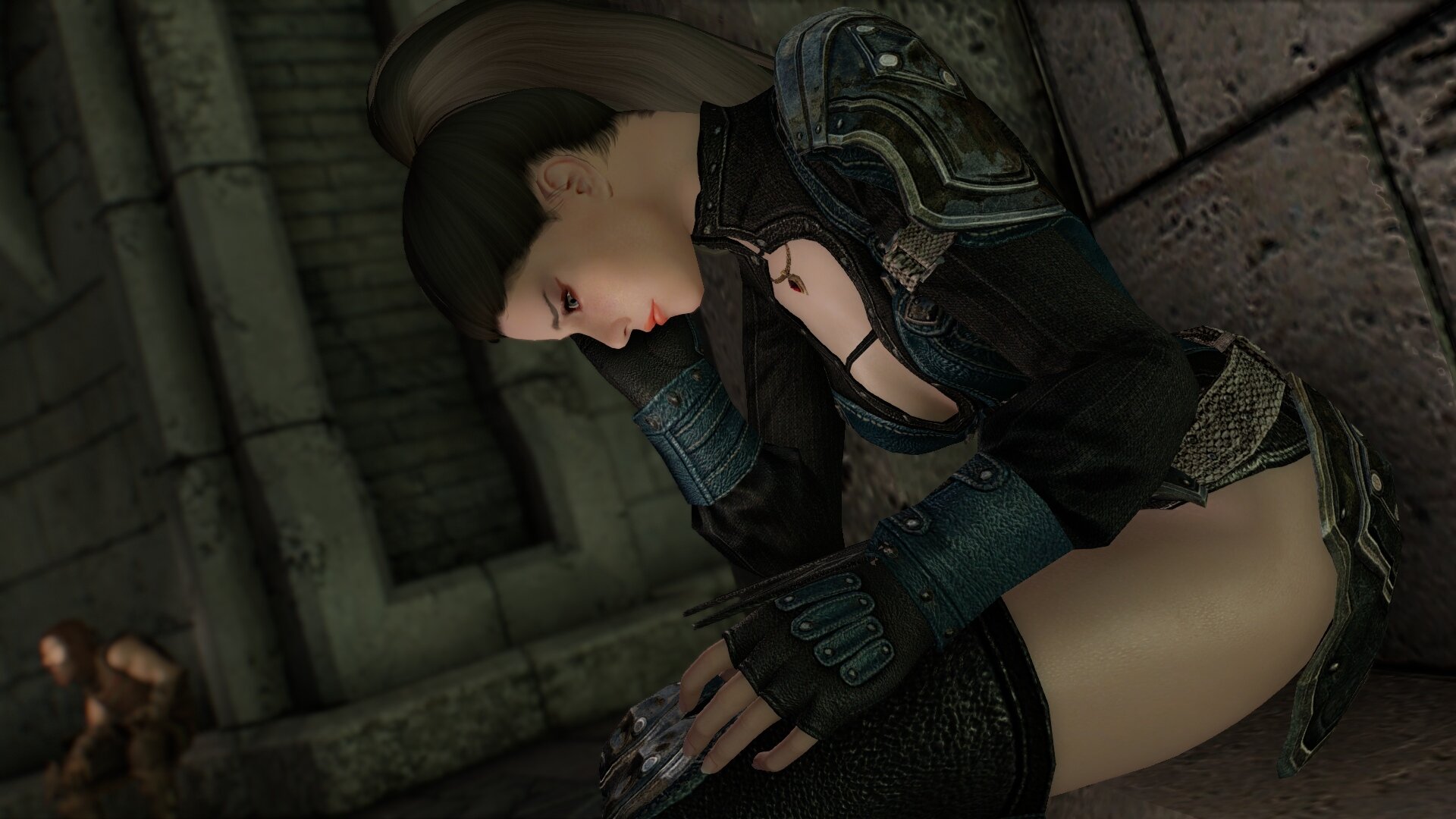 We never even saw 'em.
Musta' used some magic to make us lose focus.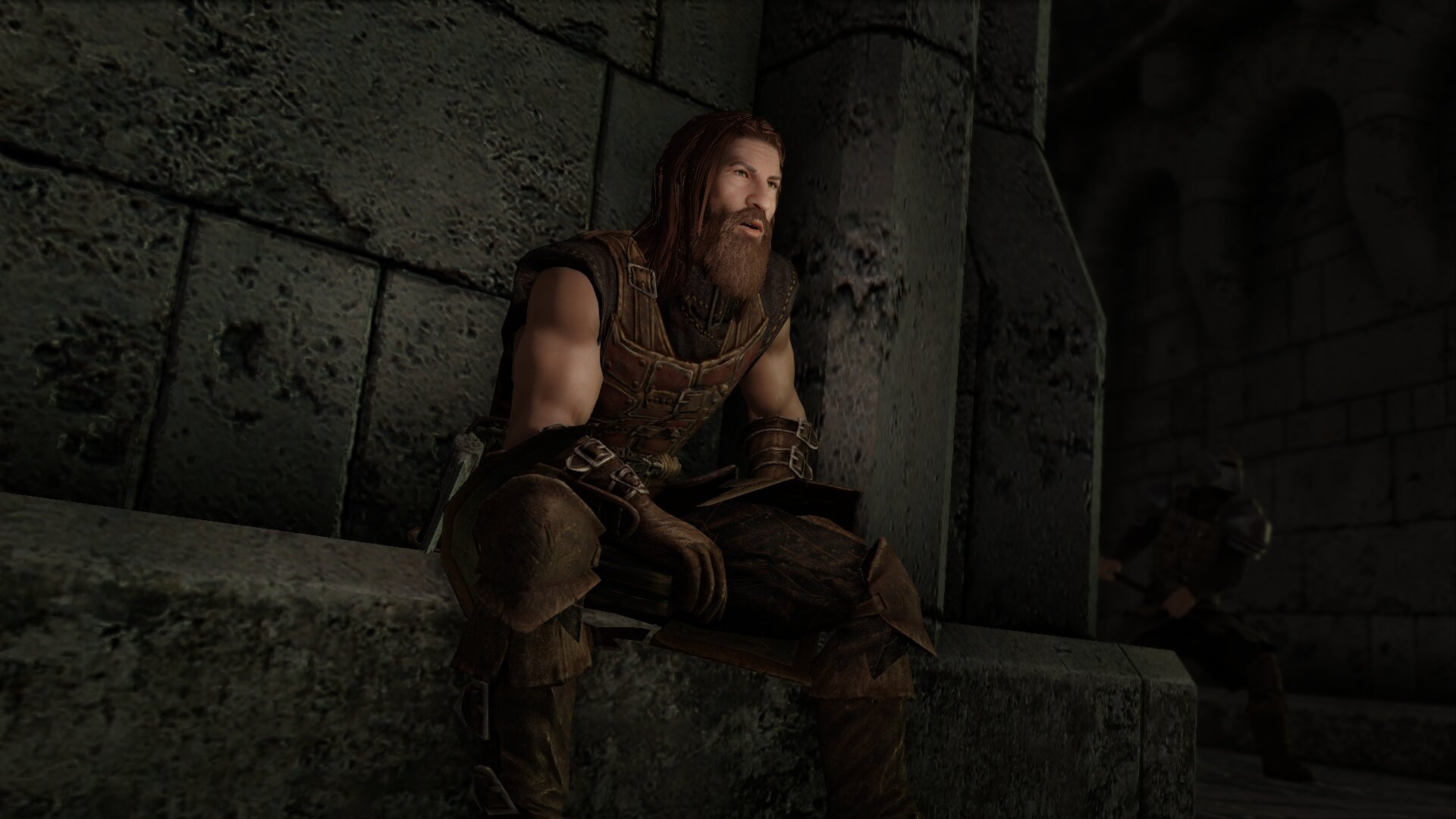 They're probably gone by now...
Actually sir, the patrols are standing guard at all the doors.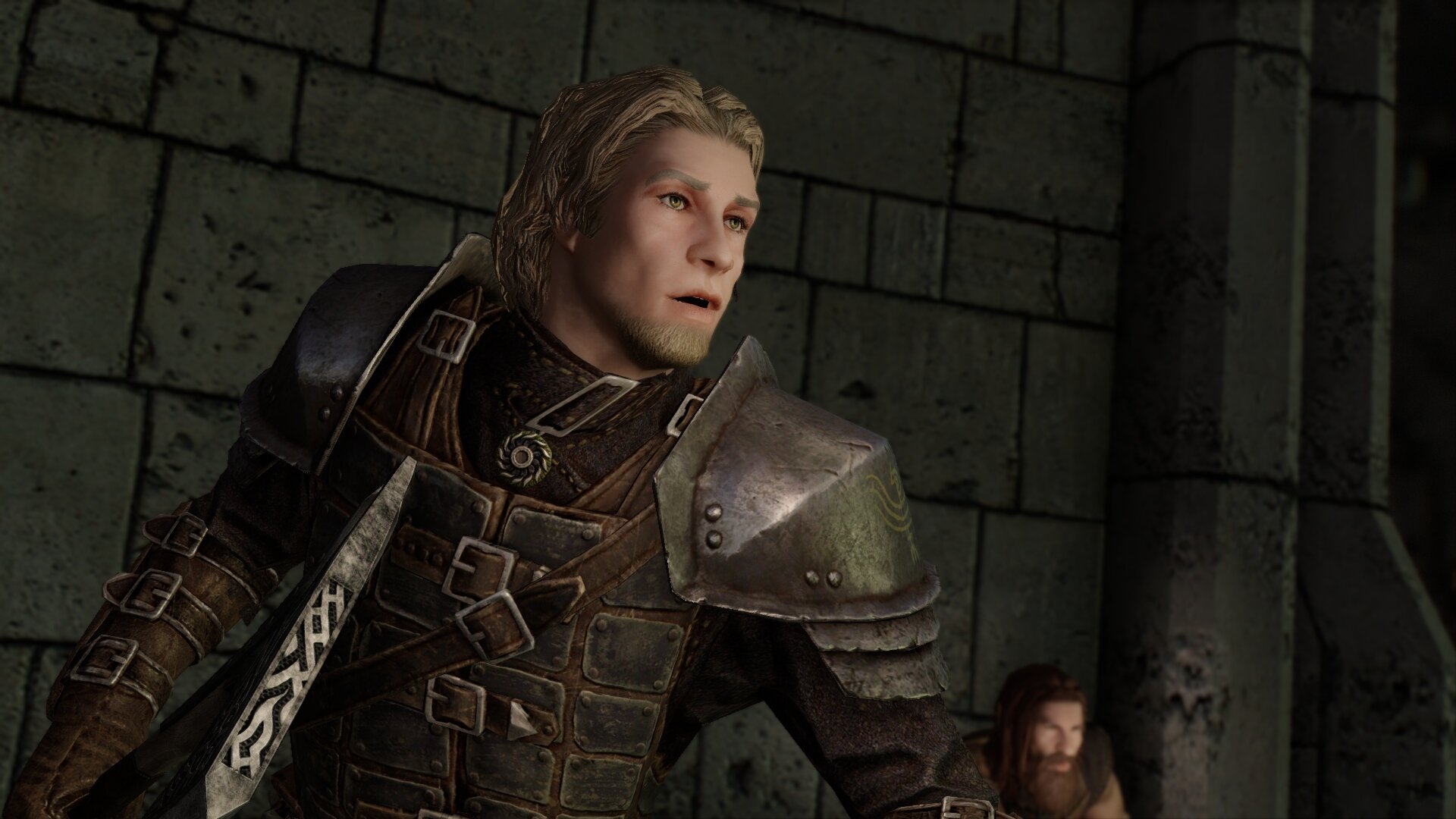 The patrols? Who ordered that?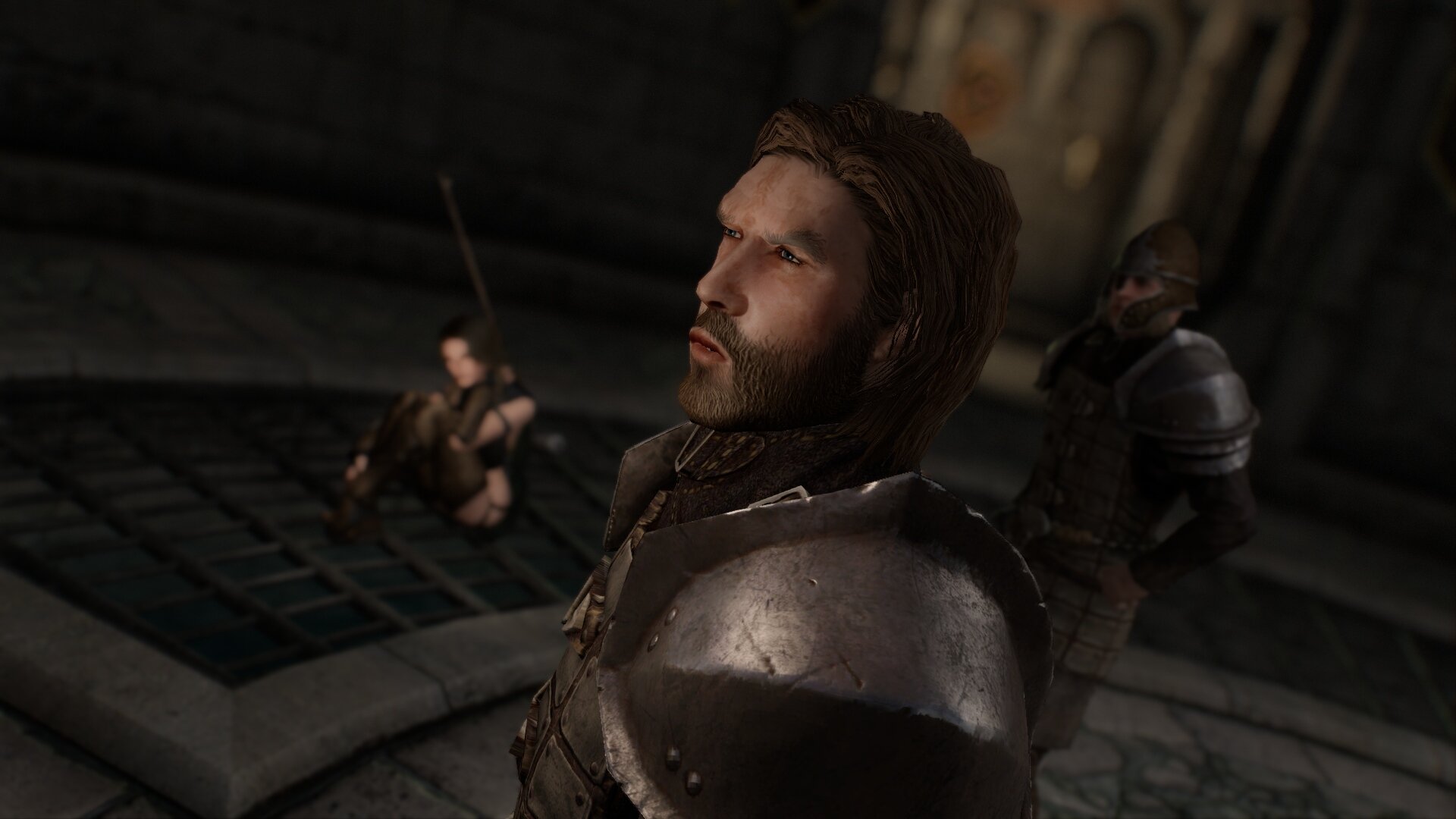 I did sir.
It's true!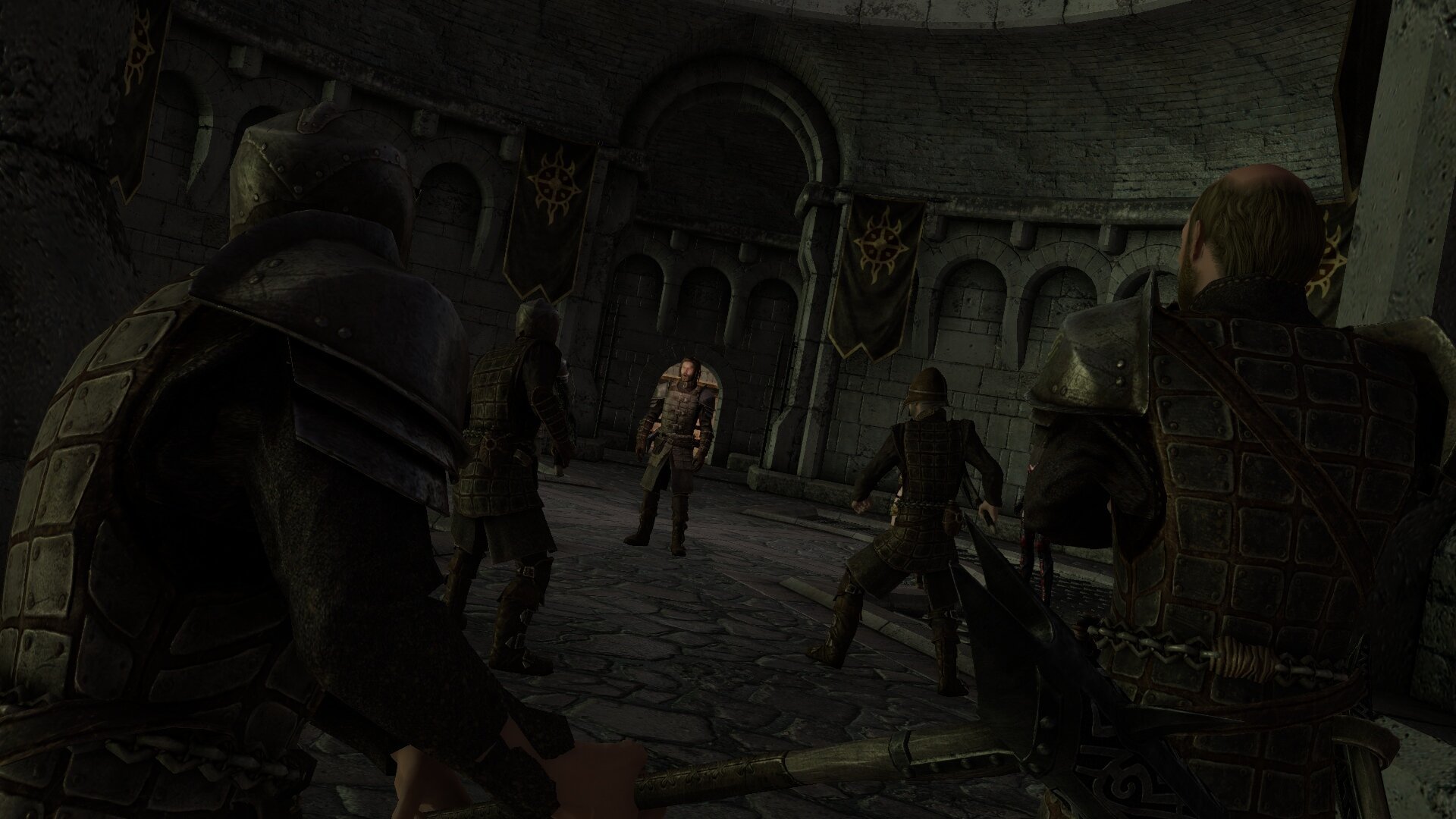 We didn't know what to do,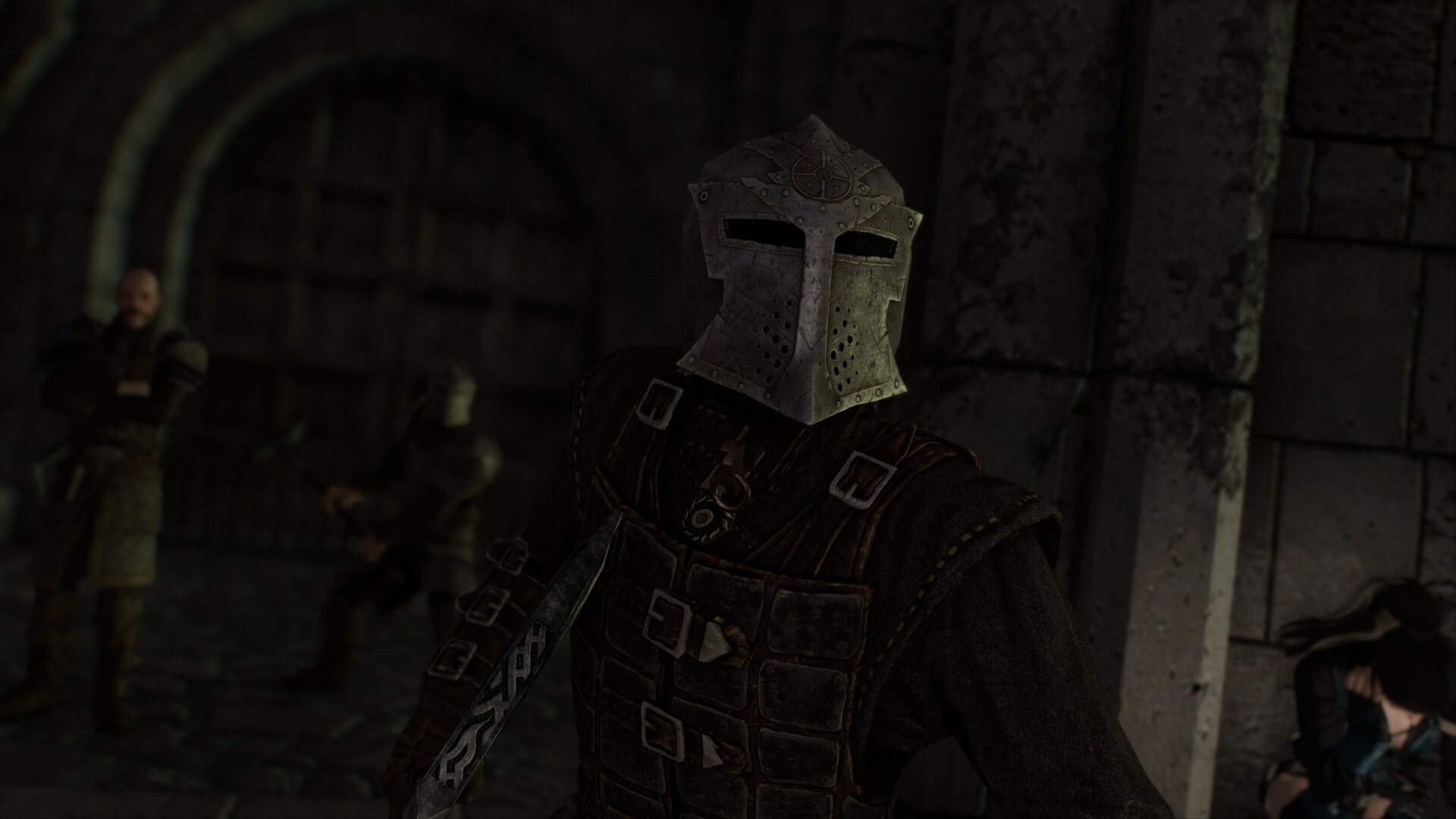 Agmaer's quick thinking re-secured the exits.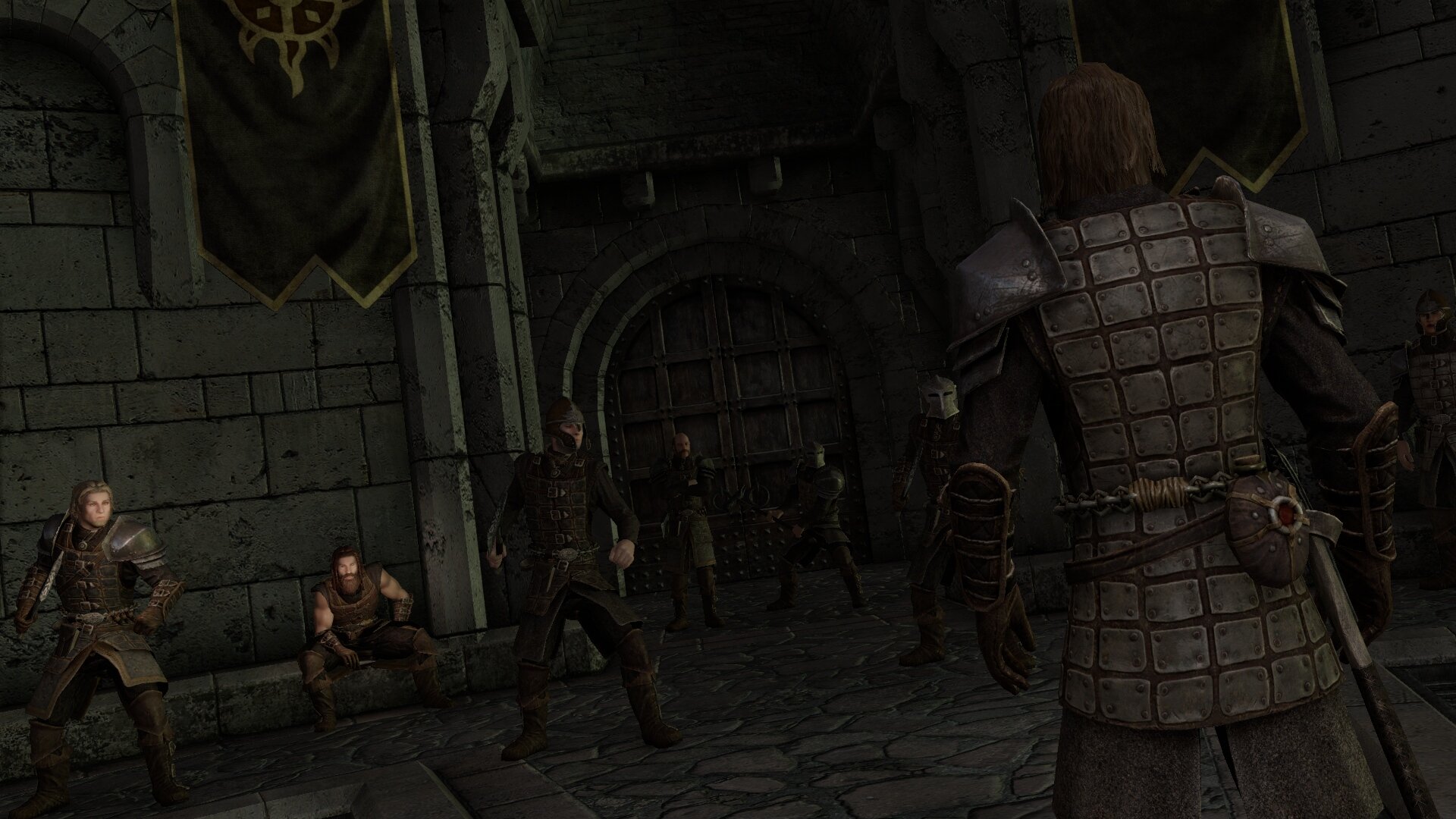 !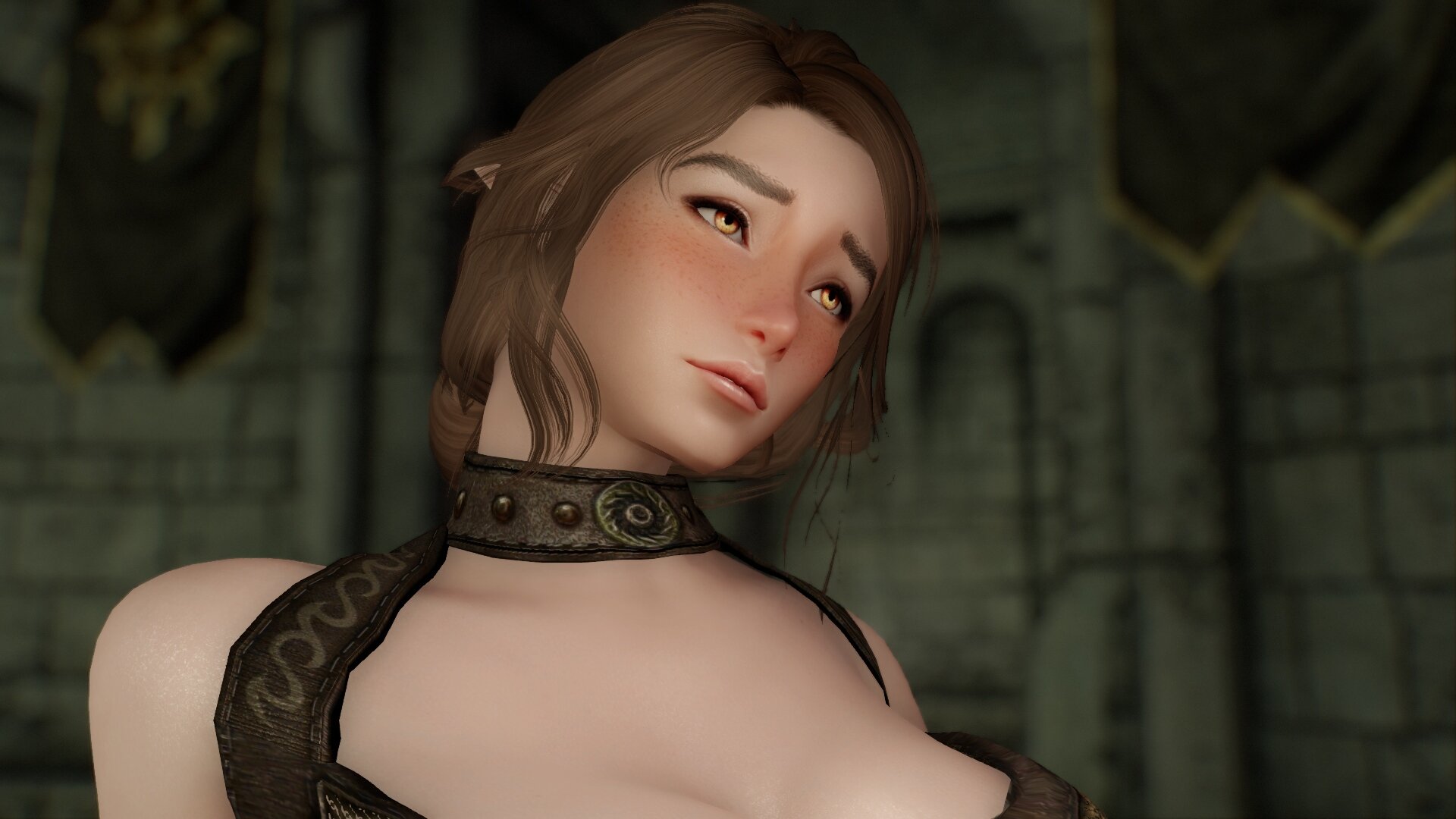 ?!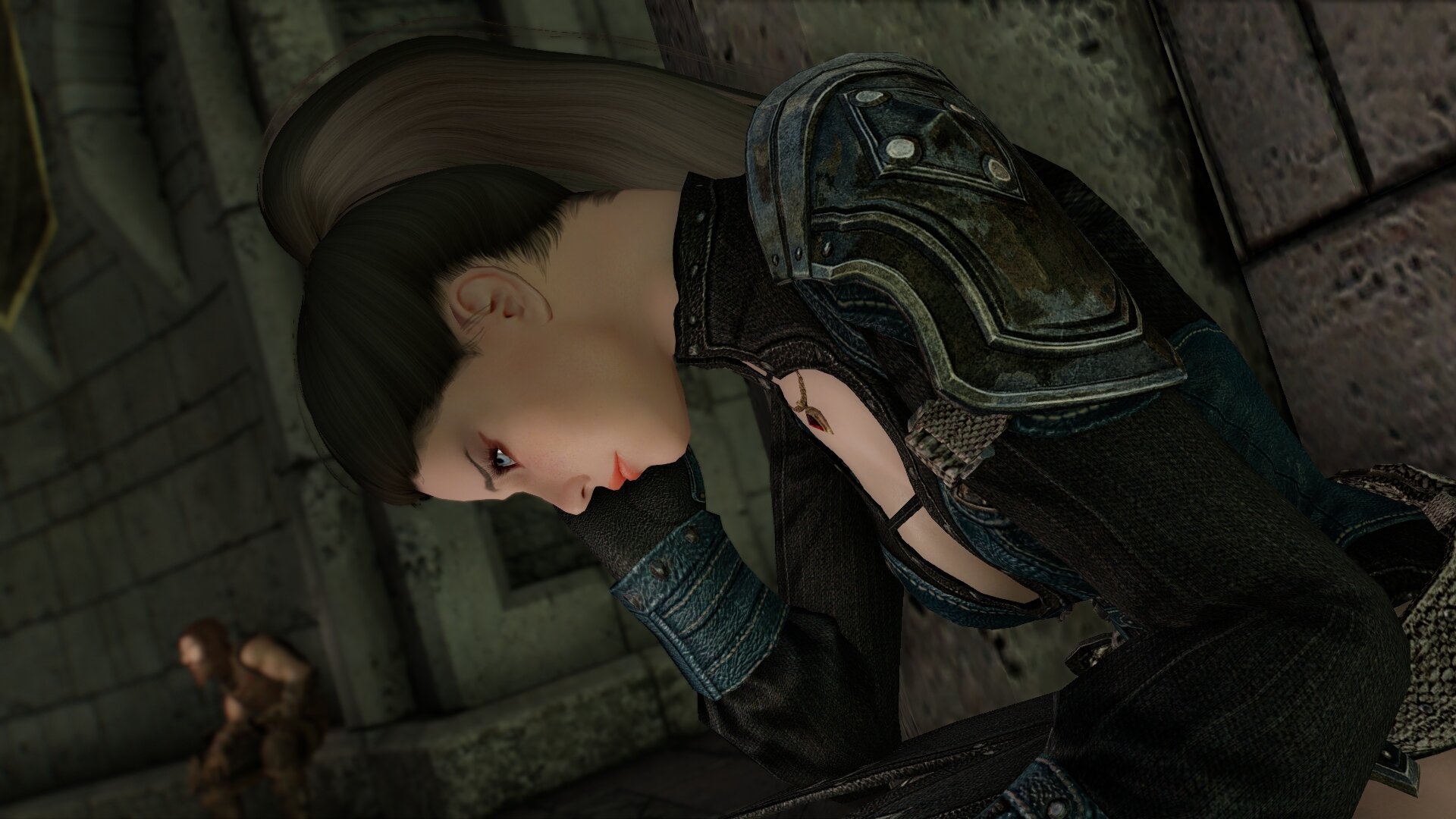 You know what that means, right Celann?
She's still inside the fortress somewhere.
What are we waiting for? We need to find them.



No.
 A full sweep of the castle would take all night. We need guards here.
The vampire will have to come to us eventually.
I'm not so sure about that.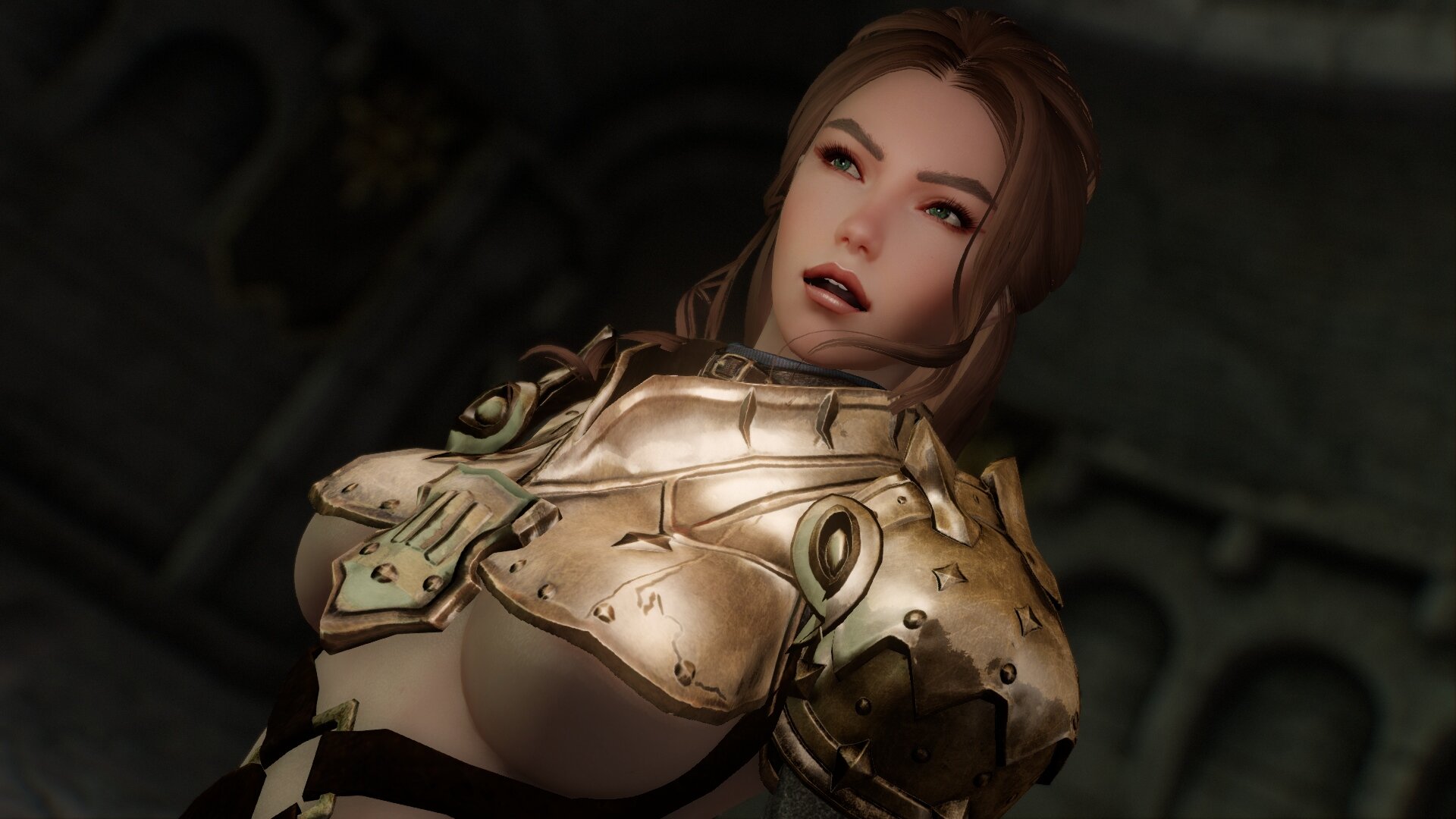 I think she's trying escape through Dead Drop Falls.
Dead Drop Falls?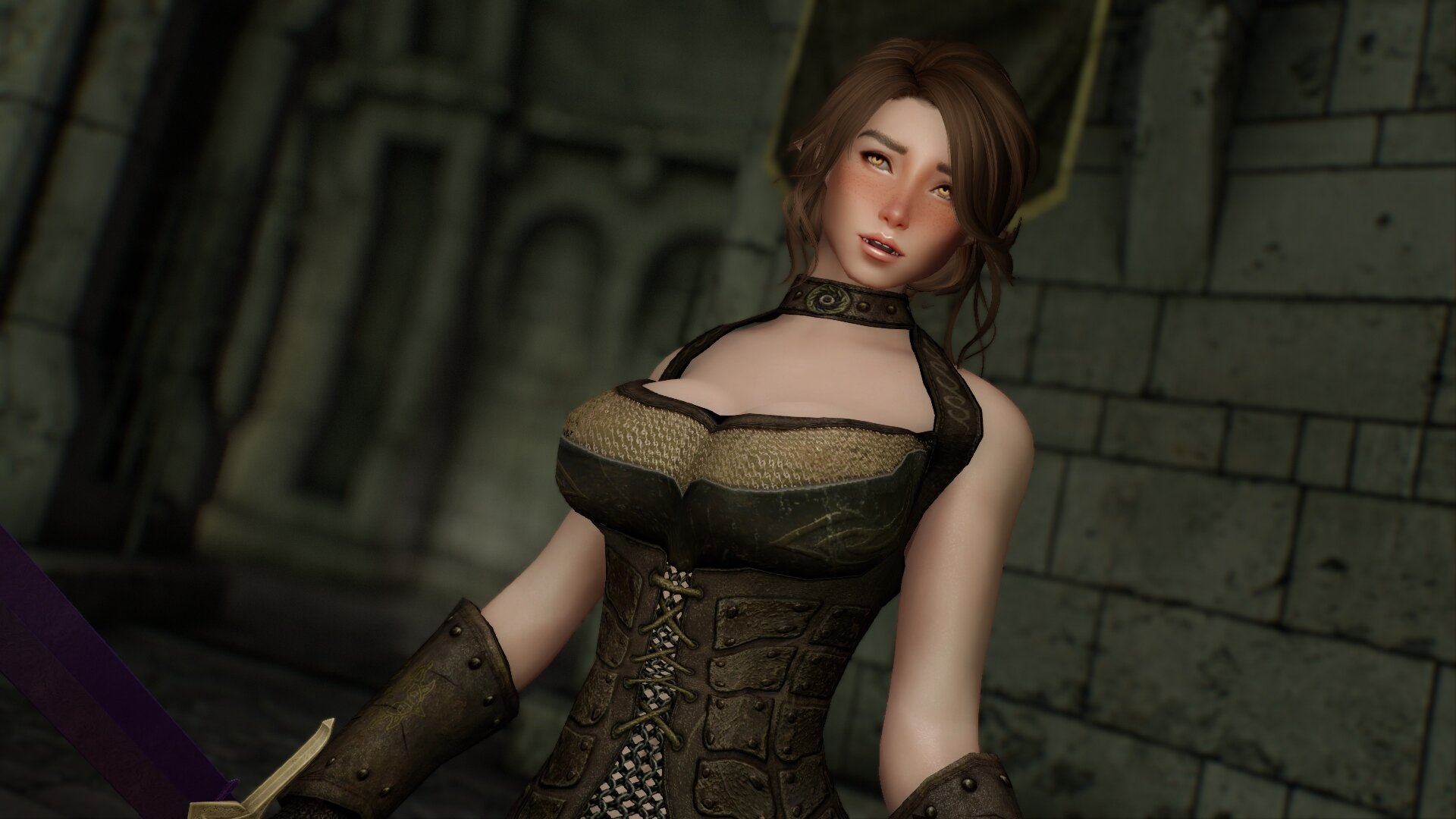 What?
Dead Drop Falls is just an old strip-mine.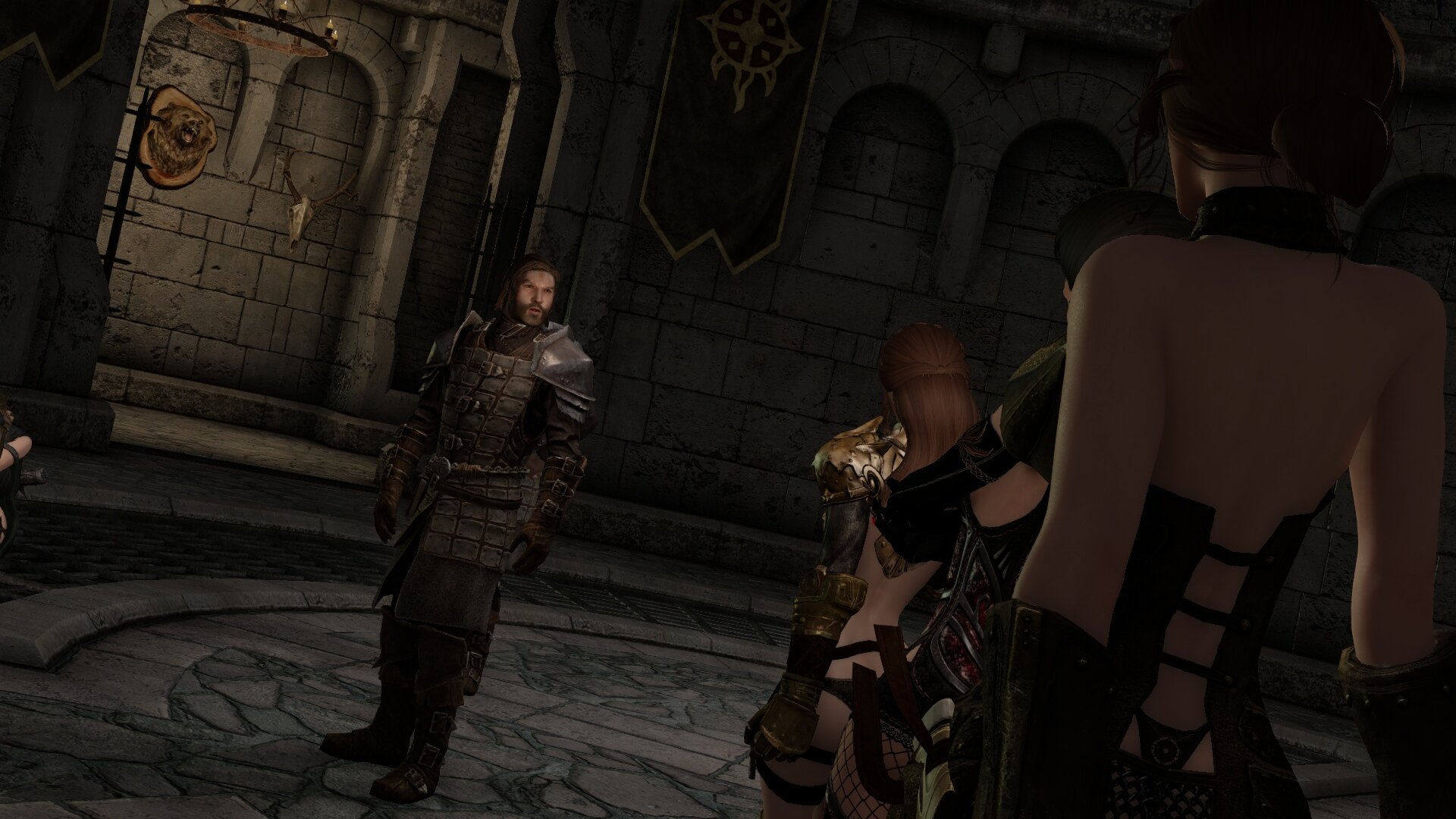 It's a dead end with no way out.
You said Dead Drop Falls was recently infested with frostbite spiders?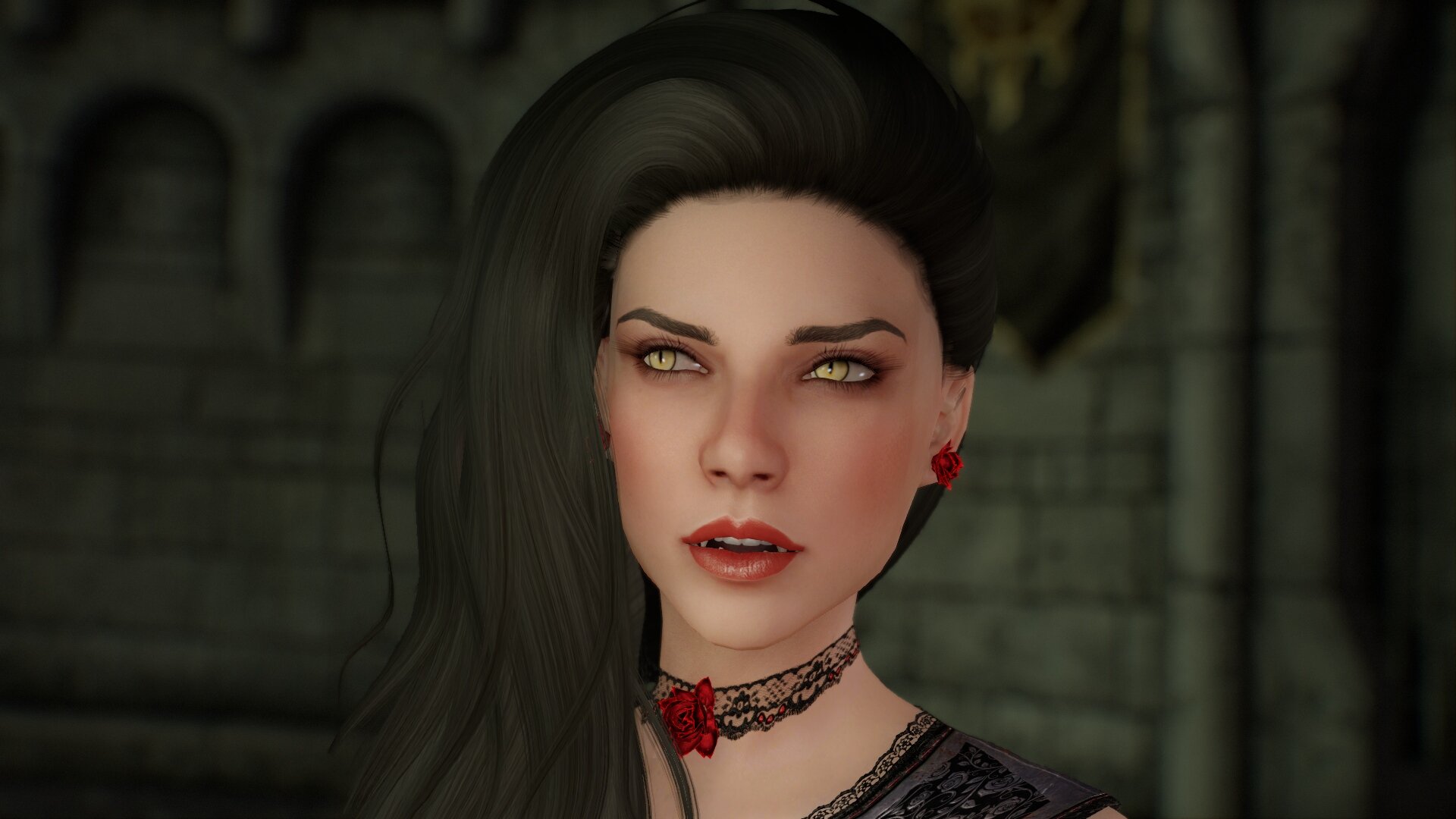 They had to have come from somewhere...
The three of us will go.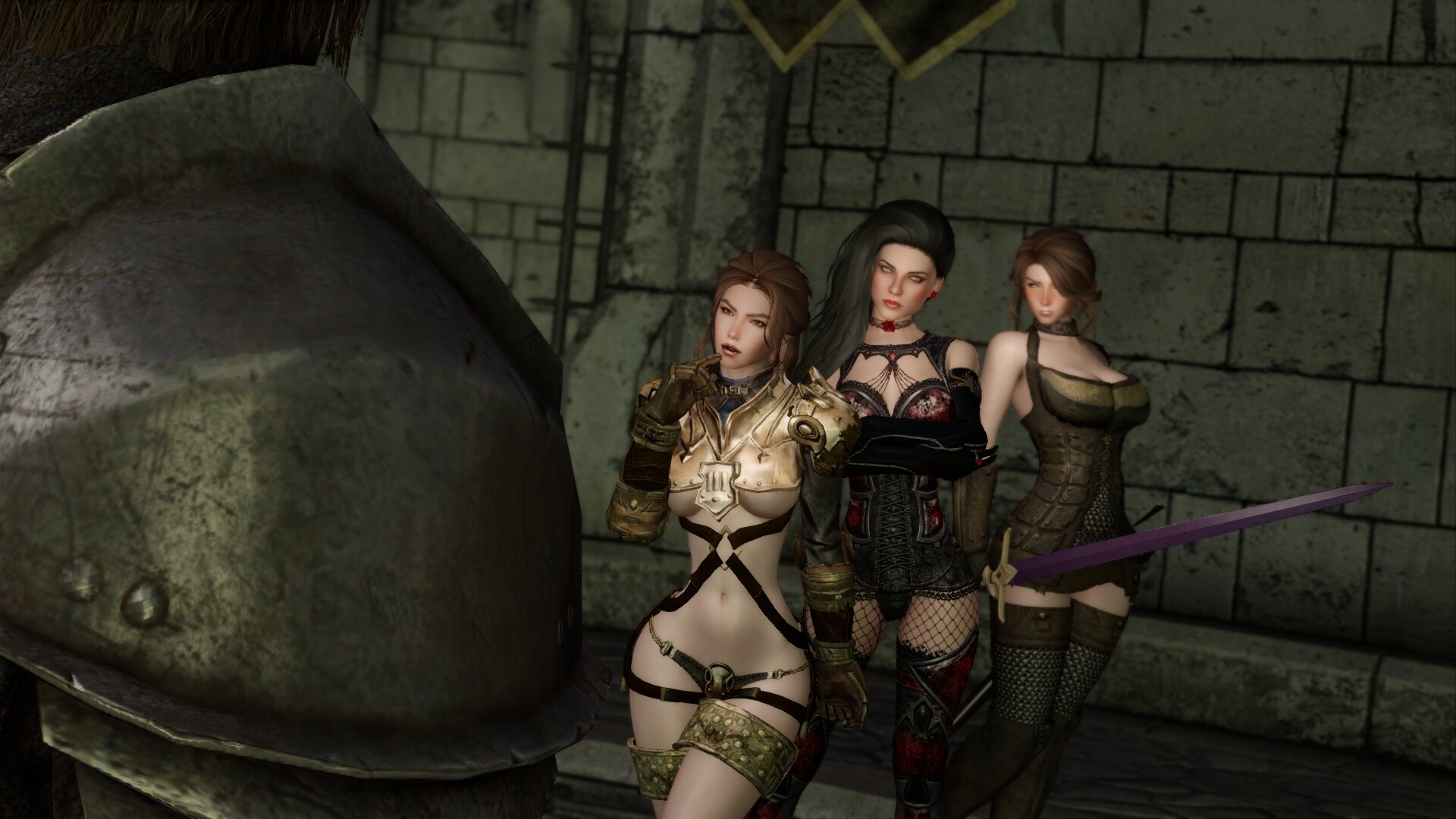 If it's us, we can take her.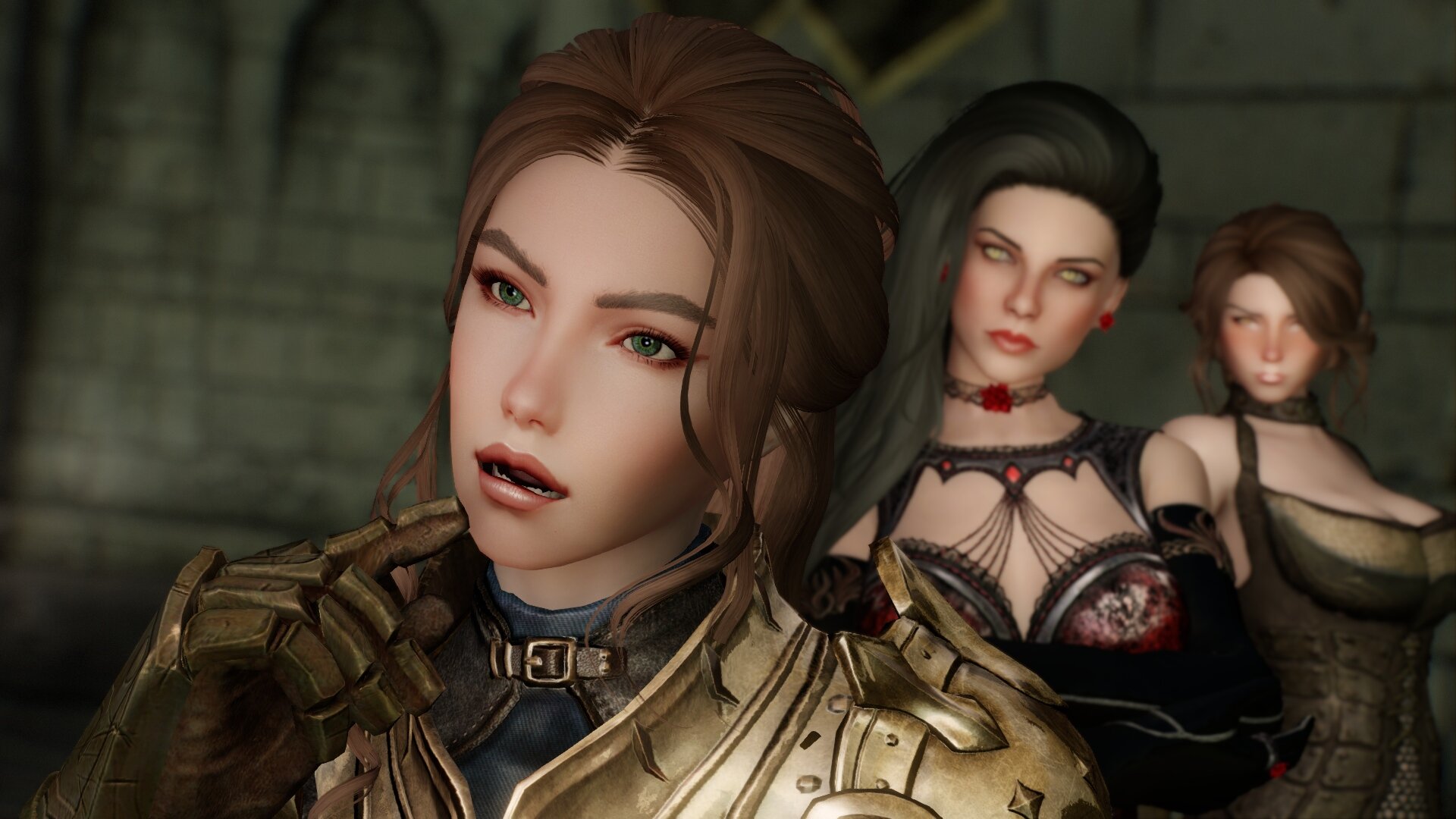 Fine. But be careful down there.
This way...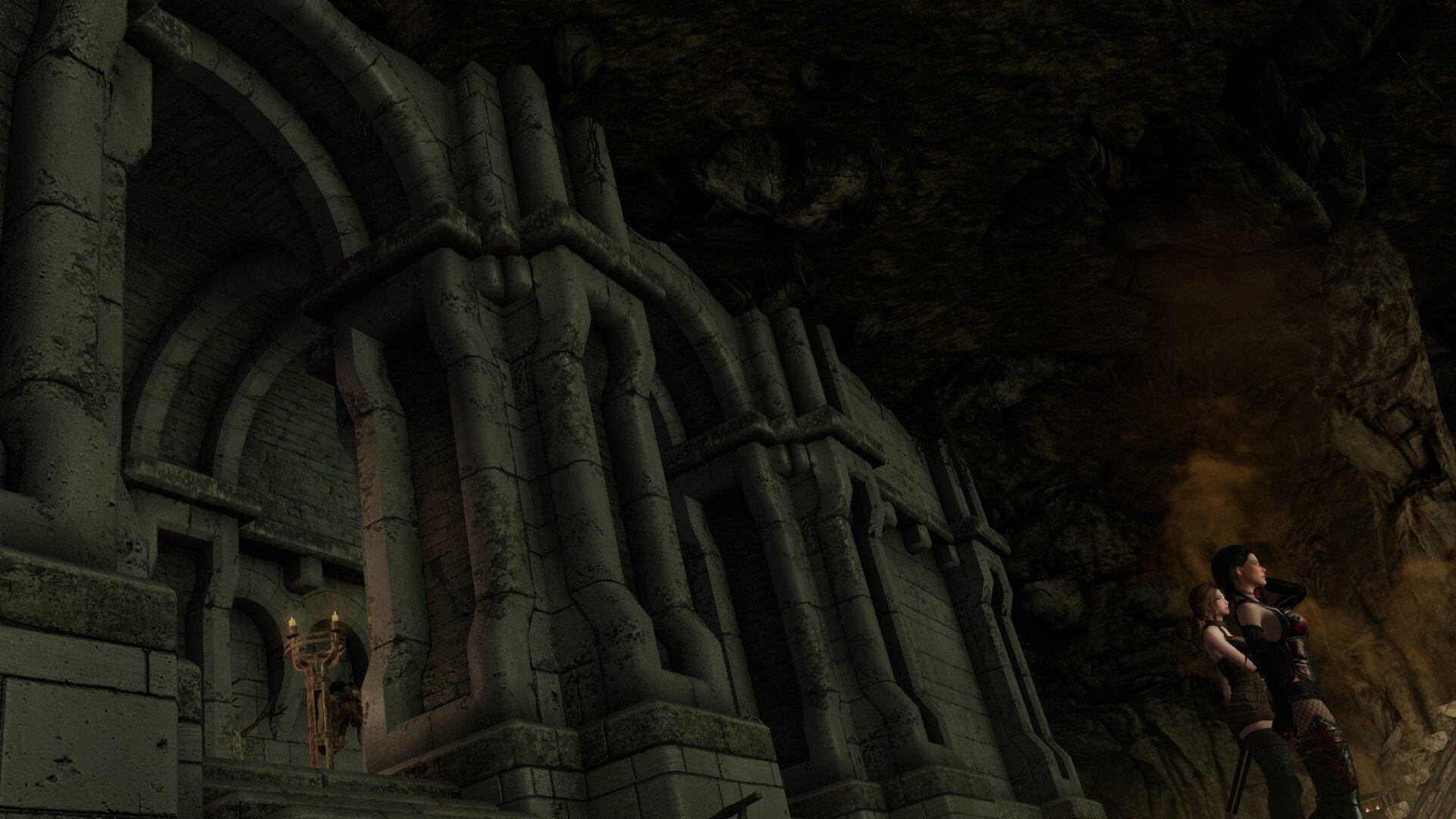 The entrance is through the abandoned section.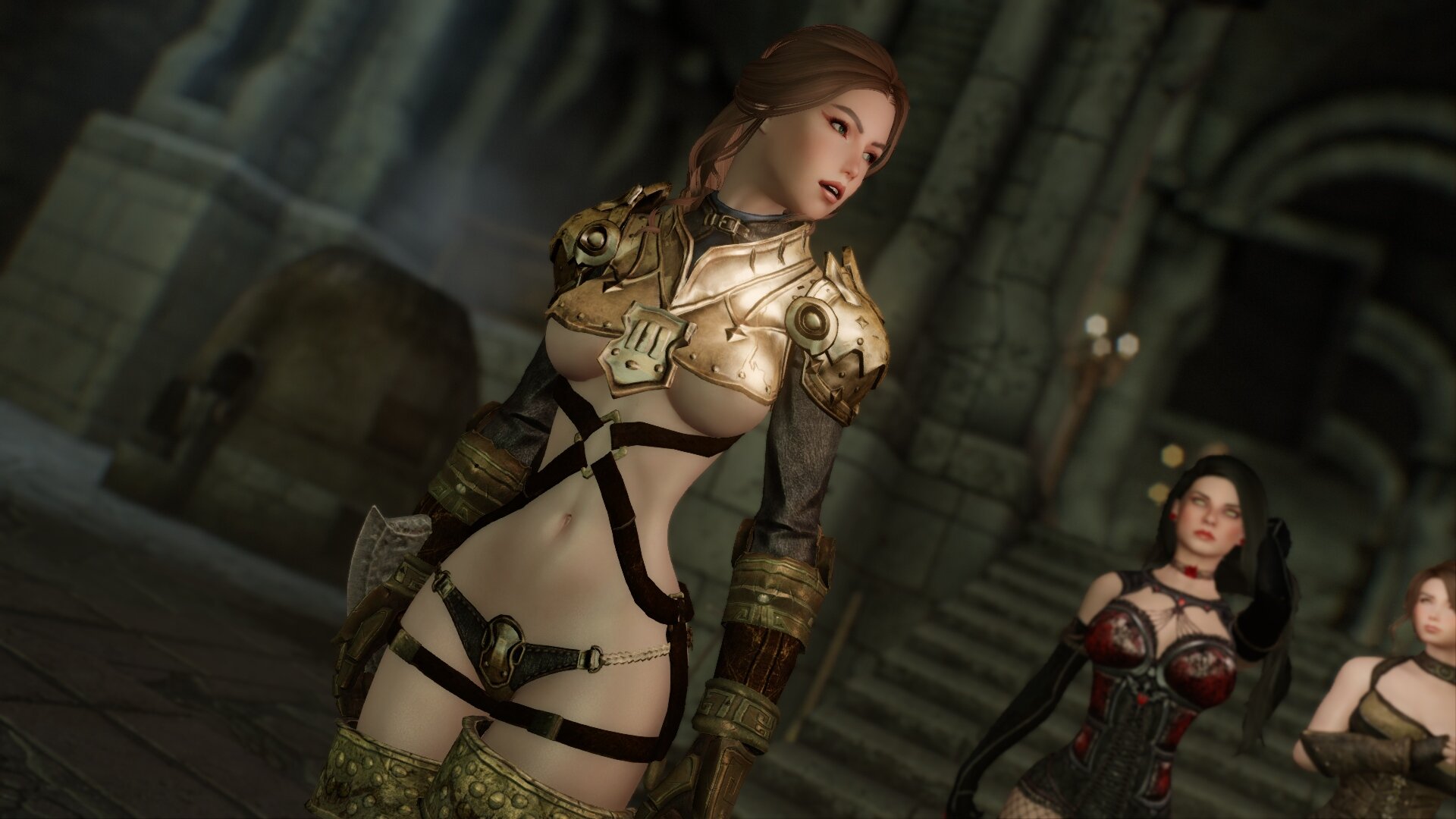 Abandoned section? How big is Fort Dawnguard?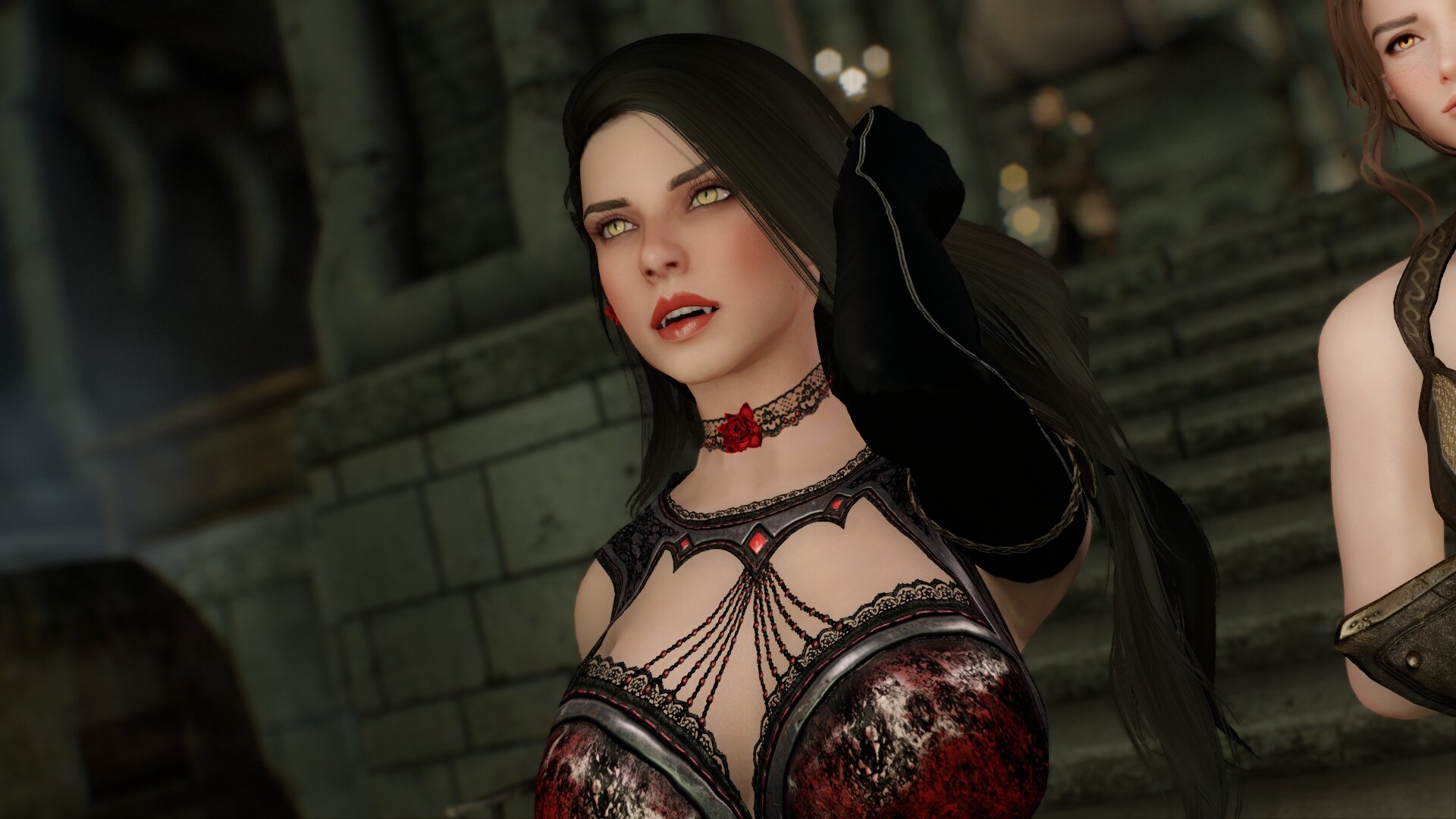 It's pretty big, but the abandoned section is usually off-limits.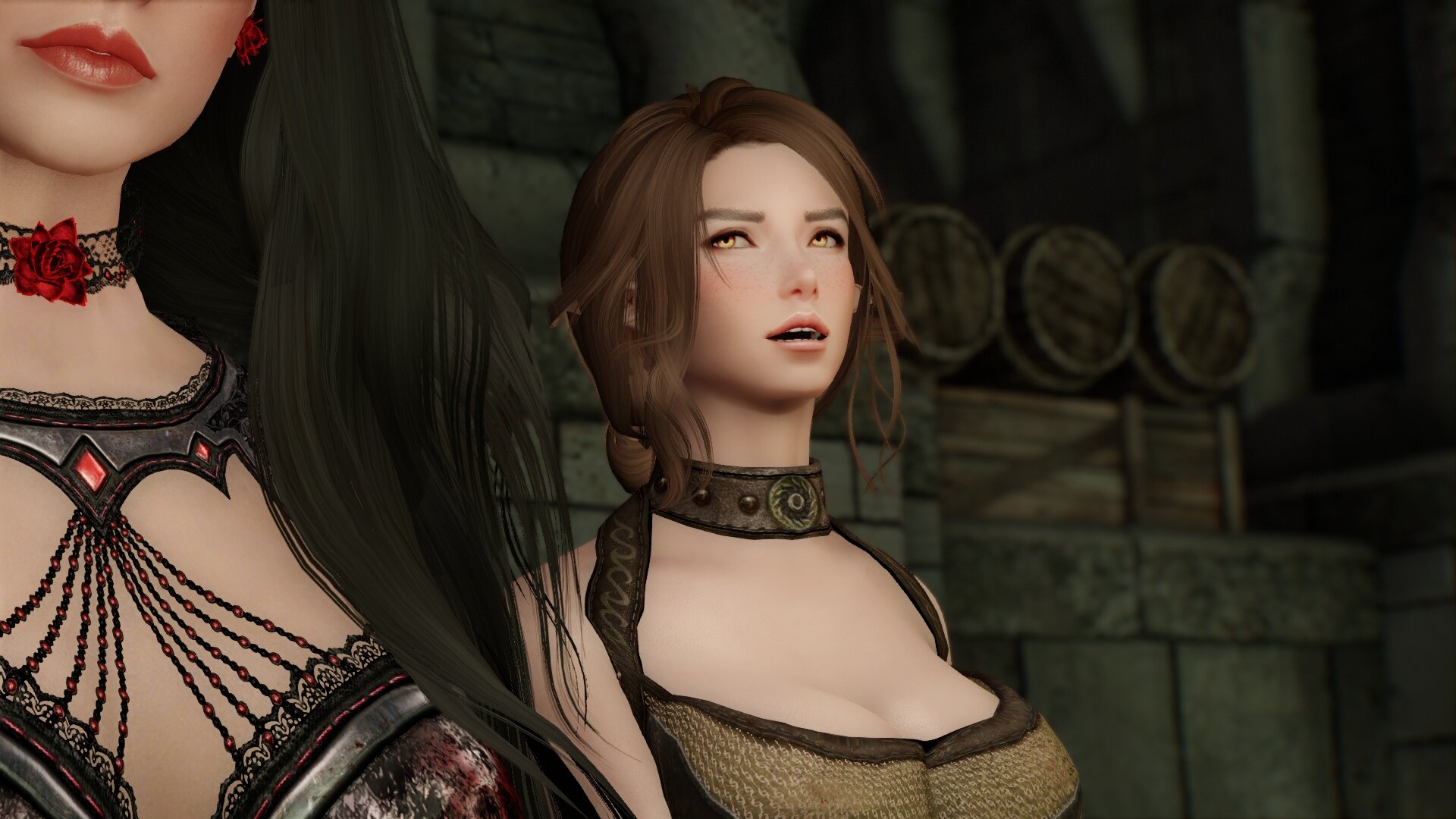 Hey!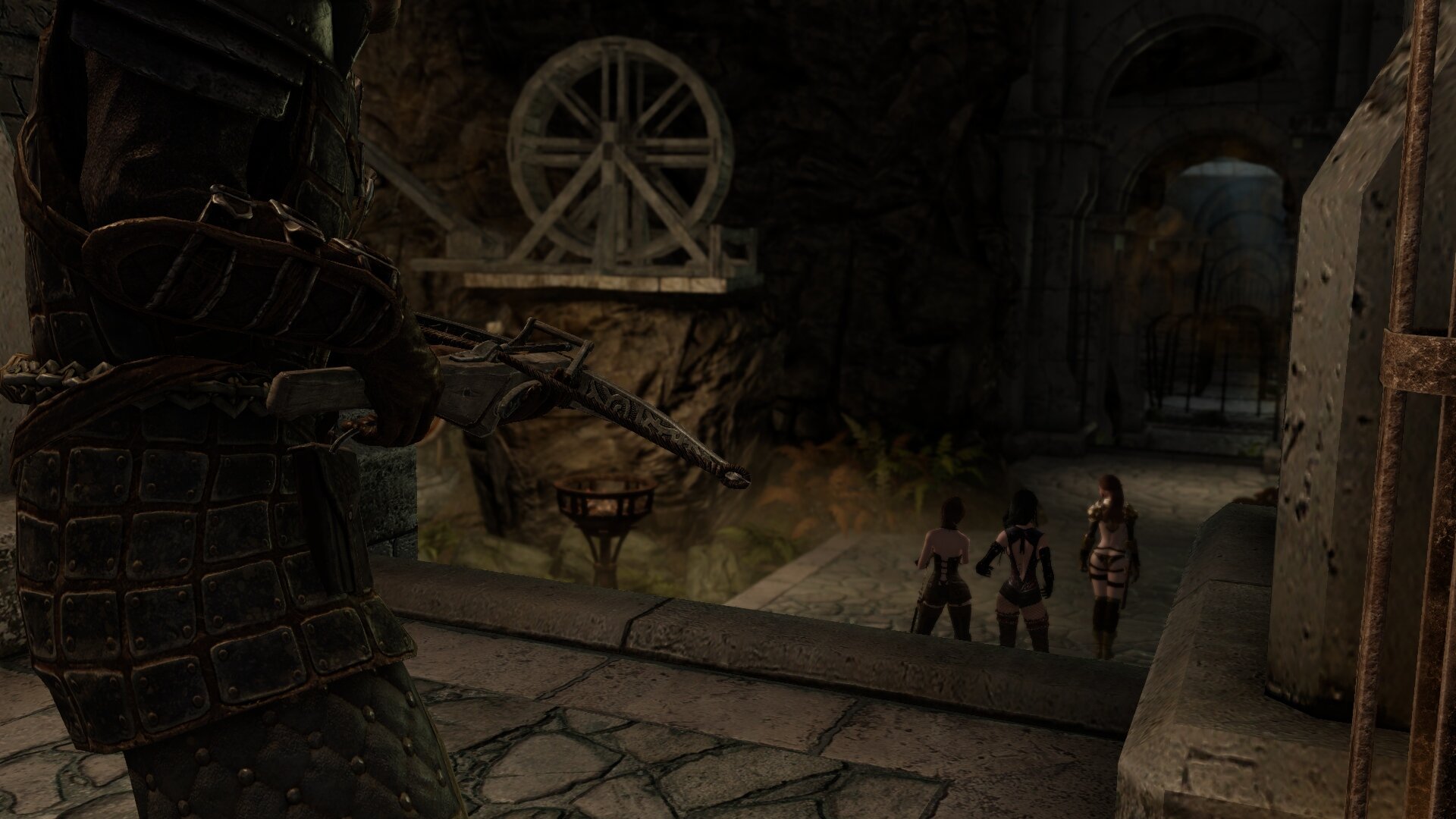 I figured you girls could use some extra help.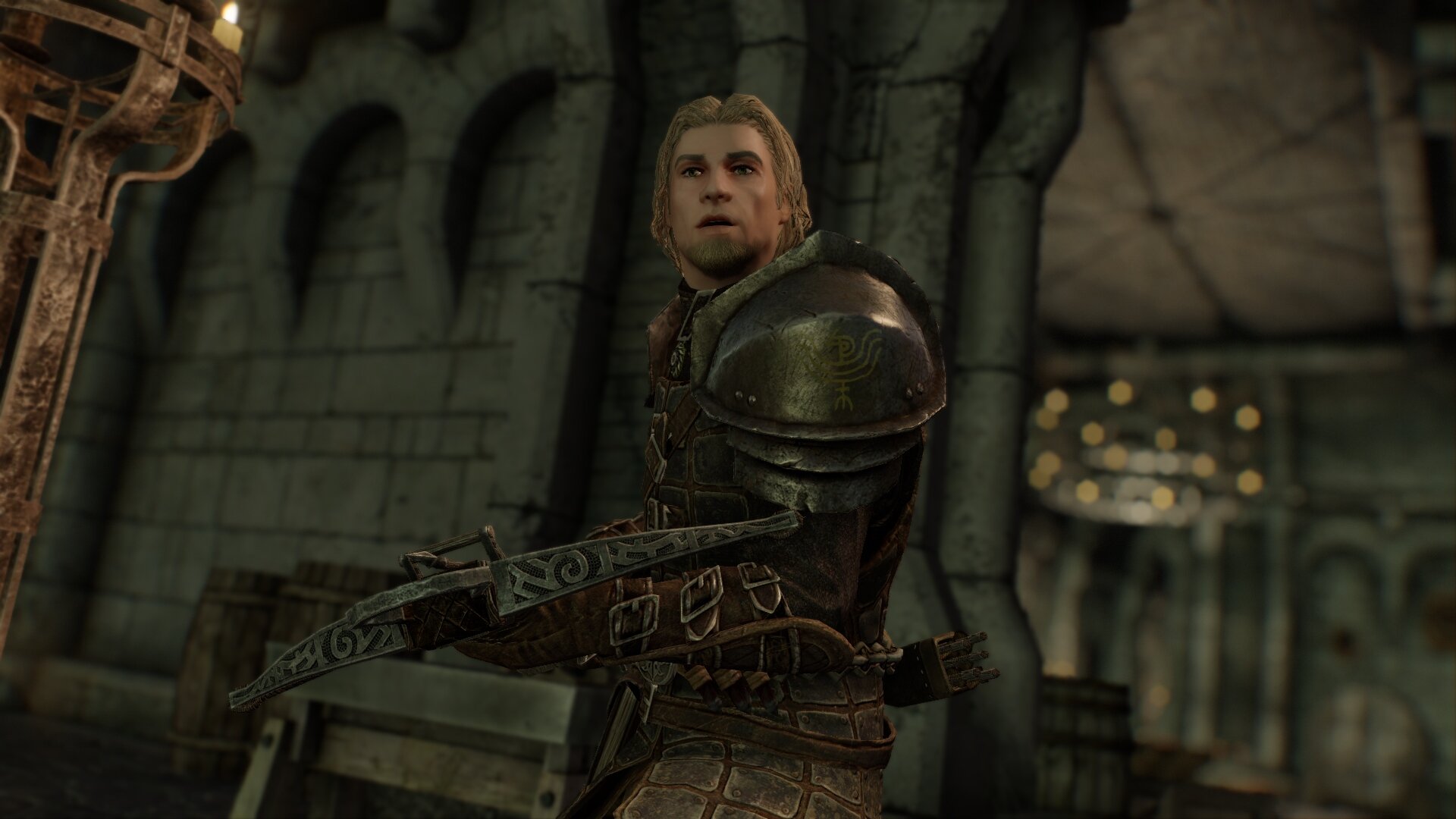 Mind if I tag along?
!
Agmaer?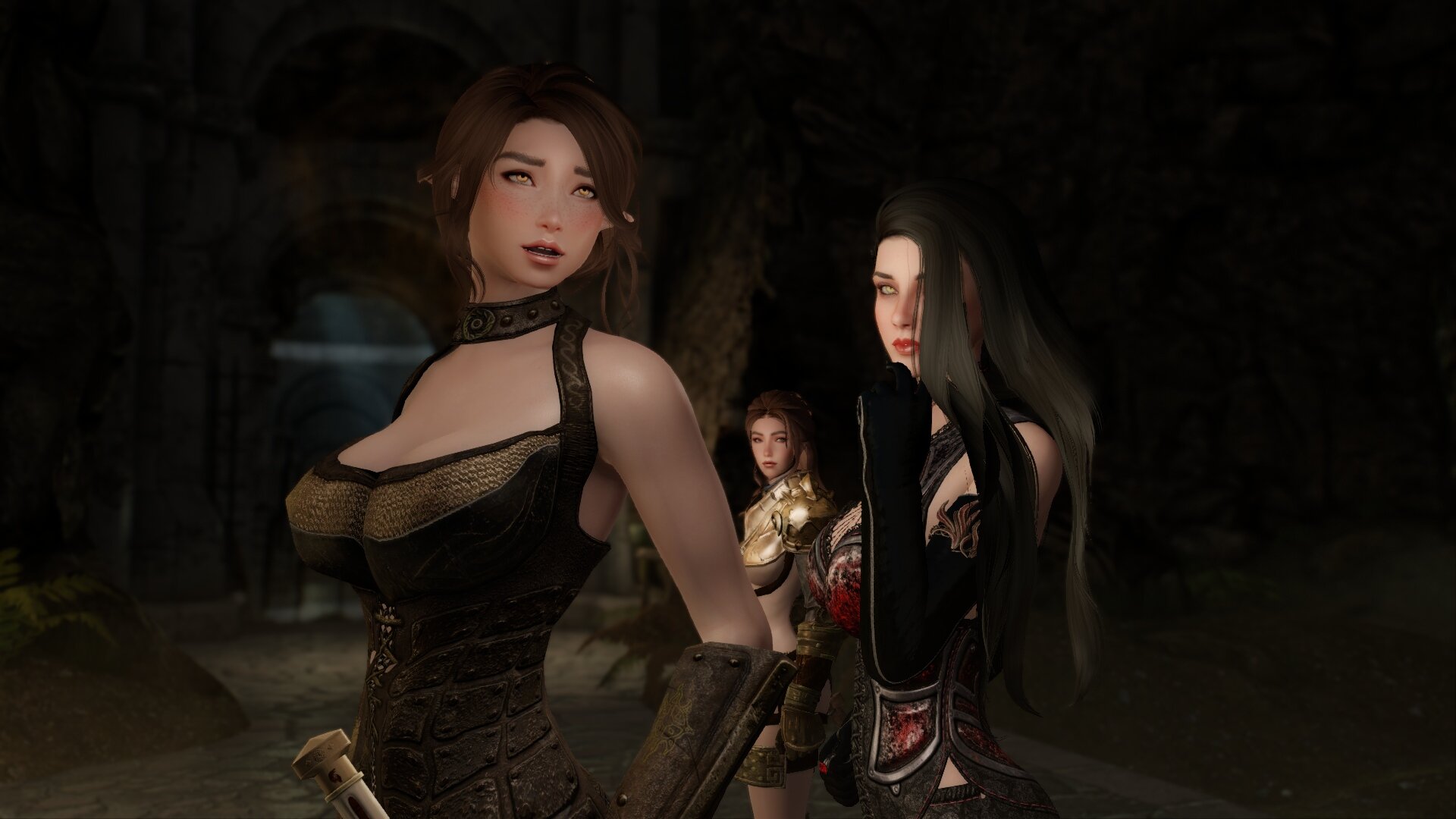 I didn't think anyone would follow us...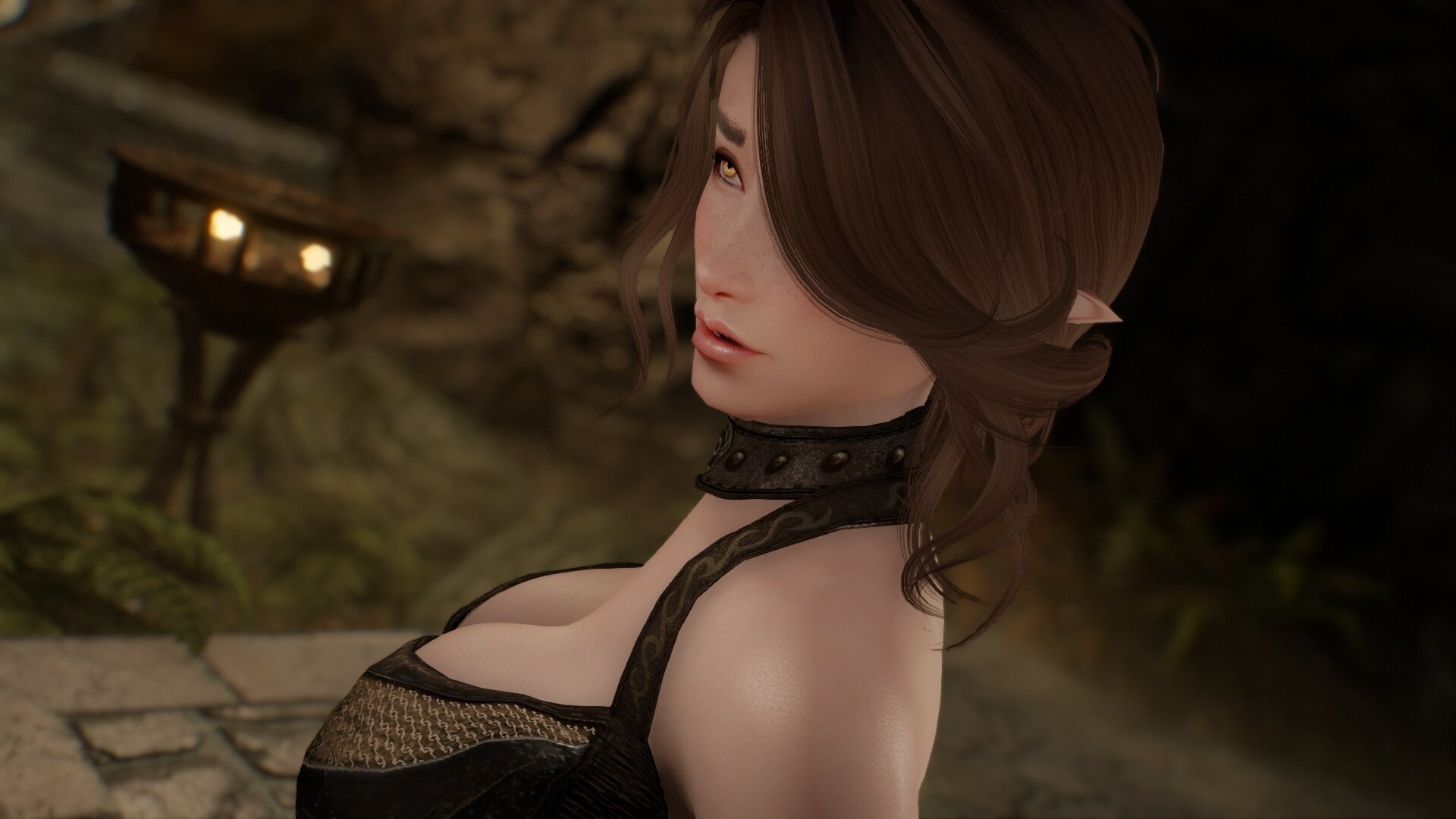 Yeah. You can come.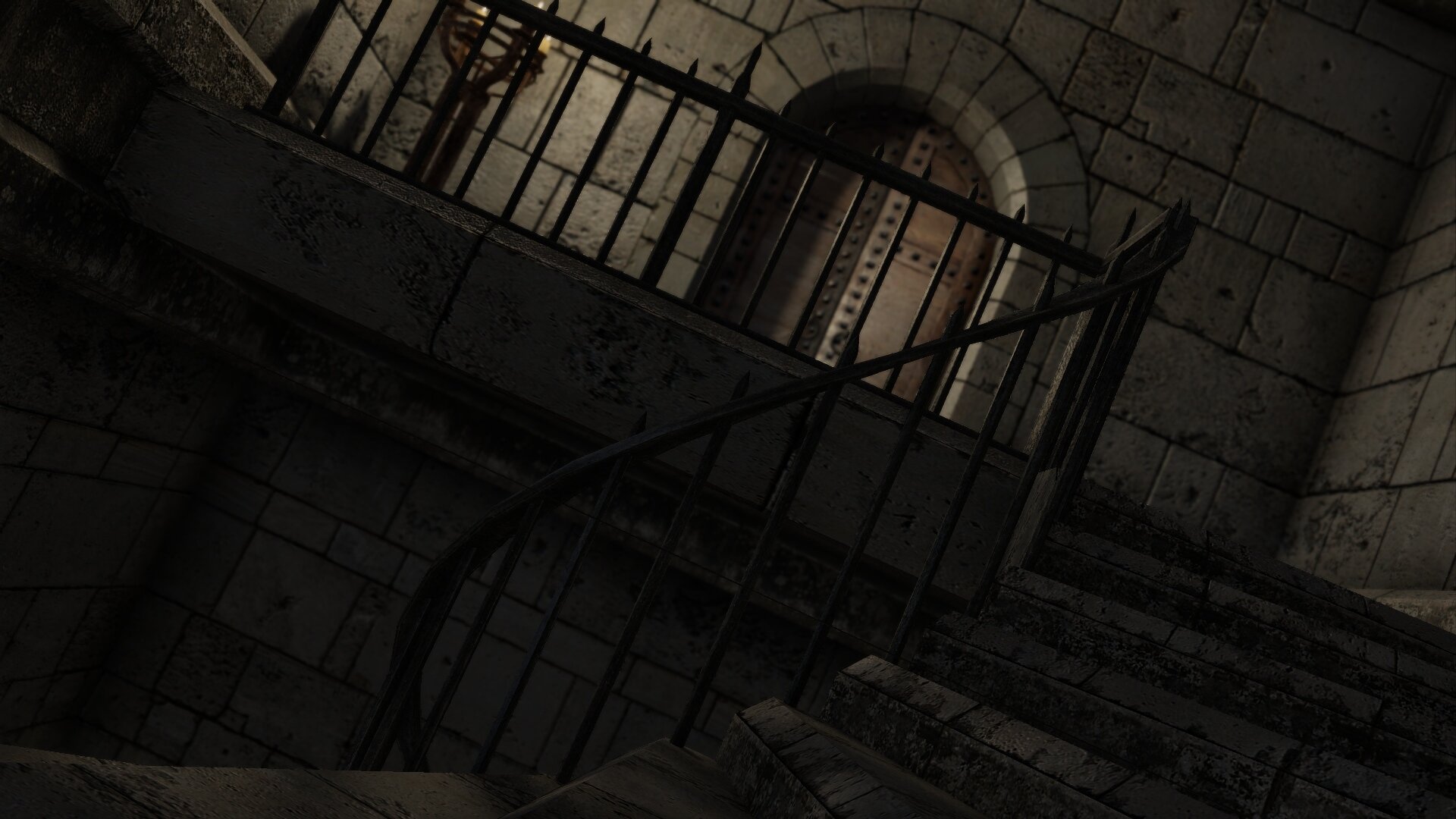 The abandoned sector is right through here.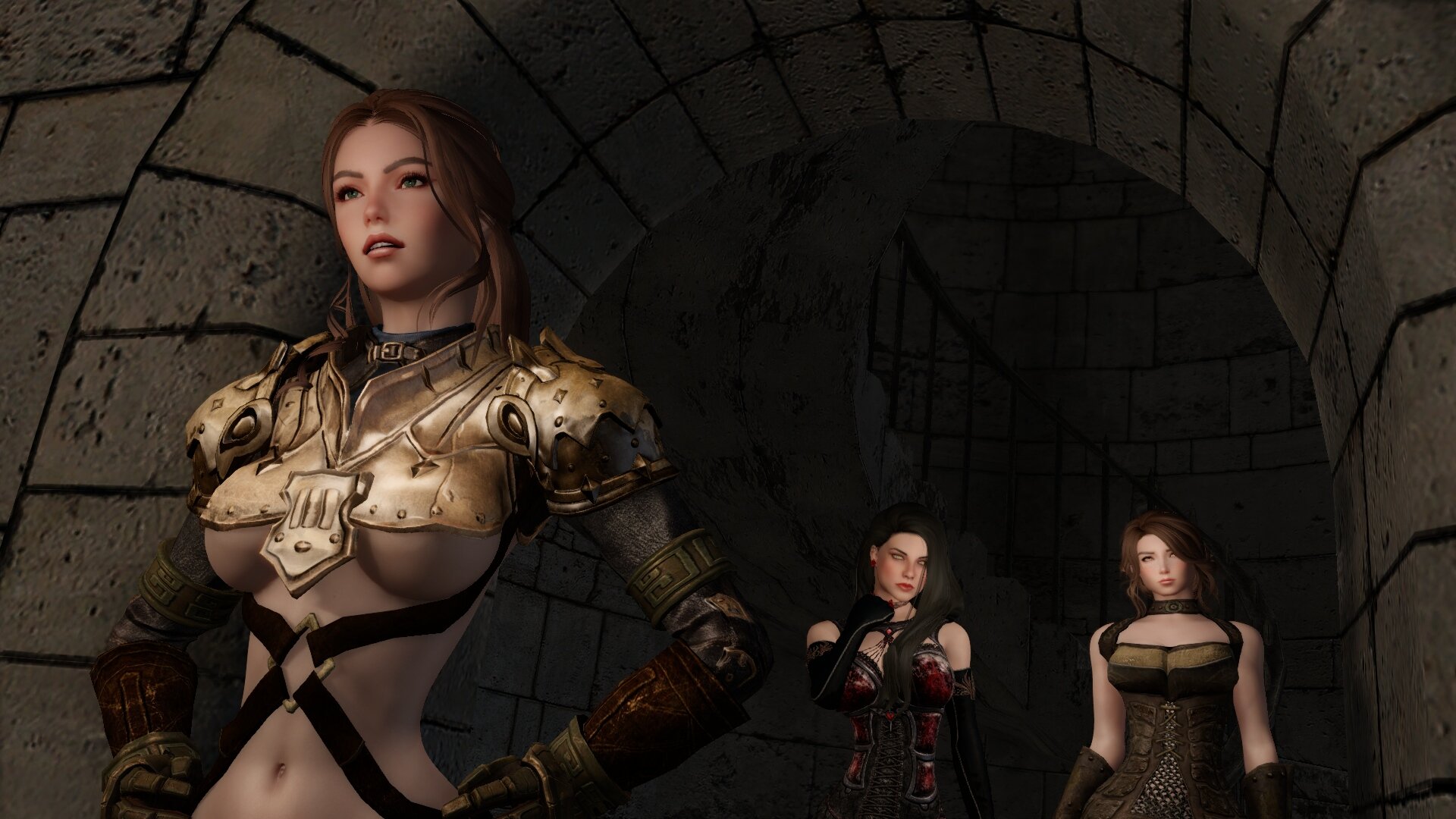 Shit.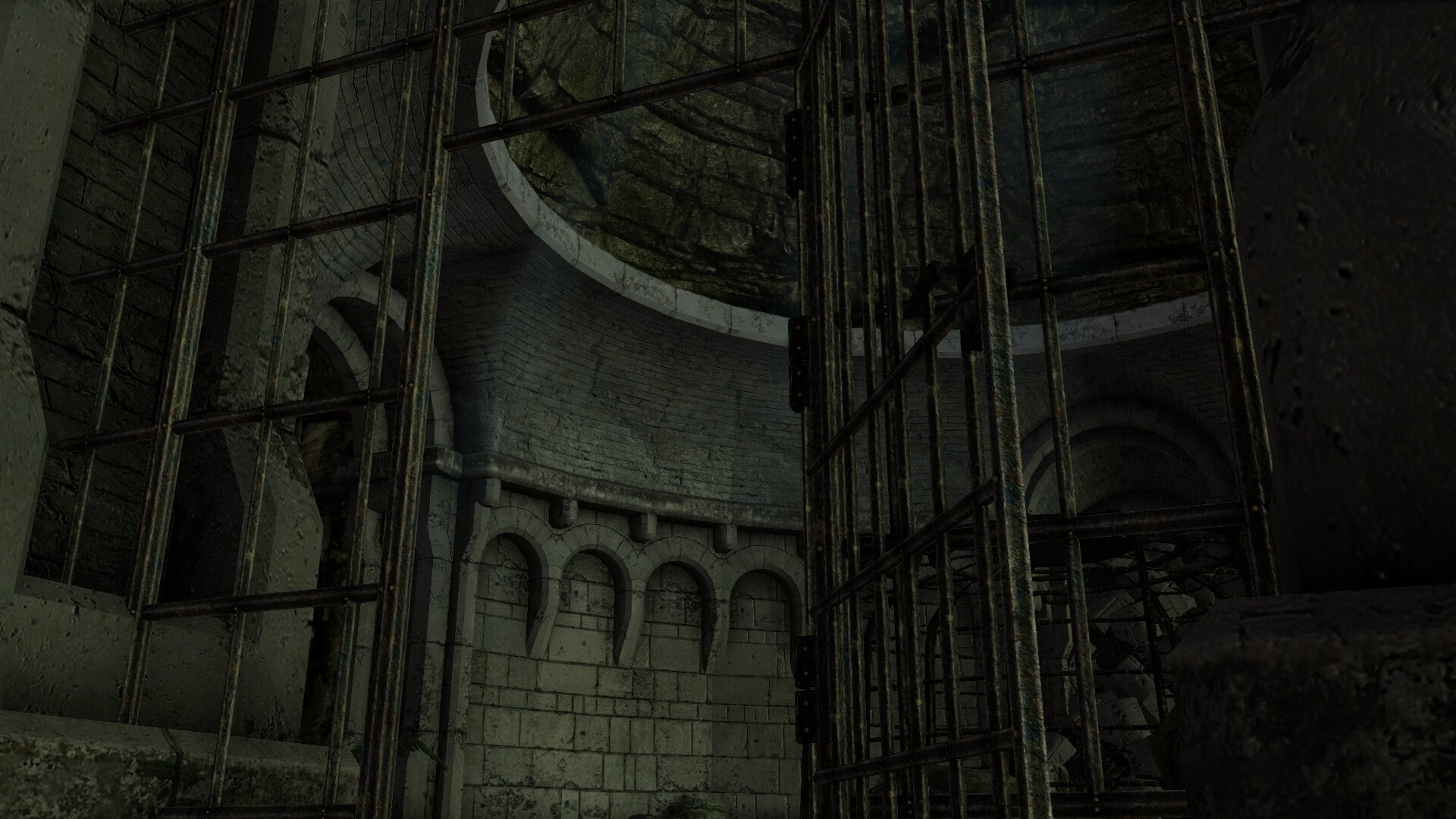 The gate is unlocked.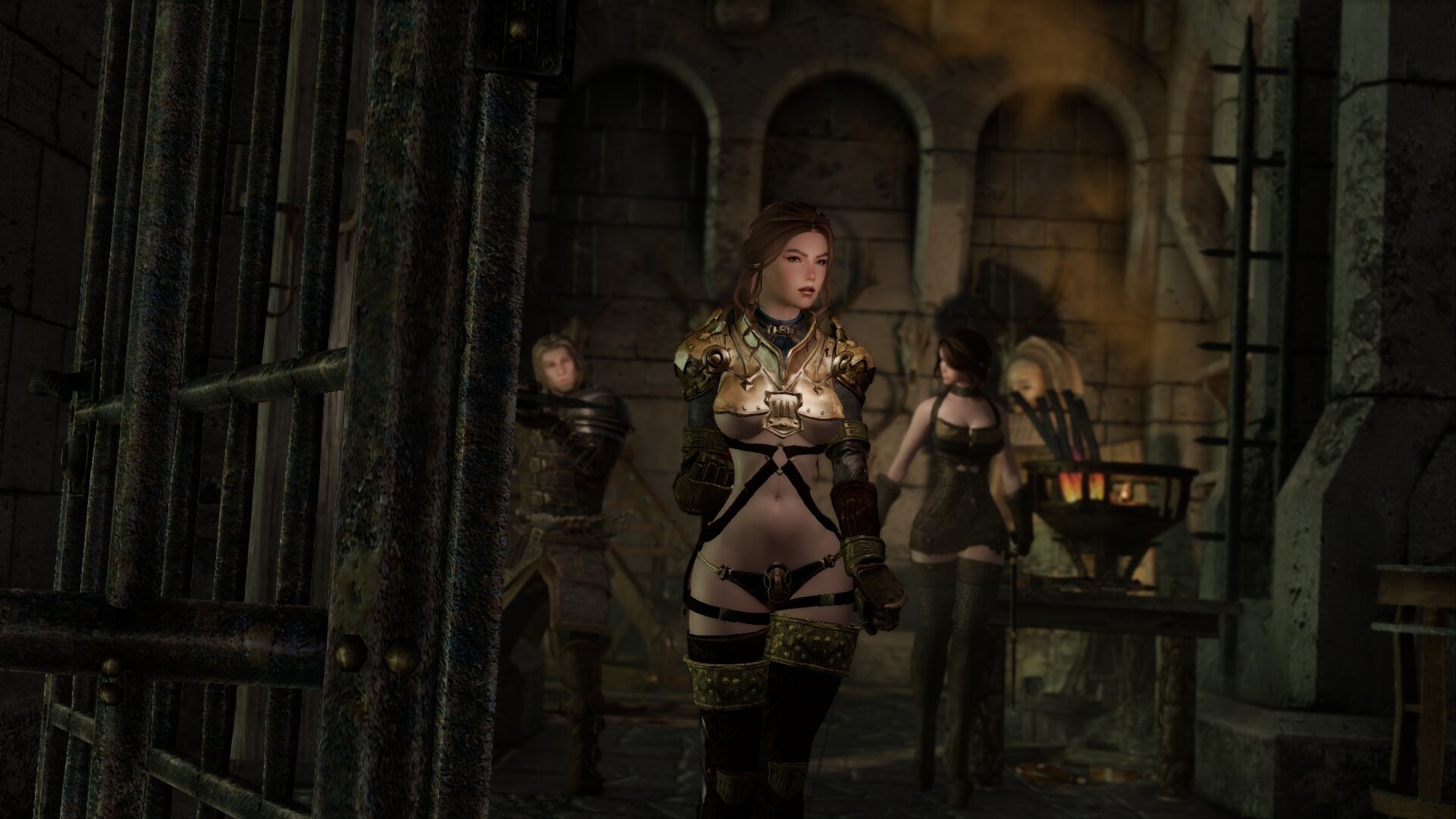 Someone definitely came through here. 
Wait... why is there a cage here?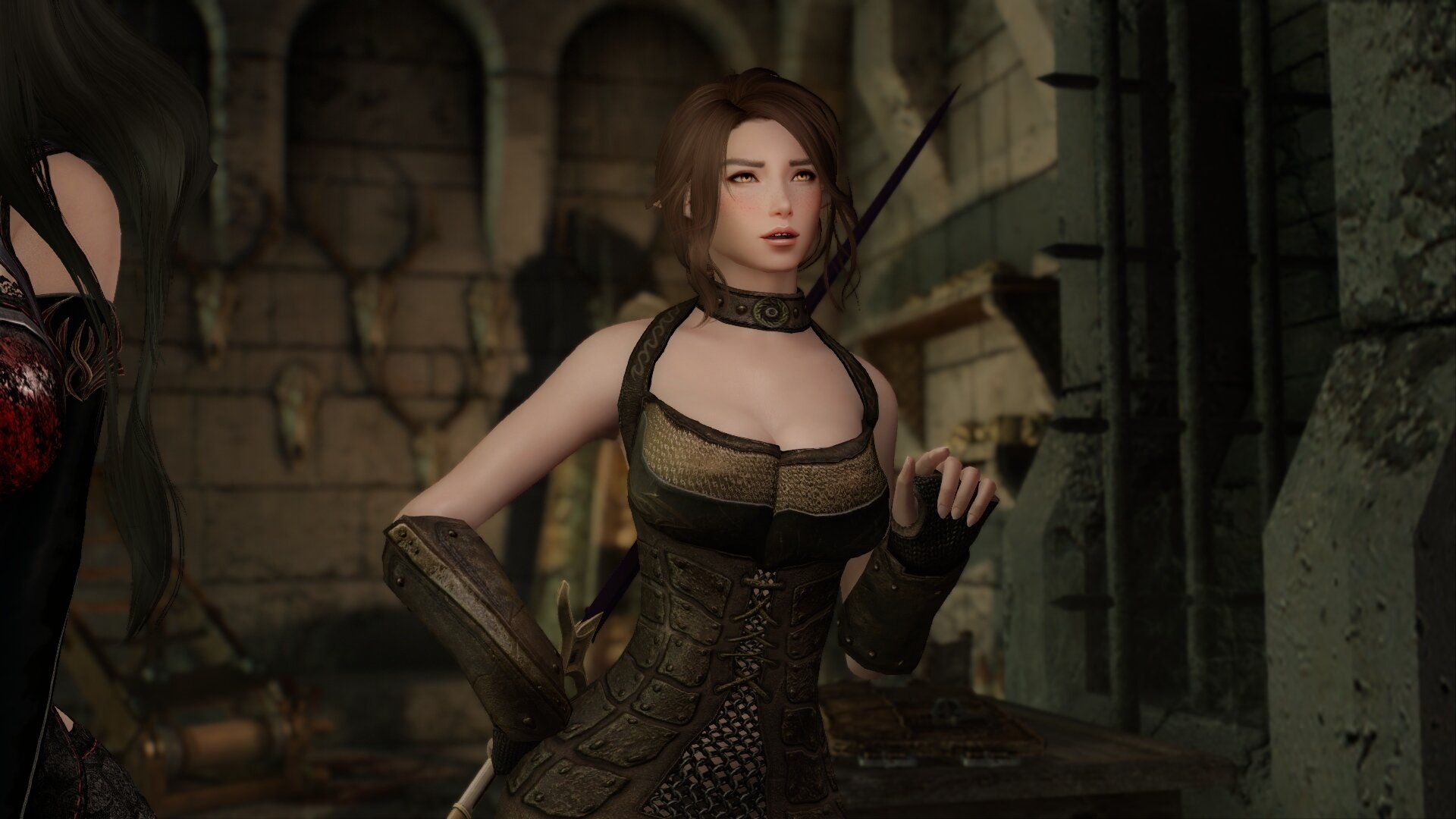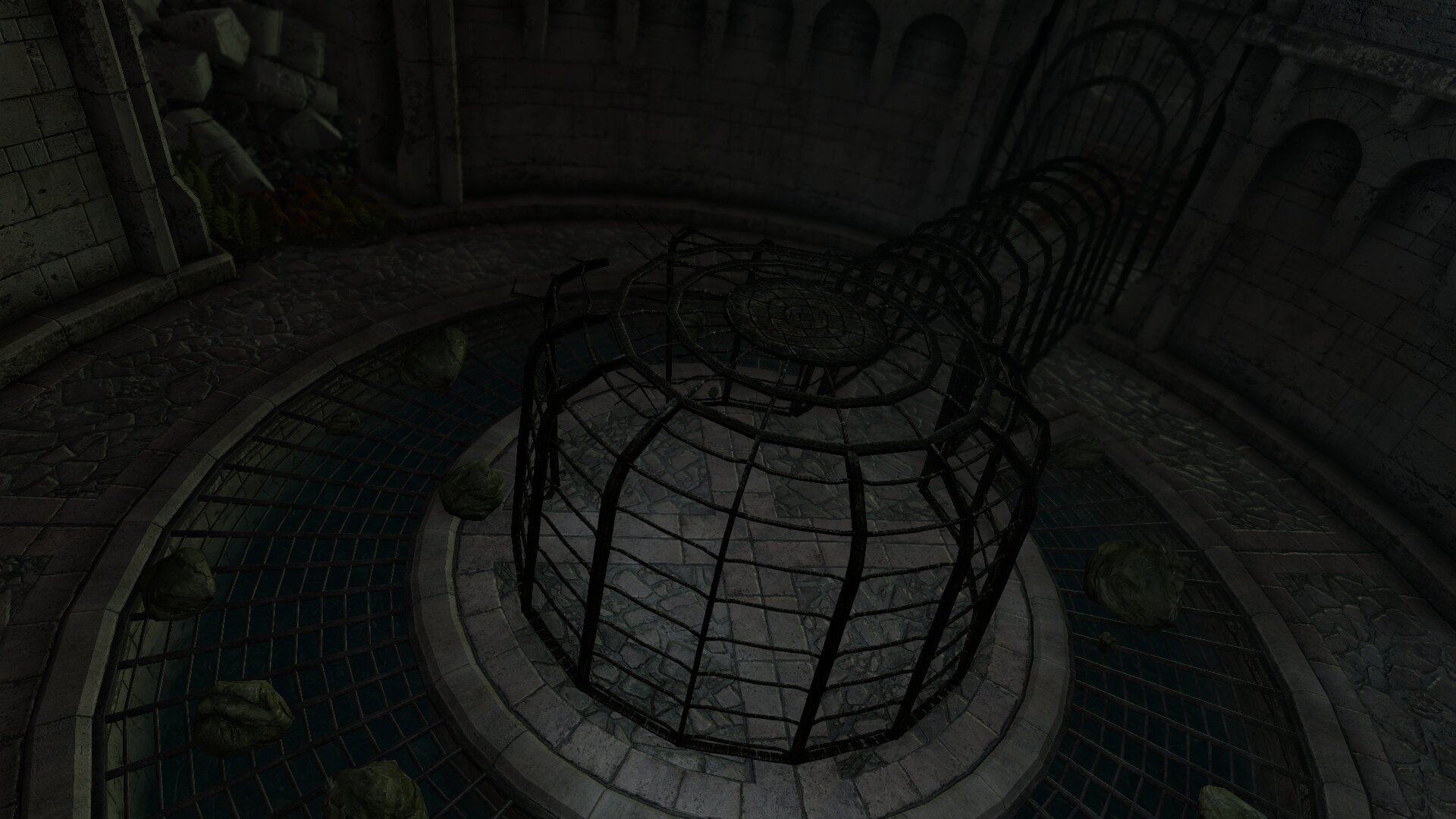 I was thinking the same thing. Has this always been here?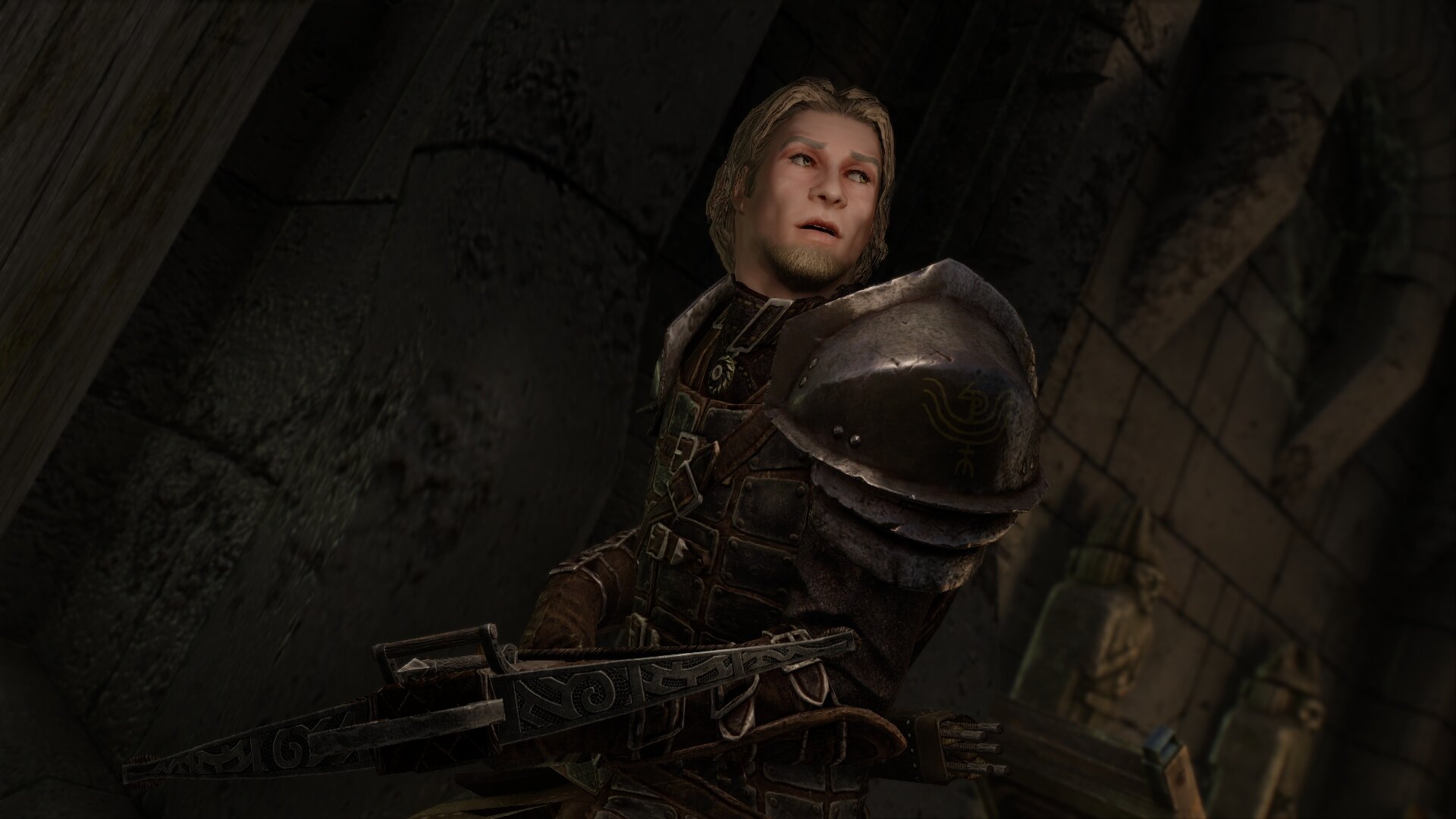 I guess you guys have never heard about the Old Dawnguard.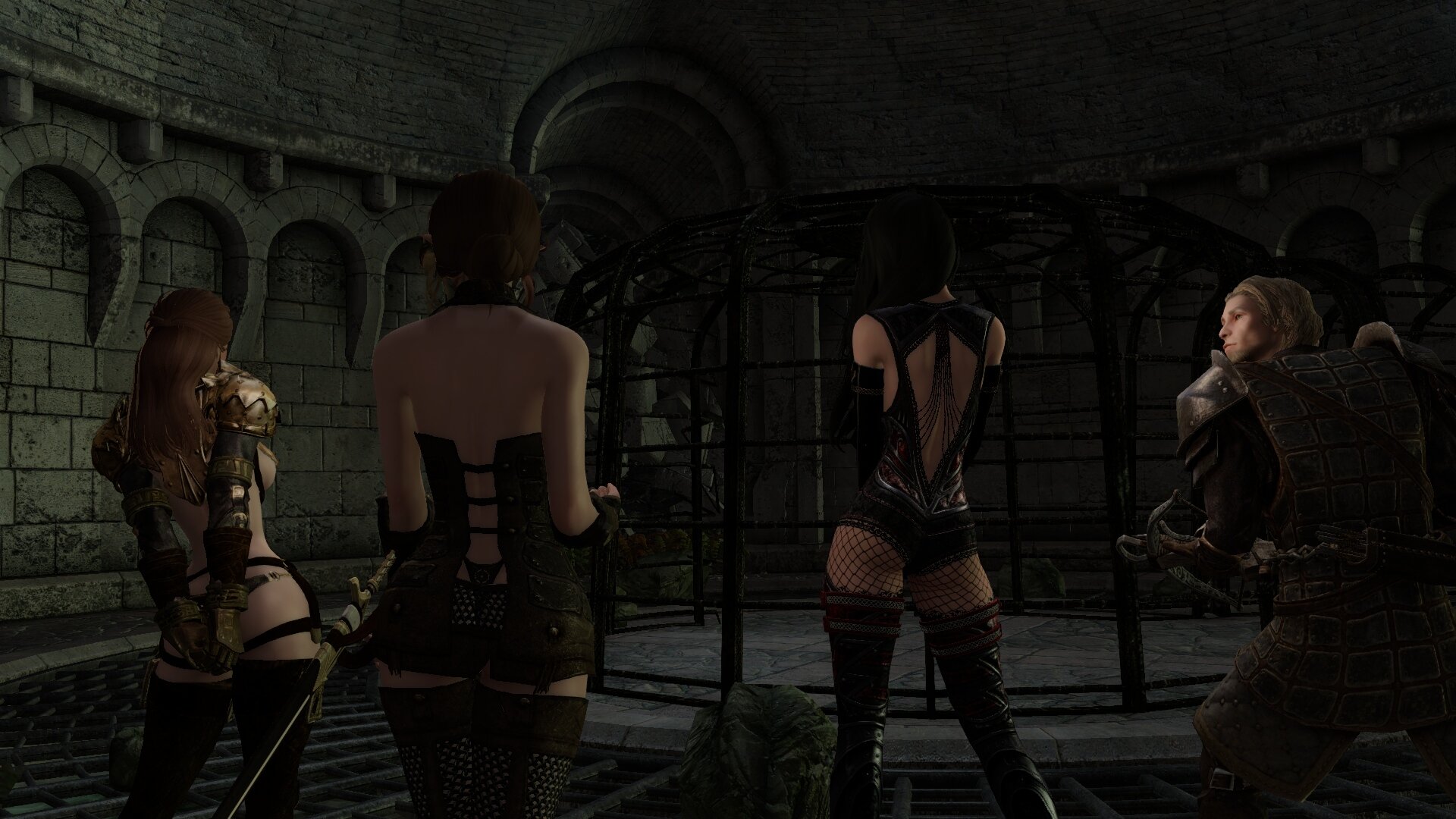 The Old Dawnguard?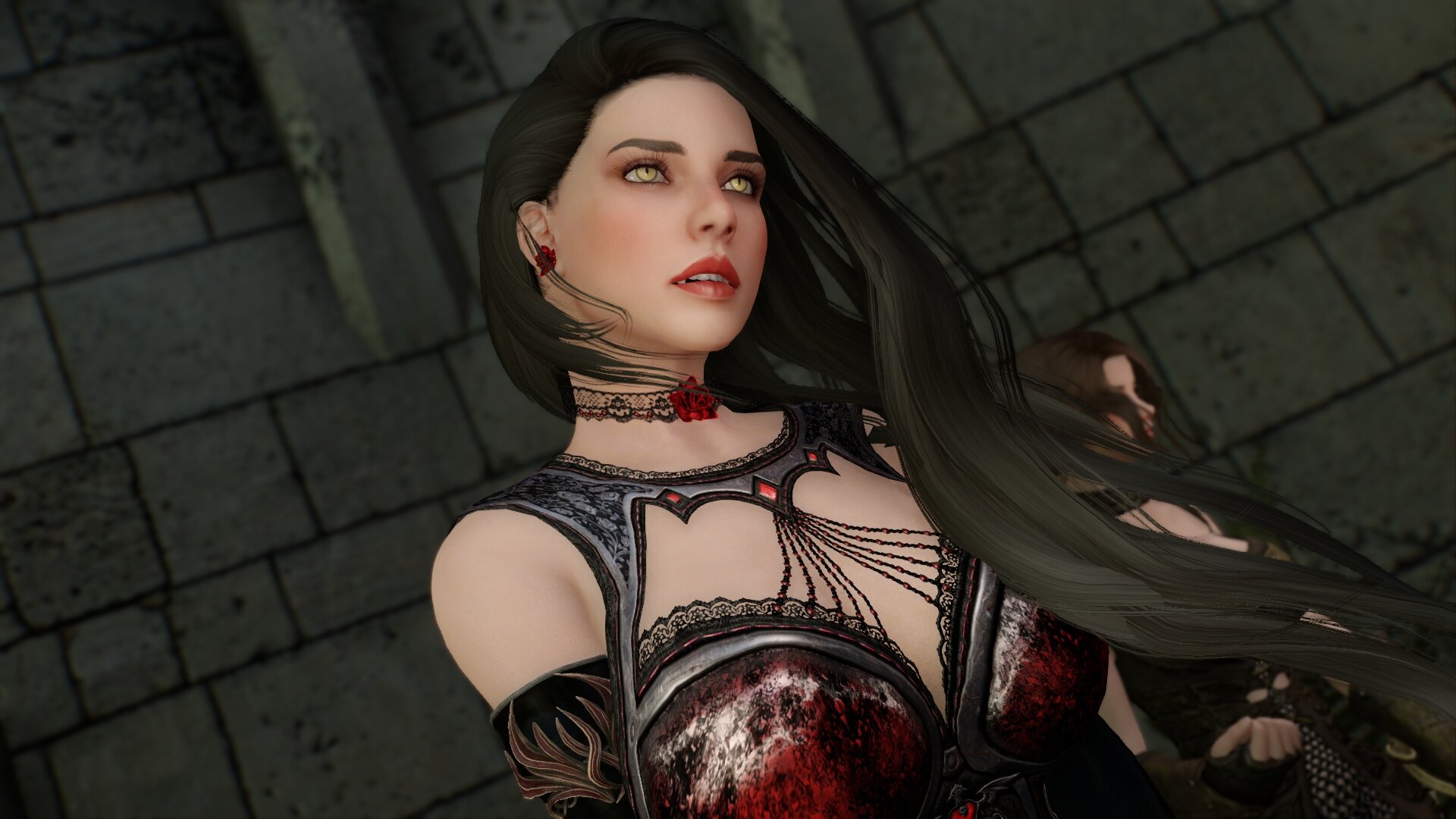 The history of The Dawnguard is surrounded in rumors...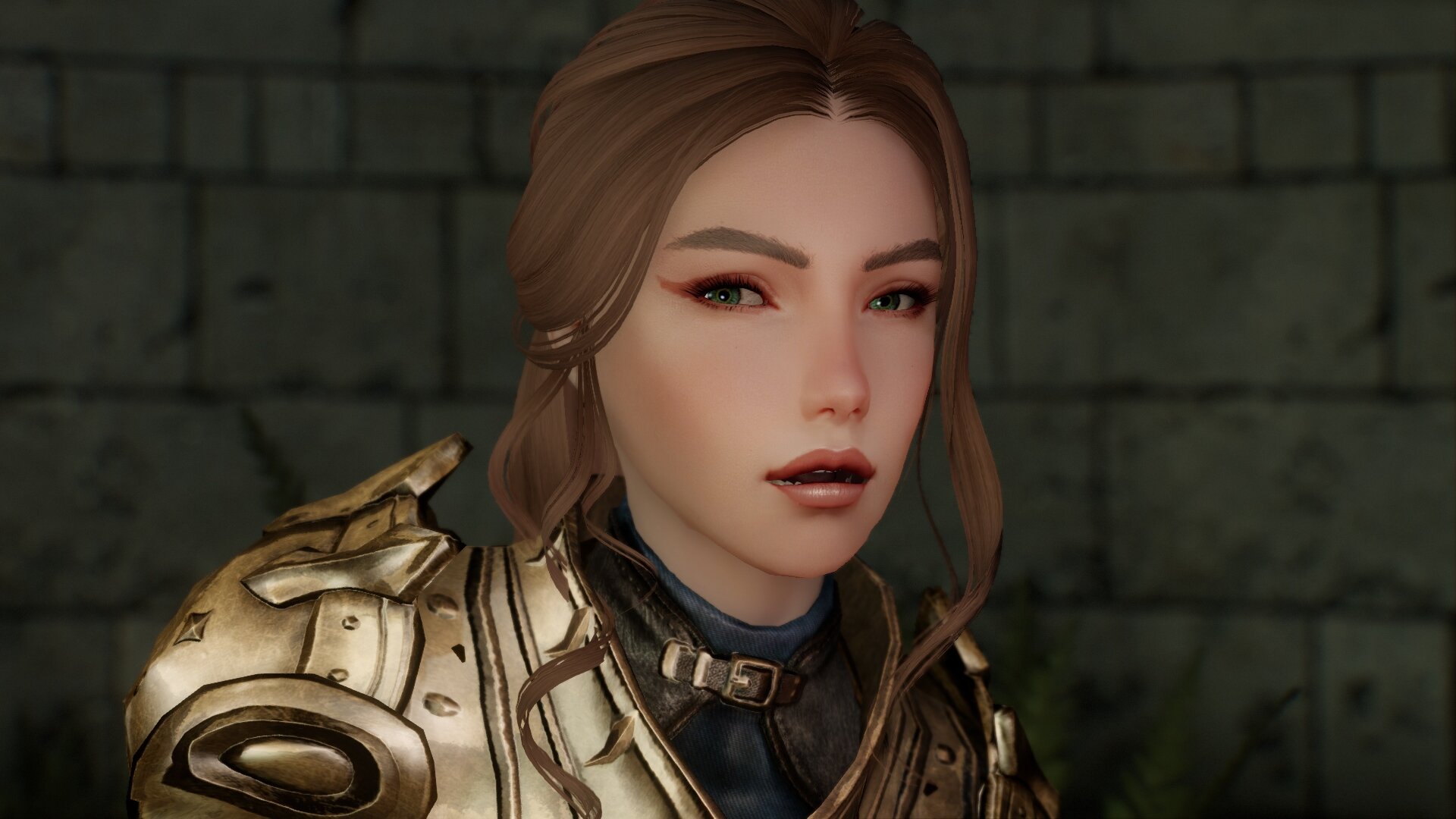 We know the Old Dawnguard was formed sometime in the Second Era.
The entire fortress was commissioned by the Jarl of Riften.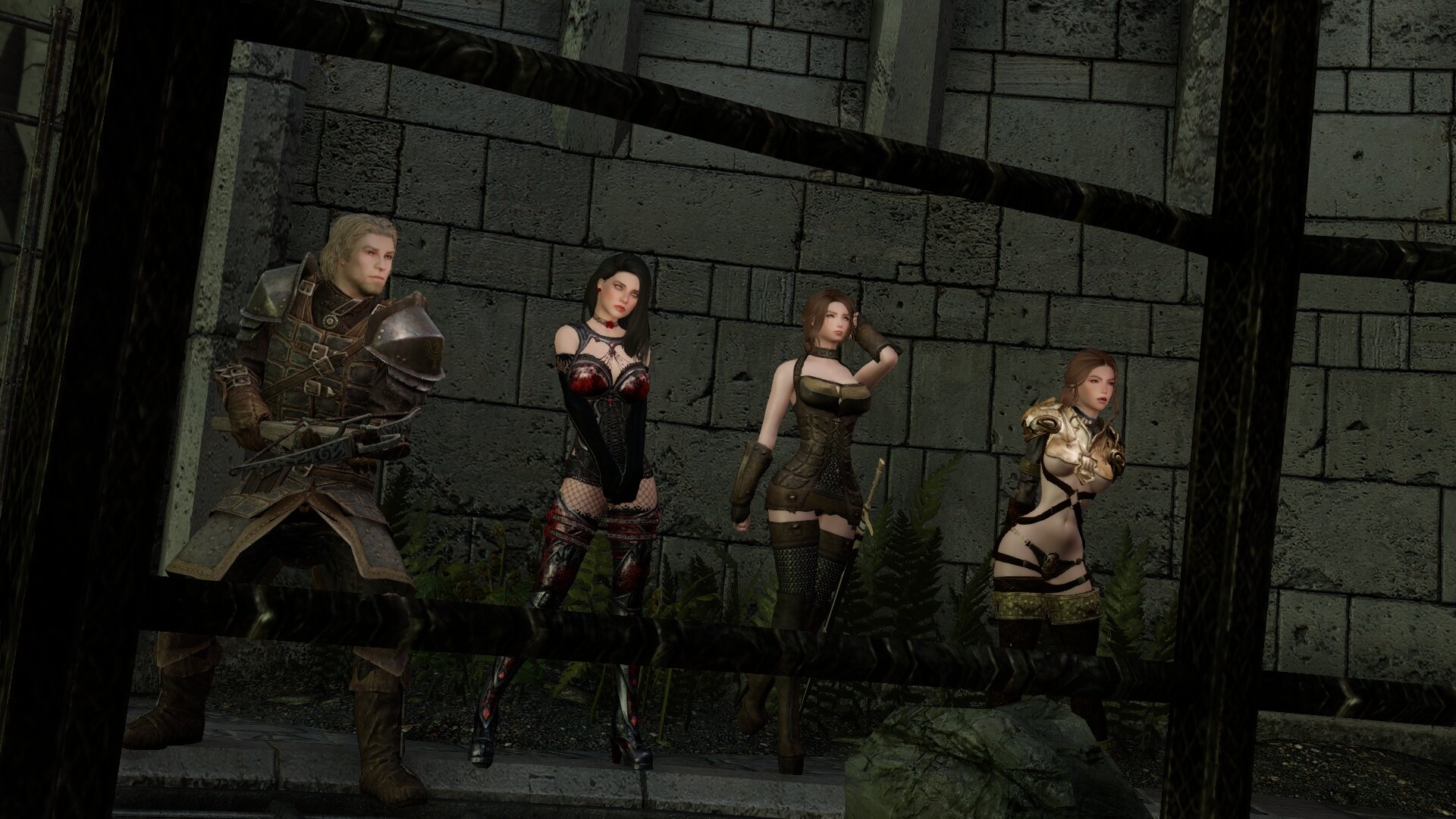 They say the Jarl's son was an adventurer that turned to vampirism...
The Jarl was unable to kill his own son, so he used his wealth to construct the fort, and hired mercenaries to keep his son quarantined.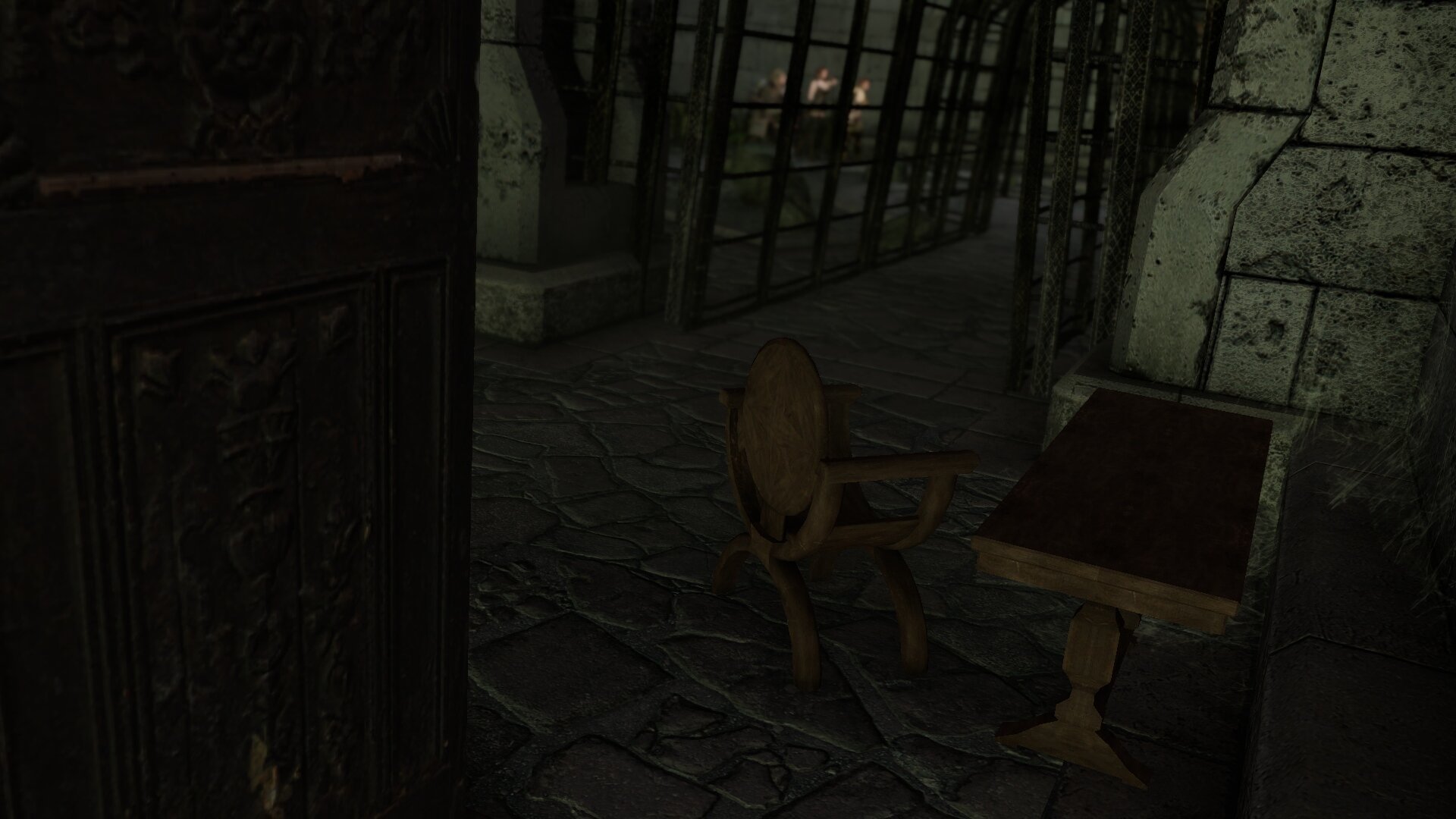 The first Dawnguard.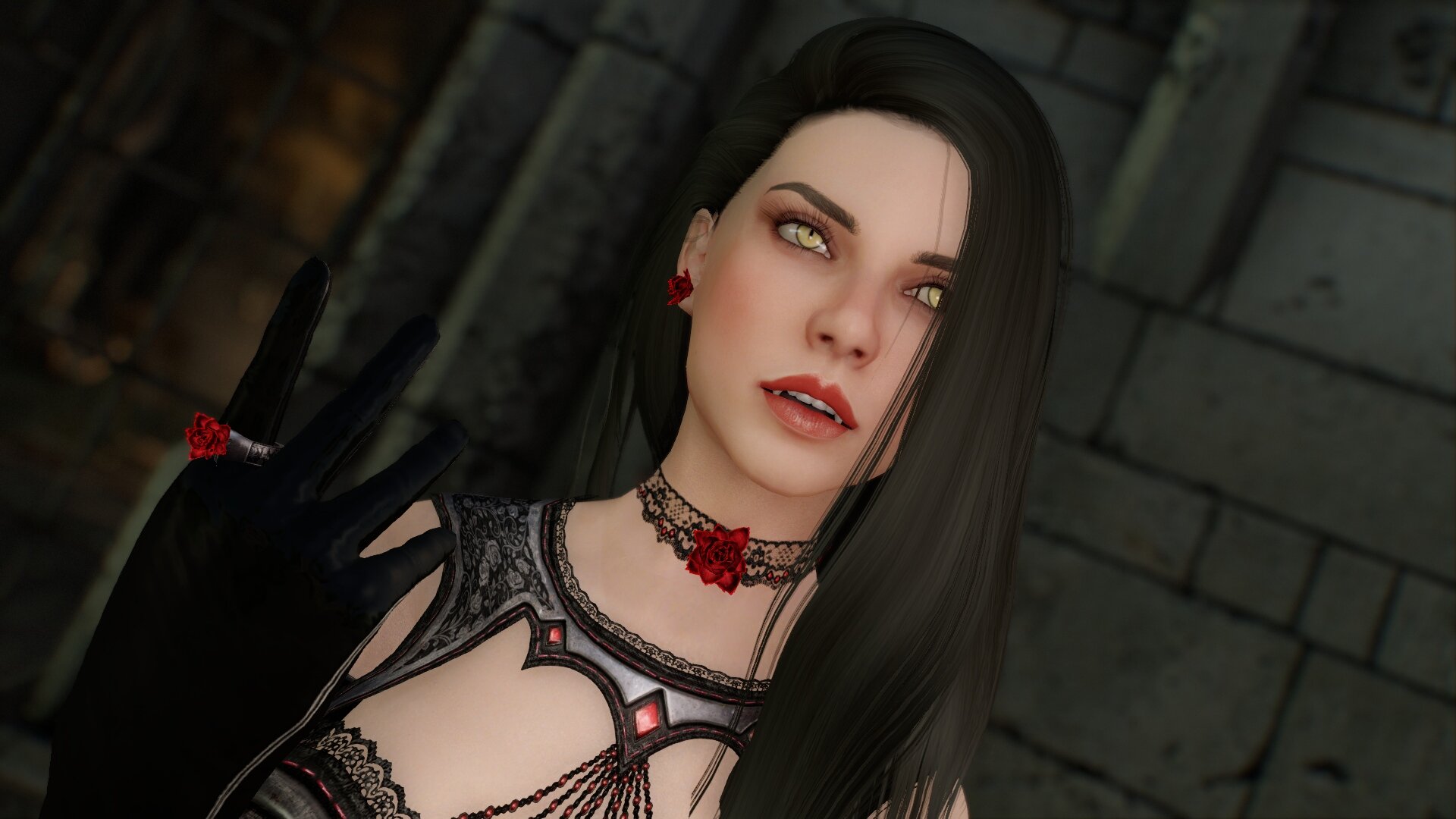 Yes.
But the Dawnguard couldn't contain their prisoner for long, and they eventually had to kill him.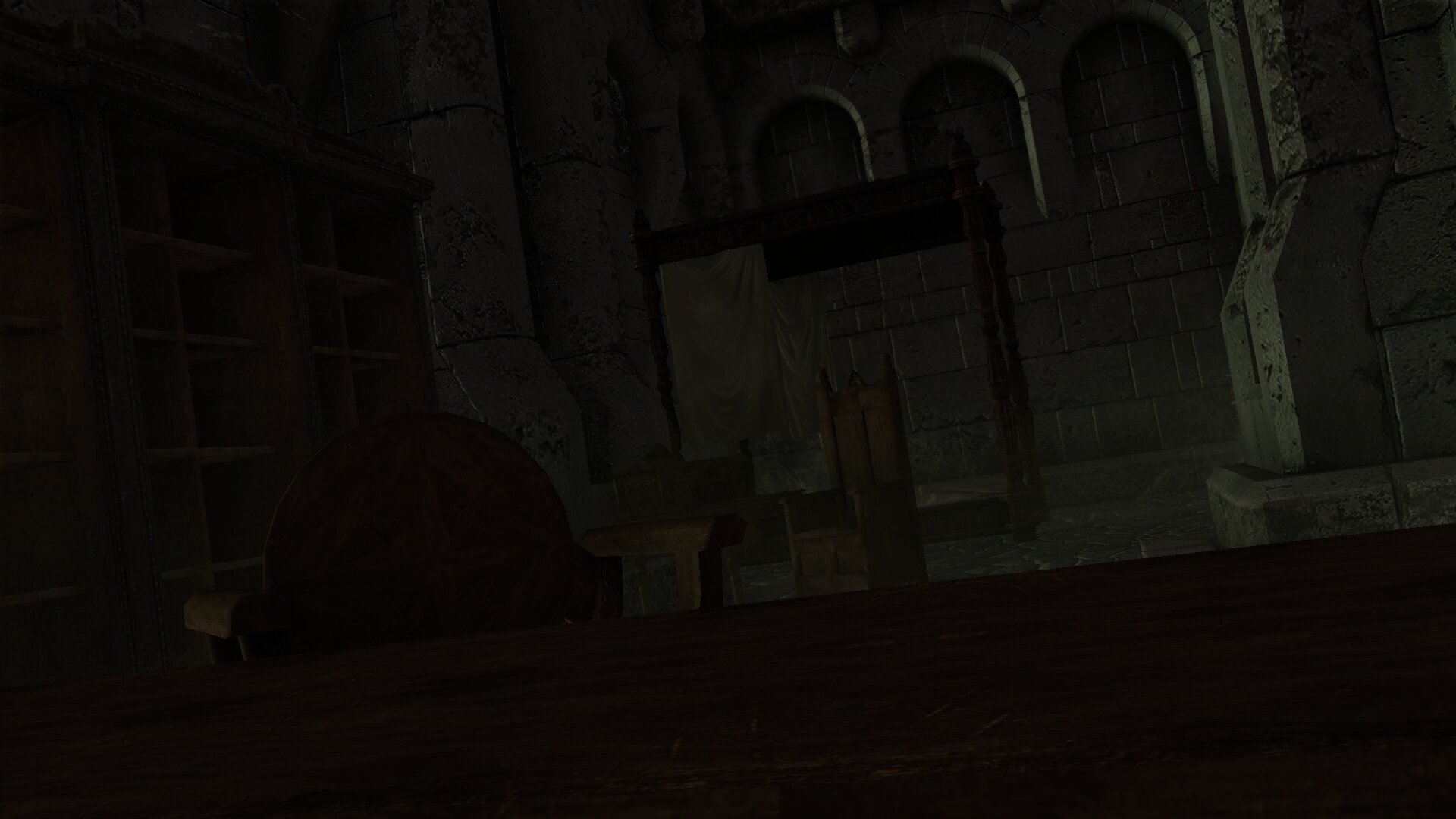 The Jarl banished them... but they didn't stop. They continued to hunt and kill vampires wherever they could be found.
After some time, The Dawnguard disbanded...
Some say they lost support and fizzled out.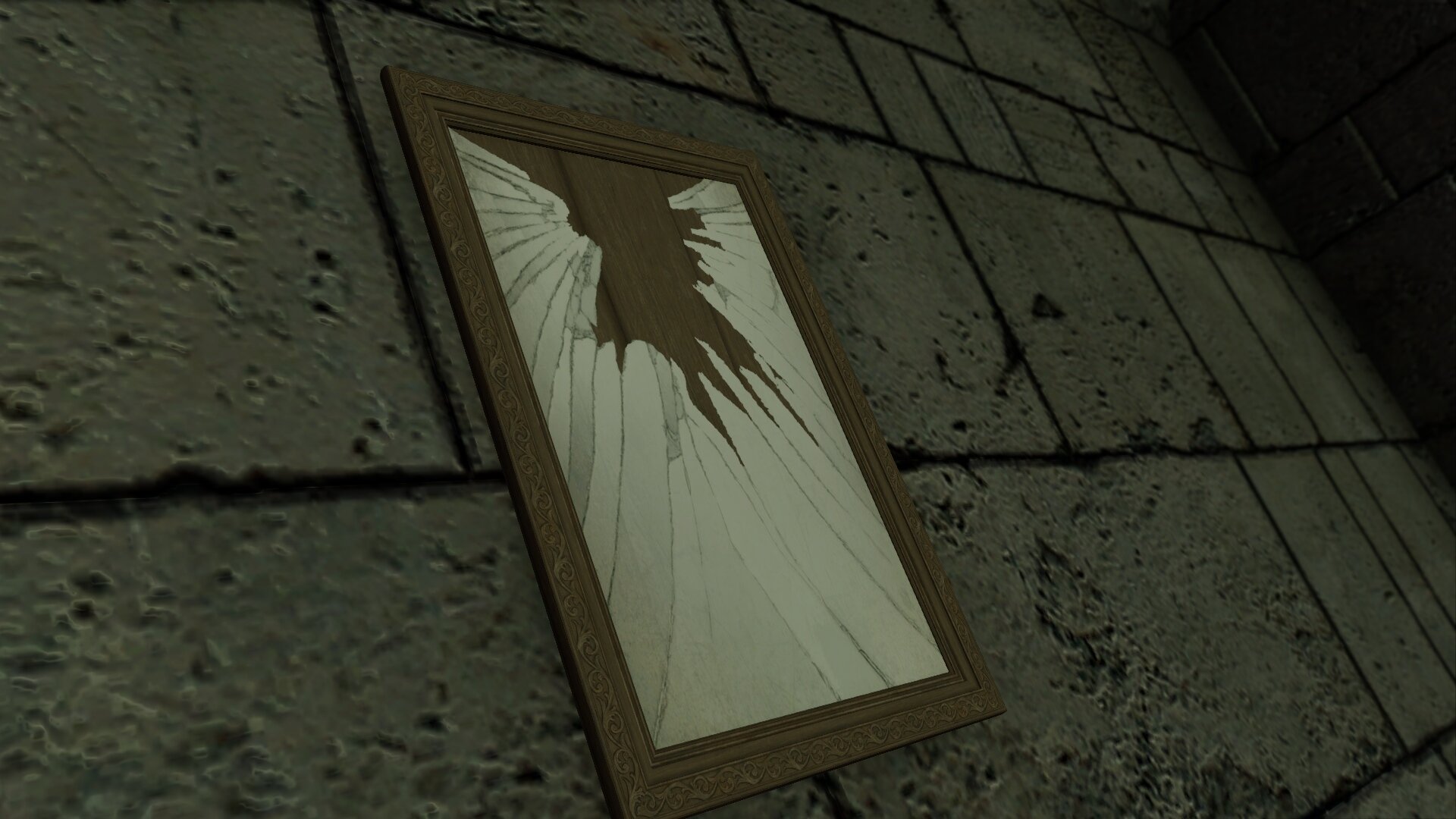 Some claim they abused their power and pillaged small villages without proof of vampirism.
There's also another lesser-known rumor...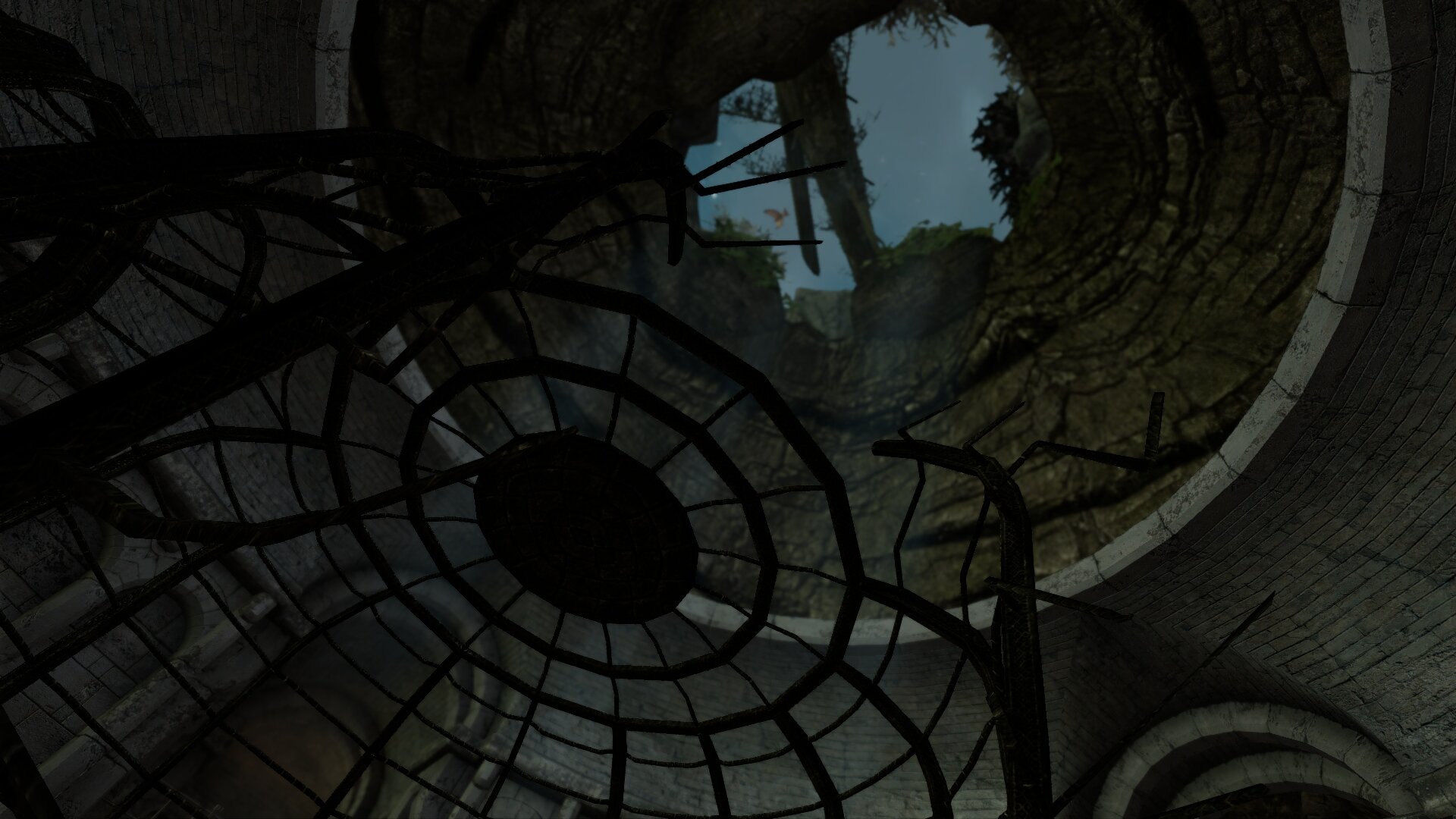 A rumor that, upon seeing the immense power of vampirism, The Dawnguard became vampires themselves.
Come on,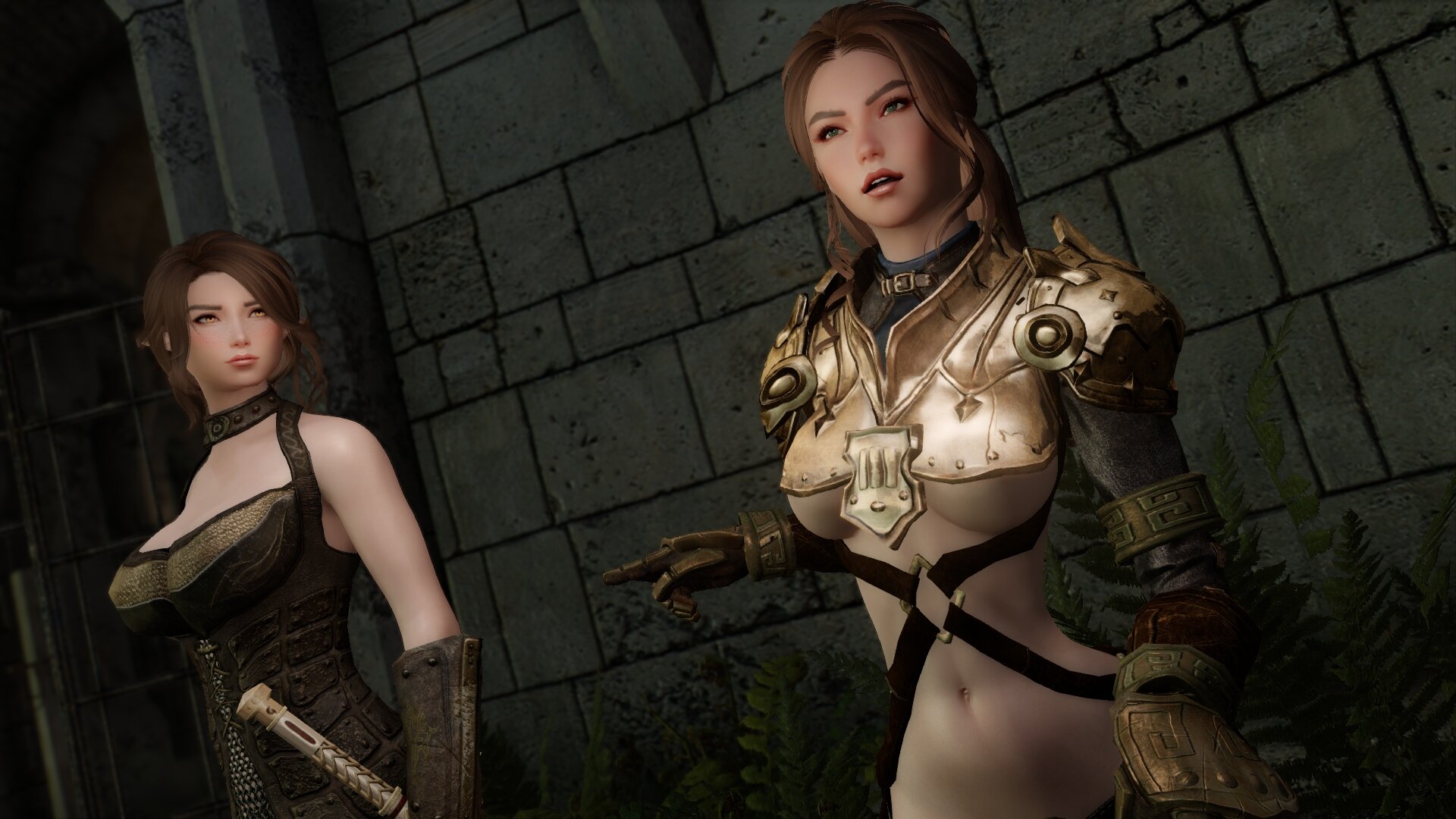 We should keep moving.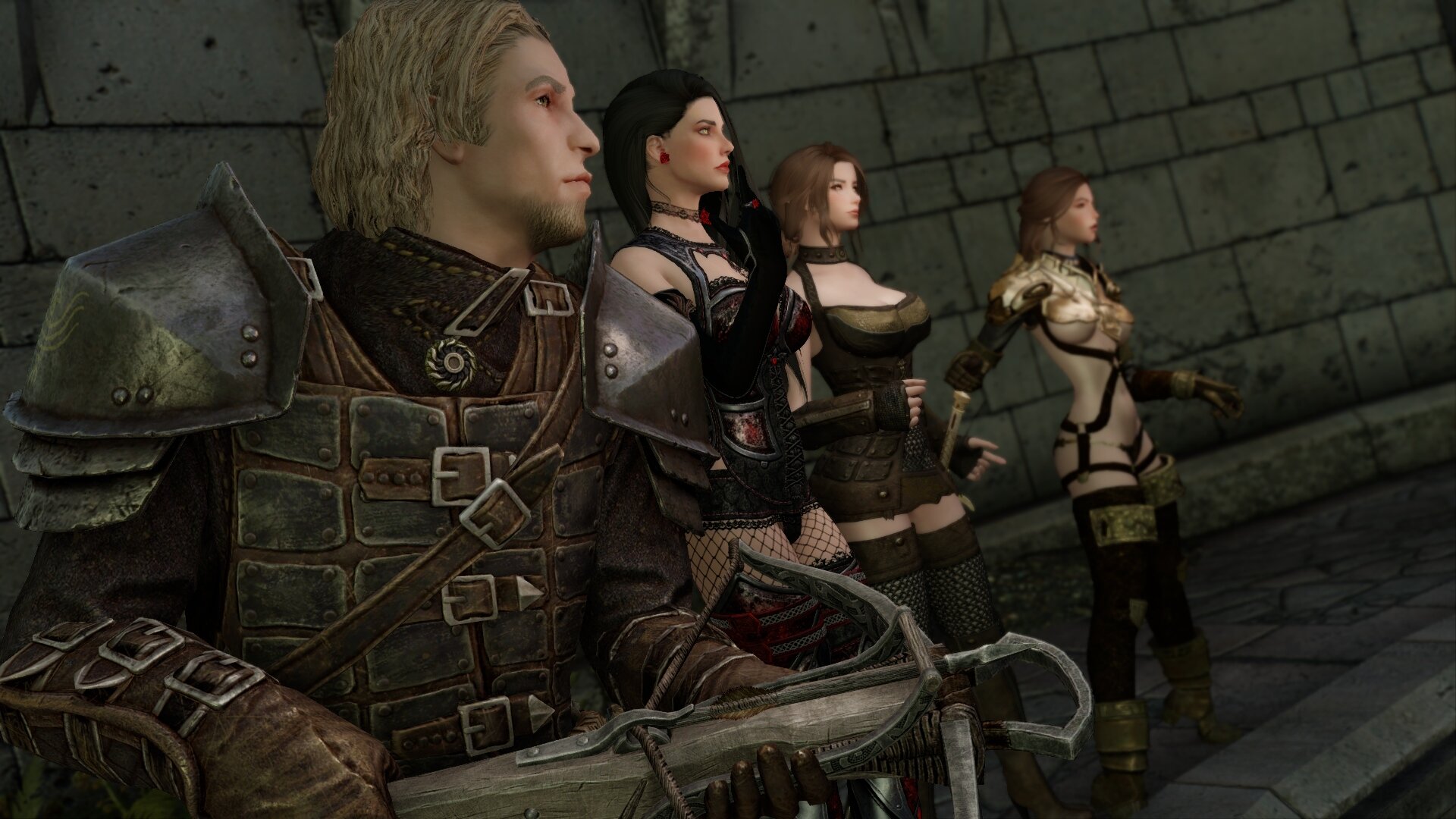 Edited by obeymrwalrus