This place is a depressing. I can't imagine being trapped here.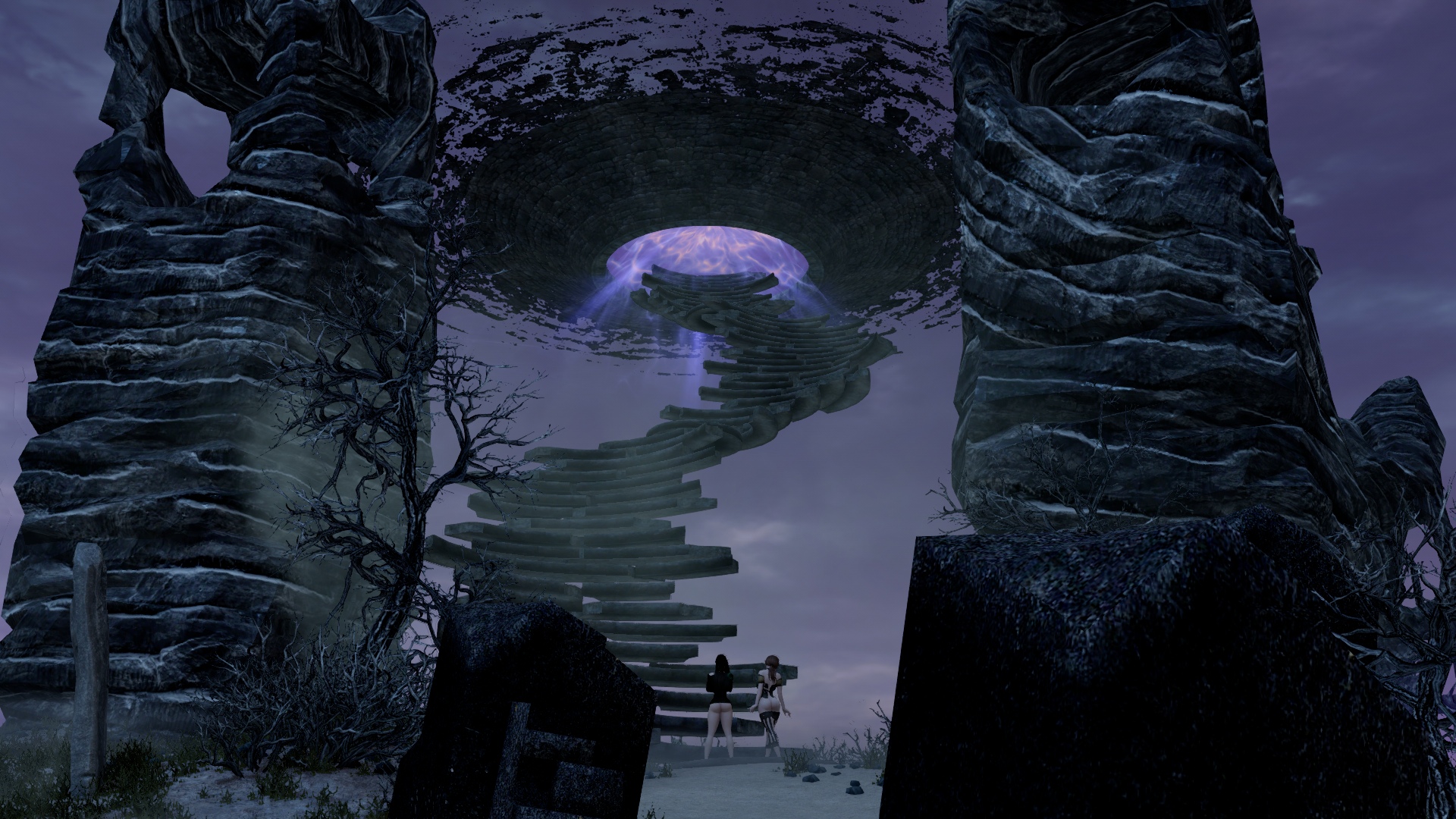 You're mother must have been desperate.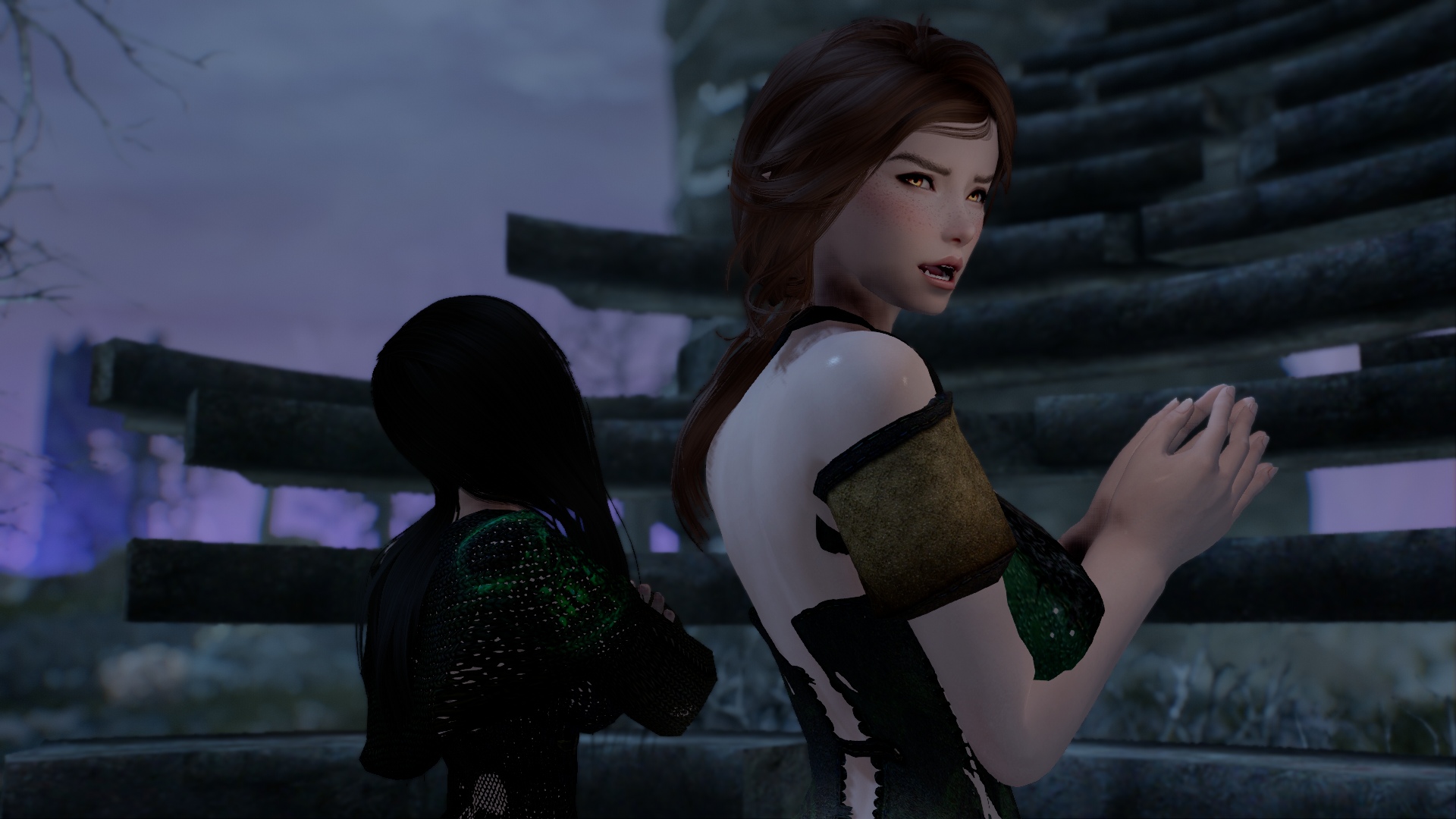 Maybe.
Hiding in the Soul Cairn seems drastic.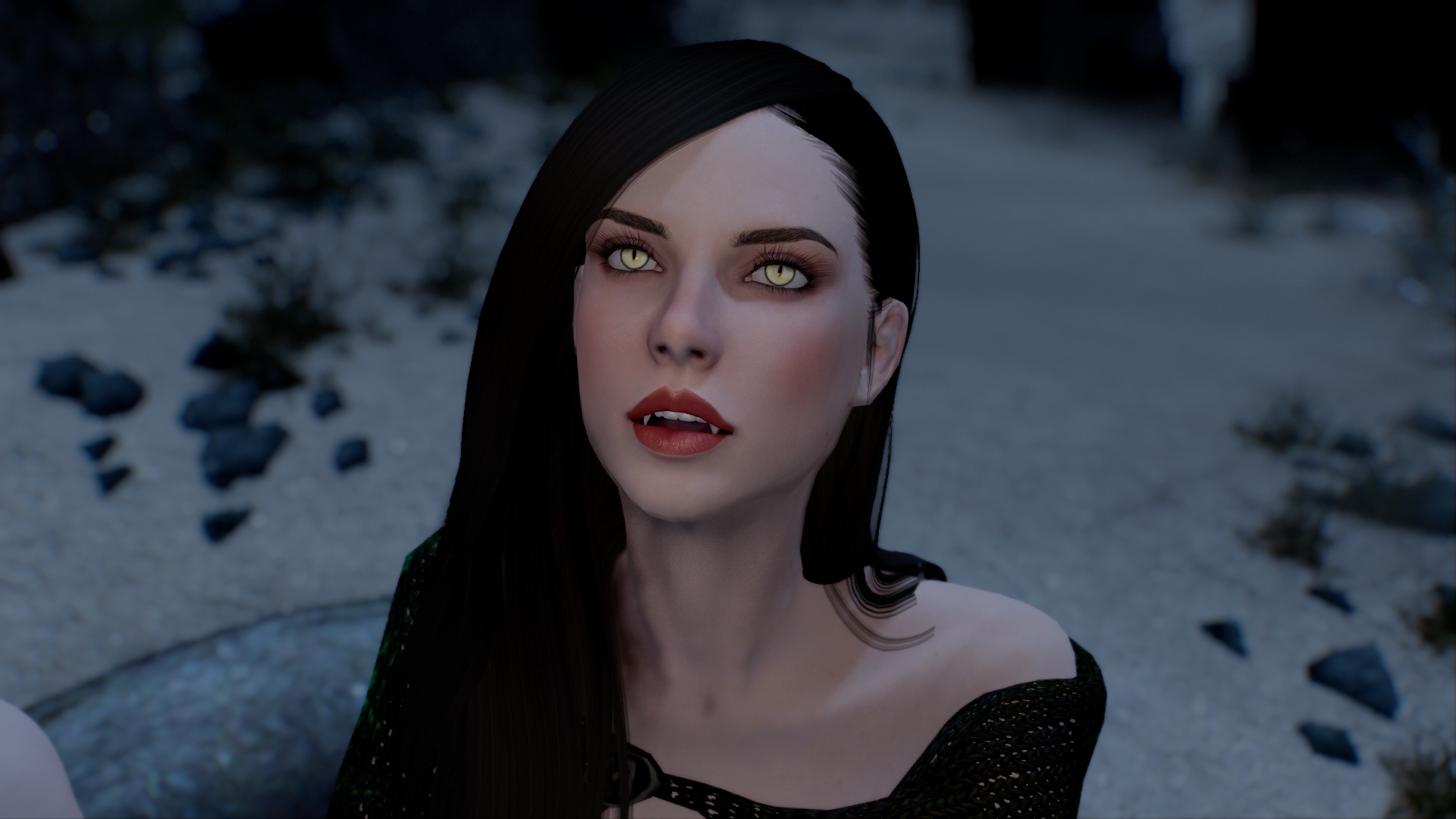 Let's get moving. I don't know what we'll find in here.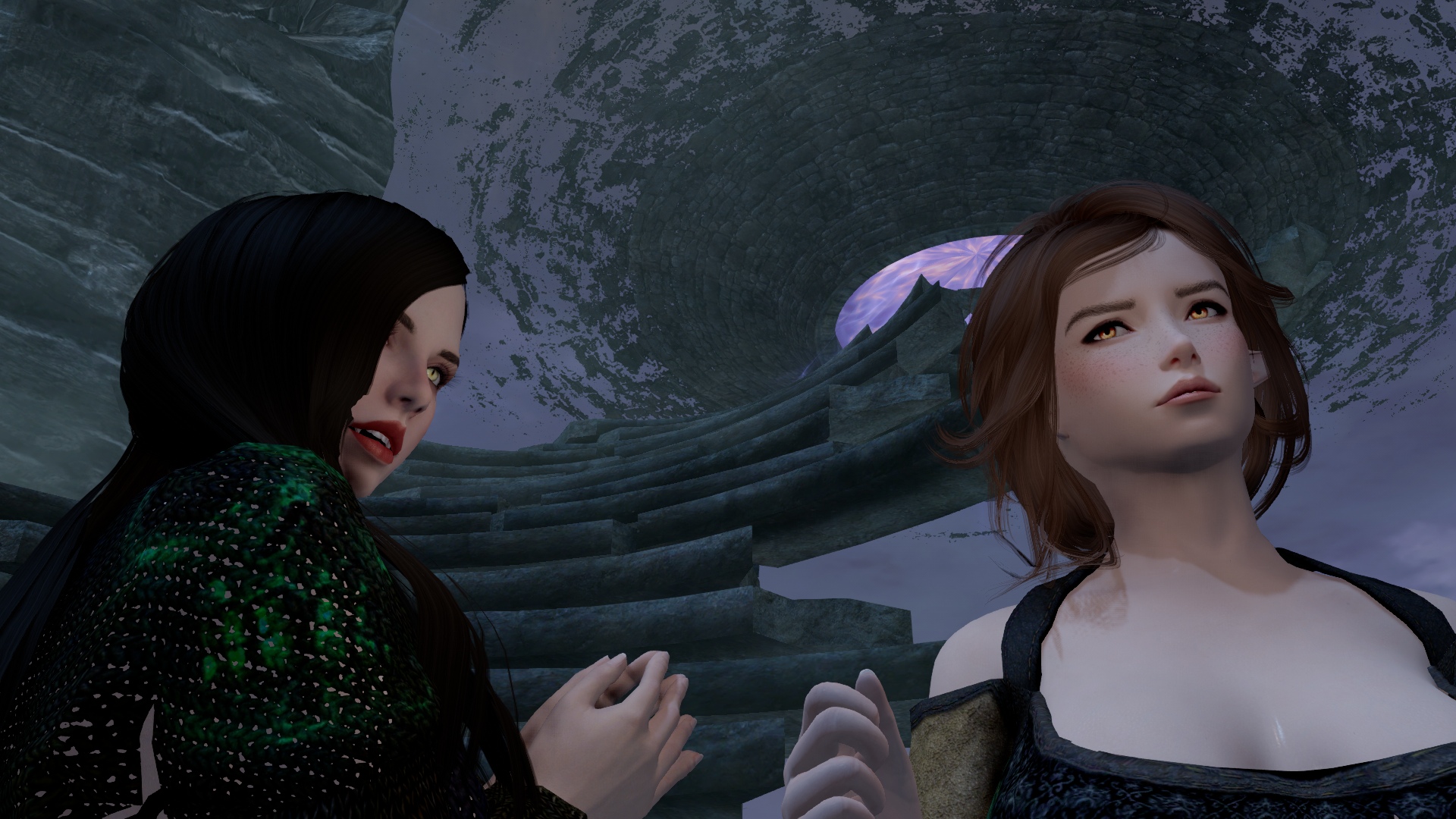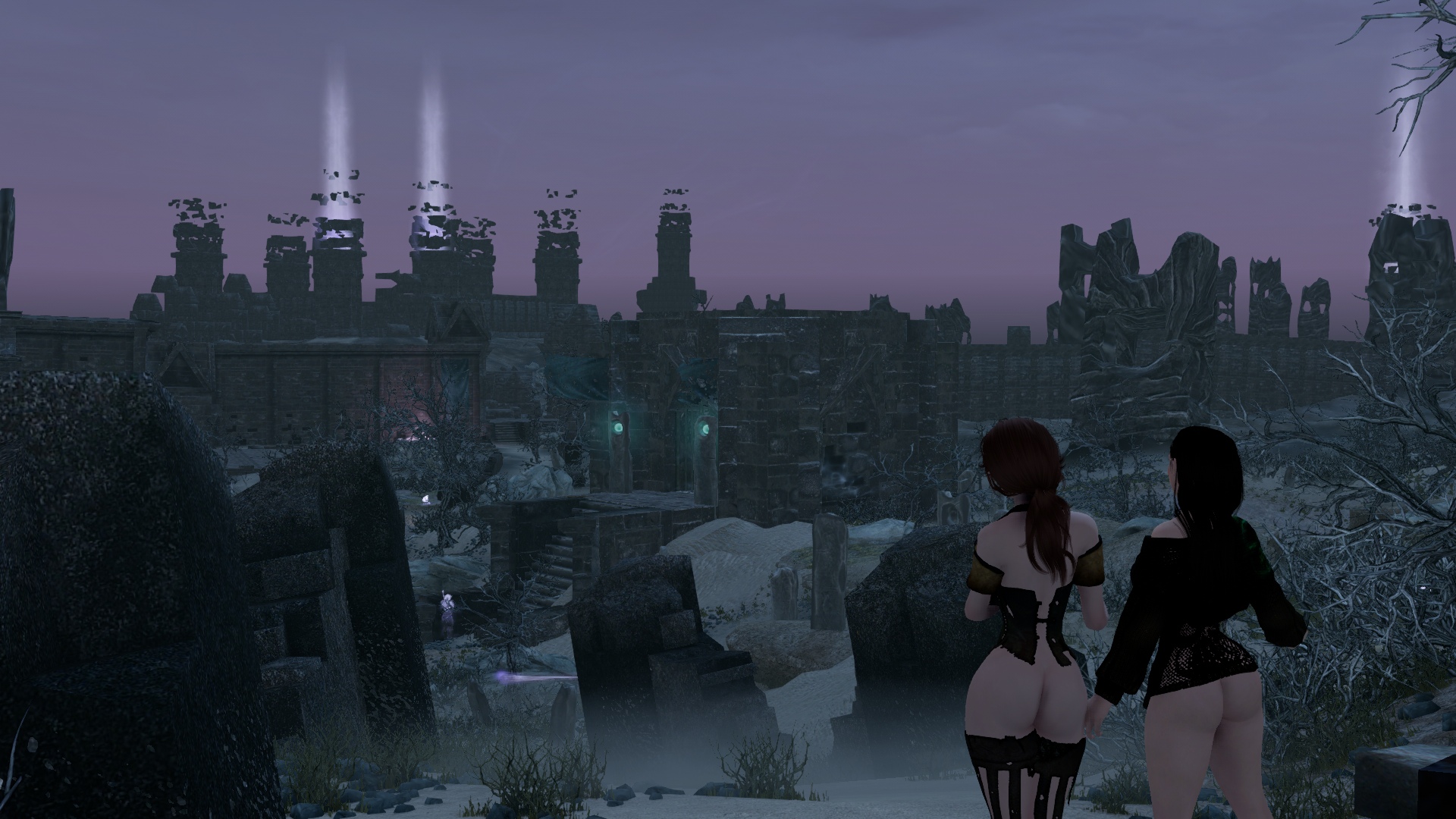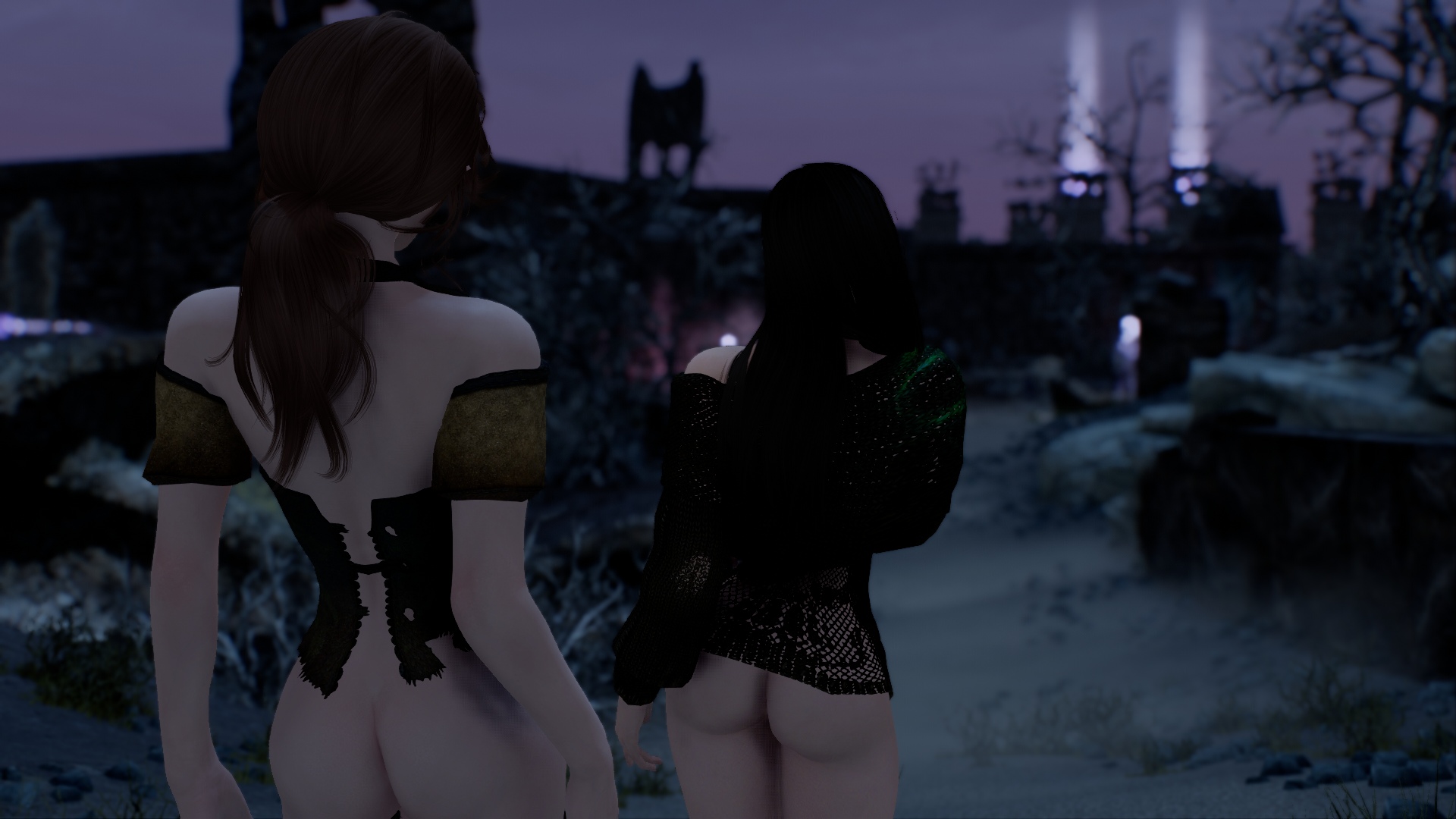 Is that a soul?
Excuse me soul, does a woman live around here?
 
I don't think it cares about us Anya.
We're on our own.
Up there, another soul!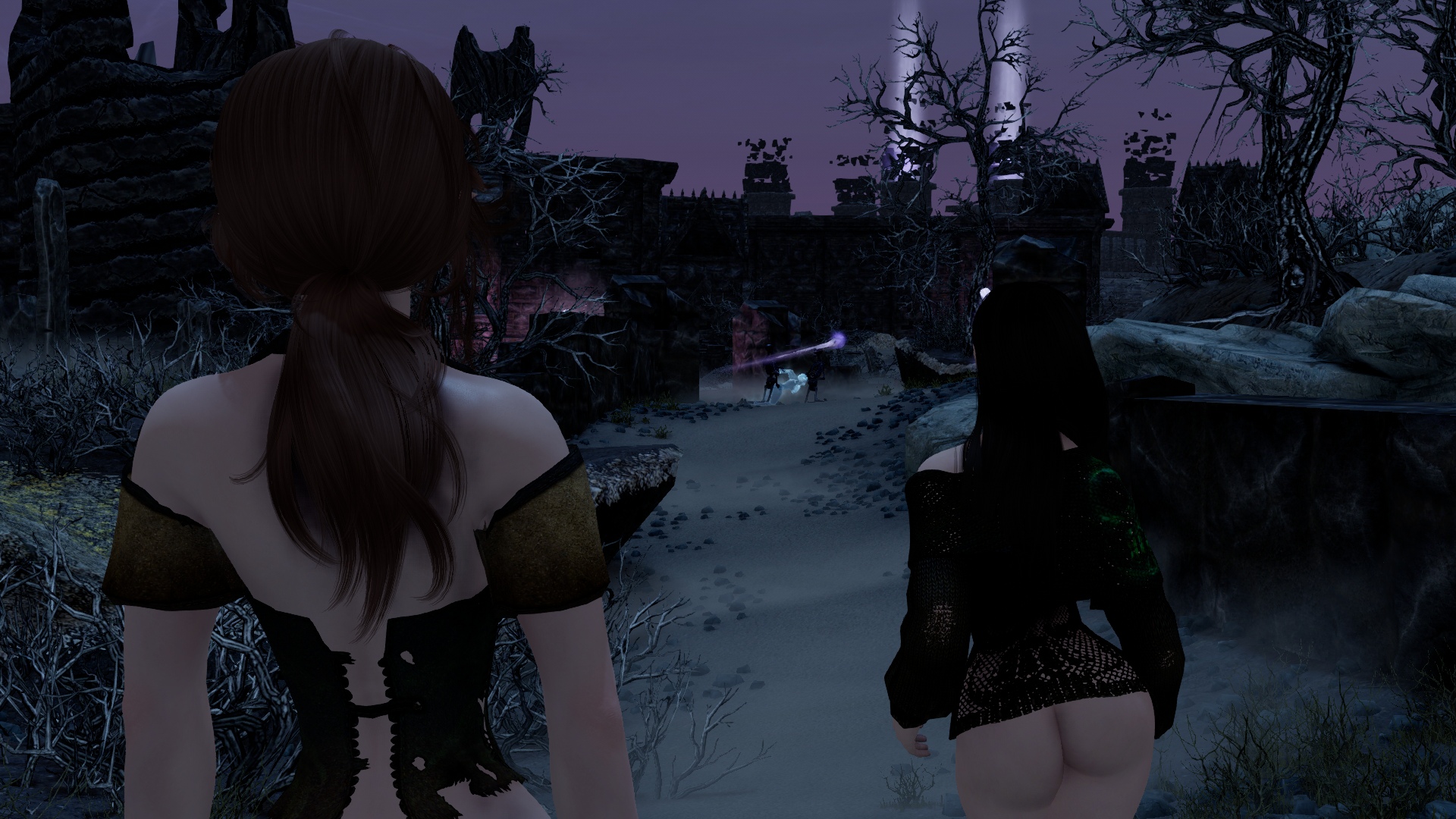 That's horrible.
What are those things?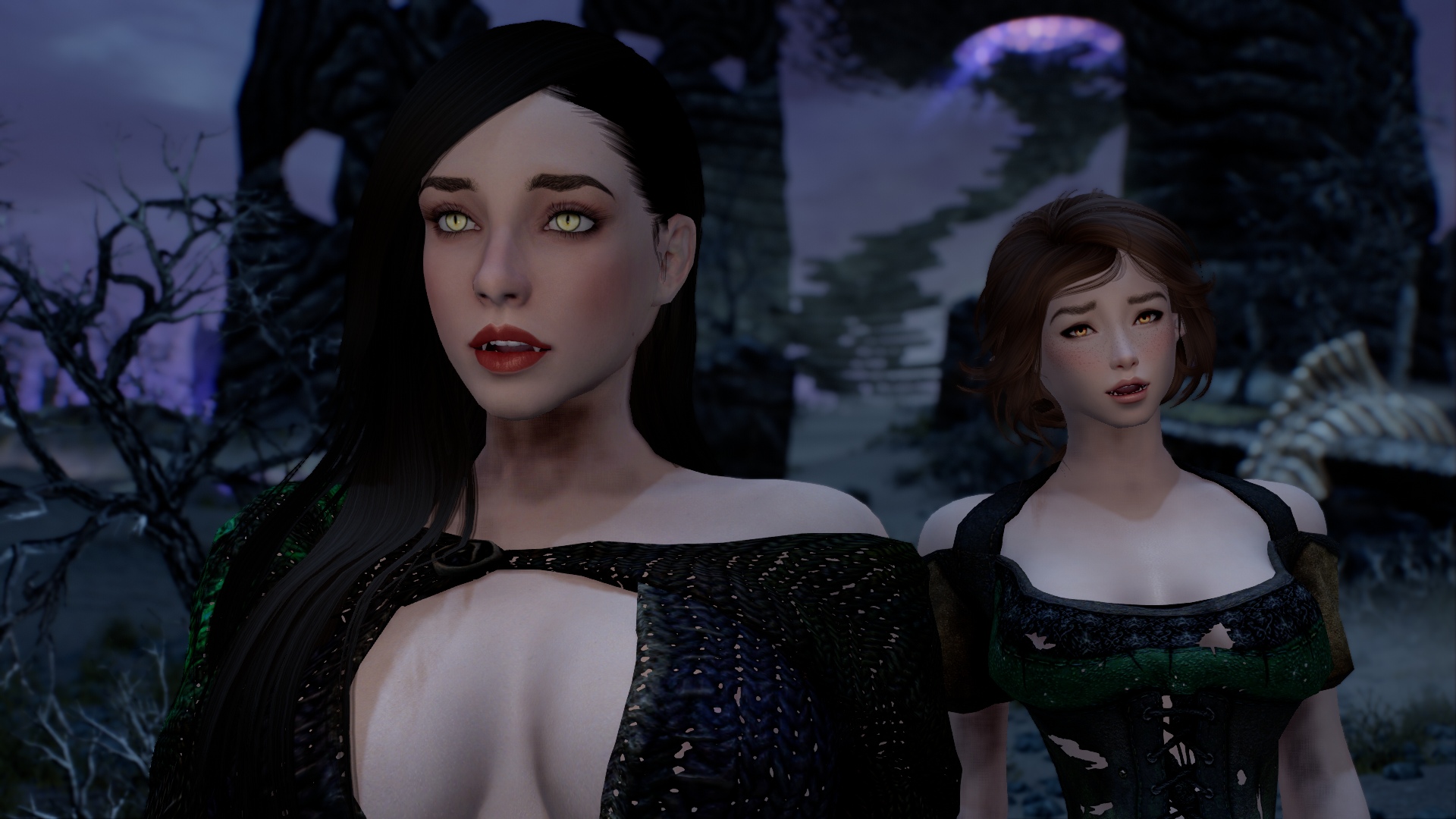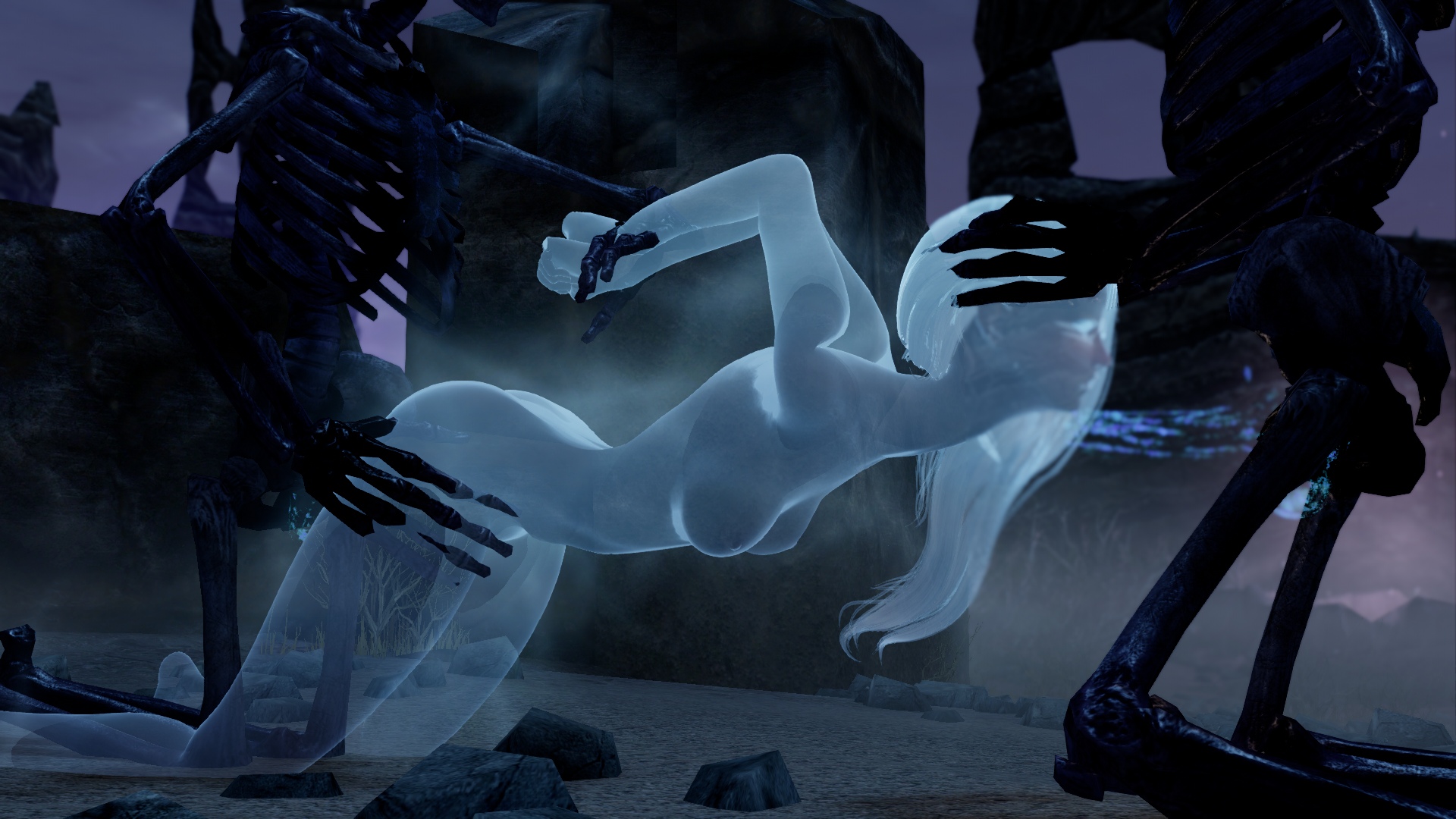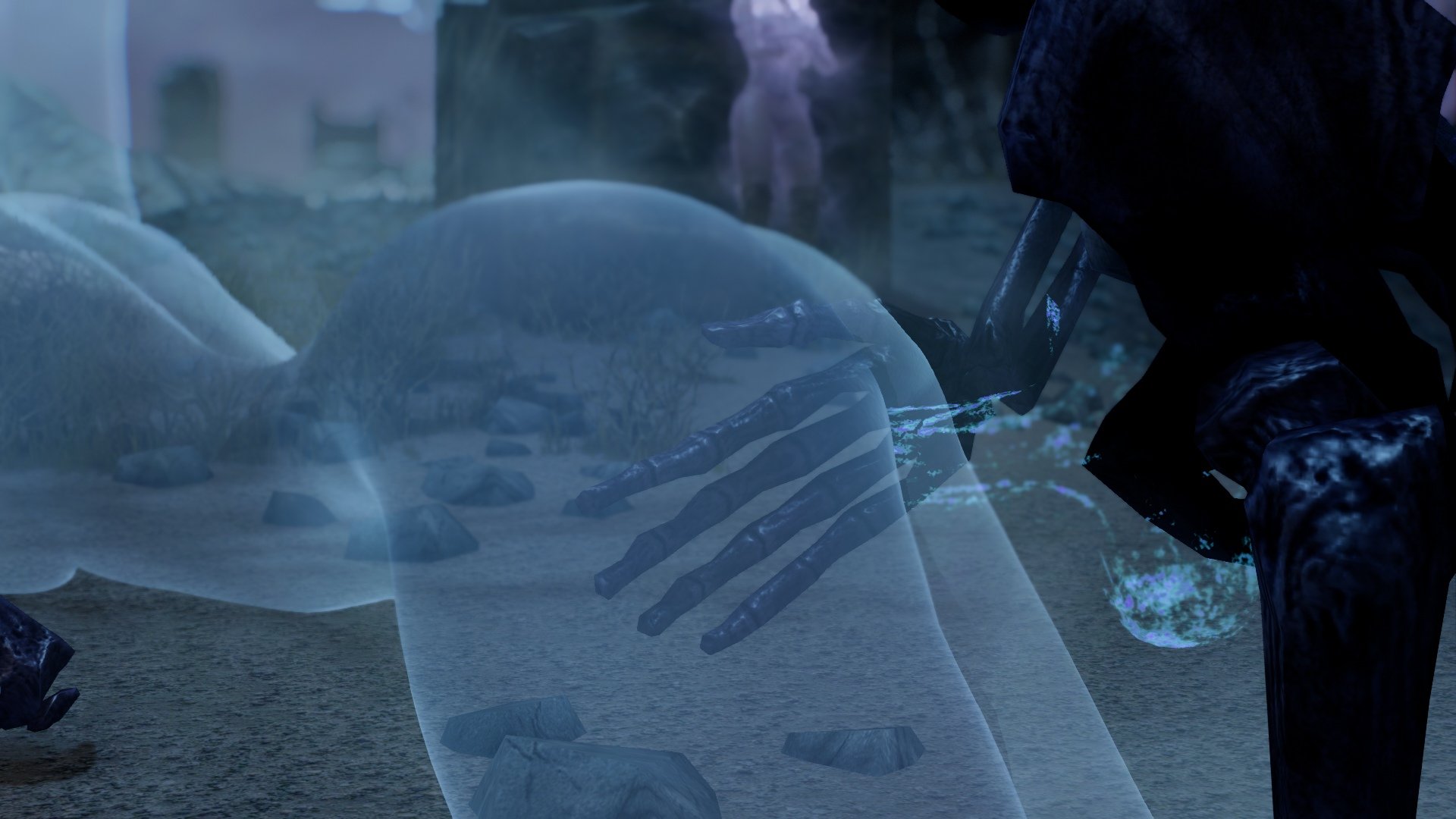 They look weak.
This could be a good time for you to try out your vampire powers.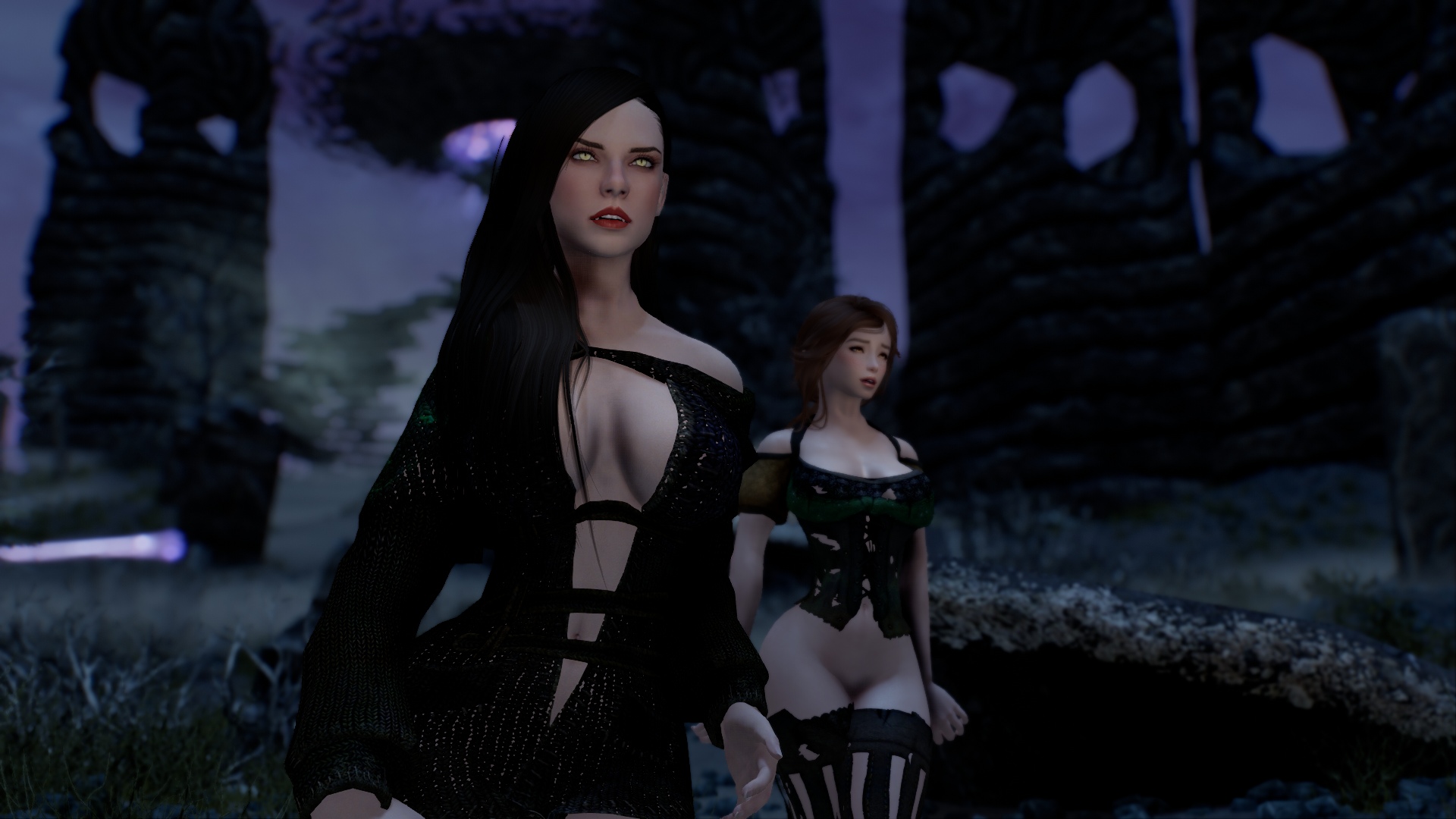 But I haven't even been a vampire for an hour!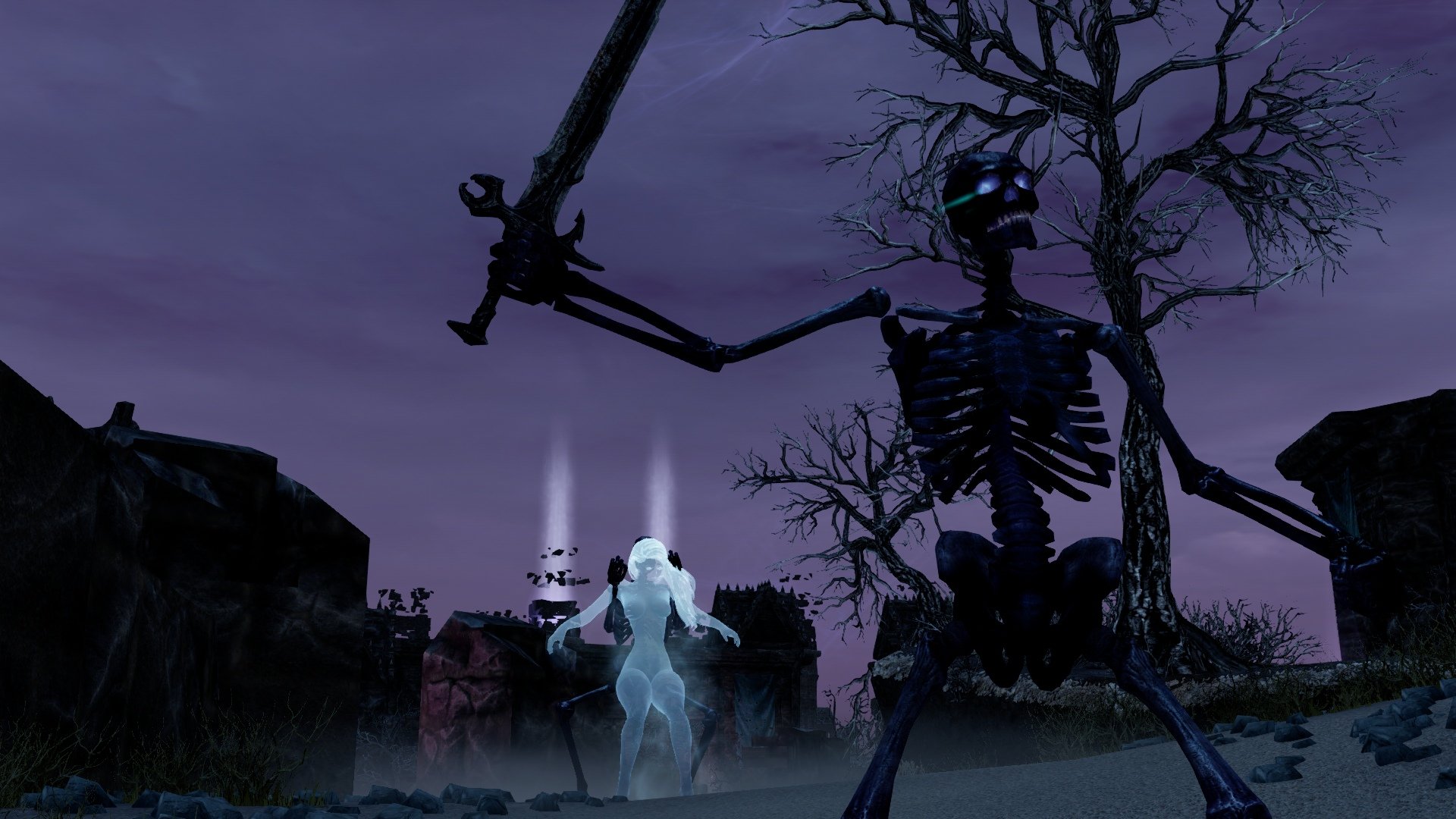 Just try a simple draining spell.
Extend your hand and focus on your hunger.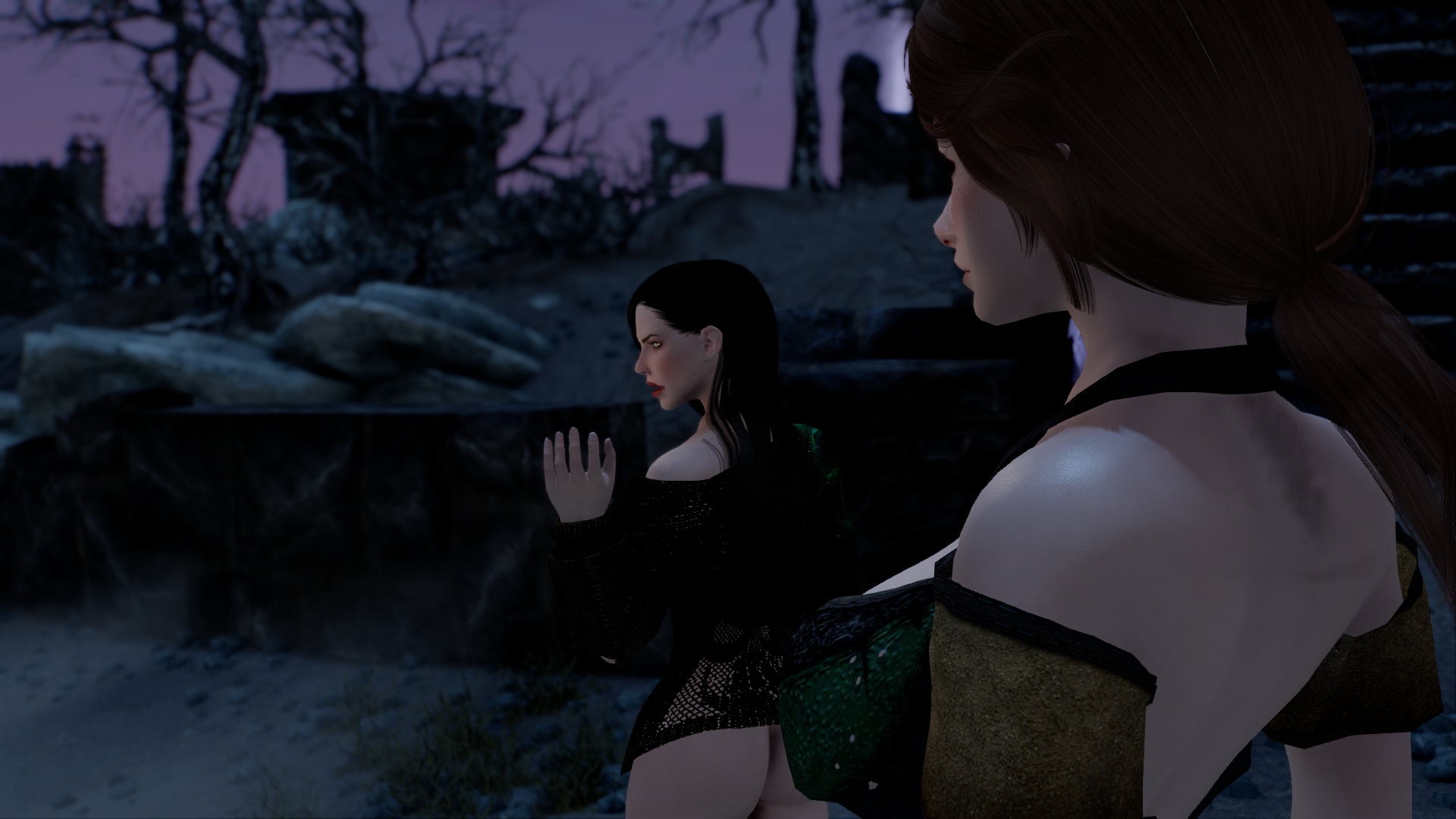 You're a vampire now, you have to accept it.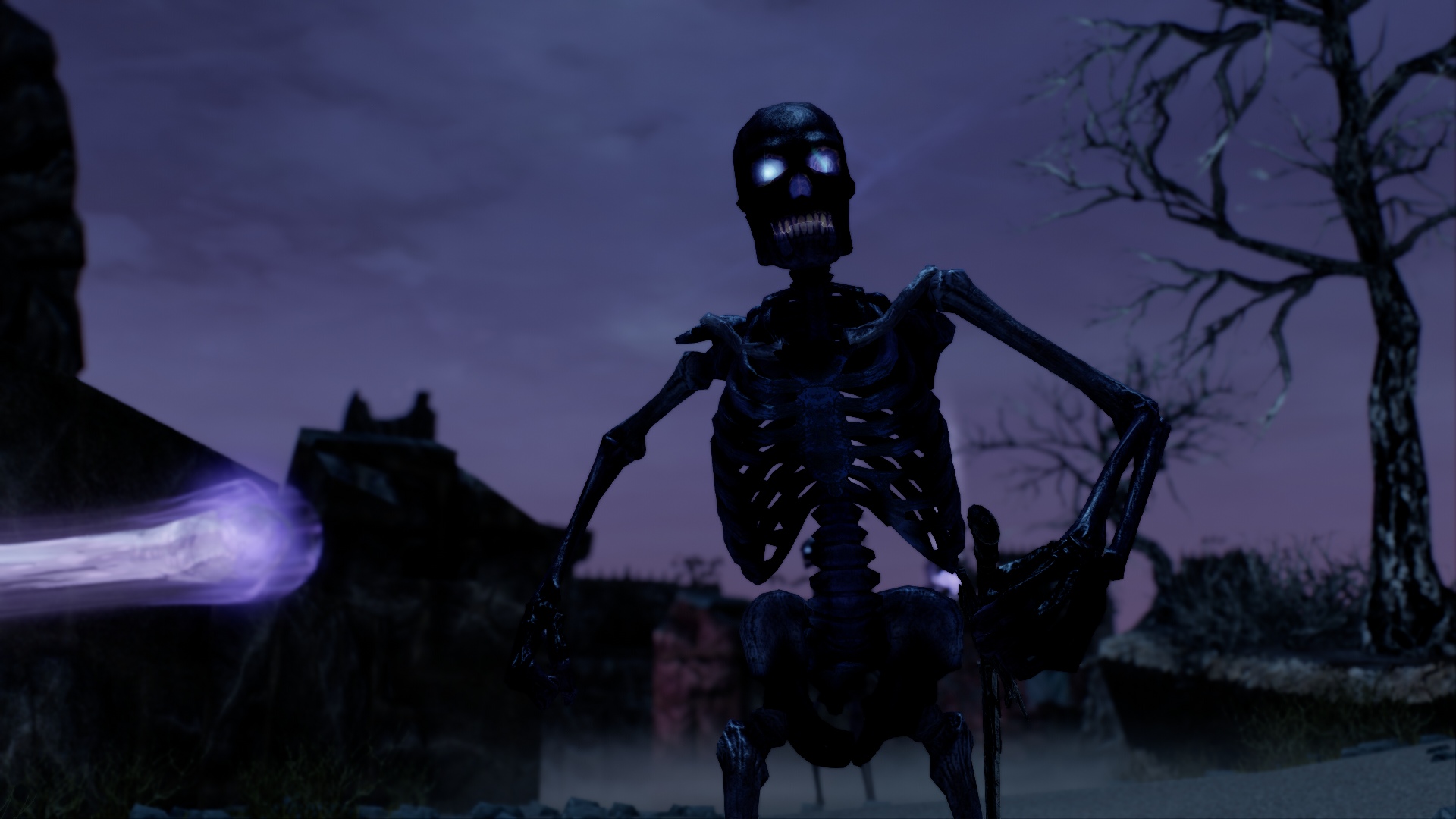 I'll do my best.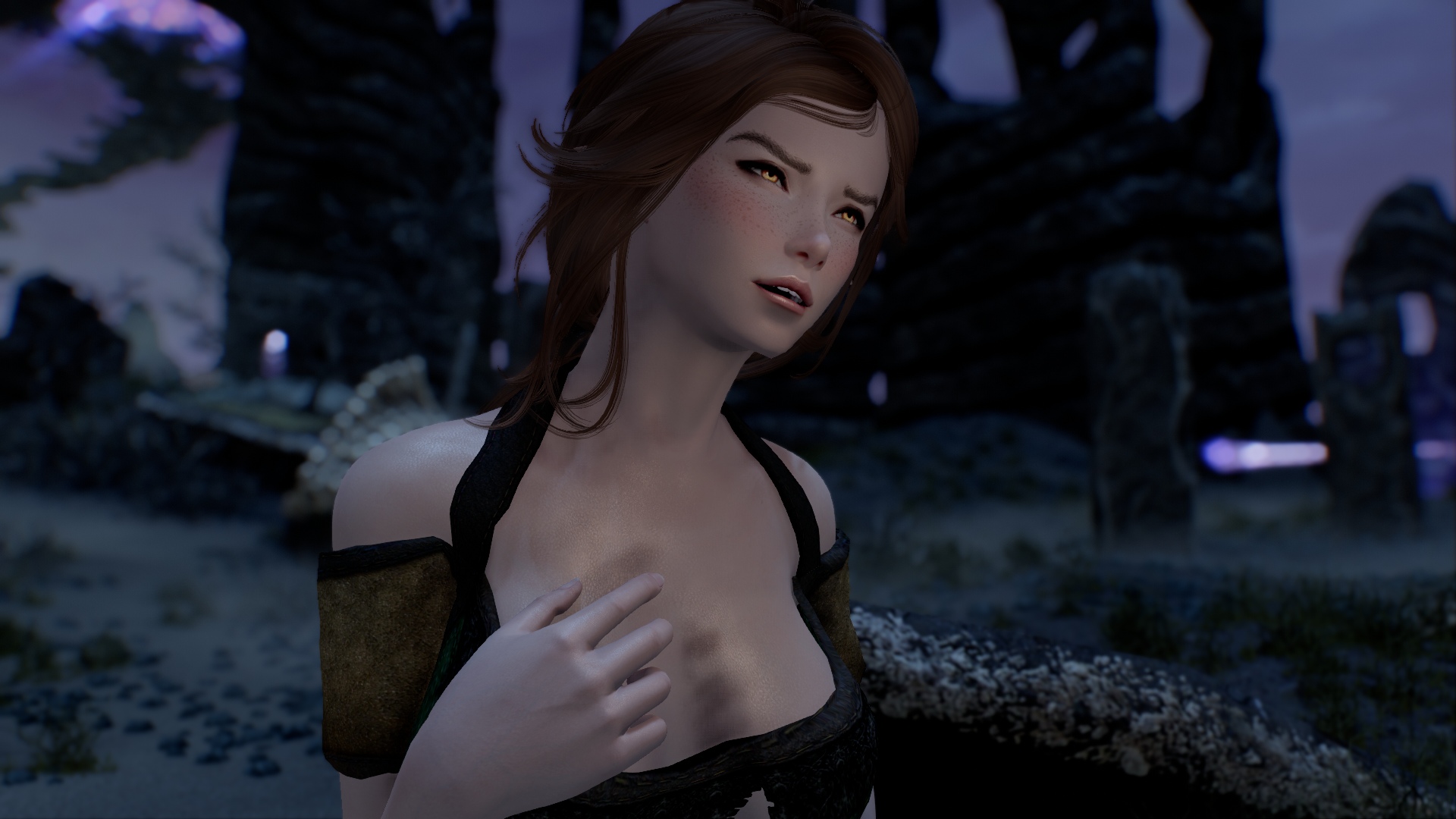 ...Huh!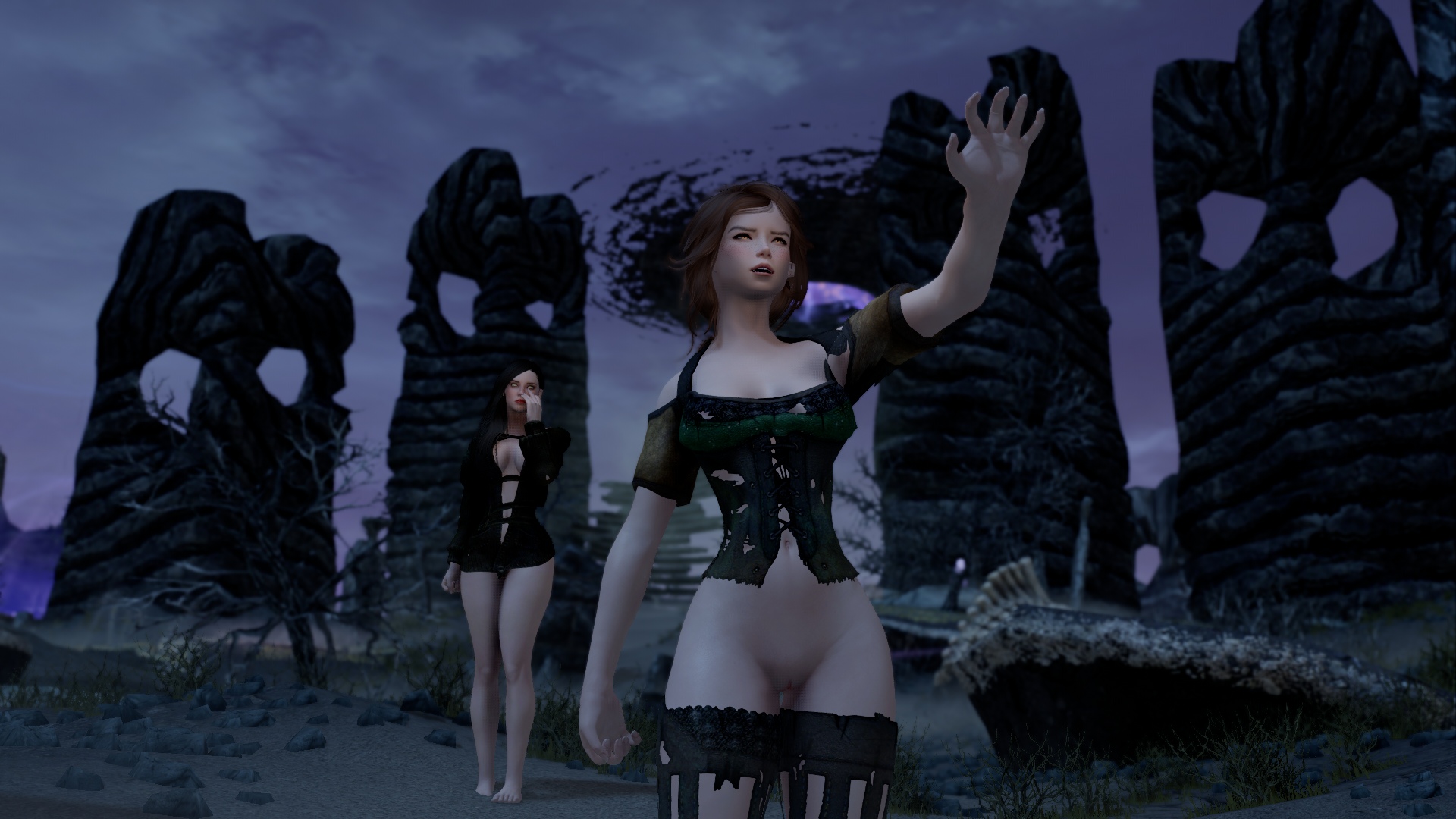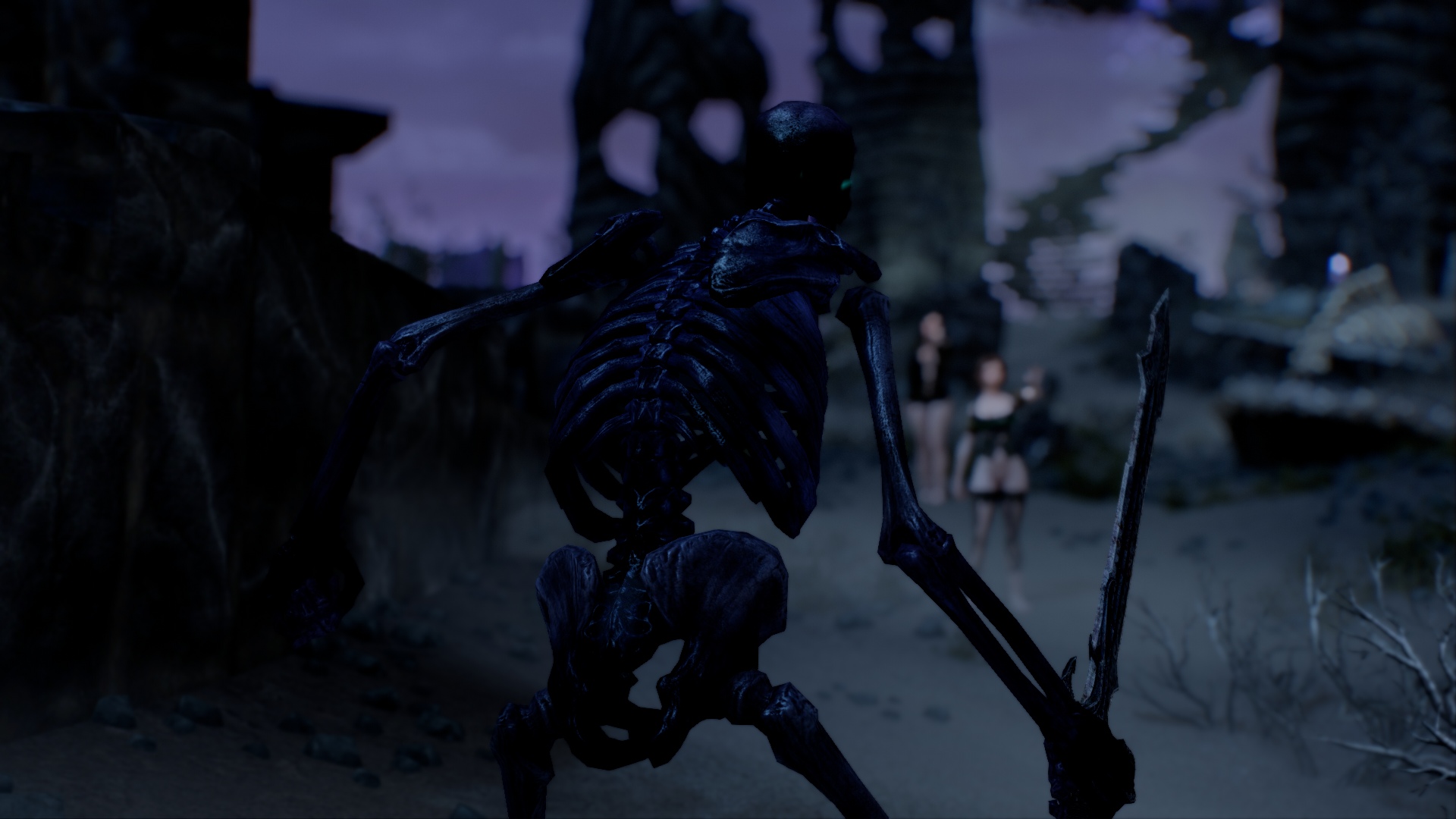 Why isn't it working?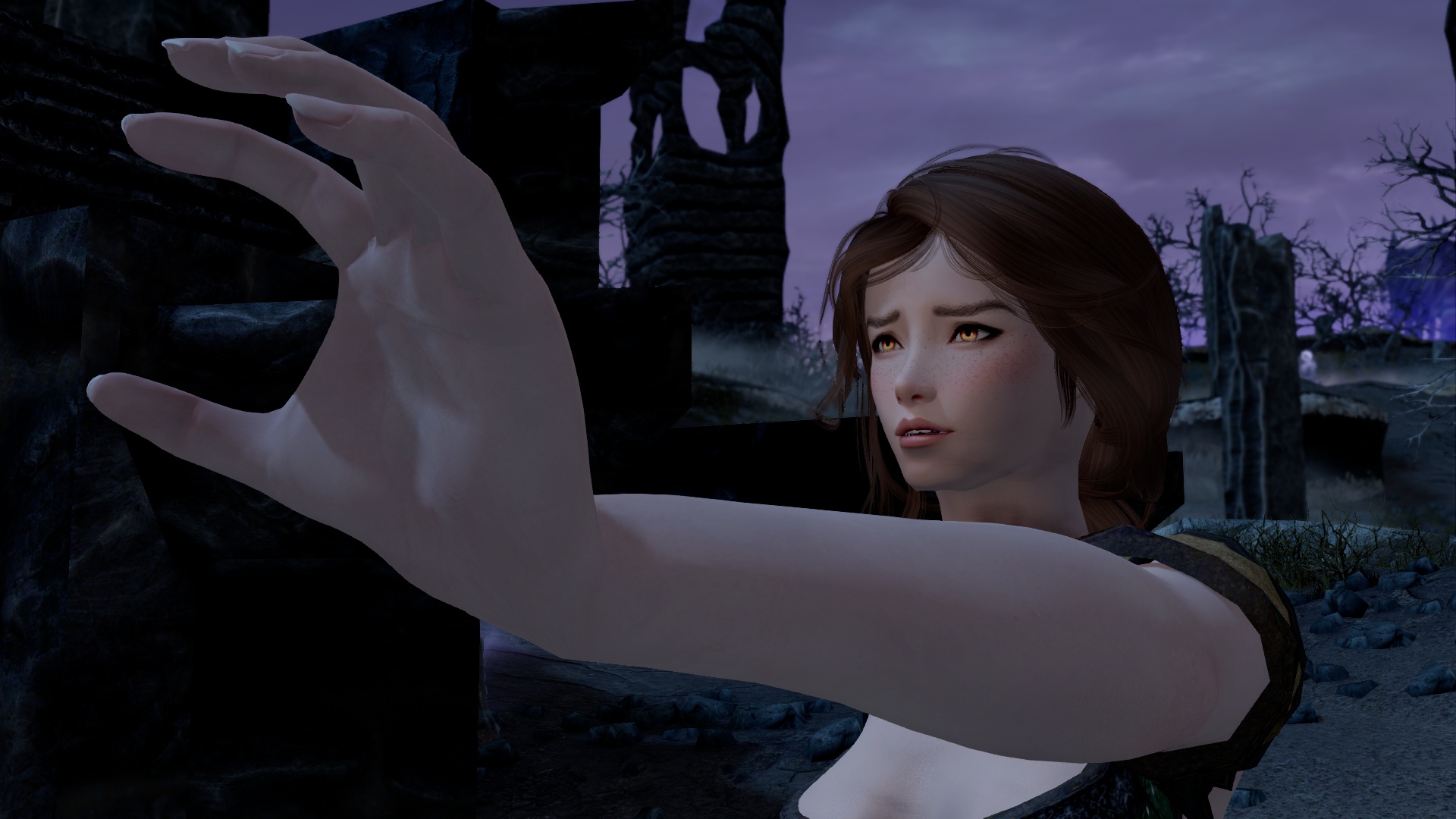 Stop asking questions and focus.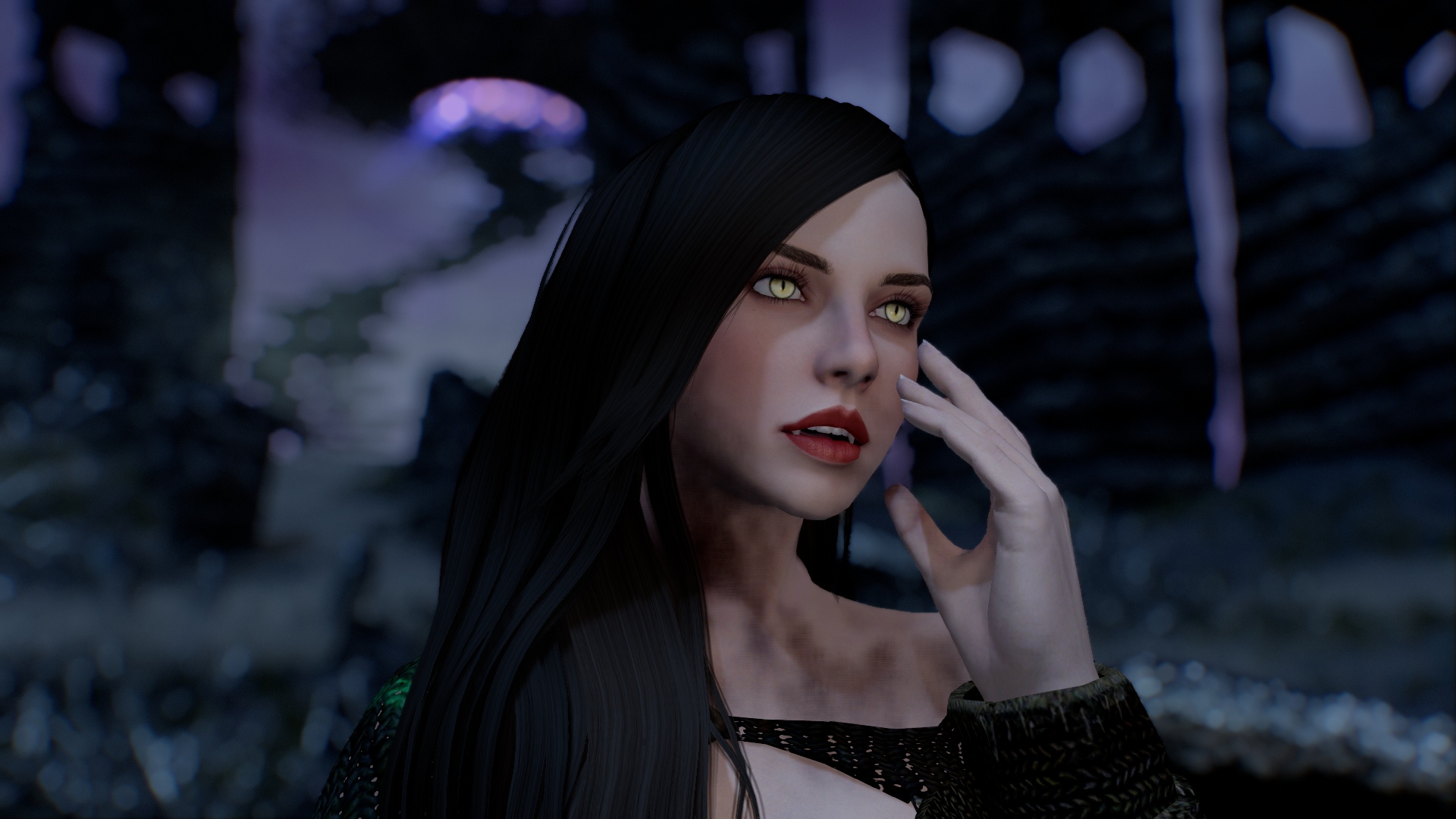 I don't know about this...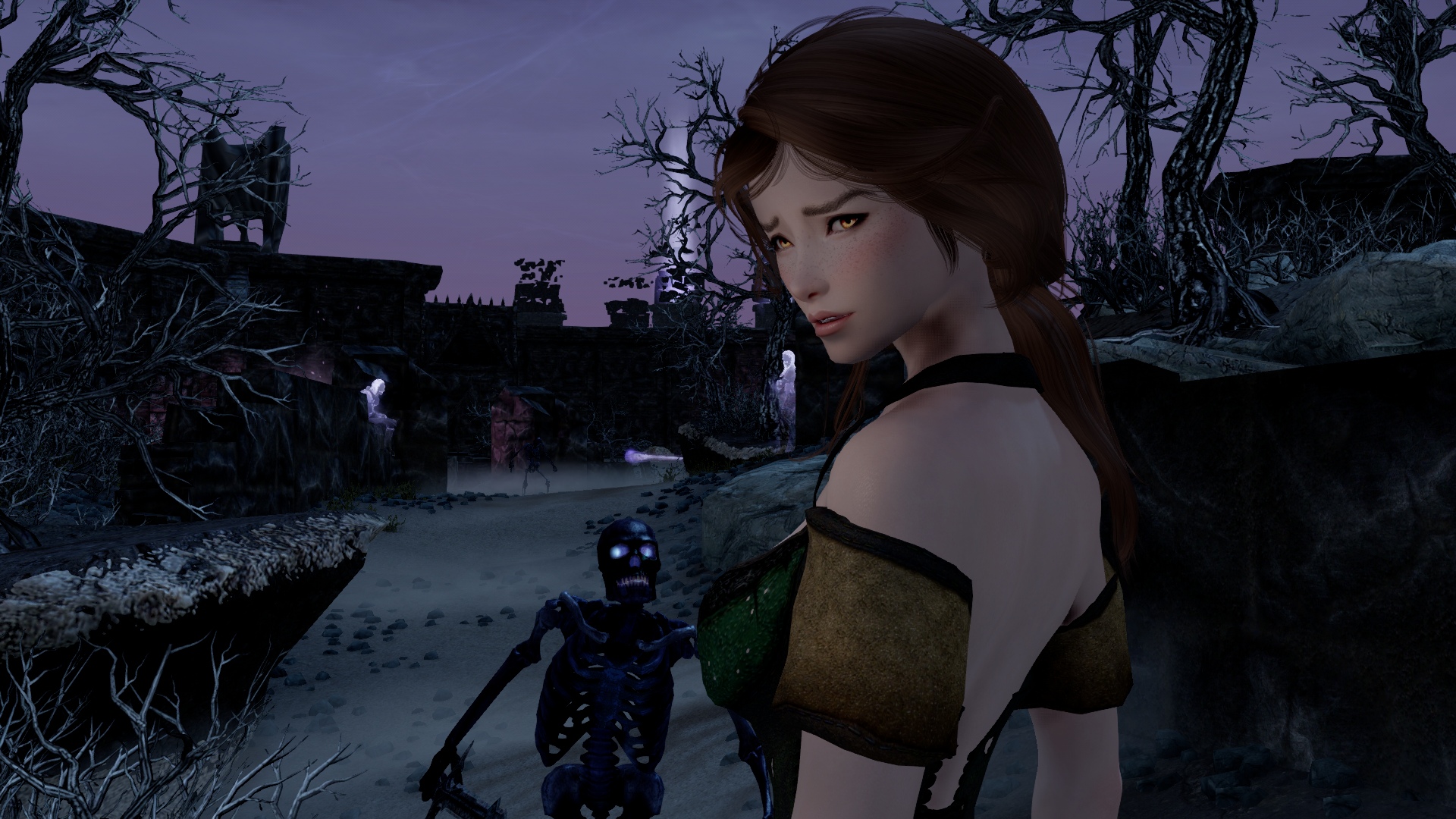 Oh fuck it.
Hyyy-Ah!
*Crack*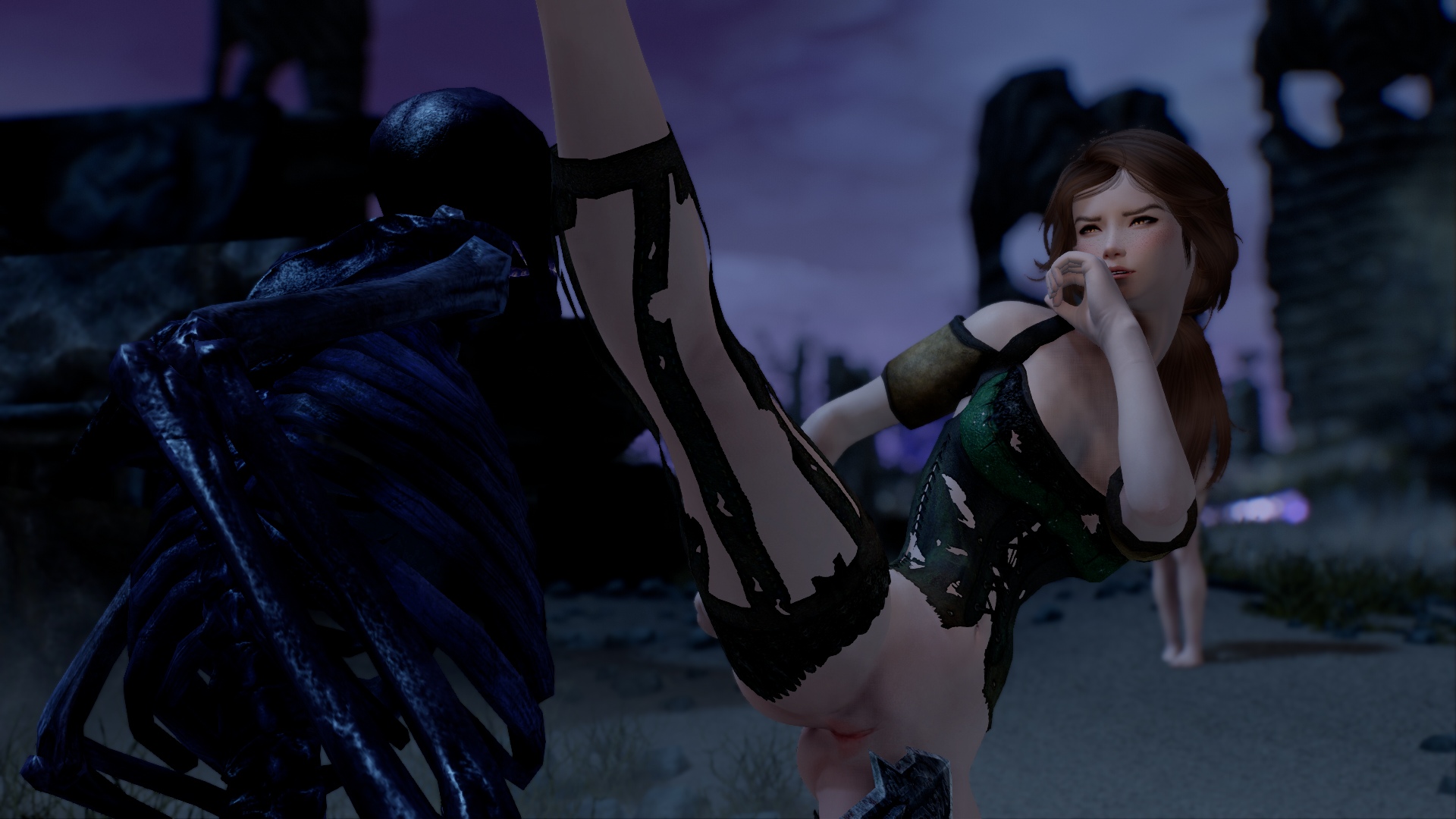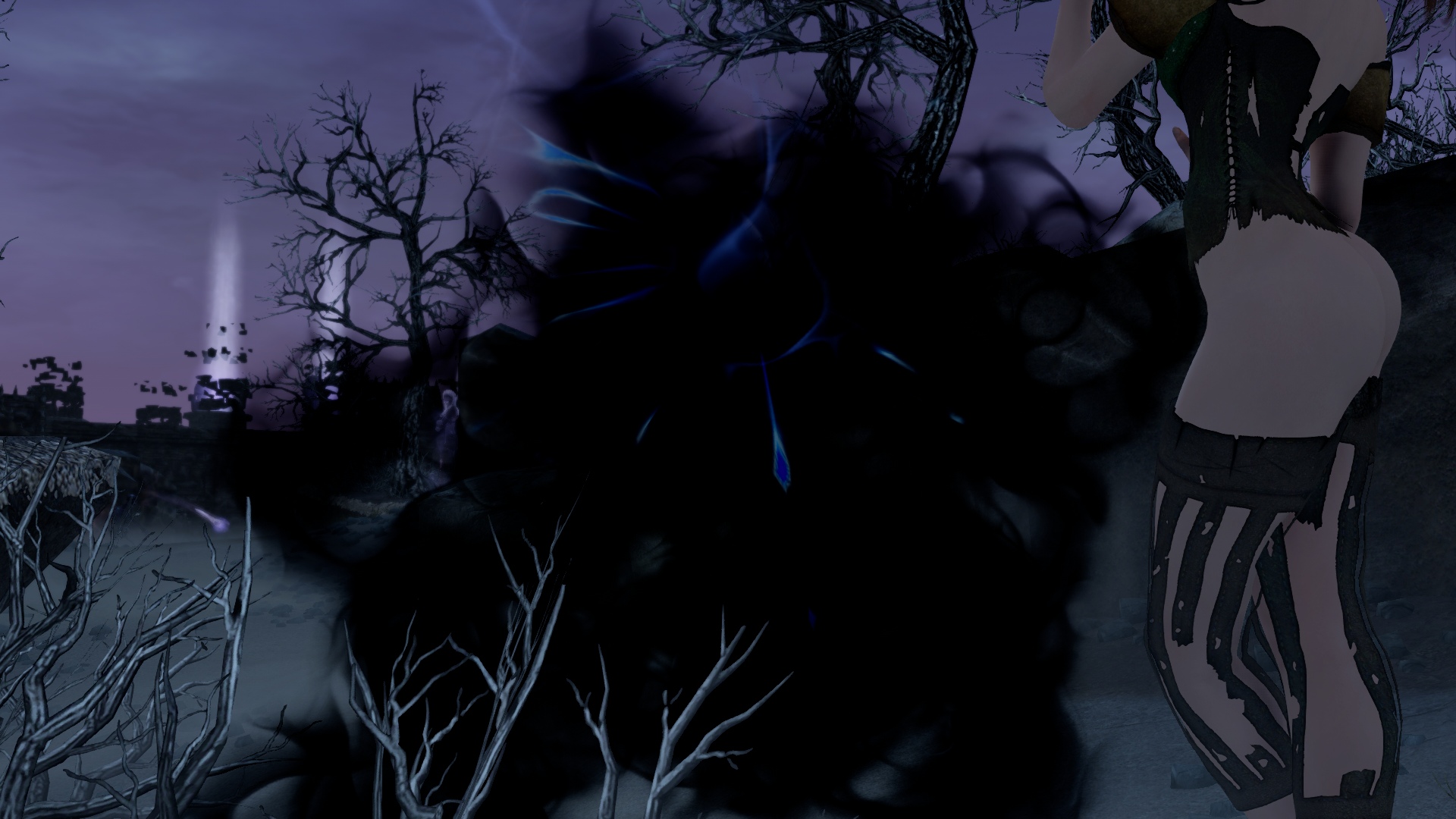 Well...


I guess that works too.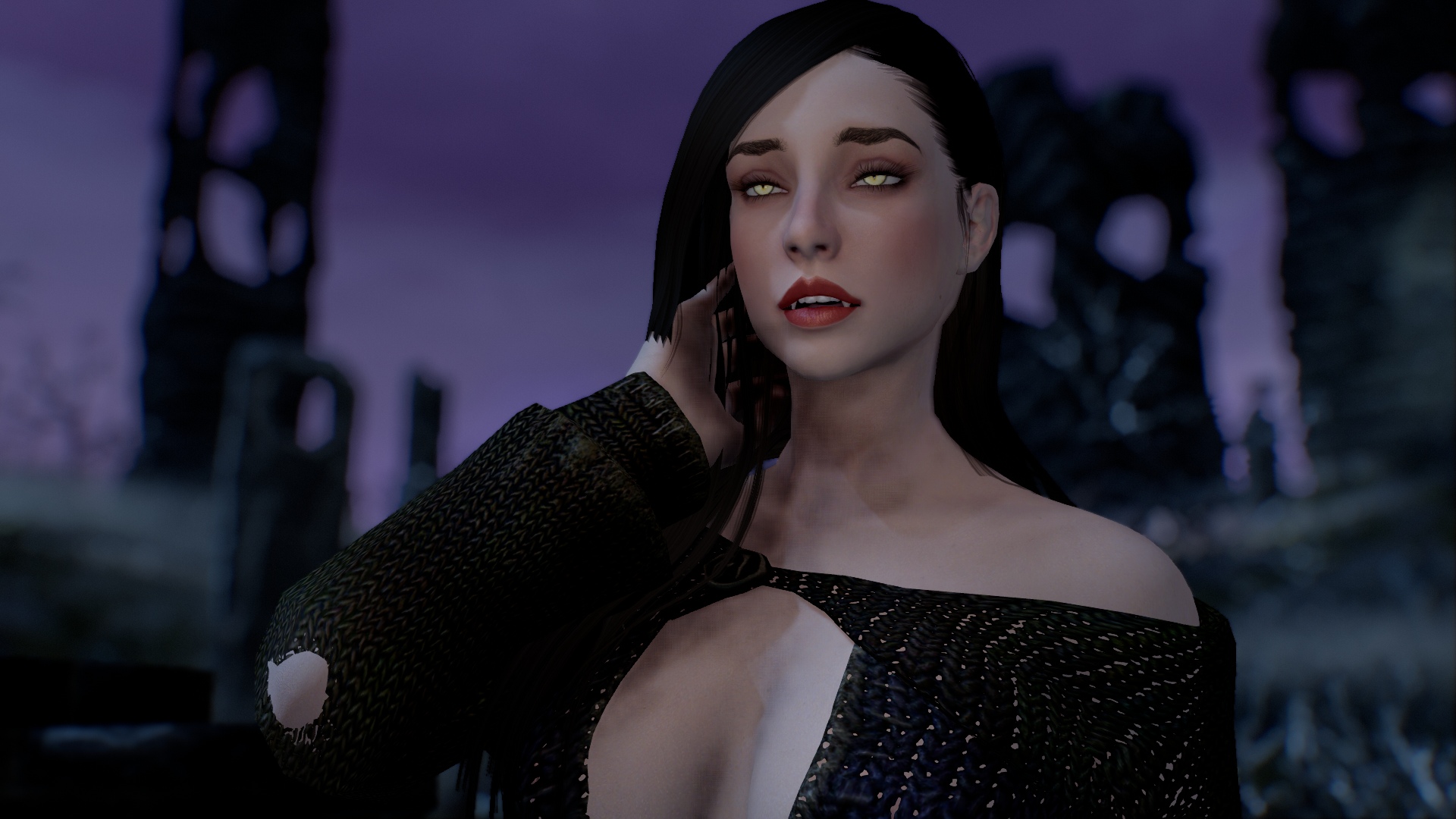 Fuck this. I'm going to save that girl.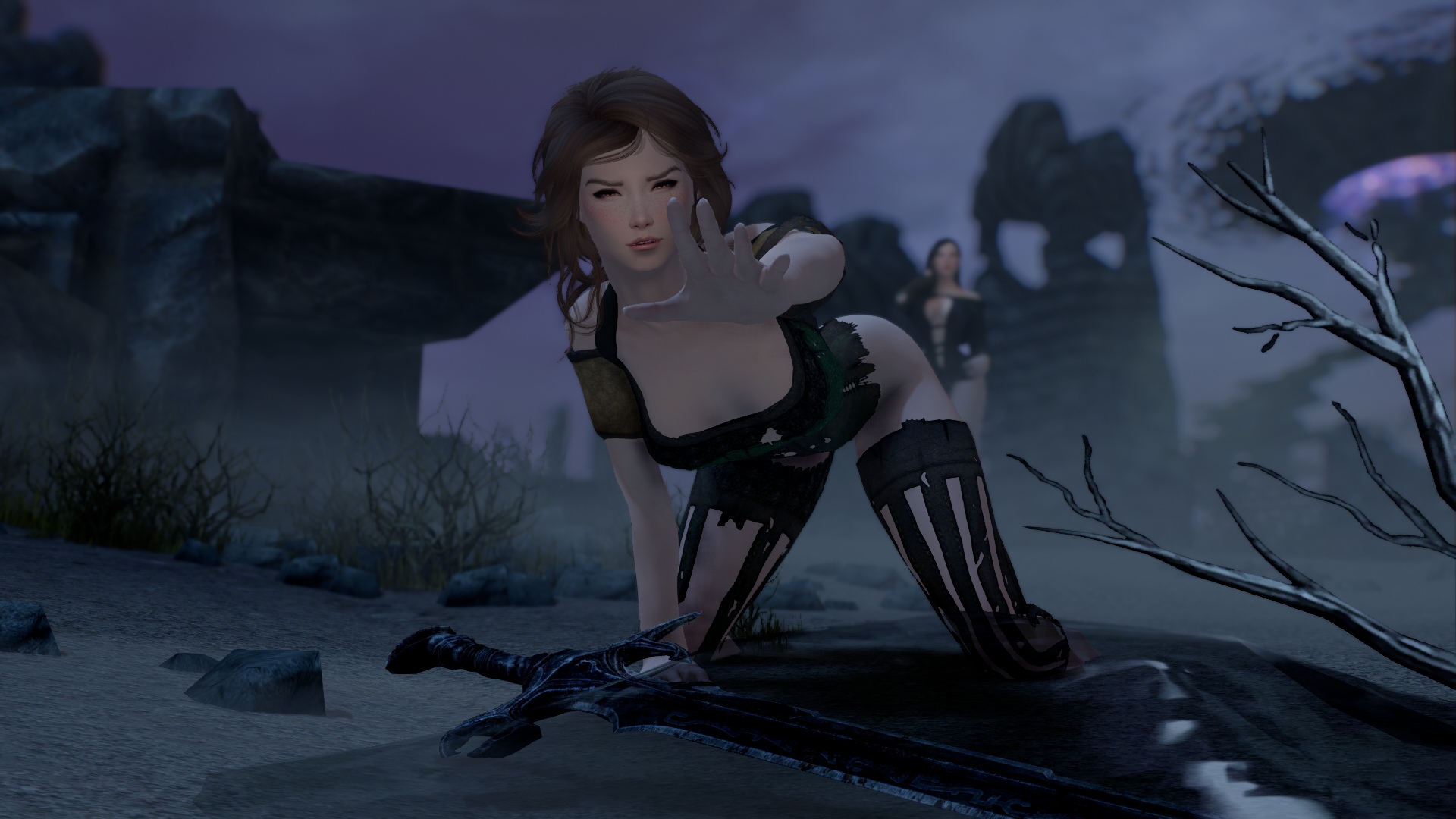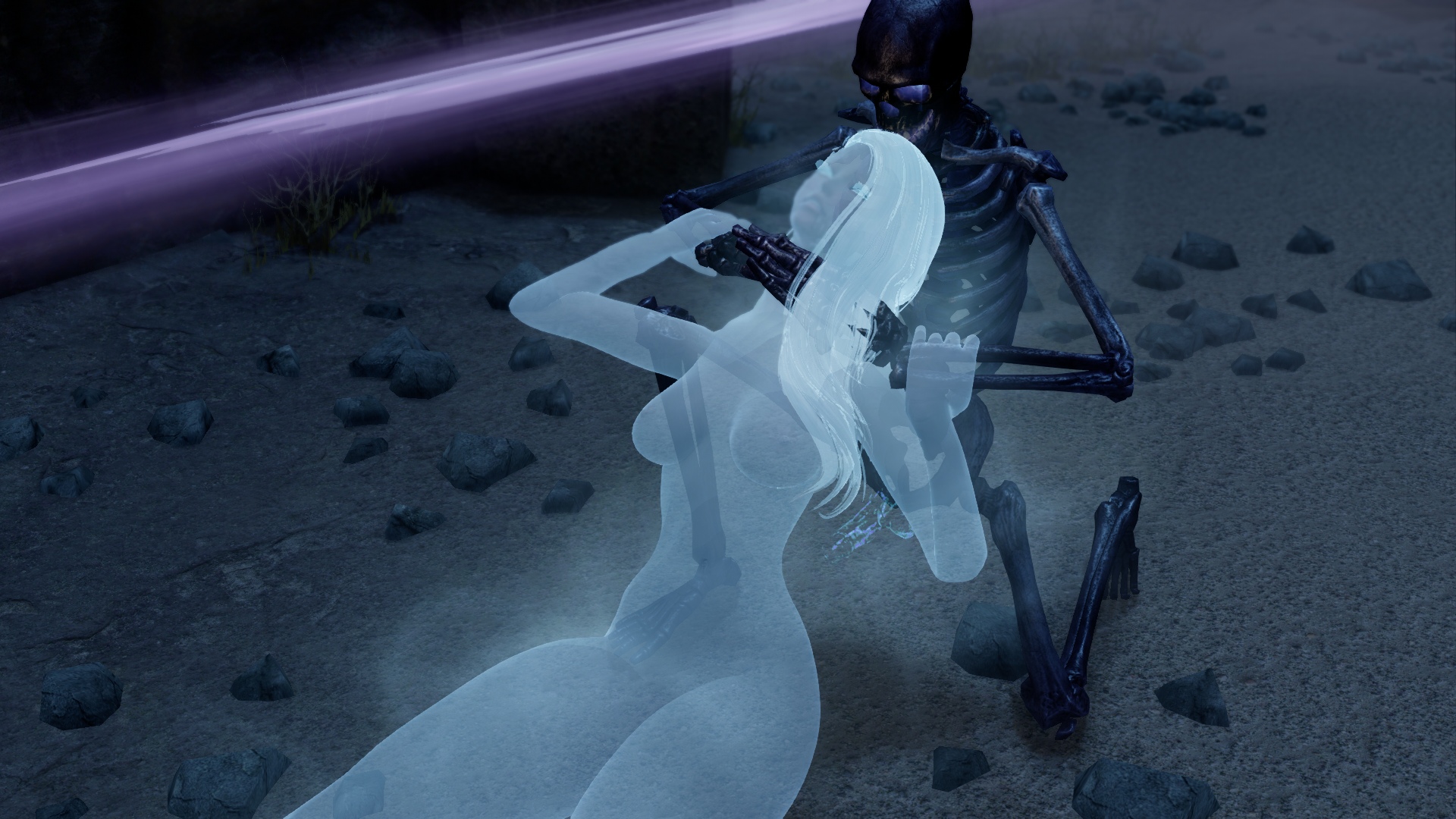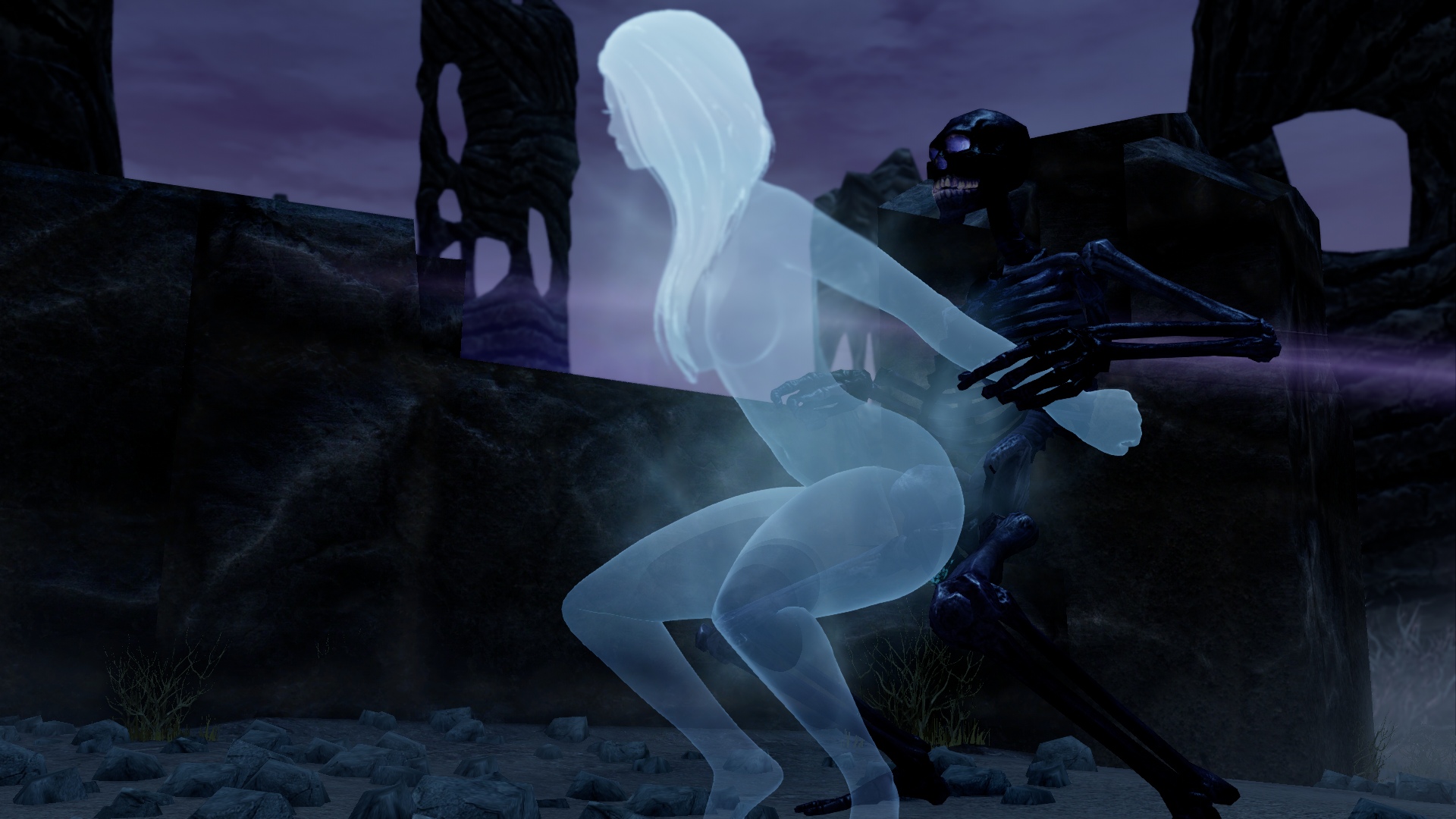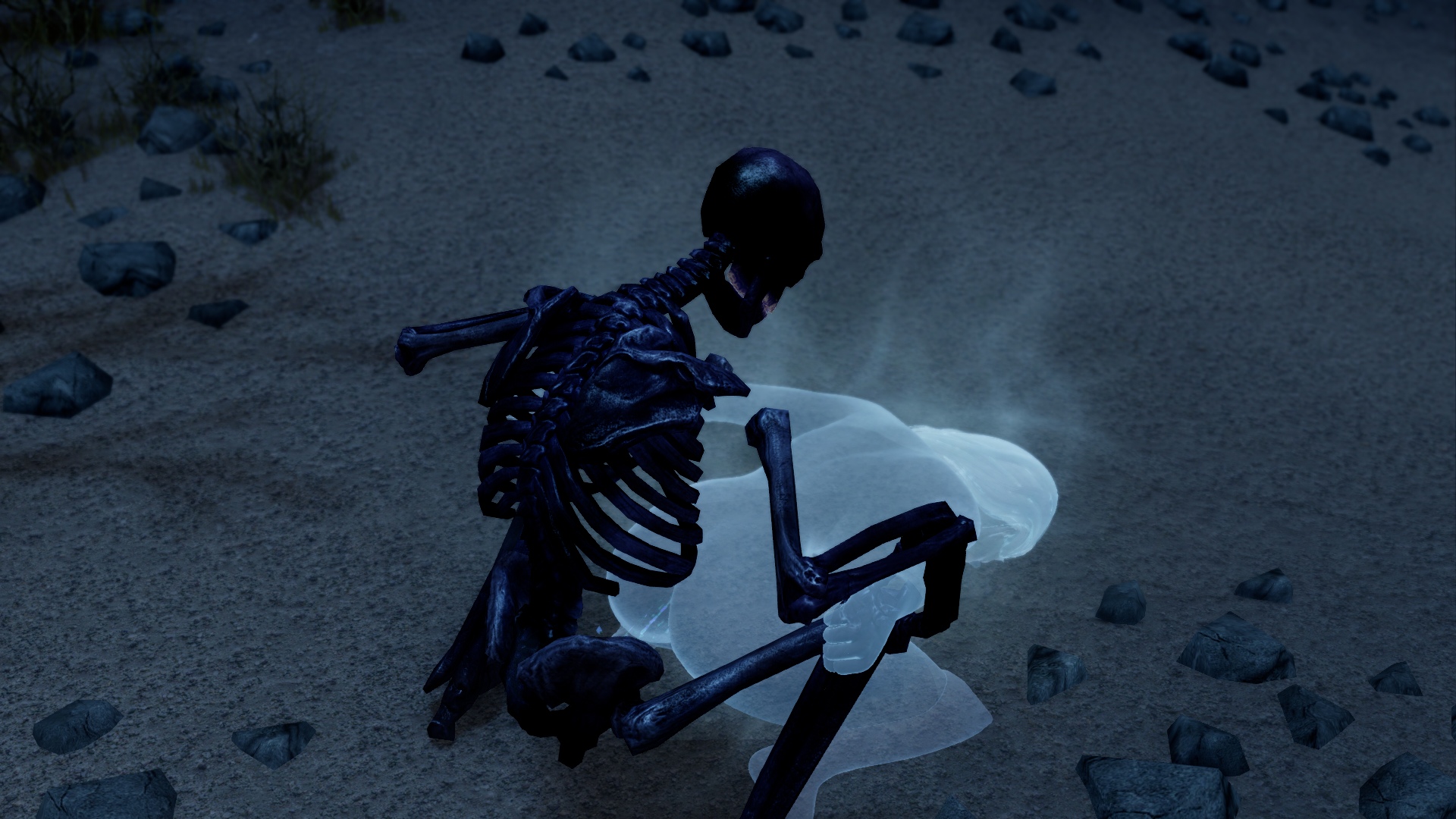 You...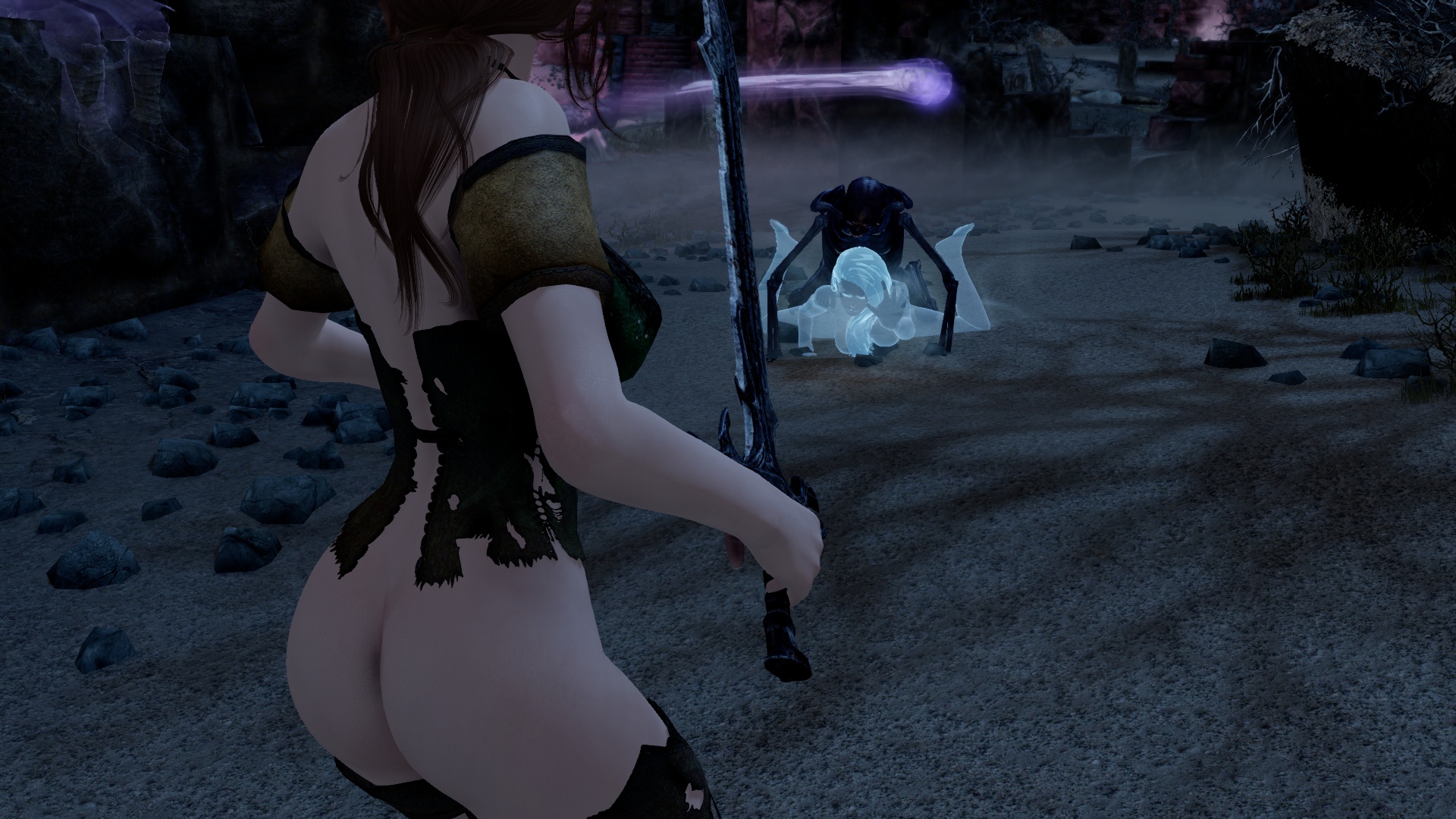 You can help me!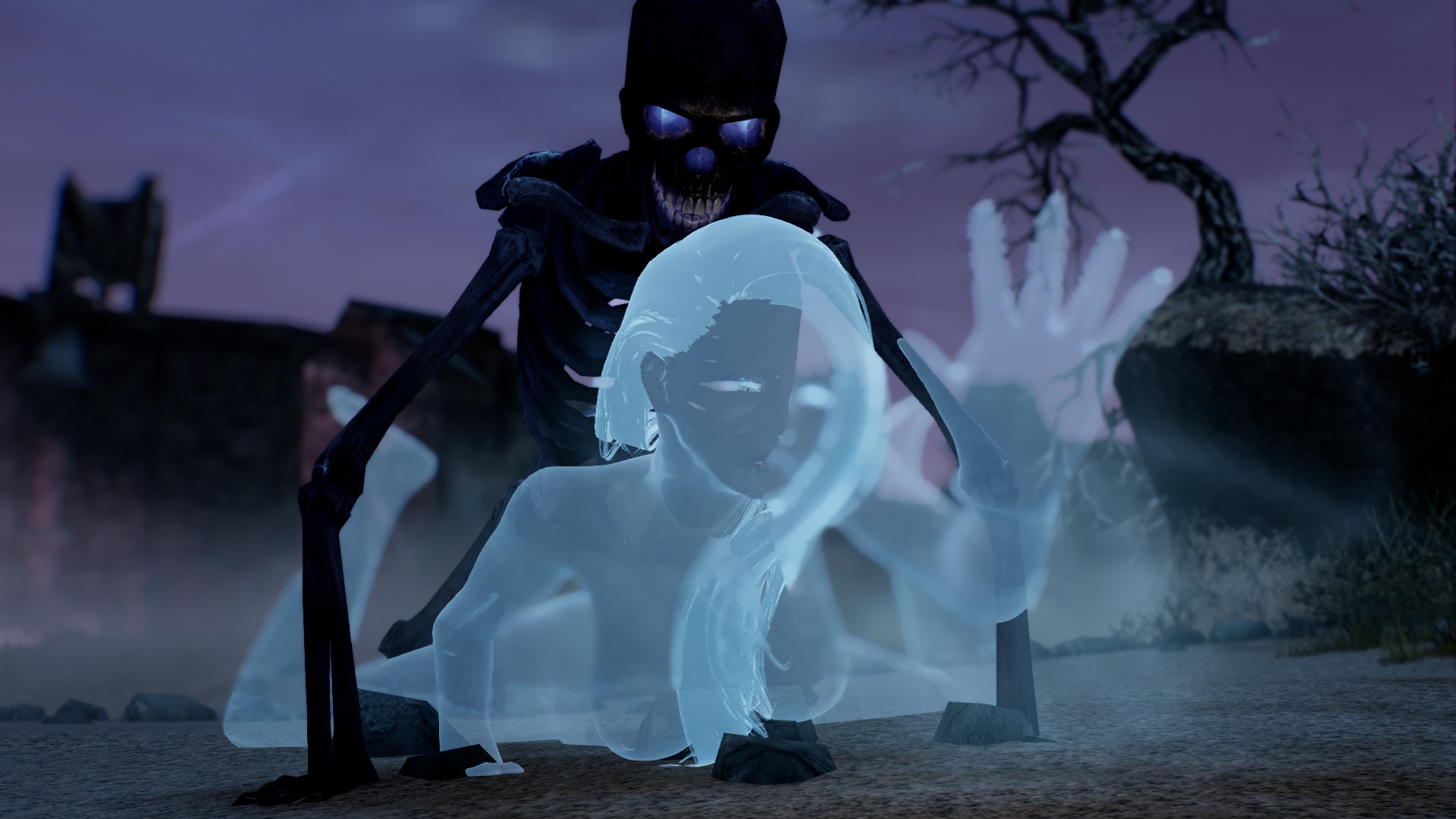 Hold on!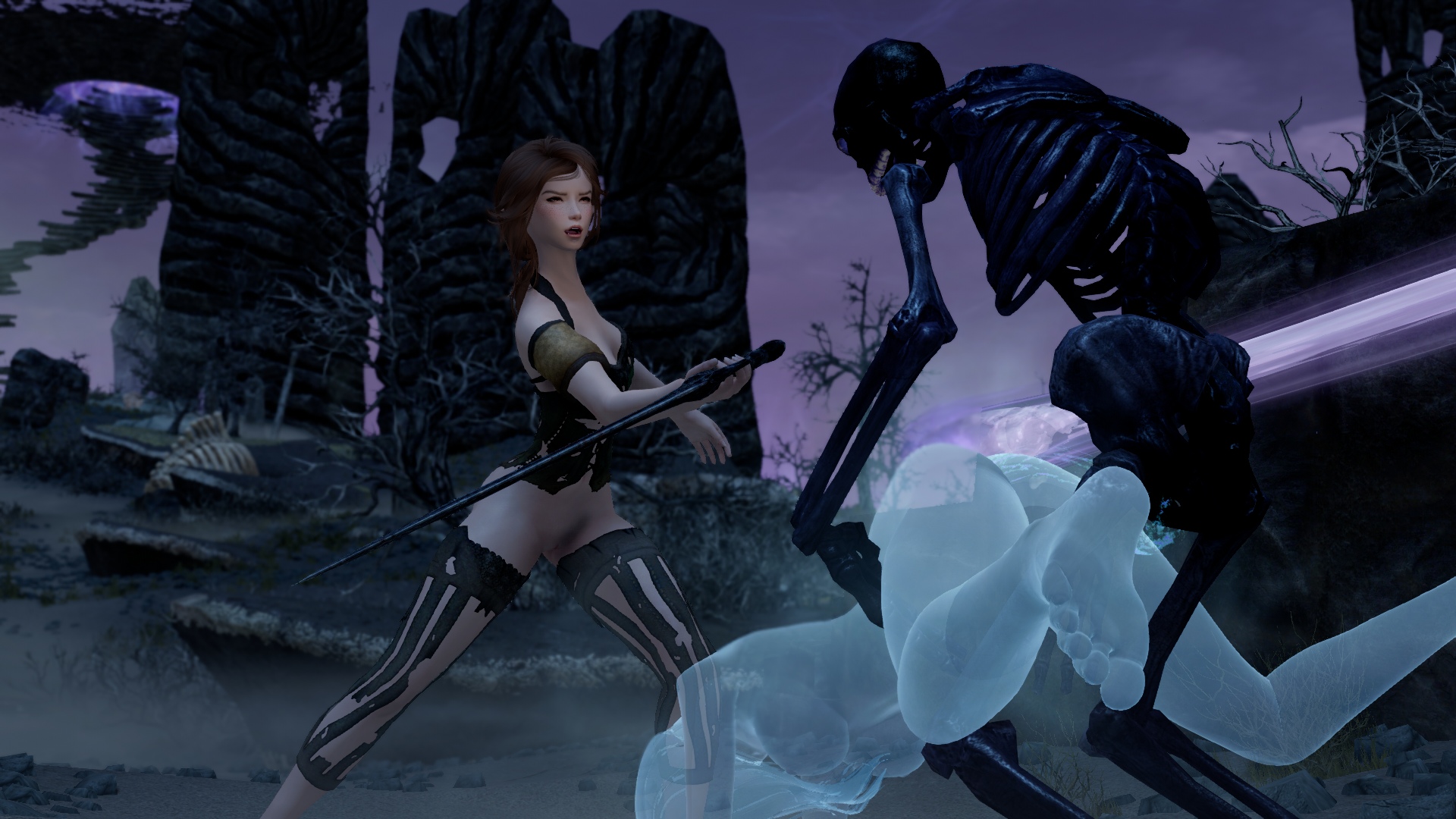 *Crunch*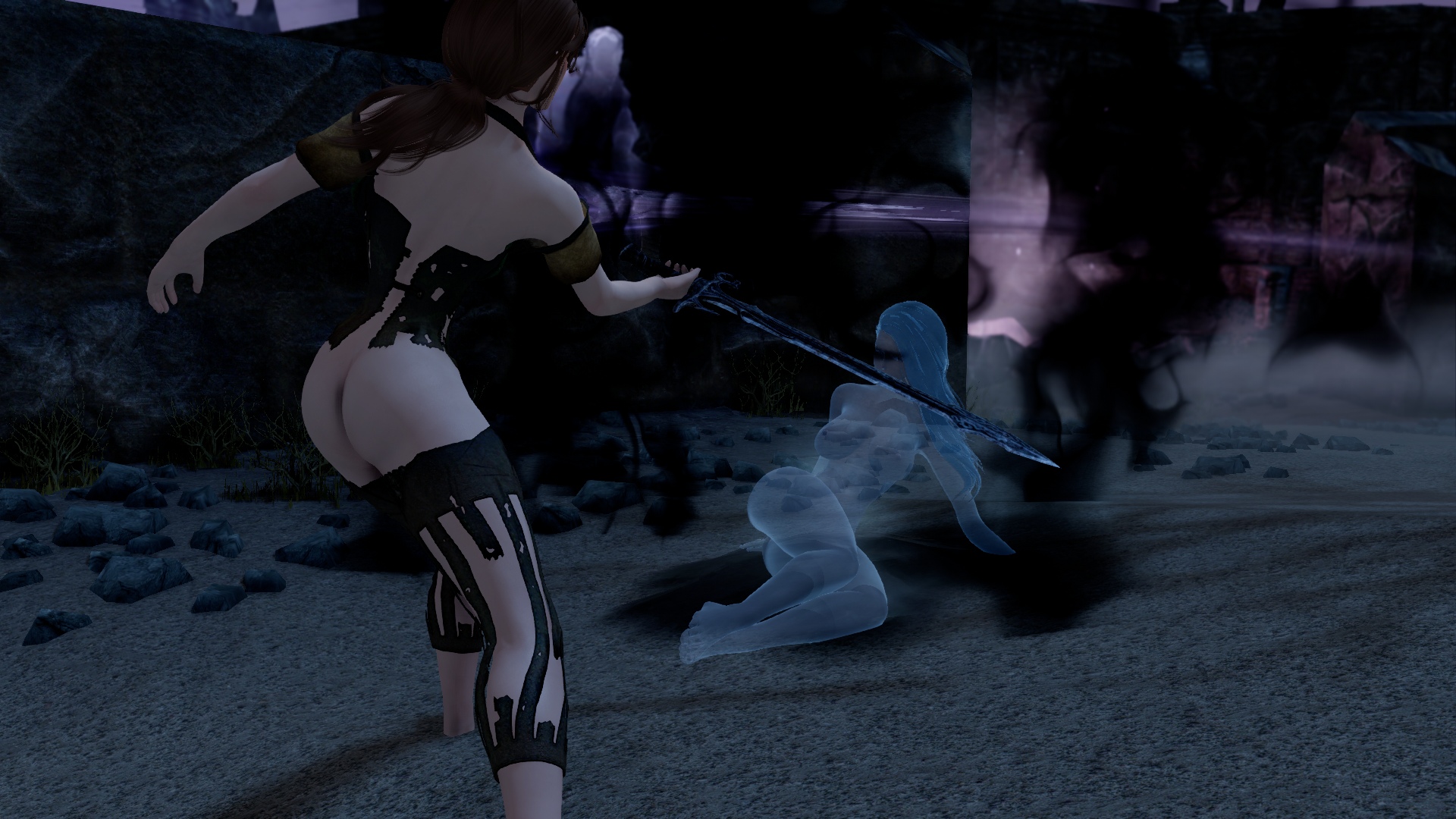 Please help me!
I don't know where I am and I can't feel anything!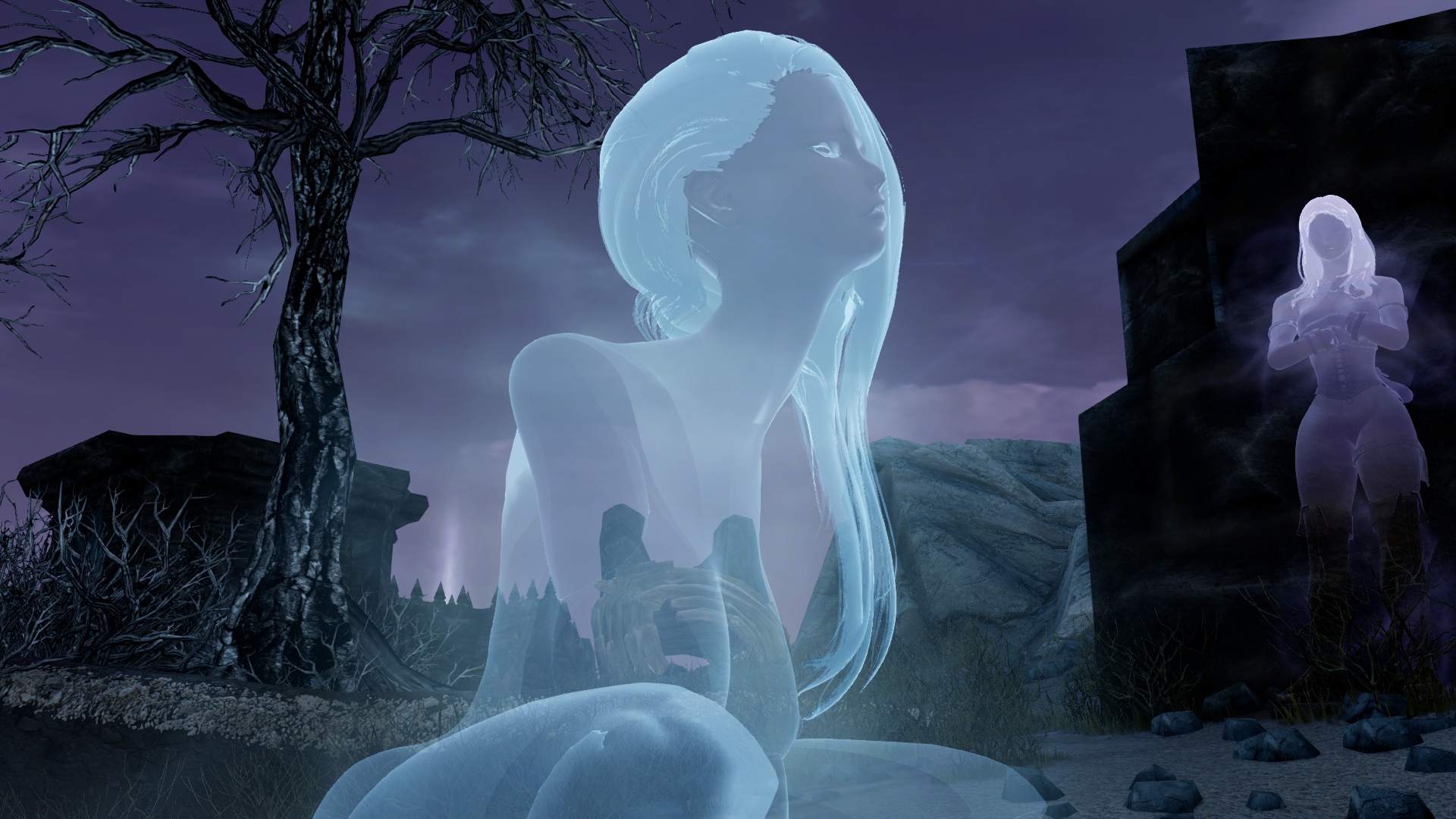 You mean you couldn't feel that thing raping you?
No...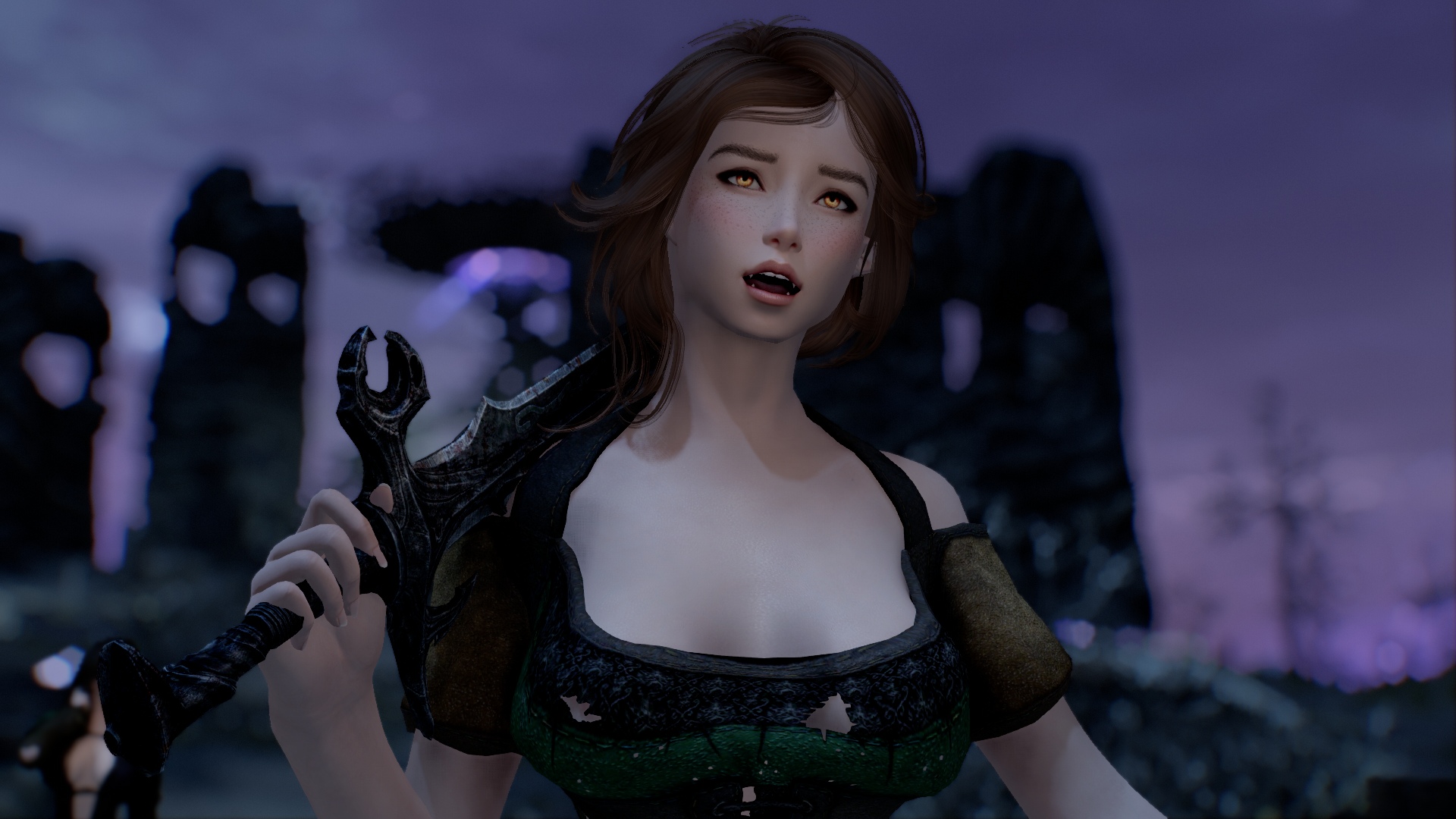 She probably just got here. 
Souls are often used by necromancers as power.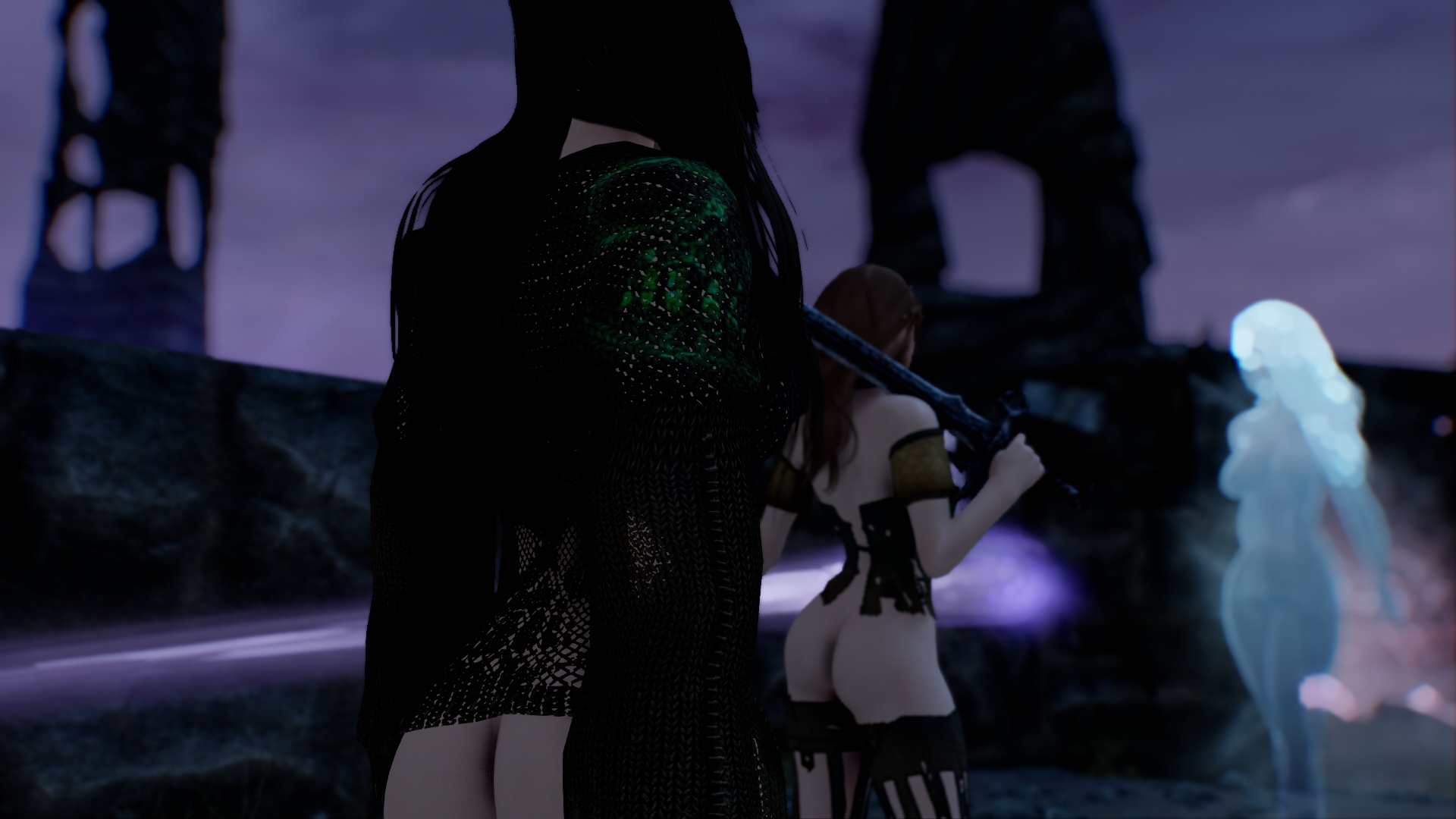 Her soul was probably captured in a soul gem and used to fuel some sort of magic.
Please... You two are the only normal people I've seen, maybe you can get me out?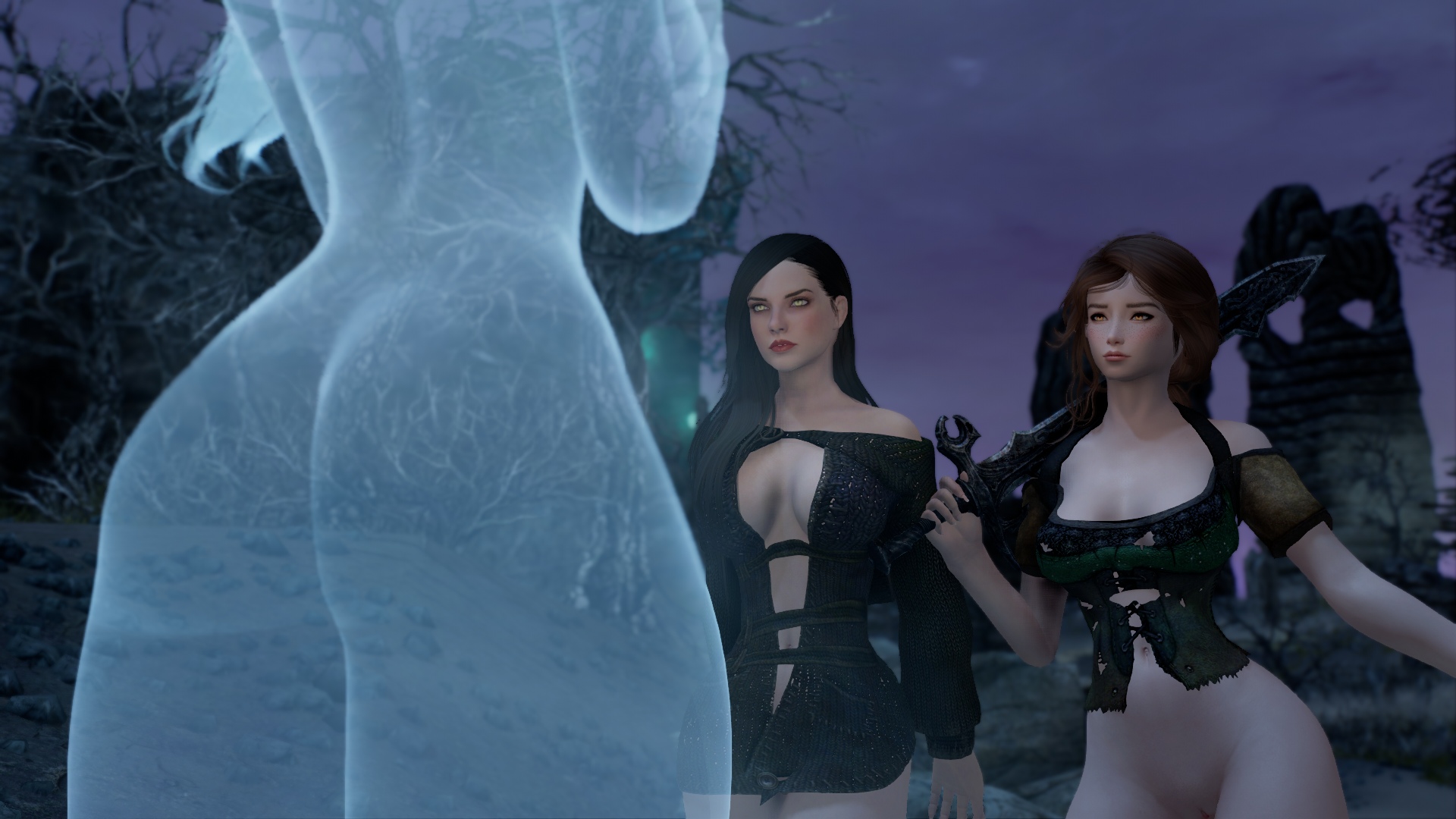 You could take me through that portal with you!
Look...
I'm sorry about what happened to you but there is no way that you can leave this place.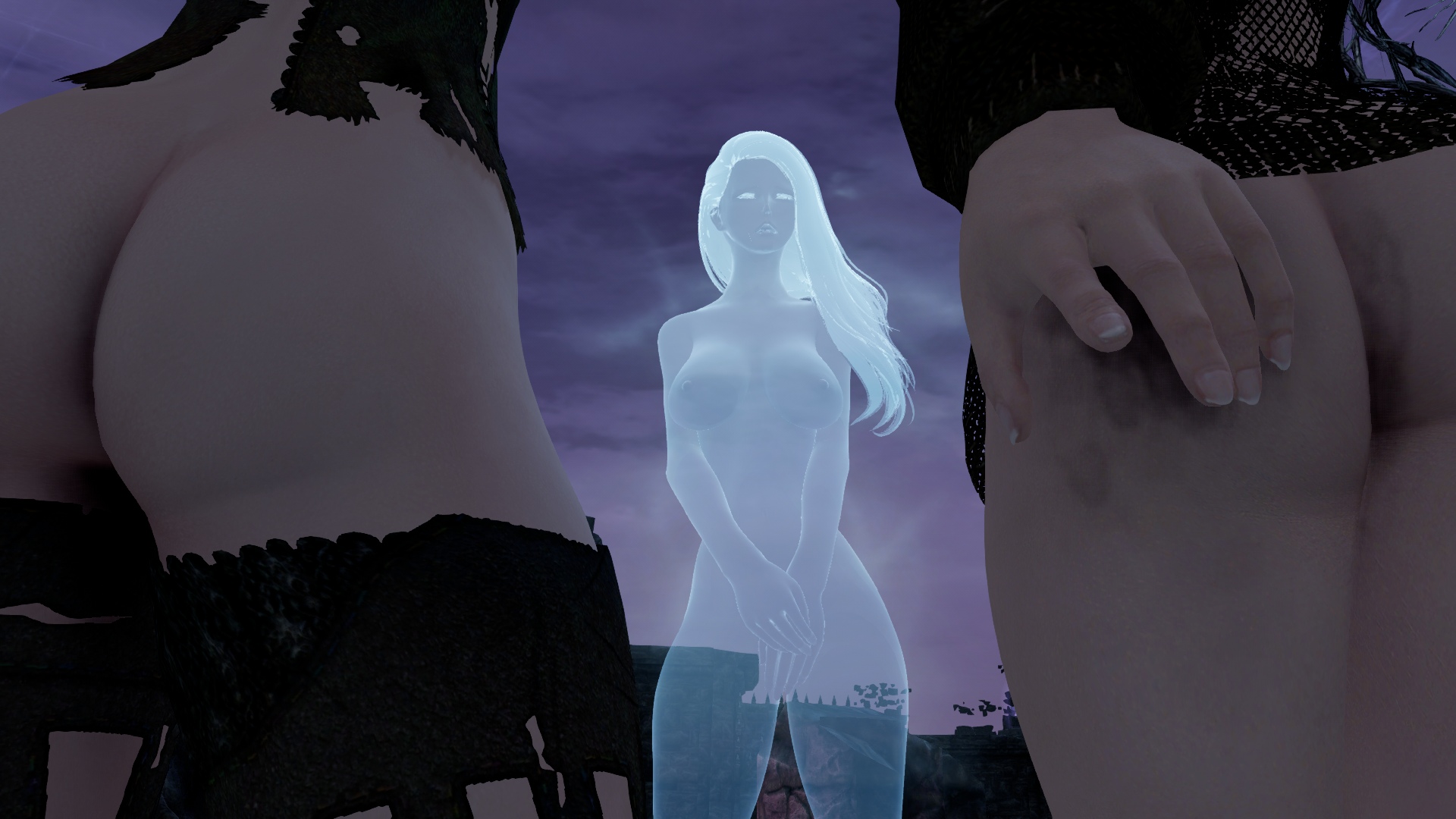 You don't even have a real body anymore.
It's just not possible.

Come on Anya. We need to keep going.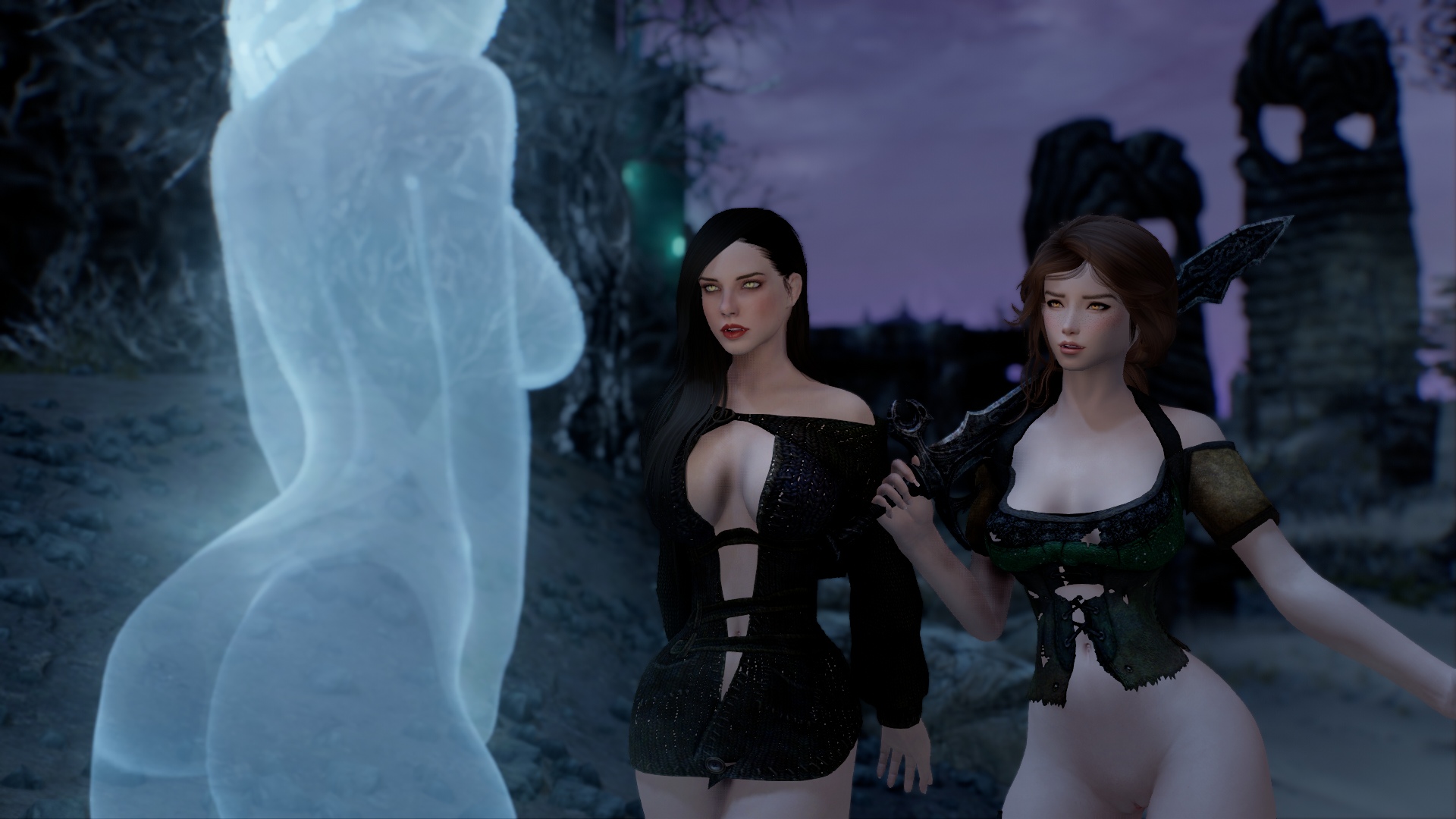 I know you feel bad for her but there's nothing we can do.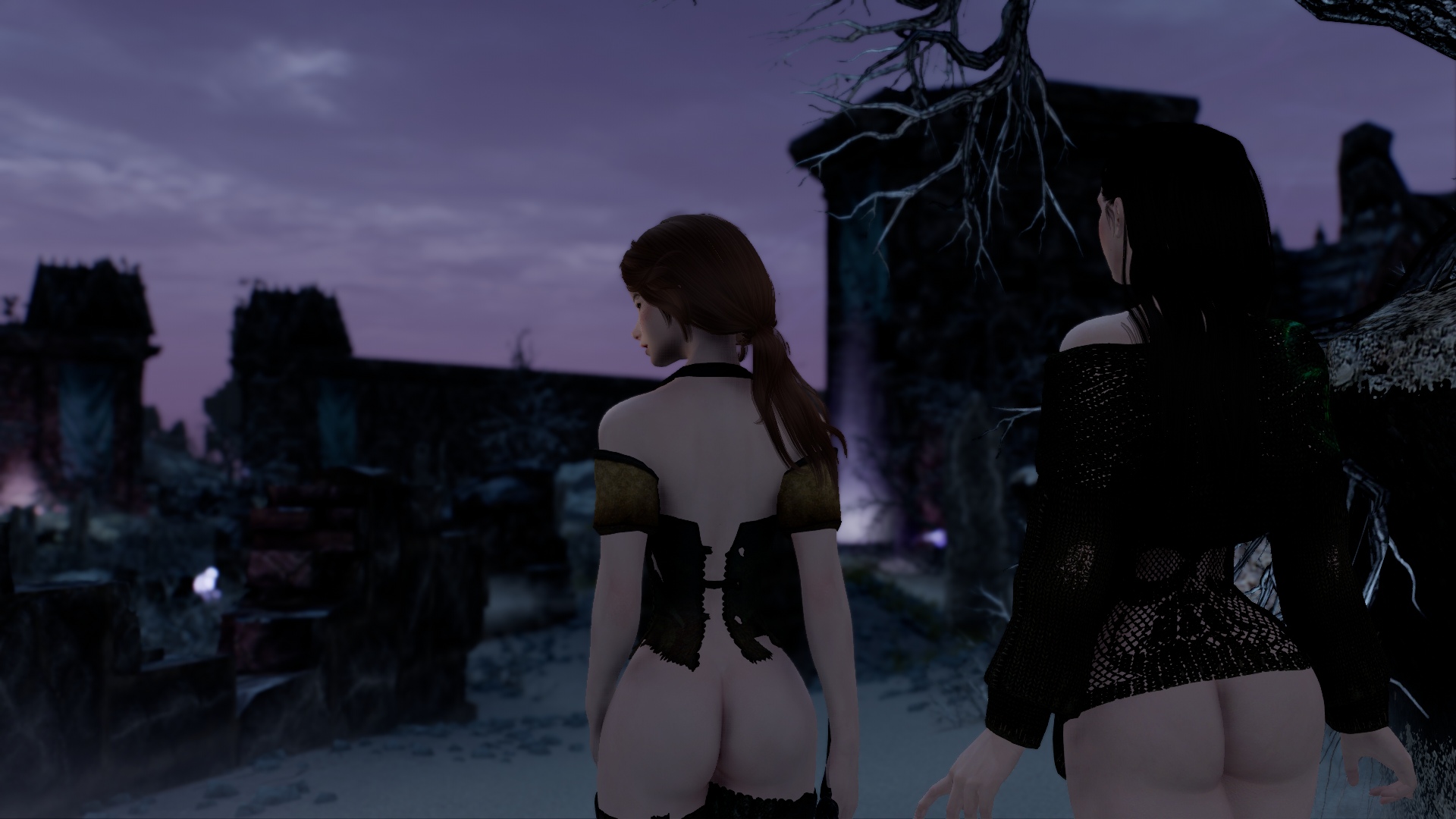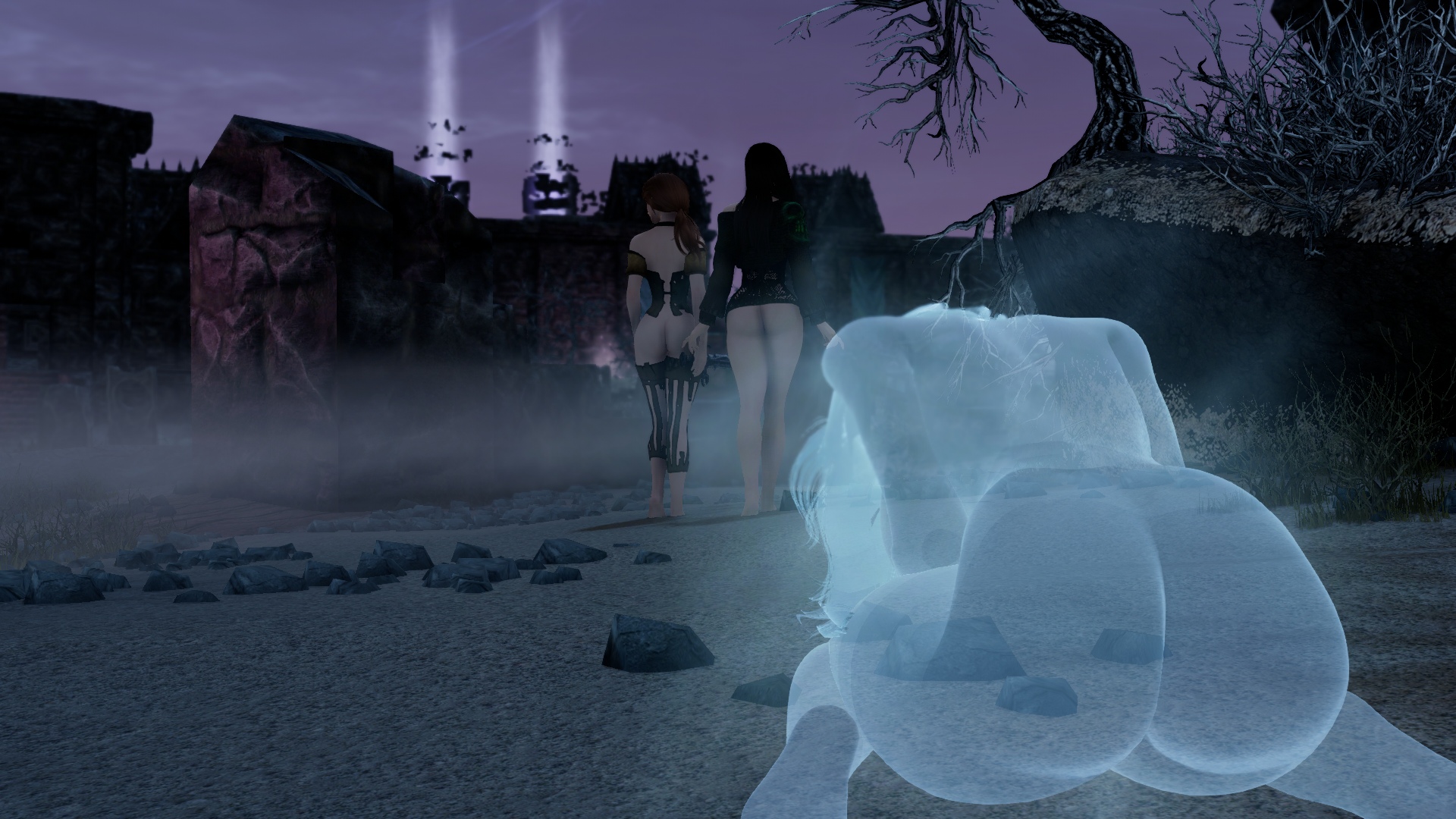 ...
Woah.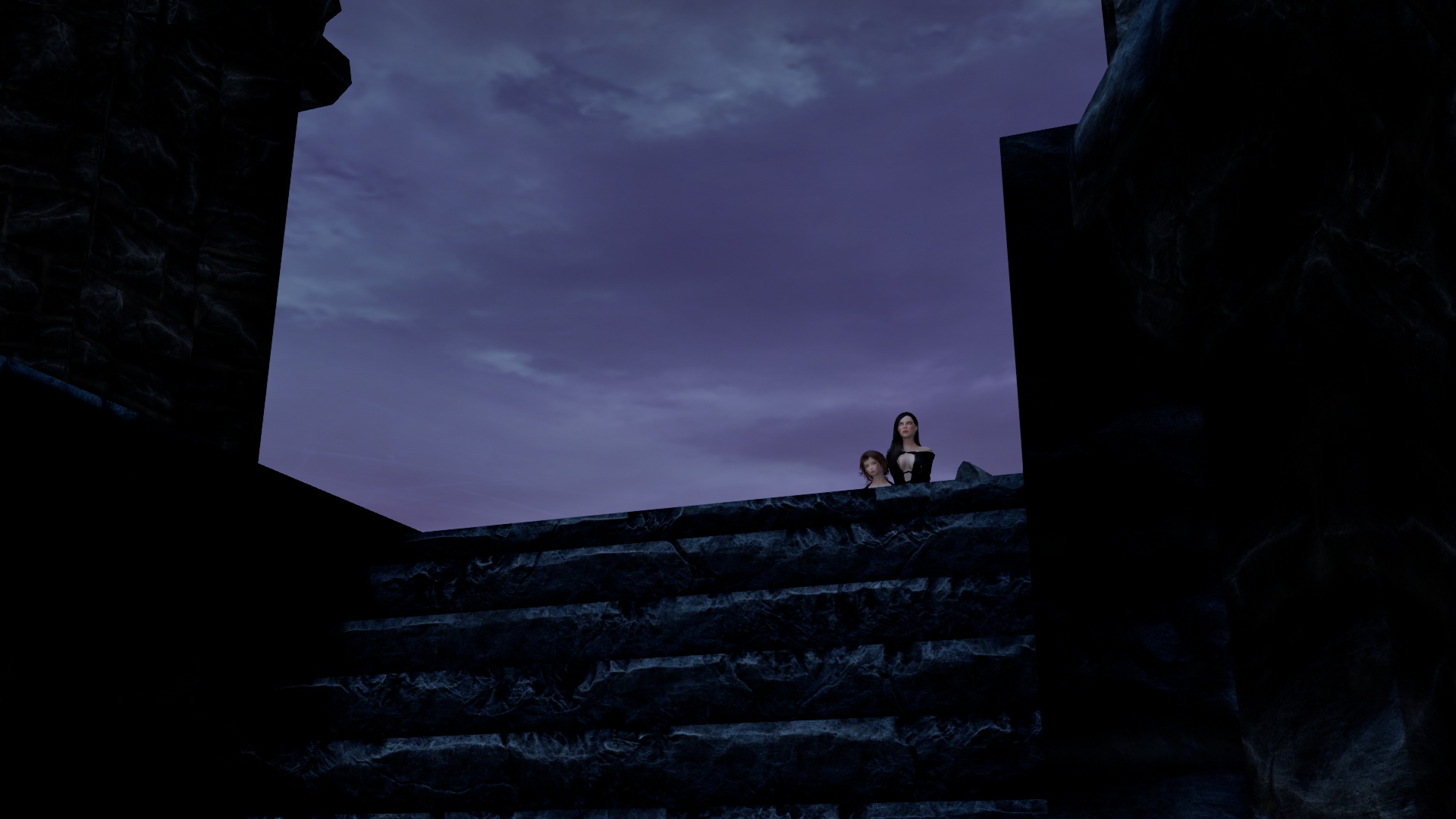 I have a feeling that's where we'll find answers.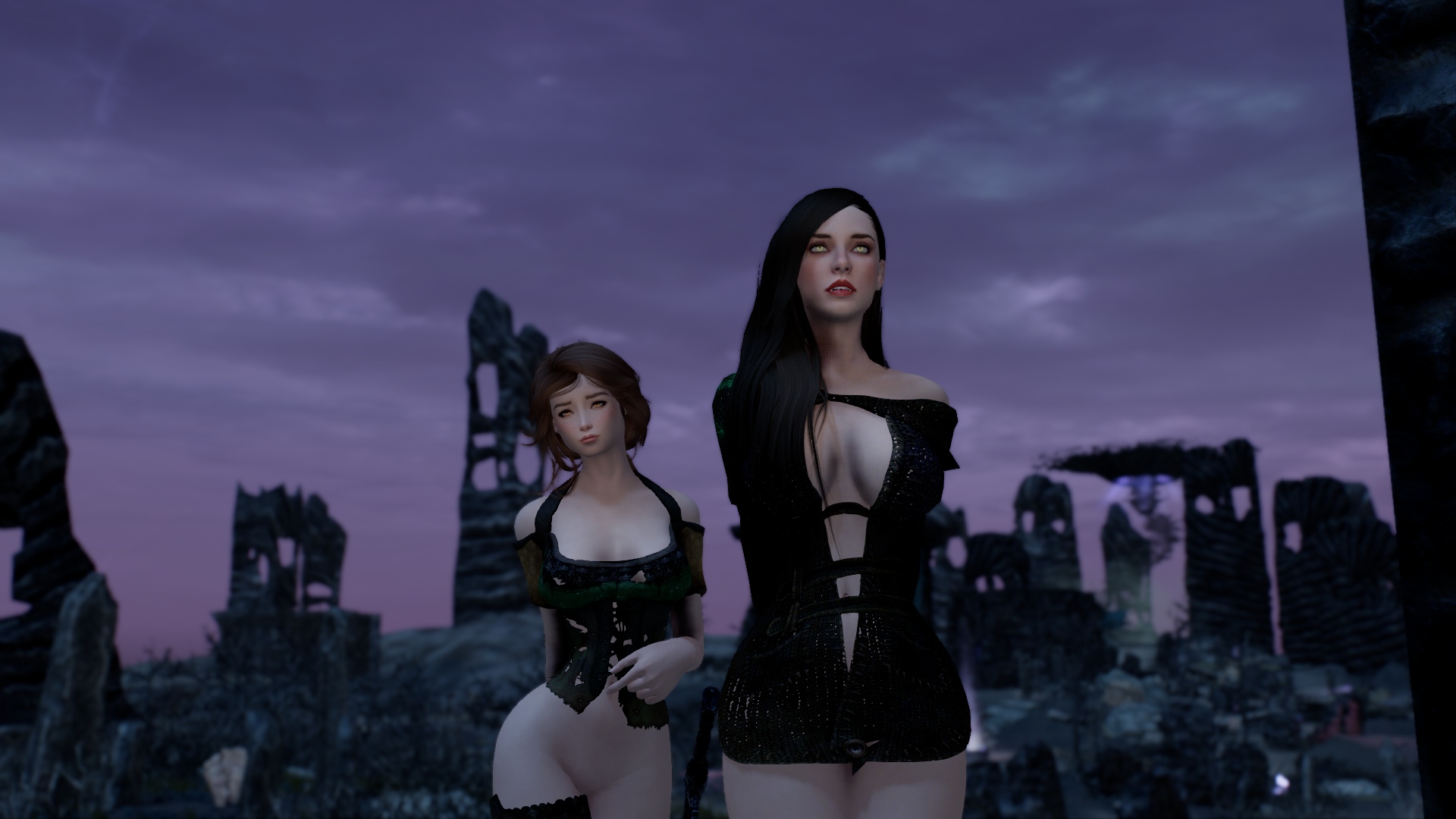 She has to be there.
What...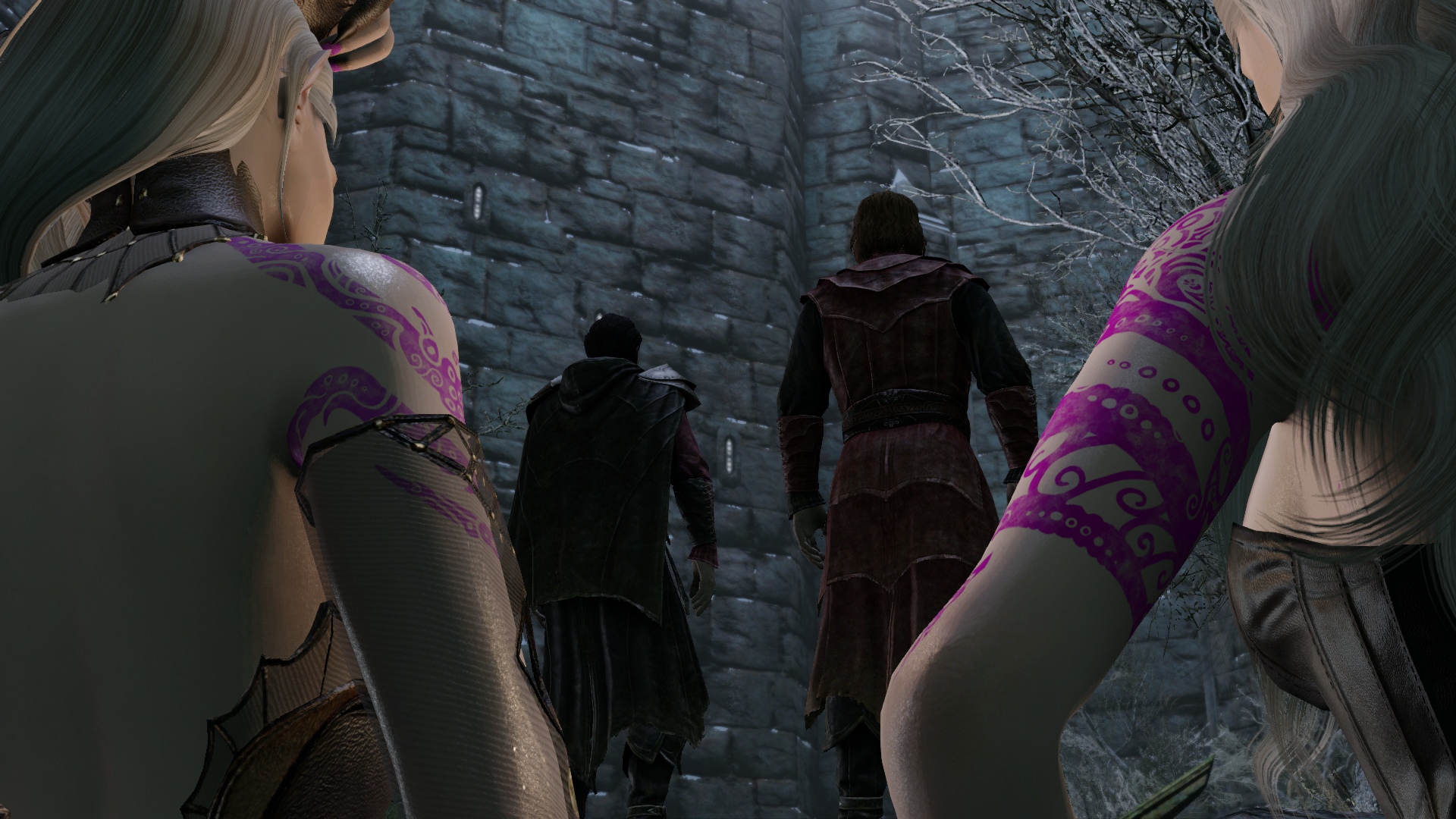 ...What in Tamriel am I looking at.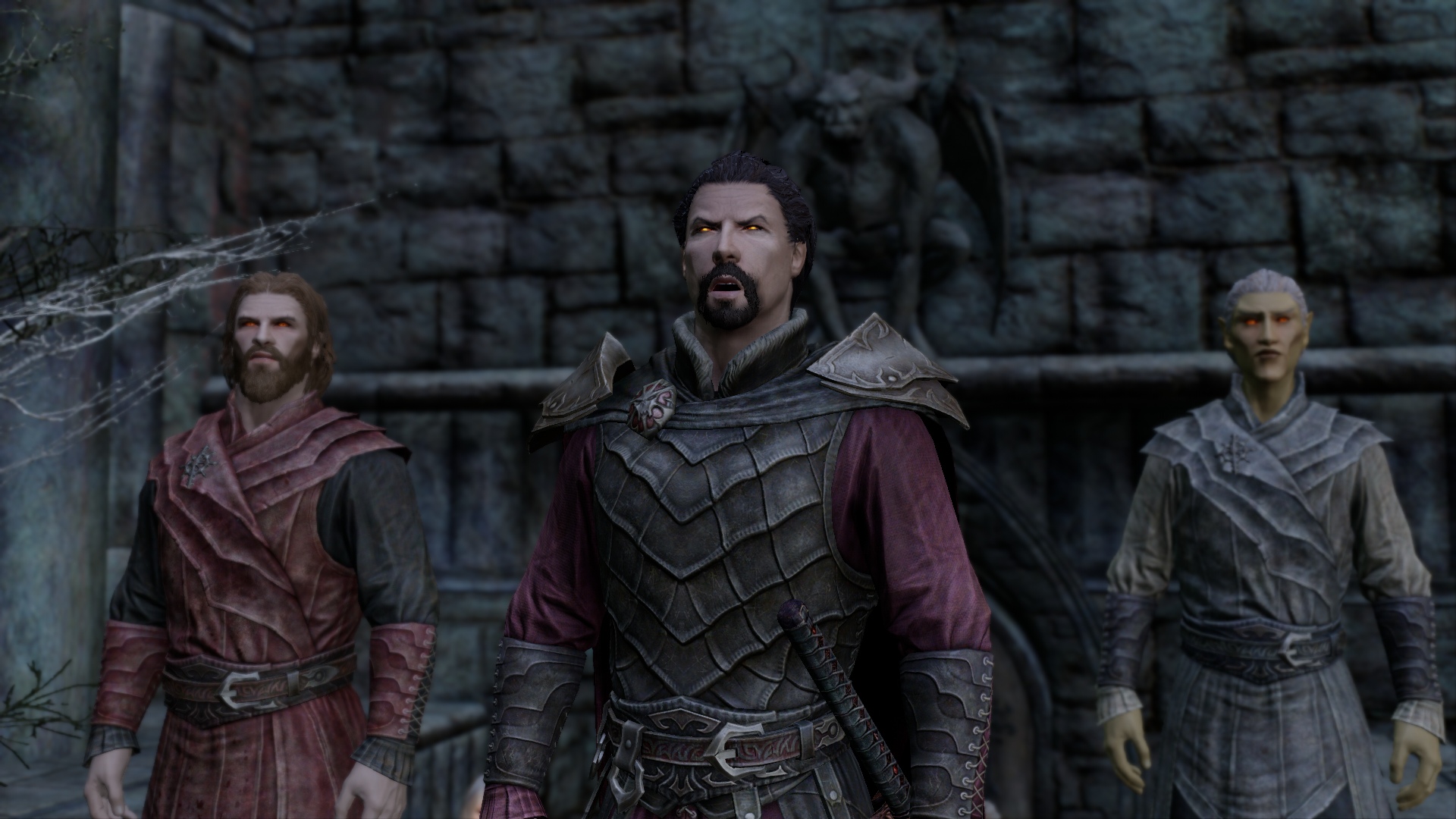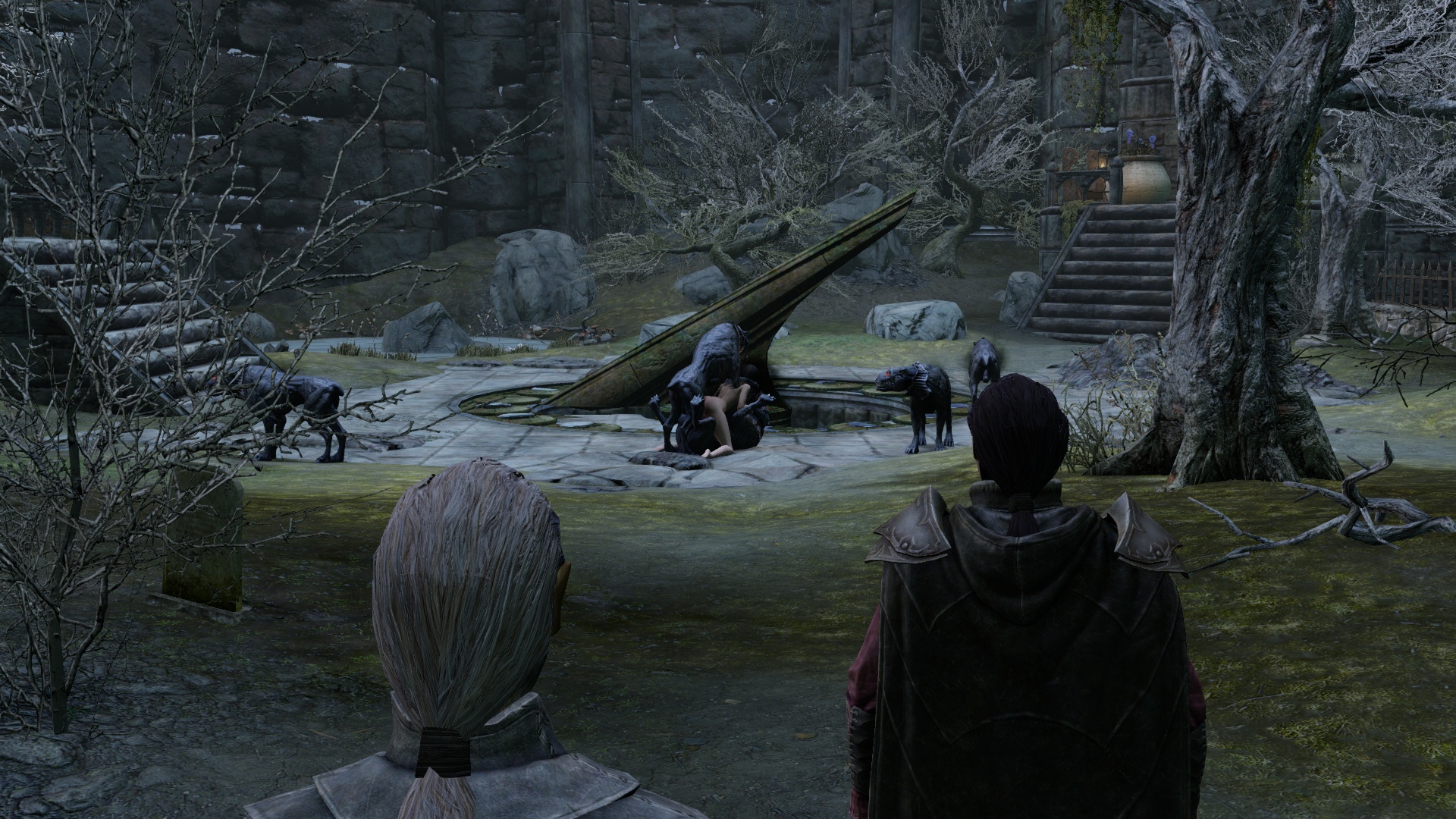 ...Nnnm...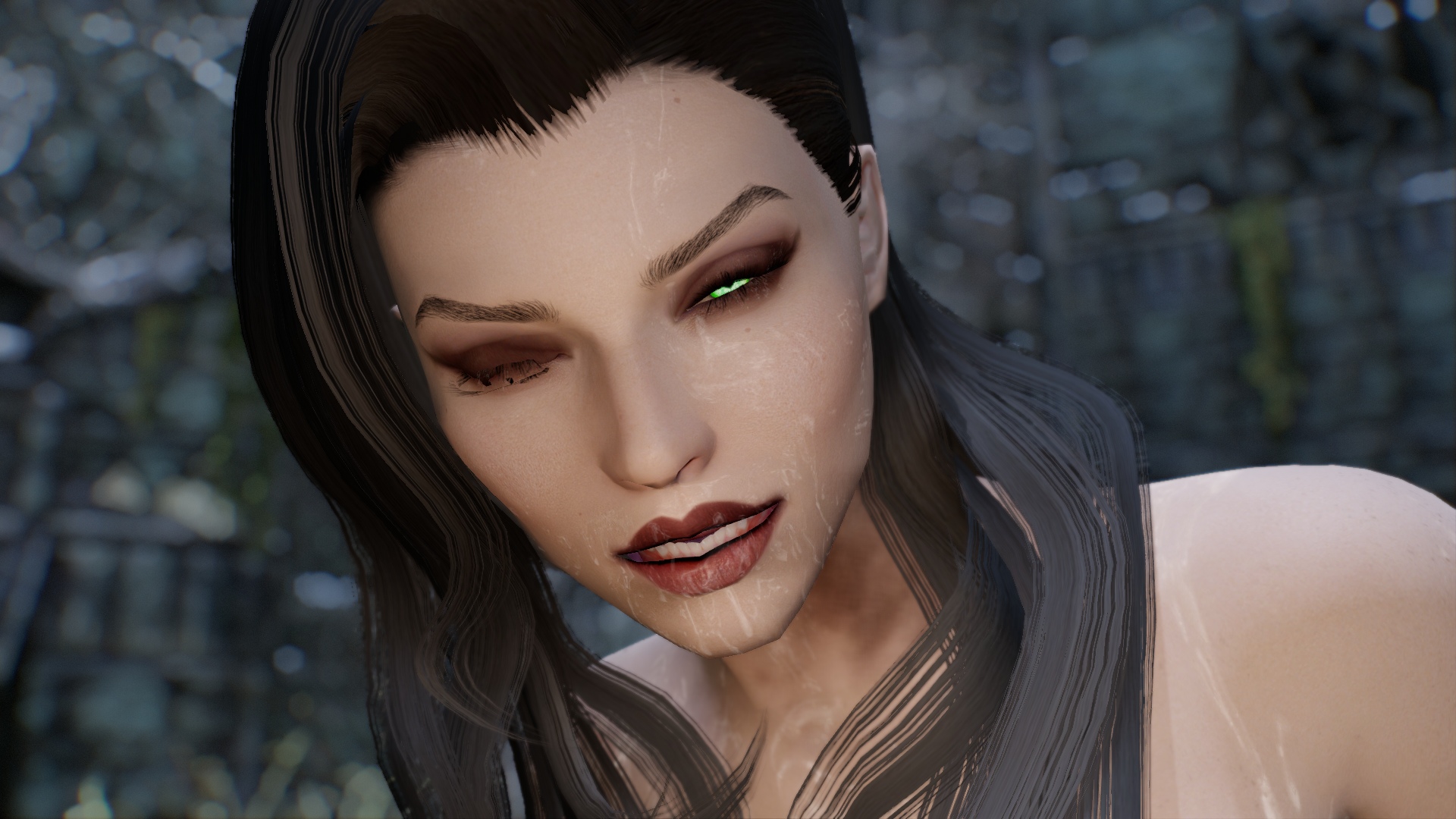 Aaaagh...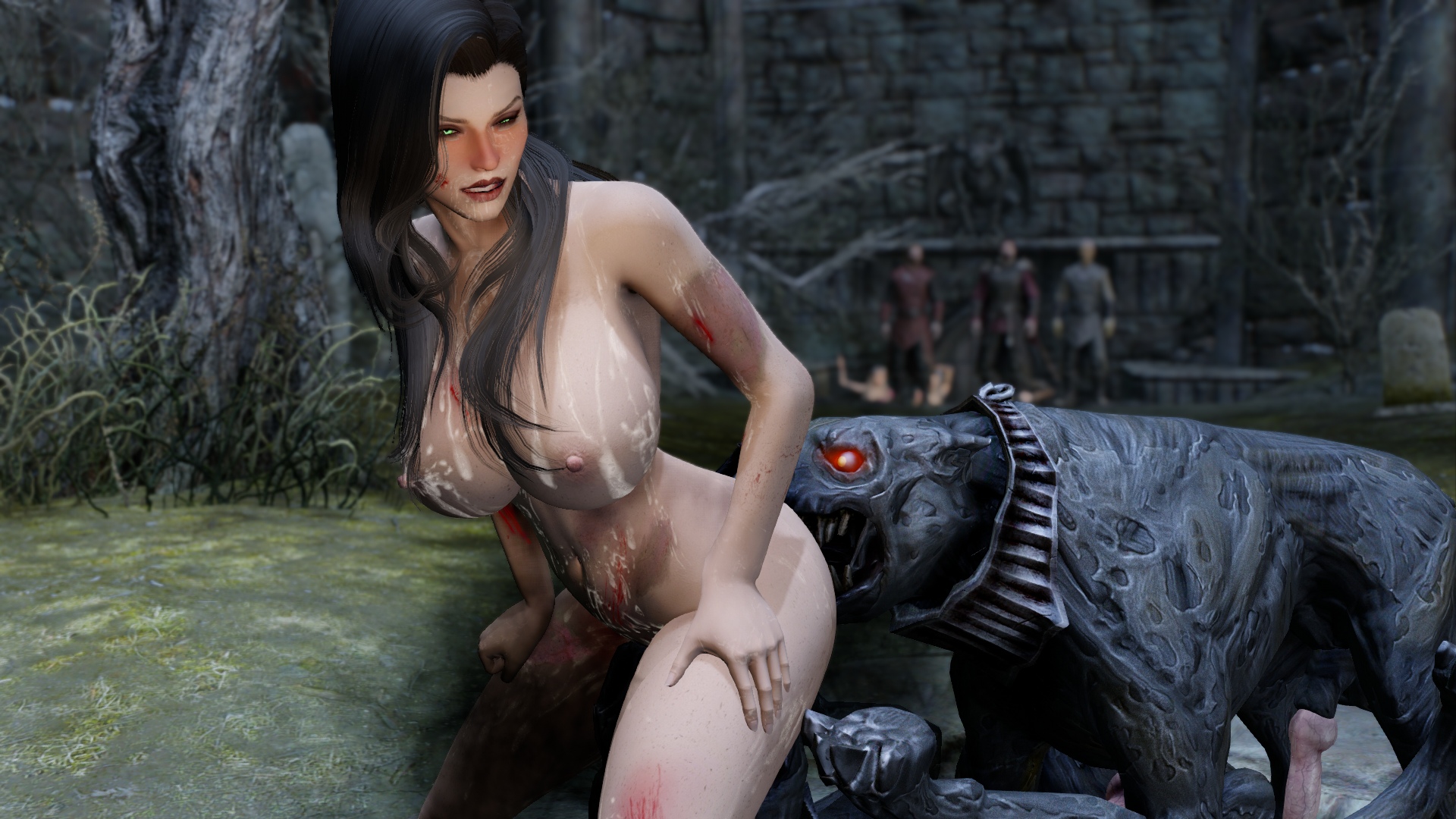 Dogs. Get off this dirty whore.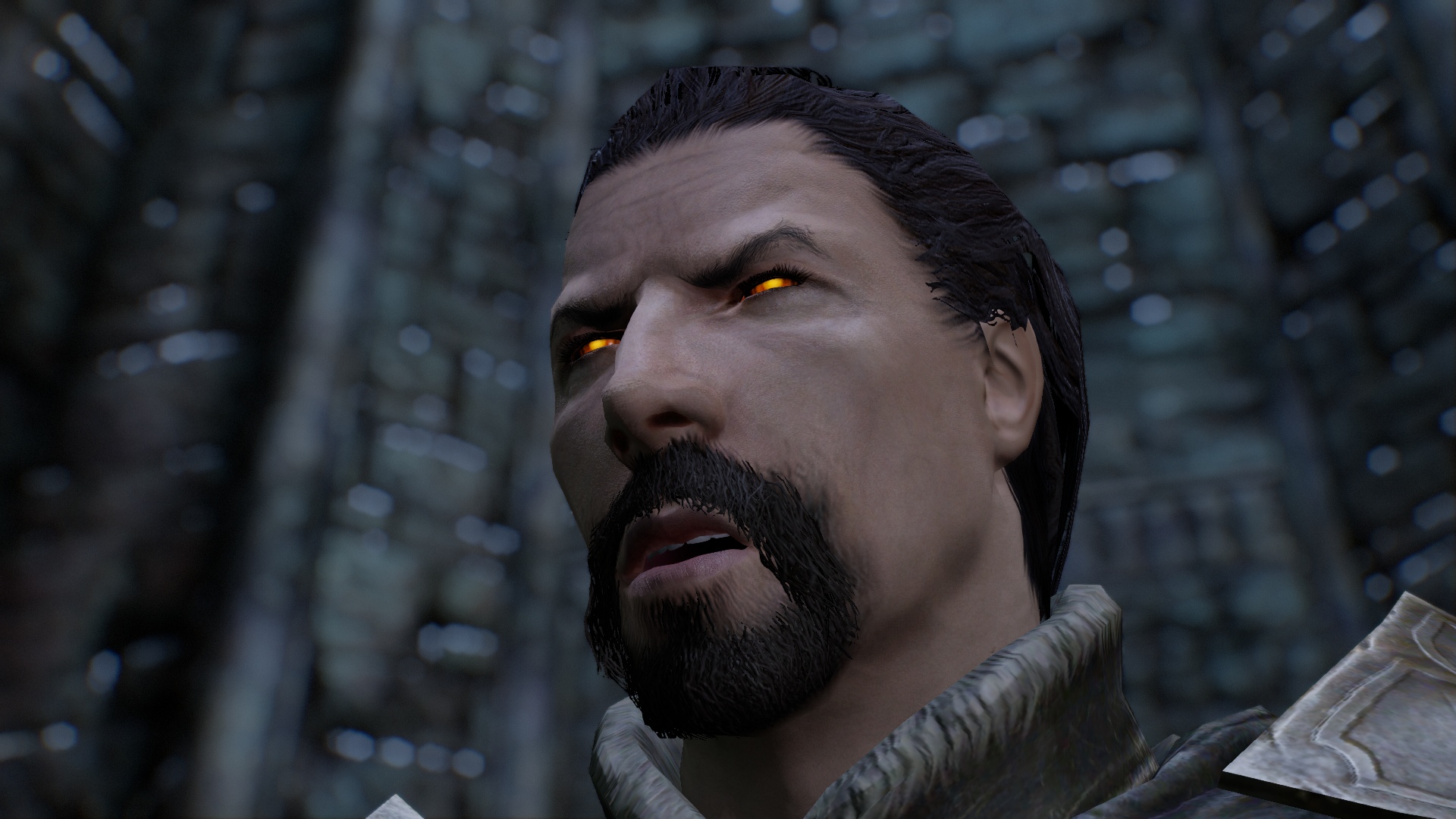 Huff... Huff... Thank you...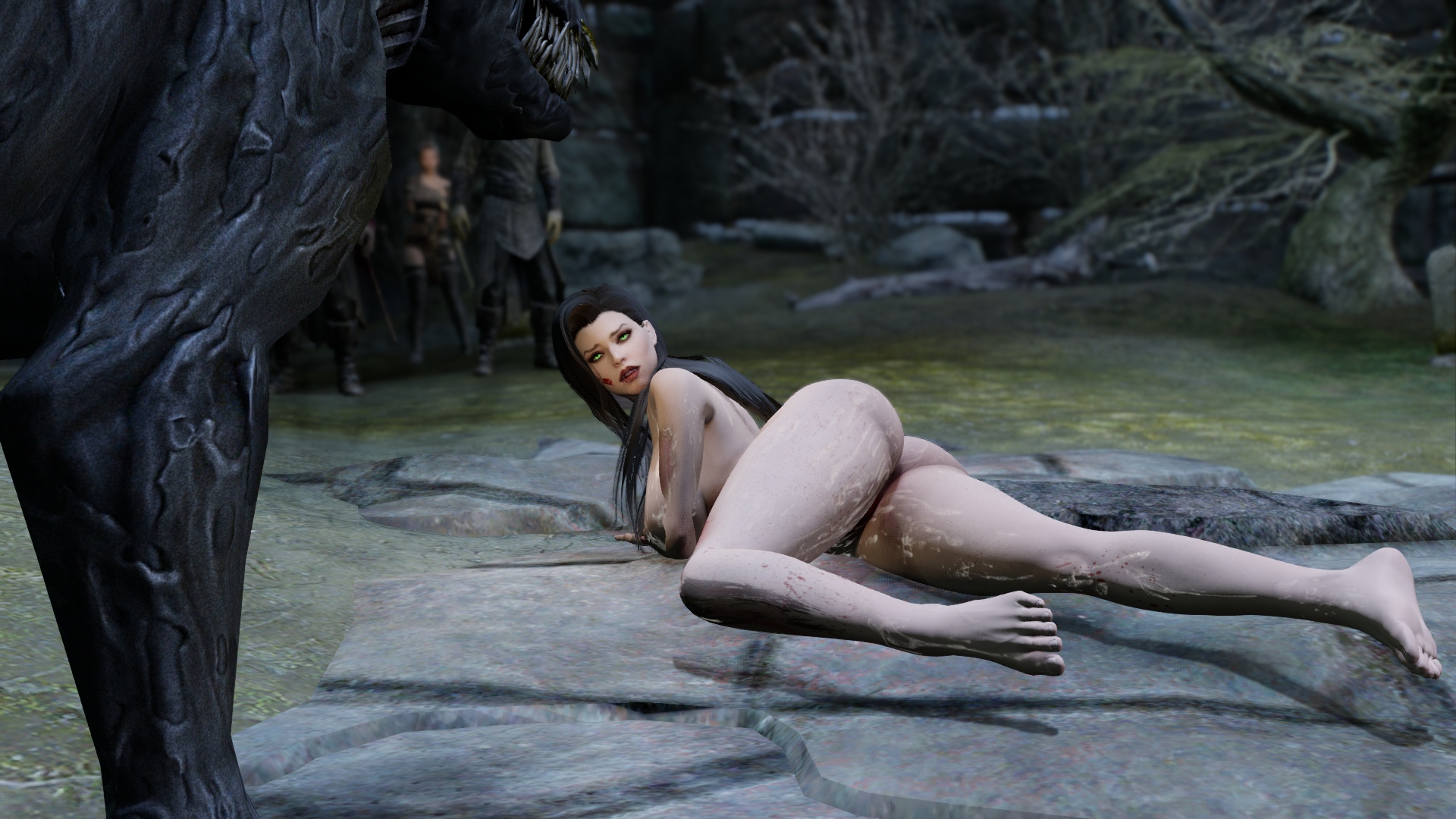 Vingalmo, I knew you would come to help me!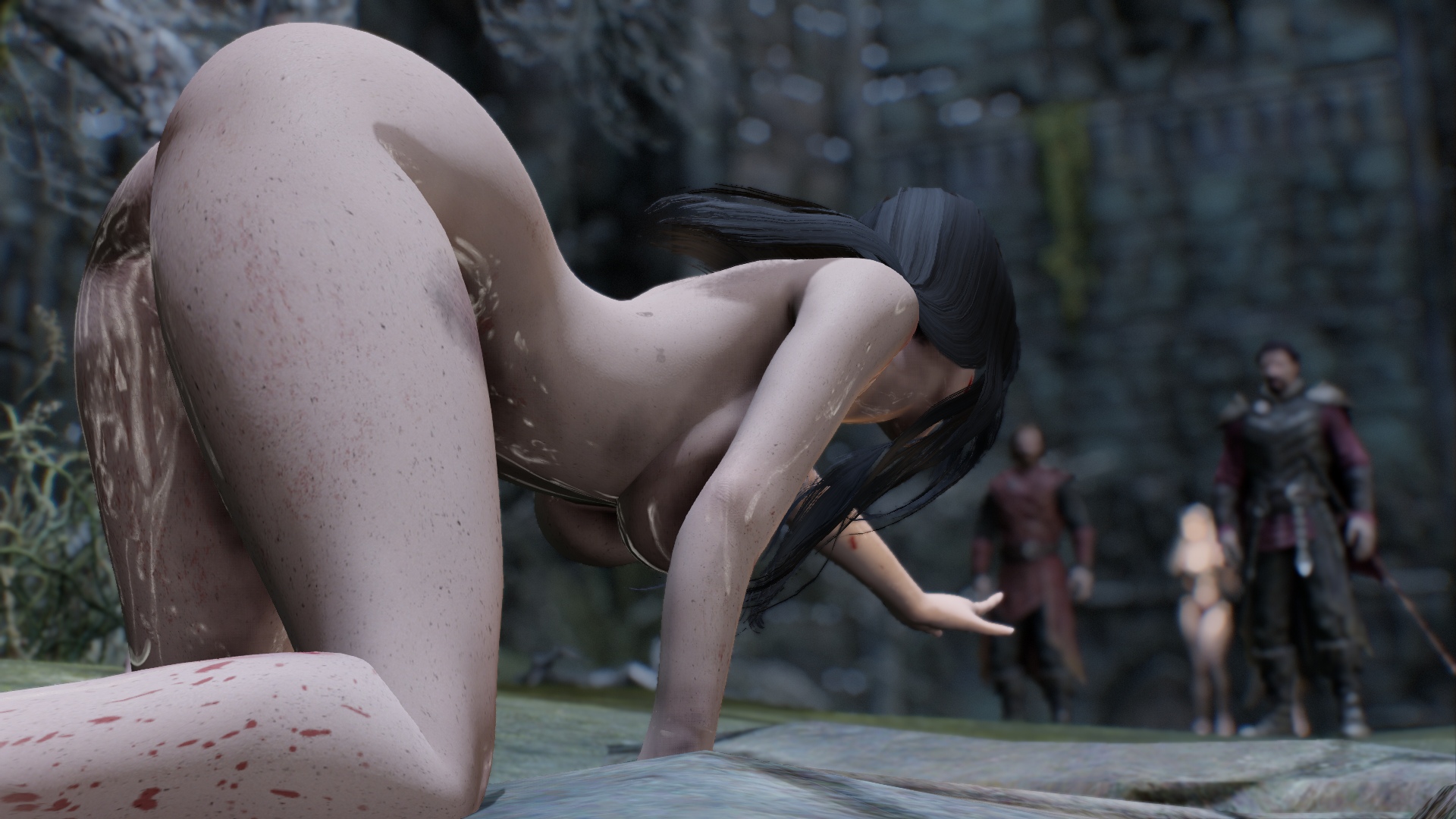 You know this insolent creature?
I have never seen this woman in my life, my lord.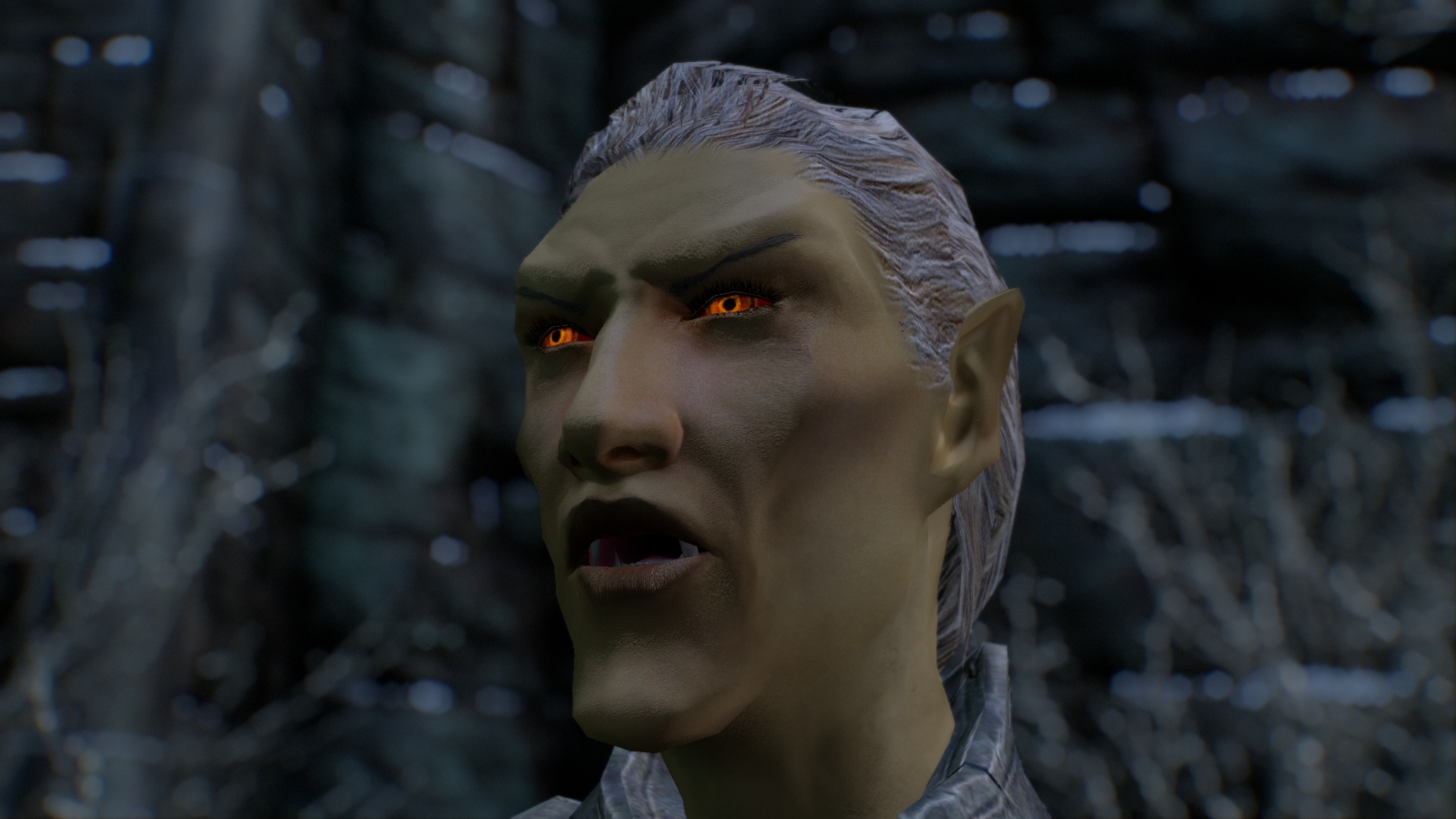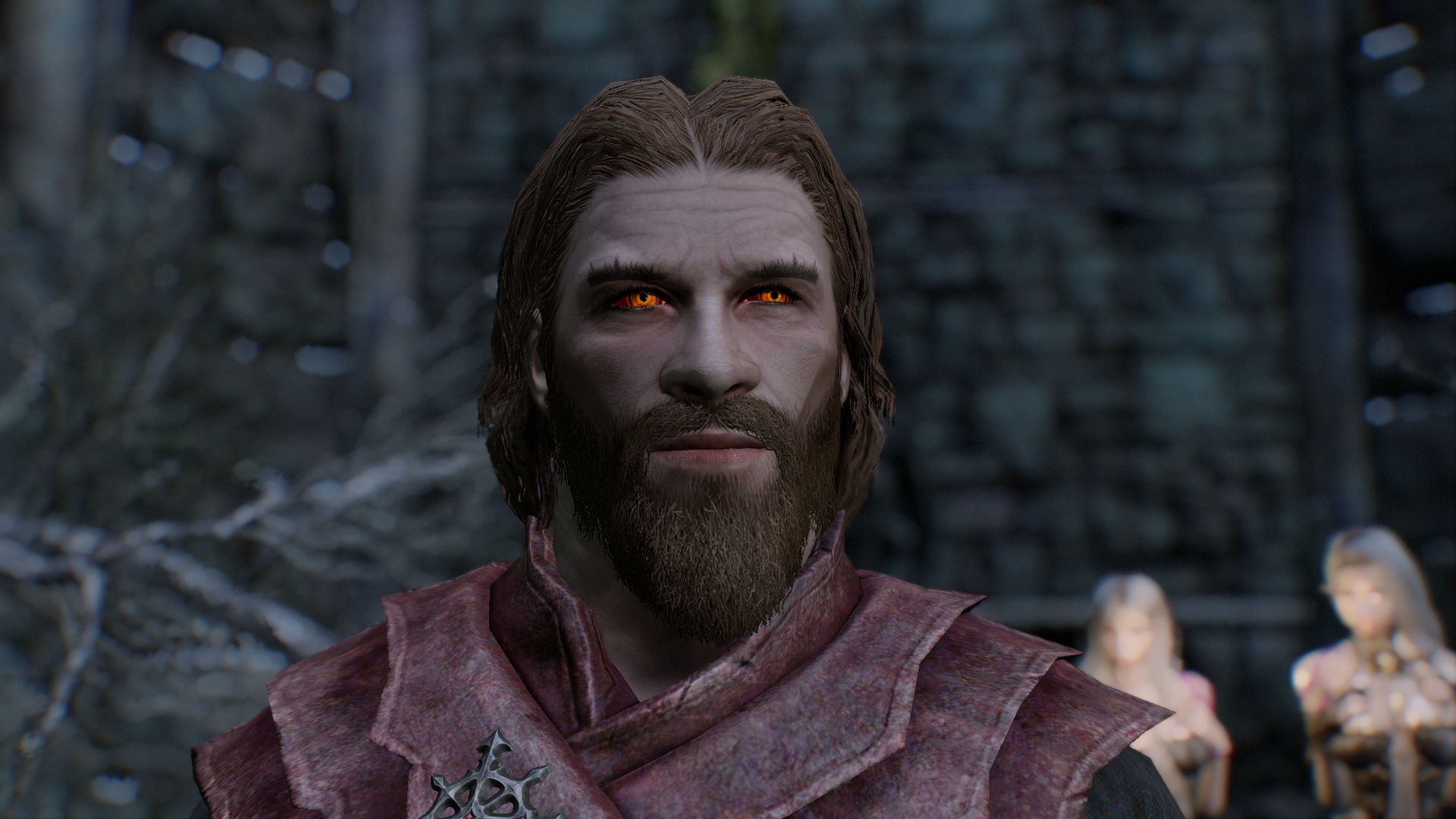 Vingalmo and Orthjolf, deal with this mess.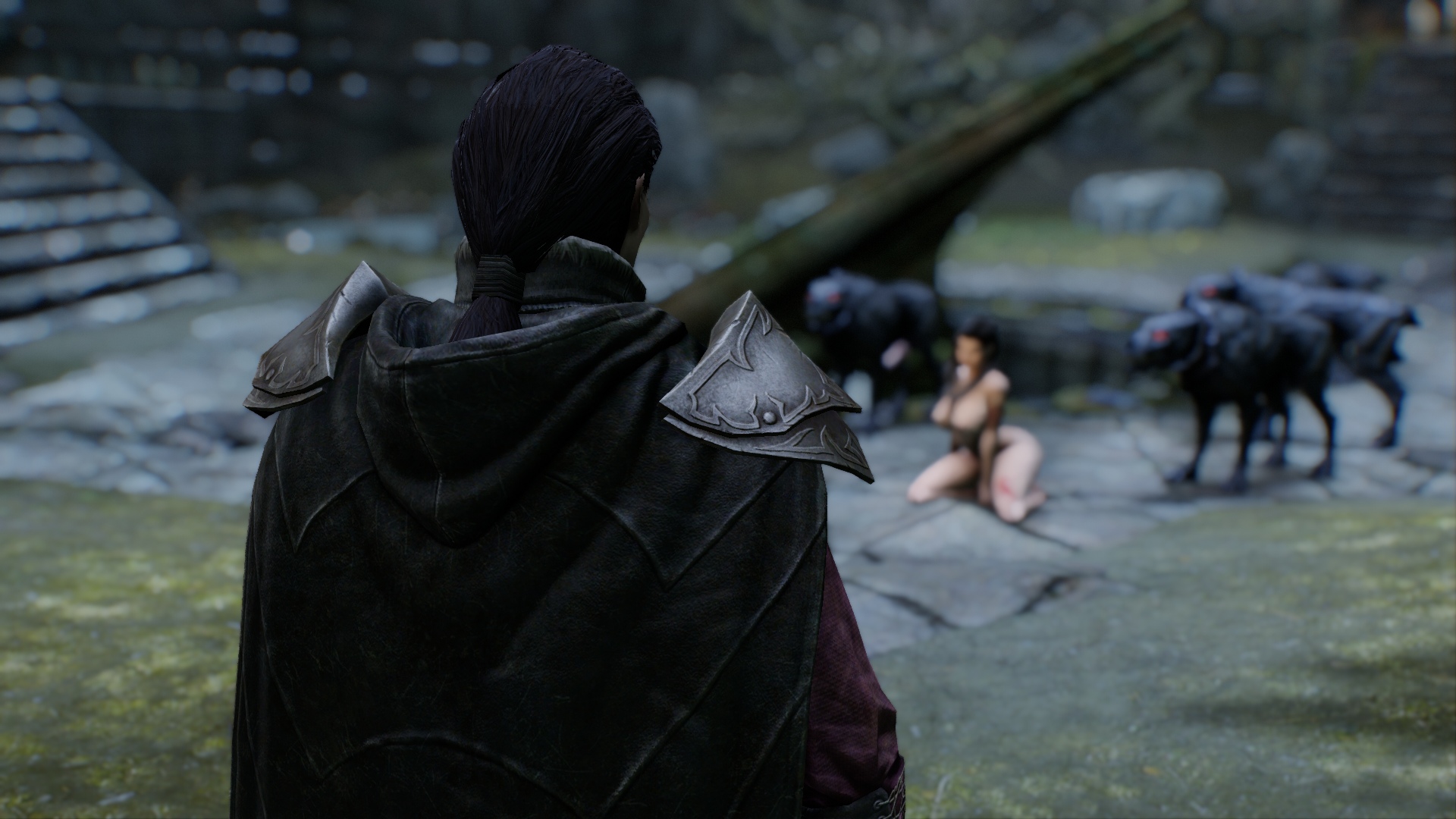 The rest of us will go on ahead.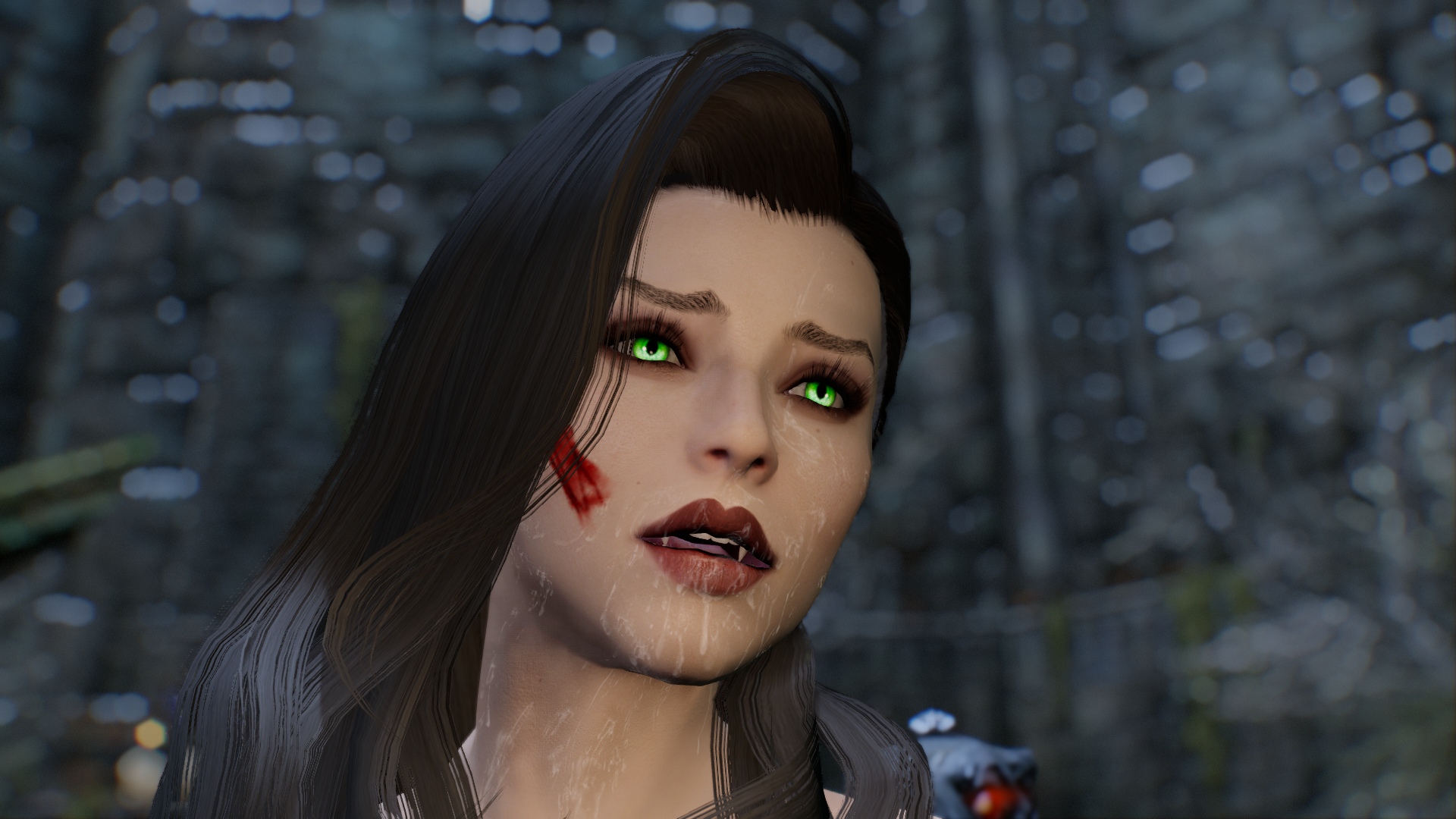 *Gulp*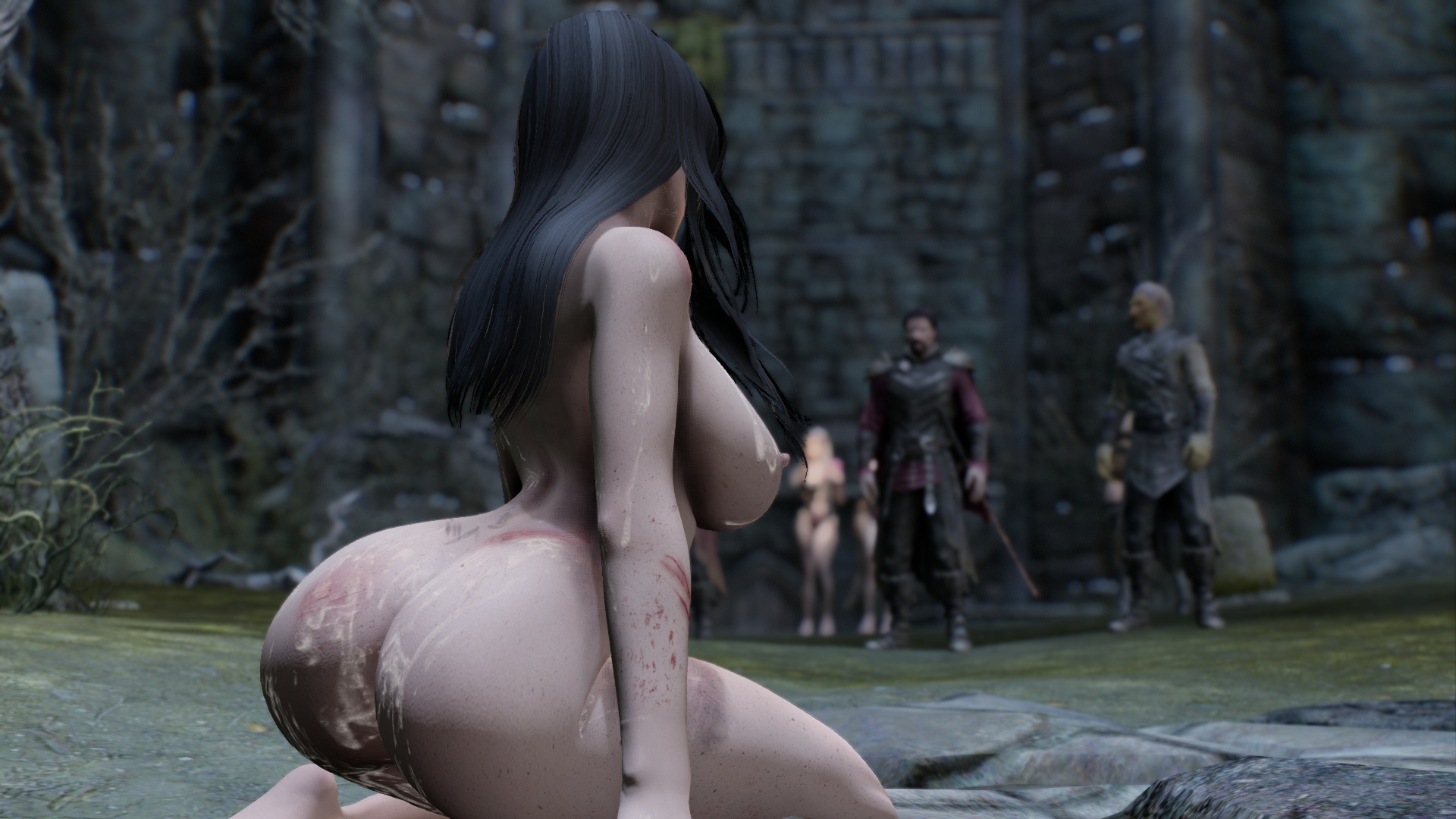 Hey Serana, your family is pretty old...
Do you know where the first vampires came from?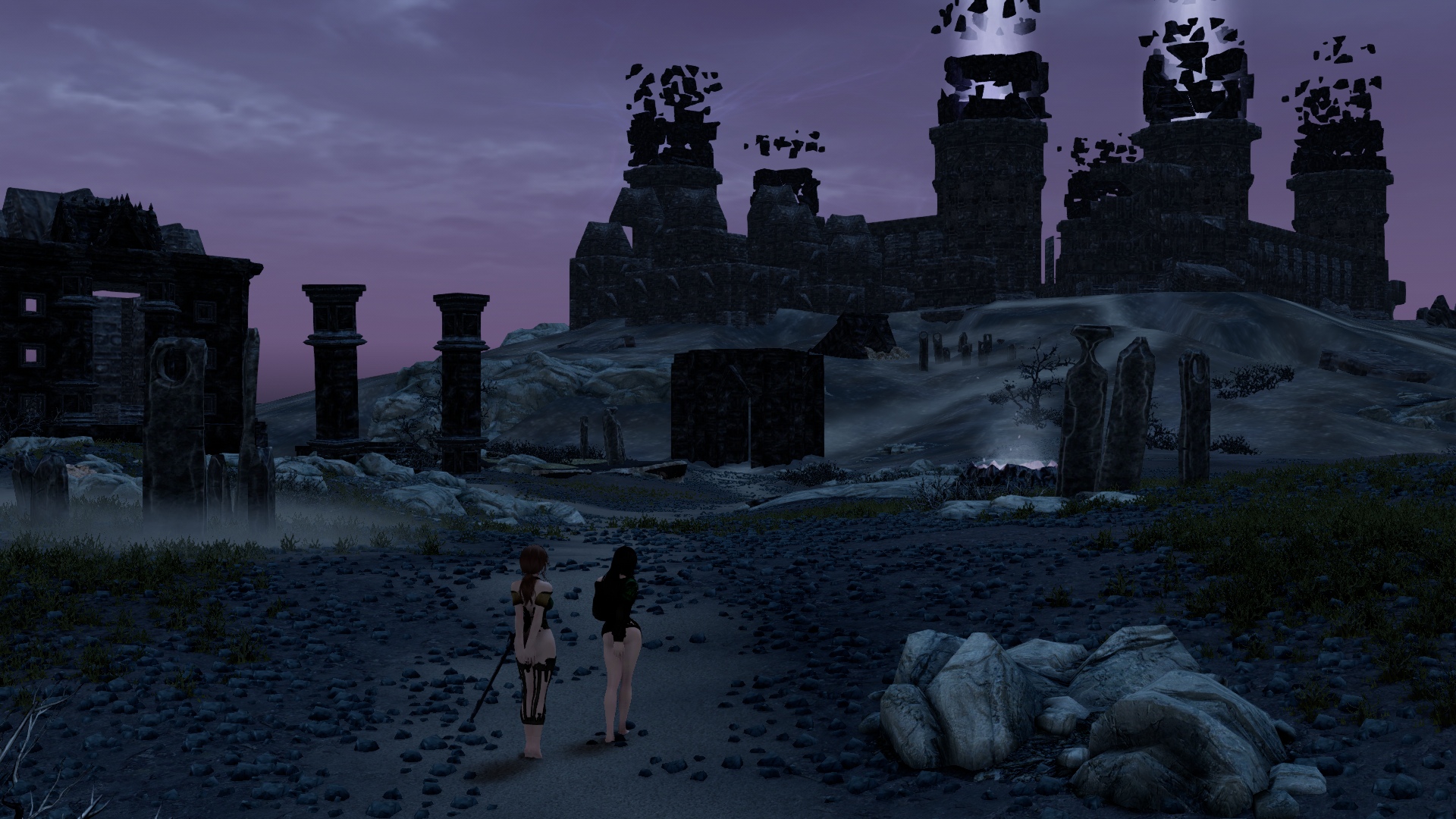 Well... I've heard rumors.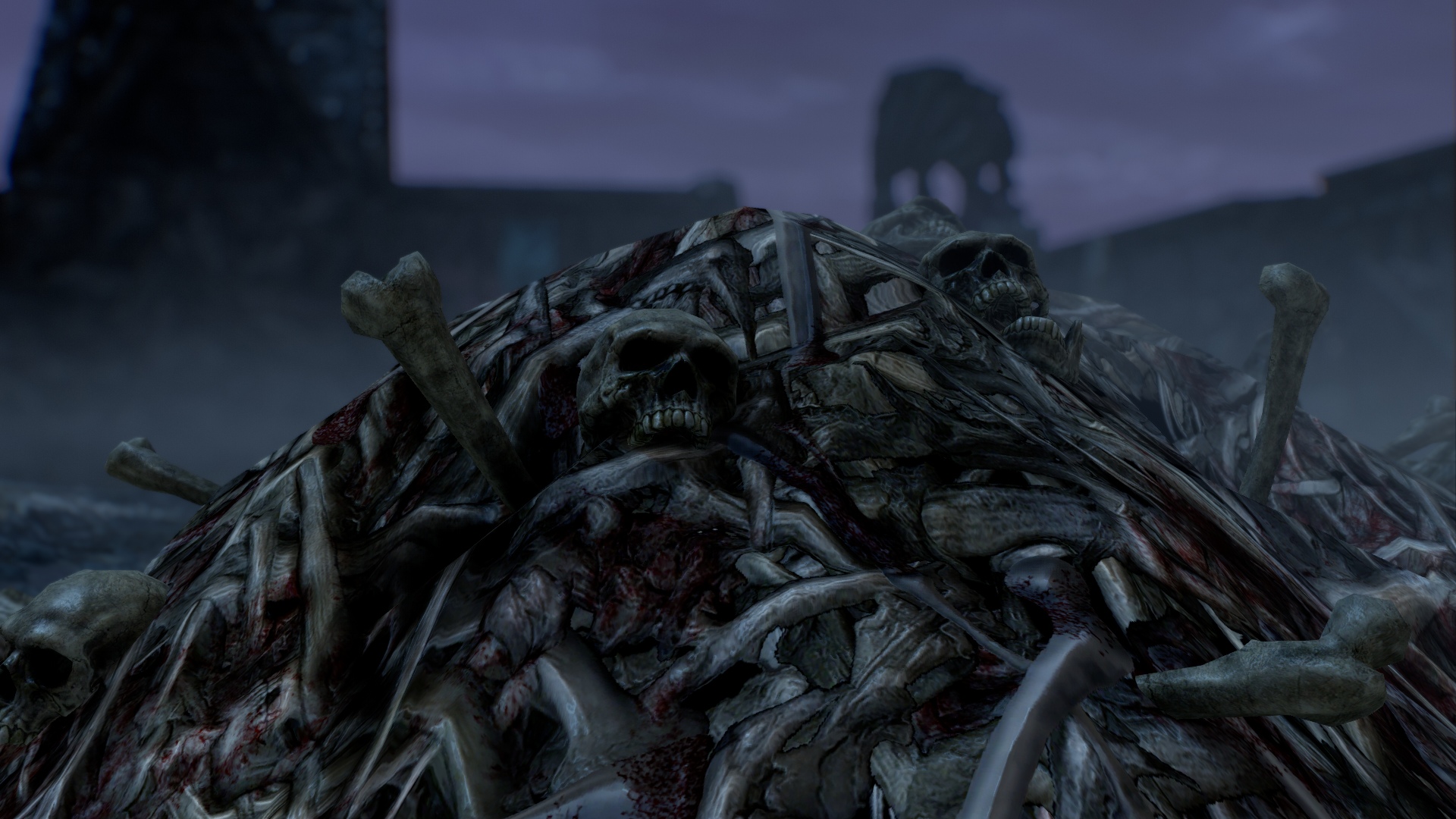 It's said that vampirism came from the daedric prince Molag Bal...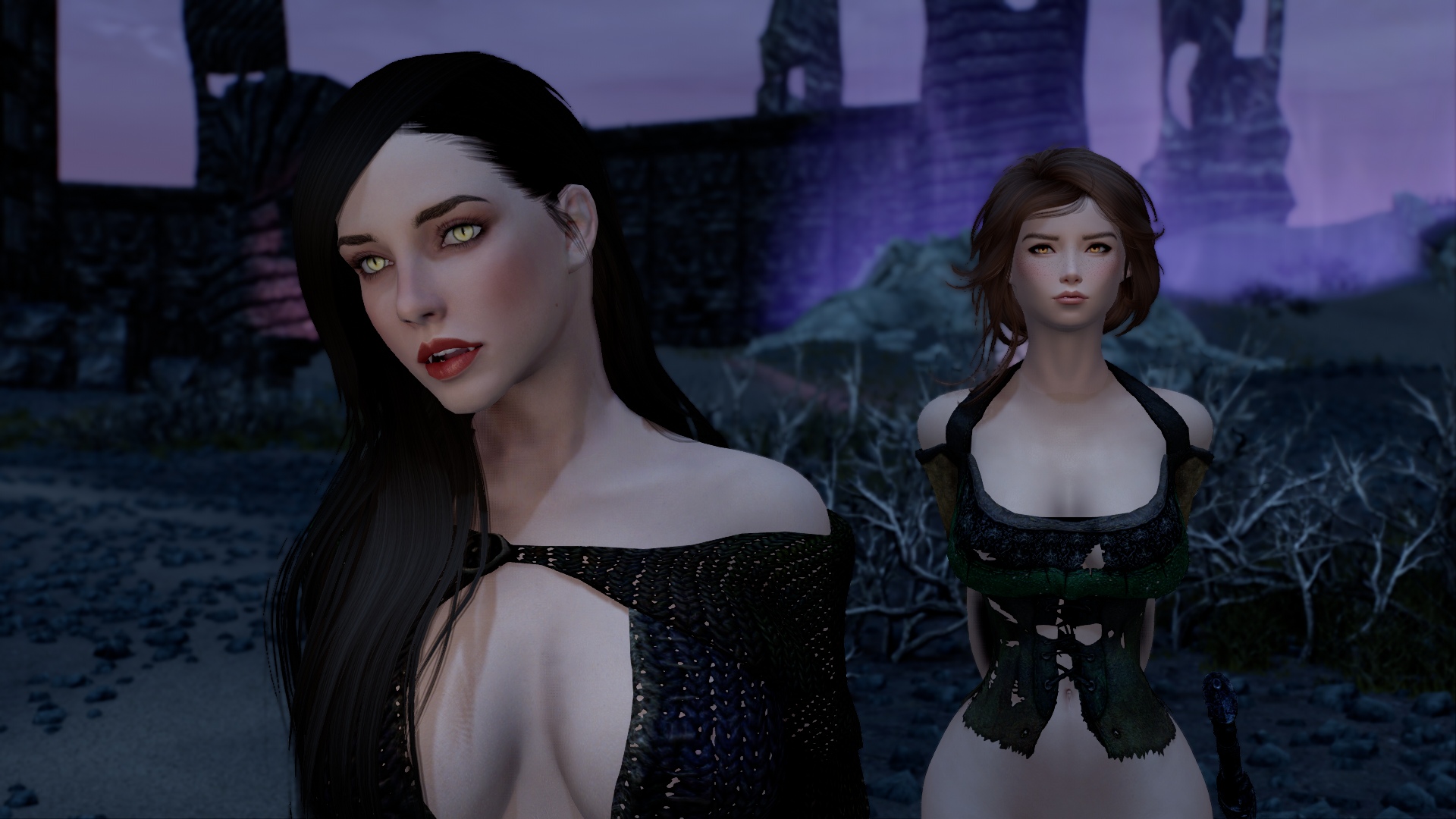 The Lord of Domination.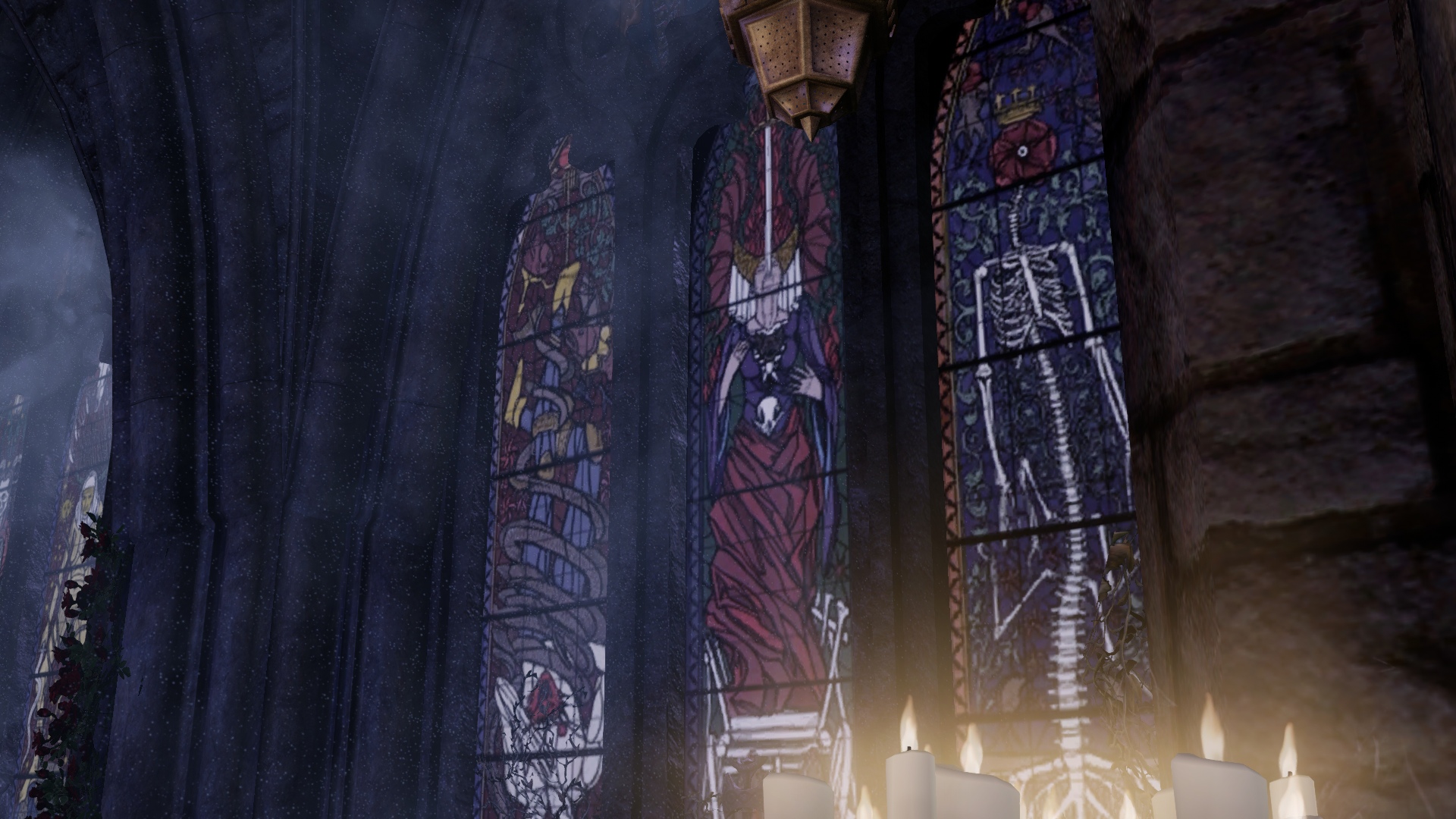 The church you met my father at was dedicated to him.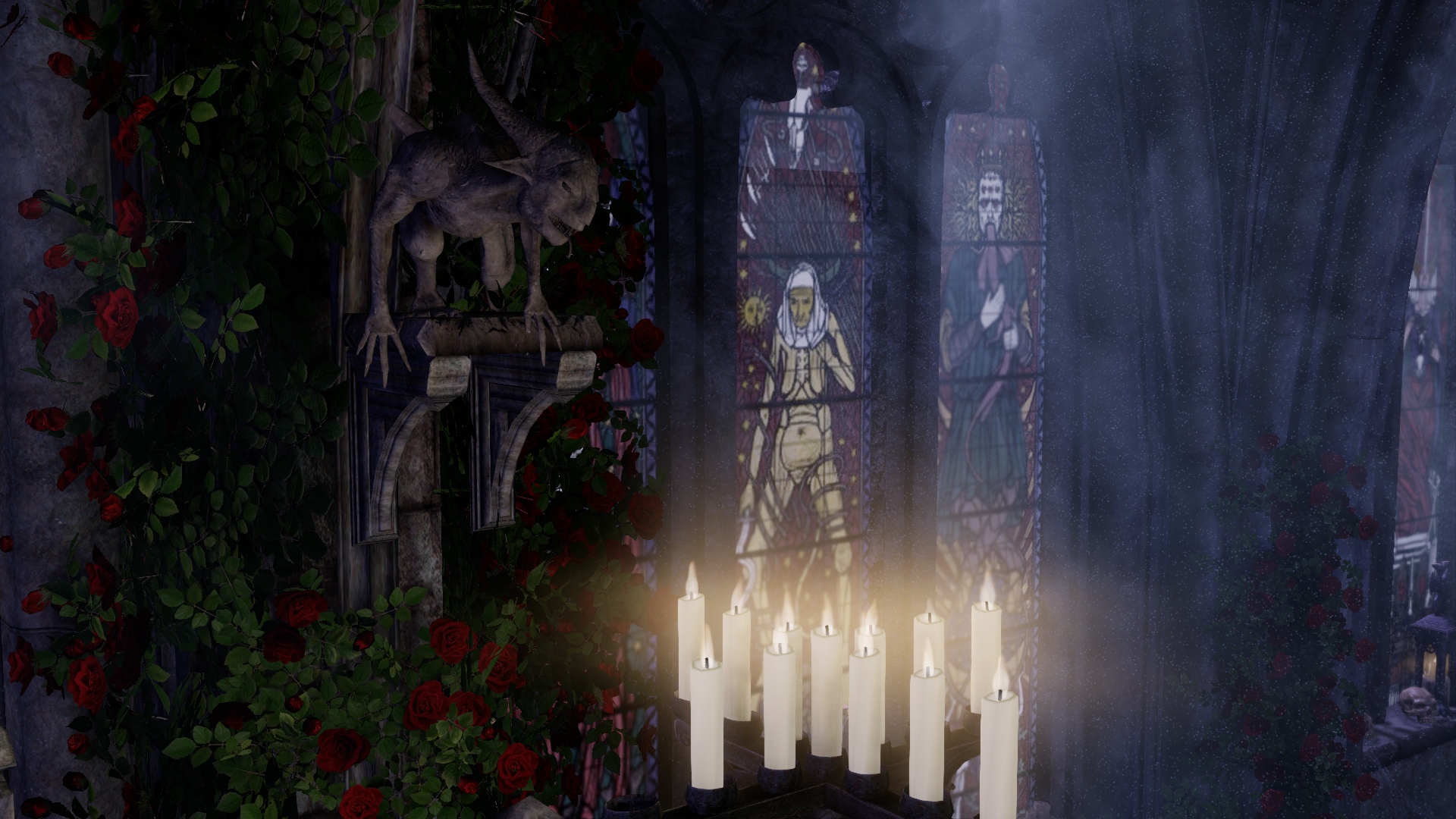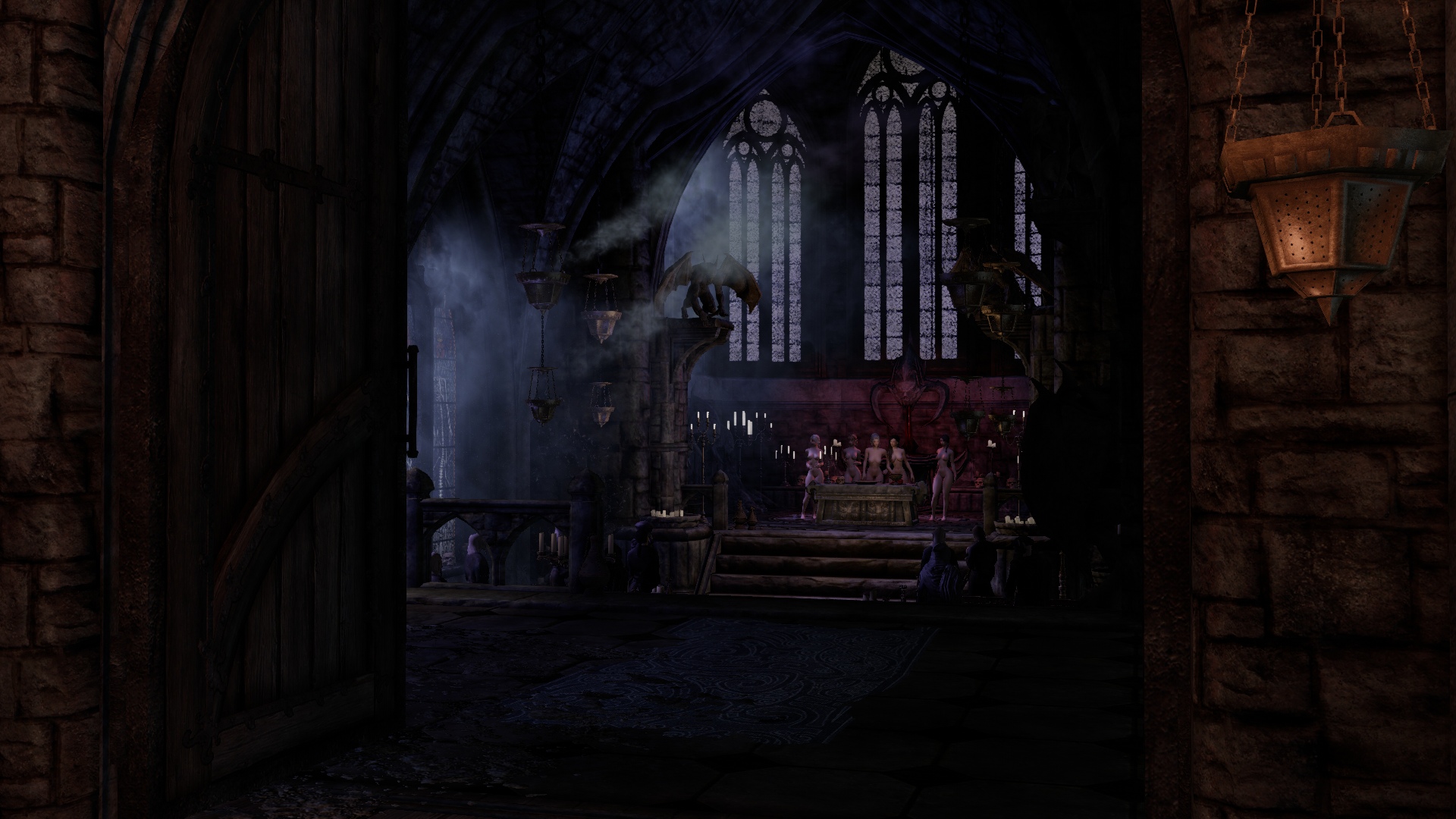 Of his most devout followers, a select few women are chosen to undergo a ritual.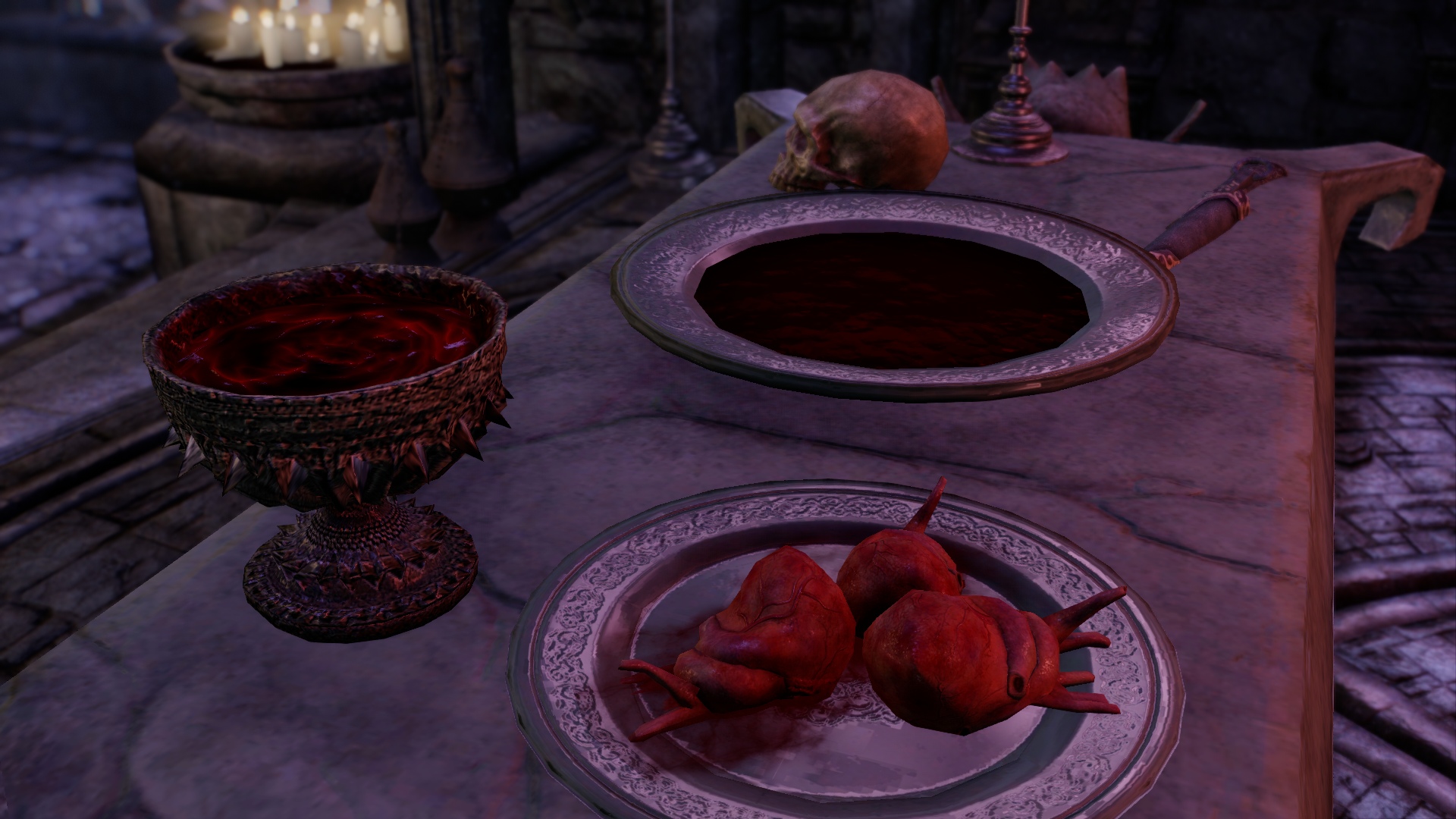 Few survive.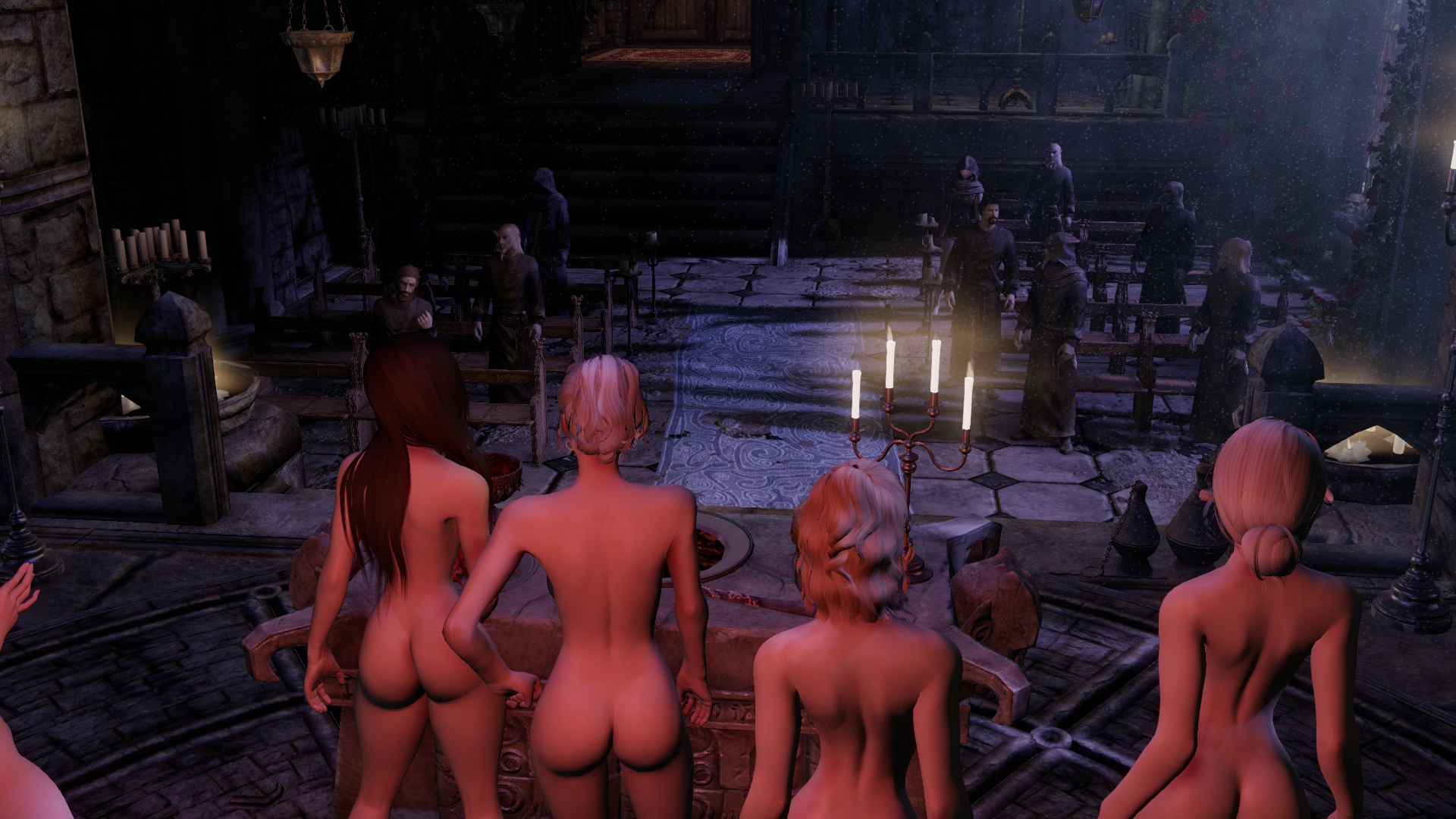 Those that do are called Daughters of Coldharbour.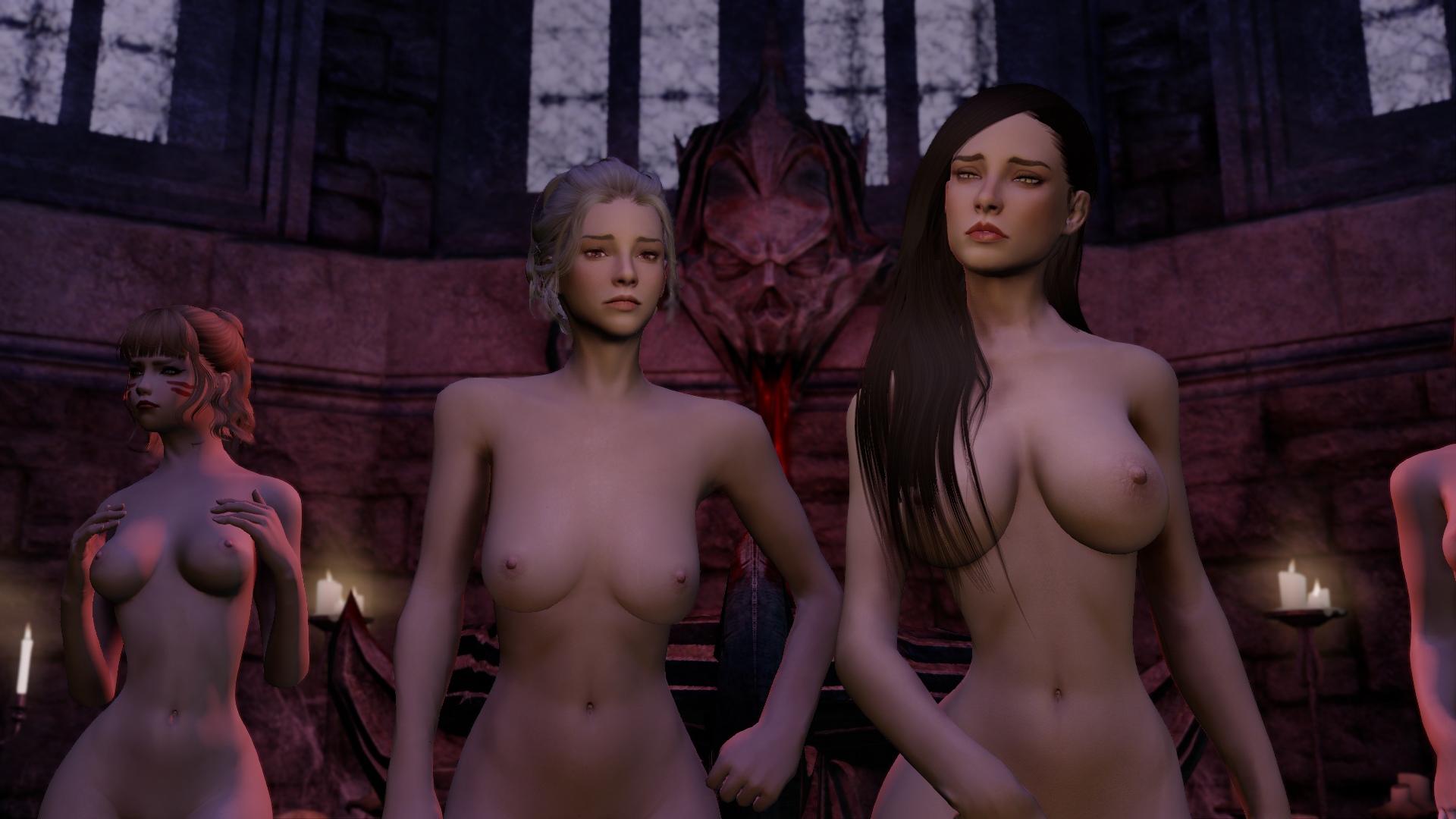 So, do you know anyone who had to do this ritual?
...No, I don't.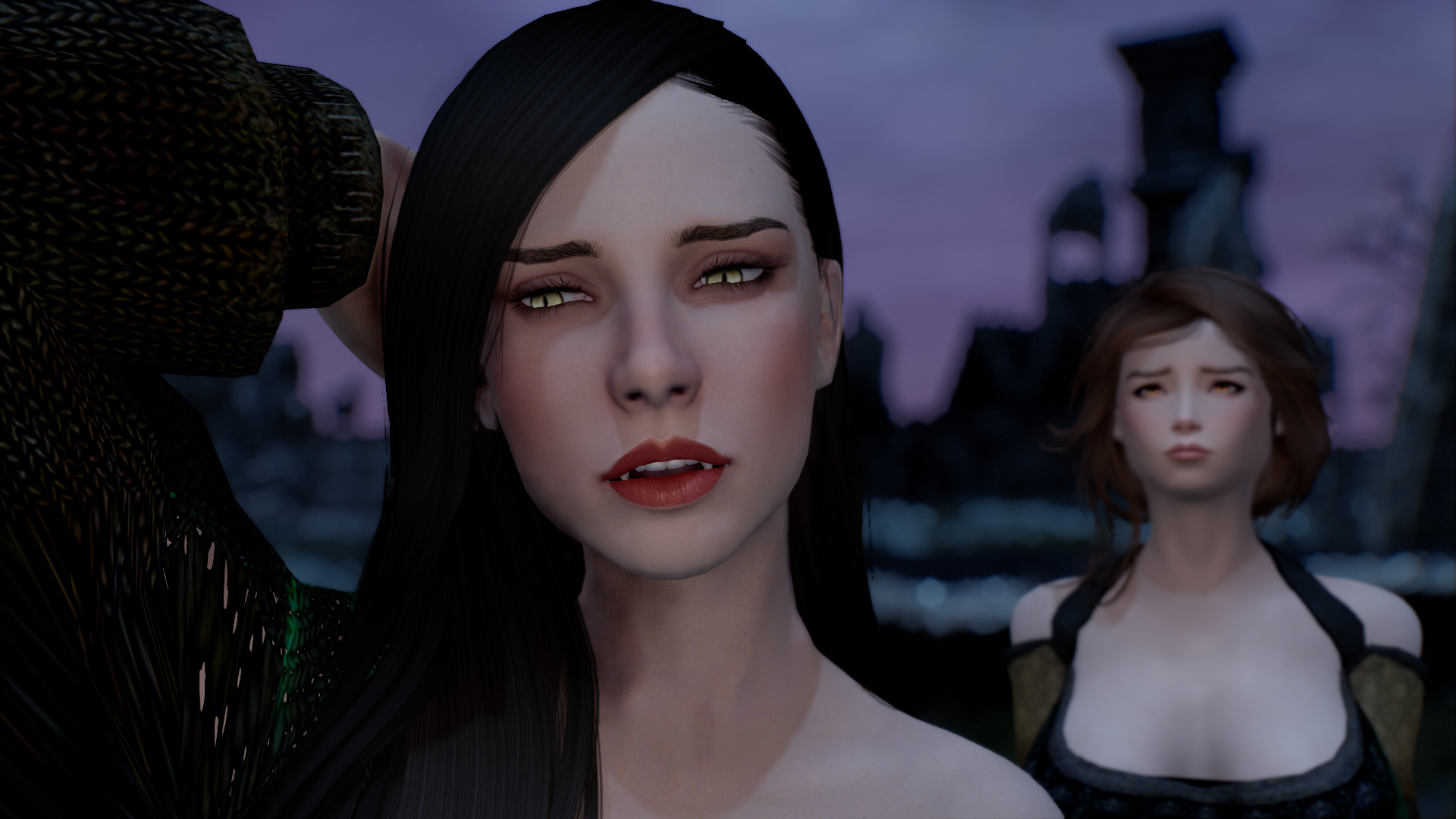 How about you? How did you become a vampire?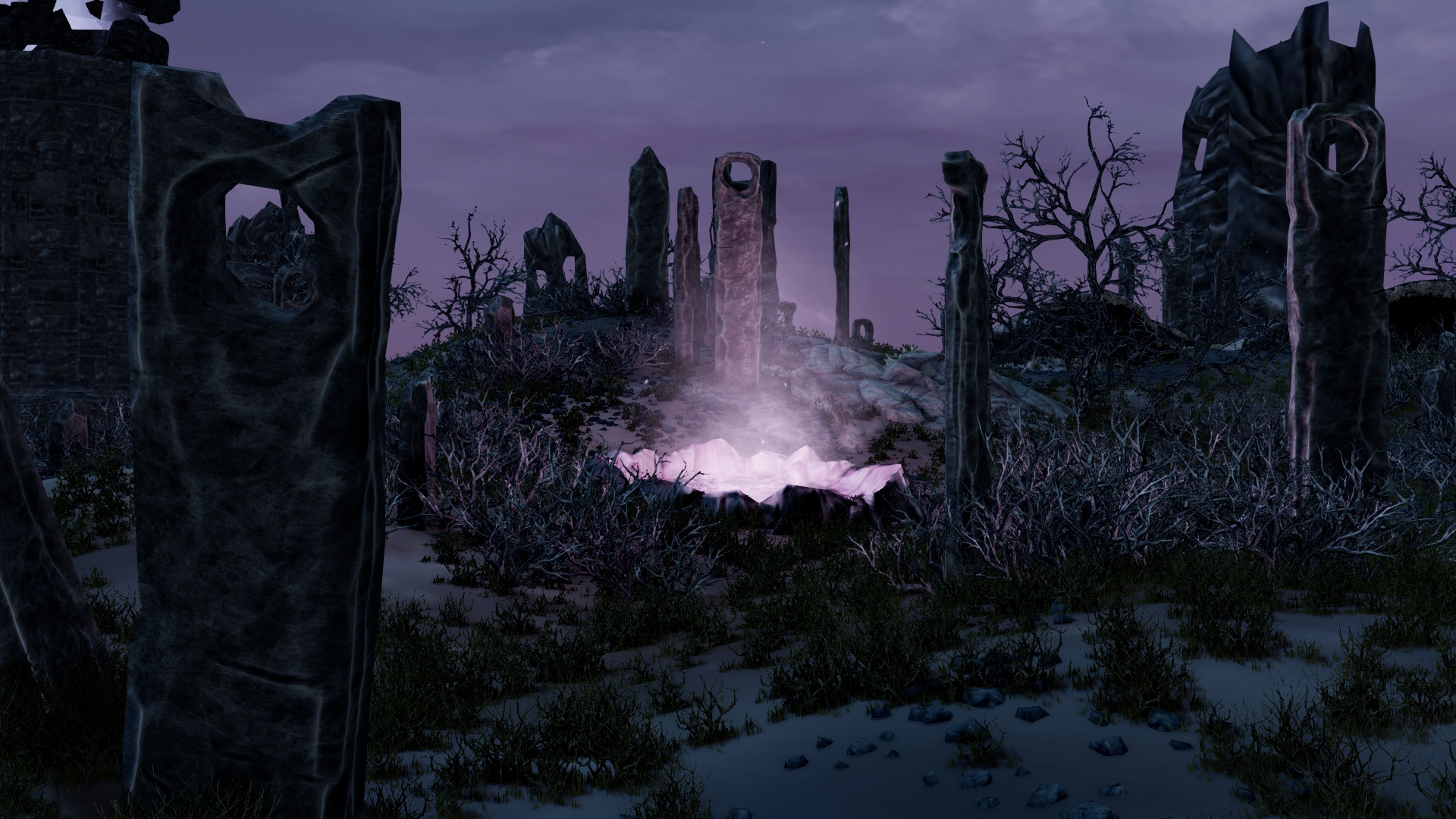 I don't like to talk about it.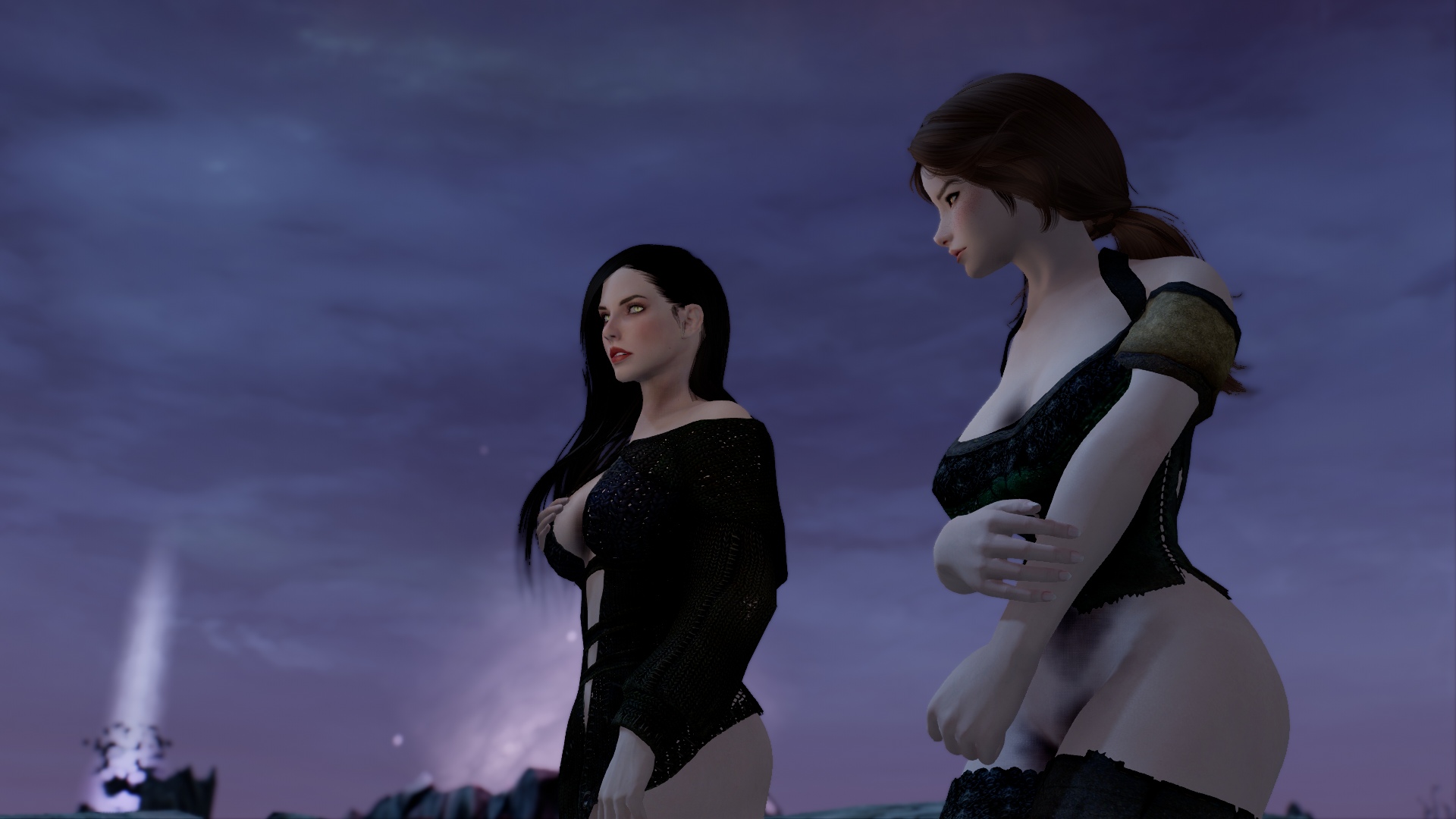 It's a lot of painful memories for me.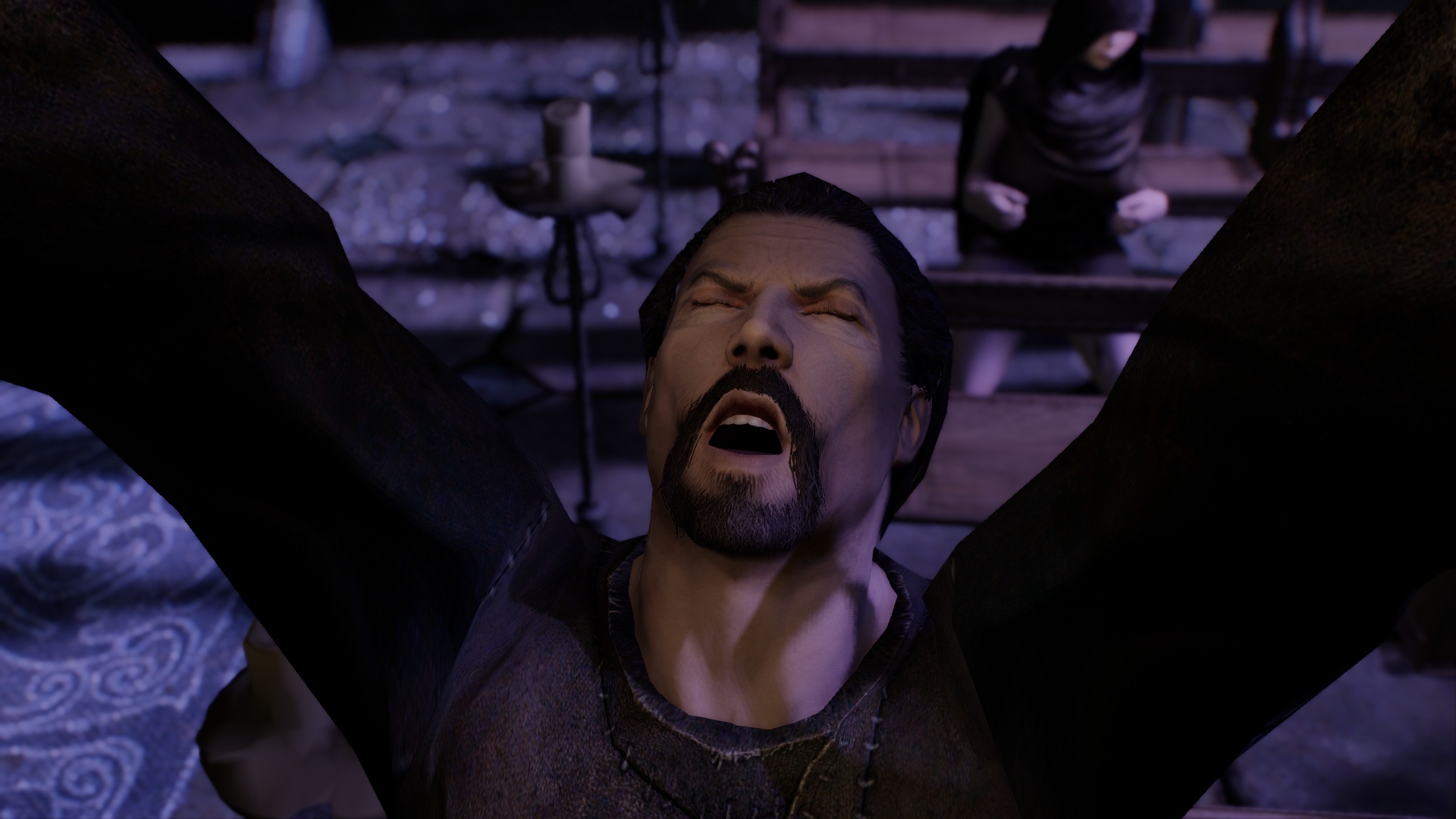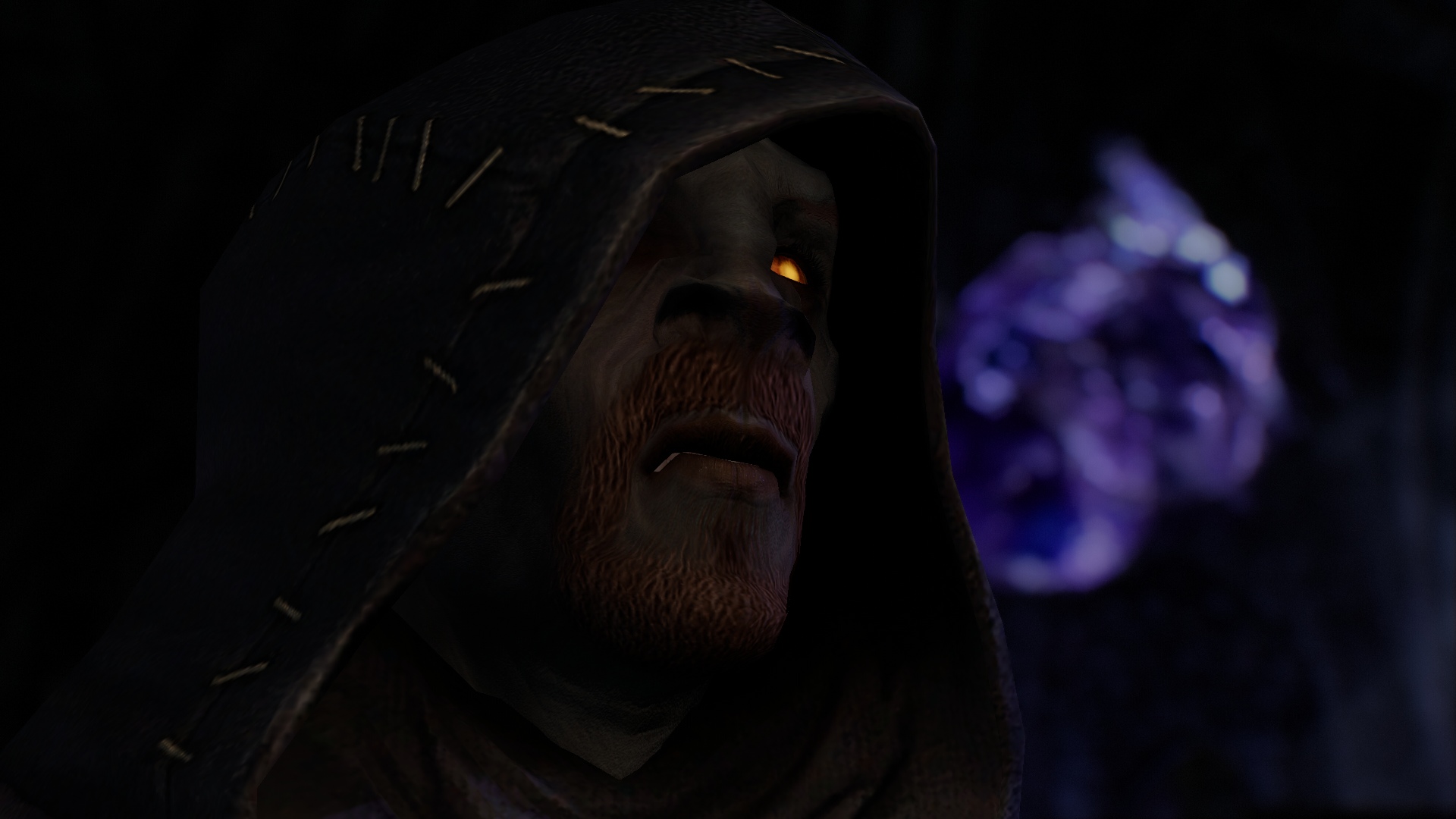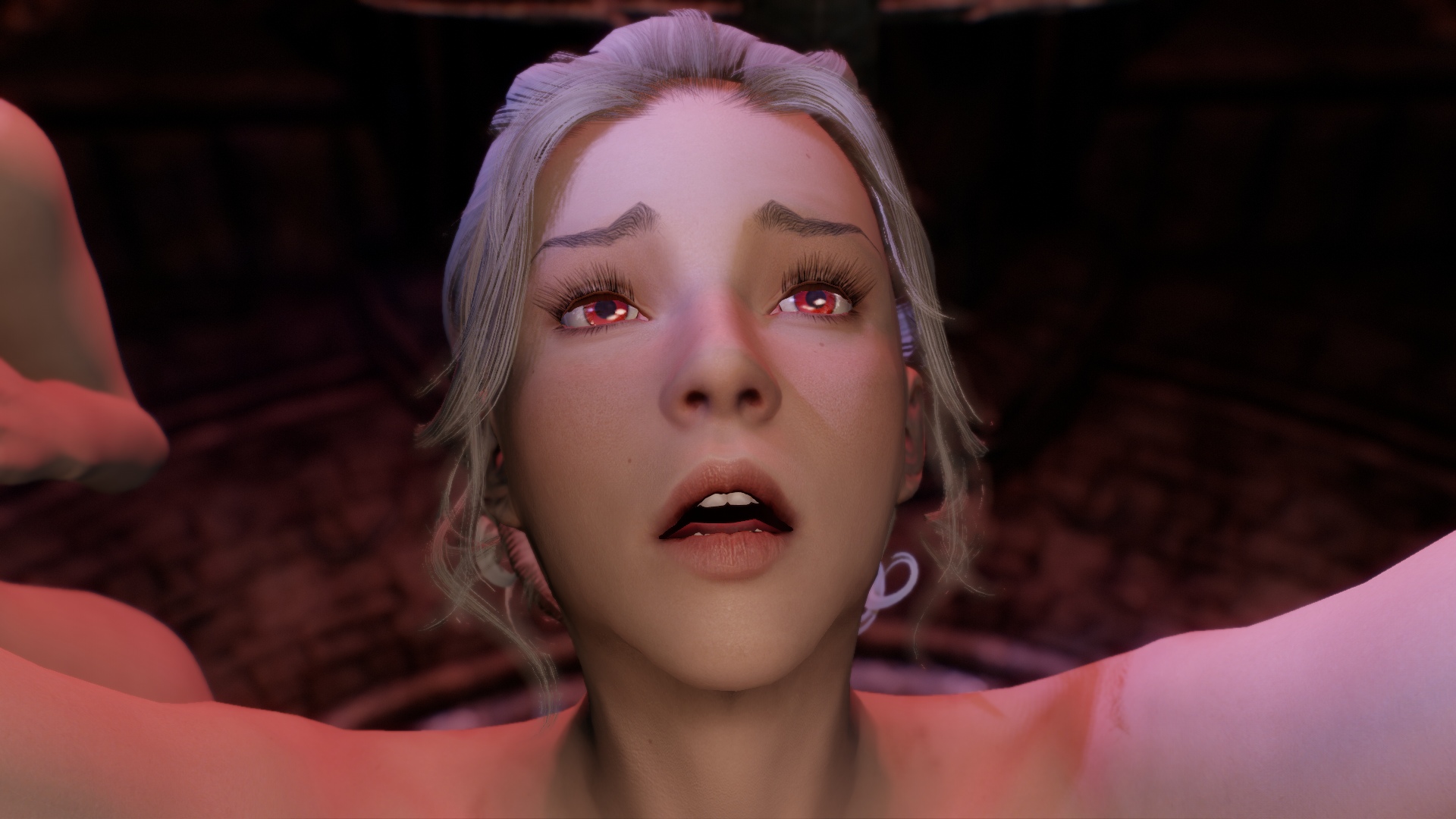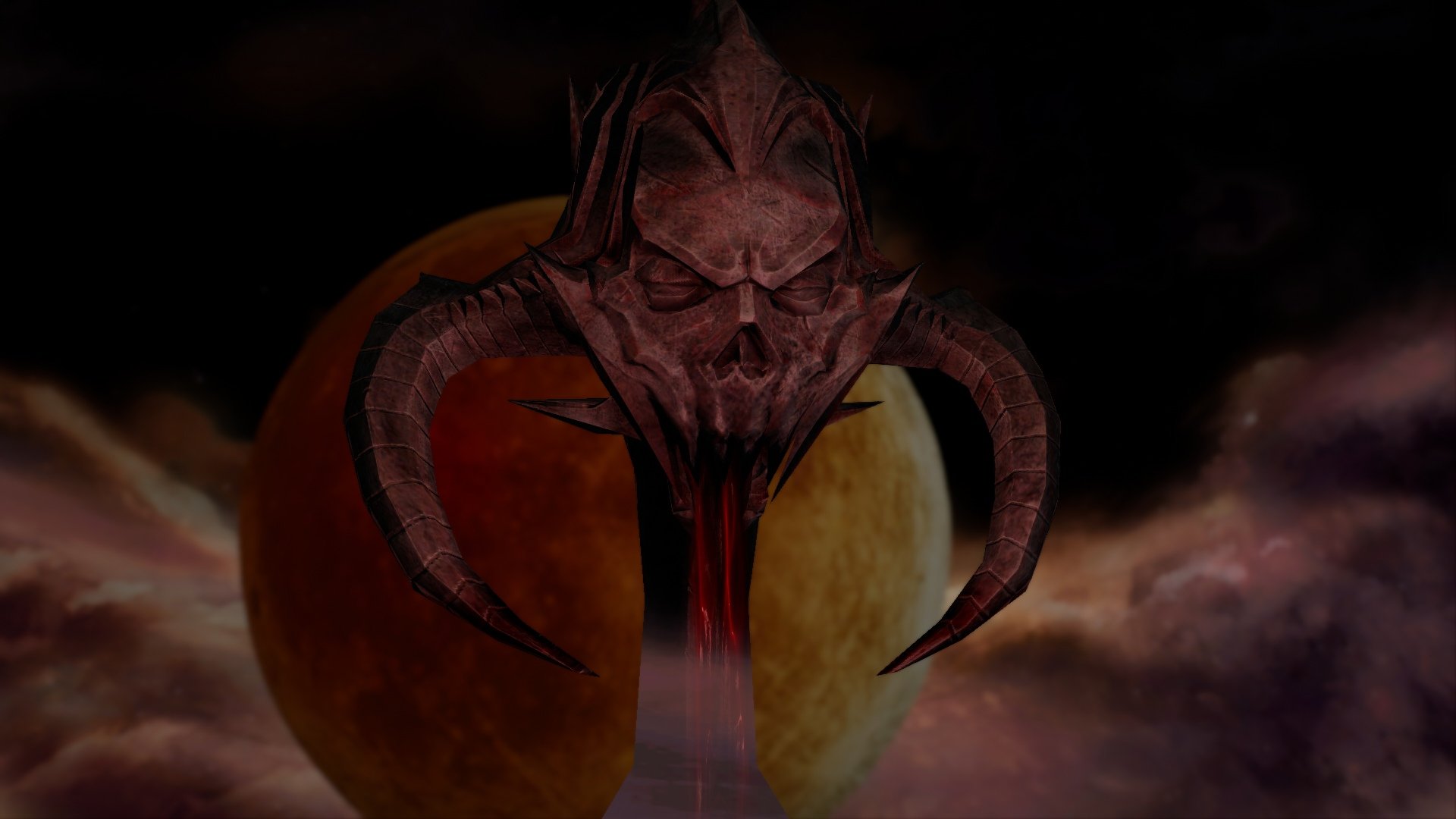 Was it... forced?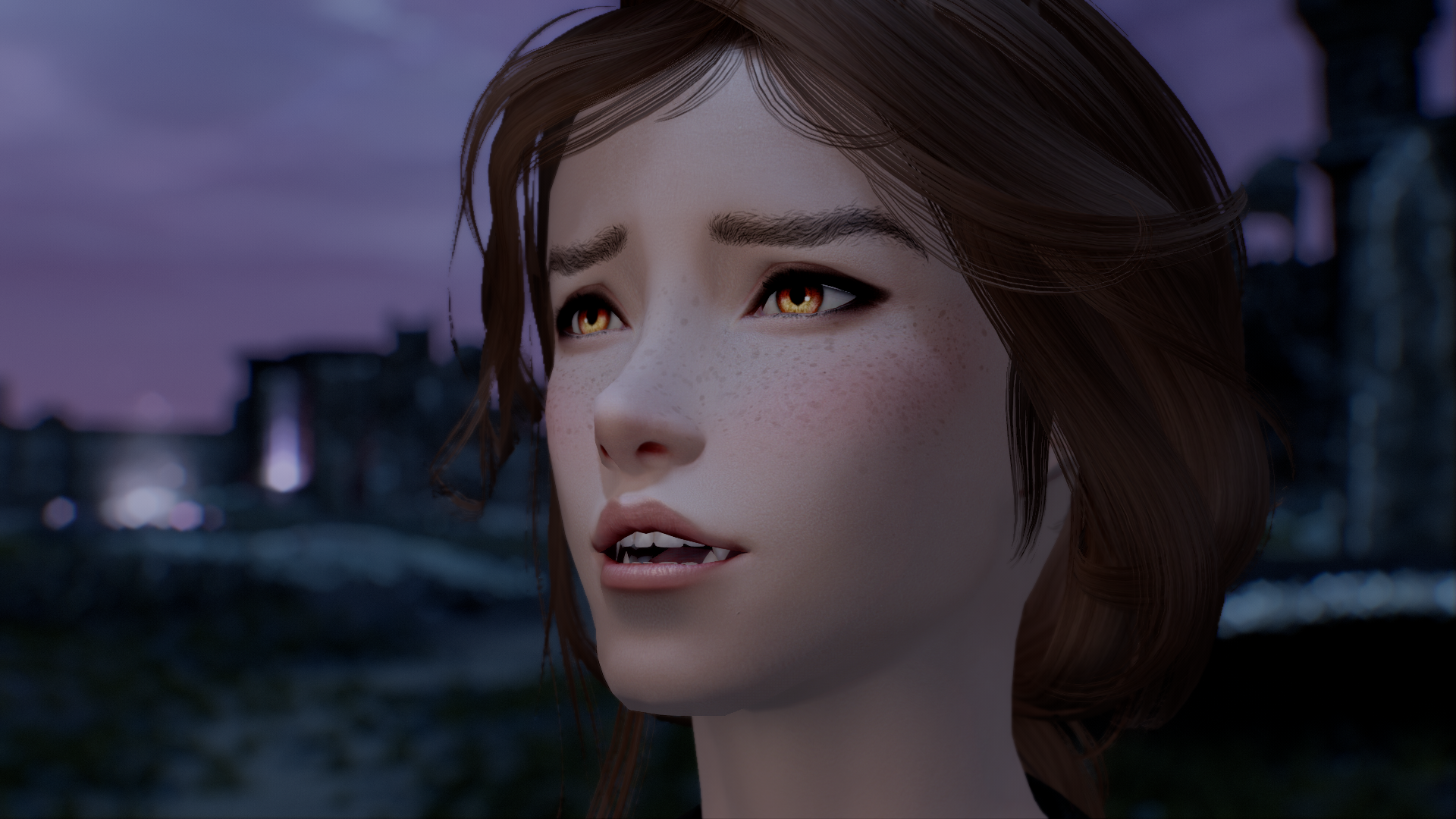 No.
I knew what I was signing up for.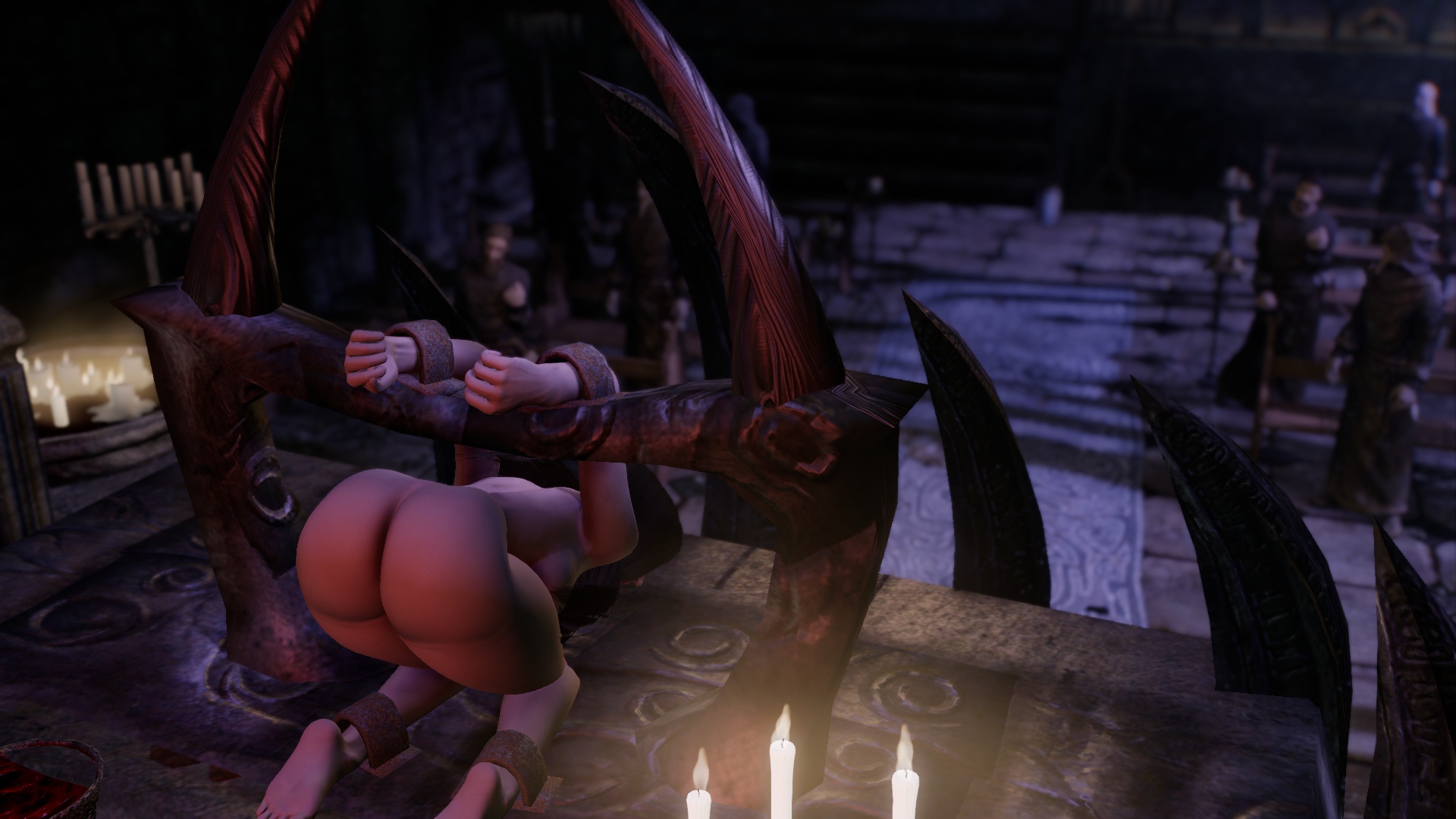 I just wasn't prepared.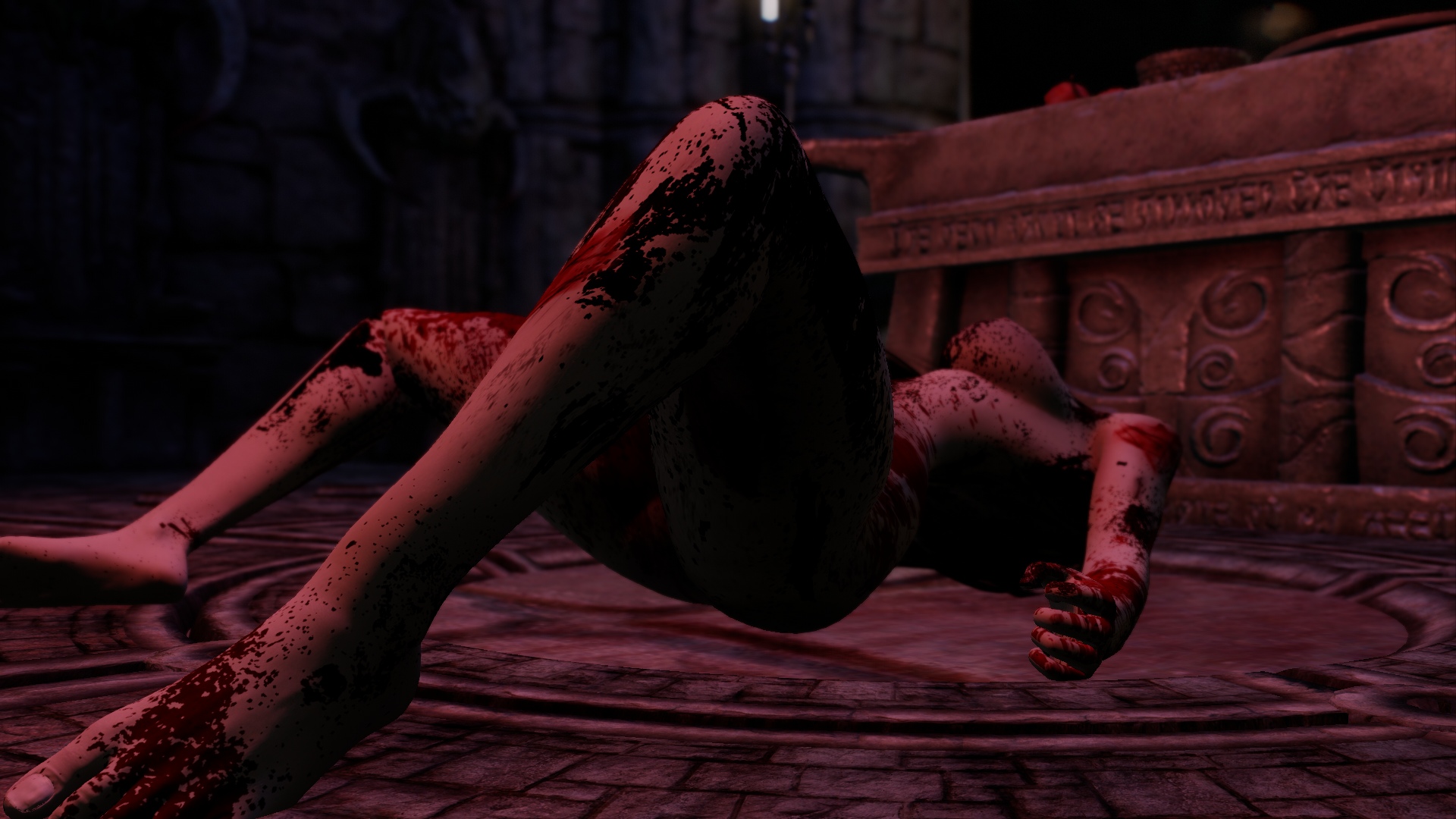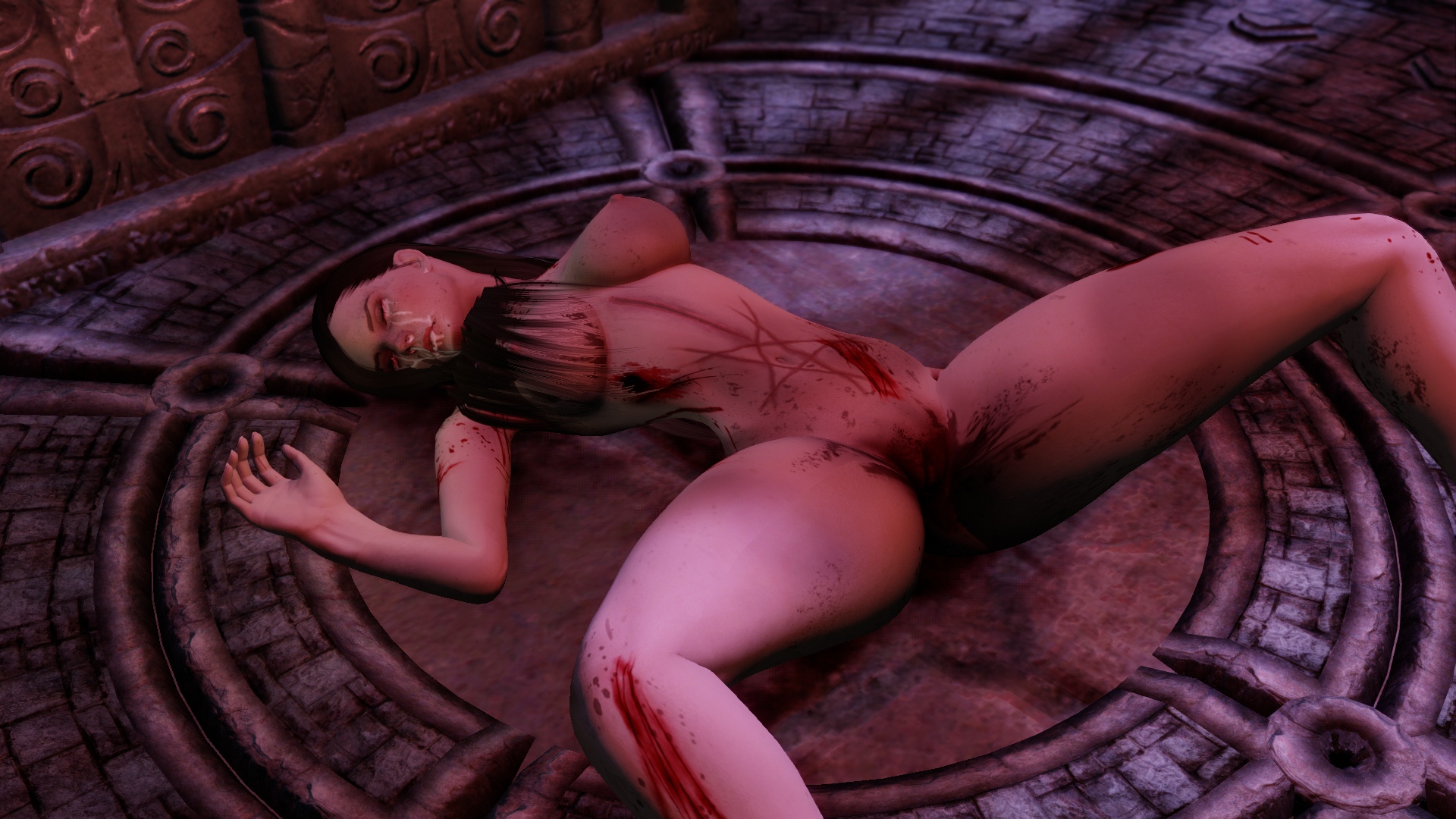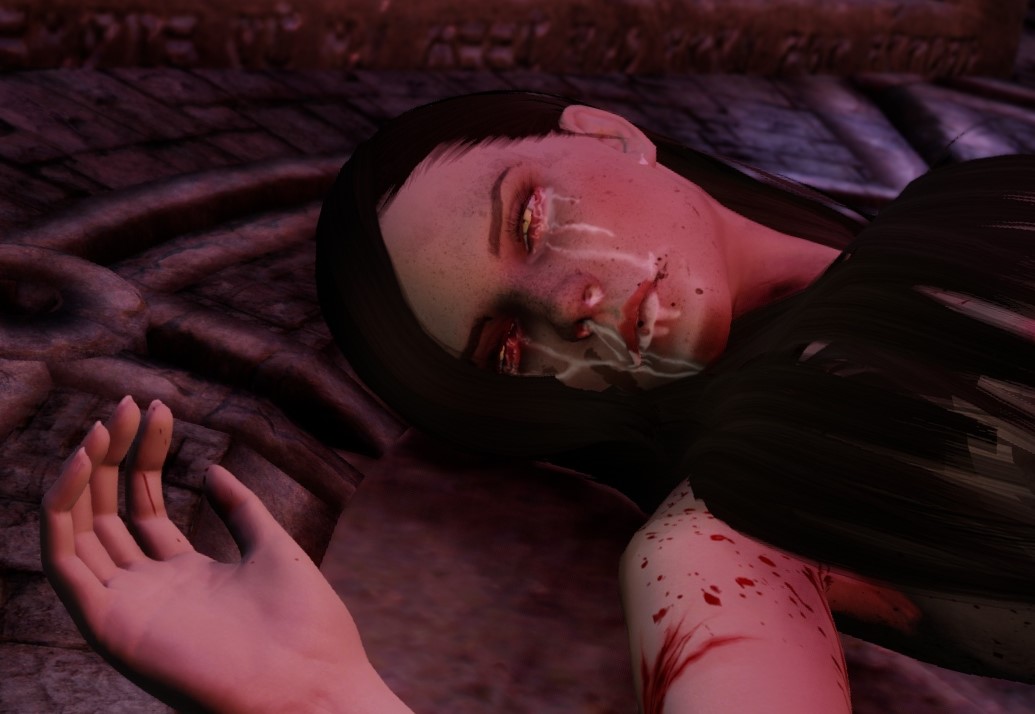 And just so we're on the same page, 
I know we fucked and everything but we're still just friends.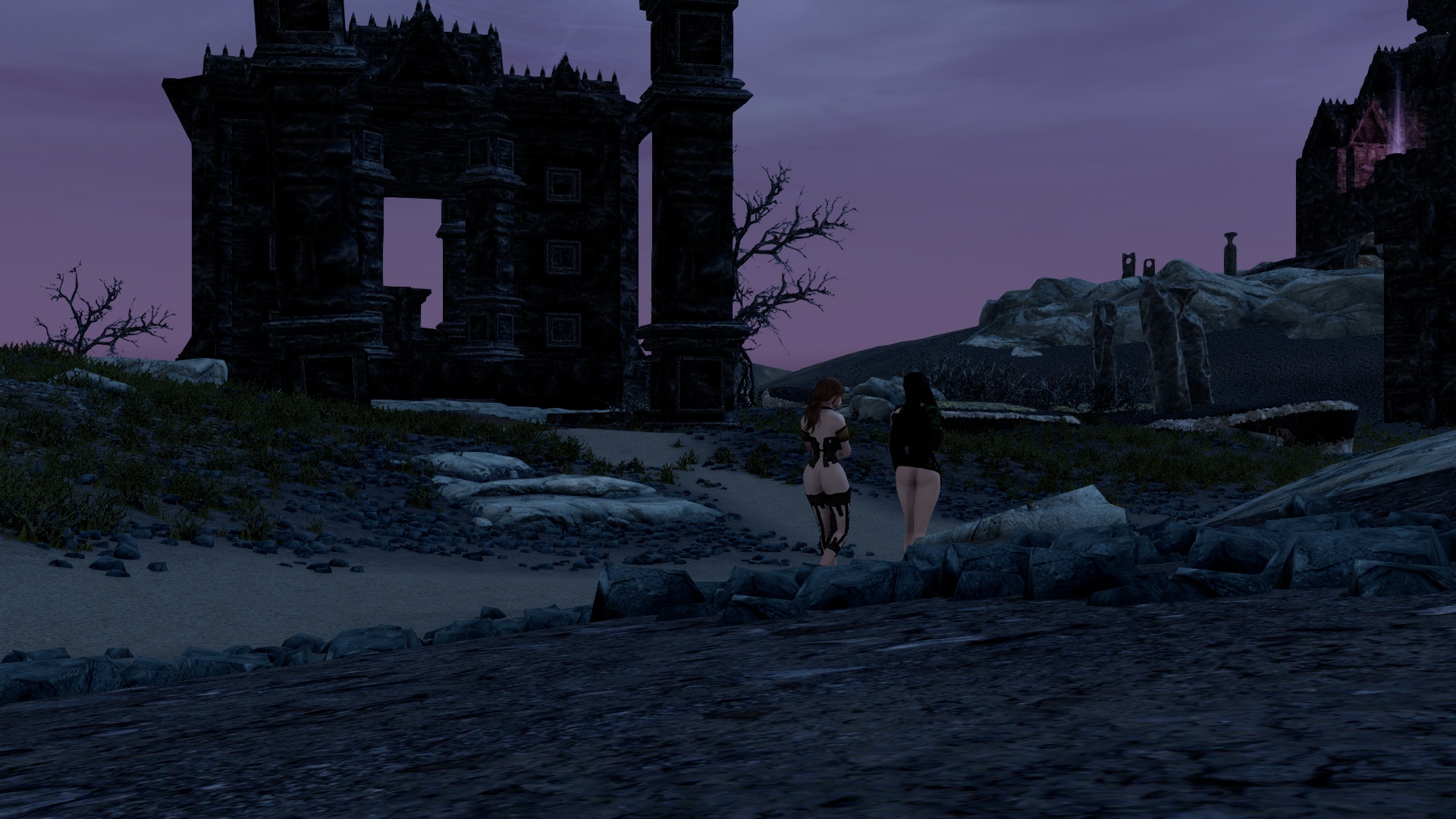 Oh, I thought maybe you were attracted to me?
Yes, you are very attractive.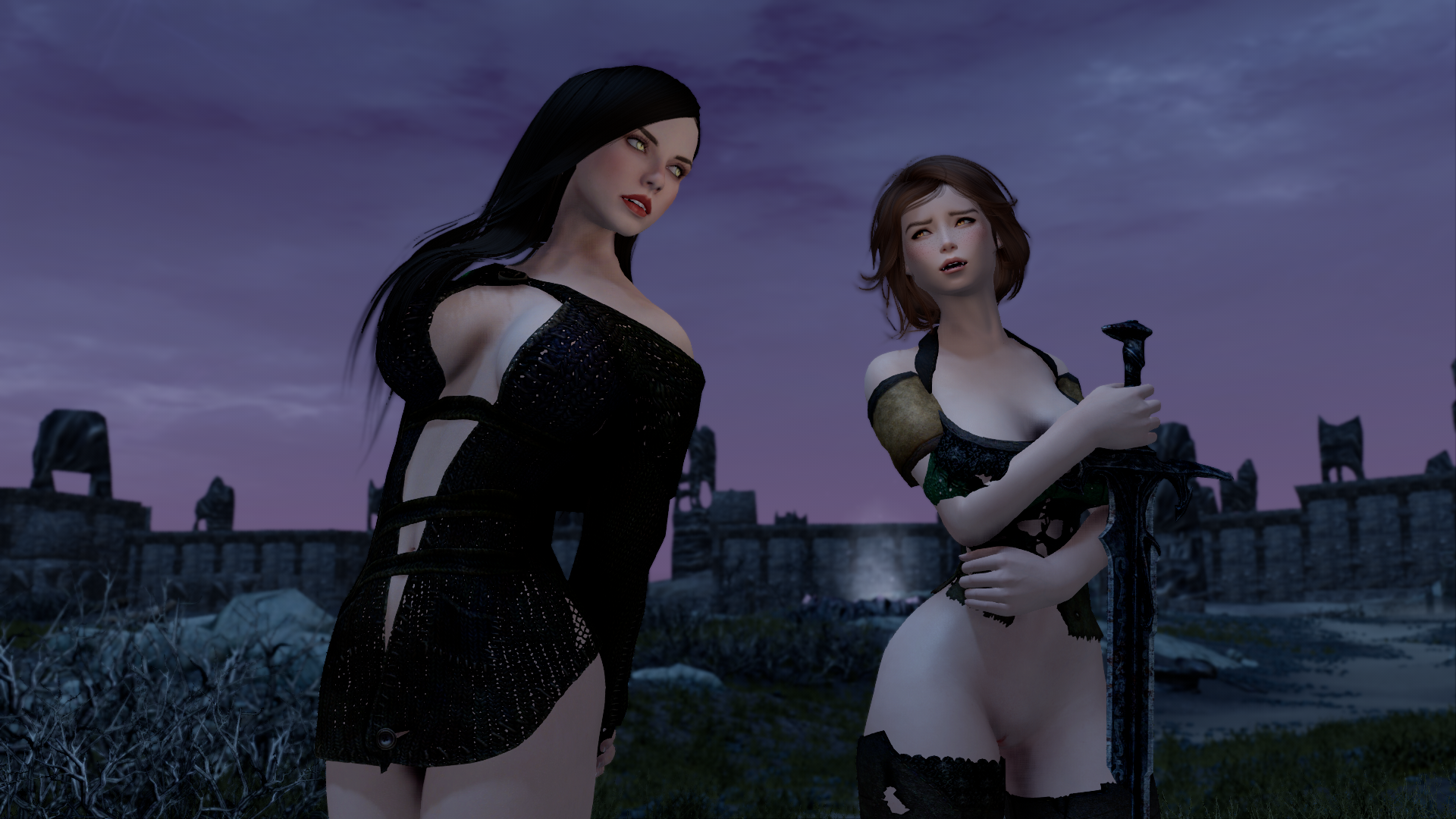 I just didn't want you to get the wrong idea.
I loved kissing you but our horniness back there was just a symptom of Turning Fever.
Every new vampire gets it.
Right...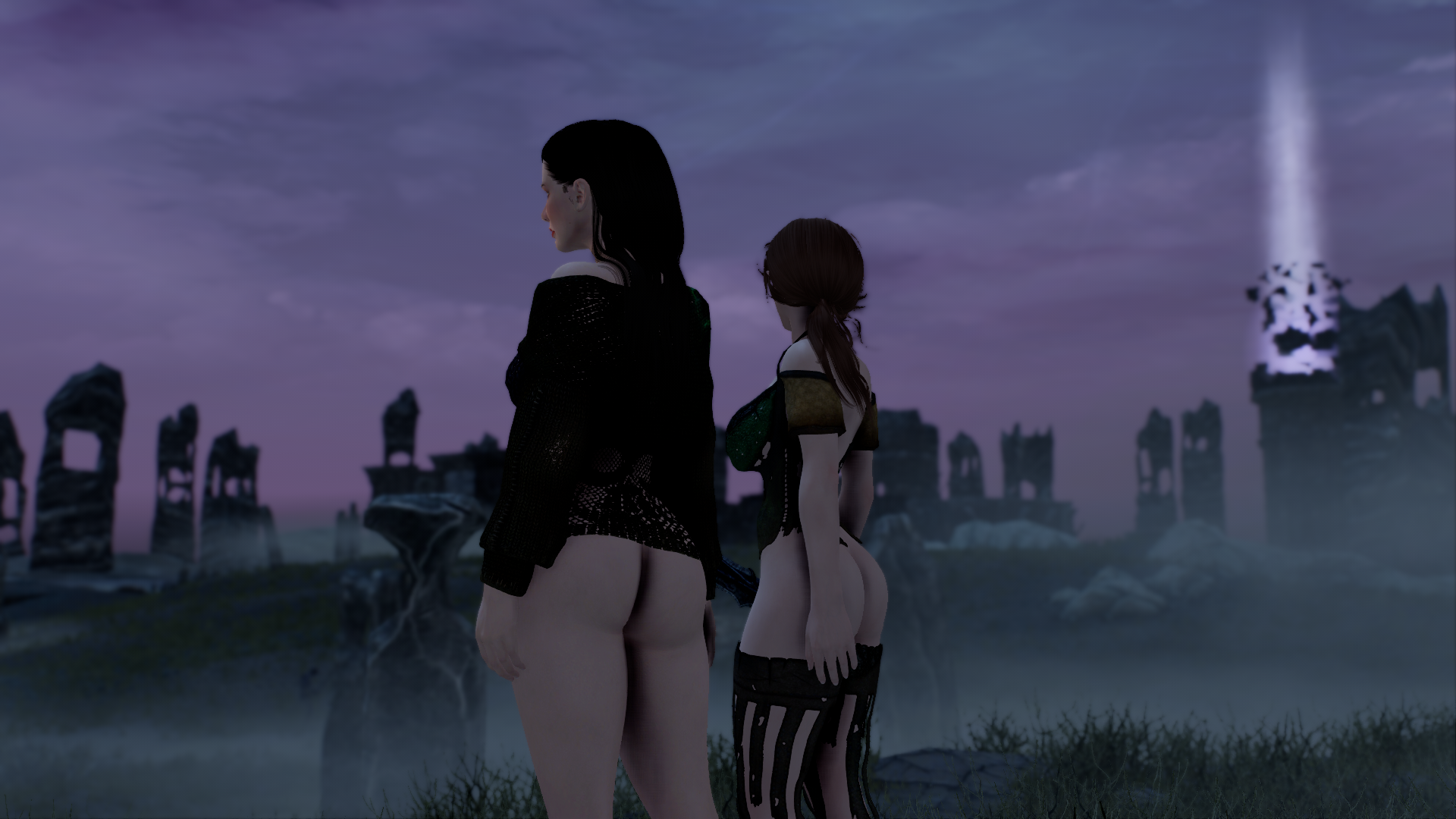 Edited by obeymrwalrus