"Can we talk about this?"
---
This is a WIP model I've been messing with while my I ponder animation export issues.
That ... item, is intended to be part of a gag for the poor soul strapped into that contraption. Only I built in in a separate window and pasted it into the scene. THre's something about the look on that girl's face that made me want to laugh. So I thought I'd share.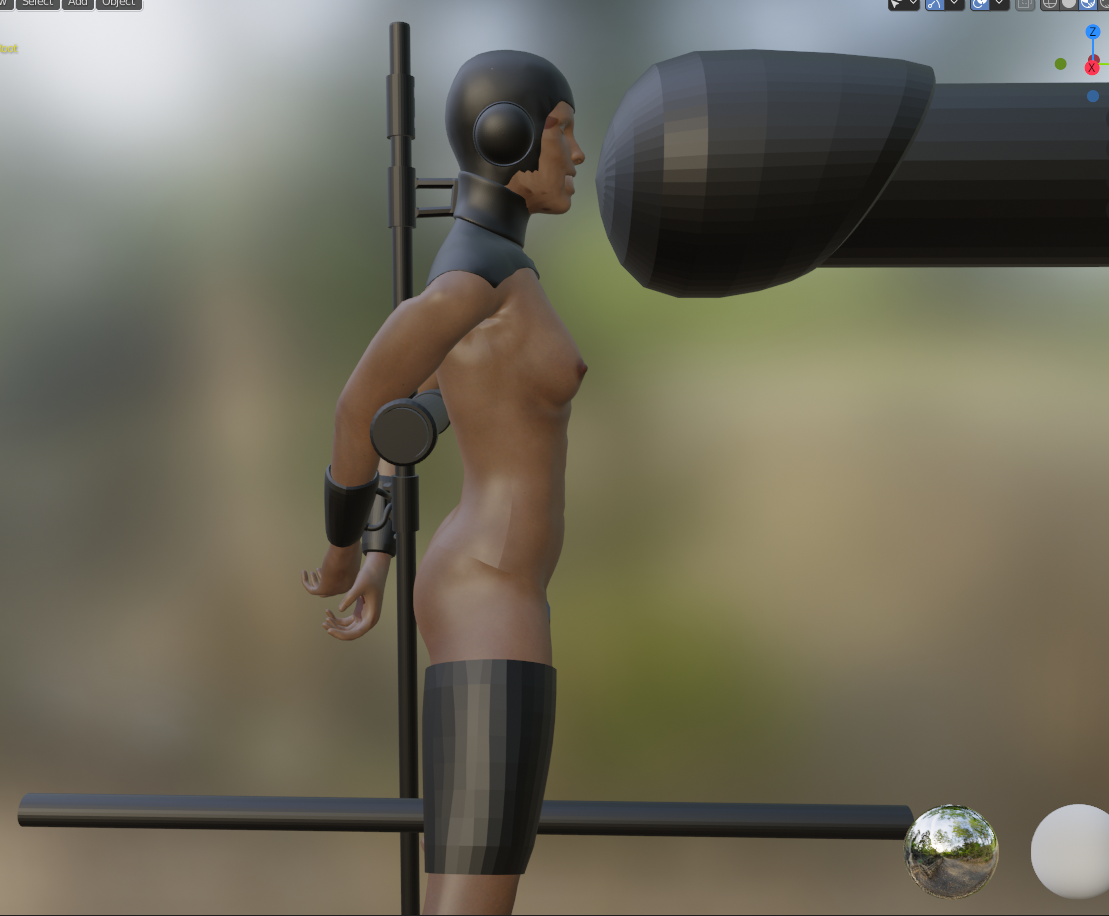 Don't worry, I promise to scale it down to something reasonable before release