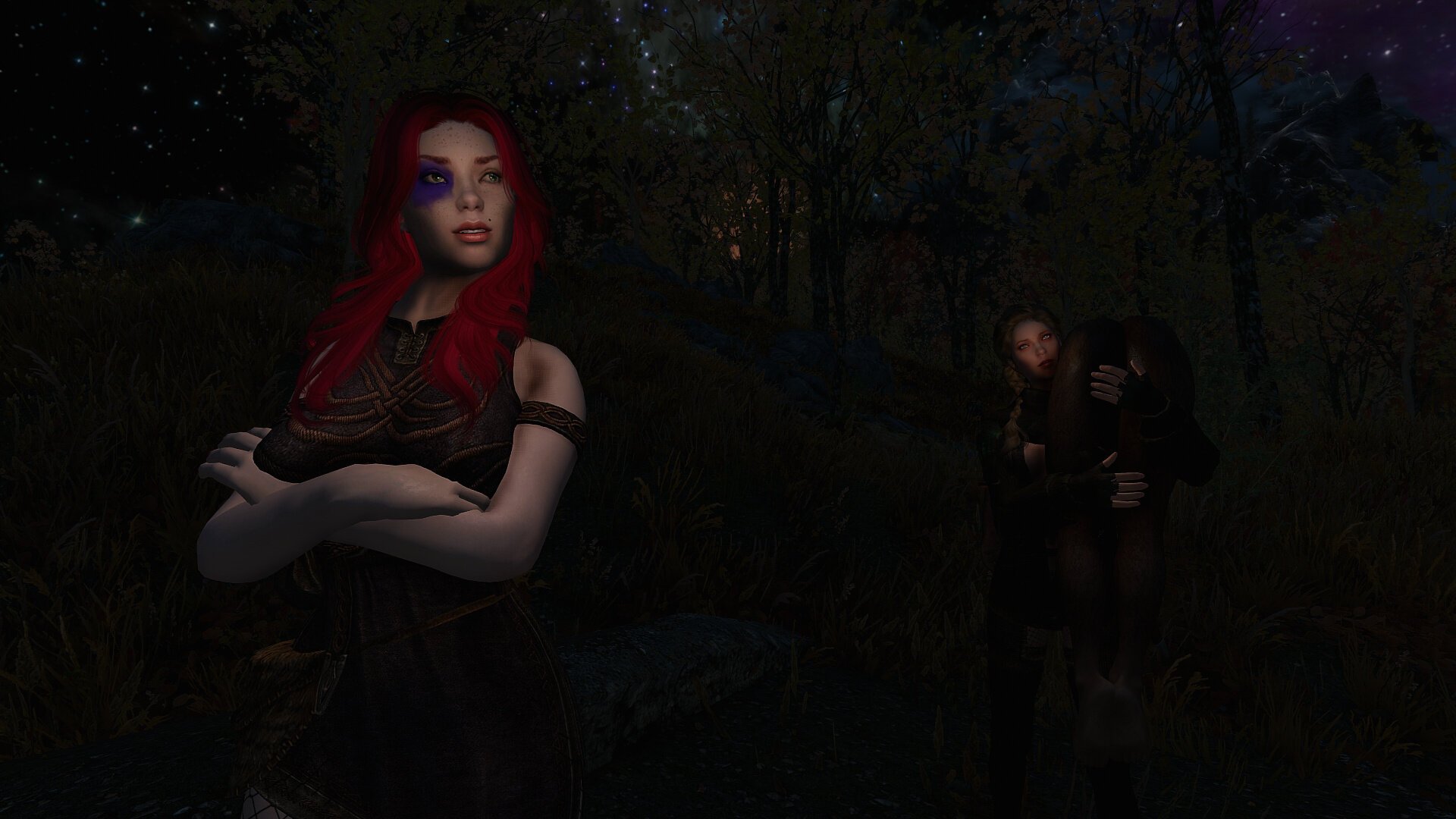 Welcome back to Aza's tale. For those of you unfamiliar with our titular character, Aza was once a Dremora in service to the Daedric Prince Sanguine. After a prank gone awry, she was banished to Nirn, and given a mortal body. Now, she's determined to regain her original form and power and take on the Prince of Debauchery himself. With the help of her loyal follower, the aspiring necromancer Amelia, she set out for Riften to break the curse Sanguine put over her.
Along the way she's had to deal with her newfound limitations, as well as Amelia's failings. 
Links to earlier chapters, as well as my other works, can be found here:
I've decided to release chapter 2 in two parts. May has been a very rough month as far as finding the time to sit down and actually work on this, so rather than wait another couple of weeks until the other half is complete, and not release anything this month, I've decided to do it this way. The first half is partially an introduction to a couple of new characters, and sits rather well as a Part 1 anyway. Also, I'd said in a previous post that Aza's chapters would likely never be as long as Thora's. Well... when both parts are done, they'll likely add up to the longest chapter I've posted for any of my stories, so I guess that's out the window. ?
I hope you enjoy!
2.1: Poor Ol' Alfred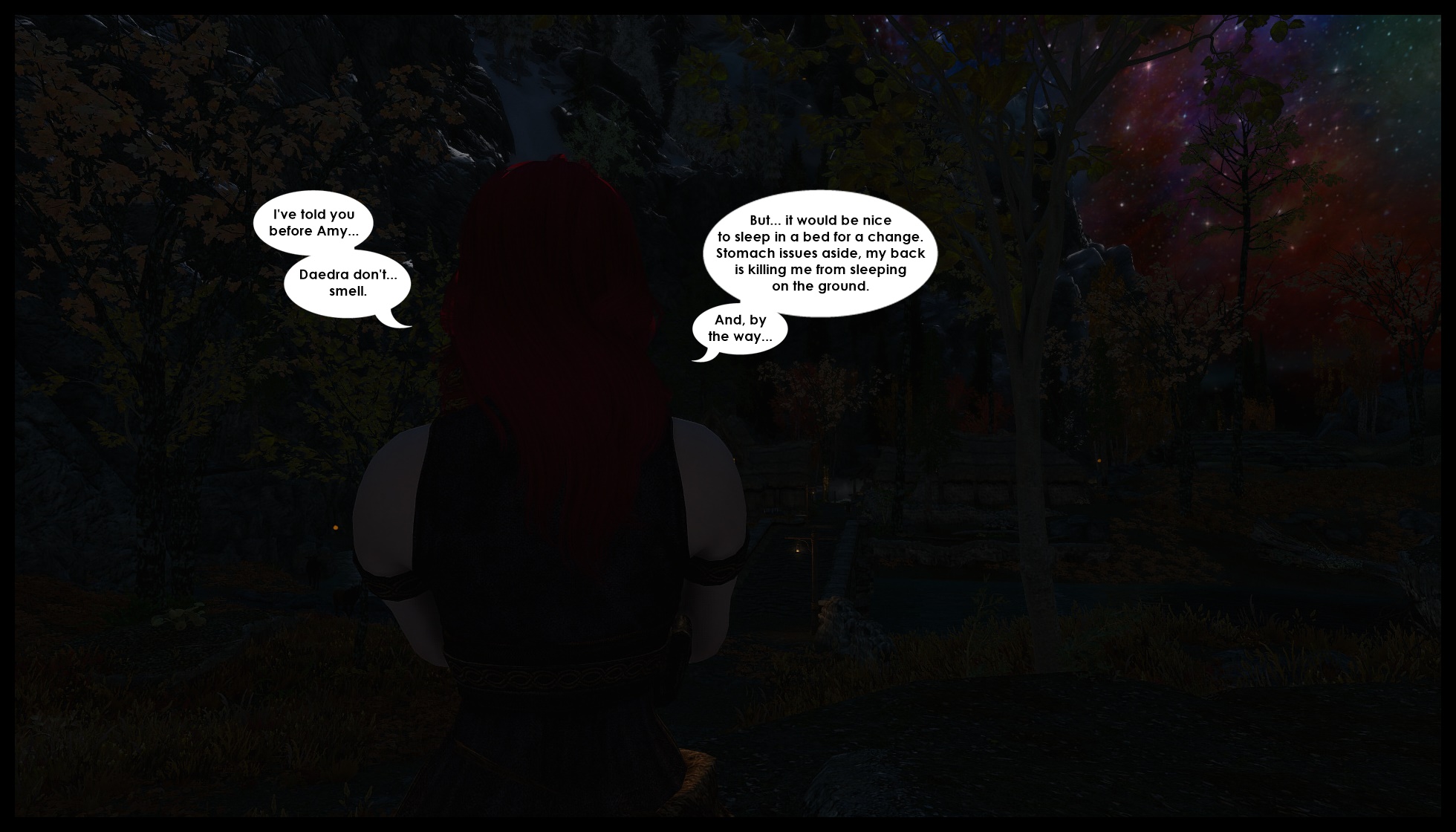 [/img]
2.2: Beauty and the Beast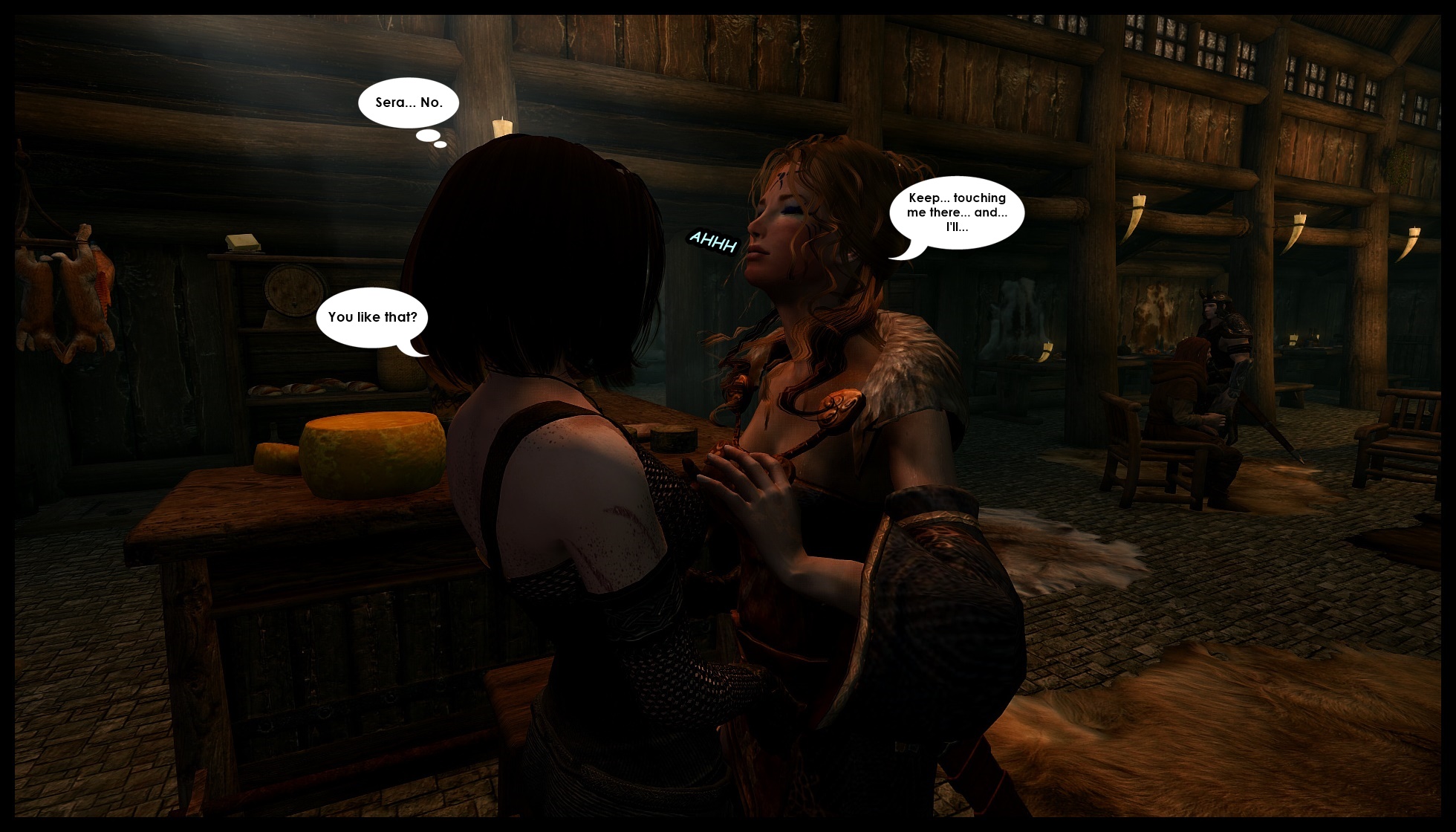 [/img]
2.3: The Many Loves of Hana
[/img]
2.4: A Bard's (Dry) Spell
Thank you for reading! Hope you enjoyed it! ?
Edited by LexiAJ82